The Getaway Mavens have been hard at work, collecting and organizing the best romantic destinations in Northeast USA (Virginia to Maine). The following surprisingly romantic weekend getaways near NYC, Boston, Philadelphia, and Washington DC are perfect: to pop the question, for a nearby honeymoon, to celebrate a special life event, or just determine if you and "the one" are actually compatible. Choose one (or all) and snuggle up.
Romantic Getaways in Connecticut

HARTFORD: Hartford's got men and women of letters galore – most notably, Mark Twain, Noah Webster, and Harriet Beecher Stowe. Stay within the hulking commercial buildings downtown, at the newly opened boutique hotel, The Goodwin. Or book a room at the new artsy Delamar, in the upscale shopping and dining district of West Hartford.
NEW HAVEN: Of course, Yale University takes center stage in New Haven, but foodies have been flocking to this college town for decades. Cool-kids of all ages can stay in a variety of class-act boutique hotels. The Blake's claim to fame is its uber-popular rooftop lounge, High George, and hip décor. You can't go wrong, either, with The Study At Yale or Graduate New Haven.
KILLINGWORTH: Lovers with a penchant for lavender, long walks in the forest, and staying in a hidden hip 5-room B&B on a gourmet mushroom farm will plainly adore a quick trip to Killingworth CT and the Chatfield Hollow Inn.
CONNECTICUT'S NORTHEAST CORNER: Sweethearts who enjoy discovering the newest "hot spot" together will love this formerly industrial section of Connecticut, with a growing art district and, ironically, plenty of nightlife.
INTERLAKEN INN: Lakeville; Romantic and pastoral in Connecticut's lake district.
GREENWICH CT: This swanky Connecticut town is so much more than just the center of the Preppy Handbook universe. Known for its hedge fund billionaires, Captains of Industry and Hollywood types, Greenwich does not broadcast its considerable tourist assets, many of which, ironically, are inexpensive or free.
Why is it on this "Romantic Spots" list? Because of J-House, a high-tech, artsy, green former Howard Johnson's that has just unveiled the brand new J-Spa encompassing one former guest room gutted and now dedicated to Couples Spa Treatments. J-House is the only boutique hotel in town and such a Maven Favorite, it's earned its own review HERE.
OLD LYME, CT: Morning fog in Old Lyme CT transforms the landscape into the hazy tableau of an impressionist painting in the very place considered the Birthplace of American Impressionism. In the late 1890's, widow Florence Griswold opened her home to American artists fresh from studying in France, forming the country's first European-style Art Colony – an "American Giverny".
Witness dreamy sunrises, wander through art galleries, and dine on outstanding cuisine surrounded by art at the Bee and Thistle Inn on this Fine-Arts Getaway.
OLD SAYBROOK, CT: Situated at the mouth of the Connecticut River where it meets Long Island Sound, Old Saybrook CT has drawn vacationers and celebrities for 150 years. Wavy-voiced actress, Katharine Hepburn lived in the Fenwick neighborhood until her death in 2003.
Out on "the point," The Saybrook Point Inn and Spa just opened Three Stories – its new "Boutique Inn" – in addition to the hotel's already luxurious accommodations. Learn about Saybrook Point's earlier incarnation as Terra Mar, frequented by Hollywood luminaries and gangsters, and some cherished African American history on this surprisingly down-to-earth but high-class Connecticut coastal Getaway.
CLINTON/MADISON, CT: no fudge shops or glitz and glamour here – just serpentine rivers, a quaint harbor, an anachronistic winery, a rustic flower and animal farm, one of the most highly regarded indie bookstores in the country, Connecticut's only beachfront lodgingt, The Madison Beach Resort, and the best lobster roll on the East Coast (Lobster Landing/Clinton).
CHESTER/HADDAM, CT ON THE CONNECTICUT RIVER: Performing, fine and culinary artists, as well as clothing and building designers have been drawn to this mesmerizing ribbon of water, the Connecticut River, for centuries and after indulging in this Getaway you'll see why.
Some of the best artists and chefs in the region create in local kitchens and studios and since it reopened in 1968, the Victorian confection that is the Goodspeed Opera House has sent 19 productions to Broadway. See a musical, shop in one-of-a-kind (inexpensive) designer boutiques and end the day with an exquisite meal.
WETHERSFIELD CT: If you and your honey love to curl up with the latest Revolutionary War history book, get all gooey eyed over George Washington's sleeping quarters, or even fantasize about growing Heirloom vegetables from seeds, you'll love meandering around this very Historic District, just a few miles from Hartford, which offers two charming B&B's, great restaurants, authentically restored pre-and-post Colonial homes, and two of the oldest packaged seed companies in the USA still in operation.
CONNECTICUT'S NORTHWEST BORDER: There's a reason some of our favorite celebs have homes up here. Far from the maddening Hampton's Season, the pace in this farmland and lakes section of Connecticut is slow and quiet. Quiet, that is, except for Lime Rock Racetrack (preferred by Paul Newman until he couldn't race anymore in his early 80's). You and your lover will love Falls Village Inn, with rooms done by NY City Interior Designer, Bunny Williams.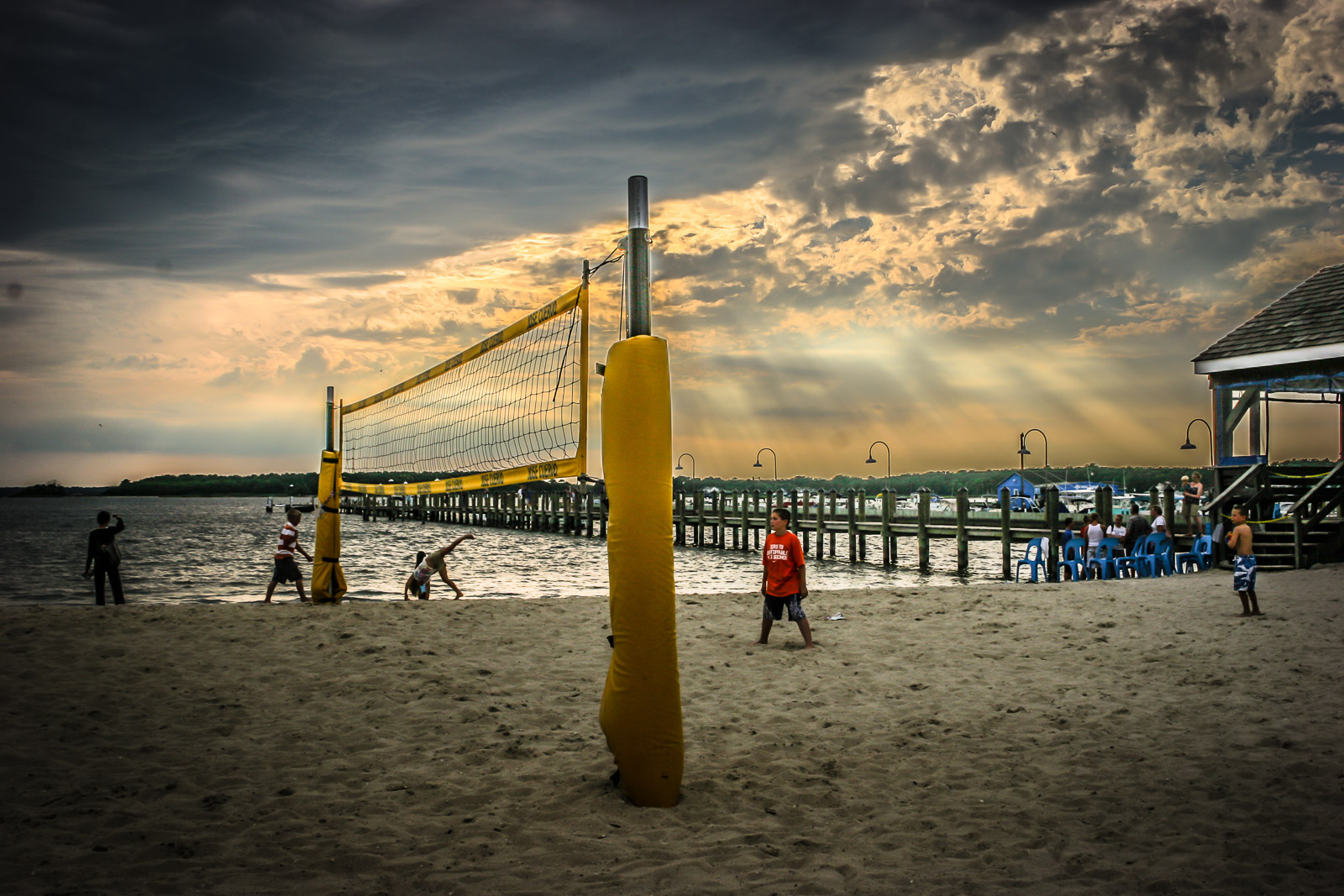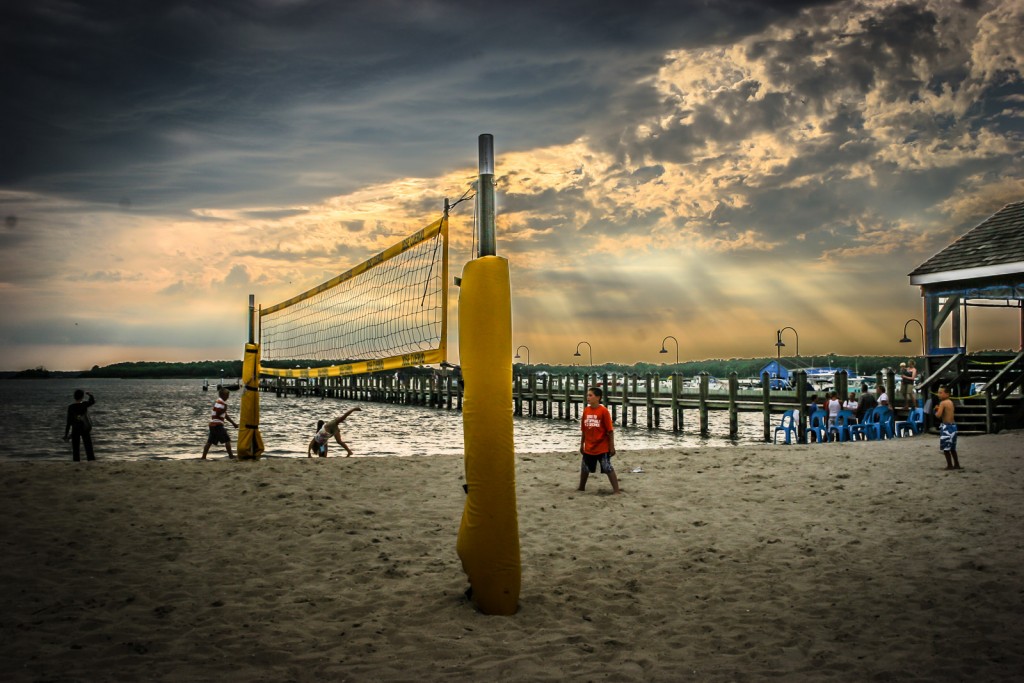 Romantic Getaways In Delaware
INN AT MONTCHANIN VILLAGE, DE. Once housing the laborers who worked at the Hagley Powder Mills nearby, you can't help but feel a sense of irony as you meander down "Privy Lane" – original latrines line the street where upscale guest cottages now stand. I'd wager the only upmarket lodging in America that features outhouses as a design element, The Inn at Montchanin Village maintains its historic value while providing you and your crush with the highest degree of service, amenities – and whimsy.
REHOBOTH BEACH DE: Contemplate your relationship over soft custard ice-cream or great boardwalk fries on this Atlantic beach-getaway. A great LGBT-friendly town, incredibly good restaurants, sand and surf – it's a summertime classic. It's a lower-key, Mid-Atlantic version of Provincetown MA.
LEWES, DE: Do you like a riot or color? A renovated "fisherman's motel" now a Dogfish Head outpost? Or do you and your honey love the classic inn or B&B? You can have your pick in this eminently walkable, boutique-studded, fishing-charter, great restaurant town at the terminus of the Cape May (NJ) – Lewes Ferry.
MILFORD/DOVER DE: Do you bond over history? Big military planes? Cool crafts? Try this eclectic getaway, and stay in Asian-Antique grandeur in a turnaround town winning kudos for its exquisite riverfront walkway and award-winning Arts and Crafts Gallery. Dover's got the Air Mobility Command Museum, a Historic Green and plenty more to keep a certain kind of adventurous couple busy for a few days.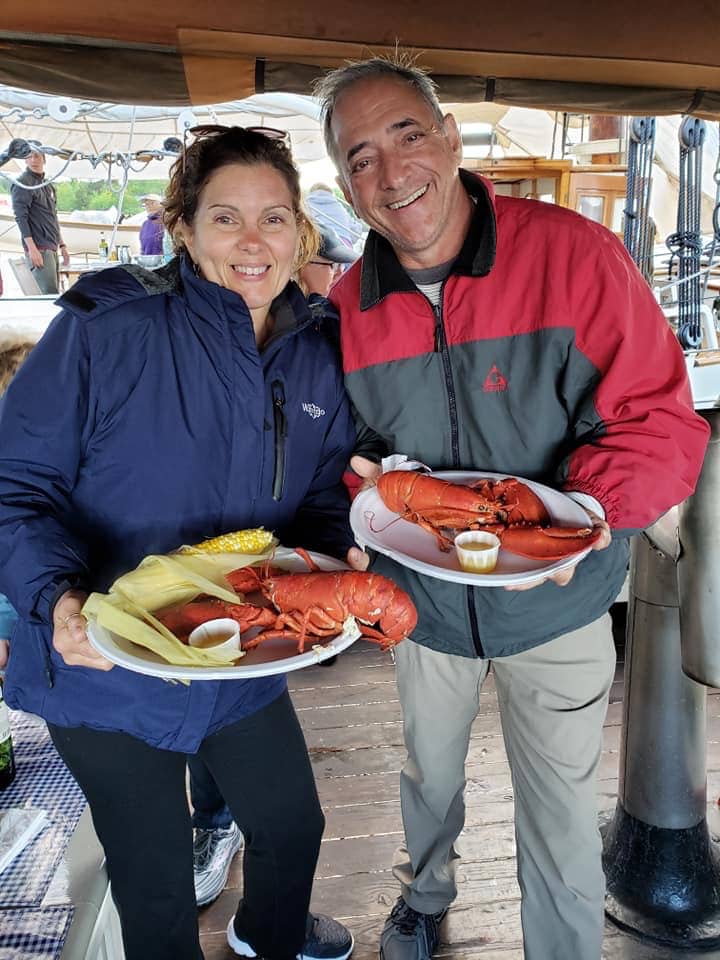 Romantic Getaways In Maine
WINDJAMMER CRUISE ON STEPHEN TABER, ROCKLAND: Nothing says "romance" like a multi-masted sailing ship at full sail. Especially when it's you and a nautically-minded special buddy onboard an authentic Windjammer. Wine and cheese pairings, gourmet grub, and a lobster fest are are included on this mid-coast Maine adventure. It is positively soul-stirring.
INN BY THE SEA, CAPE ELIZABETH ME: I was told not to write about this luxurious big-dog friendly environmentally "green" inn by repeat visitors who'd like to keep it their secret (and not be blocked out of rooms). The best choice on the East Coast for dog-loving duos.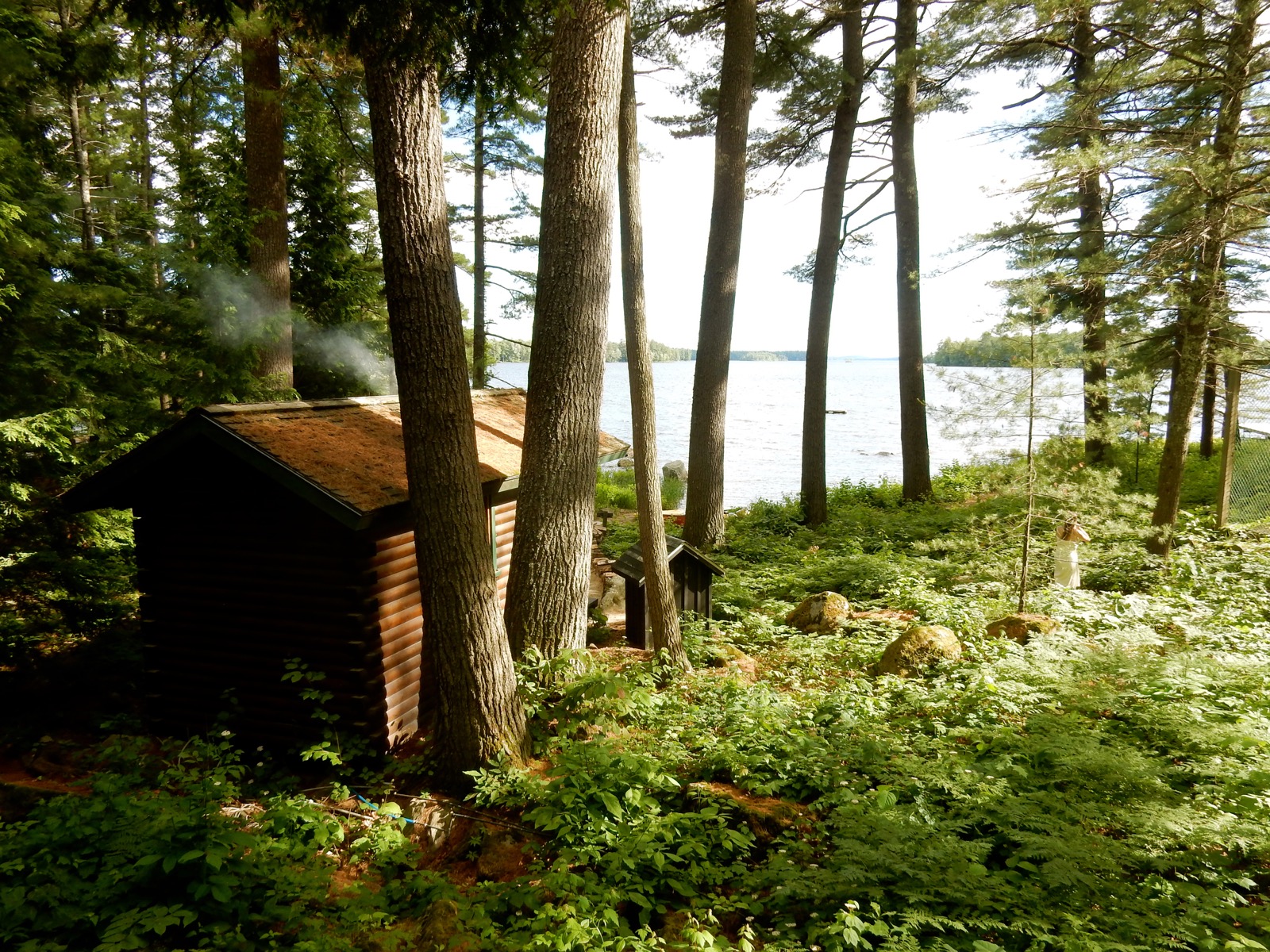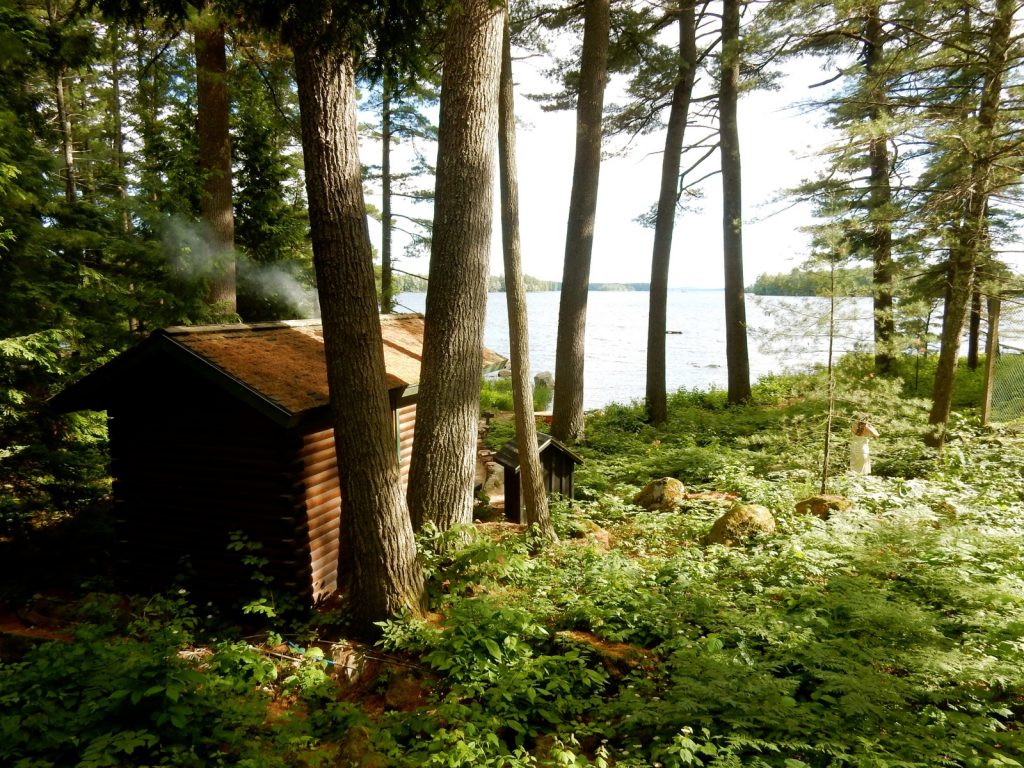 MIGIS LODGE, Sebago Lake. If loon calls at night thrill you no end, and the thought of a crackling fire in the living room of your own luxury cabin sets your heart ablaze, this lakefront resort is a perfect fit.
MONHEGAN ISLAND: Ten miles off Mid-Coast Maine, Monhegan Island is known for its artists and lobstermen, who live, symbiotically, on this tiny crust of land just under a square mile in size. Though the population dwindles to 50 year round, when lobstermen continue to pull in those popular Maine crustaceans, warm weather brings artists, writers, birders, nature lovers and curious tourists who don't mind experiencing a simple life without cars (or paved roads), private bathrooms, or even, in some cases, electricity. But, ah, those views: The views that inspired some of America's most famed artists. Those are what you came for, anyway.
CLIFF HOUSE, Cape Neddick. Starry eyed twosomes seeking the hottest hotel on the East Coast will discover it here. InStyle Magazine called the re-imagined Cliff House on Cape Neddick ME one of the best spots in the world to get engaged, and when you drive past lovely shore homes, pull into the long drive, and at last enter this Oceanside resort perched on rocky Maine cliffs, you'll understand why.
LUBEC ME: This Getaway, to Lubec and Eastport ME, and FDR's summer cottage on Campobello Island, brings you to the easternmost land in the United States, with a short foray into Canada. Yes, it's all the way up here. Or Down Here – to coin a "Downeast" phrase: a good ten hours from New York City or 7 from Boston. But so totally worth it. It's beautiful and welcoming, especially to cute couples, but be sure to bring your Passport!
SCHOODIC PENINSULA ME: Are the two of you in sync about nature and hiking but hate crowds? Infinitely more more secluded, Schoodic encompasses 3,500 additional acres of Acadia National Park, with ferry and bus access to the bulk of it on Mount Desert Island. The small towns of Winter Harbor, Birch Harbor and Prospect Harbor are all located on Schoodic, so on this Getaway, you'll experience nature in its rustic glory, and if you're game – a few "Pickled Wrinkles."
CASTINE AND BLUE HILL PENINSULA ME: And, here's more for the crowd-averse couple. Far off the well-trod Route 1, visiting Castine ME and the Blue Hill Peninsula is another great escape from the hordes. Just an hour from booming Bar Harbor, time seems suspended here, especially around Castine's Town Green– a whitewashed series of buildings that include the Unitarian Church, Town Hall, and Historical Society – and the waterfront, not much more than a couple of restaurants and docks.
SEARSPORT AND ISLESBORO ME: Dine in intimate splendor and stay at a grand Sea Captain's mansion, and then poke around a sleepy island just offshore on this unique lesser-known-Maine getaway.
ROCKLAND ME: For the art-aficionados who love Wyeths and lobsters, and a chance to stay in a hot boutique hotel, 250 Main.
PHIPPSBURG PENNINSULA ME: The Sebasco Harbor Resort becomes a multi-generation hub in the heat of the summer, but come off season, and this waterfront resort is prime for romantic couples seeking peace and quiet. Plus, there's more to explore just 20 minutes away. The phenomenal Maine Maritime Museum is located in Bath – still home to mega-boat-builder, Bath Iron Works.
But Bath is just 10 minutes from one of the best college art museums in the country – Bowdoin Museum of Art.– So, gear up for a great getaway full of American History, Art, and Recreation on this often overlooked portion of Coastal Maine.
FREEPORT ME: Love to shop? LL Bean, open 24/7, is headquartered here. And you can stay in Ole Yankee luxury at the Harraseeket Inn.
BOOTHBAY ME: Boothbay Harbor ME was the first "off-Route-1 town" that became popular with tourists on the Maine Coast, and, centered in "Mid Coast Maine" is quicker to get to than Bar Harbor and Acadia National Park to the northeast. Yes, tourists converge here in the summertime, but plan a trip in June, and you'll get the best of all worlds: temperate weather, phenomenal blooms, uncrowded attractions, and lower hotel rates. There's a reason Boothbay Harbor and the adjacent Boothbay ME became so popular – collectively, it's stunning.
KENNEBUNKS,ME: In the Kennebunks, you will find the freshest New England cuisine, transcendent ocean-scapes, the light, the sea at play against the rocky shore. All that makes Maine Maine is here, but on a much smaller, less touristy scale. Plan to go in the warm months of June or September, when sightseers don't overrun the place and you can find parking and reduced hotel prices mid-week.
FRYEBURG ME: There's not much going on in this New Hampshire/Maine border town, yet it is one of the Maven Favorite romantic destinations. Why? The Oxford Inn – an upscale, four room B&B with two outrageously good restaurants (one a pub), with one of the most stunning views on this list. Go in Autumn when the foliage turns the hills ablaze with color.
GREENVILLE ON MOOSEHEAD LAKE ME: If your love loves to take photos of moose – or criss-cross snow-covered logging roads on a ski-mobile, a visit to this Northern Maine town is in order. Greenville Inn is snug, cozy and luxurious all year long, but particularly lovely in winter.
BANGOR ME: Have you and your guy/gal bonded over Steven King? Then, get thee to what King calls "Derry ME" in many of his novels. Of course, there's a Steven King Tour available in Bangor, some great shops and restaurants, and a brand new Residence Inn by Marriott with the coolest double showers ever.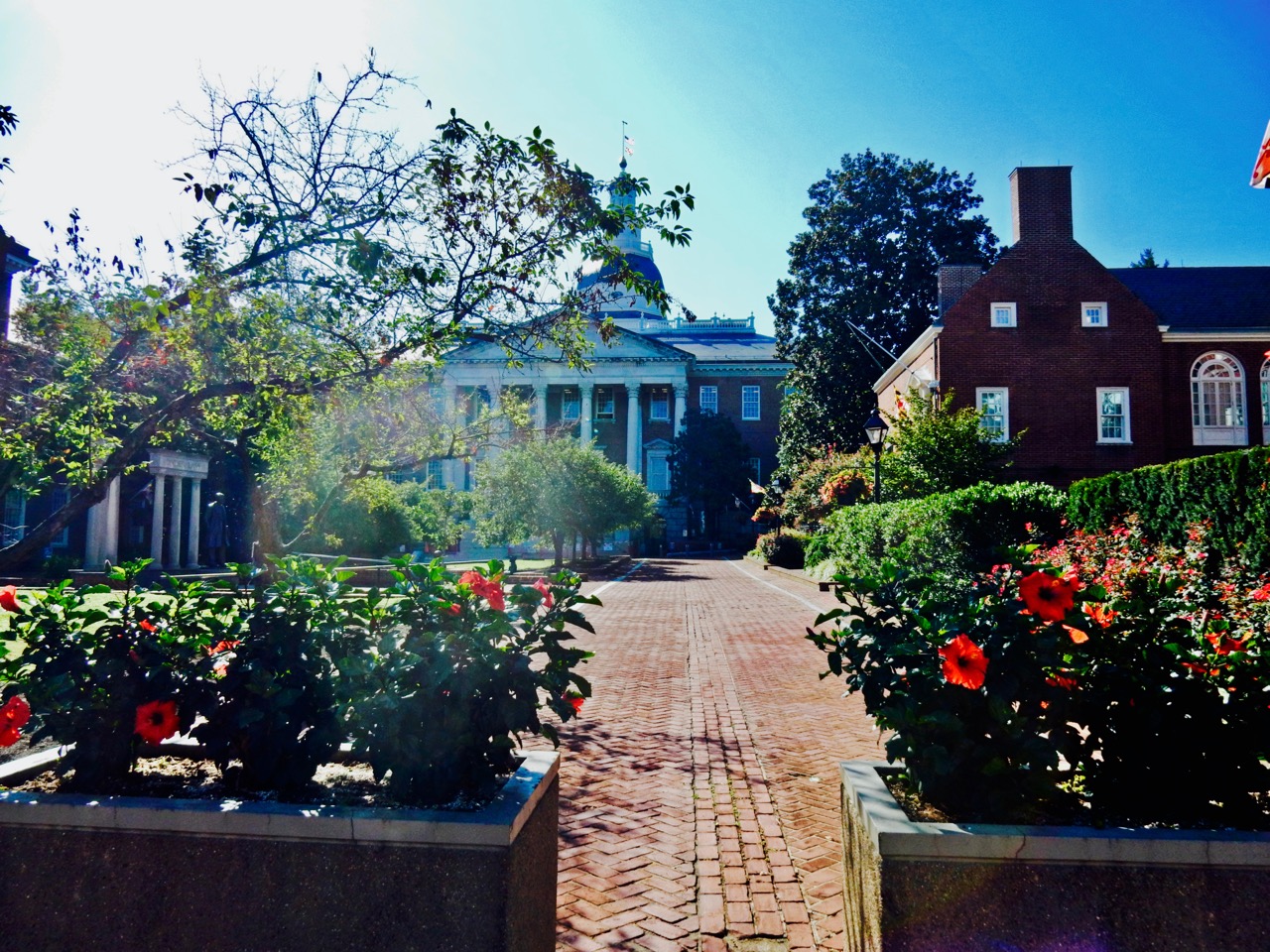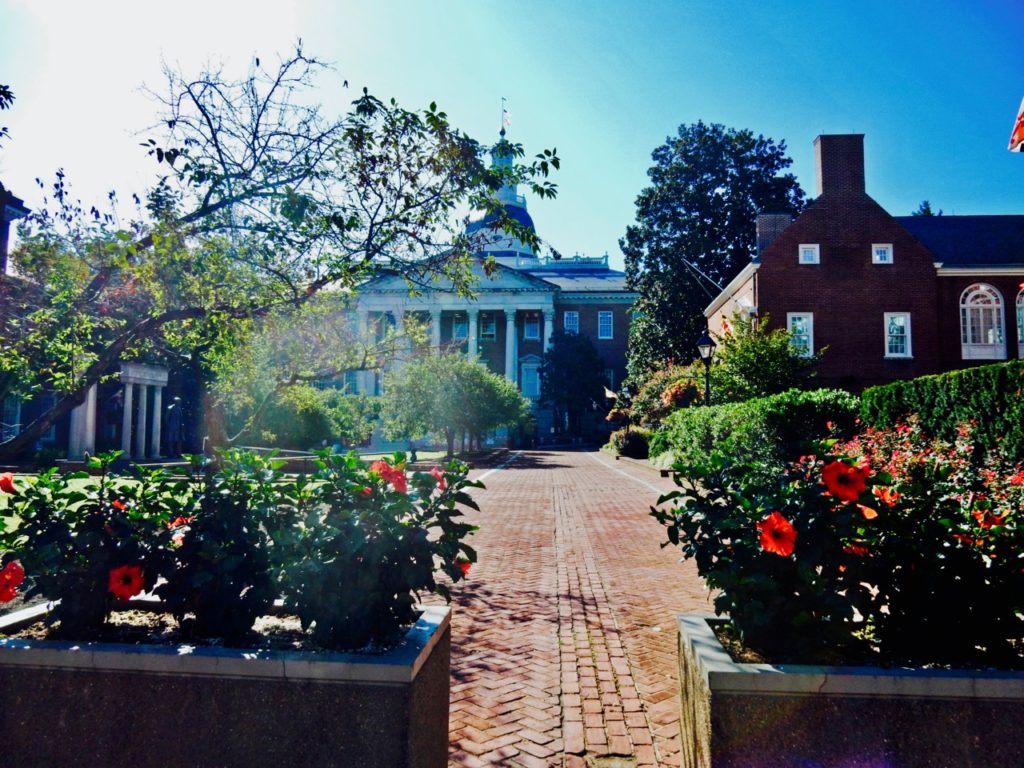 Romantic Getaways in Maryland
DORCHESTER COUNTY: Couples who swoon at enchanting views and a landscape that was backdrop to one of the most daring escapes and rescues in US History will want to visit Dorchester County before the crowds converge. This was the birthplace of Harriett Tubman, and not much has changed.
WASHINGTON COUNTY: For certain someones, what could be more romantic than the tiny mid-Maryland 'burg where the Queen of the Romance Novel, Nora Roberts, has chosen to live and work? In fact, her family owned Inn Boonsboro, subject of her Inn Boonsboro Trilogy, is as real as can be, and one of the most romantic inns in the region.
KENT COUNTY: If surprisingly excellent cuisine in a pop. 300 town, a golden sunset river cruise, a soft sand Bay Beach, and world-class music in a shabby-chic venue floats your boat, this slow-paced getaway is for you.
QUEEN ANNE'S COUNTY: Get all lovey-dovey while experiencing one of the most dramatic sunsets on the East Coast. For a mellow, quick escape from Baltimore or DC, stop, stay a night at a lovely new boutique hotel, check out one of the region's last oyster shucking houses, meet a very French turtle, kayak through unusual sea grass, and of course, dine on crab cakes overlooking the Chesapeake Bridge at sunset.
CECIL COUNTY: Cecil County, encompassing the towns of Chesapeake City, North East, Elkton, Rising Sun, and Port Depot, is where you can watch freighters glide by on world's 3rd busiest shipping canal from a charming town's main street, walk a tiny burg's main street filled with independently owned boutiques and restaurants, tour an historic plantation known for its flowers, and more quirky activities on this Tidewater Getaway.
MONTGOMERY COUNTY: Couples who adore fine and performing arts, and/or who'd love to dance the night away in a world-famous ballroom (for peanuts!), should make a beeline to this often overlooked area just outside of Washington DC. Take a dance or photography class, taught by the greats, and possibly pop the question over High Tea with Classical Music accompaniment. For optimum artsy-cool romance, stay at the just-opened boutique – Canopy Hotel in N. Bethesda – Industrial-chic meets Mid-Century Modern with National Geographic references thrown in.
CARROLL COUNTY: In contrast to the sometimes frenetic surrounding areas, particularly the District of Columbia, Carroll County MD is "Zen Peaceful" – in only the way that an agricultural region can be. But what puts this Maryland County on this Best Romantic Escape List is a phenomenal inn whose owners are so humble, they've kept news of their superb establishment, Antrim 1844, a secret, at least to regions beyond the Mid-Atlantic.
HARFORD COUNTY: If it looks like a duck, swims like a duck, and quacks like a duck, it's probably a Duck Decoy from the Top of the Chesapeake: so duck-crazy honeys will sure get a bang out of a weekend here. The county's most well known town, Havre de Grace MD, is the "Duck Decoy Capital of the World." In fact, every New Years Eve, residents gather for the famed "Duck Drop" – the town's version of the Times Square NY Ball Drop. But you'll also find towns primed for a growing wedding business: nearly every inch of river, bay and land here is geared up for Nuptials.
CAROLINE COUNTY: There's nothing more exciting than finding a sophisticated boutique inn where one is least expected – and, Turnbridge Point – in the tiny town of Denton, is a prime example. Owned by an incredible pastry chef and his partner, Turnbridge Point draws trend-seeking urbanites to this rural area.
There are also some surprisingly sophisticated restaurants, funky and cool local-arts and craft stores, and a Specialty High School for the Culinary Arts in tiny Eastern Shore towns surrounded by vast tracks of farmland. In fact, Caroline County, in the center of the Delmarva Peninsula, is the premier agricultural county in Maryland, known more for what it grows in the earth than what it gleans from the Bay.
You'll want to stay at least a night, maybe more, for the to-die-for French pastries alone in Denton.
WICOMICO COUNTY: A premier Wildfowl Art museum, a small but popular zoo, fantastic clam shacks, breweries, and one historic B&B with bewitching views are drawing more and more curiosity seekers to this Chesapeake Bay region.
The "Capital of Maryland's Eastern Shore," and the "Crossroads of Delmarva" (Routes 13 and 50), Wicomico County, is just a 2 ½ hour drive from DC and Baltimore. To really hide out with your beloved for a few days, make your way to the Whitehaven Hotel, as remote and charming as it gets.
EASTON/TALBOT COUNTY: Lately, prosperous DC, Baltimore and even NY area retirees have been moving to this tony slice of heaven on the Eastern Shore, seeking peace and quiet, spellbinding sunsets, and neighbors, like them, who have a fondness for fine locally sourced dining, unique shops, and the arts.
The County also includes St. Michaels and Oxford, both with exquisite neighborhoods ripe for house-hunting. Or just daydreaming about. Remember the reception scene from the Wedding Crashers where the boat glides by and you wonder how there could be a real place so fantastically picturesque? It was filmed in St Michaels.
SOUTHERN MARYLAND: Both CALVERT COUNTY and ST. MARY'S COUNTY are perfect for romantics of a particular sort. If hunting for ancient sharks teeth on wide, inviting Chesapeake Bay beaches turns you on, try Solomons and the beaches of Calvert County. If you are into kayaking, hauling up crab pots, and staying in a hotel that offers both sunrise and sunset views, check out St. Mary's. Or do both. The whole S. MD region is very wallet friendly.
ELLICOTT CITY MD: Are you feathering your new cozy nest and looking for the kind of quirky, funky, up cycled home goods you won't find in a "normal" store? This former mill town may be small, but it's got some of the coolest shops, and, nearby, a very romantic colonial-era B&B; The Wayside Inn.
FREDERICK MD: Don't have time to get to Venice? Carroll Creek Park – a mile-long linear park encompassing a canal and landscaped brick walkways – is the next best thing. There are tons of independent shops, great restaurants, and a few miles away, the newly renovated Frederick Inn B&B – built for amore.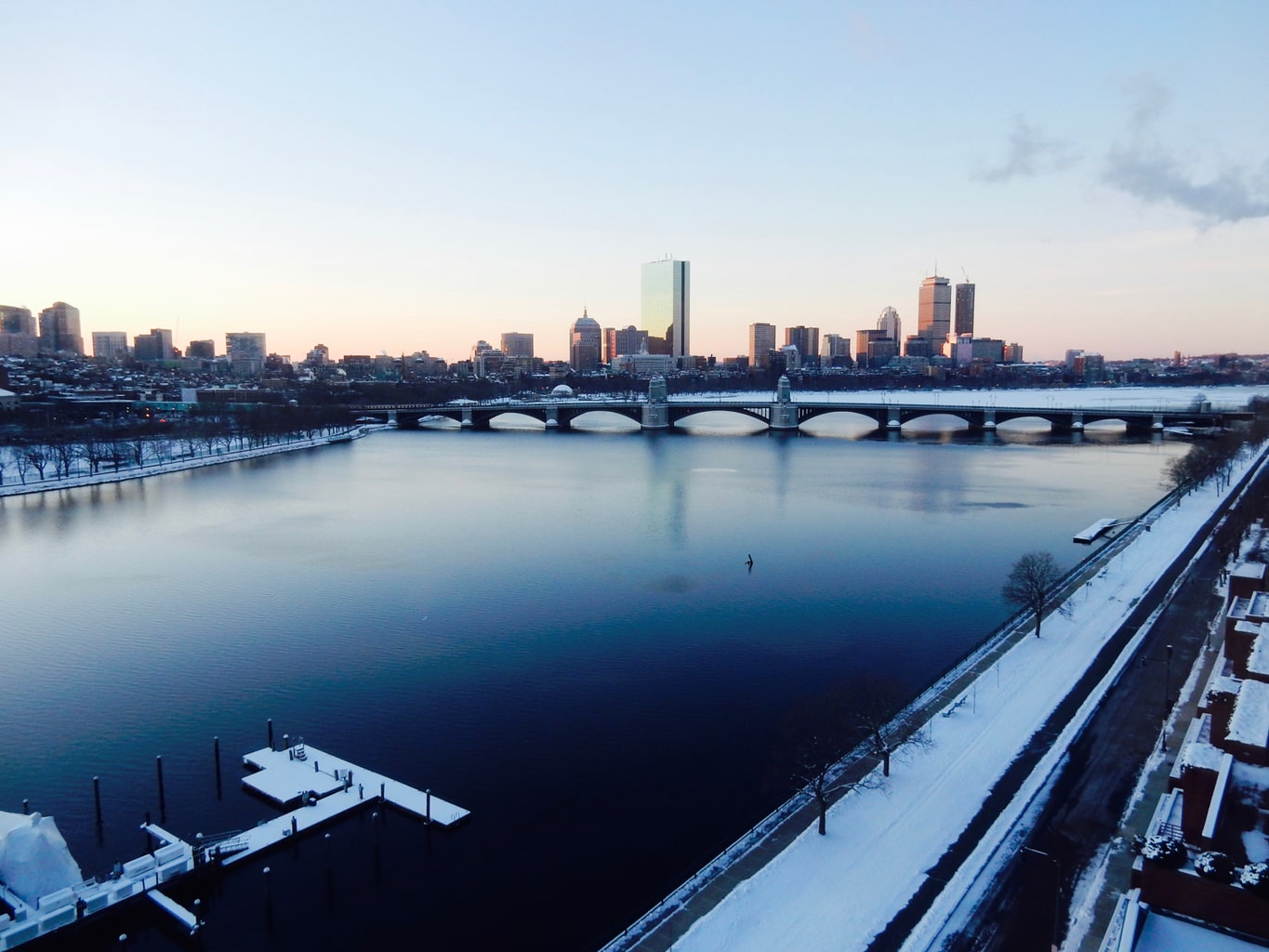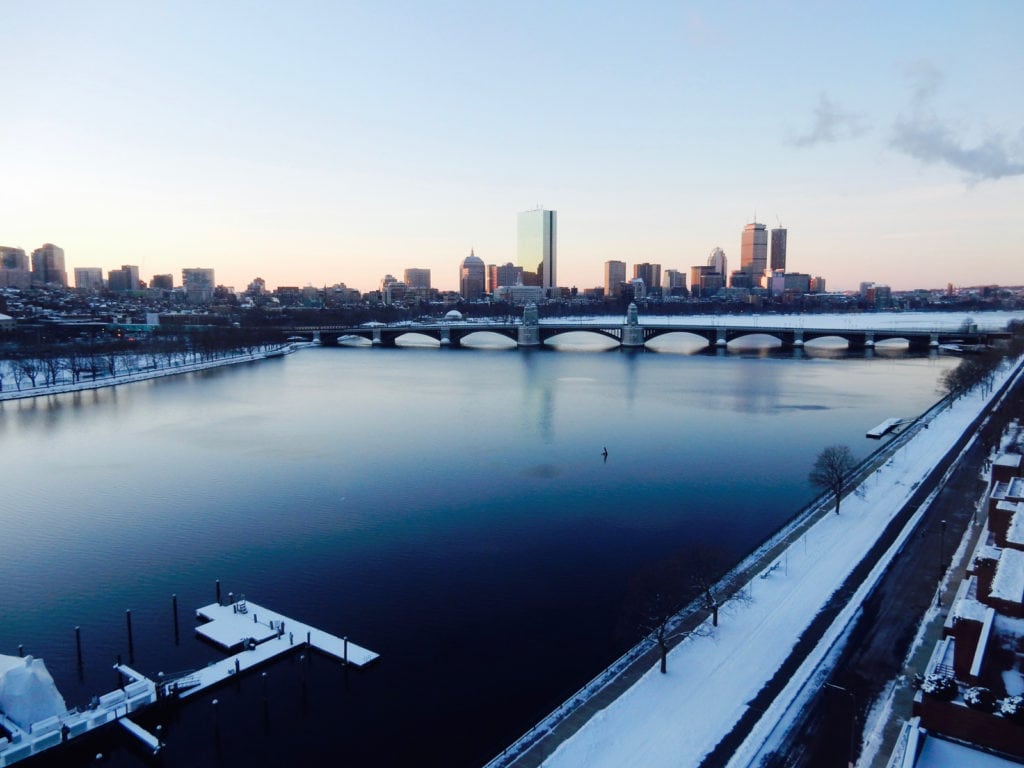 Romantic Getaways In Massachusetts
GLOUCESTER MA: Lost in all the "Perfect Storm" commercial fisheries identity is the fact that this coastal New England town was also one of America's first Artist's Colonies – Rocky Neck – and what's more romantic than that? Stay in a boutique hotel, tour the eclectic home of one of the very first professional interior decorators, and drink some great beer overlooking the fishing docks on this not-so-fishy getaway.
PLYMOUTH MA: Lovers of history (and each other) will go gaga over the very first New World sanctuary for "Saints" who were religiously persecuted in Europe in the early 1600's. The year 2020 will surely be a whirlwind of celebrations as Plymouth celebrates the 400th anniversary of the landing of the Pilgrims on Plymouth Rock.
NANTUCKET: Islands are just naturally romantic, given that you've got to take a boat or ferry to get there. Honeys with a curiosity about American Maritime and Whaling history are sure to find cerebral satisfaction in this preppy place – home to one of the best Whaling Museums in the world, and of course, the iconic Nantucket Lightship Basket. Stay at the Regatta Inn on a little side-street: what rooms lack in size are more than made up for with impeccably luxurious design.
FALMOUTH/SEACREST BEACH HOTEL: Falmouth MA, in the extreme southwest corner of Cape Cod, also encompasses the tiny burg of Woods Hole. But there are things to see in Falmouth as well, including a recently renovated Victorian mansion turned art museum, waterfront gardens with antique anchors as central features, and some of the country's most awesome sunsets – right from a newly renovated beachfront hotel resort with rates that won't drain your bank account. Sitting on a beach chair with a glass of wine, waves gently tickling your feet as the sun goes down, you might just be inspired to give her that ring.
HIDDEN BOSTON MA; Hipster couples will want to check out these secret spots in Boston. And then bed down in the city's newest rock 'n roll (slightly bad-ass) boutique hotel – The Verb, right in the shadow of Fenway Park. Even Bostonians don't know about some of these places.
MARTHA'S VINEYARD, MA: This New England Island- a ferry ride from Wood's Hole, MA, delivers on hypnotic sunrises and sunsets, exceptional beaches and intimate hideaways. Even if you aren't president of the United States, you'll be treated like one.
PROVINCETOWN MA: Live on the edge on this edge-of-the-world resort town. LGBT couples will find nirvana (and a whole lot of choice re: accommodations), but hetero romantics (and families) will also have a great, high-energy time at the tip-end of Cape Cod. Whether you're gay or straight, one of the most stylish inns to book is Carpe Diem Guesthouse, with gorgeous rooms, bountiful complimentary afternoon wine and nibbles, a fantastic breakfast spread, and the largest Moroccan Hamam on the Cape.
ROCKPORT MA: You live in Boston or New York, and you both long for a seaside escape with lots of fresh lobster, but just don't want to drive all the way to Maine. What to do? Head to Rockport MASS – which provides LOTS of New England Coast charm without the hassle. Stay at Yankee Clipper Inn – favorite of many celebrities of yore – a few miles from town on a wind-whipped cliff overlooking the Atlantic. It's as romantic as all get out.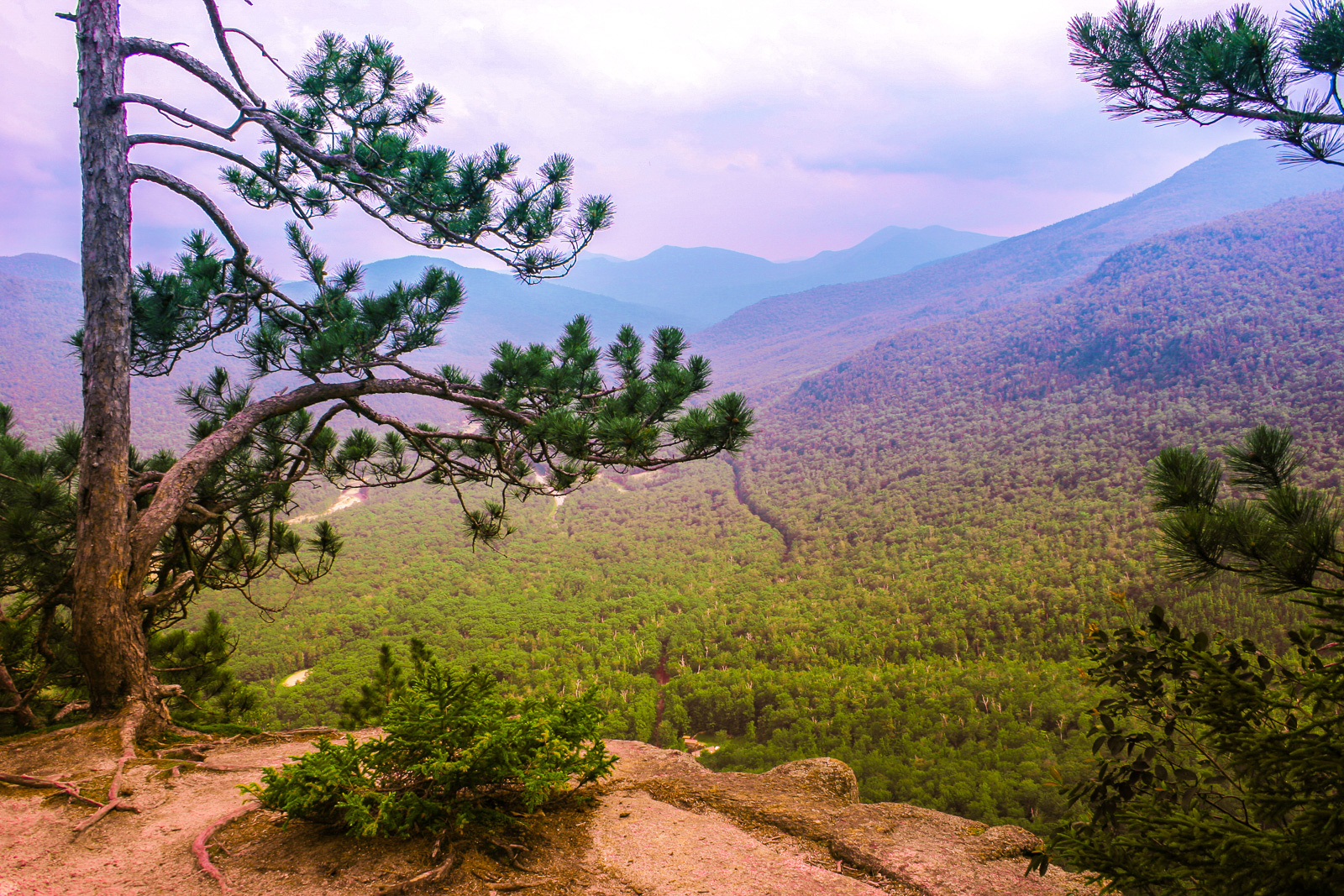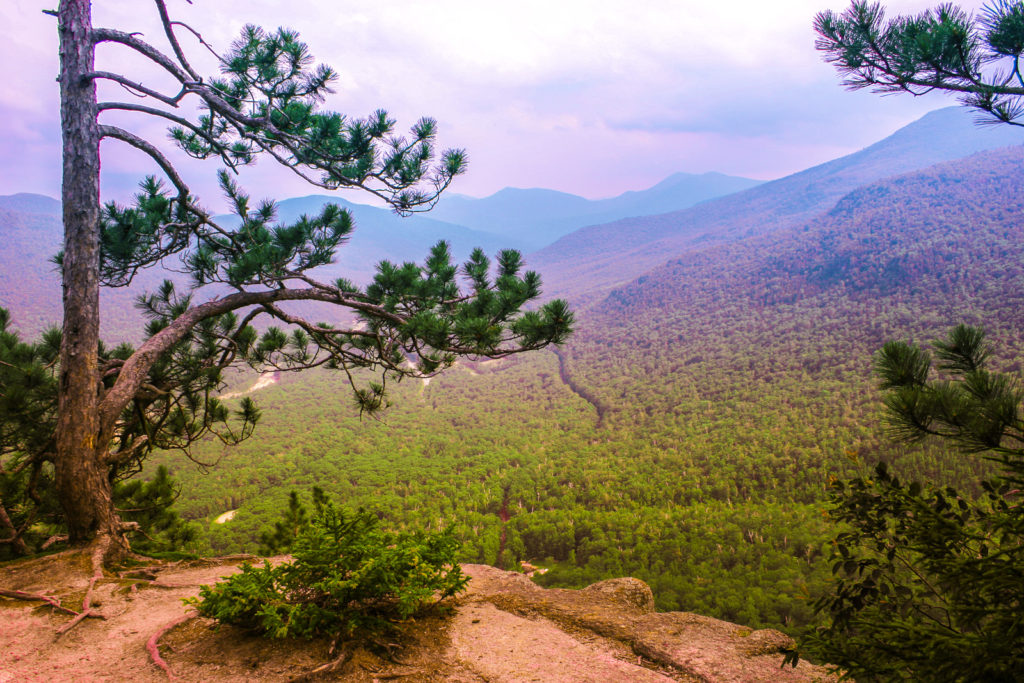 Romantic Getaways In New Hampshire
SOUTHWEST CORNER/KEENE/PETERBOROUGH: Lovers with a fondness for unexplored (or less explored) territories will want to escape to the area of New Hampshire that screams "New England" (so much, in fact, the region's prime publication, Yankee Magazine, is based here).
You'll find Little Red Riding Hood's "Grandma's House," the boyhood home of "Uncle Sam," breathtaking hikes, Ken Burn's restaurant, and one of the most charming Inn's in the State – The Chesterfield Inn.
WHITE MOUNTAIN REGION: The White Mountain Region in New Hampshire is so vast, the Getaway Mavens broke it down into three sections. Each area encompasses attractions old and new (mostly old) – perfect for the hiking couple seeking fresh mountain air and classic, old fashioned resorts and hotels. Some, as you will see, score highly on the "Romance" scale.
SQUAM LAKE AND LAKE WINNIPESAUKEE NH: The most iconic old-age romance movies of all time – On Golden Pond – was filmed right on Squam Lake (which served as "Golden Pond"), but lovers of all ages will appreciate the quiet beauty of Squam or the more active spots around the larger Lake Winnipesaukee. Stay at Manor on Golden Pond for classic elegance, afternoon tea and superb lake views.
MANCHESTER NH: New Hampshire's largest city not only spawned some of the great comedians of our day – Adam Sandler, Seth Meyers and Sarah Silverman – it gave innovators in wine (LaBell Winery) and chocolate (Dancing Lion Chocolate) a place to experiment and thrive.
Hmm… wine and chocolate….? If you're the kind of sweethearts who are into confections and fruit of the vine, or who gravitate to quirky and charming turnaround industrial towns, Manchester is a must. Sure you can stay in any number of franchise hotels – but you'll want to bed down in the absolutely adorable Ash St. Inn, just a block from the famed Currier Art Museum.
PORSTMOUTH NH: Perhaps more than in any other New England seacoast town, it's easy to imagine what life was like in this country when it was new and growing thanks to Portsmouth's living history museum, Strawbery Banke, which isn't a "museum" so much as a collection of 32 homes and establishments, most in their original locations and manned by costumed guides who interpret the lives and duties of the actual families who lived and worked in them.
Just one of the draws of Portsmouth, this romantic seacoast town is also known for great dining, fun shopping and the Martin Hill Inn, voted "Best Garden Lovers B&B in New England" by Yankee Magazine.
HANOVER NH: Are you a pair of through-hikers on the Appalachian Trail, a bit tired of camping out, and looking for some luxe digs for one night? You're in luck. Just 431 miles from its northern end in Katahdin ME (1,713 miles from its starting point in Georgia), the trail runs right by the front door of the newly renovated Hanover Inn, basically on the Dartmouth College campus.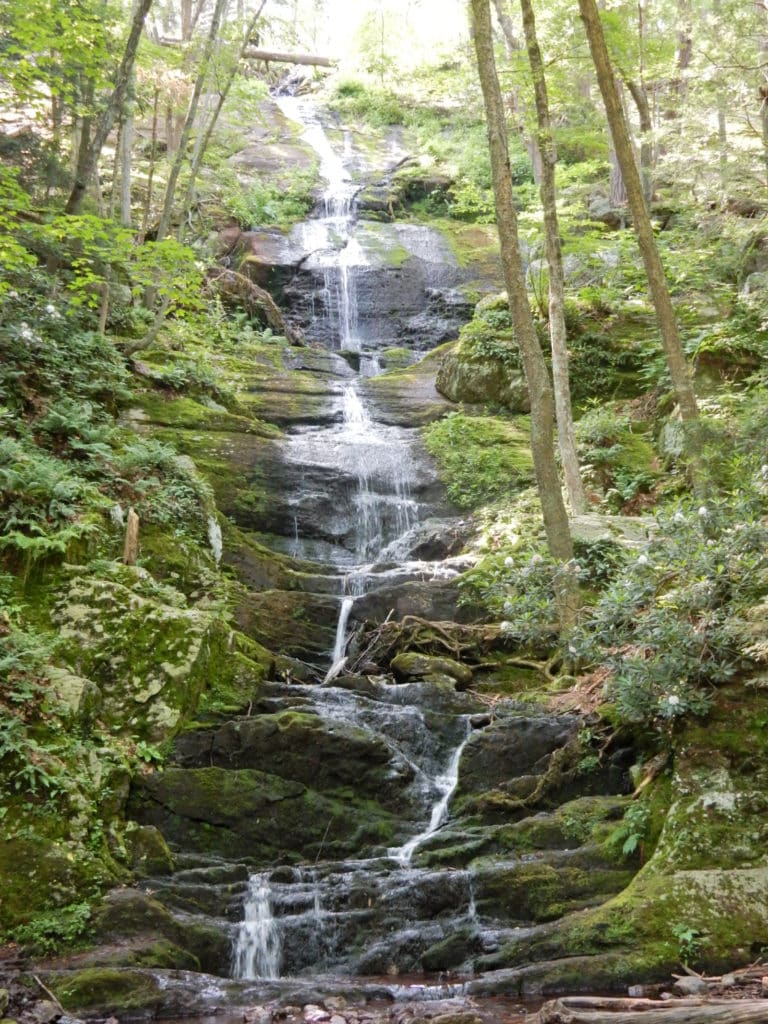 Romantic Getaways In New Jersey
MORRIS COUNTY and SOMERSET COUNTY: Romantic history buffs – take heed. Alexander Hamilton and Elizabeth (Betsy) Schuyler fell in love in Morristown, and discovering where their relationship blossomed is but one fascinating aspect of the community that saw not one, but two Revolutionary War Winter Encampments.
In Somerset County NJ, rich people of the Daddy Warbucks variety have died and left lavish gardens and Green farms –beaucoups land – for the rest of us to enjoy. Stay in the charming Bernards Inn, with rooms right out of George Washington's "look book" and one of the best restaurants in the state.
SUSSEX COUNTY: Do you and your mate pan for gemstones, or otherwise go gaga over mother nature's geological features? This getaway is for true rock-hounds – I know, a very niche group. But amore comes in all shapes, sizes, and passions. New Jersey's Northwest region happens to claim the largest concentration of fluorescent rocks and minerals in the world.
You can see a critical mass of these glowing objects at a decommissioned zinc mine, which is now an indescribably awesome museum complex, try some hooch at Sussex County's first distillery, tour one of the most prestigious wine cellars in the country, golf, ski, zipline, or do nothing to your hearts content on this World of Wonders NJ Getaway
WOODEN DUCK B&B, Newton. If the two of you are into bird-watching, sitting by the pool, or just, "hanging out," in a place that provides serenity and peace just an hour from New York City, you won't find much better than this 10-room inn.
WILDWOODS: Duos who groove to Doo-Wop will go wild for the Wildwoods in NJ. It's got a Jetsons Meets Jersey Shore aesthetic, and more plastic palm trees than any other place on earth.
JERSEY CITY NJ: The view. The food. The youthful, collaborative, entrepreneurial energy. And it's all just one subway stop from downtown Manhattan. I cannot emphasize the vitality of this Hudson River city enough. You thought you knew "The City?" See it with your honey from a different perspective. Then chow down on some of the best food in the tri-state area.
RED BANK, NJ: The perfect spot for hipster romantics. Two live theaters, quirky world-known stores (one owned by filmmaker Kevin Smith), some of the top restaurants in the USA, and one of the oldest ice-boat clubs in the country – and oh, yea, Jon Bon Jovi – draw a certain type of tourist. We're not talking beach bums here.
POINT PLEASANT NJ: Come off season and this normally family-crammed boardwalk beach town turns quiet and dreamy. Find out what's open and what we believe to be the MOST ROMANTIC B&B on the Jersey Shore, bar none.
SOMERS POINT: It's the little known culinary hot spot on Great Egg Harbor Bay just a bridge away from Ocean City NJ. With a couple of decent hotels and amazingly good food, this southern NJ town is off the grid in cooler months, thus making it a getaway for couples who "vant to be alone."
CAPE MAY: Outdoorsy beer loving duos will love Cape May – at the tip of Southern New Jersey's beaches – especially in the off season when Cape May Brewing presents its "Fireside Chats" outside on the patio. This Atlantic Ocean beach town swarms with tourists and annual visitors in the summer, but come late fall and winter, you'll have plenty of room to walk the sand, visit the famous Cape May Victorian homes and dine well. Stay at the upscale oceanfront Montreal Beach Resort, built by gutsy Holocaust survivors in the 1960's.
LONG BRANCH: If you are the kind of twosome who wake up at ridiculous hours to watch the sun rise, and appreciate a funky, fantastic boutique hotel, you're in luck. Long Branch NJ provides. Stay at the Novogratz-designed Bungalow Hotel, a block from the beach, and a stroll away from shops and great restaurants.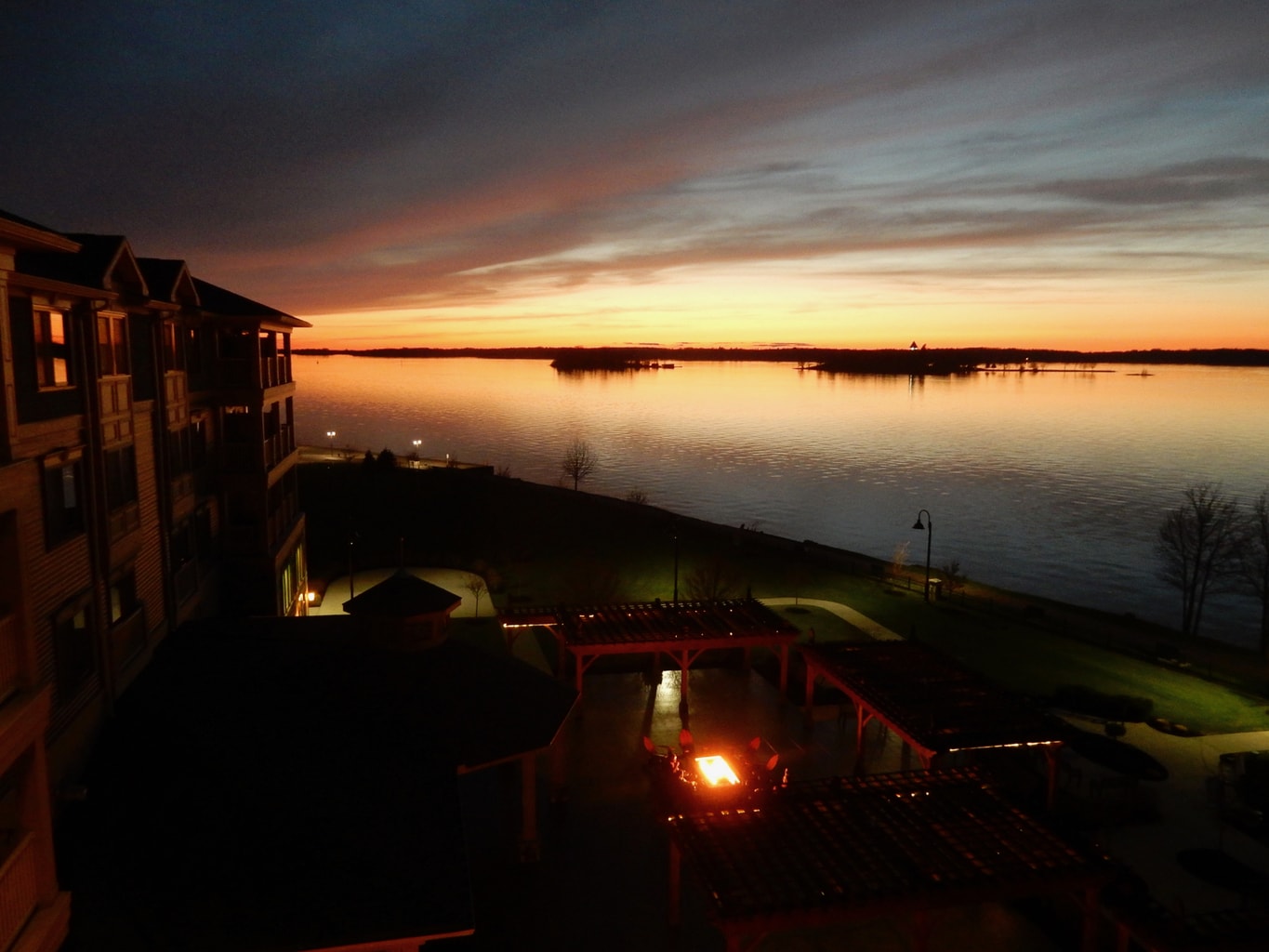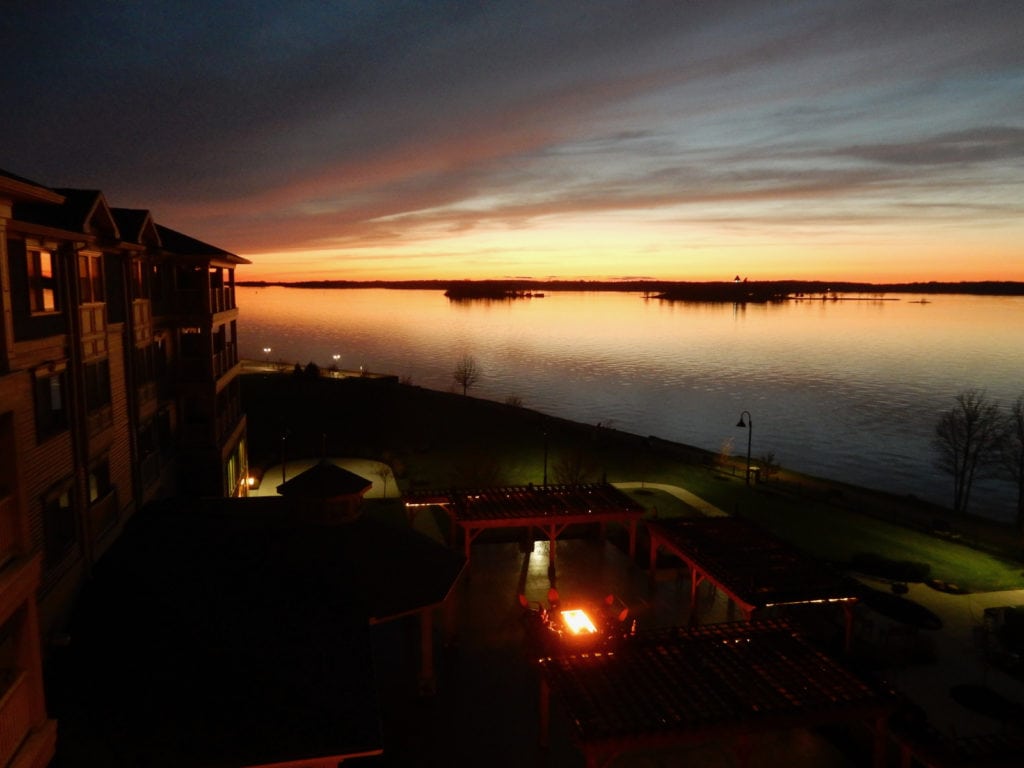 Romantic Getaways In New York
Hudson Yards NYC; What was once wasteland on the Hudson is now a zesty tourist zone, reconfigured as a mixed-use neighborhood with exorbitantly priced condos, a massive mall, fantastic restaurants, and interactive attractions. Key among them are, 1) The Vessel, a basket-weave sculpture made up of grand staircases that visitors climb for optimal views of the Hudson (best at sunset); and The Shed – an off the wall art museum and performance space on wheels. Looking for "date night" ideas? Come here.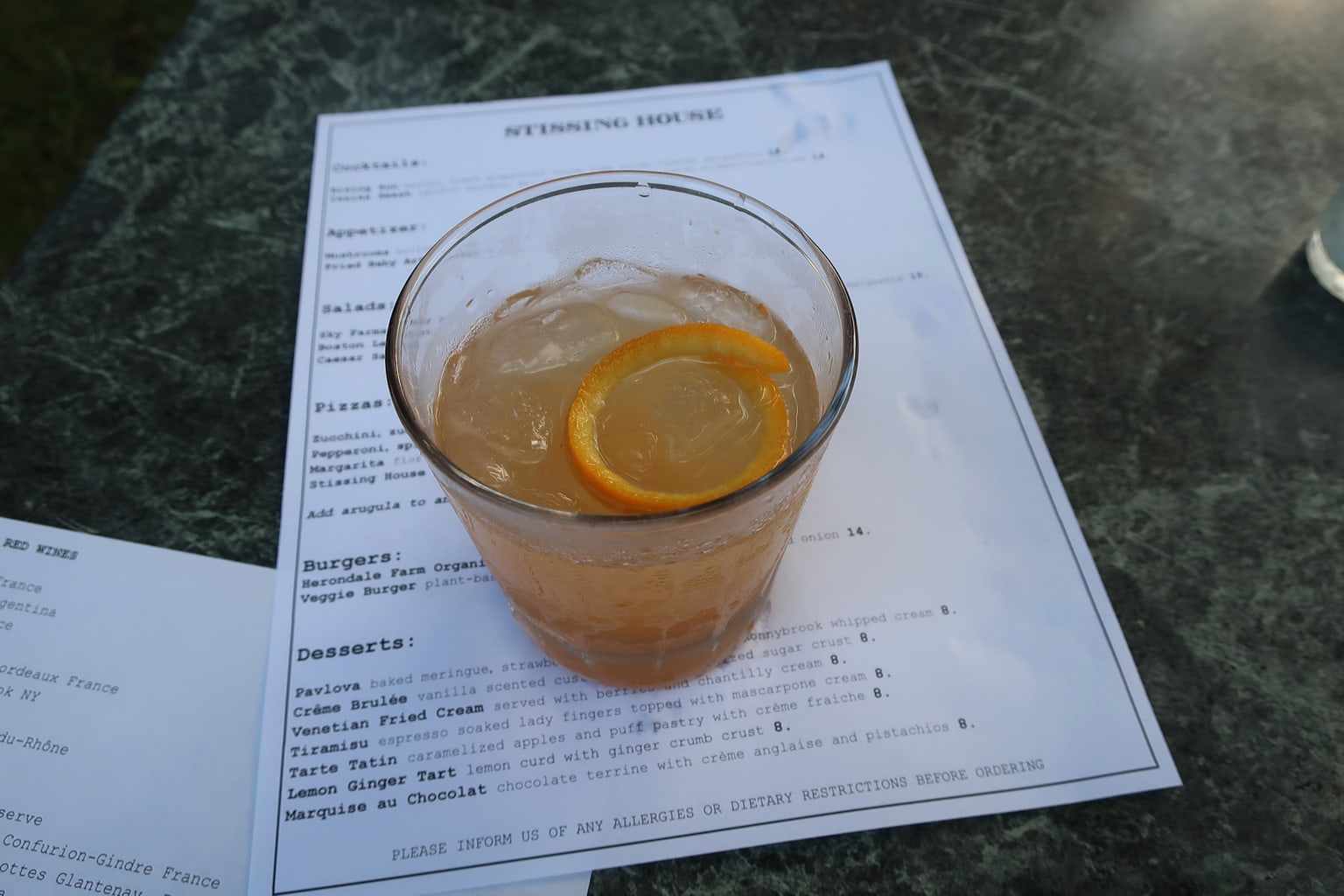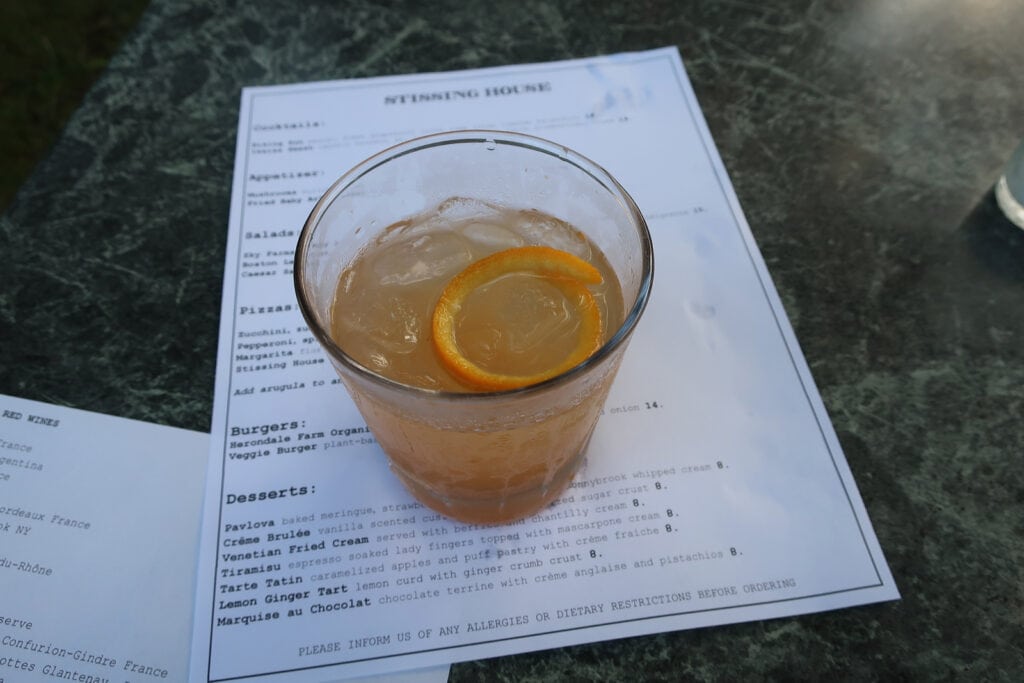 Northern Dutchess County: Guy and gal pals turn positively giddy anticipating a getaway to these small towns in the Hudson Valley. Find unique public-private gardens, one of the coolest drive-in-theaters, horseback riding, a swanky Orvis compound, and some incredible restaurants from fine to casual. The once slightly tattered Pine Plains, Millerton, Amenia, and Millbrook NY have pulled off a revival of sorts: increasingly, city dwellers have been finding their way here.
THOUSAND ISLANDS: Explore small maritime towns on the St. Lawrence Seaway on the Canadian border where mansions and castles coexist with spirit-makers, wooden boat designers, and artisans of food and crafts.
ITHACA NY: Gorges and waterfalls aplenty. That's all you need. But there's so much more.
JAMESTOWN/CHAUTAUQUA NY: Is your relationship like a sit-com? Then, plan a trip to the birthplace of Lucille Ball, Jamestown, now home to the fresh (in so many ways) National Comedy Center – an interactive museum you'll never want to leave. And if you come during the summer season, plan a few days at the Chautauqua Institute down the road, where brainiacs, activists, politicos, the spiritual minded, and music and art lovers all converge for 9 weeks of lectures, classes, shows, and exhibitions centered around a different theme each week.
SYRACUSE NY: Yes, it's a college town. Syracuse was also a Canal Town (as in – the Erie Canal once ran right through downtown), and home to the first ever Dinosaur BBQ. But venture a few miles away – and lovebirds will fall for Beak & Skiff Apple Orchards where you can "pick-your-own" and then retire to the on-site 1911 Distillery – creator of the "Tipsy Cow" (Cold Pressed Coffee Vodka, Chocolate Milk, Coffee, topped with Whipped Cream and half a Cider Donut) – for an affair with a house-distilled concoction.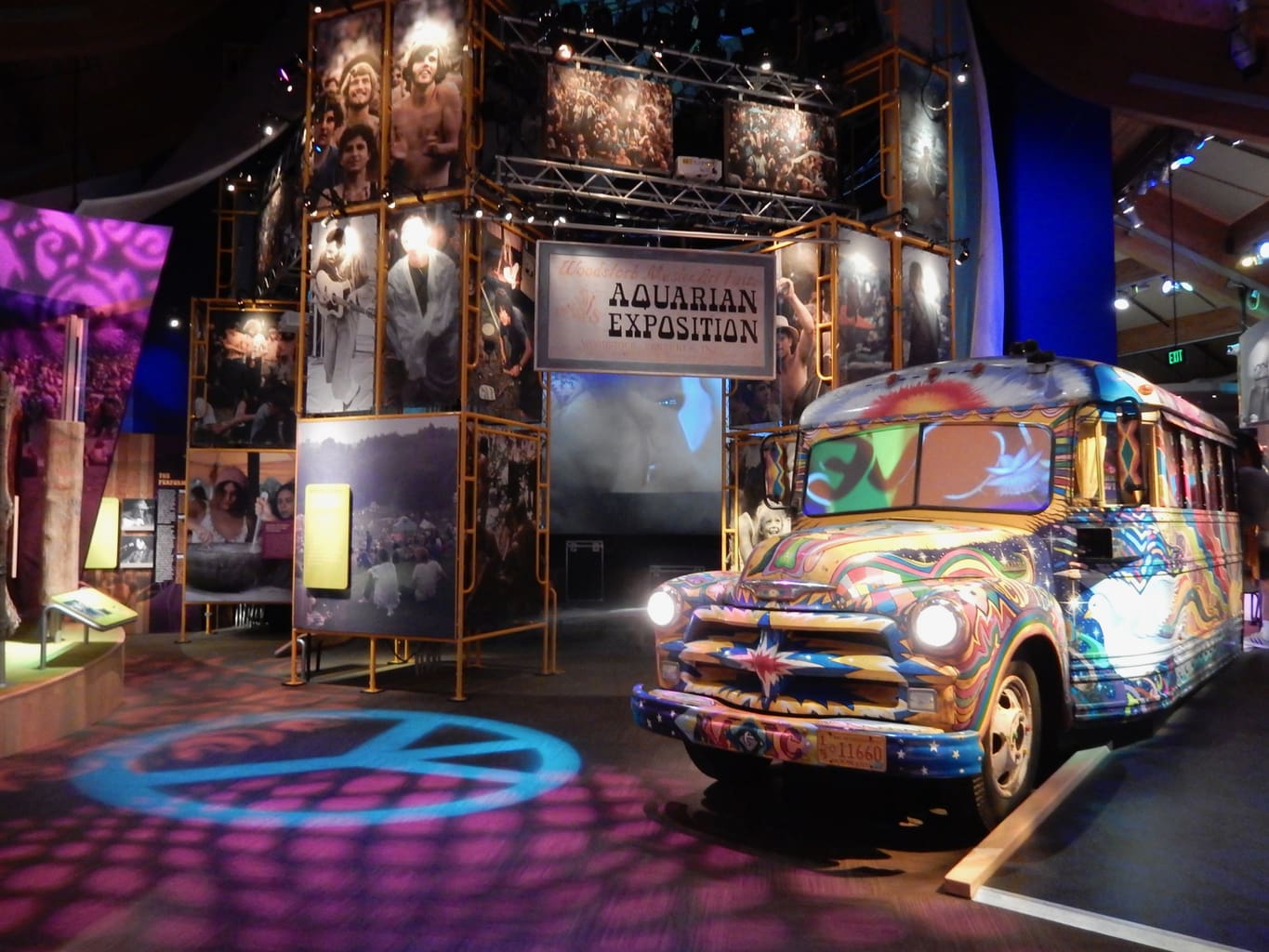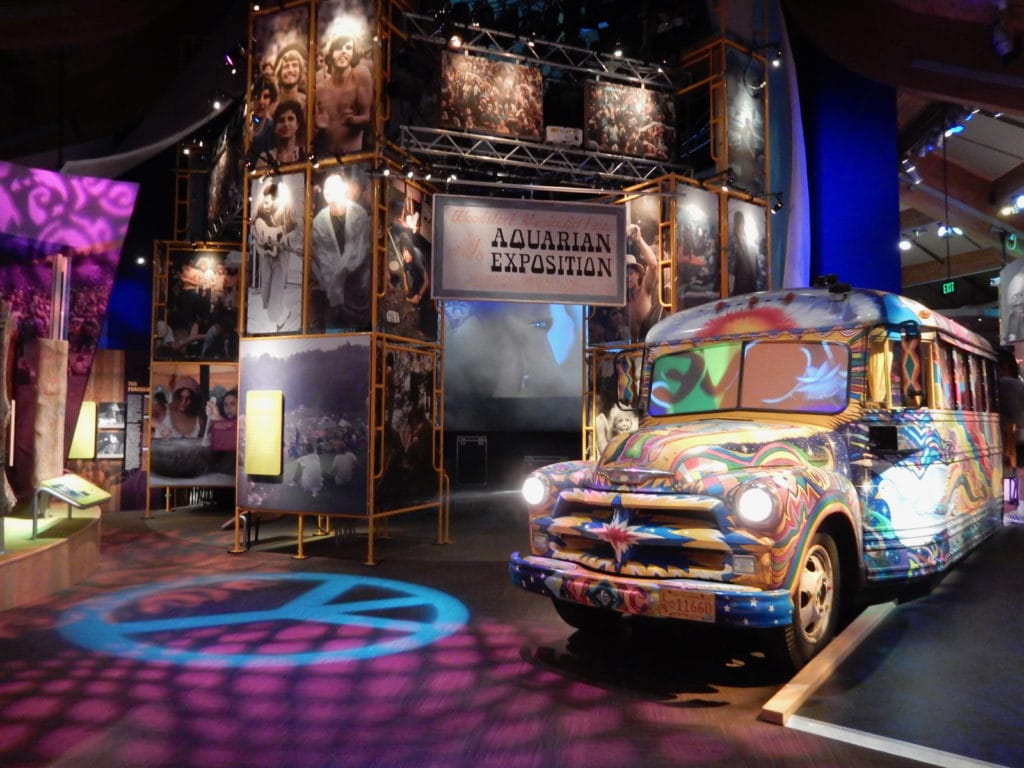 SULLIVAN COUNTY NY (CATSKILLS); What's sexier than the hallowed grounds of the Woodstock Music Festival? If you're a Boomer, not much. But young-'uns are discovering this reemerging portion of the Catskills, too, with chic inns, like The DeBruce in Livingston Manor, turning old boarding homes into foodie-approved lodging.
ROCHESTER NY: Enlightened couples with playful natures will love this college town that also spawned the career of the inventor of the "film camera" – George Eastman. Susan B. Anthony lived here, and like the Eastman Museum, you can certainly visit her home.
But your greatest number of hand-holding hours will be spent in the Strong Museum of Play, with every cherished plaything you've ever owned – even it was the original, terrifying, Thomas Edison Singing Doll. Stay in the Victorian-Romantic Ellwanger Estate B&B, home of a well-to-do horticulturist. Just imagine how beautiful the gardens are there.
SENECA FALLS: Though it might be known as the site of the first Women's Rights Convention in 1848 (with a terrific Women's Rights National Park, and Women's Hall of Fame), Seneca Falls was also purportedly the setting for Frank Capra's movie, It's A Wonderful Life. So – there's actually an It's A Wonderful Life Museum here. If that isn't sentimental, I don't know what is.
Stay nearby in Newark NY at the idyllic Vintage Gardens Bed and Breakfast, an exquisite 5-room inn with a special pedigree: It was the home of Charles Perkins and headquarters of the Jackson Perkins Rose Co. – the floral brokers who brought roses to America
AUBURN/SPRINGSIDE INN. If the real possibility that Harriet Tubman helped hide escaped slaves in the thickets behind this luxury inn gives you goosebumps, and you are both fans of this American hero and want to pay respects at her grave, that's reason enough to make a trip to this Finger-Lake side town. That, and the Springside Inn is a warm, welcoming and upscale place for couples – of any age – in love.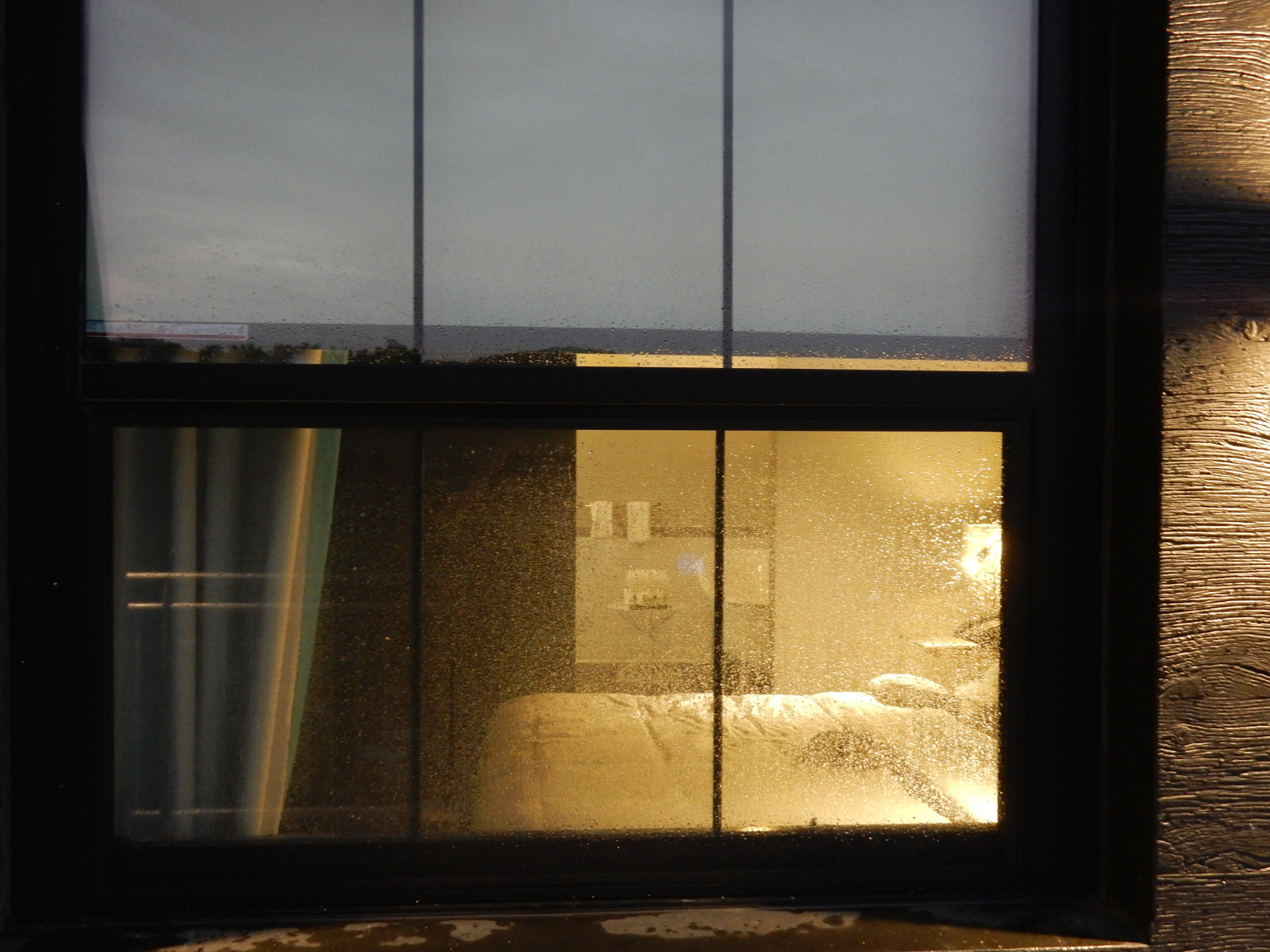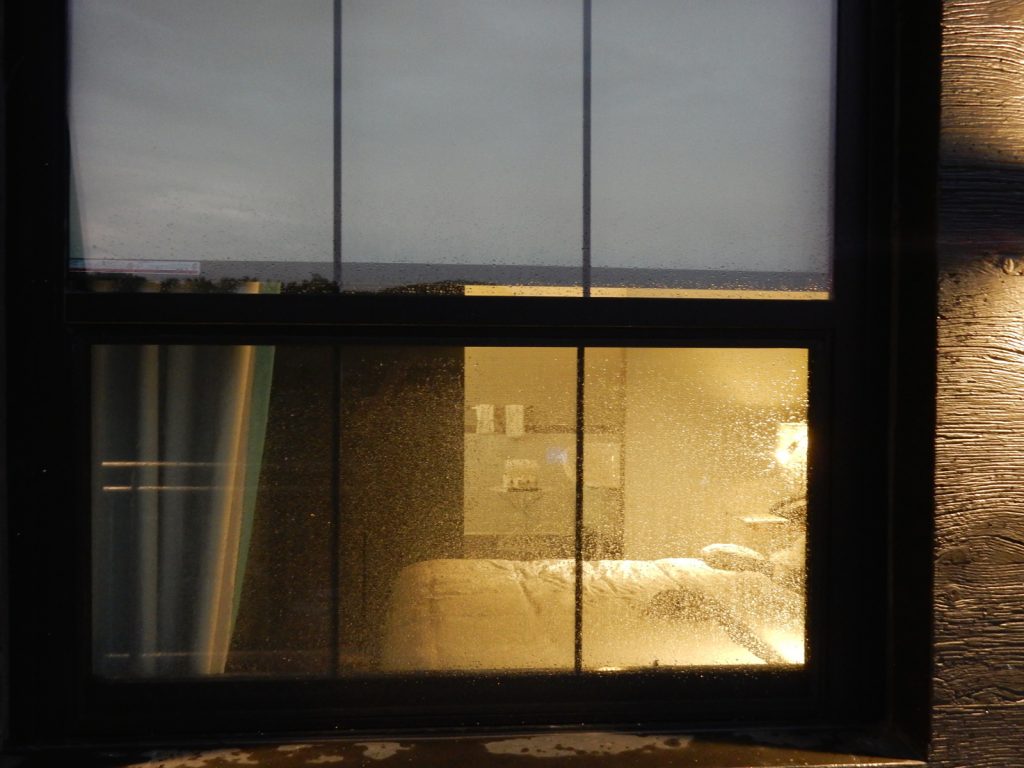 NYACK NY: Take your favorite gal or guy to the newest edgy boutique hotel to hit the outskirts of NYC on the Hudson River. Hometown of American artist, Edward Hopper, Nyack was also the perfect vantage point from which to watch the progress of the "New NY" Bridge that just replaced old dangerous Tappan Zee.Nyack has long been known as a haven for artists, with cool shops and restaurants, but the recent addition of the boutique Time Hotel, has added another level of chic to this Hudson River Town.
LONG ISLAND CITY AND ASTORIA, QUEENS: There's an abundance of lovey-dovey stuff to do in this long ignored borough of New York City. For starters, THE VIEW – of mid-town Manhattan (UN Building, 59th St. Bridge, Chrystler and Empire State Buildings, etc), followed by an East River esplanade, a museum dedicated to the moving picture industry (now called "Hollywood," but first studios were actually here), an edgy MoMa, sculptor Noguchi's first showroom-now-museum, and lots more art.
THE PIERRE, A TAJ HOTEL, NY NY: The Pierre sits on what is arguably the most photographed and filmed slice of New York City– the south east corner of Central Park. Within steps of Central Park Zoo, the Wollman Skating Rink, the Plaza Hotel and a slew of here now, possibly gone tomorrow horse-drawn carriages, The Pierre is the epitome of "Romantic New York" – quiet, lavish without being showy, and eminently elegant – all with that rare commodity: a friendly, anticipatory human touch.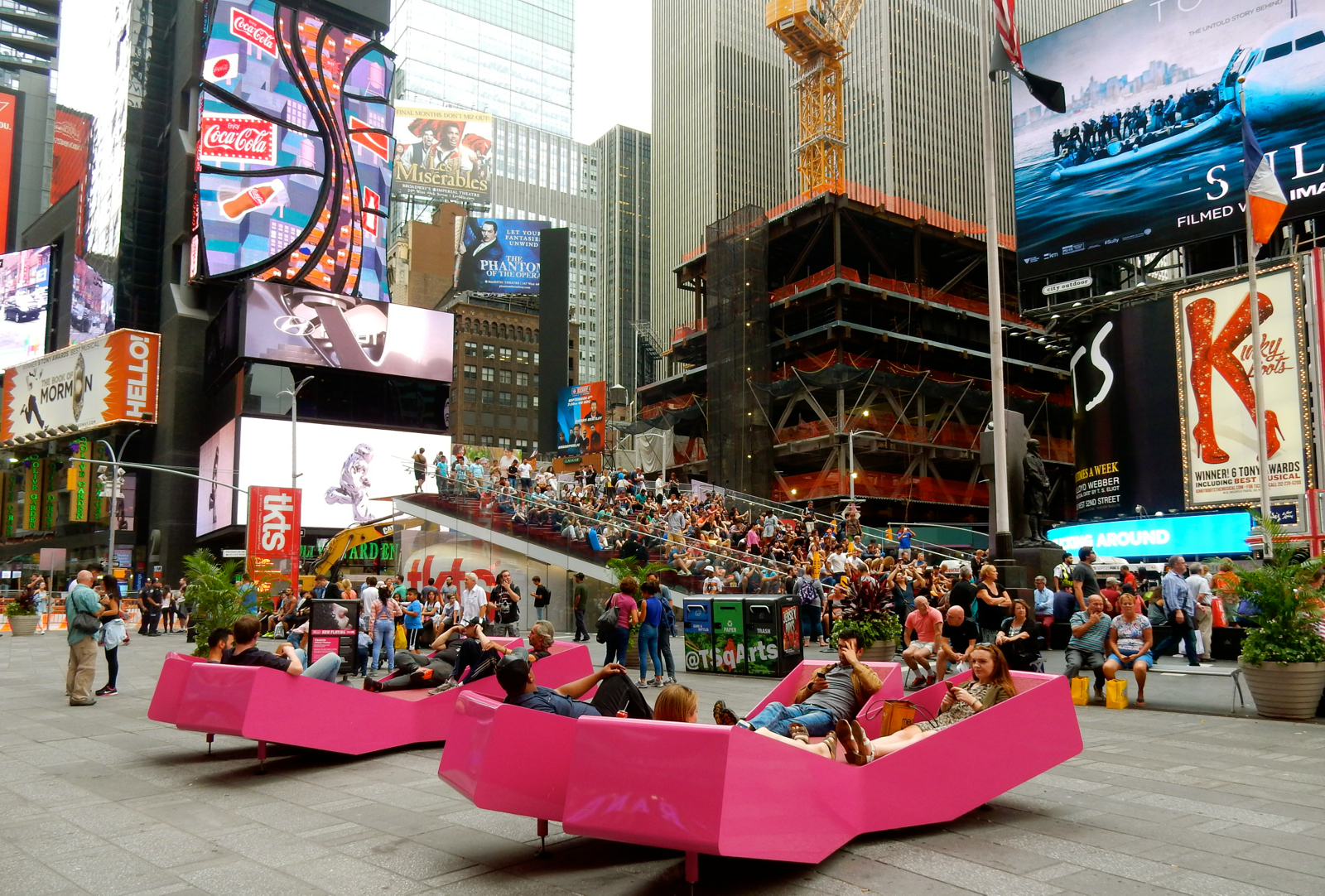 TIMES SQUARE, MANHATTAN. Really? That touristy of tourist traps in the whole NY City? Well, read on here to discover the classiest place to stay, unique restaurants and the one and only rooftop bar that will draw out the lovin' feelings in even the most stoic man or woman.
DREAM MIDTOWN MANHATTAN. With a double-decker rooftop bar (perched far above Late Night With Stephen Colbert Show), an underground arcade-bar for grownups, and a brand new and brighter look, this Dream is one worth staying asleep for. Especially if your loved one is right beside you.
AKA WALL ST: George Washington was inaugurated President facing what is now the NY Stock Exchange – at Federal Hall. If you're in Finance and he's in Government – and you both appreciate a modern, minimalist boutique stay in the canyons of lower New York, AKA Wall St., steps from Federal Hall, is a fantastic choice.
BROOKLYN BOUTIQUES: NU Hotel, BKLYN House Hotel. Ever notice that when any place on earth goes hipster, it's called "The Brooklyn Of….." or called out for being "Brooklyn-ized." Well, there's a reason for that. Brooklyn, the most populous of New York City's five boroughs, has a special aura. You could call it ruggedly individualistic, artsy-entrepreneurial, a promised land for creatives.
And yes, immensely romantic. And guess what? Boutique hotels to fit every purse and mood are cropping up all over the place. Doing business or visiting your kids nearby? Book a room at either Dazzler Brooklyn Hotel in Brooklyn Heights or NU Hotel in Cobble Hill – both a short subway ride to downtown Manhattan and a mile or so to Barclay Center. For the more adventurous "fringe-art" fan, try Bushwick's BKLYN House Hotel.
RITZ CARLTON WESTCHESTER: White Plaines. White Plains, NY might not leap to mind as a particularly romantic city, but what sits at its center is. This Ritz Carlton houses the largest Spa in Westchester County, and the only one on the east coast with ultra-relaxing Japanese Soaking Tubs.
CALDWELL HOUSE B&B, SALISBURY MILLS NY: There are shamrocks everywhere in the Caldwell House, a beautiful four-leaf-clover of a Bed and Breakfast in the Hudson River Valley. A stately home built in 1803 by a wealthy merchant from Ireland, you don't need to have the luck of the Irish to be assured a superb stay here. A favorite with honeymooners, you might not want to leave your guest room with fireplace and downy bedding, but if you do, Woodbury Common Premium Outlets, The 1839 Brotherhood Winery (oldest operating winery in the USA), Storm King Outdoor Sculpture Center and West Point Military Academy are just minutes away.
UPPER AND LOWER KINGSTON: Lovers who love Maritime and American History will adore this Hudson River town. Not only is it steeped in Colonial atmosphere – Kingston boasts some of the most beautiful murals in the country, and boutique inns are cropping up all over.
NEW PALTZ/HIGH FALLS: If stone homes turn you on, you'll find your bliss in this Hudson River Valley town, where you can tour some of the oldest in the country (Historic Huguenot Street) and stay in one (Stone House B&B). Learn about the Canal Barges that plied the short-lived D&H Canal, and commission an artisanal blacksmith to forge something special for you.
BUFFALO NY: Buffalo as a romantic destination? Yes! Especially if you stay at The Mansion on Delaware where a personal butler is on call 24/7. Just 20 minutes from that Newlywed Destination of old, Niagara Falls, with a burgeoning brew and culinary scene (far beyond the famous wings), a redone Lake Erie waterfront, and lots of Frank Lloyd Wright charm, this proud city is back. And new for 2017, the HH Richardson designed Insane Asylum has been restored as the uber cool Hotel Henry.
FINGER LAKES, NY – KEUKA AND SENECA: Wine, freshwater lakes surrounded by rolling vineyards, a growing food scene and charming B&B's – the Finger Lakes in New York are distinctively built for romance amidst the fruits of the vine. For the ultimate foodie weekend, stay in the adorable Pleasant Valley Inn in Hammondsport. Newly renovated, with just four small but charming rooms (just $158 per night! – includes hot buffet breakfast), it's got one of the top restaurants two steps from your bed.
BUTTERMILK FALLS INN, MILTON, NY: There's something divine about the sunrise over the Hudson River and this simple pleasure can be yours on blue-sky mornings at this lyrically set inn – one of the best places to escape New York City with your soulful honey. Bring a book and an appreciation for farm animals, leisurely strolls and the simple life.
BEACON, NY: It's got just the right amount of cute and eccentric for you and your artsy companion. When large art-installation museum, DIA:Beacon, opened in 2002, it gave culture hounds a reason to come upriver for the day. As more people came, artists, chefs and aspiring retailers did, too.
And then, in late 2012, the superb boutique hotel – Roundhouse at Beacon Falls – measuring up to the standards of those urbane museum and gallery goers finally opened in Beacon, creating the perfect overnight arts, shopping, and wine and beer-sipping romantic Getaway.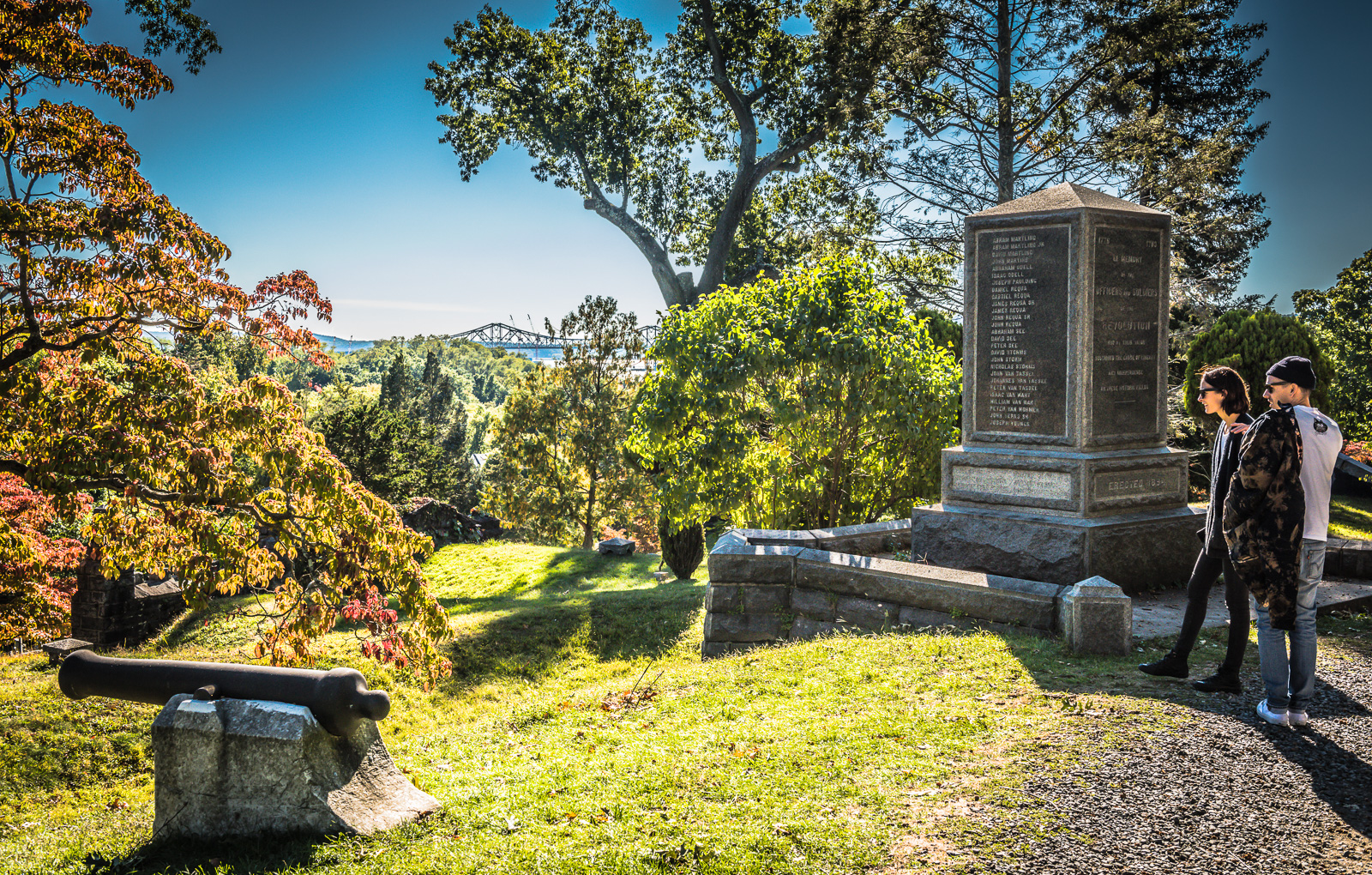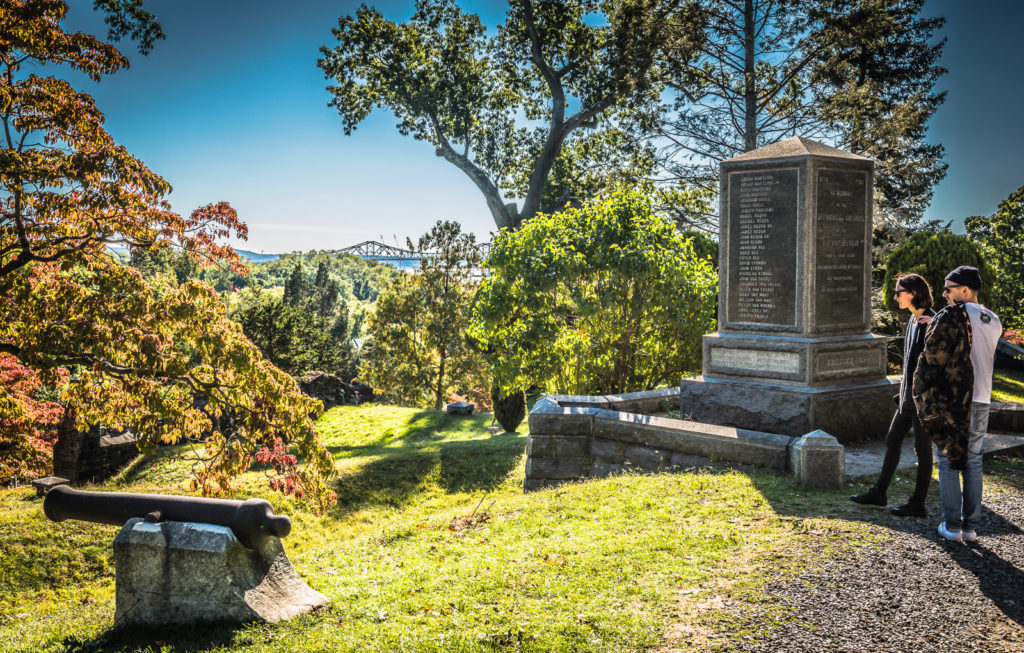 SLEEPY HOLLOW/TARRYTOWN NY: One of the most charming, ivy-blanketed cottages on the Hudson River was actually owned by a confirmed bachelor – and a famous one at that. Washington Irving, who brought us Rip Van Winkle and the Headless Horseman, lived in a home made for romance. But there are so many other places that lovebirds can explore, and at least one "royal" place to stay in this Westchester County hamlet just 30 minutes from NYC.
WOODSTOCK and PHOENICIA: Grab your sporty, hippy pal for this mountain escape. Hike, ski, go tubing, join a drum circle, and then plan to stay at the just renovated Emerson Hotel and Spa in this artsy part of the Catskills.
NORTHERN CATSKILLS/GREEN COUNTY NY: You could say that America's great love affair with the "wilderness" began here. Thomas Cole, father of the Hudson River School of Art, painted Kaaterskill Falls and the mountains and wilds of this valley in the early 1800's, spawning a thirst for travel here. You can still go hand in hand on a rooty, rocky half mile (each way) hike to the Falls, or mountain bike down ski trails, or catch a concert, and then stay in a lovely historic B&B.
LAKE GEORGE, BOLTONS LANDING NY: There's nothing like a Lake George sunrise or sunset to spark (or re-spark) a romantic flame, especially if you are watching it from your room at the iconic Sagamore Resort. Take your beloved on a spin around the lake with your private guide through Love is on Lake George Boat Tours. It's the perfect opportunity to pop the question, or "re-pop" it, as the case may be.
SARATOGA SPRINGS NY: Soaking in warm mineral water is like "bathing in champagne" – a most exquisite feeling. Saratoga Springs was one of the country's original "spa" towns, and remains ideal for treatments and health-oriented lovers. There's also the horsey aspect – it's where Carly Simon's vain, gavotting guy's horse "naturally won," and you can watch future American Pharaohs go through their paces, too.
ADELPHI HOTEL, Saratoga Springs NY: After a 5 year renovation, the Adelphi has managed to recapture its original intent: to impress the jaded, to indulge luxury guests, and, most effectively, to please the eye. It's a place to impress your honey, for sure.
COOPERSTOWN NY: Have you bonded over "America's Favorite Pastime" (Baseball Hall of Fame) or beer (Ommegang)? Then this town, far from any interstate, will thrill. Throw in a New York themed carousel with characters carved by history teachers, a pristine lakeside golf course and stunning renovated waterfront hotel (Otesaga), and you've got the makings for a heart-felt getaway.
RHINECLIFF HOTEL NY: A hundred miles from NYC, right up the Hudson River, this renovated "Railroad Flophouse" is now a trendy, reclaimed inn just a couple of miles from downtown Rhinebeck NY. With dead-on views of the Hudson River from your balcony, and starting at just $99 off season, this is a hipster-couple – and Getaway Maven – favorite.
HUDSON NY: If the website Etsy was an actual place, it would be Hudson, NY, an artsy town on the Hudson River that has managed to out-Brooklyn Brooklyn in cutesie-pie-ity. This escape is for the couple looking to furnish their nest – and fuel a bit of passion while they're at it.
WEST POINT NY: Are you the kind of patriotic couple who salutes each other at home? Then, you'll want to stay a night or two at the updated and now luxurious Thayer Hotel on the campus of West Point Military Academy. Take a tour, learn about the place that makes officers out of cadets, and moon over each other and the "Million Dollar View" of the Hudson River.
EASTERN LONG ISLAND: What's your pleasure? The quiet wine region of the North Fork? The remote must-get-to-it-by-boat Shelter Island, the rising hipster cred but ultimately laid back Montauk or the see and be seen Hamptons? Cue There's A Place For Us from West Side Story, and choose one (or all).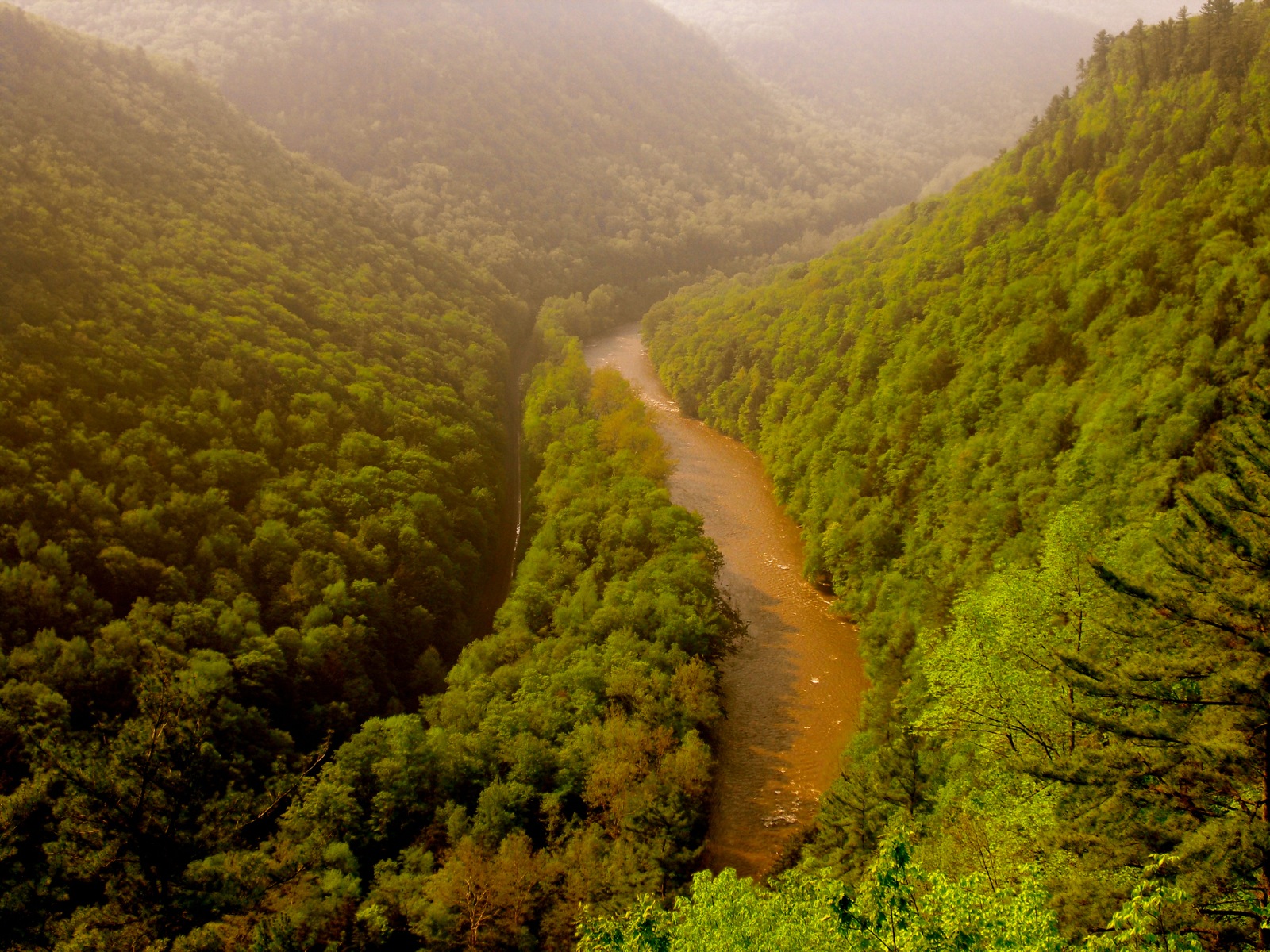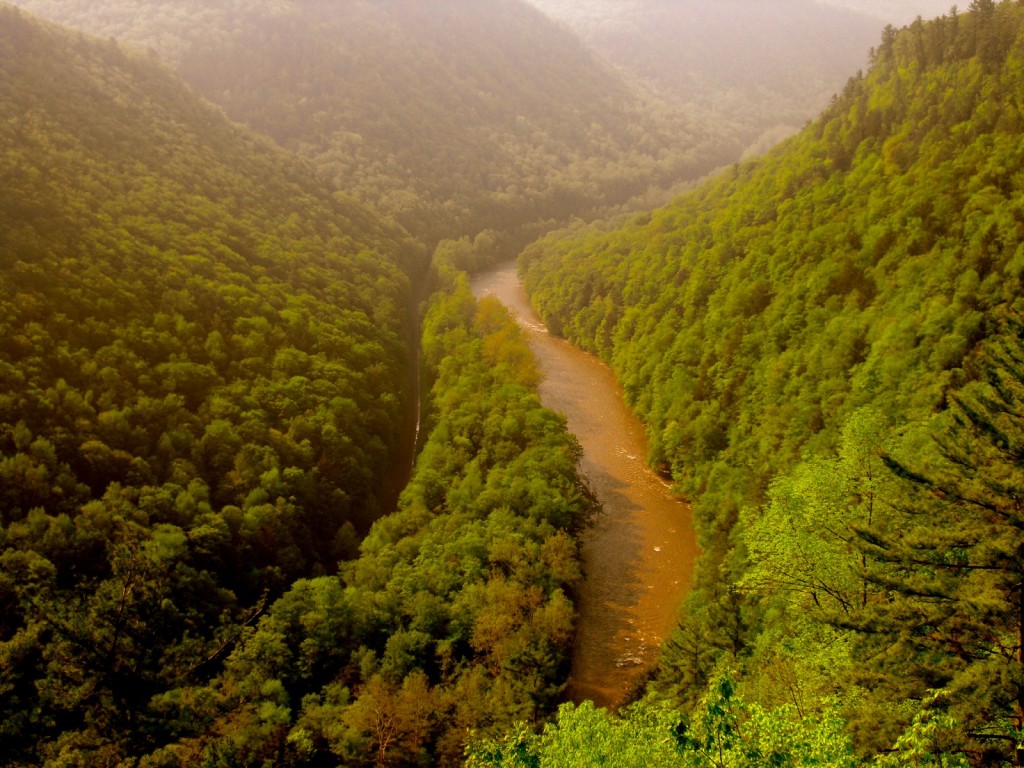 Romantic Getaways In Pennsylvania
New Hope – Bucks County: Take your honey through wildflower gardens, along canal paths, plan dinner at a haunted tavern, and then stay trendy at a B&B that purportedly was where Aaron Burr fled after his famous fatal duel with Alexander Hamilton. Get the scoop over a gourmet breakfast – Covid protocols in place, of course.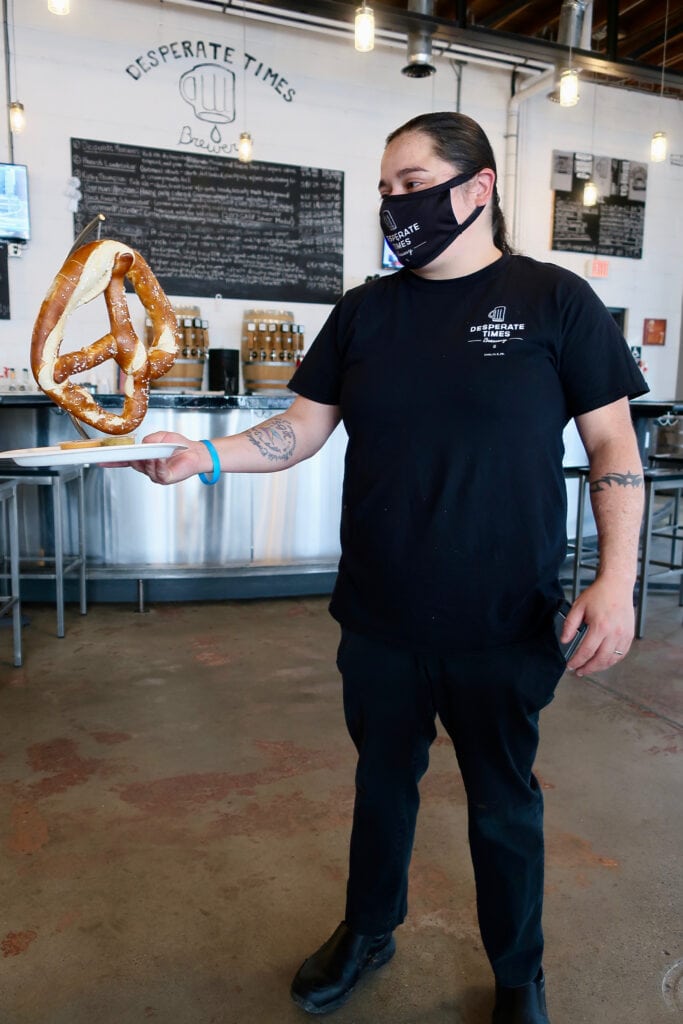 Carlisle – Cumberland Valley: Does your dearest darling have a thing for craft breweries and hiking? Then, he/she will love Cumberland Valley PA for its beer and hard-cider makers, a terrific and interactive Army Heritage Museum, the Appalachian Trail, and charming restaurants and lodging.
BRANDYWINE VALLEY/CHESTER COUNTY PA and HERE: it's got one of the most celebrated Botanical Gardens in the world (established by Pierre Du Pont), three generations of Wyeths, several "hidden towns" and The Blob. What more could art, flowers, mystery, and B-Movie aficionados desire?
INDIANA and JEFFERSON COUNTY PA: With Jimmy Stewart and Punxsutawney Phil (Groundhog Day) as hometown "boys," this mid-PA region can't help but be all warm and fuzzy. Indiana PA is a college town with lots of good eats and a youthful energetic vibe.
OMNI BEDFORD SPINGS: What began over 200 years ago as a healing retreat centered around what was believed to be curative spring water has become one of prettiest golf and spa resorts in the East. With a complete overhaul over 10 years ago, bringing the property from drab to fab, OBS is the place to book when you want to park once and stay. For days. Or weeks.
RAYSTOWN LAKE REGION: You will not find a more pristine, remote, untouched, serene public access lake anywhere in PA. The ultimate Romantic treat: rent a houseboat for a few nights and just be by yourselves. According to those in the know, there is nothing better than sitting on the top deck hot tub in the middle of Raystown Lake on a moonlit night.
"It is heaven on earth," says one fan. Alternately, book a room at the Gage Mansion in Huntingdon. This stately home of a wealthy railroad executive is now owned and run by Angie and John Thompson, founders of the delightful Thompson Candle Co.
INN @ RAGGED EDGE, CHAMBERSBURG: How dreamy is this place – smack in farm country PA? Dreamy enough to bring World-Class classical music to the locals. And it all began with the purchase of a $100,000 gorgeously restored piano. This inn would be incredibly romantic, anyway, with river views out back.
HERSHEY, PA; Hot Cocoa Baths, Kisses on your pillow. Nuff said.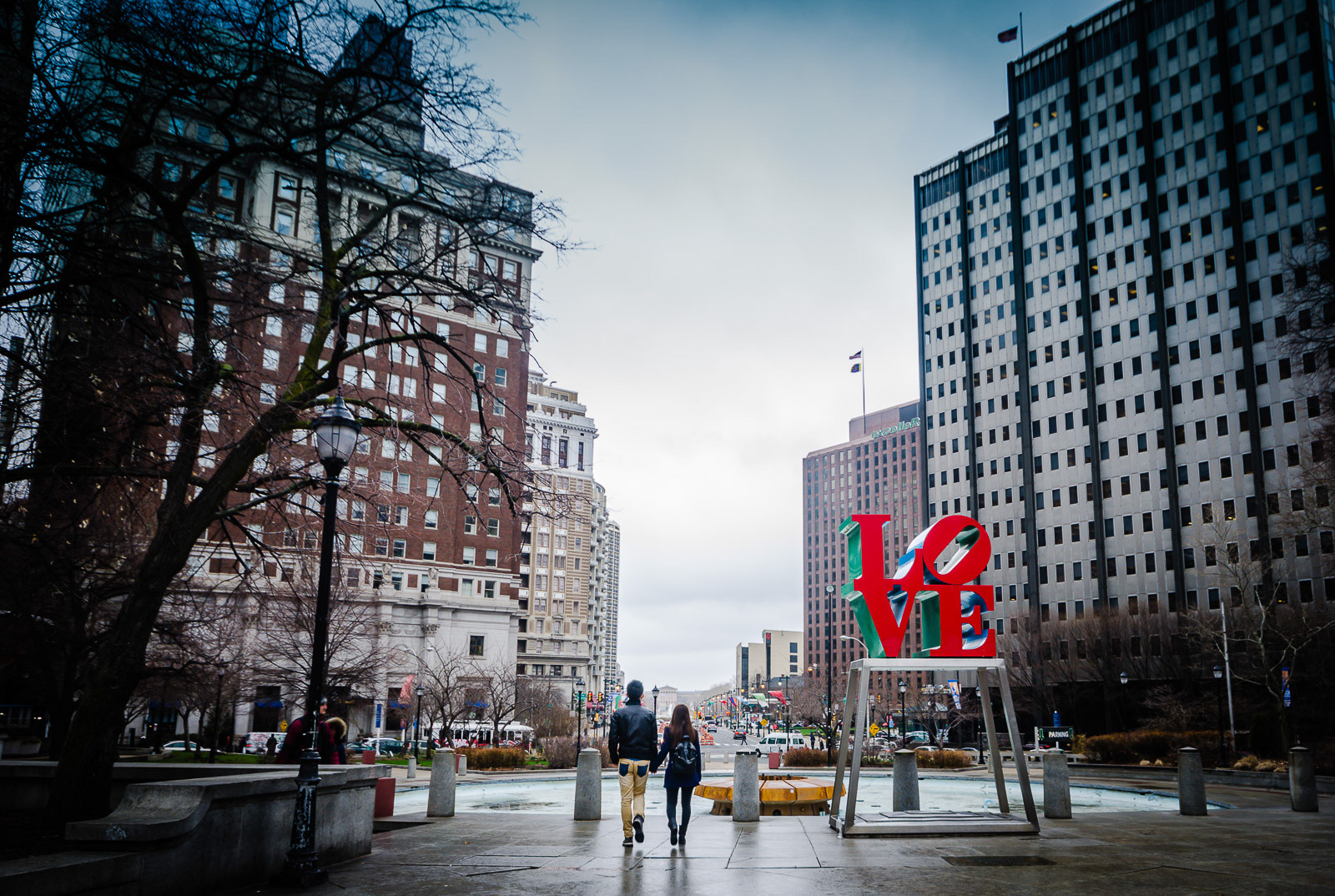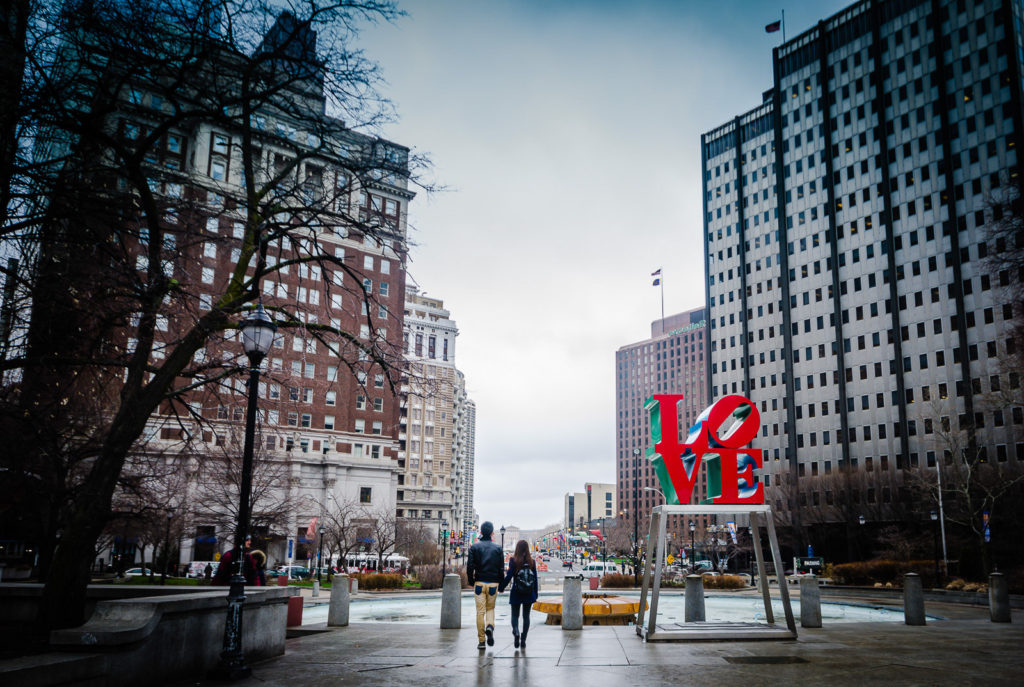 PHILADELPHIA, PA. Philly as a romantic destination? Yes. And why give your special someone flowers when you can get him/her the whole garden. Here's the perfect Getaway for the flora-loving couple.
INN AT BOWMAN'S HILL, NEW HOPE, PA: The owner of this estate is an unabashed romantic – eager to make all of your dreams come true. Luxurious and secluded, this farmland-set lodging is perfect for a celebrating twosome.
UPPER BUCKS COUNTY PA: Ringing Rocks, a Handbell Factory Tour, one of the most innovative restaurants and a luxury inn with the most sensational mosaic showers show lovebirds there's more to Buck's County than just New Hope (though that's great, too).
HOTEL FAUCHERE, MILFORD PA: Established by a top NYC chef in the mid-1800's, this Main St. Milford hotel has drawn hundreds of Bold Faced actors, writers, and politicians (including US Presidents). As a Relais & Chateaux property, Fauchere excels at personal service. Two in-house restaurants are outstanding and rooms are contemporary and bright with beds topped with cloud-like duvets you'll never want to leave.
HAWLEY PA: A tiny town, a big lake, an Ice-Carving Factory, and the largest hand-carved bluestone building in the world, Hawley PA is a magnet for families in the summer who recreate in one of the largest bodies of water in Pennsylvania- Lake Wallenpaupak. But adoring couple will want to visit offseason, though, for greater pleasures. Hawley harbors three upscale inns – The Settler's Inn, a Craftsman Style beauty, the second- Ledges – a contemporary wonder set inside a whitewater gorge, and the latest – the Lake Wallenpaupak-set Silver Birches.
NEMACOLIN WOODLANDS RESORT PA: What is Nemacolin? It's a wildlife sanctuary. It's a small-plane airport ( just don't ask who's flying in on his/her private plane). It's an award-winning golf course (Pete Dye designed Mystic Rock, The Links) and Golf Academy. It's a Holistic Healing Center and spa for both humans and animals. It's an Art Museum with a collection valued at $45 million.
It's an antique car museum, a prop-plane museum and an official Jeep Driving Academy. It's got a climbing wall, a zip-line, x-country skiing, tubing, horseback riding, dogsled rides, canopy tours, paintball. There's even a piece of the Berlin Wall on the property. Nemacolin is a deliriously wacky, extravagant, homey, friendly, fun whirlwind of a place.
And, along with all of this, it's got a couple of top luxury hotels on the property (take your pick – Paris Ritz or Frank Lloyd Wright style). To top it off, its just a few minutes drive to Fallingwater and Kentuck Knob – two of Frank Lloyd Wright designed homes open for tours.
PITTSBURGH PA: Have you forged a relationship over movies? You may be surprised to find that some of your favorite flicks were made in this West PA city. Take a Lights, Camera, Action tour and you may see a Hollywood star at work on another project.
PITTSBURGH PA: If you bond over whisky, art museums, and flowers, Steel City has it all. Pitt was the boyhood home of Andy Warhol, has one of the country's best Botanical Garden conservatories, and was where the first American rebellion against the newly formed government began in 1794.
Got a bit of rebel in you? This Pittsburgh escape will thrill. Where to stay? Walk through the door of the newly renovated Renaissance Pittsburgh and the place just oozes amore. It's lobby, awash in purple light, sets the mood for one rapturous weekend.
LODGE AT GLENDORN, BRADFORD PA: Built as an exclusive hunting hideaway by a wealthily oilman, the Lodge at Glendorn is now a perfect escape for Upland-Bird hunters and Fly Fishermen/women who appreciate a roaring fire, a game of billiards and a five-star meal at the end of the day. As I mentioned in the linked post, a stay here makes for a most appreciated Anniversary or Birthday gift for the best friend you just happen to live with.
READING/BOYERTOWN: Ah the romance of train travel – especially the kind of cushy travel our Victorian ancestors enjoyed. This getaway is all about finding art and history in surprising places. Not exactly known as a destination for lovers, reinvented Reading and its environs nevertheless has a captivating castle-like inn, the Stirling Guest Hotel, for those who wish to feel like the lord and lady of the manor.
LODGE AT WOODLOCH, HAWLEY: If you are a couple in need of a Spa Immersion weekend in the PA Woods, you are in luck. One of the World's Best Destination Spas is just a short drive from New York and Philly. Staff is friendly and unpretentious, rooms are luxe, food is top-chef excellent and unlike at another top spa that shall not be named here, you can get wine or beer with your meals.
Romantic Getaways In Rhode Island
WATCH HILL RI: Victorians came to this seaside town, with their steamer trucks, for a summer of relaxation. Taylor Swift loved it so much, she bought a house here. Plus, there's an oyster farm, great brews, sand, and surf. And, if you really want to impress your sweetheart, stay at the ultra-luxe Ocean House hotel, which has recently updated its rooms.
NEWPORT, RI: Newport RI has a flair for the dramatic. The town is both paean to the America's Cup Yacht Race and the conspicuous consumer lifestyle of the Gilded Age, with lots of shopping, great restaurants and the prestigious Relais & Chateaux's Castle Hill Inn – an out of town hideaway with the most enthralling views of the Atlantic Ocean from almost every balcony or deck.
NARRAGANSETT RI: Those who believe that New England beach resort towns are dead in the wintertime must visit Narragansett RI – a popular Atlantic Ocean beach community – in the coldest months. For starters, January is the best month for surfing (who knew?), down-filled outerwear is made for brisk strolls on snow-covered sand, favorite restaurants still buzz with happy eaters, shops are open, and best of all, rates at the coolest new boutique hotel, The Break, are satisfyingly low. So bring your Polar Bear honey to the Rhode Island shore for a bracing, romantic getaway.

Romantic Getaways In Vermont
FOUR COLUMNS INN, NEWFANE VT. Renovated in 2014, and reopened in 2015, this world-renowned New England Inn drew the likes of Mick Jagger (he and Jerry Hall stayed here for his both b'day) and other Boldfaced Names back in the 80's and 90's.
Not resting on its laurels, the inn has all the elements necessary for a romantic getaway: fantastic food in on-site Artisan Restaurant, a funky pub, and eclectically charming and luxurious rooms. You'll never have to leave the stunning property if you don't want to.
RABBIT HILL INN, LOWER WATERFORD VT: Leave it to the 19-room Rabbit Hill Inn to make log-pine luxurious. The Cedar Glen room, kited out in Adirondack-chic, is an elegant blend of pine and plaid, and one of the most difficult rooms to leave once settled in.
But this is not the only reason the Rabbit Hill Inn has been among the top lodging establishments in New England: any country inn can be prettied up. No, Rabbit Hill is tops due to its owners, Brian and Leslie Mulcahy, who have been here 23 years, and exude the kind of warmth and good will that radiates brightly around them.
Sure, you can sequester yourselves in a charming room here and never emerge, but RHI is best for happy couples who love to socialize and make friends. It's got that kind of vibe.
MANCHESTER: This escape is tailor-made for the outdoorsy, adventurous couple. Once known for its Outlet Stores and golf at the age-old Equinox Resort, Manchester VT is transitioning into a four-seasons soft adventure, "Sporting Weekend" hotspot with opportunities to learn extreme off-road driving (Land Rover Driving School), fly fish on some of the country's best trout rivers (Orvis), and practice your shooting skills without killing anything (Covey & Nye) – all guided by experts in each field.
There are plenty of places to stay, but all Kimpton fans will be happy to learn that The Taconic, Kimpton's first property outside of a city, opened in Manchester last year. So, bring your dog and your sense of adventure. Both with be glad you did.
LUDLOW/OKEMO VALLEY: The bulk of visitors come to Okemo Valley to ski – Okemo is, after all, one of the top ski resorts in the Northeast. But like all other Getaway Maven escapes, this one does not focus on the "One Obvious Thing." The Okemo Valley Region is comprised of 14 little villages (Ludlow being the largest, followed by Weston and Chester).
There is just one traffic light – in Ludlow – and no box stores. You can sign up for a 2-day crash craft-course, wander the halls of one of the first co-ed Academies in the country (now a great museum), shop like a fiend, eat like a foodie, and stay glamorous in a "castle" built by a Vermont Governor – the very baronial and stunning Castle Hill Resort and Spa.
BURLINGTON VT: He loves Teddy Bears. She loves beer. And you both love sunsets over a placid mountain lake. Presenting – Burlington, known as home to University of Vermont and a growing number of micro-breweries. Not to mention Vermont Teddy Bear Co. Choose between two very different accommodations: the fun, quirky 4-room Mid-Century Modern decorated Victorian B&B, Made Inn Vermont, or larger stunning contemporary boutique hotel, Hotel Vermont.
Both stress the craft beer experience – Made Inn Vermont treats each guest to a can of Heady Topper and Focal Banger, Hotel Vermont keeps a "Beer Concierge" on staff to direct guests to the best breweries in the area (and even offers a full-day, two night Brewery Tour package every other week).
WILMINGTON VT: Lovers of a certain age will remember spending weekends at Mount Snow (or Haystack) back when Poncho's Wreck in Wilmington was the place to go after a day on the hill. Several years ago, Hurricane Irene wiped out most of the town, including Poncho's.
Though that restaurant is no more, plenty of other new highly regarded locally sourced restaurants are. If your days of attacking the mountain are behind you – and you'd like a few runs in the morning followed by puttering around town and eating well, stay at the Wilmington Inn and Tavern, and see how Wilmington is back!
RED CLOVER INN, MENDON VT: Only 15 minutes from Killington Ski Resort, Red Clover Inn – quiet, lovely and oozing romantic appeal – is a secluded hideaway for skiers who want a break from the crazy crowds on the hill.
MIDDLEBURY VT. Horse-lovers, beer and wine lovers, or just lovers in general will love Middlebury. The College campus even has its own LOVE Sculpture. Stay at Inn on the Green, and you can snuggle up while enjoying breakfast in bed.
WOODSTOCK VT: Once a release valve for the Victorian wealthy who'd take the train from NYC or Boston to White River Junction, and then the 14-mile spur into the mountains, Woodstock feels romantically lost in time.
This is the region where where the National Park Service chose to impart the history of land conservation in the US. Add to that great hand-crafted cheese, famous artisans, and a historic luxury inn, and you're golden for a wonderful cozy weekend. Plan to stay or at least book spa treatments at the uber-friendly and recently updated Woodstock Inn and Spa – the town's centerpiece lodging.
BENNINGTON VT: This was Robert Frost's "Road Less Traveled" and in fact, America's famed rural poet is buried in this Vermont burg just over the Massachusetts border. The lush, green mountains around are the defining aspect of this region – inspiration for poets and artists like Frost, Grandma Moses and Norman Rockwell. And for poetry-spouting twosomes as well. Stay in finery in a grand Federalist inn, The Four Chimneys Inn – perfect for the couple seeking a Victorian-age "summer in the mountains" experience along with lightening fast wi-fi access.
THE ESSEX, VERMONTS CULINARY INN AND SPA: Ideal for the foodie couple who yearns to learn to cook together in a professional kitchen with professional chefs, dine on terrific, innovative cuisine and stay overnight in comfy quarters. This property was once a satellite campus of the prestigious New England Culinary Institute until 2009 (when the Institute was consolidated in Montpelier), with the teaching ethos, training kitchens and equipment intact.
Since then, the resort has built a world-class spa, kitchen gardens, a beautifully landscaped pool, and is in the process of upscaling guestrooms. With two great restaurants on site – not to mention private kitchens for that "special" event (proposals, anniversaries, etc.) – The Essex is a unique destination resort.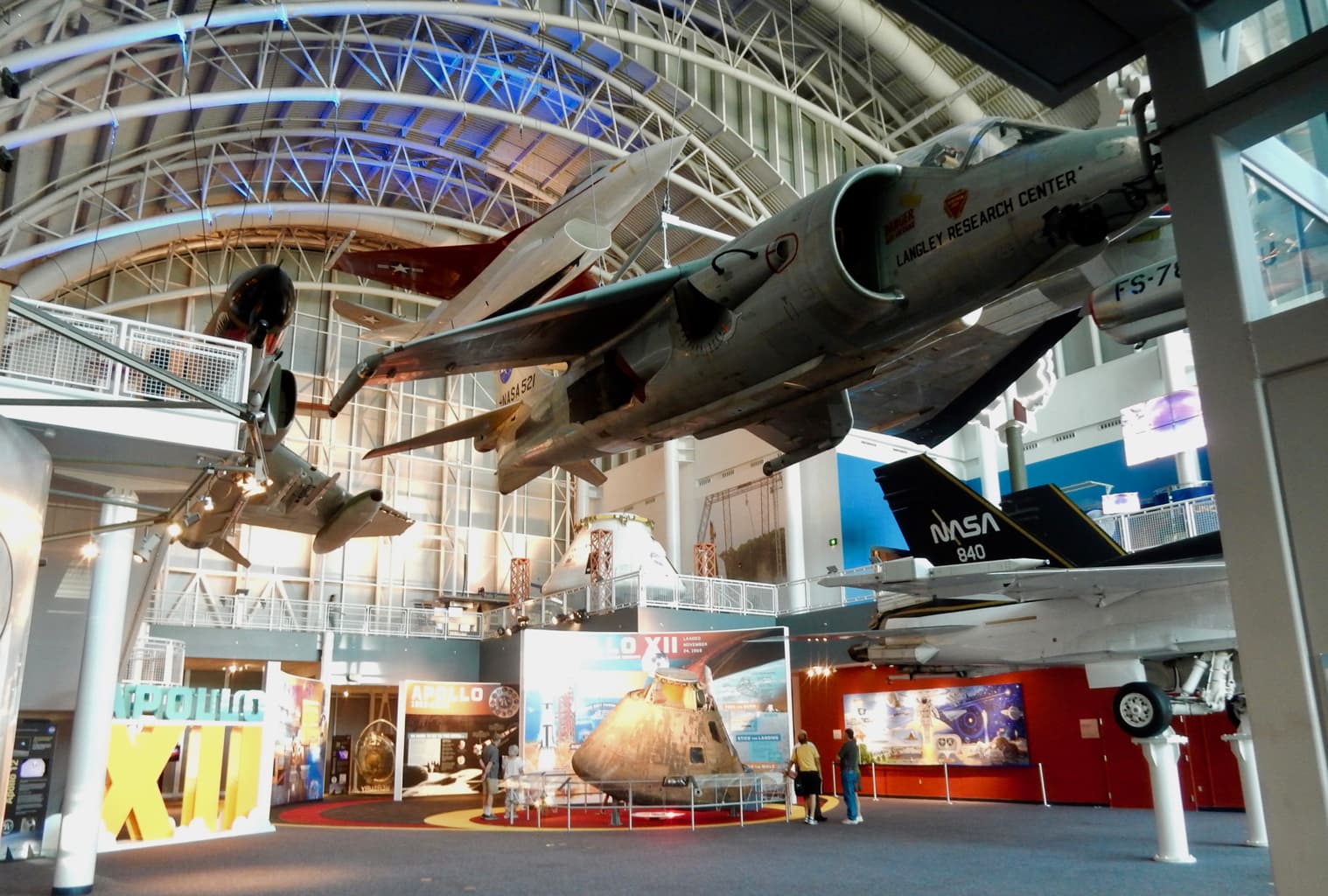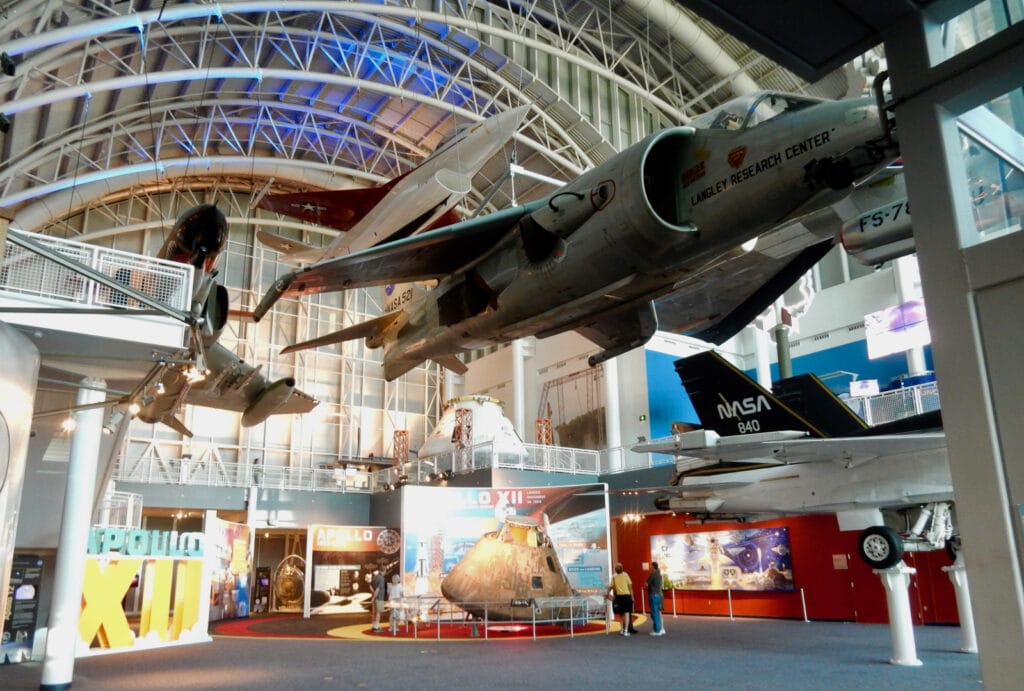 Romantic Getaways In Virginia
SHENANDOAH COUNTY: The ridged mountains of Shenandoah County VA can be moody, whether thick with green foliage, flecked with the colors of autumn, or deep in snow. But there's no better place to get lost than on these hills, cycling the back roads of the Appalachian Range, especially with an adventurous loved one who'd be just as excited happening upon a great winery as they would exploring mysterious caverns.
HARRISONBURG: Beer brewers, cider-makers, and vintners are attracted to Harrisonburg's heady reputation for craft beverage production. Crafts extend to the hand-made, art focused, kind at the Quilt Museum, art galleries, and an Etsy-like indie-market. So, if you and your sweetie like to swig some artisanal hard cider, prowl boutiques and galleries for the perfect gift or painting, join fellow foodies at hot new restaurants, and stay in a welcoming B&B, you'll be well set in this college town.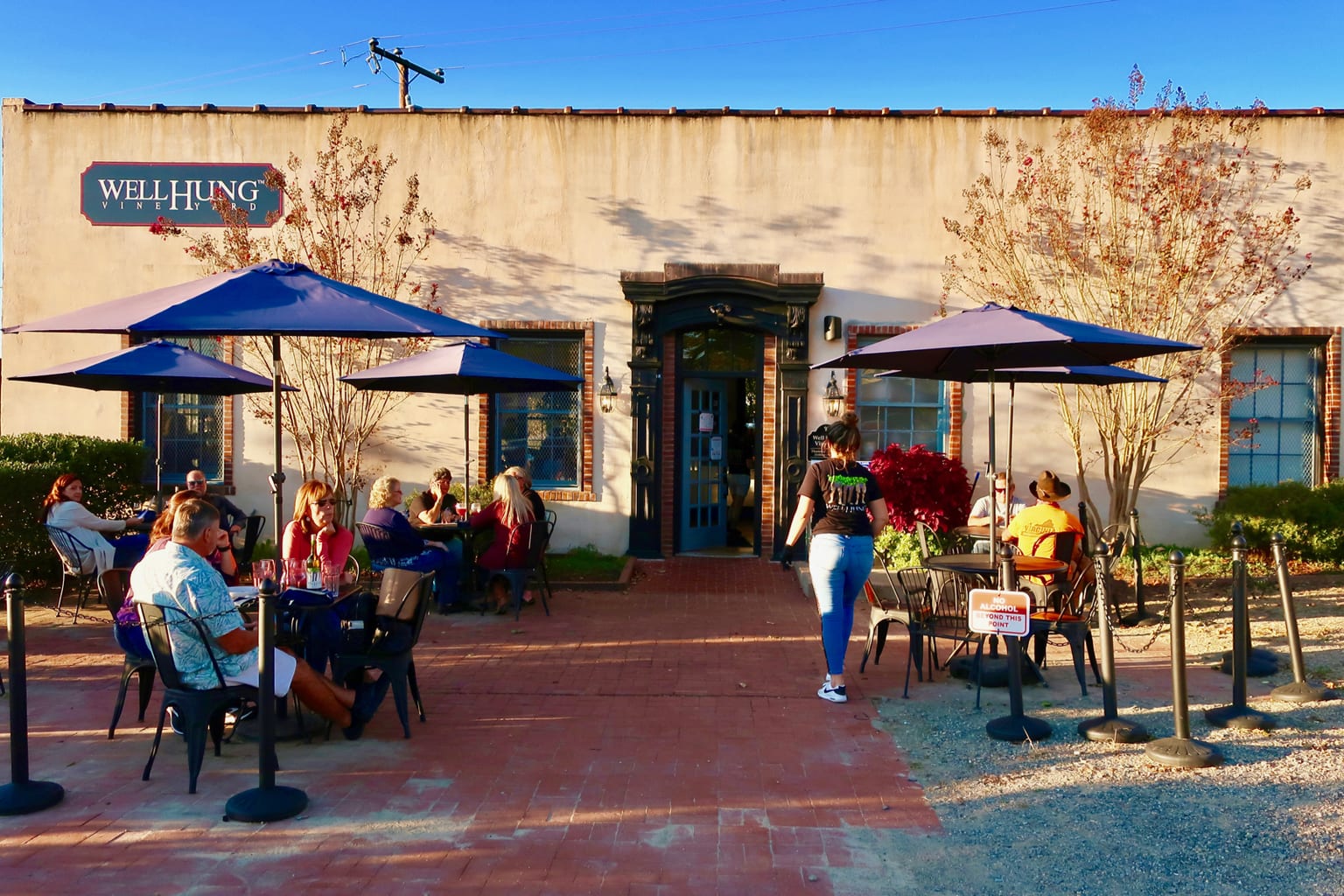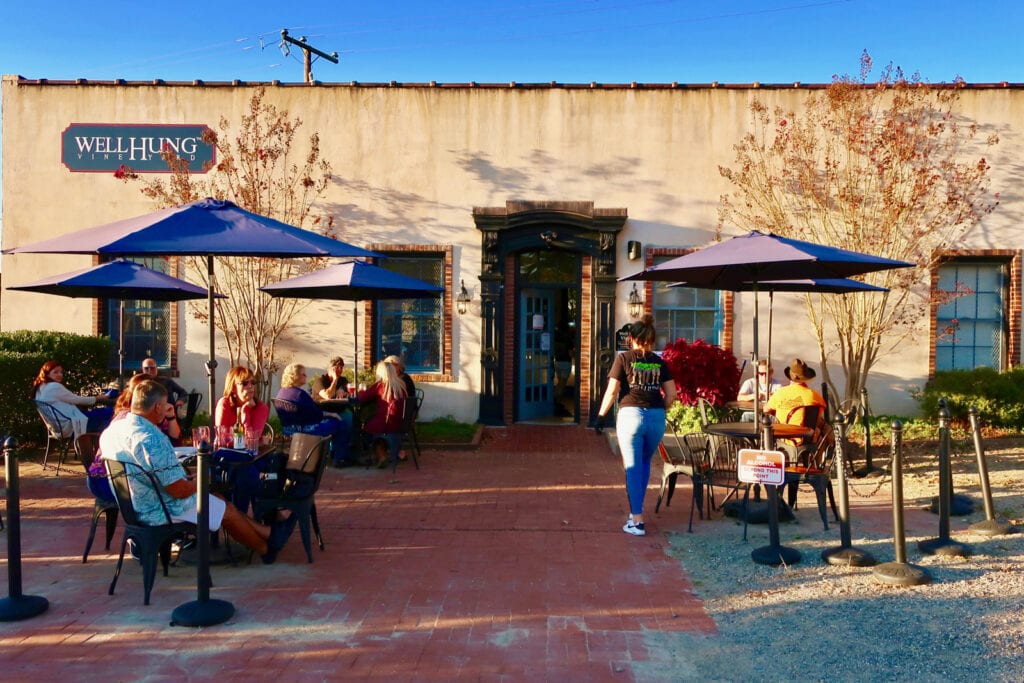 ORANGE COUNTY VA What's the story behind that naughtily named winery? Where can you get artisanal pizza and wash it down with excellent craft beer? Find all these answers and more in Orange County VA – where history and upscale independent shops coexist in a breathtaking landscape. For all you smitten kittens who like their history with some shopping, sipping, and grand lodging on the side, Orange County VA is the perfect getaway.
RICHMOND VA: Those with a hankering for great food tours, achingly gorgeous Botanical Gardens, and some funky, fun, shopping along with their outdoor adventure exploits (hiking, kayaking) and history on the side will love this burgeoning cusp-of South city. Where else can you find a lipstick-smooch-covered bust of Edgar Allan Poe?
CHARLOTTESVILLE VA: Everything about Charlottesville is romantic. Everything. The campus of University of Virginia stemmed from the romance-architecture mind of Thomas Jefferson.
You could write your own love story strolling the boutique-shop Pedestrian Mall made for handholding, sipping natural wines in a grotto Wine Shop, snacking on burgers made from mash-fed cows and downing bourbon at a ranch-distillery, perusing the art at a remarkable farmland gallery, seeing the Charlottesville that Georgia O'Keefe painted on a self-guided walking tour (she took classes and taught here), tasting the difference between industrial and home-brewed "rice wine" at one of the few sake breweries in the country, and so much more.
LEXINGTON VA: For all you goofball duos out there, I propose this central Virginia college town for a highly amusing open-window-feed-the-wildlife drive through "safari," a Civil-War-with-Dinosaurs theme park, pairs of carriage horses bursting with personality, a free 8am Bluegrass Jam session and more.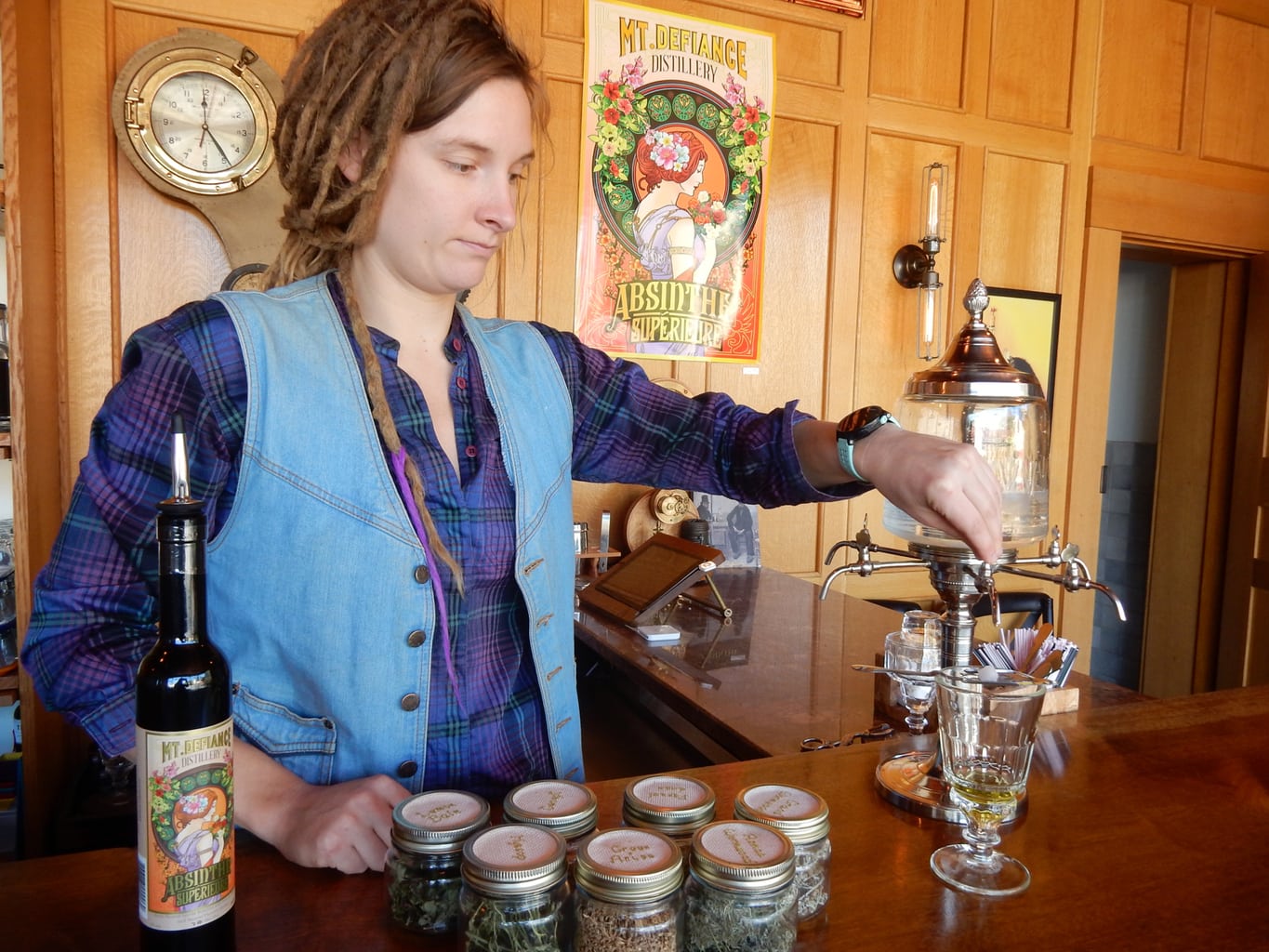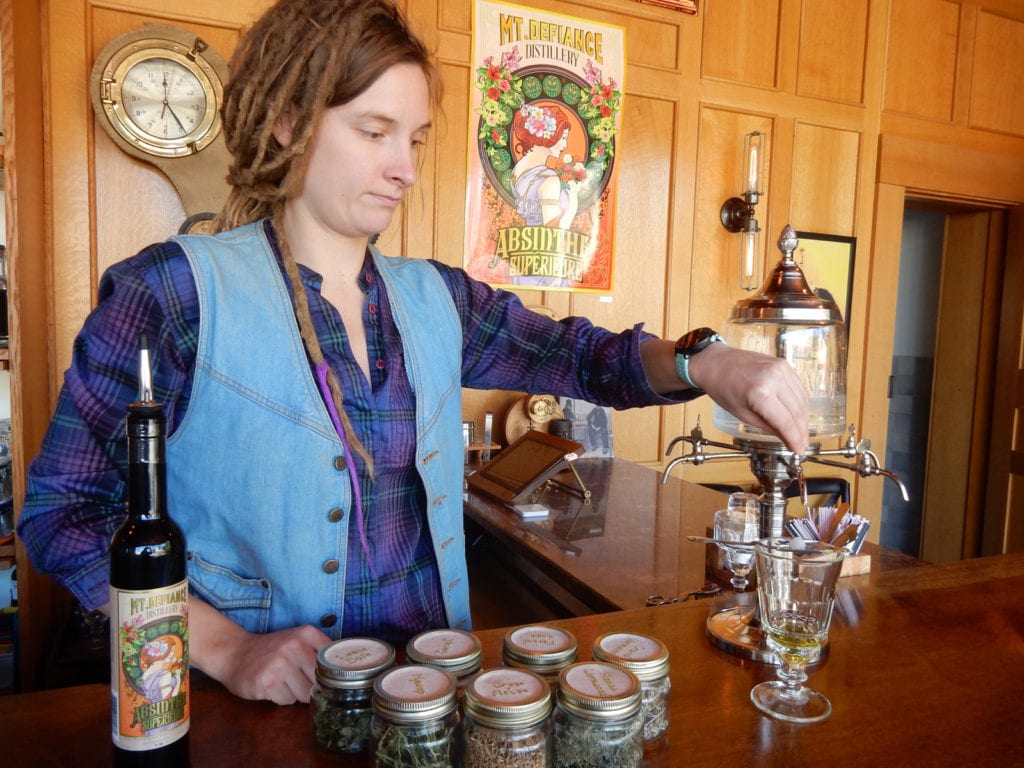 MIDDLEBURG VA: Horses, wine, and absinthe – Eros manifest in a little Virginia town. Oh, and one of the oldest inns in the country, The Red Fox with all the sentimental feels that an intimate fire-lit tavern conjures up, and you've got yourself one lovey-dovey getaway.
STAUNTON: "If music be the food of love, play on." One of the world's best known romantics – William Shakespeare penned that phrase, therefore, devoted duos should get thee to a small town in central Virginia that is also Home of the American Shakespeare Center – Blackfriars Playhouse – the "World's only recreation of Shakespeare's indoor theater."
The whole town of Staunton is a charming architectural wonder – with plenty for a couple in love to do. There's a brewery and wine tasting room – and a glass blowing center, Sunspot Studios where you can sign up to make your first seasonal glass ornaments together.
LYNCHBURG: Art and poetry in a town called Lynchburg? Yes. And in fact, the husband of Harlem Renaissance poet, Anne Spencer, was so smitten by his wife, he built his family's stylish, colorful, whimsical home in homage to her. Starry-eyed adventurous couples will find much to love in Lynchburg, including a quirky old cemetery that's become a popular wedding venue, and the Craddock Terry Hotel – a boutique inn carved from a repurposed shoe factory.
FAIRFAX COUNTY: Just 20-30 minutes from Washington DC, you'll find some pretty incredible things to do in Fairfax County, which was home to George Washington at his Mount Vernon estate. There's the historic home, of course, but also George's recreated distillery, a Civil War era home filled with some very naughty graffiti, an Air and Space Museum that beats the one in DC, an Arts Center in a former prison, a farm where you can watch baby animals being born and/or milk a cow, botanical gardens, great waterfalls, and compact walkable neighborhoods. Sometimes, you find a romance where you least expect it.
LOUDOUN COUNTY VA: Let the spirits move you. If your idea of a starry-eyed getaway involves hitting up lots of wineries, distilleries and breweries, come to "DC's Wine Country," just outside of our Nation's Capital. While here, stay at the newly renovated Lansdowne Resort, which may look a bit corporate, but has the heart of a much smaller place. FYI – Lansdowne massage therapist, Ismail, at the newly refreshed in-house Spa, is the Best Massage Therapist in the county, according to Loudoun County Magazine.
AIRLIE RESORT, WARRENTON VA. Until a couple of years ago, this achingly gorgeous spot was strictly a conference center and retreat. Now, Airlie is gaining ground as a wedding destination (no big surprise, given the spectacular surroundings) and quickie honeymoon spot for time-starved DC careerists. The new restaurant, Garden Bistro, offers some of the freshest, most innovative cuisine in the Northeast, and another reason to book a cozy room in one of several cottages that dot the grounds.
ALEXANDRIA VA: Feeling amorous, need a quick getaway from Washington DC, and don't want to leave your doggie behind? Make everyone happy in this incredibly Dog-Friendly town. It's romantic enough for the Obama's, who enjoyed anniversary AND Valentines Day dinners here (in two different restaurants. We'll tell you which ones), and small enough to explore in just two days.
CHINCOTEAGUE, VA; This shoreline town in Virginia is pony-territory, so it's the perfect place to bring your horse-crazy beloved. The 1945 book "Misty of Chincoteague," brought awareness of the wild ponies on Assateague Island to the world.
But while most people know about the horses, many are not aware that this is also a NASA hotspot. So, for a great "otherworldly" getaway, with down-to-earth appeal, stay at the Channel Bass Inn – a vintage home with antiques, quilted bedding, polished wood floors and a lovingly tended large English Garden out back. It's airy, friendly, comfy and Victorian-era romantic.
ONANCOCK, VA: Dangling between the Atlantic Ocean and the Chesapeake Bay, life revolves around the water: oysters, crabs, duck-hunting, millions of migratory birds. The better-known Chincoteague often overshadows the pleasures of the smaller towns to its south, which, for adventurers and seekers of the offbeat, is one reason to go.
Two more – Virginia's Eastern Shore is a mere 5 hours drive from New York City, and attractions, food and lodging are surprisingly sophisticated. Where else can you kayak to an award-winning vineyard for a wine and cheese tasting afternoon?
THE MARTHA HOTEL, ABINGDON VA: Abingdon is one of those charming historic towns with a linchpin attraction – The Barter Theater – established during the depression when NY actors would "barter" their acting chops for pork chops (or food in general).
The Martha Hotel has been putting up theatergoers ever since. Formerly a mansion, then with the addition of two wings, a girl's finishing school, The Martha has been adjusting and settling into boutique hotel status since it was opened in 1932 (and renovated in 2006).
You'll likely find guests enjoying conversations on the wide veranda as you walk in to a beautiful mansion foyer, or nipping a glass of (complementary) port before bedtime in the stately library. But the most romantic draw is the stunning couple's spa room – call ahead for bath-side champagne.
WINCHESTER VA: There's plenty of Civil War history in the town that switched allegiances 72 times during the course of the War – and that extends to haunted history as well. If you and your honey are into pub crawls and ghost tours, you're in luck. Old Town Winchester Ghost Tours runs a "Haunted Pub Crawl" a couple of times a week. Stay at The George Washington Hotel, which has one of the sexiest lounges on this list and fine, upscale rooms.
FREDERICKSBURG VA: If you and your history-loving beau are obsessed with everything George Washington, and want to sleep everywhere that he did, you hit the jackpot here. The Washington family moved to what became known as "Washington Ferry" when George was six years old – and he grew up in this town with so much American history you'd need at least a week to unpack it all.
Both George's Mom and sister had their own homes here with both open for tours. The town's Rappahonnock River was the dividing line between slavery and freedom during the Civil War – when Union Troops urged Fredericksburg Blacks to swim across to freedom. A living history town, you'll find one of the most sensual and best-designed B&B's right on Main St in the thick of a great shopping and dining district – the 1890 Caroline Inn.
SOUTHWESTERN VA: Couples who relish "Roots" or traditional country music will want to spend some time driving the 330-mile venue-studded Crooked Road, flat-foot clog with the locals on a Saturday night at the Carter Family Fold, and listen to the original Bristol Sessions at the Birth of Country Music Museum (a Smithsonian affiliate) in Bristol VA/TN. This is where that twang began. New this year is the wonderfully chic Bristol Hotel, a boutique where you'd least expect it, with mesmerizing views from the very cool rooftop bar.
Romantic Getaways In Washington DC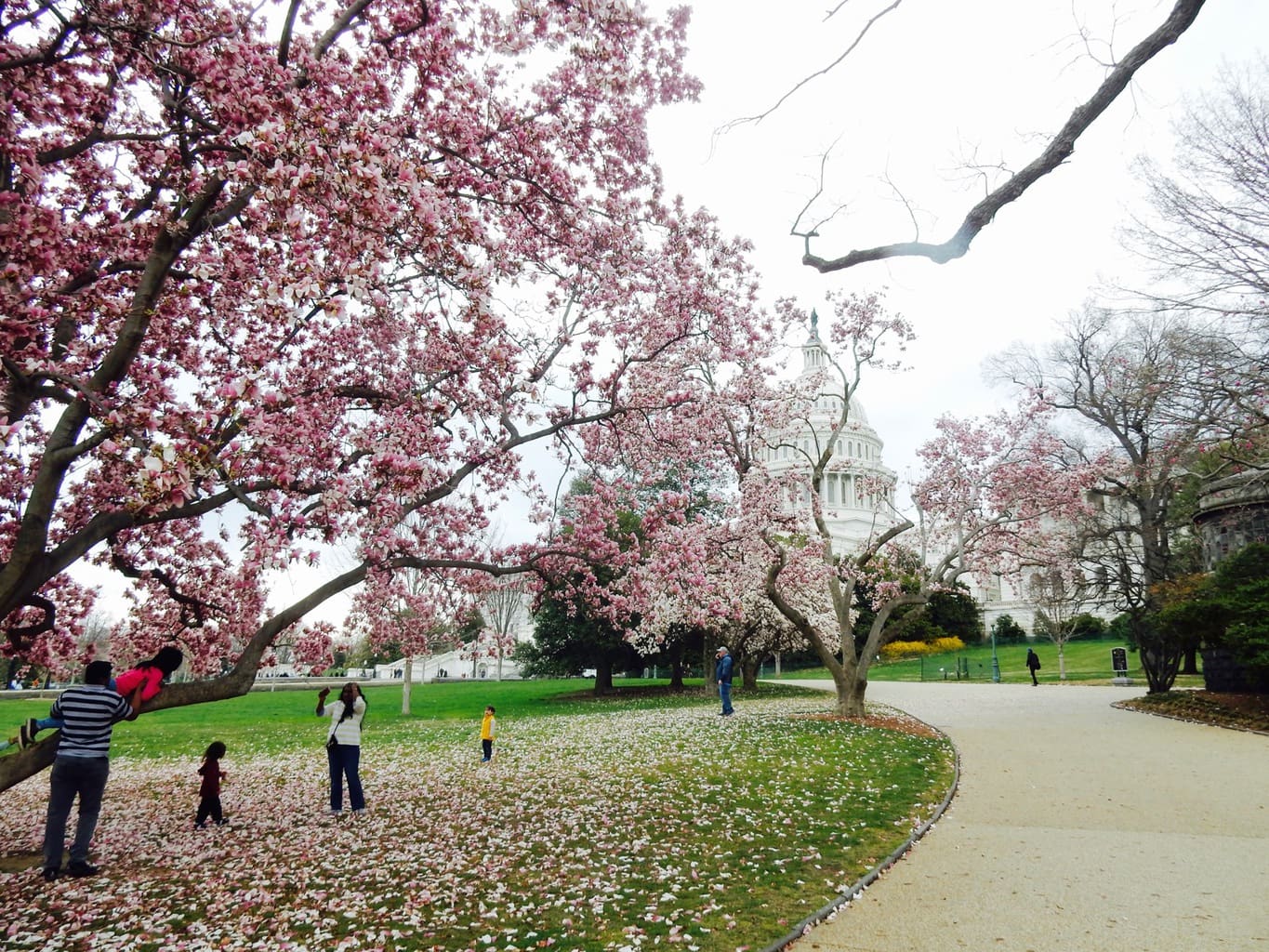 WASHINGTON DC: I know it's tough to imagine, but even without the Spring Fever rush of Cherry Blossom season, our Nation's Capital can be a very sexy place, especially if you book a room at the newly renovated Watergate Hotel.
More Romantic Getaways
Looking for more honeymoon spots? We've broken down our best picks by region:
Ready to travel further afield? Check out these top honeymoon destinations from ListsforAll.com.