WHY GO: Come sit a spell, listen to home-grown bluegrass, learn about "The Big Bang of Country Music," watch some future Hollywood or Nashville star on a small-town stage, and then stay in boutique hotels, new and old. State Street divides the twin cities of Bristol TN and Bristol VA, forming a unique downtown entertainment district that straddles two states, Tennessee – Virginia.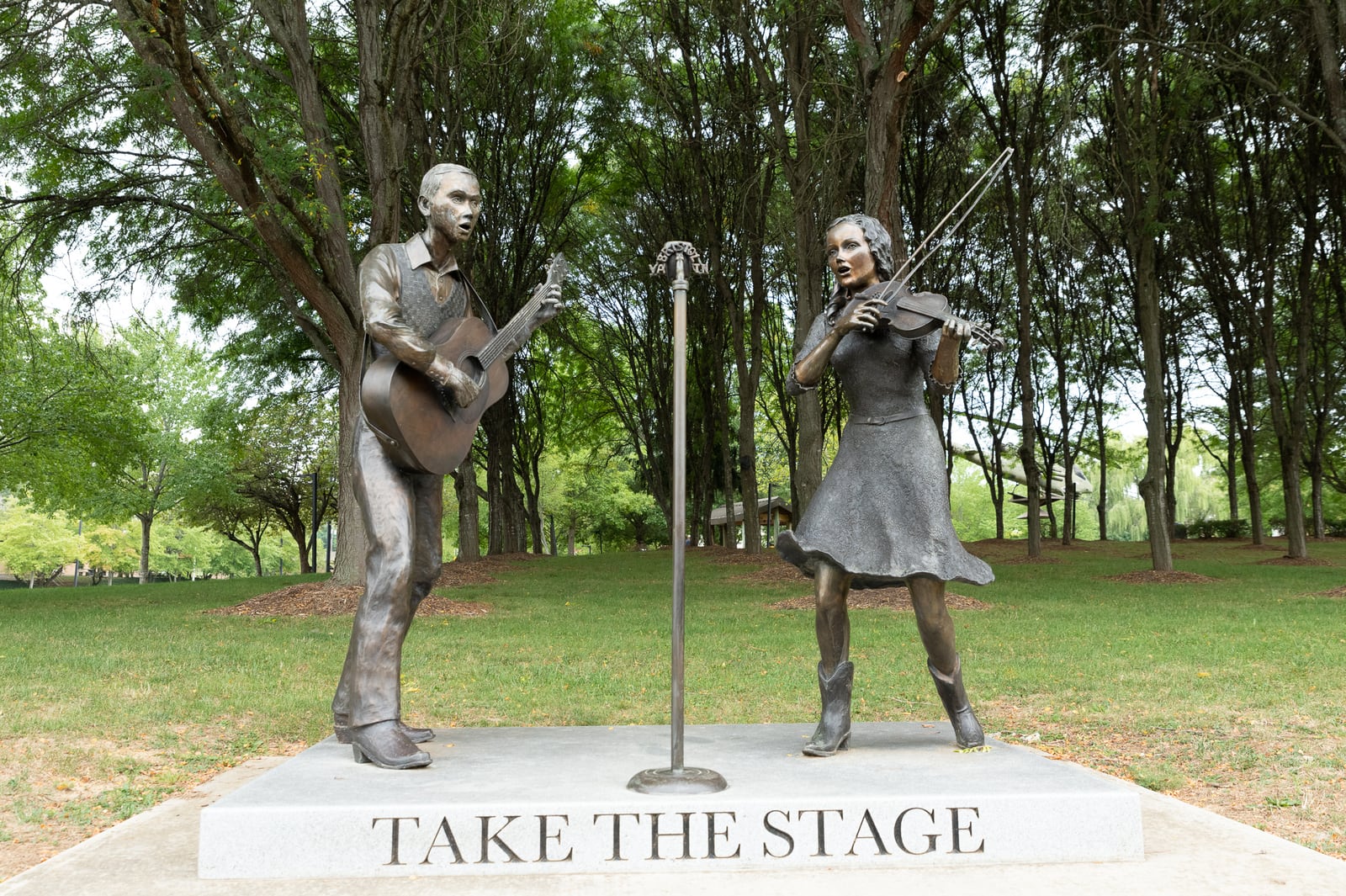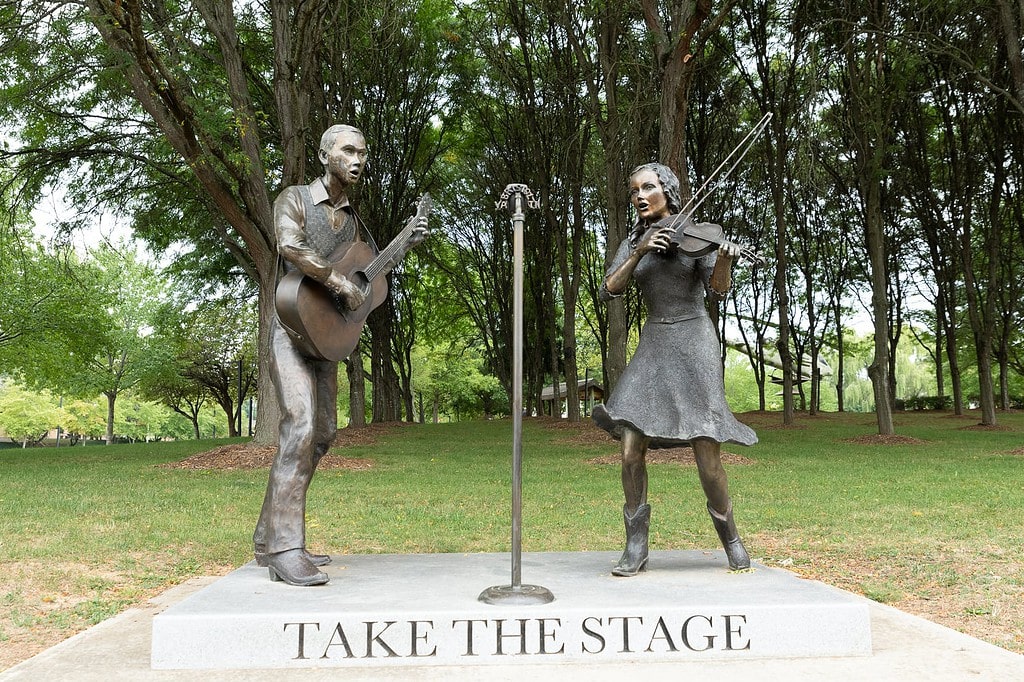 But what divides, also connects. And Bristol, Tennessee benefits in being a vibrant entertainment district located near the adrenaline-pumping outdoor adventures of Johnson City TN and the Appalachian culture of Abingdon VA.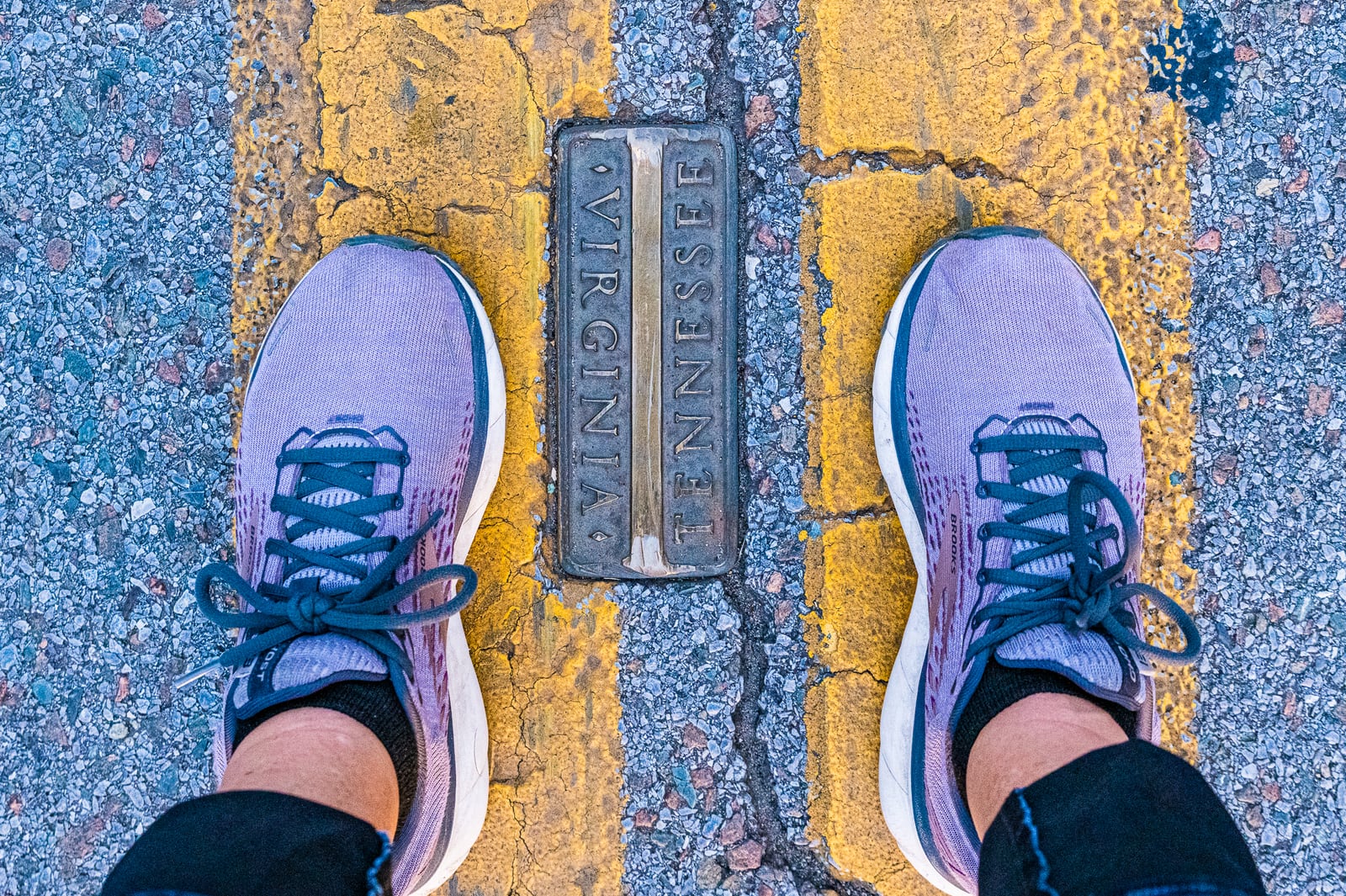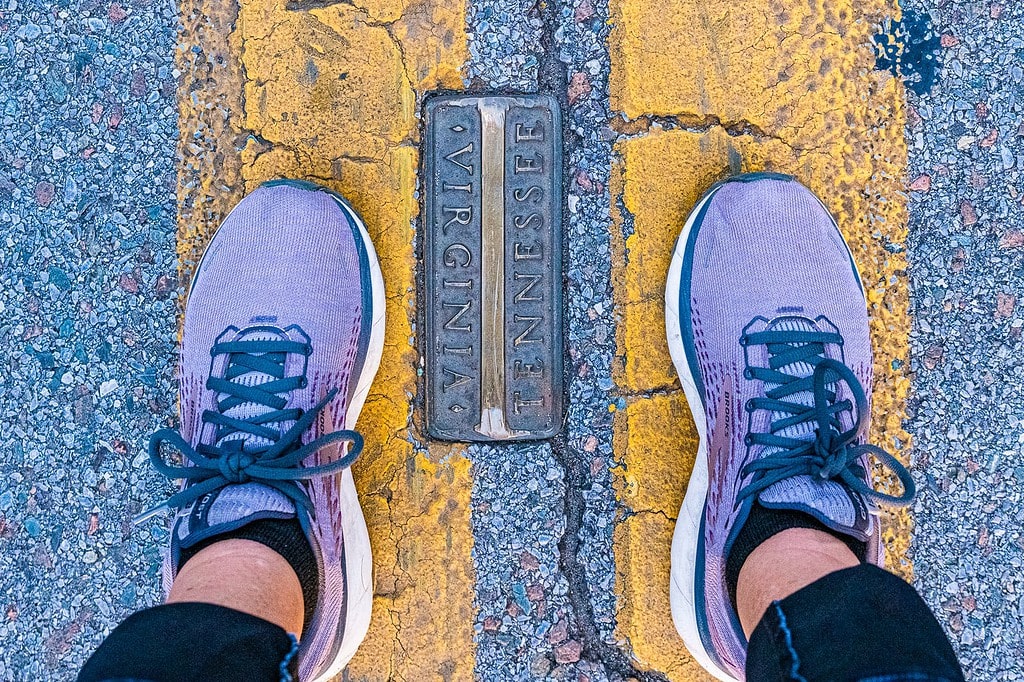 Things To Do In Bristol TN / Bristol VA
WALK: State Street – Bristol TN – BA
Walk down the center of the street and you'll be straddling the state line separating Virginia and Tennessee. The TN side has the NASCAR racetrack, but the Virginia side is where the "Bristol Sessions" were held. (see, Birthplace of Country Music Museum).
State St. Bristol is one of the best quirky Places to Propose in Virginia.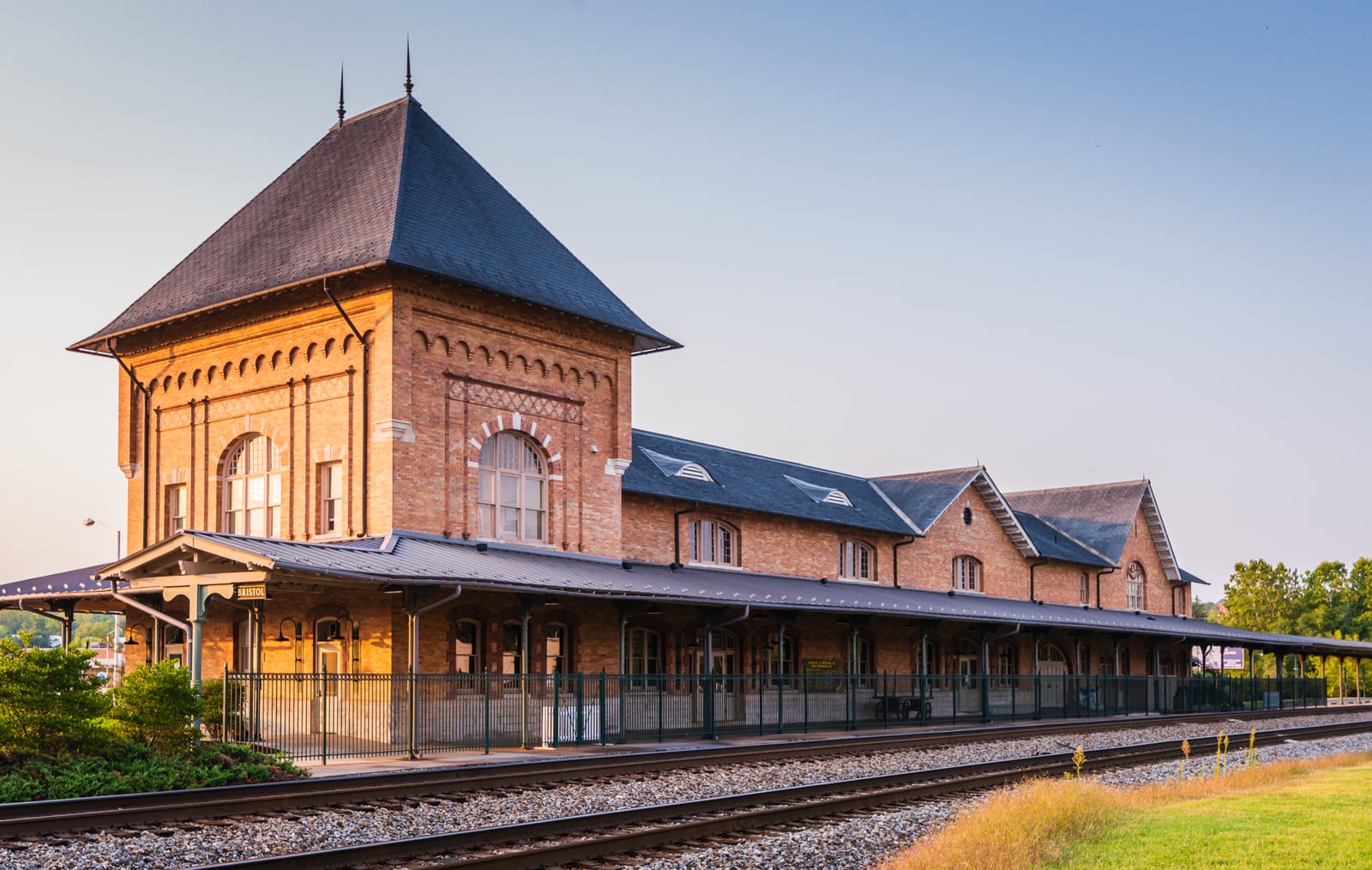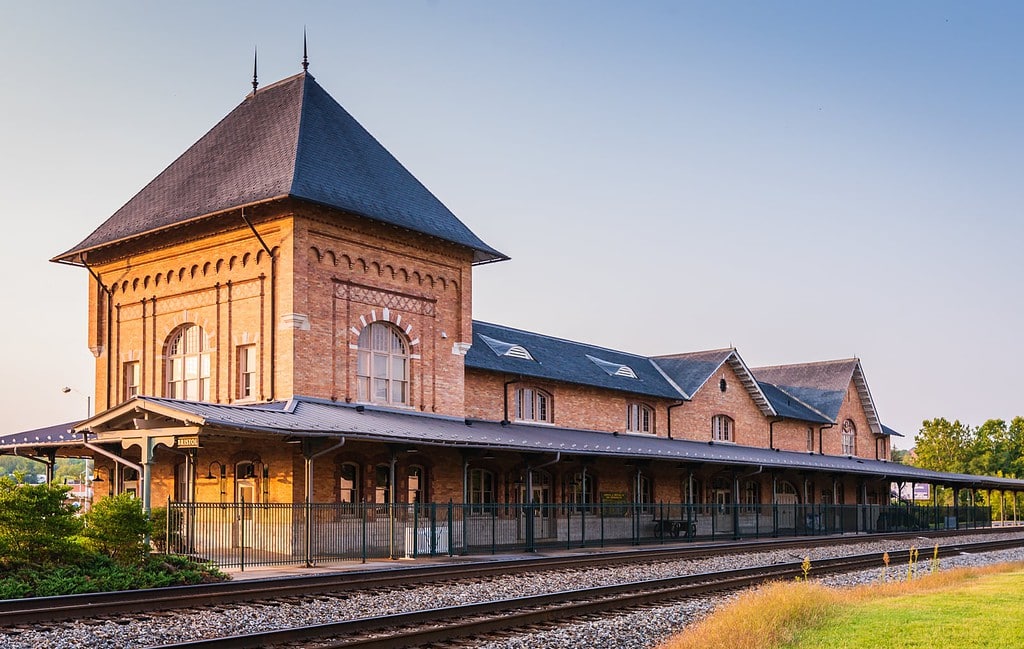 Walking Tour: Elopement Capital of the South
Long before the recording sessions that put Bristol TN on the map, the city's claim to fame was as an elopement destination. From 1879-1914, Reverend Alfred H. Burroughs–the "Marrying Parson"–met almost every passenger train at Bristol Station so that he could perform the wedding ceremony for eloping couples. It's estimated that he married over 5000 couples in his lifetime. Discover this story, and more, on a Self-Guided Walking Tour of Bristol VA-TENN.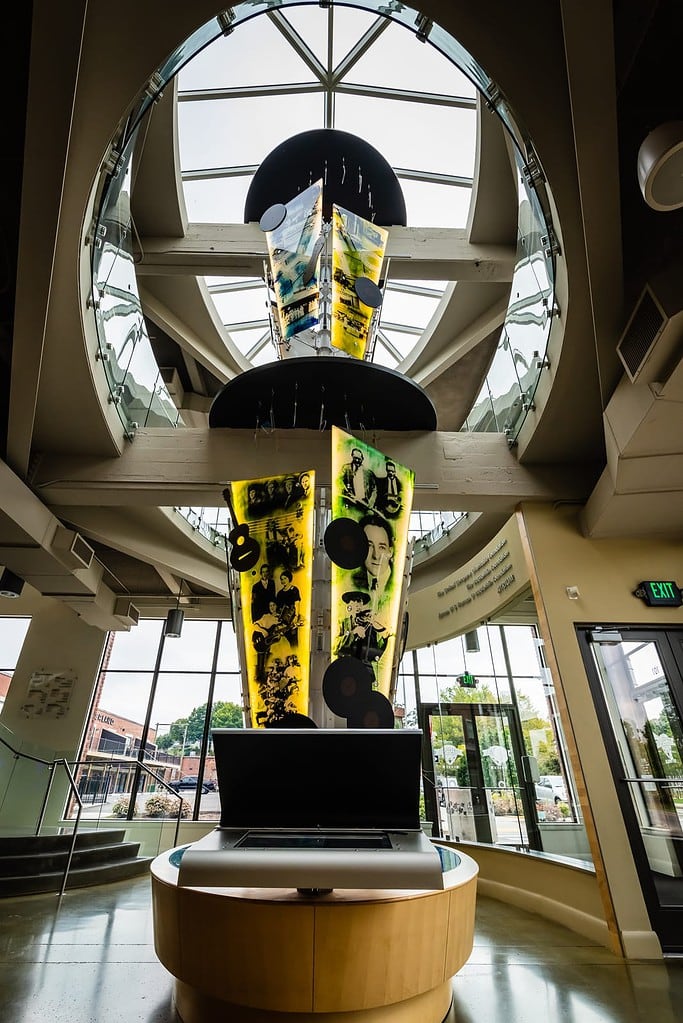 The cliche of Appalachia as a careworn and weathered woman peeling apples on a decaying porch is not an accurate one. This will dawn on you as examine and interact with exhibits in the Smithsonian Affiliate, Birthplace of County Music Museum. This so called "roots" music is complex and intricate; a style that dispels the "country bumpkin" stereotype.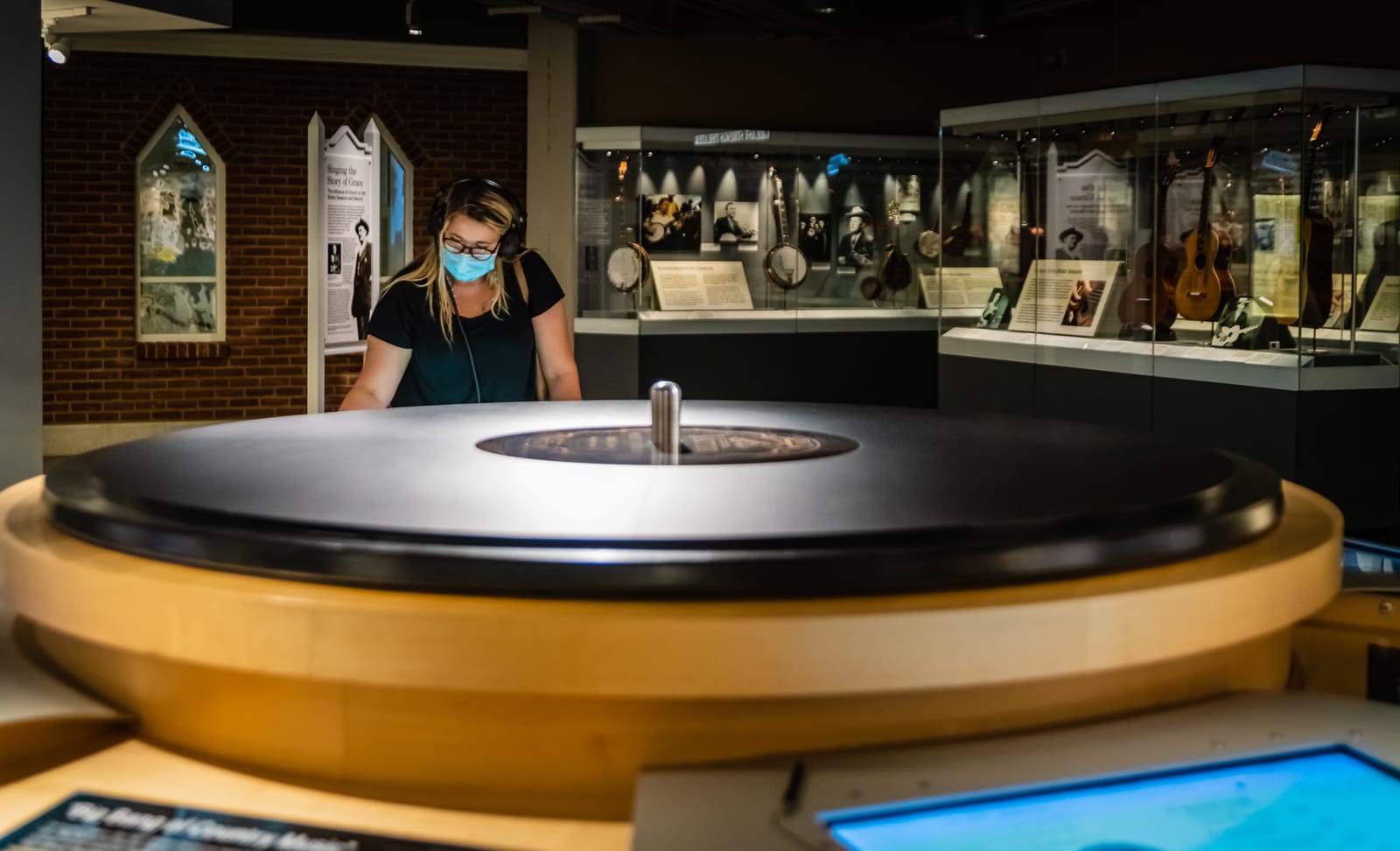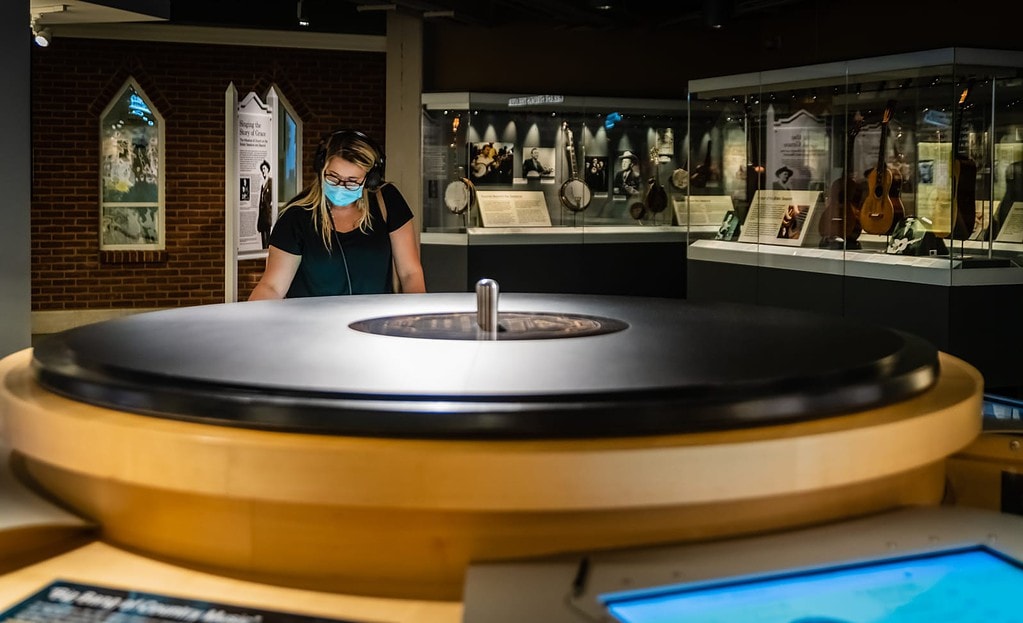 Walk through the doors of this paean to The 1927 Bristol Sessions, and you'll hear rootsy bluegrass piped through speakers. These speakers, and the machines that both play and record music, are the reasons that this museum is here.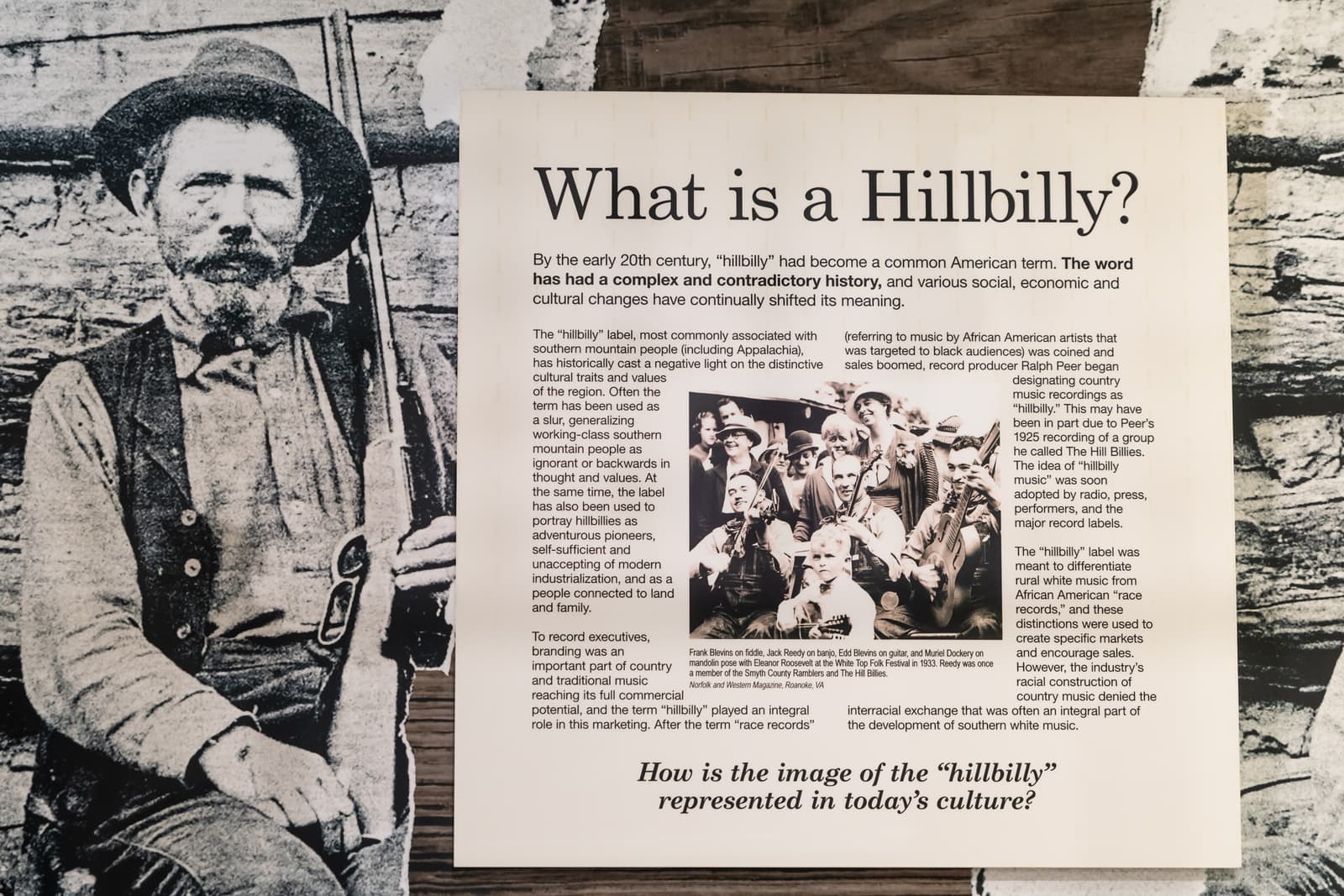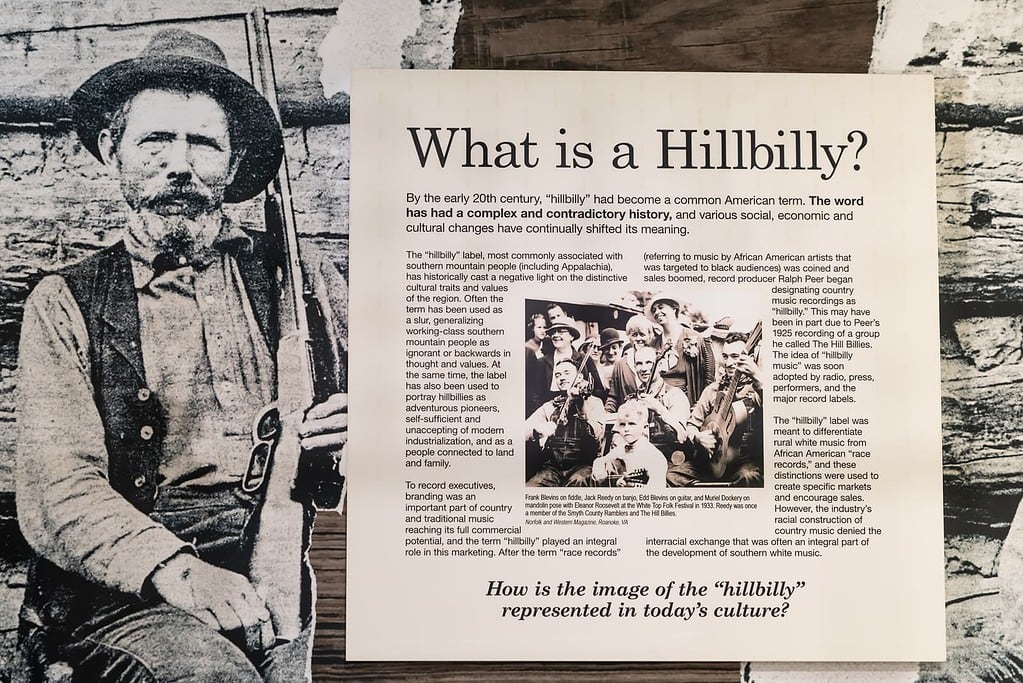 Back when you could "Trade in your mule for your first Motorwagon," Ralph Peer, a record producer for the Victor Talking Machine Company in NYC, came to the southern crossroads of Bristol. Peer, hoping to feed the the public's growing demand for "hillbilly" music, was looking for outstanding musicians who weren't able make it up North.
Peer utilized the latest in recording technology to capture 76 songs by 19 artists over a ten-day period in July 1927. He paid each performer $50 per song – a kings ransom at the time.
Peer proved prescient. What became known as The Bristol Sessions, considered by industry insiders to be "The Big Bang of Country Music," made celebrities of Jimmy Rogers and The Carter Family. And of course Peer, himself, a wealthy man.
These recordings were a turning point in music history making music both portable and reproducible.
In addition to the history of the Sessions and technical aspects of the recording industry, you can "sit in" on the original recordings, dance along to other tunes and even get to try your hand at singing in a blessedly soundproof Karaoke Booth. Open Tues-Sat 10-6, Sun 1-5. $13.


It's quite the shock to find a world-renowned photographer in this unassuming place. But here, next door to the newly renovated Cameo Theater, you'll come across some pictures that you swear you've seen before. That's because some of these photos of African beasts, Western US canyons, and other landscapes from Maine to California and across the world have been in DC's Smithsonian National Museum of Natural History.
Even if you have no desire to purchase one of these beauties (available in Limited Editions of 5, 50, 500, or 950 copies) come in to gaze upon them. Walls has captured the best of Mother Nature. If a Walls photo is too rich for your wallet, buy the book of his images: American icon, Dolly Parton, wrote the forward.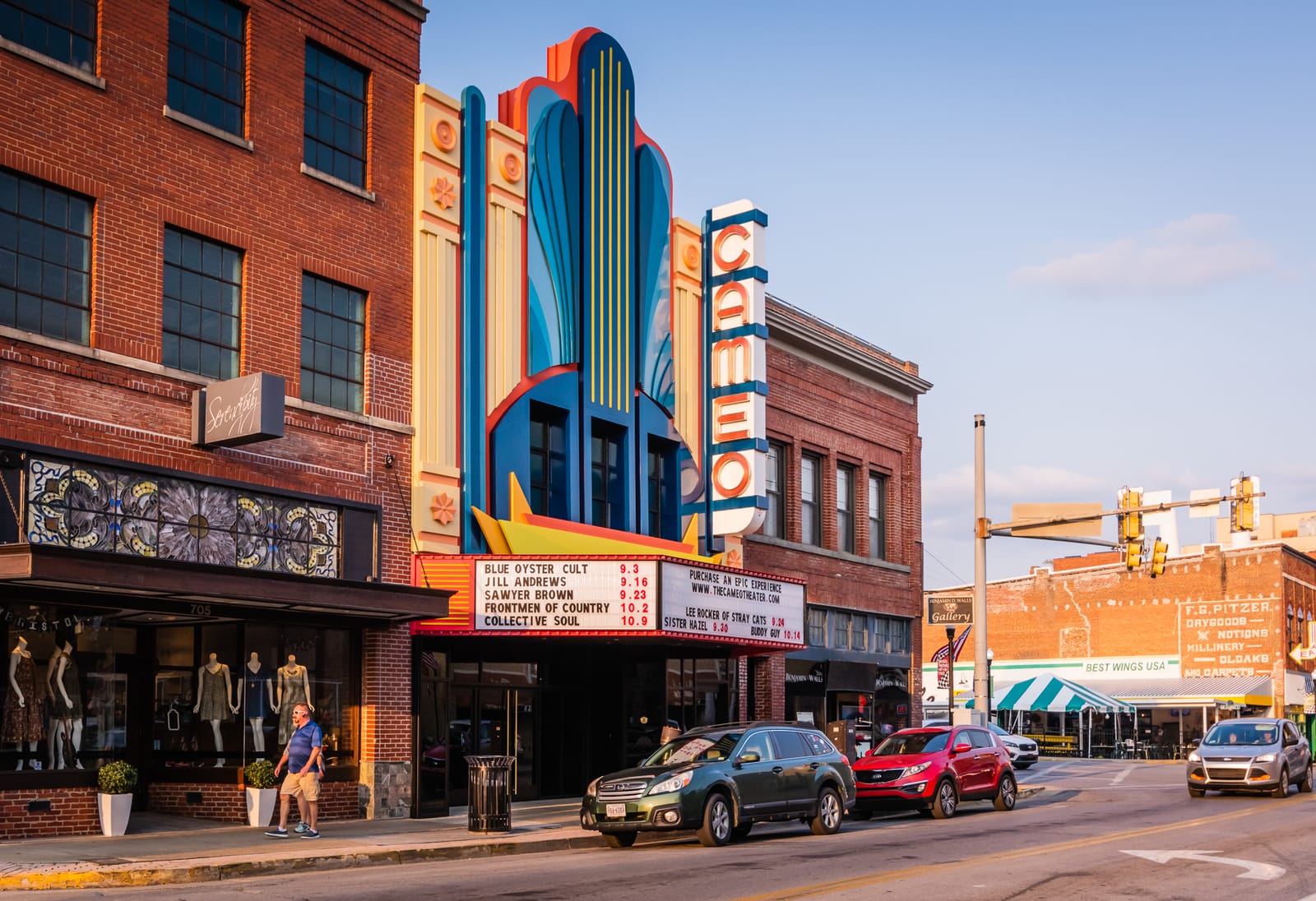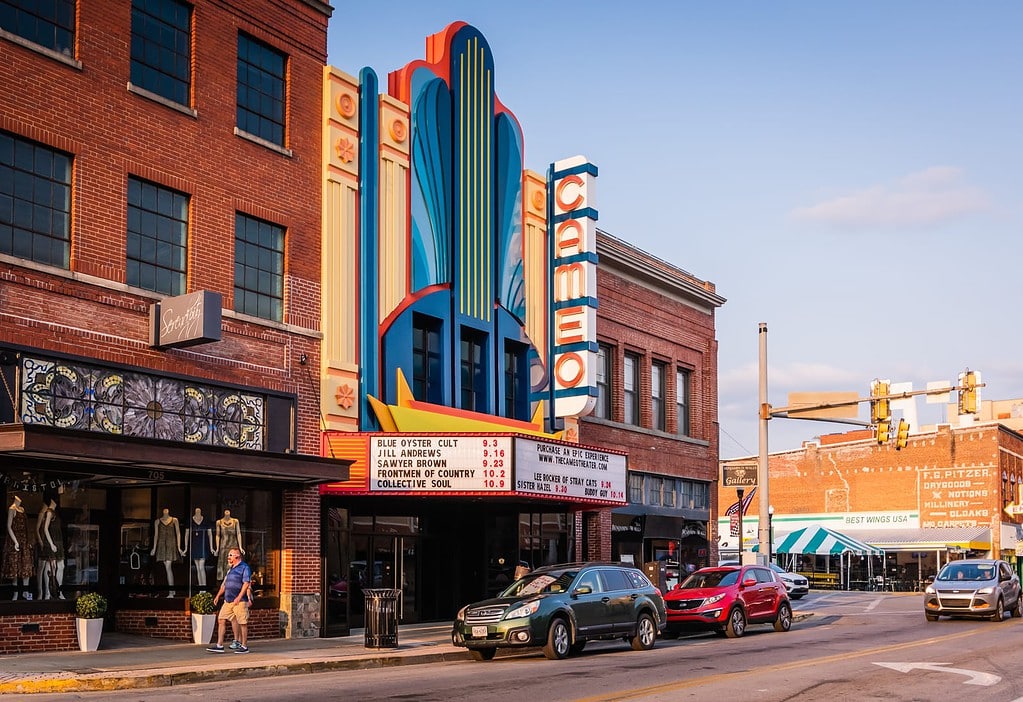 When the Cameo Theater was first built in 1925, there were two staircases to the balcony: one for Whites and one for Blacks. Though segregated, this was one of the first theaters in Virginia to even allow African Americans in the same room. Of course, many things have changed – most of all the admission policy. But some have not.
New owner, Brant Buchanan, wished to take The Cameo, which had fallen into decline, "back to 1925" when it was first built as an entertainment venue.
Buchanan runs a Funeral Home in town, and considers the Cameo his "escape:" A friend recommended that Buchanan buy the old theater and restore it. He had never been inside. But "as soon as I saw it, I fell in love with the space."
Though the venue's 550 seats had been refurbished a few years ago, Buchanan updated the color palate while keeping some walls and trim original to 1925. An ambitious lineup premiered September 2021.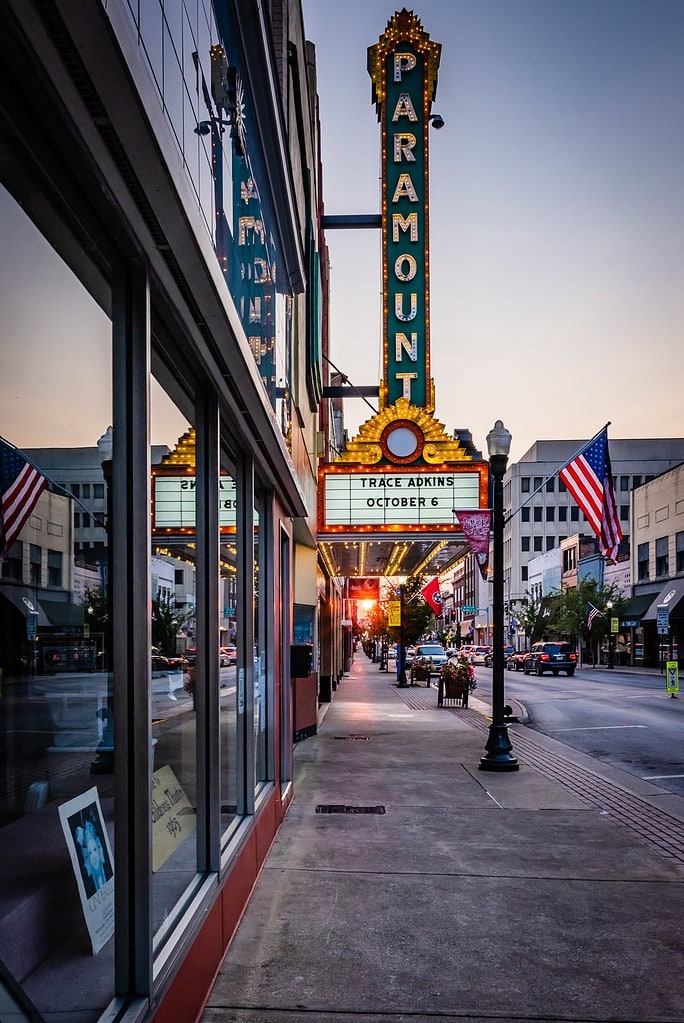 Built in the 1930s, the Paramount Bristol hosts some of the most celebrated entertainers in the performing arts at a former Art Deco movie palace.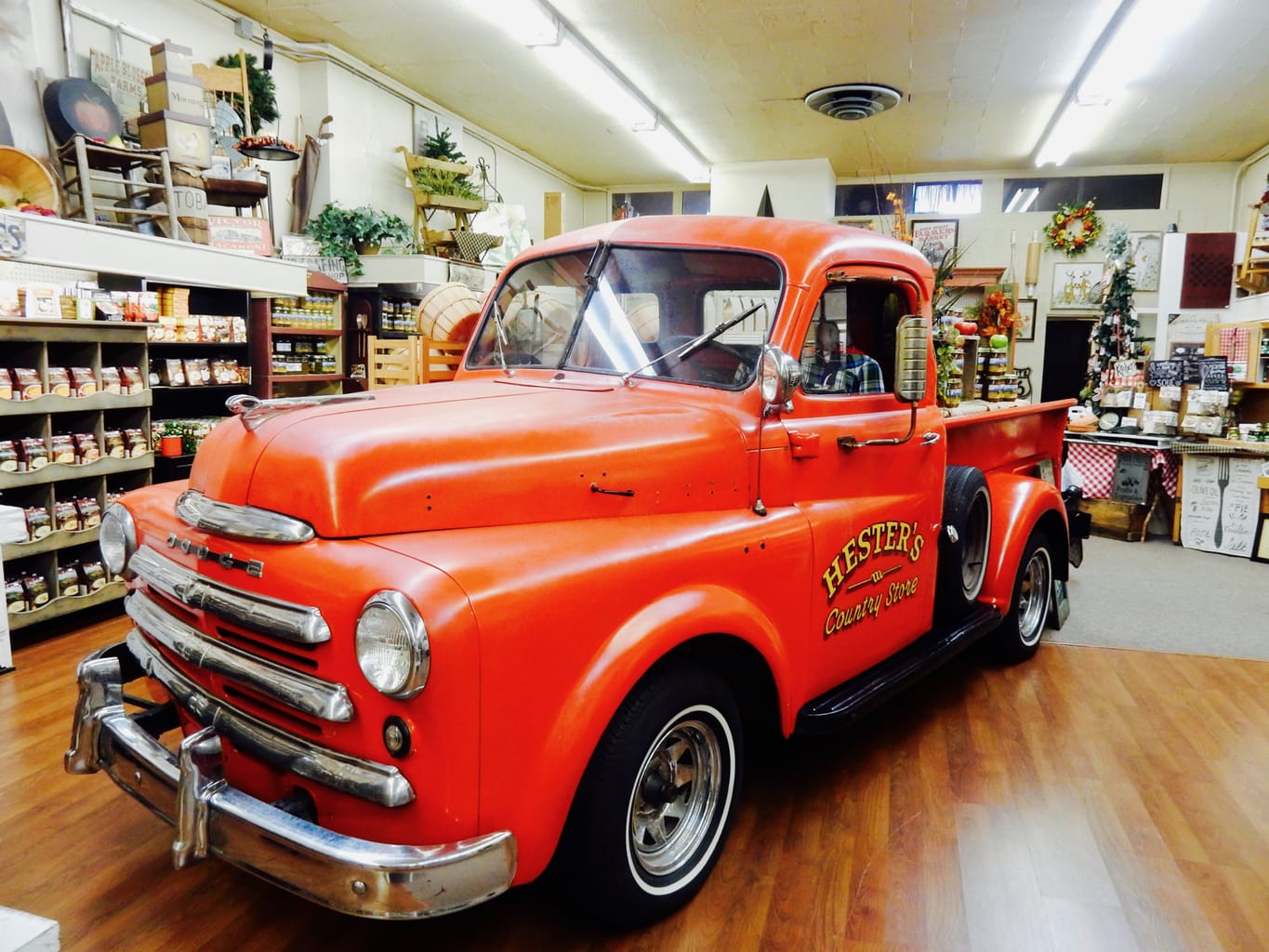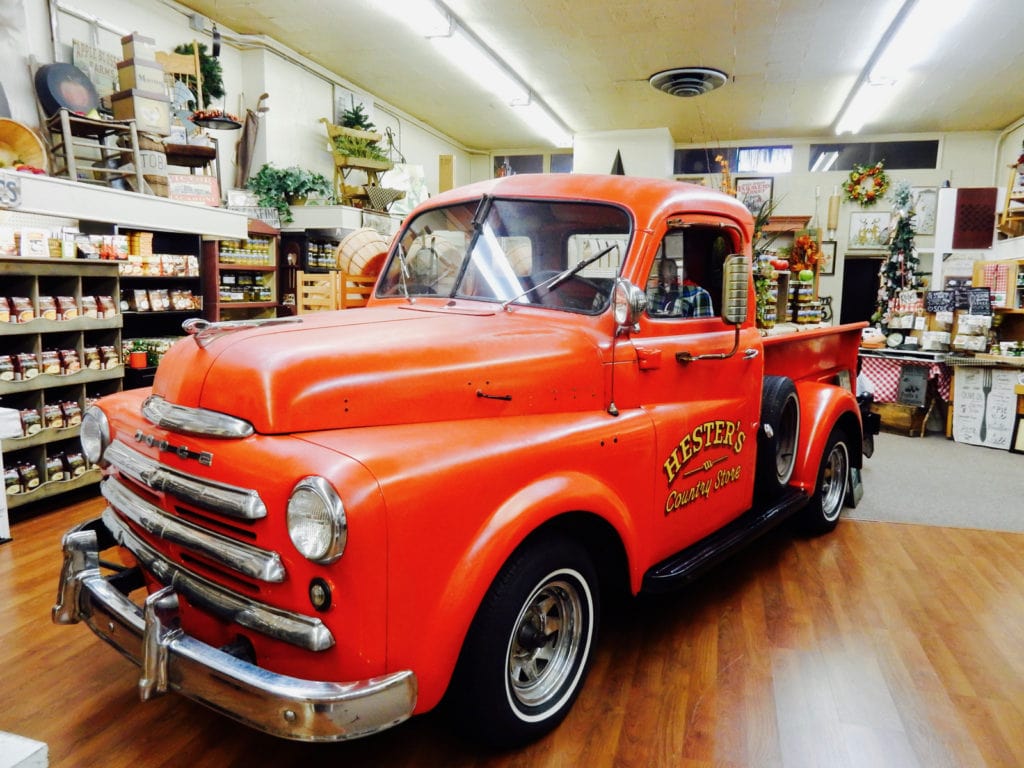 All owned by Carol Hester, these State Street establishments – connected as one large store inside – have been tourist destinations for over 19 years. Mainly for families on their way to Gatlinburg and Pigeon Forge.
Each year, Hester sells over 30,000 lbs of fudge, as well as old-fashioned candies and chocolates at Southern Churn. You'll find all kinds of great baby and housewarming gifts at Hester's and Cranberry Lane as well.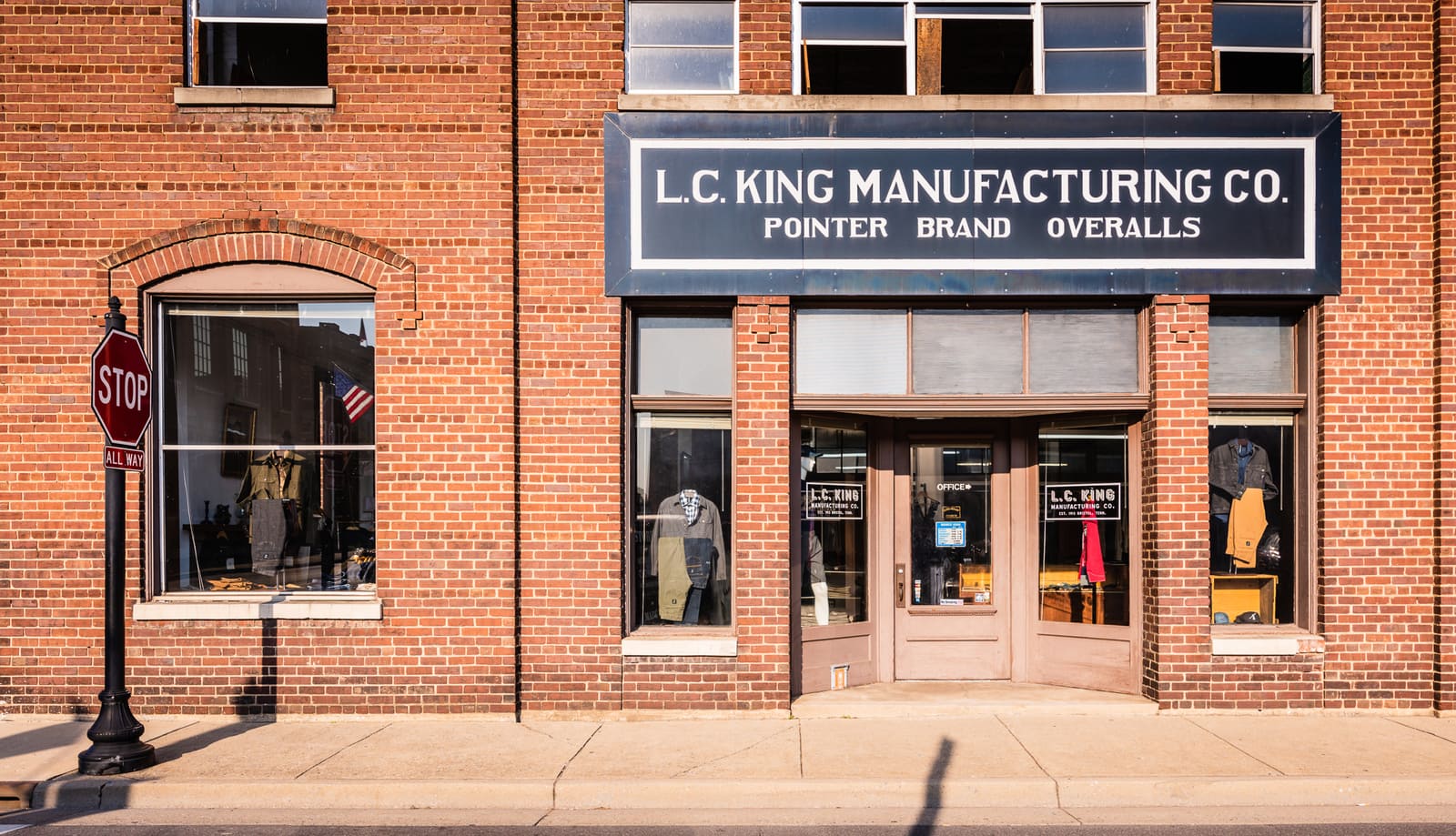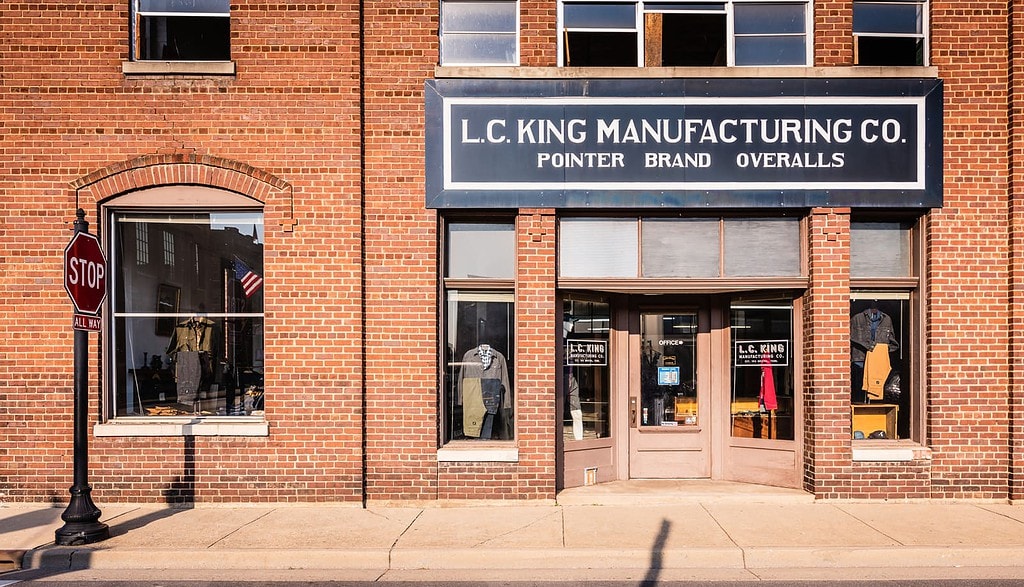 Family run for over a hundred years, and through four generations, tL.C. King Manufacturing produces iconic workwear. Find rugged overalls, barn coats, Western shirts and more at the Bristol TN factory store.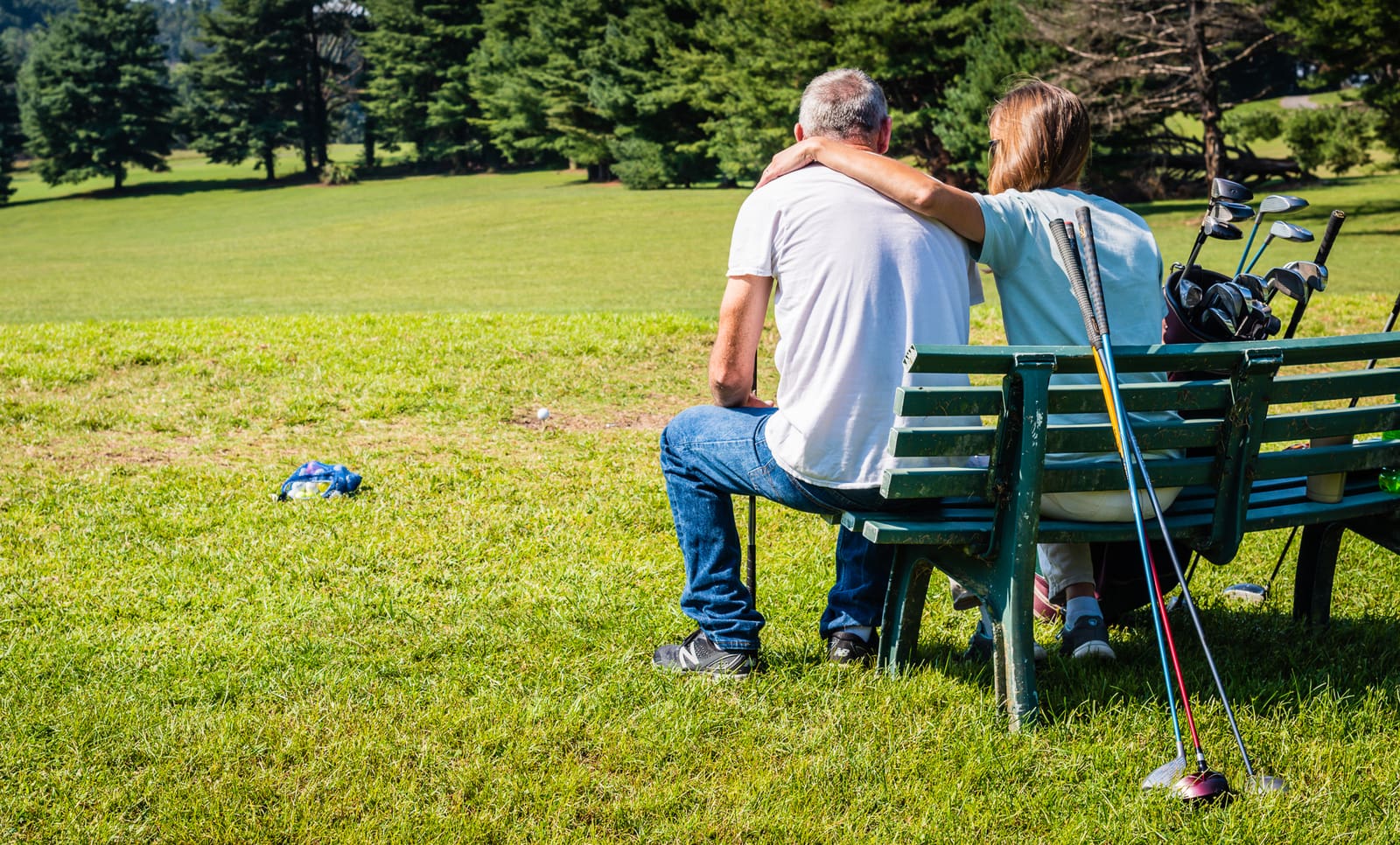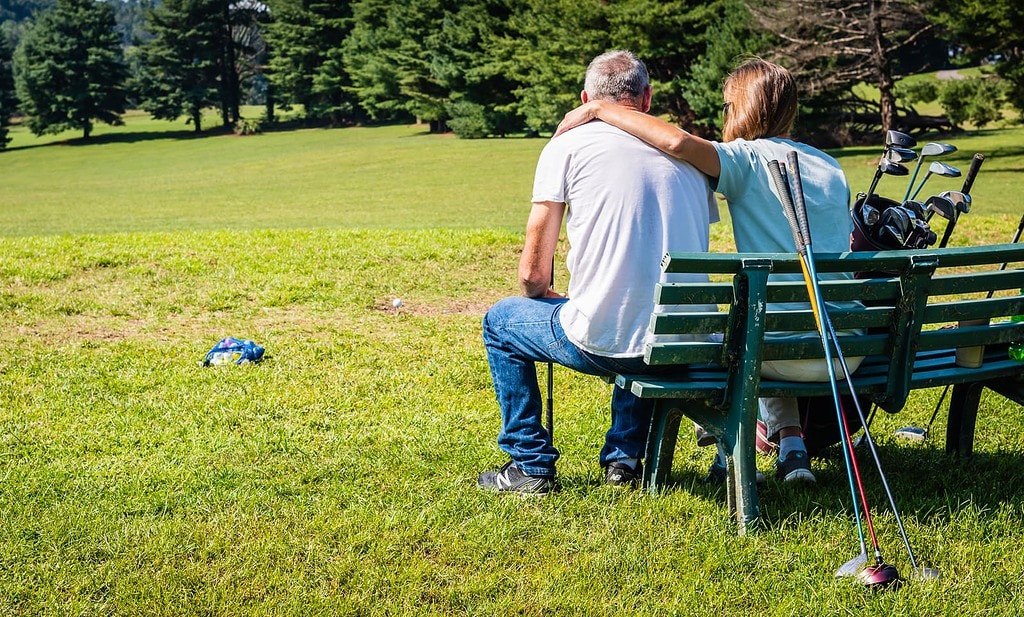 Covering more than 2000 acres, Steele Creek Park offers a wide range of outdoor pursuits. In addition to hiking and biking trails, there's an 18-hole disc golf course, a putting field, paddle boats on a 52-acre lake, and even a popular Nature Center.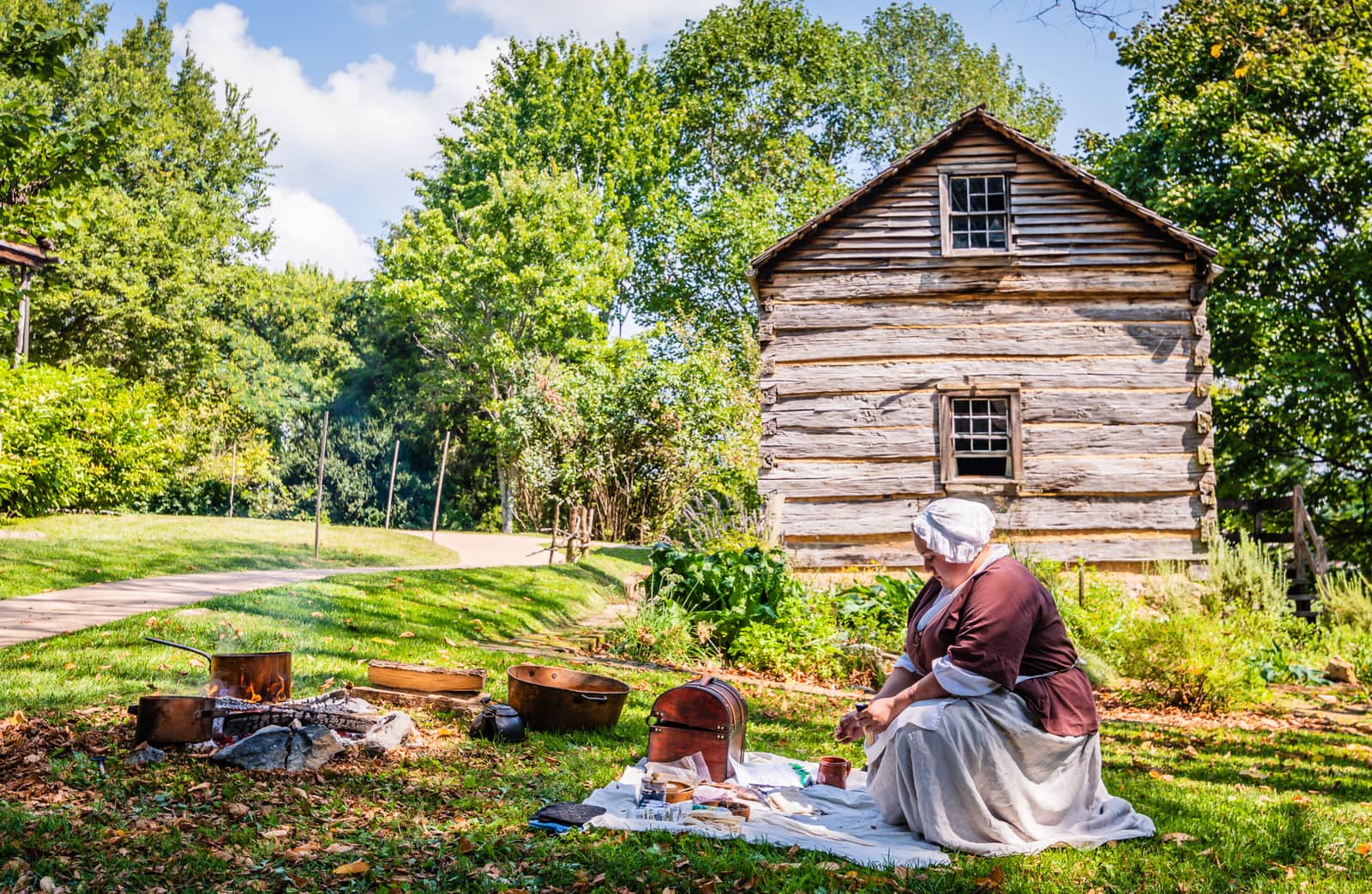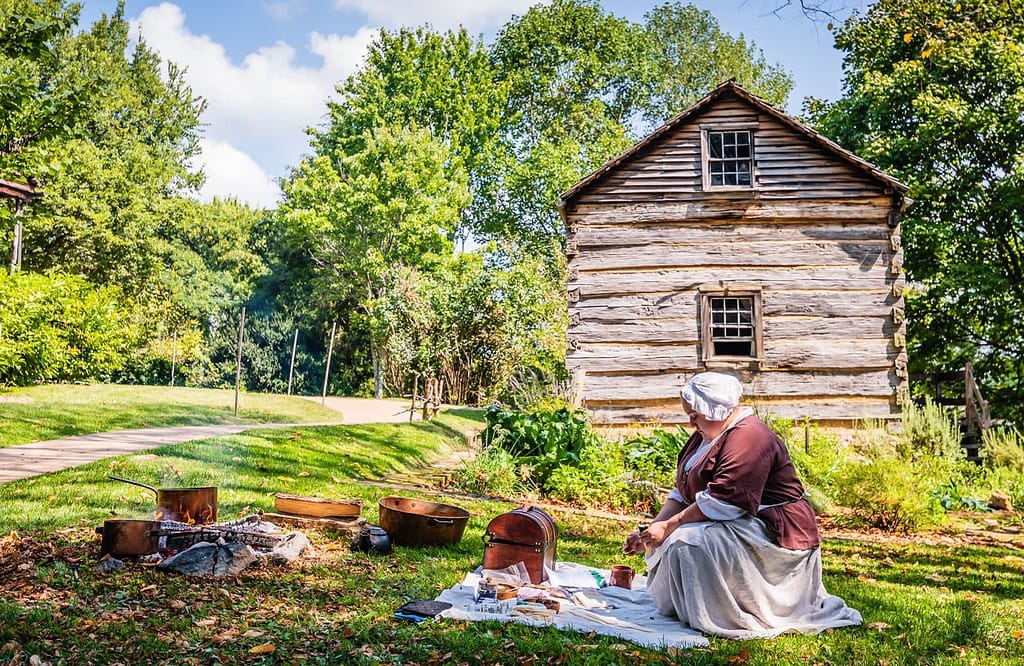 From 1790 to 1792, Rocky Mount–also known as the Cobb Massengil House–was the original capitol of the Southwest Territory, later named Tennessee. Take a guided tour or sign up for demonstration days at the living history site for an educational immersion into the past.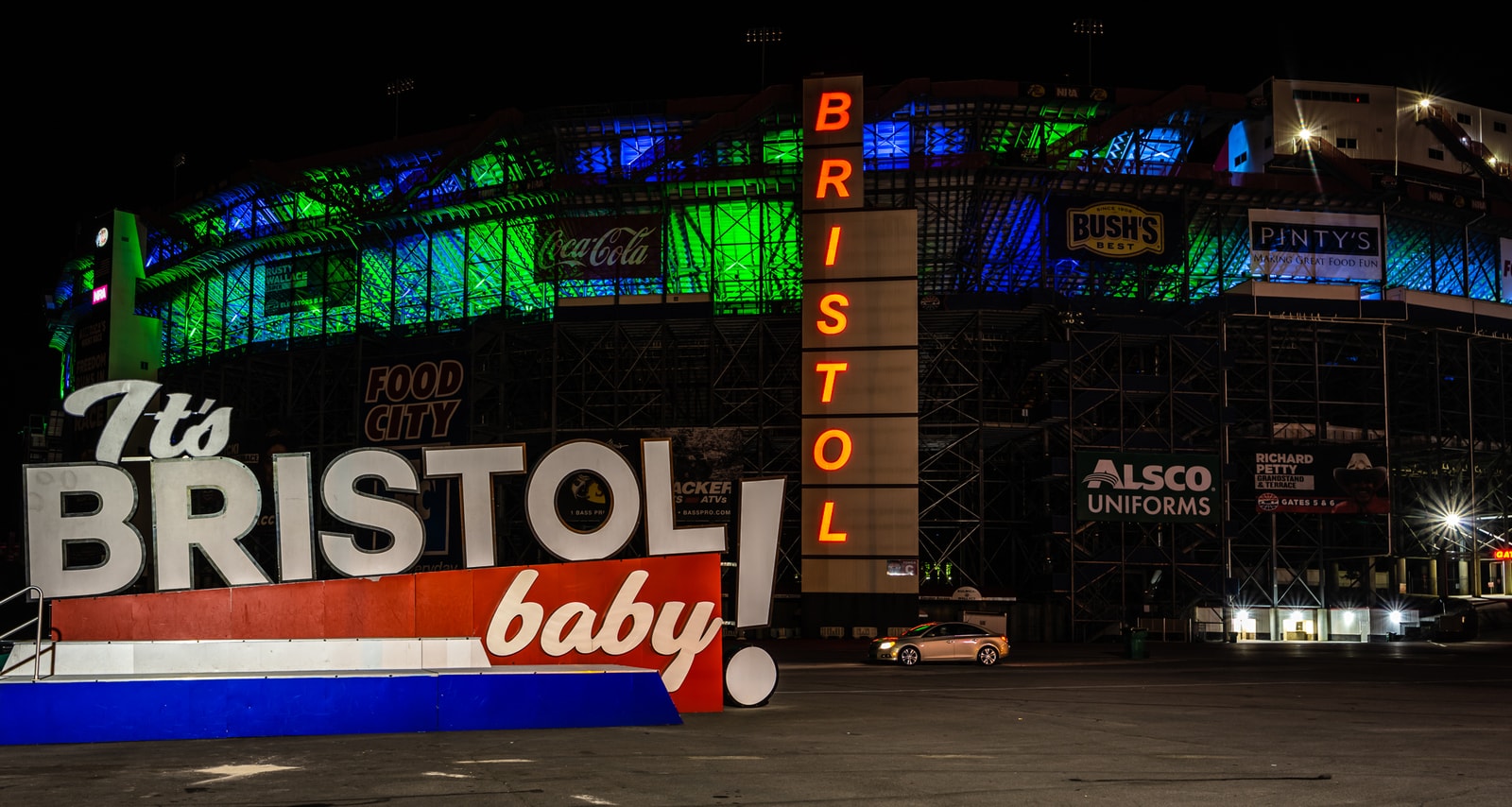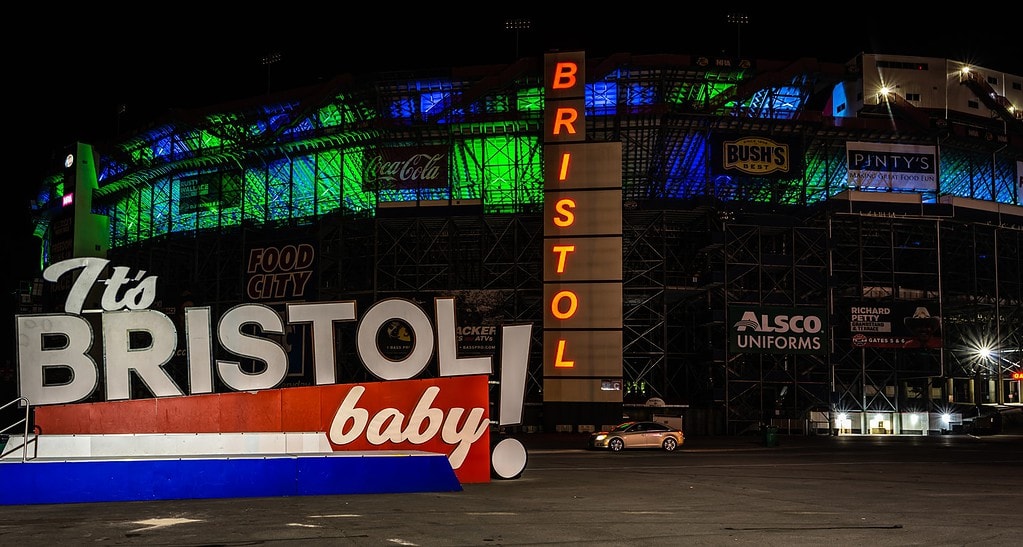 Known as the "World's Fastest Half-Mile," the short track at Bristol Motor Speedway is one of the most popular NASCAR raceways in the United States.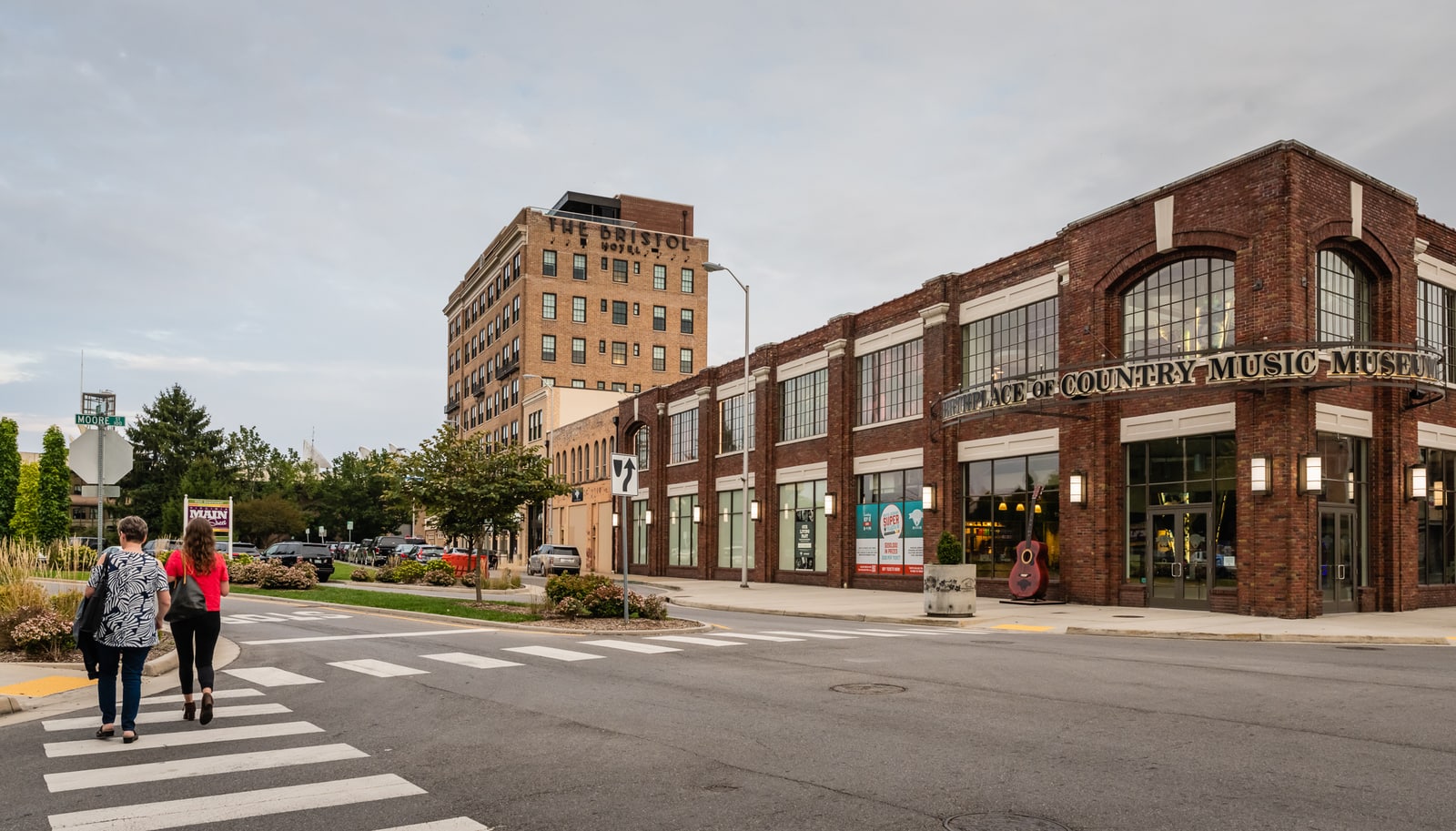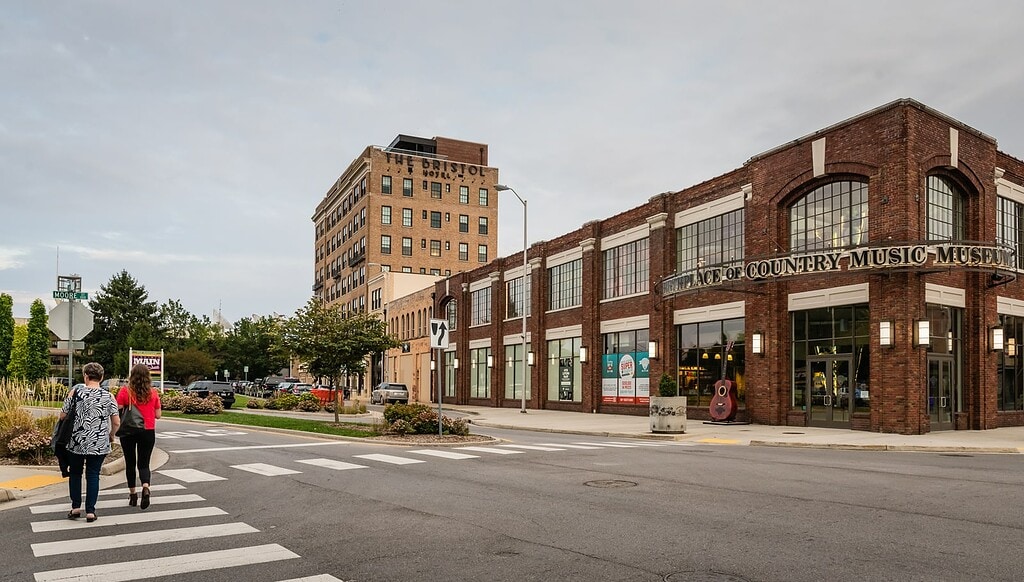 Hotels In Bristol VA
Next door to the Birthplace of Country Music Museum, The Bristol Hotel, a chic boutique hotel in the foothills of the Appalachian Mountains, has a winning formula for high-end travelers seeking an upscale and stylish overnight stay.
If you're a fan of country music, and want to learn about its origins in the USA, this is the best place to overnight. But next-best-thing pilgrims will also be drawn here for the modern décor with historic design elements from the 1920s, including exposed brick with original pressed lettering, the former hand-crank elevator displayed in the lobby and Roman-arched entryways, eye-catching lobbies (there are two seating areas), and the phenomenal rooftop bar/lounge overlooking the city and surrounding mountains.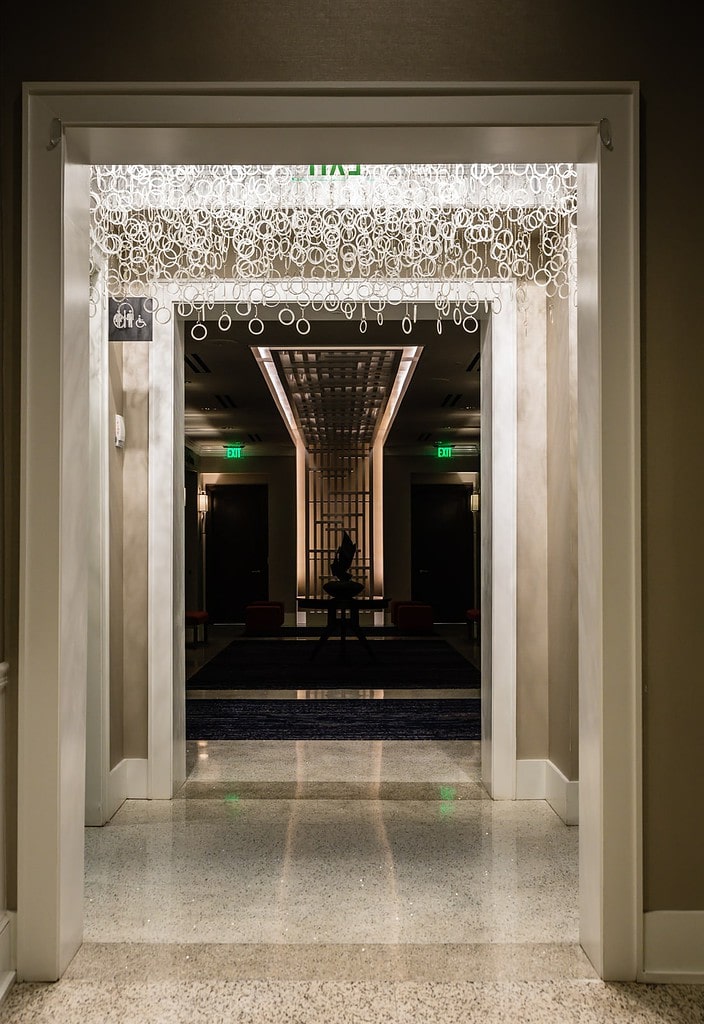 First Impressions of The Bristol Hotel
Friendly service begins at Valet, and continues into the white marble foyer topped with sparkling contemporary crystal lighting. Reception is small and intimate – in a mid-century modern furnished "living room" lobby, with comfortable seating, a communal laptop table, and all the accoutrements you need while waiting for a buddy or for your room to be ready. A second seating area has more traditional furniture and a large display bookshelf.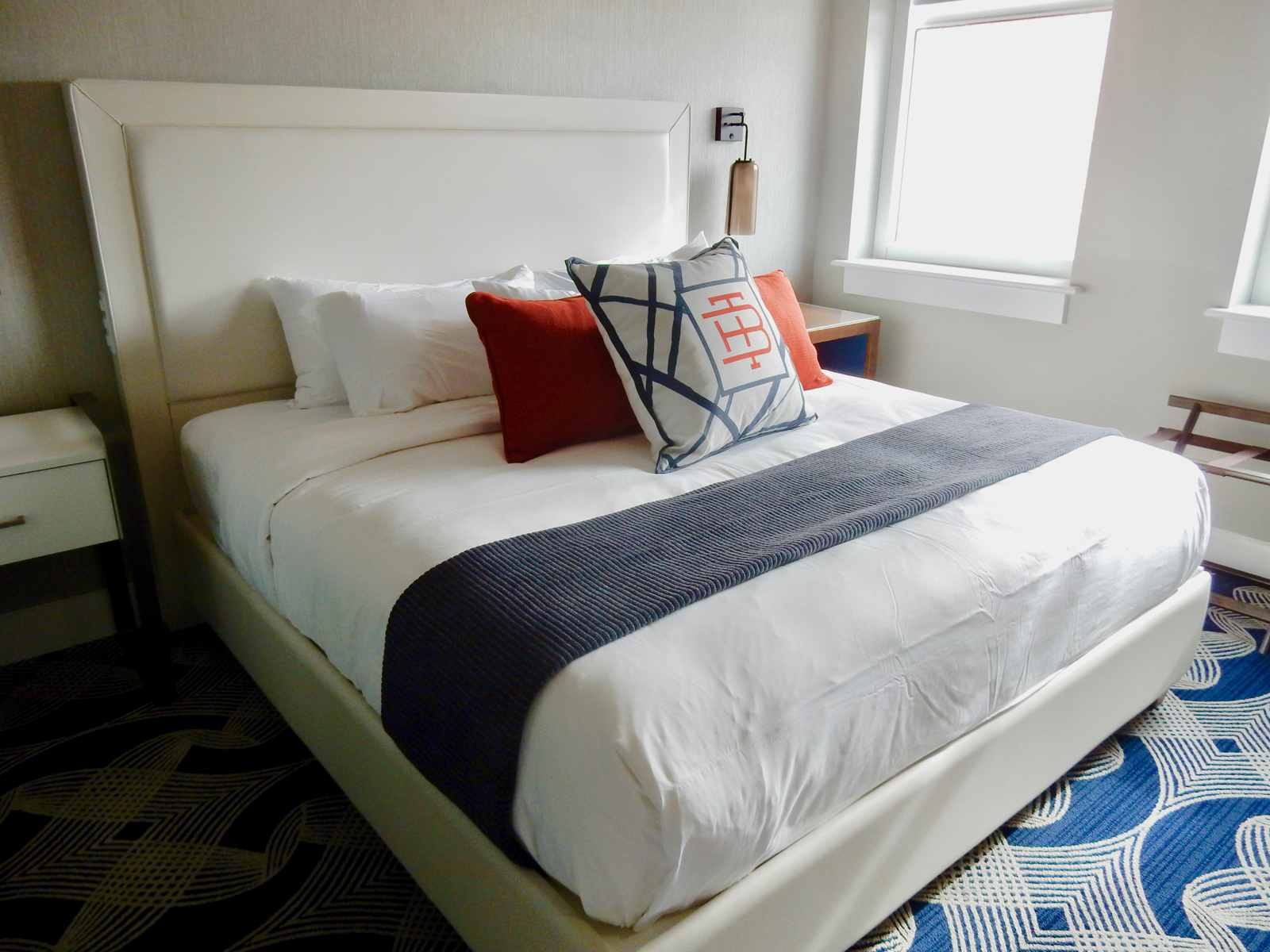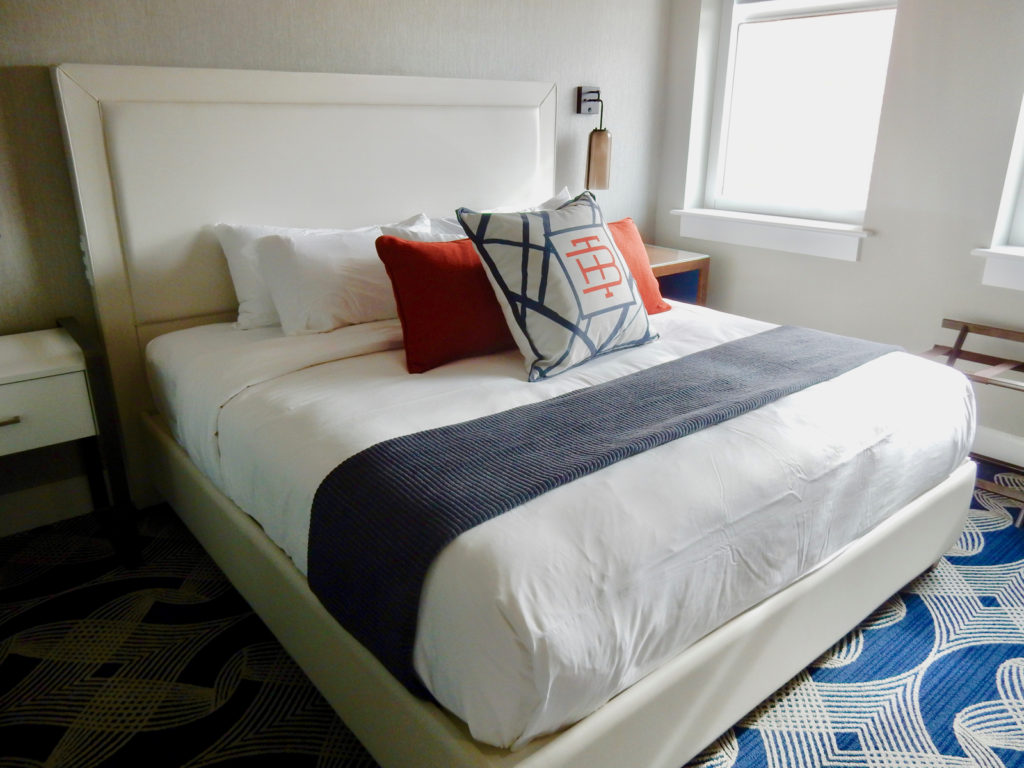 Rooms at The Bristol Hotel
The bed first: because, wow, it, and the black-out-shades, did the trick sending me off into deep sleep. The bright white comforter – with navy throw – is as downy, mushy, soft as the mattress is back-friendly-firm.
Sixty five rooms in white and Navy Blue with orange pop sport special fan lights that help control temperature, and are outfitted with contemporary chairs, couch, and in the suites, a clever shelf that rotates the flat-screen TV from sitting room to bedroom.
Bathrooms are bright and cheery, with large subway tile rain shower, stone-like tile floor and sparkly granite sinks. Gilchrist & Soames toiletries add a bit of British posh.
Room and suite rates from $160 – $330 per night includes wi-fi.
STAY: The Sessions Hotel
More than just a hotel, The Sessions Hotel is best described as an entertainment complex. Housed in the 1915 Bristol Grocery Building, the 1920 Jobbers Candy Factor, and a 1922 Simply Grand Granary Mill, the Marriott Tribute property features a rooftop bar and outdoor music venue, in addition to onsite spa and Southern Craft BBQ restaurant.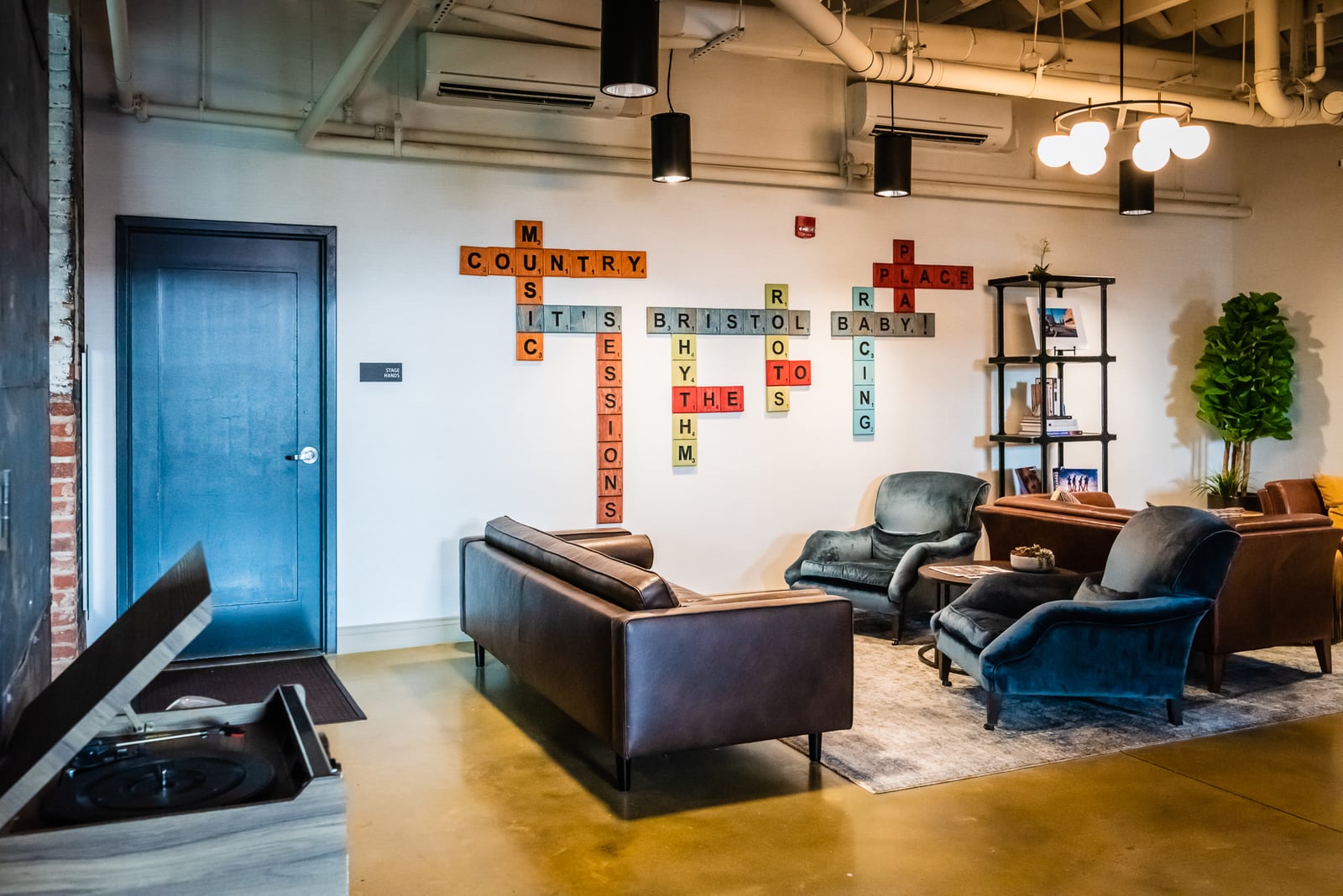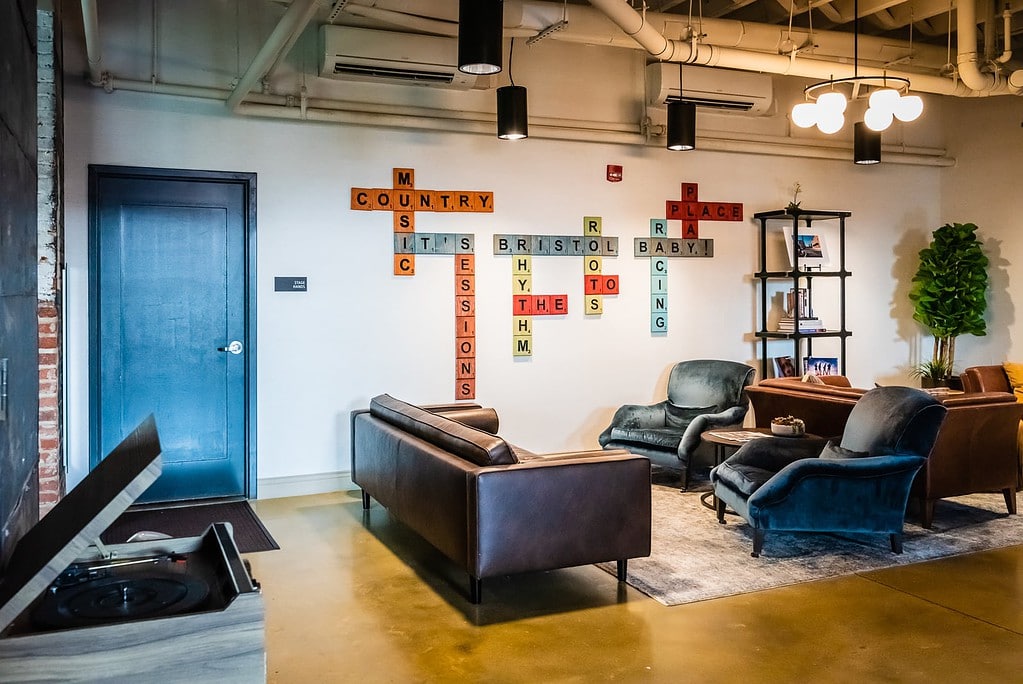 First Impressions of The Sessions Hotel
High ceilings and exposed brick speak to the hotel's industrial past, but it's the nods to Bristol's place in music history that amuse guests. A record player and Vitrola speakers greet guests in the lobby. Room keys look like cassette tapes, remember those?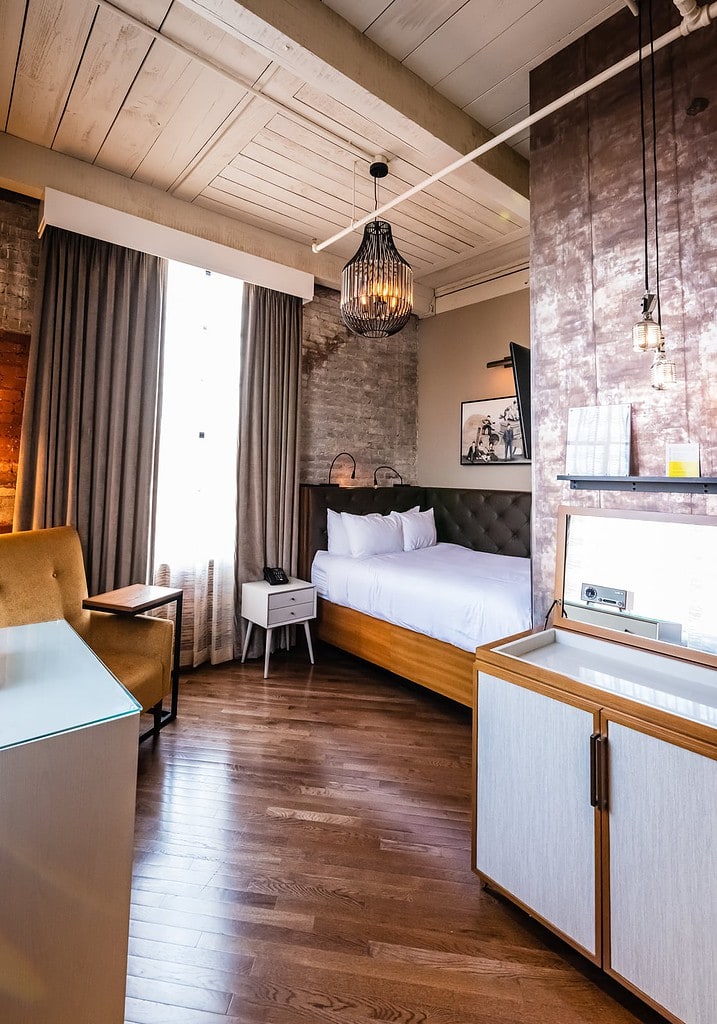 Rooms at The Sessions Hotel
The Bristol Sessions theme runs into guest rooms, each named for one of the recordings. Rooms are labeled with the recording, and lyrics are displayed inside. Lighting resembles microphones, while the Do Not Disturb signs resemble laser-cut vinyl singles.
Plush bedding, velvet drapes, and multi-head rain shower envelope guests in star-quality opulence.
Restaurants In Bristol TN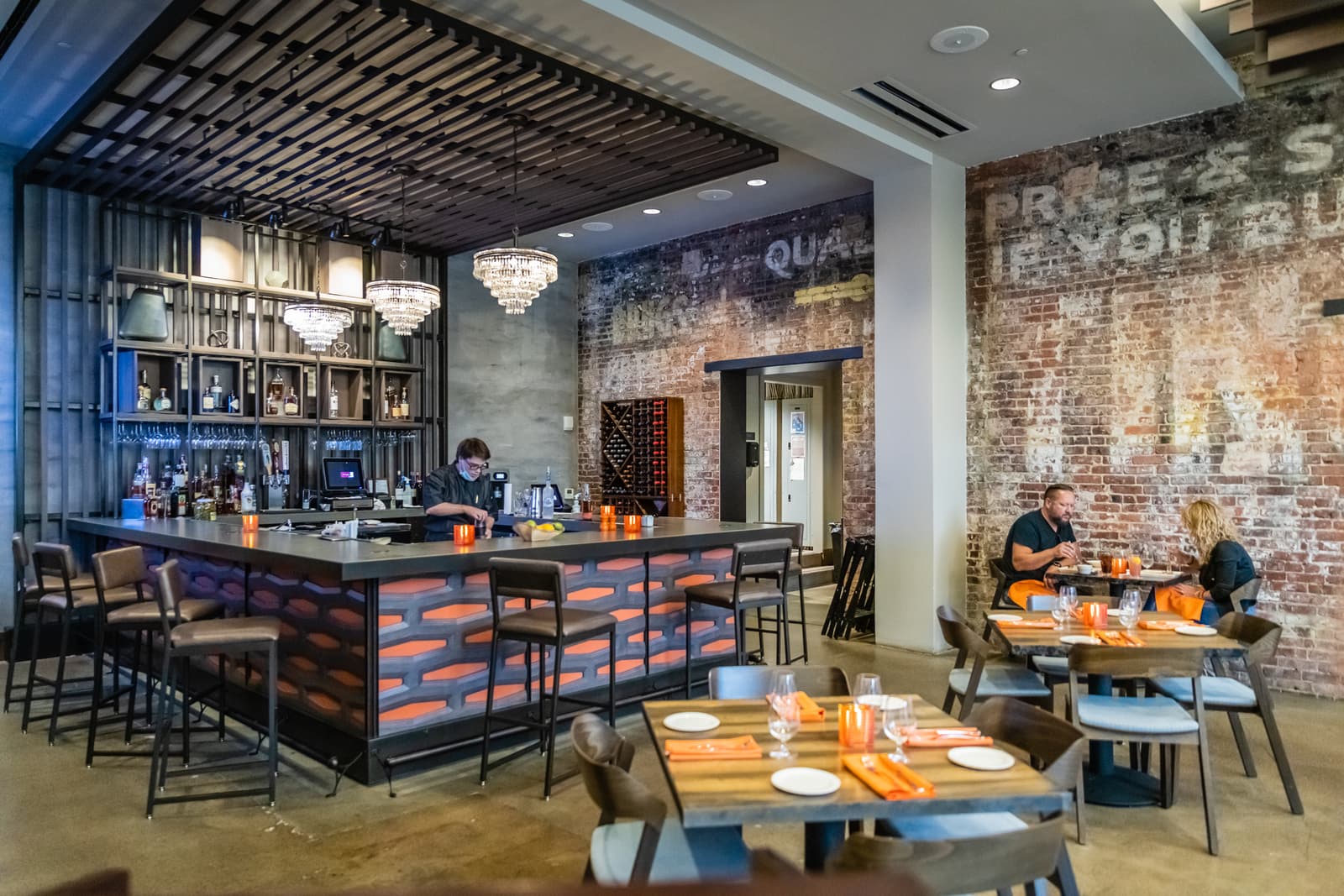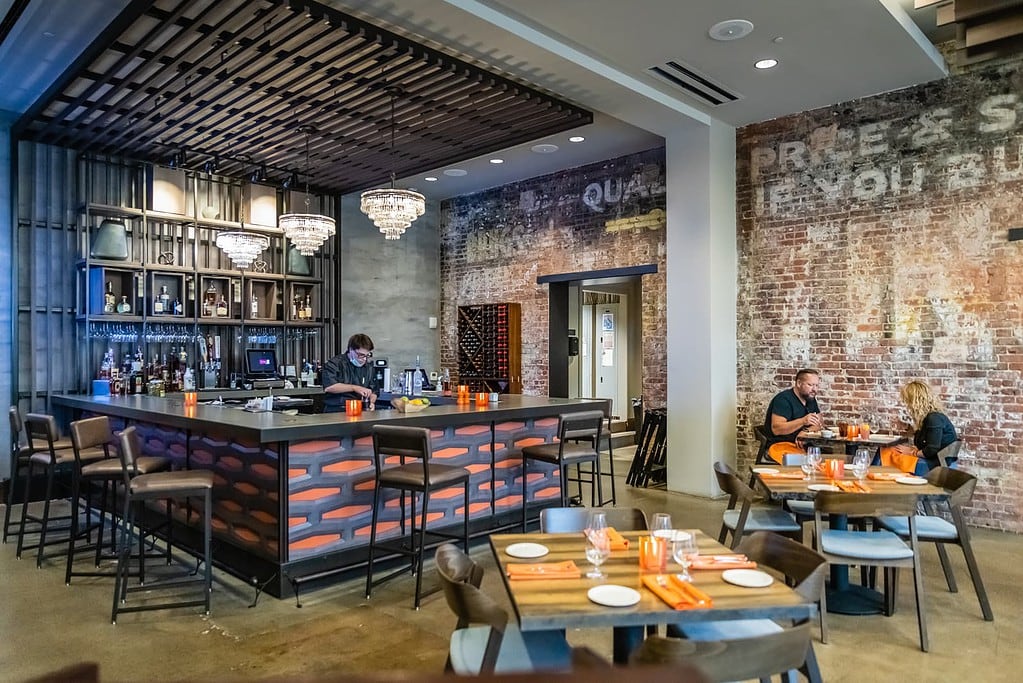 With its distressed wood tables, contemporary crystal, and orange napkins for pop, Vivian's Table showcases the region's traditional scratch-made food and locally sourced ingredients – with a twist. Thanks to a crackerjack Executive Chef, Rocco Pisera, the food here is flavorful, recognizable but inventively tweaked, and rather reasonably priced: Shrimp and Grits ($24), Stuffed Trout ($26), and Pasta Dishes ($24).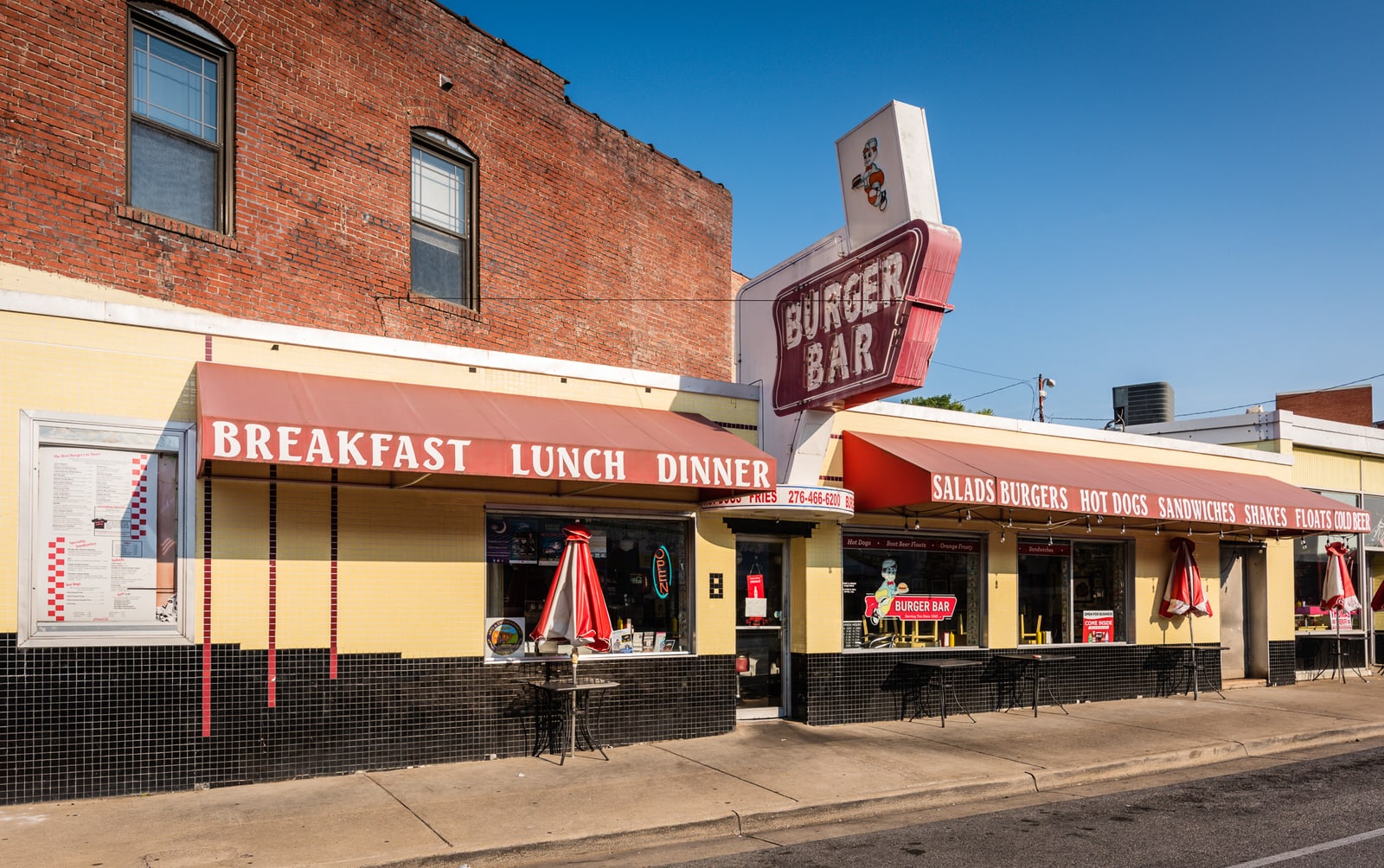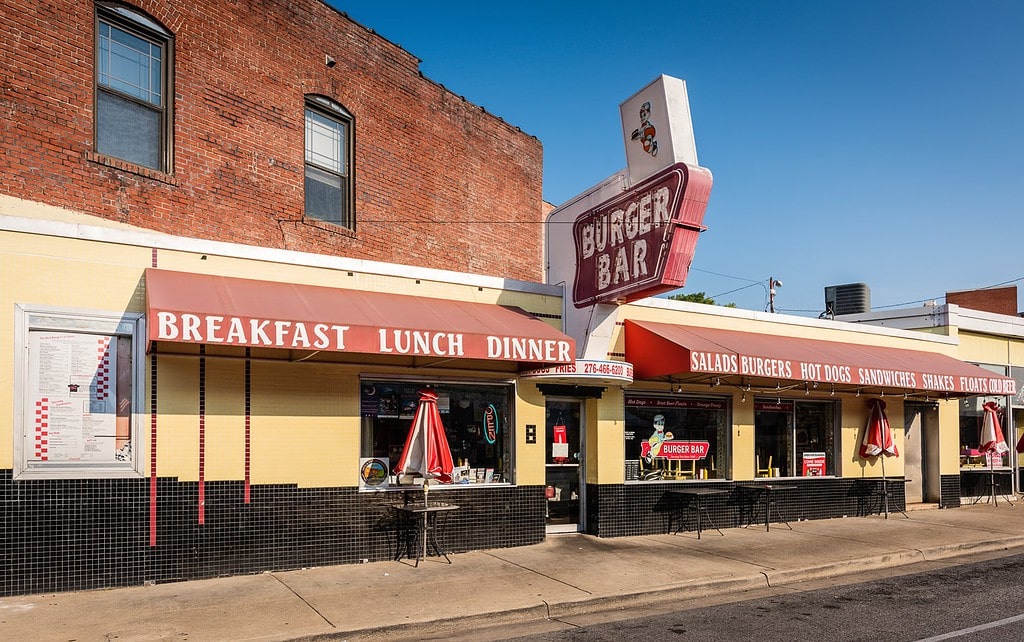 You got your "plain Jane" burger for $4.95, a Bacon Cheese for $6.95 and an assortment of milkshake flavors at this iconic burger joint where "Hank Williams was last seen alive" (right before his car accident).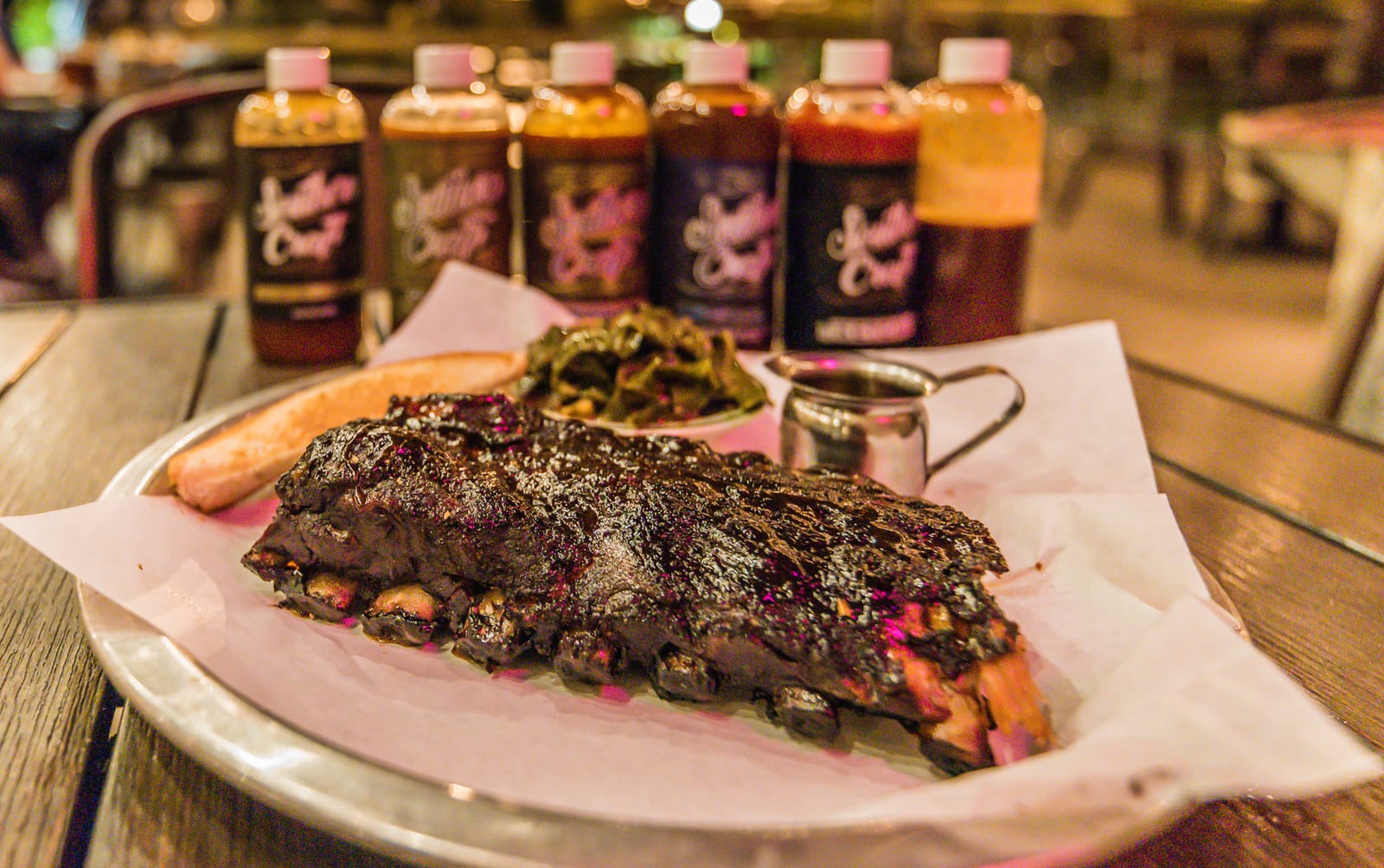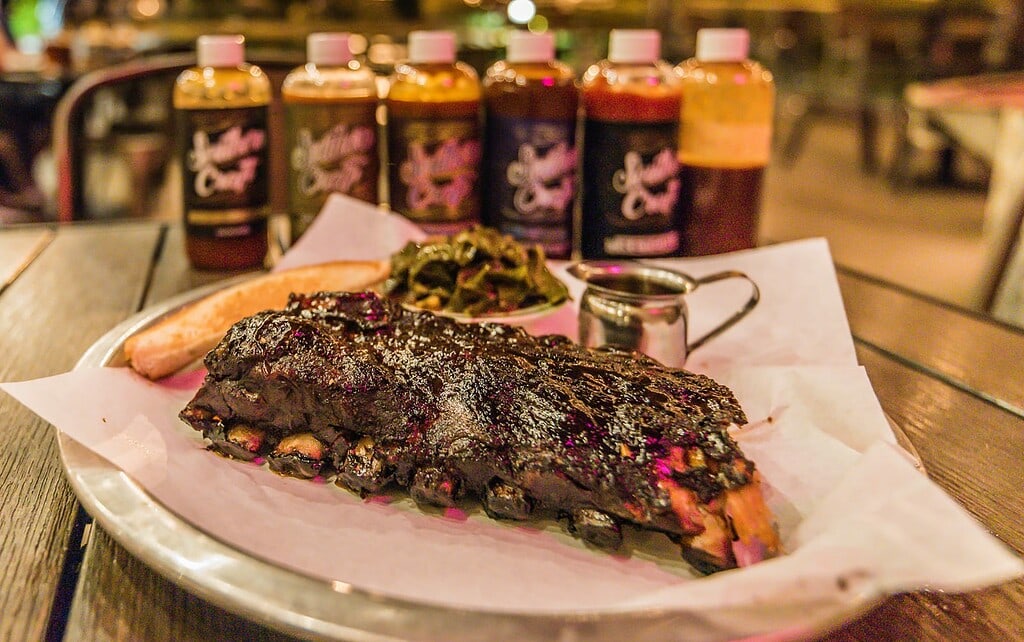 The latest venue from locally-owned RMM Hospitality, and the second location of the BBQ joint, serves a good selection of brews and craft cocktails in addition to the smoked specialties.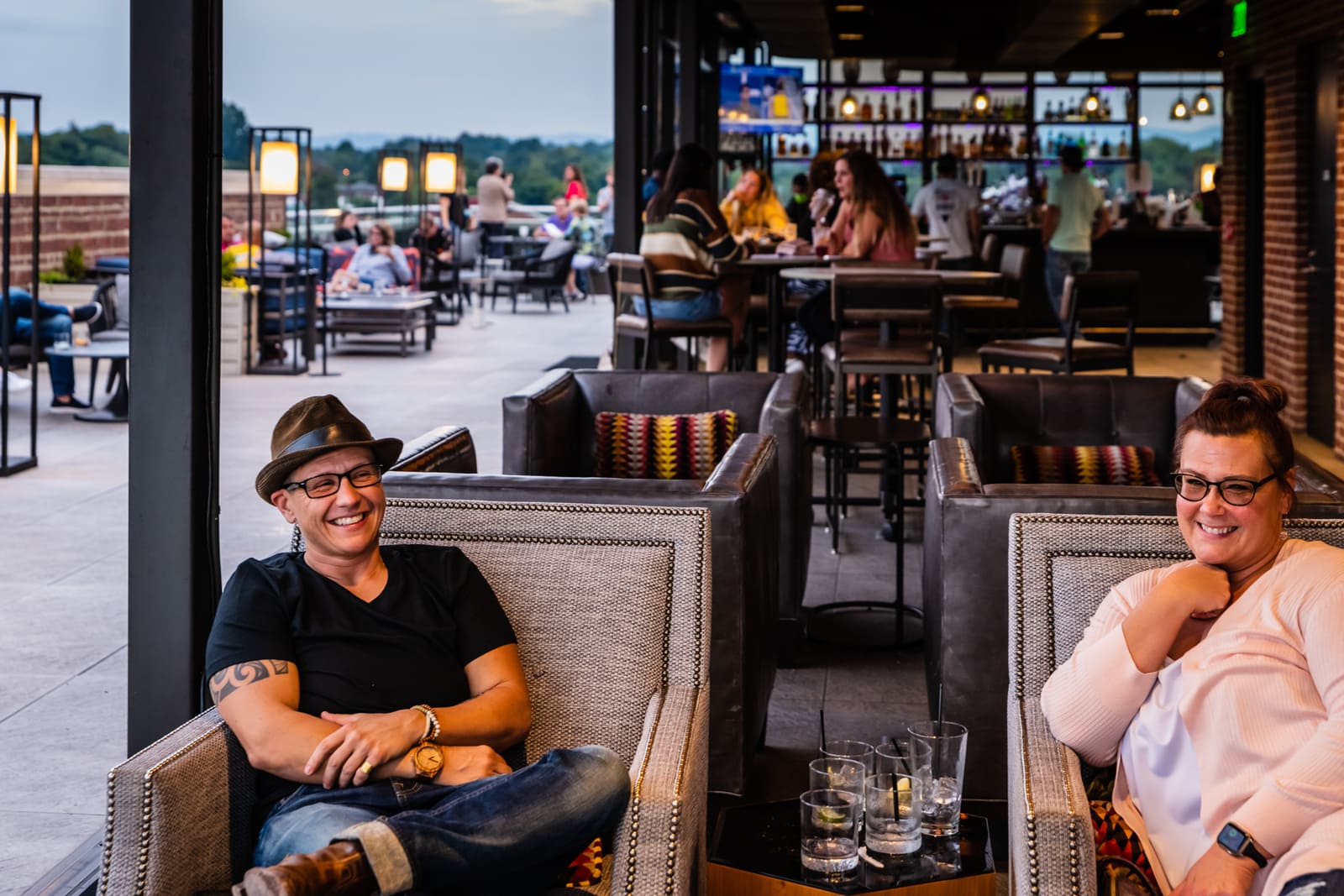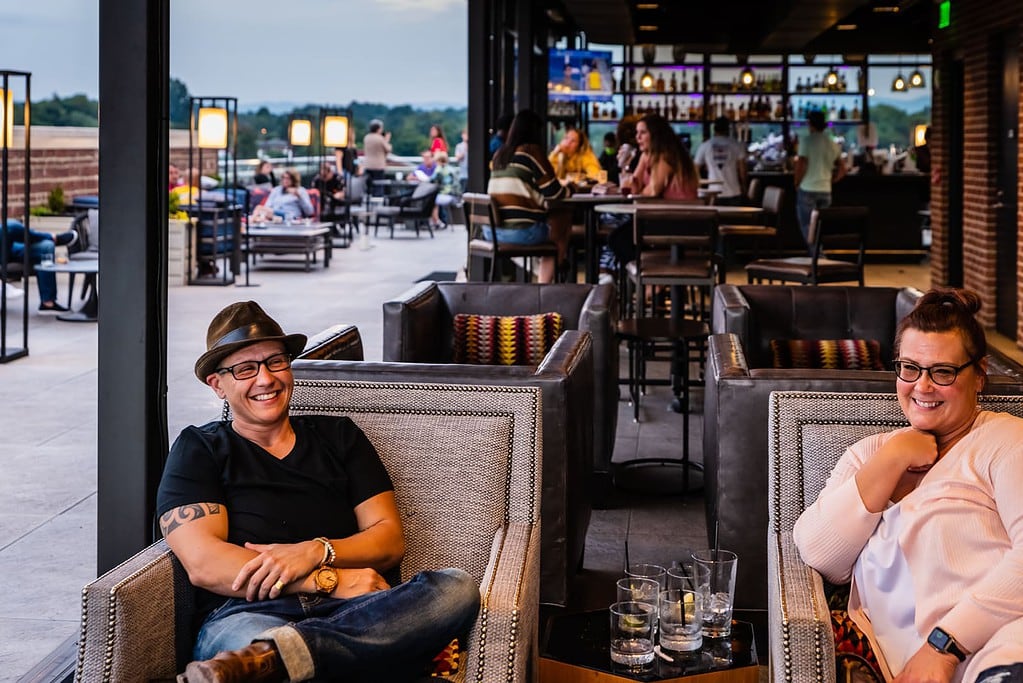 Lumac is Bristol's first rooftop bar, and offers panoramic views of the nearby Appalachian Mountains. Its modern lines offer – dare I say it – a hip place for locals and visitors to drink in both the views and craft cocktails, like "A Good Place To Live," which consists of Vodka, Kahlua, and Cream of Pumpkin.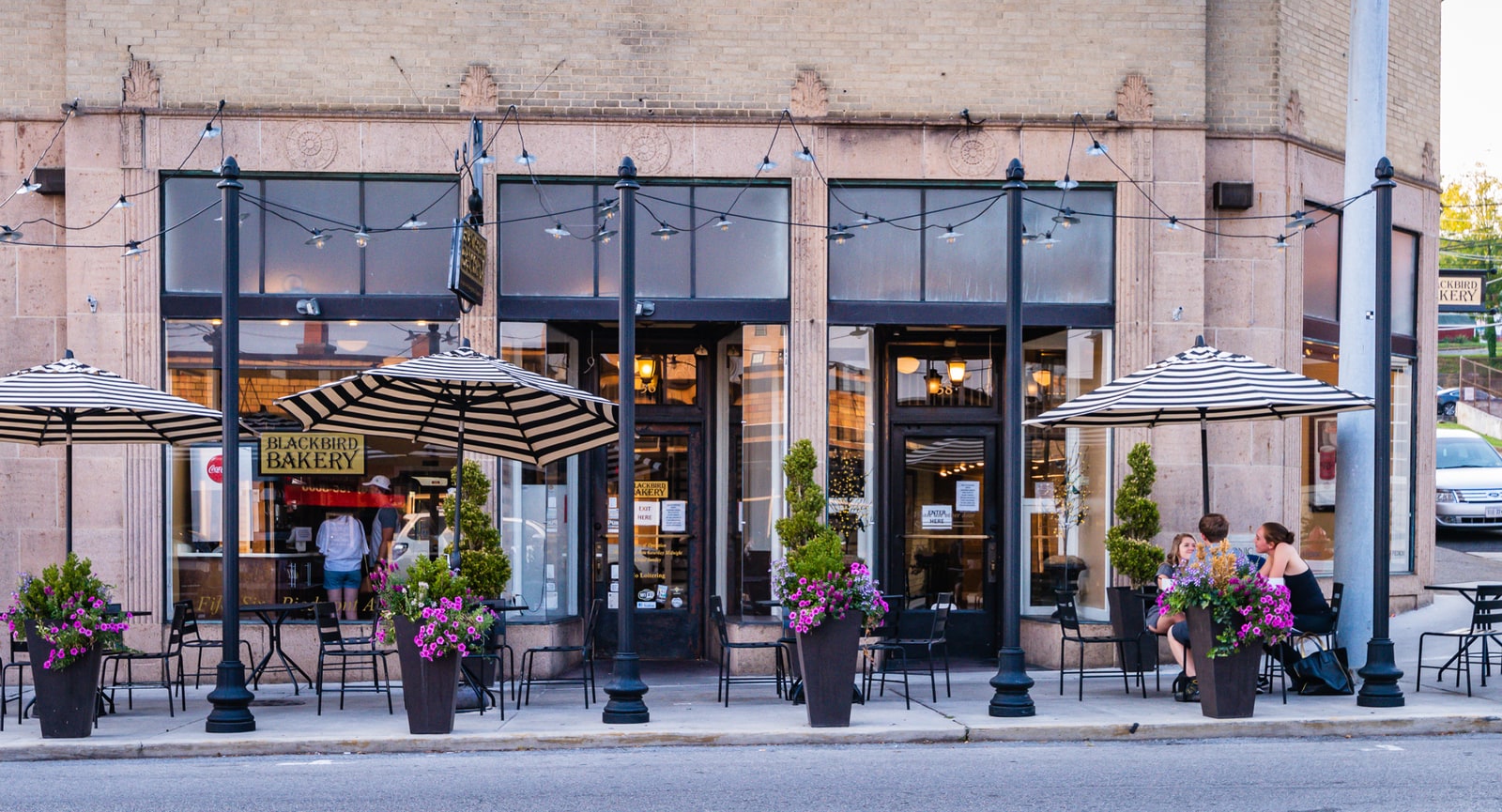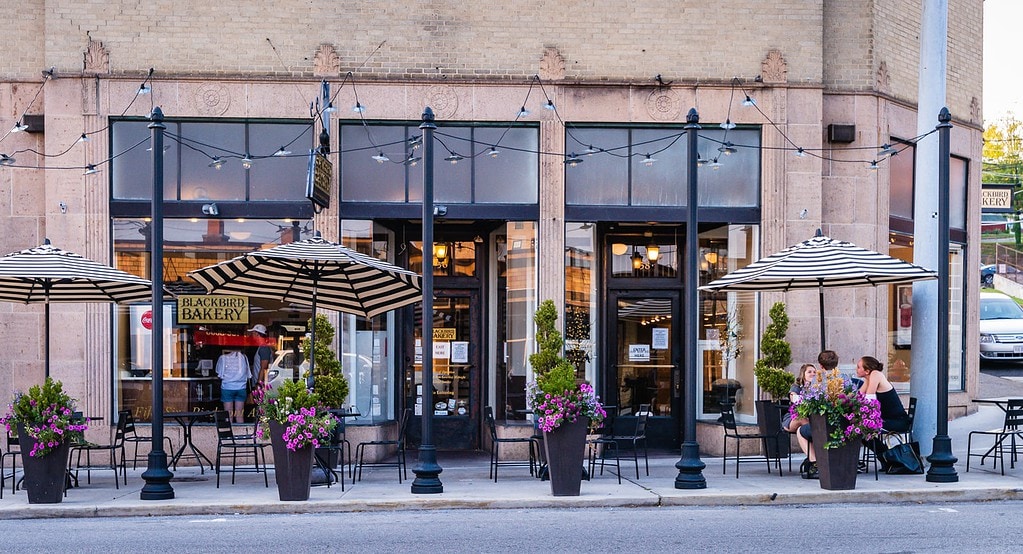 SWEET TREAT: Blackbird Bakery
"It's ridiculousness," says one fan about the quality of the baked goods at the famous Blackbird Bakery. People come from the surrounding states just for the absurdly good donuts, cakes, and other oven-made sweets.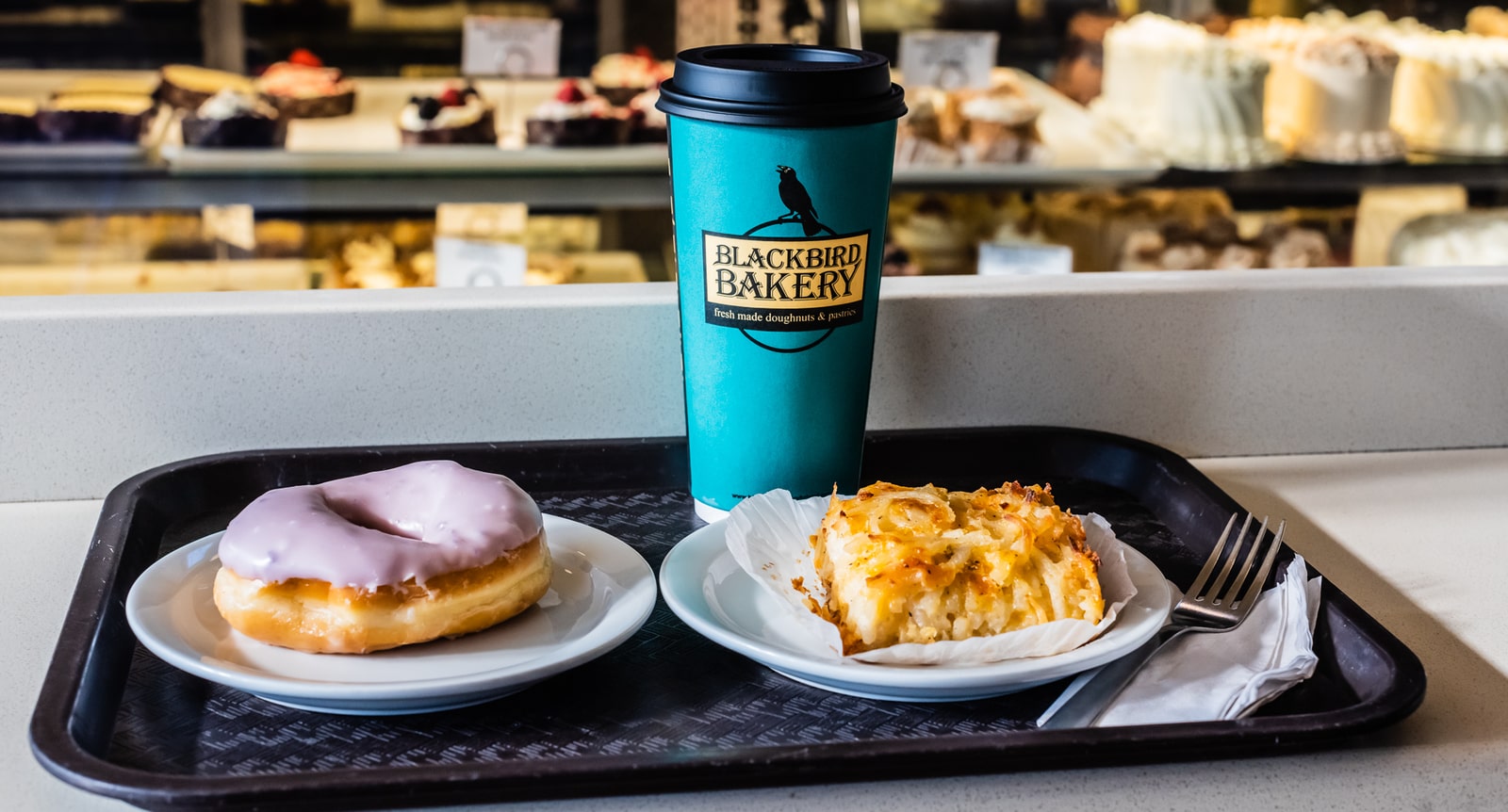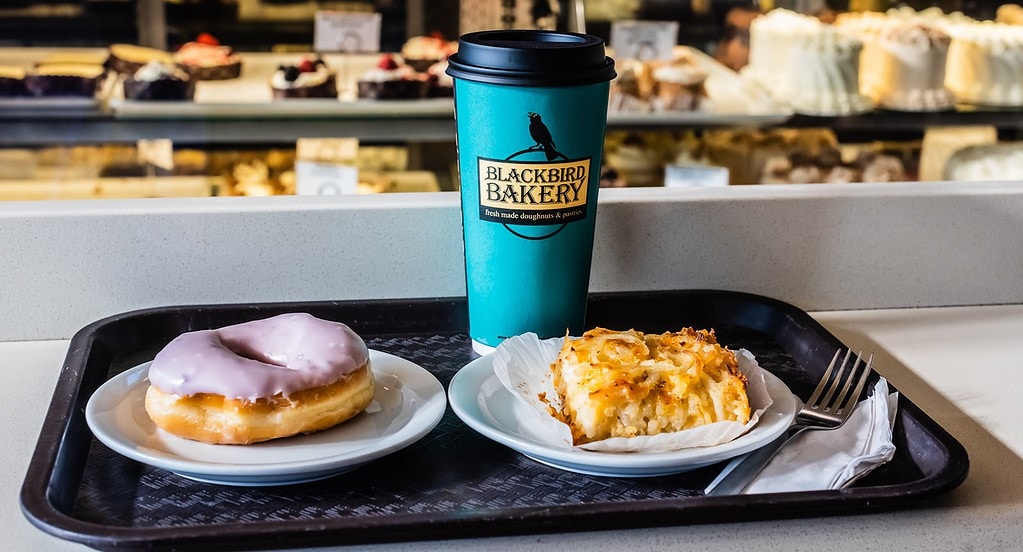 Take your treats to go, or sit in the "Friends"– like area on a cushy couch or table. If you time it right, listen to some great live music.
Soul food, great fried chicken, and perfect Southern cuisine.