The Four Columns Inn, an iconic, whitewashed 16-room luxe "Country Inn," a dozen miles from Brattleboro in the classic whitewashed New England town of Newfane VT, was shuttered in 2013 and reopened, afresh, in mid 2015. Once enchanting enough for the likes of Mick Jagger (who stayed over for his 40th birthday), it had fallen off its imperial pedestal, and was purchased by Greenwich Hospitality Group.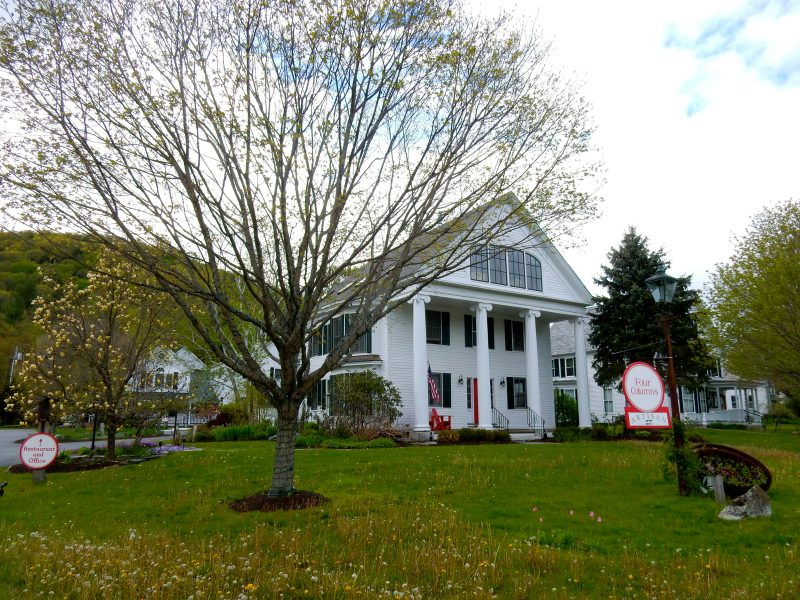 After a nearly complete refurbishment, the very upscale Four Columns Inn regained its past allure, with some very significant changes.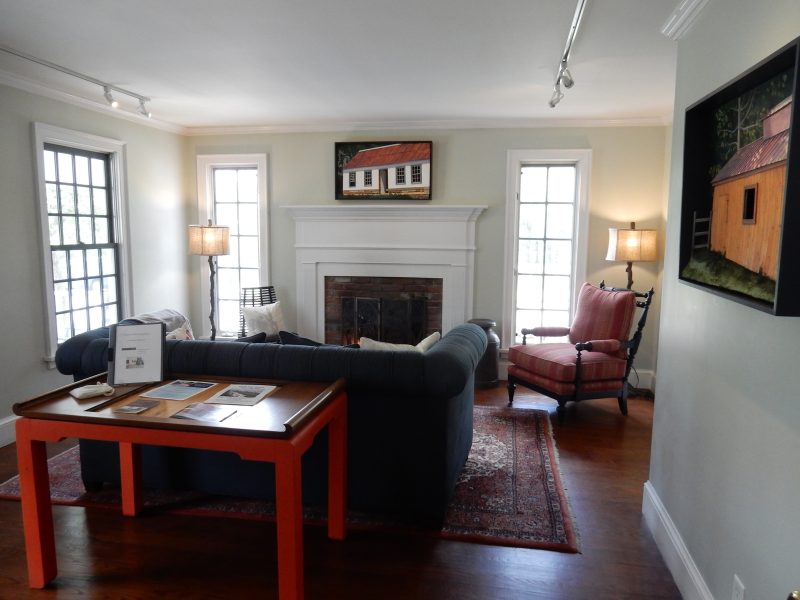 French chef, Rene Chardain, opened the Four Columns Inn in 1965. He and his wife, Pierette, raised their own fowl in a barn on the property and fished trout from their personal trout pond. They ran a farm to table restaurant before the phrase became mainstream.
The Four Columns developed a somewhat regal but snooty reputation. It shunned local business in exchange for worldwide recognition as a New England Inn with impeccable pedigree. It has since done an about face, and as a matter of fact, locals are now welcomed with open arms. Even if all they wish to do is have a drink and bite in the Tavern.
Rooms at Four Columns Inn, Newfane VT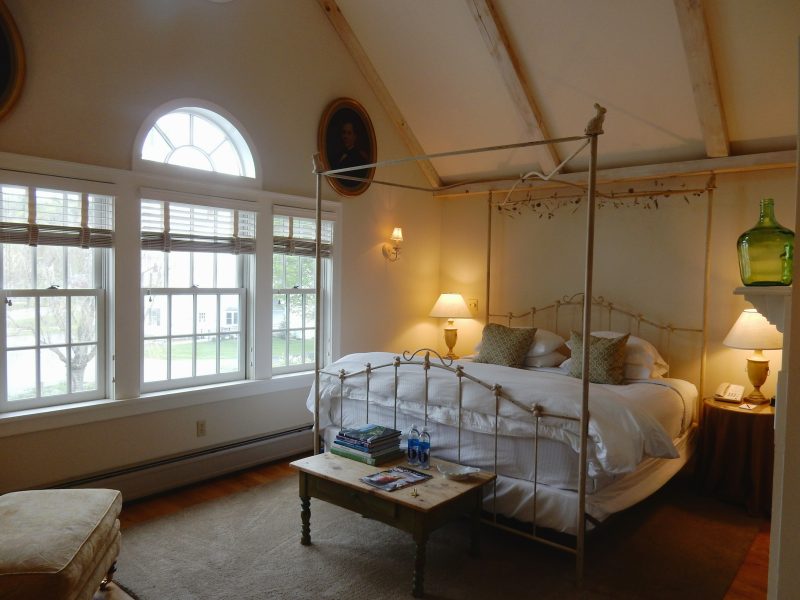 I stayed in the room that Mick Jagger and Jerry Hall preferred – #10 at the top of the stairs. Sundrenched in all whites and creams, it blends modern elements with a blond wood antique armoire and two dark portraits of an indeterminate age (Victorian? 1920's?) that render the room interestingly eclectic.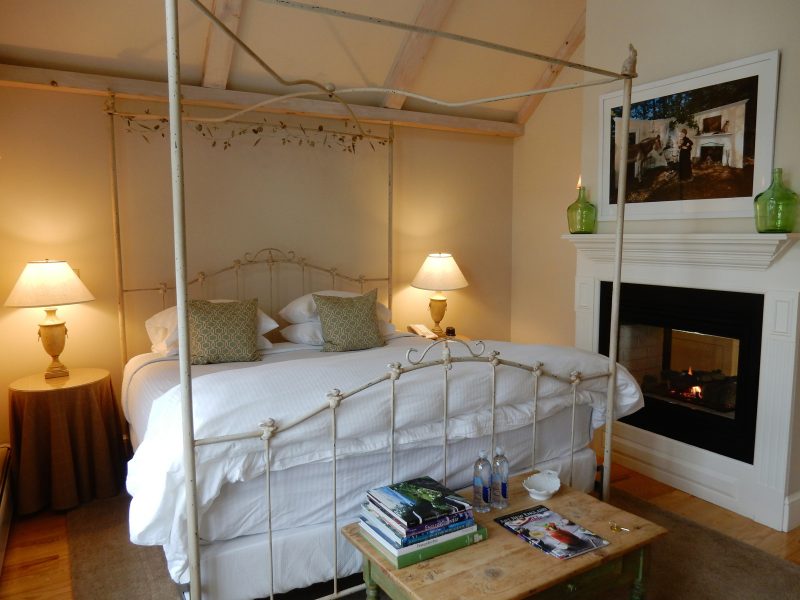 The soaring cathedral ceiling – supported by whitewashed 2X4 wooden beams – double glass fireplace warming both the bedroom and large Jacuzzi bathroom, eggshell-white iron canopy bed (sans canopy) with pillow-top mattress and some of the softest sheets you'll ever slip into; it's a plushy respite from politics, the Rat Race, the kids…..whatever you're trying to avoid for a few days.
All rooms are, in fact, having undergone a complete change of decor. Take a gander at the collection, and it will be tough to choose.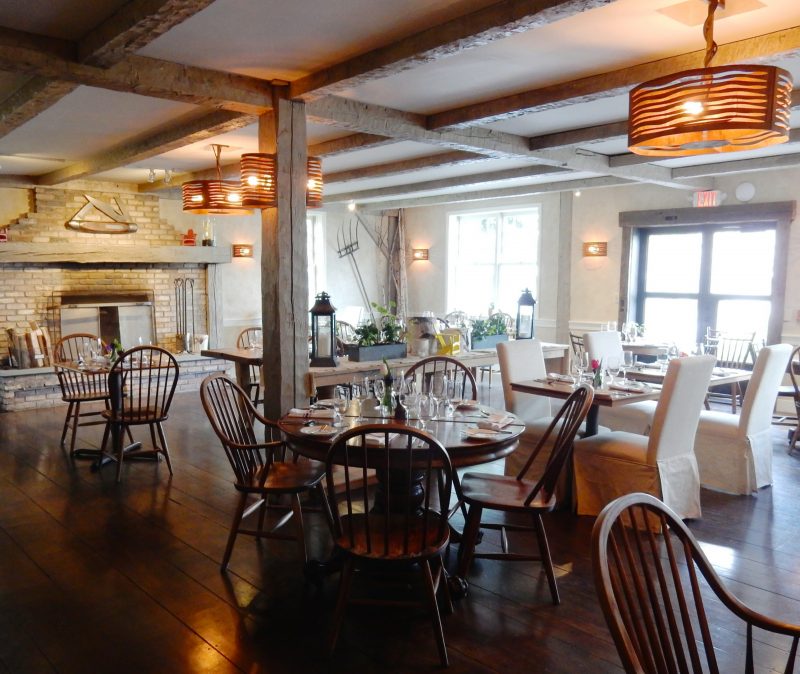 Food in the on-site restaurant, Artisan – décor a marriage of French Country and American Tavern with contemporary flourishes – is far from your ordinary farm-to-table fare. And incredibly, cost is reasonable for this level of dining experience. This is no mistake.
New owners have learned from the past, when prices were astronomical and locals were turned away if they showed up just to have a glass of wine. Now, nearby residents are embraced, as I witnessed firsthand on a Sunday mid-May evening, when the majority of the tables were filled with members of the surrounding community. Lucky people.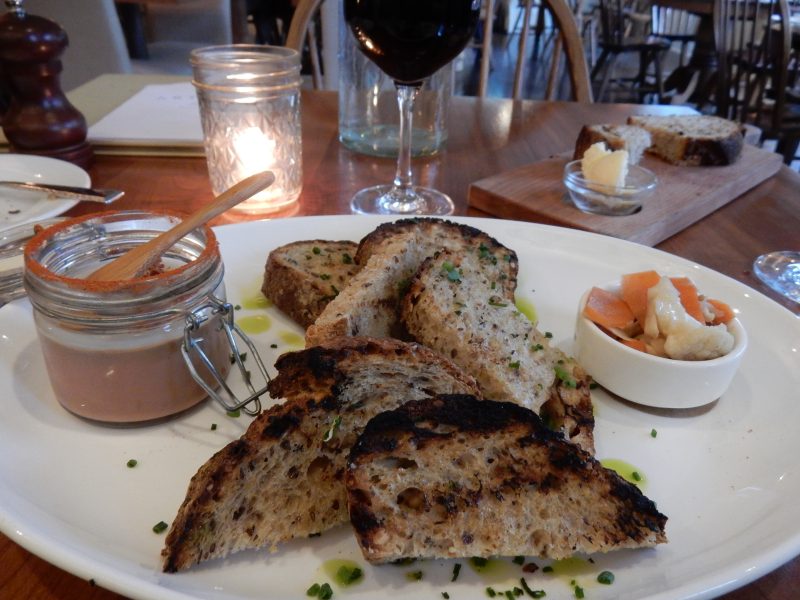 Food is inventive, lovely to look at and yes, amazingly good. Most dishes are excellent, some, stellar. Price of entrees in the chic dining room top out at $36 for a NY Strip Steak.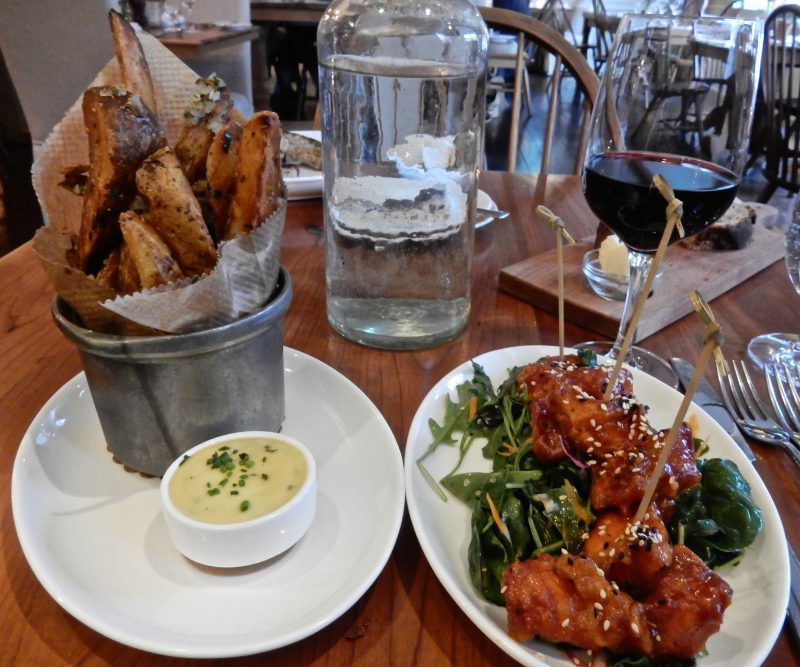 Though you can't go wrong with anything on Artisan's dining menu, the lower priced Tavern Menu has its merits.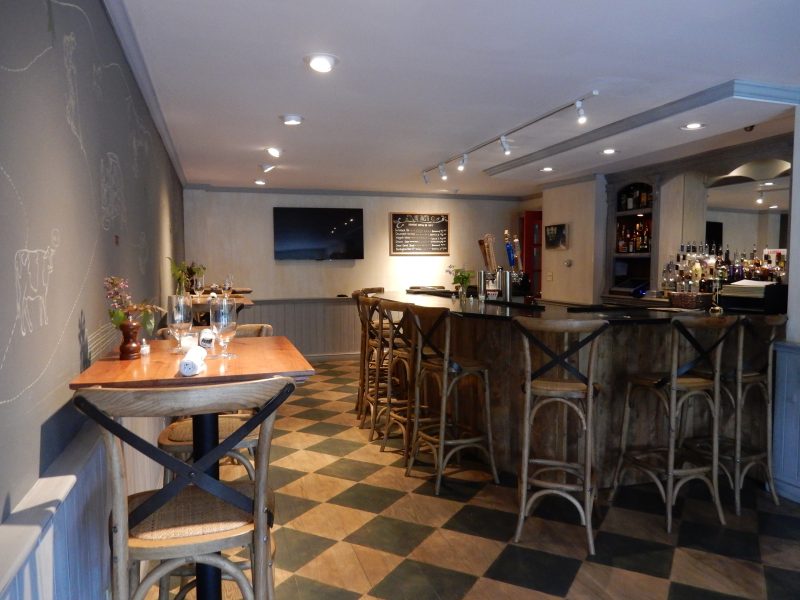 Breakfast is quite casual; house-made yogurt, jam, and granola mix-ins followed by ethereal scones piping hot from the oven served in the Tavern. The perfect combo before taking off on the road again.
Just the Facts
Rooms start at $200 off season, #10 is $345, include parking, wi-fi, house-made baked goods, yogurt and granola breakfast.