The Four Columns Inn, an iconic, whitewashed 15-room luxe "Country Inn," a dozen miles from Brattleboro in the classic whitewashed New England town of Newfane VT, was shuttered in 2013 and reopened, afresh, in mid 2015. Once enchanting enough for the likes of Mick Jagger (who stayed over for his 40th birthday), it had fallen off its imperial pedestal, and was purchased by Greenwich Hospitality Group who subsequently sold it to current chef/owner, Andrea Jourdan.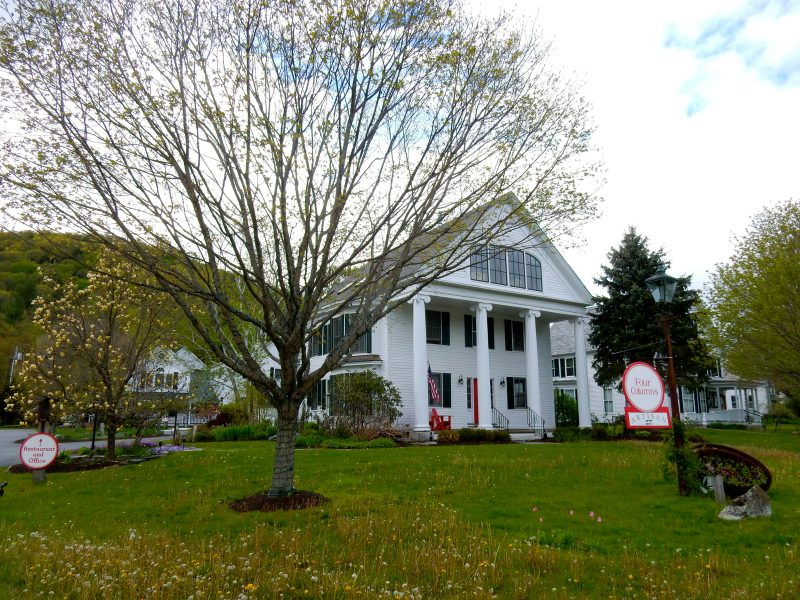 After a complete refurbishment, the very upscale Four Columns Inn regained its past allure, and, with new ownership, is harking back to its origins.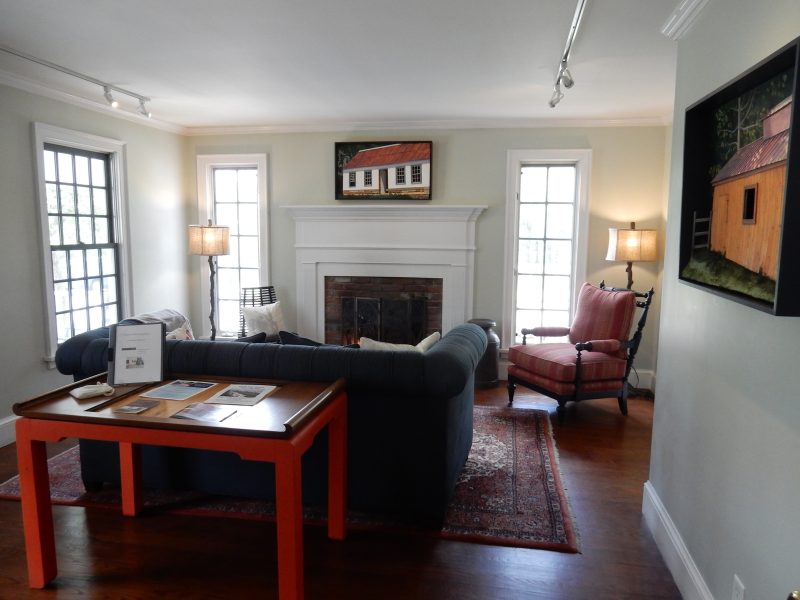 French chef, Rene Chardain, opened the Four Columns Inn in 1965. He and his wife, Pierette, raised their own fowl in a barn on the property and fished trout from their personal trout pond. They ran a farm-to-table restaurant before the phrase became mainstream.
Since Chef Andrea took over the Inn in March 2022, the Inn is once again growing its own vegetables and herbs garden. And, once again, the pond has trout and crayfish. Celebrities abound on a weekly basis at Andrea's Table – the in-house restaurant that replaced Artisan. 
Rooms at Four Columns Inn, Newfane VT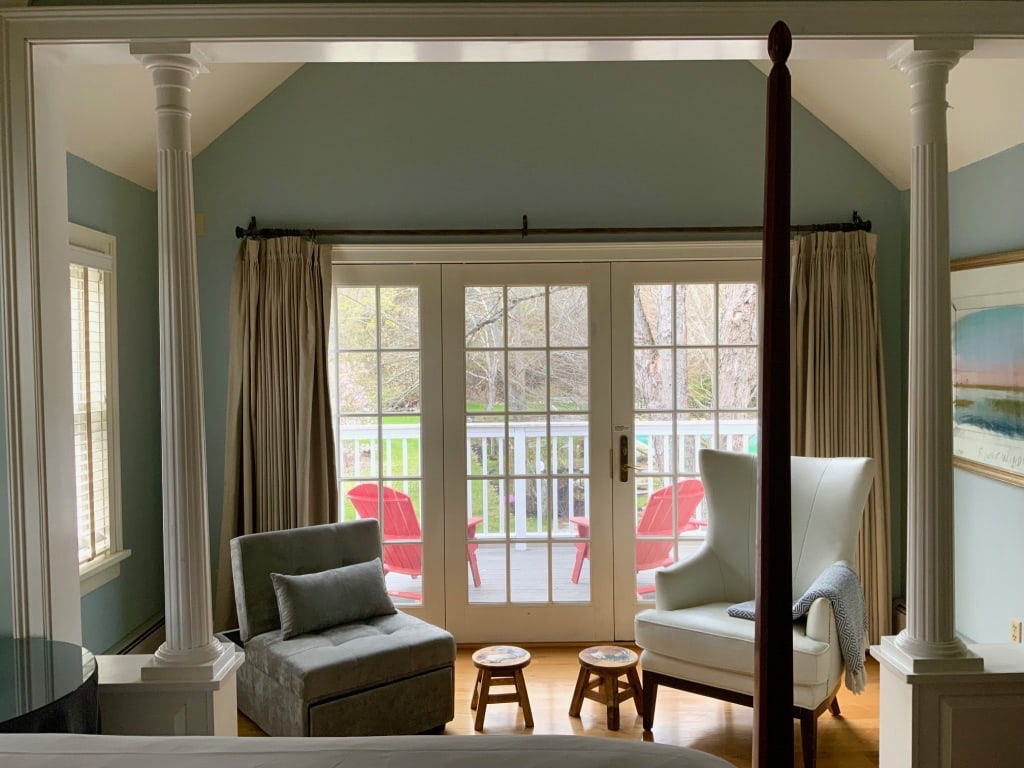 All rooms have undergone a complete change of decor.  Take a gander at the collection, and it will be tough to choose.
Andrea's Table At Four Columns Inn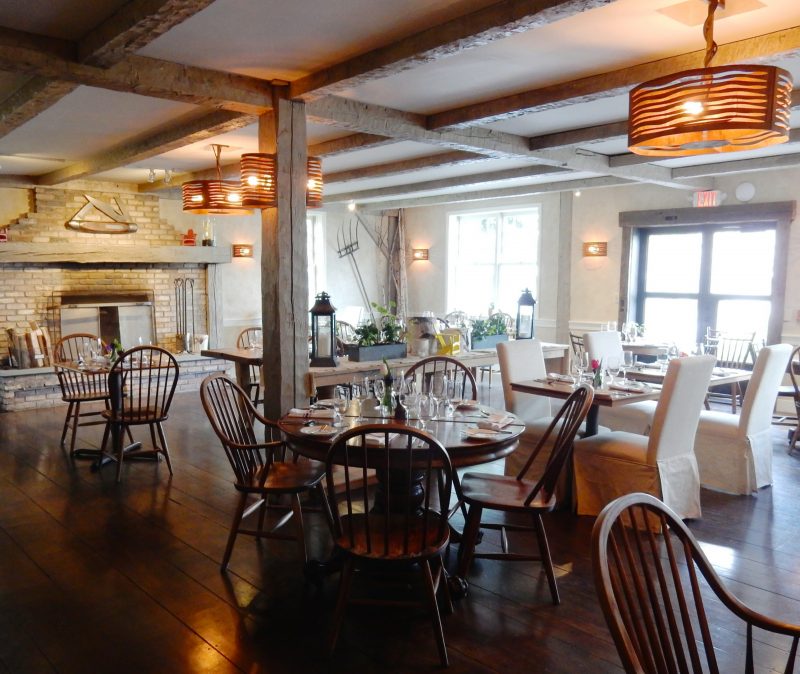 With her European culinary training, Chef Jourdan, has worked under chefs such as Joel Robuchon, Bernard Loiseau and whose mentor was Michel Richard in Los Angeles, where she opened her first restaurant in the mid-1980s. At Andrea's Table, she prepares a European-style menu with a touch of Vermont.
The Restaurant offers upscale dining, and a fantastic 6-page wine list. The Tavern is more low-key, with comfort food meals: chicken pot pie, duck leg confit, beef bourguignon… and a 2-page local (Vermont) beer list.
Just the Facts
Rooms start at $200 off season, #10 is $345, include parking, wi-fi, house-made baked goods, yogurt and granola breakfast.