Last Updated on
A hotel seemingly conceived from the mind of Pat Benatar or Mick Jagger, The Verb is a fab, funky and fun redo of the former Howard Johnsons that stood in the shadow of Fenway Park. Developed by Steve Samuels, Adam Weiner, and Robin Brown (who's been involved with top-tier hotels like the Four Seasons), The Verb is as close as Boston gets to Southern Cali – by way of Nashville and London.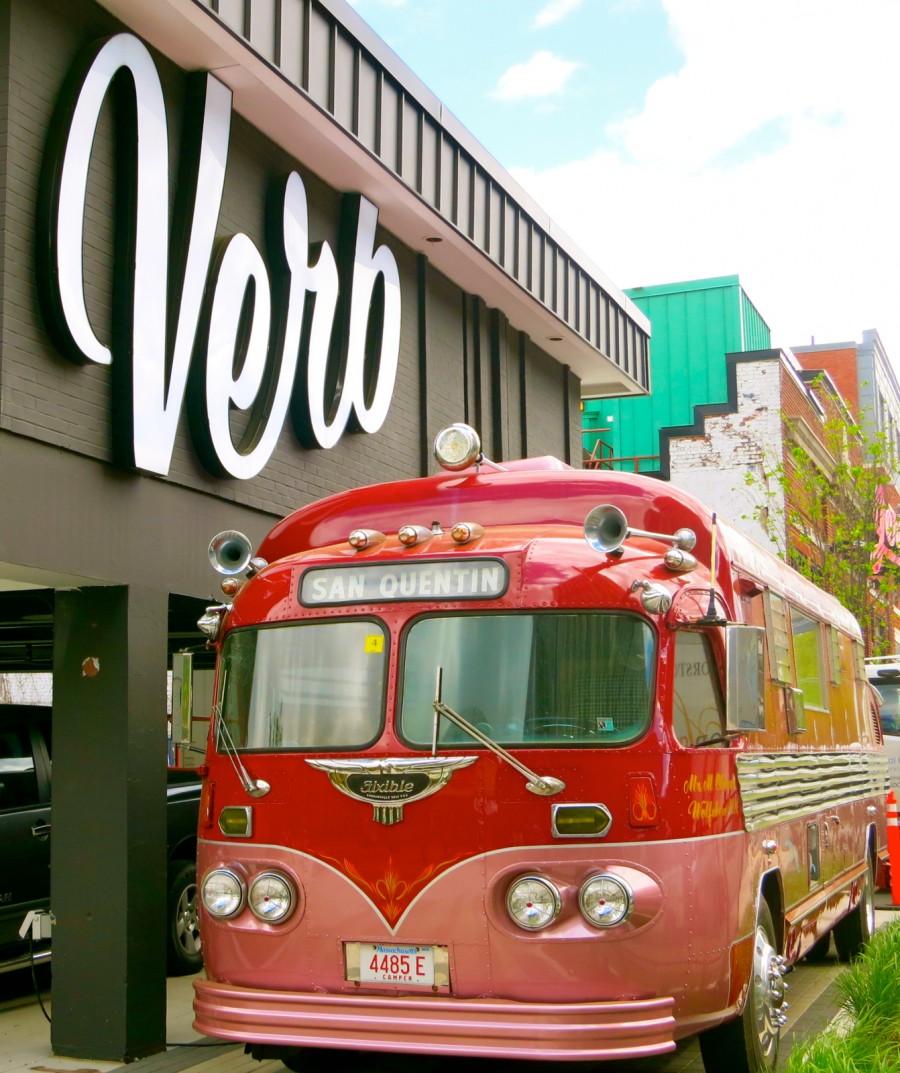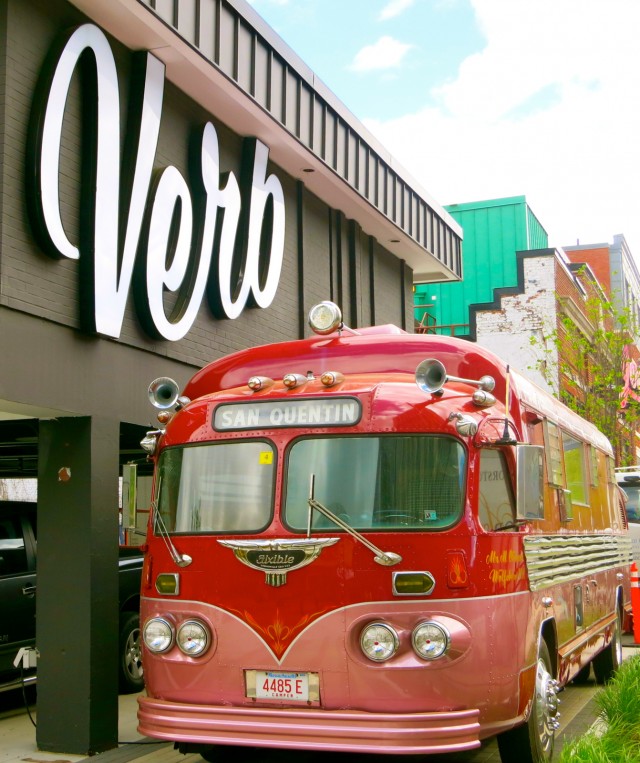 Originally purchased as a tear-down-for-a-high-rise, the development team became nostalgic for this "hub of the community." Realizing that they had a "mid-century gem" on their hands, they decided to completely renovate and update the property with the highest quality luxury appointments plus some. The heated pool adds a Palm Springs vibe to the courtyard – truly an oasis in the city.
First Impressions of The Verb
A labor of love, Samuels, Weiner and Brown built the place in which they themselves would love to hang out. As homage to the area's 60's and 70's music scene, the team filled their new baby with posters, set lists, musical instruments and other artifacts from the collection of David Bieber, editor of the Boston alt-music-magazine, The Phoenix.
You can spend hours checking out the framed calendars, drawings (e.g. Warhol), and set lists mounted on the lobby walls. The Boston Tea Party Club's May 1969 Calendar includes Jeff Beck, The Who, Joe Cocker, Led Zeppelin, the Velvet Underground, It's a Beautiful Day and the Allman Bros. All in one month!!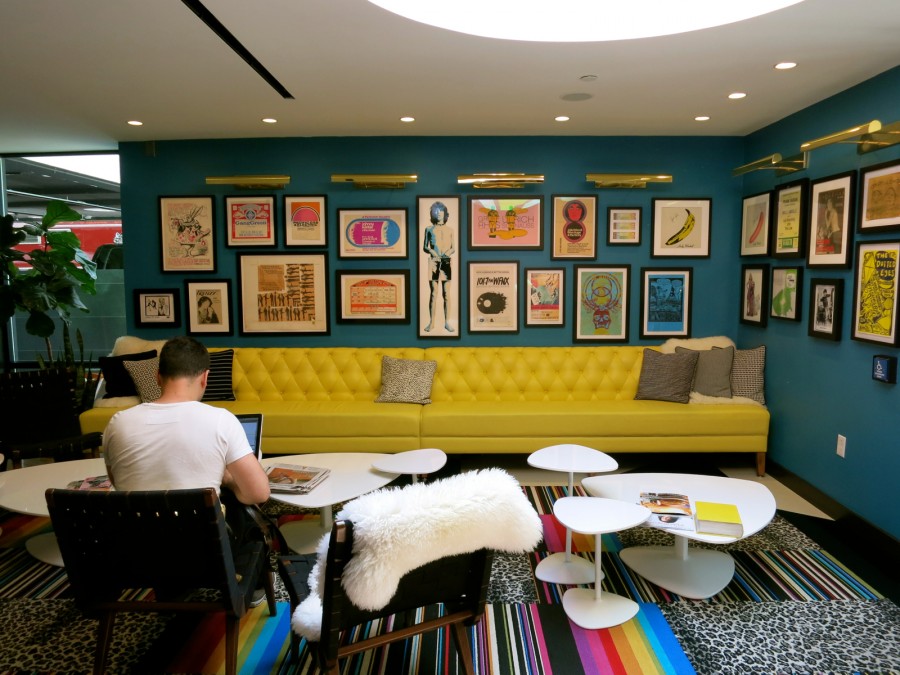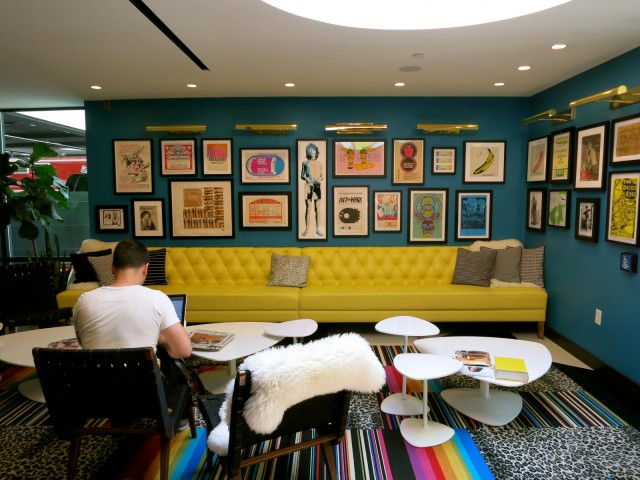 The lobby, with its wild mix of colors, punchy canary yellow couch, flokati rugs, and comfy 50's-style seating, is the perfect place to congregate. A Fender Stratocaster (plugged into a Vox amp) lists against a wall – ready to be played. (Yes you can). And there's a well-rounded collection of vinyl albums awaiting their spin on the reception desk turntable. Blondie, the Stones, Springsteen, and a slew more. I chose Maria Muldaur's Midnight at the Oasis, which brought me straight back to my college days.
At check-in, you'll be offered a Kind Bar (no cookies here), and cool bottled water from a "Marshall Amp" fridge. From afar, the building appears as a Mondrian painting – each window a different color. You'll walk down "sexy" dark hallways, checking out room numbers that are actually photographs on each pastel-colored door.
Rooms at The Verb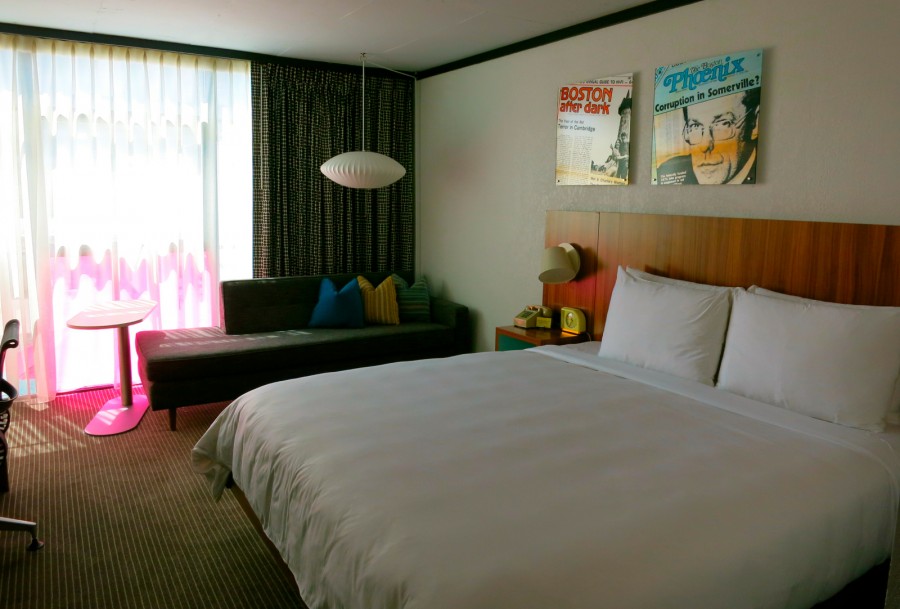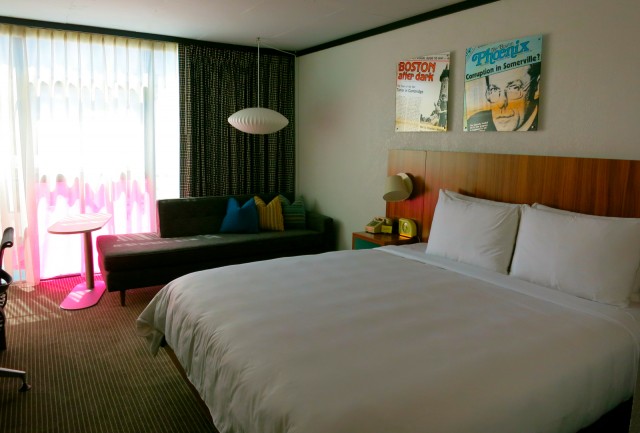 All 93 rooms are pleasingly bright and unfussy. Each door opens within inches of a shelf stocked with two bottles of water (again, complimentary) and outlets for your drained electronic devices. This was the feature that impressed me the most – the fact that I didn't need to hunt for a place to immediately power up my phone. There's an old-fashioned clock bedside, a vintage typewriter in each room, and of course, this being 2015, a huge flat screen HD TV.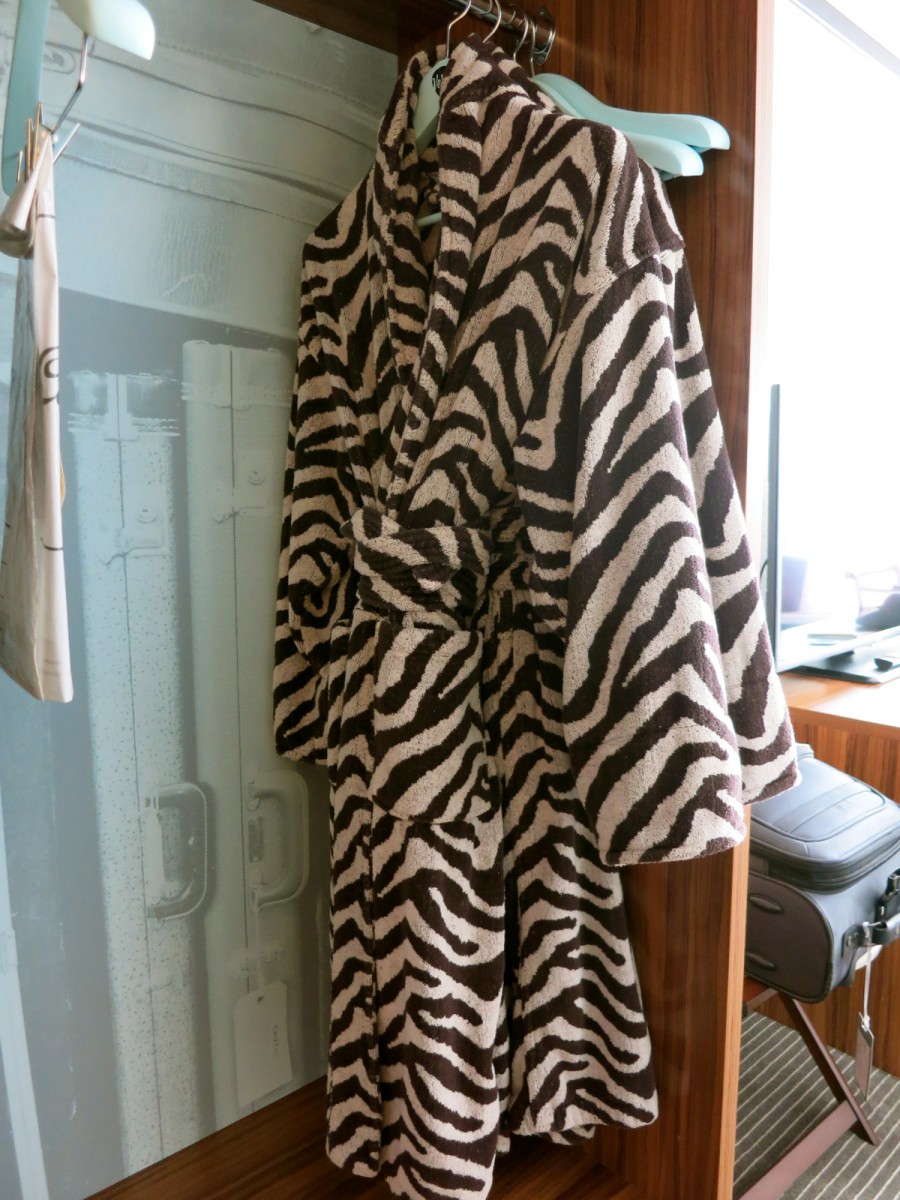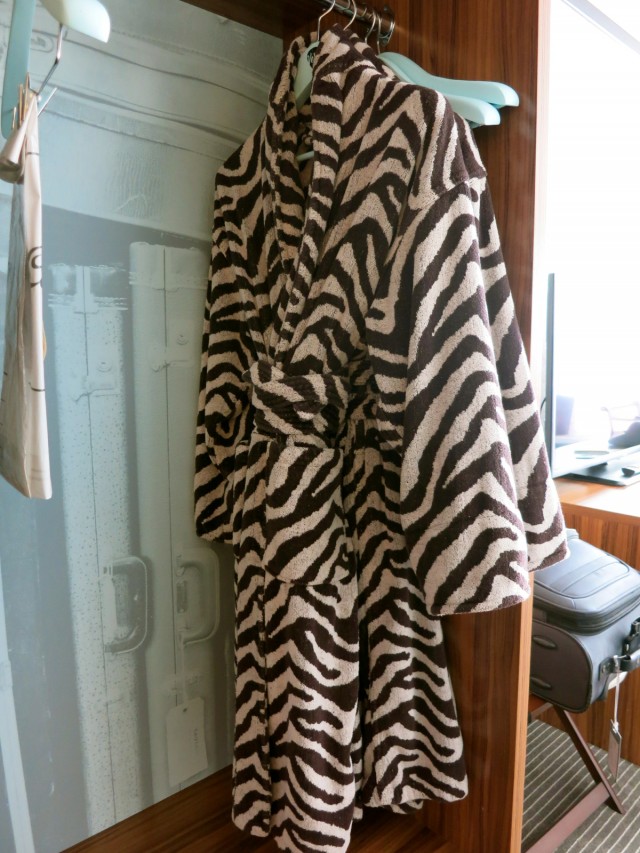 A fun paparazzi photo is splayed across interior side of the pocket door in the bathroom (sporting Bigelow amenities). A cutout in the pristine glass shower allows you to turn on the water without getting wet. The hair dryer is kept in a cotton sack marked "High and Dry." Bathrobes are zebra-striped.
This level of attention to detail meshed with whimsy earns a great deal of respect from those who travel for a living. It was no wonder that even midweek in early May, the place was completely booked through the weekend.
Dining at The Verb
And this is even before the greatly anticipated restaurant, HoJoKo, opens in the summer of 2015. A Cushman Group izakaya (Japanese Pub), HoJoKo will enliven pool parties with sake drinks and tapas-style Asian bites. Rooms, $149-$499 (low to high season) include continental breakfast, unlimited bottled water, and wi-fi. Parking $39 per day.
Your guide to all hidden hot spots in Boston is just a click away.