Last Updated on
WHY GO: Harrisonburg VA is no longer just a sleepy little college town (James Madison University) in Virginia's Shenandoah Valley. Things are happening here at a brisk pace – the type of things that the Getaway Mavens love.
There's a "Harvest Your Own" Lavender Farm, a terrific and generous craft brewery, new indie-owned restaurants, and an elegant B&B with one of the best gourmet breakfasts in the country.
Come visit Harrisonburg and you will not be disappointed. Just don't expect to see the Pennsylvania State House. That's in HARRISburg, 200 miles up the pike.
Things to do In Harrisonburg VA
Yes, the name of the Hardesty Higgins House Visitor's Center sounds like a spoof on My Fair Lady (and in fact, this Higgin's first name was Henry, too!). But the "2-up, 2-down" typical English Style home owned by the Union-sympathizing first Mayor of Harrisonburg is worth visiting, especially if you get misty-eyed over highway development in this country (like I do).
The road that runs through town, US Route 11, was originally an Indian path. Then, in the 1750's, it became the Great Wagon Road. In the early 1800's the thoroughfare was known as the Valley Turnpike, running from Rouse Point NY on the Canadian border to New Orleans LA right through Harrisonburg.
Every five miles, a toll gate, consisting of one single pole, was positioned across the road. Whenever a car reached it, a designated toll-taker (usually a woman in an adjacent house) would "turn the pike" to lift the gate. Thus the "Turnpike" was born.
There's a great little exhibit about US Route 11, as well as Civil War history, and lots of helpful volunteers to guide you around town. Open daily 9-5. Free.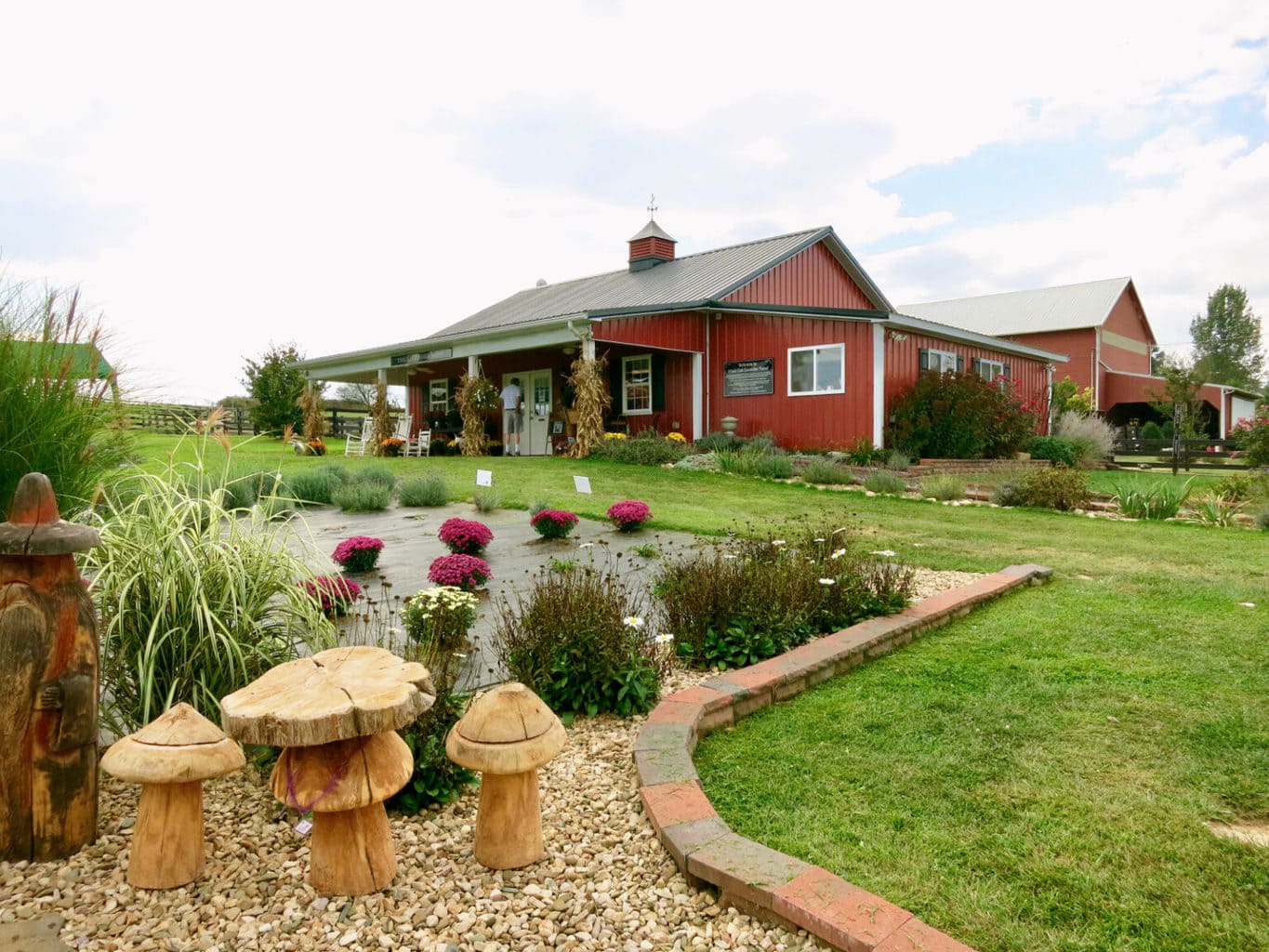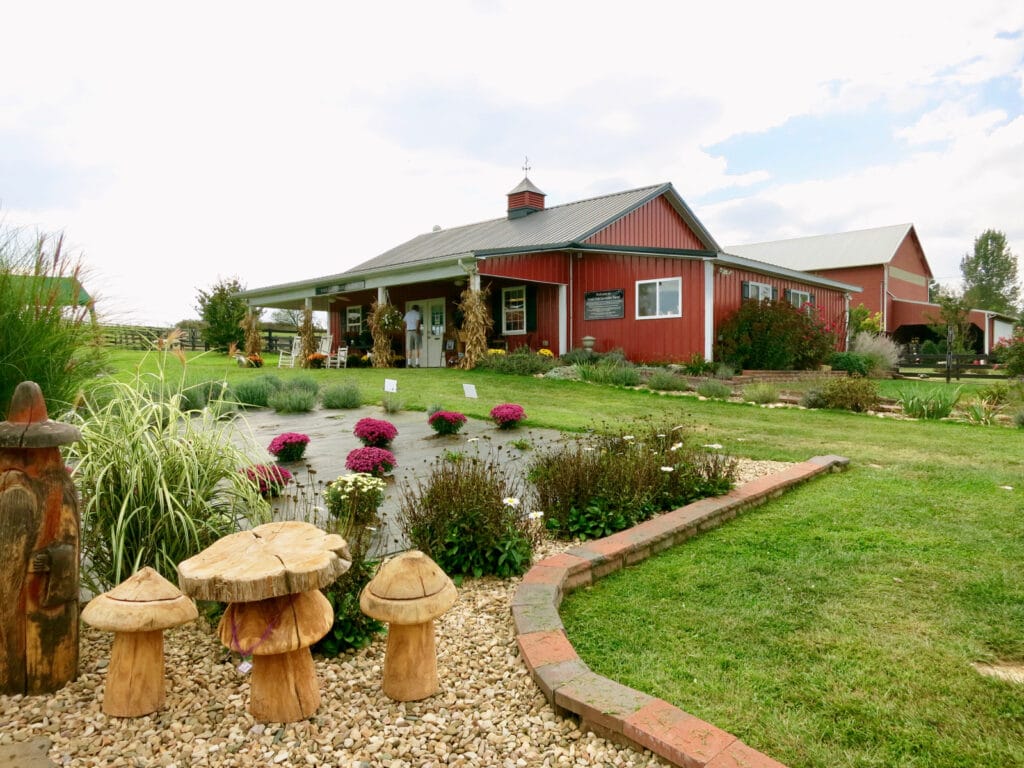 Did you know that there are dozens of varieties of lavender divided into two "families?" Short-stem English Lavender is used in the culinary arts, the long-stem French Lavender for medicinal and therapeutic uses.
White Oak Farm grows and sells both, and is a wellspring of information about the fragrant purple flower. Owner Julie Haushalter offers "U-Pick" your own lavender in summer peak season. You get scissors and a tutorial. Other great programs abound throughout the year.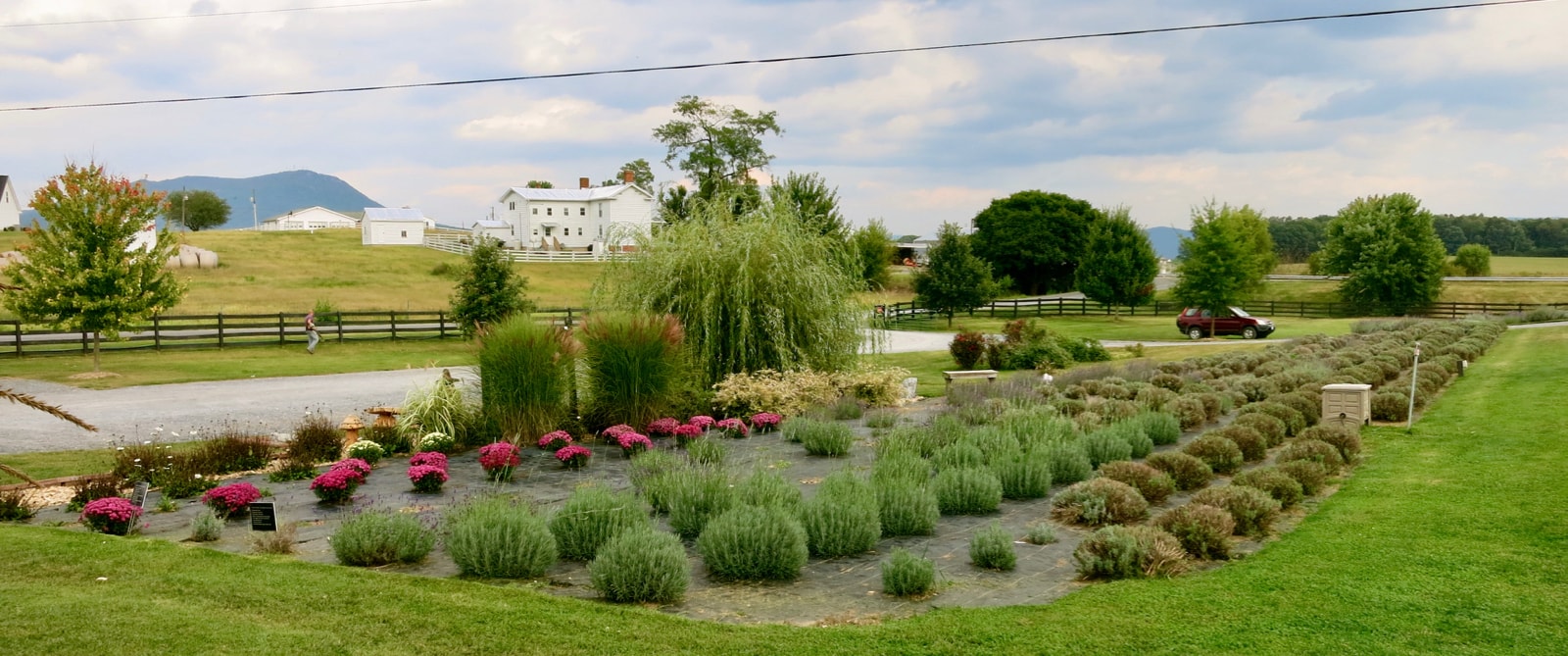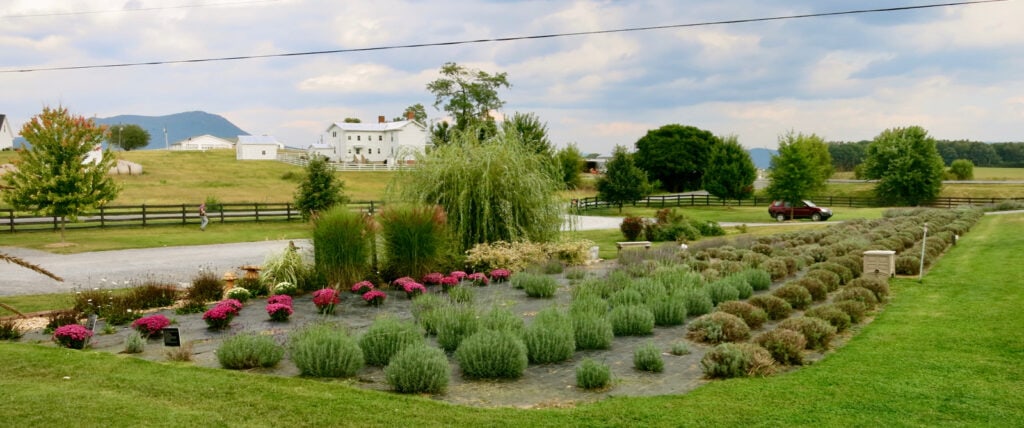 Most of the items in the large store are made right on site – oils, infusions, creams, sprays, candles, potpourri – and for a small fee you have access to the animal farm out back.
You'll find ponies, sheep, jumbo bunnies, free range chickens (laying free-range eggs, which you can also purchase in the store) and the famed Mr. George Washington, the 2012 Presidentially pardoned turkey. Open year round Mon-Sat 10-6, Sun 1-6. Guided tours, $9pp Mon-Sat 11am, Sun 2pm. Closes 5pm in winter.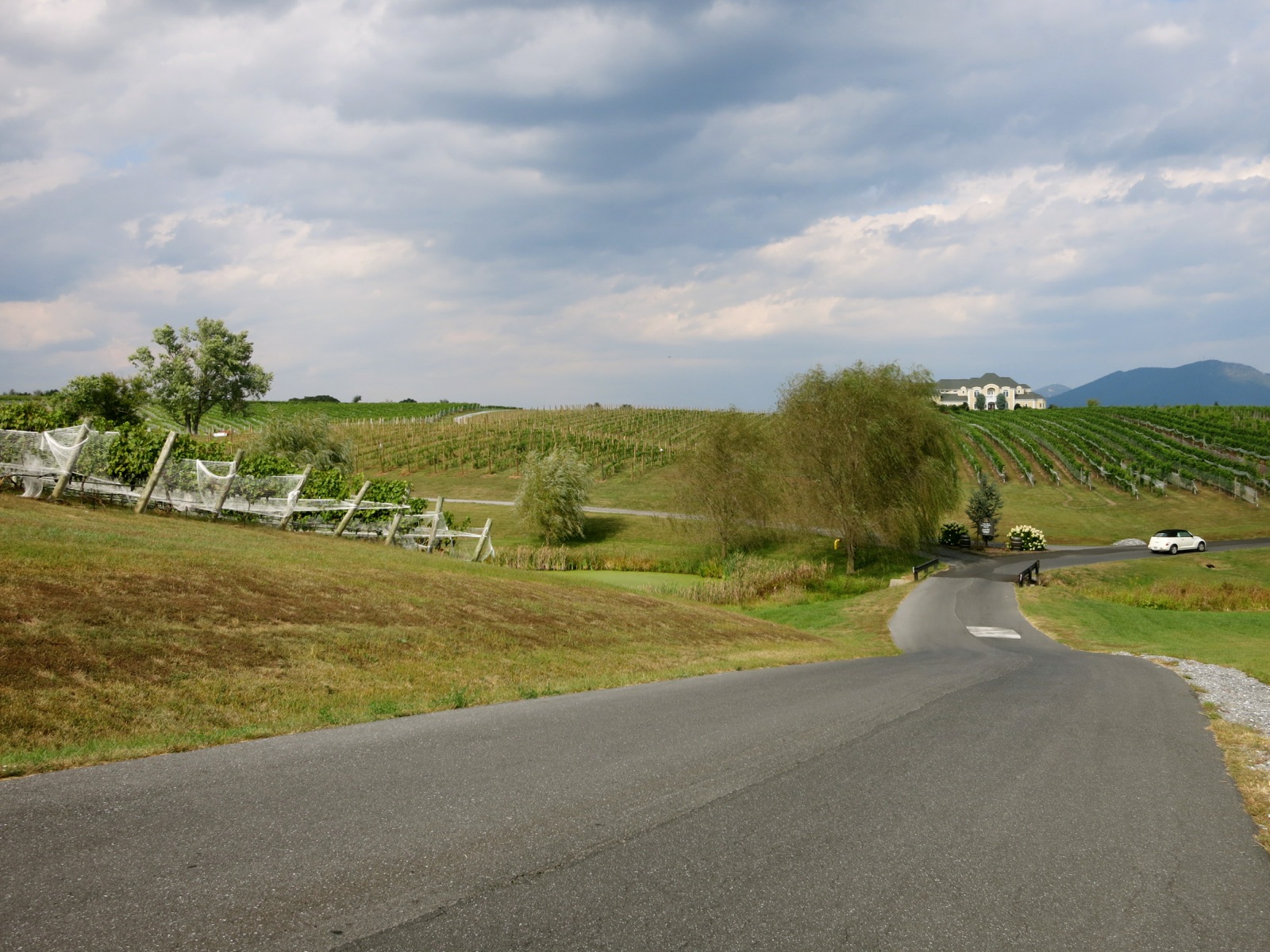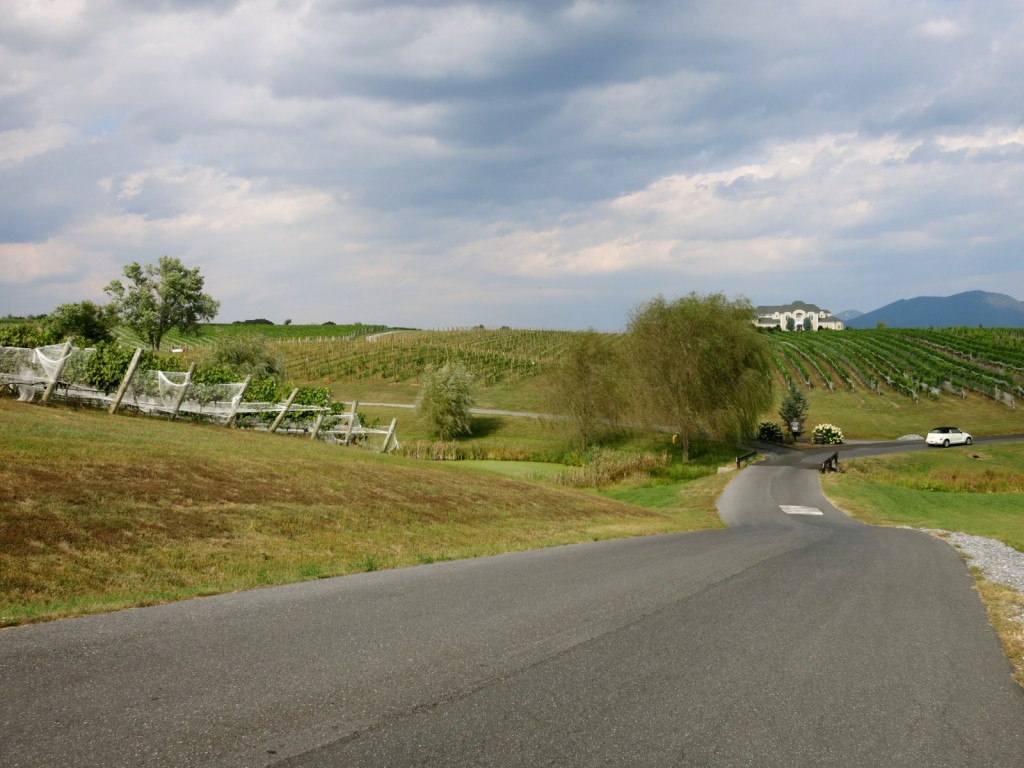 Set in what can pass for the Tuscan hills, this out-of-town hilltop tasting room is one of the prettiest wineries in the state. That accounts for the stream of cars that come and go to this rather remote place during operating hours. Come for a sip and to take in the views. Open April-Nov 11-7, Dec-March 11-5.
Adam was a mechanical engineer, Jason a Business Admin graduate and Tyler, the youngest, a Microbiology major. The three brothers yearned to work together, and with their combined knowledge and talents, some creative friends, and a bare-boned budget, they started brewing great beer and built this eye-catching tasting room/ brewery in an abandoned Coca Cola bottling plant.
To show their appreciation, they "give back" and enrich the community at large in various ways. For example, by donating lots of excess grain to local farmers for cattle-feed and surplus yeast to local trout farms.
Brothers also hosts a monthly Casks for a Cause event on the third Friday of every month and in addition raises money for local charities through a major event each quarter, partnering with four different non-profits.
Multicolored planks of wood that form the wall at the back of the bar symbolize the colors of the brews streaming from ten taps. Brother's Craft Brewing turns into a lively event space with live music and food via food trucks on weekends.
Try the flagships Hoptimization, The Great Outdoors, and Lil' Hellion. You don't have to choose: A flight of 5 pours is just $10.
Even the setting of Shabby Farmhouse Girl– in a former livery stable -has been repurposed. You'll find really fun "upcycled" antiques, furniture and home goods – mostly one of a kind.
Where to Eat in Harrisonburg VA
See below under "Where to Stay."
New and hip, this new farm-to-fork place is proof that college towns are demanding – and getting – better, healthier food. With bars.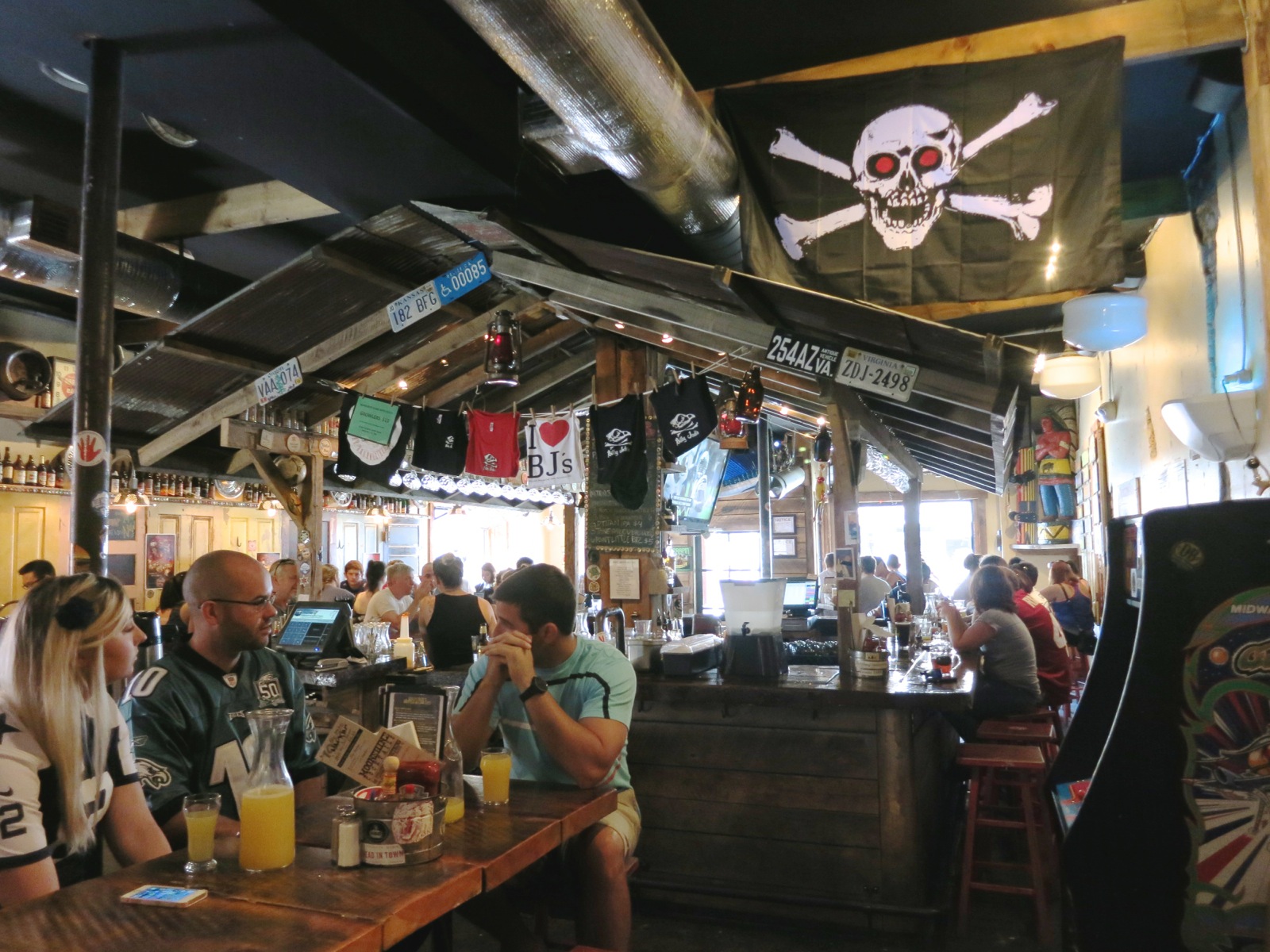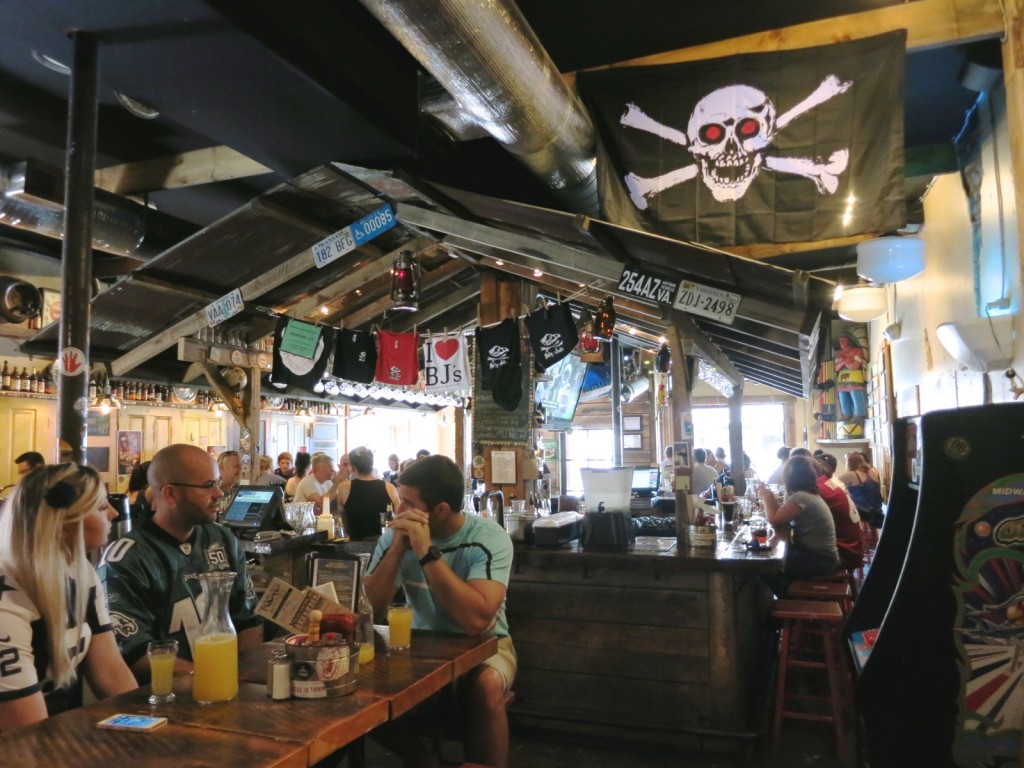 Like any respectable pirate hangout, you'll find the Skull and Crossbones flag and plenty of wise-ass nods to the Pirate life in this barn-like space. Fans of upgraded pub food will love the offerings here, among them, Chicken Sammy -a fried chick breast on hamburger bun topped with spicy cole slaw, and Frito Pie – chili topped with cheese served in a bag of Fritos.
Next to Billy Jacks, they call this stretch of downtown "Jacktown." Come to Jack Brown's Joint for great burgers, beer and convivial discourse. Yes, there's a bra-mirror-ball-chandelier. I don't even want to know…..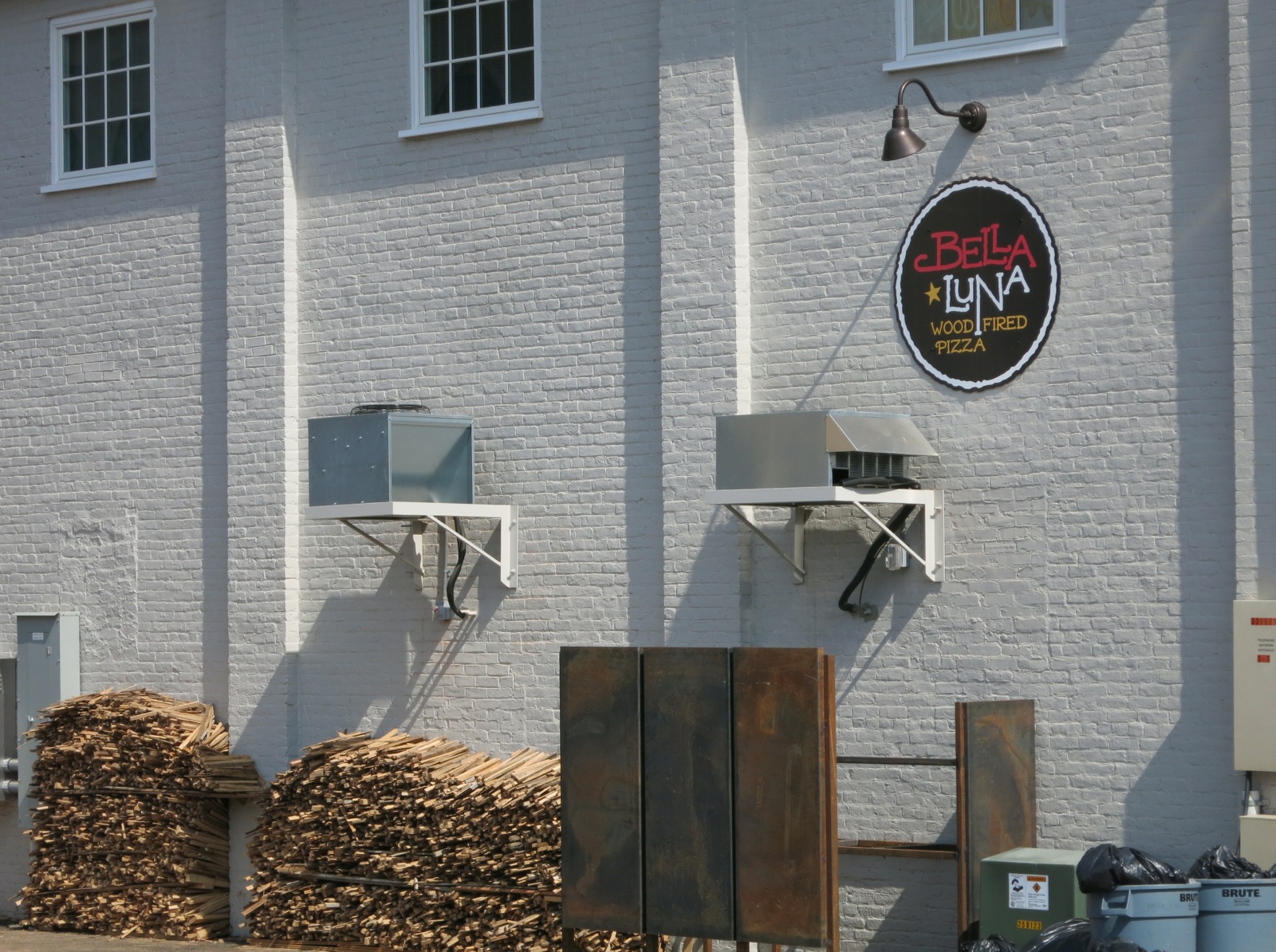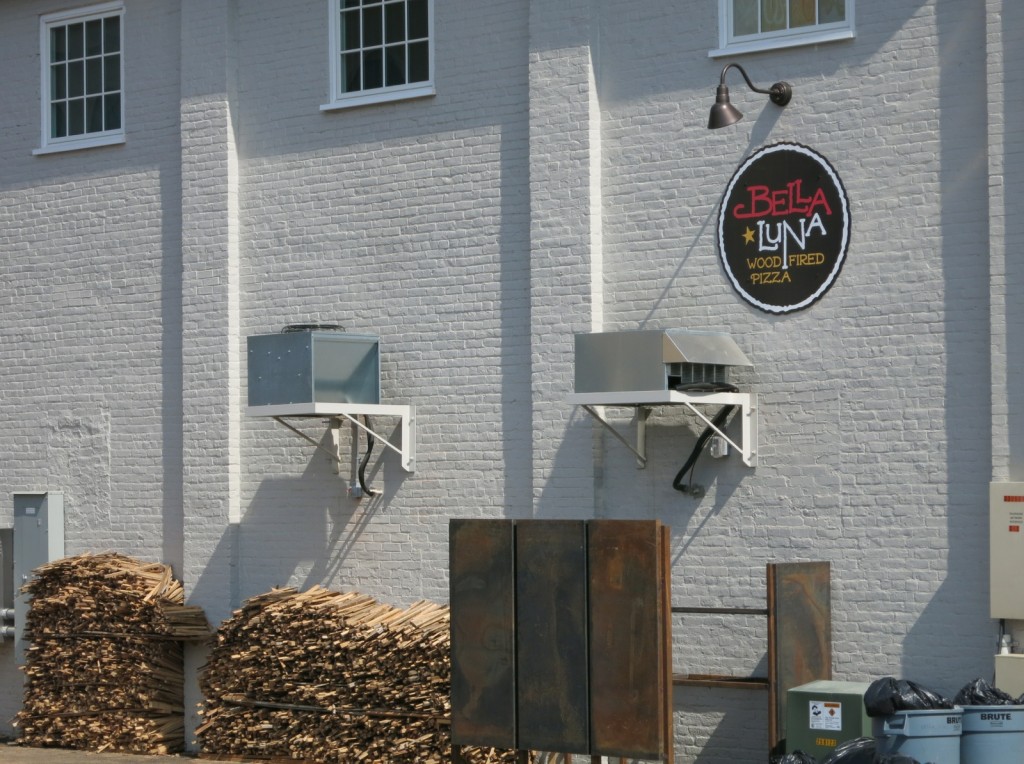 Sharing space in the former livery with Shabby Farmhouse Girl, this upscale wood-fired pizza spot is the real deal as evidenced by the piles of cordwood right outside. Discs of deliciousness are hand-crafted with locally sourced ingredients.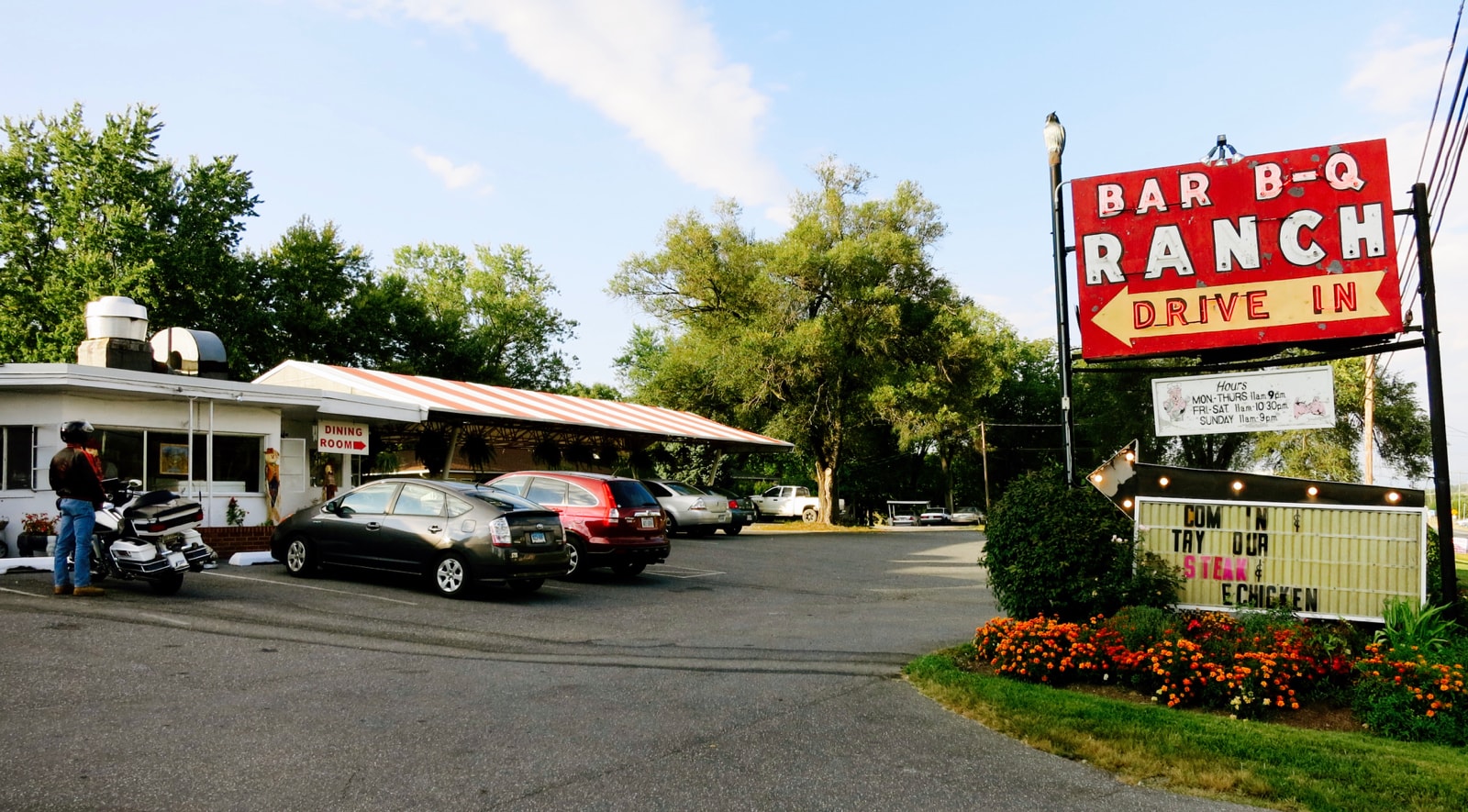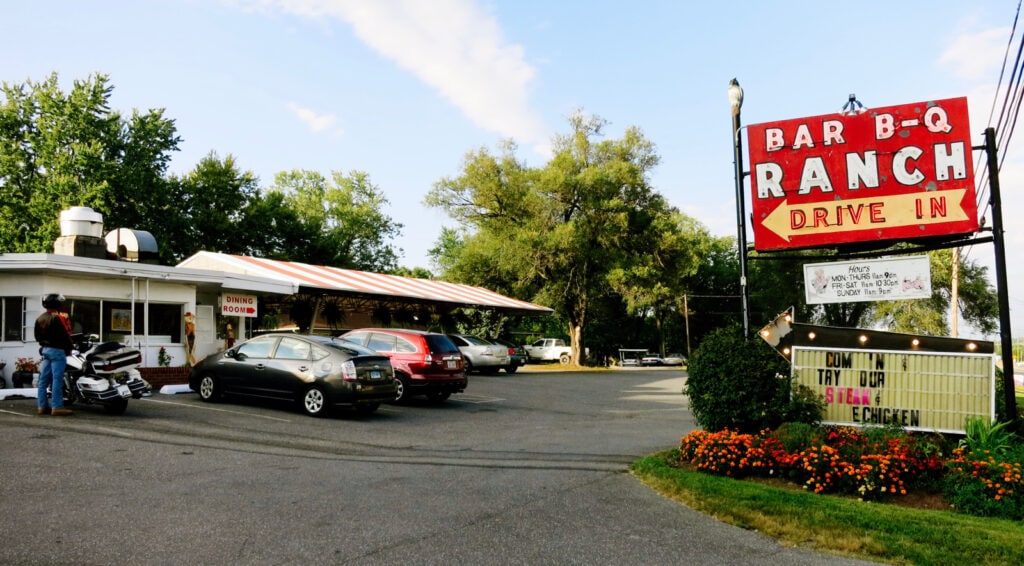 This classic plastic-cloth on table BBQ joint has been around forever. Come in for pulled pork, sweet tea, and a gander at the collection of little porcelain pigs.
Where to Stay in Harrisonburg VA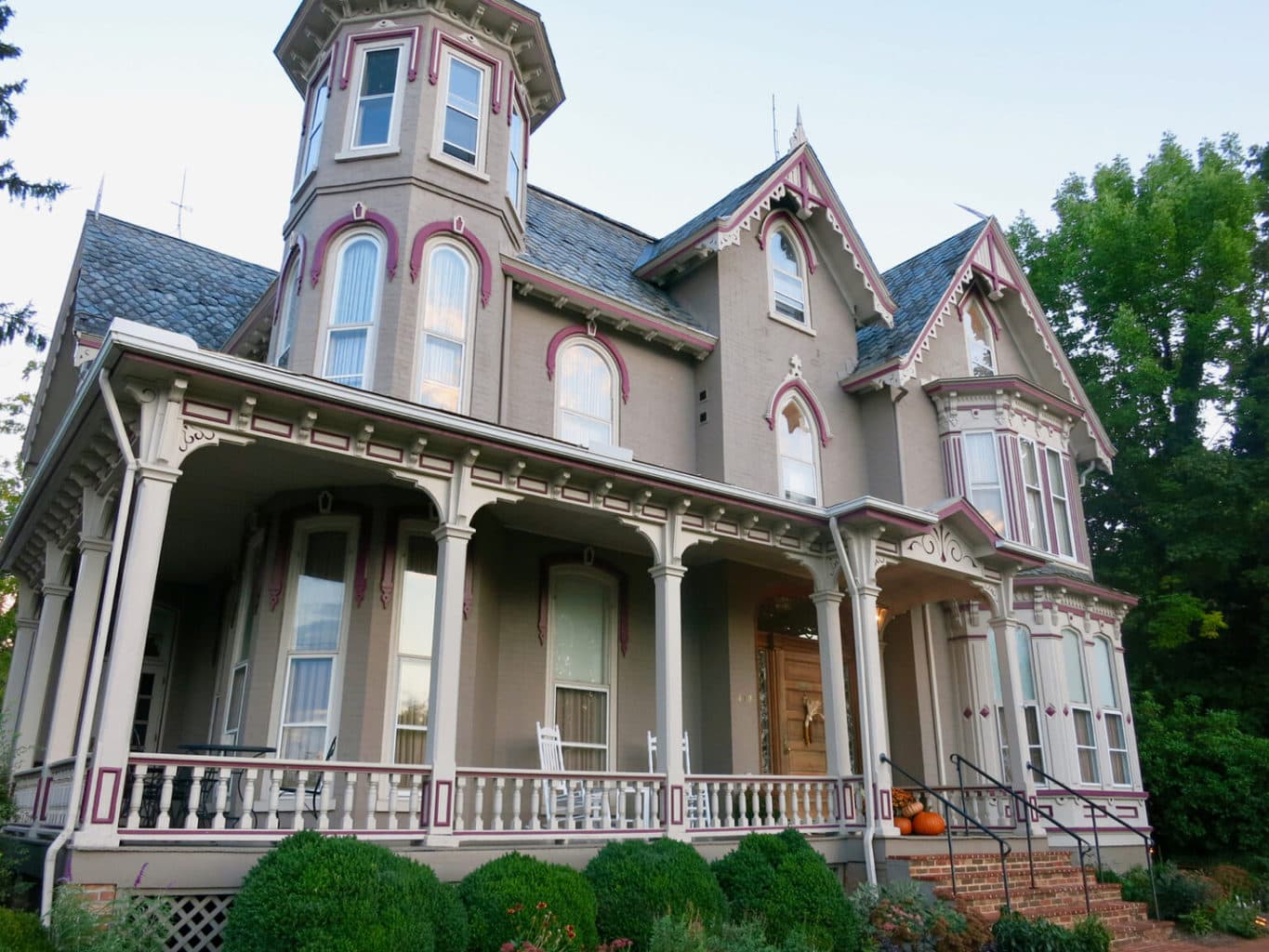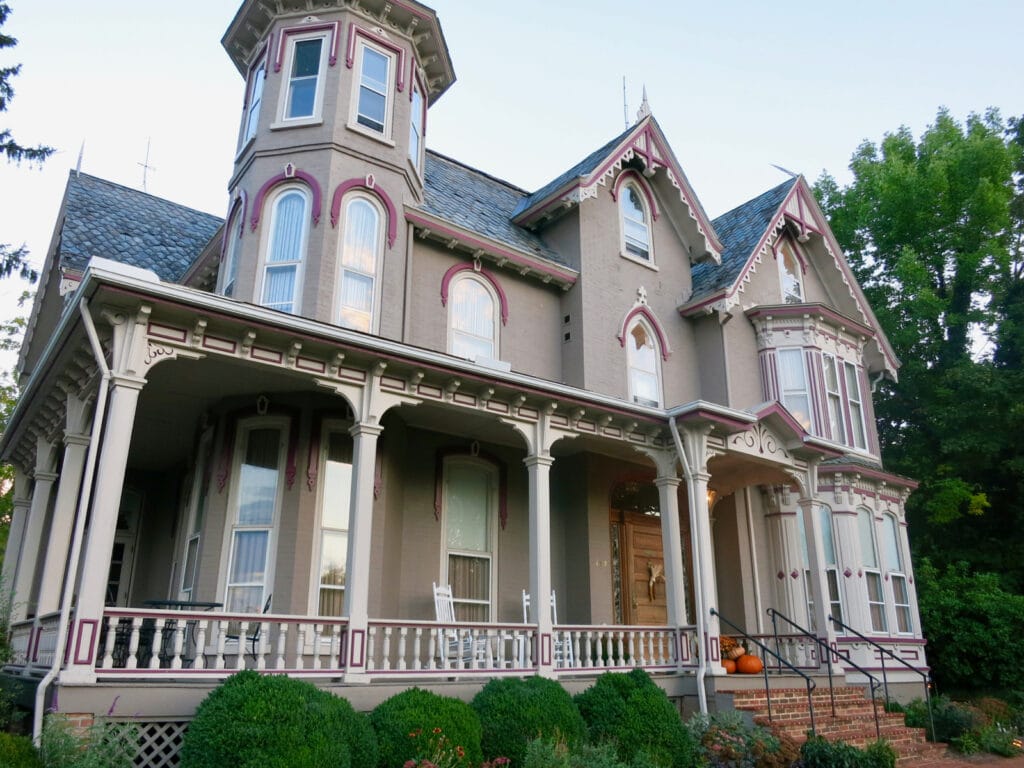 This 1888 Victorian confection, named for the first owner who was responsible for bringing electricity to Harrisonburg, is just a couple of blocks from the Visitor's Center and Historic Downtown Harrisonburg.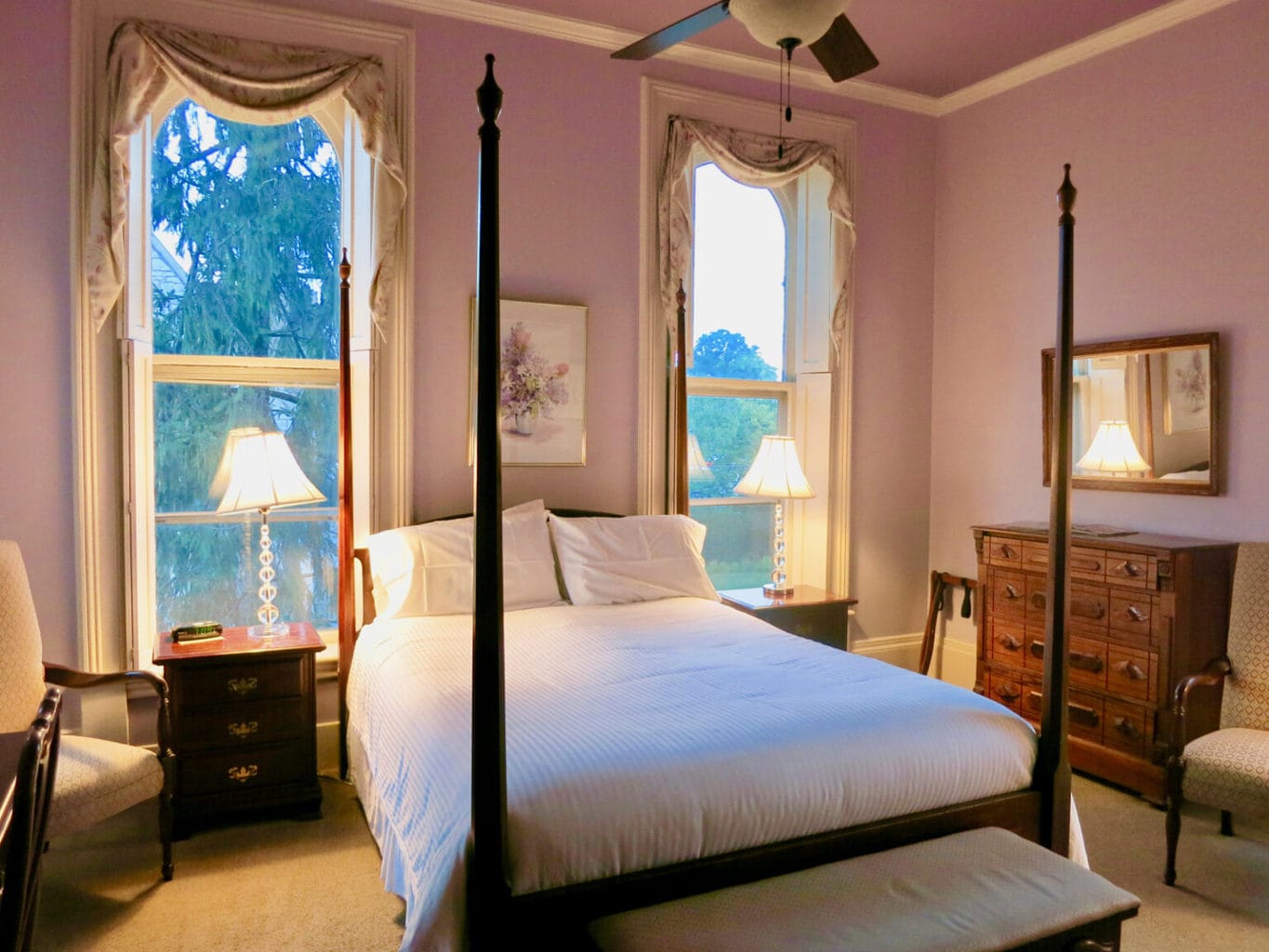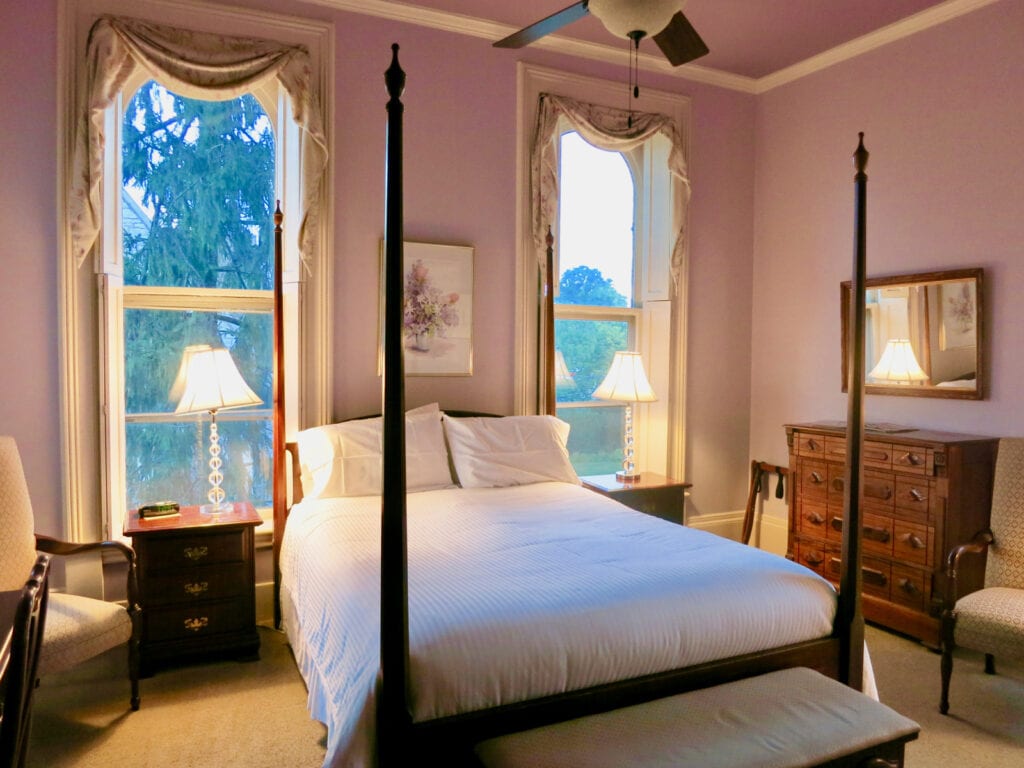 All five antique-filled rooms are lovely, particularly lavender-colored #5, with 12 foot ceiling, four poster bed, plump white bedding and working wood fireplace.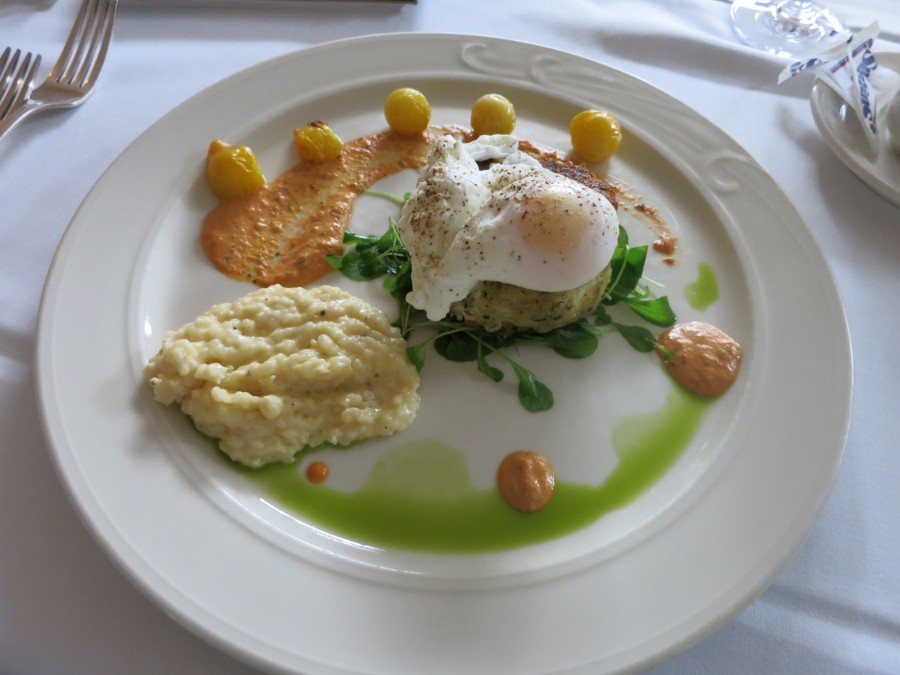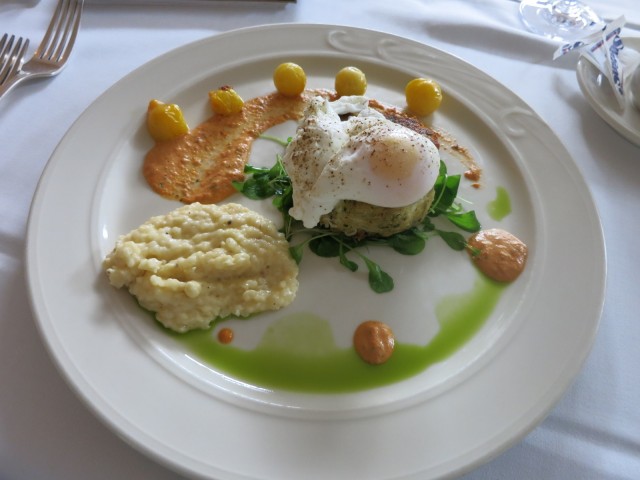 But what makes the Joshua Wilton House a standout is the dining room, both for dinner and the exceptional gourmet breakfast that comes complementary with the room.
The yogurt with homemade granola, juicy yellow watermelon bites, fresh-picked raspberries and nuts, is a revelation. And artfully plated dishes like Crabcake with Poached Egg and Arugula with Lemon Oil dressing would be at home in a high-caliber NYC restaurant.
Rooms are lovely, but the food is beyond excellent. Rooms $150 and $175 include free parking, wi-fi, and incredible gourmet breakfast.
Consider combining your Harrisonburg Getaway with a stay in the stunning Shenandoah Valley (20 minutes north), and/or the surprising center of Shakespeare, Staunton VA just 25 minutes south.