Last Updated on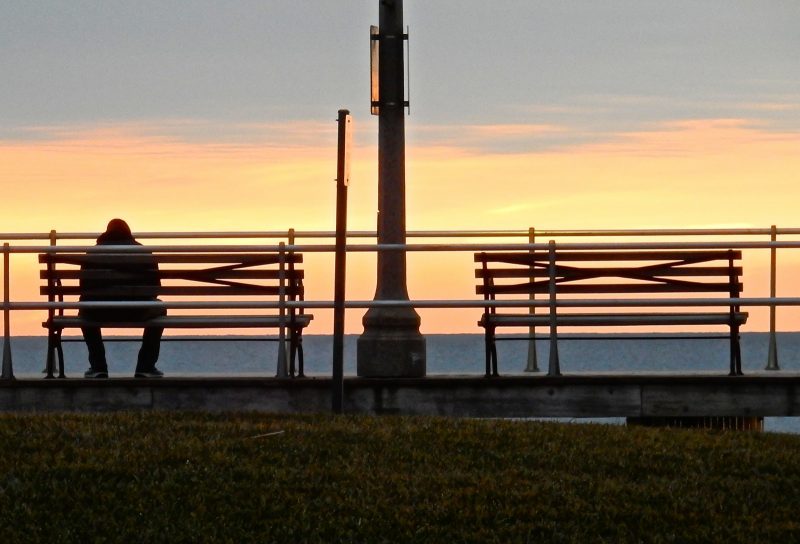 WHY GO: The northern Jersey Shore town of Long Branch NJ shares all the benefits of a "Jersey Shore Experience" – the Atlantic Ocean, the sand, the incredible sunrises – with its southern sisters (Atlantic City, Cape May), but it's so much easier to get to. Long Branch is the first stop on the NJ Transit Bayhead Line from Penn Station, and is just an hour's drive from Midtown.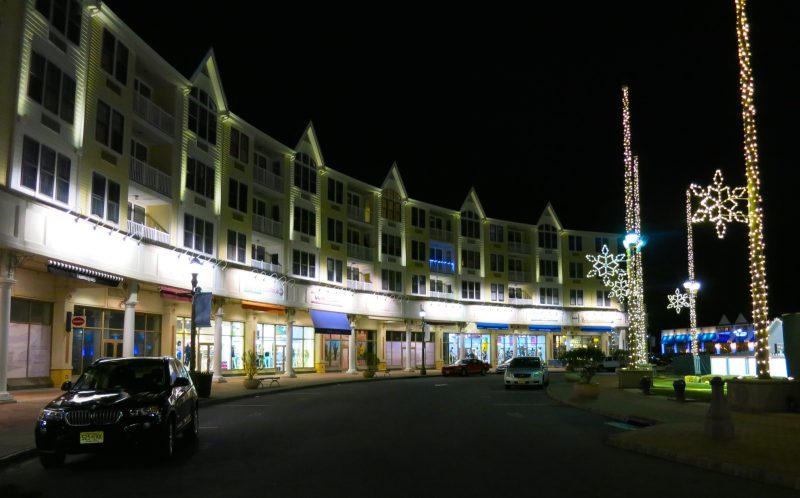 Long Branch has been a resort town since the Victorian Age, but fell into decline in the 1950's. Ten years ago, a blighted section right on the beach was seized by eminent domain and developed into the luxury mixed-use Pier Village complex: with condos, apartments, restaurants, shops, and a fantastic boutique hotel.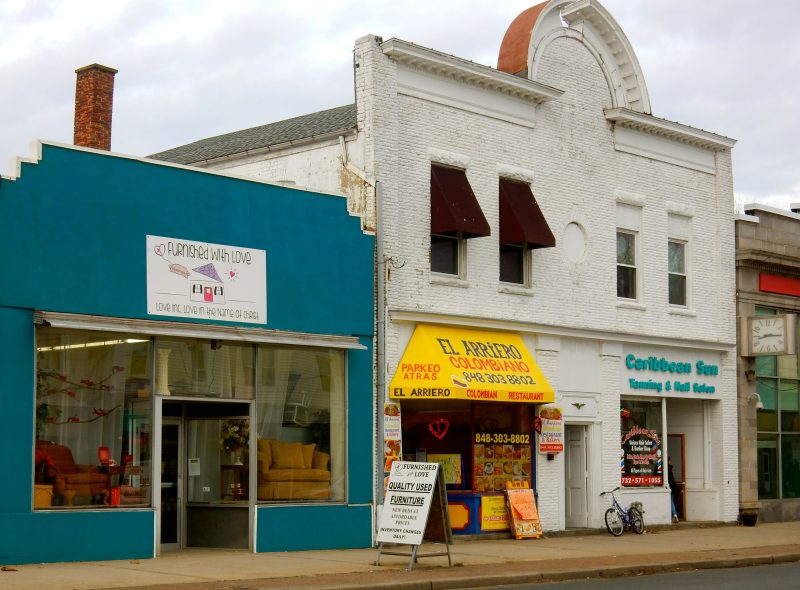 Though you might feel inclined to stay "on campus" while visiting, plan a foray south on Ocean Ave to catch a glimpse of the grand mansions along the waterfront, and then head west to West Long Branch, home to Monmouth University and a Brazilian- Portuguese enclave peppered with fun clothing shops and South American markets.
Things to Do in Long Branch Off Season
WALK: The Atlantic Ocean Boardwalk. You'll find joggers and walkers on the boards during all seasons. Of course, it's especially bracing during the coldest days of winter. Just bundle up and move.
SURF: Atlantic Ocean. OK, so these are not Pacific Ocean waves, not even close. But for cold season surfing, Long Branch is a great option. Wear your comfiest wetsuit and join your friends. You won't be alone.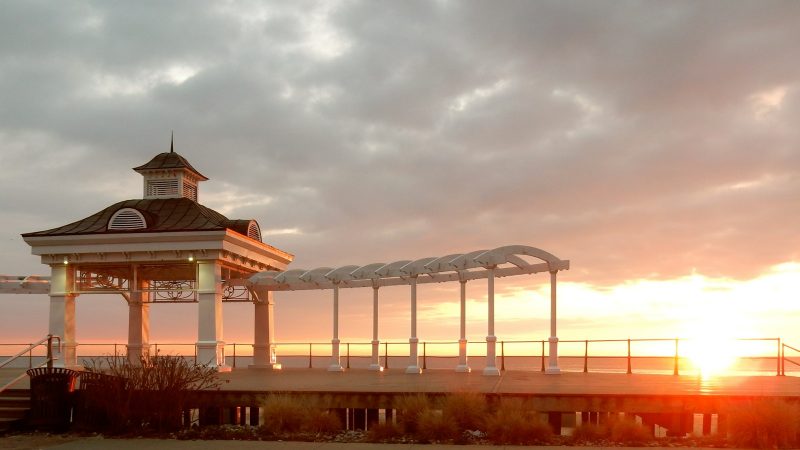 SUNRISE: Long Branch Beach or Boardwalk. You'll be surprised how many people salute the sunrise at 6:30-7:00am. Watch that ball of fire emerge from its watery bed – it's the best show of the day and a reason those who move here will never leave.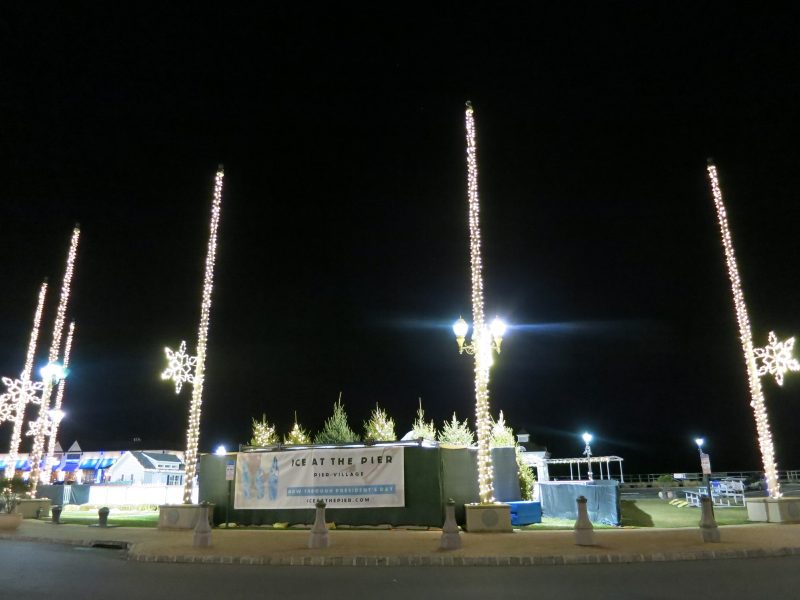 ICE SKATE: Pier Village. On winter weekends, the center of Pier Village turns into a skating rink. It's small, but the seaside atmosphere makes it jolly, anyway.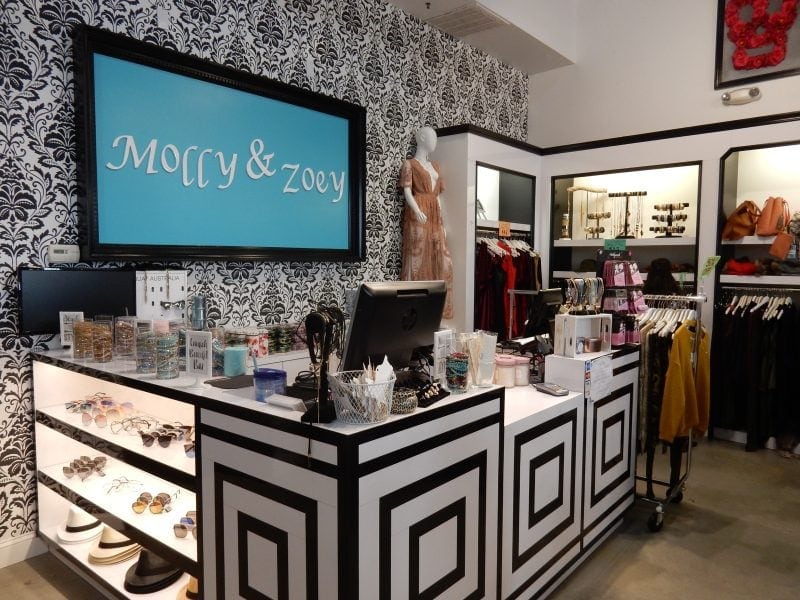 SHOP: Shops at Pier Village. It's so delightful to find non-franchise boutiques in a sort of commercial development. I found an adorable fur-pom-pom hat for $11 at the unique Nirvana and spied funky, tiny jeans (mostly for Junior size) and other youthful wear at Molly & Zoey.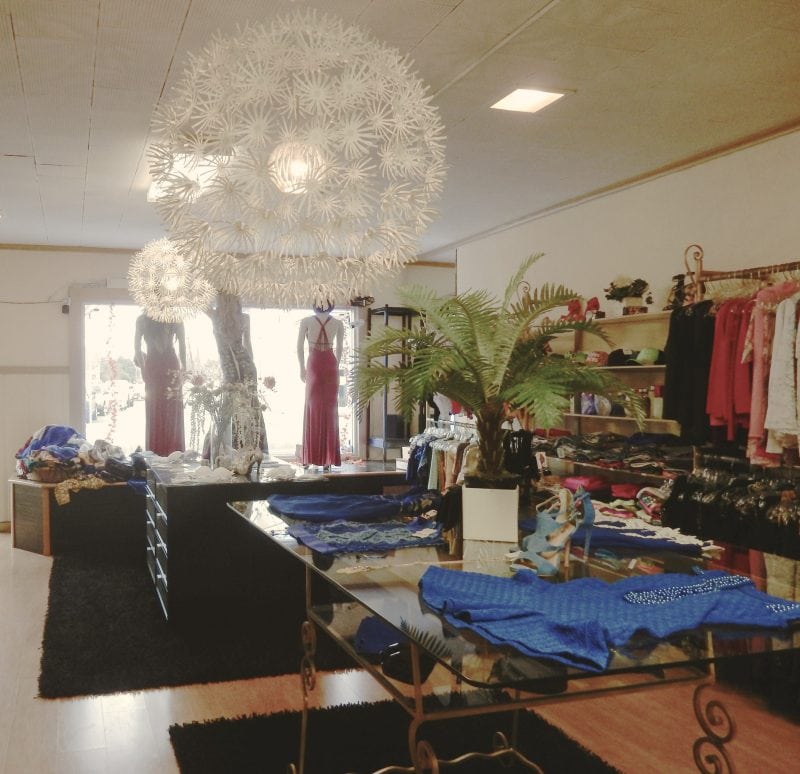 DO/SHOP: West Long Branch. Head here for the fun Brazilian shops on Broadway, most colorful among them Ta Chic (574 W. Broadway)– stocked with clingy " club dresses, spiked heels and sparkly earrings.
GO/THEATER: New Jersey Repertory Company, West Long Branch. Over the past 17 seasons, this modest Professional Theater has produced 93 plays – 61 of them World Premiers. If you plan to be in town Thursday-Sunday, check out the website to see if the current performance suits your fancy. If so, GO.
Where to Eat in Long Branch NJ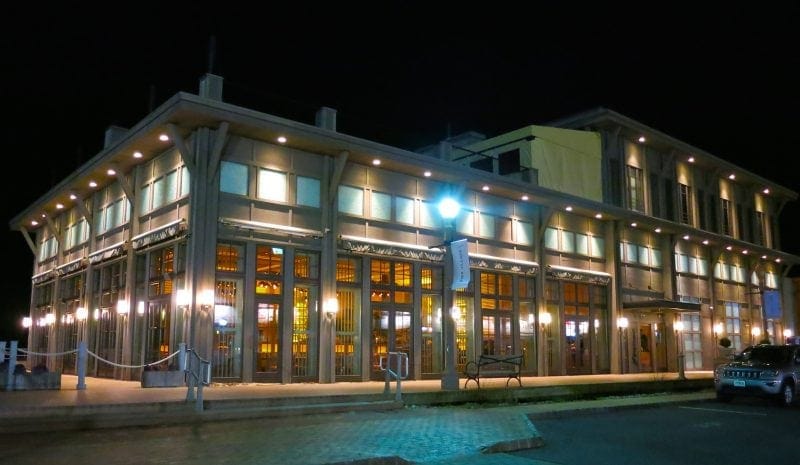 EAT: Avenue. Right on the beach, this upscale eatery turns into a crazy-busy club in the summer, with dozens of palm trees imported from Florida lining the outside deck and a hipster pool on the roof. But in the off-season, a fireplace warms the large eggshell white room, turning the vast mosaic floored space into a cozy escape from the cold.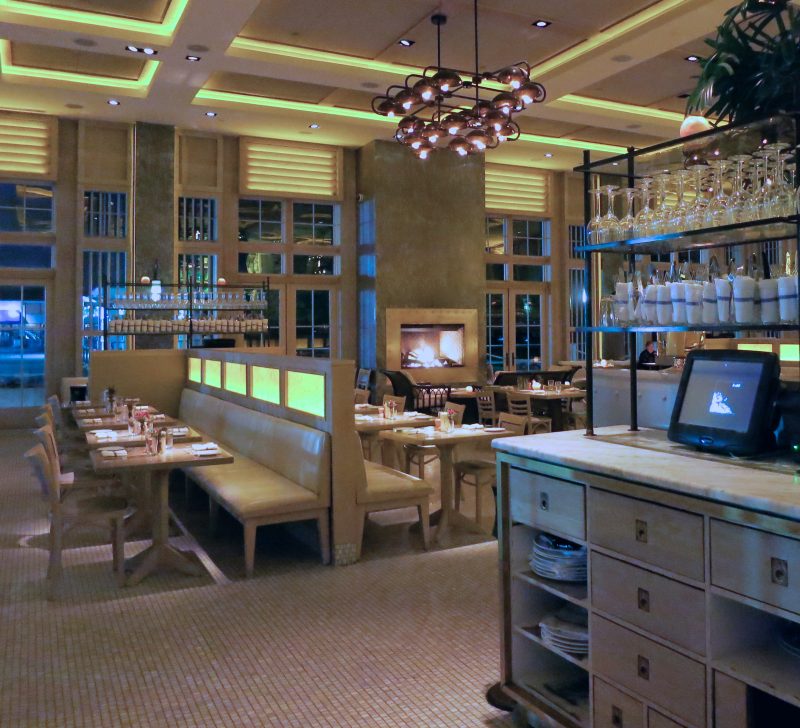 If you are looking for an excellent meal, Chef Josh Sauer delivers. Known for his signature "Salt-Crusted Branzino For Two" ($85), other lower priced specialties shine as well. The Caramelized Onion Tart ($12) – with anchovies, feta, and chopped olives on puff pastry – is a great starter, but for my money I'd return time after time for the perfectly cooked salmon-like Scottish Trout ($30): on its bed of 
Beet Coulis, Pickled and Candied Swiss Chard, and Fingerling Potatoes, it's an ideal combination of tastes and textures. My dinner companion, an aficionado of Salad Nicoise from around the world, deemed hers here ($23), with its just-seared Tuna, the best she's ever had. Other menu items range in price from $16 (Burger) to $45, with most in the $30's range, rendering this a pricey but not crazy expensive foodie haven.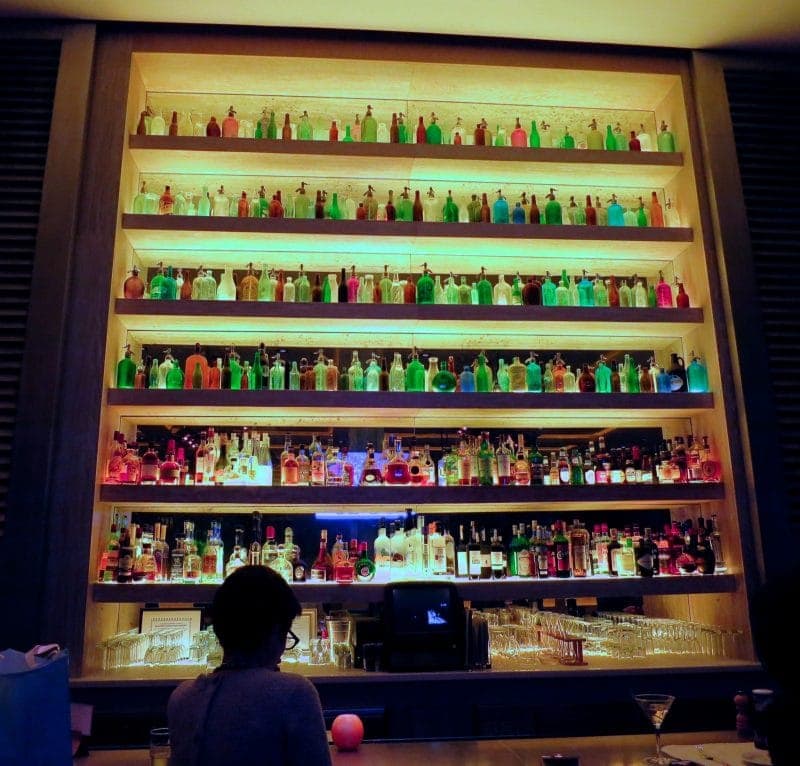 Come for a meal, or just to sit at the bar – its backdrop counter-to-ceiling shelves of old colorful glass bottles backlit to cool effect. Somewhere among those bottles is a small model of the Eifel Tower. Employees keep changing its position so guests have something to look for, which I suppose gets more difficult as the drinking night goes on.
COFFEE/BAKED GOODS: Booskerdoo. Named for the cute pet name the young owners gave each other, Booskerdoo is an independently owned coffee house (with other shops in several nearby towns). Fair trade USDA Organic coffee is house roasted, and you can either choose from a blend "on tap" or opt for a "pour-over" – fresh-ground and filter dripped just for you.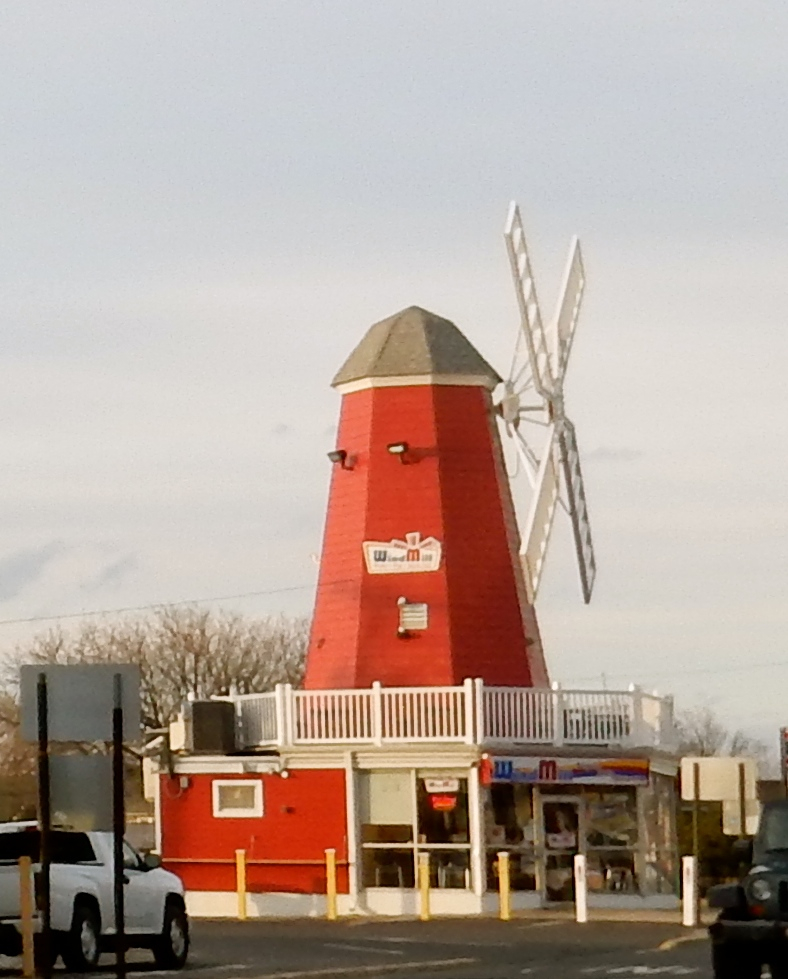 HOT DOGS: Windmill Long Branch. You can't miss this iconic structure on Ocean Ave. with dogs so good, they ship their own brand anywhere in the country.
Where to Stay in Long Branch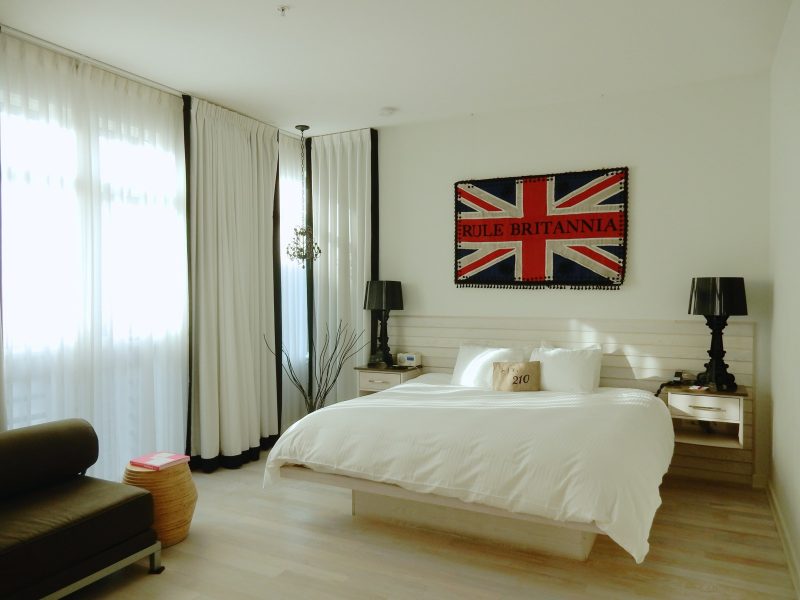 STAY: Bungalow Hotel. A Maven Favorite, read the COMPLETE WRITE UP HERE.  With an interior designed by the HGTV darlings, Robert and Cortney Novogratz, The Bungalow Hotel, is a delightful, whimsical, colorful and eclectic alternative to your basic franchise property. There are just 24 units on three floors ranging from standard to 2-bedroom, and though not directly on the beach (and hence, no water views), these rooms are large. And I mean: BIG. The roomy rooms and unique style sets the Bungalow apart from the much larger and taller Ocean Place Resort and Spa next door. Ocean Place might have the ocean views and beach right outside, but The Bungalow has more than enough inside to entice discerning Gen X and Millennial travelers used to certain amenities. So, yep, there's cucumber/lemon infused water for the parched-on-arrival guest, a regulation-sized billiards table in the lobby and even a full-service bar with mixologist bartender to match beverage to your whim.