Pennsylvania means romance. After all, the Pocono Mountains led the way in the 1940's, with its "Honeymoon Resorts," featuring heart-shaped tubs. Now, you'll stumble on awesome romantic weekend getaways in PA for couples without even looking.
Whether you're seeking a PA hotel, or a boutique inn with an exceptional dining room, or a whole town or city to visit with your dear one, we've got you covered.
We discovered the best romantic spots – some so hidden away in woods and on farmland, you might not be aware of them. Find your perfect guest room somewhere in Amish Country; over a Central PA brewery; overlooking a baseball field in Pittsburgh; near your favorite hiking trails, and more.
Just click on each link for a fully outlined couples getaway in Pennsylvania itinerary. For even more nearby travel ideas, follow the link to find 110 romantic destinations in Northeast US.
And, if you're planning to pop the question, check out our 10 Quirky Romantic Places to Propose in PA.
Romantic City Getaways in Pennsylvania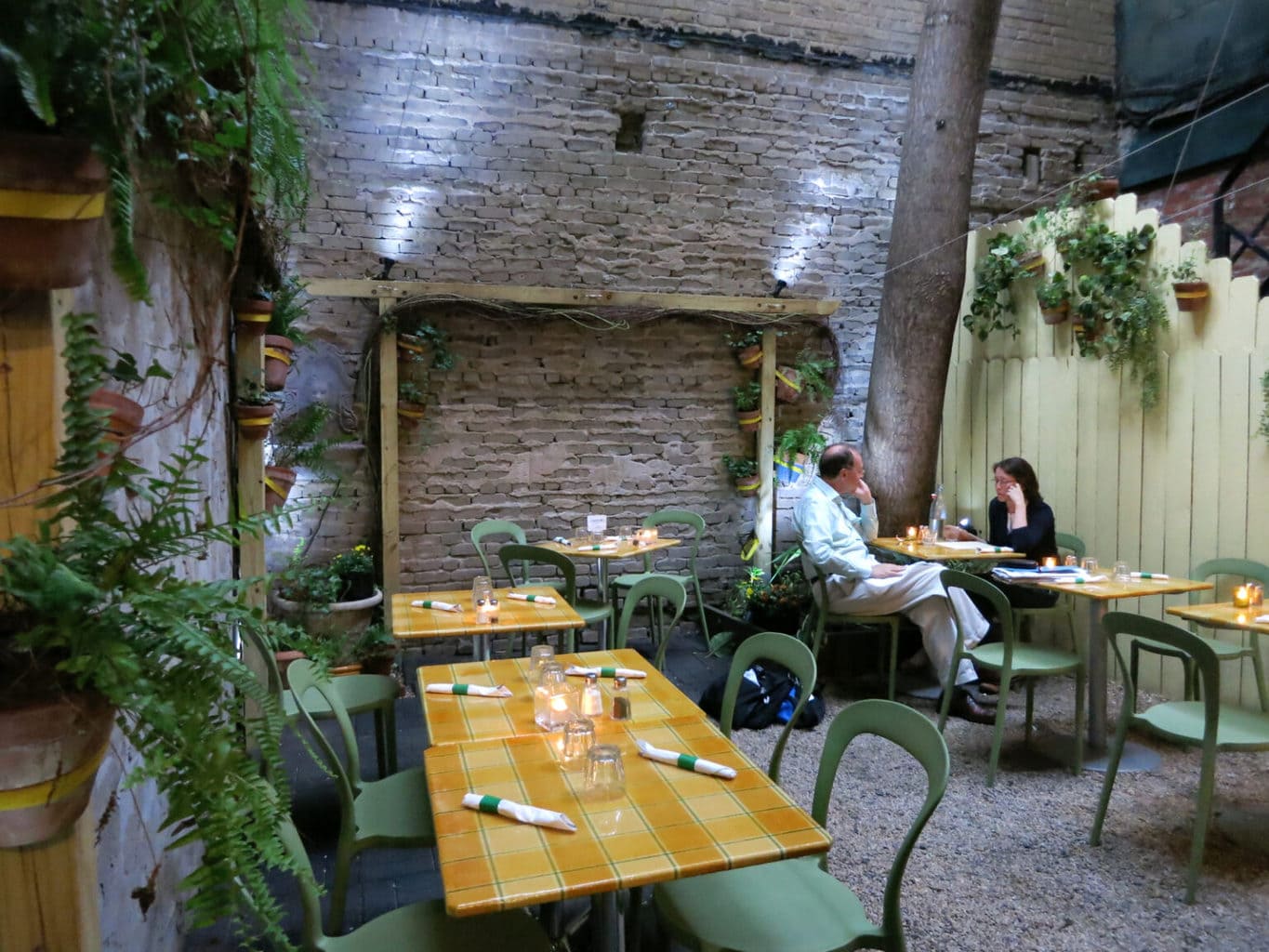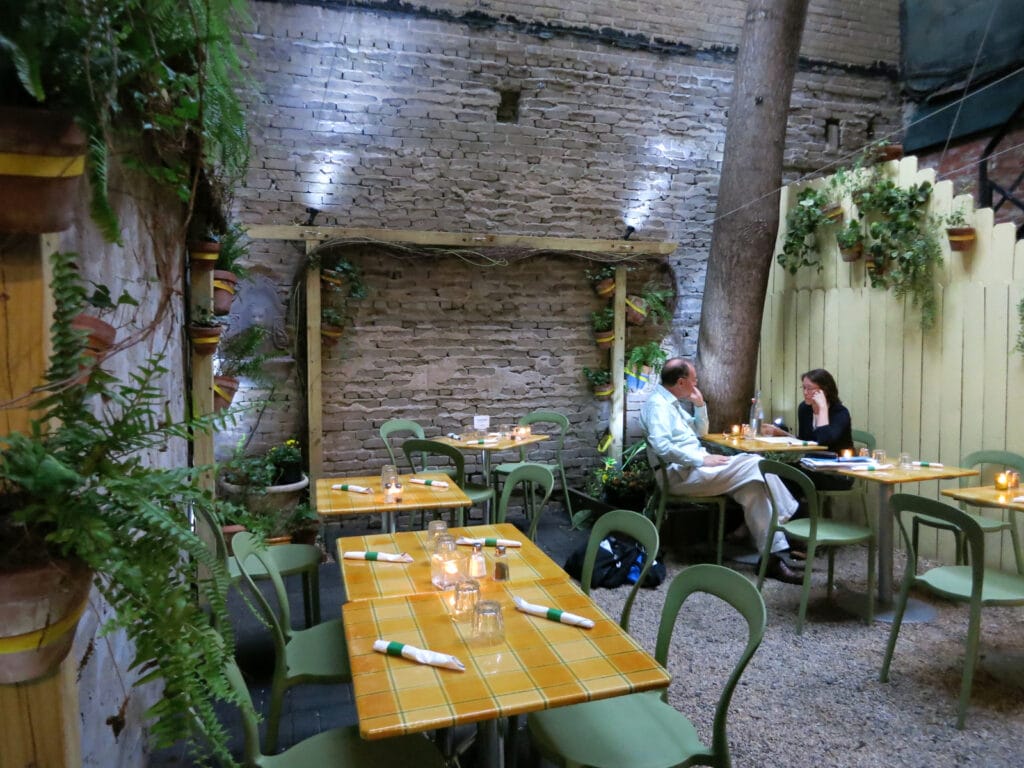 PHILADELPHIA, PA
Why is Philadelphia on this list of Romantic Getaways Northeast US? Philly as a romantic destination? Yes.
Why give your special someone flowers when you can get him/her the whole garden? Here's the perfect Philly Garden Getaway for the flora-loving couple. Or, tempt your partner with a Philadelphia Arts Lover getaway, and an exploration of maker spaces in reinvigorated Philadelphia neighborhoods.
History buffs will appreciate the stories behind the making of America in our Philadelphia History getaway, and you won't want to miss the thrills and chills of our Haunted Philadelphia getaway.
PITTSBURGH PA
If you bond over whisky, art museums, and flowers, Pittsburgh, the Steel City, has it all. Pitt was the boyhood home of Andy Warhol, has one of the country's best Botanical Garden conservatories, and was where the first American rebellion against the newly formed government began in 1794.
Got a bit of a rebel in you? This Pittsburgh escape will thrill. Where to stay? Walk through the door of the newly renovated Renaissance Pittsburgh and the place just oozes amore. Its lobby, awash in purple light, sets the mood for one rapturous weekend.
Most Romantic Lake Town Getaways in PA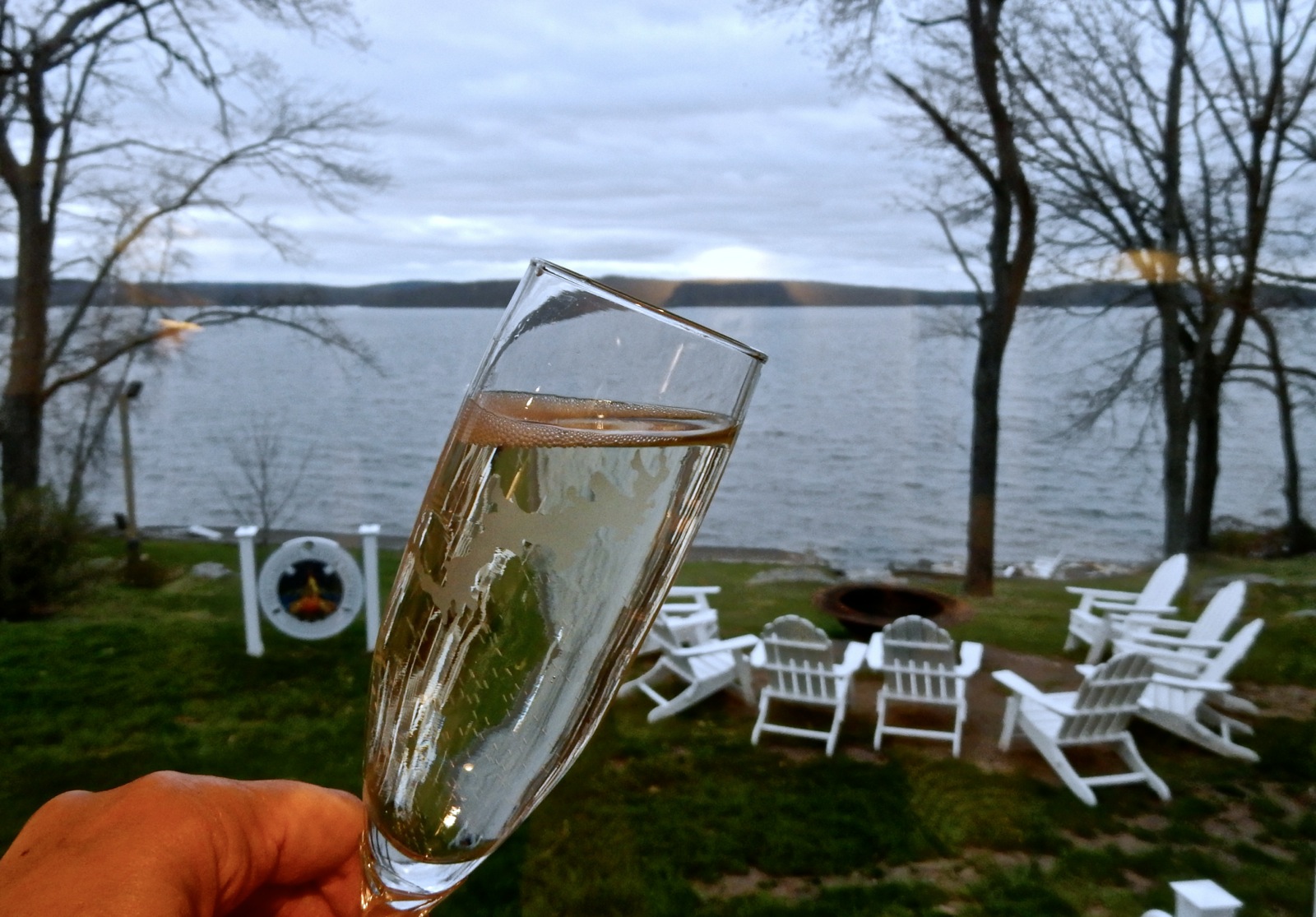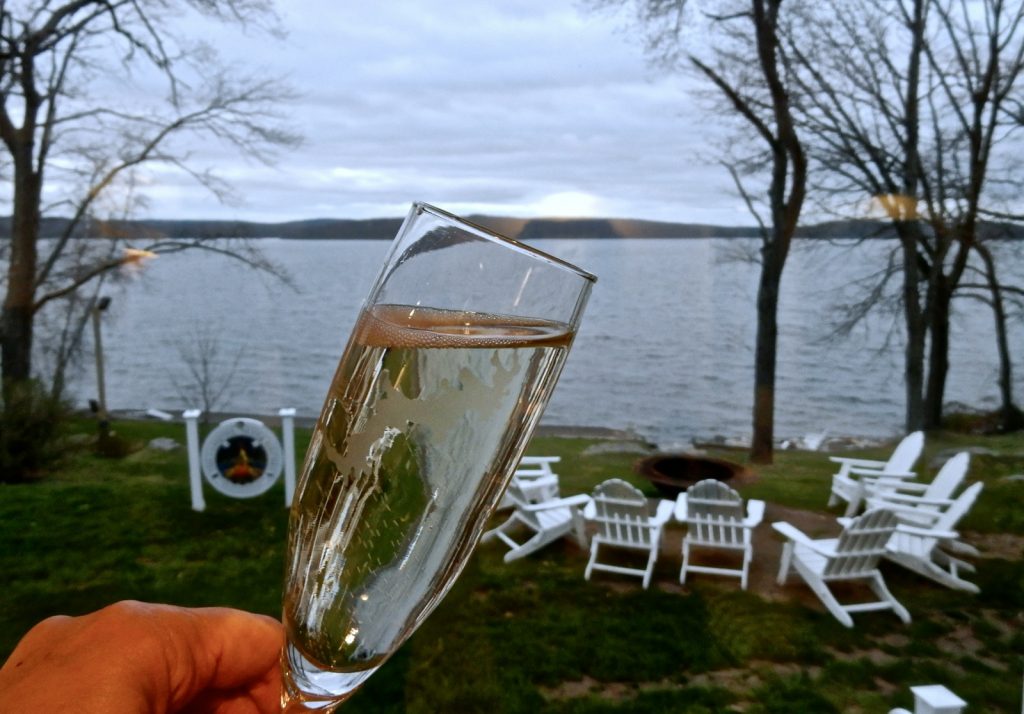 HAWLEY PA
A tiny town, a big lake, an Ice-Carving Factory, and the largest hand-carved bluestone building in the world, Hawley PA is a magnet for families in the summer who recreate in one of the largest bodies of water in Pennsylvania- Lake Wallenpaupak.
But adoring couples will want to visit offseason for greater pleasures. Hawley harbors three trendy upscale inns: The Settler's Inn, a Craftsman Style beauty, Ledges Hotel – a contemporary wonder set inside a whitewater gorge, and Silver Birches, right on Lake Wallenpaupack.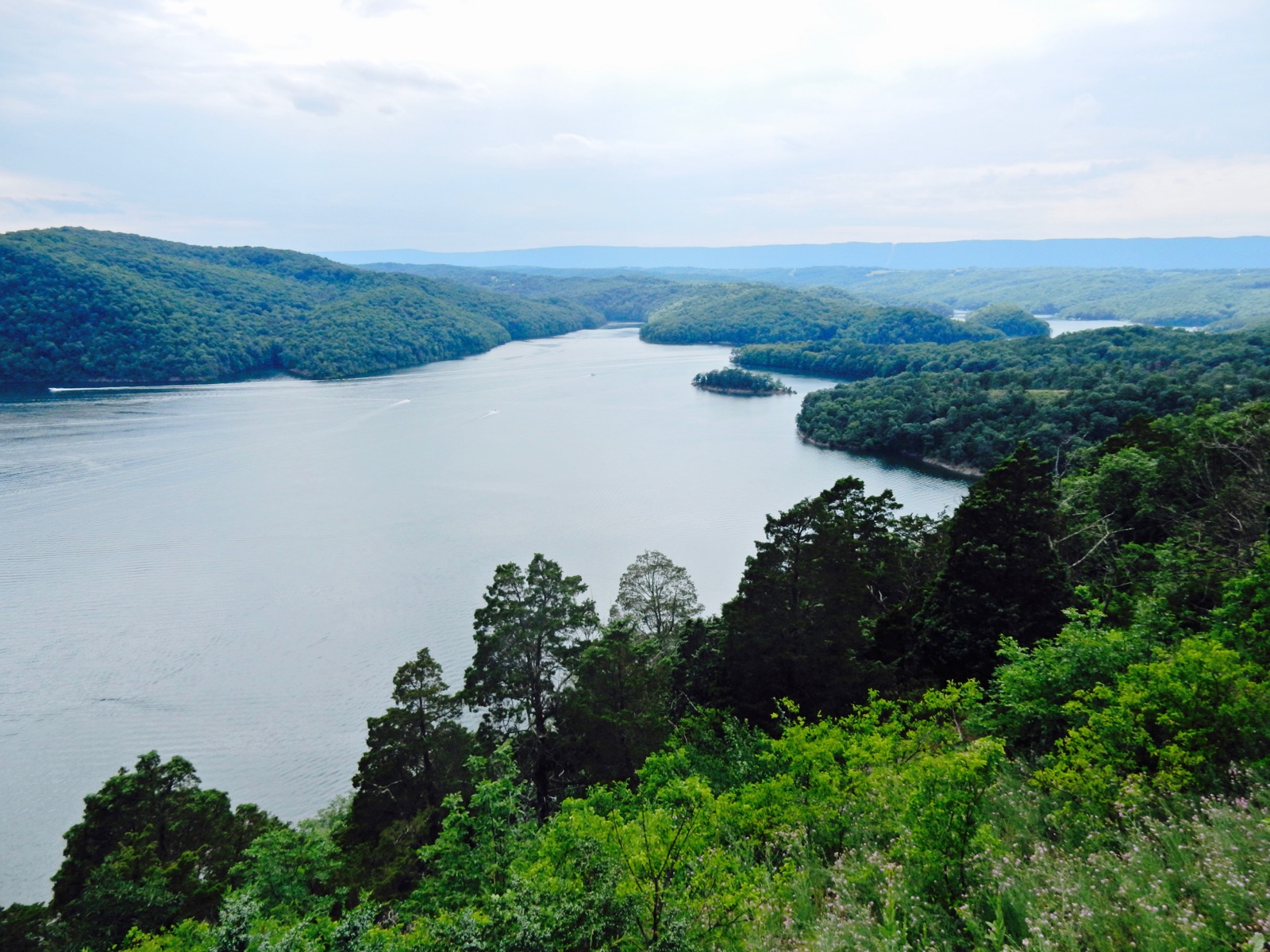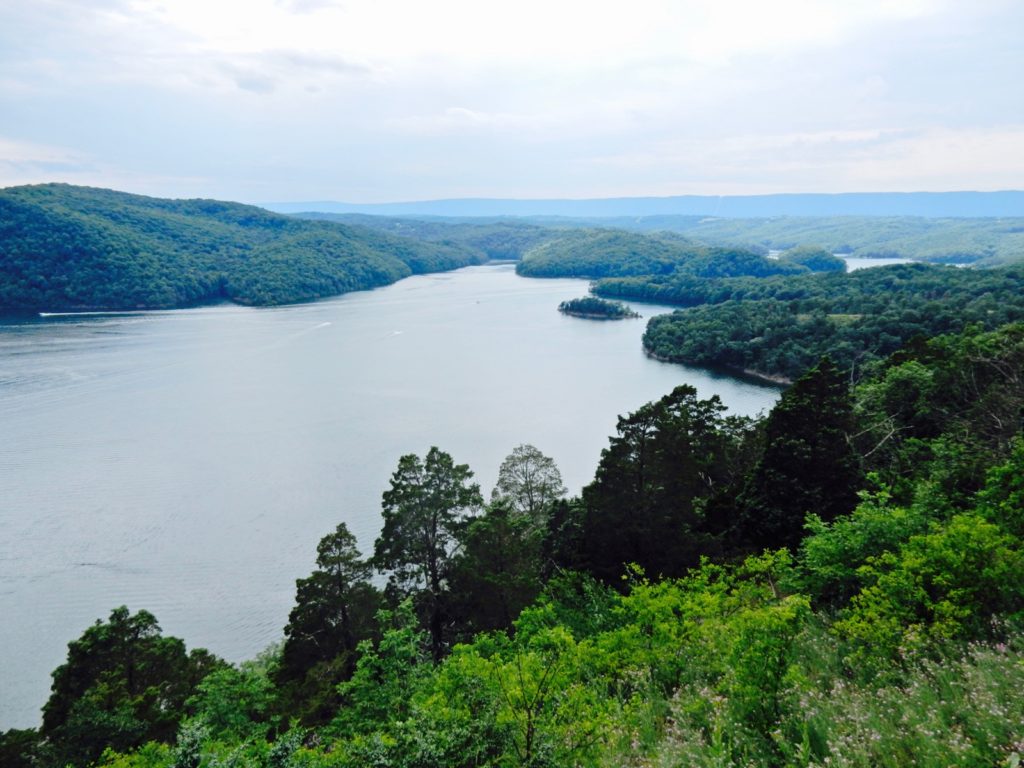 RAYSTOWN LAKE REGION
Reconnect with your special someone in PA's Raystown Lake Region. You will not find a more pristine, remote, untouched, serene public access lake anywhere in PA. The ultimate Romantic treat: rent a houseboat for a few nights and just be by yourselves.
According to those in the know, there is nothing better than sitting on the top deck hot tub in the middle of Raystown Lake on a moonlit night. "It is heaven on earth," says one fan.
Alternatively, book a room at the Gage Mansion in Huntingdon. This stately home of a wealthy railroad executive is now owned and run by Angie and John Thompson, founders of the delightful Thompson Candle Co.
Mountaintop Lodge At Lake Naomi Club, Poconos PA
Book a night or two in the Mountaintop Lodge at Lake Naomi Club and and you can join Poconos PA homeowner Club members watching spectacular sunsets over the 277-acre Lake Naomi; diving into Olympic sized swimming pools; taking sailing classes; pro tennis instruction; and boating, fishing, swimming off the Club beach, and so much more. This is probably one of our lowest-key, yet soul satisfying romantic PA Getaways, and perfect for our need-to-chill-out times.
Romance in the Allegheny National Forest (ANF)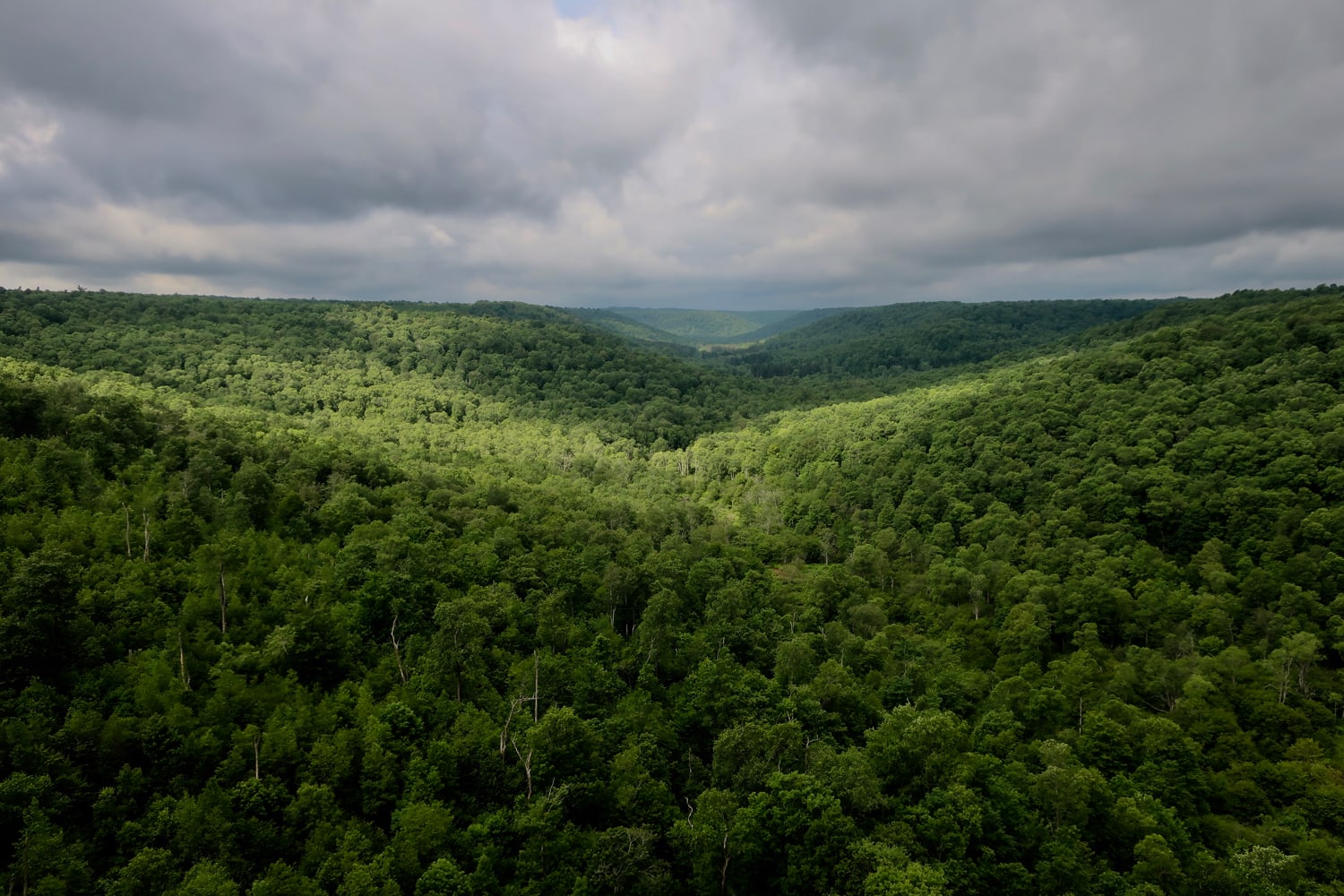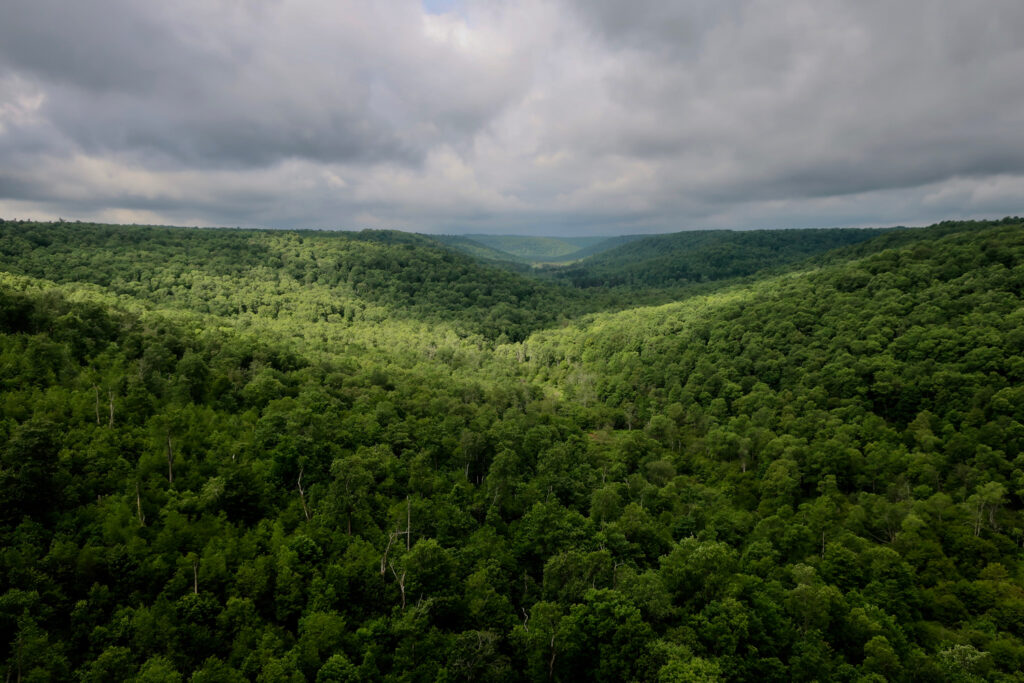 Kane, Bradford, And The Rest of the PA Wilds
Rivaling the more famous Adirondacks in New York, the Allegheny National Forest, a bonanza of public lands, is a stunning, sometimes overlooked area of our country. But there are other reasons to visit the PA Wilds aside from camping and recreation.
This region is home to the Victorian-age engineering marvel-destroyed-by-nature Kinzua Bridge, the Zippo Lighter Factory and Museum, what's left of Bradford's "Billion Dollar Oil Field," breweries, distilleries, a Marilyn Horne Museum, and several luxury inns. Although the Pennsylvania Wilds are on few tourist "hot spot" and romantic getaway lists, the Getaway Mavens are here to tell you it should be.
Stay in the sweet and luxurious Kane Manor Inn – in Kane PA, in the late 1800's, the private home of Elizabeth Kane (wife of town namesake, General Thomas Kane). It's now owned by Ben Miller and his scientist wife, Debra, who, as a nutritional bio-chemist doing research at Hershey Co., discovered the health benefits of dark chocolate! What could be more romantic than that!!
Waterfalls and Covered Bridges in Central PA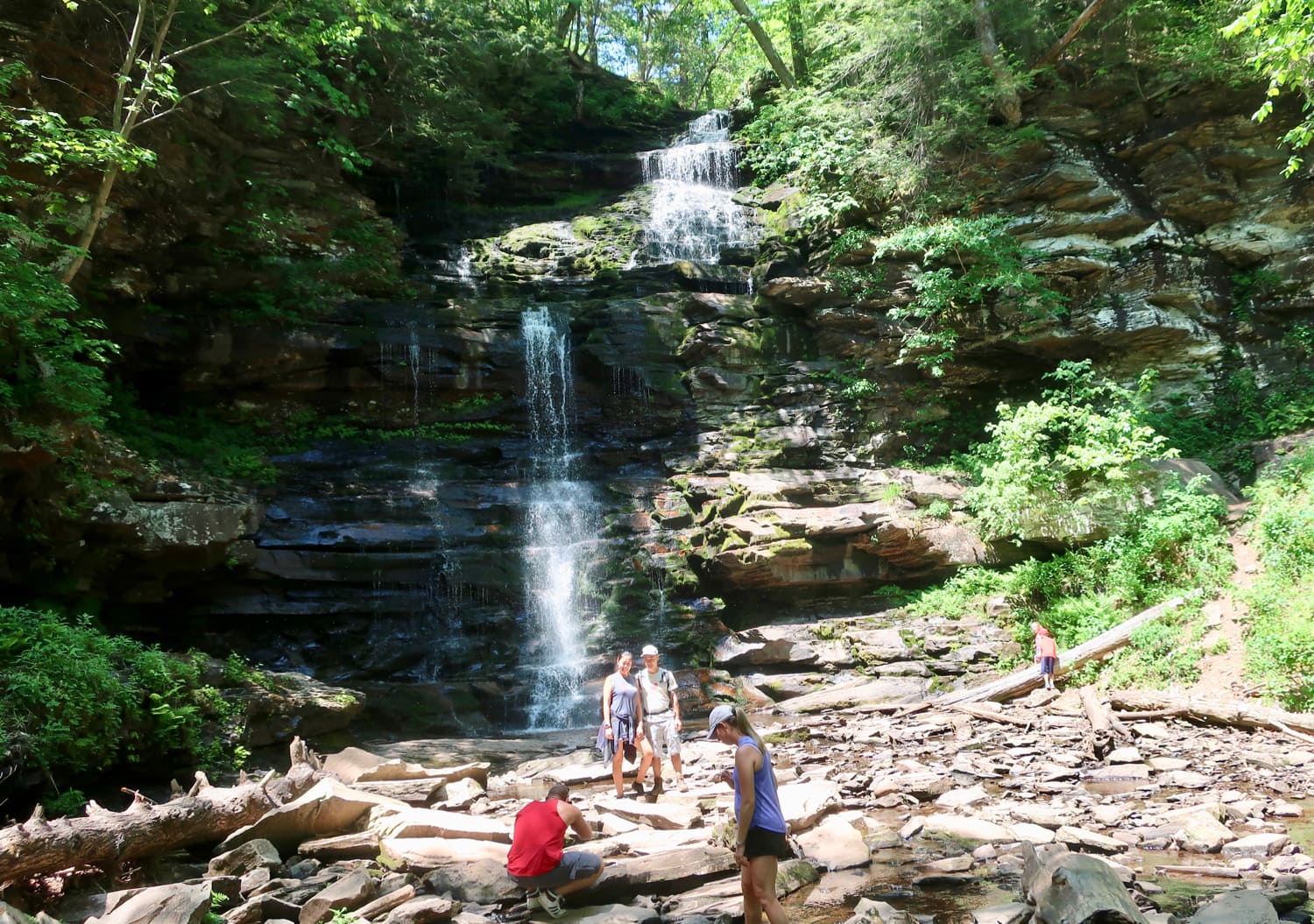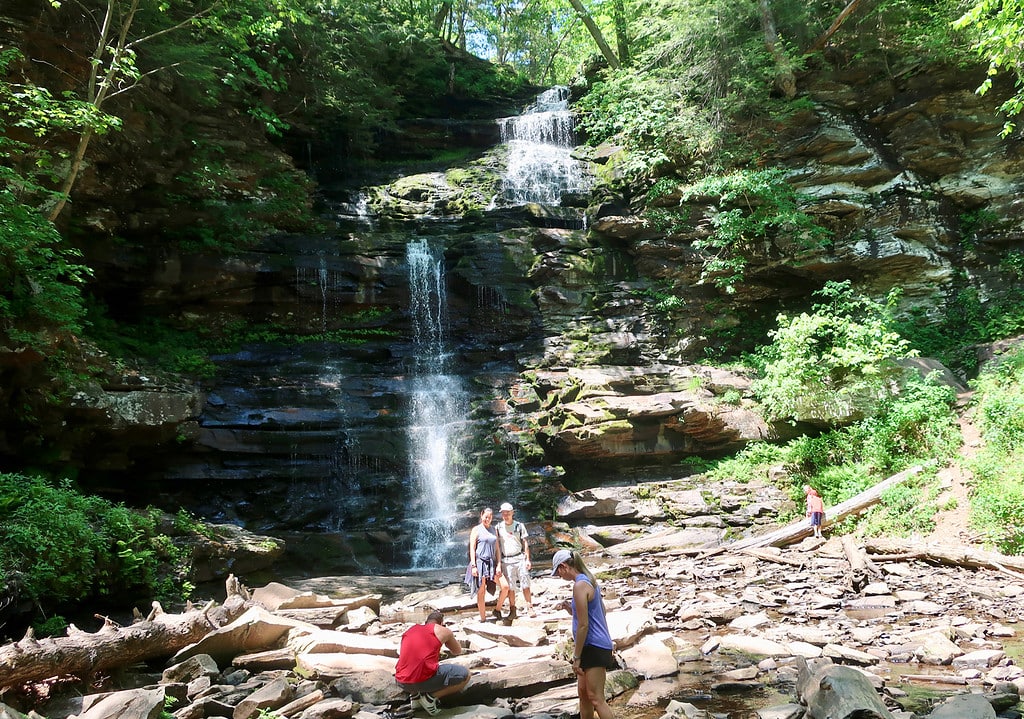 Bloomsburg, Danville, and the rest of Columbia-Montour Counties
With the 3rd densest concentration of historic Covered Bridges in the USA, and a bevy of waterfalls, this getaway to Columbia-Montour Counties (including Bloomsburg and Danville PA), doesn't have to work hard to be incredibly romantic. Add in two dreamy inns: Elmdale Inn B&B, and Inn at Turkey Hill, and you've got yourself a weekend perfect for adventurous couples.
Amish and Warner Bros. Near the Ohio Border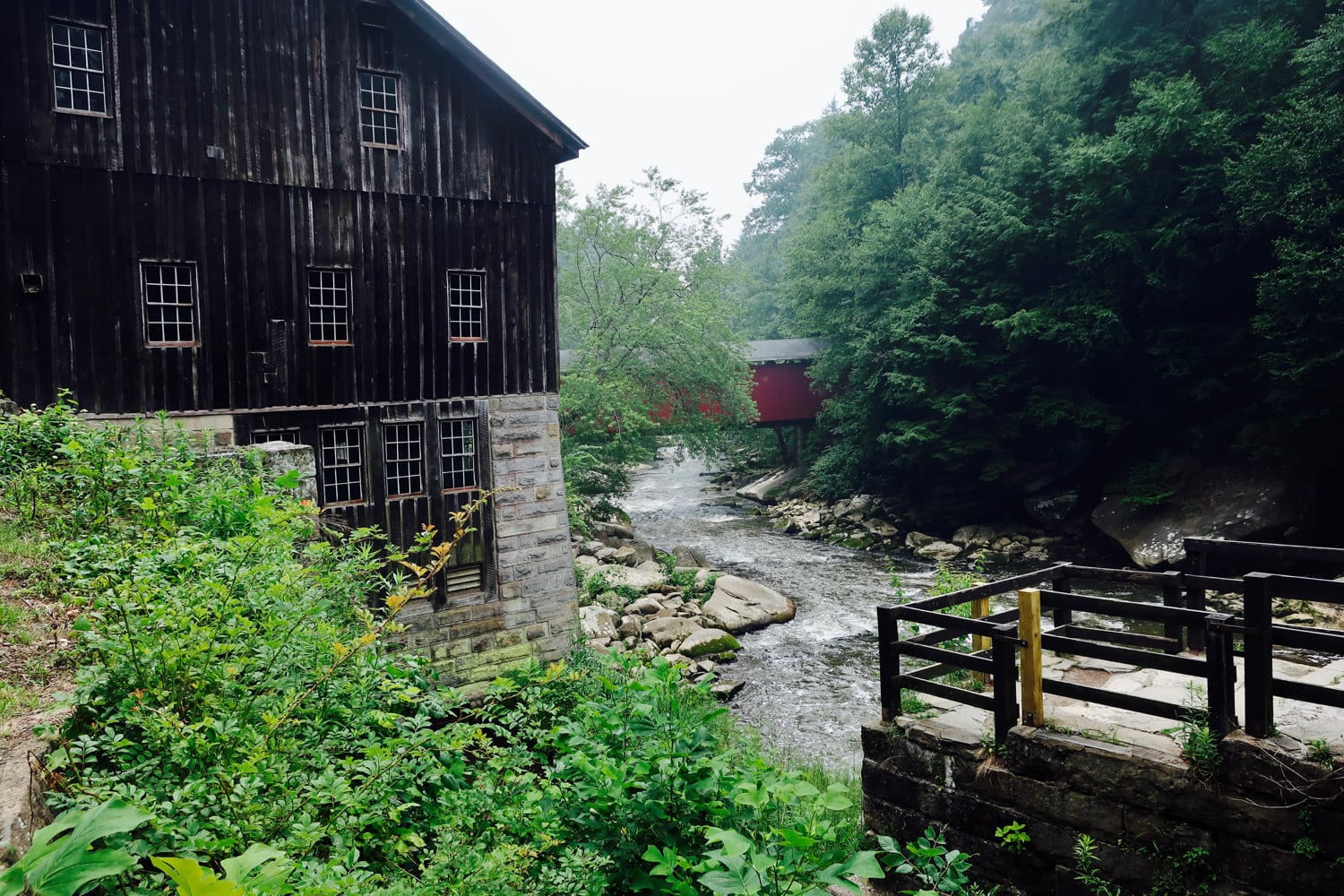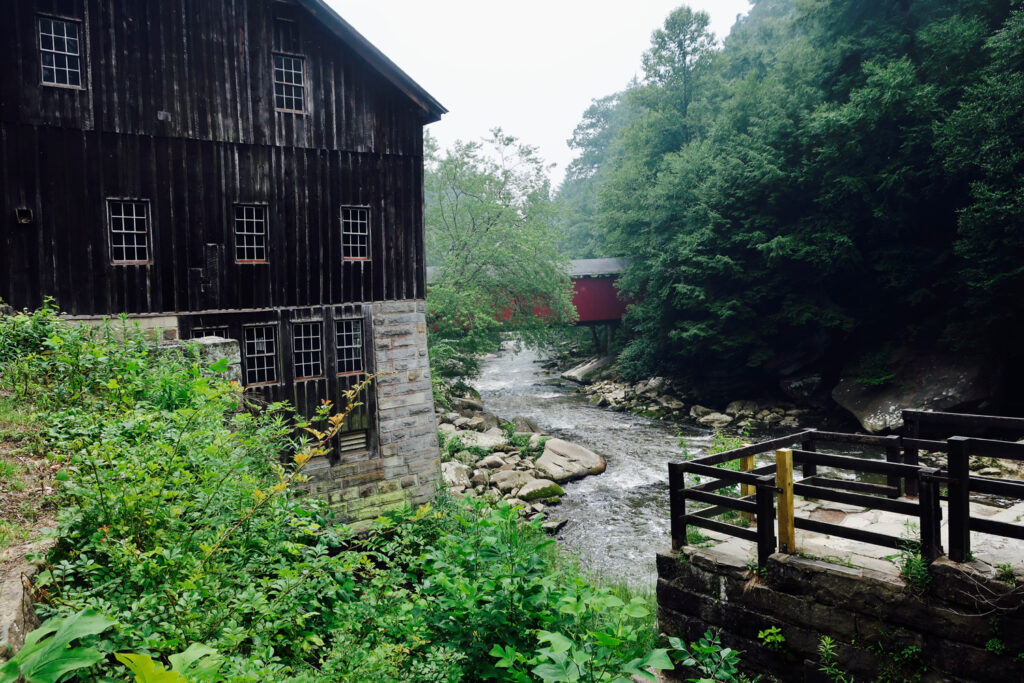 Lawrence County PA – New Castle, New Wilmington, Volant
Home to Westminster College, the very first Warner Bros. theater, an Old Order Amish community, some restless spirits who haunt an abandoned institution, and innovative chefs who've set top restaurants in chicken coops and churches, Lawrence County PA won't be that hidden getaway much longer. Add the romantic Inn on Market in New Wilmington and you've got the perfect escape with your beloved.
PA's Premier Public Garden
BRANDYWINE VALLEY/CHESTER COUNTY & WEST CHESTER
Brandywine Valley in Chester County PA is home to one of the most award-winning Botanical Gardens in the world, Longwood, (established by Pierre Du Pont), three generations of Wyeths, several "hidden towns" and The Blob.
But – our favorite now public, formerly private garden, Chanticleer, is also one of Martha Stewart's favorites, too. What more could art, flowers, mystery, and B-Movie aficionados desire?
If you've got another day or two, bop on over to West Chester where can meet food entrepreneurs (and taste their wares!) at an innovative Artisan Exchange. And then stroll the main street that stole some scenes in the movie, Marley And Me.
Most Romantic Train Ride in PA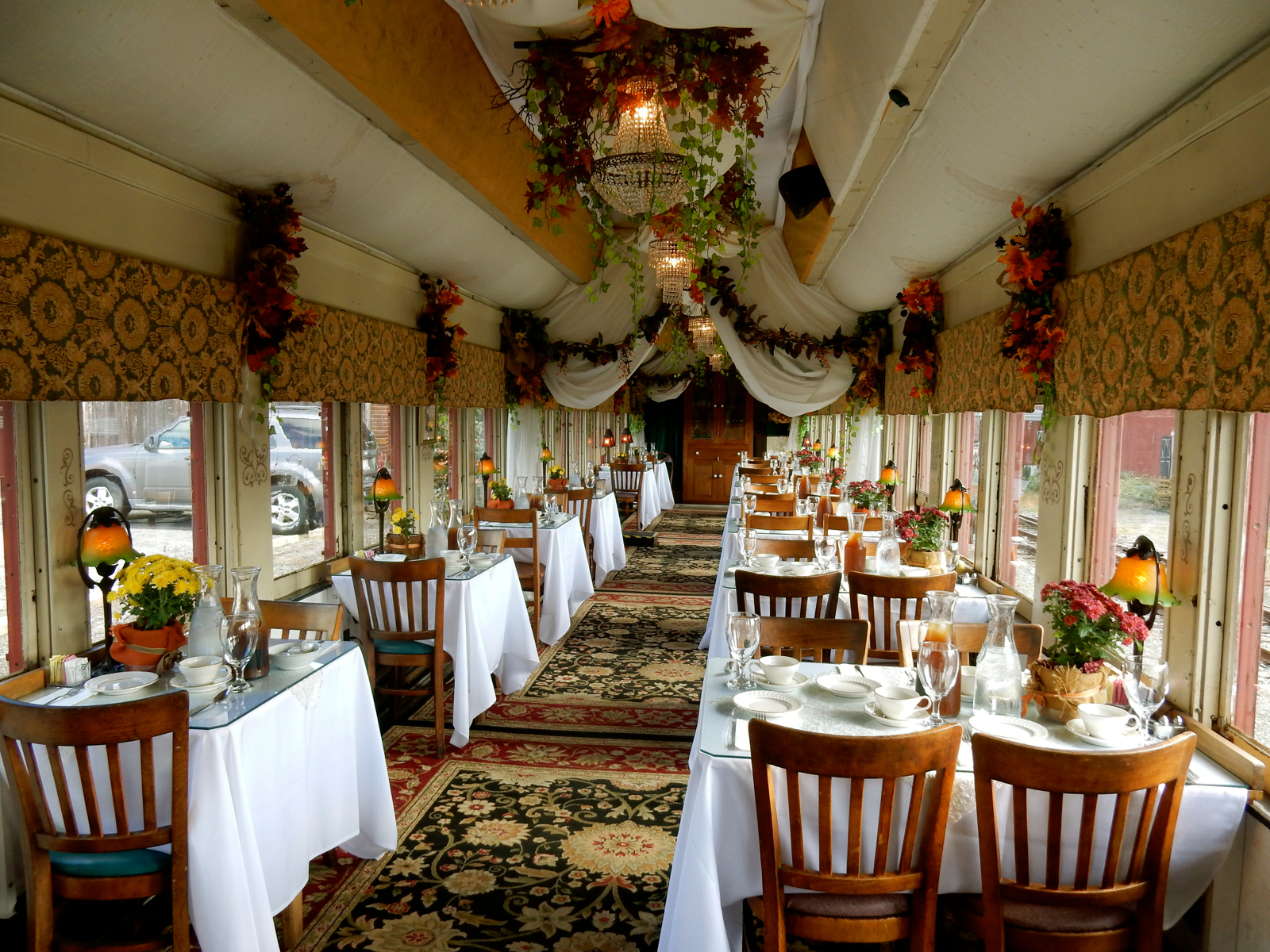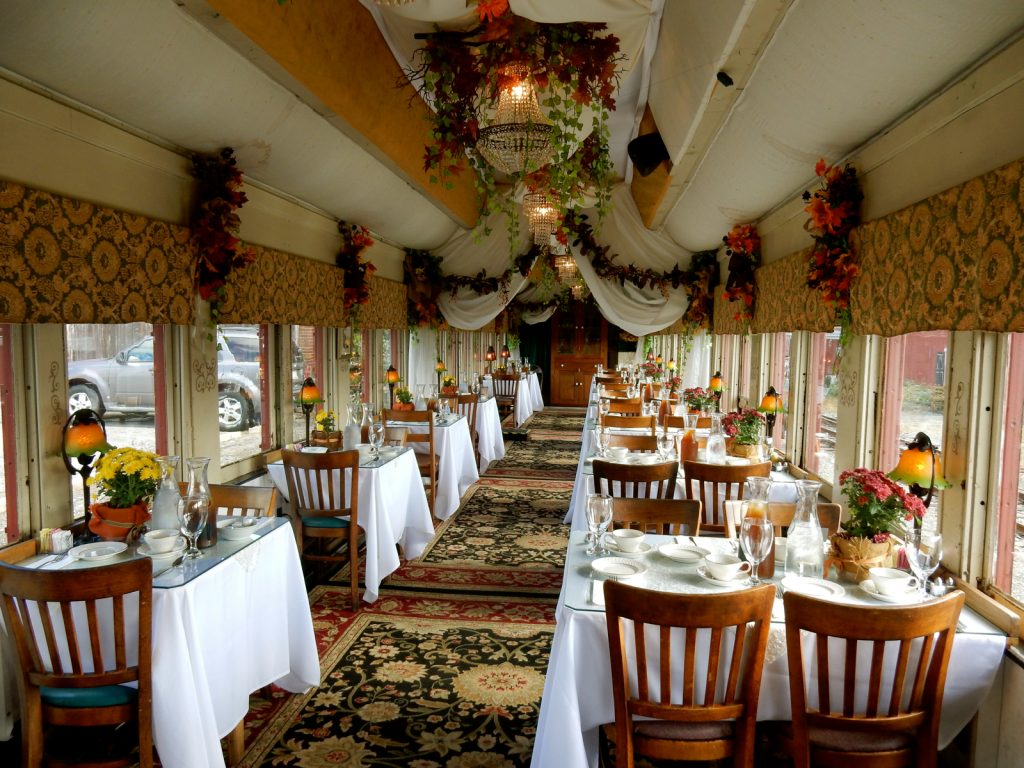 READING/BOYERTOWN BERKS COUNTY
Ah the romance of train travel – especially the kind of cushy travel our Victorian ancestors enjoyed. This getaway is all about finding art and history in surprising places.
Not exactly known as a destination for lovers, Reading, Boyertown, and its Berks County PA environs nevertheless has a captivating castle-like inn, the Stirling Guest Hotel, for those who wish to feel like the lord and lady of the manor.
Bucks County PA Towns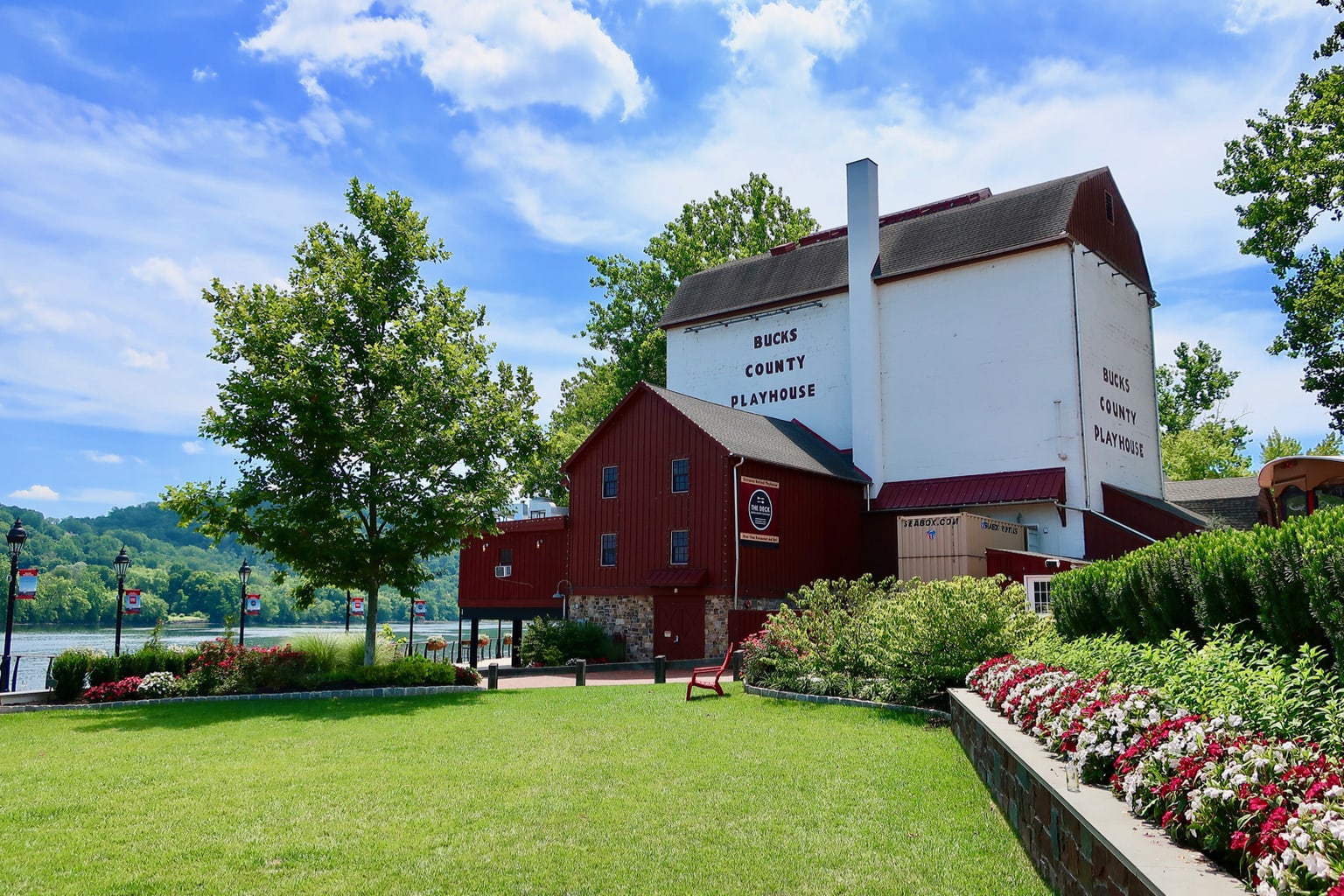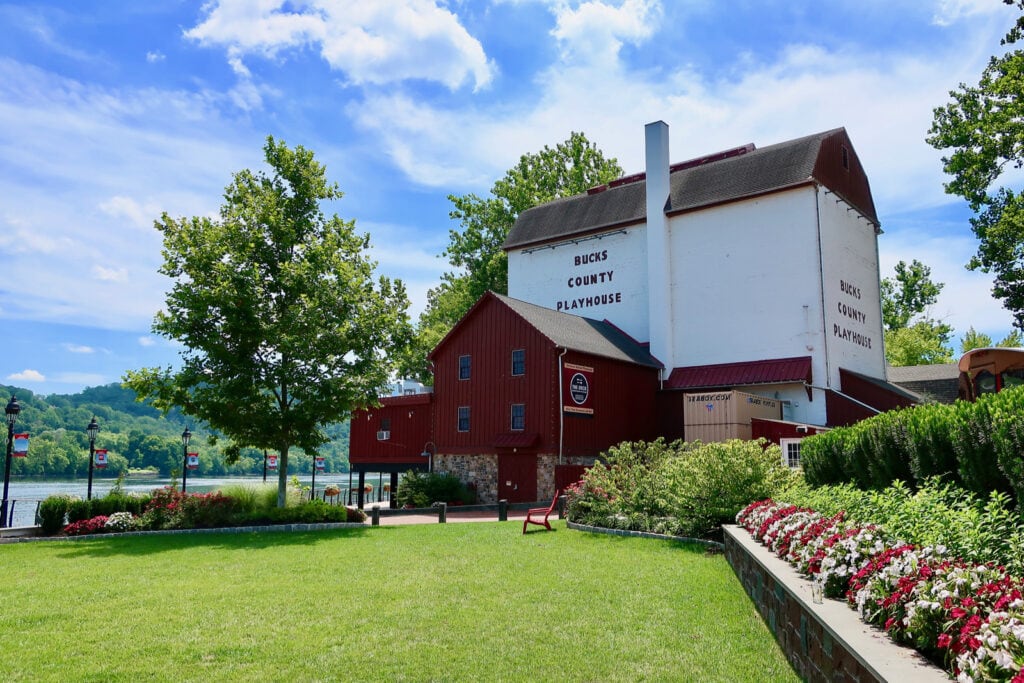 NEW HOPE – BUCKS COUNTY PA
In a slump? You need a bit of New Hope in your life. New Hope PA in Bucks County, that is. Take your honey through wildflower gardens, along canal paths, plan dinner at a haunted tavern, and then stay trendy at a B&B that purportedly was where Aaron Burr fled after his famous fatal duel with Alexander Hamilton.
Get the scoop over a gourmet breakfast – Covid protocols are in place, of course.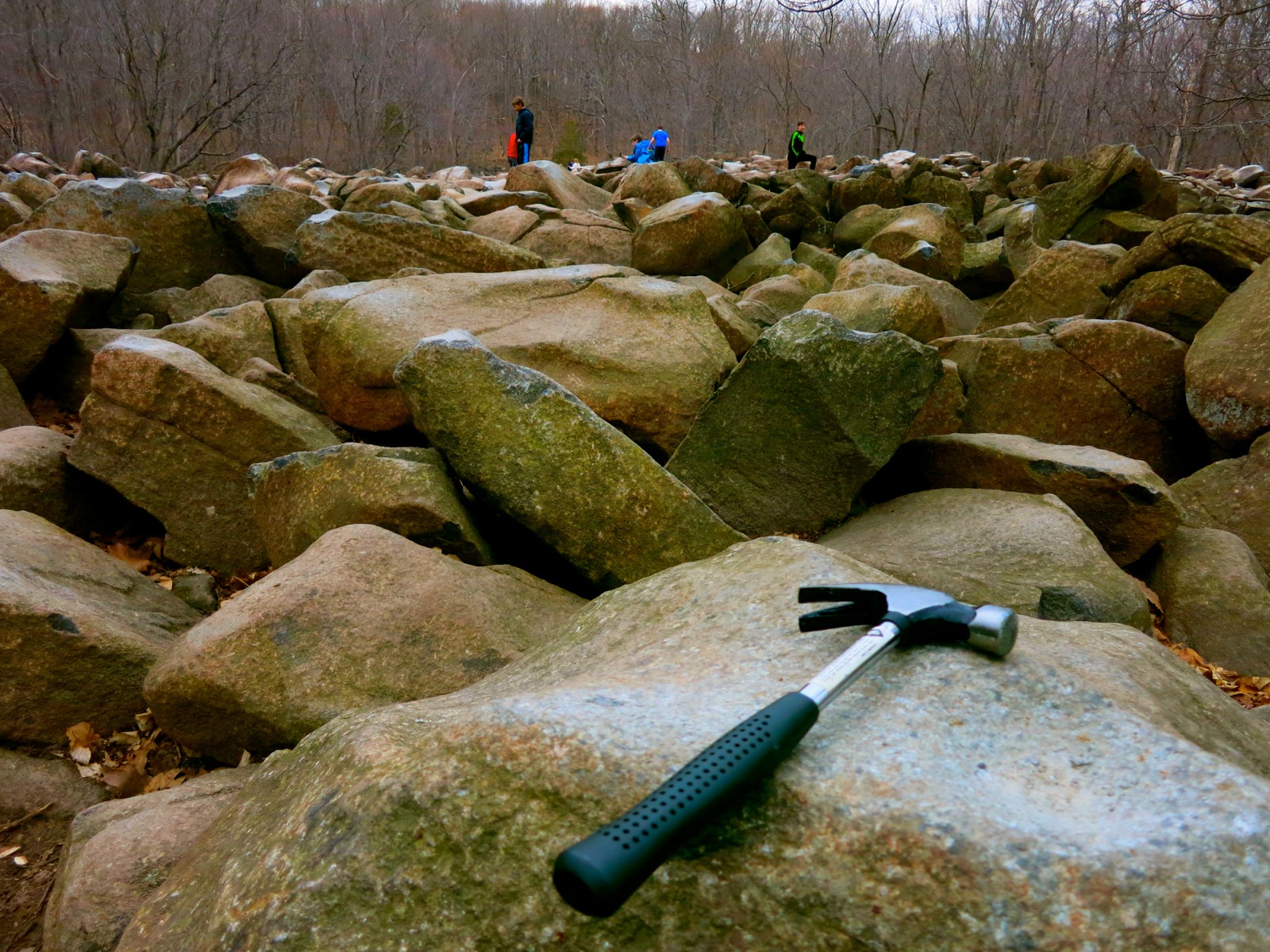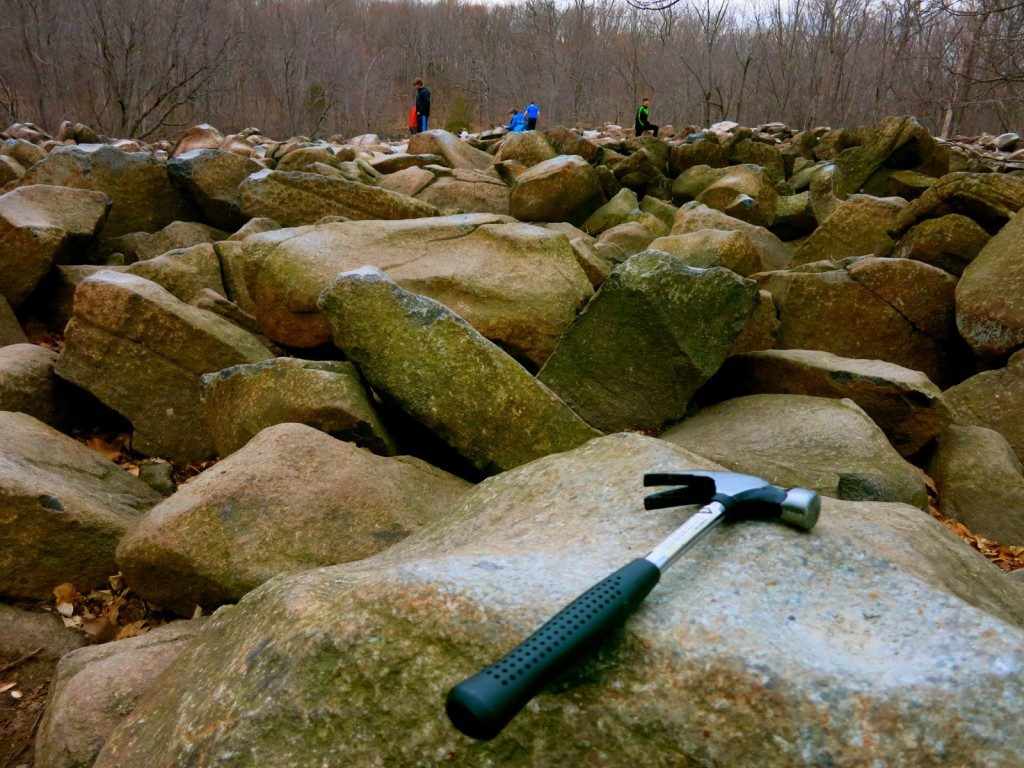 UPPER BUCKS COUNTY PA
Ringing Rocks, a Handbell Factory Tour, one of the most innovative restaurants, and a luxury inn with the most sensational mosaic showers show lovebirds there's more to Bucks County – in this case, Upper Bucks – than just New Hope (though that's great, too).
Iconic and Historic Romantic Getaways in PA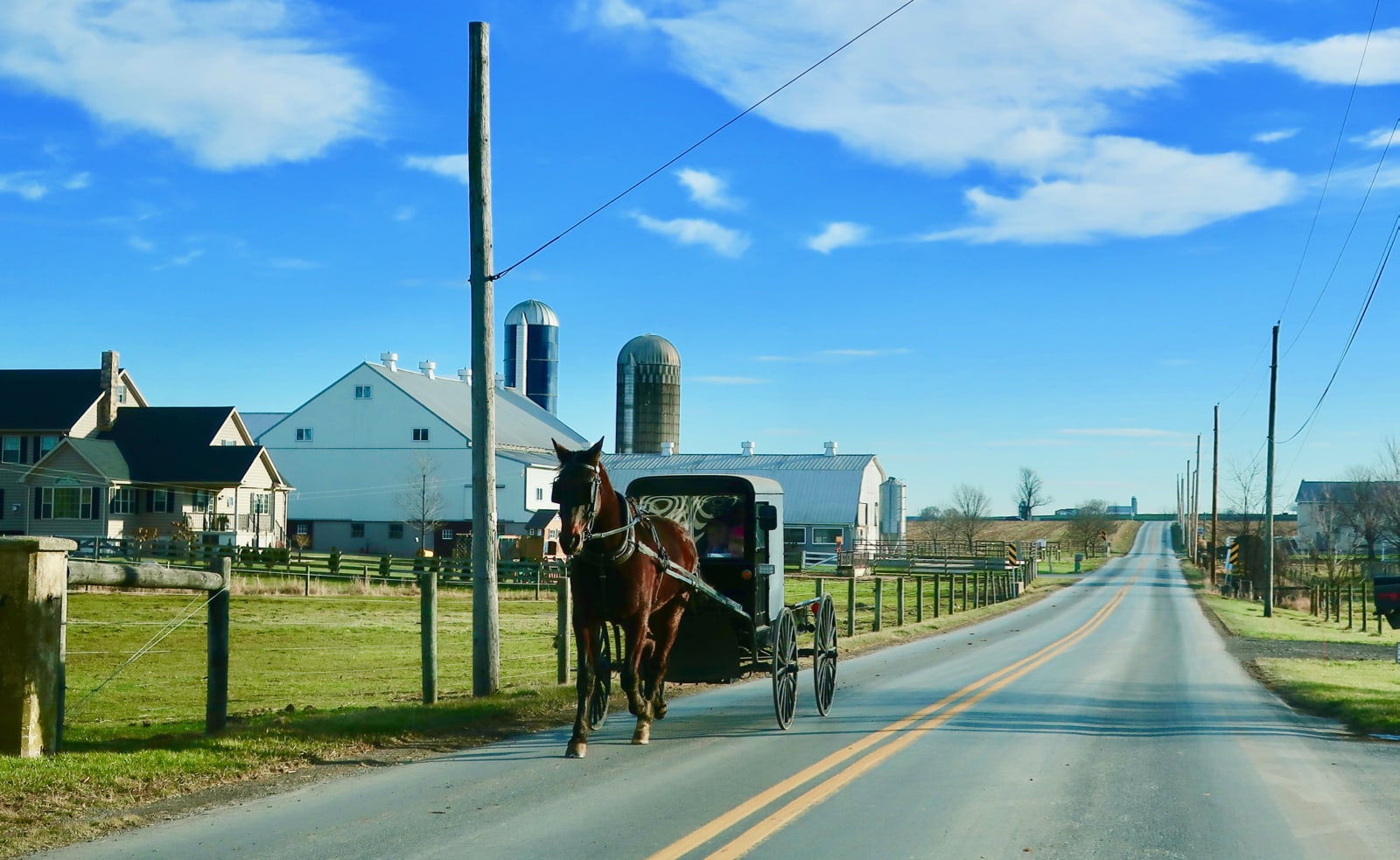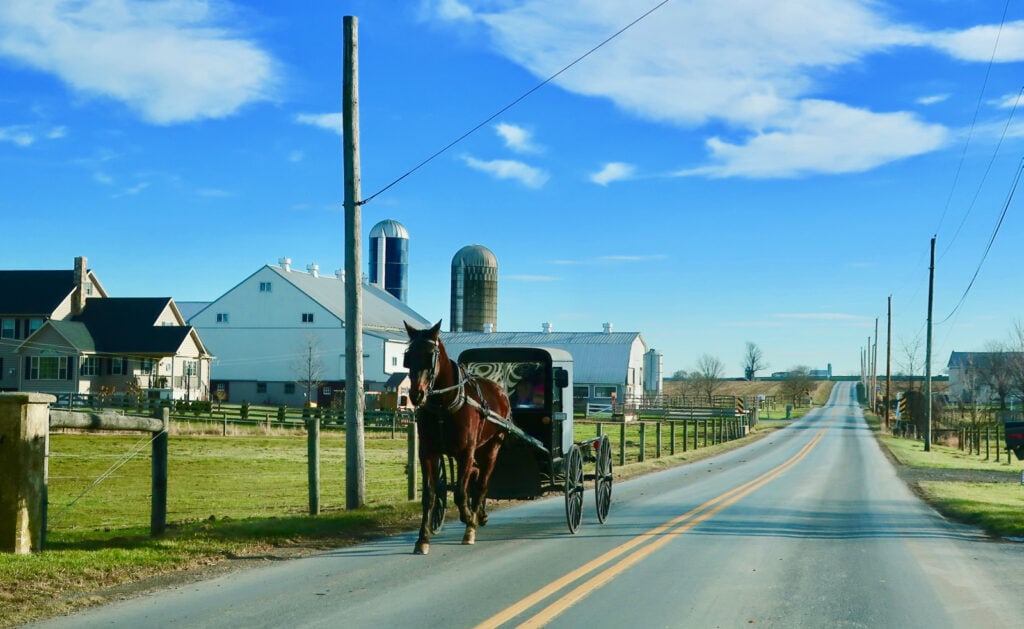 LANCASTER COUNTY- AMISH COUNTRY
Time moves slower in Lancaster County PA, so, you should, too. Watching horses and buggies clip-clop by is probably one of the most romantic things you can do in Pennsylvania.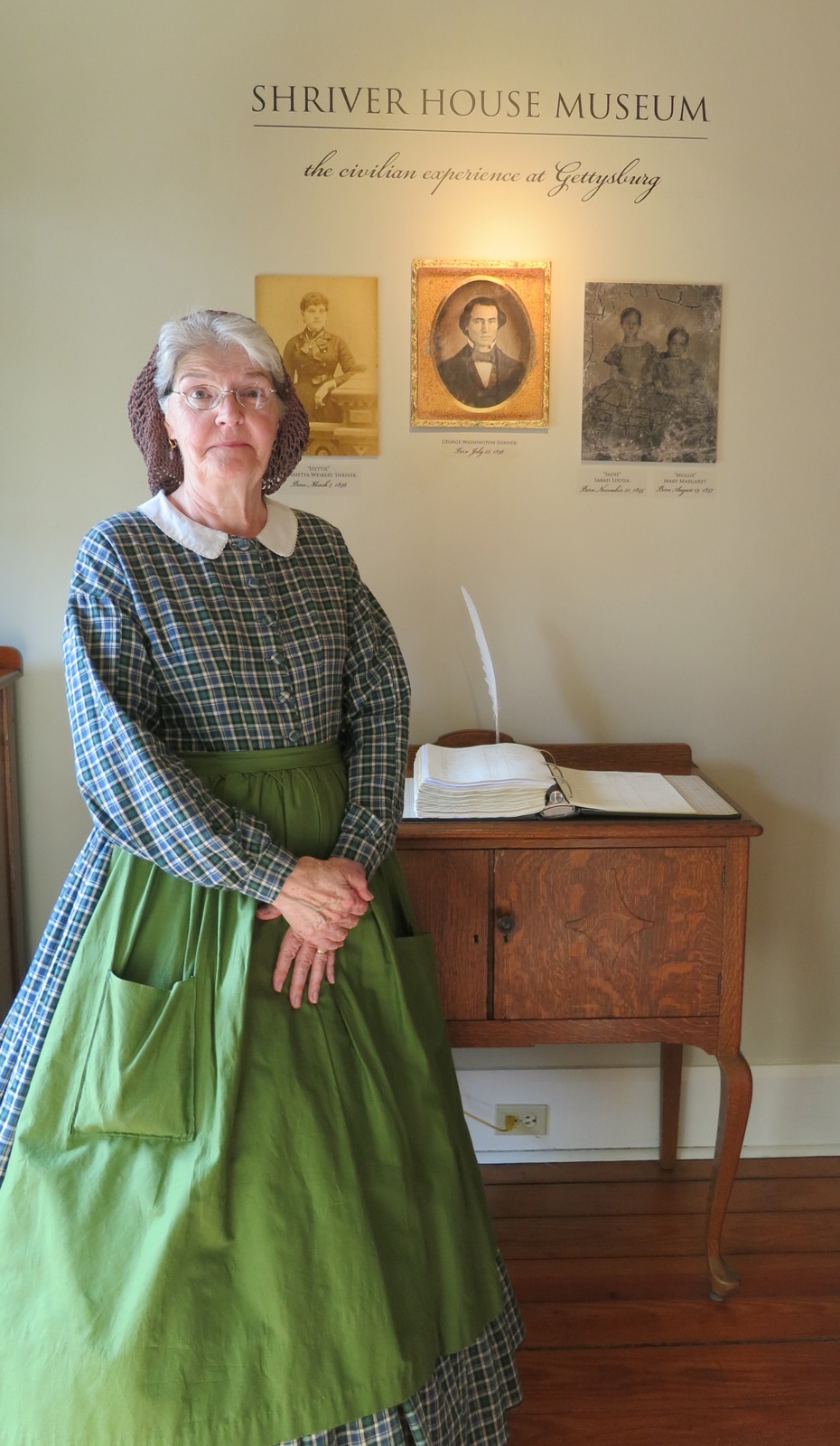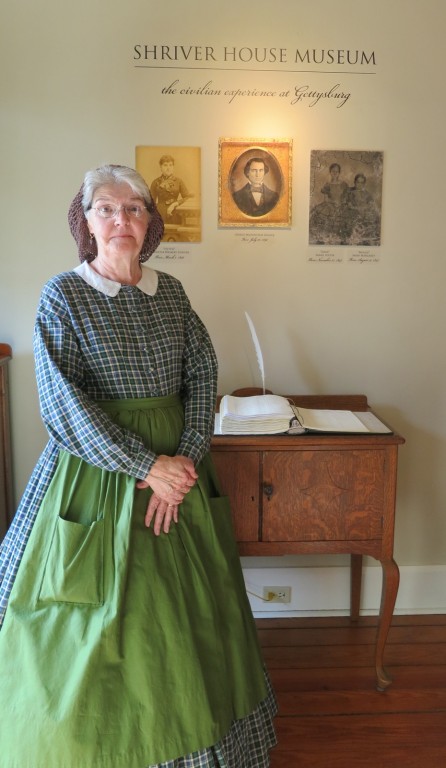 GETTYSBURG
Although it seems like a stretch, Gettysburg, with all its baggage associated with tragedy and violence, can actually be a romantic getaway in PA. Heartwarming stories abound about lovers and heroes, families torn apart, and others finding purpose.
In addition to the Gettysburg Battlefield, don't miss tours of homes that became "witness buildings," with inhabitants who lived through and helped after the devastating Civil War. Some of their stories will move you.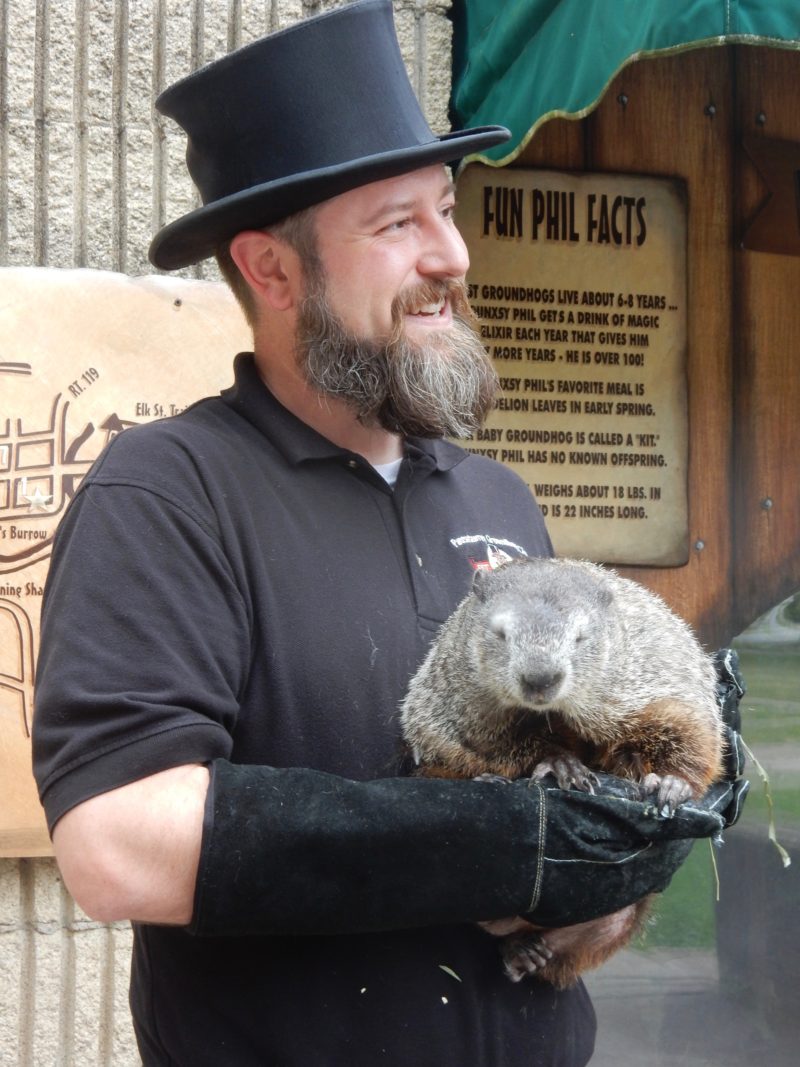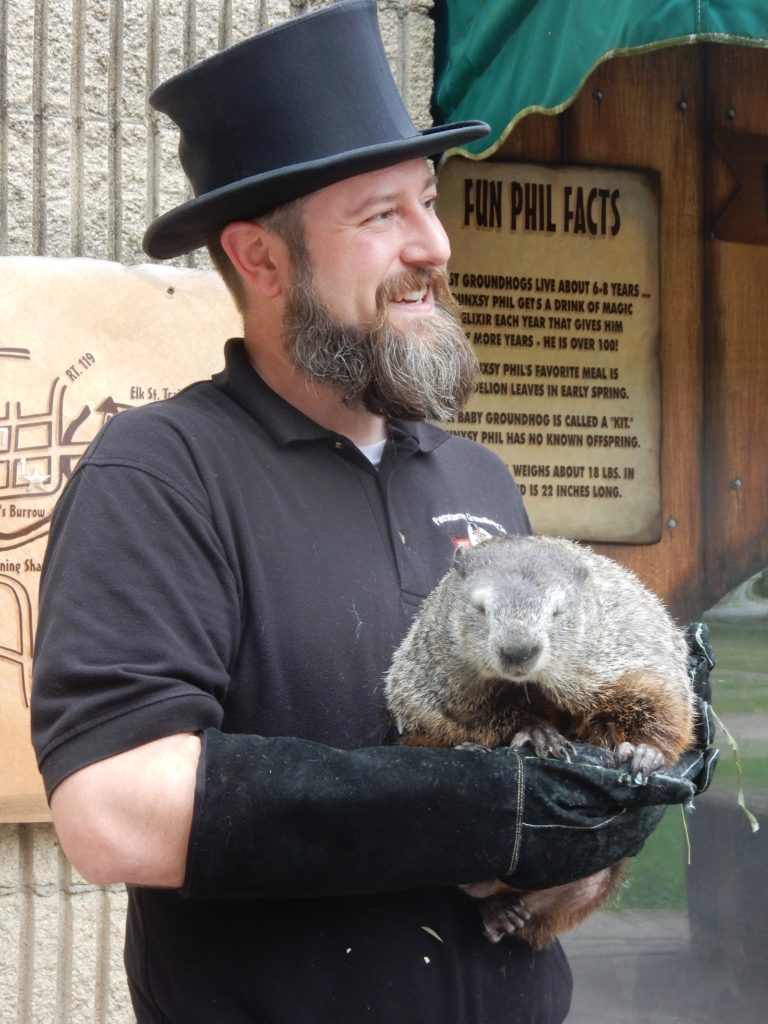 INDIANA COUNTY PA
Did the two of you bond over the movie Groundhog Day, or do you watch It's A Wonderful Life every year around the holidays? Well, you're going to love Indiana County PA, then.
With Jimmy Stewart and Punxsutawney Phil (Groundhog Day) as hometown "boys," this mid-PA region can't help but be all warm and fuzzy. Indiana PA is a college town with lots of good eats and a youthful energetic vibe.
YORK PA
The city of York is known for its rich history, including its role in the American Revolution and the Civil War. It is home to numerous historic sites and landmarks, such as the Colonial Courthouse and the Golden Plough Tavern, which provide a glimpse into America's past.
York is also a hub for manufacturing and industry, with many long-established factories continuing to prosper. But it is its reputation as the Snack Food Capital of the World that drives many of the county's factory tours.
Discover all the best things to do in York PA in our travel guide. We list several great lodging recommendations, including the newly remodeled historic Yorktowne Hotel and a real-life Shoe House.
Spirit Trail Towns in PA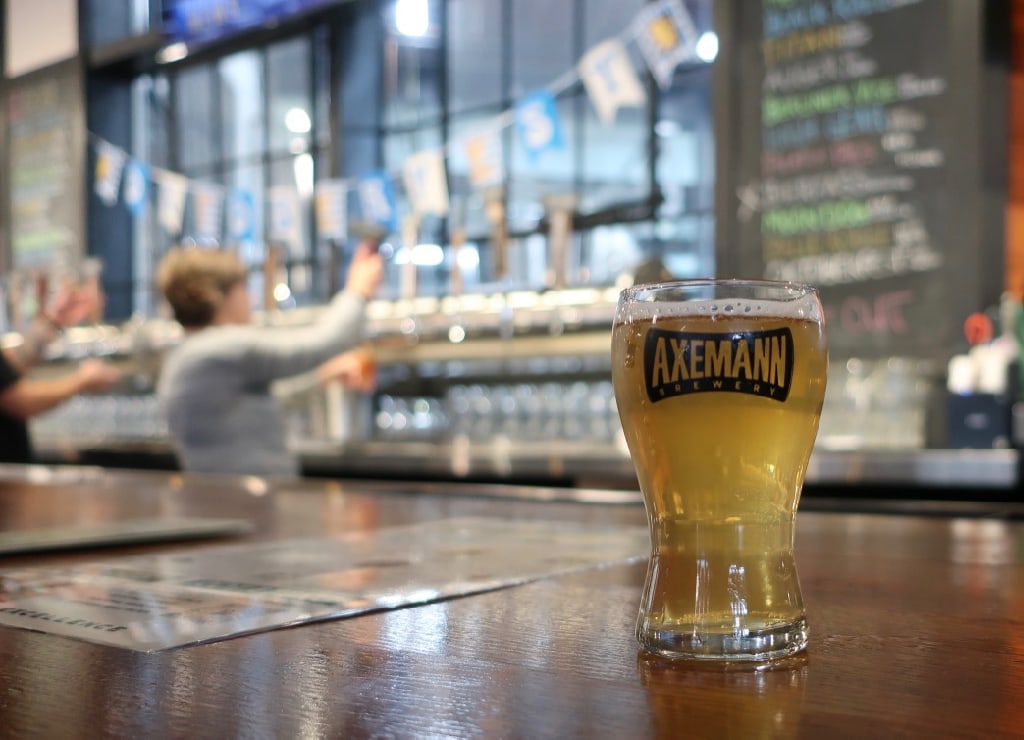 Happy Valley PA
The part of Central Pennsylvania that encompasses State College, Bellefonte, Boalsburg, and Pine Grove Mills, is known as Happy Valley PA for good reason. With 15 producers of adult beverages (beers, wines, ciders, liquors), it's a fun, spirited, and even romantic place.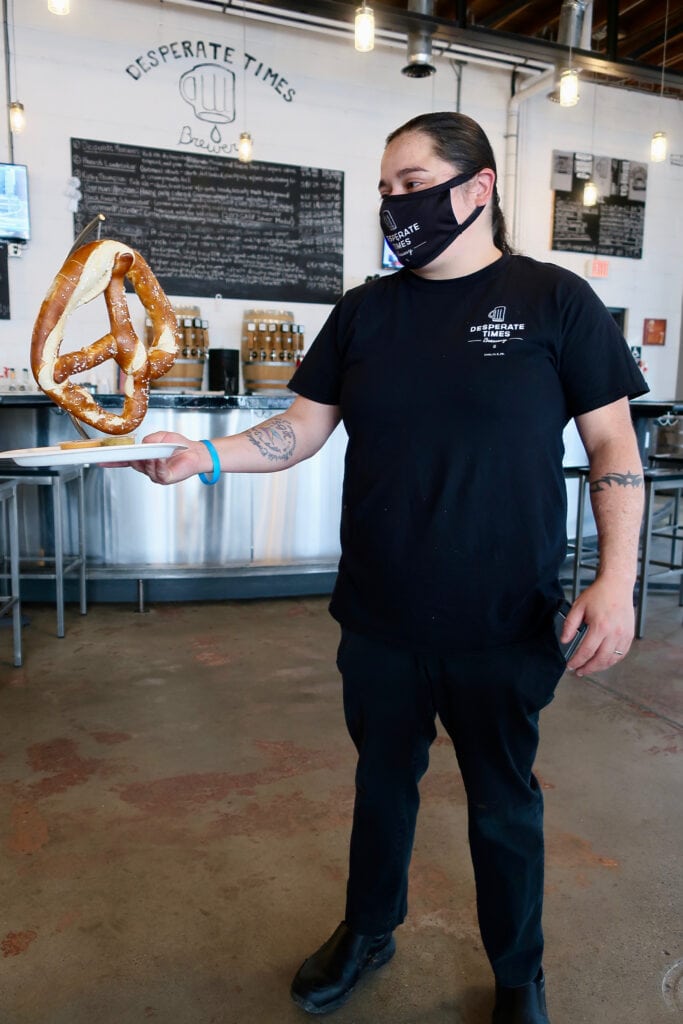 CARLISLE – CUMBERLAND VALLEY PA
Yes, Carlisle PA is a college town. The Dickinson College campus takes up a good portion of downtown. And, if you're a military couple, you probably know about the U.S. Army War College here.
But even civilians seeking a surprisingly charming getaway flock to Cumberland Valley PA for its beer and hard-cider makers, a terrific and interactive Army Heritage Museum, the Appalachian Trail, and charming restaurants and lodging.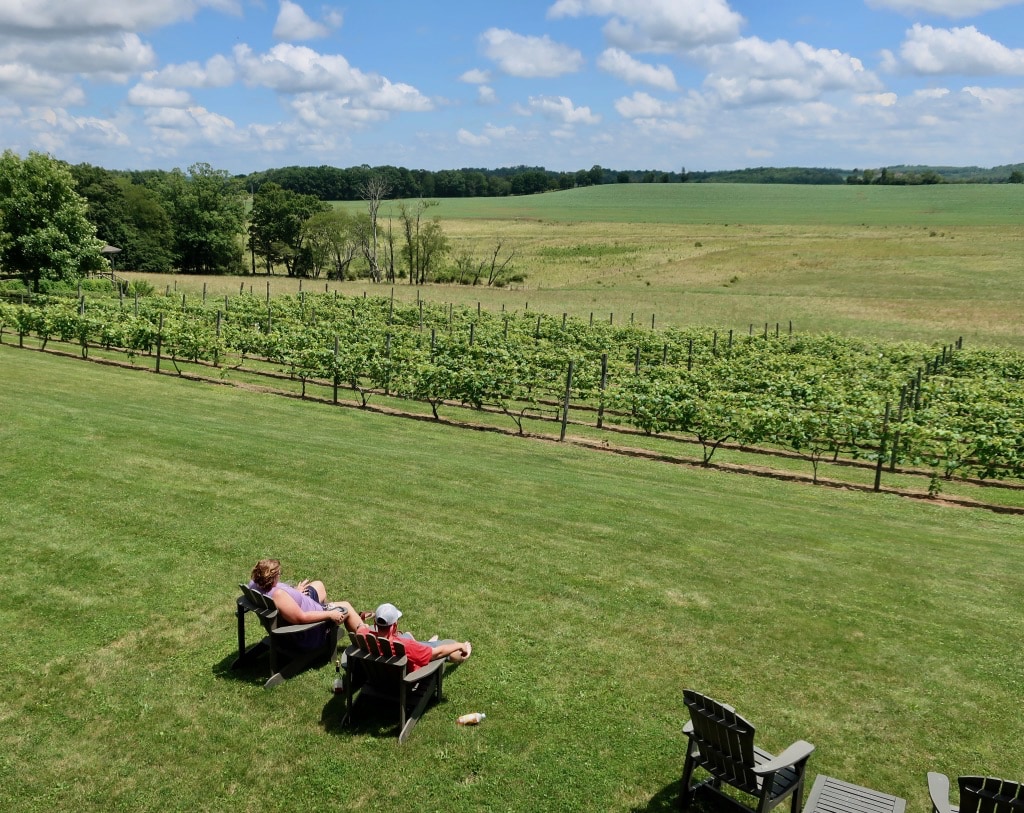 LAUREL HIGHLANDS PA
There are over 40 wineries, breweries, distilleries, cideries, and meaderies on the Laurel Highlands PA Pour Tour. Get your Passport stamped at each and win great prizes.
Do you love Frank Lloyd Wright almost as much as you love each other? You're in luck. This area of PA has four FLW-designed homes – two you can stay in overnight. Ski, whitewater raft, and recreate to your heart's content in the hilly Laurel Highlands in the Western PA region.
Best Romantic Hotels, Inns, and B&Bs in PA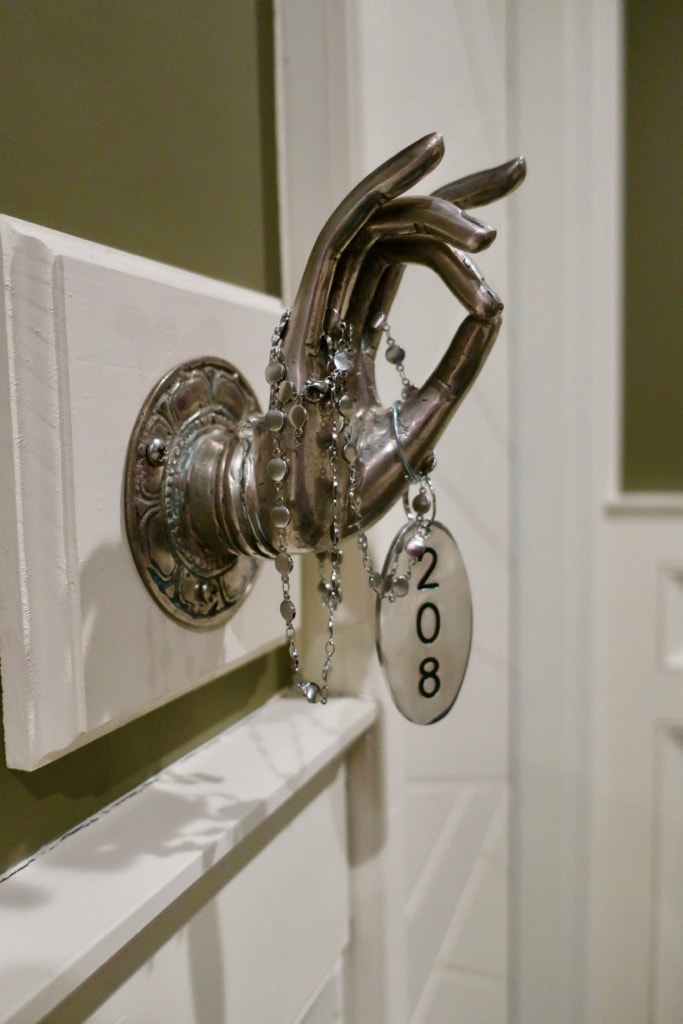 There are so many Romantic Hotels and other Lodgings in PA, we had to break them out into this Best Romantic Hotels in Pennsylvania post.
It lists over 25 properties and counting, including Inn at Westwynd Farm, Lodge at Woodloch, Inn at Leola Village, Hotel Hershey, Ledges Hotel, Inn at Bowman Hill, Omni Bedford Springs, and other luxury hotels featuring whirlpool tubs and indoor pools.
Go where hotel staff has done the work for you – with elaborate romance packages (fine dining and couples massage, anyone?
MORE WEEKEND GETAWAY IDEAS