Last Updated on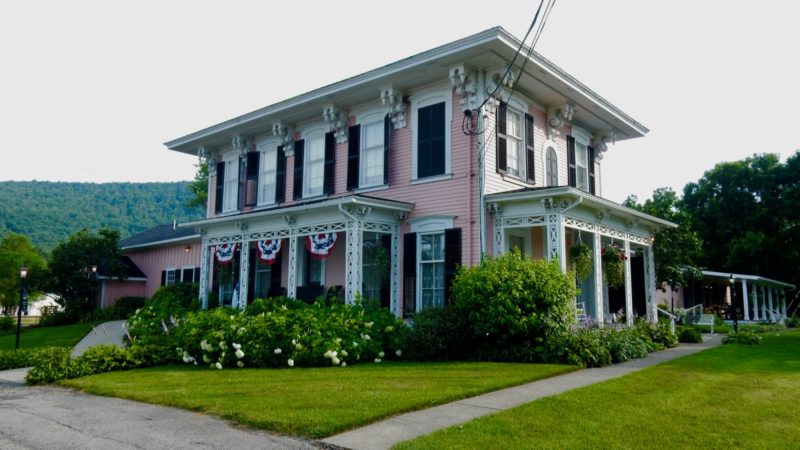 This Pepto-pink roadside tavern/inn is not situated on a lake or mountaintop. At the juncture of two busy streets several miles from the shores of Keuka Lake, it's easy to whiz past the Pleasant Valley Inn on your way to the wineries. But that would be a big mistake. After a recent change of ownership and renovation of its four rooms in May '16, the Pleasant Valley Inn is a gastronome's paradise with adorably decorated accommodations. Pick your own produce in the morning, eat what you pulled from the earth in the evening, stay the night, and you'll want to repeat again and again. I know I do. I can't wait to return.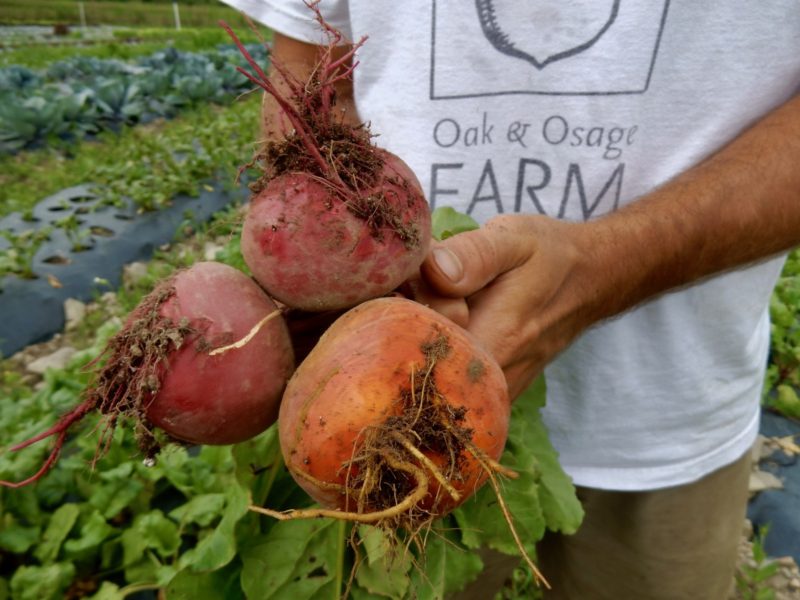 FYI – when booking your room here, ask for the Pick Your Own Dinner Package. Around 10:15 a.m. you'll head to one of Pleasant Valley Inn's fresh produce sources, Oak & Osage Farms, owned by young couple, Nicole and Peter Sutera. Nicole, by the way, is also a popular Yoga instructor in town.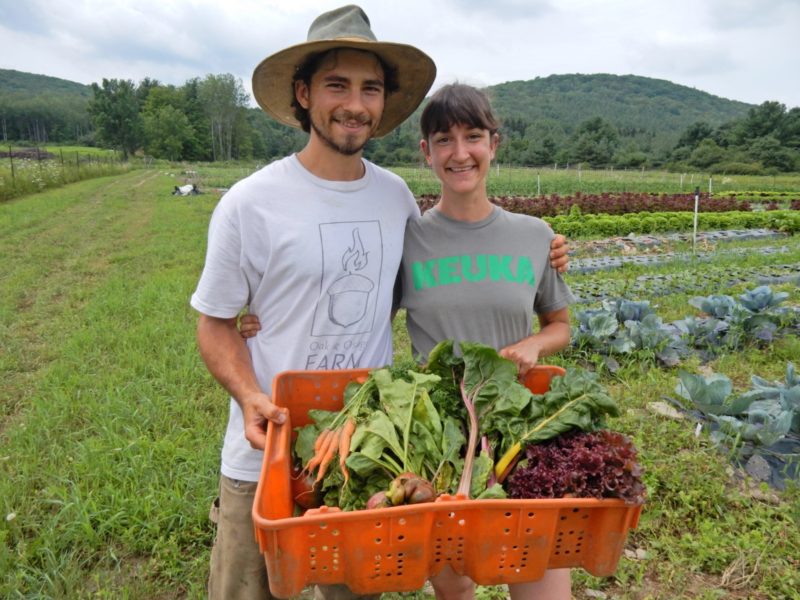 They'll help you select among garlic, four kinds of tomatoes, basil, red leaf lettuce, kale, Rainbow and Swiss Chard, zucchini, carrots, squash, and whatever else is in season.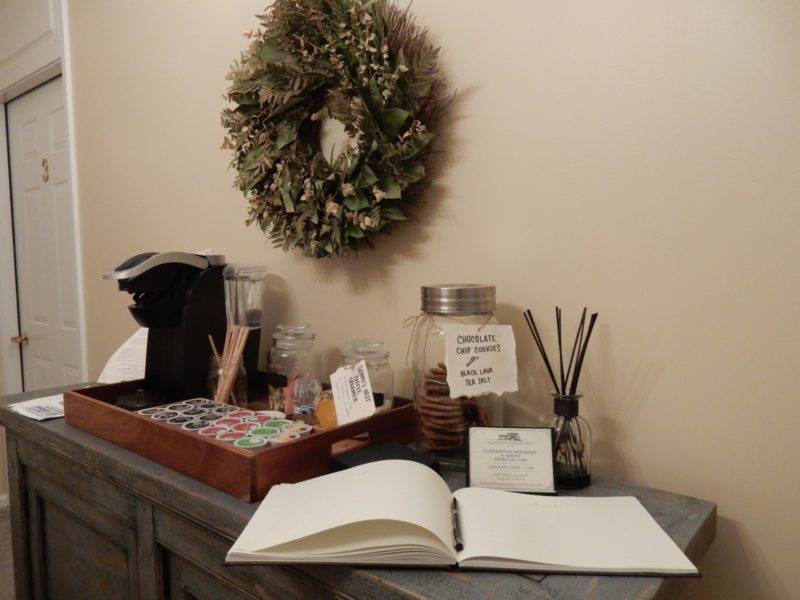 Four rooms in a motel configuration – two on each side of a common hallway – are on the ground floor behind the restaurant. Welcoming guests in the hallway is a huge jar brimming with signature Chocolate Chip Black Sea Salt cookies that for sure will be gone by morning, and a Keurig Coffee Maker for odd-hours caffeine junkies.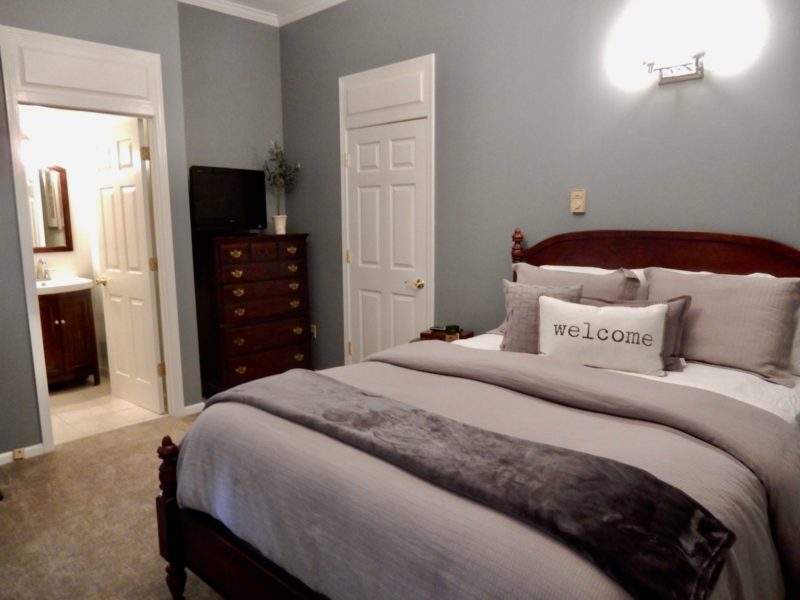 Though rooms are small, they are wonderfully designed. Mine had grey pattered carpeting, deeply hued walls, a cute pristine bathroom, and "Welcome" imprinted on one of many bed pillows. Bedding is fresh, crisp, and snuggly.
Dining at Pleasant Valley Inn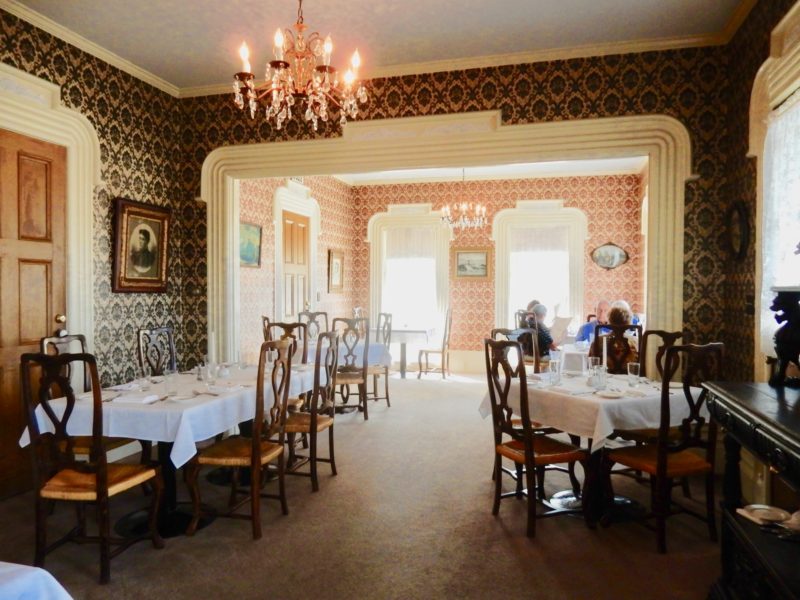 Built in 1848 as a private house, the New Orleans-style inn features a cozy, but busy bar and pub room, in addition to a fine dining restaurant. So, you can take your pick to be as casual or fancy as you'd like. It's all good here.The fancier dining room hasn't changed much in 25 years – still with flocked wallpaper, tapered candles (yes, real flames!), and a menu featuring traditional fare like Rack of Lamb ($38), Chicken Milan ($23), Hand-Cut Steaks ($28-$38), Baked Onion Soup ($10) and the like.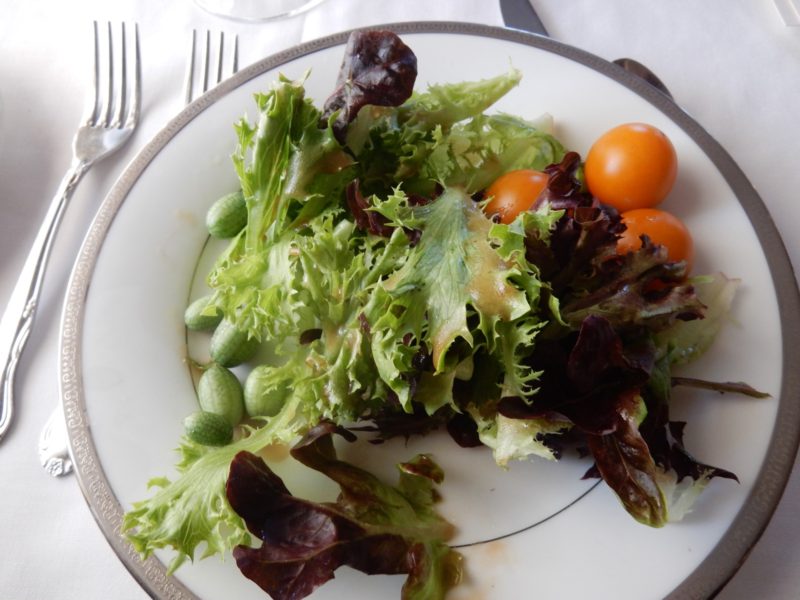 In the hands of the magical Chef Drew Miller, who makes everything – even the mayonnaise – from scratch – these long-term favorites are enhanced by innovative sides, which elevate the meal to a true culinary adventure.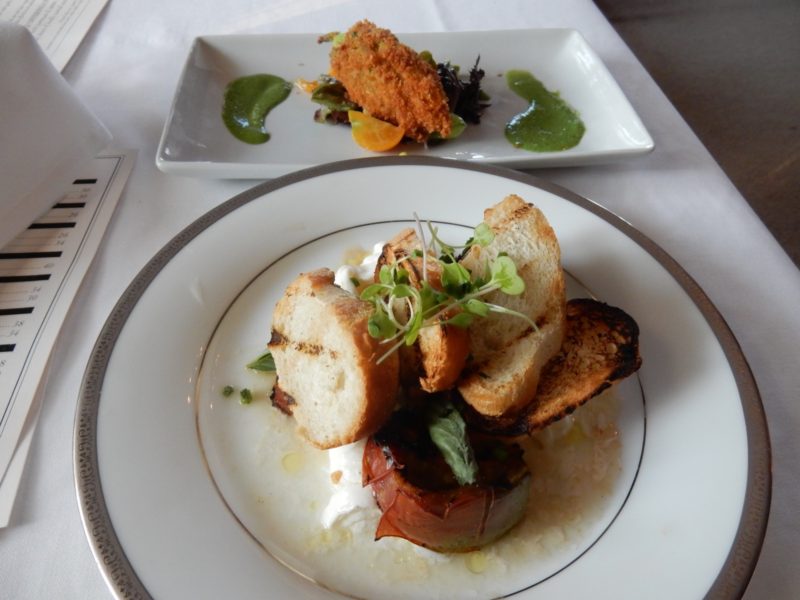 So, what did Chef do with the rabbit food I picked this morning?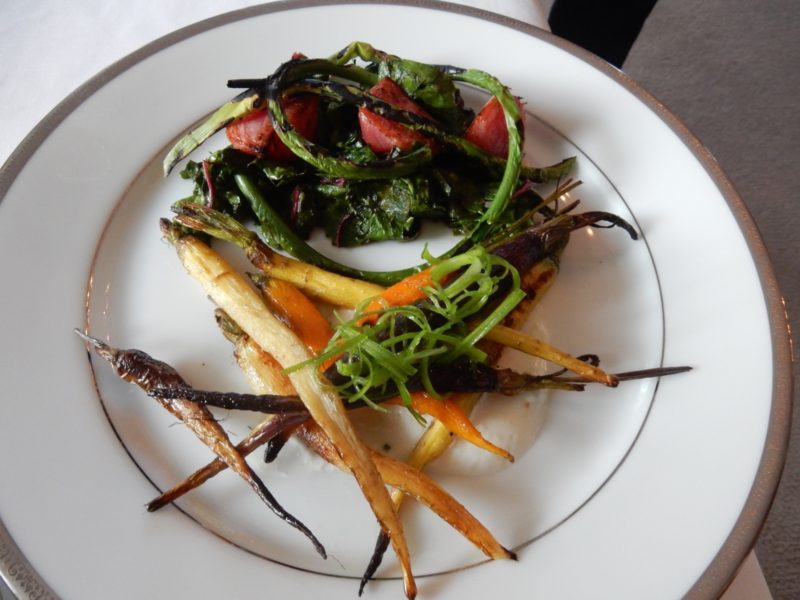 He sent out the freshest salad I've ever eaten, a Bruschetta, served with Burrata, made with my Heirloom Tomatoes cut in half and charred, a plate of caramelized roasted young carrots and garlic scape on a puddle of garlic paste, and breaded zucchini blossom stuffed with smooth ricotta on a bed of red leaf lettuce and sweet cherry tomatoes with a whoosh of "carrot-top-pesto." Along with my perfectly prepared Chicken Milan, and the knock your socks off Popcorn Ice Cream, this was a meal for which I wish I had a bigger stomach: an elemental and exceptional joy.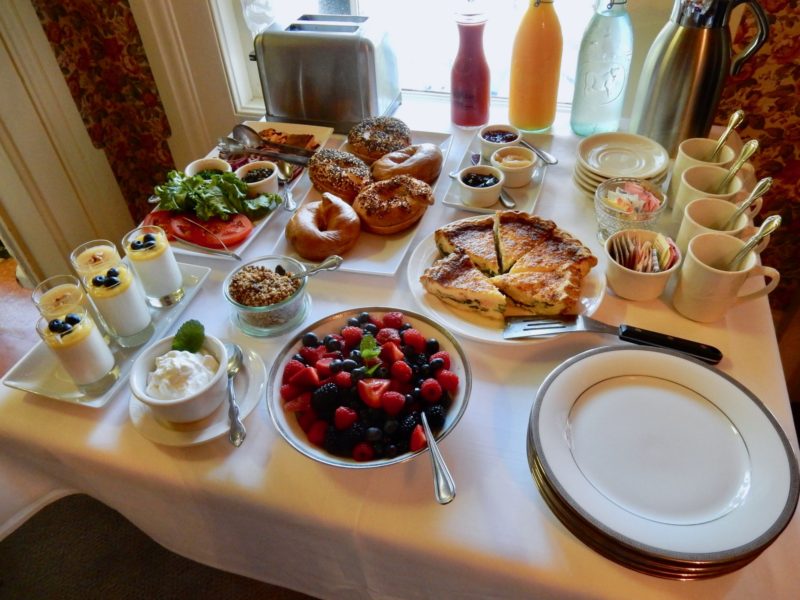 If you stay over, the complimentary "Continental" breakfast far surpasses most others. Just plucked berries, warm home-made bagels (yes, baked in-house) with fixin's, decadent quiche du jour, and Greek Yogurt Panna Cotta is served buffet style – rather dangerous, as guests can have as much as they'd like.
Just the Facts
All rooms just $158 each plus tax, include a hot gourmet breakfast, parking, wifi.