Last Updated on November 30, 2022 by Editor
There are plenty of places to propose in Pennsylvania, including, of course, the center of the Chocolate Universe, Hershey; and of the Heart Shaped Tubs – The Poconos. But, if you're a moony-eyed nerd-in-love who thinks outside the box when it comes to popping the question in PA, we've got you covered.
Extend that loving feeling by staying in one of these Incredibly Romantic Hotels and Inns in Pennsylvania.
Looking for more conventional ideas? PA Tourism has some suggestions.
The Quirkiest Romantic Places to Propose in PA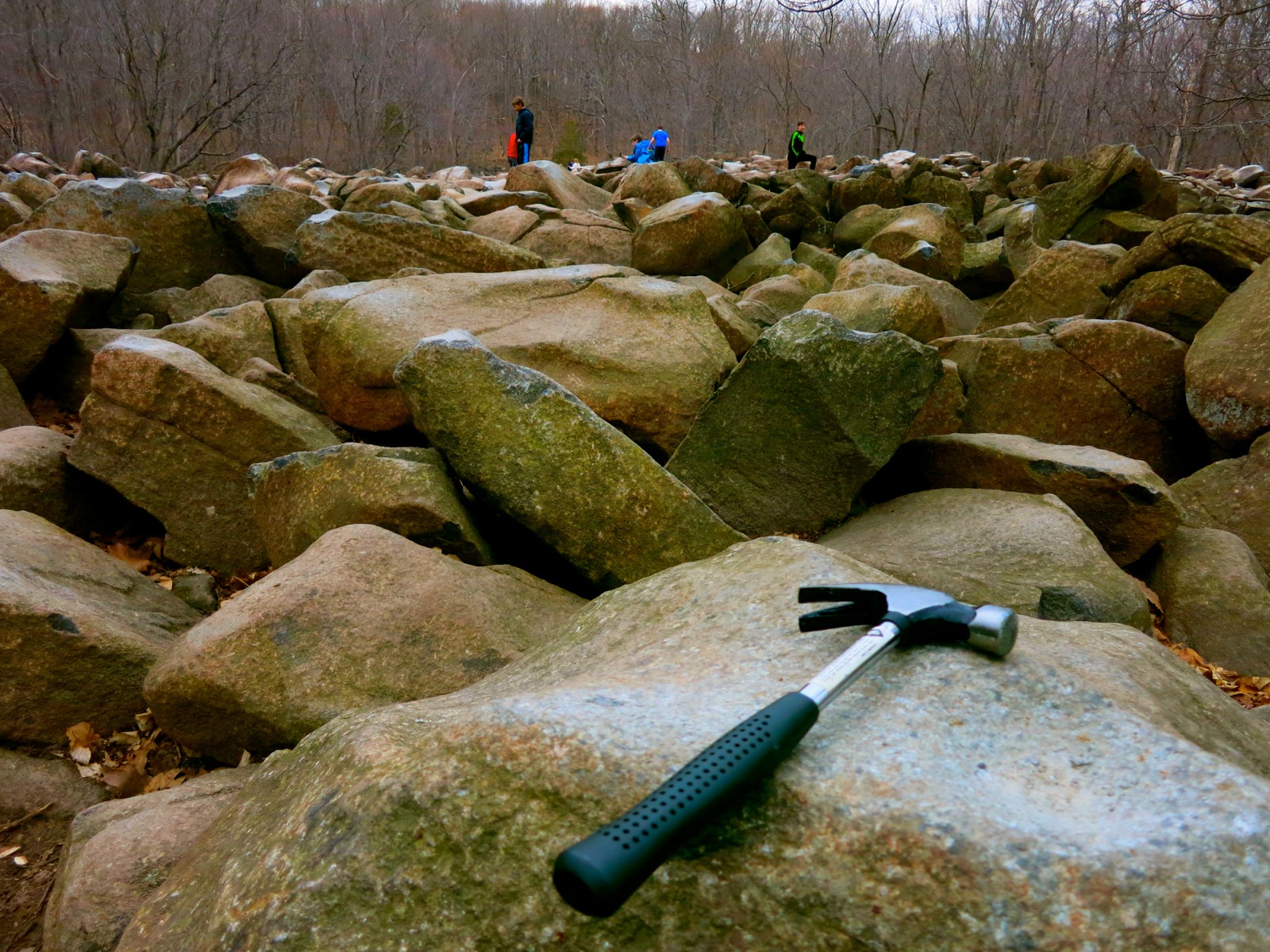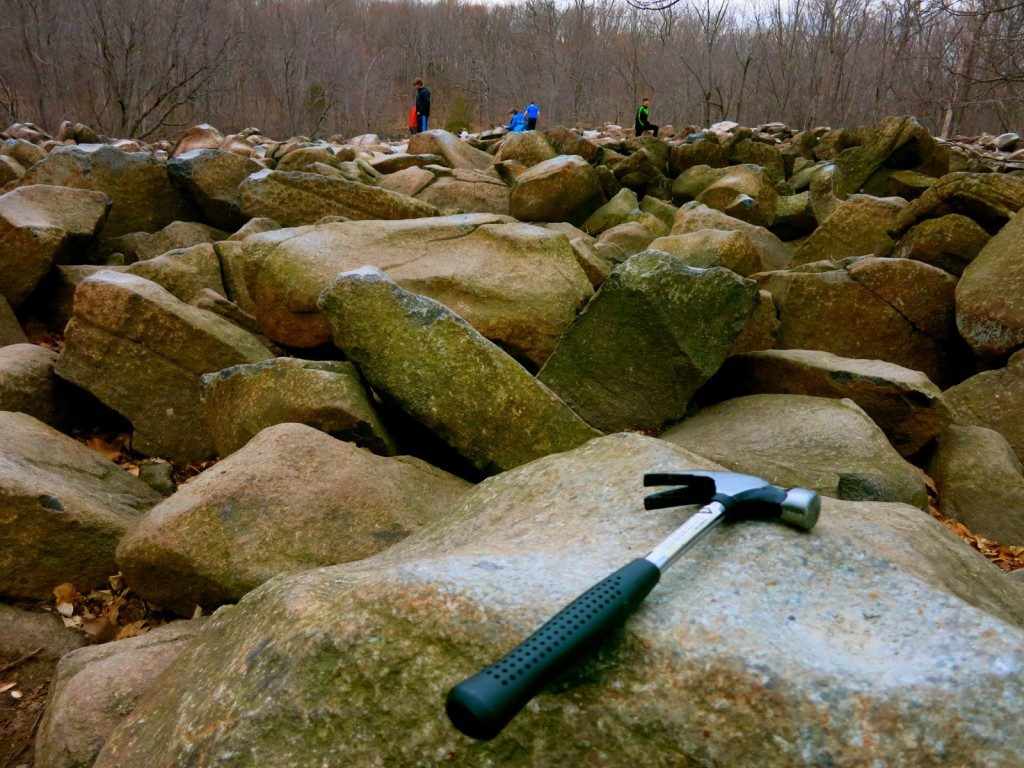 Take Your Pick in Bucks County PA
You'll find plenty of wonderful oddities in Central Bucks County. Get down on one knee on a tour of Fonthill. This durable 44-room cement castle, built by Henry Mercer, is festooned with colorful Moravian Tiles made by hand next door.
Or, pop the question in the Mercer Museum, which, among thousands of tools and artifacts, displays a Vampire Killing Kit. American history geeks will be happy to propose by the Delaware River where George Washington and his men crossed on freezing Christmas Day, 1776.
You can pledge your troth among the ghosts in the Continental Tavern in Yardley (lower Bucks County). Finally, grab your hammer, head to Ringing Rocks Park in Upper Bucks County PA, and ring out your proposal to the world!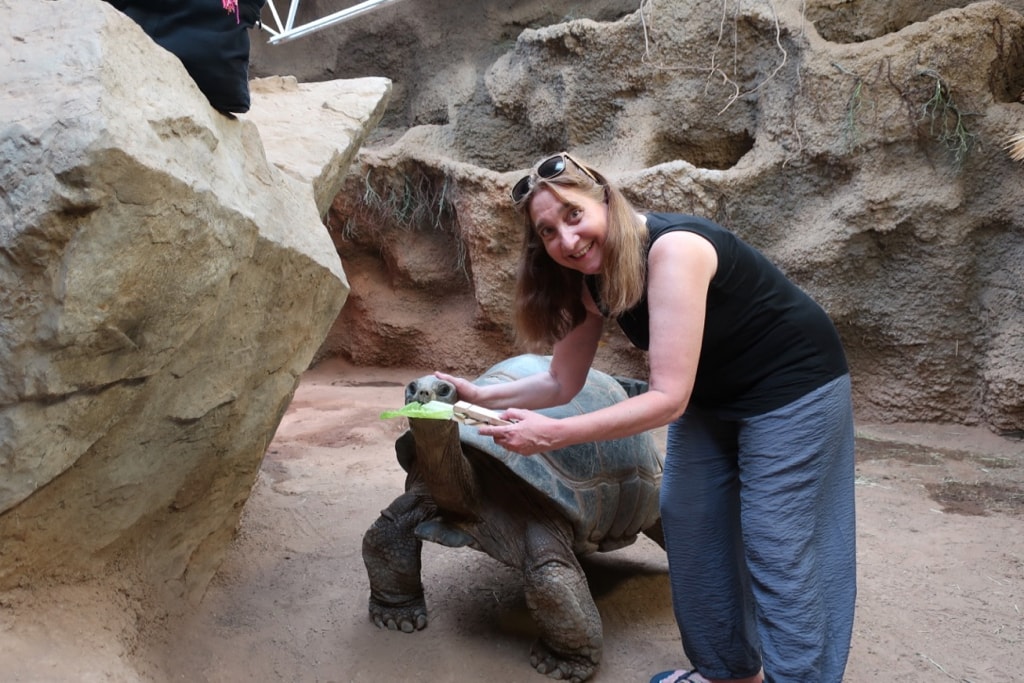 While Feeding 60 Year Old Giant Tortoises in Central PA
You'll already be on one knee, as you slip some fresh lettuce to hungry, friendly, giant tortoises, Al and Henry, at Clyde Peeling's Reptiland (near Lewisburg in Allenwood).
It's an add-on experience, at an already amazing live-animal museum featuring snakes, frogs, lizards and more. Reptiland, first opened in 1964, was the brainchild of Clyde Peeling, who still flies his animals around the country, from Central PA, to educate the public about these misunderstood creatures.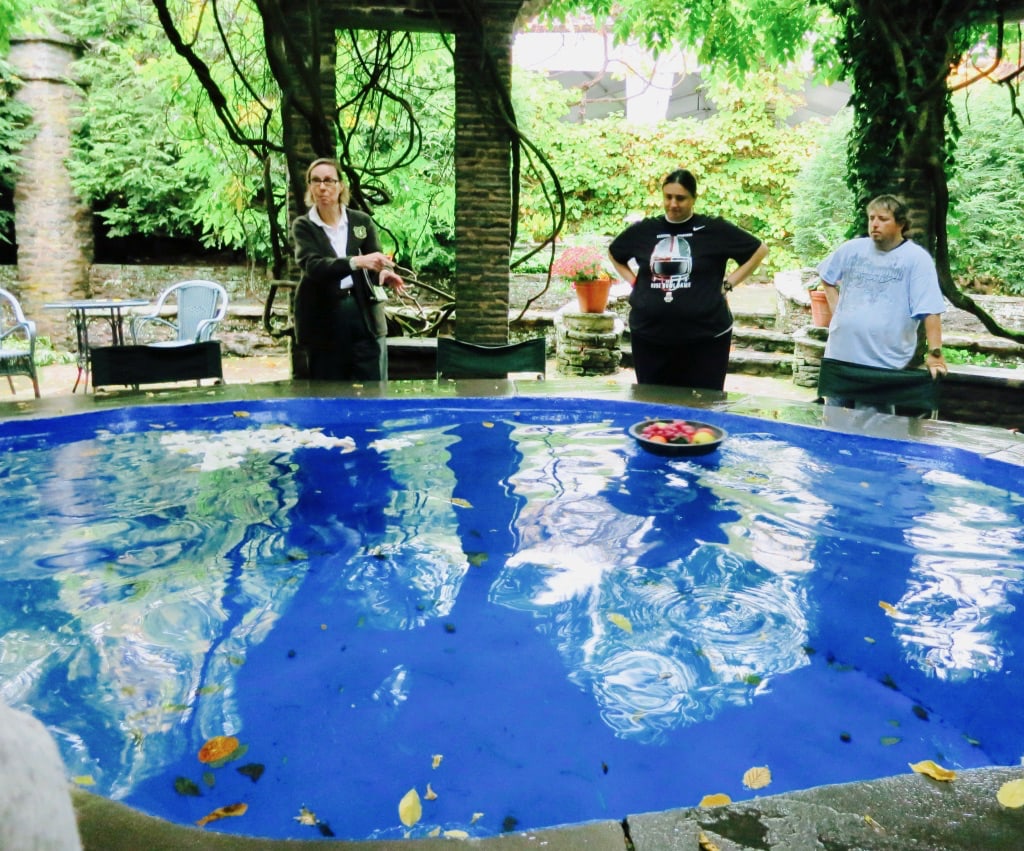 Around the Finger Bowl Table at Grey Towers, Milford
Pop the question on a tour of the home of PA Governor and founder of the US Forest Service, Gifford Pinchot, and his feminist wife, Cornelia, Grey Towers National Historic Site in Milford PA.
Pinchot was the first US Governor to appoint both an African American man and a white woman to his cabinet in the 1920's – and his story, as well as Cornelia's, is a romantic tale of two progressives. The Pinchots loved to entertain in "roaring 20's" fashion.
So plan to propose around one of the most unique dining tables ever: the Finger Bowl Table. Guests would swirl plates around to one another in this aquatic version of a Lazy Susan. Stay nearby at the Relais & Chateaux Hotel Fauchere, for a very, very romantic overnight.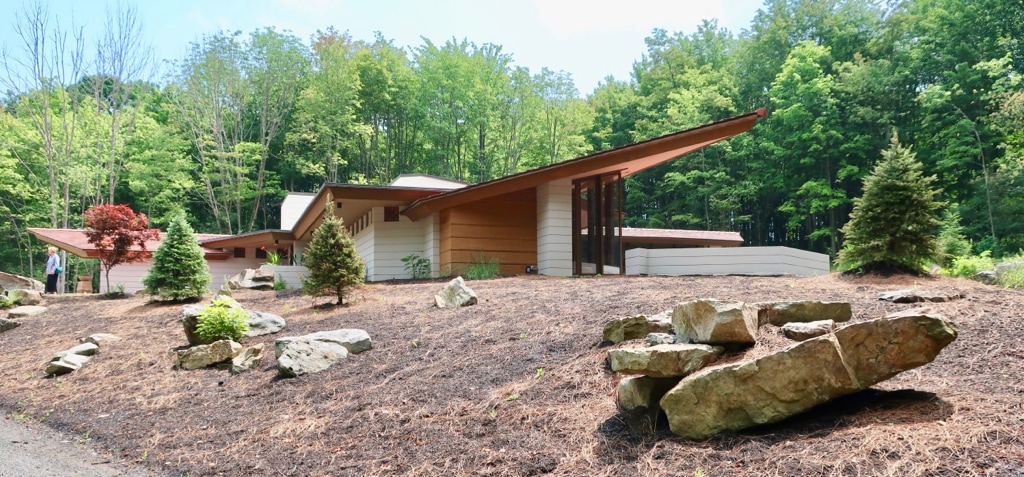 In a Rescued Frank Lloyd Wright Home in the Laurel Highlands
Are the two of you architecturally inclined? Frank Lloyd Wright geeks? Propose to your vision of perfection while on a tour of – or a stay in – a rescued or preserved Frank Lloyd House in the Laurel Highlands at Polymath Park.
Two homes, designed by Wright's apprentice, Peter Berndston, were built on site. Two, slated for demolition and designed by the master himself, were disassembled elsewhere and reassembled here (with more homes to come). All are available as lodging. Yes, you can stay overnight in a home designed by FLW, however, you must book very far in advance.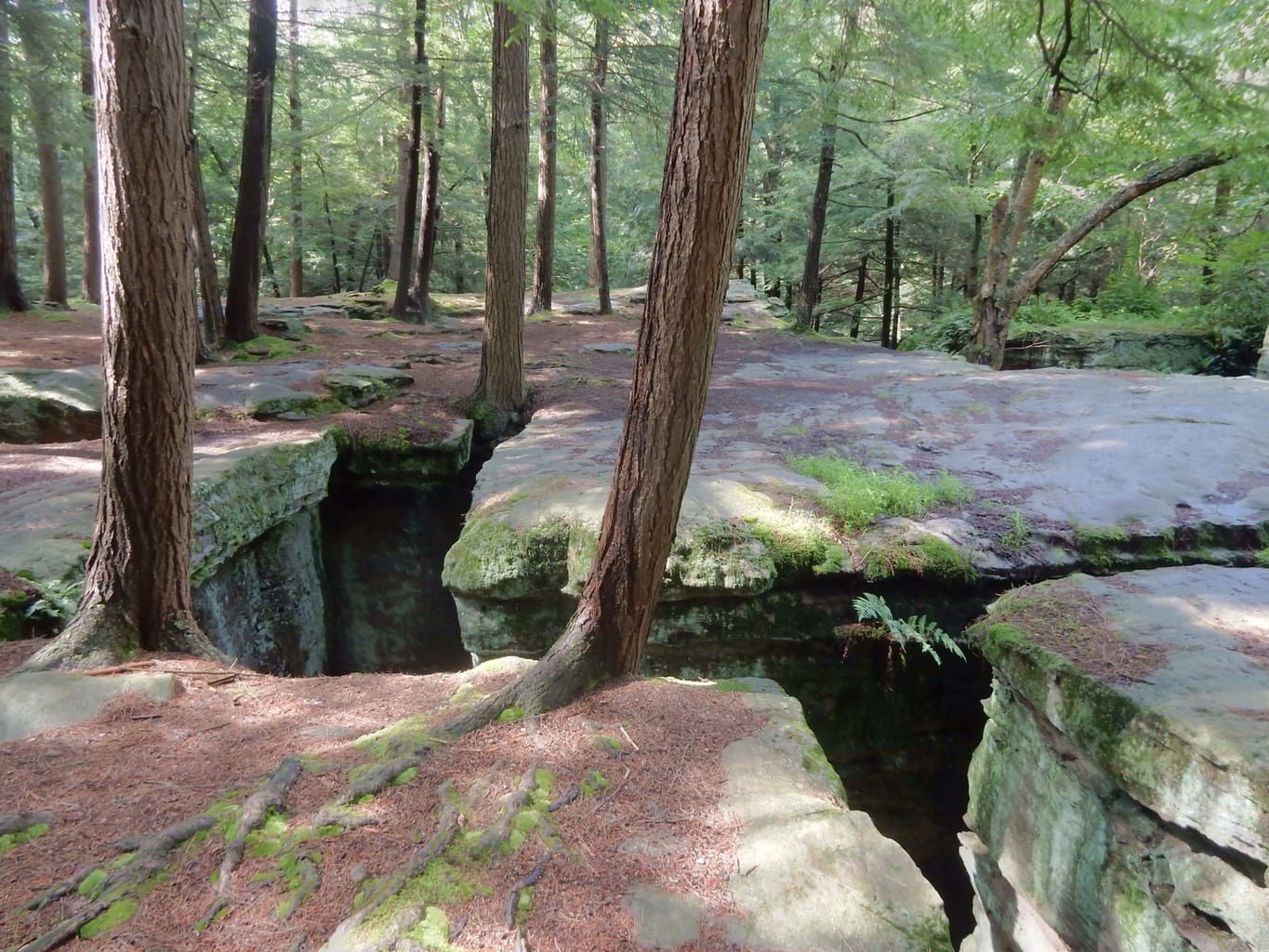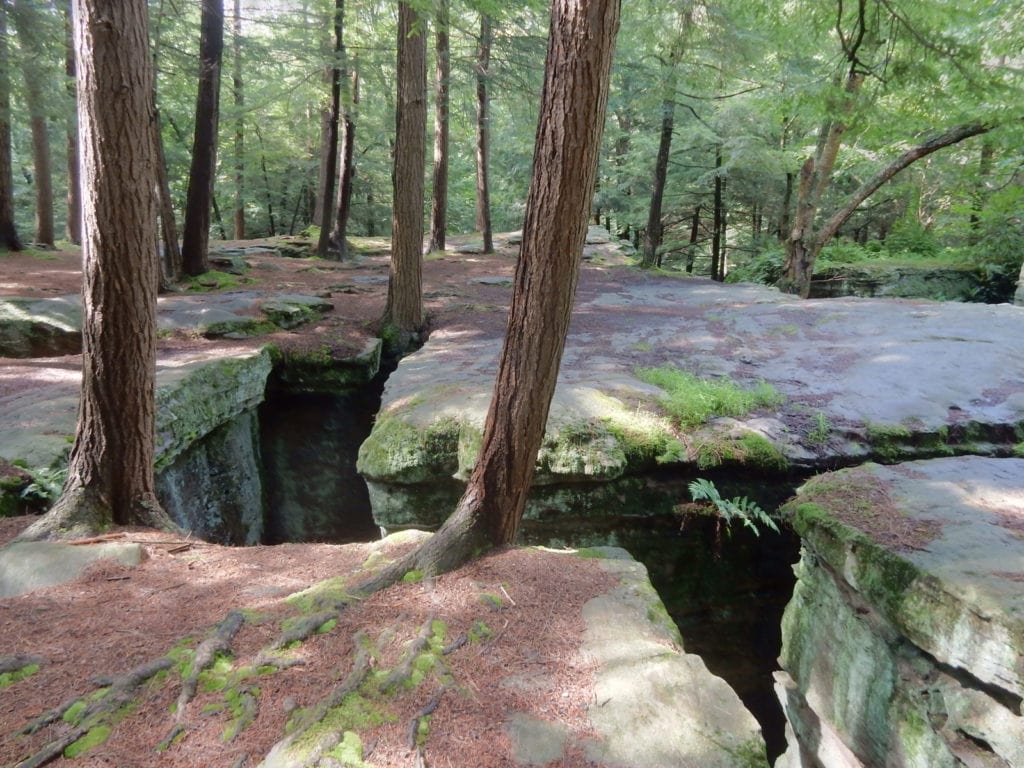 Among Rock Crevices at Bilger's Rocks in Clearfield County
Another rocky anomaly in PA (see Ringing Rock Park above), Bilger's Rocks is an incredibly quirky place to propose in PA. This geological phenomenon in Clearfield County was caused by "frost wedging" – where angular boulders broke off from the surrounding mountainside, creating narrow stone passageways, caves, and moss-covered stone chunks. Some are as high as 5-story buildings, and perfect for climbing. Or, for popping the question.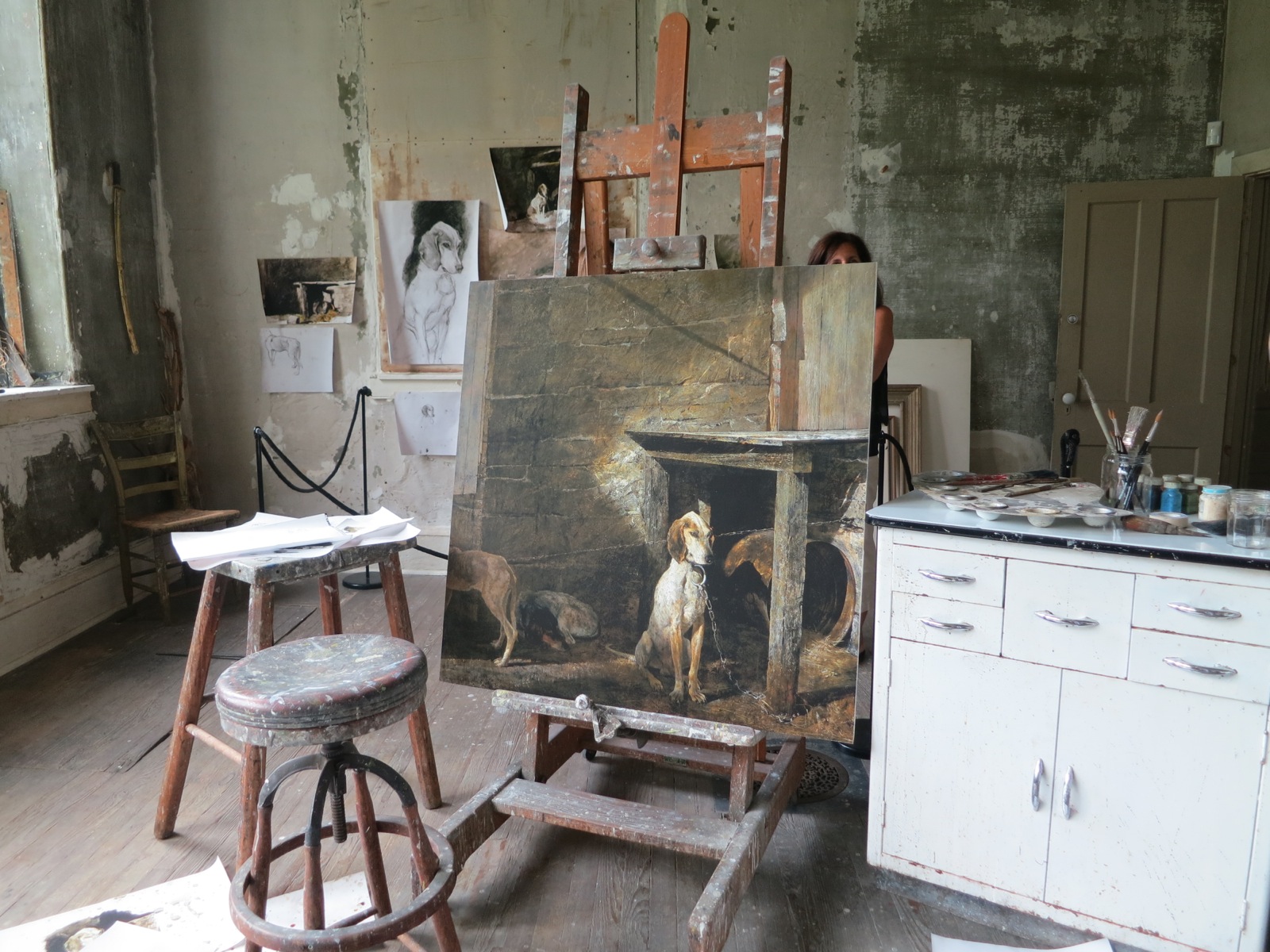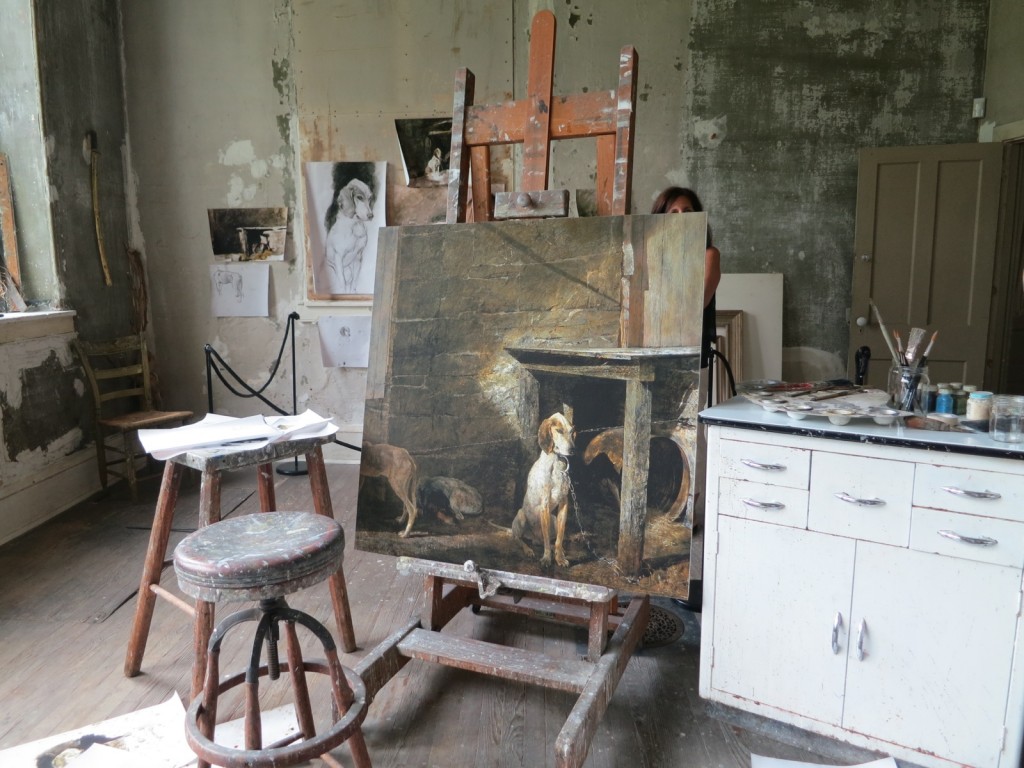 While Communing With Three Generations of Wyeths in Brandywine Valley
Are you both artistically minded? Then, get romantically entangled for all time, by popping the question in one of the Wyeth artists' studios. N.C. Wyeth, his son Andrew, and Andrew's son, Jamie, all found their muses in the Brandywine Valley PA.
Start in the fantastic Brandywine River Museum of Art for all things Wyeth. The studio-homes of N.C. and Andrew are open for tours for an additional fee. So, plan the Big Ask amongst the jars and boxes of tempera and oil paints that belonged to those iconic painters.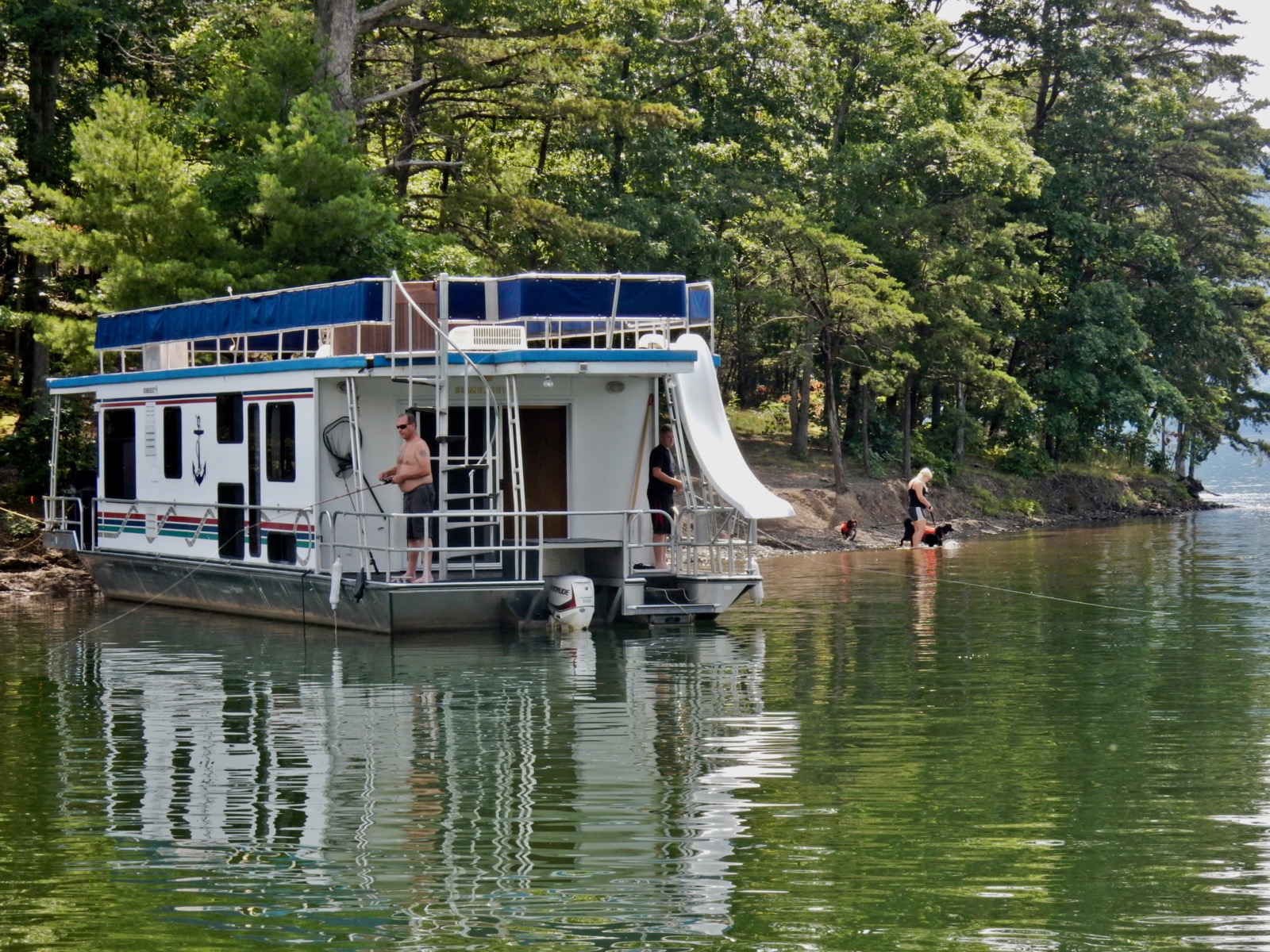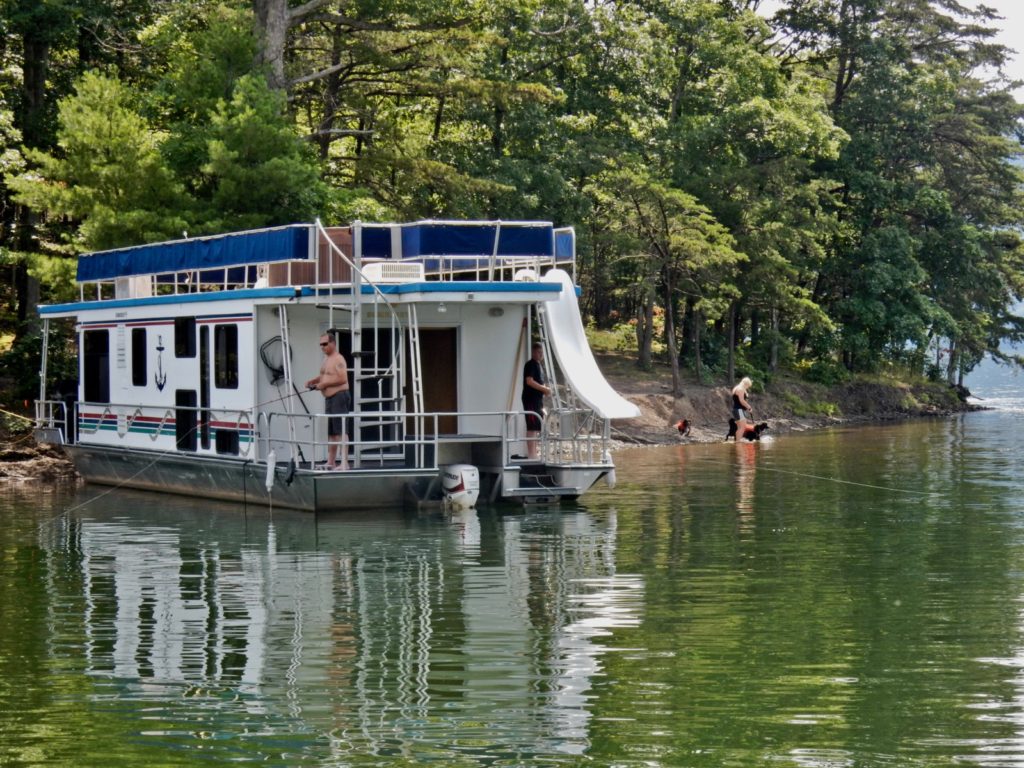 Atop Your Private Houseboat On Raystown Lake
One of the best places to propose in Central PA is on your own floating love nest on Raystown Lake. You'll feel wrapped in love while gazing at the summer stars from your houseboat's rooftop hot tub.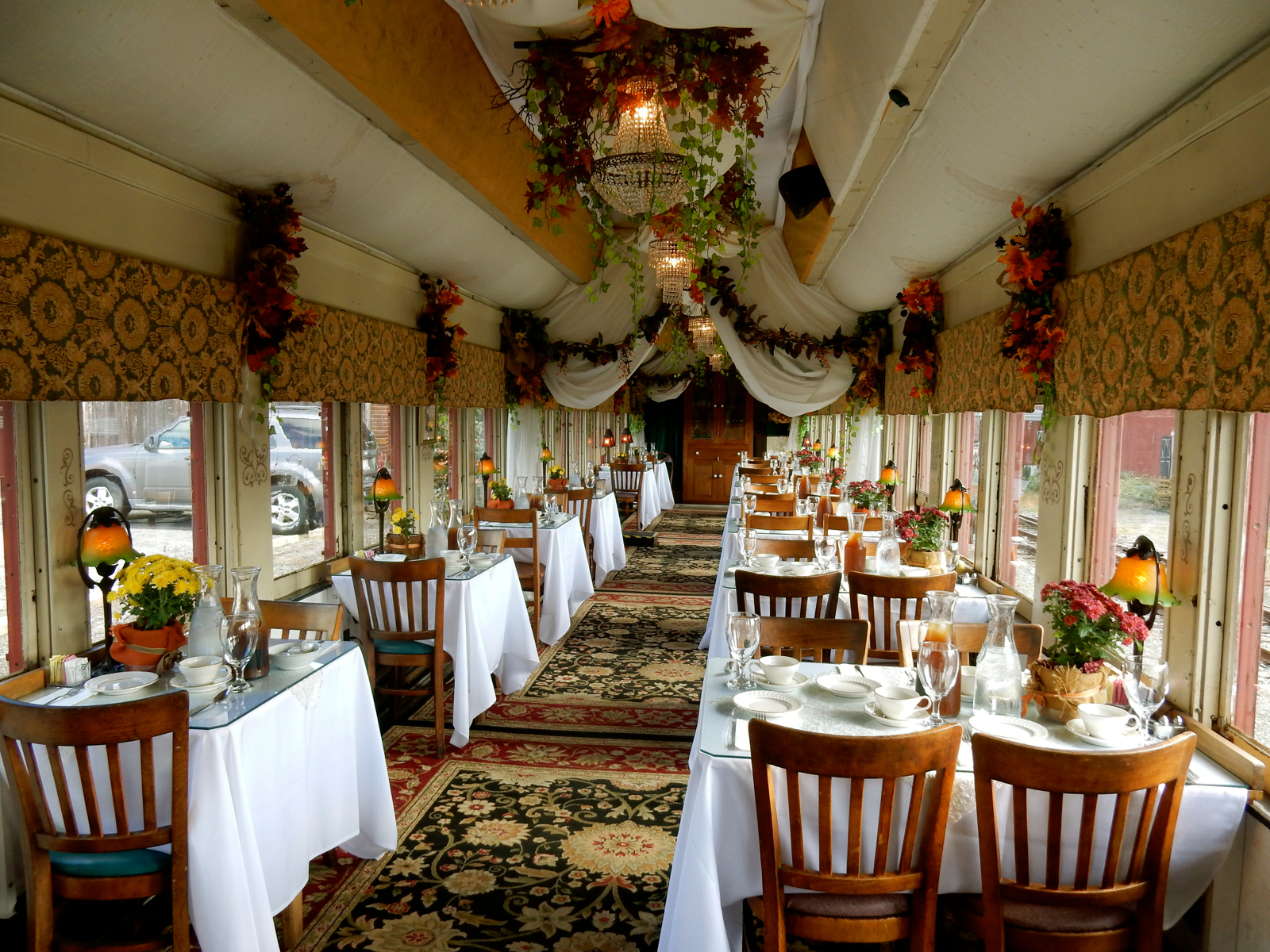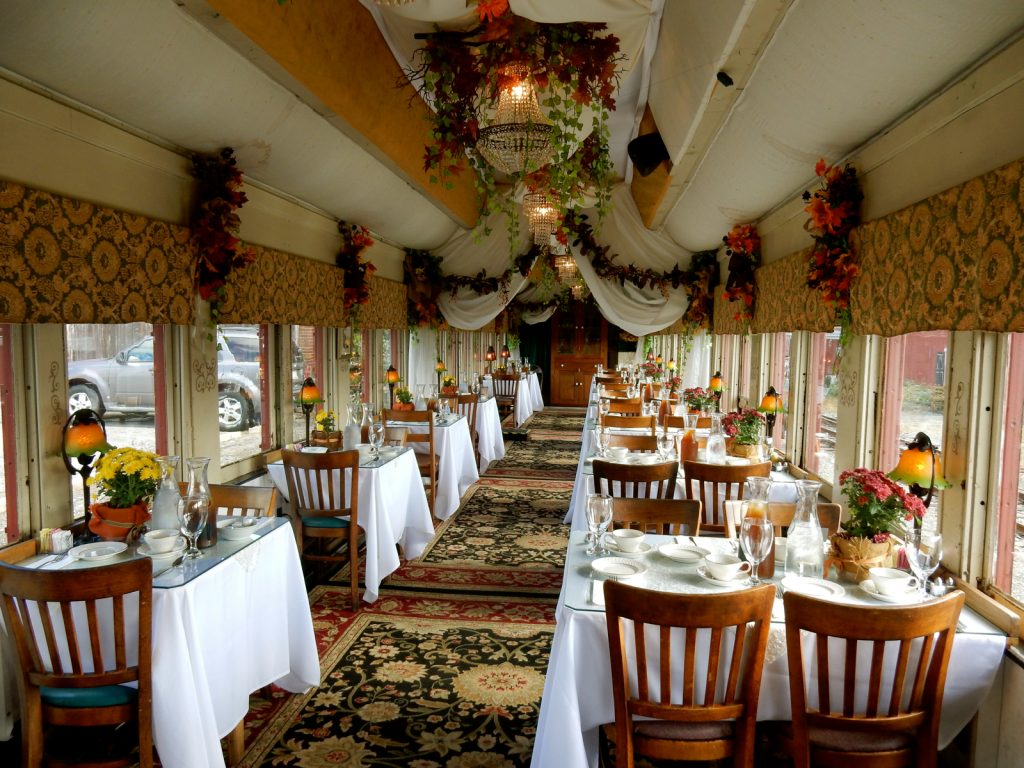 On A Lavishly Restored Victorian Train Car Excursion, Boyertown
The Colebrookdale Railroad train ride from Boyertown is a tourist attraction, yes. But, it's also one of the most romantic excursions in the country.
If you're wistful, and yearning for a time you never got to experience in the first go-around, here's your chance to tap into that glamorous Gilded Age glory. Each train car is exquisitely restored to Victorian finery – and as such makes for one of the best places to propose in Pennsylvania.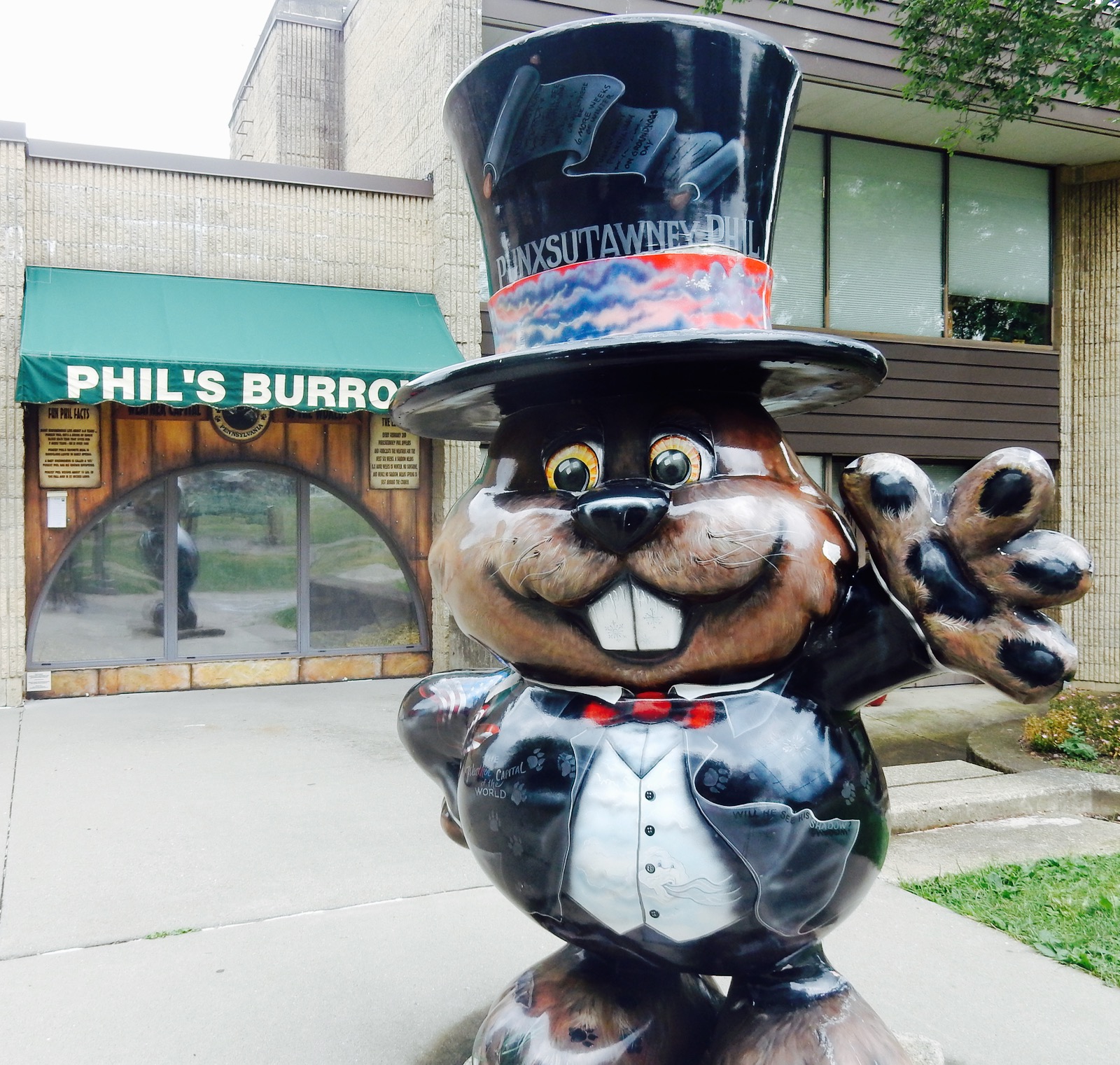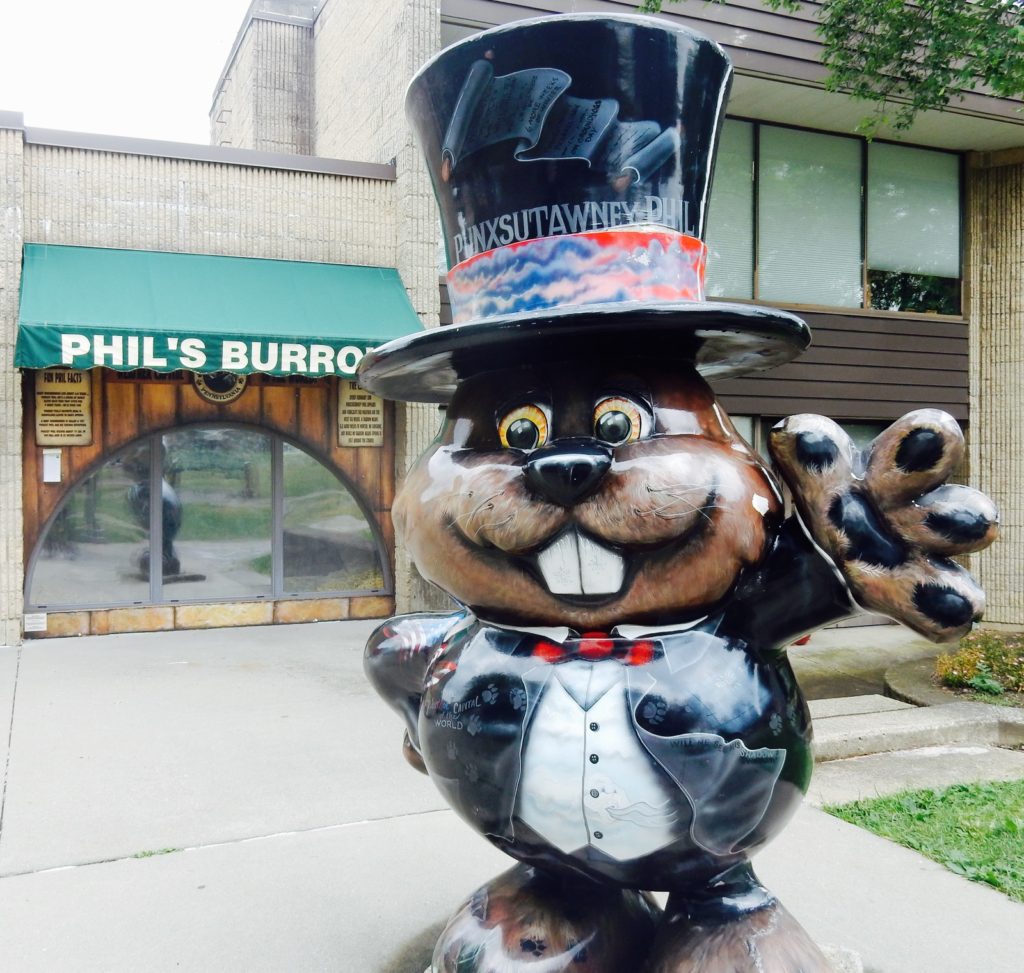 While Meeting Punxsutawney Phil On Groundhog Day: or Any Other Day
On February 2nd, Groundhog Day, Punxsutawney Phil emerges from his home to look for his shadow. If you're a Phil phan, you don't have to come to Punxsutawney PA on that specific day to see him.
Said groundhog stays in his windowed burrow all year long (with "Mrs. Phil") – and visitors can see him whenever. If the two of you loved the movie, or just love big rodents who can "predict" the weather, Punxsutawney is one quirky place to propose!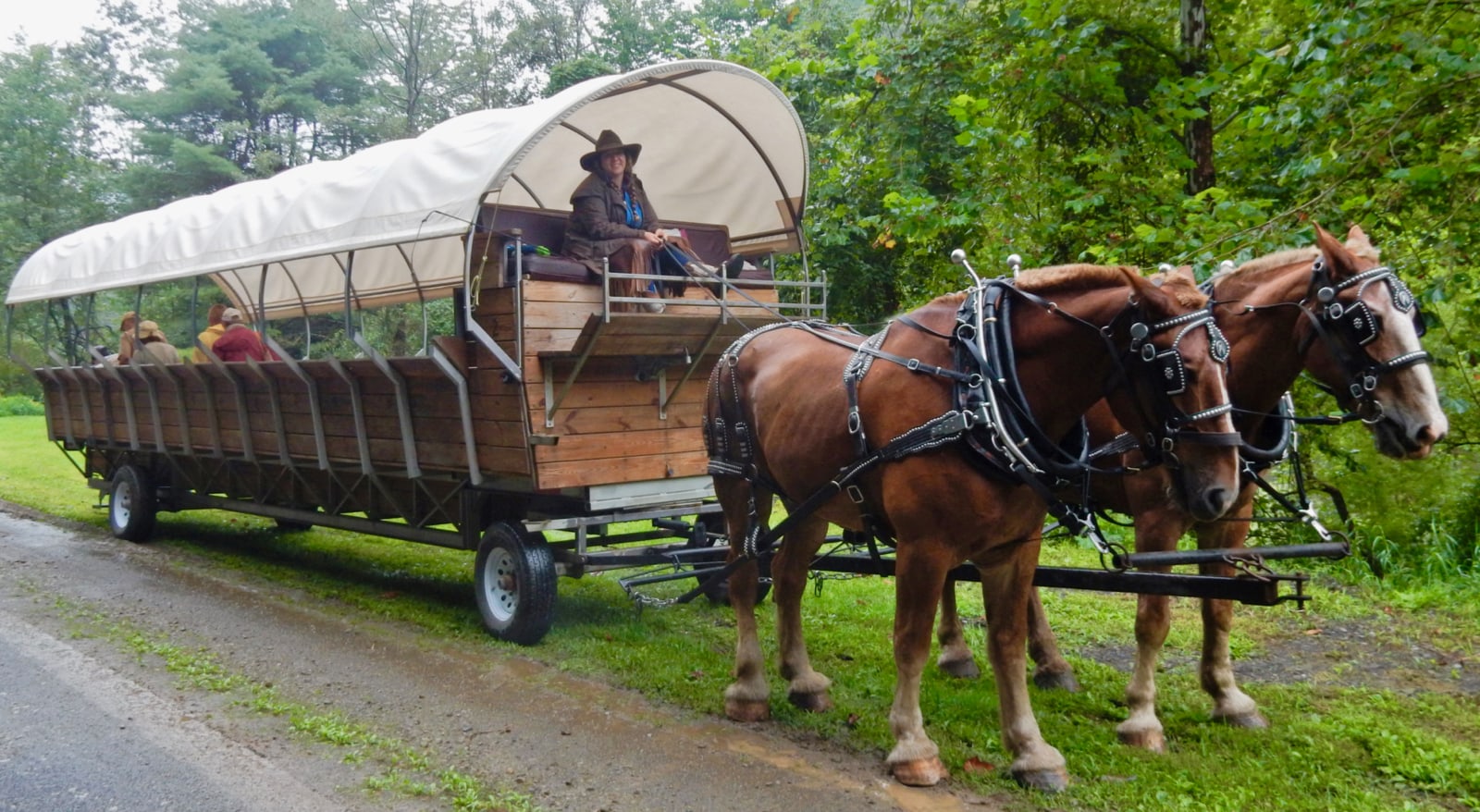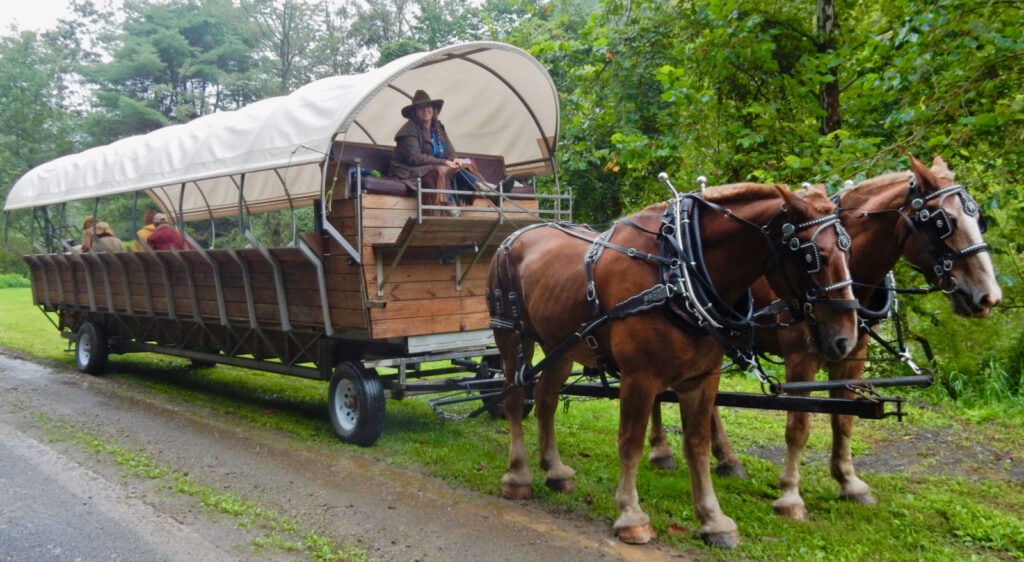 On a Covered Wagon Tour of PA's Grand Canyon
Stay in Wellsboro PA, and plan to see Pennsylvania's Grand Canyon from the inside. Fulfill your "Oregon Trail" fantasies with this horse drawn excursion into the canyon floor. Ole Covered Wagon Tours offer 30-person, 3 ½ hour Waterfall Tours, which turn around at Little Fourmile Run Waterfall. Plan to pop the question by the falls, and expect an audience. These tours are very popular.