WHY GO: The Hudson River Valley is an impressively rich agricultural region. It's known primarily for individually owned small farms that supply high-profile restaurants in New York City and the Northeast with outstanding meats and produce.
But the Hudson Valley is also home to the country's first Military Academy, West Point, a phenomenal outdoor sculpture park, Storm King, and the very popular Bear Mountain State Park, all of which the Mavens profiled in THIS "Patriotic Getaway."
For This Getaway, we turn to high-end designer goods shopping at a discount, and the country's oldest winery still in operation, topped off by a stay in a charming 1802 home just a few miles from both. Stay a bit longer, and combine the two for a unique military/shopping/wine/art escape.
Things to Do In Hudson River Valley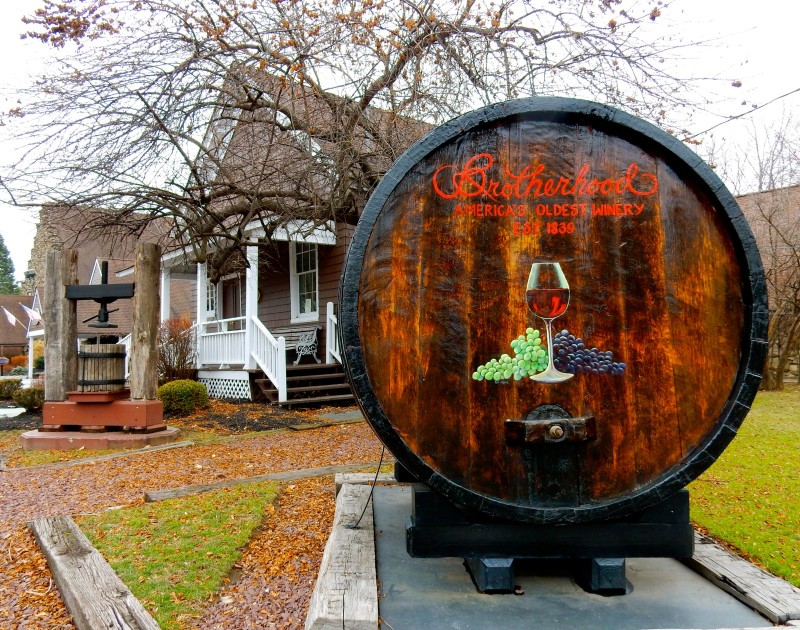 A 45-minute tour of this winery is a "must-do," as is sipping the award winning dry and sweet Rieslings that have put Brotherhood on the map. After a fire nearly destroyed the place in 1999, Brotherhood was rebuilt. Now, the tasting room and tours are better than ever, drawing over 100,000 visitors a year.
Brotherhood Wine – Not Made By Monks
Despite its name, Brotherhood, established in 1839 and considered the oldest winery in the USA in continuous operation, was not founded by monks or priests. Its origins rest in the accidental success of cobbler-turned-winemaker, John Jaques, who, like many men in his day, planted labrusca grape vines in his back yard.
Back in the 1800's, wine was often adulterated with additives like drugs, tobacco and even opium (now, there's a blend for you). But Jaques believed in utilizing only the juice of the grapes for his wines. He and his sons found a growing clientele among those to whom this purity mattered: pharmacists for medical applications and clergy for sacramental purposes.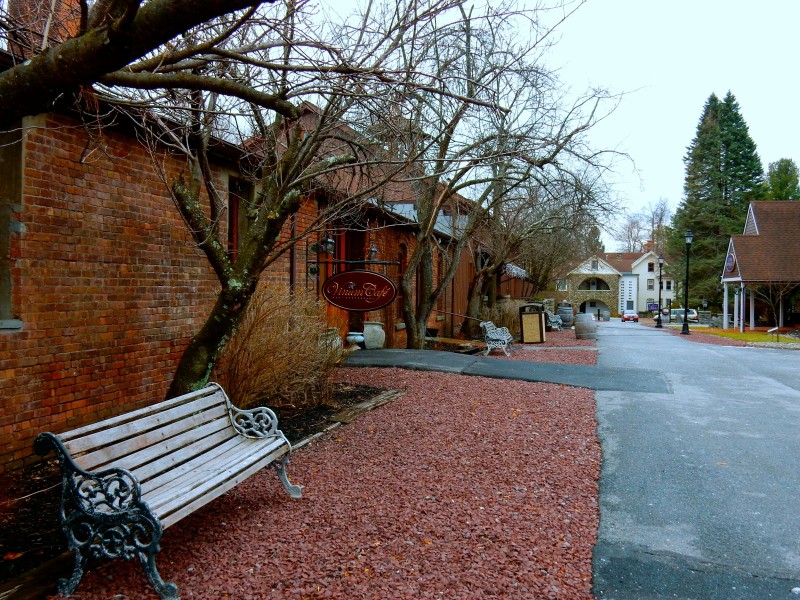 Jaques established the country's first commercial winery, then called Blooming Grove, in 1839. He further prospered when the railroad came through in 1850, allowing his wines to be shipped to drug stores, grocers and Presbyterian Churches all over New York and the Northeast.
The winery officially became The Brotherhood Wine Co. in 1894 after the last Jaques family member died in the mid 1880's. At that point, the property, complete with thousands of gallons of aging wine, fell to the ownership of PR guru Jesse Emerson.
Modern Age of Brotherhood Winery
Emerson made sure the world knew about Brotherhood Wines. He sponsored leaflets for the World's Fair and World Exposition and spent big bucks on newspaper advertising. Emerson died suddenly in 1924 while shepherding Brotherhood through Prohibition, by focusing production on allowable "alter wines." During Prohibition, however, Americans had lost their taste for this kind of alcohol. Sales continued to decline throughout WWII and into the '50s.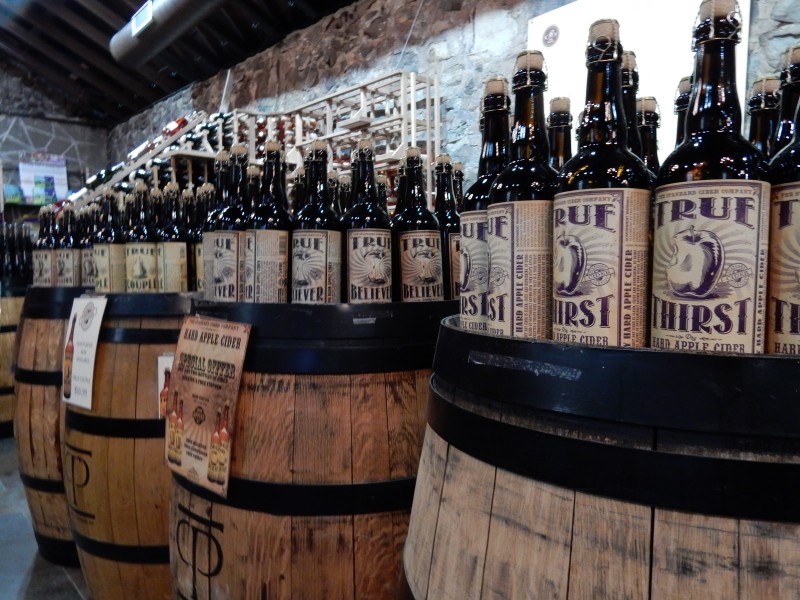 Holding on for dear life, Brotherhood Wine Co. passed to the Farrell family, who, in 1960, came up with the idea of offering free public winery tours. This proved to be Brotherhood's saving grace. Brotherhood became a popular Hudson River Valley destination in its own right.
Scores of tourists made the trek from NY City by bus and car, buying wines and picnicking on the property. Though a devastating fire in 1999 destroyed much of the winery's buildings, the original stonewalls were left intact.
Now owned by several partners, Brotherhood is focusing on making premium wines and hard cider. So if you recall the sweet wines of yore, you may be surprised by today's sophisticated offerings. Open Jan-March 11-5, Fri – Sun, April-Dec daily, check website for tours, $10 tour, flight tasting and souvenir glass.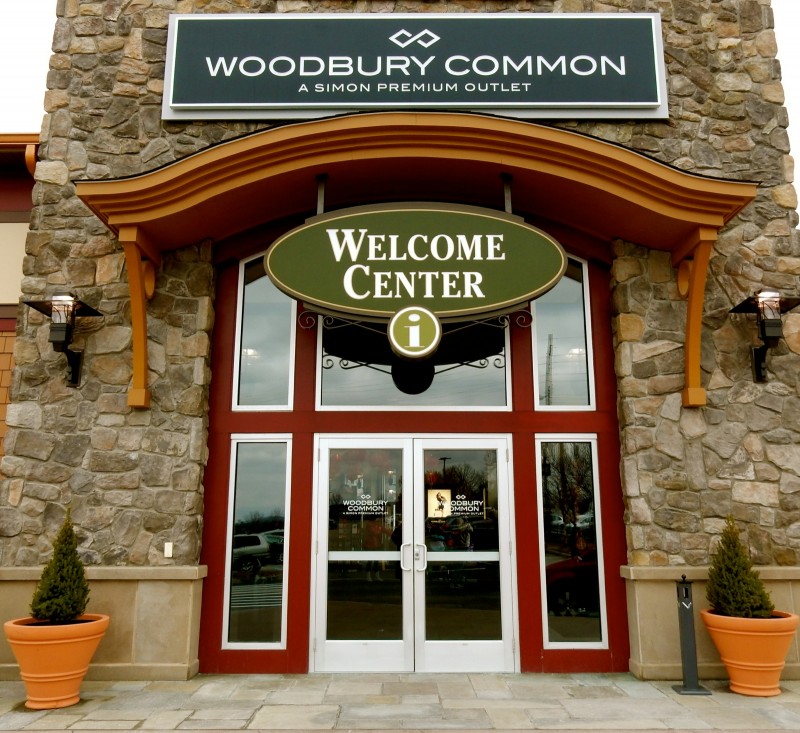 The Poppa Bear of outlet malls, Woodbury Common is a top New York State destination. The complex boasts a head-spinning 220 stores with some of the highest-end show-off-able designers ever to grace a discount establishment.
Naturally, there's Ralph Lauren Polo and Coach, but also Prada, Armani, Hugo Boss, Jimmy Choo, Gucci, Brioni, Dolce & Gabbana, Fendi, Valentino, Versace, and the world's only Tom Ford outlet.
You're very likely to spy groups of Chinese tourists wheeling large suitcases around. Tours from China and elsewhere cater to foreigners who are bussed directly from JFK Airport to Woodbury Common.
Some tour companies even provide empty luggage for patrons to fill and take home. People-watching here is almost as fun as scoring some great deals.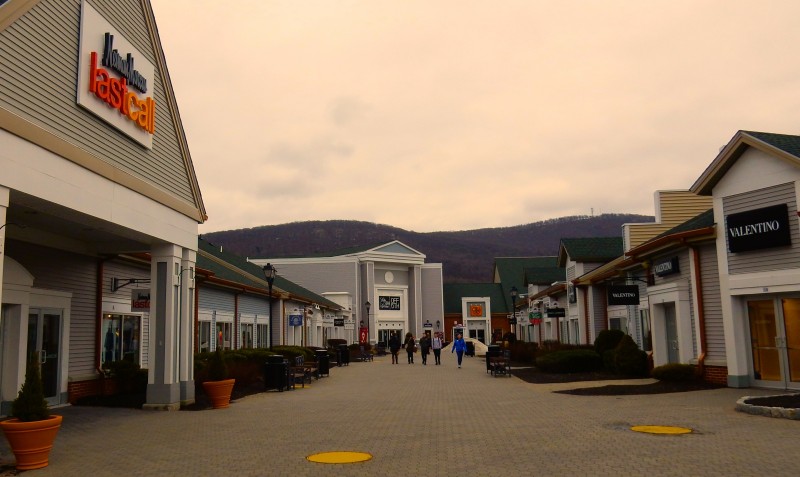 One of the complaints about Woodbury Common in the past was its lack of decent, healthy places to eat. Sure, the merchandise was upscale, but the food? Meh.
Recently, however, those objections have been addressed. The old grubby Food Court is gone and in it's place is the bright and airy "Market Place." Opt for custom salads, artisanal grilled cheese sandwiches, and other trendy restaurant and food-truck dishes. Take your meal back to couches and tables with electrical outlets for your devices. Open daily 10am-9pm.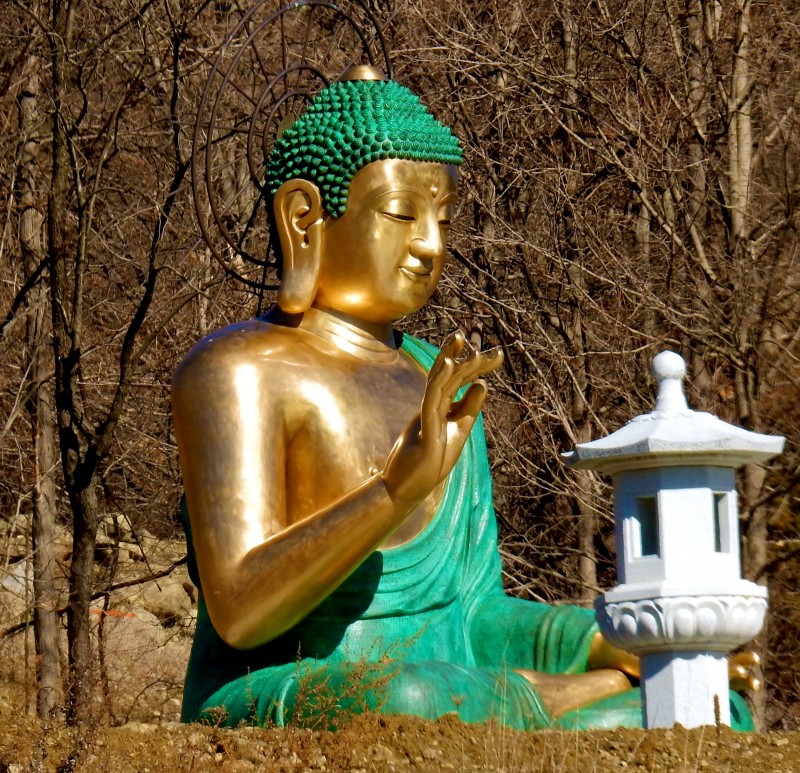 You can't miss this Buddhist monastery marked by a serene golden sitting Buddha on the hill. It's the oldest Korean Buddhist Temple in the Northeastern USA.
Restaurants In Hudson River Valley
EAT: Washingtonville and Salisbury Mills NY
The following recommendations are closest to Caldwell House B&B in Salisbury Mills, and Brotherhood winery in Washingtonville. Eduardo's and Positano's for Italian. Amanda's Kitchen for authentic Mexican. And Betty's Country Kitchen for comfort American food.
Hotels In Hudson River Valley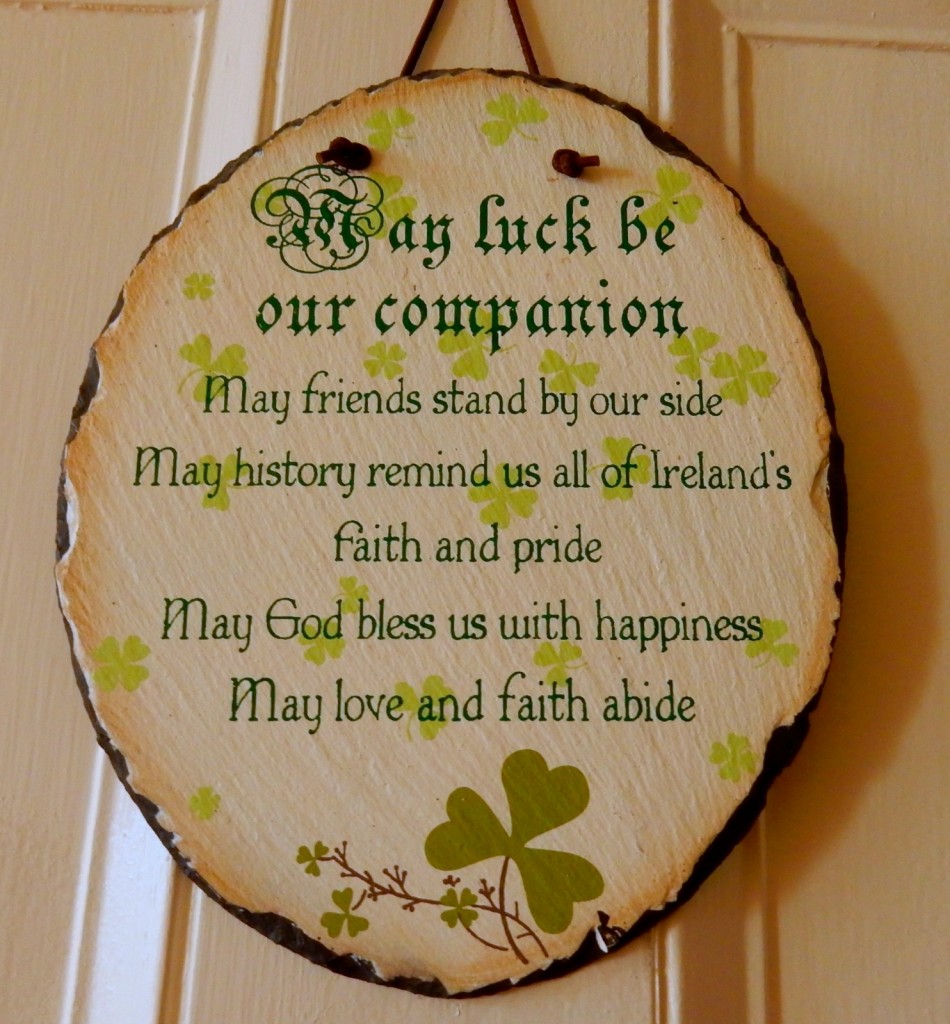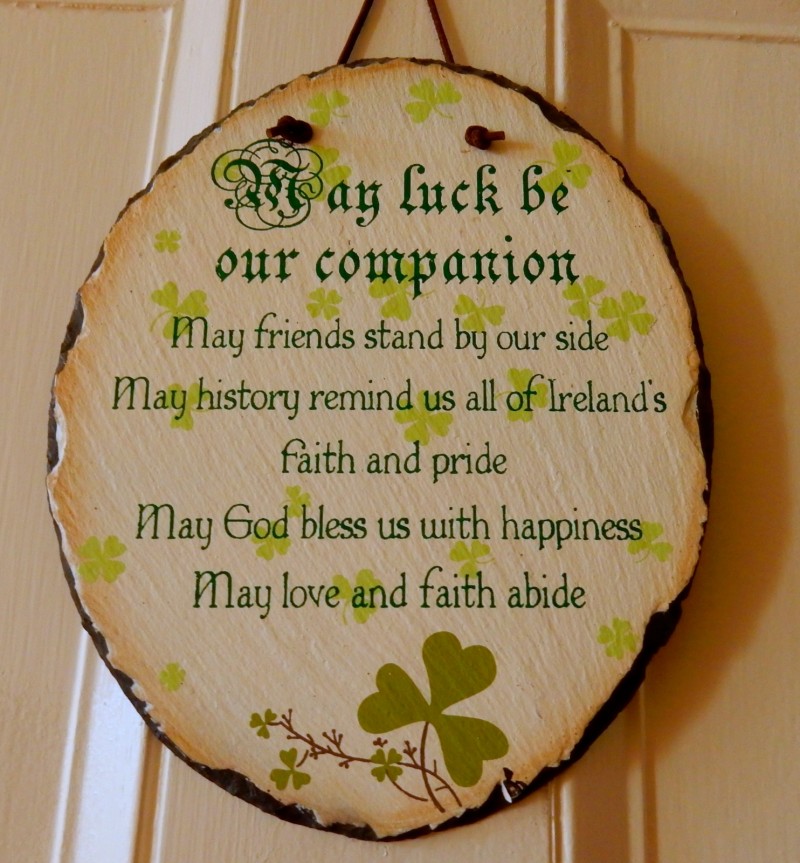 There are shamrocks galore in the Caldwell House B&B, a beautiful four-leaf-clover of a Bed and Breakfast. This stately home, built in 1803 by a wealthy merchant from Ireland, was wonderfully restored by incorporating the original front door, floorboards and other 19th century elements. It became a B&B in 2000. Indeed, you don't need to have the luck of the Irish to be assured a superb stay here.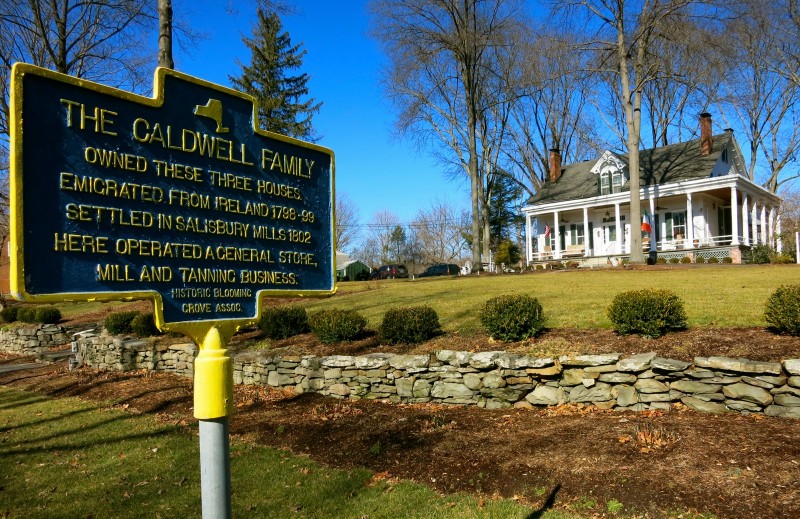 Owned by the spritely Dena and John Finneran, the 14-room Caldwell House is unpretentious in its luxury.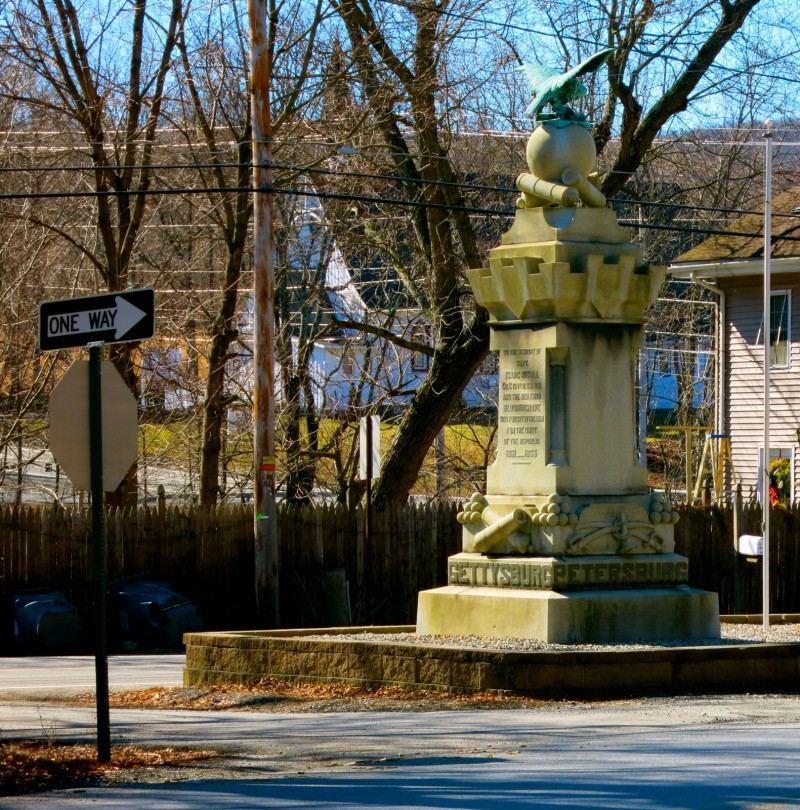 The Caldwells basically built the town of Salisbury Mills NY. A monument at its center was erected in the early 1800's in memory of Richard Caldwell, who died in the War of 1812. It's been updated as subsequent wars claimed more local lives.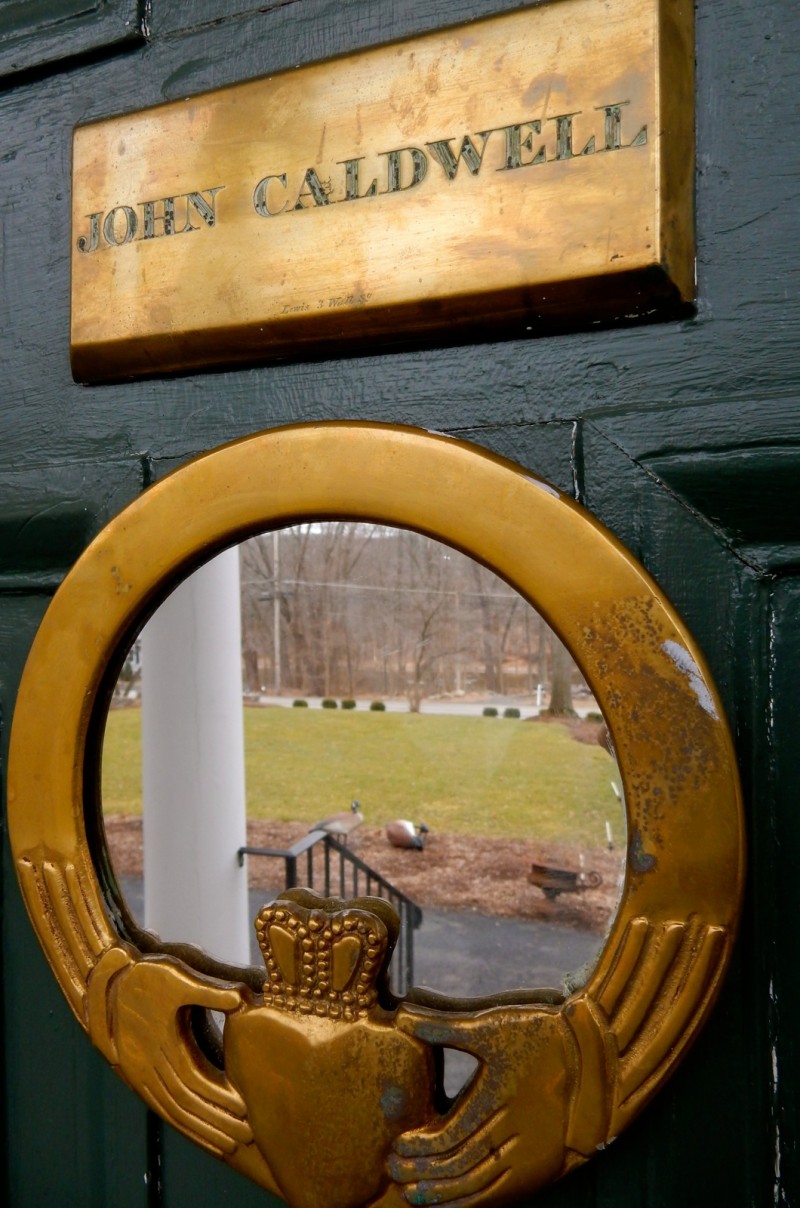 You'll find a warm welcome as soon as you walk through the front door. After a short orientation, Dena and John are unobtrusive, leaving lovebirds, or people seeking a solitary getaway, to their own devices – until needed.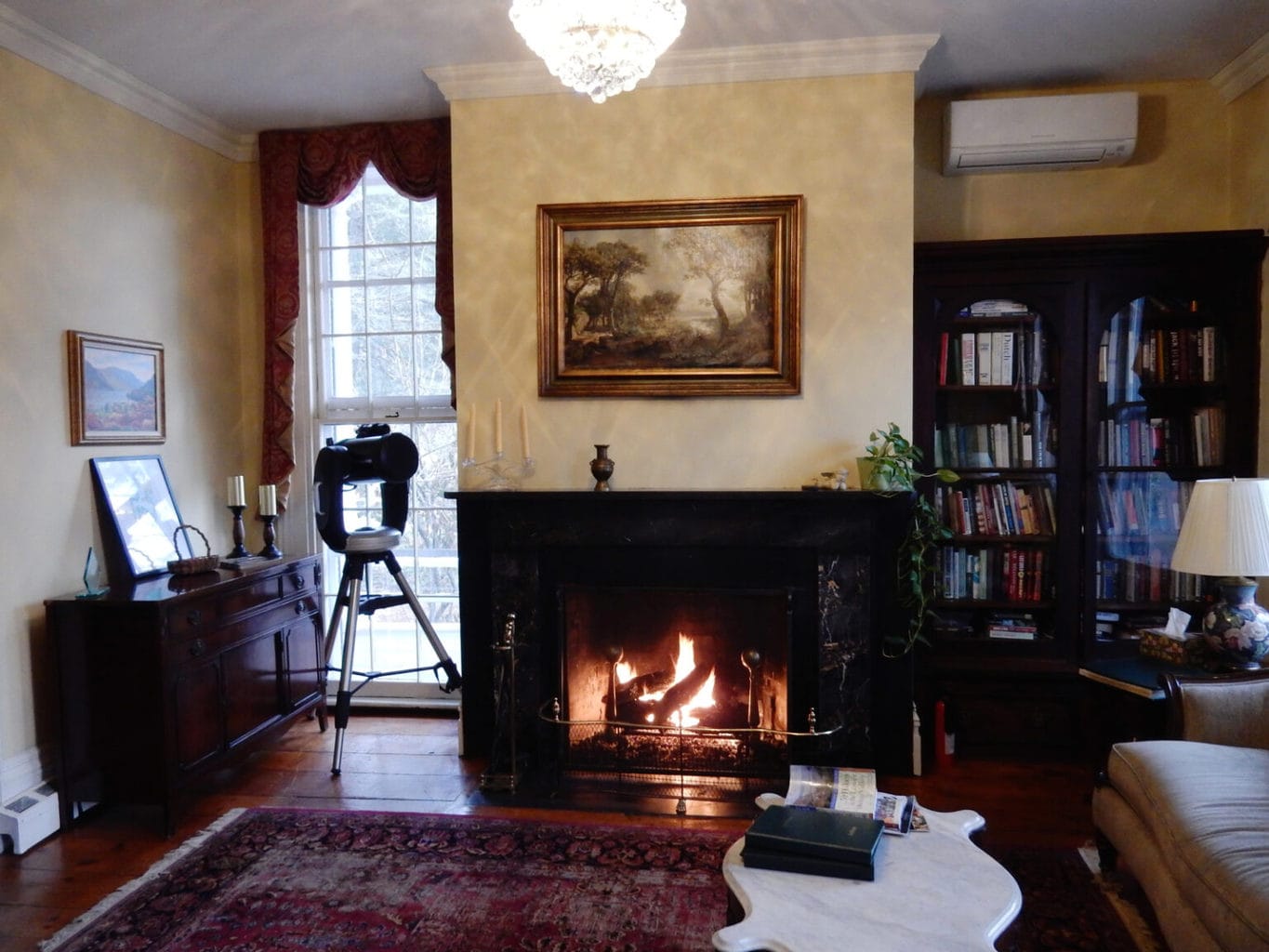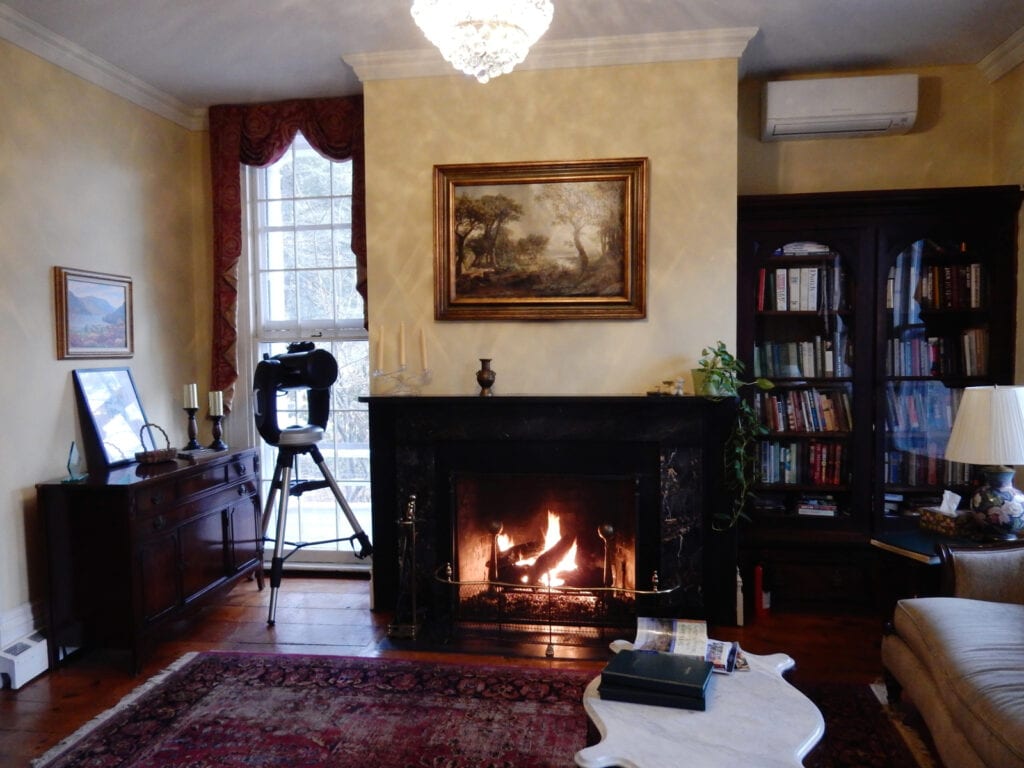 In colder months, a gas fireplace illuminates the cozy library, where guests can read or relax. Free wi-fi is available throughout three buildings. Rooms are outfitted with all the modern day conveniences you'd expect in a luxury establishment.
Rooms at Caldwell House B&B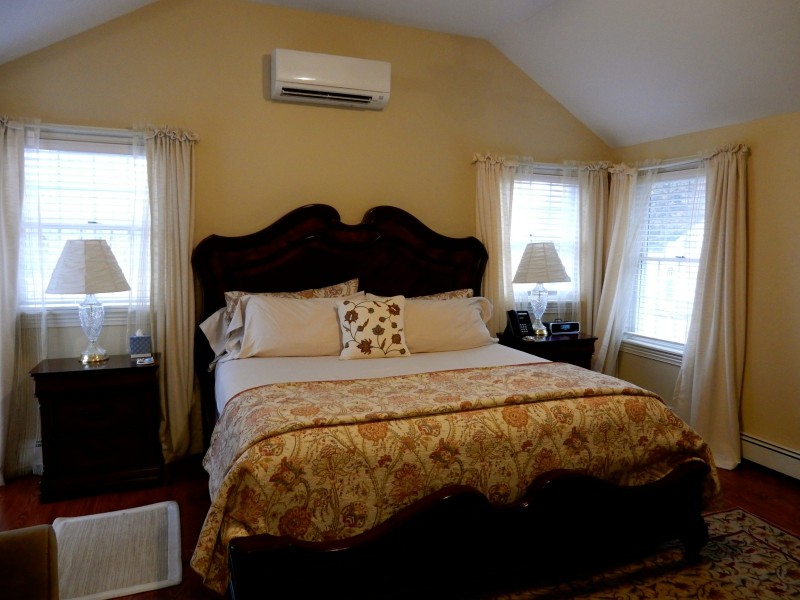 Harmony Hill Room in the main house features a very romantic double-sided glass fireplace that allows a peek-a-boo into the tiled bathroom from the cherry wood carved king sized bed.
There's a floral rug atop a polished hardwood floor. Several pieces of antique furniture, set off by pastel yellow walls, create a quiet, relaxed ambiance. A favorite for honeymooners, it's both romantic and nurturing at the same time.
Food at Caldwell House B&B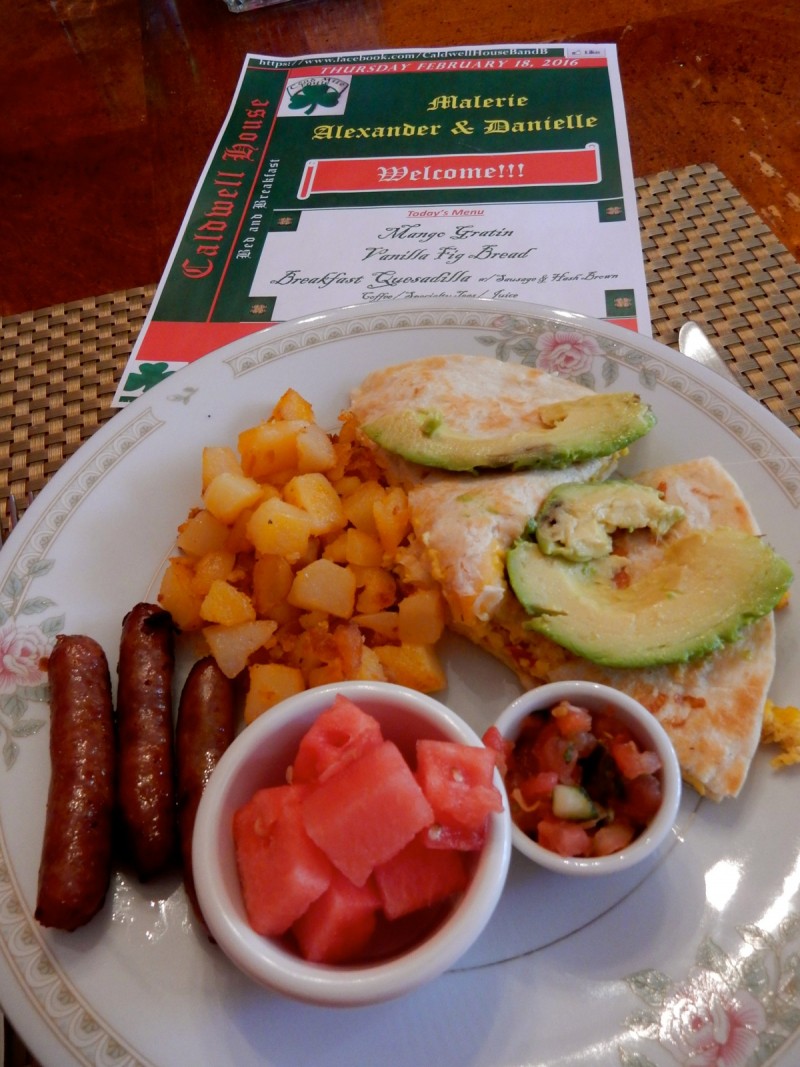 Speaking of nurturing, breakfast is a freshly cooked three-course treat. A personalized paper placemat welcomes guests by name and provides information about the day's news headlines and weather.
My omelet quesadilla, fried potatoes, sausage and sweet watermelon bites – hearty and delicious – tided me over till dinner.
Combine this getaway with one just upstream at West Point and Storm King Outdoor Sculpture Center.