Last Updated on
WHY GO: We've covered Pittsburgh PA as a movie set, and as a growing culinary Mecca – but this time, it's all about History, Whiskey, and Crazy Art.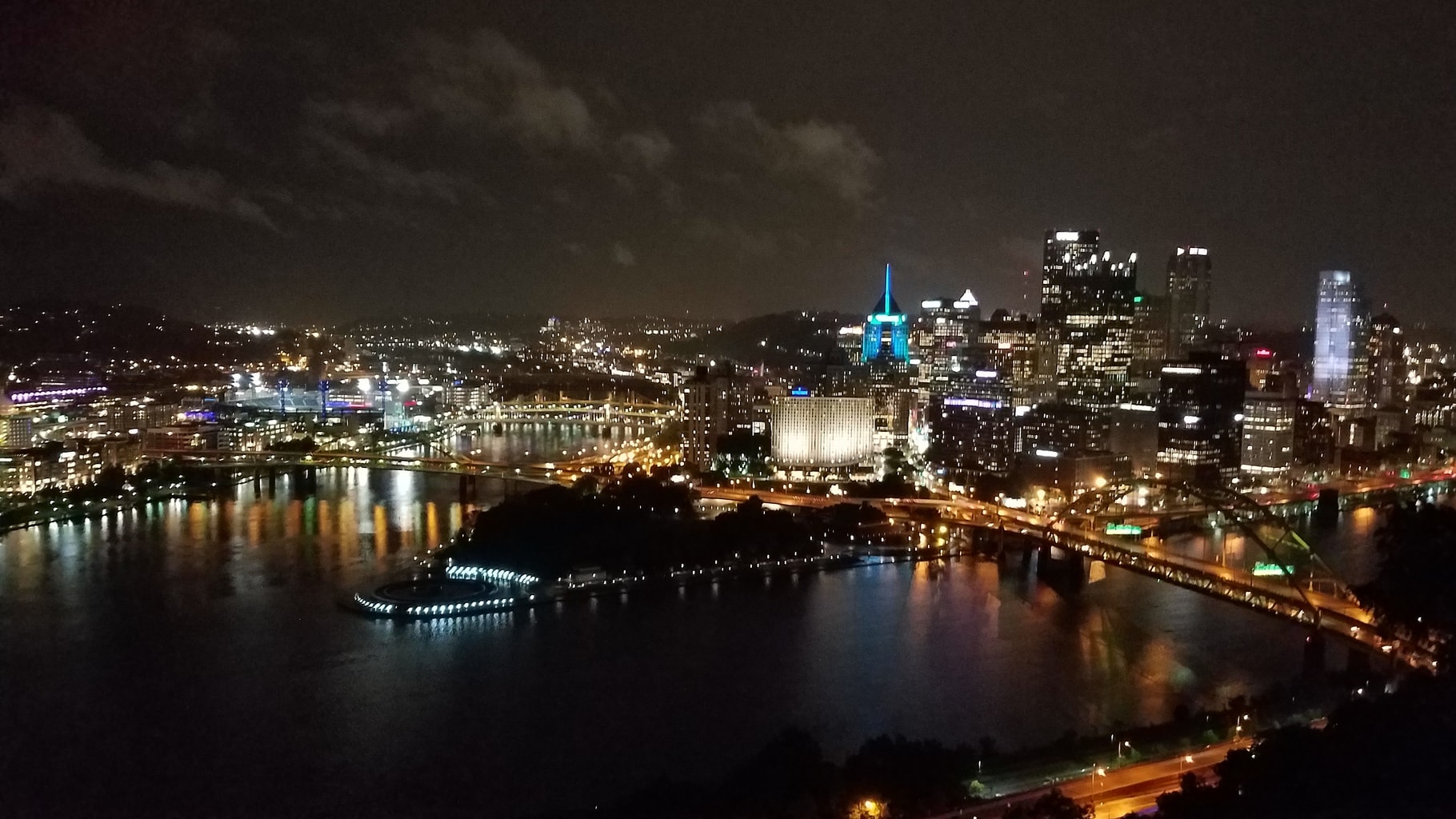 We pair that with one of the coolest hotel rehabs in the city – within eagle's eye of PNC Park. Come back to Pittsburgh PA – you can never get enough of it!
Things to Do in Pittsburgh PA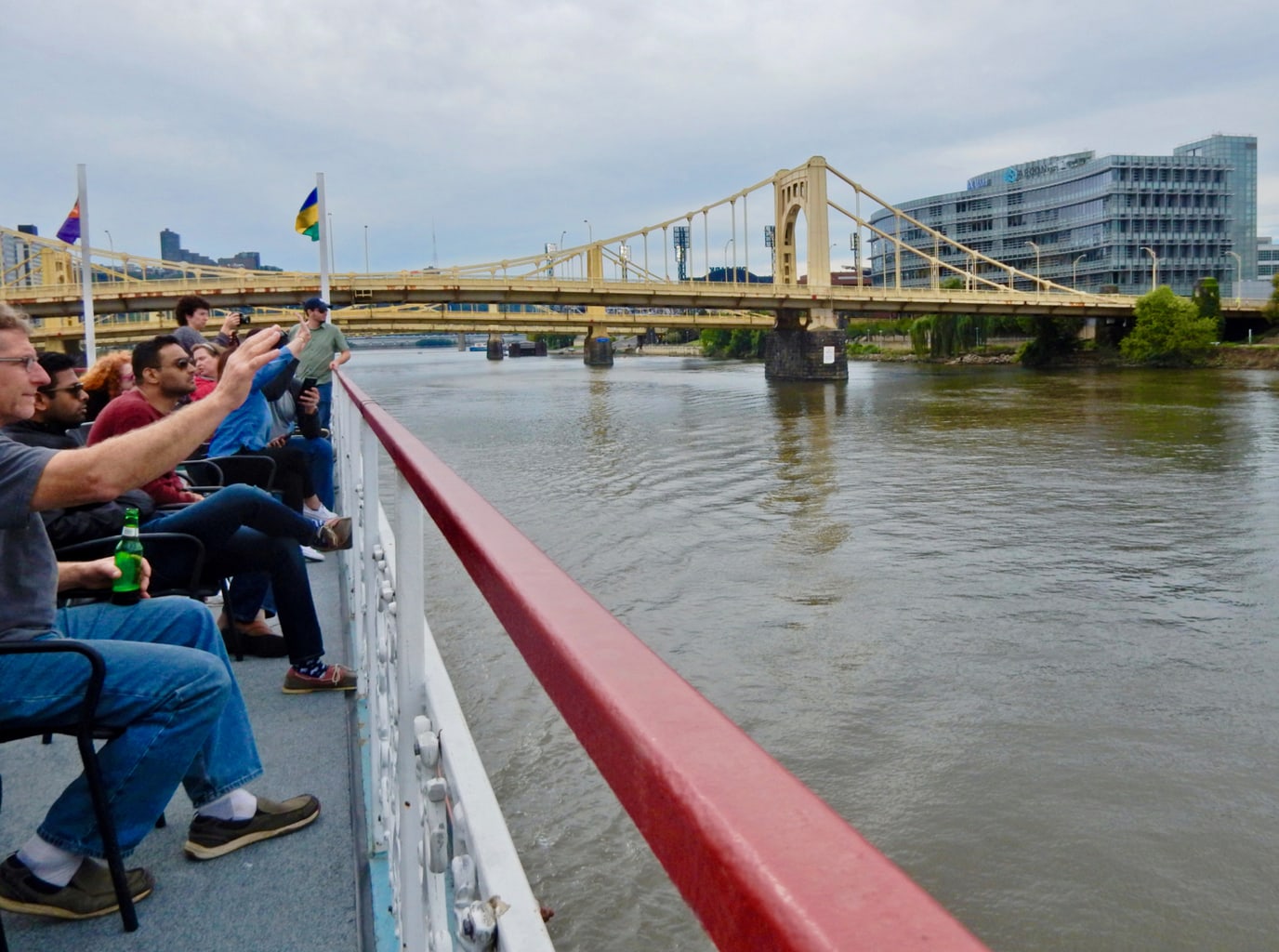 Book an hour sight-seeing cruise on one of the several paddlewheel boats in the Gateway Clipper Fleet for an overview of Pittsburgh history, with a crash course on the Whiskey Rebellion – the first "Tea-Party" like insurgence against our own new government in 1794 when it attempted to tax farmer-distillers. While plying the three rivers that run through Pittsburgh, a historian narrates the area's history from 1681, when King Charles II granted 45,000 square miles of land to William Penn.

Known for its natural resources (since 1716, over a billion tons of coal have been mined from Pittsburgh's coal seam), and steel industry, which dried up in the 80's due to "de-industrialization," Pittsburgh has had to diversify.
It's done that in spades – and with now-clean rivers and crystal-clear landscape, overlaid with hundreds of stone and steel bridges, the beauty of this city is off the charts. Seeing it from the river drives that point home. Cruises at different times with different themes throughout the year. Check website for schedule and rates.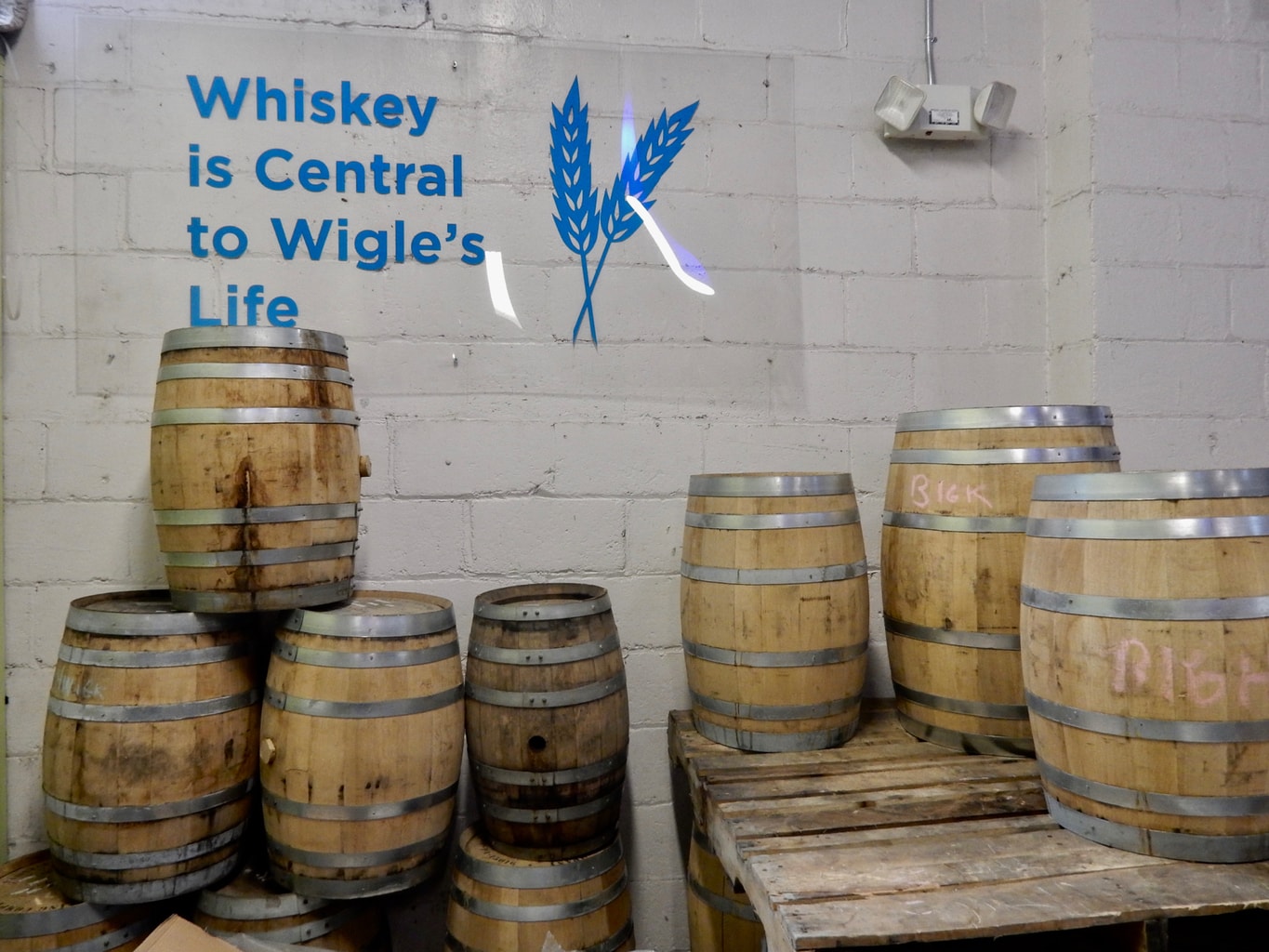 TASTE/LEARN: Wigle Whiskey, Strip District
At the dawn of our new country, farmers on the Western Frontier (read: Pittsburgh and surroundings) used their surplus rye, barley, wheat, and corn to make whiskey – the most popular drink at the time.
When President George Washington required funds to repay Revolutionary War debt, he imposed a tax on distilled spirits, a beverage created by people who had just fought the war with England over the Tea Tax, and were up in arms about this new directive. Washington's demands sparked what came to be known as the Whiskey Rebellion.
Honoring the Whiskey Rebellion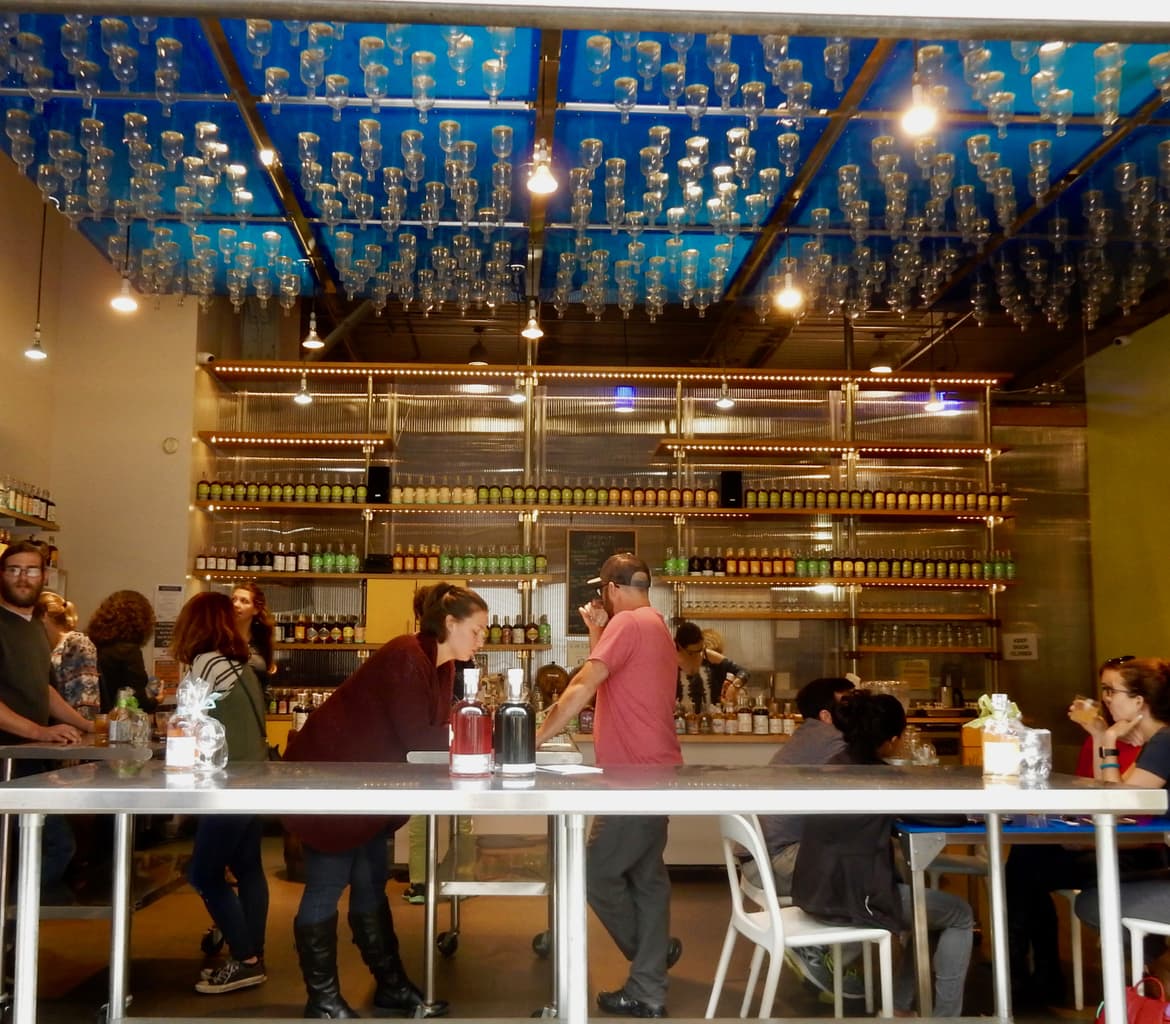 Retired lawyer, Mark Meyer, his wife, Mary Ellen (retired occupational therapist), and their son established The Wigle Distillery in 2012 – the first distillery to open in Pittsburgh since Prohibition. They love to tell the story of Philip Wigle, a farmer who purportedly started the Whiskey Insurrection by refusing to pay his taxes.
George Washington and thousands of troops marched into Pittsburgh on that "Terrible Night" and Wigle was arrested with 20 others. He was just one of three brought back to DC, and the only one sentenced to hang for treason, but was saved at the 11th hour by a Presidential Pardon.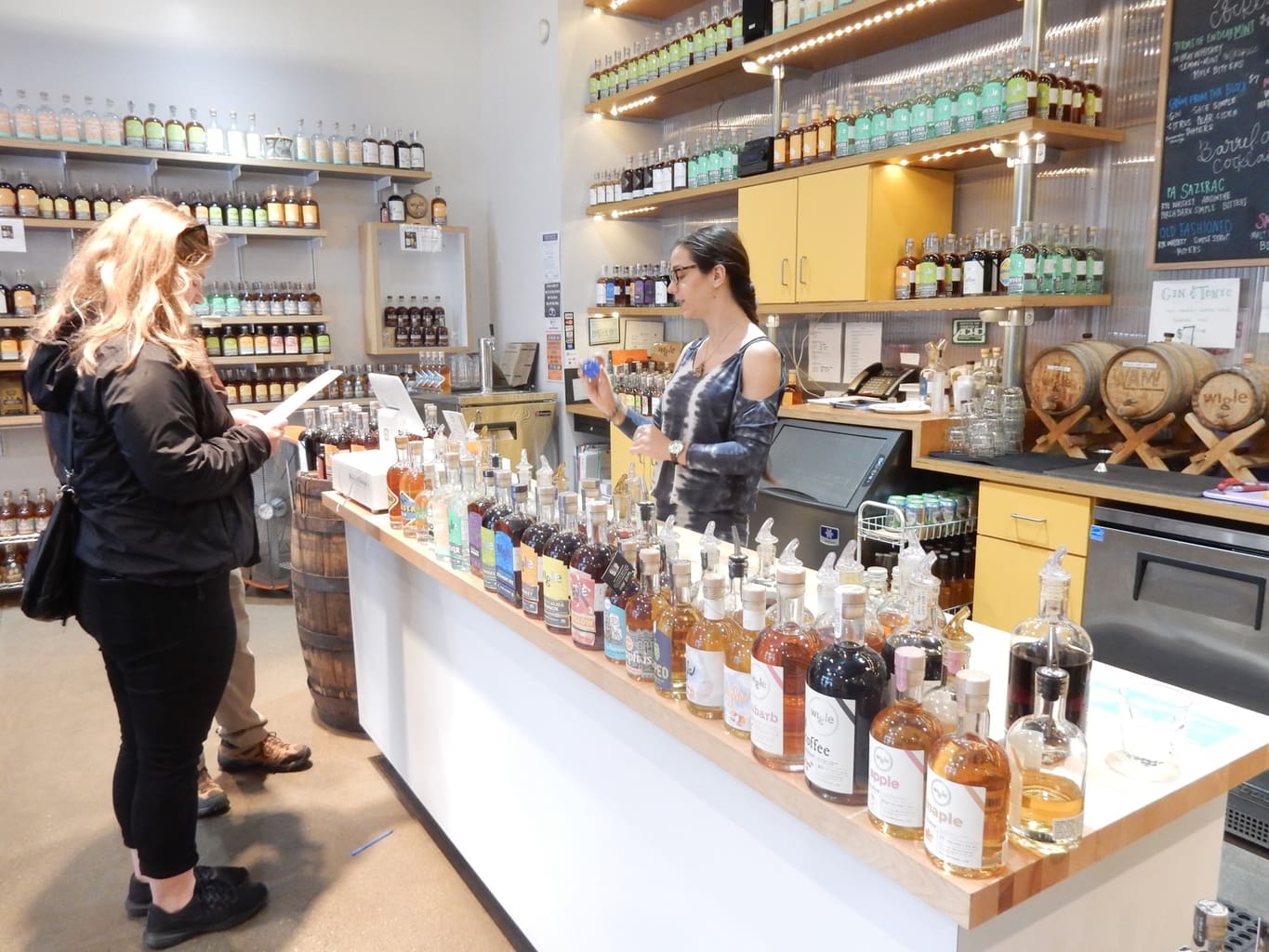 Made from scratch, "grain to bottle," Wigle is the most awarded distillery in Pittsburgh, and one of the prettiest as well. Its signature Monongahela Rye, spicy and warm, replicates the favored frontier whiskey of old.
Wigle also makes other whiskeys and liqueurs, many with original 19th century recipes. My favorite was the triple-distilled Dutch-style Ginlever Gin, that, back when sailing and whaling ships plied the seas, fought scurvy when quinine was added. Light and unaged, with hints of cardamom, anise, lavender and juniper, it makes for an excellent sip. Open Mon 11-6, Tues-Sat 10-6, Sun. 10-4.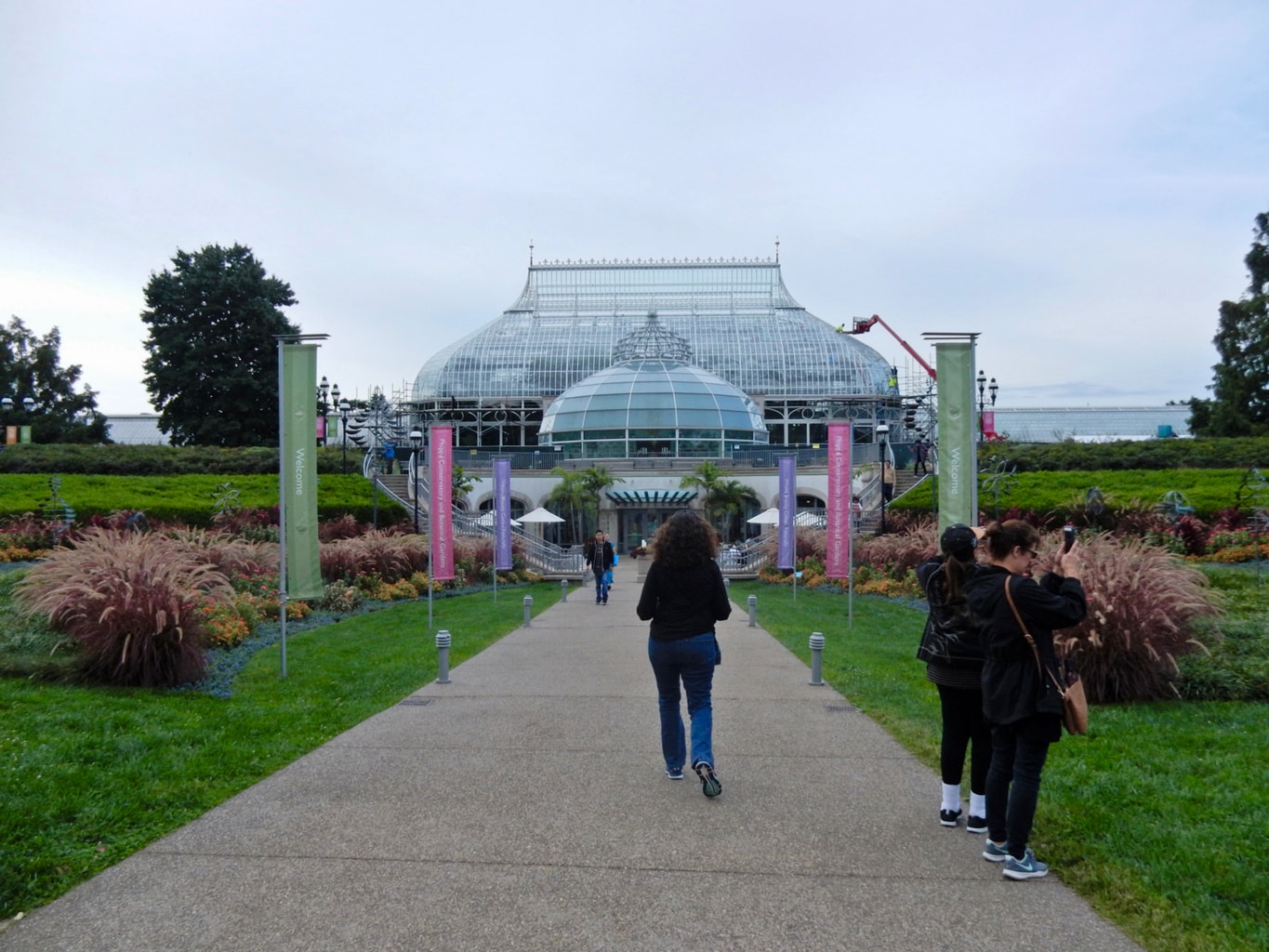 The fragile works of Dale Chihuly and Jason Gamrath figure prominently among the plants and blooms of the 1895 Phipps Conservatory – a glass Victorian structure built just after a similar one in San Francisco and just prior to the Conservatory in the Brooklyn Botanical Gardens.
Initially stocked with vegetation from the just-closed Columbian Exposition in Chicago, it was a time, apparently, for these stunning glass castles to come into their own.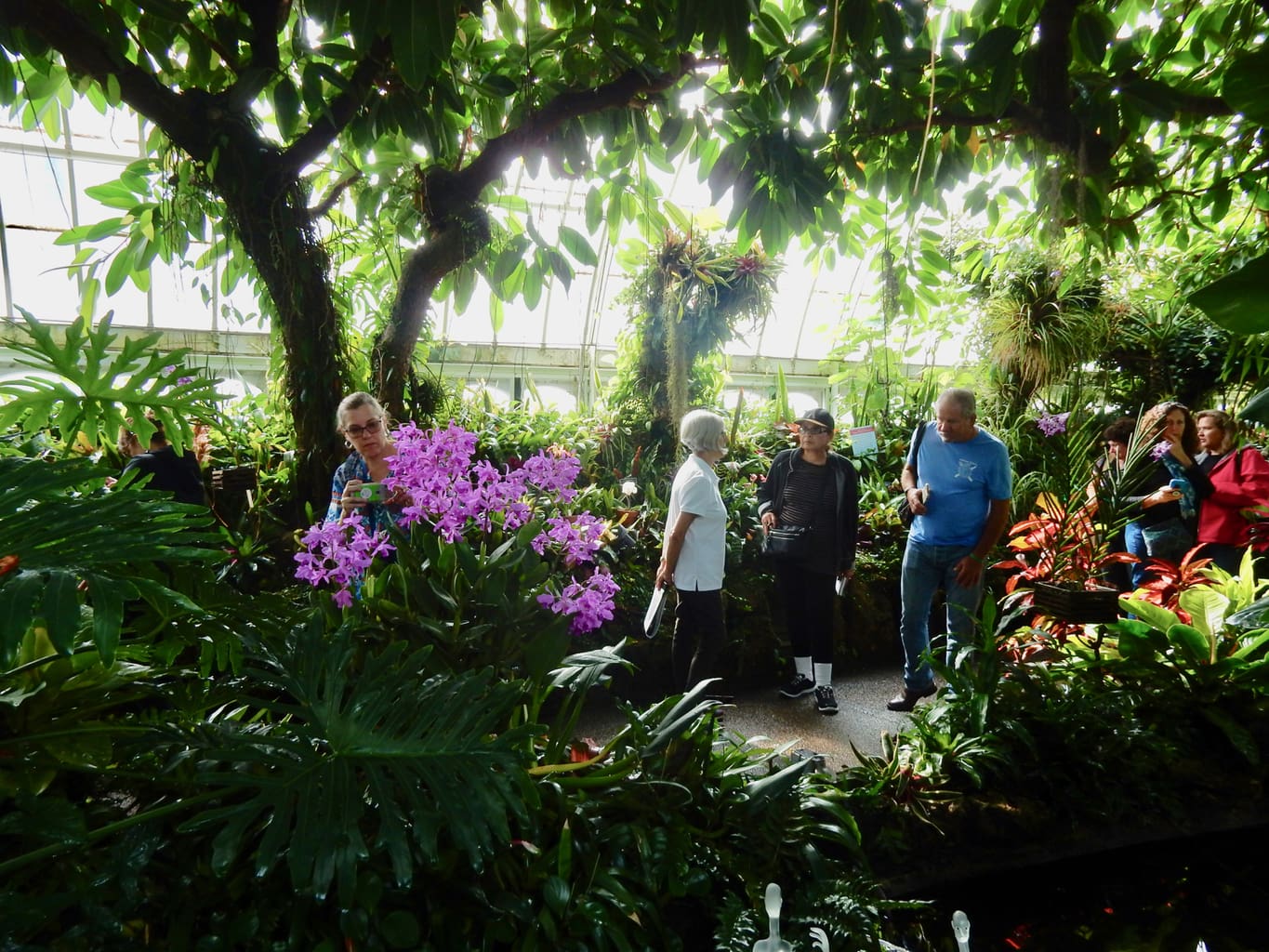 The Changing Face of Phipps
If you haven't been to the Phipps in a few years, you must return – if only to see the seasonal flower shows, and what's new in a multi-phase updating of this cherished institution. Phase 1, in the 1990's, was the addition of a LEED Silver designed glass Welcome Center and Gift Shop, that includes bathrooms and a much better entrance into the heart of the greenhouses.
The whole building and its extensions are so green and sustainably designed, the newly built Center for Sustainable Landscapes is one of only 11 designated "Living Buildings" worldwide.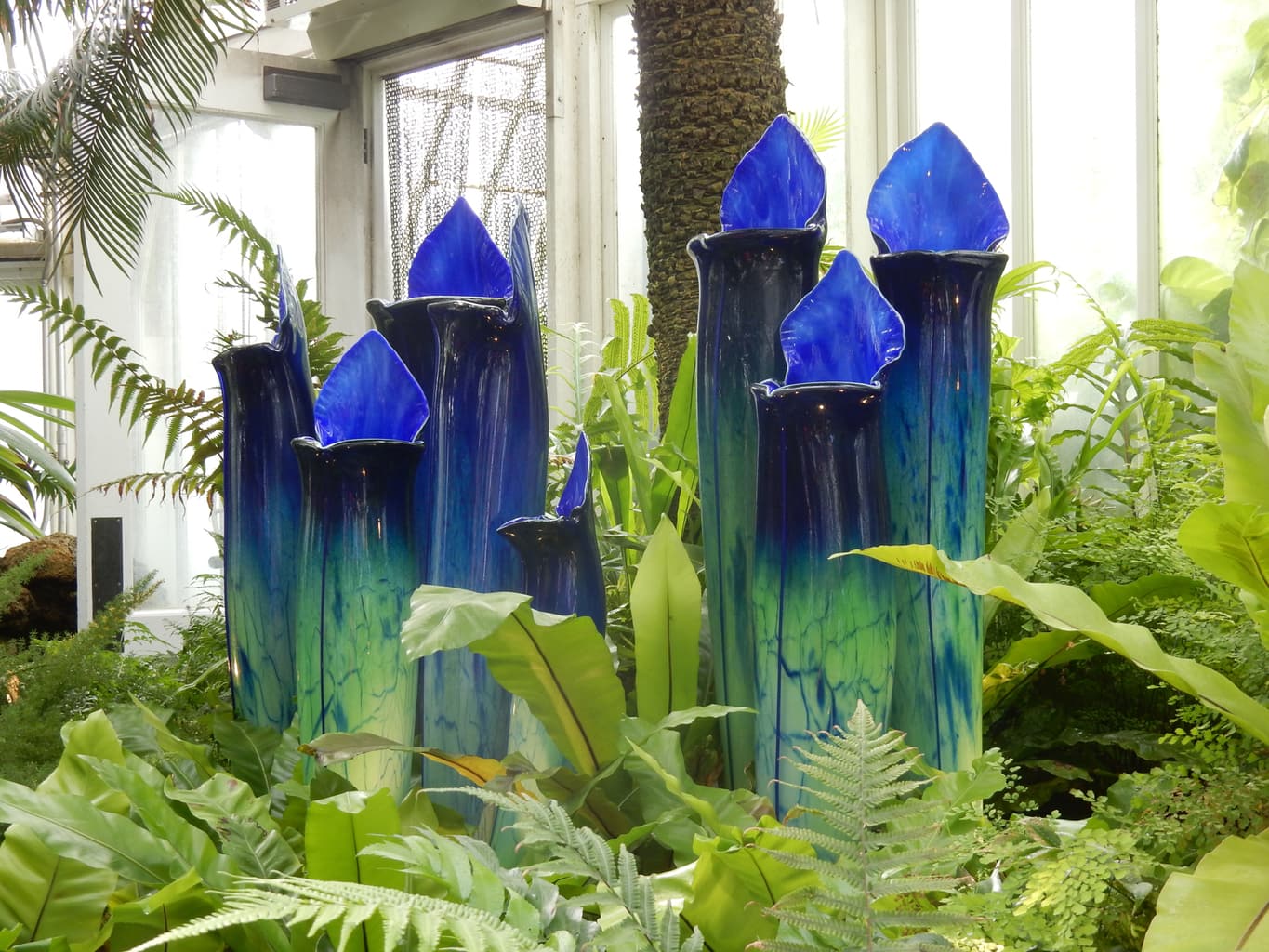 Each of the 13 rooms within the Conservatory either has been or will be restored, with the Palm Court its latest restoration.
Every two years, the Tropical Forest area highlights the ethno-botany of a different tropical country – in 2018, Cuba was featured. As is the trend in museums, this exhibit is as interactive as it gets at a Botanical Garden – with Instagram and lots of selfie hot spots.
Center for Sustainable Landscapes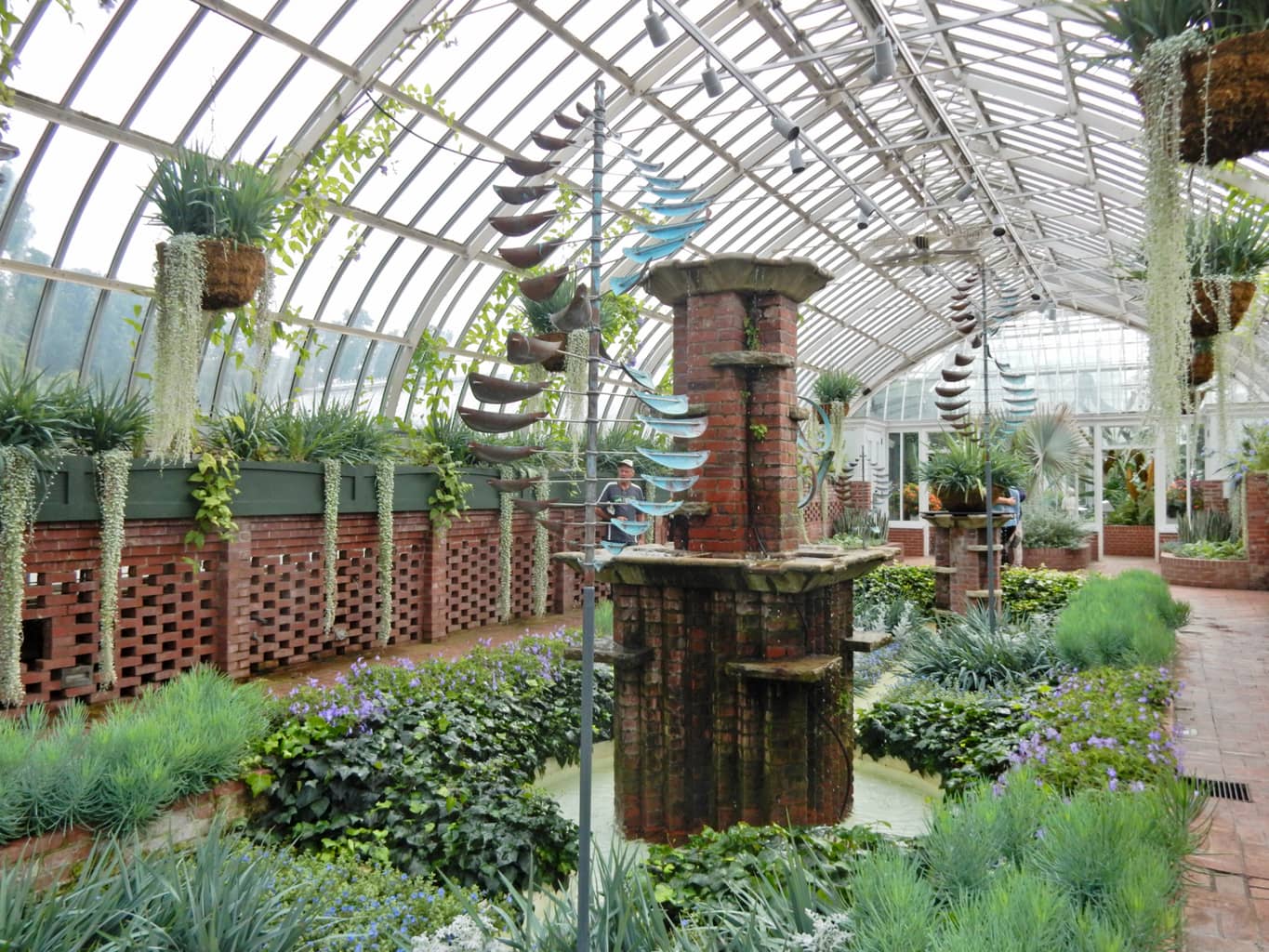 The Center For Sustainable Landscapes opened in 2013 with a Platinum LEED designation. The three-story building offers classrooms for research opportunities and generates its own power with solar, wind, and geothermal energy.
But the coolest "piece" of art in this structure can't be seen. It's "Sound Art" by Abby Aresty, a composer and sound artist who recorded nature's din all over Pittsburgh and via computer, "composed" an endless auditory stream of cricket chirps, birdcalls, and other noises that change depending on the time of day. Open daily 9:30-5pm, Fridays until 10pm, $18 adults, $12 children.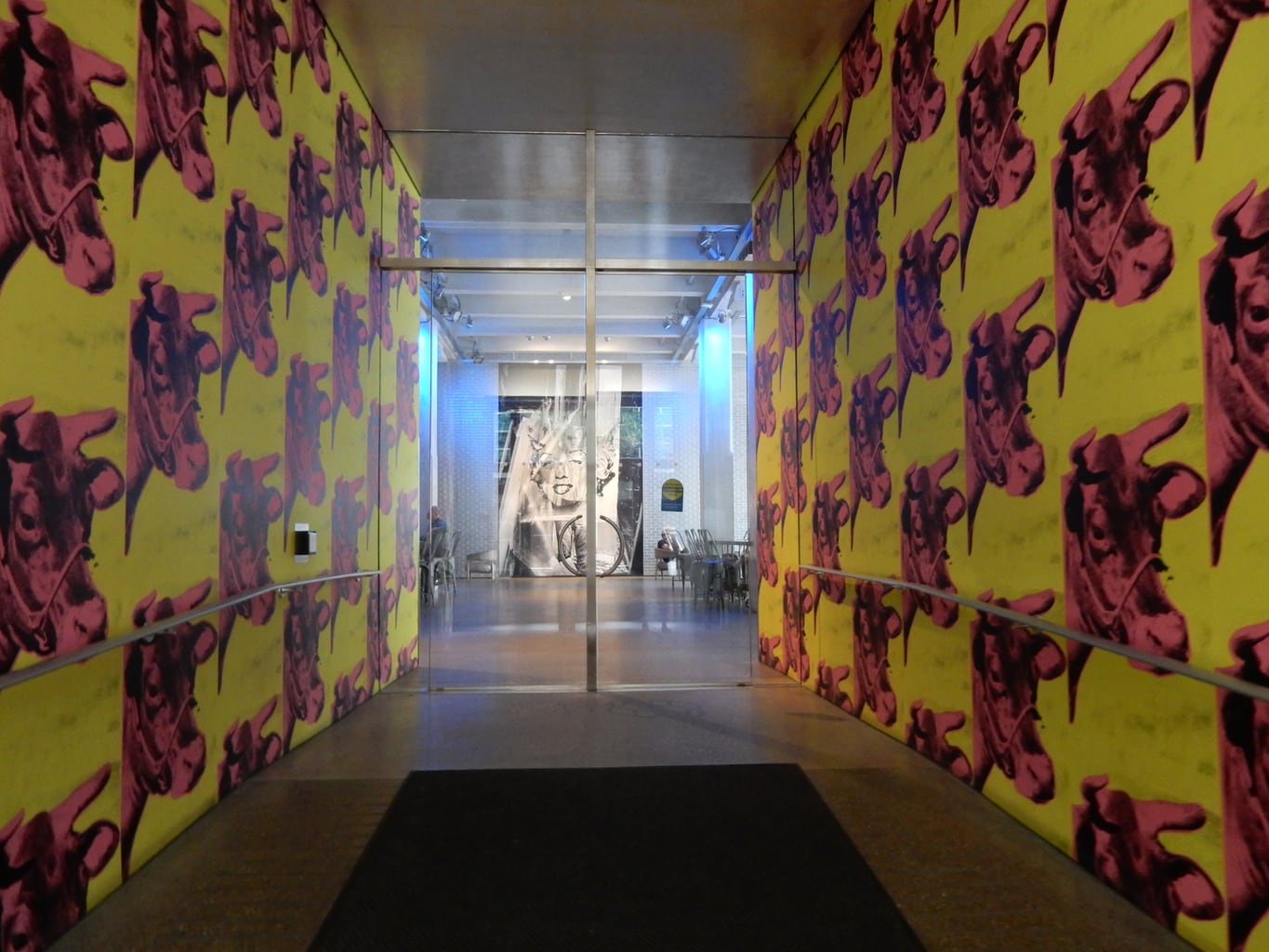 The king of pop art was from Pittsburgh, so it's only fair that the best of his work can be found in this terrific museum. Most floors – start on 7 – cover a decade of Andy's life.
On 7, you'll see photos of Andy's family, early drawings, and pictures of Andrew Warhola as a young man. The 6th floor gets into the iconic Warhol: 60's silk-screens of Campbell's Soup Cans, boxes of Brillo, and Jackie Kennedy, to start.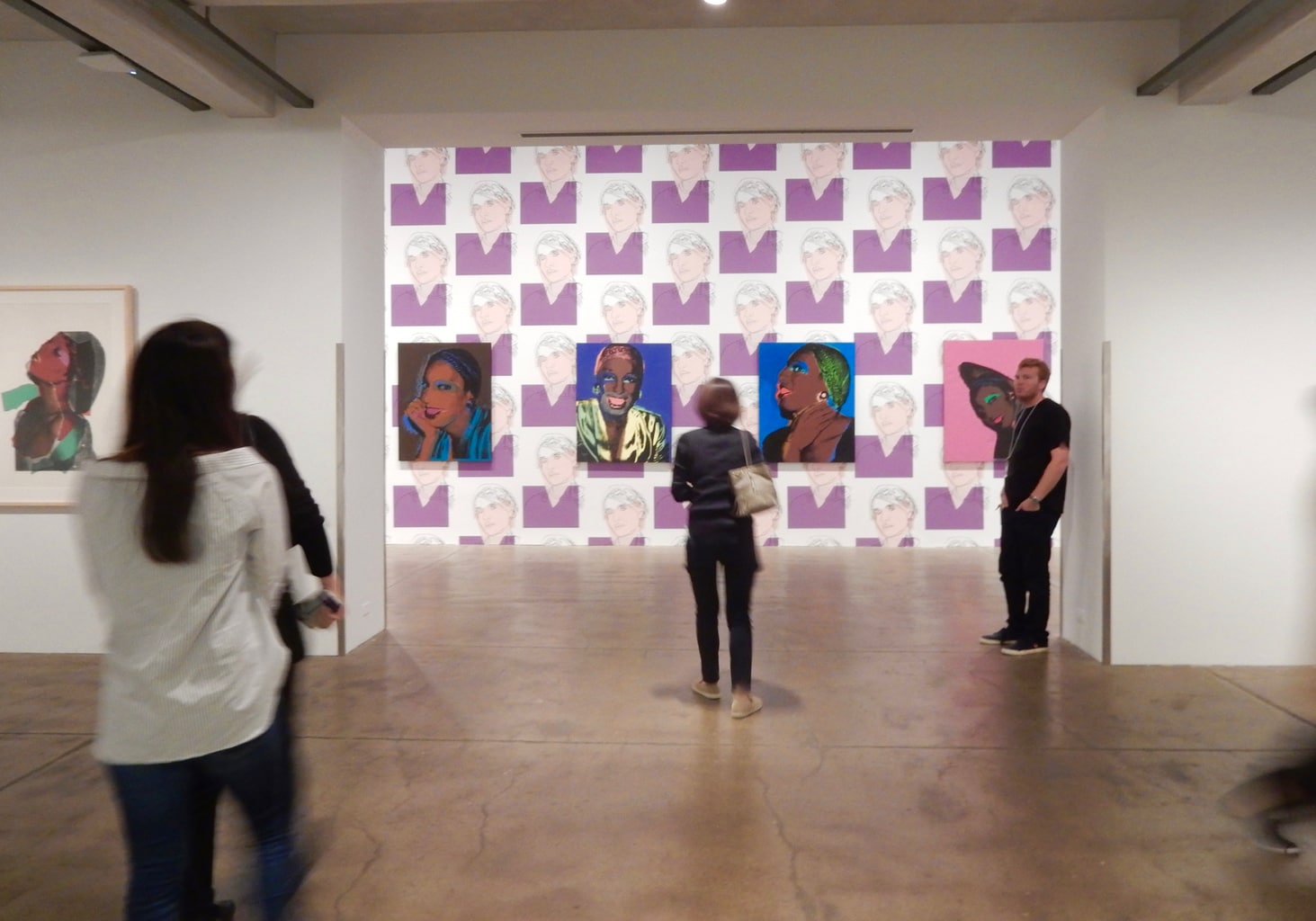 By the 70's (5th floor) Warhol was starting to experiment with Amiga Computer Art, and in the 80's (4th) he retro'd back to old-school painting, though the subjects were no less pop'y.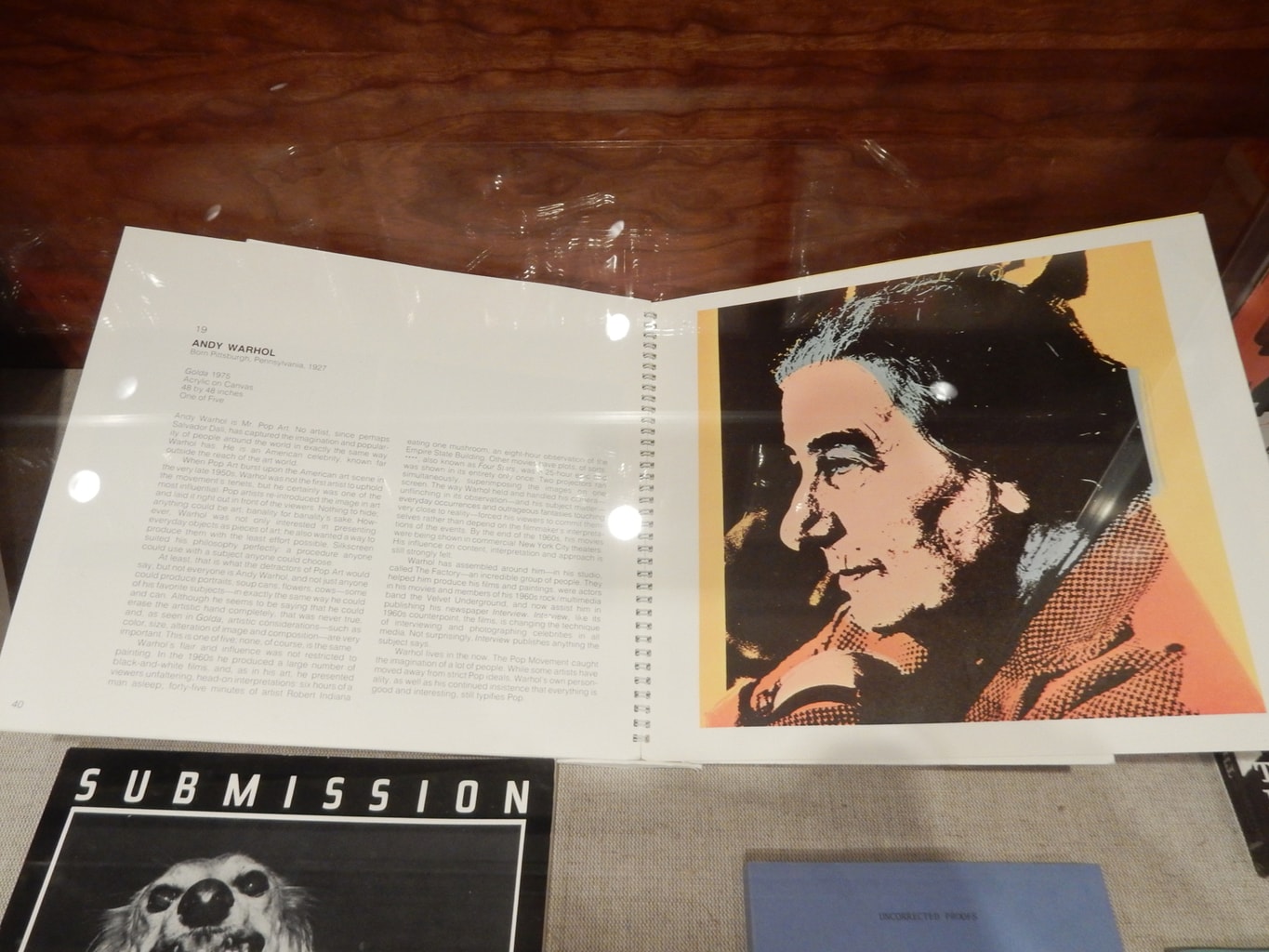 Don't miss the Archive Study Center on the 3rd floor, where you'll find letters, maps, plane tickets, correspondence, and strangely, a book open to a photo of Warhol's silk-screened portrait of Israel's Prime Minister, Golda Meir, from 1975. If you're into quirky souvenirs, the gift shop will snag you for a while. Open Tues-Sun 10-5, Fridays until 10pm, $20 adults, $10 kids.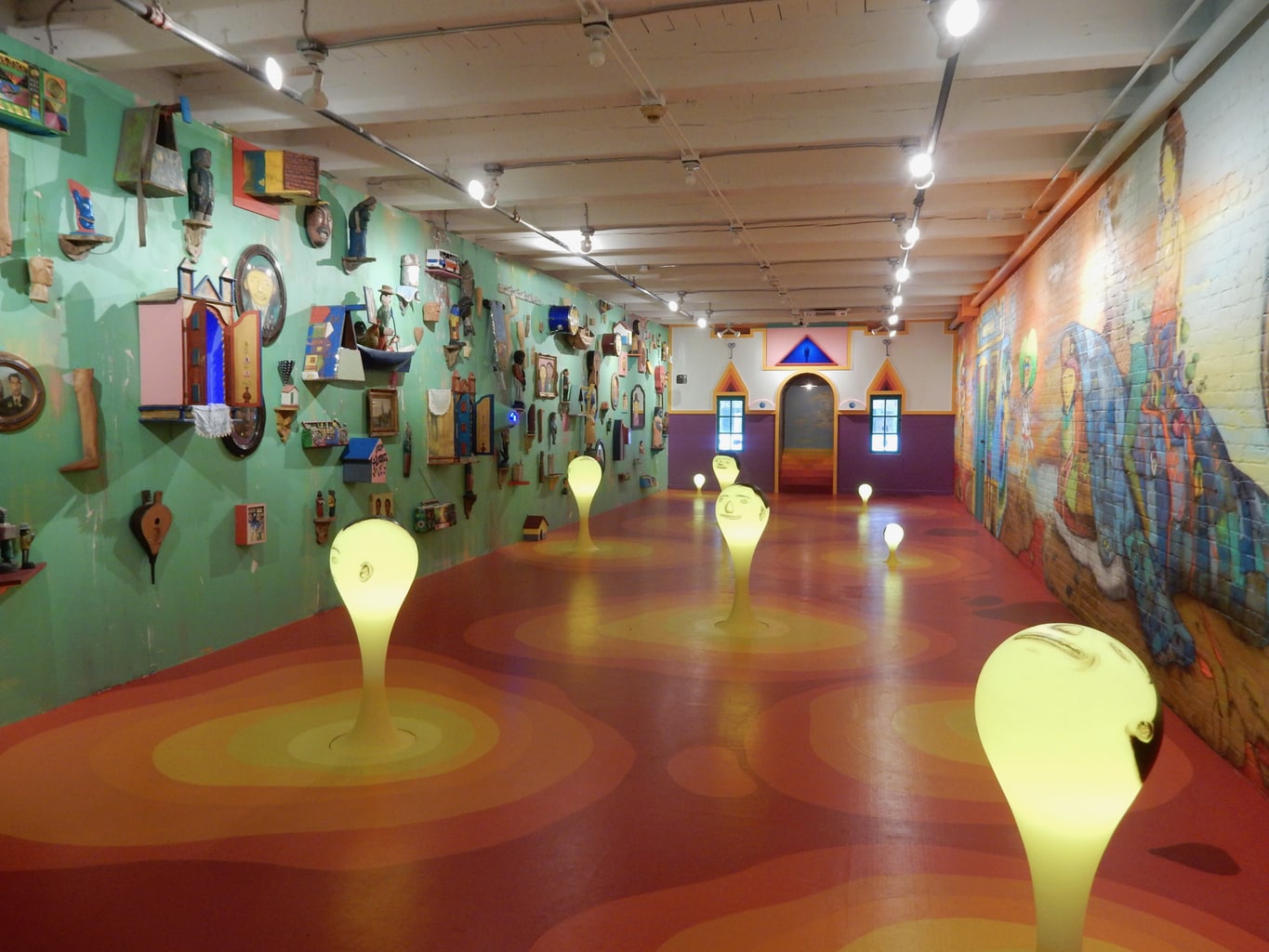 If you've ever been to MoMa-PS1 in New York, what I called the Museum of Modern Art/Manhattan's "edgier sister," you'll know what I'm talking about when I try to explain this place. Experimental, sometimes disturbing, weird, unsettling, wondrous – the site-specific art installations at this multi-building "museum" are all of these things and more.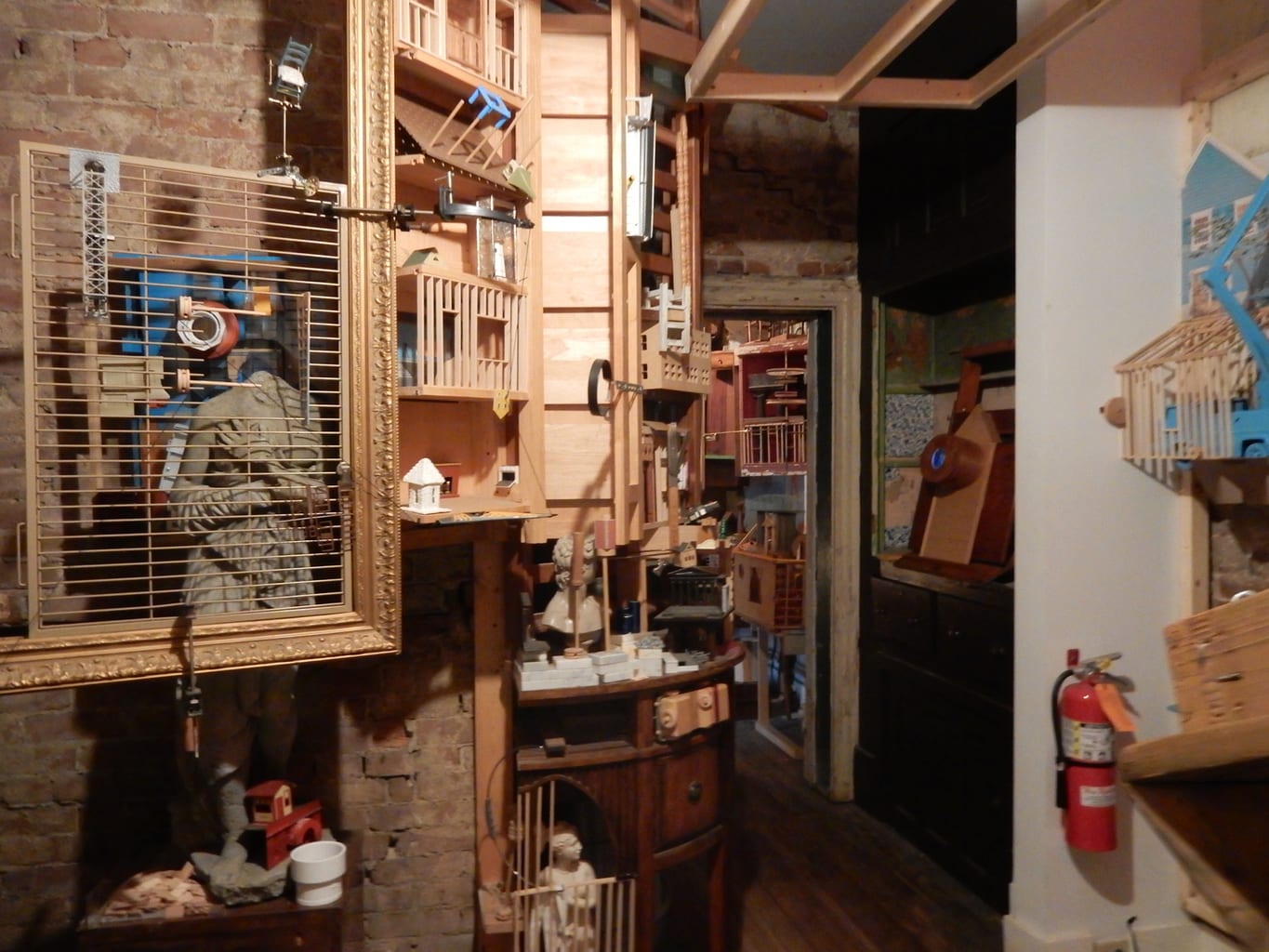 Though the installations change each year, when I visited in September 2018, one whole floor was so dark, I was counseled to "feel my way" around with my hands, and wait 15 minutes for my eyes to adjust.
In the second building – a three-story row house – my walk-through a "multitude of layers" of construction materials, architectural models, strange objects, audio, and video projections evoked an Alice In Wonderland meets Wes Anderson vibe that was viscerally creepy.
My favorite, however, was the transparent writing ball in a third building. As tall as a human, filled with helium, in a white room covered with random graphite marks; playing with it was more enjoyable than any experience I've ever had in an art museum. That there was just one other person in the room made it even better.Open Tues-Sat 10-5, Sun 1-5, $20 adults, $15 students (children under 14 must be accompanied by an adult).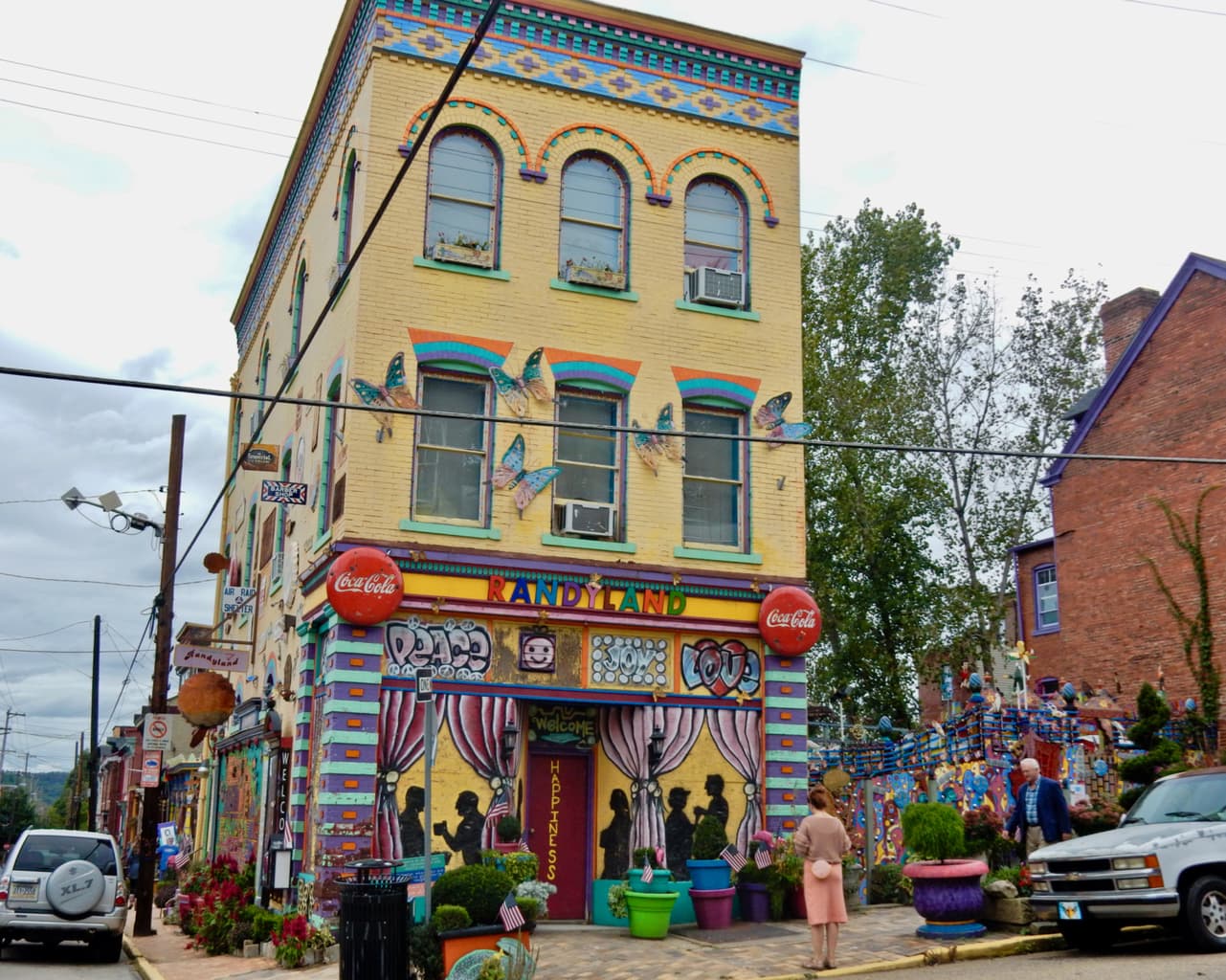 On the same street and steps from The Mattress Factory (above), Randyland – the wildly colorful brainchild of Randy Gibson, whose goal was "to bring happiness to his neighborhood" – is such an ecstatic, iridescent, geometric, disjointed, engrossing, eclectically decorated home and property, it's become a media darling.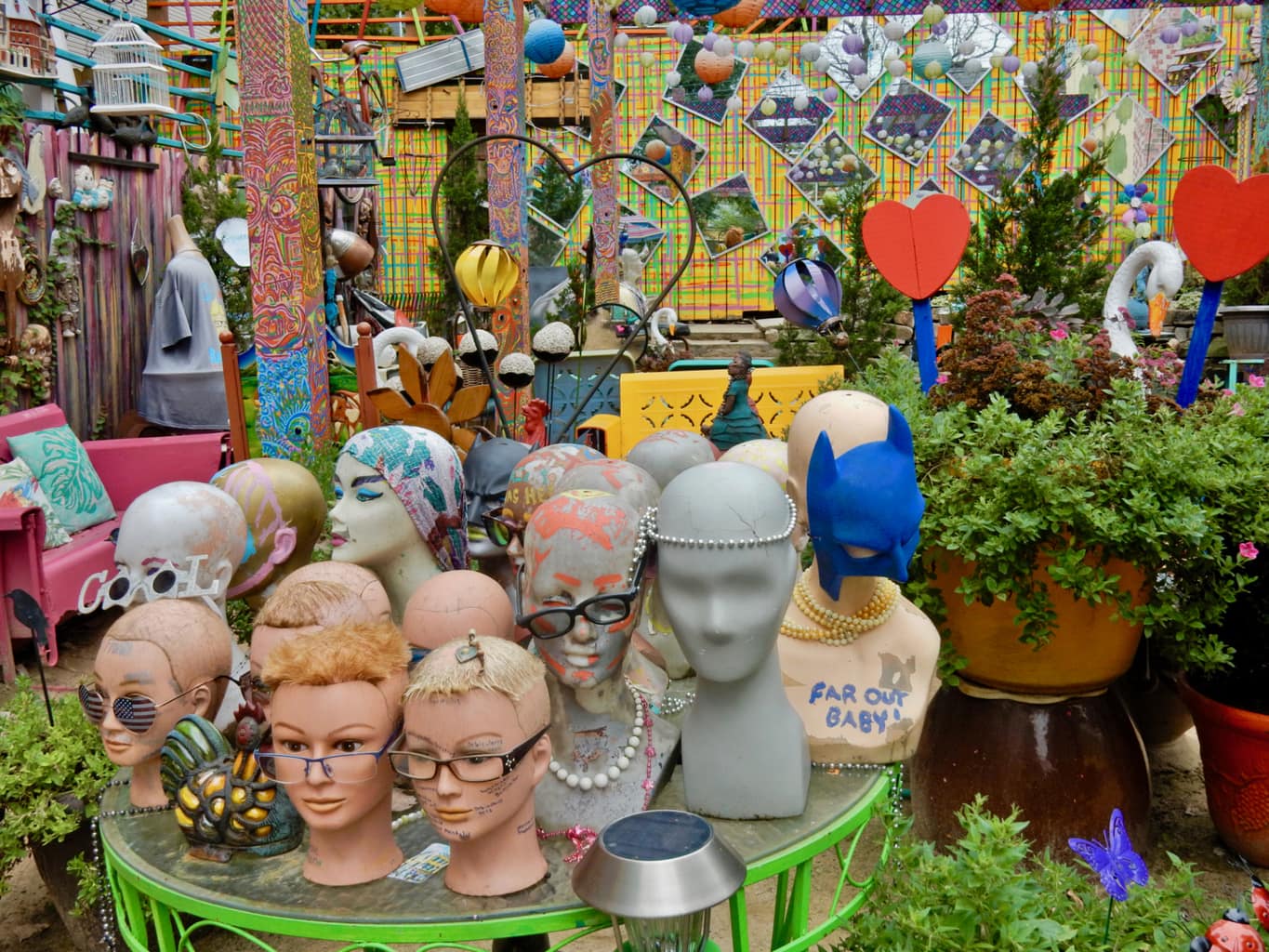 People from all over the world come here to take photos, selfies, Instagram shots, and even propose marriage. But photos don't do it justice. You've got to see it to believe it – exploring its many nooks and crannies is sheer pleasure. Thanks, Randy! Always "open," free but donations welcome.
Where to Eat in Pittsburgh PA Now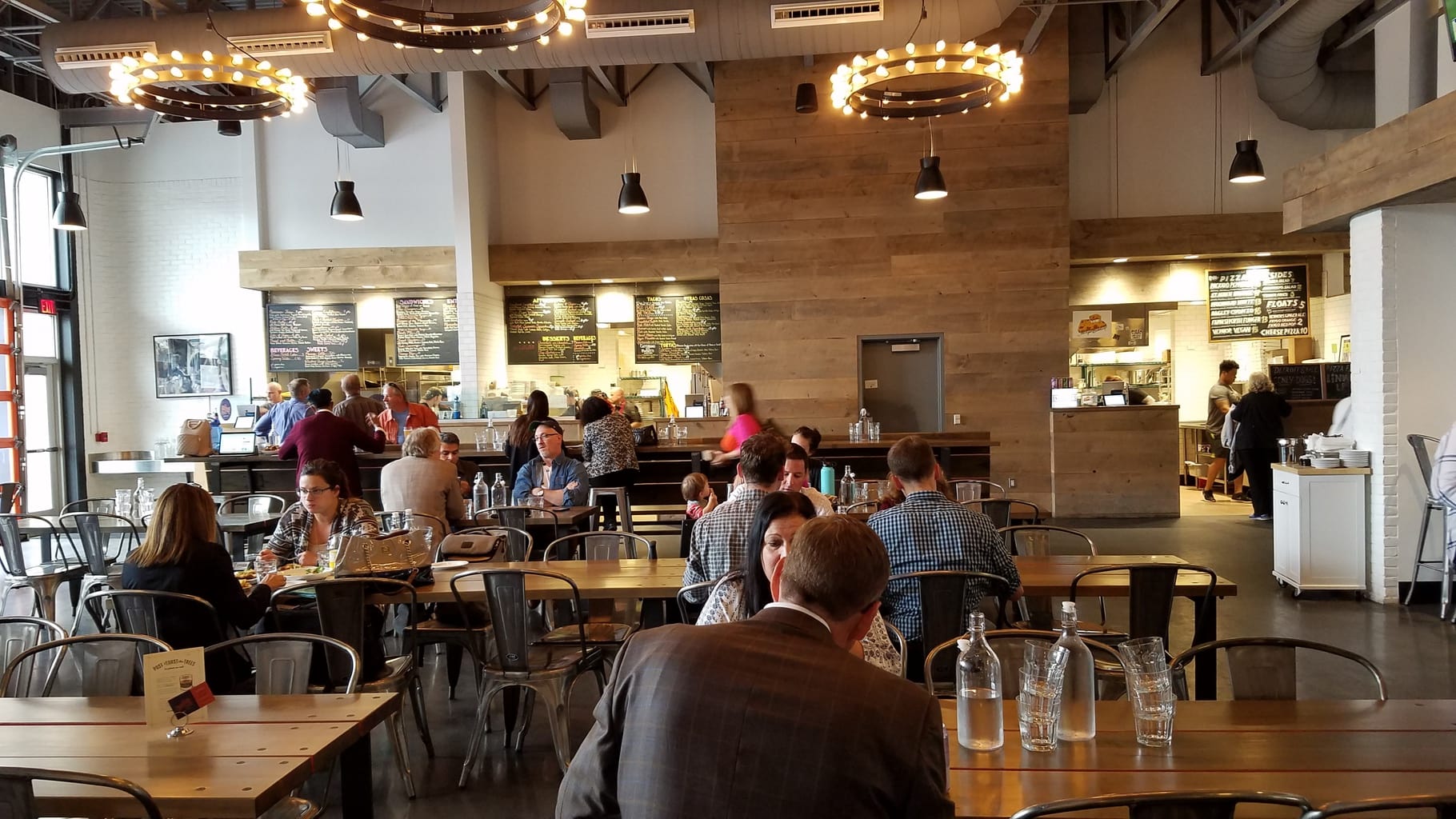 A second "Chef Incubator" in Pittsburgh (the first was Smallman Galley), Federal Galley features a variety of food and drink from three chefs managing four stands (and one bar). If you can't decide on lunch and/or you're a huge fan of food trucks or up-market food courts, you'll be right at home here.
Read the menu items at Supper (some vegan, gluten-free Southern hits among the real meaty-cheesy ones), Michigan & Trumbull (best "Detroit-style" pan pizza I've ever sunk my teeth into), Provisions PGH (Sloppy "Veg," Korean BBQ Fried Chicken, Pork Belly, Buffalo Cauliflower, and other of-the-moment dishes), and El Lugar (real Mexican food), order, and your plates come to your table in a vast, modern hall.
I tried something from each, and wasn't disappointed with any. I'd go back in a second for that cauliflower and pizza, especially.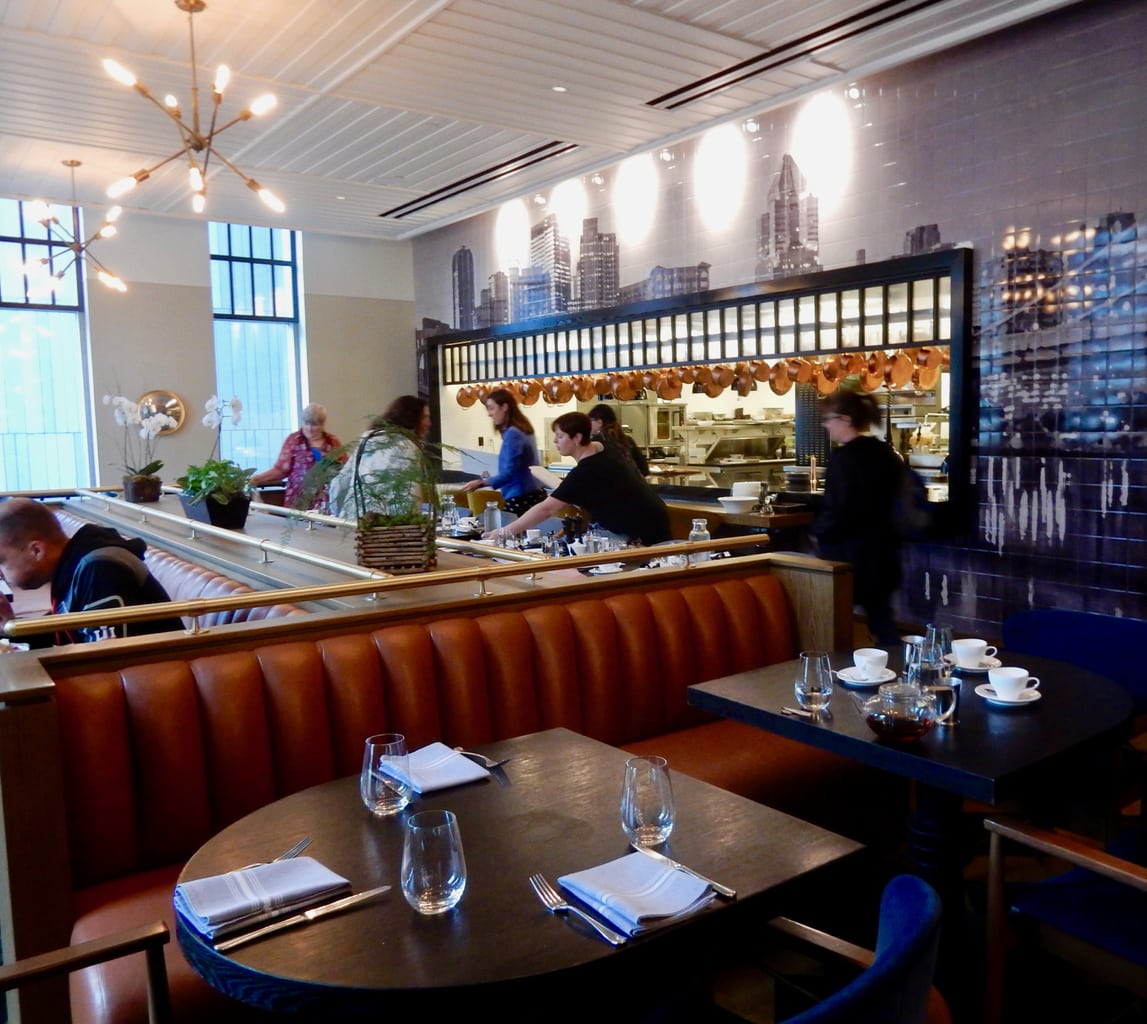 Whatever you call it – Floor 2, or Flor2, or Fl.2 – on the second floor of the ultra-modern Fairmont Hotel – you've got to go at least once. Both the food and the views are dynamite. Formerly Habitat, the space was gutted and redone in warm tones and textiles – browns, blues, grays, leathers – with shiplap ceiling and satellite chandeliers.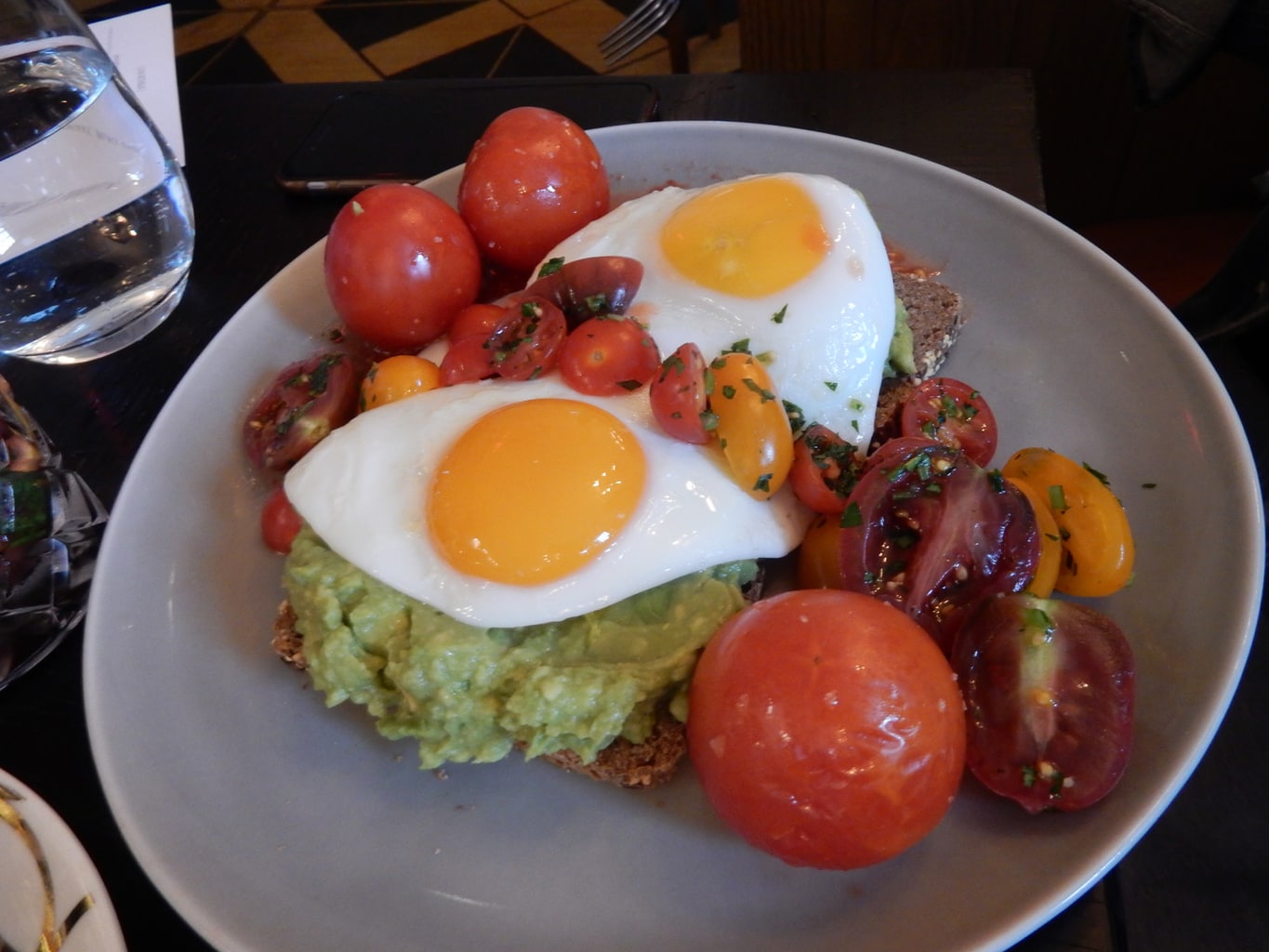 The tableware is made by local ceramicists, servers are clad in attire designed by area stylists, and produce, meats and dairy items are sourced from Rivendale Farm. Naturally, for breakfast, there's Avocado Toast topped with fresh eggs ($16), and Coconut Chia Parfait with Granola ($9). Even if you're not staying at the Fairmont, come up to the second floor for an ideal meal in stunning surroundings.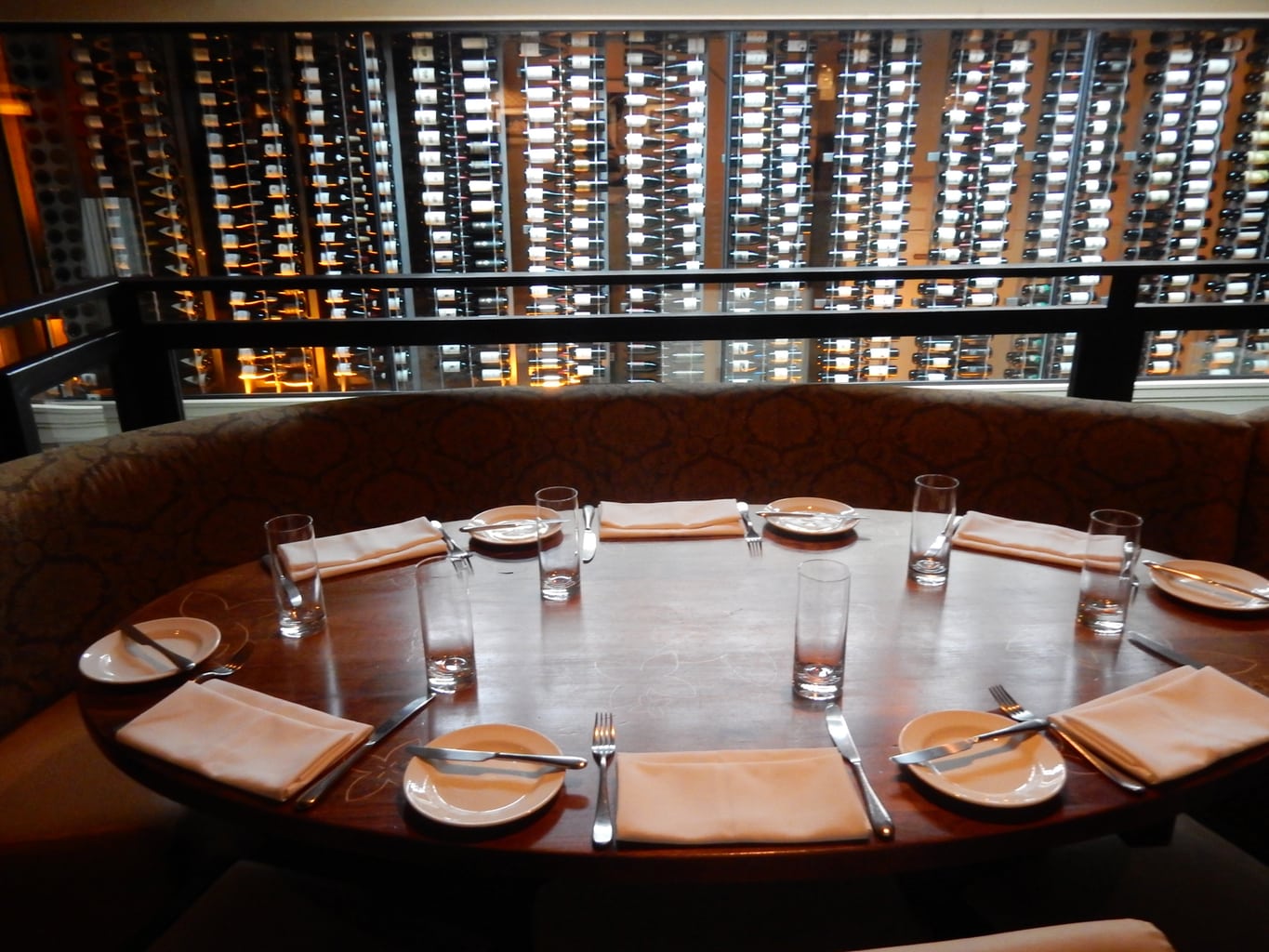 This modern, nearby-farm-sourced establishment has been on the Pittsburgh fine dining A-list for years – and the reason is clear. Nearly everything that comes out of the kitchen is so good, the two-level restaurant is packed every night of the week.
Though carnivores will find much to love, many items on the menu play with the organic, dirt-candy theme. My particular favorite – "Roasted Who Cooks For You Farm Carrots" ($13), a tasty amalgam of parsnip puree, orange reduction, crunchy almonds, greens, and of course, those Farm Carrots.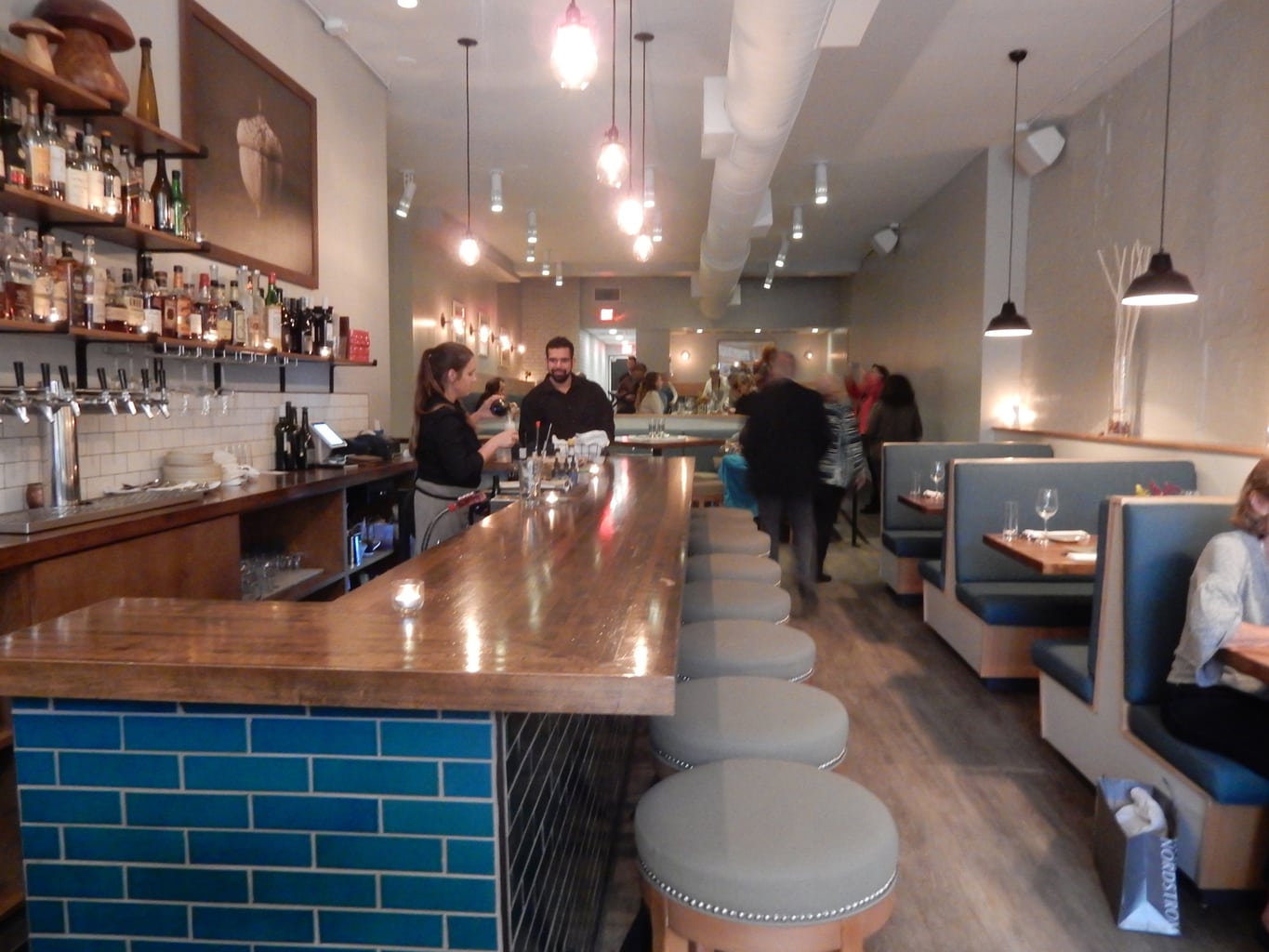 EAT/DINNER: Acorn, in the Shadyside Neighborhood
The latest in Brian Singer's Deciduous Hospitality Group, the pretty Acorn serves up innovative cuisine that, according to its tagline is "Simple, Honest, Soulful." Well, the combinations of tastes and textures on each plate may not be so "simple," but for adventurous eaters, this is the place to be wowed.
Recently on offer: Chicken Fried Rabbit ($35), Octopus Crepes, and Crab "Rice" ($15) – though that can change daily. Chef Scott Walton dreams up dishes (yes, sometimes literally in his dreams), and then he and his kitchen staff deftly translate them onto the plate. Most of the time the results are amazingly good.
DRINK: 30 Breweries
Yes, you read that correctly – Pittsburgh has around 30 breweries, from its oldest, Penn Brewery, to the quirky Church Brew Works (fermentation tanks on the former alter), and even a brewery that celebrates sofas – Couch Brewery. Of course it would take days to try them all out, so if short on time, book a tour with City Brew Tours Pittsburgh.
Where to Stay in Pittsburgh PA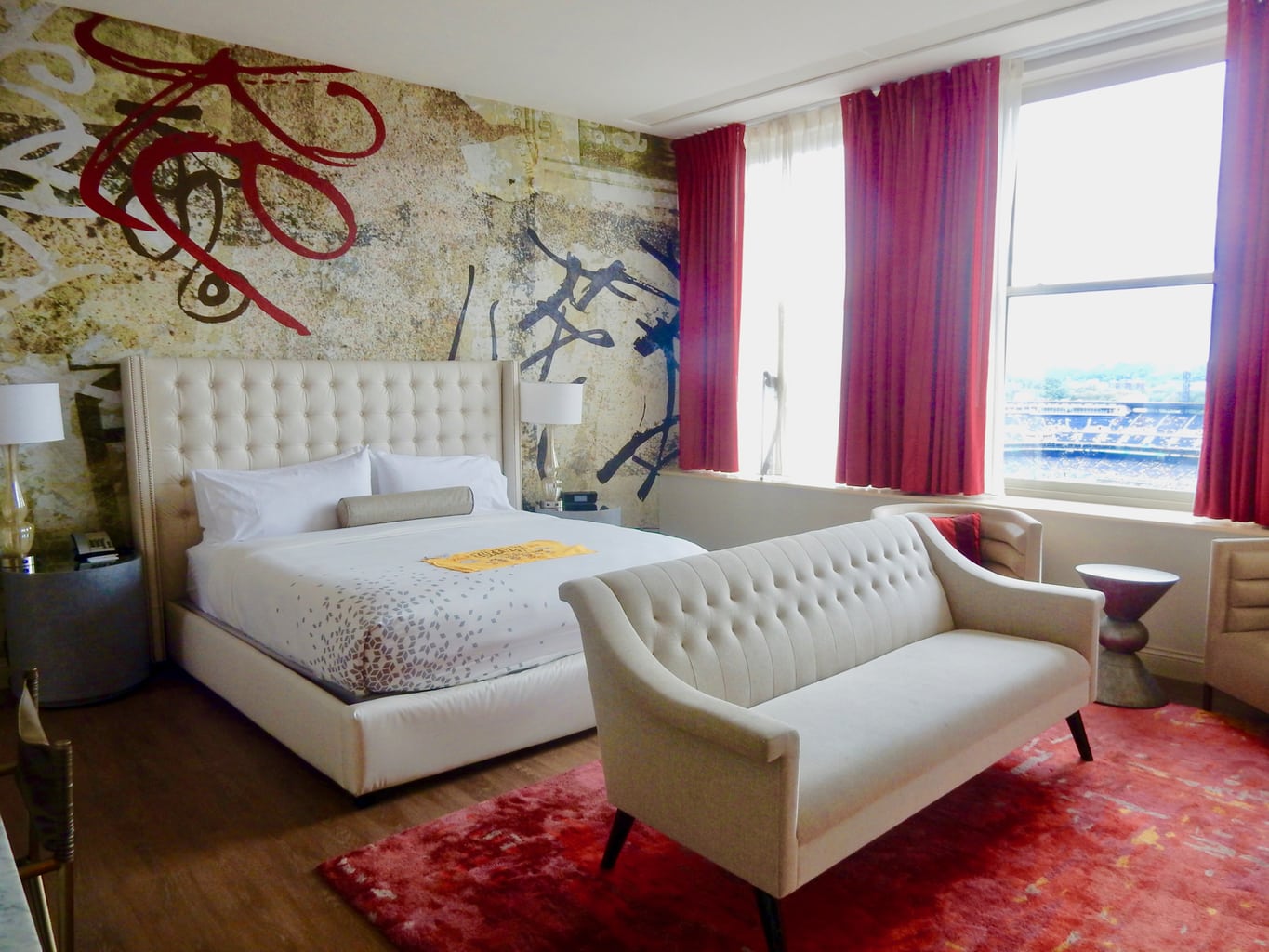 After a savvy redo, the richly designed Renaissance Pittsburgh in the former Fulton Building on the riverfront opposite PNC Park, is a top choice for style-minded travelers, and a Maven Favorite – warranting its own write up here.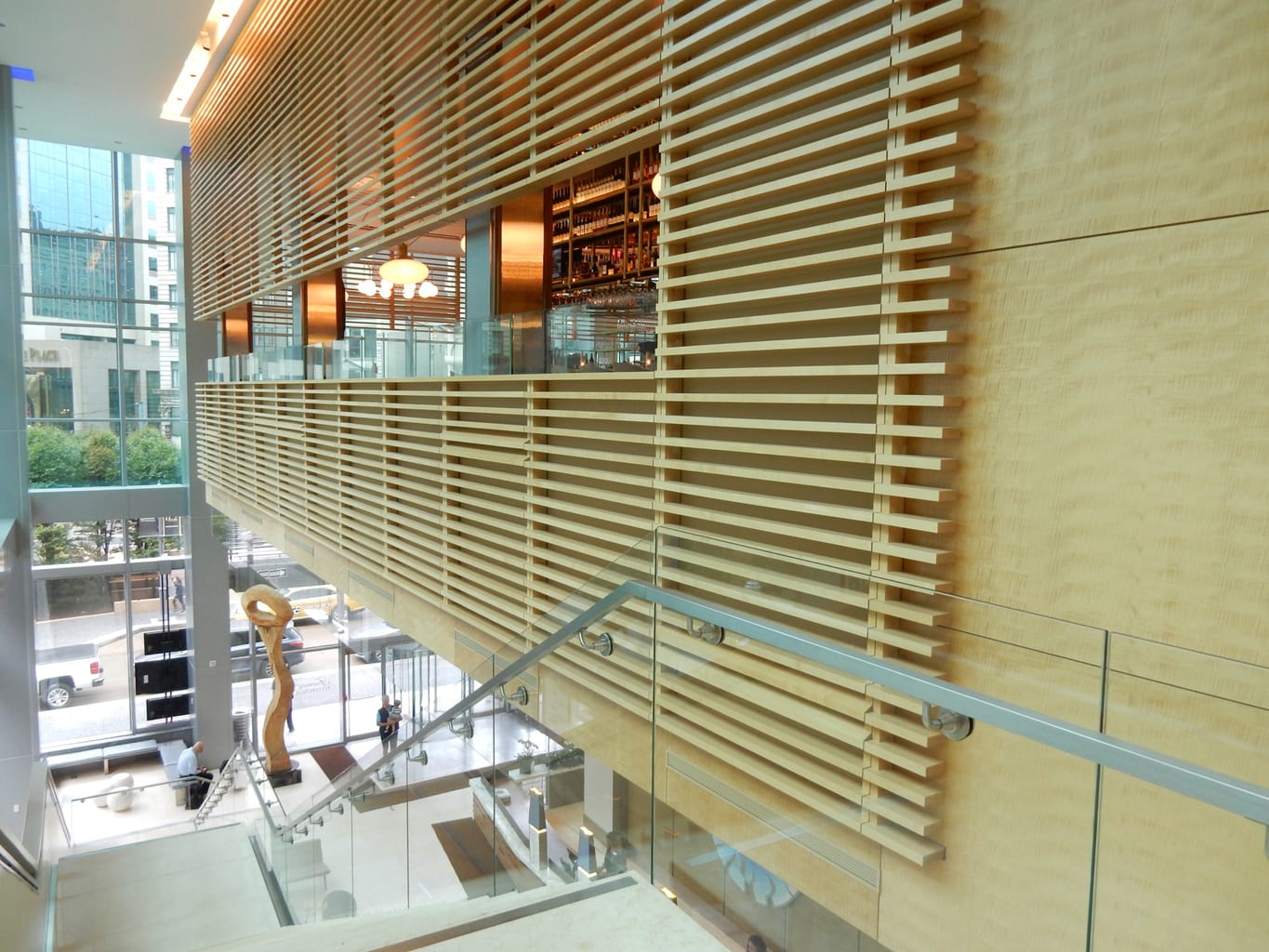 STAY: Growing in popularity as a cultural and tourist destination, Pittsburgh has been upping its game with new boutique hotels and other iconic hospitality brands. The Fairmont Pittsburgh is sleek, modern, and oh so posh. The Drury Plaza Hotel, in a former Federal Reserve Bank Building (the indoor pool area used to be the Fed's shooting range), is a popular boutique, as is Distrikt Hotel, in the old Salvation Army Building, with its Living Wall in the lobby, "or, the Whale" Restaurant inspired by Moby Dick, and chic rooms.