Are you an out-of-the-box kind of couple looking for one of the best places to propose in Virginia? Then, look no further. The Getaway Mavens, experts in both romantic and quirky getaways, have you covered. Read on.
One could argue that all of Virginia is romantic – after all, the State's tagline is "Virginia is For Lovers." So, for many more ideas, refer to this Virginia Tourism site.
Out Of the Box Places To Propose in Virginia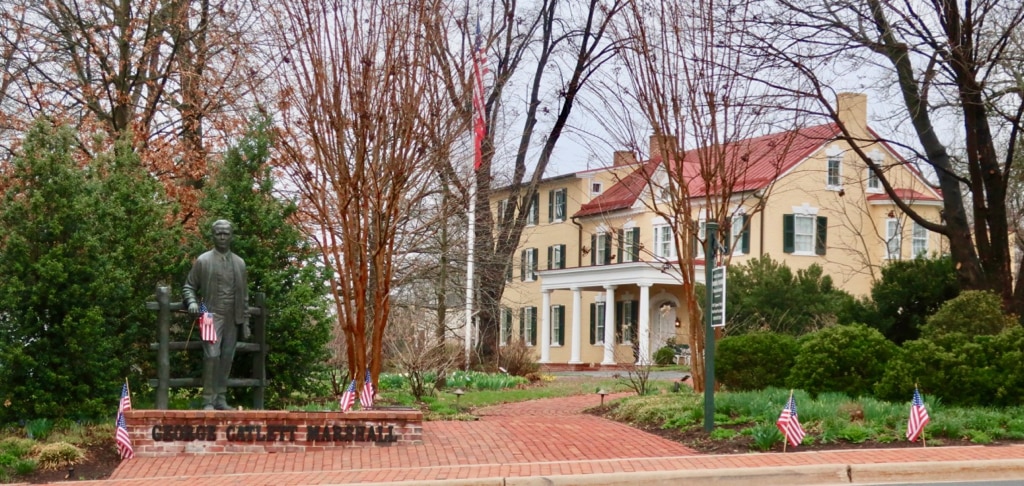 In George Marshall's Summer Home in Leesburg
Your average future fiancé will probably pick one of the dozens of wineries, vineyards, and distilleries in Loudoun County VA in which to pop the question. But, you're not average, are you?
So, you might choose to propose in Virginia at the summer home of George Marshall, architect of the post-WWII European Recovery Plan that bears his name. This well-regarded military man for sure had a romantic side.
You can tap into Marshall's love for the arts, for I Love Lucy, for gardening, and for his two wives, on a tour of his summer home in Leesburg.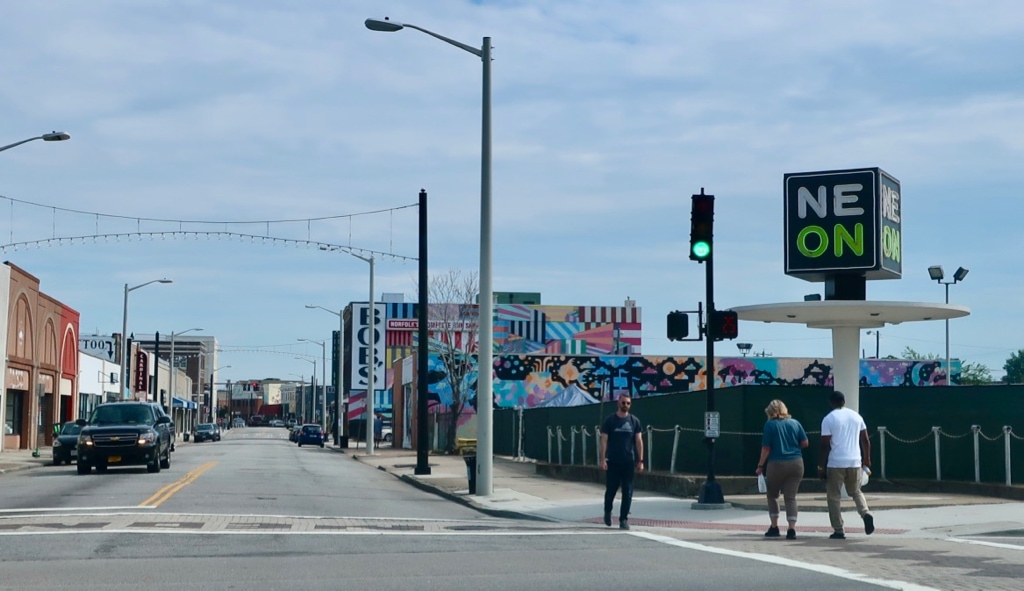 While Perusing the Witty Murals in Norfolk VA
Sure, Norfolk VA is home to the world's largest Naval Base, with its share of "Floating Grey" attractions and cobblestone streets. But this naval city has a massive arts scene, mostly in the reinvigorated NEON Arts District.
Grab a map, and walk hand in hand while checking out formerly bereft old buildings, now plastered with a wide spectrum of vividly painted murals.
Choose one that moves you, and pop the question. It makes for a great selfie or Insta background.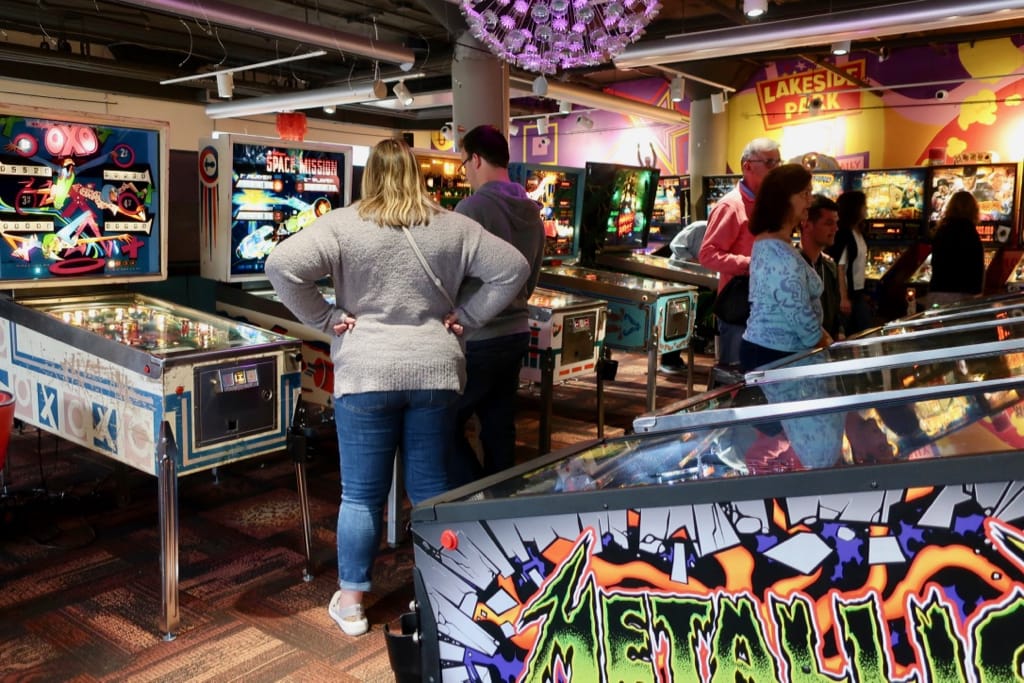 While Banging The Pleasure Machines in Roanoke VA
One would imagine that most couples in Roanoke VA get engaged under the 88 ½ foot, mountaintop Roanoke Star. But you're not "most couples."
You grew up haunting pinball arcades, and now you're grown up, are in love, and want to get hitched. What's the best place to propose in this Virginia town? Why, either Starcade or the Pinball Museum at Center in the Square, natch.
For a set fee, you can spend hours doing what you love, and then pledge your love to each other for the rest of your lives.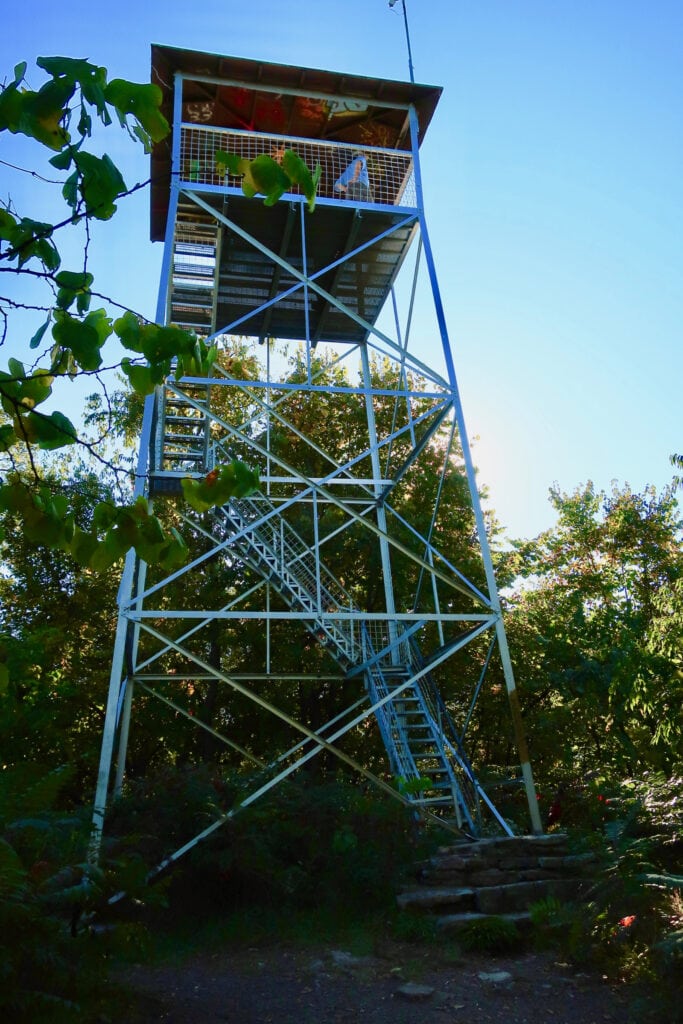 Atop the Woodstock Tower on Massanutten Mountain
Feel on top of the world within the George Washington National Forest in Virginia's Shenandoah County. It's fun to climb the spindly Woodstock Tower and a great platform for a marriage proposal.
But, if you want the best views of the valley and snaking Shenandoah River, take the gravel path down to the hang-gliding launch point: another best place to propose in Virginia.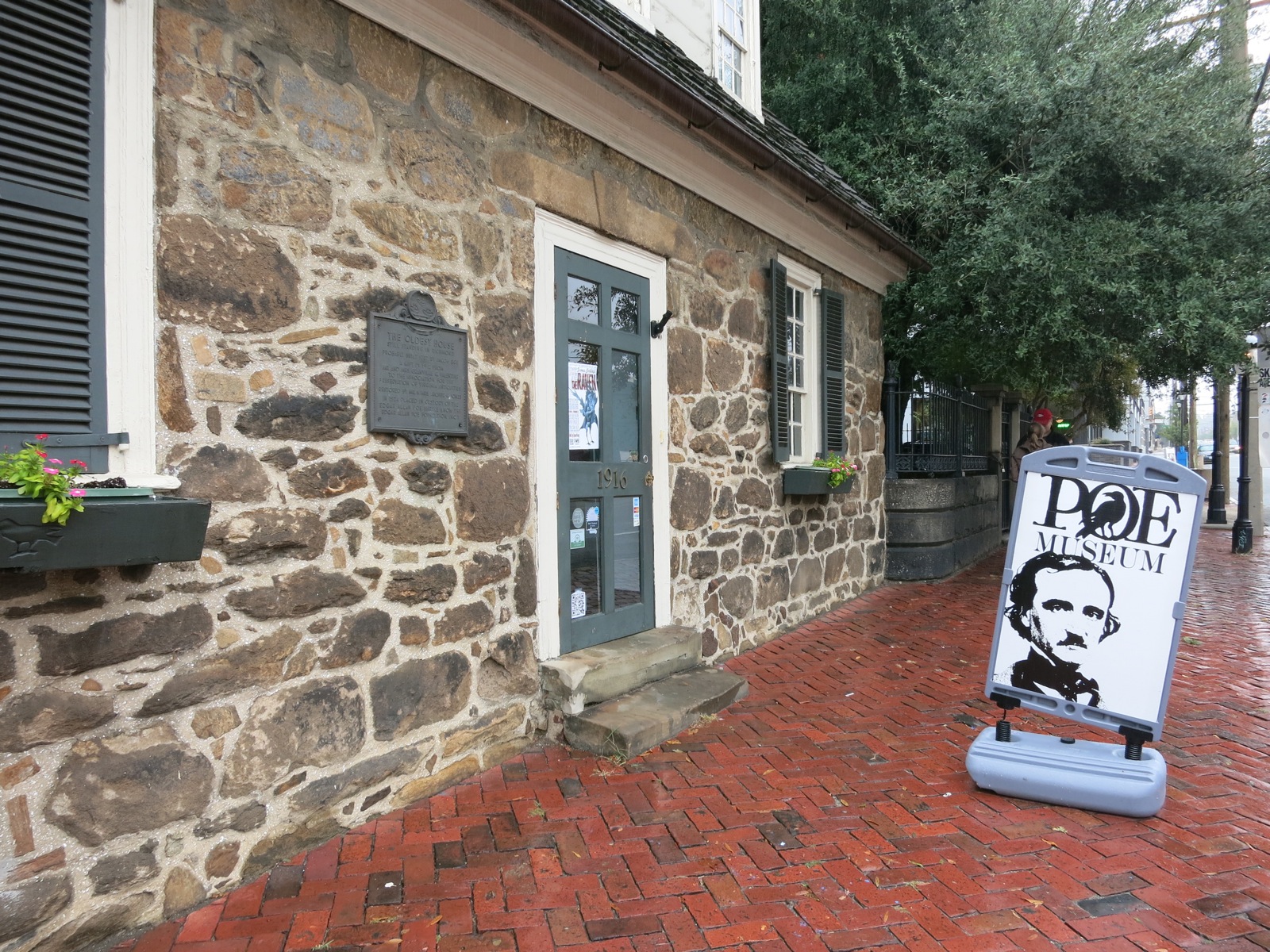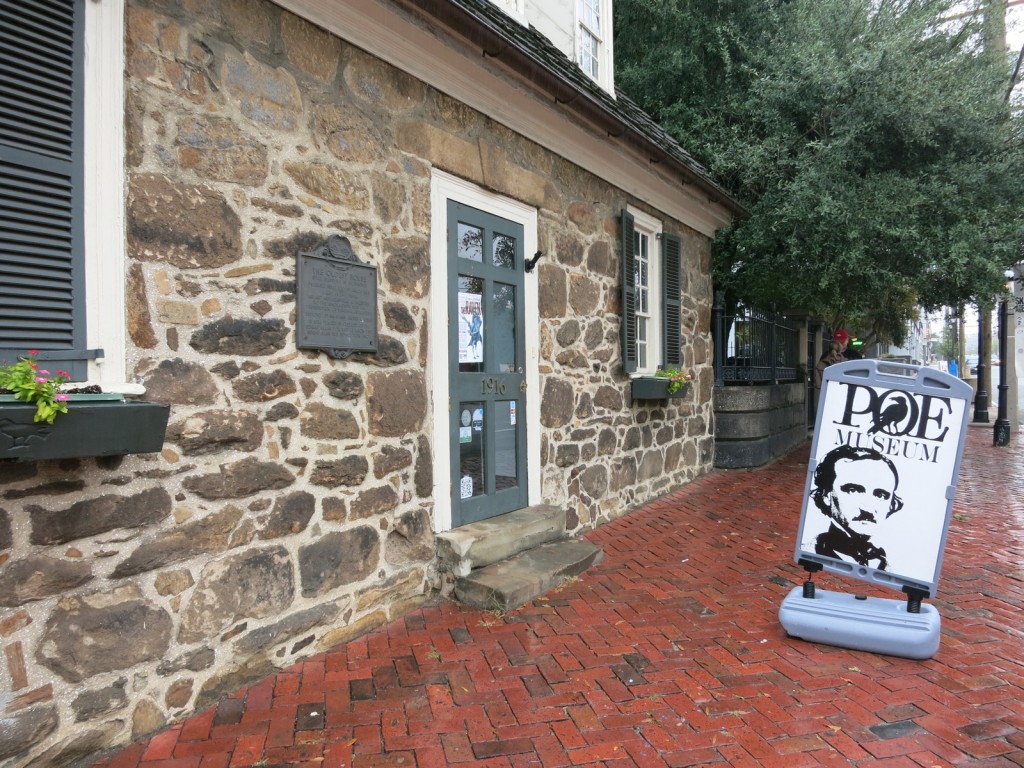 Give Me Liberty Or Give Me Poe: You Can Have Both in Richmond VA
Richmond VA is definitely a city of contrasts. It was the "Cradle of the Confederacy," but now has a pretty liberal arts and beer scene. So, too, no two couples are alike.
American Revolution buffs might want to pop the question while checking out Historic St. John's Church – where Patrick Henry stirred emotions with his "Give me liberty or give me death!" speech.
Literary duos will feel more at home at the excellent Poe Museum, where you can plan a life together Forevermore.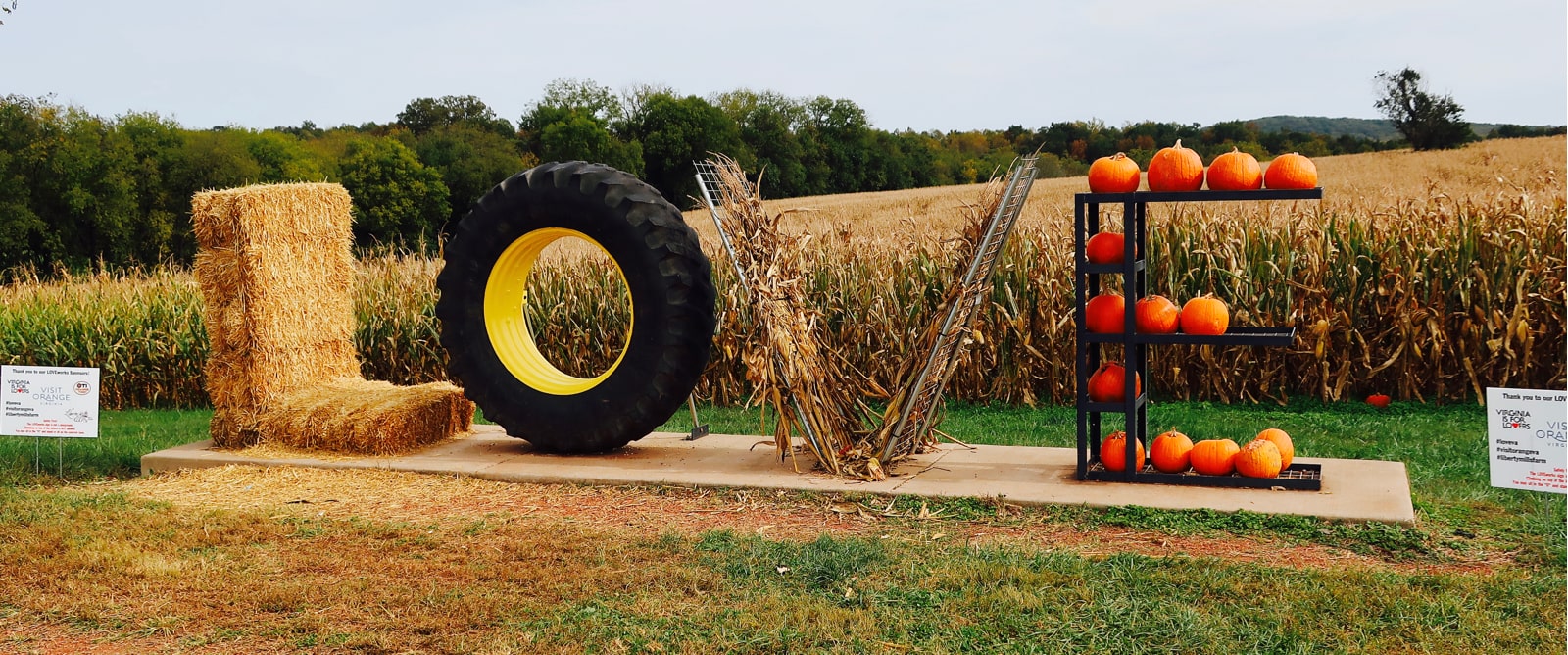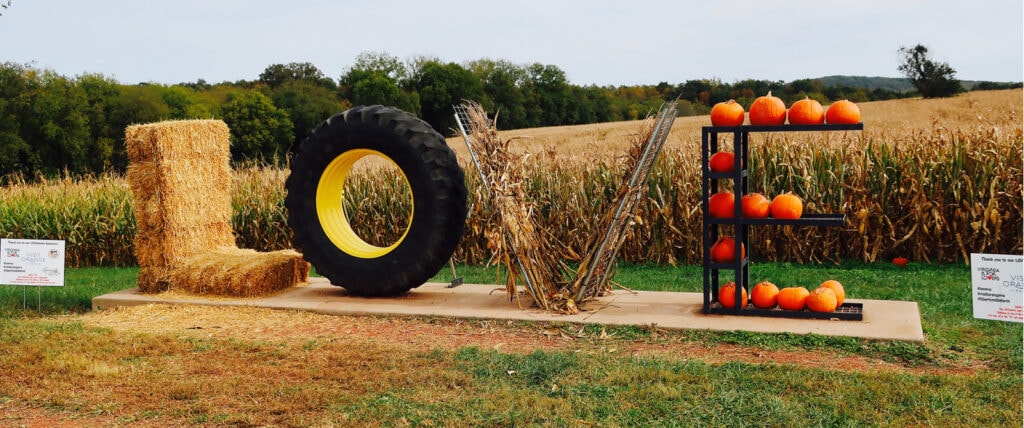 While Lost in the Largest Corn Maze in the USA, Somerset
The largest corn maze in the USA, Liberty Mills Farm, happens to be in a tiny little 'burg in Orange County VA. While this area of Virginia is known for Montpelier, home to the primary architect of the US Constitution, James Madison, the region offers other delights.
These include the sassily named Well Hung Vineyard and this human-sized labyrinth. So, plan on popping the question inside the maze. And, if you get lost, at least you'll be lost together.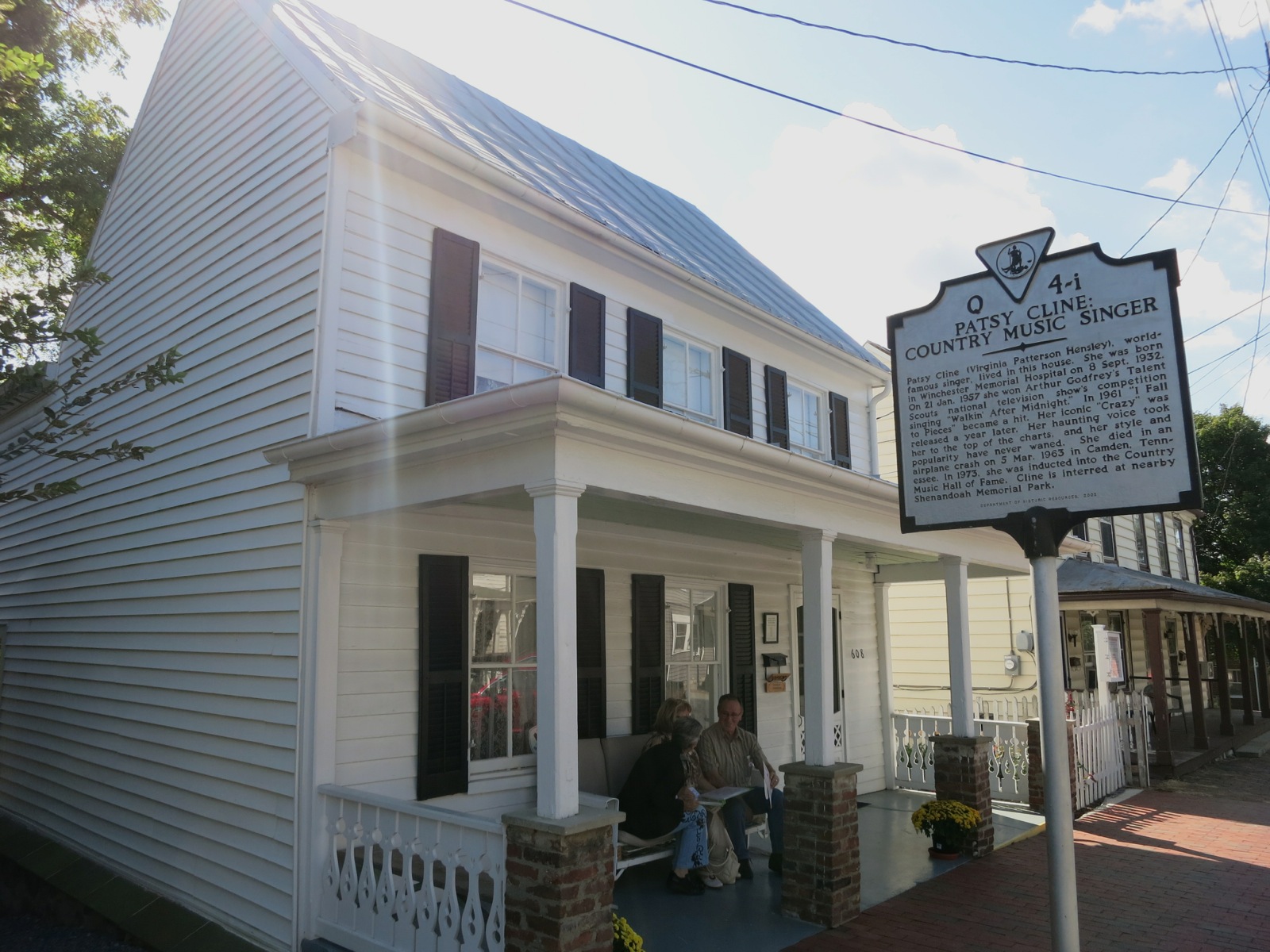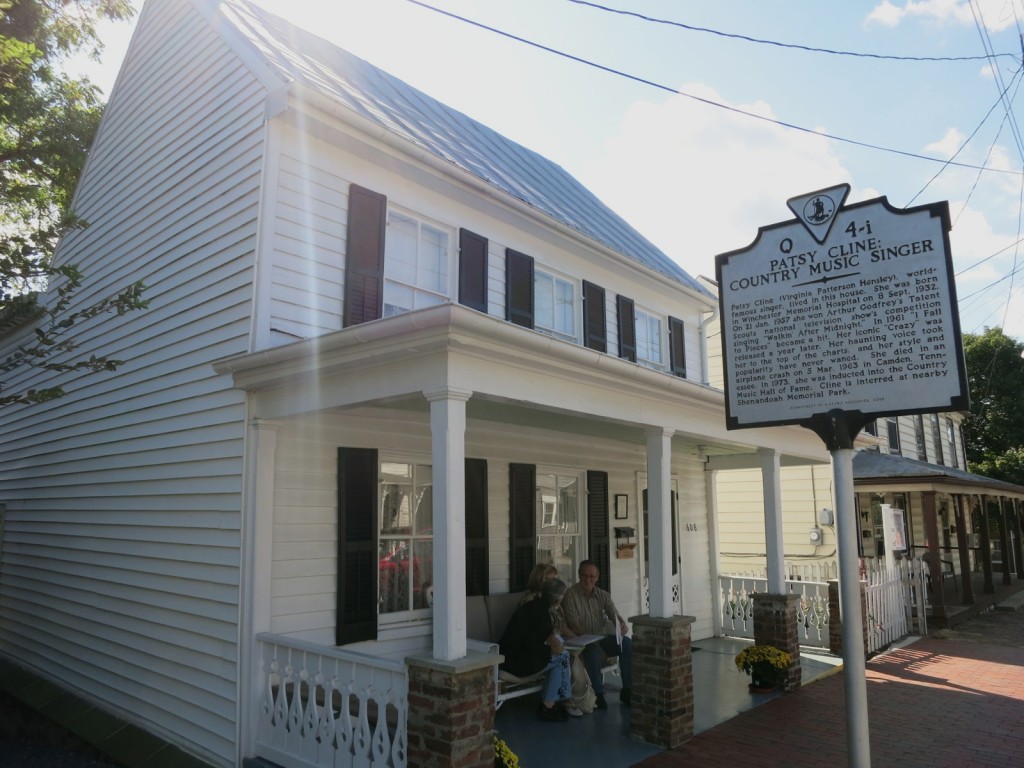 At Patsy Cline's House in Winchester: The Countriest Place to Propose in Virginia
County music obsessives might be keen to pop the question where this wildcat of a singer lived. Patsy Cline's family moved often, but she resided the longest in this Winchester VA home, now on the National Historic Register.
The house is tiny (with lots of stories, though), so pick the front porch or Patsy's bedroom for your proposal. Perhaps the ghost of Cline will give it her blessing.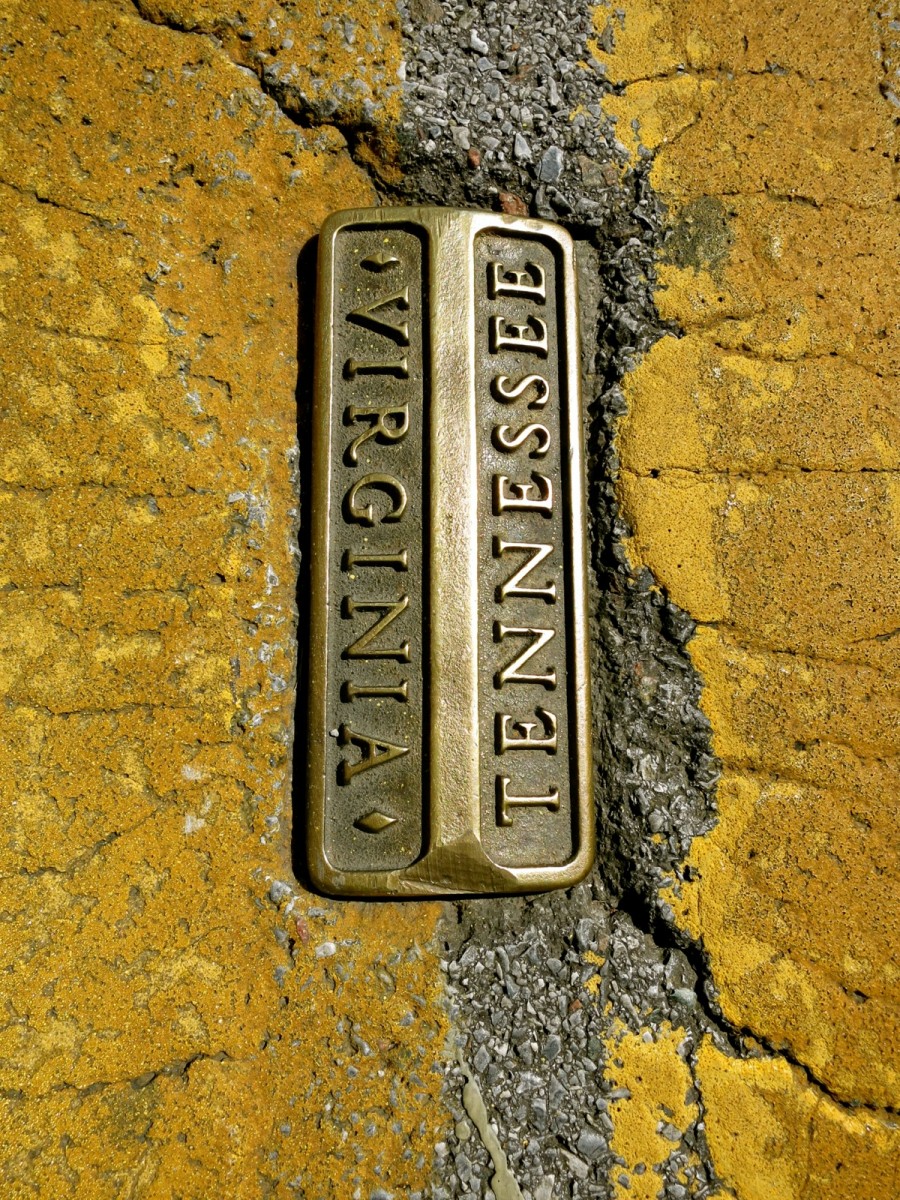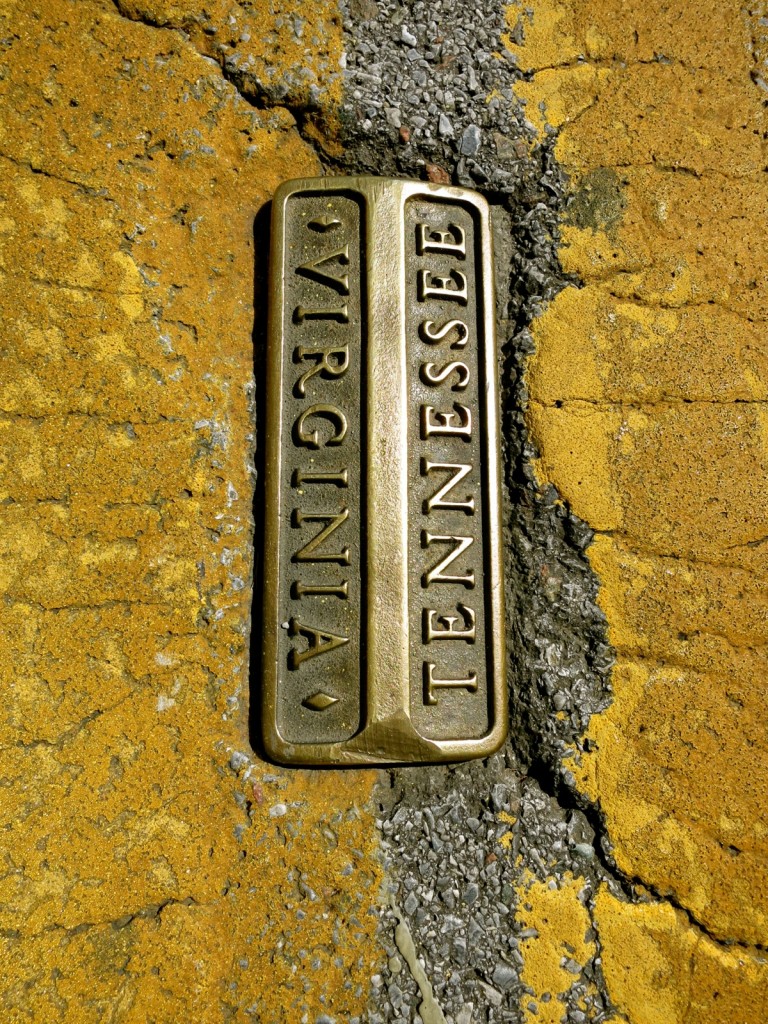 While Straddling Two States in the Middle of State St. Bristol
Virginia bars close a full hour before Tennessee's do (2am vs. 3am), so no big deal in Bristol VA. All you have to do is walk a few steps across the road. The VA/TN state border runs directly down State Street, effectively cutting the town in half.
So, Bristol, known as the "Birthplace of Country Music," is a great place to propose in both VA and TN. For maximum romance, stay in The Bristol, a cool luxury boutique hotel. It's even got a "Straddling State Lines" Package!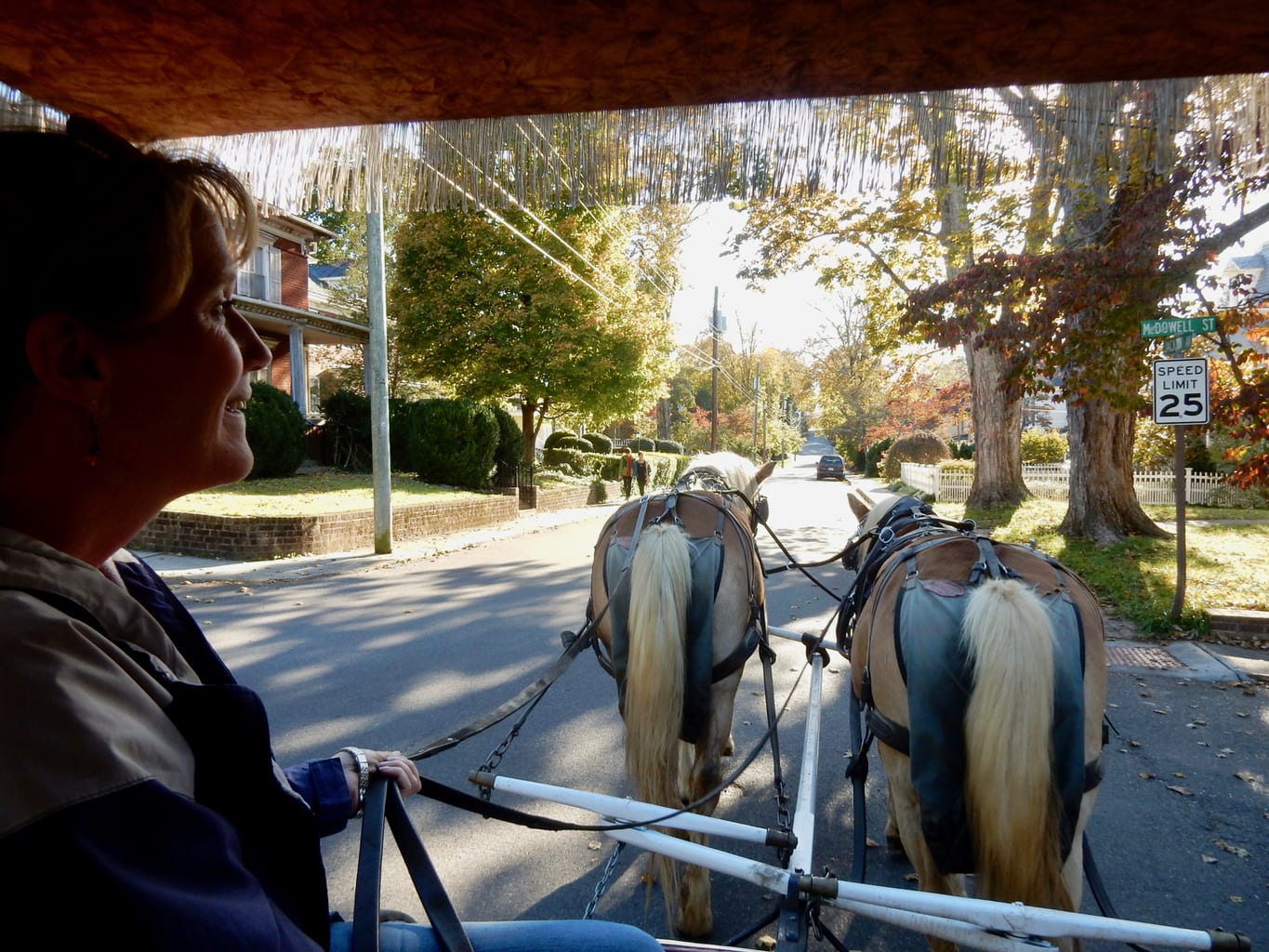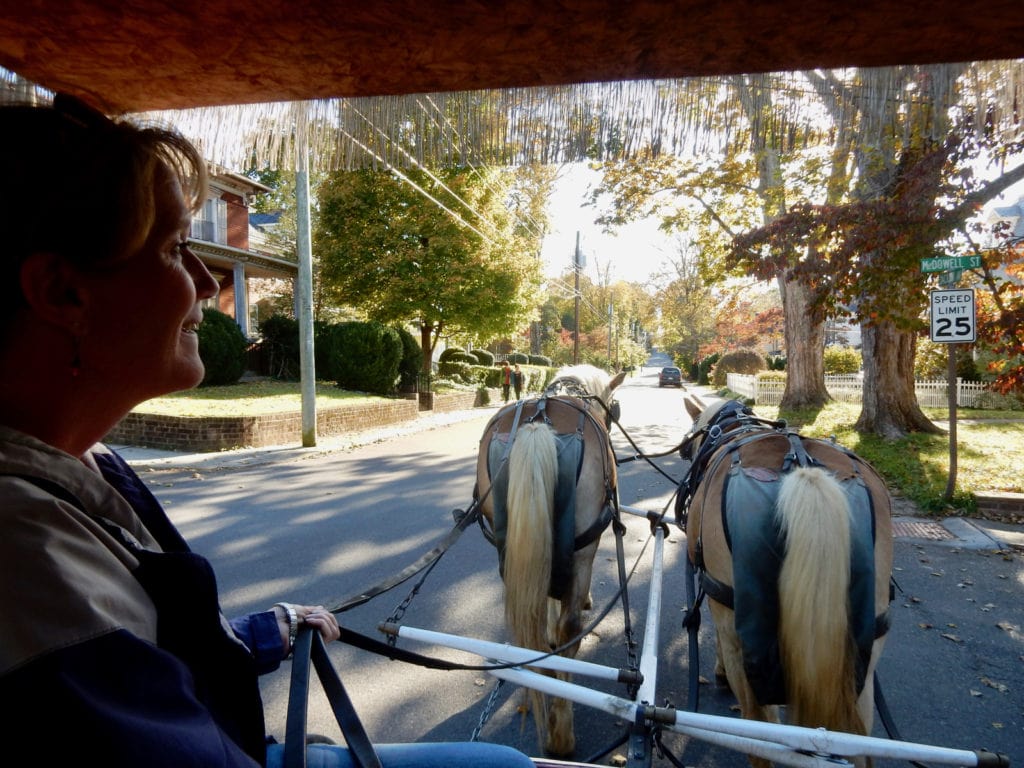 On A Leisurely Horse-Drawn Carriage Ride in Lexington
There's something lulling and romantic about a horse-drawn carriage ride, am I right? Like, it's perfectly suited to, and gets you in the mood for, a marriage proposal.
This one, run by the Lexington Carriage Company, in Lexington VA, is better than most because the terrain is so hilly, the draft horses so game and the passing views are so interesting.
Plus, for those who prefer an audience, you're almost guaranteed a group of adoring witnesses.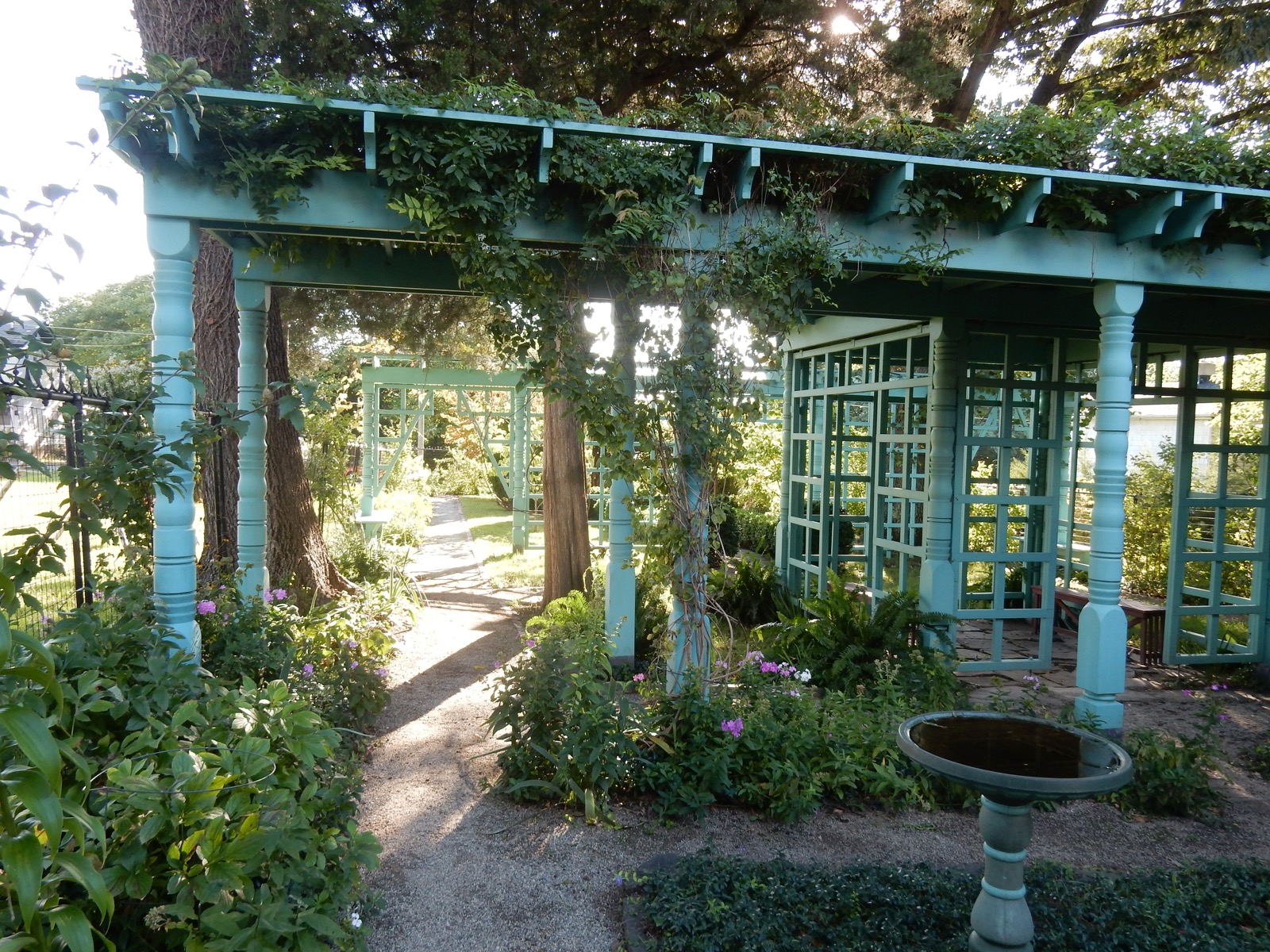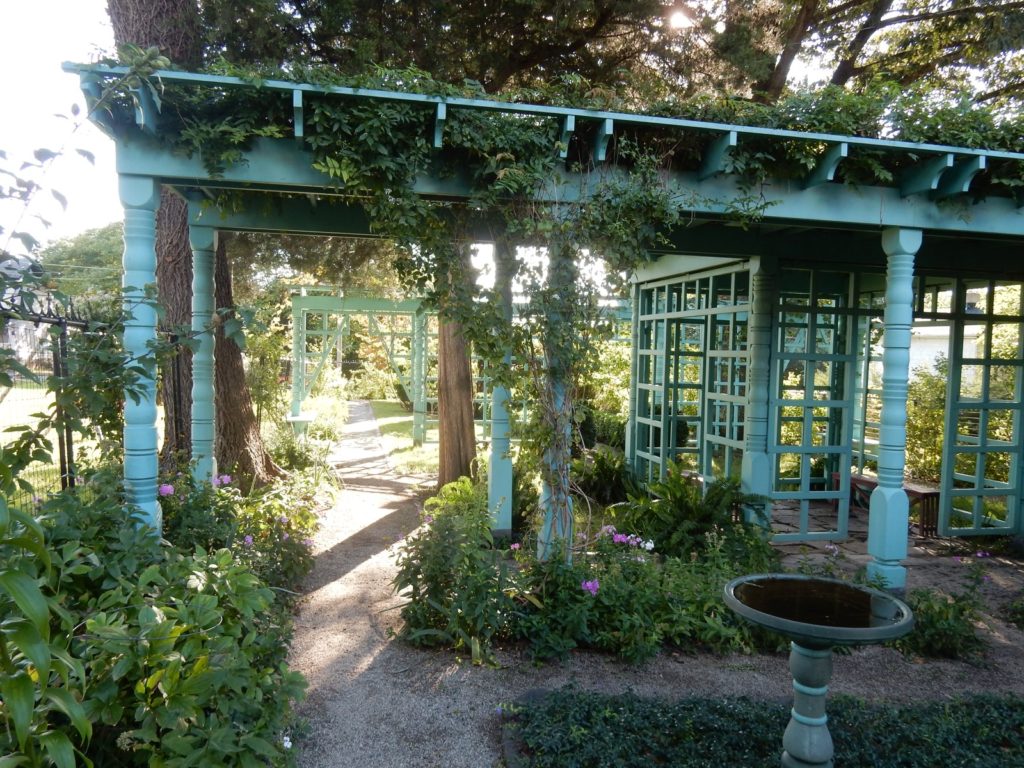 In the Stunning Home and Garden of Harlem Renaissance Poet, Anne Spencer, Lynchburg
It seems strange that there was a thriving African American community in a town called Lynchburg, but there you have it. Lynchburg VA was actually named for Quaker, John Lynch, and in the early 1900's a block of Black intellectuals found safe harbor here.
One was the beautiful Harlem Renaissance poet, Anne Spencer, and her self-taught architect husband, Edward, who moved here with two children in 1903. The home, decorated with found objects and gifts, is a wonder.
But the garden. Ah, that garden.
Designed by Edward, its beauty and thoughtfulness symbolize the undying love this husband had for his wife, and, as such, is surely one of the most romantic and best places to propose in all of Virginia.