WHY GO: Close your eyes and think of Greenwich, CT.  Are your floaters of the hot pink and Kelly green paisley variety?  Sure the Lilly Pulitzer pallet still shows up from time to time, but this swanky Connecticut town is so much more than just the center of the Preppy Handbook universe. Known for its hedge fund billionaires, Captains of Industry and Hollywood types, Greenwich does not broadcast its considerable tourist assets, many of which, ironically, are inexpensive or free.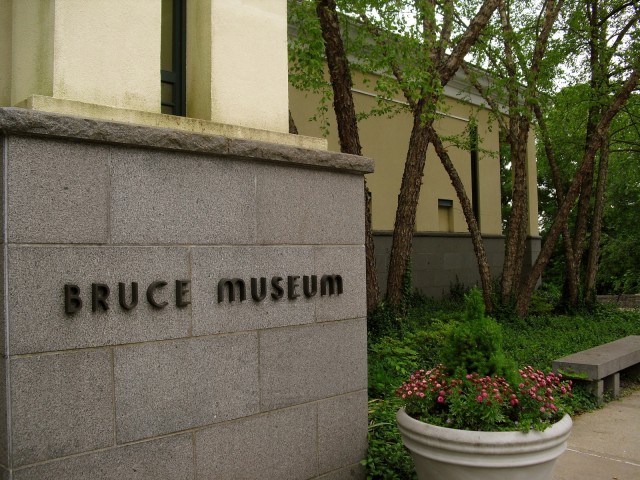 Things To Do In Greenwich CT
SEE: Bruce Museum. I grew up spending happy rainy days at the old "Bruce" – peering at snakes in cages, colorful eggs in old nests, roaming through the dark black-light Space exhibit. But since its complete renovation years ago, the Bruce Museum has been garnering increased recognition in the international art world while maintaining a quirky "nature exhibit" side.  Like a scaled down Museum of Natural History, the Bruce entices families to sit in a wigwam and listen to Native American stories, touch a wingback-chair-sized meteorite, play I-Spy in a woodlands ecosystem diorama, and stare in awe at some of the largest rare mineral specimens assembled in one place. $7 adults, $6 kids, under 5 and all Tues. admissions, free.  Tuesday – Saturday 10 am – 4:30 pm Sunday 1 pm – 4:30 pm.

WALK: Greenwich Point Park From November 1 until the end of April, you can join CEO's, debutants, happy families and working stiffs on the gorgeous 2-mile loop around Greenwich Point (aka, Todd's Point), at the end of Shore Rd. in Old Greenwich, which takes you on sand, through salt marsh and forest. In warm months, only Greenwich residents are allowed, but during off-season, entry is absolutely free.  Plus, you can bring your dog. Free entry from November 1st – April 30th. Daily park pass is $6 (ages 5-64) thereafter.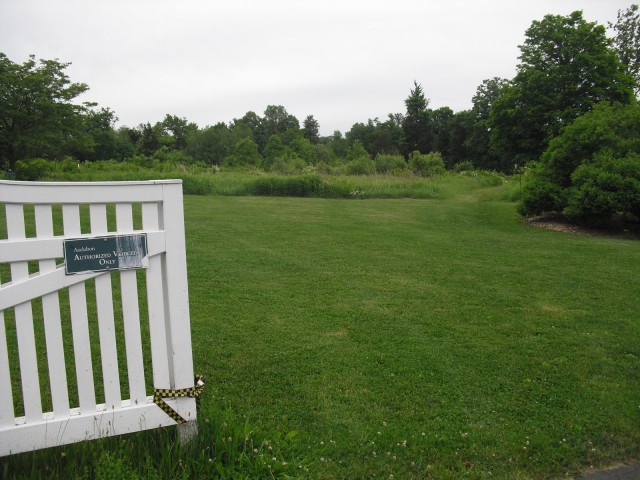 VISIT: Greenwich Audubon; Corner of Riversville Rd. and John St.  This Audubon flagship, with 2,400 members and fantastic daily programs, encompasses nearly 300 acres on its central property alone (there are 7 sites in Greenwich), and 7 miles of hiking trails that meander through wetlands, meadows, hardwood forest and other habitats. All the ingredients are here to cure your "nature deficiency disorder"(NDD) and other ills of modern life. $3 adults, $1.50 kids, no charge for members. Dawn to dusk daily.
DO: Friends Friday Films at Greenwich Library. During my High School years in the early 70's, this free perk was Date Night central. We'd generally start at the bowling alley across the street (no longer there) for one or two $1 games, grab some fast food and end up at the Greenwich Library to see and then discuss an "art" film or a recently released movie. Friday Night Films are still free, and I'd imagine still popular with young Greenwich couples on a budget. But even visitors can take advantage of this great benefit as well, and while you're at it – check out the rest of the beautiful library.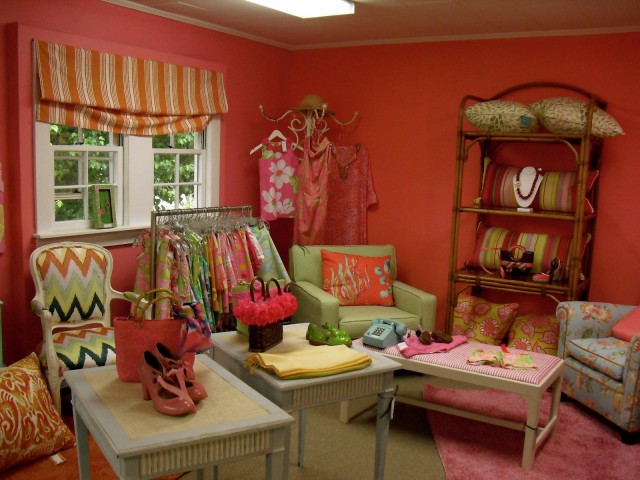 SHOP: Consignment Shops. The appealing and sun-drenched Consigned Designs is by far the friendliest vintage shop in town.  Saleswomen have an encyclopedic knowledge of designers and styles, and owner Ellen Atkinson is always on hand to help.  You may find a Channel Cocktail dress for $250 (originally $1600), a Prada bag for $695 (retails at $2,200), Jimmy Choo suede boots for $245  (originally $990) and so much more.
What To Eat In Greenwich CT
EAT: Back 40 Kitchen. Recently, Travel+Leisure Magazine identified Back 40 Kitchen as the Best Farm to Table Restaurant in Connecticut in its roundup of the Best F2T Restaurants in Each US State. Now helmed by the young Ian Vest (former Executive Chef for Daniel Boulud's DBGB in NYC), Back 40 Kitchen is better than ever. Hidden  upstairs with an entrance behind Greenwich Ave. the reclaimed-barn-chic space can be tough to find. But once there, you'll be well taken care of, especially if you order the 6 course tasting ($75, with wine pairing $85) – a procession of exceptional dishes, custom designed by Chef Vest, for your palate and dietary needs.
Though the menu changes with the seasons, you'll find Pasture-Raised Chicken, Grass Fed Beef and at least one or two Vegan options – all in the less-fussing-is-more-taste philosophy of the chef. Make sure to RSVP in advance – Back 40 Kitchen is a hot table getting hotter by the day.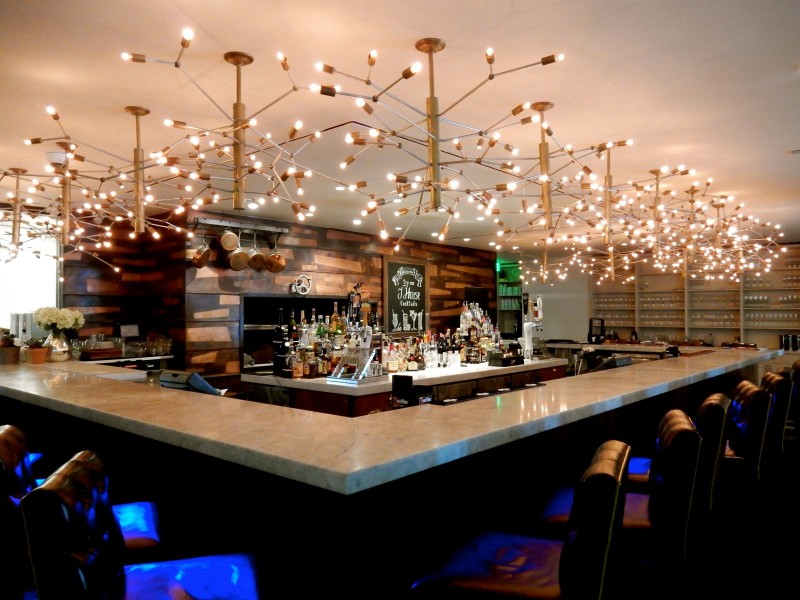 EAT: J-House Restaurant. When it first opened a few years ago, J-House Restaurant was called Eleven14 Kitchen. Initially, it got an undeserved bad rap when hundreds of eager revelers stampeded the bar at Grand Opening and staff was unprepared. Since then, a name change and a return of the original chef, Conor Horton, renders the J-House Restaurant a destination eatery once again. Food in the contemporary-clubby restaurant (cable knit chairs, tufted chocolate brown leather banquettes, recycled rough-hewn timber floor) is worthy of its upscale surroundings and in a word – fantastic. Any dish that can benefit from a pass through the wood-fire-oven (that gives the room a romantic glow) is charred or licked by flame before arriving to the table.
EAT: WUJI/Greenwich. Can a Chinese restaurant be sexy? Yes, if it's owned and run by Owner Jody Pennette (CEO of Cb5 Restaurant Group – a concept and design corporation that has launched hot restaurants all over the world), who first brought some "fun to conservative Greenwich" with his Lolita Cocina and Tequila Bar in Byram years ago (since closed). Bead-fringed lamps, polished wood floors warmed by Oriental rugs, intimate banquets and dim lighting together create a theatrical Victorian Tea House meets bordello aesthetic. (This is Pennette's third WUJI restaurant: with two others in Rye and Scarsdale NY.)
If you're expecting the "One from Column A and Two from Column B" type Chinese food of your youth, the authentic, slightly innovative, locally sourced organic dishes that emerge from the kitchen might throw you off.  Just go with it – most items on the menu are excellent, especially the traditionally prepped Peeking Duck, which is hung upside down and air dried for days. Don't miss Pork Bao Bao Buns ($9), Veggie Dumplings ($8), Lobster Fried Rice ($17), Classic Organic Peeking Duck ($28 for half portion, $48 whole), and the grass-fed, organic, tangy Tangerine Beef ($17/$25). To cap off the meal, your check comes with a pillow of green-apple-flavored Cotton Candy on the house – a Jody Pennette signature.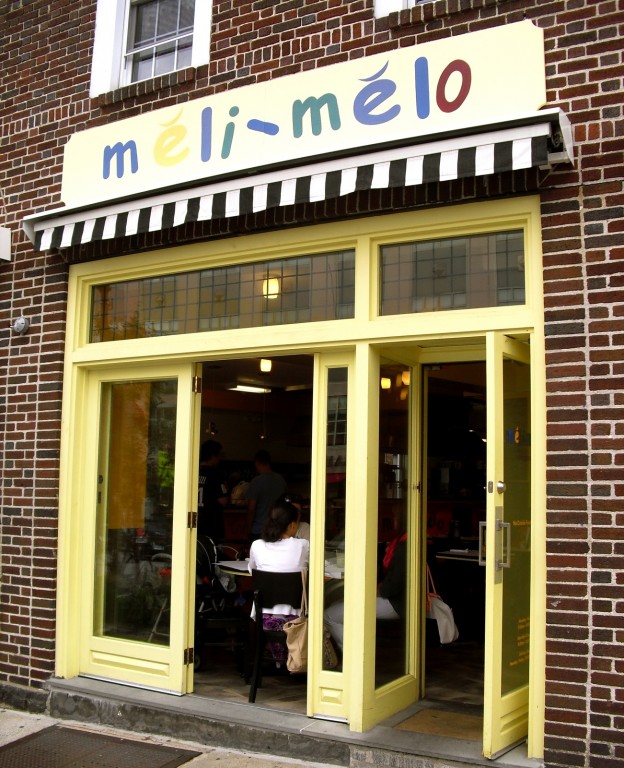 EAT: Meli Melo. So popular, owners took over the adjacent shop, this little lemon-yellow spot dishes up sweet and savory buckwheat crepes ($7.50-$15.50), obsessed-over homemade soups and hands down the best fresh-mint-chocolate chip ice cream on the planet ($4 for one scoop).
Where To Stay In Greenwich CT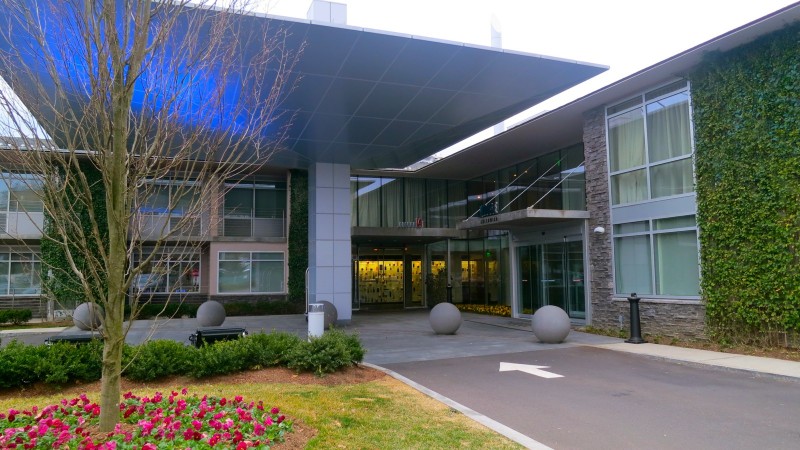 STAY: J-House Greenwich. This high-tech, artsy, green former Howard Johnson's is  the only boutique hotel in town and such a Maven Favorite, it's earned its own review HERE. Rooms from $199, suites from $500.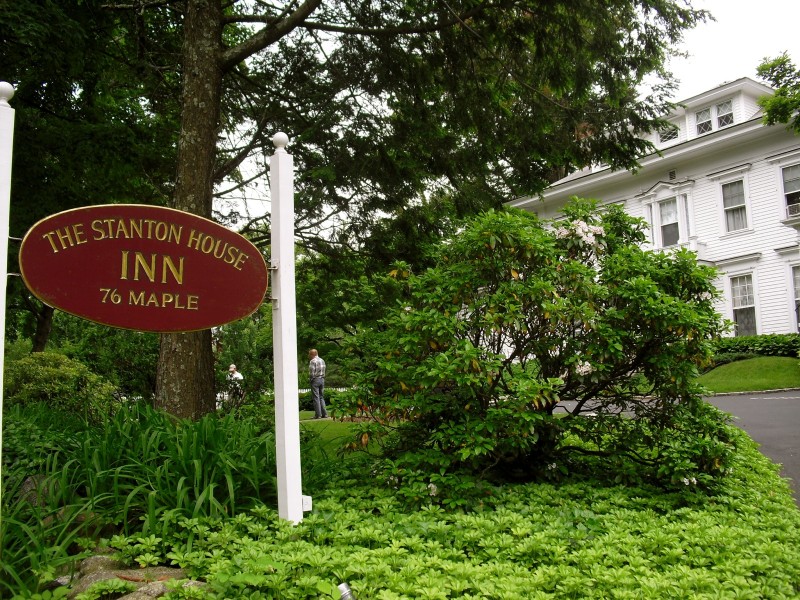 STAY: Stanton House Inn. This gracious Stanford White designed Federalist mansion just steps from downtown Greenwich yields charming surprises, especially for such a moderate (for Greenwich) price.  Currier and Ives prints dot the walls of two ground floor sitting rooms. Several rooms have luxe Duxiana beds.  The couple taking morning tea in the parlor might be from France or just across town.  With breakfast included in the cost of an antique appointed suite, and a beautiful garden-side outdoor pool, it is indeed the best deal in town. Stay in the original master bedroom, Room #20, a King Suite with 16 ft. ceiling, electroflame fireplace and an antique claw-foot tub. ($249). Rates are $170-$249 per night – include full breakfast.
STAY: Greenwich Hyatt. Perhaps you'll hear echoes of the beat of the old Conde Nast Publishing presses as they churned out Glamour, Better Homes and Gardens, Vanity Fair, and other national glossies in what is currently one of the most park-like hotel lobbies in the world.  Known as "Greenwich's lobby," this human terrarium suggests a tropical paradise with living banana trees, palm trees, coursing streams, Koi ponds, and waterfalls. The Gazebo Lounge is to Greenwich what the Grand Central Station Information Booth is to New York; THE place to meet. Newly renovated, gently priced rooms in seawater blues, driftwood tans have a fresh, classic Coastal New England touch. Rates $116- $239.