Last Updated on July 12, 2022 by Editor
WHY GO: Sand, Sea, Boardwalk, Food: the quartet of traditional summer resort delights. Americans have always needed places to cool off and frolic, even before bathing wear technology caught up with comfort. Because of this, Rehoboth Beach DE has attracted families from Philly and the DC area since Victorian times.
New Yorkers and New Englanders will also find this growing foodie destination a nice alternative to the wild Jersey Shore. Though Rehoboth Beach is a summer resort, the Mavens encourage you to visit "pre or post season" – just after Memorial Day but prior to "school's out" mid-June when the crowds get impossible. Or after Labor Day when days are hot and the Atlantic Ocean is still warm.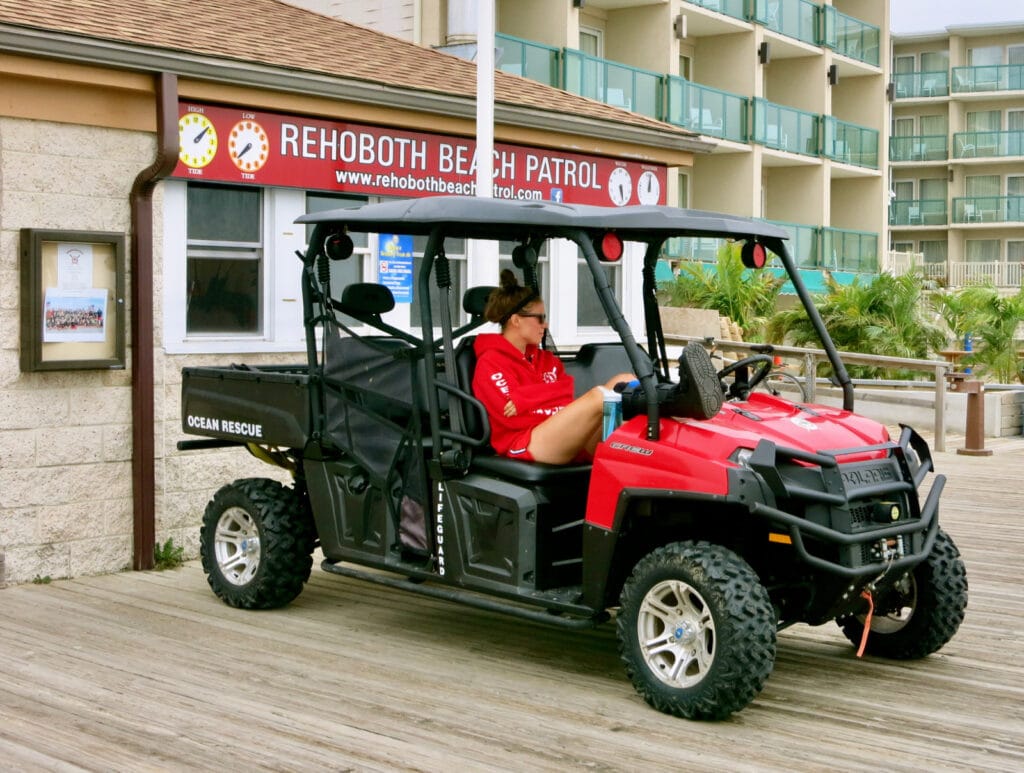 Everything is open, but hotel rates are a fraction of those in high season, and there's still a chance you'll find a seat at the most popular and delectable restaurants. FYI – Rehoboth Beach is a family destination for every kind of family; read, LGBT friendly.
Rehoboth Beach is on the roster of these 6 Romantic Getaways in Delaware. And in our Perfect Places to Pop the Question in Delaware post.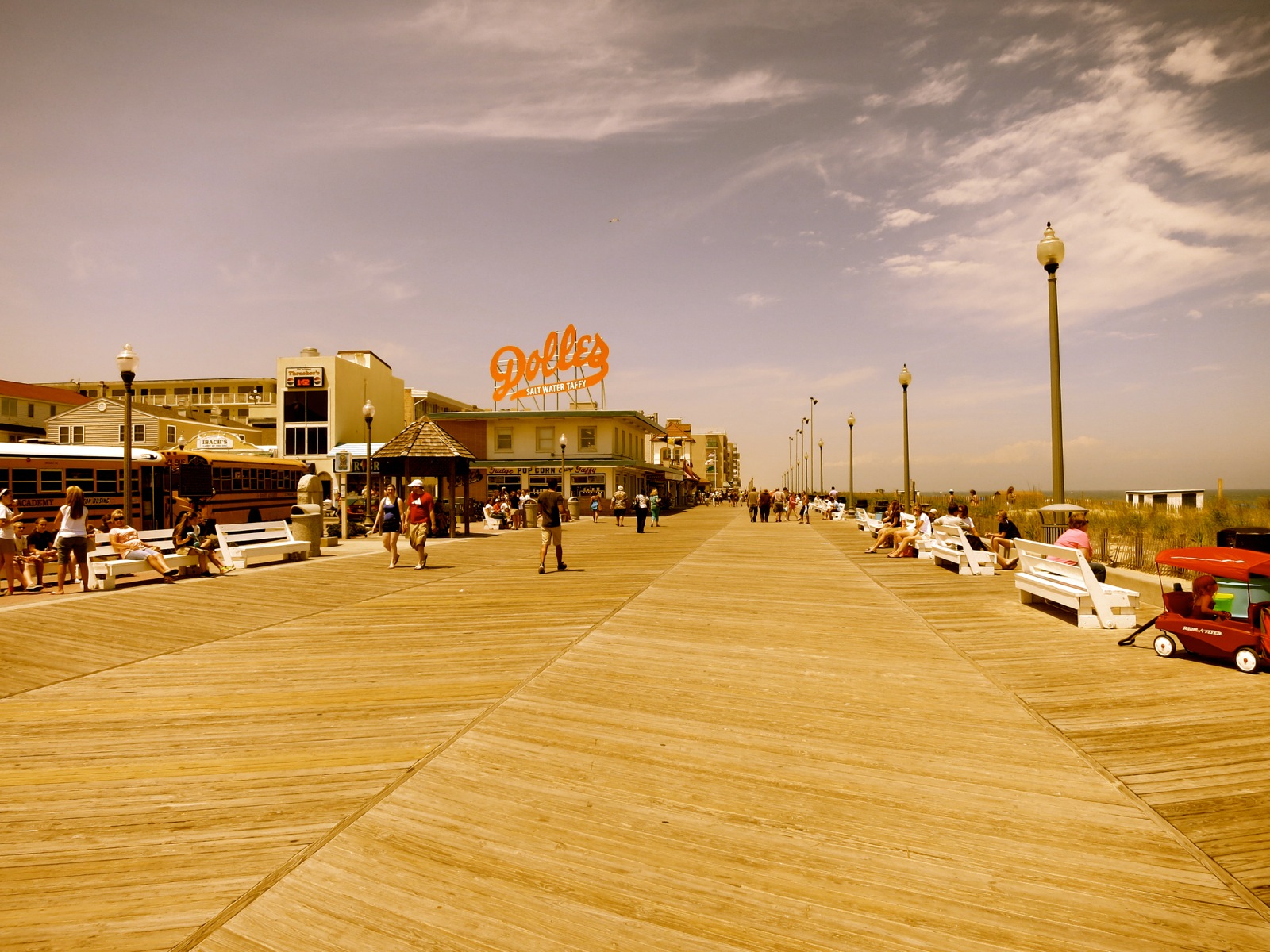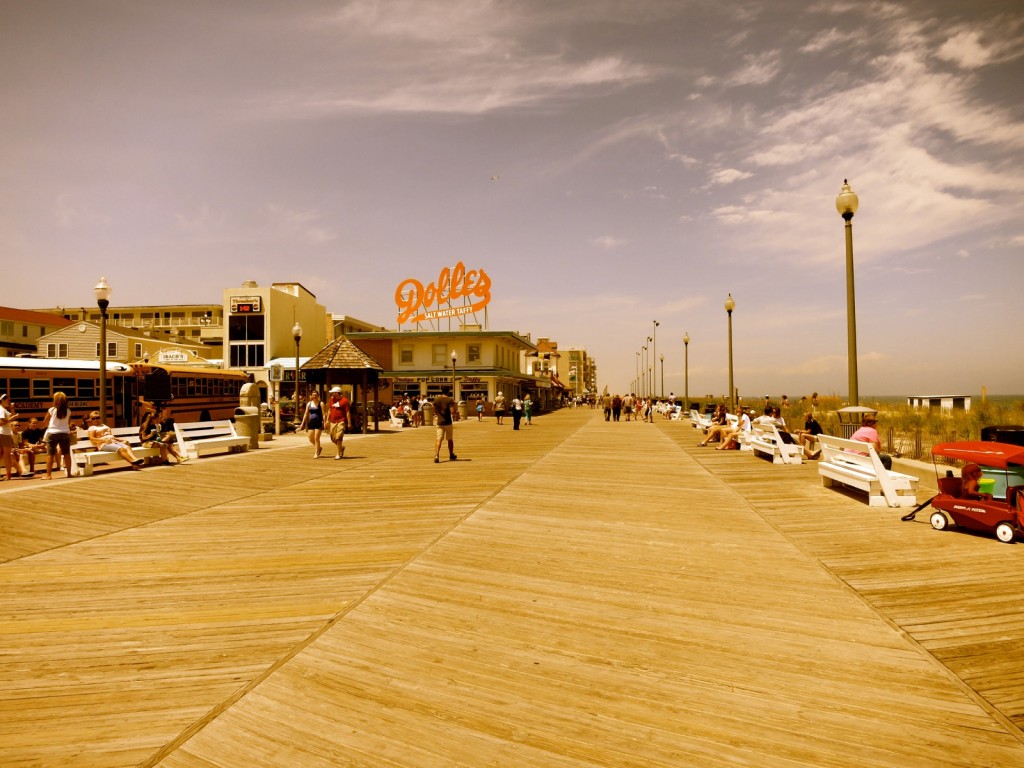 ROAM: The Boardwalk
Thrasher's Fries, Kohr's Frozen Custard, smells of suntan oil, beach umbrellas, sticky fingers (in the best ice-cream-and-candy sense); the Rehoboth Beach Boardwalk is Atlantic City's demure and wholesome cousin.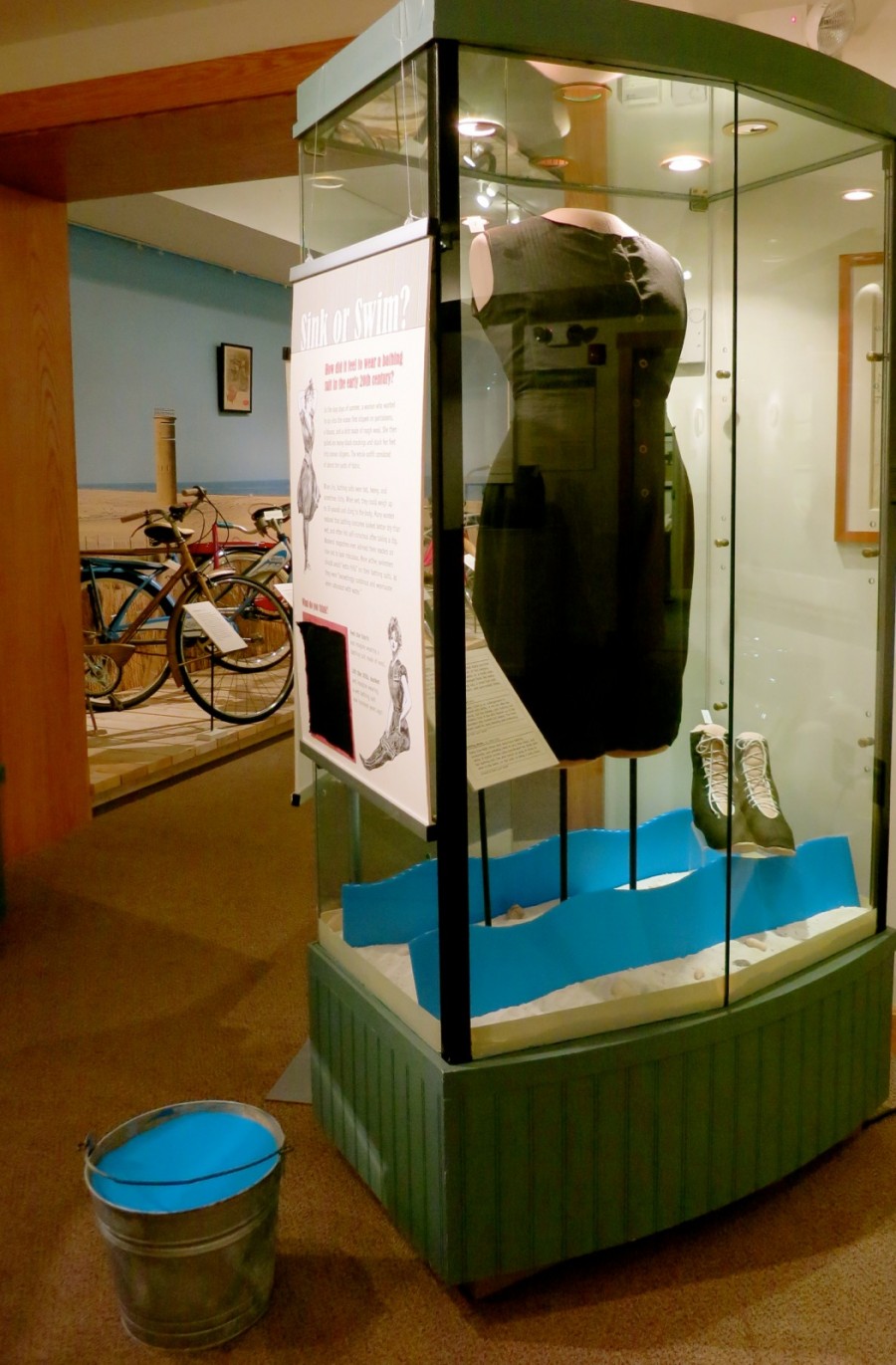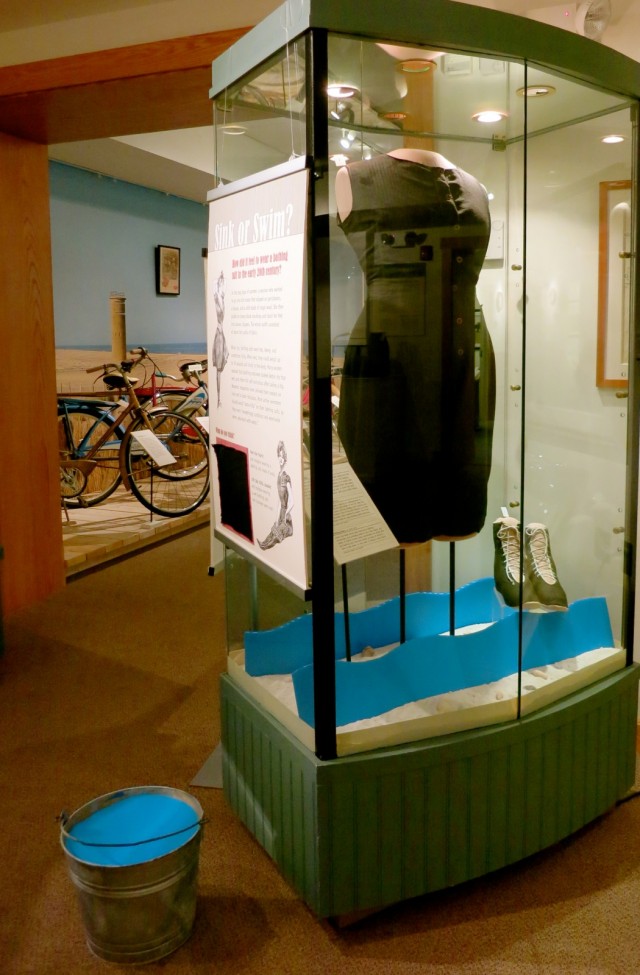 A quick stop just as you cross the canal into Rehoboth Beach, you'll discover the Methodist Camp Meeting history of the area (which, like Martha's Vineyard, evolved into a resort), some information on shipwrecks, and a revolving exhibit gallery long on nostalgia (Spring 2014 showcased classic bicycles).
To this lover of the offbeat, the best display features samples of woolen bathing suits and a cement-filled bucket. Pick up the 30 lb. bucket to experience what one of these suits feels like wet. Makes you wonder how anyone back then ever wanted to take a dip. Open Memorial day through Oct Mon-Fri. 10-4, Sat/Sun. 11-3, Winter hours Fri. 10-4, Sat/Sun 11-3, donations welcome. 
Best Restaurants in Rehoboth Beach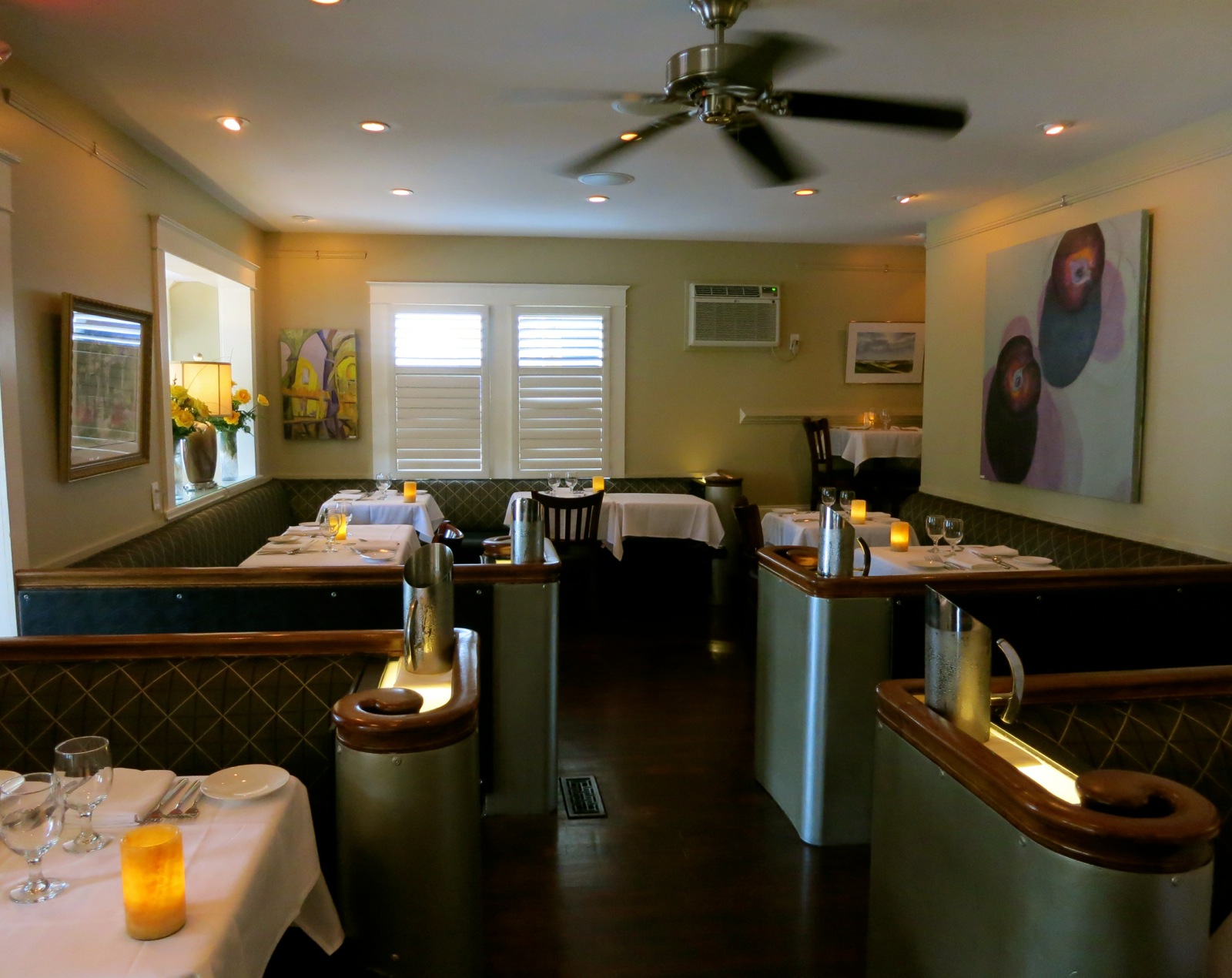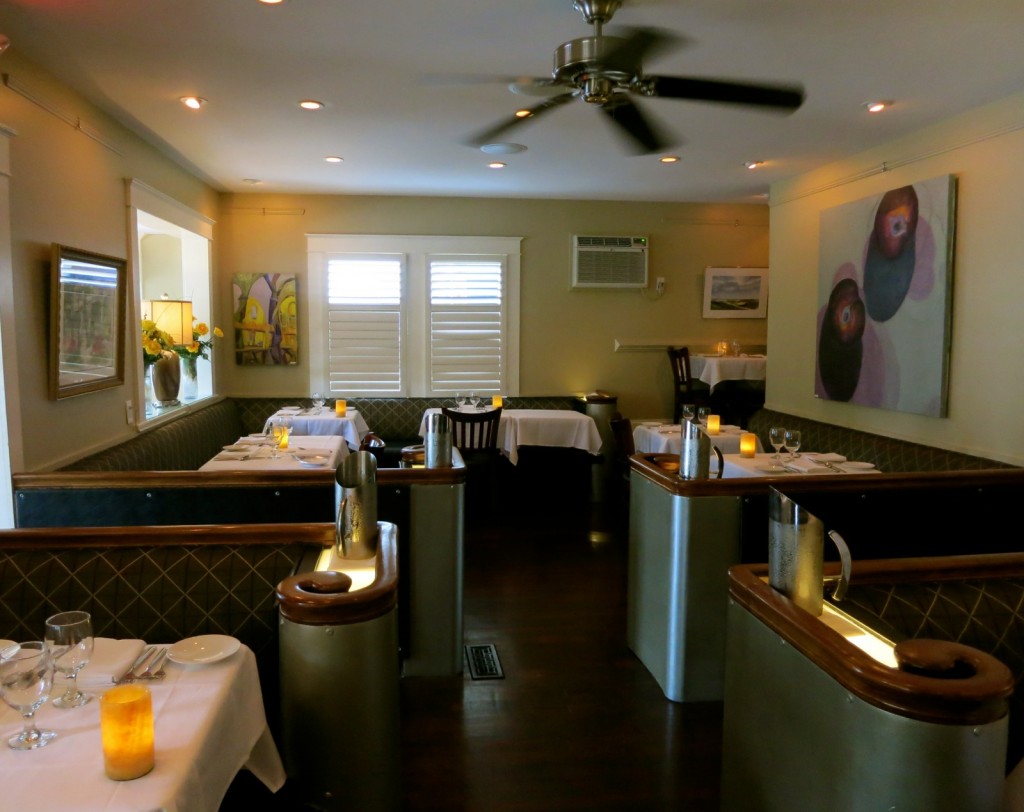 Chef Lion Gardner works magic in this homespun spot. I enjoyed the cute Vodka Blackberry Peach Lemonade that came in a Mason Jar (to take home), and the Miso Glazed Salmon, which was moist and perfectly prepared and portioned. The Jerusalem Artichoke Soup was a joy to my taste buds.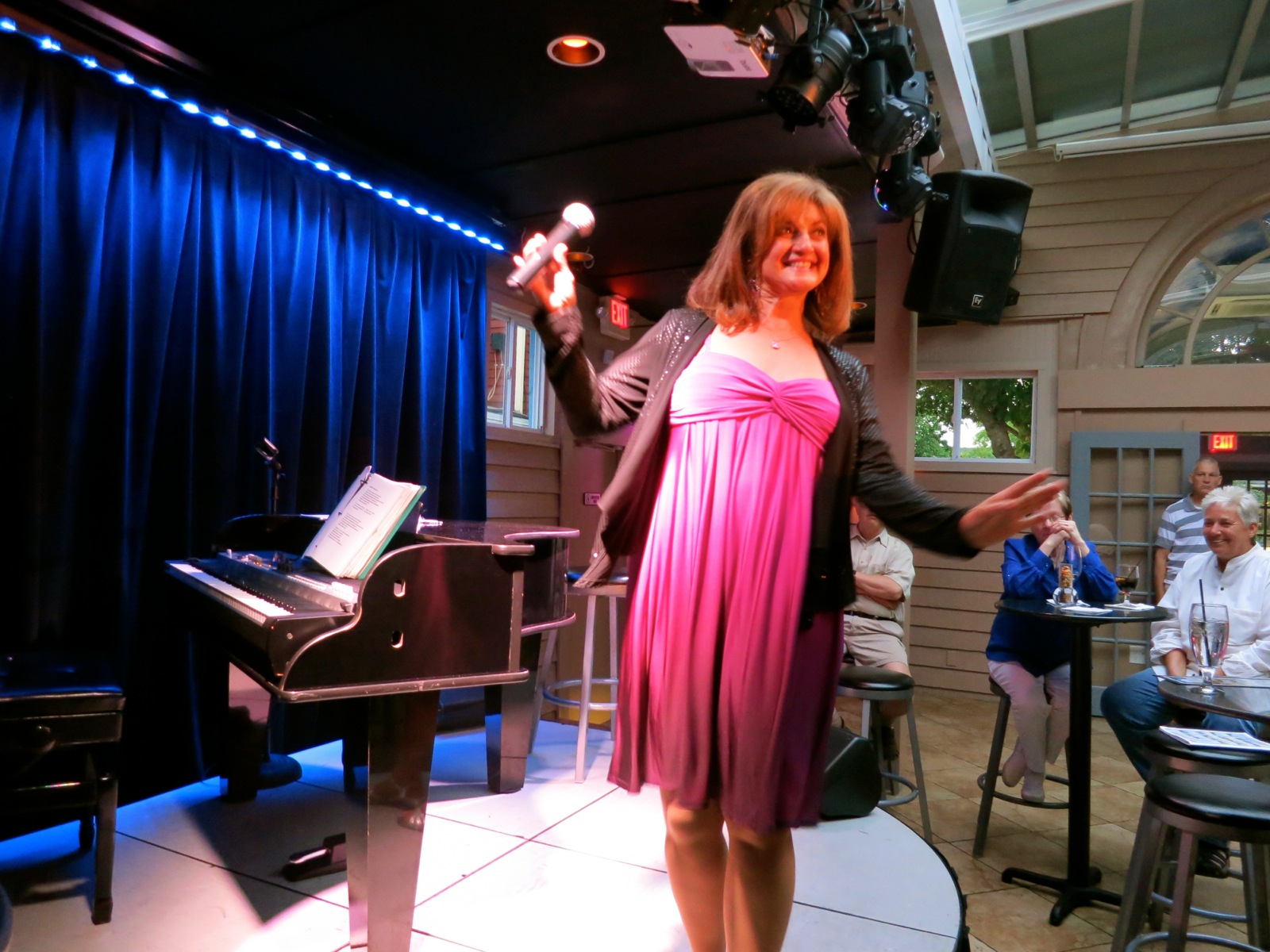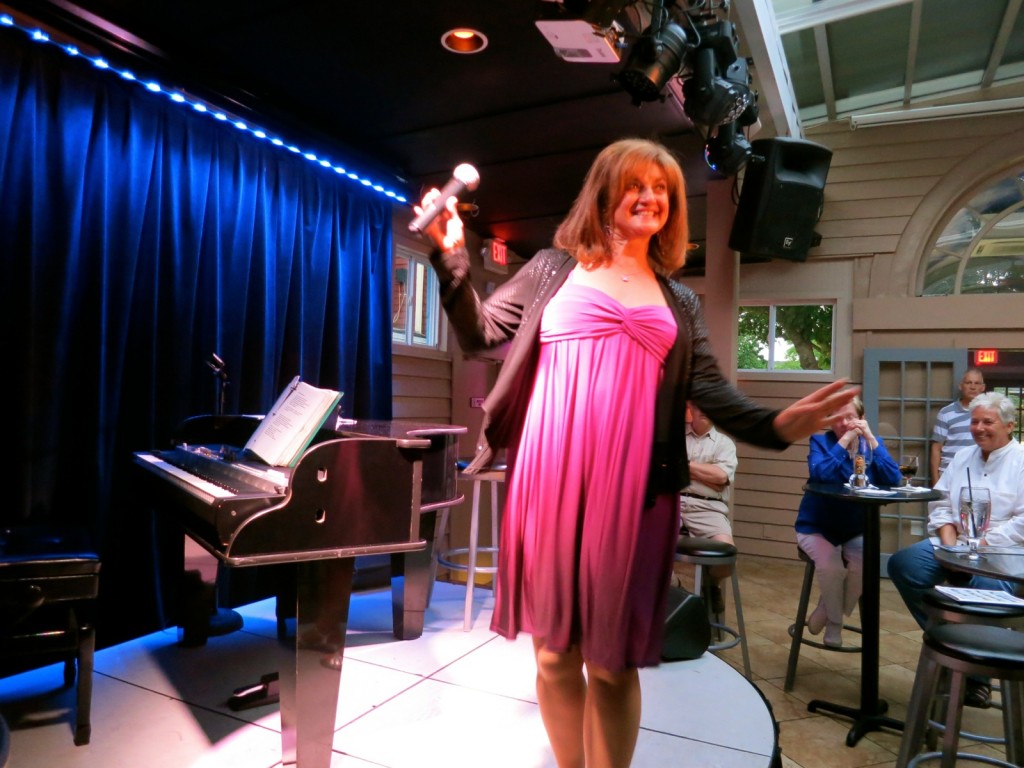 After dinner, walk into the adjoining Cashetta's Cabaret for some of the finest and funnest entertainment in town. Disco-hit goddess, Pam Stanley belts out the best from the 80's and with the help of Drag "Ladies," hosts Rehoboth Idol. Check event listings – a show here is the perfect aperitif to dinner at Blue Moon.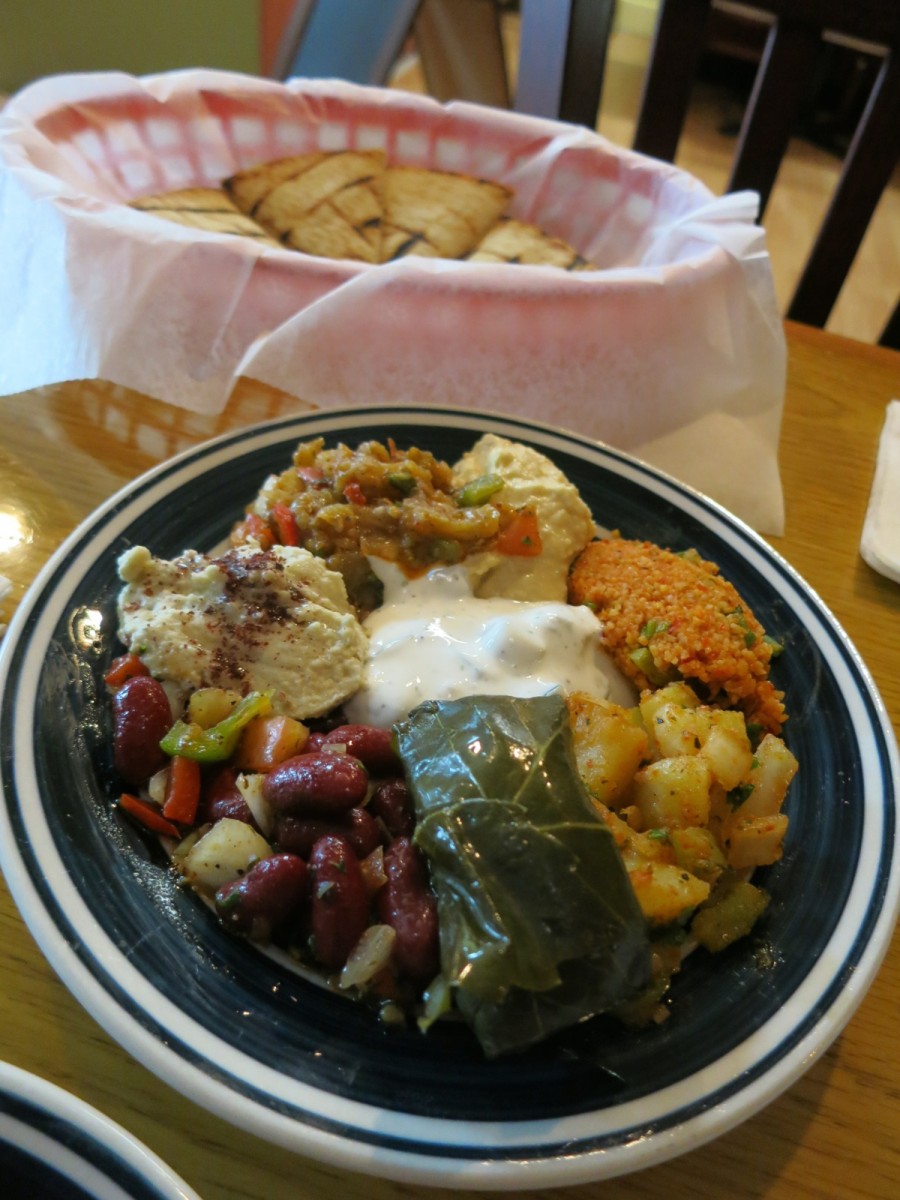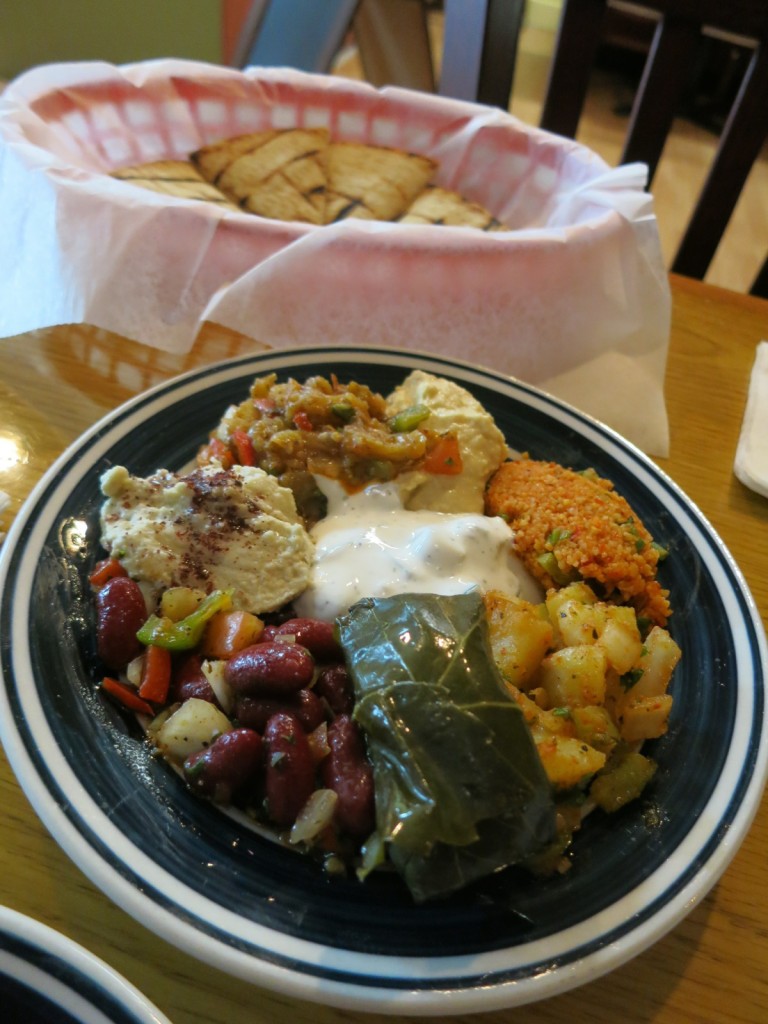 Semra whips up fresh, incredibly tasty meals based on her grandmother's recipes.  She and her husband run this hard-to-find, unadorned, in-plain-site place on busy Rehoboth Avenue.
With a gyro stall right on the sidewalk, directions to the back dining room often gets lost in the extreme signage and honky-tonk of the street. But if you yearn for a healthy, home-cooked alternative to all the boardwalk junk food, do make it a point to find Semra's for the best authentic Turkish dining.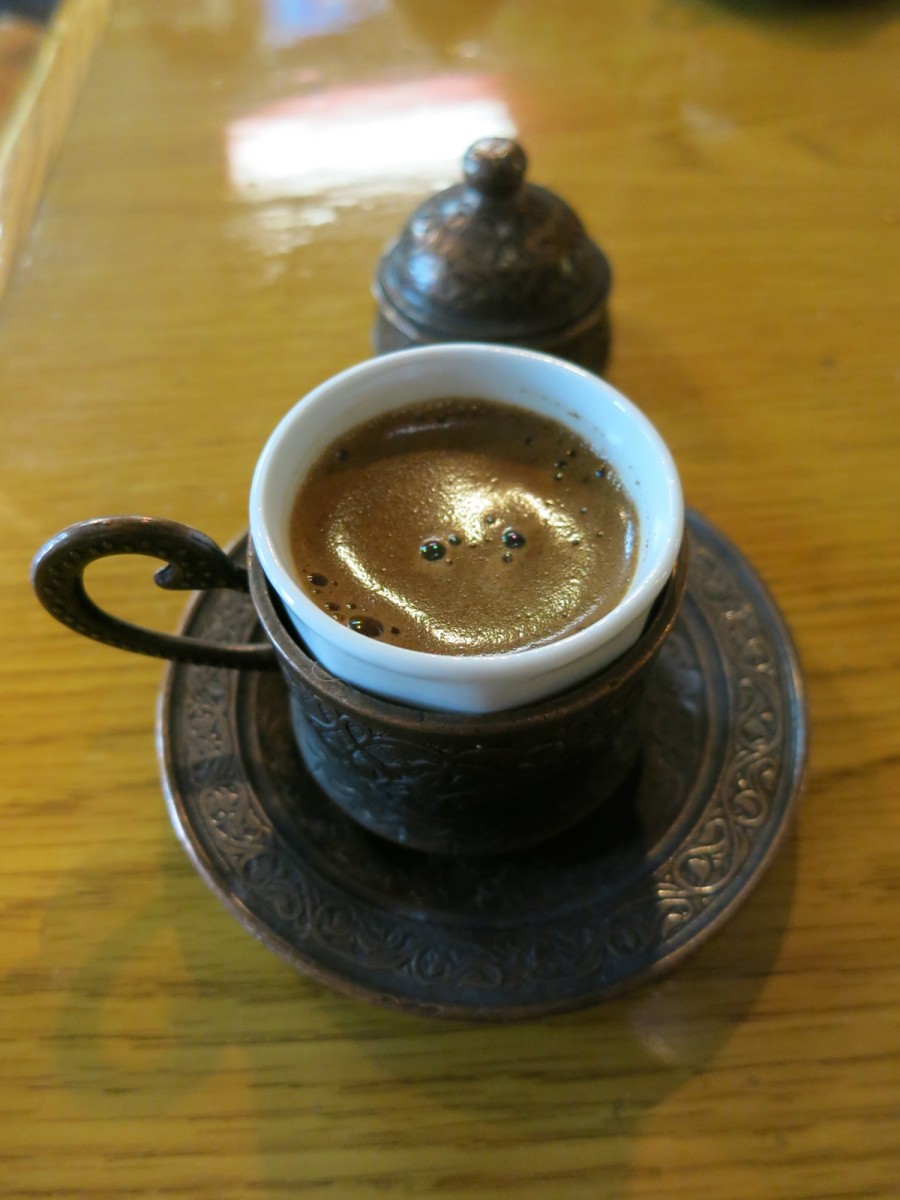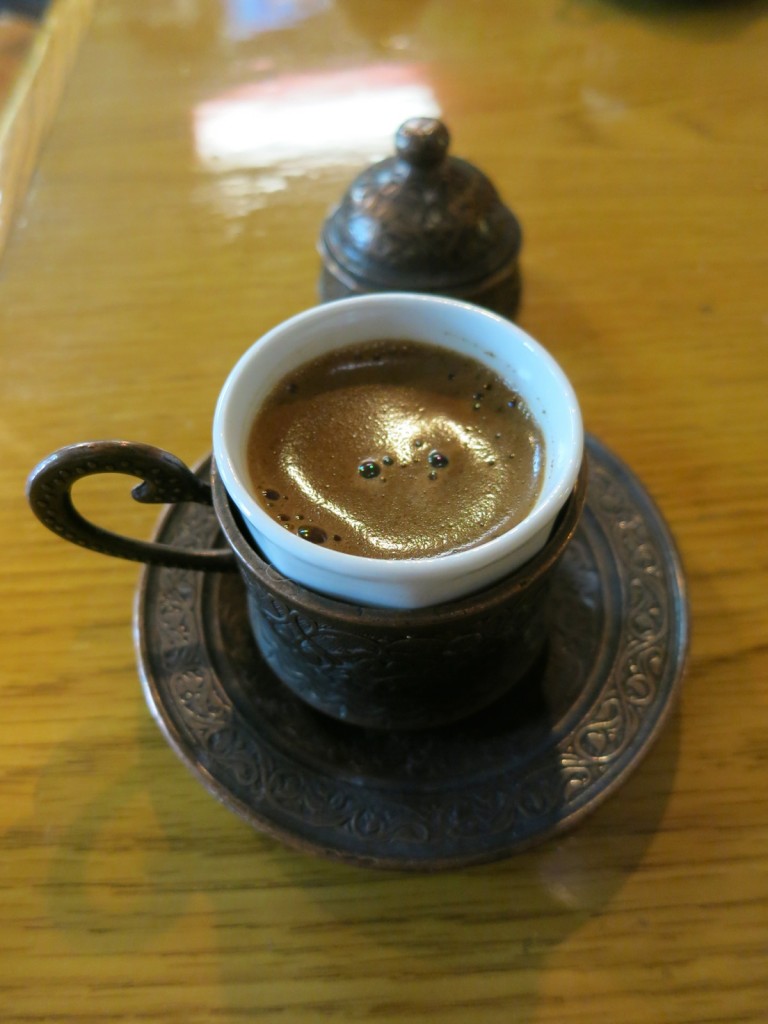 End with a shot of Turkish Coffee, served in a tiny hand-tooled copper pot, that comes with a couple of pieces of Turkish Delight candy. Says Semra, "you eat sweet, you talk sweet," which is, in one word, how I would summarize this great find. Sweet.
EAT: Locals Recommend
Rehoboth Beach is a foodie town, no doubt about it. There are dozens of restaurants in this category. But most mentioned are Shorebreak Lodge for great cocktails and seafood, Salt Air Kitchen for New American, and stalwart Henlopen City Oyster House, for, well, you know.
Best Places to Stay in Rehoboth Beach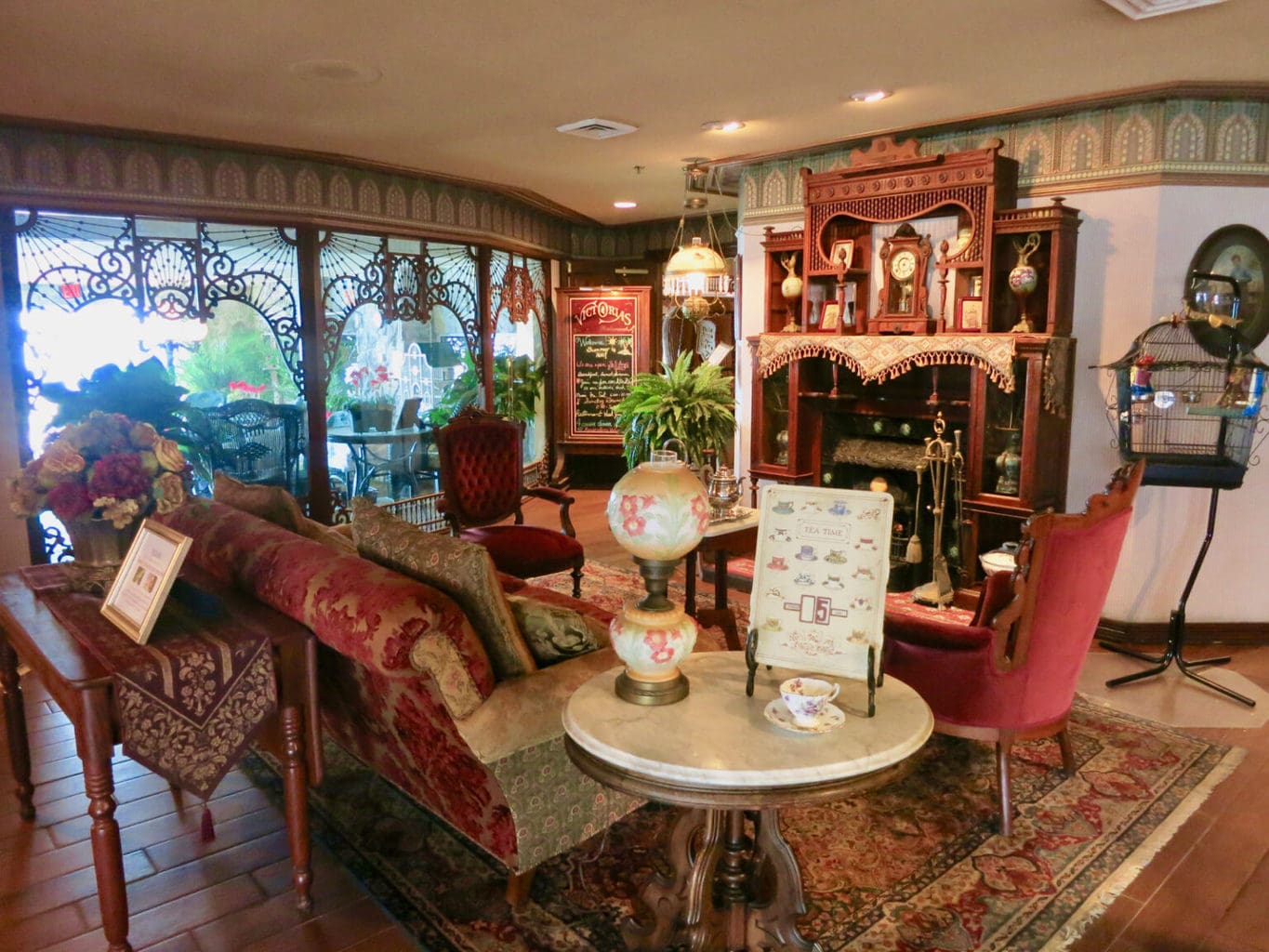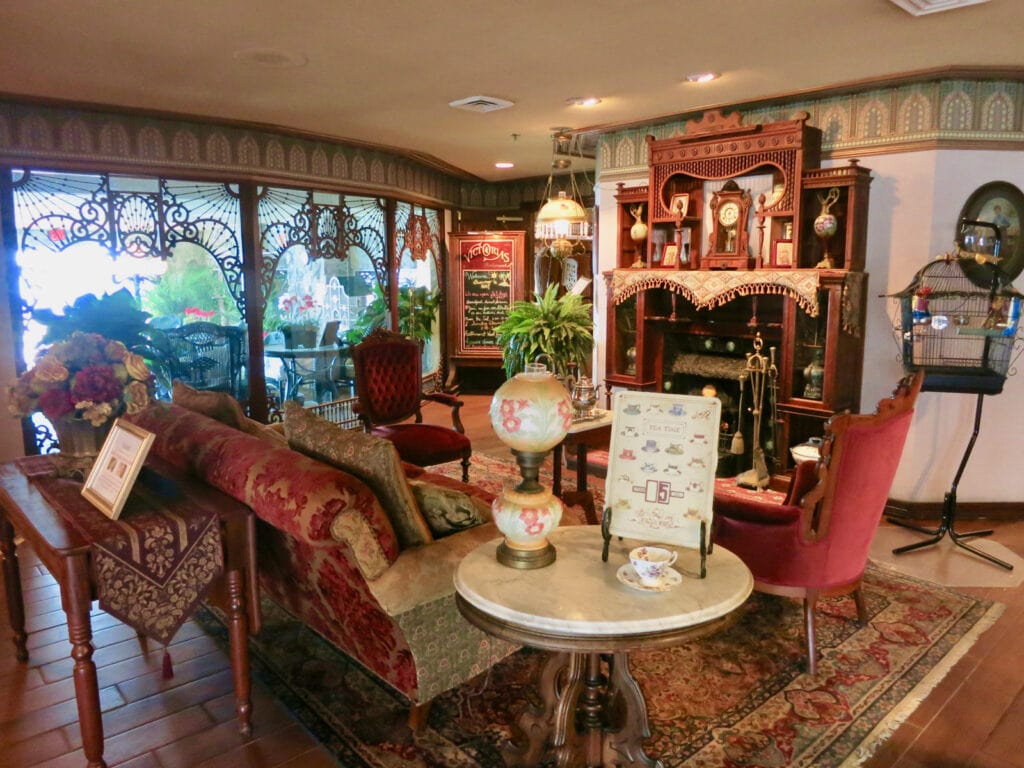 This Victorian themed lodging opened in 1991 as the only "upscale" hotel in Rehoboth. Things have changed, but not the lobby, stuffed with plants, a real RCA Victrola and two extravagant birdcages.
One is home to an African Grey named Peanut (as old as the hotel itself) and the 2nd the domain of an affectionate parrakeet named Emro, who will be happy to pop up on your shoulder and nibble your earrings.
Towels are complementary for pool or beach use. The small indoor-outdoor pool is perfect for couples or little ones.  Rooms are "Victorian chic" with floral bedspreads and ceiling fans. Room rates $74-$679 depending on size of room and season.
Boardwalk Plaza made it on the Getaway Mavens Best Romantic Hotels in Delaware list.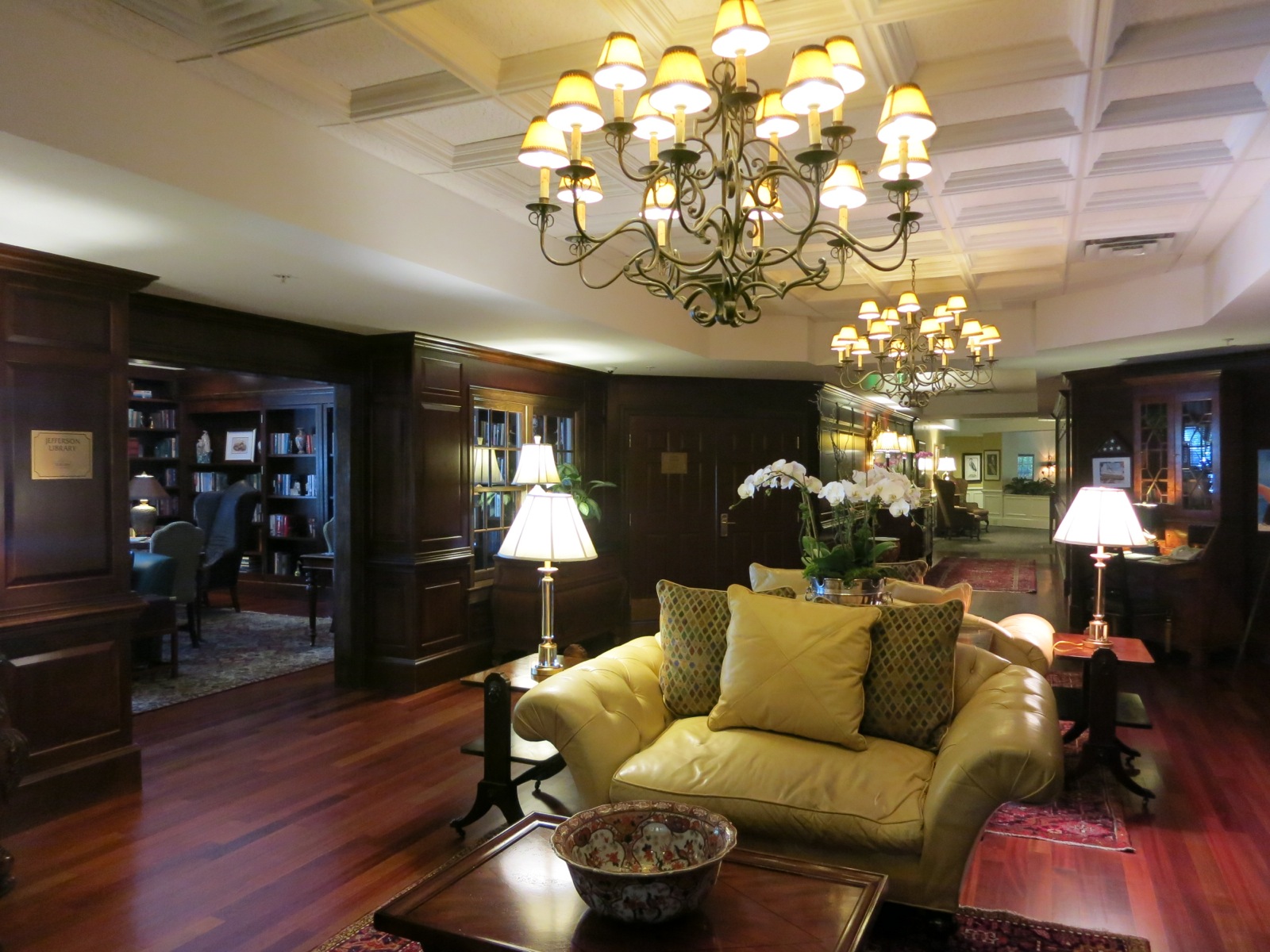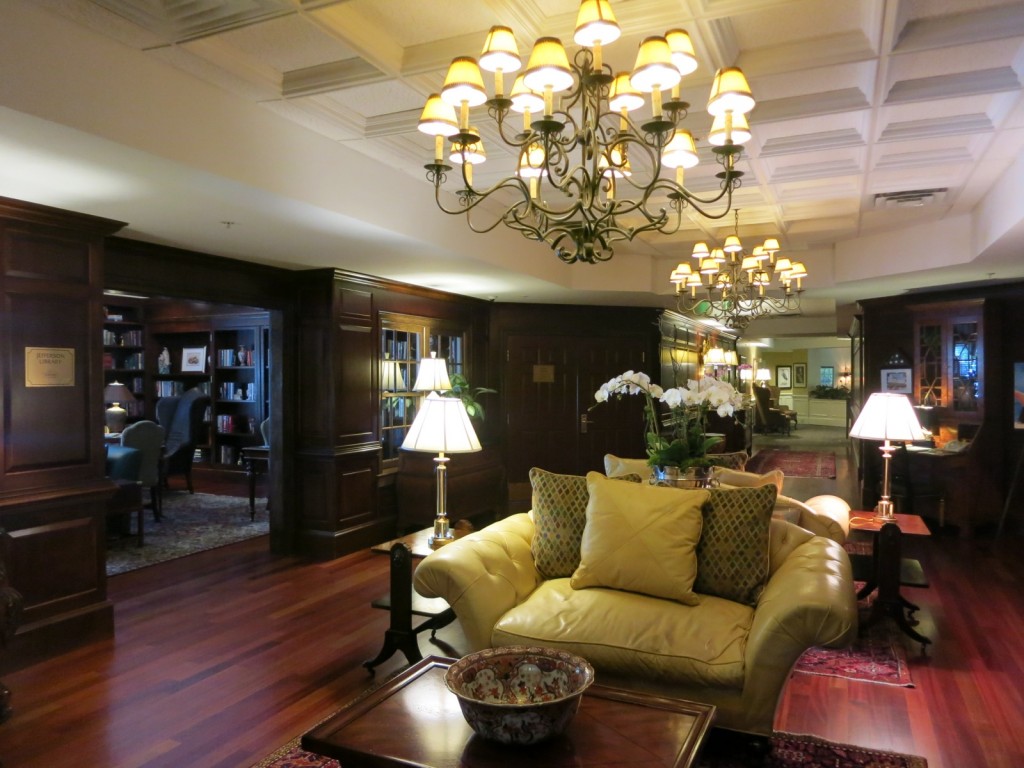 The Bellmoor is very unassuming from the outside. Two blocks from the beach, the bright, whitewashed wood-paneled atmosphere speaks to a refined clientele.  It's found a following with those who appreciate service, first-rate furnishings, and lovely gardens over sand and ocean views.
Room rates include 3pm cookies and lemonade, a hot breakfast with signature sticky buns and fresh scones, and free parking. Rates from $159 (small room, winter) to $700+ (one-bedroom suite high season).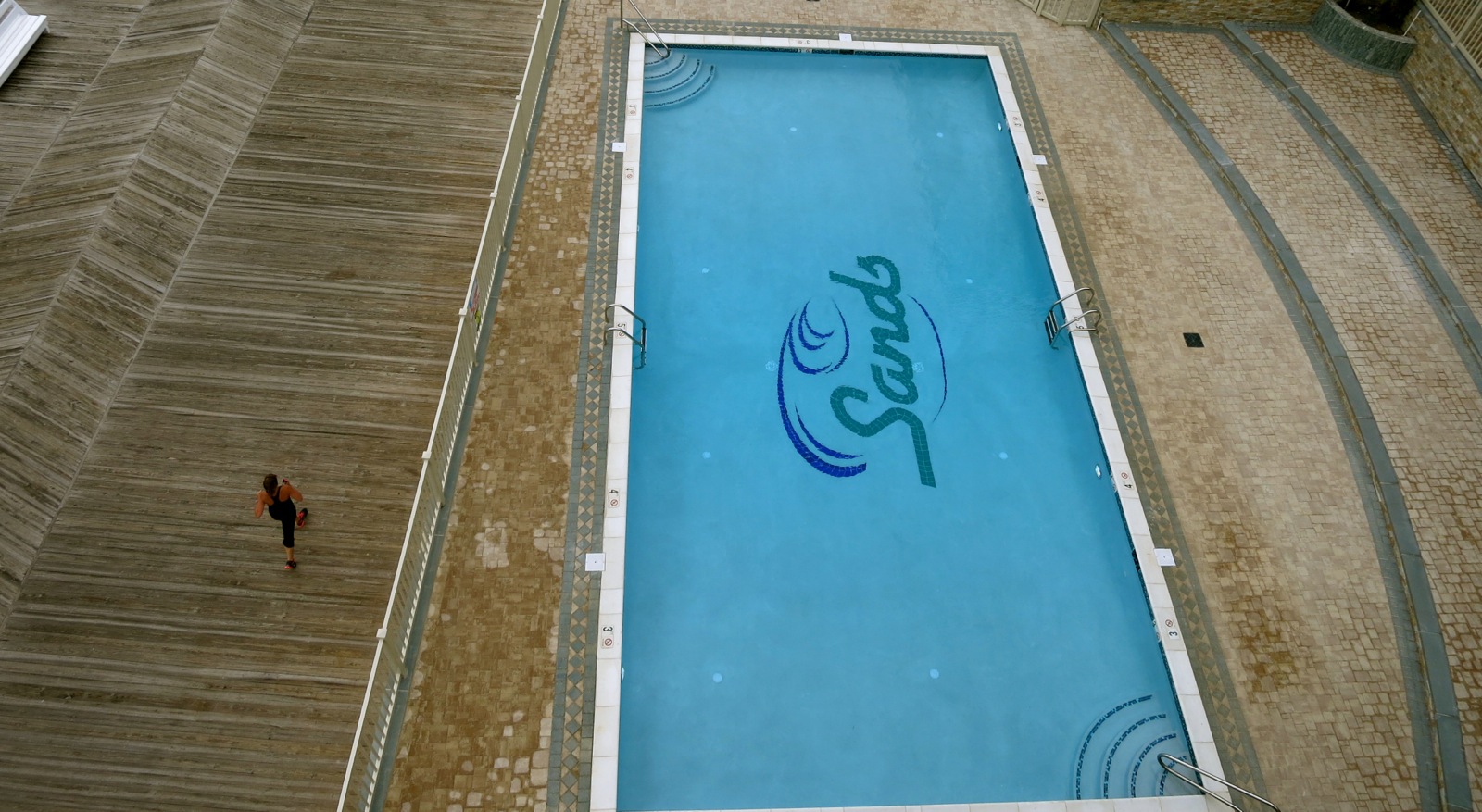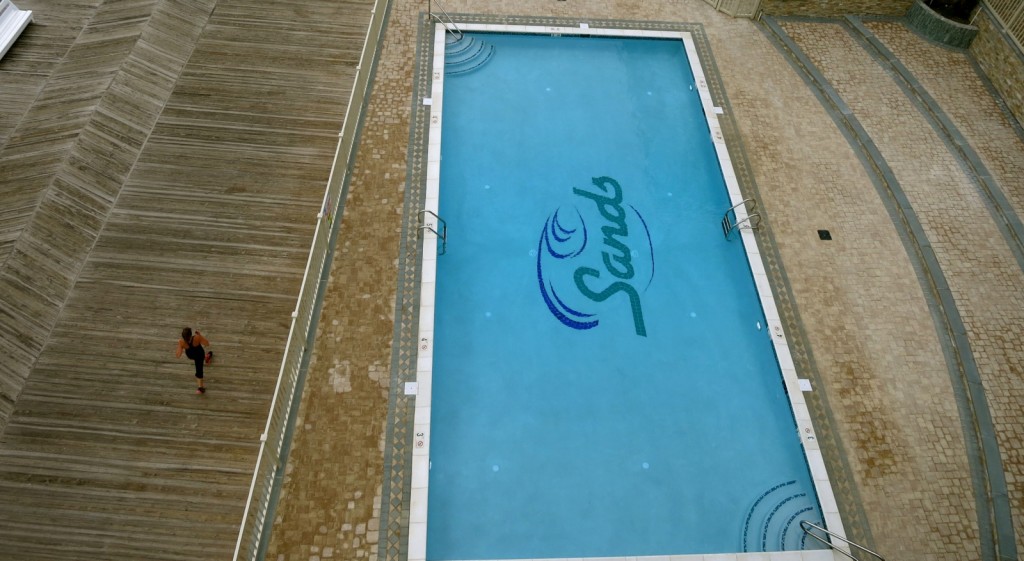 Right on the boardwalk, in the midst of the action, this was until last year, the beat-up mid-range place to stay. But a new winter 2013 renovation added the only oceanfront saltwater pool in town, a completely new wing and room décor refreshed in white duvets, granite counters and pinstripe carpeting. Room rates $89-$350 includes free beach-chairs, towels and umbrellas to use.