WHY GO: Performing, fine and culinary artists, as well as clothing and building designers, have been drawn to the mesmerizing Connecticut River for centuries, and after indulging in this Getaway – to Chester, Haddam and East Haddam – you'll see why.
Some of the best artists and chefs in the region create in local kitchens and studios, and since it reopened in 1968, the Victorian confection that is the Goodspeed Opera House has sent 19 productions to Broadway. See a musical, shop in one-of-a-kind (inexpensive) designer boutiques, and end the day with an exquisite meal on this show-stopping Connecticut Getaway.
To expand your getaway, check out this post about Essex CT.
Things To Do Along The Connecticut River
BEGIN in the tiny Artist Colony of Chester CT
Contemporary artist Sol LeWitt, whose work can be found in most world-class modern art museums (and who died in 2007) made his home here, and many others have followed. It's the perfect place to pick up handcrafted jewelry, art, clothing, and crafts directly from the artist for a lot less than you'd pay in New York.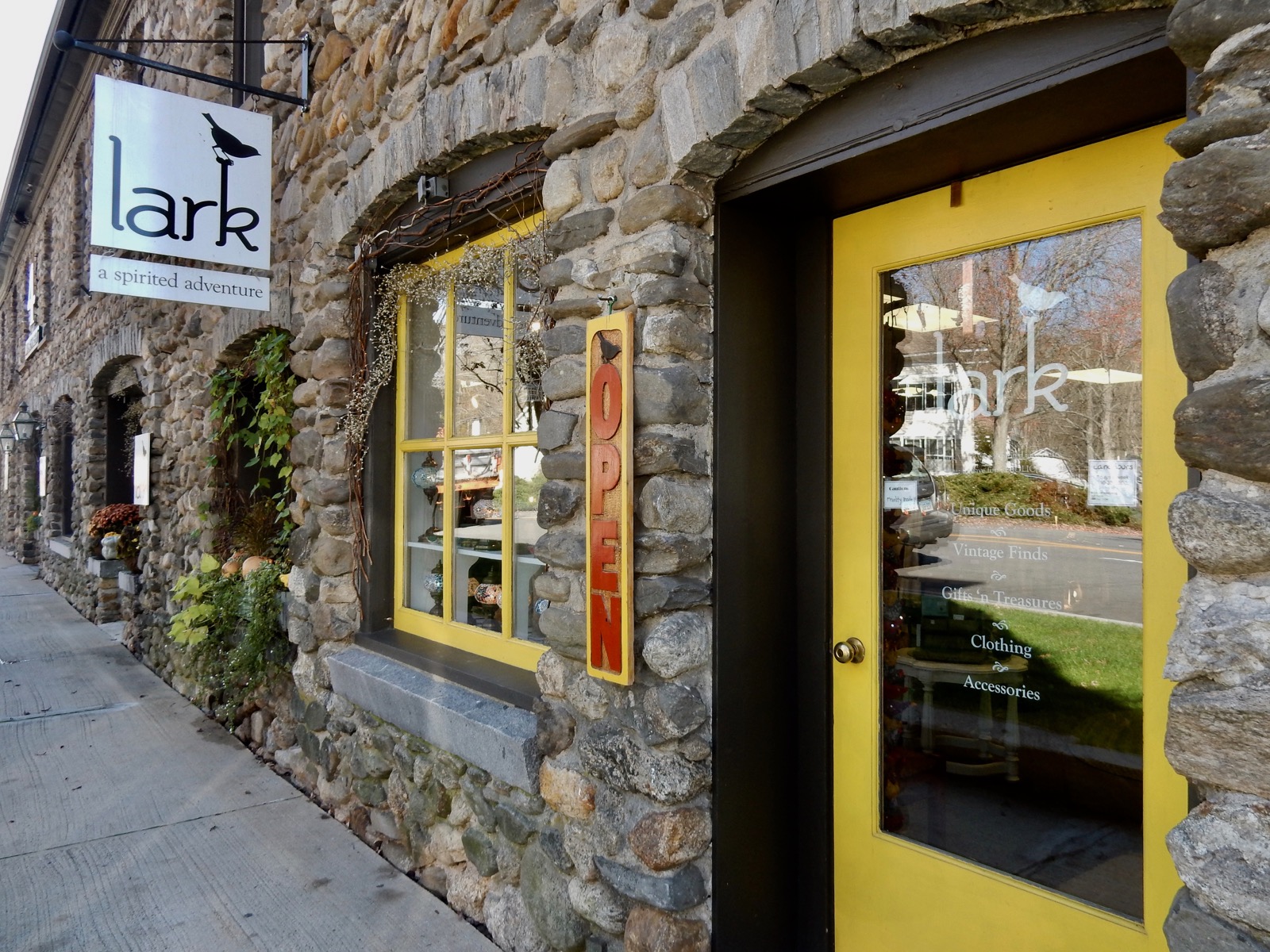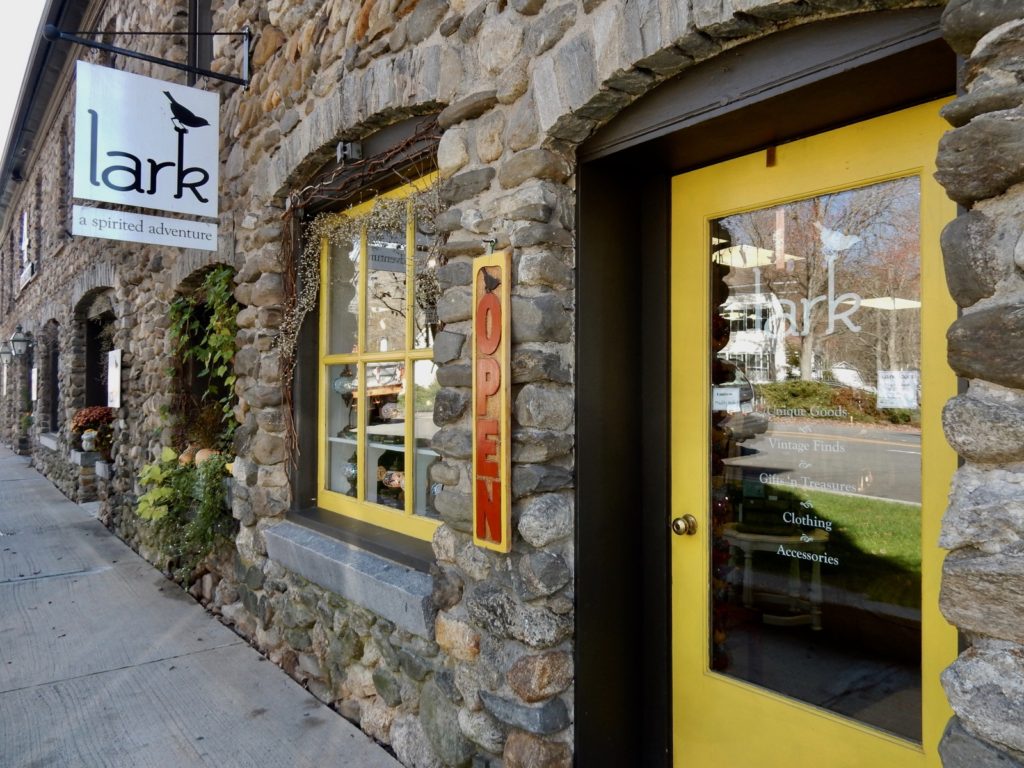 SHOP: Lark
Lark's tag line, "A Spirited Adventure," remarks on the 'round the world aspect of this gift/jewelry/clothing/home goods shop that has expanded to nearly a block long. It's lots of fun just to browse.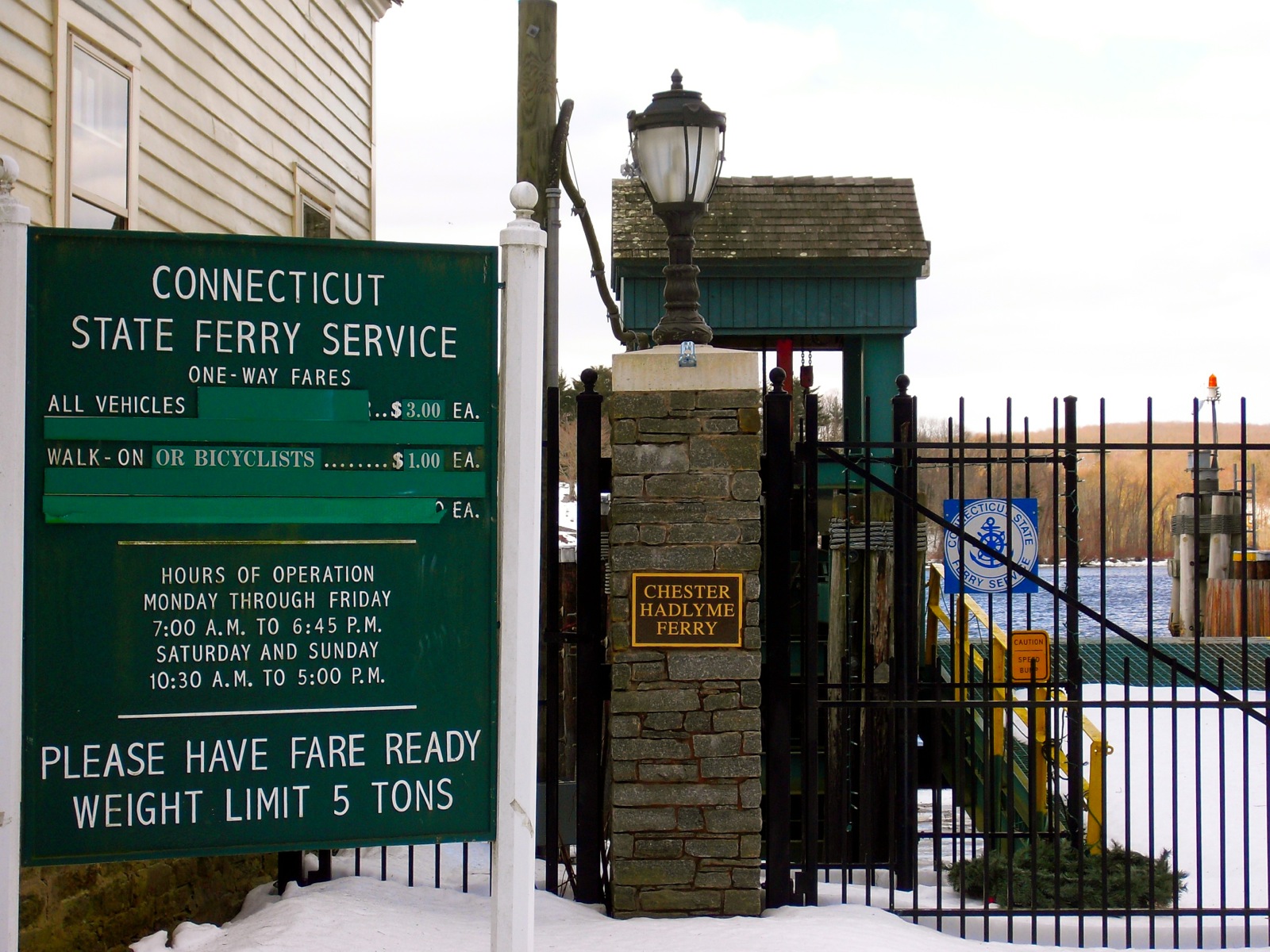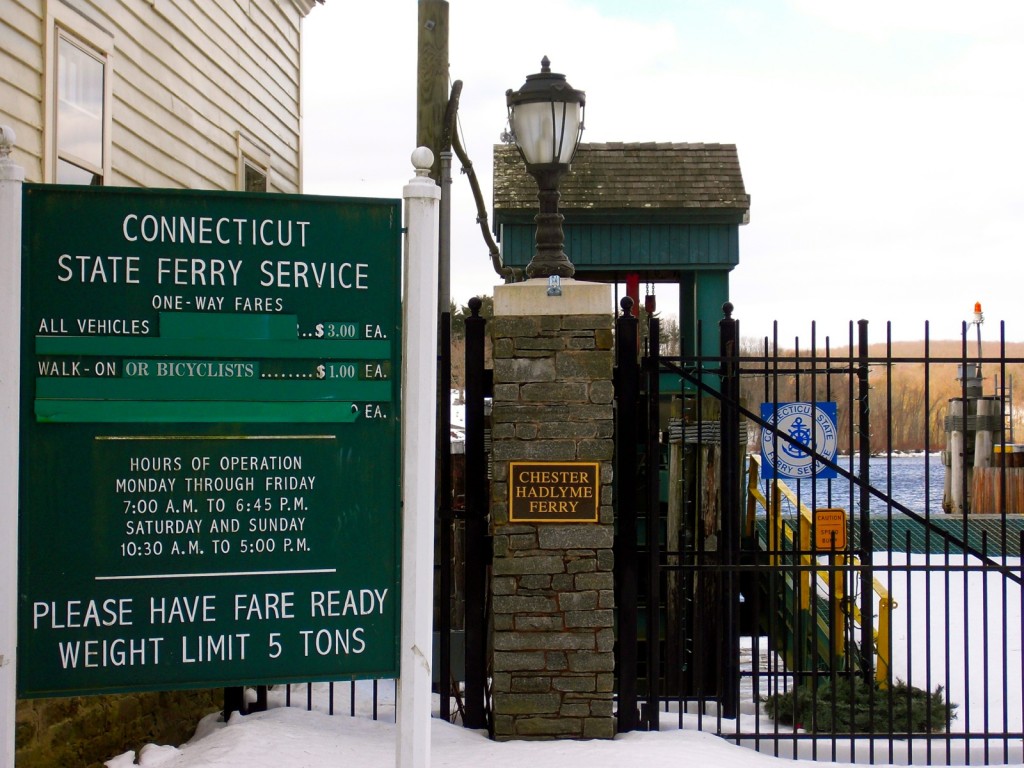 DRIVE: on Route 154 N. to Ferry Road (about ½ mile) to the Chester-Hadlyme Ferry (April 1- Nov. 30, $5 per vehicle).
On the National Historic Register, this CT River crossing was established in 1769 (it's the second oldest operating ferry in the country. The the oldest, in Glastonberry, is just upriver) and truly takes you back in time. The short, several minute trip will bring you to Gillette Castle, the rough-hewn granite home of eccentric Sherlock Holmes actor, William Gillette.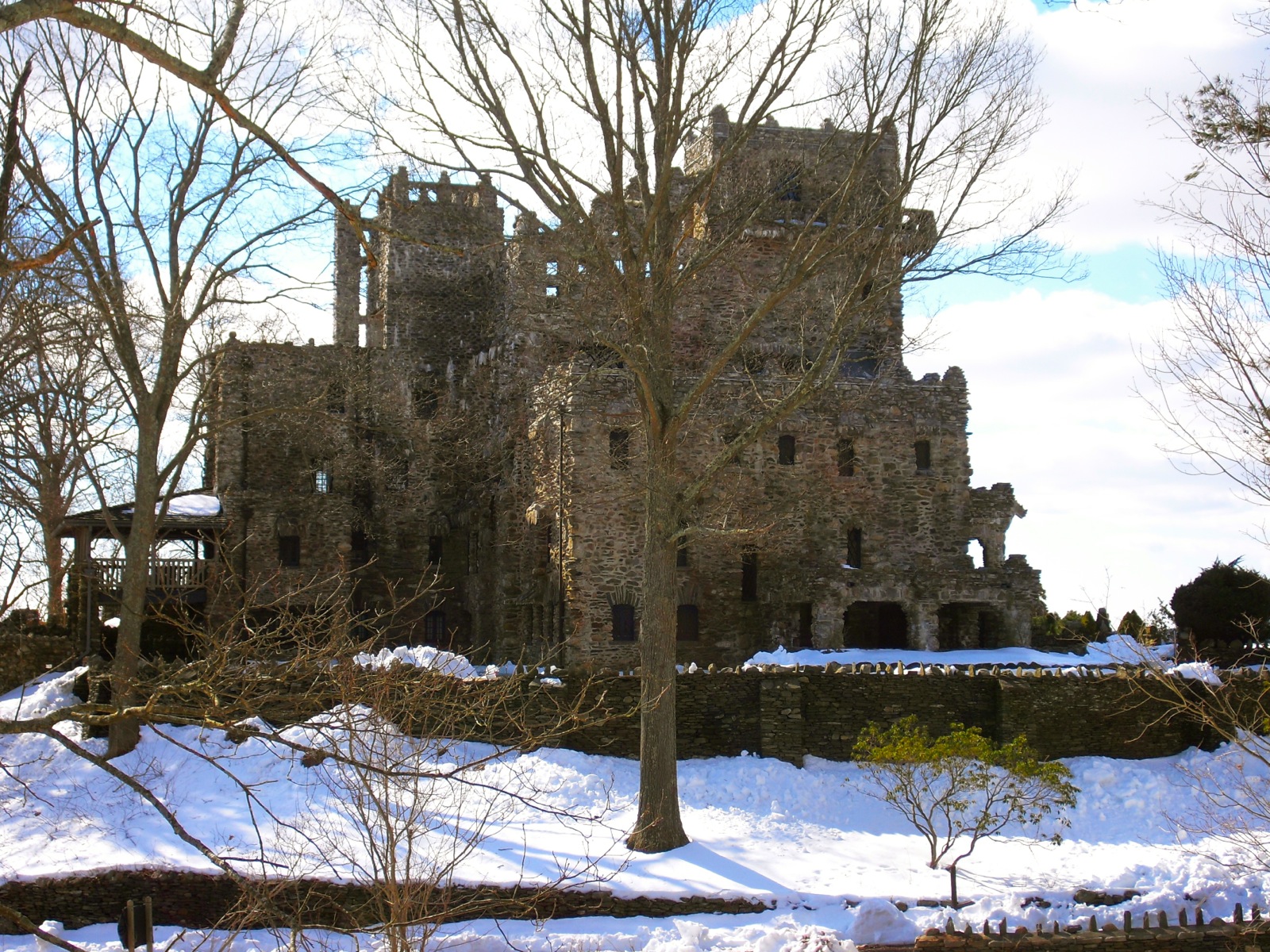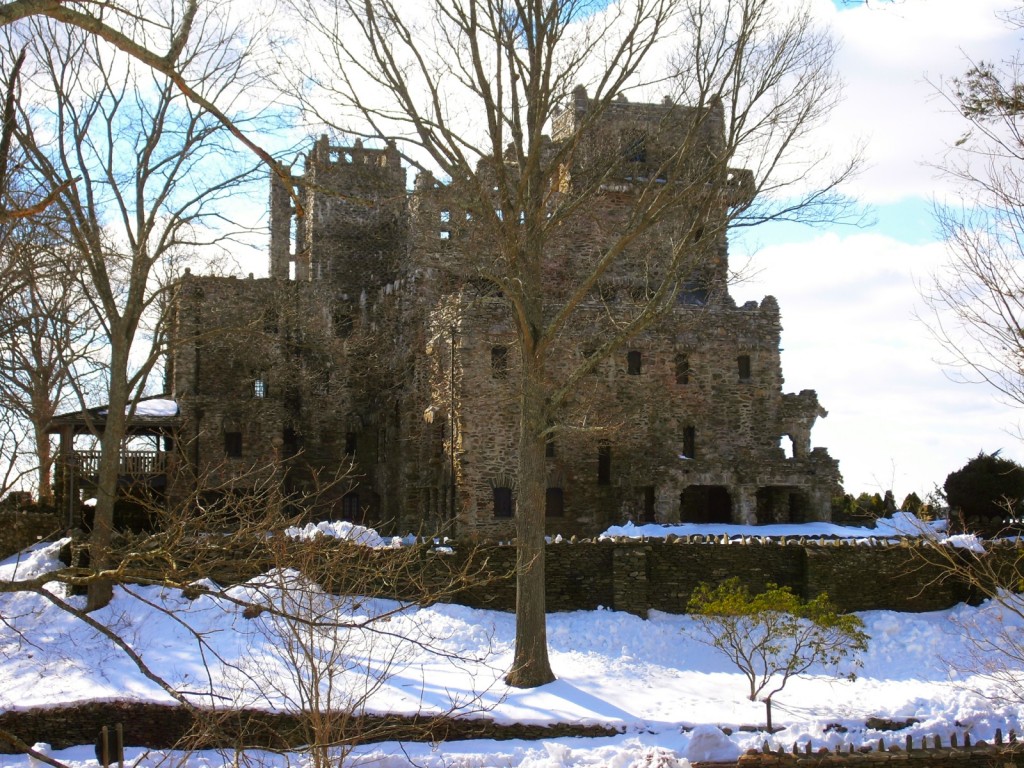 This eccentric, jaggedly organic medieval structure was conceived in 1919 by William Gillette – who made his fortune portraying Sherlock Holmes on stage. Though the majestic 184-acre grounds are open year round, you can tour the home only from Memorial Day weekend to Labor Day weekend ($6 adult, $2 child). It's worth it to see the quirky interior, carvings and hardware.
DRIVE: Route 84
Either cross back on the ferry, or drive 4 ½ miles to East Haddam on River Rd. N and take a left onto Route 84. This brings you to the Goodspeed Opera House and historic Steel Truss Swing Bridge.
WATCH FOR: American Bald Eagles
By the mid 1900's, industrialization had taken its toll on most water bodies in the United States. Lakes were aflame with combustible chemicals and sewage, toilets flushed directly into rivers and the Connecticut River Valley was loosing one of its most recognizable inhabitants – the Bald Eagle.
DDT made Eagle eggshells weak, and breeding diminished to near extinction. Only when the water was cleaned up, and after a 50-year absence did the noble birds began to return. (The last Eagle's nest had been documented in 1948 in Hamburg Cove).
These days, Eagle Cruises are the most popular attraction during the winter months. However, you're likely to see these symbols of America throughout the year.
You'll find the Riverquest under the E. Haddam Swing Bridge. Captain Mark Yuknat and his wife Mindy, provide a one and a half hour annotated ride on their 54', 50-person vessel, with a mission to educate groups about the history, ecology and use of Connecticut's mightiest river.
Much of the land fronting the Connecticut River belongs to the Nature Conservancy, Lyme Land Trust or other wealthy landholders. As such, it looks the way it must have looked when old Clippers got caught up on the ubiquitous sandbars that make the entrance to the Connecticut River so treacherous.
The rare Virginia Rail bird still breeds here. And Ospreys find comfy accommodations in mid-river day markers. Cruise times and dates vary throughout seasons, $20pp for 90-minute day cruise.
The Goodspeed, built in 1876, was marked for demolition in 1958. Saved at the 11th hour it was reborn in 1963 as this beauty right on the river. (It even has dock space). The Goodspeed is still "dedicated to the preservation and advancement of musical theater," with a fantastic line up every year.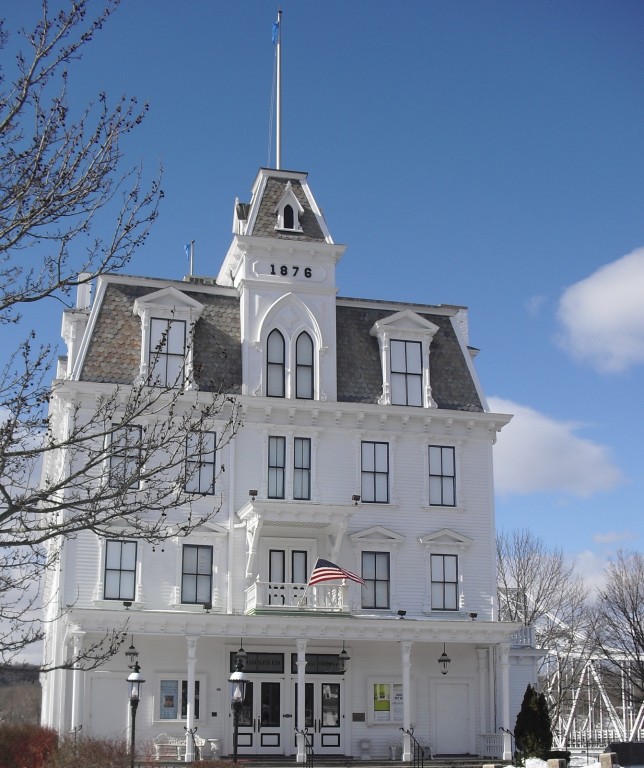 Best Restaurants Along The Connecticut River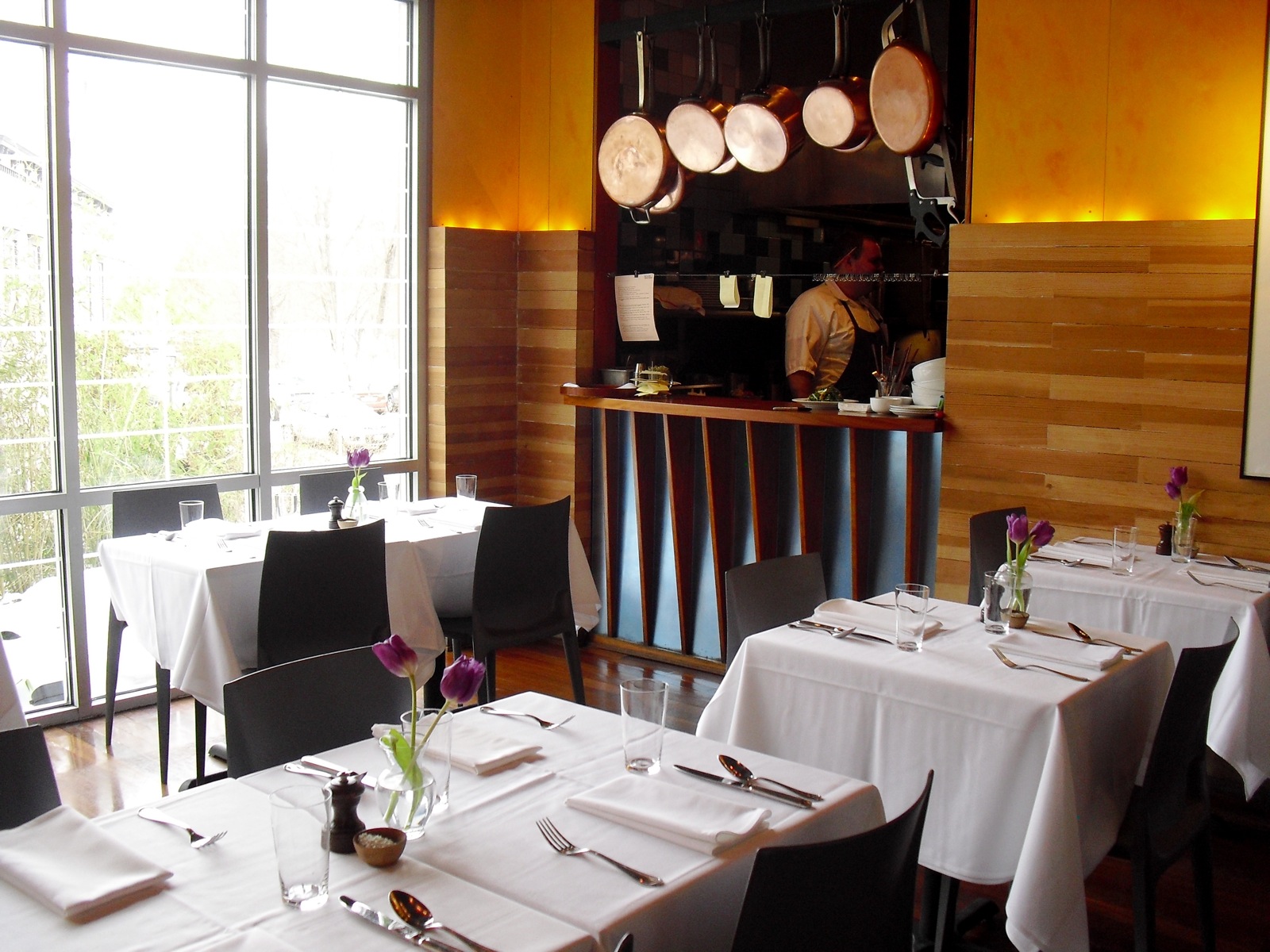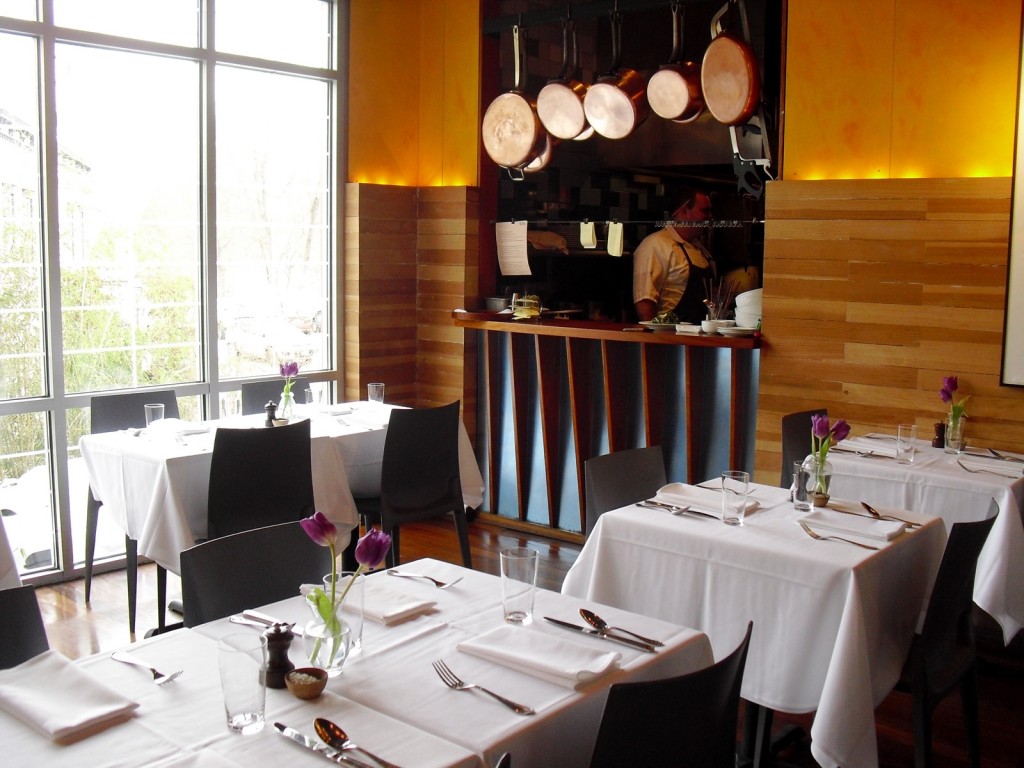 Polished wood floors in a room fit for Yoga class, a teak and zinc bar brightened by red stools and vibrant local art set the stage for tantalizing from-the-ground- fresh cuisine.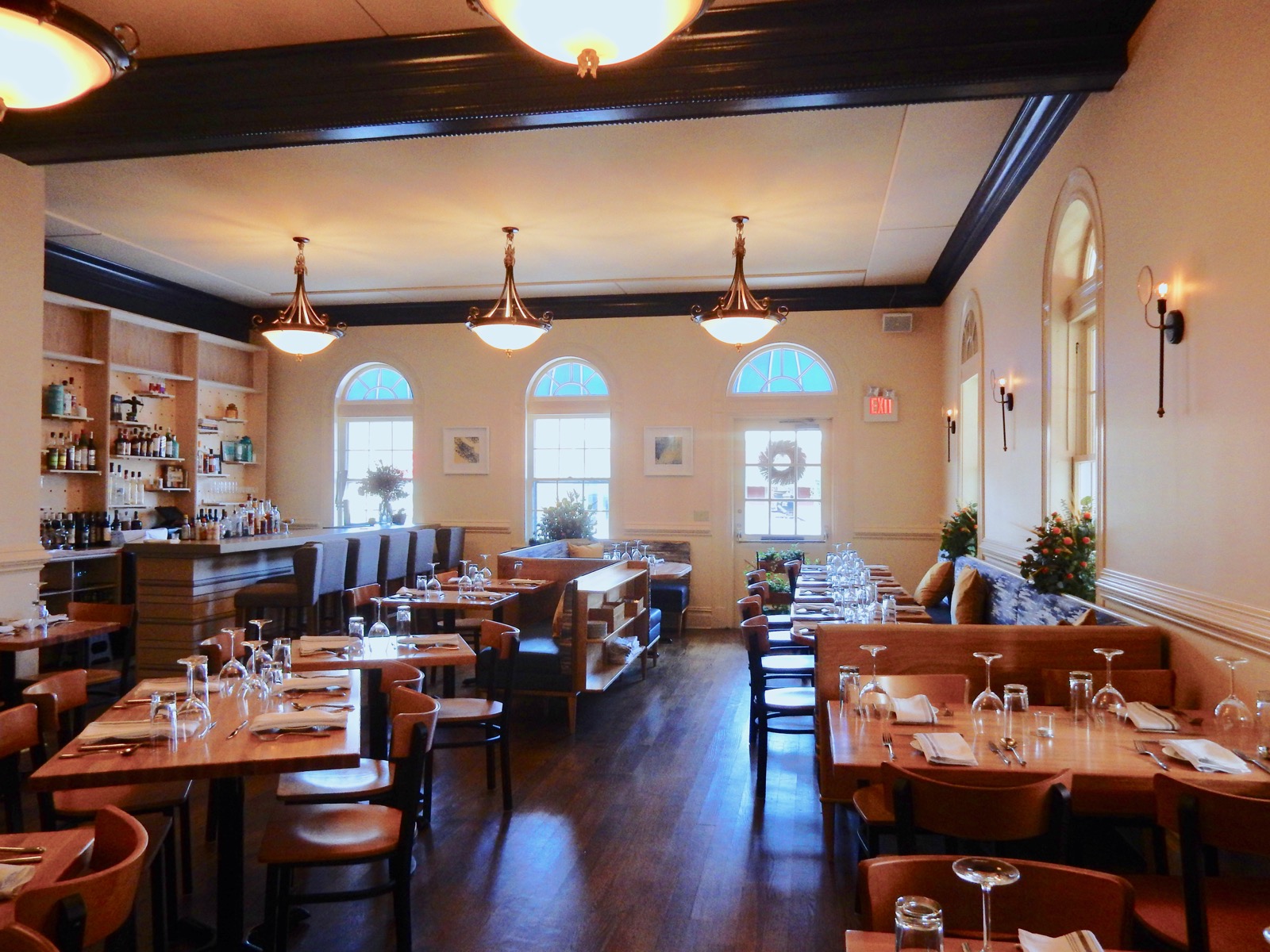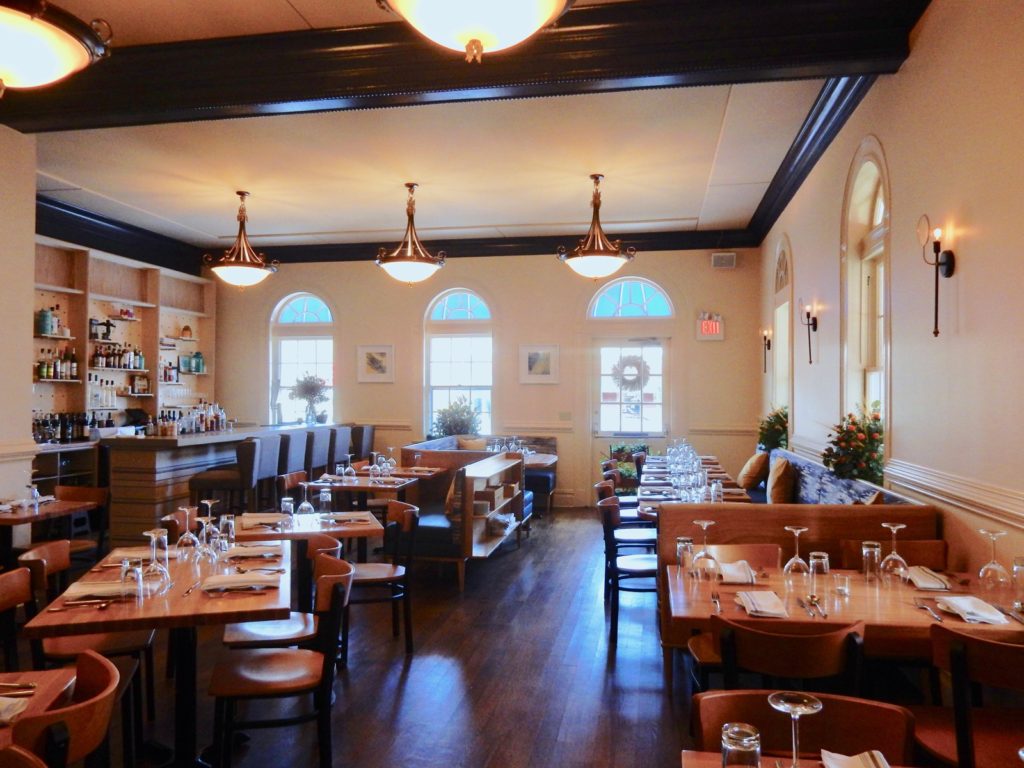 To say that the buzz about this "locally inspired, seasonal, all natural" Italian restaurant, helmed by chef/owner Joel Gargano, has been extremely positive is an understatement. Locals rave about this relatively new kid on the block. Chef Gargano is particularly proud of using house-milled flour for his scratch as it gets Whole Grain Pasta.
EAT LUNCH: Simon's Market, Chester on the Connecticut River
The heartbeat of Chester is Simon's Market, a family owned breakfast/sandwich/gift shop that has become the de facto meeting place for locals. "A lot of great ideas that have been implemented in town are dreamed up here," locals admit.
Pick up some Meyers cleaning products along with your coffee and Morning Glory muffins. Or, grab a Sigmund Freud Action Figure and an ice-cream cone. There's certain to be a among a knickknack with your name on it.
From Mother's Day to Labor Day, this Caribbean-yellow spot overlooking the Connecticut River, is full to bursting. Ample decks filled with colorful tables and chairs, sparking lights – far from any downtown – is the perfect setting for a night of bliss. For sure, a river rat favorite. BYOB, Cash only.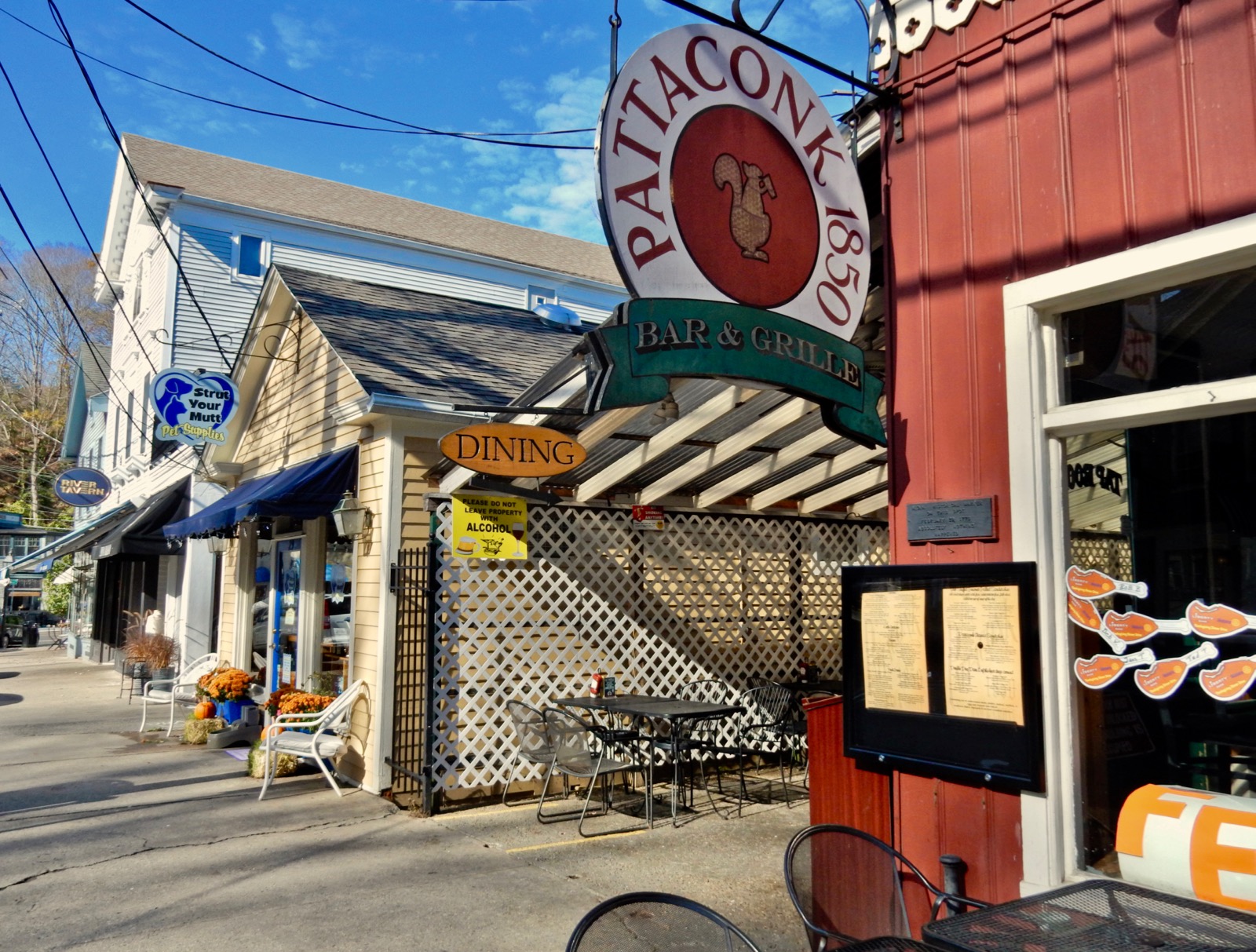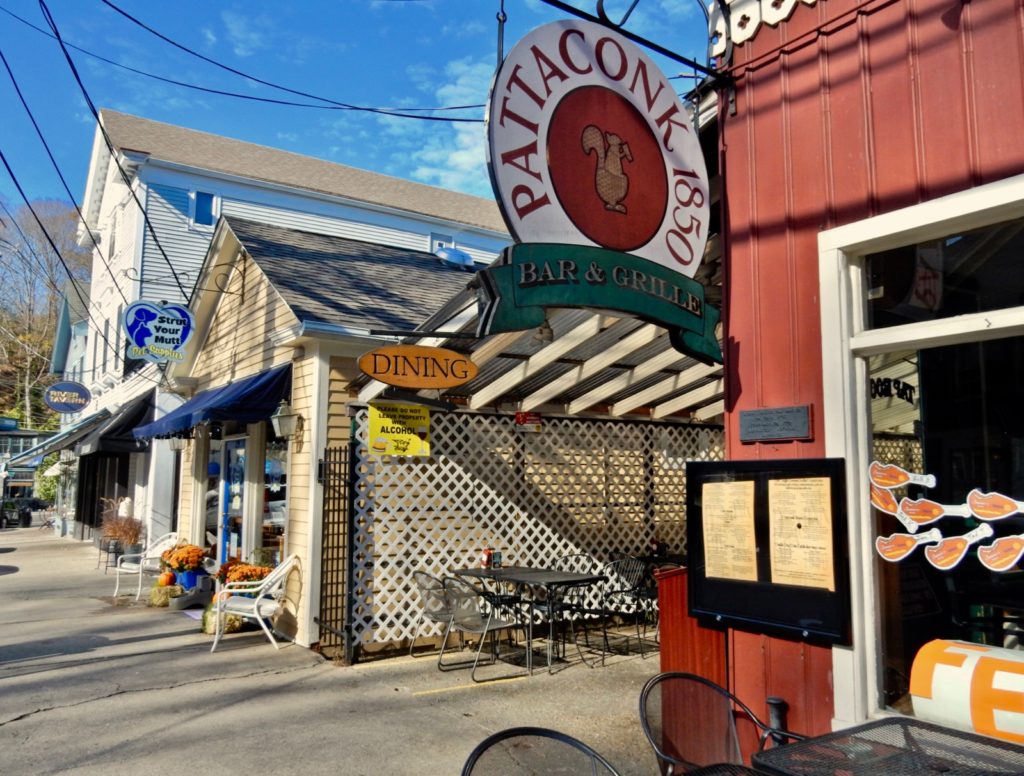 In the mood for a Dogfish Head, Anchor Steam Beer or Sierra Nevada? Join the jolly crowd at the 1850 Pattaconk. In season, the outside patio throngs with serious lager drinkers till 2am.
Where To Stay Along The Connecticut River
STAY: Boardman House
Stay in opulent luxury just steps from the Goodspeed Opera House, in East Haddam, at the Boardman House.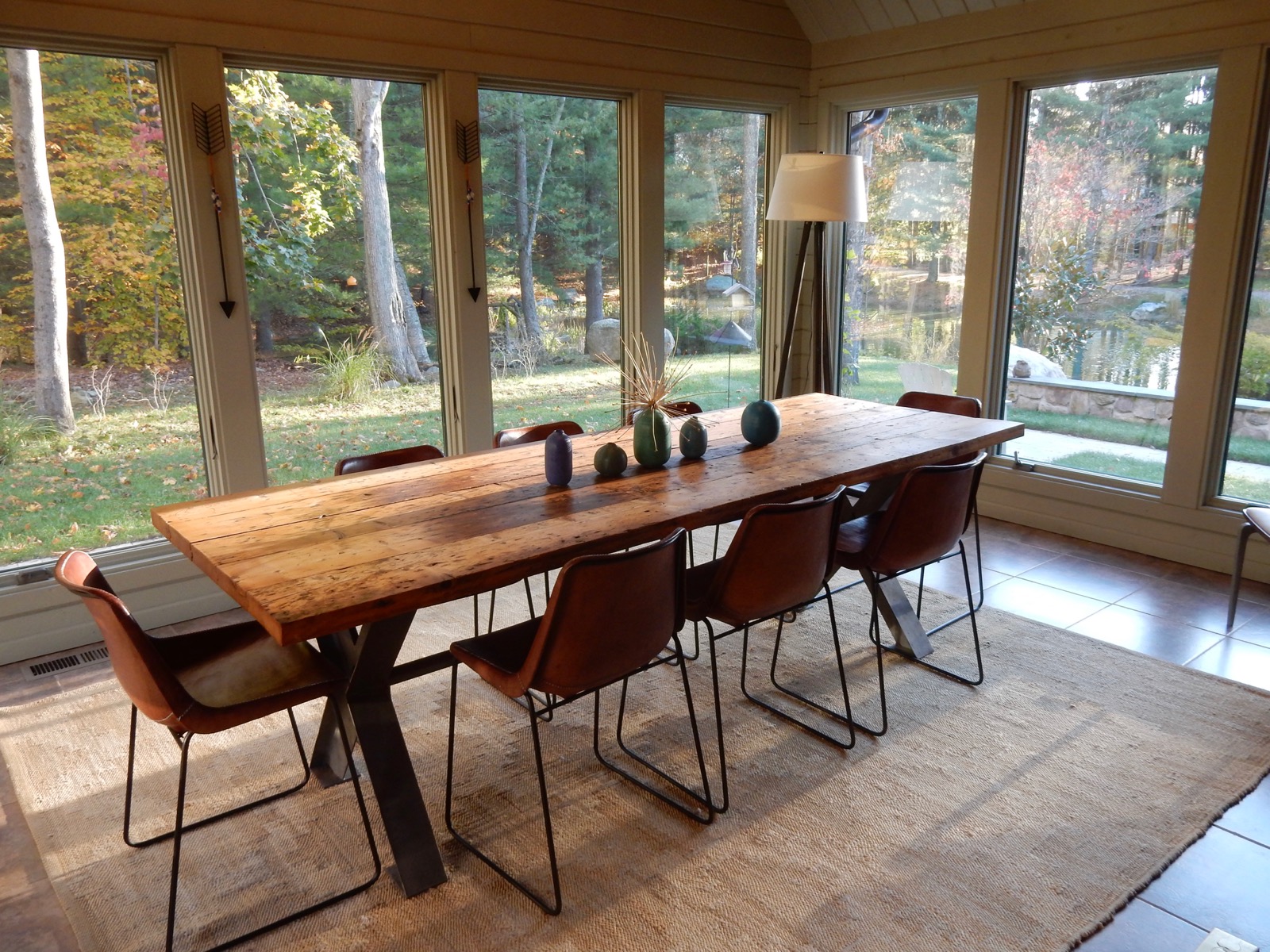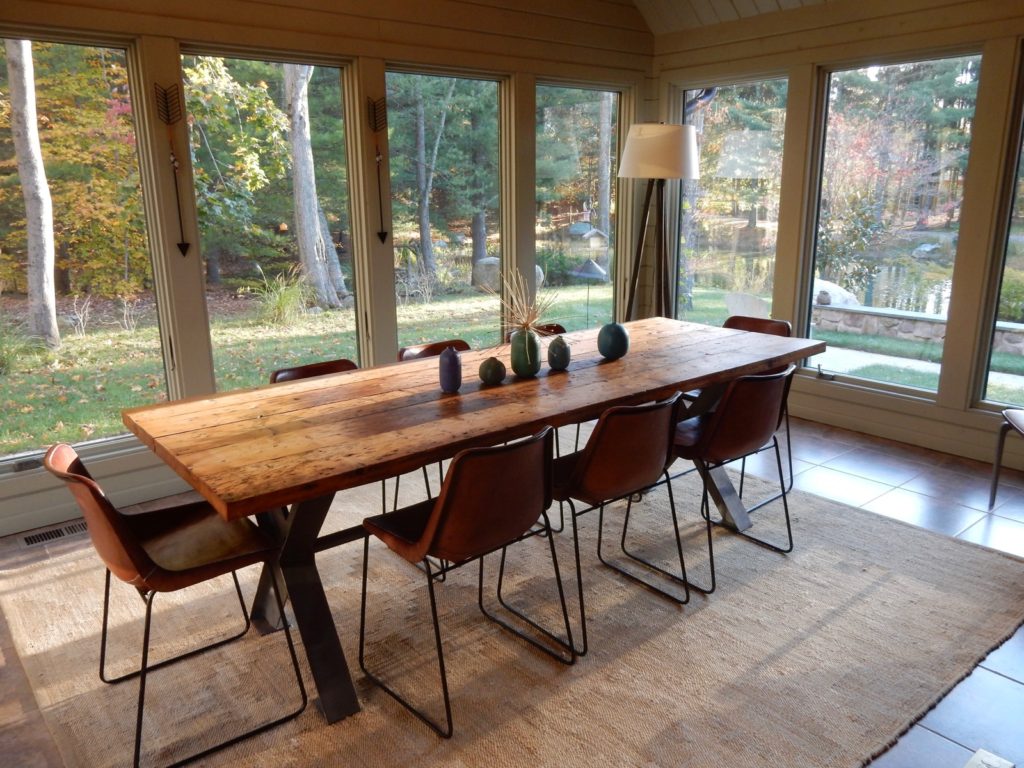 Just 15 minutes from the CT River, Chatfield Hollow Inn is a trend-setting in the woods 5-room B&B. It's a Maven Favorite with its own write-up in the town of Killingworth CT.