Last Updated on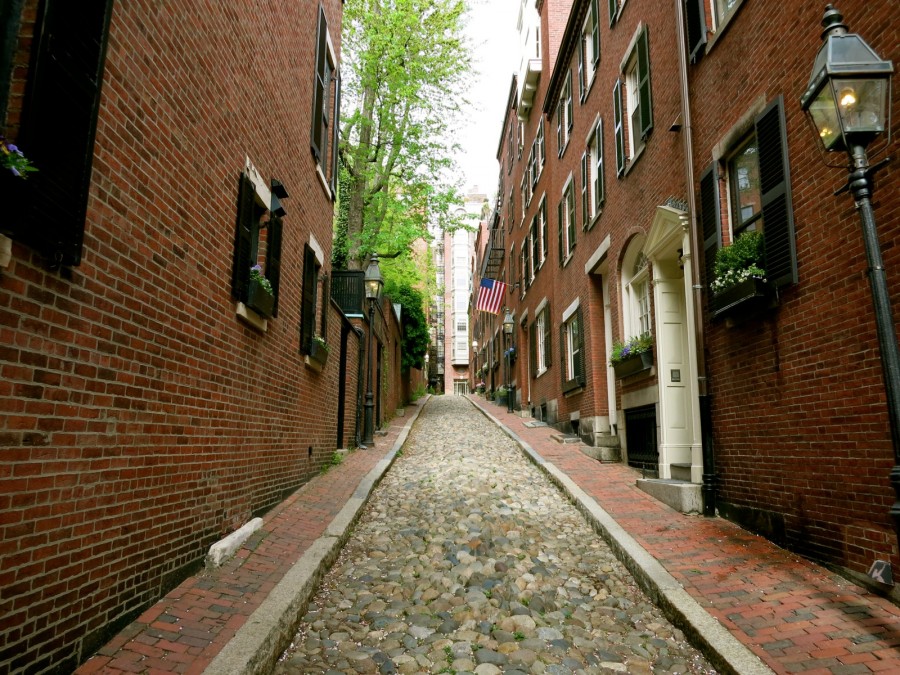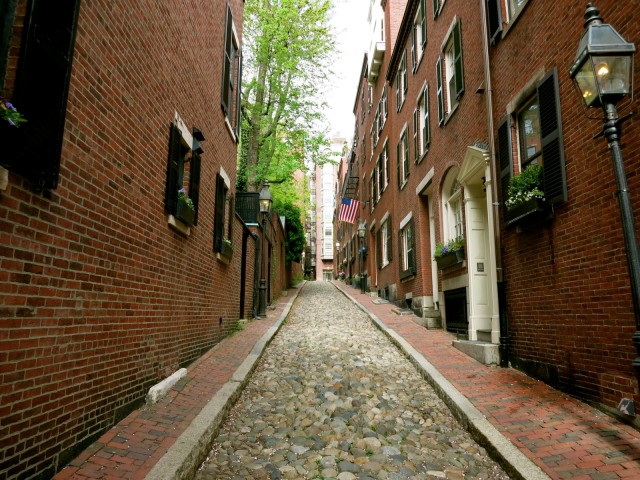 WHY GO: Even Bostonians don't know about some of these little spots, lanes, speakeasies, and trivia. You've done the big tourist attractions, now come to explore hidden Boston.
Where to Find Hidden Boston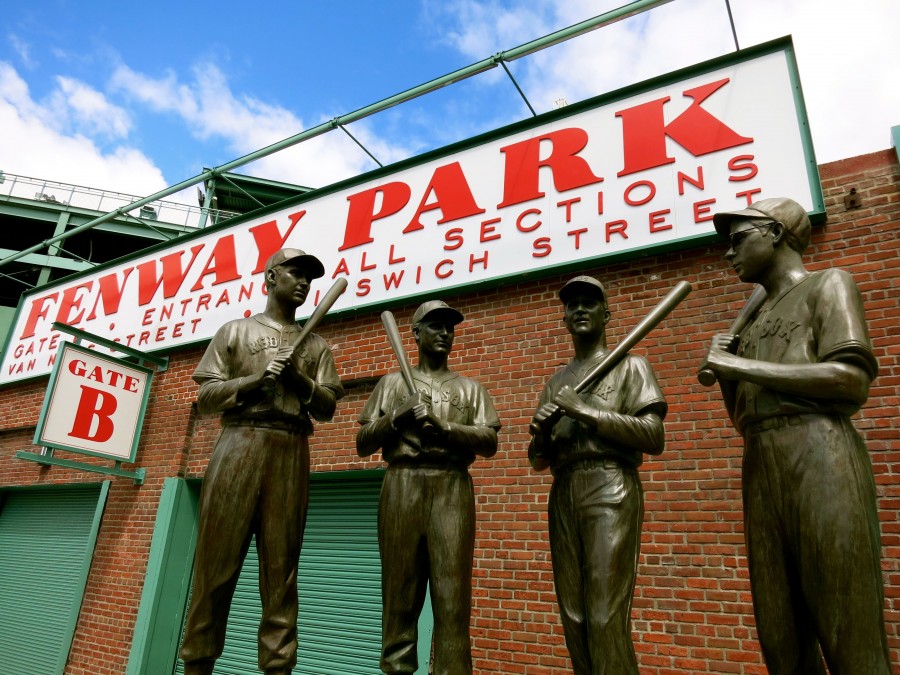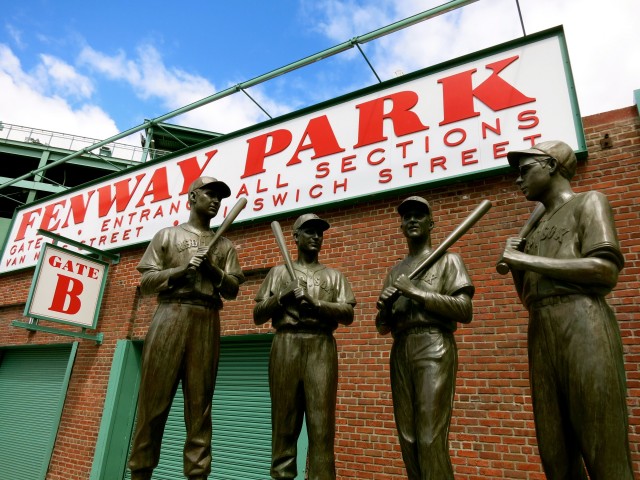 TOUR: Fenway Park. I know what you're thinking. Fenway is the opposite of hidden. It is perhaps the most recognizable structure in Boston, at least among baseball fans. But did you know that Fenway grows its own? Vegetables, that is. An innovative way to use 18,000 sq. feet of dead space, Fenway Farms supplies produce for EMC Level (suites) catering and food service for the stadium.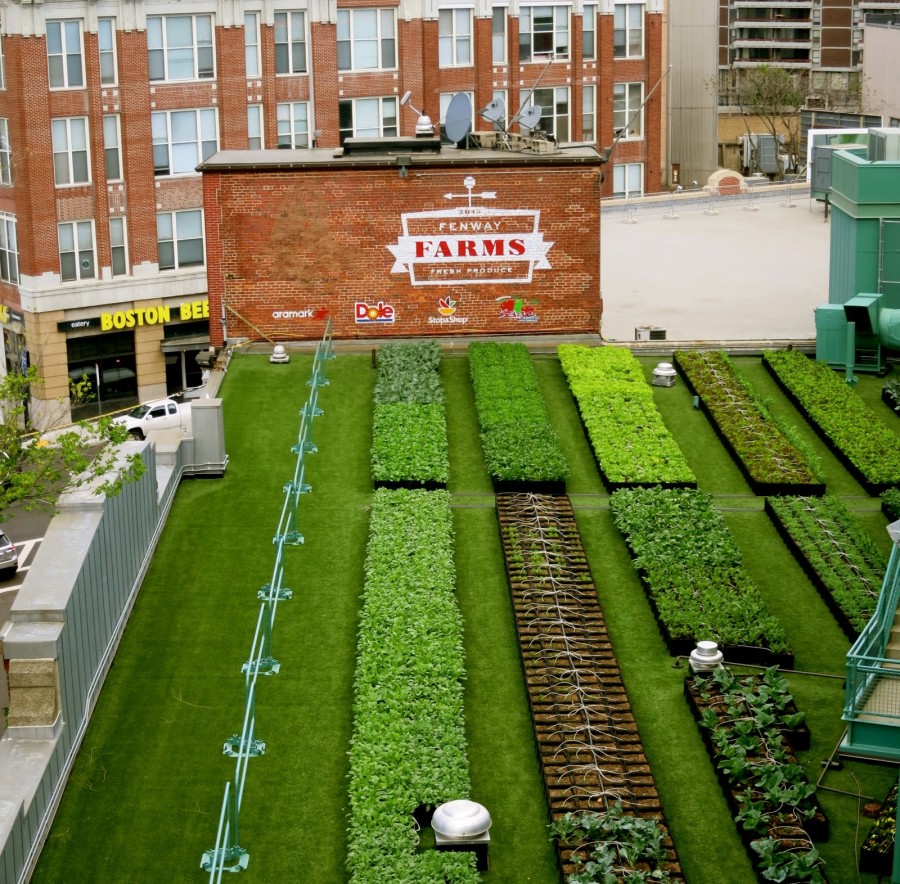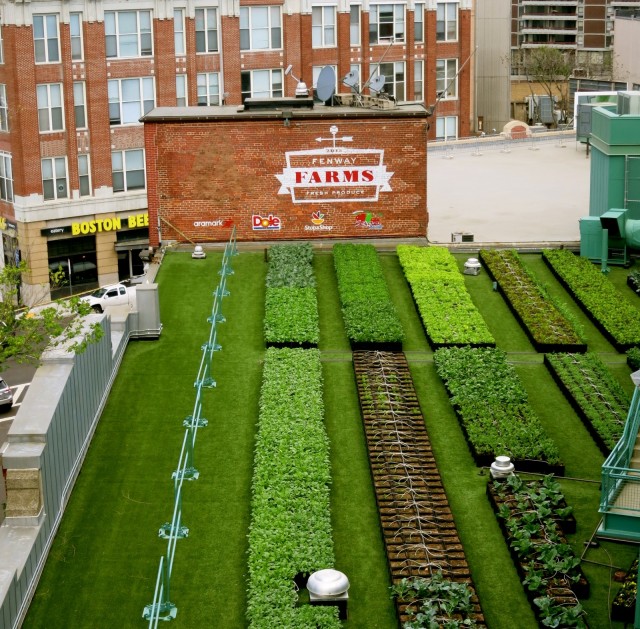 You'll discover this little known tidbit on an enlightening tour of the field where one of America's first baseball dynasties has played since 1912. The Red Sox won the World Series that year, and then in 1915, 1916 and 1918, before trading Babe Ruth to the Yankees and triggering the 86-year-long "Curse of the Bambino" – broken when the Sox won the Series again in 2004.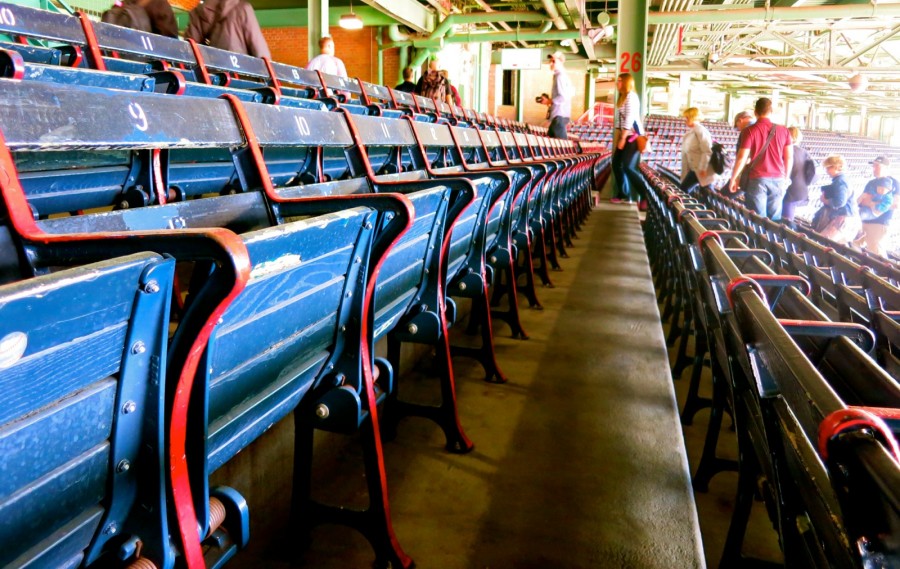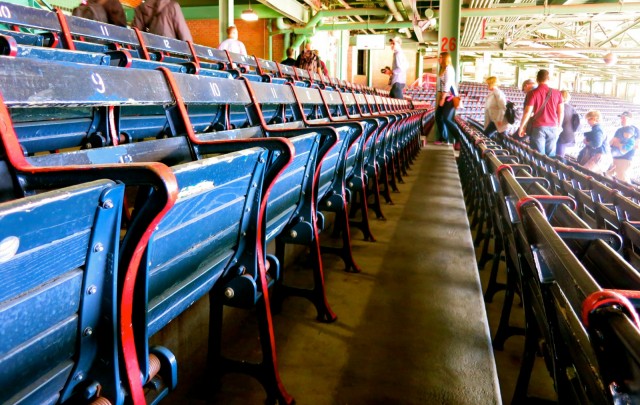 In 1934, the stadium was built somewhat as it looks today, and you'll begin the tour by sitting on one of the 12,000 wooden seats (out of 37,600) that have been here for over 80 years.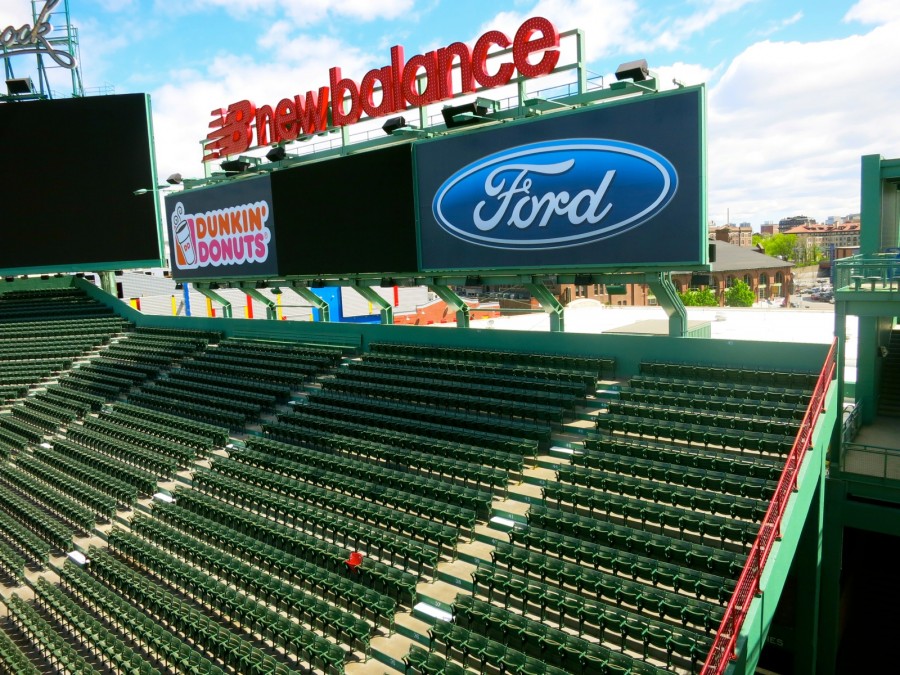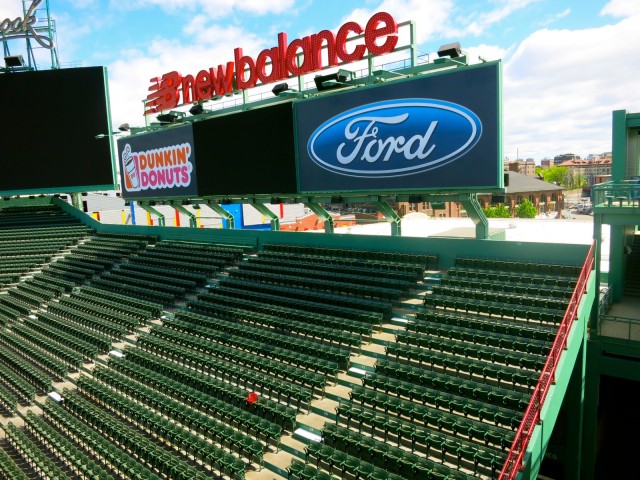 Speaking of seats, look over to the green bleachers in right field and you'll see one solitary red seat. This is how Fenway officials ingeniously marked the spot where ordinary guy, Joe Boucher, got bopped on the head by a 502 ft. home run ball hit by Ted Williams on June 9, 1946 – the longest homer ever hit at Fenway (before or since).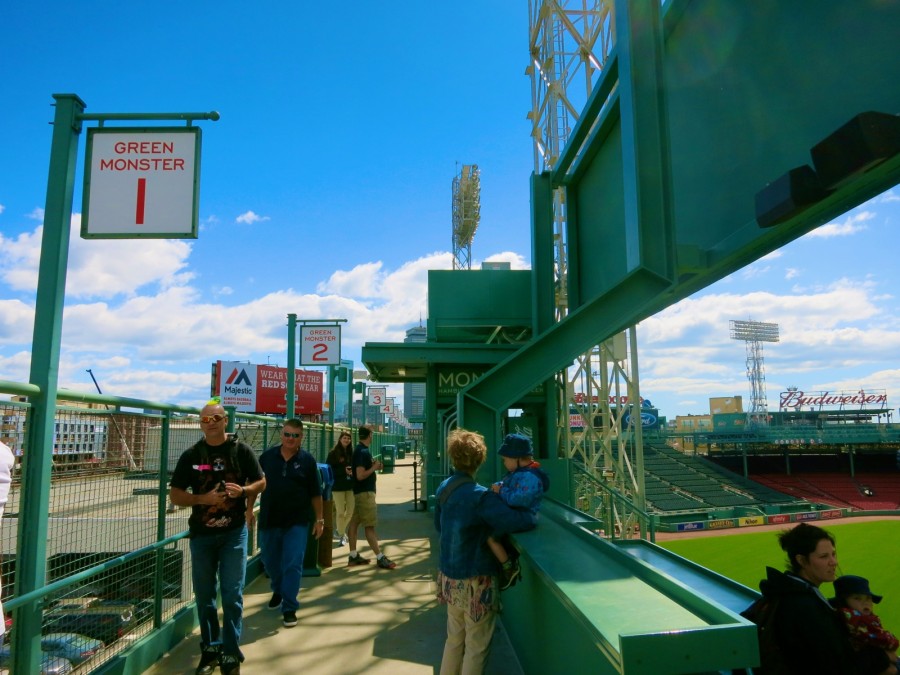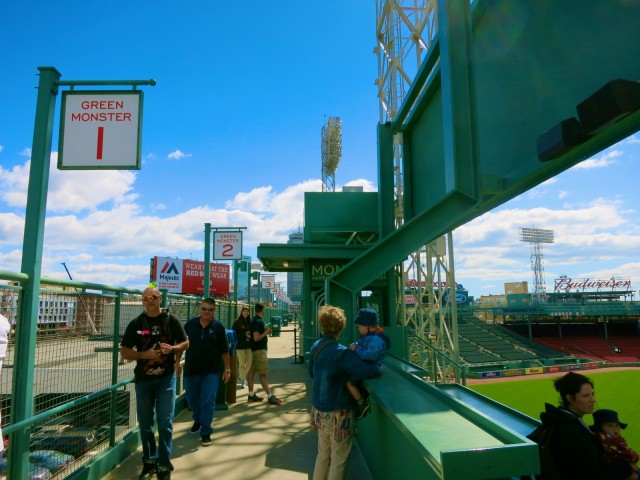 Next you'll climb to the top of the Green Monster, the 37' 3" wall installed to prevent freeloaders from peeking into the games. Seats atop the Monster command the highest prices in the park – ranging from $175-$800.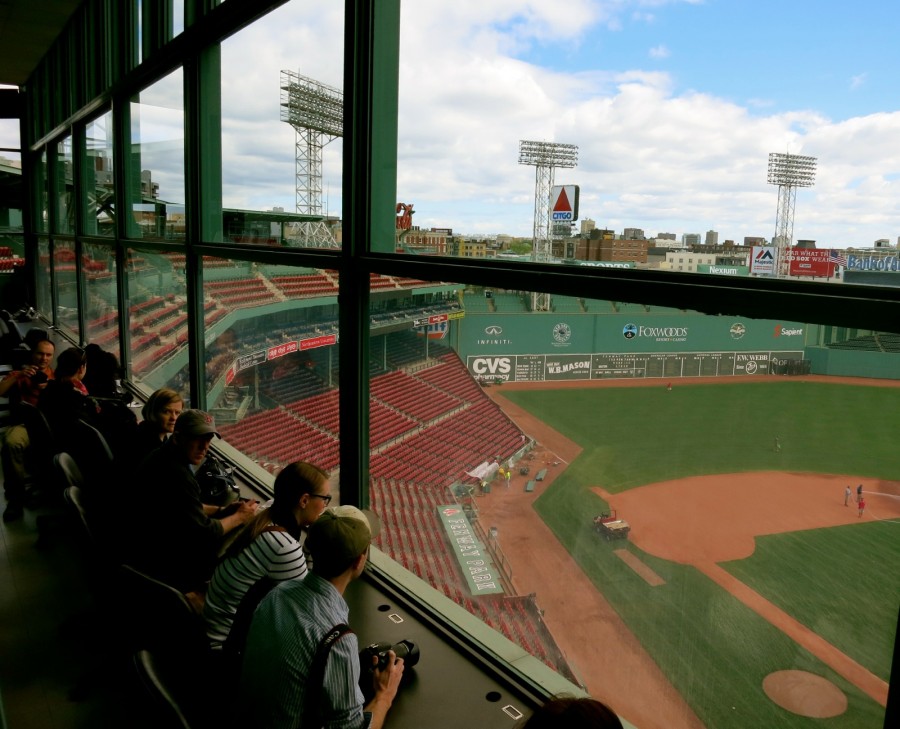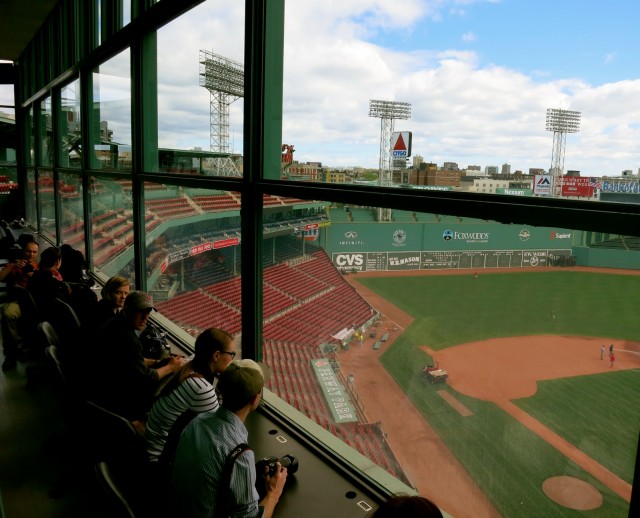 The Press Box is next, arguably the best seat in the house, with a birds-eye view of the whole field. Here you'll learn about the scoreboard, the oldest manually operated scoreboard in all of baseball. Score-changers inside the Green Monster crouch low and climb ladders hauling three-pound tiles to make sure the fans know the score. In 1940's working conditions, without air-conditioning, water, or bathrooms, this job is still the most coveted at Fenway.
There is a "secret message" built into the scoreboard, and it has something to do with former Sox owners Thomas Austin Yawkey and his wife Jean Remington Yawkey, who wanted to somehow insert themselves into their beloved Fenway Park long after they were gone. The ultimate in "Hidden Boston," far be it for me to give this piece of history away. You'll just have to take the tour. Tours are offered to the public year round on non-game days 9-5 on the hour. Check Schedule for game days. $18 adults, $12 kids. 
WALK: Little Lanes Tour. A wonderful walking tour that takes you to some of the cutest little streets and alleyways in Boston. It will take about an hour to stroll. For turn-by-turn instructions (and photos), click here.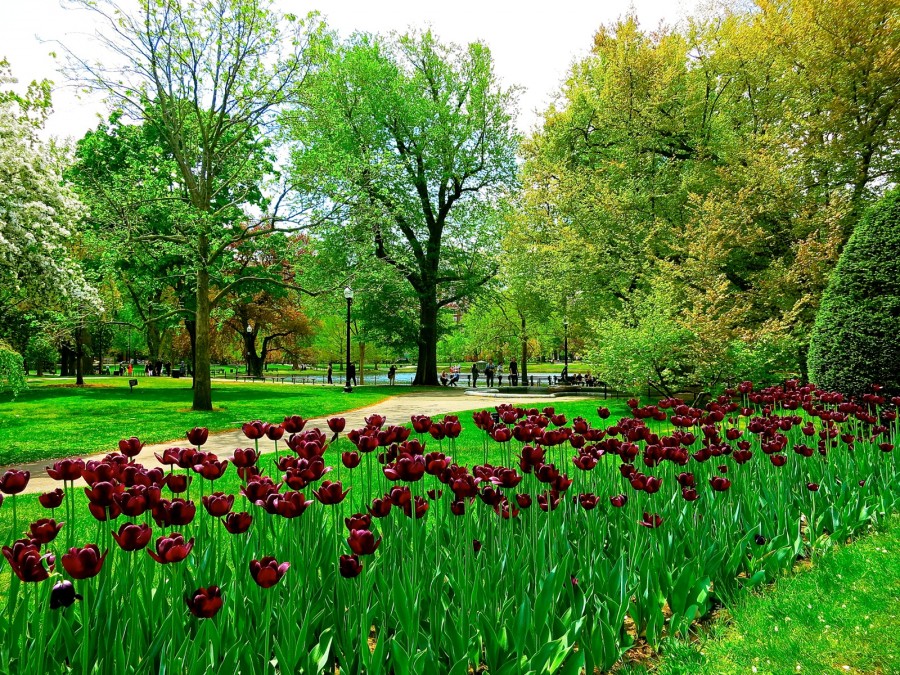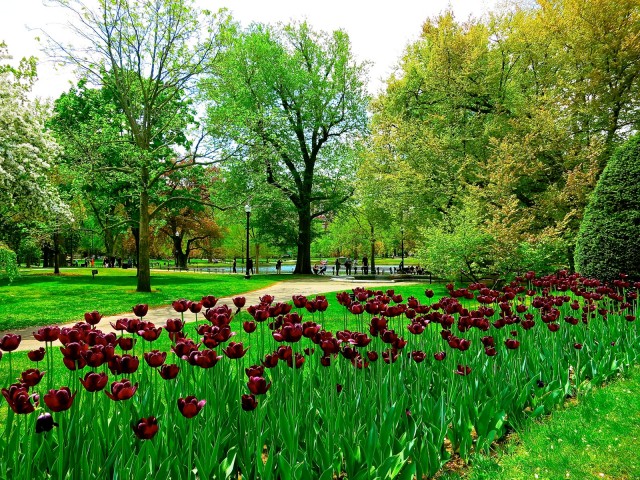 STROLL: Boston Public Garden. Boston Common was established in 1634, and the adjacent Public Garden opened in 1837. It was our nation's first Botanical Garden.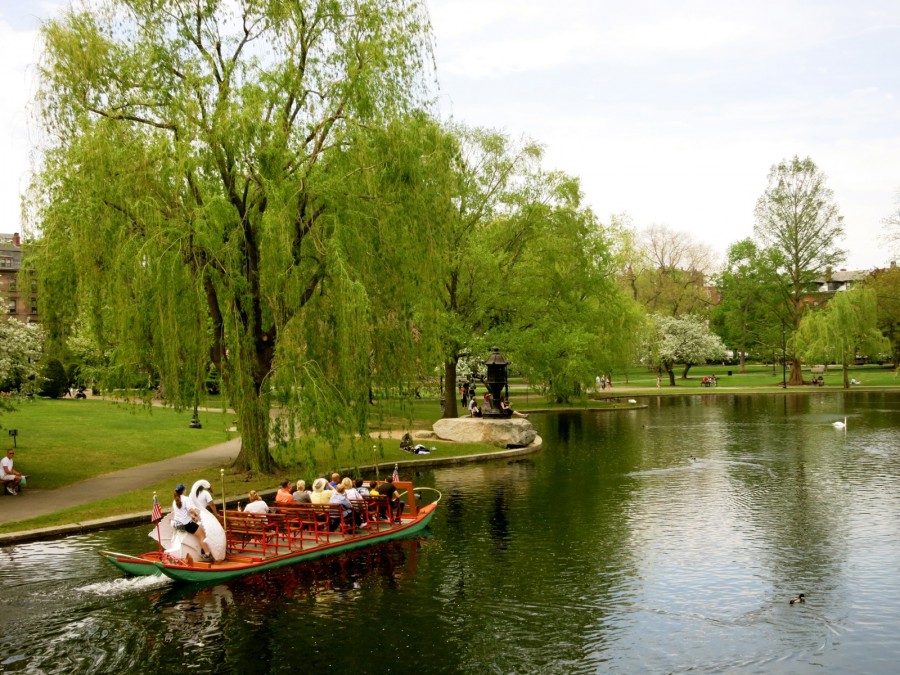 TOURISTY: Swan Boats. Not hidden at all – but you're in the Public Garden, so you might as well. Delighting visitors for over 130 years, the Swan Boats are the only boats of their kind in the world. $3.50, Mid April to Mid Sept. 10-4.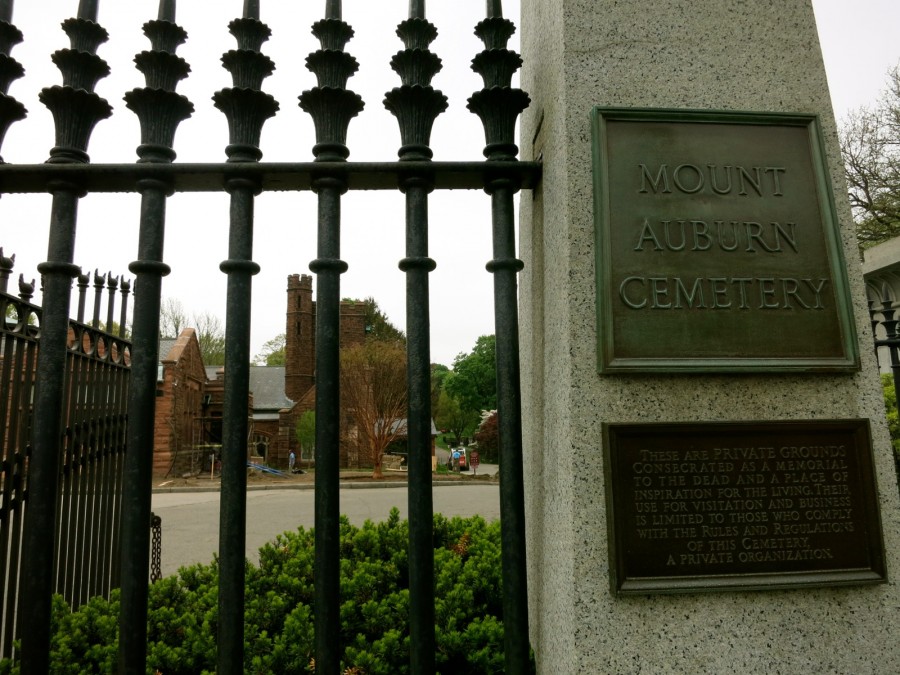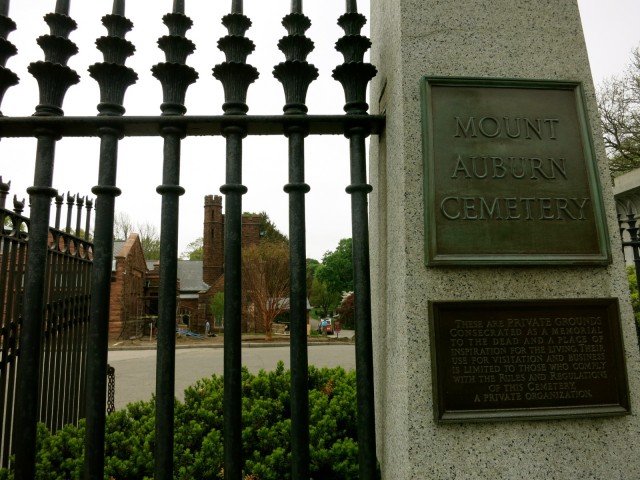 VISIT: Mount Auburn Cemetery, Cambridge. Opened in 1831, and predating the U.S. Park system, the still active, 175-acre Mount Auburn was the first "Garden Cemetery" in the nation. Prior to these landscaped grave-lands the dead were buried in churchyards in the heart of town, leading to disease and overcrowding.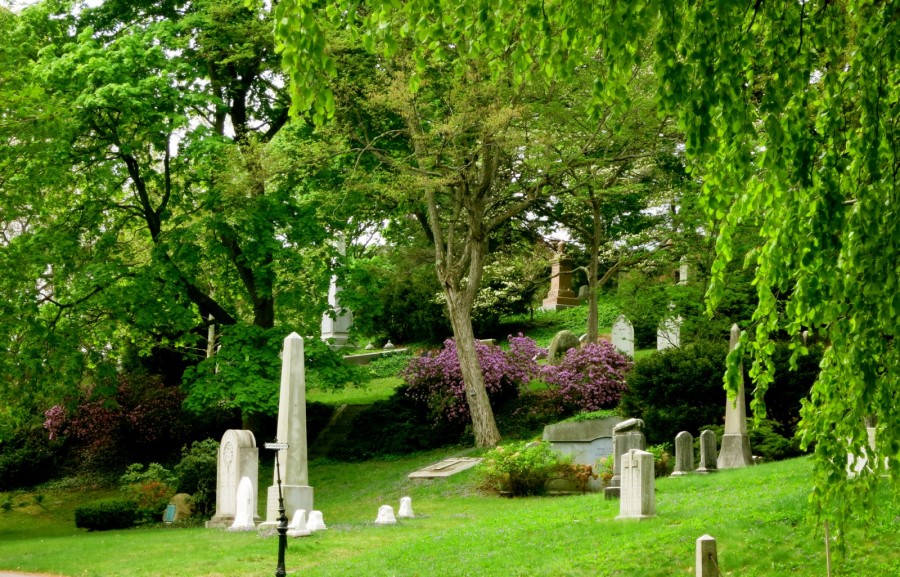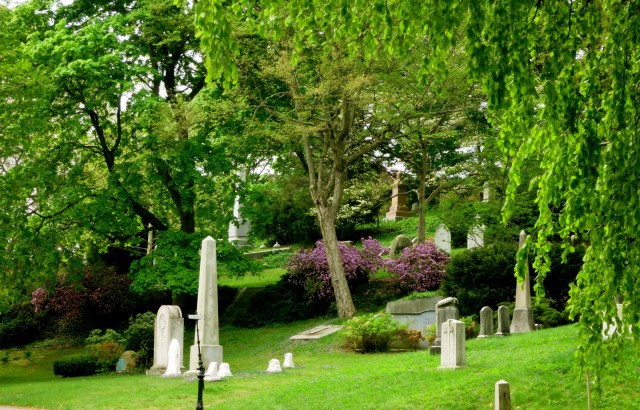 Currently the resting place of 93,000 souls of all faiths, Mount Auburn was designed for the dead and living alike, inspiring public park starchitects like Frederick Law Olmsted, who based Central Park in New York and other well-known city parks on Mount Auburn's model.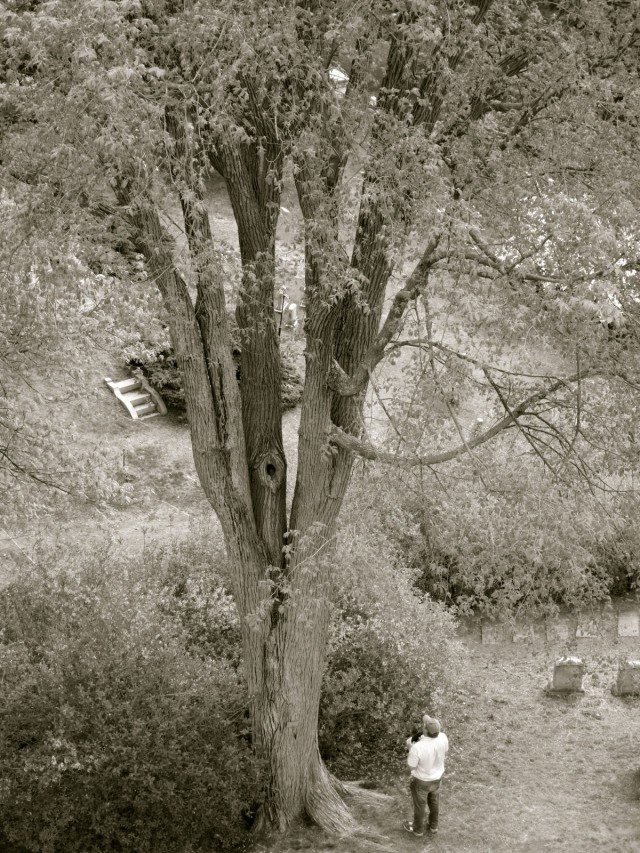 Pick up a map and audio tour at the Visitor's Center in the first of two chapels on the property (just as you come through the main gate). You'll find directions to the graves of famous Americans, like Henry Wadsworth Longfellow, B.F. Skinner and Buckminster Fuller, among many others in this stunning place. If you don't have time to walk, drive the two-mile Green Lined route.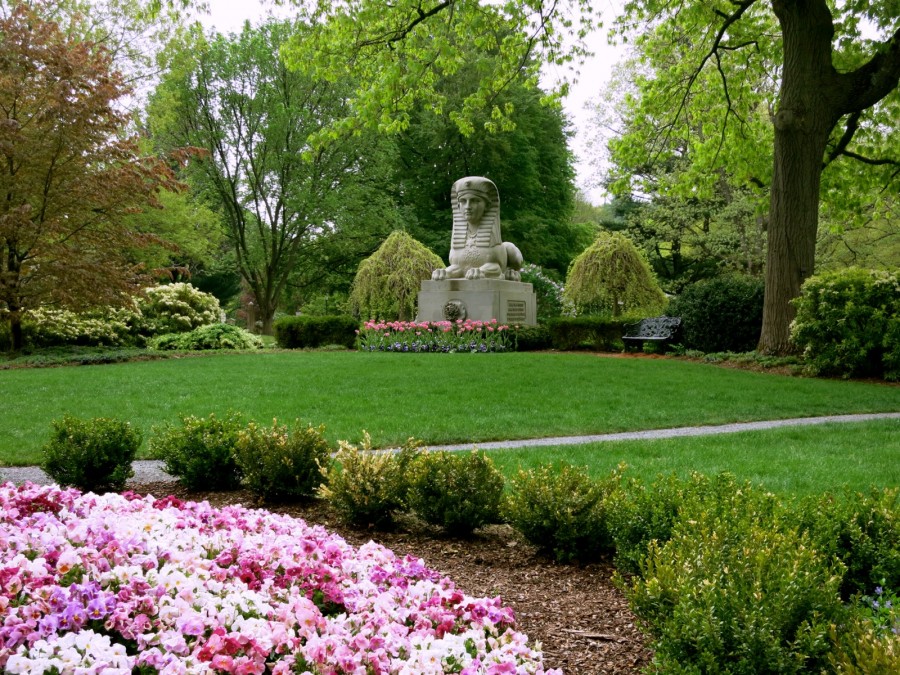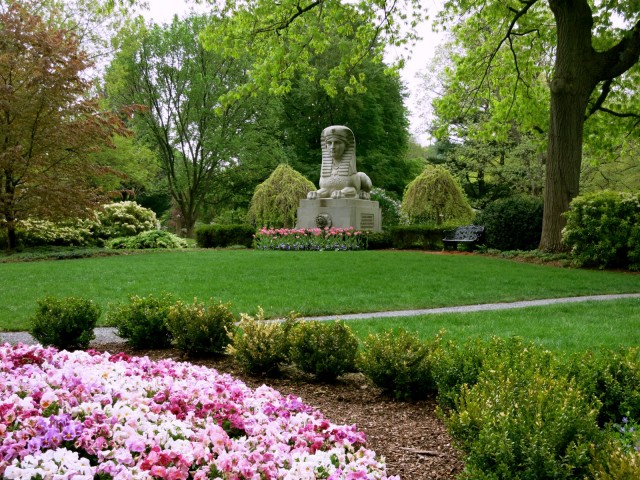 Don't miss "The Sphinx"- commemorating the fallen heroes of the Civil War, the Tower (which you can climb for views of downtown Boston), and a chance to chat with avid birdwatchers. On the migratory route, Mount Auburn Cemetery is a twittering aviary in the Spring and Fall. Check out programs and walks throughout the year on the Mount Auburn Cemetery Website. Open daily 8am-5pm. From May to September, open until 8pm. Grounds are free, $7 for guided walks and programs.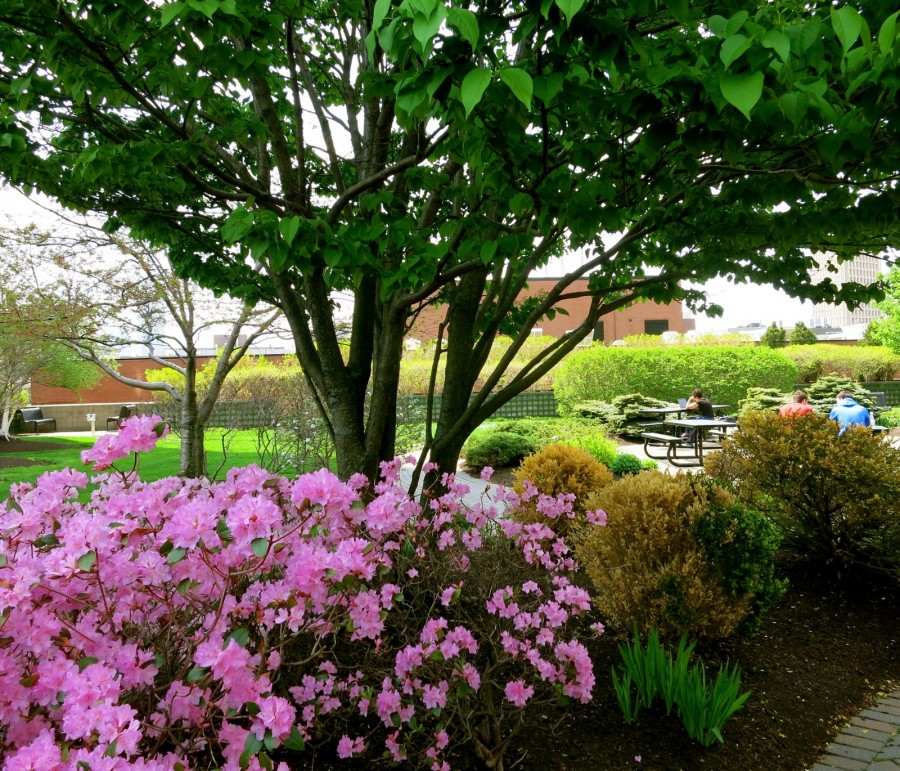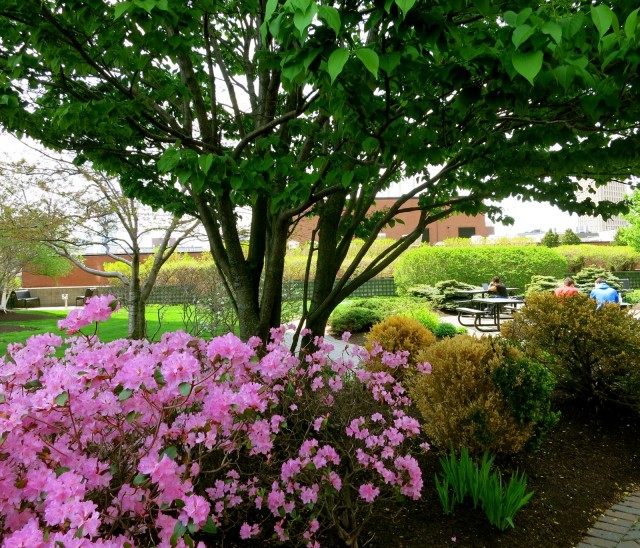 PICNIC/CHILL: Cambridge Center aka Kendall Square Rooftop Garden. Find it on Broadway in Cambridge between the Residence Inn and the Marriott. This little known elevated pocket park has its own elevator, which can be found in the parking garage of 80 Broadway. Some of the best minds in high tech (i.e. Google) may be plotting the next big disruption at the picnic table next to yours.
Where to Eat in Hidden Boston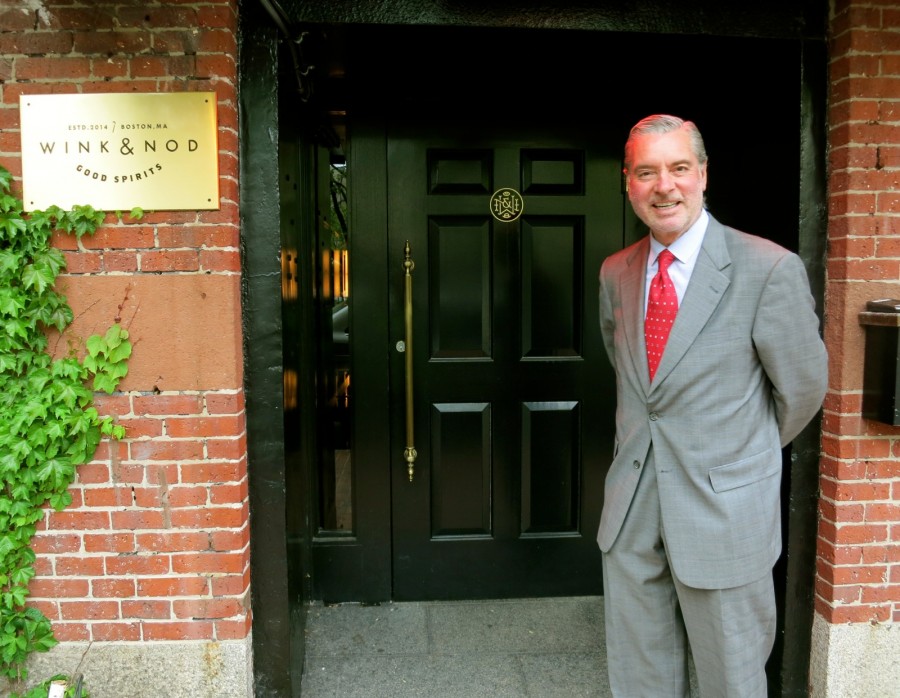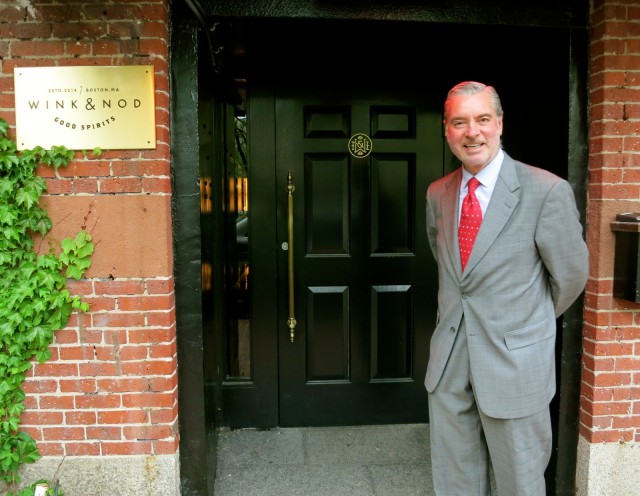 EAT/DRINK: Wink and Nod. It's a speakeasy. It's a pop-up restaurant. It's both – a new concept in the food biz, Wink and Nod is a below street level, low lit, doorman bar that has recently been named one of the best in Boston.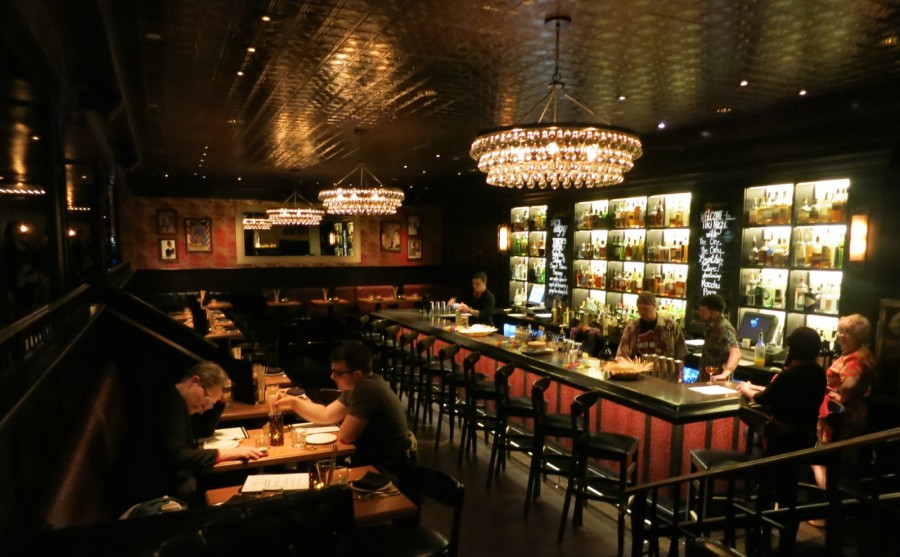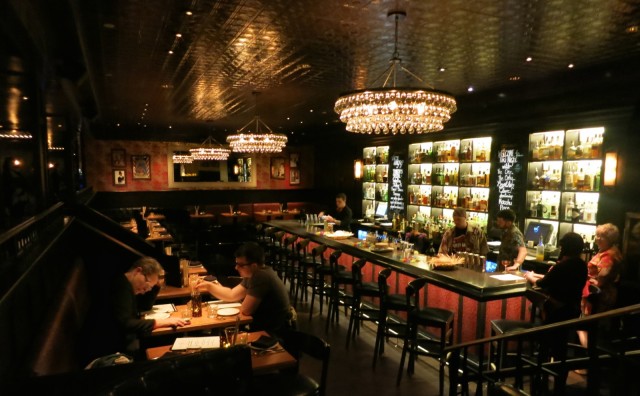 But it's also where up and coming chefs explore, experiment and build a following over the course of six months. In 2015, Philippine-born, L.A.- raised Patrick Enage, formerly chef de cuisine of City Landing and Twenty Eight Atlantic at the Wequassett Resort, ran his pop-up restaurant, Akinto ("this is mine" in Filipino). Enage certainly strutted his stuff – a balance of spices and flavors that sent my taste buds into flights of ecstasy. Utilizing ingredients from his birth-land – fish sauce, shrimp paste, white ends of scallions – everything that comes out of Enage's kitchen is expertly flavored (read: not salty). There have been rumors that Chef Enage will be opening his own Akinto soon. One can only hope.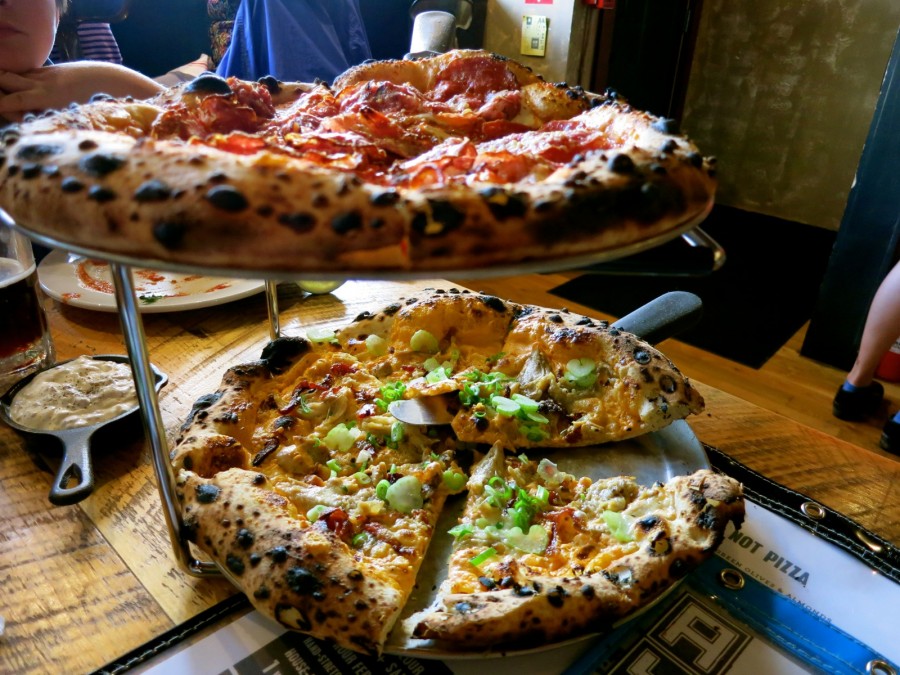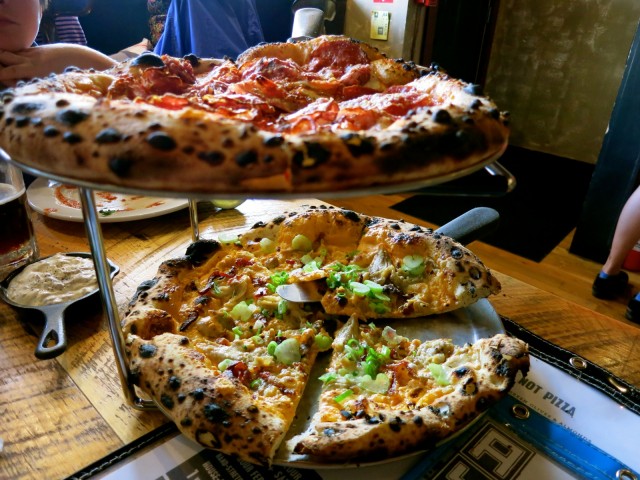 EAT: A4 Pizza, Somerville. This Area Four (Cambridge) outpost is the rustic bar-scene answer to the more "Family" atmosphere of Area Four. All wood-fired pizza comes out bubbled and blistered and absolutely delish. The Garlic Knots ($8) are OMG decadent, with an abundance of buttery garlic bits, and large, sharable pizzas ($15.50) have sourdough crusts described by one food writer as "somewhere between New Haven and Neapolitan Style." But my dining companion, the very astute 12-year-old, Matty S., deems A4 Pizza Crust "very much like Naan" in consistency. He's right on the money, and so are these pizzas.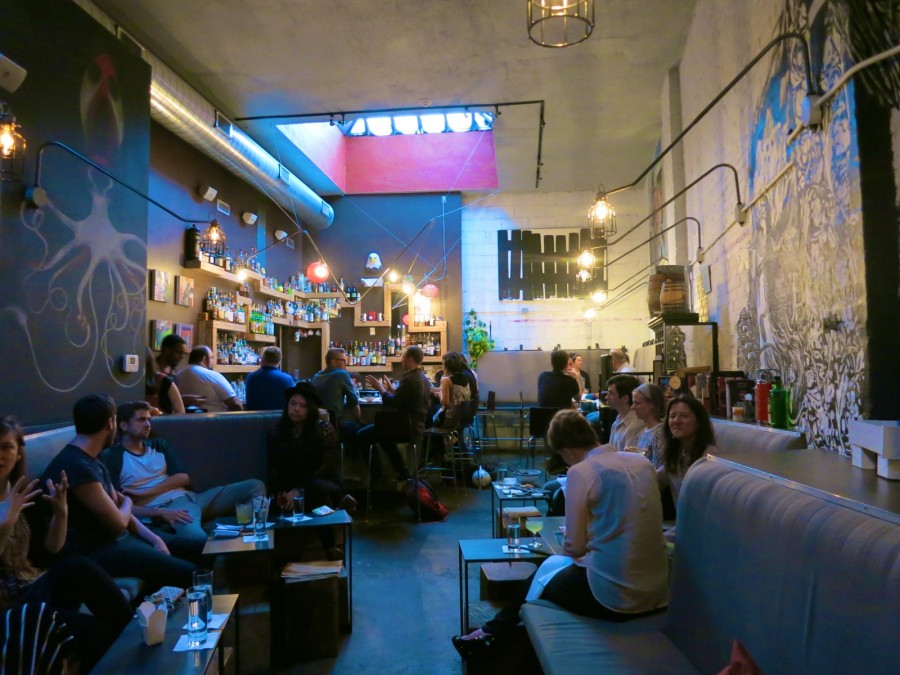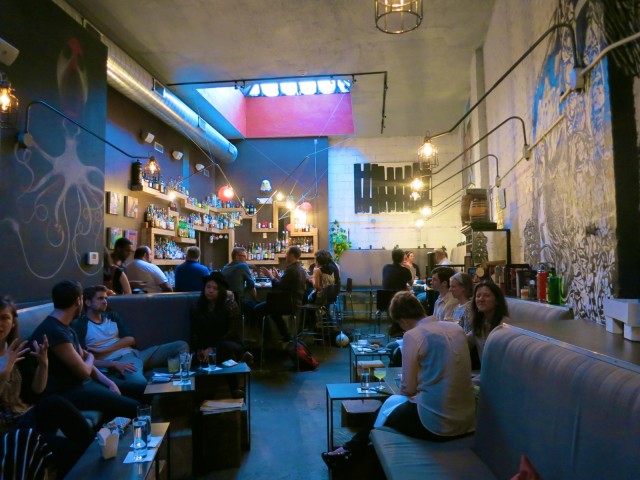 DRINK: Backbar, Somerville. It's one of Boston's favorite speakeasies for a reason. In Union Square, Sanborn Court is a little alleyway to a behind-stores parking area. Walk to a red door in an industrial building. This door will lead you down a hallway past the bathrooms to the second door (marked "backbar").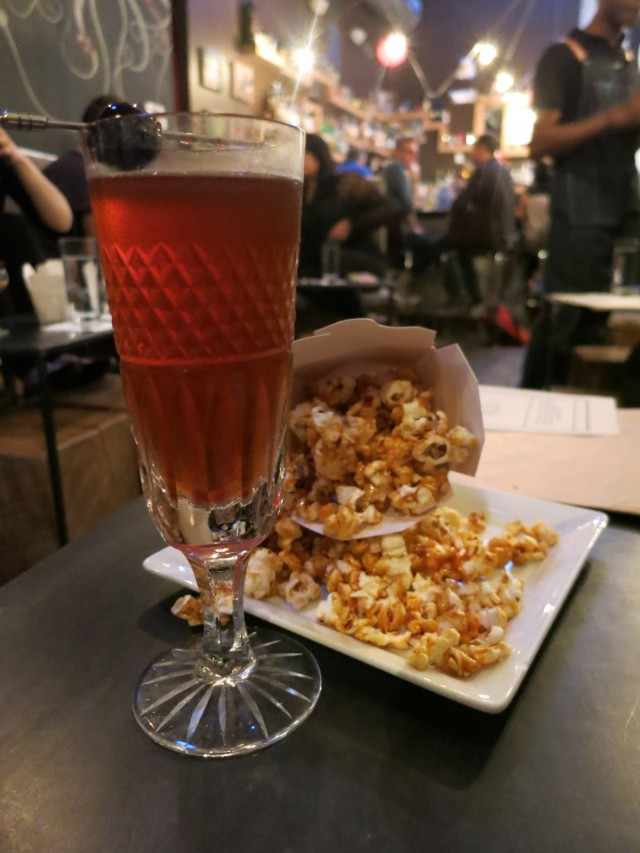 Open this door to a really cool, cavernous room dominated by a black and white wall mural, open seating, bottles of spirits stacked on wood shelves behind a welcoming bar, and bartenders shaking up concoctions ($10 or $12) like "Whittle Litaly," "Pina Pepper Colada," and the signature Jim Beam Black "Model T." Ask for the crowd favorite Spicy Caramel Popcorn ($3, $5) with or without bacon. It's irresistible either way.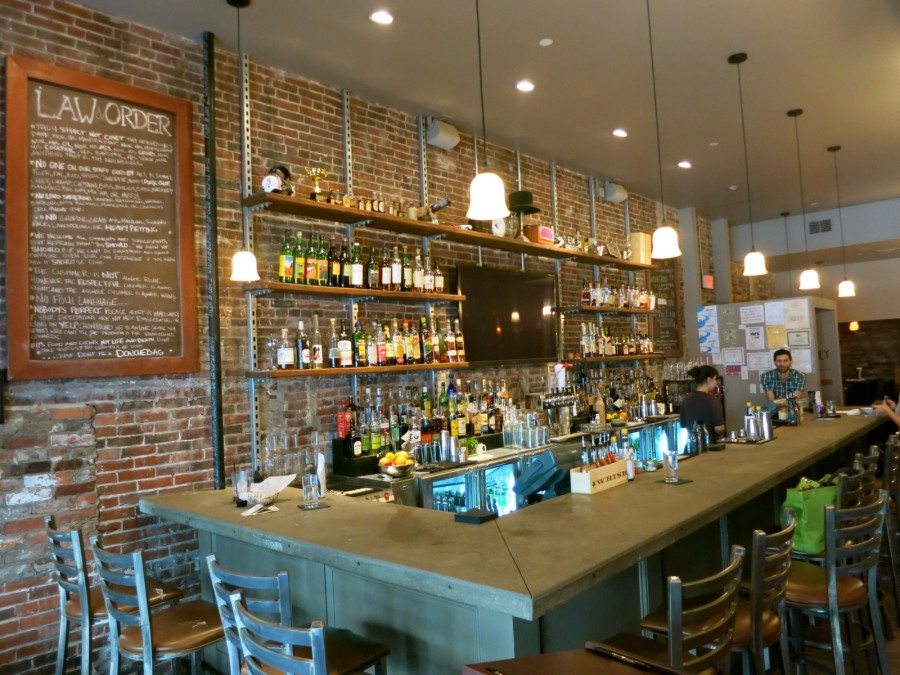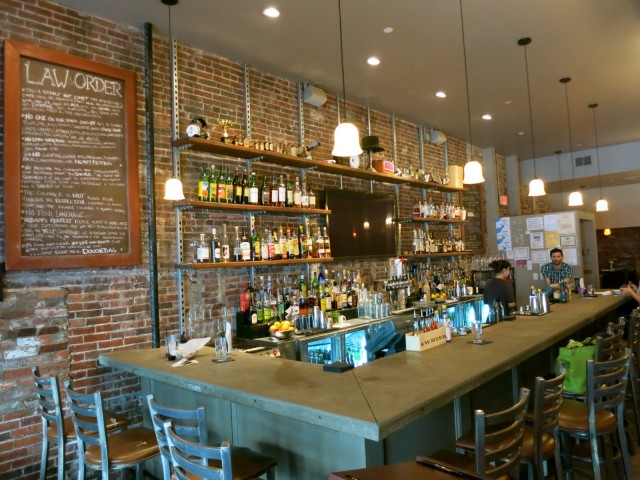 EAT/DRINK: jm Curley. A block from Boston Commons, jm Curley is known for it's cocktails and burgers, and for its "Law & Order" rules posted on a huge chalkboard. (e.g. The respectful customer is always right. The asshole customer is always wrong). But what most people don't know is that there's a hidden room in the back with its own name – Bogie's Place – it's own décor (leather banquets), and its own menu (a steakhouse). So private, I couldn't even take pictures, you'll have to make a reservation to score one of 16 seats.
EAT/LUNCH: Taj Café. At the top of Newbury across from the Public Gardens, this might not be such a hidden spot, but the Taj Café is often overlooked due to its prominent location and the perception that it's strictly a "ladies who shop and lunch" kind of place. Yes, it is that – but with a twist. As an Indian-based hotel, the kitchen is adept at both the signature Maine Lobster Roll ($28) and Bombay Burger (a spicy veggie patty). In the evening, the hotel presents a "Duel Menu" – with both New England and Indian cuisine. You might be inclined to fill up on excellent crusty-chewy roasted tomato rolls, but leave room for a Cobb Salad and one of the house-made desserts utilizing honey from hives atop the hotel.
Where to Stay in Hidden Boston
STAY: Verb Hotel. Next to Fenway (take the tour!), this place won't be hidden for long. So fantastically cool, The Verb warrants its own stand-alone review here. Rooms, $149-$499 (low to high season) include continental breakfast, unlimited bottled water, and wi-fi. Parking $39 per day.