It's time to start investigating places to propose in New Jersey. Your relationship has gone past the dalliance phase and well into commitment. The idea of asking her/him to marry you has been simmering in your mind for a while.
But you don't want just any old beach or bougie restaurant. You're looking for something out of the ordinary – to compliment your special someone.
The list of our 10 recommendations below is quite eclectic.
We've got you, rock hounds; birders; Doo Woppers; art aficionados; Springsteen fans; and thrill seekers. Just take a look:
Unique Places to Propose in New Jersey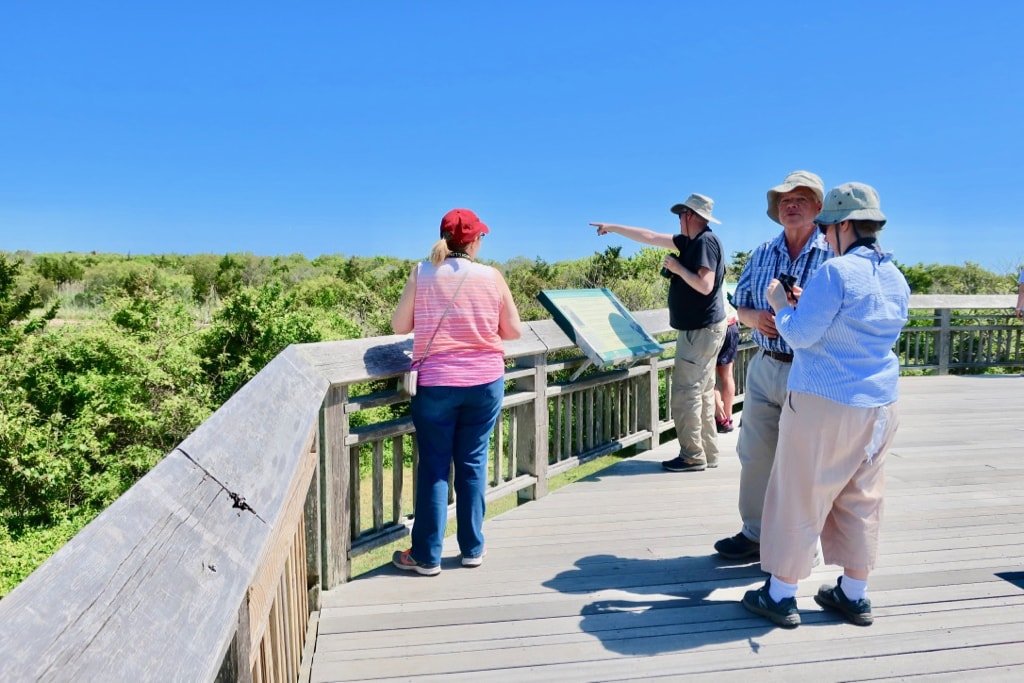 While Birdwatching in Cape May
Bird fans from all over the world come to the southern end of the Jersey Shore just to see these winged creatures during migration. Couples in love, who love our feathered friends, should consider turning their Big Year into Many Big Years by getting engaged in Cape May NJ.
While you can see a variety of birds throughout the year, come "any time in October" for shockingly WOW moments.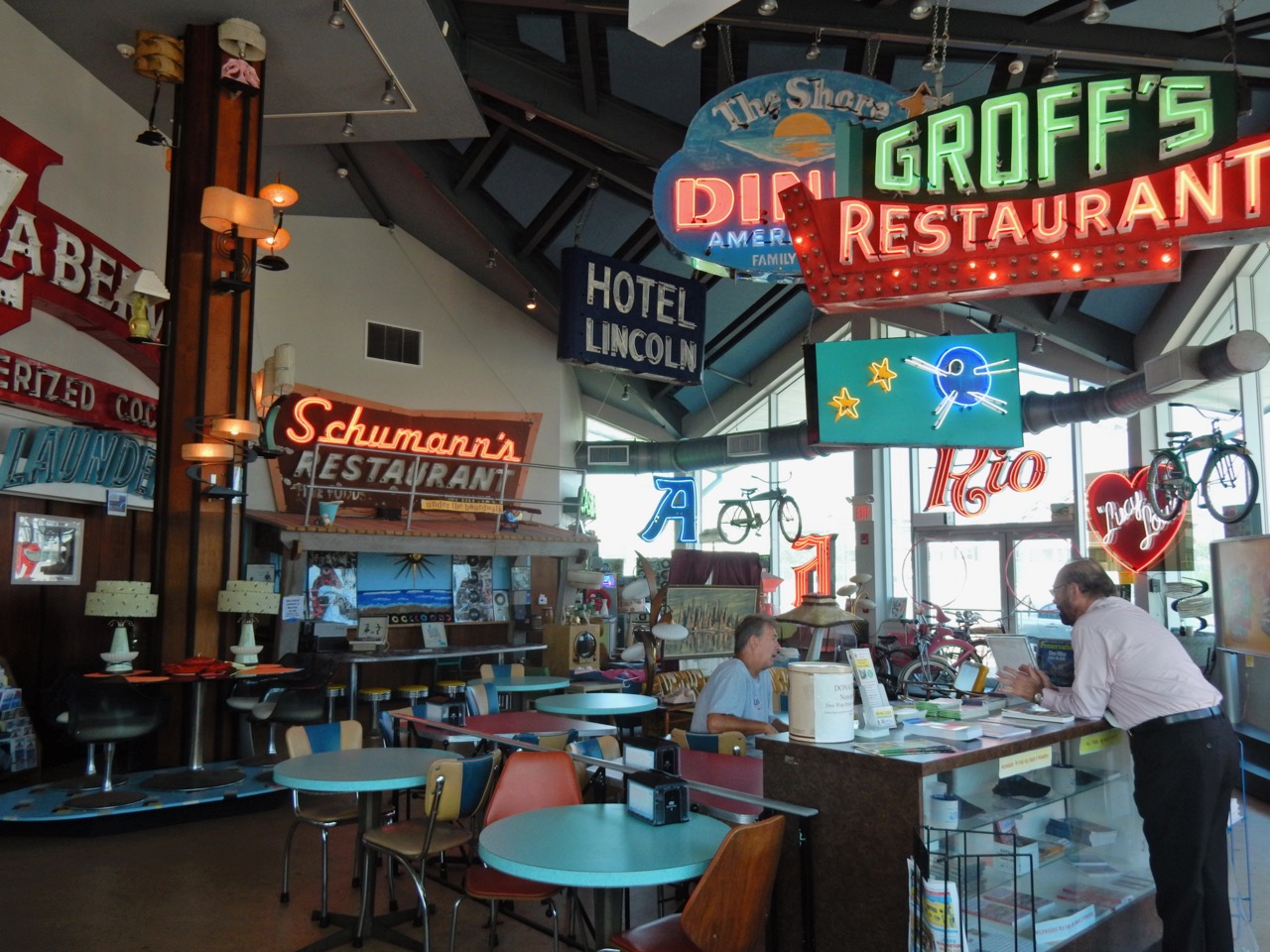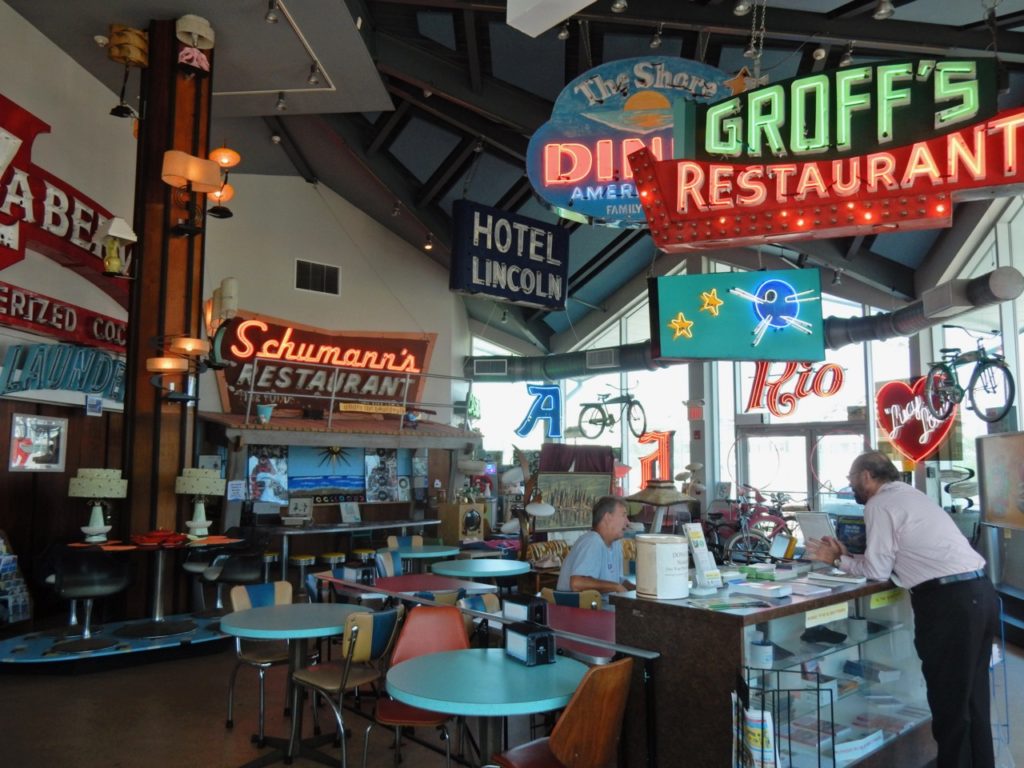 On a Doo Wop Neon Night Tour in Wildwood
Once upon a time, in the 60's, The Wildwoods on the Jersey Shore were the center of "Doo Wop" music and architecture. Think "Duke of Earl," "In the Still of the Night," and The Jetsons – and you get the idea.
A lot of this history has been preserved, renovated, and re-imagined, for the public to enjoy and even stay in. There's a Doo Wop Museum and a quite spectacular Night Tour on Tues, Wed and Thurs evenings in the summer.
So, whether you are children of the 50's-60's – or retro-vibing Gen Z's – plan your proposal on the Doo Wop Neon Nights Bus Tour.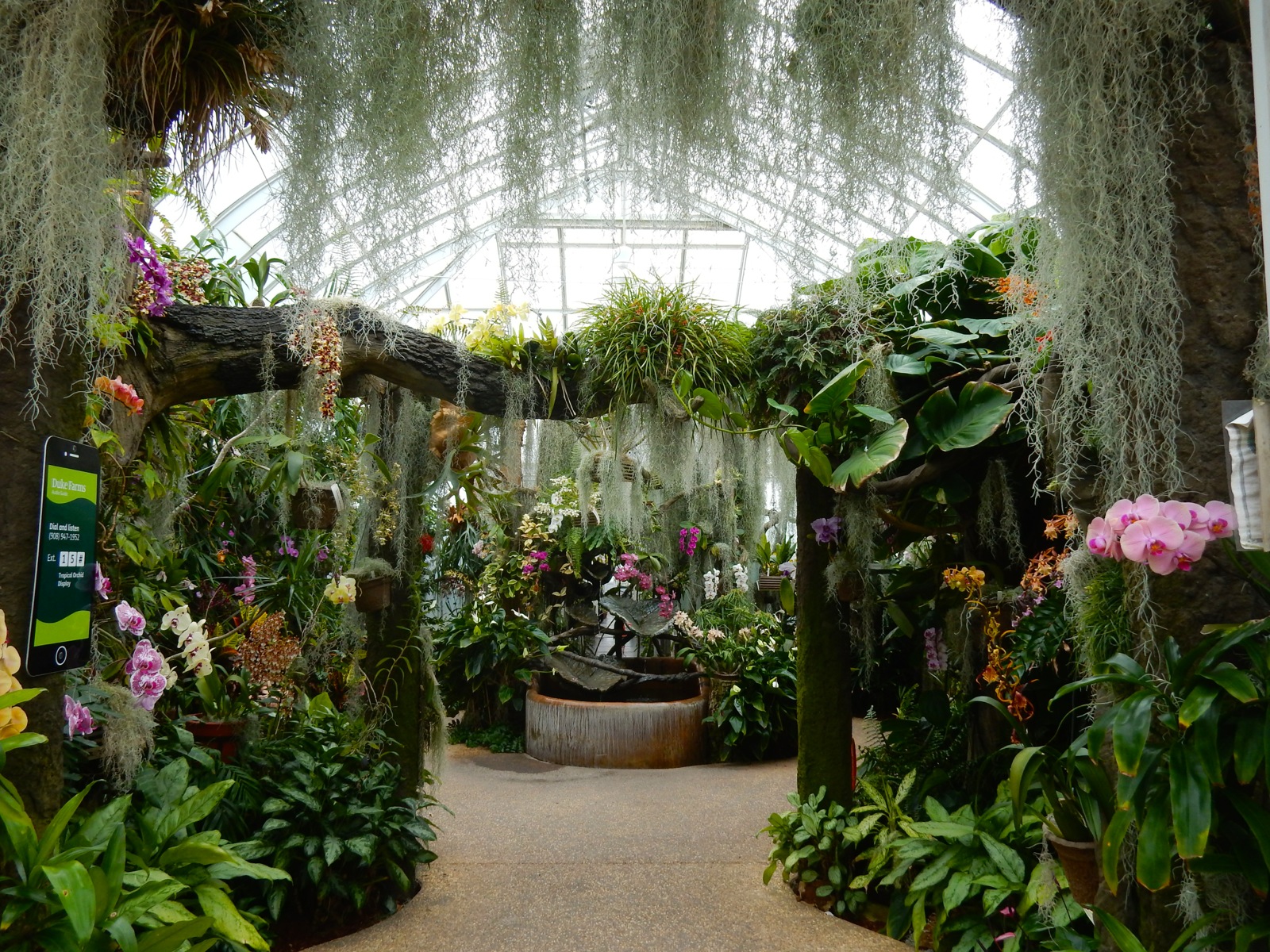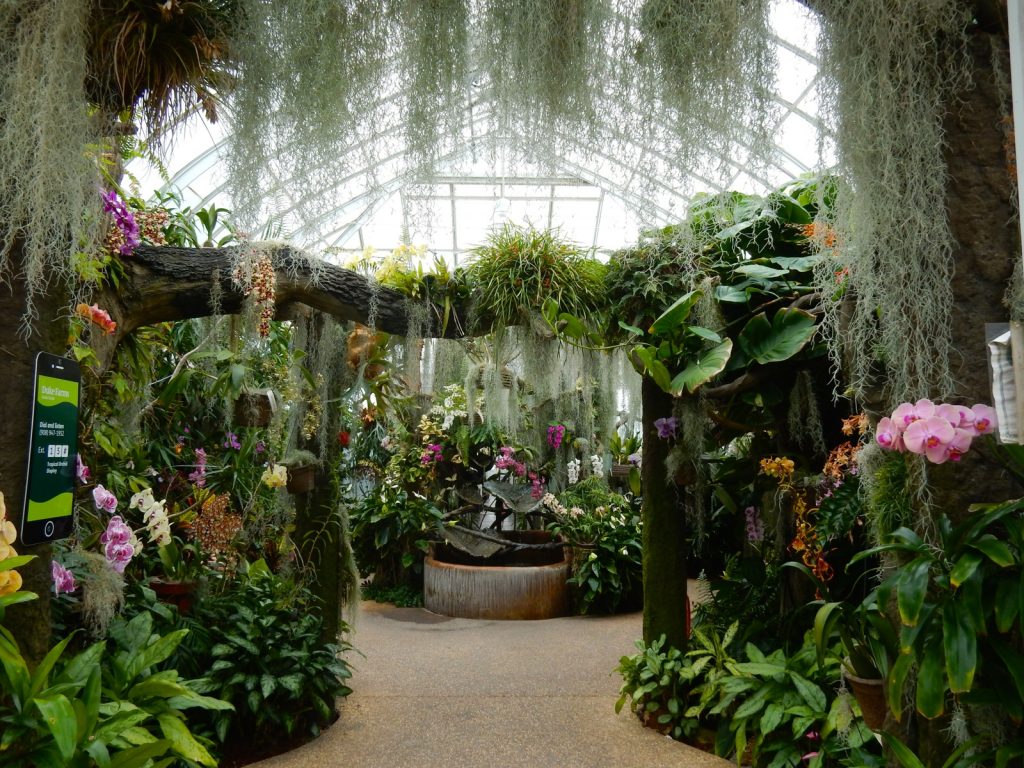 Among Tropical Orchids at Duke Farms, Hillsborough
If your love is as hot as a hothouse flower, pop the question in the Orchid Range at the 1,000+ acre Duke Farms in Somerset County NJ. The "Duke" of Duke Farms is Doris, the wealthy philanthropist whose father left these architecturally landscaped acreages to her.
In turn, she left it to the public. (Admission is free). On weekends, the place "is like Grand Central." But during the week, you might find a quiet moment to propose.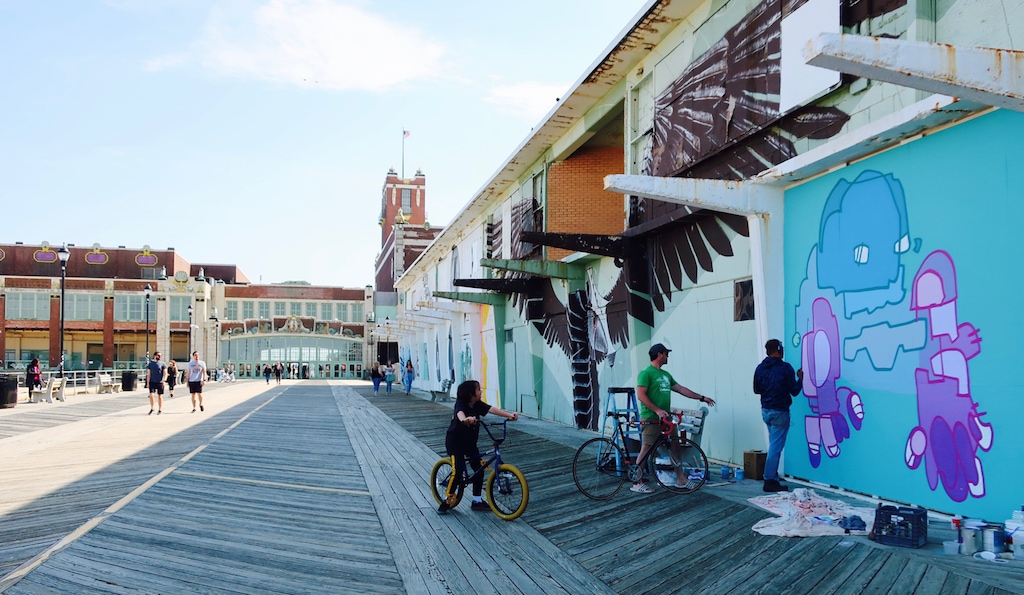 With "The Boss" in Asbury Park
While he may not be there in the flesh, Bruce Springsteen's presence can be felt all over Asbury Park NJ. So, if the two of you were Born to Run, plan for the Big Ask on the Boardwalk, at the Stone Pony Club, or in the pinball arcade.
You know, the one with the "pleasure machines." Still deciding if "she's the one?" Just ask the fortuneteller, Madam Marie. Yep, she's still there.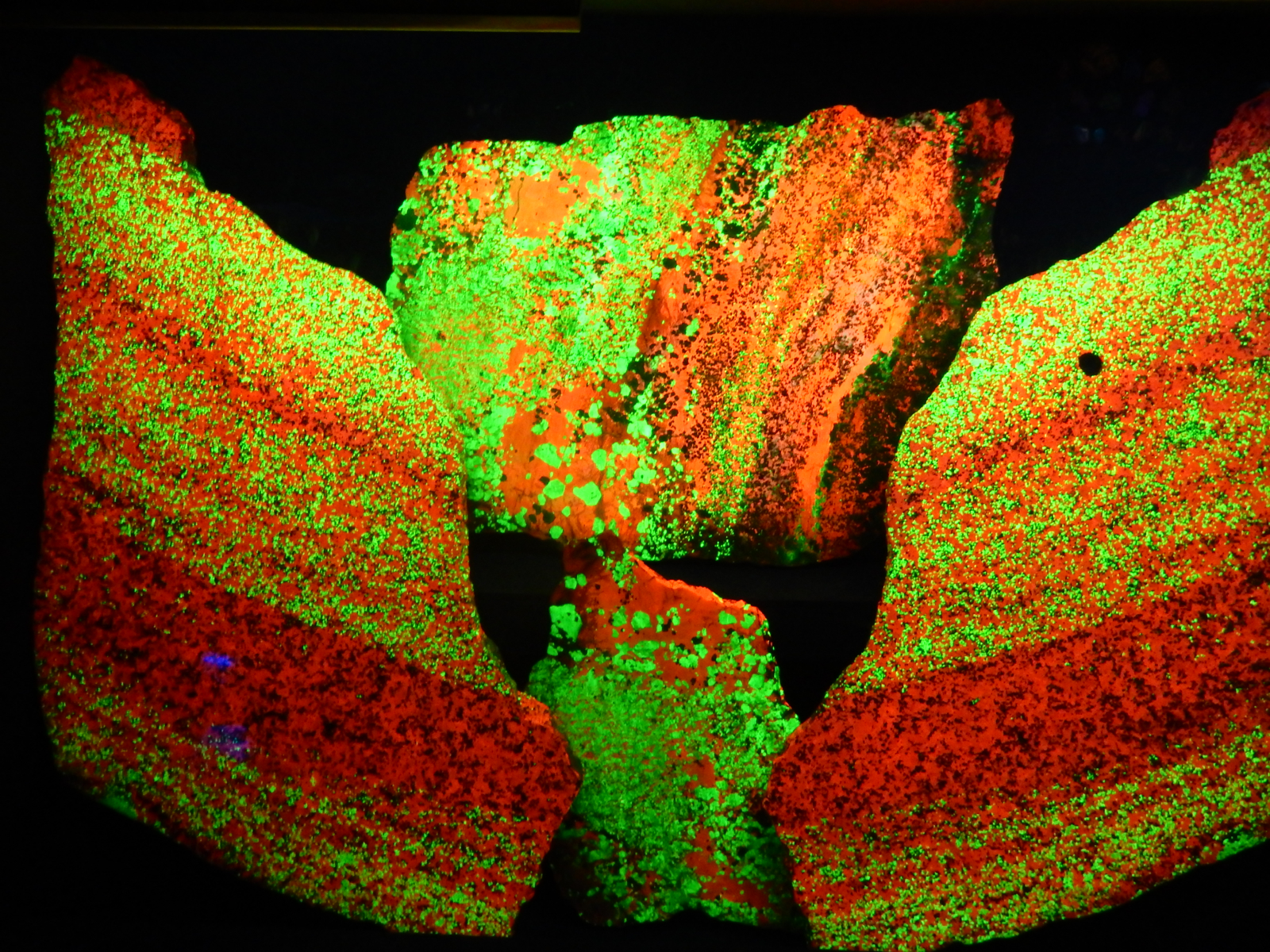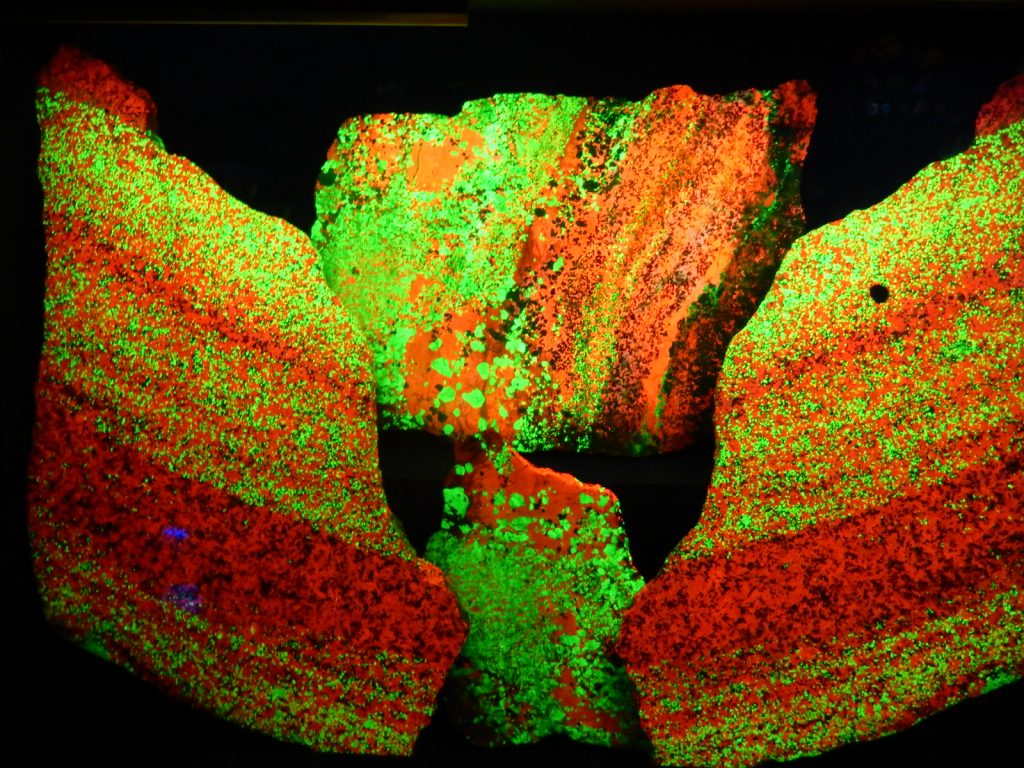 In the Glow of Florescent Rocks at the Sterling Hill Mining Museum, Ogdensburg – A Cool Place to Propose in NJ
Do you two rock hounds spend weekends hunting for gems and minerals? New Jersey's Northwest region, Sussex County NJ, claims the largest concentration of fluorescent rocks and minerals in the world.
(These Northern NJ fluorescing rocks are so acclaimed, in fact, NYC's Museum of Natural History sourced a 22-ton slab from this mine as a centerpiece for its new Hall of Gems and Minerals).
How cool would it be to get engaged near a critical mass of these glowing objects at a decommissioned zinc mine? You can! The Sterling Hill Mine is now an indescribably awesome museum complex, where you'll also find some of the largest and most glorious uncut gems from all over the globe (and even from outer space).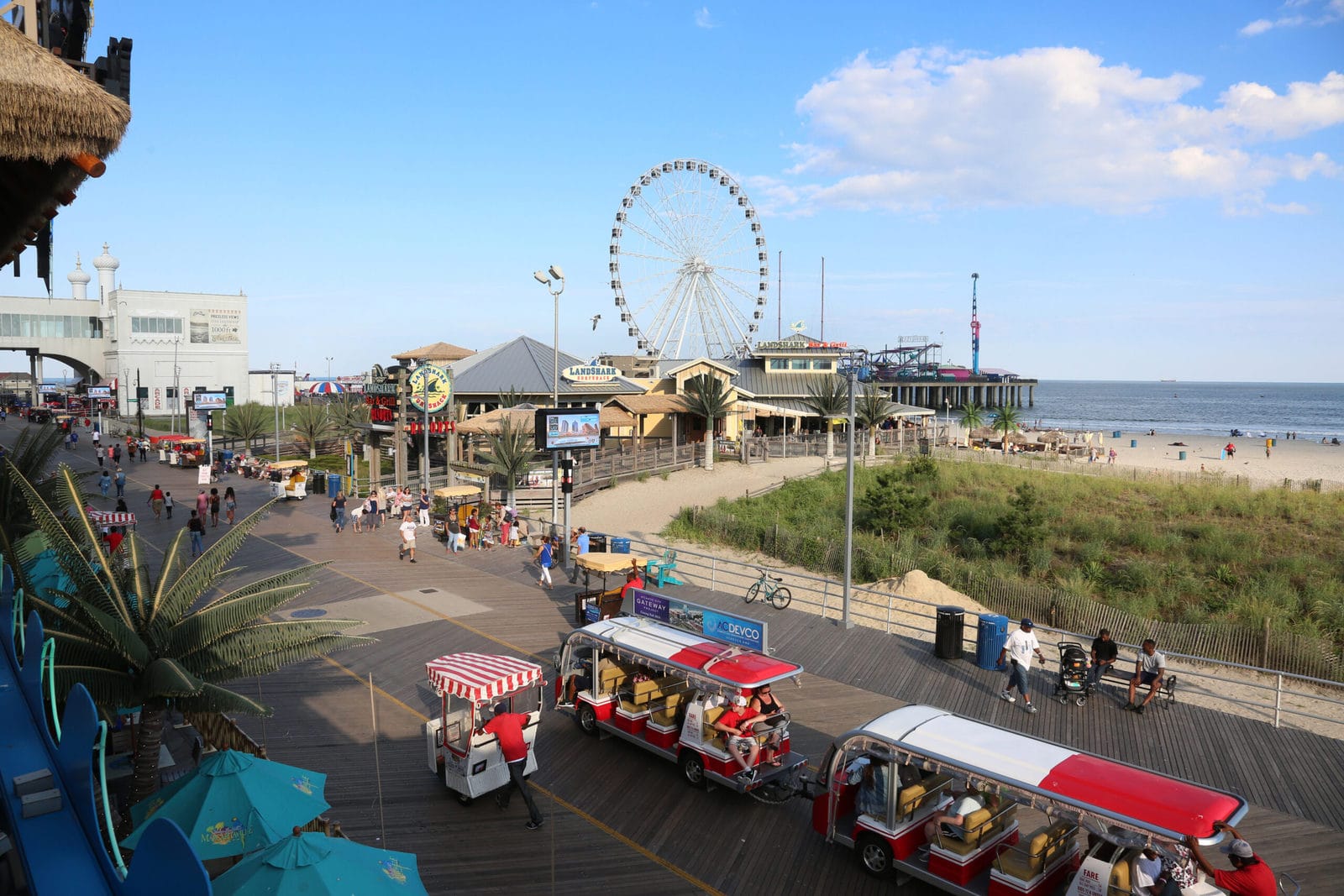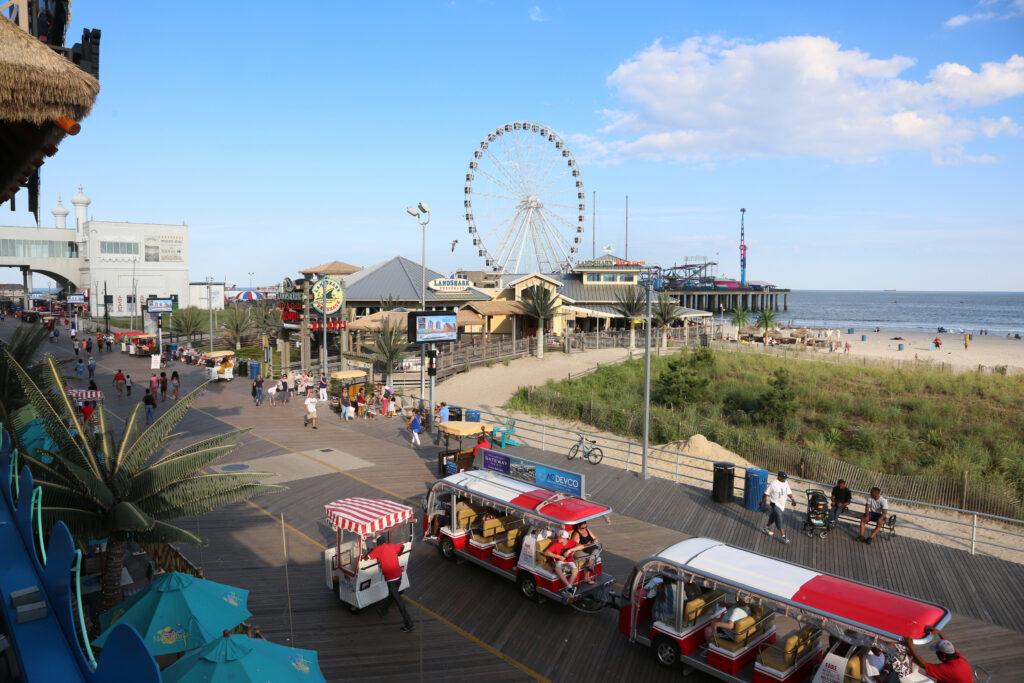 Atop a 227 Ft. Tall Ferris Wheel in Atlantic City
For sure, there have been many marriage proposals in Atlantic City. Probably some, if not many, in one of the temperature-controlled gondolas on The Wheel – a Ferris Wheel that's become quite the landmark on Steel Pier.
You've got 15 cozy minutes to yourselves – with sublime views – so make it count. Get down on that knee, take out the ring, and pop the question at the top of the world.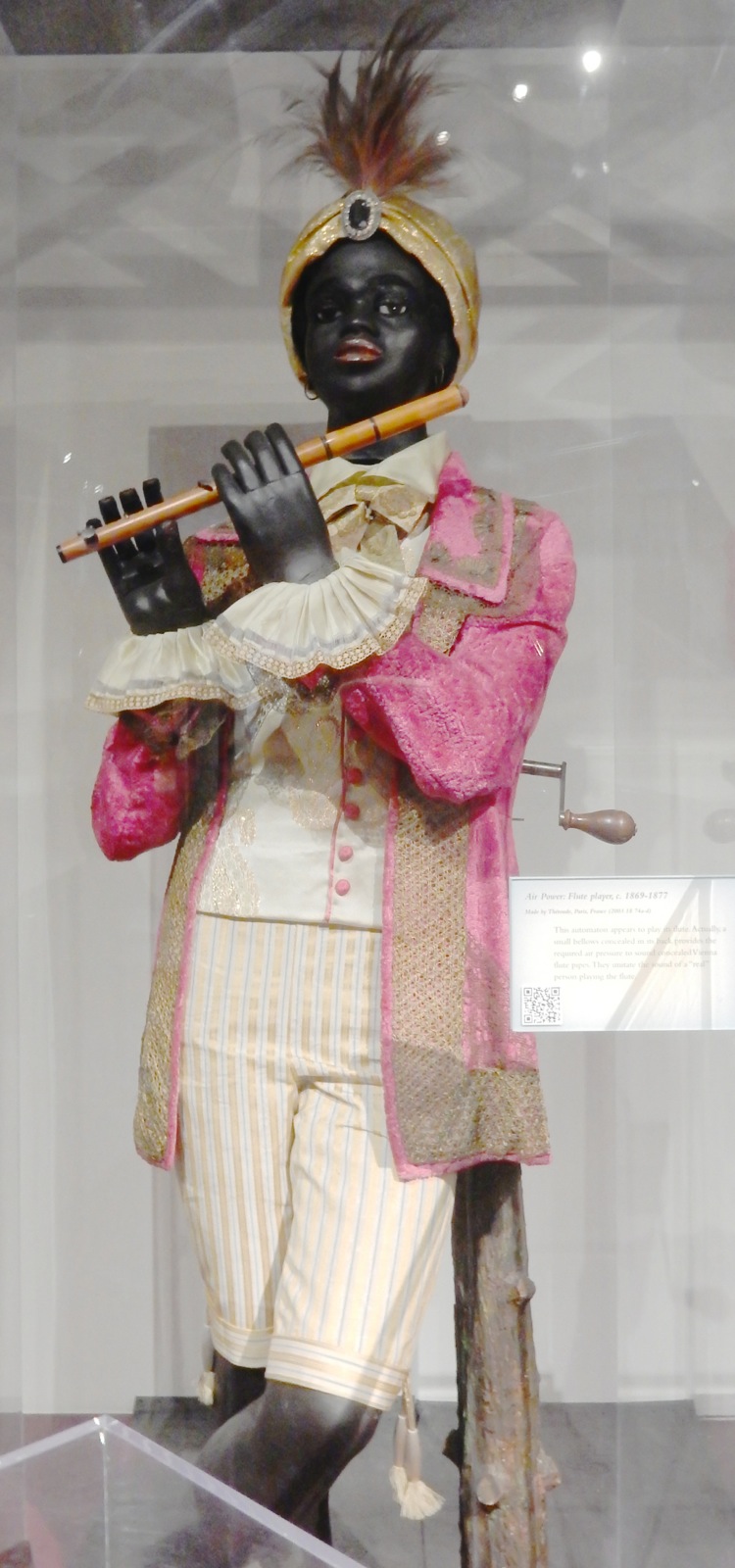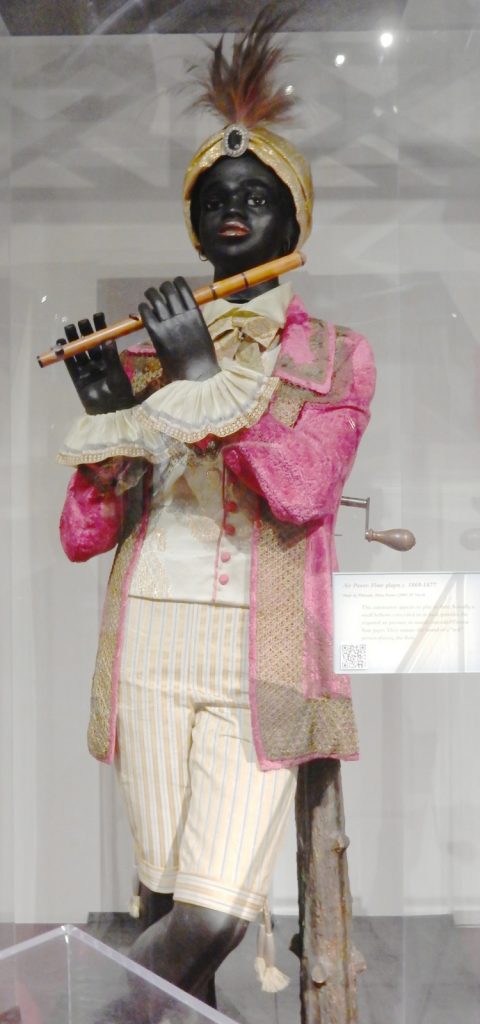 At An Astounding Exhibit of Victorian Age Mechanical Musical Instruments at the Morris Museum, Morristown
While not exactly racy, this suggestion is the most weirdly compelling place to propose in NJ. Couples who find unusual Victoriana sexy can peruse the Murtogh D. Guinness Collection of Mechanical Musical Instruments and Automata at the Morris Museum, and pick a spot to pop the question.
Could it be by the Piano-Violin Nickelodeon that may have once stood in a Soda Fountain? Or, while listening to the 1870's "automata" Flute Player, hiding a whole pipe organ in his chest, and powered only by air?
It might take you hours to decide: There are so many worthy machines to choose from. Incidentally, Morristown NJ was where Alexander Hamilton and Eliza Schuyler fell in love.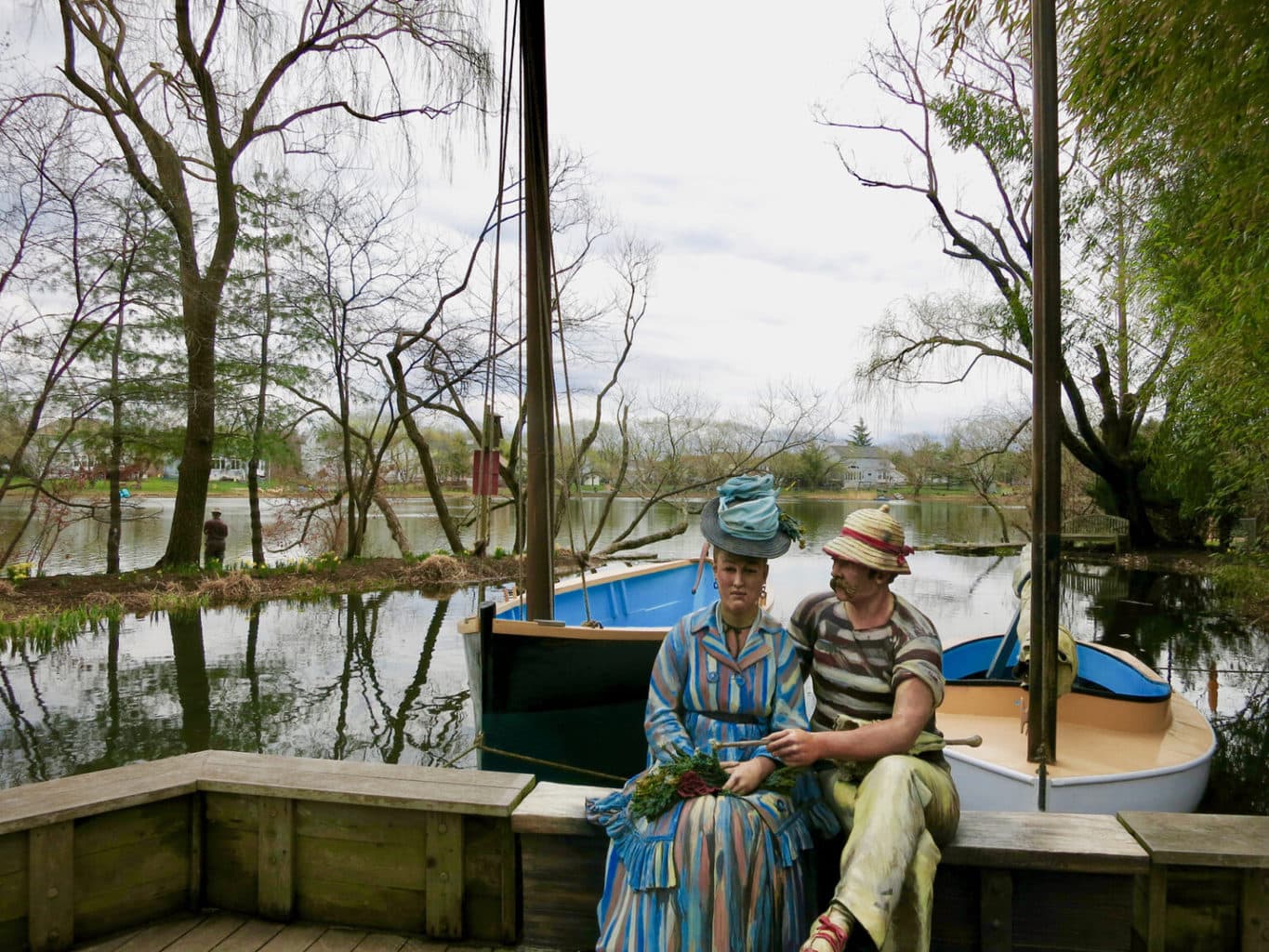 Behind a Secret Hedge at Grounds For Sculpture, Hamilton Township
Looking for a spot devoid of crowds, and a bit clandestine? The vision of Seward Johnson, a prolific, extraordinary, and eccentric contemporary artist, Grounds for Sculpture (GFS), near Princeton NJ, is that kind of place if you come on a weekday.
Stumble upon 270 outdoor works, some hidden "like Easter Eggs" in little secret gardens on 42 acres. Find one that calls to you, duck in, and swear allegiance to your love for the rest of your life.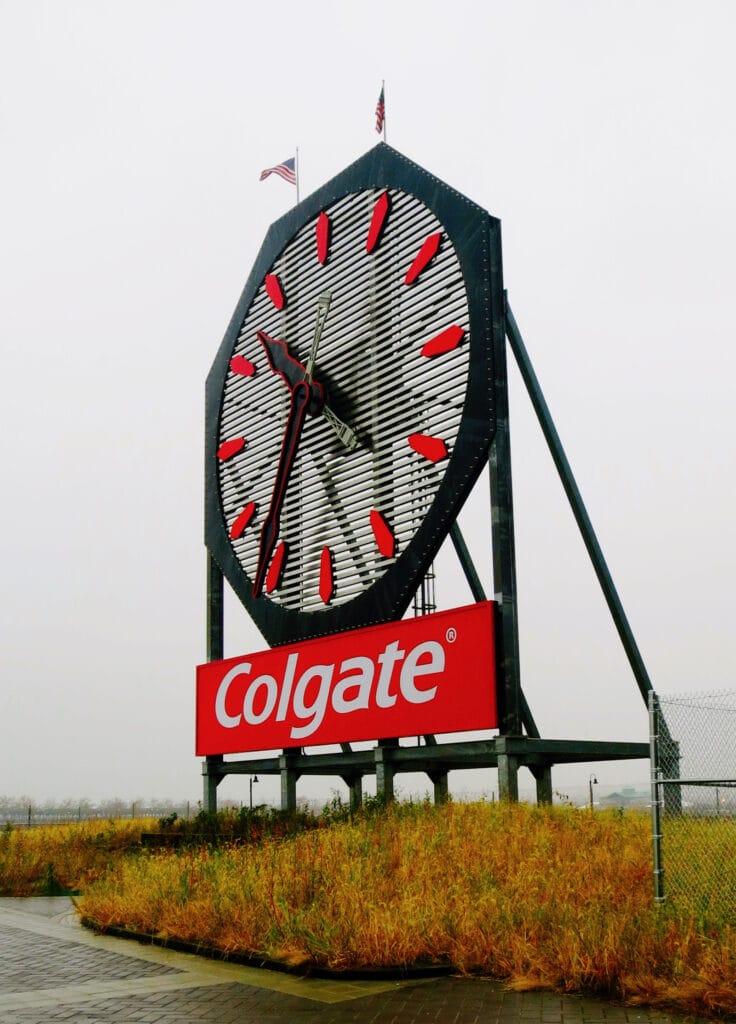 Under the Colgate Clock, Jersey City on the Hudson
The words "icon" and "iconic" get thrown around a lot. But the authentic 50-ft wide Colgate Clock, formerly sitting atop the demolished Colgate-Palmolive building has been a Jersey City NJ landmark since 1924.
The factory building may be gone, but the octagonal clock remains and has become a JC attraction in and of itself, right on the Hudson River. Pop the question here if you've got ties to Jersey City or just want to propose beneath an artifact that embodies the city's industrial past.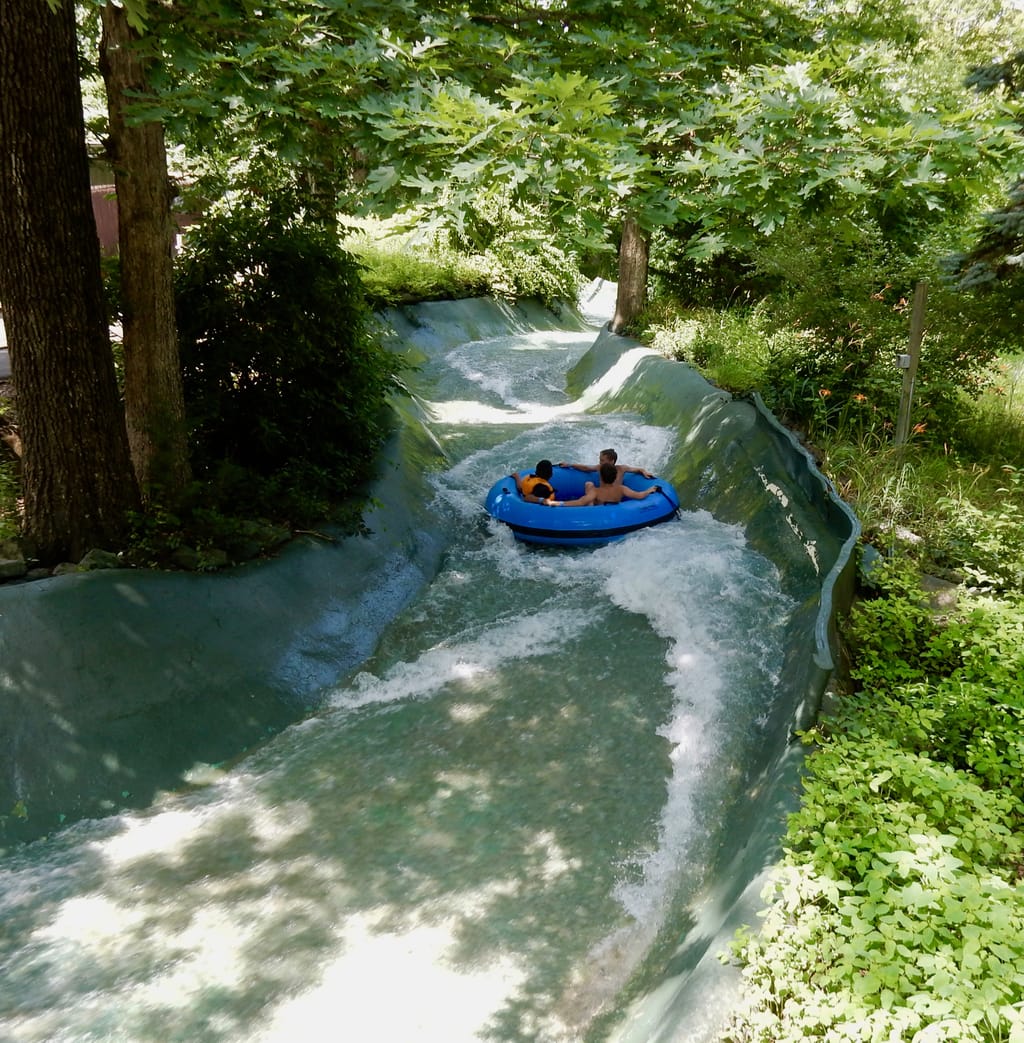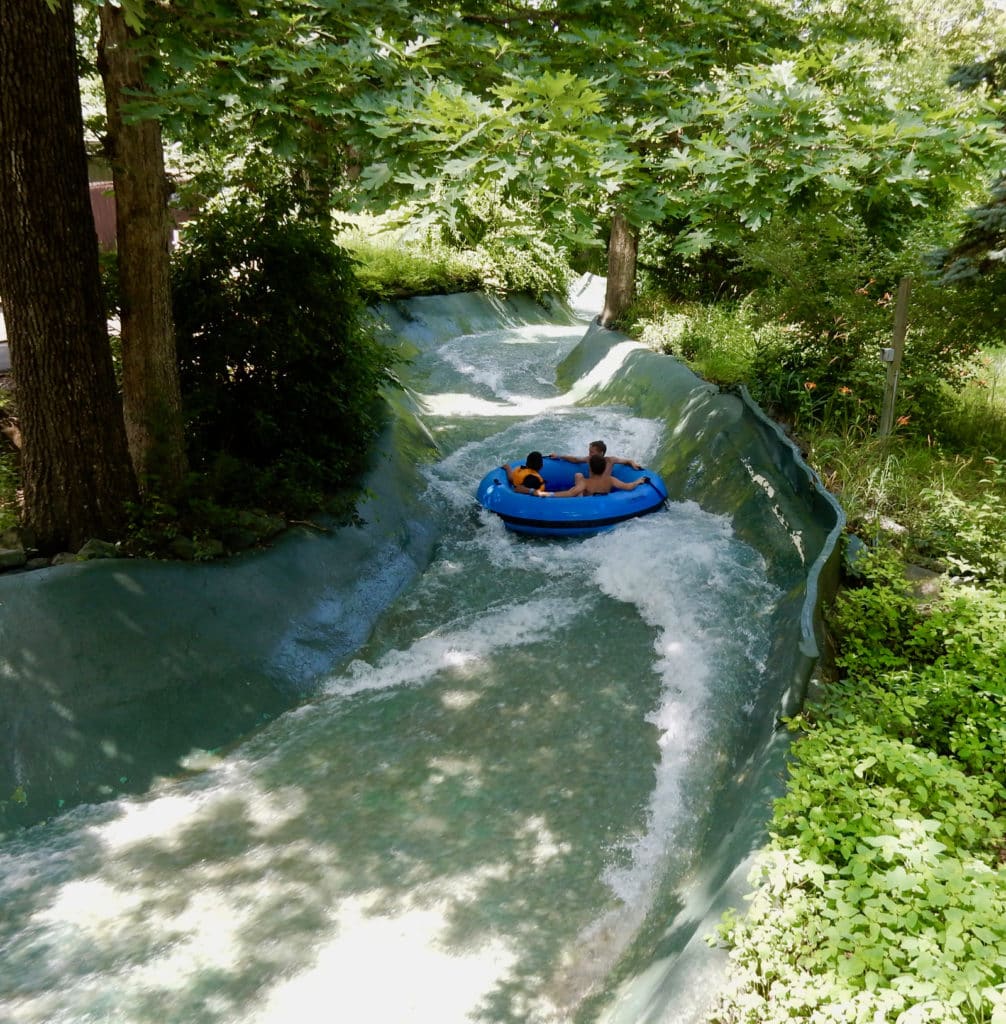 On Your Own White Water Tube at Mountain Creek Water Park, Vernon
Go ahead and ask for his/her hand while tubing white water at Mountain Creek Water Park in Sussex County NJ.
Although it might not be advisable to hold a diamond ring on the dips in your water tube made for two, you can certainly pop the question during the ride, allow your beloved to process the question, and then present the jewels afterward. (Or not, depending).
You've picked one of the best places to propose in NJ – now choose a wedding venue. VisitNJ.org gets you started with these places to get married.