Last Updated on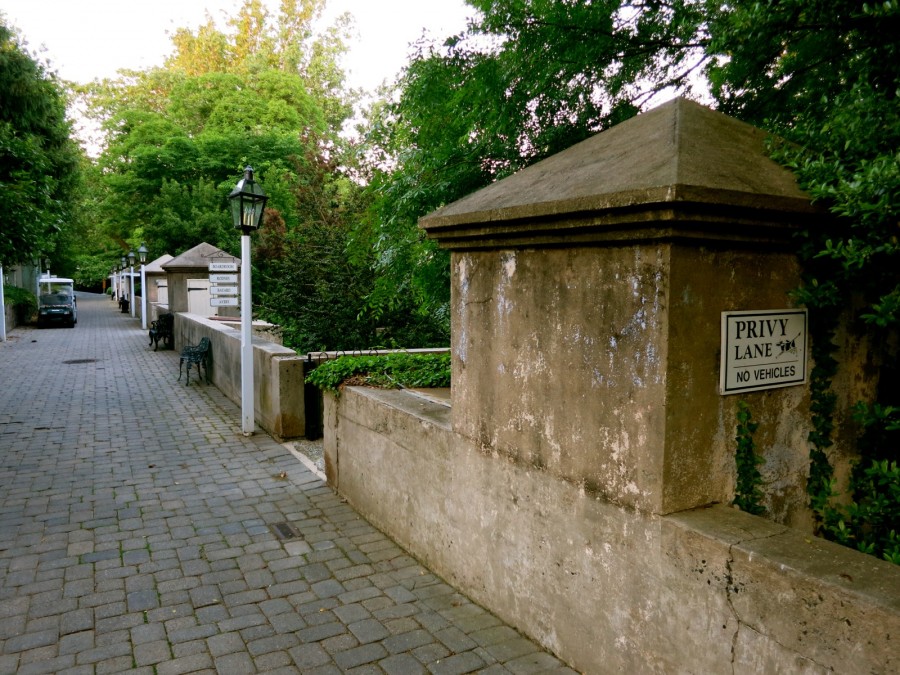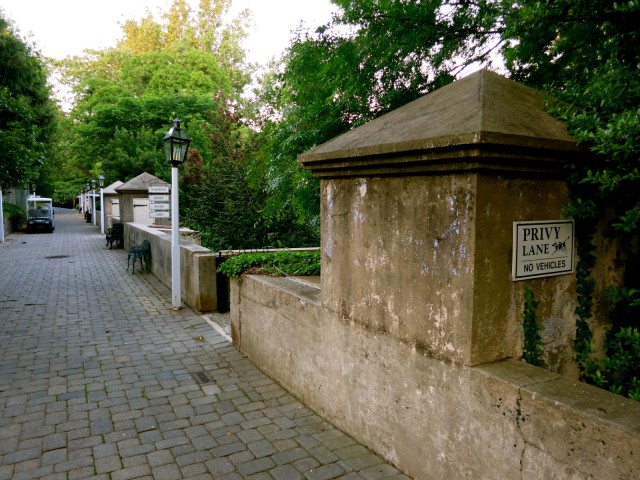 Once housing the laborers who worked at the Hagley Powder Mills nearby, you can't help but feel a sense of irony as you meander down "Privy Lane" – original latrines line the street where upscale guest cottages now stand. I'd wager the only luxury inn in America that features outhouses as a design element, The Inn at Montchanin Village maintains its historic value while providing seasoned travelers with the highest degree of service, amenities – and whimsy.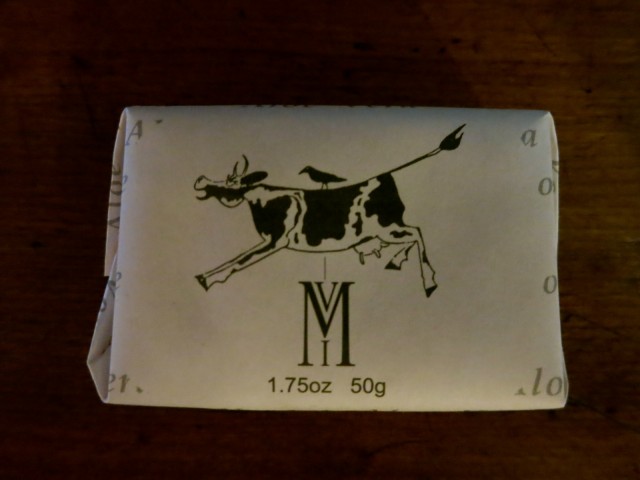 It took owners Dan and Missy Lickle five years to renovate this charming hamlet, just a few minutes from downtown Wilmington DE,  into 28 rooms and suites. Fond of cows and crows, the Lickles created a humorous cow/crow logo and stamped it on everything from signs to soap before opening the Inn at Montchanin Village in 1996.
CHECK-IN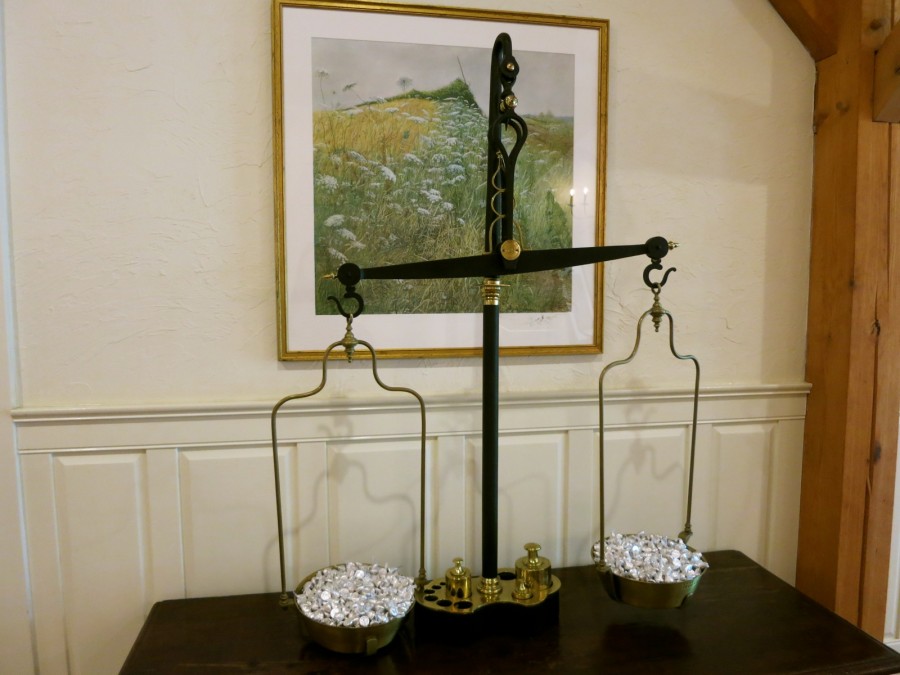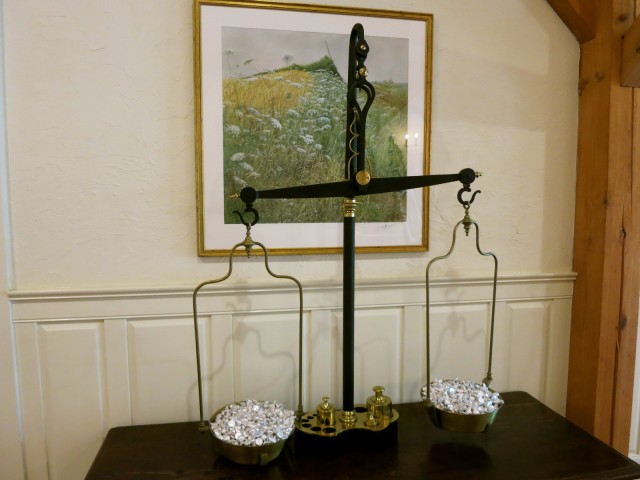 Reception inside the village's former milking barn is low key and friendly. The check-in team welcomes new guests warmly and with infinite patience as they explain the layout of the tiny pie-shaped village which may seem a bit daunting at first.  Kids (and chocolate-lovers) make a beeline to the large old-fashioned scale overflowing with Hershey's kisses in the corridor on the way to a huge and stunning "gathering room" where guests are free to read, enjoy a glass of wine (honor bar) or play board games. What at first appears to be a collection of staid antiques prove otherwise on closer inspection.  Dog lamps, bear statues and the like are intermingled among the wing-back chairs and portrait paintings. Fun.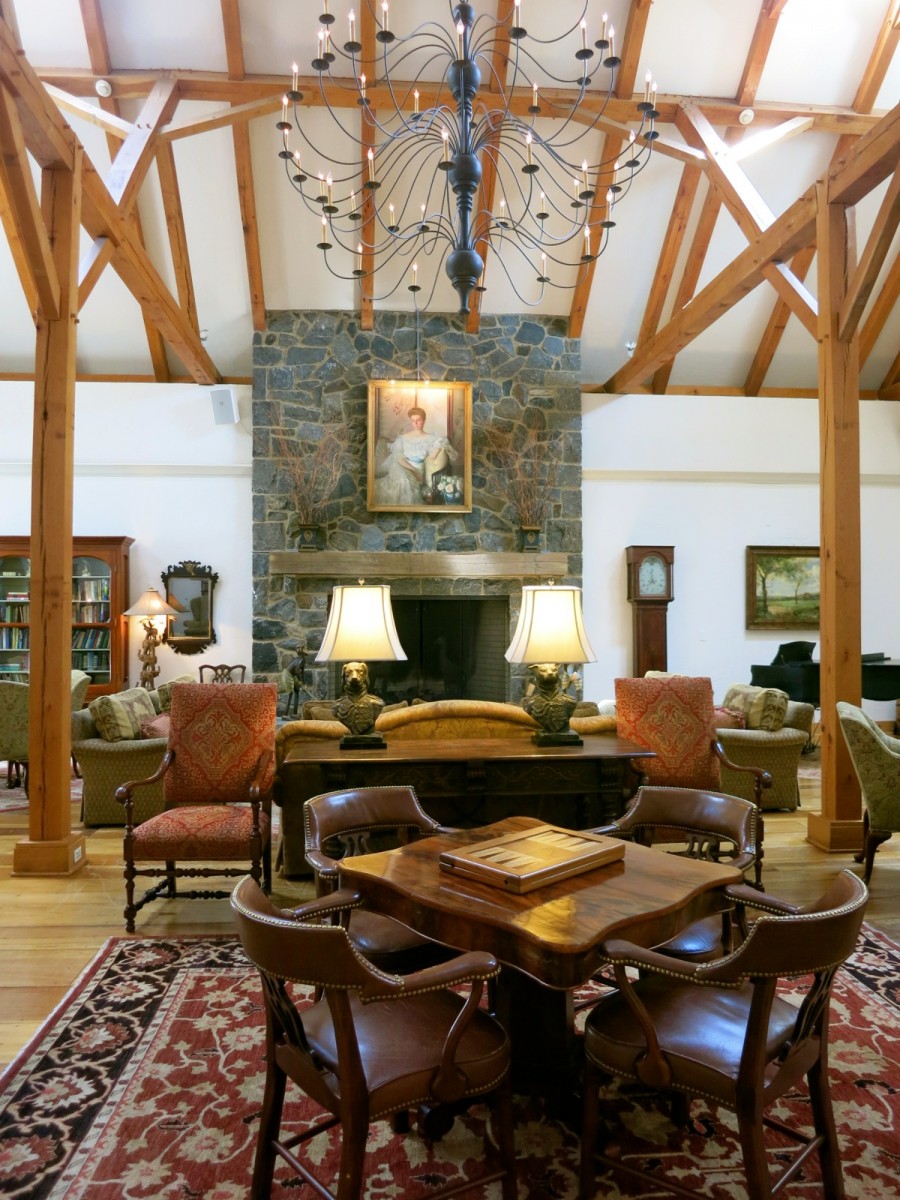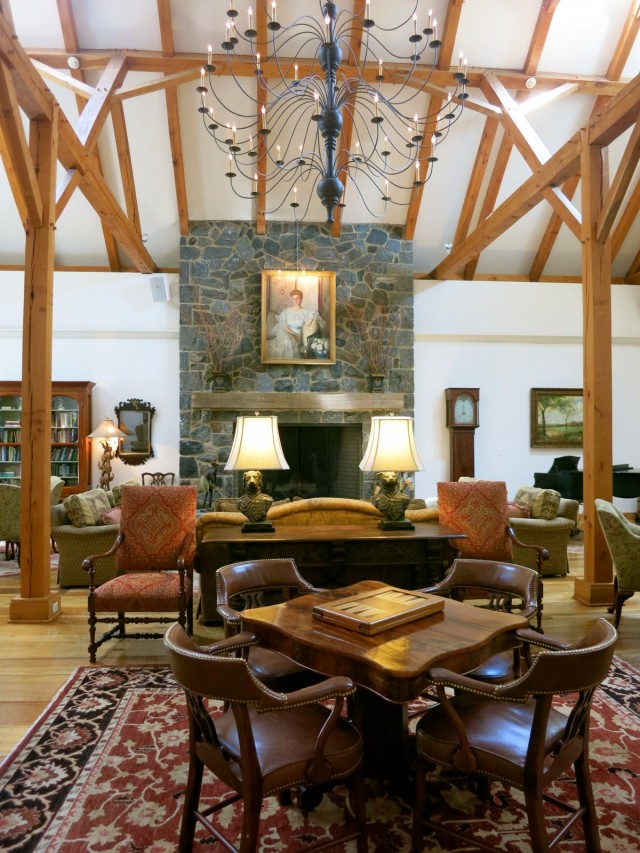 ROOMS AND SUITES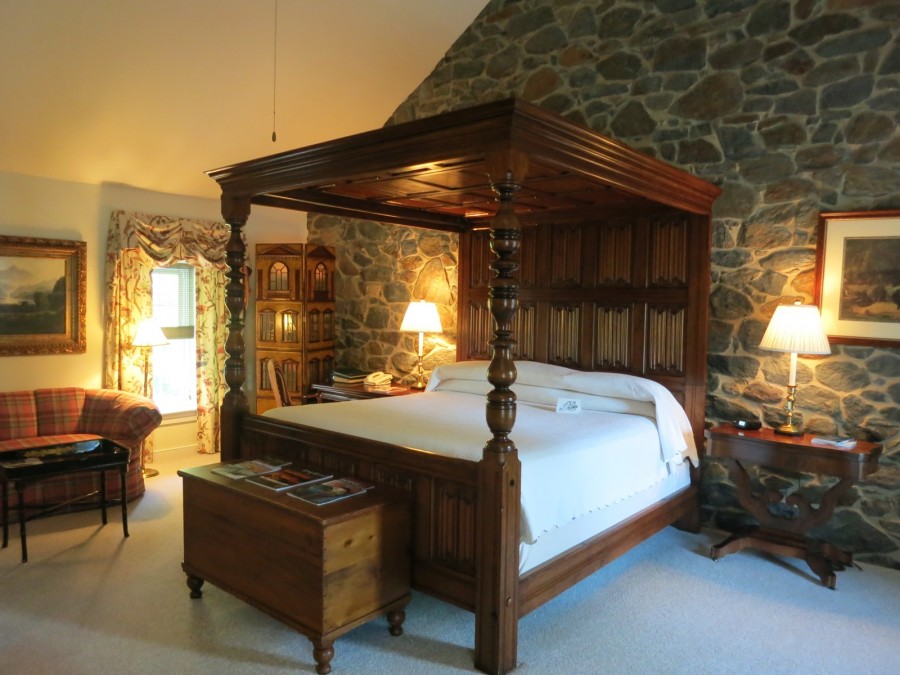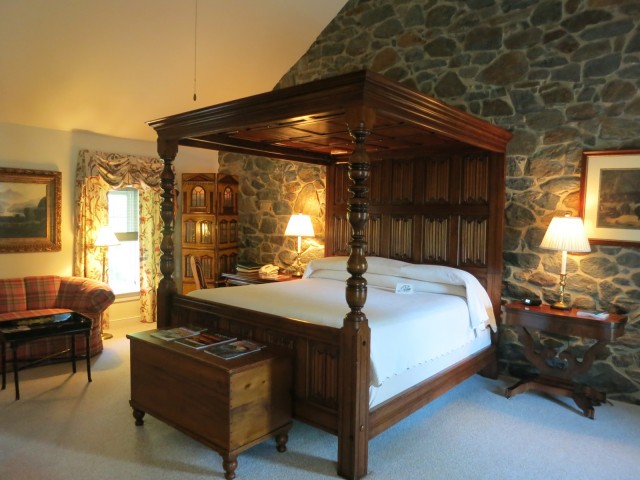 No two guest rooms are alike: The Lickles apparently had a grand time decorating each chamber. Superior Suites are as large as some country homes. The DuPont Suite, with a sturdy wood-canopy bed, one stone wall, antiques, landscape and portrait paintings, upholstered chairs facing a gas fireplace, Cathedral ceiling, an enormous bathroom with large marble shower for two, heated towel rack, and Jacuzzi tub, is the perfect base for travelers who wish to travel like a DuPont for a fraction of what it would cost to own your own country home.
THE SPA AT INN AT MONTCHANIN VILLAGE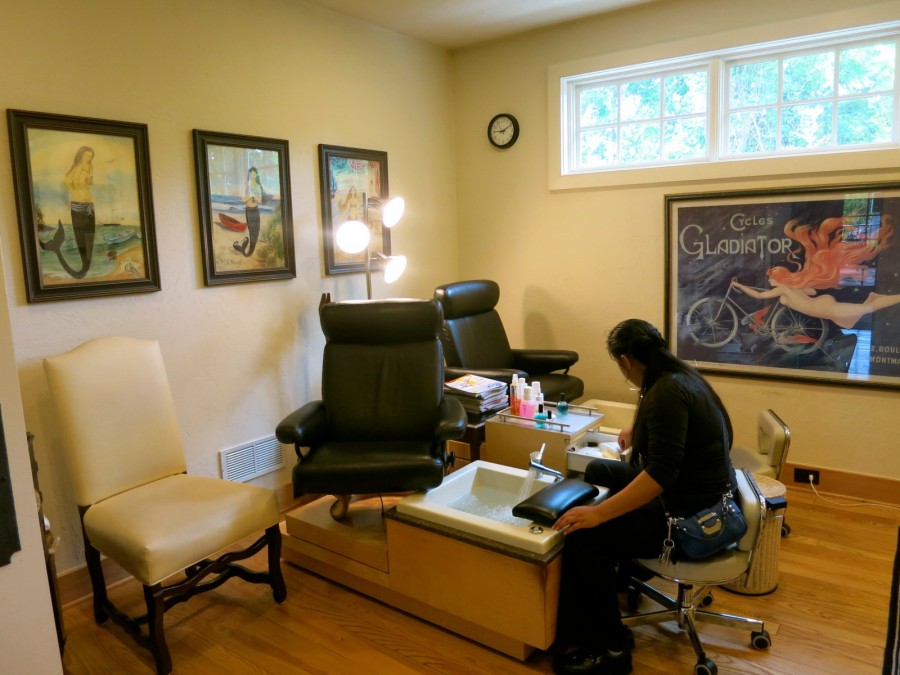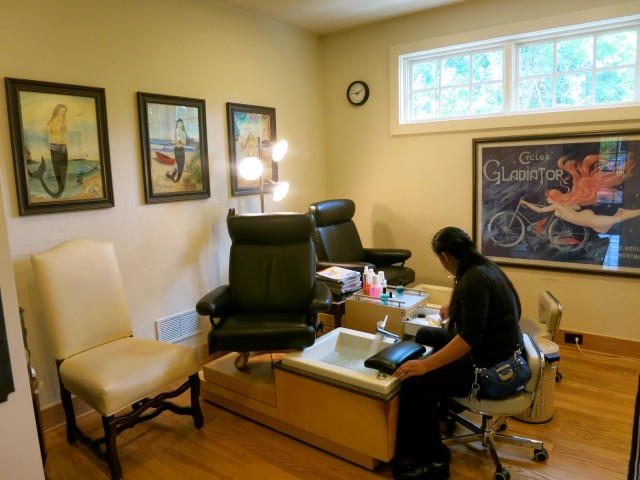 Signature treatments include the Rose and Linen Age Reversal Facial ($140 for 90 minutes), and Japanese Body Ritual ($140, 90 minutes). If you're short on time and need to revive your feet, book a great pedicure with the very bubbly, upbeat and capable Cindy, who combines the best of reflexology with your pick of polish (a bargain at $45 for 45 minutes).
RESTAURANT AT INN AT MONTCHANIN VILLAGE
Krazy Kats. Named after a woman (purportedly nuts) who lived here in the 1800's, you'll dine in clubby luxury surrounded by portraits of aristocratic cats and dogs. Known for its wild game (e.g. Smoked Rabbit Chowder) and marvelous Crab Bisque, the chef does an expert job with Lamb Porterhouse ($18 for one chop, $34 for 2), perfectly dressed Caesar Salad (read: not gloopy), and flash-fried caramelized Brussels sprouts to die for.
Maven tip: the tiny Montchanin Village Post Office never has lines – even right before Christmas.
Rooms and suites at Inn at Montchanin Village from $192-$399 per night include free parking, wi-fi, coffee/tea and all the Hershey's Kisses you'll ever want.