Are you thinking about popping the question somewhere in Connecticut? Sure, marriage is a huge commitment. But choosing where you'll propose is almost as nerve-wracking.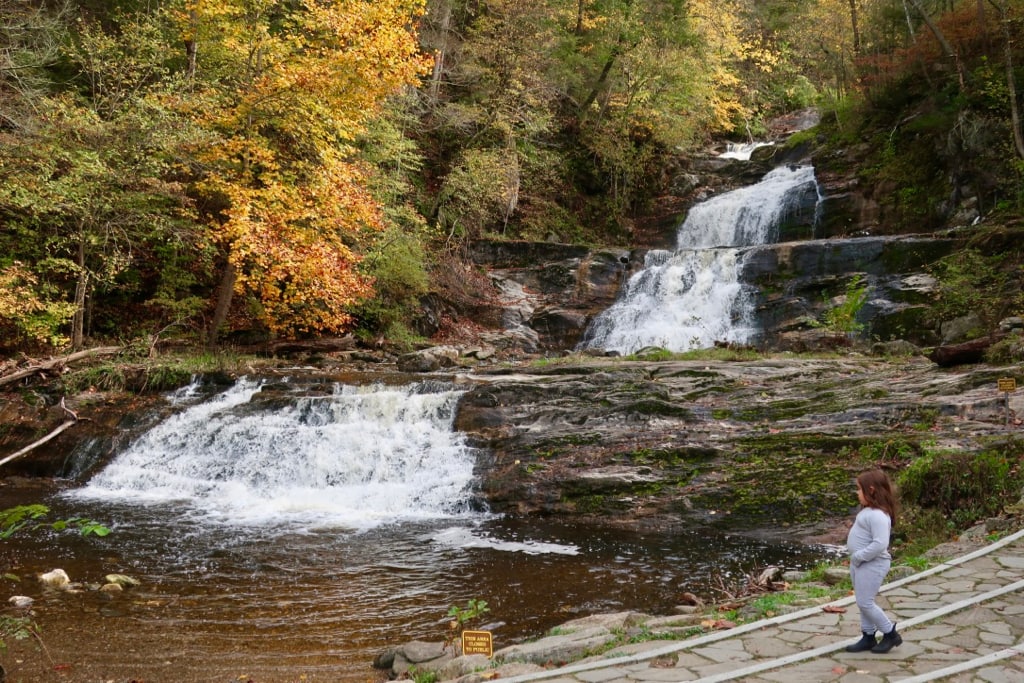 Such a choice, however, is not a one-size fits all "proposition." Some seek an audience: others want to keep "the ask" private.
Of course, you can get engaged on a Caribbean beach, on a European mountaintop, or on a romantic getaway in the USA. But if travel is off the table, there are plenty of worthy – and more creative – spots to ask for your lover's hand.
You just might find your own personally appropriate place to pledge your undying love among the admittedly quirky suggestions below.
Where to Pop the Question In Connecticut: With An Audience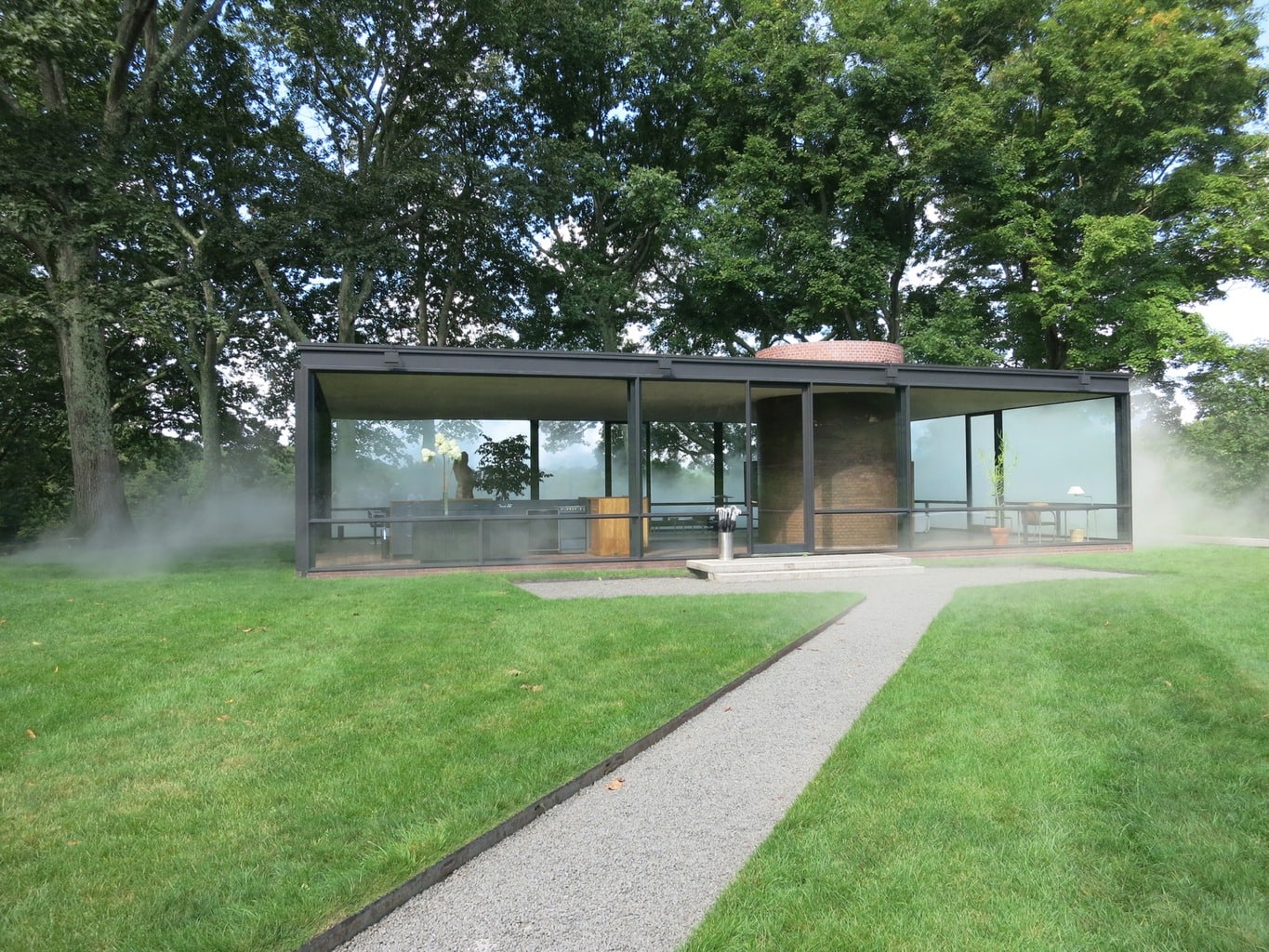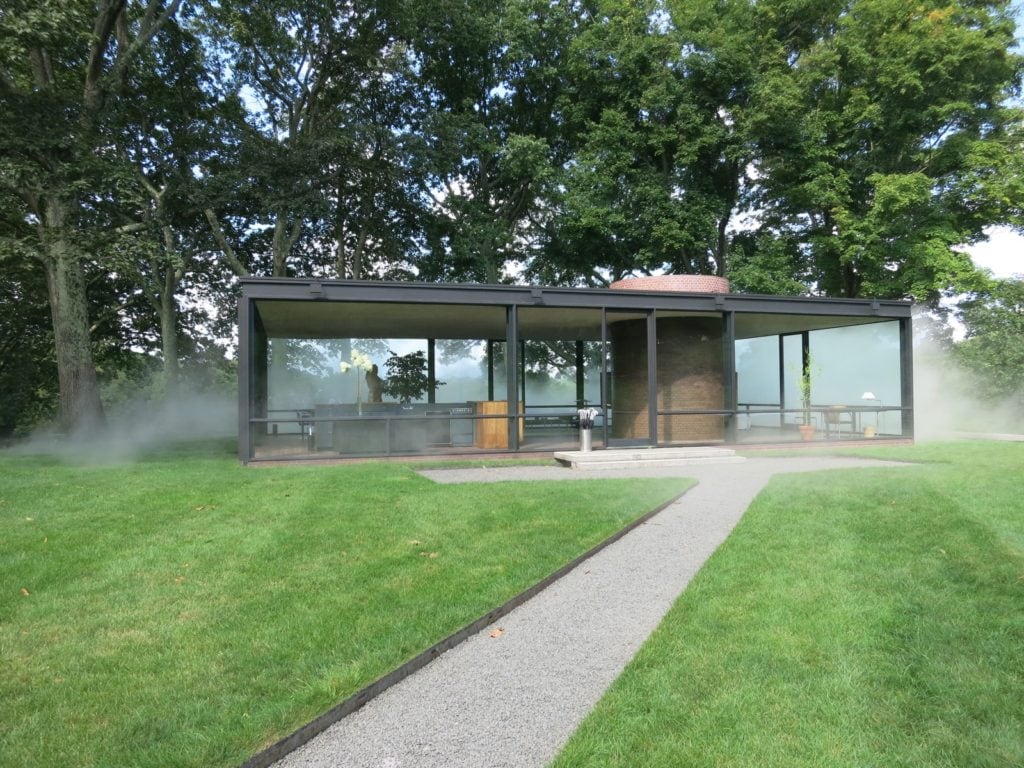 Philip Johnson's Glass House, New Canaan
Philip Johnson was one of the stars of mid-century modern architecture – so those who appreciate such things will be swept off their feet inside his private home: The Glass House. If you're both the type to get goosebumps at the sight of prestigious buildings, there's no better time to ask for your beloved's hand than on a tour of this iconic place.
Reopening for the season in April, tickets are tough to come by. But for this kind of once in a lifetime experience, why not splurge and arrange a private in-depth tour. $500 per couple for up to 3 hours. For more places to see and where to eat and stay, read this New Canaan CT post.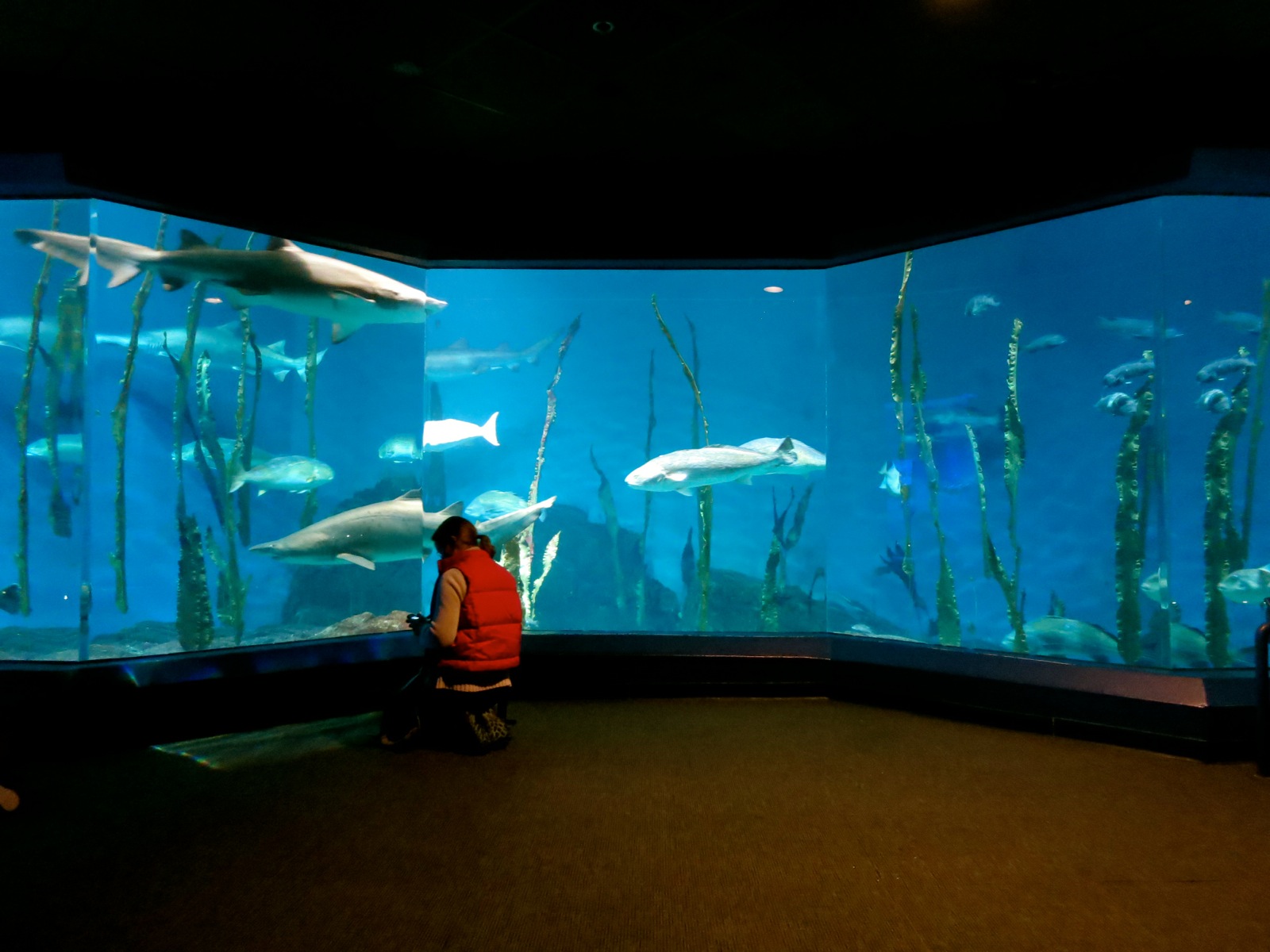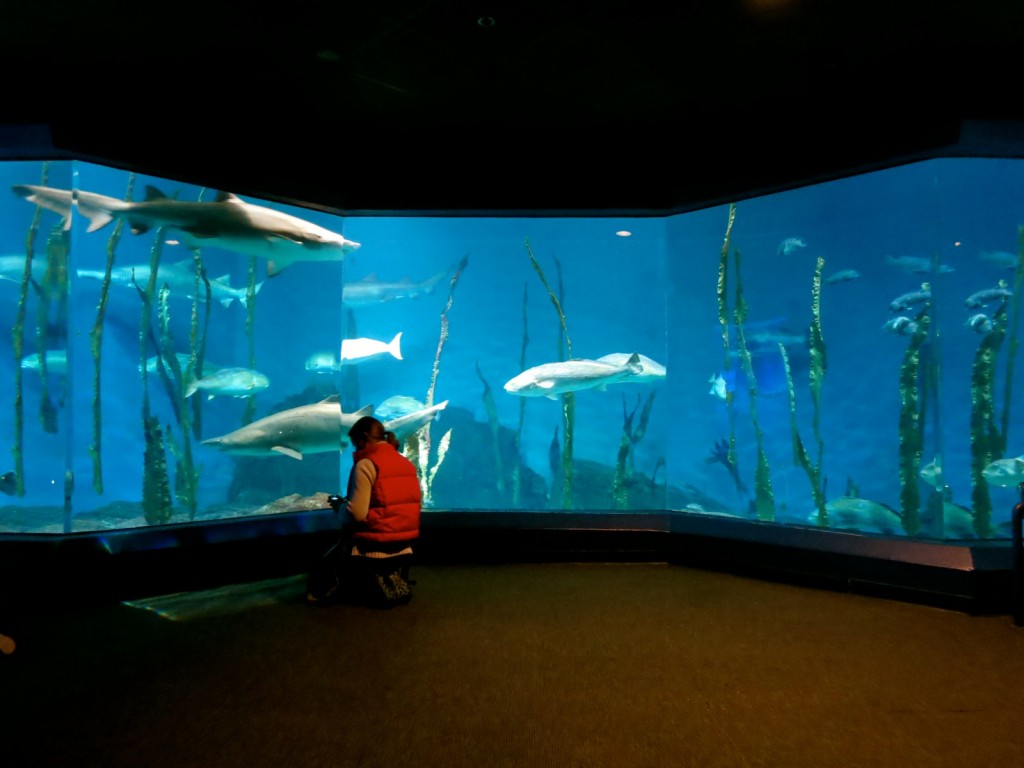 Norwalk Maritime Aquarium, Norwalk
At one of Connecticut's most popular attractions, the Norwalk Maritime Aquarium, you can choose between seals, sharks, sea rays – and even jellyfish – as backdrop for your proposal. The seals may be curious enough to watch the whole thing from their brand new 160,000-gallon habitat. To make a weekend out of it – find out more to do in Norwalk in this post.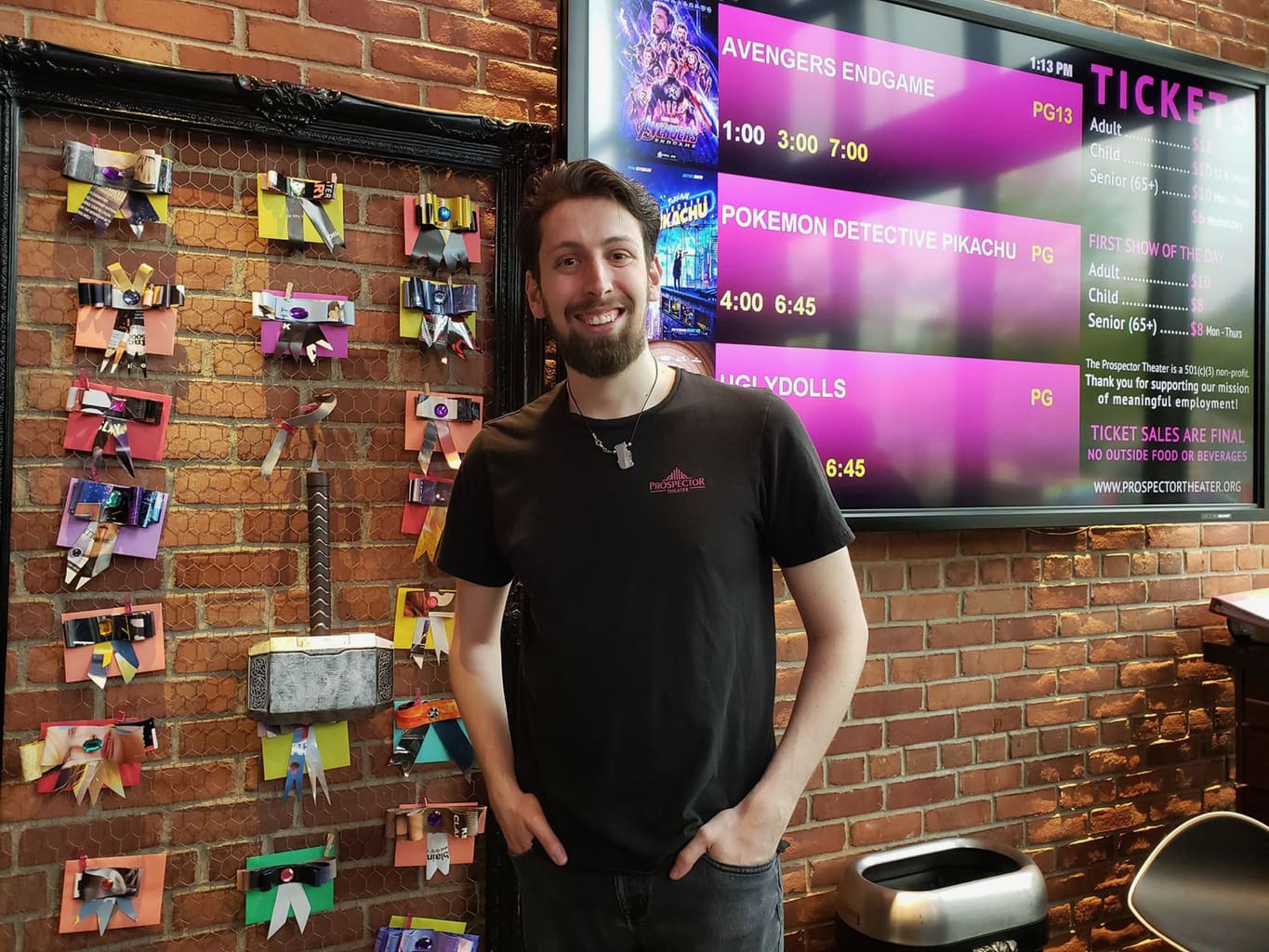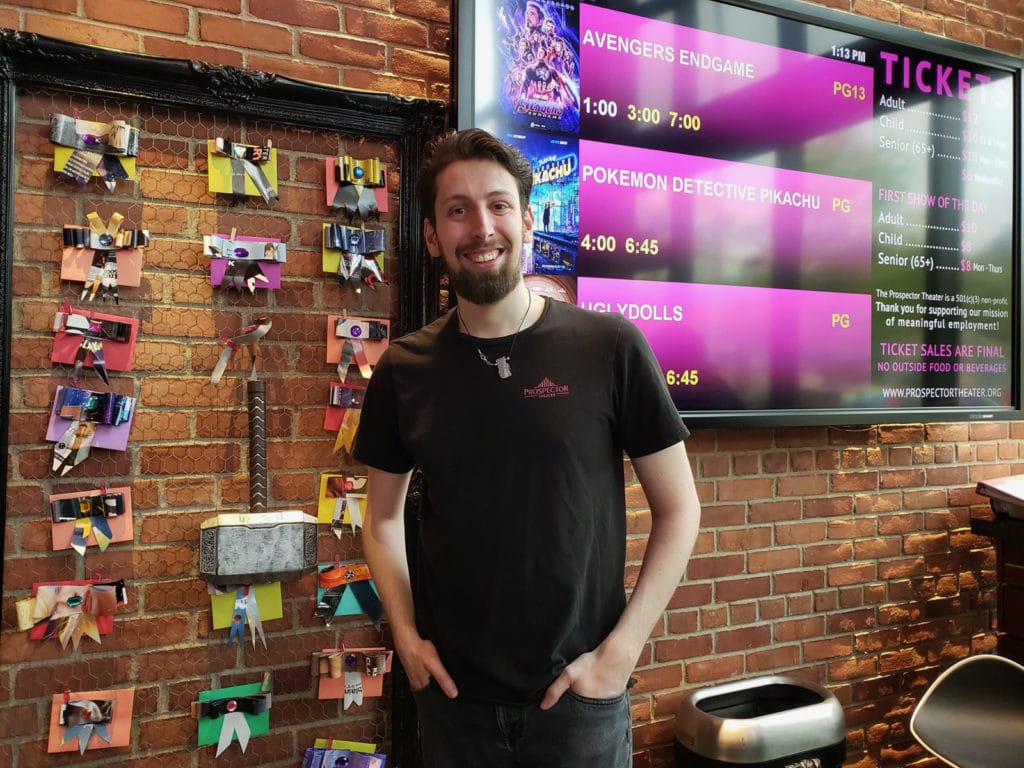 Prospector Theater, Ridgefield
The "fife and drum" town of Ridgefield has more than its fair share of The Arts. The Ridgefield Playhouse and A.C.T. (A Contemporary Theater) draw first-rate actors and musicians to town. The Aldrich Museum, Weir Farm National Park (one of only two National Parks in the USA devoted to an American artist), and local artist galleries, offer the best of Fine Arts. So, sure, you can pop the question in any of those venues.
But, for the sheer thrill of it – and for those who work there as well – think about asking for your love's hand at the Prospector Theater. This first-run movie theater employs 100 adults with developmental disabilities, each with his or her own special "sparkle." Proposing here just spreads the joy. For info on where to stay and dine, check out our Visit Ridgefield CT post.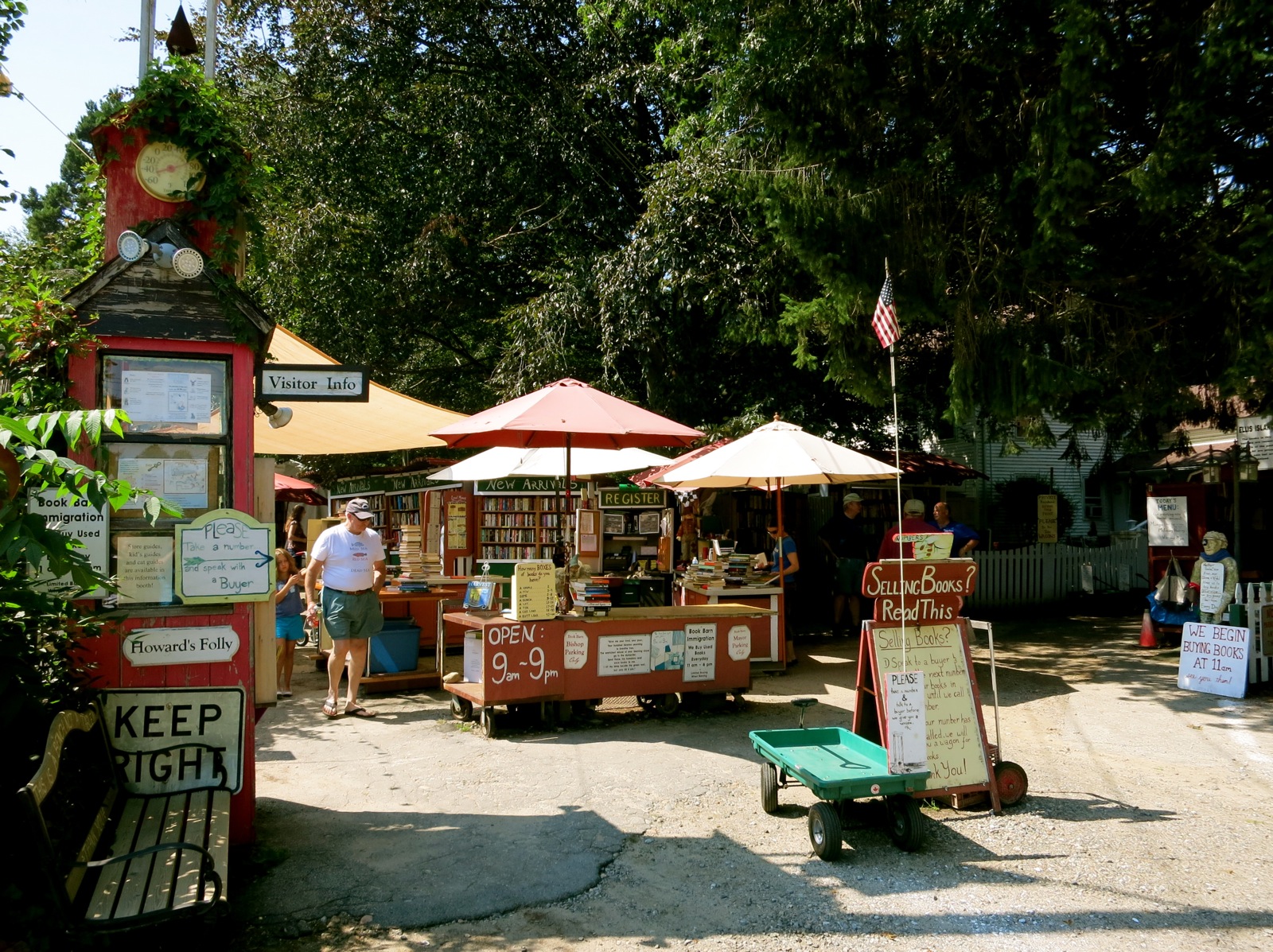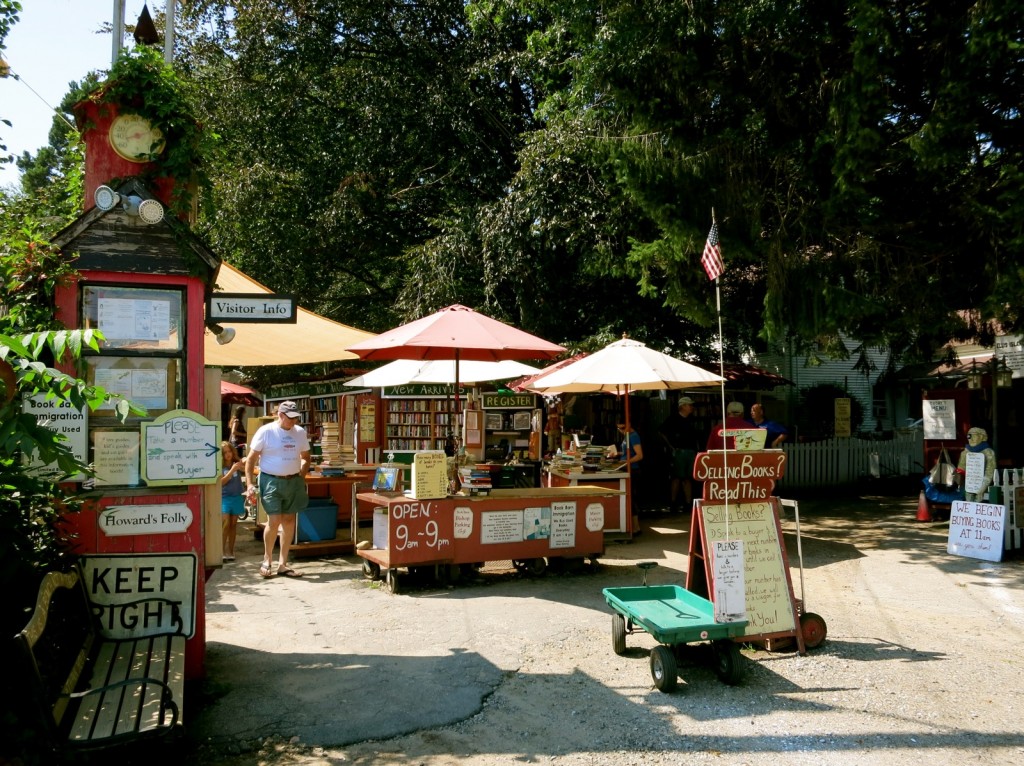 Romancing the Book Barn, Niantic
Do you both consume literature like it's going out of style? Why not pop the question at The Book Barn, one of the best used book compounds in Connecticut (or even the USA)? This 500,000-book outdoor and indoor wonderland features an assemblage of whimsical buildings on several acres. (e.g., the "Ellis Island" shed holds "Recent Arrivals," while the "Haunted Barn" harbors Mystery and Horror novels). Plan a complete Coastal Connecticut weekend from this Getaway Mavens Niantic-Waterford CT post.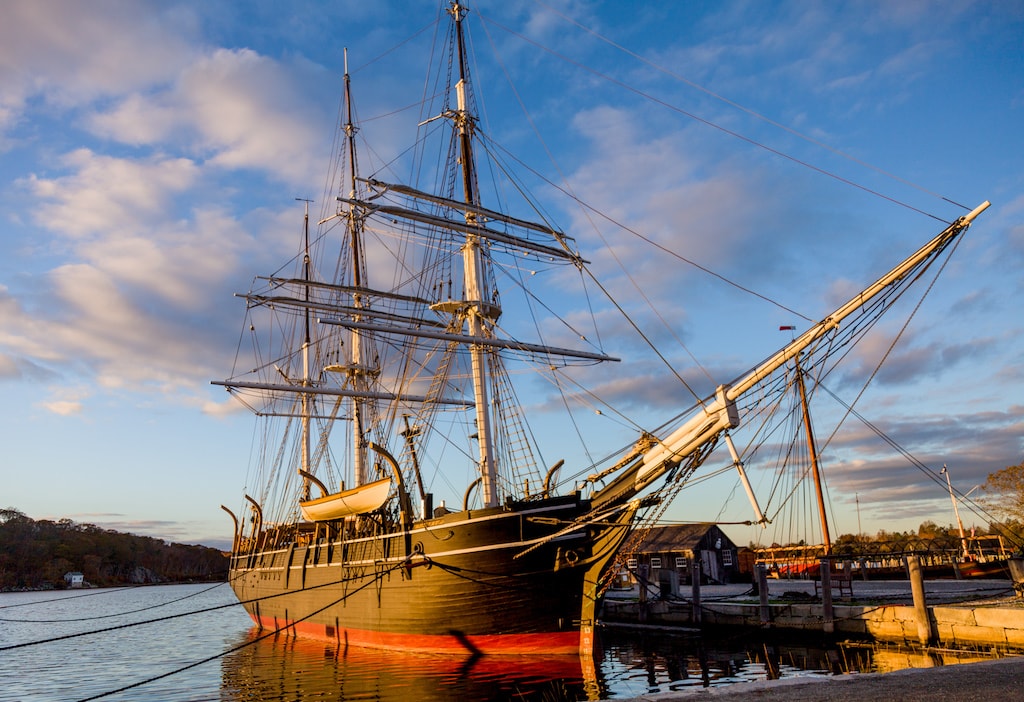 On Deck of the Charles W. Morgan, Mystic Seaport, Mystic
Ahoy, all of you maritime history fans. Why not pledge your heart on the world's last existing Whaling Ship, the Charles W. Morgan, berthed at Mystic Seaport? In the mid 19th and early 20th centuries, there were over 2,000 ships in the American Whaling fleet, rendering the Morgan an important relic: sure to thrill your Historic Preservationist hearts. To fill out a Mystic weekend, consult this Mystic CT post.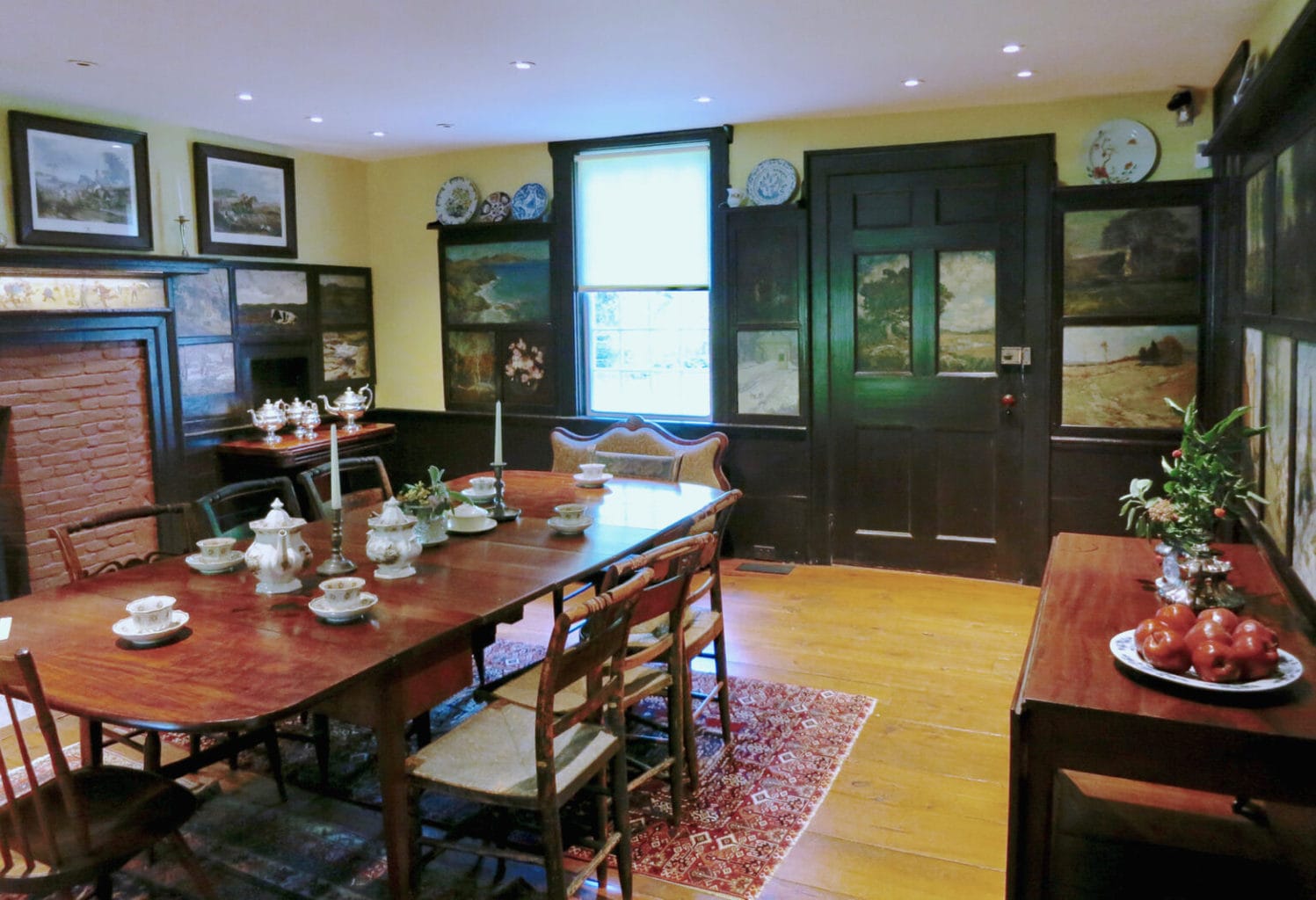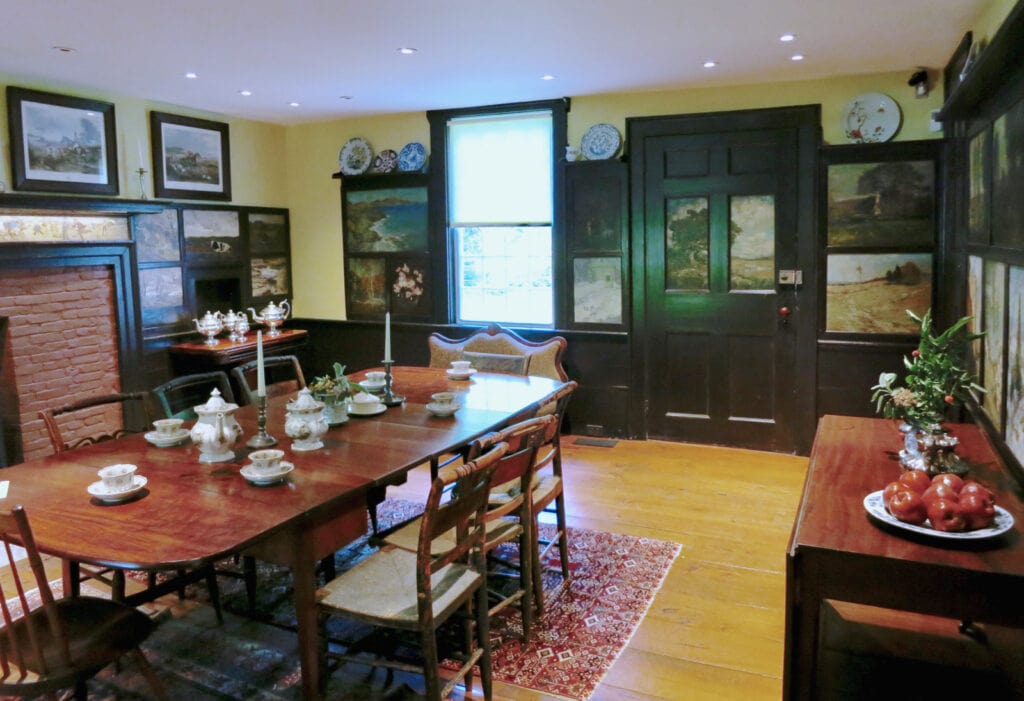 At the Birthplace of American Expressionism, Florence Griswold Museum, Old Lyme
Pop the question while touring the home and landscape that chronicles impressionistic art in America. Widowed in the mid-1800's, and out of financial necessity, "Miss Florence" turned her home into a boarding house, and welcomed the artists who would collectively become the Old Lyme Art Colony. Many who became famous left their mark on Griswold's cabinets and mantels.
Plight your troth in Childe Hassam's favorite spot along the Lieutenant River, or in one of the beautiful gardens on this stunning 12-acre property. For more information about the area, delve into this Old Lyme CT post.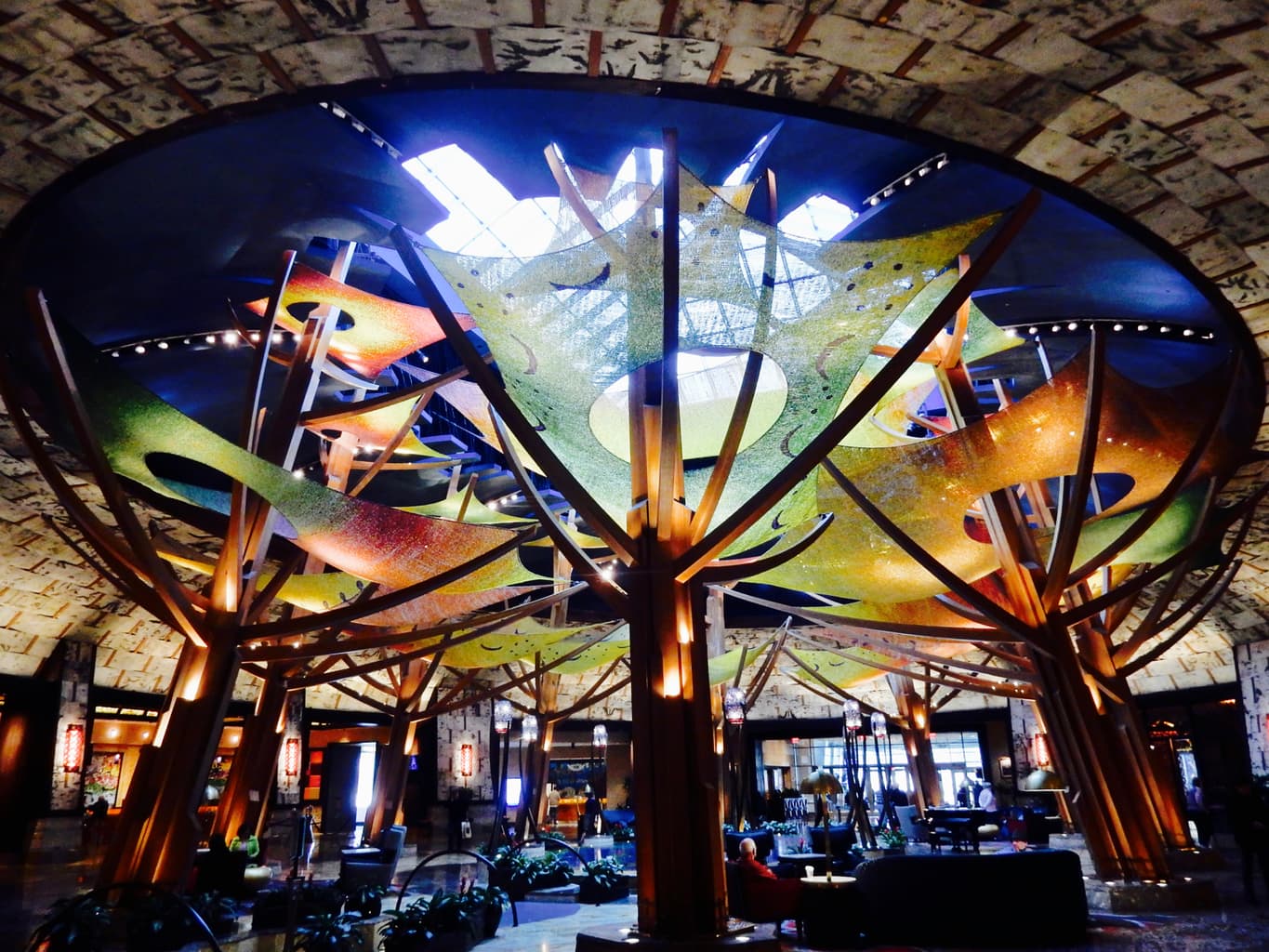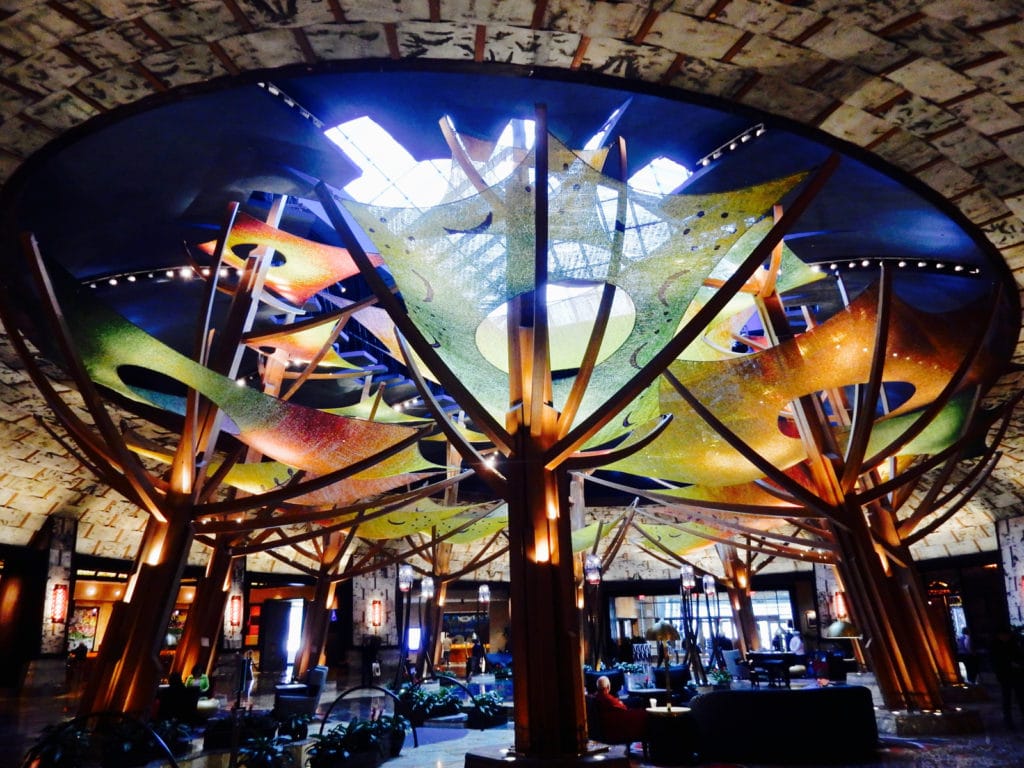 Mohegan Sun Resort Casino, Uncasville
Do you feel lucky? Ready to take a gamble on love? Get down on one knee beneath stunning glass art canopies at Mohegan Sun Resort Casino. Embellished with bead and bark designs, roaring waterfalls, a 25 ft. tall Chihuly glass centerpiece, and with two hotel casino towers identified as "Earth" and "Sky," Mohegan Sun is arguably the most dazzling gaming resort in the country.
Stay at the spoil-your-best-friend-rotten "Aspire" hotel within the hotel – with meals and butler included. Read our Aspire at Mohegan Sun Resort post for more information.
Pop The Question in Connecticut, Privately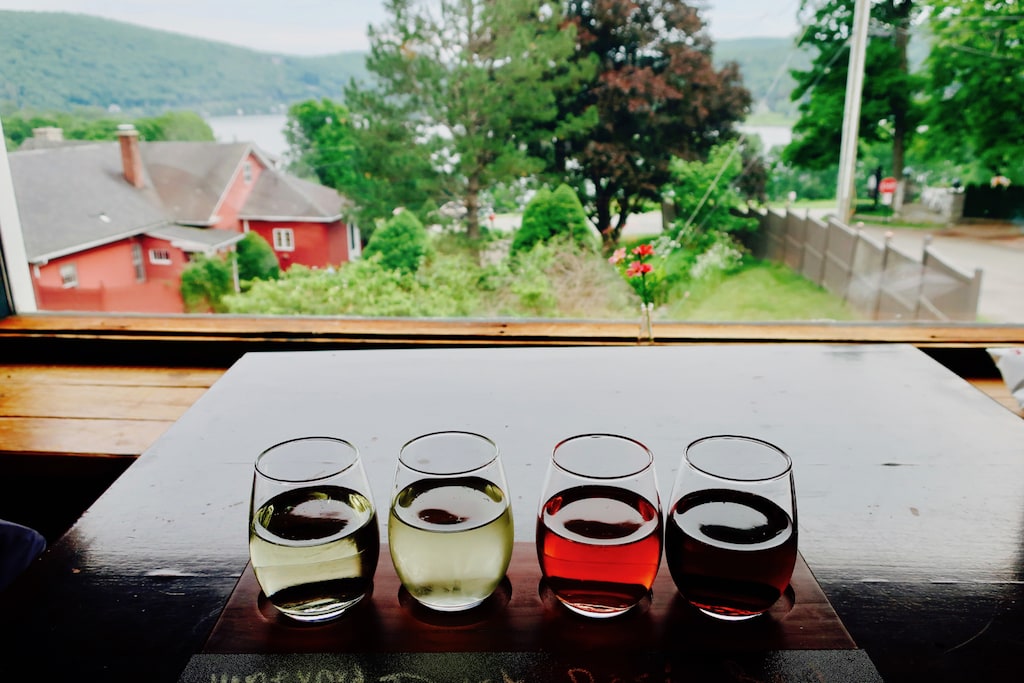 A Rural Connecticut Winery
Wineries are inherently romantic, which is one reason they are a popular place to propose. Connecticut has a good number of these vineyards – most of which can be visited on the Winter Wine Trail 2023. Choose one, and when the weather warms a bit, grab a blanket, order a bottle, and whisper sweet nothings to the person you'd like to spend the rest of your life with. The Hopkins Vineyard in Litchfield County, overlooking Lake Waramaug, is particularly fetching in Springtime.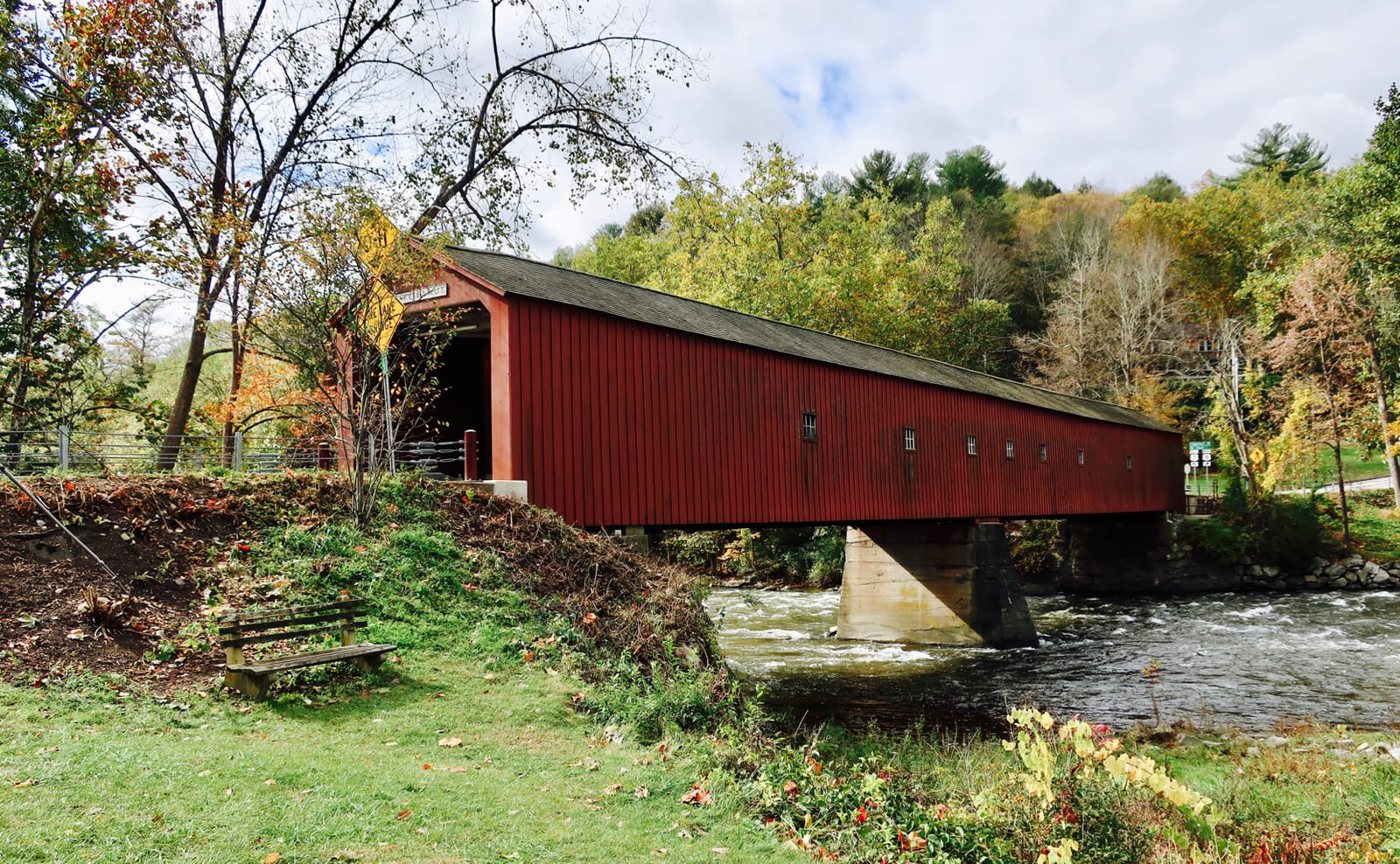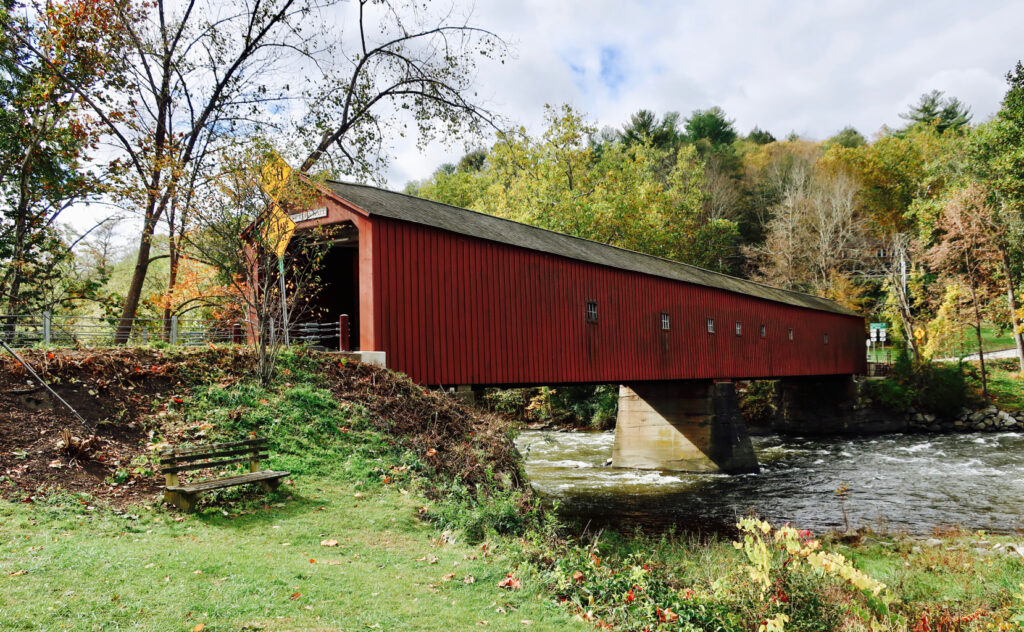 By the West Cornwall Covered Bridge or Kent Falls
Why are covered bridges so enticing? Because they're the embodiment of romantic nostalgia tinged with beauty and mystery. The long and lean barn-red West Cornwall Bridge spans 172 feet across the Housatonic River, and features a small park with a bench – the perfect place to pop the question. 
If waterfalls are more your thing – you can always head 8 miles away to Kent Falls State Park to propose near cascading water.  Find more options and things to do in this Litchfield County CT post.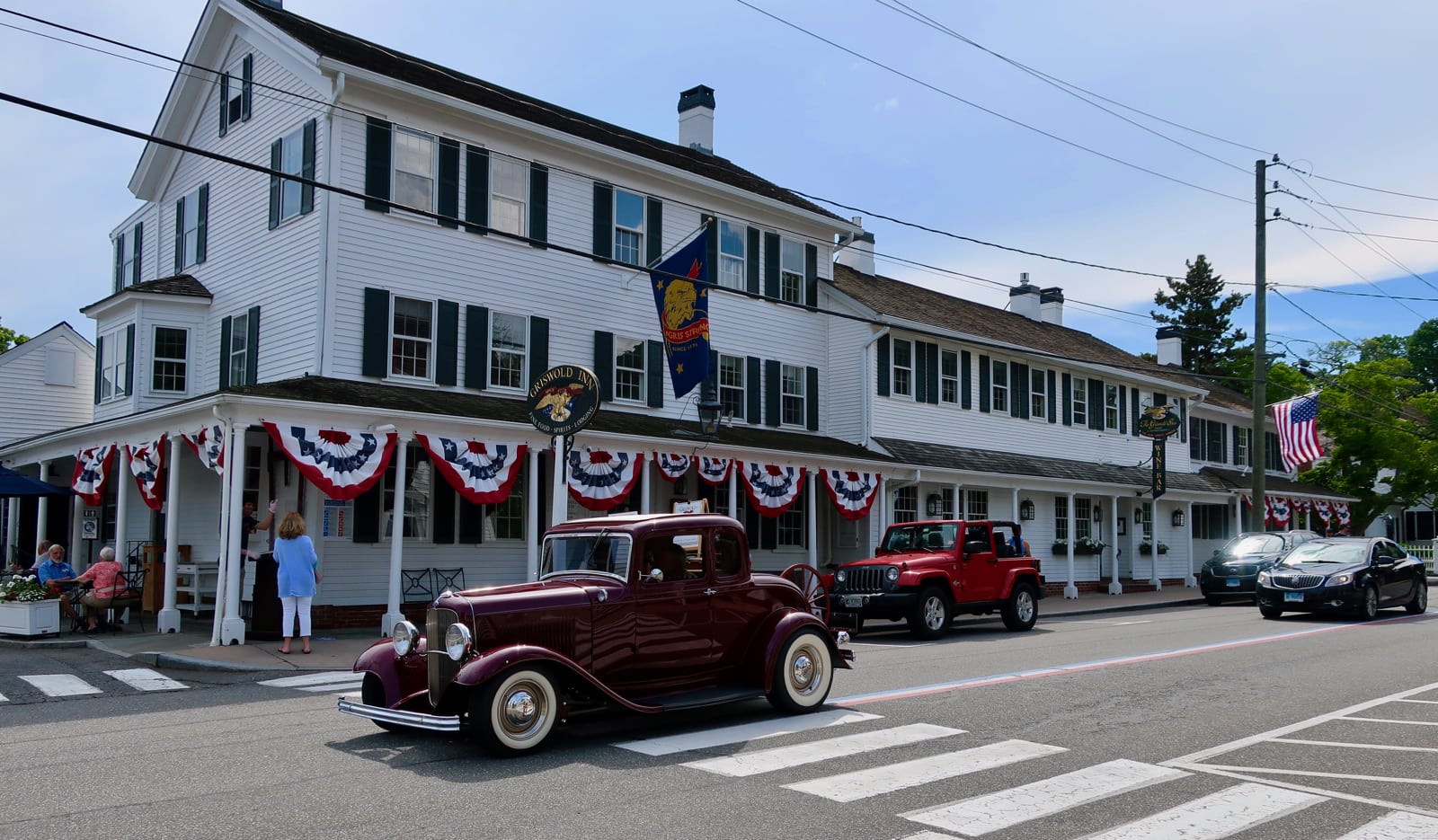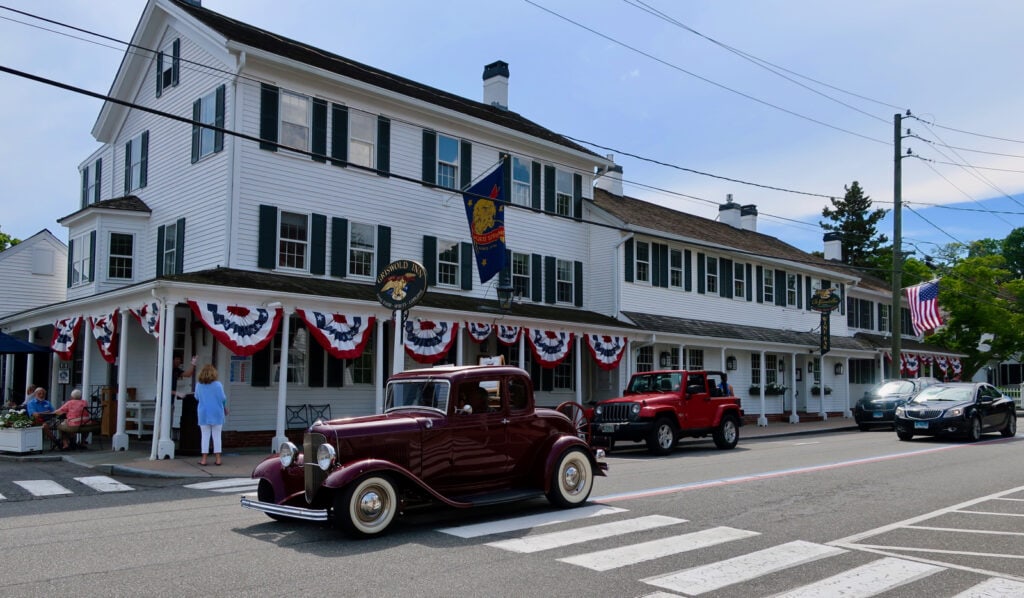 The Griswold Inn, Essex
One of the nation's oldest continuously operating inns, the Griswold Inn, aka The Gris, has been harboring, feeding, and entertaining guests since 1776. Rooms are Federally Fine – and updated to today's luxury standards and tastes. Commit to your honey privately in your guest room, or share your joy with others in the Tap Room – "originally built as a 1735 schoolhouse, and attached to the Gris in 1802" – which has won accolades as one of the Best Bars in the USA. 
For more to do (including a romantic ride on the Essex Steam Train), check out this Essex CT post.