Everyone knows that there are great places to pop the question in Maine. But most people imagine proposing: On rocky ocean-pounded cliffs; over chunks of lobster at a rustic shack; on a Windjammer Cruise.
But the northernmost state in New England is more than just its southern coastline. There's a whole other world to discover in Maine's most extreme eastern towns and its interior.
The following 10 Perfect Places to Pop the Question in Maine prove that whether it be on a Moose Photo Safari, while exploring a tiny art colony island, during a shoe factory tour, or at other quirky venues: your choice for proposing marriage can be as unique and as individual as the two of you are.
** During the pandemic, attractions might be closed or have reduced hours. Check before you make any plans.
Perfect Places To Pop the Question in Maine: Publicly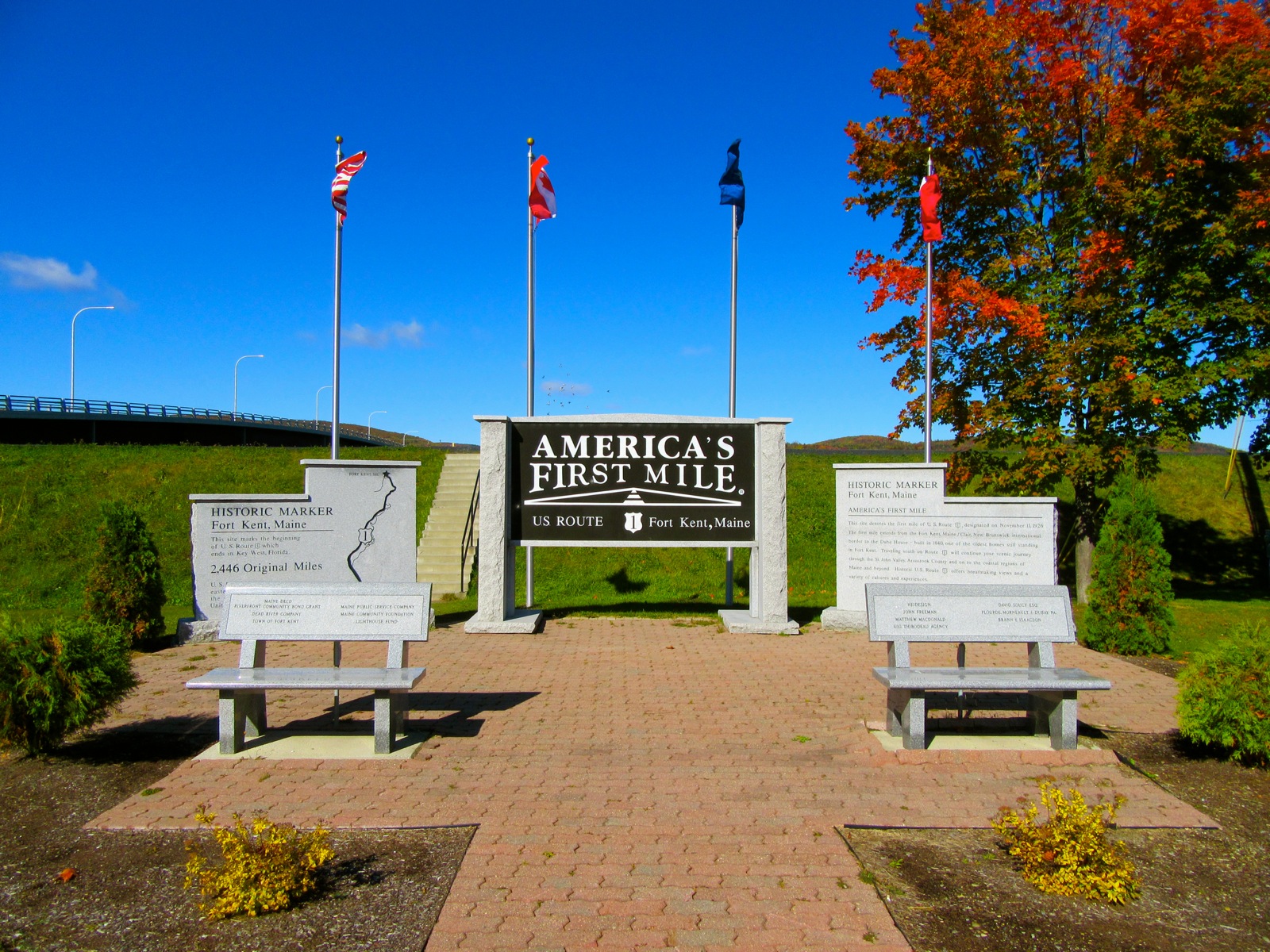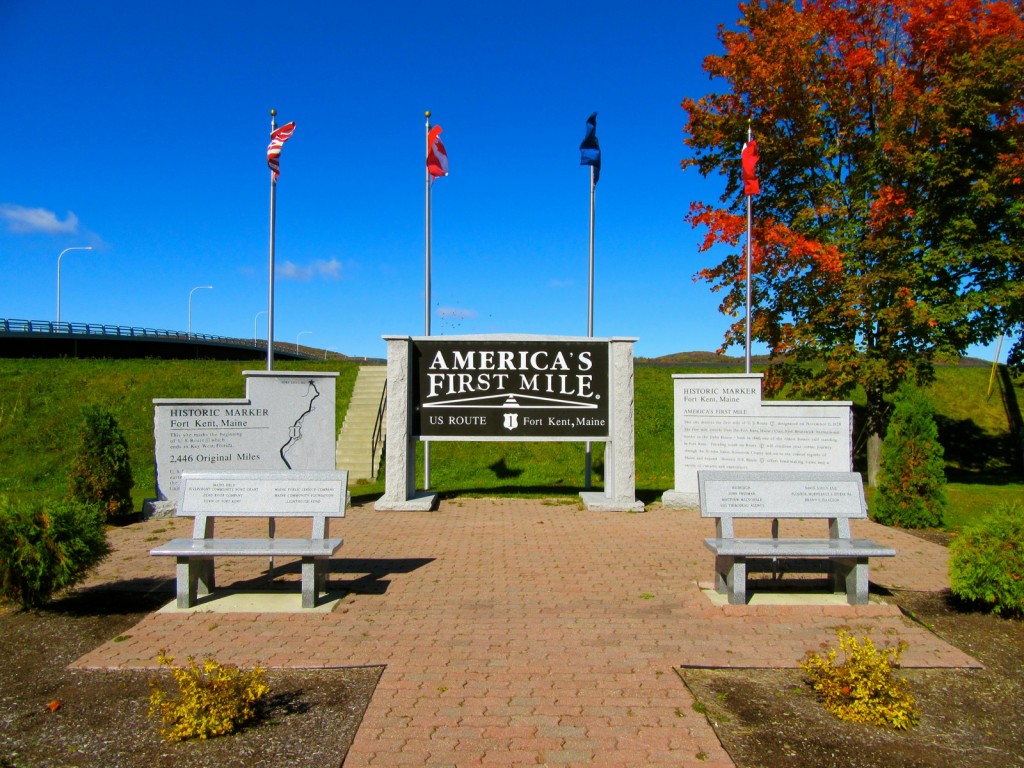 At Mile 1 US Route 1, Fort Kent ME
Fort Kent ME is a holy grail for road trippers looking to travel individual US Routes end to end. Way, way up there in the northernmost part of Maine – it's where US Route 1 – you know, the highway that runs right down to Key West, Florida – begins. If Route-tripping is your jam, this area of Aroostook County ME is a surefire spot to pop the question. As an alternate, plan to stay over at the upscale Inn of Acadia in the next town over, Madawaska, and present the ring while singing along with locals at the rollicking restaurant upstairs. Or, propose in the morning over fresh-made ployes (complimentary with room) – a traditional Acadian crepe.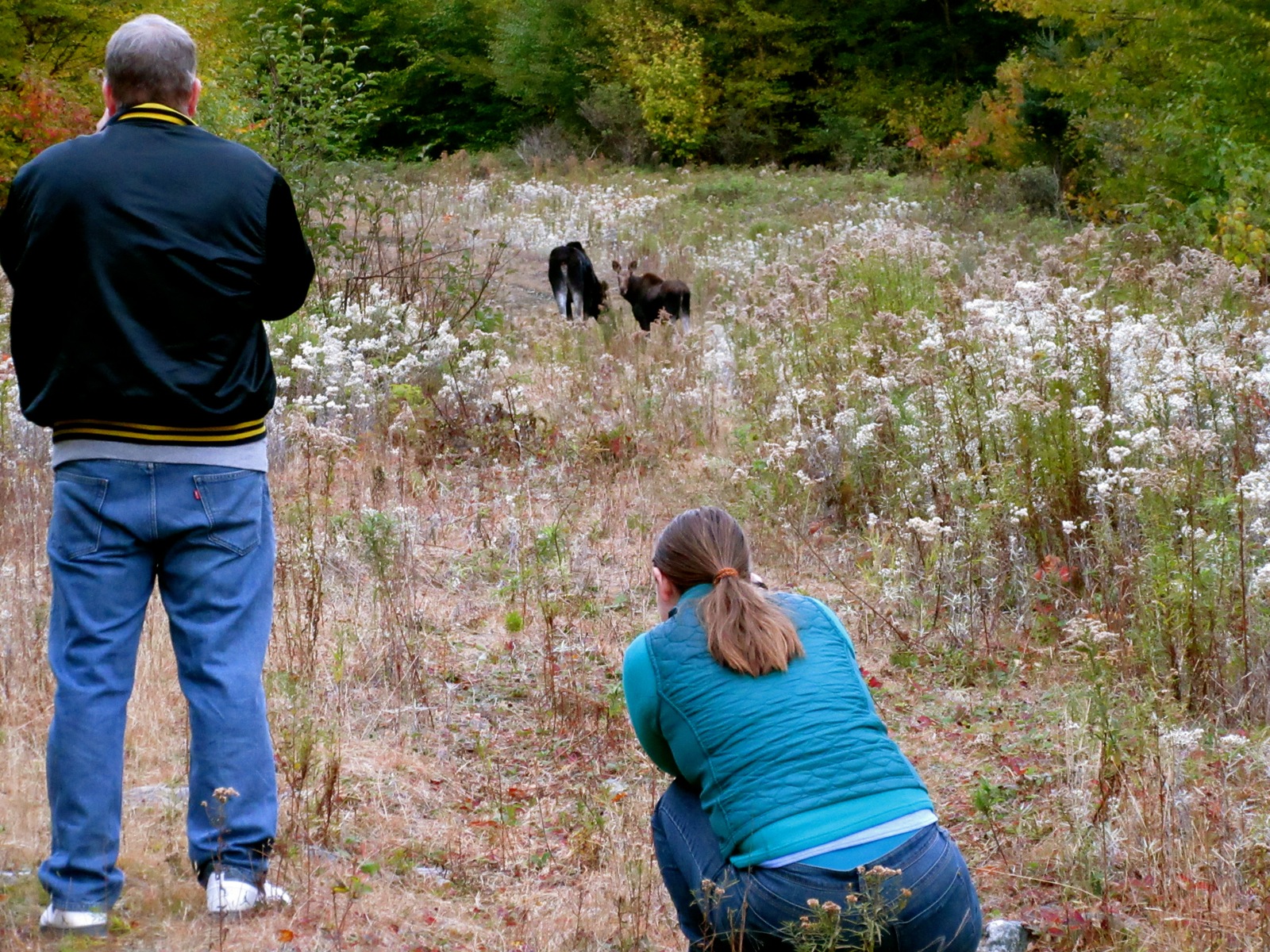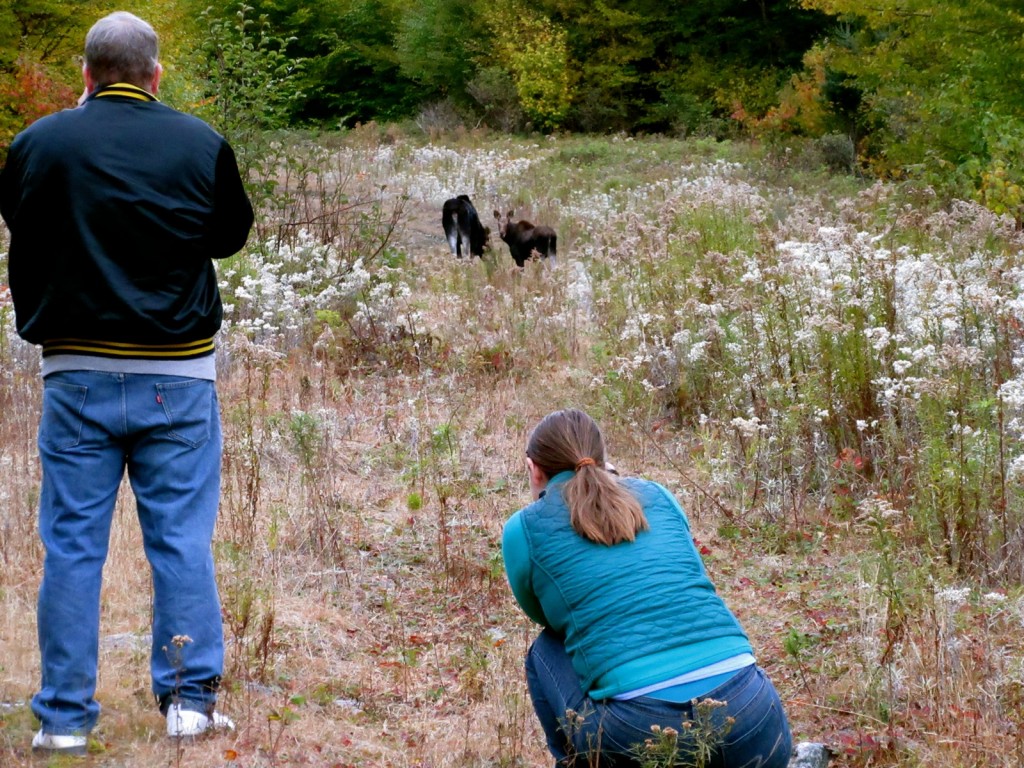 On An Early Morning Moose Photo Safari, Greenville
Are you early risers? Do you yearn to watch moose in the wild? Consider proposing on an early morning moose photo safari with Northwoods Outfitters in Greenville ME, around Moosehead Lake. Though the lake is named for these ungainly animals – it's not due to their abundance. It's because, from above, the lake is in the shape of a moose head.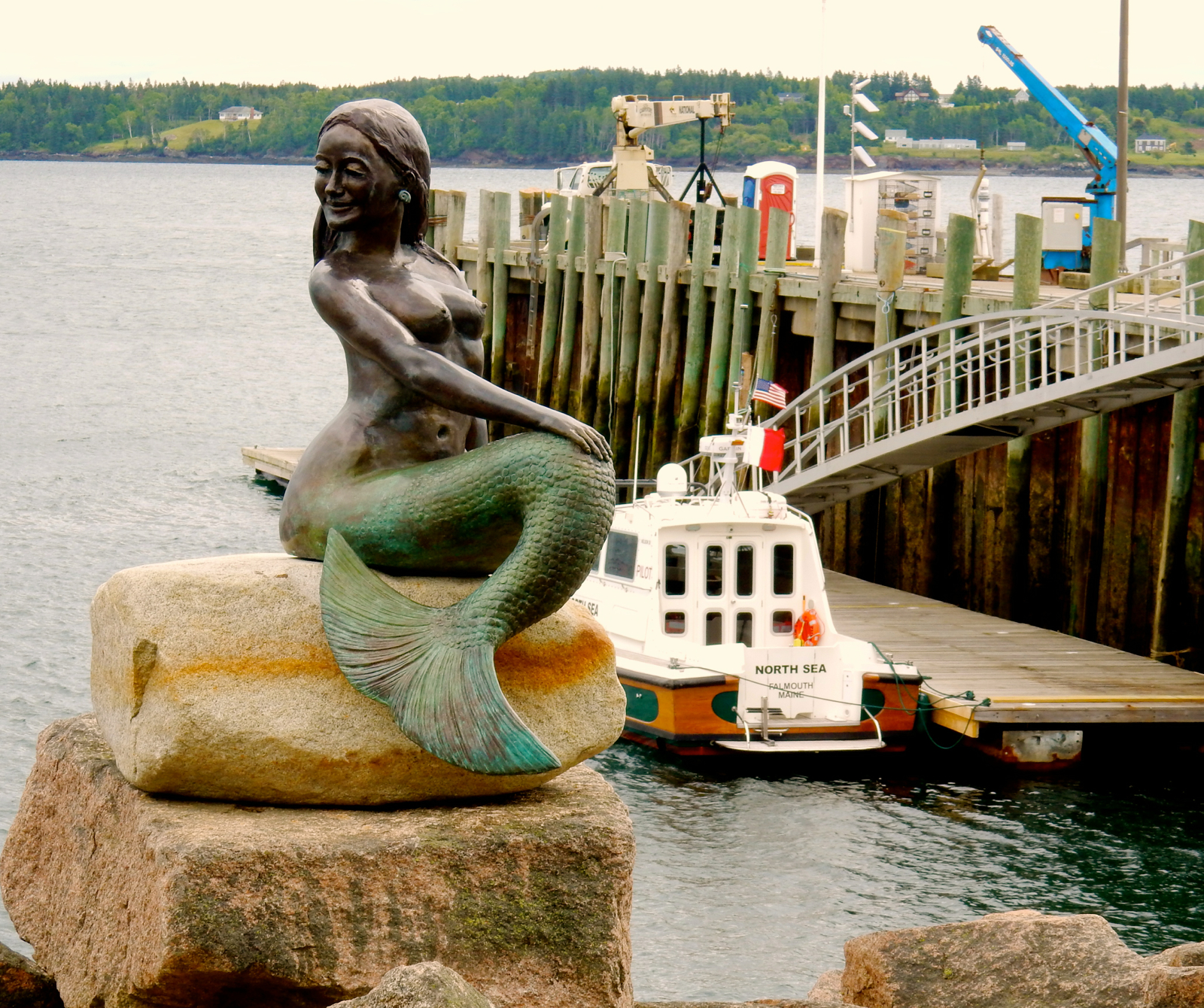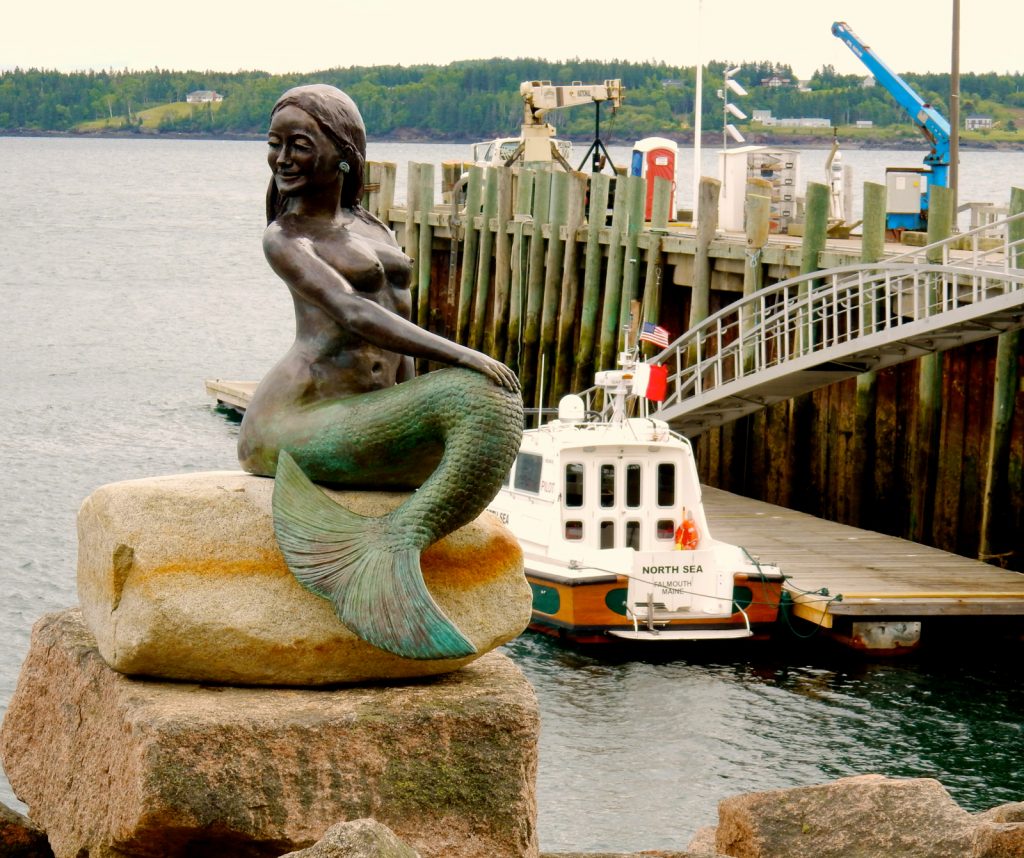 In the Easternmost Settlements Of The USA: Lubec, Eastport
If you're a fan of geographical extremes, plan to pop the question in either Lubec (USA's Easternmost Town), or Eastport (USA's Easternmost City). Lubec is home to Summer Keys, a summer-long music workshop/concert series. Eastport is a fine-arts meca and home to two iconic dock-front sculptures (one: a "Playboy" version of The Little Mermaid) and North America's last remaining stone ground mustard Mill – Raye's Mustard. Take your pick of quirky proposal sites.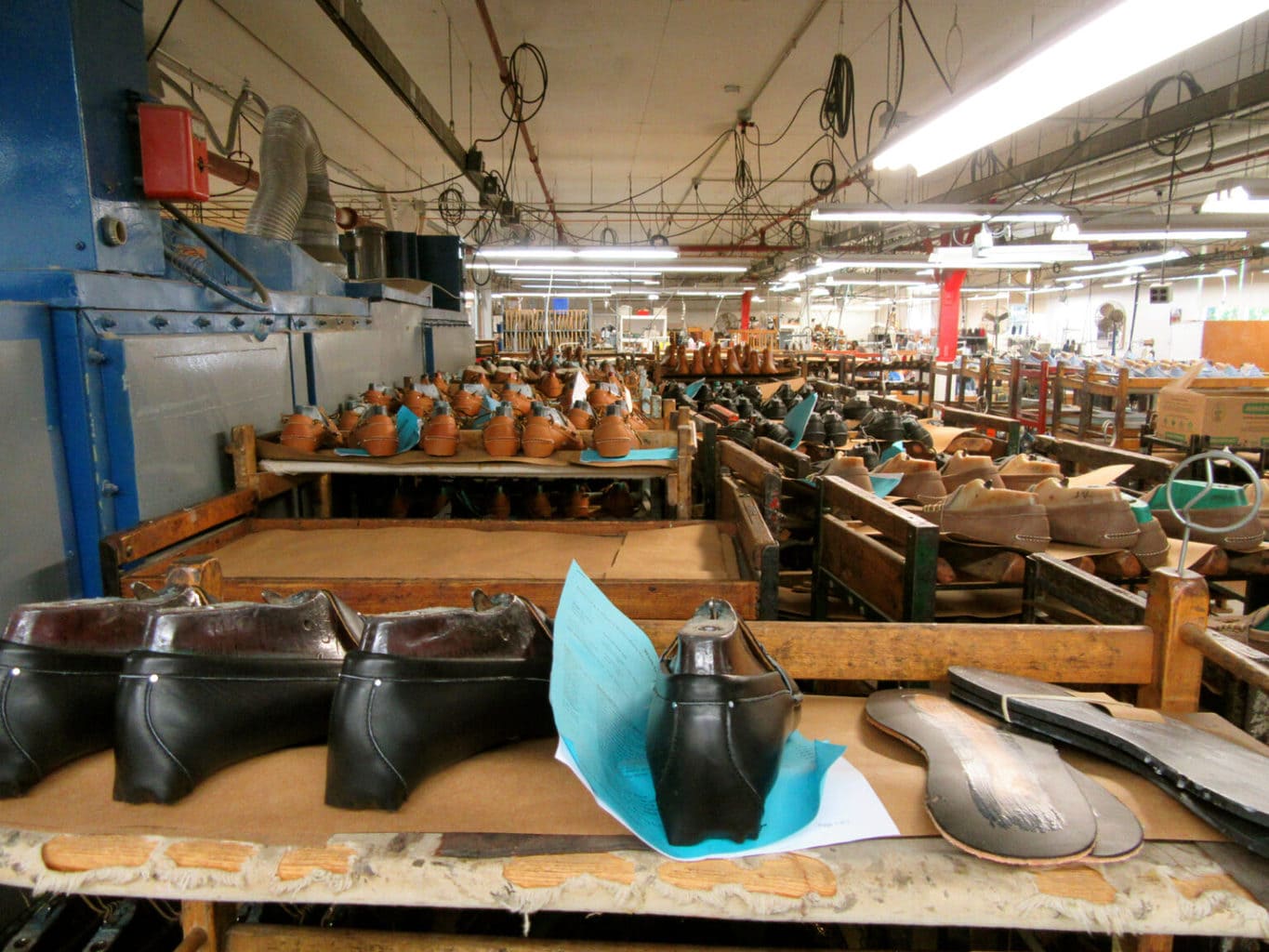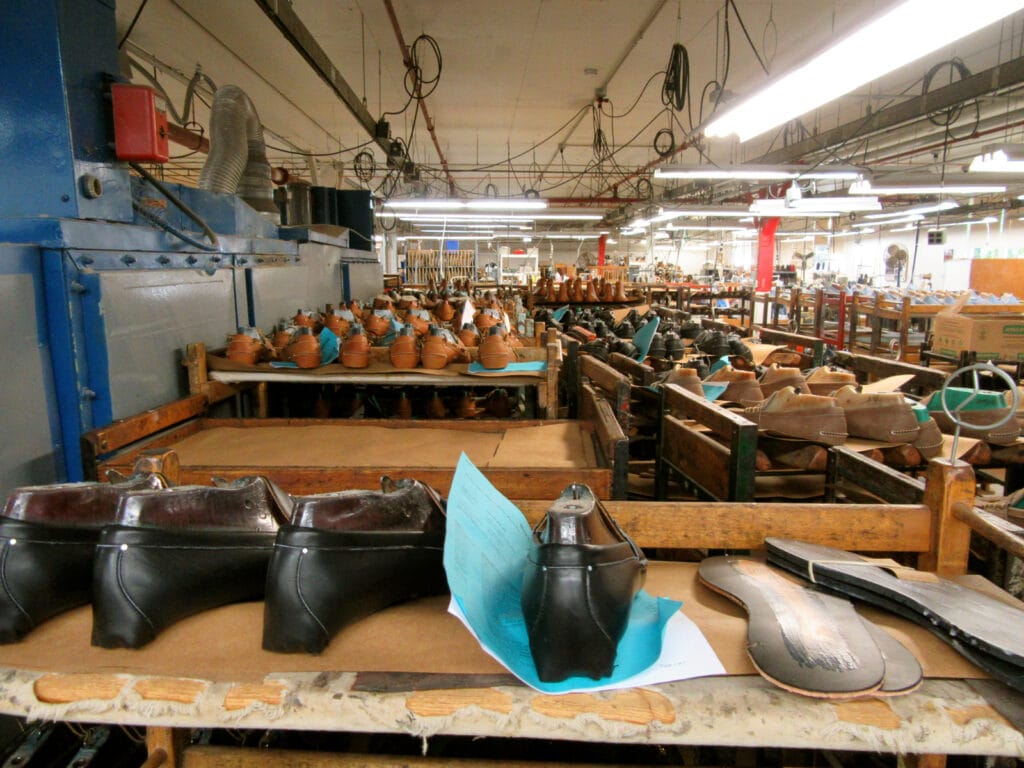 While Hunting for Gemstones or the Perfect Shoe in Lewiston-Auburn
Lewiston-Auburn ME was once known for its textile and shoe factories. And, as a source of blue apatite, smokey quartz, and purple-green tourmaline in an old feldspar mine. Pop the Question while digging for these small crystal fragments (hand-tools only) at Mt. Apatite in Auburn. Or, luxury-bespoke shoe lovers can opt to get engaged on a tour of family-run Rancourt & Co. shoe factory. You just might be privy to brand new buttery-leather loafers destined for a Ralph Lauren showroom.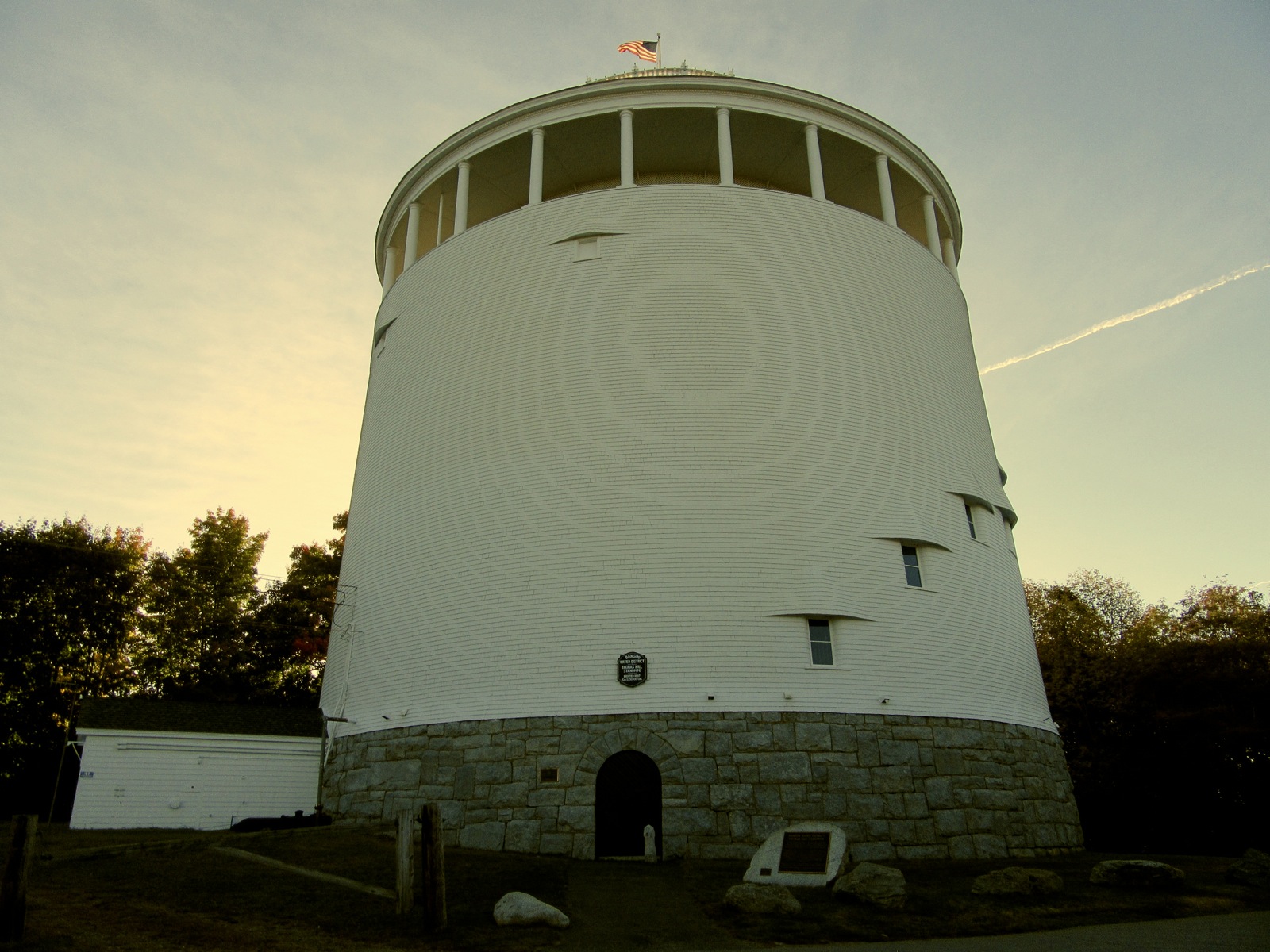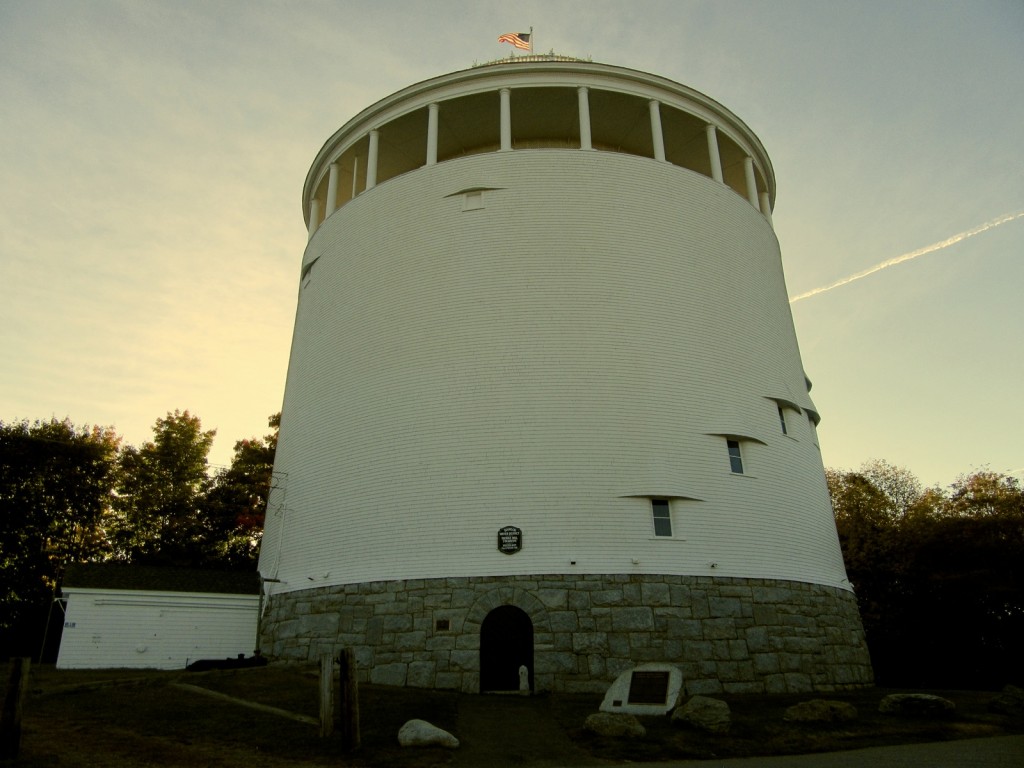 On a Stephen King Tour of "Derry" – aka Bangor
Stephen King fans love this guided driving tour of Bangor sites that they can recognize from his books. The Thomas Hill Standpipe, the giant Paul Bunyan statue, "The Barrens," a Pet Cemetery, King's coral-colored Victorian (with spider web iron gates), and more: all on a great 3 hour tour. It's the perfect way for kindred King spirits to pledge their undying love for each other, especially if you opt for a private tour in swanky Lincoln Navigator.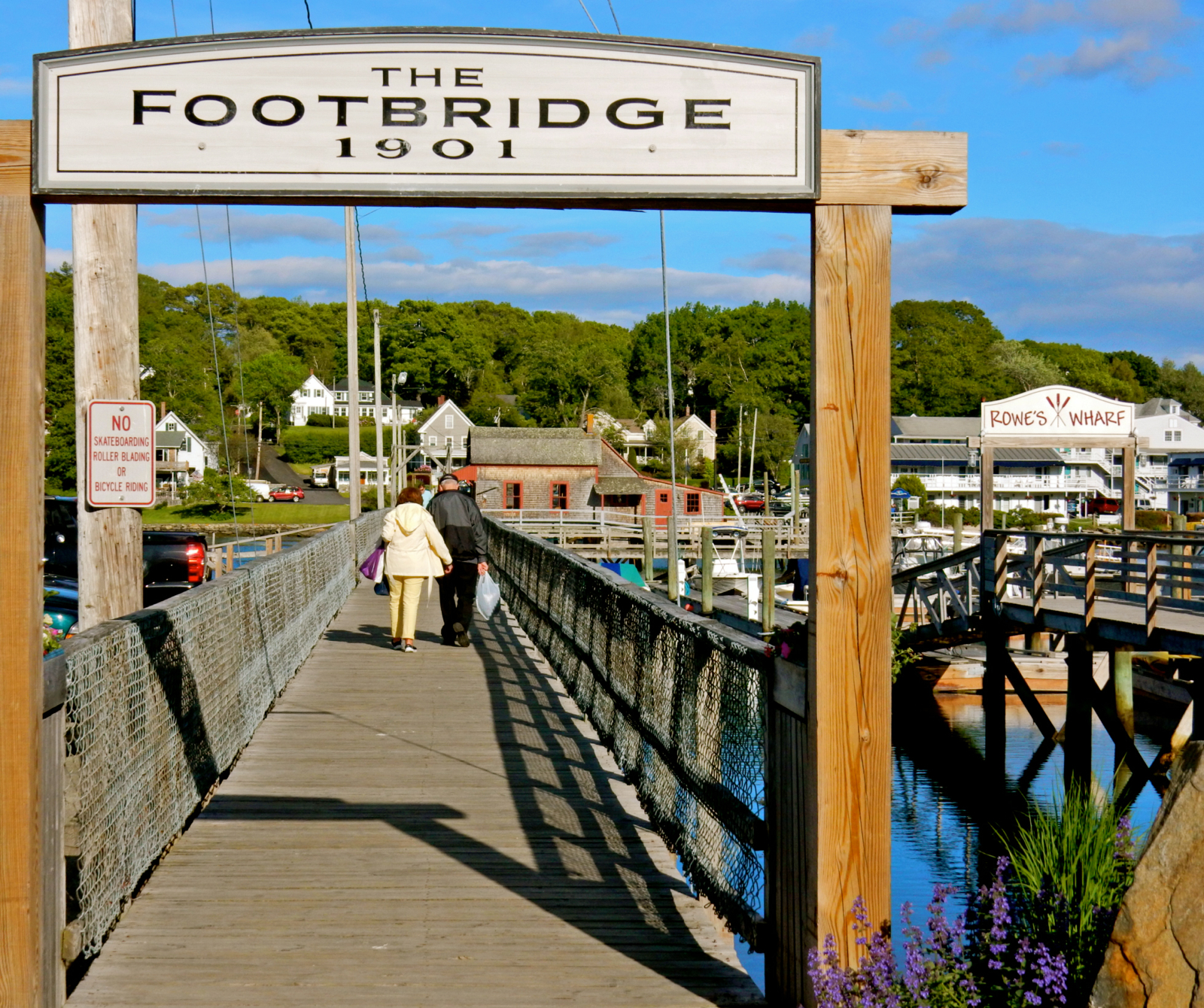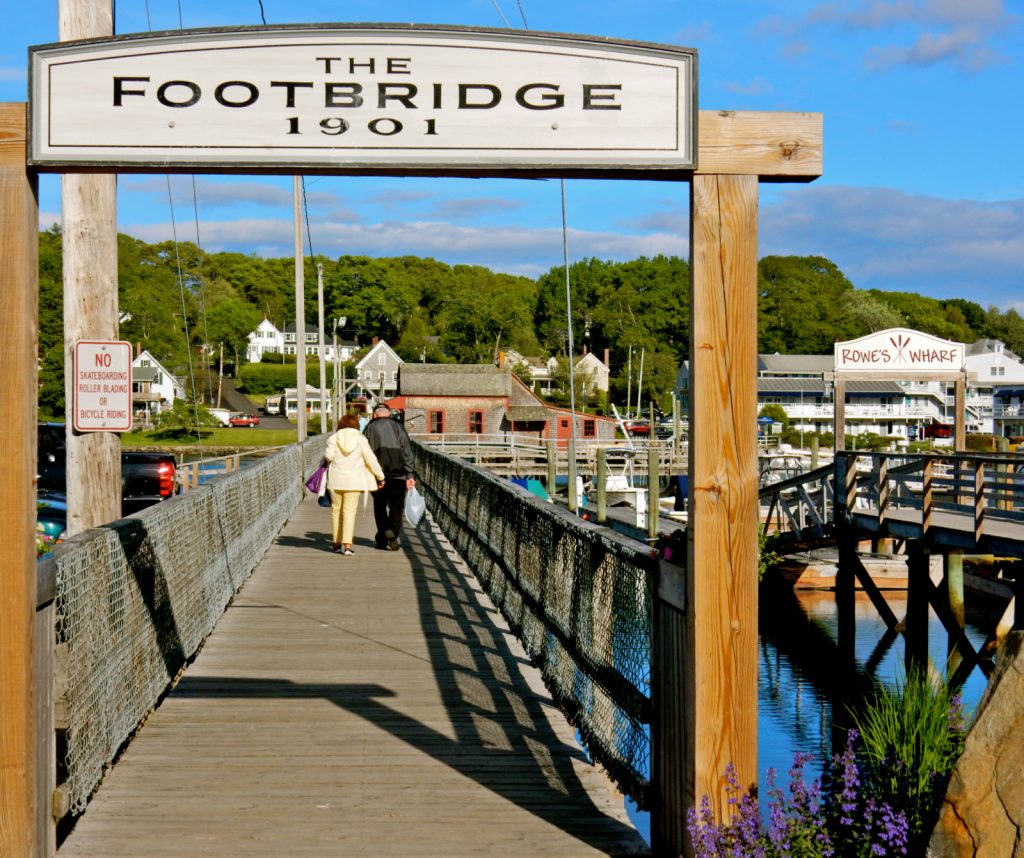 On the 1901 Footbridge Over Boothbay Harbor
Couples enamored of the old Broadway musicals will just adore Boothbay Harbor. There's no more exquisite place to ask for your beloved's hand in marriage than in the Coastal Maine town made famous in the movie Carousel. And, there's no more iconic spot than on the 1901 Footbridge adjacent to Rowe's Wharf. Alternately, choose your own preferred section of the 260-acre Coastal Maine Botanical Gardens – a romantic favorite for sure.
Places to Pop the Question in Maine: Privately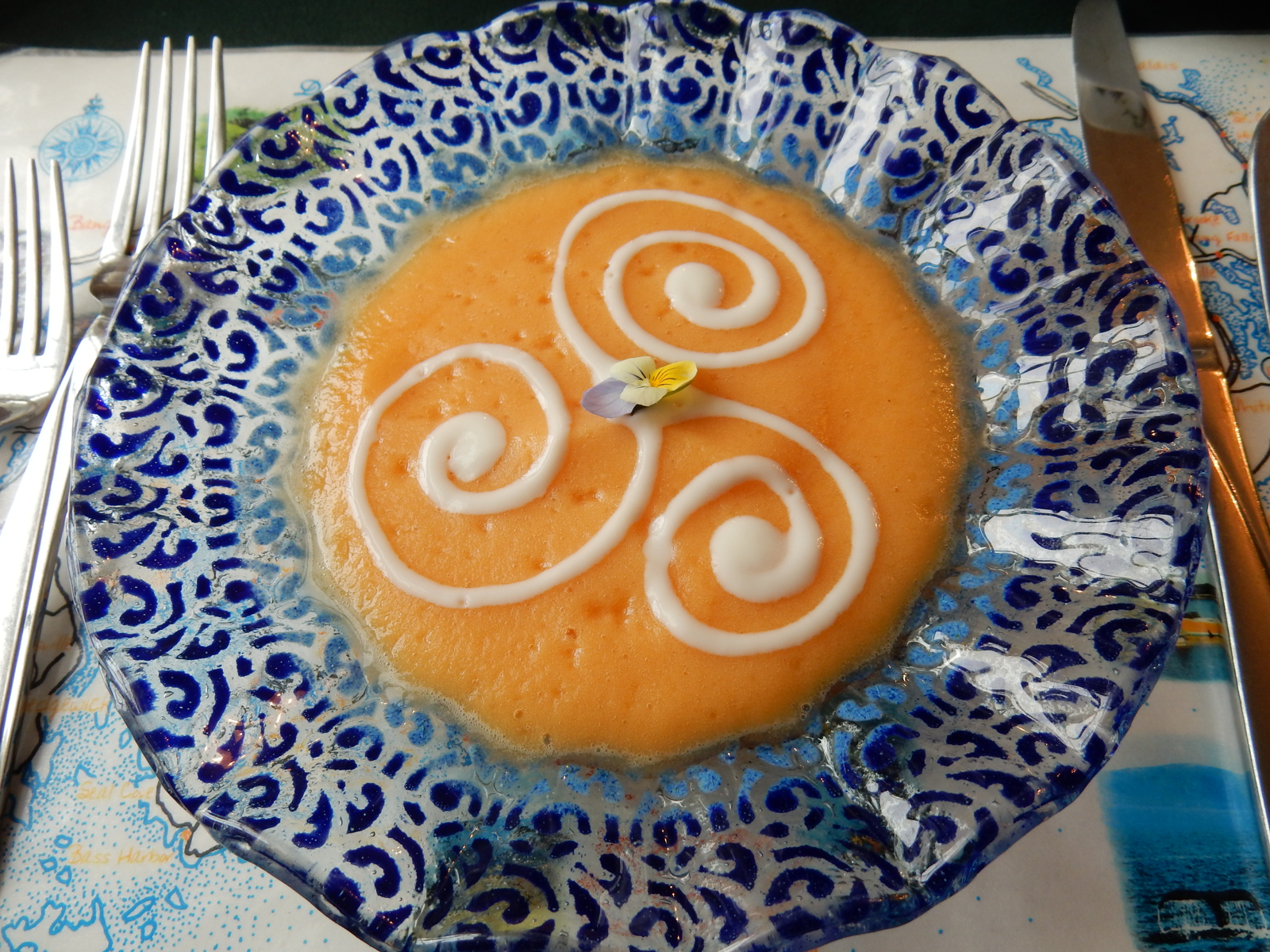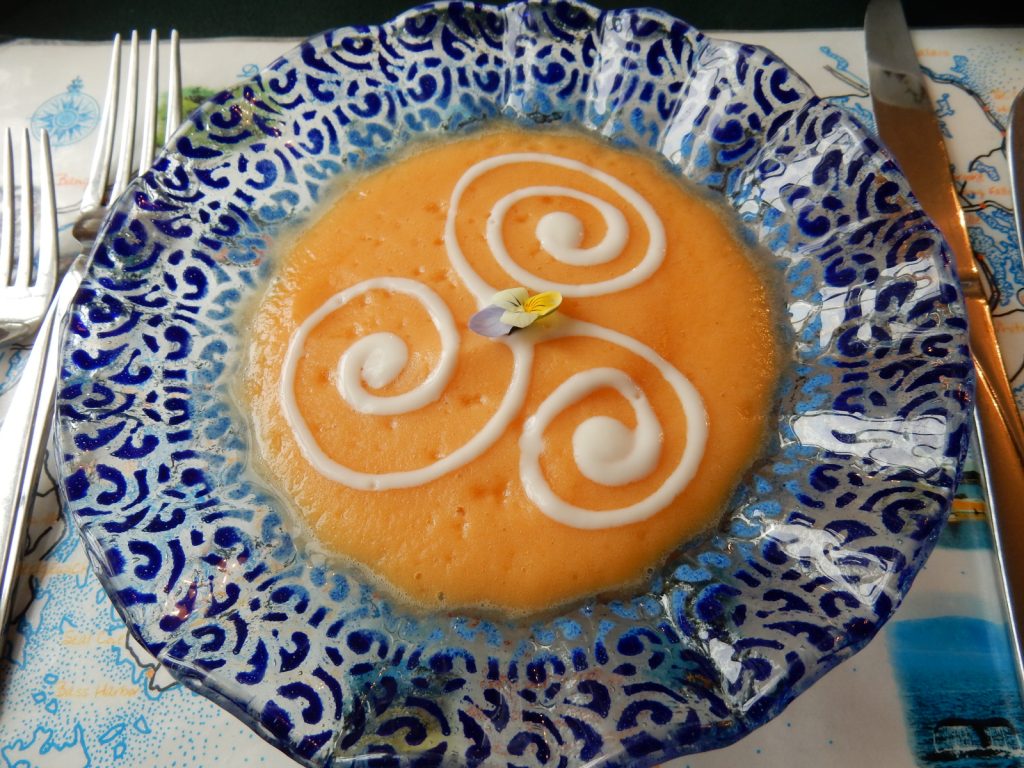 At A Schoodic Peninsula Inn/Nature Preserve, Prospect Harbor
If you're into hiking and wildlife viewing, and want some solitude in order to pop the question, this coastal area of Maine – the Schoodic Peninsula, east of the touristy Mount Desert Island – totally fits the bill. Parts of Acadia National Park are on Schoodic, so nature lovers in love will find staying here a win-win if you want to explore the National Park's main areas, and then come back to peace and quiet. The Acadia Oceanside Meadows Inn is THE place to stay on Schoodic, with welcoming, knowledgeable owners, trails on 200 woodland and waterfront acres, a small beach, and the most artfully plated vegetarian breakfasts you'll ever have the pleasure to devour.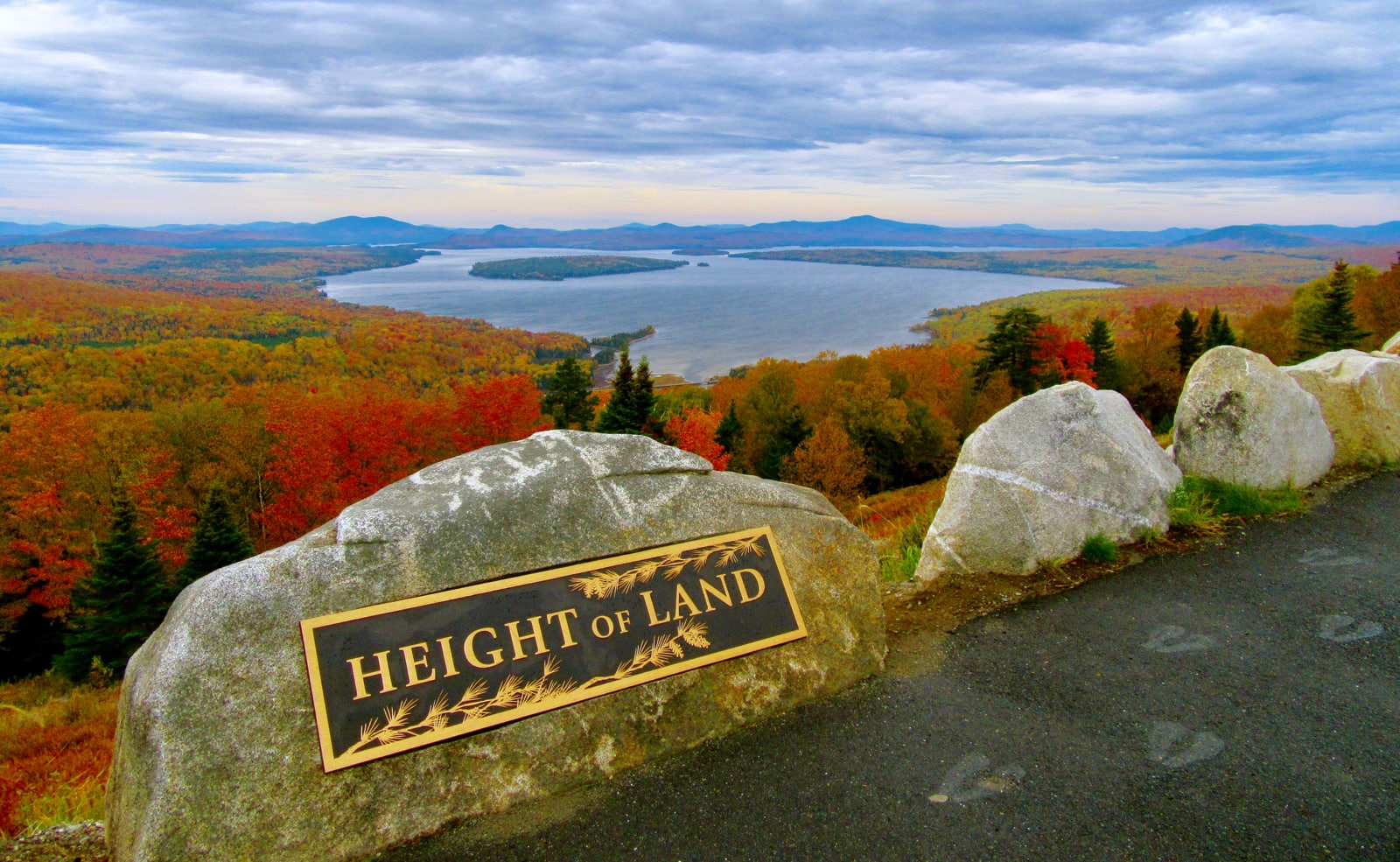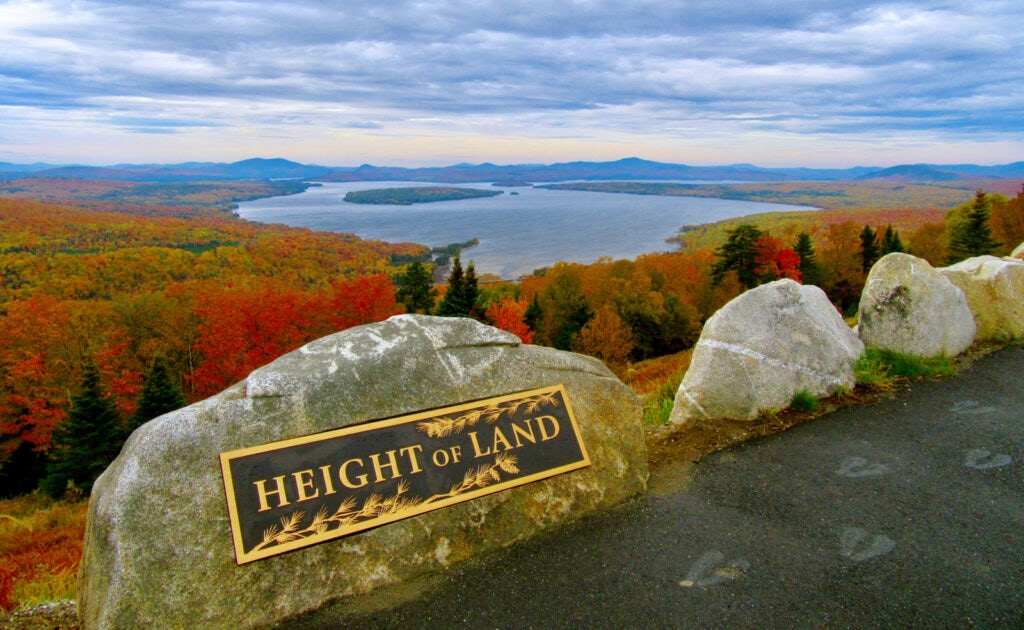 At Height of Land Overlook, Outside of Rangeley Lakes
This overview of the western Maine Lakes region – Height of Land – is stunning year round, but absolutely breathtaking during Fall Foliage. So, time your wedding proposal appropriately. The Rangeley Lakes area is also home to the Outdoor Heritage Museum in Oquossoc – another worthy spot for sports historians and fly-fishing duos. Did you know that the first Registered Maine Guide, in 1897, was a woman? Cornelia "Flyrod" Crosby was, not surprisingly, a friend of Annie Oakley.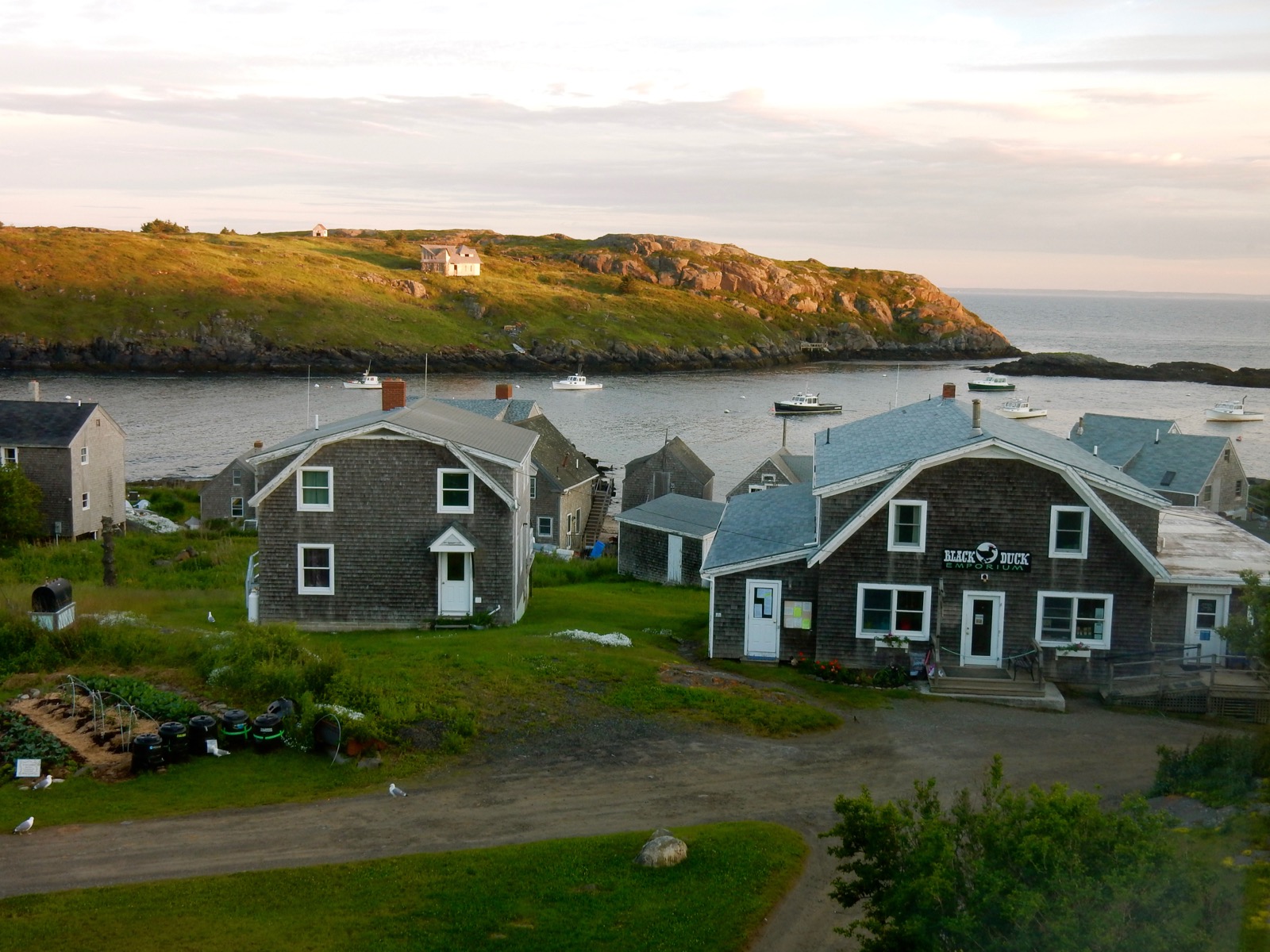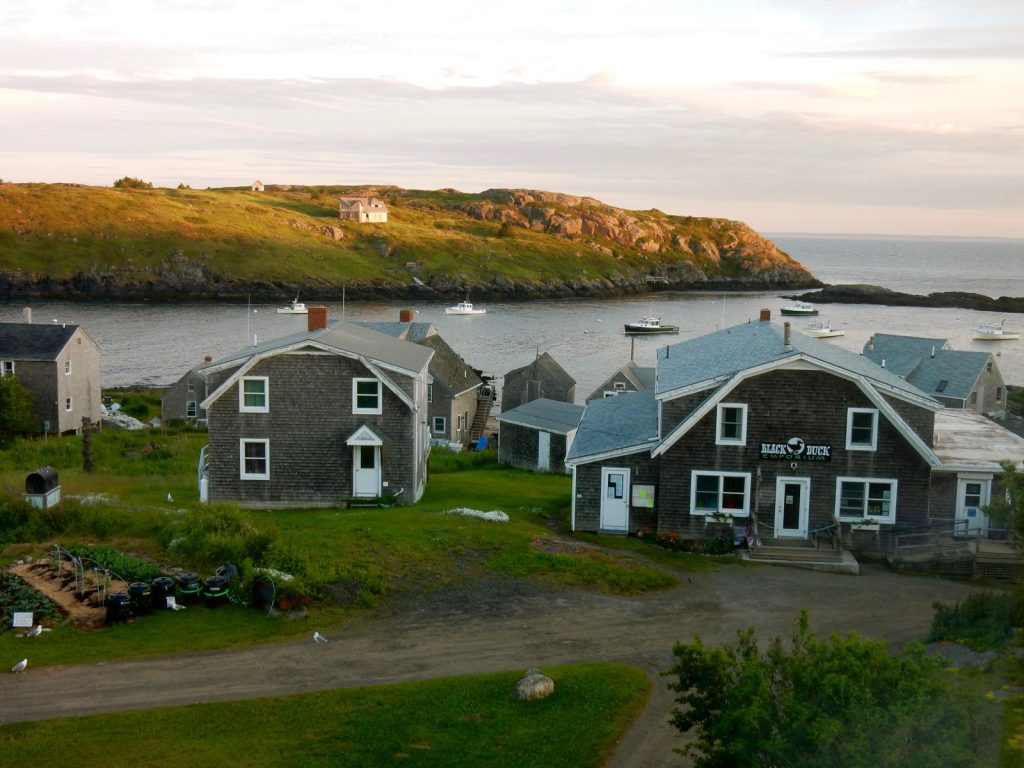 Anywhere on Monhegan Island
Want to feel like you're in Ireland, but don't want to get on a plane? Plan to propose on the tiny Monhegan Island off Mid-Coast Maine. It takes about 70 minutes by ferry to get to this weathered art-colony island ten miles off the mainland. The crossing is achingly beautiful, and you just might feel the urge to pop the question then and there. But wait until you're on dry land: on a dirt road, over a beer at Monhegan Brewing, while perusing the community bulletin board on the Rope Shed, at the Art Museum or in an art gallery. There's really no bad place to do it.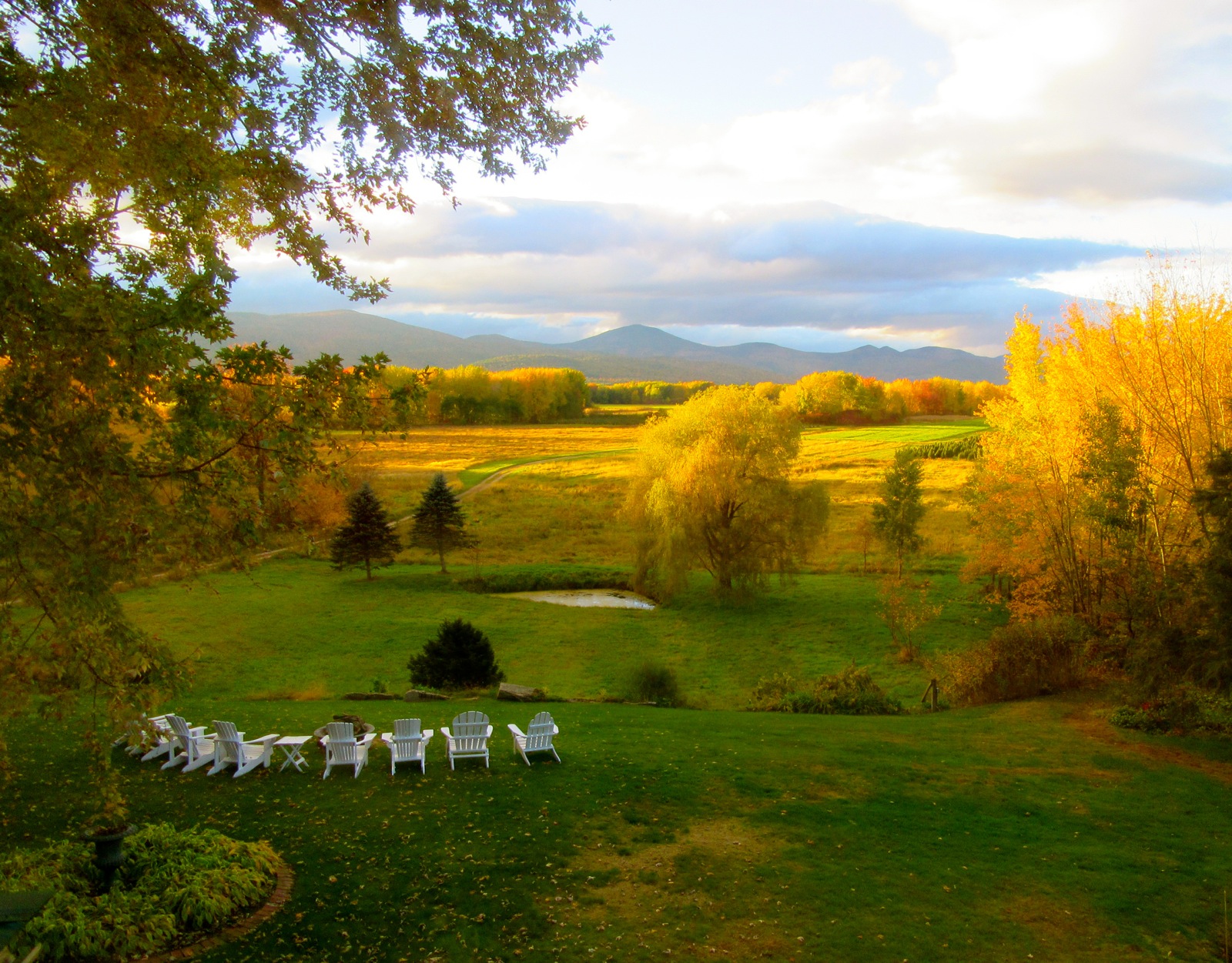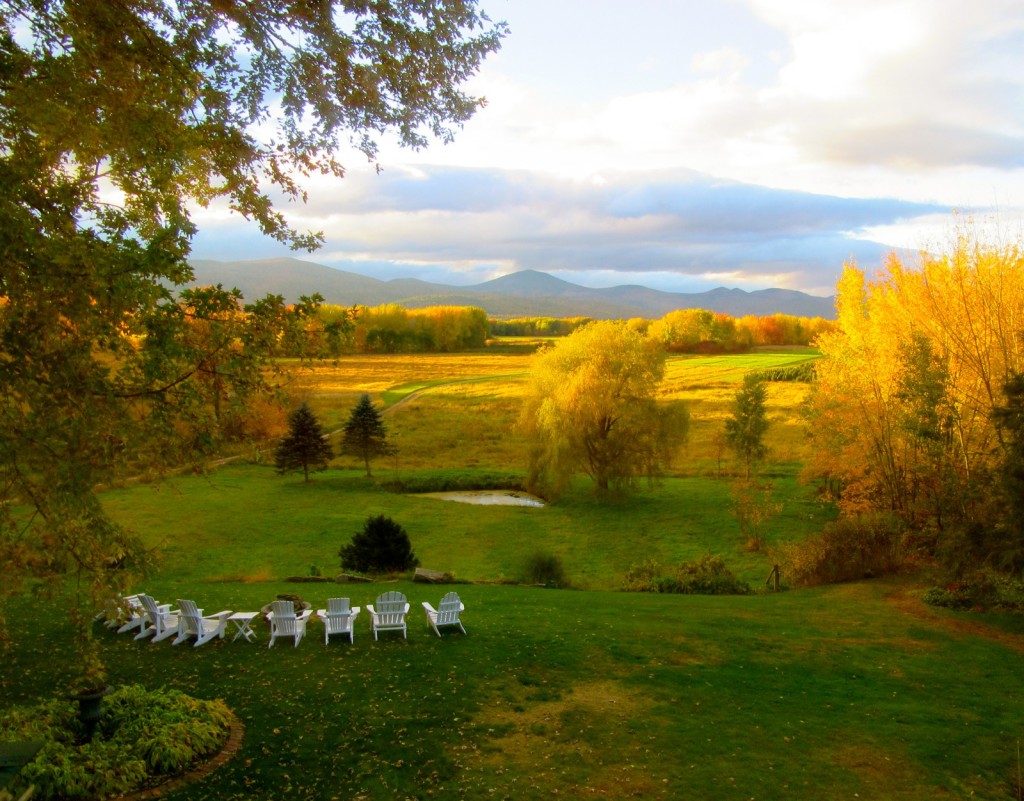 Over a Gourmet Meal at a Remote Country Inn, Fryeburg
On the New Hampshire border – in the White Mountain region, Fryeburg Maine feels as far away from the coast as Colorado does. But this village, known more for its boarding school and Fryeburg Country Fair, is also where you'll discover the fantastically charming 4-room Oxford House Inn. Plan to pop the question outside at sunset on an Adirondack chair overlooking the mountains, or over a distinctive dinner in house. And, don't worry about downing that bottle of wine. Your small, but adorably furnished, room is right upstairs.