WHY GO: This choice corner of Pennsylvania, just west of Philadelphia has been termed "America's Garden Capital." With 31 world-class horticultural assets within a 30-mile radius, Brandywine Valley encompasses the greatest concentration of public gardens on the continent.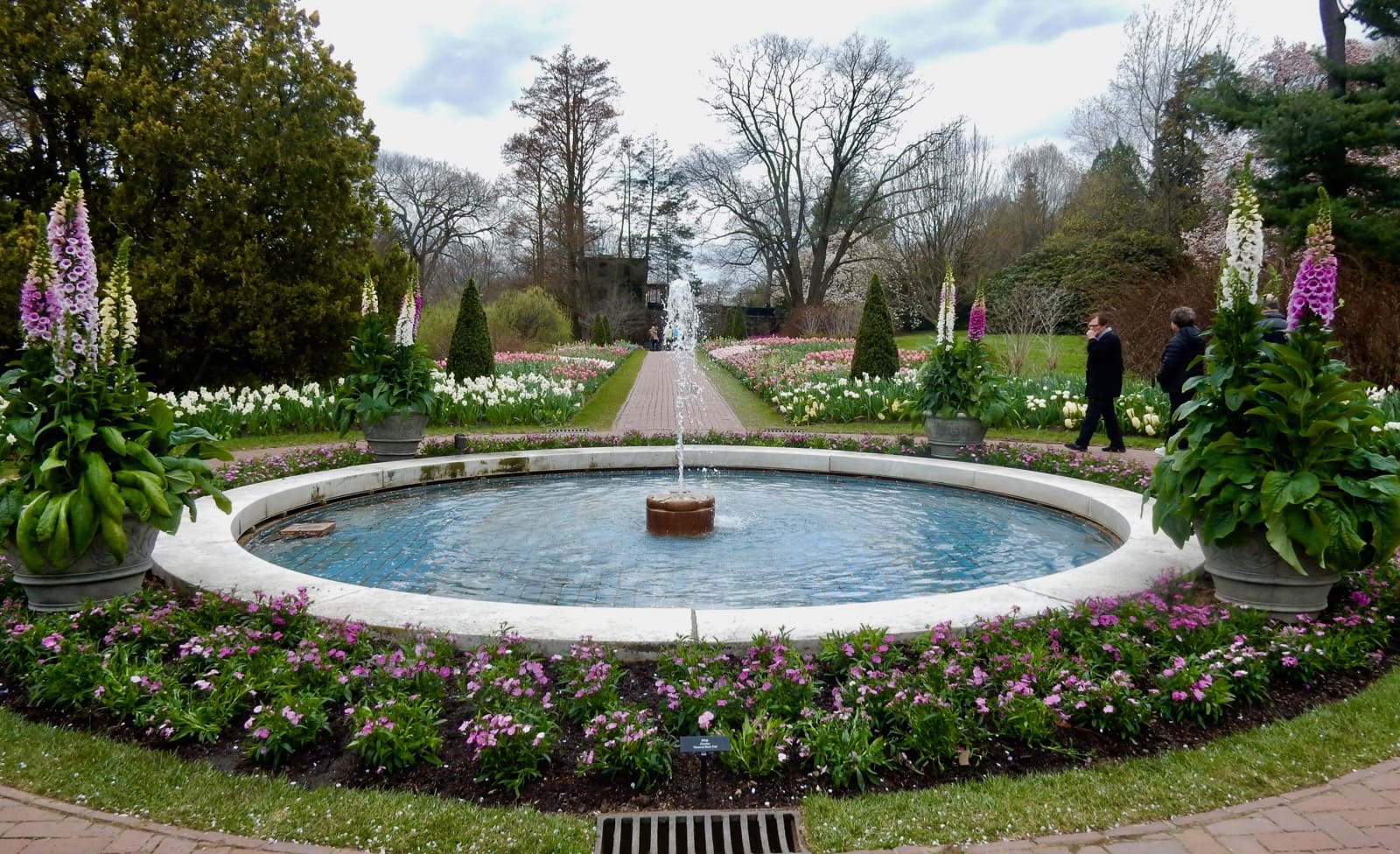 The typical tourist comes to Pennsylvania's Brandywine Valley – Southern Chester County PA to see the world-famous Longwood Gardens, and then leaves. But you know by now that The Getaway Mavens don't do "typical tourism."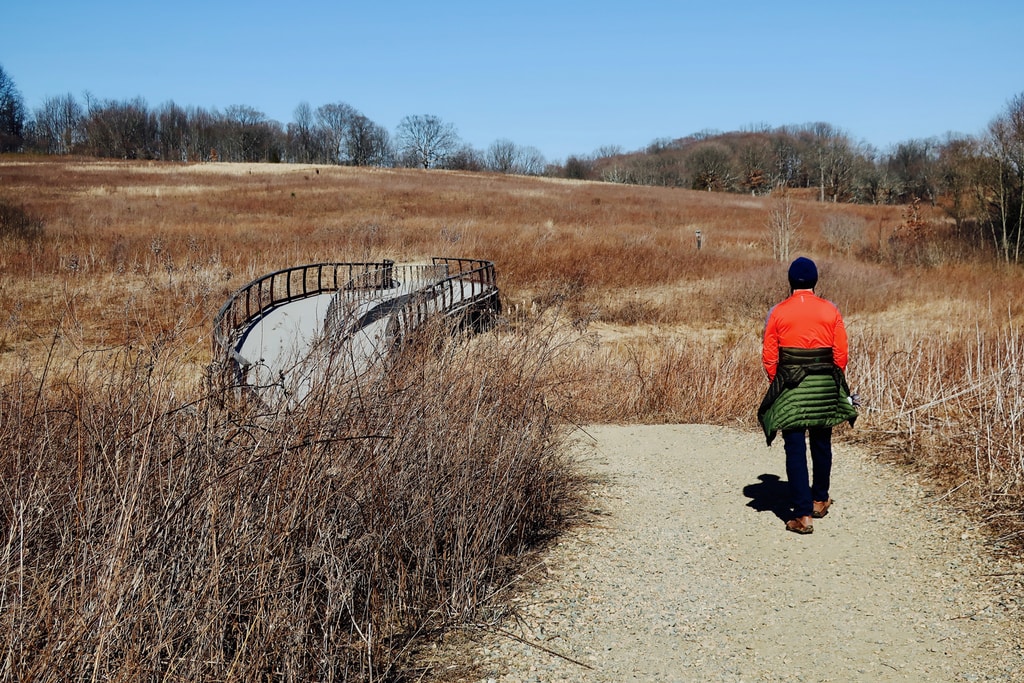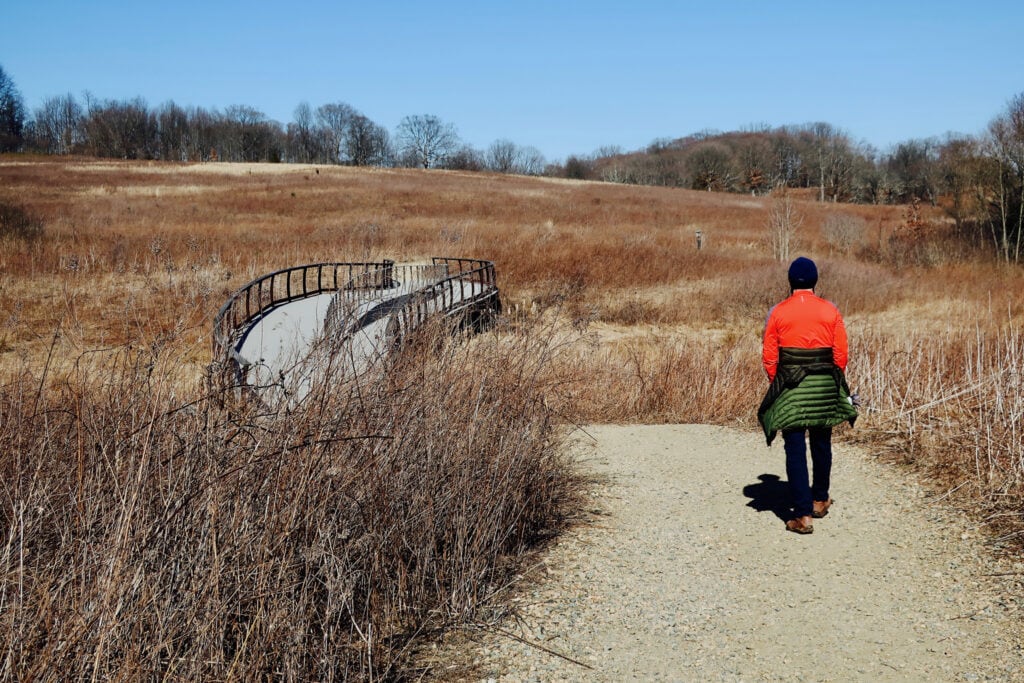 So, come to see the gardens, then stay to eat some fungi in the Mushroom Capital of the World and step into the  "inner sanctums" of three generations of Wyeth artists.
Of course, all while staying in amazing inns and eating the best cuisine this spectacular region has to offer. Combine this getaway with a deeper dive into West Chester PA.
And this more remote Chester County PA  – for a longer respite from urban life.
Brandywine Valley PA joins this roster of 18 Top Romantic Getaways in Pennsylvania. You might just get some more romantic getaway ideas.
Things To Do In Brandywine Valley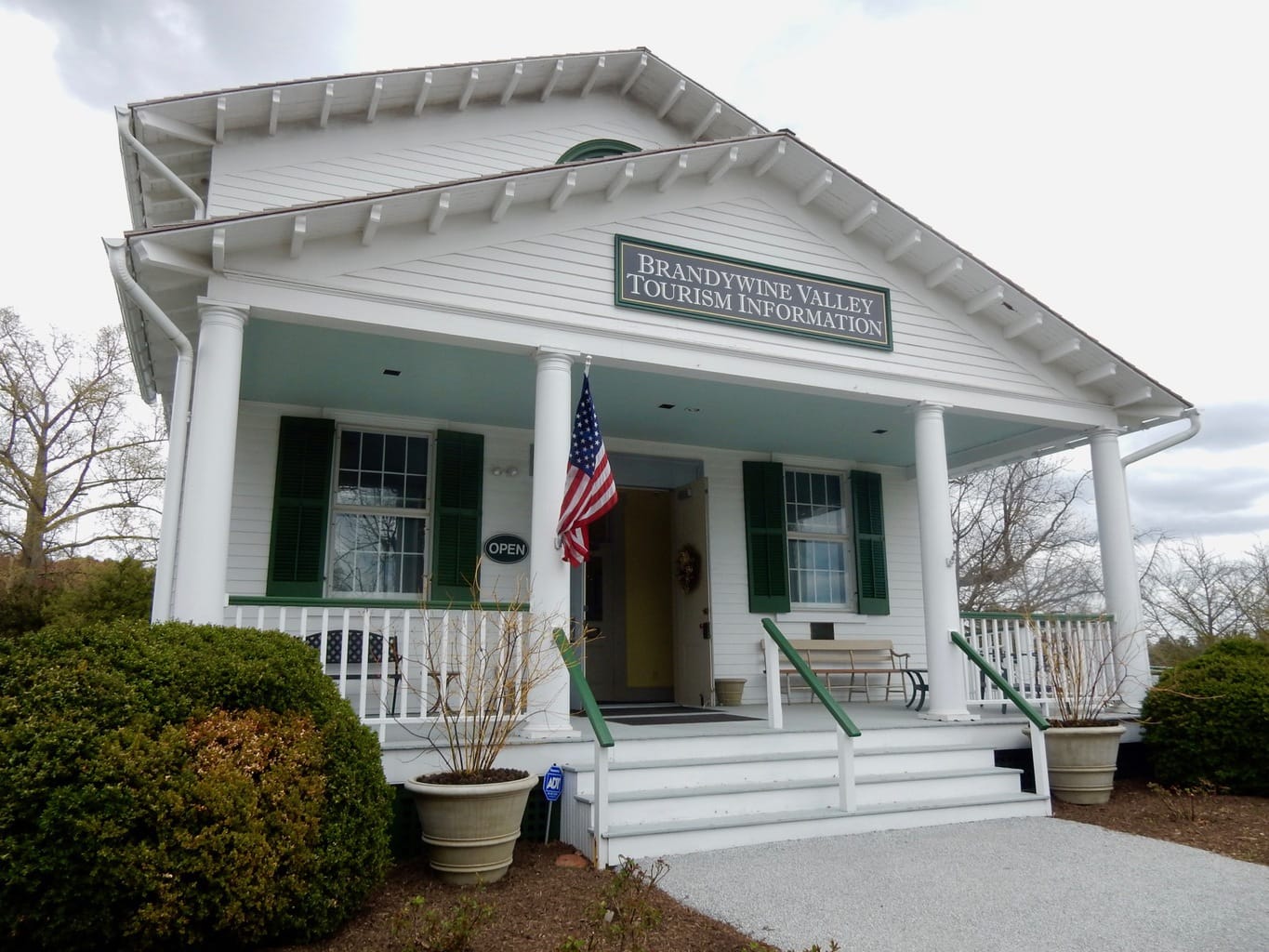 *For the time being, the Visitor's Center will be operating on the front porch as per Covid-protocols. 
Harriet Tubman, Frederick Douglas, Sojourner Truth, and others spoke at this former Quaker Meeting House. Now, as the Brandywine Valley Tourism office, it should be a first stop for visitors who want to get the most out of this region. There's an interactive information board, plenty of brochures, and friendly folk who are happy to make suggestions based on your timeframe.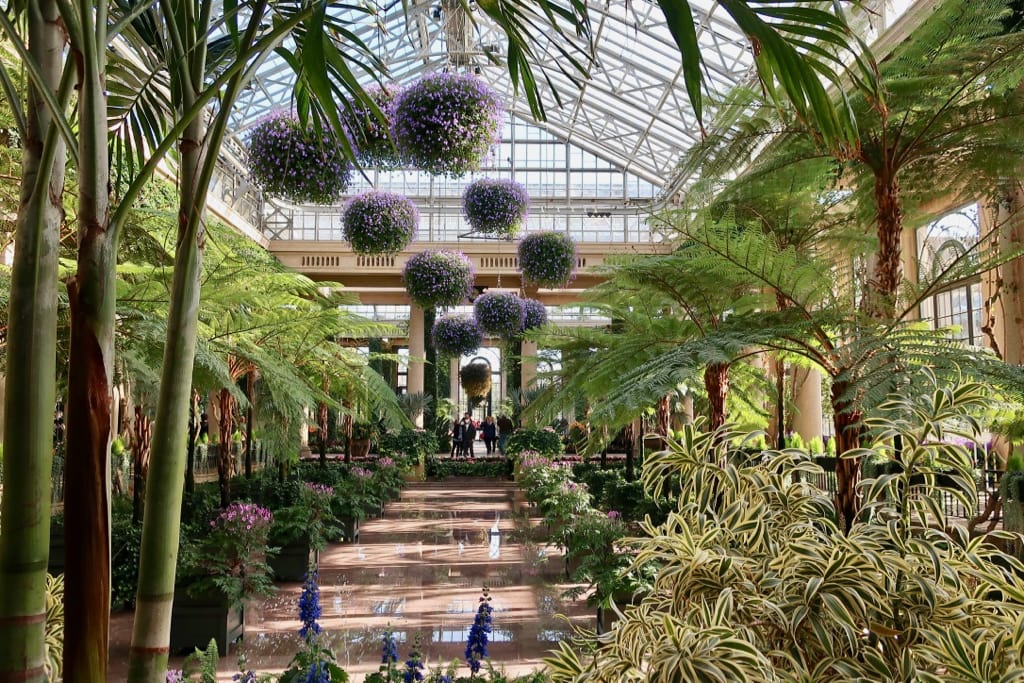 With 11,000 plants on over 1,000 acres, and programming to make a media executive humble, Longwood Gardens has been called a "wildly extraordinary place." It's Brandywine Valley's biggest draw by far, bringing in over a million visitors a year.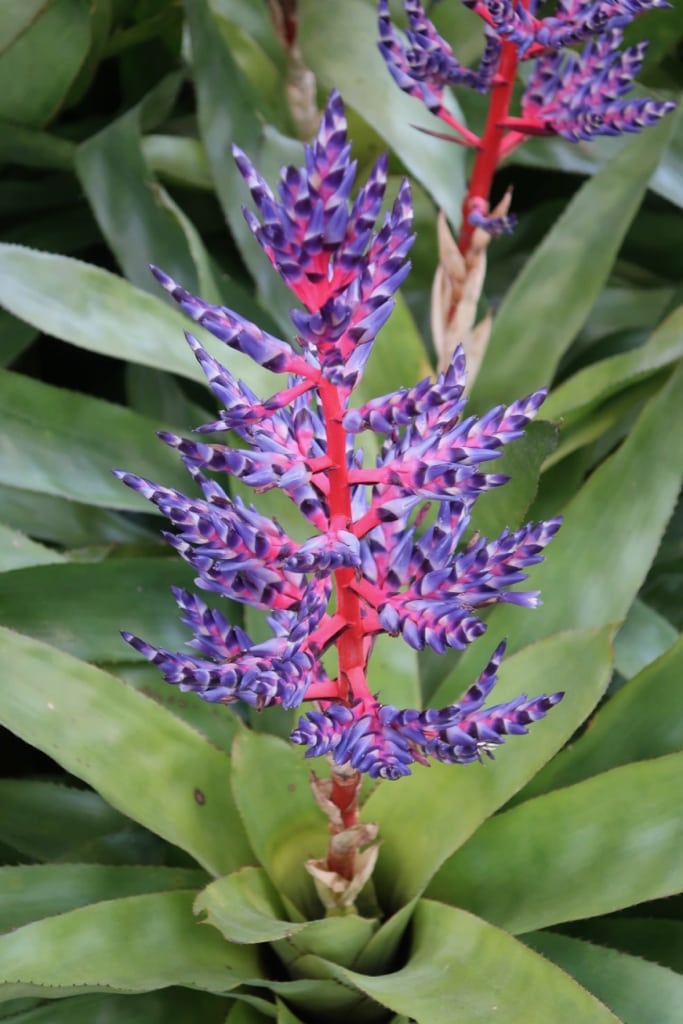 One would think that there's no room for improvement – but Big News! Longwood is undergoing an over $250 million "reimagining" bringing more acreage under glass (17 acres, in fact), a 32,000 sq. ft "Chrystal Palace" over water, a Bonsai court, Cascade Garden, Mediterranean-style, walks and canals, restaurants, and more. The plan is to create this new "cinematic visitor experience" by Fall 2024.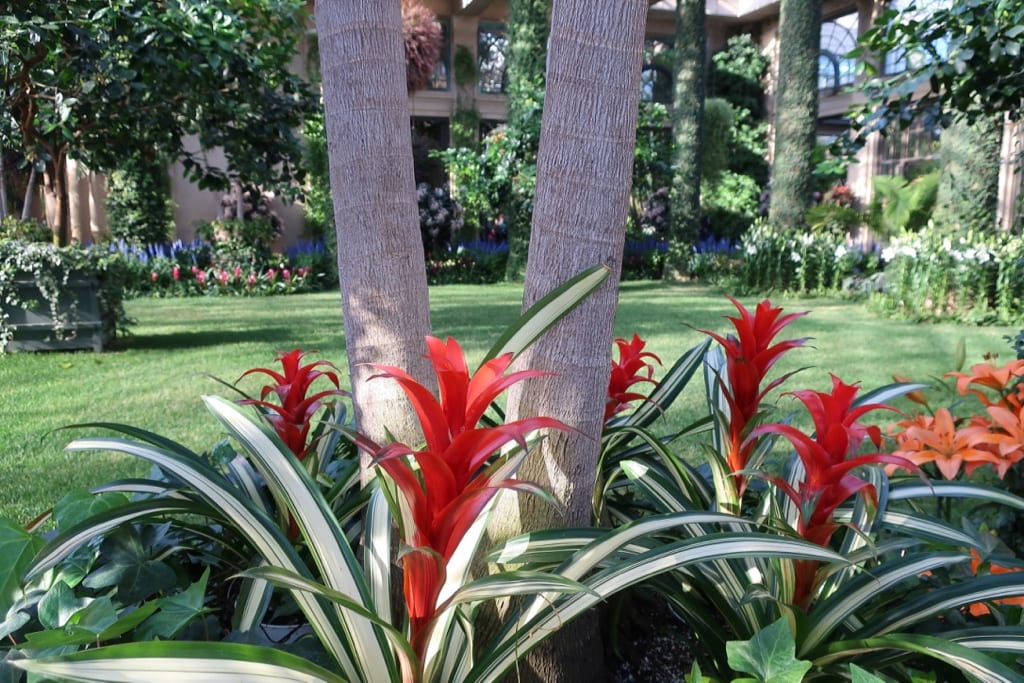 In the meantime, Longwood still provides a stunning indoor and outdoor experience during the pandemic (just be sure to wear a mask!).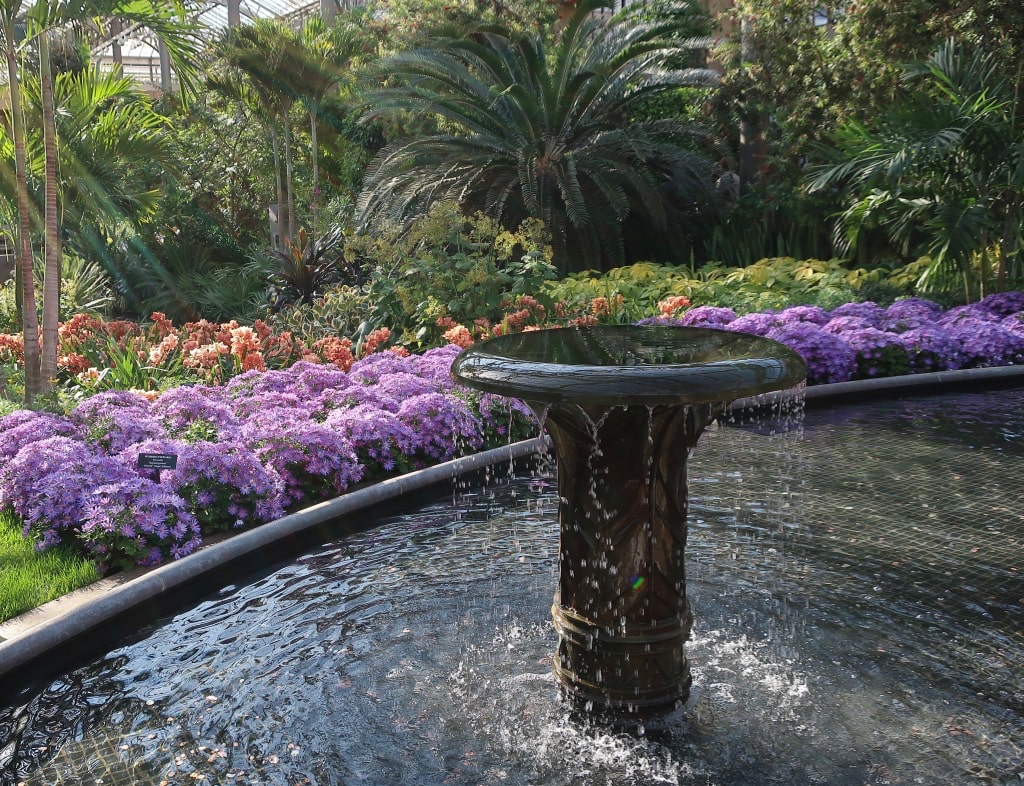 Gardeners change out flower beds in the main sun-drenched Conservatory room weekly. As does Mother Nature, Longwood Gardens transforms with the seasons. So even if you come often, you'll never see the same flowers twice.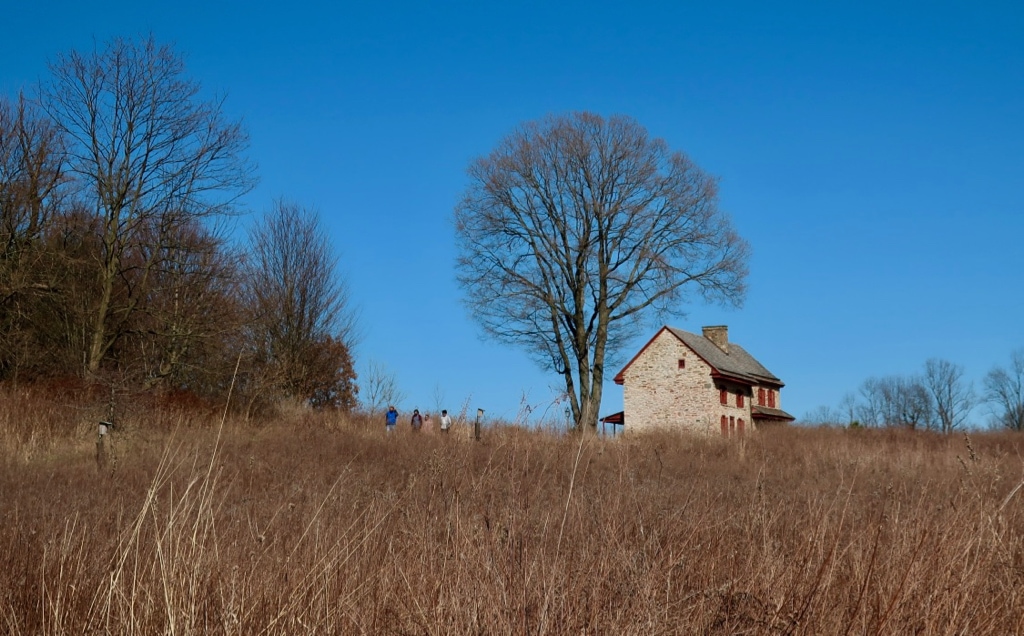 The Meadows and Webb Farmhouse Galleries
Meander along three miles of boardwalks and grassy paths that undulate through and around this wide plain. Watch for hawks and other birds that frequent this open area. Climb the hill up to the Webb Farmhouse and you'll be rewarded with a stop into a small art gallery and bathrooms!
DuPont's Masterpiece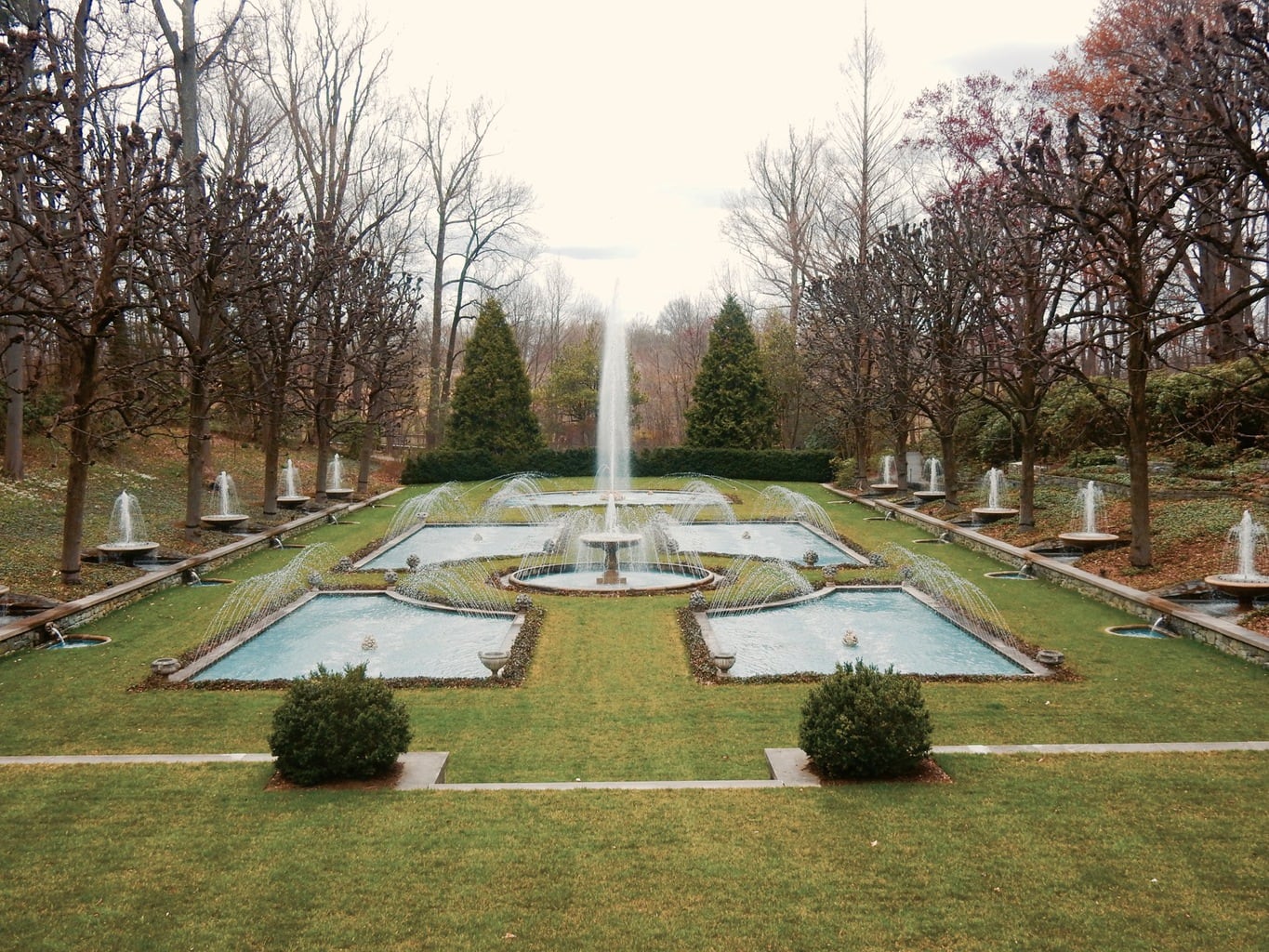 Pierce's Park, one of the nation's finest collections of trees, was originally part of a William Penn Land Grant. in 1907, it was in danger of falling into the hands of a lumber mill. Pierre Du Pont, hobby horticulturist and head of both Du Pont Corp. and General Motors, purchased the property and designed his very first garden on what was to become one of the Earth's most magnificent public attractions.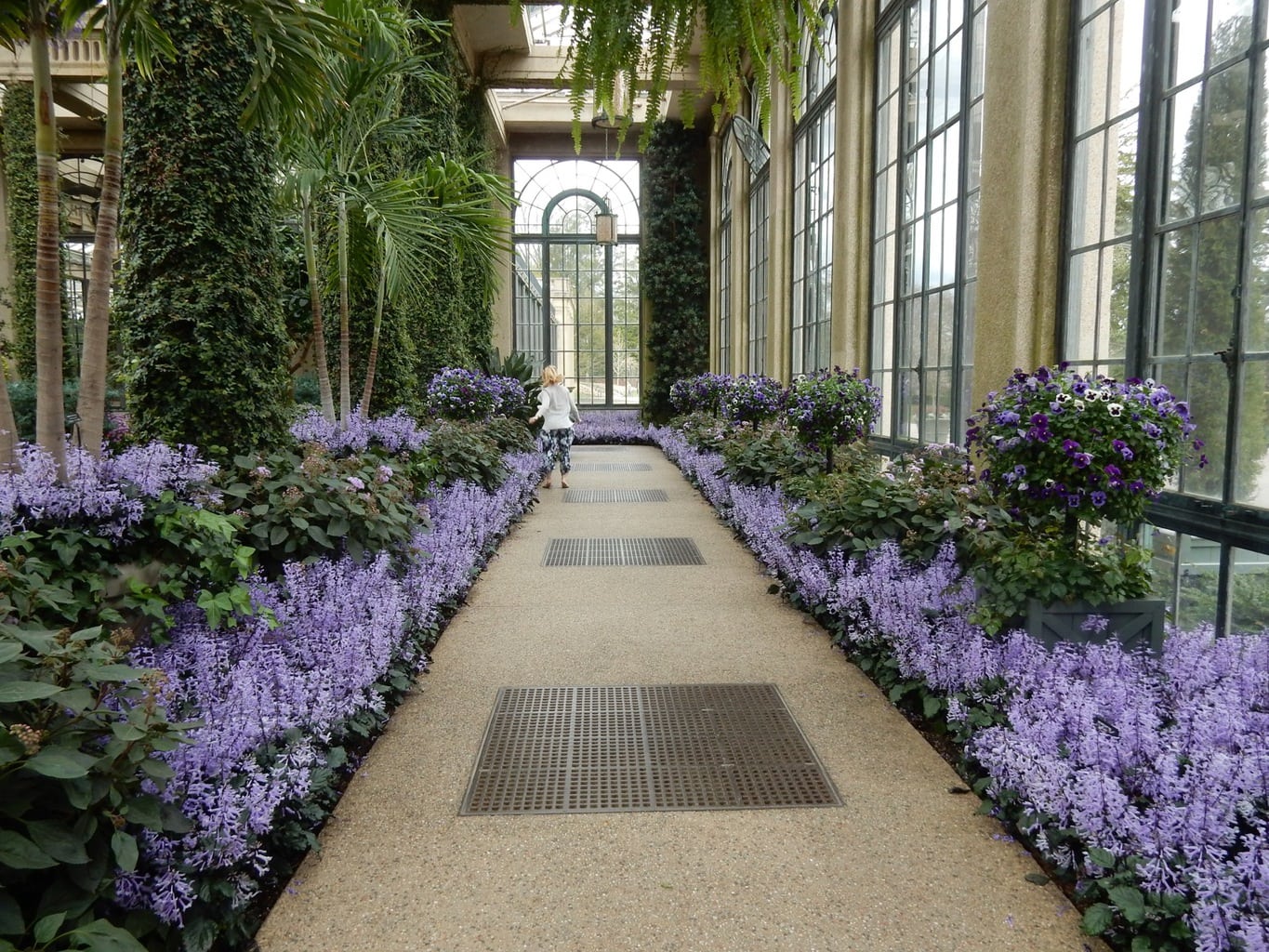 Du Pont, a M.I.T Engineering grad, built the 4.5-acre indoor Conservatory in 1919 in order to grow vegetables year round. And then, in 1925, after a trip to Italy, he was inspired to fashion the breathtaking 600-jet Italian Water Garden. Du Pont designed the complicated and intricate hydraulic system himself.
Du Pont's Home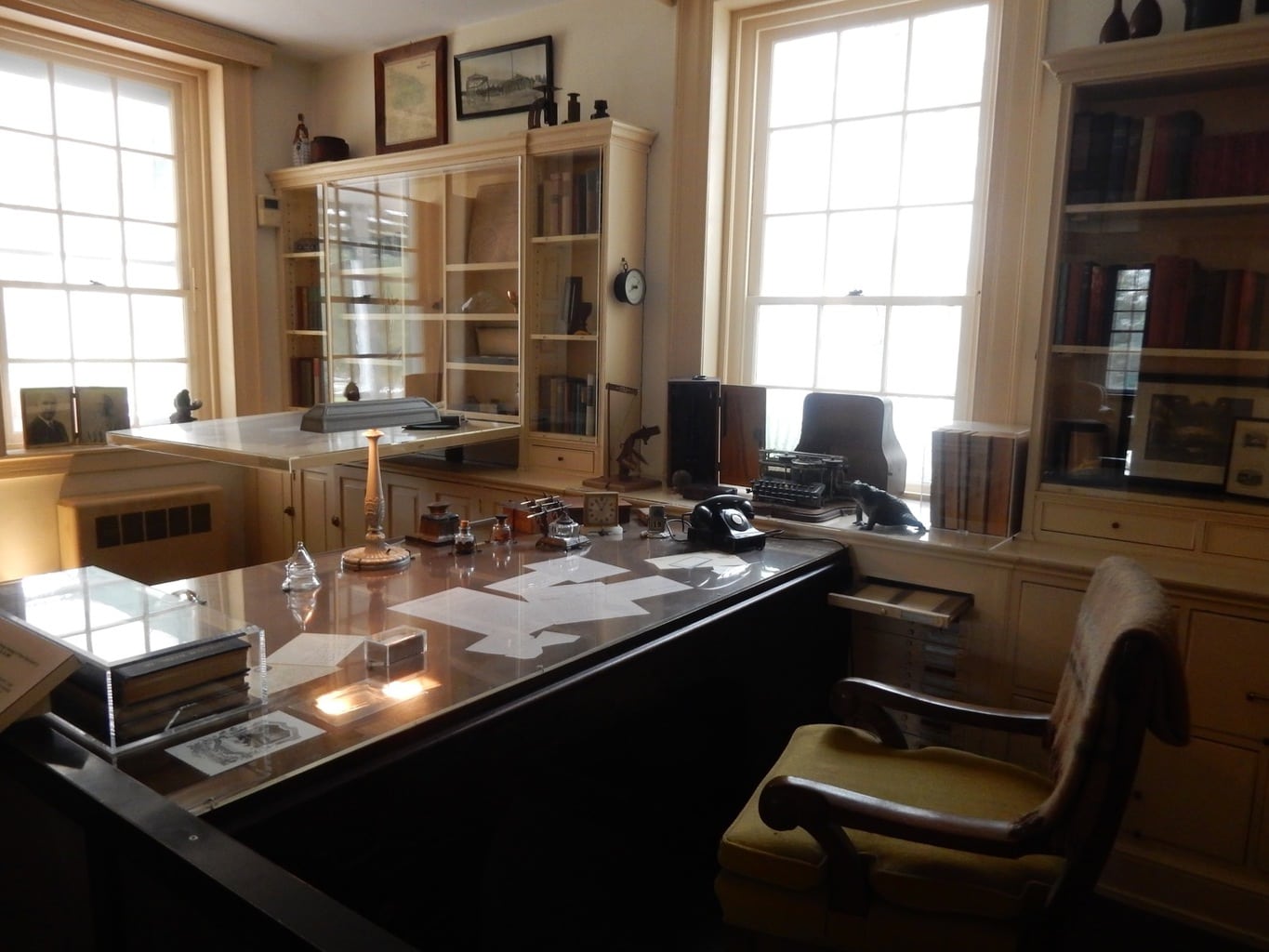 There's plenty to do on nearly 1,100 acres, but to understand the history of Longwood Gardens, stop in to Du Pont's home on the property: initially the 1780 Pierce House. The second wing, separated by a small indoor Conservatory, was added in 1915 after Pierre married Alice.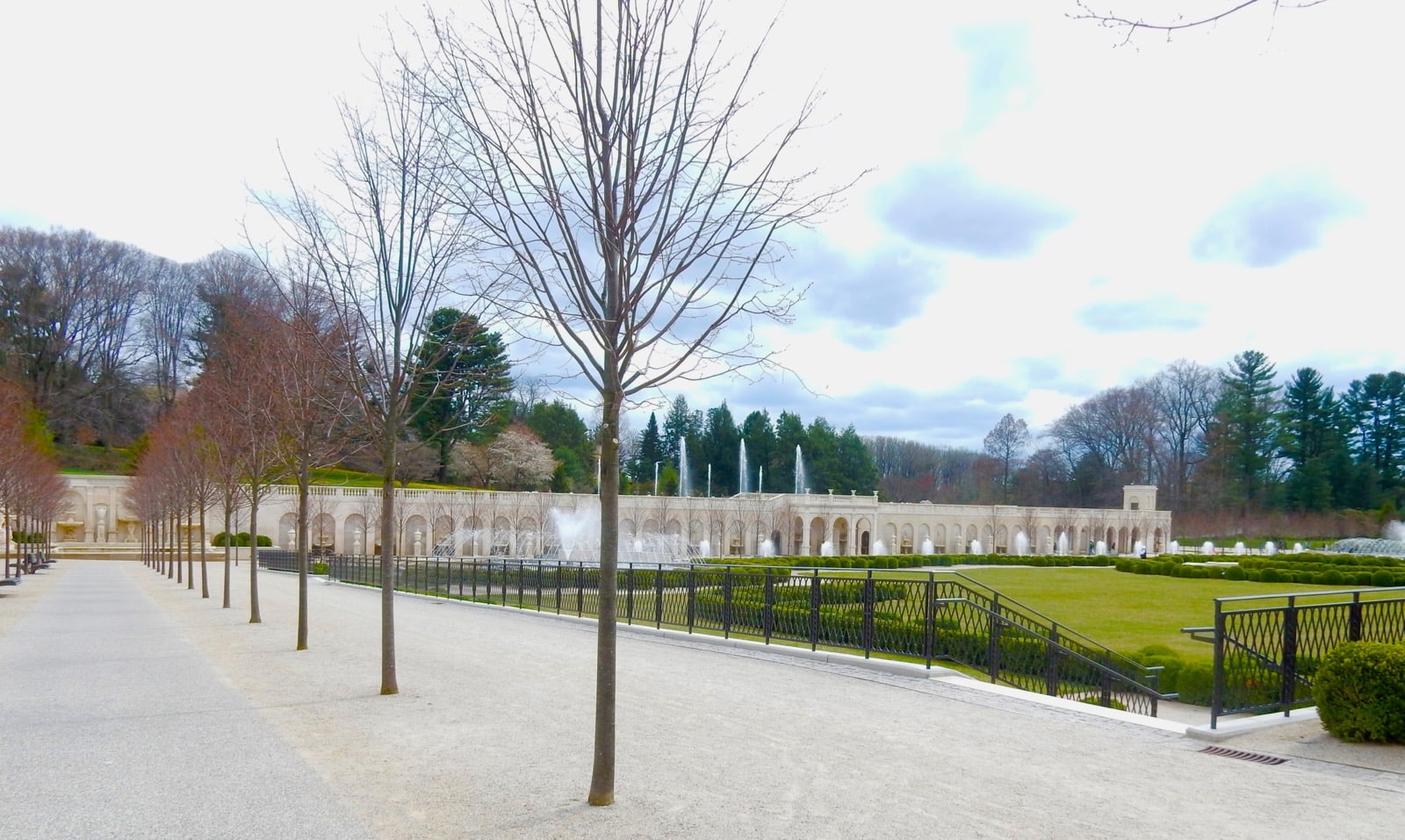 The Main Fountain Garden was recently reopened after a $92 million, 2 ½ year renovation. First built in 1931, the plaza, rooftop, and interior grotto are now welcoming spaces once again, and add to the overall grandeur of the place.
For the upcoming Festival of Fountains, fountains dance and soar up to 175 feet and Illuminated Fountain Performances take center stage on weekend evenings.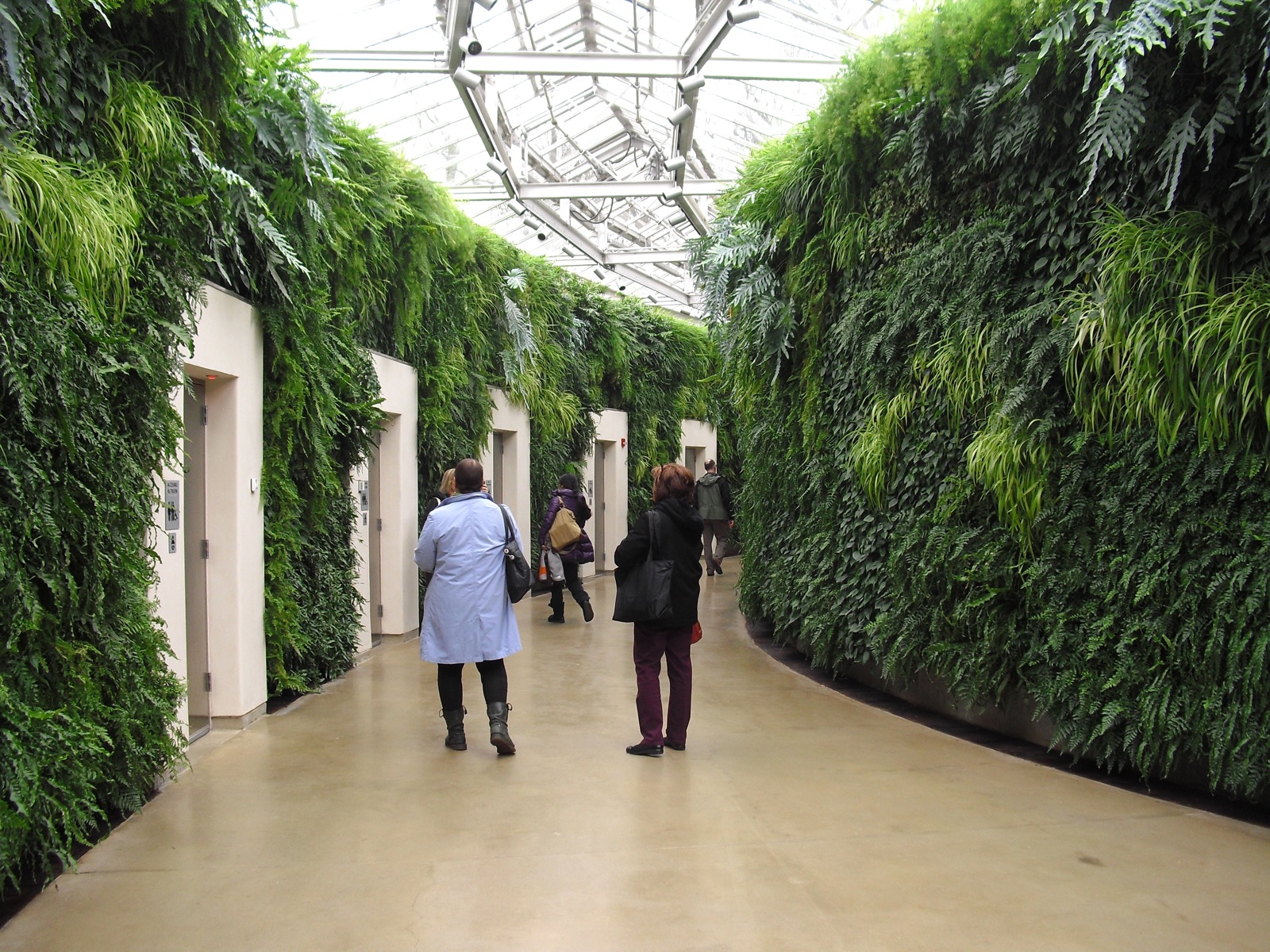 The Conservatory houses quite possibly the most exquisite restroom area on the planet. Creeping vines that form the "Largest Greenwall in North America" frame the doors to each of a dozen private privies. If you have to go, you'll want to go here. $18 adults, $8 kids, open in season 9am-6pm Sun-Thurs, 9am-10pm Fri./Sat. Check website for hours other times of year.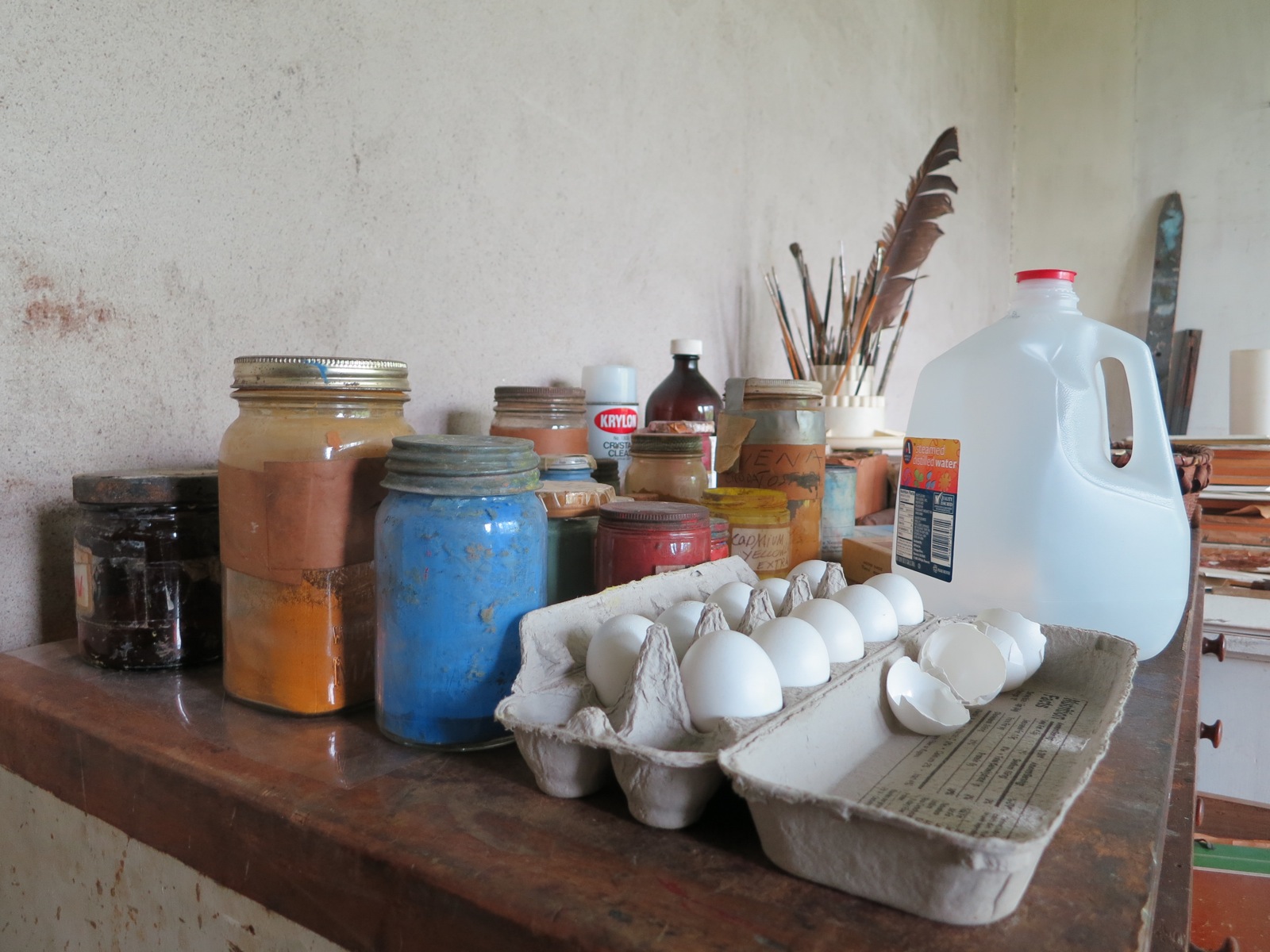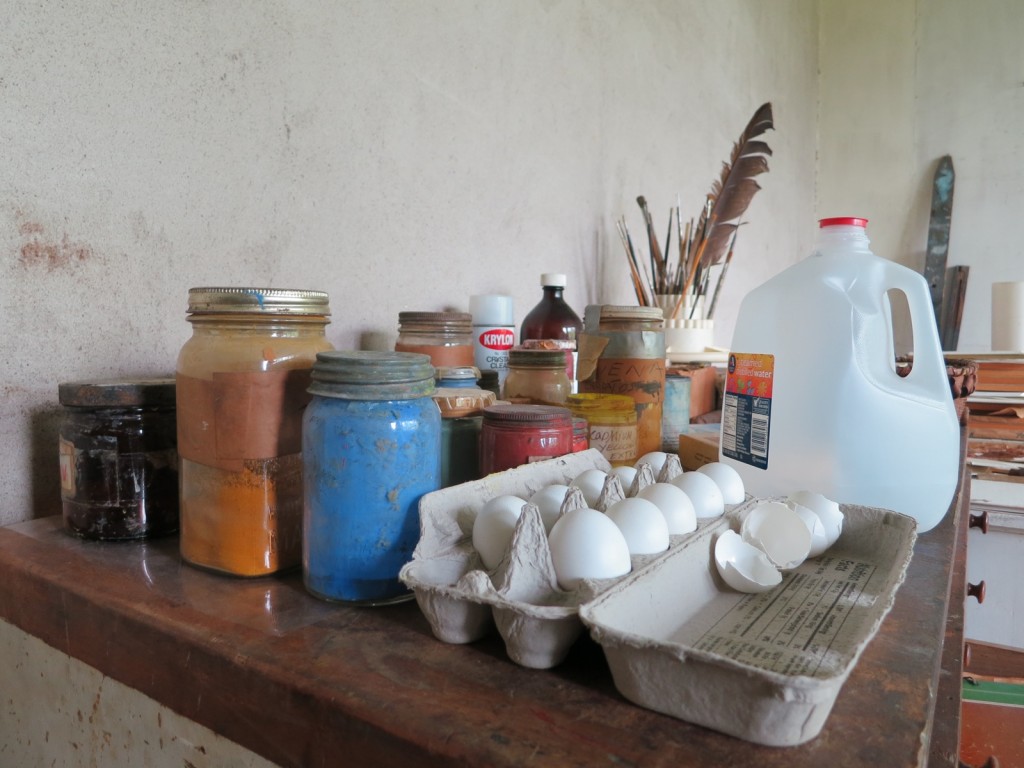 The Brandywine River Valley is ground-zero for the prolific Wyeth family. Compare the work of all three generations of Wyeths in one place. Observe NC's cruder, prop-driven oils (he did not consider himself a "fine painter"), Andy's photo-like detail with an almost tactile aspect, and Jamie's stunning and whimsical work. For example, he painted a portrait of Nureyev on corrugated cardboard.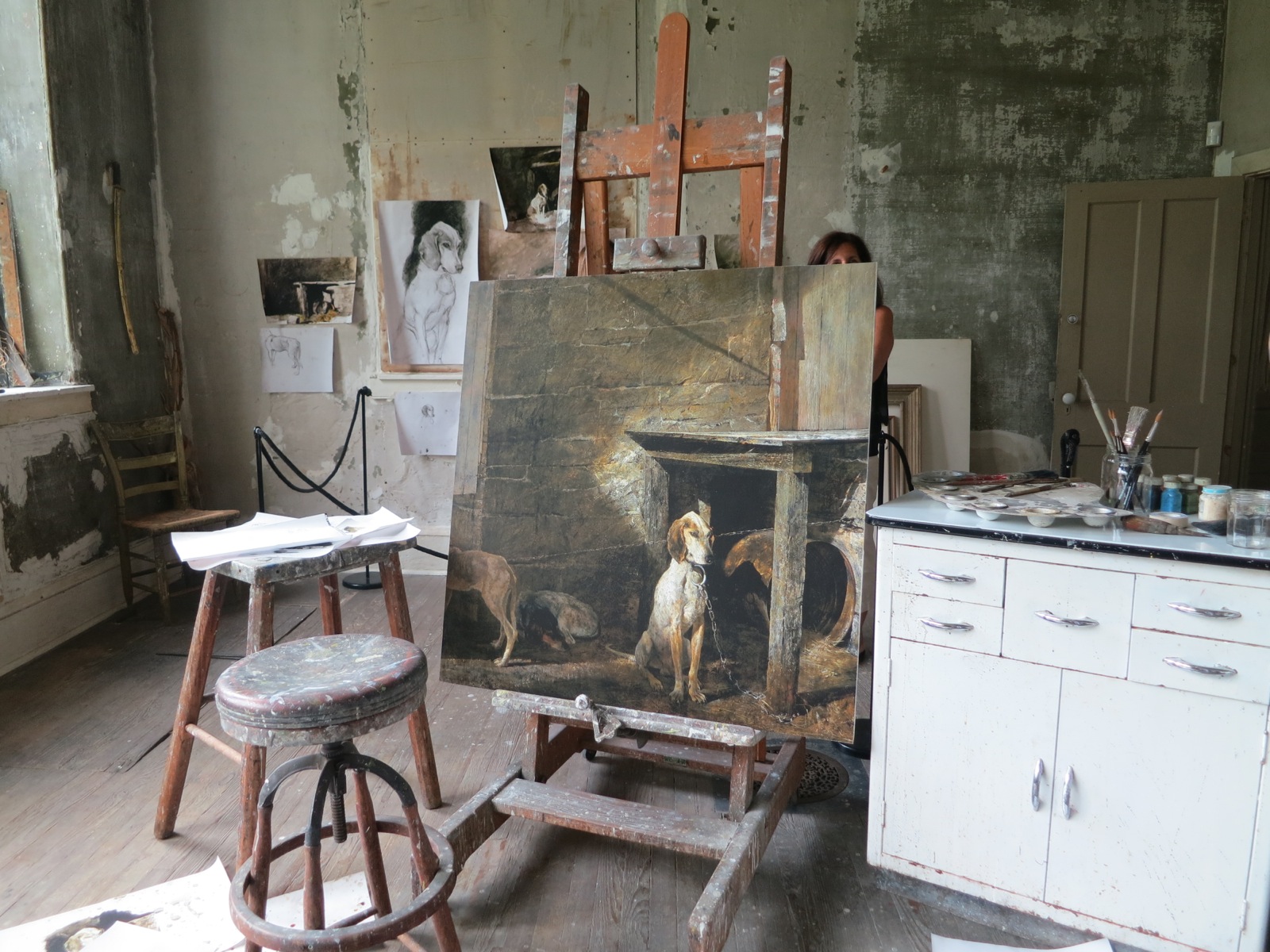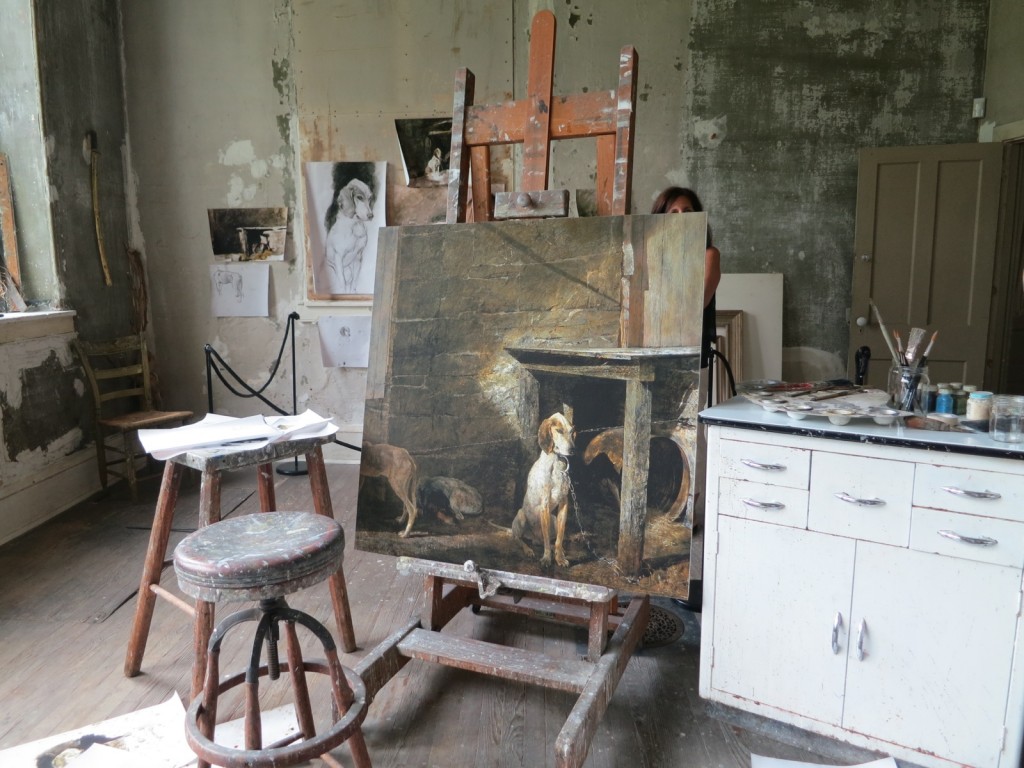 But visitors won't want to miss independent tours of NC's Home and Studio (built with commissions earned from illustrating Treasure Island, Last of the Mohicans and other books for Scribner Publishing), Andrew's home studio, and the Kuerner Farm – the subject of many an Andrew Wyeth painting.
Andrew Wyeth's Studio-Home Tour
Andy's hideaway home/studio, a repurposed schoolhouse – was his "inner sanctum." It opened to the public after he died in 2009. Take the tour for an intimate look at his working process and home life with wife Betsy (who just passed away in May 2020) and two sons, Nick and Jamie.
Andrew's studio is just as he left it. Large windows cast natural light on watercolor studies scattered beneath his easel. A dozen cracked eggs indicate the type of tempera paint he used (egg tempera, one of the toughest paints to mix and apply). And the wall above his phone remains just as he left it – covered with penciled-in names and phone numbers – some still in use. Museum open daily 9:30-4:30pm, Adults $12. Studio and Kuerner Farm tours cost an additional $8 each.
Wyeth Studio Tour is one of the most quirky-romantic places to propose in PA.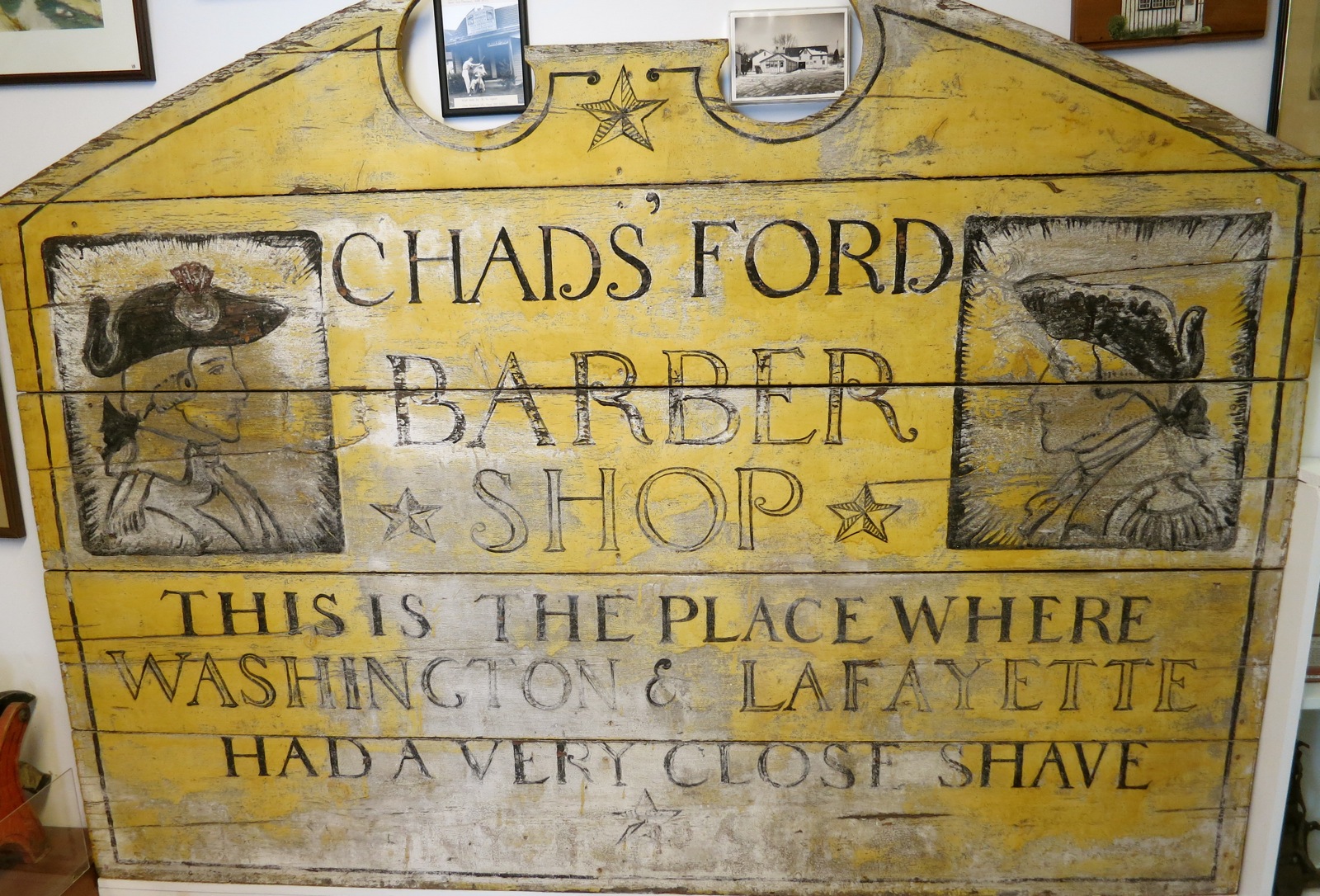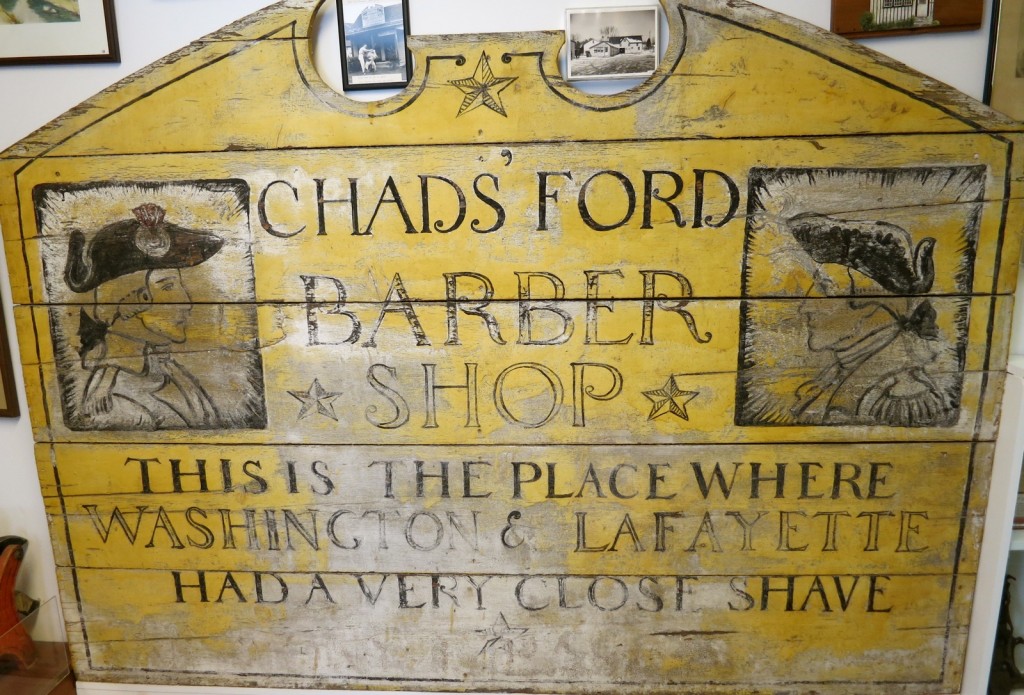 These days we'd call itinerant Chris Sanderson a hoarder. He kept everything that came into his possession. But NC Wyeth took a liking to this young man who taught school for years in what was to become his son Andrew's home and studio. So NC found this place for Sanderson and his mother in 1937.
Now, one man's obsession is crammed into eight rooms. There's everything from maps to historical posters, cannonballs and other memorabilia from the Battle of Brandywine, an extensive autograph collection including those of Queen Victoria, Babe Ruth and Woodrow Wilson, and portraits of Sanderson painted by NC Wyeth.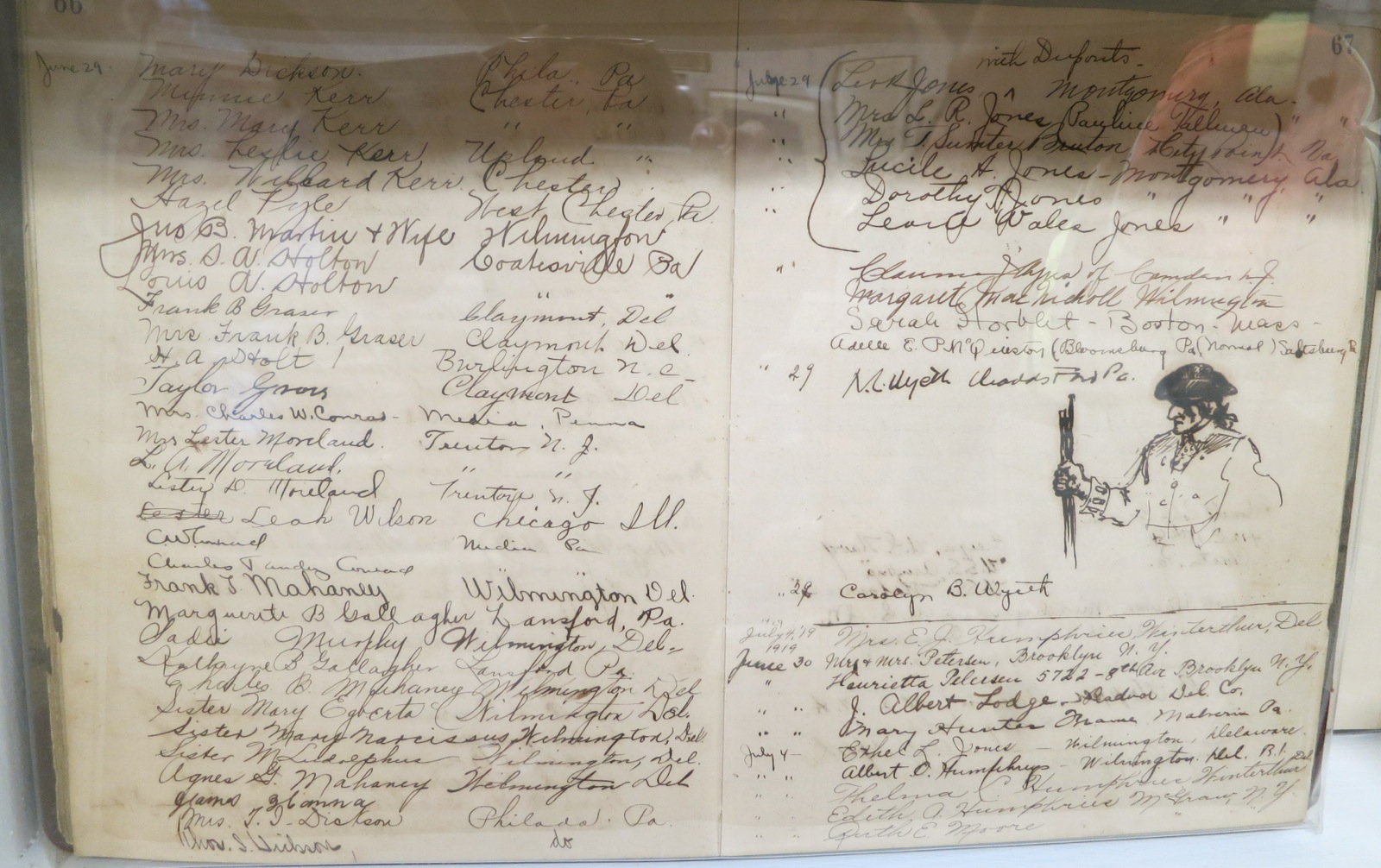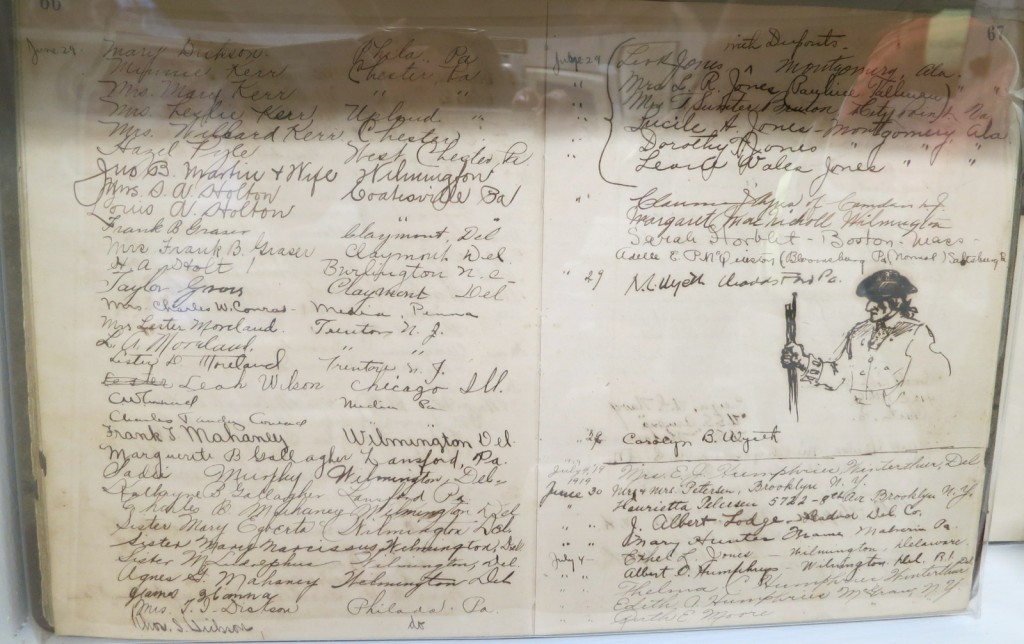 This quirky home museum is billed as "A Man's History; A Nation's Heritage." Be sure not to miss the very first "museum guest" register with doodles by both NC and Andrew Wyeth. Open March to November, Saturday and Sunday 12-4.  $5 adults, kids free. You can purchase a Limited Edition (only 5,000 printed) Chester County Tourist Map designed by Andrew Wyeth for $95 to support the museum.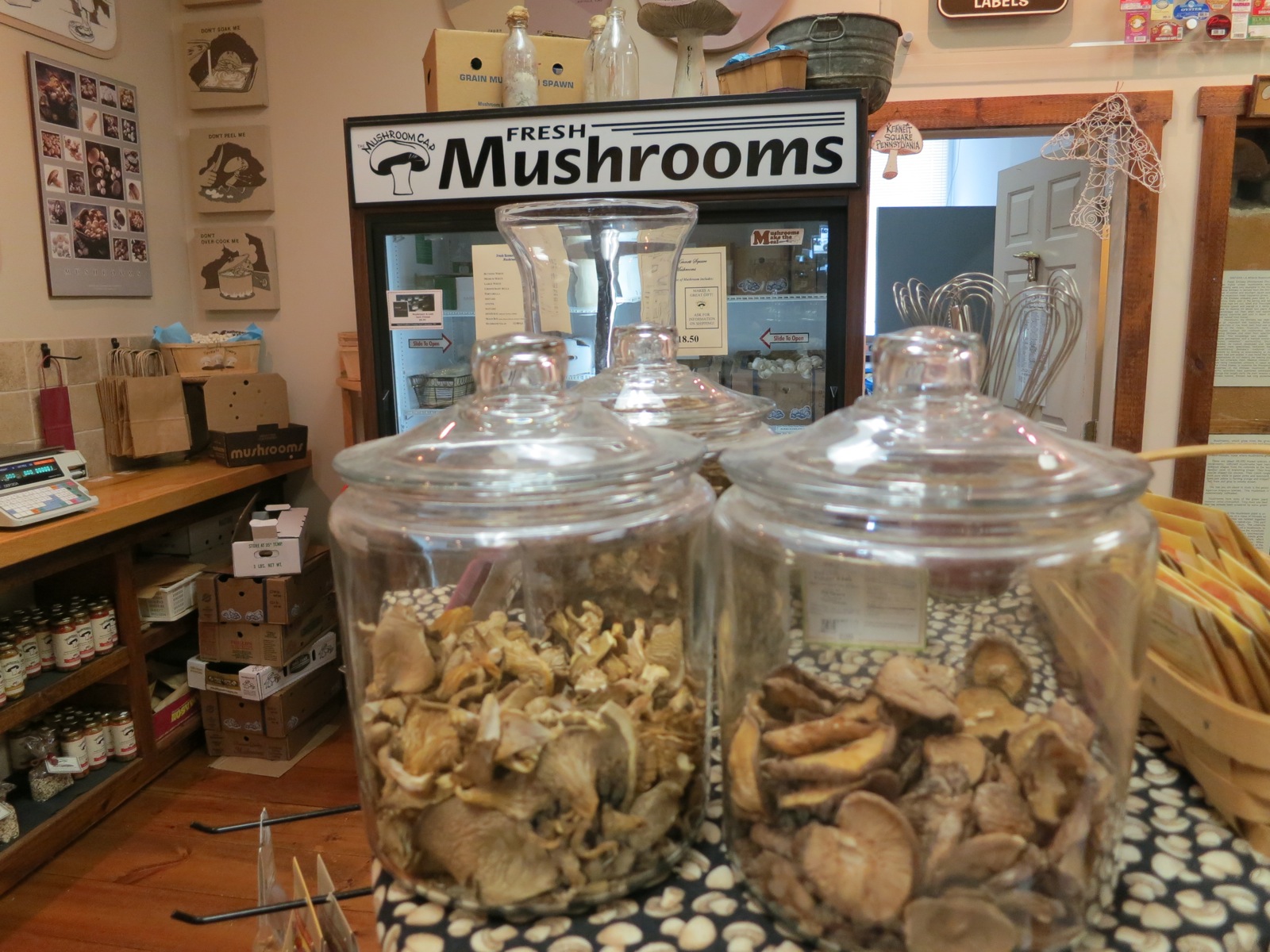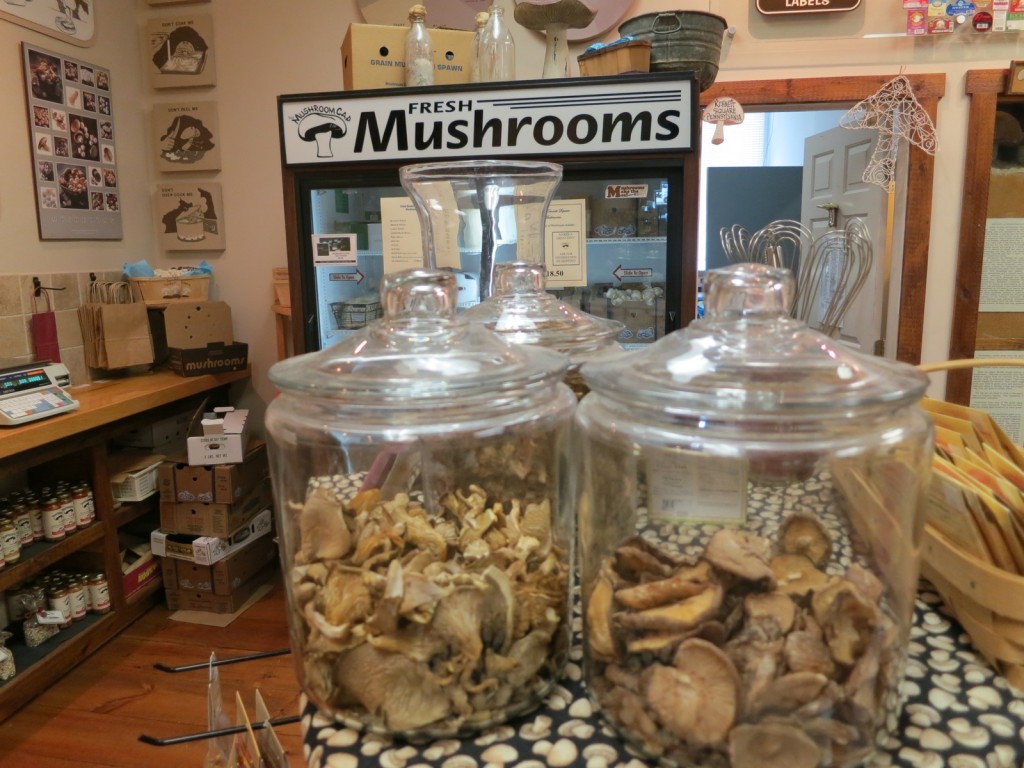 VISIT/SHOP: The Mushroom Cap, Kennet Square
Kennett Square is called the Mushroom Capital of the World for a reason. Over 500 million pounds of mushrooms, representing 55% of the nation's total, come from Chester County, PA. So it behooves you to discover the mysteries of the 'shroom by stopping in to the Mushroom Cap, which serves as both emporium and museum.
Sit on a toadstool (of course) to watch a 12 minute video. You'll learn that mushrooms are the largest cash crop in PA, pound for pound they have more potassium than bananas, and are the only produce that contain Vitamin D. Sure, mushrooms are grown indoors in manure, but the poop, thankfully, is sterilized.
So, order the freshest 3 lb box. Or spring for a year-round Mushroom of the Month Club. At the very least try "the Cap's" proprietary dehydrated "Snack 'N Shrooms" for $6.75 a bag. Tasty!
Restaurants and Winery In Brandywine Valley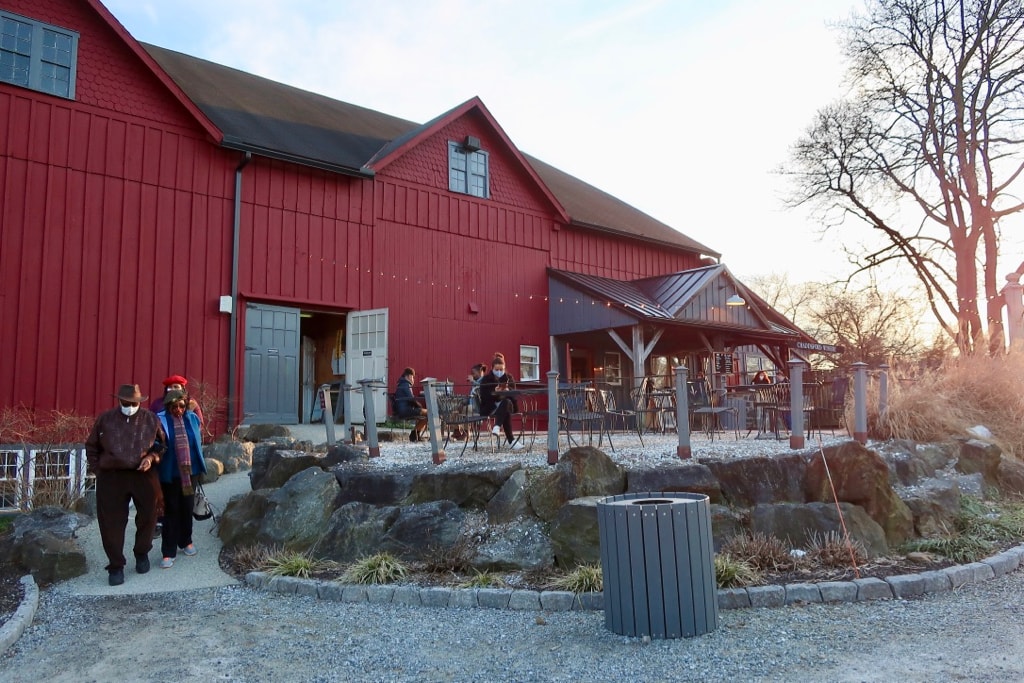 Opened in 1982 (the first in the country), the eye-catching Chaddford Winery excels in the lesser-known French-American hybrid – red Chambourcin grape. But it's been gaining a following with its more serious (read: dry) wines lately.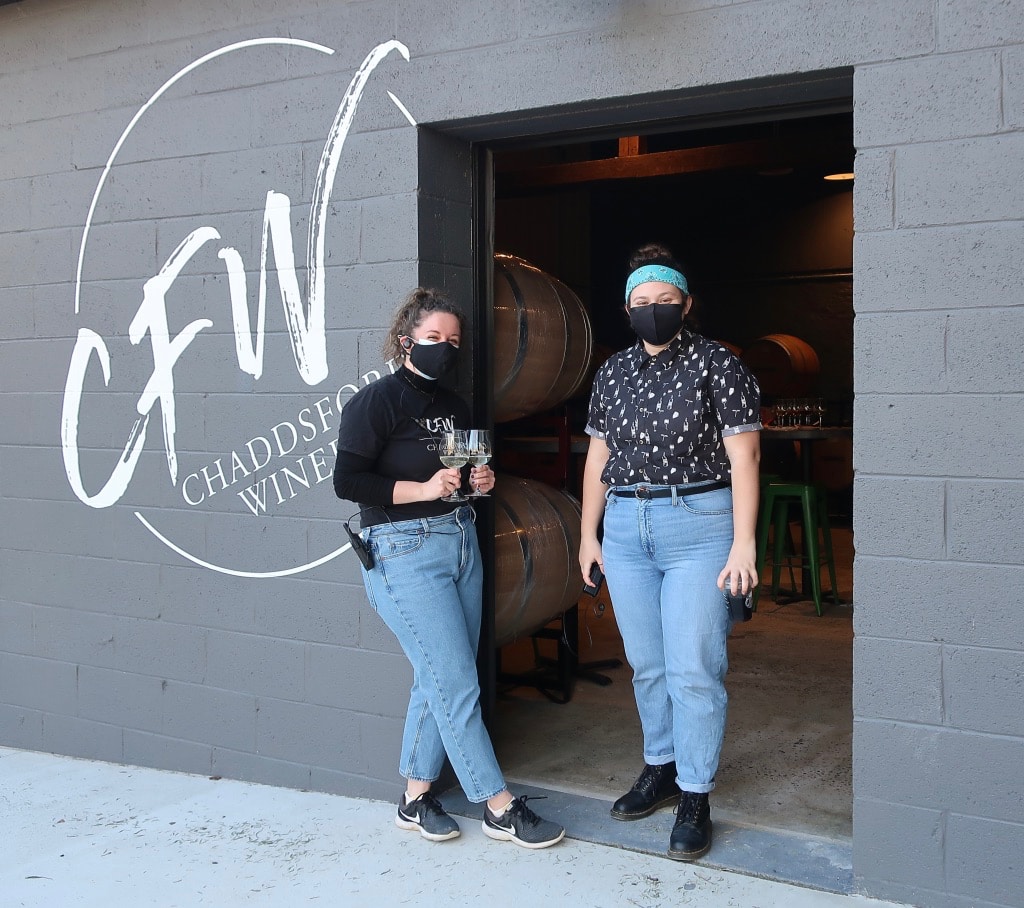 The best way to test out Chaddsford's Sauvignon Blanc, Dry Rose, Red Blends, and Vignoles wines is by signing up for a festive, informative one hour wine-pairing experience in the Barrel Room, where, "classroom style," you'll learn all about the Five S's of Wine.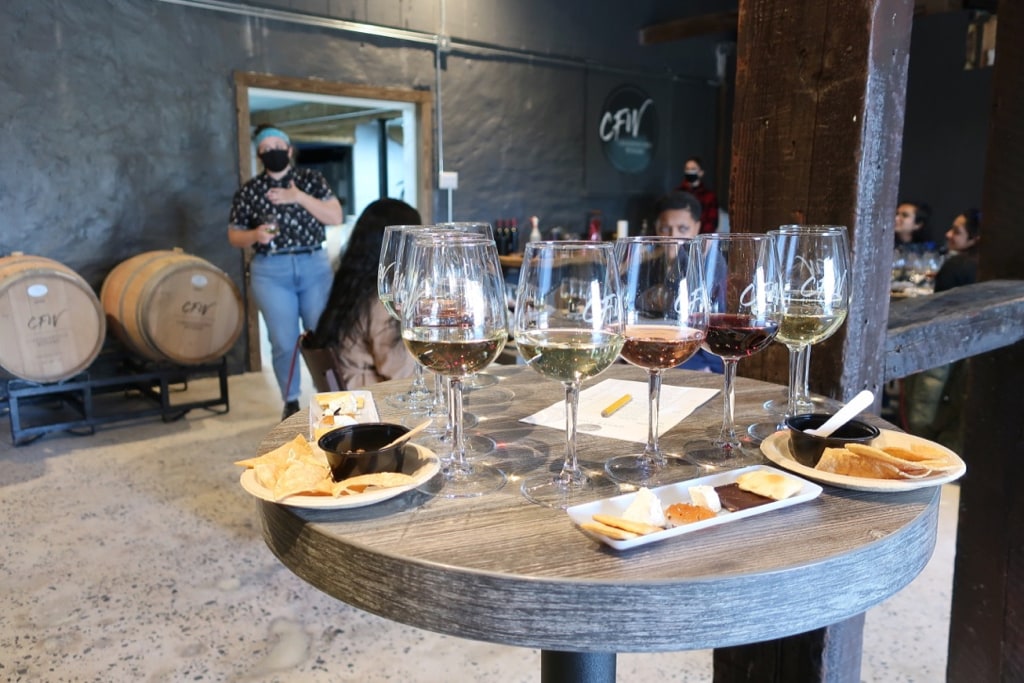 Integrate Sight, Swirl, Smell, Sip, and Savor into your wine-tasting experience along with 7 other couples or groups at tables a proper distance from each other. Nibble on wine, cheese, chocolate, and salsa, paired with whites, reds, roses, and bubbly wines – Harbinger, a blend of Cabernet Sauvignon, Cab Franc, Chamberson and more – being one of the winery's most popular.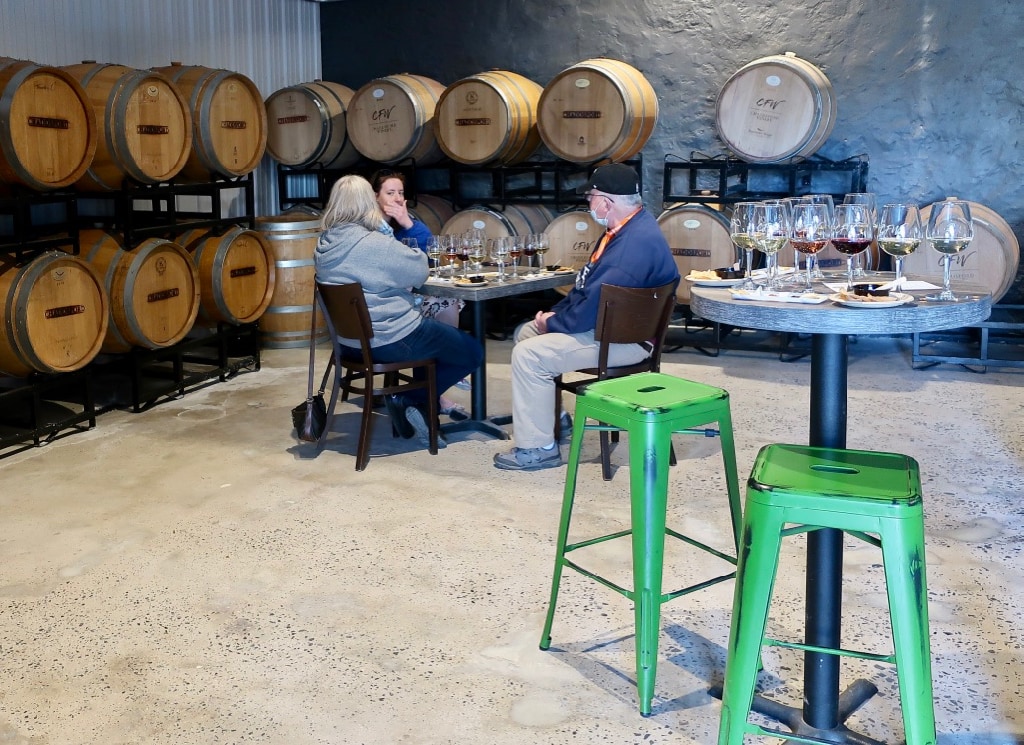 This event has been a hit with both locals and visitors alike, and is a great "Date Afternoon" thing to do. $35pp, Fri. Sat. Sun. 12, 2, 4pm.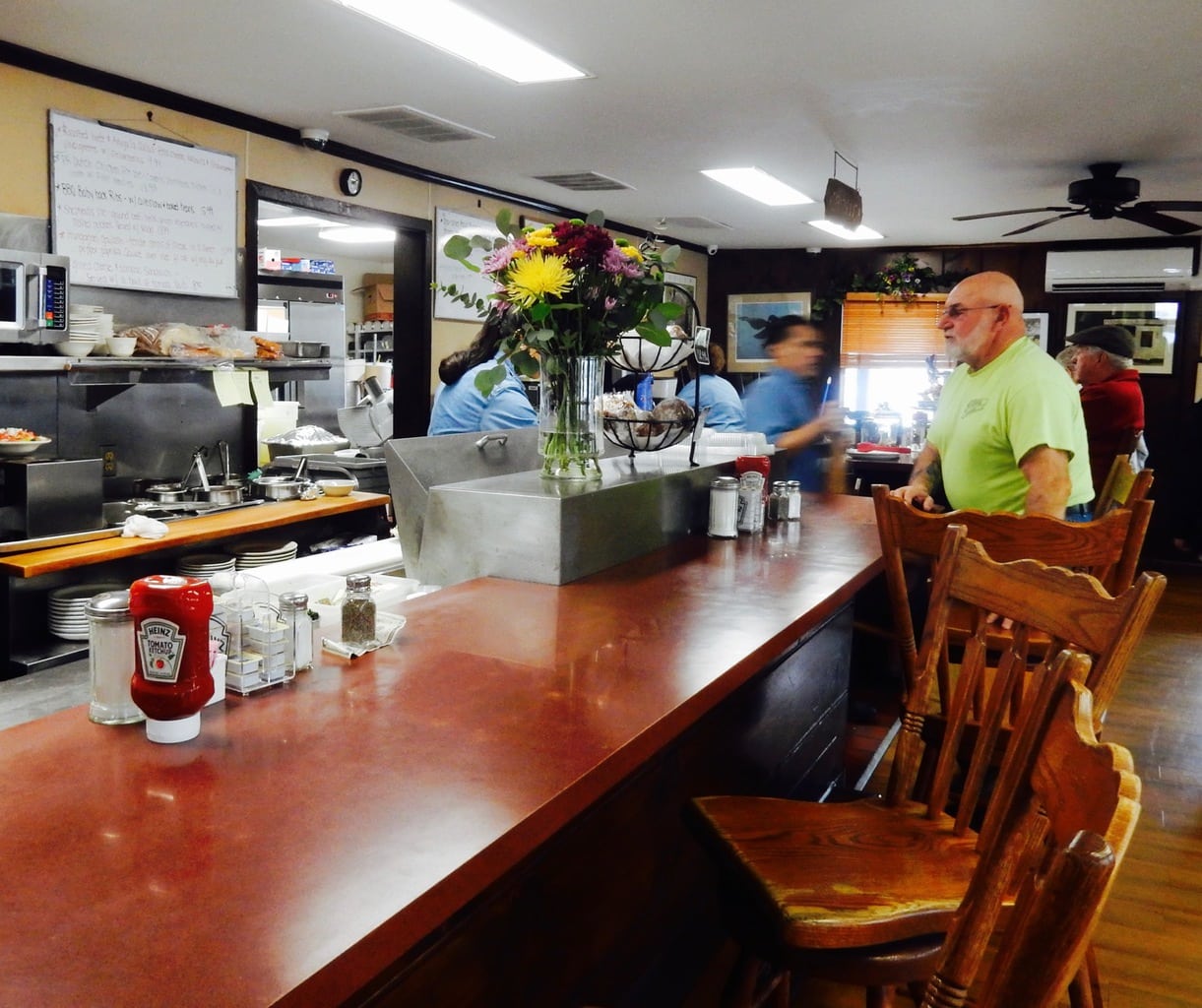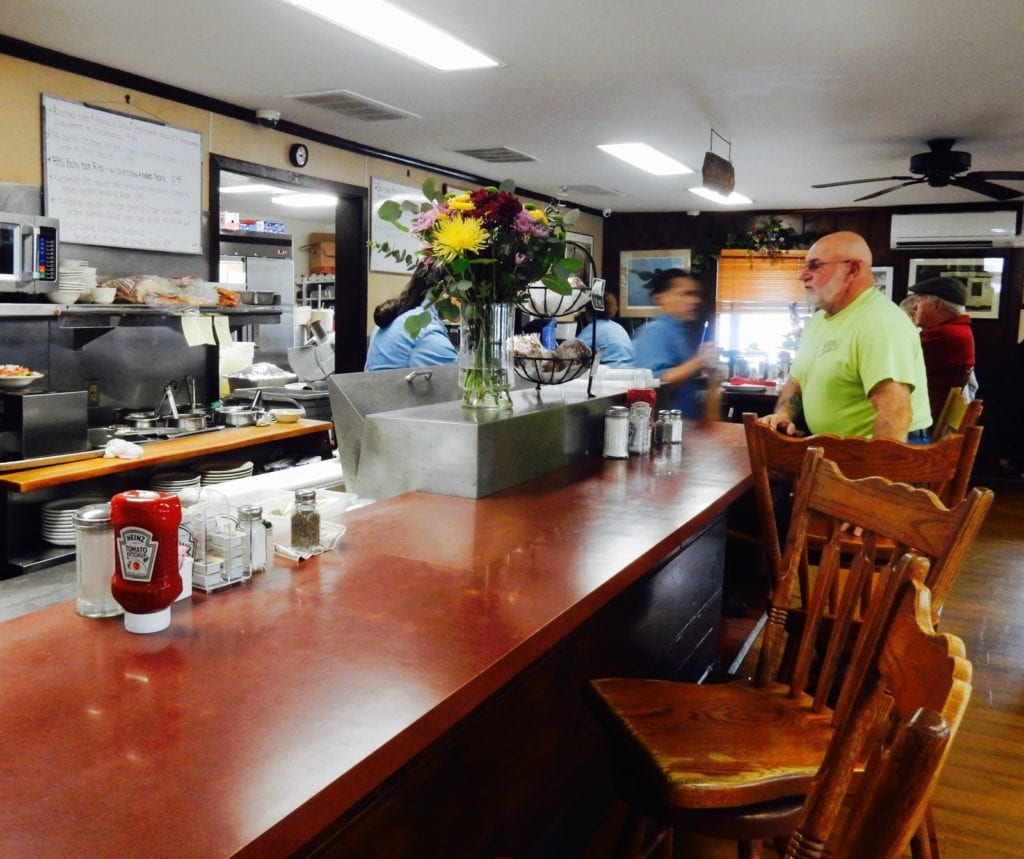 EAT: Hank's Place, Chadds Ford
When he was alive, Andrew Wyeth used to come in often. He'd sit at the counter, and order his favorite home-cooked meals. The fresh "Homestyle Cooking" still brings 'em in, and remains a nothing-fancy but comfort-food landmark in town.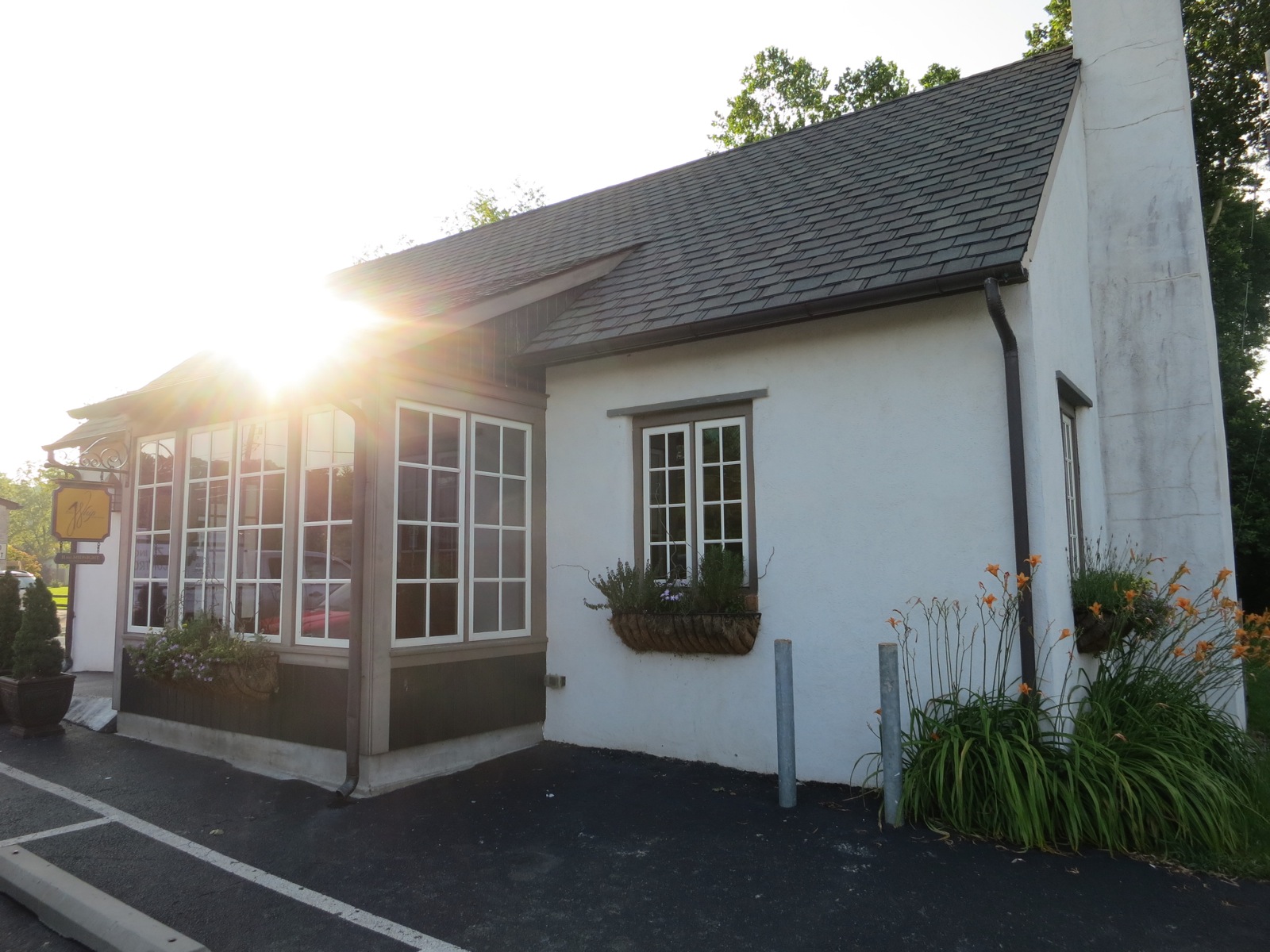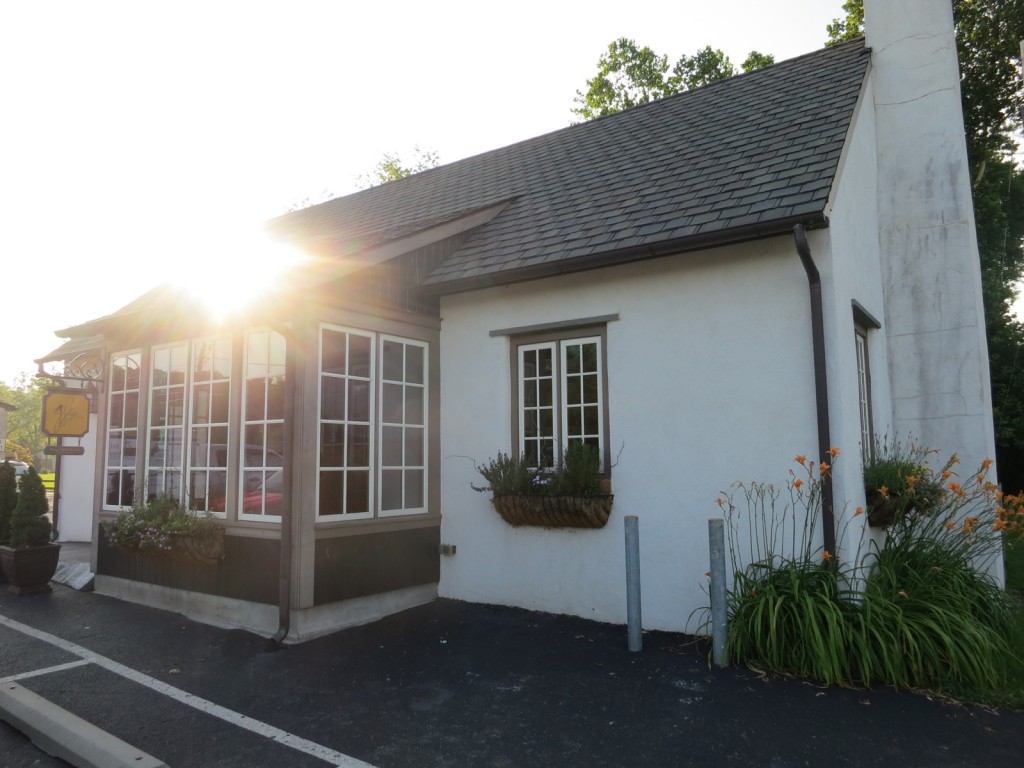 Formerly a run-down biker bar, you'll find this Brit-i-sized pub at a crossroads far from town, surrounded by undulating hills as green as the Emerald Isles. Do you crave Scotch Eggs, Bubble and Squeak ($6.99), Bangers and Mash, Welsh Rarebit ($7.99), Shepherd's Pie ($12.95) or a bit of Curried Lamb to go with the most refreshing hard ciders (and beer) on tap? You're in luck! Save room for the house-favorite dessert, Sticky Toffee Pudding, which is sure to make you forget those pesky Weight Watchers points.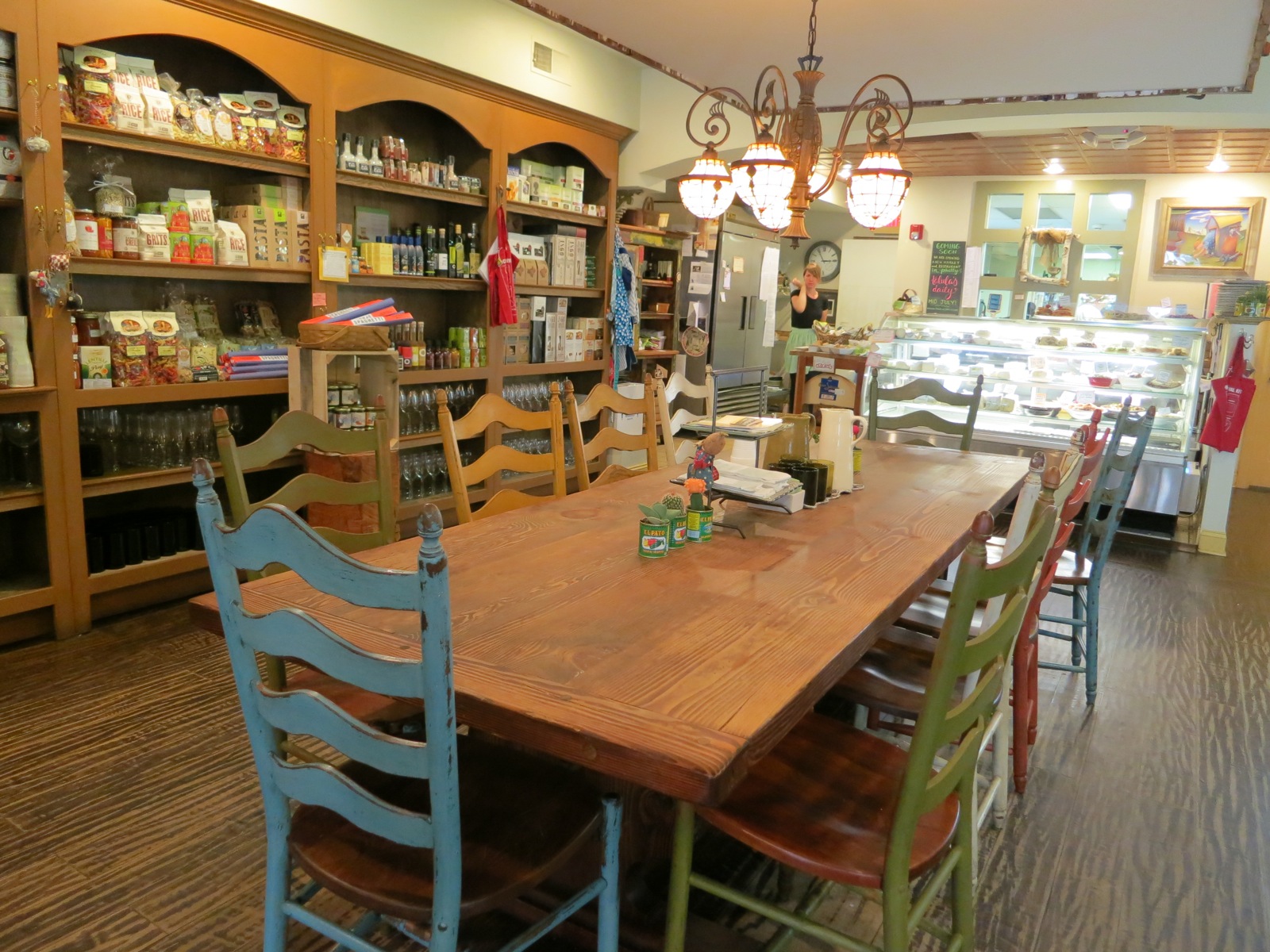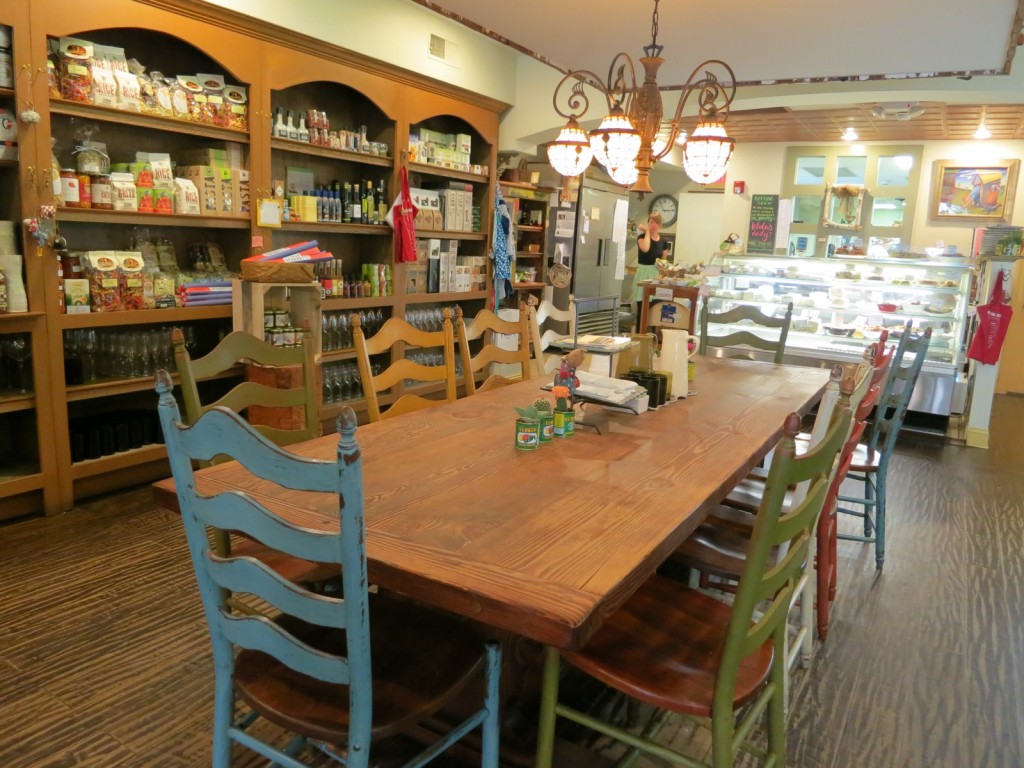 By day, grab fresh baked breads, cheeses, soups and other locally sourced prepared food to either take out or enjoy at one of the butcher block tables.  At 7pm, however, Tulula's transforms into hotspot for a special "Farm Table Dinner." Only ten people can indulge in this exceptional 8-course meal per night; just don't expect to get a seat for at least a year. This nightly event, costing $110 per person, is more coveted than tickets to Hamilton on Broadway.
Hotels In Brandywine Valley PA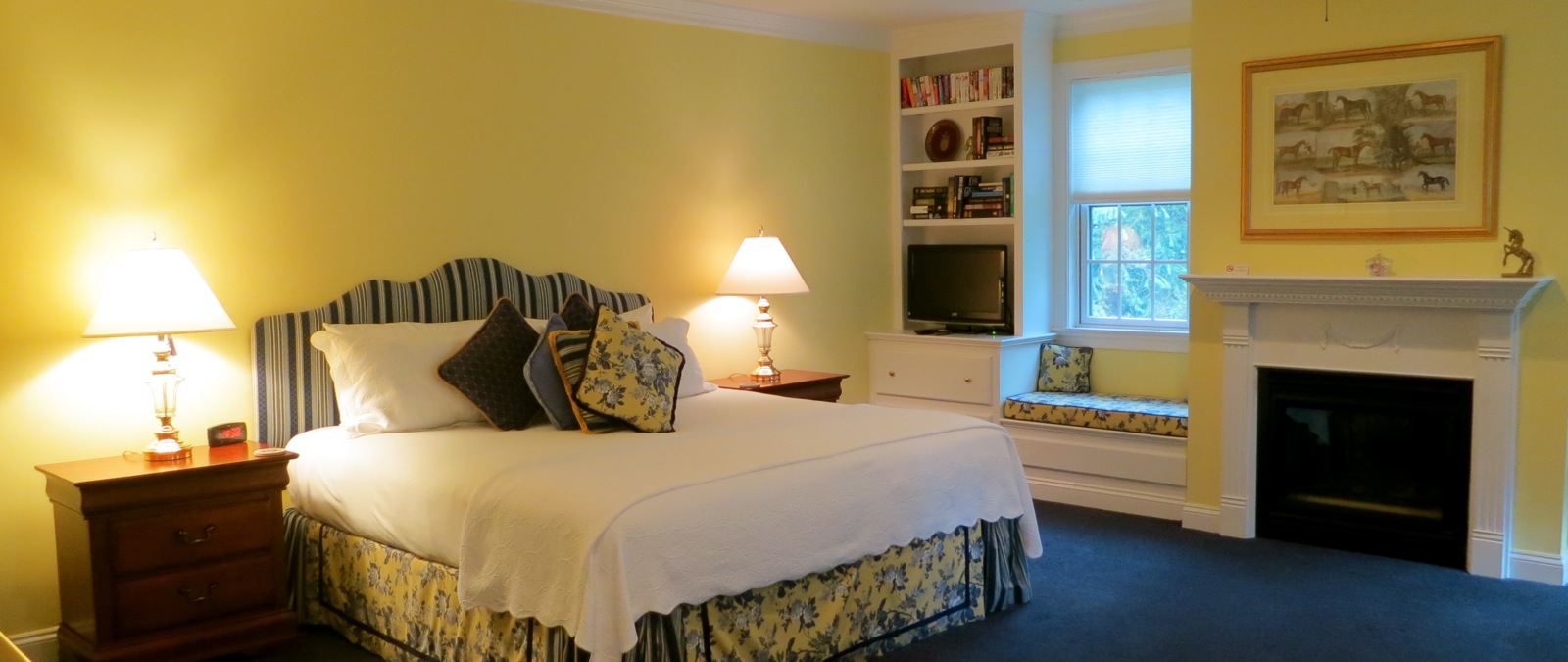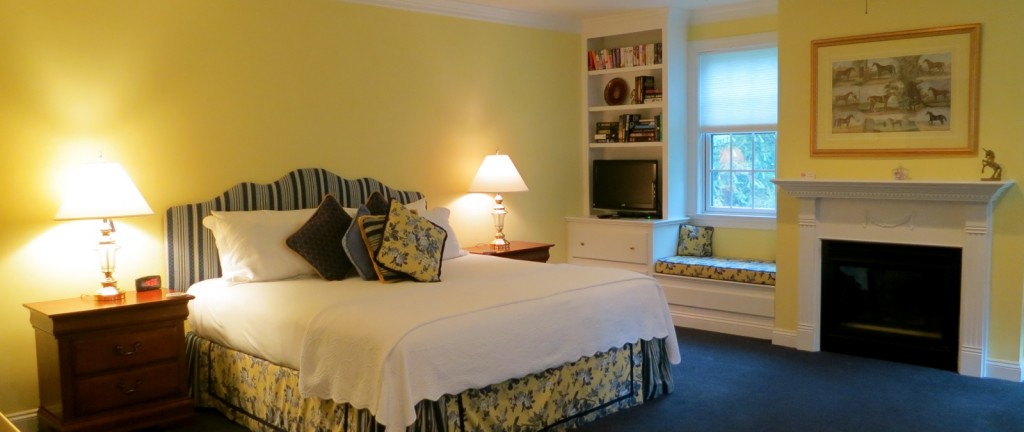 Guests adore this place in the country with good reason. Luxuriate in blue-blood-luxe rooms and suites with pastel yellow walls, wingback chairs, window seats, and horsey décor, situated in former stables and tack rooms.
One can just imagine Fox Hunt horsemen tally ho'ing right outside your door. Snacks and soft drinks are complementary any time of day. Owners, Lance and Sandy Shortt, believe it's outrageous to charge – which makes everyone happy.
There's a pool, a pond (for swimming and catch and release fishing – just not at the same time). Plus a Har-tru tennis courts and plenty of land to stroll and explore.
In the morning, scarf up a hearty country breakfast in the immaculately renovated 1796 hay barn. Rooms and suites from $195-$299. Includes free wi-fi, made-to-order breakfast, parking, soft drinks and snacks.