Last Updated on
WHY GO: This choice corner of Pennsylvania, just west of Philadelphia has been termed "America's Garden Capital." With 31 world-class horticultural assets within a 30-mile radius, Brandywine Valley encompasses the greatest concentration of public gardens than anywhere else on the continent.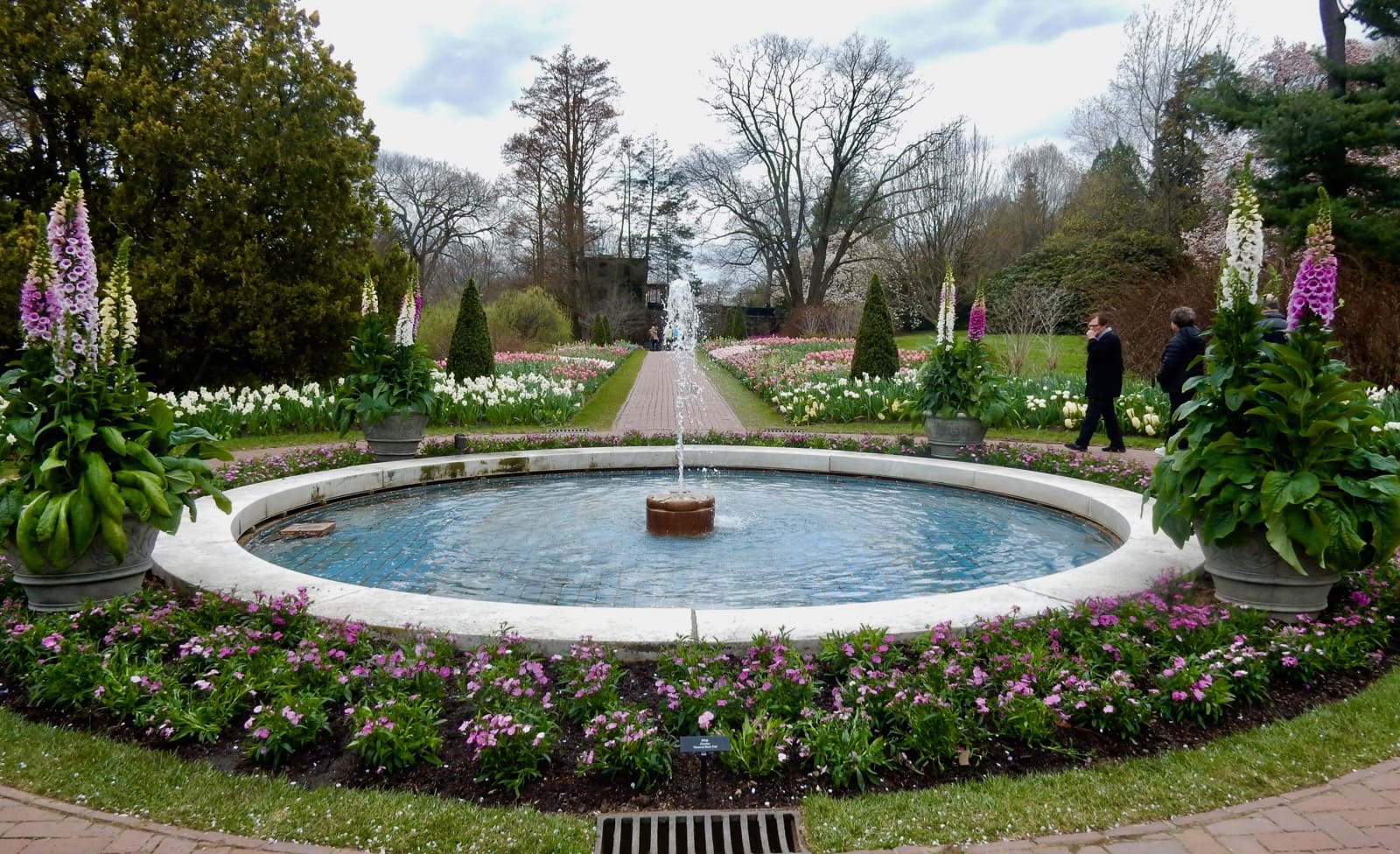 The typical tourist comes to Pennsylvania's Brandywine Valley – Southern Chester County PA to see the world-famous Longwood Gardens, and then leaves. But you know by now that The Getaway Mavens don't do "typical tourism."
So, come to see the gardens, then stay to tour and mingle with the stars at the world's most popular home shopping studio, eat some fungi in the Mushroom Capital of the World, step into the "inner sanctums" of three generations of Wyeths, and meet the artisans behind your soon to be favorite foodstuffs .
Of course, all while staying in amazing inns and eating the best cuisine this spectacular region has to offer. Combine this getaway with this more remote Chester County PA for a longer respite from urban life.
Things To Do In Brandywine Valley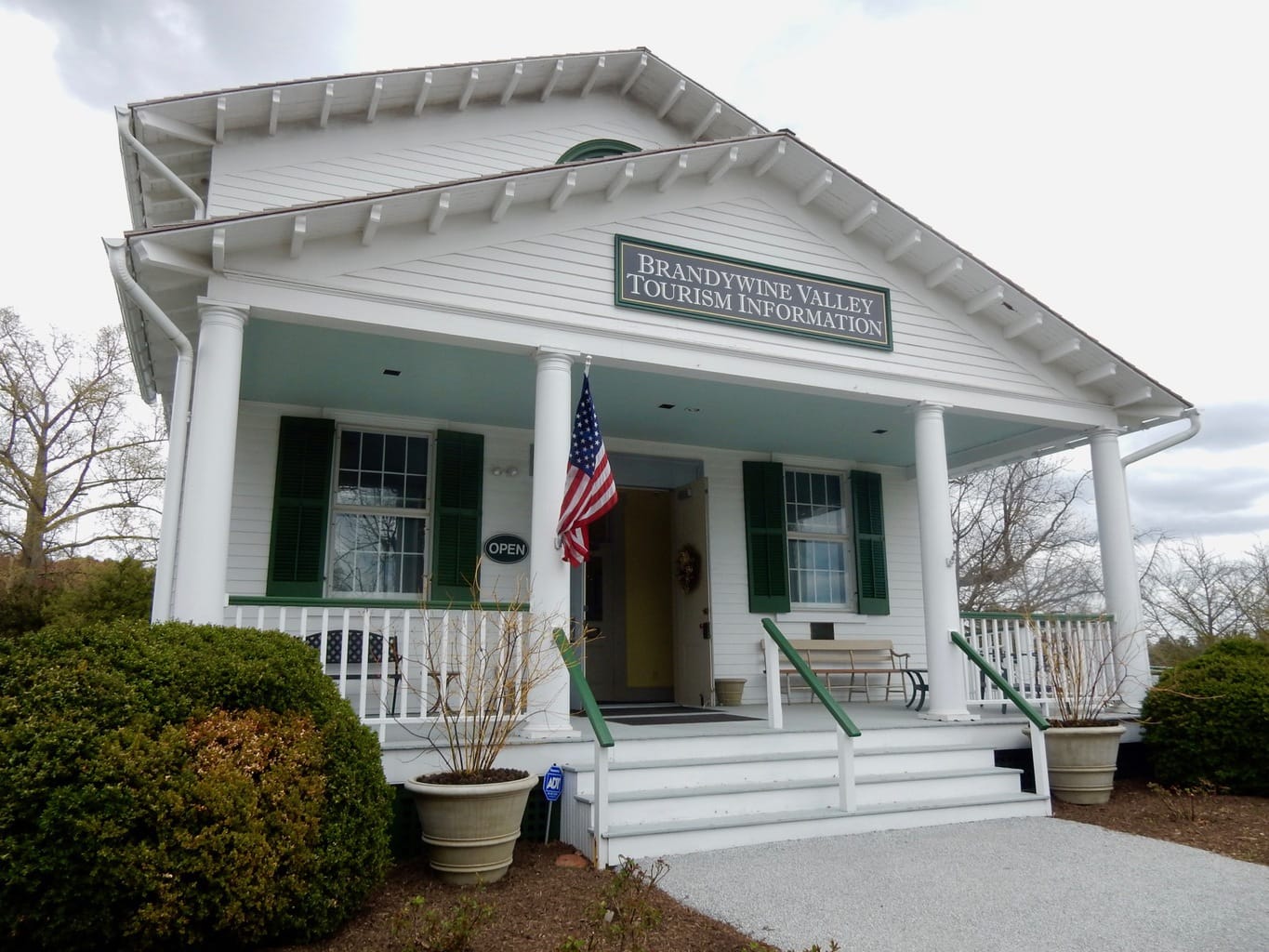 START: Brandywine Valley Tourism Information (near Longwood Gardens). This former Quaker Meeting House, where Harriet Tubman, Frederick Douglas, Sojourner Truth, and others spoke, should be a first stop for visitors who want to get the most out of this region. There's an interactive information board, plenty of brochures, and friendly folk who are happy to make suggestions based on your timeframe.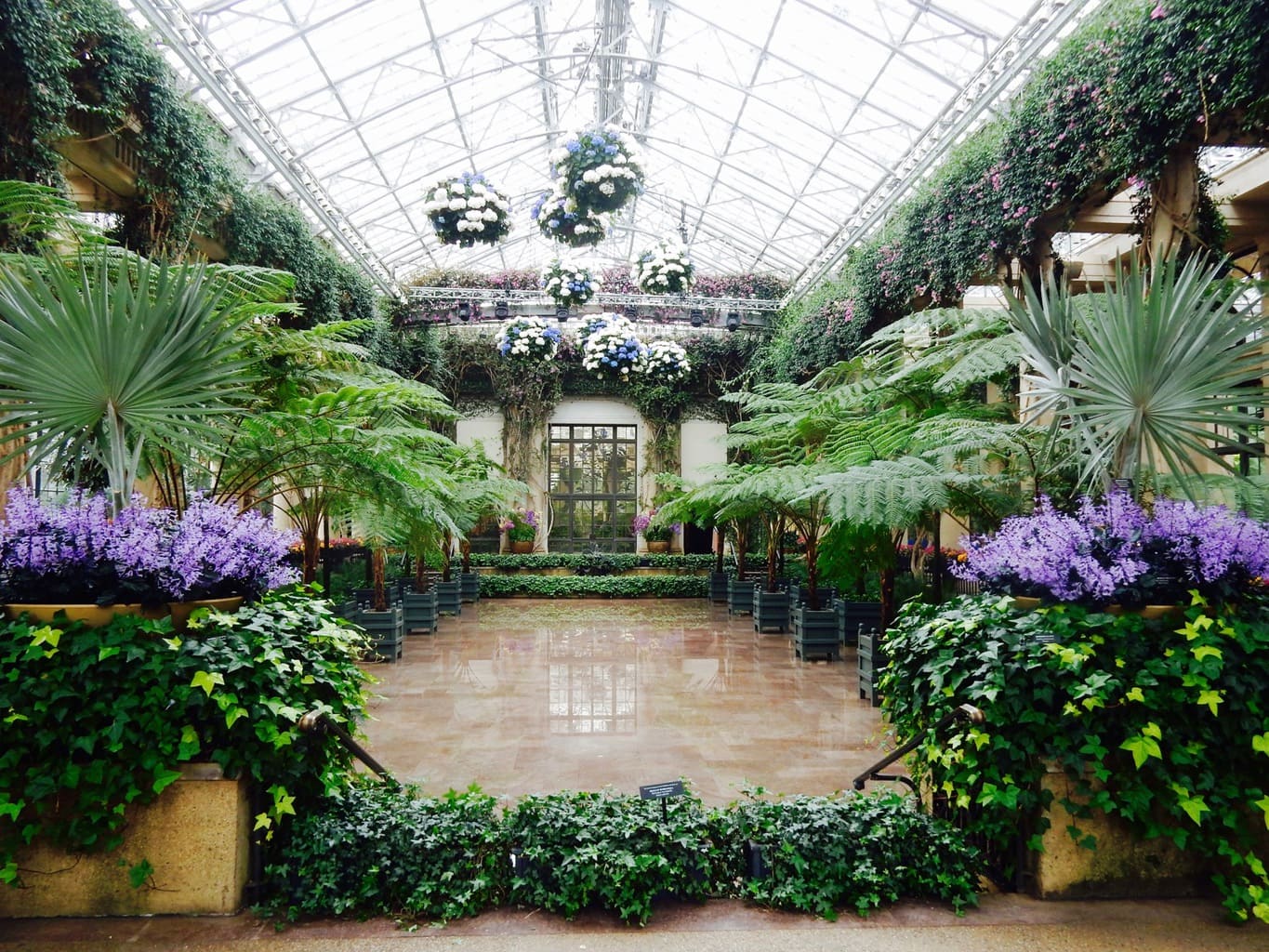 VISIT: Longwood Gardens. With 11,000 plants on over 1,000 acres, and programming to make a media executive humble, Longwood Gardens has been called a "wildly extraordinary place" and is Brandywine Valley's biggest draw, bringing in over a million visitors a year. In the main sundrenched Conservatory room, flower beds change weekly. As does Mother Nature, Longwood Gardens transforms with the seasons, so even if you come often, you'll never see the same flowers twice.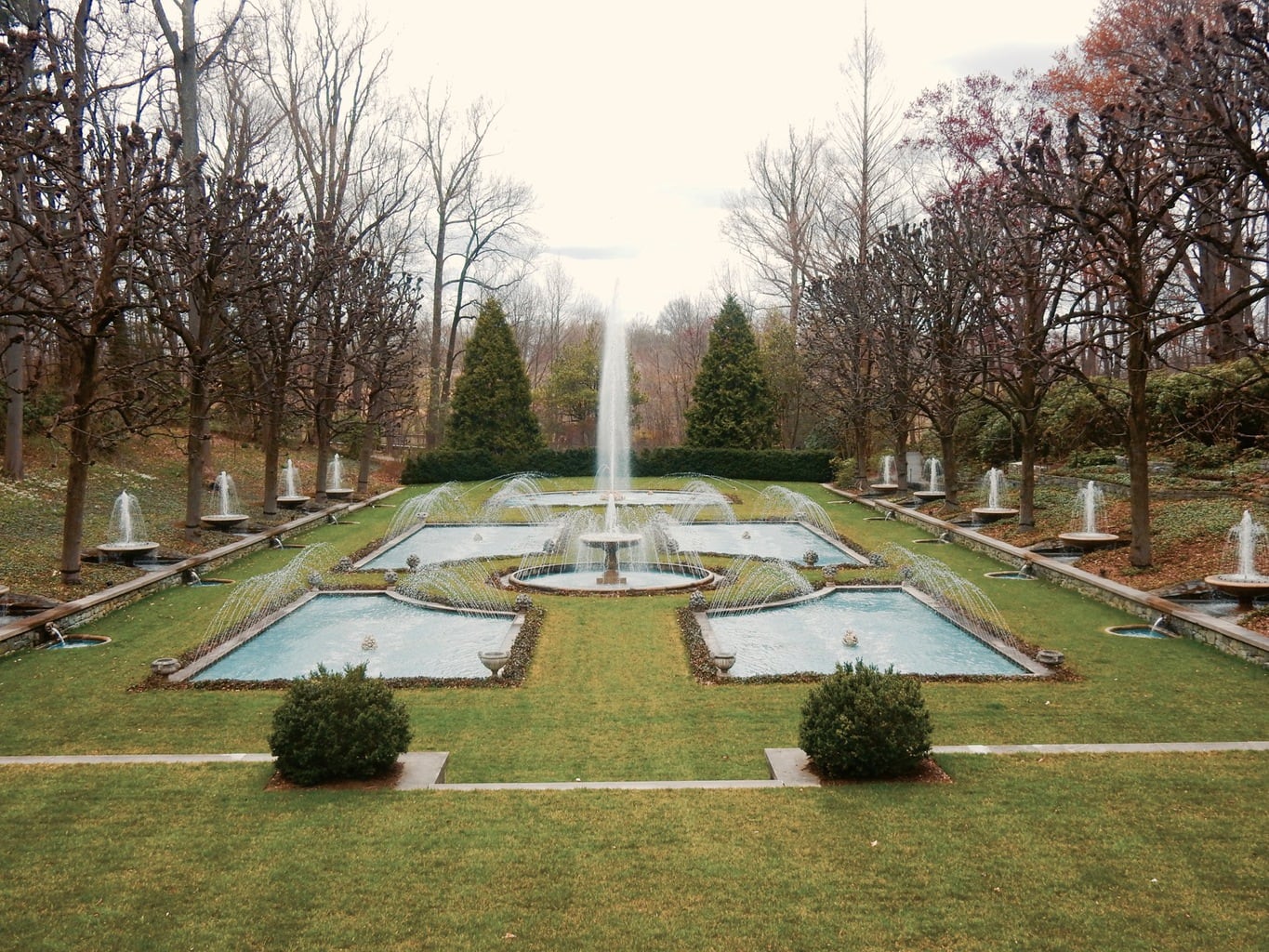 In 1907, Pierce's Park, one of the nation's finest collections of trees, originally part of a William Penn Land Grant, was in danger of falling into the hands of a lumber mill. Pierre Du Pont, head of both Du Pont Corp. and General Motors, and hobby horticulturist, purchased the property and designed his very first garden on what was to become one of the Earth's most magnificent public attractions.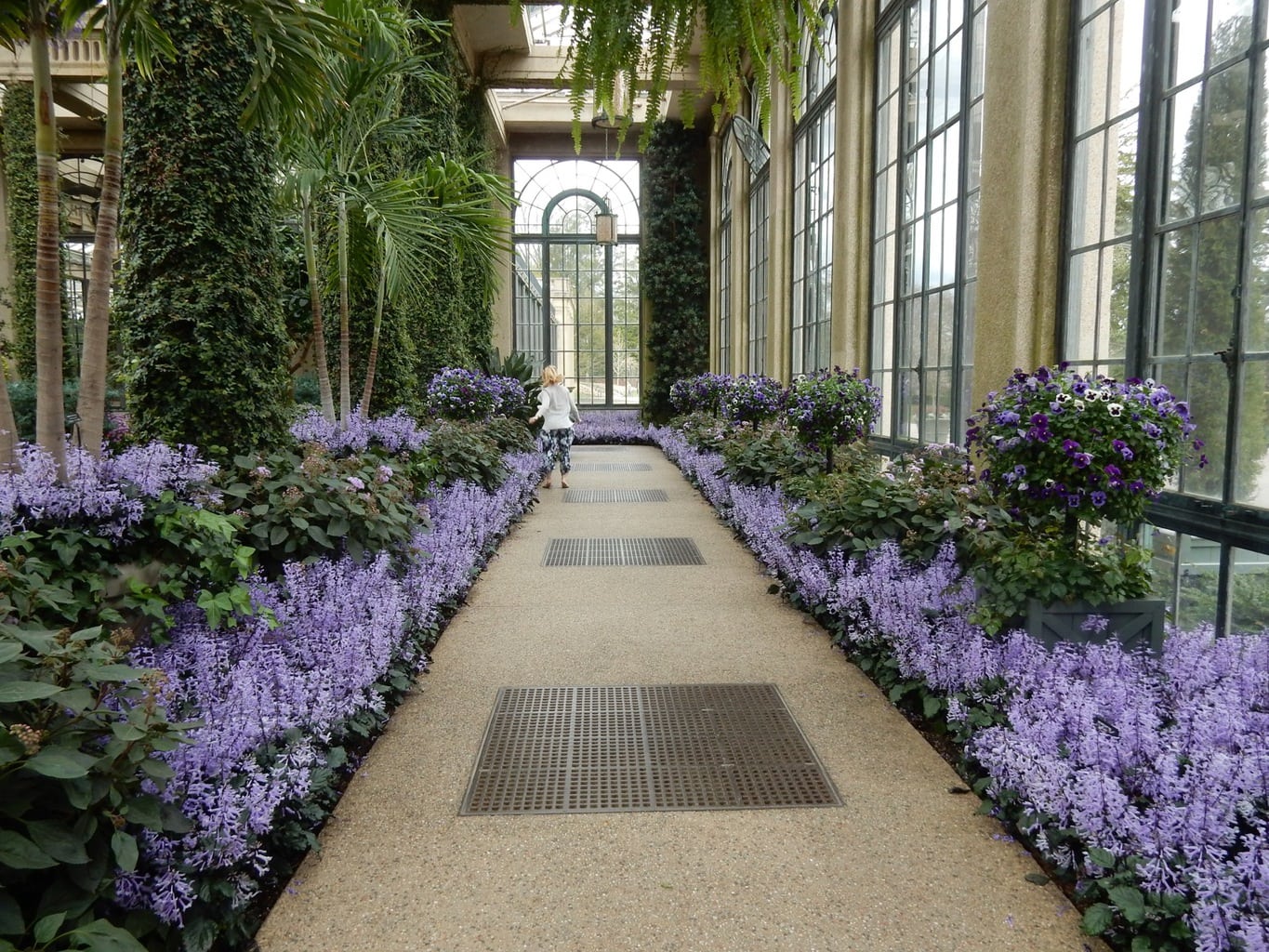 Du Pont built the 4.5-acre indoor Conservatory in 1919 in order to grow vegetables year round, and then, after a trip to Italy, the M.I.T Engineering grad was inspired to fashion the breathtaking 600-jet Italian Water Garden in 1925, designing the complicated and intricate hydraulic system himself.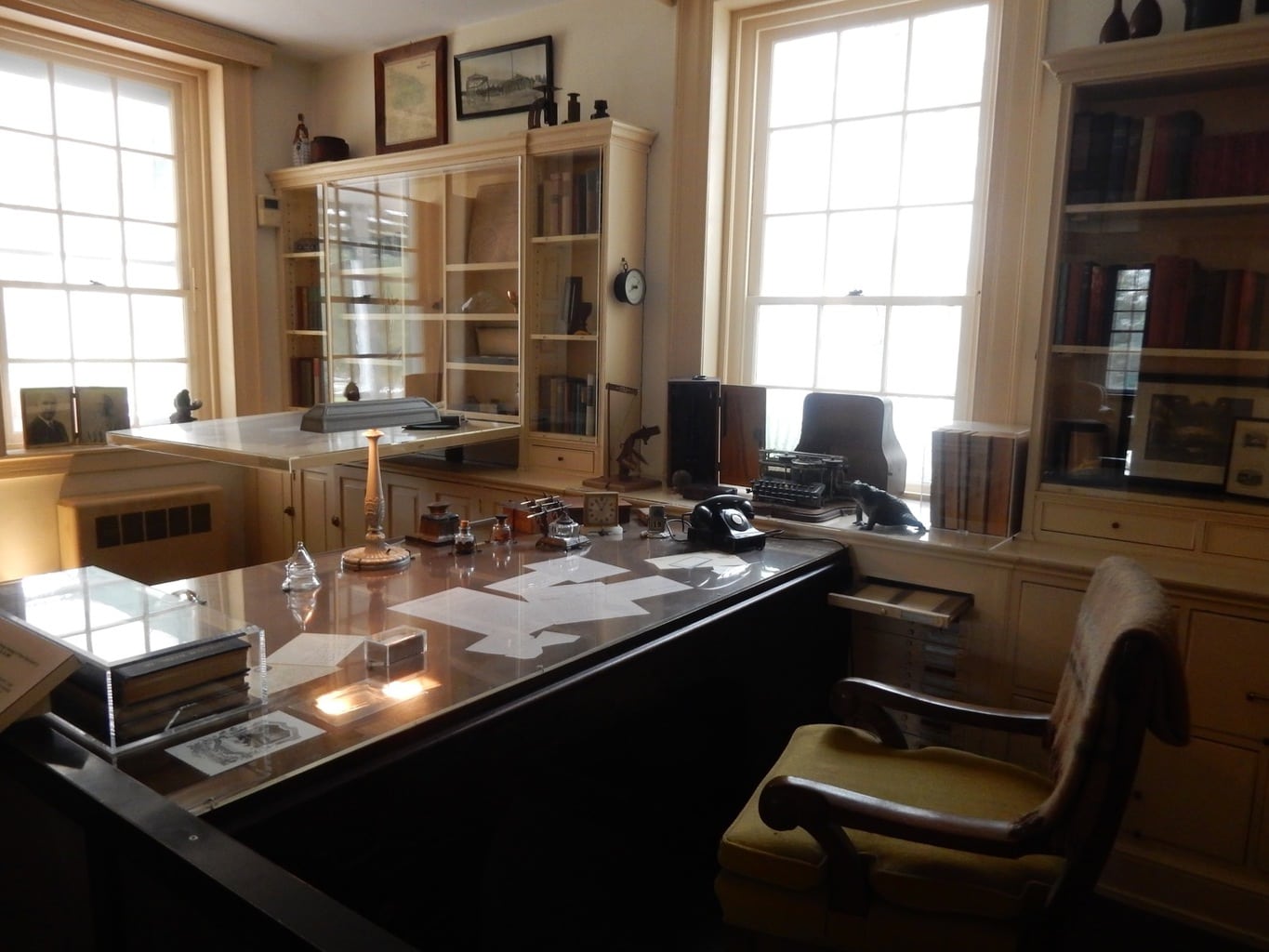 There's plenty to do on nearly 1,100 acres, but to understand the history of Longwood Gardens, stop in to Du Pont's home on the property; initially the 1780 Pierce House, with second wing, separated by a small indoor Conservatory, added in 1915 after he married Alice. A 10-minute video and galleries with photos and artifacts showcase how Longwood came to be.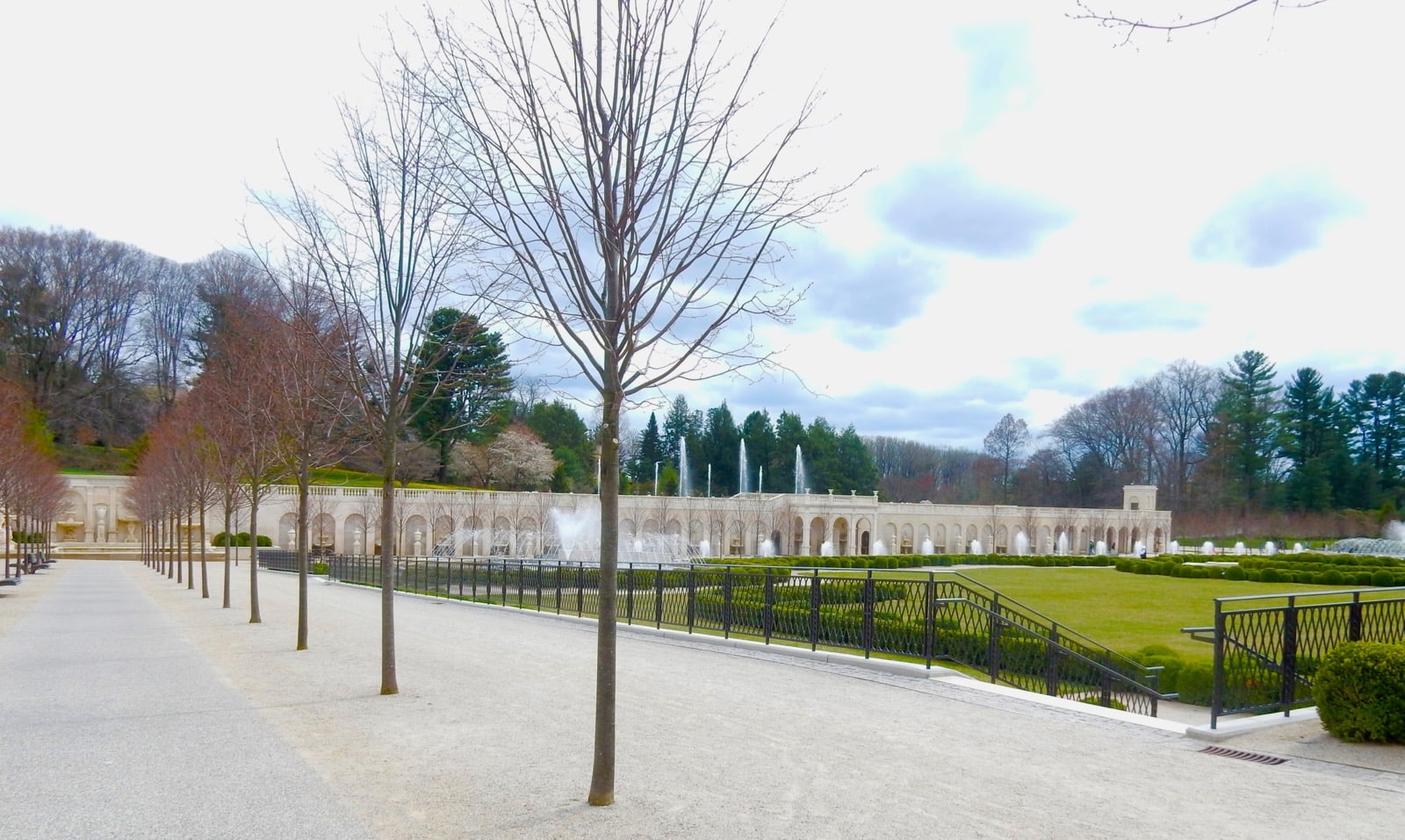 The Main Fountain Garden was recently reopened after a $92 million, 2 ½ year renovation. First built in 1931, the plaza, rooftop, and interior grotto are now welcoming spaces once again, and add to the overall grandeur of the place.
For the upcoming Festival of Fountains, fountains dance and soar up to 175 feet and Illuminated Fountain Performances take center stage on weekend evenings.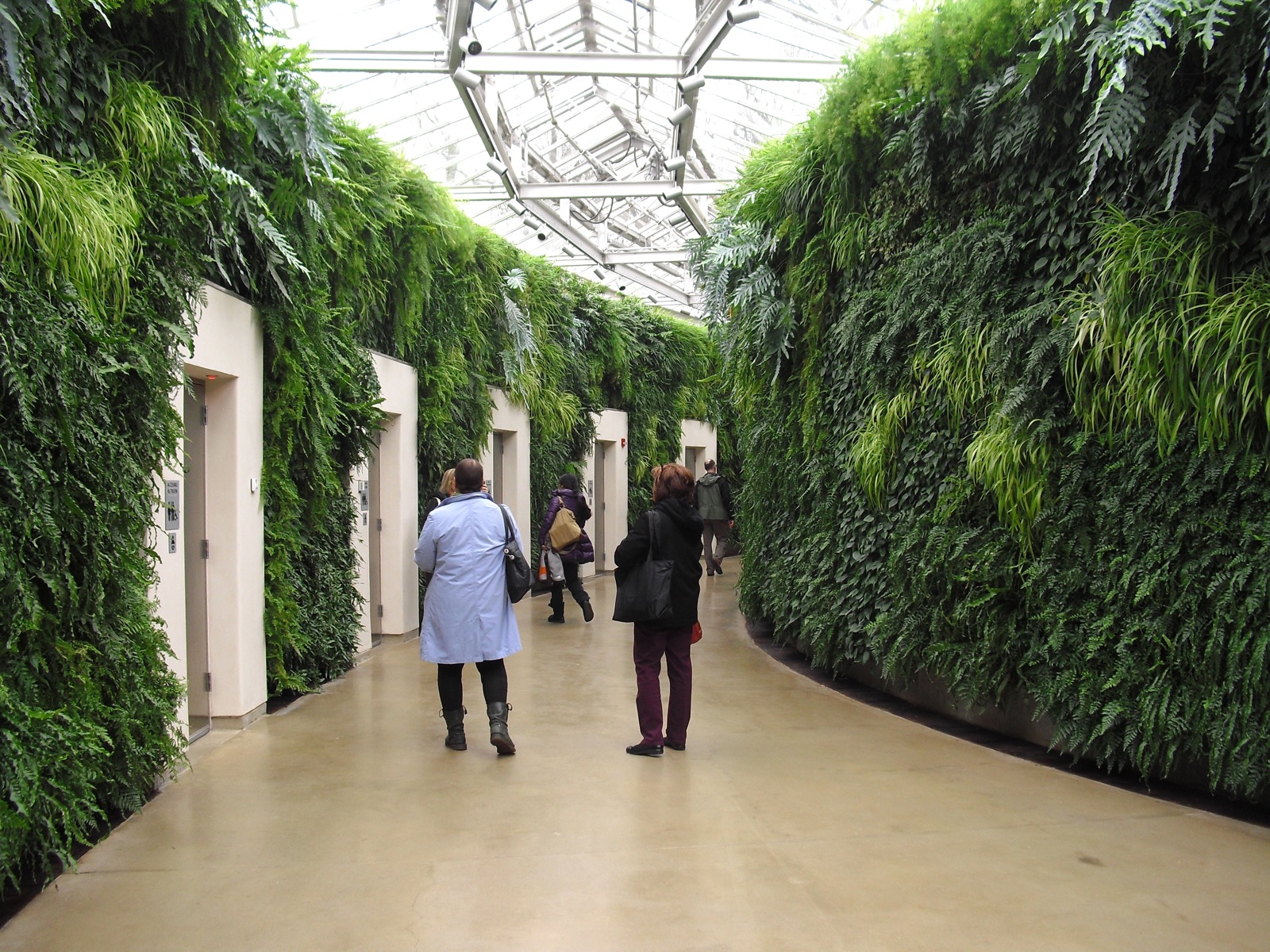 Longwood Gardens Living Wall BathroomsThe Visitor's Center houses quite possibly the most exquisite restroom area on the planet; creeping vines that form the "Largest Greenwall in North America" frame the doors to each of a dozen private privies. If you have to go, you'll want to go here. $18 adults, $8 kids, open in season 9am-6pm Sun-Thurs, 9am-10pm Fri./Sat. Check website for hours other times of year.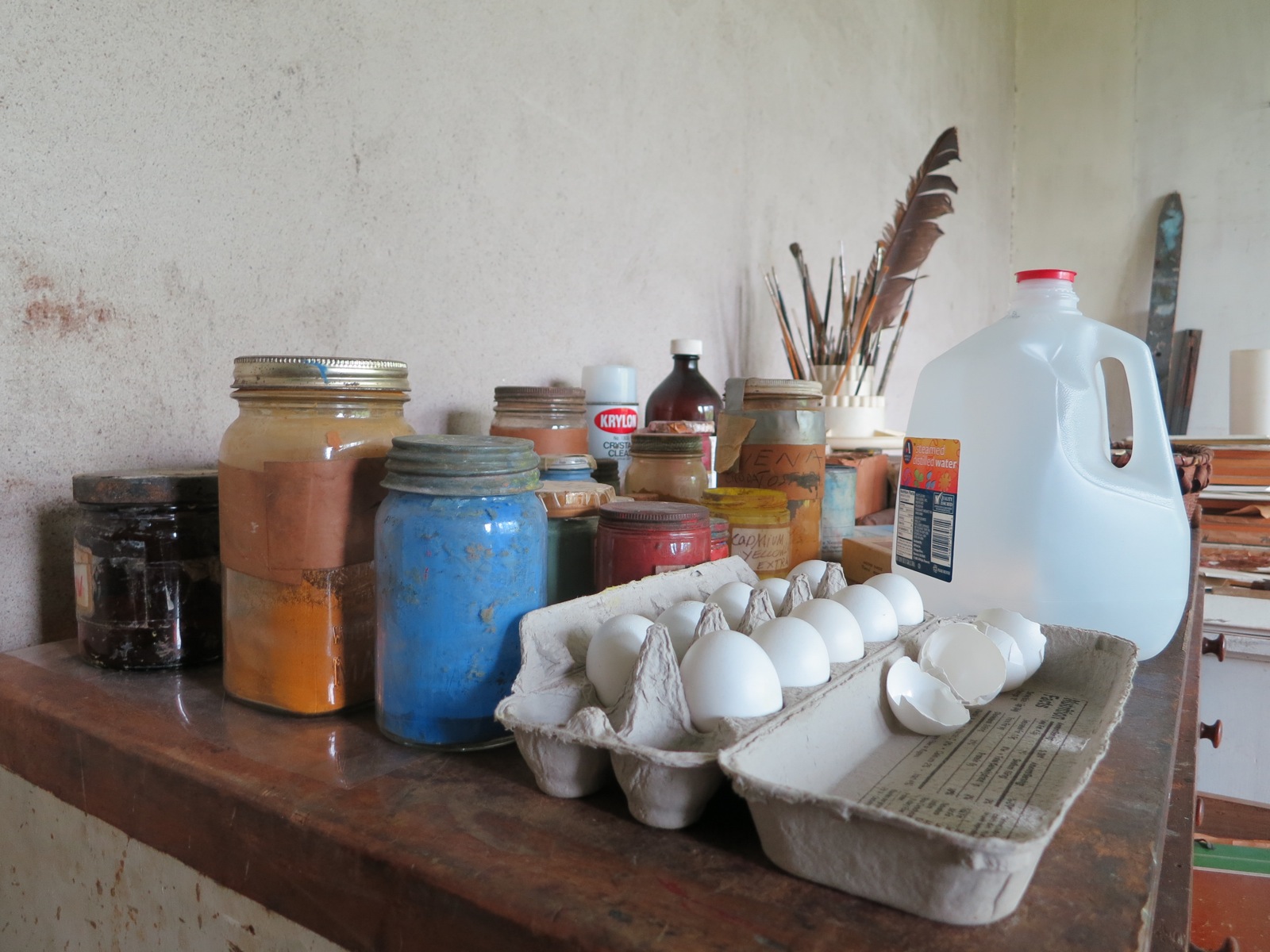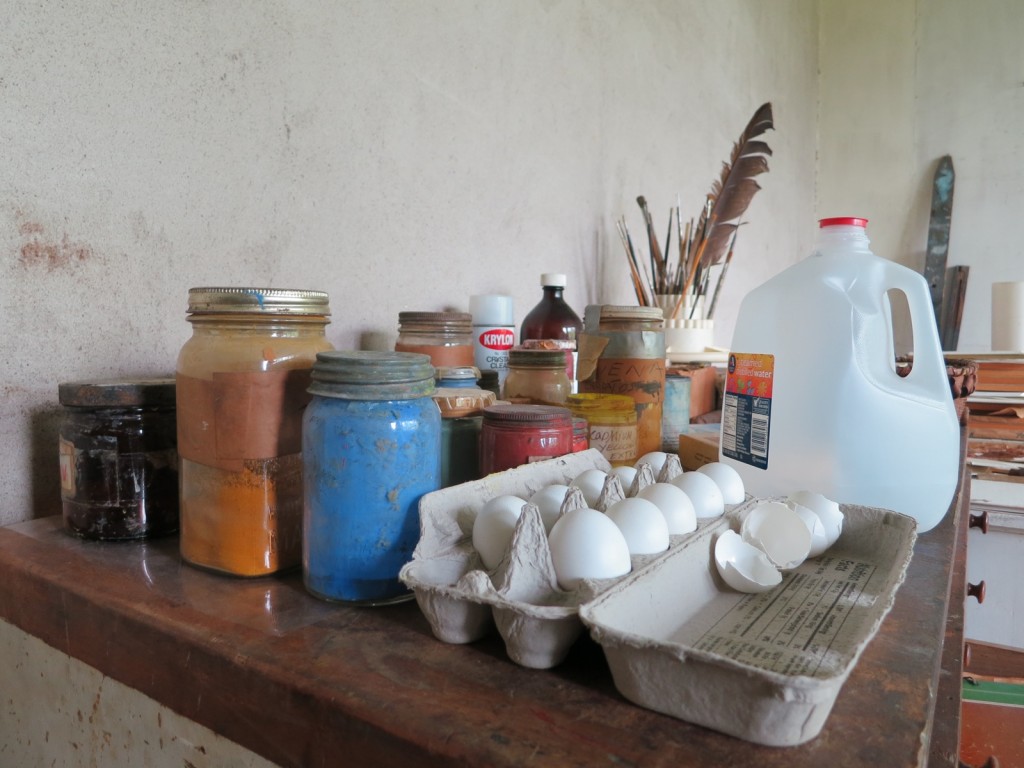 VISIT/TOUR: Brandywine River Museum of Art and Wyeth Artist Studios, Chadds Ford. The Brandywine River Valley is ground-zero for the prolific Wyeth family. Compare the work of all three generations of Wyeths in one place – NC's cruder, prop-driven oils (he did not consider himself a "fine painter"), Andy's photo-like detail with an almost tactile aspect, and Jamie's stunning and whimsical work (he painted a portrait of Nureyev on corrugated cardboard and his portrait of Dr. Helen Brooke Taussig, done when he was 17, was called "witchy" and "evil" at the time by her co-workers).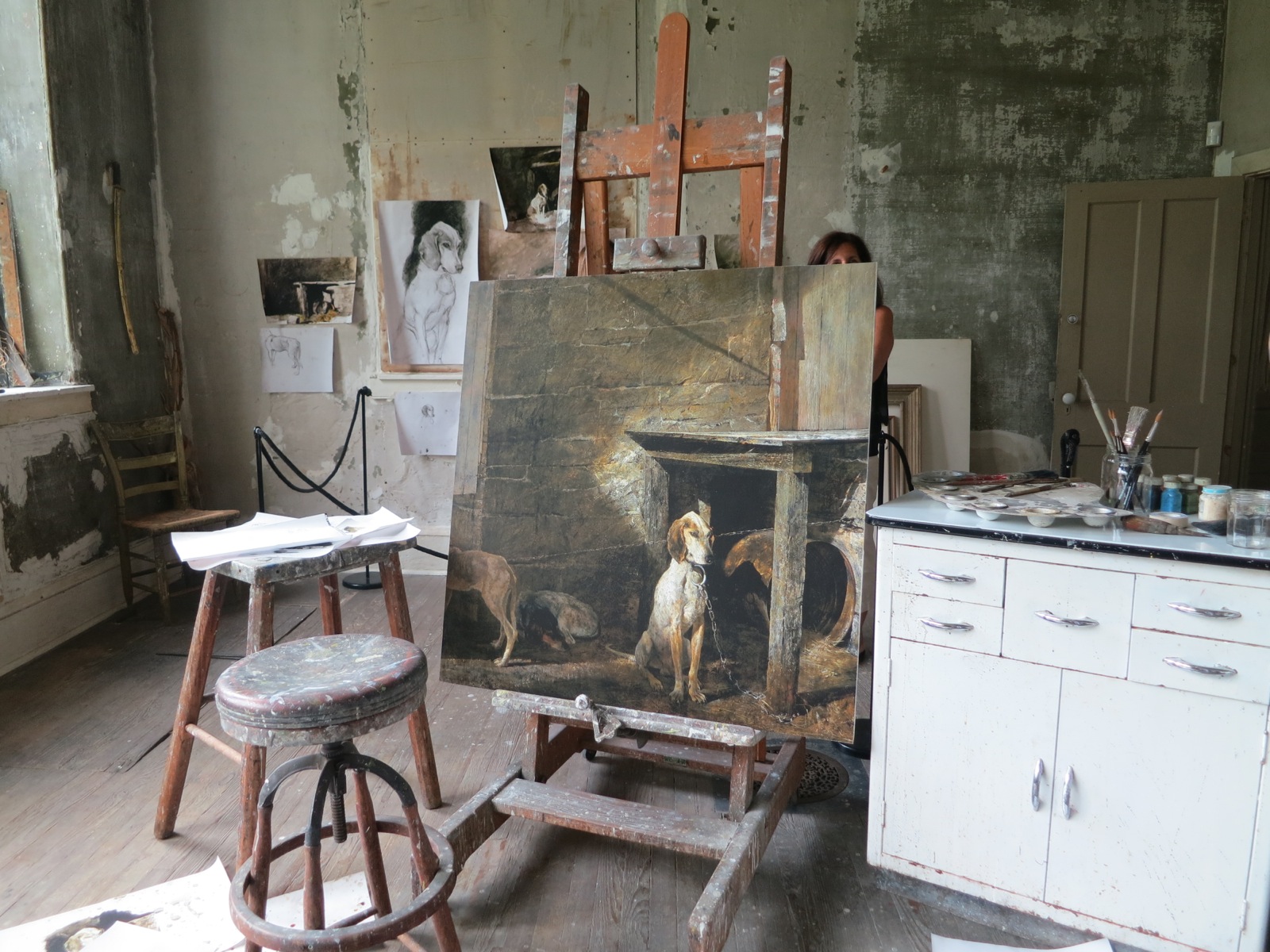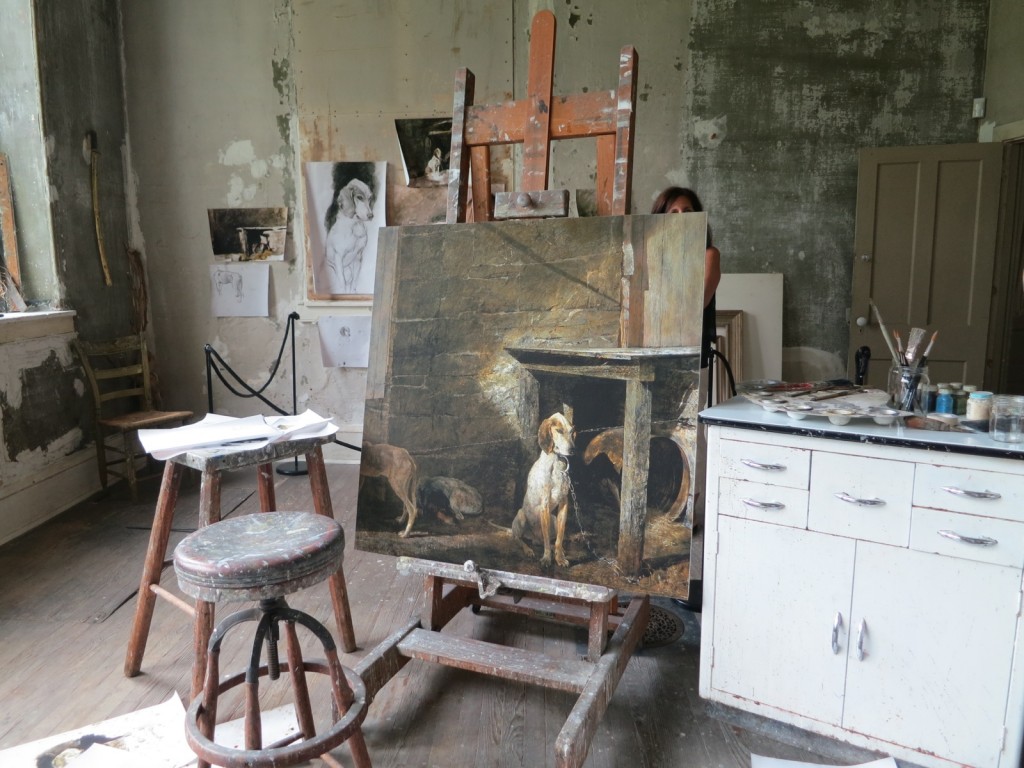 Don't miss independent tours of NC's Home and Studio (built with commissions earned from illustrating Treasure Island, Last of the Mohicans and other books for Scribner Publishing), Andrew's home studio, and the Kuerner Farm – the subject of many an Andrew Wyeth painting. Andy's hideaway home/studio, a repurposed schoolhouse – was his "inner sanctum," opened to the public after he died in 2009.
Take the tour for an intimate look at his working process and home life with wife Betsy (still alive in her 90's) and two sons, Nick and Jamie. Andrew's studio is just as he left it; large windows cast natural light on watercolor studies scattered beneath his easel, a dozen cracked eggs indicate the type of tempera paint he used (egg tempera, one of the toughest paints to mix and apply), and the wall above his phone is covered with penciled-in names and phone numbers – some still in use. Museum open daily 9:30-4:30pm, Adults $12. Studio and Kuerner Farm tours cost an additional $8 each.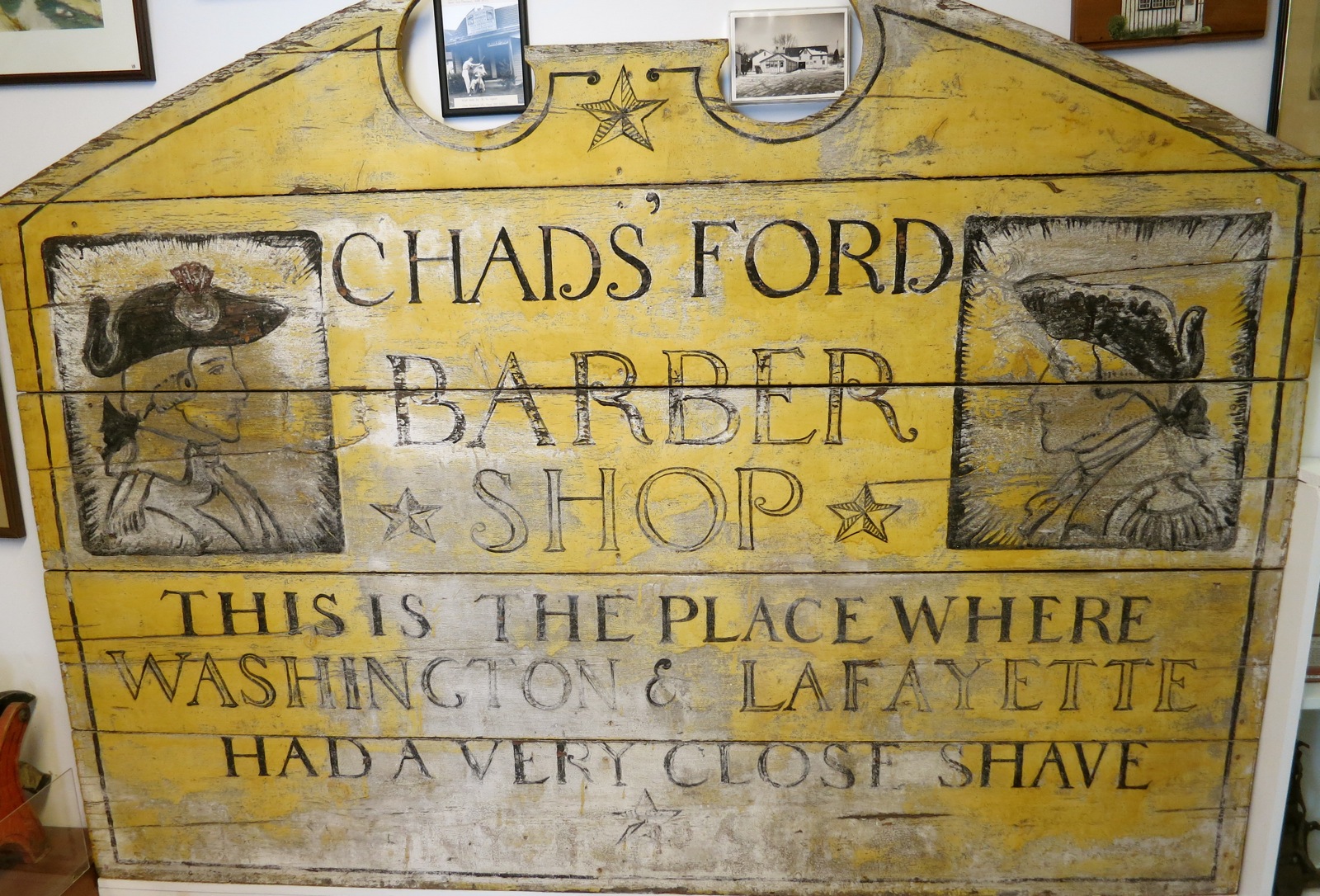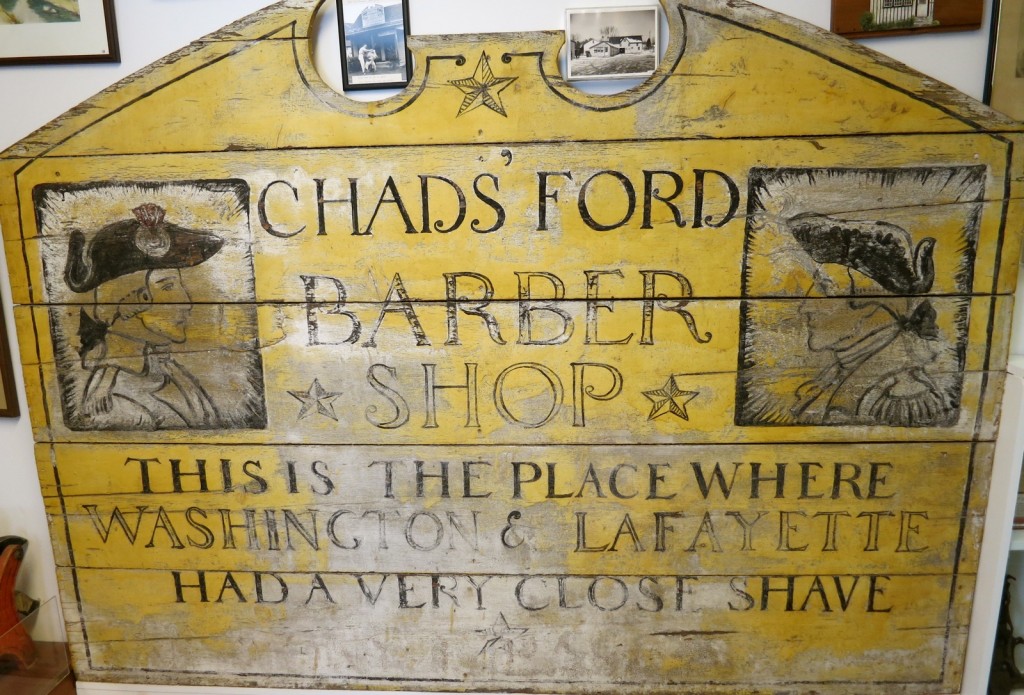 VISIT: Sanderson Museum, Chadd's Ford. These days we'd call itinerant Chris Sanderson a hoarder; he kept everything that came into his possession. But NC Wyeth took a liking to this young man who taught school for years in what was to become his son Andrew's home and studio, and found this place for Sanderson and his mother in 1937.
Now one man's obsession is crammed into eight rooms with everything from maps to historical posters, cannonballs and other memorabilia from the Battle of Brandywine, an extensive autograph collection including those of Queen Victoria, Babe Ruth and Woodrow Wilson, and portraits of Sanderson painted by NC Wyeth.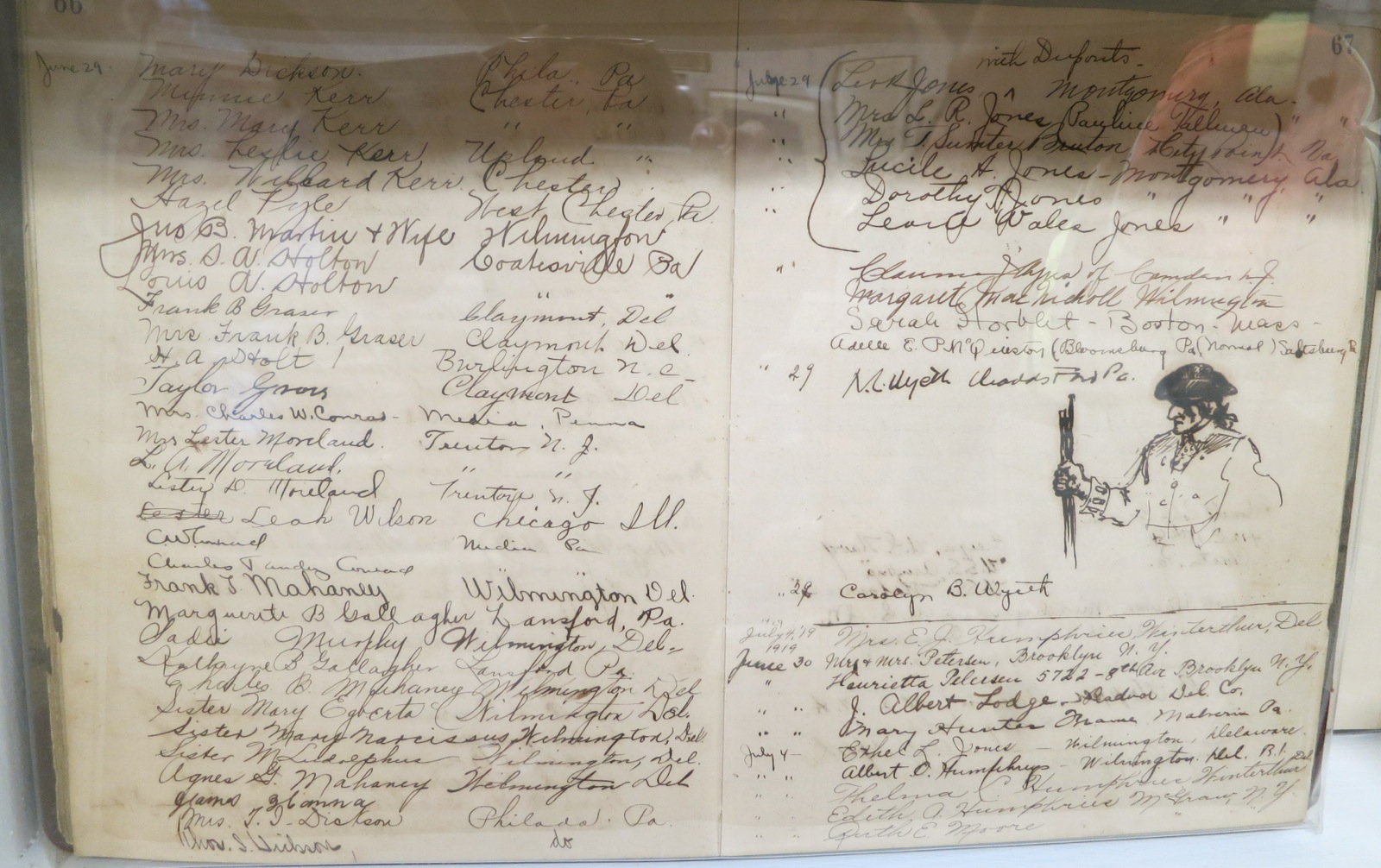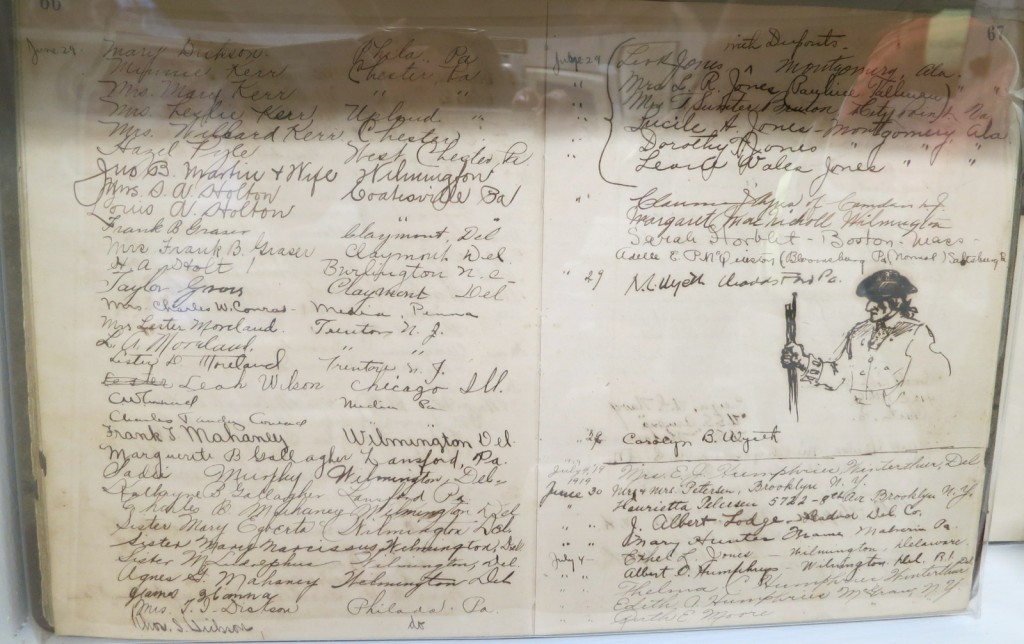 Billed as "A Man's History; A Nation's Heritage," be sure not to miss the very first "museum guest" register with doodles by both NC and Andrew Wyeth. Open March to November, Saturday and Sunday 12-4. $5 adults, kids free. You can purchase a Limited Edition (only 5,000 printed) Chester County Tourist Map designed by Andrew Wyeth for $95 to support the museum.
TOUR: QVC Studios, West Chester, PA QVC (Quality, Value, Convenience) is the world's leading multi-media retailer, streaming to about a hundred million homes in the US 24/7, selling $8.5 billion worth of goods every year. With 20,000 sq. feet of space, it's the largest television studio on the east coast and the largest live studio – truly live, with no delays – in the country.
Every so often, a major celebrity (like Justin Beiber, William Shatner, 50-Cent) will sneak in to personally sell their own products. The one-hour guided tour introduces you to what goes on while the cameras roll, taking you though observation galleries above the network of sets and within reach of NASA-like production rooms.
Presenters not only have to know their stuff and look good while conveying it, but they have to do that while updated information is constantly streaming into their earpieces. You will leave with a newfound respect for these special TV personalities.
For the ultimate QVC experience, Getaway Mavens recommends that you not only go behind the scenes but in them. A one day a week three-hour "All Access" tour brings you down to live studio sets, into one of several Green Rooms, and ends with lunch with QVC presenters in the commissary. One hour tours daily at 10:30am, Noon, 2:30pm, $10. Three hour all Access Tours Fridays 8:45am-noon, $100 pp includes lunch and reservation required.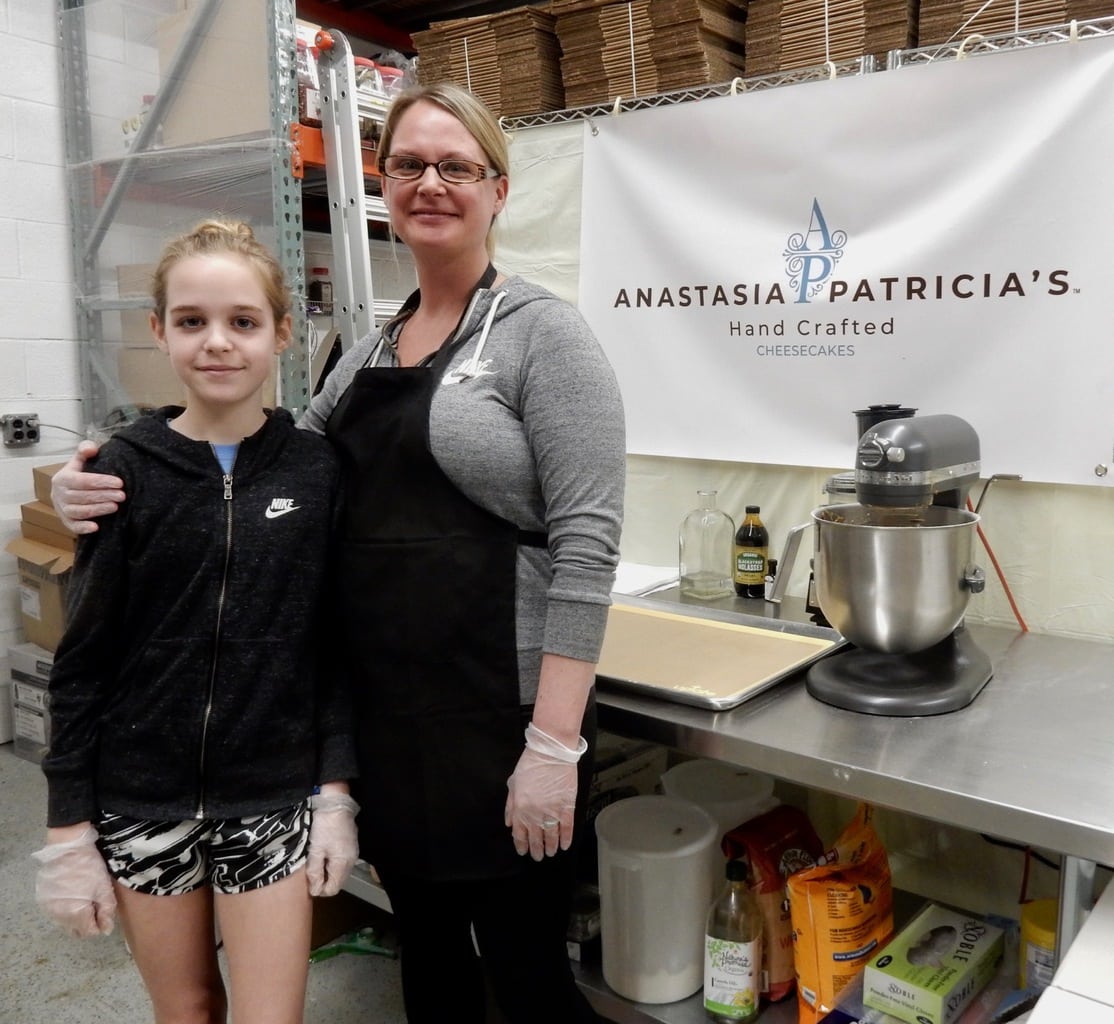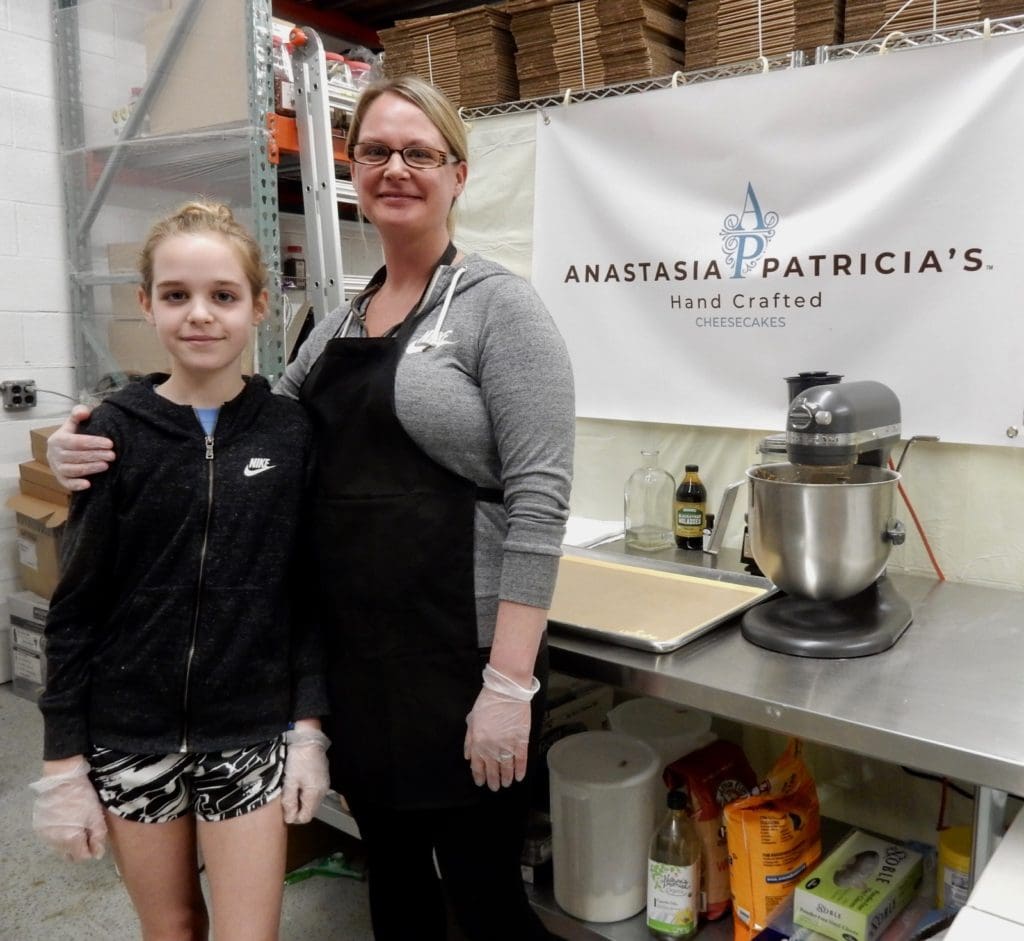 VISIT: Artisan Exchange at Matlack Industrial Center, West Chester. (Open to the public on Saturdays from 10-2). Have your friends told you that you should be selling your sublime gluten-free cheesecake to the masses? Are people constantly gushing about your version of the cake that your great-grandfather's baked for Irish royalty?
Corporate types with a passion for something other than office work – a product, an heirloom recipe – can build a business at the Artisan Exchange without risking their retirement nest egg. And fans of home-made, artisanal foodstuffs will find nirvana here.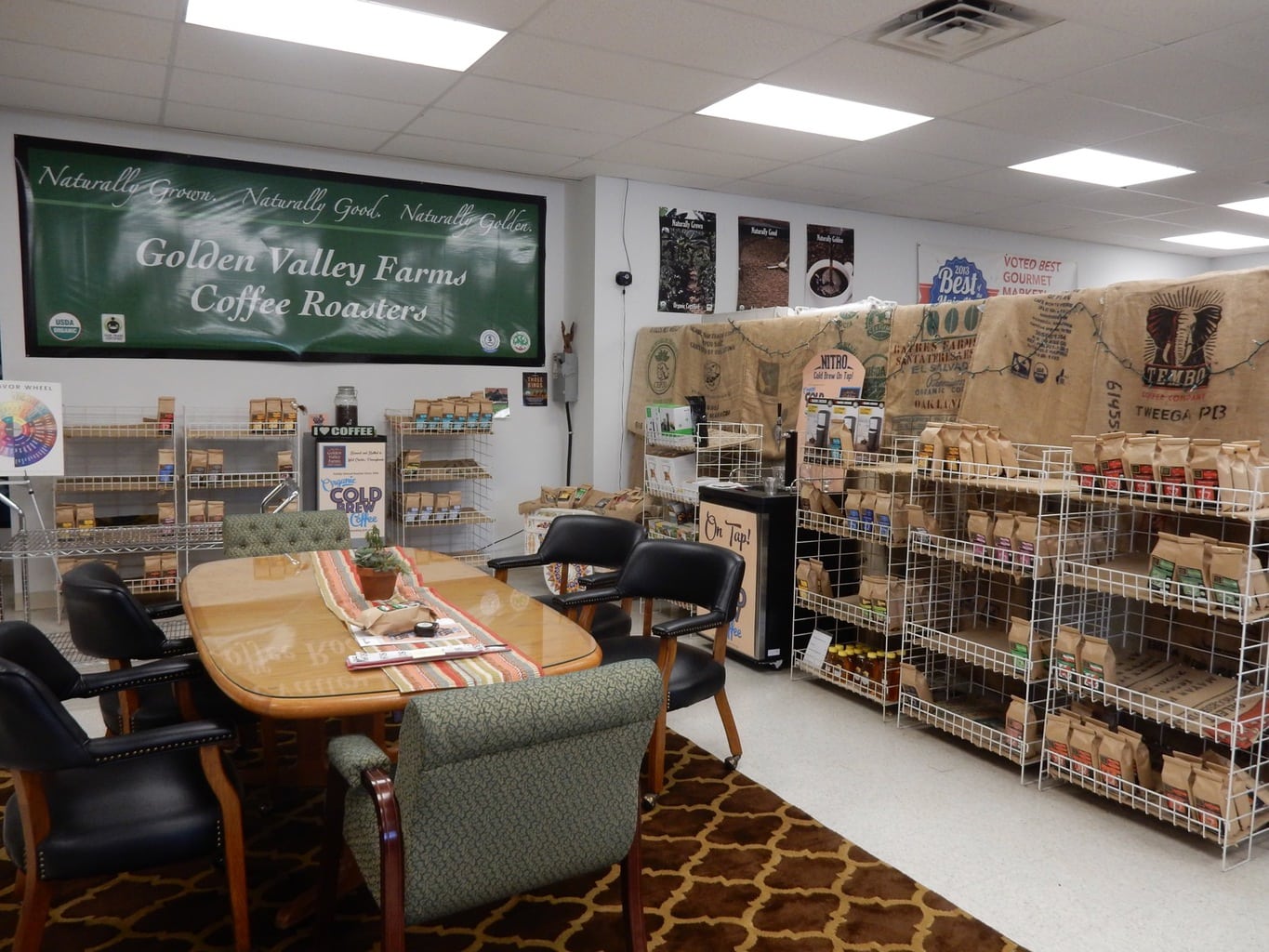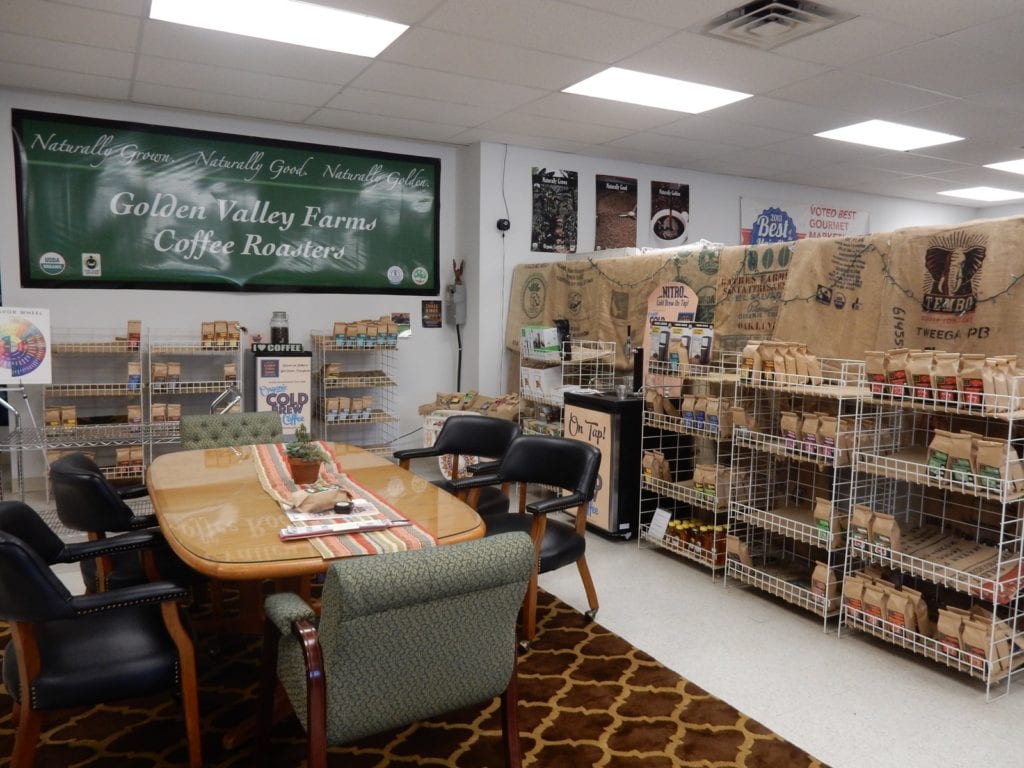 The brainchild of Maryanne and Frank Baldassarre, the Artisan Exchange, next door to Levante Brewing, is a Small Business Collaboration and business incubator, focusing mostly on food. Maryanne started Golden Valley Farms Coffee 32 years ago. One of the few organic, fair-trade companies, Golden Valley sources from 20 countries and was "triple certified before people even knew about organics," says Frank.
With a background in banking and finance, Frank was brought onboard to analyze profit margins on various products sold by his wife's company, which owned 30,000 sq. ft of space in an industrial park. "We were loosing money on lids, cups, and sugar," Frank admits, "so when we eliminated the product lines that were not performing, we had a lot of empty rooms."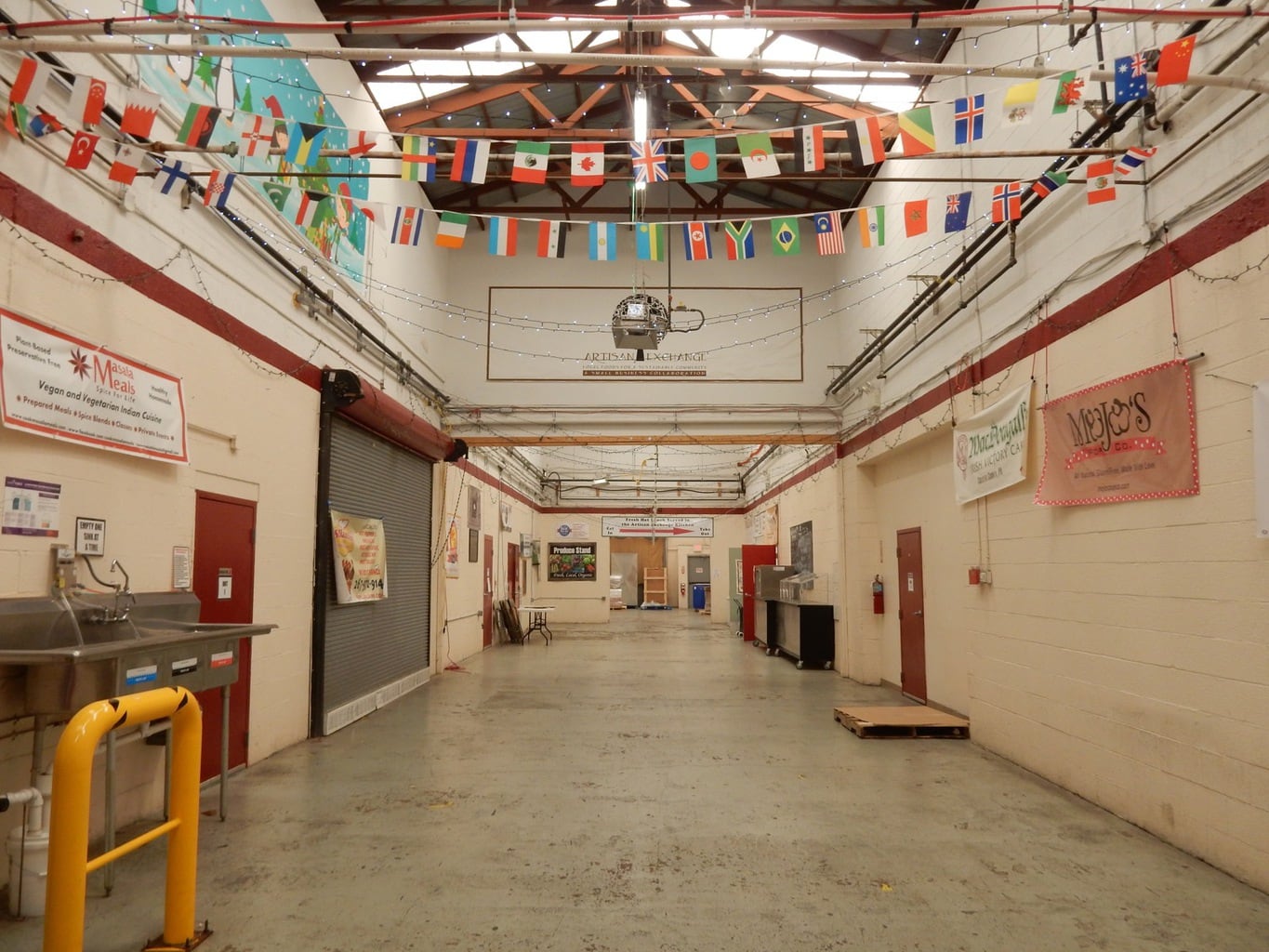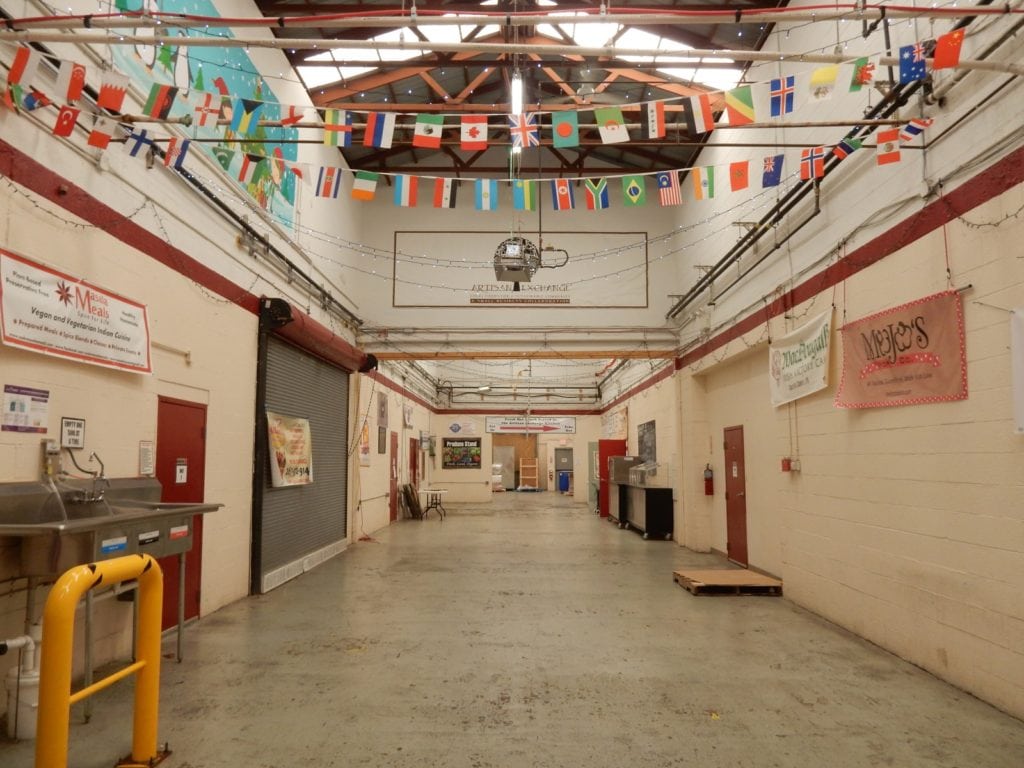 After six months attempting to attract renters with no bites, the Baldassarres came up with the idea of a "food hub," renting space in increments of 130 sq. ft. to "home and basement" chefs and bakers who wanted to sell their products to the public: an upgrade that required proof of sanitary food prep. The Baldassarres installed "Sanitation Stations" for every ten vendors.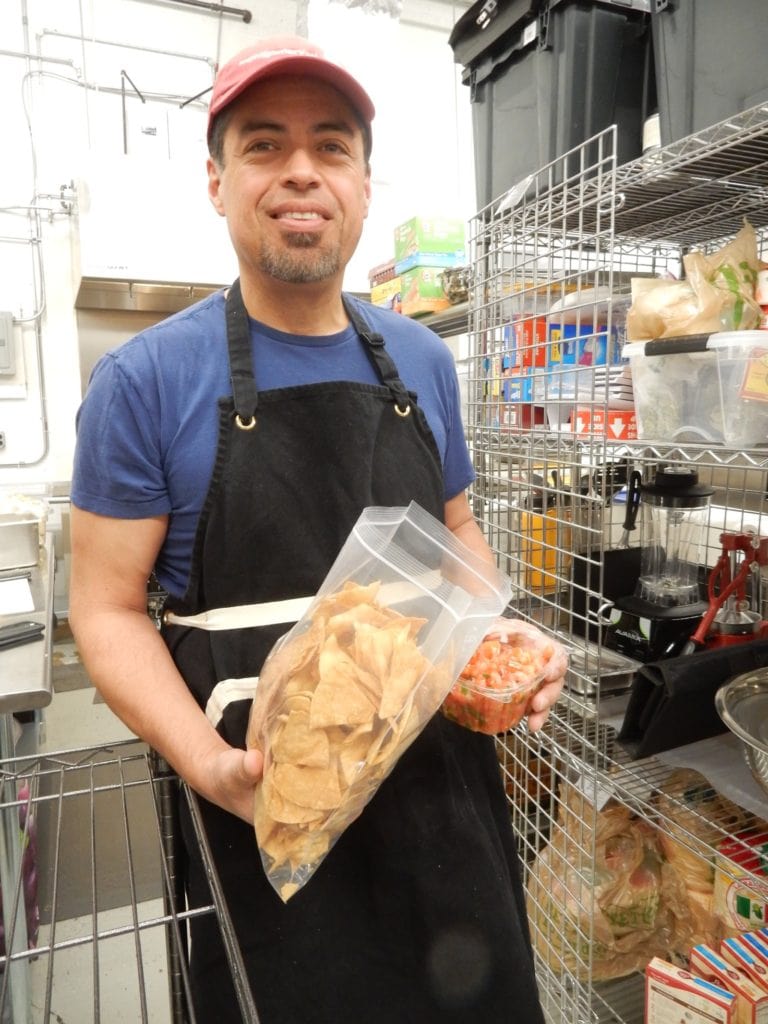 With a low cost entry point (130 sq ft @ $620 per month), which includes electric, cleaning area, a loading dock for two tractor trailers – everything to be compliant with food handling regulations – not to mention a sense of camaraderie and community, the Baldassarres have so far helped launch 130 small businesses (70% women owned) with purveyors from 23 countries – including Russia, Argentina, N. Africa, Ireland, Mexico, Germany, France – renewing an "Entrepreneurial Class" of old.
"So many multinationals are taking over, we're loosing the personal touch," says Frank. "Here, we're trying to revive the entrepreneurial spirit of our immigrant ancestors who had nothing when they came here and built businesses out of necessity."
The Artisan Exchange also encompasses an on-site 950 sq. ft. commercial kitchen for chefs who need to ramp up production. The kitchen is available to all (for a fee) who require more space for a limited amount of time. There are currently 54 vendors who sell directly to the public every Saturday from 10-2. "It's a great way to meet the person who made your food," Frank enthuses, "each with a story."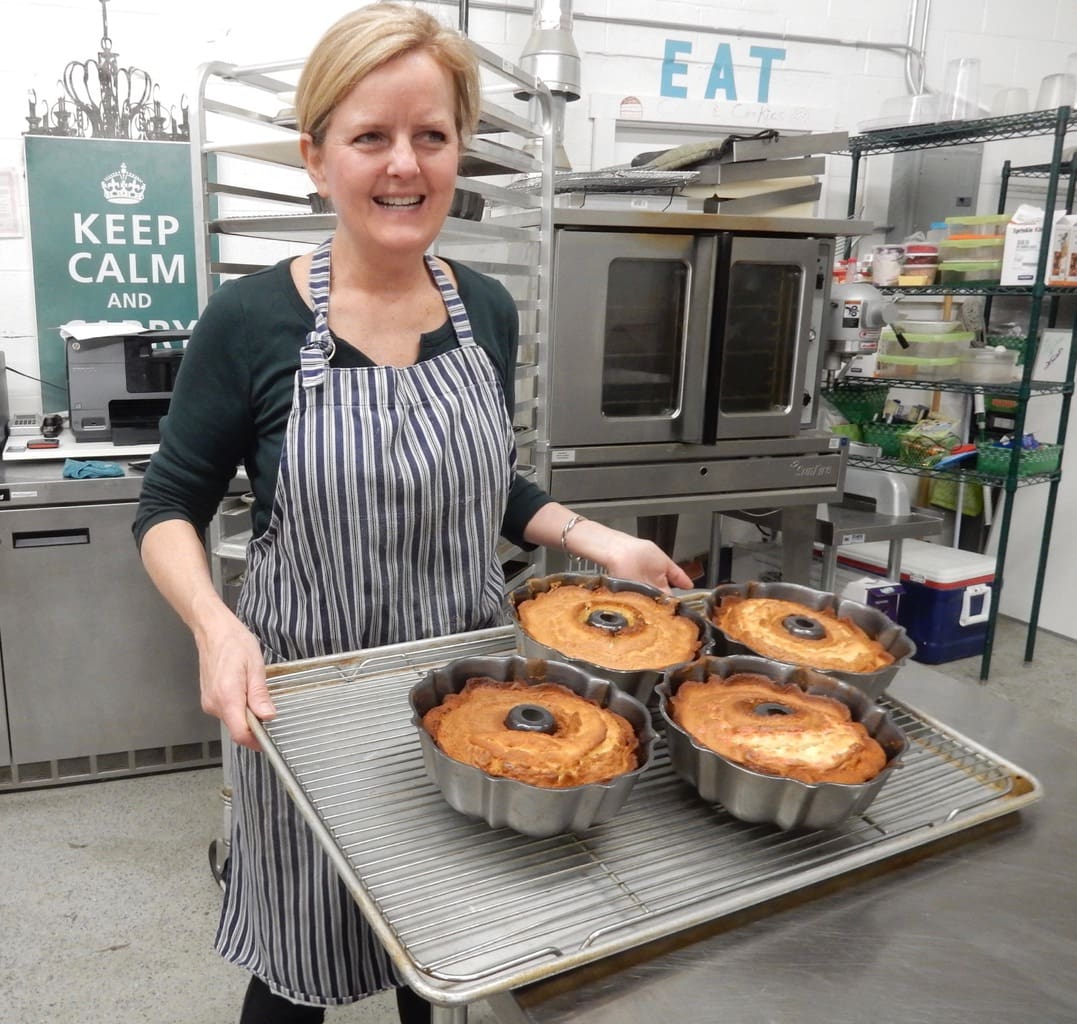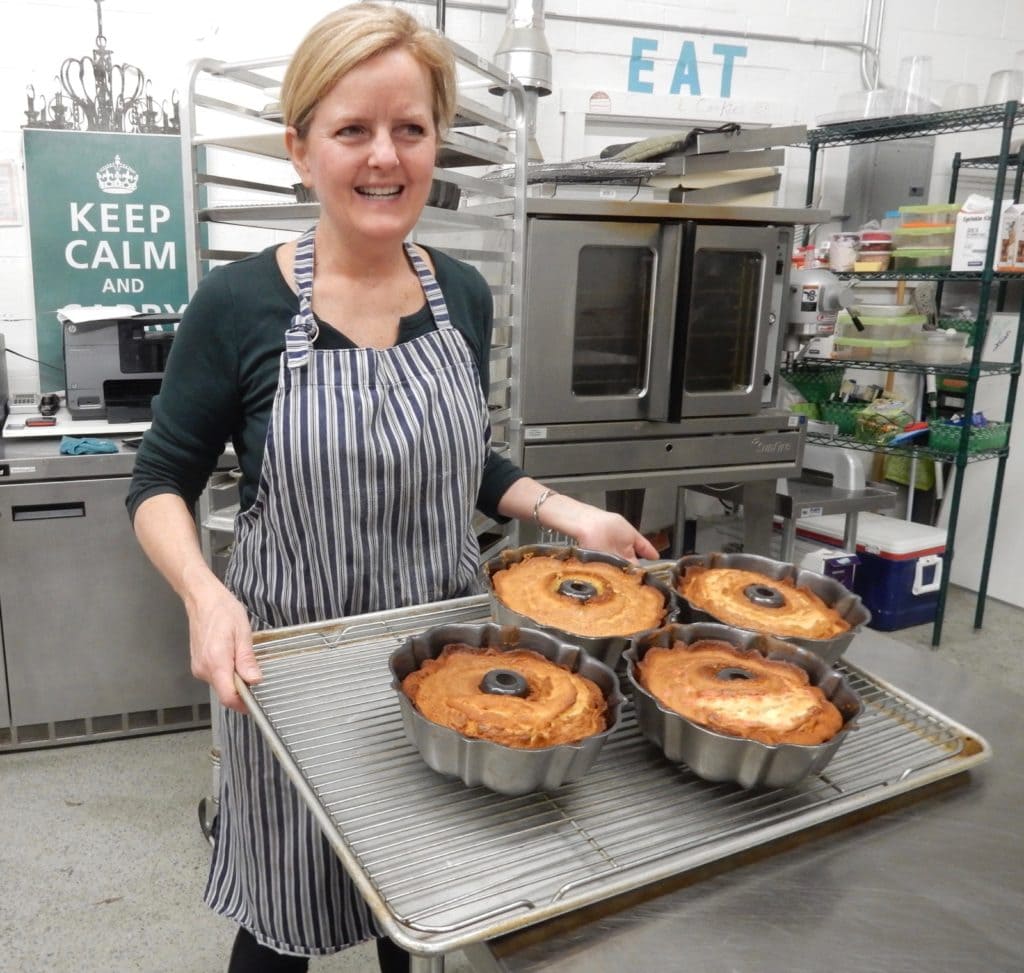 Come on a market Saturday, and you might find the brains behind Gary's Hot Sauce, Anastasia Patricia's Handcrafted Cheesecakes (named for 2 grandmothers), Cheryl's Southern Style (catering, Vegan Chili, Collard Greens), Masala Meals (Indian family recipes), and MacDougall's Irish Victory Cakes (the vintage butter pound-cake recipe her great-grandfather baked for Irish royalty.)
Also look for Wilson's Curiously Good Foods ("My pot pies don't have peas"), Flavors of Jose Falisco (incredible chunky guacamole and pico de gayo, and other Latin American food), Mojo PopCo (Toffee Popcorn, and the fastest biz to get up and running – from query to set up – 2 weeks), Pure Scents Candle Co. (Soy Candles – one of several non-food producers), and too many more to mention here. If you're in West Chester on any given Saturday from 10-2, the Artisan Exchange is the hottest attraction in town.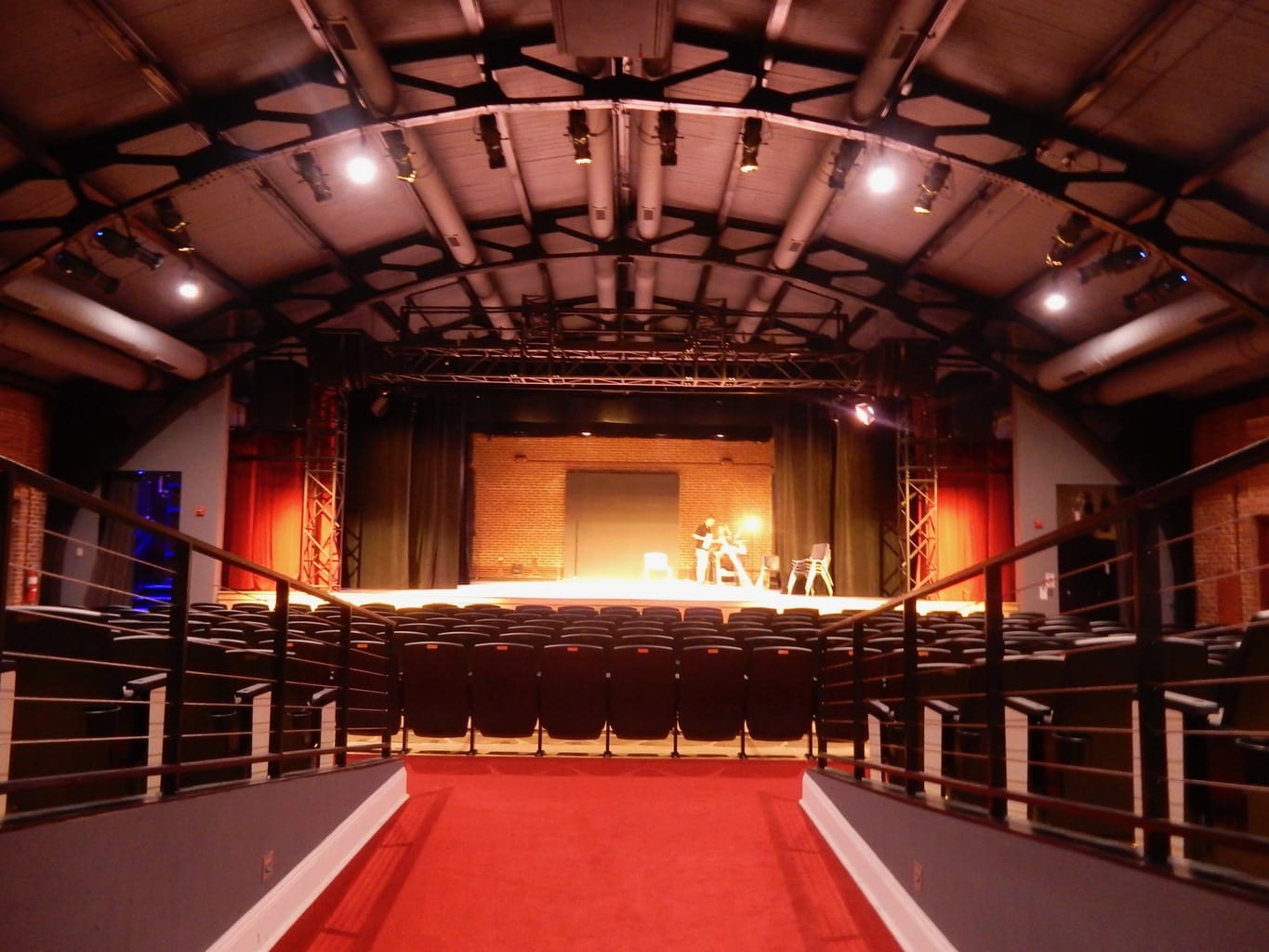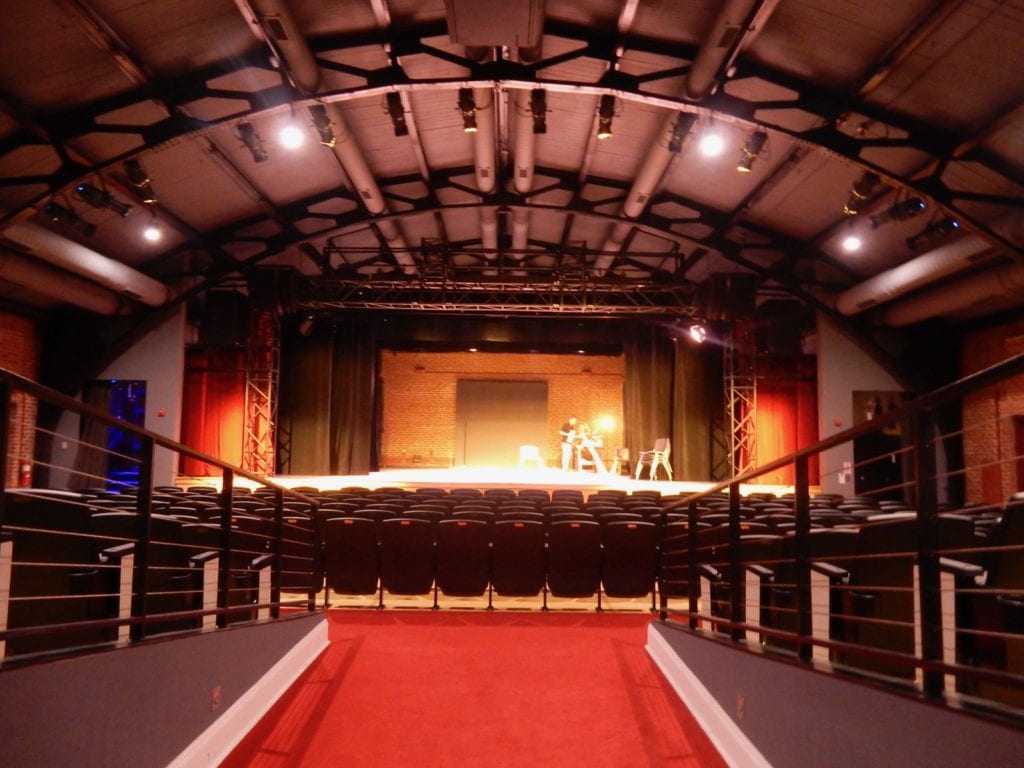 THEATER: Knauer Performing Arts Center, aka Uptown! West Chester. Catch a stage production, a musical performance, a lecture, movie or other event at this beautifully restored live theater.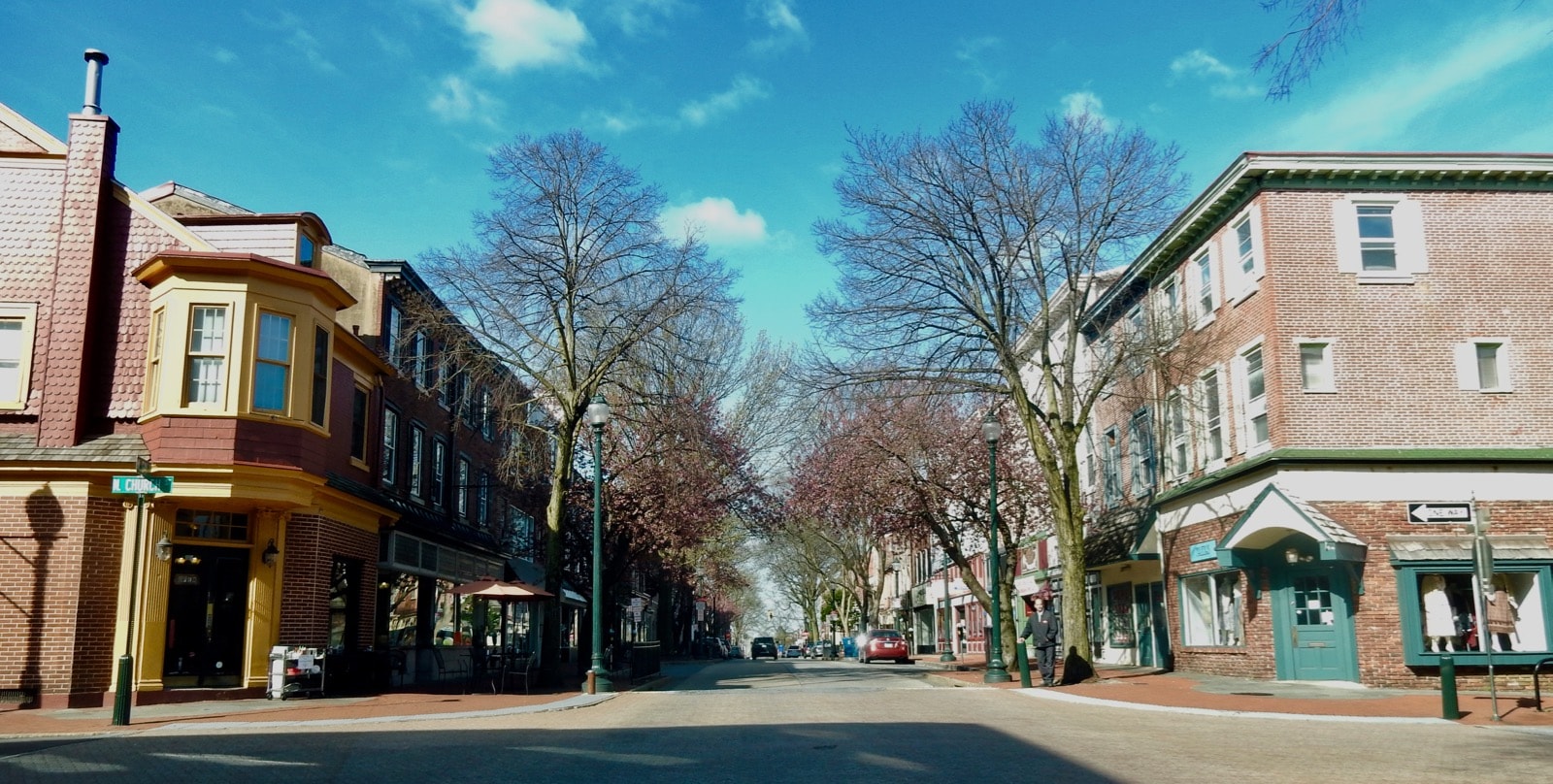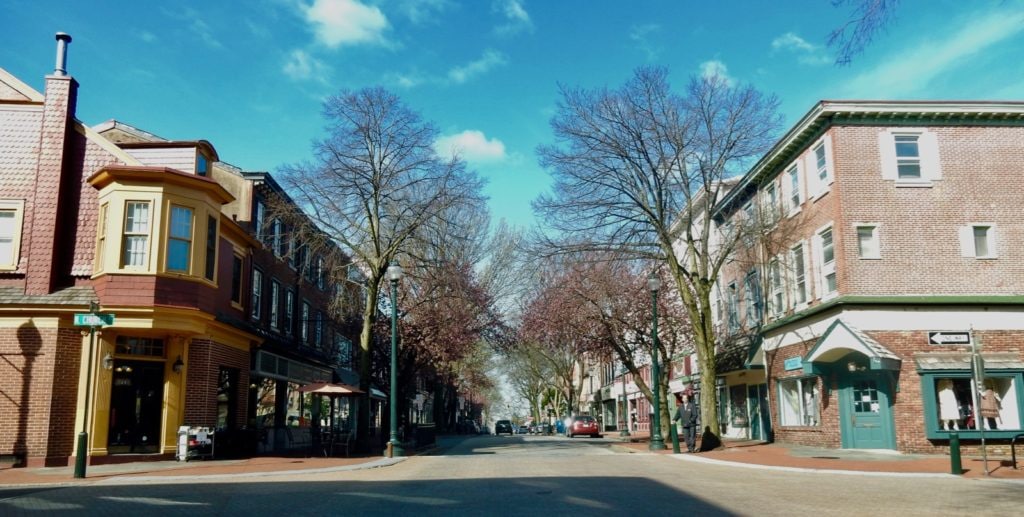 EXPLORE: Downtown West Chester. A university town, this main street, shaded by old growth trees, is so achingly charming it stole a whole scene in the movie Marley and Me. You might be surprised to find world and regionally renowned shops like, Eclat, regarded as "Best Chocolate" by Bon Appétit Magazine and called "Celebrity Chocolate" by the NY Times and A Taste of Olive with a bounty of infused oils and vinegars, including rare white balsamics.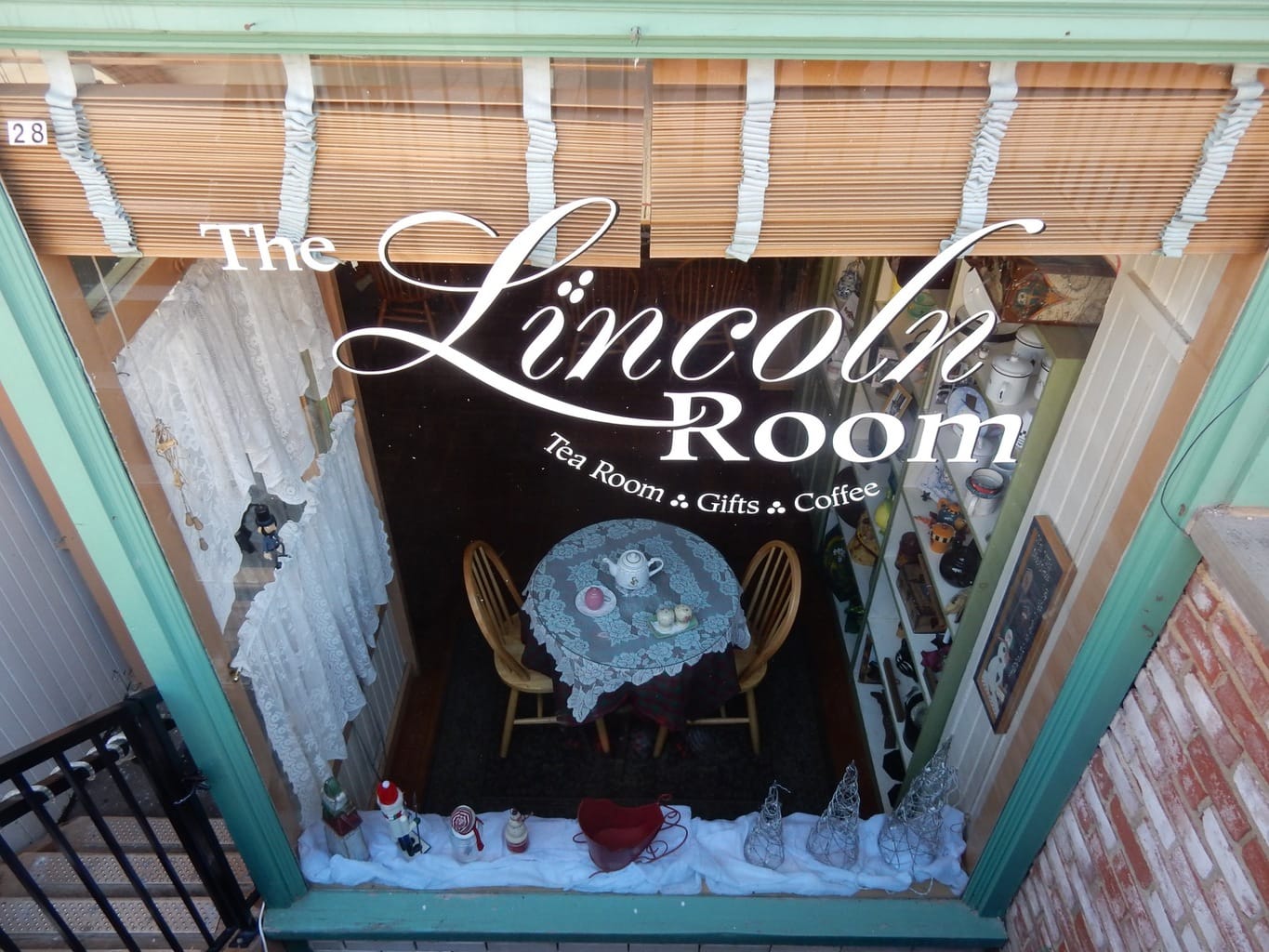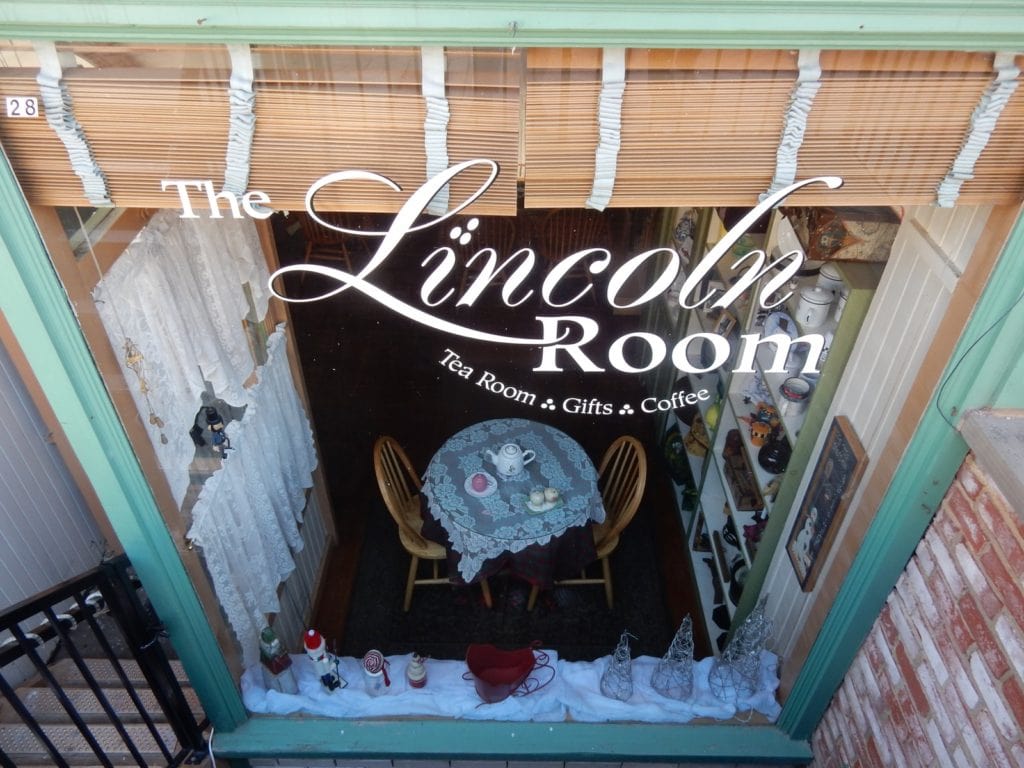 For a bit of US History, the Lincoln Tea Room is situated in a former print shop where Abe Lincoln authored and copied his own biography in 1860 (considered the reason he became so popular before being elected).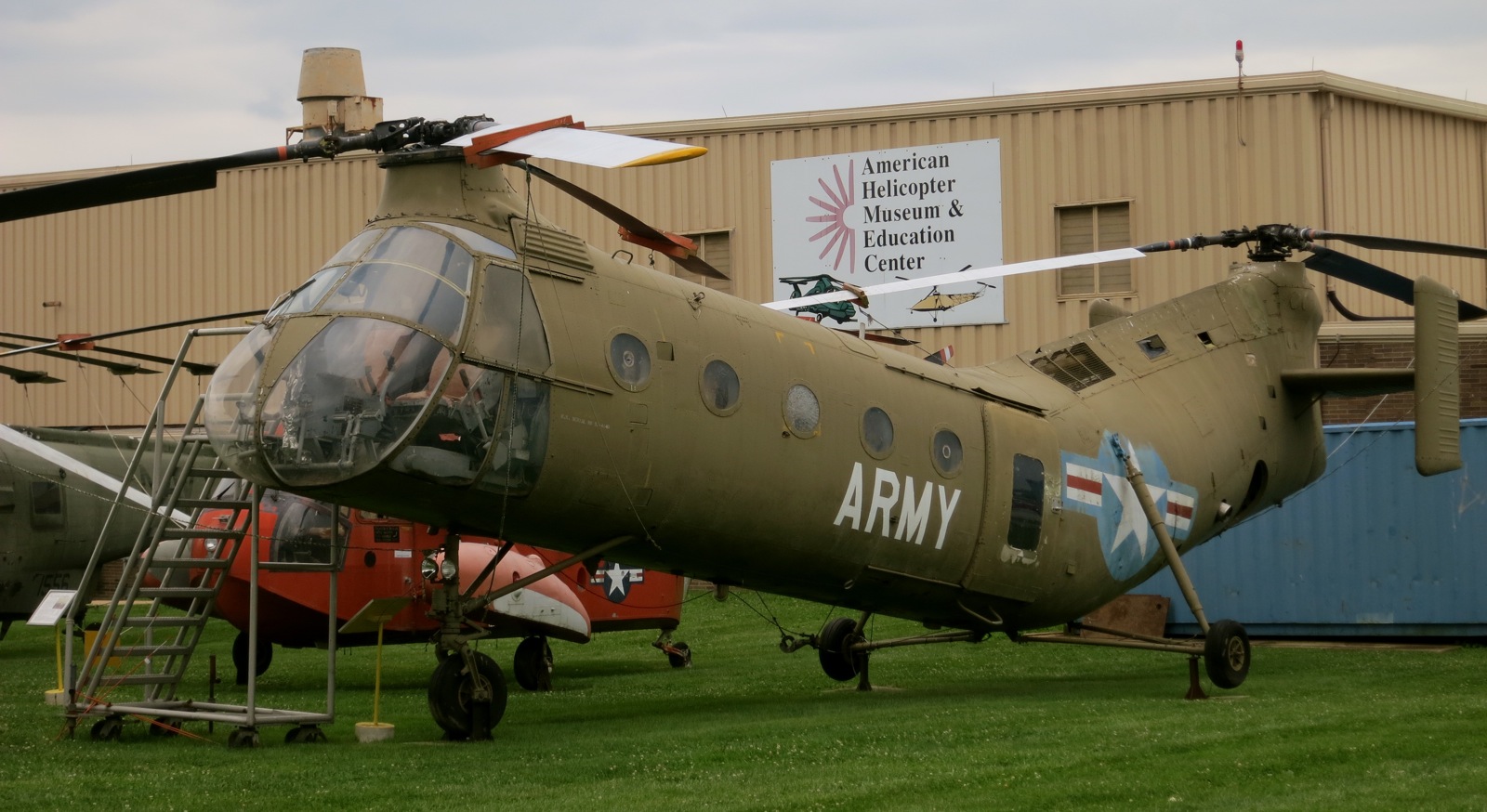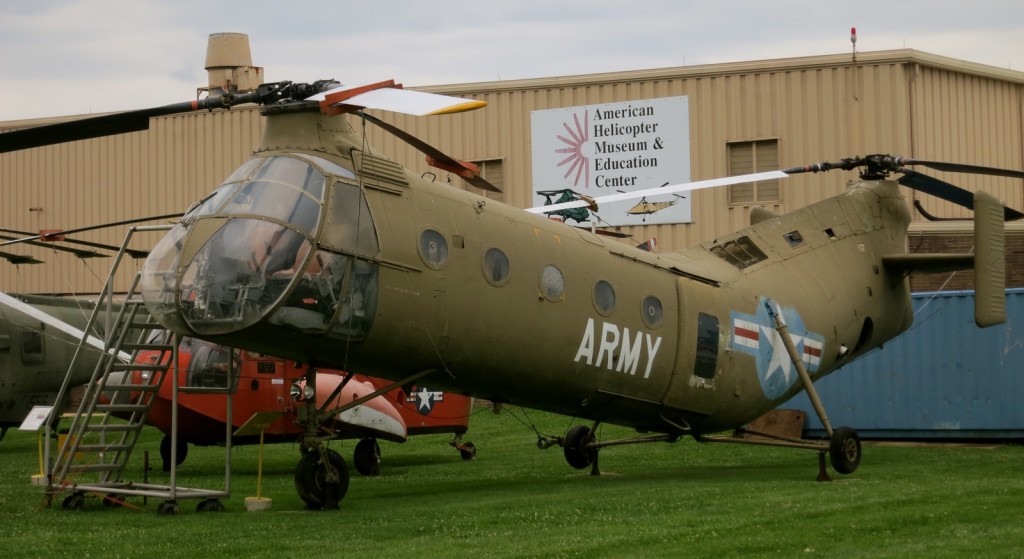 VISIT: American Helicopter Museum, West Chester. You'll see Bells, Hughes, Sikorsky's and other rotary-wing aircraft – 35 in all – representing civilian and military helicopters, autogiros and convertaplanes. In fact, this is America's largest collection of helicopters and why on any given day you'll find excitable kids and, let's face it, Dads, in this former chopper-manufacturing hangar. Wed-Sat. 10am-5pm, Sun 12-5pm, $10 adults, $8 kids.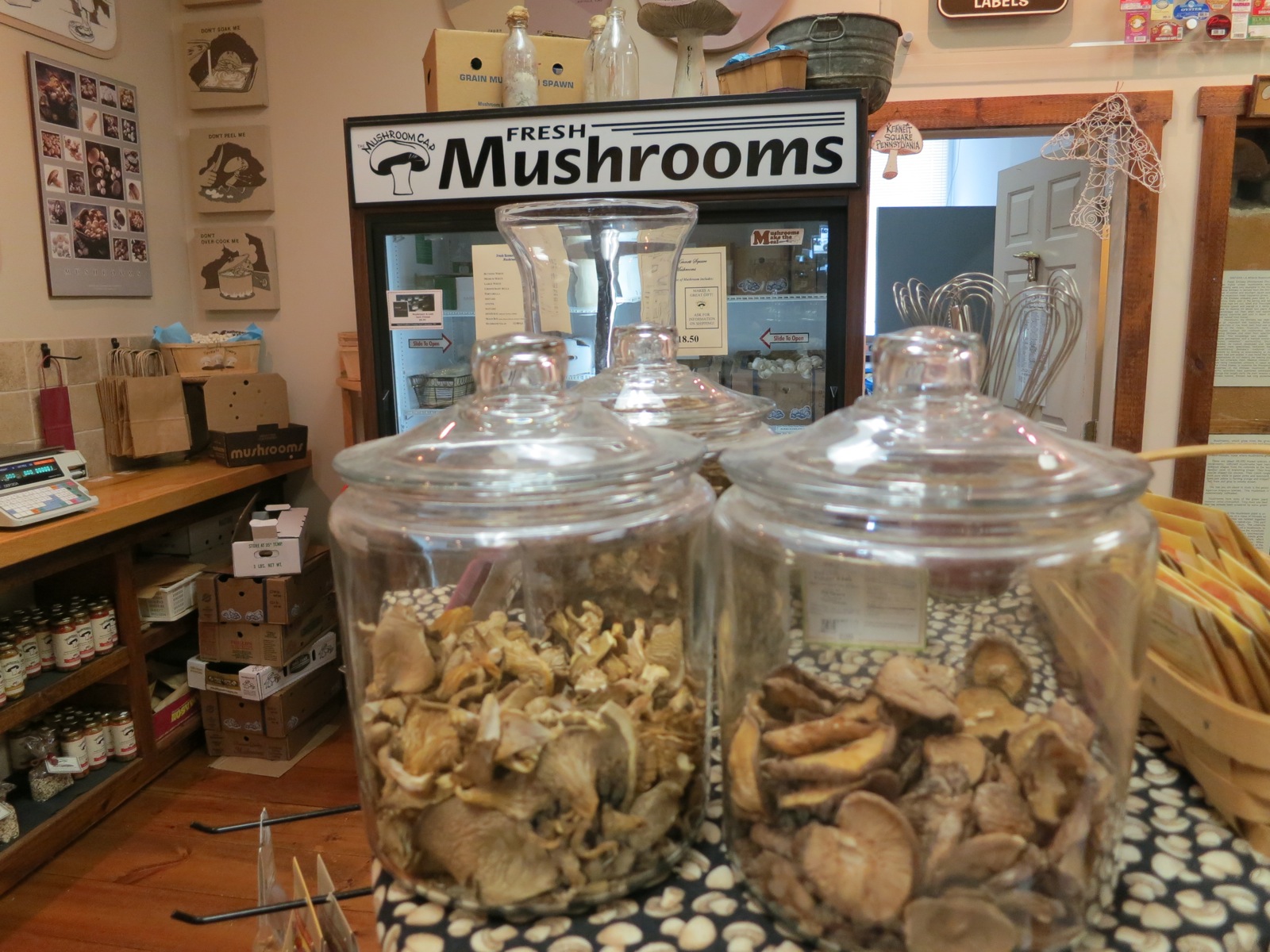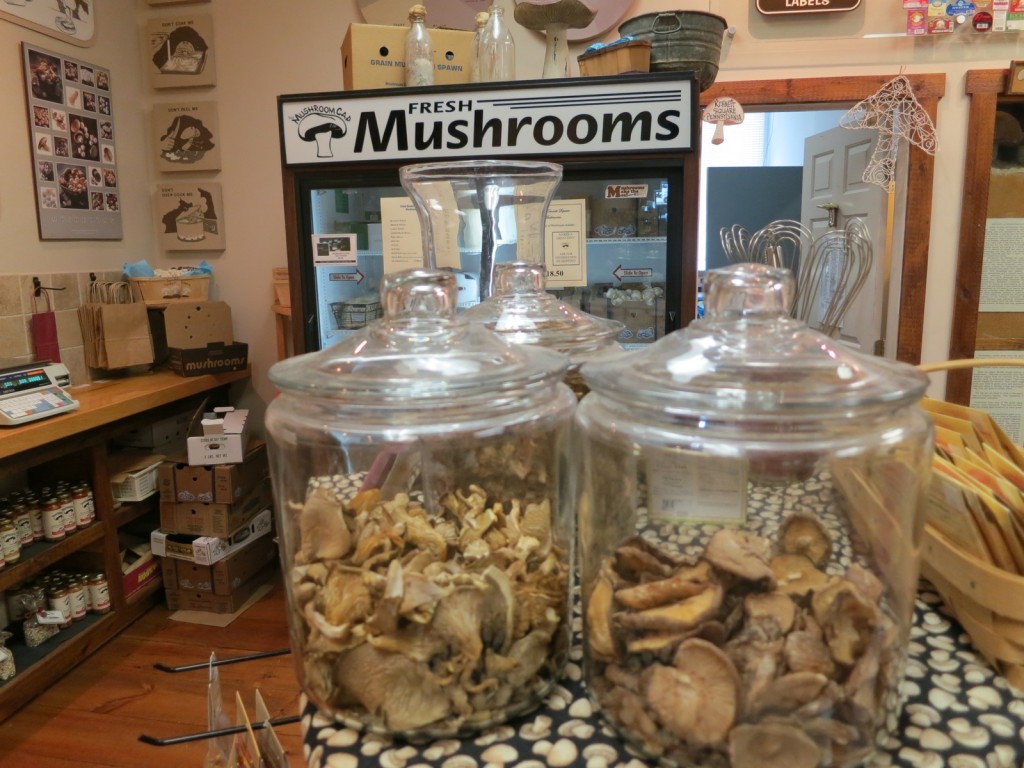 VISIT/SHOP: The Mushroom Cap, Kennet Square. Over 500 million pounds of mushrooms, representing 55% of the nation's total, come from Chester County, PA. In fact, Kennett Square is called the Mushroom Capital of the World, so it behooves you to discover the mysteries of the 'shroom by stopping in to the Mushroom Cap, which serves as both emporium and museum.
Sit on a toadstool (of course) to watch a 12 minute video and discover that mushrooms are the largest cash crop in PA, pound for pound they have more potassium than bananas, and are the only produce that contain Vitamin D. Sure, mushrooms are grown indoors in manure, but the poop is sterilized, so order the freshest 3 lb box for $18.50 or spring for a year-round Mushroom of the Month Club (12 months for $189 plus shipping), or at the very least try "the Cap's" proprietary dehydrated "Snack 'N Shrooms" for $6.75 a bag. Tasty!
Restaurants In Brandywine Valley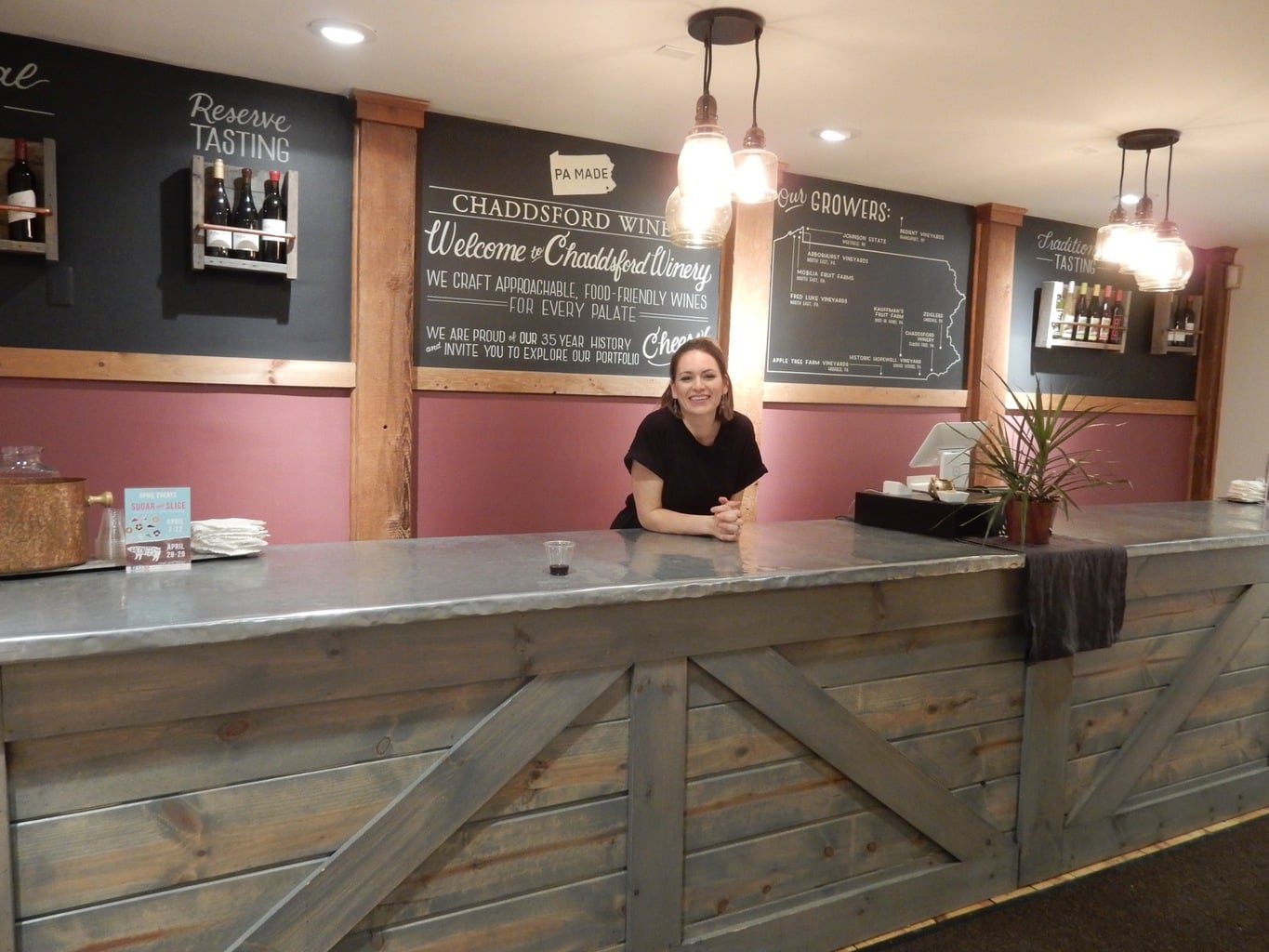 TASTE: Chaddsford Winery, Chadds Ford. This small but eye-catching winery excels in the lesser-known French-American hybrid – red Chambourcin grape. Though known mostly for its "fun" (read: sweet) wines, both the Chaddsford 2015 Artisan Series Chambourcin, and Red Standard Proprioter's Reserve drink smooth and flavorful – reasons why serious wine lovers will want to pop in to try them out. Open daily, check website for times.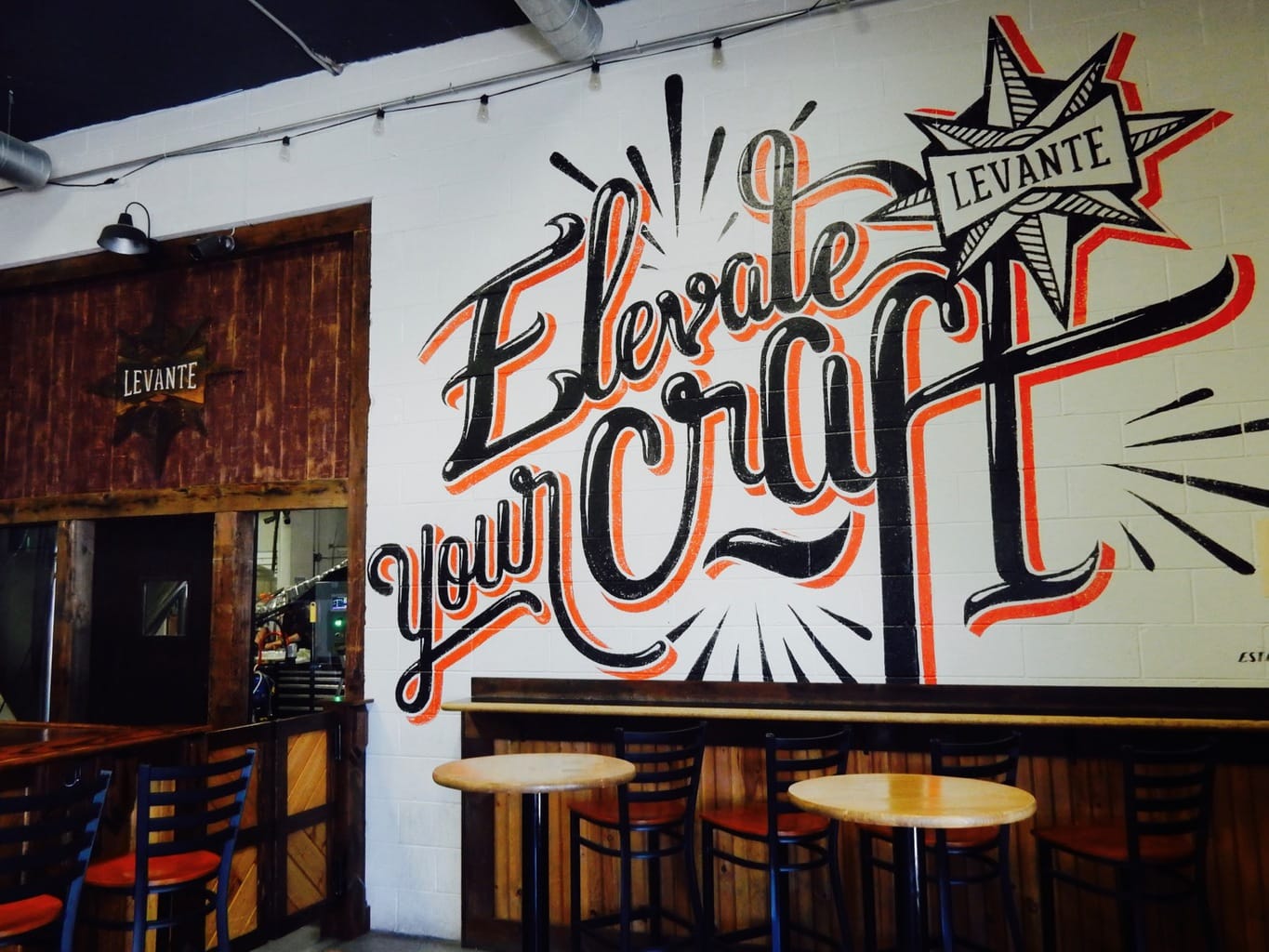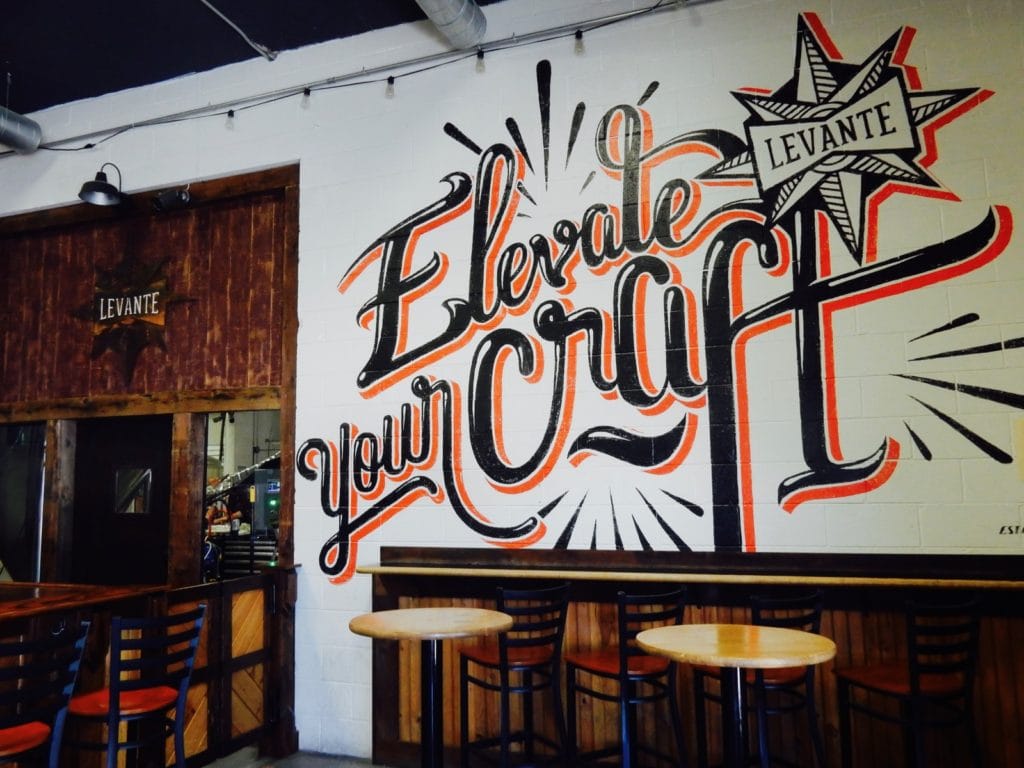 TASTE: Levante Brewing Co., West Chester. Try Fluffy Stuff (a snappy "lactose IPA"), Dewdrop Mornings, Decadent Tourist, Functioning Call, sweet Fruit Fetish (Lactose and fruit puree), and more of the 20 beers on tap at this merry tasting room. Levante invites 30 food trucks in rotation (one per day), has live music, and is "working on" outdoor seating for people and their dogs. Open Wed – Fri 4-9, 10, 11 as the week progresses, Sat 11-11 to coincide with Artisan Exchange open market next door.
EAT: Dilworthtown Inn, West Chester. In 1777, the Brits overstayed their welcome in this crossroads tavern on the main road between West Chester PA and Wilmington DE, ransacking the place, stealing tableware and provisions, and messing with the women servers.
Though not exactly a #metoo era, the Tavern owner nevertheless sought redress, and sent a bill to the British Government, requesting to be paid for stolen goods and damages to the tune of 820 Pounds. You can see a painting of the unruly Redcoats and a copy of the itemized bill while waiting for a table in one of the intimate rooms, or outside in the roofless "Stables" patio.
Cuisine is Fine Dining traditional, with a contemporary twist. The delectable Croque Monsieur Spring Rolls ($10) is one of the most popular starters, as is the Dilworthtown Mushroom Soup ($7) – the essence of locally picked mushrooms pureed with little else. Vegan menu items will excite the non-meat eaters. I feasted finely on Vegan Artichoke Cake ($25) – more like a dollop of lemony artichoke dip.
Owners Bob Rafetto and Jim Barnes purchased the restaurant in 1992, adding the more contemporary Blue Pear Bistro in the space that was once the General Store, and, across the street, the Innkeeper's Kitchen, offering multi-course beer and wine pairing meals ($69-$79 per person). Depending on your mood, you can choose from a variety of up-market culinary experiences just steps from each other.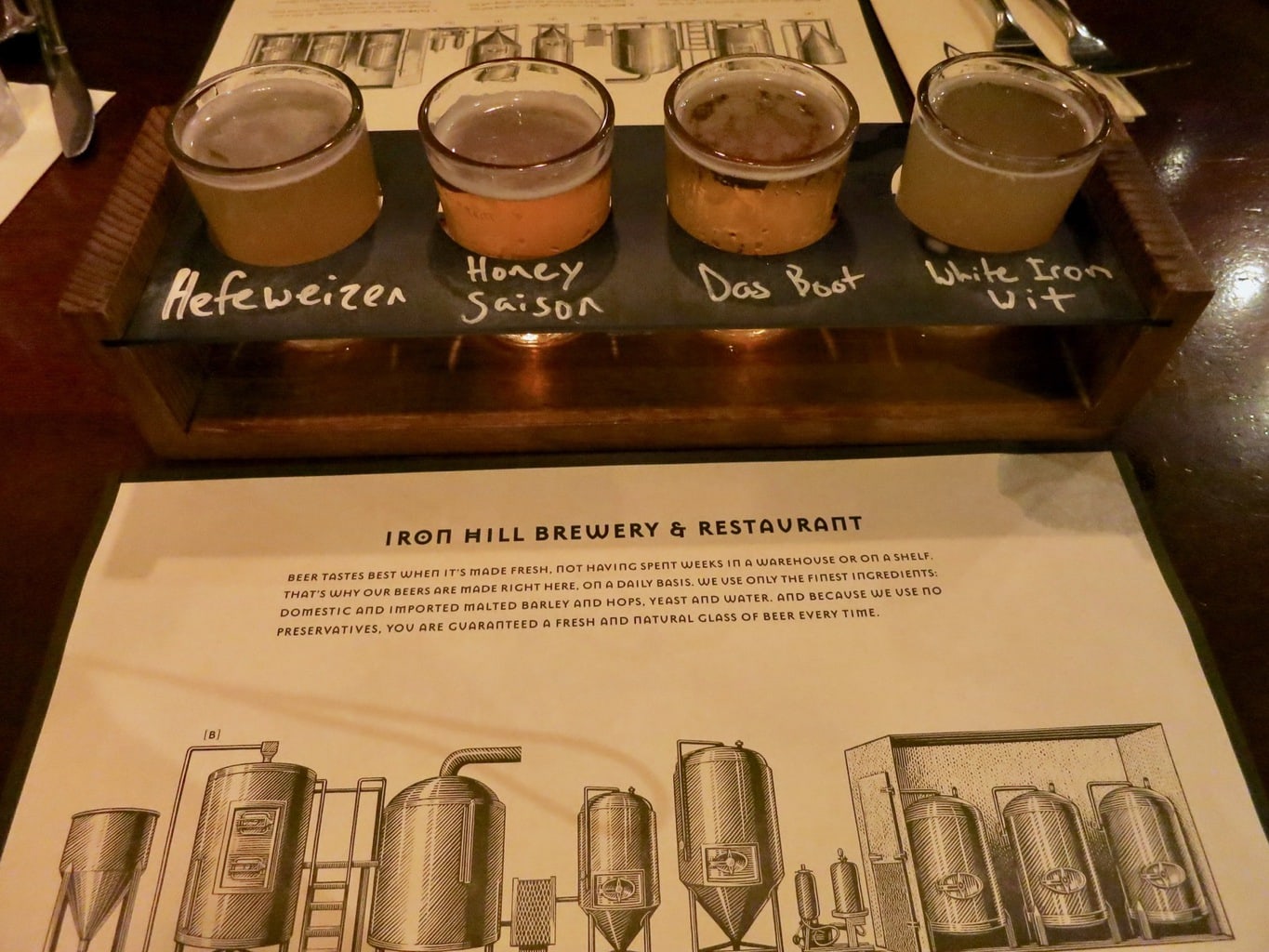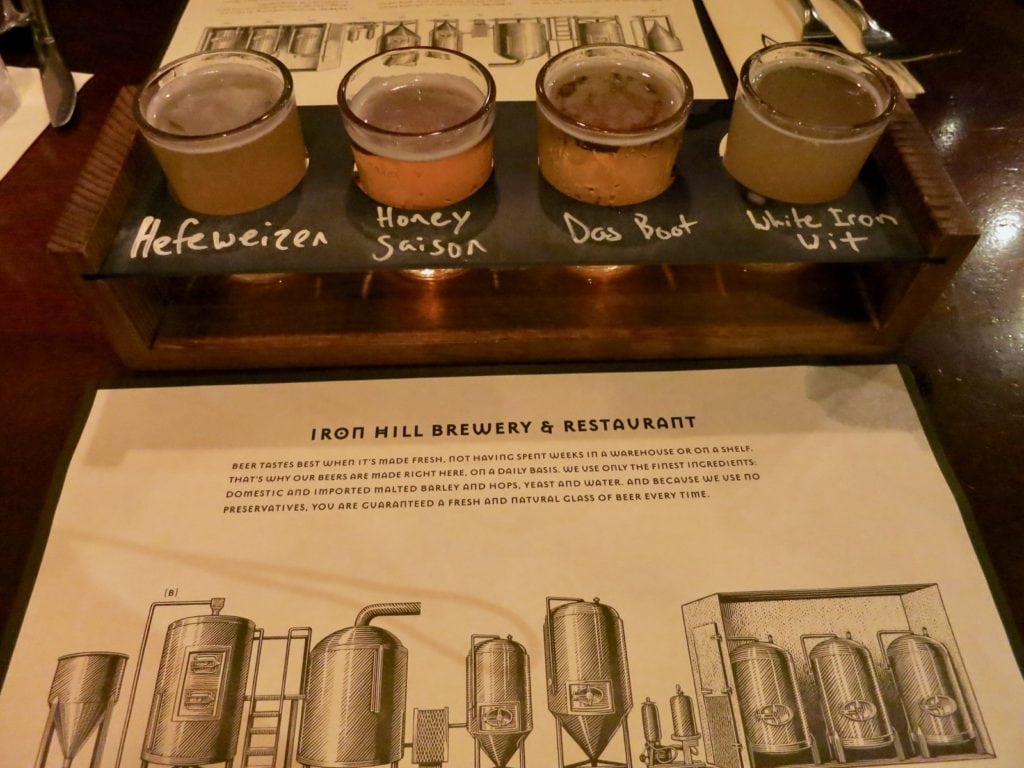 EAT/DRINK: Iron Hill Brewery and Restaurant, West Chester. College towns love brew-pubs and West Chester's Iron Hill Brewery proves that point; with its massive dining room packed with regulars on a cold April Wednesday night scarfing up tweaks on pub-grub. Sure the burgers are great – and that includes Falafel Burger ($14) and Pimento Cheeseburger ($14), salads from Strawberry to Quinoa ($8-$11), and a selection of Hearth Baked Pizzas ($13-$15). All go down well with a flight of Iron Hill's best brews on tap.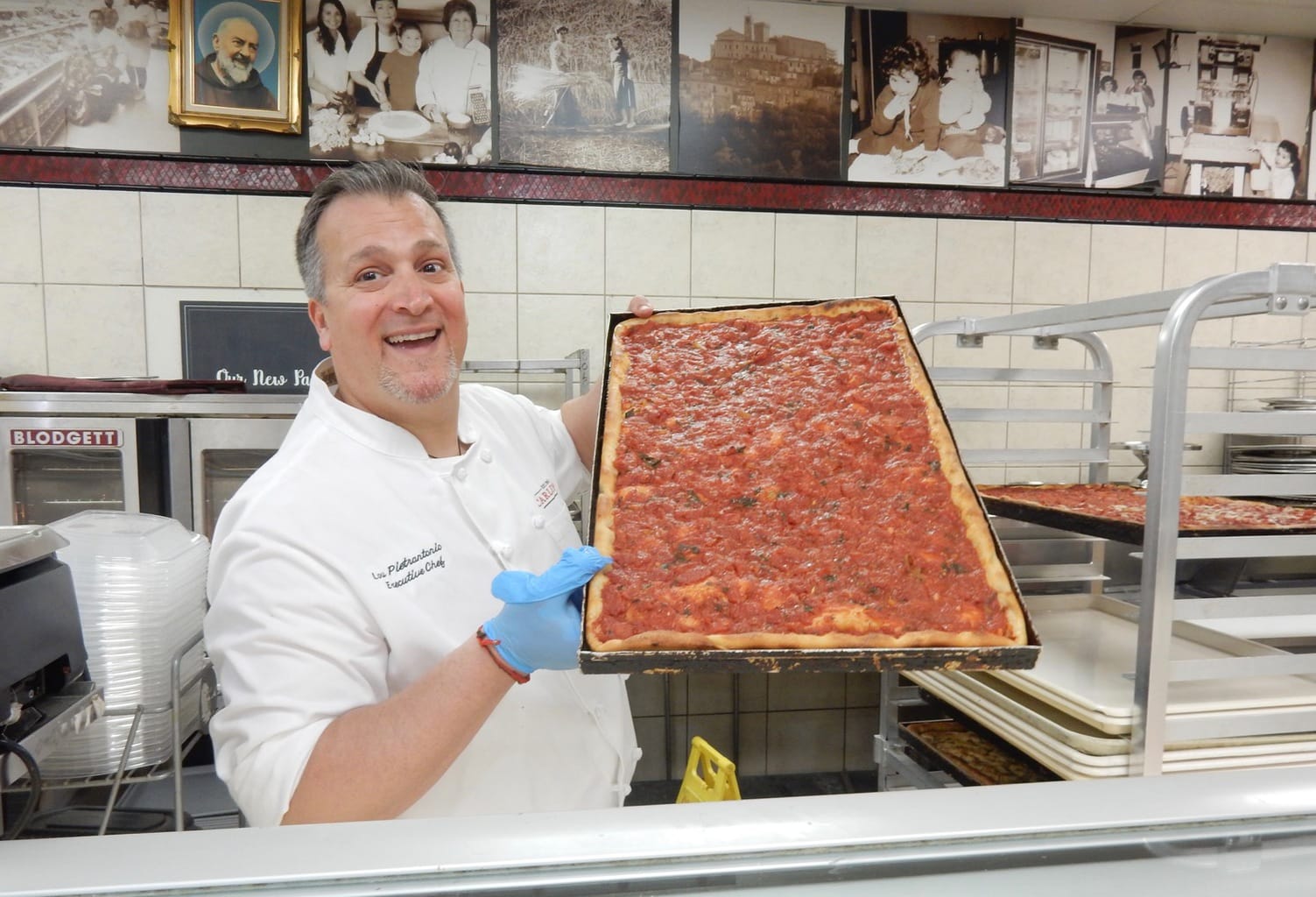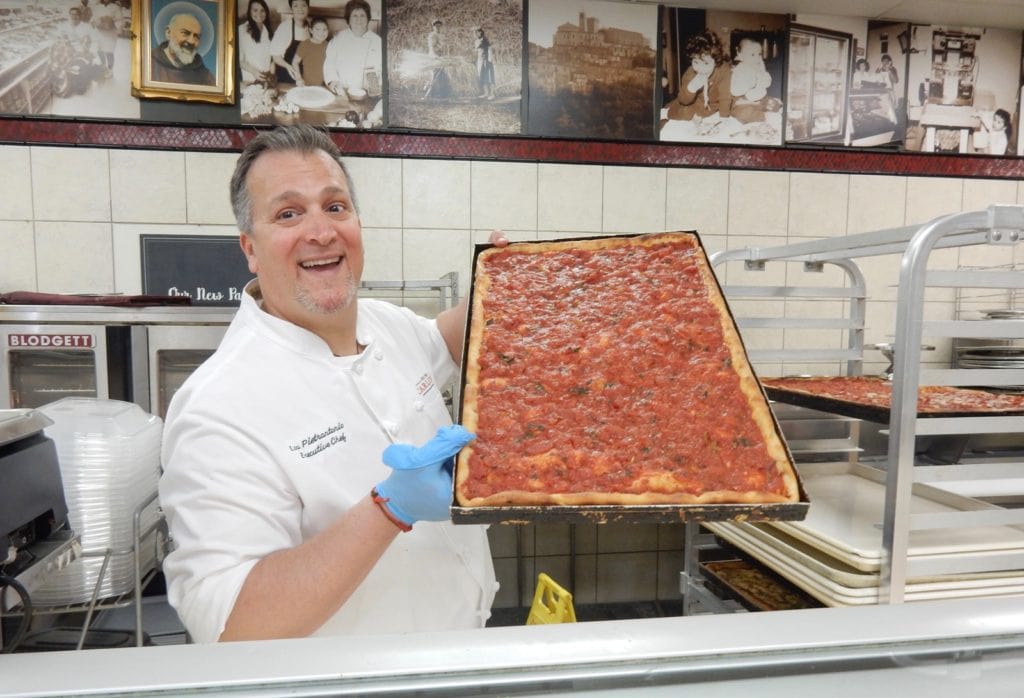 EAT/PROVISION: Carlino's Italian Market, West Chester. Sure, you can buy a slice of one of the best Tomato Pie's in the country, or order a wedge of Gouda from the largest cheese selections outside of Philly. But even if you don't intend to purchase anything, just walk in the door of this family–run market and take a deep breath.
The aroma from the combination of fresh baked breads and pastries, olives and olive oils, dried meats, pastas, and salads, will impel you to walk out with at least a crispy warmed slice of pizza. Or, you can do what those who work nearby do nearly every day: Pick up a square of incredible lasagna or salad from the salad bar and eat at one of a few tables.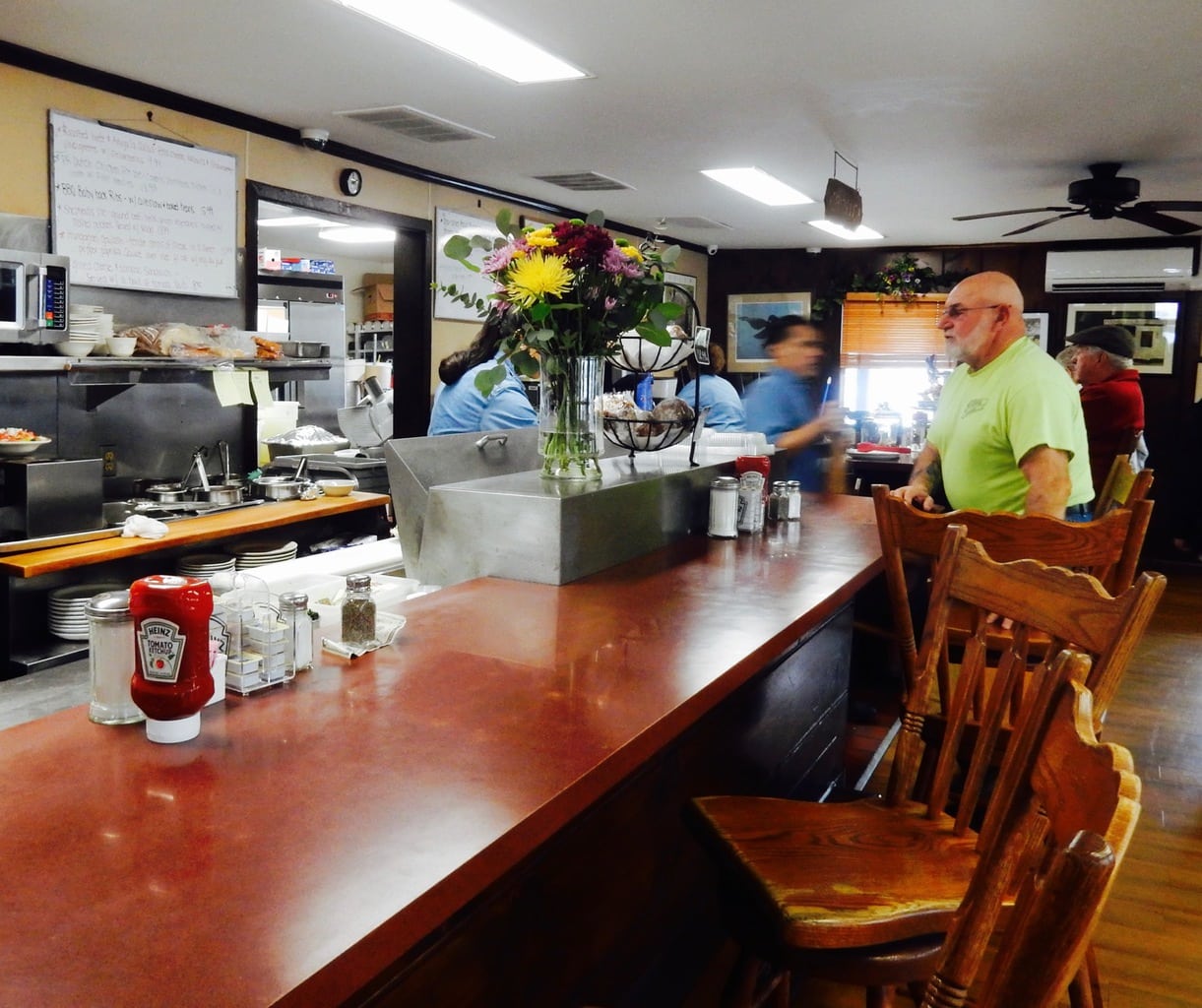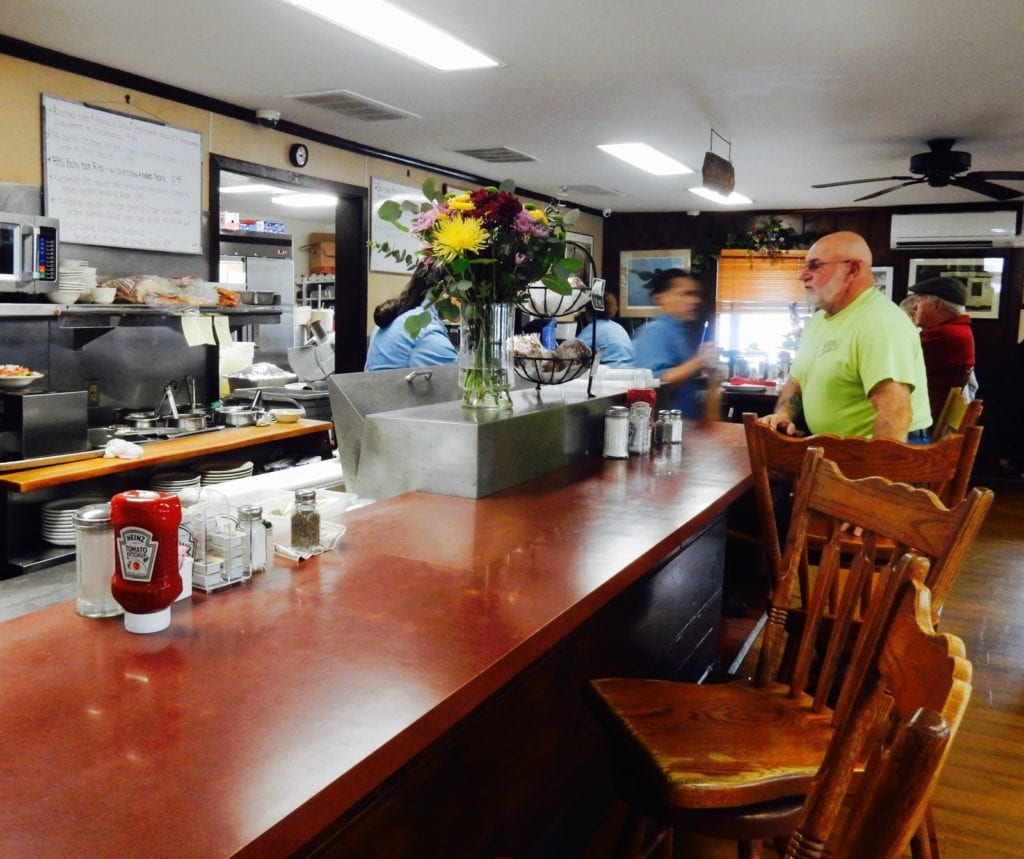 EAT: Hank's Place, Chadds Ford. When he was alive, local Andrew Wyeth used to come in often, sit at the counter, and order his favorite home-cooked meals. The fresh "Homestyle Cooking" still brings 'em in, and remains a nothing-fancy but great food landmark in town.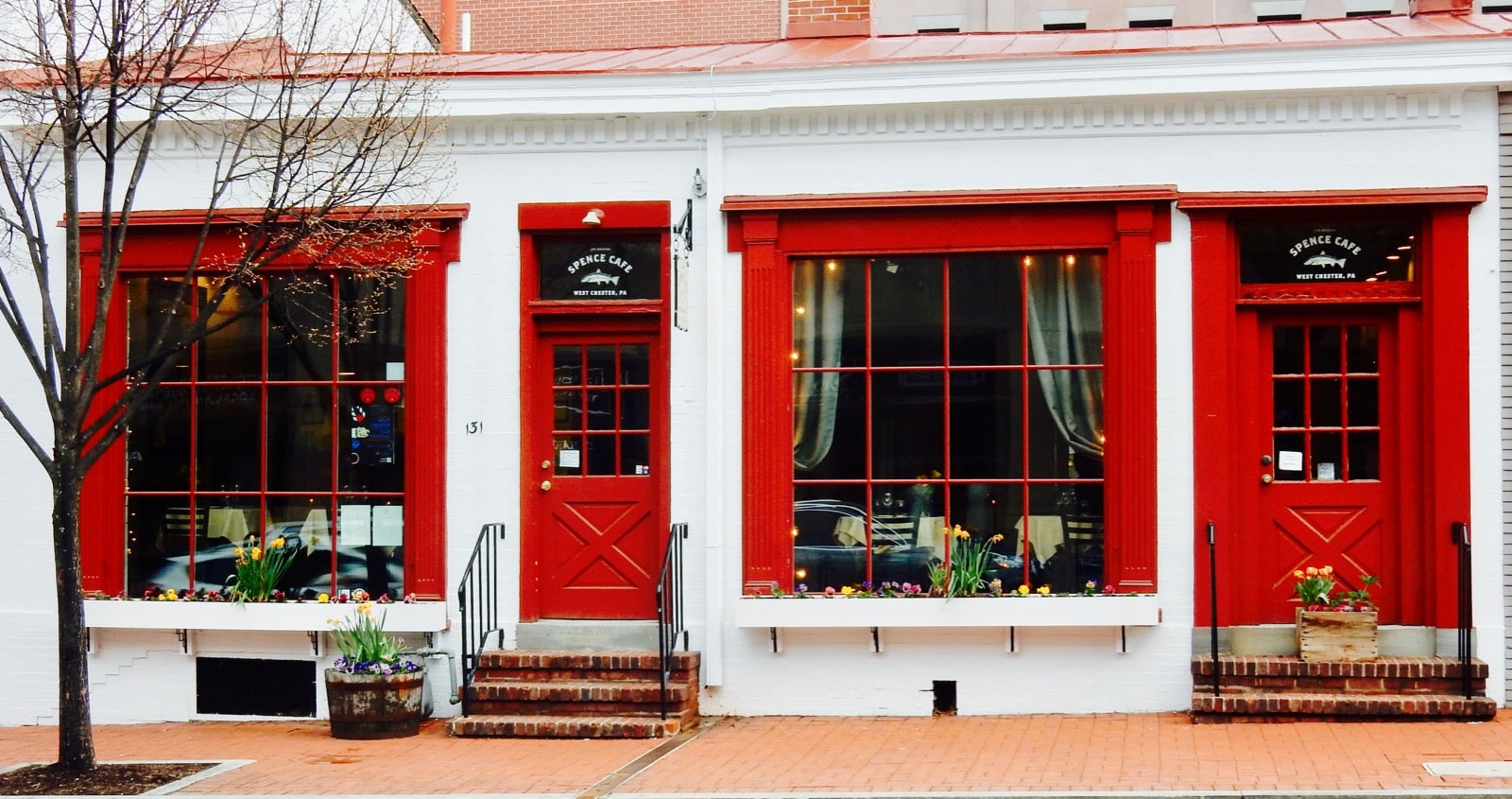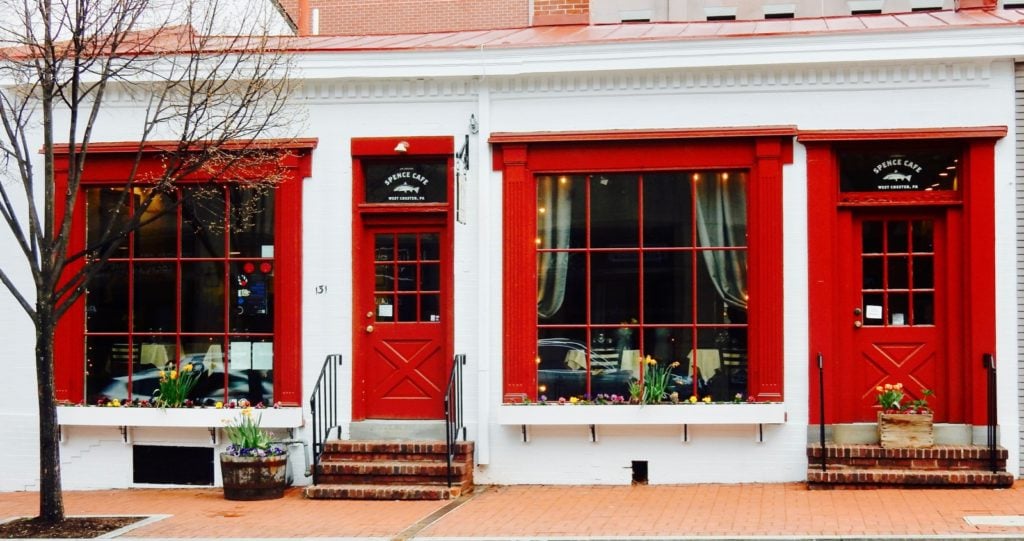 EAT/WEST CHESTER: Locals recommend Limoncello for fantastic Italian, Vudu/High St. Café for Cajun, Teca for Italian, The Mediterranean, Spence Café, and Avalon.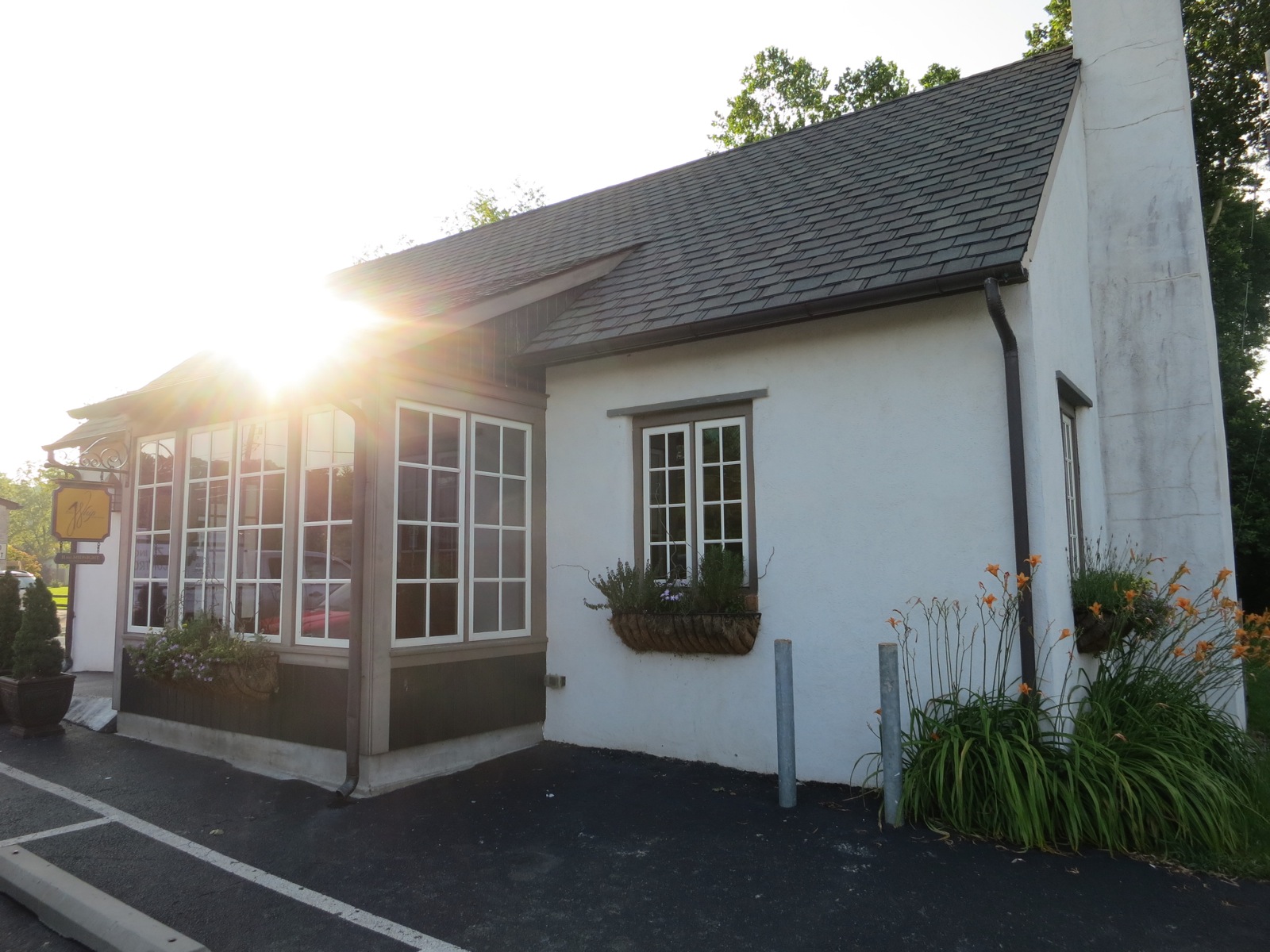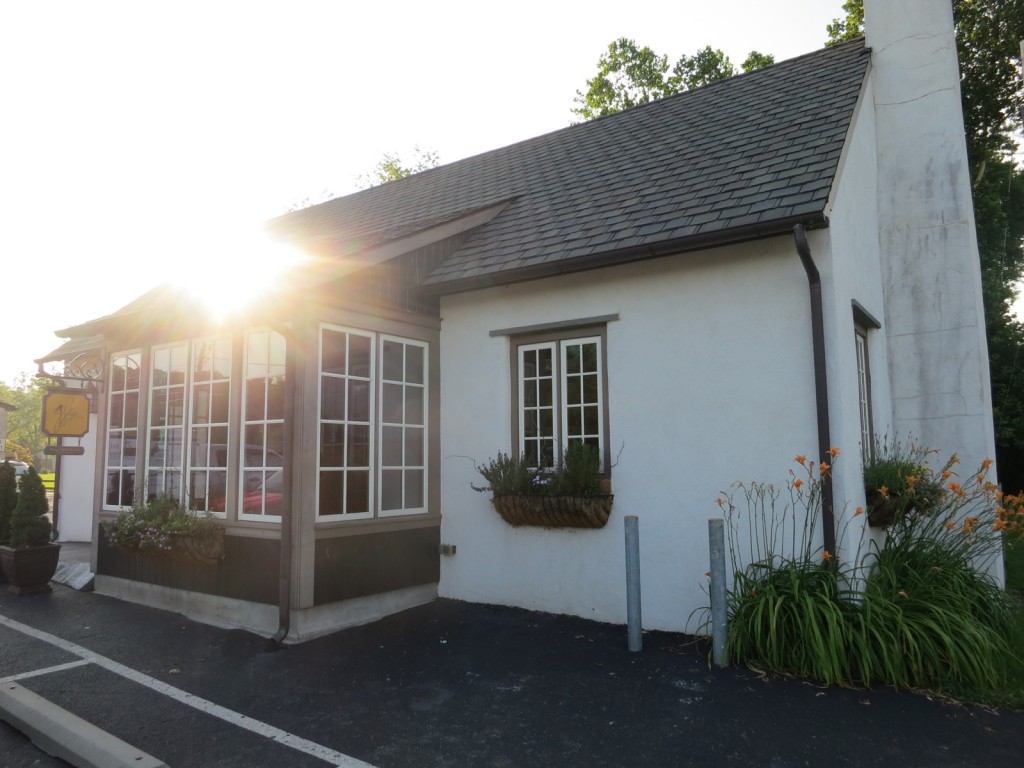 EAT: The Whip Tavern. Coatesville. Formerly a run-down biker bar, you'll find this Brit-i-sized pub at a crossroads far from town, surrounded by undulating hills as green as the Emerald Isles. Do you crave Scotch Eggs, Bubble and Squeak ($6.99), Bangers and Mash, Welsh Rarebit ($7.99), Shepherd's Pie ($12.95) or a bit of Curried Lamb to go with the most refreshing hard ciders (and beer) on tap? You're in luck! Save room for the house-favorite dessert, Sticky Toffee Pudding, which is sure to make you forget those pesky Weight Watchers points.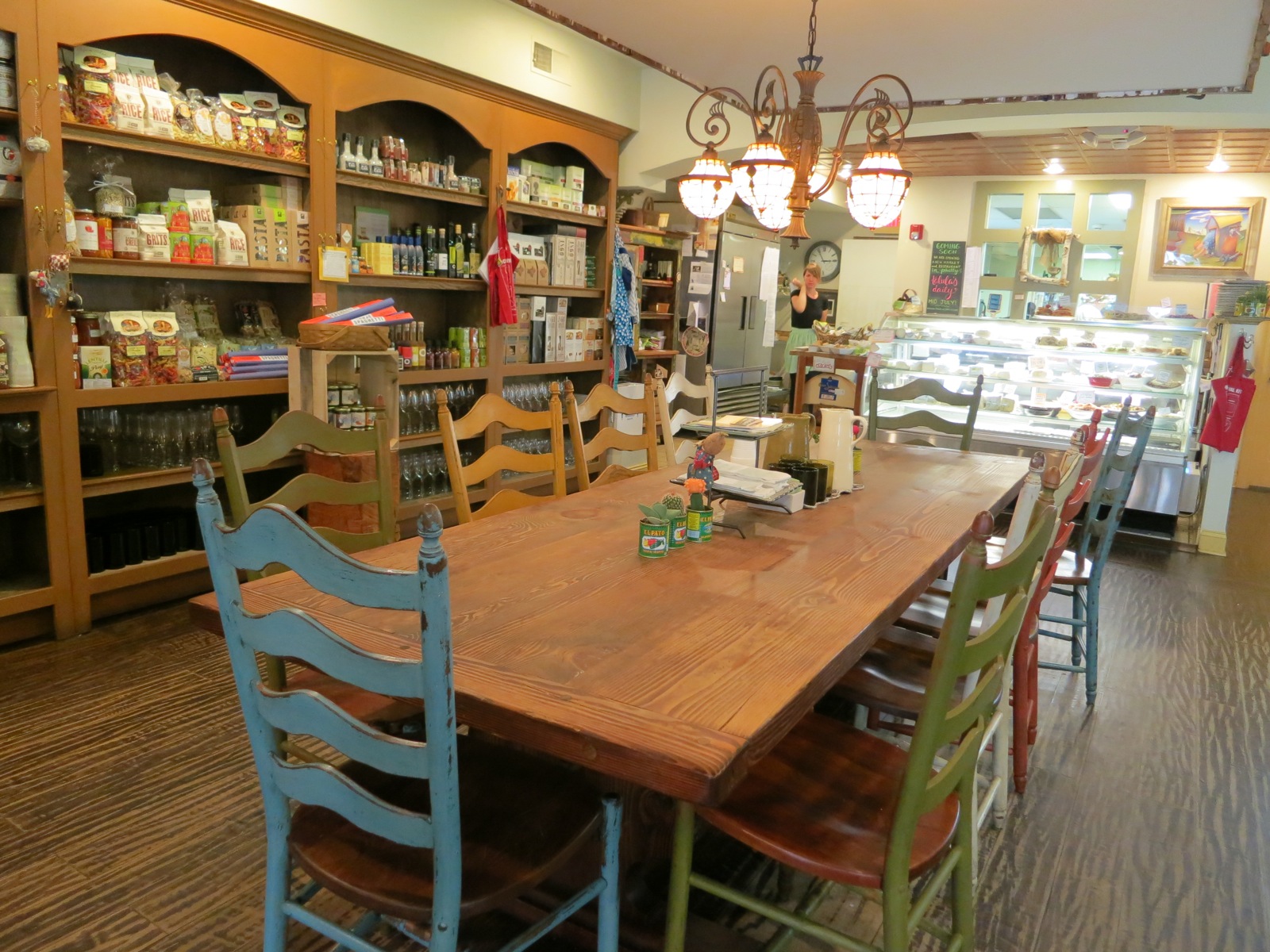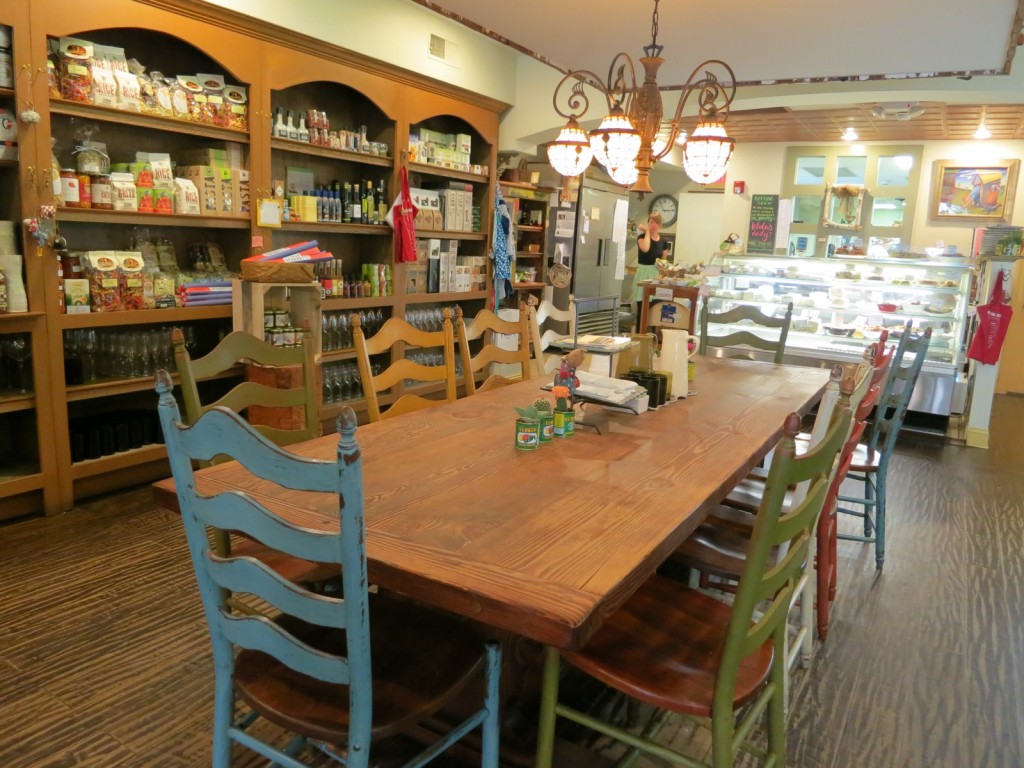 EAT: Talula's Table, Kennett Square. By day, grab fresh baked breads, cheeses, soups and other locally sourced prepared food to either take out or enjoy at one of the butcher block tables. At 7pm, however, Tulula's transforms into hotspot for a special "Farm Table Dinner." Only ten people can indulge in this exceptional 8-course meal per night; just don't expect to get a seat for at least a year. This nightly event, costing $105 per person, is more coveted than tickets to Book of Mormon on Broadway.
Hotels In Brandywine Valley PA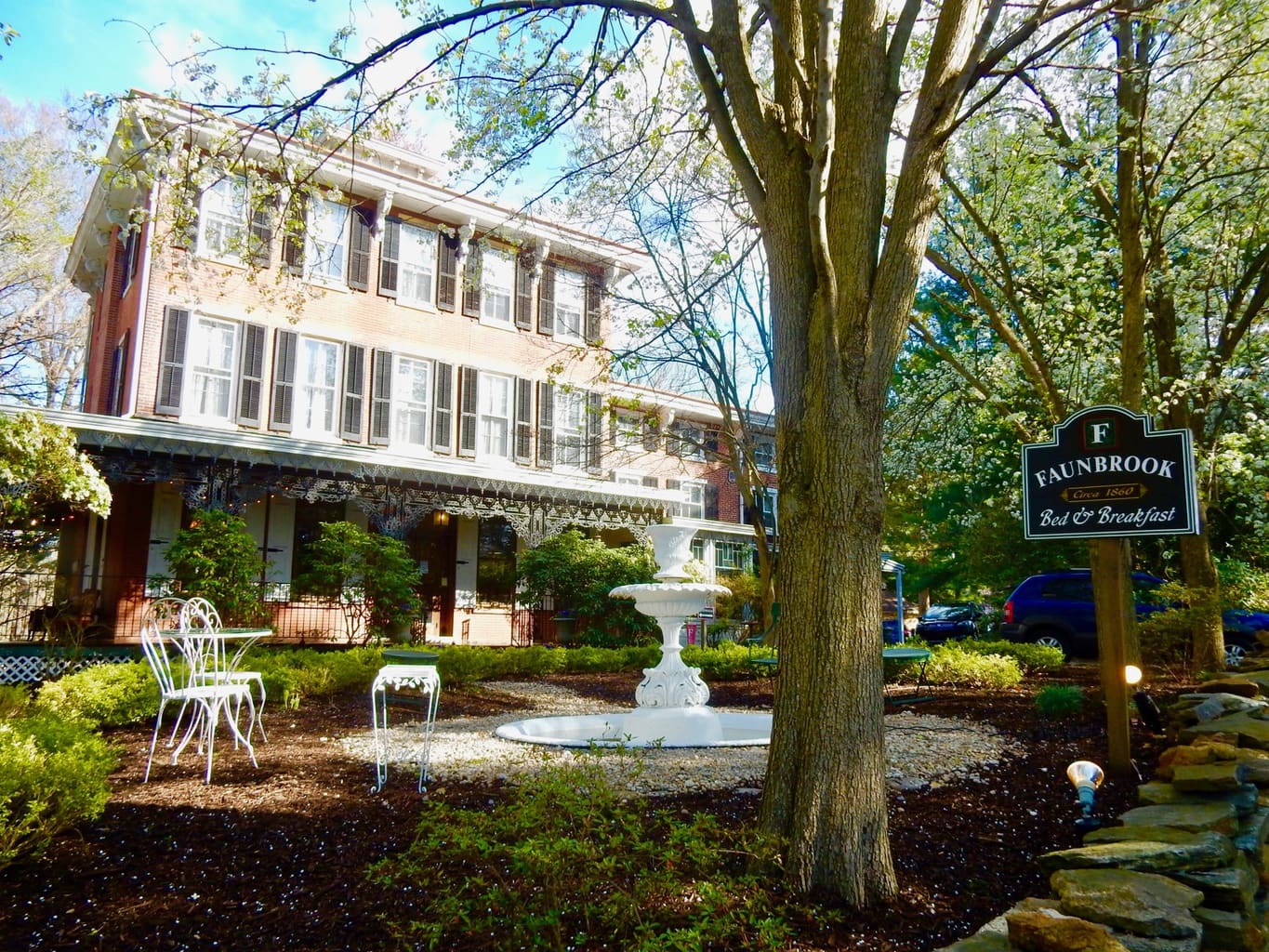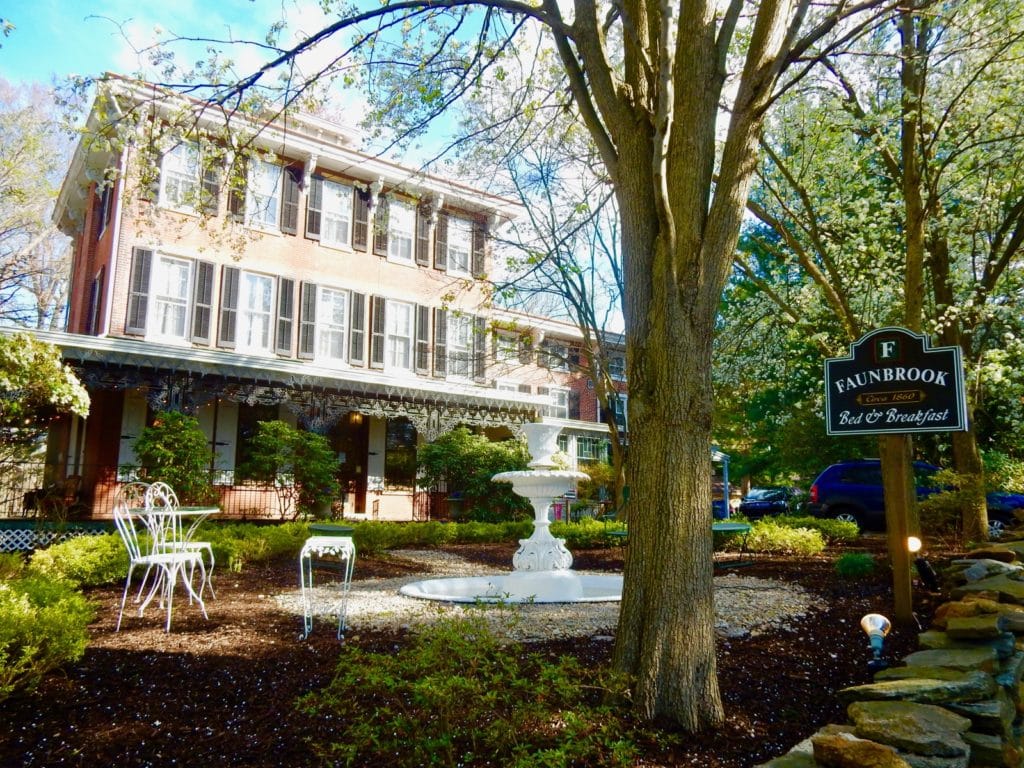 STAY: Faunbrook B&B, West Chester. A Maven Favorite for its gracious hospitality and gourmet breakfast – not to mention complimentary wine, Faunbrook has merited its own review here.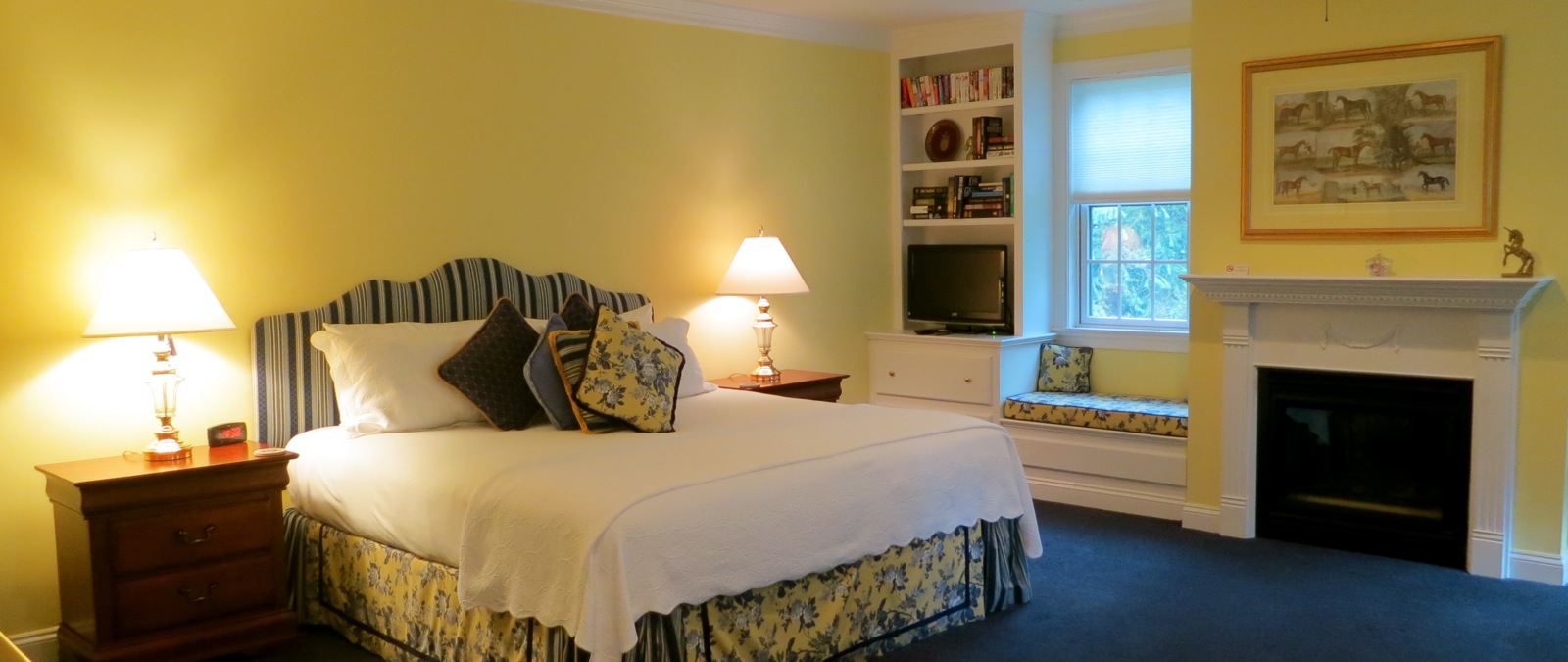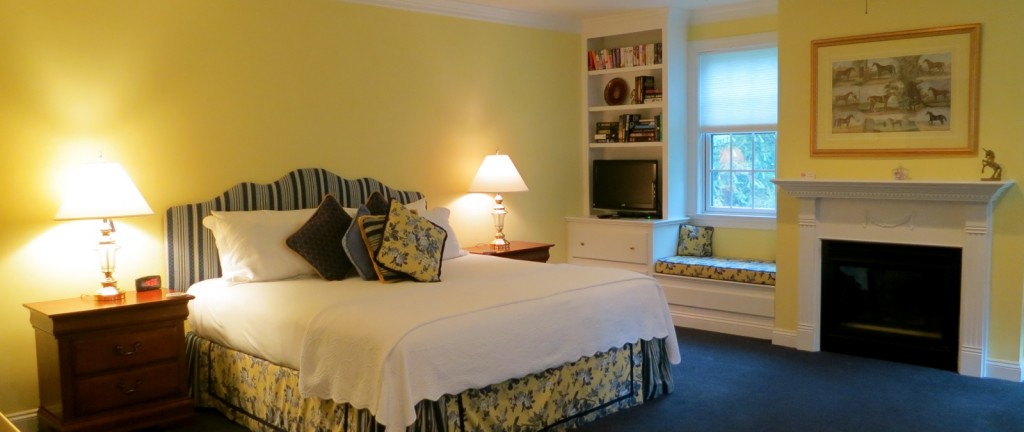 STAY: Inn at Whitewing Farm. Guests adore this place in the country with good reason. Blue-blood-luxe rooms and suites with pastel yellow walls, wingback chairs, window seats, and horsey décor, are situated in former stables and tack rooms. One can just imagine Fox Hunt horsemen tally ho'ing right outside your door. Snacks and soft drinks are complementary any time of day – owners Lance and Sandy Shortt think it's outrageous to charge – which makes everyone happy.
There's a pool, a pond (for swimming and catch and release fishing – just not at the same time), Har-tru tennis courts and plenty of land to stroll and explore. In the morning, a hearty country breakfast is served in the immaculately renovated 1796 hay barn. Rooms and suites from $135-$269 includes free wi-fi, made-to-order breakfast, parking, soft drinks and snacks.
STAY: Warner Hotel. Right in downtown West Chester, the Warner Hotel pays homage to its former life…as a movie theater.