Last Updated on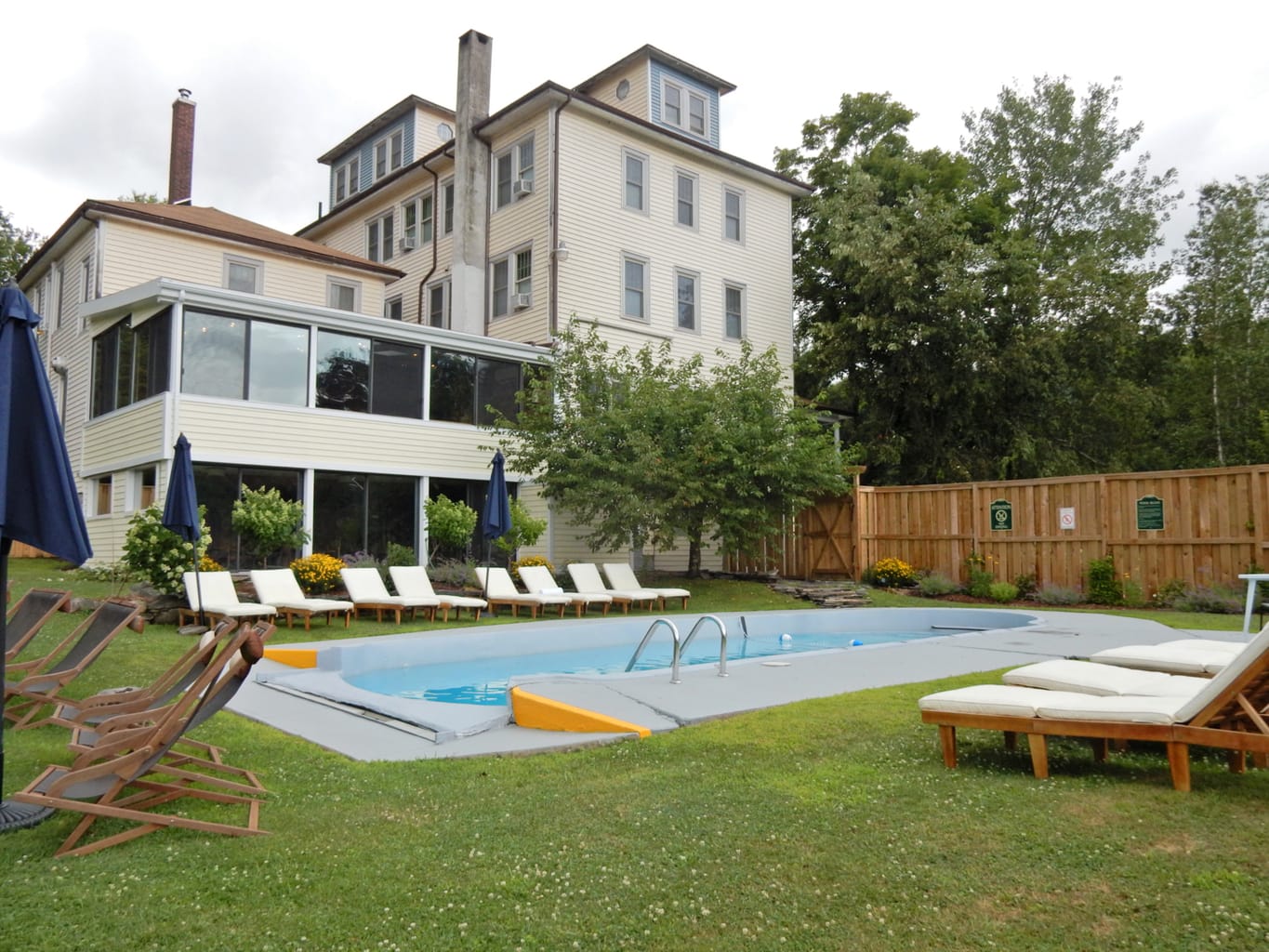 Built in 1880 as an inn, and then a boarding house, The DeBruce has not roamed far from its origins – except stylistically. Now a cool-bean 14-room boutique hotel, owned by hospitality maestros, Sims and Kirstin Foster, (who also own the Arnold House, North Branch Inn, and 9 River Road), the DeBruce is emblematic of a new kind of Catskill Hotel: less mass market resort, more high-end, mid-century-modern getaway geared toward travelers who appreciate fine design and excellent food. Recently, the DeBruce was recognized by Conde Nast Traveler as one of the Best New Hotels in the World.
Though the DeBruce is set on 600 acres, encompassing Willowemoc Creek, 5 miles of hiking trails, a "practice fly-fishing pond," and a pool, you'd never know it at first. The building, nearly flush on a main road, comes up suddenly.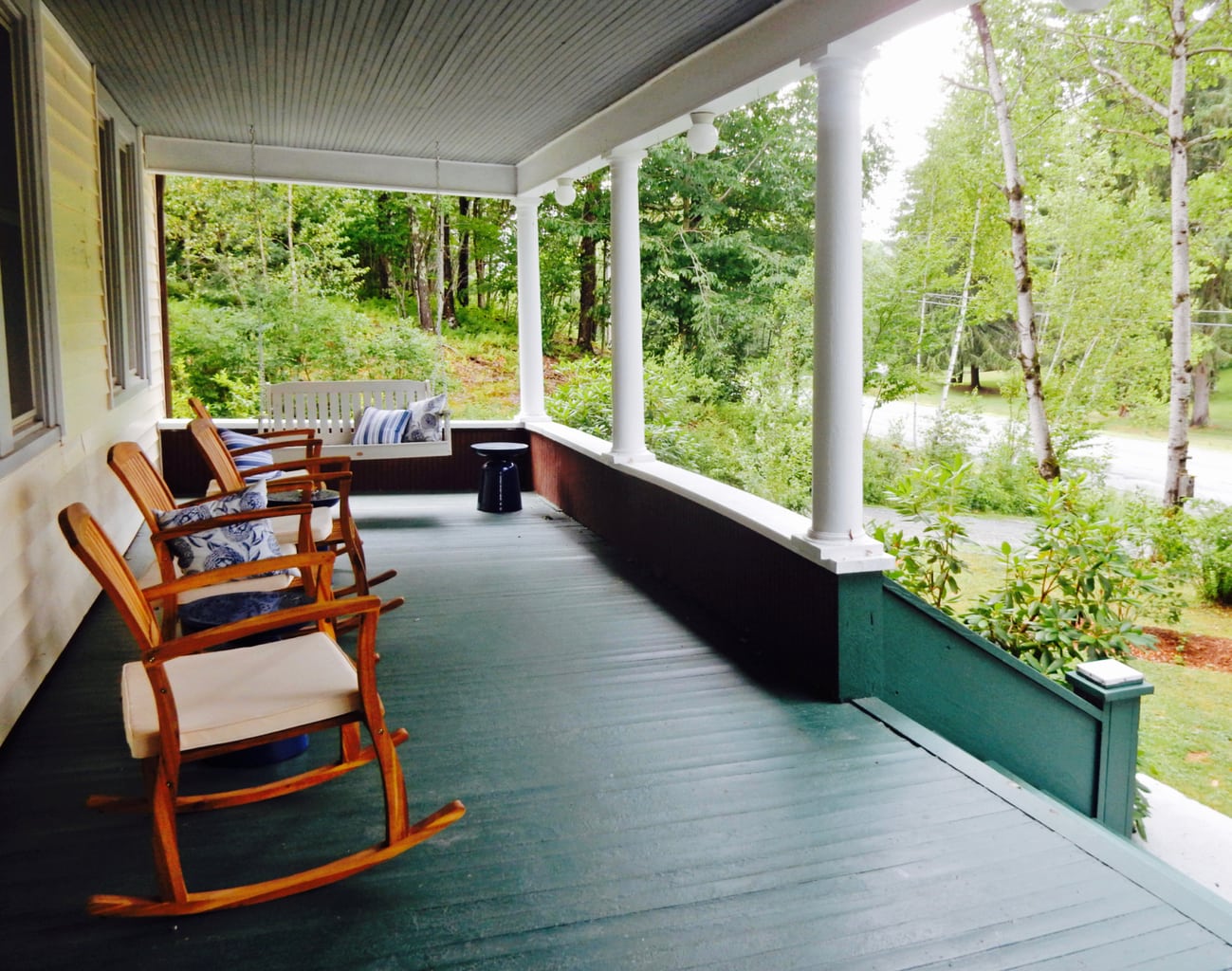 Walk up to the inviting porch, with requisite quasi-Adirondack-style rocking chairs and into the main "living room" – reminiscent of a Catskill summer camp gathering area, if your camp's great room had been peppered with Knoll and Herman Miller furniture.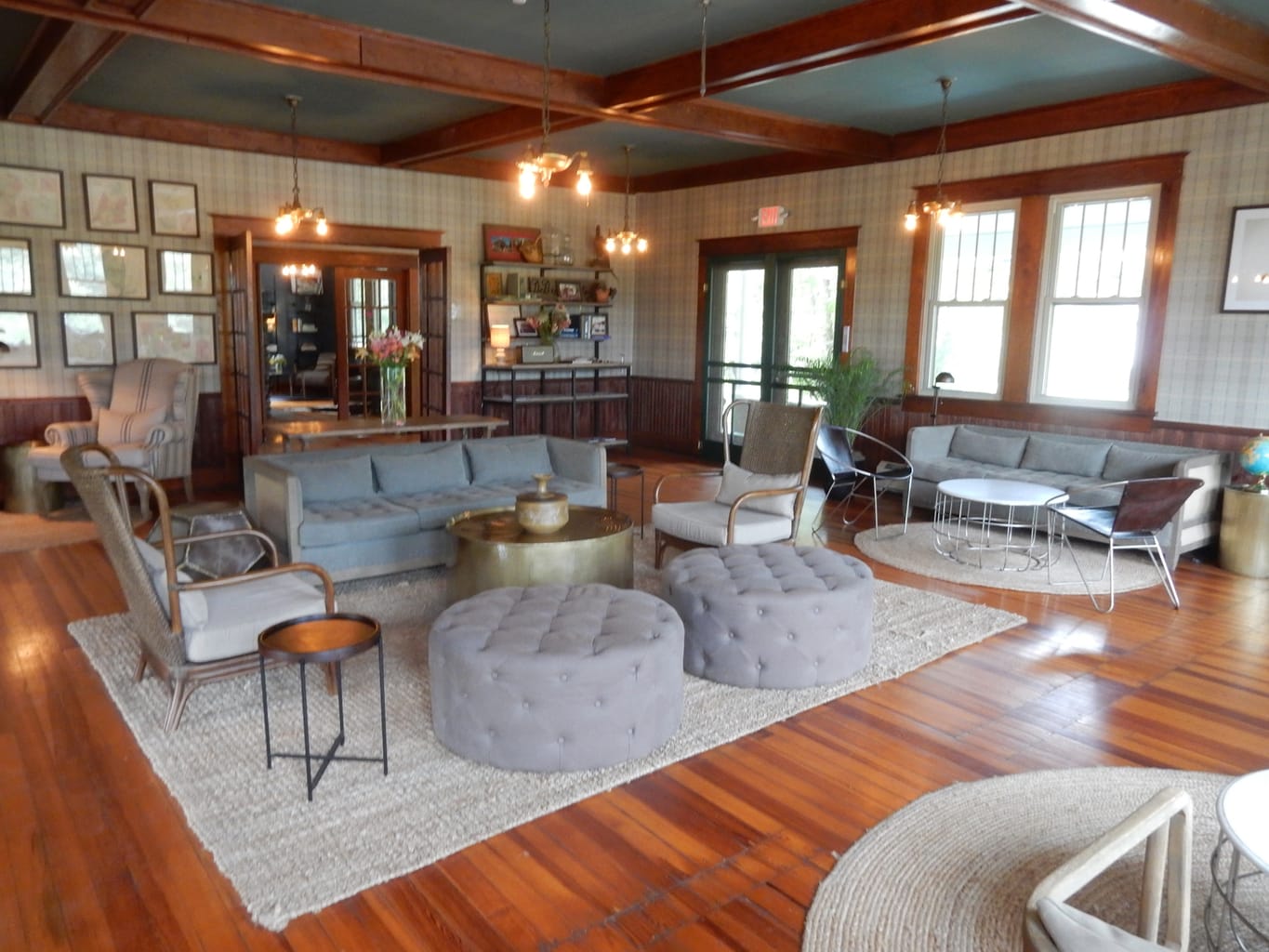 A smaller game room, with fireplace, offers a cozier hangout option, especially in bad weather. When the skies are sunny and bright, most guests can be found by the pool, fishing in the pond or river, or getting their forest bathing in on the trails.
Guest Rooms at DeBruce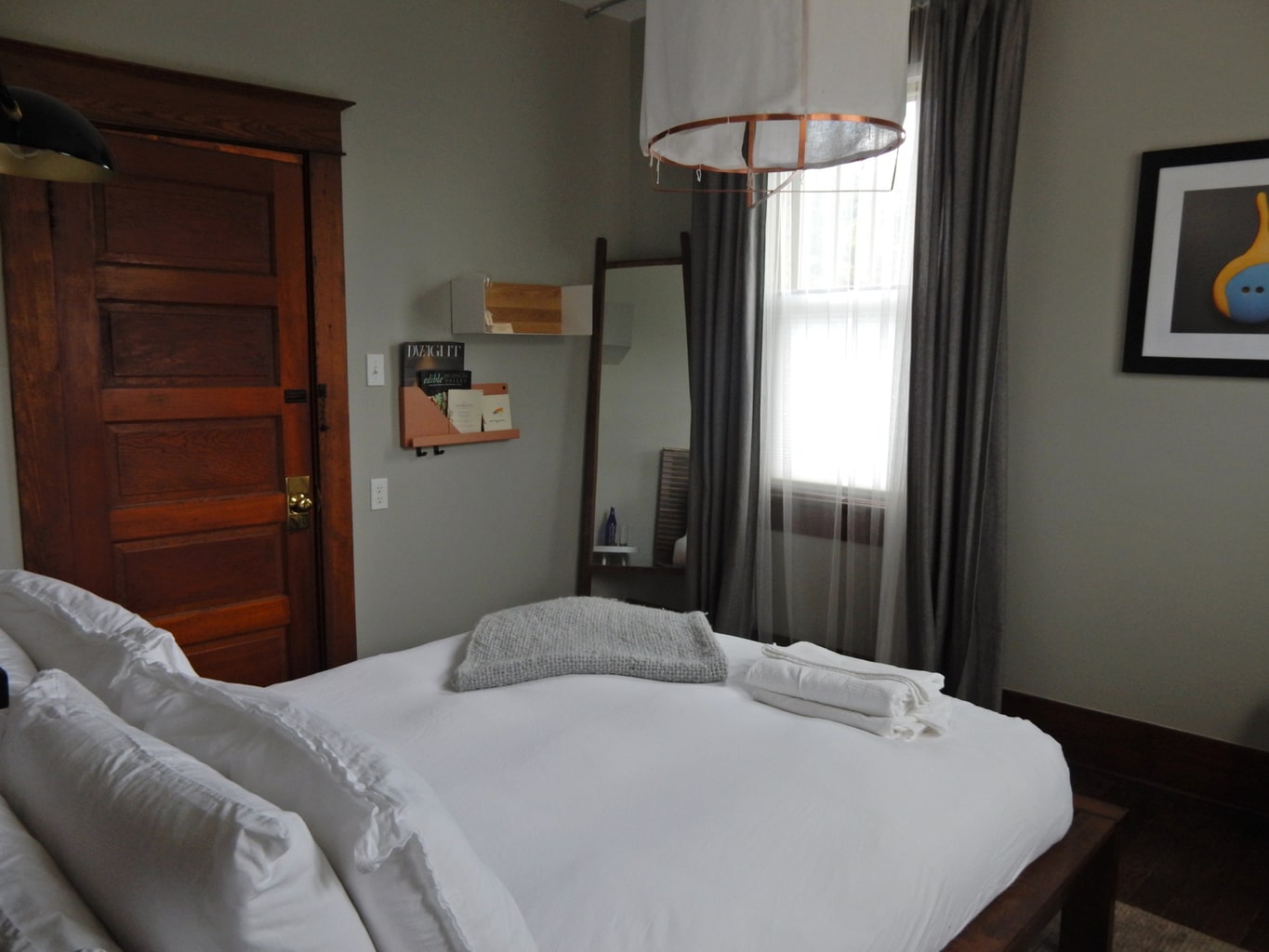 Rooms are small, but rustic-modern-luxe with sheer white curtains, original pitted wood floors, platform beds, slotted wood headboards and pillow-dreamy duvets. Cobalt colored bottles of Saratoga Spring water sit bedside, and large hourglasses are tagged with the words  "nap time." This is certainly a place to de-stress.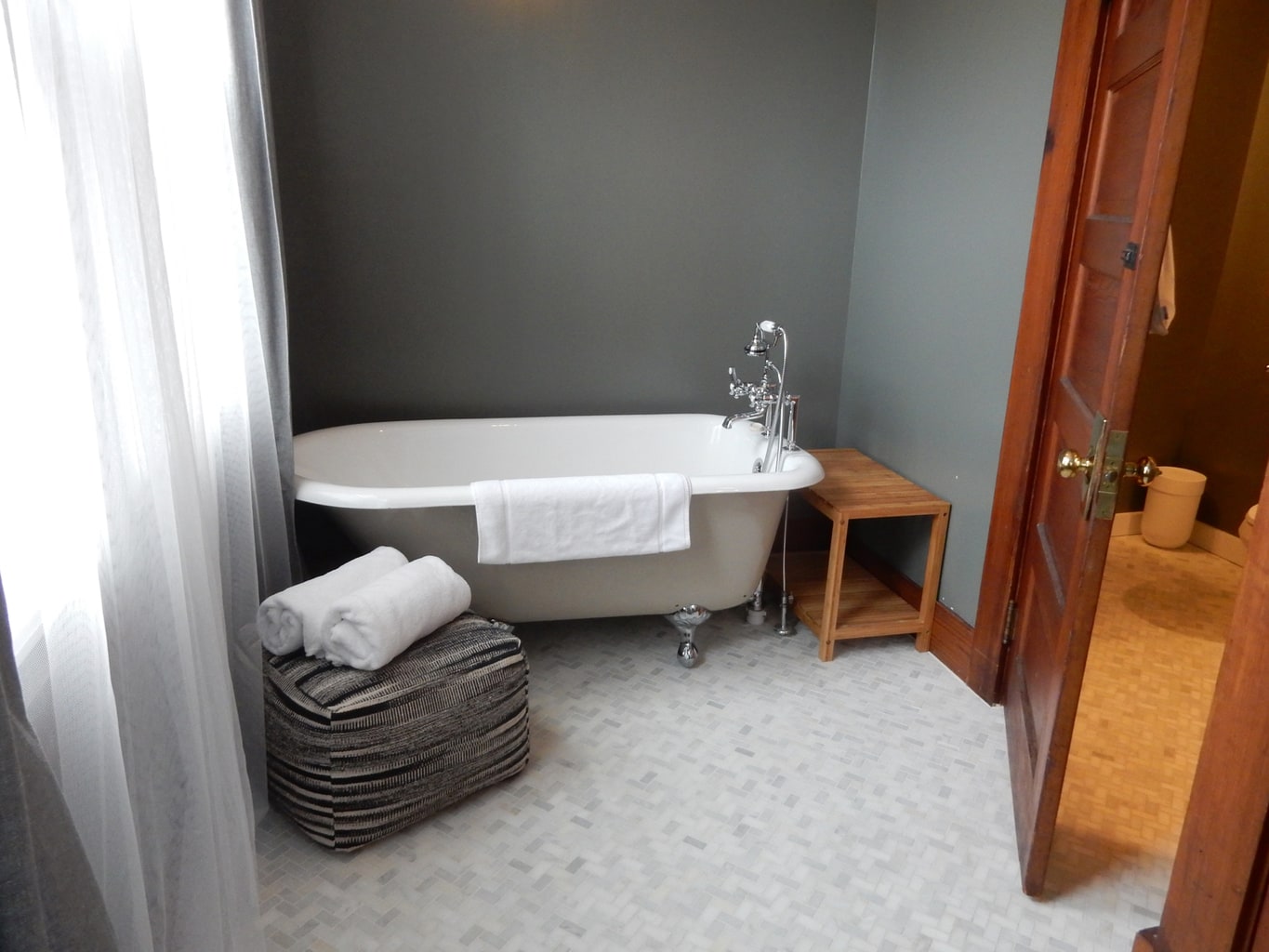 Private bathrooms nearly double the size of the room and are magazine-worthy. Mine was actually in two sections – one very spa-like with soaking tub on herringbone pattern mosaic floor. The other with toilet and tiled shower.
Food at The DeBruce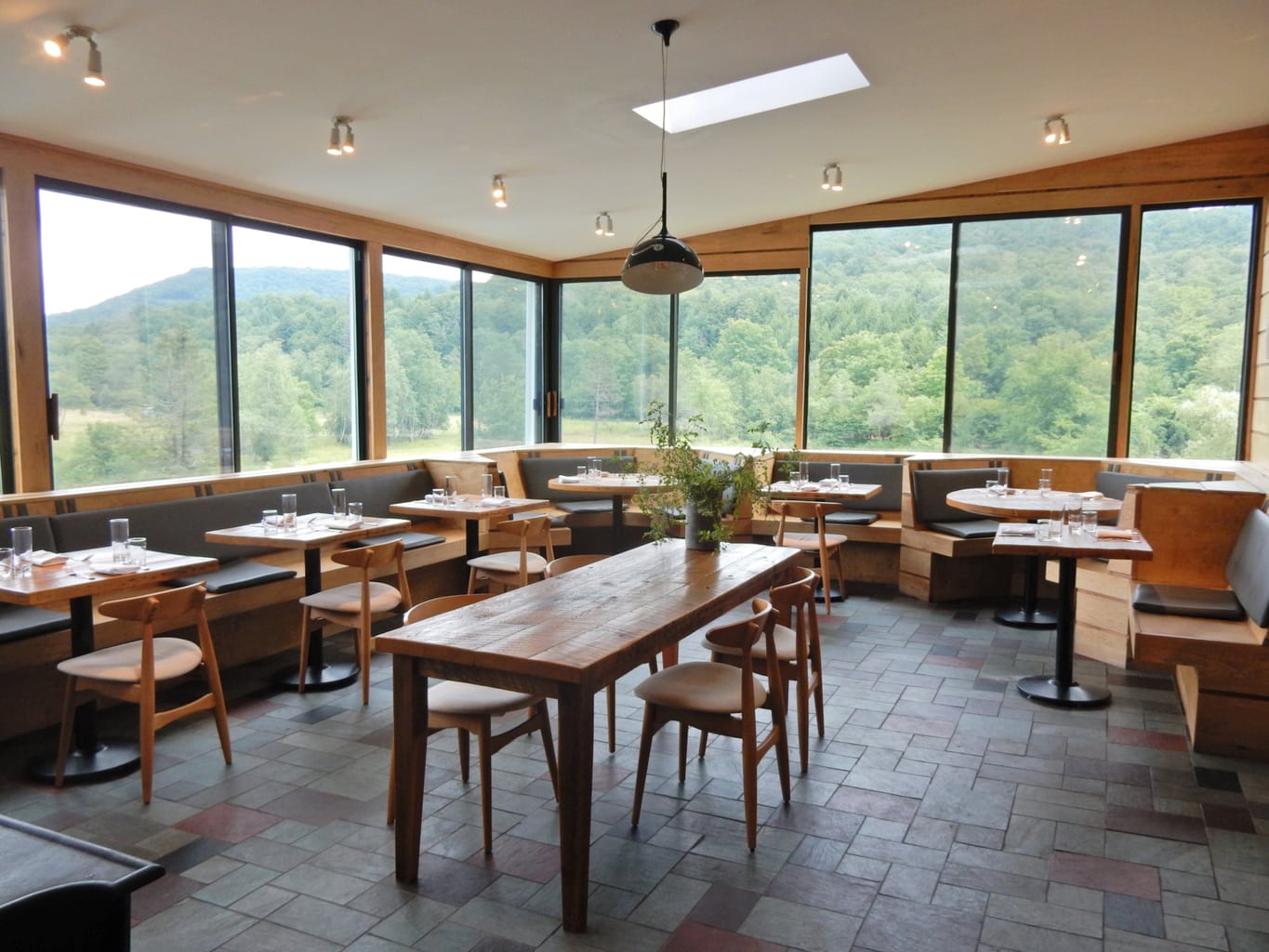 This is what it's all about here. There are two dining rooms, actually. One, the Club Room, downstairs, is a more reasonably priced, casual option.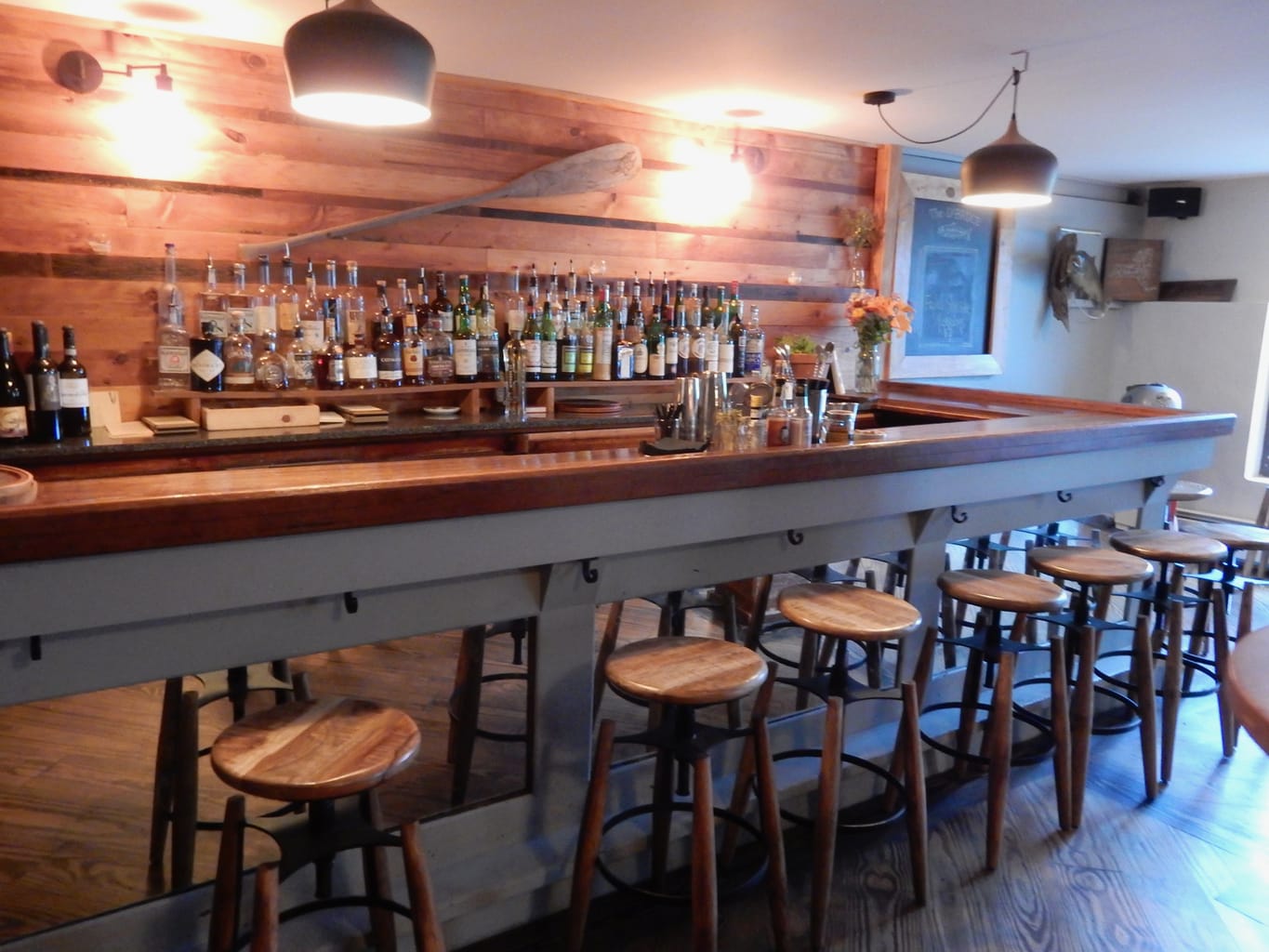 Upstairs, in a glass walled room overlooking the hills, pool, pond, and river, you can partake in the excellent 9-course tasting menu, which is included in the room price or $125pp if not a guest of the hotel.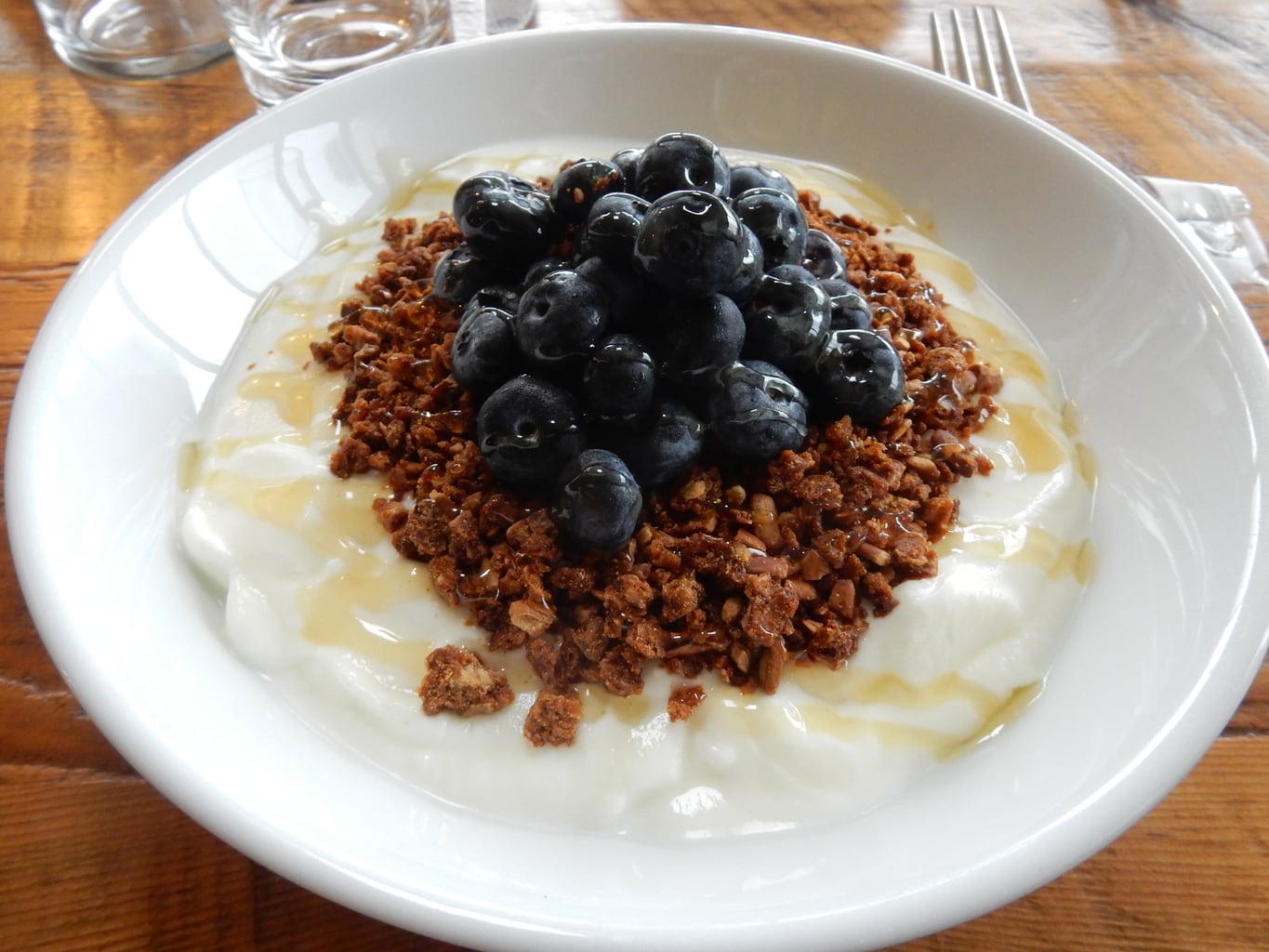 A made to order breakfast, which is also complimentary for guests, features locally sourced favorites like Oats and Yogurt, Duck Hash, and French Omelets.
Amenities at The DeBruce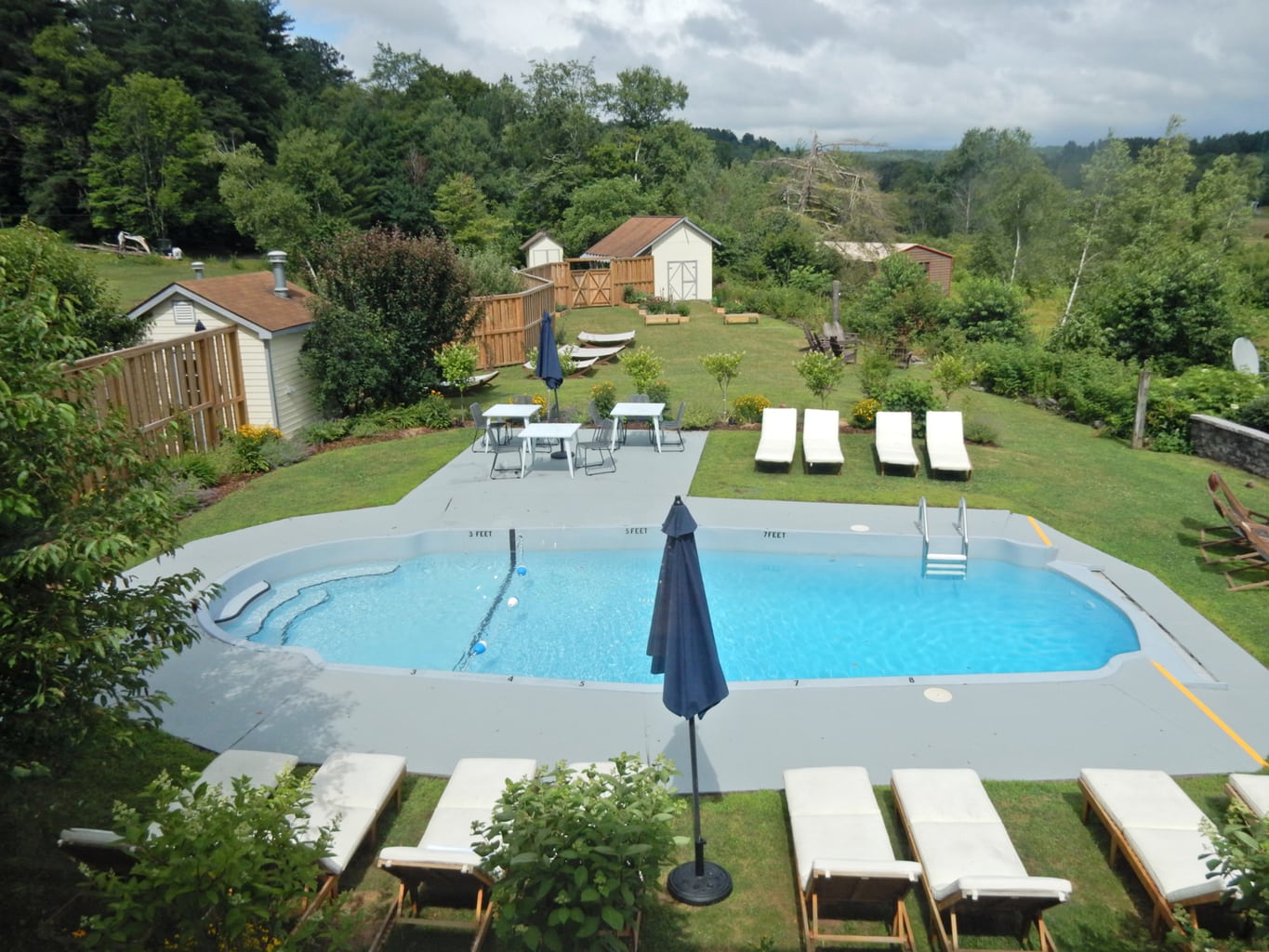 Outdoor pool (with lockers just inside).
Fly Fishing Lessons – via Dette – at extra cost, includes gear, waders, rods. ($75pp, 90 minutes).
Just the Facts
Weekend rooms start at $469 – $659 per night, midweek $419-$609 depending on the season and include 9-course tasting dinners and gourmet breakfasts for two.