Last Updated on
WHY GO: Point Pleasant Beach NJ has been catering to generation after generation of sun-worshippers and boardwalk babies. With a one mile esplanade lined with renovated summer homes and typical shore-side enterprises like custard shops, pizza stands, sand-floored bars, tee-shirt emporiums, and amusement park rides, this Atlantic Ocean shore town typifies the dyed-in-Coppertone culture that families crave.
But Point Pleasant is also the northern most terminus of the Intracoastal Waterway – for yachtsmen making their way down the East Coast, the Manasquan River inlet is the very first right turn into protected waters from the unpredictable Atlantic.   Heading between the jetties built out of man-made slabs set helter-skelter like giant quartz crystal formations, the seas flatten out, wind decreases and the helmsman can breath a sigh of relief – especially in inclement weather.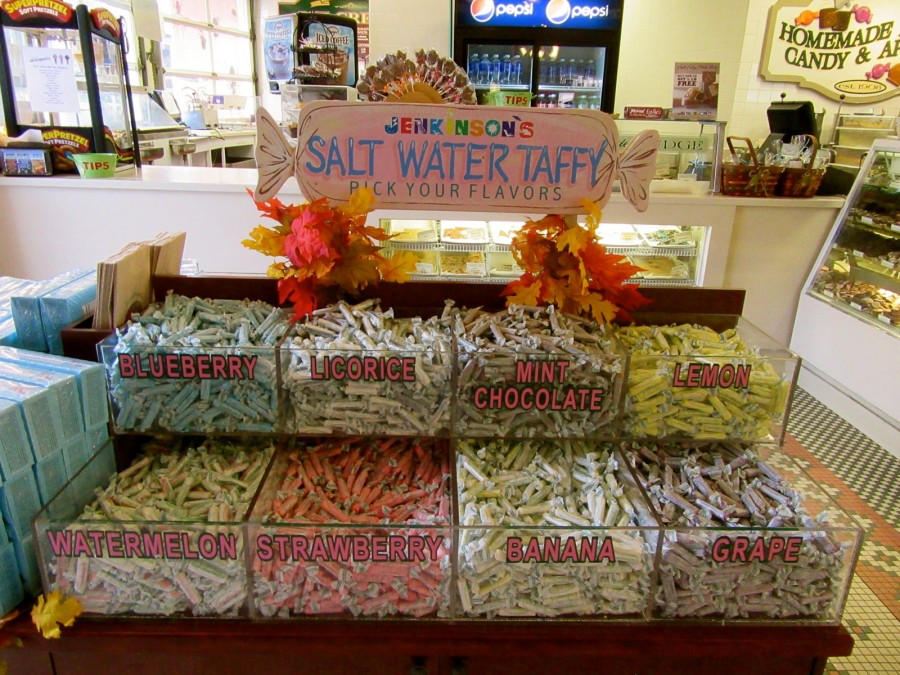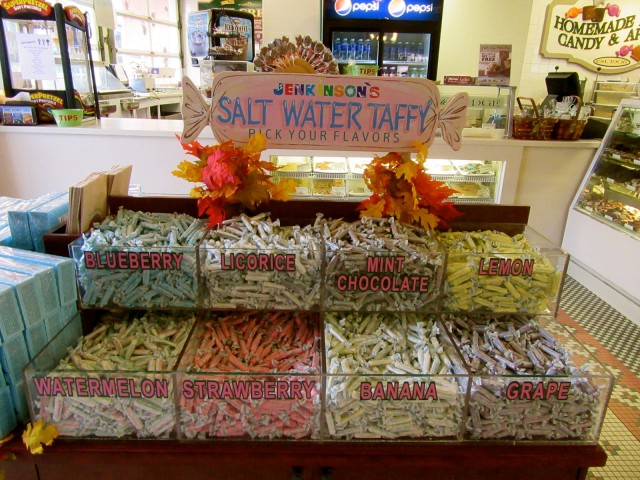 The Point Pleasant Beach population quadruples over the summer. Many visitors are just day trippers, but more are "weeklies" or "seasonals" who have been coming here since they were kids – now bring their own children and in many cases, grandchildren, to the shore.  Come offseason, though, and Empty Nesters hold sway. You can get into the best restaurants, shop without hassle, fish in peace, and stay in one of New Jersey's most romantic B&B's. Read on, and we'll show you how the Mavens do Point Pleasant Beach right.
Things to Do in Point Pleasant Beach NJ
GO: The Beach. In summer, the focal point for anyone coming to Point Pleasant is the sandy shoreline. Ever since our ancestors came up with the idea of putting planks of wood over sand, creating a pedestrian walk and shopway, people have been making their way here in droves. In summer, the smells of damp lumber, fried dough and coconut oil co-mingle in a familiar seaside resort kind of way, while children just barely out of the birth canal to those with raging acne and braces stroll the boards with their ATMs, er parents, in tow.  But off season, the crowds thin considerably, the fried dough stands are closed and the odor of coconut is replaced with bracing salt-sea air. The ocean remains in all of its glory.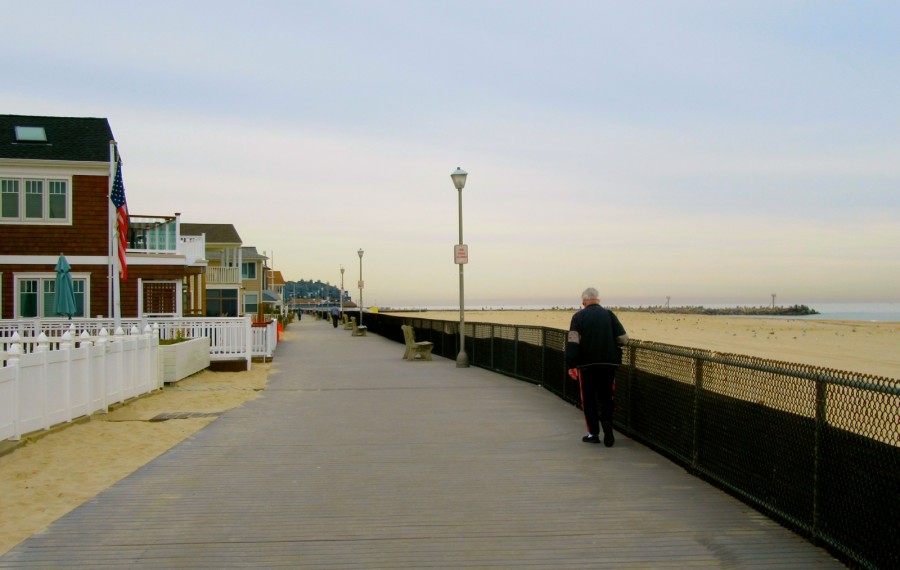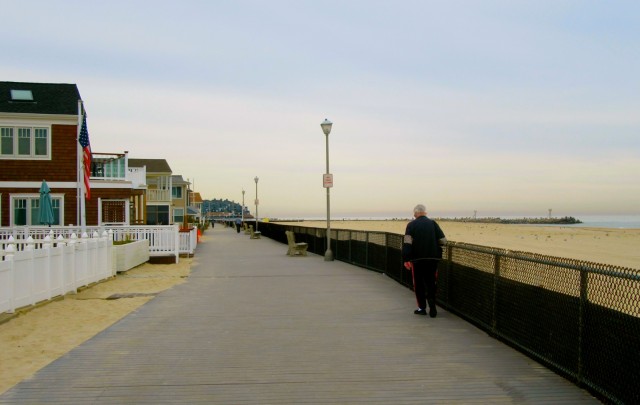 STROLL: Jenkinson's Boardwalk. In 1927, Charles Jenkinson constructed a pavilion and pool on this beachfront property. By 1977, after he had amassed quite a franchise, all of Jenkinson's properties were sold to Pat Storino – consolidating ownership of most boardwalk commercial holdings. The Jenkinson name remains. Meander past all the Jenkinson's concessions and rides, past Martell's Tiki Bar, past the wonderful and diverse Jenkinson's Aquarium – Northward towards the inlet. Shops thin out and homes, whose decks and terra-cotta patios abut the boardwalk, take their place.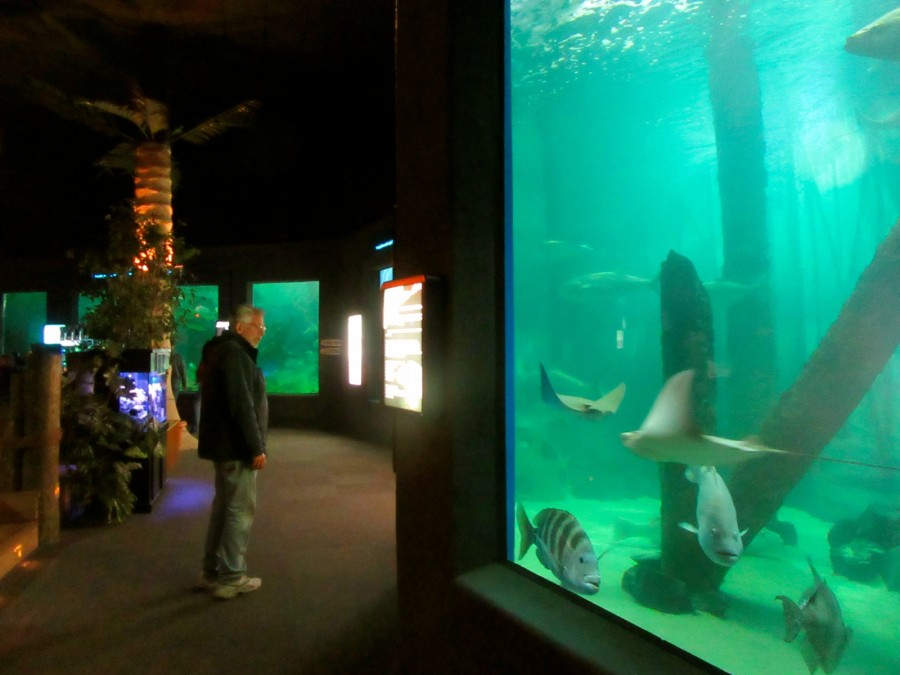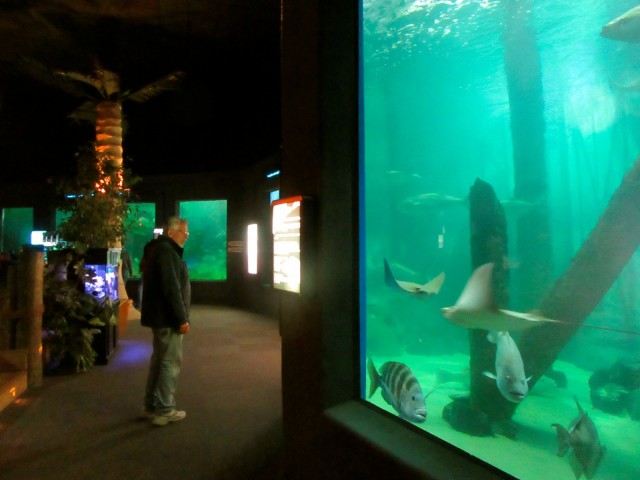 VISIT: Jenkinson's Aquarium. As small living creatures museums go, this one is exceptionally well designed and worth visiting even without kids. (Though it does seem to be a favorite outing for grandparents with small grandchildren).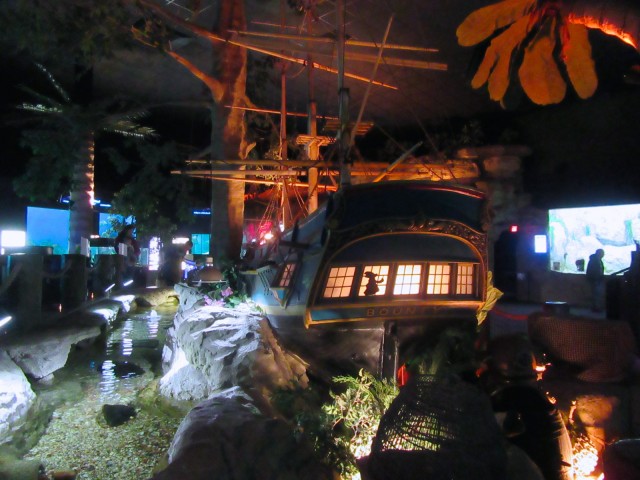 On two floors, you'll find sharks, penguins, seals, sea rays, and other sea and land life found in and around the Atlantic and Pacific Oceans. The Shark Tank is appropriately chilling, stocked with those sharp-teeth swimmers and schools of large indigenous fish. Two seals frolic in a deep tank with a small "faux beach" enclosure up top, and four large tropical parrots preen and snuggle each other behind glass.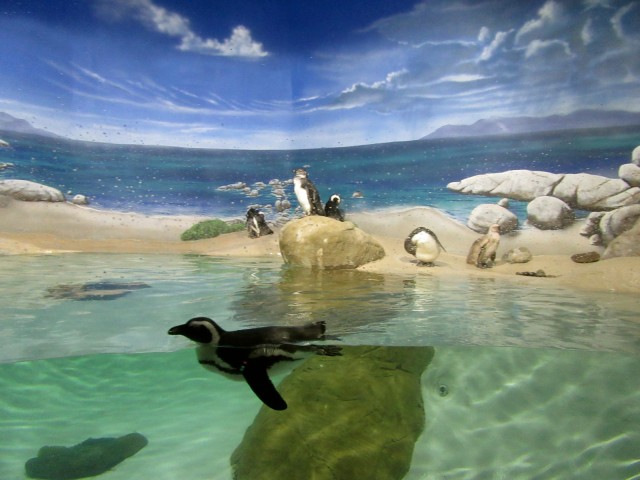 The Penguin Habitat, featuring a North Pole diorama, allows you to watch the antics of these tuxedo'd fellows from just inches away. I could have stayed for hours just watching them. $11 adults, $7 kids, open daily year round 10am-10pm in summer, 10-5pm off season.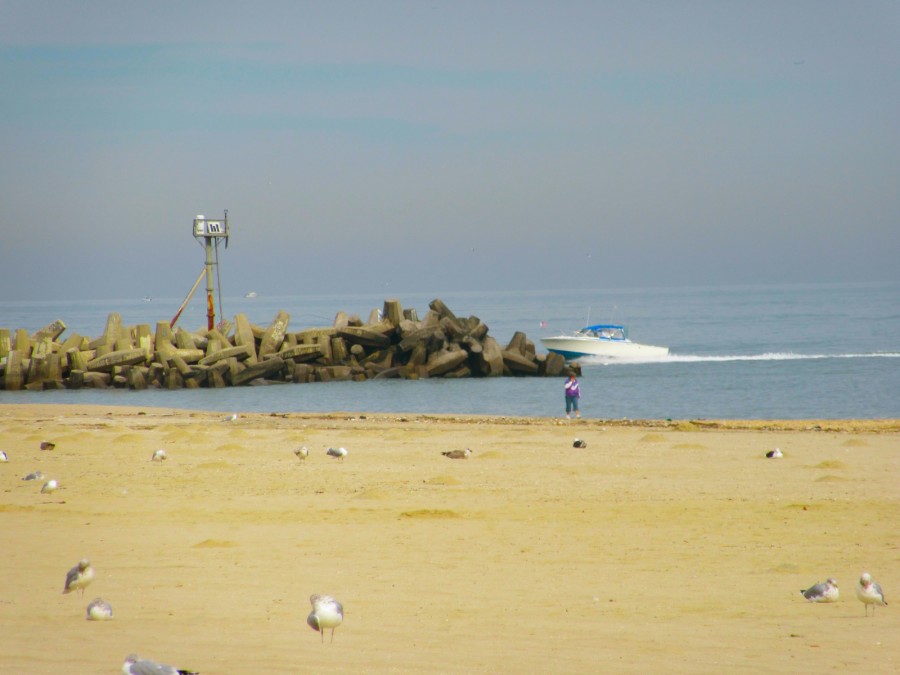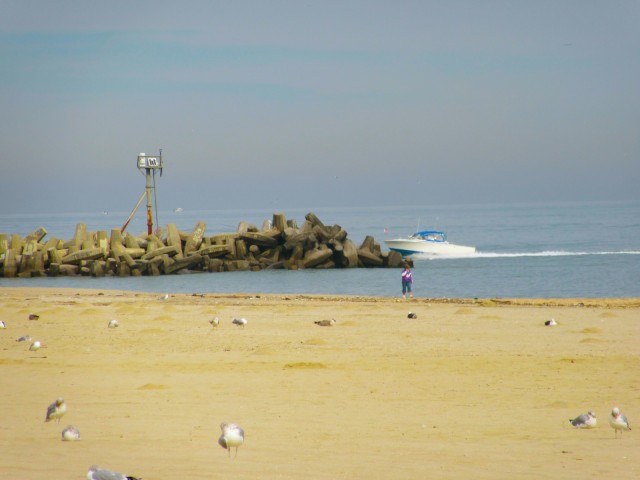 GAZE: The Jetty. At the end of the esplanade join other people sitting on benches overlooking the jetty to watch commercial and pleasure vessels pass by. While almost half a mile from the screams and clackity clacks of the amusement park rides, this part of the walkway holds its own mellow appeal.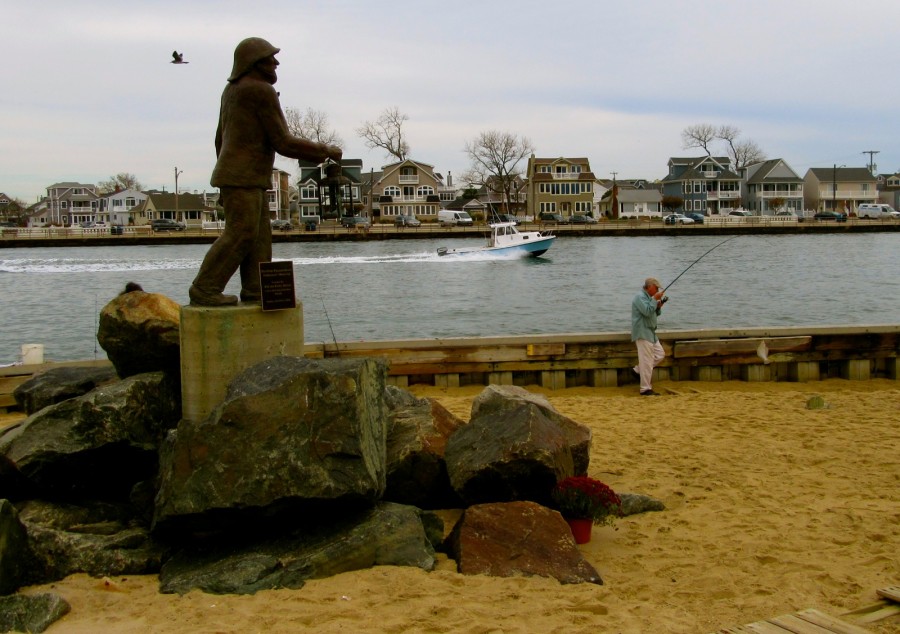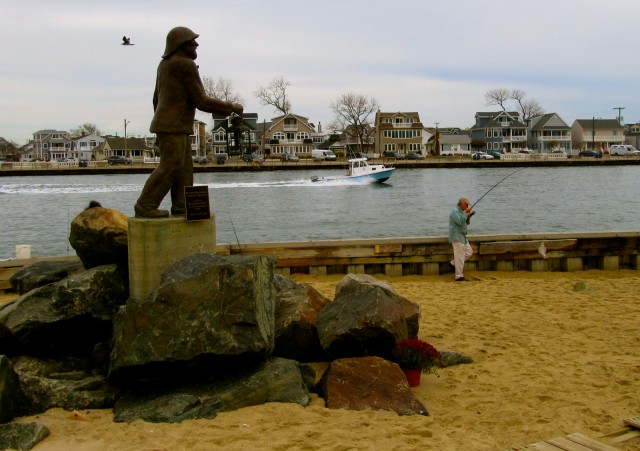 SEE: Fisherman's Memorial. Point Pleasant's most poignant landmark is the one likely overlooked by the swarms of people who take party boat charters, lick ice-cream cones and ogle hunky lifeguards on the beach each year. The Fisherman's Memorial, a small bronze sculpture of a man in full foul-weather gear holding a lantern, stands expectantly on a pile of rocks near the inlet jetties, most visible to boats cruising by. He's waiting for the men who will never come home from the sea.


DO: Go Fishin'. Shun the drunken party boat hordes and troll for a variety of swimming species from a smaller, more personalized 31' craft, Andreas' Toy Charters, or with other land-based anglers at the entrance to the Intracoastal Waterway on the Manasquan Inlet.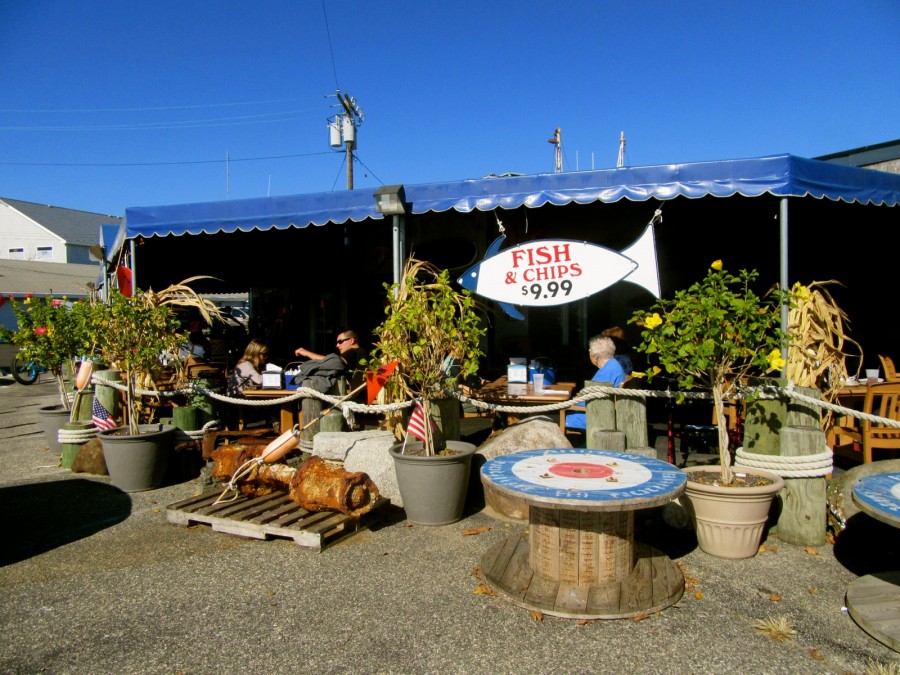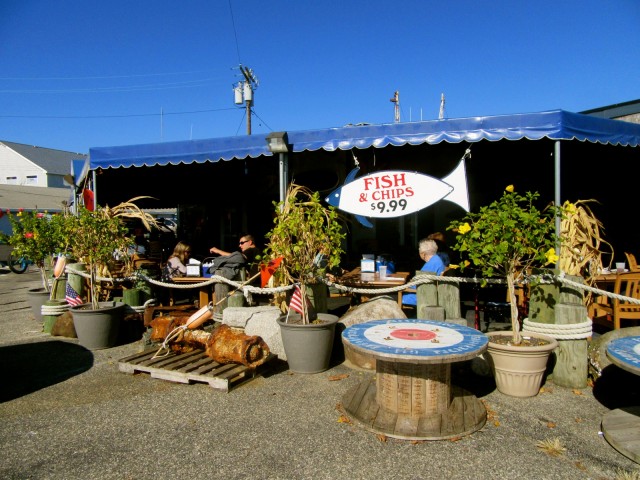 SHOP/FRESH SEAFOOD: Shore Fresh. Fishing trawlers, nets still dripping from the days work, haul ass into Cook's Creek off the Manasquan Inlet, twirl around then dock proficiently behind a dozen other "draggers." Crews, dressed in Pokey-orange rubber overalls, offload each catch into a dockside warehouse. Most visitors to Point Pleasant have no idea that this town is the third largest commercial fishing port in New Jersey (behind Cape May and Atlantic City). Before it's shipped off to New York and elsewhere however, visitors can purchase fish, lobster and other seafood fresh off the boat here.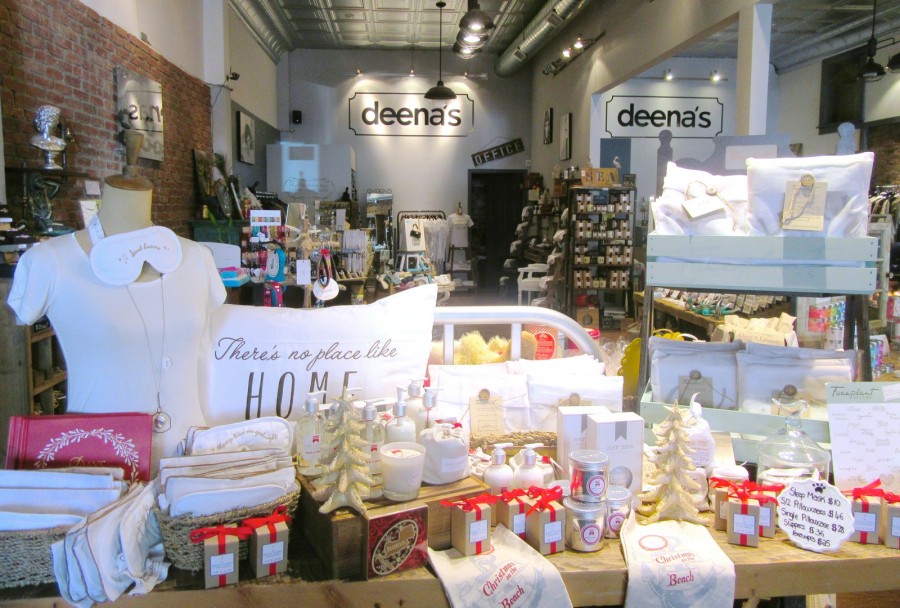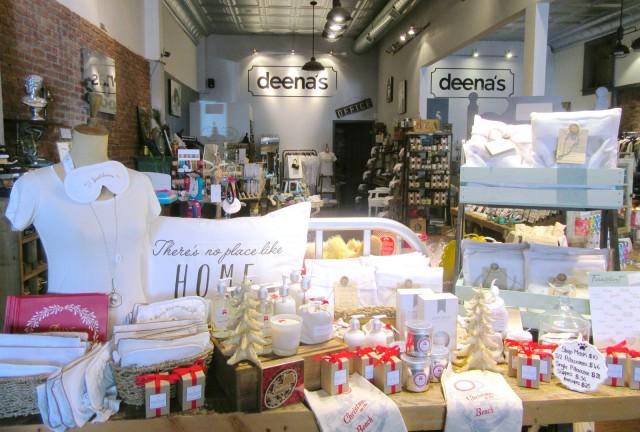 SHOP: Deena's. Certainly not your Mother's Gift Shop (but perfect for your potty-mouth Grandma), Deena's offers an irreverent take on women's rights, wine consumption, offbeat holiday stuff, and trends of the day. You'll find tea towels and socks stamped with profanity-laced wisecracks interspersed with well-priced kitchen tools, clothing and jewelry. A joy to browse.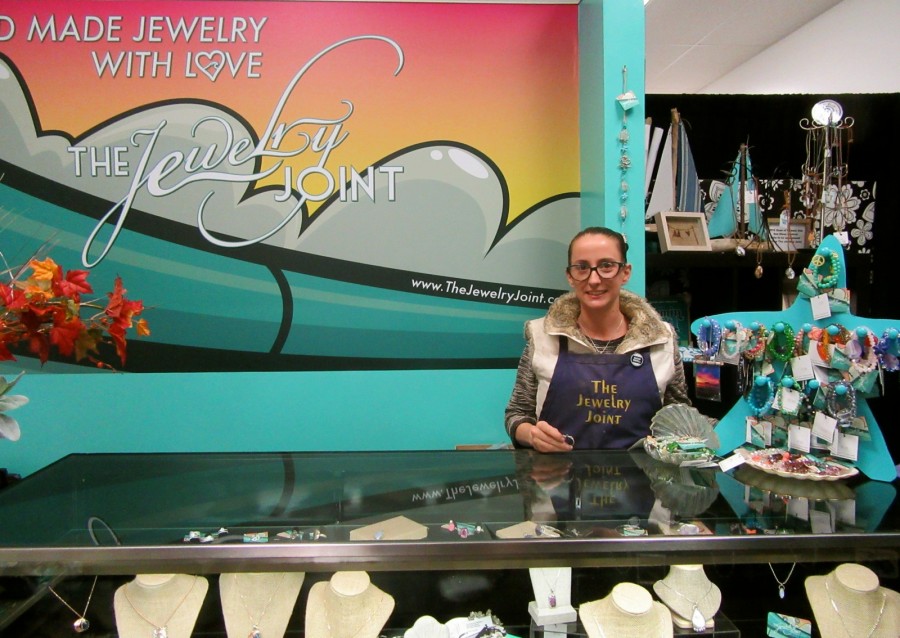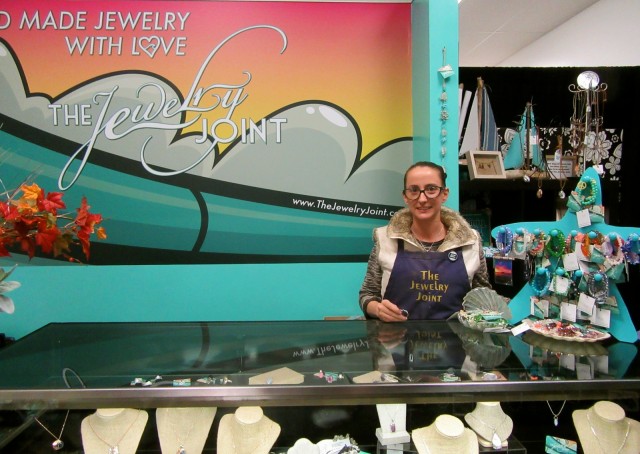 SHOP: The Jewelry Joint. Young Kelly Previte is the owner of this adorable handmade-jewelry boutique and, soliciting the help of her Mother and husband, turned it into a true "family business." Kelly and her husband fashion earrings, bracelets and necklaces from sterling silver, sea glass, shells and other found beach objects on workbenches in back, while Mom tends the shop in front. Ask for a peek behind the curtain – Kelly loves showing visitors how she crafts her works of wearable art.
SHOP: House and Closet. New to Point Pleasant, this "upcycled" furniture and home-goods shop is an excellent choice for nesters looking for very cool, one-of-a-kind furnishings formed from cast-away tables, chairs and demolished buildings.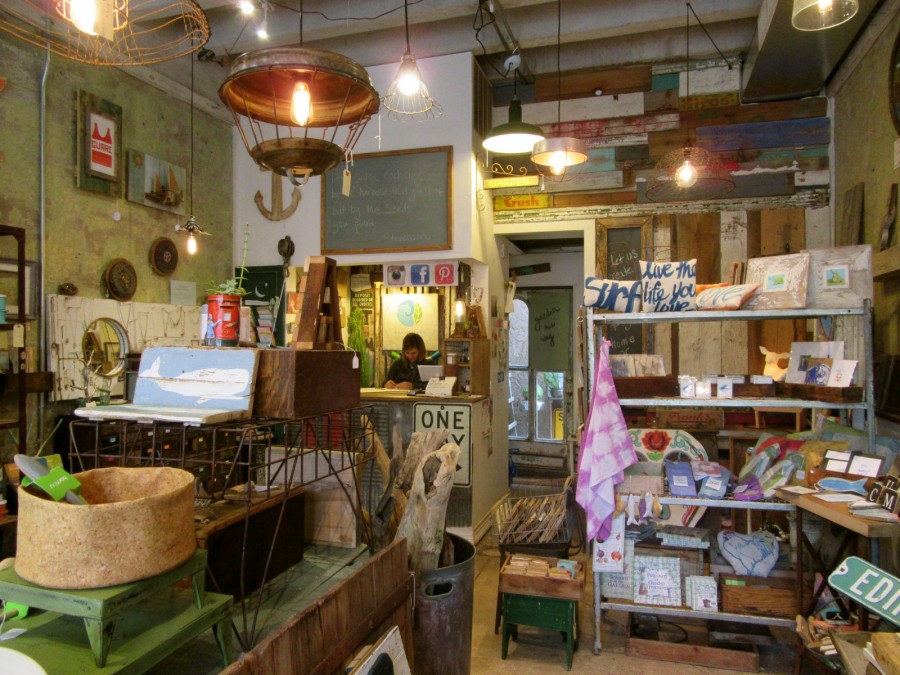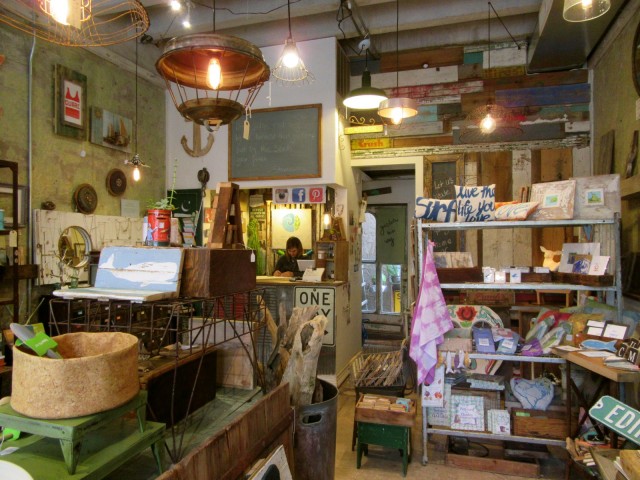 SHOP: Sea & Green. Distressed barnwood never looked so good. This "recycled materials only," environmentally conscious shop supports local craft artists. Does the rustic look appeal to you? Sea & Green will design walls for home or office using reclaimed wood.
SHOP: Turquoise. Hip locals favor this cute little fashion boutique with clothes and accessories that appeal to both Millennials and Boomers.
Where to Eat in Point Pleasant NJ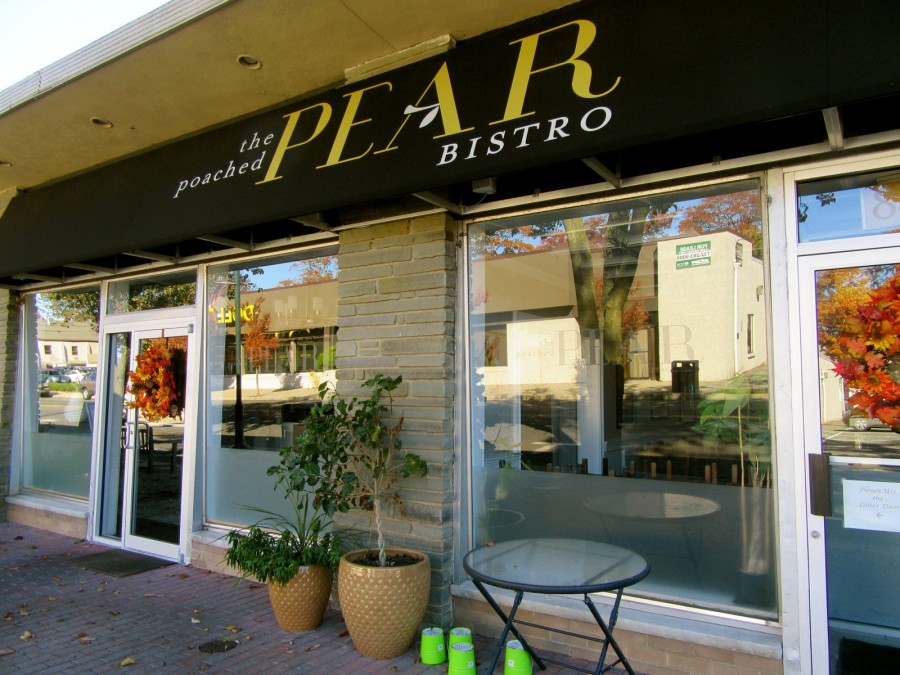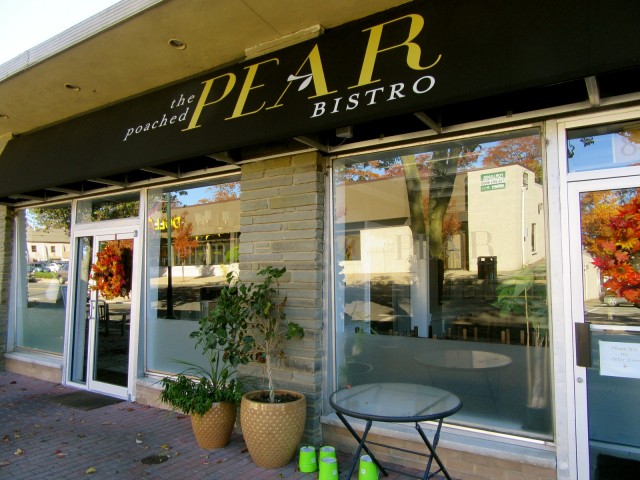 EAT/UPSCALE: For a fine, top-shelf meal, locals go to Shipwreck Point for seafood, and The Poached Pear and Daniel's Bistro for innovative, trendier fare.
EAT/CASUAL: Spano's always tops the list for great Italian food. Restaurant 709 provides quirky dishes (Eel Sushi roll with banana, "Smoked Watermelon" salad) at mid-range prices. And, you can also eat at Shore Fresh before or after you take home just-caught seafood.
EAT/GREEN: Point Pleasant has been developing a roster of organic and healthy eateries of late – a better alternative to fried boardwalk food. Choose organic sprouted wheat with hemp protein crust at Jason's Organic Pizza, where you'll find great pies, Tara Lu's for juice and smoothies, Local Urban Kitchen for farm to table breakfast and lunch, and Green Planet Coffee for, yep, your a.m. cuppa joe.
EAT/DONUTS: Top That! Donuts. Donuts are the new cupcakes, and Top That! on the boardwalk joins the artisanal holey-cake crowd with better-than-franchise-donuts you have to see (and eat) to believe.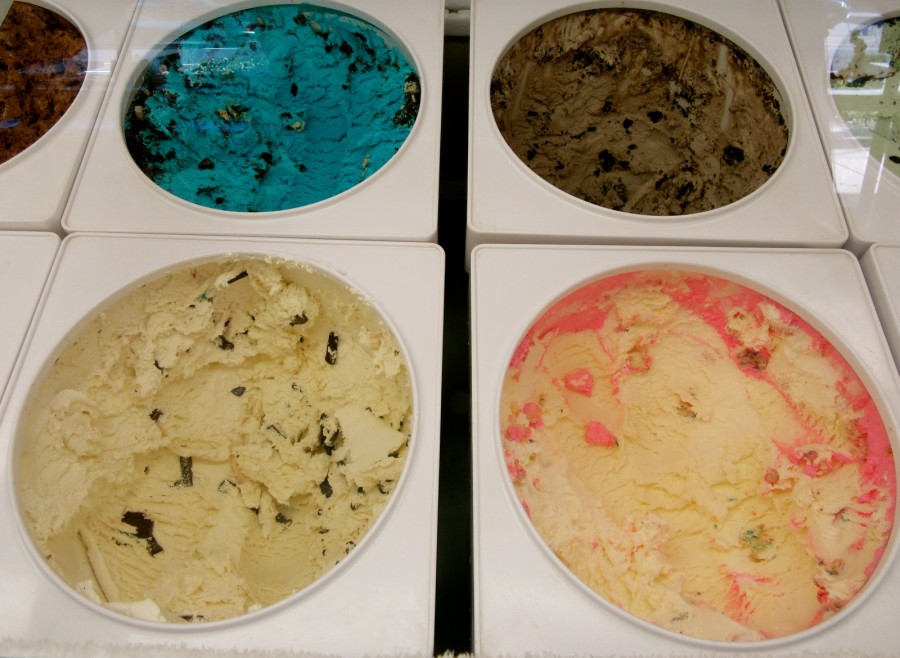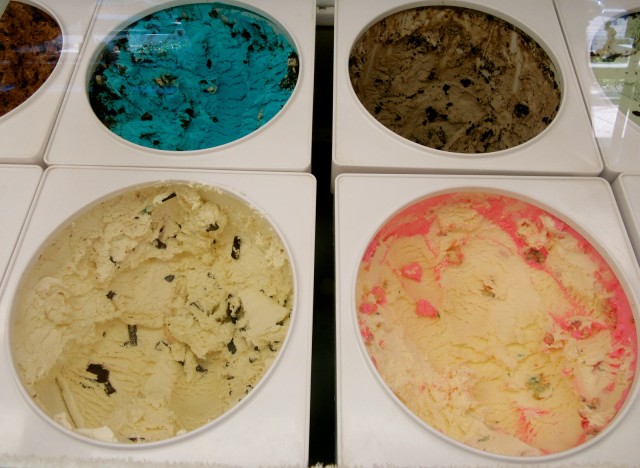 EAT/ICE CREAM: Hoffman's. Every summer resort town has one ice-cream shop that stands above the rest. In Point Pleasant, lines form out the door for Hoffman's creamy delights, which are made in huge tanks that you can see right through a viewing window.
DRINK: Martell's Tiki Bar. If having a cold one while listening to live music is to your liking, head over to Martell's Tiki Bar, with its incongruous clumps of palm trees, on the Boardwalk.
Where to Stay in Point Pleasant Beach, NJ
For the most part, visitors stay with family or in rental homes. There are several motels and one pricey resort on the beach, but Point Pleasant Beach doesn't have much of an upscale lodging or "boutique hotel" presence. With one huge exception:
STAY: Tower Cottage B&B. The Tower Cottage, housed in the tallest and oldest home in Point Pleasant Beach, places you, the guest, squarely in an English Manor or Italian Palazzo – with rooms so royally appointed, you can be somewhat disoriented when walking out the front door to a neighborhood of small and tidy homes. Featured in the Fall 2015 issue of Victorian Homes Magazine, and winner of 2012 New Jersey Magazine's Best B&B, The Tower Cottage just keeps getting better each year. The Tower Cottage B&B is such a Maven Favorite, in fact, it warranted its own review HERE.