Are you stumped, asking yourself, "Where can I find romantic getaways near me?" Well, we've got you covered with romantic getaways in USA that includes one in every state, and links to all the most romantic destinations throughout all 50 states (plus the Caribbean and Canada too.)
Who says you can't celebrate Valentine's Day every day? Capture that loving feeling on vacations that are as special as your significant other.
Couples retreats can be as unique as the individual partners. For some, it's the first getaway where they are just getting to know each other. For others, it might be a babymoon, or a chance to reconnect after an empty nest.
Whatever the life stage, shared interests inspire endless vacation possibilities.
We've selected fifty of the most romantic getaways in the country. There is one couples getaway in each state, many with links to our travel guide. You're sure to find inspiration for a life-changing weekend getaway near you!
Before you get started, don't forget to check our guide to planning a romantic getaway!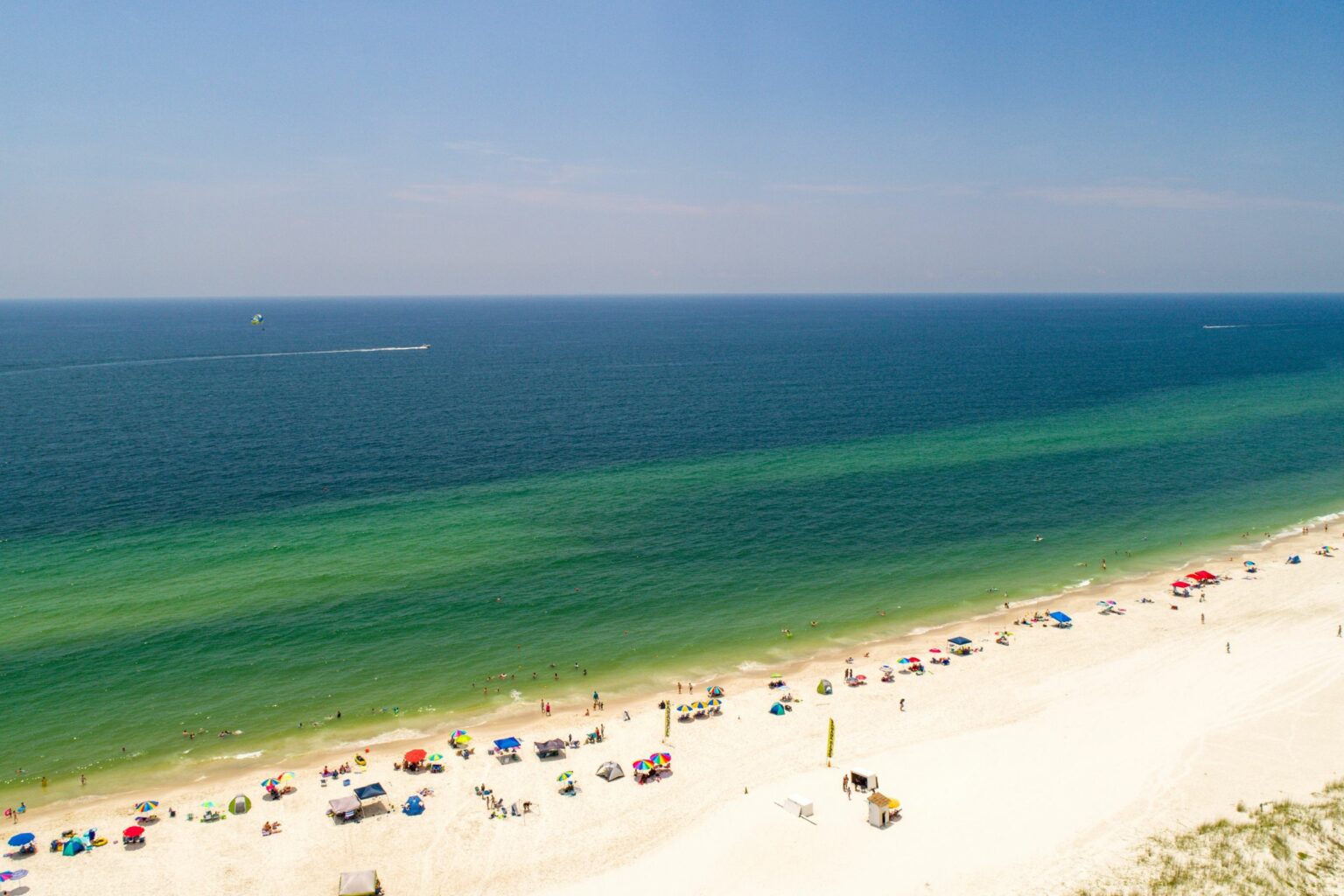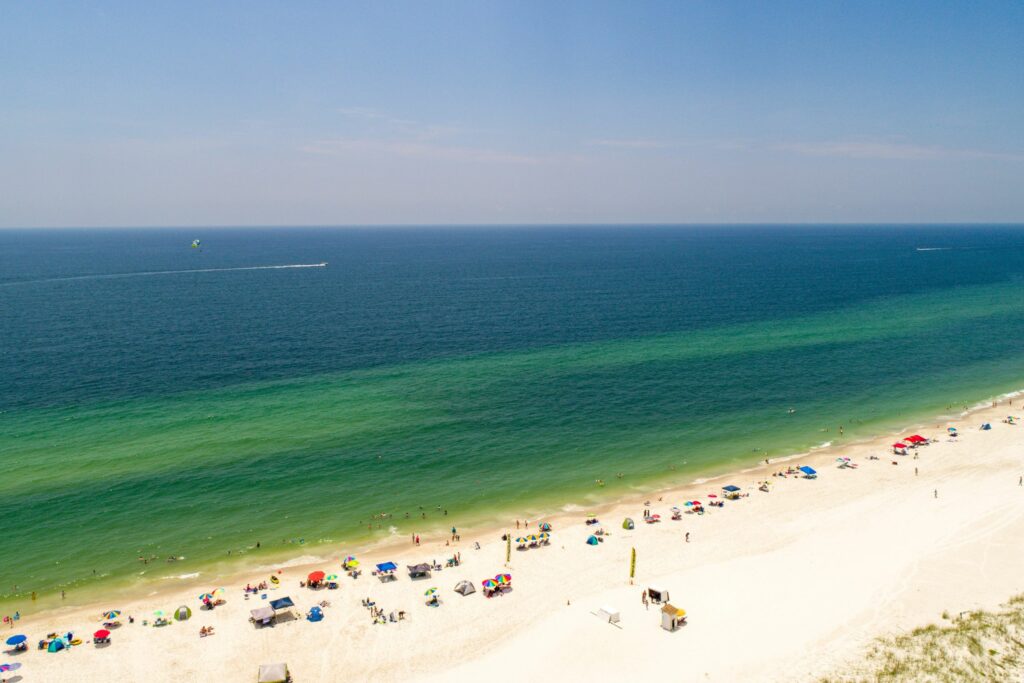 Sunbathe On A Beach Getaway In Alabama
Open vistas, white-quartz sand, and at least ten public access beaches offering 32 miles of beachfront means that you can easily find a beach getaway on the Gulf Coast to suit you. We're especially partial to Gulf Shores, Alabama; it's got sunset sails, hiking trails, historic sites, and even a sand castle academy.
Plan your vacation with our travel guide: 21 Romantic Things To Do In Gulf Shores Alabama That You'll Love. It's got all the best things to do, the most romantic restaurants, and hotel reviews of The Lodge at Gulf State Park, a Hilton Hotel (plus three alternatives.)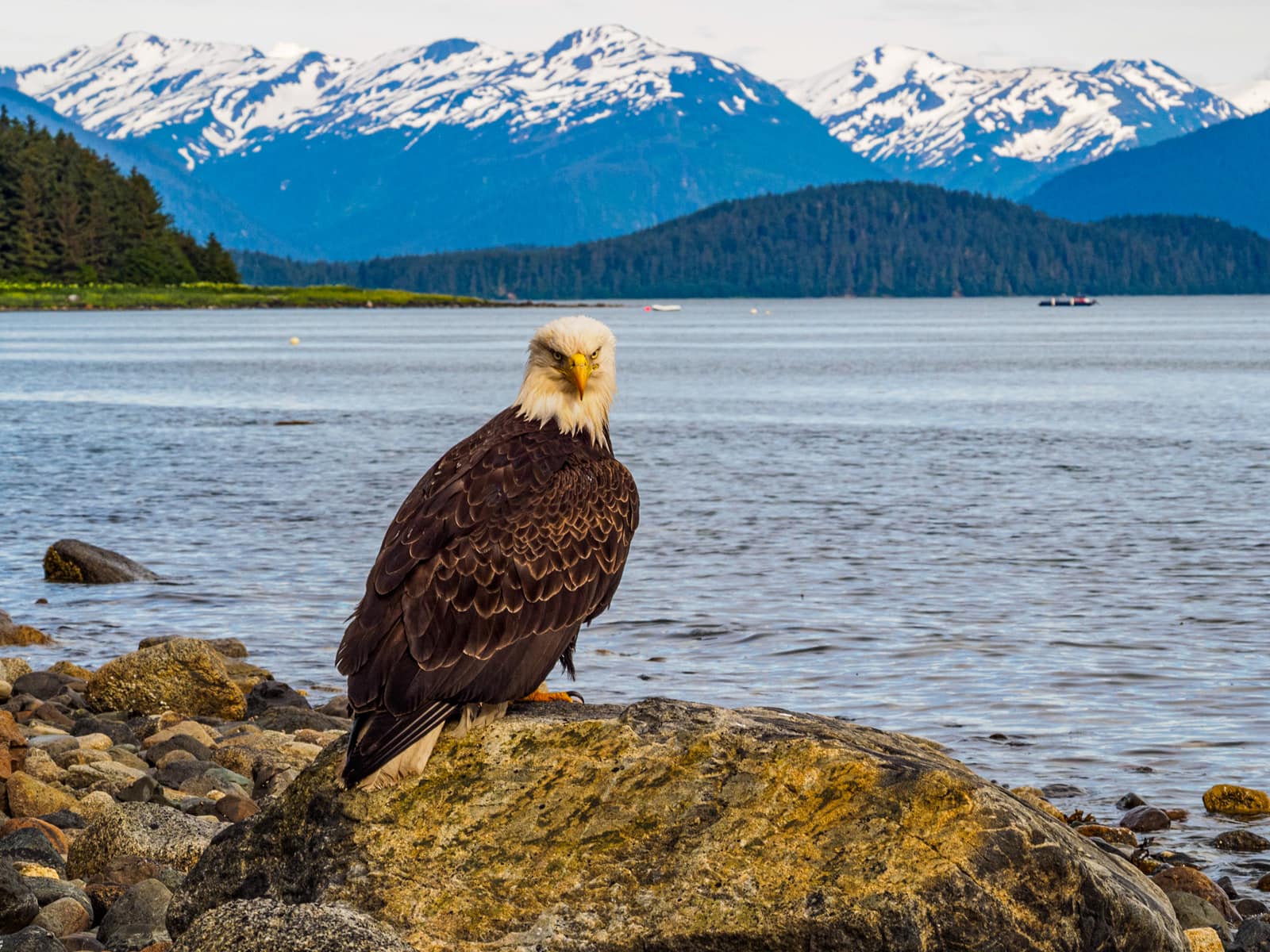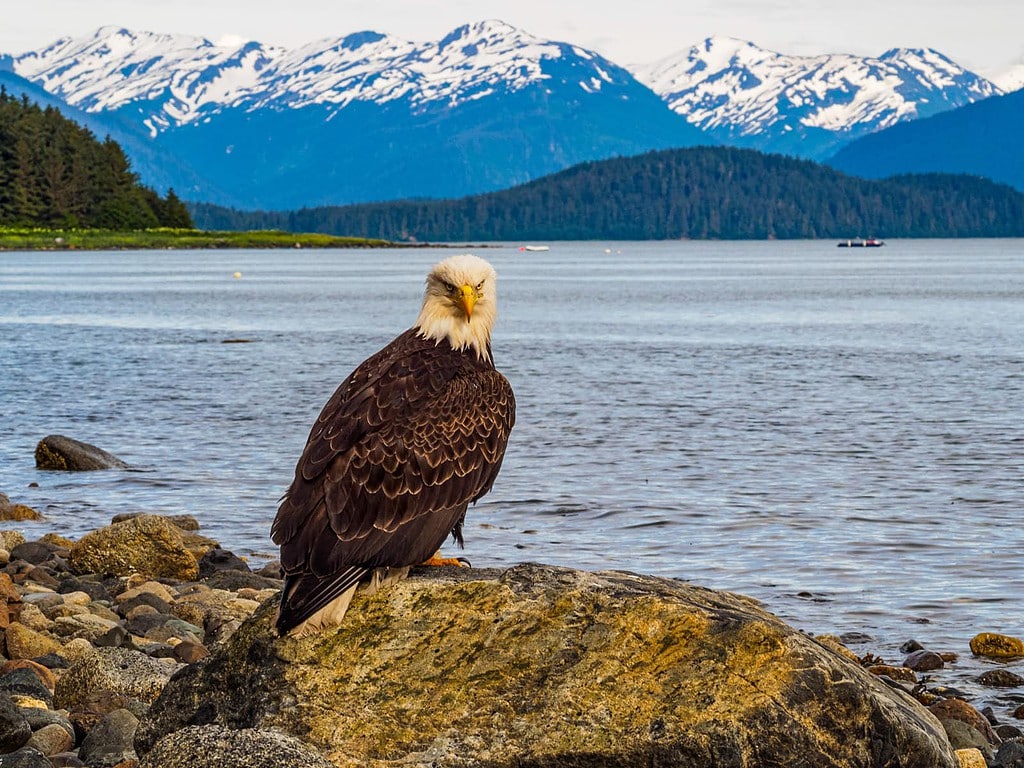 Sail Away On A Romantic Alaskan Cruise
An Alaskan cruise is on many couples' bucket lists, and there are several cruise lines to choose from. But on Windstar Cruises, smaller is better. Explore narrow fjords on ships with several onboard expedition experts and less than 350 guests.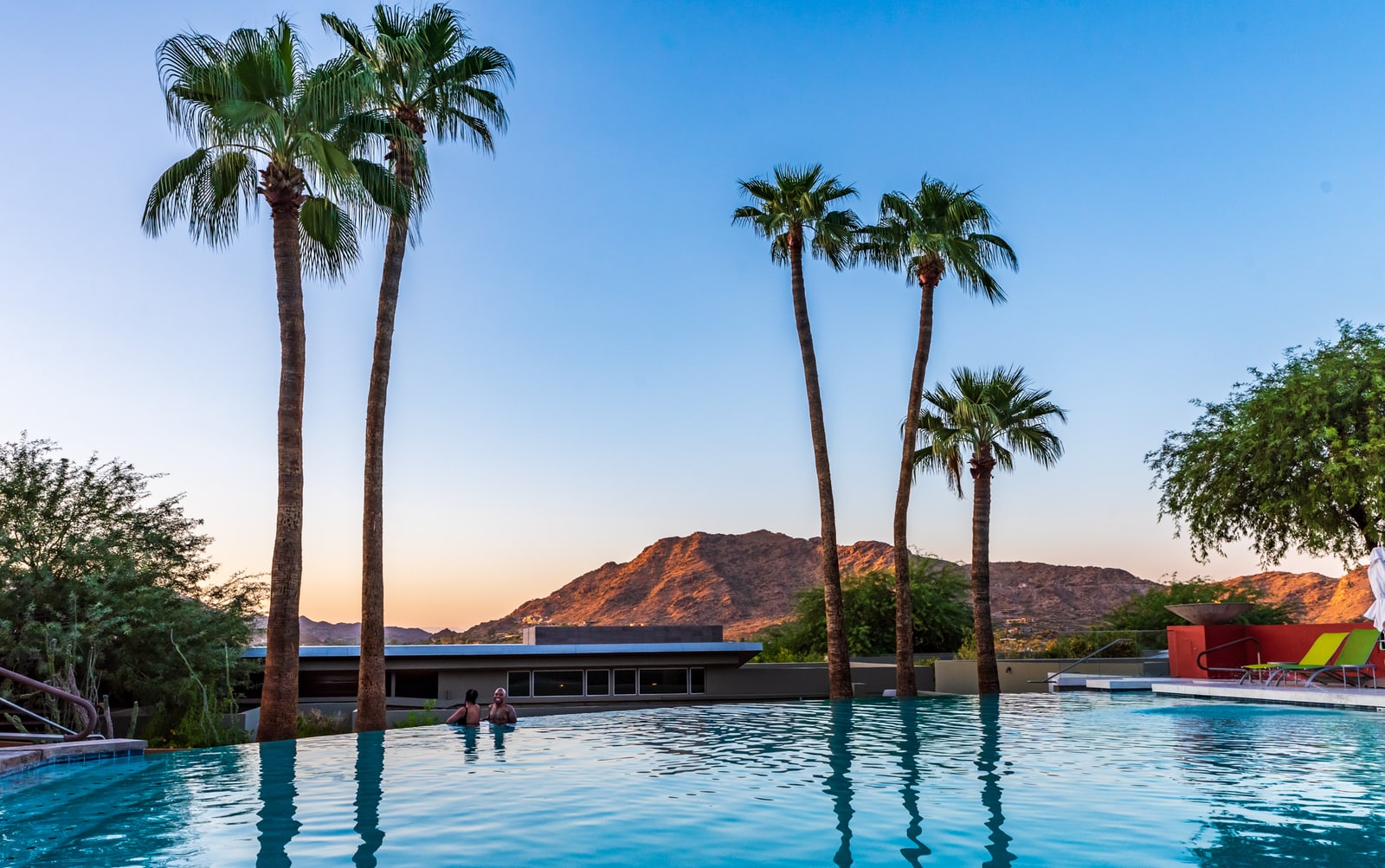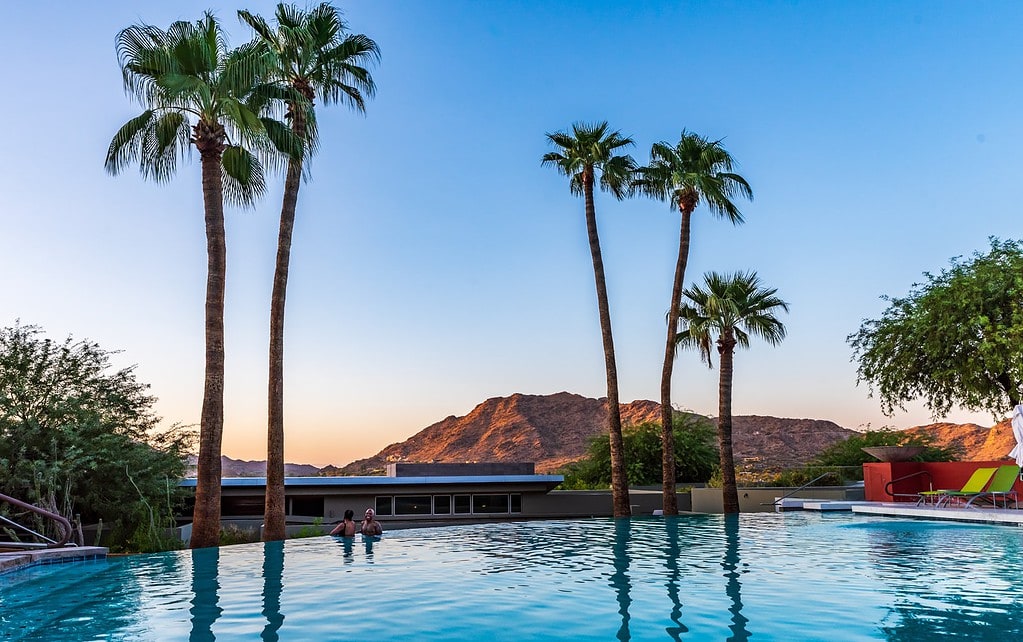 Indulge In A Wellness Getaway In Arizona
Only minutes away from the hustle and bustle of Phoenix, the Sonoran Desert is as breathtaking as it is warm year-round. Canyon Ranch opened a health spa resort in Tucson in 1979, establishing a long tradition now found at four locations around the country. Today, there are many wonderful retreats in Arizona.
At one of the most luxurious of wellness retreats, Sanctuary Camelback Mountain offers world-class spa treatments, stylish private casitas, poolside Artisan cocktails, and a perfect perch for exploring the desert landscape.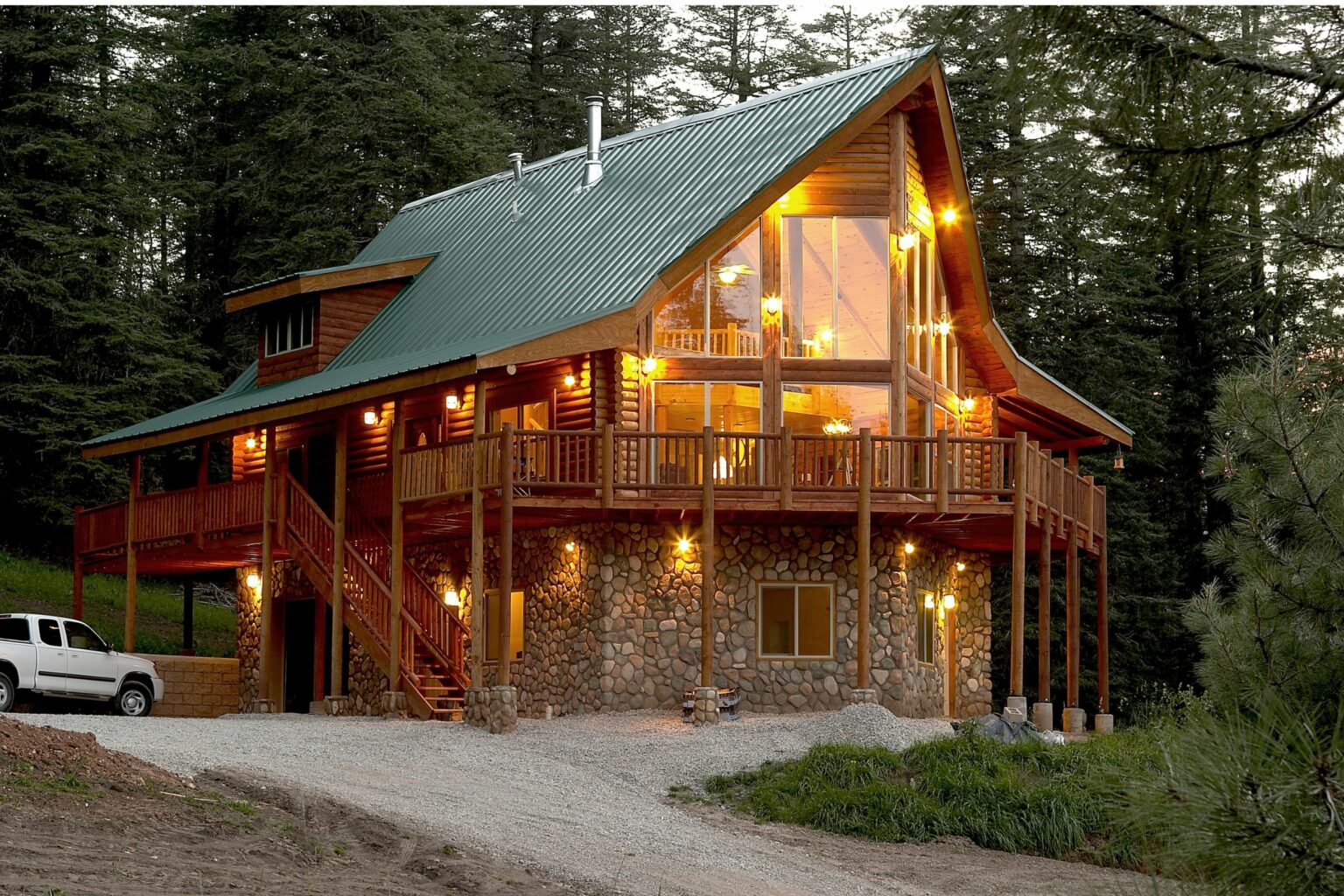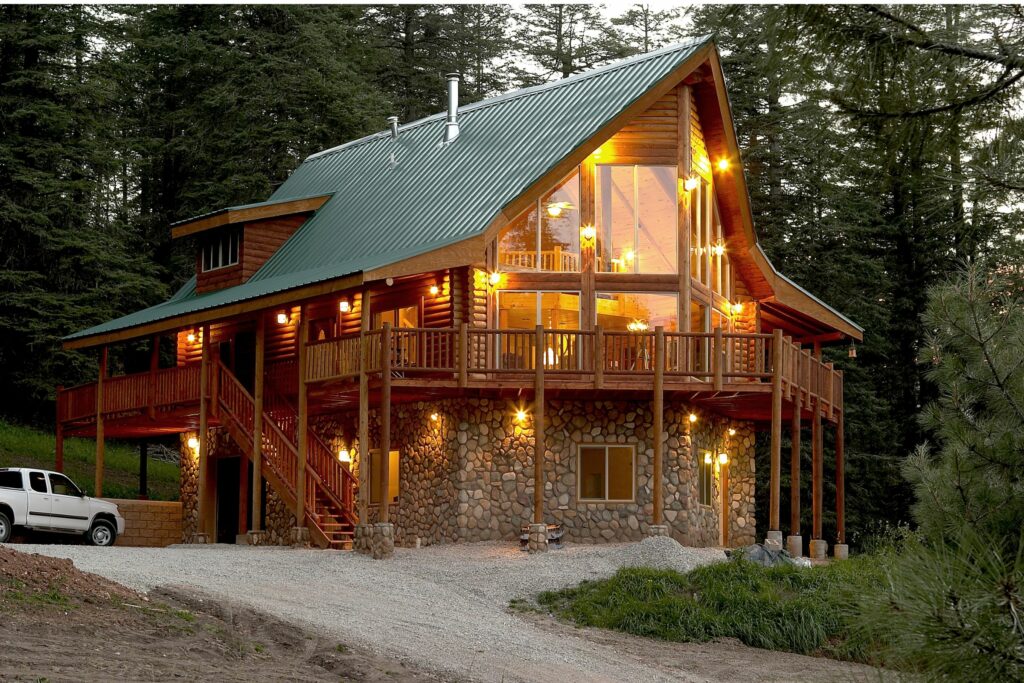 Cosy Up At A Mountain Cabin In Arkansas
Known as the "Natural State," Arkansas presents various cabin rentals. With the two Ozarks mountain ranges running through northern Arkansas and southern Missouri, you can find anything from simple hunting lodging to luxurious retreats on VRBO.
At Silver Ridge Resort, handcrafted cabins made from local pine and cedar marry the old-timey pleasures of a stone fireplace and front porch woodland views with modern conveniences like hot tubs and full kitchens. Find the resort about a 4-hour drive from Hot Springs, AR or 2.5 hours from Tulsa OK.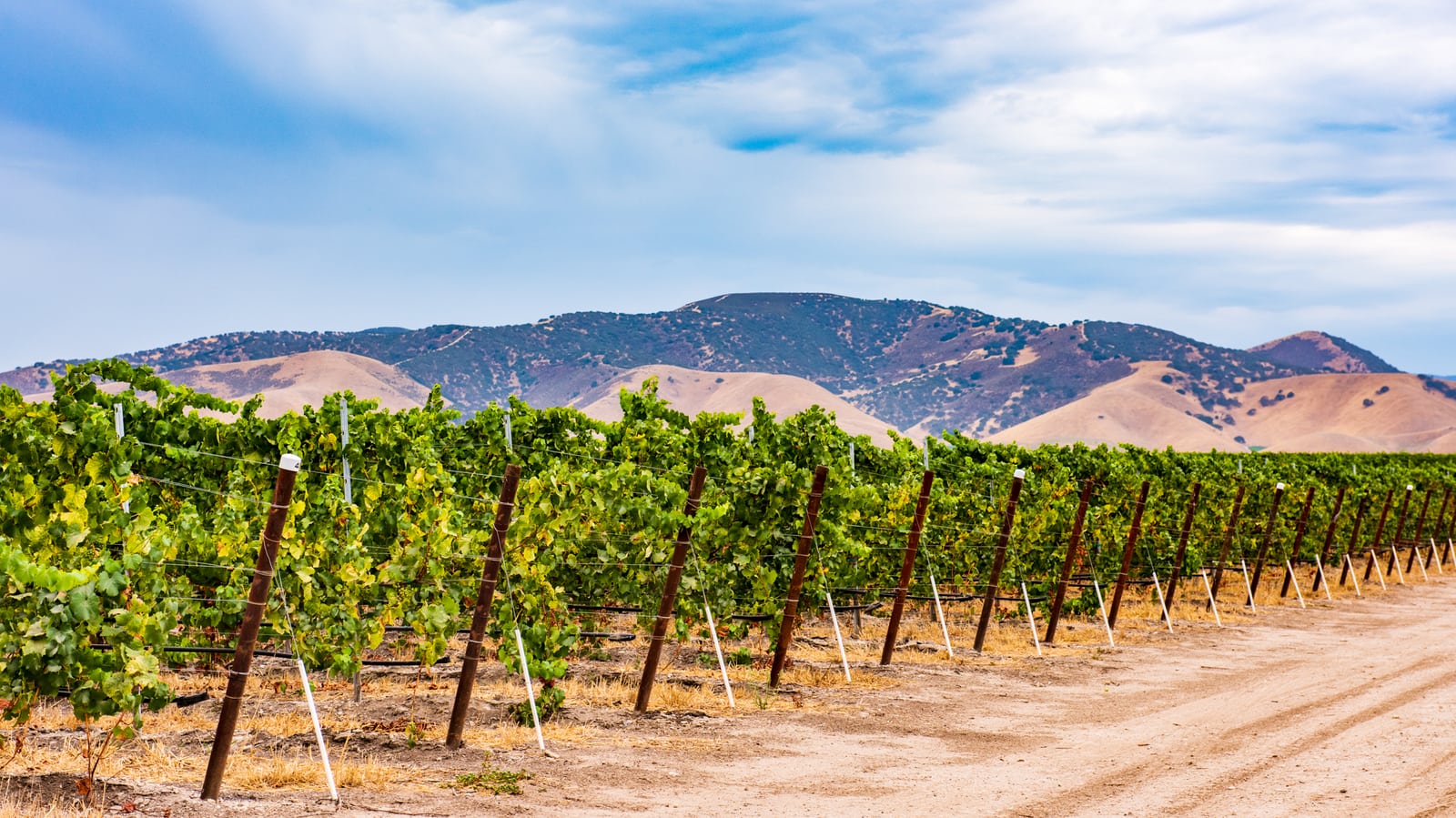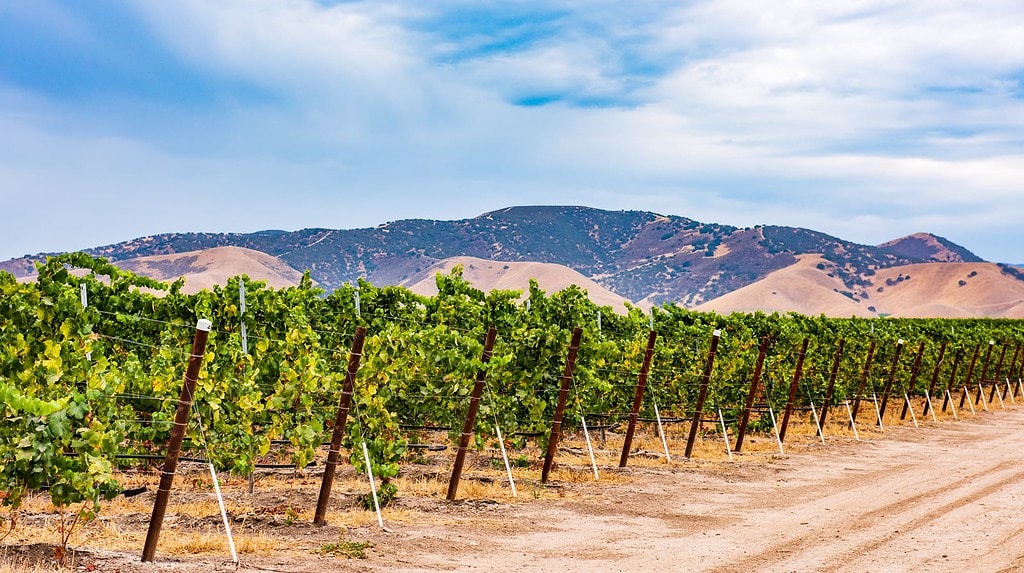 Ride A Horse In A Vineyard In California
When you think about going on a romantic weekend getaway in California, Big Sur or a City Break in San Francisco come to mind. Even Napa Valley and Sonoma Valley have greater recognition as well-known California wine country destinations. Still, Paso Robles is quickly gaining recognition for producing Rhone-style and Bordeaux-style wines and it's a wonderful area for a couple's vacation.
Plus, with three hundred wineries in the area, there are a lot of vineyards to explore.
Stay at the centrally located Hotel Cheval; the equestrian-themed luxury boutique near Downtown City Park in Paso Robles is close to several shops, restaurants, and wine-tasting venues.
It's an excellent home base for exploring vineyards – including horseback rides courtesy of Central Coast Trail Rides – Cayucos or Morro Rock Beach, and the amazing Sensorio art installation by British artist Bruce Munro.
For an even sexier getaway, consider the Madonna Inn in San Luis Obispo. Each of its 110 hotel rooms is decorated in a different theme, from the Love Nest luxury suite to the Daisy Mae with a rocky waterfall shower.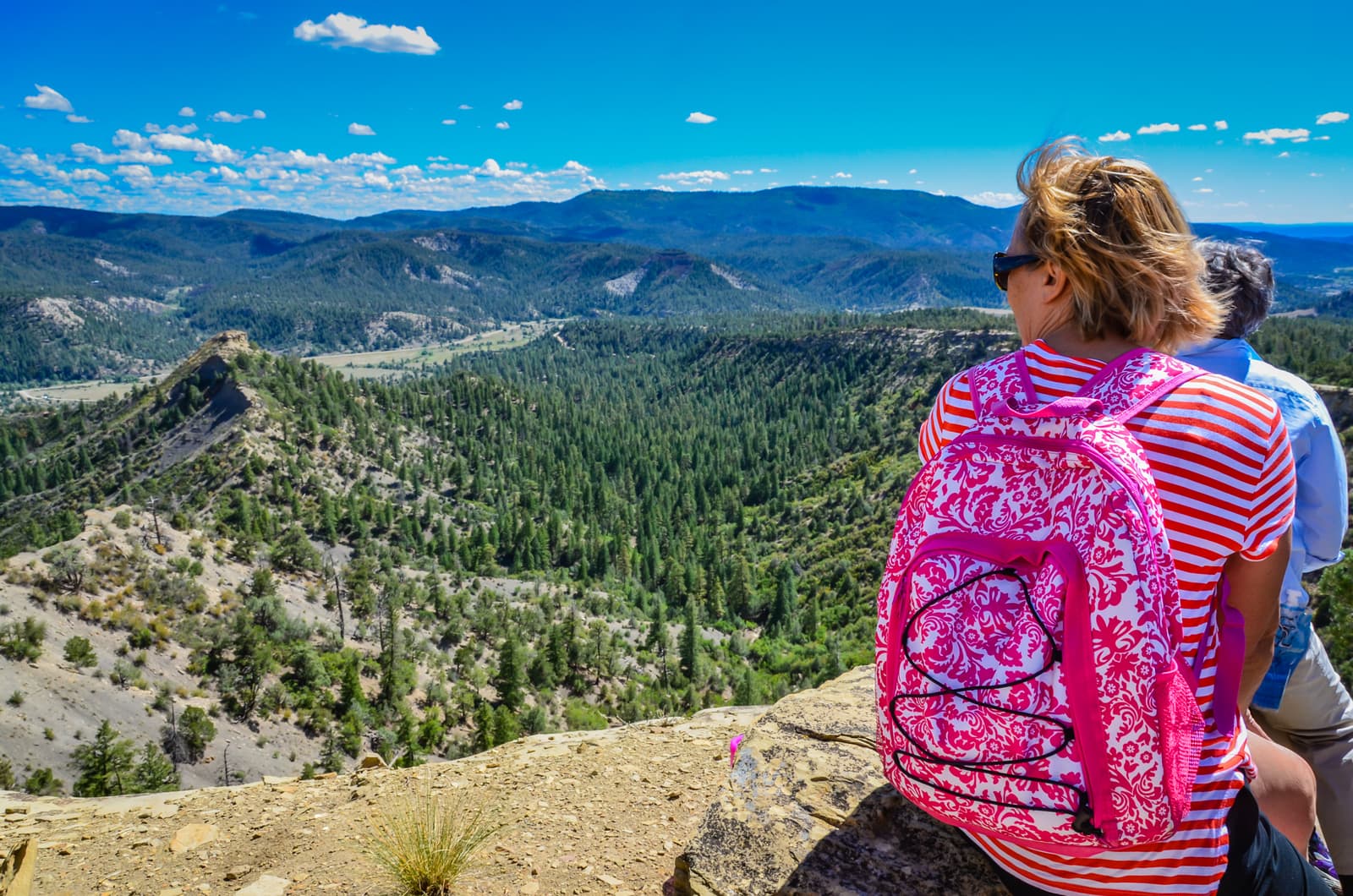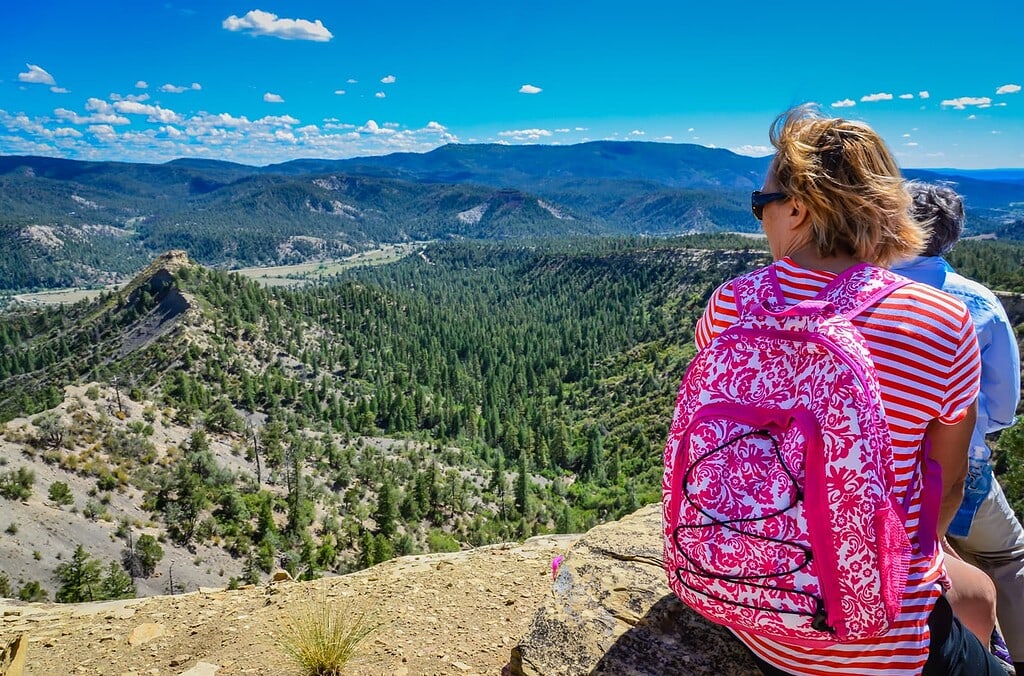 Opt Outside And Inside In Colorado
Denver appeals to both outdoor and culture lovers. When it comes to outdoor adventures, if you can imagine it, you can probably do it in or near Denver CO. Hiking, especially, is phenomenal with trails ranging from easy 1-milers at Red Rocks Park to fourteeners in the Rocky Mountains that are within day-trip distance.
As the state capital and the state's largest city, there are many fun things to do in Denver Colorado. Cultural amusements include several notable art institutions, history museums, historic homes, botanical gardens, and shopping districts.
Located within walking distance of major attractions, The Curtis Hotel is a fun place to stay anytime, but particularly so in February, when they offer the adults-only Heart Throb Hyper Pop-Up room.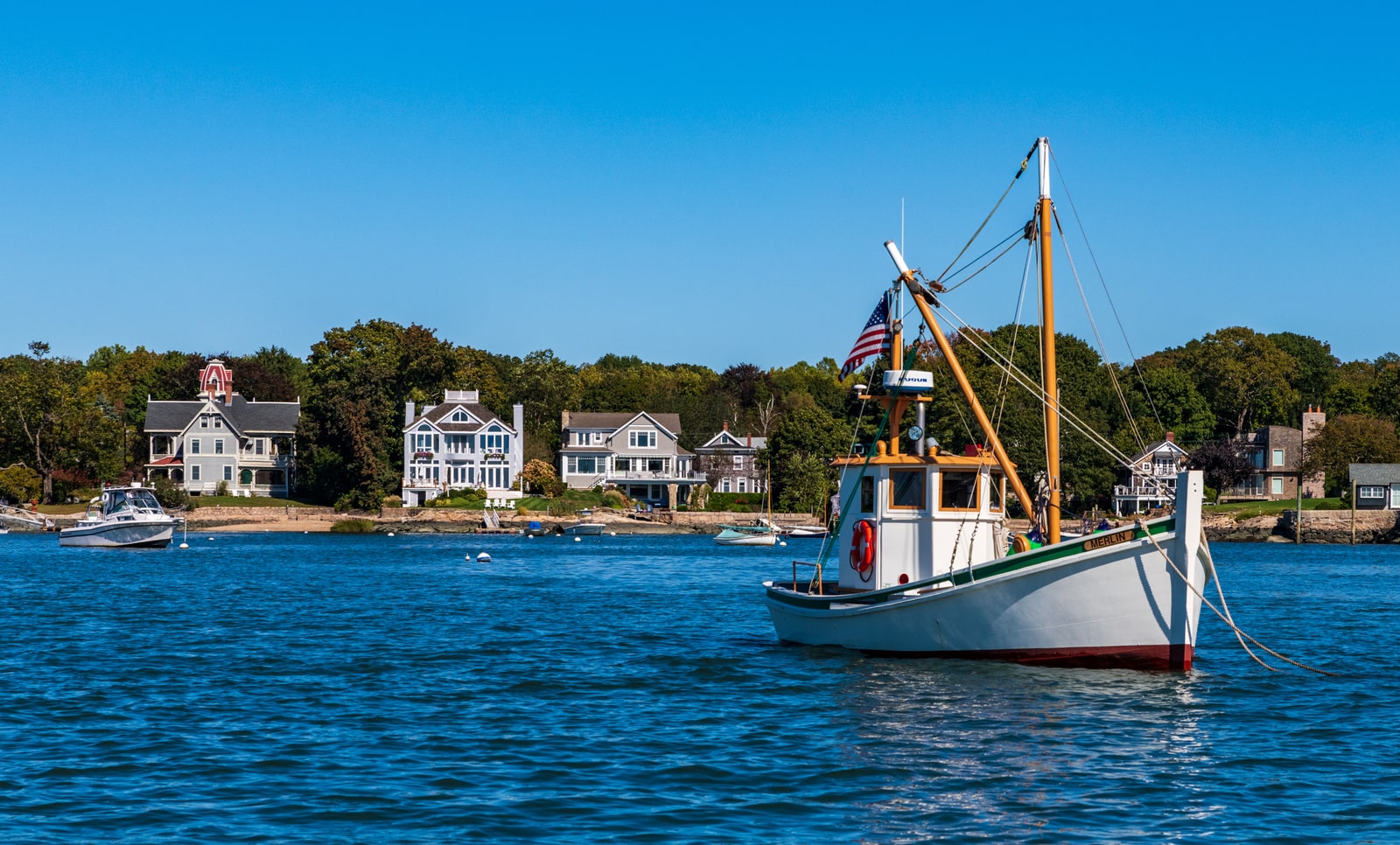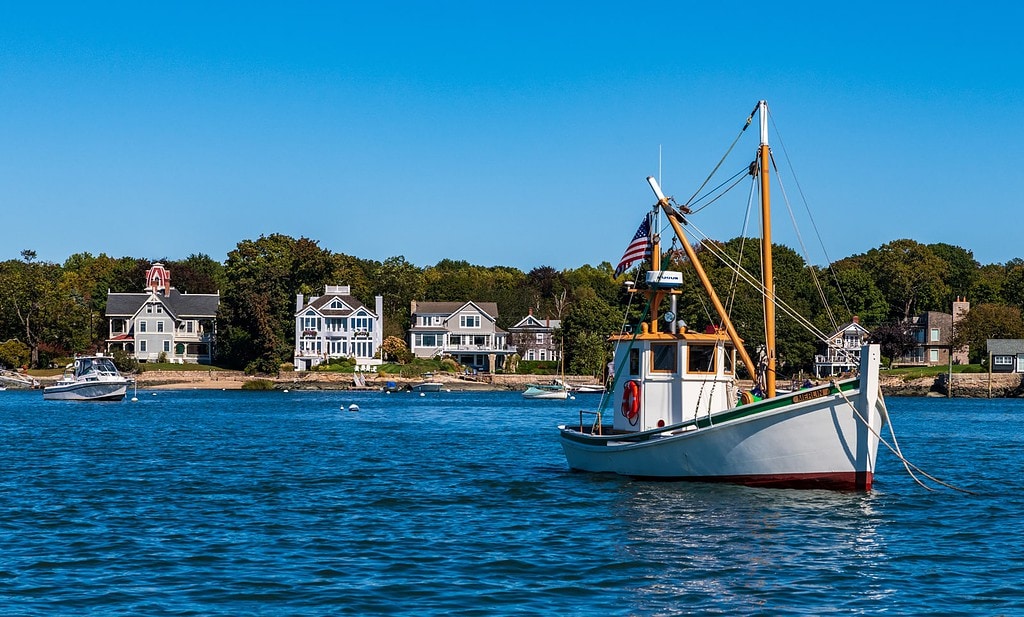 Picnic By A Lake In Connecticut
Getaway Maven Malerie Yolen-Cohen knows Connecticut intimately, she's been living there for years. Discover her choices for the Best Romantic Getaways In CT.
Lake vacations are a tradition in Connecticut, and you can find cabin rentals at many lakes throughout the state. Set between Wononskopomuc Lake and Wononpakook Lake, Salisbury CT is where A-listers come to hide out.
Paddle, shop, race cars (well, dream of racing) and stay at Interlaken Inn where a celebrated "Lobster chef" is drawing foodies and travelers seeking rural rustic-luxe peace and quiet as well.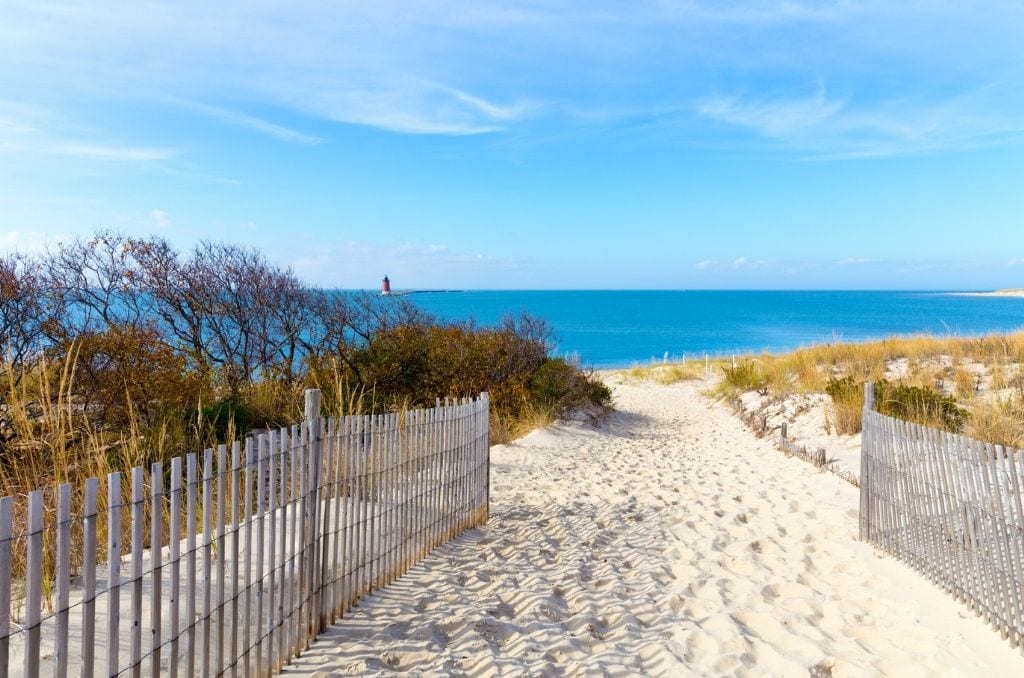 Snuggle Under The Boardwalk In Delaware
The classic summer beach vacation at Rehoboth Beach, Delaware – sand, mile-long boardwalk, and food haven – is even better in the shoulder season. Just after Memorial Day and before mid-June everything is open, but it's at a fraction of the price.
And, since most kids are still in school, this is when couples can best savor quieter oceanside delights.
Book the Bellmoor Inn & Spa for its beautifully manicured gardens, a refreshing outdoor pool, and a luxurious spa where guests can indulge in a range of treatments.
Find even more vacation ideas in our roundup of romantic getaways in Delaware.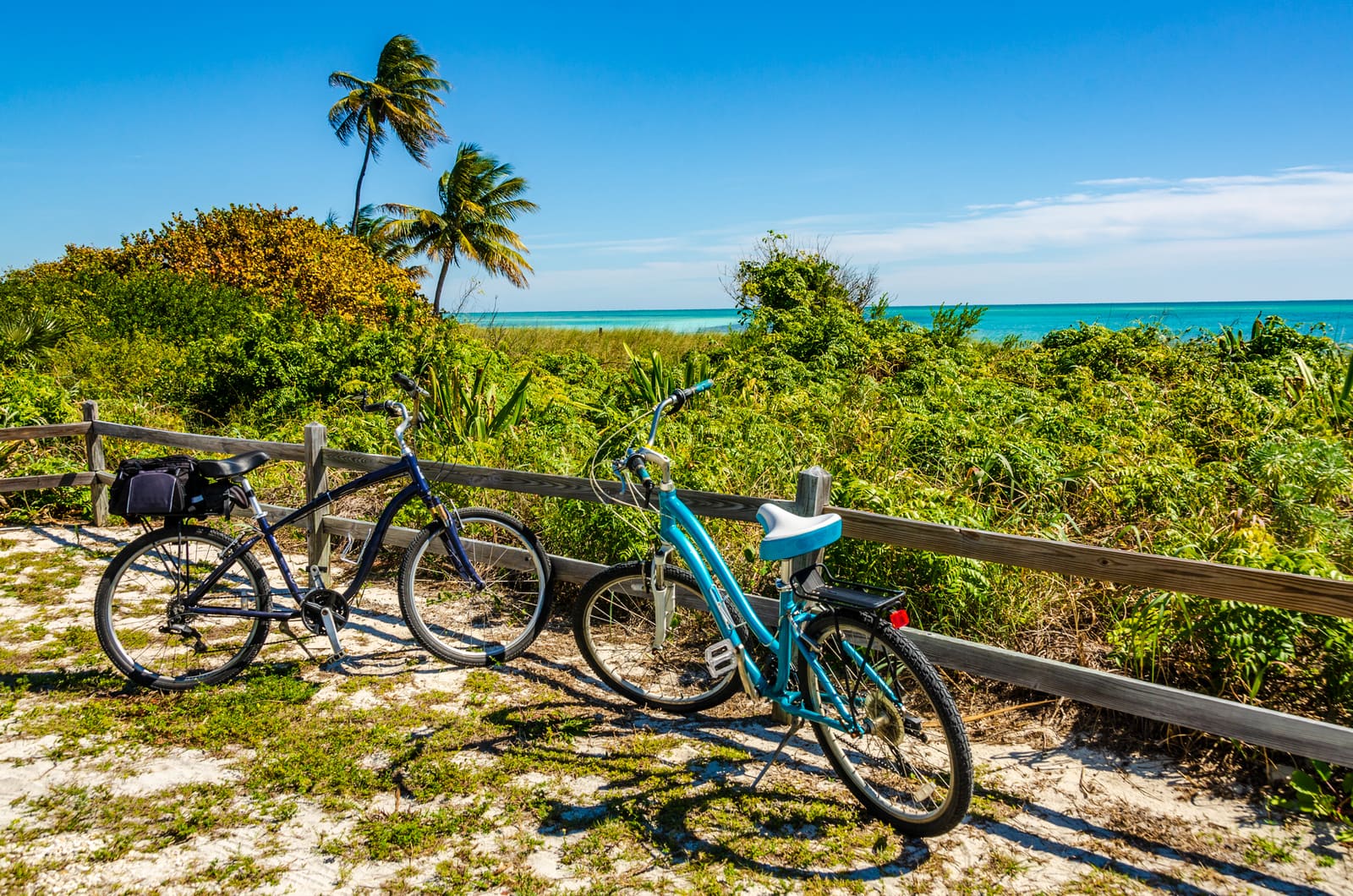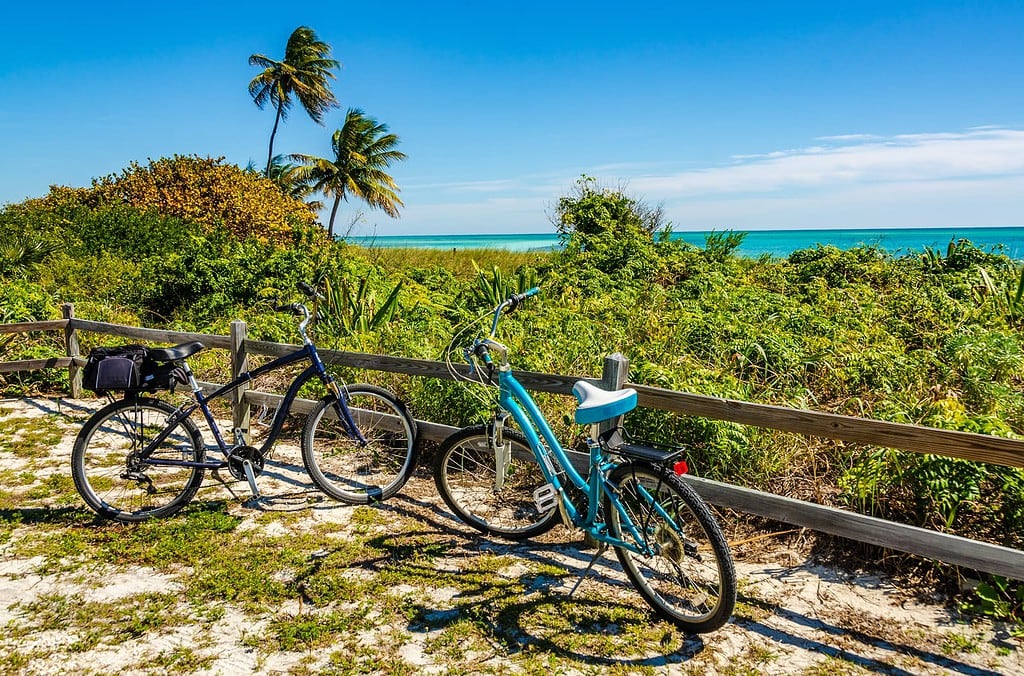 Ride A Bicycle Built For Two In Florida
You don't have to look too hard to find the things to do in Key West that Ernest Hemingway fell in love with in the 1920s. Deep-sea fishing, raucous bars, and the stories that inspire novels are still there.
For a quieter escape, consider less populated areas of the Florida Keys. Tranquility Bay Beachfront Resort is a stunning retreat situated on the shores of the Gulf of Mexico in Marathon, Florida. The resort offers a secluded and peaceful ambiance, surrounded by tropical gardens and swaying palm trees.
Find even more travel inspiration in our list of Romantic Getaways In Florida.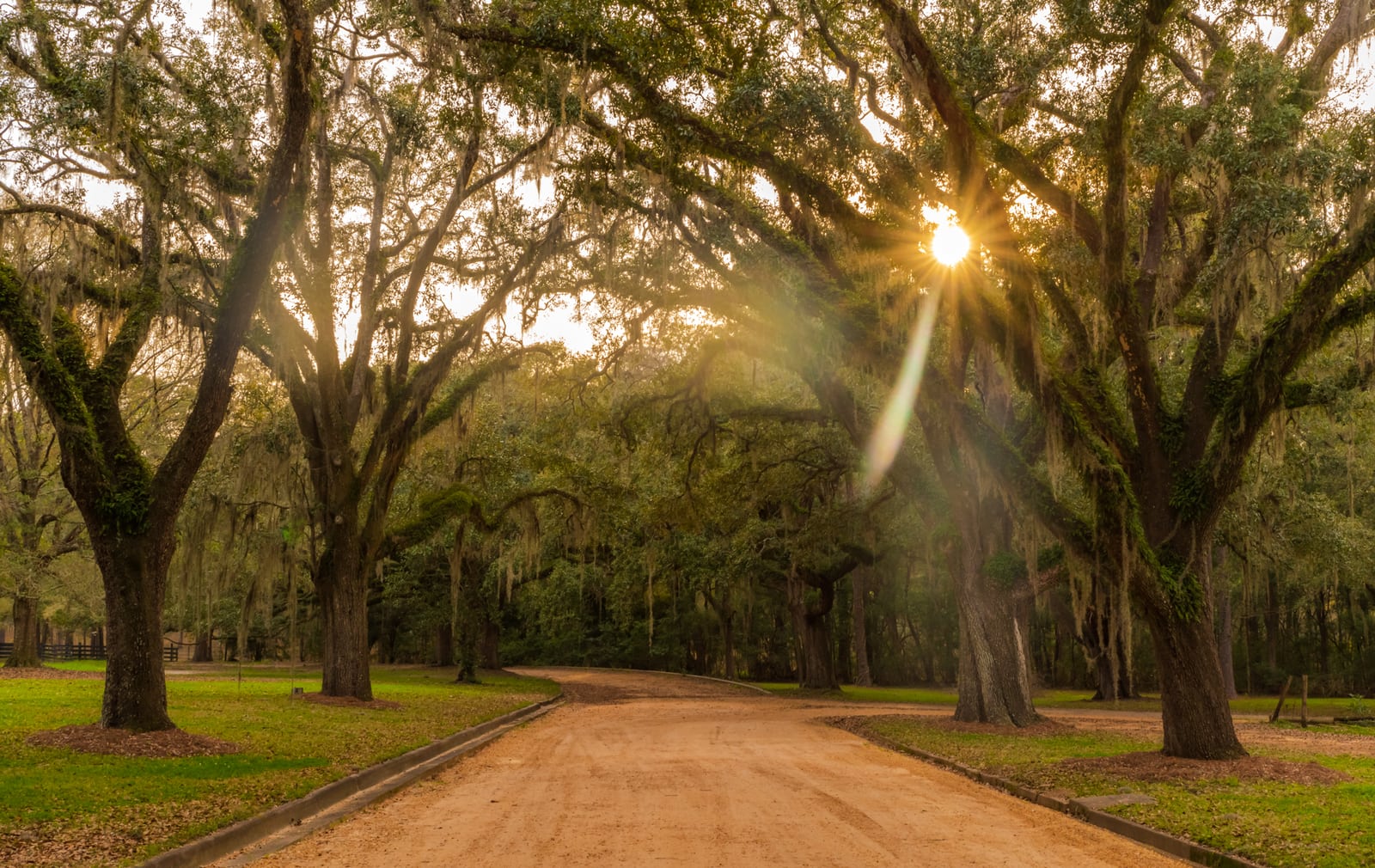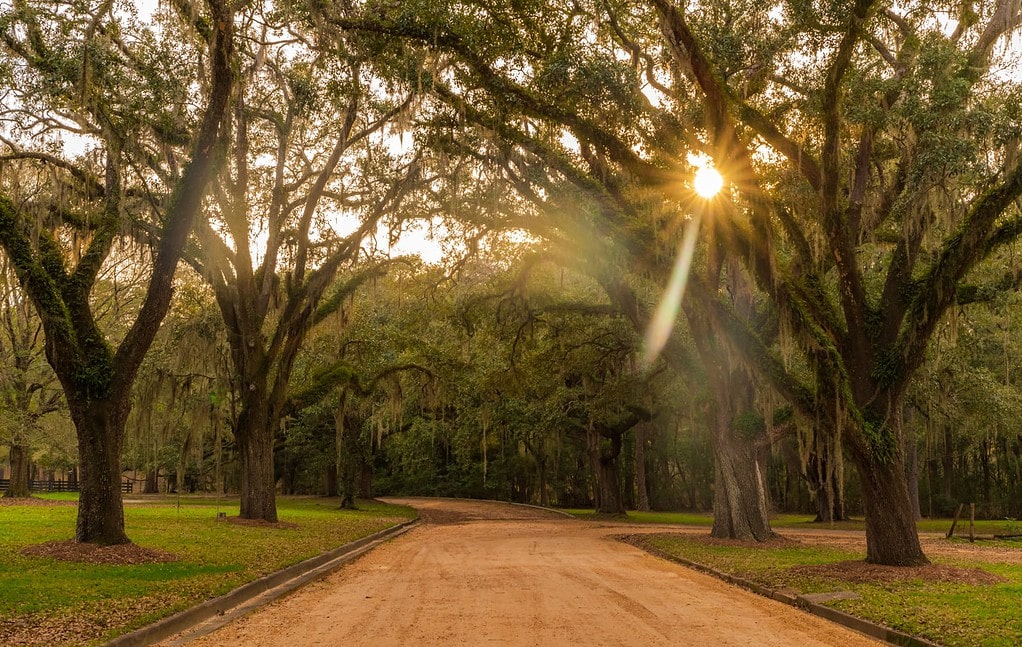 Hunt For Love In Georgia
Quail hunting remains a huge draw in Thomasville, Georgia. During Quail Season, October-February, private jets drop off some of America's wealthiest for annual jaunts to private bird hunting plantations.
Less well-heeled visitors may sample the good life at South Eden Plantation; a popular wedding venue, the live oak-lined property is known for its wedding chapel. Originally the Showboat Theater, the Georgia historic site was the first to premiere Gone With The Wind.
A charming Southern town, a beautiful rose garden, and a Southern food tour are just a sample of fabulous things to do in Thomasville GA. And for a booklover's perspective, check out this Thomasville weekend getaway itinerary from Erin at Flying Off The Bookshelf.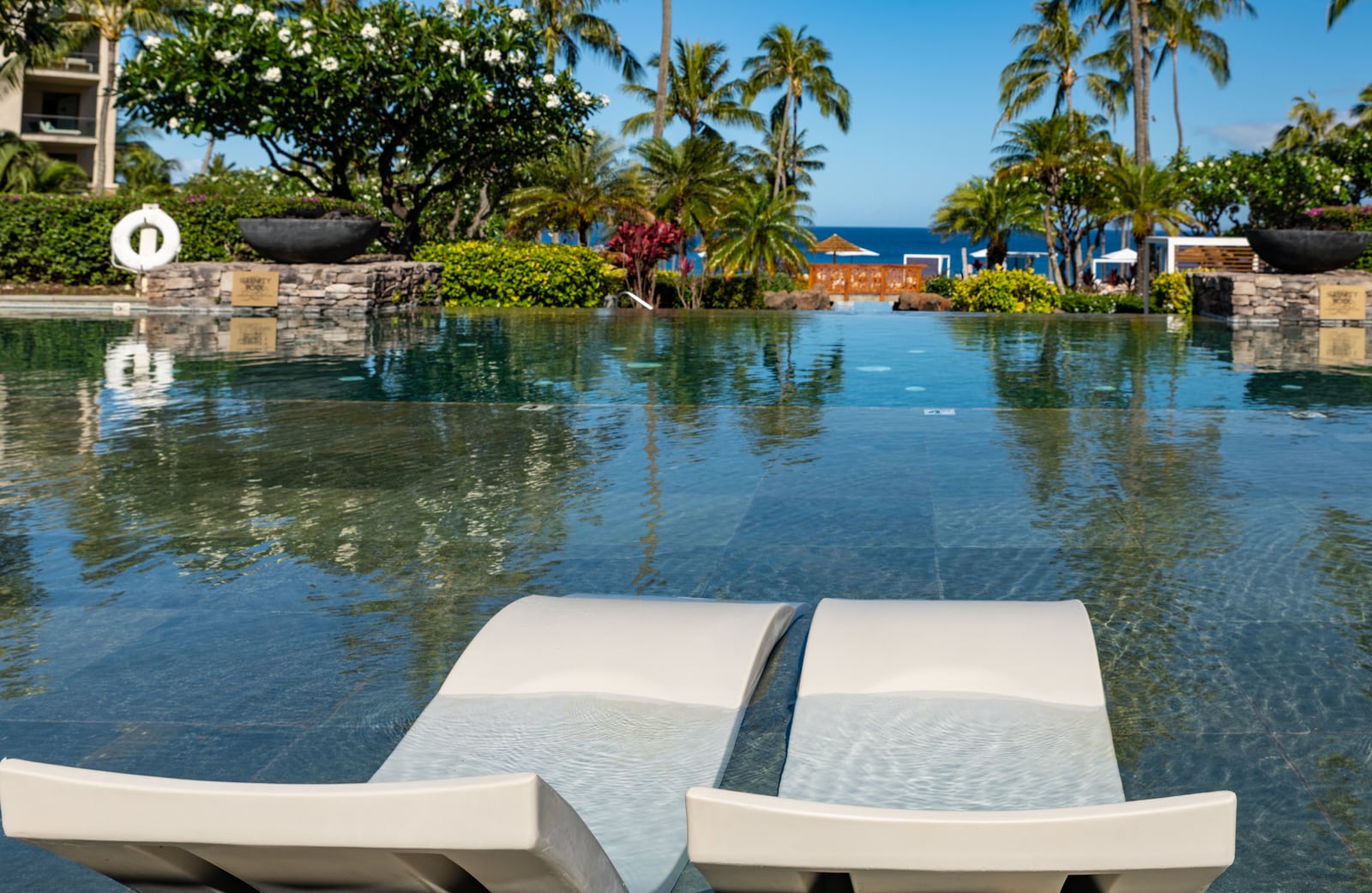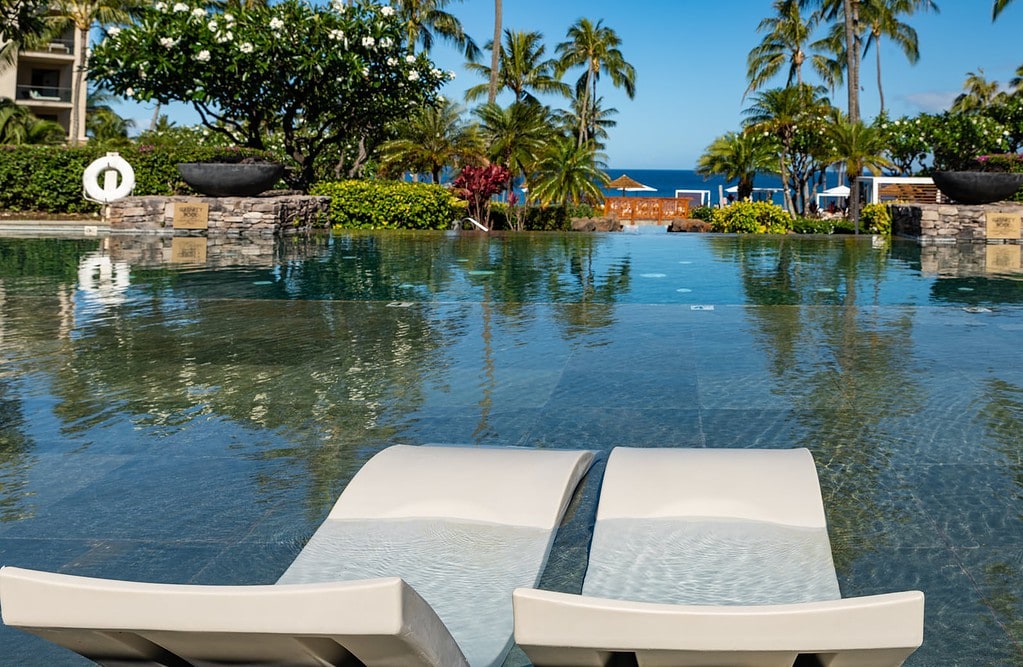 Decide On The Best Hawaiian Island
Passions flare when arguing about why Maui is the best Hawaiian island. Is it history? Or unrivaled beaches? For sure, the best thing about Maui is the literal farm-to-table food.
Or no, it's holistic experiences in 5-star resorts at the best areas to stay on Maui. Or, more likely it's the hedonistic pleasures to be found at indulgent resorts such as Montage Kapalua Bay.
Bottom line, all of the above play into why Maui is such a wonderful island for romance.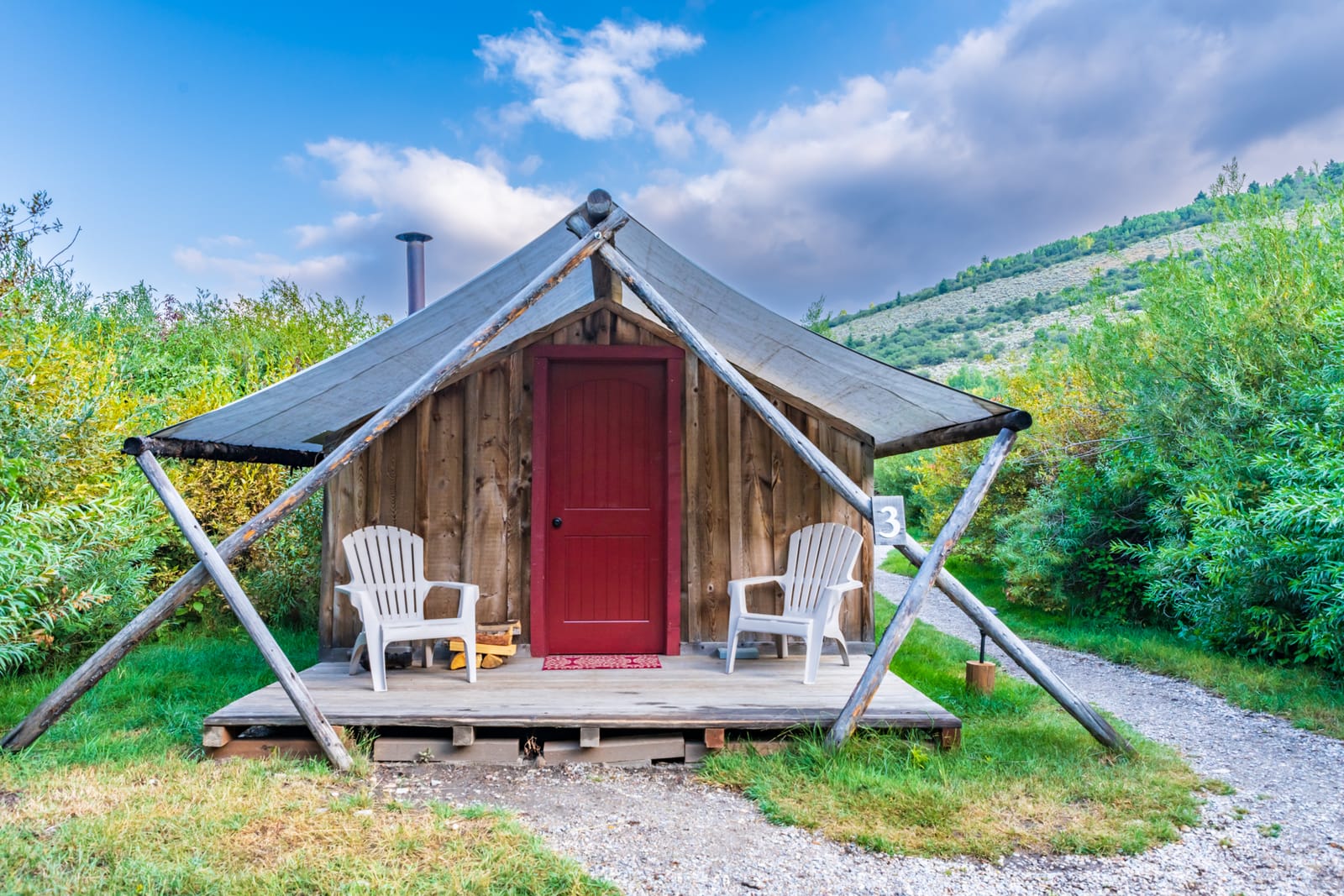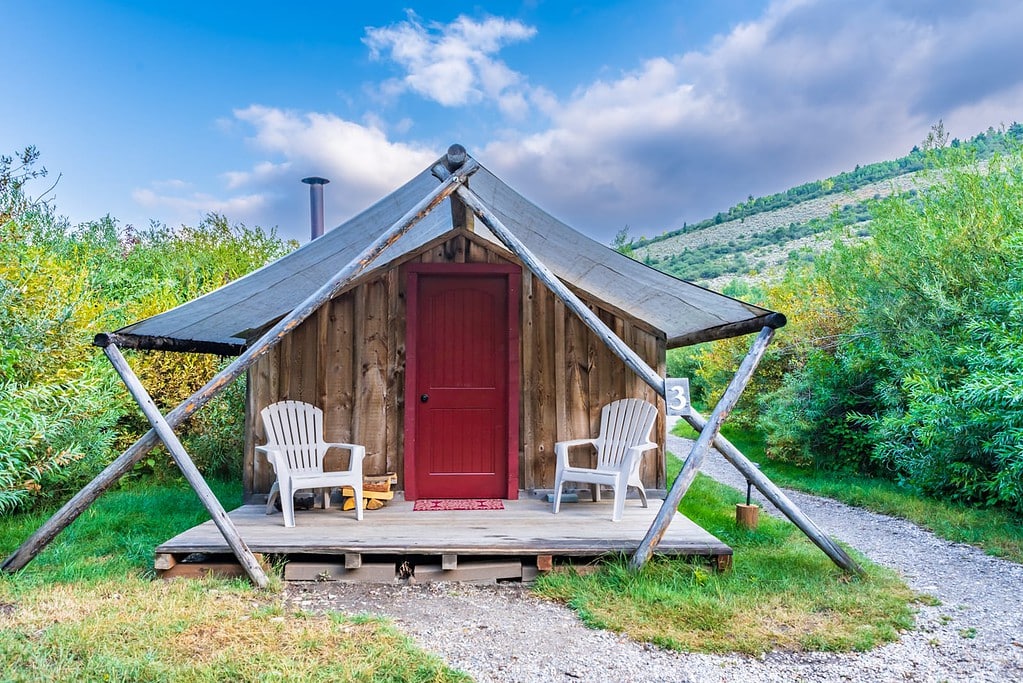 Experience A Glamping Getaway In Idaho
Relax in a wilderness campsite with all the bells & whistles, and none of the hassle. Located near Jackson Hole, WY, and Grand Teton National Park, Moose Creek Ranch provides cabins, lodge suites, and RV sites. But the most romantic accommodations are the secluded creekside Glamping Tents.
Enter the red door, past the front porch Adirondack chairs, to find a cozy quilt-covered queen bed in a woodstove-heated room. Only the outdoor fire pit reminds you that you are, indeed, camping.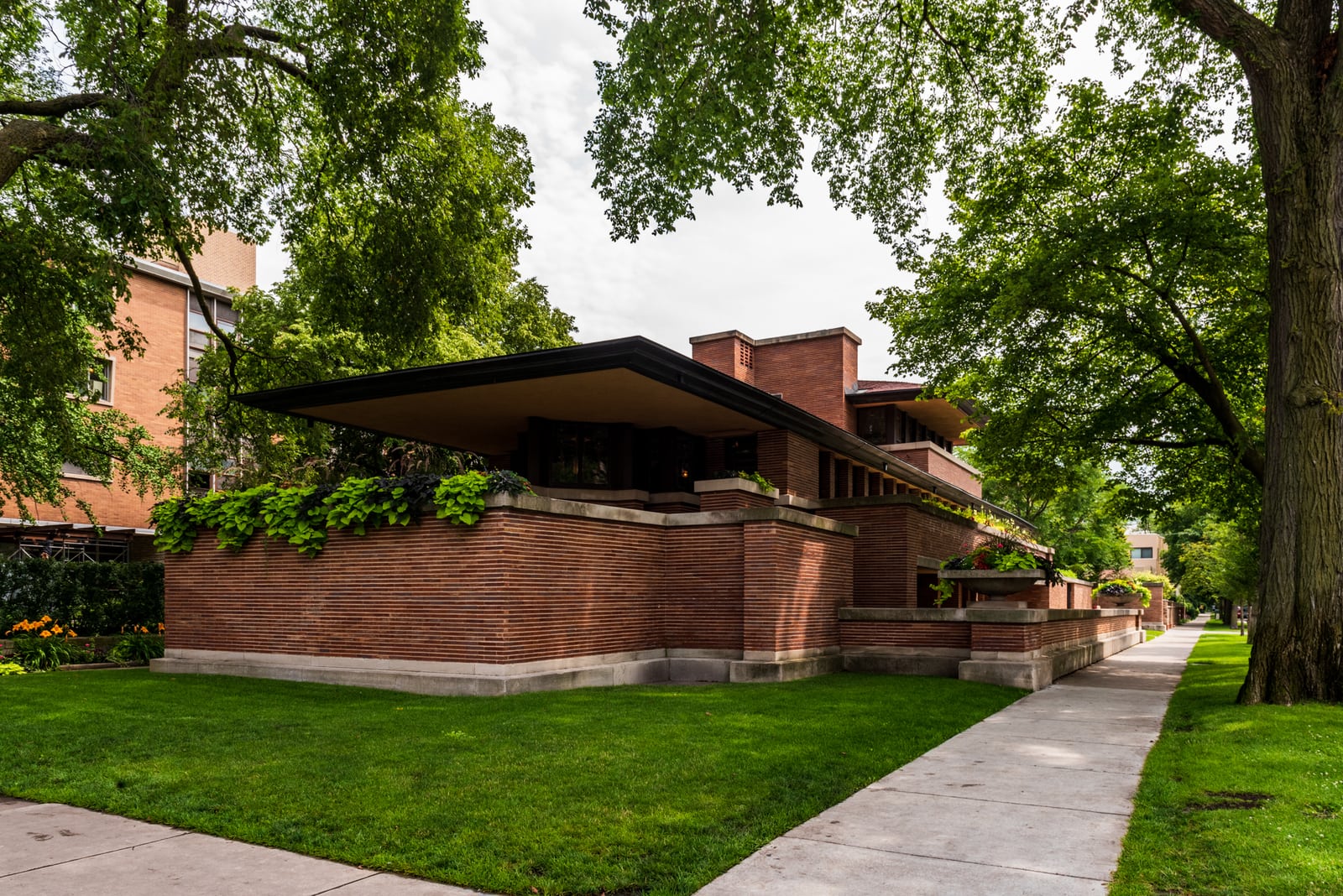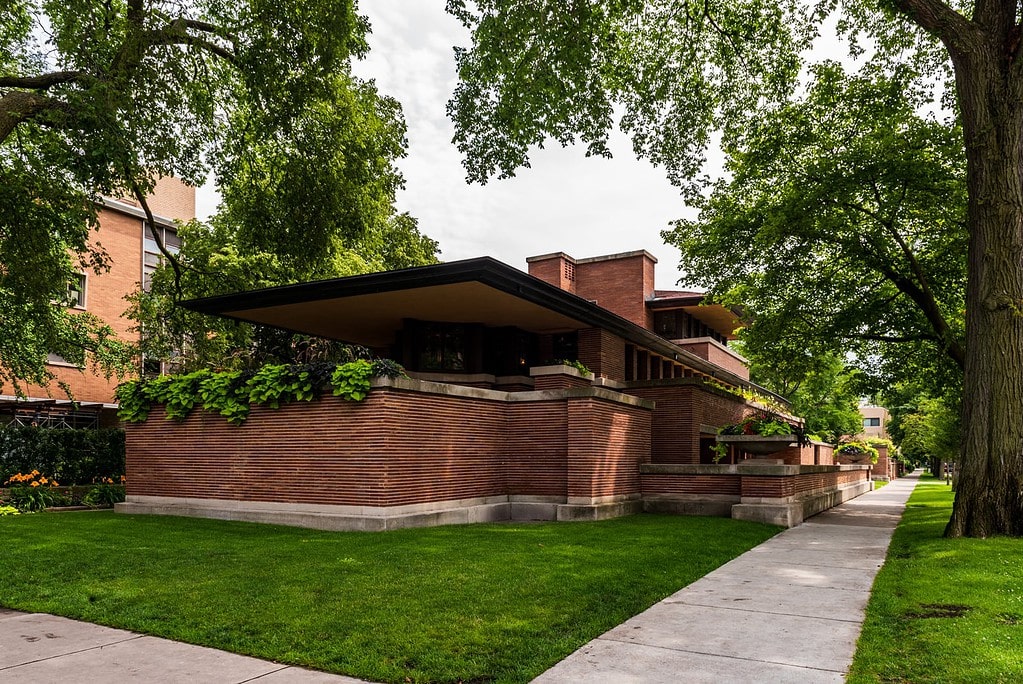 Appreciate Art & Architecture In Illinois
You don't always usually see Chicago on the list of most romantic cities, but why not?
With such a big city, there are so many things for couples to do in Chicago that we extended our usual weekend getaway guide into what to do with five days in Chicago.
Suffice it to say we recommend the usual iconic sites plus a Gangsters Walking Tour, the Architectural River Cruise, plus the inner city's real sand beach. And yes, we do wade into the Pizza Wars.
As for where to stay in Chicago, we like the Silversmith Hotel for its historic bones, classic elegance, and convenient location in Downtown Chicago within walking distance of many of the city's top attractions.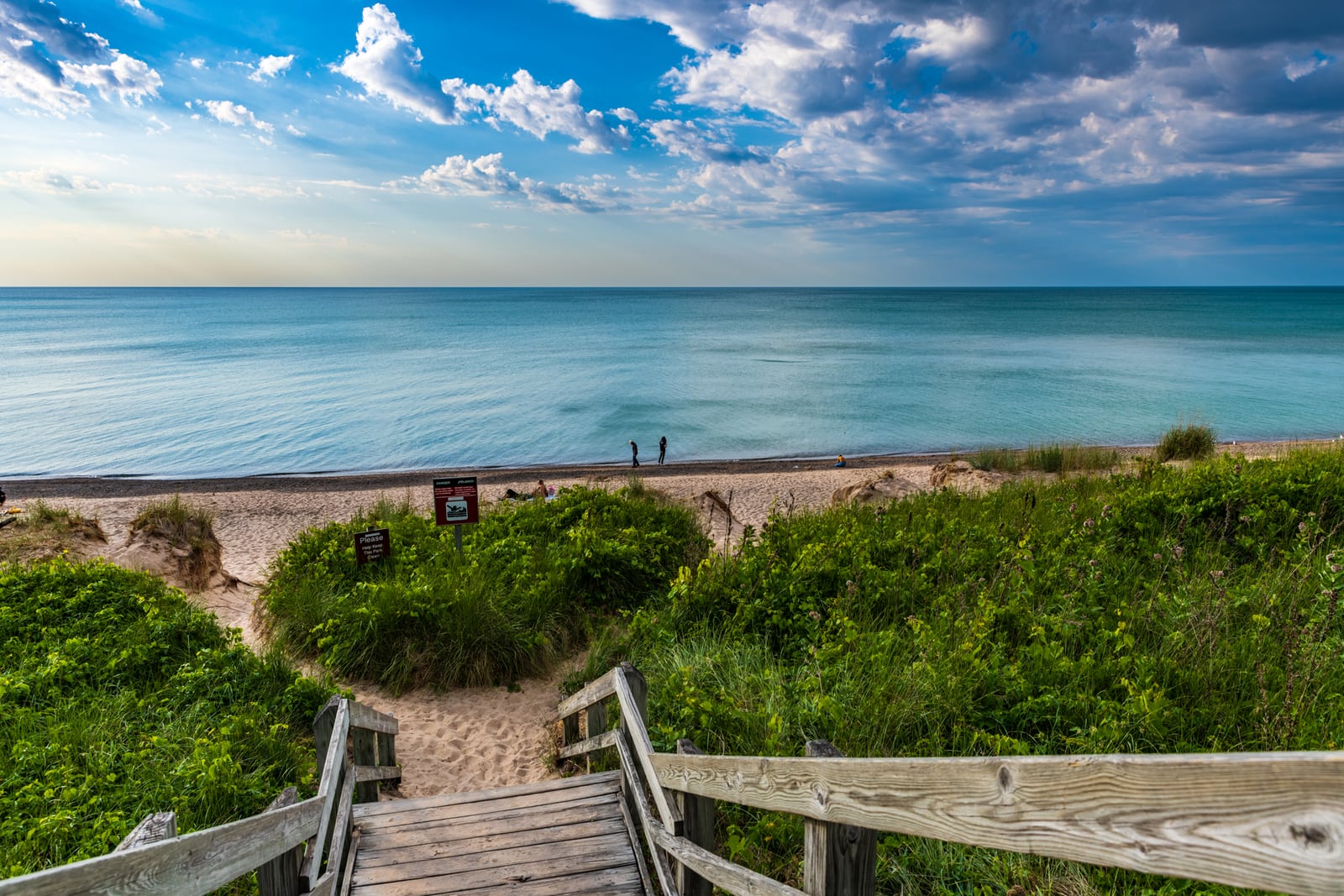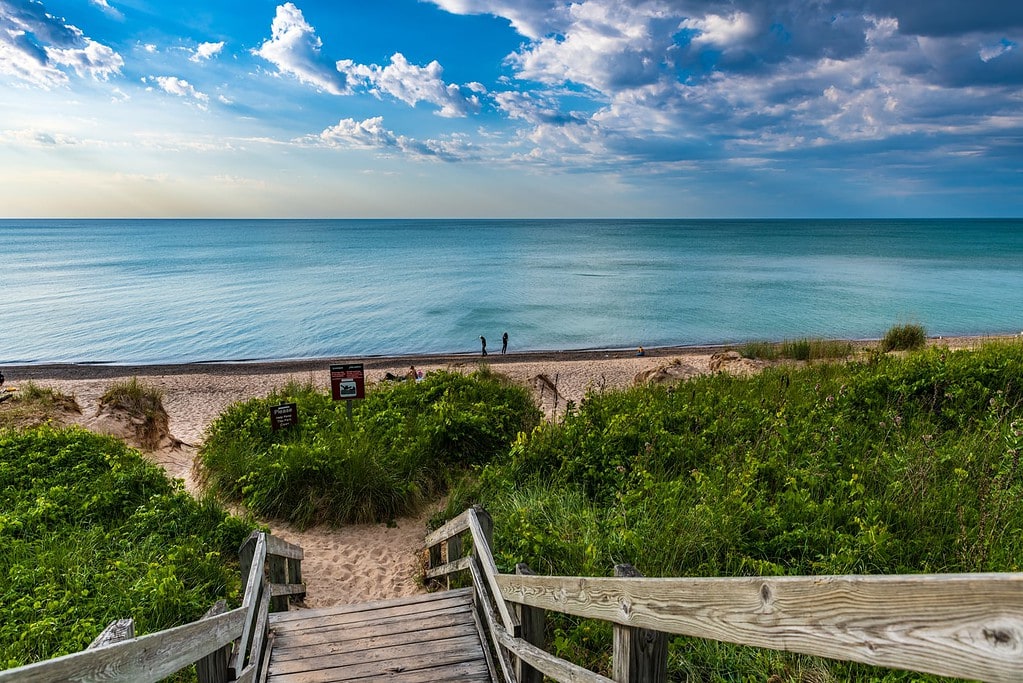 Stargaze In A Dark Sky Zone In Indiana
One of the most recent places to earn its designation, Indiana Dunes National Park includes sandy shores along the southern edge of Lake Michigan, as well as 50 miles of trails through forests and prairies.
But, unlike many other national parks, there's a great assortment of lodging options ranging from a vintage rail car remodeled into Riley's Railhouse Bed and Breakfast to a historic mansion turned into the Dunes Walk Boutique Hotel.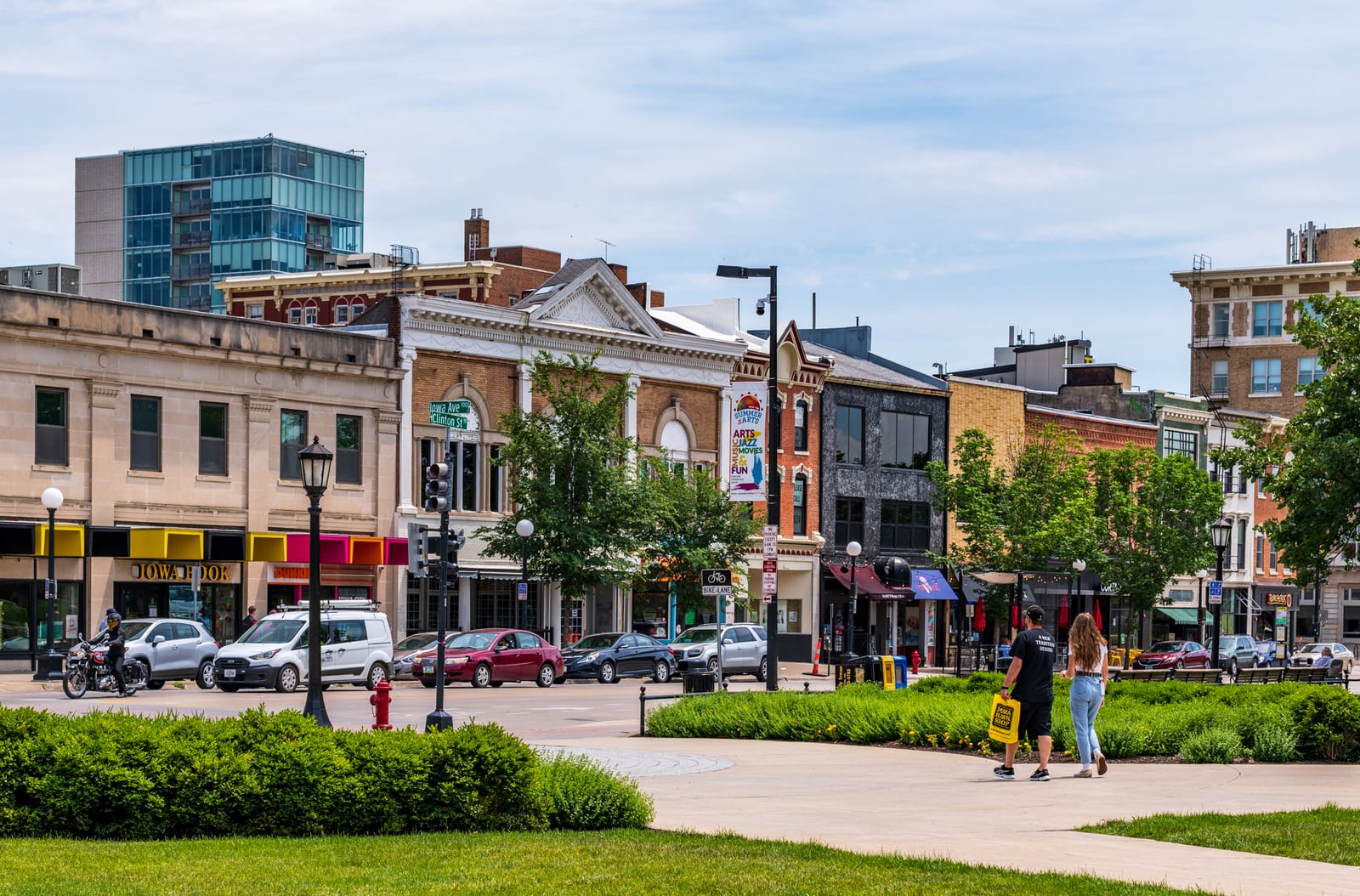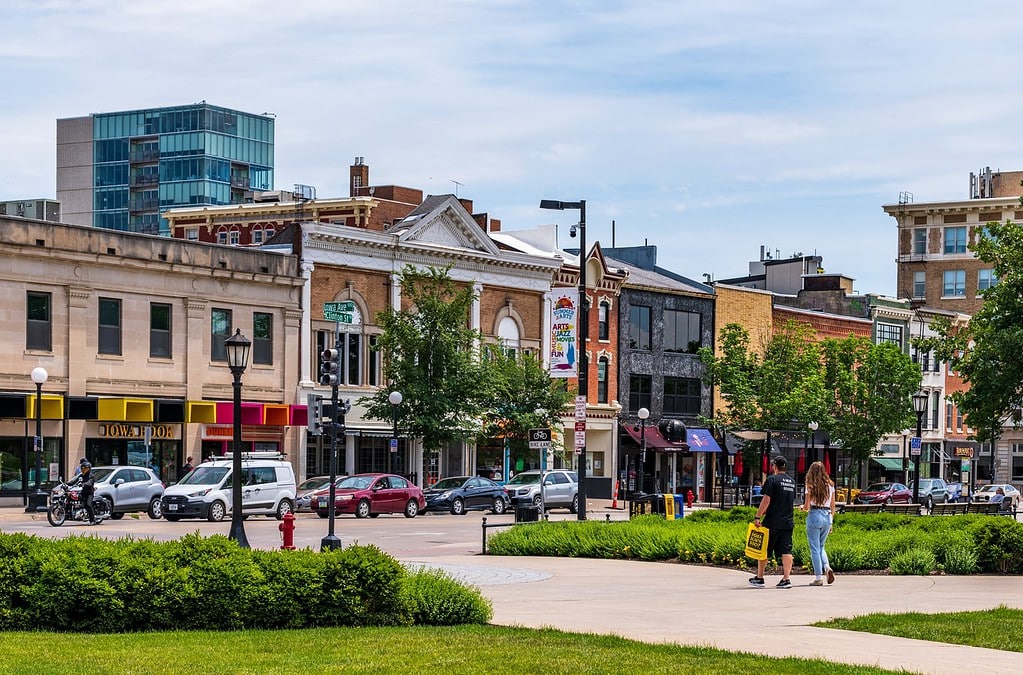 Dive Into A Story Book In Iowa
Iowa City pays tribute to its recognition as a UNESCO "City of Literature" with a Literary Walk featuring bronze panels that celebrate 91 writers with ties to Iowa. Sidewalk plaques wind around outdoor cafes, shops, nightclubs, and the Prairie Lights Book Store where the Live From Prairie Lights reading series is recorded.
Book lovers will want to stay at the centrally located Graduate Iowa City Hotel. In addition to an incredible collection of published works in the lobby, artwork in guest rooms challenge you to discover Iowa City's connection to famous novelists such as Kurt Vonnegut. (It's the Writers Workshop, of course.)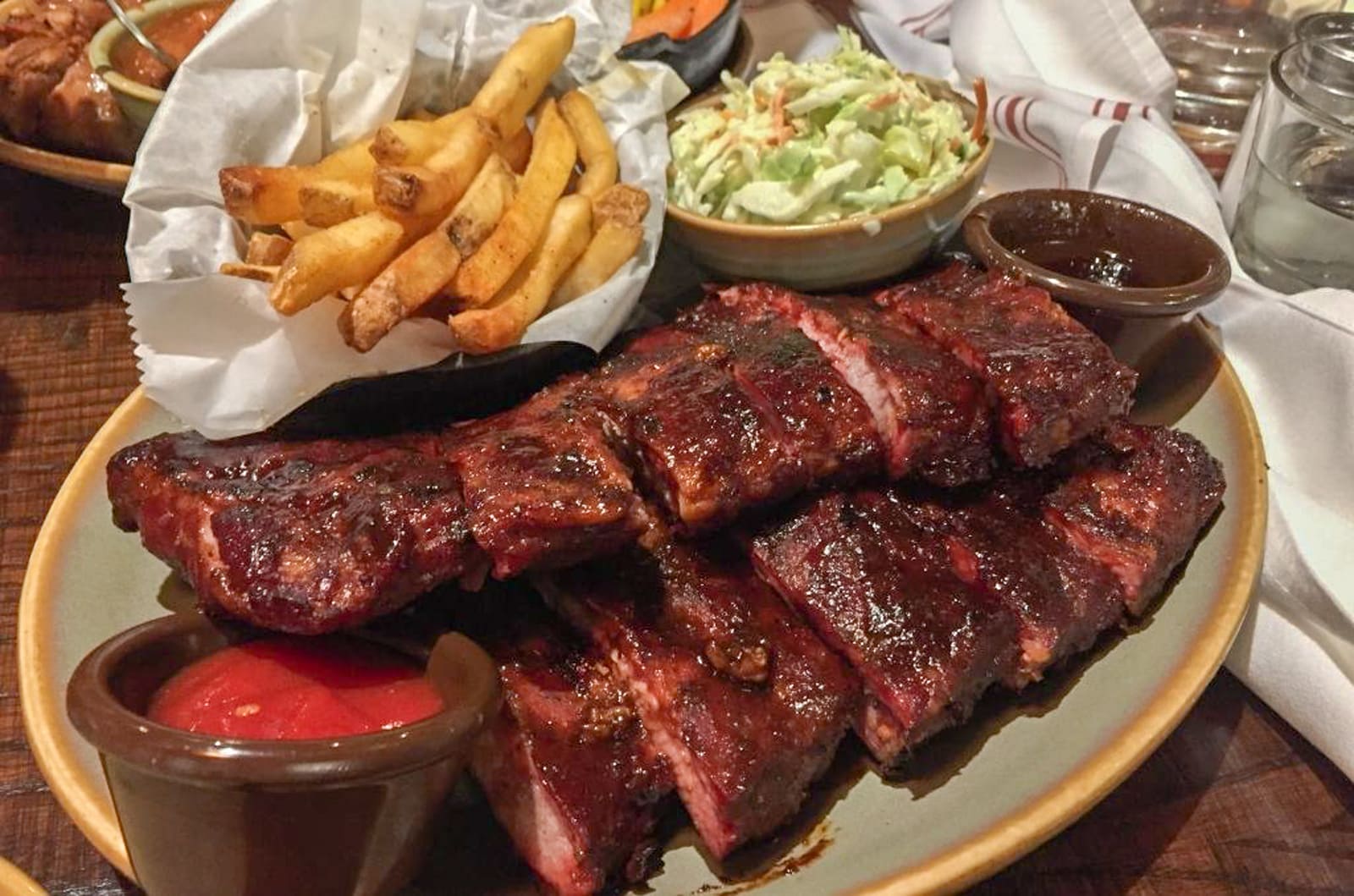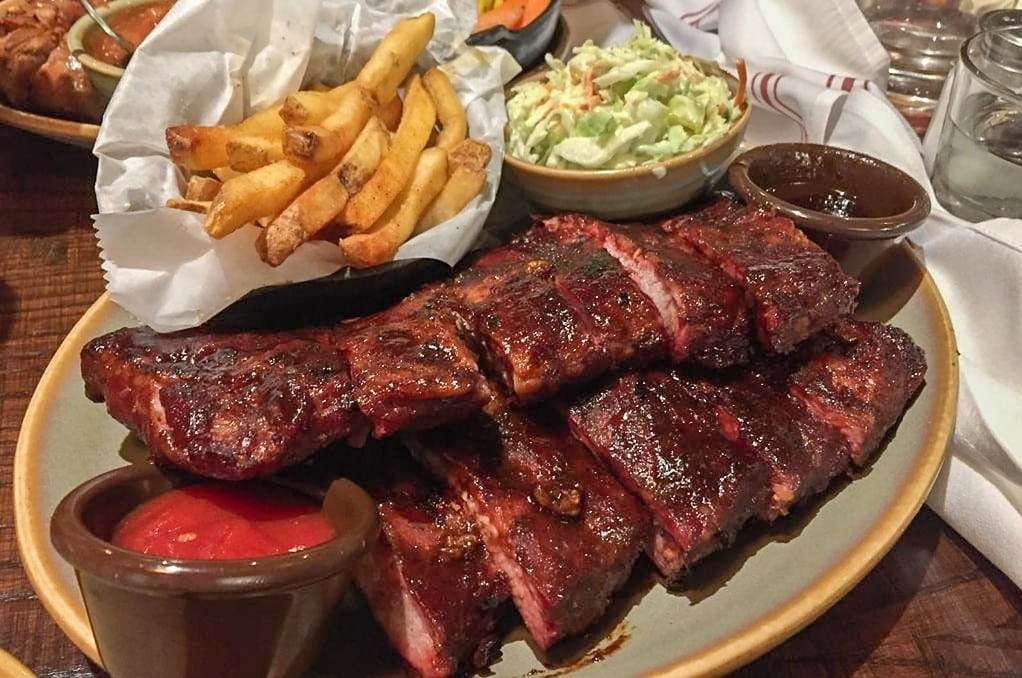 Chow Down On The Best BBQ In Kansas
Words get heated when it comes to who has the best BBQ – is it in Kansas City, Kansas, or in that other Kansas City in Missouri? Find out for yourself. Both cities are minutes from each other across the Missouri River so it's easy enough to sample the goods at all 50 or so BBQ joints.
Base a foodie getaway at uber-luxurious The Inn at Meadowbrook, an intimate boutique hotel that's the perfect antidote to culinary excess.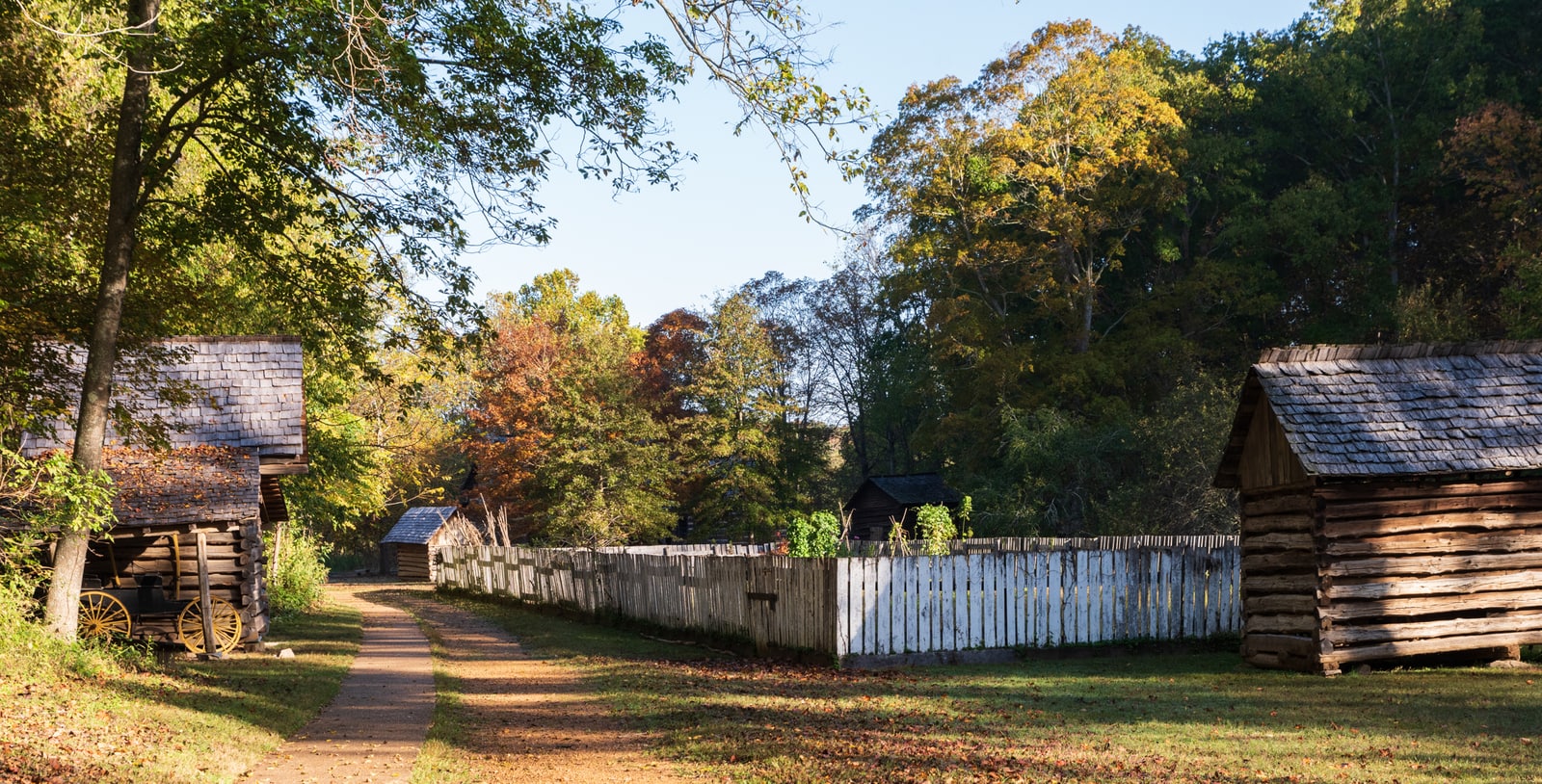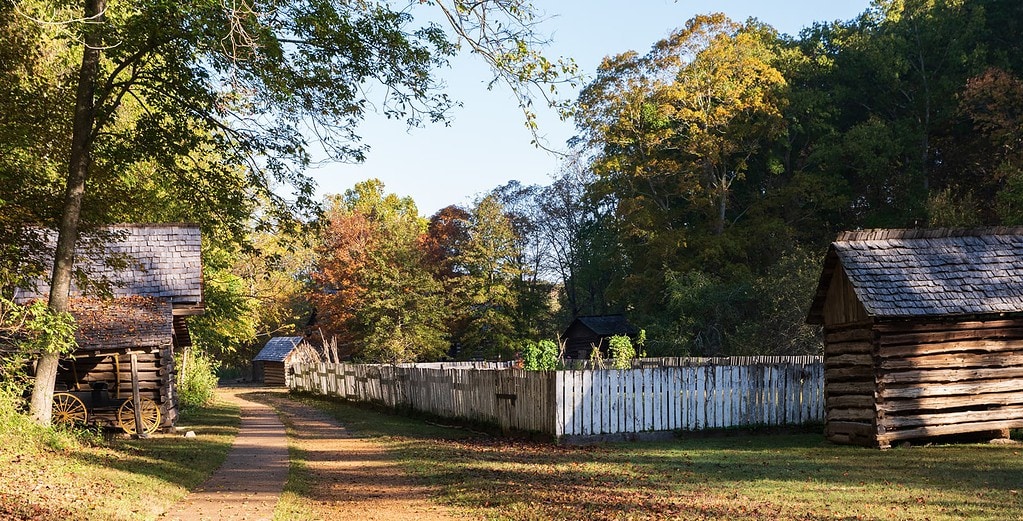 Go Wild In Kentucky
Nature lovers will find paradise at Land Between The Lakes National Recreation Area, a 170,000-acre stretch of land between Kentucky Lake and Lake Barkley in western Kentucky that stretches into Tennesee. Rent a cozy cabin, amenities range from the most primitive cabins within Land Between The Lakes to quaint lakefront cottages just outside.
For a good list of things to do in Land Between The Lakes, check out the article by our friend, Melody Pittman at TravelAwaits.com.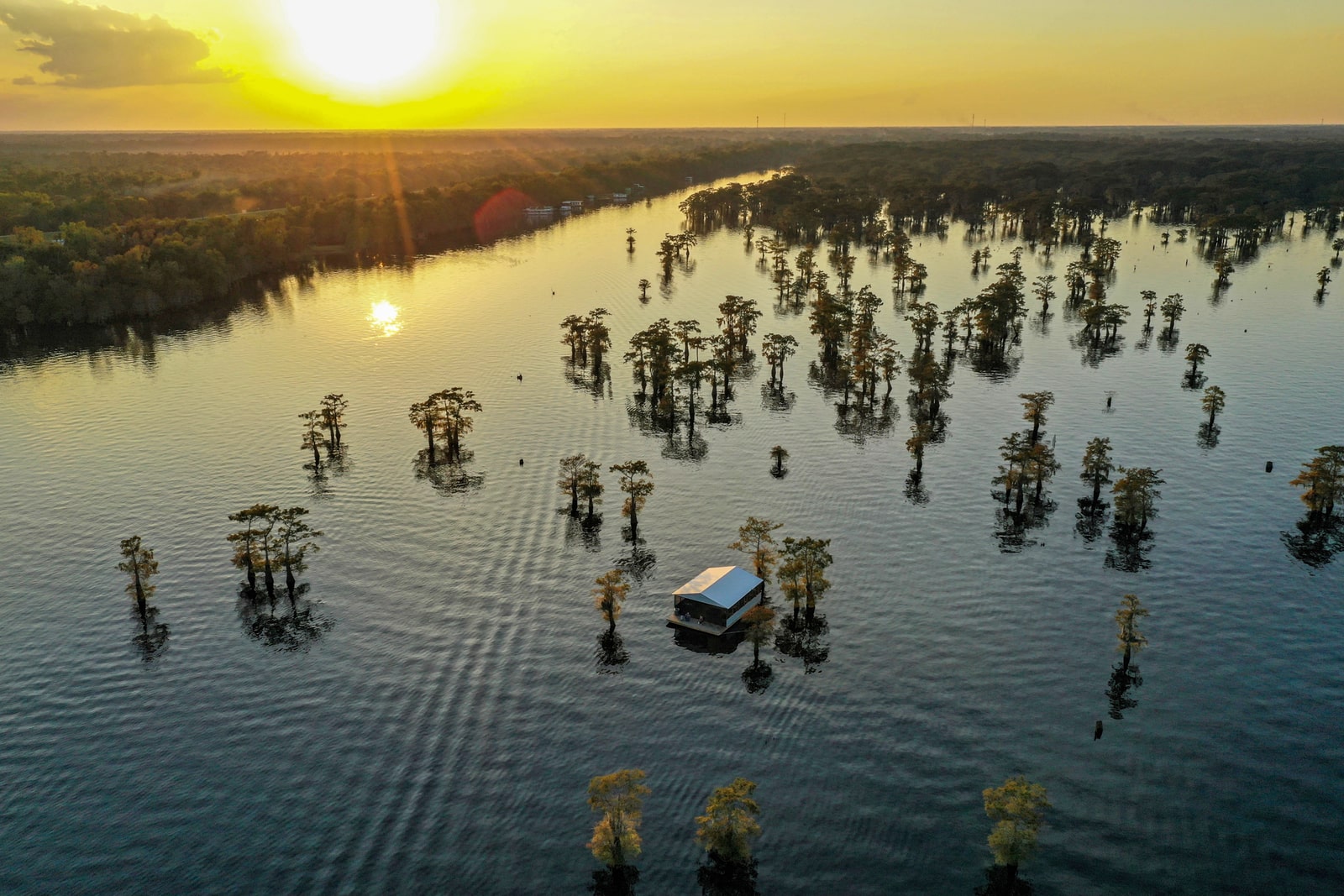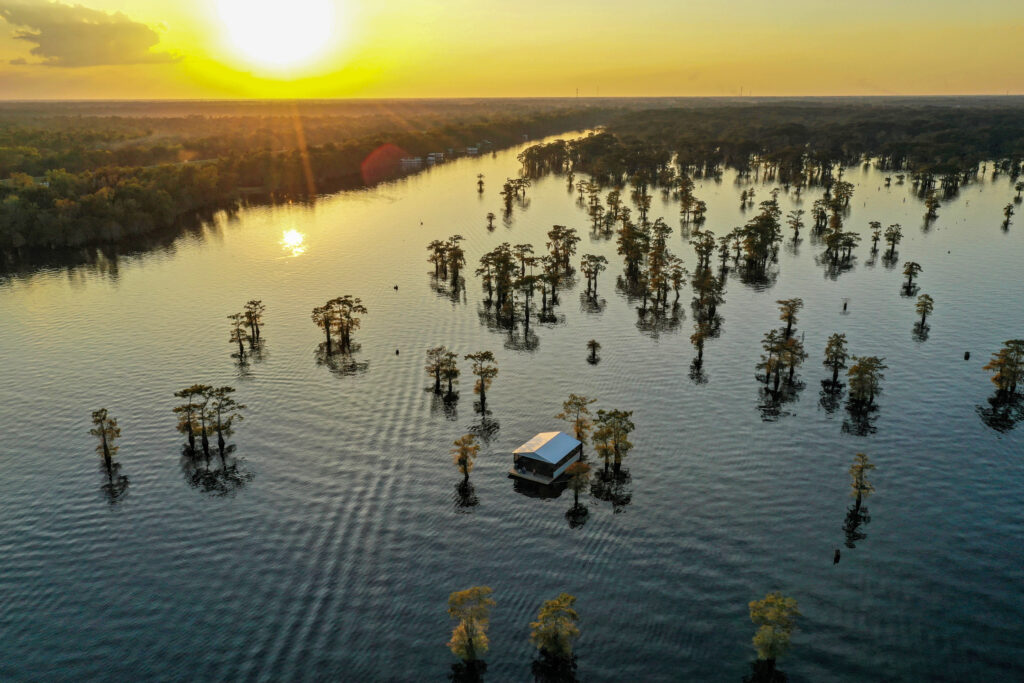 Live Out Your Own Cajun Romance In Louisiana
Swamp tours may not be top of mind when it comes to romance, but, as any reader of Sandra Hill's Cajun Love books can attest, Cajun Country is hot, hot, hot! Lafayette, Louisiana is at the heart of the South's Cajun & Creole Country, and it offers a number of wonderful places to stay near Atchafalaya National Heritage Area.
McGee's Louisiana Swamp & Airboat Tours runs all-day paddle trips and sunset dinner cruises on the Atchafalaya Swamp, and both cabins or houseboats are available to rent via the heritage area organization.
But another great option is the Maison Madeleine B&B, near Beaux Bridge, the "Crawfish Capital of the World." In addition to lovely rooms and tasty breakfasts, the B&B hosts private cooking classes and Secret Suppers that bring in James Beard award-nominated chefs and GRAMMY-nominated musicians.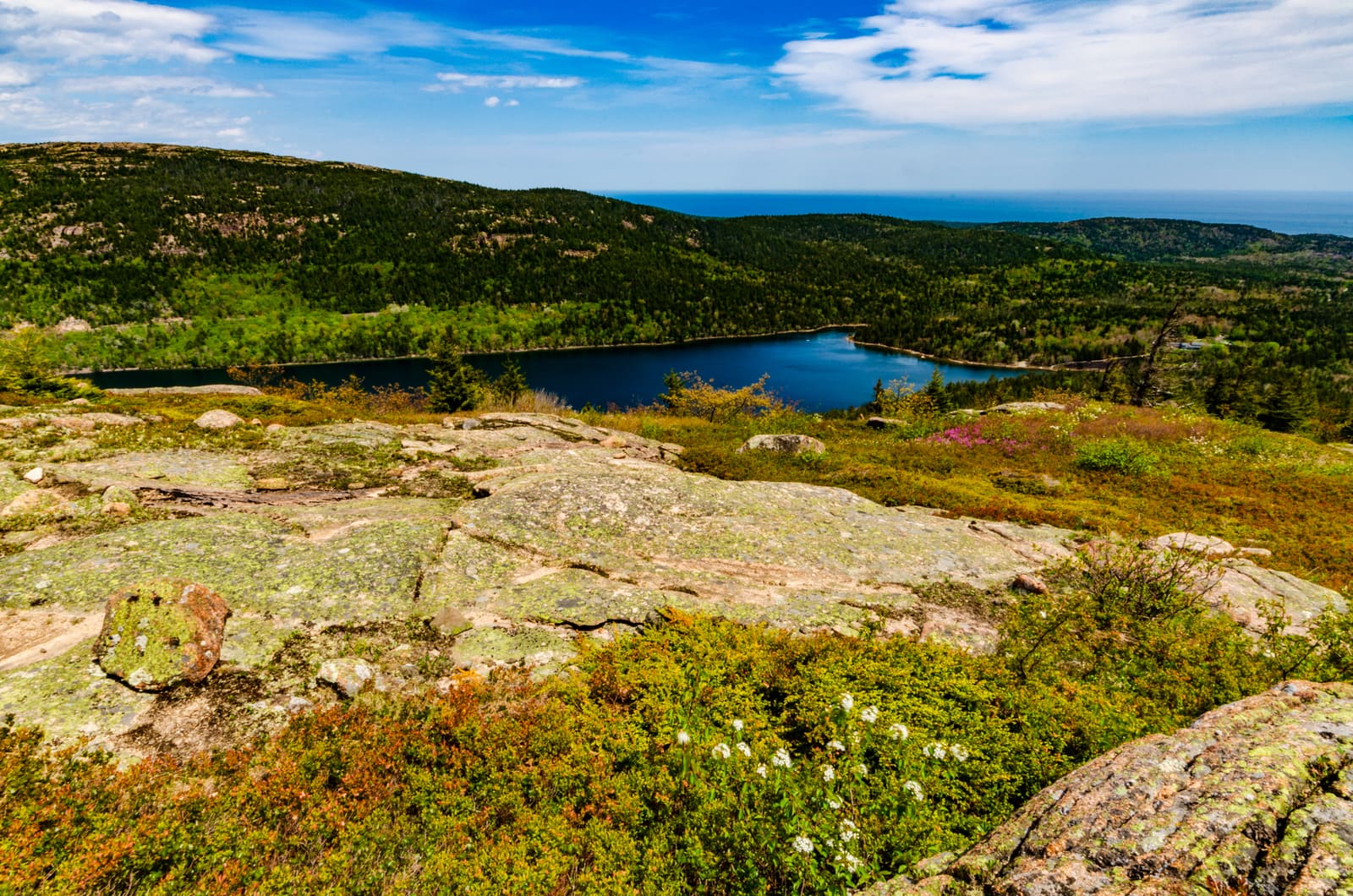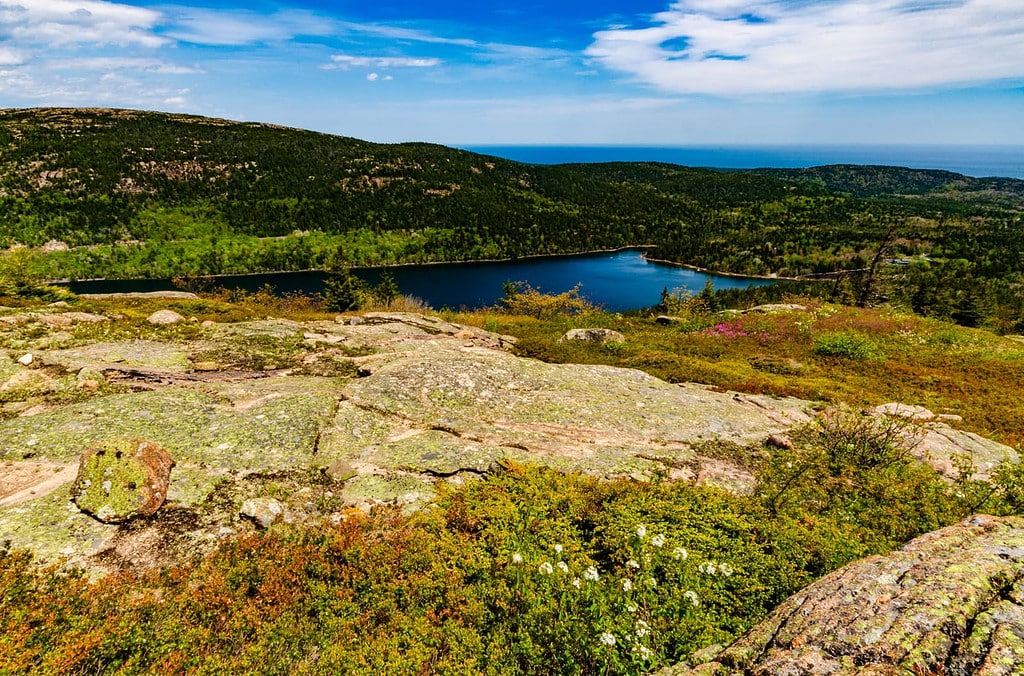 Find A Park In Maine
Getaway to Schoodic Peninsula Maine, the quiet side of Acadia National Park, where crowds are low, even in high season. Explore the Schoodic Institute – the largest of 18 National Park Service Research Learning Centers in the USA, learn about "Pickled Wrinkles" and dare each other to try one at The Pickled Wrinkle in Birch Harbor. And stay at the sweetly romantic Acadia Oceanside Meadows Inn.
We've been writing about weekend getaways in Maine for over ten years; here are the 17 Best Romantic Getaways In Maine.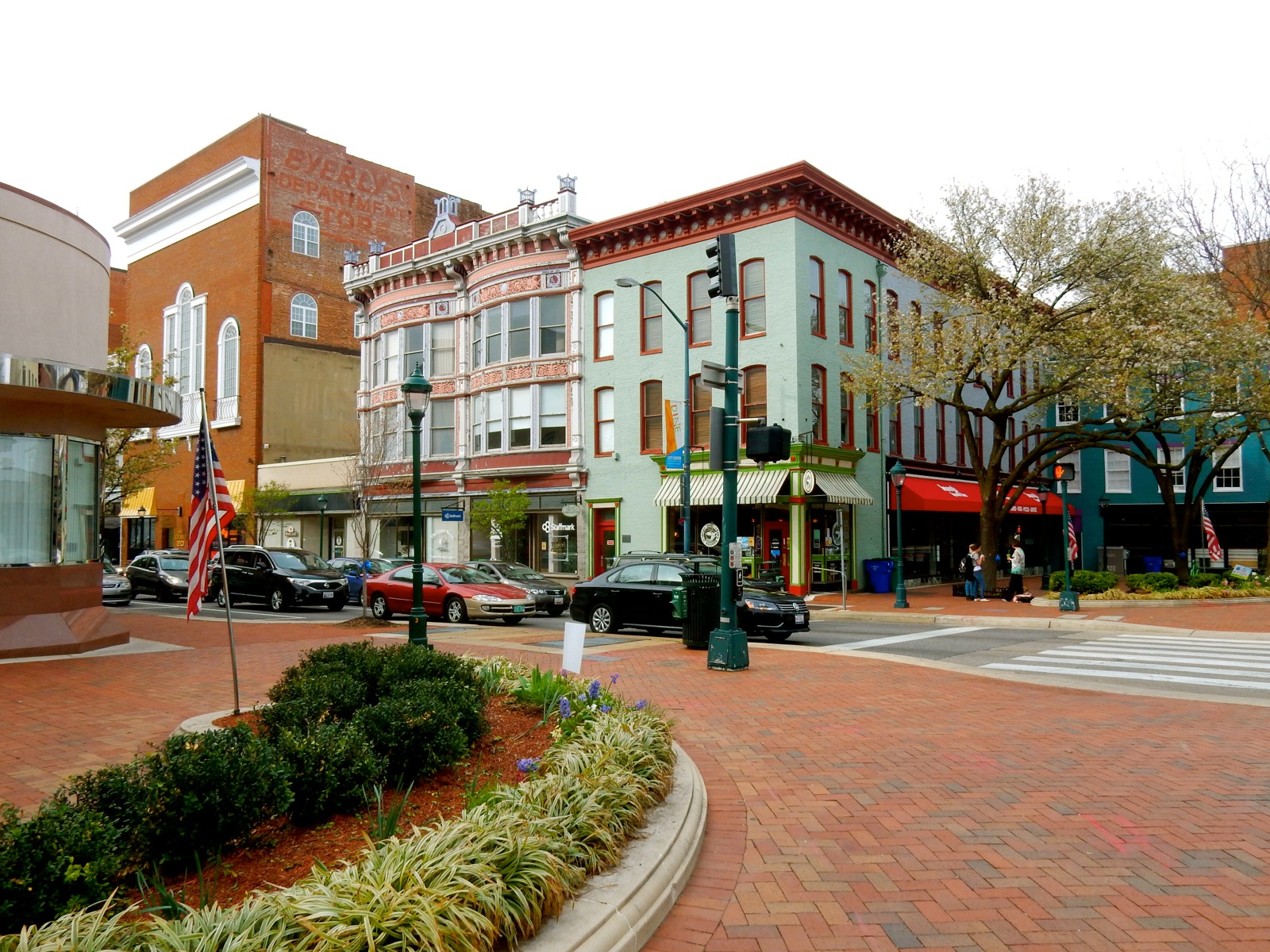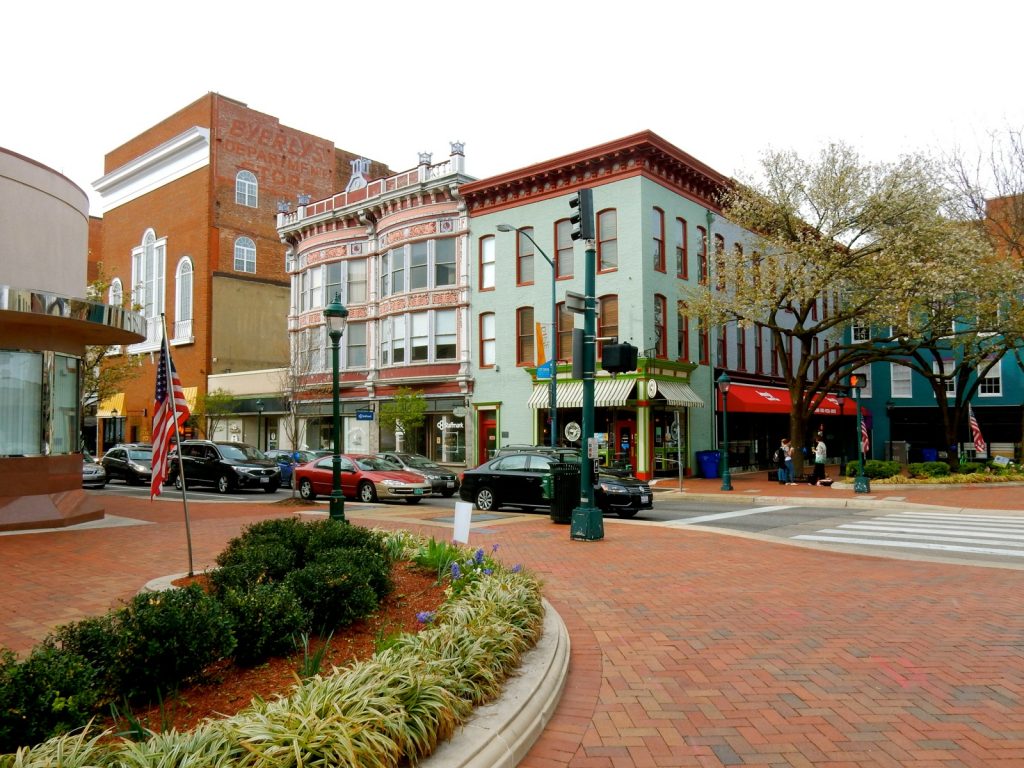 Be Swept Away In Maryland
Find out why famous romance author Nora Roberts makes Boonsboro – near Hagerstown MD – her home. Yes, the region offers arts, shops, and 5 national parks. But Robert's luxury Inn Boonsboro, features thematic rooms named after the most romantic couples in fiction. You can't help but be swept away in them.
For even more travel inspiration, check out our list of 18 Top Romantic Getaways In Maryland.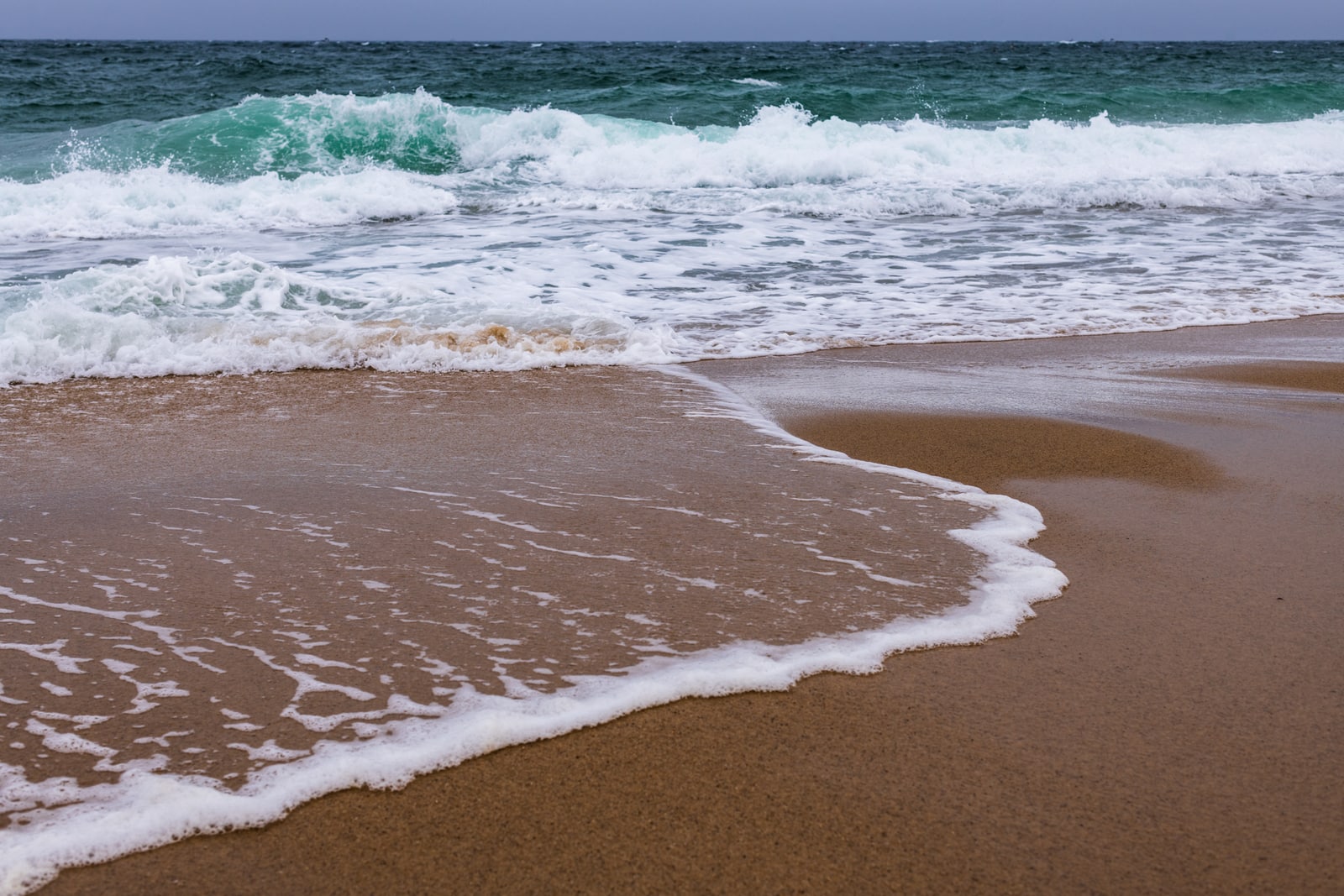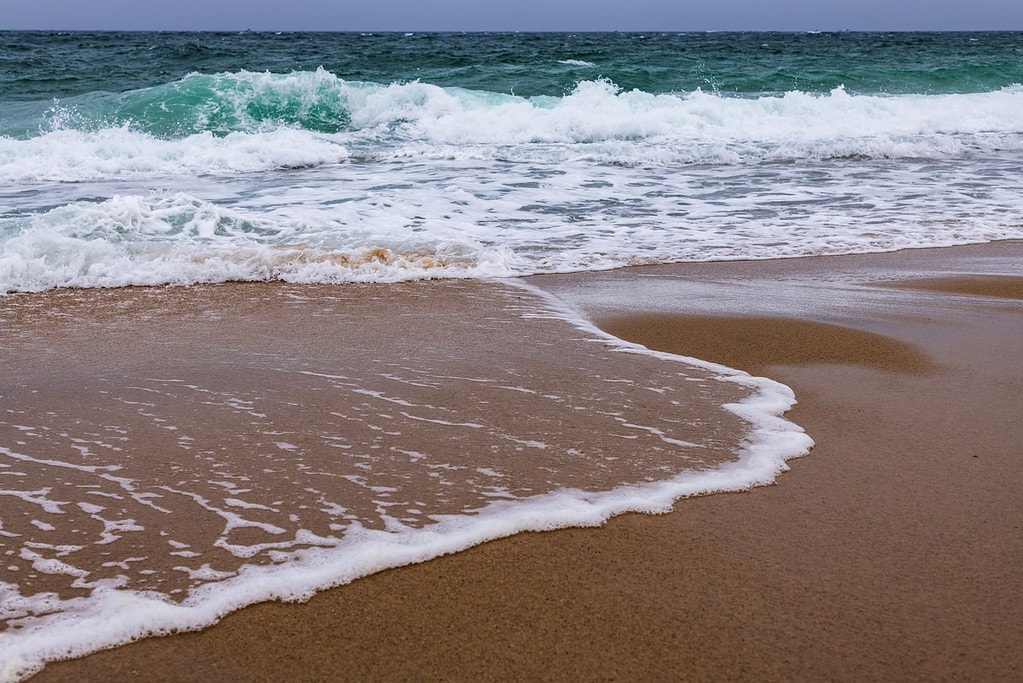 Unleash Your Inner Free Spirit In Massachusetts
On the tip of Cape Cod, Provincetown MA is high-energy and gay in all definitions. This "end of the earth" locale is both beautiful, fun, and ultra-cheeky. So, cast your inhibitions into the sea and let loose with your honey as you explore art galleries, cool shops, the best Cape Cod restaurants – and each other.
There are a great many choices when it comes to accommodations in Cape Cod, but all the best ones fill up early for the summer season. Do yourself a favor, and book Carpe Diem Guesthouse well in advance.
For even more travel inspiration, check out our list of 14 Romantic Getaways In Massachusetts.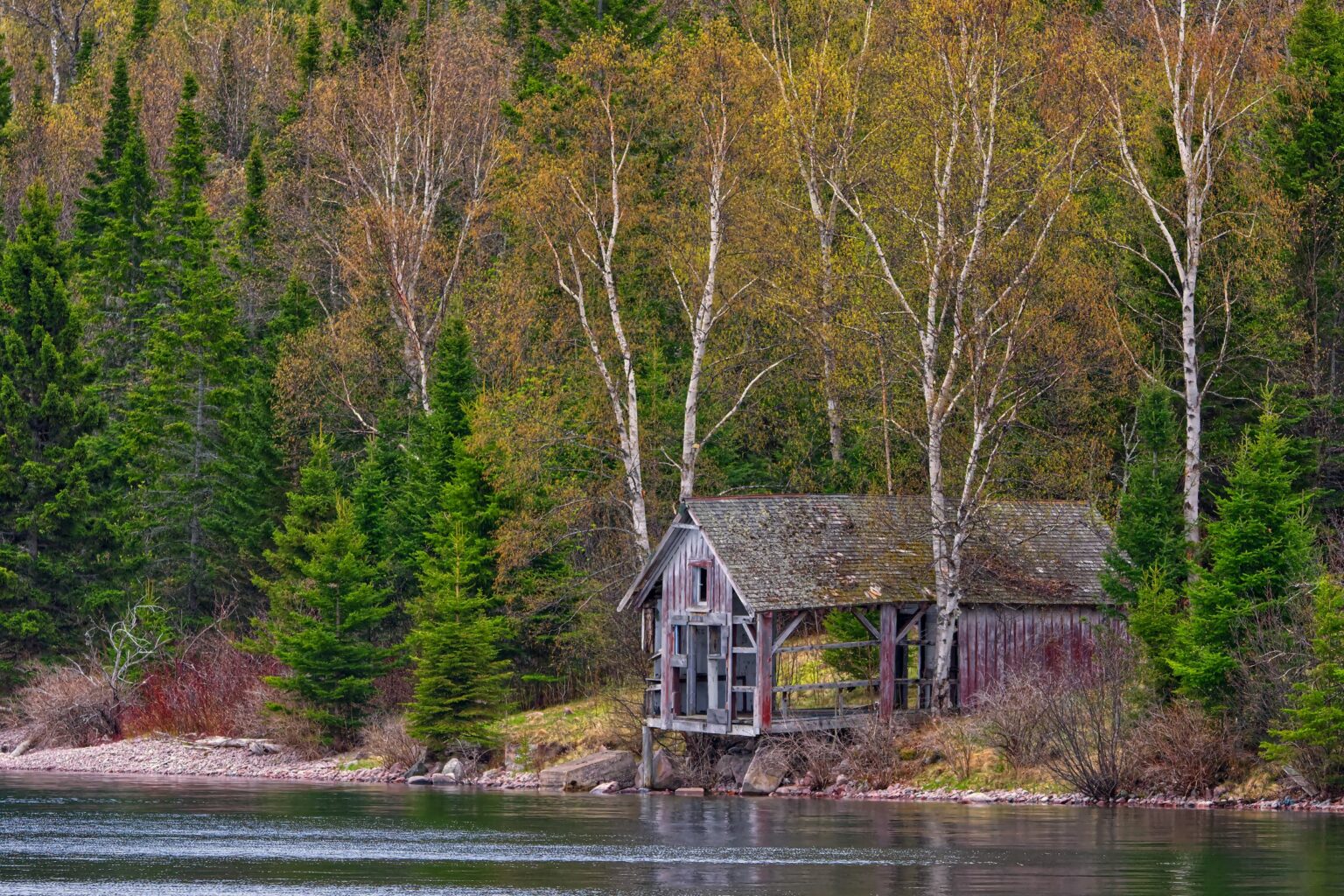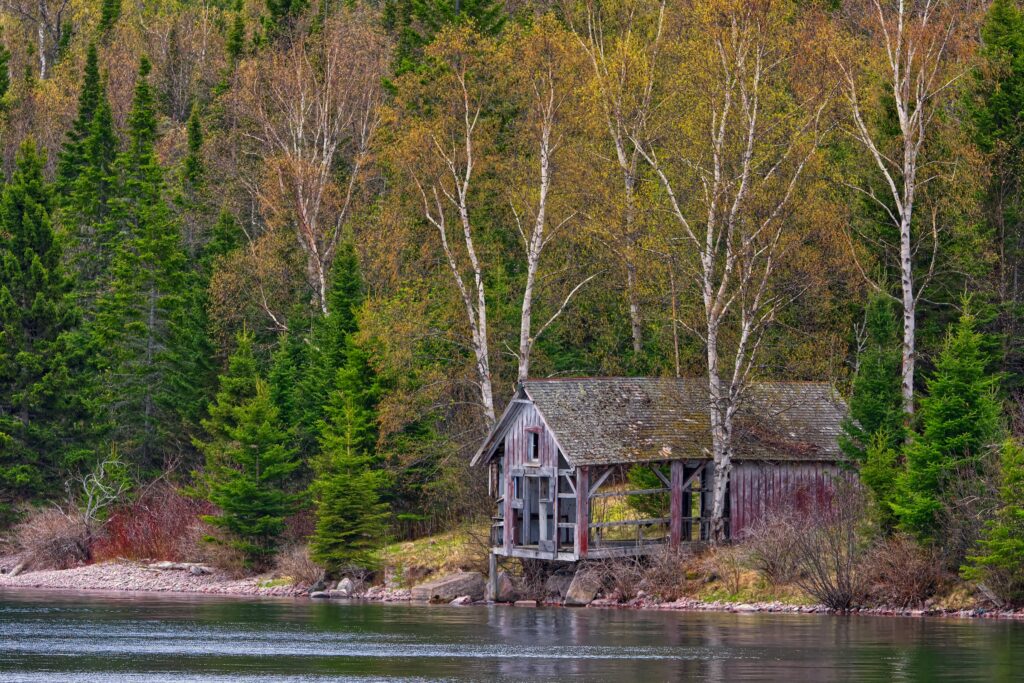 Forest Bathe In Michigan
Truly adventurous couples may choose to spend their honeymoon backpacking in Isle Royal National Park. It's not an easy choice, but hiking the backcountry is the best way to experience the ultimate secluded retreat. But if you'd rather forest bathe by day, and a comfy slumber by night, consider renting out a Fresh Coast Log Cabin.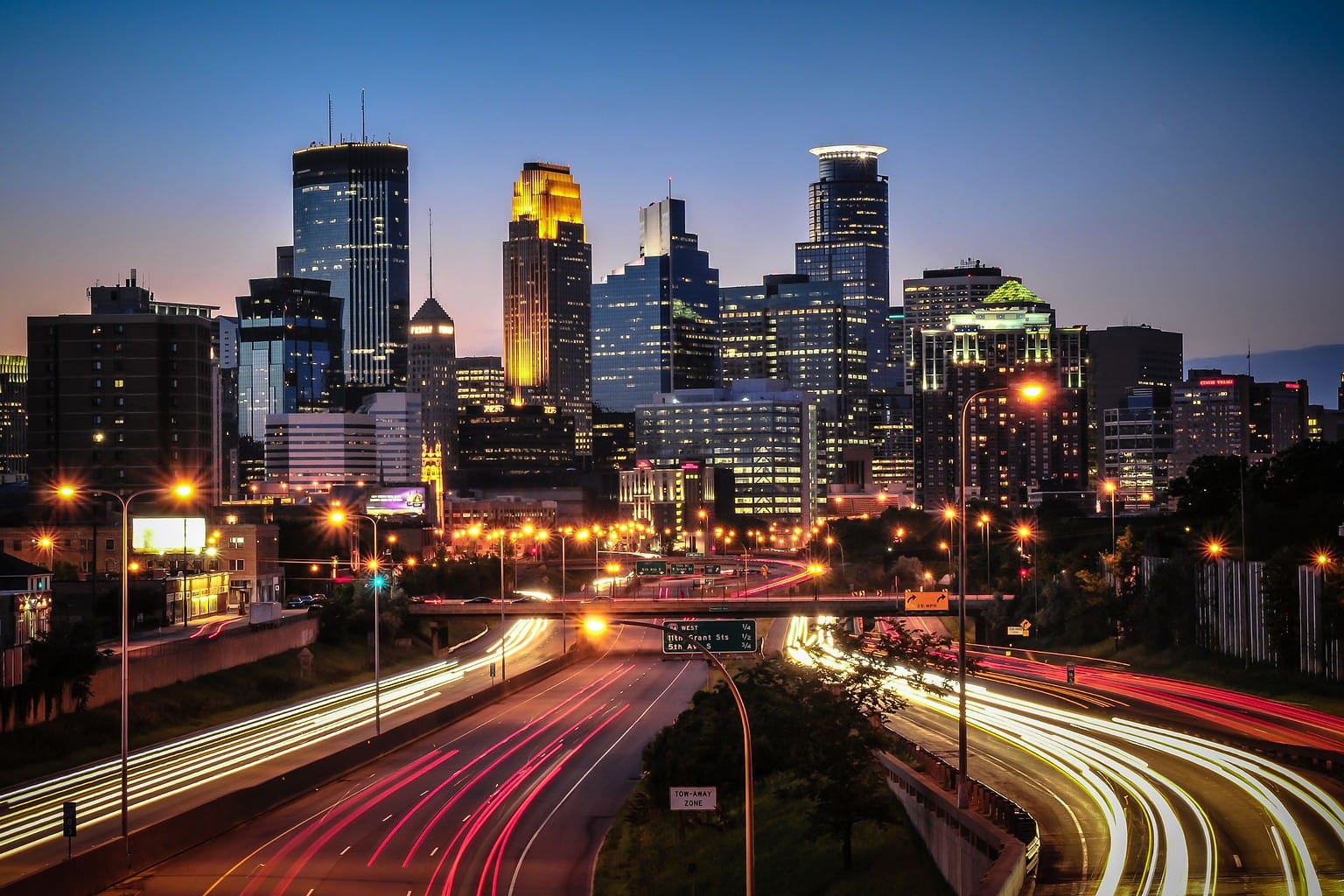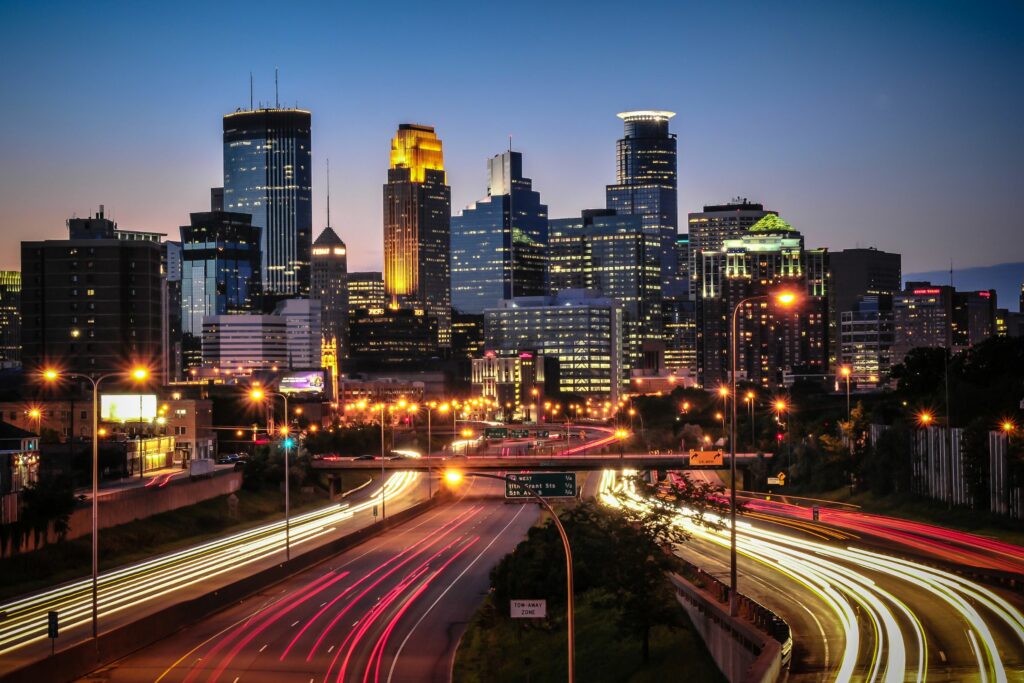 Go Crazy In Minnesota
It's almost impossible to choose the very best love song by Prince. Could it be International Lover, Purple Rain, or (a personal favorite) Let's Go Crazy? Prince fans could easily spend a month exploring every Minneapolis Hometown connection.
Fortunately, the city tourism board put together a romantic weekend itinerary with not-to-be-missed stops. As for where to stay, choose luxury digs at Hotel Ivy, conveniently located within easy walking distance from Prince-fave Dakota Jazz Club.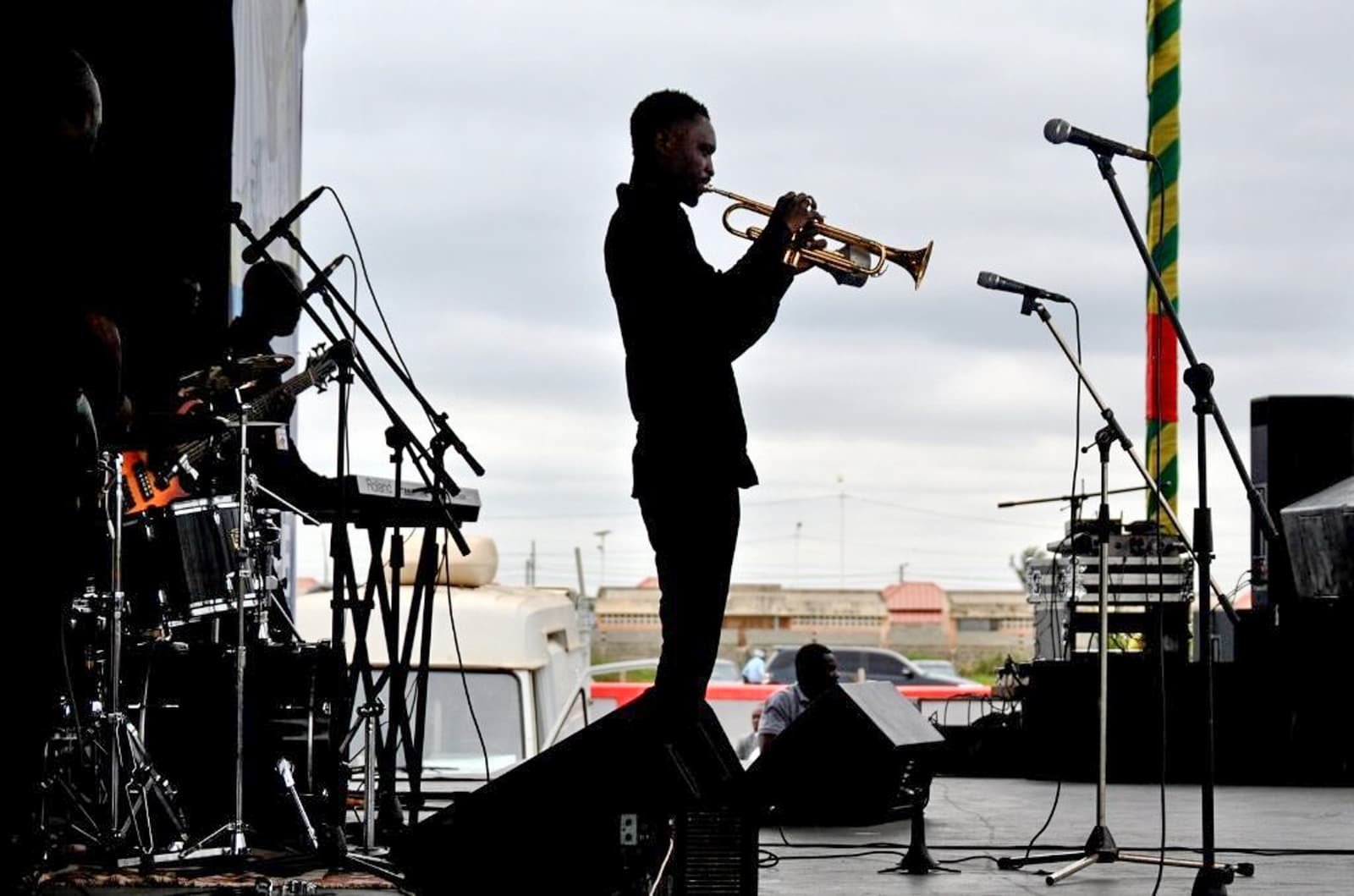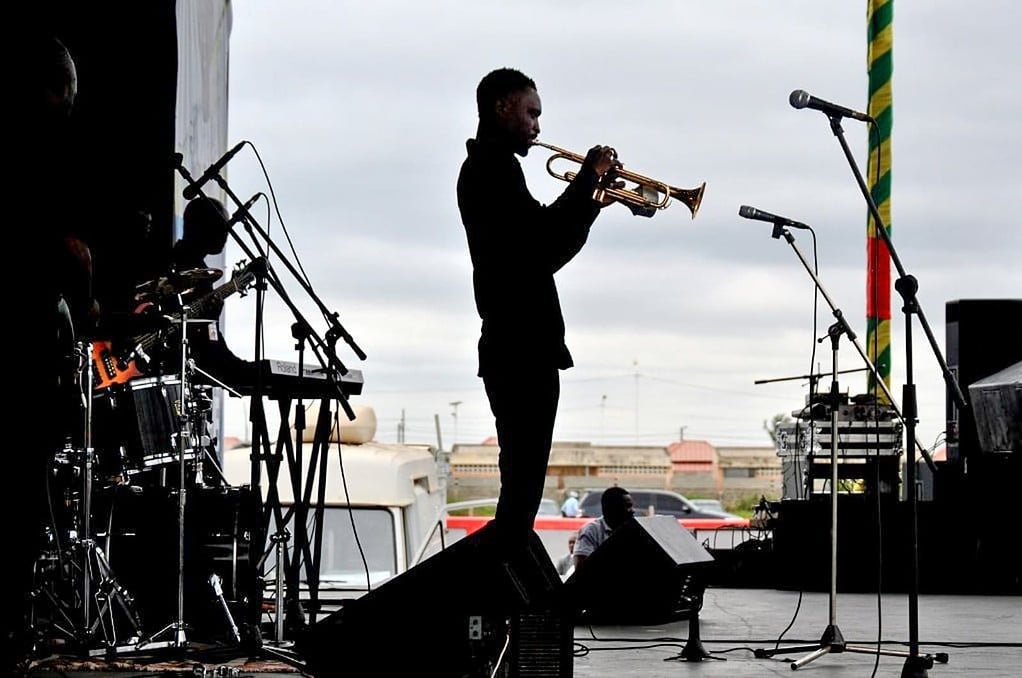 Romantic Getaways In Mississippi
70. Go Down To The Crossroads And Get On Up On The Blues Trail
The legend of the crossroads can be traced back to long before Mississippi came to be; and yet, the notion that Robert Johnson sold his soul to play the guitar sends chills even to nonbelievers. Find the roadside marker, a pole with three guitars, on the Mississippi Blues Trail.
But if you love the blues, then don't miss Morgan Freeman's Ground Zero Blues Club. As for where to stay, it's got to be the well-named Shack Up Inn.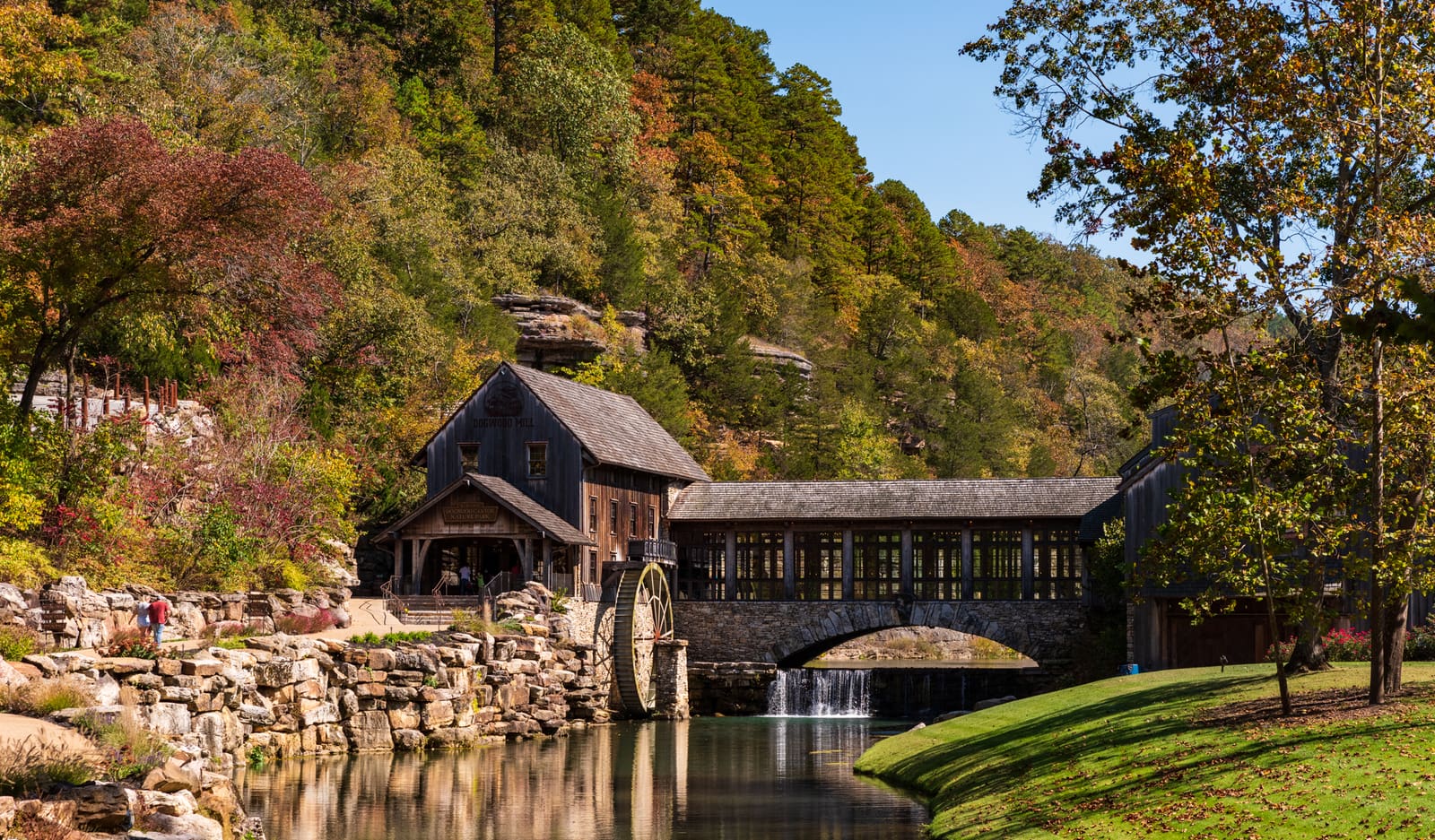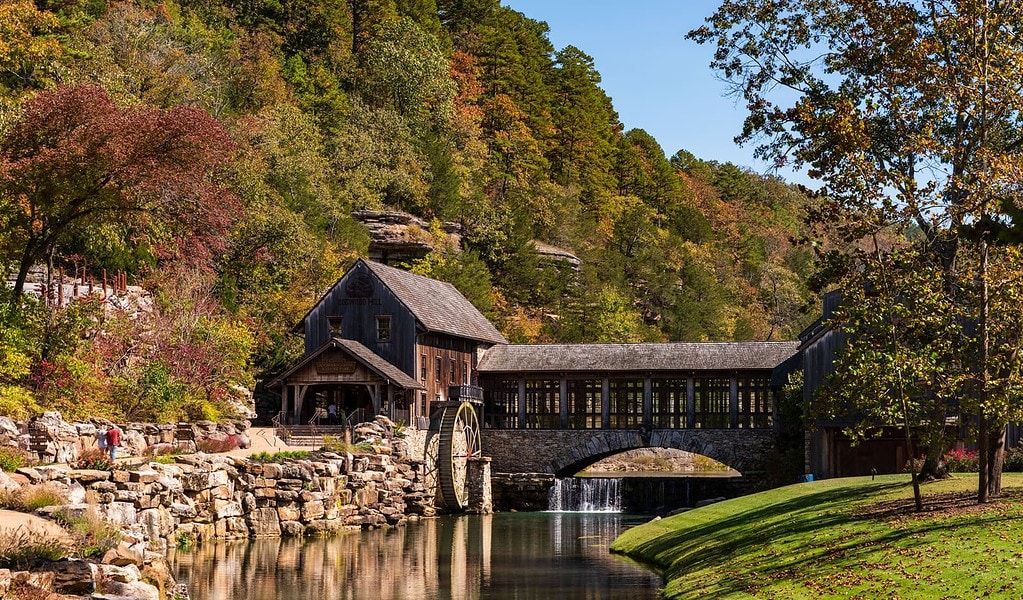 Catch A Show And Theme Park Ride In Missouri
Romantic getaways in Branson, Missouri can take on different shapes. If you're into shows, Branson gets A-listers in addition to all the long-running performances. Foodies will find fine dining, as well as all the major chains.
A theme park and all kinds of touristy attractions can be fun. Alternatively, you could rent a mountain cabin for wilderness seclusion or lakefront property for all the watersports. But if you desire a high-end experience at an iconic Ozark lake resort, book a room at Chateau On The Lake. You won't be disappointed.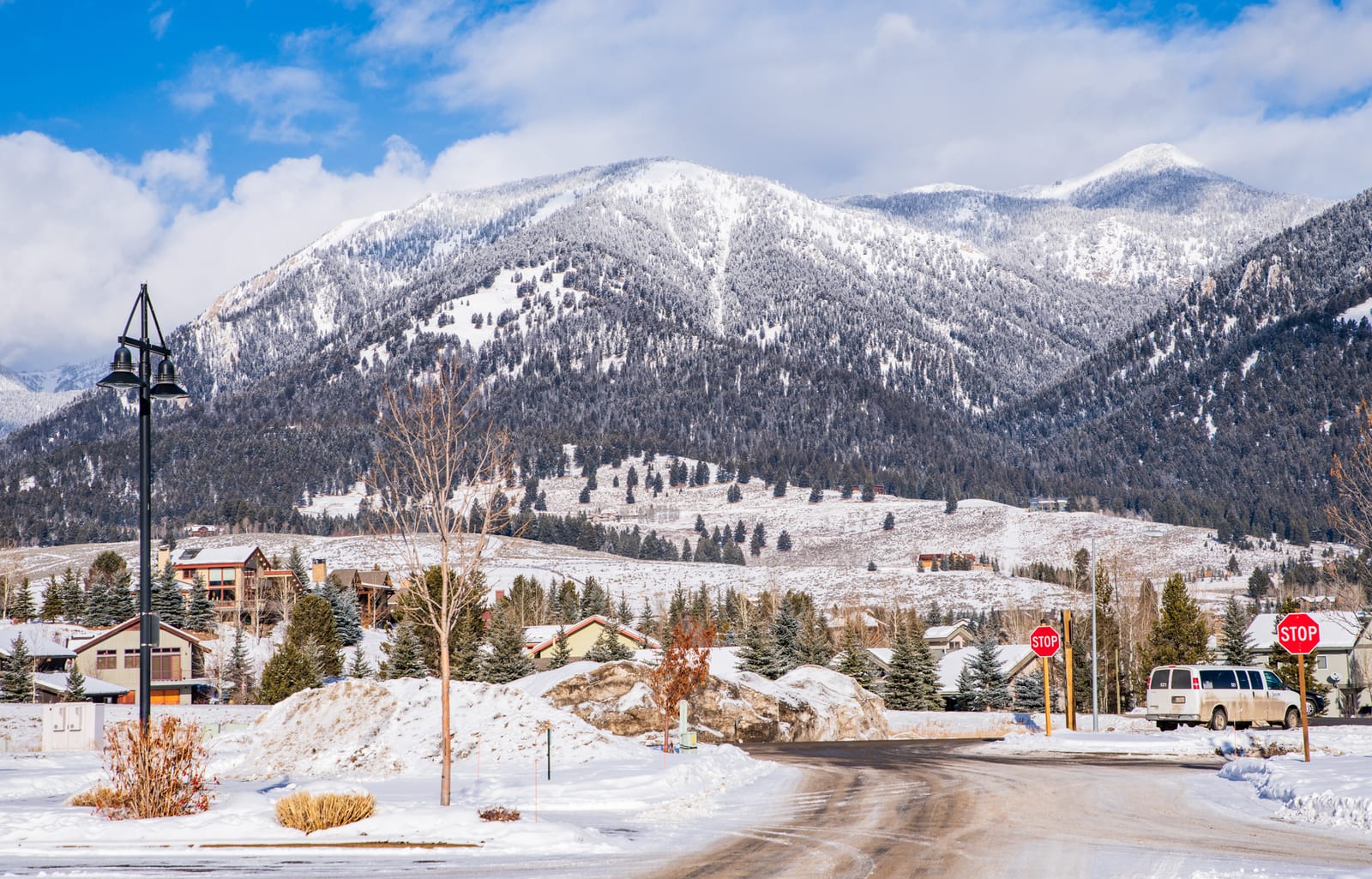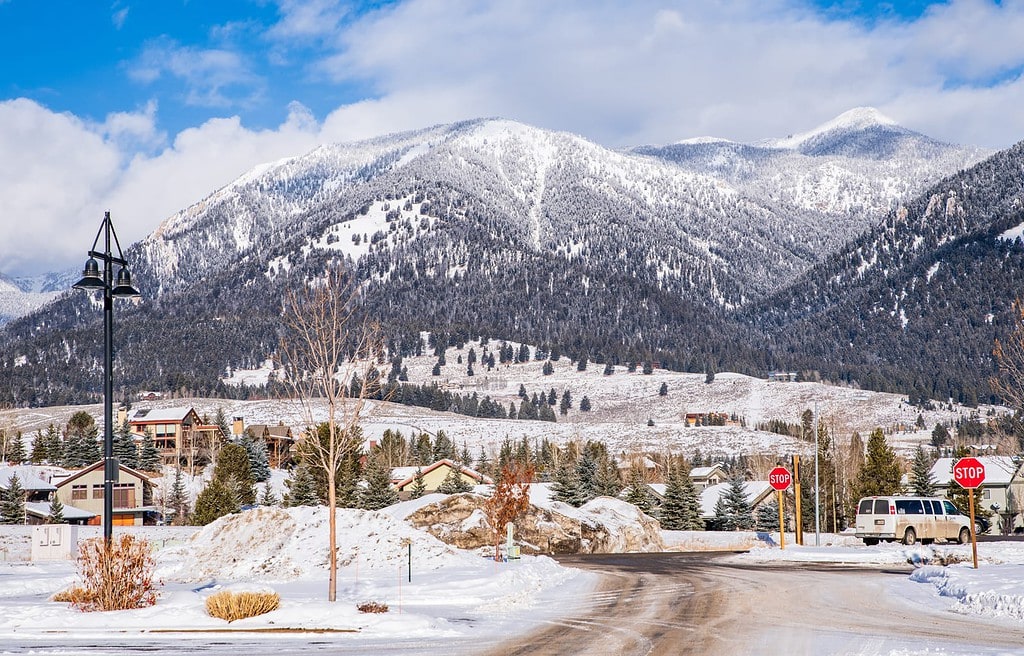 Ride Into The Woods And Hike A Glacier In Montana
The most romantic lodging near Glacier National Park is at Flathead Lake Lodge, a 3rd generation luxury dude ranch. Set right on beautiful Flathead Lake, a weekend getaway could very well be spent sailing and playing on the water, with just the occasional trail ride. But do take advantage of the proximity to at least one day trip to Glacier National Park.
Read all about it in our Flathead Lake Lodge review.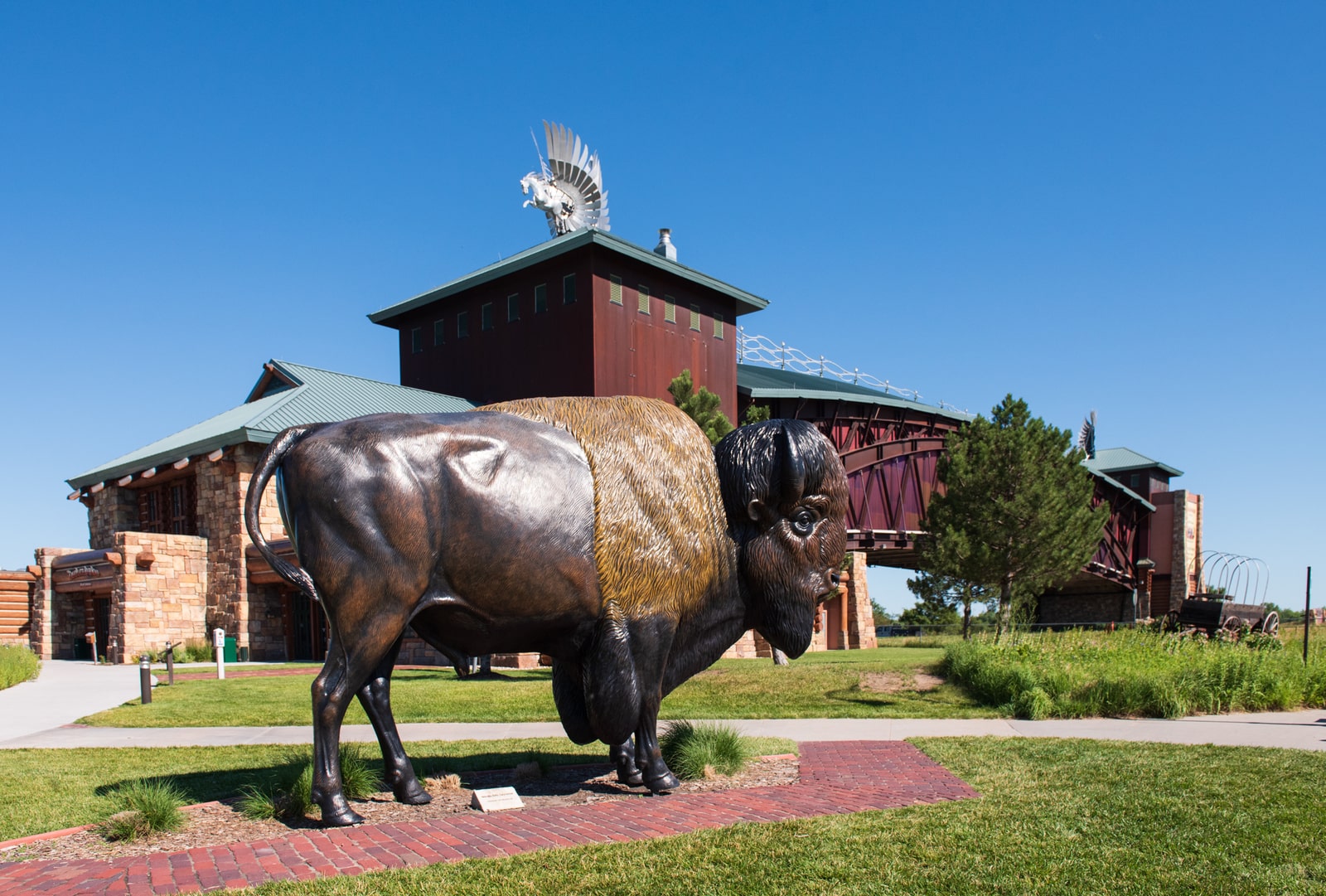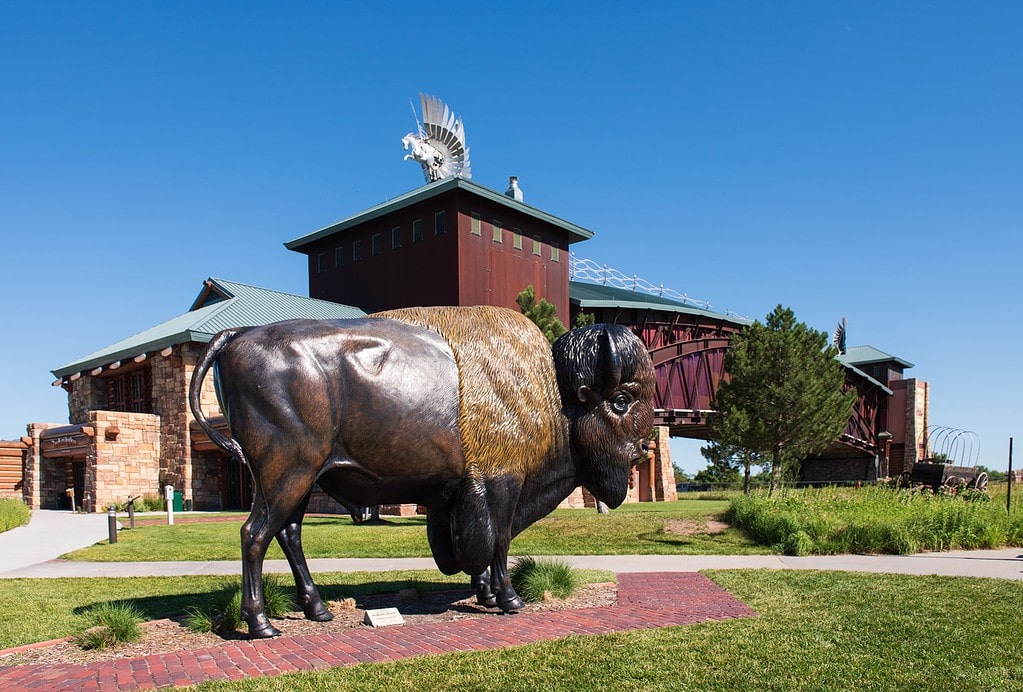 Get Weird In Nebraska
Lincoln NE has the ingredients that make for an idyllic escape: gardens, art, boutique hotels, and for adventurous couples: weird museums. The interior of the Nebraska State Capitol building is positively poetic, with inlaid marble floors and walls blanketed with gorgeous mosaic murals. You might just detect a come hither look from your love while on a free tour.
Spend a little more and get a lot more when you choose luxury at the Kindler Hotel.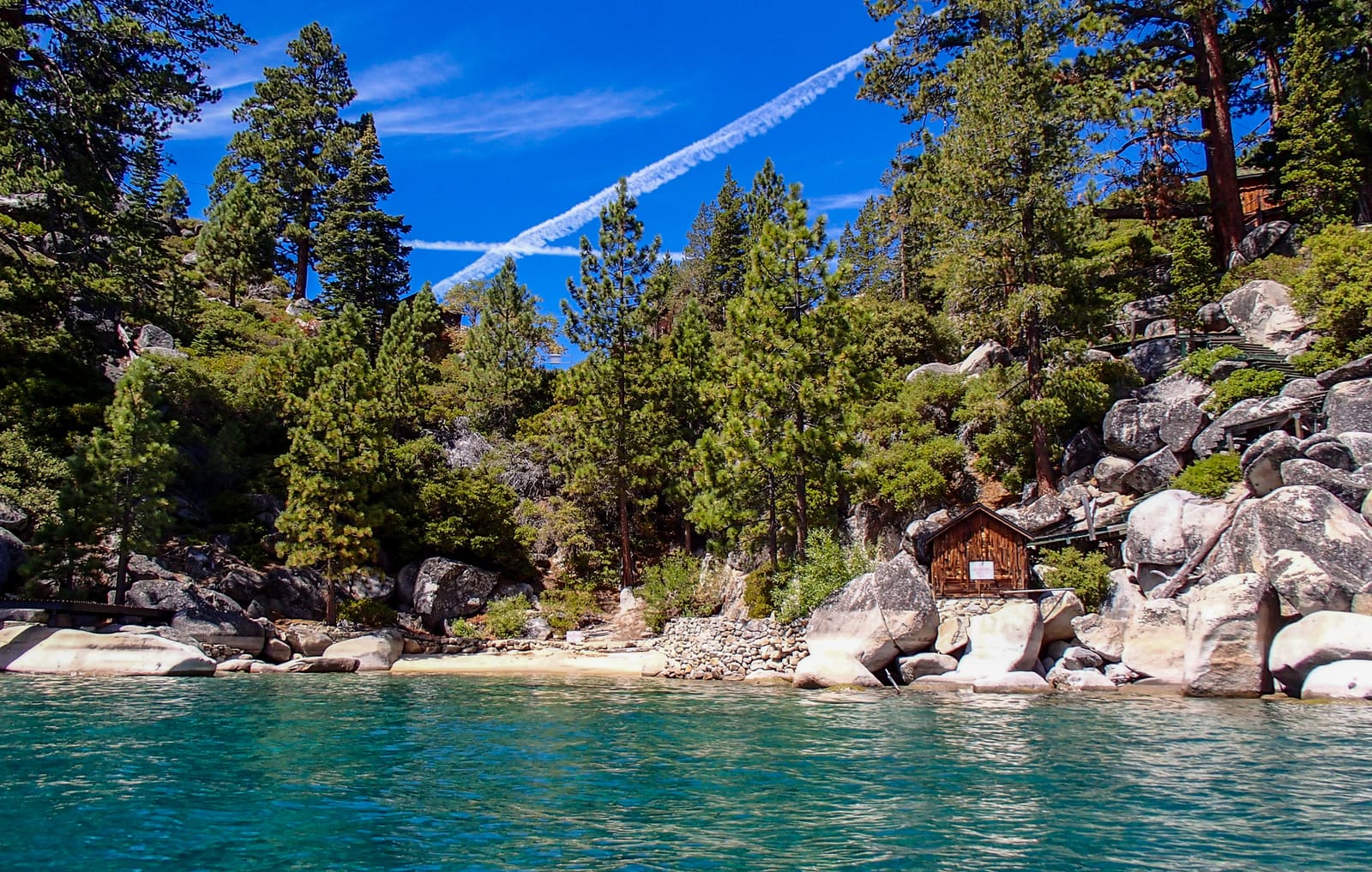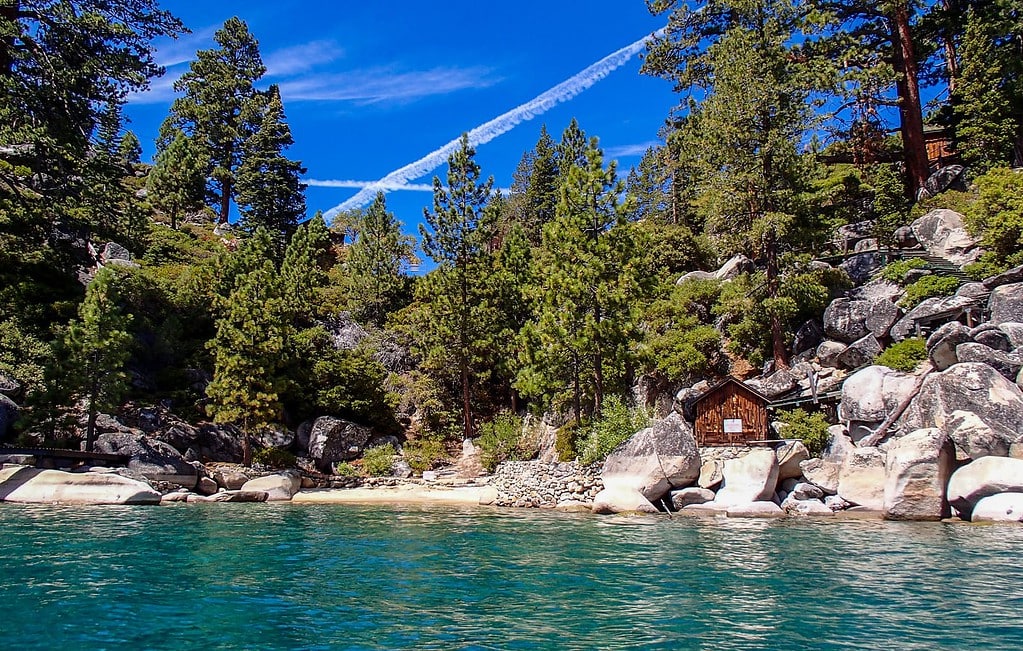 Gamble On The Loving In Nevada
82. Gamble On The Loving In Viva Las Vegas
Even if gambling is not your thing, there are at least a dozen or more date-worthy things to do in Las Vegas. Renew your vows in an Elvis chapel. Feast on escargots above a mini-Eiffel Tower while admiring the fountain show at the Bellagio.
Float away the day in the Lazy River at Mandalay Bay Resort. Attend the Beatles Love Show OR the new Cirque du Soleil Mad Apple show. You get it. Las Vegas was made for lovers.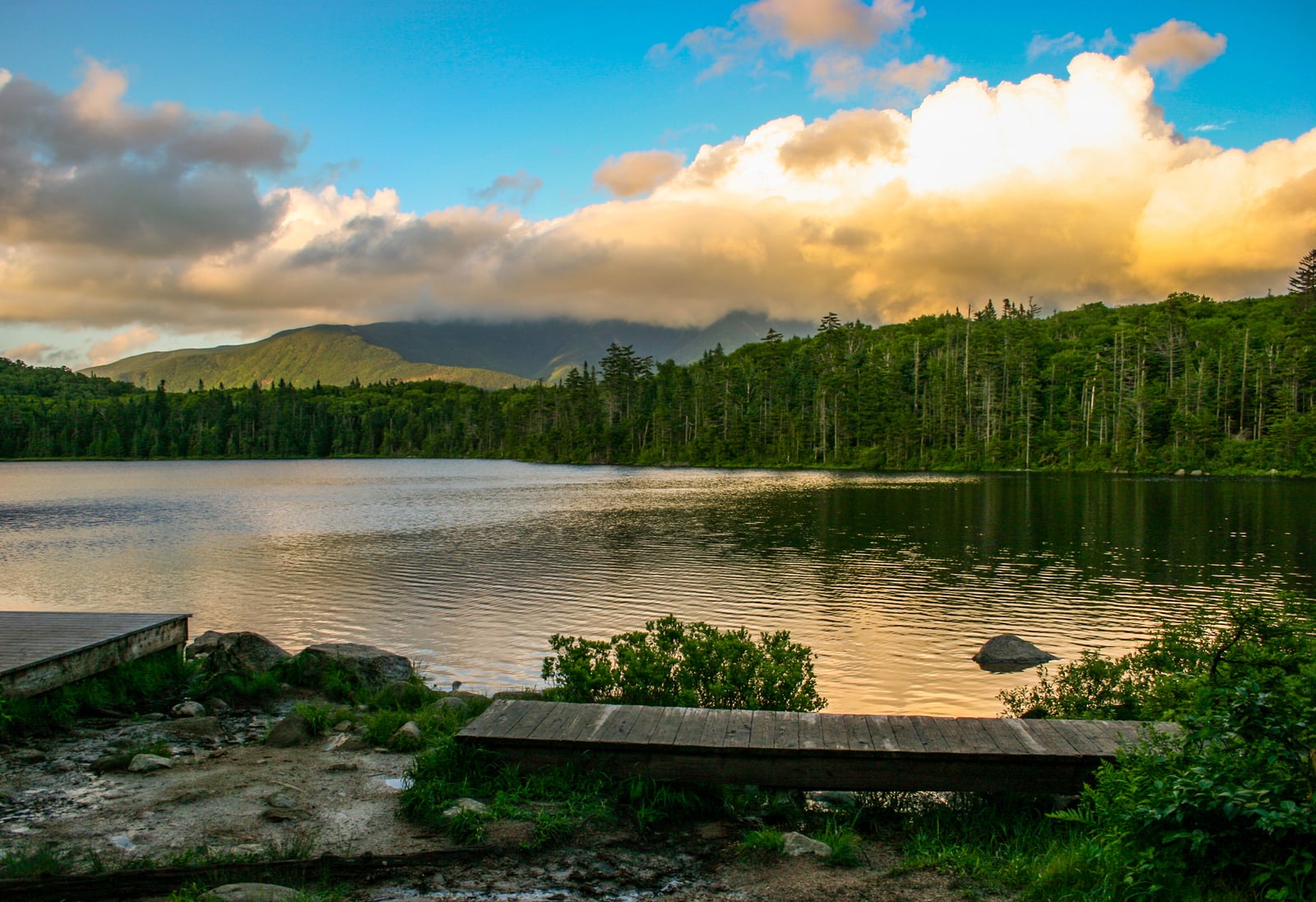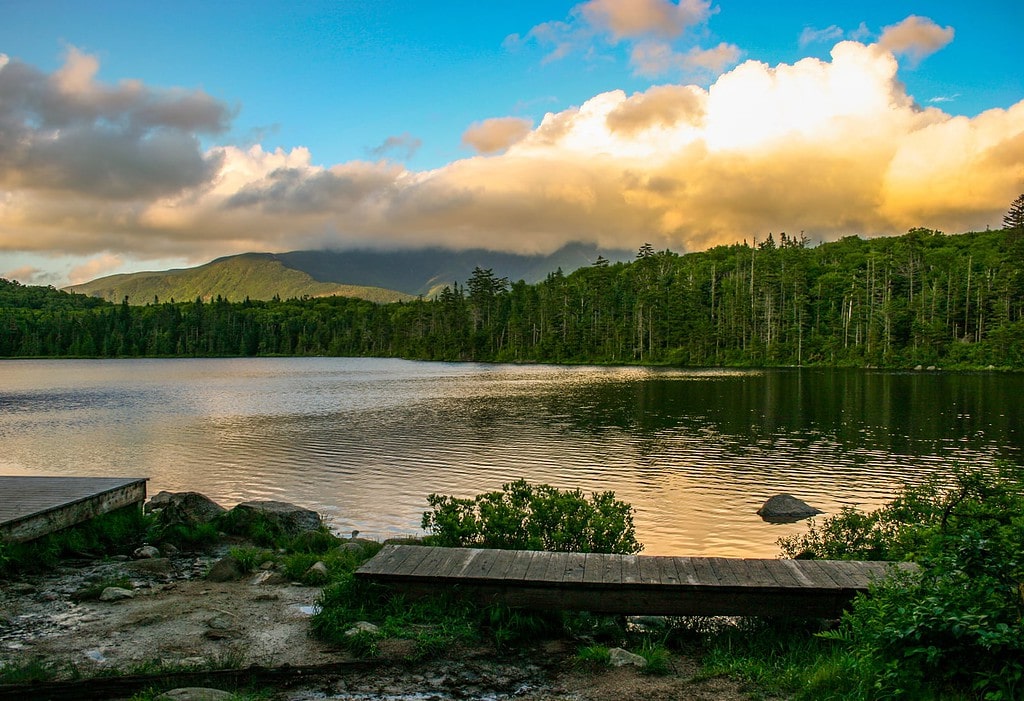 Romance The Golden Years In New Hampshire
Deep lakes bounded by mountains, the New Hampshire Lakes Region is an exquisite breath of fresh air for city-weary folk. Although Lake Winnipesaukee is the area's largest, with the most going on, nearby Squam Lake is much more intimate.
On Golden Pond, the movie that reunited Jane Fonda with her father, Henry, was filmed right on Squam Lake – and it still holds that pristine, undeveloped mystique. Choose between two great lodging options–The Manor on Golden Lake or the wonderful Squam Lake Inn.
For even more travel inspiration, check out our list of Best Romantic Getaways In New Hampshire.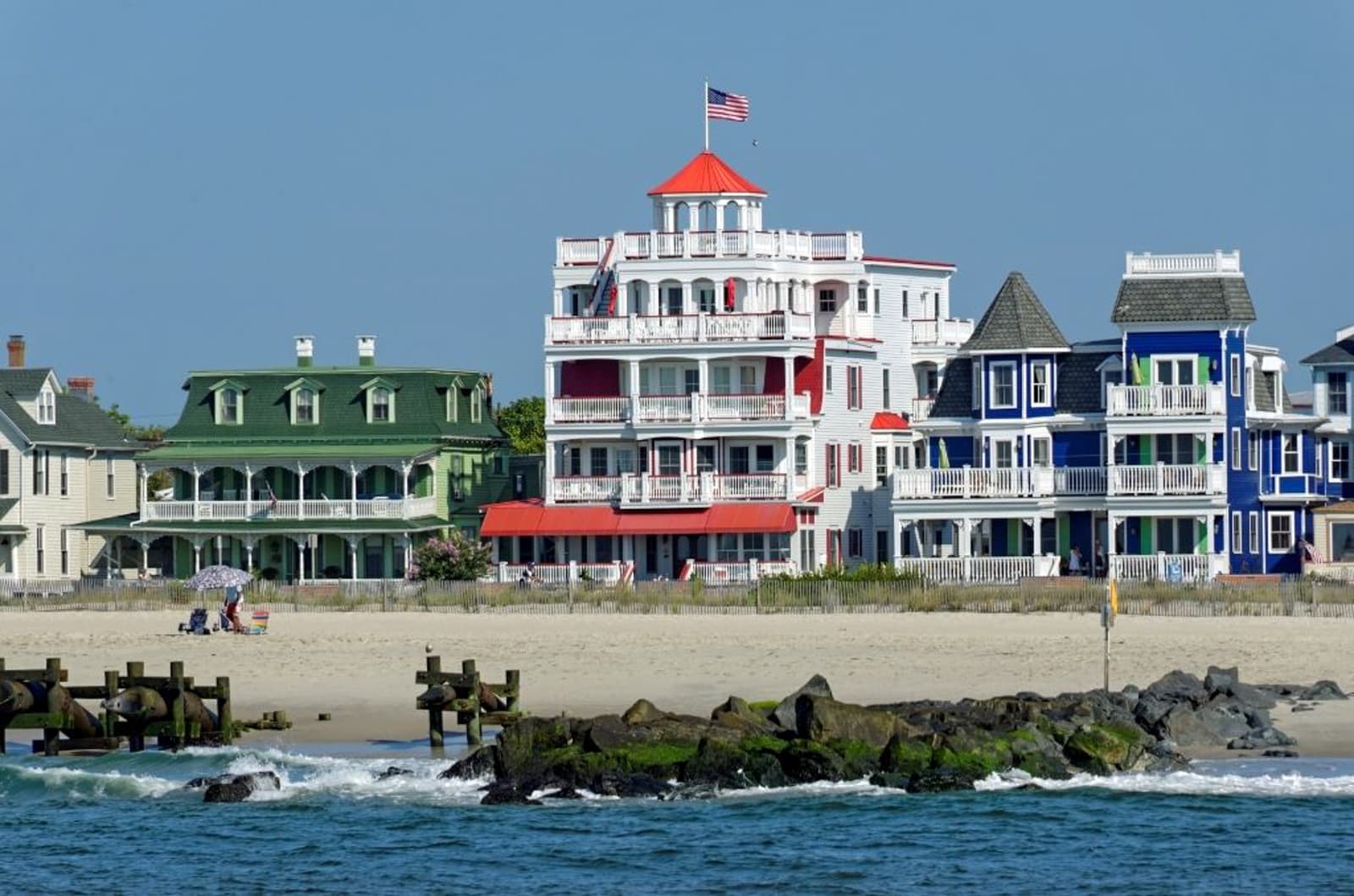 Collect Seashells And Memories In New Jersey
Known as one of America's prettiest towns due to its colorful Victorian houses, Cape May NJ is popular with bird watchers and beach lovers. Dog lovers in love can bring their pup to The Boarding House, a stylish-casual small hotel that takes its four-legged guests as seriously as its two-legged ones.
Complimentary afternoon beer and wine for one, and water and treats for the other.
For even more travel inspiration, check out our list of Romantic Getaways In New Jersey.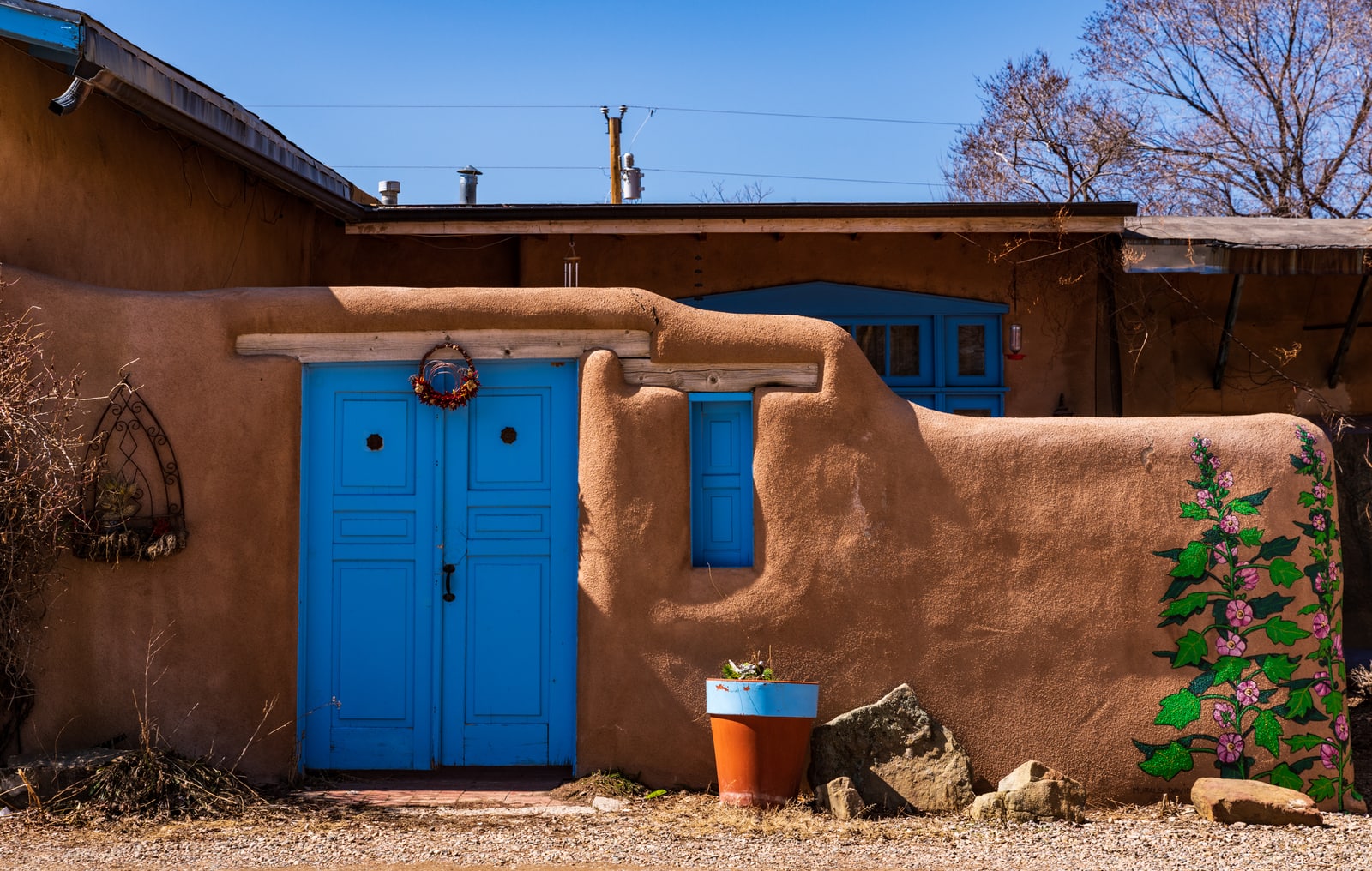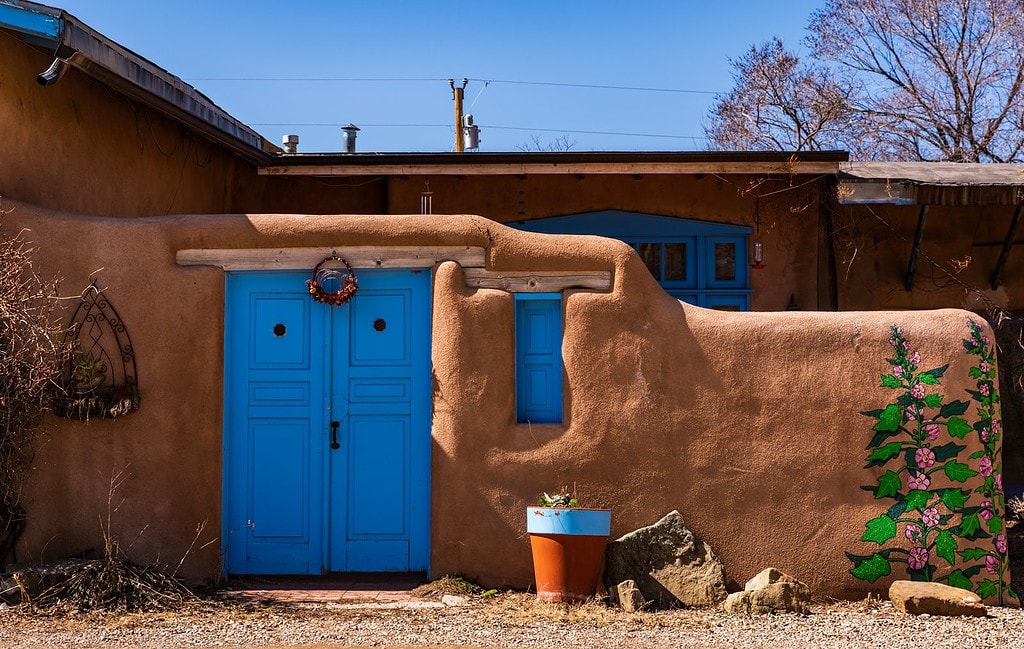 Refresh And Renew In New Mexico
In winter, Taos is known as an outstanding ski destination. But any time, it's the arts and culinary scene that draws lovers.
For the perfect couple's retreat, consider the luxury resort, El Monte Sagrado. With rustic touches and stunning mountain views, in addition to beautifully decorated spacious rooms and a heated saltwater pool, the resort offers a lovely setting for appreciating its farm-to-table restaurant.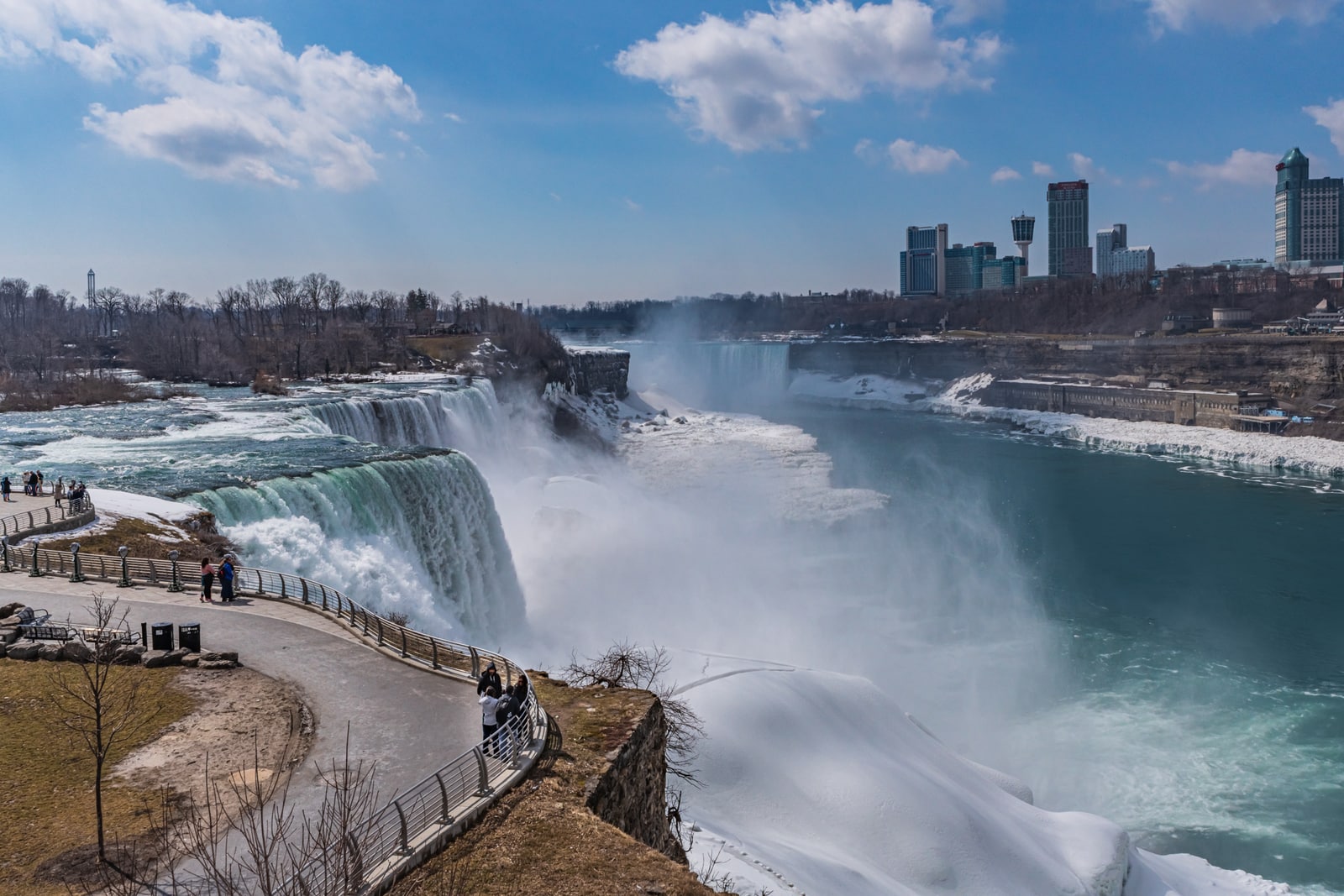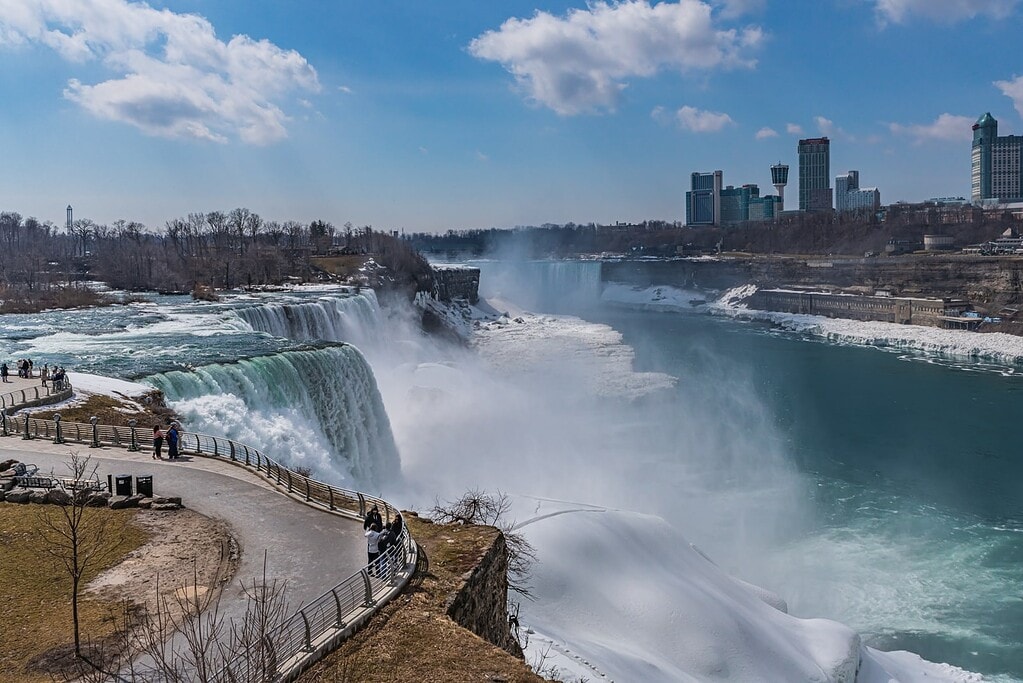 Honeymoon In New York
Niagara Falls has been one of America's favorite honeymoon destinations for over two hundred years. Extremely popular in the summer, discover why a Niagara Falls winter getaway is even better for couples.
Now folks argue which is better for seeing the waterfalls; the American or Canadian side? But the better question, is where will you book a hotel?
On the Canadian side, you have the delicious Old Stone Inn Boutique Inn but on the American side, you have the wonderful Red Coach Inn. It's a tough dilemma, but if you have the time, why not stay at both?
For even more travel inspiration, check out our list of Romantic Getaways In New York.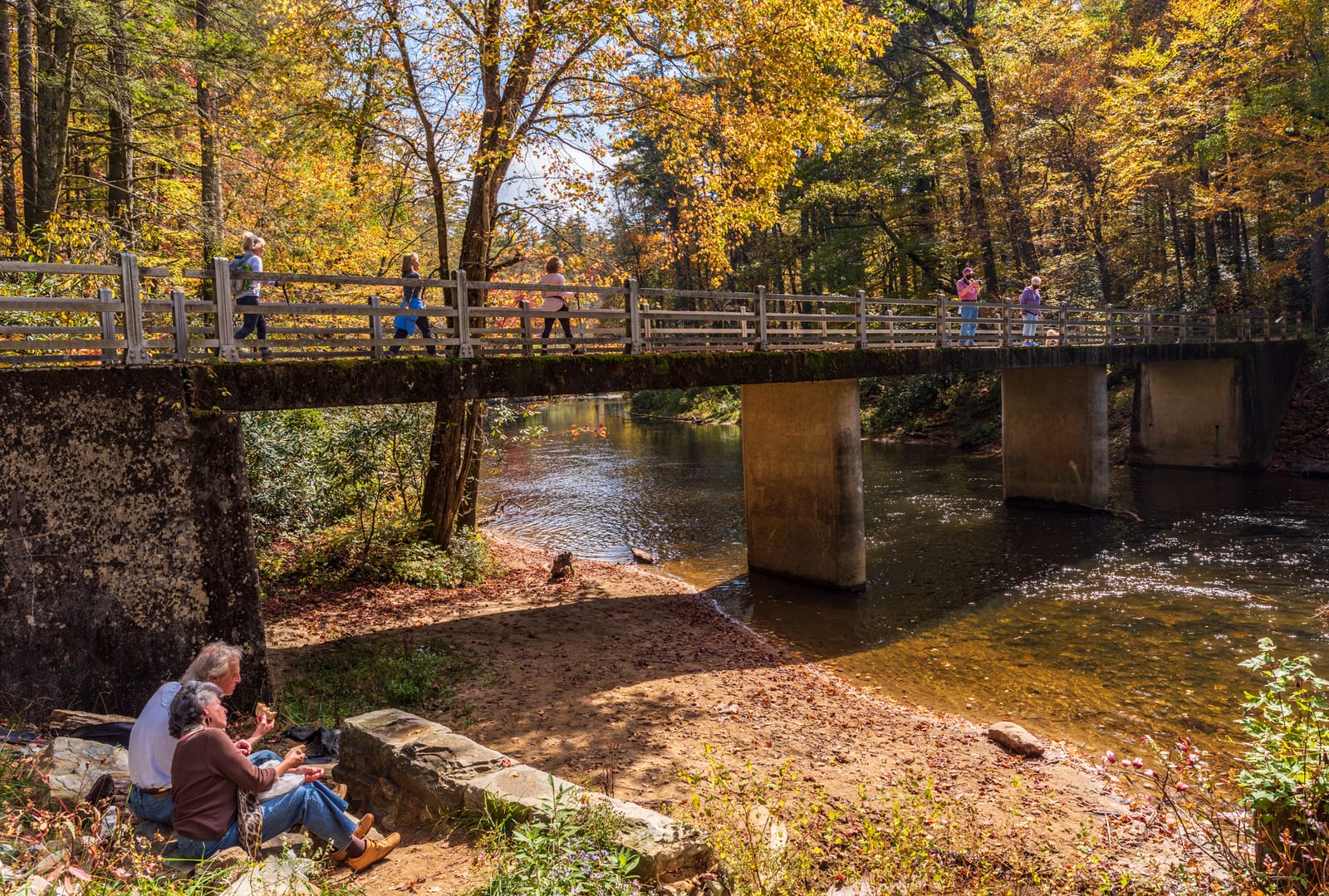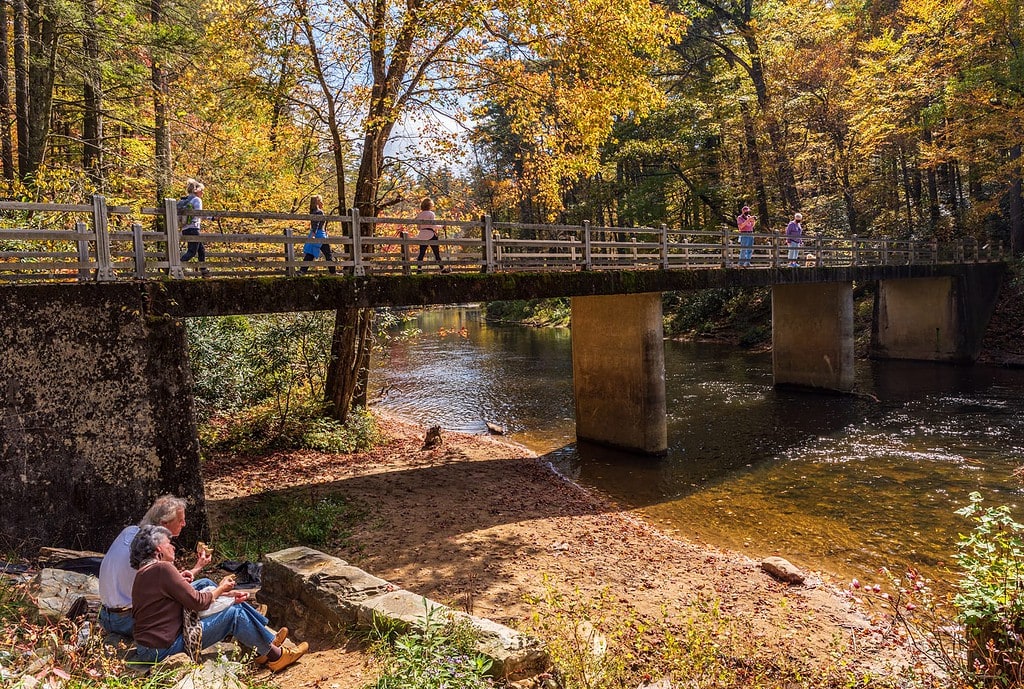 Drum A Beat In North Carolina
Located near enough for Blue Ridge Mountain vistas, Asheville, North Carolina is funky, fun, and just enough hipster to be cool. We like drum circles, vegan restaurants, and touring the Biltmore, one of America's grandest castles.
Read all about it in our Downtown Asheville NC travel guide where we review a few of our favorite hotels for couples, including the fabulously pet-friendly Foundry Hotel.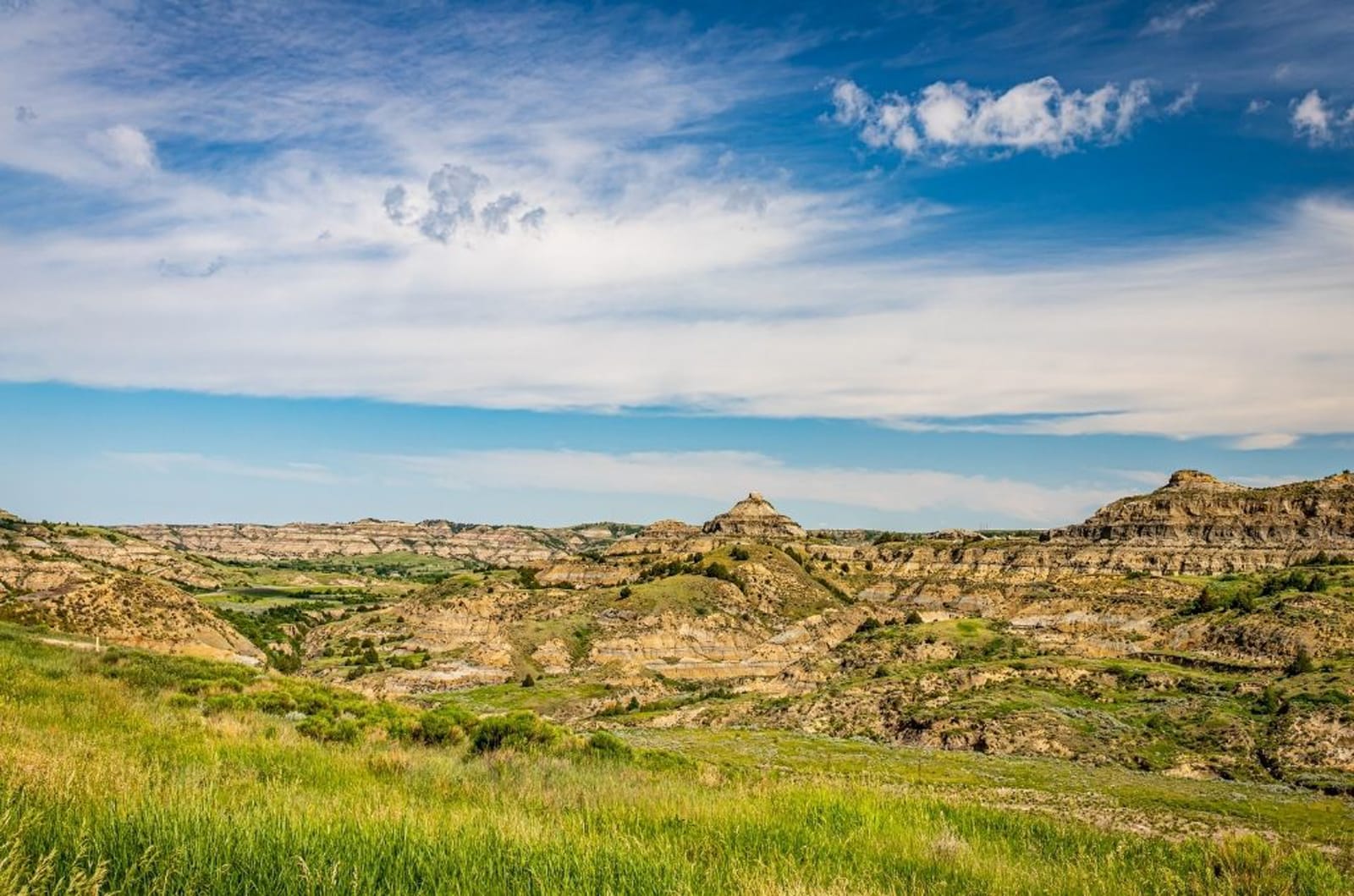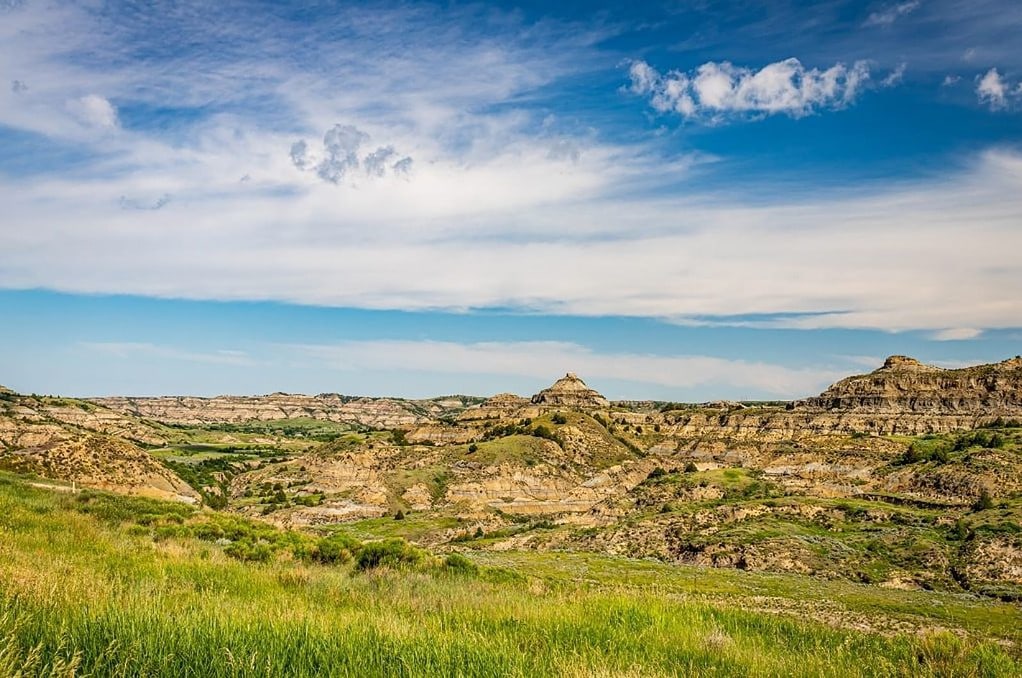 Bring Your Sense Of Humor To North Dakota
Fargo doesn't take itself too seriously; in fact, the city keeps the original woodchipper from the 1996 black comedy on display for photo ops. And that's just what we like about visiting Fargo. Winters are just as cold as you might imagine, but they're also fun. Hockey, snowshoeing, and fat-tire biking are just a taste of winter outdoor activities.
Stay within walking distance of Downtown Fargo attractions at the Jasper Hotel, a fresh upscale, and still very local property.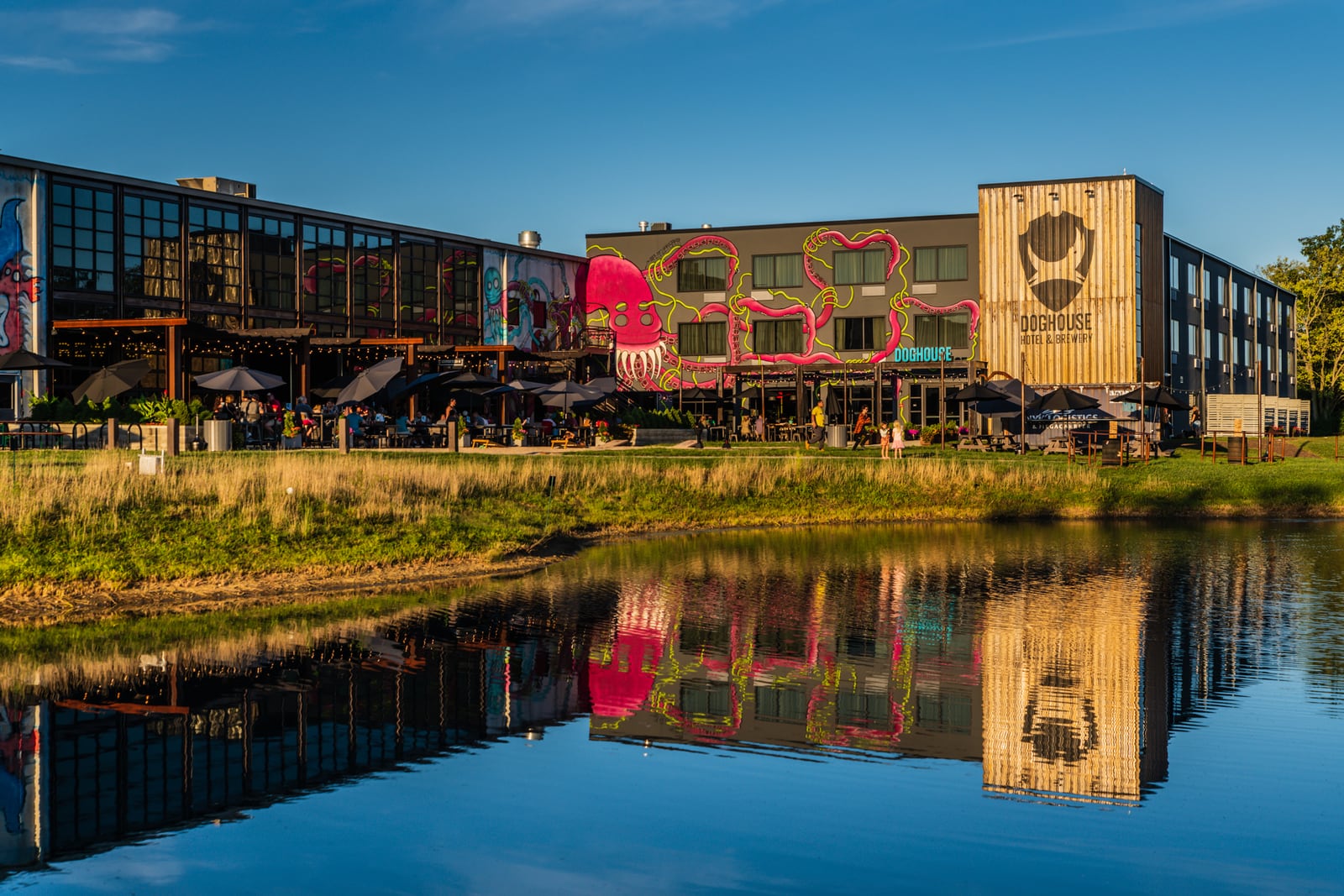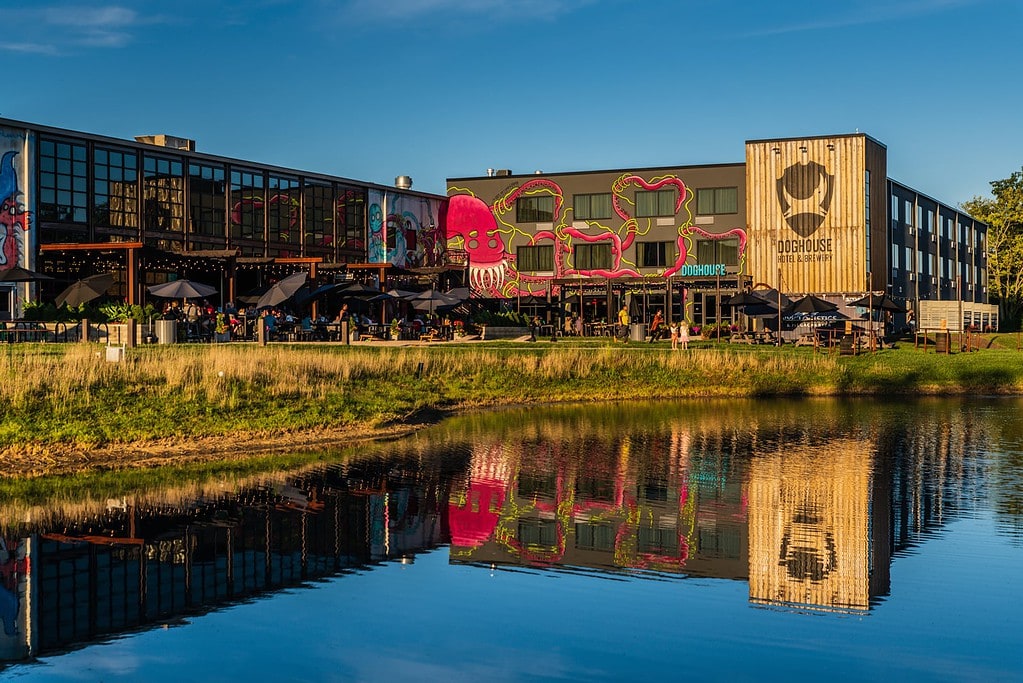 You Don't Need Your Beer Goggles In Ohio
Nothing screams romance like chugging a brewski, right? Wrong. Or maybe it's so wrong that it's just right. Go all in and stay at a beer hotel, the Doghouse Columbus Hotel is pure fun. Monster burgers, vegan vittles, and a party vibe welcome you at the indoor/outdoor Taproom. But you don't even have to leave your room for a frothy one.
There's a tap, a fully stocked mini-bar, and a beer shower fridge to keep you well supplied. The Doghouse is the ideal place to stay when checking out the 50+ craft breweries on the Columbus Ale Trail.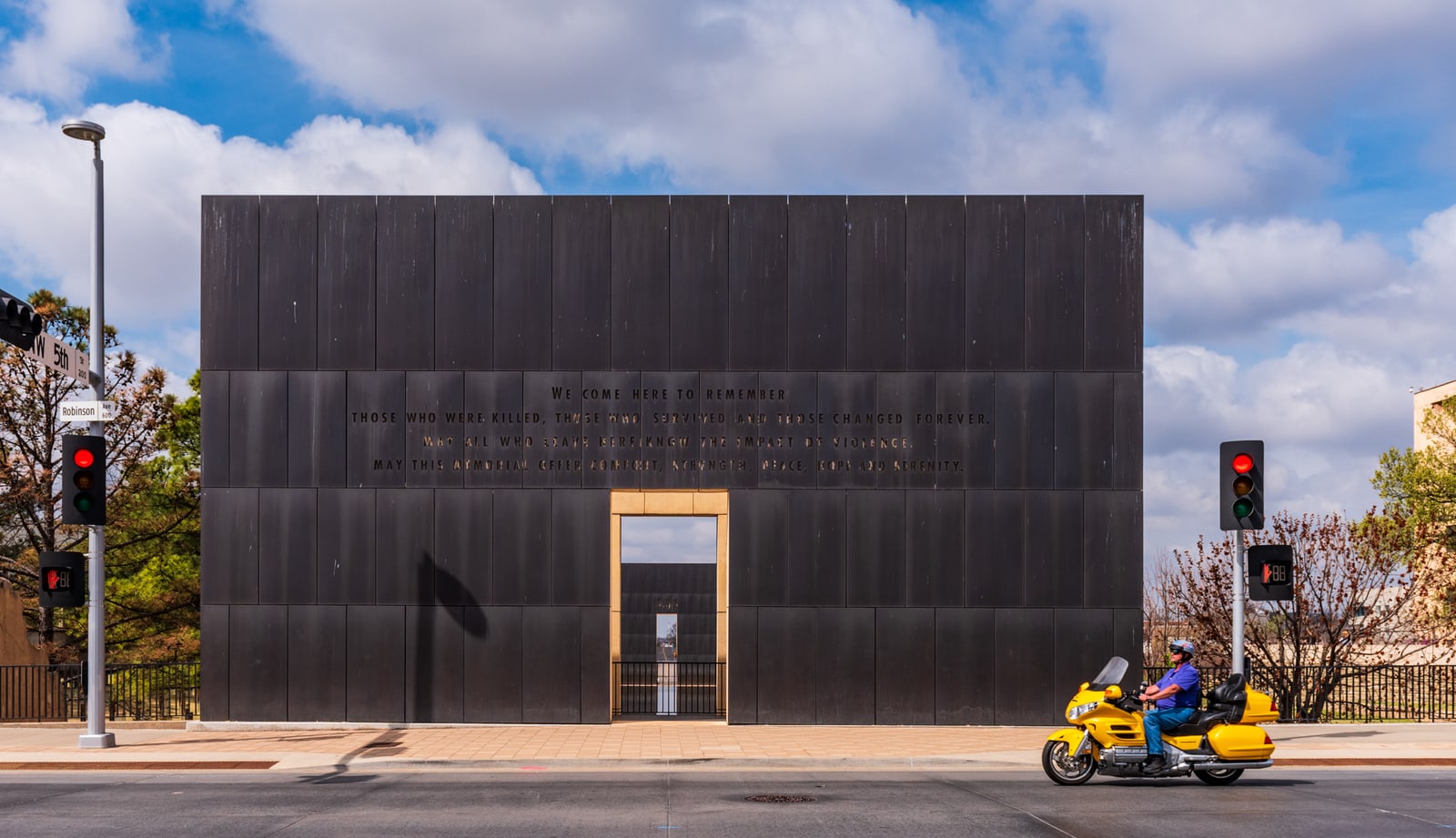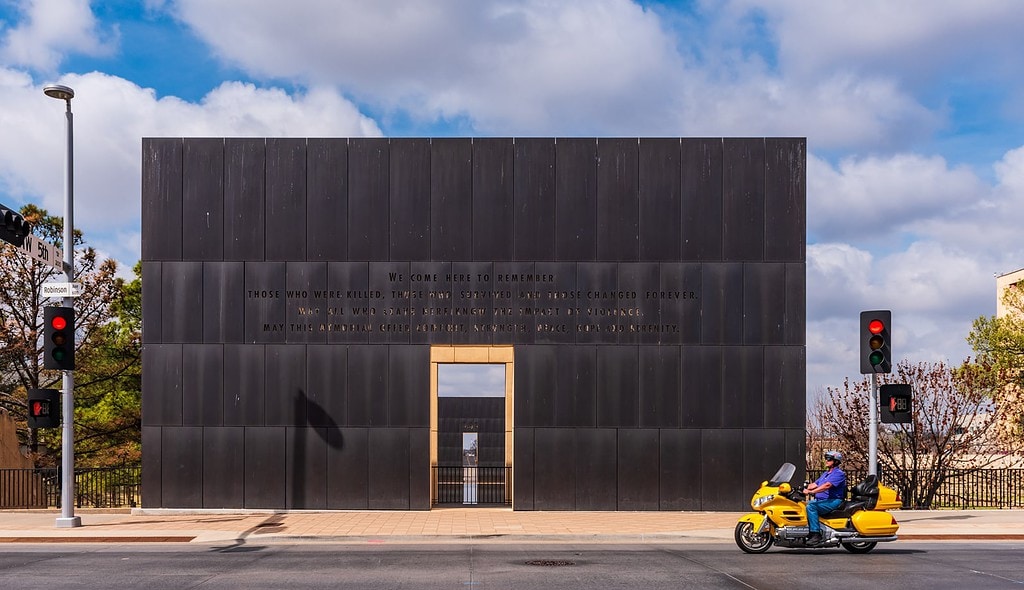 Romantic Getaways In Oklahoma
106. Style An Artful Stay In Oklahoma City
If you only know Oklahoma City for the National Memorial, you may be surprised to learn that its Paseo Arts District is home to over 20 galleries and more than 80 vibrant artists. Between the art galleries, restaurants, and boutiques, the District is a fun date spot. And that's not all.
Other fantastic cultural institutions include the Oklahoma City Museum of Art, home to one of the country's largest Chihuly collections, and the new First Americans Museum.
Current exhibits include one that brings in sacred objects from the Smithsonian's National Museum of the American Indian archives, and another sharing the stories of Oklahoma's 39 tribes.
As for a romantic getaway, pair a culturally enriching trip with a stay at the historic and colorful Bradford House. Do add the Romantic's Respite package; it includes flowers, a dessert board, and prosecco.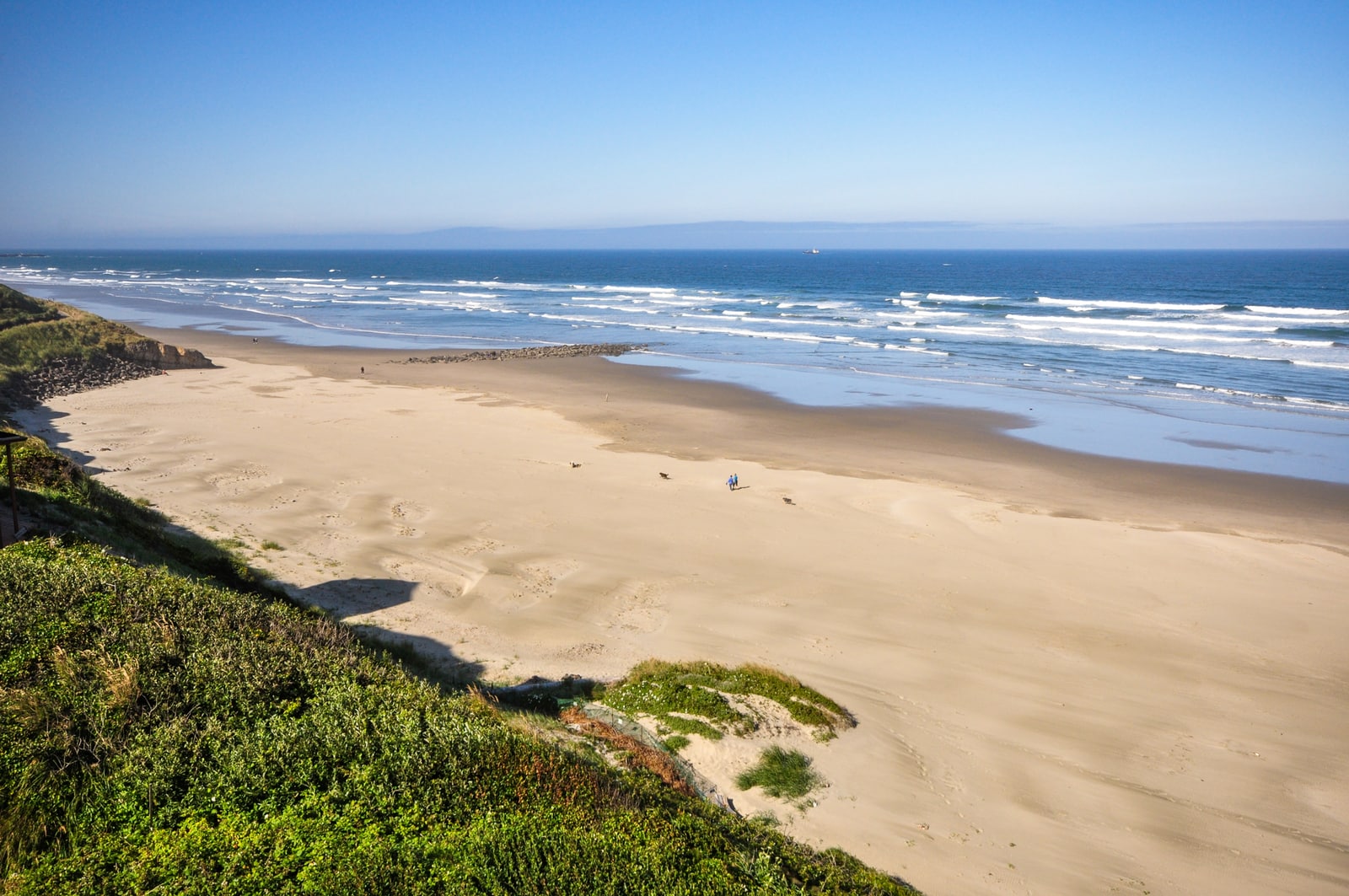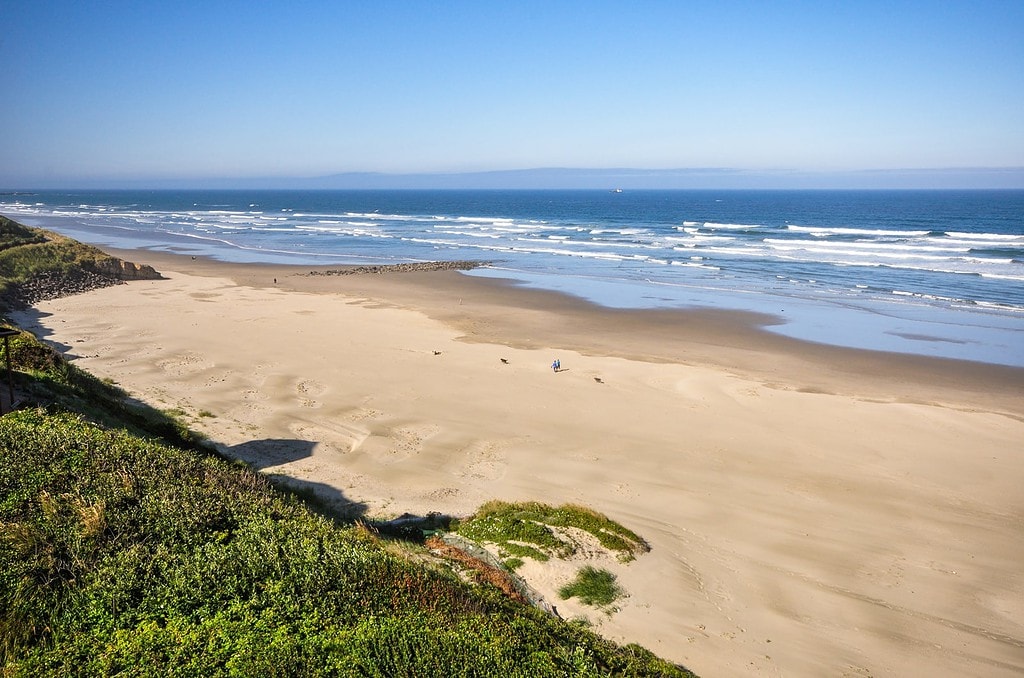 Get Lost In A Story In Oregon
At Sylvia Beach Hotel, pair long stretches of coastline with a historic beachfront that's custom-built for book lovers. All the rooms are well stocked with books, but the rooms go a step further. The decor in each one is inspired by a particular author, and they run the gamut from Shakespeare to J.K. Rowling.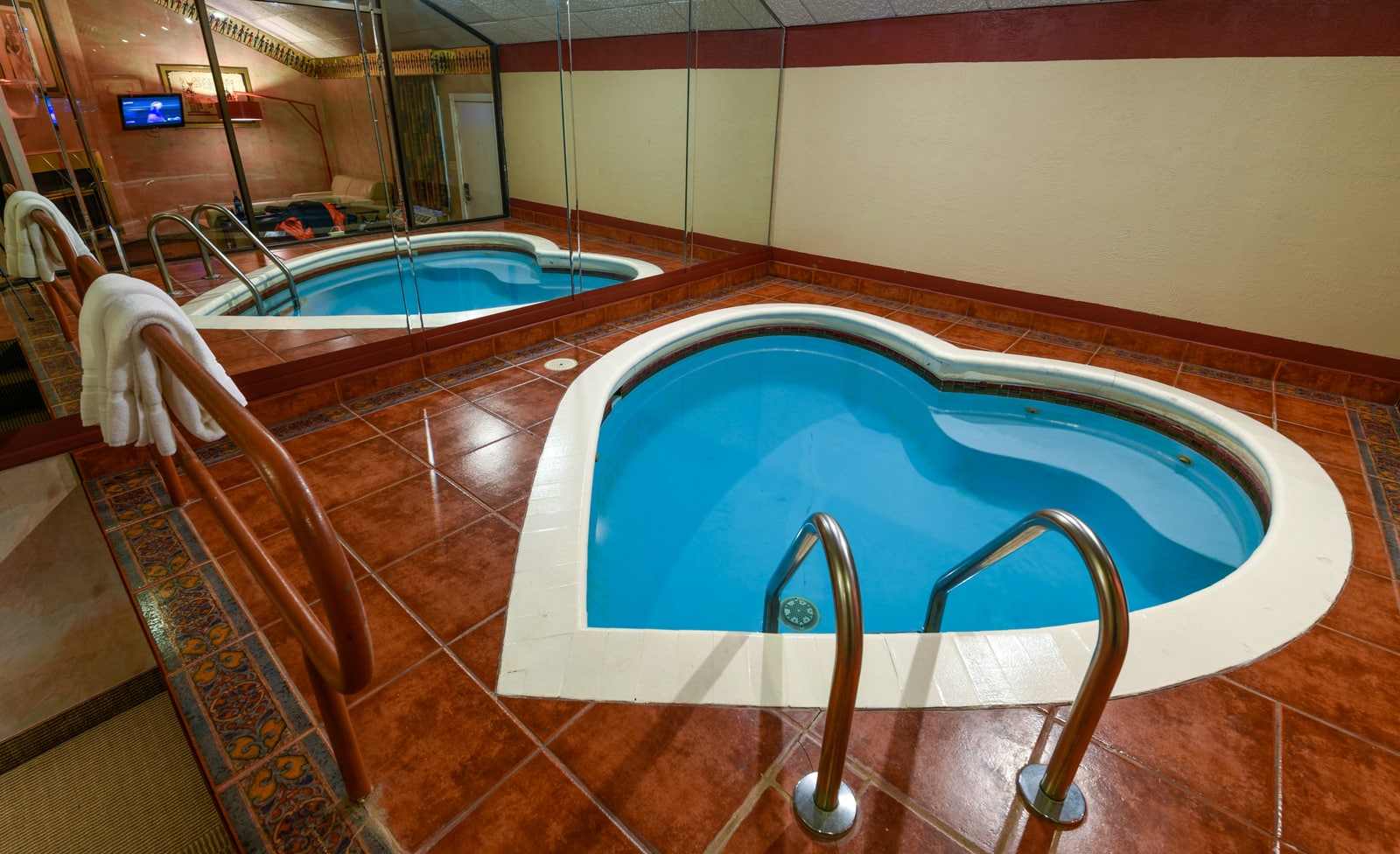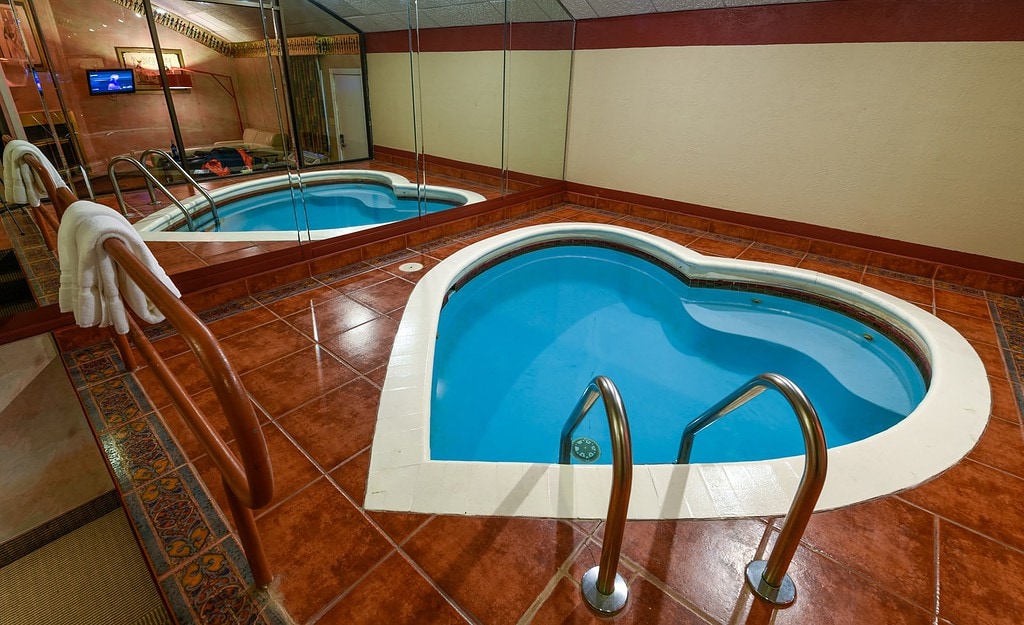 Bathe In A Champagne Glass In Pennsylvania
Boomers will remember the radio jingle about Mount Airy Lodge, "All you have to bring is your love of everything." Since then, the original structure was demolished and the Mount Airy Casino Resort replaced it.
Non-gambling guests will find lots to do at Mount Airy Casino Resort. Hiking, skiing, and legendary American Championship golf are just a few attractions.
As for those who miss the original couples retreat, they can still find suites with heart-shaped hot tubs, private pools, and Jacuzzis shaped like champagne bottles at the Cove Pocono Resort (see what we mean in our Poconos Romantic Getaway post.) Book an in-room couples massage for even more sybaritic pleasure.
Read our Mount Airy Casino Resort review, and for even more travel inspiration, check out our list of Romantic Getaways In PA.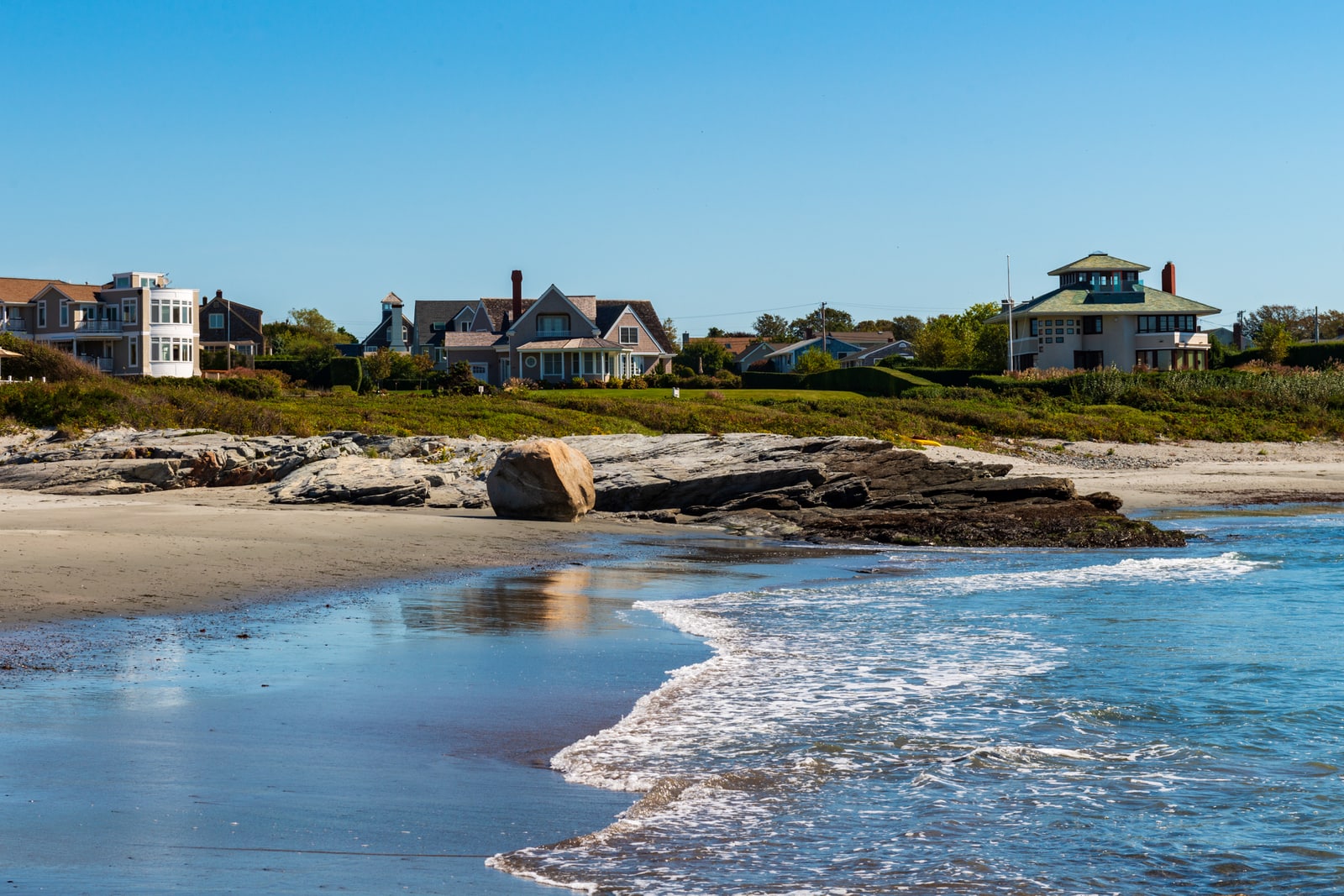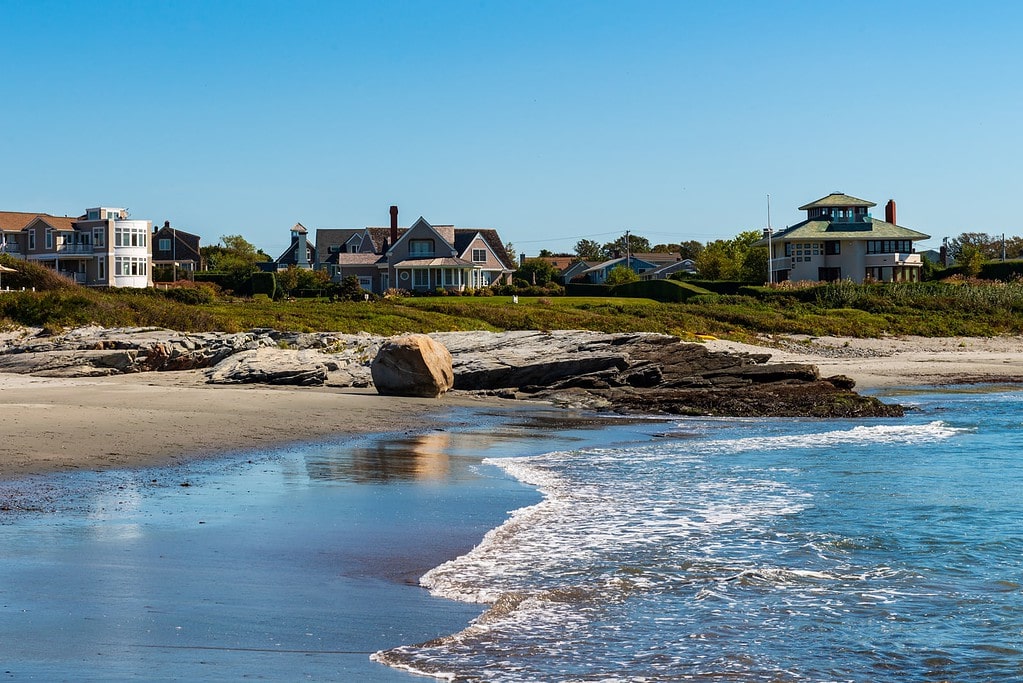 Indulge In The Posh Lifestyle In Rhode Island
It's an exciting time to come to this playground for filthy rich Victorians. Get your Gilded Age fix touring grand mansions. Get racy on an America's Cup yacht. Lob balls on grass tennis courts.
And learn about hooch-smuggling on a Rum Runner. With foodie-approved restaurants and luxe-cool digs, Newport RI is the perfect posh getaway, and the Castle Hill Inn is the ideal luxurious splurge.
For even more travel inspiration, check out our list of Romantic Getaways In Rhode Island.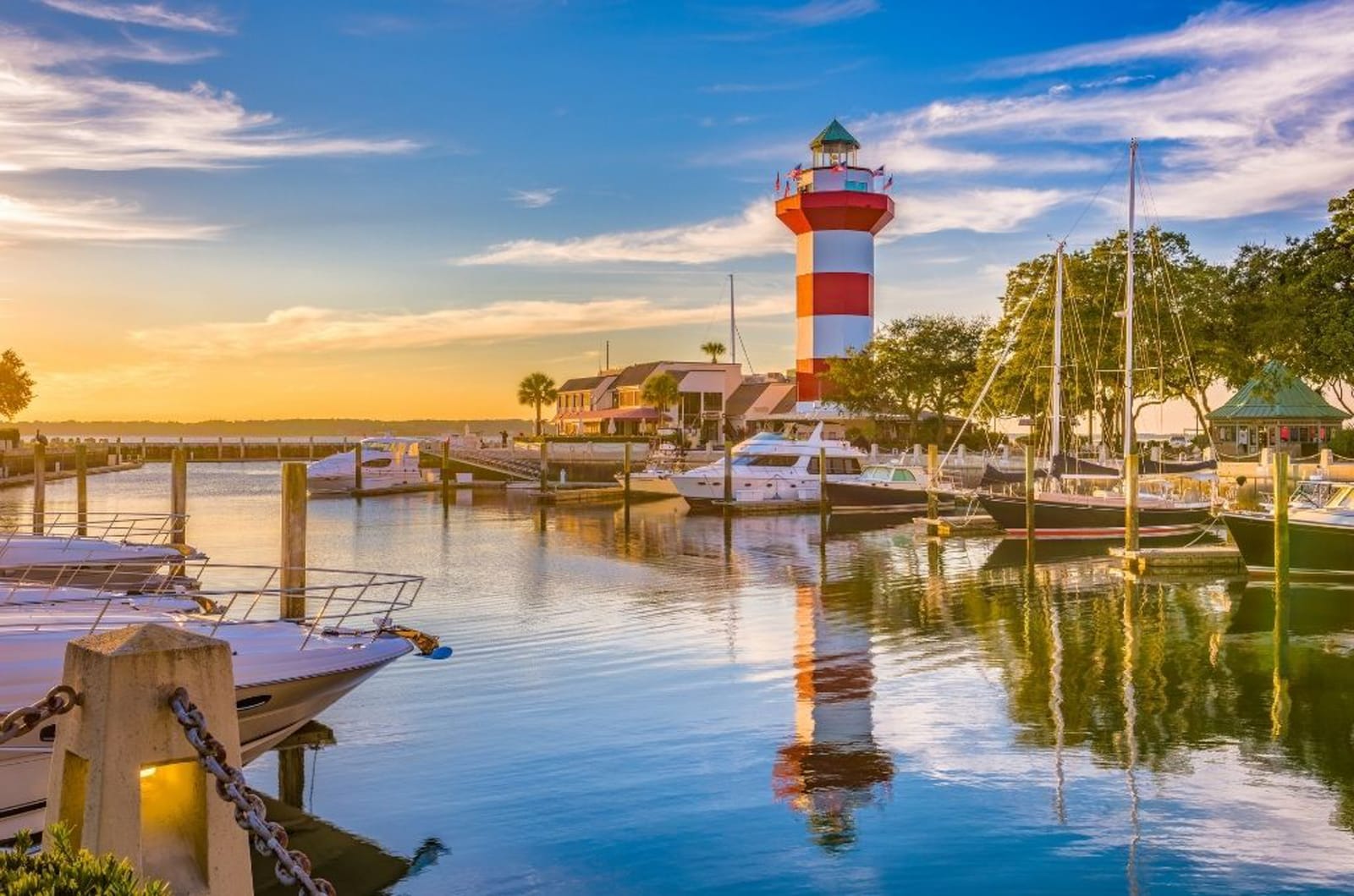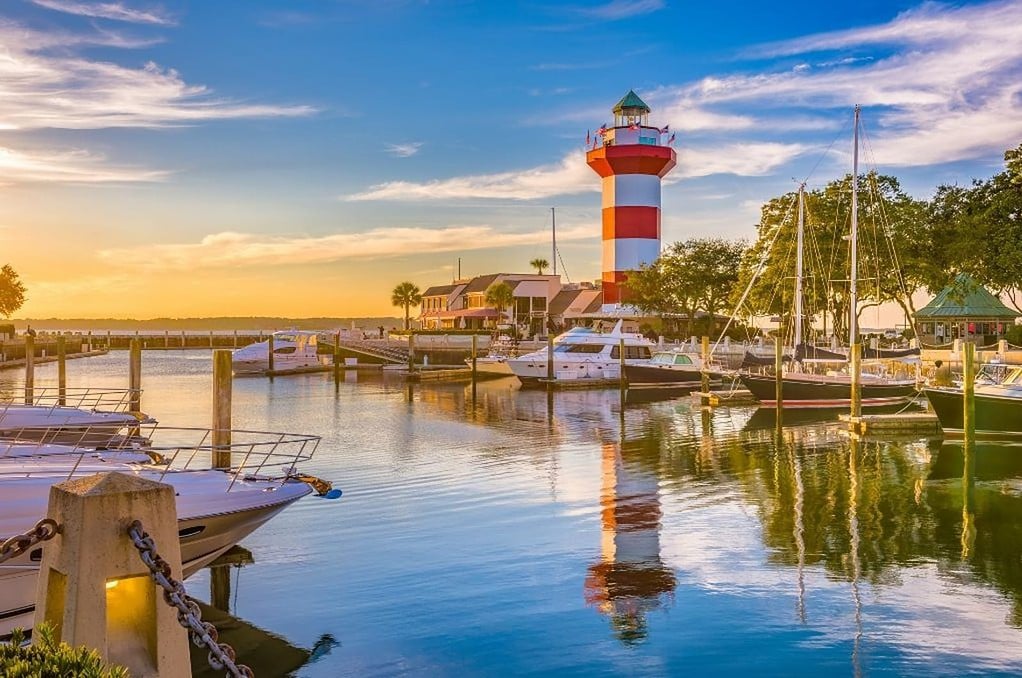 Slow Down In South Carolina
Stay in Downtown Charleston's exceptional Zero George Hotel, and you'll be wowed by Southern Charm. The historic property is set within easy walking distance from Fort Sumter and all the most popular attractions.
But you'll feel like you've turned the clock back to a slower, more gracious time. And frankly, the food is so delicious here and the courtyard so relaxing, that perhaps, you won't want to leave the premises at all.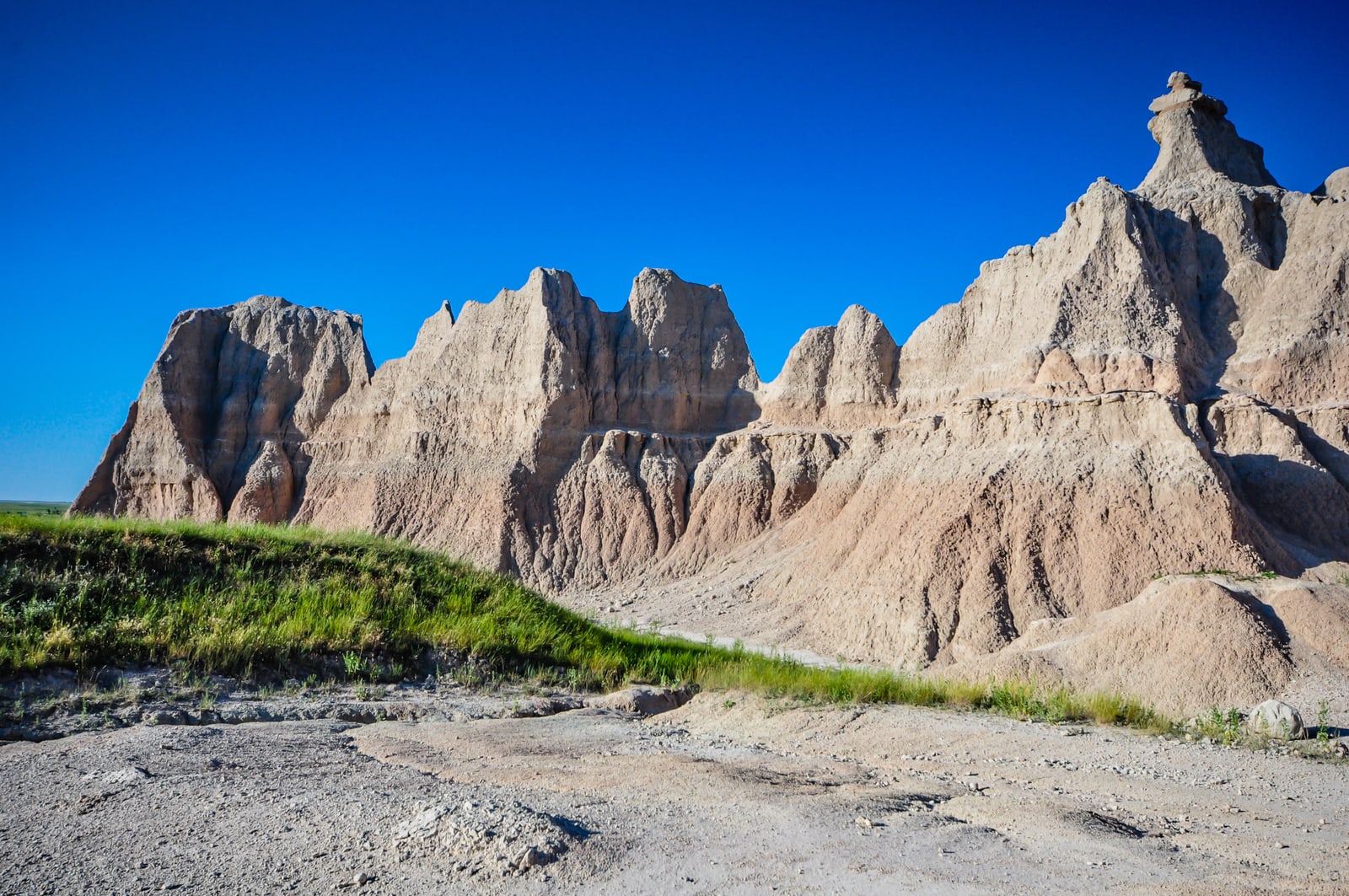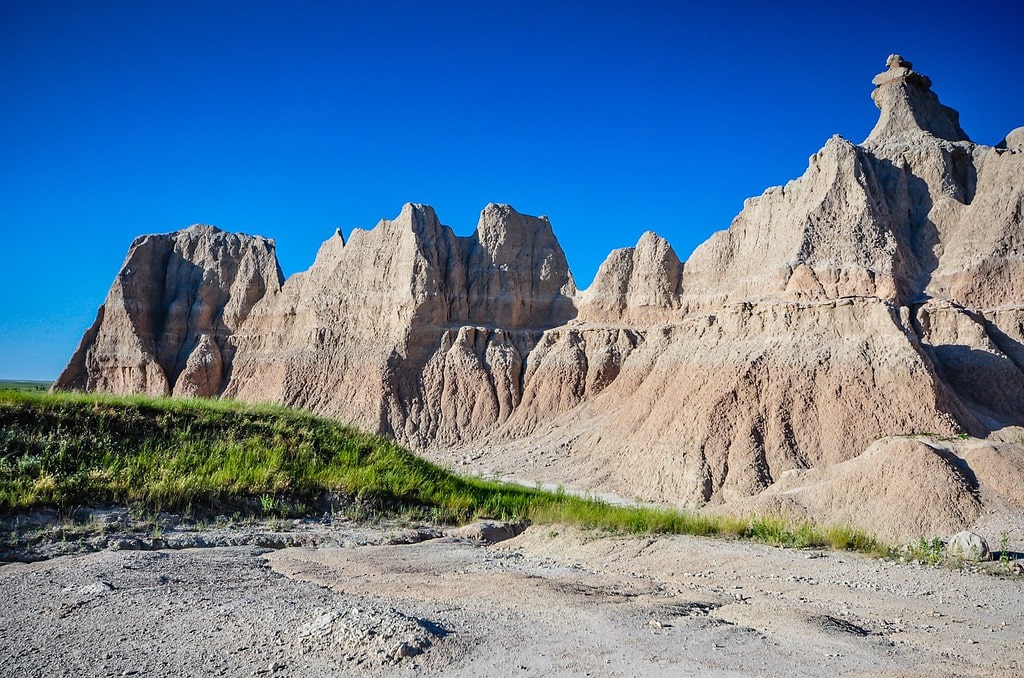 Time Travel Back To The Old West In South Dakota
Travel back in time to the wild, wild West in Deadwood, South Dakota. Stroll a Main Street lined with period buildings where you'll watch a real, live (staged) gunfight. Wash down a steak dinner with hard liquor, or not.
Surrounded by the Black Hills, Deadwood offers both a rich history and breathtaking natural beauty. More adventurous couples can take a scenic drive through Spearfish Canyon or explore the nearby Mount Rushmore National Memorial.
And for the full no-hold-barred Old West experience, stay right on Main Street at the historic Bullock Hotel.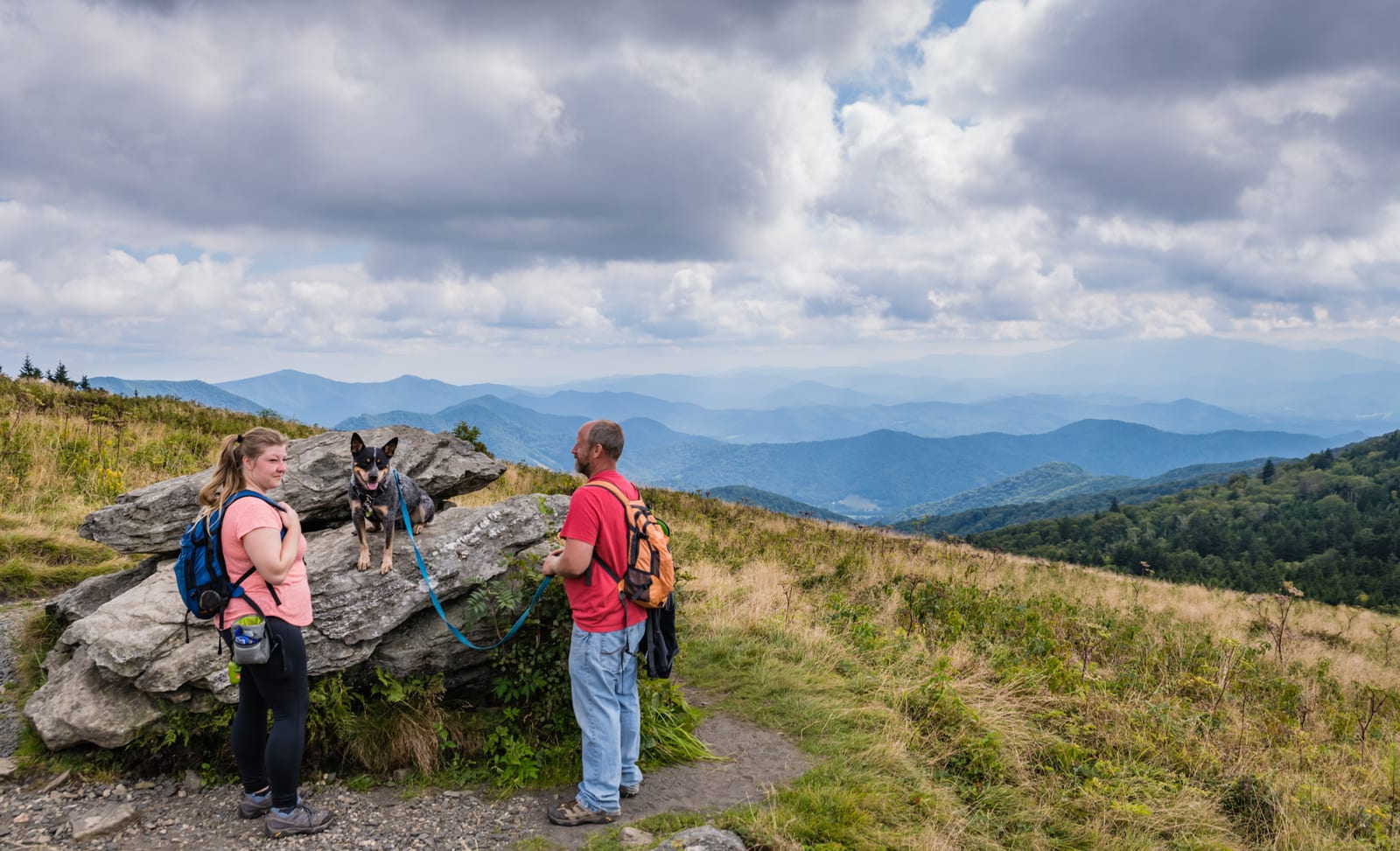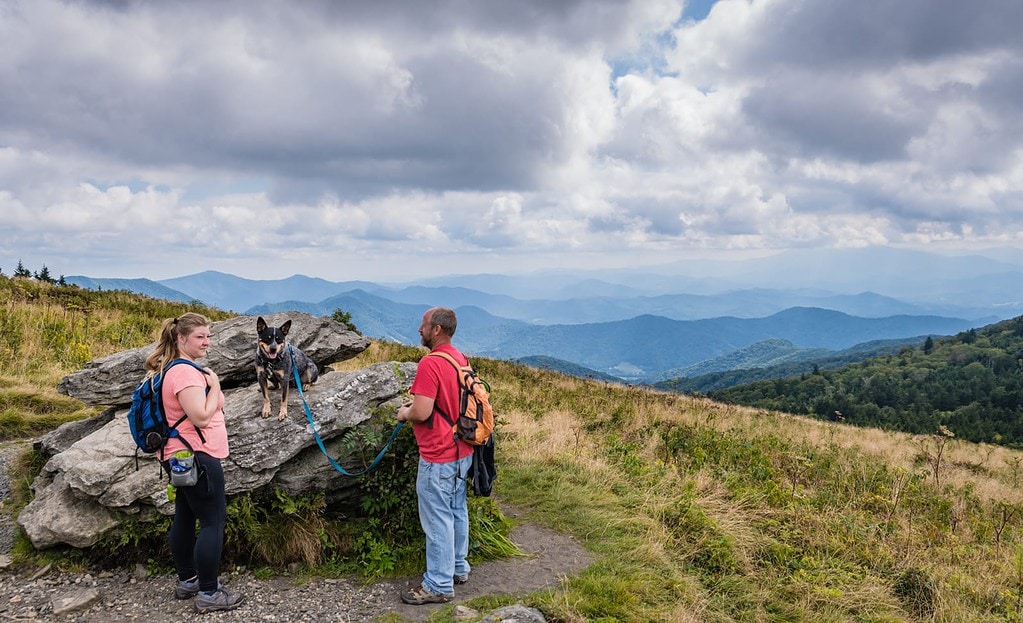 Get The Best Of Both Worlds In Tennessee
Why would you choose anything else when you can have the best of all worlds? In Johnson City TN you can opt for a grand dame of a historic luxury hotel, the Carnegie Hotel & Spa. And yet, you can still spend your days climbing mountains.
Read For The Love Of The Outdoors In Johnson City TN to get the complete travel guide.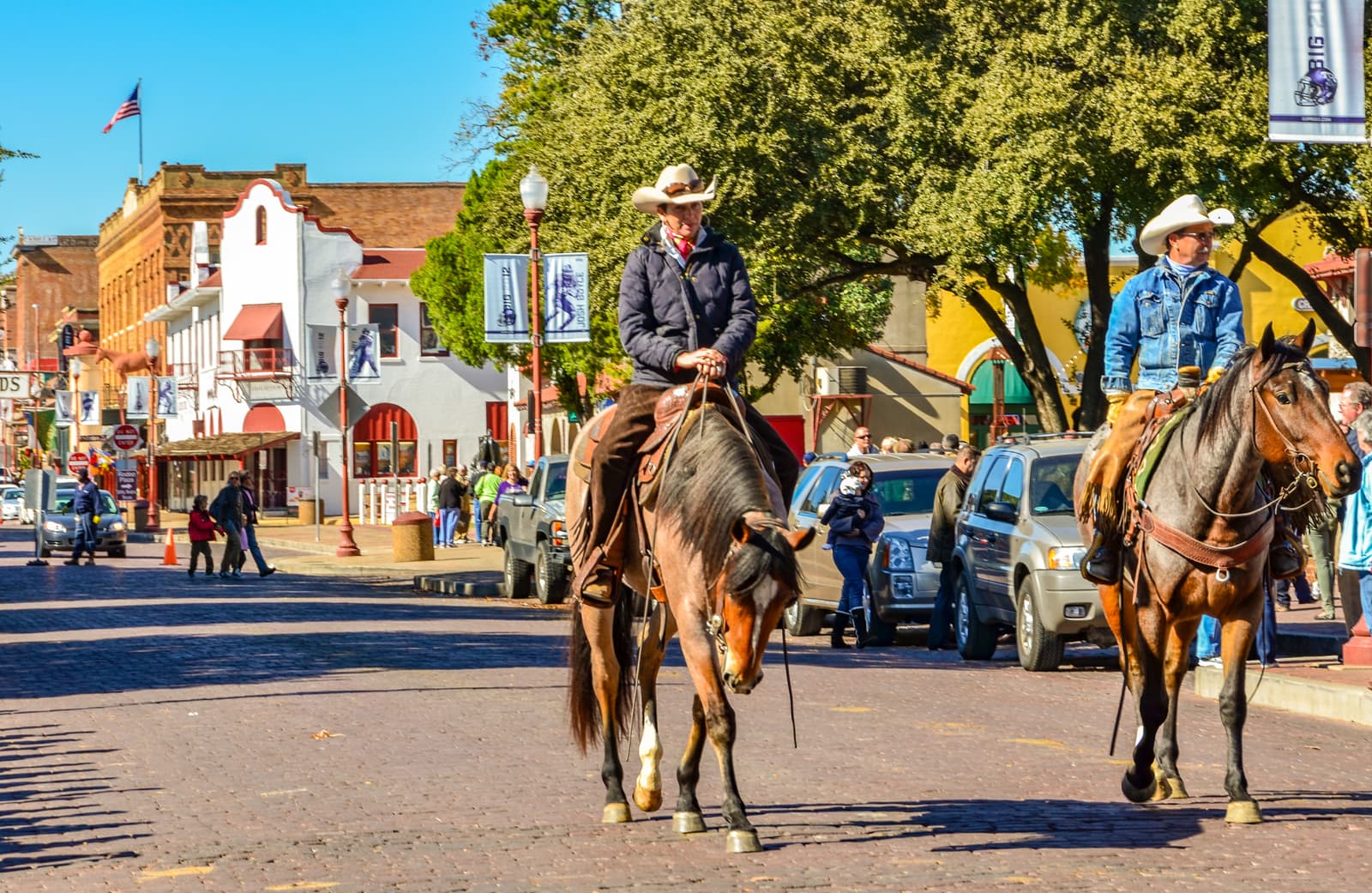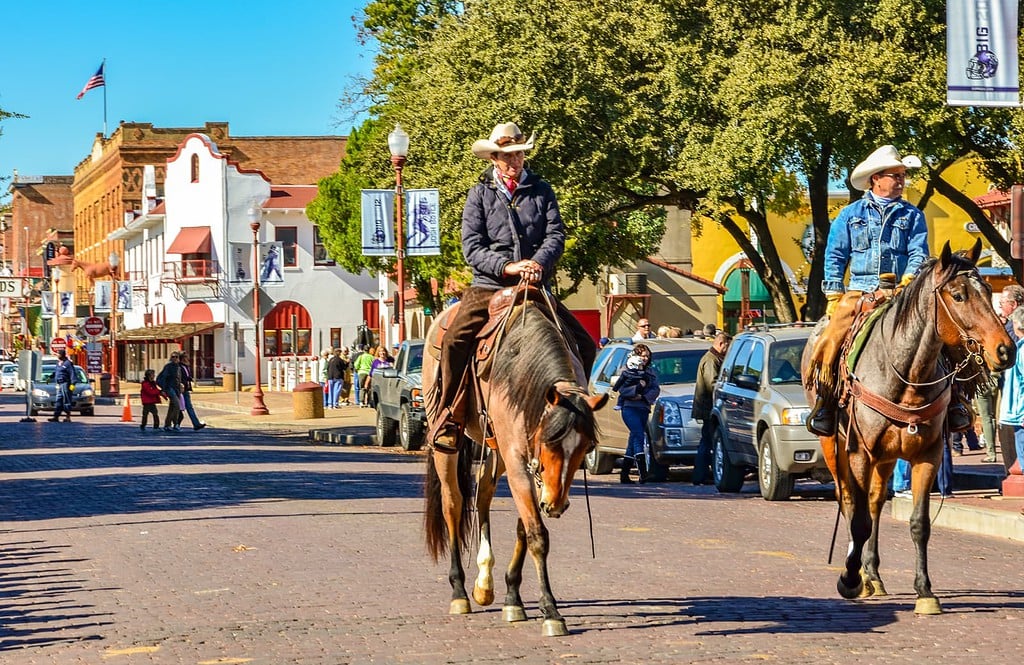 Cowboy Up In Texas
Cowboys & Culture flavor things to do in Fort Worth on a Weekend Getaway that features Western heritage, world-class art, comfort food & comfortable hotels. But as much as we love historic hotels, and especially the Stockyards Hotel that once sheltered Bonnie and Clyde, we were charmed by a luxurious new contender, the Hotel Drover.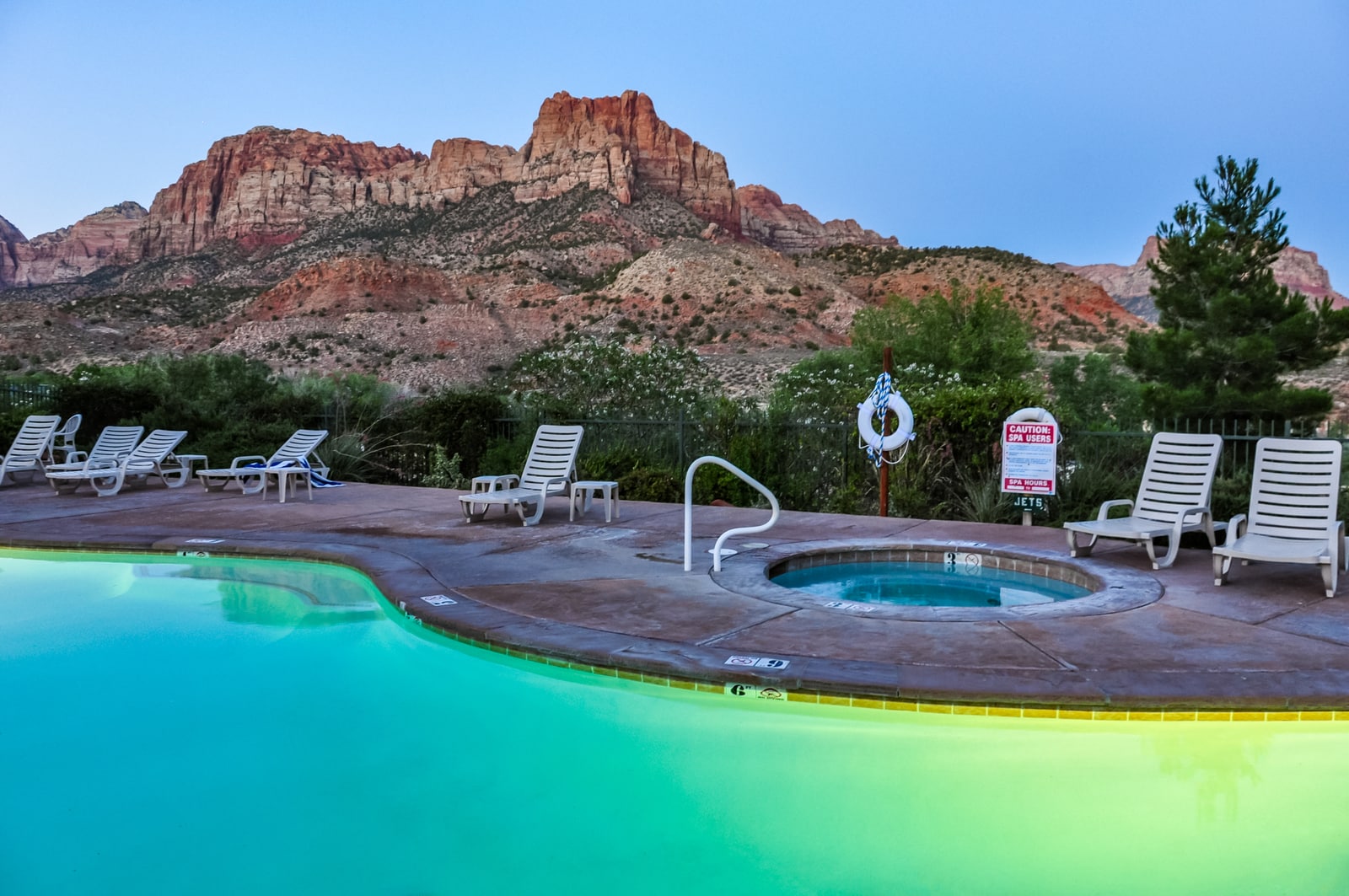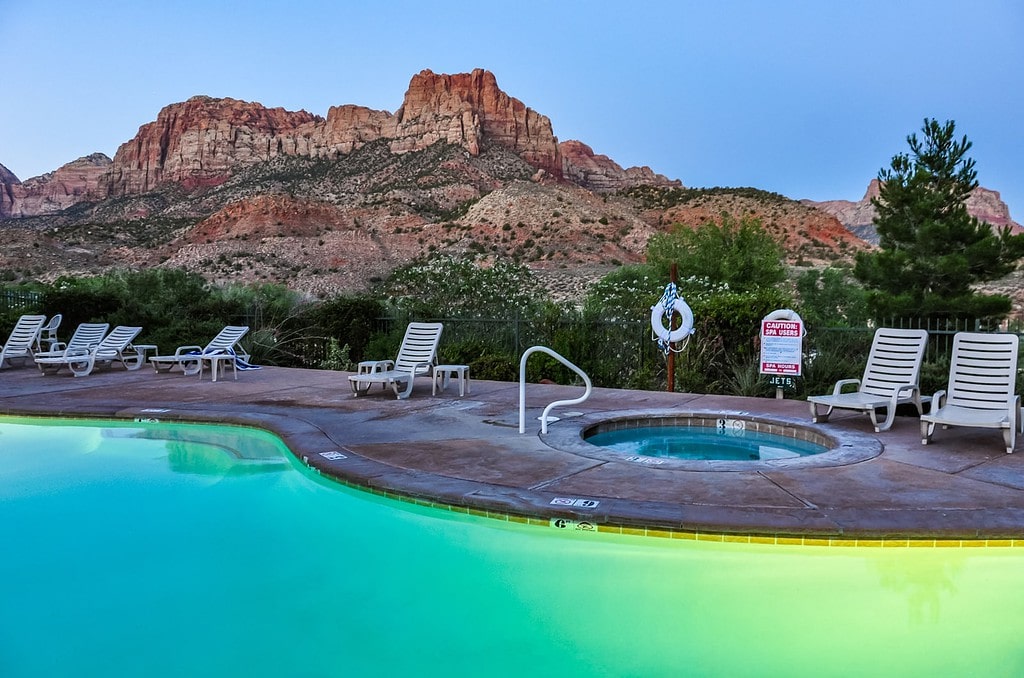 Enjoy Nature And Nurture In Utah
Outdoor adventures in some of the country's top national parks – Aches, Bryce, and Zion – bring travelers from all over the world to Moab, Utah. But love for the outdoors doesn't mean you have to rough it.
LaFave Luxury Resort offers 5-star accommodations just minutes from the entrance to Zion National Park. Guests can choose from a variety of lodging options, including spacious villas and cozy cabins. The resort also offers an array of amenities, including an outdoor pool, hot tub, fitness center, and on-site dining options. For those looking to explore the nearby national park, the resort offers guided tours and hiking excursions.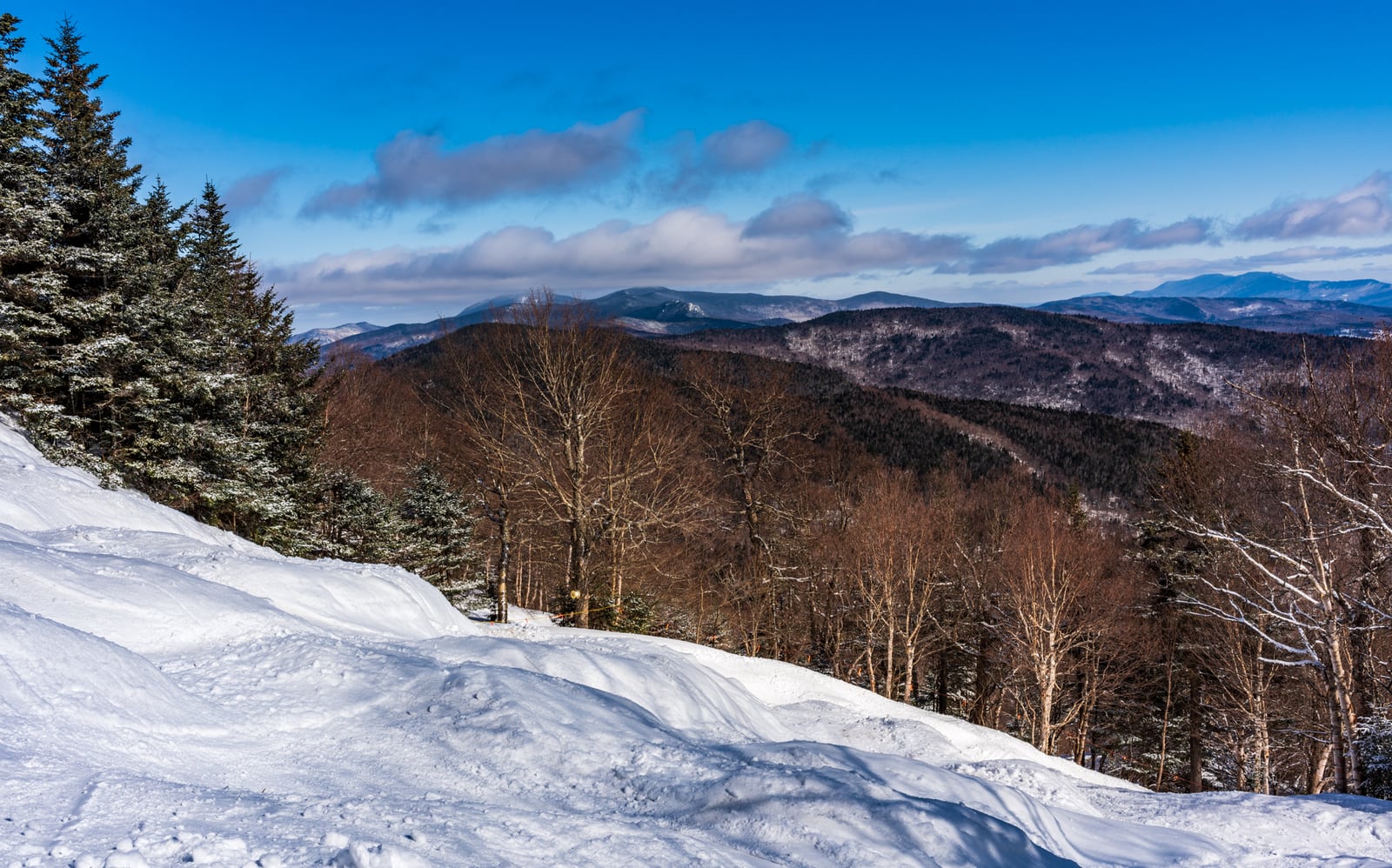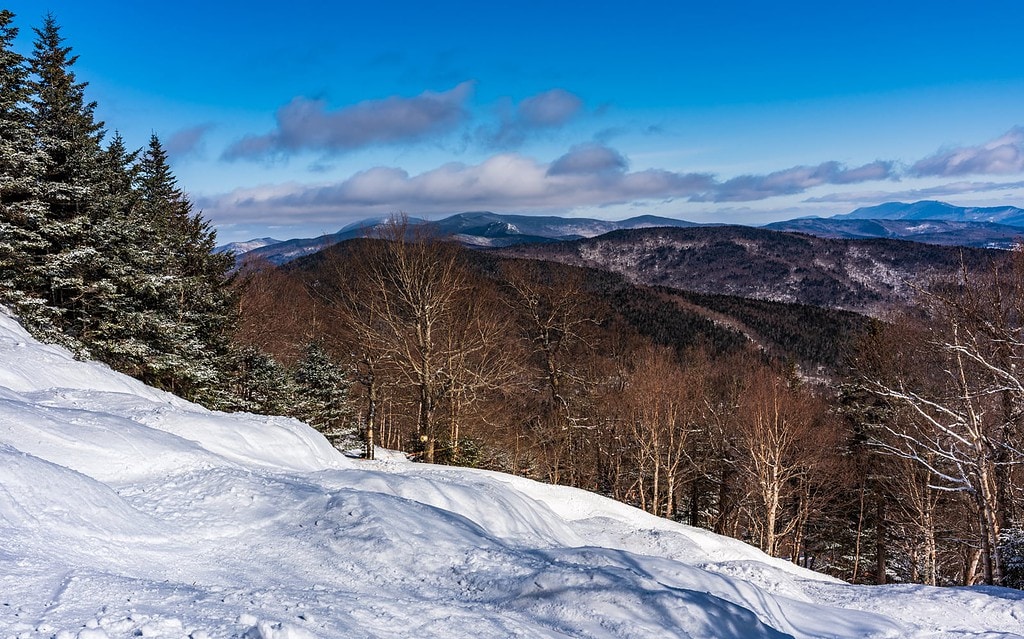 Romantic Getaways In Vermont
Winter visitors to Grafton, VT find history, community ties, and some of America's most magical snow terrain. In warmer months, this is a prime location for hiking Vermont's rugged mountains. And at the center of town, find Grafton Inn, a charming historic property that dates back to 1801. Beautifully restored, the inn offers guests an authentic New England experience with its cozy guest rooms, roaring fireplaces, and antique furnishings.
Read all about it in Grafton VT: Ski Magic and Irreverent History. And for even more travel inspiration, check out our list of Best Romantic Getaways In Vermont.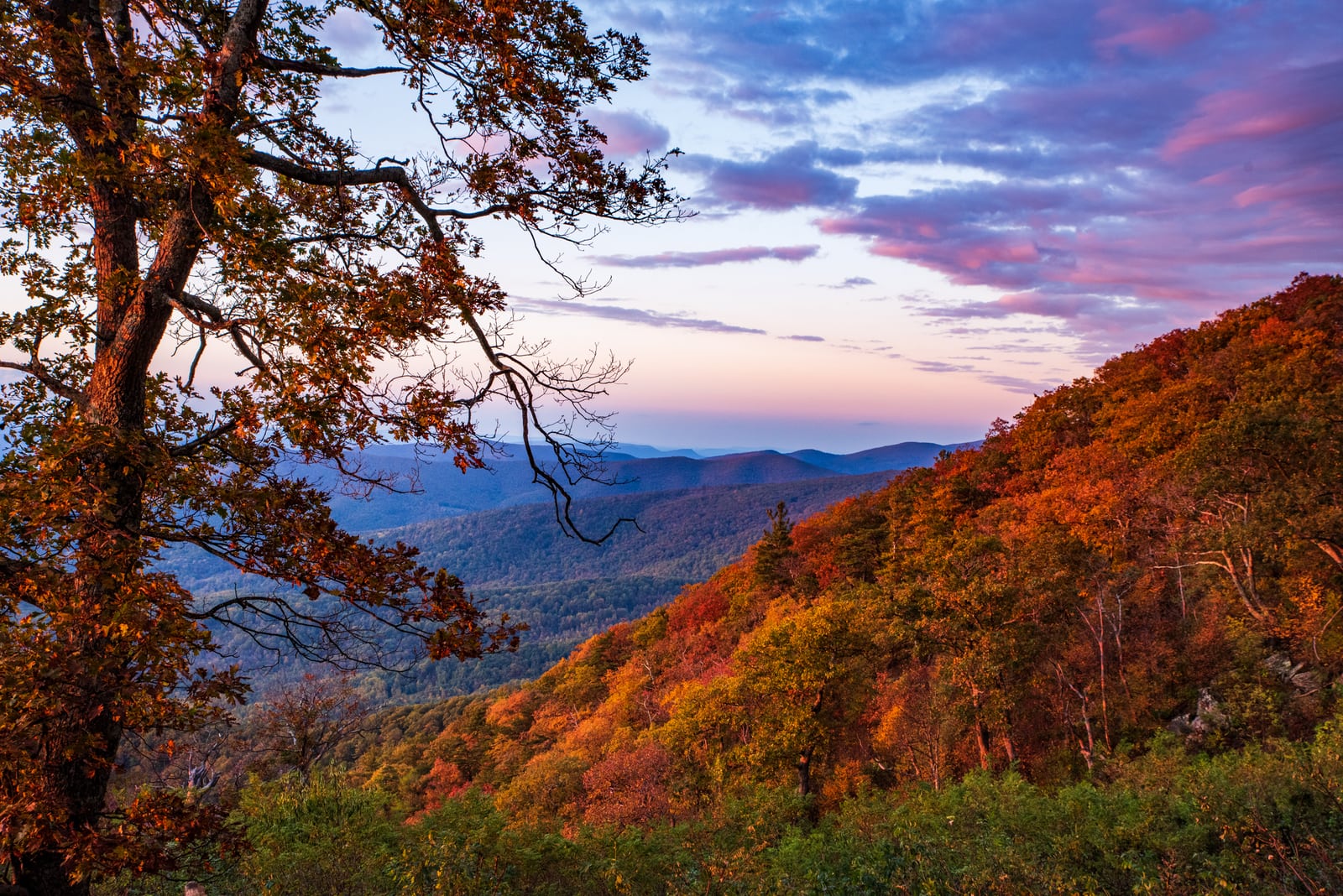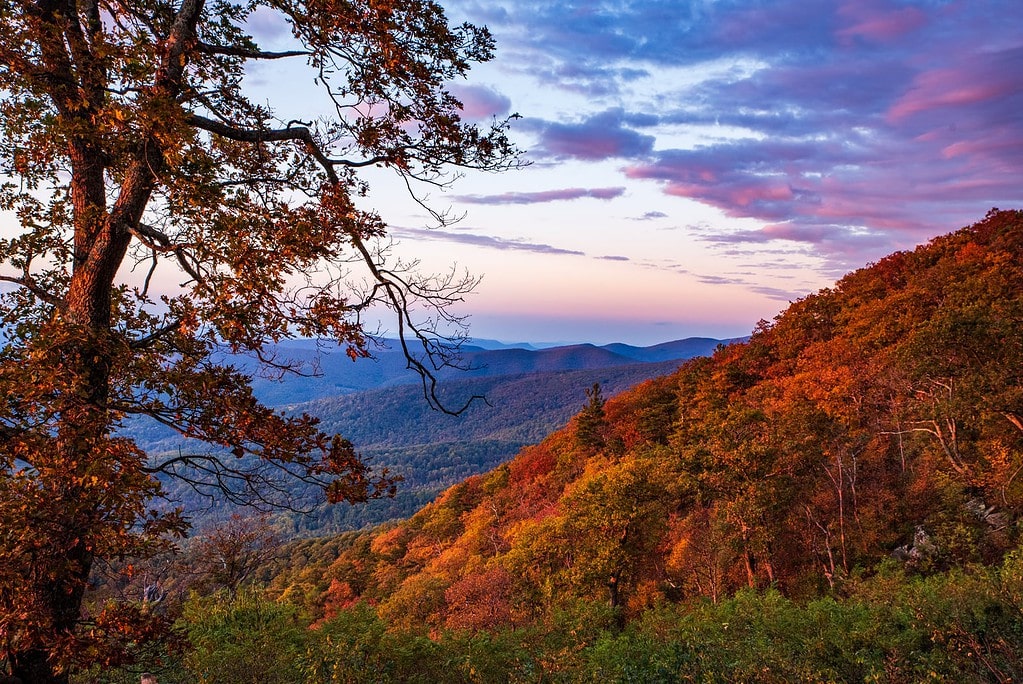 Sample Wine And Spirits In Virginia
Loudoun County VA, and its towns of Leesburg and Purcellville, are growing in prominence as Washington DC's Wine and Spirits Region. Thomas Jefferson might have started the trend in the State back in the 1700s, but lately, wine and spirit-makers have kicked offerings into high gear.
Stay downtown in Middleburg at the iconic Red Fox Inn, or a ways out at the swanky equestrian-focused Salamander Resort for optimal gushiness.
For even more travel inspiration, check out our list of Romantic Getaways In Virginia.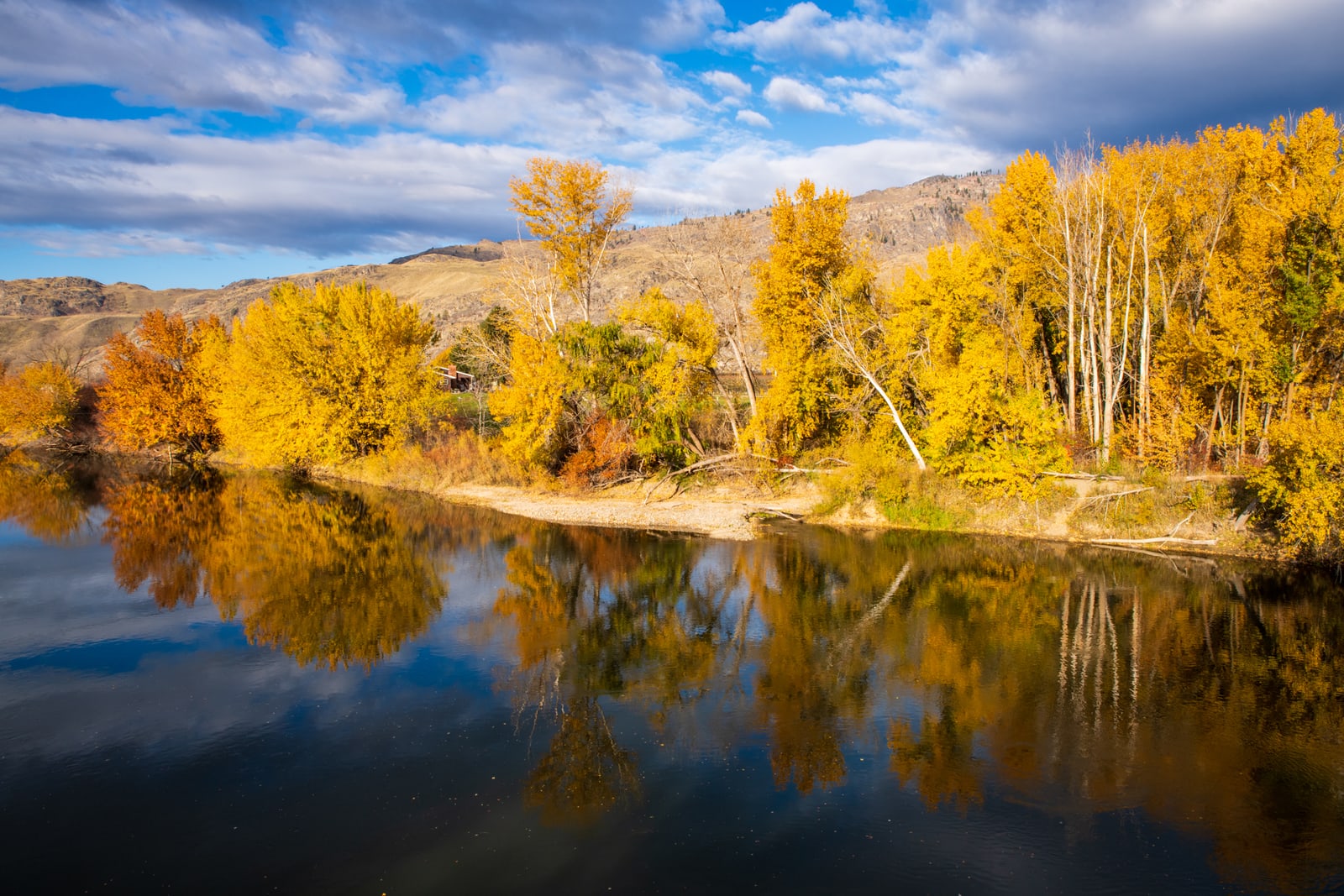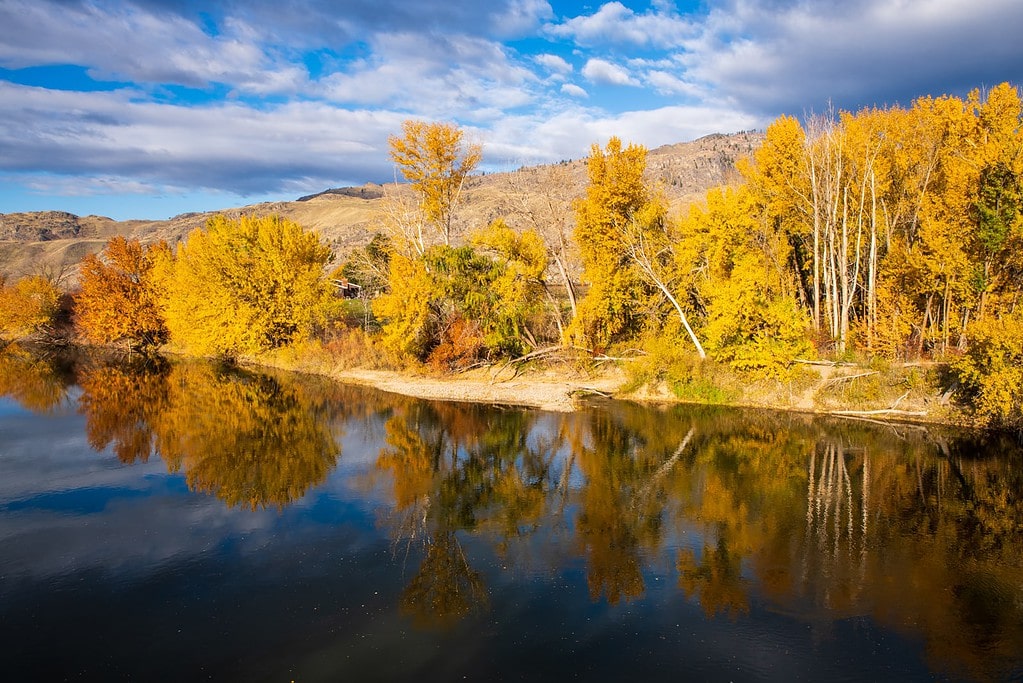 Taste The Foodie Fusion In Washington
Seattle is one of the great Western cities, offering a fusion of people, food, and culture. And because it's a flight hub, it's remarkably easy to get to from all around the US.
But do check out this how-to guide for getting from the airport to Downtown Seattle for an even easier voyage.
Selecting THE most romantic hotel in Seattle but The Edgewater gets our vote just because it's said that visiting rock bands used to fish right from their hotel room windows. Now that's a true waterfront hotel.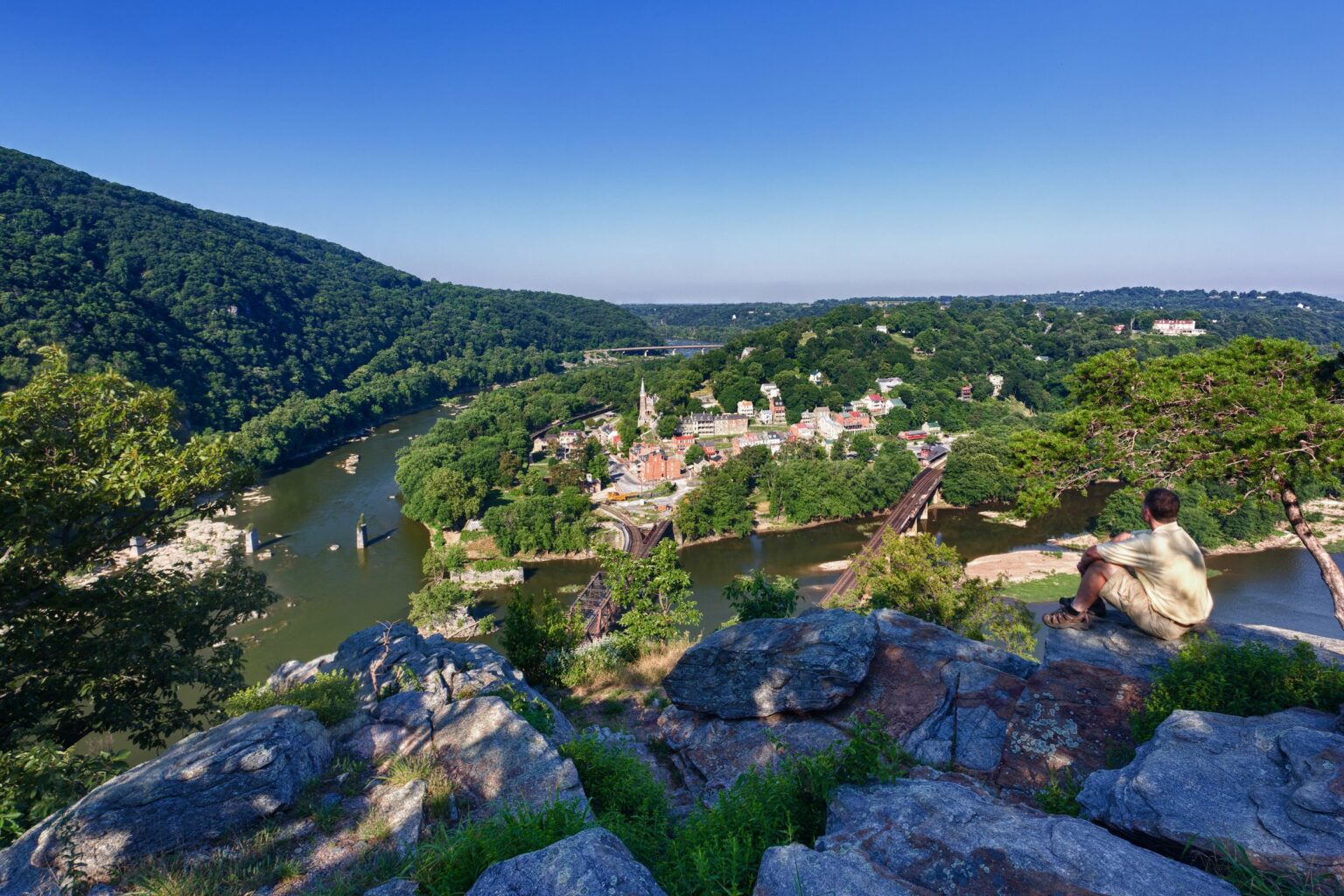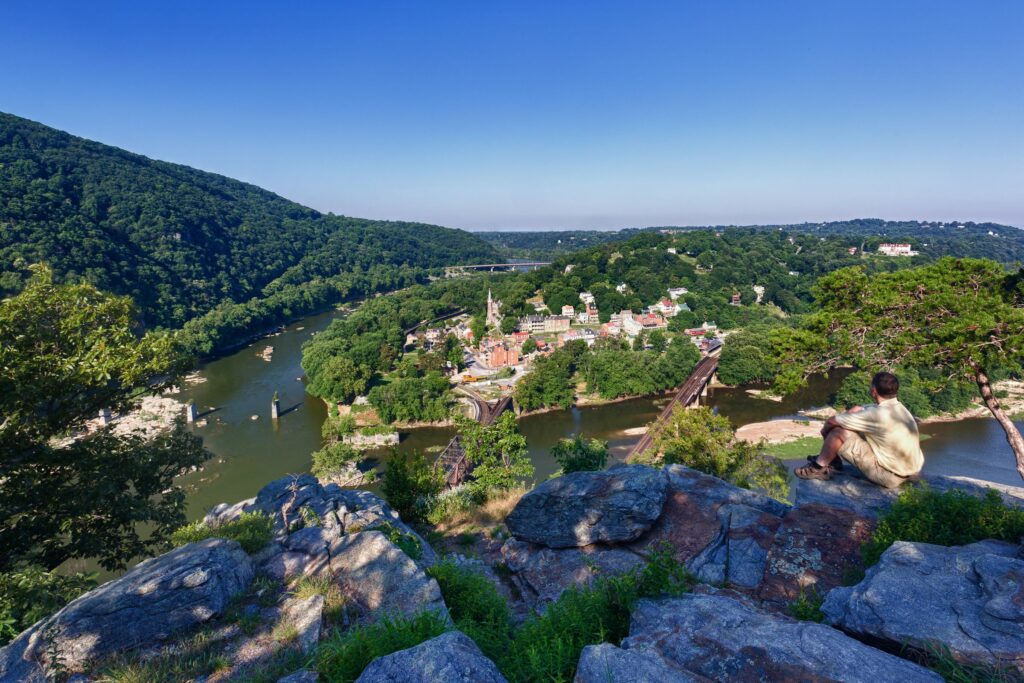 Hike Into History In West Virginia
At Harpers Ferry National Park, costumed interpreters greet visitors at 19th-century historic sites located at the point where the Shenandoah and Potomac Rivers meet. Learn about the history, hike up to stunning views, and enjoy fine dining as well as a fine stay at an elegant period-piece bed and breakfast.
Now, you can stay right on the hill in Harpers Ferry, but accommodations are tight and parking is tough. A better choice is the charming Hillbrook Inn B&B nearby in Charles Town WV. The inn is set on beautifully landscaped grounds and features elegantly appointed guest rooms and suites with luxurious amenities such as Jacuzzi tubs, fireplaces, and private balconies.
Guests can enjoy a delicious breakfast each morning in the cozy dining room or on the outdoor terrace overlooking the lush gardens. The property also offers a full-service spa, a library, and a wine cellar where guests can enjoy tastings and pairings.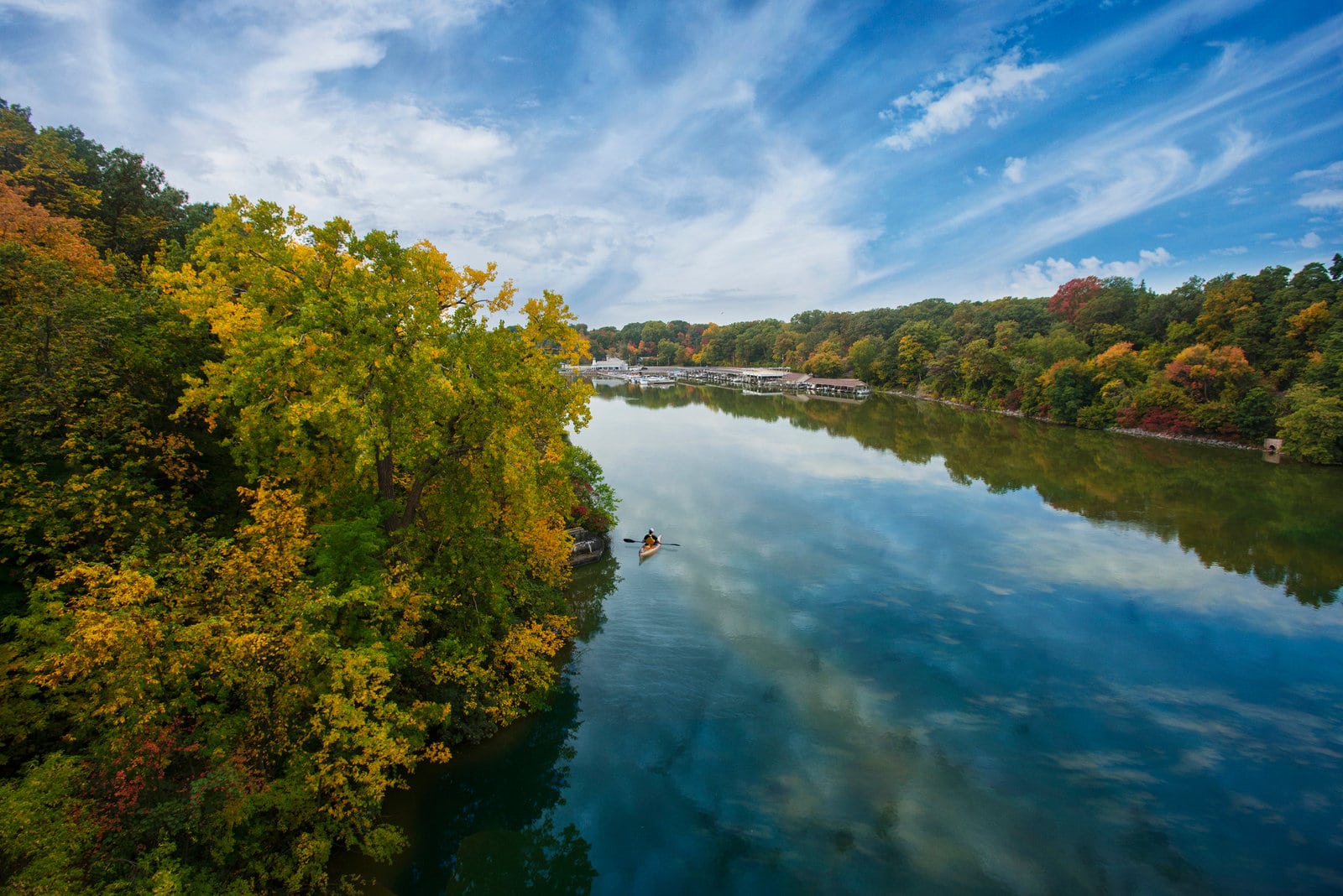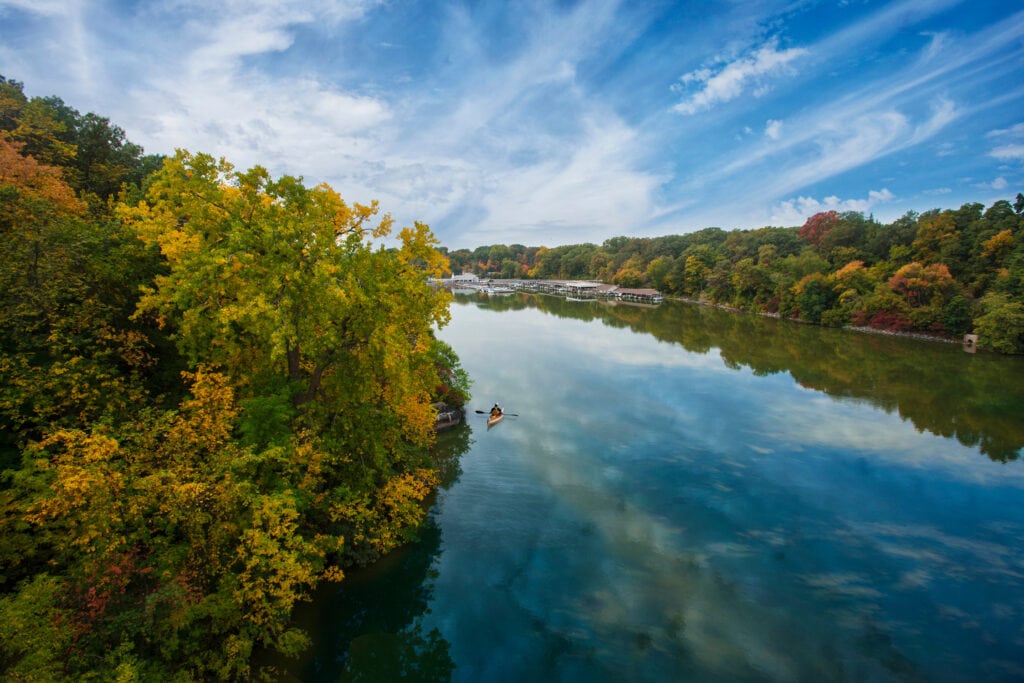 Kayak The Fox River In Wisconsin
Known for its vibrant arts scene, historic architecture, and picturesque waterfront, Appleton WI offers visitors a wealth of cultural and outdoor activities to explore. Additionally, Appleton is part of the Fox Cities which is graced with riverfront trails, challenging kayaking, and lots of options for forest bathing.
But, more surprisingly, it's one of the best spots to catch a touring Broadway Show. And if you're going for a show, you might as well add dinner and cocktails at one of the many outstanding city bars. But do yourself a favor, skip the driving, and stay at the Copperleaf Boutique Hotel & Spa.
Read our travel guide: 21+ Celebratory Things To Do In Appleton WI.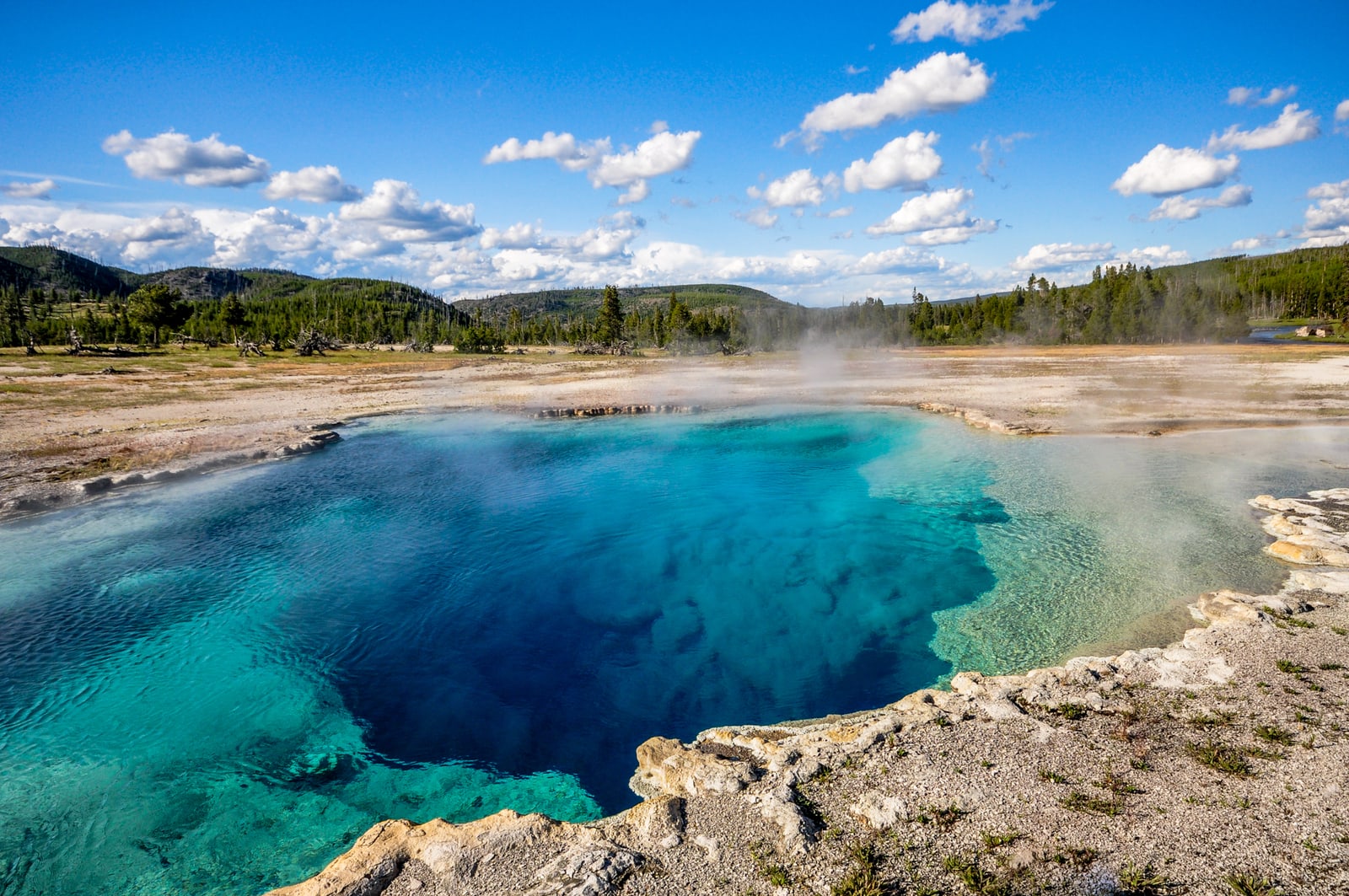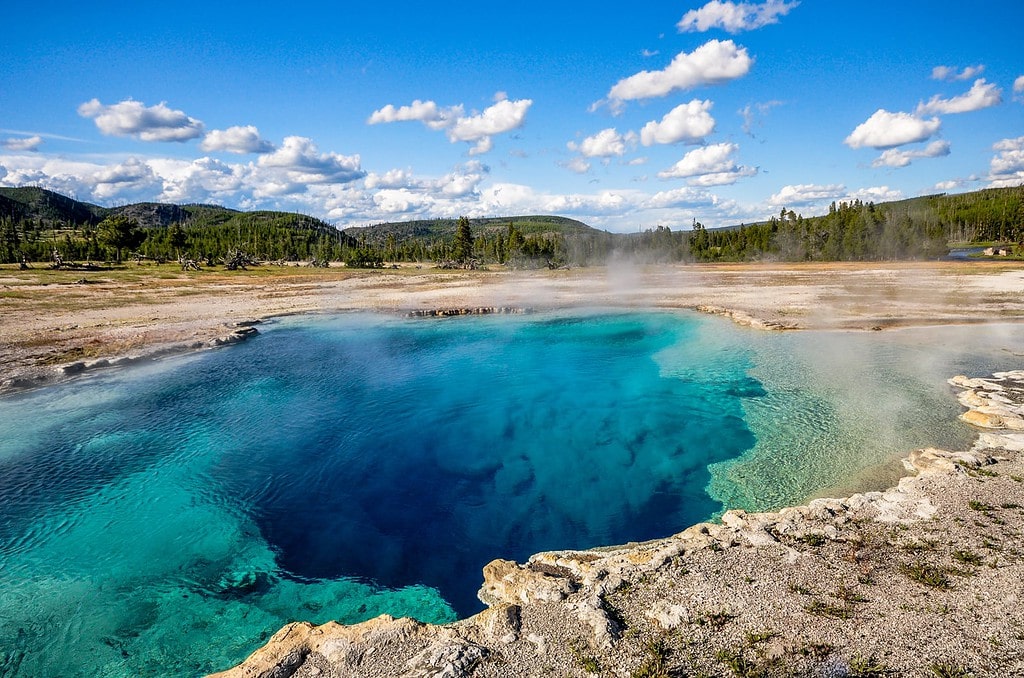 Explore The Stuff Of Legends In Wyoming
Of all the amazing national parks in the United States, Yellowstone National Park stands out for its diversity of geology, geography, wildlife, lodging, and things to do. Geothermal features like the Grand Prismatic Spring are breathtakingly beautiful.
But if what turns you and your partner on is spotting wildlife, then do stay at Silver Gate Lodging.
Located just minutes from the Northeast entrance of Yellowstone National Park, Silver Gate Lodging offers rustic cabins, vacation homes, and motel rooms. But the best thing it offers is easy access to Yellowstone's famous Lamar Valley, where visitors can spot a variety of wildlife, including bison, elk, and wolves.
More Of The Best Romantic Getaways In The US
All articles belong to Getaway Mavens LLC, and all photos belong to us as well, unless otherwise noted. It's all copyrighted. Please don't repost anything elsewhere without asking us first. All rights reserved. This site uses cookies to enhance your experience.
We make no guarantees of any price listed on our site. We're not responsible for content on external websites linked to ours, including linked resources, an external blog post, any partner site, hotel property sites, or affiliate sites. We only write about places we have vetted, but can't guarantee that your experience will be exactly the same.
Posts may contain affiliate links at no cost to you. Several of our trips are also compensated by the respective tourism boards for the city or state we are visiting. This never impacts how we share the destination with you – opinions are always our own and we pride ourselves on that. We do not sell links or accept unsolicited guest posts under any circumstances. Don't even ask.
United States Copyright, Getaway Mavens, LLC