Last Updated on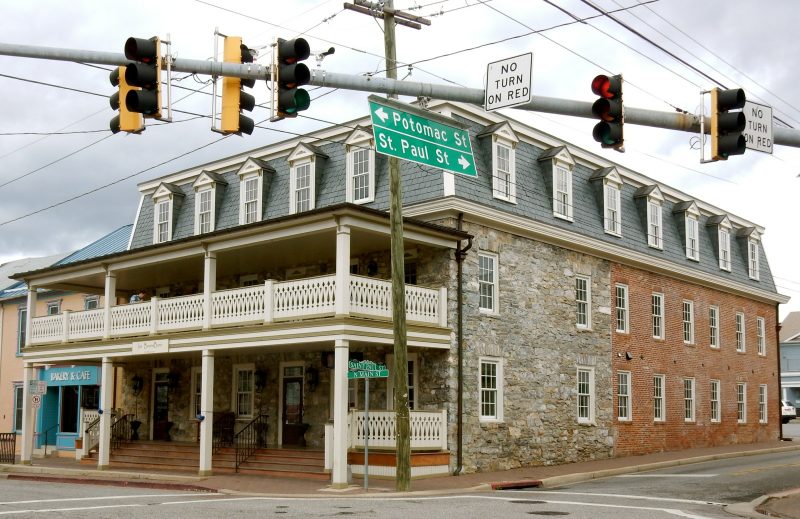 Inn Boonsboro sits on the busy crossroads of the tiny town of Boonsboro MD. The stone French Second Empire Style building, erected in the late 1700's, operated as the Eagle Hotel until it was left to rot. The building was saved, renovated and beautified by the Roberts family in 2008; an endeavor fictionalized, but hardly, in Nora Robert's Inn Boonsboro Trilogy. Fans have been known to call up the B&B, surprised that an actual human answers. "You mean, you're a real place?"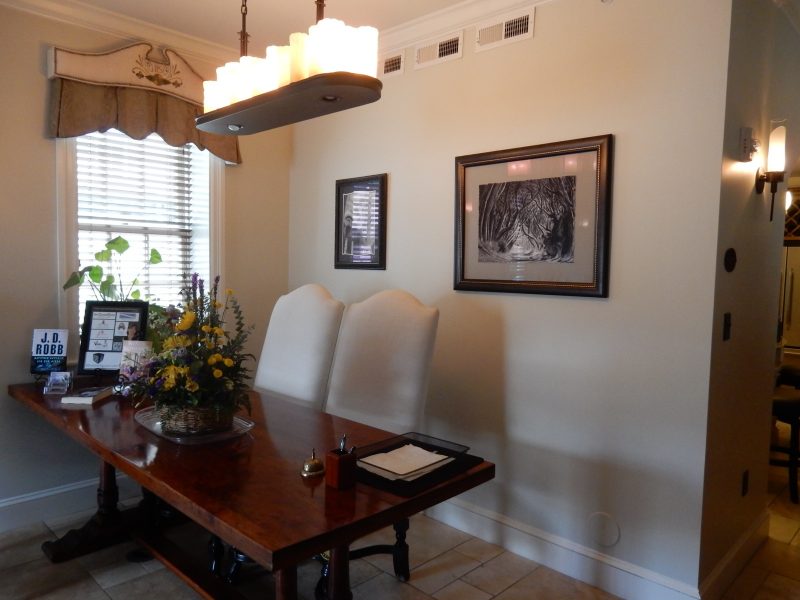 Indeed, it's real. And lovely. All 8 rooms are named after literary characters from the Classics: Elizabeth & Darcy, Jane & Rochester, Nick and Nora, and the like. And each room is decorated to the nines as nods to those stories the characters represent.
Just don't expect Nora herself to check you in, or check in on you once you're here. She lives a few miles away in Keedysville, and stays home to write from 9-5 each day. Six times a year, Roberts comes to Boonsboro to sign books at Turn the Page Bookstore. So the answer to the question, "will I get to meet Nora?" is, "Not unless you visit on one of those six book-signing days."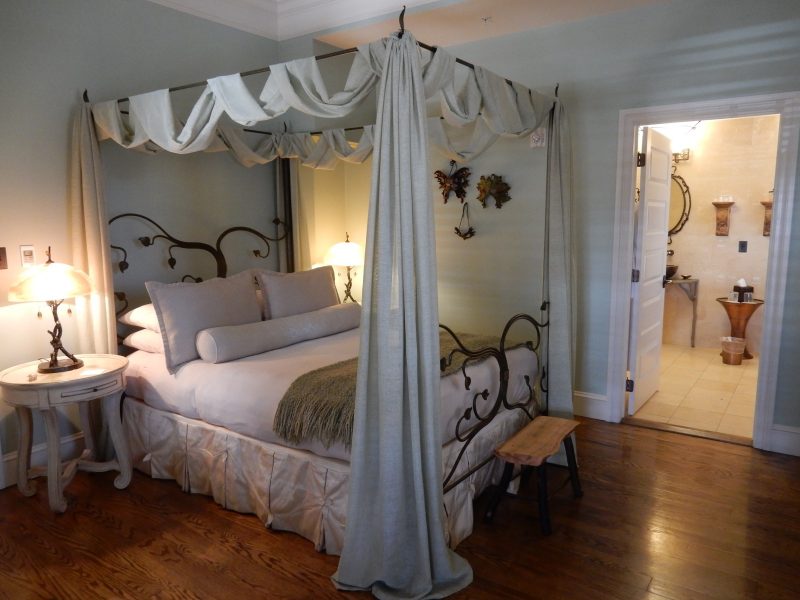 I stayed in Tatiana and Oberon from Shakespeare's A Midsummer Nights Dream. It is indeed a dreamy room, complete with a vine-sculpted wrought iron canopy bed, wound with yards of raw linen and piled with a thick duvet and multitudes of pillows.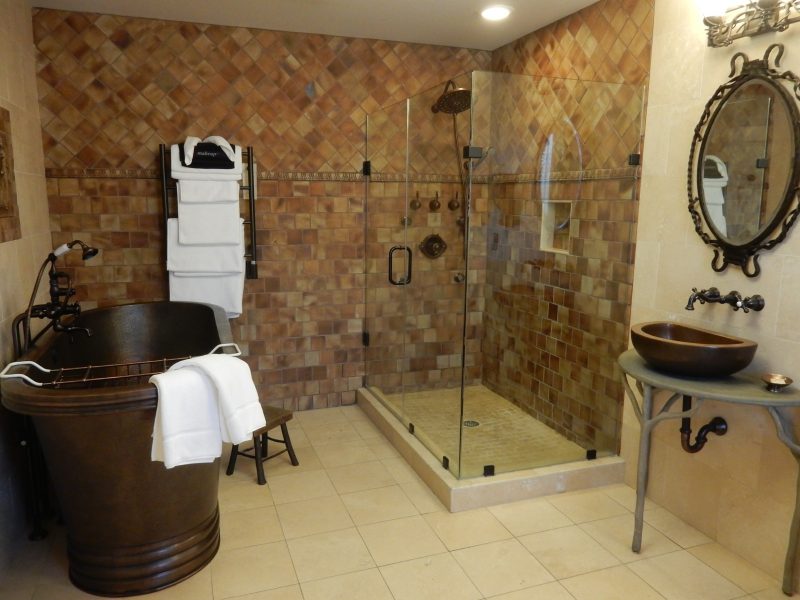 The enchanting Italianate bathroom, clad in a mélange of coffee-colored tile, features a huge glass rain shower and deep hammered copper tub; bath salts provided.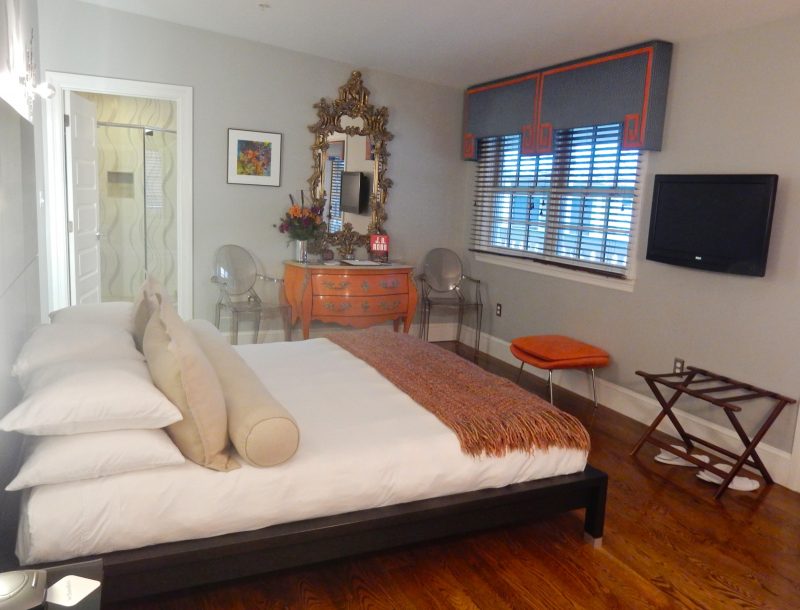 Each room has its own personality, and there are repeat guests who make it a point to stay in a different room each time. Fans of mid-century modern will adore the Eve and Roarke room (the only one named after Roberts' characters).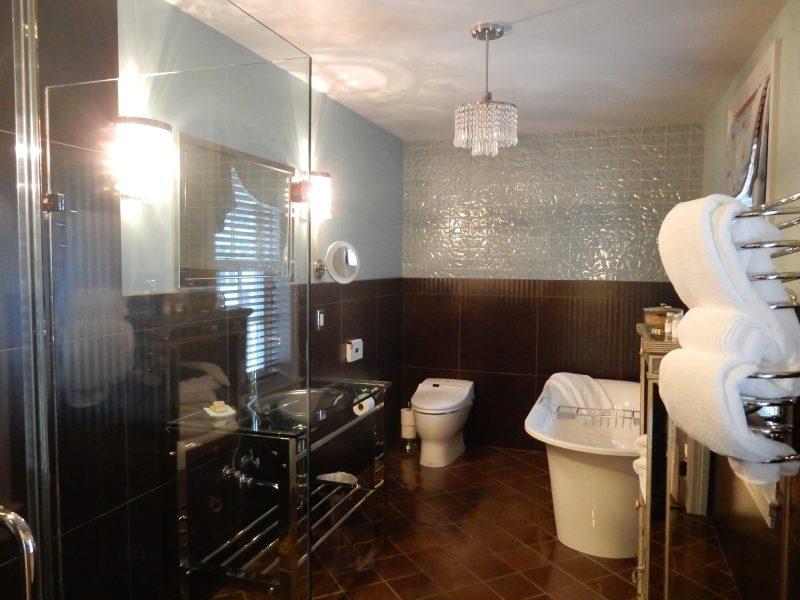 For the coolest bathroom, you've got to book the Nick and Nora room. Its salle du bain is a yin-yang of tiled black floor and wainscoting juxtaposed with glistening iridescent glass.
Food at Inn Boonsboro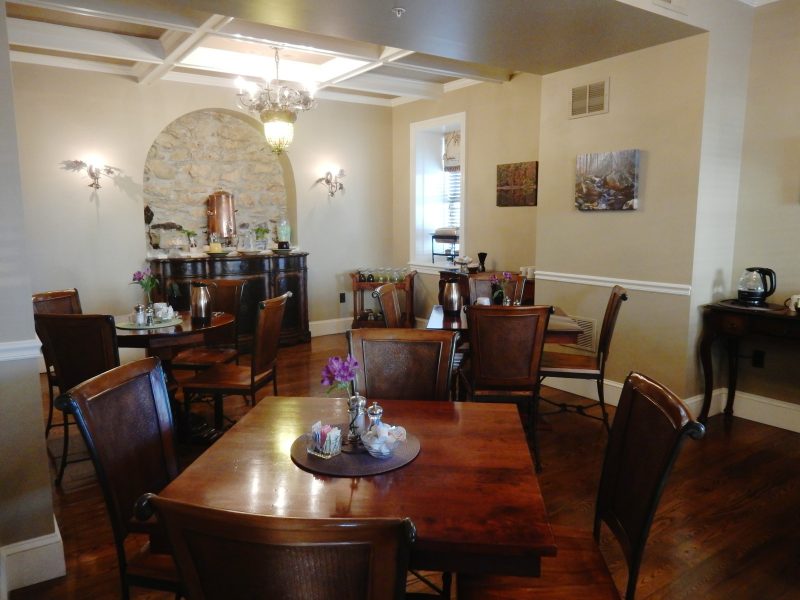 Breakfast is bliss. It begins with ethereal fresh-baked scones and a full carafe of coffee on each table, followed, quite possibly, by one perfect crispy-creamy blintz with fruit compote, and then a made-to-order omelet plated with Panko-Crusted Tomatoes, Old Bay seasoned Home Fries, and the house signature – "ribboned" Brown-Sugar Bacon. Your morning meal will change by the day, and the chefs are quite adept at catering to dietary needs as well.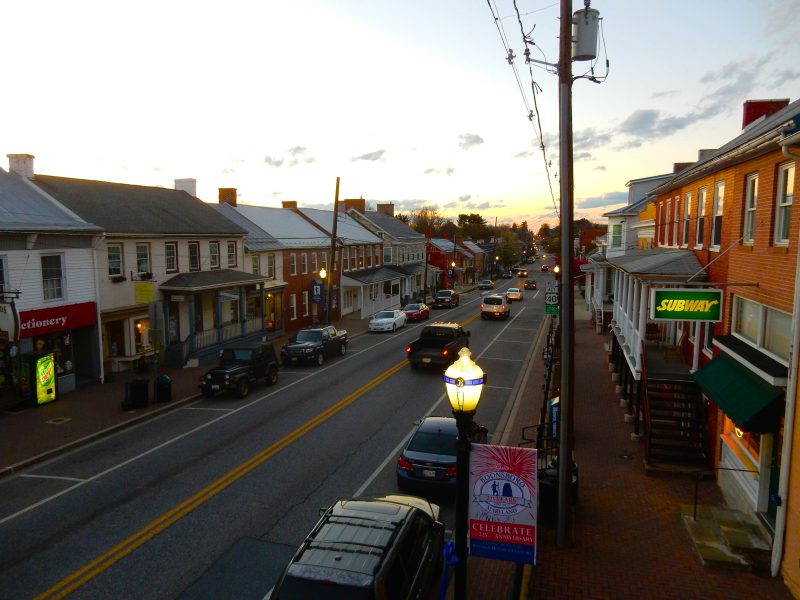 The Inn hosts a daily wine and cheese hour from 6pm-7pm each day, allowing guests to mingle in the downstairs lounge, which also features water and soft drinks for the taking 24/7. Upstairs, in the library, you'll find a decanter of Irish Whisky to enjoy while watching TV or reading a book.
Amenities at Inn Boonsboro
Daily three-course gourmet breakfast.
Daily wine and cheese hour.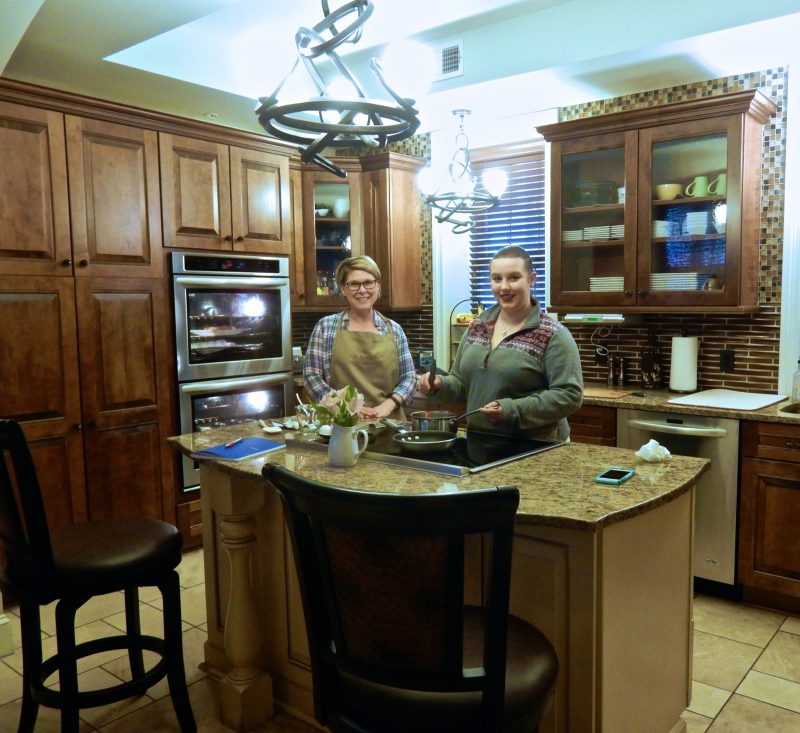 Use of Full Chef's Kitchen (where daily baked goods and breakfast is prepared).
Complimentary Access to "Fit In Boonsboro" fitness center next door.
Soft drinks and water 24/7.
Baked Goods in the Afternoon.
Free parking
Free Wi-Fi
Just the Facts
Room rates from $225-$285 midweek, $255-$305 weekends, include all of the amenities above.