Beaches, hiking trails, ski resorts, and covered bridges make for great marriage proposal sites, sure. But there are other quirkier romantic New Hampshire spots in which to pop the big question. And, of course, the Getaway Mavens know how to find them.
Although there are plenty others, we recommend the ten perfect spots below for couples that don't follow the crowd.
Quirky Romantic New Hampshire Places to Propose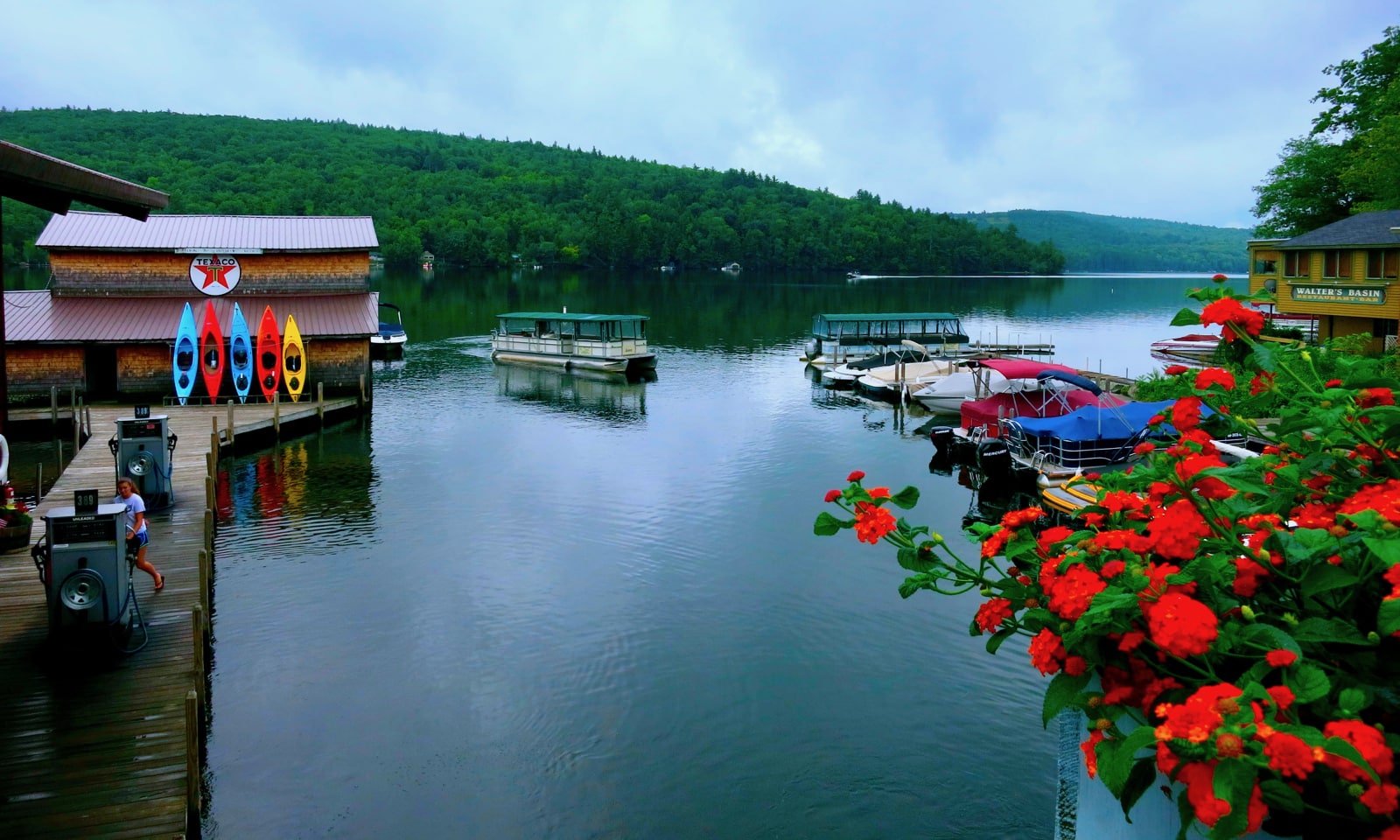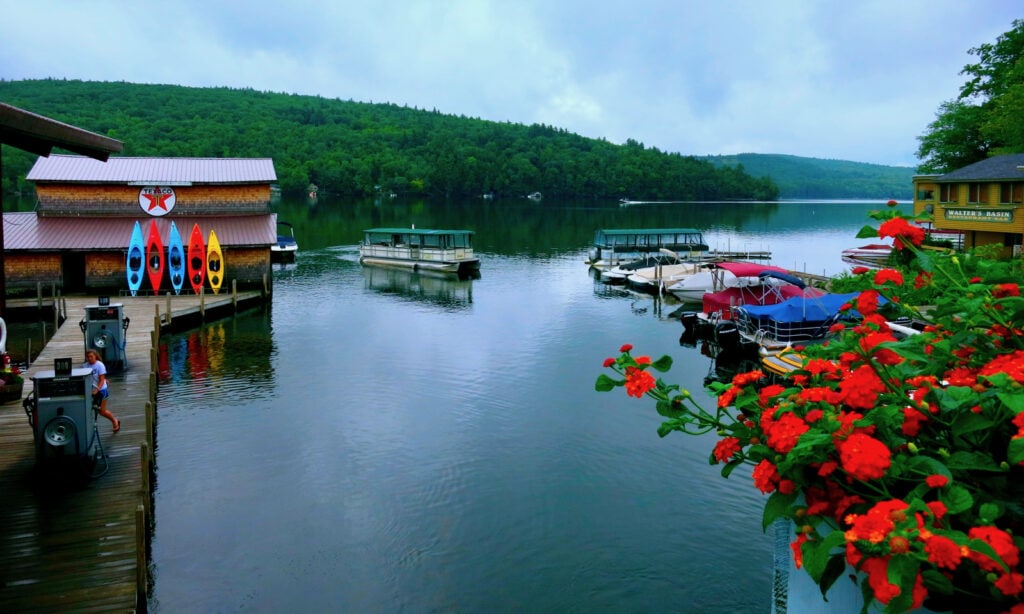 On Golden Pond aka Squam Lake, Holderness
Squam Lake, in the New Hampshire Lakes Region, stood in for Golden Pond in the Henry/Jane Fonda movie, On Golden Pond. Squam is the more tranquil, non-touristy cousin to nearby Lake Winnipesaukee and makes a marvelously romantic New Hampshire setting for a marriage proposal. There are a couple of ways to go. Pop the question on either a 90-Minute Squam Lake Cruise, or while hiking the 2-mile round trip West Rattlesnake Mountain Trail to the summit. Views of Squam Lake – and Lake Winnipesaukee in the distance – are another gorgeous backdrop to pledge your troth.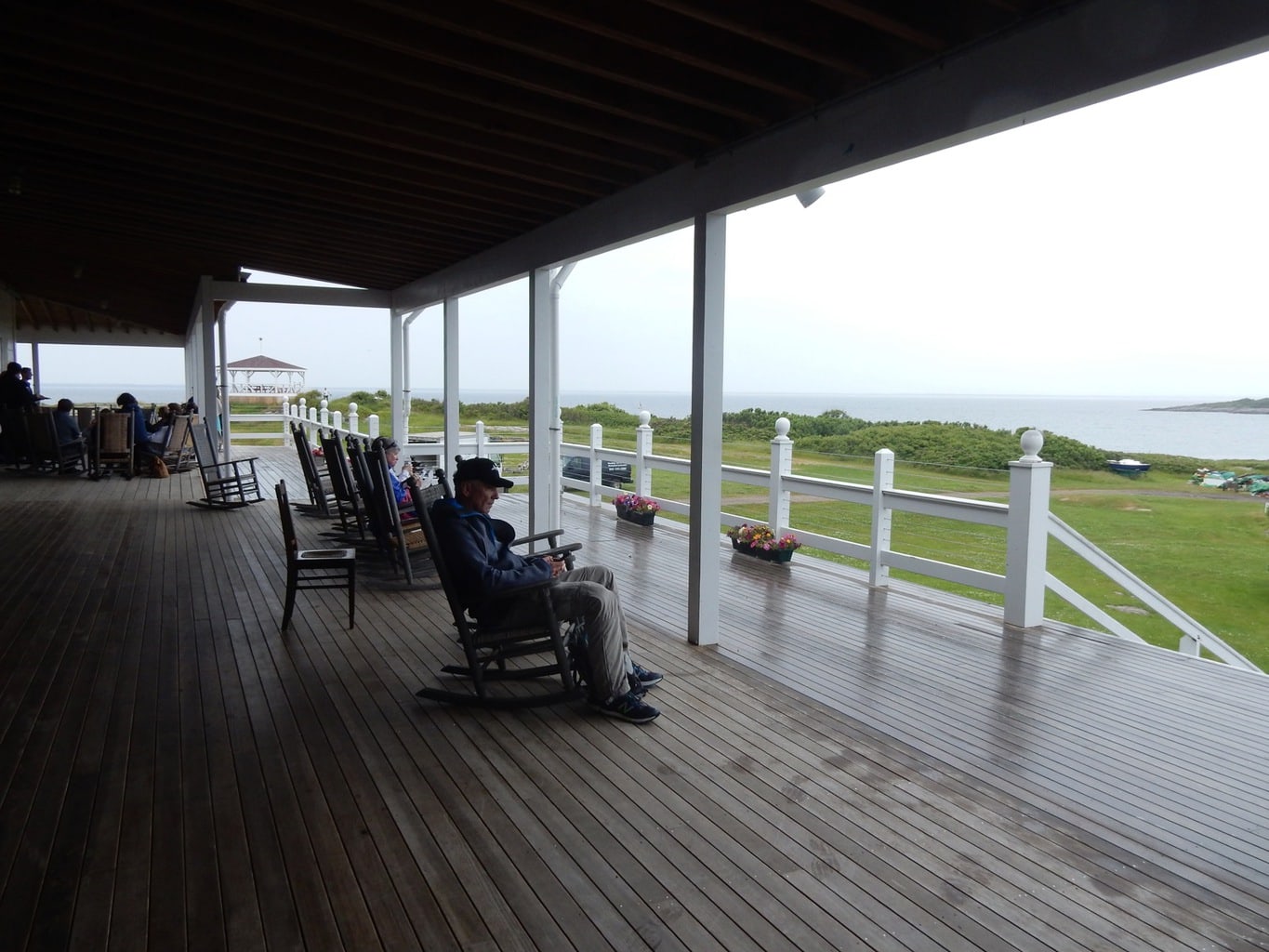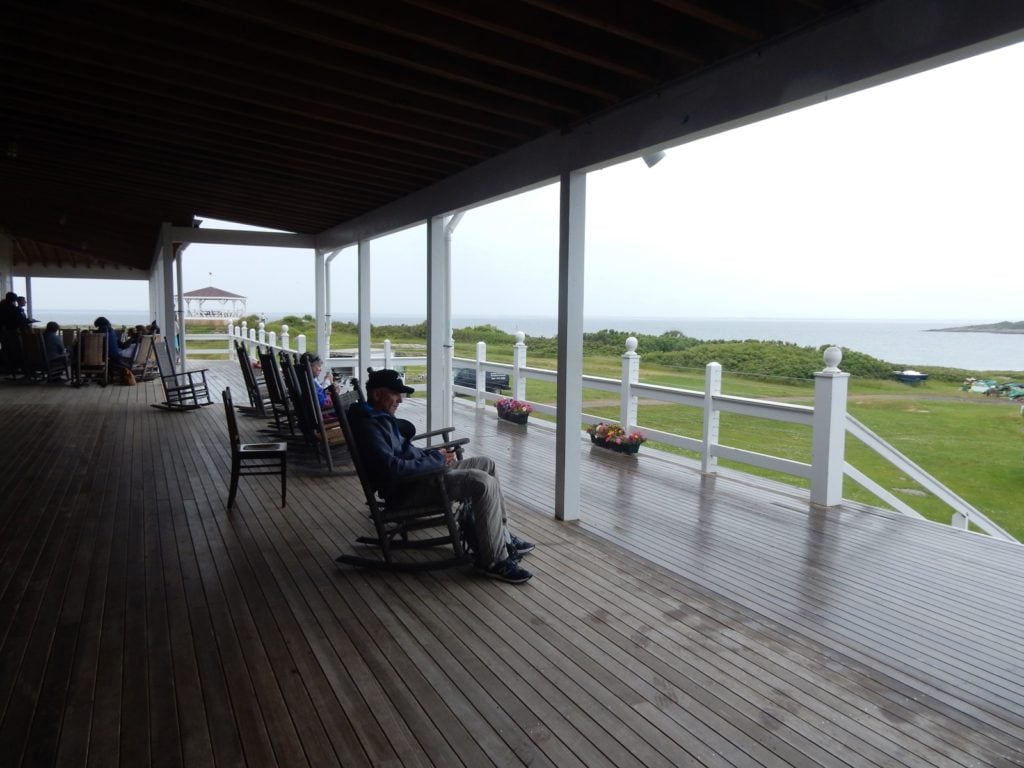 On the Porch of Victorian-era Oceanic Hotel, Star Island, Isle of Shoals off Portsmouth
Islands are inherently romantic, and Star Island – with one of the only Victorian-era hotels still standing in its original state, is doubly so. To get there, take the Isle of Shoals Steamship Authority Ferry, which leaves from Portsmouth NH and drops you off for over an hour. You can spend that time circumnavigating the small island on dirt paths and oceanfront tumbles of rocks, or, with a glass of lemonade on the veranda of the Oceanic Hotel overlooking the other islands on the New Hampshire-Maine border. Both offer perfect opportunities to proffer the engagement ring and make that lifelong pledge.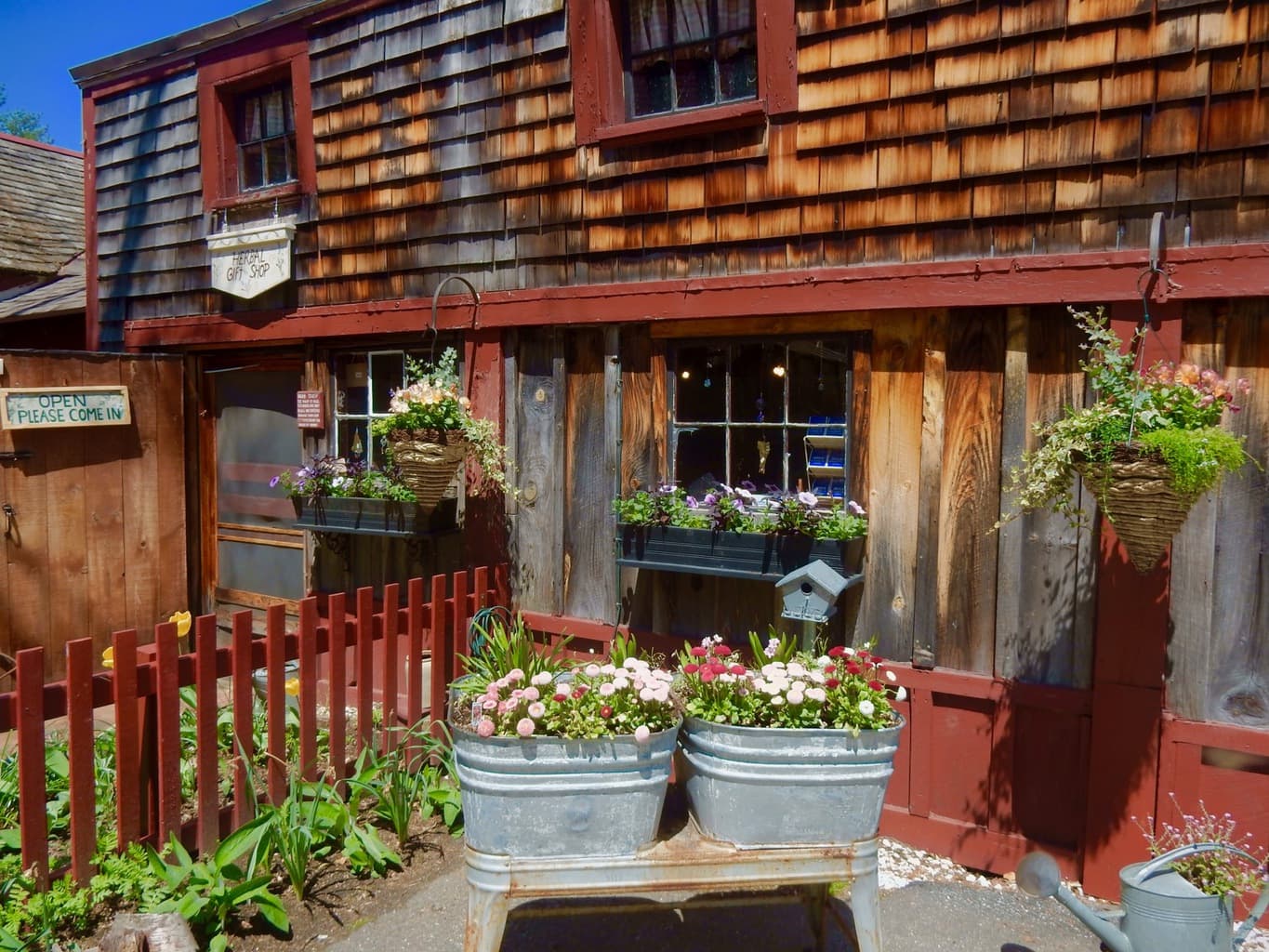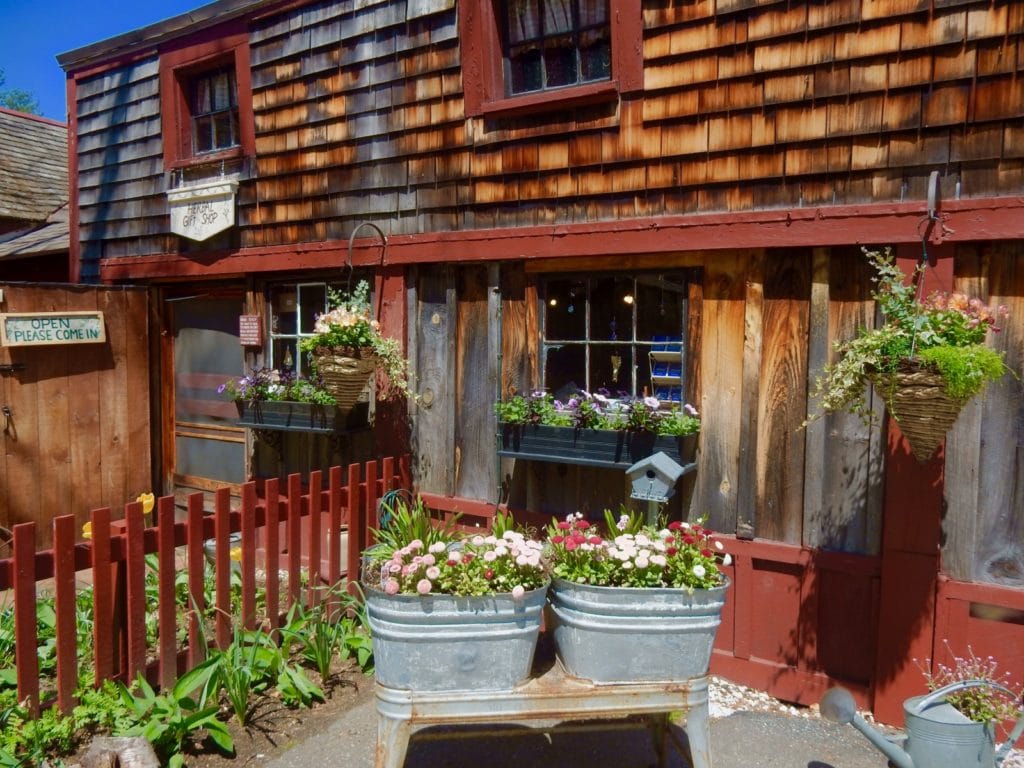 During Lunch At Little Red Riding Hood's Place, Mason
Pickity Place is "over the river and through the woods," appropriately enough, as it was rendered as "Grandma's House" in the 1948 American version of Little Red Riding Hood (Golden Books). This hidden Southwest NH spot oozes charm, with a garden, and garden shop, and multi-course luncheon created from ingredients just picked from said garden. Sure, Little Red Riding Hood is a children's story. But the creative cuisine is meant for adult foodies. And, just think of the stories you'll tell your own future children and grandchildren about how and where you proposed.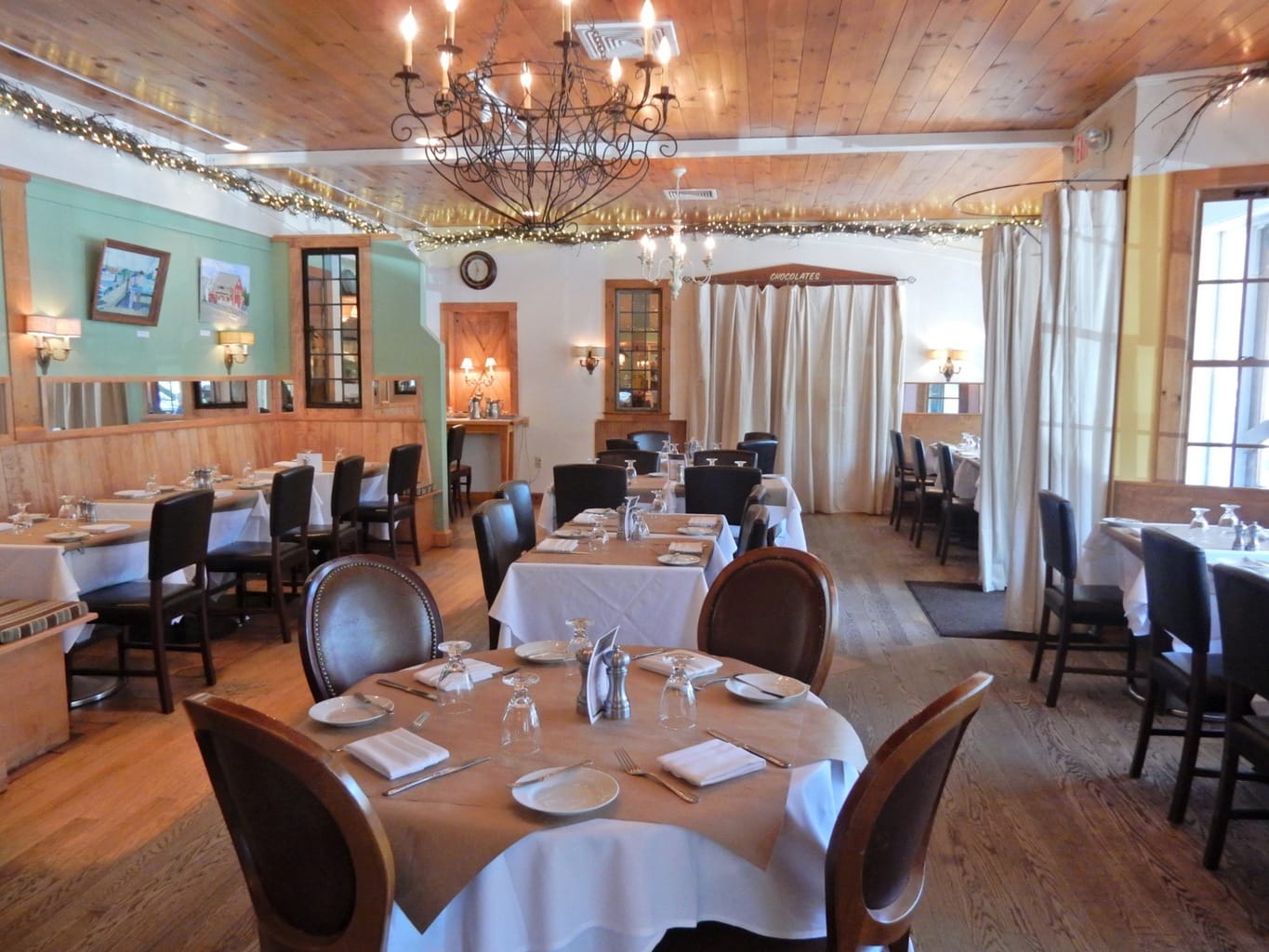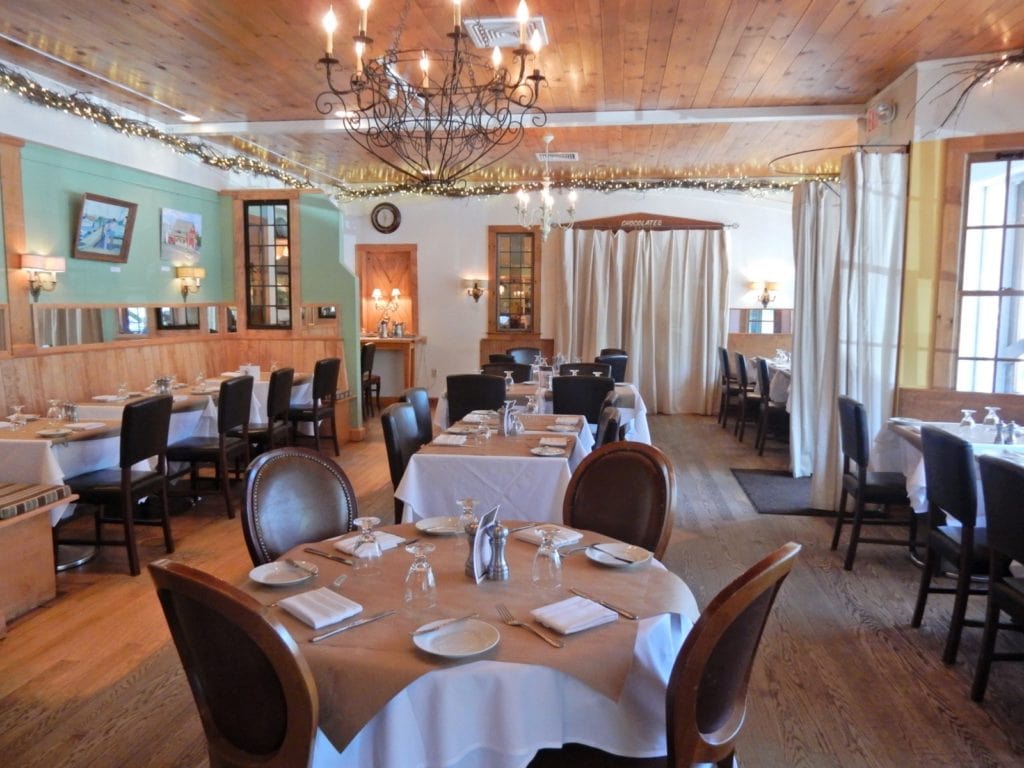 With Ken Burns (Perhaps) at His Restaurant, Walpole
Are you both Ken Burns documentary fans? That Ken Burns has been part owner in the Restaurant at Burdick's in Walpole for over 20 years is a not so hidden secret in Southwest New Hampshire. But, if you're from away, you many not know that he often eats at this excellent out of the way spot that many claim is the best restaurant in the State. With or without Burns, however, this fine dining establishment is a great spot in New Hampshire to pop the question.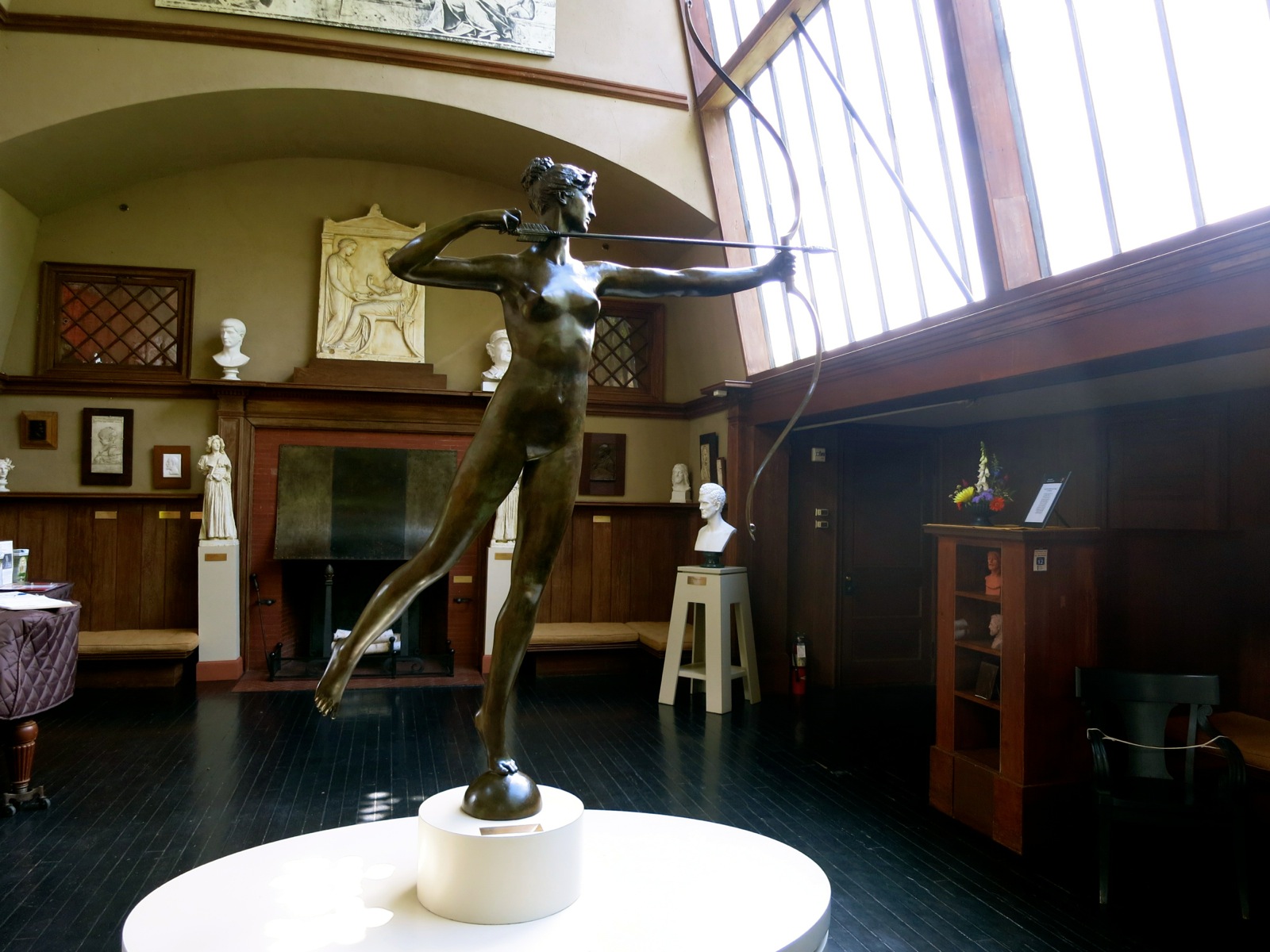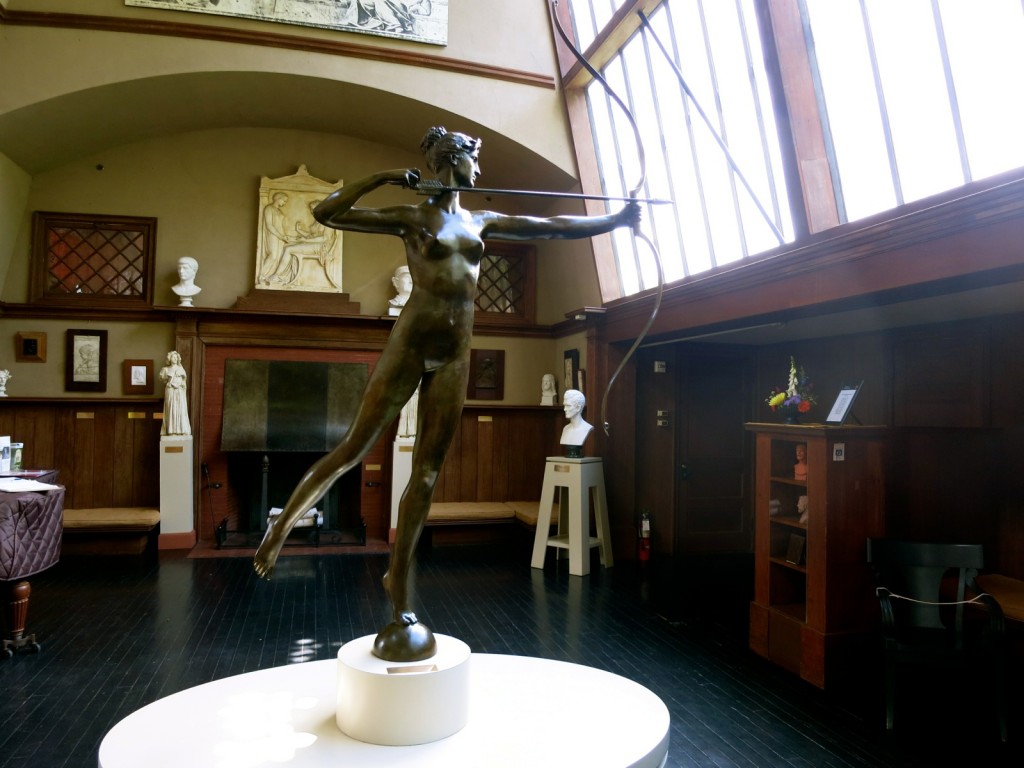 At One of Two US National Park That Celebrates An Artist, Cornish
Artistically inclined couples will find Saint-Gaudens National Park, near Hanover NH, one of two US National Parks devoted to an American artist (the other is Weir Farm in Ridgefield CT), the perfect New Hampshire place to propose. Choose among Saint-Gauden's bow-and-arrow-wielding Dianna, his iconic 54th Massachusetts Regiment Shaw Memorial (honoring the African American regiment made famous in the Denzel Washington movie, Glory), Standing Lincoln, his home, or studio. The stunning grounds make for a wonderful proposal backdrop.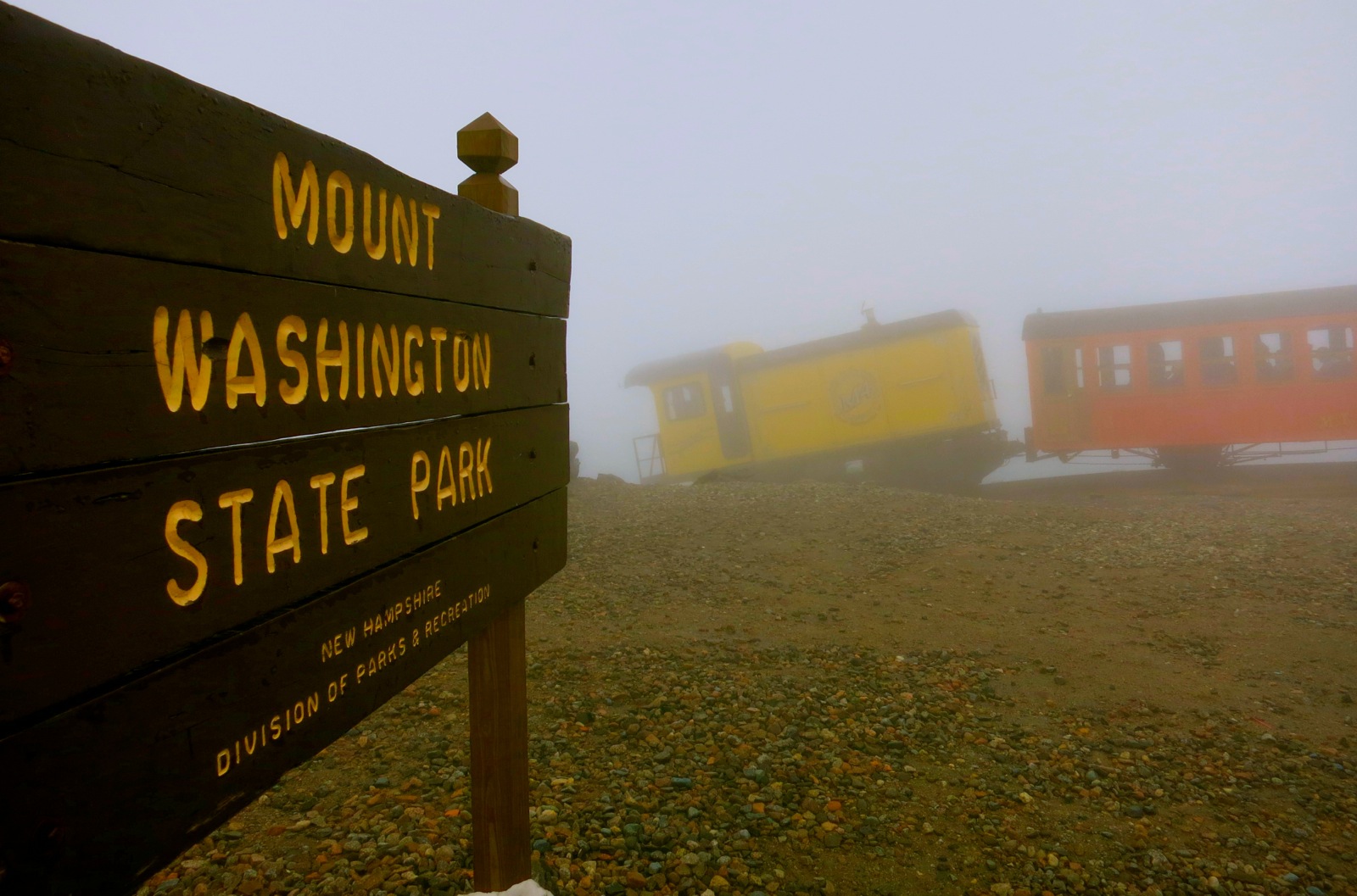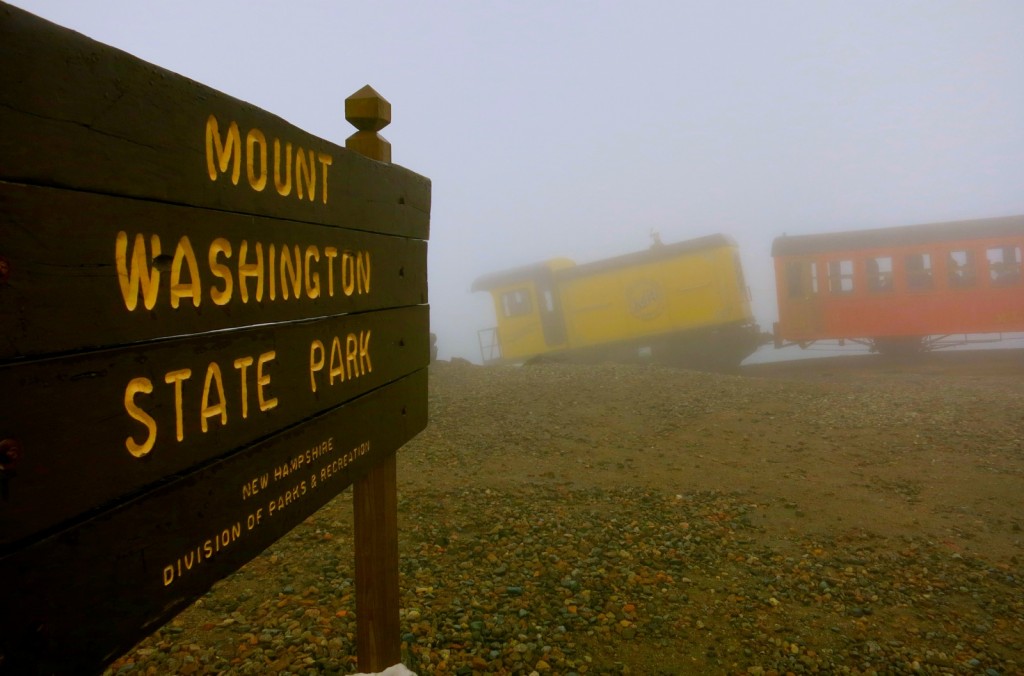 Atop Mount Washington, White Mountains NH
Do the two of you like to go to extremes? Then, you might want to pop the question on Mount Washington, the highest peak in the Northeast, known to have "the most extreme weather" on the planet. It's also one of the most romantic places in New Hampshire, as far as stark beauty goes. Sure, you can drive or hike up, but the most interesting way to reach this NH White Mountains summit is via the Cog Railway. The 5.5 mile-per-hour train has been hauling tourists to the top of Mount Washington since 1869.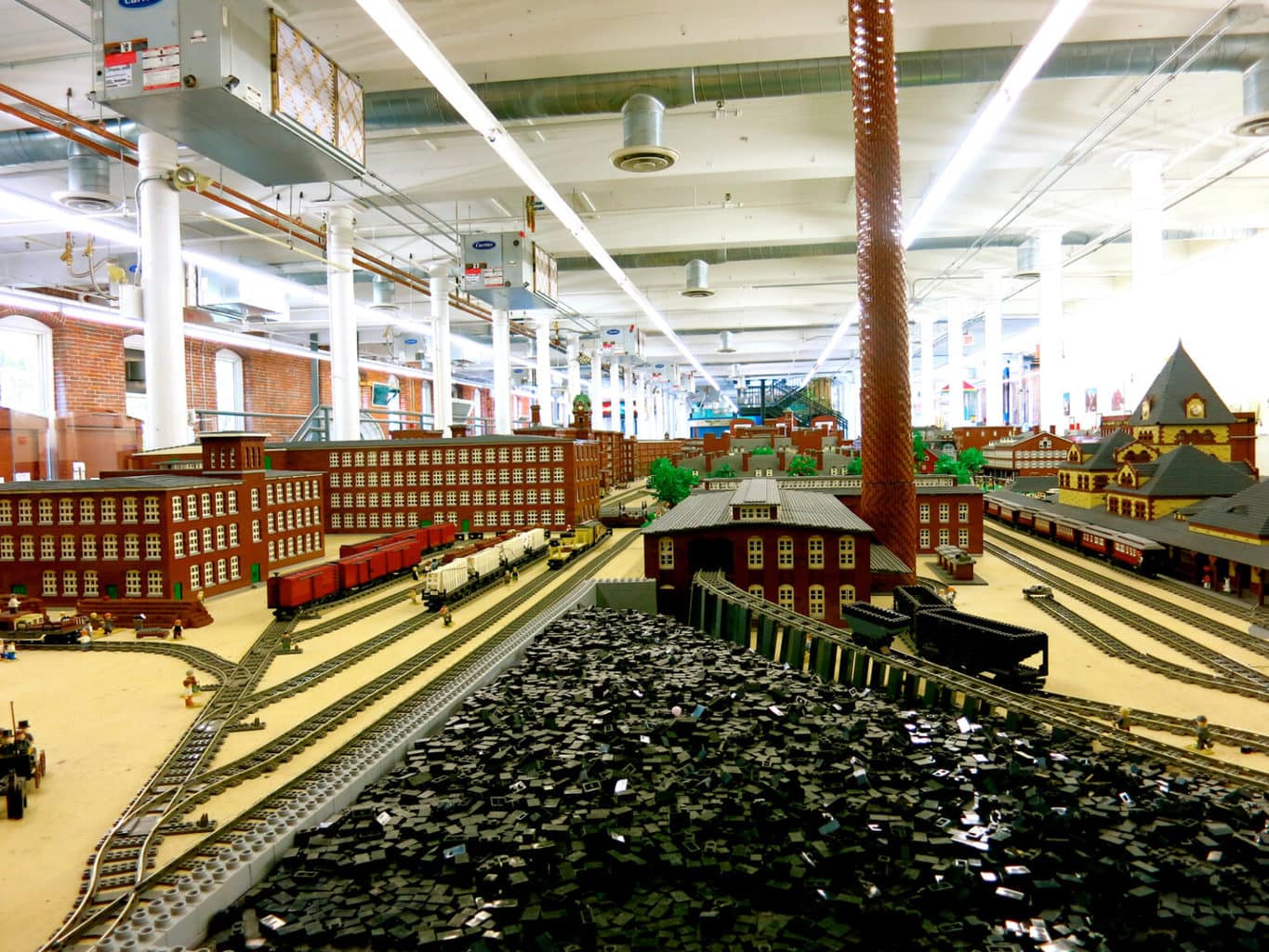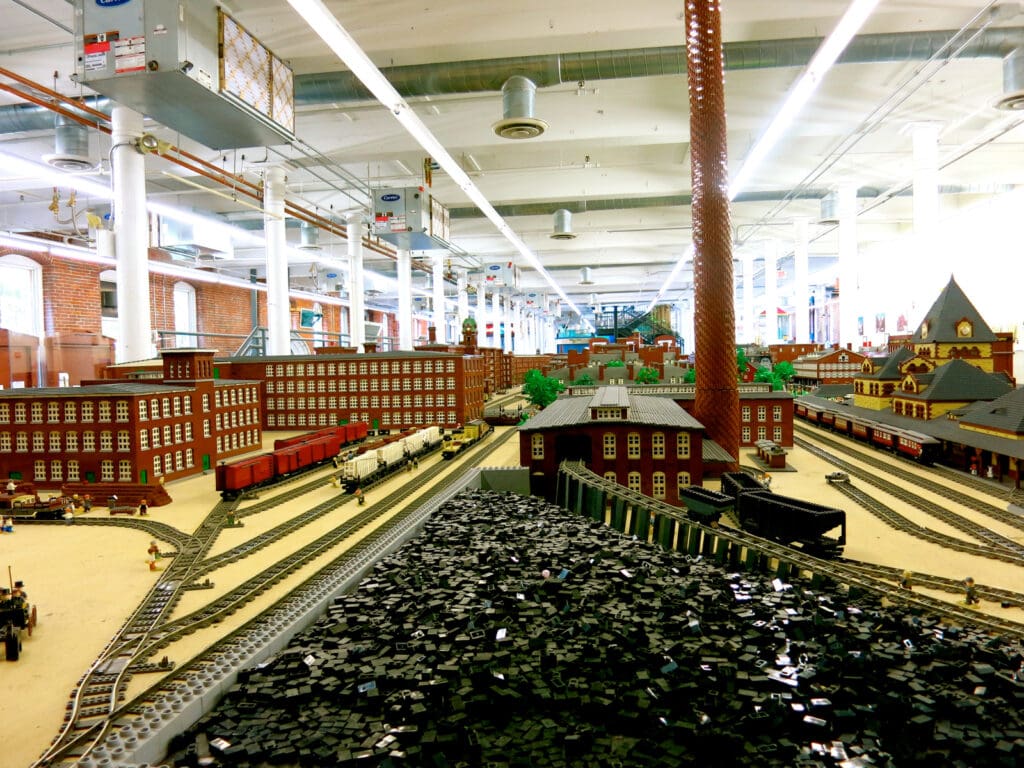 At One of the Largest Lego Installations in the World in Manchester – one of the Quirkiest New Hampshire Places to Propose
Did the two of you meld over a Lego habit? Then, you'll appreciate the work that went into building the world's largest permanent installation of mini-figure sized Lego bricks at the See Science Center in Manchester NH. The 2,100 square foot recreation of the city, with water features and interesting vignettes, is no flimsy exhibit. It took two Master Lego Builders and hundreds of volunteers, using three million pieces, over three years (ten thousand "build hours") to complete the Millyard, City Hall and Manchester's parks, circa 1905. Are you hoping to build your life together as solidly as this? If so, pop the question here.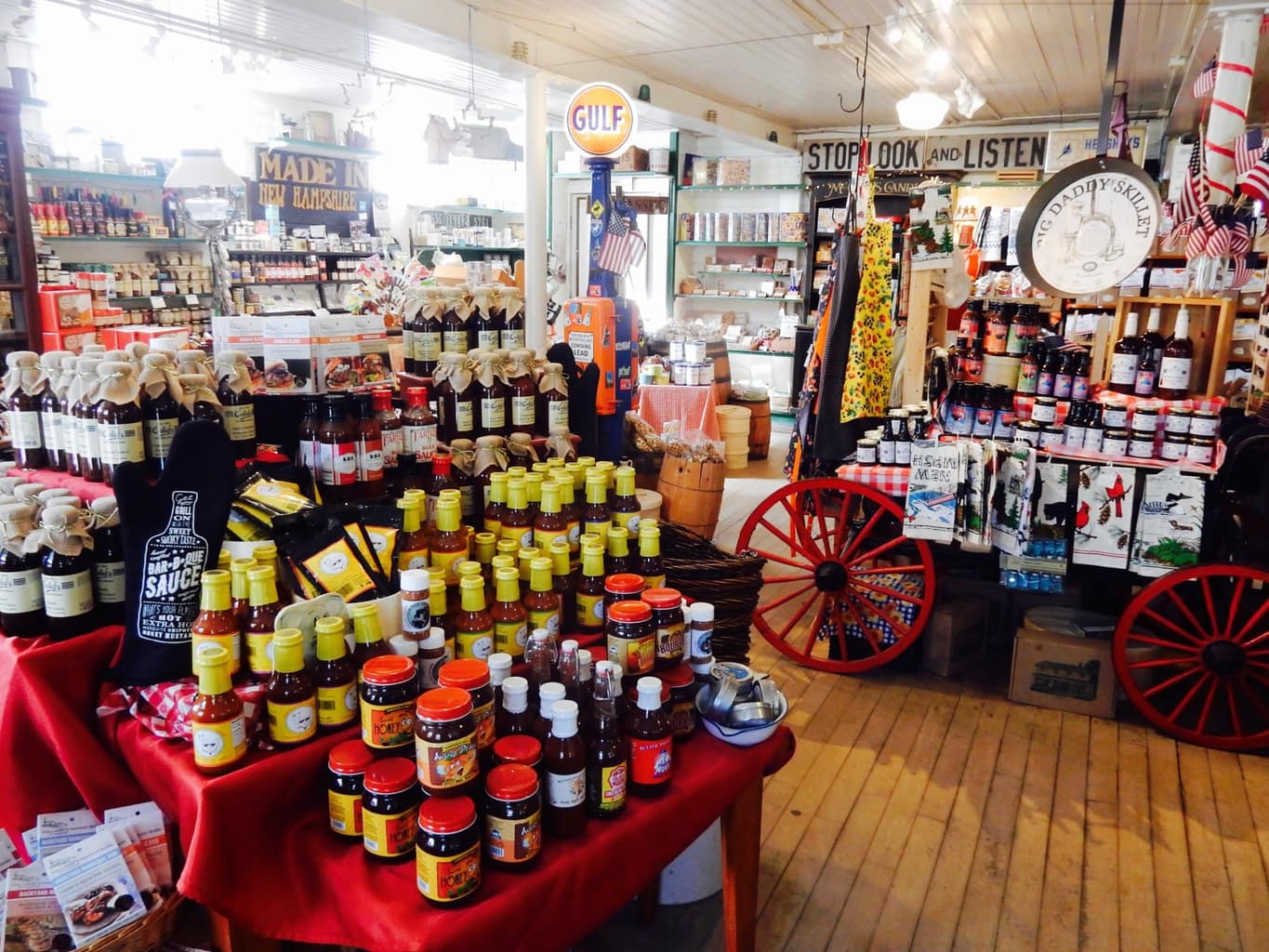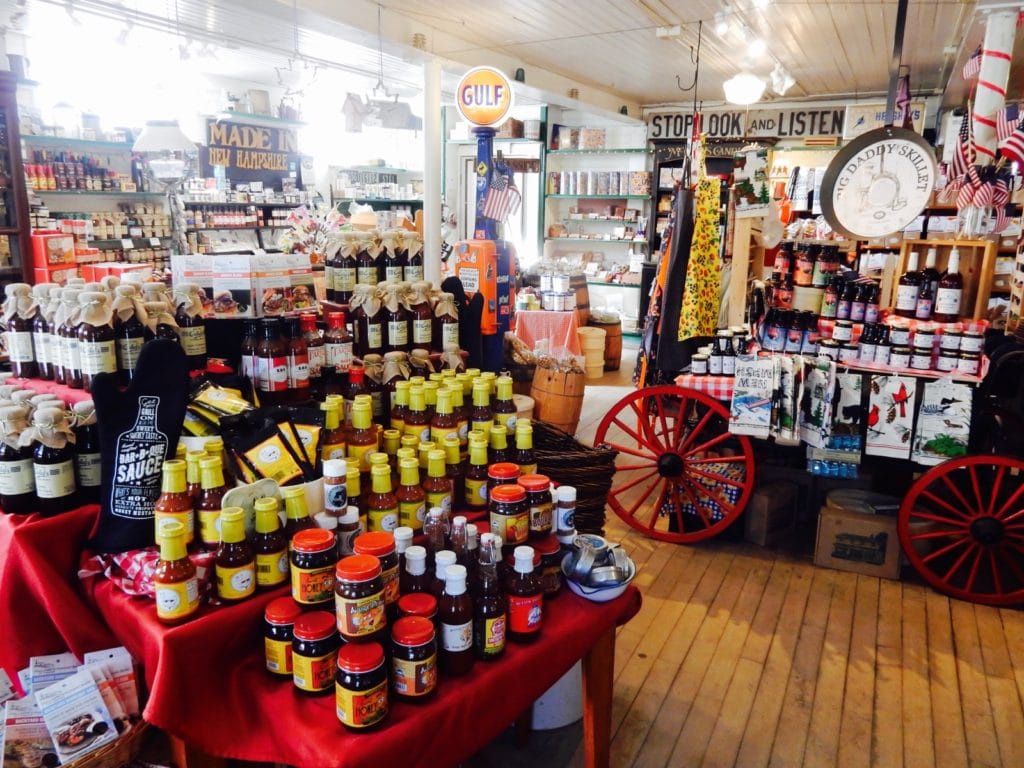 In a 150 Year Old General Store, Barrington
Nostalgic for a simpler time? Or, are you into a bit of American history that you can actually buy into? Calef's General Store near Exeter, in NH's Seacoast Region, has been "a New Hampshire Tradition since 1869." With its original creaky wood floors and wood stove, patrons have been "buying local" since Ulysses S. Grant was President. Get down on one knee near the penny candy or in the massive Cheese Department, propose to your also-nostalgic best friend, and then pick up some popular "Rat Trap" Cheddar for the road. For foodies, this is arguably one of the most weirdly romantic New Hampshire places to propose.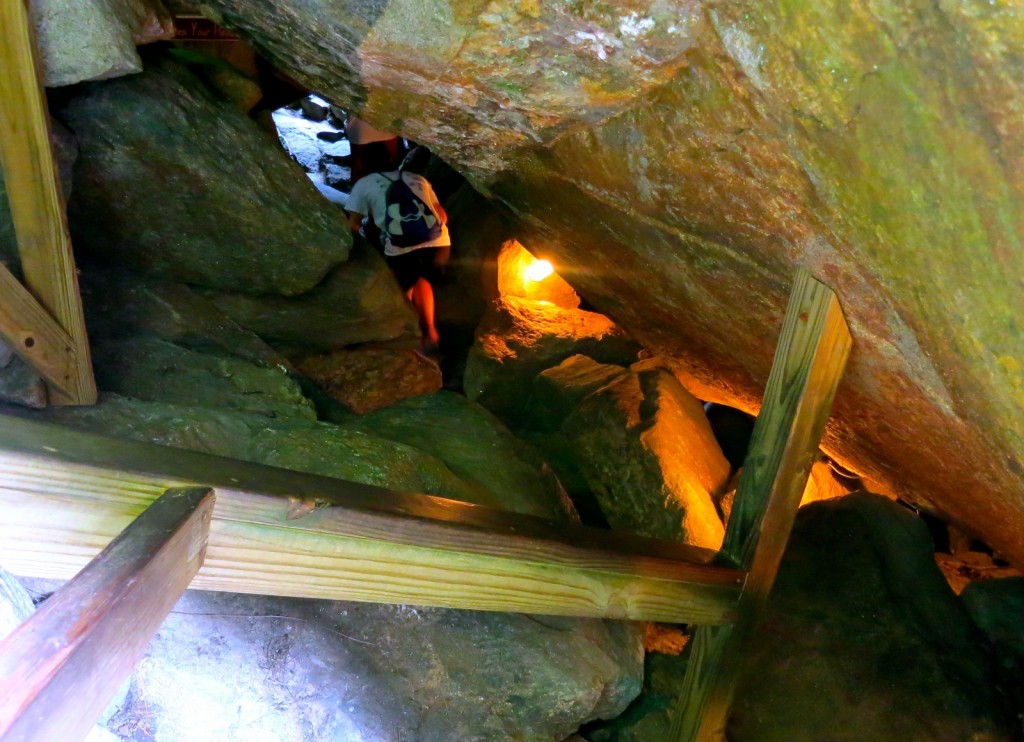 In the Polar Caves, Rumney
No matter how hot it gets – between the two of you or outside – you can always count on the Polar Caves in NH White Mountain Region for a breath of cool air. These passageways between fallen boulders, through and around which you squeeze and climb, stay at low temperatures. So, though it might be tough to keep a cool head while proposing to your bae, at least the rest of your body will be.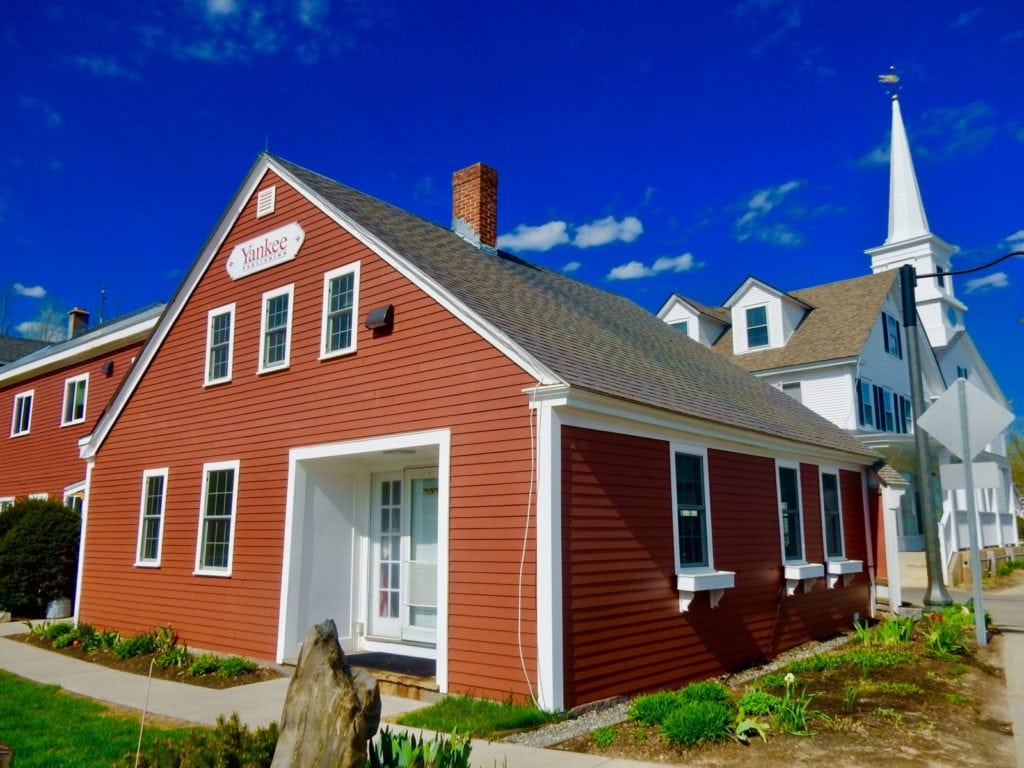 At A Print Media Institution in Dublin
Most Northeasterners know that Yankee Magazine covers all the New England States. But, were you aware that Yankee Publishing, in the tiny Southwest NH town of Dublin, also prints The Old Farmer's Almanac, established in 1792? At a time when print media is cutting back by the day, a publication with this kind of staying power is a rare breed. So, here's an idea for journalists and reporters looking to get hitched. Why not come in, say hi, and pop the question in the office of the periodical that is as enduring as you hope your love will be.
Now that you've popped the question, go to Visit NH for details on wedding venues.