WHY GO: DUMBO Brooklyn is making a comeback as a city park and food haven. With a new museum, several Instagrammable stops, and emerging trendy restaurants, there's lots to see and do, even if you only have time for a quick trip.
Ever hear the phrase, "I have a bridge to sell you?" It comes from the true life story of con man George C. Parker, who made a career of selling the Brooklyn Bridge.
Brooklyn's waterfront history is fascinatingly complex–including the fact that New York City was built on an abundance of oysters–but now DUMBO (from acronym Down Under the Manhattan Bridge Overpass) has emerged as a tech hub, with over 500 tech and creative firms, including Etsy and West Elm corporate headquarters.
Learn about Brooklyn's love affair with oysters, and where to savor a few, in this weekend getaway guide to a reclaimed waterfront that's tailormade for a romantic stroll with your main squeeze.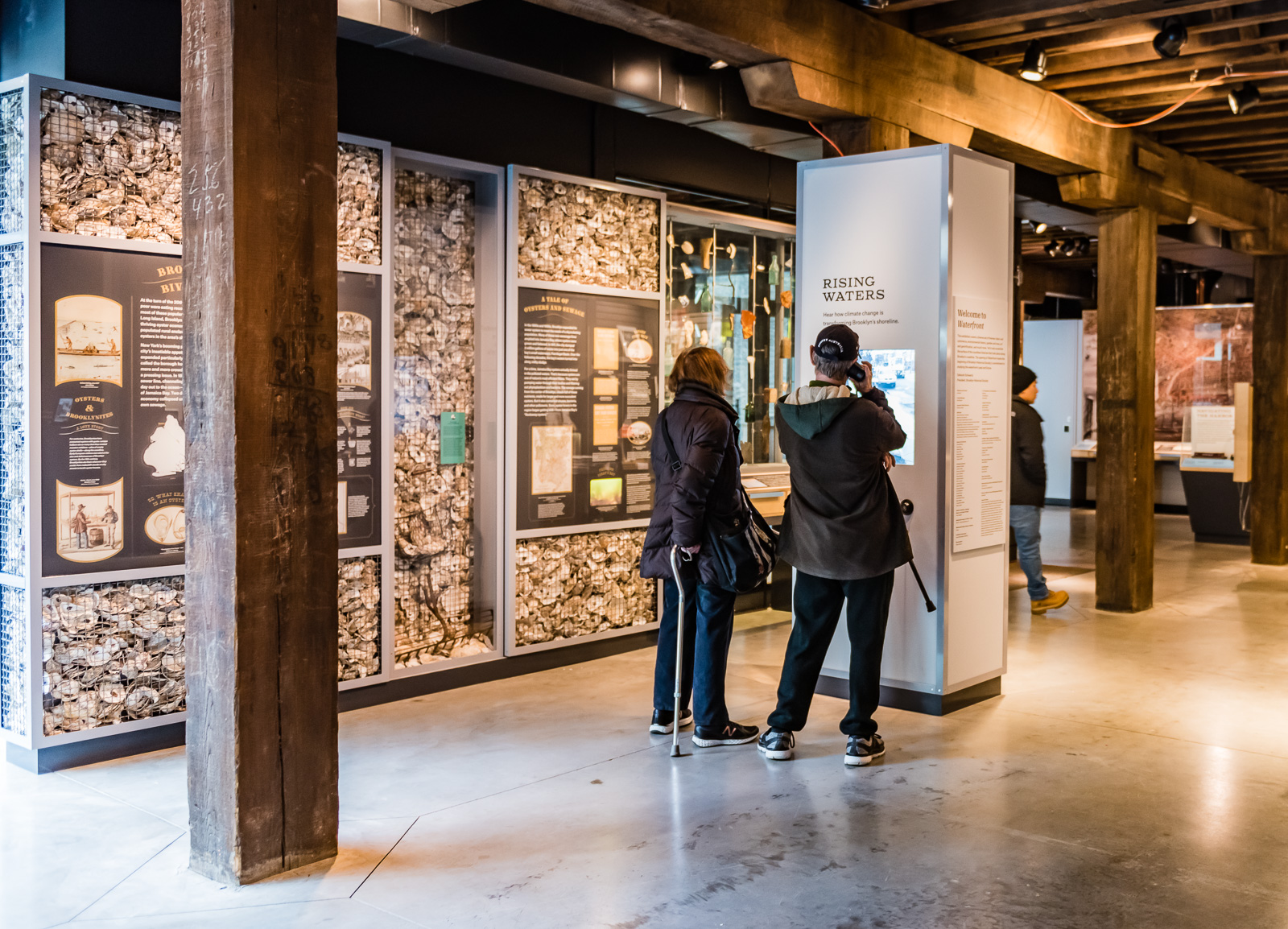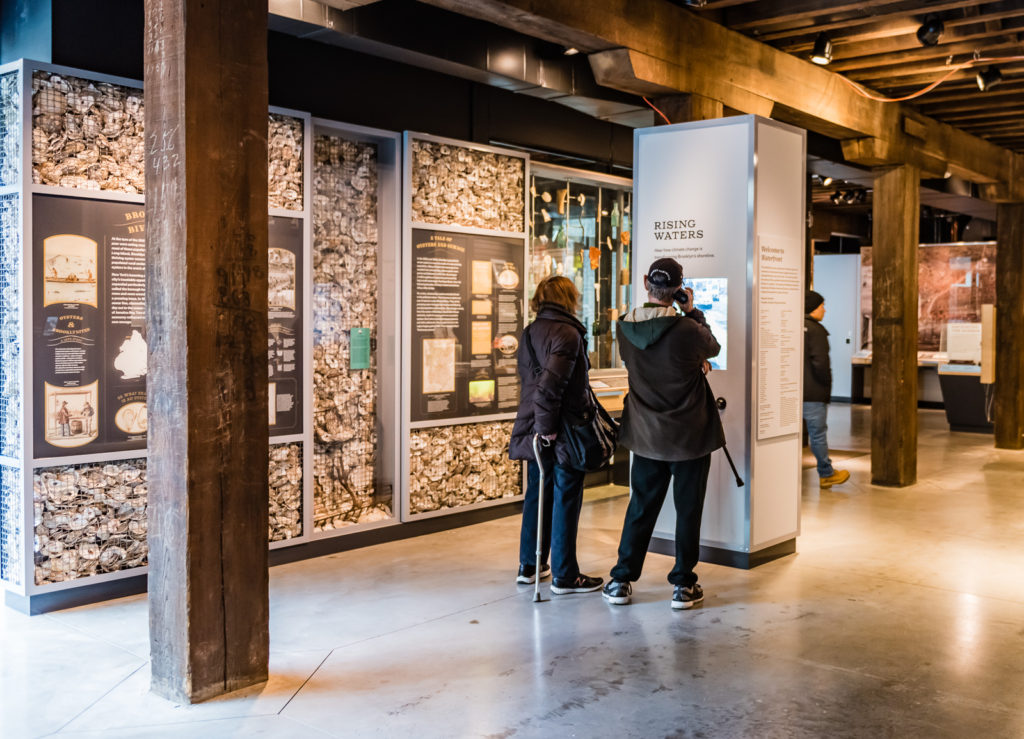 Things To Do In DUMBO Brooklyn
VISIT: The recently opened Waterfront exhibit at the Brooklyn Historical Society satellite location in Empire Stores brings Brooklyn's coastline history to life.
All along the coastline, European settlers found middens (massive piles of empty oyster shells) left by the Lenape Indians. But voracious consumption and pollution decimated the local oysters. So they were replaced by imported baby oysters that had to be planted into manmade reefs.
By the 19th Century, Brooklynites ate (oysters) wherever they could, from makeshift stands on city streets to lavish oyster houses…(And) By the late 19th Century, 700,000 bushels a year of "Rockaway Oysters" were making their way to market.
And a 8-minute film, At Water's Edge, covers 20,000 years of geological and American history in a visually engaging and succinct manner.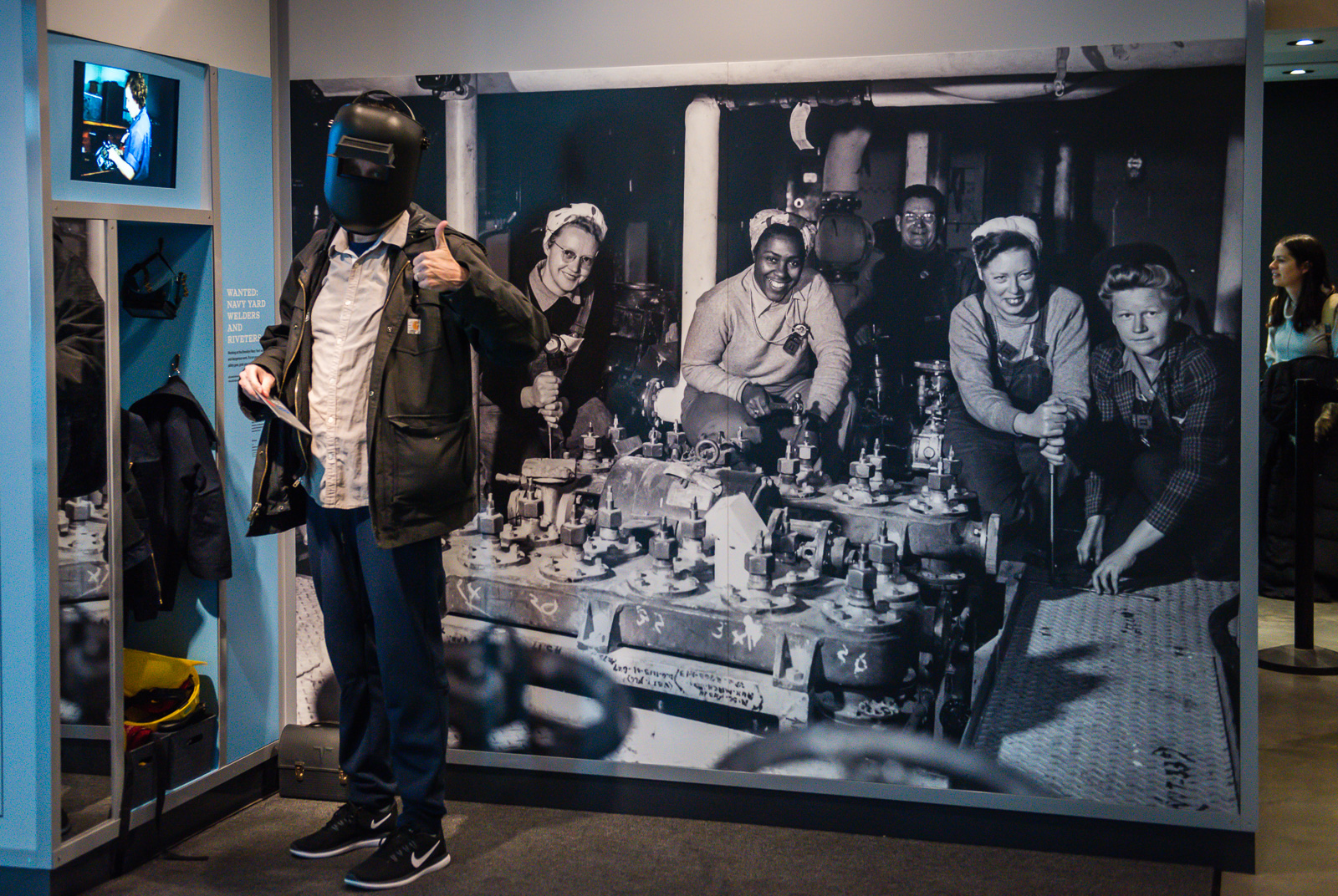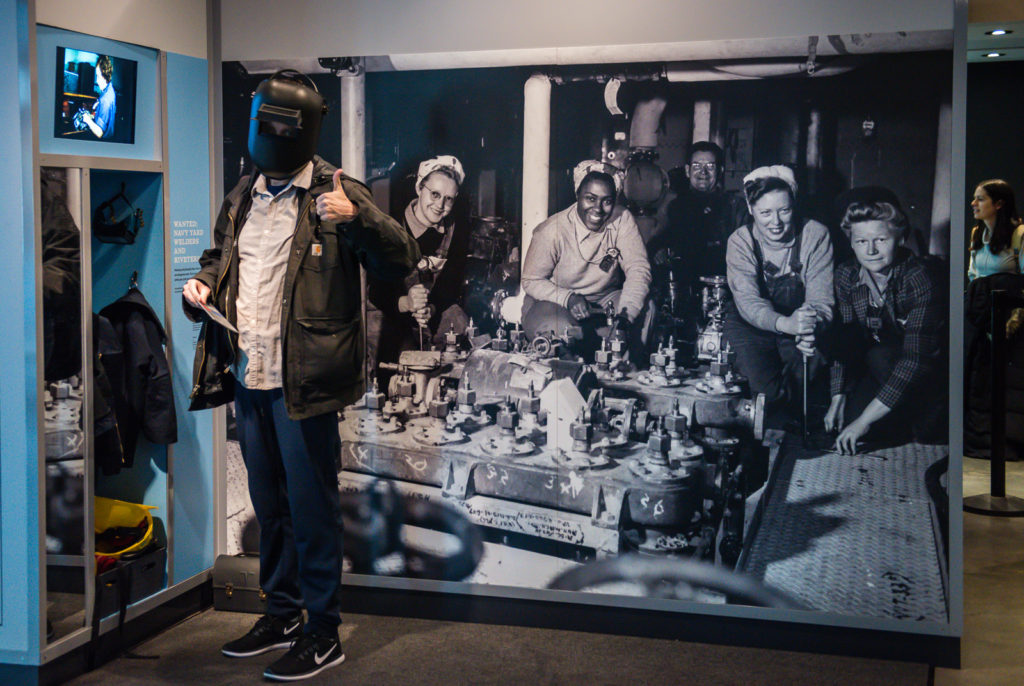 Much of the exhibit focuses on the people of Brooklyn; whether illustrating Walt Whitman's waterfront trysts, dialing in the oral histories of WWII female Navy Yard workers, or digging into Brooklyn's murky oyster economy. One fun high-tech display, History in Motion, places you into historical paintings to produce a shareable video.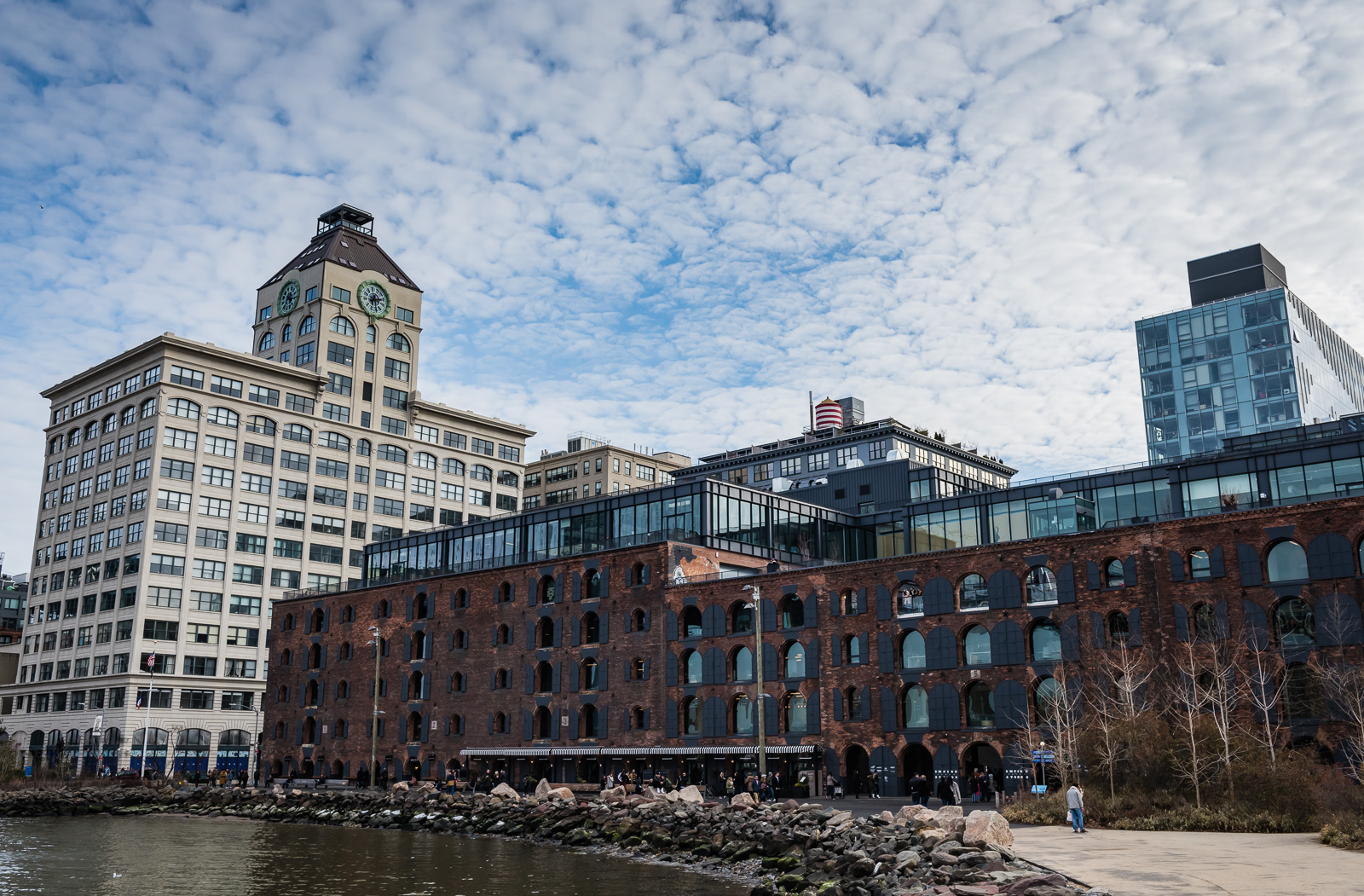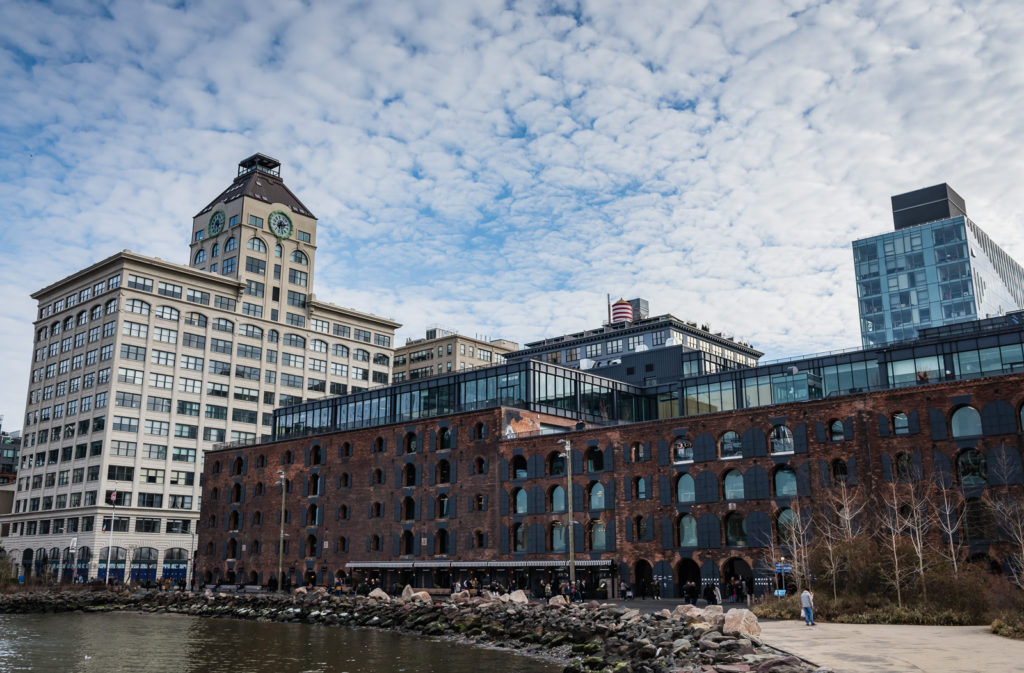 BEST VIEW: The Empire Stores building itself is a historical remnant, one of the last of hundreds of brick warehouses that lined the coast, forming a "Walled City." The original tenants occupy an important place in culinary history, being the first to commercially produce roasted coffee and consequently driving today's global coffee culture.
It now houses a West Elm shop, with its own coffee shop and a line of Brooklyn-inspired housewares, and offices upstairs.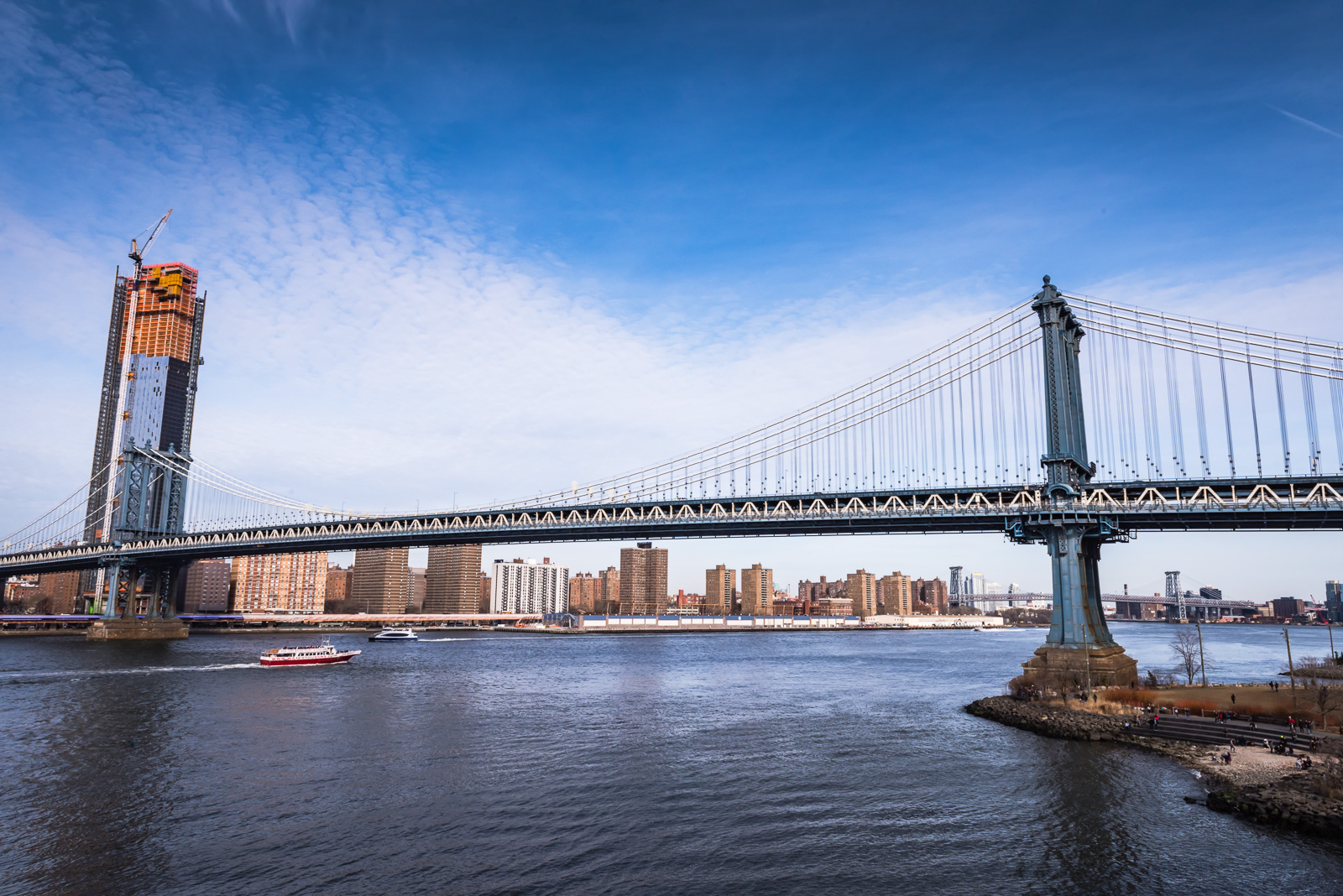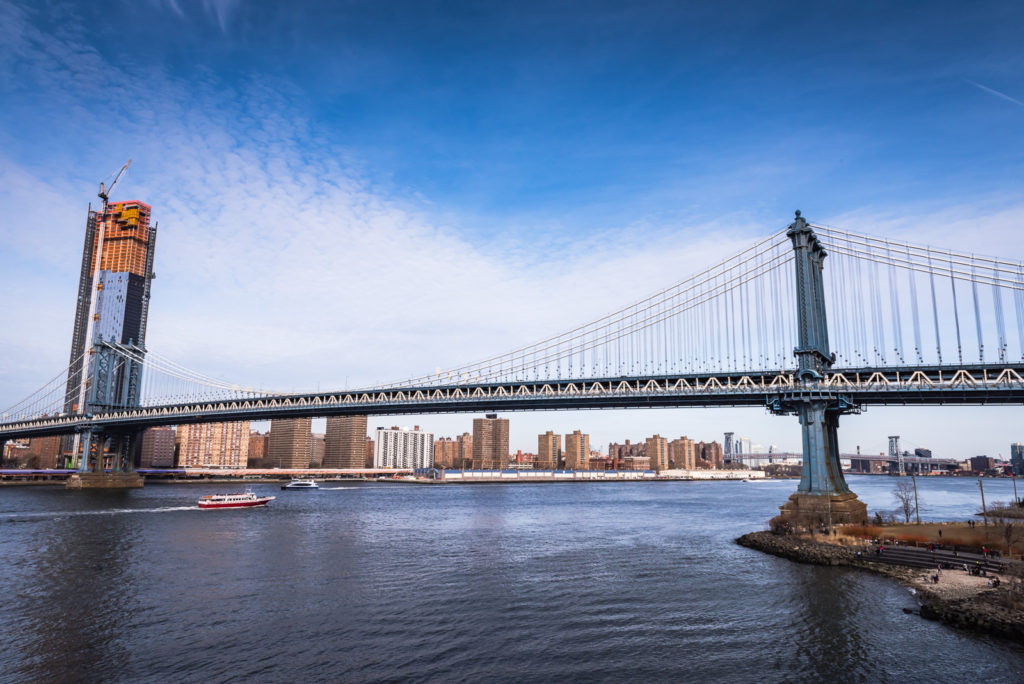 Today, Empire Stores is a community hub, filled with shops, restaurants, including one that serves raw oysters, and revolving art displays. Best of all, the rooftop park offers a panoramic view of both the Brooklyn and Manhattan bridges.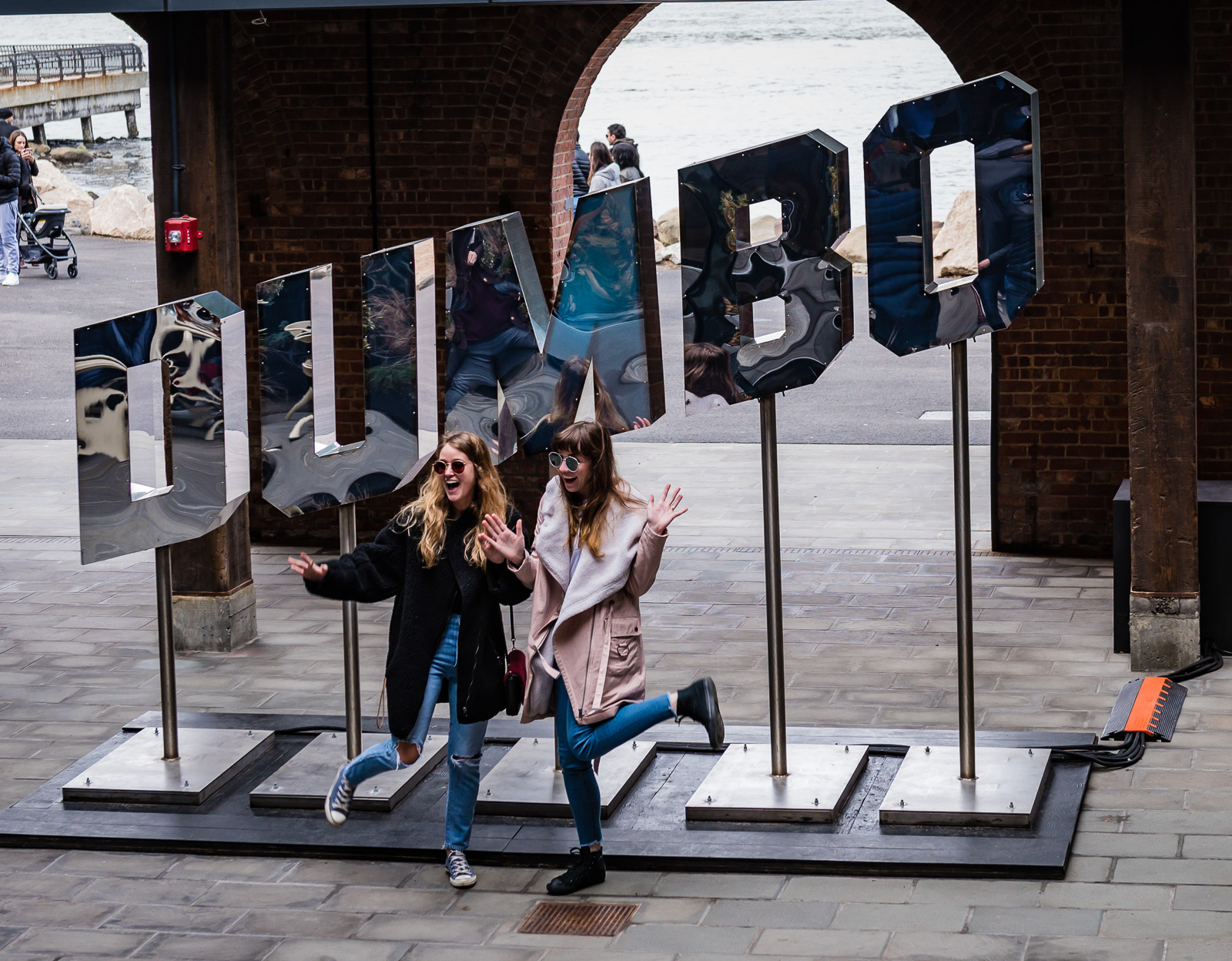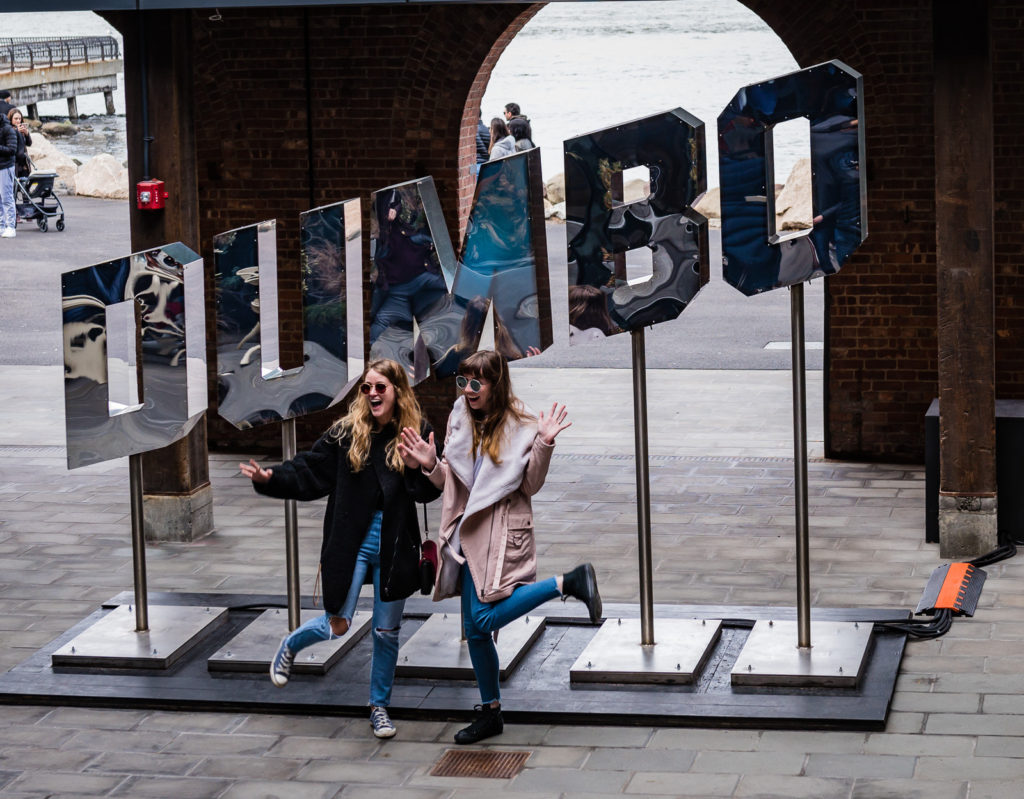 MOVEABLE ART: Right now, Empire Stores' red brick arch doors form a backdrop for a temporary installation of the 12×9 foot interactive DUMBO Reflector that doubles as a clock, weathervane, and hashtag-driven light show (try #DUMBOselfie or better yet, #DUMBOmagic, for a "magic eight ball" revelation.)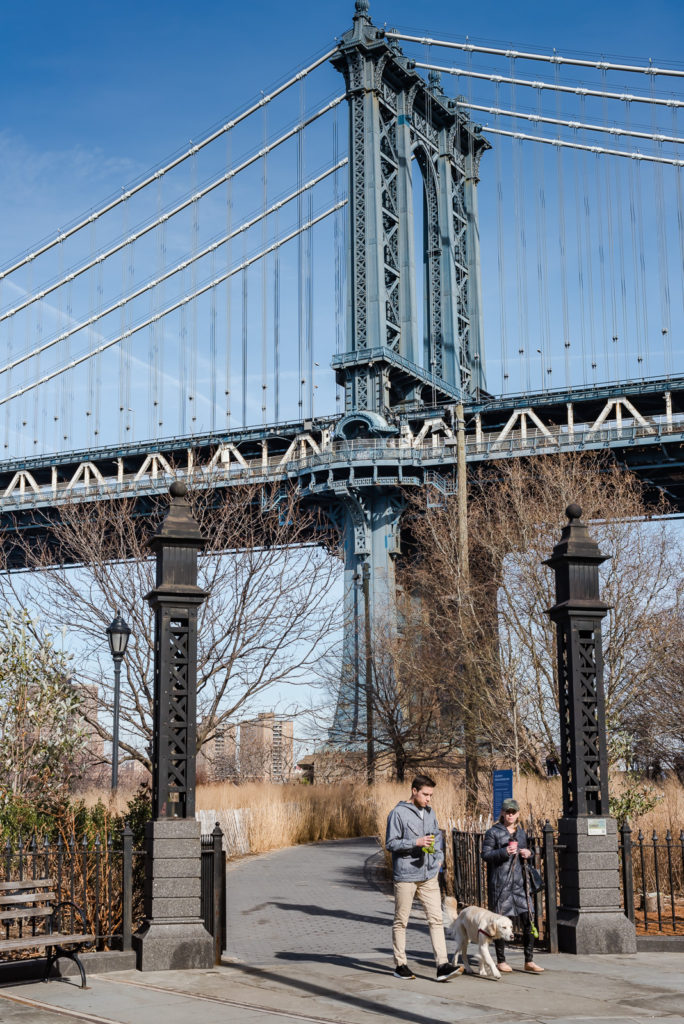 WALK: Covering 85 acres on the Brooklyn side of the East River, there's plenty to explore at Brooklyn Bridge Park. Plus, a free Ed Center sports a 250 gallon aquarium filled with East River wildlife and a 10' scale model of Brooklyn Bridge Park.
WALK: Walk from Brooklyn to Lower Manhattan, and cross over the East River, on the Brooklyn Bridge's 1-mile pedestrian trail. Find out all you need to know on this free Self-guided Walking Tour of the Brooklyn Bridge by Free Tours By Foot; they also offer daily pay-what-you-wish tours.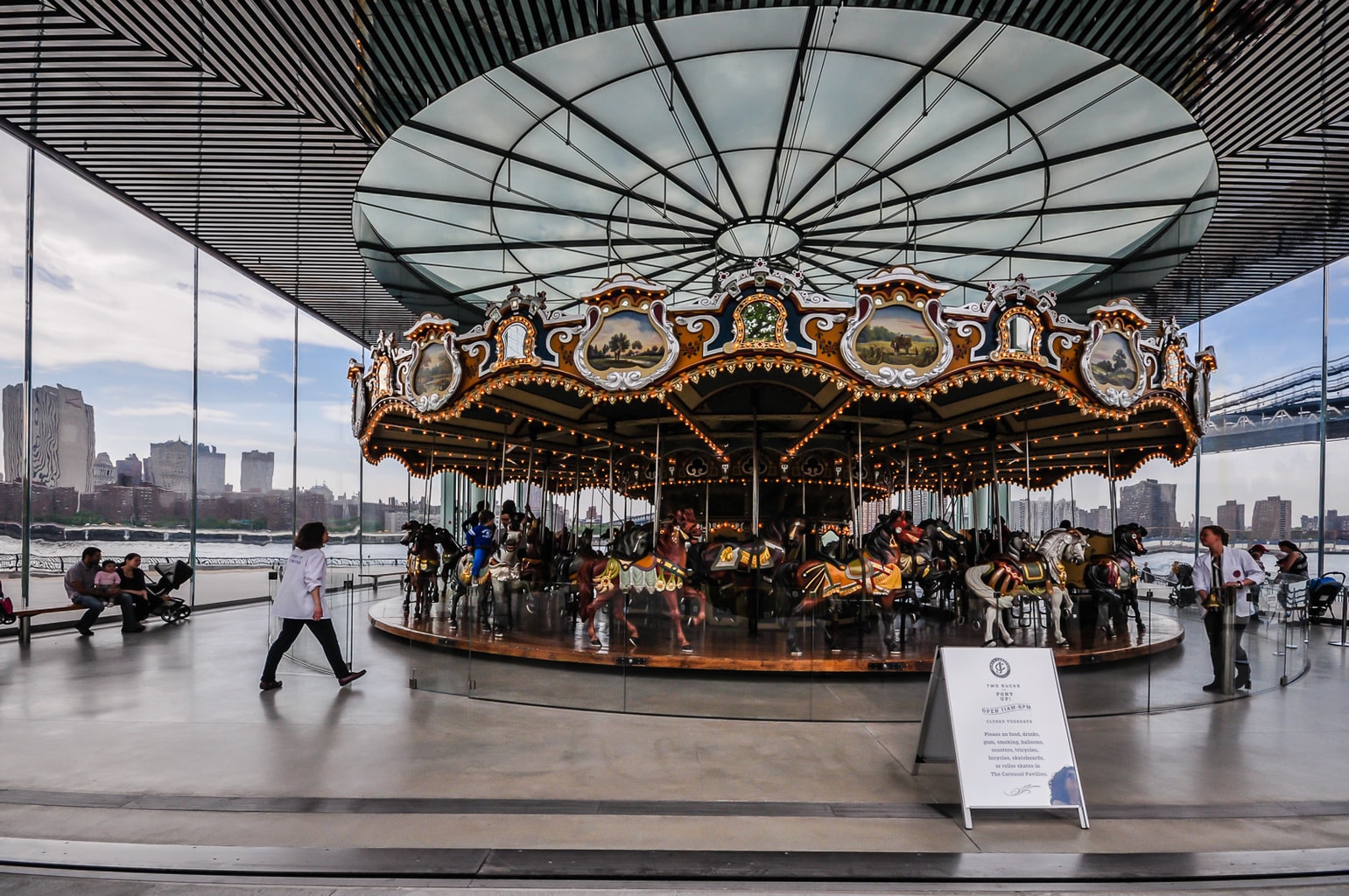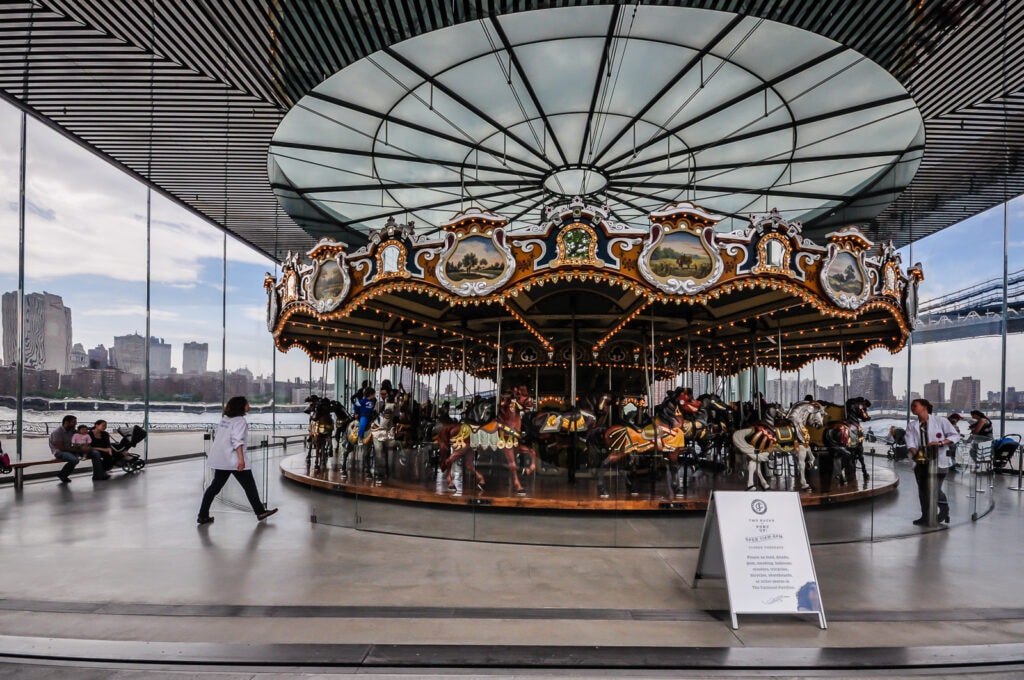 RIDE: Jane's Carousel. What could be more romantic than a ride on a historic carousel? How about a ride on a classic American carousel built in 1922 by the Philadelphia Toboggan Company? Toss in 48 gallant stallions, two handsome chariots, and an East River backdrop and you have a recipe for magic.
Find even more things to do in NYC with kids here.
TOUR: Made In Brooklyn Tours. Discover DUMBO's crafters, artisans and makers on a walking tour of the neighborhood with Dom Gervasi of Made in Brooklyn Tours. We had the pleasure of exploring the Red Hook section of Brooklyn with Dom, and can attest to just how interesting and tasty his tours can be.
BIKE: Get Up and Ride Bike Tours. Visitors rave about the guided Brooklyn Waterfront bike tour; independent folks may want to check out the Citi Bike program.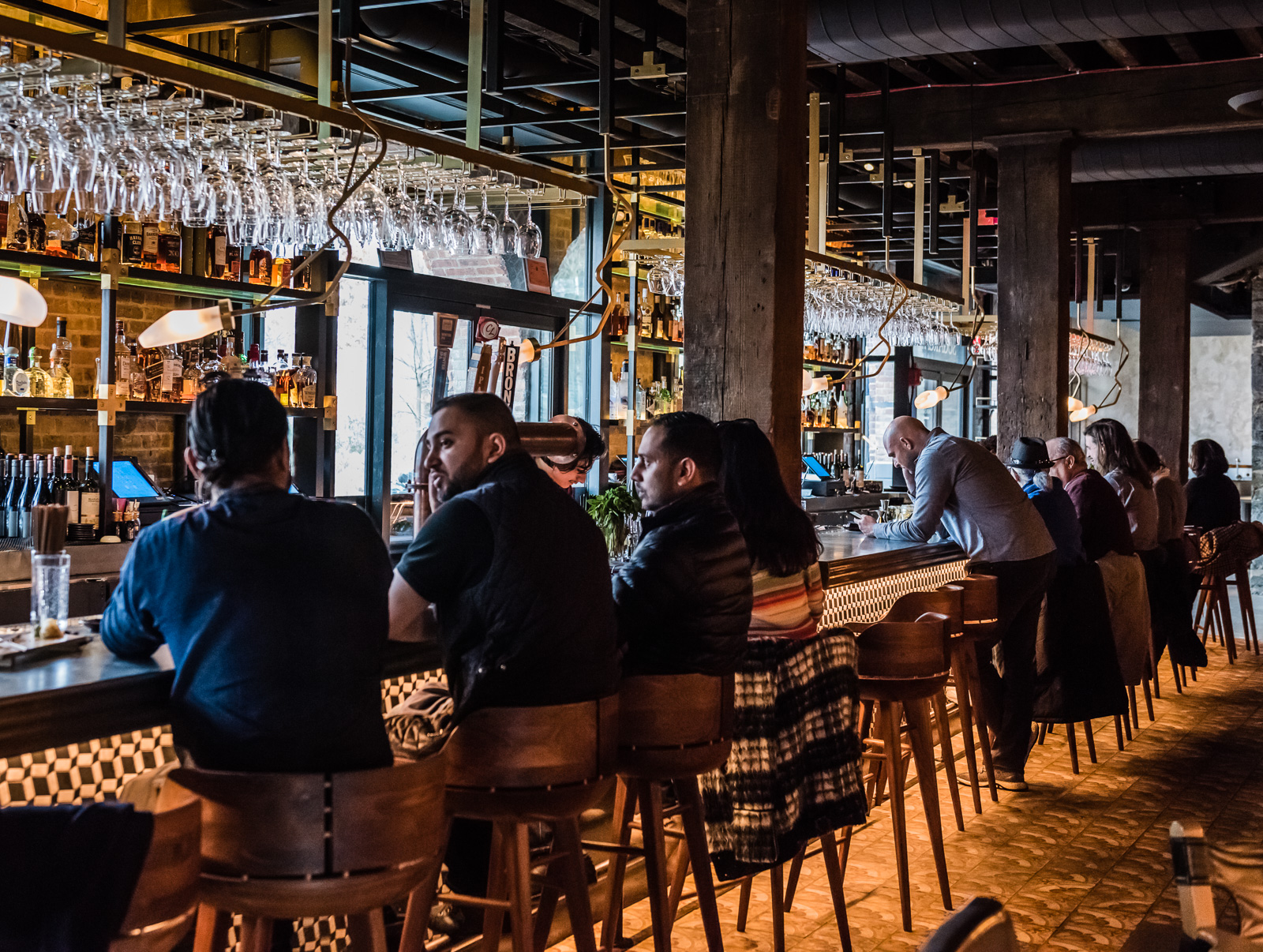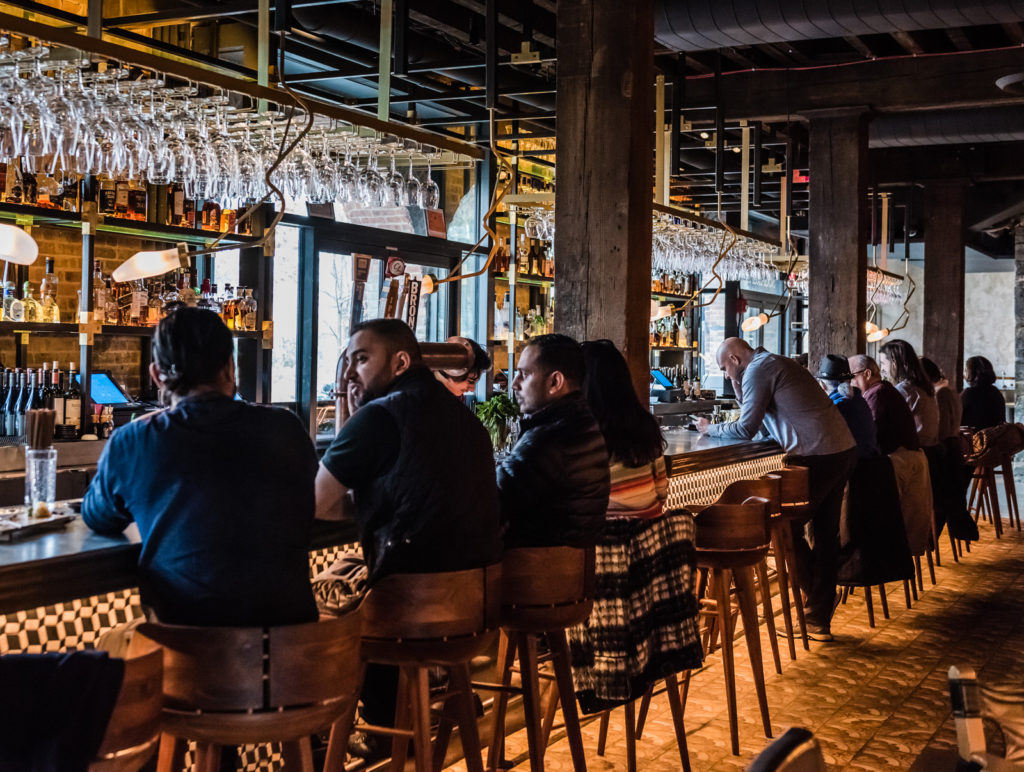 Restaurants in Dumbo Brooklyn
RAW BAR: Sugarcane. I can't guarantee that the seafood will taste anything like what you would've found at one of Brooklyn's once ubiquitous oyster stands, but the Sugarcane Seafood Tower is making a splash at the Sugarcane Raw Bar Grill on the waterfront side of Empire Stores.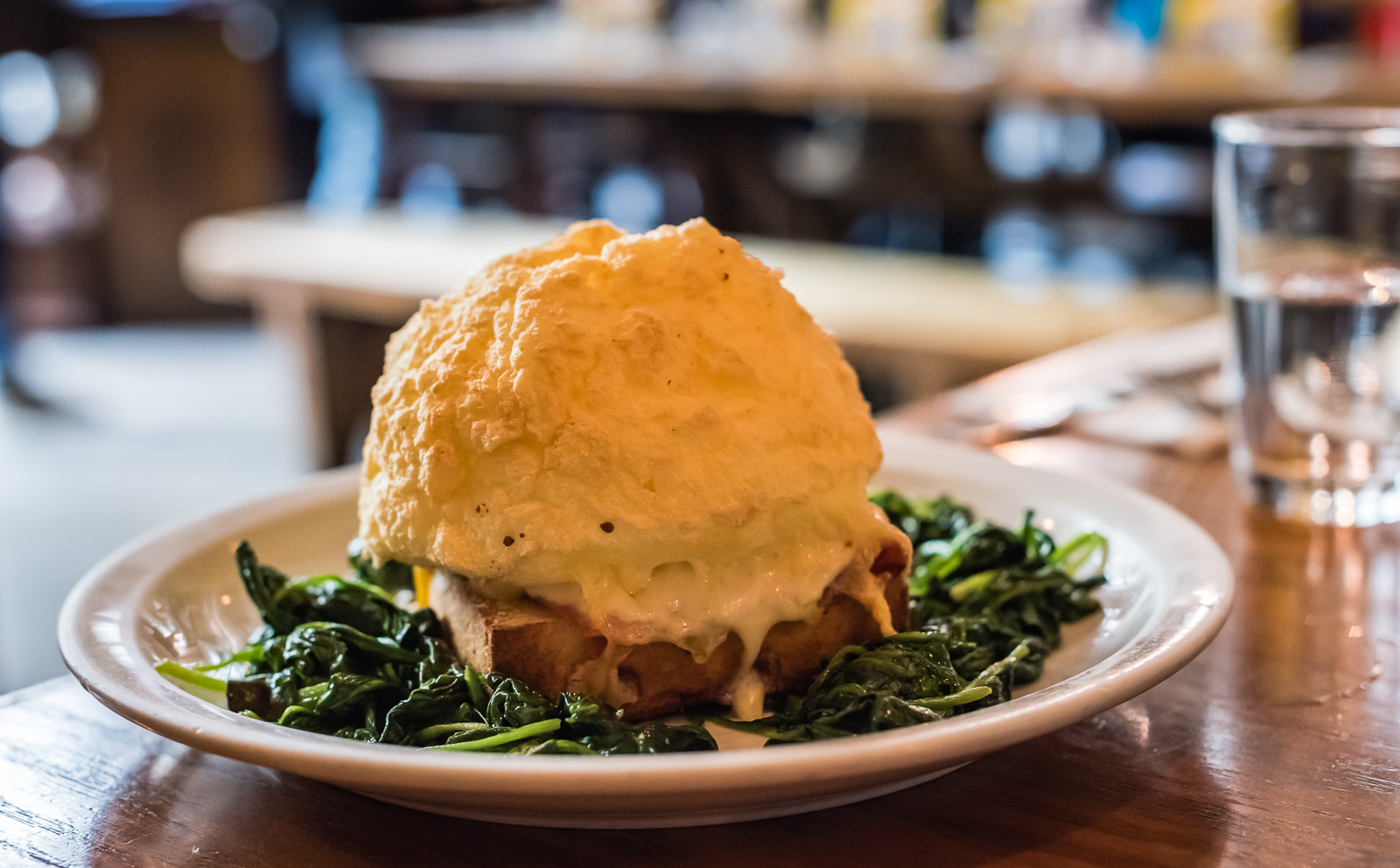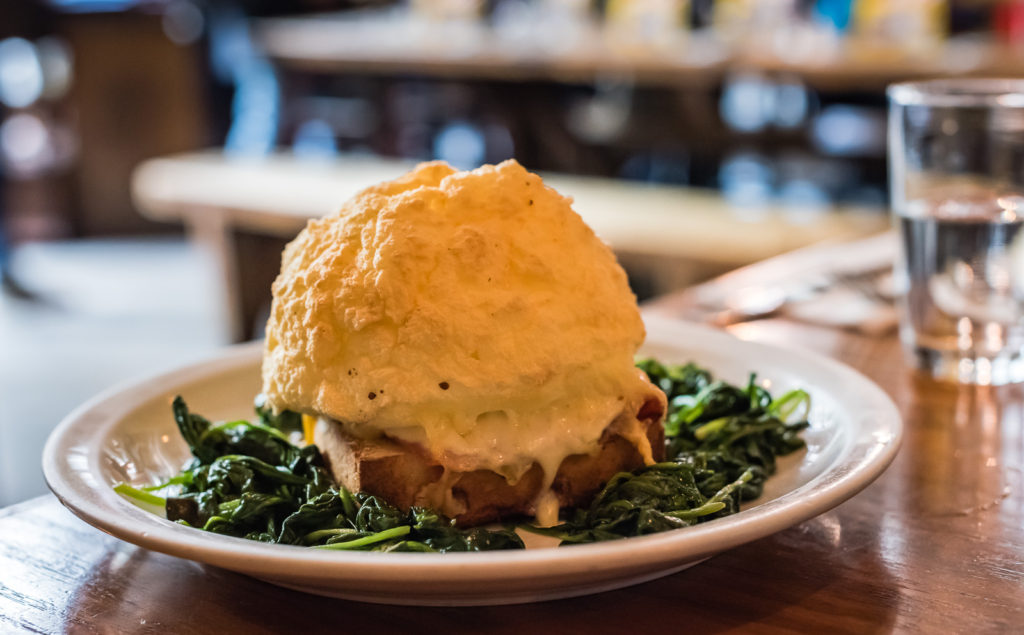 BRUNCH: AlMar. Even vegans get a pass when it comes to AlMar's signature dish, Egg in a Cloud. Light as air egg yolks baked in whipped egg whites, on top of toasted brioche with ham, cheese, and just enough sautéed spinach to make the dish seem ultra healthy.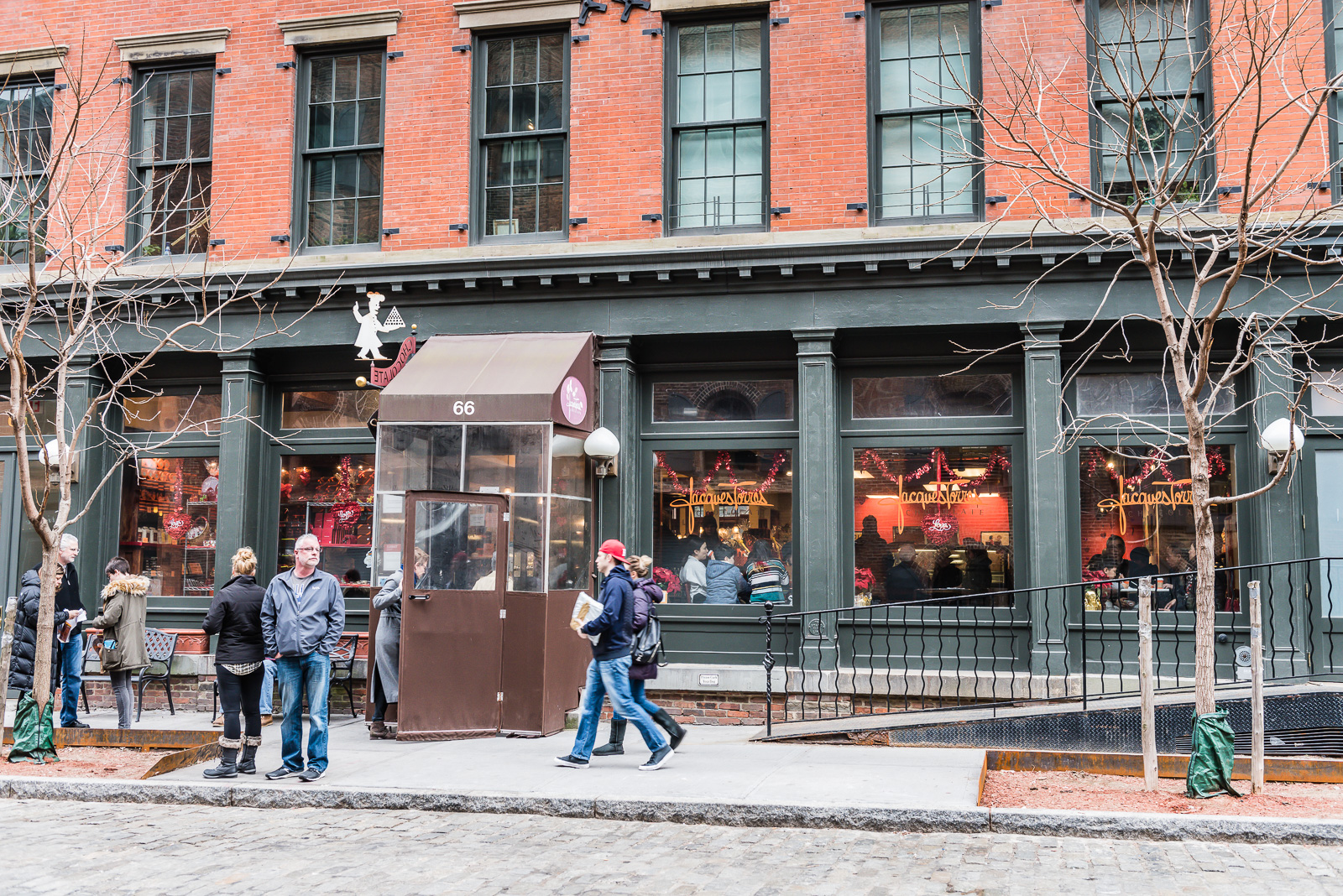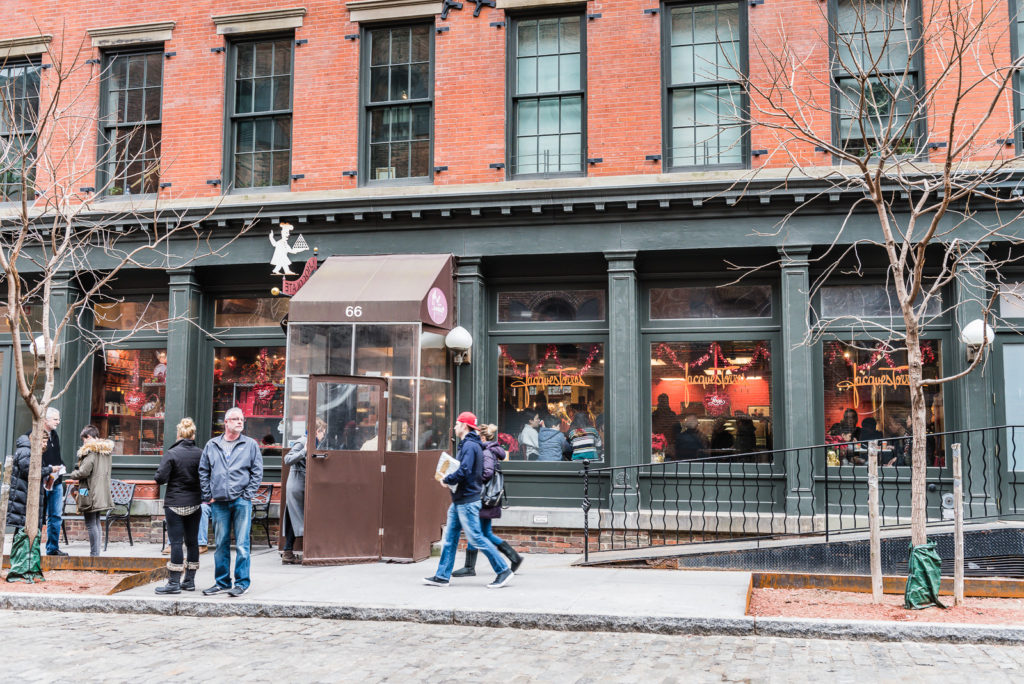 CHOCOLATE: Jacques Torres Chocolates. "Mr. Chocolate" Jacques Torres opened a chocolate factory in DUMBO in December 2000, and the rest is history. The empire now includes multiple locations, including a Chocolate Museum, but you can see where it all started (and pick up a yummy treat) at the DUMBO location.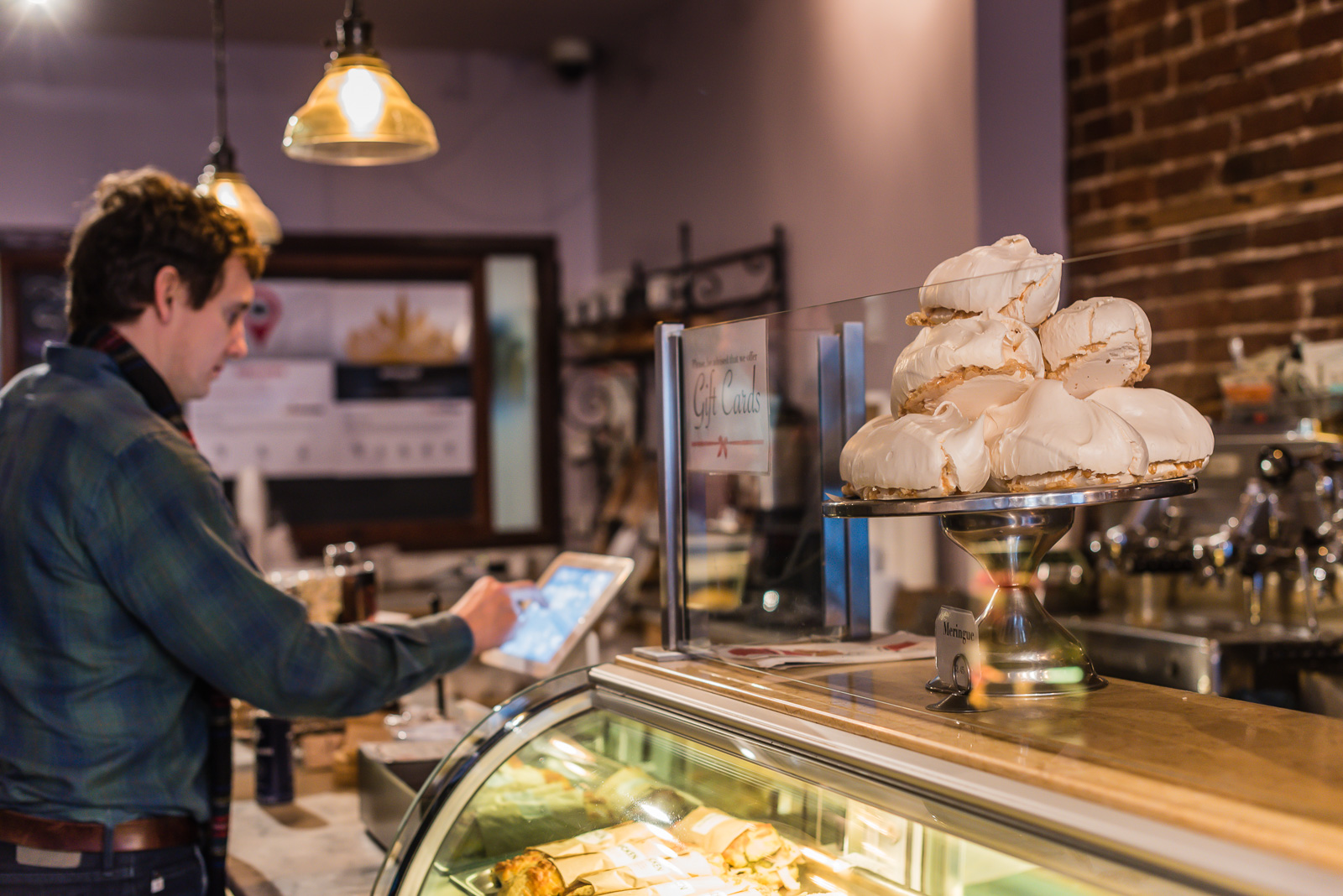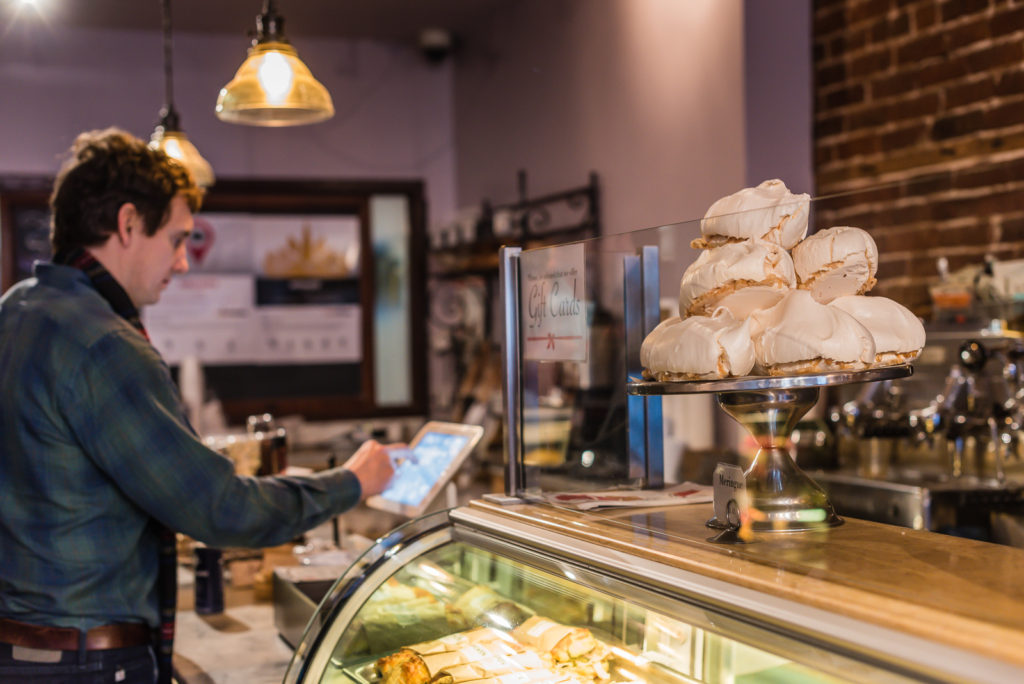 BAKERY: Almondine Bakery. Most guests come for the classic French bread, pastries, and light cafe menu but I was drawn, as if a moth to a flame, to the ginormous meringues. They taste as good as they look, and go deliciously with coffee and a sandwich.
Hotels in Dumbo Brooklyn
STAY: 1 Hotel Brooklyn Bridge. Eco-friendly with stunning views of the Brooklyn Bridge and East River, but what guests rave about is outstanding concierge service.
The Mavens also reviewed and recommended the following hotels in Brooklyn:
Weekend Getaways In New York City