Last Updated on
WHY GO: Fox Hunting and Wine rule the day in Middleburg VA, a small well-to-do hamlet in Loudoun County outside Washington DC: so much so that you can stay in a 250+ year old Inn called the Red Fox, or in a new posh country estate centered on equestrian activities, and visit some fantastic wineries doing very innovative things.
Oh, and did we mention the distillery that excels at making traditional Absinthe? For a town of 600 people, there's a lot to experience in Middleburg, including a world-class Sporting Museum, great restaurants, and cool shops. Unplug for a couple of days, and wile away some hours where the hospitality is heart-felt.
Things to Do In and Around Middleburg VA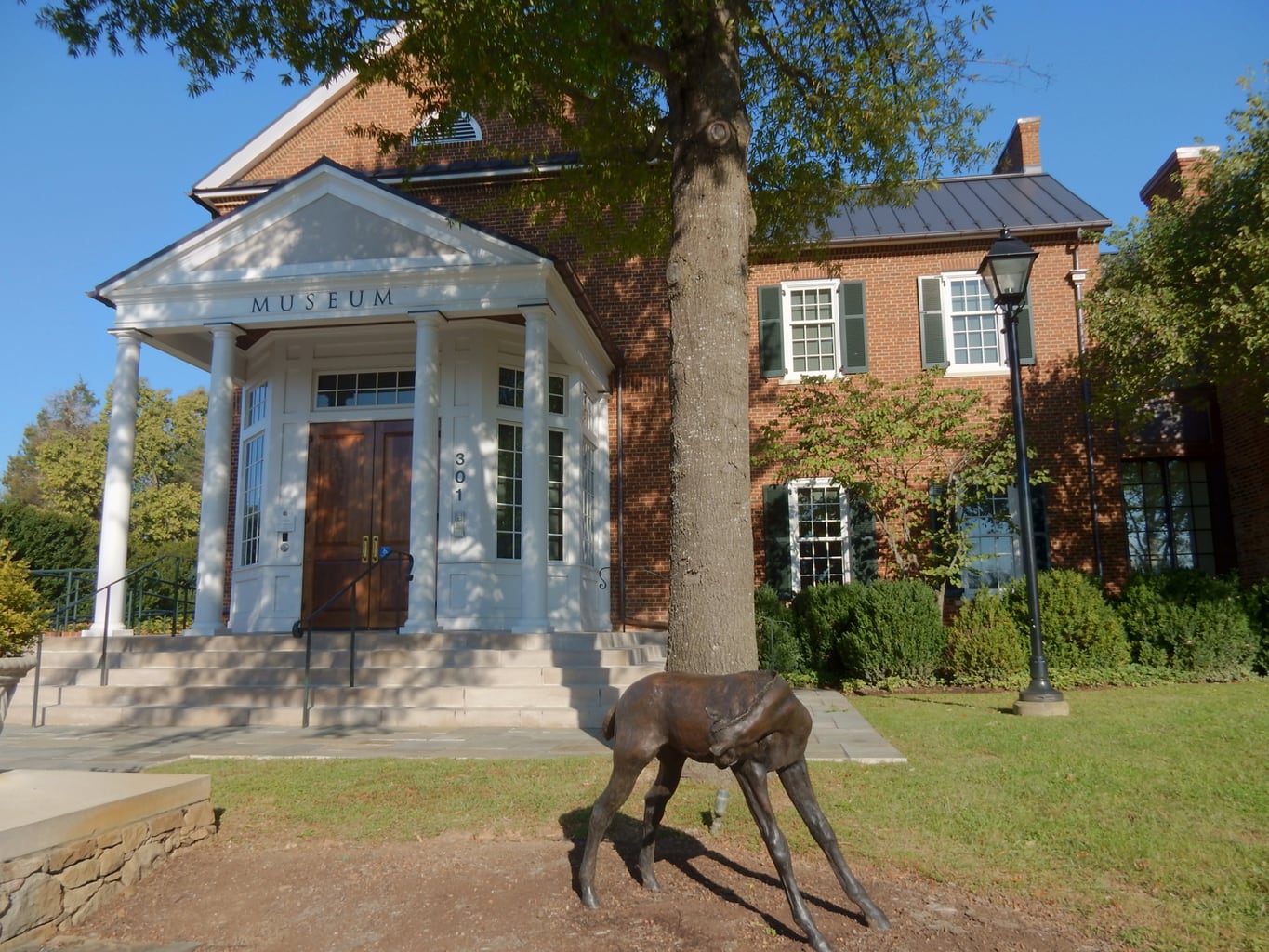 VISIT: The National Sporting Library and Museum. What exactly is "Sporting" and how is is different from, say, Basketball, Baseball, and Football? Well, explains one docent, this museum is all about "old country sports. If they did it in a Jane Austin novel, they've got exhibits about it here." On two floors in two connected buildings, with four temporary shows a year and a permanent collection of paintings, prints, and sculptures displayed in new state of the art galleries, there is a lot to see and ponder, beginning with the 2011 museum expansion itself, which was built to blend in with the historic part of the home.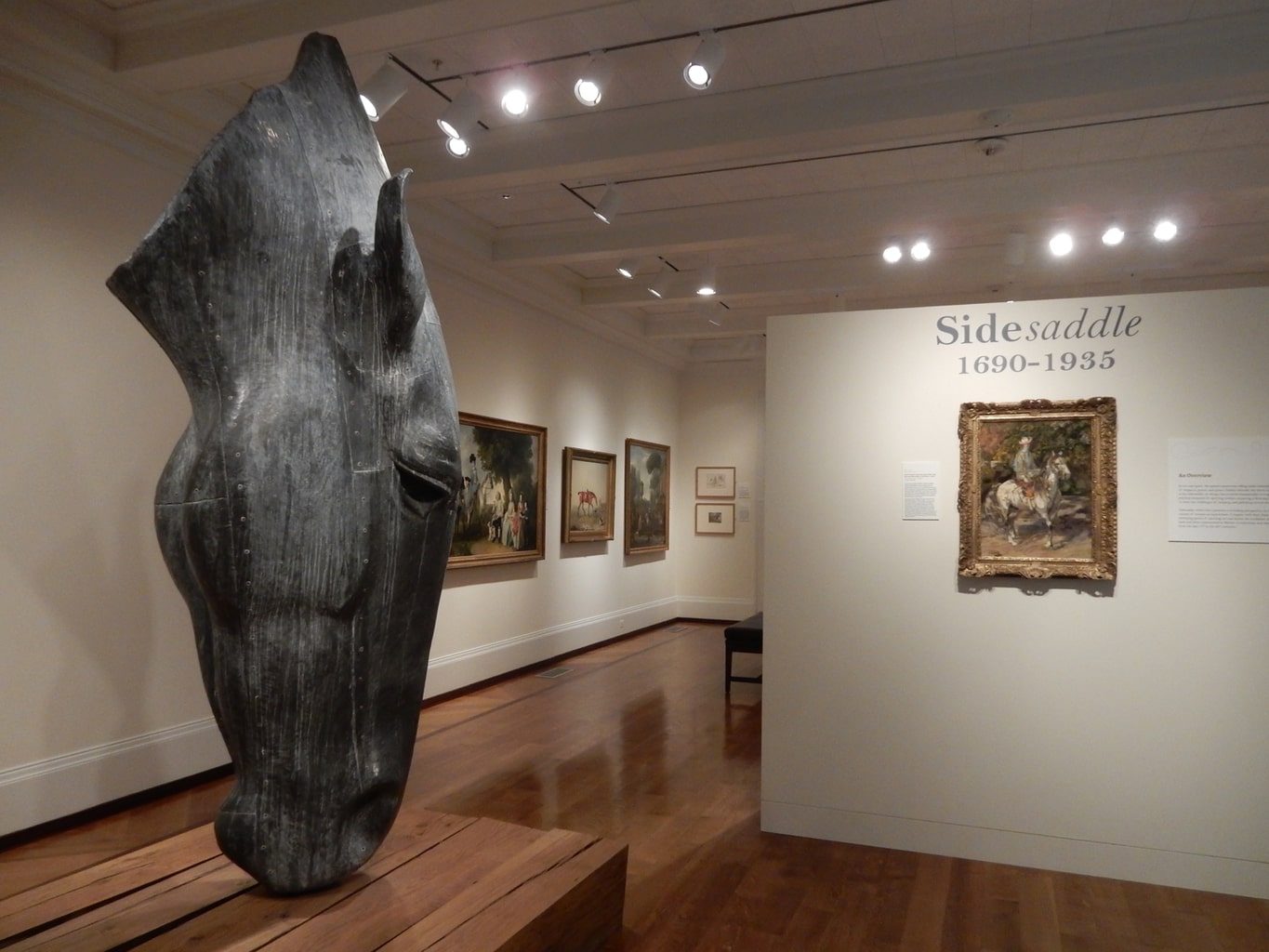 Right away, the 9 ft. tall sculpture of a vertical horse head, "Still Water" by Nick Fiddian Green, commands attention. Those who've been to England will recognize it as the smaller of its astonishing 30 ft version that looms near London's Marble Arch.
Besides horsey things, fly-fishing, wing shooting, grouse hunting and more are represented here. Ogle the solid silver scale model coach that was part of a dining room set. With lanterns that swivel, rolling wheels, and a working break system, "if you hooked it up to guinea pigs, it would actually go." Carriage Driving is still a competitive sport and any given day you might see antique coaches going up and down the dirt roads of Loudoun County.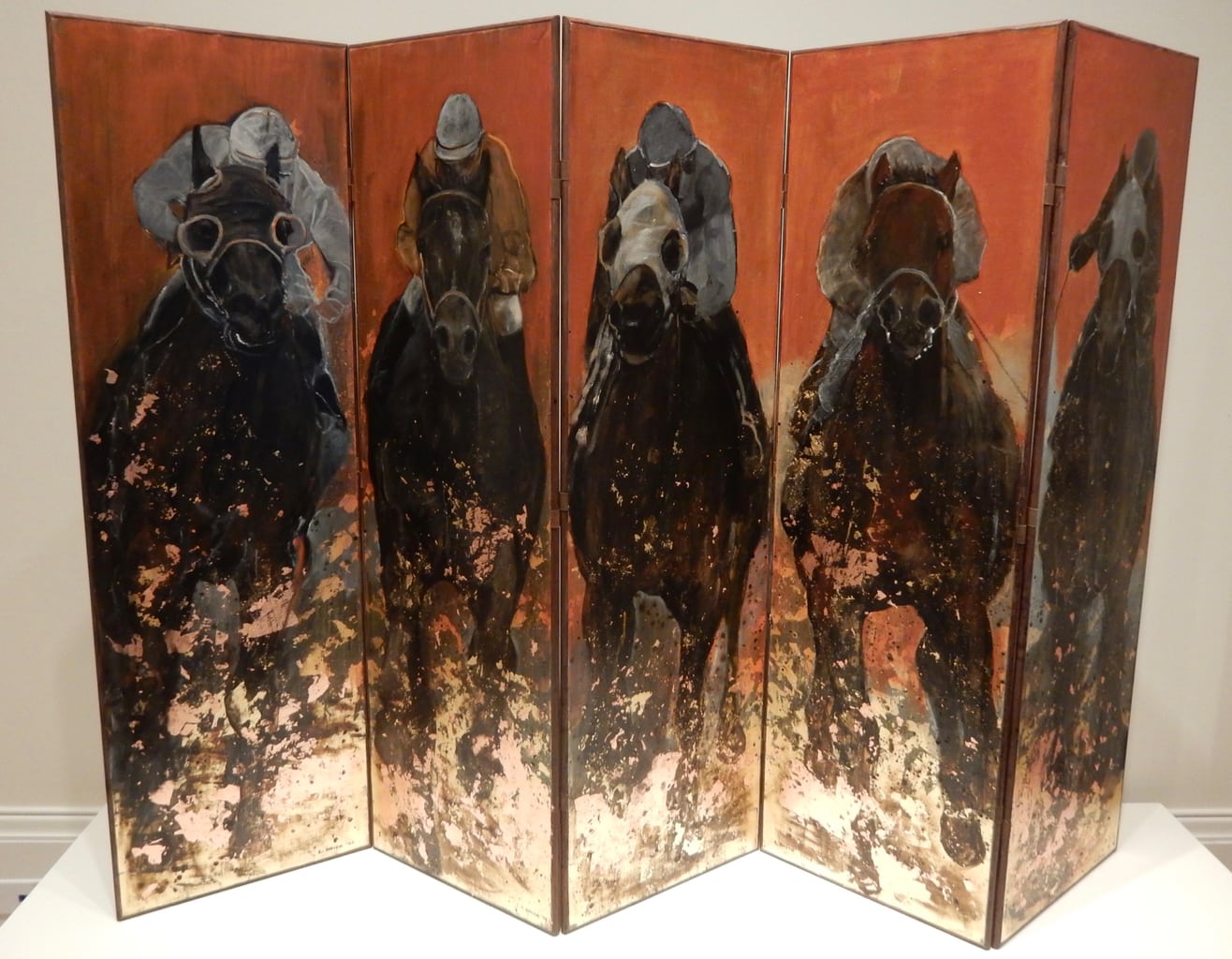 You can spend lots of time in the Museum, but don't leave without checking out the main-floor Library, even if you have no interest in researching the Sporting Life. Check out the antique weathervanes and trophies on shelves, and then stay: staff here welcome those who just want a quiet place to work or study. Admission to the library and Wi-Fi is free, it's air-conditioned, and there are tables and cozy nooks.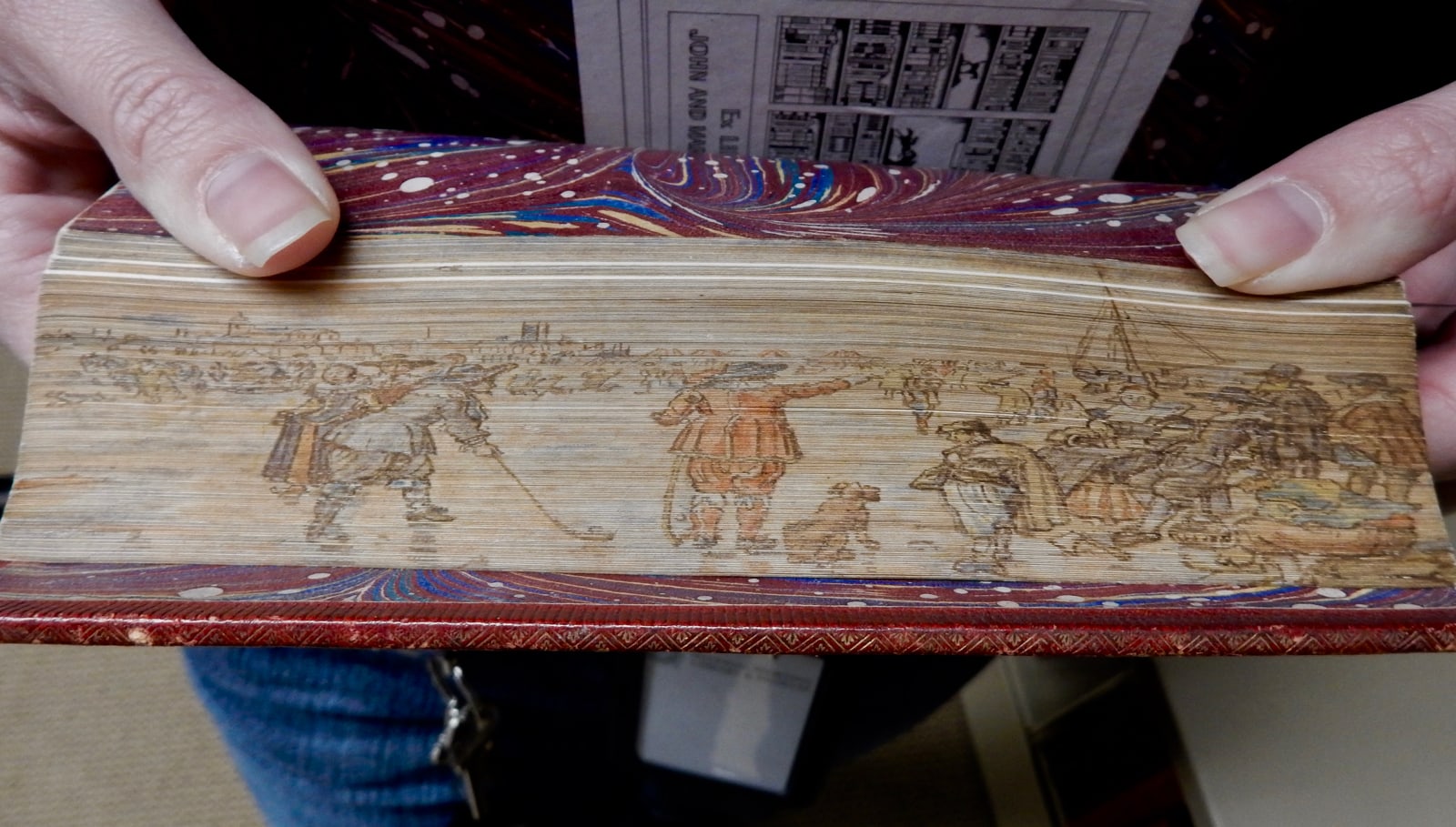 For a real treat, plan ahead and arrange for entrance into the temperature controlled rare-artifacts library downstairs, where antique books, periodicals, and other rare collectables are held. Ask to see a "fore-edged painting" book – one in which the book's edge, when fanned out, reveals a painted scene. There's a 1752 calfskin bound ledger book from a French estate, itemizing, in someone's beautiful handwriting, purchases and expenses for what must have been very spoiled horses in the stables.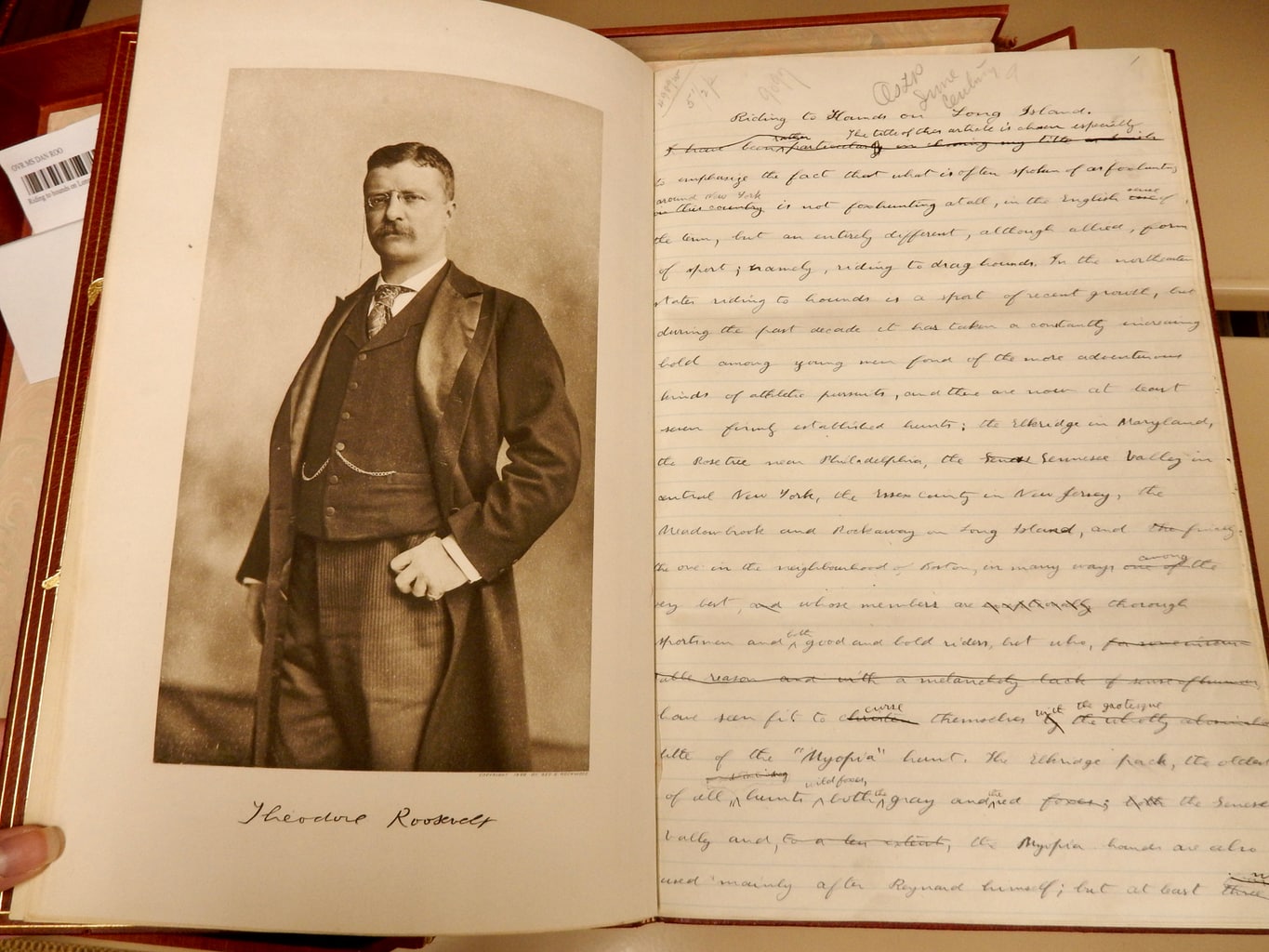 My favorite artifact, however, is Teddy Roosevelt's handwritten essay (not a copy) defending Fox Hunting as an American Sport, with all its cross-outs, substitutions, and notations that allow the viewer a glimpse into the President's working mind. These days, with "delete" and "edit" capabilities on our electronic devices, it's a writing process we are no longer privy to. Museum $10, open Wed-Sun 10-5 for self-guided tours, Guided Tours Wednesdays at 2pm.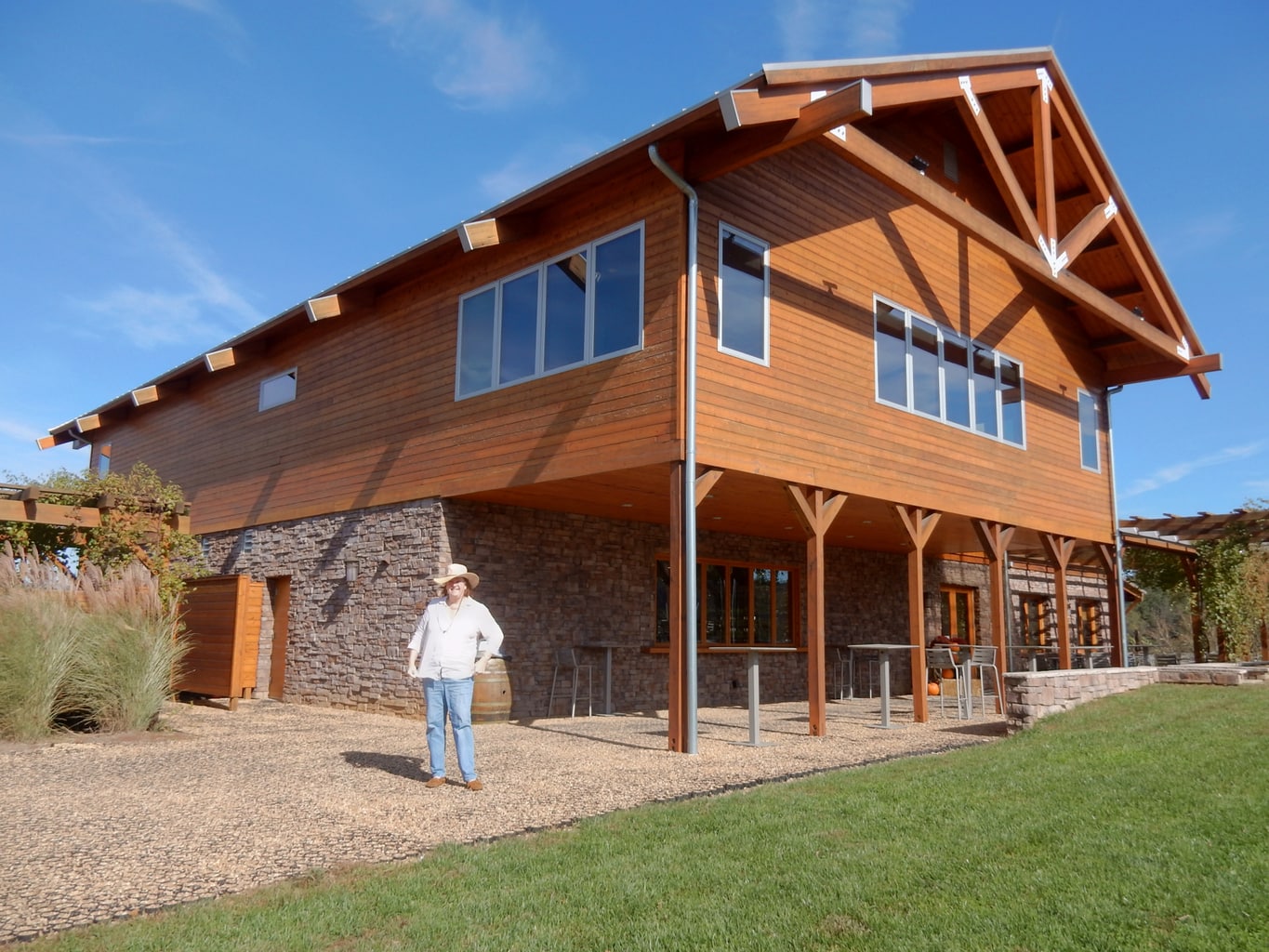 GO/TASTE: Chrysalis Vineyard. A woman who marches to the beat of her own drum, Chrysalis owner, Jenny McCloud, has a billion ideas and the energy and gumption to see many of them through. She's been turning out award winning wine, specializing in unique Spanish and French varietals and the native Virginia grape, Norton, for quite a while.
But McCloud has also enlisted experts to make cheese and bake bread on the premises as part of the "Ag District," which connects visitors to Loudoun's rich agricultural heritage. McCloud has planted Heritage Wheat for bread, and cheese is made of milk fresh from cows grazing on her 412 acres. Guests can observe these artisans before purchasing in the winery's stunning new contemporary building.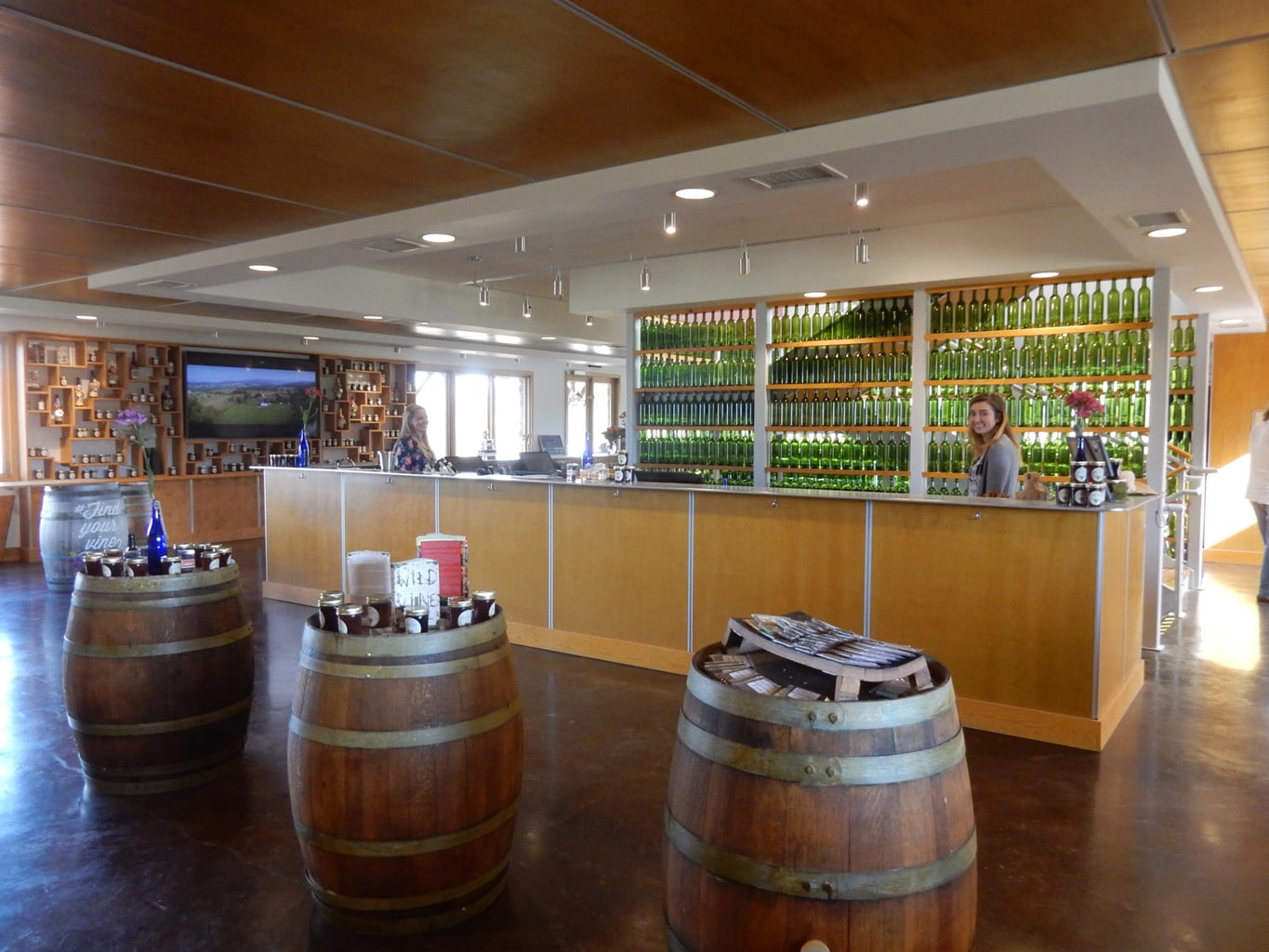 Enter into the design-forward "commerce floor" to pick up said bread, cheese, and a bottle of your favorite wine to bring home or eat on the top floor either indoors or out with smashing views of the surrounding hills and farmland. The basement holds the cheese aging and processing rooms. Just wandering around puts you in a good, DIY mood.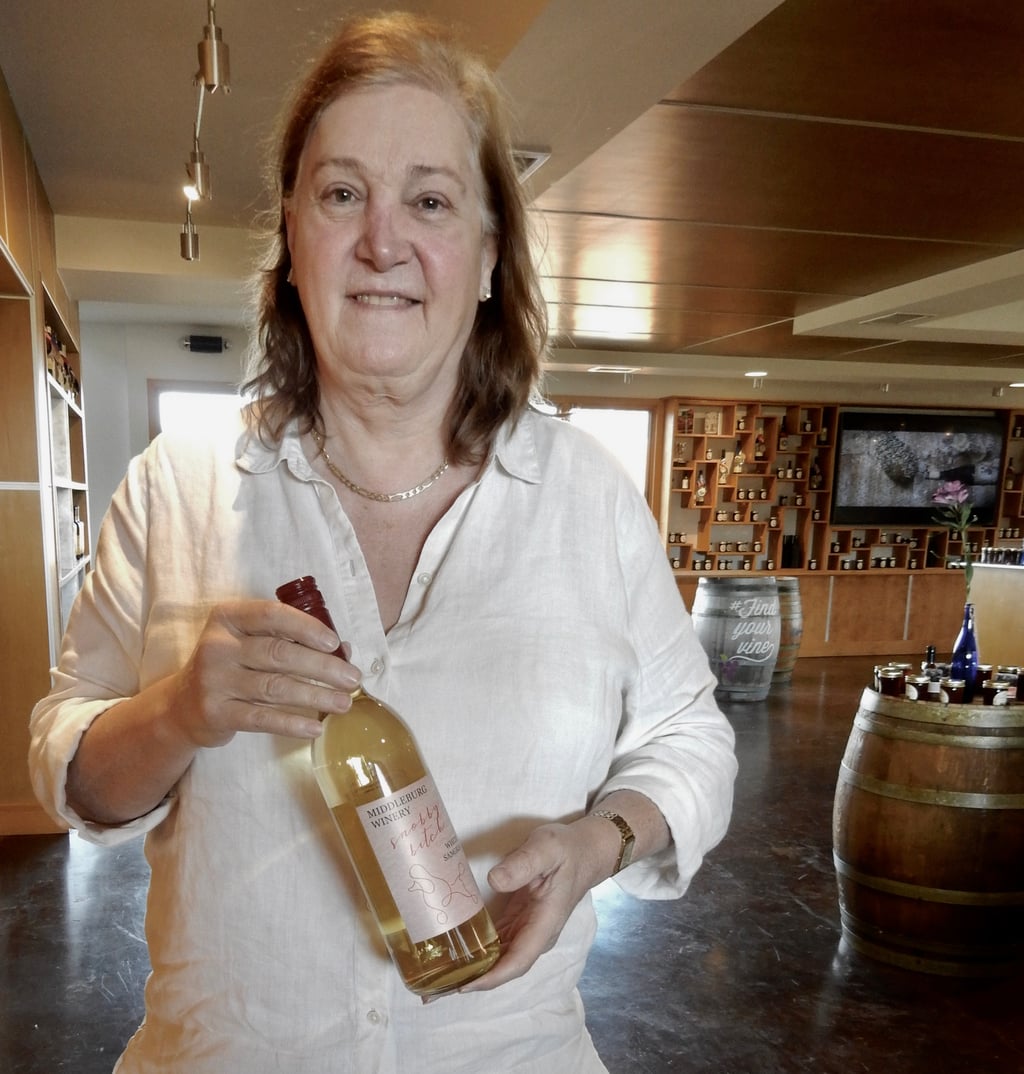 Though "big in the wine world here," McCloud is an amiable sort – what many would call "a hoot" – and is so not a wine-snob, she's given some of her table wines names like "Snobby Bitch White Sangria" and "Schitz & Giggles Red:" the latter made from 100% Virginia Norton grapes. Sarah's Patio Red and White, with CO2 added for slight effervescence, are mildly sweet and very popular.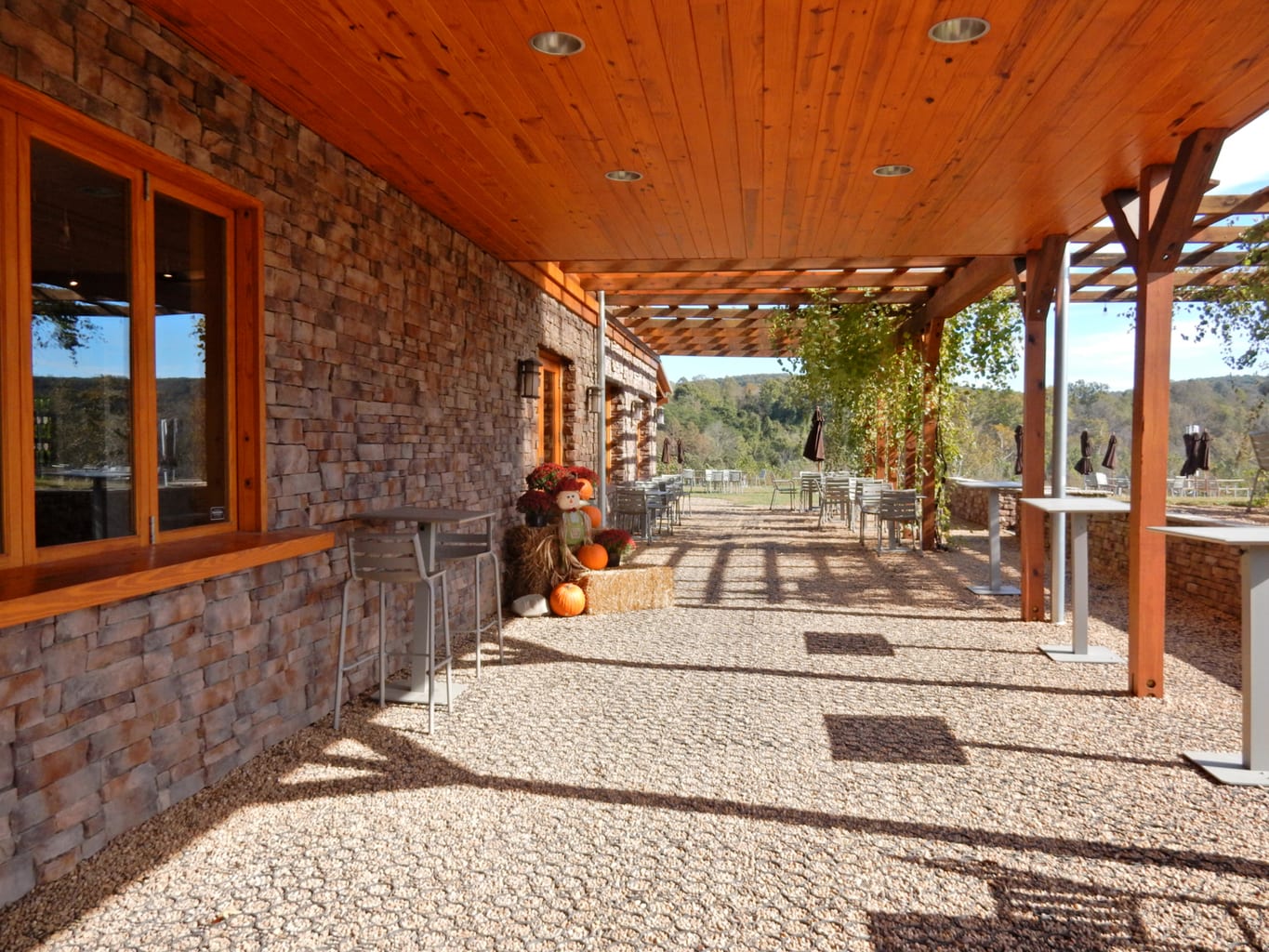 But, all is not schitz and giggles – as you'll discover via a 10-wine tasting ($15) – which introduces you to a variety of seriously fine vintages from the hand of winemaker, Mark Patterson. The Viognier – a Virginia Signature – has notes of peaches and nectarines – and is what McCloud calls "the white wine for red wine drinkers."
Both the Mariposa and Txineleta (Baroque words for "butterfly" in keeping with the Chrysalis theme) are excellent light sparkling rosé's that puts one in mind of red Champagne. End with Petit Manseng – an addictive dessert wine that is more flavor, less sugar, and will change your mind about "ice-wine" forever. Open daily 10-6 weekdays, 10-7 Fri/Sat/Sun.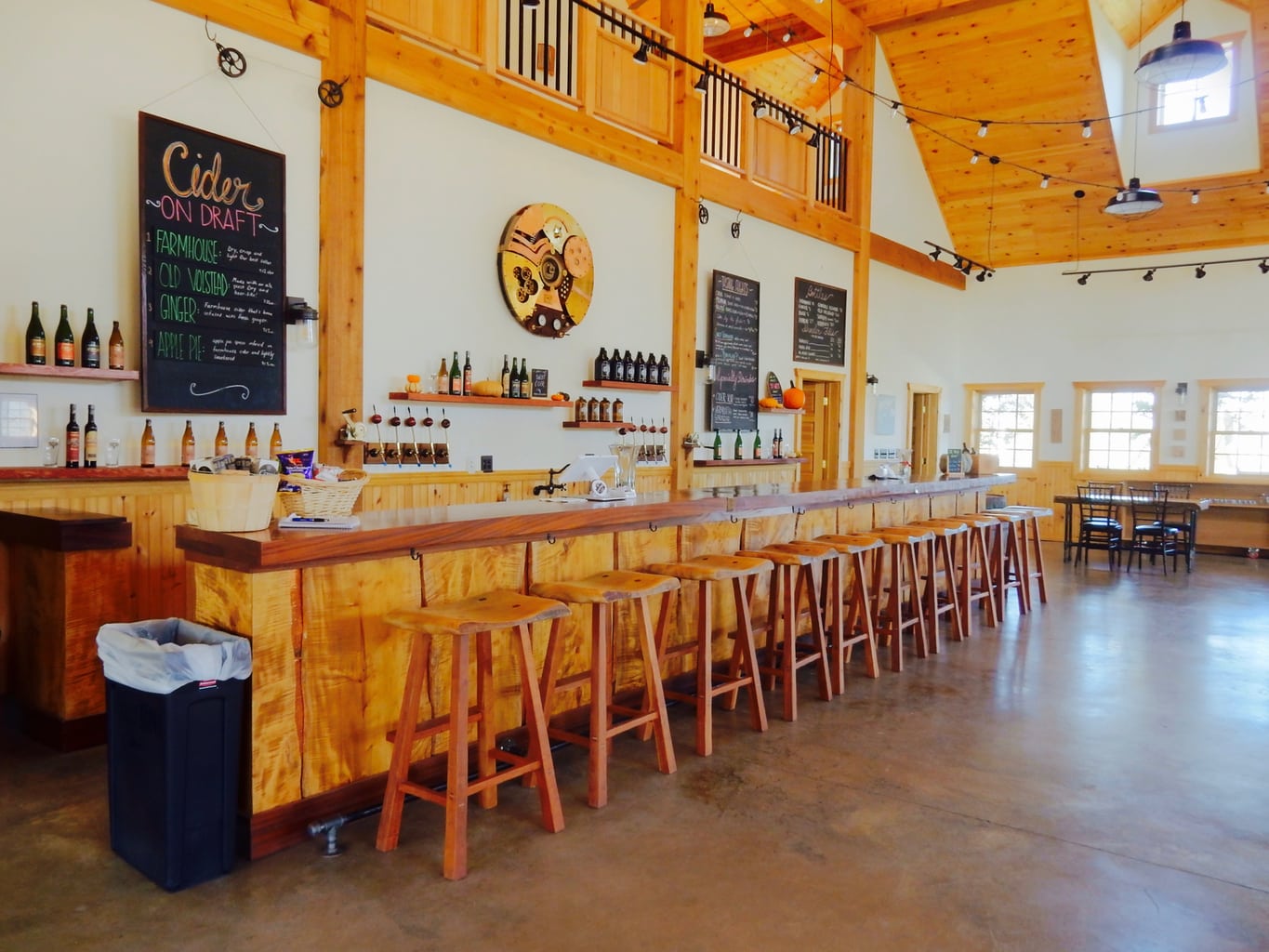 GO/TASTE: Mt. Defiance Distillery and Cidery. Named for the Civil War skirmish and "family feud" up the road, the Cidery and Distillery are two separate entities. The cidery is a bit north of town on a hill in a barnlike building. Though the cidery doesn't grow its own apples (it gets its juice from nearby Rinker's Orchards), it makes traditional blends of farmhouse dry cider and its own Sweet Vermouth, Apple Brandy and Cider Pommeau – an apple "port." Come to the tasting barn, and you can try them all, as well as other ciders on draft.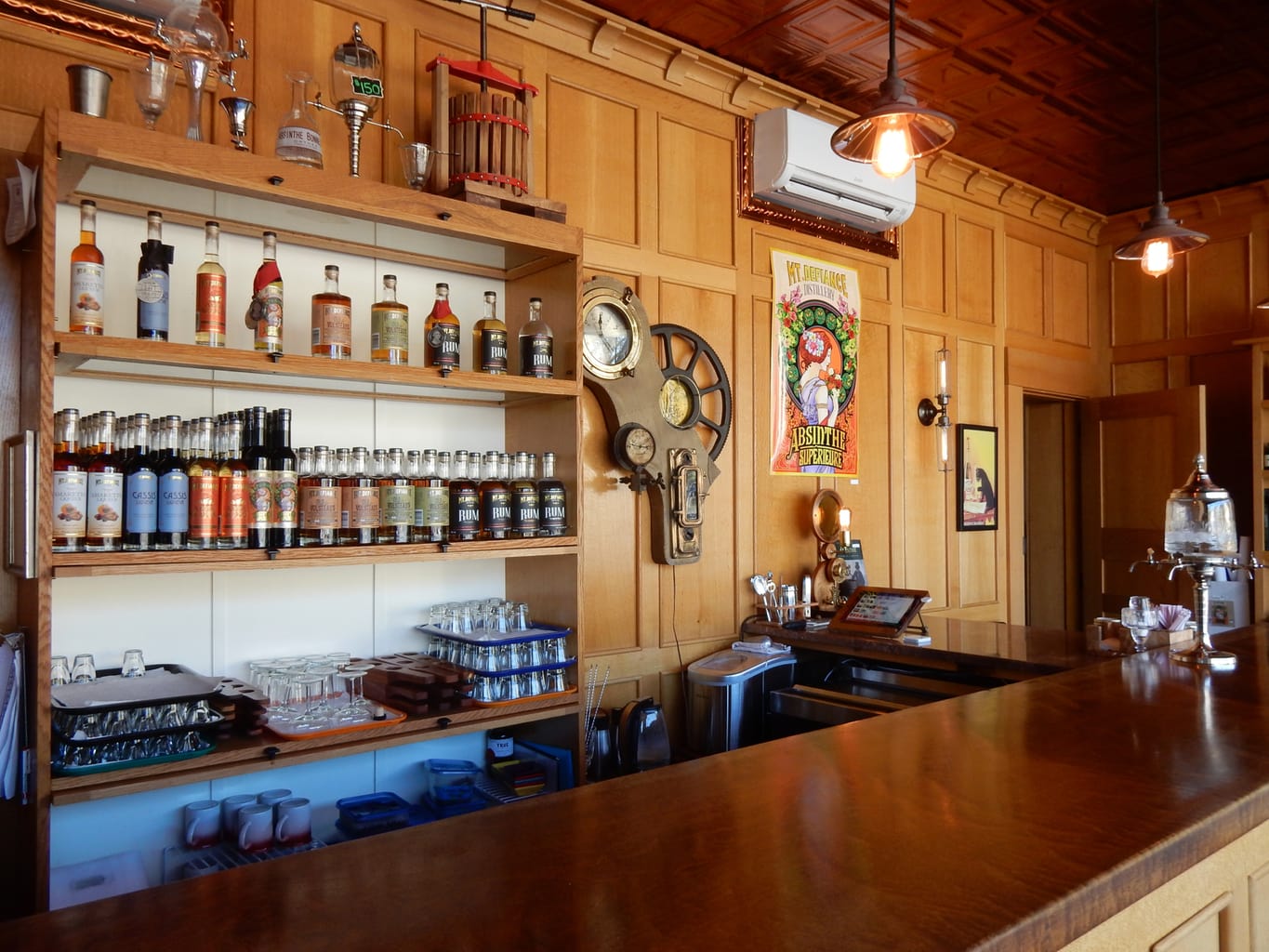 The Mt. Defiance Distillery is right in downtown Middleburg, in an old service station. Its claim to fame is something you don't see much in distilleries these days: Absinthe. Mt. Defiance makes this grass-colored spirit the traditional way, with herbs and wormwood grown in their own gardens.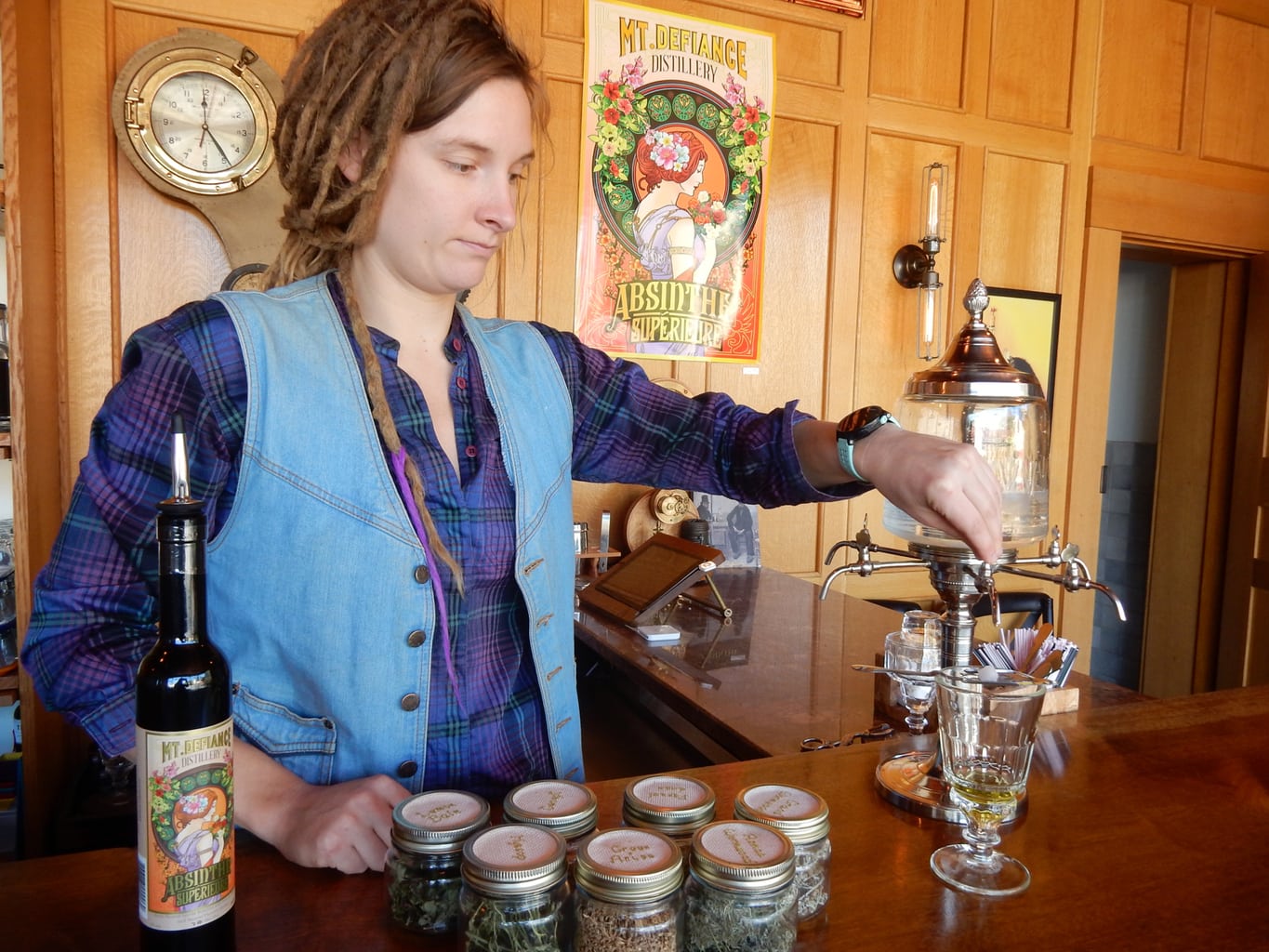 Walk in, ask for a taste, and you'll learn why absinthe was so maligned (its prohibition had more to do with competition and politics than any danger drinking it), how it's made, and the traditional method of serving it. True absinthe is a transparent forest green (as opposed to fake neon green). Diluted by ice water that drips from a designated fountain, the concentrated Absinth turns a cloudy yellow – called "la louche." Though the spirit itself is a matter of taste, the absinthe ritual is fascinating and worth a stop in to see. Open Tues-Sun 12-6.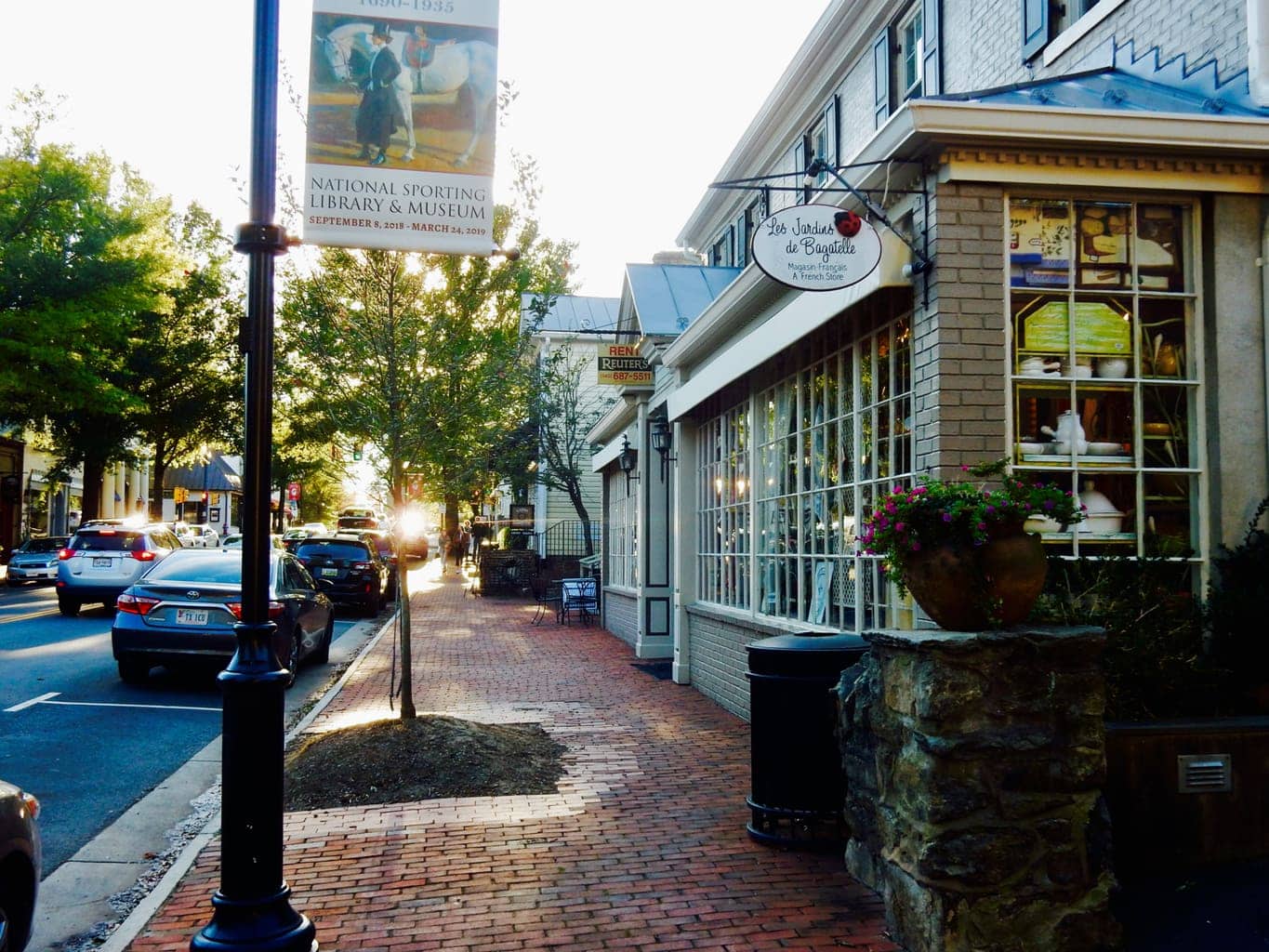 SHOP: Middleburg Main St. It's not very long, but you'll find some cute clothing, antique, art galleries, and gift shops in town. Slow down and smell the soy candles.
Where to Eat in Middleburg VA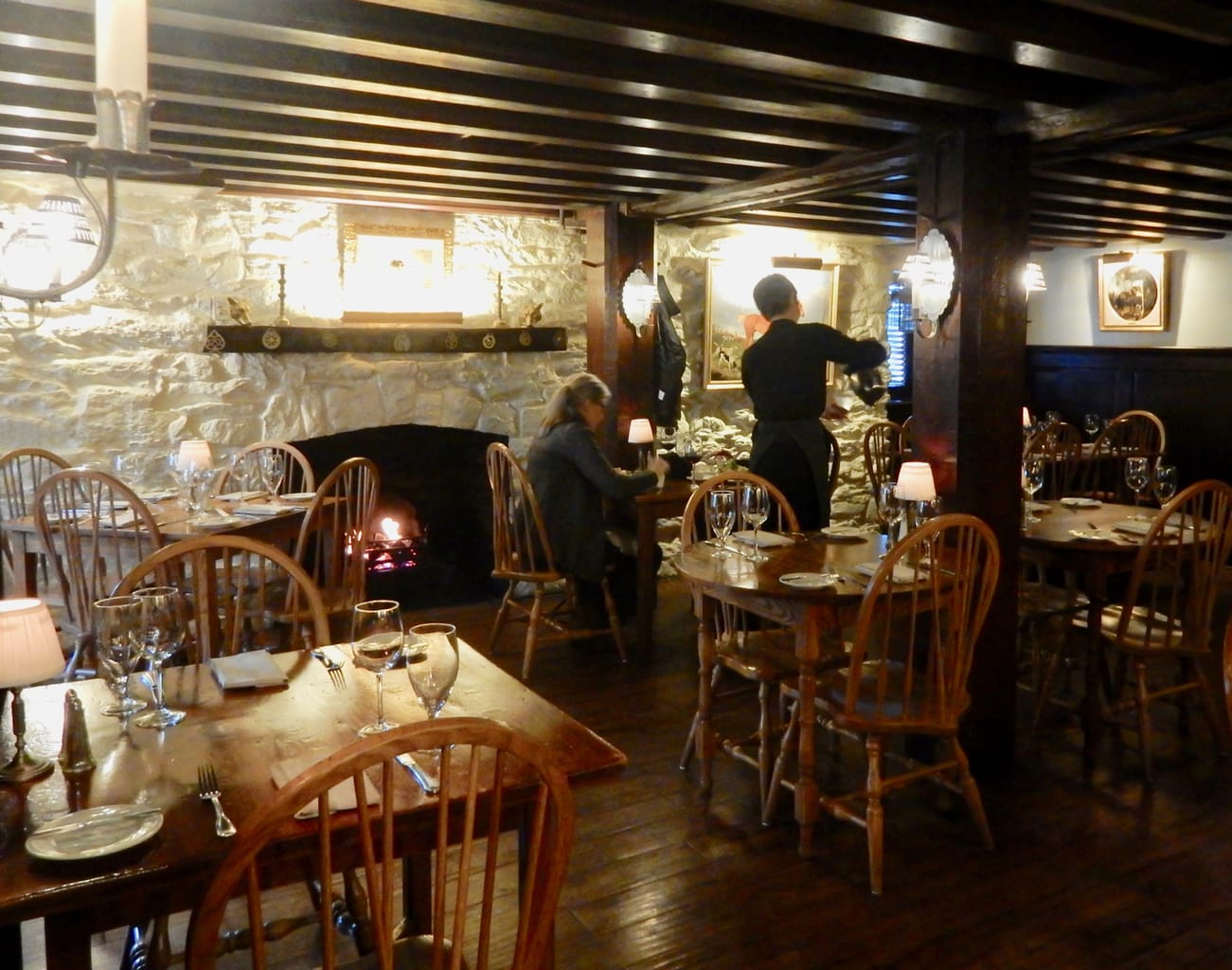 EAT: The Tavern and Night Fox Pub at Red Fox Inn. Picture a whitewashed fieldstone-walled hunt club with fireplace, wood tables, low ceiling. And then add excellent food. Within a warren of rooms, the Tavern, shade-lamp votives aglow, features Southern cuisine with local produce. Observed on a cool autumn Monday night, this is one of the most popular restaurants in town – for a very good reason.
Virginia Peanut Soup ($5 cup), Shrimp and Grits ($15), Rack of Lamb ($46), 16 oz. Ribeye ($54), and more are all expertly prepared and arrive to your table with a healthy dose of Southern hospitality. I'd return for the Hickory Bourbon Glazed Salmon ($34) on a bed of grits and sweet, noodled carrots – decadence without guilt.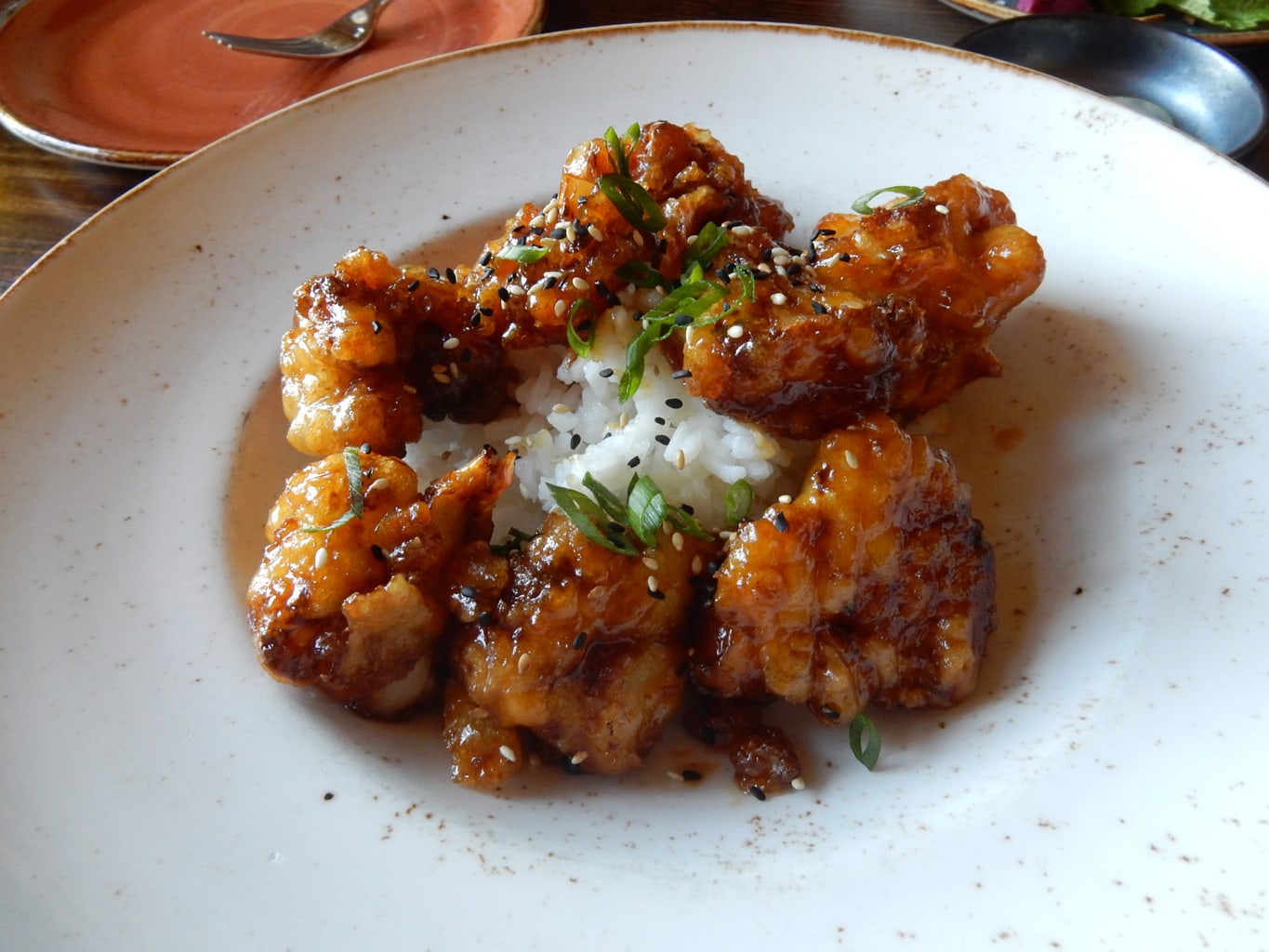 EAT: Gold Cup Wine Bar – Salamander Resort. Just half a mile from "downtown," it's worth it to eat here even if you don't stay. There are several ways to partake: sign up for a cooking class in the professional kitchen, book a table at the swanky Harriman's, or grab a seat in the more casual Gold Cup Wine Bar, which showcases some cultishly good Asian influenced dishes. My favorites were the simply dressed Poke ($16) and Crispy Sesame Cauliflower ($14), both served in eye-catching bowls.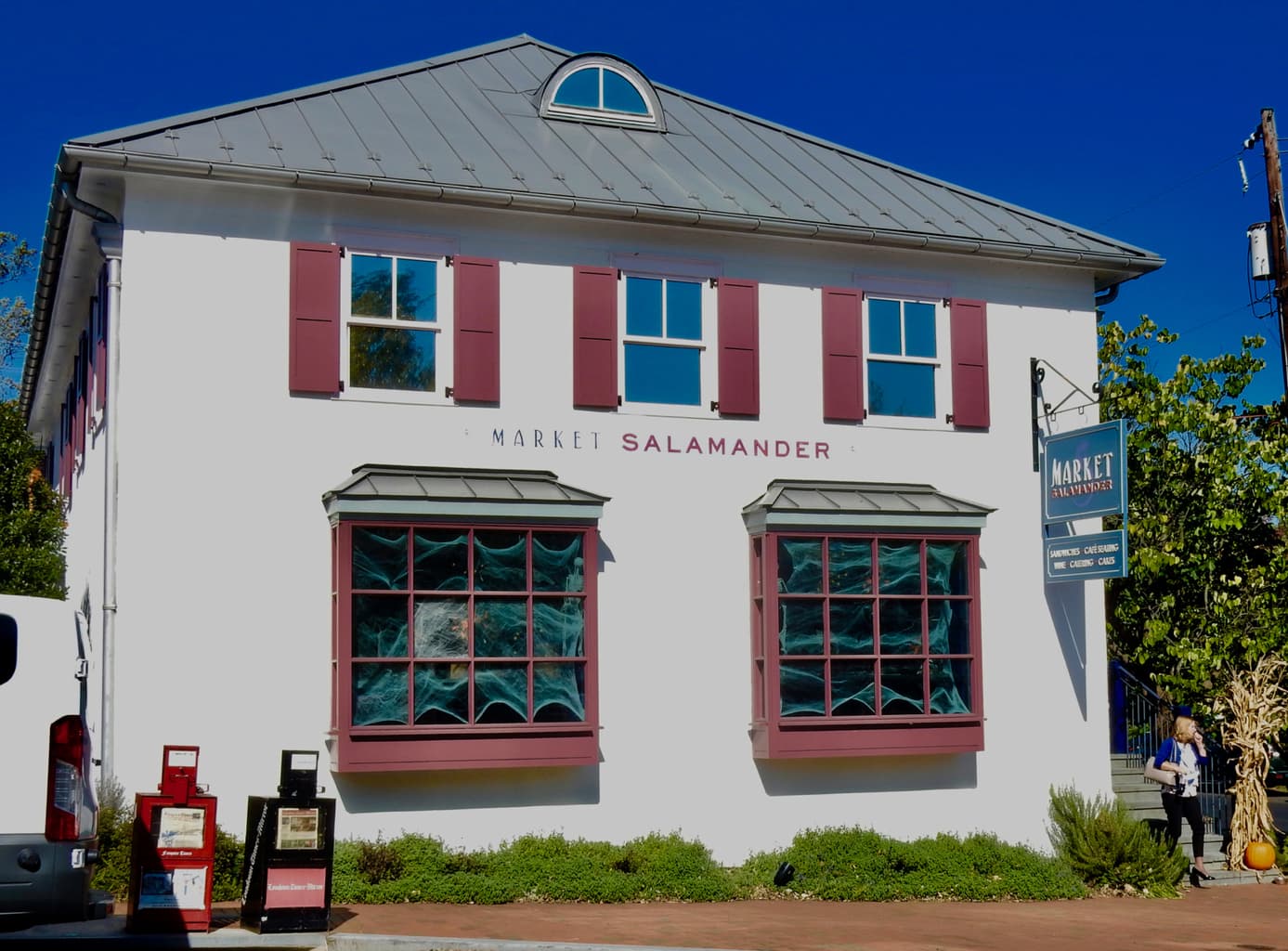 EAT/PROVISION: Market Salamander, in town, right across from Mt. Defiance Distillery. There are sauces, jams, prepared foods, and a deli serving the freshest of sandwiches and salads for a quick bite. The Market Salamander also hosts dinners and wine/beer tastings on select dates.
Where to stay in Middleburg VA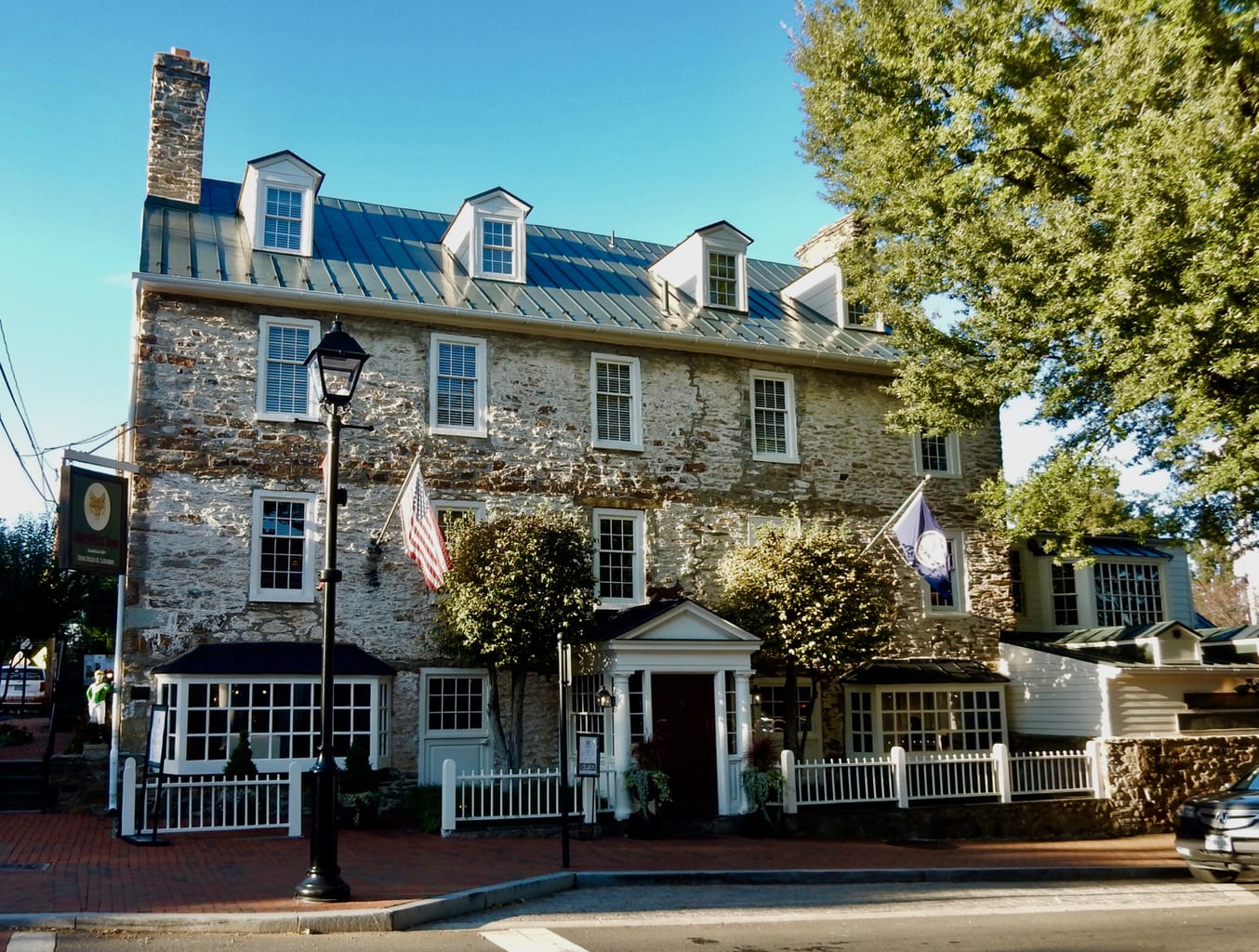 STAY: Red Fox Inn and Tavern: a Maven Favorite. One of the oldest inns in the country – established in 1728 – you can imagine the historical figures and celebrities, like Elizabeth Taylor and Jackie Kennedy, who stayed at this in-town lodging and dining establishment during fox-hunting season.
While the restaurant and several rooms are located right on Main St., most guest rooms are scattered in cottages a block from the busy intersection – where you can stay quietly in lap-of-horse-country luxury. Pictures and sculptures of horse and riders, dogs, roosters, and other genteel pursuits adorn every wall and corner. Read complete write-up HERE.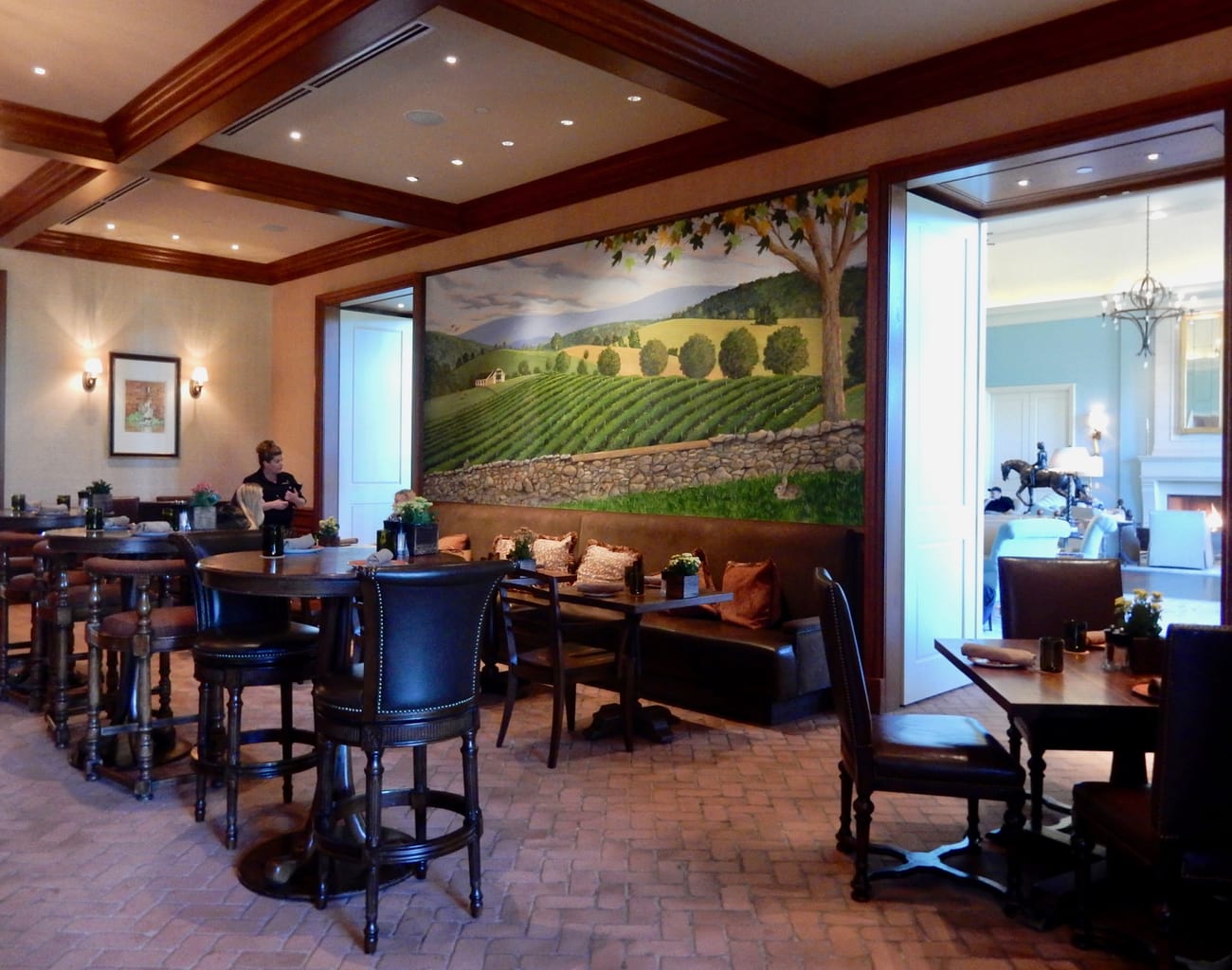 STAY: Salamander Resort. Shelia Johnson, co-founder of BET (Black Entertainment Television), and one of the wealthiest African Americans in the USA, modeled this ultra-luxe 340-acre resort in the style of her own country house. Loudoun County is known for wine and fox hunting, and there are touches of both, along with Johnson's personal effects, throughout the common areas and guest rooms.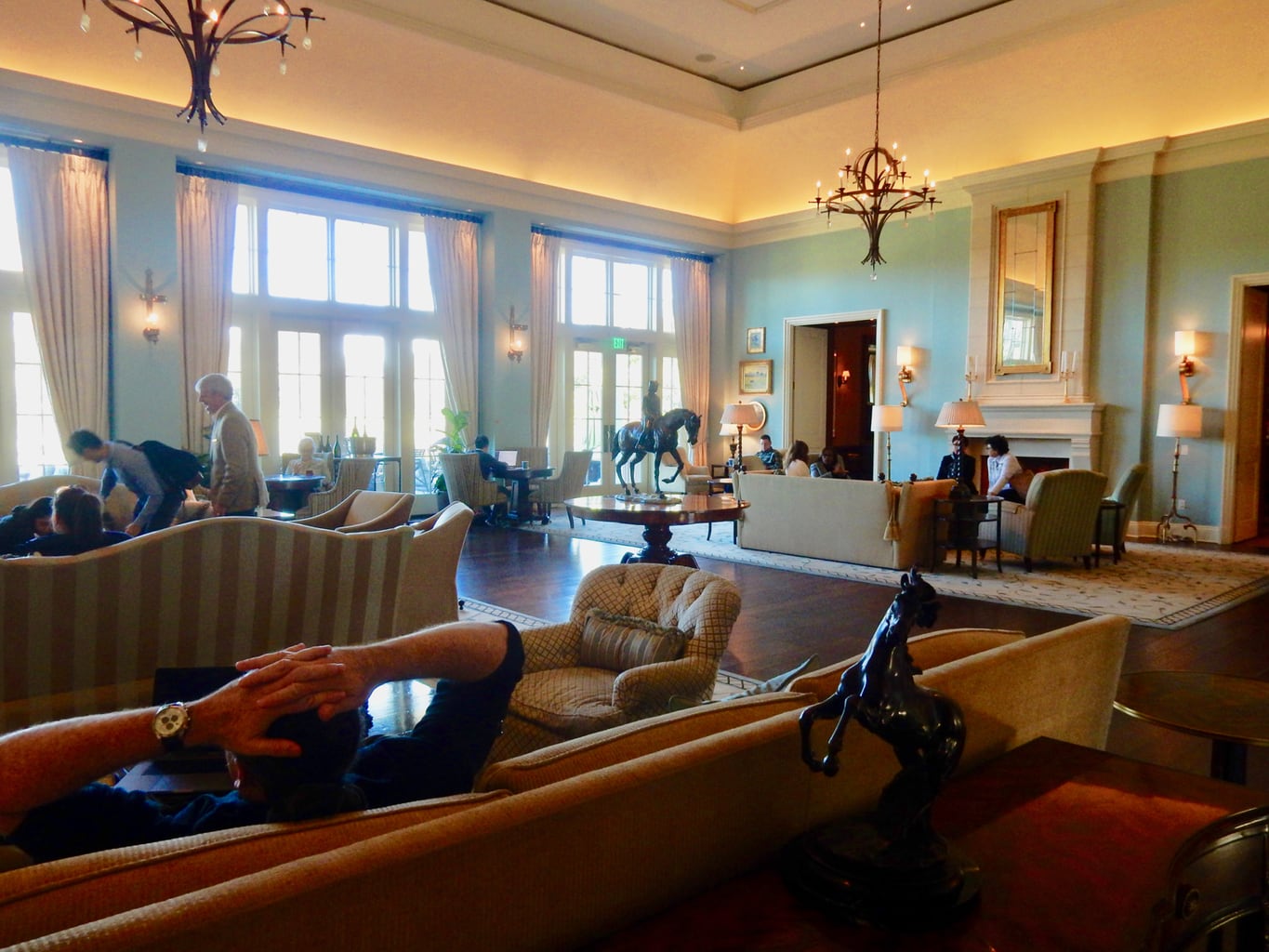 Johnson wants you to feel at home, so you are immediately swept into an alluring "Living Room" – not a lobby – with high ceilings, fireplace, fine furniture, equestrian paintings, and a wall of windows looking out over horse country.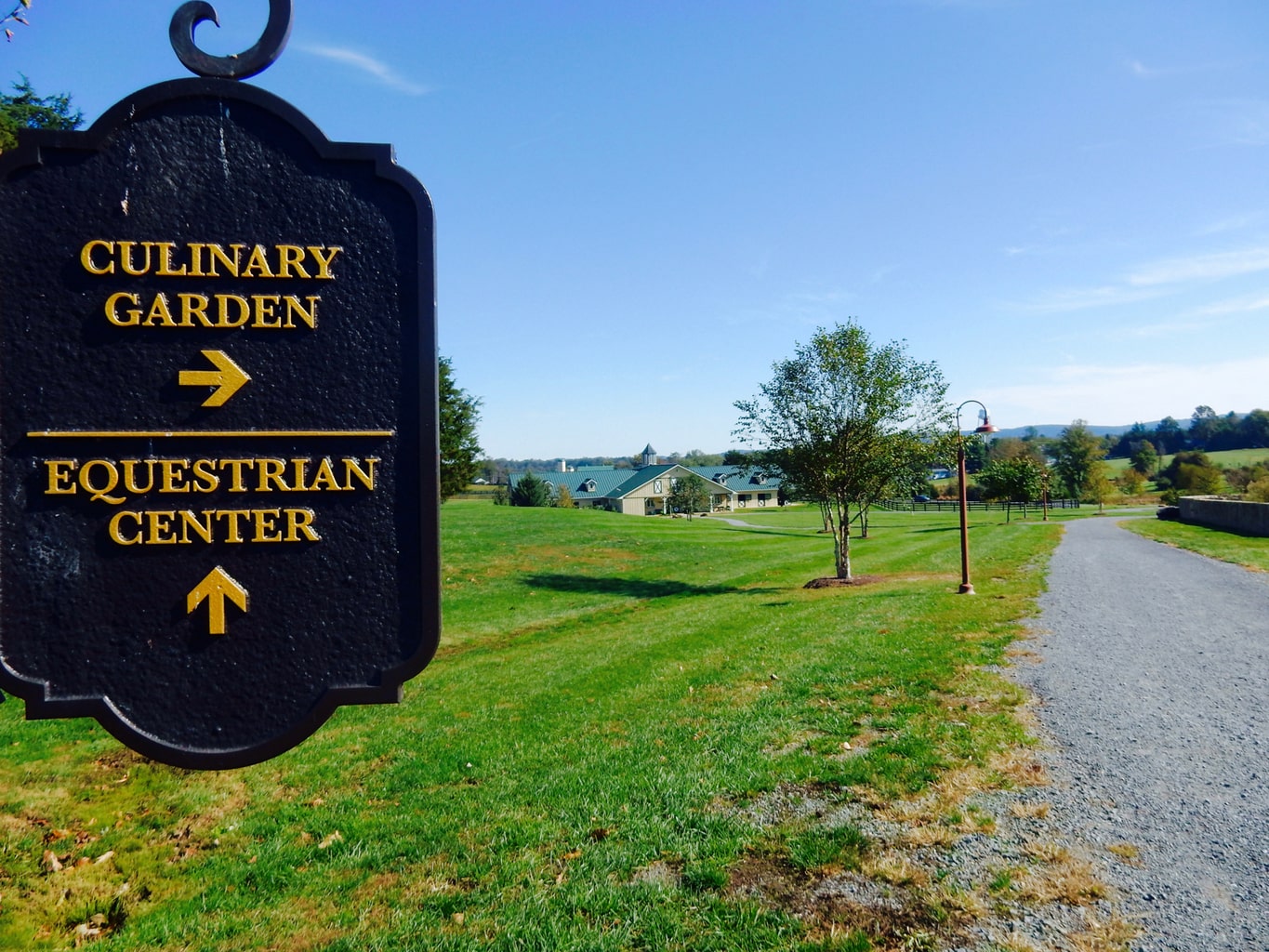 Of course, you can sign up to ride horses on the property, but also on offer seasonally, is Yoga in the Stables; "Cocktails With Cupcake" – the miniature pony; Sunset Bike Ride; Zombie Archery; Treetop Tours; Nordic Trekking – and dozens more fitness, spa, art, and cooking programs – a virtual bonanza of offerings without having to leave the property. Rates from $450 per night.