WHY GO: You can find some very cool, romantic things to do in the town of Madison CT and nearby Clinton, in the understated and underrated section of mid-Coast Connecticut. And, not one involves a typical tourist attraction (e.g. a fudge shop).
You will find, however, serpentine rivers, a quaint harbor, an anachronistic winery, rustic farms, one of the most highly regarded indie bookstores in the country, Connecticut's only beach resort, a quirky comfy luxury inn, and the best lobster roll on the East Coast.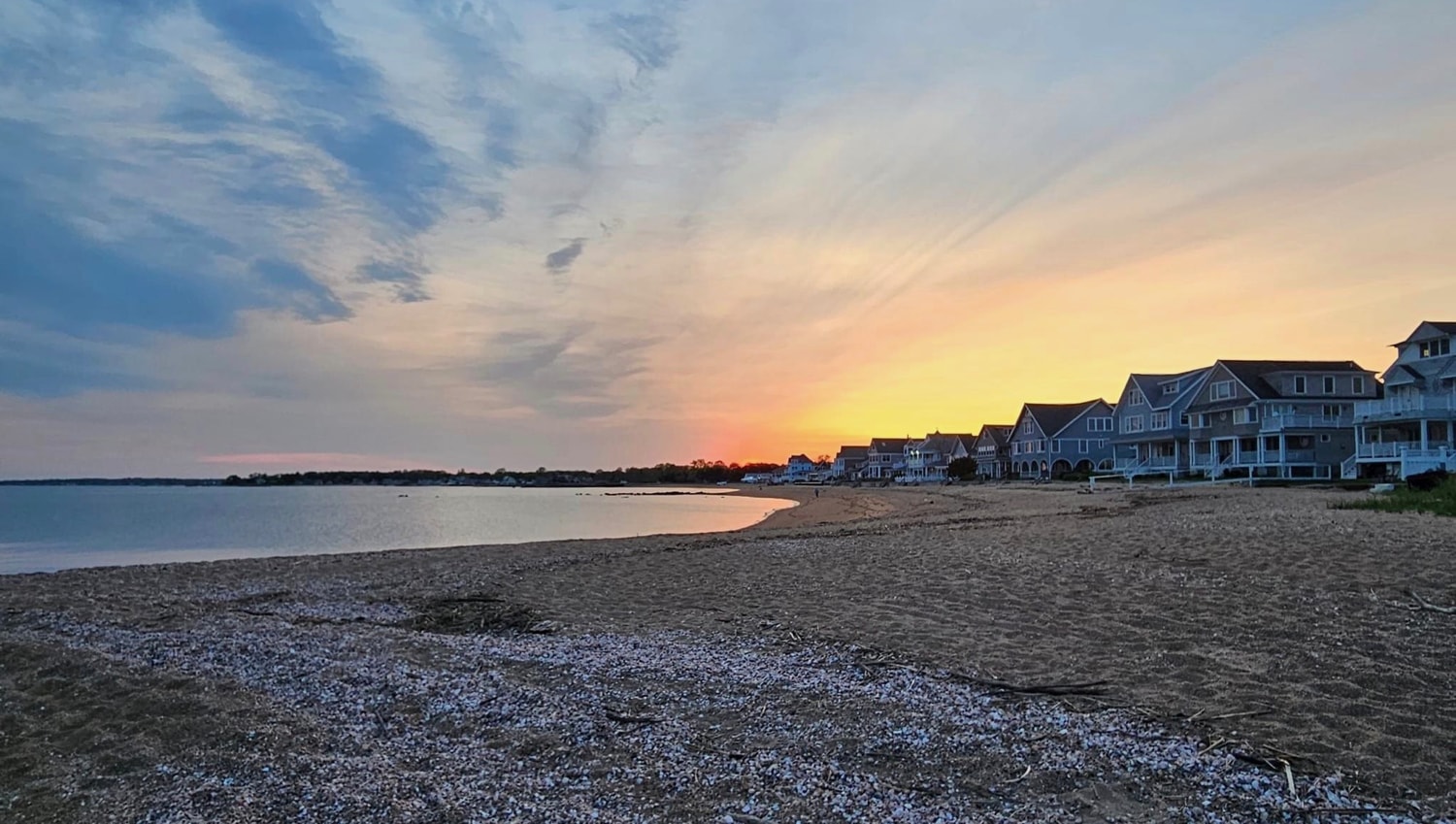 The Getaway Mavens guide you to the best that these coastal Connecticut towns offer, and then some. So, read on for inspiration.
For more romantic places to visit in CT, check out these 17 Spellbinding Romantic Getaways in Connecticut. 
Things To Do In Madison CT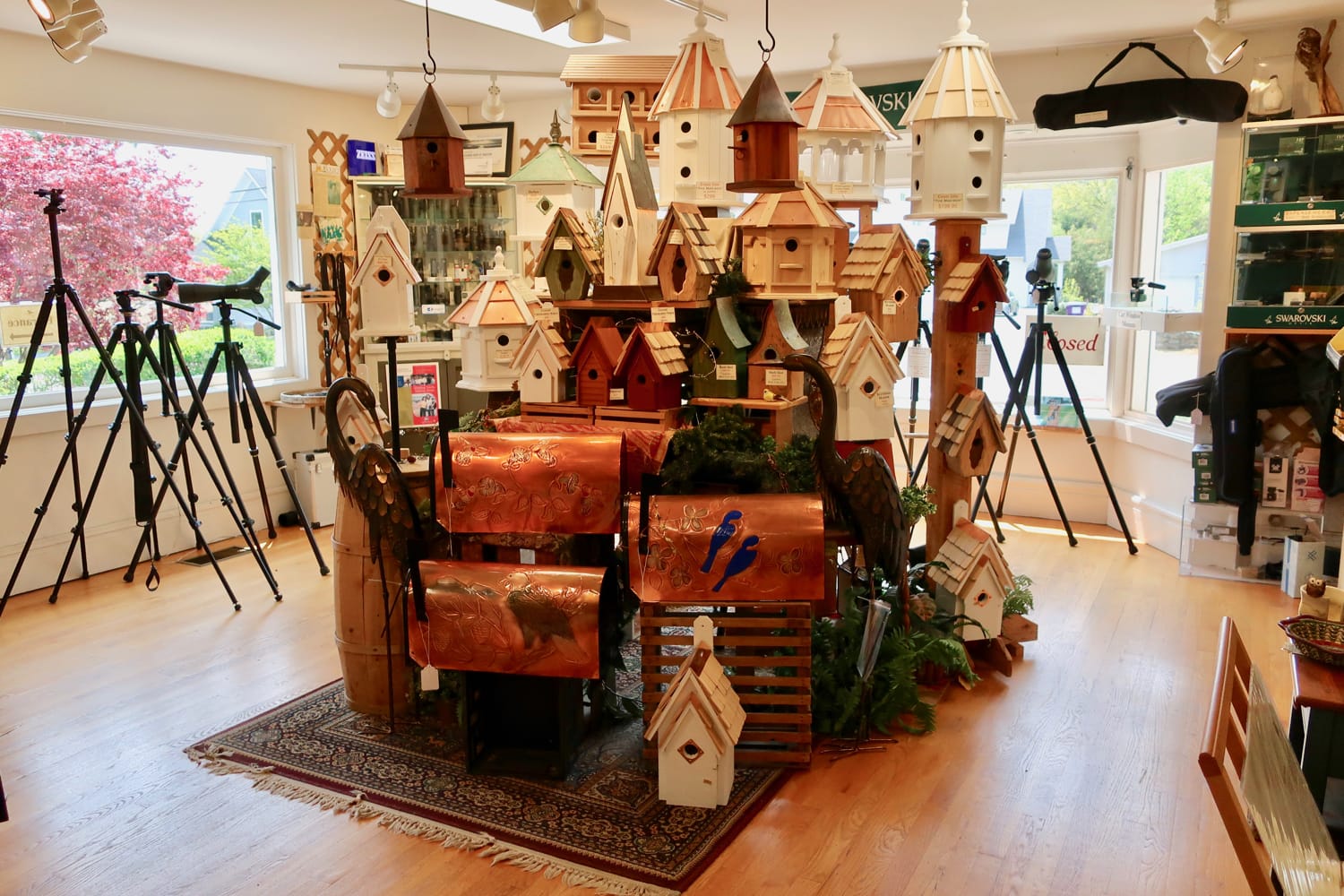 SHOP: Audubon Shop
Not affiliated with the Audubon Society, the Audubon Shop, on the Boston Post Road in Madison CT, draws birdwatchers from all over the country. They were coming anyway, as Madison is on the Atlantic Flyway – one of four main bird migratory routes in the USA. Janet and Jerry Connolly opened the Audubon Shop in 1986, as a modest place catering to the birding crowd. It has blossomed over time. And how!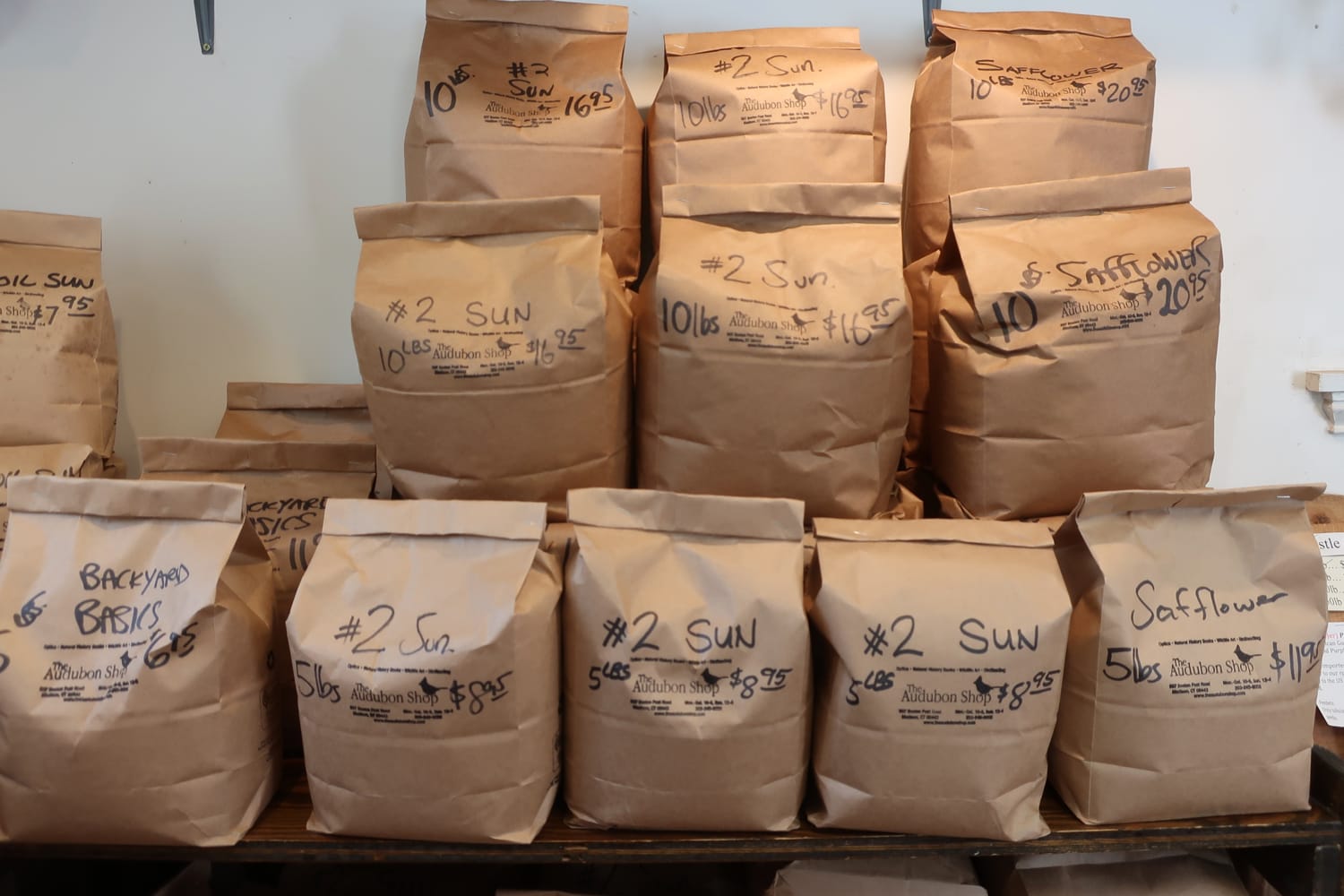 Lately Janet and Jerry's son, Tom, is preparing to helm this unassuming shop that sells about two TONS of birdseed a week, along with bird feeders, wildlife art, natural history books, and the largest range of "optics" (binoculars, scopes, etc.), from Nikon to Swarovski, in stock, than almost any other store anywhere. And yes, a countless number of birdhouses.
The Audubon Shop also runs both international birding trips (Western Mexico to Namibia) and local Bird Walks at nearby Hammonasset State Park. All are extremely popular.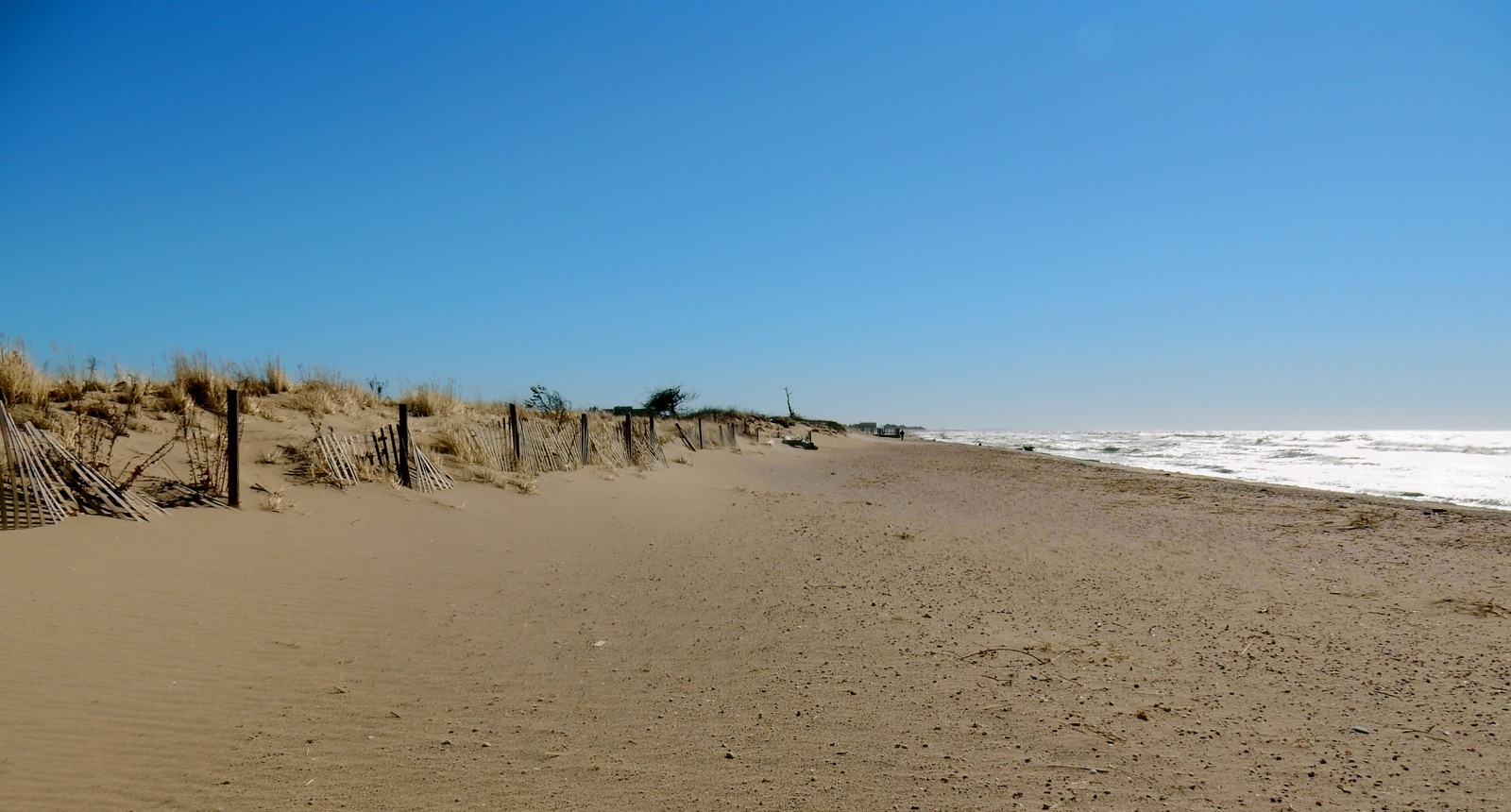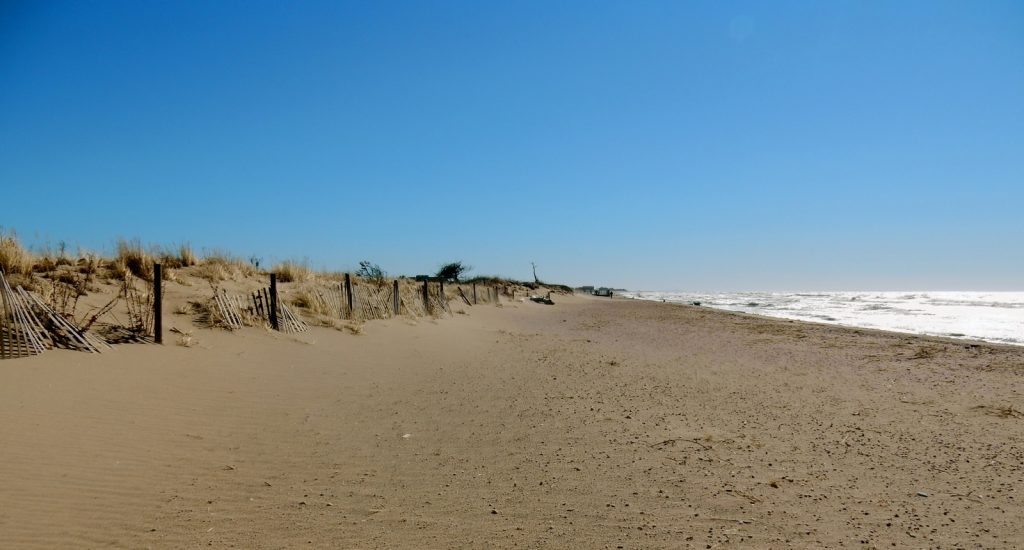 BEACH IT: Hammonasset Beach State Park 
Connecticut's largest shoreline park and public beach, Hammonasset Beach State Park, encompasses two miles of sandy sea-front, concession stands, changing rooms, a new Nature Center building, viewing platforms, fishing areas, biking trails, and campgrounds. Improvements are ongoing, so if you've haven't been here in awhile, come back for another look.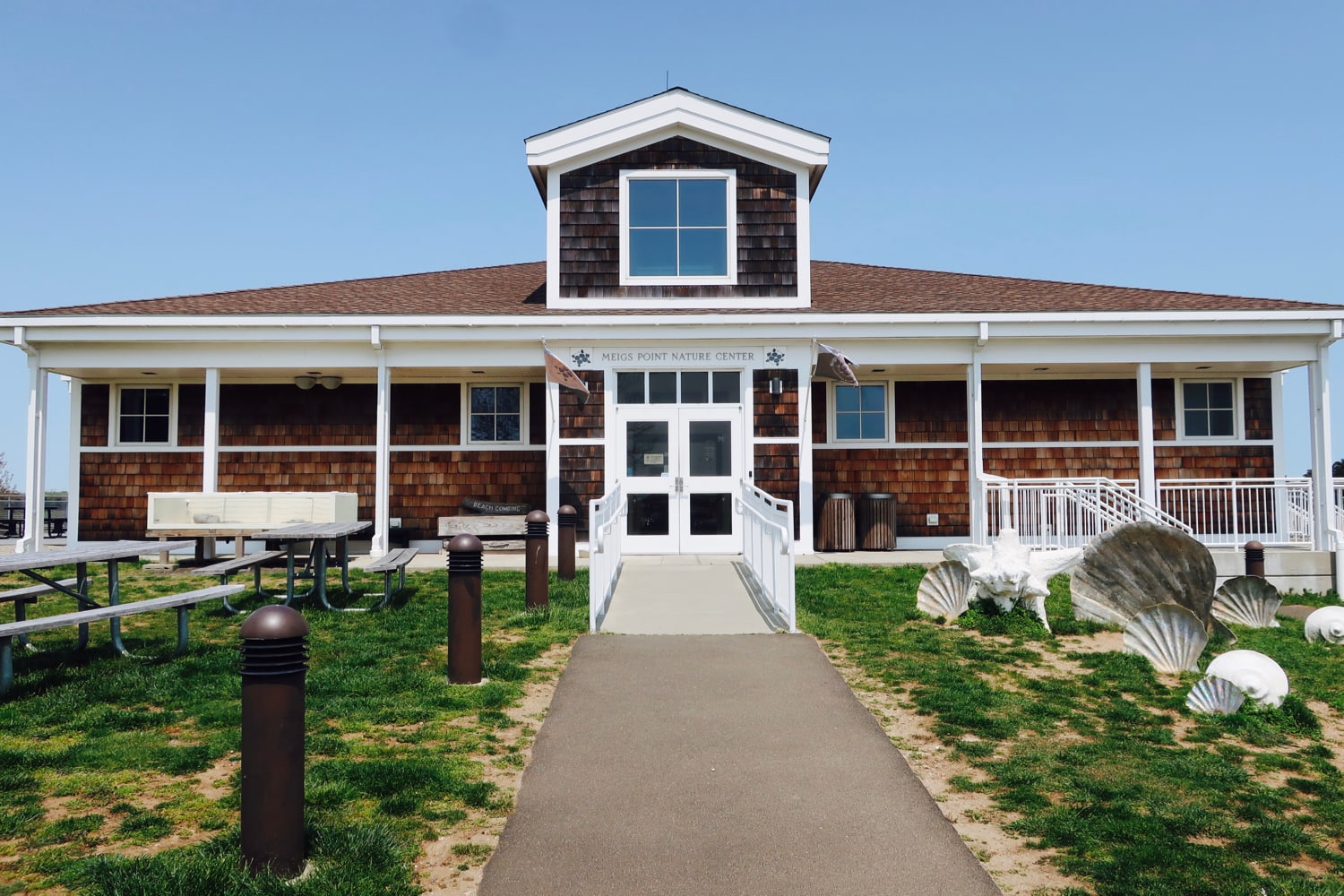 VISIT: Meigs Point Nature Center
This sweet little Meigs Point Nature Center, at the Hammonasset Beach SP end point, is divided into four sections: In the Air, At the Beach, In the Woods, In the Water. In fish and reptile tanks, via webcams, and poised overhead (as in the case of In The Air), each highlights the creatures and natural elements of those habitats in a fun and engaging way.
Drop in and marvel at the small things, have a chat with a couple of Blue Jays, and, if you're lucky,  see the look of wonder on a toddlers face at the "Observation Tank." Admission is free.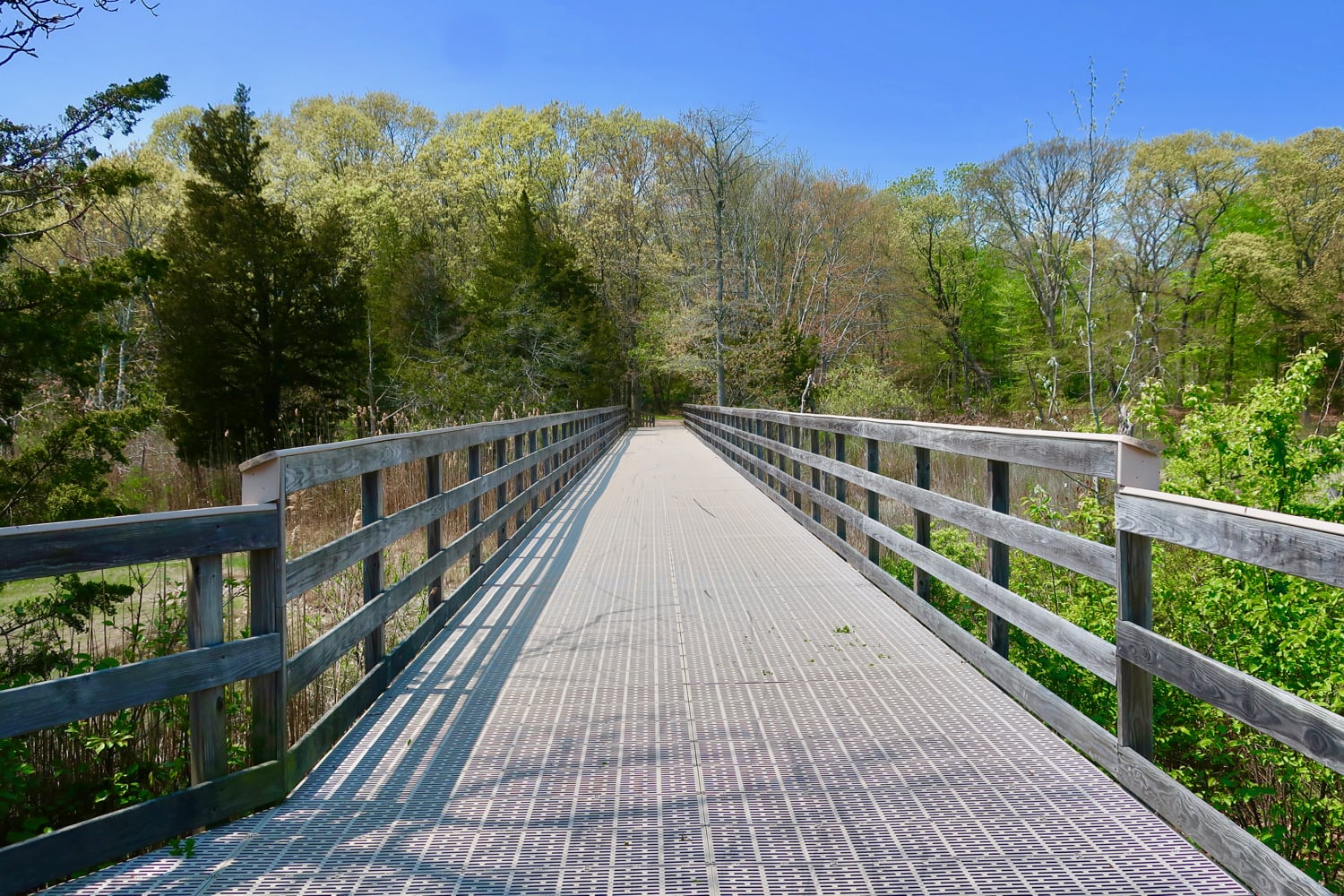 BIKE/WALK: Along The Shoreline Greenway Trail in Madison Connecticut
Lucky Madison CT! It's got one of three miles of the Shoreline Greenway Trail (the other two are in Branford and East Haven). In Madison, the trail cuts through a portion of Hammonasset Beach SP, over ponds and salt marsh, and near rivulets – all without worry of cars. Park in a dedicated lot on Route 1 about ¼ mile north of the entrance to Hammonasset SP.
SHOP: RJ Julia Booksellers, Madison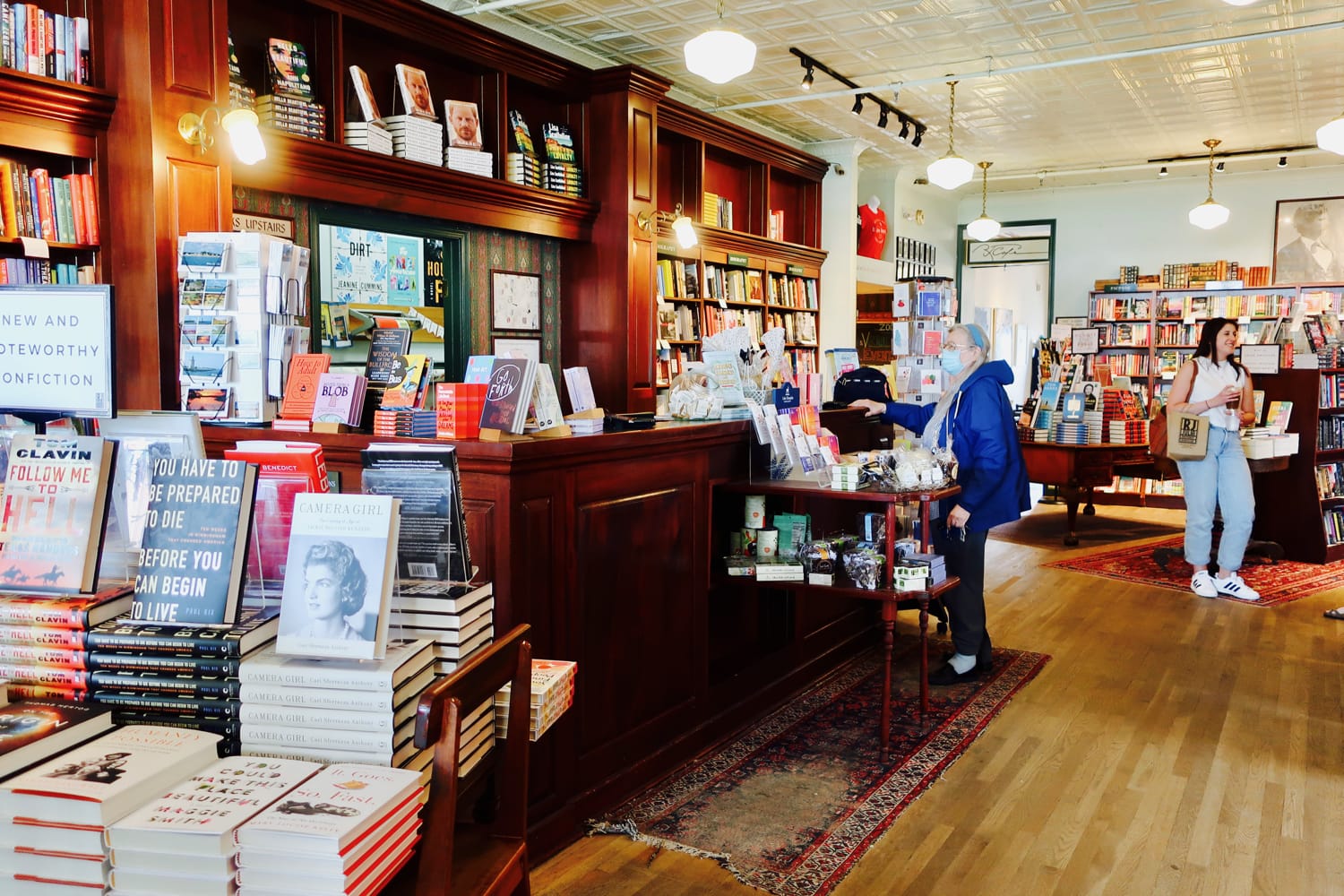 The 30 year old, two-story Independent bookstore, RJ Julia Booksellers, brings best-selling authors and notable writers to this tony Connecticut shore-town. You may meet authors both famous or (as yet) undiscovered; events are eclectic, entertaining, intimate and fill up fast.  Be sure to make reservations. And even if you can't make it to a reading, plan to sit in a comfy chair and "meet some new books." It's the ultimate rainy-day pleasure.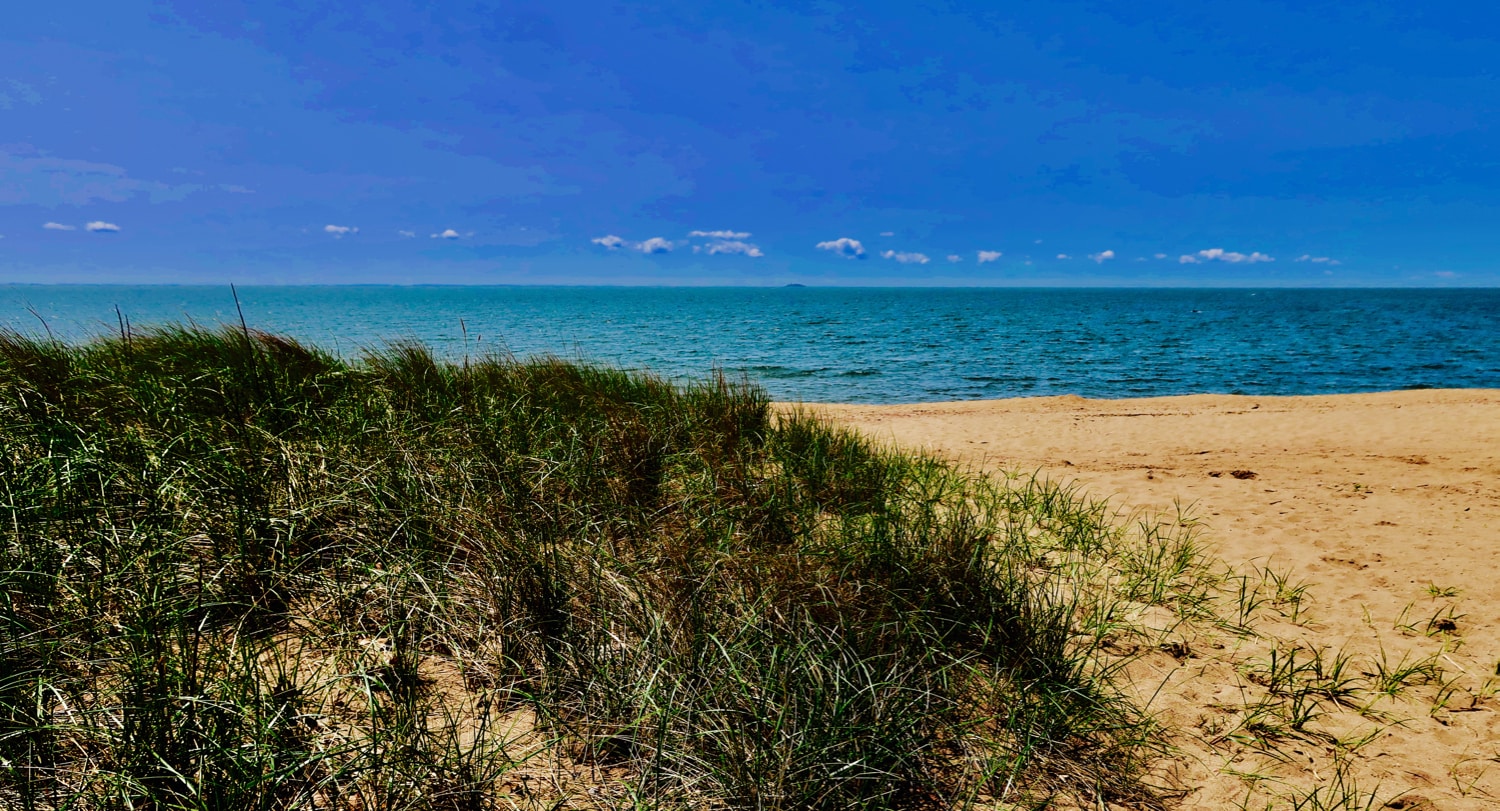 Surf Club Park
Although it sounds chi-chi, the Surf Club in Madison is neither a club nor a hotspot for surfers. But, it is open to the public, and does have some services. On and around 1,200 feet of sandy shore, you'll find a playground, bocce court, beach volleyball, basketball courts, horseshoe pits, seasonal concession stand, picnic area with grills, and boating area.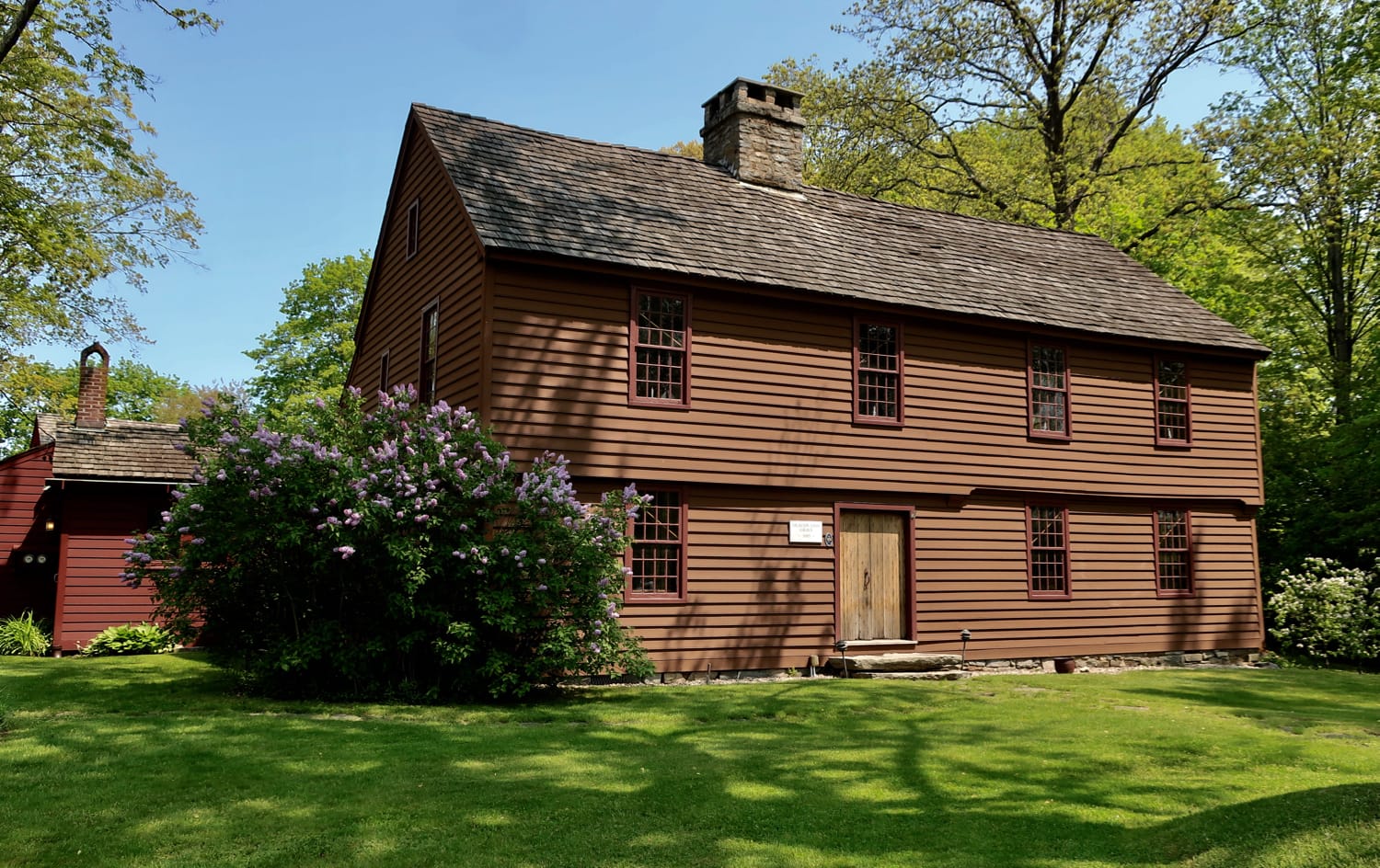 VISIT/PHOTO OP: Deacon John Grave House
It's almost impossible to believe that the Deacon John Grave House, built in 1685, now standing in a downtown built up around it, housed seven generations of the Grave family for three hundred years (until 1978).
Because of meticulous documentation kept about the family's debts, household inventories, and other important records of their lives and occupations, much is known about these seven generations of farmers, haulers, soldiers, innkeepers, shoemakers, dressmakers and weavers: keeping a universal history of the Connecticut "common man" alive.
SEE: Madison Cinemas (Formerly Madison Art Cinema)
Watch foreign and independent movies in a century old Madison Cinemas right in downtown Madison. Even better, you can buy local beer and wine at concession to bring back to your recliner seat.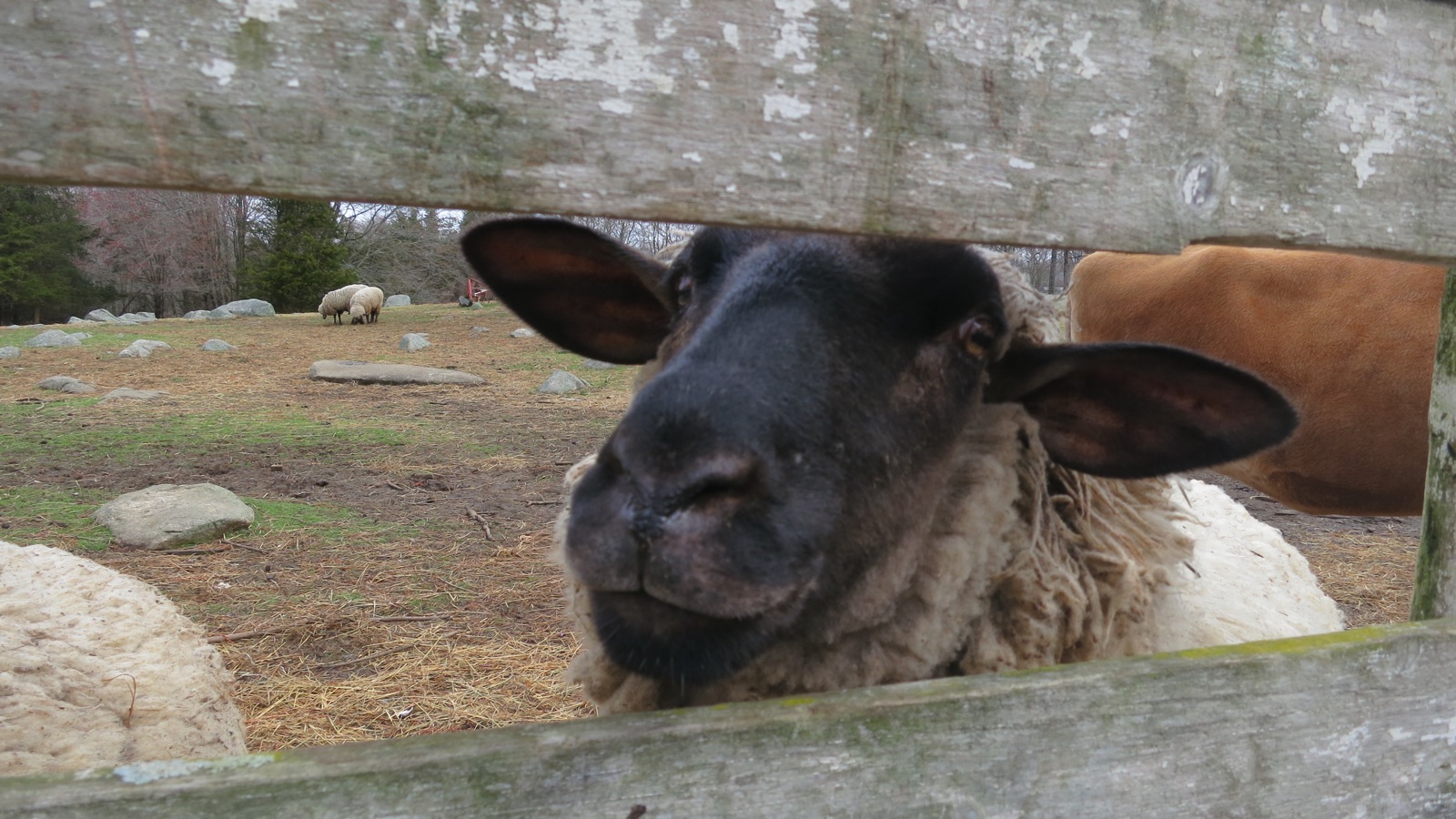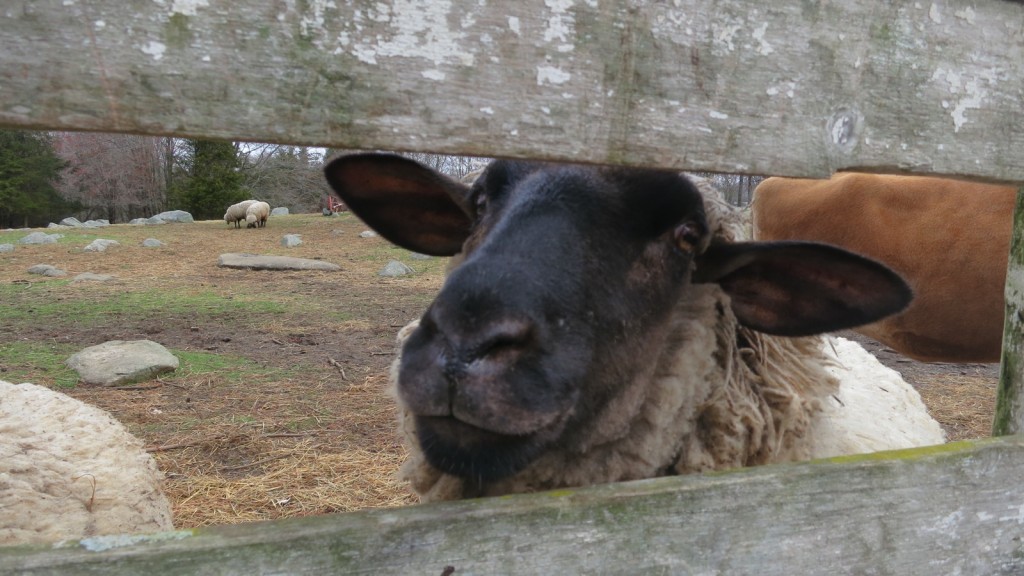 VISIT: Barberry Hill Farm
If you're looking for eggs warm from the henhouse, if you need a bunch of flowers cut for your 4' vase, if you're in the market for organic produce or just want to stand among sheep, cows and chickens to feel like a farmer for a few minutes, come to Kelly and Kingsley Goddard's 25 acre Barberry Hill Farm.
Heralded in New York Magazine as a great place for weddings, Barberry Hill is as rustic and authentic as it gets. And, if you arrive during a busy time, you may be put to work.  Former High School English teacher Kingsley took over his Dad's farm – what he describes as a "typical farm at the turn of the century" after his Dad passed away. It's a fascinating look at a vanishing way of life.  Informal tours offered, but call first.
Things to Do in Clinton CT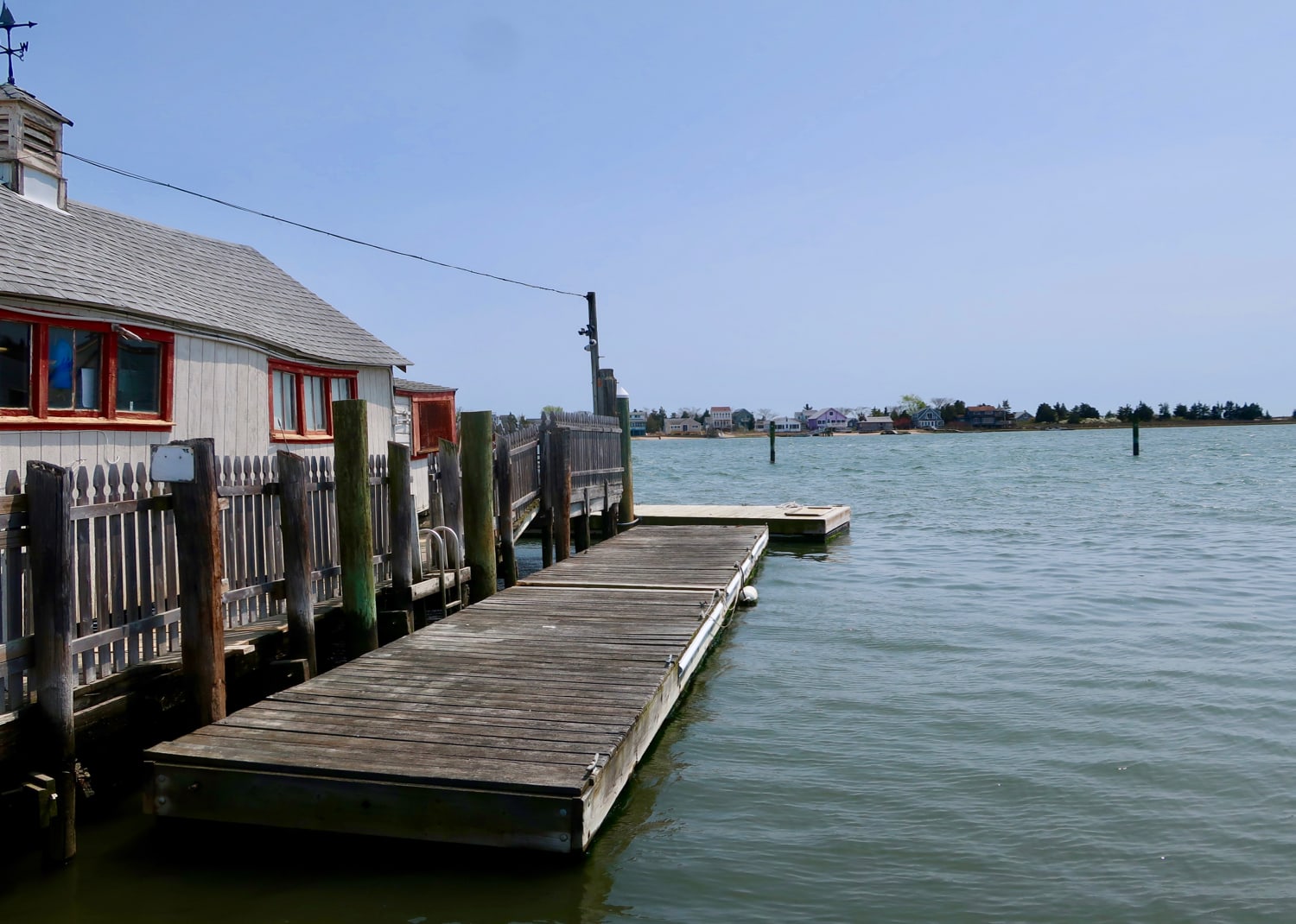 STROLL: Down to Clinton harbor
Gazing out onto Clinton Harbor – at brush and bungalows on a crescent of sand called Cedar Island – you'd be forgiven if you believe this is Block Island circa 1957.
Weathered gray shacks, floating docks that have seen many seasons, and mostly modest motor and sailboats share a protected area with a wealth of shore birds in a salt marsh bounded by state parkland.
Families are drawn here for crabbing and kayaking.  It's idyllic in that decades old way when lingering over a rapturous lobster roll while watching boats purr back to dock is a highpoint of the day.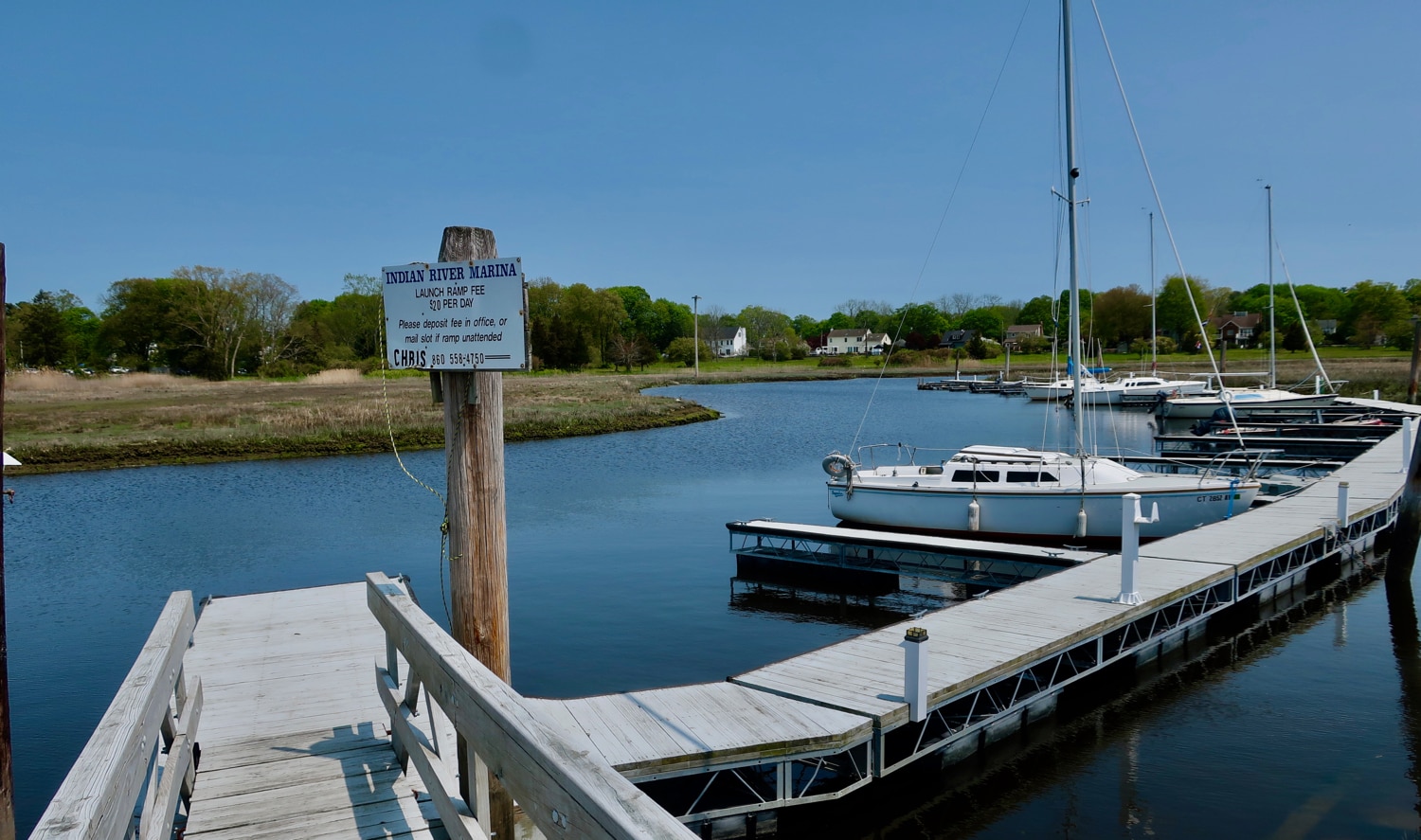 DO: Rent a Kayak at Indian River Marina Clinton CT
Clinton Harbor is the terminus of both the Hammonasset and Indian Rivers, which thrust northward from both sides of the harbor like U of Texas "Hook 'em horns."
Rent a kayak at the tiny and charming Indian River Marina owned by a genial Rob Chase, who makes sure that all patrons don life-vests and gives each a laminated map showing a variety of touring options.
The most popular, bringing you into close contact with egrets, herons and the occasional osprey, snakes down the romantic weeping-willow studded Indian River, into busy Clinton Harbor where you dig your paddle deeply and quickly into the ebbing tide in order to get across a narrow, but busy channel, then up the grassy Hammonasset.
SHOP:  Clinton Premium Outlet Center
Clinton Premium Outlet Center draws budget-conscious fashionistas from all over Connecticut and the world. Armani, Boss and Kate Spade, among many others, separate bargain hunters from their Benjamin's.
Best Restaurants In Madison, Clinton, and Nearby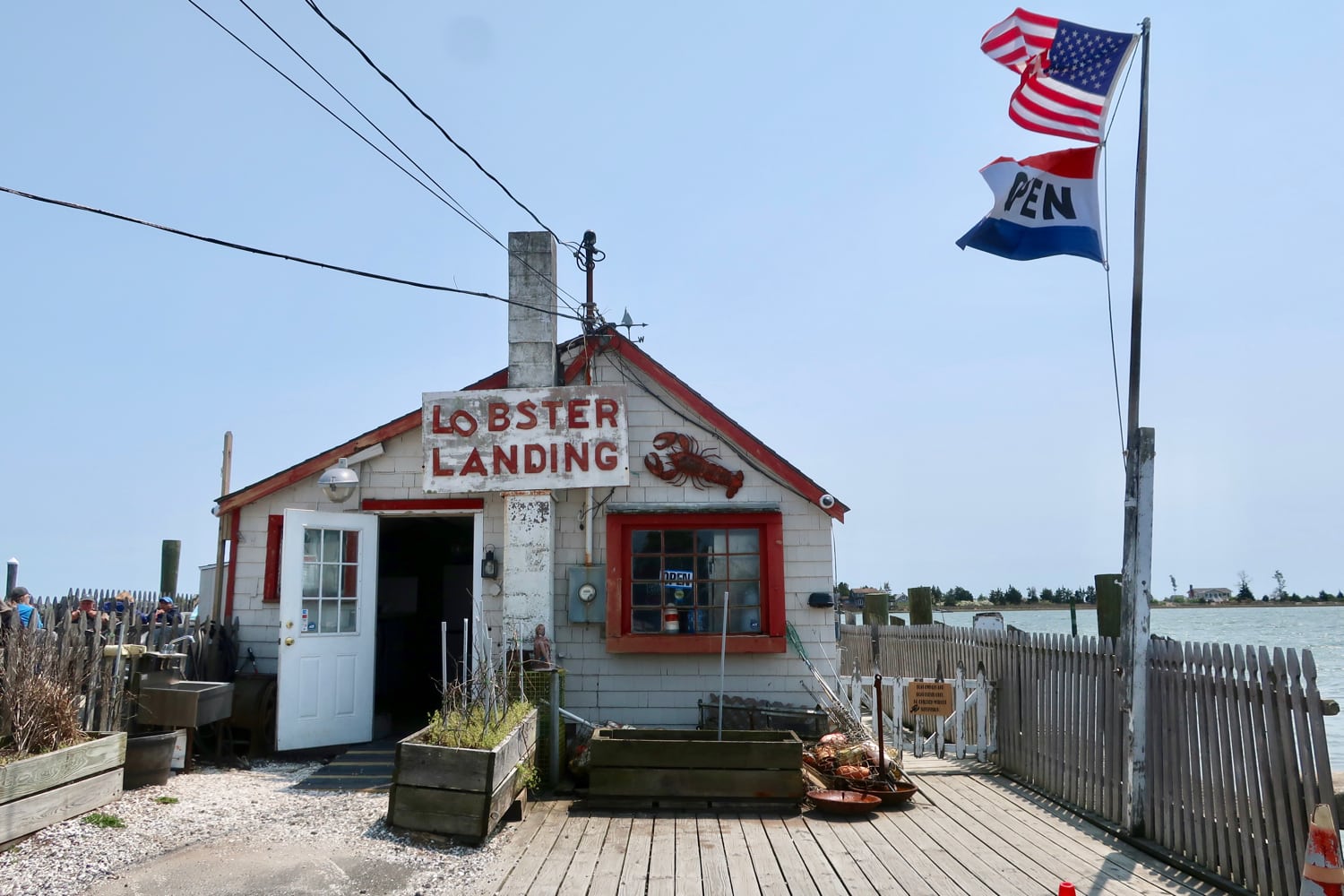 LOBSTER ROLL: Lobster Landing, Clinton
Established by Enea and Cathie Bacci decades ago, and now owned by two long-term employees, award-winning Lobster Landing has to be one of the last (and best) authentic lobster shacks in Connecticut. If not the whole Eastern seaboard.
Although not cheap, ($27 in 2023), you get a toasted roll brimming with a hefty quarter pound of lobster meat drizzled with butter. Mentioned in numerous national magazines, Lobster Landing is consistently busy – so expect a line.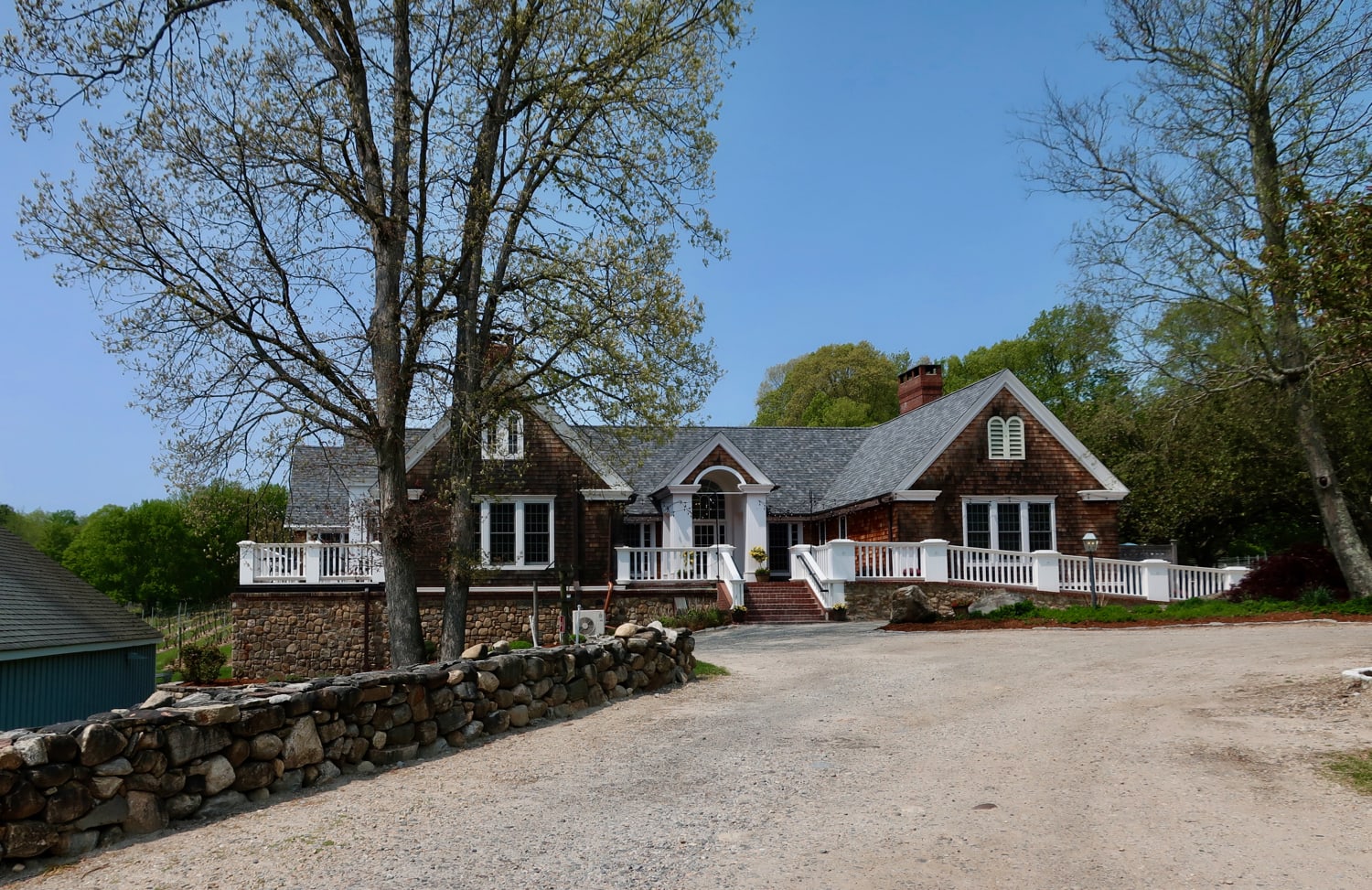 EAT/DRINK: Chamard Vineyards, Clinton
Chamard Vineyards lends a bit of France to the Connecticut shoreline. Sample easy to drink French-inspired wines produced from locally grown grapes in an elegant rustic-refined stone barn.This is where you'll also find the exceptional Chamard Bistro, which offers foods with French flair, including, reportedly, "The Best Pomme Frittes in CT."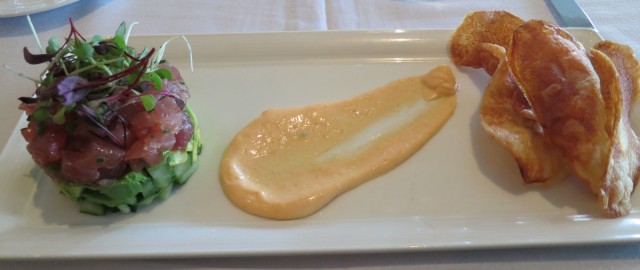 EAT/FINE: The Wharf, Madison Beach Hotel
Even if you are not staying here, The Wharf at the Madison Beach Hotel is excellent enough to be considered a destination restaurant.
EAT: Field House Farm
This historic Field House Farm, outside of Madison, is known for its literal Farm to Table dinners, paired with wine and a tour of the farm itself. Check the website for group events or arrange for one yourself.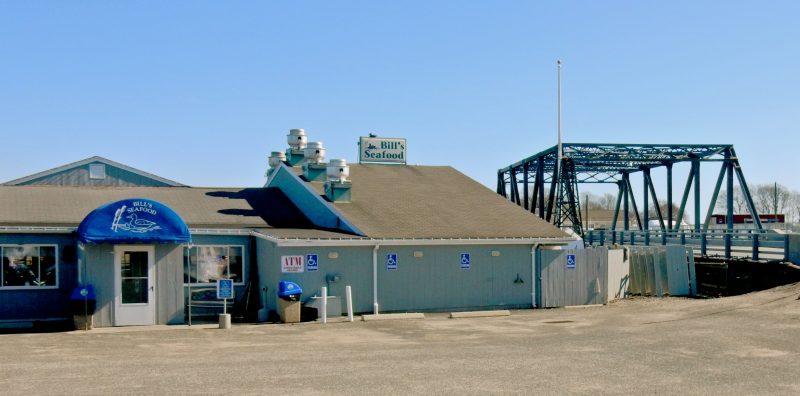 EAT/BUDGET: Bill's Seafood on the Clinton/Westbrook Border
The bridge isn't the only thing singing at Bill's Seafood on summer Sunday evenings.  This famous, raucous restaurant, tucked just under the "Singing Bridge" of Route 1 – known for its humming vibrations – hosts an old fashioned sing-along, too.
The Clam Roll plate comes with thick fries, Alfred Hitchcock-bellied clams and Bill's signature vinegar coleslaw. The prices are so reasonable, two people can dine on "Bill's Own Seafood Platter" with shrimp, clams, scallops, flounder, French-fries, onion rings and coleslaw for just $30.95 (in 2023).
EAT: Locals Recommend
Besides the above, locals recommend Bar Bouchee for French, Iron Chef Sushi, and Steamed for dim sum and dumplings – all in Madison.
Where to Stay in Madison CT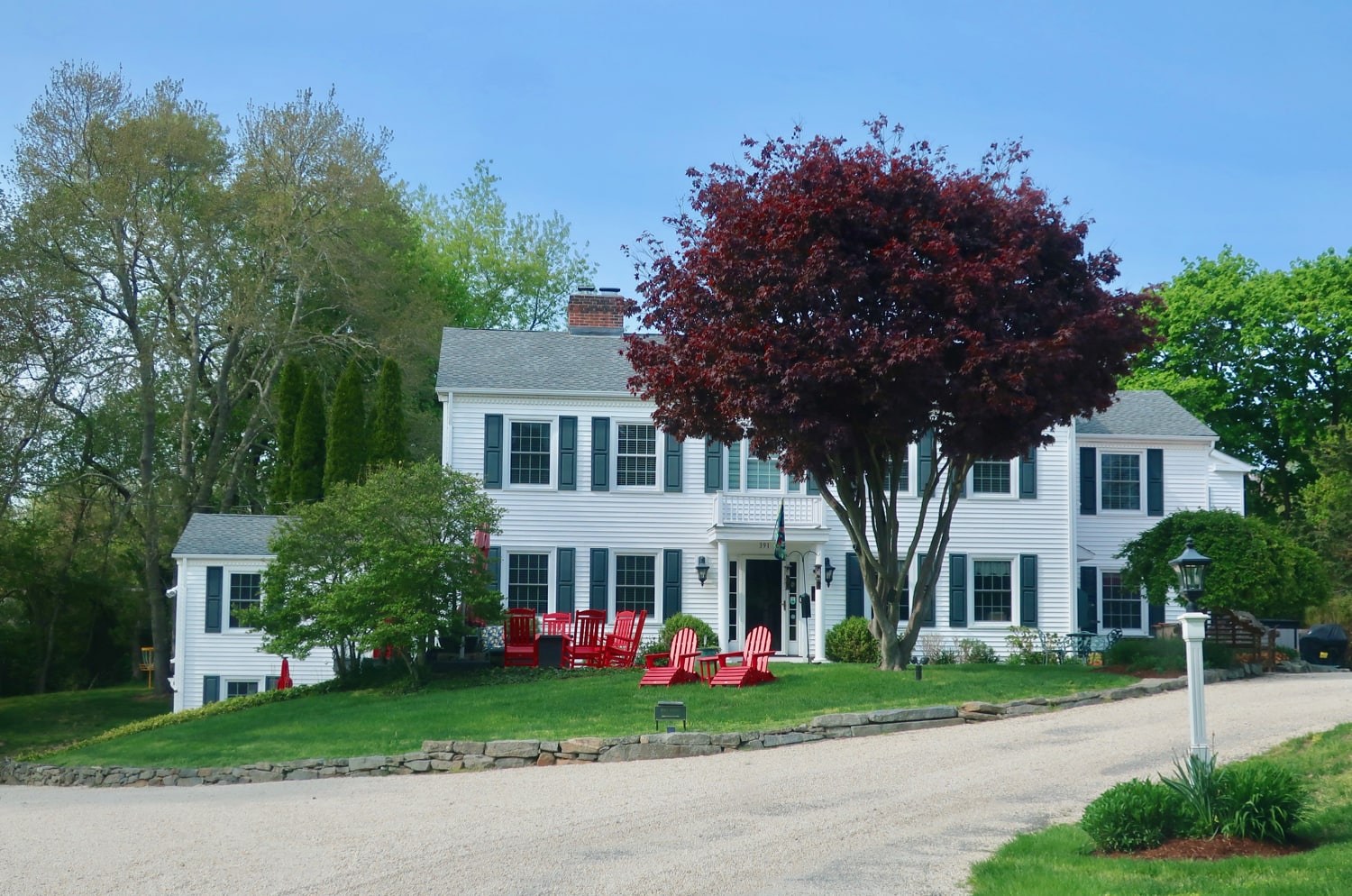 STAY: The Homestead Madison
This quirky, cool, high-end boutique in is so fun (with such attentive staff), it made it on our Maven Favorite list. Read much more about The Homestead Madison CT here.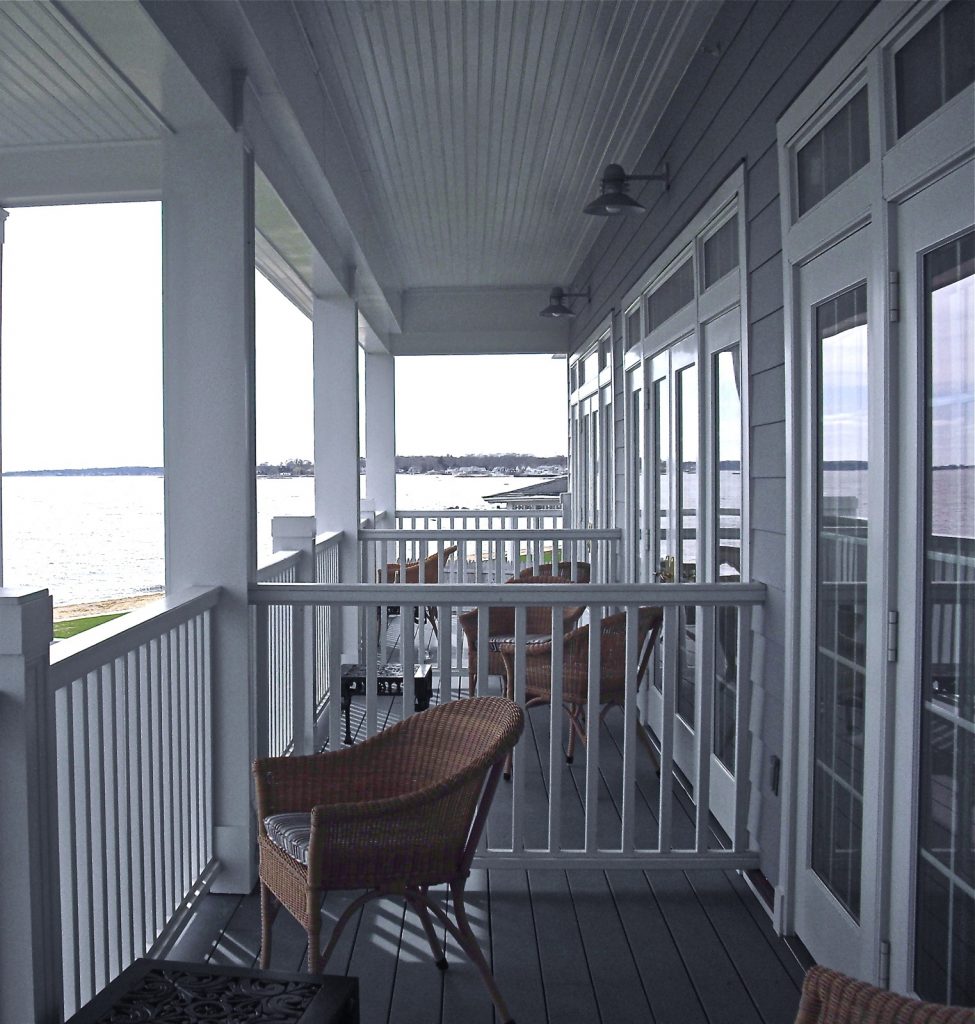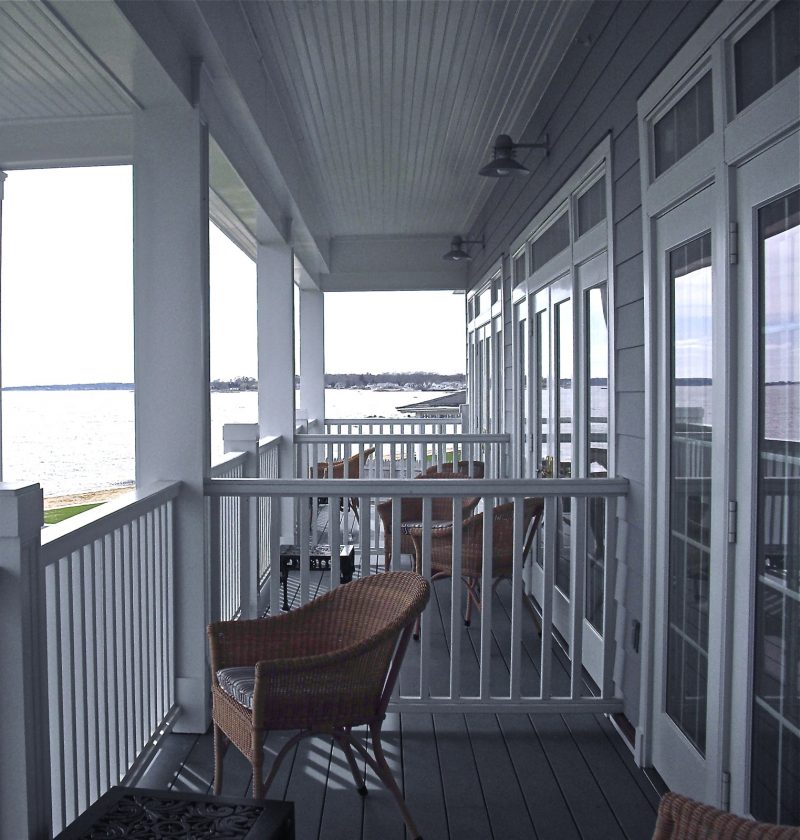 STAY: The Madison Beach Hotel, Curio Collection by Hilton, Madison CT
All 33 over-sized rooms (large enough for a family of four) face Long Island Sound. Gleaming white plantation shutters slide open to reveal your own beachfront balcony. It's the perfect spot for a romantic glass of wine at sunset.
Décor is beachy-keen, with accessories one would expect in a luxury hotel; flat screen TV, free Wi-Fi, cloud-like bedding, glass showers.
All articles belong to Getaway Mavens LLC, and all photos belong to us as well, unless otherwise noted. It's all copyrighted. Please don't repost anything elsewhere without asking us first. All rights reserved. This site uses cookies to enhance your experience.
We make no guarantees of any price listed on our site. We're not responsible for content on external websites linked to ours, including linked resources, an external blog post, any partner site, hotel property sites, or affiliate sites. We only write about places we have vetted, but can't guarantee that your experience will be exactly the same.
Posts may contain affiliate links at no cost to you. Several of our trips are also compensated by the respective tourism boards for the city or state we are visiting. This never impacts how we share the destination with you – opinions are always our own and we pride ourselves on that. We do not sell links or accept unsolicited guest posts under any circumstances. Don't even ask.
United States Copyright, Getaway Mavens, LLC