WHY GO: New Hope PA. What better-named town to visit as my first mid-Covid-era getaway? Less than an hour's drive from Philadelphia and 1 ½ hours from midtown Manhattan, Bucks County PA, and its best known 'burg, New Hope, was a convenient, and aptly named place for my first overnight trip.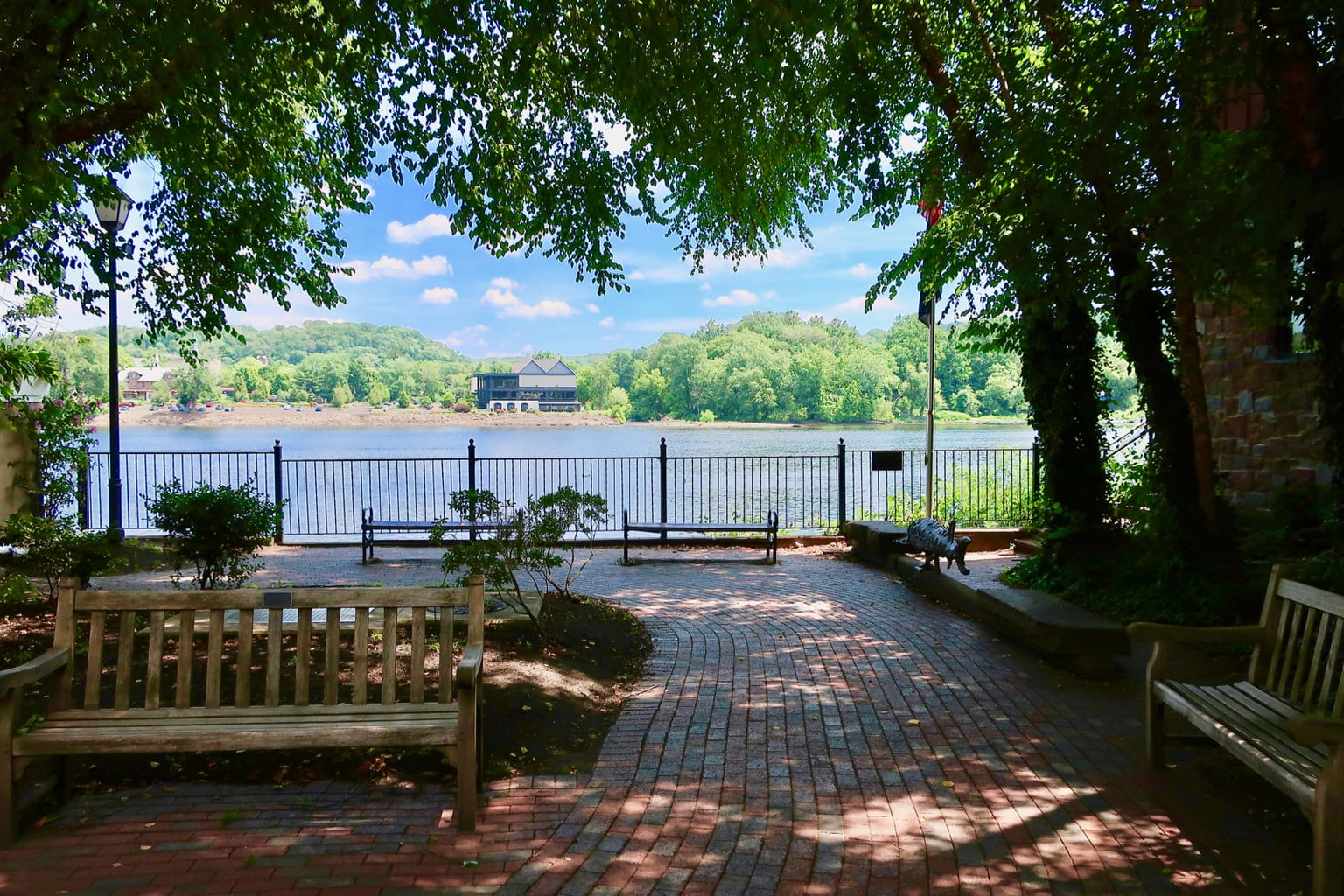 Since lockdown in late February, this Getaway Maven has written just a few new posts. The first itemized how travel writers, specifically this "Stay At Home Maven" were keeping sane during quarantine. The second documented my first culinary road trip (albeit for one day). But this was different. I was trusting an inn, restaurants, and attractions to keep me safe from Covid.
New Hope, and Bucks County PA in general has been a "Maven Favorite" for years. It's got a world-renowned live theater, Revolutionary War history (it's where George Washington famously crossed the Delaware River), concrete castles, and cute boutique-studded Main Streets.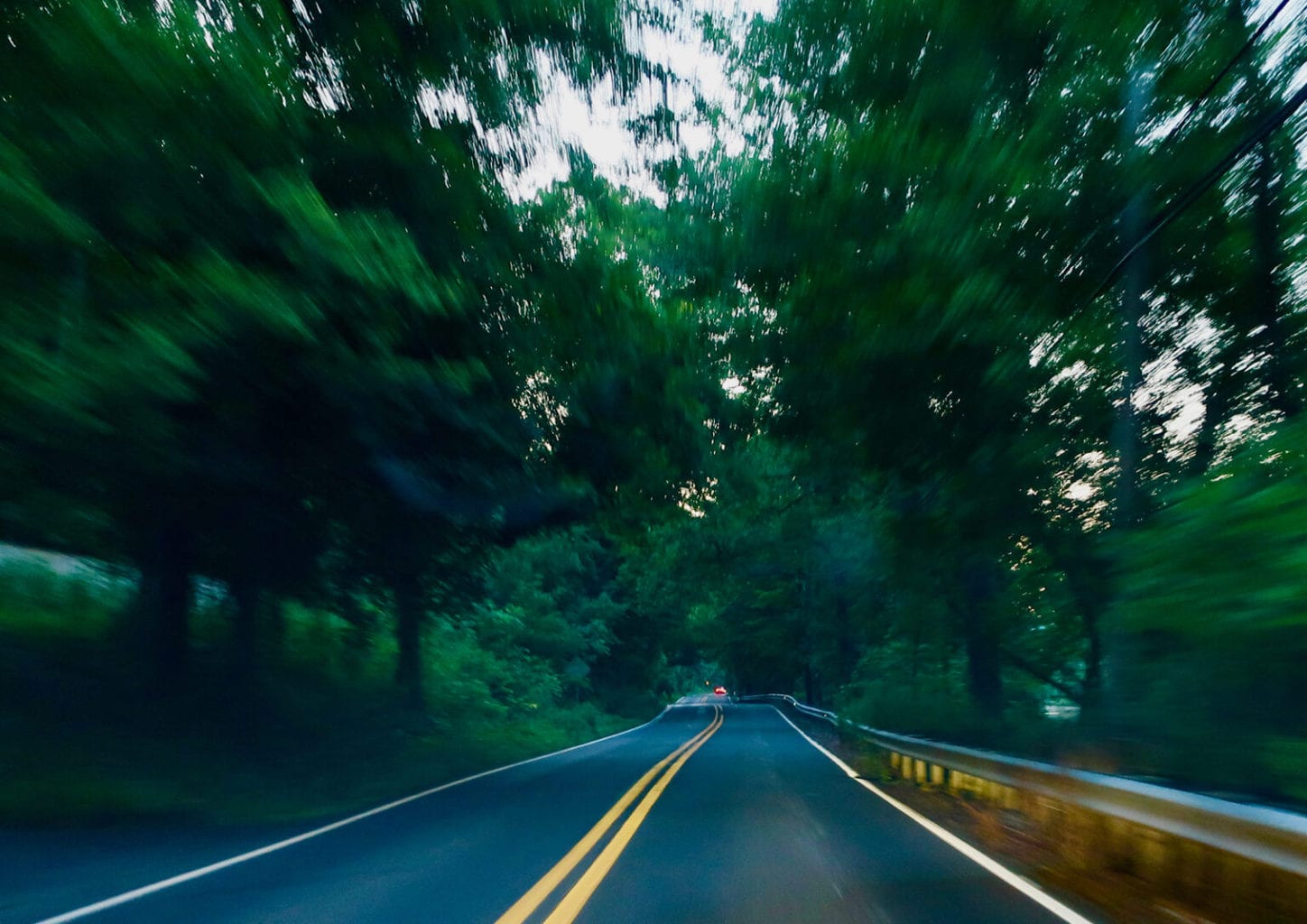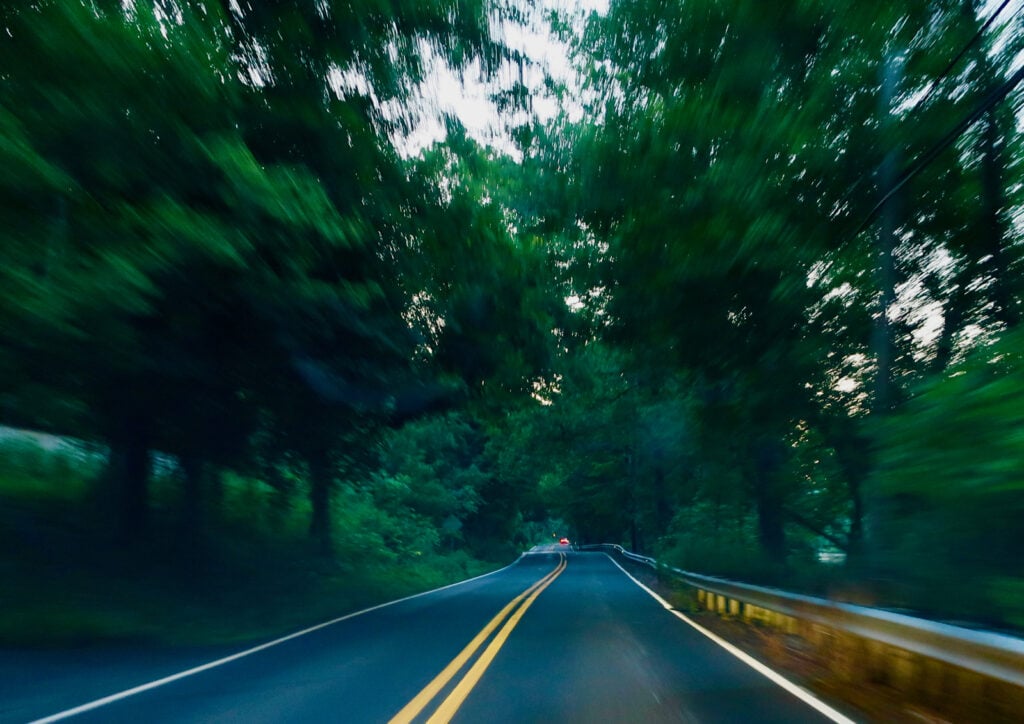 We've covered both Central Bucks County, and Upper Bucks County – so you'll find information about above attractions in their respective posts. What sets this post apart, however, is that most activities can be done alone or in the privacy of your own car. The recommended restaurant and B&B's take precautions to keep the virus at bay.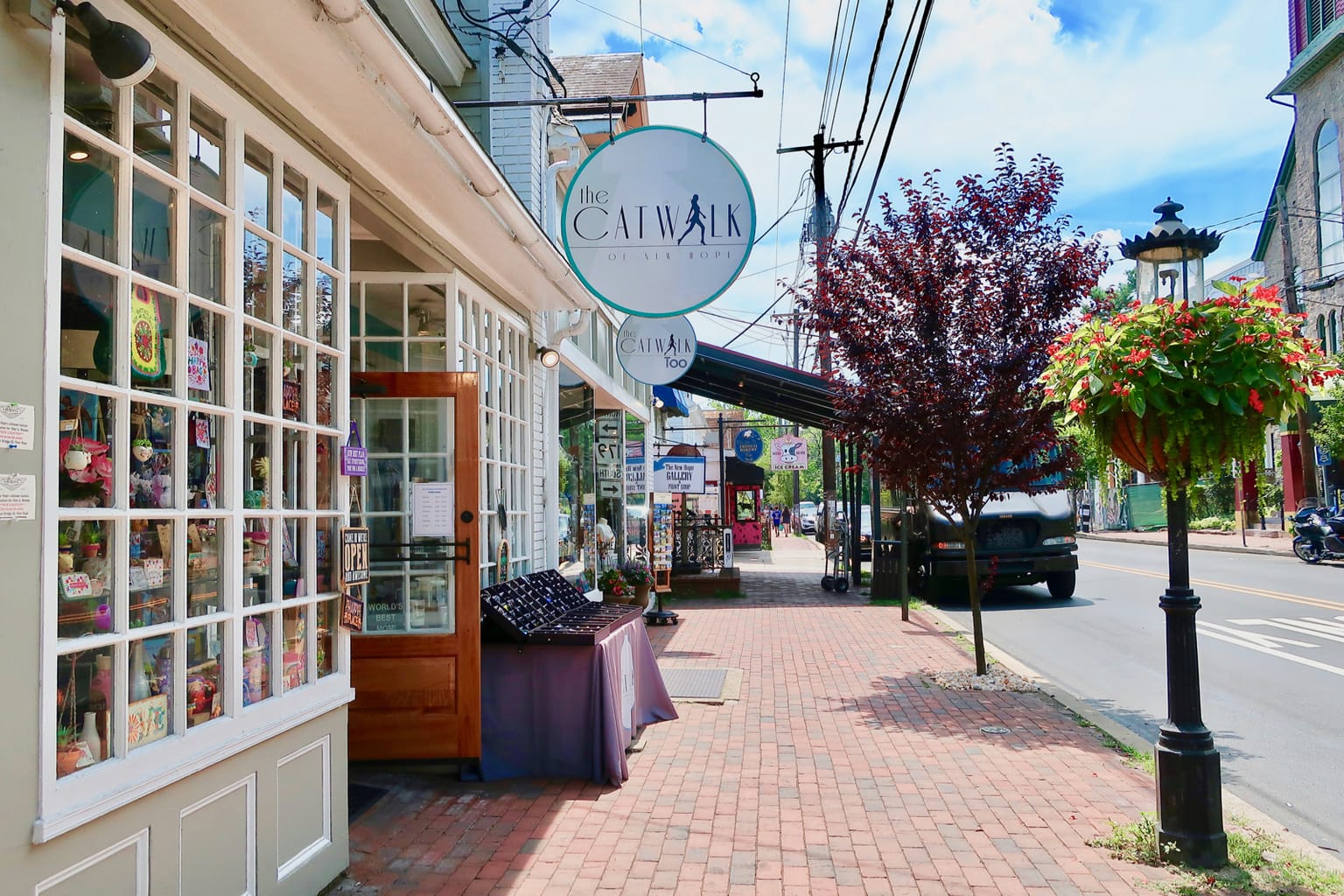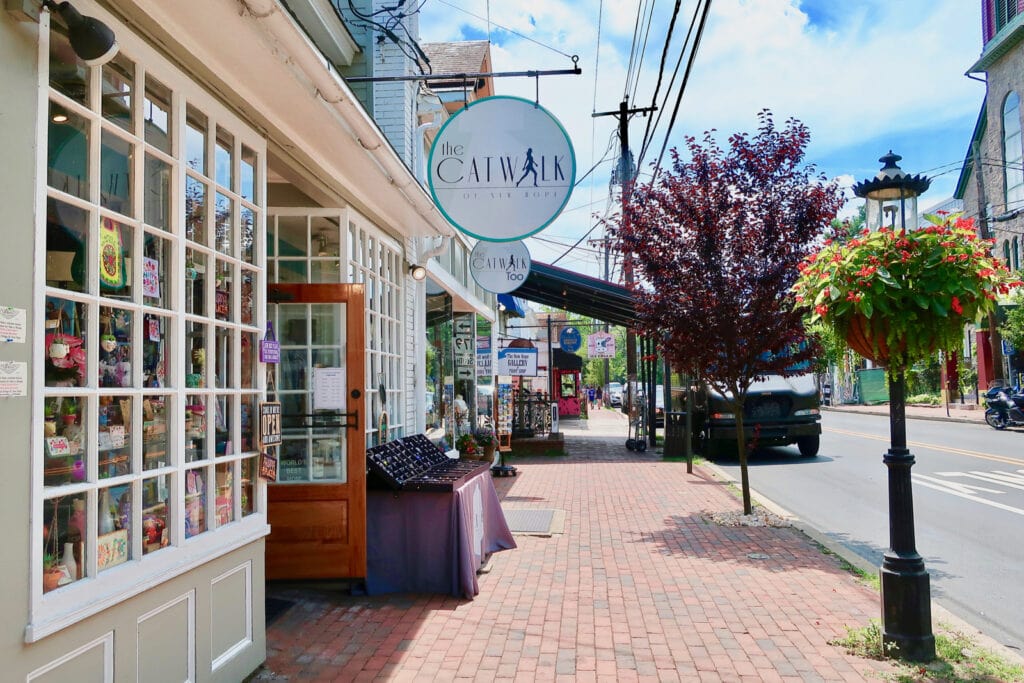 Meander through a nature preserve. Discover important "stations" on the Underground Railroad. Indulge in a Willy Wonka road trip. Hear tales of ghosts and watch some in action. And stay over where the spurned Aaron Burr purportedly fled after his duel with Alexander Hamilton.
Bucks County PA joins this roster of 18 Top Romantic Getaways in Pennsylvania. You might just get some more romantic getaway ideas.
Bucks County also made it on to the Getaway Mavens 20 Most Popular Romantic Getaways in the Northeast US 2021 list.
Things to Do Now in Bucks County PA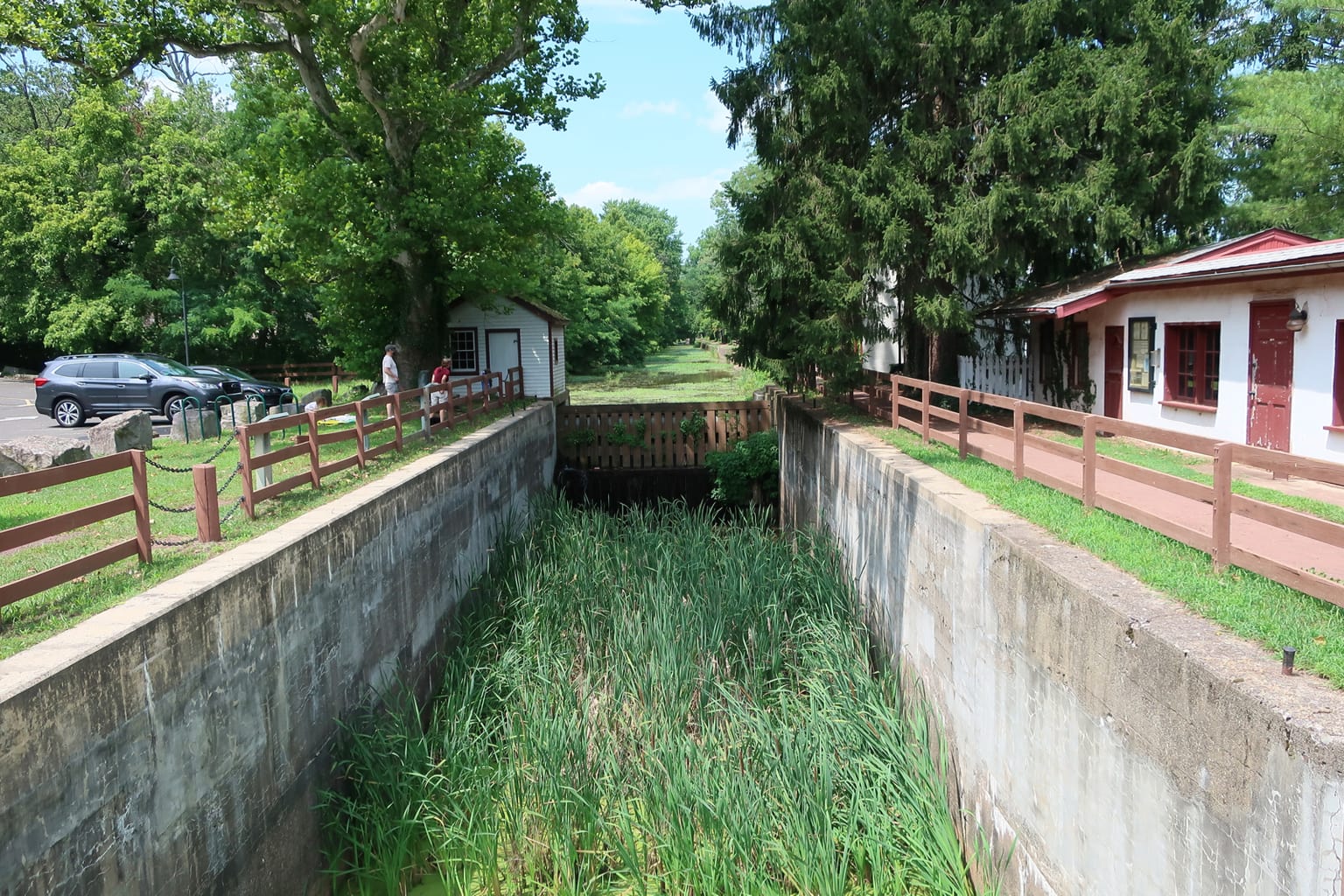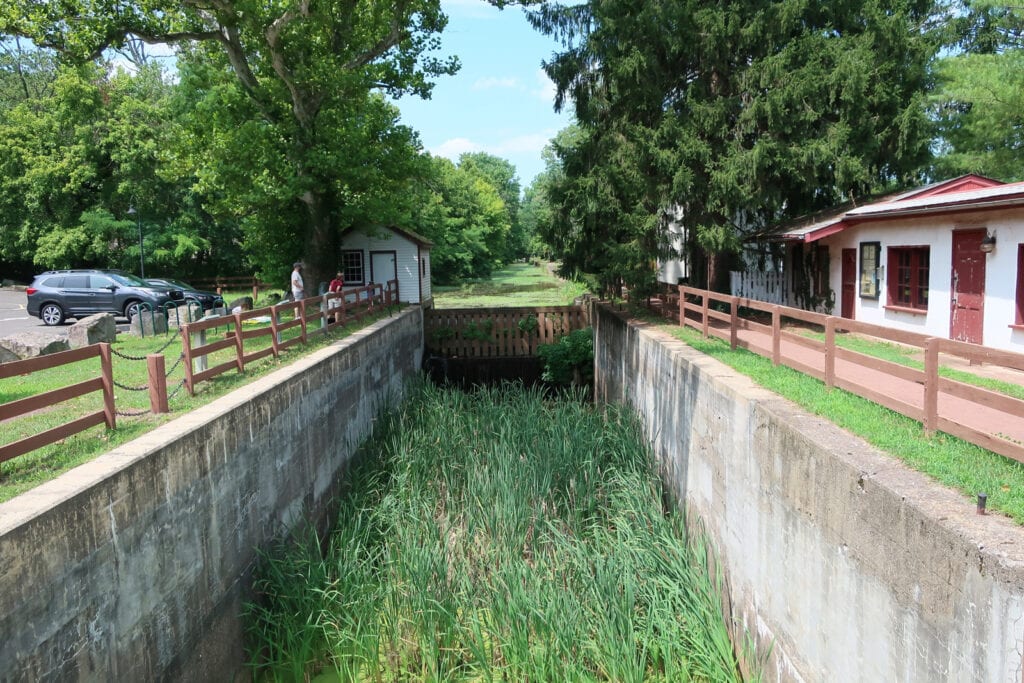 WALK: Canal Towpath, Delaware Canal State Park, New Hope
The Delaware Canal was central to Bucks County commerce. And, to those seeking freedom on the Underground RR. In the past, tourists could take a mule-drawn canal boat tour on a section of the Canal through New Hope. However, now it's overgrown, and beautiful in its own way. Join dog walkers and couples along the shaded towpath. Just keep your distance from others.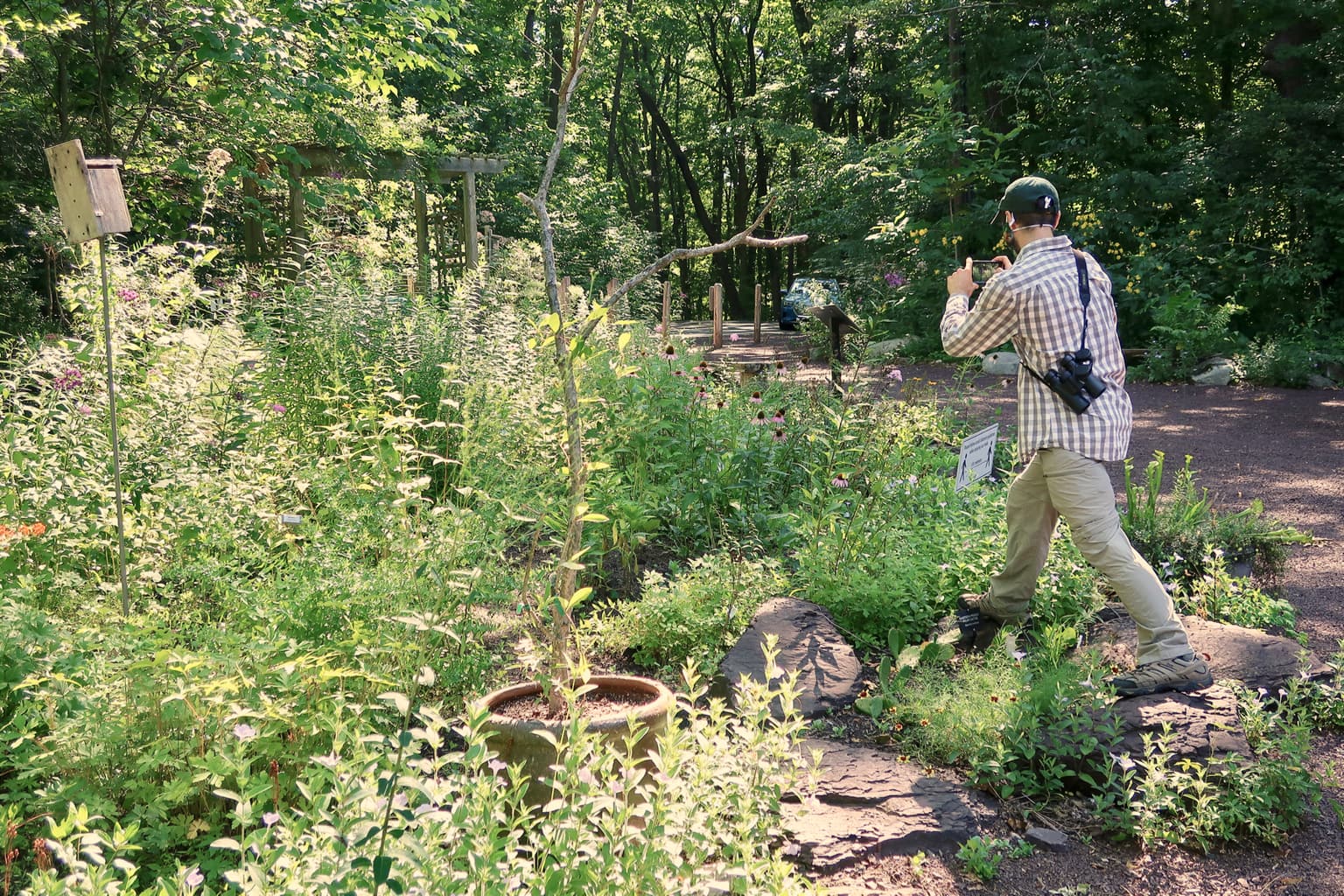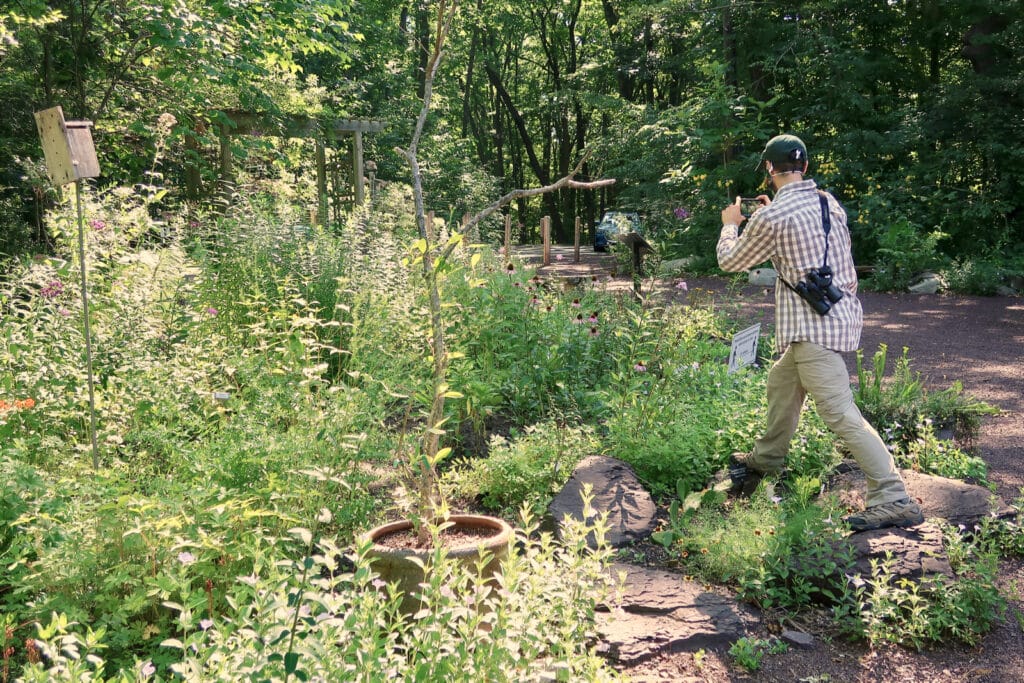 * Masks are required for entry. And keep a good distance from others not in your bubble.
This extensive wildflower sanctuary was established in 1934 to honor George Washington and his army, who camped out on the property before crossing the Delaware River on December 25th 1776.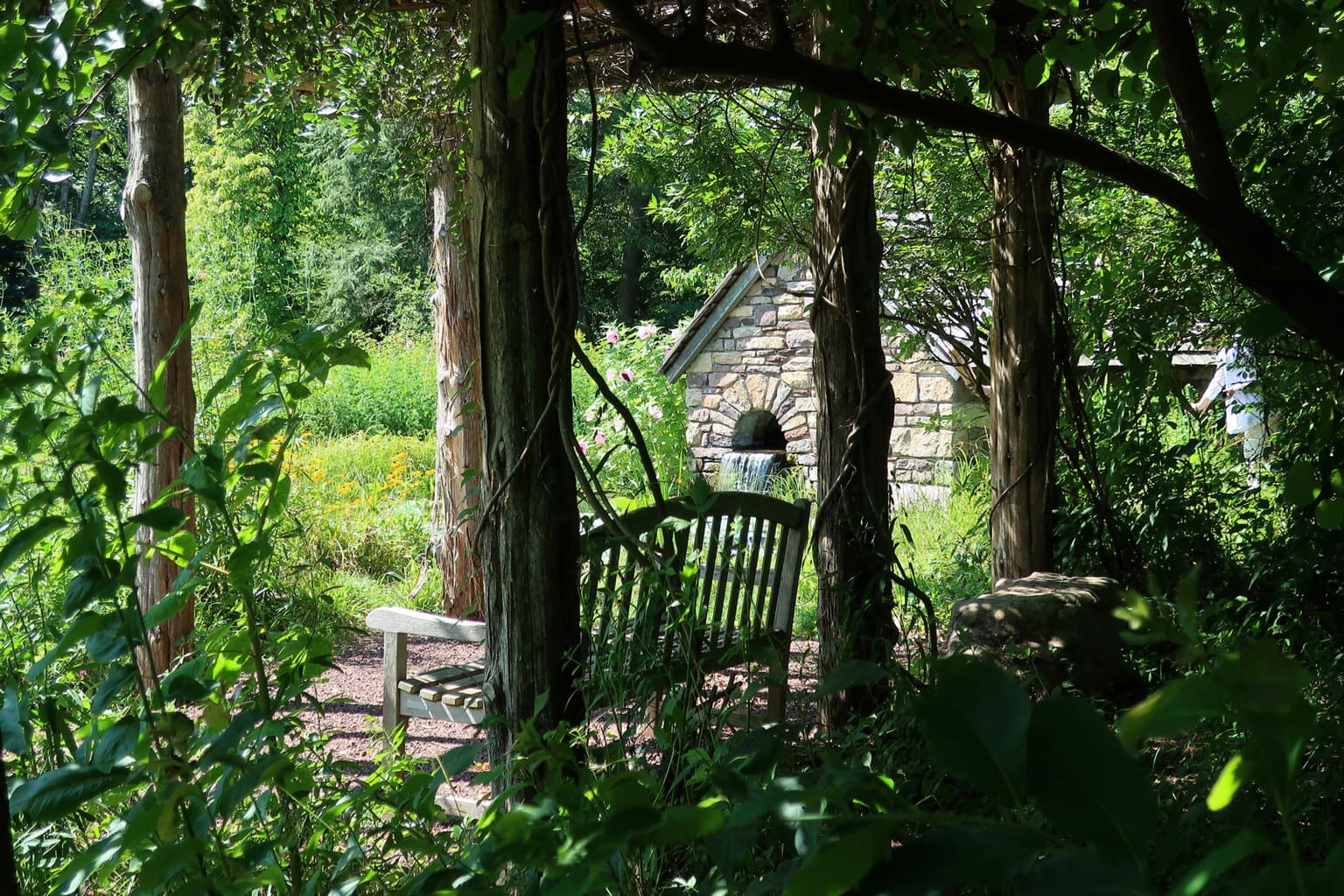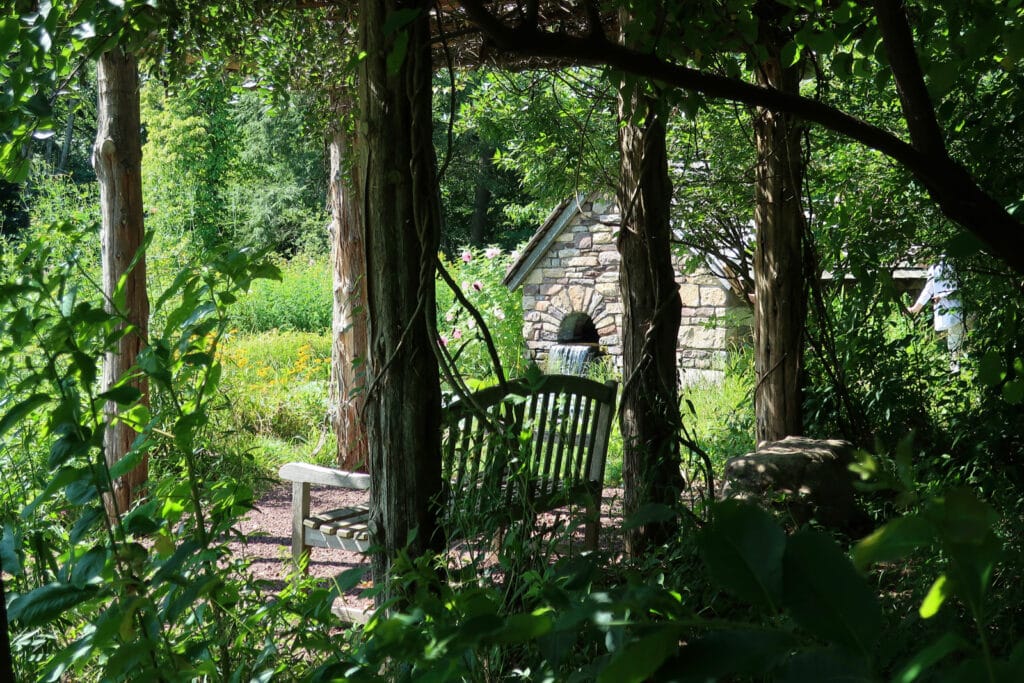 An accredited museum, the 134-acre Bowman's Hill Preserve features 700 species of plants native to the Delaware Valley region. Enter through the 10 ft. tall "deer-exclusion fence" and park in the Visitor's Center parking lot. Pick up a map, and either wander by yourself, or if available, take a guided naturalist tour. (Socially distanced and masked, of course).
Right away it's an immersive experience. Each plant in the wildflower garden right outside the Visitors Center is identified by a nametag. Bee Balm, Echinacea, Butterfly Weed and the like, you'll discover, are hardly "weeds."
Insects At Work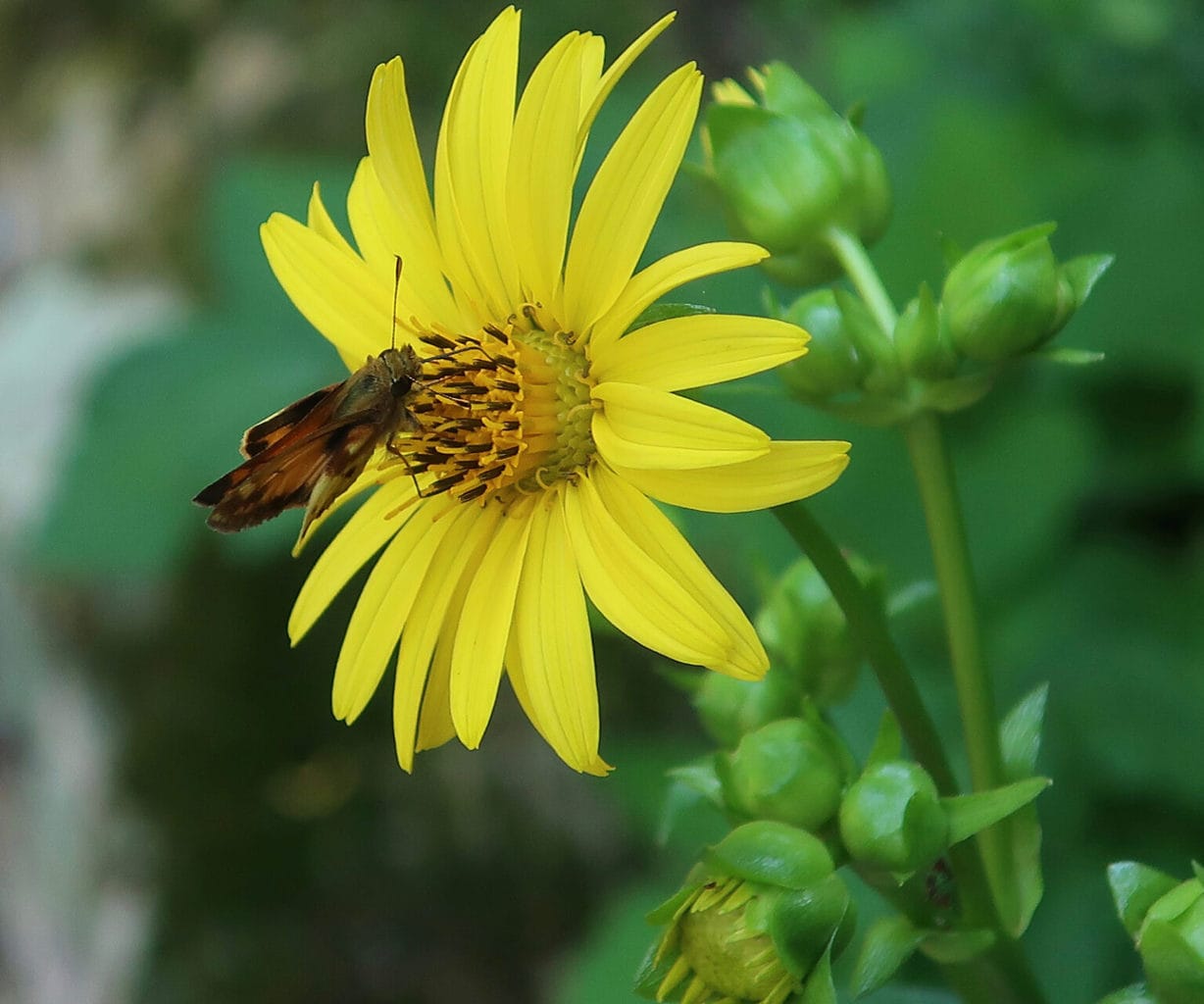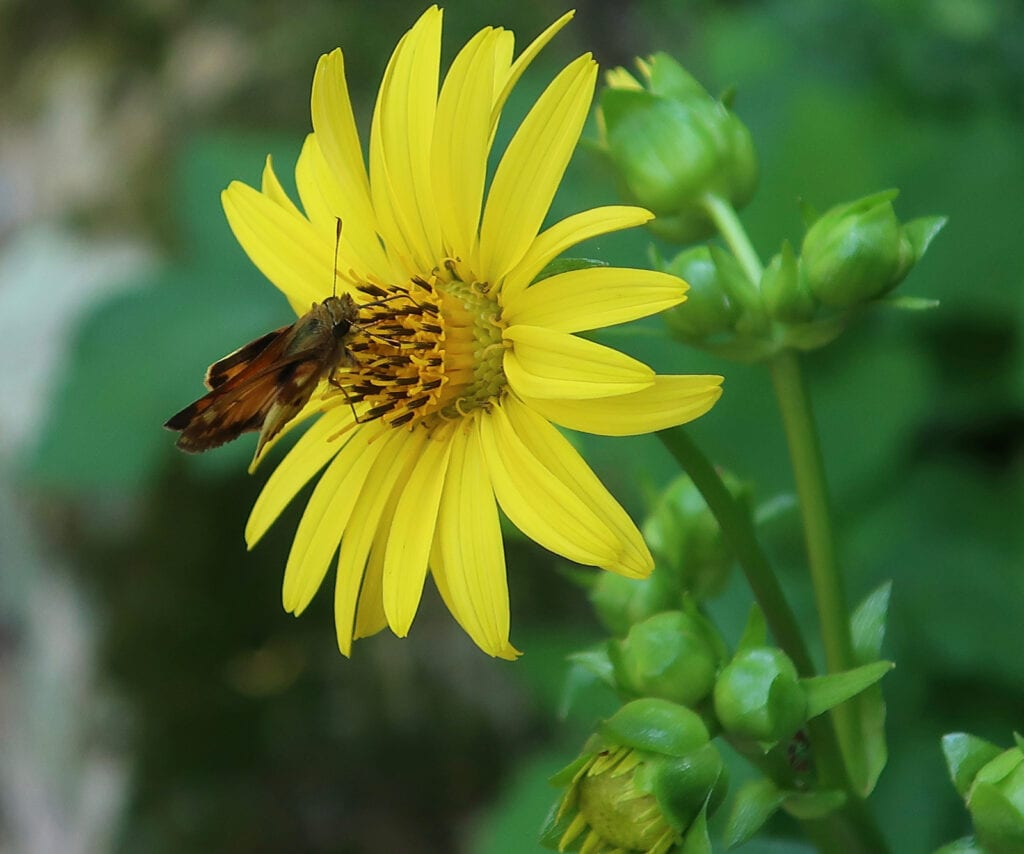 These native plants, which require other species to "move genetic material around," host ten times as many insects as non-natives. They provide nectar and pollen for bees and butterflies. Insects generate larva, providing food for birds, which in turn are seed transporters.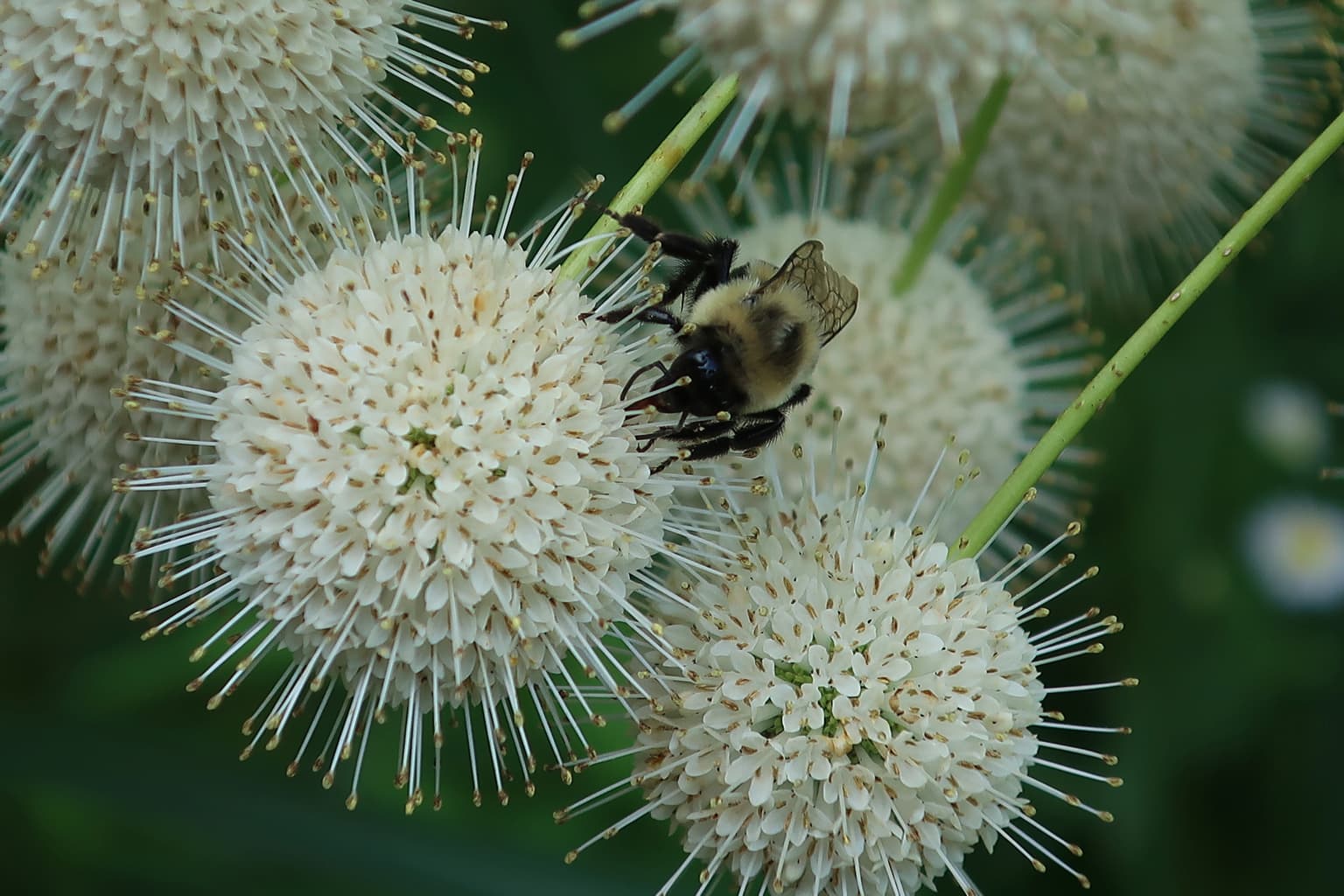 Choose among several trails. A trip through "Penn's Wood" brings you to carpets of rich moss (home to tardigrades – microscopic bear-like creatures), and then, to a small manmade pond. American Lotus plants and Water Lilies blanket the water. Check out the Buttonbush – with flowers that from afar look like its namesake, but up close bear a strong resemblance to the coronavirus.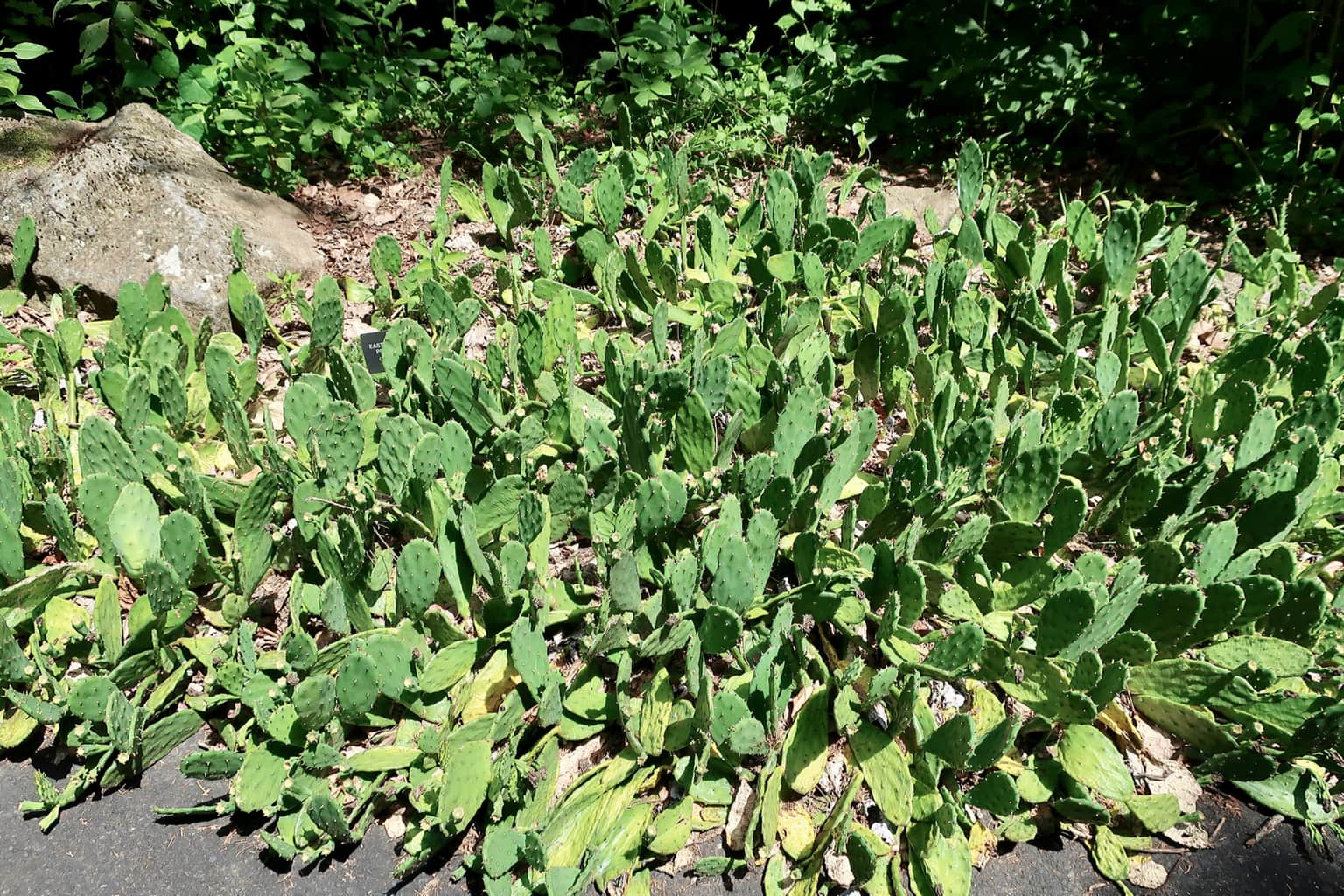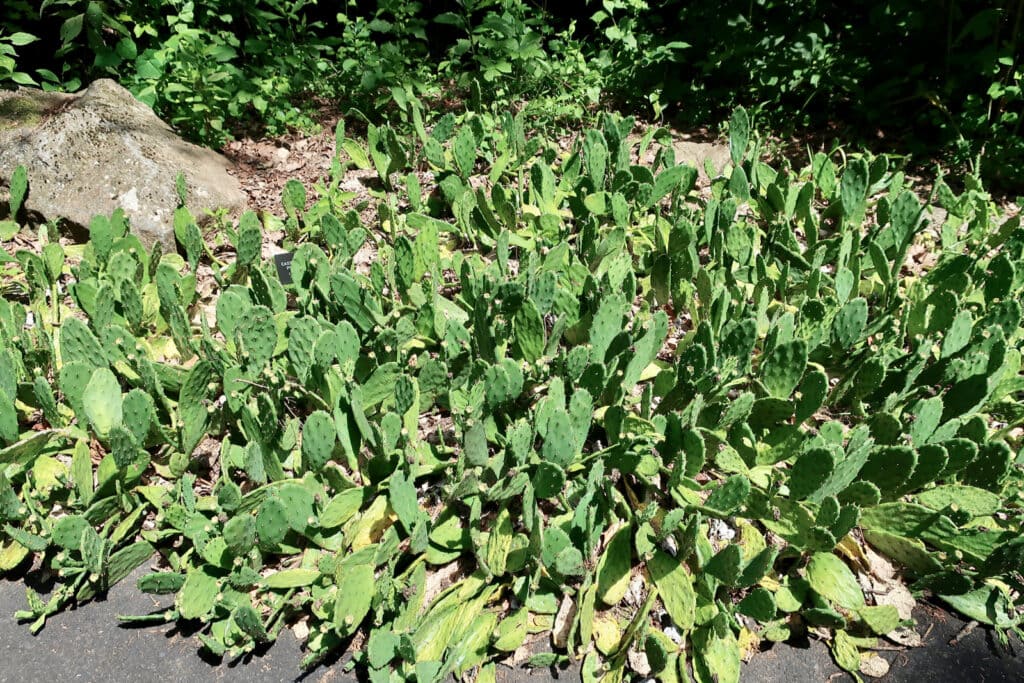 Walk down to the Pitcock Creek Bridge. Before you get to it, look down on your right to find a rare outcropping of Eastern Prickly Pear Cactus. If you think that cactus can only be found in the Southwest, think again.
The Bridge, a WPA project, spans the river along which George Washington's men camped before heading out on the fateful, blizzardy Christmas Night over the Delaware River.
If you come here in the Spring, be prepared for crowds. "Everyone walks the Mary K. Parry Trail to see the Virginia Blue Bells," say docents. Open year round, April – June daily 9-5, July – March Tues- Sun. 10-4, $8 adults, $4 students.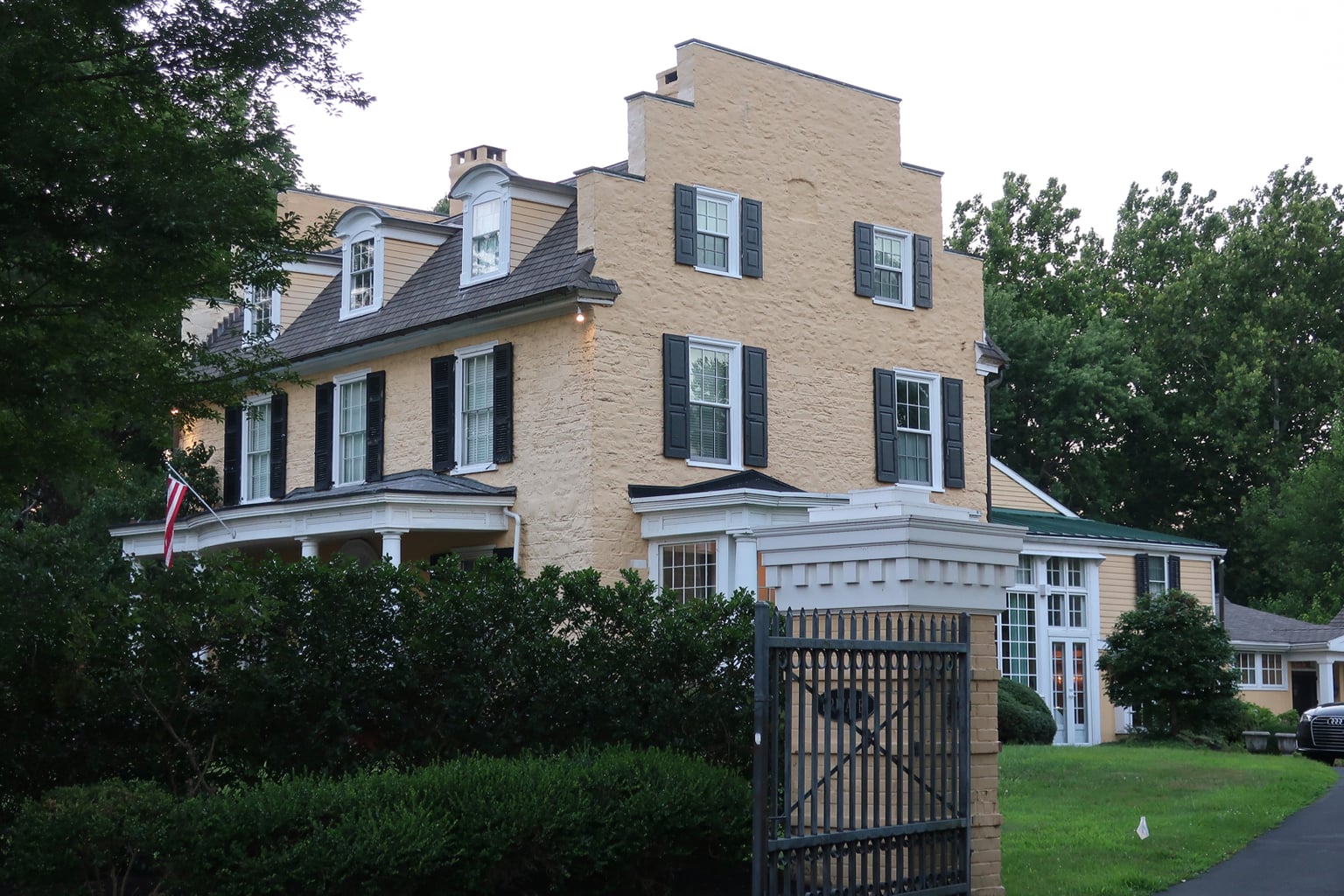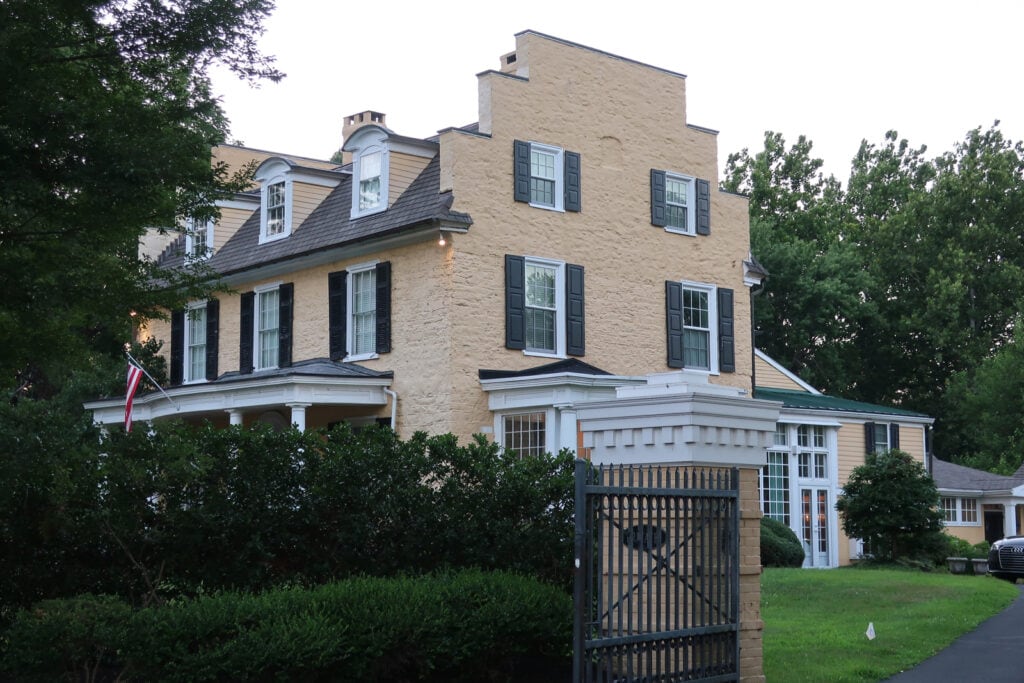 The earliest settlers of Bucks County PA were predominantly Quakers. So it's no big surprise that this region on the Delaware River was a sanctuary and "station stop" for freedom seekers on the Underground Railroad. Both the Old York Road and the canal system were used to usher freed slaves north to Harriet Tubman in New York.
I've covered two Underground RR Stops below – the Continental Tavern in Yardley, and the Wedgewood B&B in New Hope. There are more – and you'll find them using the link above.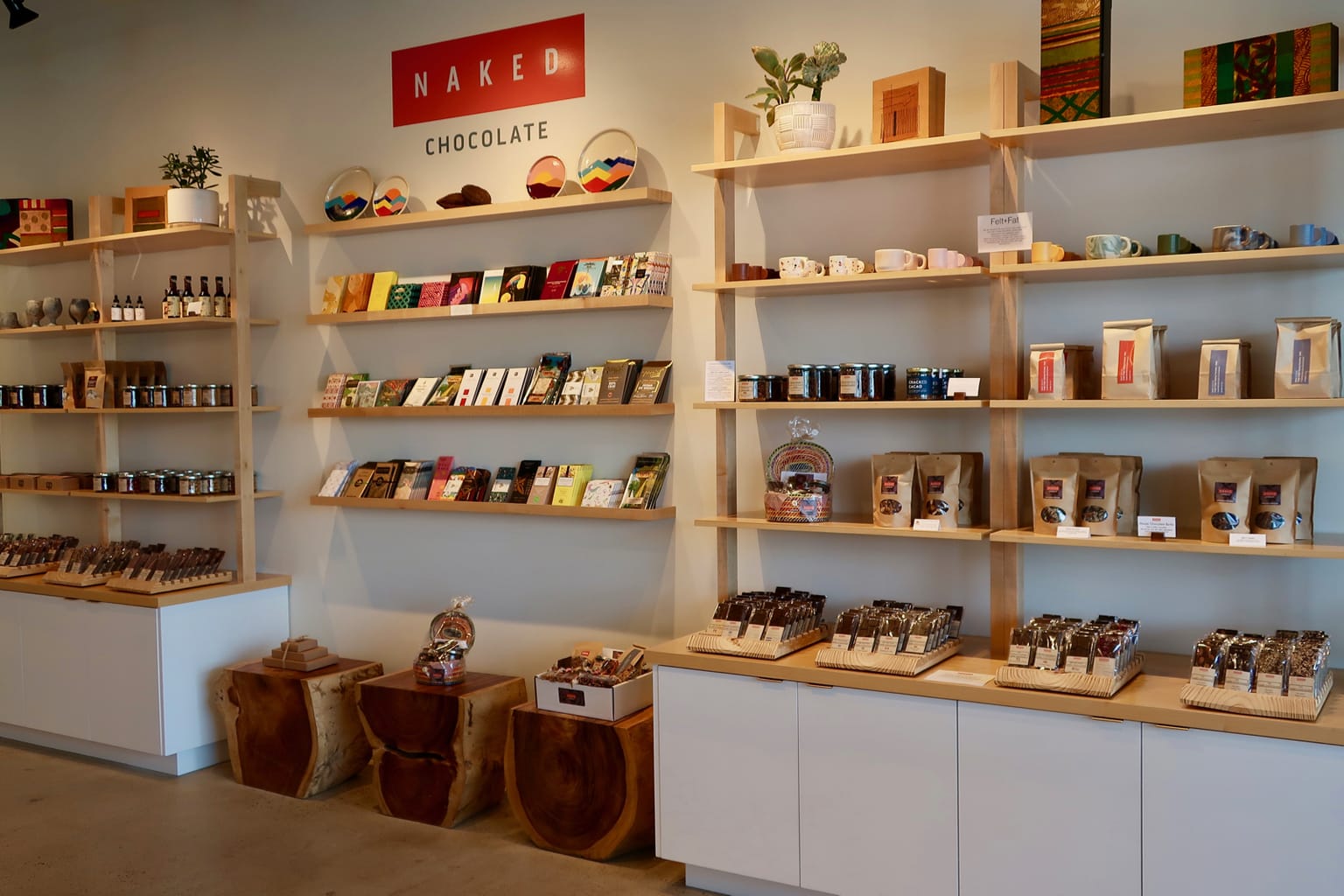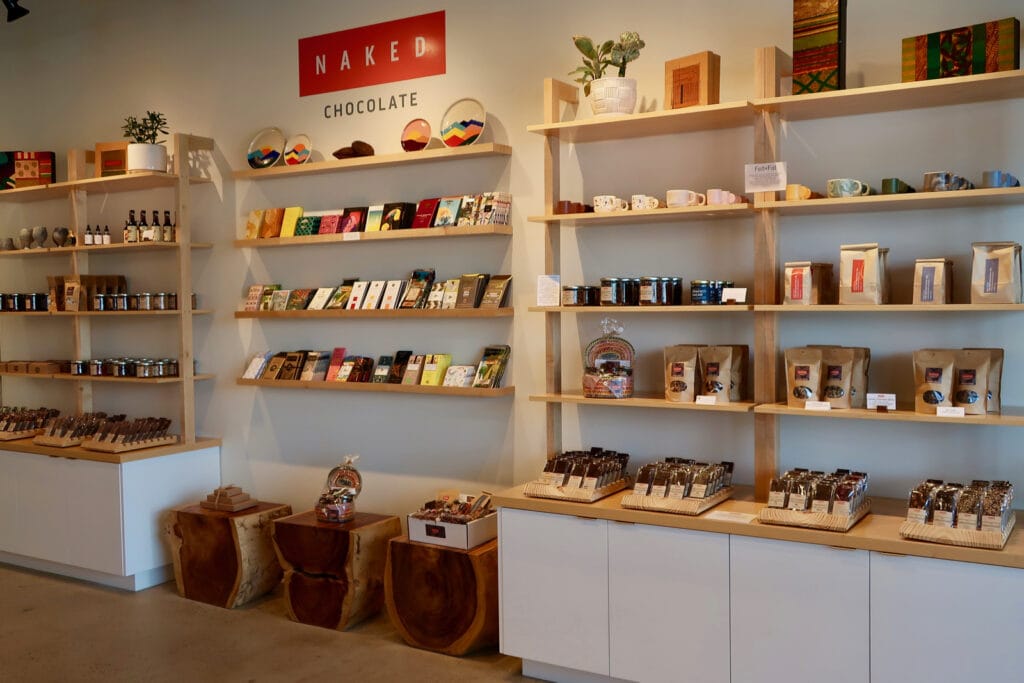 *Please wear a mask when you enter each shop.
The folks at Visit Bucks County are a sweet bunch. So, they've established a Bucks County Sweet Spots Trail, with directions to over 30 bakeries, donut, candy, and ice-cream shops. It would be nearly impossible to visit and taste from all in a day. (Though I would have loved to, given my sweet tooth).
A huge chocolate fan, I decided to head to Naked Chocolate in an upscale shopping center in Newtown PA. It's a "feel good" confection, in that Naked buys direct, or "fair trade," unadulterated ("naked") cocoa from mostly South American producers.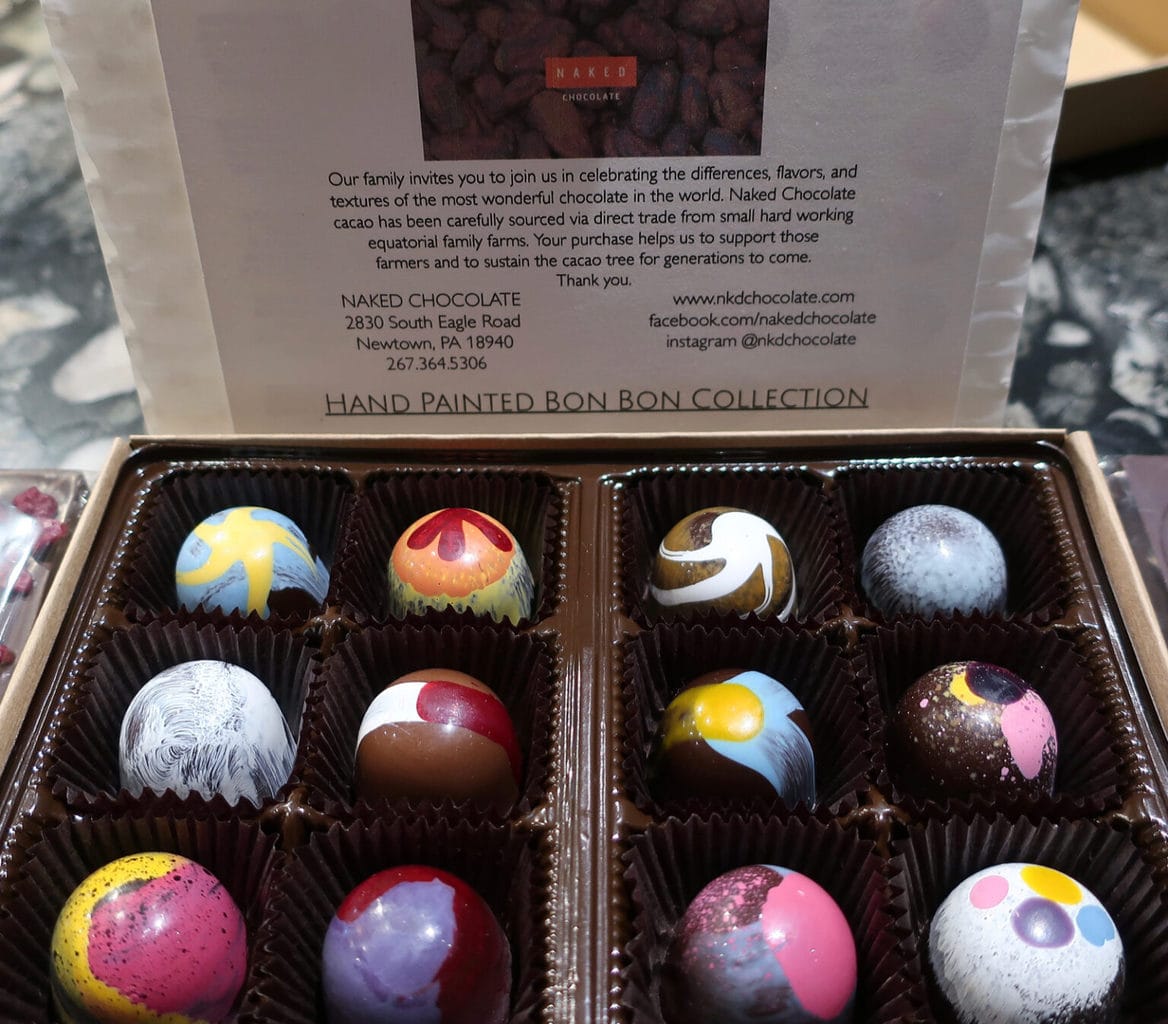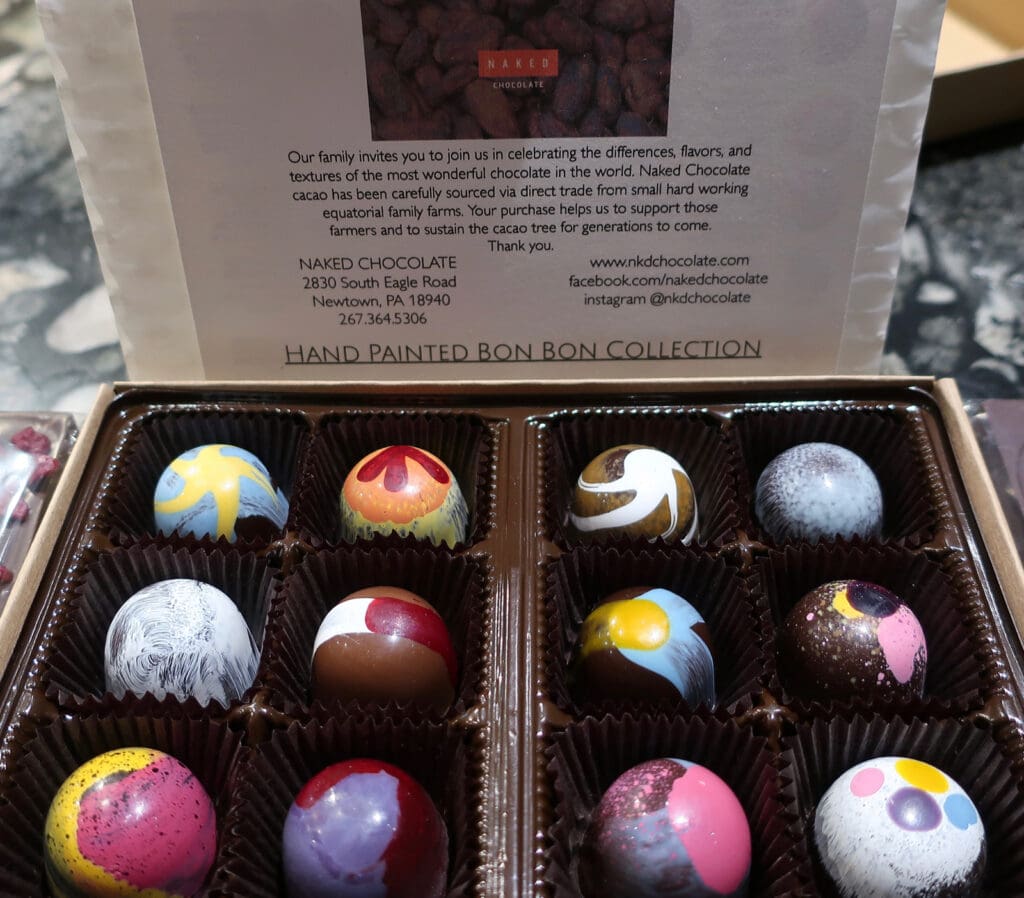 The finished products – some of the prettiest painted bonbons I've ever seen – are as pleasing to the palate as they are to the eye. Bits of Orange Rose, Smoked Maple, Crushed Toffee, Vanilla Bean Cream, and more are robed in chocolate and then hand-painted in pop art designs. There are lots of vegan options, including bars, and the hit hot chocolate. People come from Philadelphia to pick up what's got to be one of the coolest and most appreciated hostess gifts.
Most Haunted Restaurant in Bucks County PA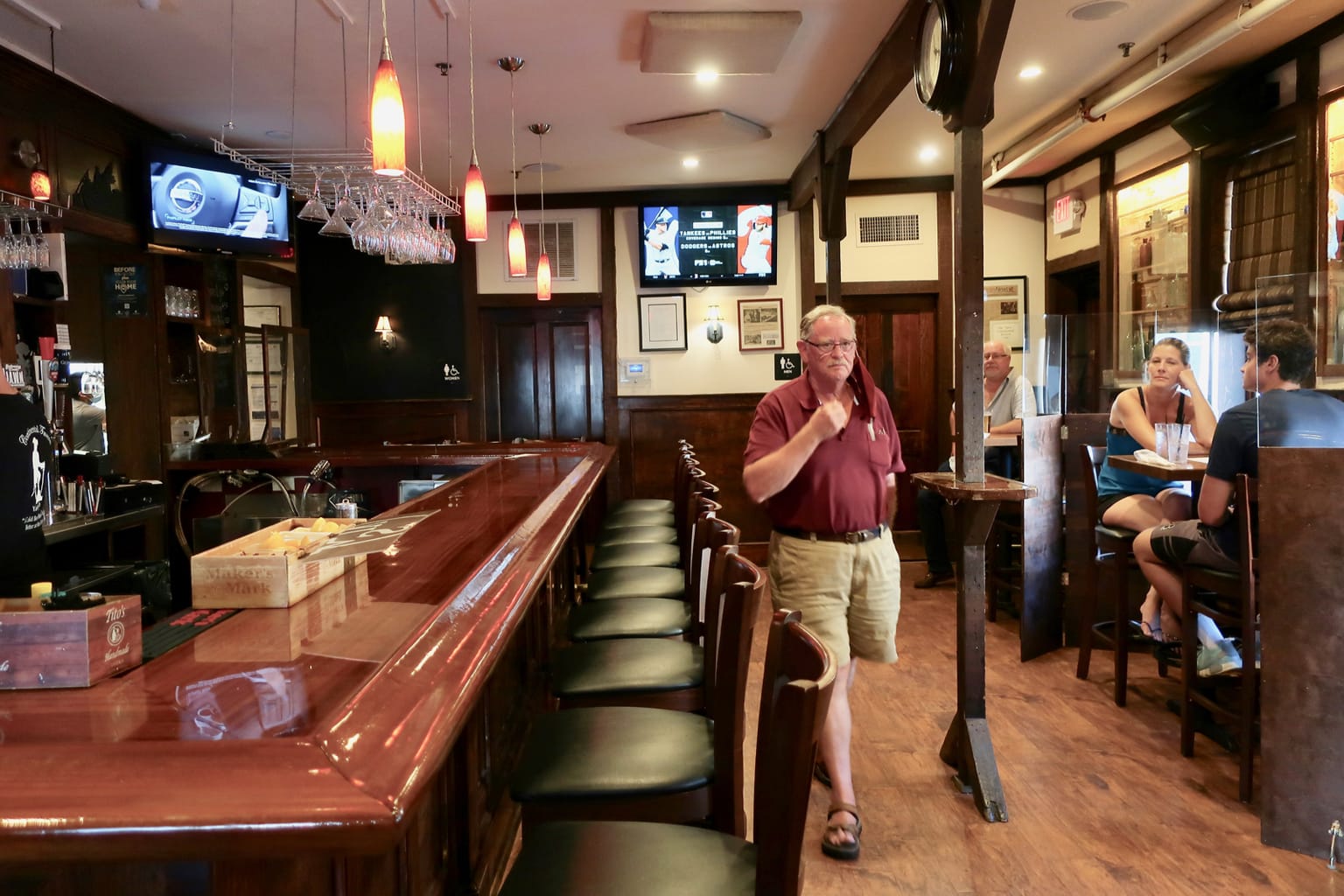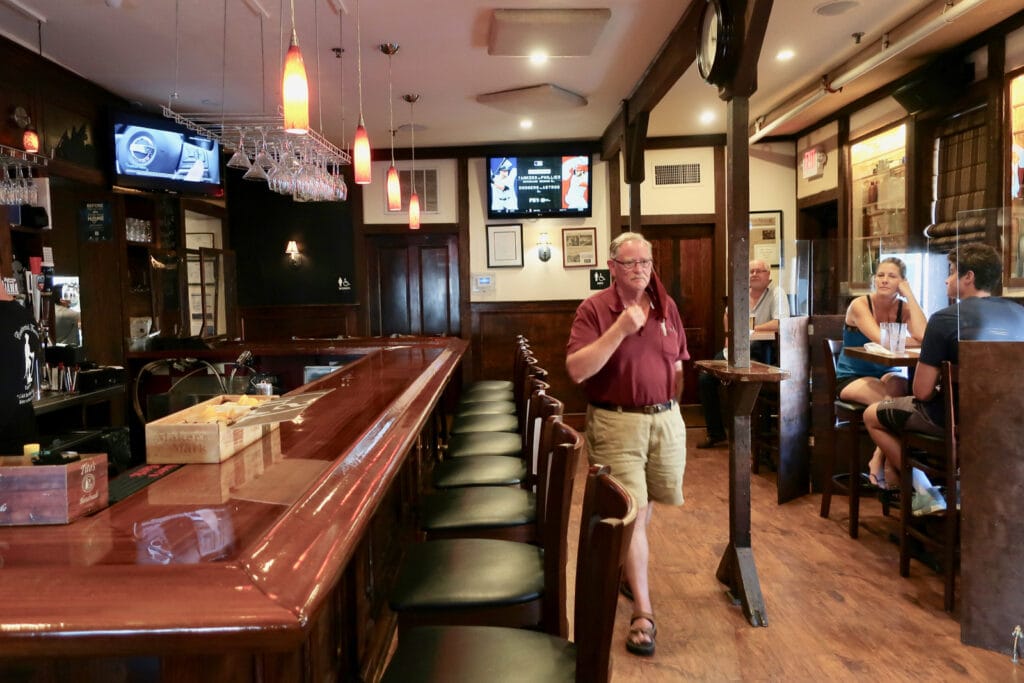 EAT: Continental Tavern, Yardley
*There's plenty of outdoor and tented seating. Inside, tables are at least 6 feet from each other, with Plexiglas partitions at the bar.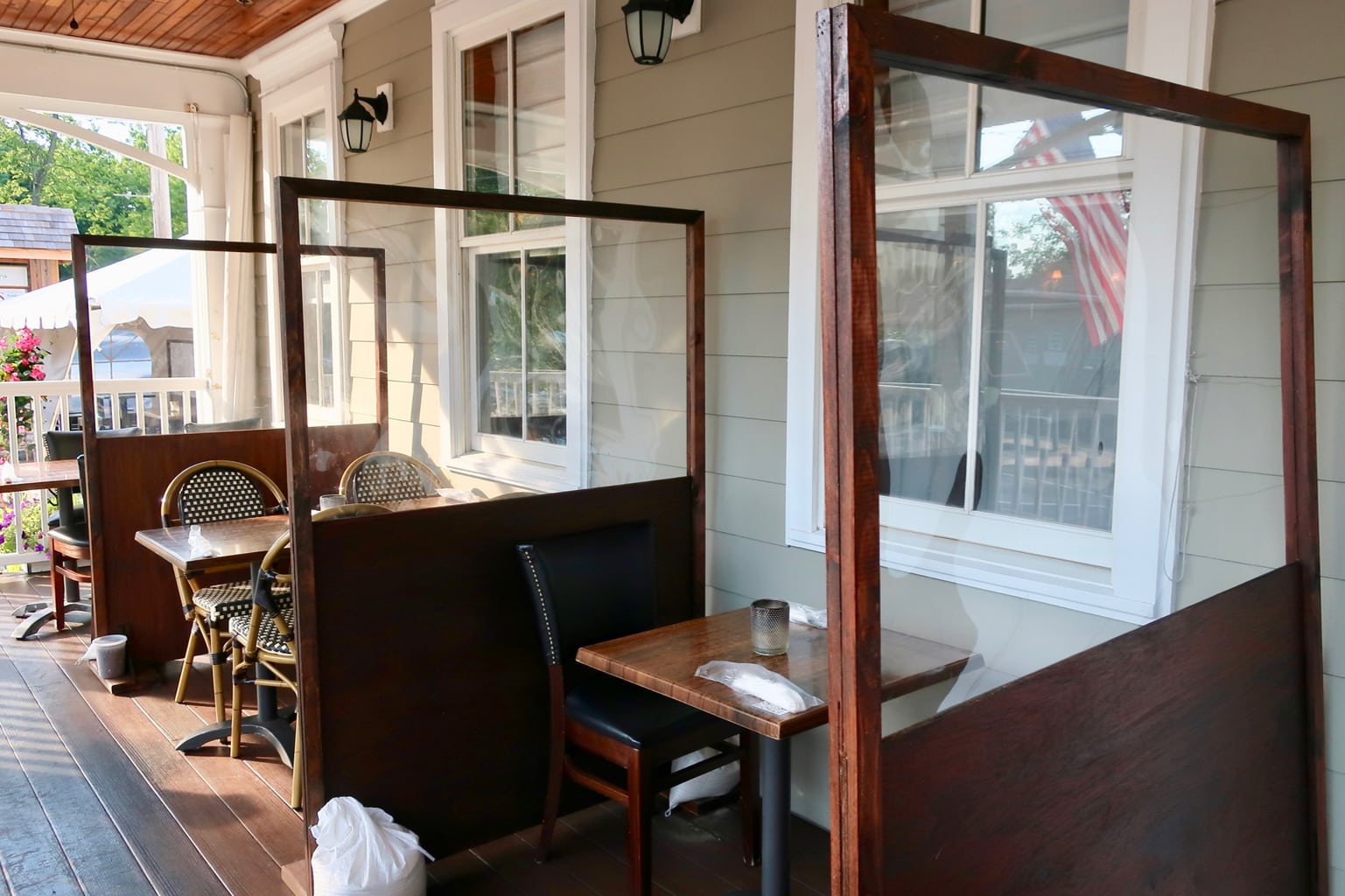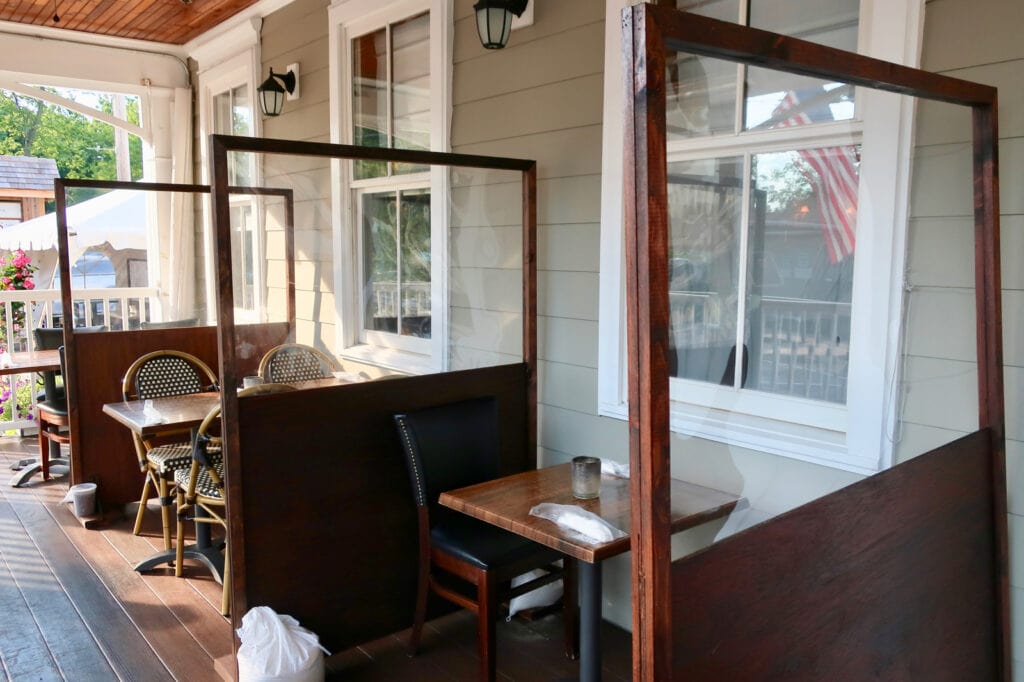 The Continental Tavern has been "a local Cheers" since the 1860's. National politicians making their way through Bucks County PA usually end up here at some point or another. After all, taverns have always served as ersatz town halls and meeting places, especially for rebels and dissenters, such as American patriots during the Revolutionary War era.
On a road crossing 200 feet from the Canal, and 1,000 feet from the former Delaware River ferry landing, this establishment, licensed as a hotel/tavern in 1860, burned down and was rebuilt in the mid-1870's. It's a treasure trove of both oral and physical history. (At less than a mile from I-95, it's also convenient for road-trippers).
Secrets Underground
Former Air Force and United Airlines pilot, Frank Lyons, and his wife, purchased the Tavern in 2007. They restored it to its 1877 ambience and continue to dig beneath the building to learn its history and some "dirty little" secrets.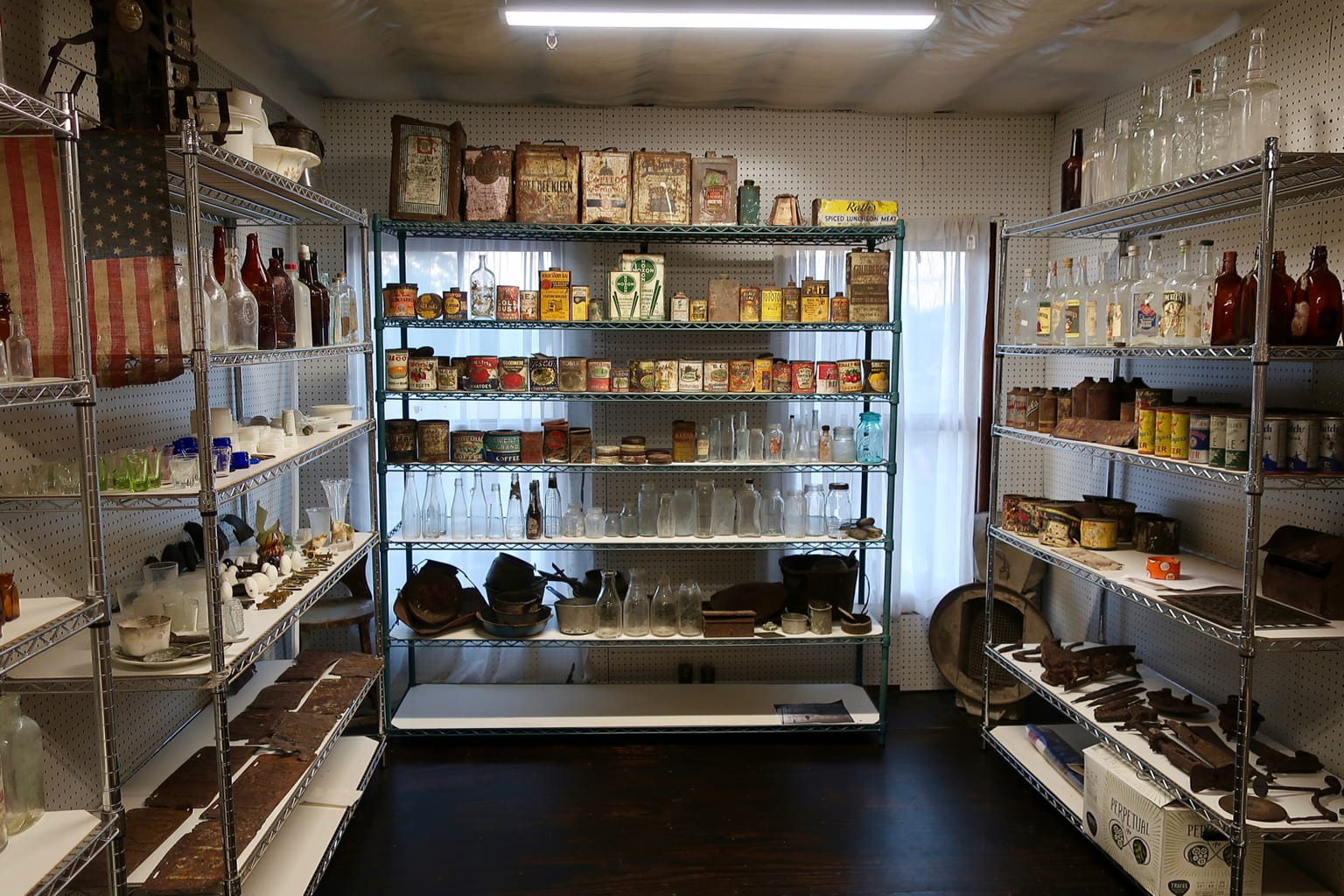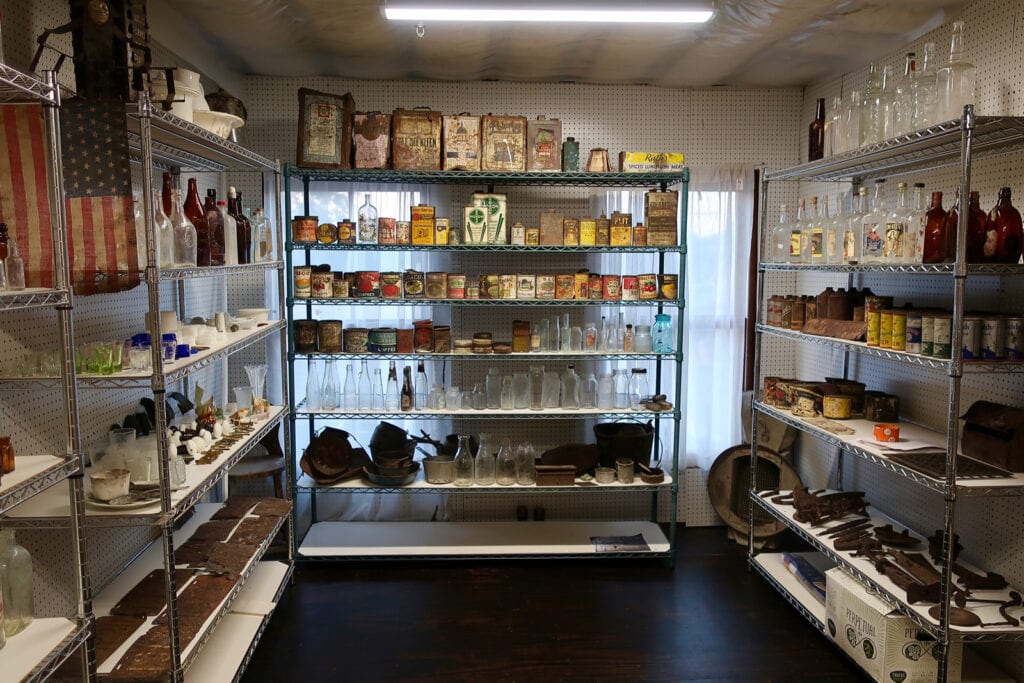 Basement stonewalls hark back to the American Revolution, when the structure was an outbuilding of the Yardley Mansion next door. Lyon displays photos of local and national pols, and the copy of a letter that General George Washington wrote to his troops, who were bivouacked in Yardley PA in early December 1776. (Two weeks later, they would cross the Delaware River near here on Christmas night and claim victory in the Battle of Trenton NJ).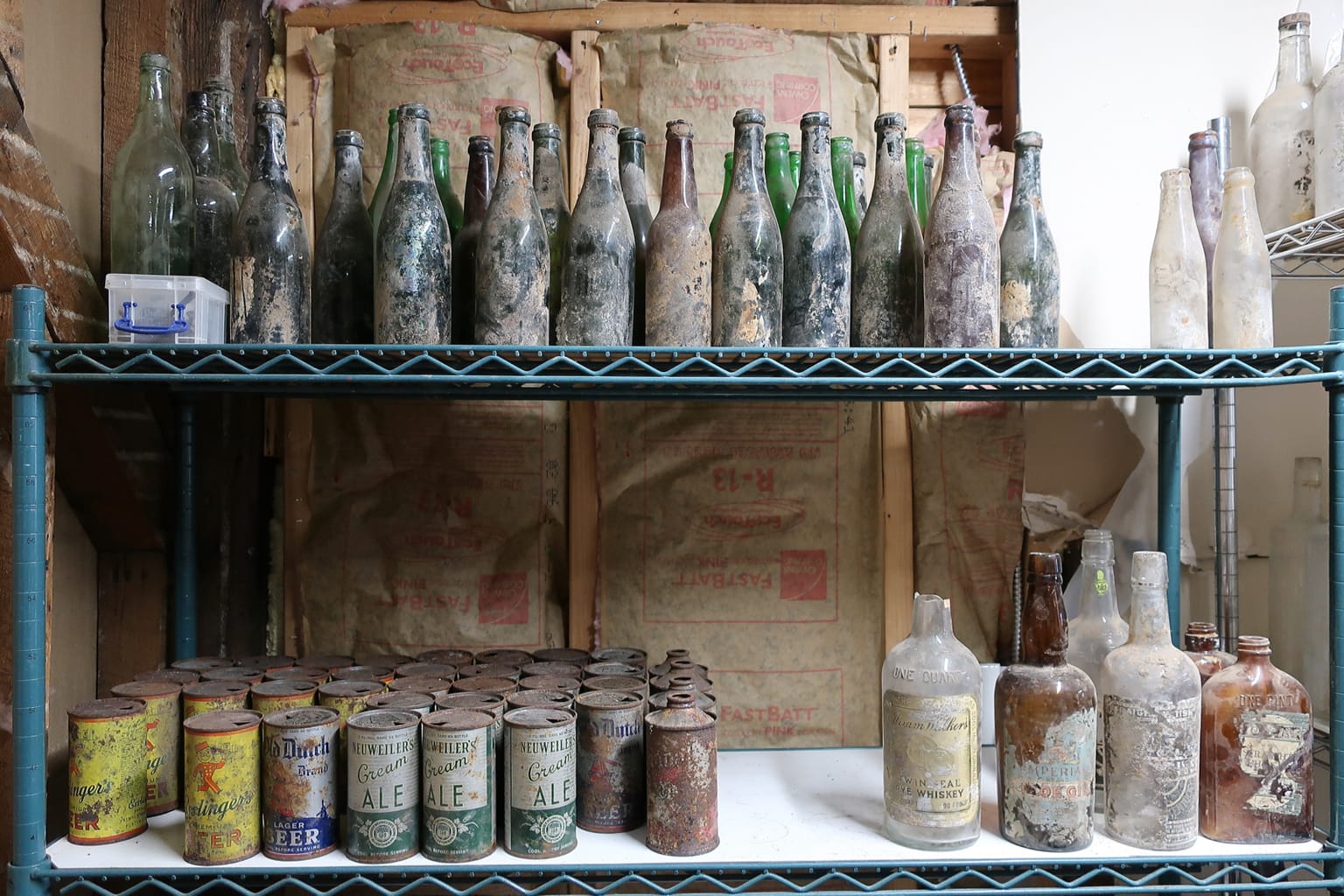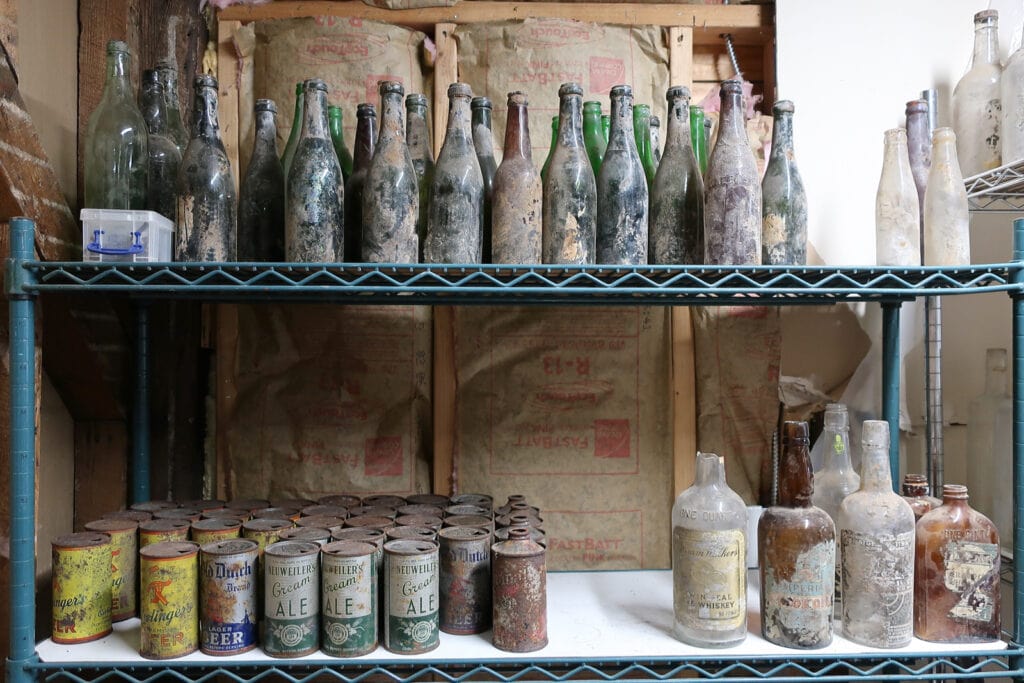 Newly discovered tunnels lend credence to rumors that this was a stop on the Underground Railroad. Construction workers found the original Yardley sidewalk 22 inches below street grade. They unearthed perfume bottles, coins, and newspaper clippings. "It's a snapshot of the town's social fabric," Lyons remarked.
Amateur archeologists also dug up thousands of whiskey bottles, suggesting that this was a Prohibition-era speakeasy.
Of course, it's haunted.
Ghost hunters discovered spirits of those who "checked into the Continental Hotel but never checked out." Among those is a young Black boy "looking for his parents." Ostensibly, he and his mother and father were passengers on the Underground Railroad. Additionally, paranormal investigators "saw" the specter of a  "beautiful young woman who died a violent death."
Watch A 27-Minute Film
Tavern patrons can watch a 27-minute video while swigging beer and eating excellent burgers and salads. (The ultra-fresh Honey Toasted Almond Chicken Caesar Salad is popular for a reason. It would be my go-to dish if I lived closer). The well-made documentary illuminates the building's history and archeological findings.
Most unsettlingly, however, the film delves deep into supernatural goings on. A bartender used his cell phone to capture something freaky while closing up. He saw frilly toothpicks standing straight up on the bar. Then they began to fly slowly around him. No one else was in the room.


And the death of that mysterious beautiful woman? While the tavern was under restoration, a silver handbag clip, a bloody woman's corset, and an 1800's Smith and Weston revolver were all found in the walls. Could that have been the murder weapon? As added drama, Lyon reveals the discovered gun and purse-clip. It sent chills up my spine.
"People say, 'If only walls could talk,'" said Lyon. "Well, ours do."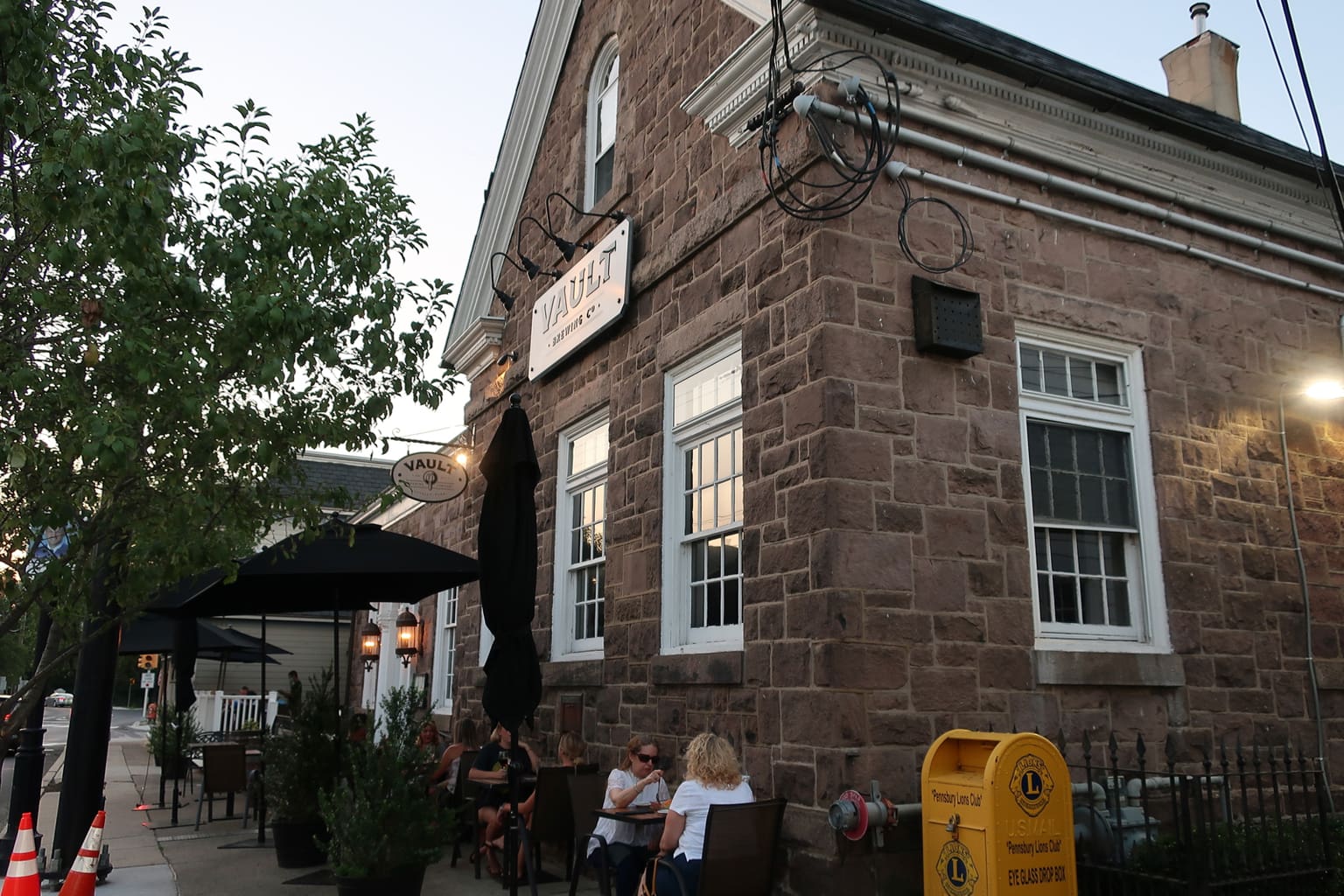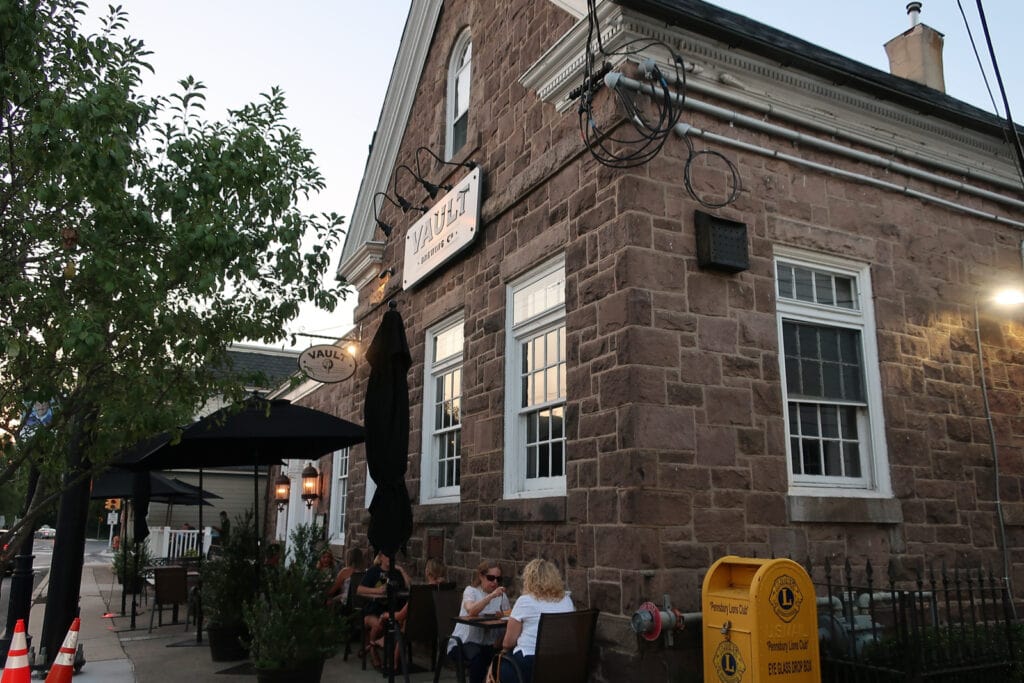 The Vault next door draws a crowd even on a Monday, Covid night. Guests seemed to be grouped in twos or threes, and each bubble kept their distance.
Stay In Historic New Hope B&B's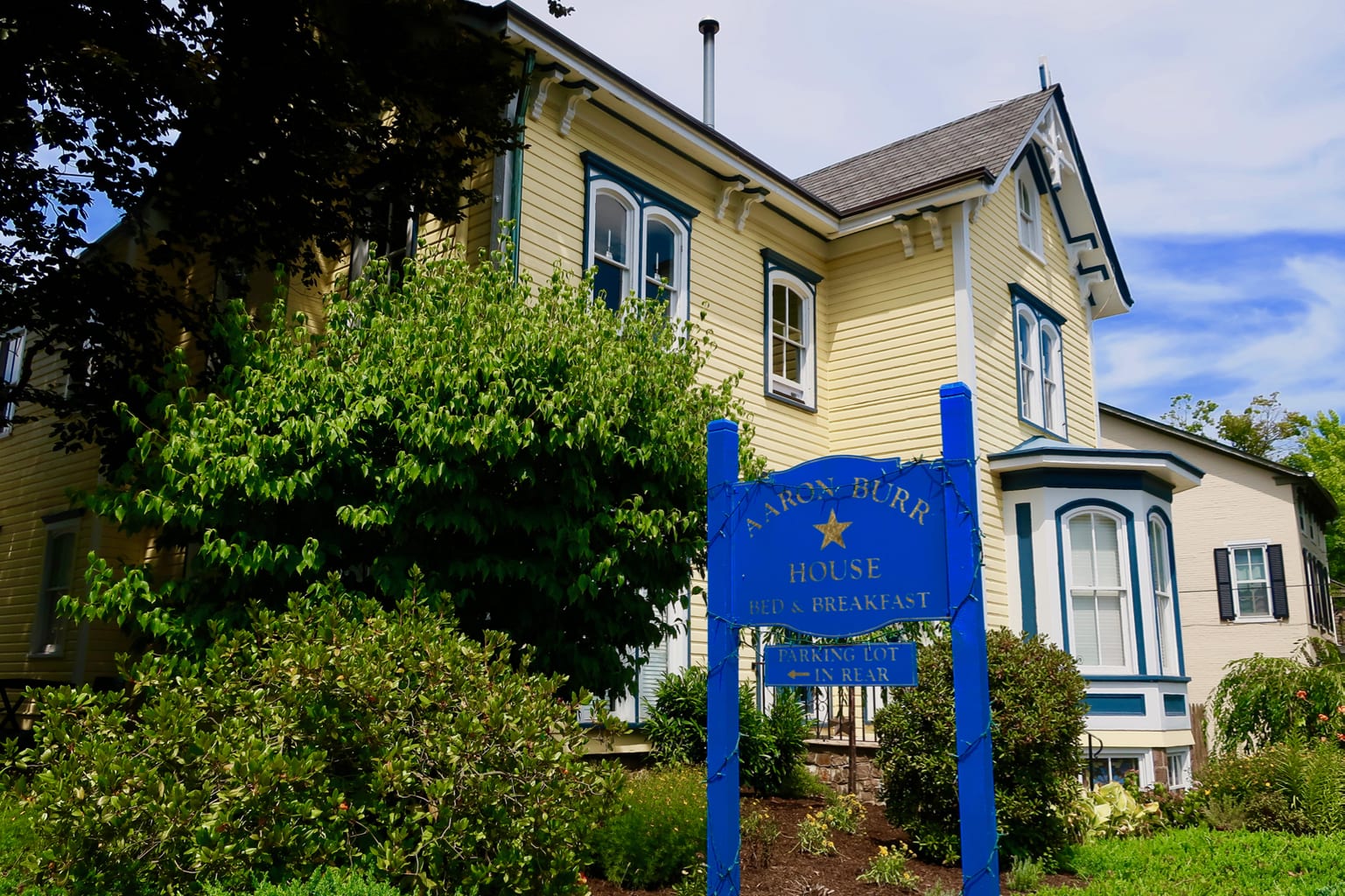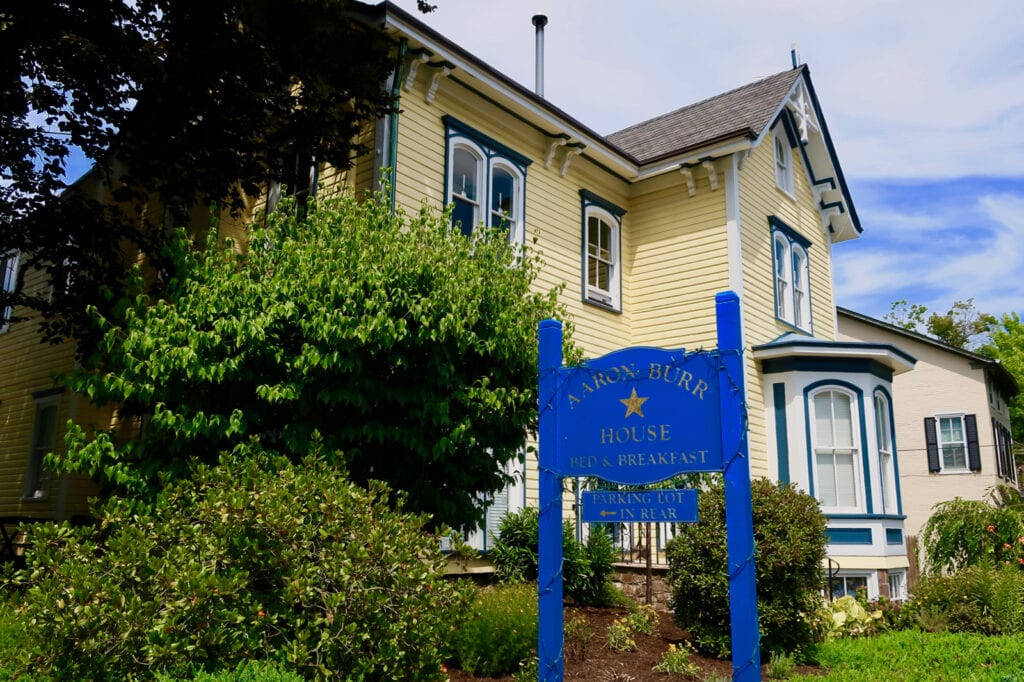 During COVID – if you've got the travel bug, but don't want to encounter the virus bug, find a place like the Aaron Burr House in New Hope PA.
The Aaron Burr House, now a luxury B&B, has an infamous draw. It's where Burr purportedly fled after he fatally shot Alexander Hamilton.
Why here? After Burr realized Hamilton had died and he could be arrested for murder, Burr hi-tailed it to the closest state outside of New York and New Jersey's jurisdiction. New Hope Pennsylvania was just across the Delaware River – at that time – a quick few minute ferry ride away. Should the NY State Militia cross the NJ/PA state line, in 1804, it could have been construed as an act of war.
Burr's father, the founder of what is now Princeton University, had contact with the most prominent members of the surrounding towns. What is now the Aaron Burr House belonged to the town doctor at the time – who most assuredly would have known the Senior Burr. So, it made sense that Aaron hid out here – if only until things cooled down in NY and NJ.
Covid Precautions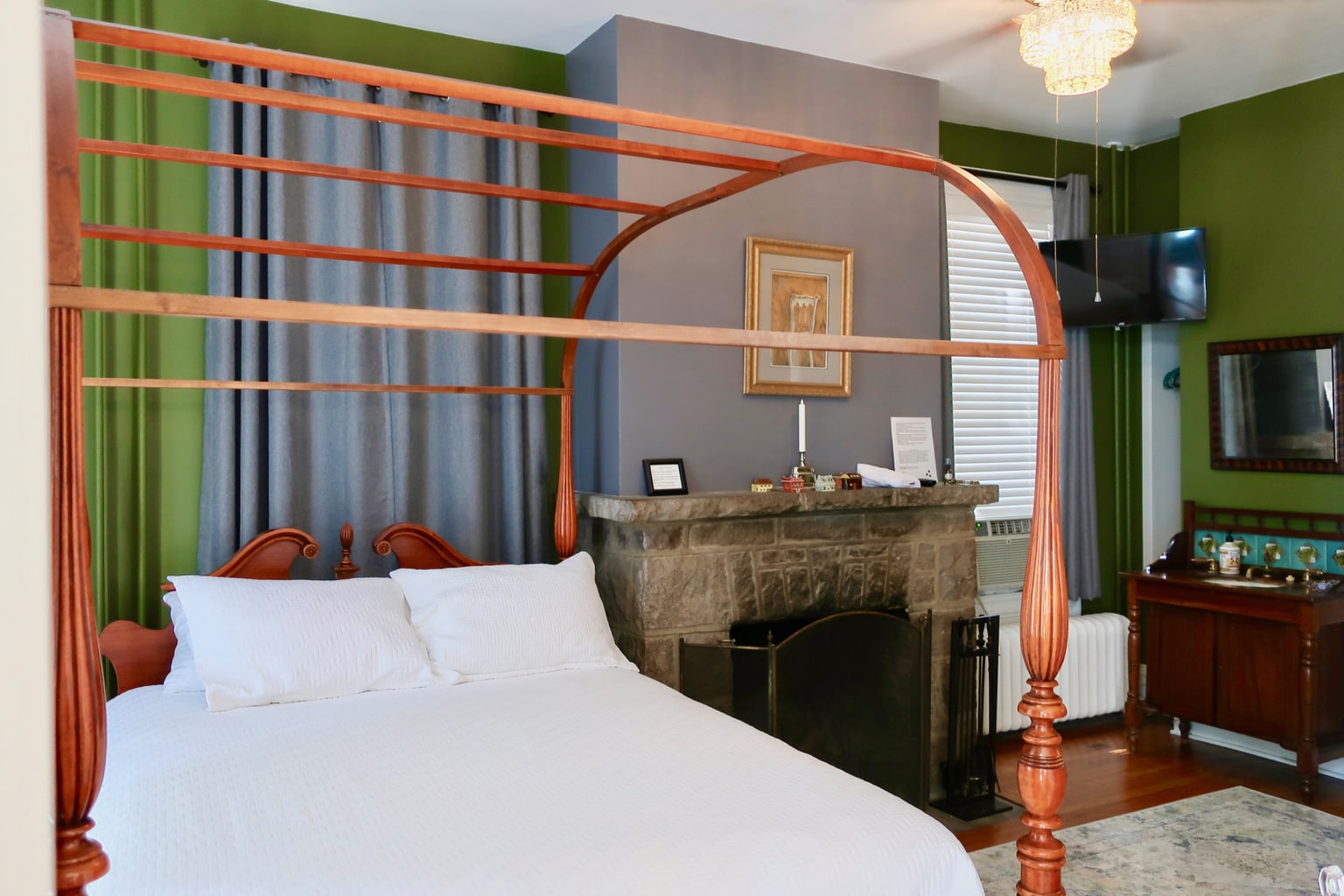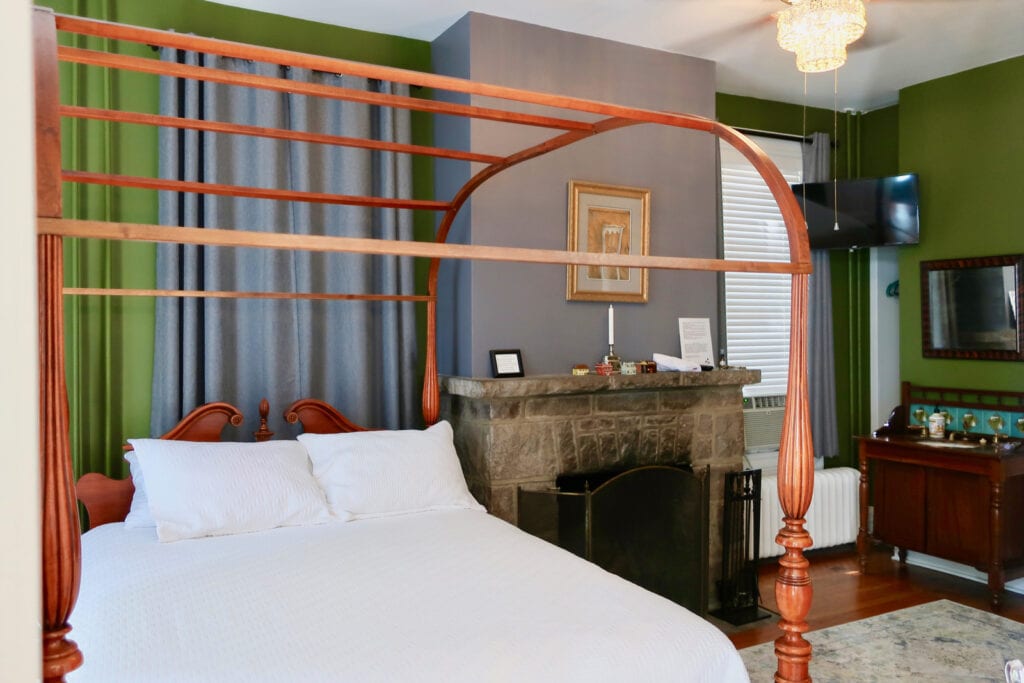 Owner/Innkeeper Lisa Pretecrum– takes virus precautions seriously. She swapped out colorful bed coverings for white ones, and bleaches them daily. She makes sure each room is immaculately cleaned, and that there's been at least 24 hours between guests. Fresh linens, burnished floors – I felt completely at ease the first time I ventured forth into the pandemic on July 27th 2020.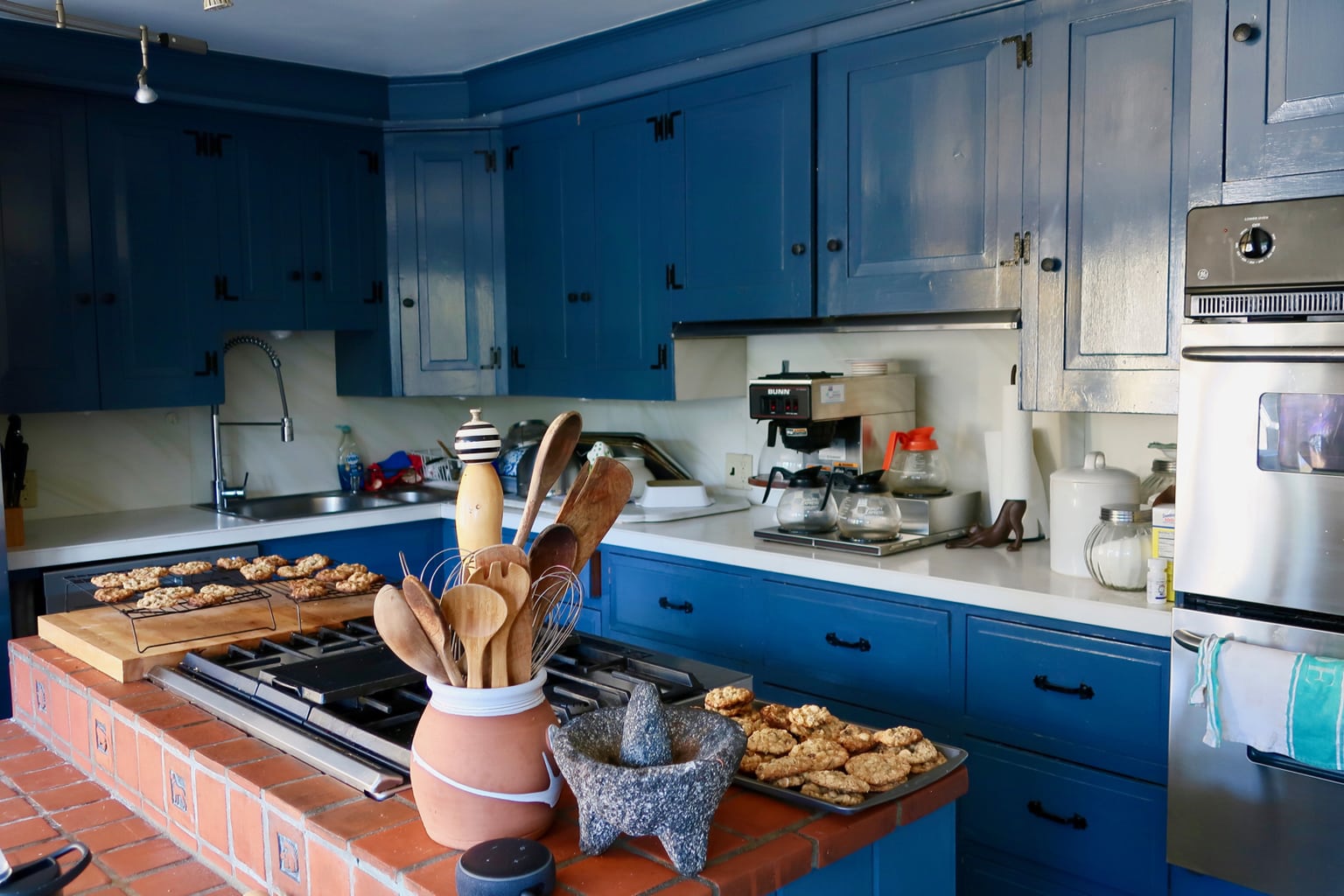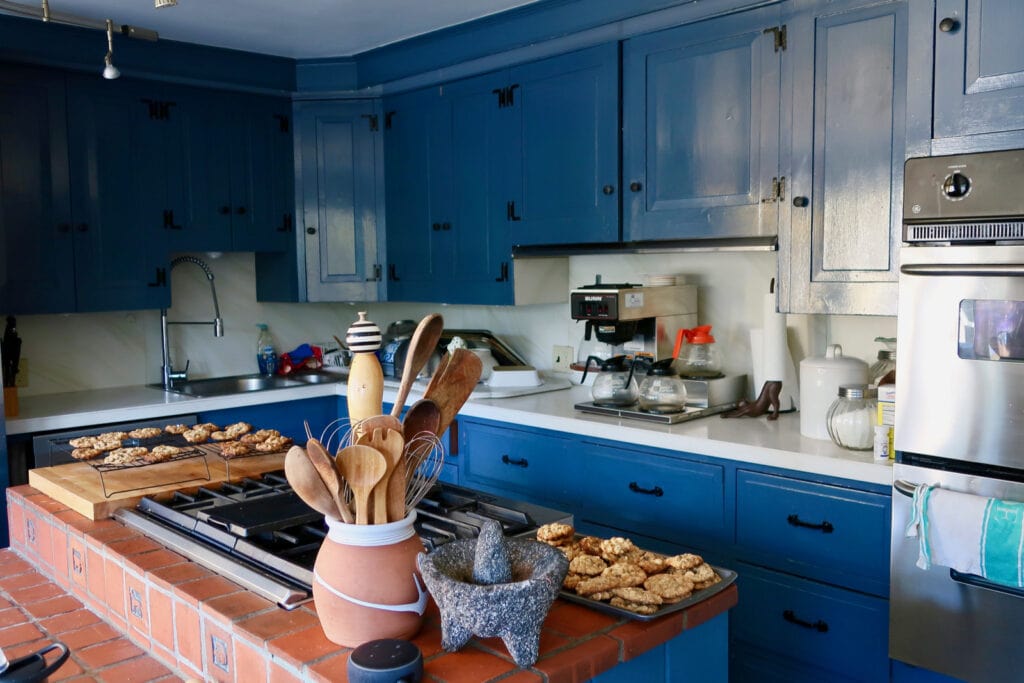 And OMG – she had a huge batch of chocolate chip apricot cookies fresh out of the oven when I walked in.
Is there anything Innkeeper, Lisa, can't do? She's been a corporate marketing manager, sits on a slew of local non-profit boards, and is a cool interior decorator. She's a self-taught historian, a trained chef (at Ballymaloe in Ireland), and the owner of a successful candy company, Bond Bar "Belgian Chocolate Confections," sold through upscale department stores and on Amazon.
All in all, Lisa is the Queen of Hospitality.
Seven Guest Rooms
Private and common rooms at the Aaron Burr House, which Pretecrum purchased three years ago in 2017, stand out with boldly colored walls and eclectic furniture. It's a contemporary gestalt unique to this lace, chintz, and paneled-room tourist town. "Half of those who book here are under 40," says Lisa. "The biggest surprise is how much I love my guests."
Centrally Located
Pretecrum grew up in Florida and moved to New Hope PA for a job. She stayed, because being here was "like living in a postcard." Situated just a couple of blocks from downtown, the B&B is quiet, yet near everything.
The Experience, Food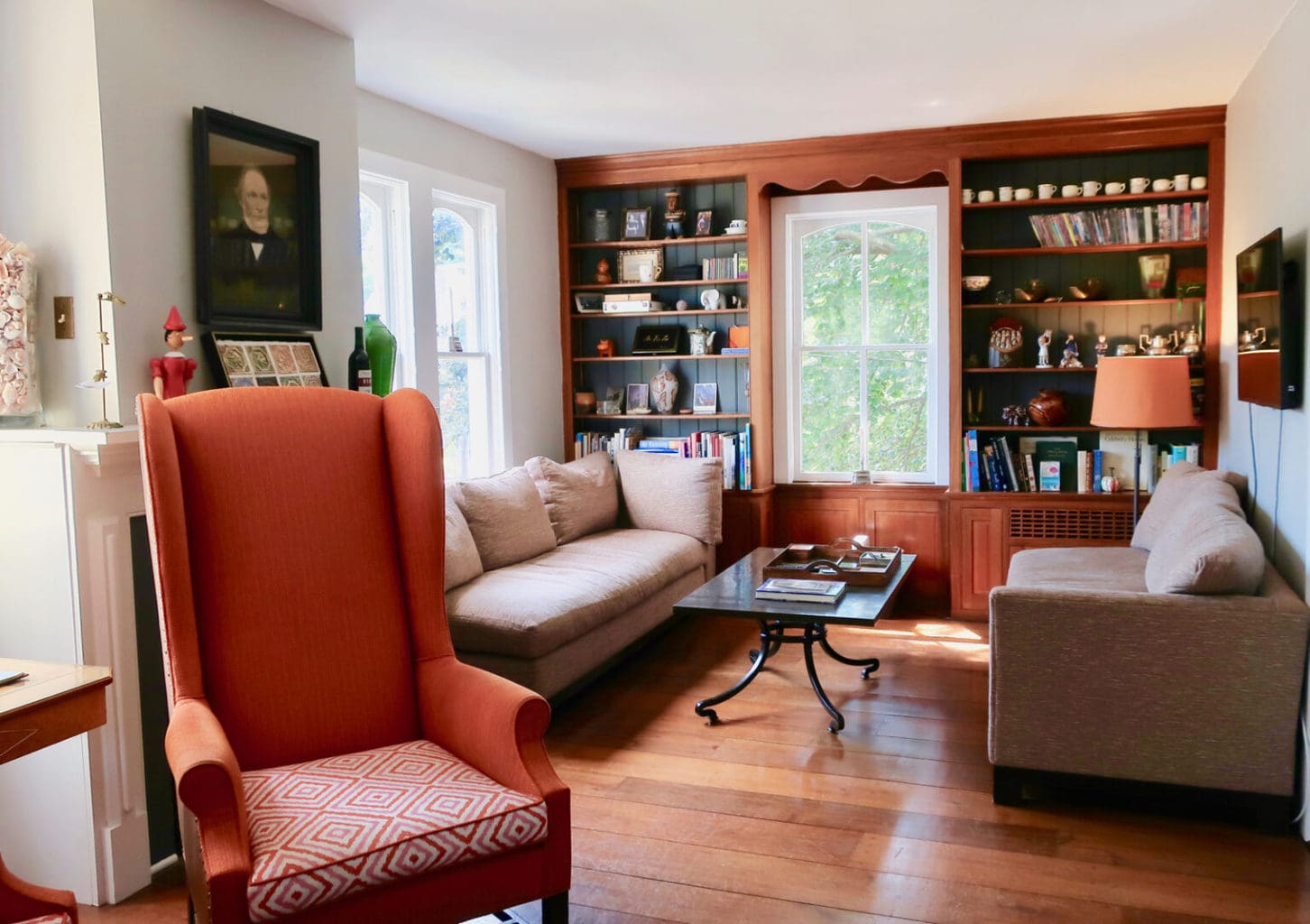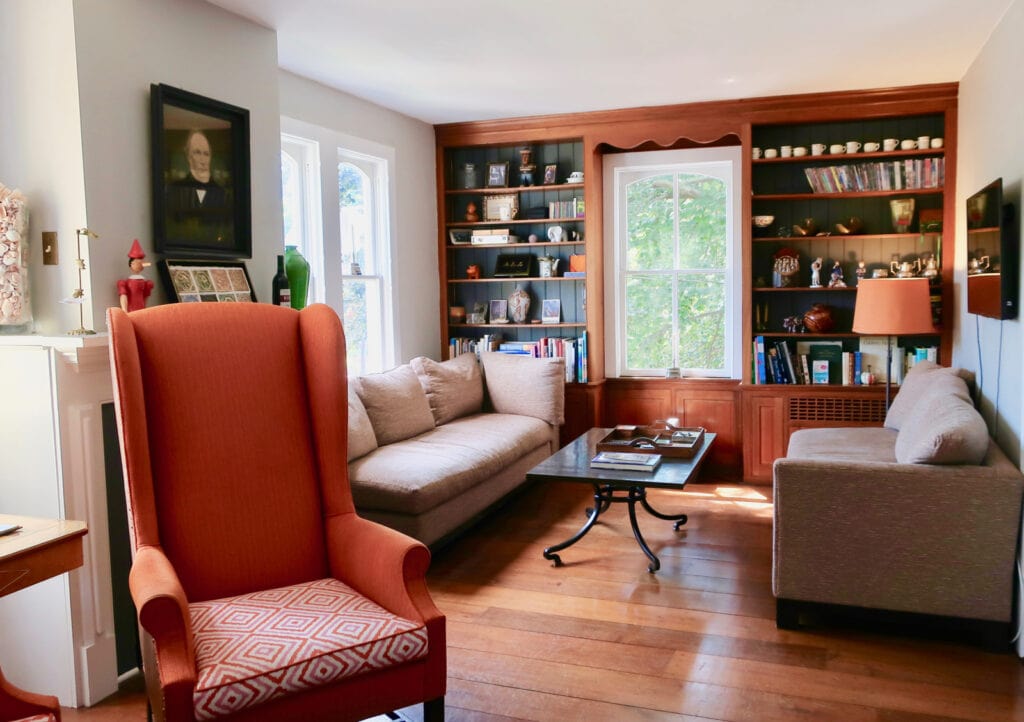 "I want guests to have the best experience," Lisa states. To that end, she runs cooking classes for groups of friends, and has put together parties and other events.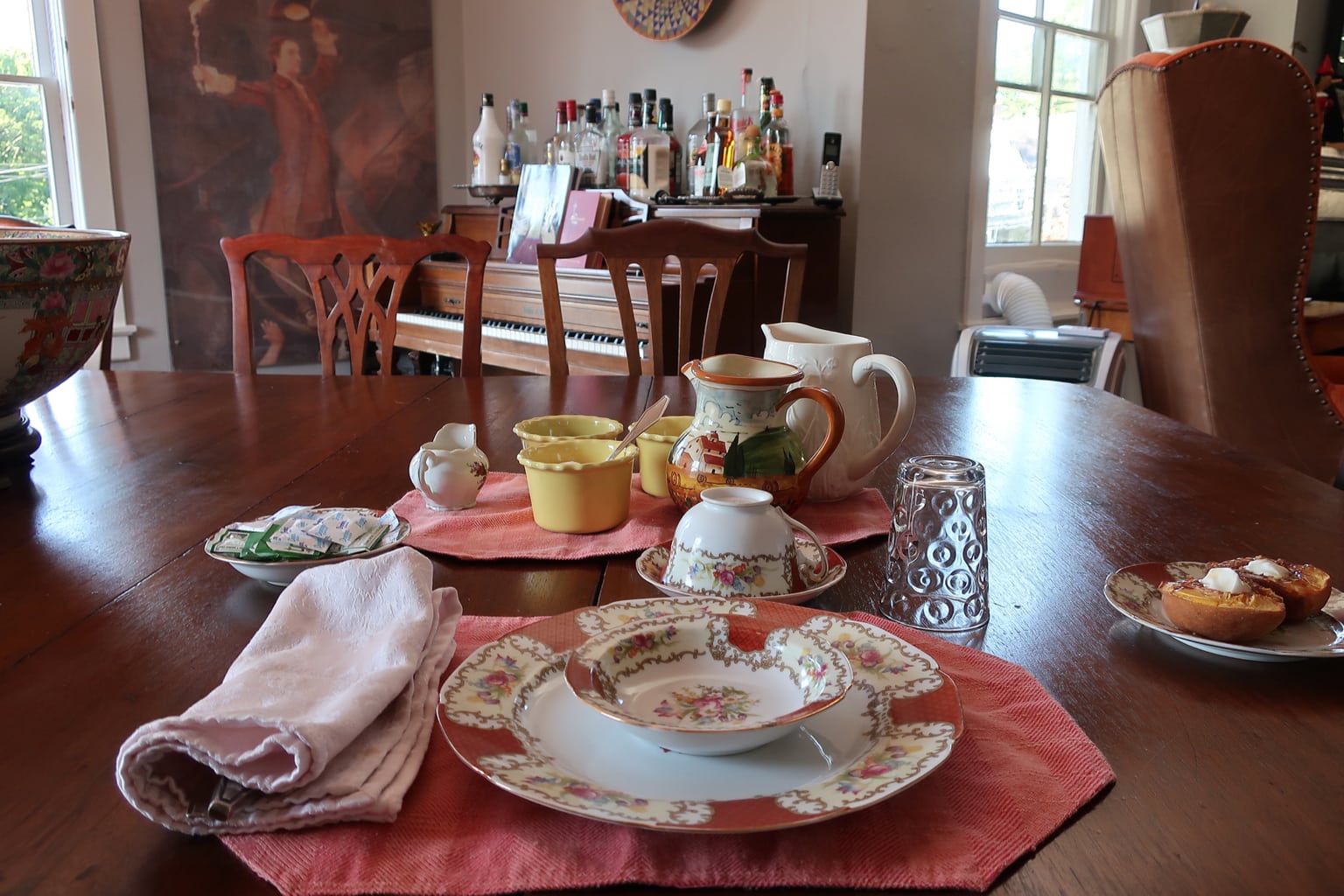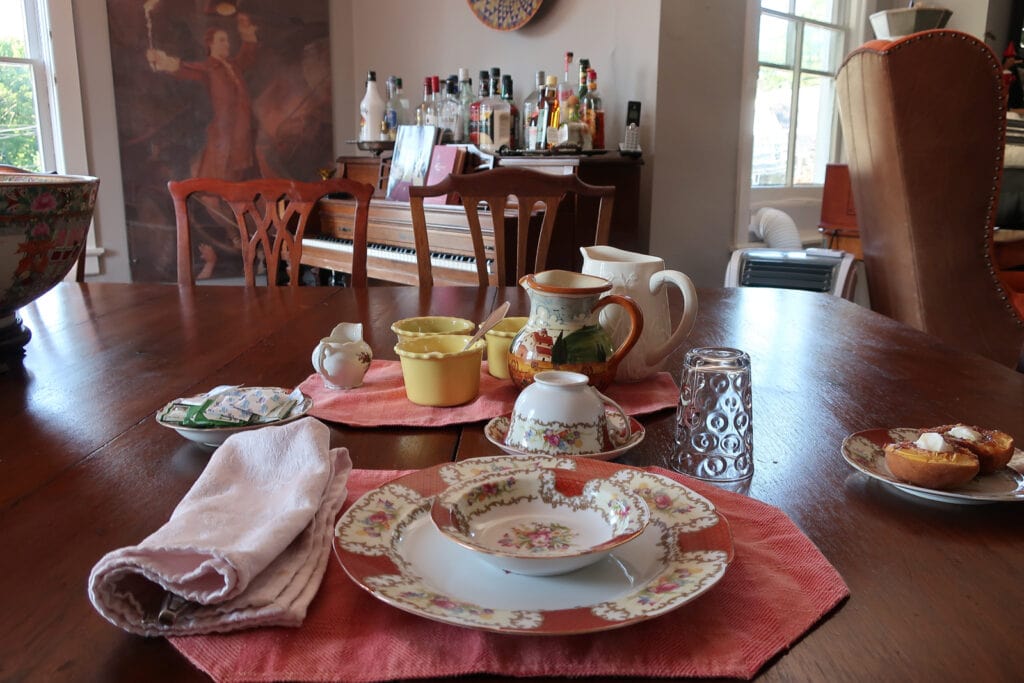 As a trained chef, Lisa cooks a mean gourmet breakfast. It may start with baked peaches topped with honey and Greek yogurt, followed by mini stuffed French toast, sliced maple chicken sausage, and deconstructed granola.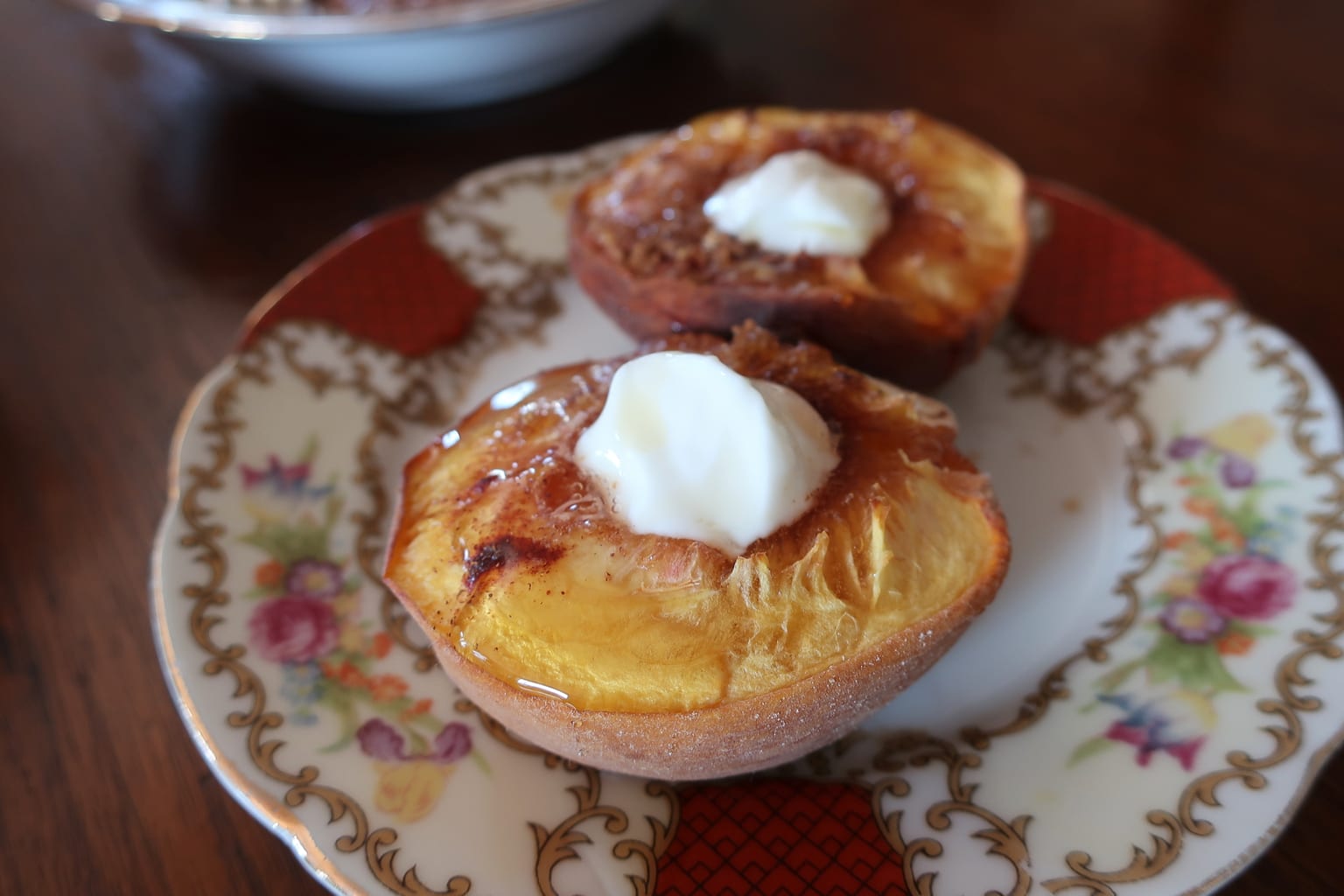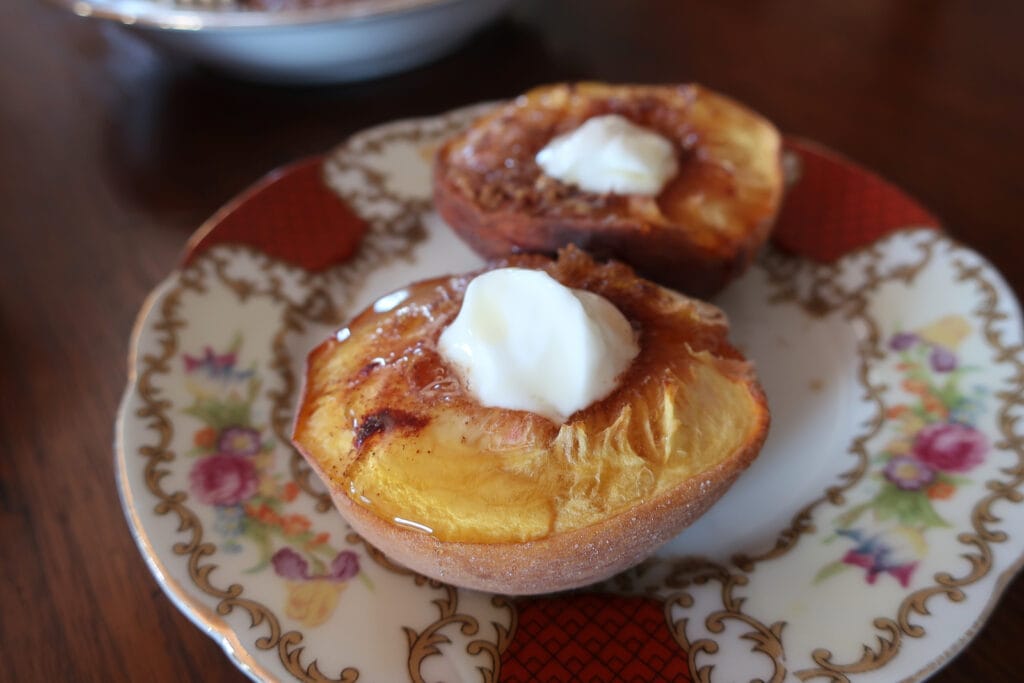 You eat within view of bottles of adult beverages and spirits, including Lisa's homemade Limoncello – yours to pour, at no extra cost, whenever the mood hits. Rooms from $135-$235 per night include wi-fi, parking, baked goods, honor bar, and magnificent breakfast.

I've covered The Wedgewood Inn, listed on the National Register of Historic Places, in our Central Bucks County Post. However, since I first wrote about the Wedgwood Inn in the late 1990's, more amazing history has been uncovered. Literally.
Wedgwood Inn's stone foundation dates from the 1720. The prior structure served as the headquarters of General Alexander "Lord Stirling" during the American Revolutionary War. Nearly 1500 men from George Washington's Continental Army bivouacked on the grounds for 3 weeks prior to the famous Christmas Eve Crossing of the Delaware River in 1776.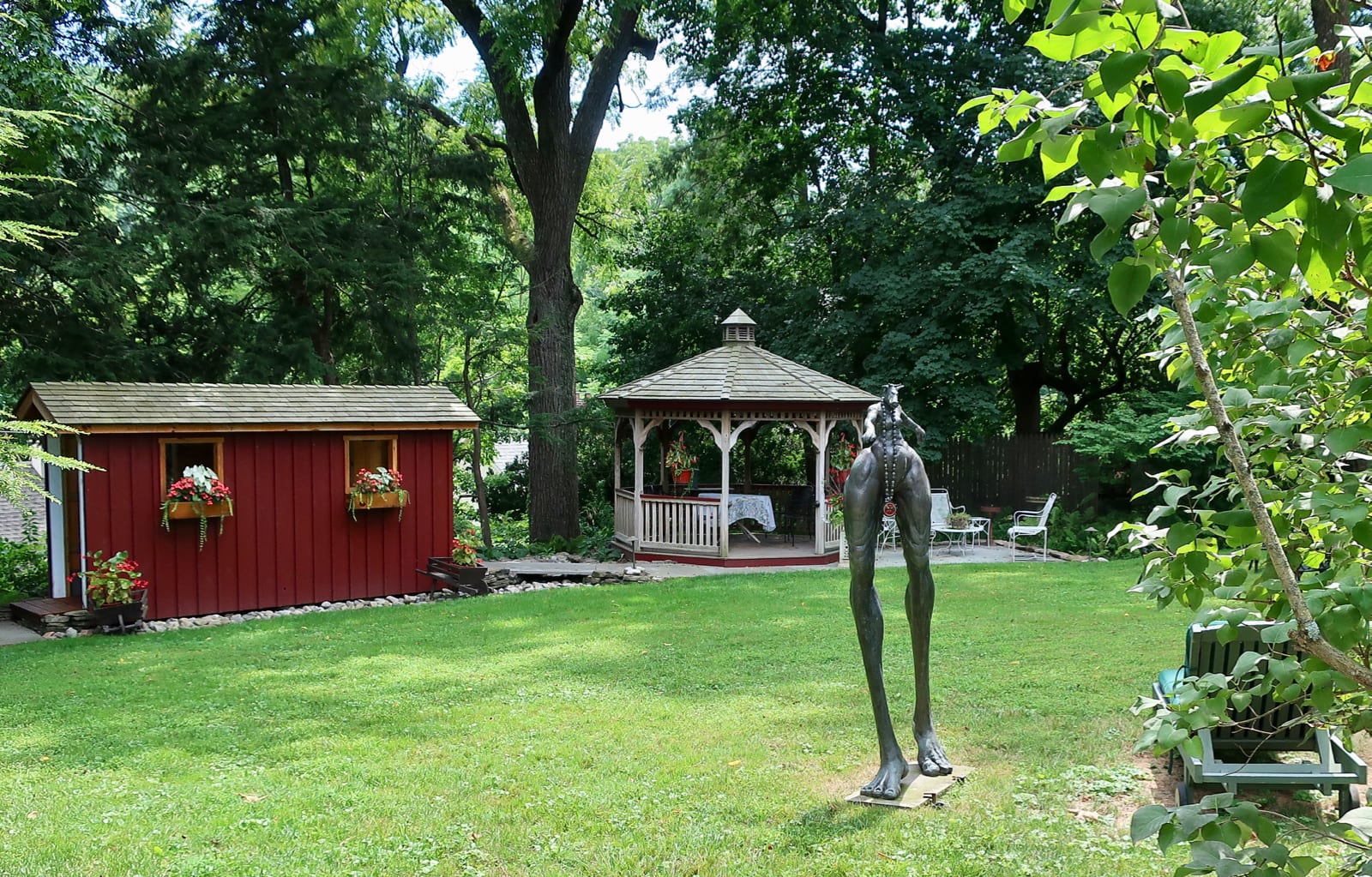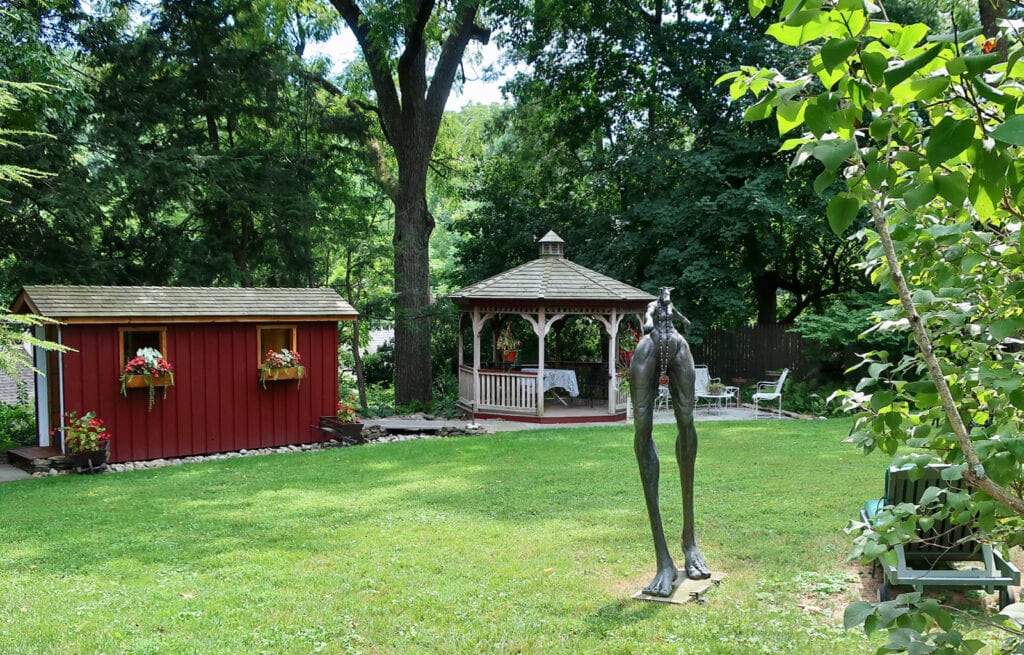 In the 1840's, Quaker owners apparently dug a 90-foot underground tunnel from the house to the property's well (the current site of the Gazebo).  Owners Carl and Dinnie discovered a secret staircase over the original outdoor kitchen that dropped into the tunnel that led inside the house. These secret underground passageways almost certainly hid escaped slaves.