Last Updated on
WHY GO: Provincetown MA on the tip of Cape Cod is buoyant and gay in all definitions of that word. It's beautiful, fun, spontaneous, and free-spirited: perfect for like-minded souls.
Where the parched Pilgrims on the Mayflower originally landed seeking water, and afterwards a maritime and whaling center, Provincetown began to draw actors and artists in the early 1900's when "alternate lifestyles" were best left to edge of earth locales.
Then came the tourists who'd visit Provincetown for the shops and restaurants, and of course, whale watch tours.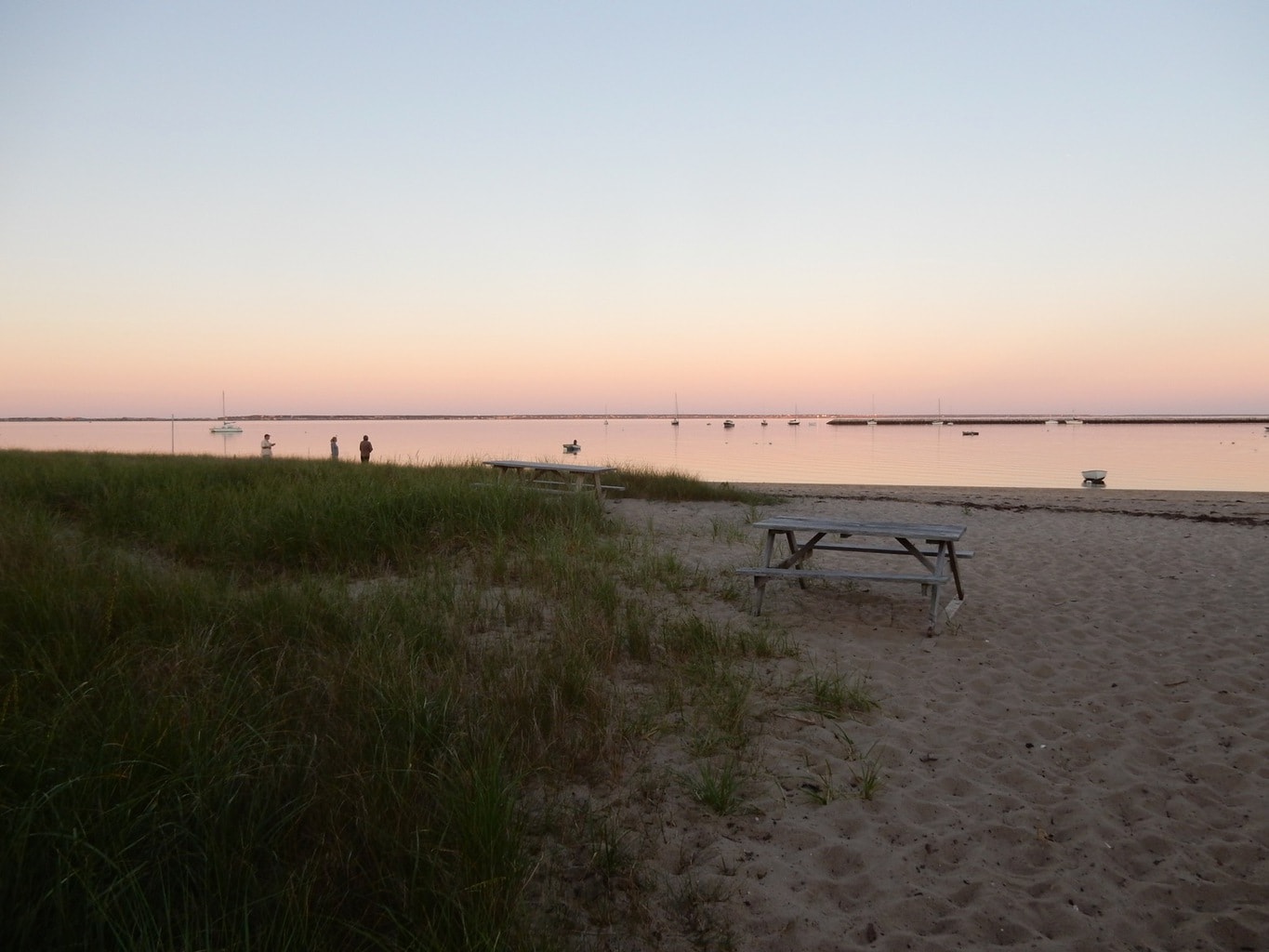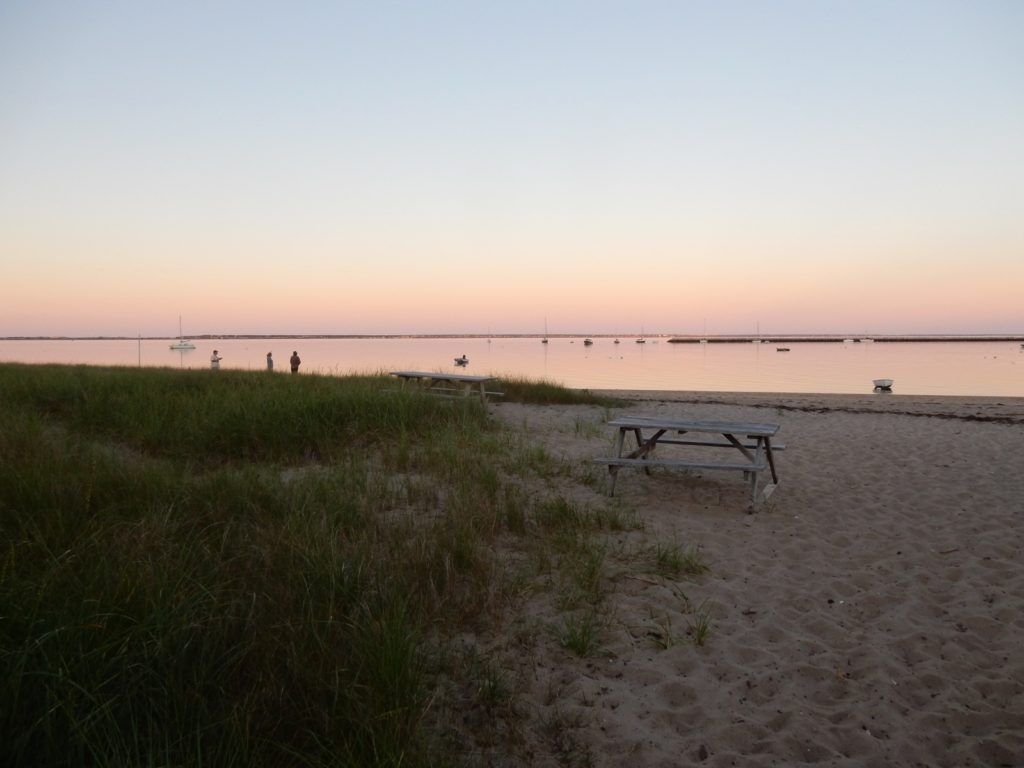 But if you haven't been to Provincetown MA in the last few years you'll be happily surprised. Restaurants and lodgings have upped their games, art galleries have proliferated, and new shops, most gay-owned, the rest LGBTQ friendly, reflect the "different people moving here now" – corporate expats.
These second and third careerists have reached a certain level of achievement and left big jobs to start anew in a place where they've vacationed for years, bringing with them a creative energy that mirrors the first wave of artists a hundred years ago. In search of a simpler life, these newbie's are now living here year round, investing in changing the dynamic from touristy summer resort to four-season community.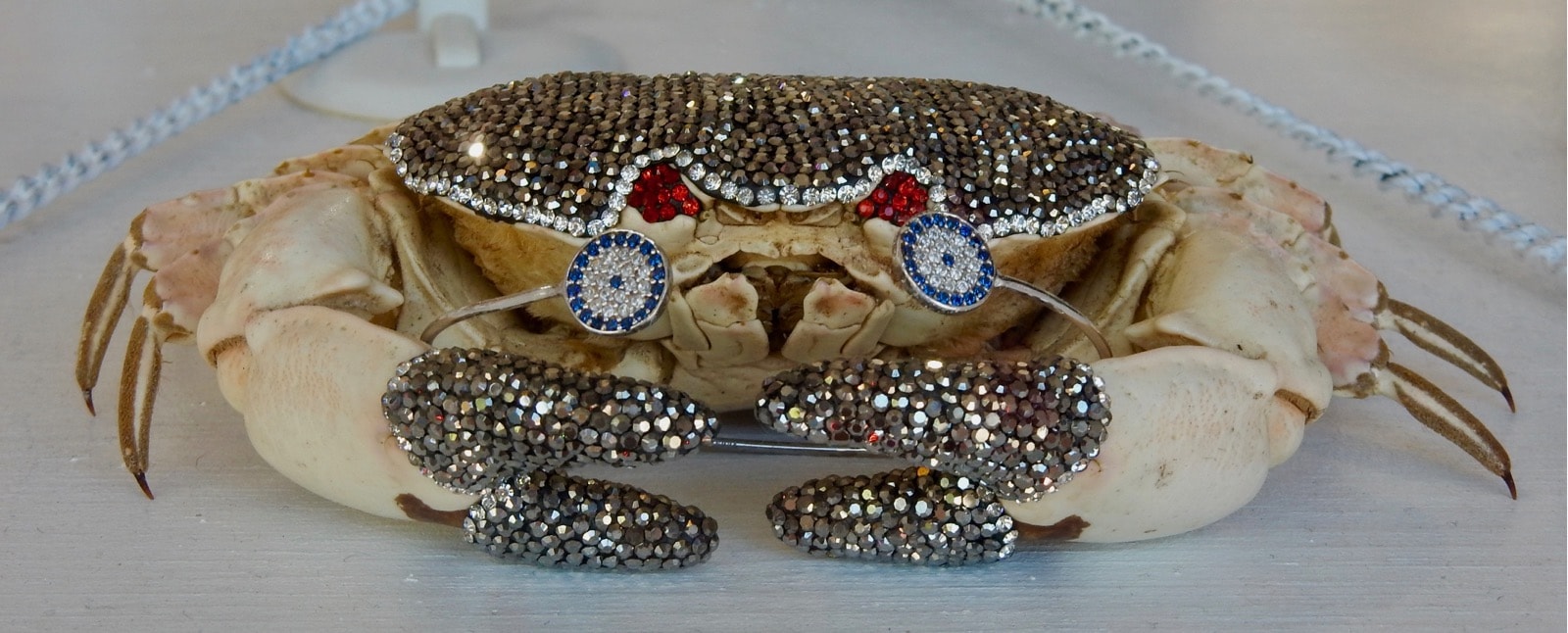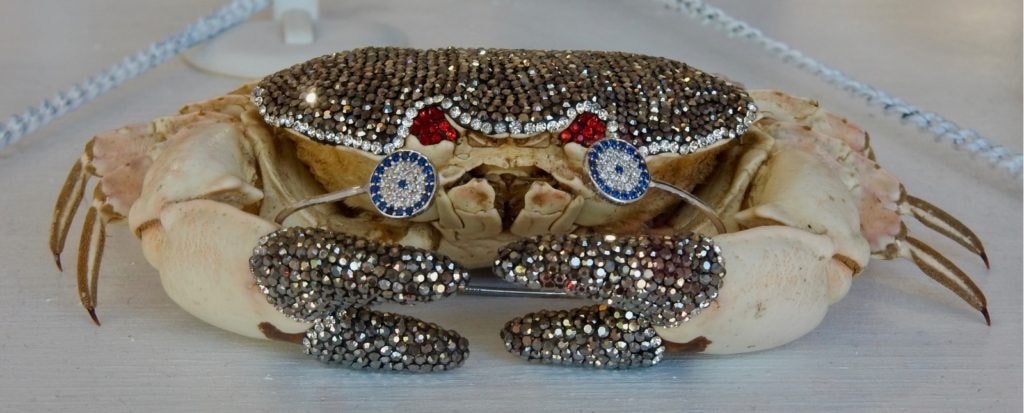 If it's your wish to rub elbows and other body parts with as many people as possible, come "in-season" – end of Spring to early Fall. Otherwise, enjoy Provincetown's quiet history and world famous dunes when the weather chills.
Things To Do In Provincetown MA
DO: This guide is by no means exhaustive. You can spend a month here and not see every show at the Provincetown Theater, every piano performance at Crown and Anchor, every drag act at various venues, every book reading, art opening, film, concert, comedy act, that goes on every day in season.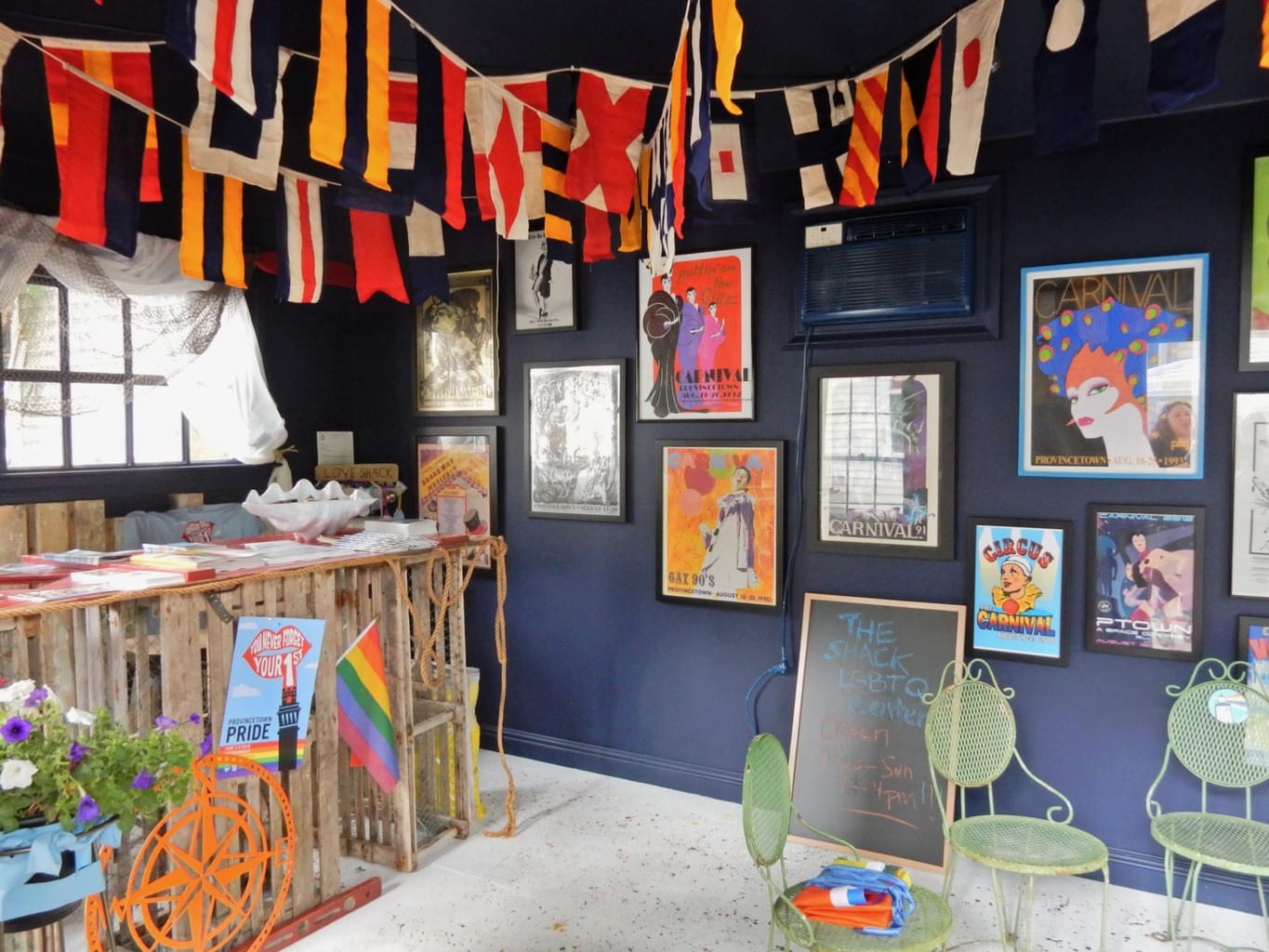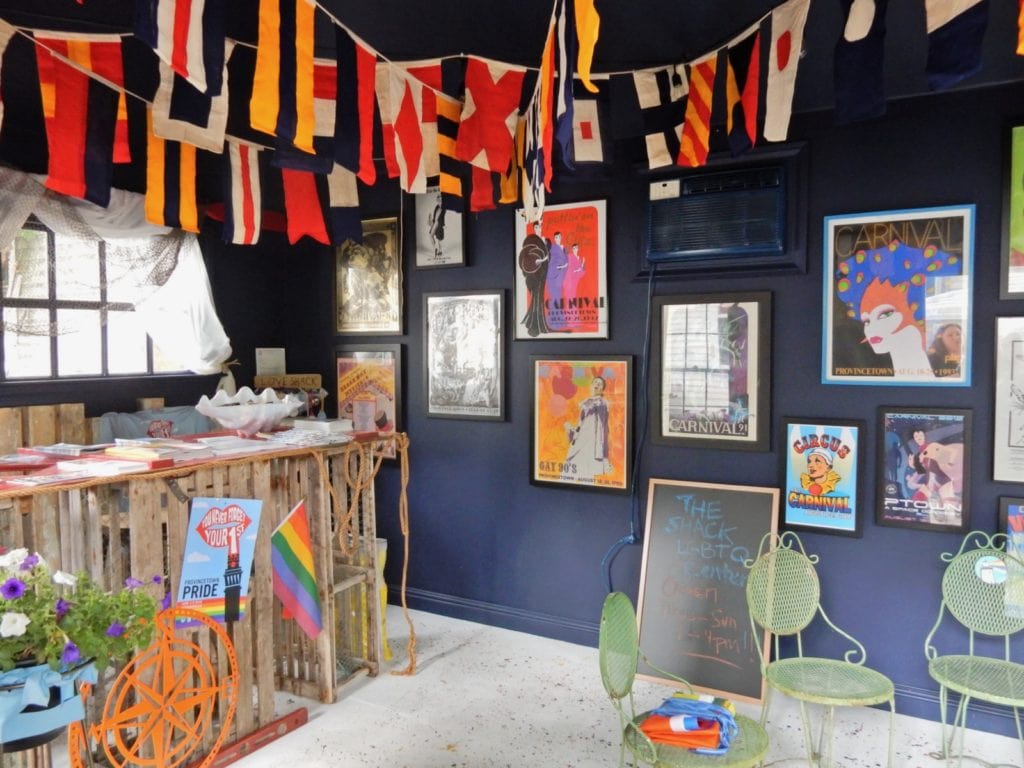 PRIDE: Provincetown Business Guild. Interestingly, Provincetown, a long-standing haven for the LGBTQ community, never had a Pride Parade until 2018. Needless to say, Provincetown never really needed a one-day Pride Celebration, as it's a daily occurrence here.
But Pride organizers decided to champion the town's "storied place" in the gay, lesbian, and alternative lifestyles community by inviting new (read: younger) visitors who might not know the history of Provincetown and its distinct role in LGBTQ culture.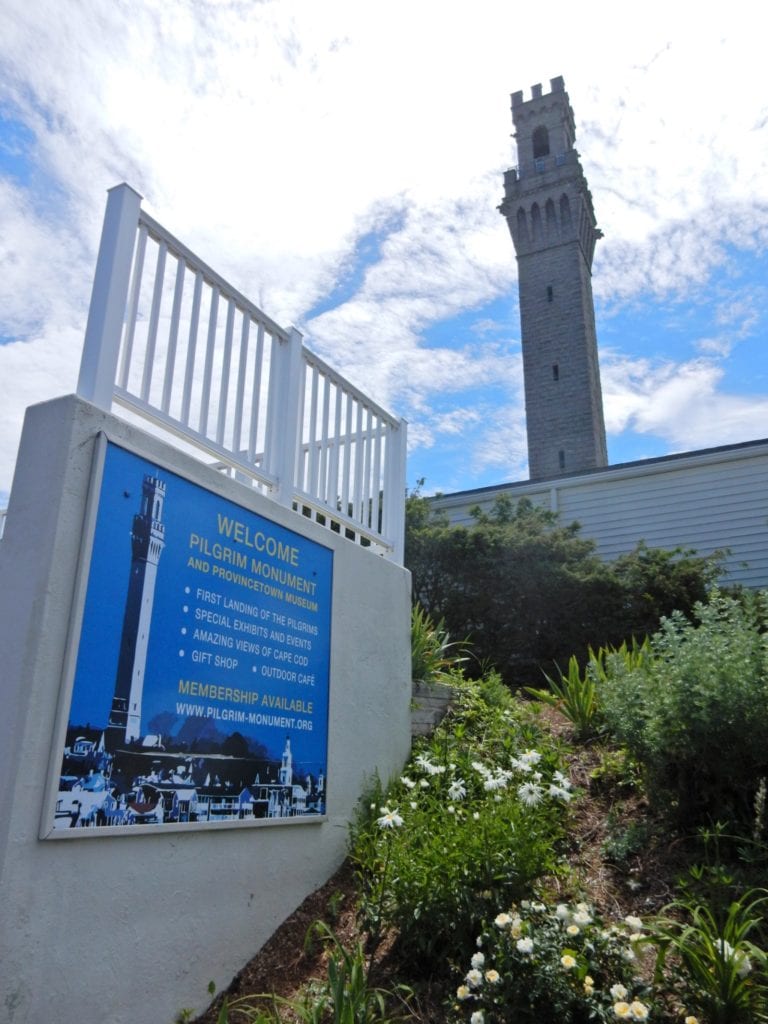 CLIMB: Pilgrim Monument For an overview of Provincetown and much of the Cape, there's no better perspective than from the top of the Pilgrim Monument, the tallest all-granite structure in the United States completed in 1910 to commemorate the Mayflower's 102 passengers who landed first in what is now Provincetown – and the 41 men onboard who signed the Mayflower Compact on November 11, 1620 in this very harbor.
After climbing the 252 foot tower (116 steps connecting 60 ramps), spend some time in the adjoining Provincetown Museum.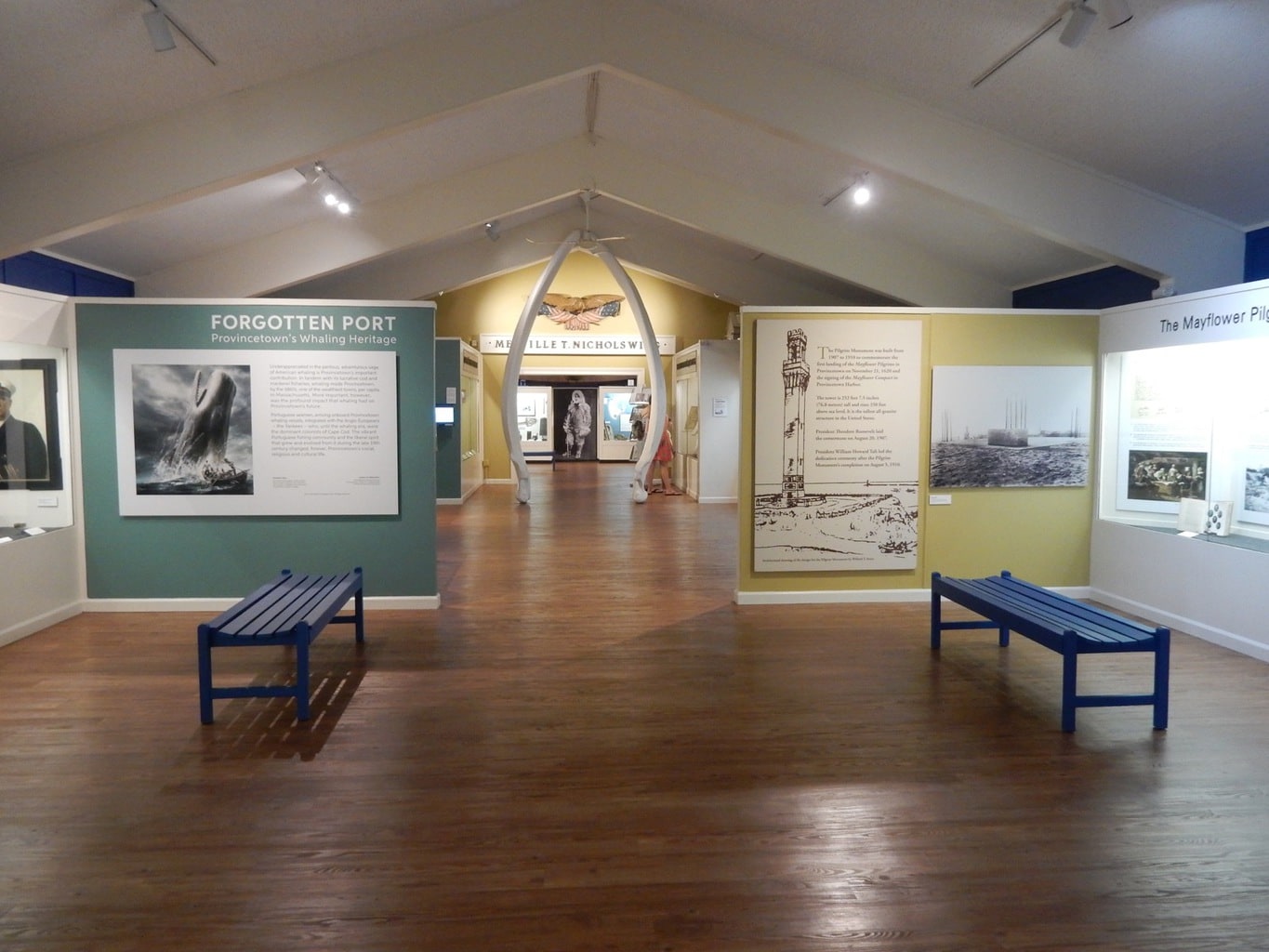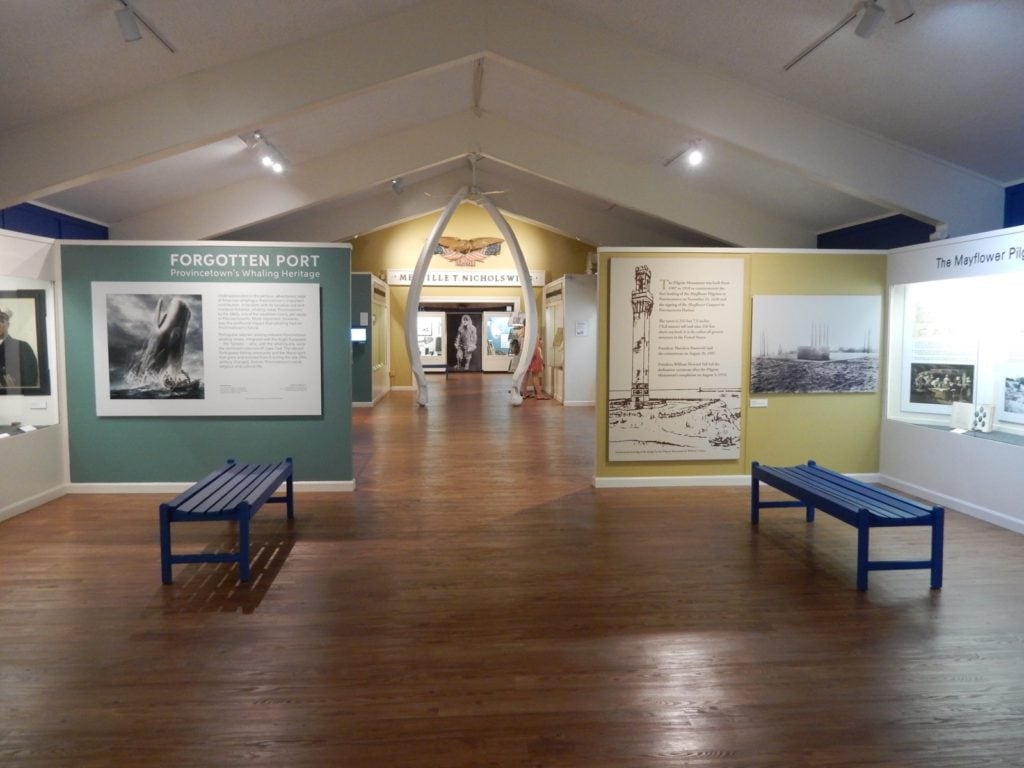 This thoughtfully planned out museum has been much upgraded and modernized from the "Grandma's attic" it was years ago. Starting with the "Landing of the Pilgrims" in 1620, exhibits showcase a mix of local communities, lore, trends, and characters.
Arctic explorer, Admiral Donald MacMillan, namesake of MacMillan Pier, was from Provincetown, and the museum features the taxidermied polar bears and walruses that he brought back from his expeditions in the early 1900's.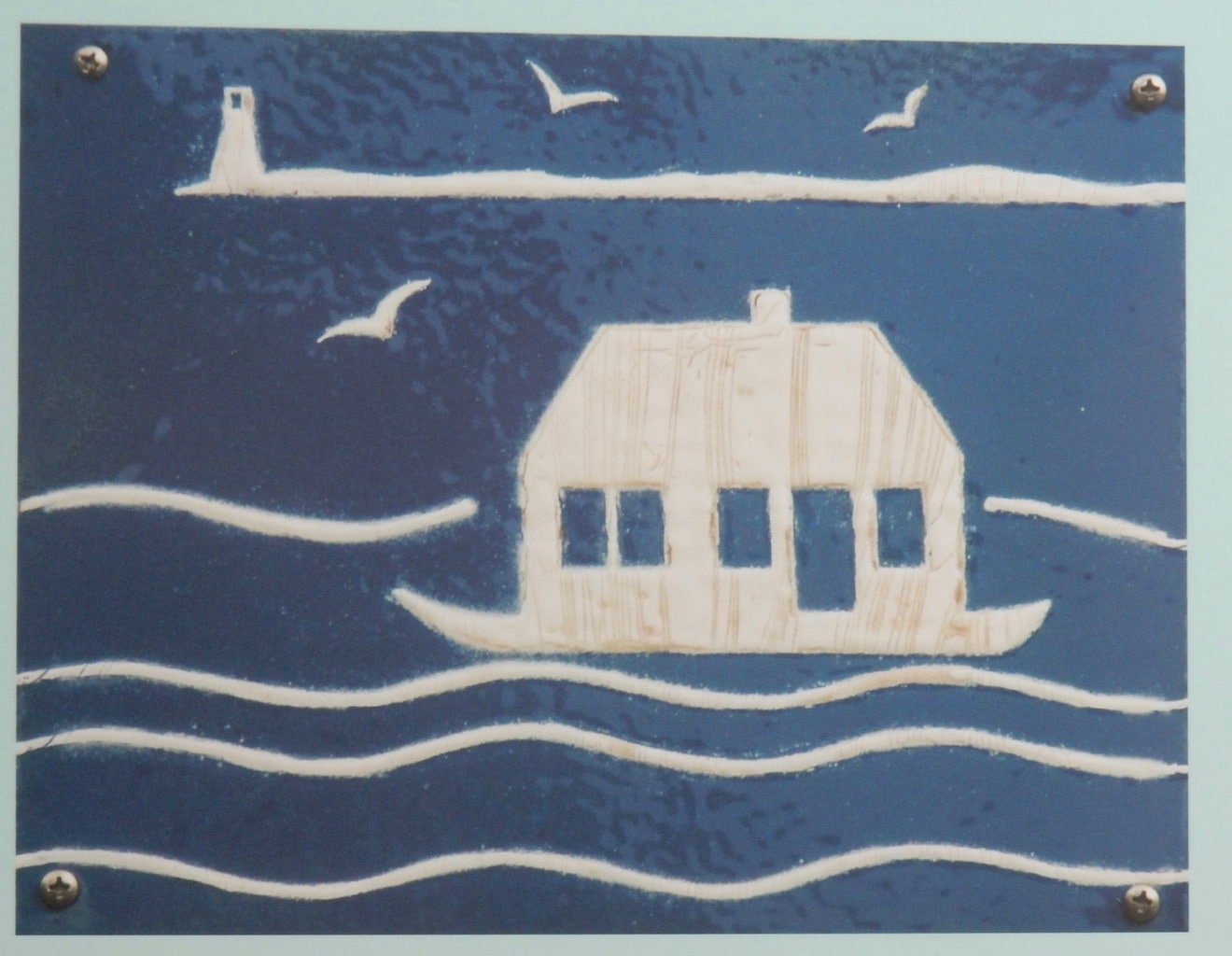 Another display enlightens visitors about homes that were actually floated downtown from an endangered barrier island, identified by a blue ceramic plaque of a house riding on waves, installed near each front door. (A fun pastime is searching for these homes while walking down Commercial St.).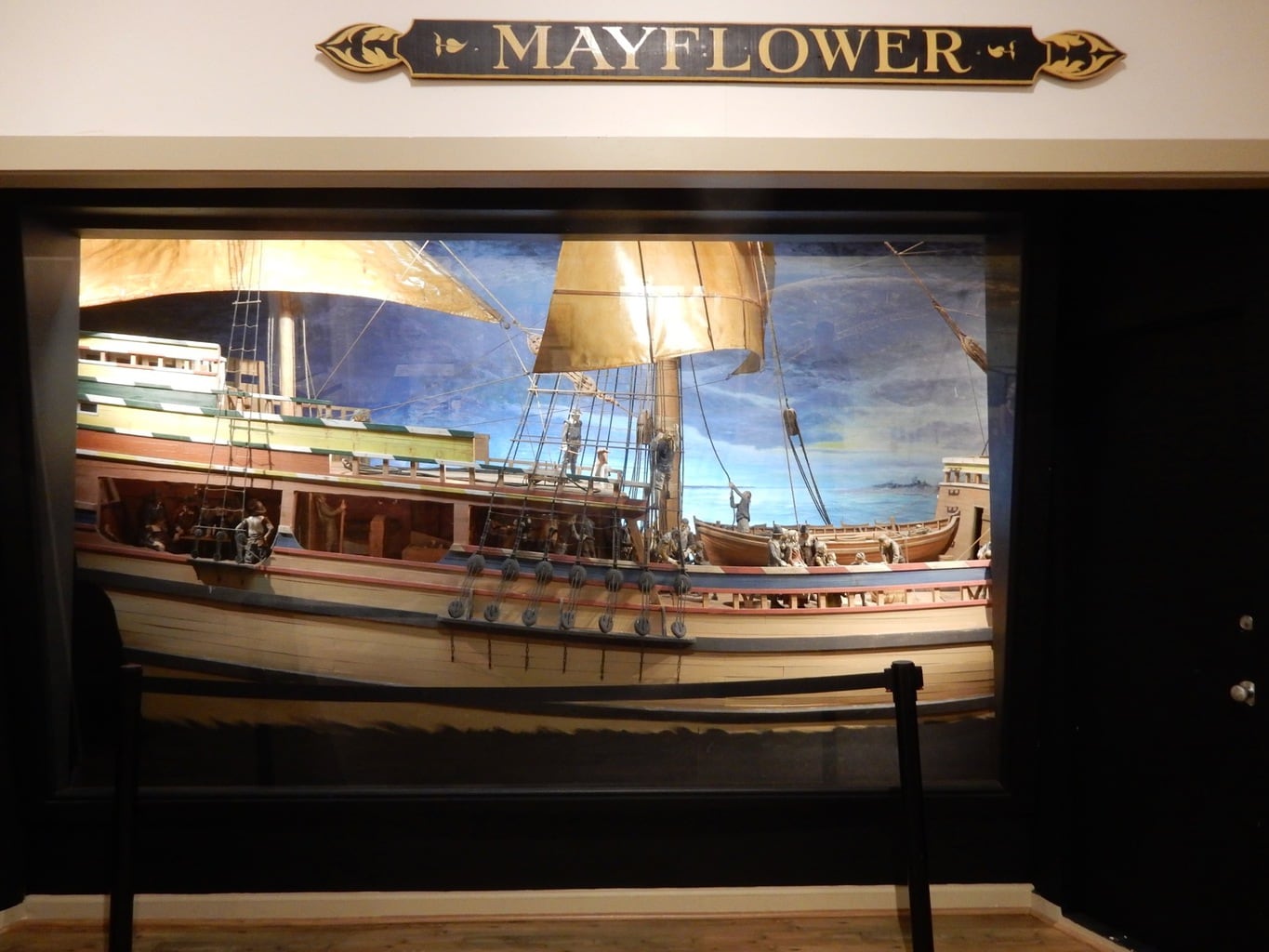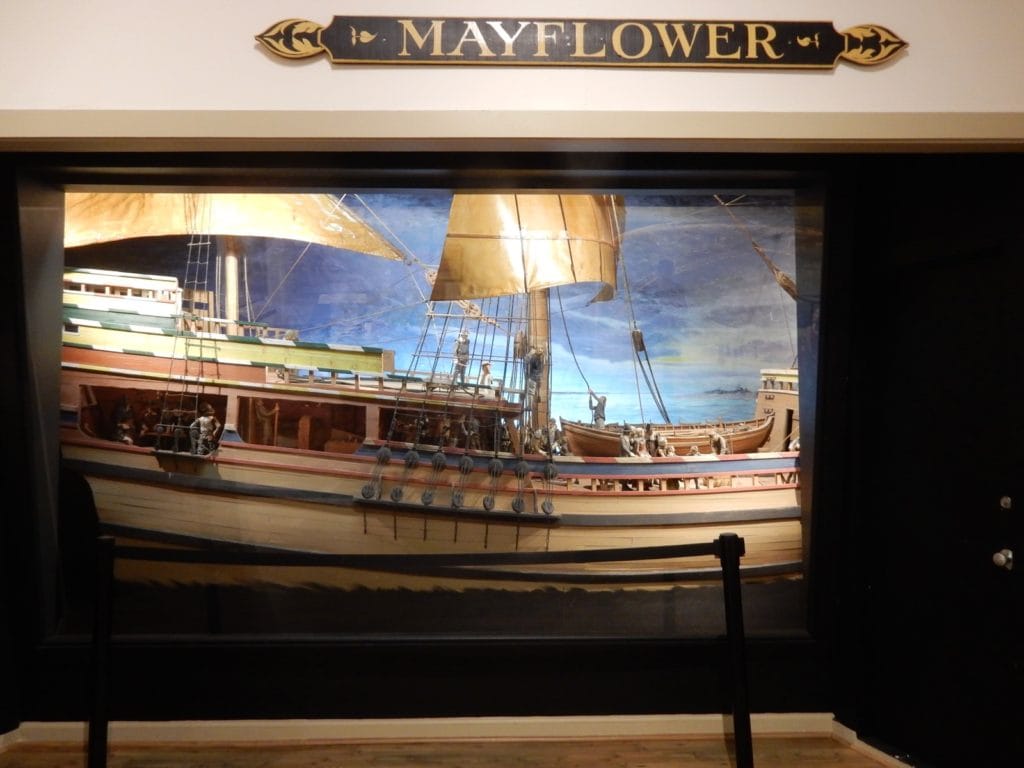 The most popular exhibit, the Mayflower Room, has stood the test of time, yet has been tweaked to spectacular effect. A scale model, complete with wax figures, the Pilgrim Boat replica is now dramatically lit within a black frame.
In the works is the construction of a funicular that will transport visitors from downtown to the Pilgrim Monument, now either an uphill walk or drive with limited $15 parking, in advance of 2020 celebrations. $12 adults, $4 children, Memorial Day to Labor Day 9am-7pm, check website for other times of year.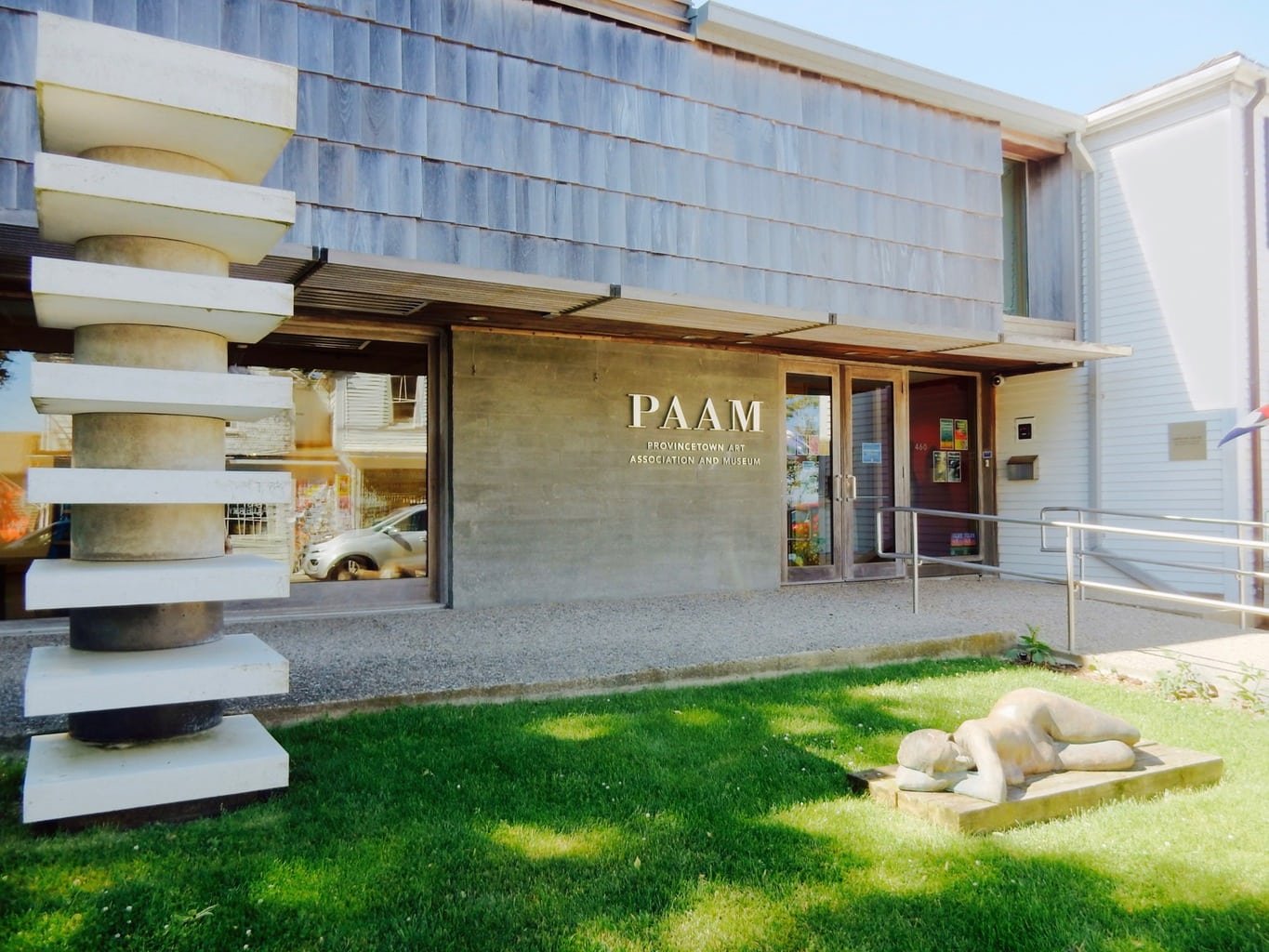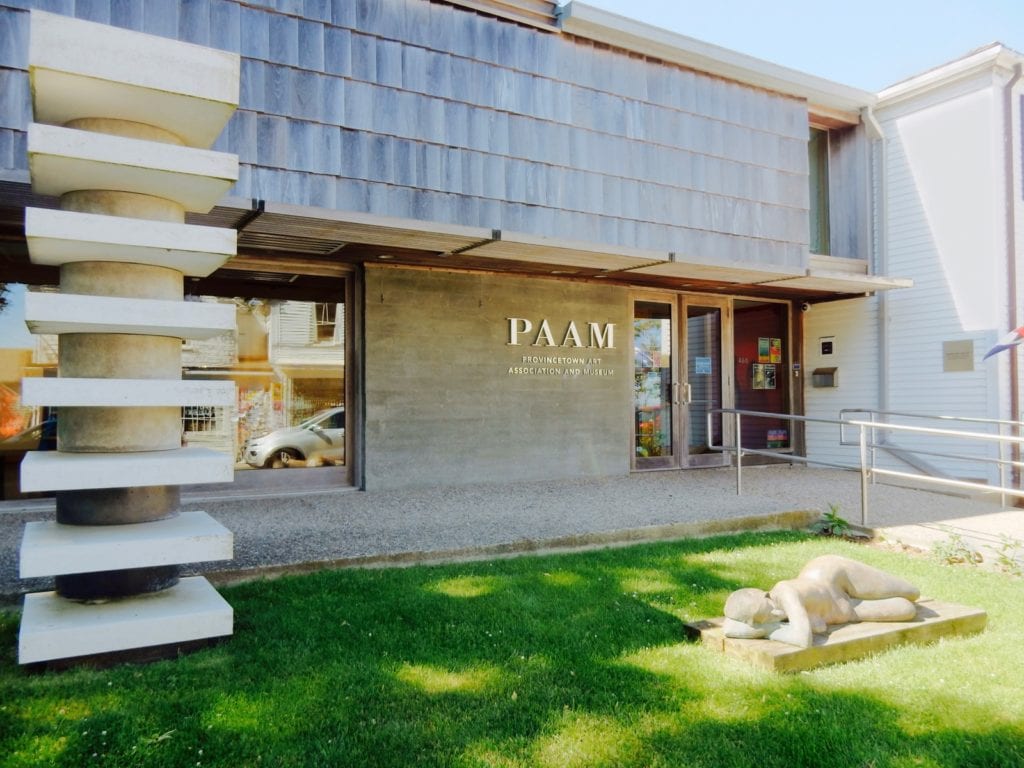 VISIT: PAAM (Provincetown Art Association and Museum). On the East End of lively Commercial Street, PAAM has been showcasing local and regional artists with some connection to Cape Cod since 1914 (1916 in this building).
A new Silver LEDE designed wing designed by Boston's Machado and Silvetti Asoc. was added in 2006, granting this small town some serious art cred, as if it needed it.
Encompassing five galleries and over 3,000 works of art, including 96 drawings by Edward Hopper and 69 by Jo Hopper (the second largest collection of Hopper works outside of the Whitney Museum) in its permanent collection, PAAM should certainly be a stop on your gallery crawl.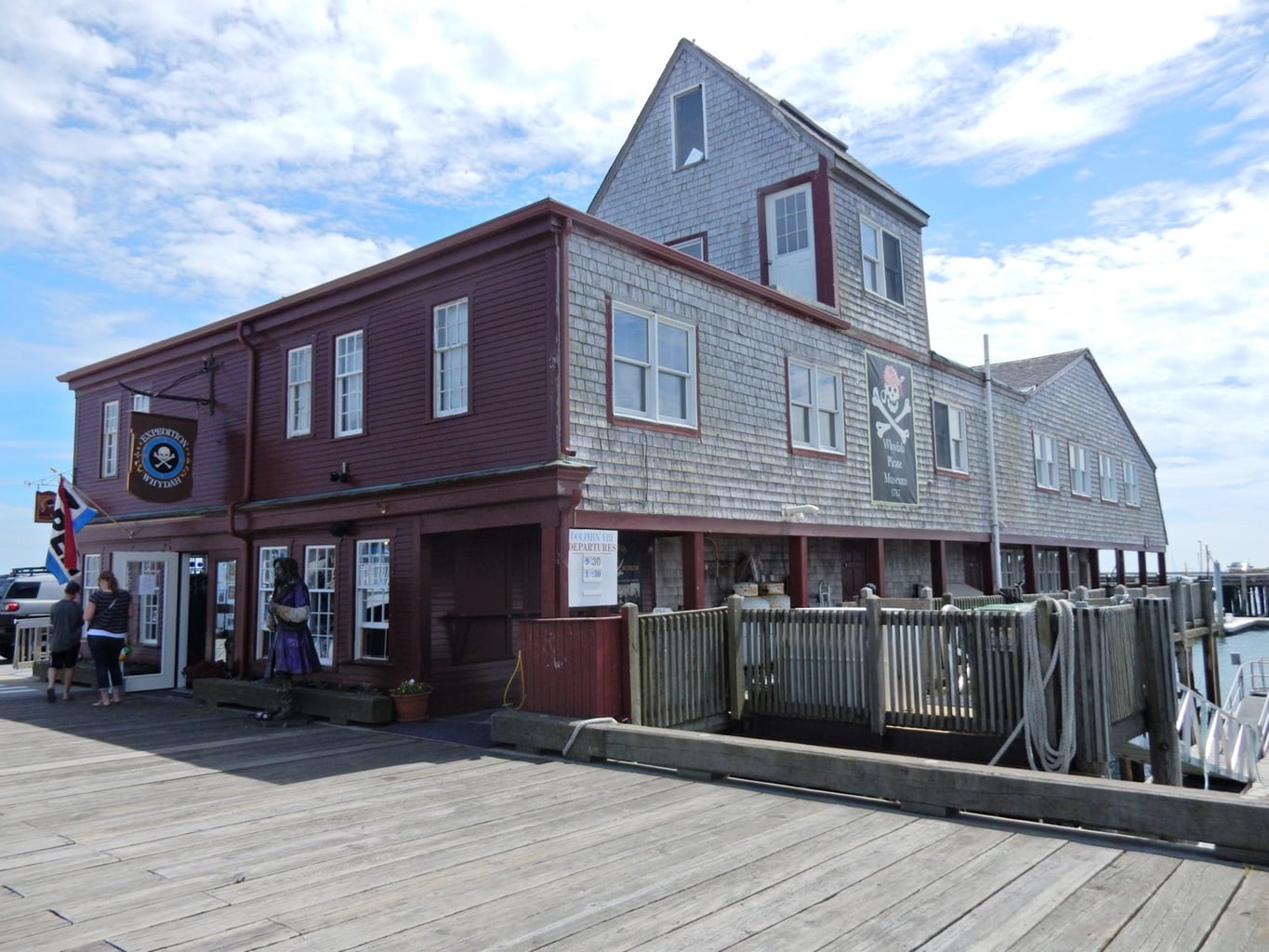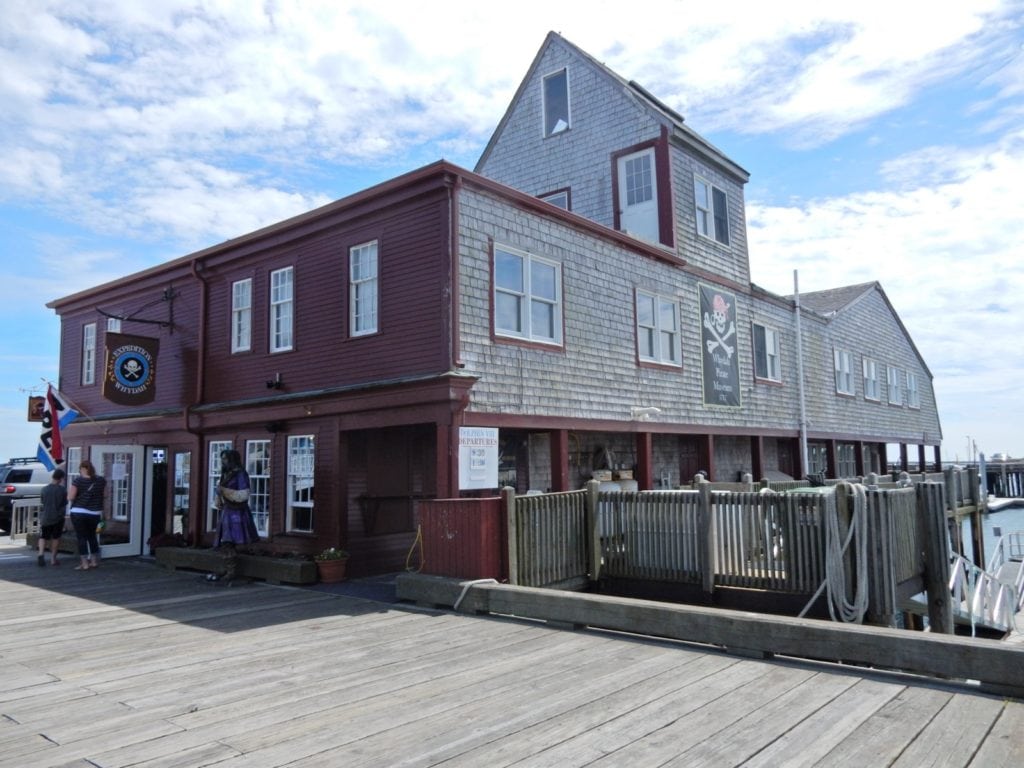 VISIT: Whydah Museum. There seems to be a Cloak of Invisibility over the extreme end of MacMillan Pier, where a small but authentic "Pirate Museum" resides. How else to explain why most people don't know about this place, or if they do, believe it has closed and moved to West Yarmouth? (Probably because an internet search leads to an error message). Here's the scoop: a second Whydah Pirate Museum has opened in W. Yarmouth. This one, Expedition Whydah, never closed.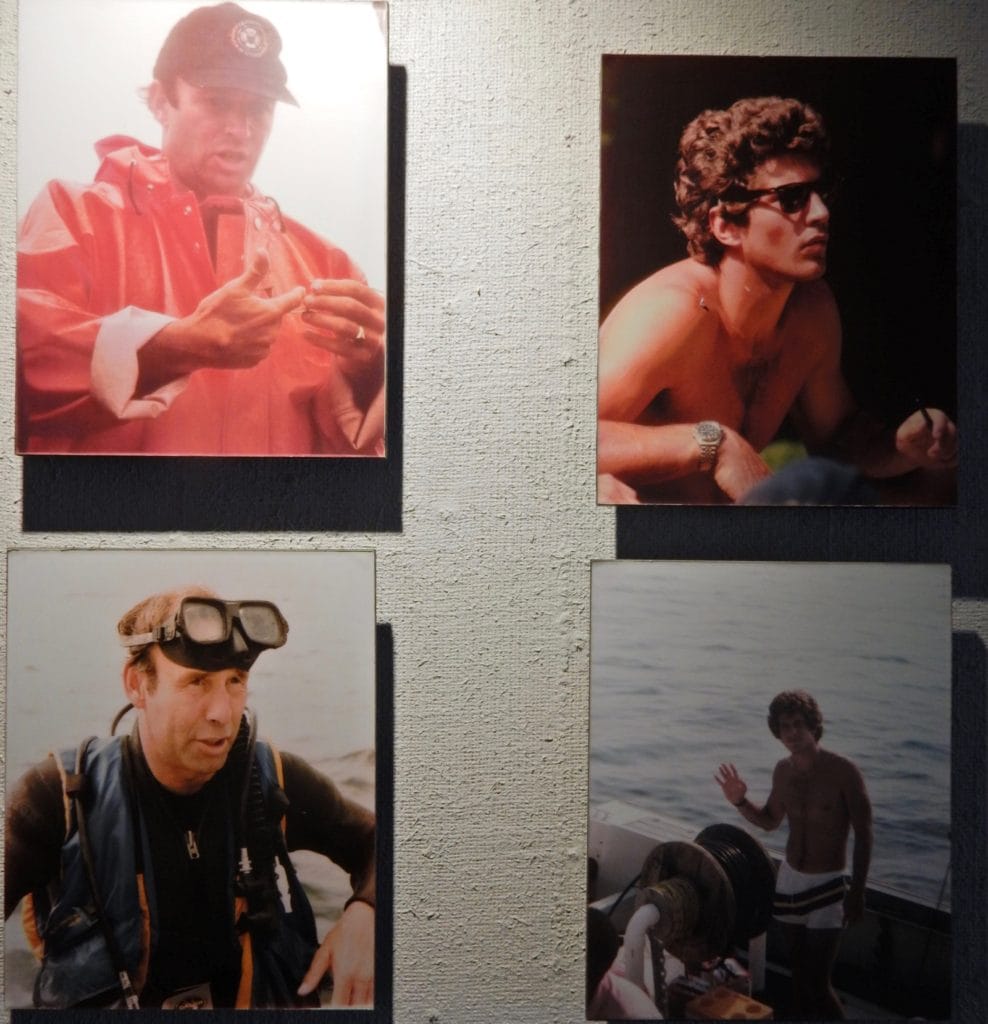 The Whydah, an English ship commandeered by famous pirate Sam Bellamy, sunk off the shores of Wellfleet, MA in 1717. Quite the entrepreneur, Bellamy had plundered 54 ships in one year alone, and according to Forbes Magazine, "Black Sam Bellamy was the highest earning pirate in the world."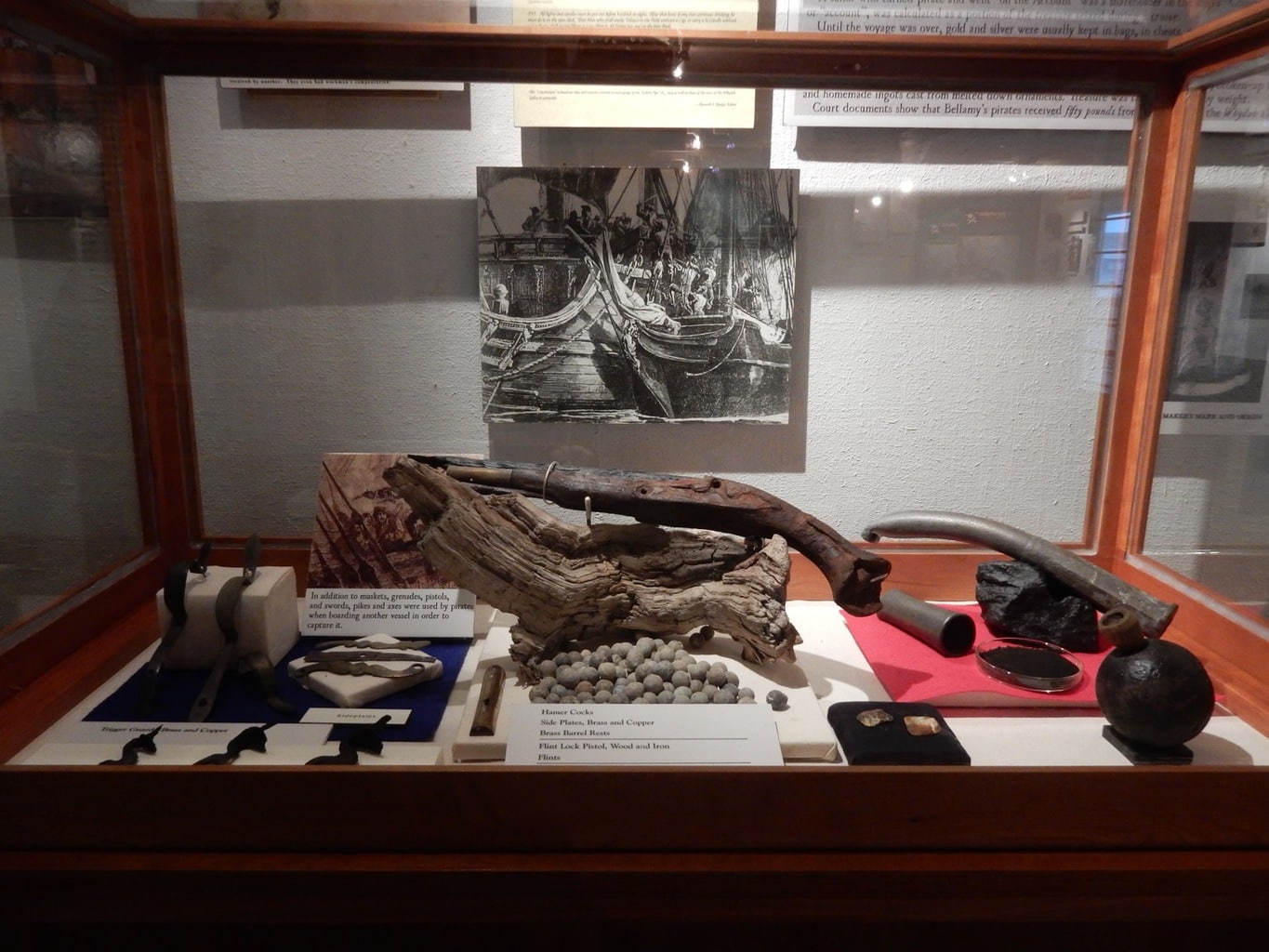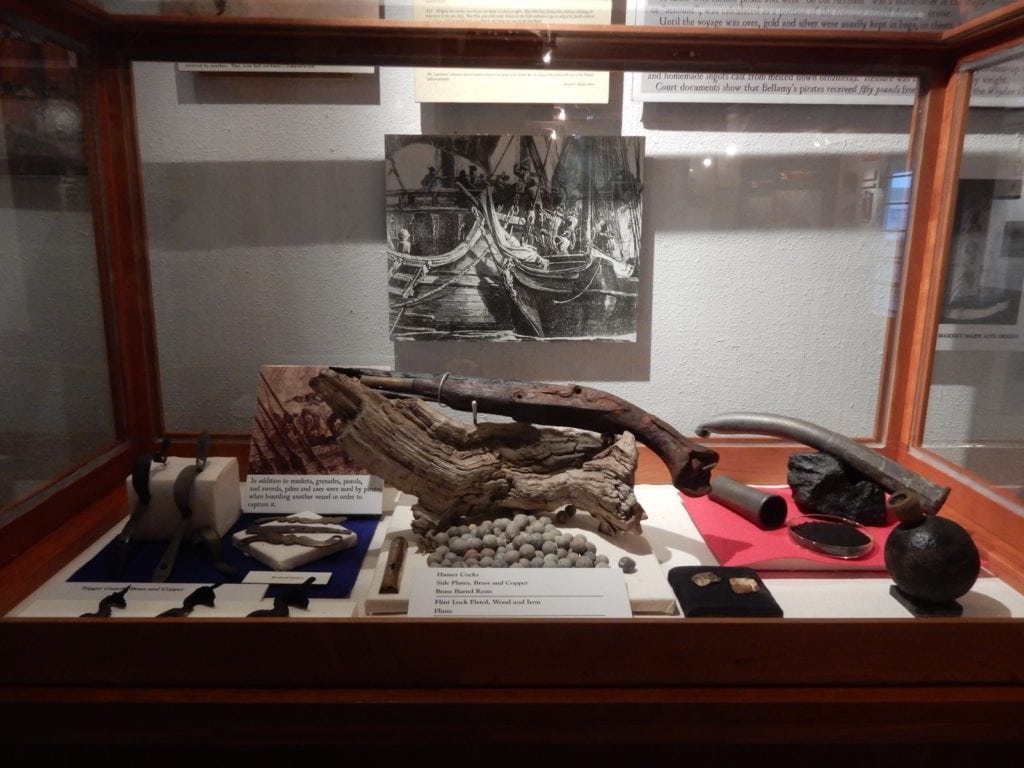 The Whydah booty must have been bountiful, inferred aspiring treasure hunter Barry Clifford, who after extensive research, discovered a long lost map at Harvard University Library in the early 80's. The map of Cape Cod, rendered by Captain Cyprian Southack, who, on orders from King George I, was tasked with the recovery of Bellamy's rich cargo but was unable to follow through due to major storms, showed the general location where the Whydah went down.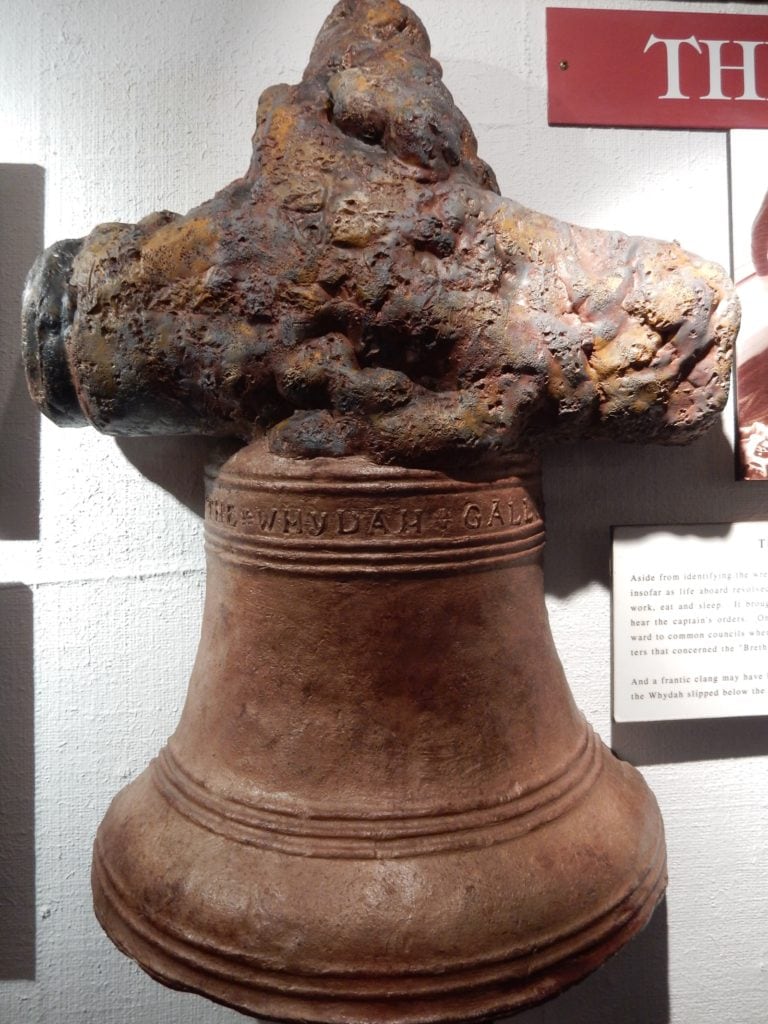 Clifford and his friend, John F. Kennedy, Jr. dove in the indicated area on the map several times in 1982 – finding only sand. Though he was ridiculed, Clifford persisted, and in 1984 hit pay dirt – a small cache of Spanish Eight Reales – the only confirmed pirate treasure in the world. In 1985, Clifford found the Ship's Galley Bell, crusted over but still recognizable. (The replica is on view in the museum).
Over 35 years later, over 20,000 coins and other artifacts – pirate pistols, bullets, a hand grenade, small cannons, lead gambling chips, scissors, and other more mundane remnants of Bellamy's ship have been found. Some are on display here – some have been moved to the W. Yarmouth Museum (managed by Clifford's son).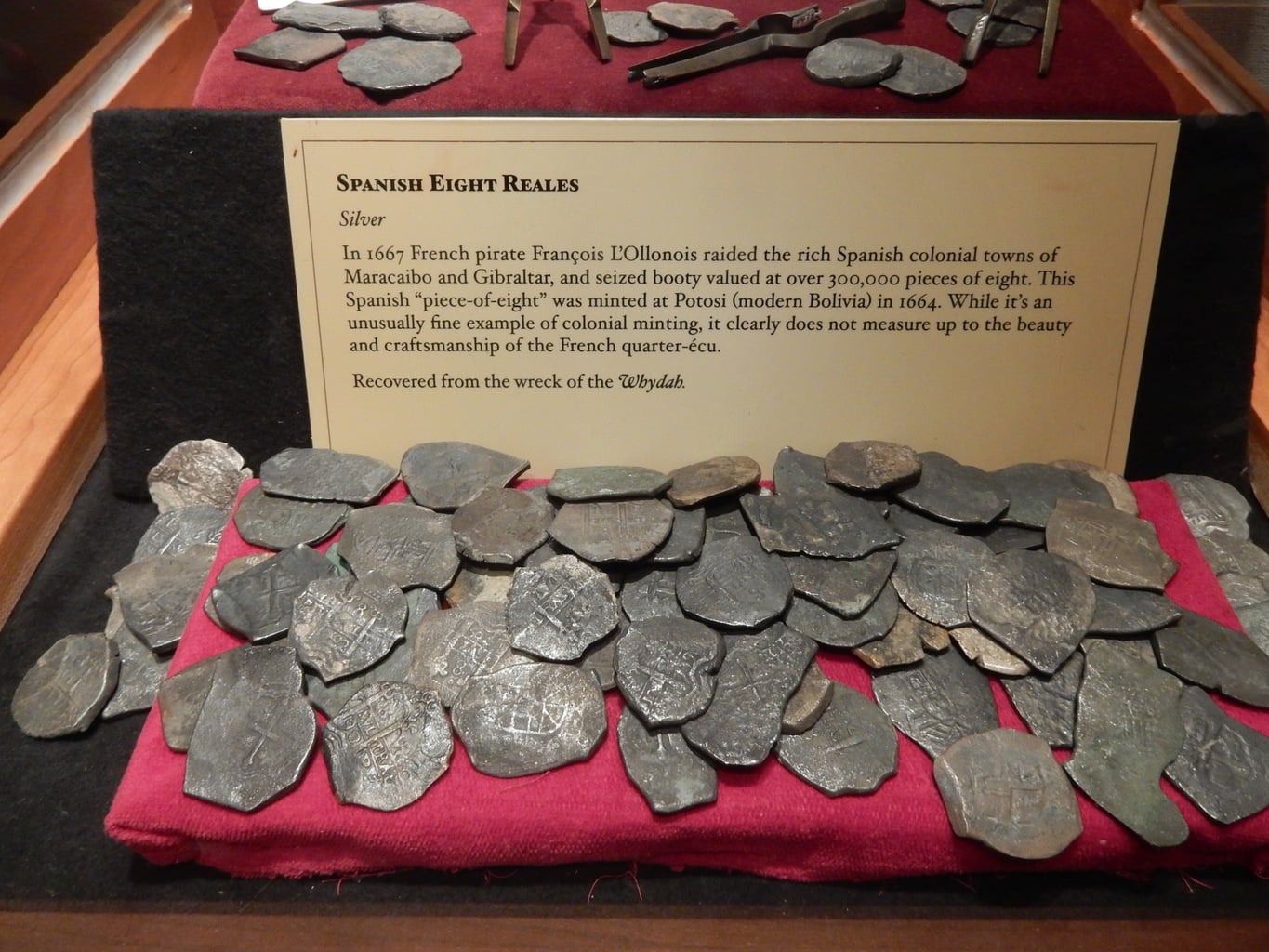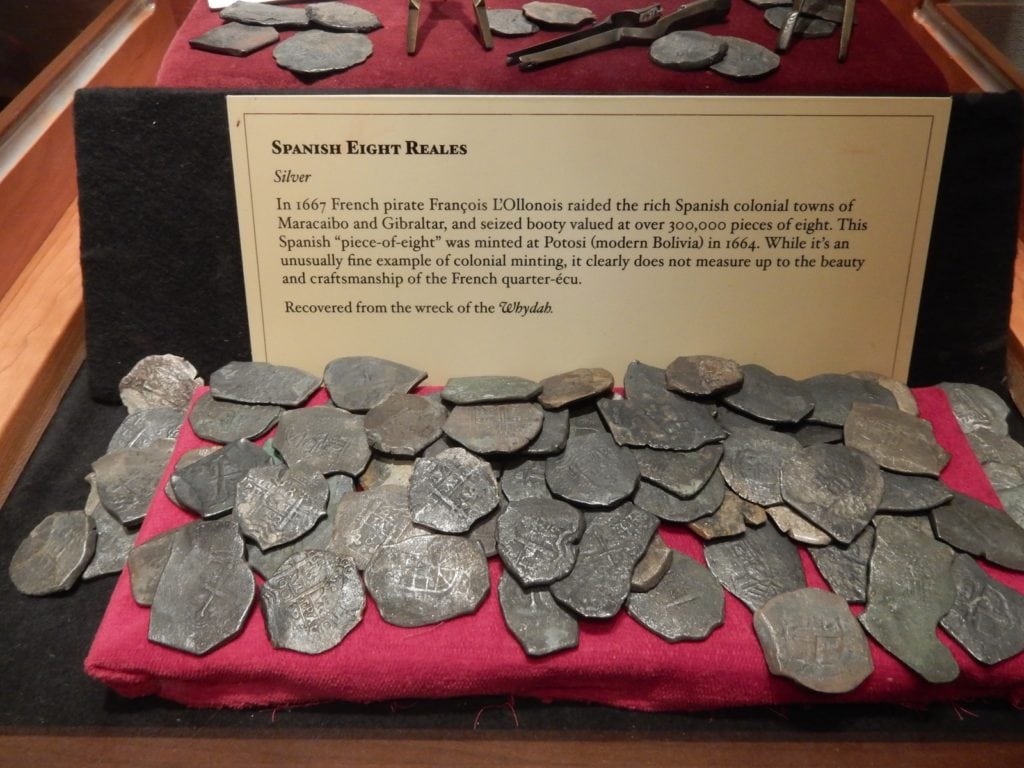 Despite the fact that Clifford's discovery has been covered in Forbes, USA Today, L.A. Times, the NY Times, and most newspapers, visitors are still surprised to find this Museum here. It's almost as if Barry Clifford cares more about the hunting and finding than the displaying.
These days, when they're in town, Clifford and his wife live in a comfortable apartment above the Provincetown Whydah Museum on the end of the Pier – still Barry's base of operations (which is why this Museum is called "Expedition" Whydah). Yep, the Treasure Hunter still goes out periodically in search of "the Mother Load" – the elusive major cache from the wreck of the Whydah, still somewhere under the sea and sand. $10, open daily 10-5.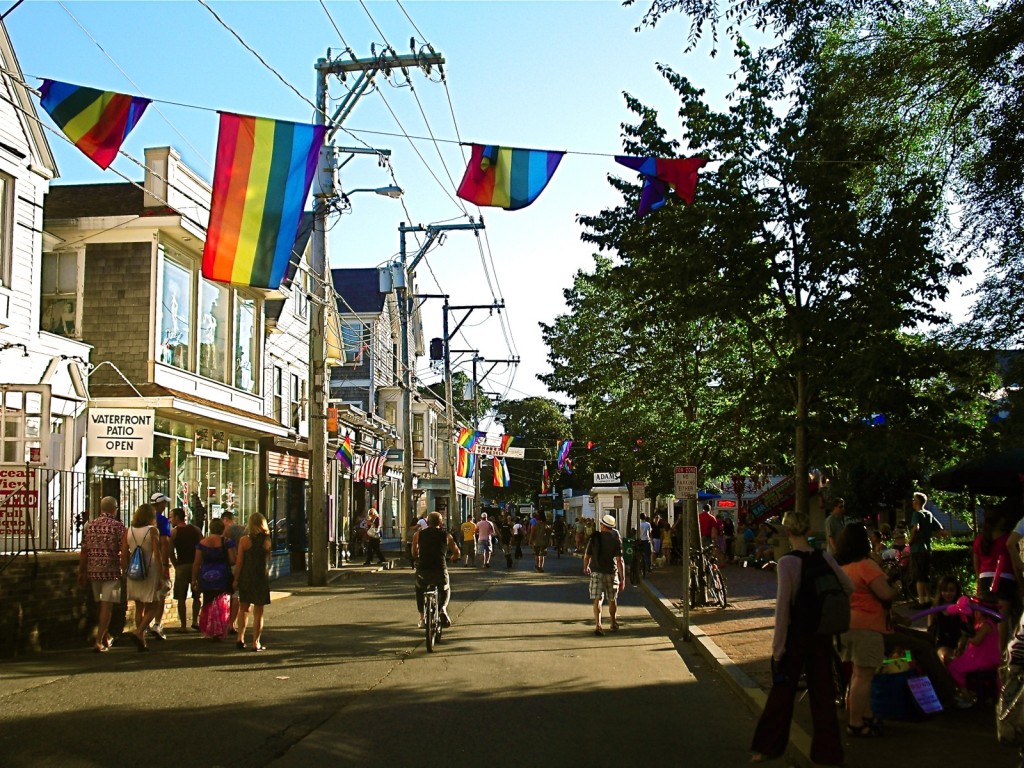 WALK: Commercial St. A one-way thoroughfare not suitable for claustrophobics, this main drag is a parade every day. Running parallel to the beach, Commercial Street is the main artery of Provincetown, measuring about three miles end to end, and is inundated with art galleries and the Provincetown Art Association and Museum on its East End, boutiques, several more art galleries, and B&B's on the West End, and a cacophony of tourists, restaurants, and souvenir shops in the middle.
On its quieter sides, Commercial St. buskers tend to be of the heartfelt Opera Singer or sole sax player variety, a counterpoint to the deliriously outrageous drag shows we've come to cherish in the center of town. You could spend a lifetime people-watching here though if you have any qualms about alternative lifestyles, be forewarned. Divas reign where it's Raining Men.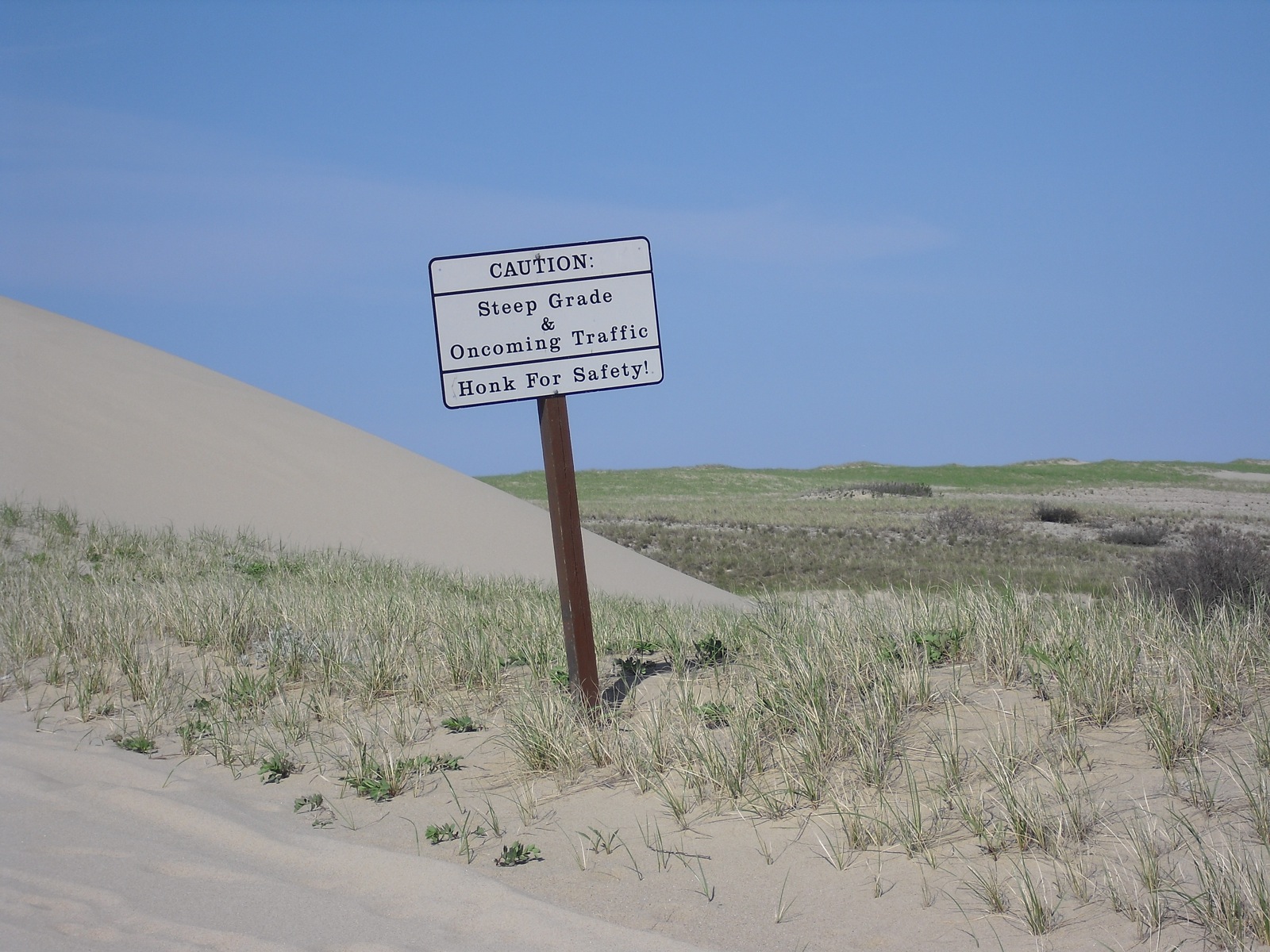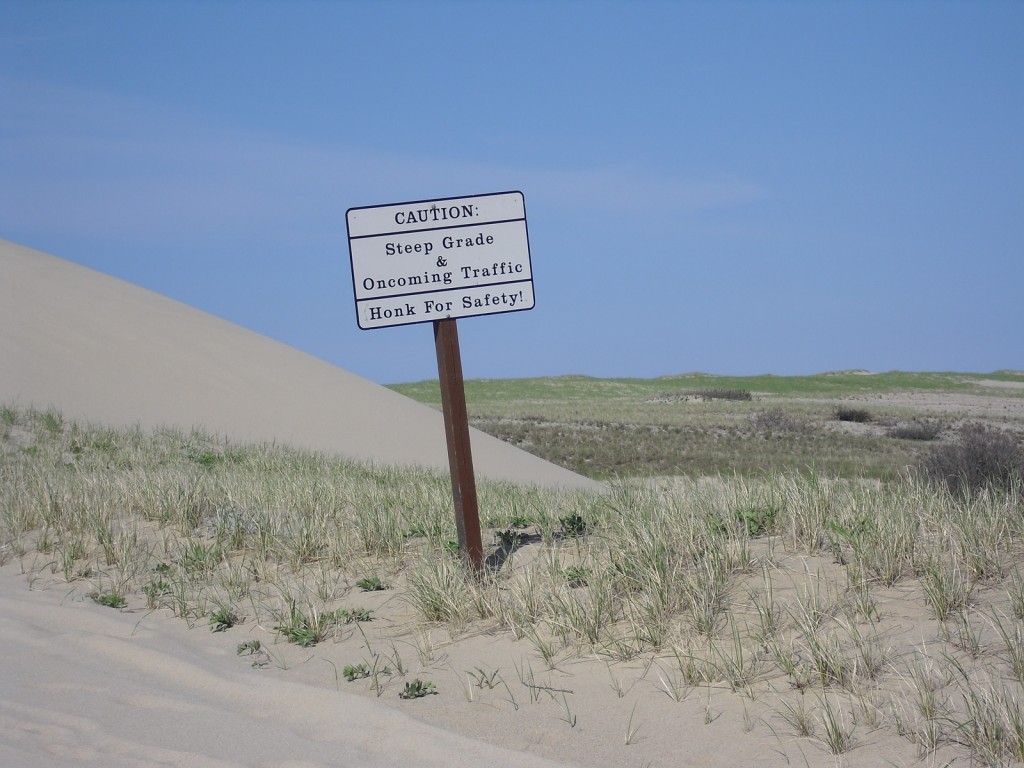 TOUR: Art's Dune Tours. The Cape Cod National Seashore, a National Park established by President John F. Kennedy takes up nearly 75% of the whole of Cape Cod and much of it consists of sand dunes. If you just have one afternoon to spend in Provincetown, take a one-hour off-road tour for a unique perspective of Cape Cod history and landscape.
Art's owner, Rob Costa and his guides point out the tenacious plants that cling to life in this punishing environment – the rosehips, beach plums and cranberries that thrive in fresh-water pools found throughout the dunes.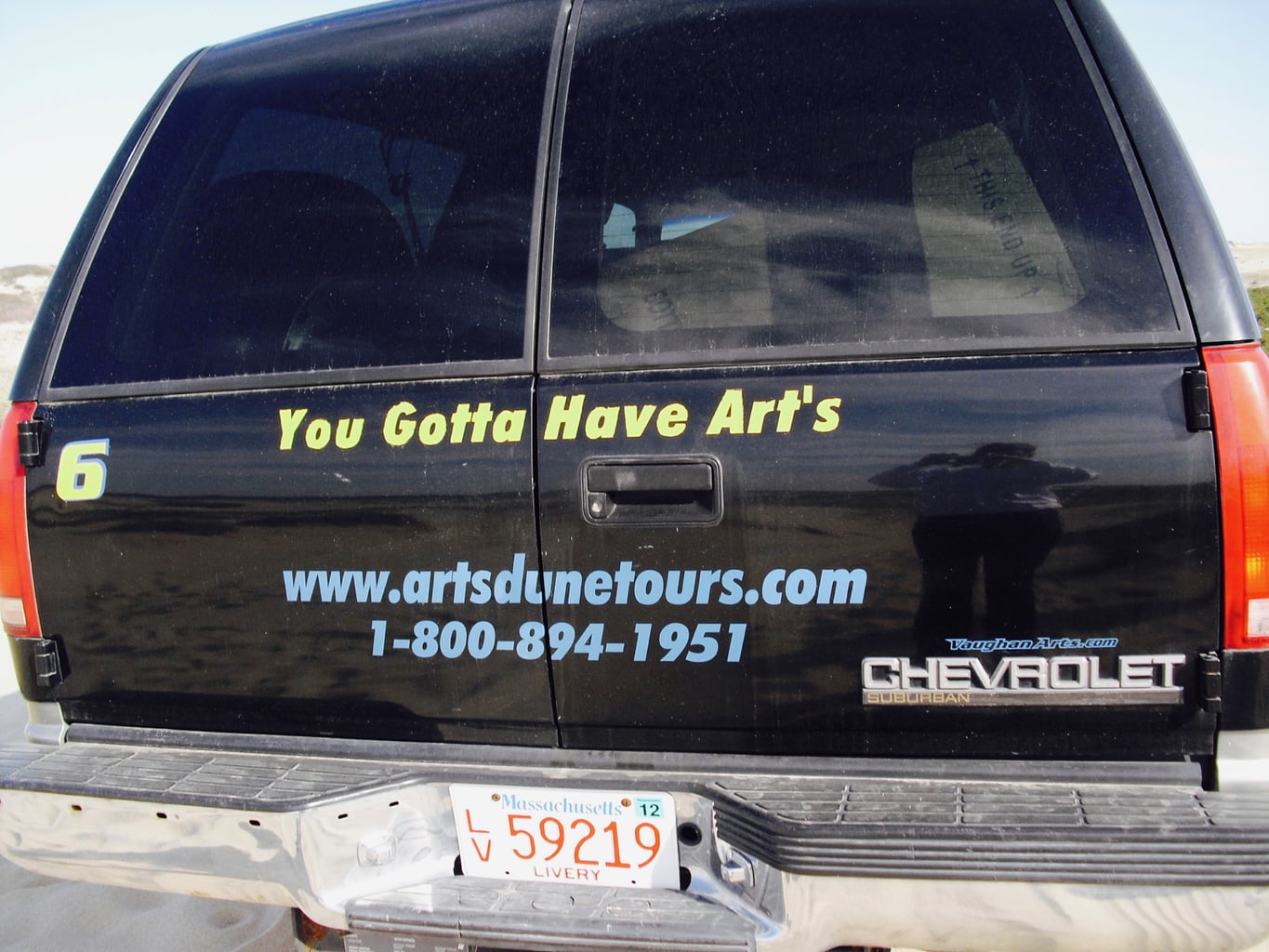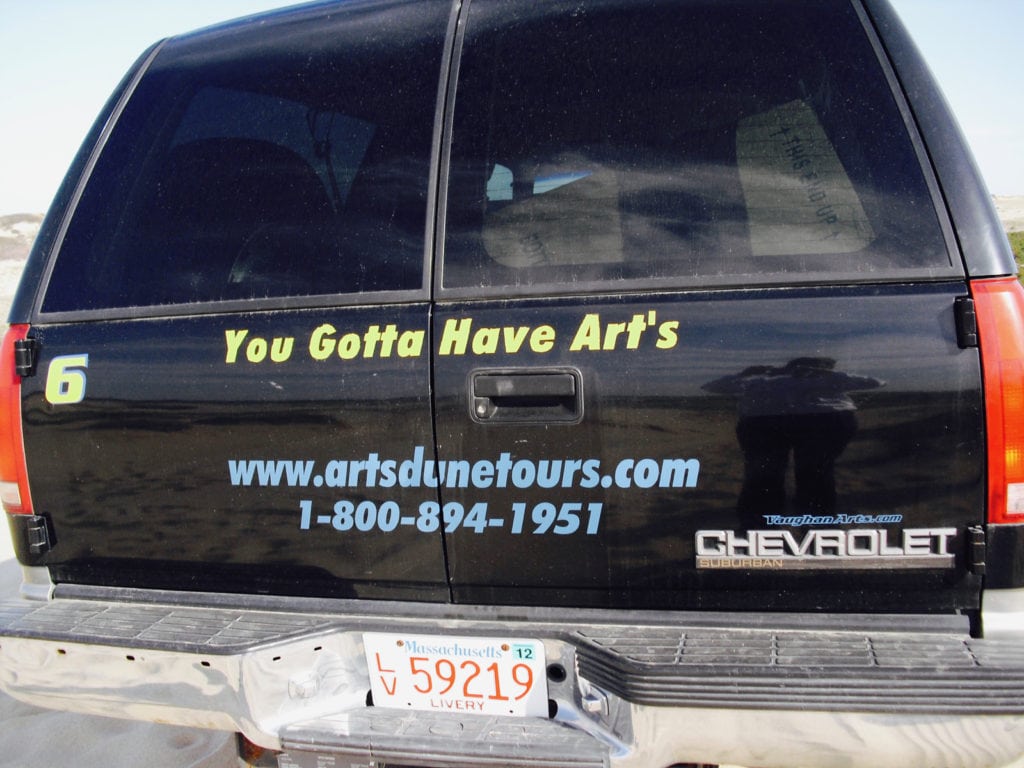 You'll discover that Marlon Brando crawled across these sandy hills when he was rehearsing for A Streetcar Named Desire and that poets, painters and writers (Eugene O'Neil, Thoreau, Jackson Pollock, and others) stayed in squatters shacks originally built in the 1850's as temporary shelters for heroic "Surfmen" who risked their lives to save victims of the many shipwrecks right offshore.
In the 1950's, the US Government removed all but 19 of these primitive dwellings – and now a few are available to Artists In Residence willing to live without electricity, fresh water or plumbing (but with one of the most exquisite vistas on the planet) for a few weeks at a time. $27 adults, $18 kids for hour-long tours; check website for other options including a two hour sunset tour ($43). In season, daily beginning at 10am, 5:30 sunset tour.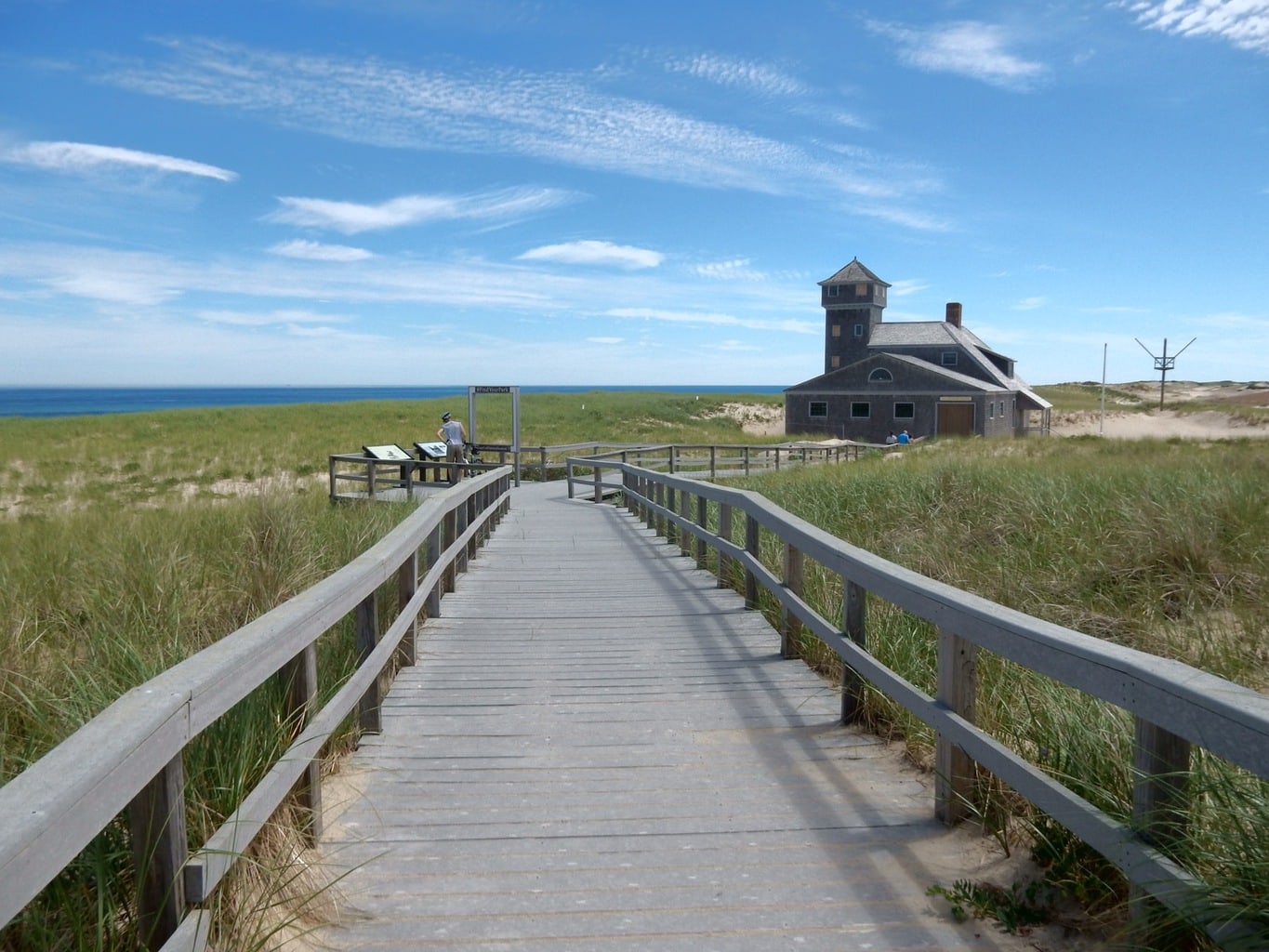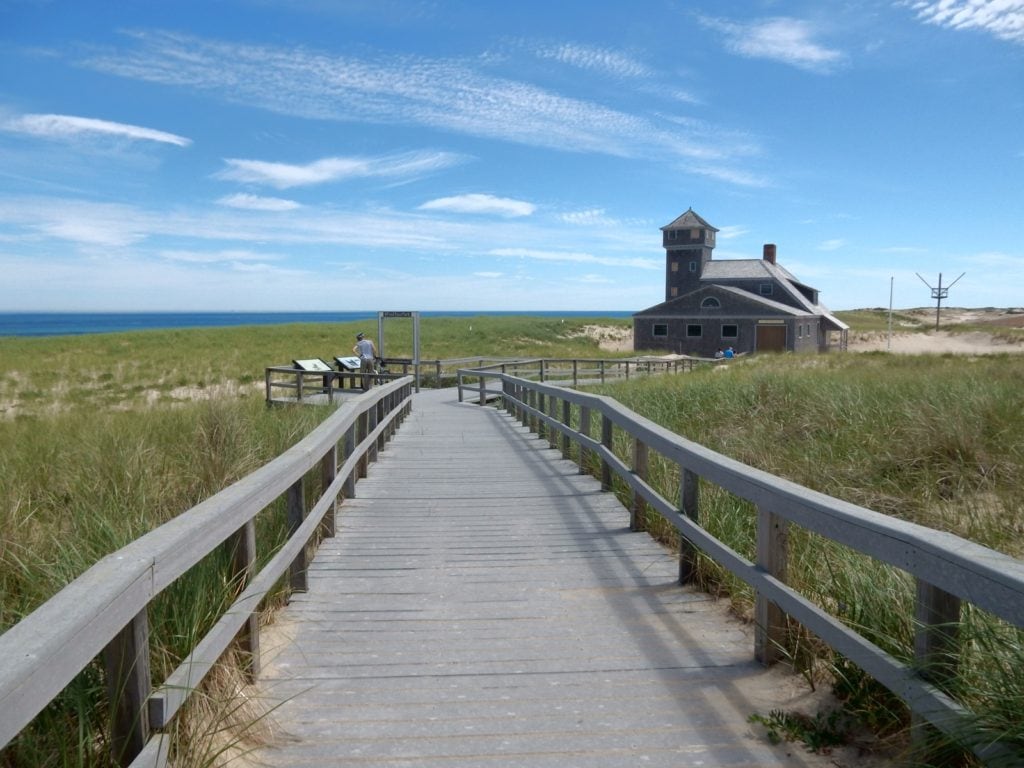 VISIT: Province Lands Visitors Center, Race Point Lighthouse and Beach. On the 20-minute drive out here from town, dunes surround you like mountains. Part of the Cape Cod National Seashore, it's worth the drive or bike trip to get a 360 degree view of the dunes and shacks from the new Visitor's Center (open May 1 daily 9-5). From here, rangers will guide you to the Race Point Lighthouse or customize a day of exploration based on your interests.
From the Visitor's Center, it's a one-mile bike ride to the beach, where you'll find the 1902 Old Harbor Life-Saving Station, interpreting the role of the Life-Saving Service (precursor to the Coast Guard) in performing rescues off the Outer Cape. Station open open daily 2-4pm in season.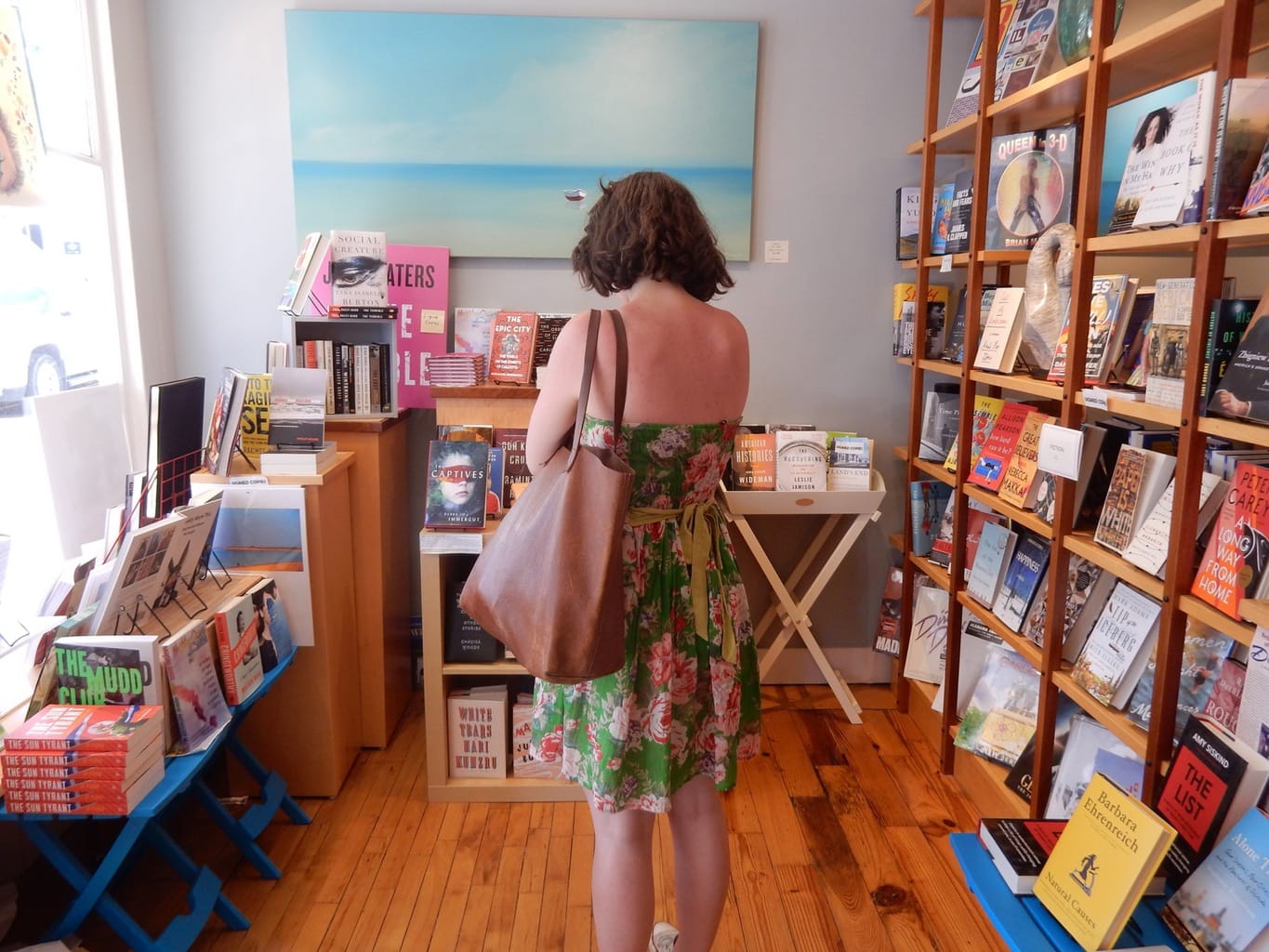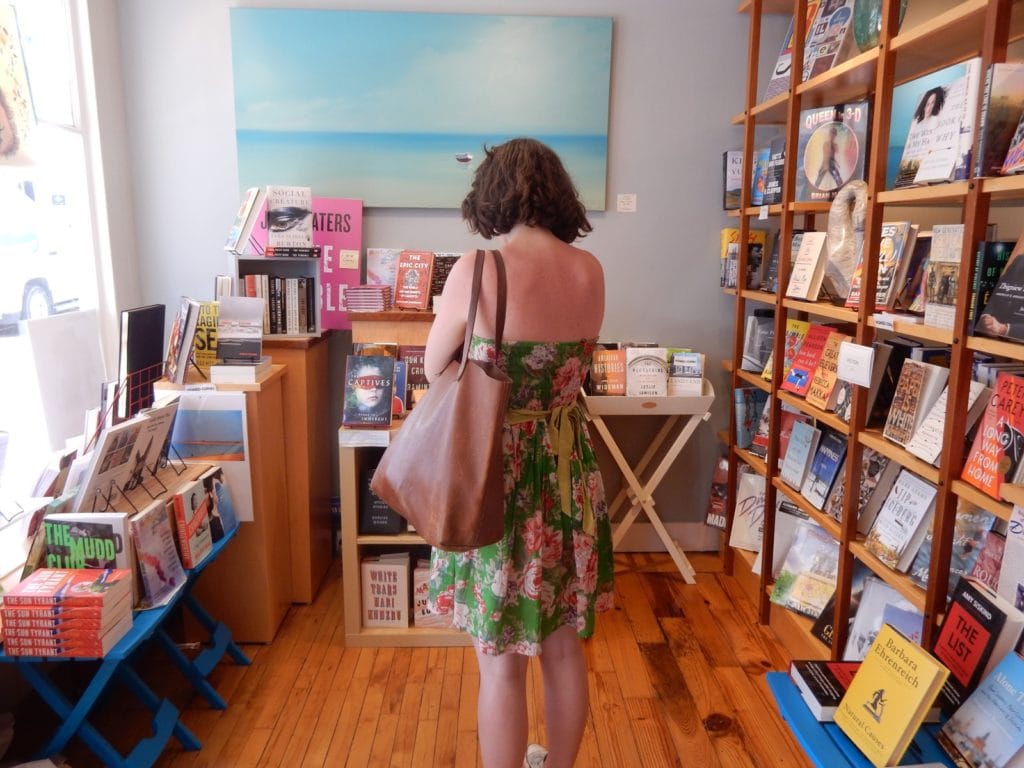 SHOP: East End Books. Owner Jeff Peters moved to Provincetown from Florida in 2016 to open this small but intriguing bookstore. Peters, Board President of Anhinga Press – one of the oldest poetry publishers in the country – has been coming to P'Town every year for the Film Festival and decided to stay.
Of course, East End Books features a decent Poetry Section, but you'll also find shelves of carefully curated selections within each genre. "At the front of the store, there's a mix of categories," says Peters, who aims to jog people out of their comfort zones with varying viewpoints or titles that might catch someone's eye.
East End Books has evolved beyond merely selling books: at any given time the small space turns into an impromptu salon, where strangers, and sometimes notables like neighbor John Waters, discuss matters of the day.
Peters hosts over 65 author events every year. With patrons spilling out onto the street, the store can accommodate 100 people. But the bookstore also live streams to a much wider audience, and can order any book that isn't in stock. "It's better than Amazon getting the money," Peters states.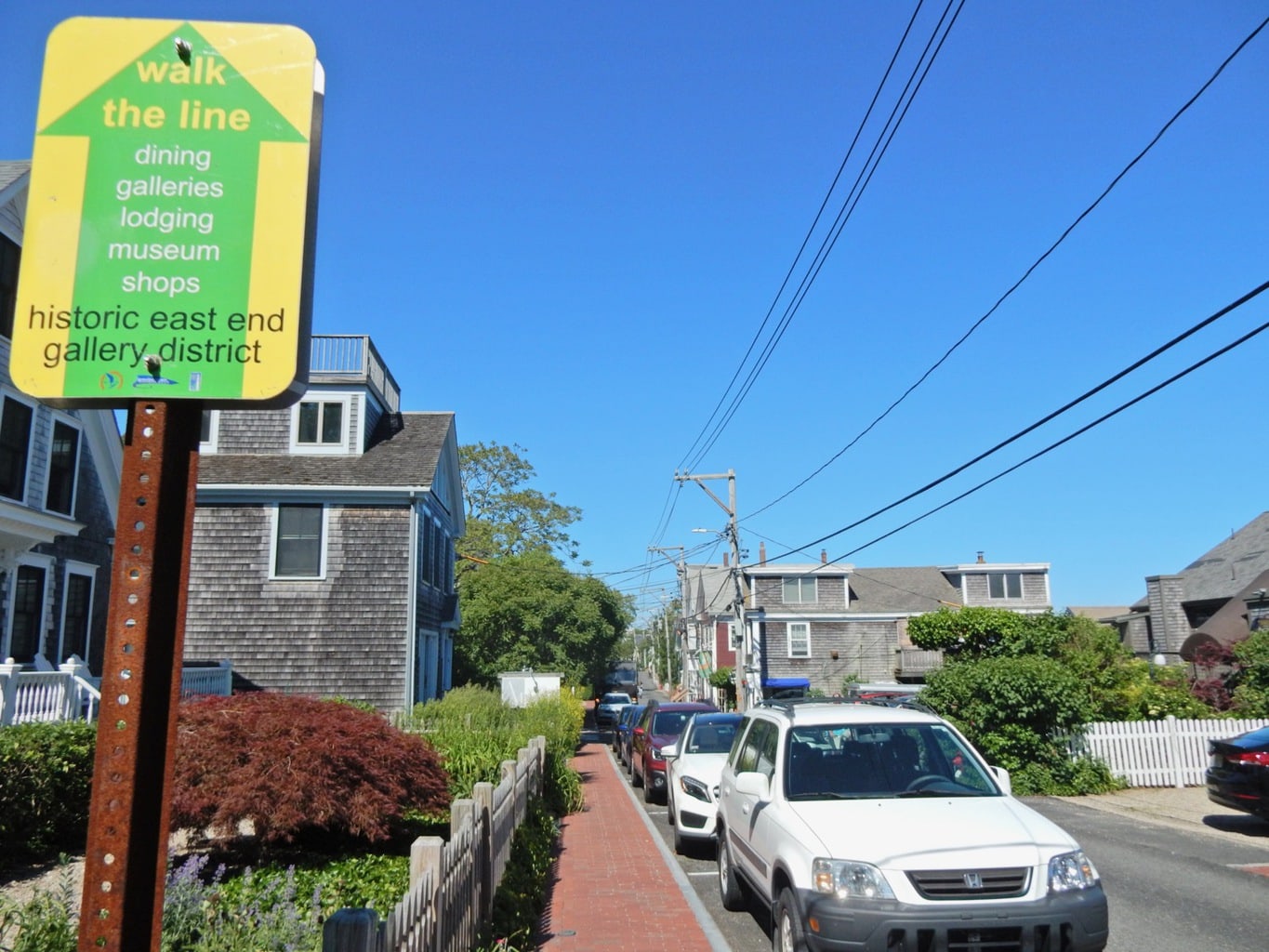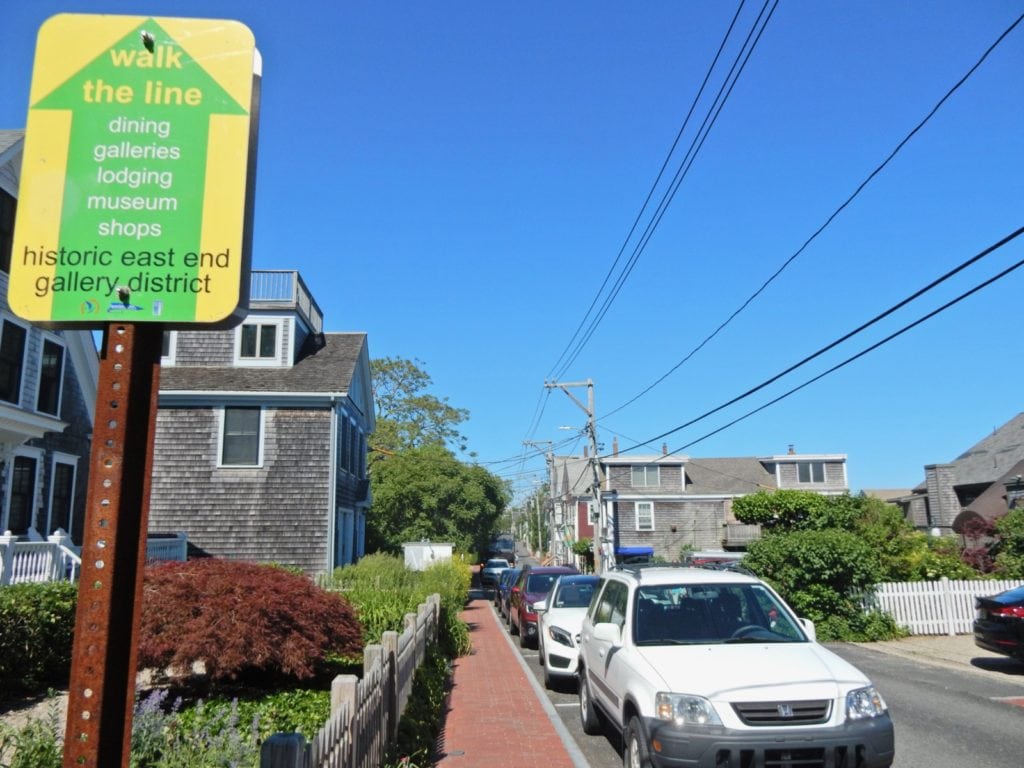 SHOP: Head to the East End of Commercial St. for art, crafts, home-wares, and gift items you won't find anywhere else. My favorites: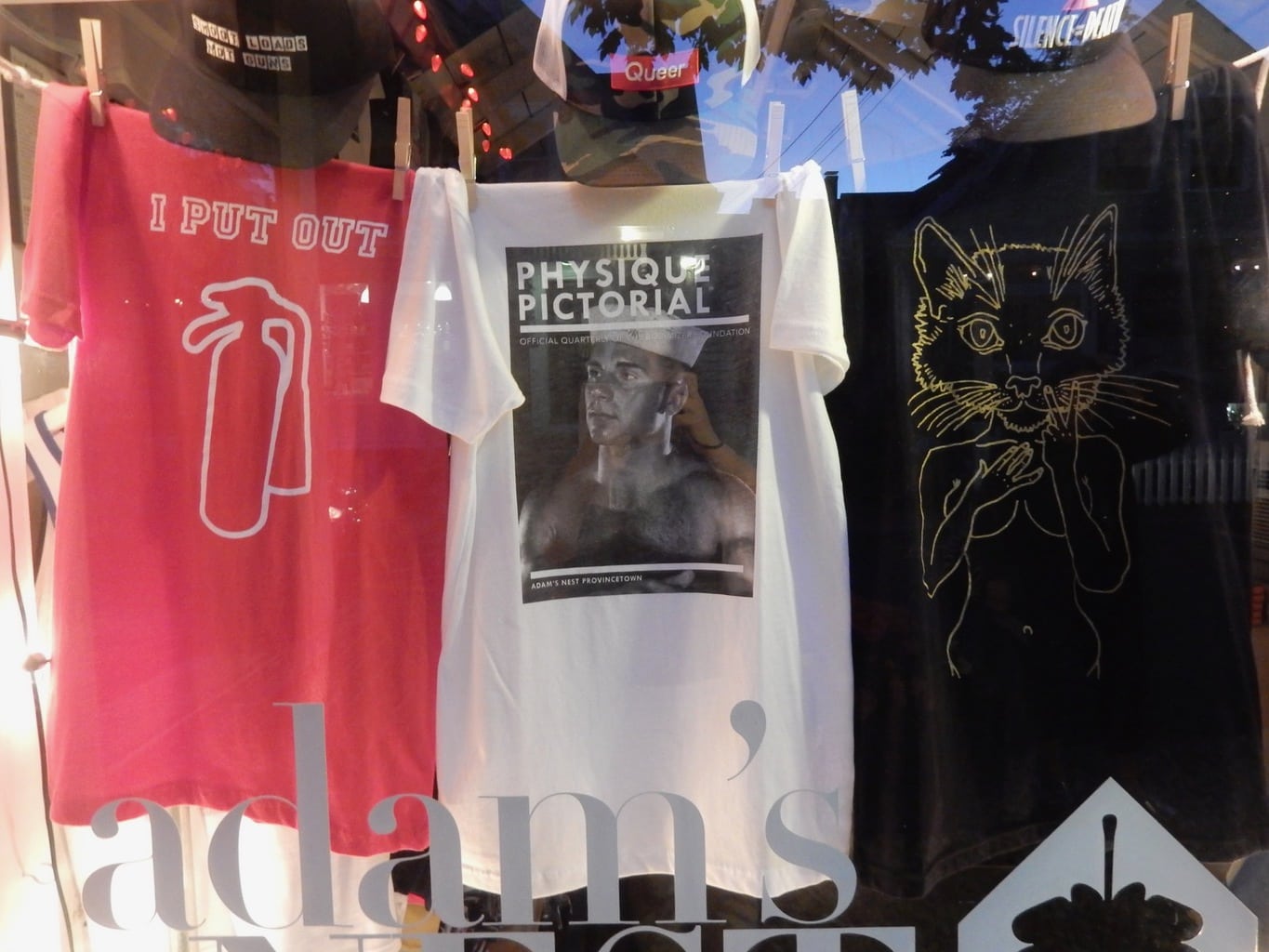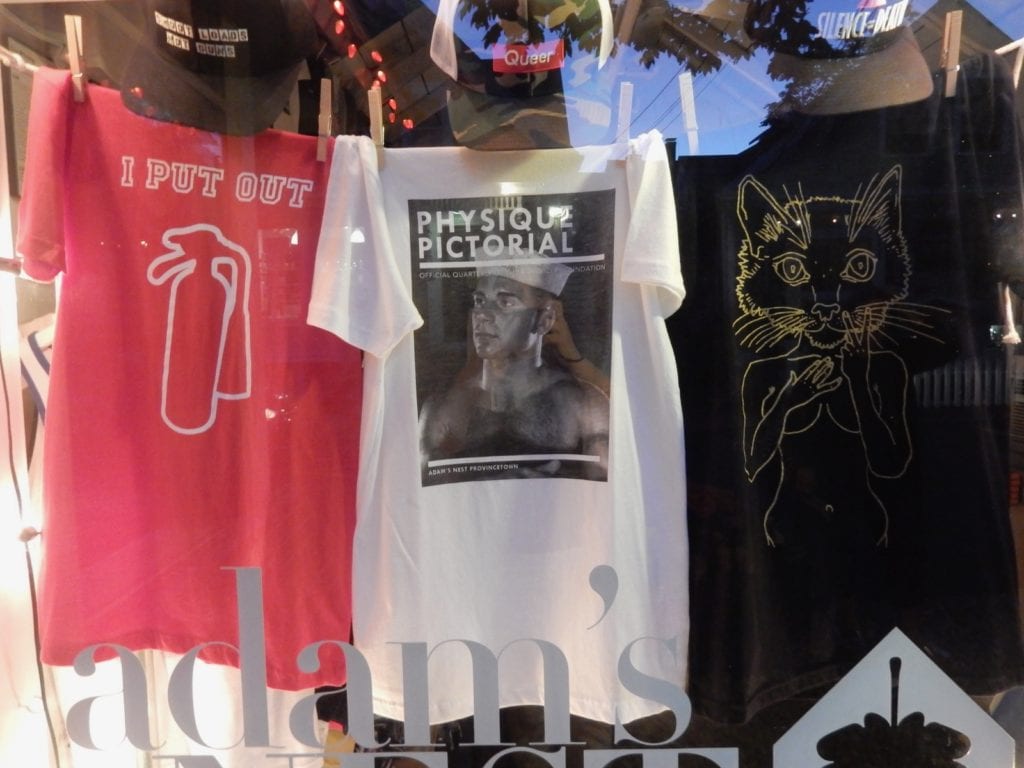 Adam's Nest – for naughty, wily, politically charged t-shirts.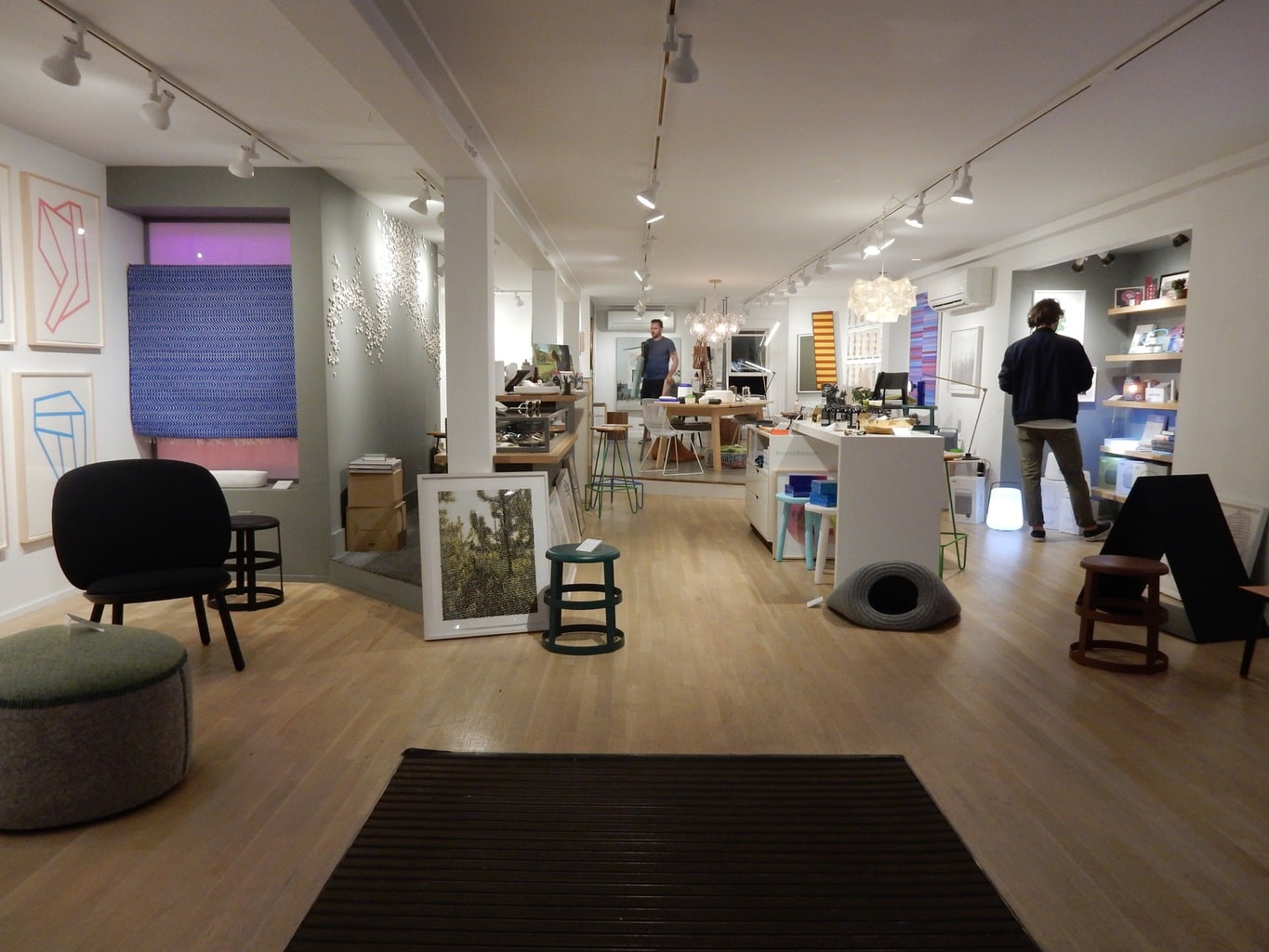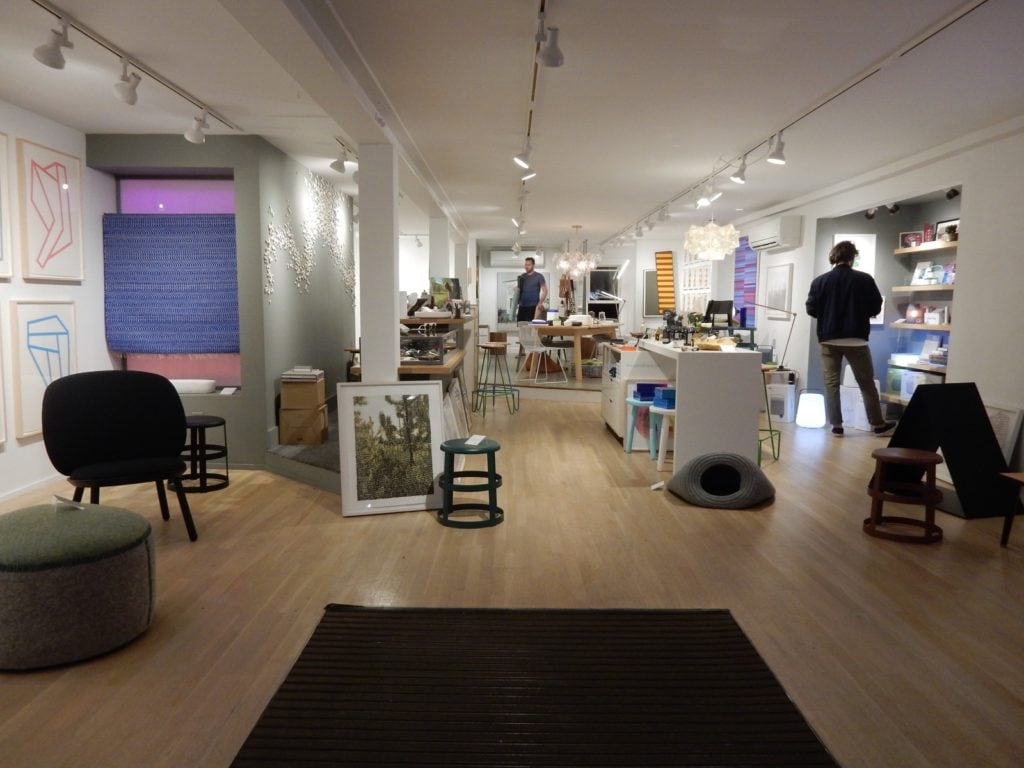 Room 68 – This is the 2nd iteration of Room for Eric Portnoy and Brent Refsland (first in Jamaica Plain), dubbed "Mod Squad" by Boston Magazine. You'll find the best one of a kind furniture, jewelry, home goods, and fine art in this Mad Men meets Mad Hatter contemporary design gallery.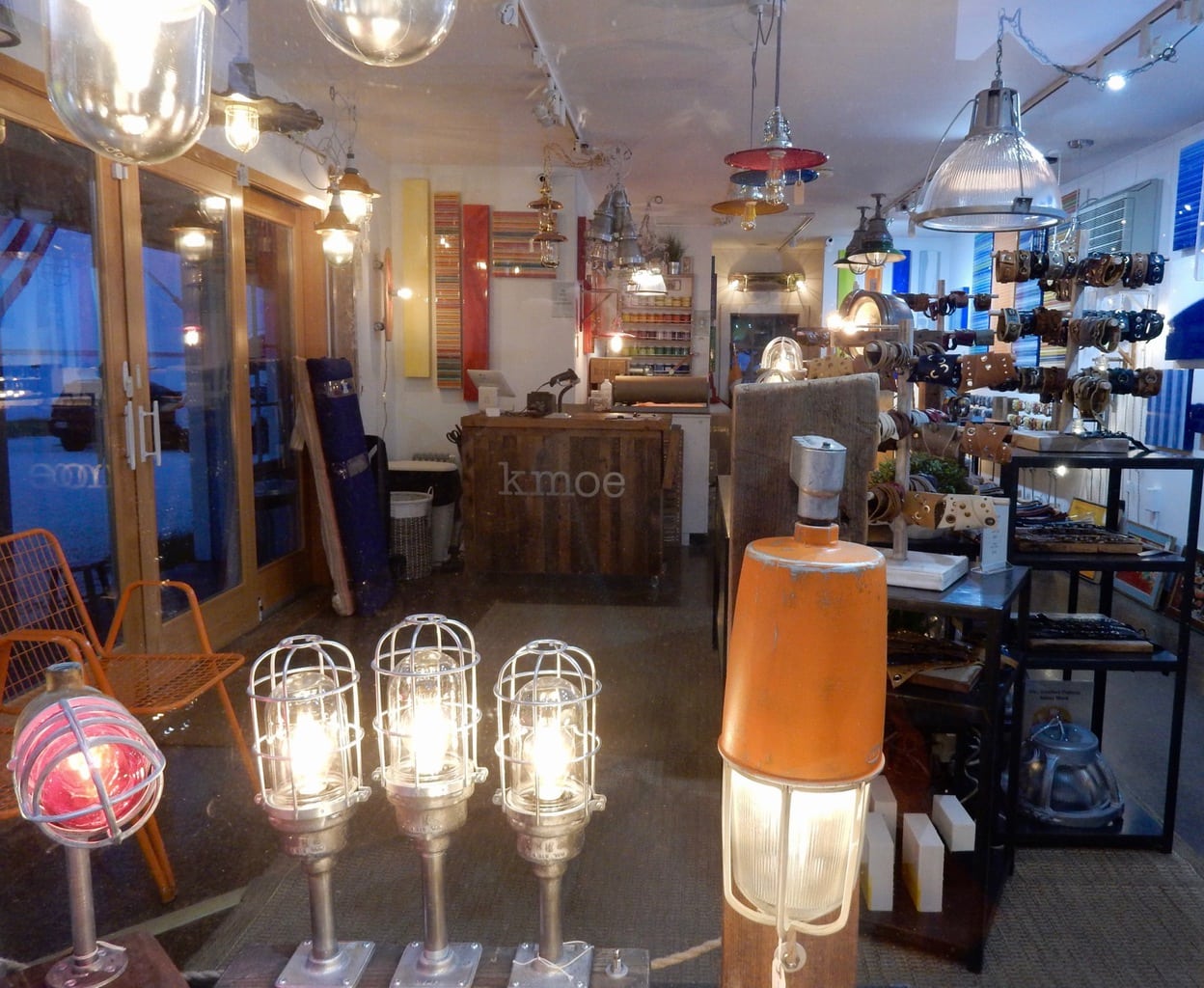 Kmoe – industrial lighting re-imagined and re-configured in nautical fashion for eclectic home décor.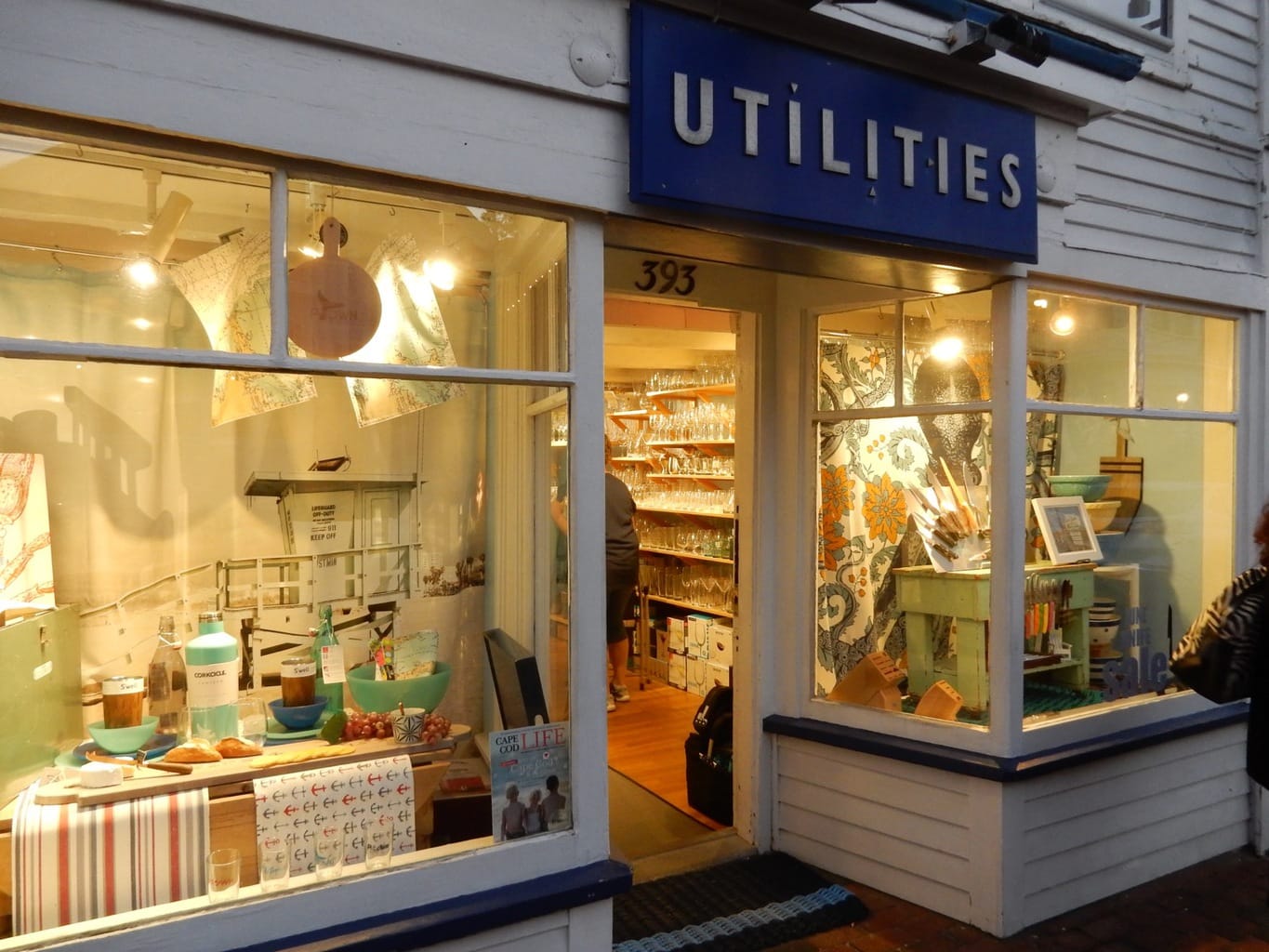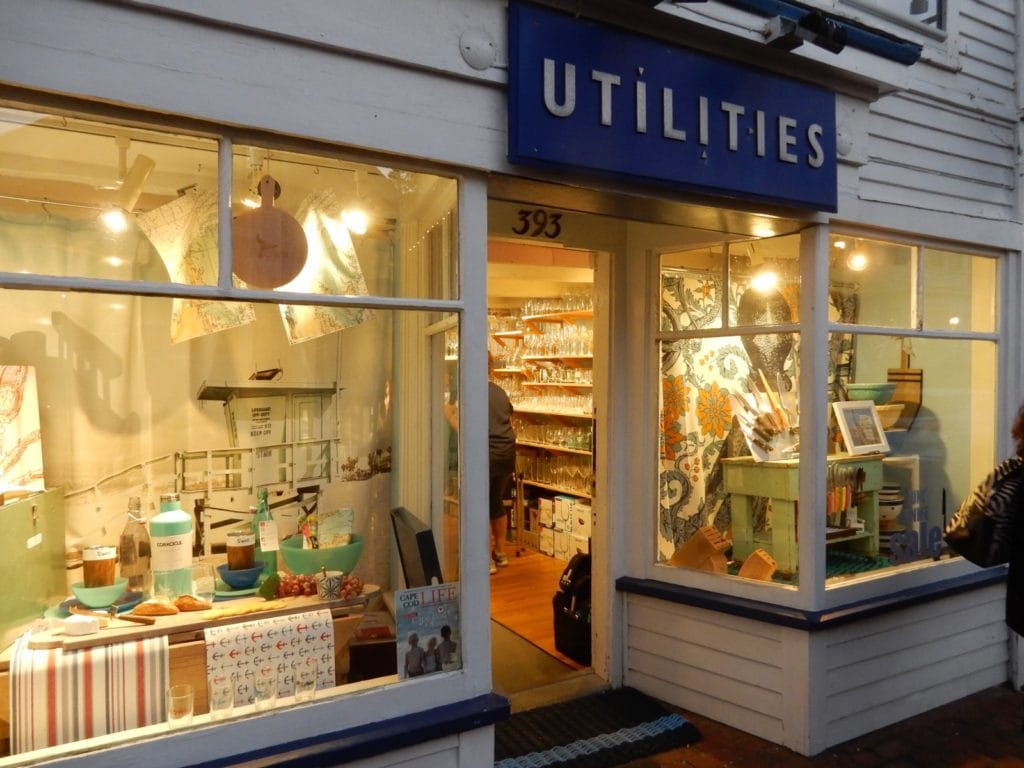 Utilities – everything house-wares, one stop shopping for host/hostess gifts – and the best refrigerator magnet selection I've ever seen.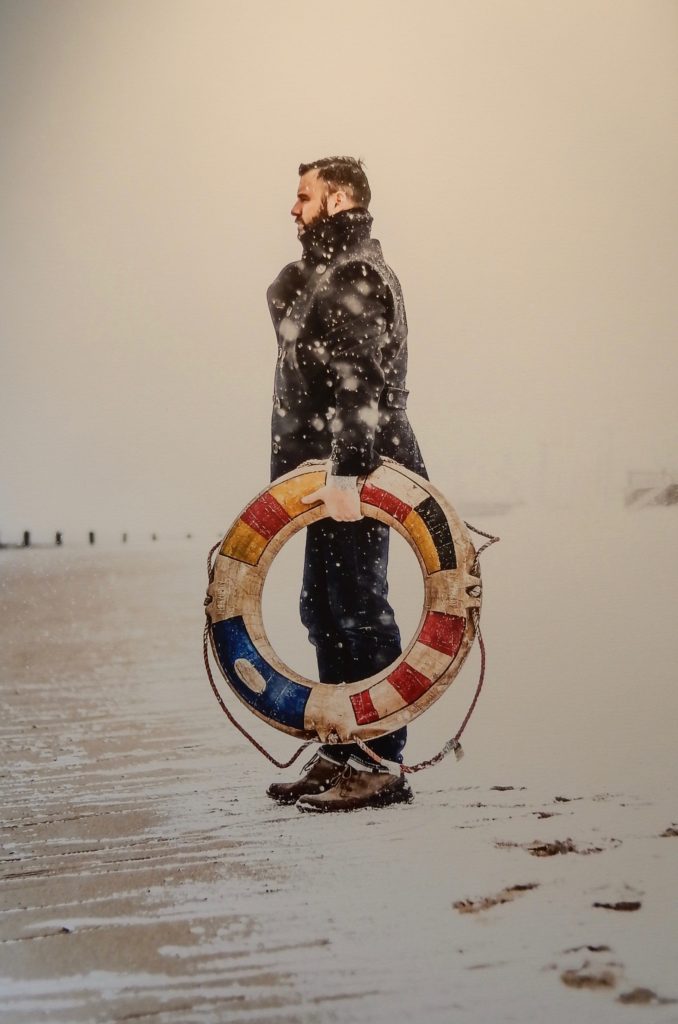 PHOTO GALLERY: CUSP Gallery. While there are dozens of fantastic art galleries on Commercial St. (too many to itemize here, though you will all have your favorites), a new one "off the beaten path" on Bradford St. stands out. CUSP is owned by CUrtis SPeer, who moved to Provincetown in January 2017 without "knowing a soul." Speer is an "artist who uses a camera" – and before coming east, he made a name for himself in Los Angeles, enlarging his own photos that can easily be mistaken for paintings.
His self-portraits and Provincetown landscapes are particularly striking.
Restaurants In Provincetown MA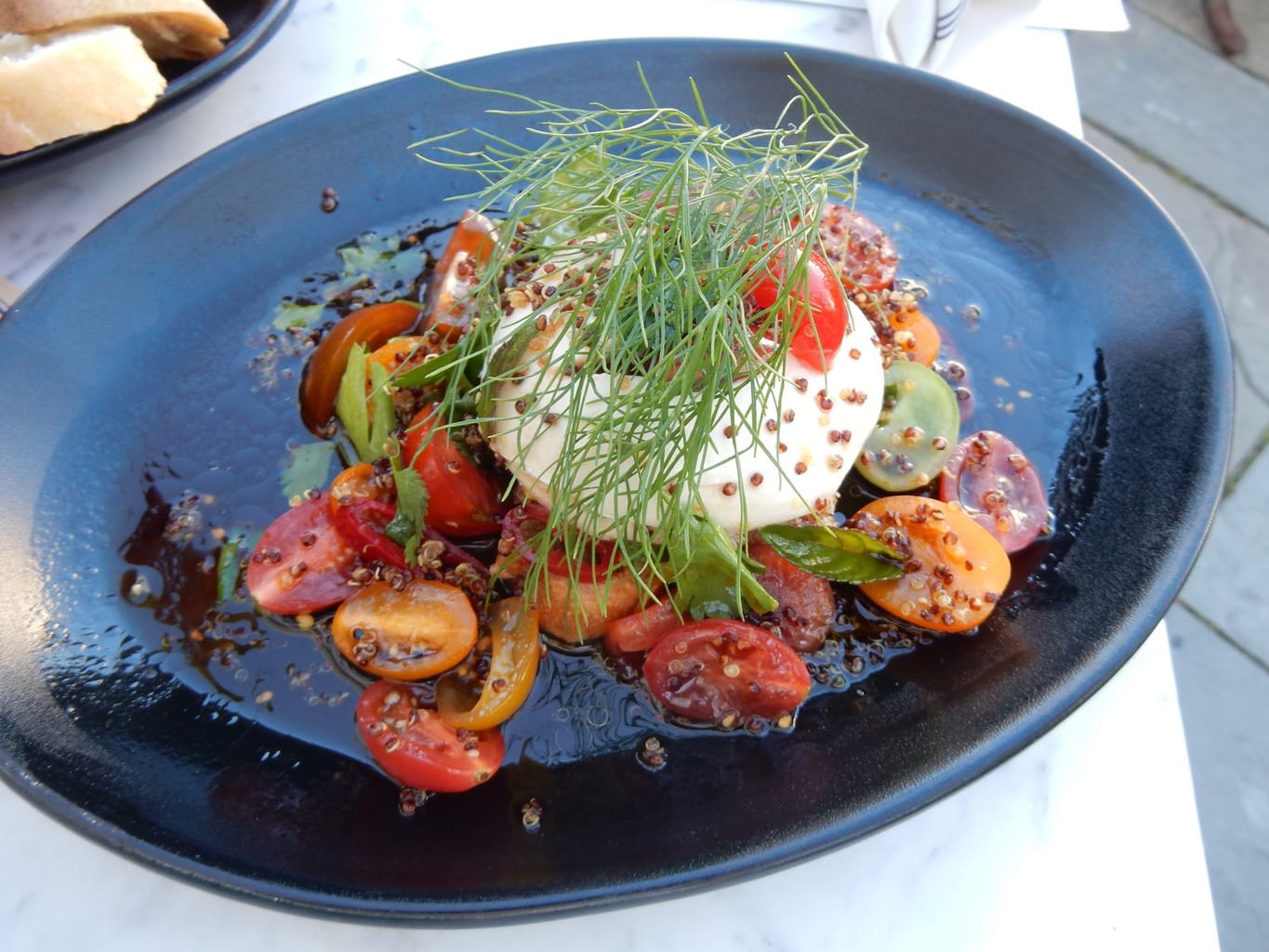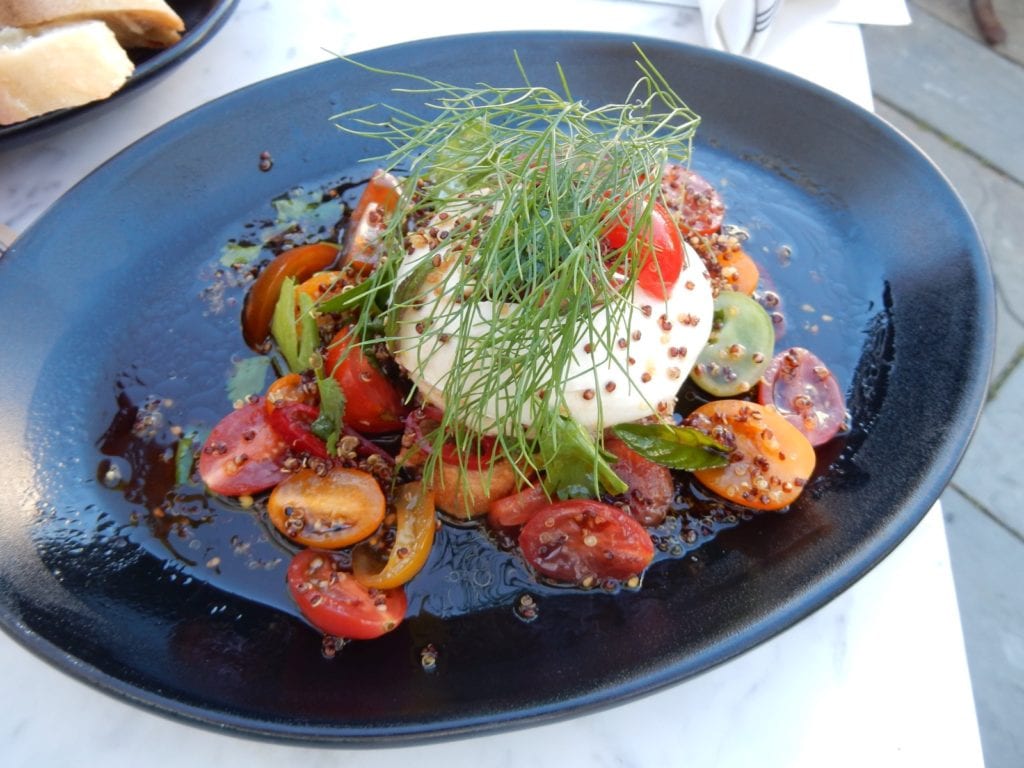 EAT: Strangers and Saints. Fred and Steven Latasa-Nicks prettied up an old sea captain's house that has seen the debut of many restaurants on Commercial St., naming it a reference to the two groups of passengers on the Mayflower. Because the religious separatists, the Saints, seeking a new start in a New World, were destitute, they were forced to travel with non-religious Strangers, tradesmen who funded the voyage.
Though the Mayflower hailed from England, Strangers and Saints dishes out Mediterranean inspired plates, expertly executed by a classically trained chef.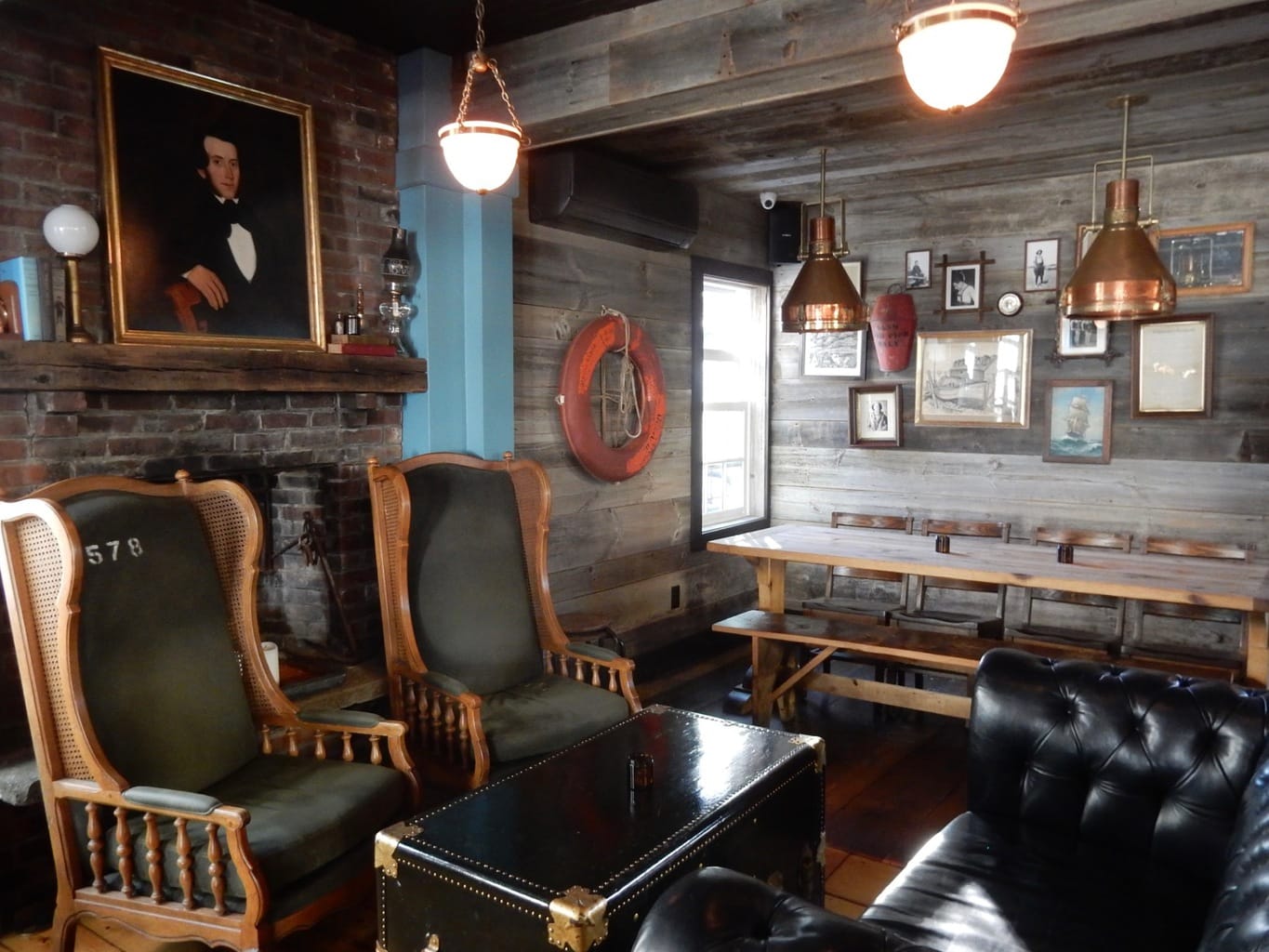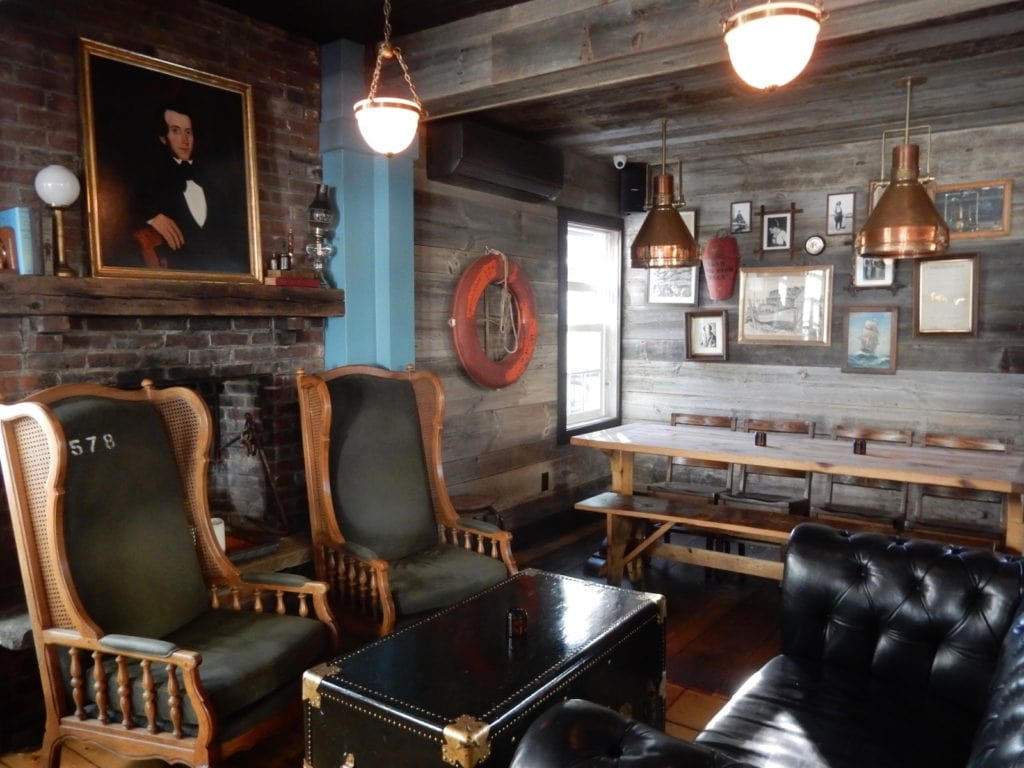 The Burrata, Tomato, Bread Salad ($14) is a feast for the eyes and palate, with a soft pillowed cheese ball atop a glistening halved cherry tomato salad. Try Roasted Cauliflower ($14) that comes whole, browned, and perfectly seasoned, and the Hummus Maitake Mushrooms ($14), a twist on the mundane.
You can make a meal of these shared plates – along with the signature non-alcoholic drink, Stranger's Switchel ($6) – a brew of ginger, turmeric, maple, and malt vinegar. But main dishes, like the Pan Seared Scallops with Moroccan Spiced Chickpeas and Root Veggies ($32) may tempt you over to the Entrée's side. Opened just a short while ago, Strangers and Saints is a rising star.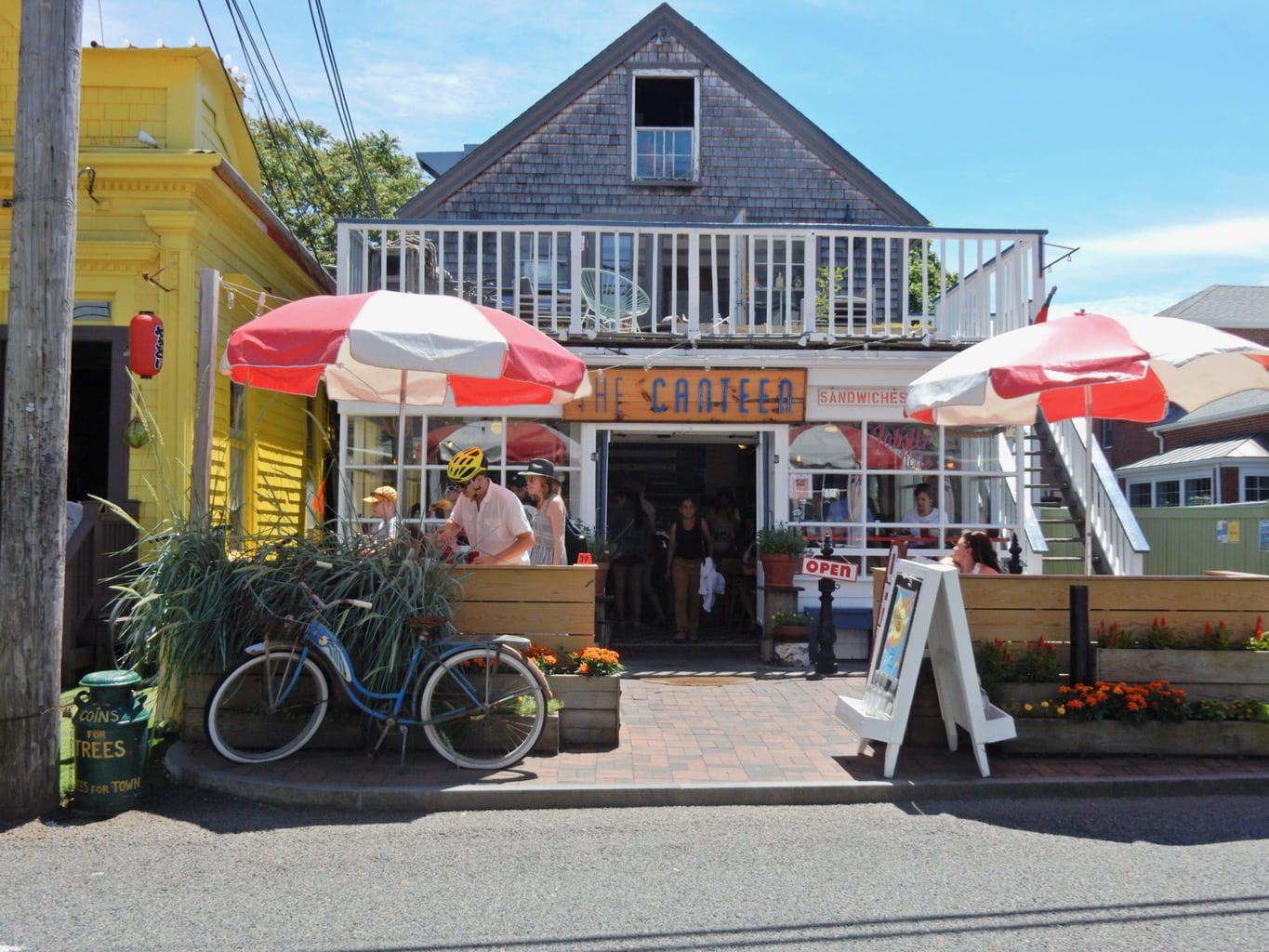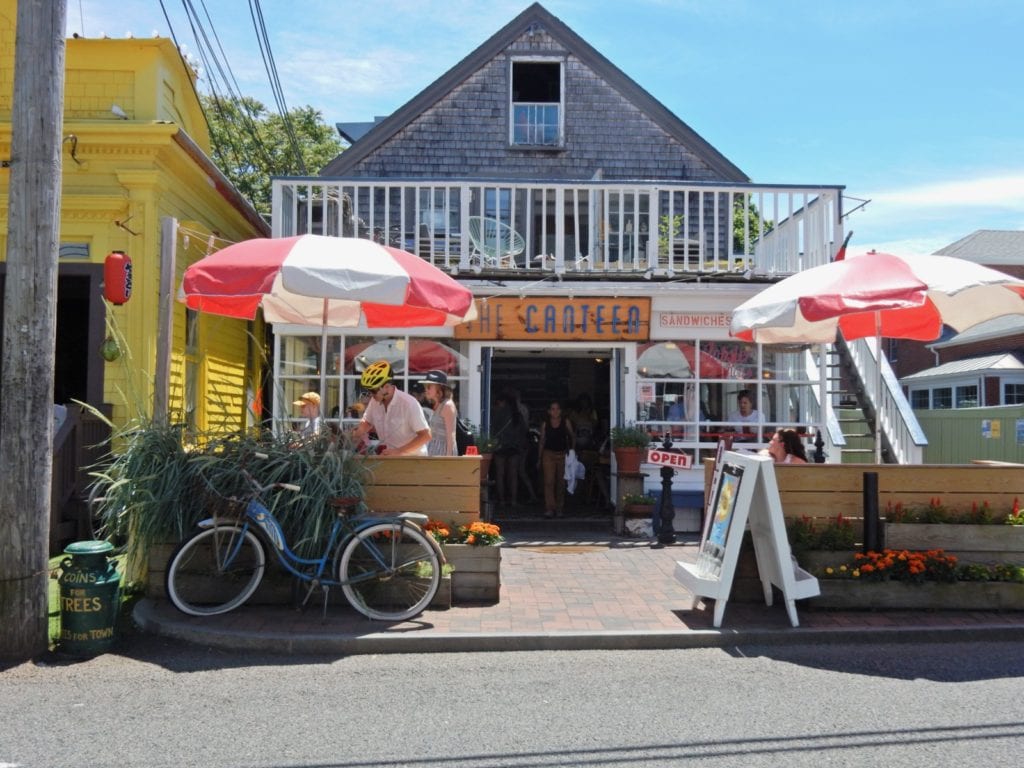 EAT: The Canteen. When Canteen, a surfer-dude clam-shack fast-slow-food spot first opened five years ago, "we had 5 employees," says owner Rob Anderson. "Now we have 80, and serve 500 lobster rolls a day in high season." Canteen has expanded so quickly in fact, kitchen prep is done a mile away in another facility and there's seating for over 100 in the patio and sandy property out back that extends almost to the waterfront.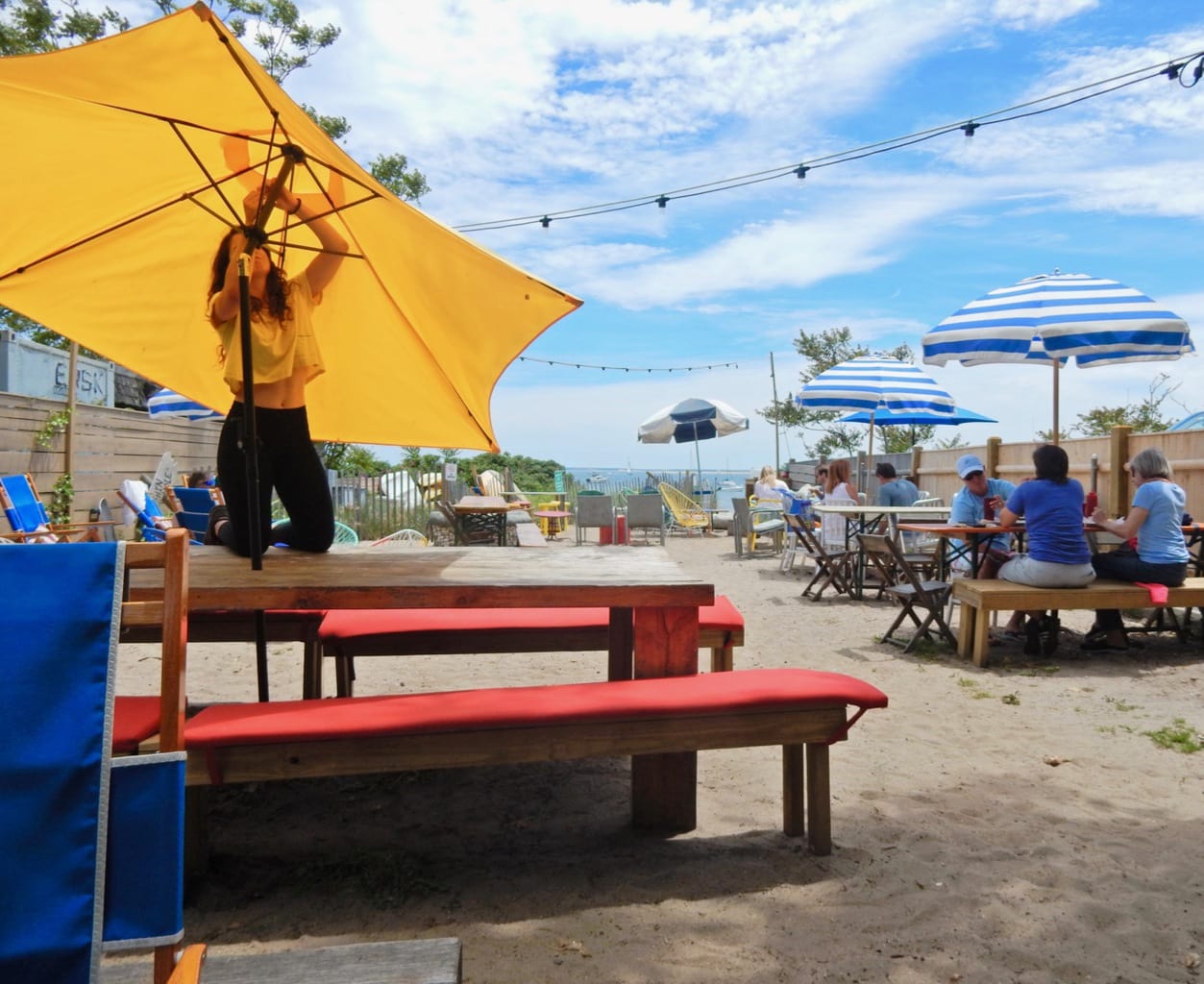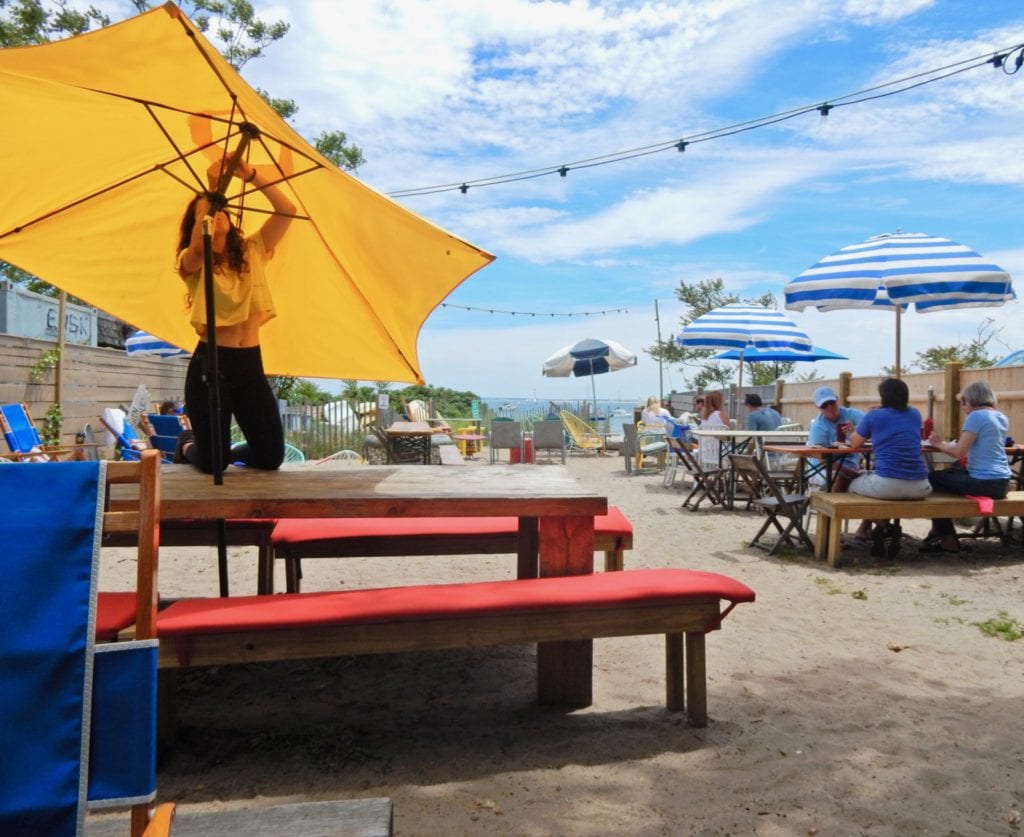 Anderson grew up in the non-sea-faring city of Detroit, went to college at Georgetown in DC, and became a journalist for the Washington Post and Boston Globe. "But it got to the point where I wanted to DO something, not just write about it," and so, he came to Provincetown, met his life partner, Loic Rossignon (who had been a banker in France), went to culinary school, and opened a modernized clam shack.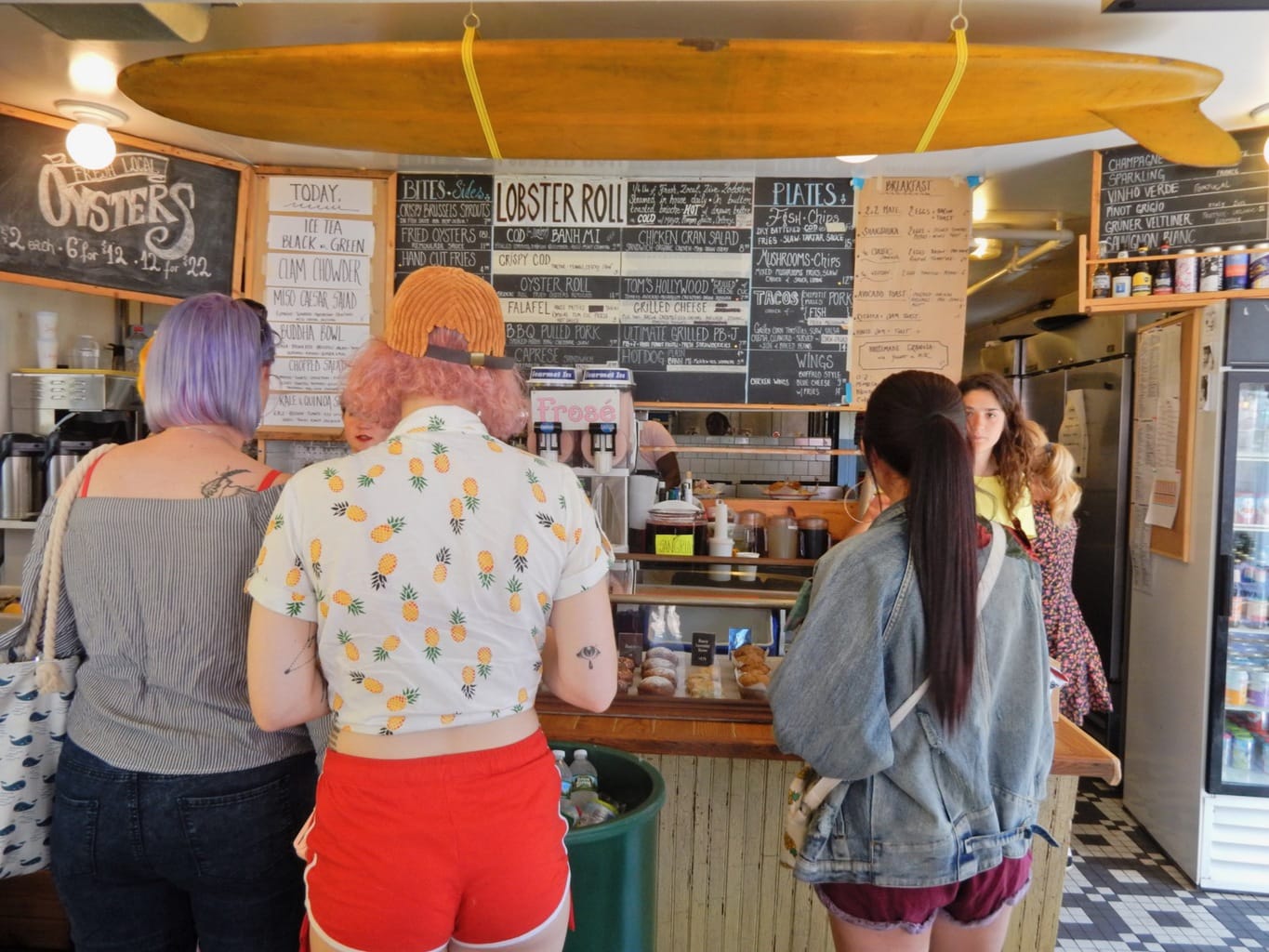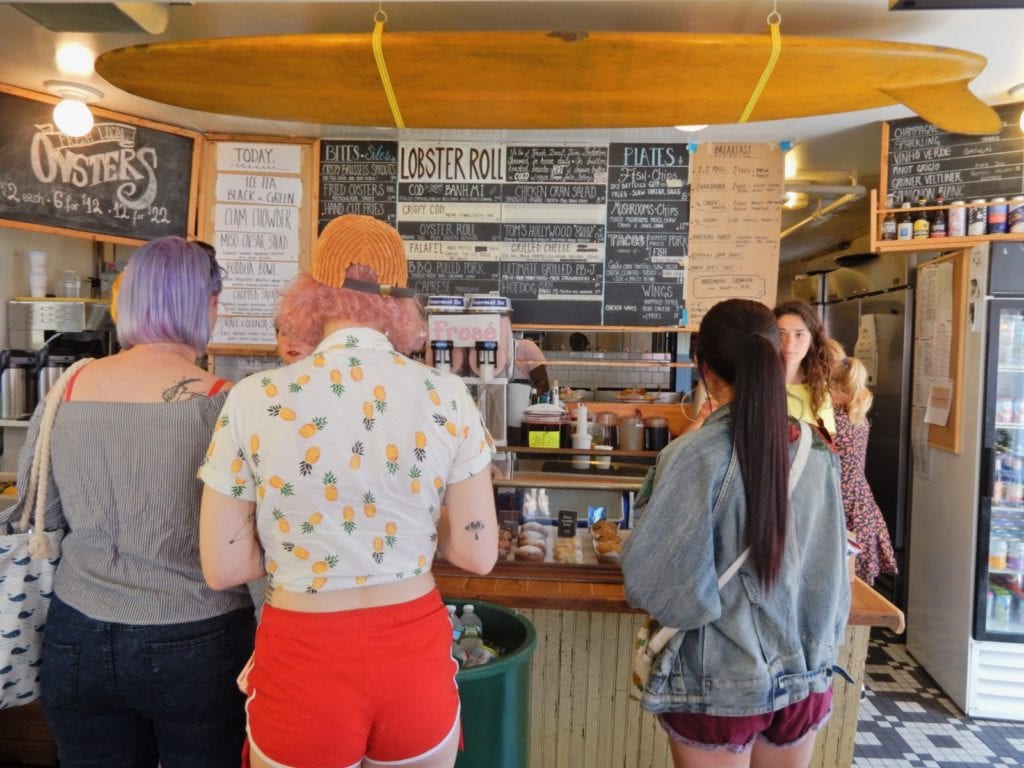 He couldn't be happier. "It hits all the notes that a seafood shack would have, but we tweak it." Though lobster rolls sell well, the most popular item on the menu is the Cod Banh Mi ($9.99), but my money is on the Mixed Mushrooms and Chips ($12.99), a vegan version of fried fish and chips, and the Crispy Brussels Sprouts in Fish Sauce ($7.99). Oh – and of course the frozen rose wine slushy; the Frose.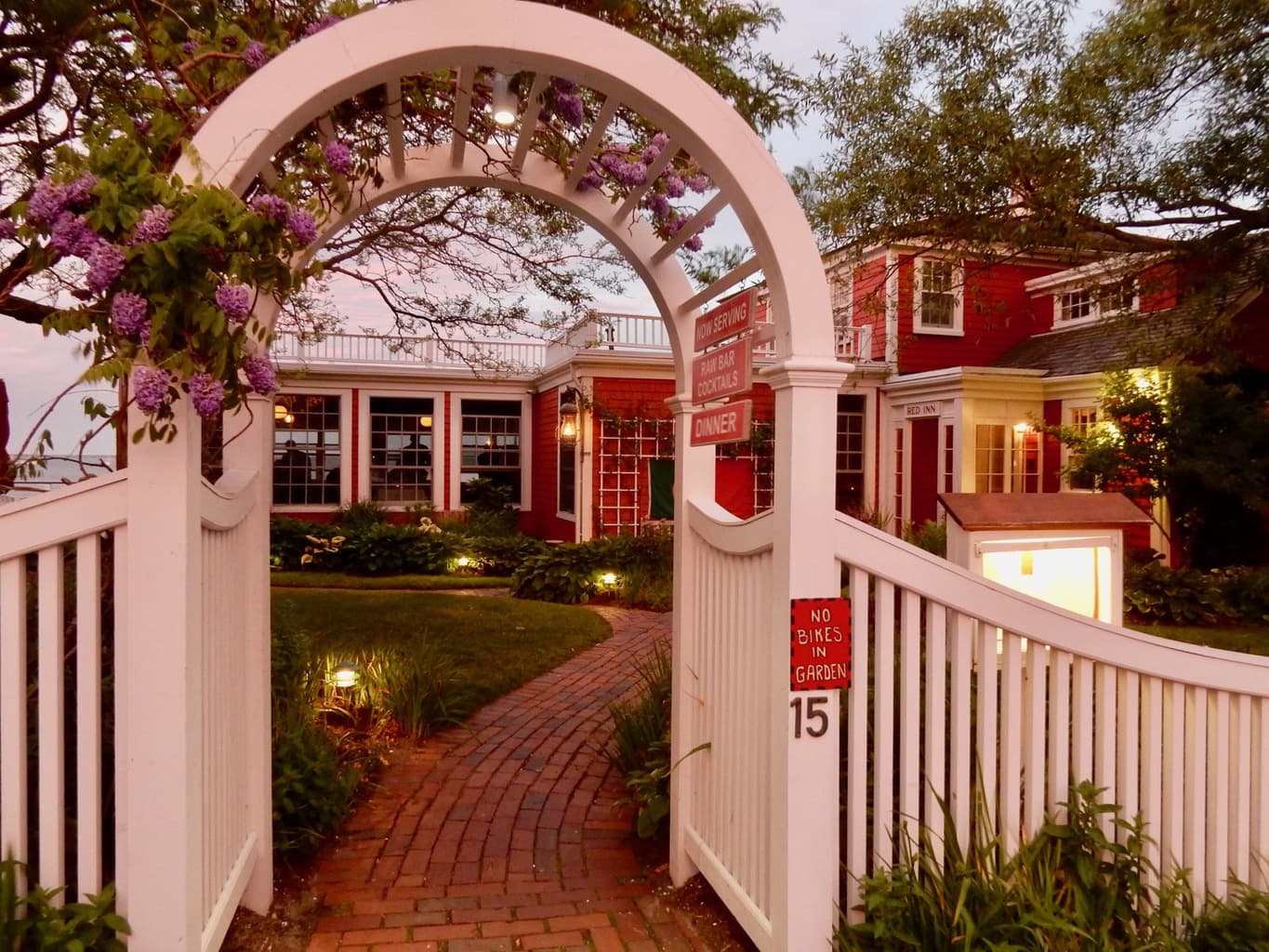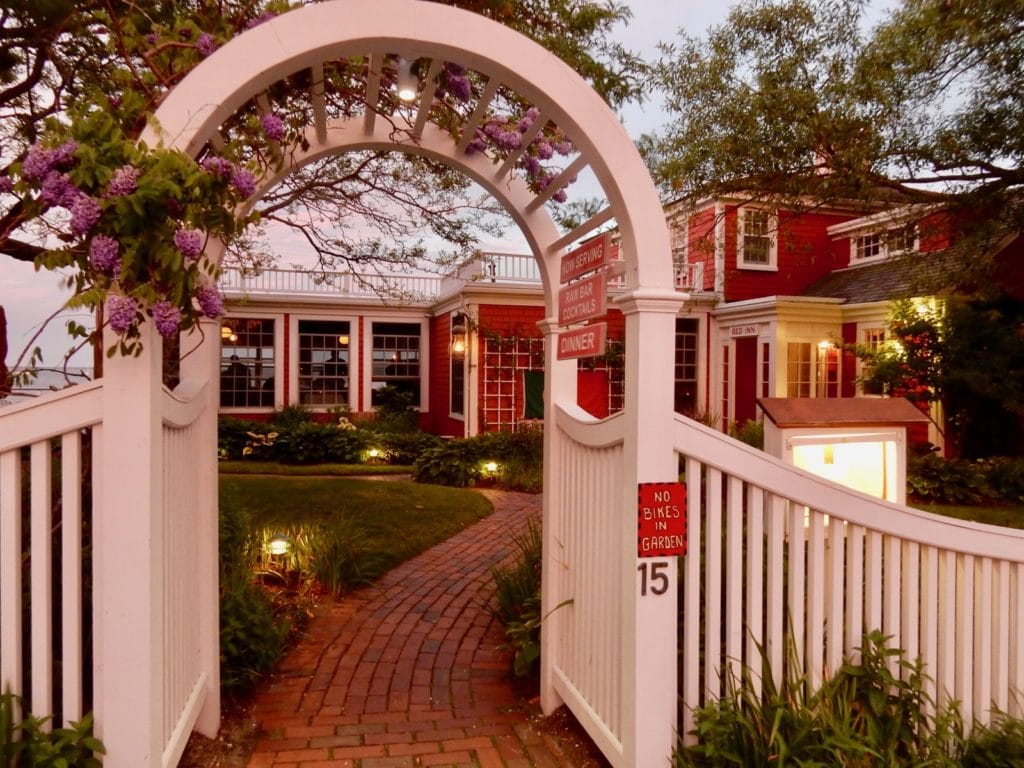 EAT: Red Inn. One of the only Provincetown restaurants directly on the water, the atmospheric Red Inn, an alluring "Grandma's house" of a cottage, is a local favorite. Dine on Pan Roasted Local Cod ($28), Fresh Local Scallops ($30), Free Range Chicken ($26), and other well-prepared traditional fare in a hushed candlelit room.
EAT: The Mews (on the beach). For those seeking a meal several steps up and much more sophisticated than lobster rolls on paper plates, locals steer visitors to "the standout" Mews. This place is so beloved and popular, you must make reservations far in advance.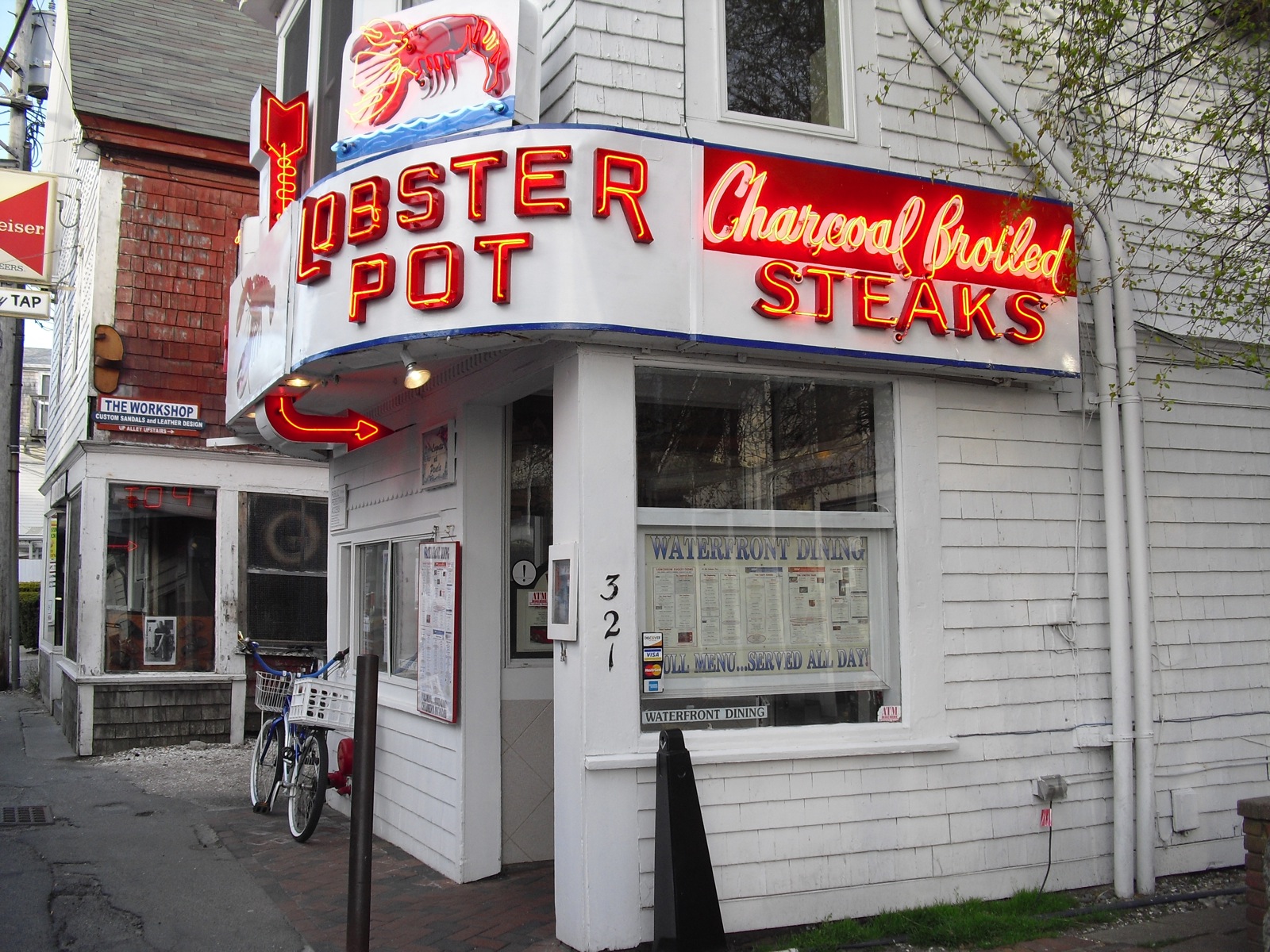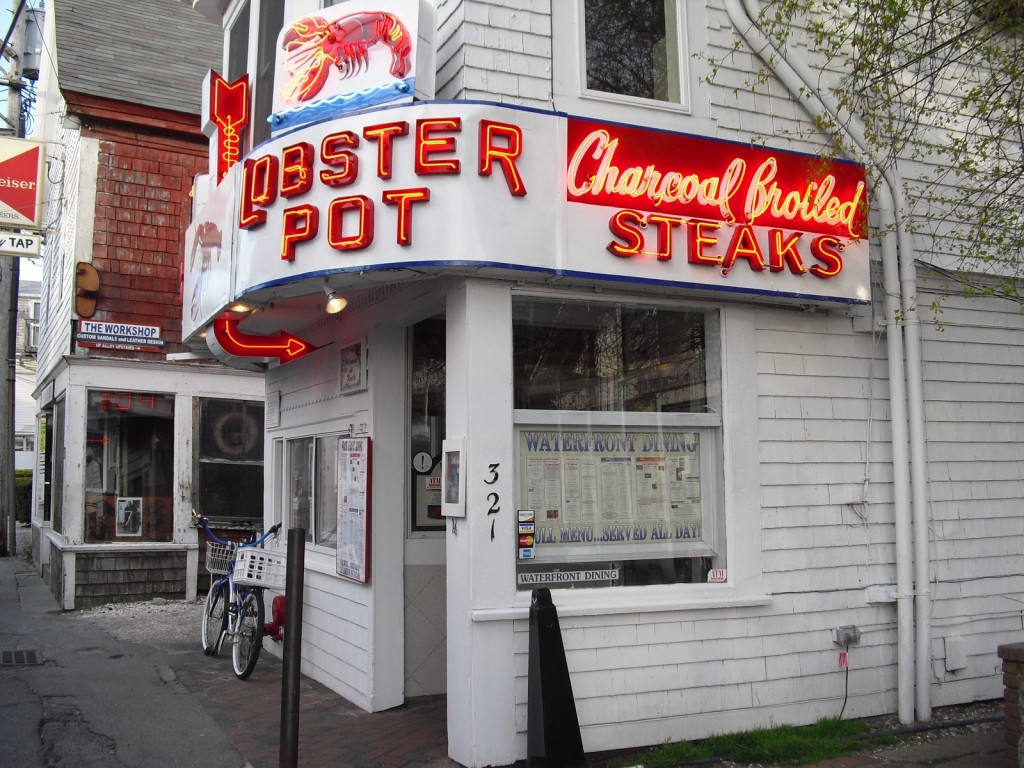 EAT: Lobster Pot Restaurant. A Provincetown tradition, lines form early in season for this inconspicuous dive with a foodie bent. Inching through the long, narrow space, pass by a bustling open kitchen before entering the beach-set dining room where green Formica tables and beat-up bistro chairs belie the succulent food to come.
For starters, in place of shrink-wrapped Melba toast and stale rolls, you'll enjoy fresh pumpkin bread and warm crusty baguettes. The signature 1 ½ lb. "Pan Fried Lobster" (with decadent sherry cream sauce) comes with a baby greens salad (brought to the table with four pots of just-whisked homemade salad dressings) and roasted potato. Priced to Market – in early May this generally expensive meal is in the $30 range.
NIGHTLIFE: Crown and Anchor. Clubs in Provincetown run the gamut from extravagant to bewildering. There are "gender-bending" shows aplenty at the boisterous Crown and Anchor. Afterwards, enjoy Bobby Weatherbee, "an institution unto himself" on piano starting 9:30PM.
CLUB/SHOW: Post Office Cabaret. Take in a titillating cabaret show to get the full flavor of Drag Queen Central. Smoldering lady boys and brawny, shirtless men sweat and gyrate on stage to the latest pop songs. Do yourself a favor and buy VIP tickets; glitter eye shadow and tons of sequins look so much more sparkly from the front row.
Hotels In Provincetown MA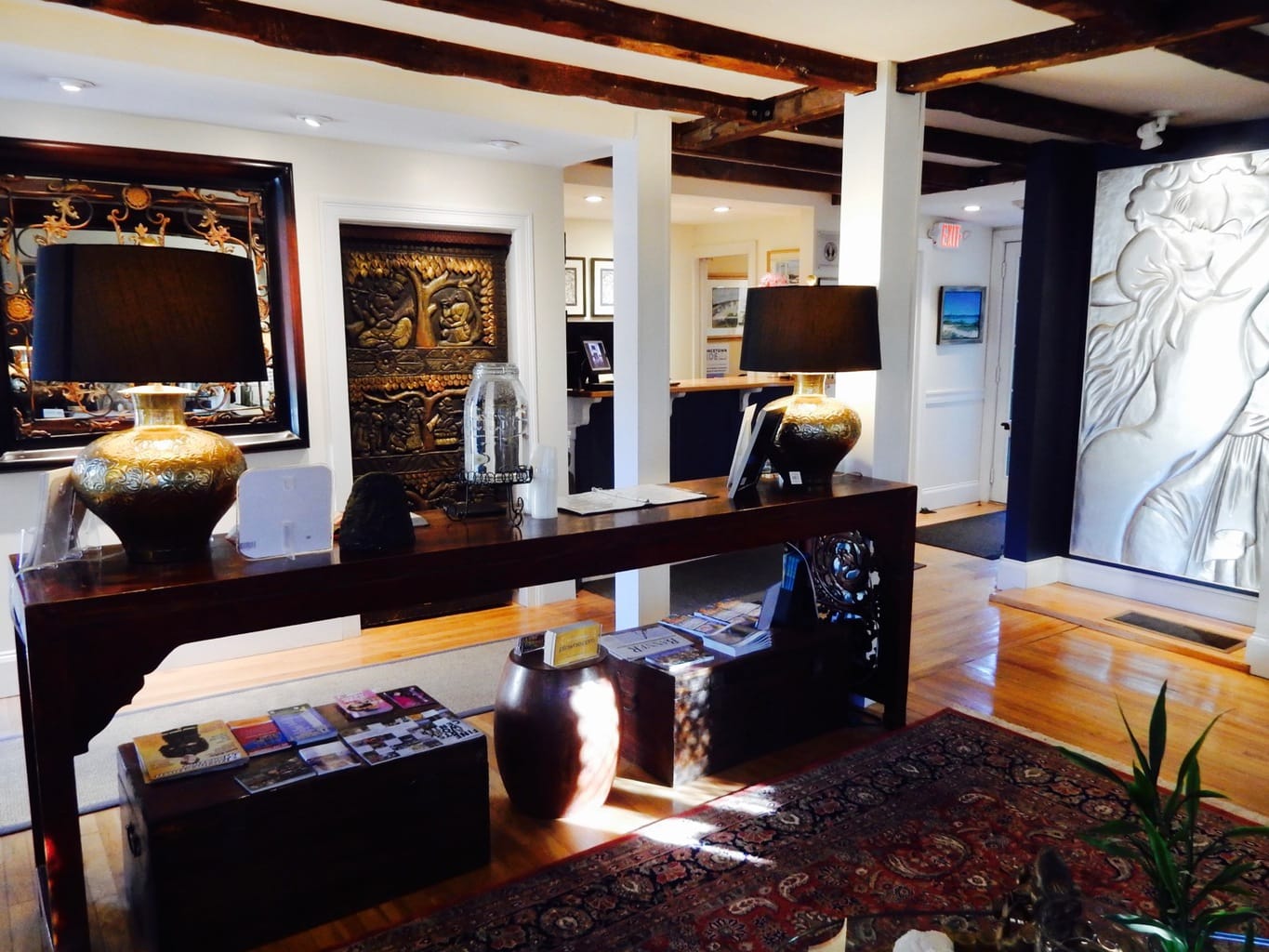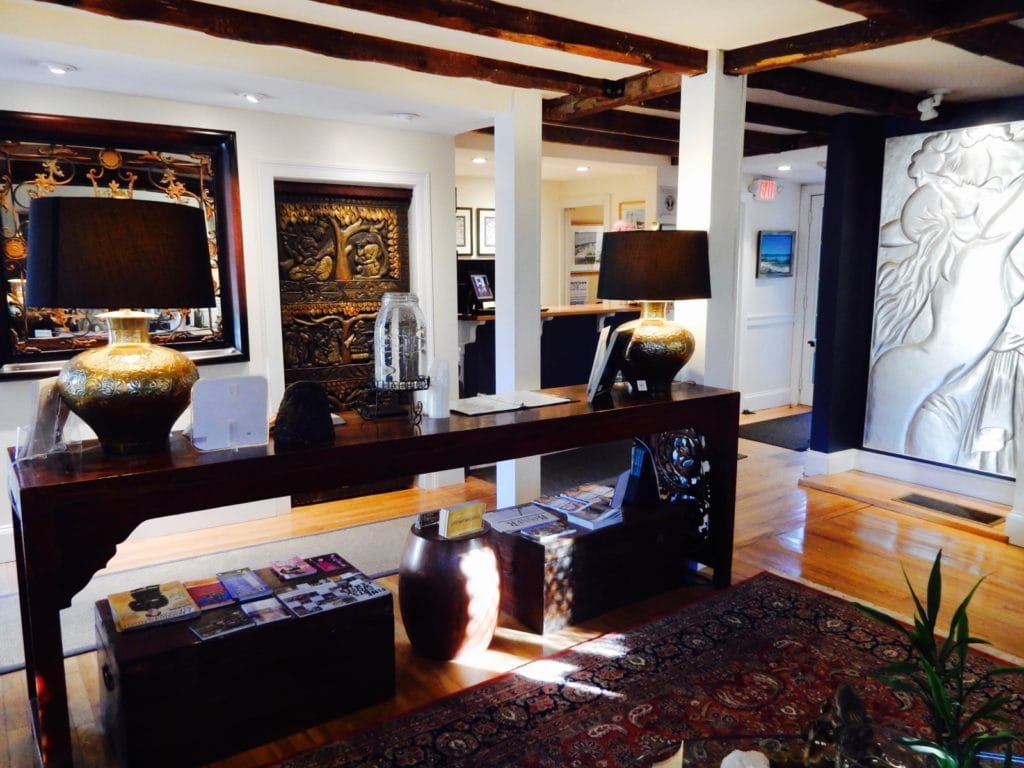 STAY: Carpe Diem Guesthouse and Spa. A MAVEN FAVORITE. The aura at Carpe Diem is "New England Sea Captain Travels to Asia," in the reception area and out into a beautifully landscaped center courtyard, peppered with inviting chairs and couches. Most arresting is a sculptural art-deco piece within immediate view as soon as you enter the small reception area.
From a Venetian palazzo, it's a carved silver leaf portrait of an entwined couple, and just one of the artifacts gleaned from the owner's world travels. A Maven Favorite – read the complete write-up HERE.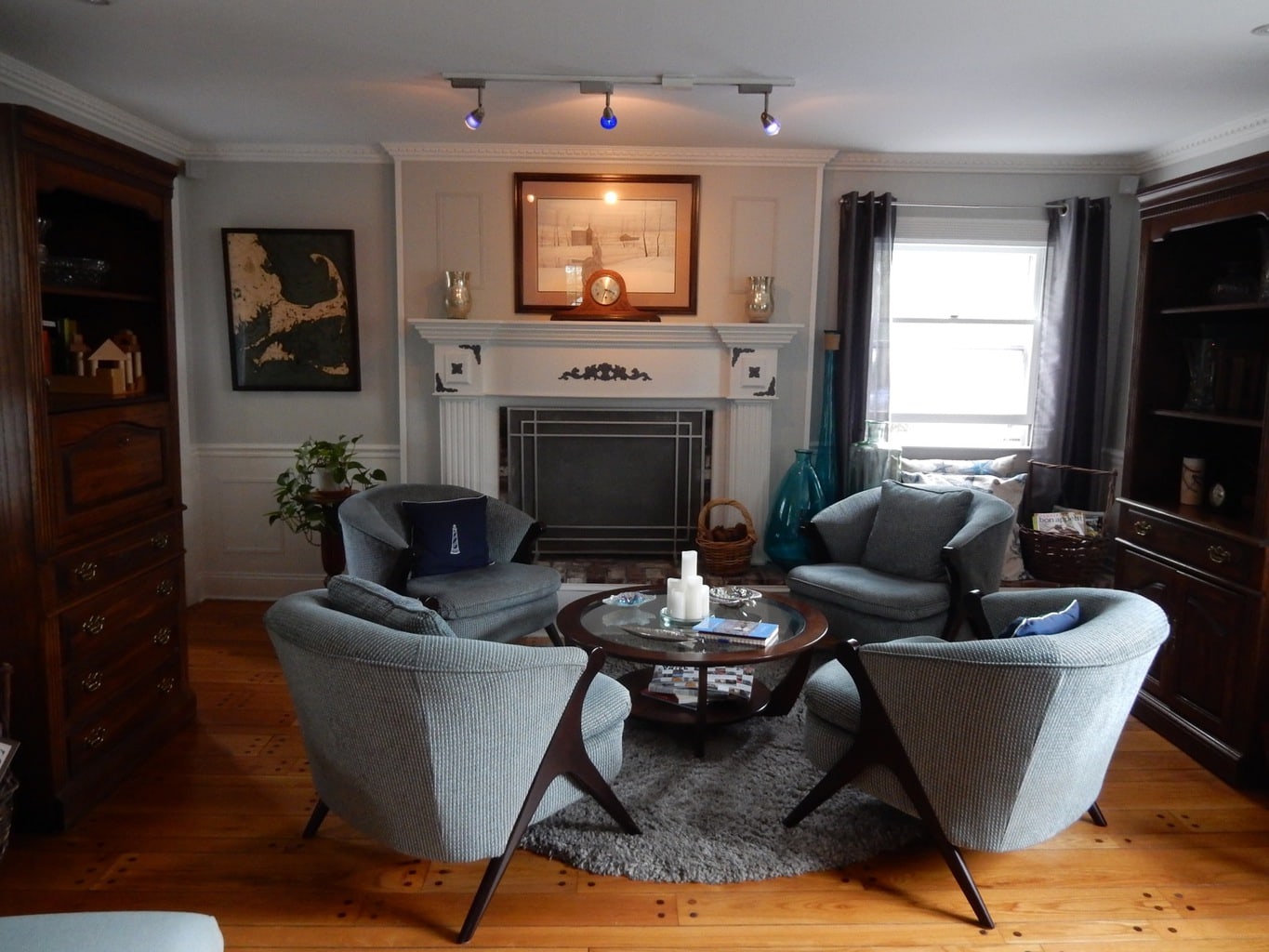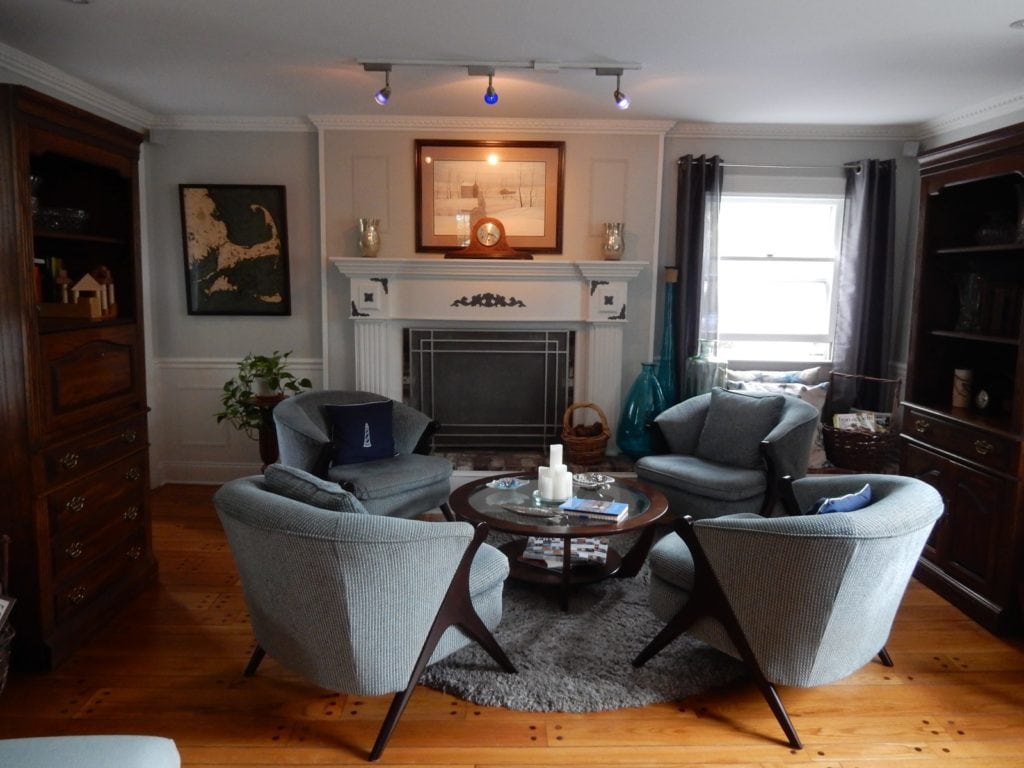 STAY: Newly purchased and renovated Inns are popping up, including STOWAWAY, a chic B&B in the gallery district that "proudly serves the LGBTQ community," and The Secret Garden Inn – a charming, moderately priced B&B, right in the center of town (closest to ferries), with rooms updated to include private bathrooms.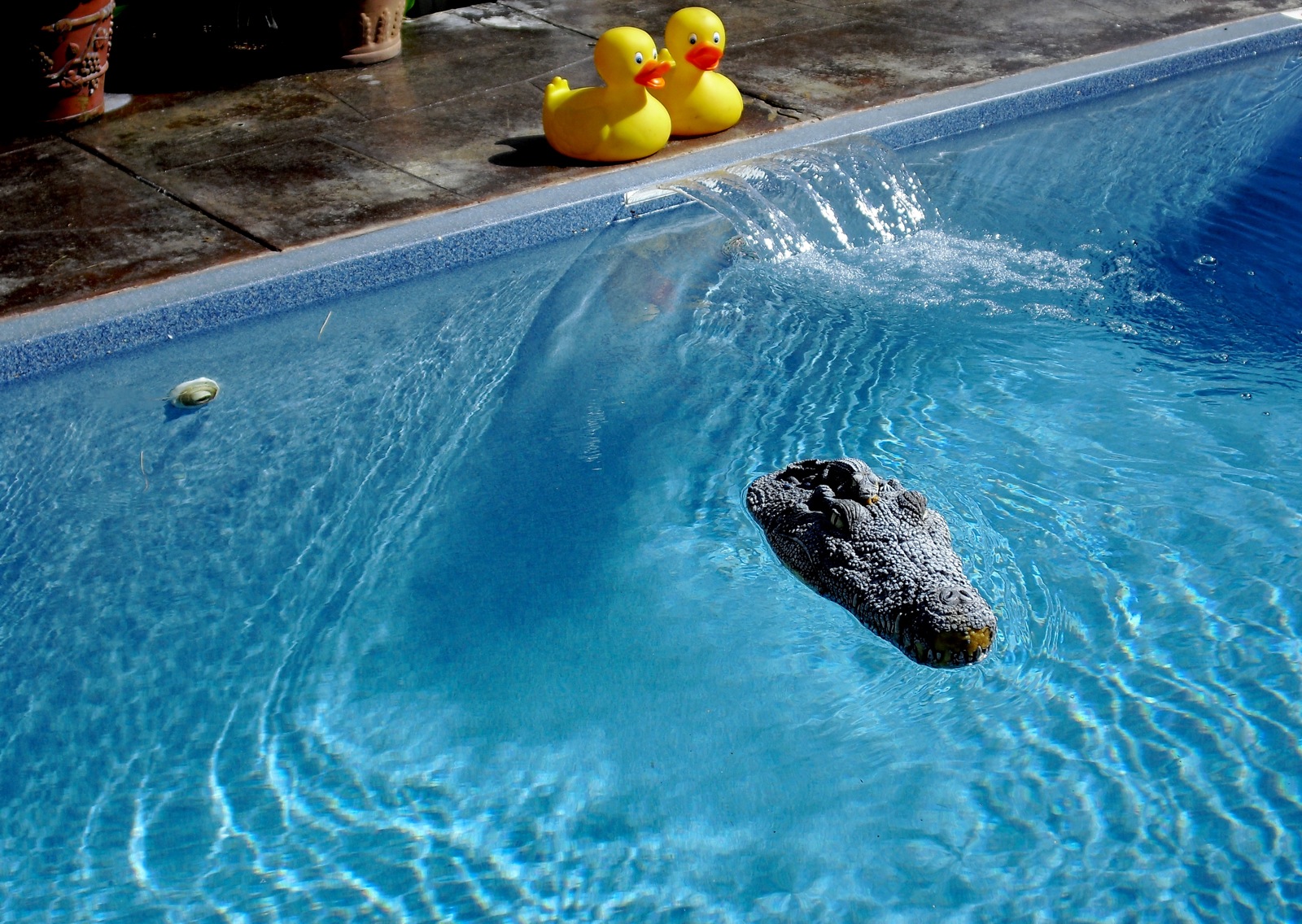 STAY: Crowne Pointe Inn. Though the "E's" at the end of Crown and Point might lead you to believe it's pretentious or hokey, it is anything but. Former NYC Fireman, David Sanford and his partner Thomas Walter, purchased this 1700's whaling captain's home on the hill in 1998, sunk a bunch of bucks and wit into its renovation and, voilà – a charming, quiet, welcoming inn just one block off funky Commercial St.
Placid cottage-like rooms encircle a redwood and brick courtyard where rubber duckies and an alligator head float languidly in a small kidney-shaped pool and a stone Buddha graces the lip of the bubbling hot tub. Rooms vary in size – some are small and homey with the latest bedding, venetian blinds, and pleasing pastel walls, others are large and elegantly traditional.
A gourmet, made-to-order breakfast free with room is probably the best deal on the Cape and is, in some estimations, worth the price of the room itself. Rates $99-$650, vary by season and include an extensive wine and cheese hour, unlimited use of the saunas and mineral bath in the on-site world-class Shui Spa, and a savory multi-course, cooked to order gourmet breakfast for two. And FREE parking!
Weekend Getaways In Cape Cod (And Nearby)