WHY
GO:
Morning fog transforms the landscape into the hazy tableau of an impressionist painting in the very place considered the
Birthplace of American Impressionism,
Old Lyme CT.
In the late 1890's widow Florence Griswold opened her home to American artists fresh from studying in France. Thus, the country's first European-style Art Colony – an "American Giverny" was formed.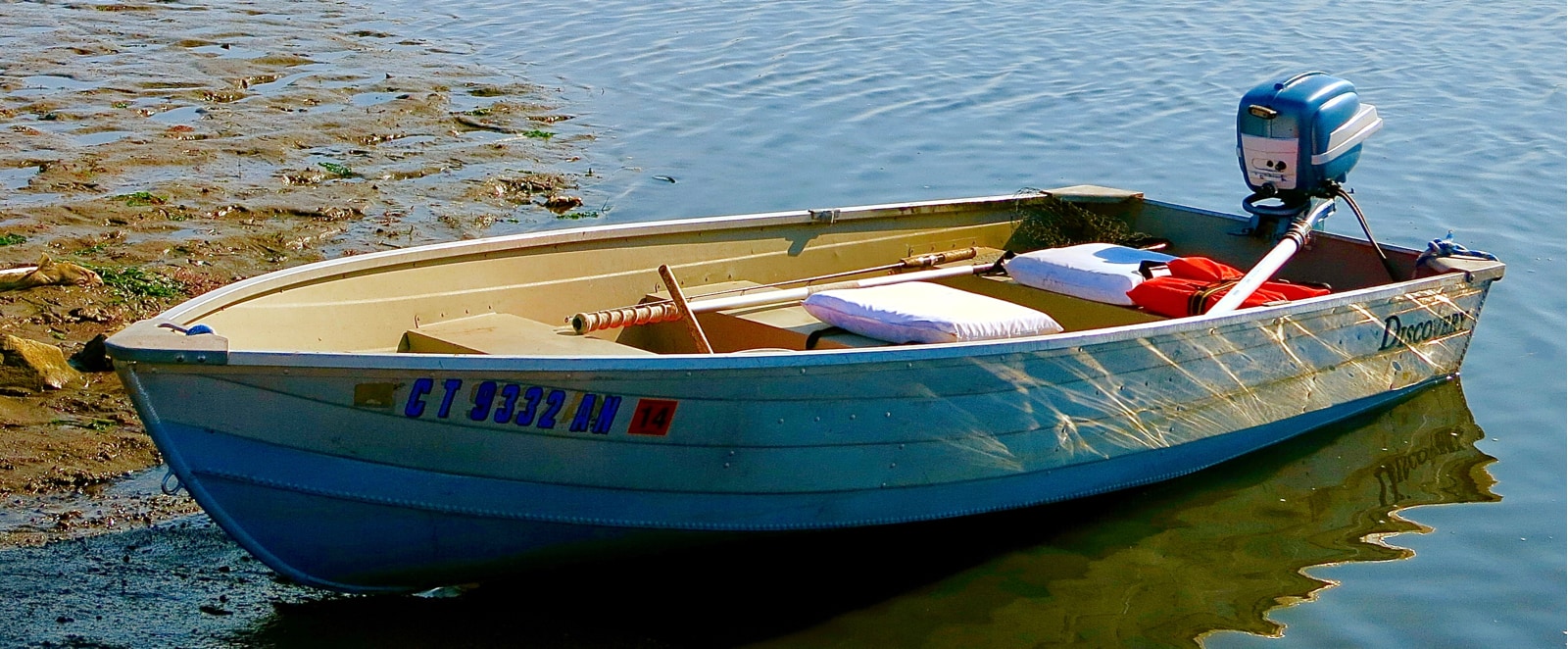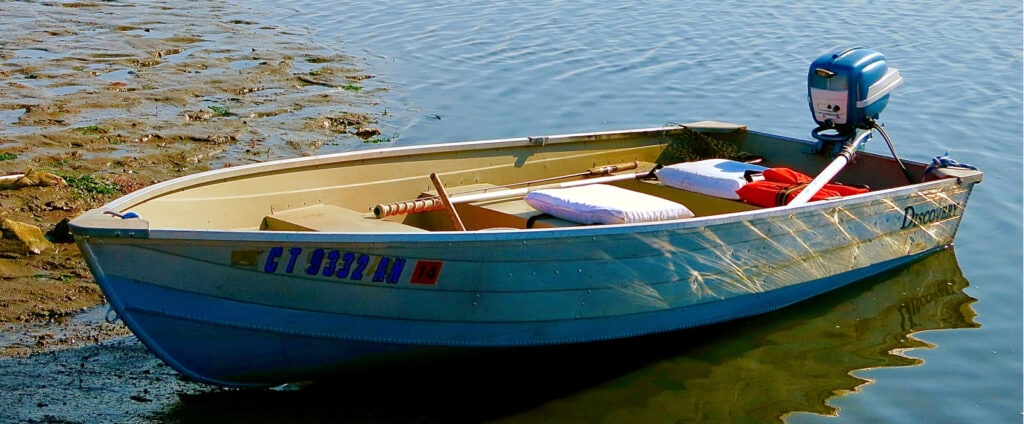 This exquisite section of coastal Connecticut, right between New York and Boston, still draws artists, and those who appreciate their work. Serious birdwatchers and outdoor lovers also appreciate the region's natural wonders.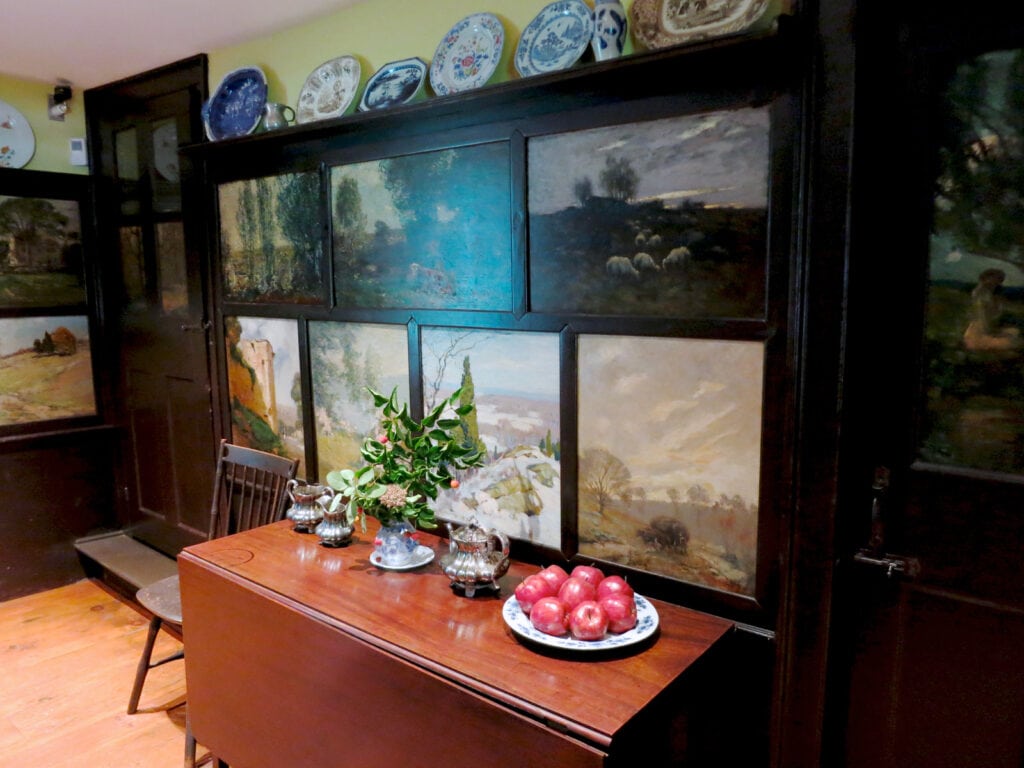 This Getaway immerses you in the familiar blurred landscapes captured in famous paintings, introduces you to emerging artists. Of course, it pairs these singular experiences with exceptional cuisine and lodging.
Things to do in Old Lyme CT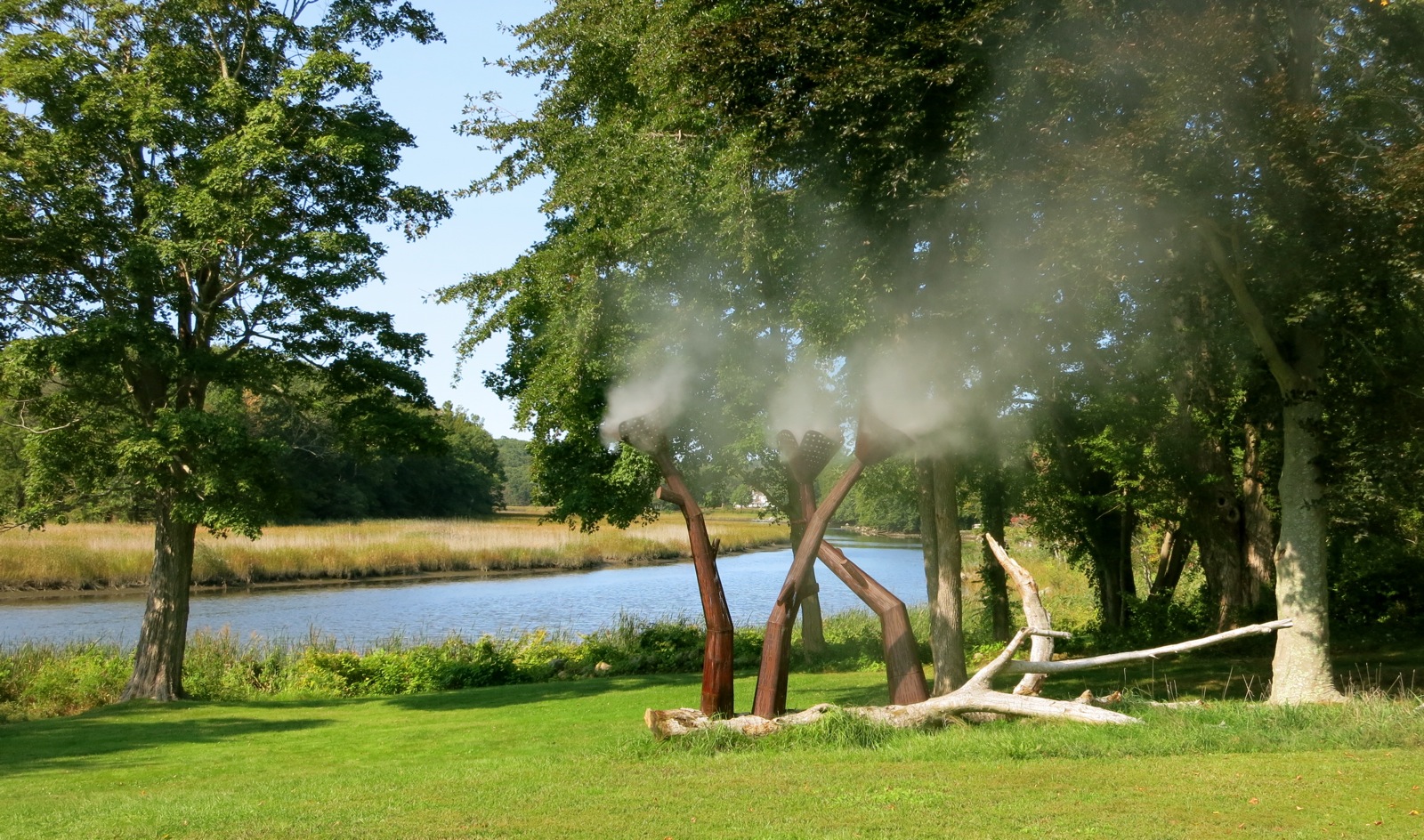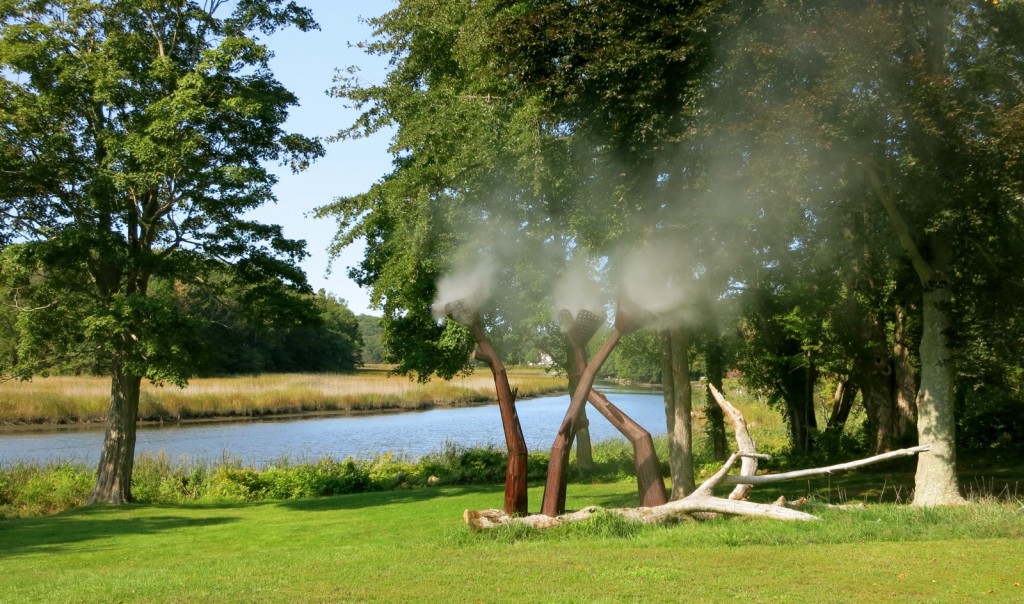 To keep from losing her home after the death of her husband, Florence Griswold began renting rooms to artists drawn to the brilliance and clarity of natural light in Old Lyme, CT – the  "Lyme Light" as it was called. In the early 1900's, Childe Hassam, Henry Ward Ranger, and dozens more moved in. They created America's first Impressionist Art Colony and delighted Griswold by painting on her home's paneling, cupboards, and doors.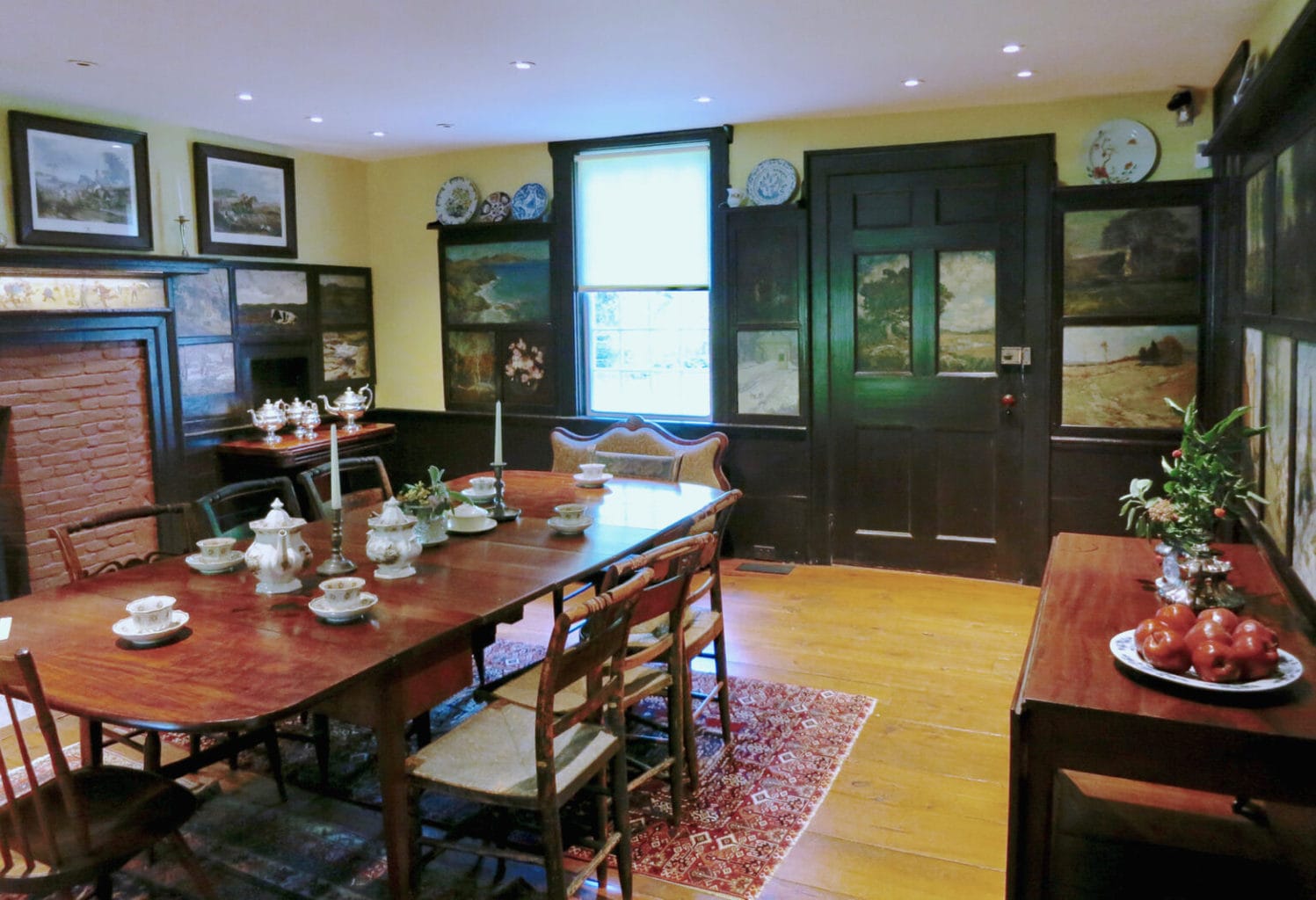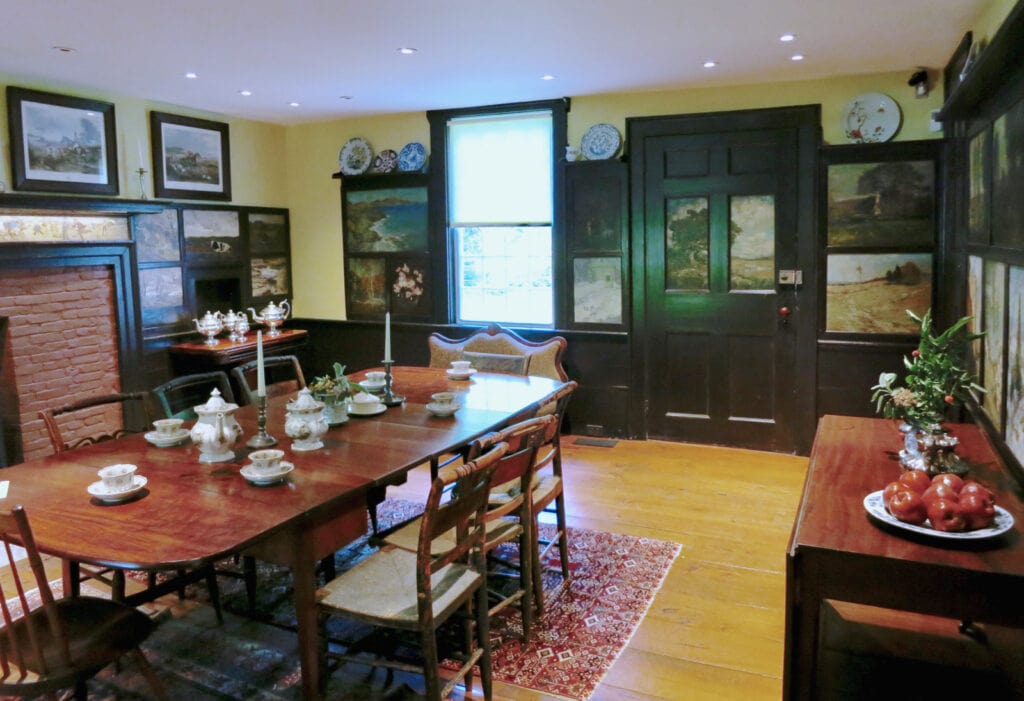 Now a multi-acre complex, The
Florence Griswold Museum
encompasses the Georgian-Style main house, a contemporary metal-sheathed gallery building, a large barnlike studio and acres of gardens and plantings set on the Zen-serene Lieutenant River. Gape at the lovingly wrought and preserved murals during an uplifting house tour then study the carefully curated collection in the space-age Krieble Gallery. If you come on a Sunday in season, you might have the opportunity to don a smock and straw hat and take a palette loaded with paint and a blank canvas to the marshy banks of Lieutenant River to paint en plein air. Monet fantasies fulfilled. With paint and small canvas provided by the Museum with the price of admission this, in my opinion, is one of the best bargains in New England. Plan to spend the better part of a day here and in the surrounding Old Lyme Historic District. Extending along Lyme Street, you can still find traces of the former shipbuilding center that flourished along the Connecticut River. Hoping to visit more art museums? Consider the
Connecticut Art Trail Passport
. The $25 booklet provides admission to over 20 world-class member museums and historic sites.
$10 adults, free under 12, Tuesday – Saturday, 10-5, Sunday, 1-5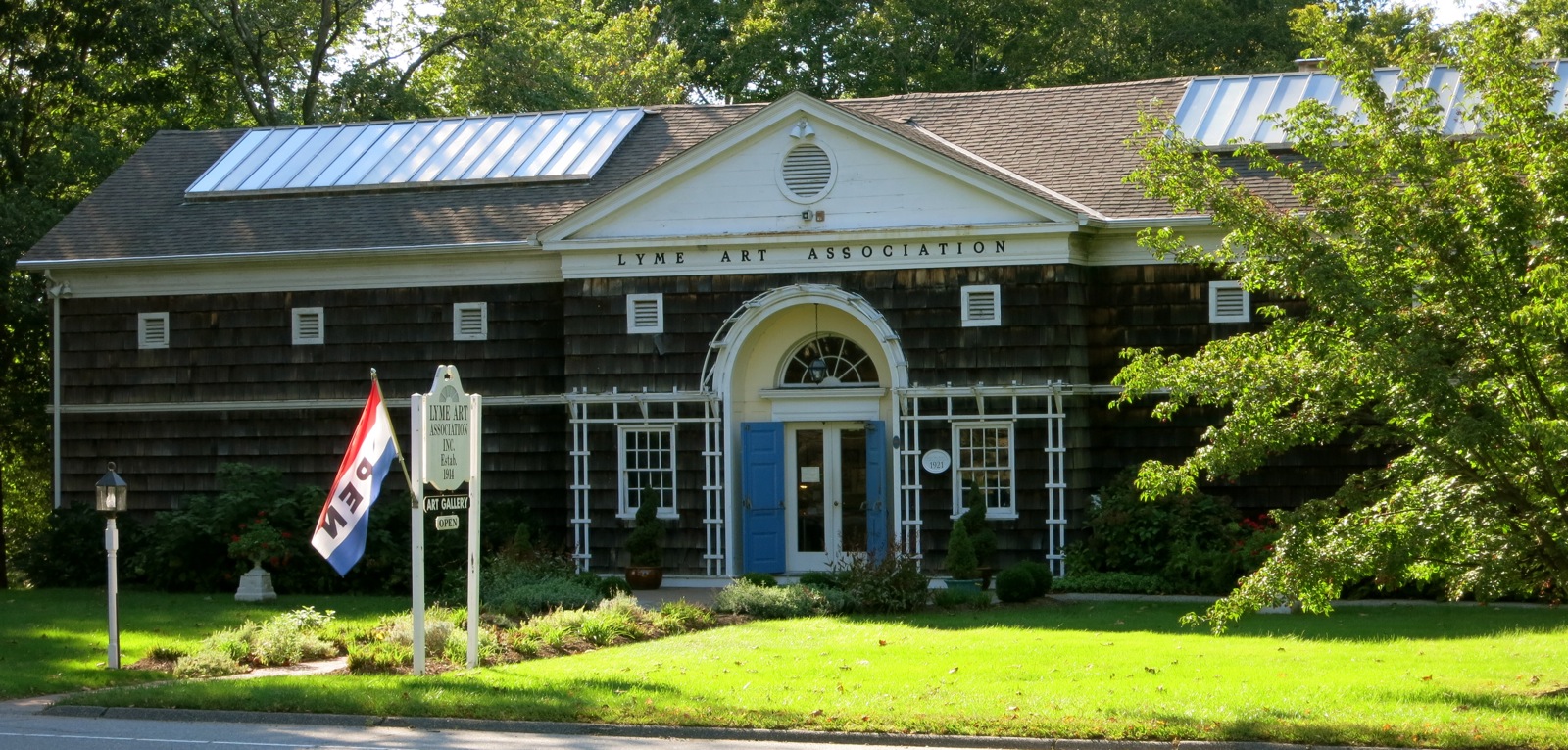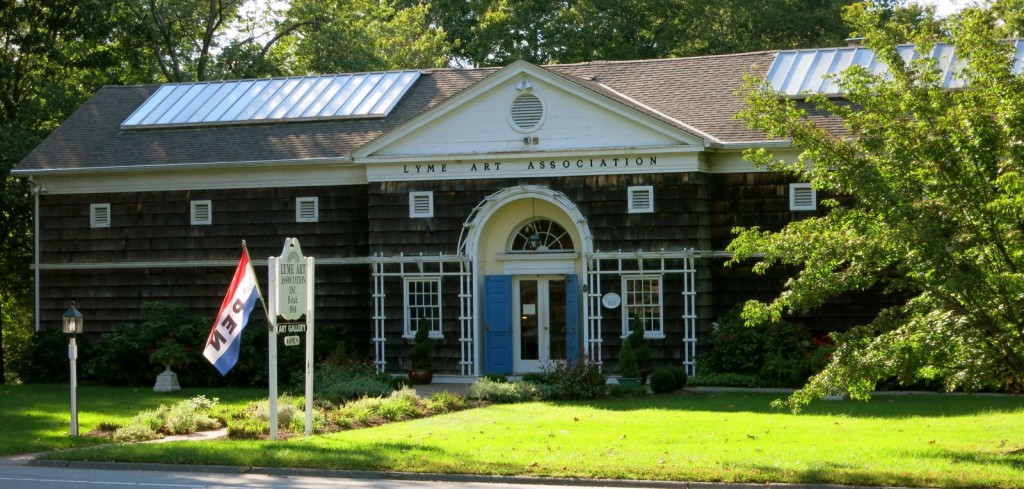 When a growing group of artists required a place to show their work, members of the newly established
Lyme Art Association
built a gallery in 1921 next door to Florence Griswold's place. A weathered New England structure on the outside, it is still a marvel of sky lit rooms within where art can be shown to greatest effect. These days, one thousand members of the Association – 700 artists and 300 supporters – insure that shows and programs continue to change and evolve. 
Wednesday – Sunday 10-5pm.
Roughly 200 students from all over the world attend the accredited
Lyme Academy College of Fine Arts
originally founded in 1976 in the basement of the Lyme Art Association building. Stop in to see ever changing exhibits from the next generation of fine artists.
Park behind Lyme Academy and you'll find the entrance to Sculpture Grounds. Over 100 sculptures, mostly metalwork, are displayed along the Connecticut shoreline in a bid to "create a bond between art, nature, and people." Admission is free, and there is an opportunity to meet with artists at the indoor gallery and workshop.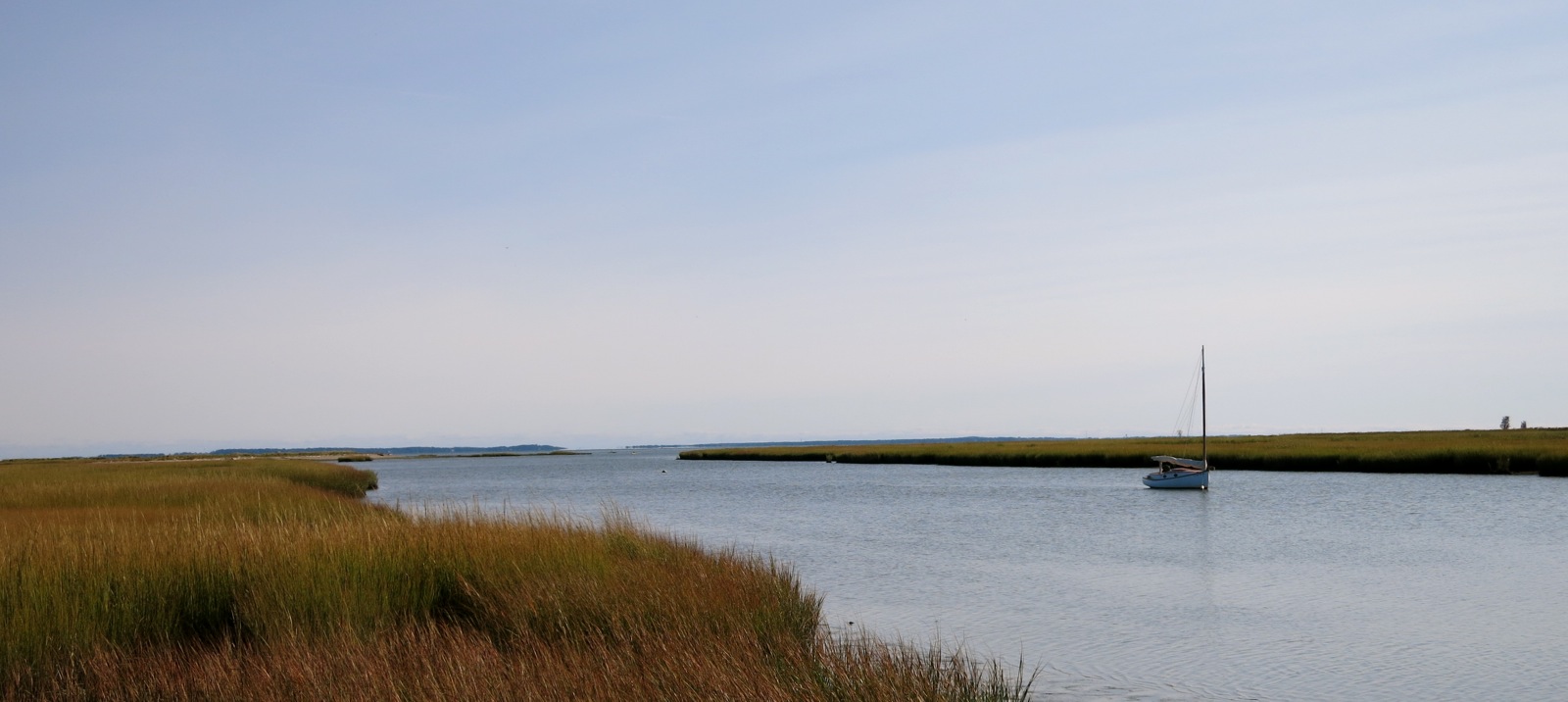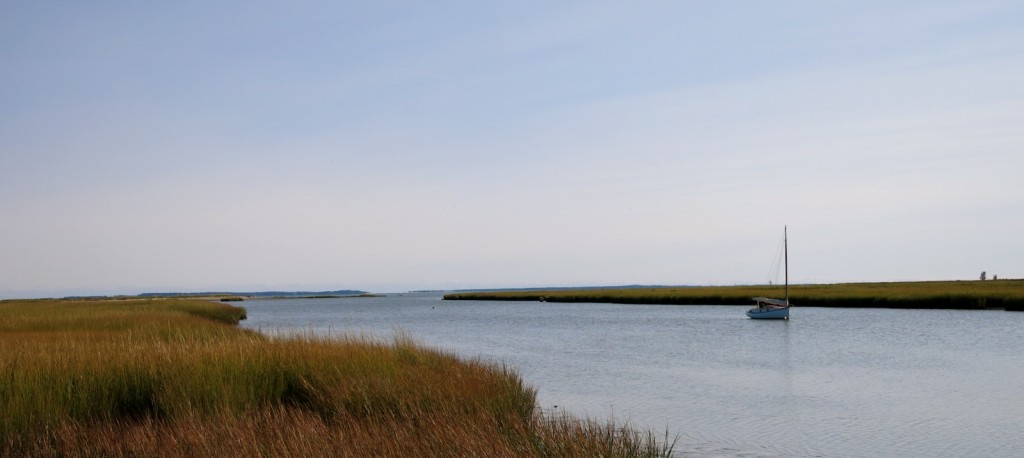 DRIVE/BIRDWATCH: Smith Neck Road
Like most lanes in Old Lyme, this one winds through a tony neighborhood of large waterfront homes. Smith Neck Rd. ends at a quiet boat-launch, where you'll also find a bird-watching deck. Come in the misty morning and you may see small motorboats emerge from the fog then disappear just as quickly, or sailboats moored in the narrow ribbon of water that separates you from the Ospreys, Blue Herons. and Snowy Egrets on Great Island. Also known as the
Roger Tory Peterson Wildlife Refuge
, it's named for the Old Lyme resident who wrote the seminal
A Field Guide To the Birds.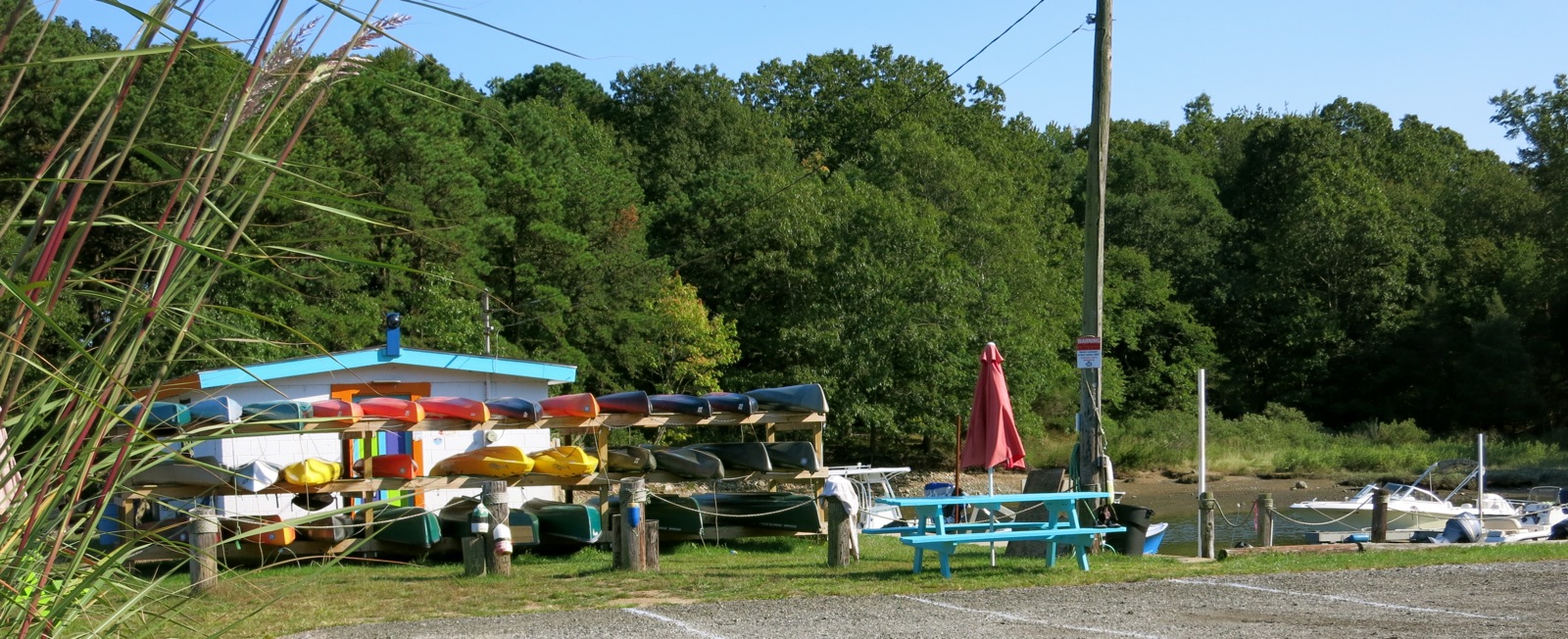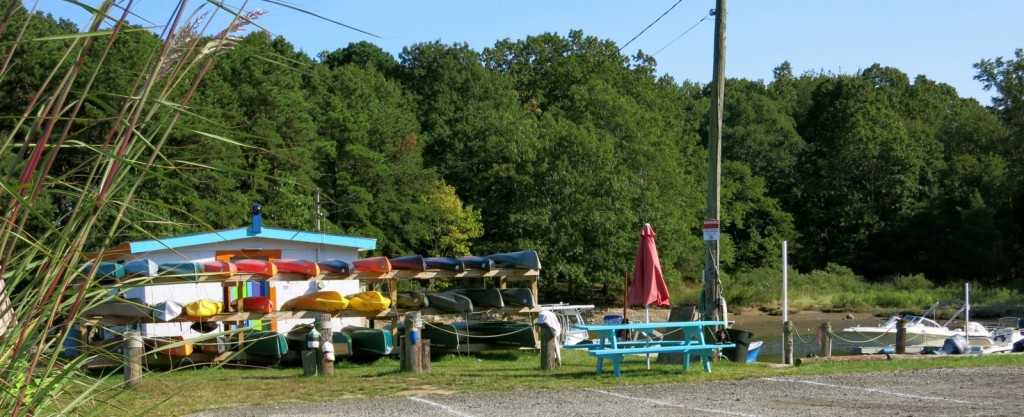 The Connecticut River Estuary Canoe/Kayak Trail Guide directs paddlers up and down the Blackhall and Back Rivers through what appears to be a tasseled-topped version of the Everglades. Dozens of Osprey nests dot the salt marsh, like mini War of the World tripods, and on the best of days you'll find fauna festooned with dozens of white egrets – like living Christmas trees. This is the landscape that inspired Roger Tory Peterson and for birders or bird photographers, there is no equal. Time your visit for late August to early October, and you may be rewarded by one of Coastal Connecticut's most amazing sights. Hundreds of thousands of swallows gather on
Goose Island
in preparation for their southern migration. But in the early evening you can watch their aerial ballet before they nest for the night.
For a more leisurely experience to observe the swallows at Goose Island, reserve the
RiverQuest Tree Swallow Sunset Cruise
. Fair warning, advance reservations are highly advised as these sell out quickly. Many other themed and wildlife cruises available February-October.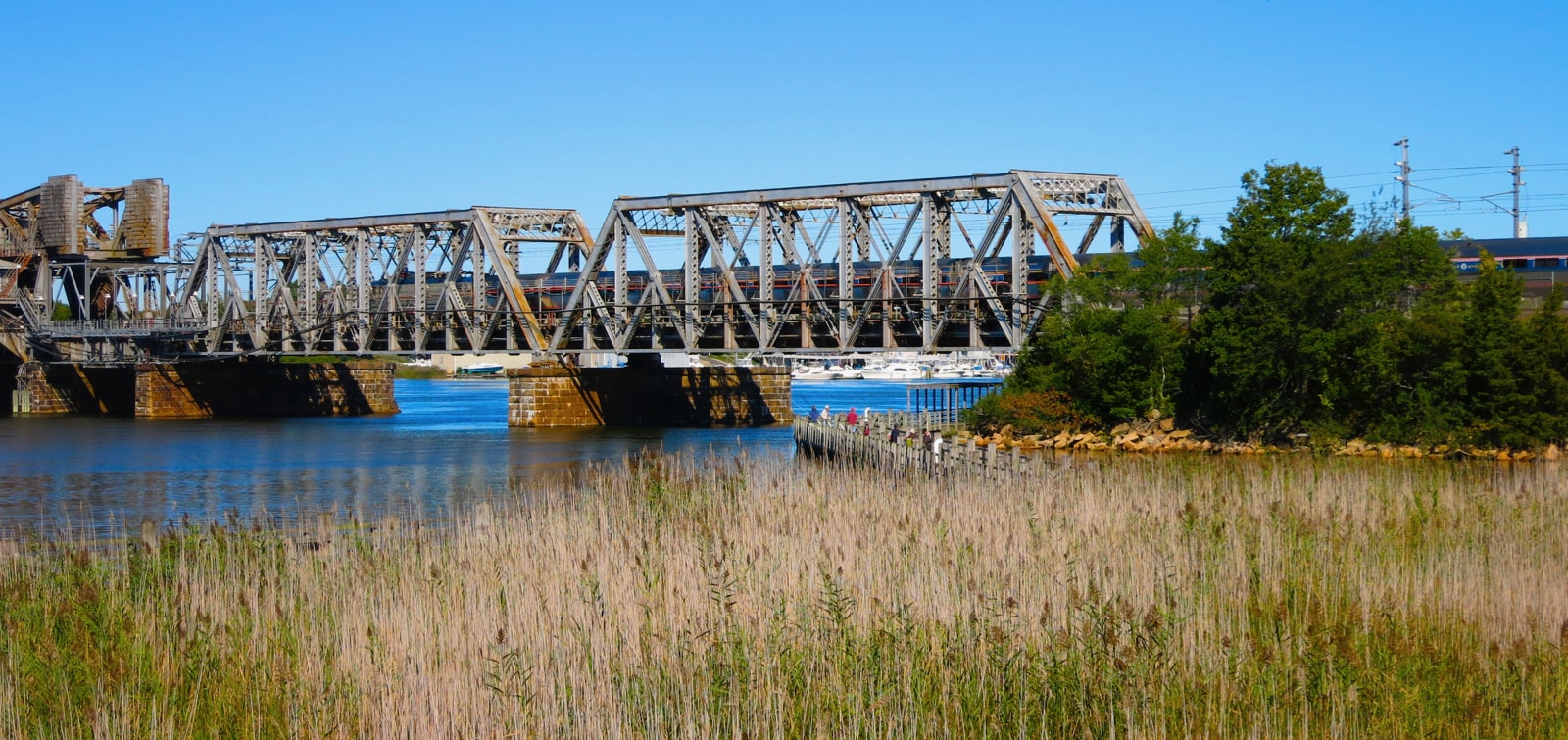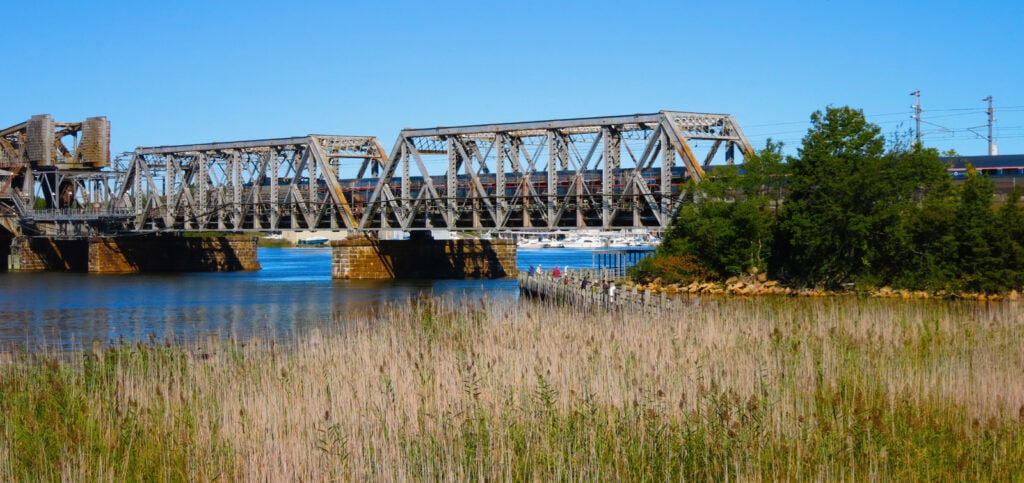 This quarter mile boardwalk traverses the Connecticut River from DEEP's parking lot, ducks under a photogenic railroad bridge then ends up suspended over a salt marsh alive with birds. Go late afternoon on a temperate day, and you'll share this quiet time with fishermen and locals soaking up the fading light. The effect is yoga-like serenity.
SHOP in Old Lyme CT
If you want to drop a few to a few dozen grand on a classic piece of art (or just gaze), the
Cooley Gallery
, 25 Lyme St., (860) 434-8807 is at your service.
EF Watermelon
, 24 Lyme St., (860) 434-1640, houses some of the most unusual crystal and stone objets d'Art in the country. Last but not least, the
Florence Griswold Museum Gift Shop
 is an excellent place to purchase books, jewelry and kits for your budding artist.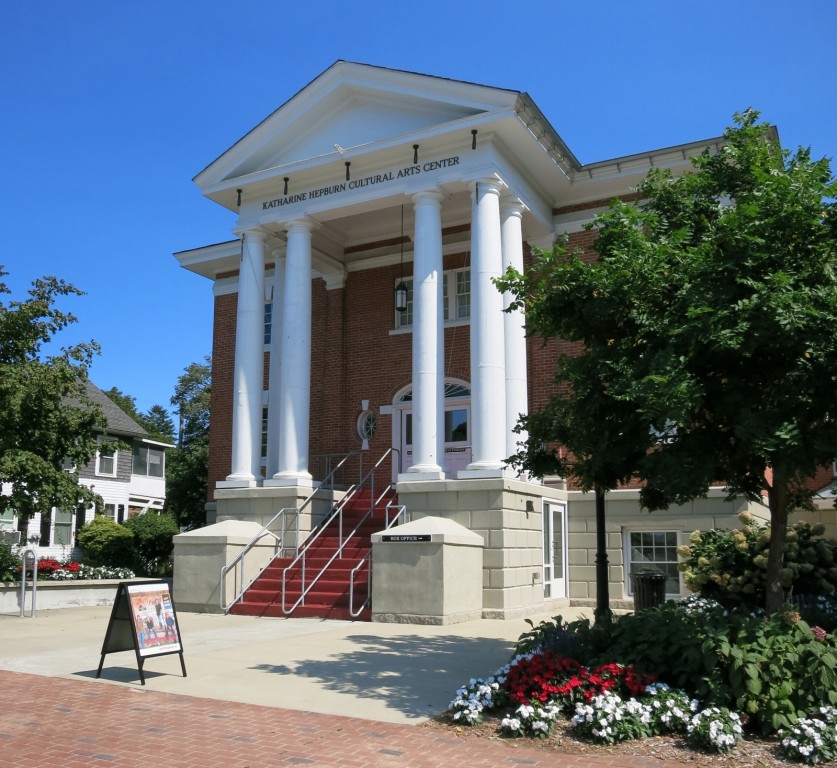 Cross the CT River into
Old Saybrook
, where actress Katharine Hepburn lived in her secluded beachfront mansion until her death at the age of 95. Take in a show at the new
Katharine Hepburn Cultural Arts Center
in the center of town. "
The Kate
," as the Arts Center is affectionately known, hosts dance, theater, opera and film events in a cozy 250-seat auditorium.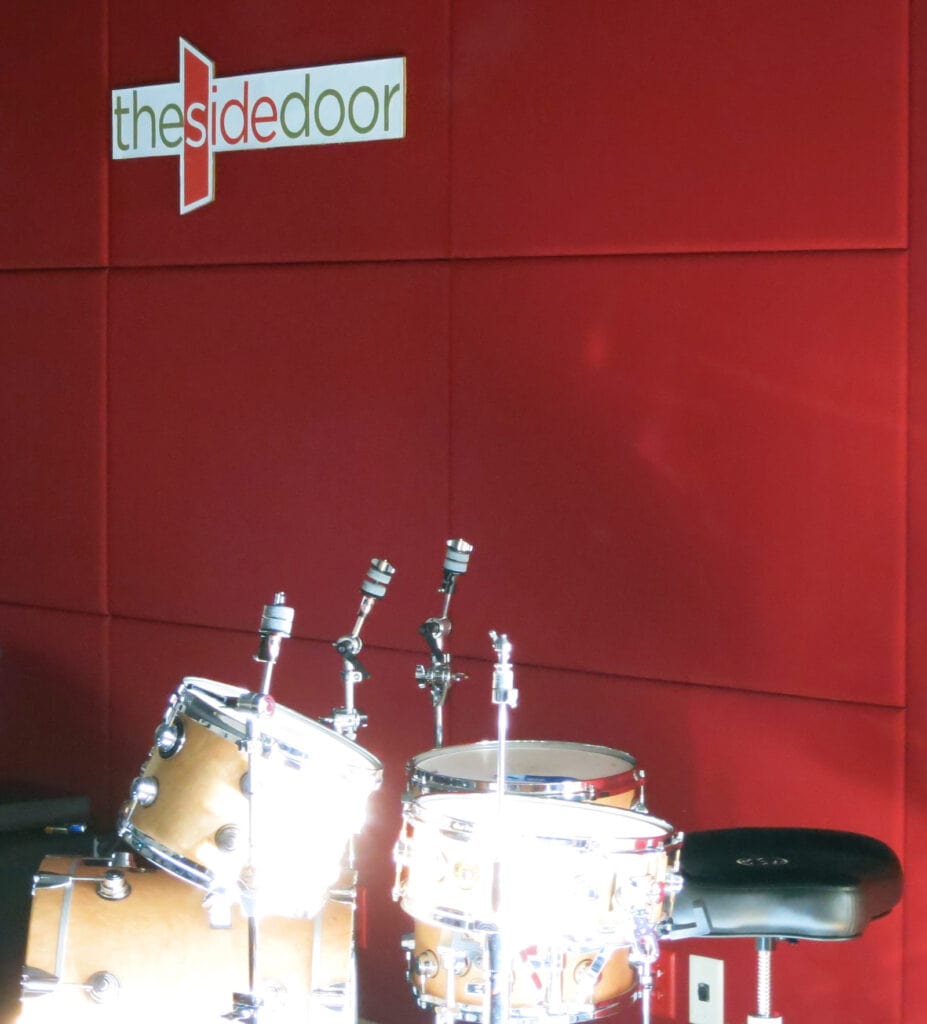 This grand dame boutique inn is bringing New York City caliber jazz and cool nightlife to the quiet Connecticut shore.
Restaurants in Old Lyme CT
LUNCH: Cafe Flo at the Florence Griswold Museum
You don't have to leave for lunch if you're making a day of it at the museum. Even if you're not visiting the art museum, the food is so delicious that it's worth dropping in for the Lobster BLT.
Open seasonally
.
Locals also rave about these Old Lyme CT restaurants:
Rustic Cafe – Established in 1947, and once Frank Sinatra's hangout, it's been a "gastropub" since long before the term existed.
Lyme Tavern and Sports Bar – Draft beer and hearty bar snacks.
Hotels In Old Lyme CT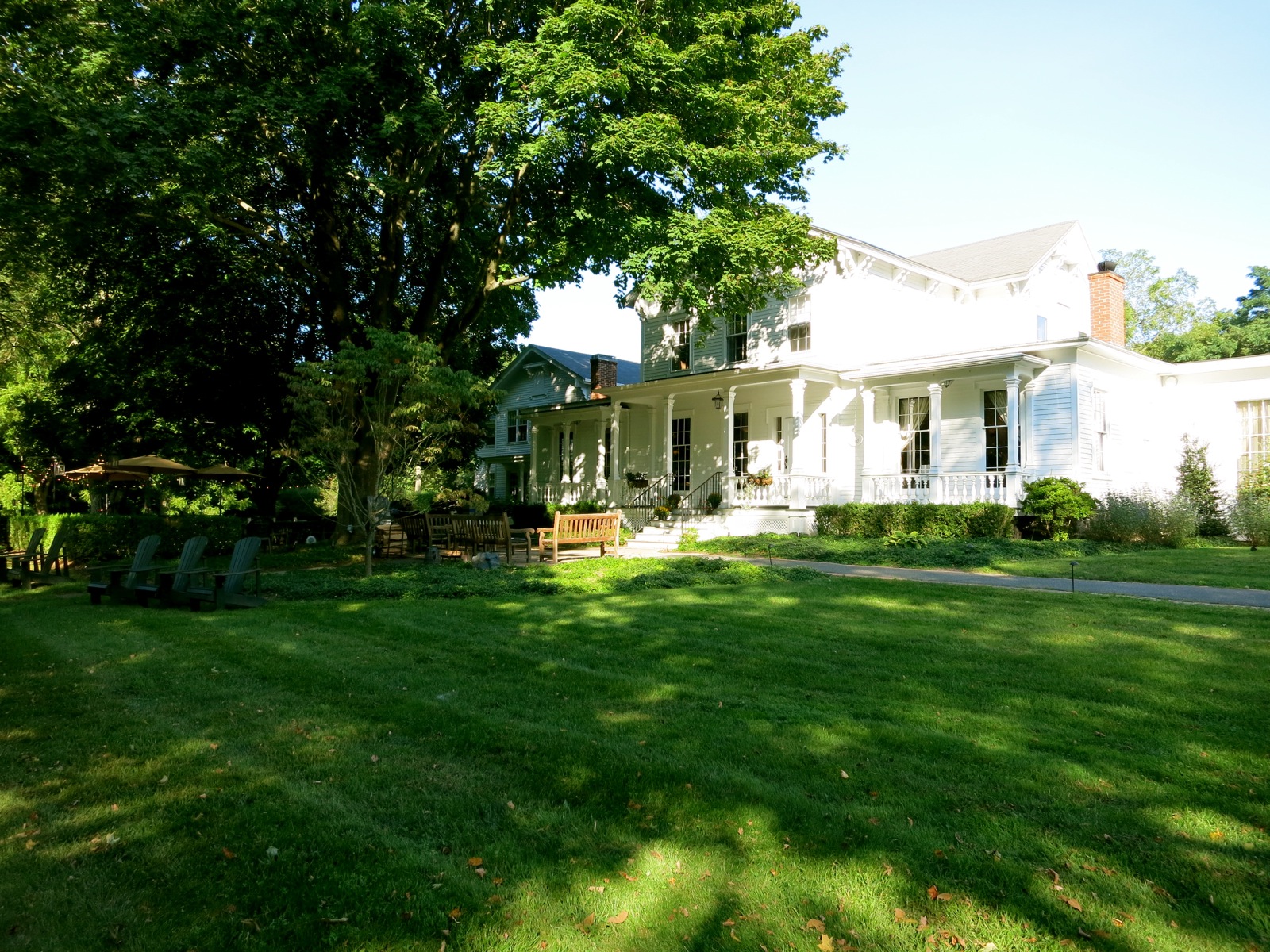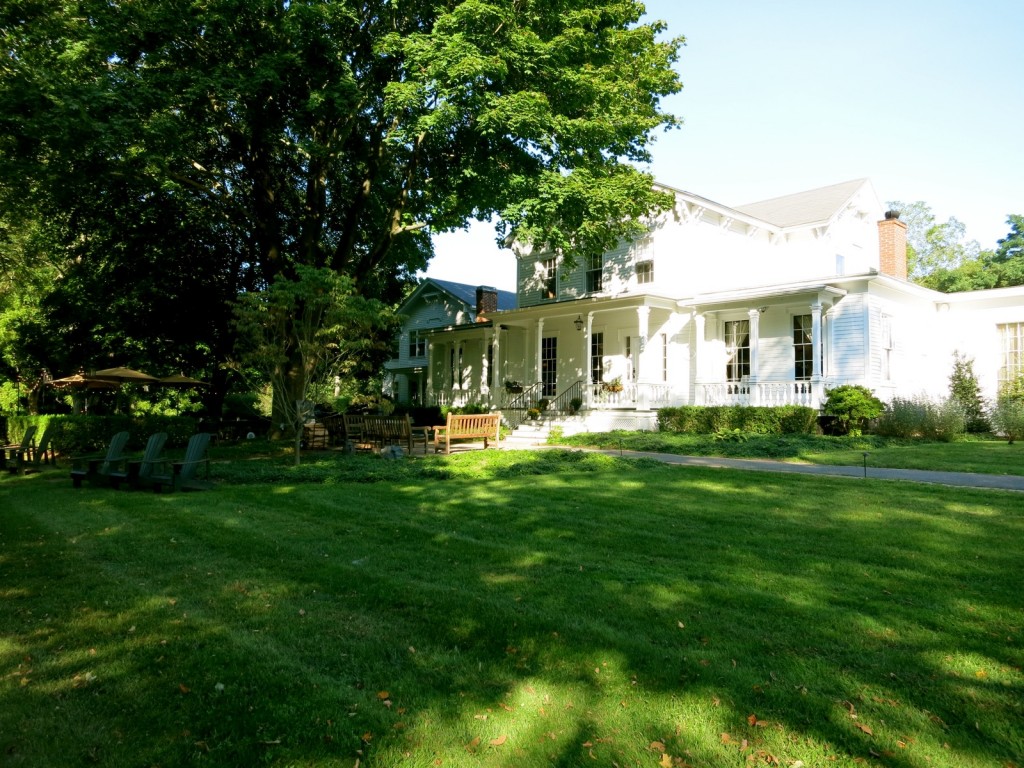 The Old Lyme Inn went through a rickety faded phase, and in 2012 was updated for a new generation. A new chef now helms the excellent restaurant, a favorite of crowds who come to see the world class jazz musicians at on-site
Side Door
– an intimate jazz club where you'd hardly expect it.
Weekend Getaways on the Connecticut Coast