How many romantic getaways in VA are there? Well, as anyone who's ever opened a travel magazine knows, Virginia is made for romance. Its slogan, "Virginia is for Lovers" tells you so.
You can practically pick any place in the state and be inspired by its beauty, history, and landscape.
Whether your destination is right outside of Washington DC, on the Delmarva Peninsula, nestled in the Shenandoah Valley, near Virginia Beach, or far into its Southwestern region, there's a place for you and your loved one to discover each other in this cusp-of-the-South state.
Ever since early 2020, the high-end Iris Inn, in Virginia's Blue Ridge, has been earning lots of buzz for its private modern cabins with fully equipped kitchens, enclosed-deck soaking tubs with breathtaking views, and luxury appointments.
Pick that, or any of the 20+ destinations below.
Looking for someplace dreamy outside of Virginia? Check out our 150 Best Romantic Getaways in the Northeast US (Virginia to Maine).
Romantic Getaways in VA Near DC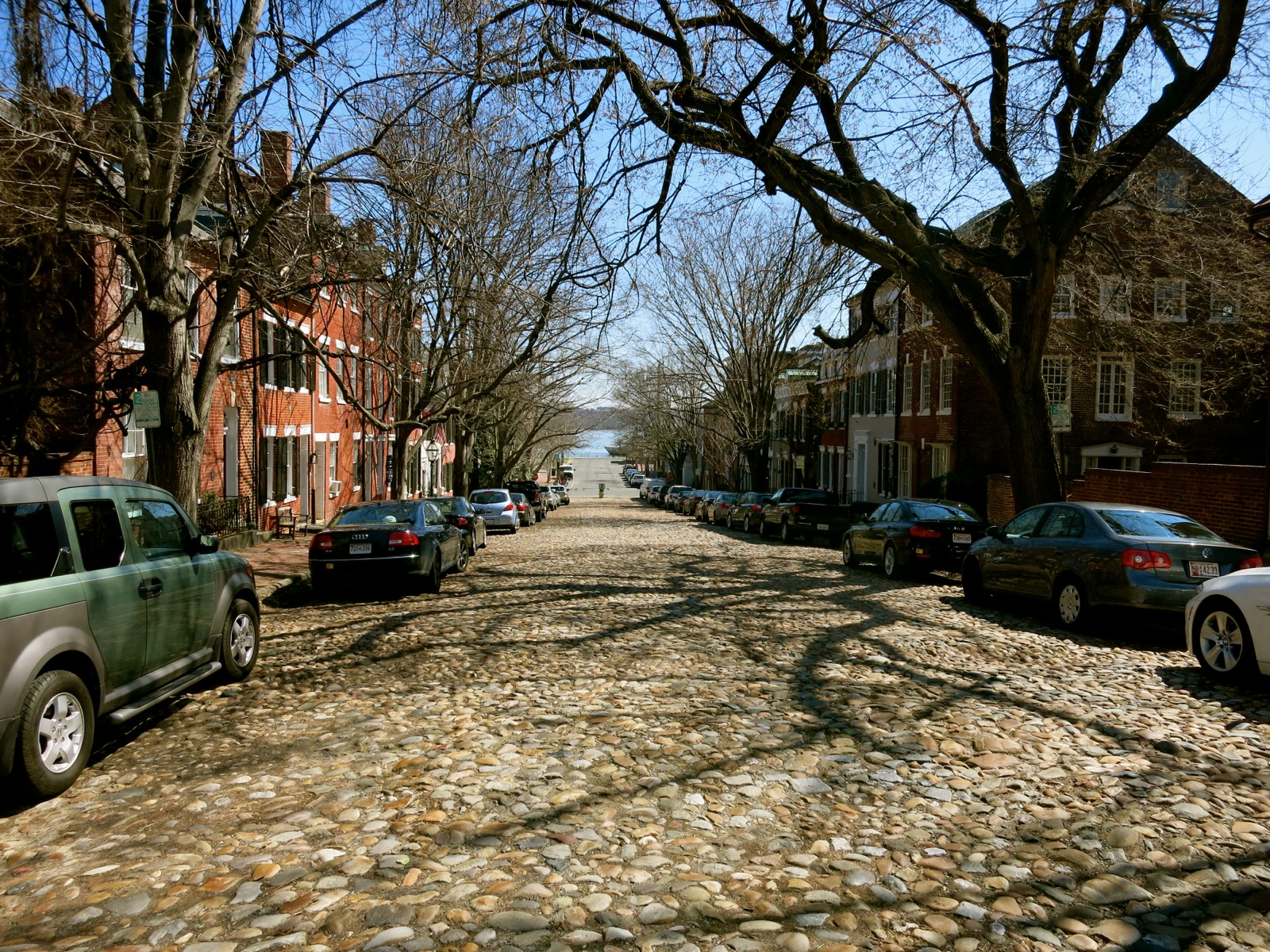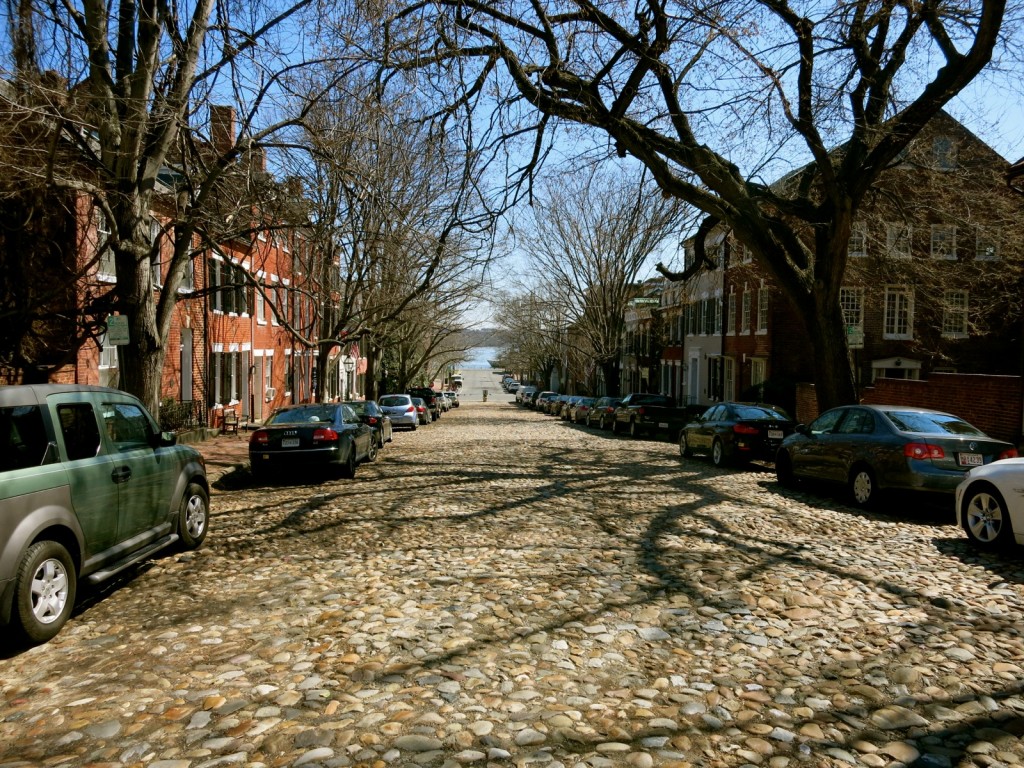 Feeling amorous, need a quick getaway from Washington DC, and don't want to leave your doggie behind? Make everyone happy in this incredibly Dog-Friendly town.
It's romantic enough for the Obama's, who enjoyed anniversary AND Valentine's Day dinners here (in two different restaurants. We'll tell you which ones), and small enough to explore in just two days.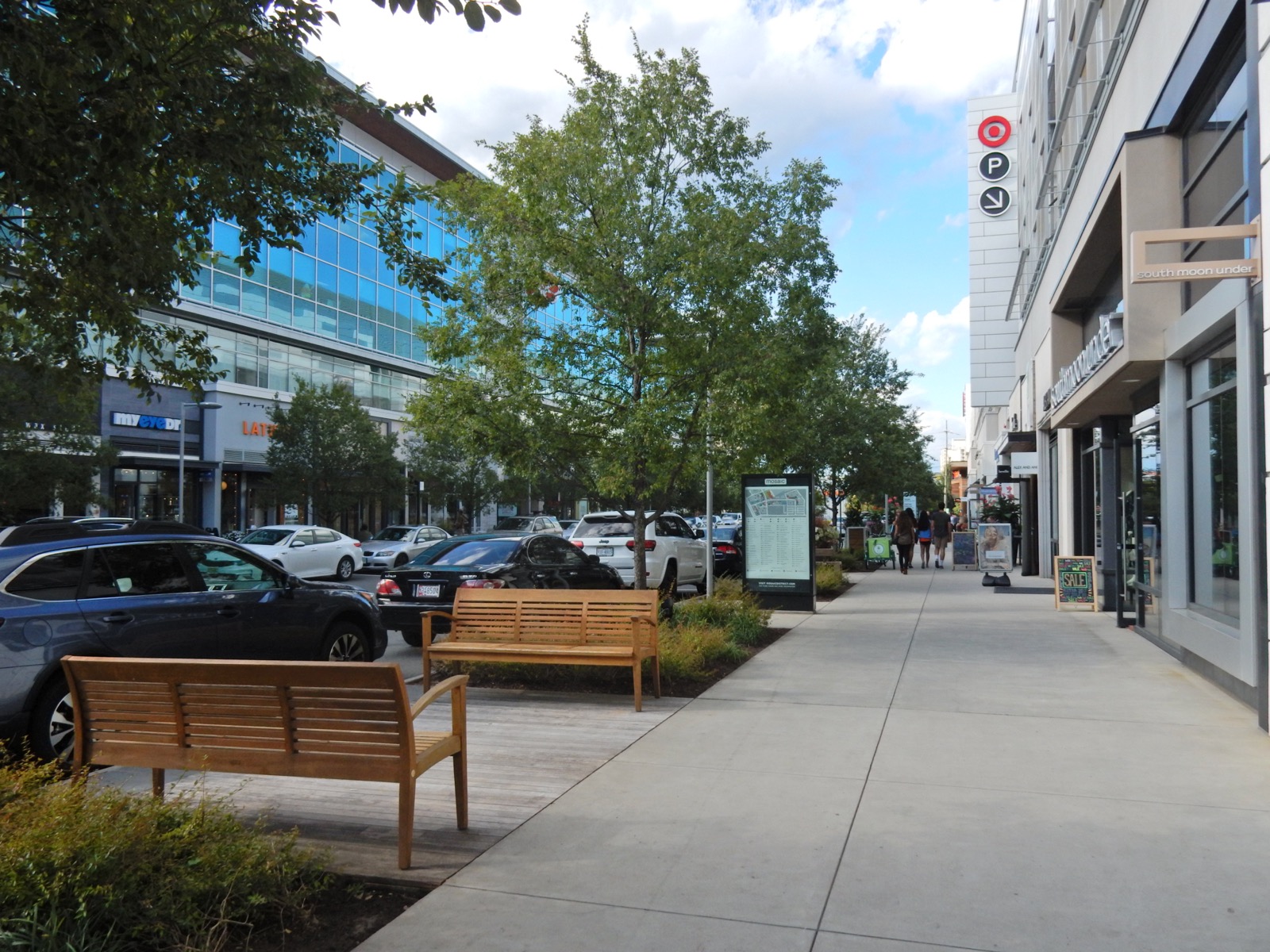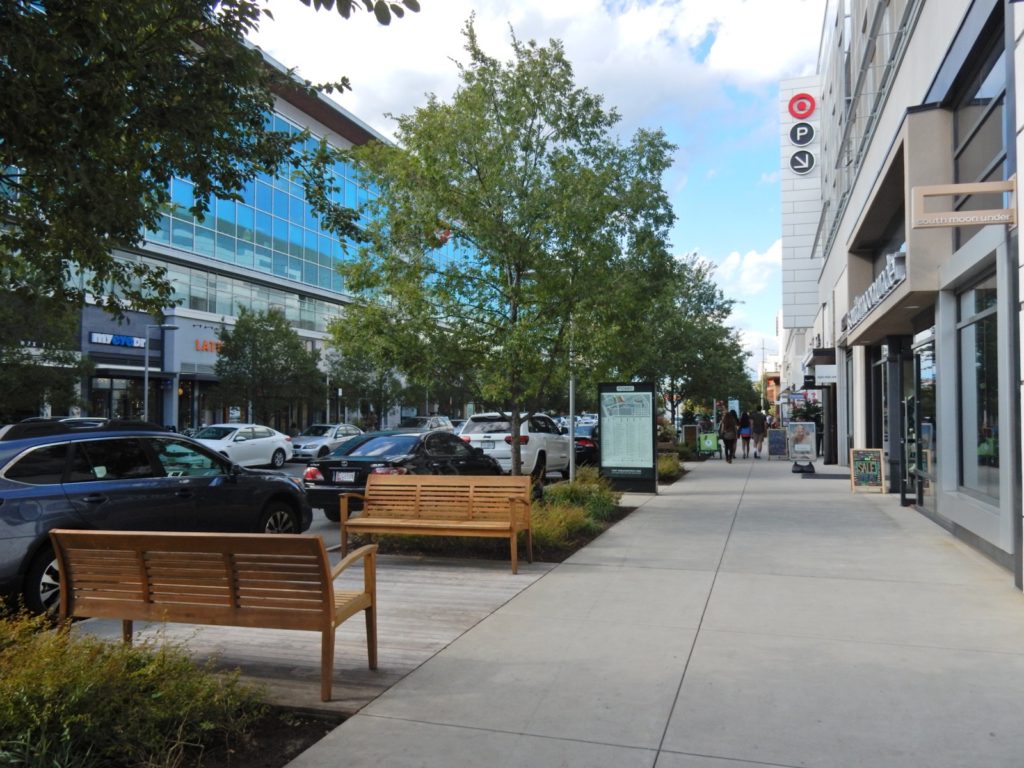 There are some really unique things to do in Fairfax County, just 20-30 minutes from Washington DC, home to Mount Vernon, the estate of George Washington.
There's the historic home, of course, but also George's recreated distillery, a Civil War era home filled with some very naughty graffiti, an Air and Space Museum that beats the one in DC, an Arts Center in a former prison, a farm where you can watch baby animals being born and/or milk a cow, botanical gardens, great waterfalls, and compact walkable neighborhoods. Sometimes, you find romance where you least expect it.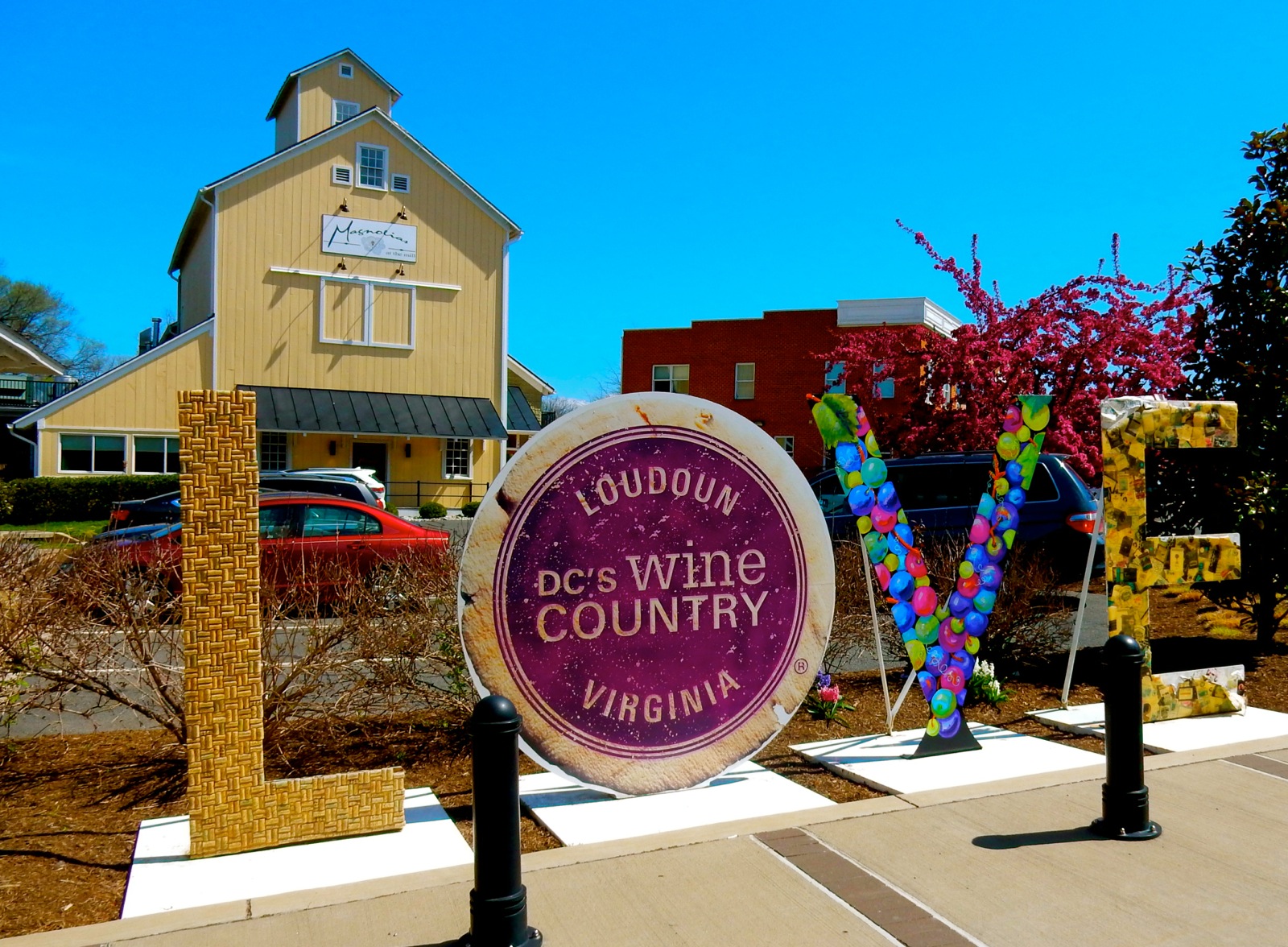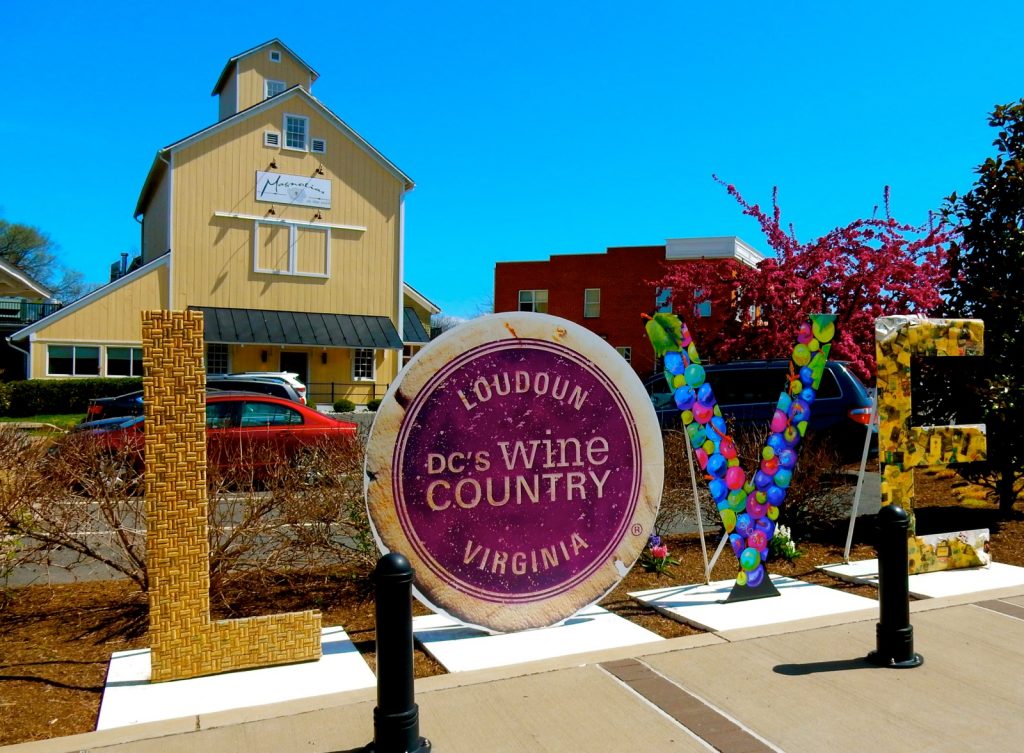 Let the spirits move you. If your idea of a starry-eyed getaway involves hitting up lots of wineries, distilleries and breweries, come to "DC's Wine Country," just outside of our Nation's Capital.
While here, stay at the achingly cute Airwell B&B or renovated Lansdowne Resort. (The latter for couples who find love on the golf course. Landsdowne has three of them).
4. ARLINGTON VA
With its blend of urban sophistication and small-town charm, Arlington VA, provides a perfect setting for romantic getaways that offer both excitement and intimacy. Just a stone's throw from the national monuments in Washington, D.C., couples can explore historic sites, enjoy candlelit dinners at world-class restaurants, and stroll along the scenic Potomac River, creating a memorable retreat full of love and discovery.
Romantic Virginia Getaways on the Delmarva Peninsula
This tip of Delmarva Peninsula town drips with romance. It's tiny, but abounds with charm.
There's a boutique hotel, beachfront, a long fishing pier, a brewery, distillery, cidery, great ice cream, and plenty of adorable shops (not to mention great restaurants).
Surprise your sweetie with a Cape Charles escape.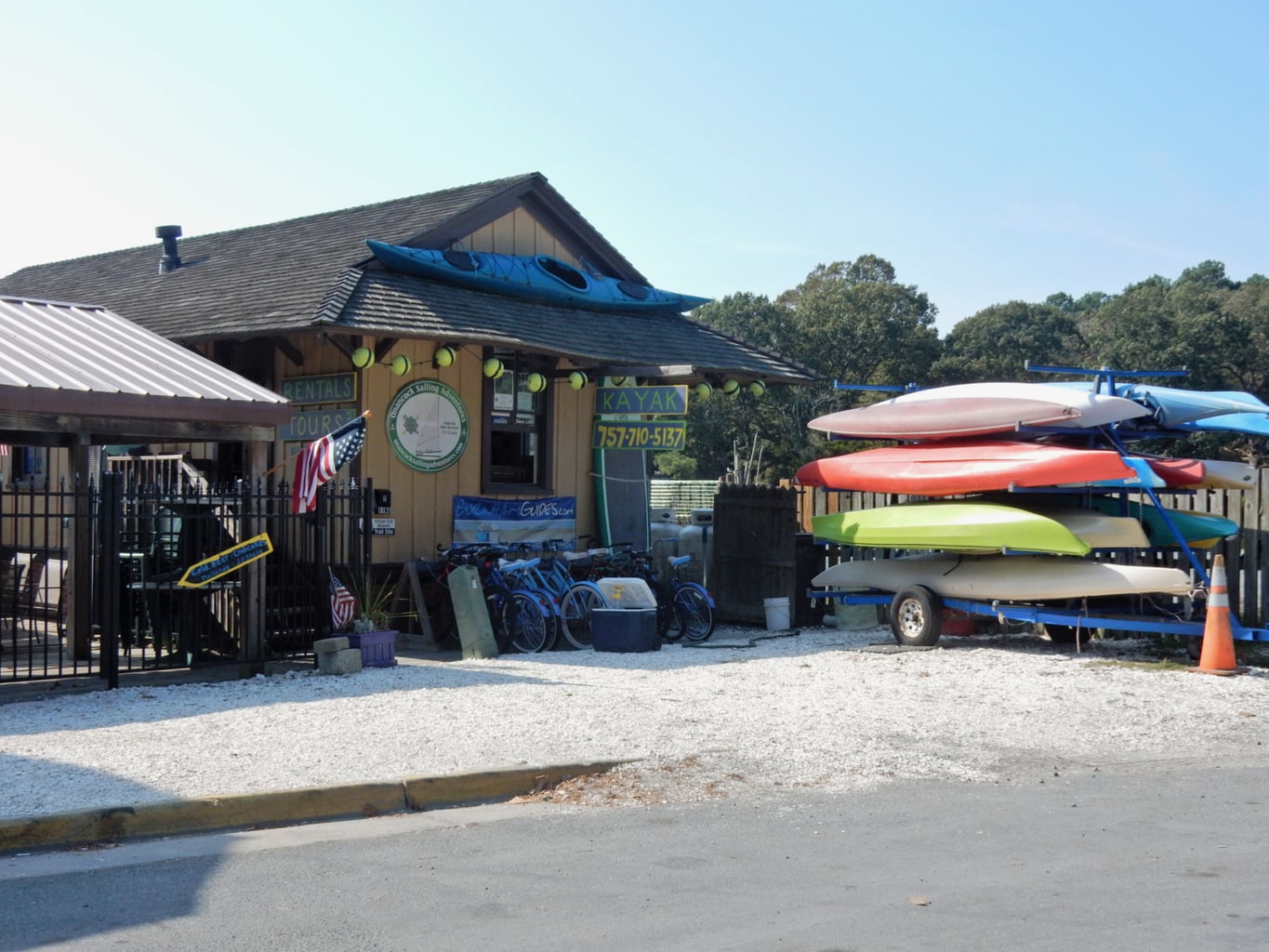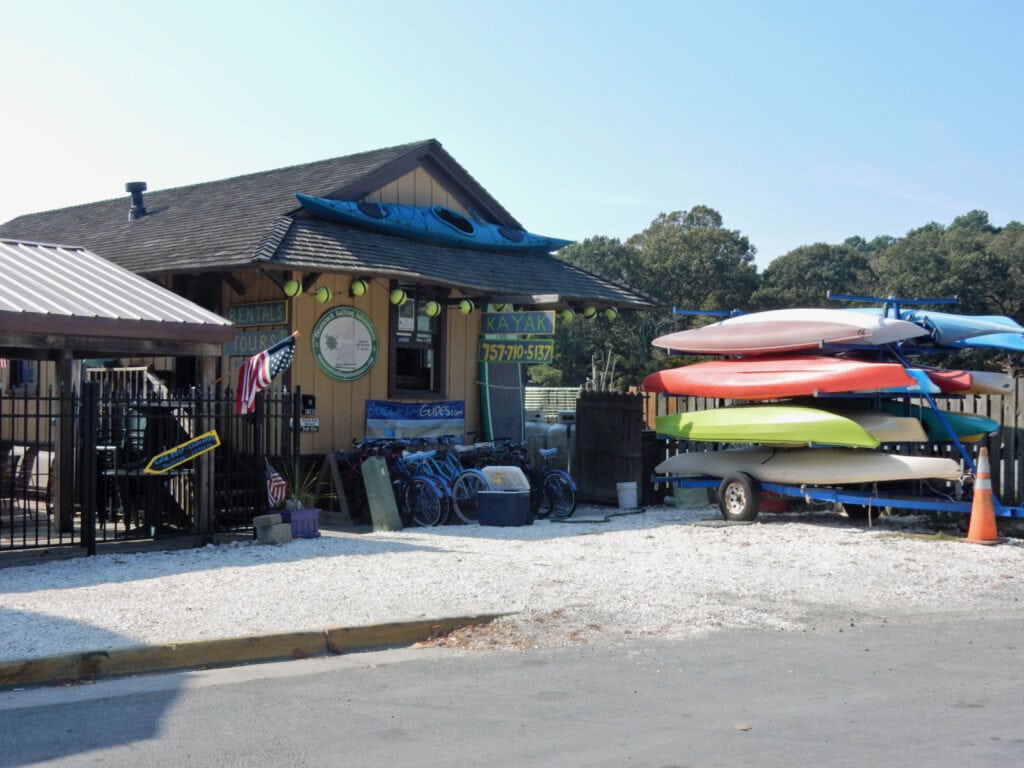 Dangling between the Atlantic Ocean and the Chesapeake Bay, life on the Delmarva Peninsula revolves around the water: oysters, crabs, duck-hunting, millions of migratory birds.
Virginia's Eastern Shore is a mere 5 hours drive from New York City, and attractions, food and lodging are surprisingly sophisticated.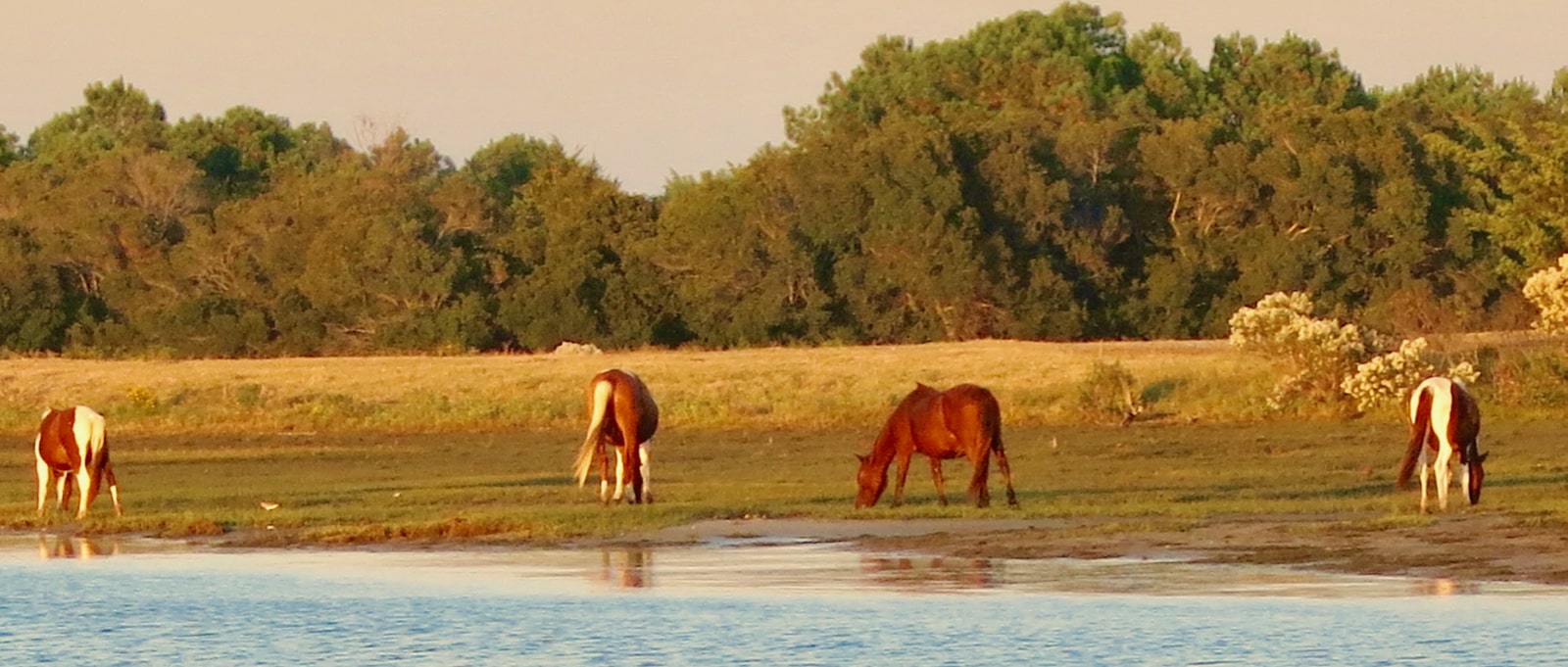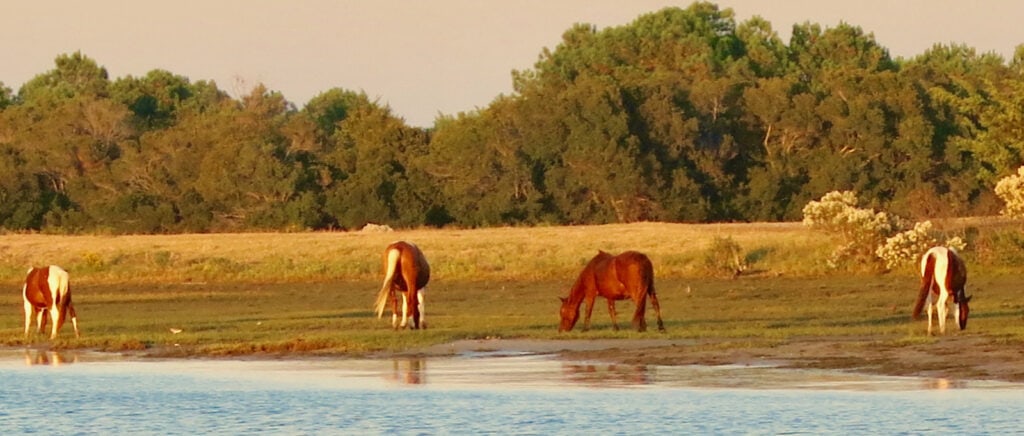 This shoreline town in Virginia is pony-territory, so it's the perfect place to bring your horse-crazy beloved. The 1945 book "Misty of Chincoteague," brought worldwide fame to the wild ponies on Assateague Island.
But while most people know about the horses, many are not aware that this is also a NASA hotspot.
So, for a great "otherworldly" getaway, with down-to-earth appeal, stay at the Channel Bass Inn – a vintage home with antiques, quilted bedding, polished wood floors and a lovingly tended large English Garden out back. It's airy, friendly, comfy and Victorian-era romantic.
Romantic Getaways in Shenandoah Valley VA
For all you daffy duos out there, I propose this central Virginia college town for a highly amusing open-window-feed-the-wildlife drive through "safari," a Civil-War-with-Dinosaurs theme park, and pairs of carriage horses bursting with personality, and so much more.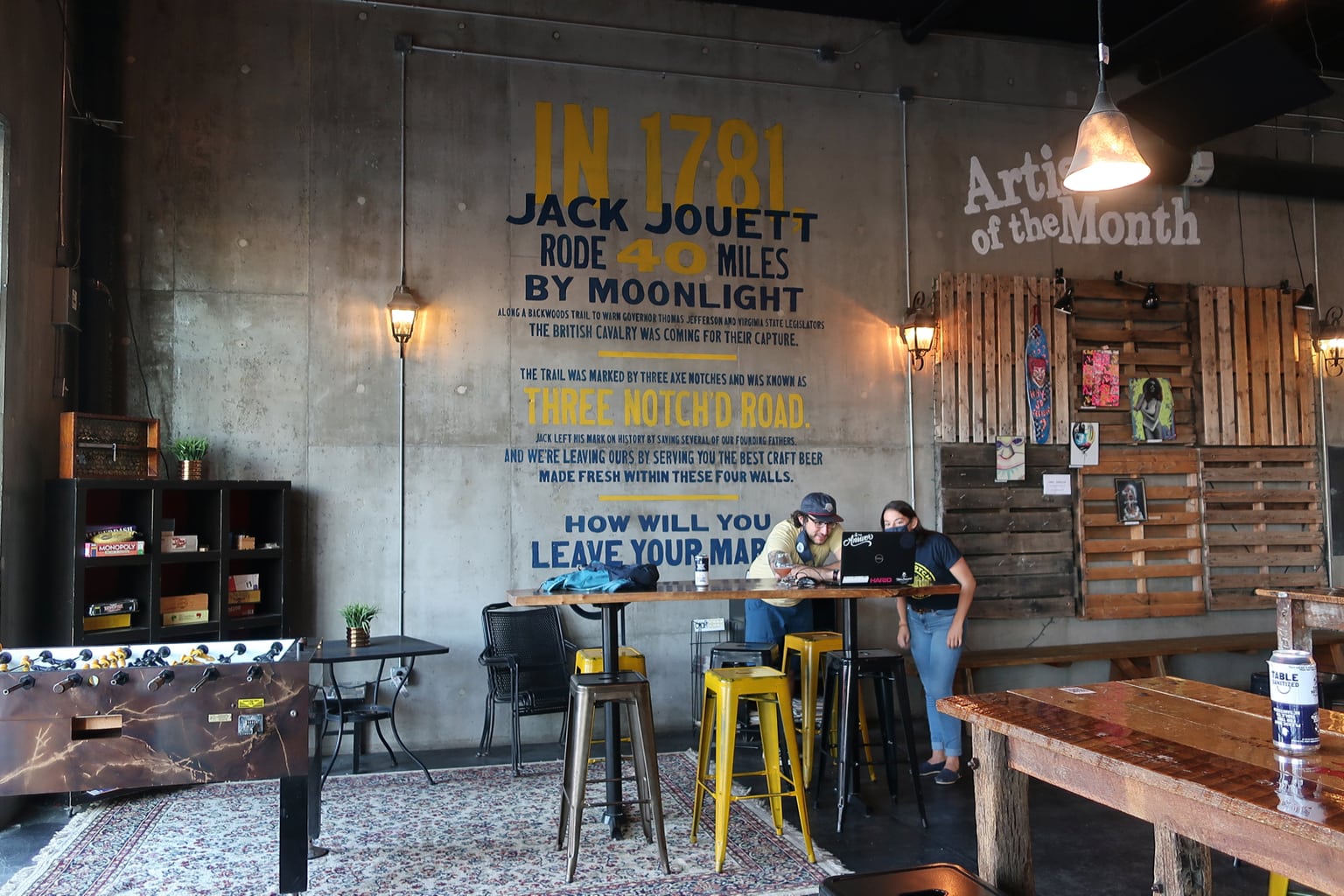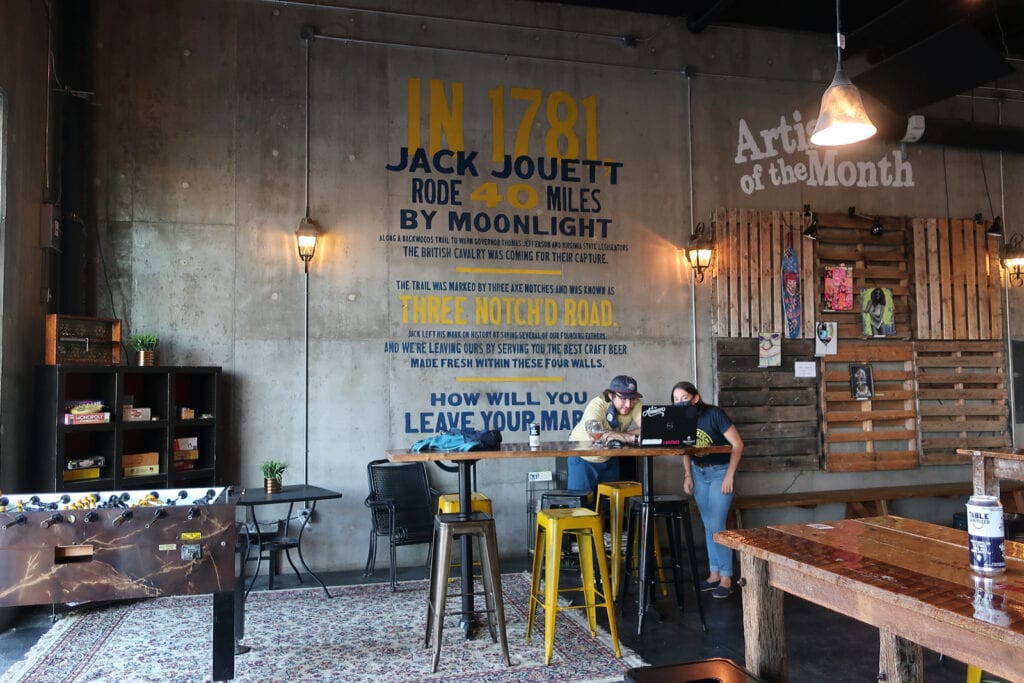 Students know this town as home to JMU. But beer brewers, cider-makers, and vintners are attracted to Harrisonburg's heady reputation for craft beverage production.
Crafts extend to the hand-made, art focused, kind at the Quilt Museum, art galleries, and an Etsy-like indie-market.
So, if you and your sweetie like to swig some artisanal hard cider, prowl boutiques and galleries for the perfect gift or painting, join fellow foodies at hot new restaurants, and stay in a welcoming B&B, you'll be well set in this college town.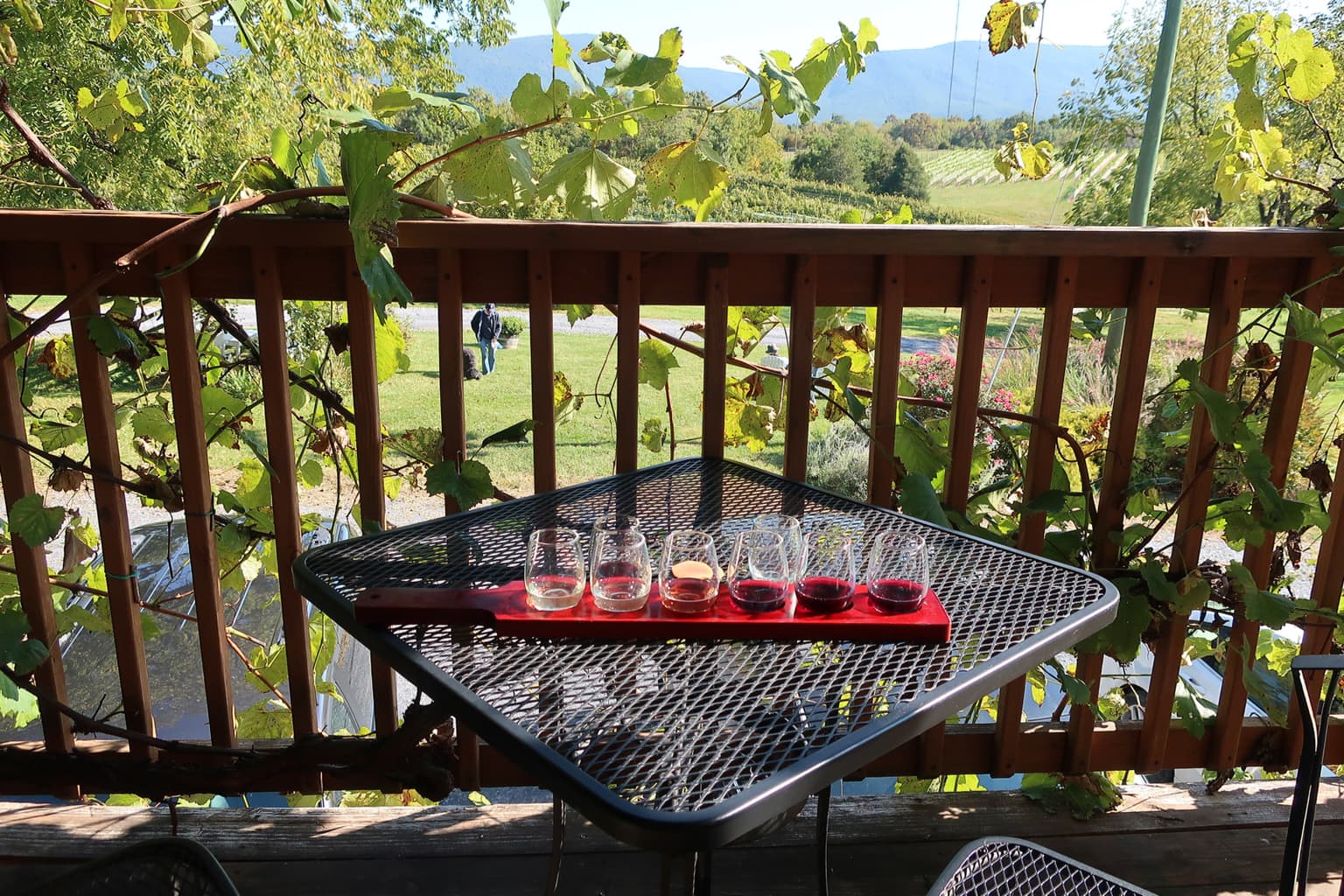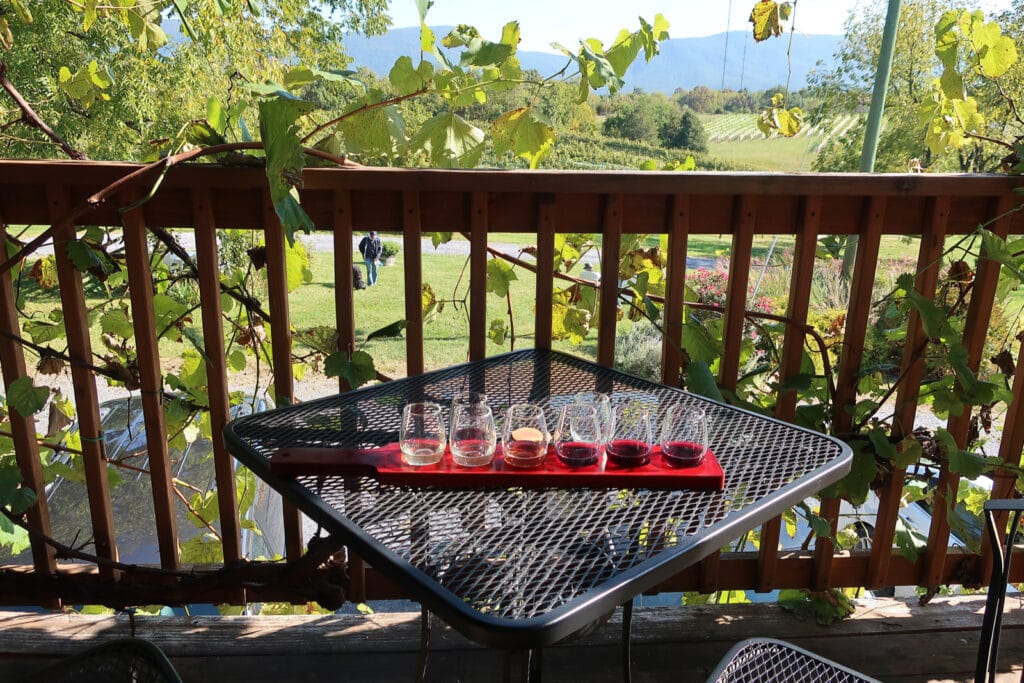 The ridged mountains of Shenandoah County VA can be moody, whether thick with green foliage, flecked with the colors of autumn, or deep in snow.
But there's no better place to get lost than on these hills, cycling the back roads of the Appalachian Range, especially with an adventurous loved one who'd be just as excited happening upon a great winery as they would exploring mysterious caverns.
Munch on Route 6 Potato Chips at their source, investigate Civil War Battlefields, and shop at one of the coolest, eclectic, "old fashioned" General Stores in the USA.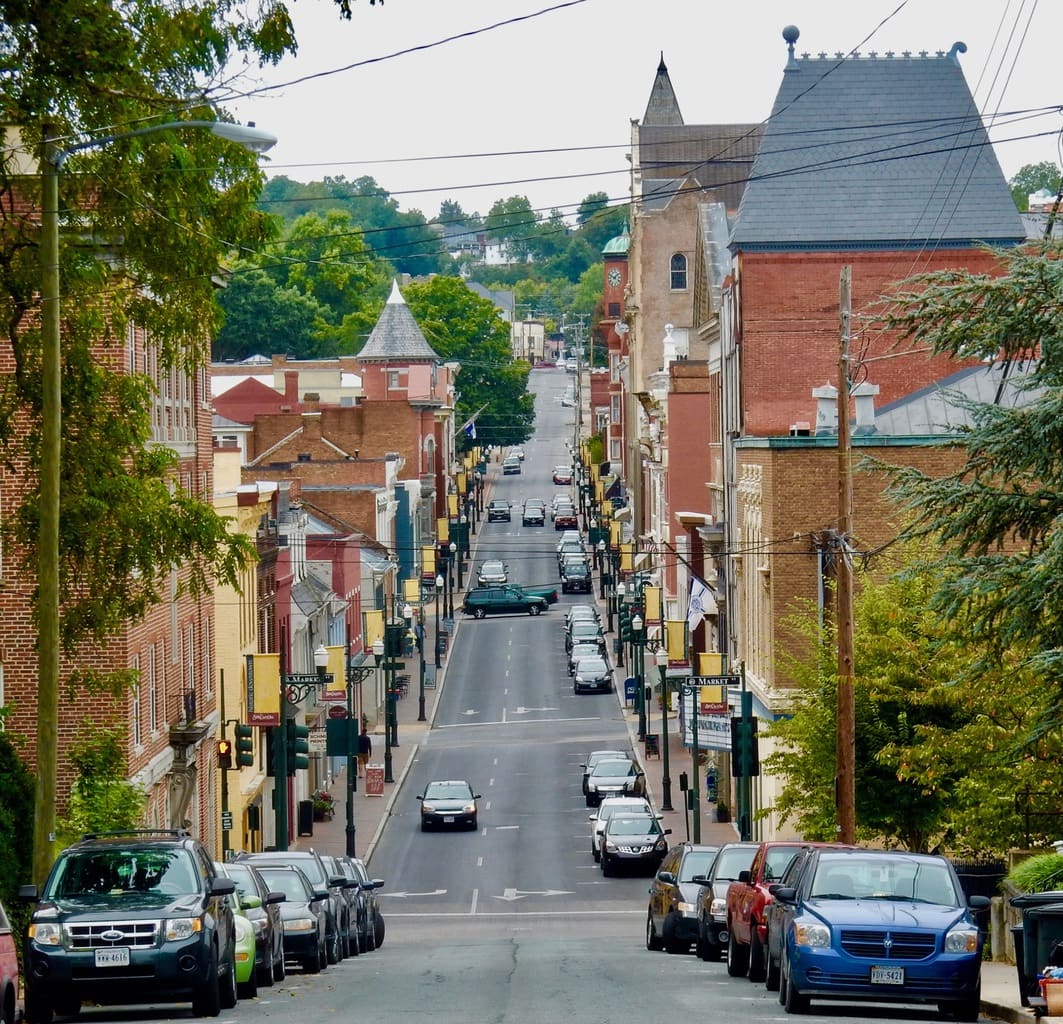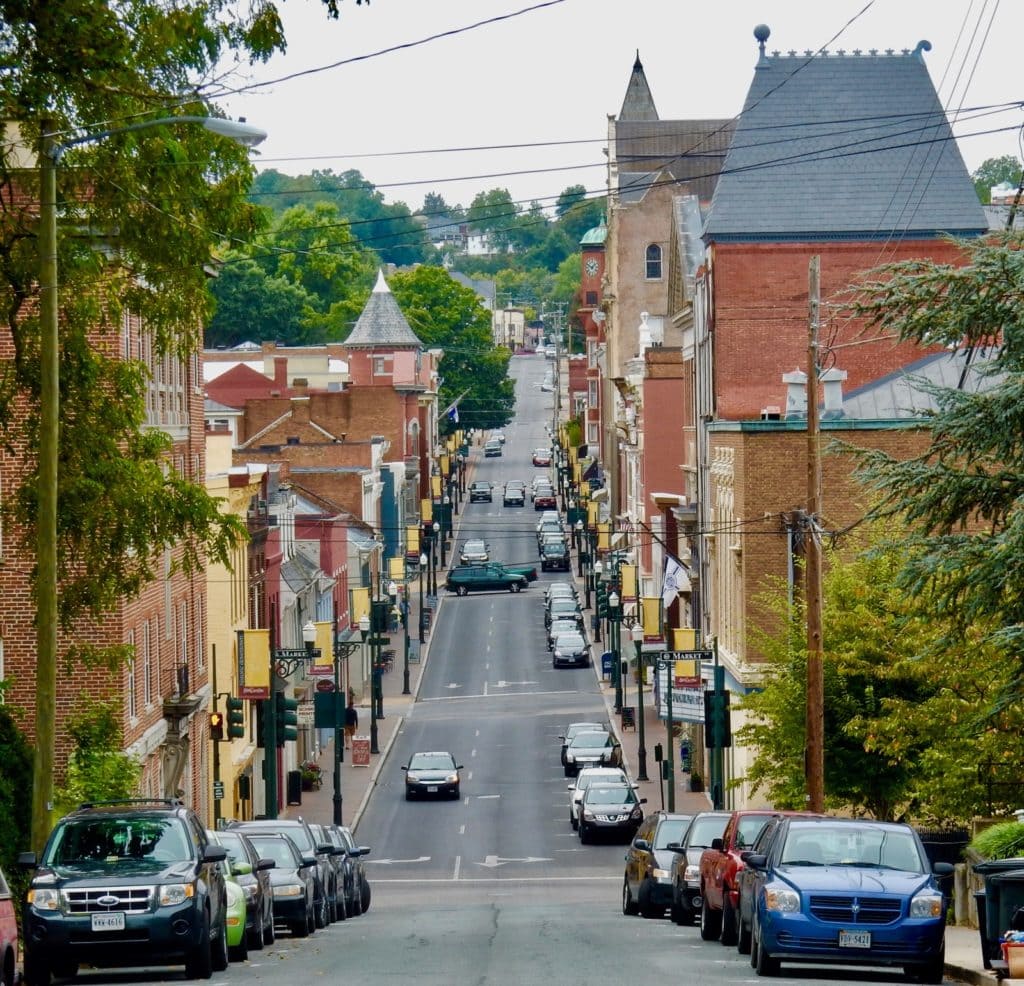 "If music be the food of love, play on." One of the world's best known romantics – William Shakespeare penned that phrase, therefore, devoted duos should get thee to a small town in central Virginia that is also Home of the American Shakespeare Center – Blackfriars Playhouse – the "World's only recreation of Shakespeare's indoor theater."
The whole town of Staunton is a charming architectural wonder – with plenty for a couple in love to do. There's a brewery and wine tasting room. And, a glass blowing center, Sunspot Studios where you can sign up to make your first seasonal glass ornaments together.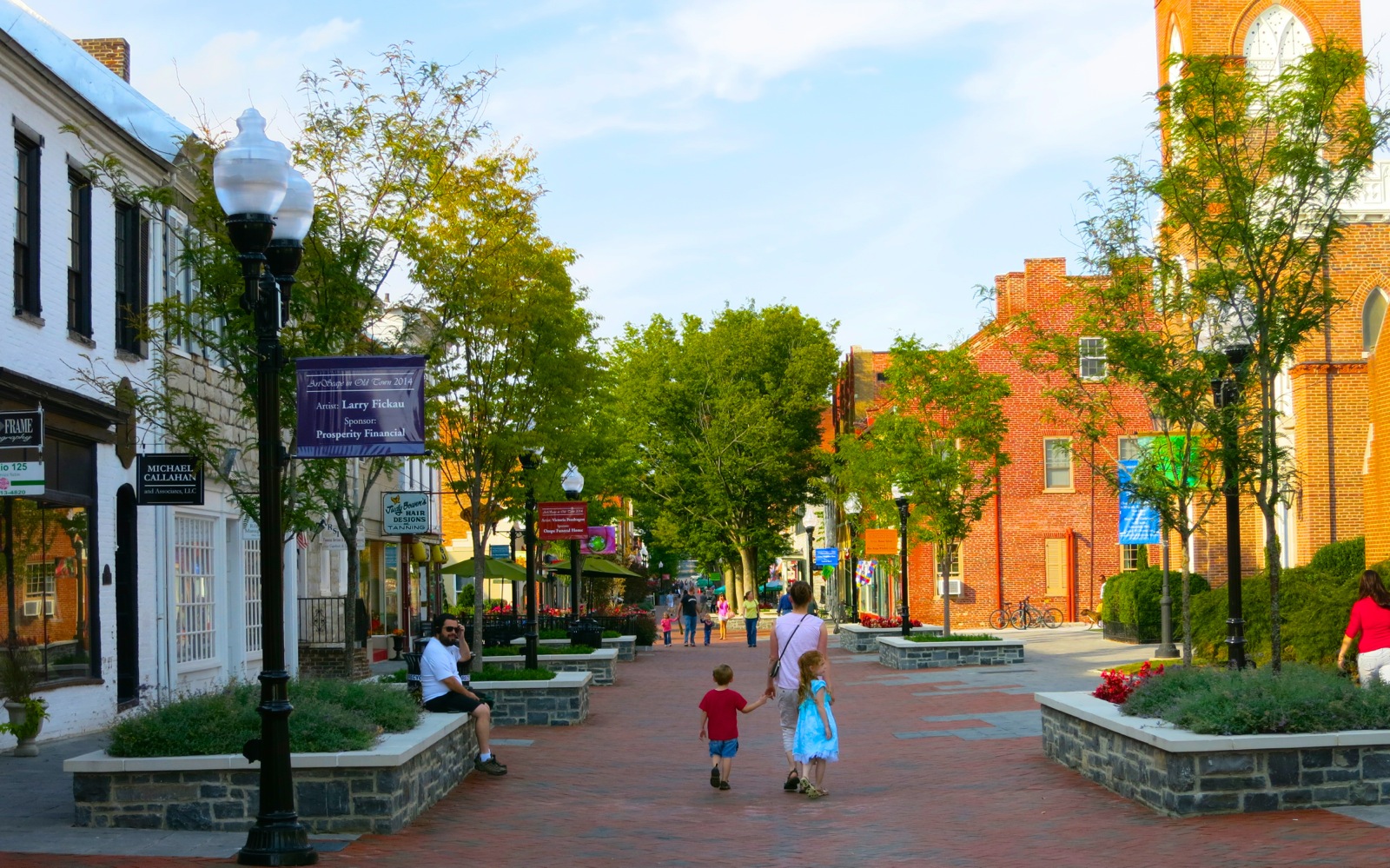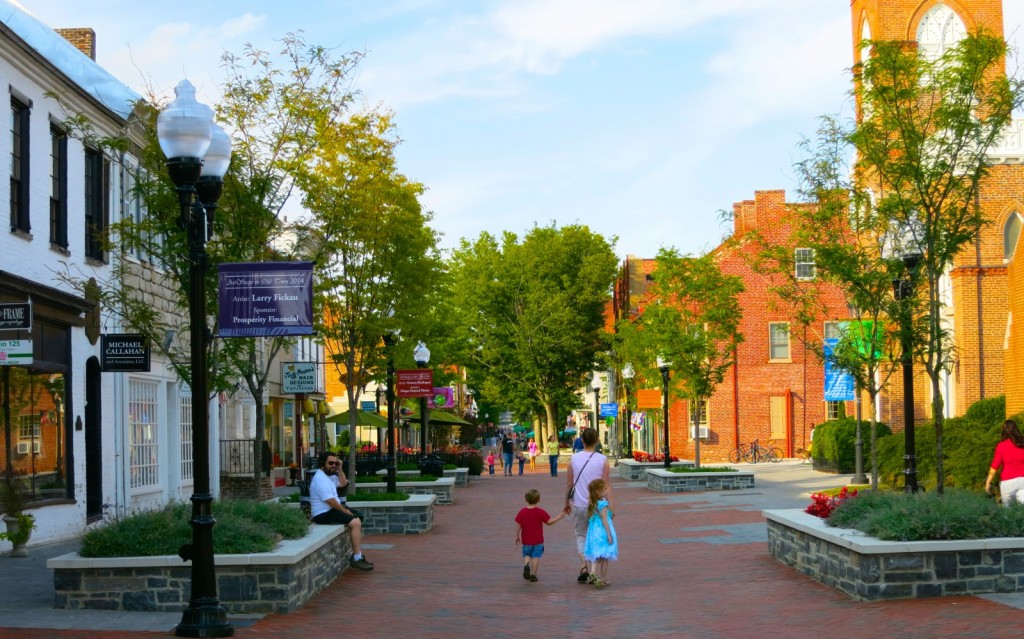 There's plenty of Civil War history in the town that switched allegiances 72 times during the course of the War. And that extends to haunted history as well. Stay at The George Washington Hotel, which has one of the sexiest lounges on this list along with fine, upscale rooms.
Discover your favorite hiking trails a short drive from downtown Roanoke VA in the Blue Ridge Mountains. Bike – or, better yet drive – to one mountaintop where you'll find the famous Roanoke Star and a small but compelling "rescue" Zoo.
At days end, retire to the newest boutique in town, situated in a stunner of a turn of last century bank – the Liberty Trust Hotel. A romantic weekend getaway has never felt so enriching.
Romantic Northern Virginia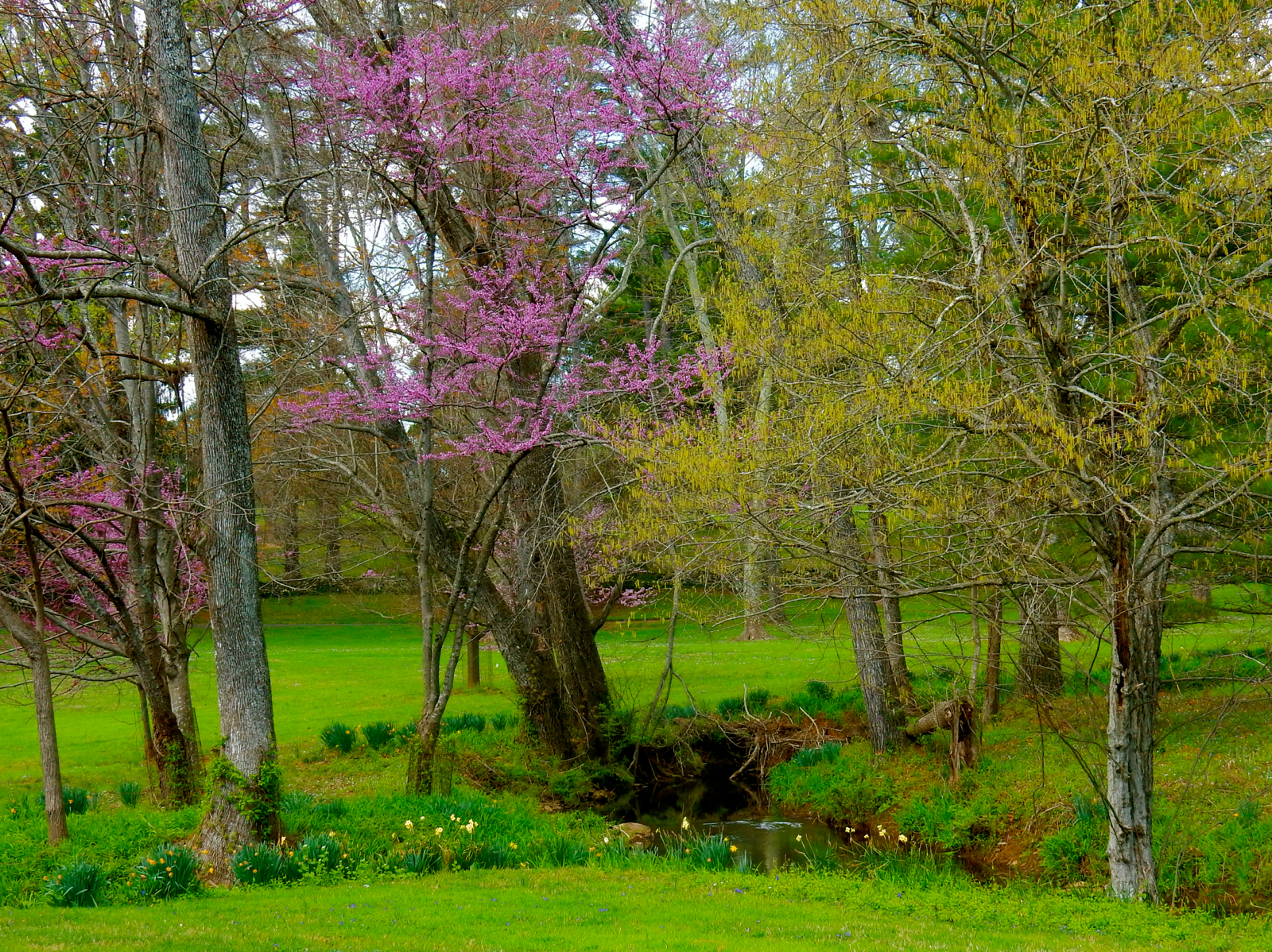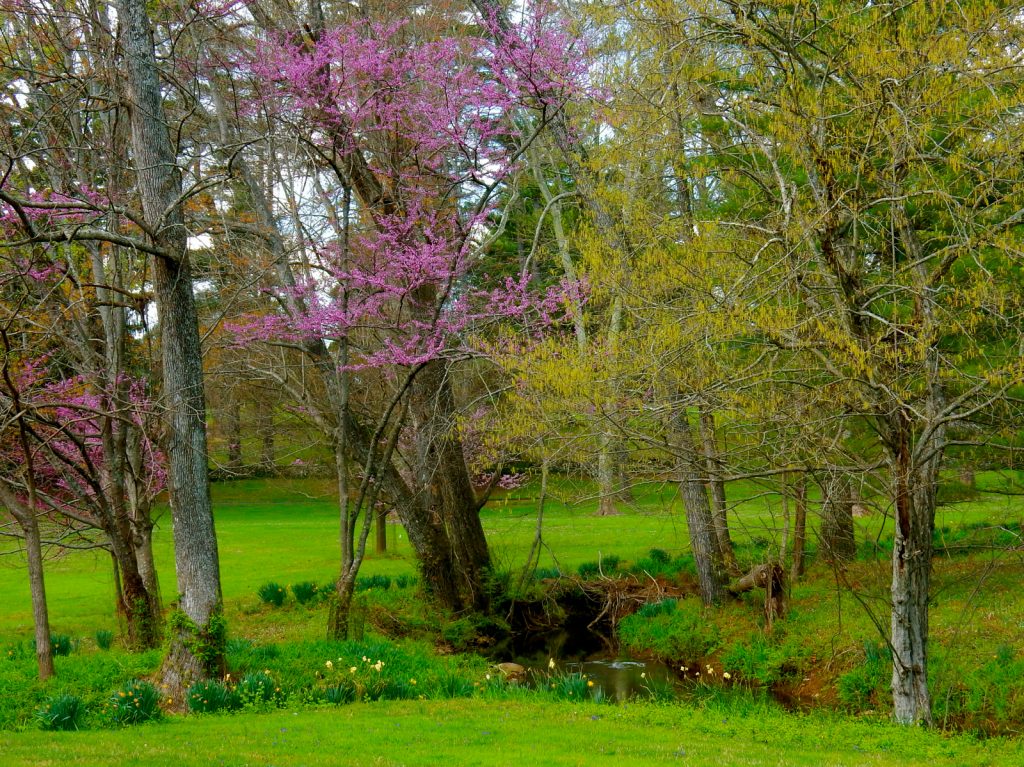 Until a couple of years ago, this achingly gorgeous spot was strictly a conference center and retreat. Now, Airlie is gaining ground as a wedding destination (no big surprise, given the spectacular surroundings) and quickie honeymoon spot for time-starved DC careerists.
Horses, wine, and absinthe – Eros manifest in a little Virginia town. Oh, and one of the oldest inns in the country, The Red Fox with all the sentimental feels that an intimate fire-lit tavern conjures up, and you've got yourself one lovey-dovey getaway.
The nearby luxury Salamander Resort stands out for its world-class Equestrian Center. Book a horseback riding afternoon on breathtaking trails. Or spring for a splurgy couples massage in the full service Spa.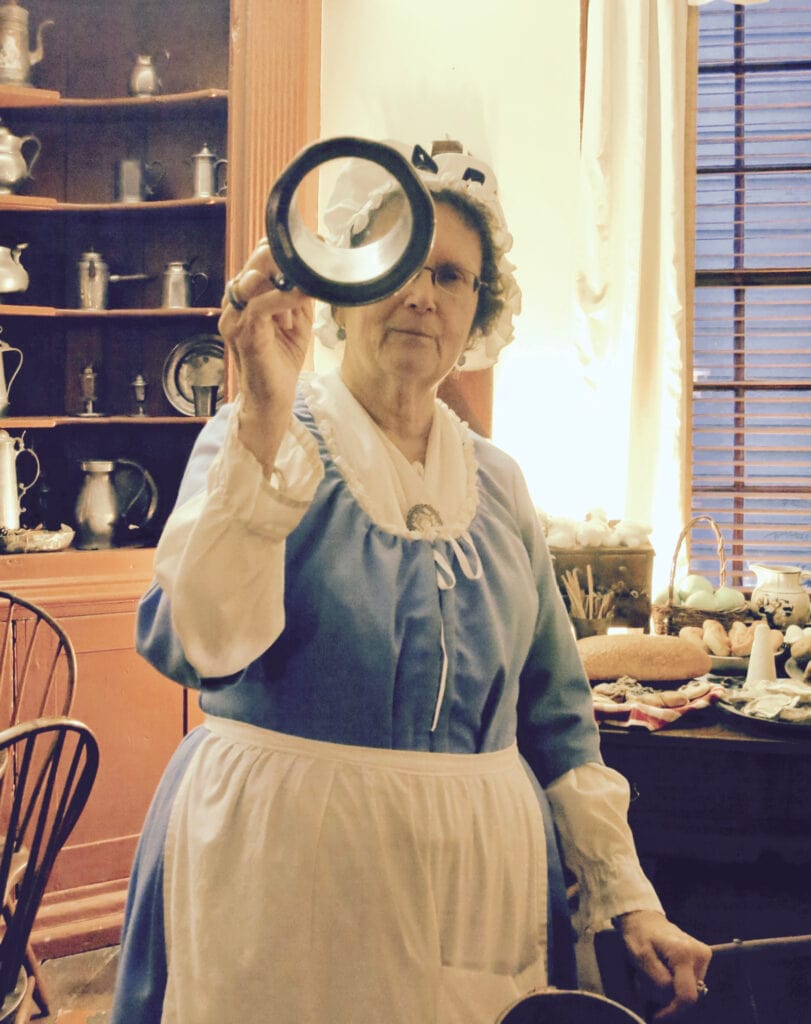 If you and your history-loving beau are obsessed with everything George Washington, and want to sleep everywhere that he did, you hit the jackpot here.
The Washington family moved to what became known as "Washington Ferry" when George was six years old. He grew up in this town with so much American history you'd need at least a week to unpack it all.
A living history town, you'll find one of the most sensual and best-designed B&B's right on Main St in the thick of a great shopping and dining district – the 1890 Caroline Inn.
Romantic Getaways Central Virginia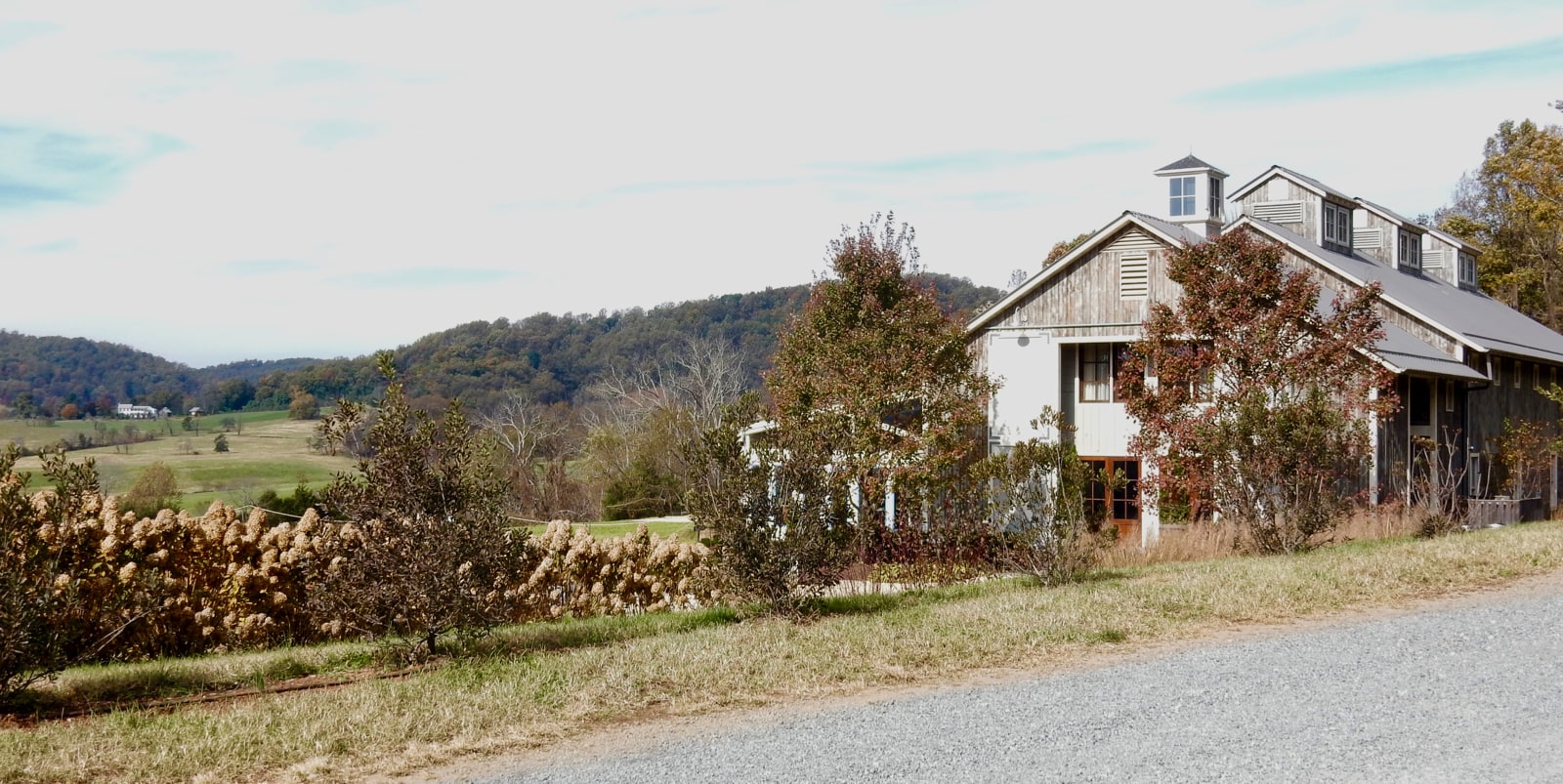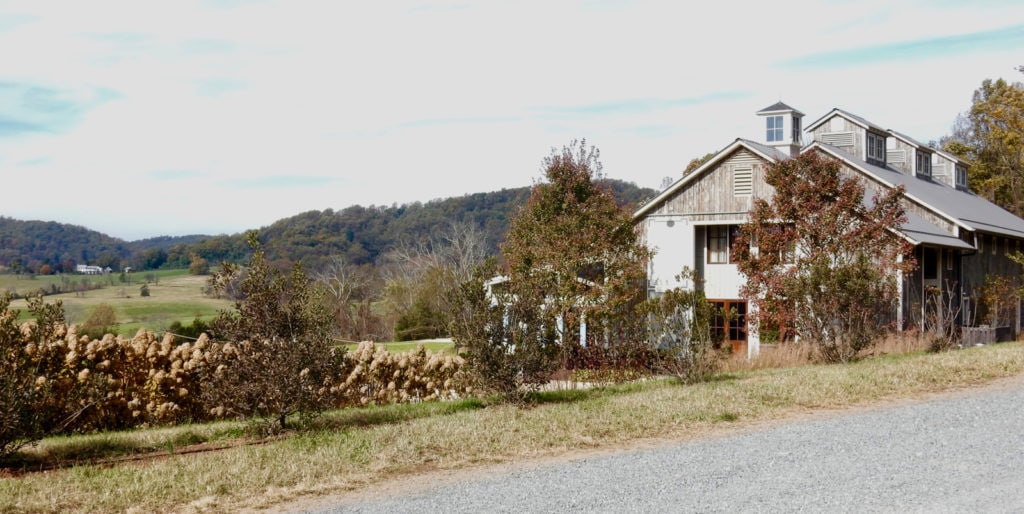 Everything about Charlottesville is romantic. Everything.
The campus of University of Virginia stemmed from the romance-architecture mind of Thomas Jefferson.
You could write your own love story strolling the boutique-shop Pedestrian Mall made for handholding, sipping natural wines in a grotto Wine Shop, snacking on burgers made from mash-fed cows and downing bourbon at a ranch-distillery, perusing the art at a remarkable farmland gallery, seeing the Charlottesville that Georgia O'Keefe painted on a self-guided walking tour (she took classes and taught here), tasting the difference between industrial and home-brewed "rice wine" at one of the few sake breweries in the country, and so much more.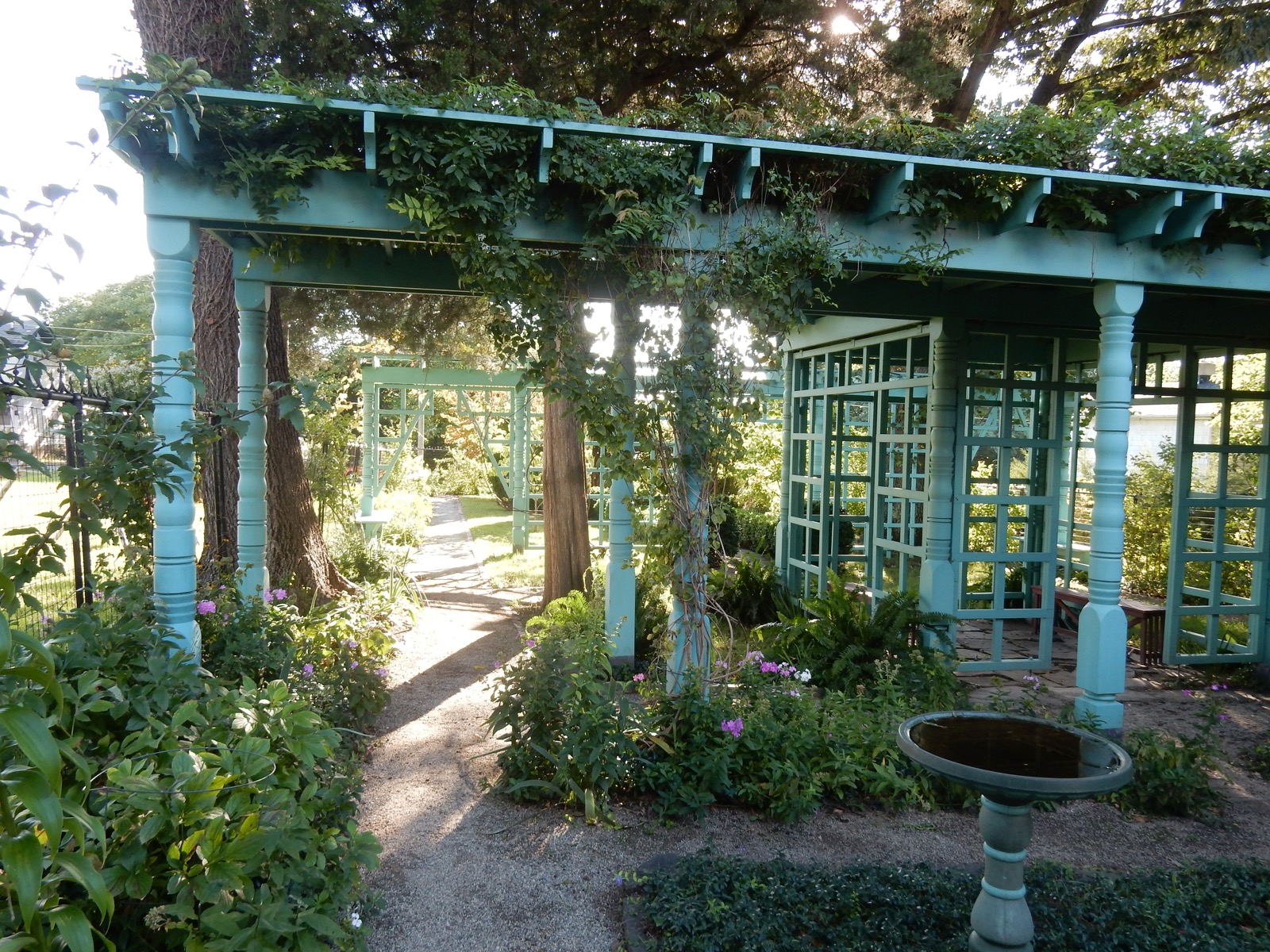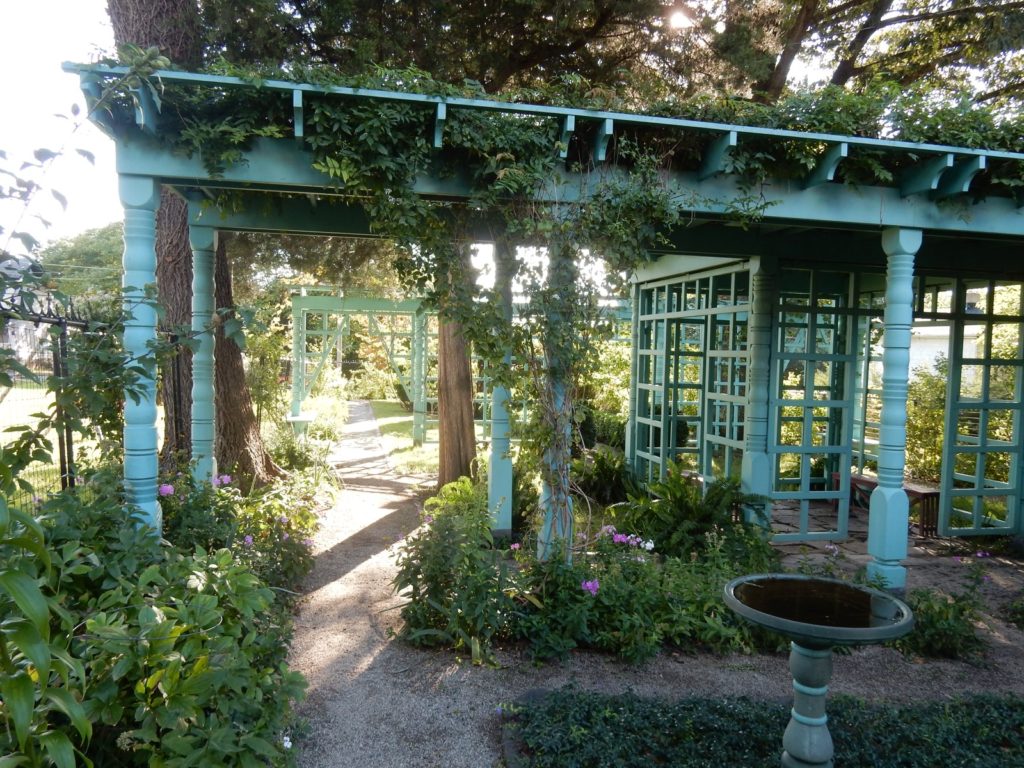 Art and poetry in a town called Lynchburg? Yes. And in fact, the husband of Harlem Renaissance poet, Anne Spencer, was so smitten by his wife, he built his family's stylish, colorful, whimsical home in homage to her.
Starry-eyed adventurous couples will find much to love in Lynchburg. This includes, shockingly, a quirky old cemetery that's become a popular wedding venue. Stay at the Craddock Terry Hotel – a boutique inn carved from a repurposed shoe factory.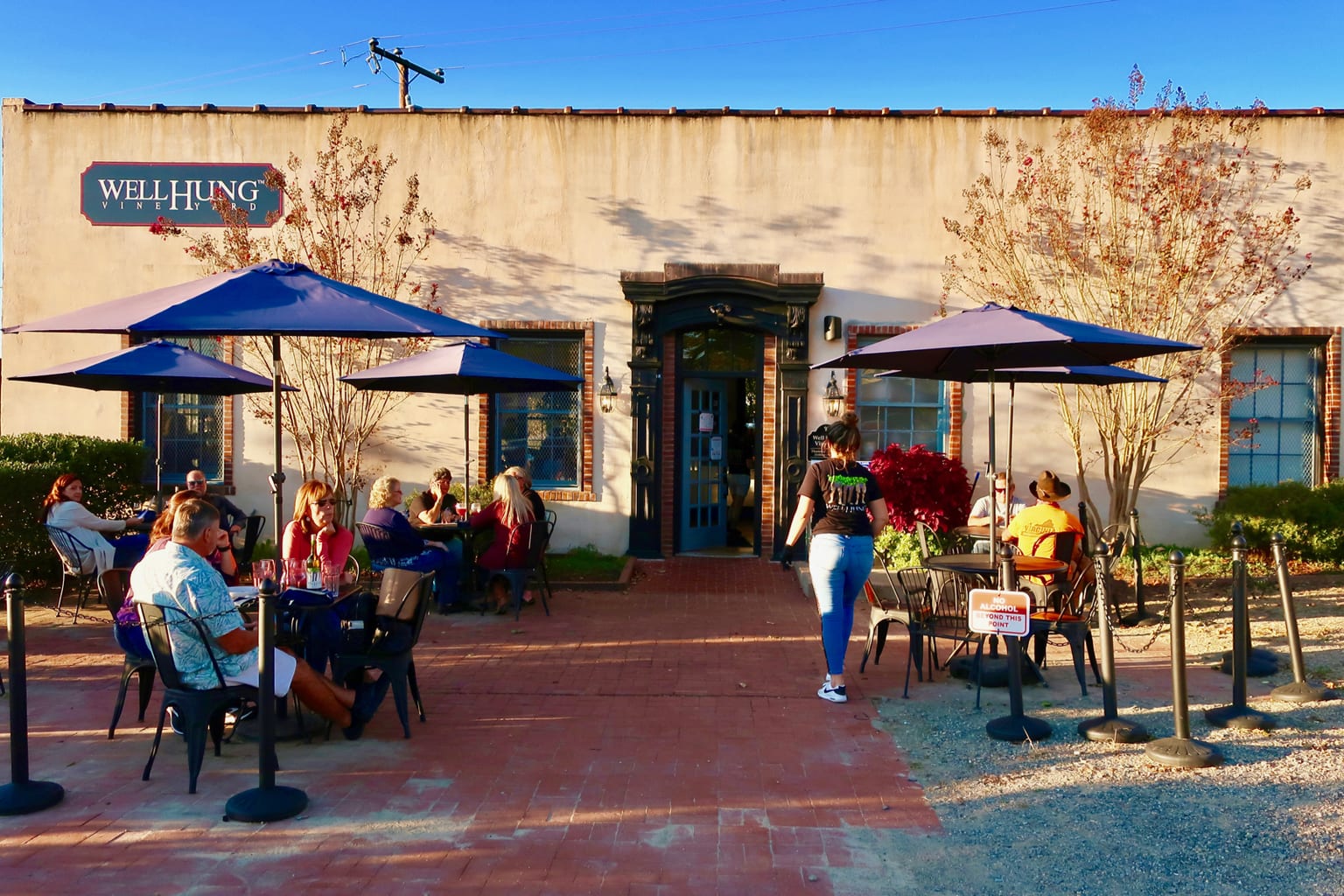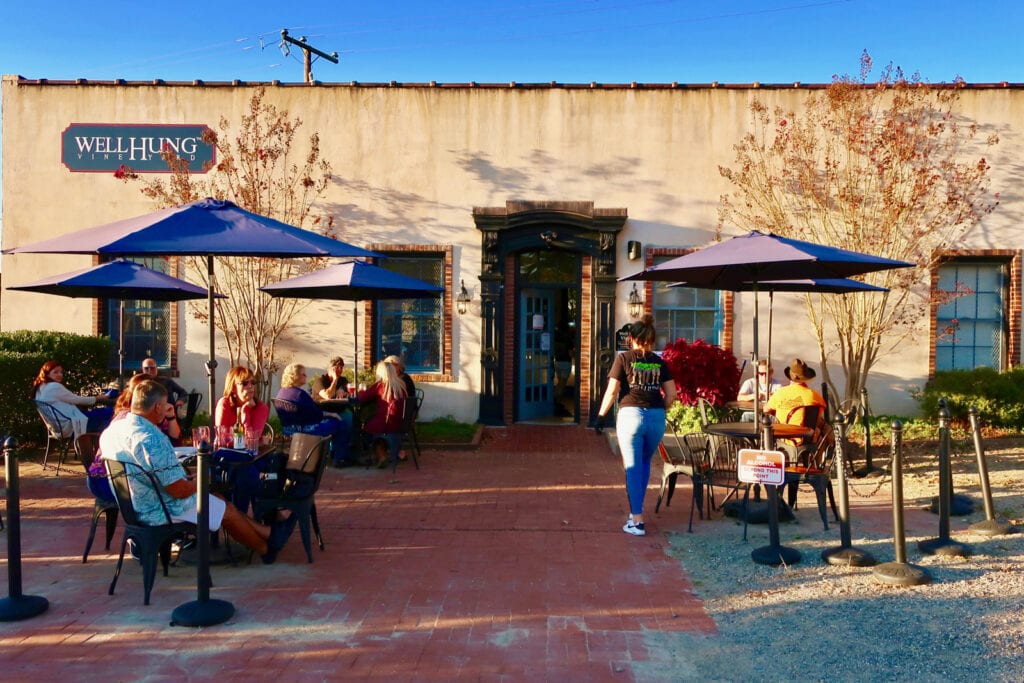 What world events influenced the Architect of the U.S. Constitution? Where did newly emancipated enslaved go for financial help and legal advice? Where can you get a funky one-of-a-kind upcycled gift?
What's the story behind that naughtily named winery? Where can you get artisanal pizza and wash it down with excellent craft beer?
Find all these answers and more in Orange County VA. Here, history and upscale independent shops coexist in a breathtaking landscape. For all you smitten kittens who like their history with some shopping, sipping, and luxury guest rooms on the side, Orange VA is the perfect getaway.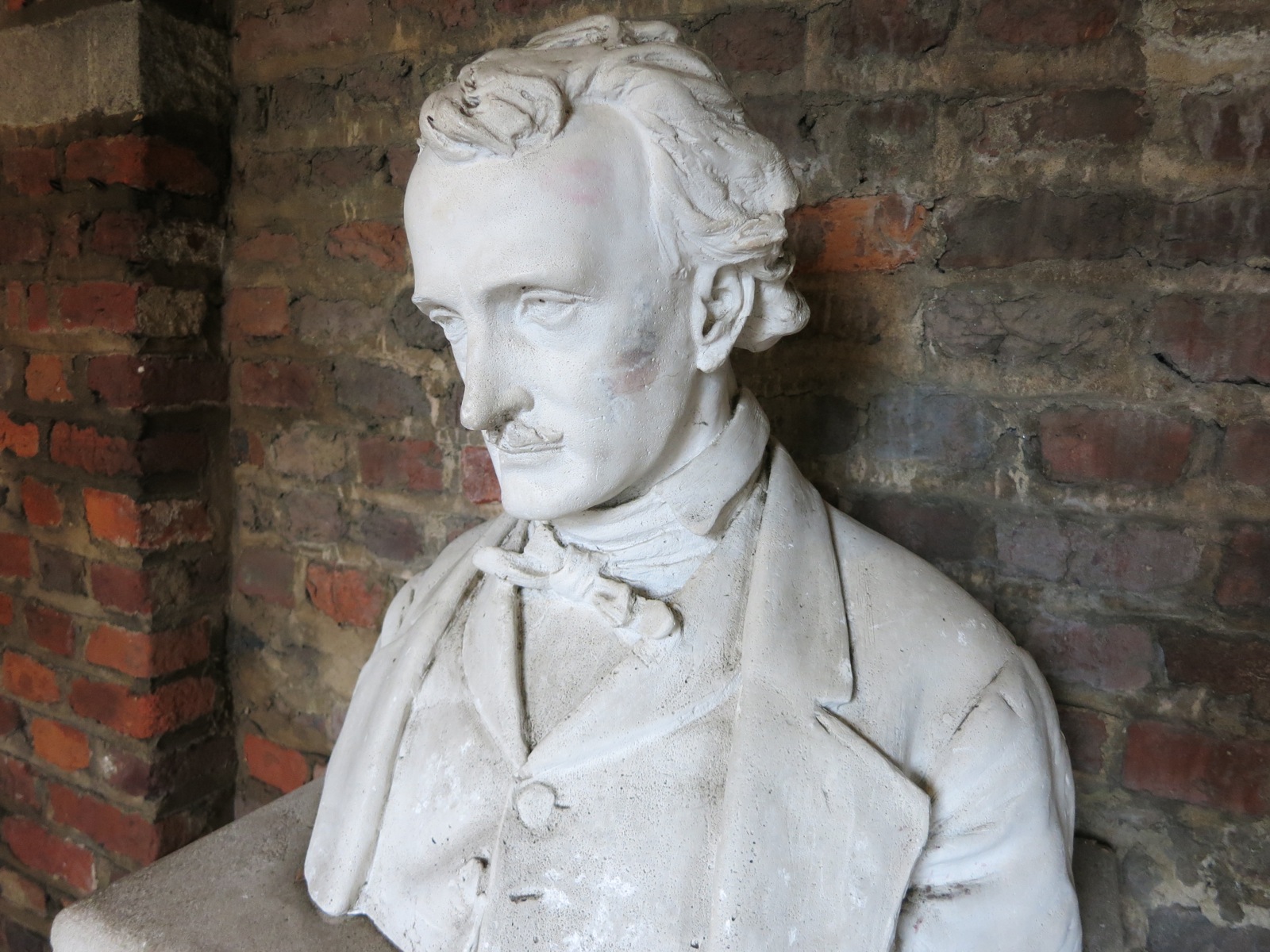 Those with a hankering for great food tours, achingly gorgeous Botanical Gardens, and some funky, fun, shopping along with their outdoor adventure exploits (hiking, kayaking) and history on the side will love this burgeoning cusp-of South city.
Where else can you find a much-loved bust of Edgar Allan Poe?
Romantic Getaways Southwest VA
As celebrated birthplace of Edith Bolling Wilson (wife of President Woodrow Wilson), with a shop-lined downtown, access to the Blue Ridge Mountains with privately owned observation tower, a boutique hotel, and a B&B built for romance, Wytheville VA is more than just a pit stop along I-81.
So, plan to stay a night or two at the fairy-tail like Trinkle Mansion B&B, where the warm welcome and gourmet breakfasts will keep you coming back for more.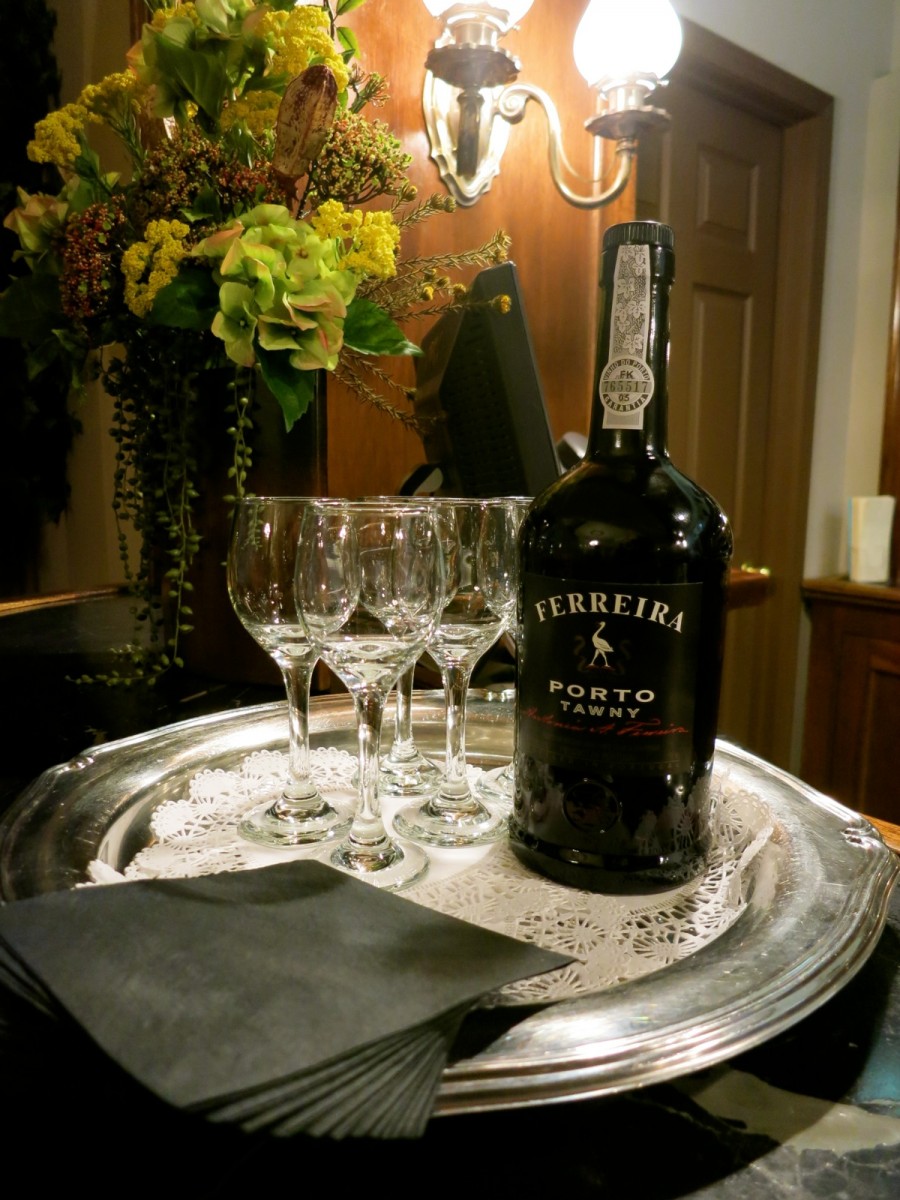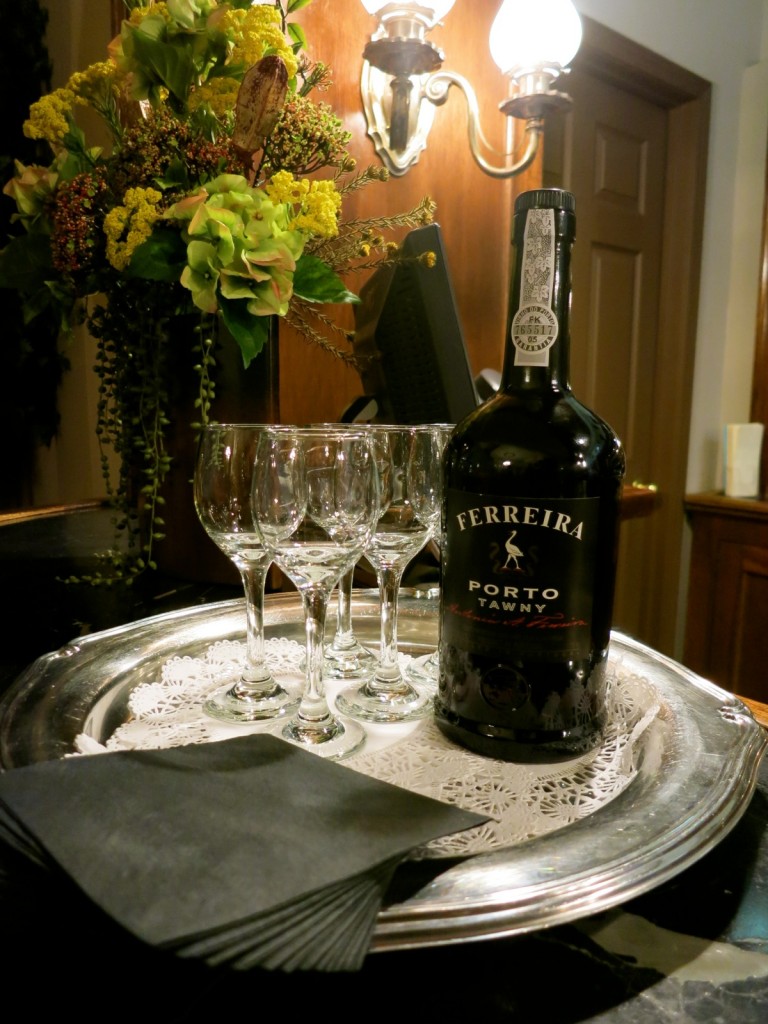 Abingdon is one of those charming historic towns with a linchpin attraction – The Barter Theater – established during the depression when NY actors would "barter" their acting chops for pork chops (or food in general).
The Martha Hotel has been putting up theatergoers ever since. Formerly a mansion, then with the addition of two wings, a girl's finishing school, The Martha has been adjusting and settling into boutique hotel status since it opened in 1932. Plan to spend some dreamy time in The Martha's three-tier outdoor hot tub.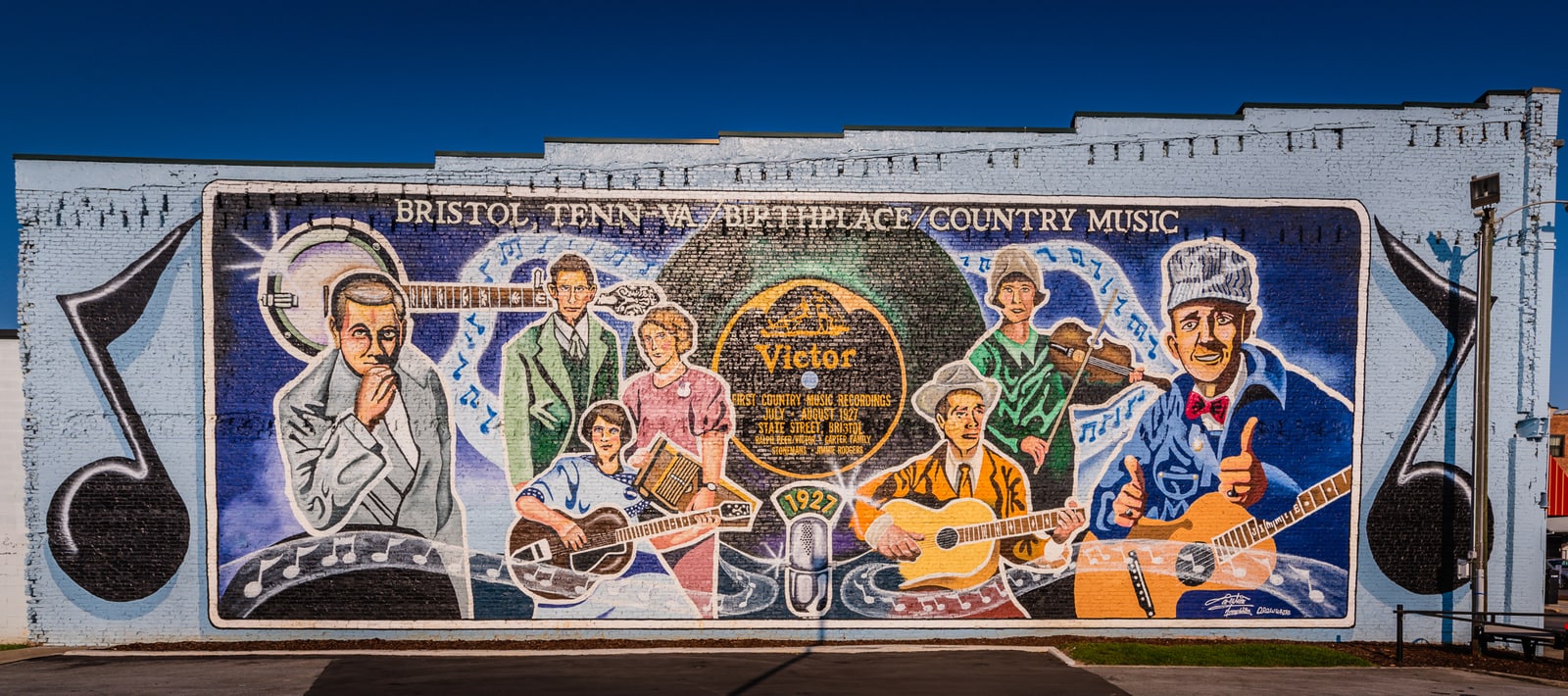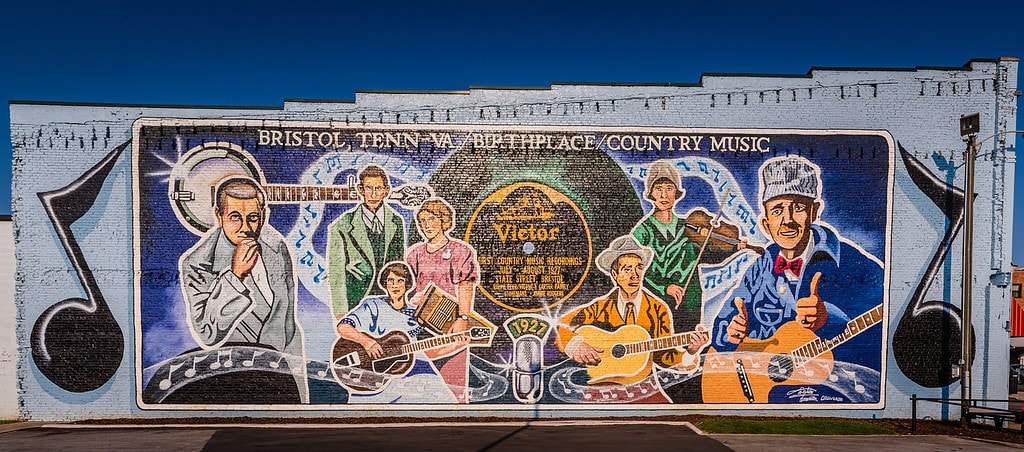 Couples who relish "Roots" or traditional country music will want to spend some time driving the 330-mile venue-studded Crooked Road, flat-foot clog with the locals on a Saturday night at the Carter Family Fold, and listen to the original Bristol Sessions at the Birth of Country Music Museum (a Smithsonian affiliate) in Bristol VA/TN.
This is where that twang began. Stay at the wonderfully chic Bristol Hotel, a boutique where you'd least expect it. Enjoy mesmerizing views from the unexpectedly cool rooftop bar.
Romantic Virginia Getaways on the Waterfront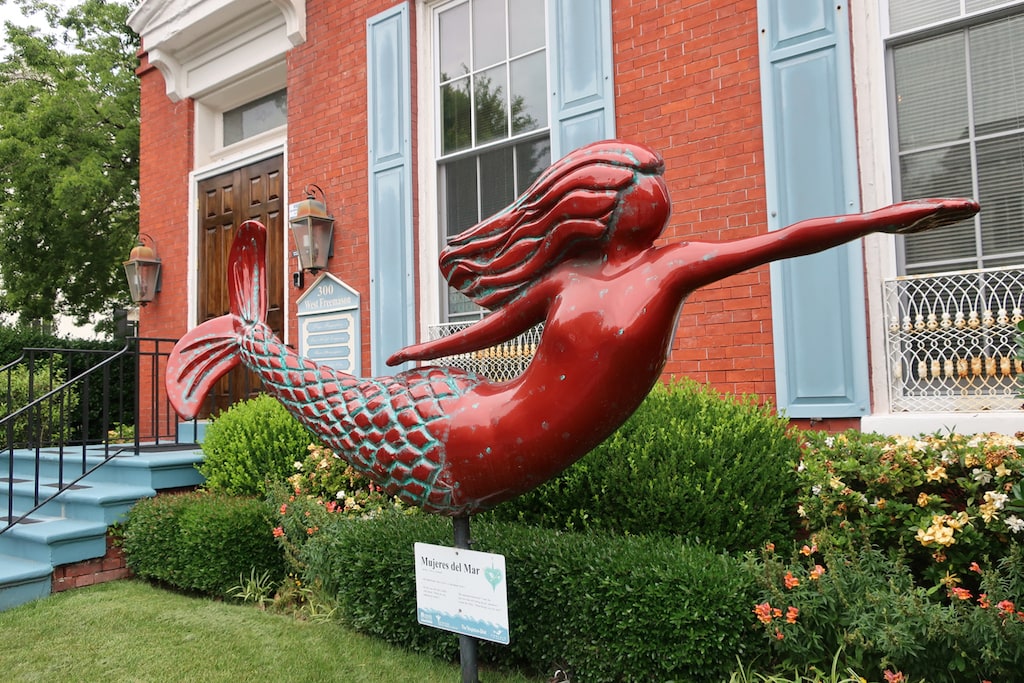 Sure, Norfolk is the World's Largest Naval Station. But that's not why food and art lovers flock here. With the NEON Arts District, a renowned Art Museum, cobblestone streets, and top restaurants and hotels, this Hampton Roads town makes for a perfectly romantic getaway.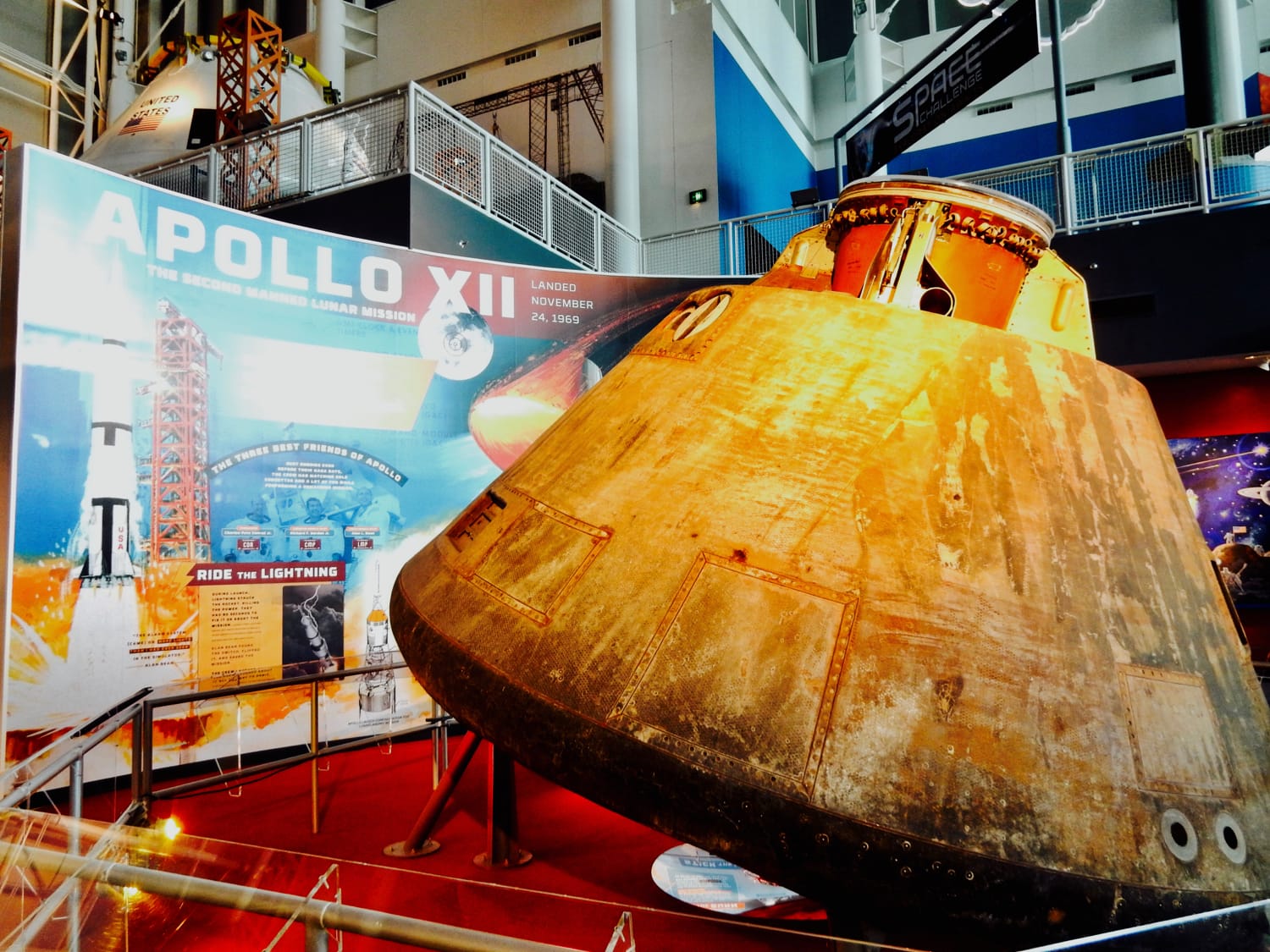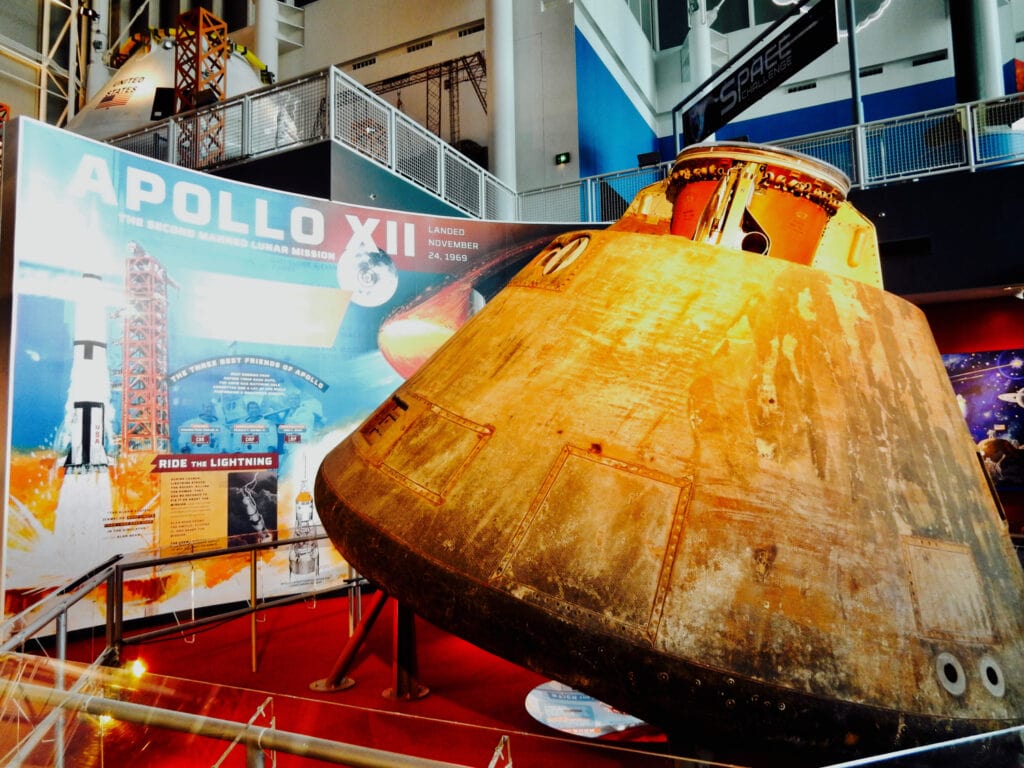 24. Hampton VA
If you consider American History sexy, well, then, Hampton VA would make for the perfect getaway. It's got pirates and artists, stories about how a "Freedom's Fortress" ended up in the very place where Africans were taken to our shores in 1619, and plenty of space-race artifacts and future plans. All this, and a beautiful Chesapeake Bay setting.
25. Virginia Beach
Virginia Beach offers couples a romantic backdrop with its miles of sandy coastline, stunning sunsets over the Atlantic, and a boardwalk perfect for hand-in-hand strolls. Whether you're surfing together by day or enjoying oceanfront dining by night, this vibrant city serves up a variety of experiences to make your getaway as relaxed or as adventurous as your hearts desire.
26. Newport News VA
Newport News VA offers couples a unique blend of historical sites, lush parks, and cultural venues for a varied and enriching romantic getaway. From cozying up at the Ferguson Center for the Arts to exploring the Mariners' Museum, this charming city promises a memorable retreat for lovebirds.
All articles belong to Getaway Mavens LLC, and all photos belong to us as well, unless otherwise noted. It's all copyrighted. Please don't repost anything elsewhere without asking us first. All rights reserved. This site uses cookies to enhance your experience.
We make no guarantees of any price listed on our site. We're not responsible for content on external websites linked to ours, including linked resources, an external blog post, any partner site, hotel property sites, or affiliate sites. We only write about places we have vetted, but can't guarantee that your experience will be exactly the same.
Posts may contain affiliate links at no cost to you. Several of our trips are also compensated by the respective tourism boards for the city or state we are visiting. This never impacts how we share the destination with you – opinions are always our own and we pride ourselves on that. We do not sell links or accept unsolicited guest posts under any circumstances. Don't even ask.
United States Copyright, Getaway Mavens, LLC