Last Updated on
The story of the builder of this beachfront hotel, The Montreal Beach Resort, nowhere near Canada, might give you goosebumps. Fifty years ago, in 1966, holocaust survivor, Harry Hirsch, had the gumption and foresight to purchase this property in the sleepy residential town of Cape May, constructing a 27-room inn he named Montreal Beach Inn to attract an influx of Canadians then starting to make their way South to Florida. "This was the first warm beach they'd hit on the drive down," said Harry's sons, Larry and Joe Hirsch, who now run the upgraded 69-room property with Larry's son, Jonathan.
Harry, nee Hersik, was born in Poland, and during WWII he and his twin brother, Joseph, were crammed into a boxcar and sent to Auschwitz at the age of 21. Eight months later, as the Russians advanced to liberate the camp, the Nazis forced prisoners to march in cold and snowy conditions, lining them up and murdering them by firing squad. Somehow Hersik and Joseph survived. Hidden beneath a heap of dead bodies, they dug themselves out and eventually found safety in a Displaced Person's Camp. It was there that Hersik met and fell in love with his wife-to-be, Sofia Gross, who had served in the resistance as an underground partisan.
Hersik and Sofia moved to Philadelphia in 1951 – changing their names to Harry and Sophie Hirsch – before settling in Corbin City NJ as chicken farmers. After a few years, Harry found it more profitable to buy meats and produce from area farmers, re-selling them door-to-door and to grocery stores in Wildwood and Cape May under the company name "Harry's Provisions." While on one of these sales trips, Harry made contacts that would lead him to an empty residential lot east of town on Beach Avenue in Cape May. Purchasing the lot for $12,200 – a grand sum at the time – Harry and Sophie had planned to flip it when the zoning law was amended to include commercial properties on the site. Builders began to inquire and offered the Hirsch's quadruple what they'd paid.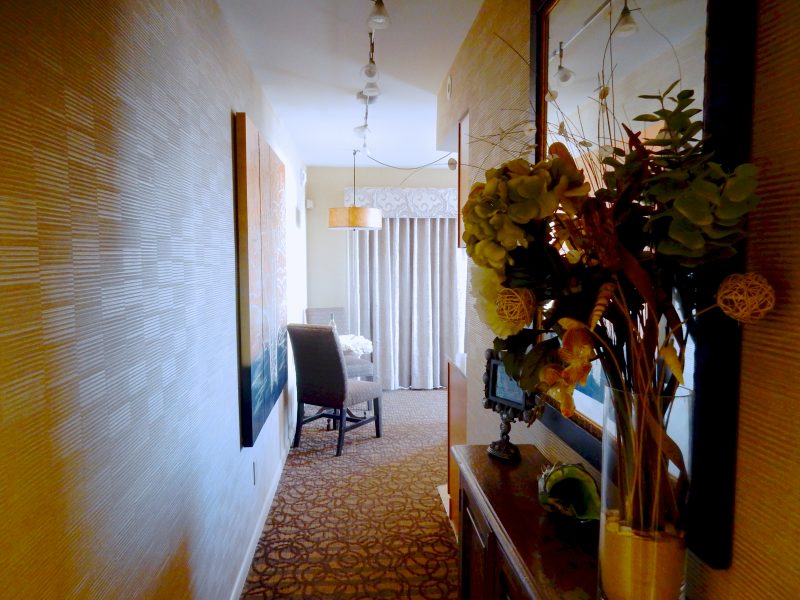 It was then that Harry and Sophie, with no prior hospitality experience, decided to build their own beachfront hotel. Since then, the Montreal Beach Resort has become a family affair, with the third generation now involved. (Sophie passed away in 1974 of cancer at the age of 49, Harry in 2011 at 88).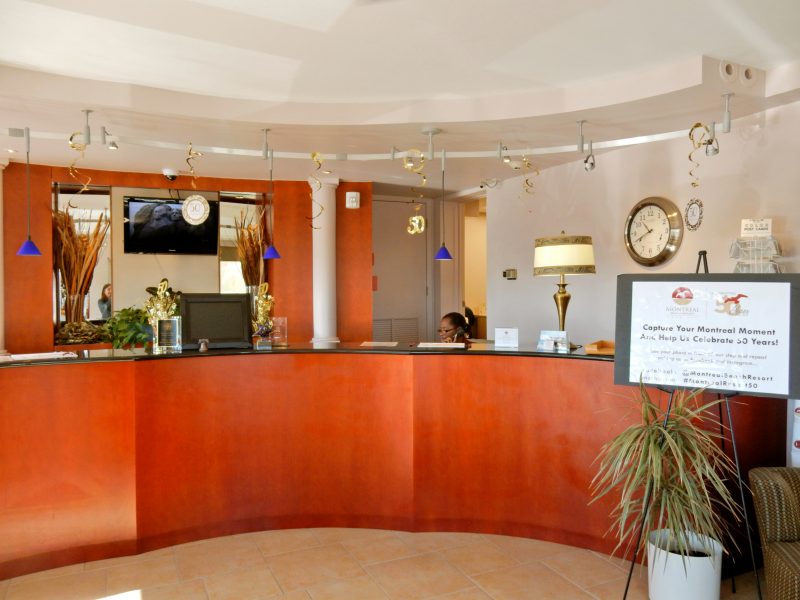 The lobby is bright, pretty and small, but the welcome is big and warm. This is a family run hotel, after all, and has welcomed multi-generations back time and time again. Some families have been returning at the same time each year for over 30 years, and it's easy to see why. The Hirsch's are value-conscious, with rates off-season as low as $105 and $200 during high season (they top off at $400 per night in high season for suites). Located in the "quieter" part of Cape May, it's a 10-minute walk along a paved oceanfront promenade to downtown. As it's nearly impossible to find parking in Cape May's busiest section, parking here and walking or biking makes sense.
Rooms at Montreal Beach Resort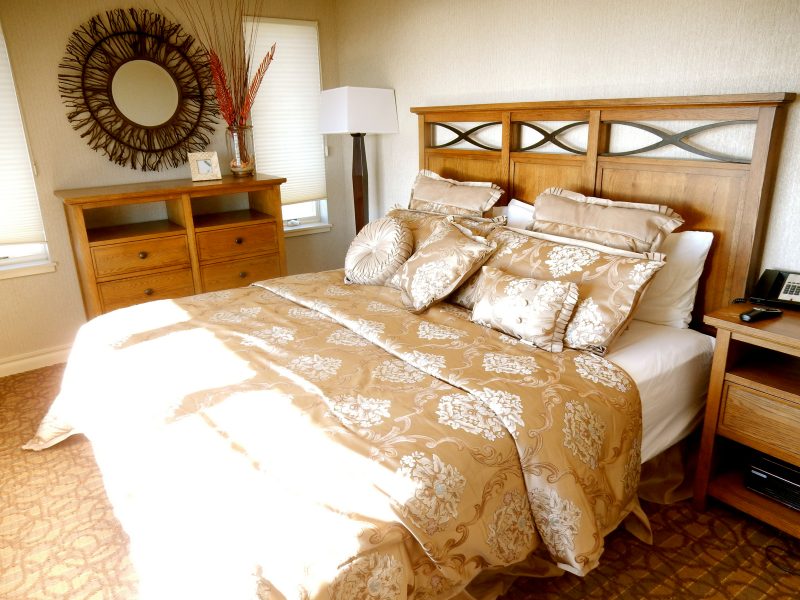 Recently updated in Victorian earth tone shades and flooded with sunlight, most impeccably clean rooms have oceanfront balconies or private poolside chaise lounges.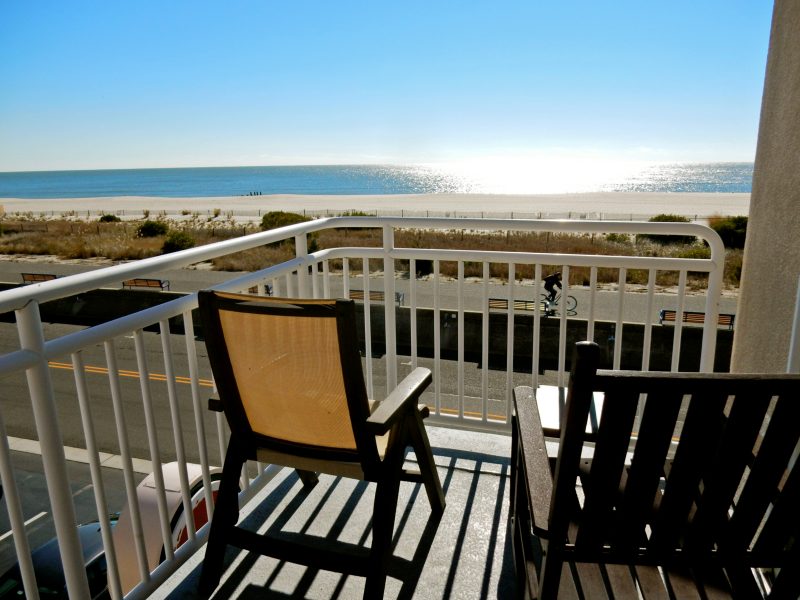 The Meridian Suite features a lovely sitting room, bed facing a bank of oceanfront windows, and large marble rain shower.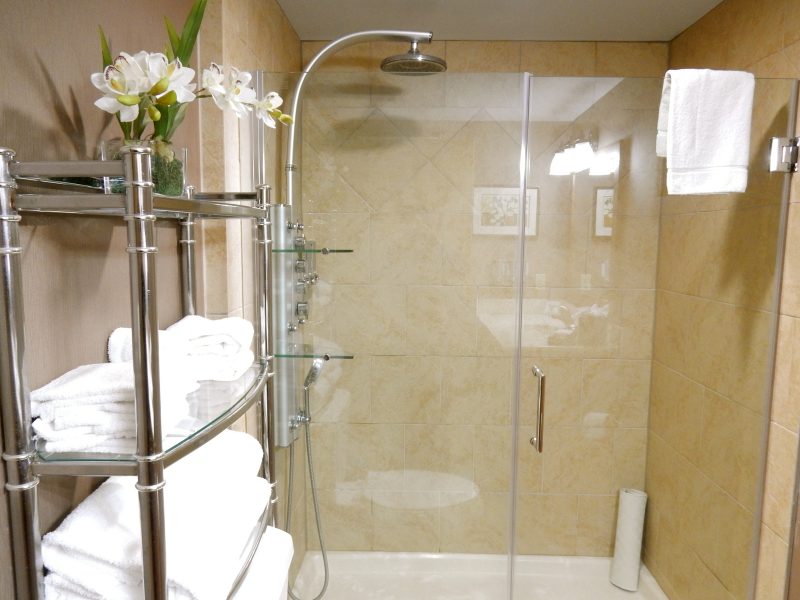 Dining at Montreal Beach Resort – Harry's Oceanfront Grill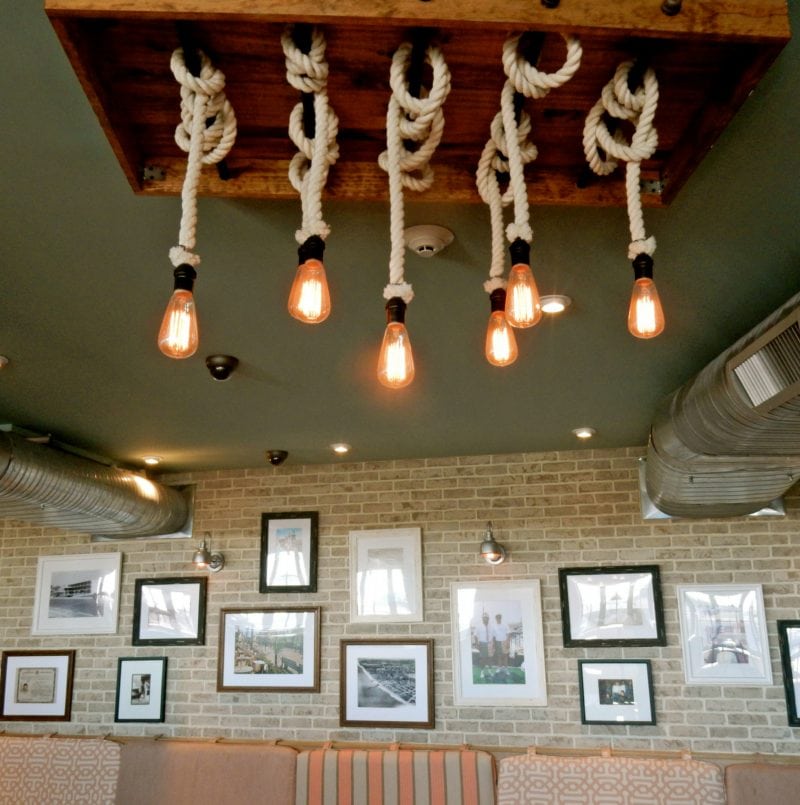 Harry's Ocean Bar and Grill – named for the hotel's founding father – has just been renovated and now features a very popular rooftop bar with extensive ocean views and live entertainment – the only open-air rooftop bar in Cape May.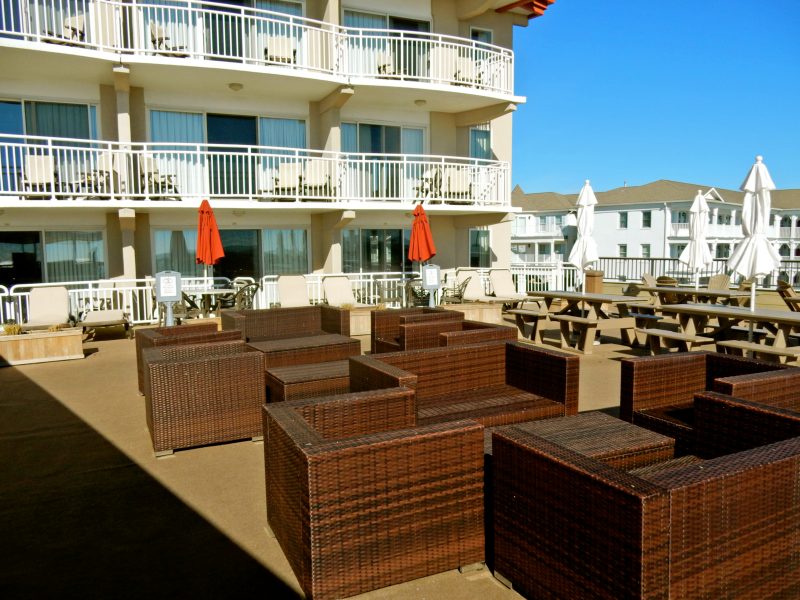 Try an Orange Crush, a regional drink made with fresh-squeezed OJ, Orange Vodka and Lime Soda. Over 15,000 were served here last summer.
Amenities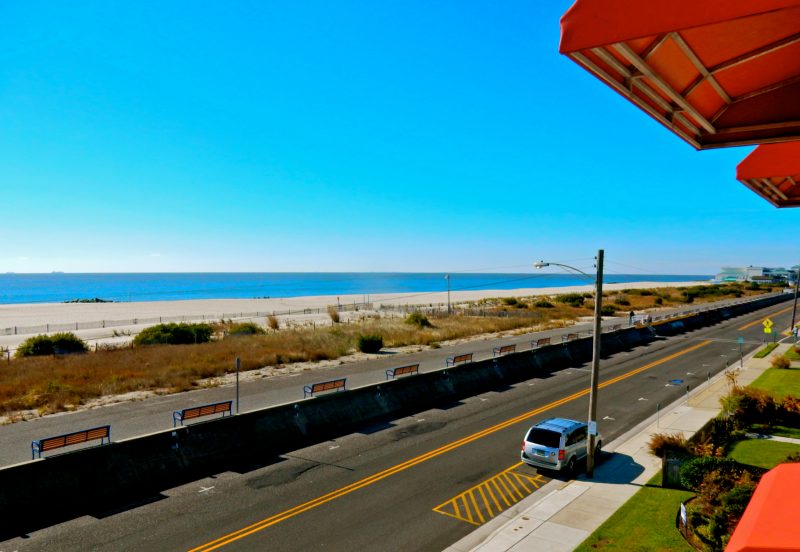 The resort's Atlantic Ocean beach is a few steps (across Beach Ave.) from the front door. Beach tags (regularly $8 per person), chaise lounges and umbrellas are available to hotel guests at no charge. Cabanas can be rented, and food service is offered (soft drinks, no alcohol allowed).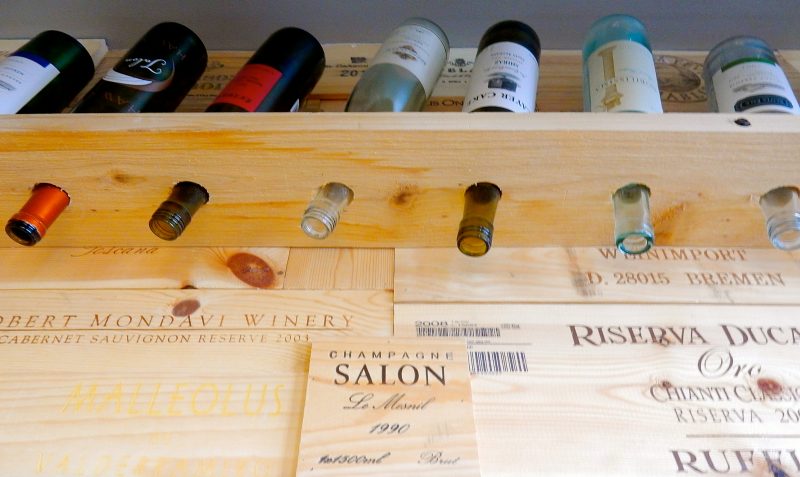 The resort features its own liquor store, making it easy for guests to purchase a nice bottle of wine to enjoy on an ocean view balcony without leaving the premises.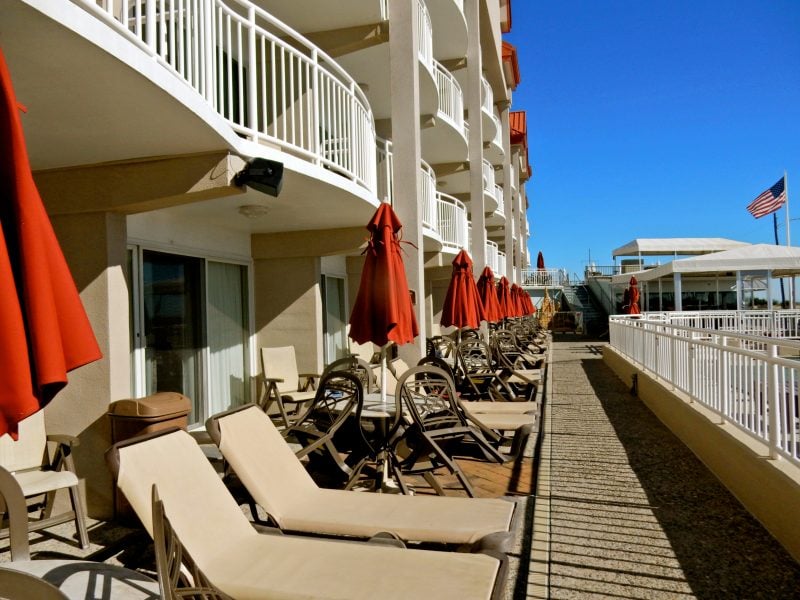 Heated freshwater outdoor pool and baby pool.
Open April – Nov (Harry's Grill open May-Oct) only. Rates from $105-$150 per night off season, $200-$400 in season, include beach tags, chaise lounges and umbrellas on beach, pool, Wi-Fi, continental breakfast, and parking.