Last Updated on
WHY GO: Beacon NY grew up a mill town. Hunched at the foot of mountains and wedged between waterfalls and the navigable Hudson River, factories harnessing raging water eroded beauty from the landscape. Industrial waste turned the Hudson into "a sewer," according to Beacon's most famous resident, the late Pete Seeger.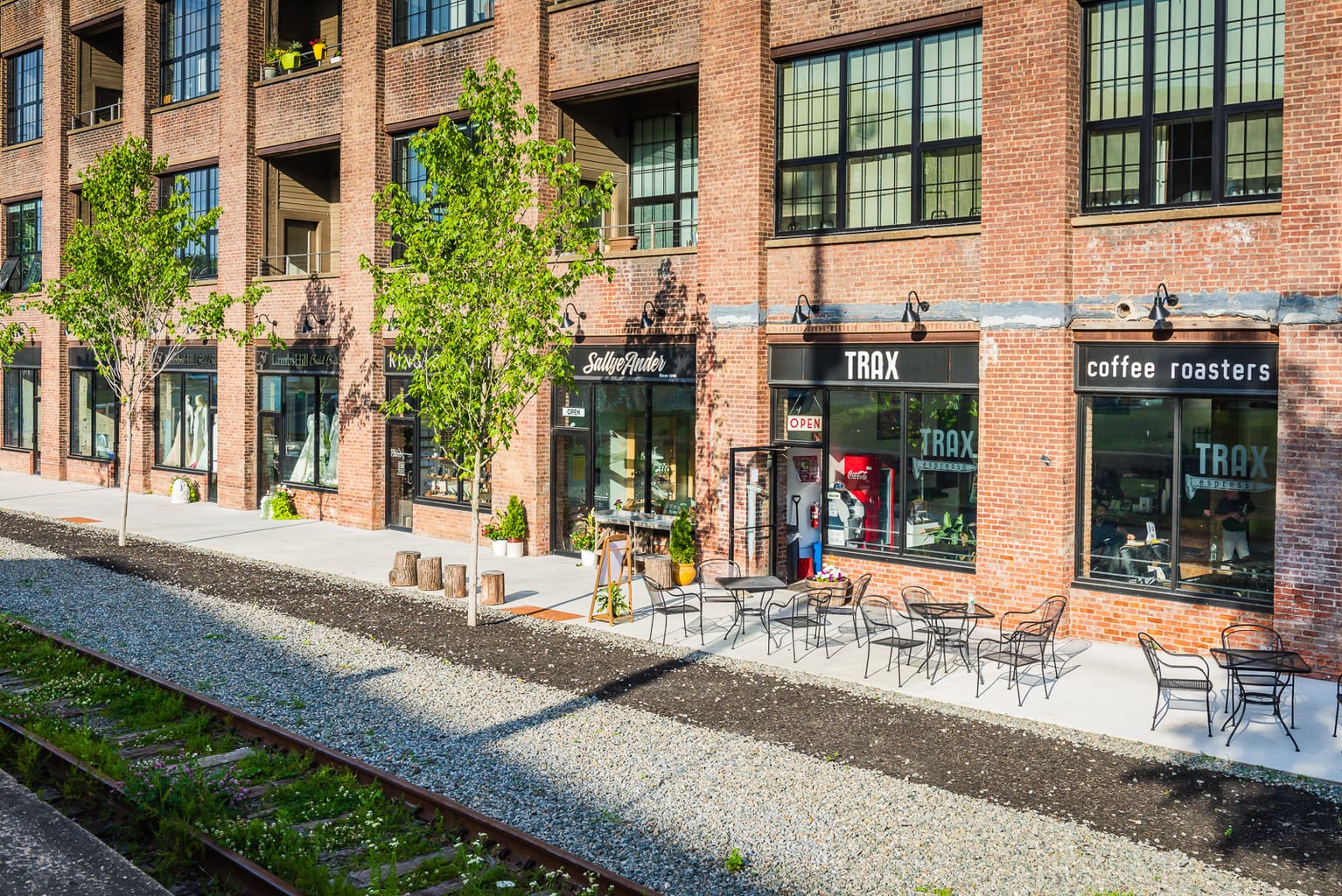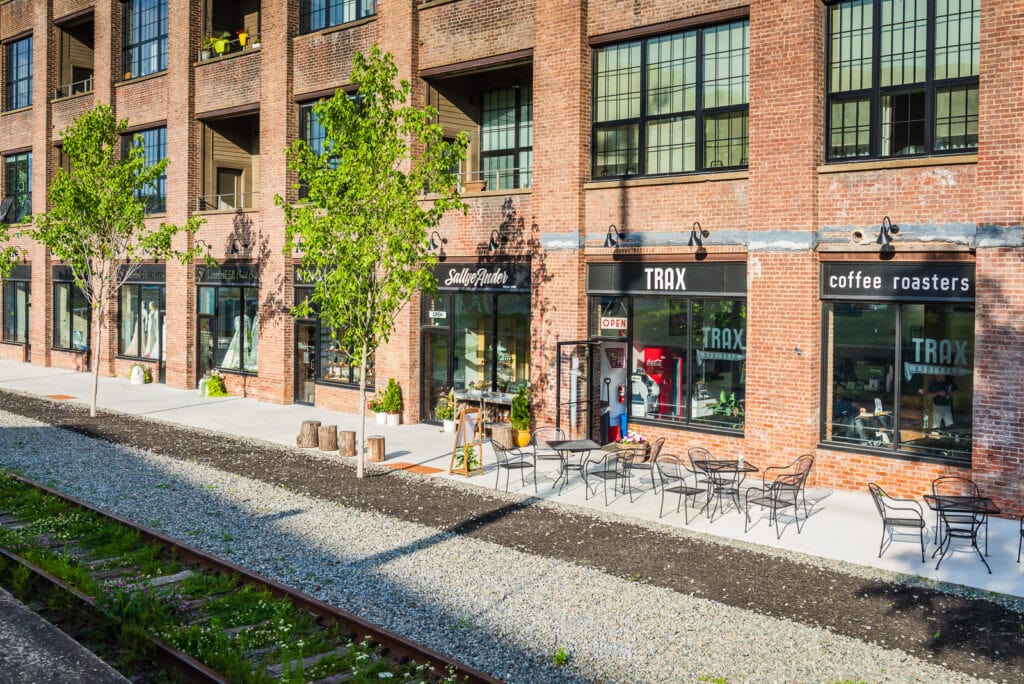 When fortunes and industry fell, so did Beacon. But then Seeger helped clean up the Hudson, and a contemporary art museum built to house installations too large for MoMa or the Guggenheim, carved from the closed Nabisco Box Printing factory, put Beacon back on the map.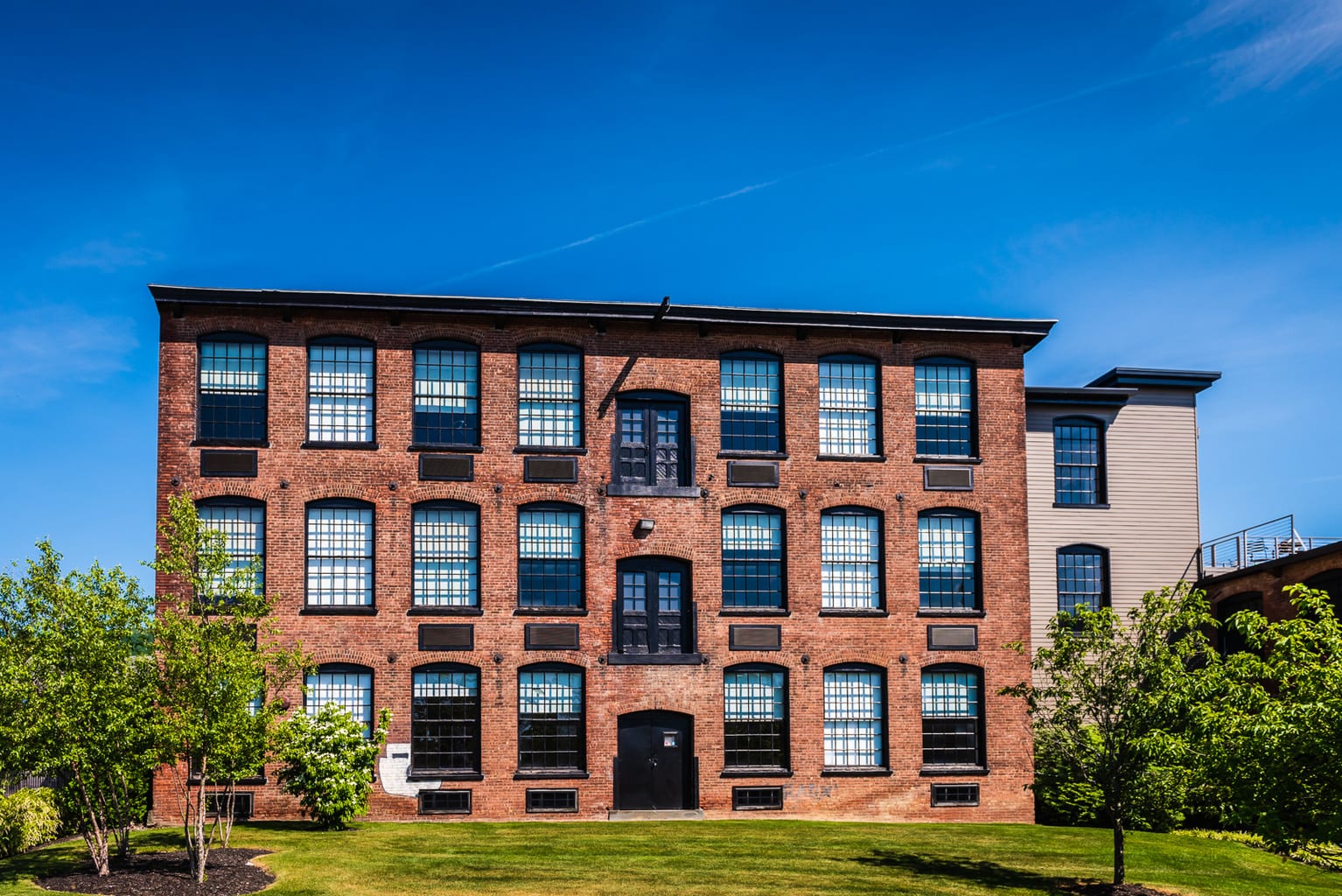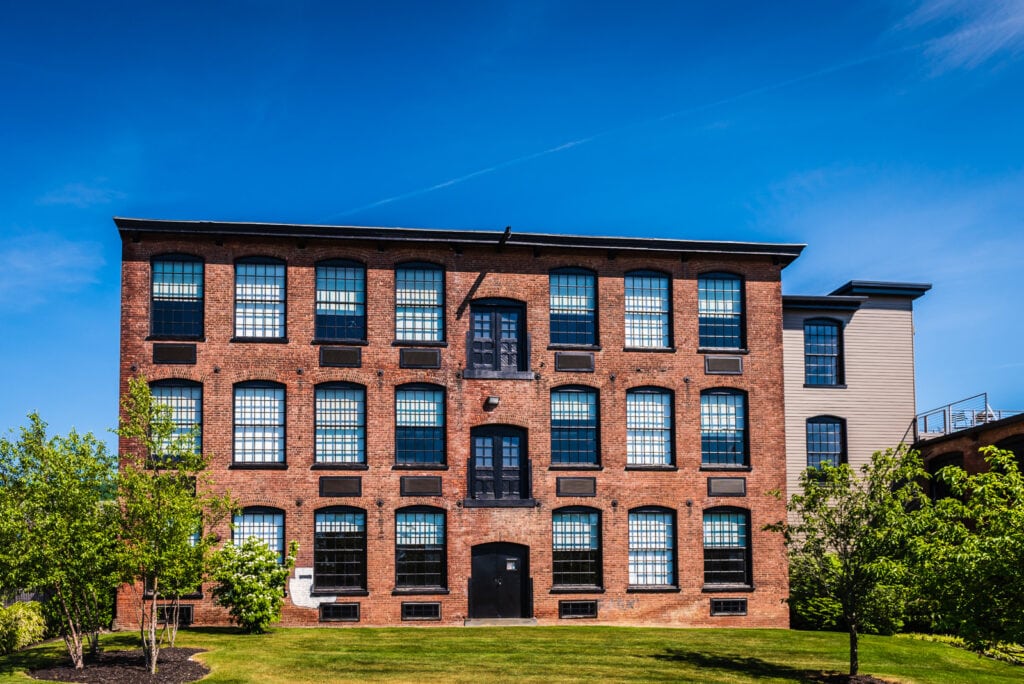 Opened in 2003, DIA:Beacon gave culture hounds a reason to come upriver for the day. The boutique hotel, Roundhouse at Beacon Falls, gave them a reason to stay.
As more people came, artists, chefs and aspiring retailers did, too, creating the perfect overnight arts, shopping, and wine and beer-sipping Getaway.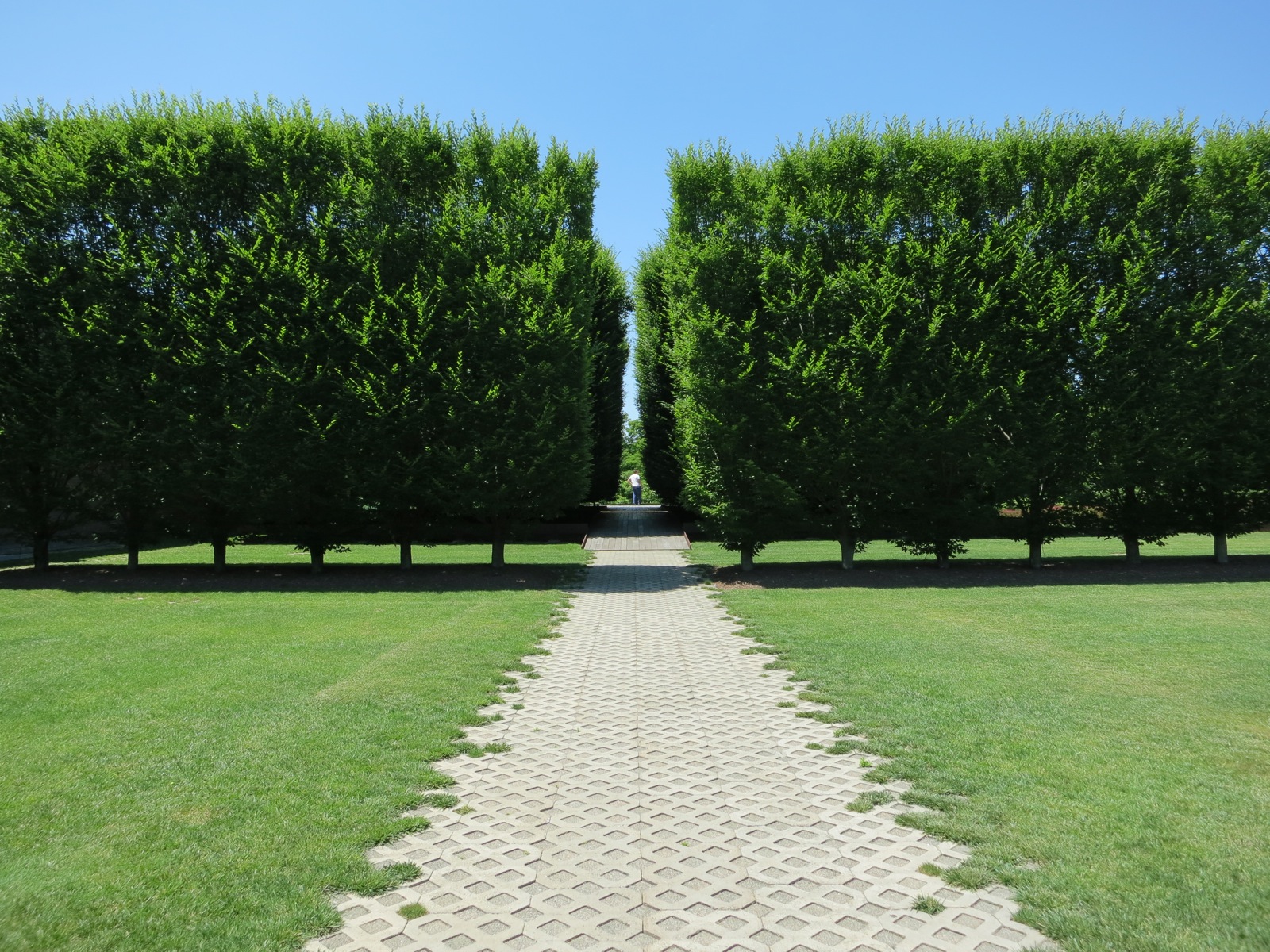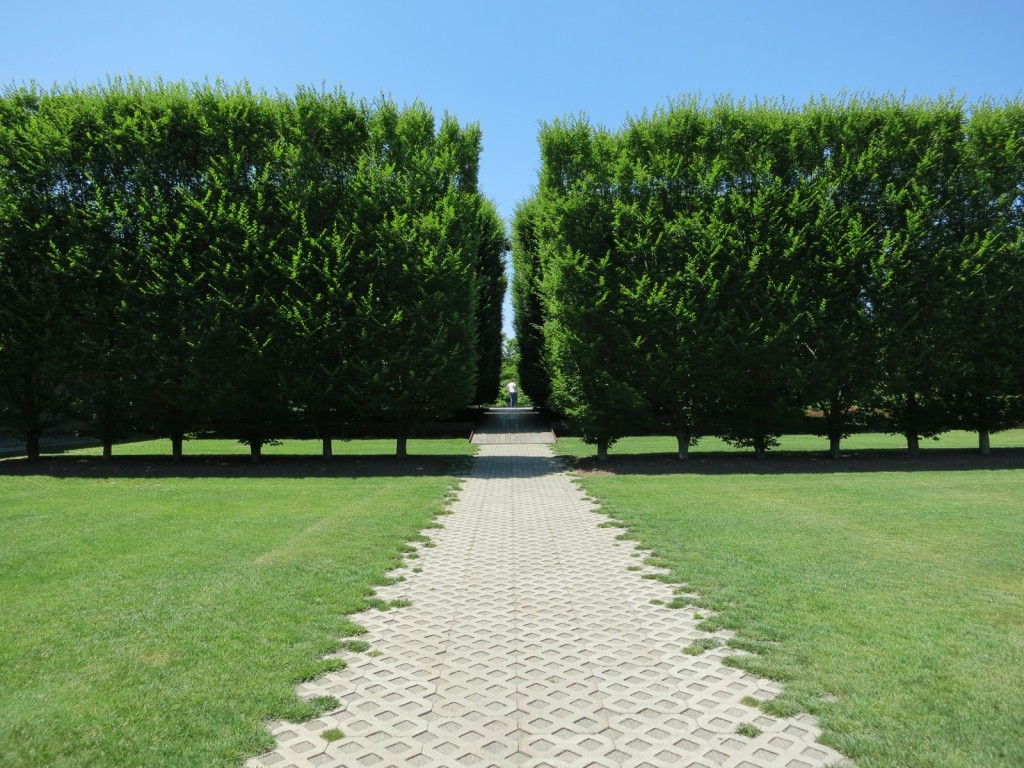 What To Do In Beacon NY
VISIT: Dia: Beacon. Visit the 300,000 square foot Dia Art Foundation on the banks of the Hudson River, and you will be forced to face the question – What exactly constitutes "art"?
This former paper factory, glossed up and renovated for massive contemporary art installations opened in May 2003 and is drawing art students, historians and the merely curious to its soaring halls.
Over two dozen masters of visual art from the 1960's and 1970's are featured in a space so vast it will take a relatively athletic person a couple of hours just to sprint through. Mansion-sized galleries highlight Andy Warhol's Shadows, minimalist Donald Judd's simple wooden boxes, Sol LeWitt's weblike drawings, Dan Flavin's fluorescent light works and the macabre body parts and spiders from Louise Bourgeois tortured imagination. Thurs – Mon. 11am-6pm, $12 adults, kids under 12 free.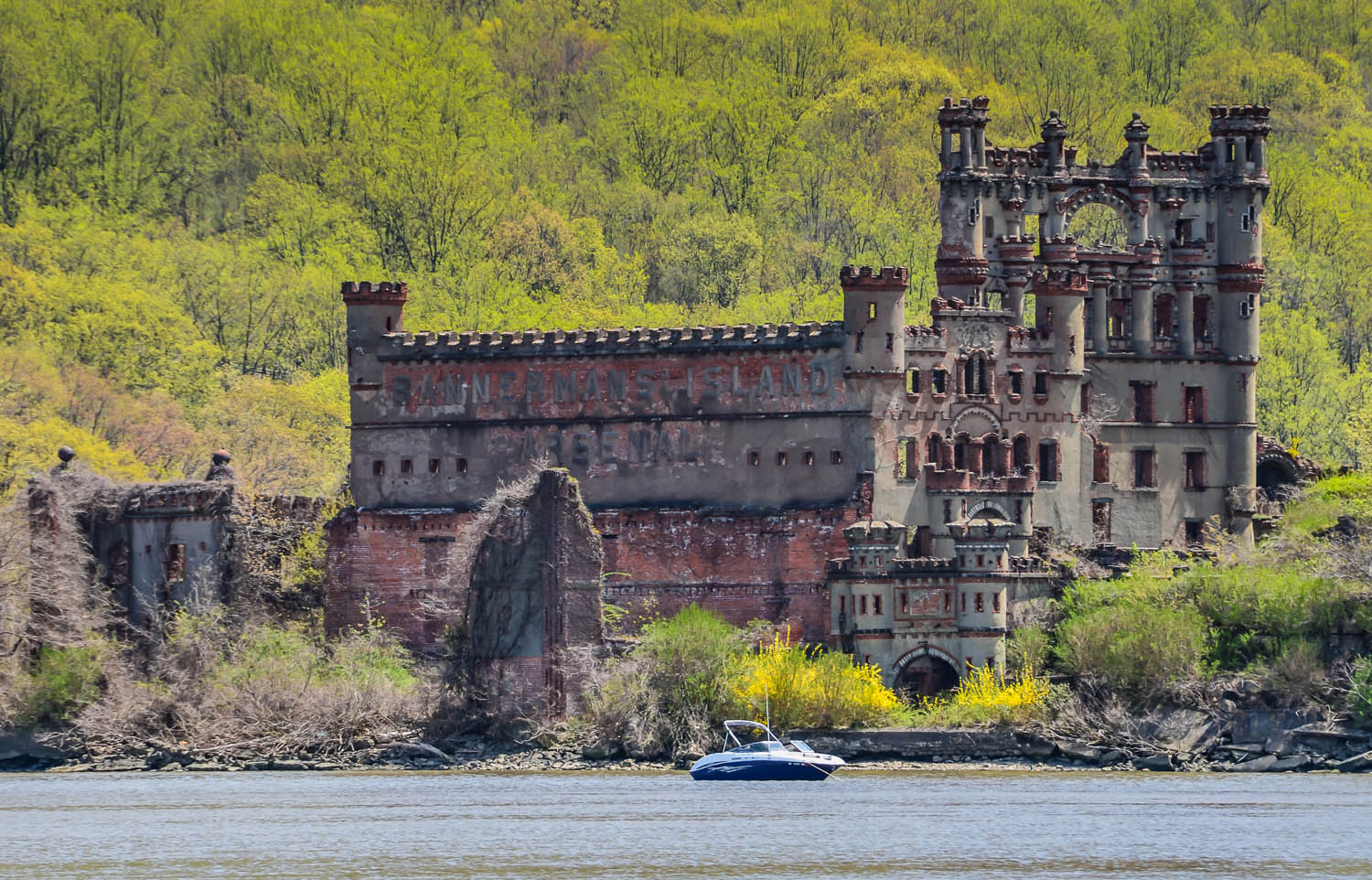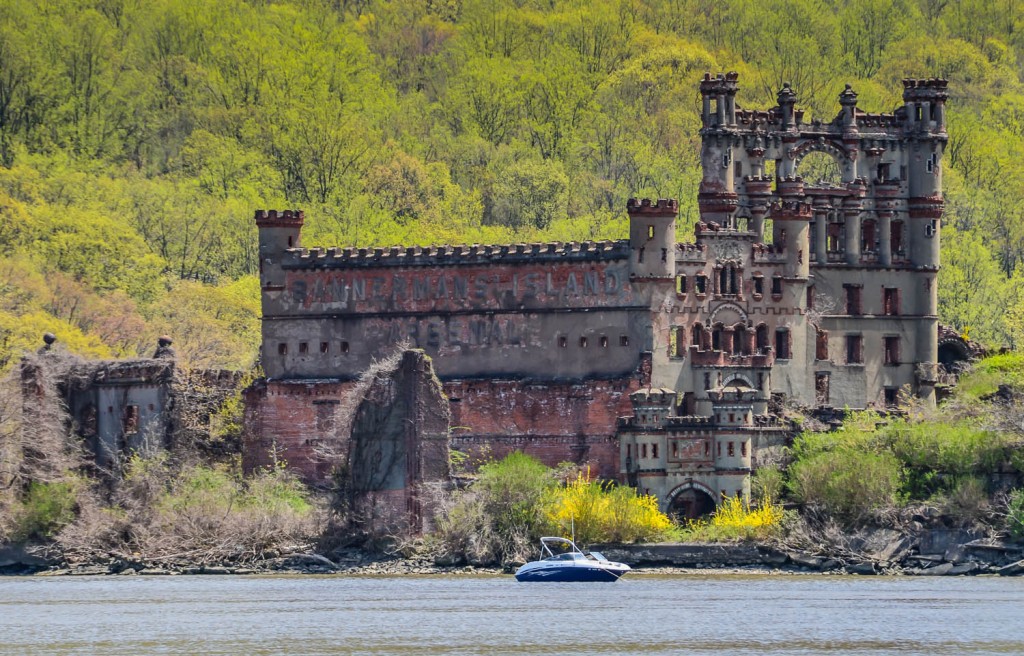 TOUR: Bannerman Castle. What's this ruin of a Scottish castle doing in the middle of the Hudson River? Take a hard-hat tour offered by the Bannerman Castle Trust, Inc. to find out. Oh, all right. I'll give you some background. It was the "storage shed" of America's first Army/Navy Store. As a pre-teen in the 1860's an enterprising Francis Bannerman looked for ways to make money.
Utilizing a grappling hook to dredge rope and scrap metal from the Brooklyn Navy Yard, he learned that he could resell these government supplies. In just a few years, young Bannerman had amassed a mountain of Civil War surplus, including bugles, buttons, swords, scabbards and uniforms in addition to military ordinance – so much, in fact, he opened up a very successful store in Brooklyn.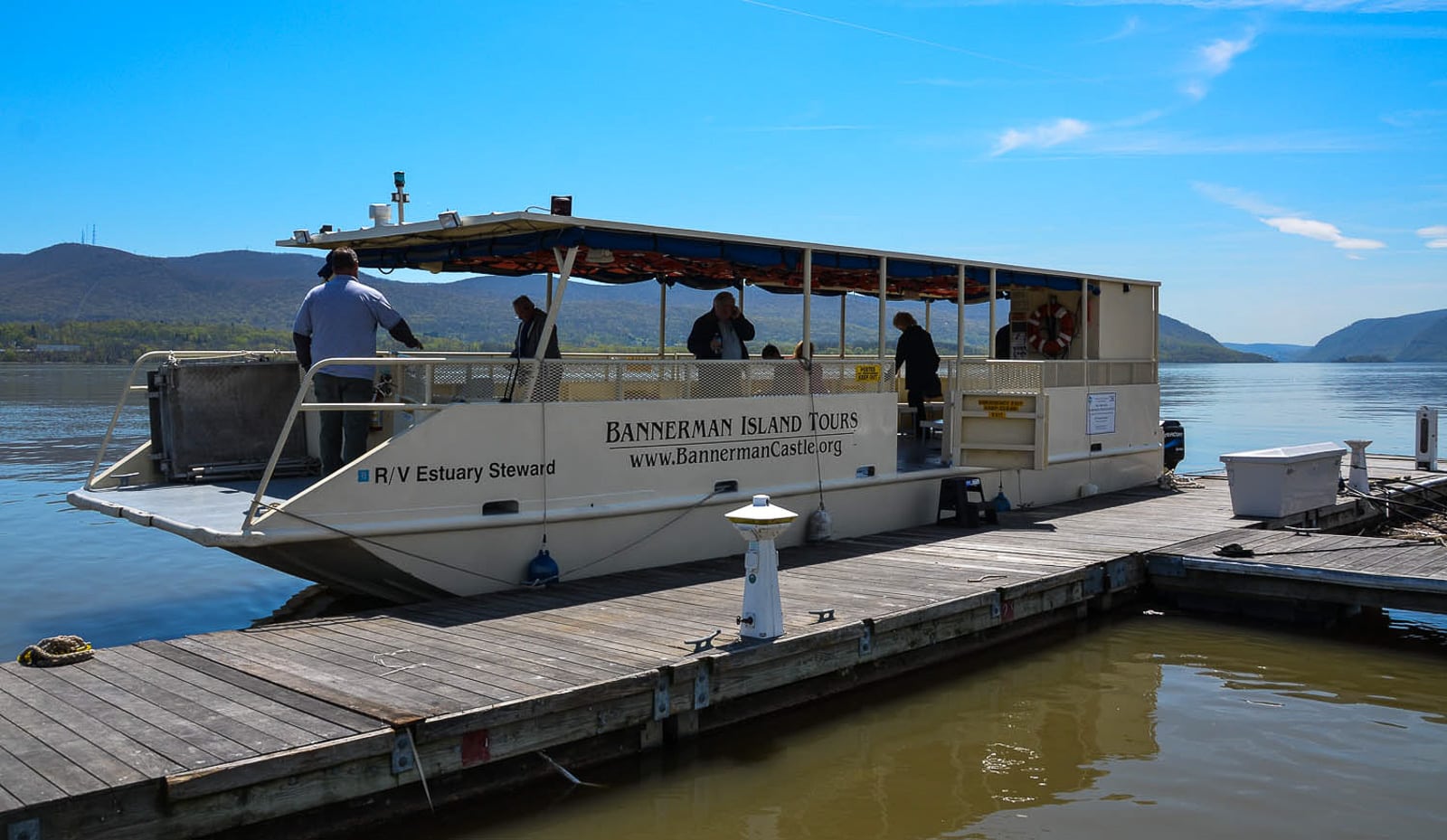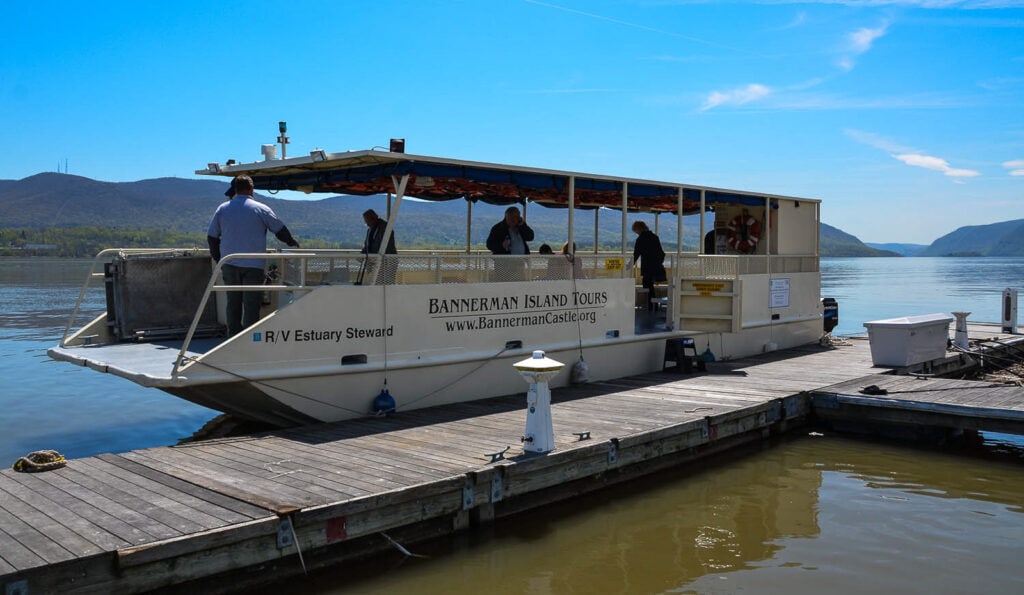 But Bannerman required a remote location to house his ever-growing collection of explosive materials. In 1900, he discovered an island on one of his trips on the Day Liner up the Hudson and bought it for $1,600.
Originally from Scotland and a lover of castles, Bannerman had this organic-styled warehouse built from a variety of local bricks, cobblestones and boulders; a series of six buildings that ended up looking like a Scottish king's abode.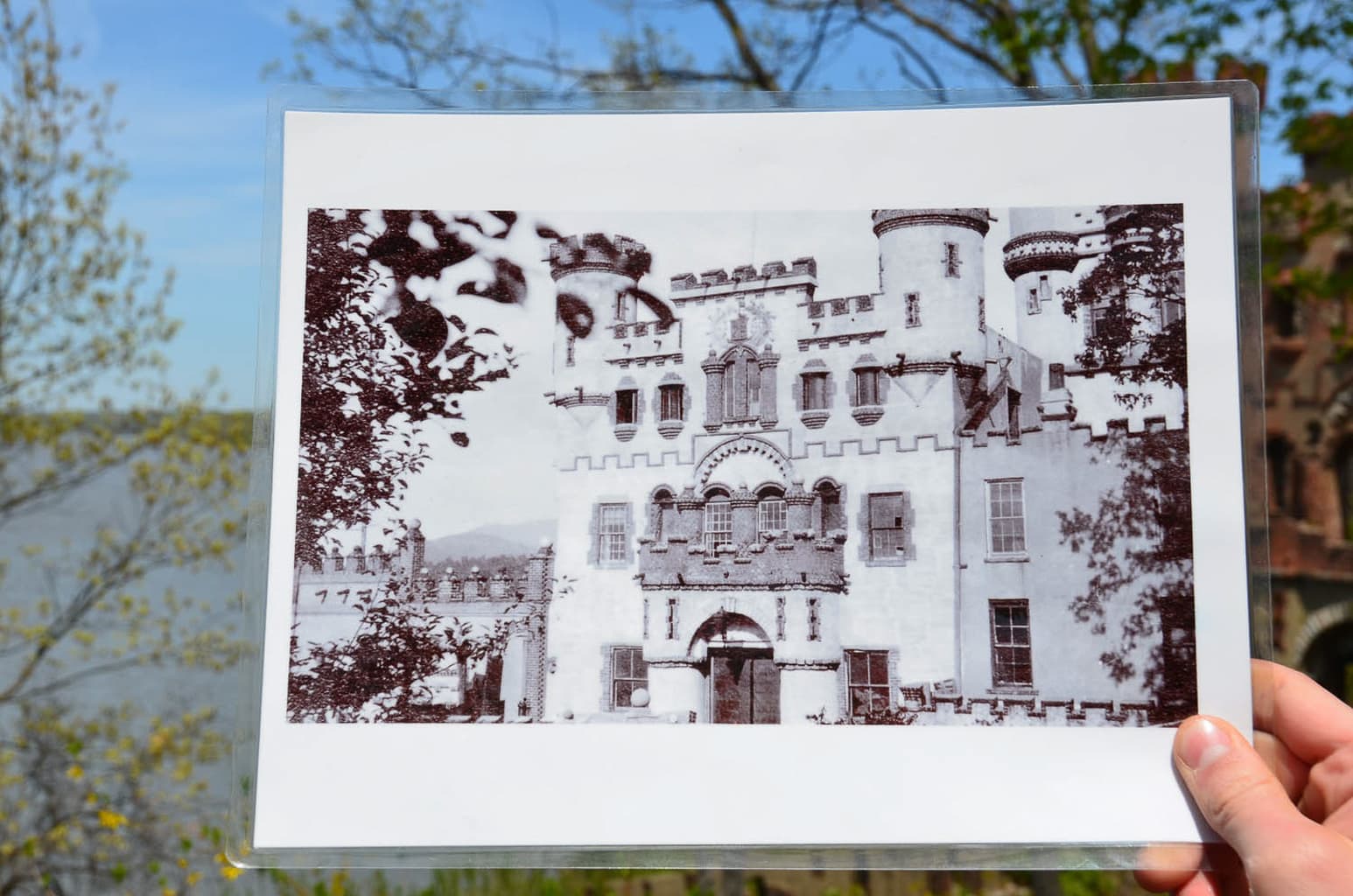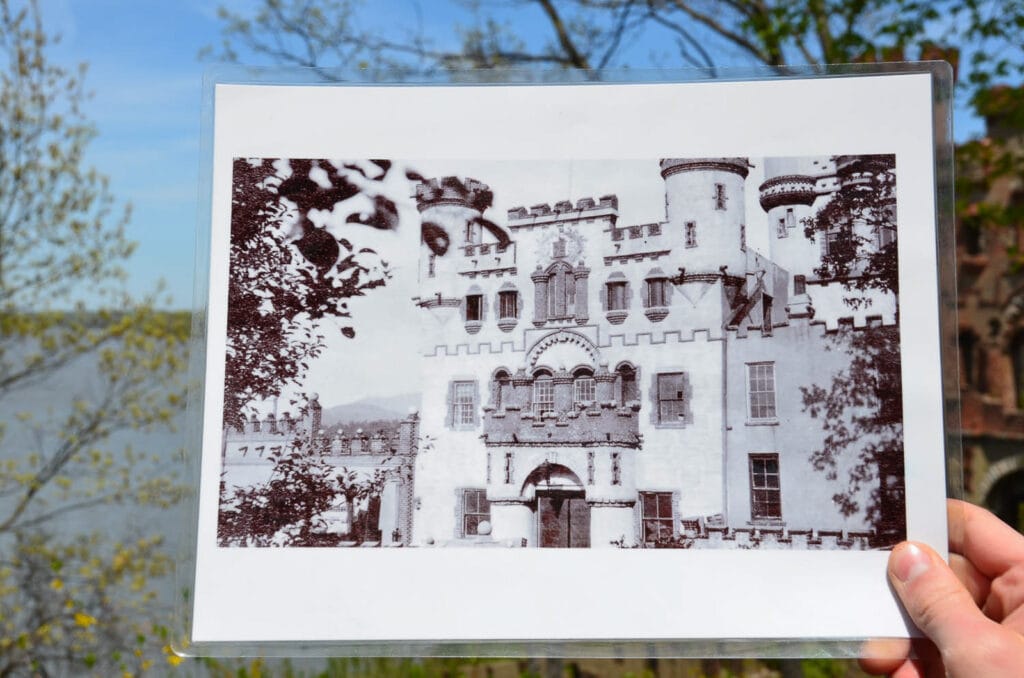 When Francis passed away in 1916, Bannerman Island passed down to his children. Two years after New York State purchased the island from the Bannerman family, in 1969, the castle caught fire and was engulfed in flames that reached 260 feet above the warehouse roof.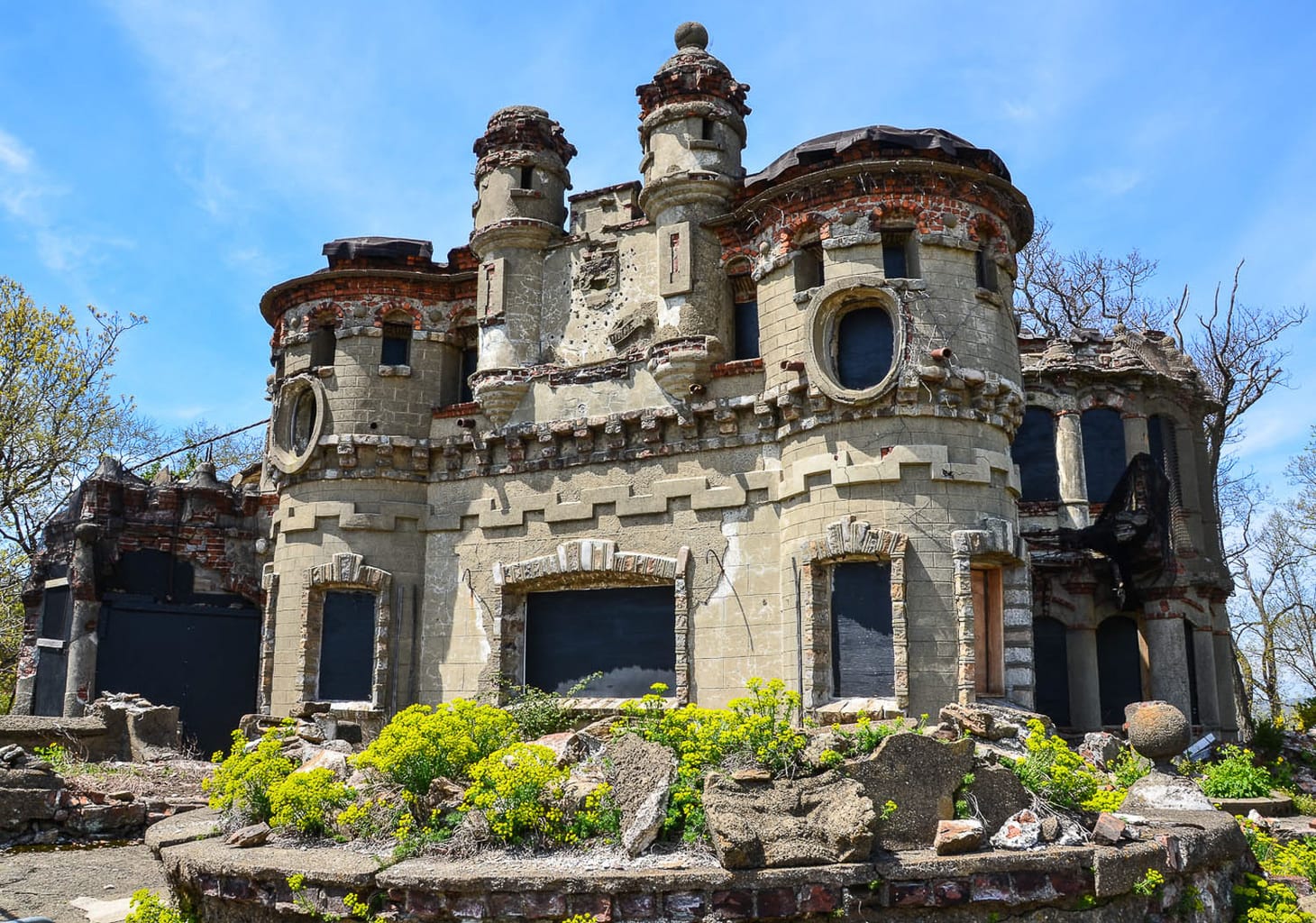 The wooden floors, old ships' planks impregnated with highly flammable creosote, created an inferno that burned for three days, leaving the castle an empty, weed-choked shell. Plans are afoot to stabilize what's left of the warehouse and restore the main residence.
Take a 2 ½ hour tour aboard the Estuary Steward, a tour boat that shuttles you to the island and drops you off for a fascinating walk around the ruins. Boat leaves Beacon dock Sat. and Sunday May-October 12:30, $35 adults, $30 children. RSVP Necessary, tickets sell out quickly.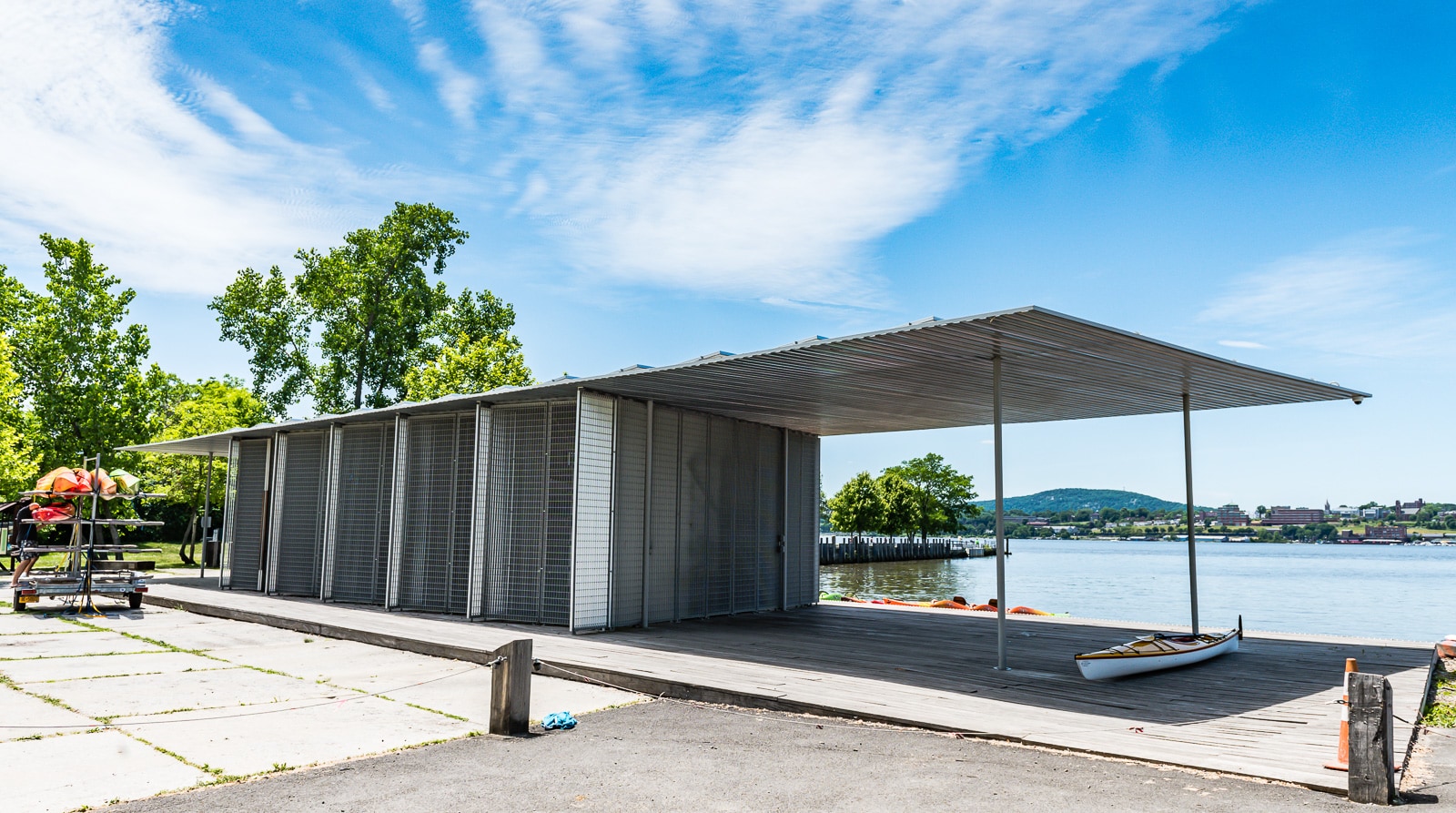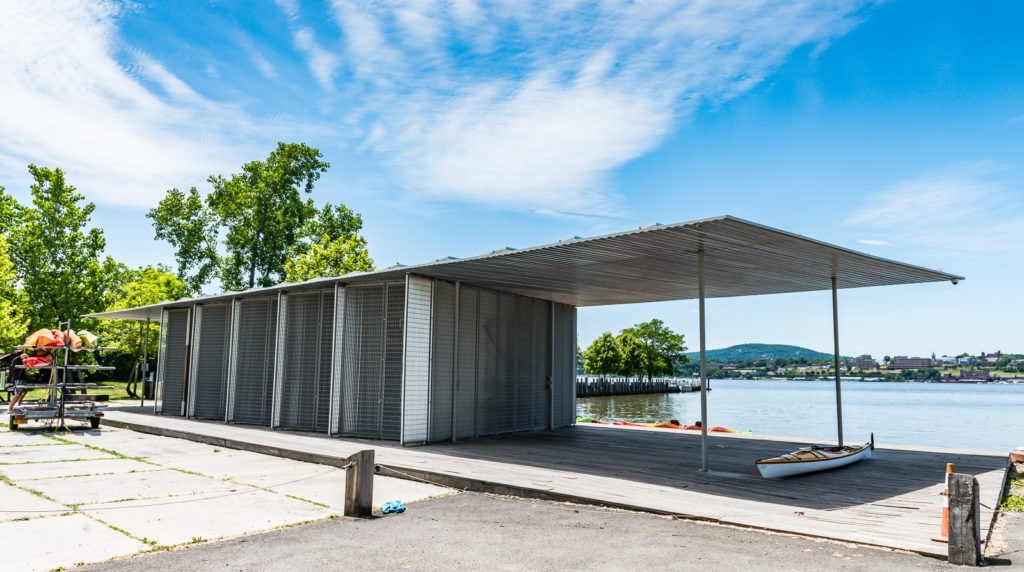 SEE: Kayak Pavilion at Long Dock Park. How many kayak storage sheds have won architectural awards? I assume not many. But this Hudson River kayak-port has won the AIA (American Institute of Architects) 2013 Honor Award and is as snazzy as they come.
From the Pavilion, stroll out to the tip of the formerly industrial 15-acre Long Dock Park to scramble around George Trakas's steel stair-step sculpture. Park open daily dusk to dawn.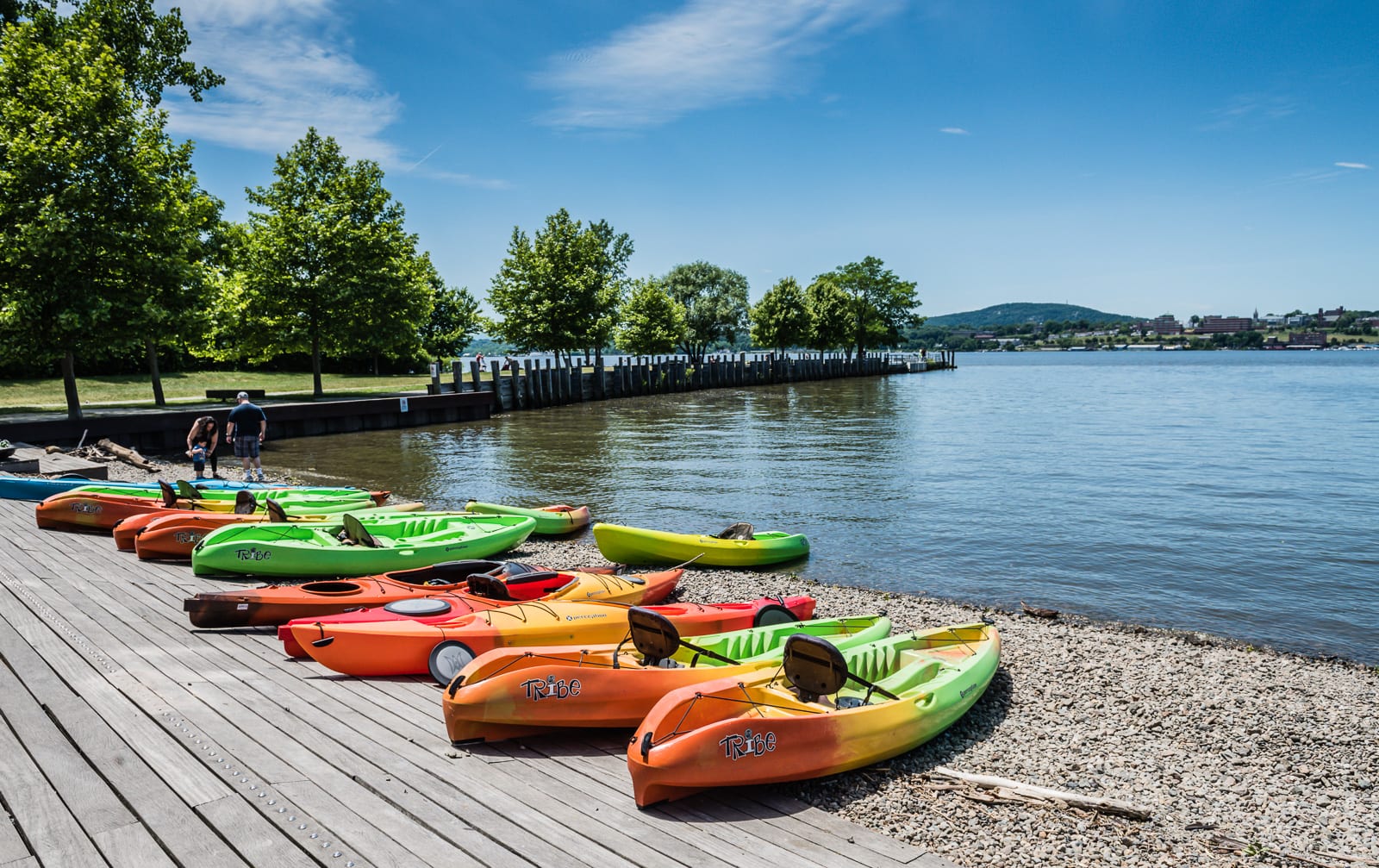 DO/SUMMER: Kayak on the Hudson With Mountain Tops Outdoors. If it's a nice day or evening, squiggle into your own craft with Mountain Tops Outdoors. You can rent by the hour or day – stop in to the shop on Main Street or reserve a kayak and pick it up at Long Dock Park. Or sign up for one of a few dozen group paddles organized throughout the summer.
Check website for dates and fees. Kayak rentals $20 per hour, $50 per day; 2-hour Wed night Sunset paddles $20, Bannerman Castle Paddles $100. Check website for others. (Prefer to stay on land? Rent a bike from Cold Spring Bike Rental & Tours)
DO/YEAR ROUND: Climb Mount Beacon. It's a mile practically straight up and a nice lung expanding workout. But the views of the Hudson River and Valley are so worth it from the platform up top. Free, Open Dawn To Dusk.
DO/WINTER: Hudson Beach Glass; Make Your Own Blown Glass Christmas Ornament. Occupying an 1890 repurposed firehouse, Hudson Beach Glass shop/studio/glassworks is a wonderland of color. Blown right on site, pieces can be pricey, but be assured that they are one of a kind.
If you visit in November or December, resident glassblowers put a special extension on blowpipes so that you can make a custom Christmas ornament with some assistance.
Choose a color and texture, then make your very own orb in 15 minutes. Pick it up the next day, or have it shipped home. $35 from early November to New Years. Ages 6 and up. This DIY activity is becoming very popular so, RSVPs a MUST.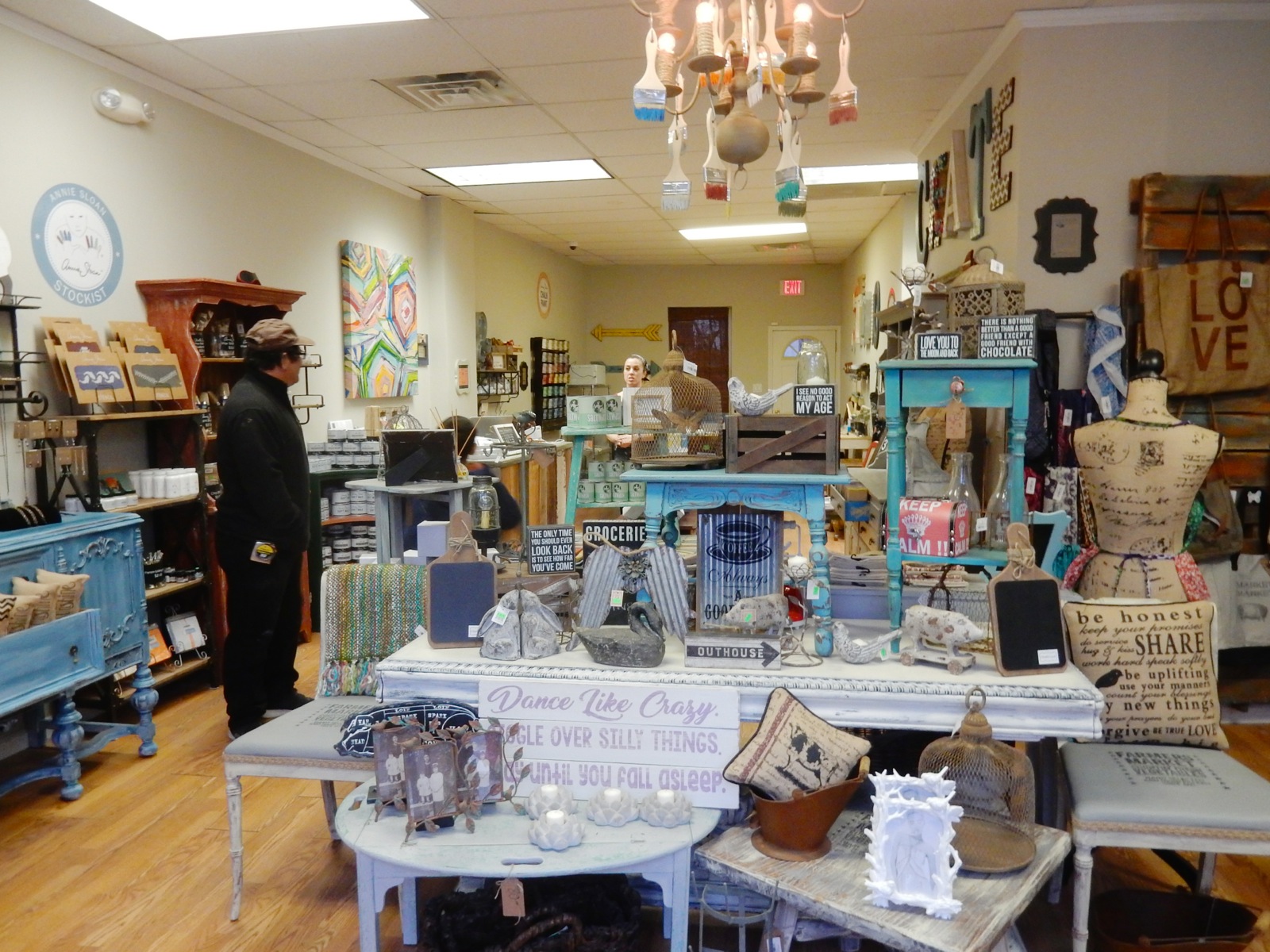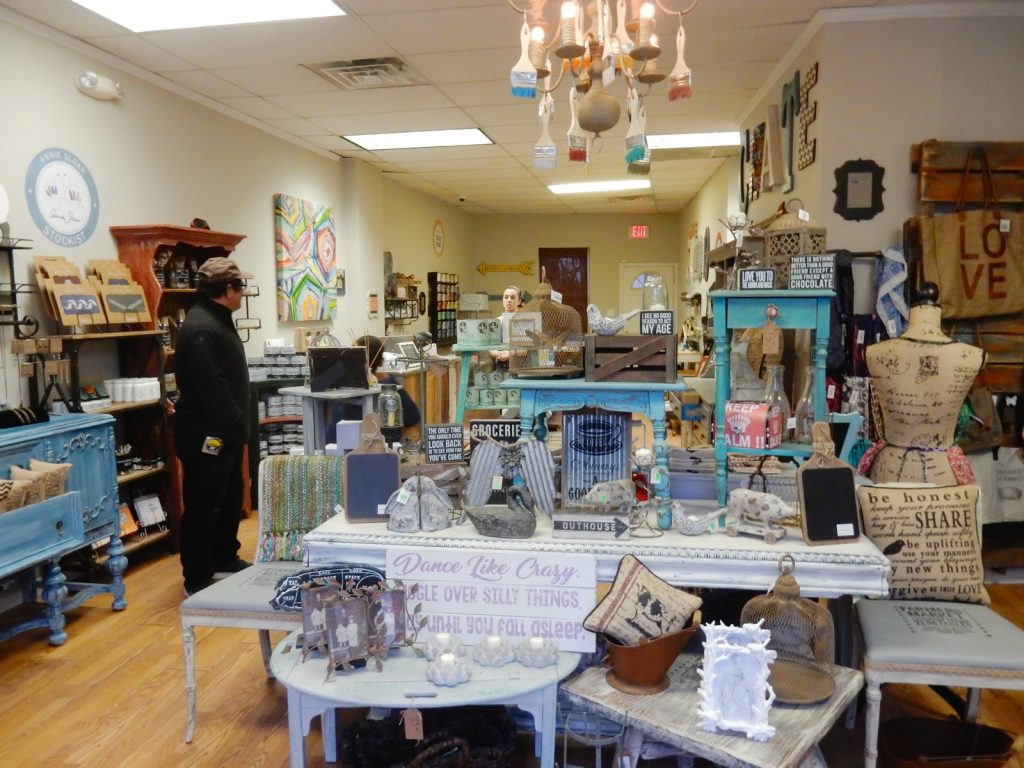 SHOP/WORKSHOP: Knot Too Shabby. Purchase something crafty from this upscale craft shop, or make something yourself. You can sign up for a Annie Sloan Chalk Painting Class, offered five times a month. 3 hours $120.
SHOP: Beacon Talents. You'll find jewelry, clothing, handbags, and other "event wear" you won't find anywhere else at this very funky and fun boutique, including the bold-statement "Light Up" skirts, that, yes, light up ($180).
SHOP: reMADE. This "upcycle" shop will make you want to rethink your own trash. You'll find functional items made from repurposed vacuum hose, license plates, driftwood, old birdcages, anything really. Plus, there's a selection of "Beard Oil" for your favorite Brooklynite.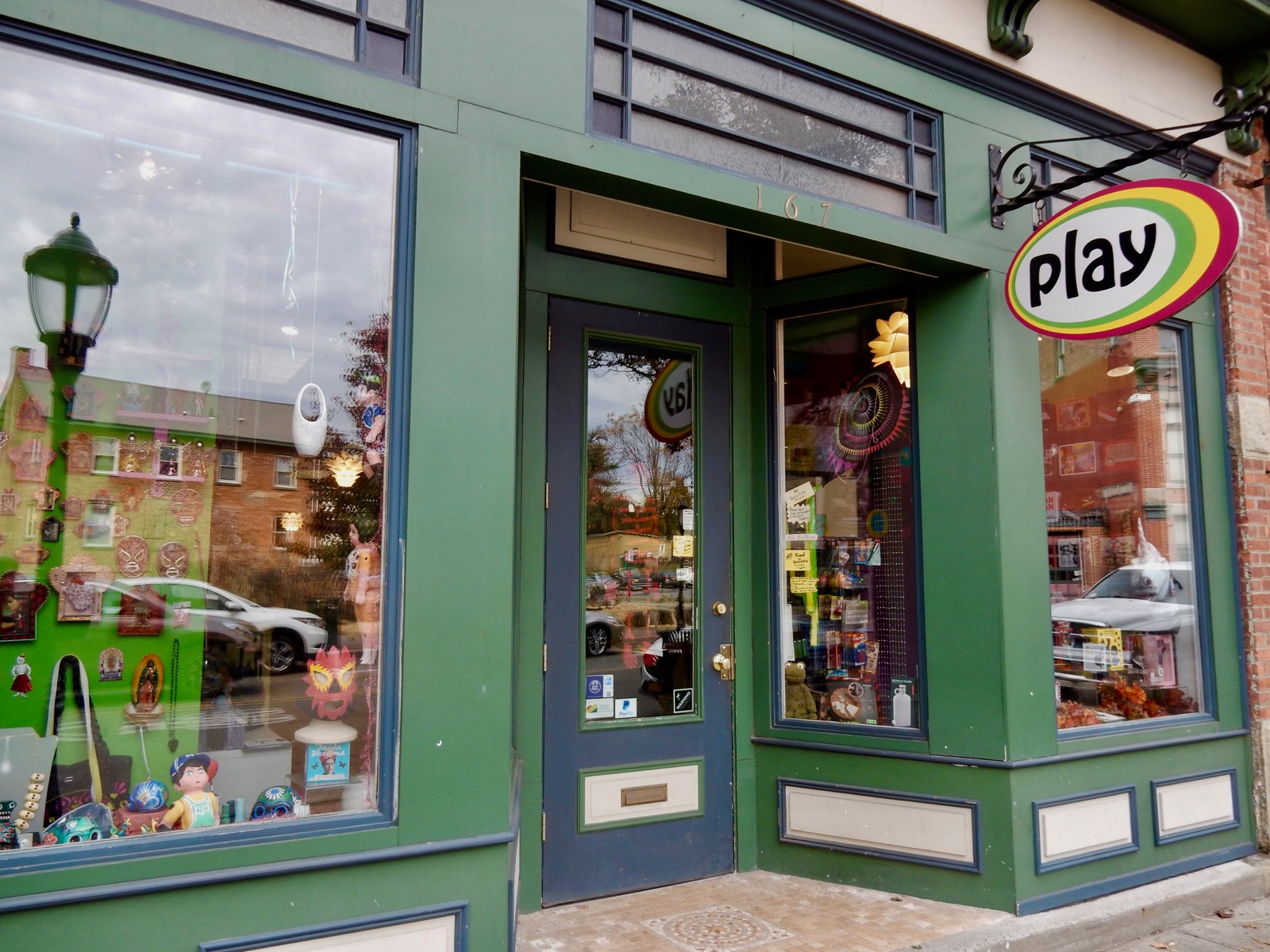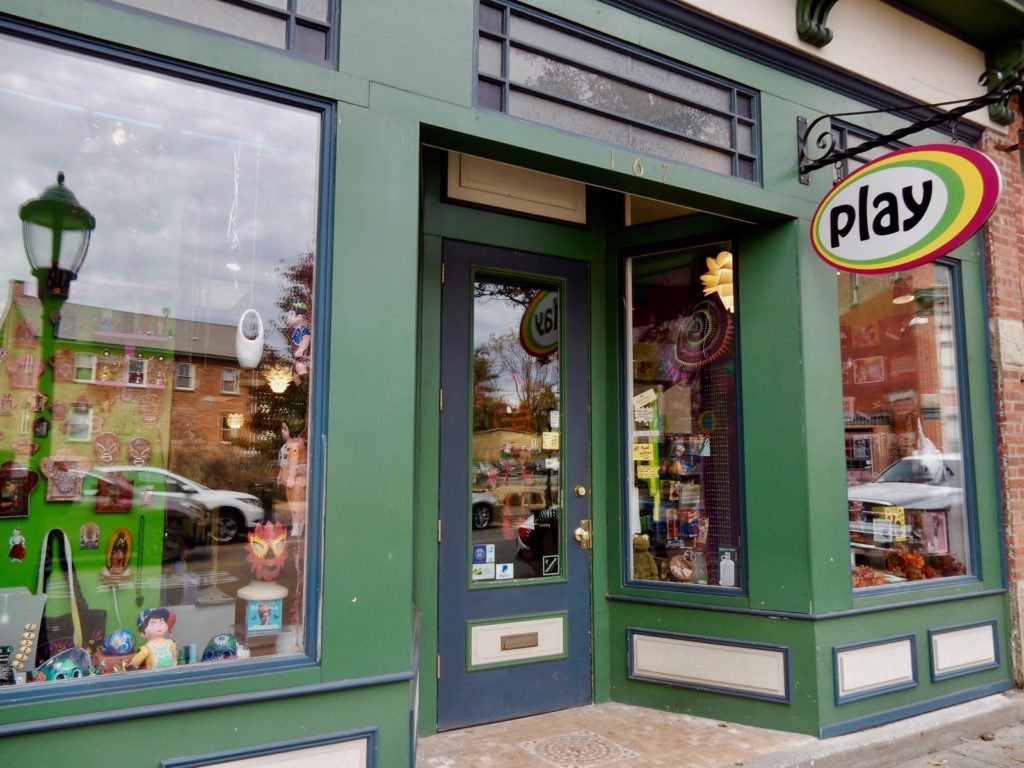 SHOP: Play. "Play" basically says it all. This is one fantastically awesome store, where Boomer nostalgia meets nods to Millennials, and is not in the least bit "politically correct." You'll find everything from rock-climber earrings to Moomin Valley coin banks, adult coloring books, and even Vincent Van Gogh ear erasers. Plan to spend awhile here: you won't believe what you'll find.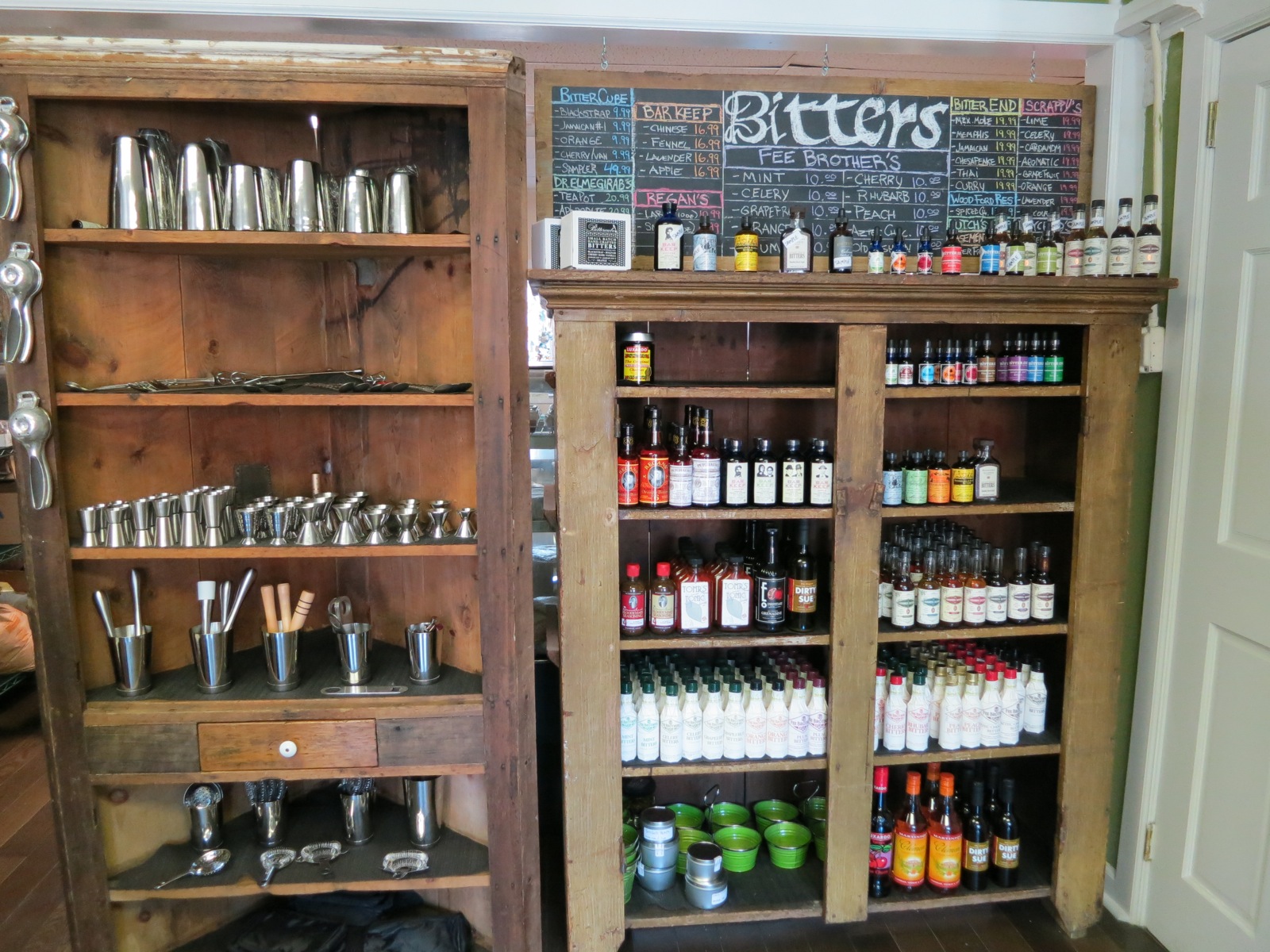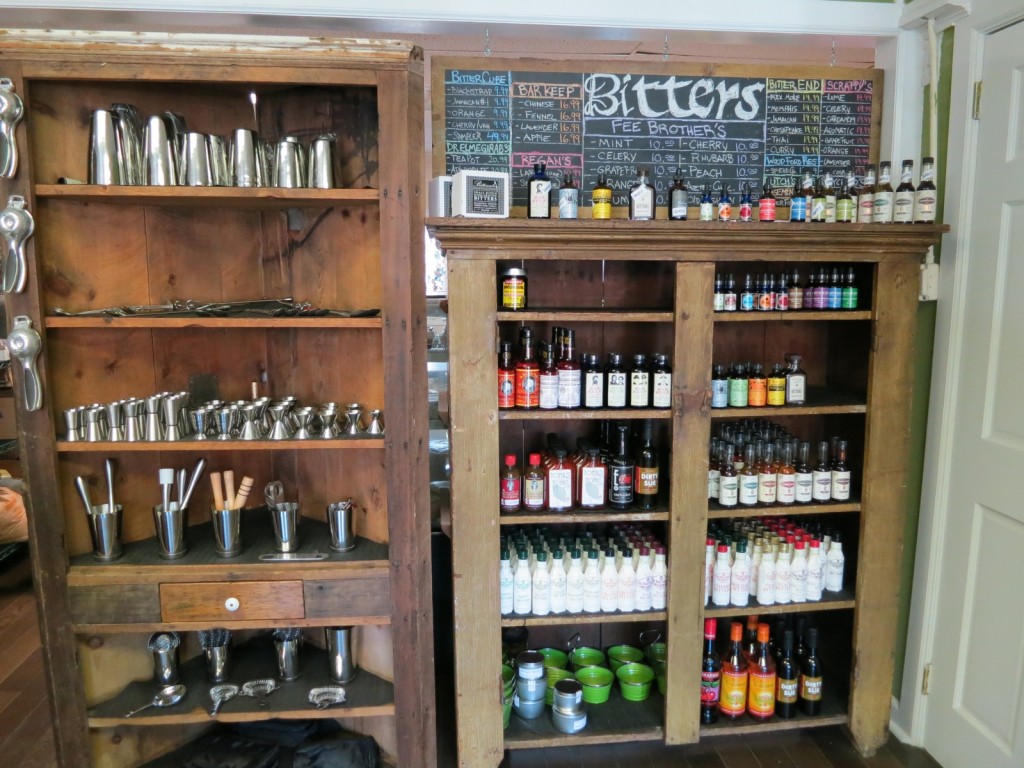 SHOP: More Good. You won't find a better selection of unusual "Bitters," bar tools, house-made soda syrups, or loose leaf tea at better prices than this tiny shop on Main St. Owned by a bartender who couldn't find decent tools of his trade, he solved the problem by opening his own store.
And what's better than a bevy of bitters? Beneficence! More Good donates 10% of net profits to Generosity Water – an organization dedicated to ending the clean water crisis in developing countries.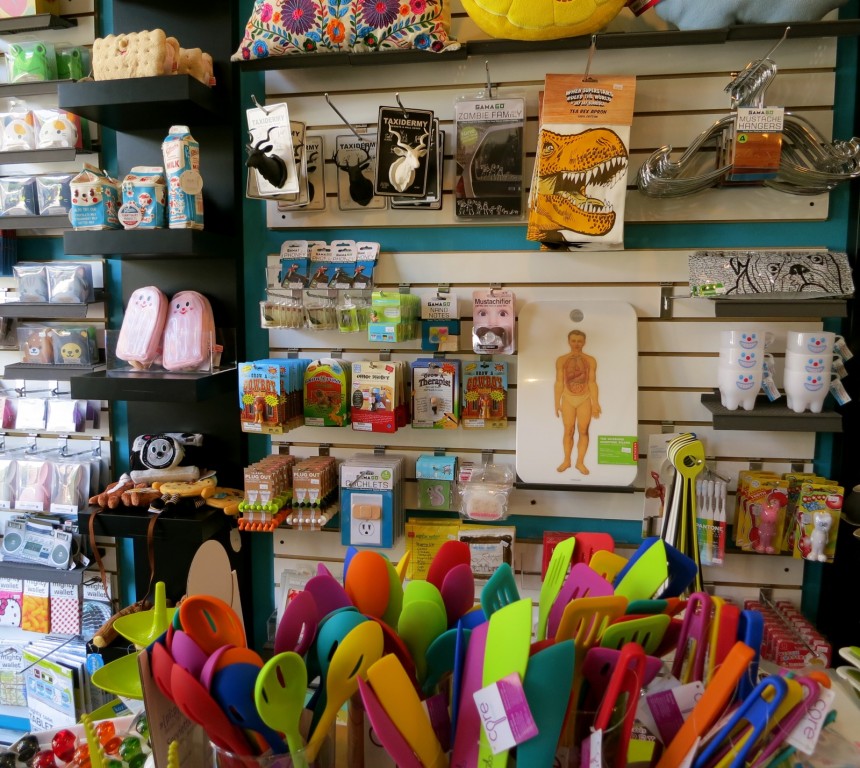 SHOP: Dream In Plastic. It figures this "Designer Vinyl Art Store" began online out of Brooklyn, NY. You'll find mini works of plastic art (starting at $4.95), stationary and paper goods like a "Decomposition Book" made with recycle materials ($8), a shelf-full of vintage cameras, including the original Kodak Brownie, and a slew of Polaroid's among a plethora of colorful plasticine paraphernalia.
Restaurants In Beacon NY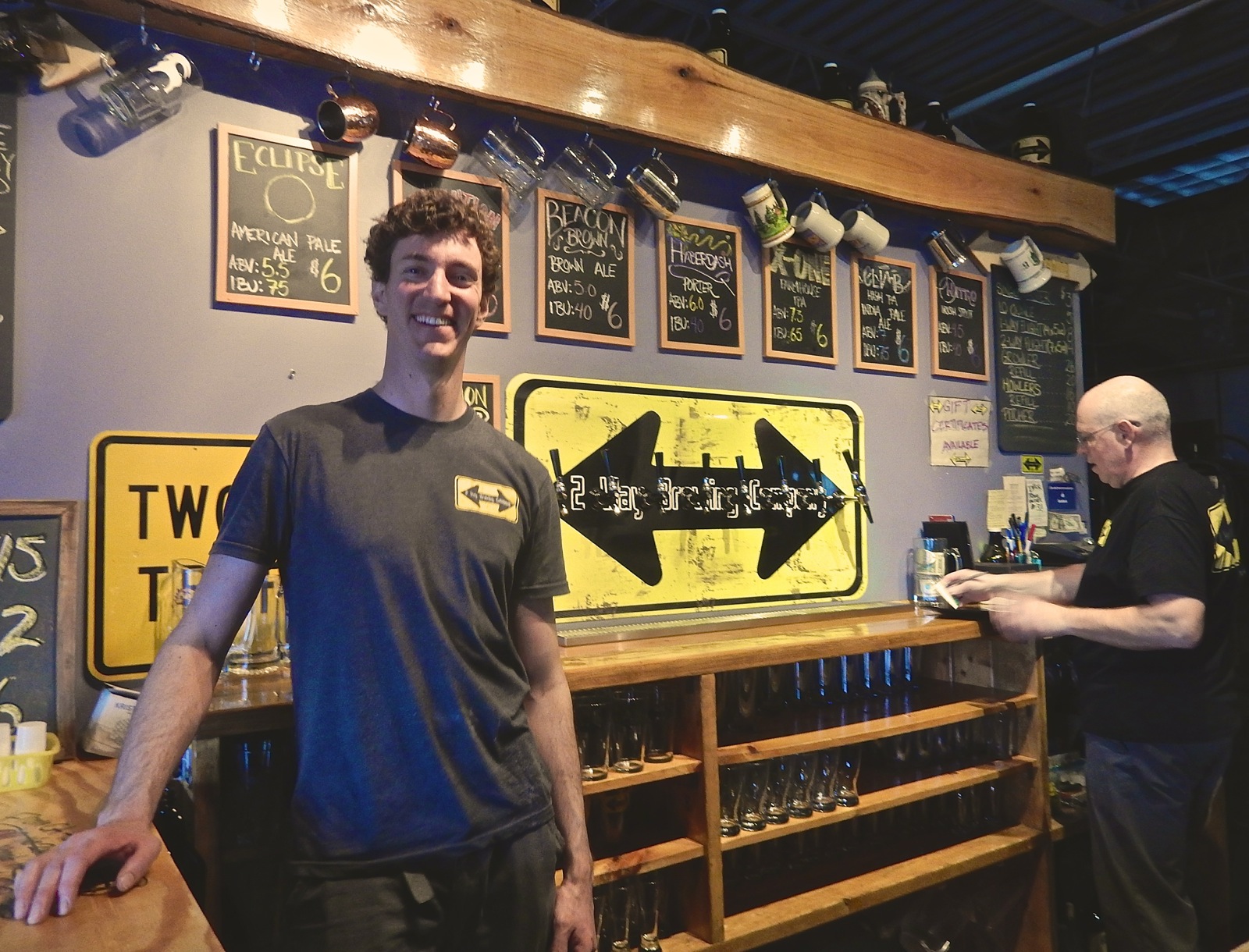 DRINK/EAT: Two Way Brewing Co. A bit over 2 years ago, entrepreneurial Michael O'Herron took his Engineering degree and turned it into his passion: beer-making. Discovering a yeast strain on local black berries, he employed this newfound strain in the making of his signature, Saison-ish Confusion.
You can down a pint of Confusion, or Farmhouse IPA or any number of brews from this small craft brewery named for the Hudson River – the tidal river, right outside the Brewery's window, that flows two ways.
Come in for great pub food and beer, and bring the kids (juice and healthy drinks for them). O'Herron stocks games for families who just want to hang out together at the end of the day. Open Thurs-Sunday – check website for hours.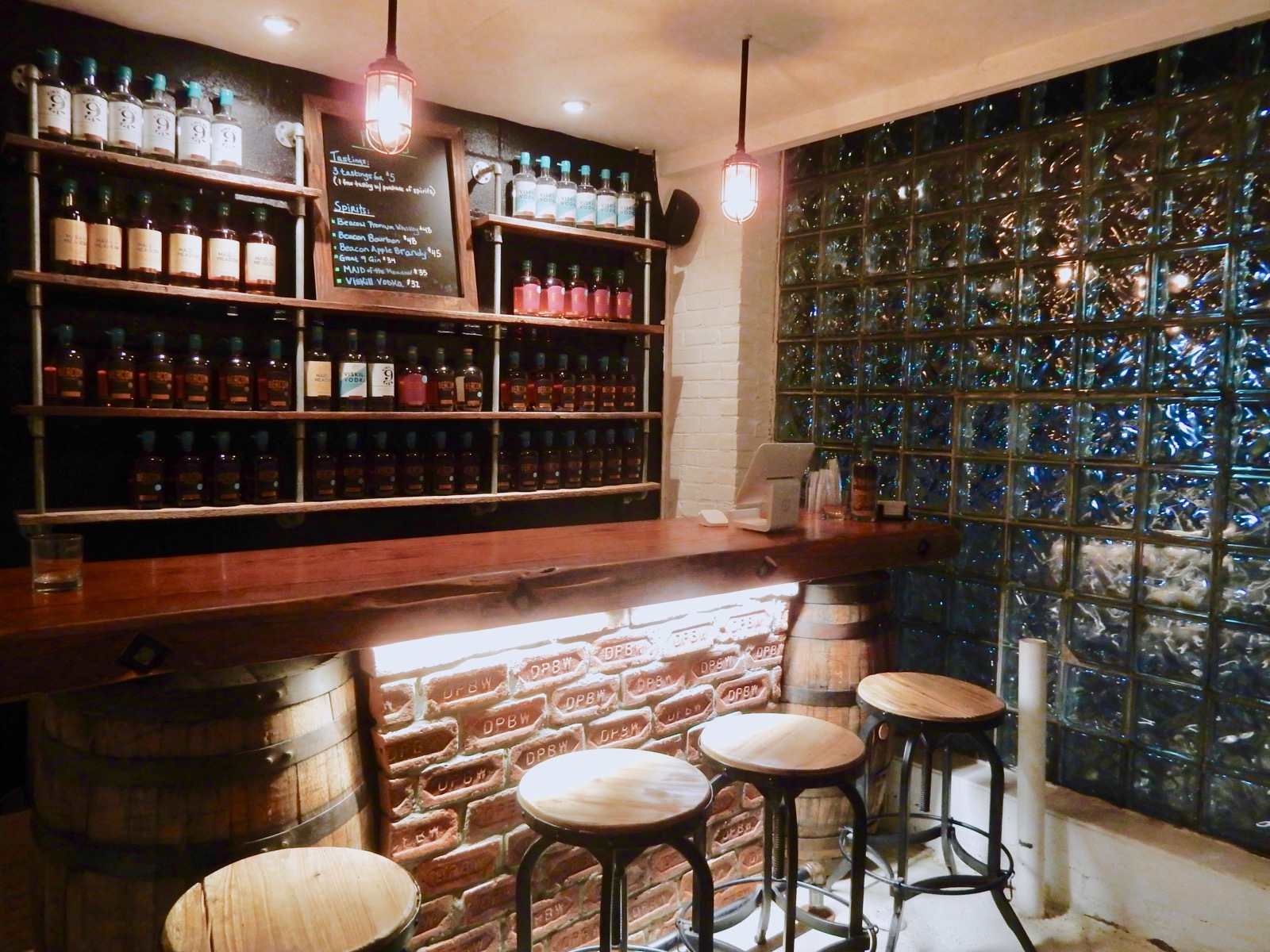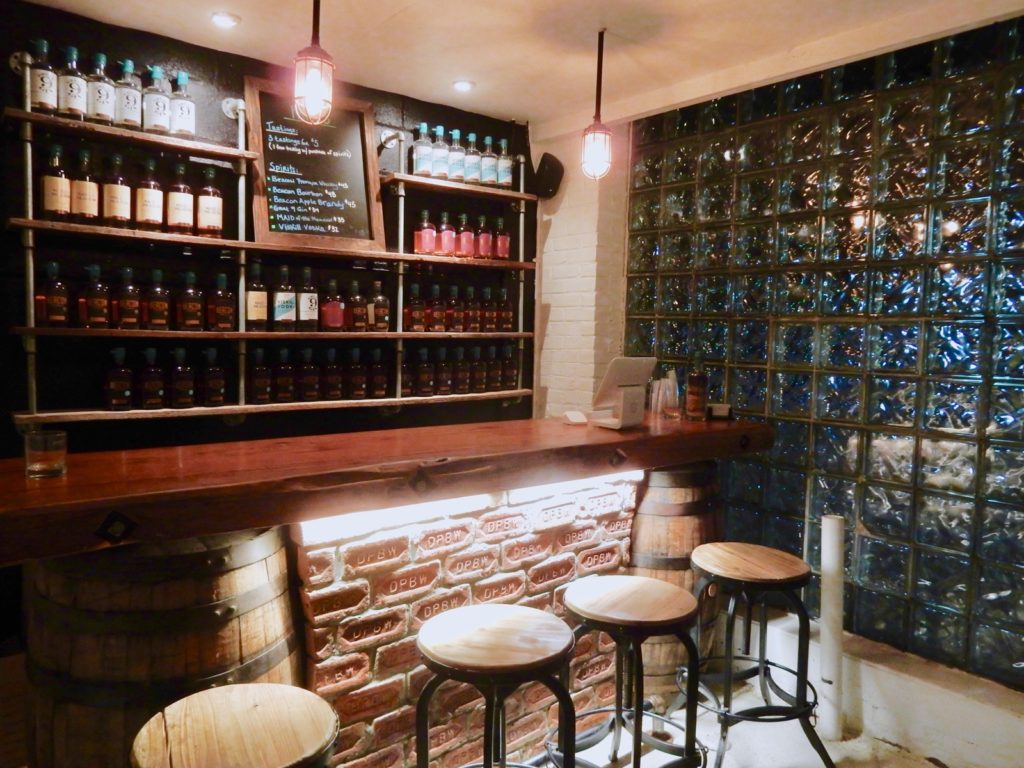 TASTE: Denning's Point Distillery. At Denning's Point, New York State grains become Viskill and Maid of the Meadow Vodkas, Beacon Bourbon, Great 9 Gin, and Denning's White Rye Whiskey.
Come watch the process, take a tour (and a few sips), and enjoy live Blues Jam sessions the 2nd Saturday of each month from 4-7pm. Tasting room open Fri./Sat, 2-8pm (tours at 2pm, 3pm, 4pm), Sun 2-6.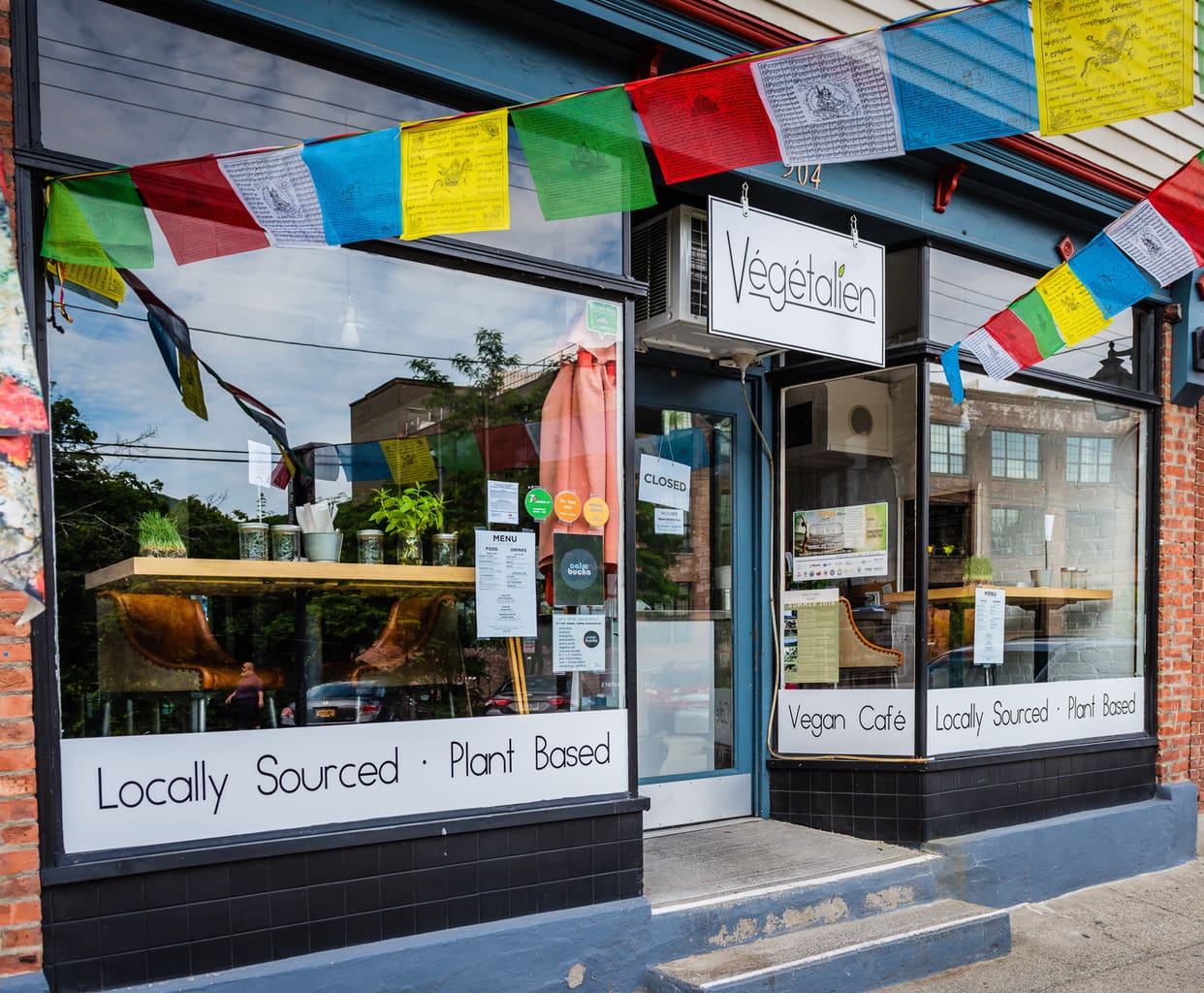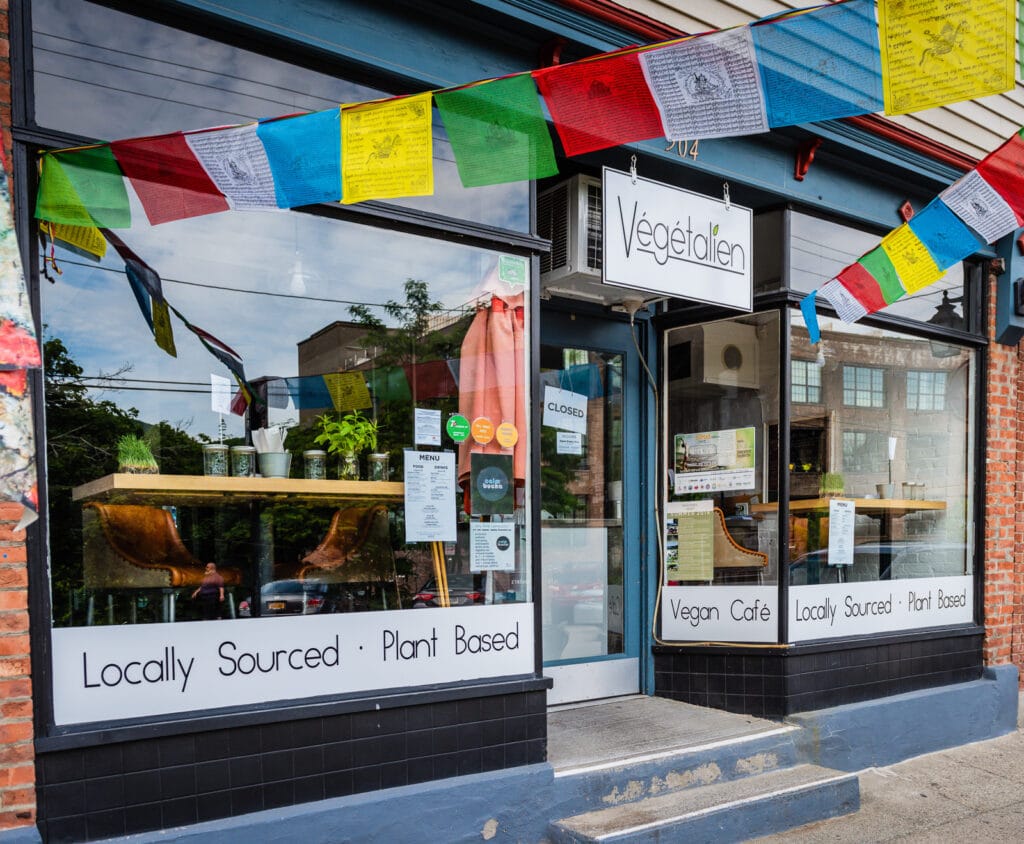 VEGAN: Vegetalien. Locally-sourced, fresh, colorful, and flavorful plant-based food and drinks; even meat-lovers rave about the Buddha bowls and "pork" tacos..
DRINK/EAT/MUSIC: Towne Crier. You'll find blues, soul, rock, World Music, Open Mic, and more at this restaurant/performance venue smack in the middle of Maine St. Beacon. There's something going on almost every night – just check the website for the latest.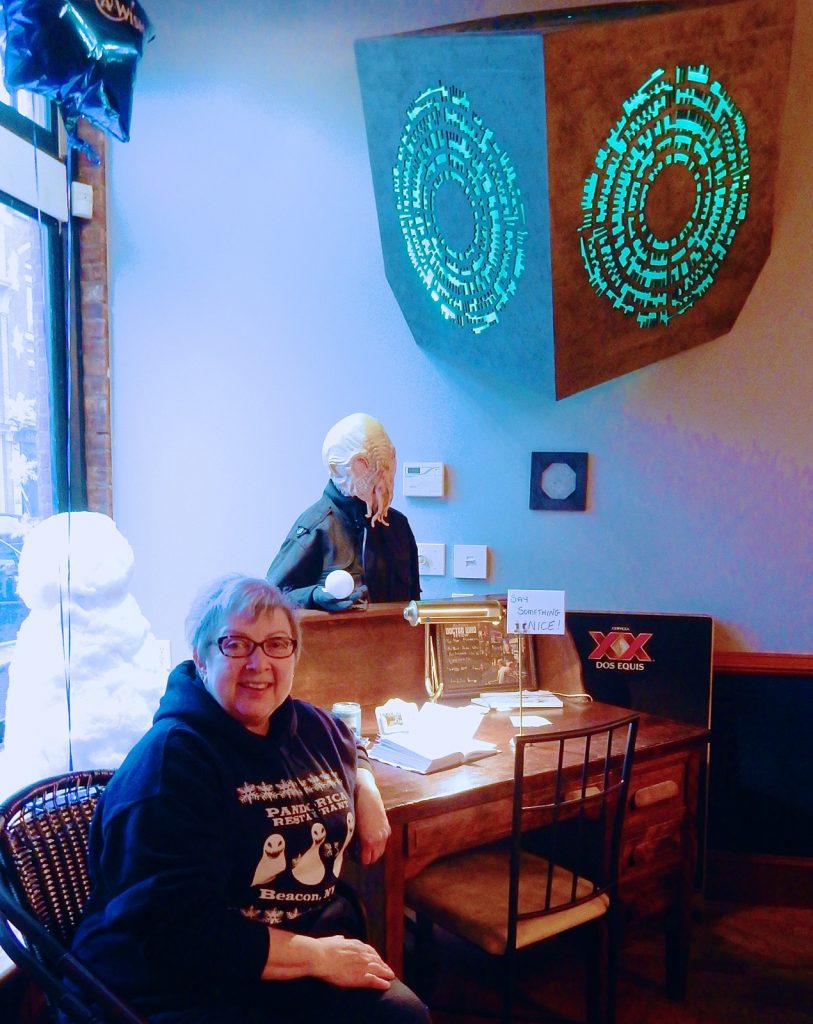 EAT: Pandorica. When "Who-vians come through the door, there are squeals of delight," says Pandorica owner, Shirley Hot, who closed down her "cup and saucer tea room" in this space and, in 2014, opened up a restaurant devoted to everything Doctor Who. Fans from all over the globe converge on Beacon NY for this restaurant alone: It's the only Dr. Who themed restaurant in the world.
On TV off and on since 1963, Doctor Who has a fan base aged 7-70, and it's not unusual to see whole fan families gathered together to dine on Fish Fingers and Custard (Who's favorite meal). "Art, silverware, furniture, menu items are all Who related," says Hot.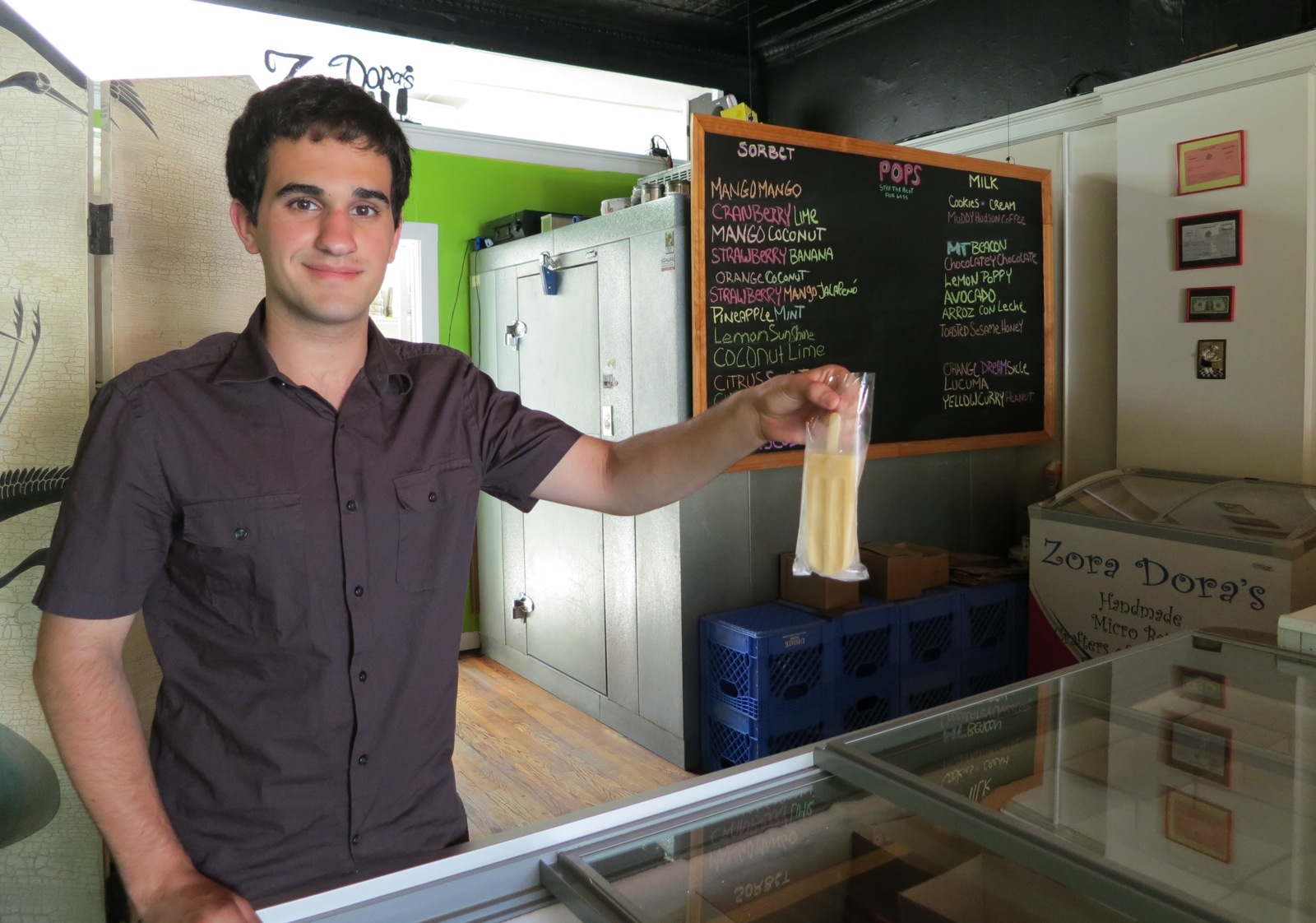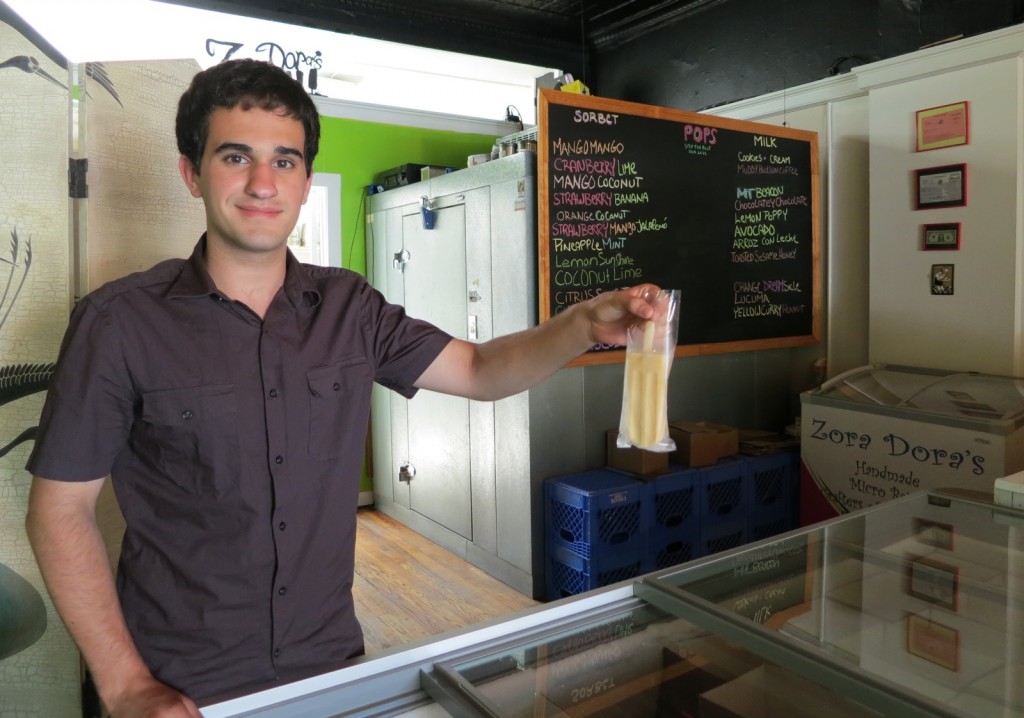 SNACK: Zora Dora All Natural Gourmet Popsicles. This little hole in the wall sells only ice-pops – in flavors you never knew existed. Try the "Mount Beacon" – a blend of pureed bananas, peanut butter, dark chocolate and Oreos. Just $3 a pop!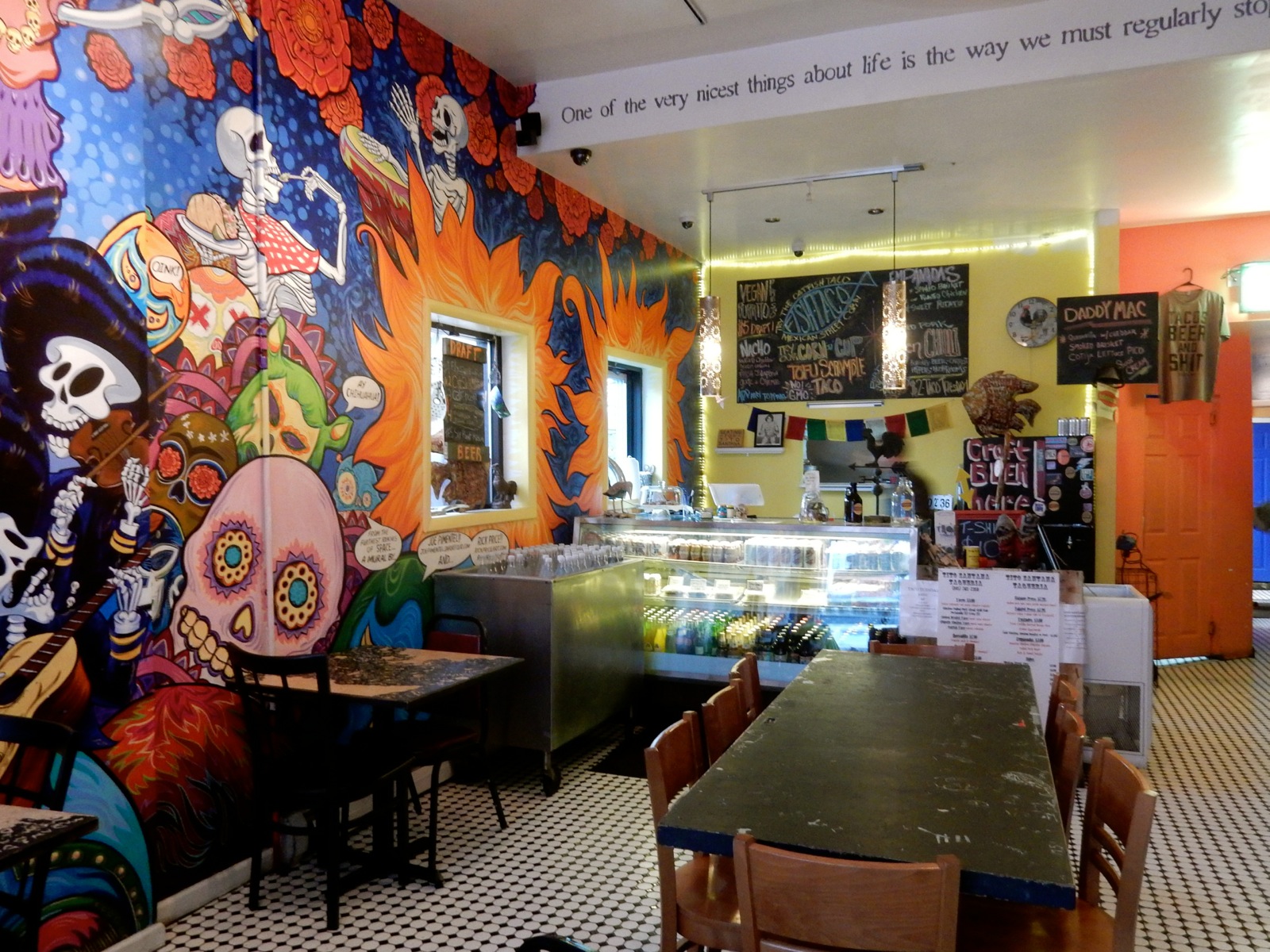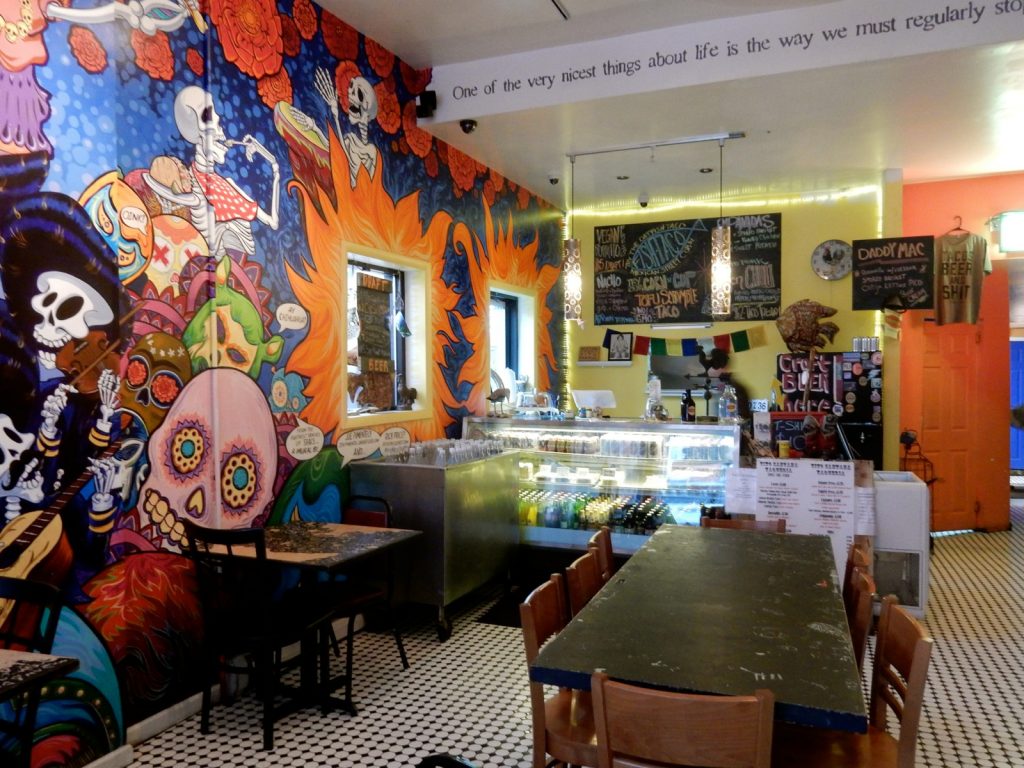 SNACK/EAT: Tito Santana Taqueria. This place, at the foot of Main Street closest to the Hudson River, gets "crazy busy" in the summer. But on a Sunday at 4pm offseason, you don't have to wait too long for one of the best (and best value) taco's in the land. Ask for the incredible BBQ Smoked Brisket Taco ($3), stuffed with shredded beef and chopped onions, cloaked in sweet/tangy sauce, and you won't be able to stop at just one.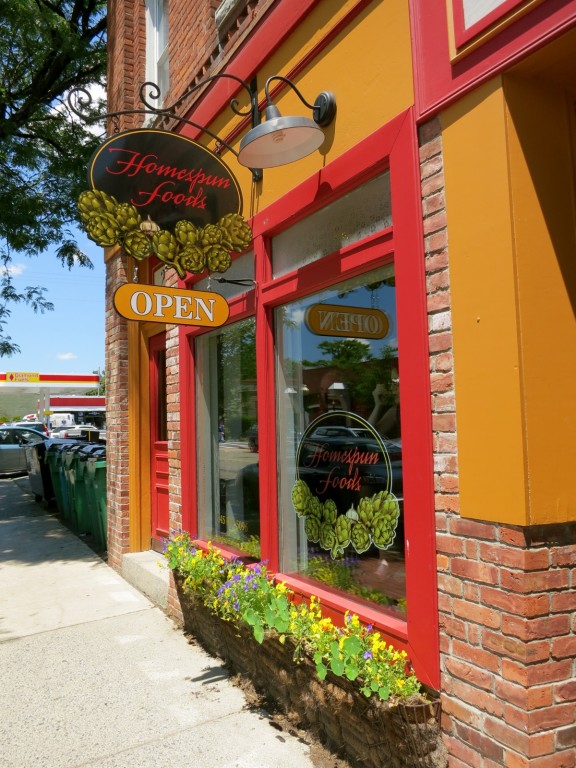 EAT/LUNCH: Homespun Foods. So good, owners were offered the concession at DIA:Beacon, this adorable 50's Formica-kitchen-kitsch café serves up the best fresh food in town. Lines form out the door for meals like the Vegetarian "Meatloaf" – nutty and enhanced by a dollop of homemade smoky ketchup – with a large side-salad for $9.95.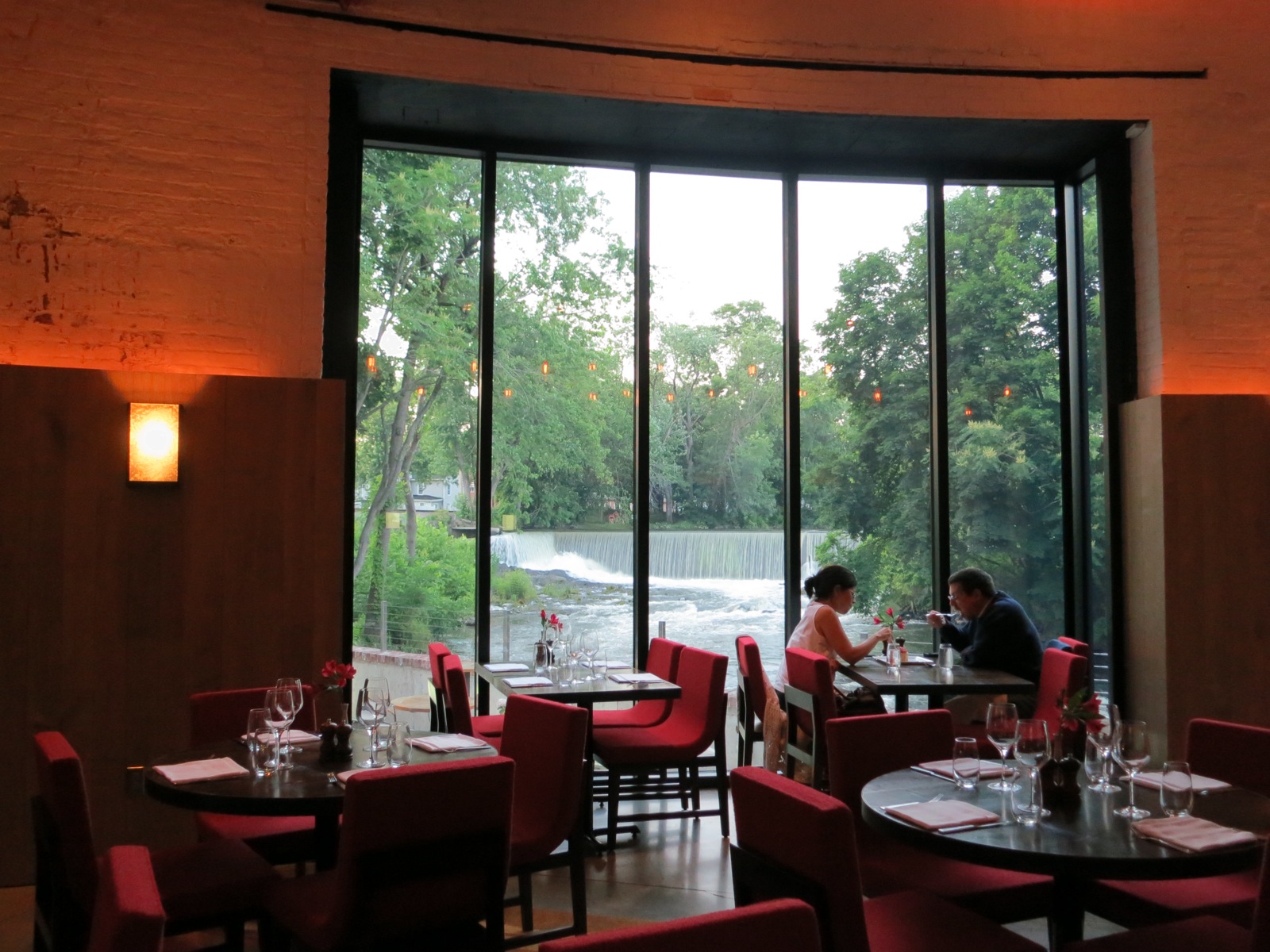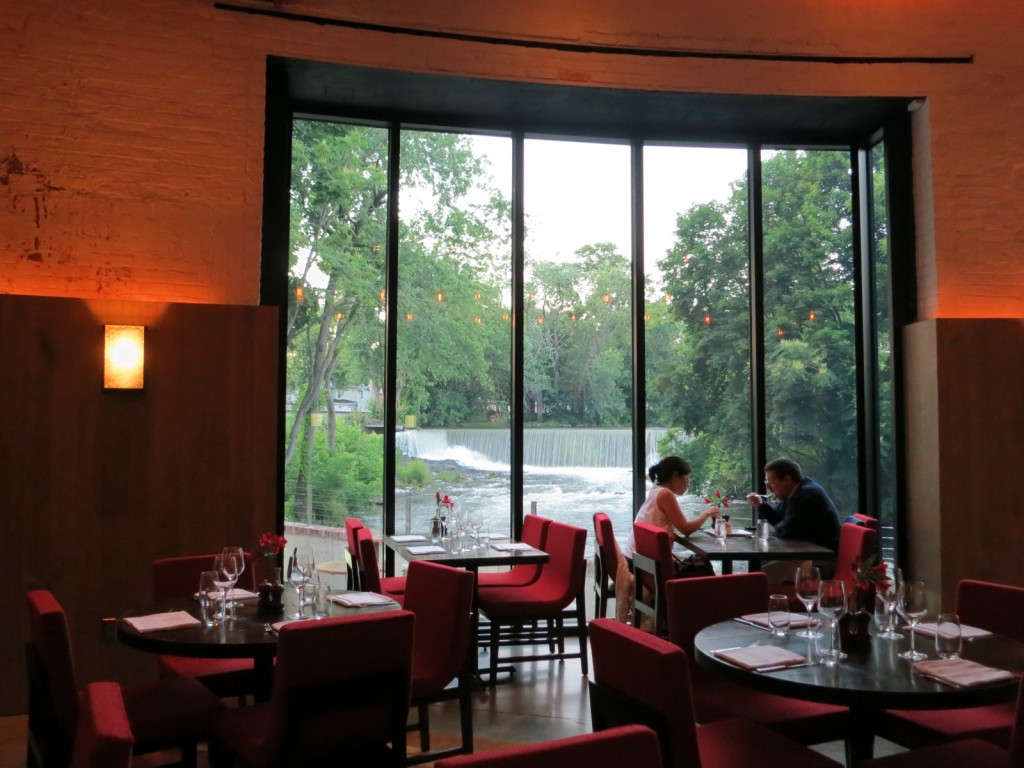 EAT: Roundhouse by Terrance Brennan. Star chef, Terrance Brennan recently took over the Roundhouse restaurant, and his Nose to Tail, aka "Whole Farm Cuisine," with most ingredients sourced from the Hudson Valley, befits the stunning David Rockwell-designed dining room overlooking Fishkill Creek.
Try for a table next to the curved bank of floor to ceiling windows with an ever-delightful view of the wild water, at night bathed in violet light. There are plenty of craft cocktails and beers on tap, but if you're a hard-cider hound, you're in luck: the Roundhouse offers 12 different kinds, including the "Naked Flock Citrus Cider," with a local back-story worth hearing (ask your server).
For now, Brennan's Nose to Tail offerings revolve around pork products and so on the Charcuterie Plate you'll find Fig Ears, Pig Trotters and Bone Marrow among other meat offerings ($32 for 3). But Chef is not only about meat – there are at least three Vegetarian options on the menu each night, and he tweaks fish like no-one's business.
The signature Ramen's are deeply flavored and lip-smacking ($16), and the Day Boat Skate "Pastrami" turns Skate into a fish dish brined, smoked and spiced just like its cured beef version, and served with Cabbage and Rye Crumbs ($18 on Lounge Menu, $24 on Dining Room menu).
Even if you don't have room, go for the Lemon Diplomat – a thin disk of crisp meringue over lemon custard dusted with candied olives. Heavenly.
Find even more restaurants in Beacon NY, as well as current rankings, on TripAdvisor.
Hotels In Beacon NY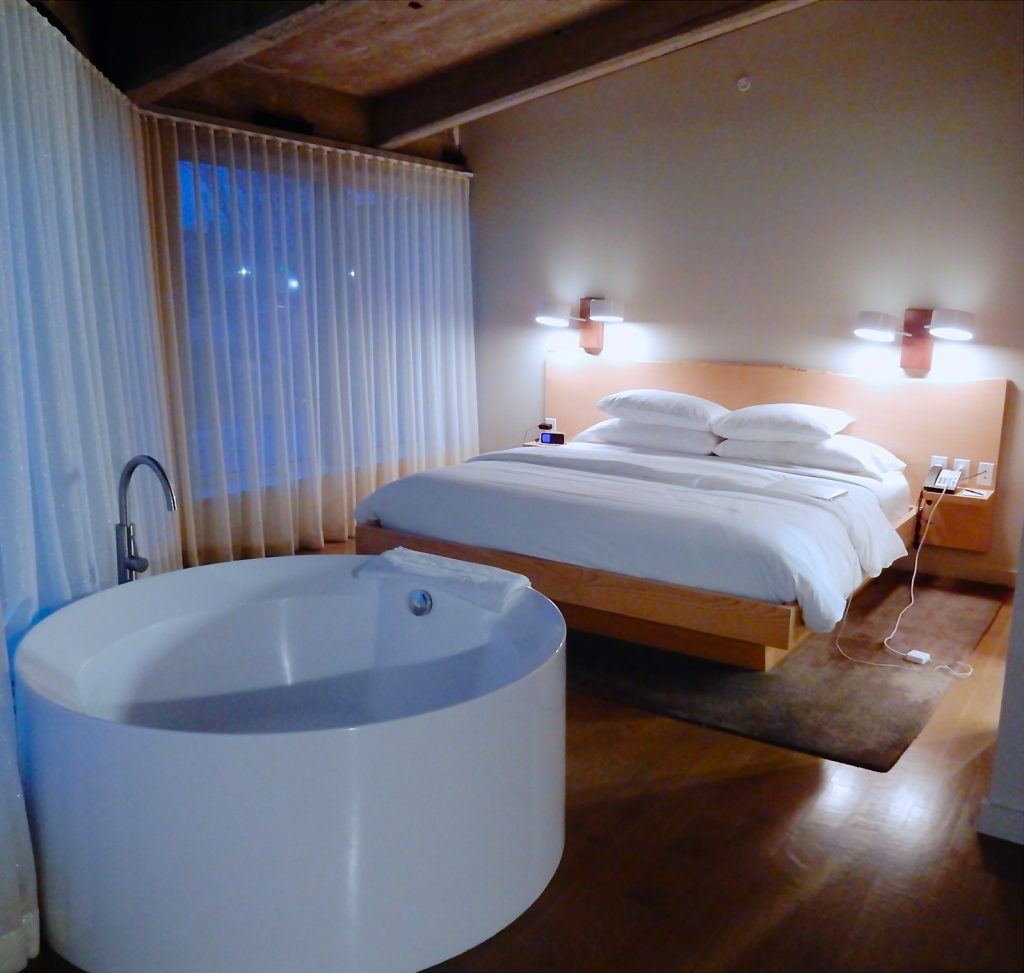 STAY: Roundhouse At Beacon Falls. A "Maven Favorite" – you can find the full write-up HERE. Opened in 2012 in a former dye-works (and then lawnmower) factory, The Roundhouse brought boutique cred to Beacon NY.
Perched right over cascading waterfalls and boulder-strewn rapids, its crisp, industrial-luxe design drew urbane guests from NYC, giving them a reason to stay in town after visiting DIA:Beacon.
Since November 2016, there's another reason to stay or at least eat at the Roundhouse: Michelin-starred chef, Terrance Brennan has taken over the kitchen. Rooms and suites from $189-$750.
STAY: Hyatt House, Fishkill, NY. For those on a relative budget who still require the creature comforts of a stylish,friendly and comfortable hotel, the Hyatt House a few miles up Route 9 (just on the north side of I-84) is a great alternative. Large suites include a sitting room and bedroom, and are equipped with kitchen and pull-out couch. A hot breakfast buffet is included in room rates $95 – $160 per night.
Looking for more weekend getaways near New York City? Here are a few of our favorite places to visit in Upstate New York.