WHY GO: Not many people outside – and even within – Connecticut have ever heard of Killingworth CT. In a wedge of land equidistant from Long Island Sound and the Connecticut River, this rural town is about as "hidden gem" as it gets.
Several years ago, there wasn't much here but farmland and the woodsy swimming hole of Chatfield Hollow State Park. But now, you'll find a hip and tranquil 5-bedroom Inn, a lavender farm that's become one of the most visited attractions in Connecticut, a can't miss wetlands boardwalk, several good restaurants, and country stores galore. Get the most out of a getaway to Killingworth Connecticut by reading on.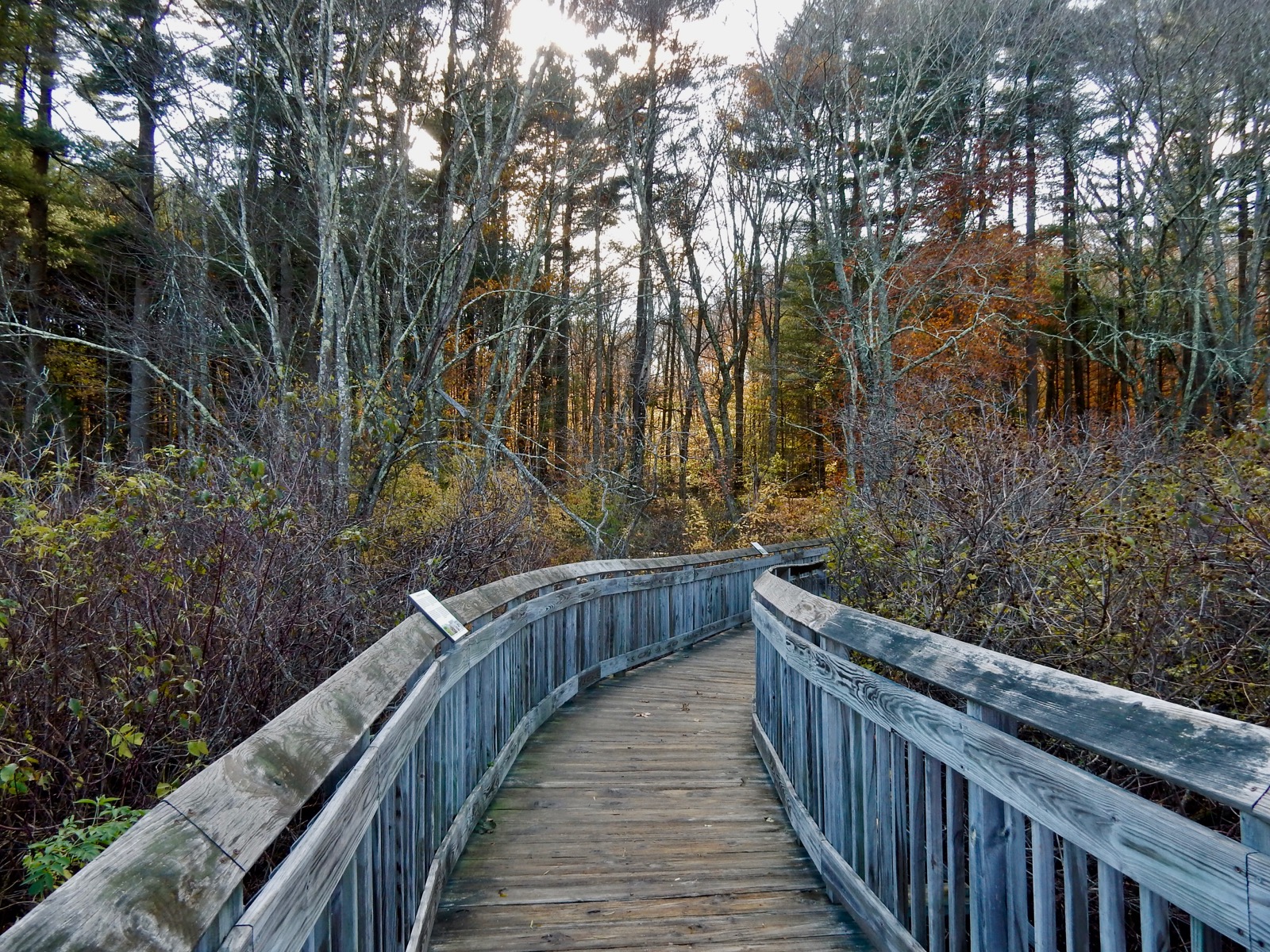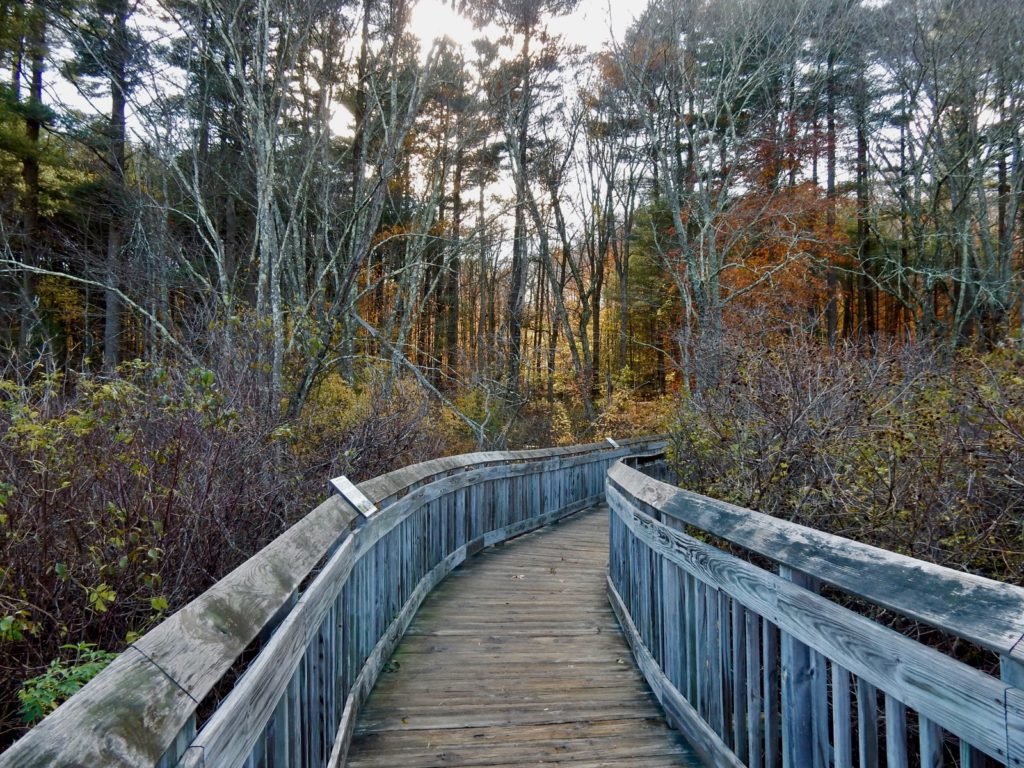 Things To Do In Killingworth CT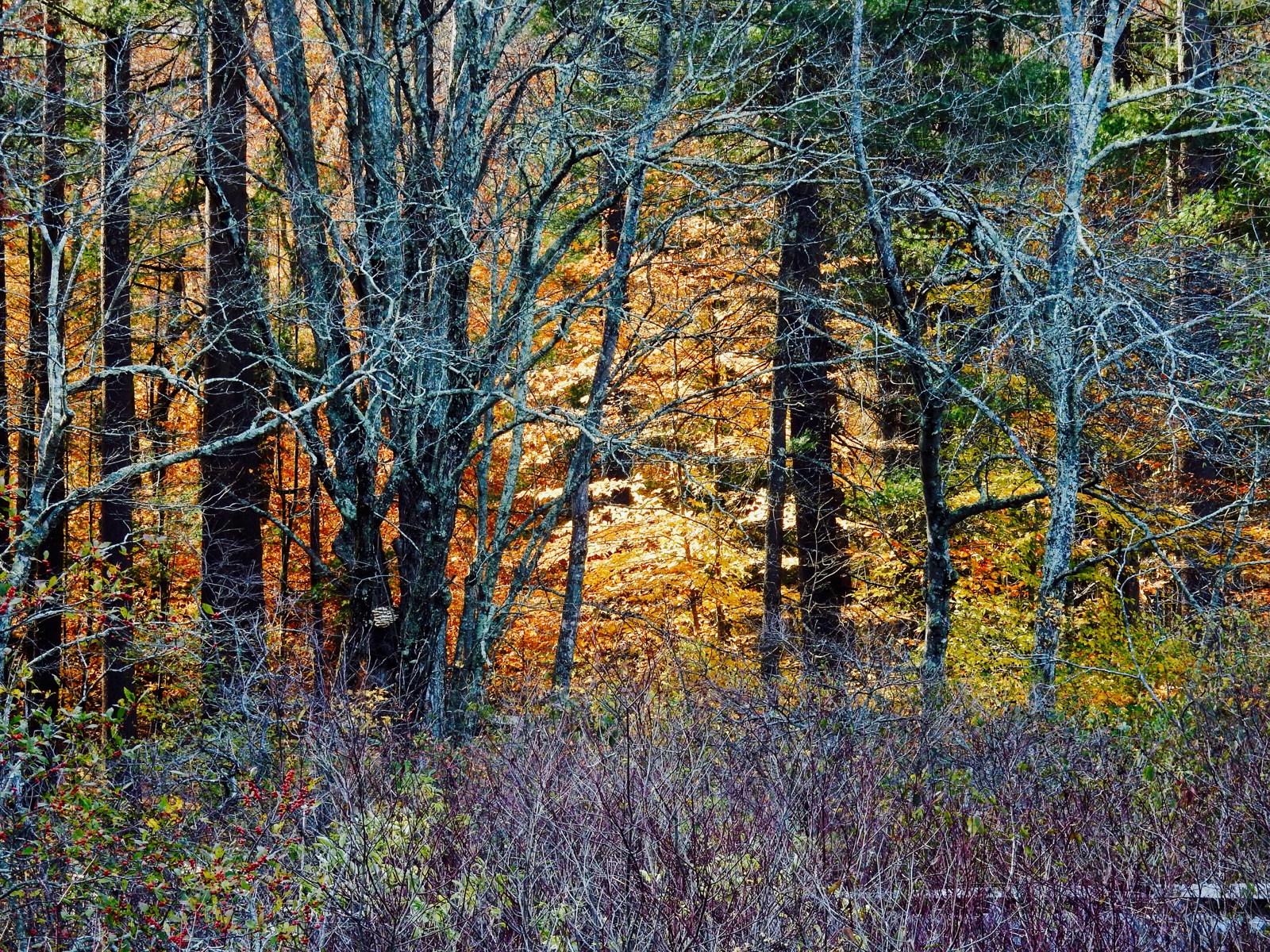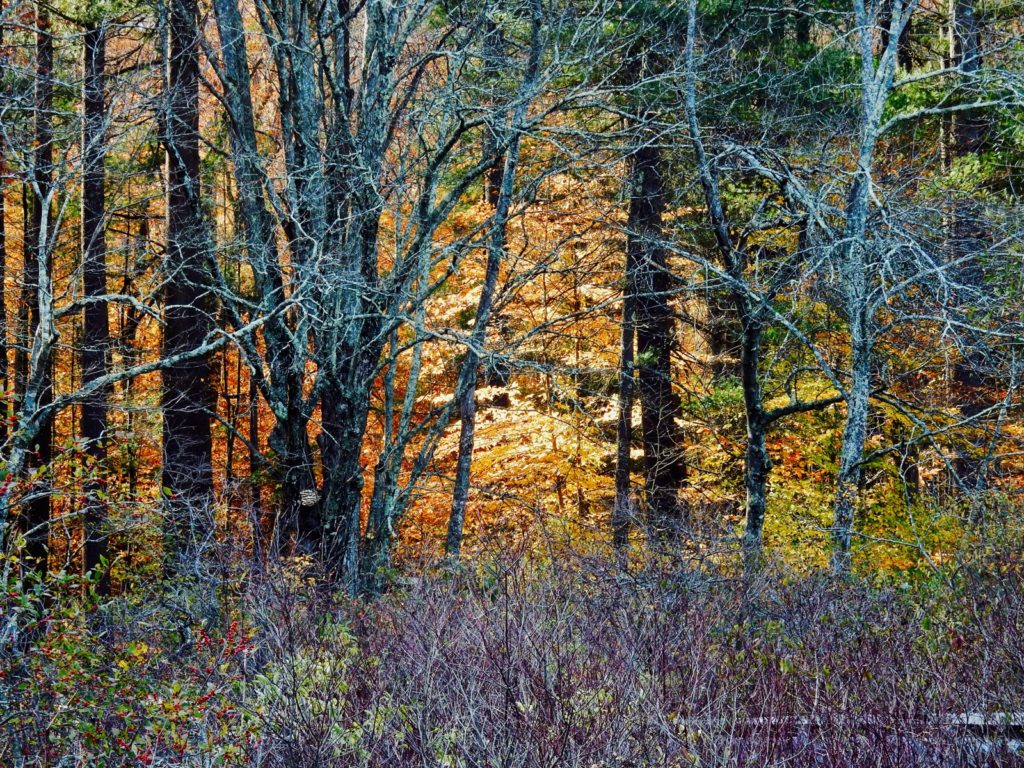 If you do nothing else in this wildlife rich 400-acre Chatfield Hollow State Park, traipse across an inland swamp on the 825 foot long Paul F. Wildermann Boardwalk. In late fall, Mother Nature displays her own preparation for the holidays. Red berries and green leaves of the Winterberry Holly create a stunning juxtaposition with white Birch trees.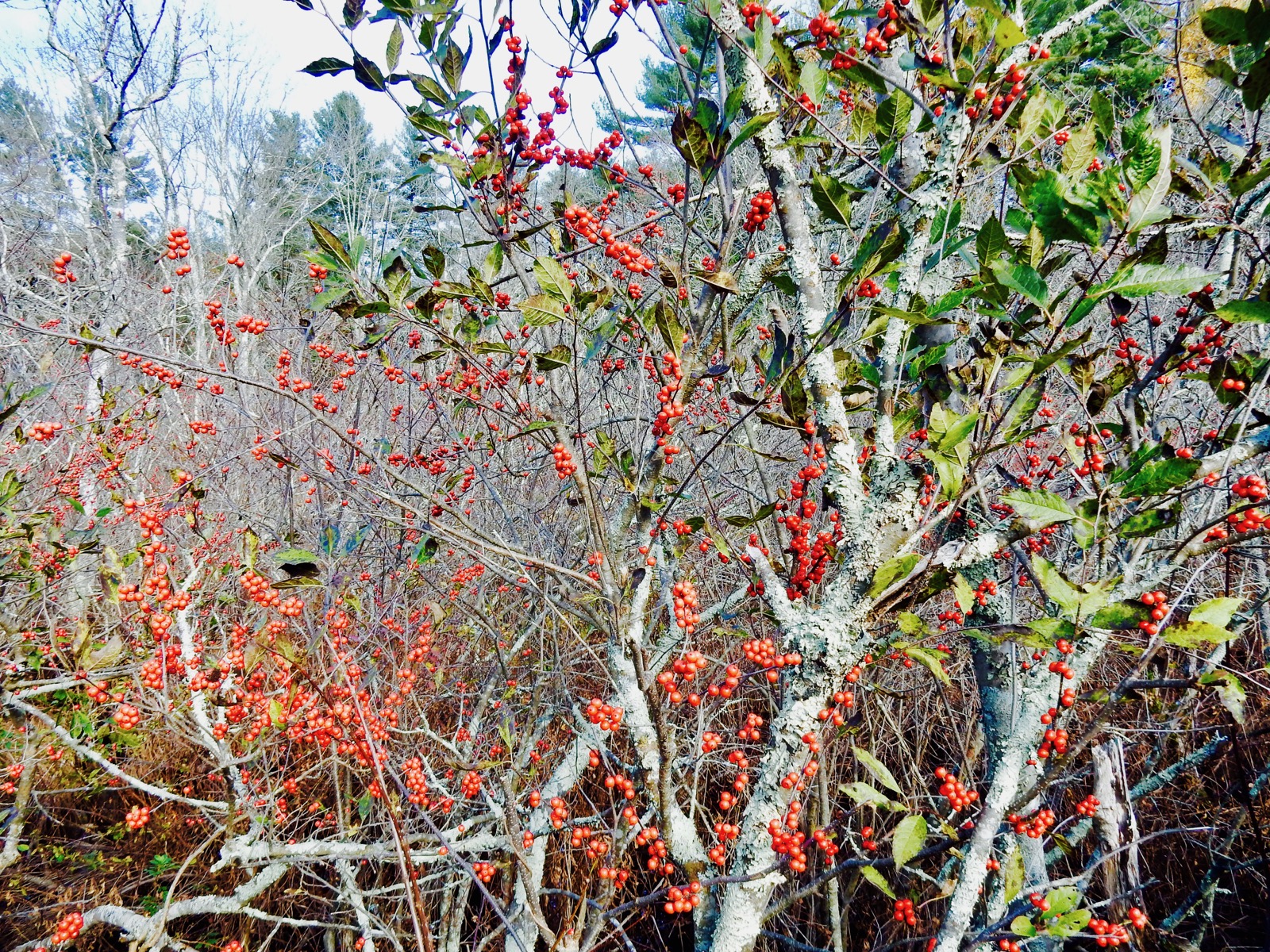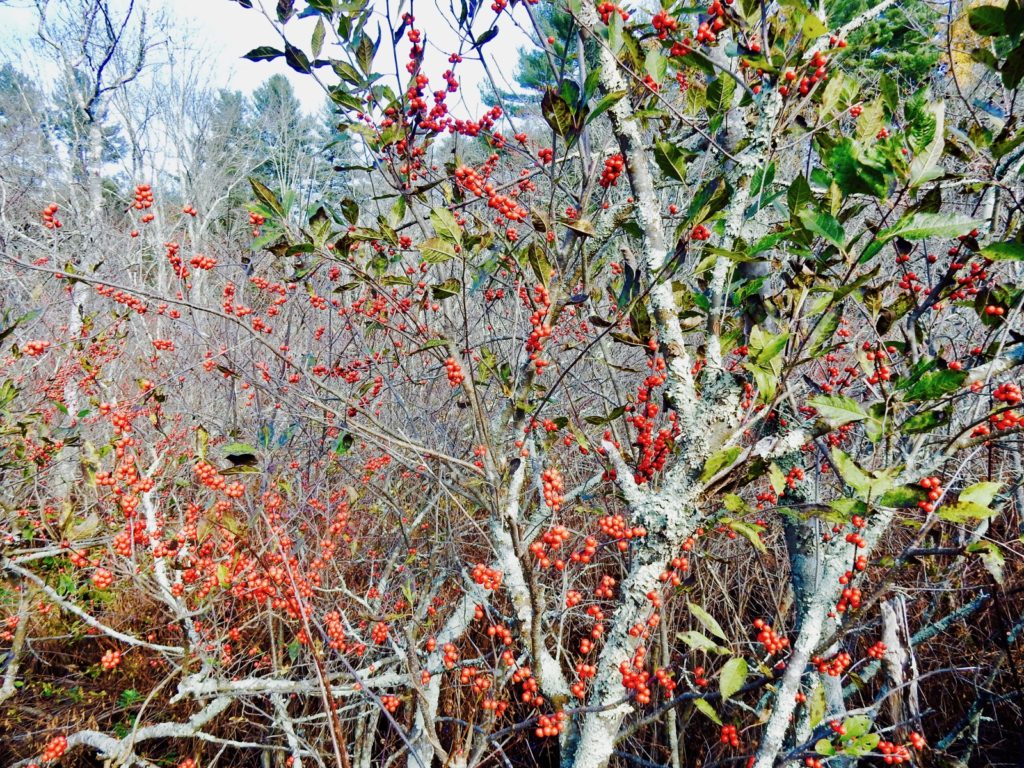 The park itself is a diverse topography of rock ledges and outcroppings, waterfalls, forest, swamp, and ponds (the largest a popular swimming area). Come here for some soul-healing hours of "Forest Bathing" if nothing else.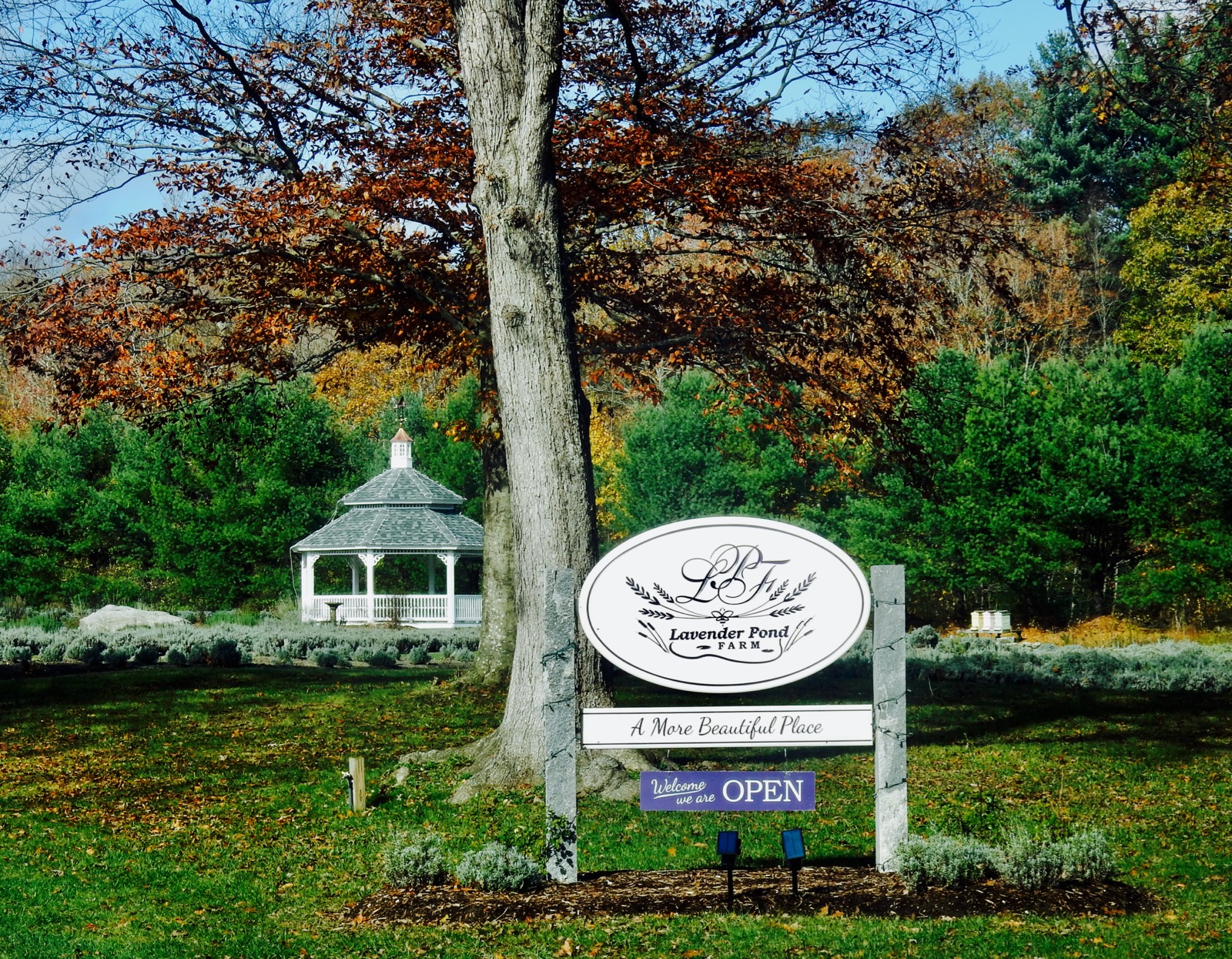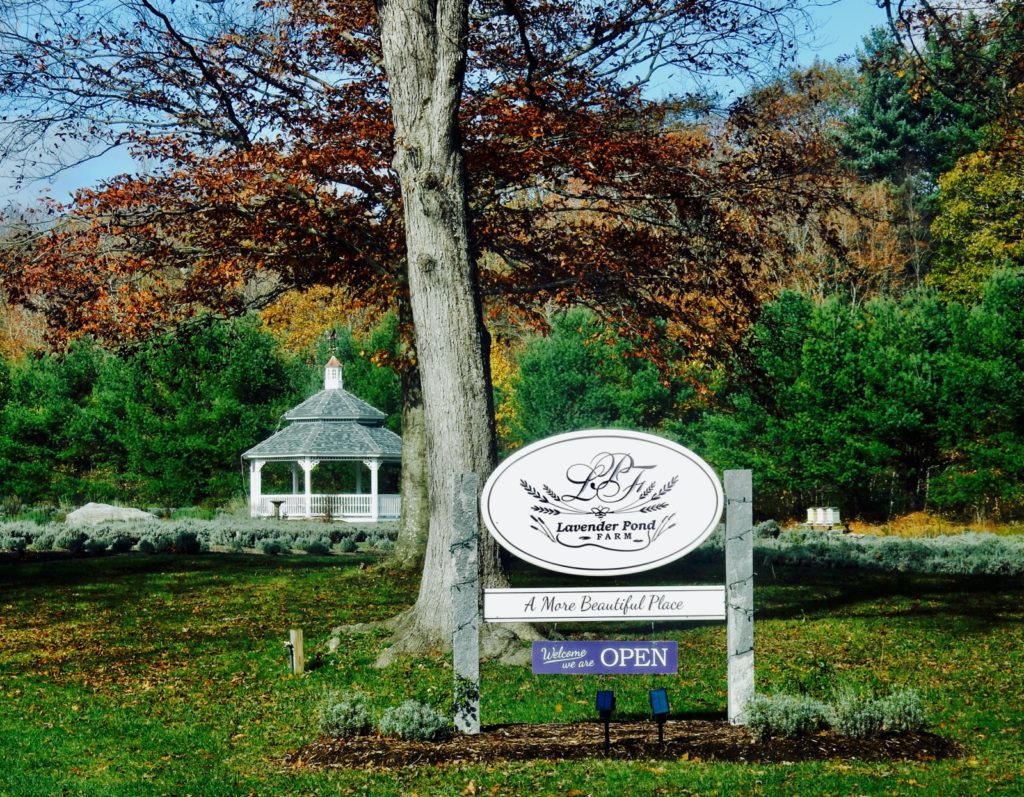 You'll find Lavender Pond Farm just two miles from Clinton Crossing Premium Outlets and Chamard Vineyards. It's so ironic that this peaceful, plant-based place is located on a country lane namedRoast Meat Hill Rd.
Tourists seemed to have discovered this very tucked away 25 acres of serenity. Lavender Pond Farm was named "Number 1 Attraction in Connecticut" in a recent USA Today Top 10 Reader's Poll.
Lavender has been used as a sleep aid and bug repellent for eons, and lately as a natural way to calm mild anxiety and restlessness. So it makes sense that travelers are seeking this pretty little purple plant out at its source.  Over 20,000 people visit New England's largest lavender farm in season.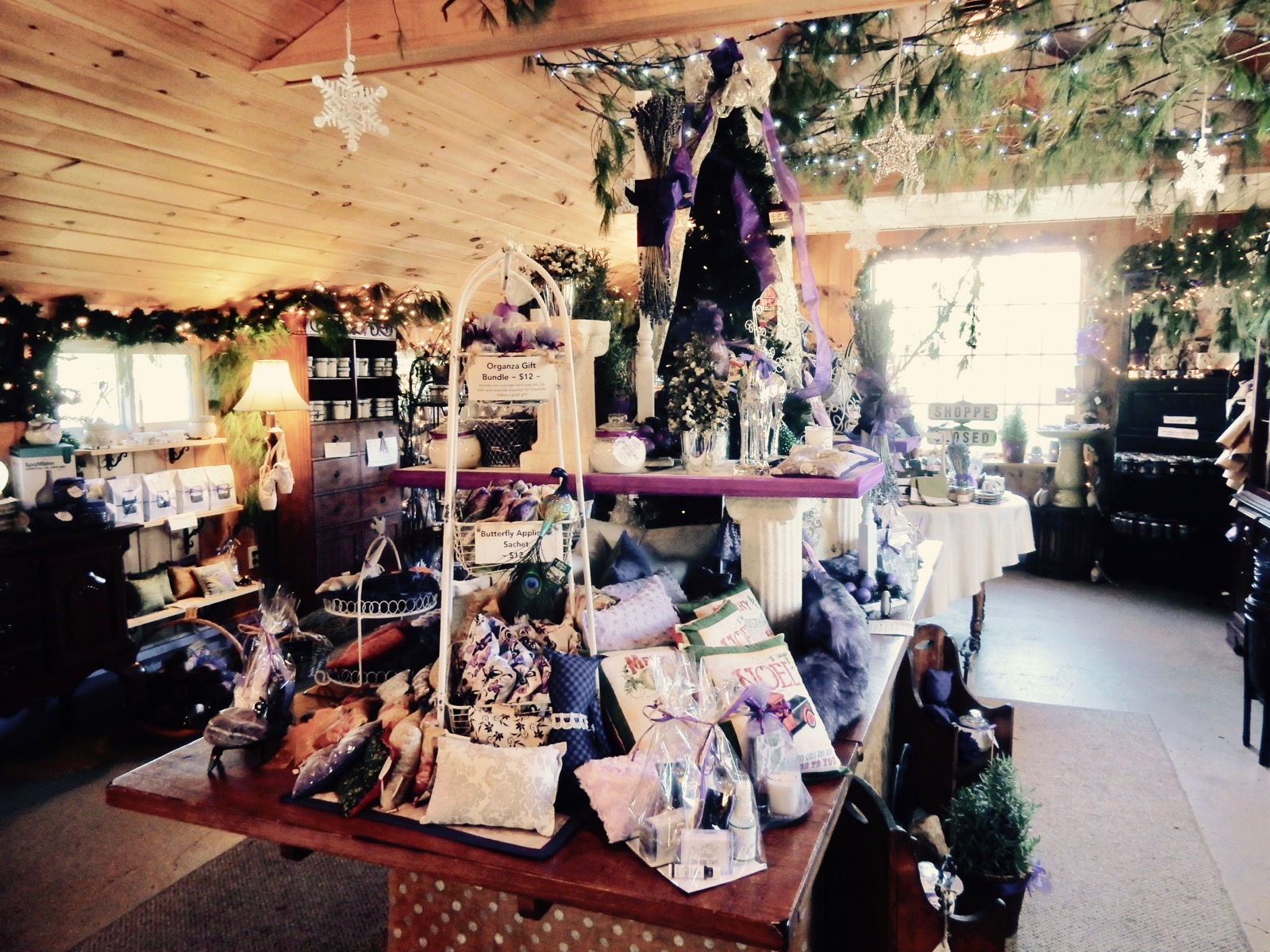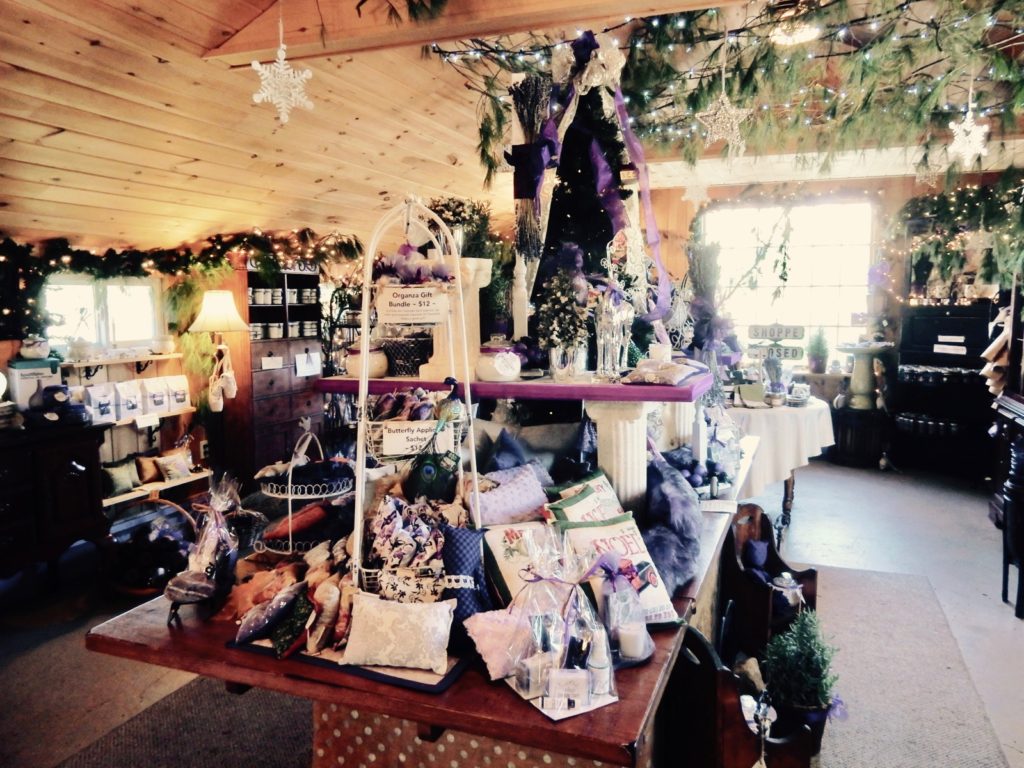 Lavender Pond Farm owners, Chris and Denise Salafia, opened the property to the public in 2014. Denise, a dance teacher, and Chris, a "software guy" who "rode a desk for 25 years" and now get's to ride a tractor, tend to 10,000 lavender plants.
Their gift shop features plant-based products made from lavender blooms and oil. All kinds of lavender paraphernalia is for sale,  including essential oil, teas, sachets, jewelry, candles, soaps, lotions, gels, and jellies.
A Smart Flower ™ solar system – solar panels in the shape of a flower – generates 97% of the farm's energy needs. The Lavender Pond is also available as a wedding venue. The lucky wedding party gets a lift to the altar in a restored red Ford Truck. But you don't have to get married or buy anything to visit Lavender Pond Farm. "Most people come here just to hang out, it's so beautiful." Open daily 10-4.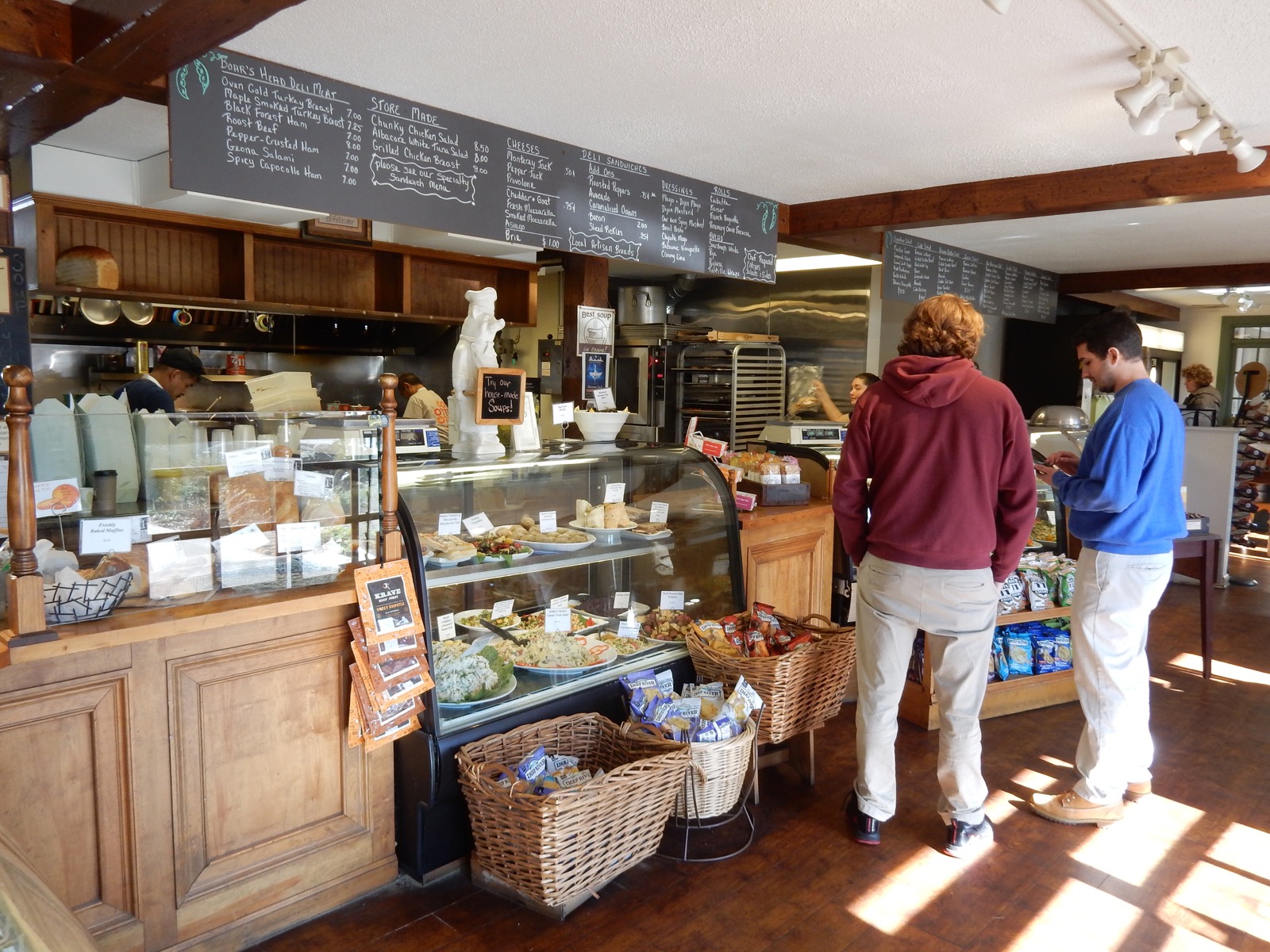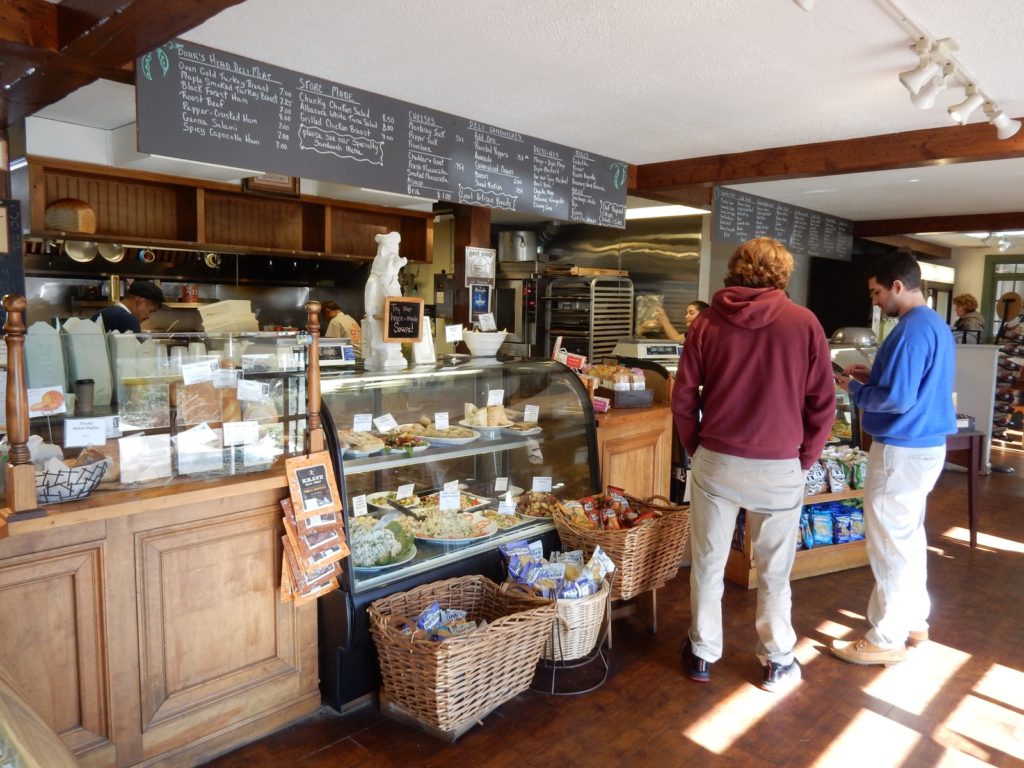 Restaurants In Killingworth CT
Killingworth CT has several restaurants very close to each other on Route 81. Each has its own distinct personality. And its own champions.
This upscale artisanal food market shares a driveway with a pharmacy, bake shop, and Feed Store. It gets bustling-busy mid-day, with its offerings of custom sandwiches (mine: Maple Smoked Turkey on Baguette), salads, soups, and other choices from heaping ready-made platters in a glass case – to take out or eat in on a few tables.
Locals out for a fancy Italian dinner, or who just want a glass of wine and small bite at the large wrap-around bar, go to La Foresta, just down the road a few hundred yards from the Cooking Co.
EAT: Copper Skillet Family Restaurant
This is that "Cheers" kind of local un-fancy spot where everyone knows your kid's names. (In the multi-purpose Killingworth Village, a shopping center that encompasses a package store, bank, the New Great Wall Chinese Restaurant, Pizzeria Davinci, and June's Outback Pub.
The Country Clover Leaf Store – a general store attached to the gas station around the central rotary – sells deli sandwiches. As such, it's a great on the go alternative.
Hotels In Killingwoth CT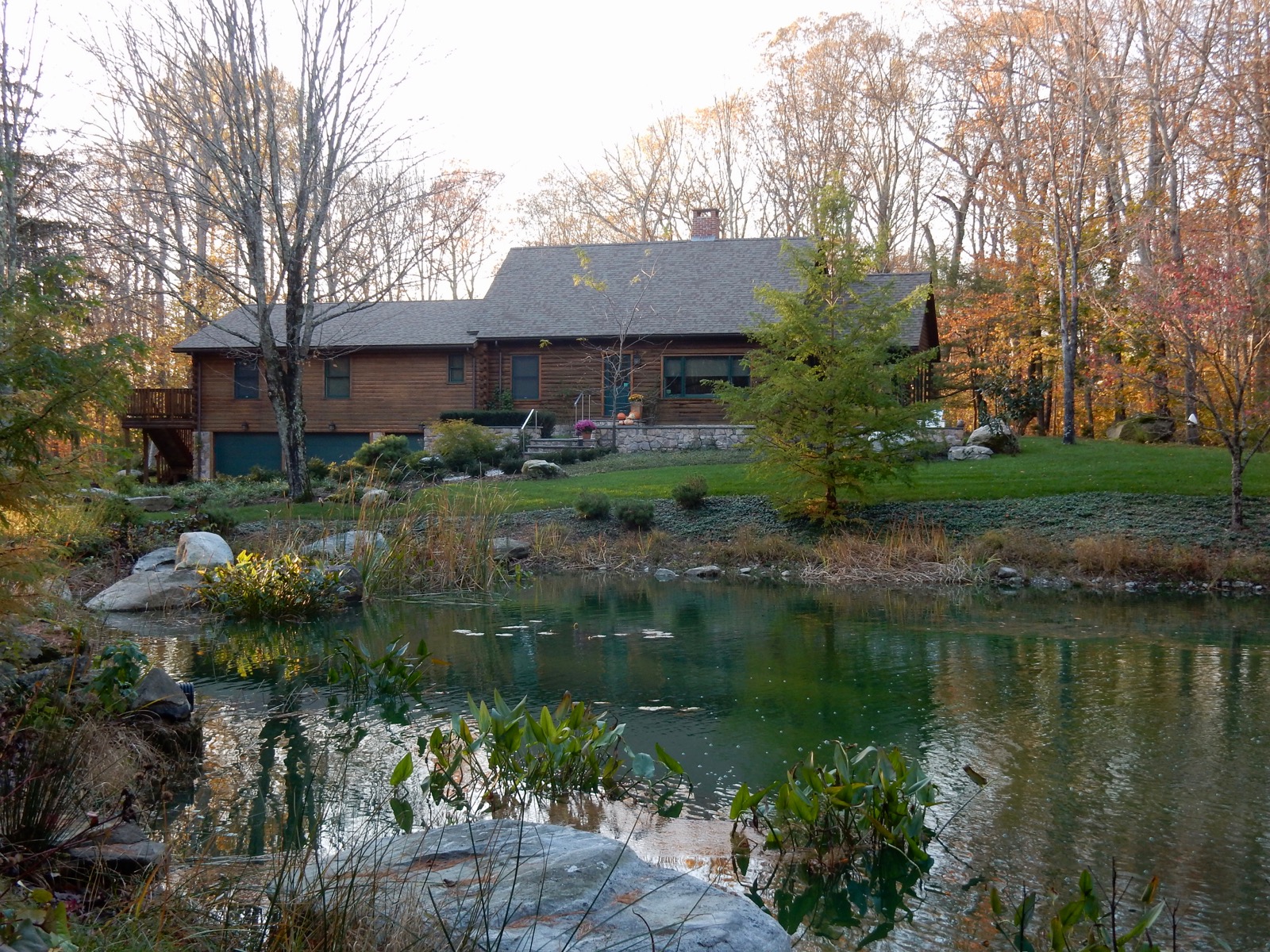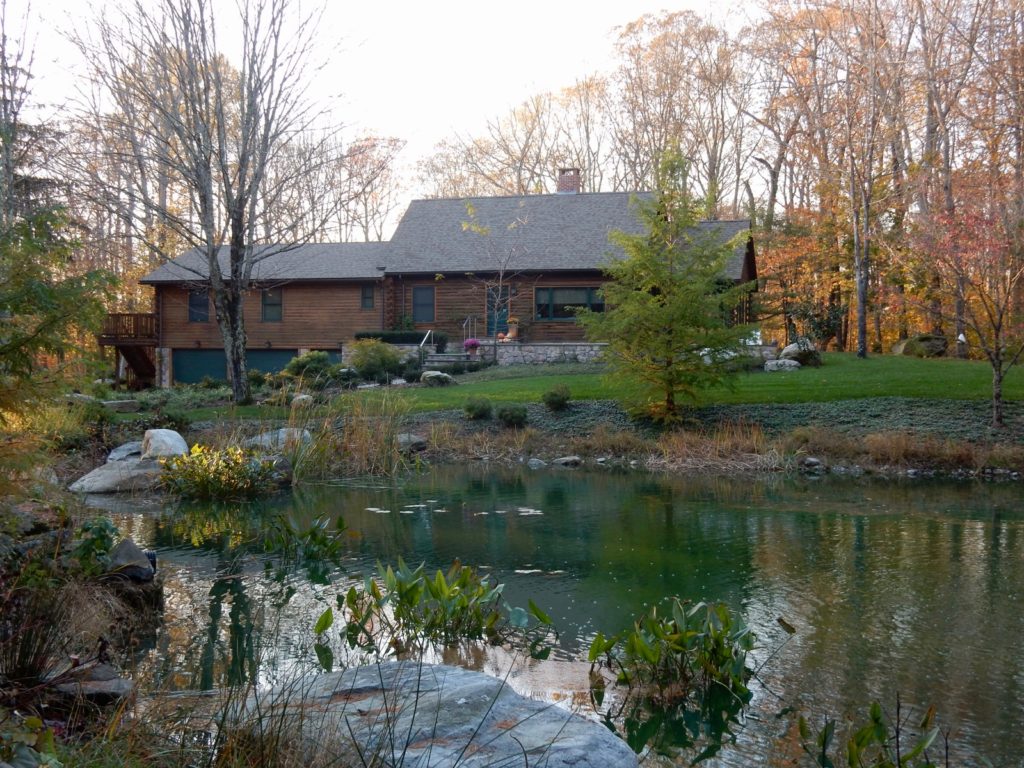 Set beside a small pond on a farm known for its culinary mushrooms, the Chatfield Hollow Inn experience begins with a warm greeting right outside the front door. And then, into a fragrant, candlelit two-story living room straight out of Dwell Magazine.
The quirky-modern-country Chatfield Hollow Inn is the antithesis to the typical doll & doily chintz B&B. Its aesthetic has been best described as "Mid-Century Modern meets Daniel Boone."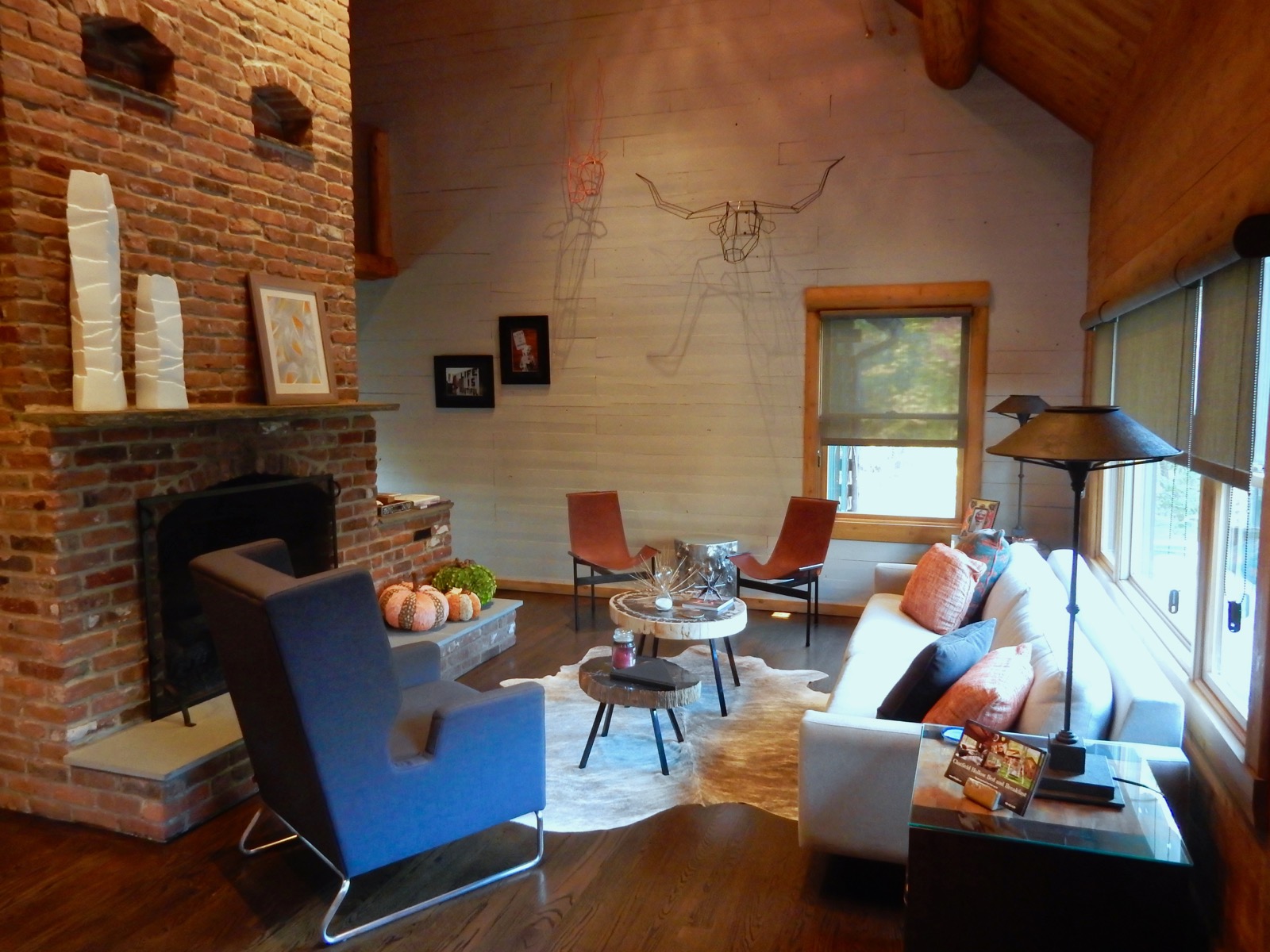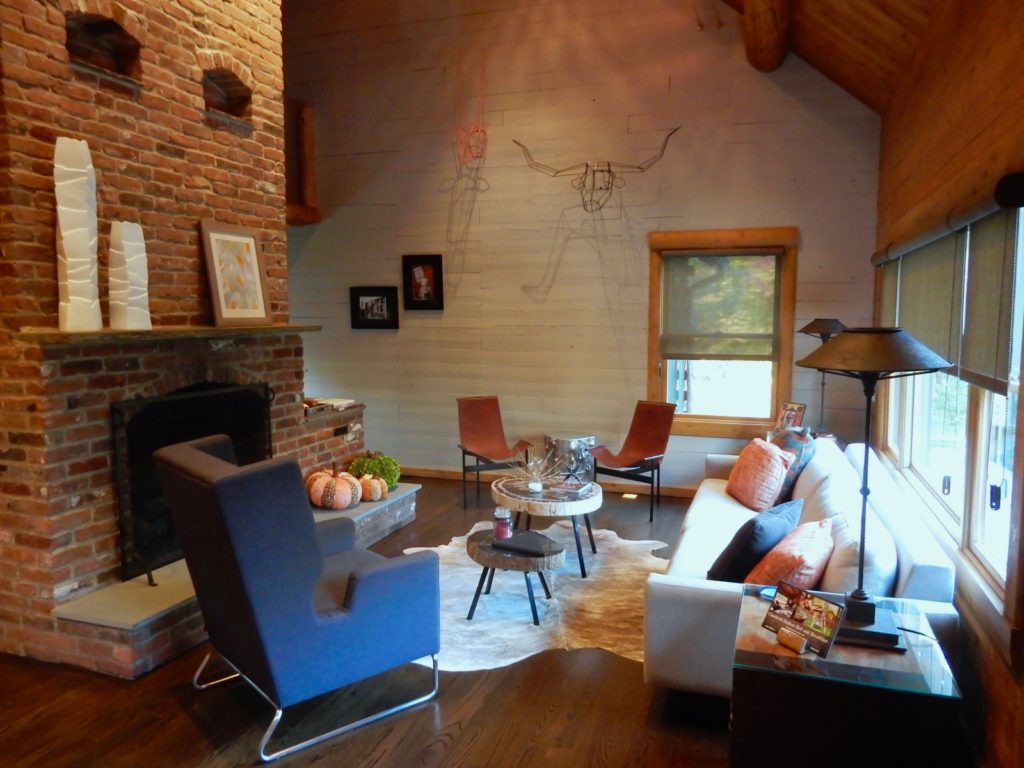 Manhattan couple, Ken Metz and Forrest King, sought a weekend country place where their young kids, could just chill. They purchased the property, just a couple of hours from New York City.
In late 2013, Metz and King expanded the original 1974 cabin, creating five guest rooms. They opened Chatfield Hollow as a retreat for weary city-folk, and hired Tema and his partner, Mitch to run the inn and farm.
In short order, Chatfield Hollow Inn has attracted New Yorkers – some Bold Face Names, even – looking for a hideaway. But they've also enticed locals in need of a place to sneak away, and countless girlfriend groups for shopping (at nearby Clinton Crossing) and wine-infused weekends.
First Impressions of Chatfield Hollow Inn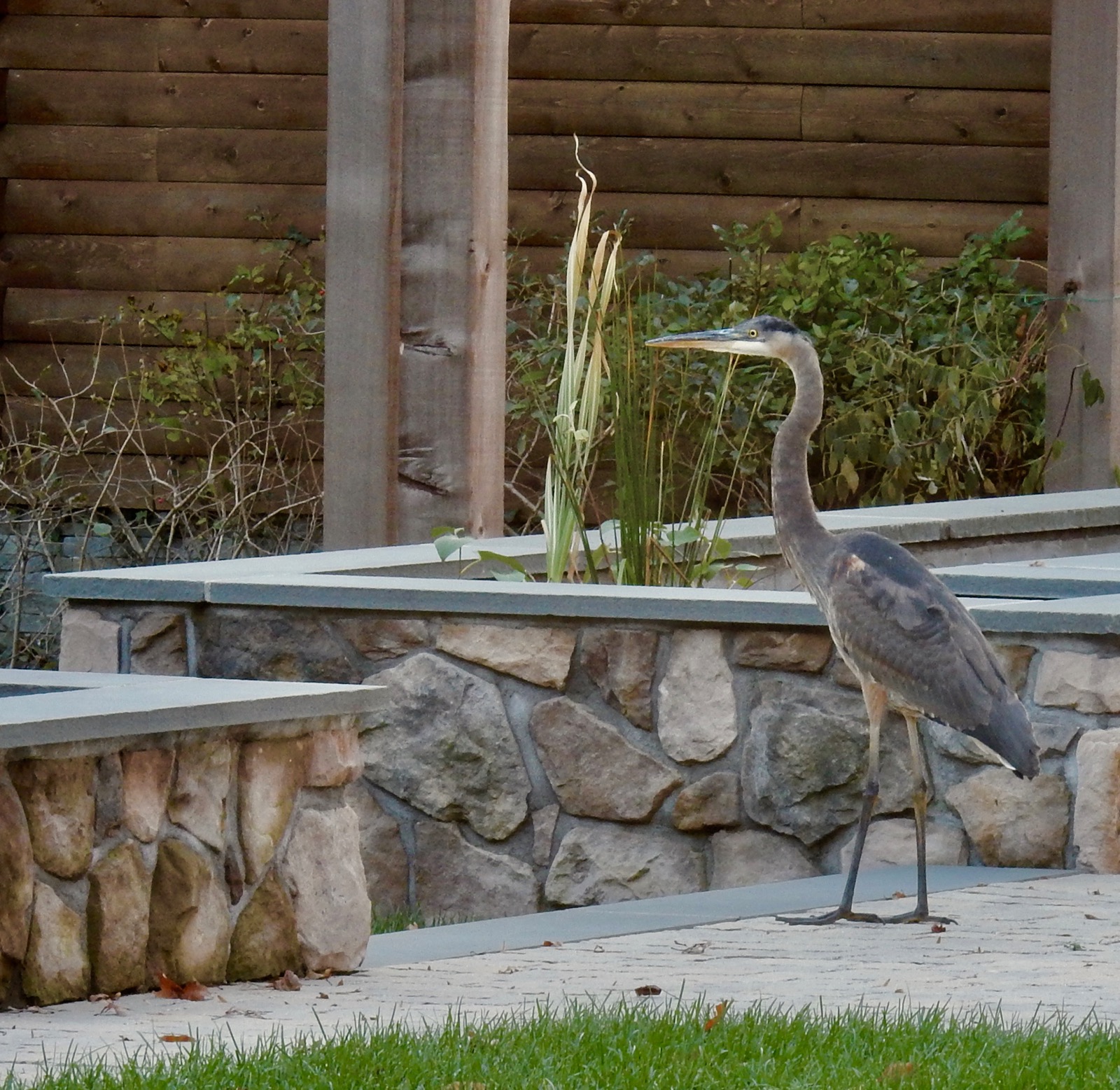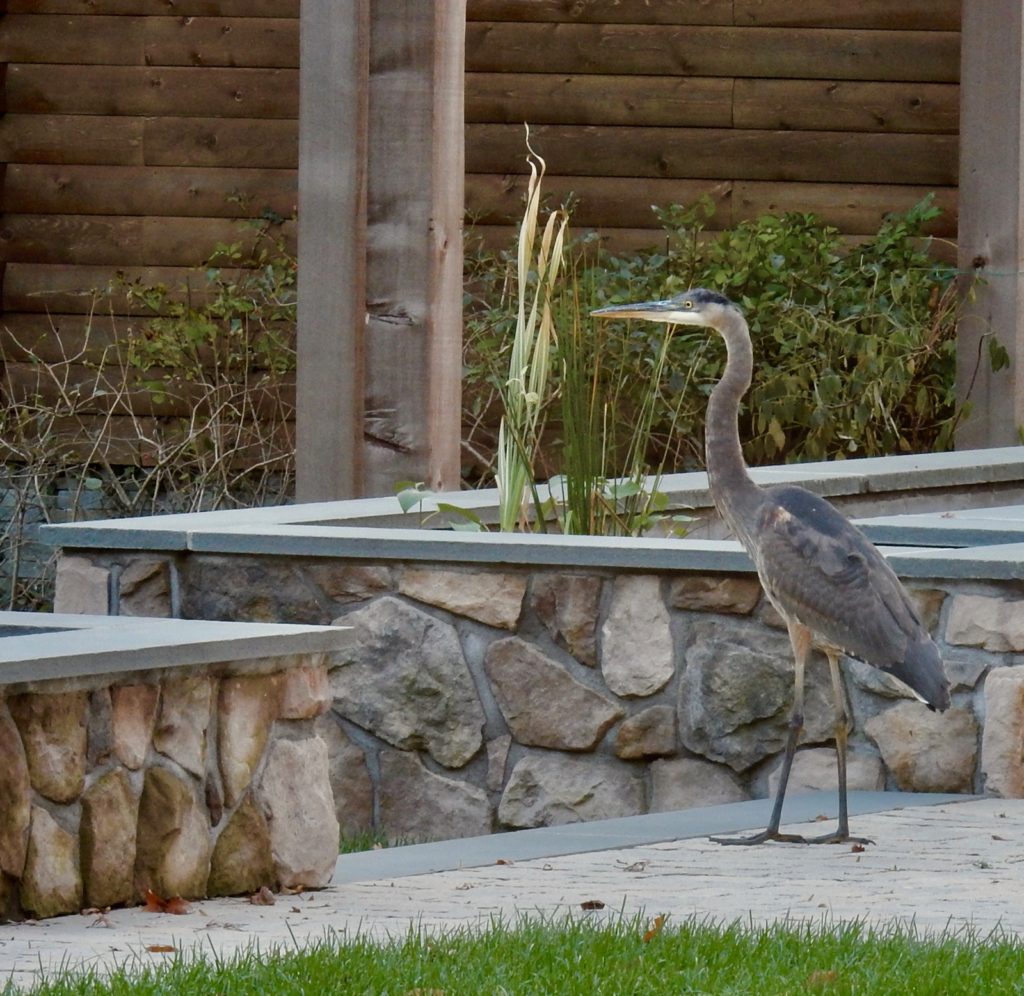 Pull into the drive of Chatfield Hollow Farm and you'll pass the Metz/King mid-century-modern home, fruit trees, penned foul, and, farmer-types in flannel shirts and wellies.
Continue to the end of the driveway, near the triple garage, and park. If you're lucky, you may see a sly Blue Heron who has taken to pilfering fish from ponds and fountains on the property.
Enter the design forward living room; leather sling chairs, petrified wood accent tables on faux animal pelt rug, large brick fireplace, sculptural wire animal heads, funky table knick-knacks – an eye catching and surprisingly cozy montage.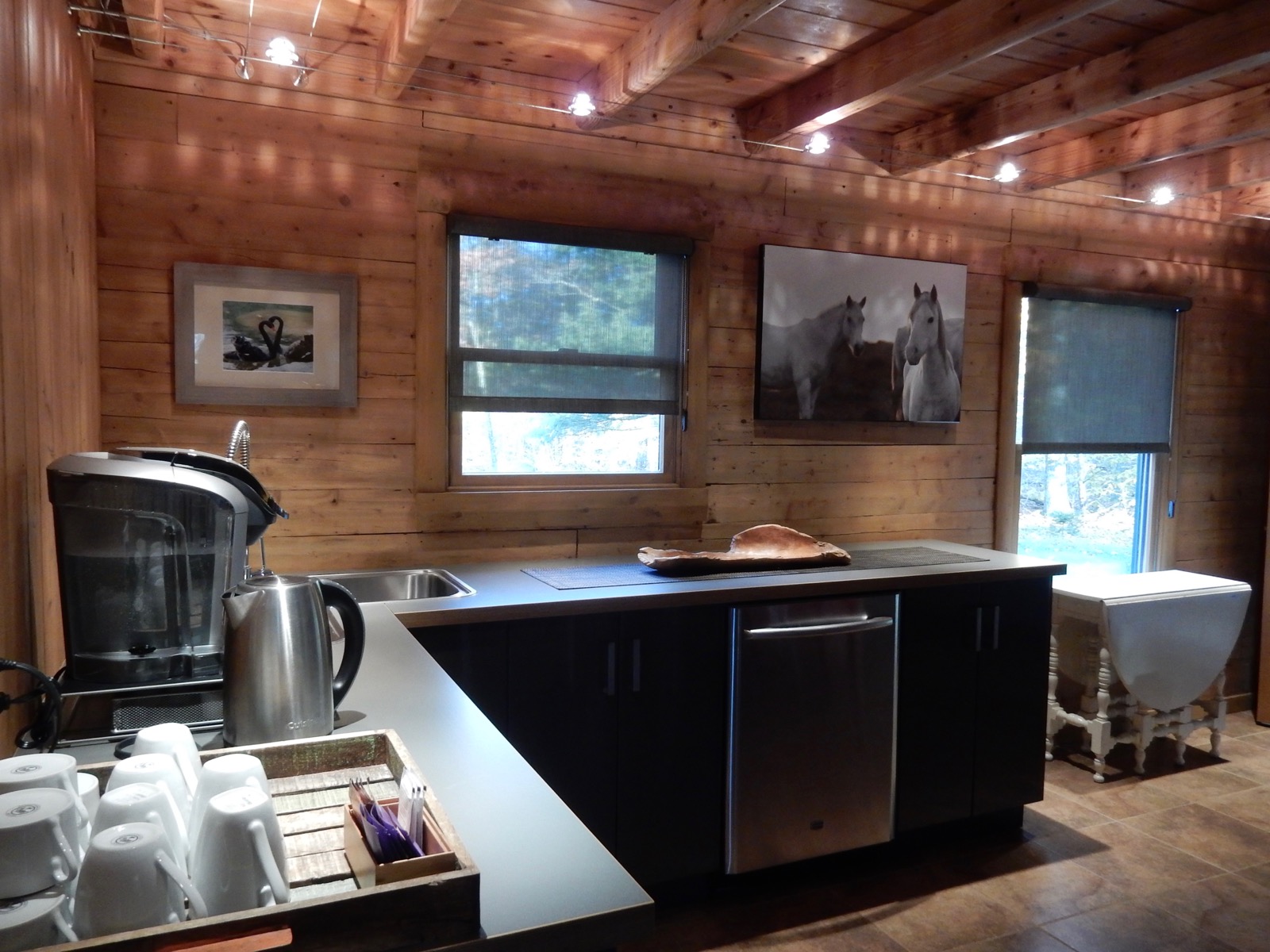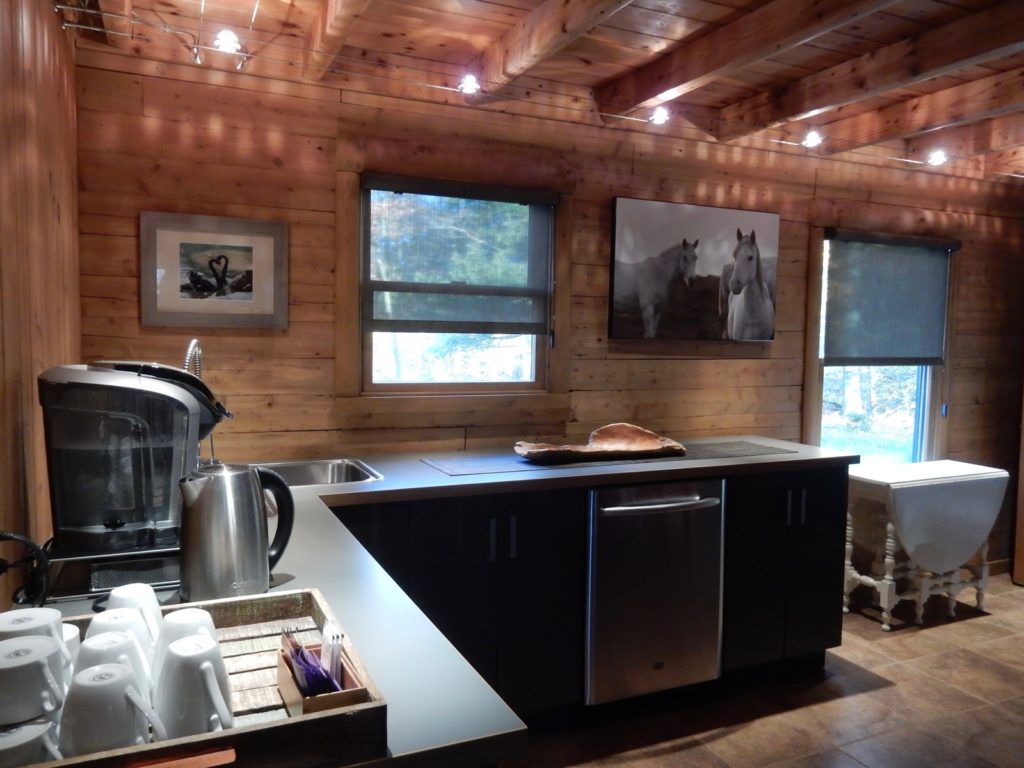 The small kitchen is always open for guests. There's a coffee and tea machine, and fridge for wine or leftovers.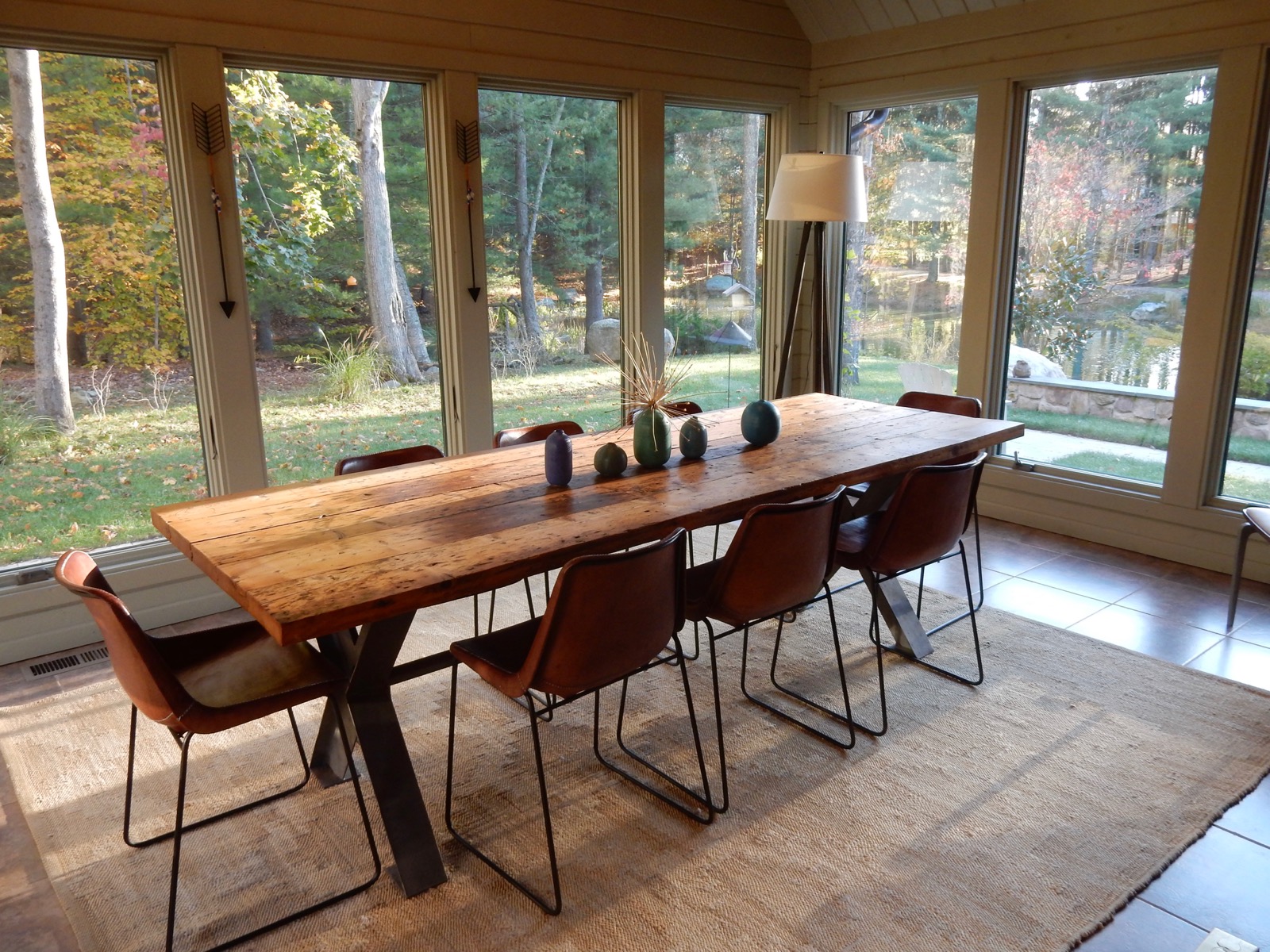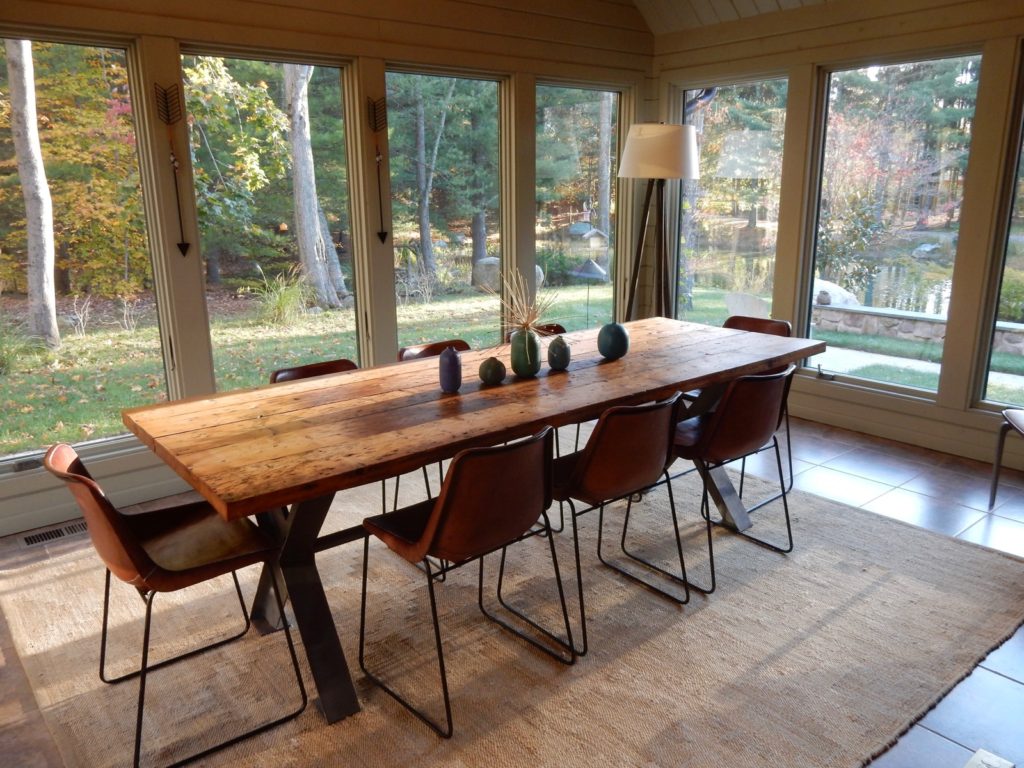 The breakfast sunroom, with unobstructed pond and back-patio views, is a favorite gathering spot at all hours, with its dramatic barn wood topped I-beam table. The steel beams, interestingly enough, come from road and exit signs discarded during a recent upgrading of the nearby Interstate.
Chatfield Hollow Inn Outbuildings, Critters, and Grounds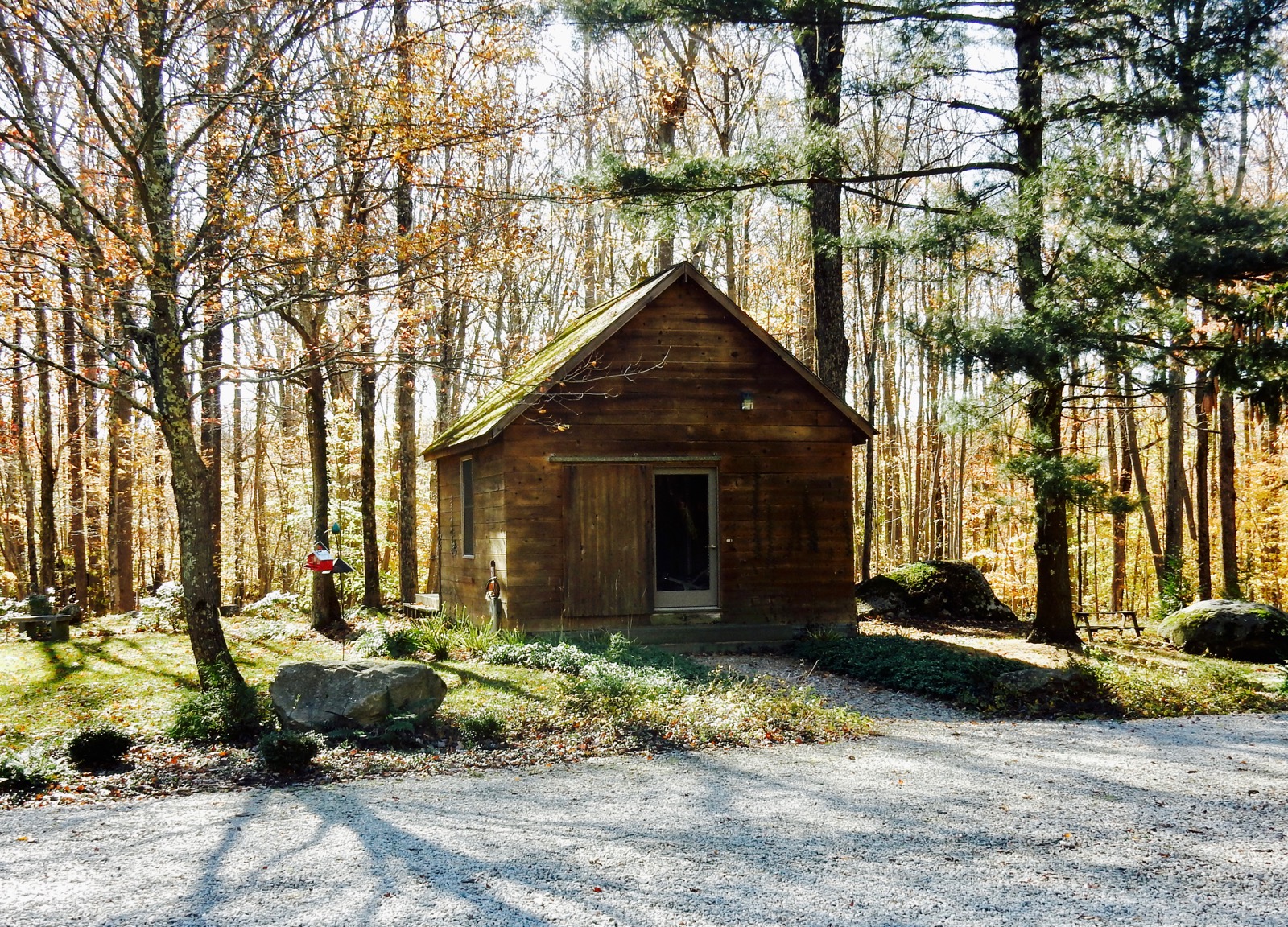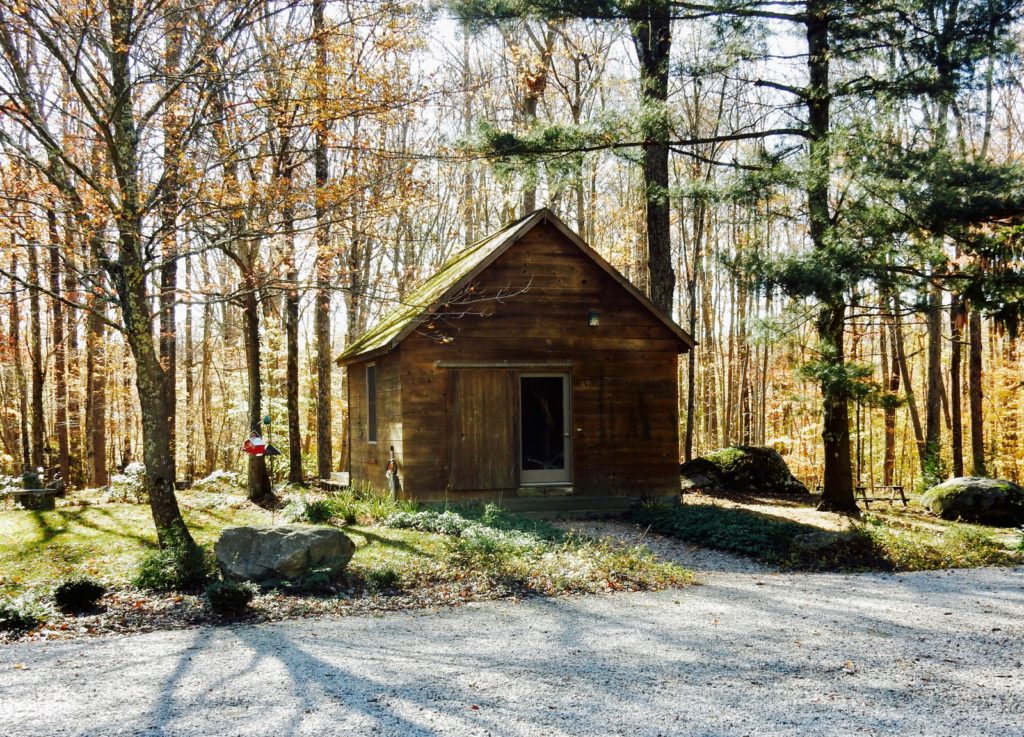 The nicely equipped fitness center, in its own on property building, might be small but "it has everything" – including a view into the woods. Those woods, it should be mentioned, border Chatfield Hollow State Park (see above).
Tema and Mitch will be happy to point you in the direction of the dirt roads and trails that lead from the property, past waterfalls and ponds, on a terrific hike into the Park. On cool nights, sit by the fire pit.
Over the years, Metz and King have added creatures, crops, and gardens to their land. You're encouraged to walk around.
Give the bee hives – used to pollinate flowers, not for honey – a wide berth. There are vegetable, fruit and flower gardens, and newly planted fruit trees, which provide fresh produce. Resident chickens lay fresh eggs for breakfast.
Check out the buildings that house 1,000 logs sprouting shitake mushrooms. Mitch and other farmhands learned to grow both those and Oyster Mushrooms from experts at Cornell University. They sell these fungi at local farmer's markets,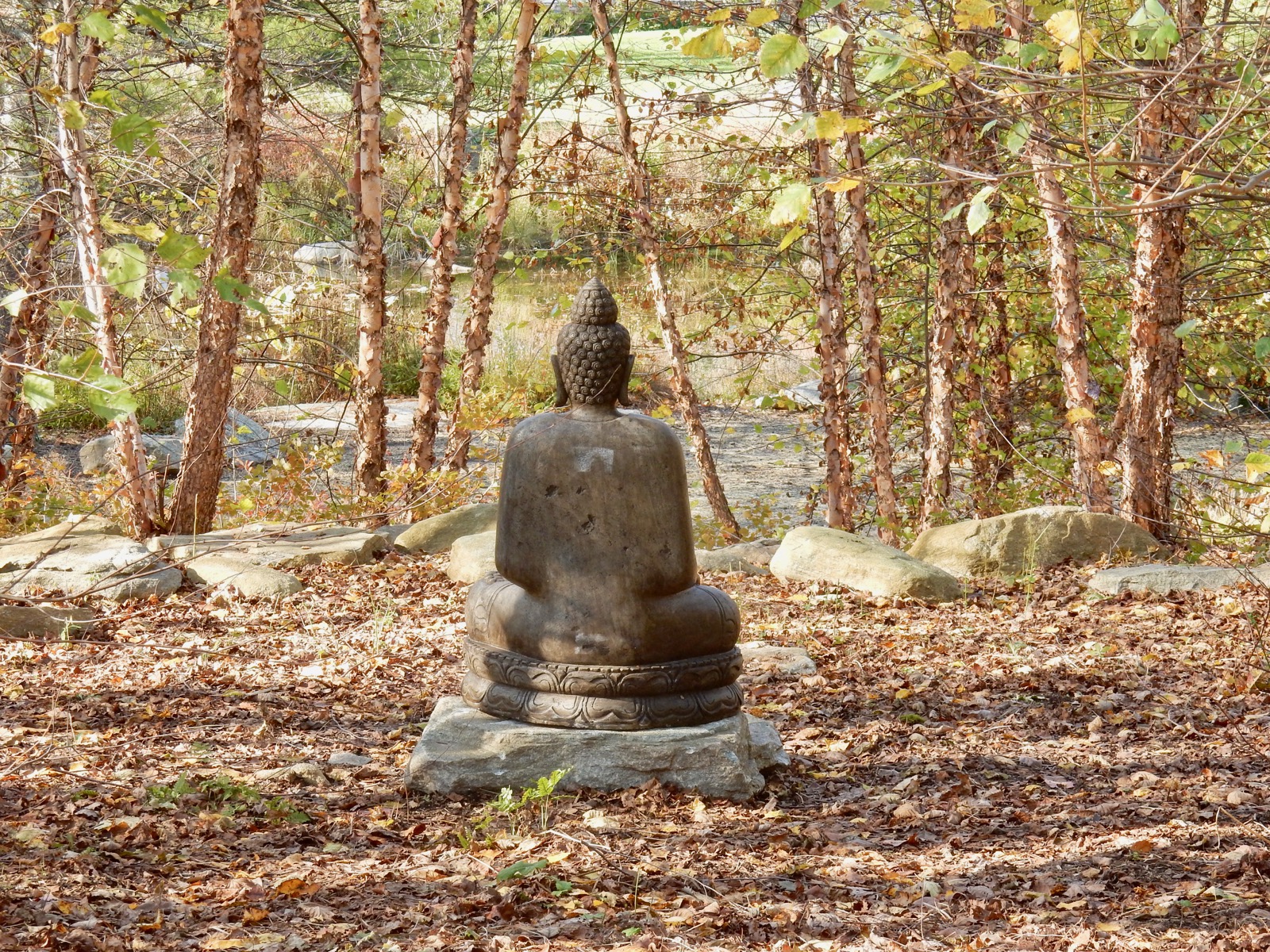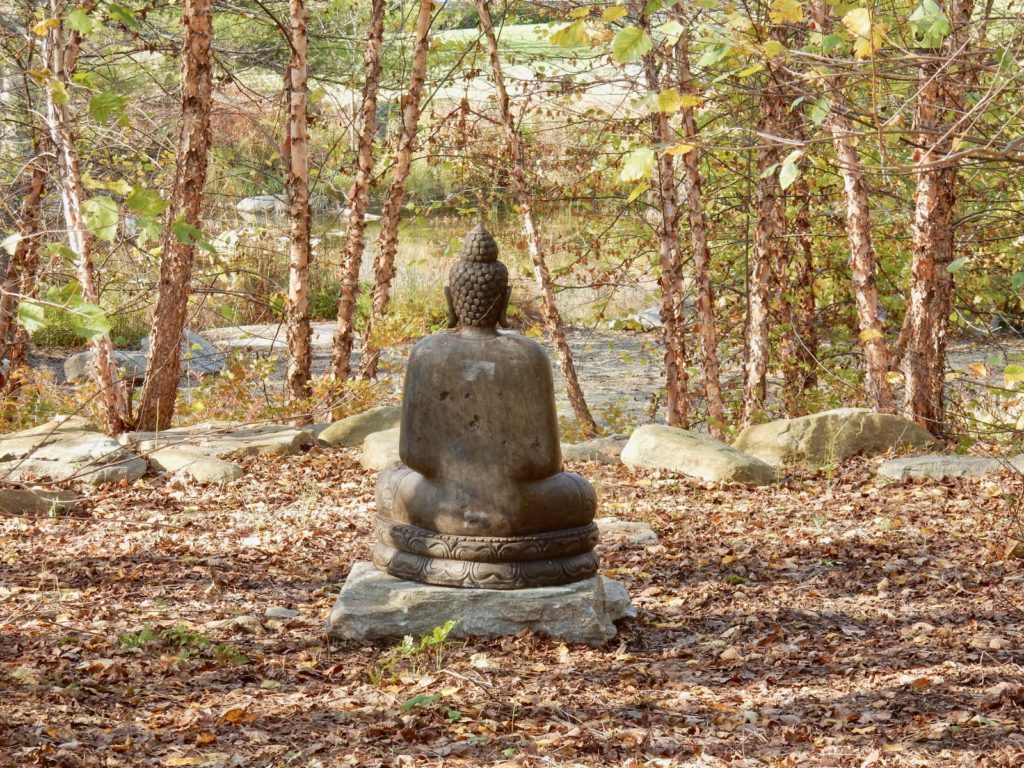 One small pond is overrun with lotus plants, and apparently, over 7,000 goldfish – the descendants of several pet goldfish dumped in the water years ago that obviously proliferated like bunnies. A sitting Buddha looks out over the pond in a small meditation nook.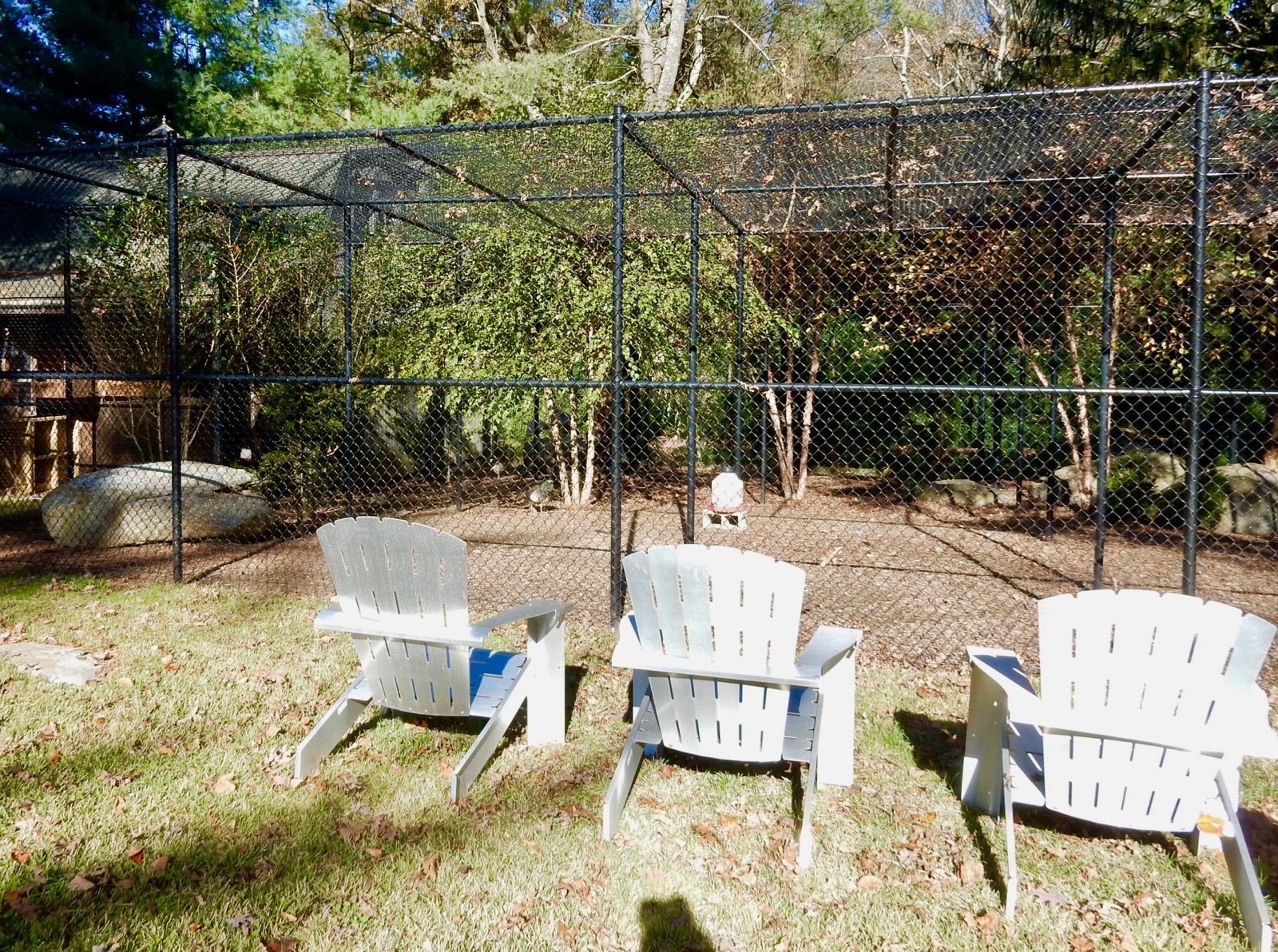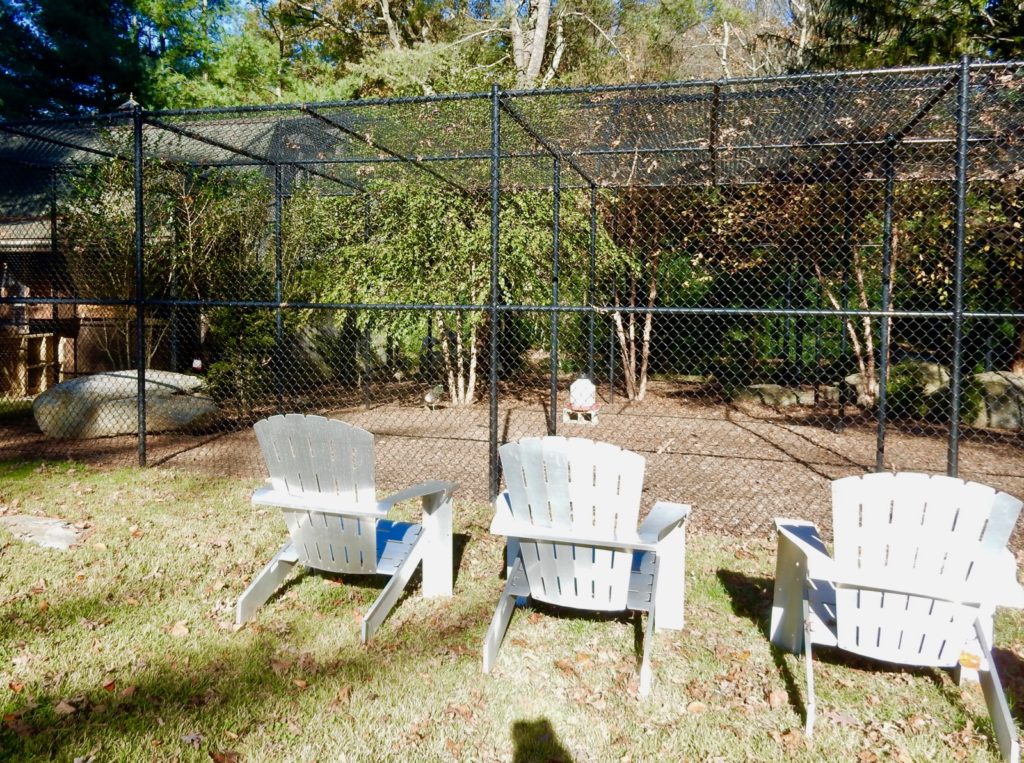 Fifteen or so peacocks in the Peacock Aviary are a constant source of fascination for guests. And so several chairs have been placed right by the enclosure so you can sip wine and observe them at your leisure.
Two Black Swans had to be sequestered from the other foul due to nasty behavior. Find those bad boys near the vegetable garden.
Rooms at Chatfield Hollow Inn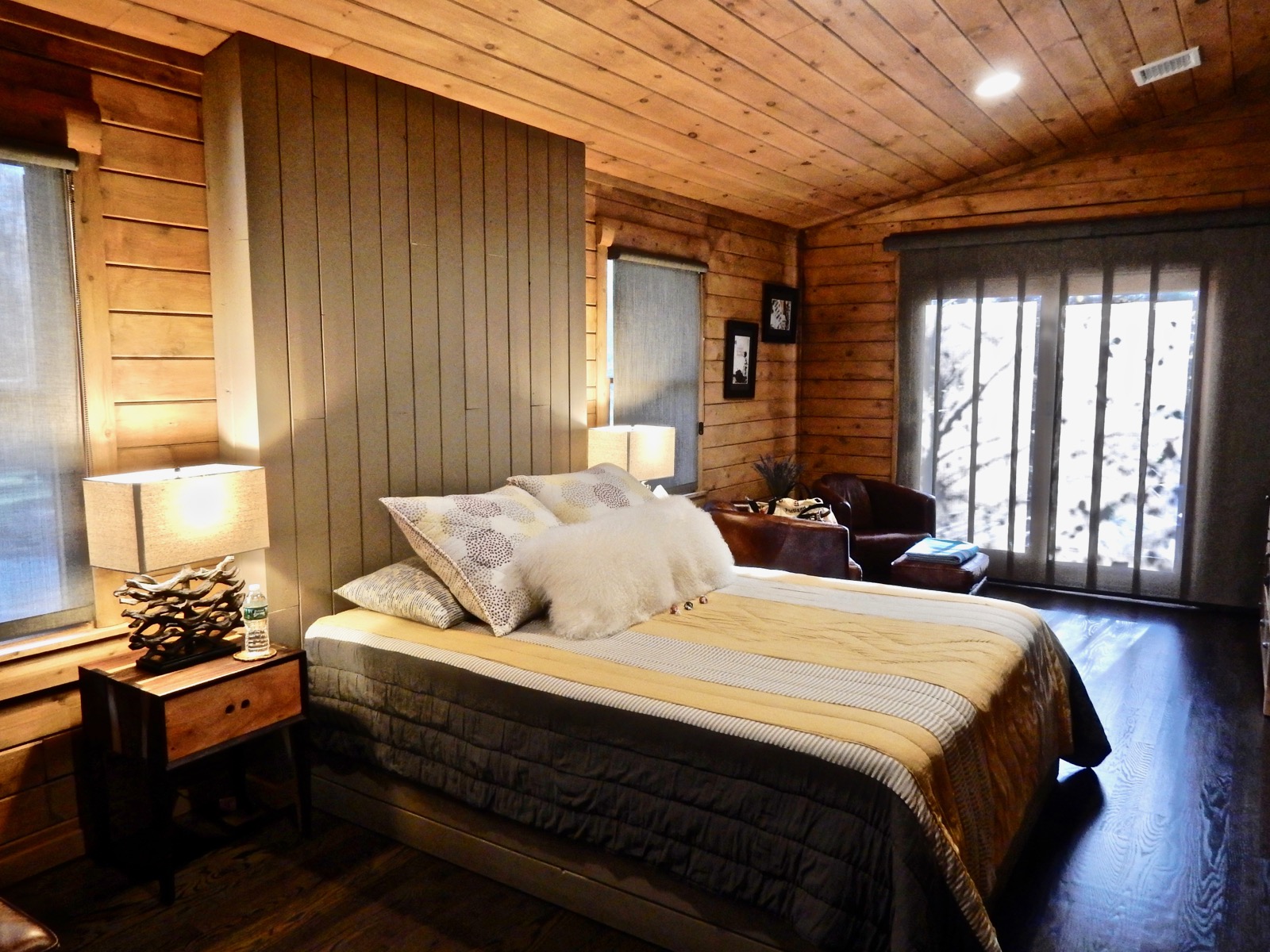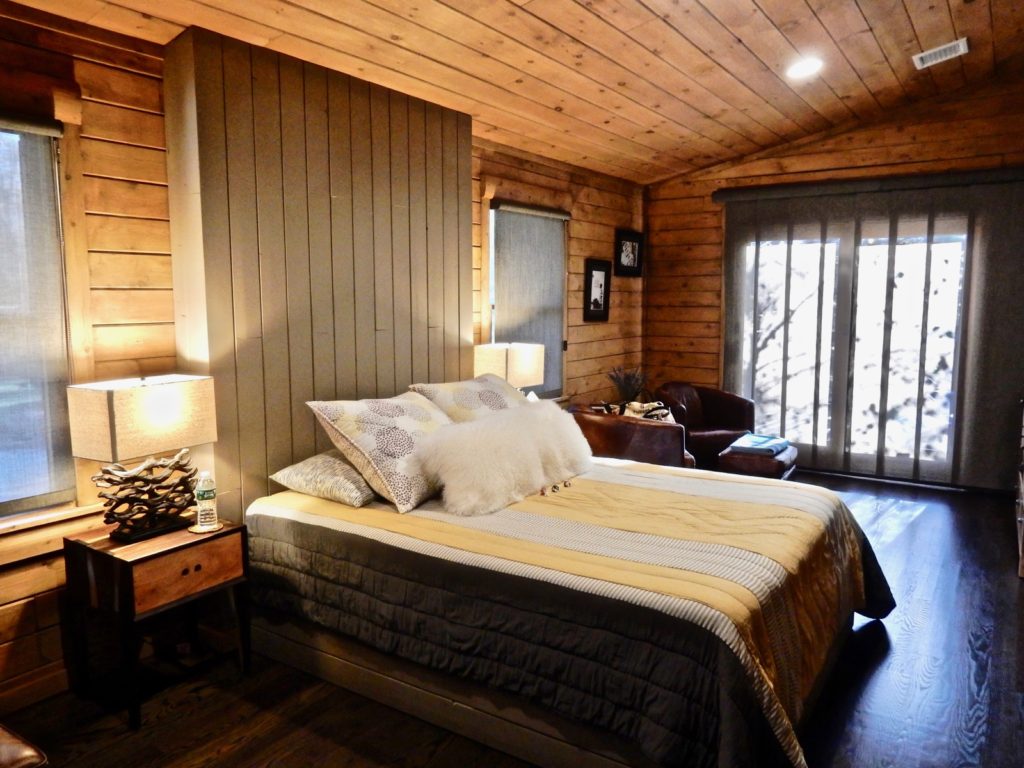 Knotty pine walls have never looked so chic. It's country gone Brooklyn here.  Find a bold teal accent wall, dark wood floors, contemporary quilt – in Dijon, grey, and white hues – on a comfy bed, oversize flokati pillow, upcycled multi-colored chest of many drawers, modern lighting, and art on walls in the much requested Madison Suite. Simple, pleasing to the eye and not overly "done."
Bathrooms are spa-quality. They sport stone tiled walls and floor, frosted glass shower and lots of storage room for toiletries. Stone tiles continue into a double-sized shower, providing the semblance of an outdoor experience – with Kiehl products.
Breakfast at Chatfield Hollow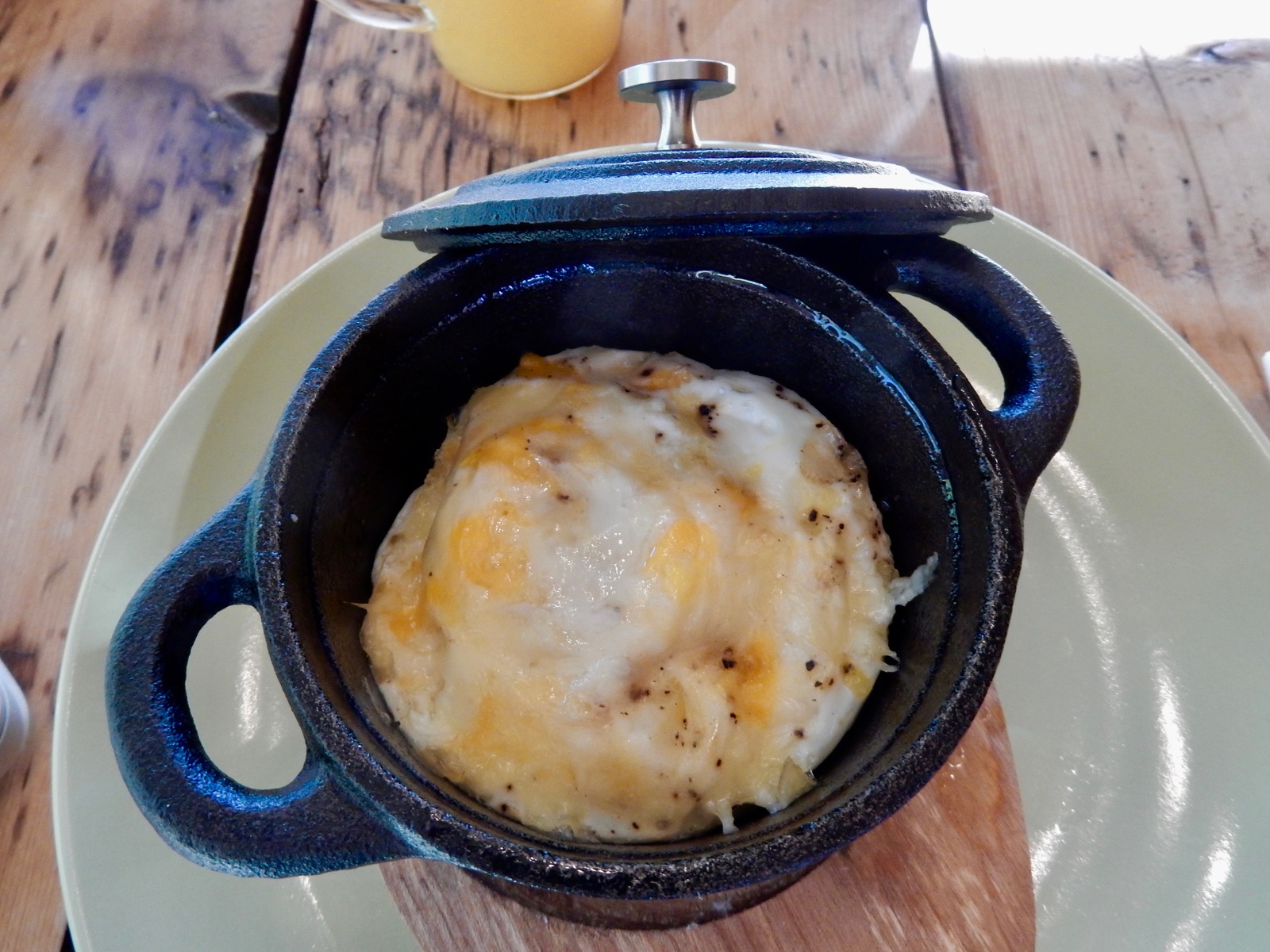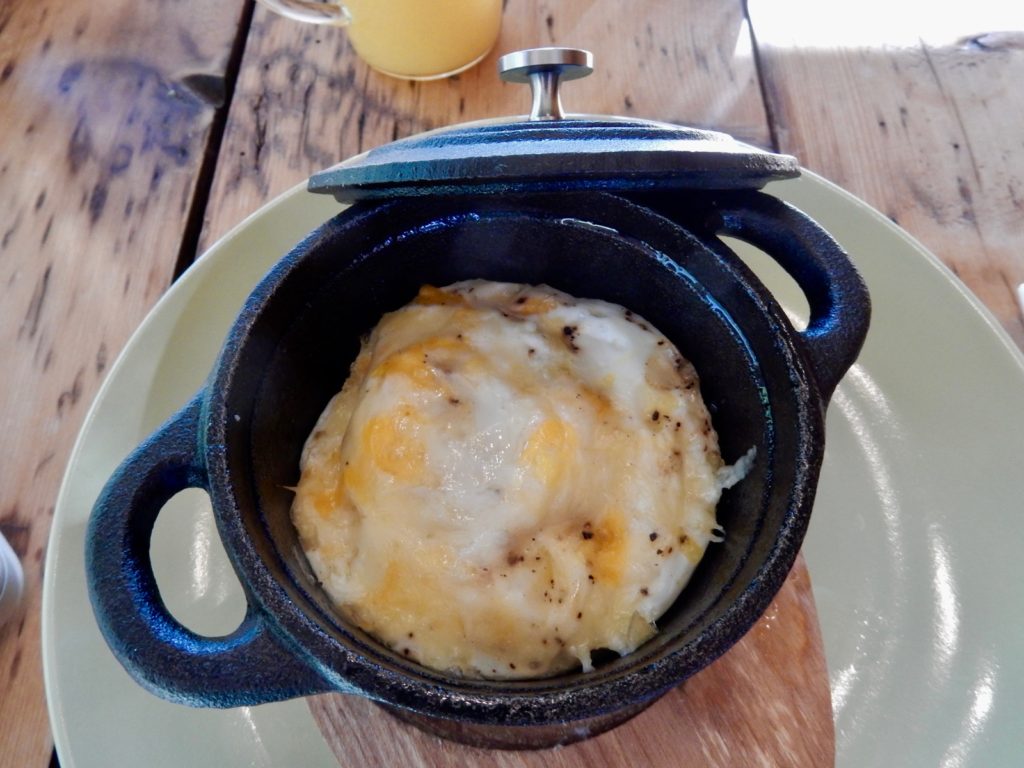 At 8:30 or 9:30, a "Continental Breakfast" – plates of crisp croissants, tiny banana pancakes, Yogurt-fresh-fruit-granola bowl, sliced cantaloupe, and other morning delights –  are set out in the sunroom. Tema is known for his cheesy eggs made and served in a mini cast iron crock-pot. So, unless you're allergic, don't leave before eating this most delectable morning treat.
Room rates from $109 (for 50 sq. foot Twin) to $259 (500 sq ft suite in season), include hot Continental Breakfast, fitness center, wifi. The Inn is closed mid Jan. to Mid March.
Find Chatfield Hollow Inn on Getaway Mavens 15 Top Romantic Hideaways Northeast US 2022