What are the best romantic places in Maryland to pop the question? The Getaway Mavens have quite a few ideas.
Proposing to the love of your life need not be all pomp and pageantry. For those seeking a more intimate place or circumstance in which to pledge your life to another, you might find inspiration among the ten recommendations below.
A high tea, a breathtaking sunset, on a waterman cruise, or hunting for ancient shark teeth – these are all backdrops for a most romantic place to propose in Maryland.
The Best Romantic Places in Maryland To Pop the Question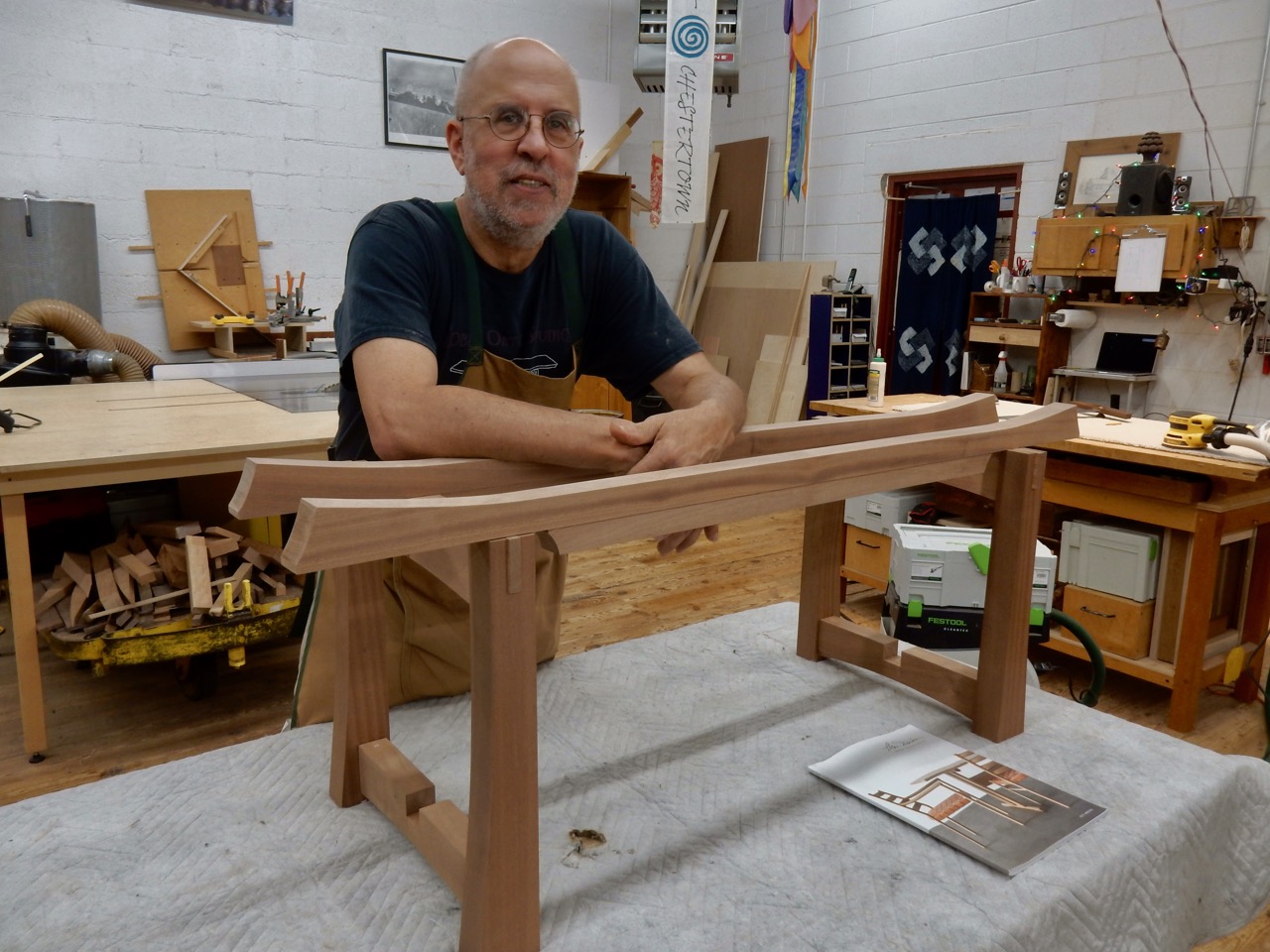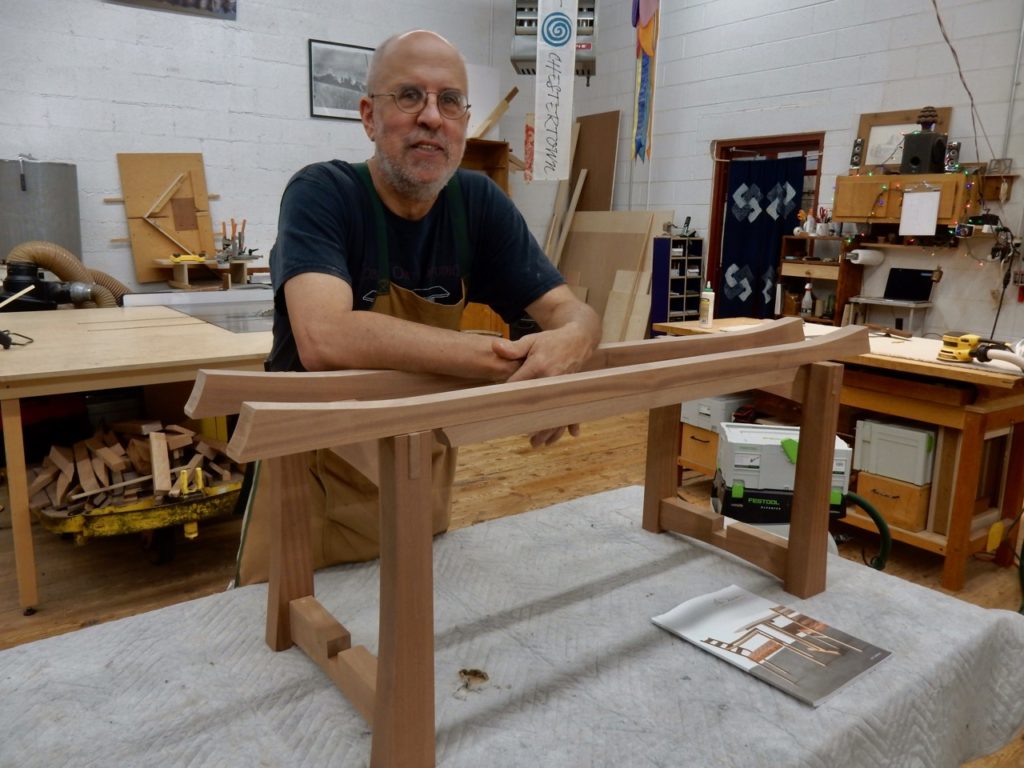 While Making Your Own Coffee Table With A Professional Furniture Maker, Chestertown
Couples willing to put in a bit of work will be rewarded greatly with a piece of furniture sure to become a family heirloom. Arrange your five-day, one-on-one (or, in this case, two on one) workshop with Robert Ortiz in Chestertown to create your own beautiful cherry wood table, and pop the question before you begin or when it's completed.  The result is one way to start feathering your love nest. Discover this and more on our Kent County MD post.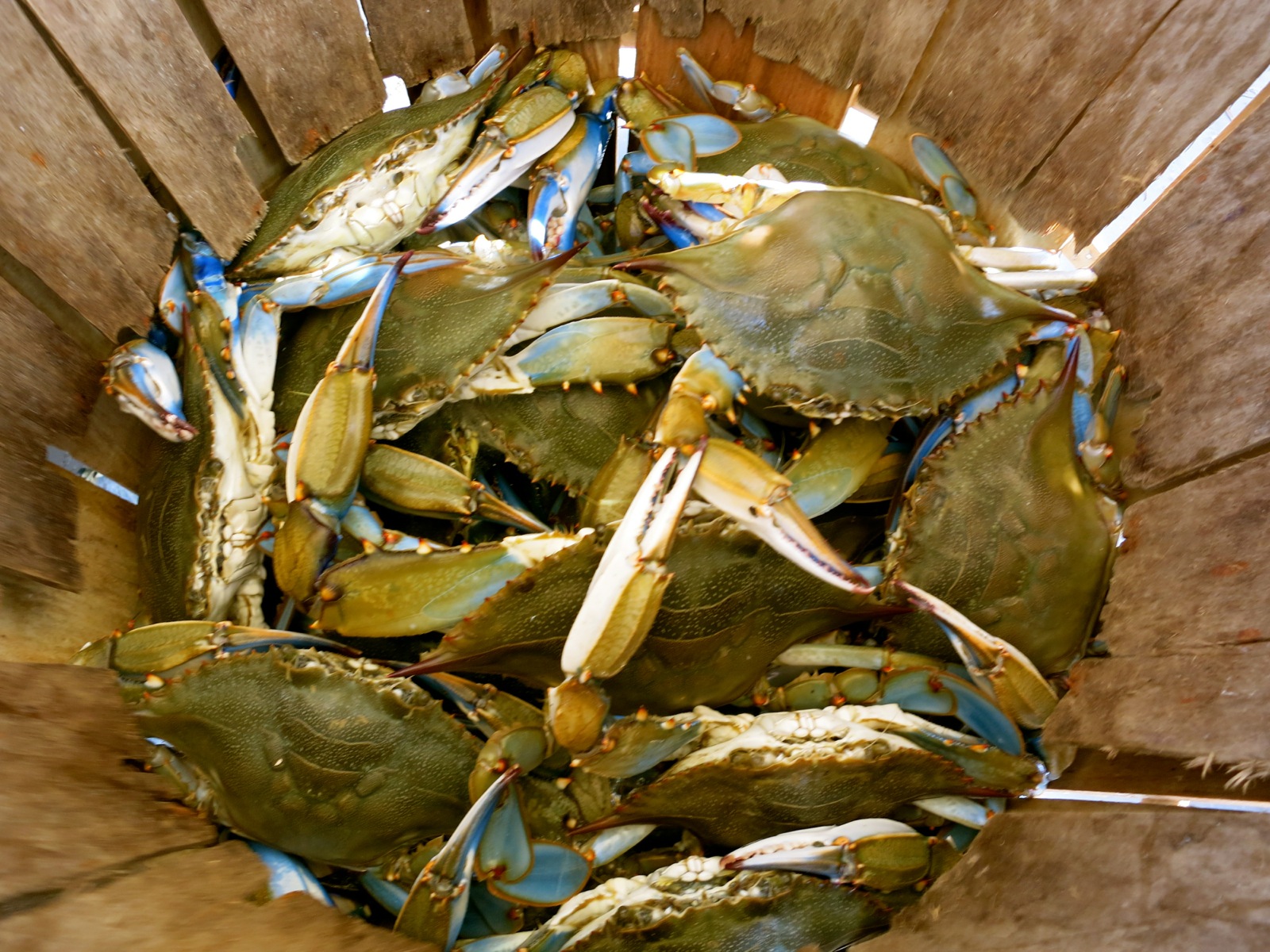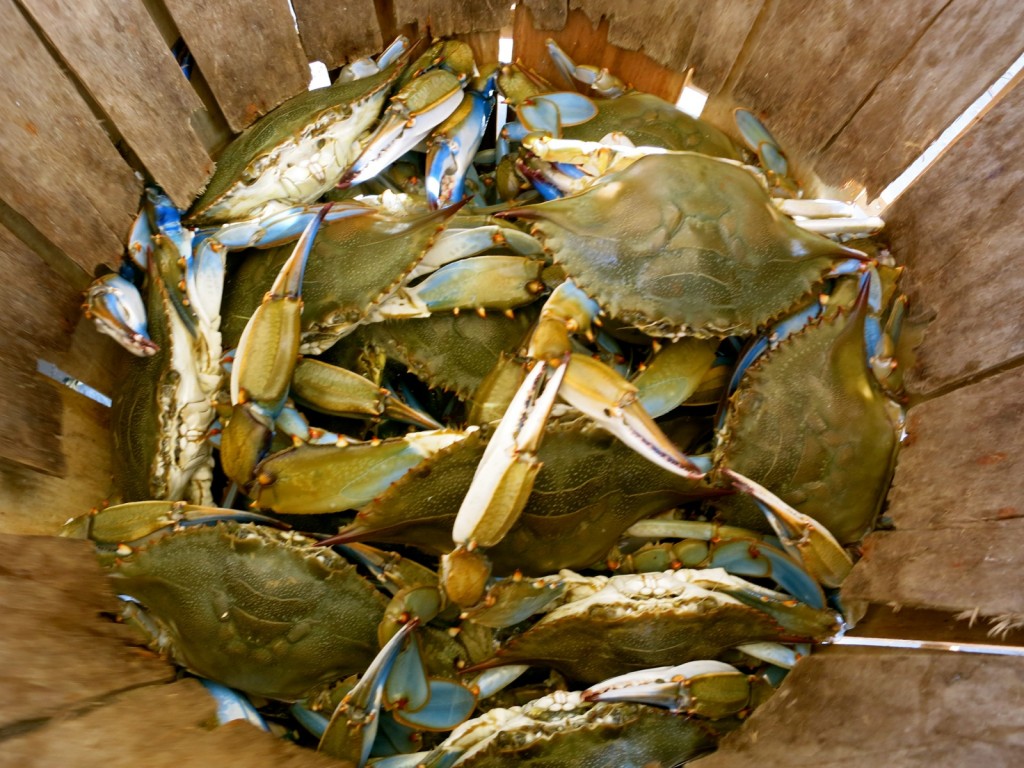 While Hoisting Crabs on a Waterman's Heritage Cruise, Dameron
Sure, sunset cruises are perfect opportunities to pop the question. But, if you two are accustomed to learning and doing things together, pledge your troth on Waterman's Heritage Cruise with Capt'n Phil through Fish the Bay Charters. Pulling up pots of crabs and hearing about environmental changes on Chesapeake Bay may not be a seductive activity for everyone – but I'm willing to guess there are couples who might be turned on by this Chesapeake way of life.  You'll find more information in the Getaway Mavens St. Mary's County MD Getaway post.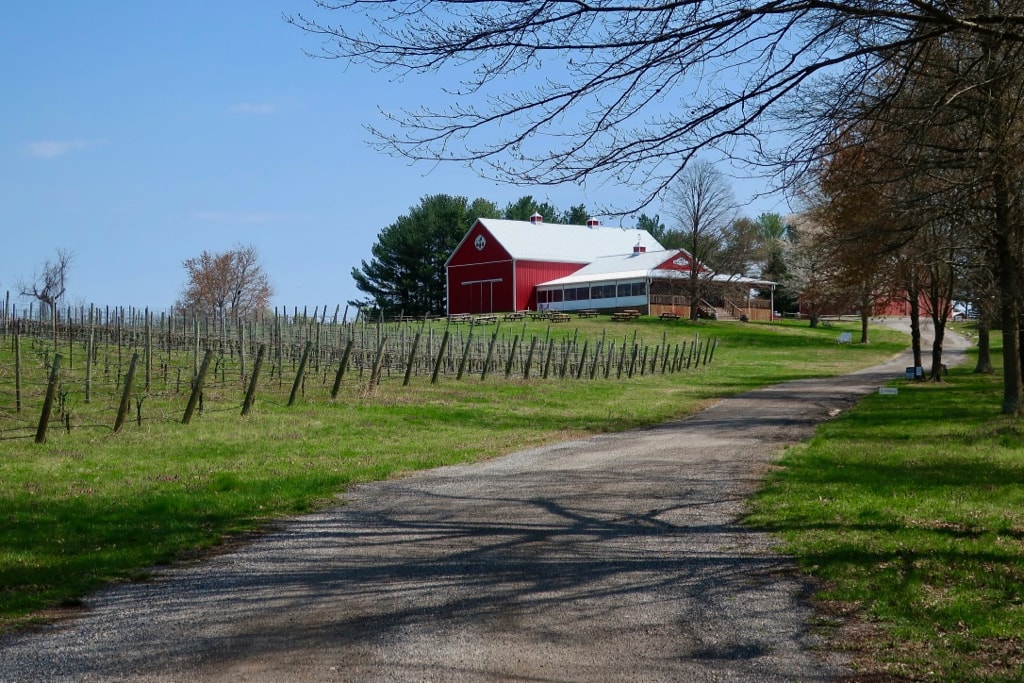 Ask for his/her hand on a super romantic personal carriage ride. This excursion with Brandywine Carriage Tours takes you to a wine tasting at Janemark Winery and Vineyard along five miles of country lanes. 1 hour experience $180 for two includes ride, snacks, and wine. $220 for 2 for two hours includes a second winery. $30/$40 per person for additional guests up to 4 people.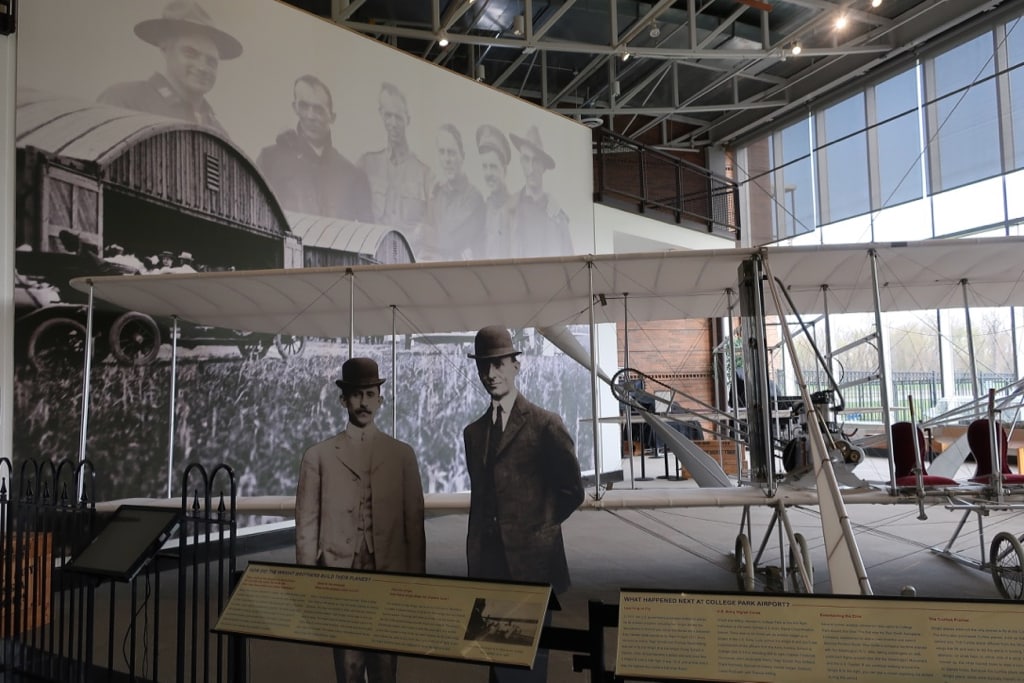 While Watching Small Planes Take Off and Land at the World's Oldest Continuously Operating Airport, College Park
This under-the-radar airfield is the perfect place to woo your honey – if you're both into watching small planes coming and going. Established in 1909, the College Park Airport was originally a US Army base, with no less than the Wright Brothers as its first flight instructors. To celebrate your momentous occasion, head down the road to Streetcar 82 Brewing, owned by three deaf friends, who know how to make great beer.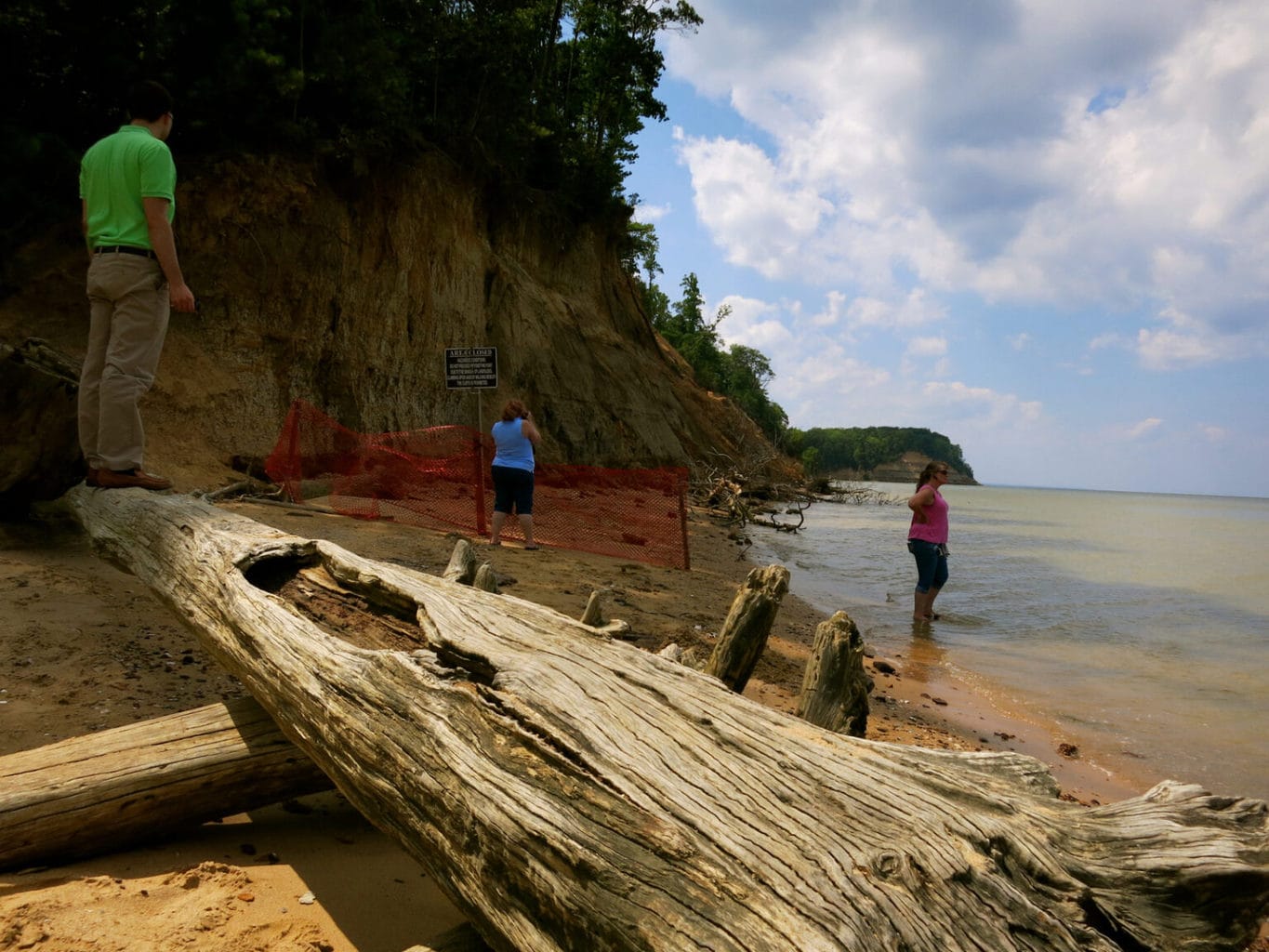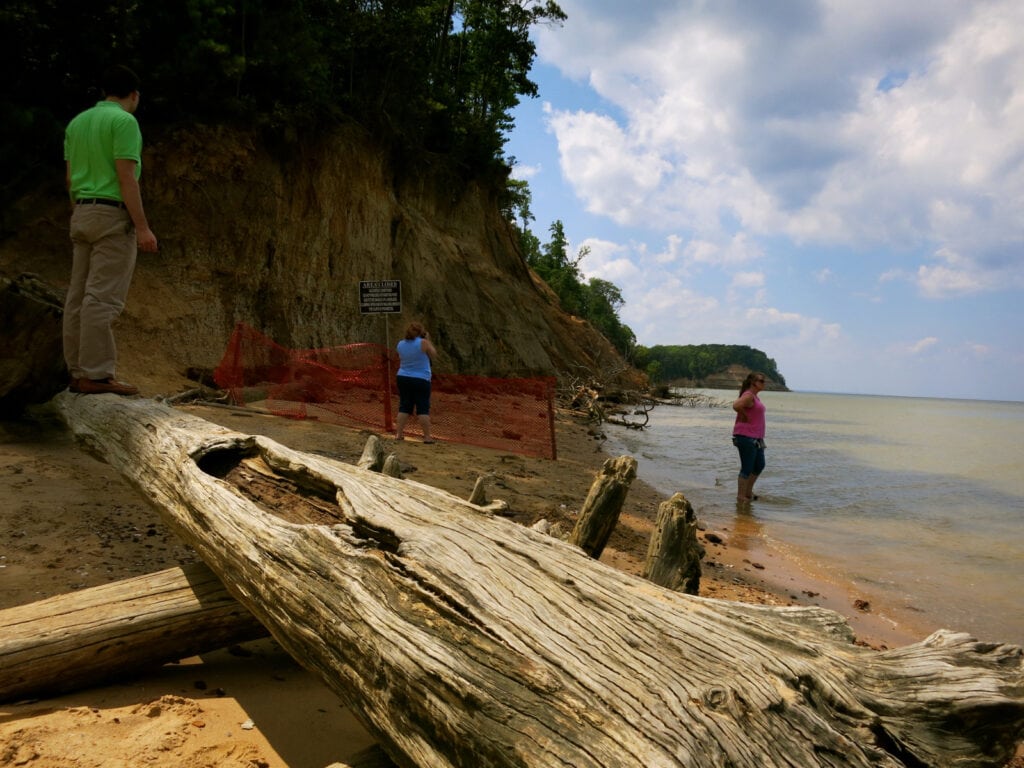 While Hunting for Ancient Shark Teeth in Calvert County
Could these Chesapeake Bay parks be some of the most romantic places in Maryland to get engaged? Absolutely. Especially if you're into panning for fossils together. An inland sea millions of years ago, this area of Maryland was rife with sharks that shed an astounding number of teeth. Now, you can hunt for these fossilized shark teeth in the sand at both Calvert Cliffs State Park or Flag Ponds Nature Park in Calvert County – perhaps finding a strangely shaped "extra sparkly" one on purpose.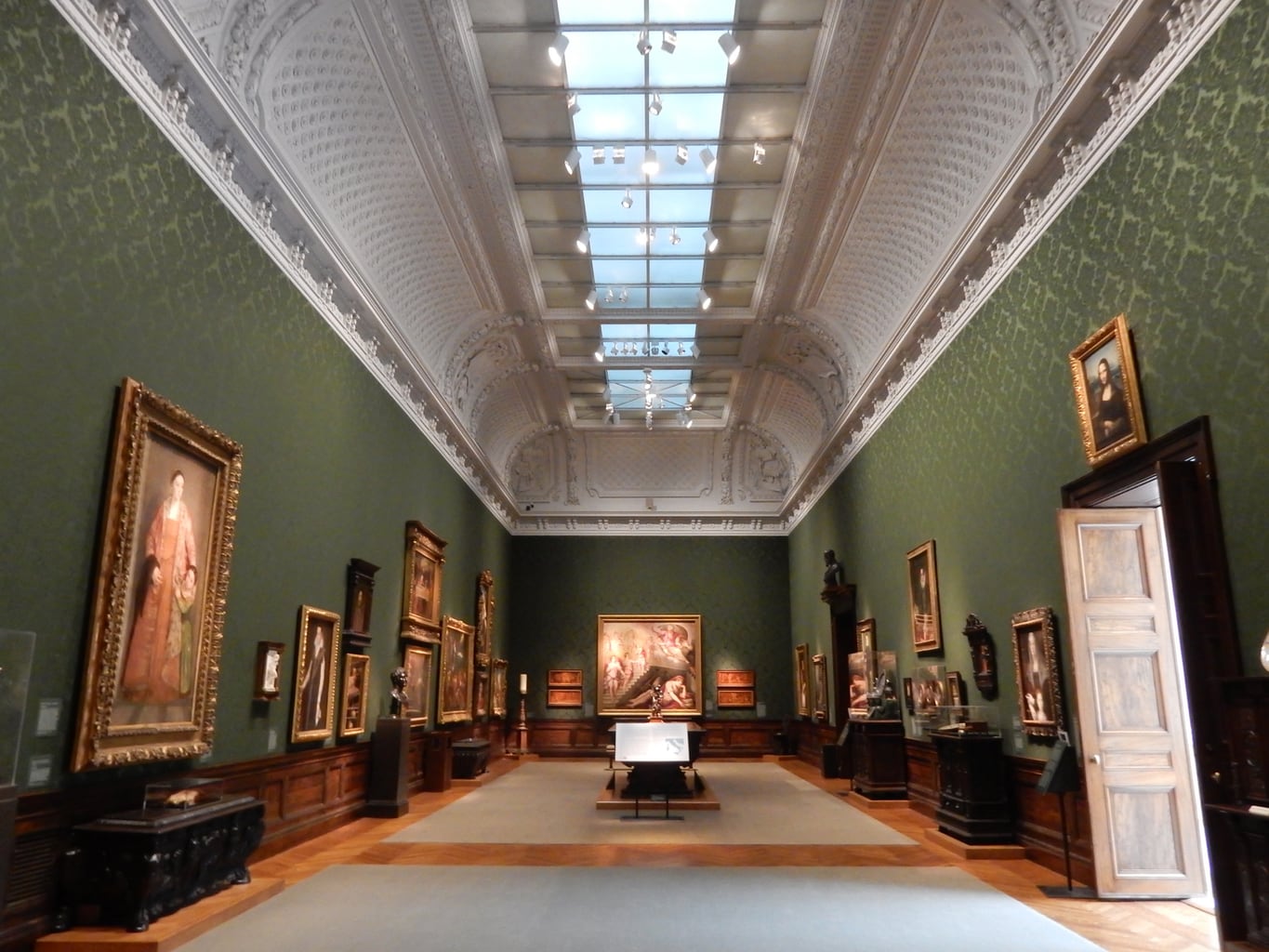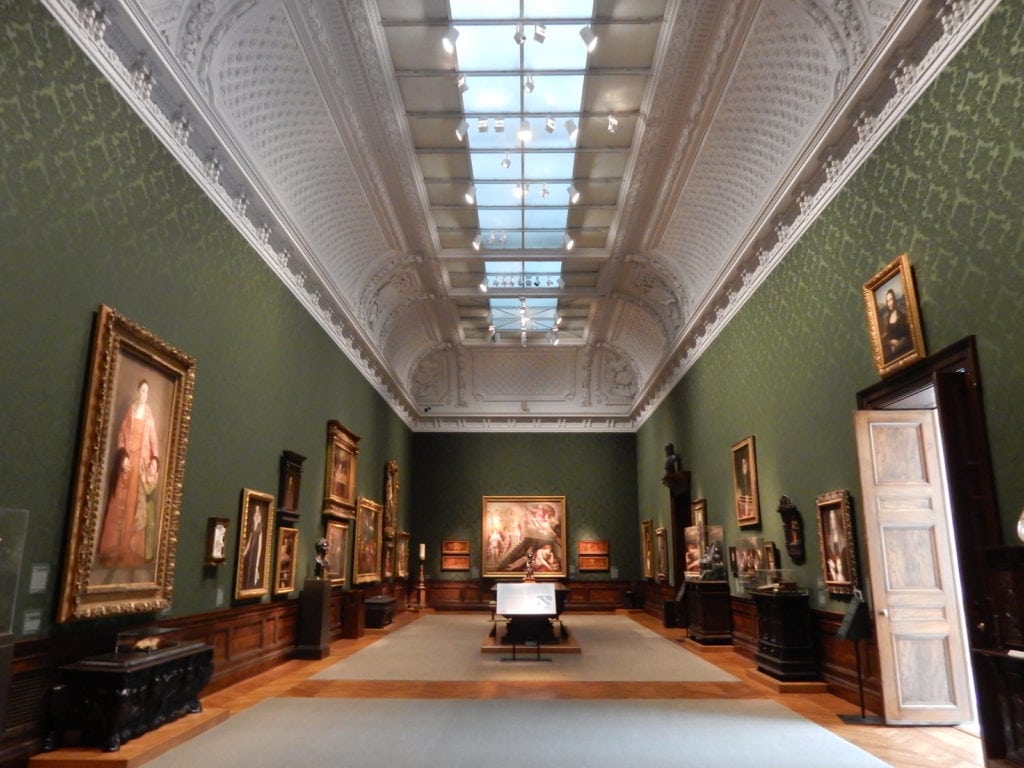 While Admiring Art (of All Kinds) in Baltimore
Although Baltimore's Inner Harbor gets most of the press (and tourists), the city's art institutions uptown are among the best in the world. If you and your hon are lovers of classic art, pop the question in front of a favorite piece at either the Baltimore Museum of Art or the Walters Museum. Weirdoes in love will find more outlying creations at the Visionary Art Museum. Or, you can always propose beneath the Pink Flamingo in Hampden Village, neighborhood of movie director, John Waters. Find more to do in this Artsy Baltimore post.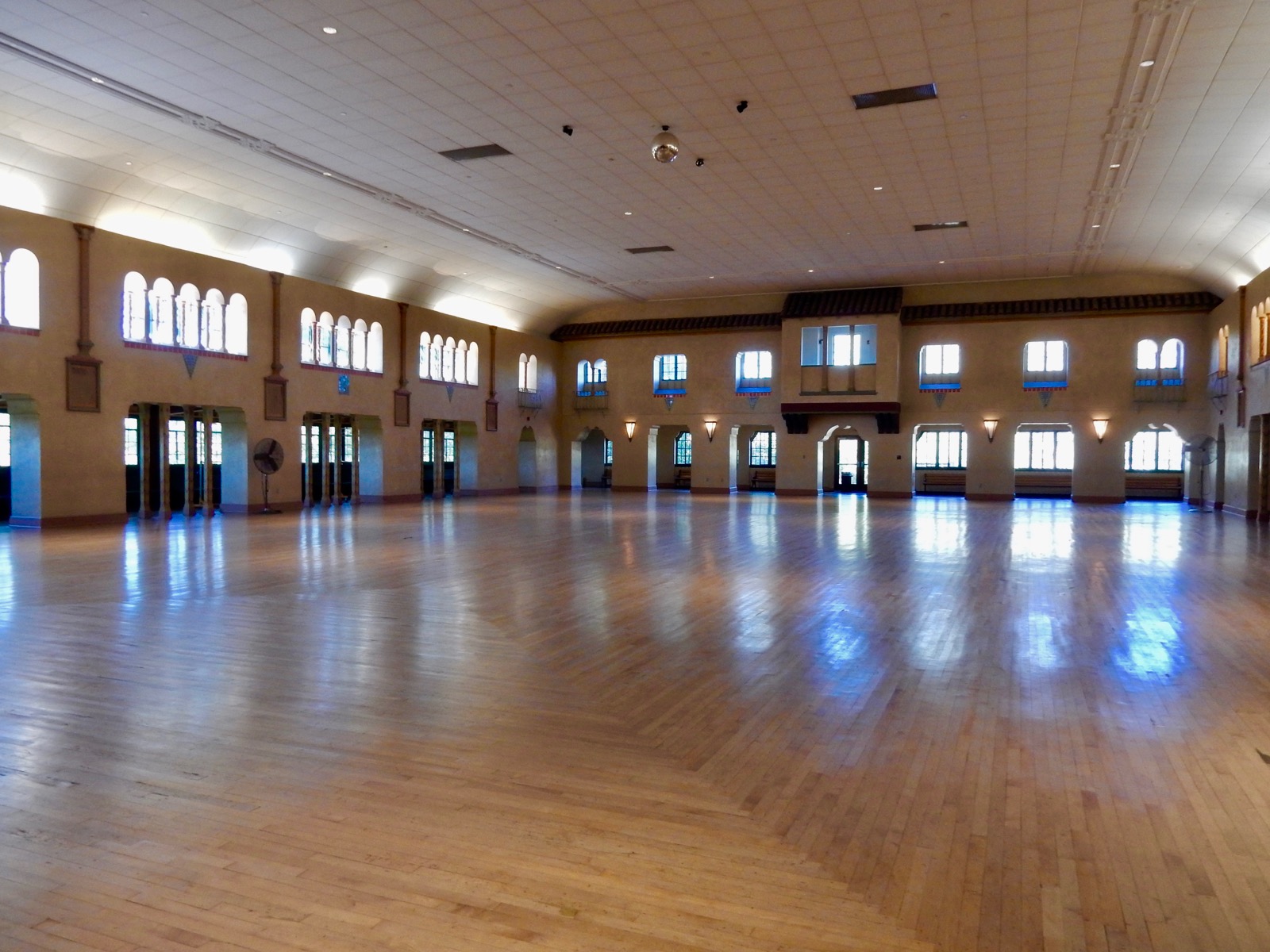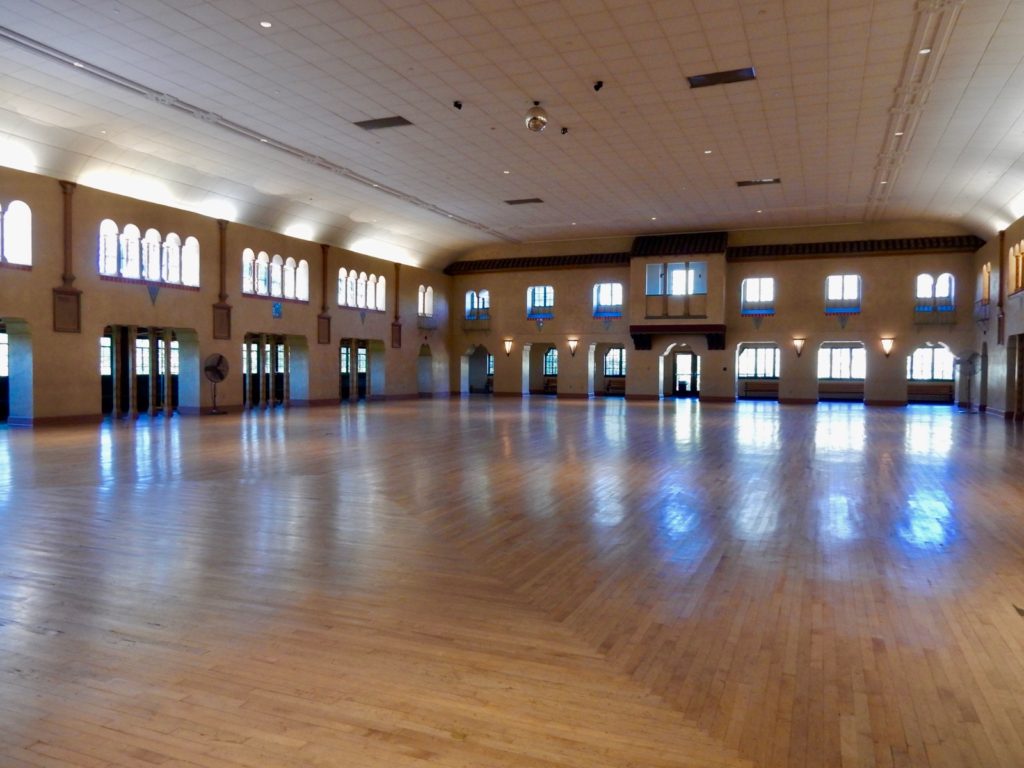 While Learning the Tango and Dancing the Night Away in the Spanish Ballroom, Glen Echo
The Spanish Ballroom in Glen Echo Park was famous from the moment it first opened it doors in 1933. Now restored, this dance palace harks back to its roots, with a bevy of dancing options depending on the night. Arguably, the Tango is one of the most hot-and-heavy dances ever invented. Beef up your confidence by taking a Tango class offered right before you're let loose on the floor. And then dance with your best friend into the night. If you want an appreciative audience, ask for his/her hand in marriage at an opportune time. It will be a story for the ages. Find more to do in Montgomery County in this post.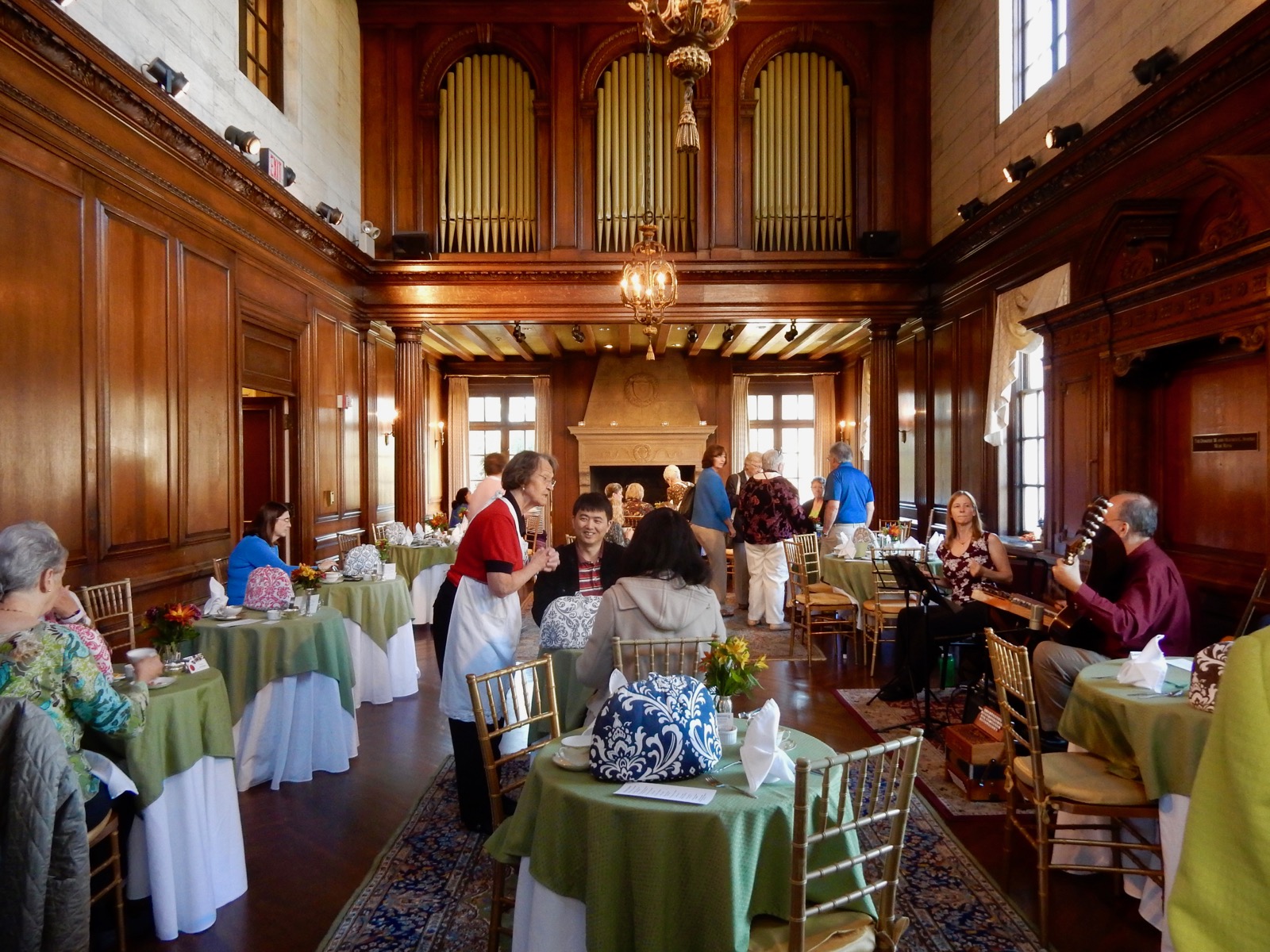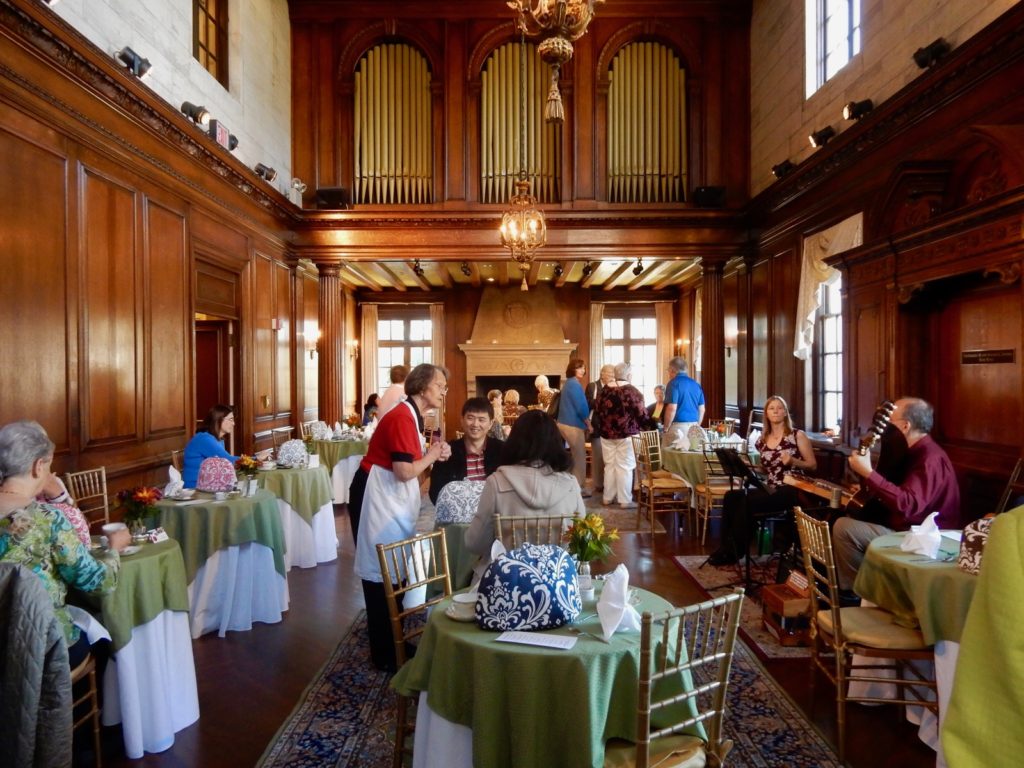 At A Classical Music High Tea at Strathmore Mansion, N. Bethesda
Pledge unwavering love while sipping tea and nibbling sandwiches and sweets, accompanied by live classical music, in the historic Mansion at Strathmore – a historic manor home that doubles as an art museum. It's a most delightful and civilized way to propose. Be prepared for gentle claps and smiles from patrons at the surrounding tables who want to wish you well. Find more to do in Montgomery County in this post.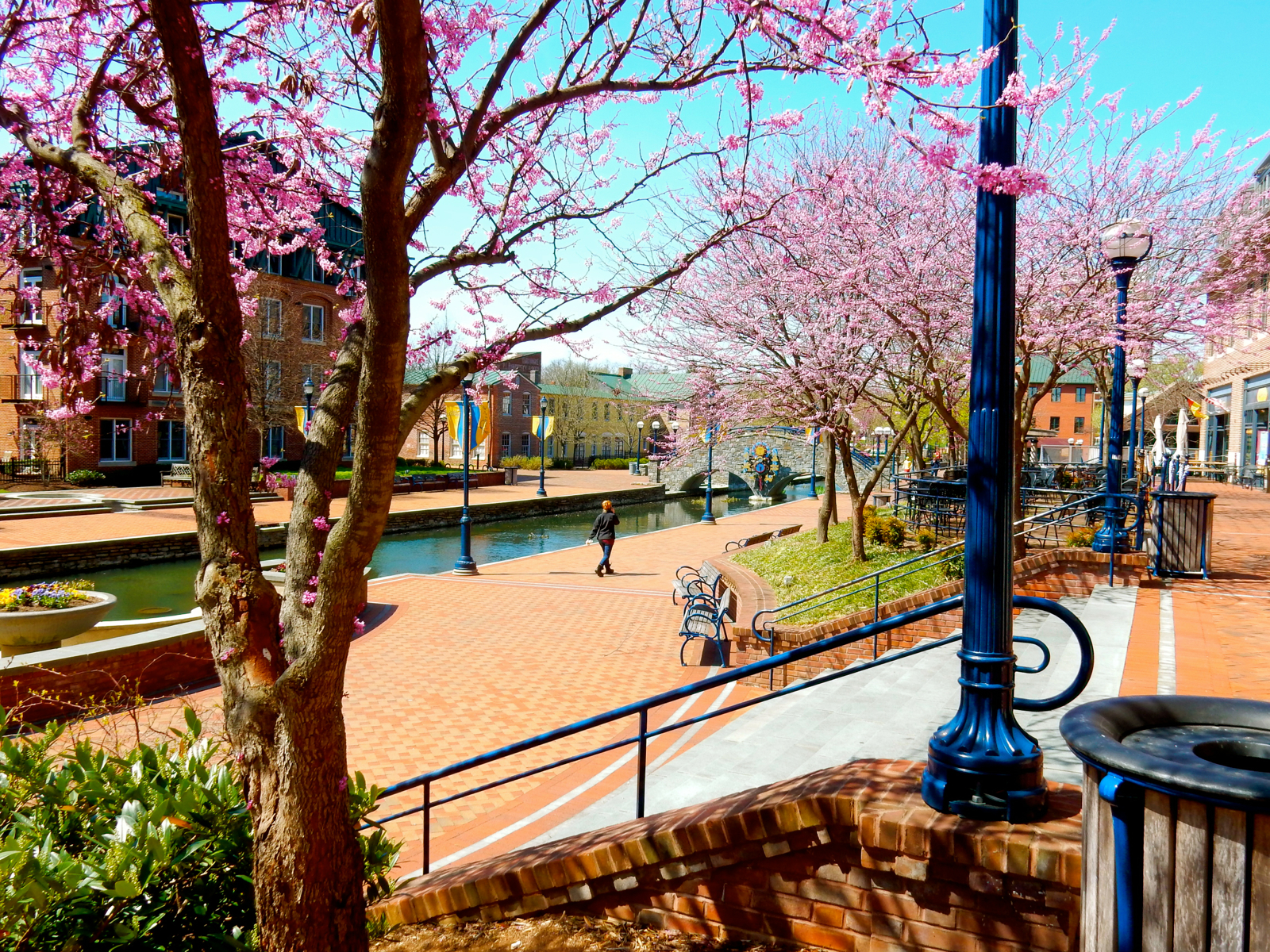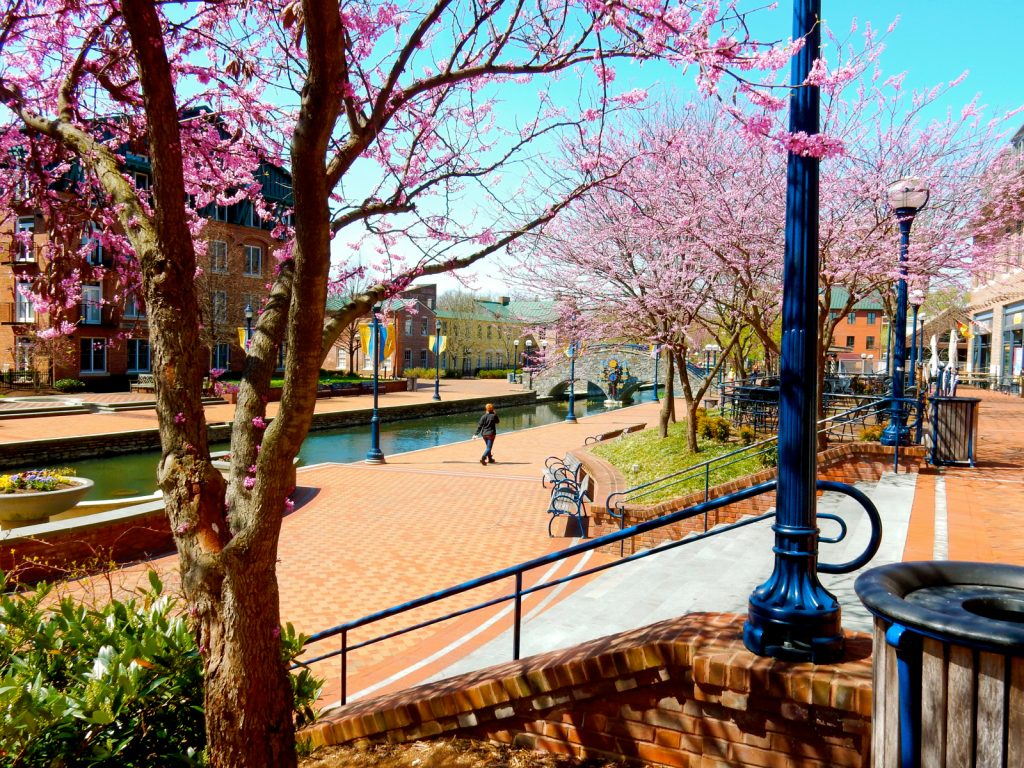 While Strolling the Linear Carroll Creek Park in Frederick
Sometimes, all you need is an old fashioned stroll in a beautiful setting to set the mood. The downtown Carroll Creek Park in Frederick MD is such a place, flanked by restaurants, shops, and gardens. Multiple pedestrian bridges, some painted with murals, add interest and color – as do trees and flowers abloom in spring. It's an inspiring place to present the ring (or however else you'd like to propose), either privately or with an audience.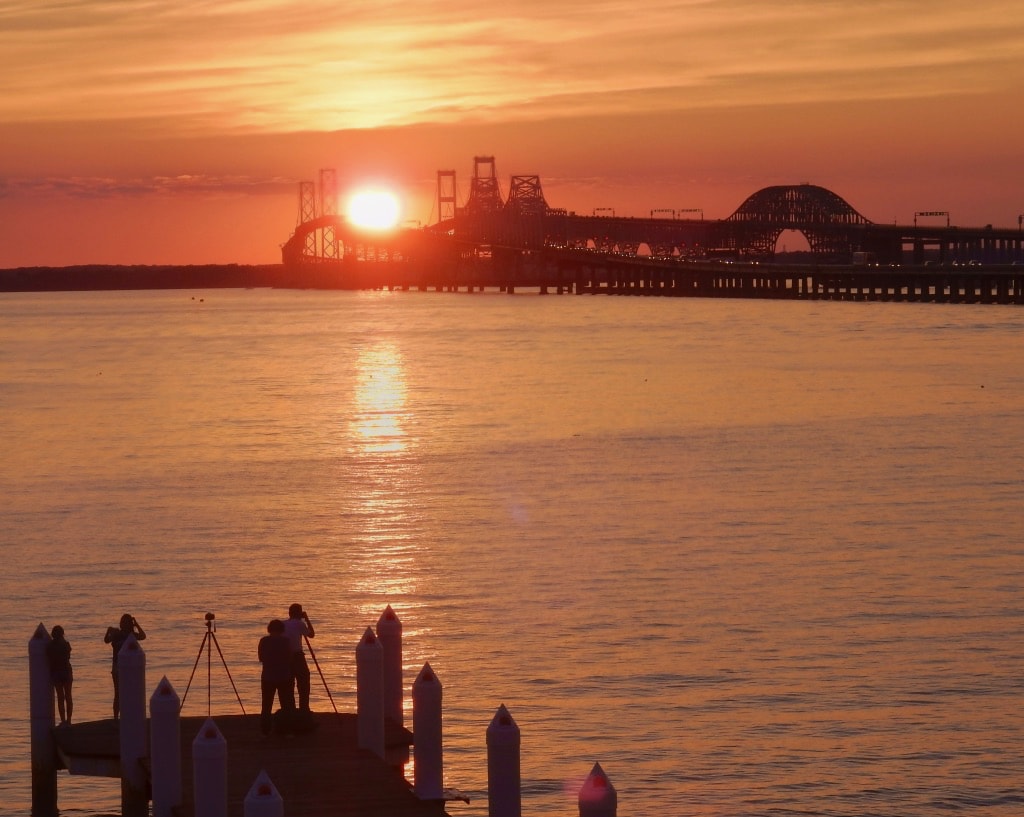 While Watching the Sunset on Kent Island in Queen Anne's County, Stevensville
What's more resplendent than the fiery hues of a Chesapeake Bay sunset? Libbey's Coastal Kitchen (formerly Hemingway's Restaurant), opening in mid 2022, with unobstructed views of the Chesapeake Bay Bridge in Queen Anne's County, is the perfect proposal setting for those whose hearts are set aflame by this nightly presentation. Plant yourself on a dock, hillside, or the deck of this Kent Island restaurant and pop the question just when the sun disappears behind the bridge.
Now that you're engaged, it's time to start researching wedding venues. The state of Maryland provides some ideas on this VisitMaryland.org Weddings site.