It takes a good six hours to drive the length of Pennsylvania, longer if you go diagonally corner-to-corner. So, of course, there are plenty of romantic hotels in PA, in all kinds of locations.
What PA lacks in ocean beaches (Pennsylvanians head to the Jersey Shore for that), it more than makes up for in wild rivers (Susquehanna, Delaware, Allegheny, etc.), lakes, Pocono Mountains, and forests replete with breathtaking hiking trails. So, what's your pleasure?
White researching the best romantic weekend getaways, we scoured the state to find our favorite 26 romantic inns and hotels in Pennsylvania. We present them from East to West: from resorts in the Poconos to hotels in Pittsburgh.
For those who plan to pop the question, we've got 10 out-of-the-box ideas on Where to Propose in PA.
For more, very specific info about the best sites and attractions all over PA, no one drills down better than Jim Cheney at UncoveringPA.com.
Plus, for up-to-the-minute info about Pennsylvania Tourism, check out Visit PA.
Romantic Hotels and Lodgings in Eastern PA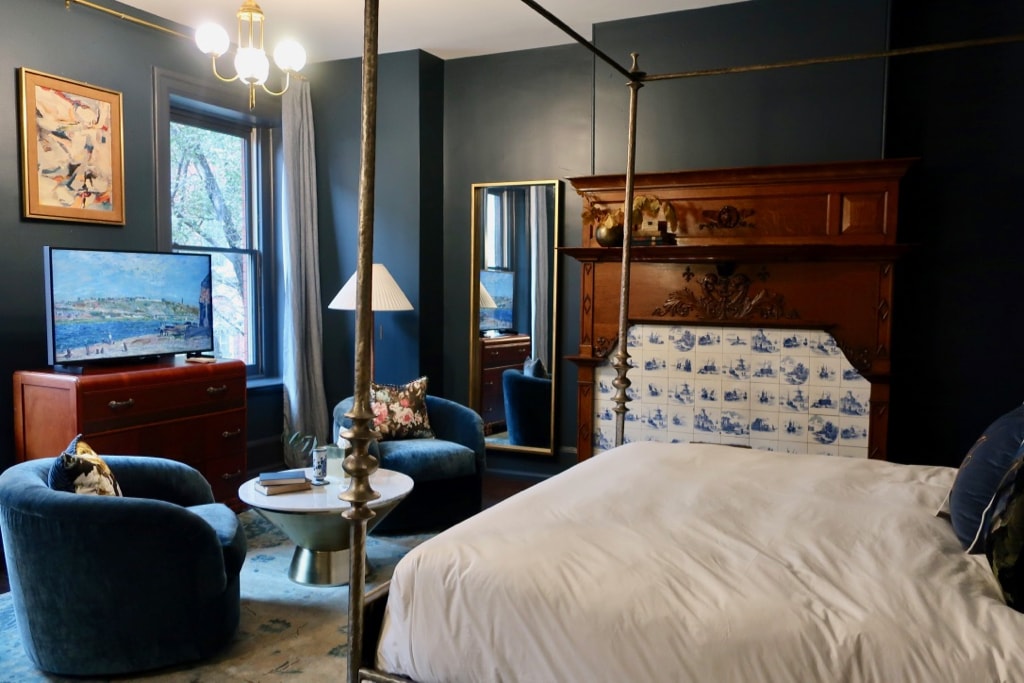 The Guild House Hotel, Philly
The dining and meeting rooms of the New Century Guild – a workingwomen's club rebelliously established in 1882 in Philadelphia, have been reconfigured as the luxury boutique Guild House Hotel guest chambers, with stunning bedrooms and gorgeous private baths.
Designers took great liberty with different periods, from traditional to Victorian, to modern, without veering into camp. It seems bewildering that in an off-the-beaten-track section of Philadelphia, these far from nuanced guest rooms can rival those of any high-style boutique hotel in the world.
And, of course, they make for a perfectly dreamy getaway for couples of all kinds.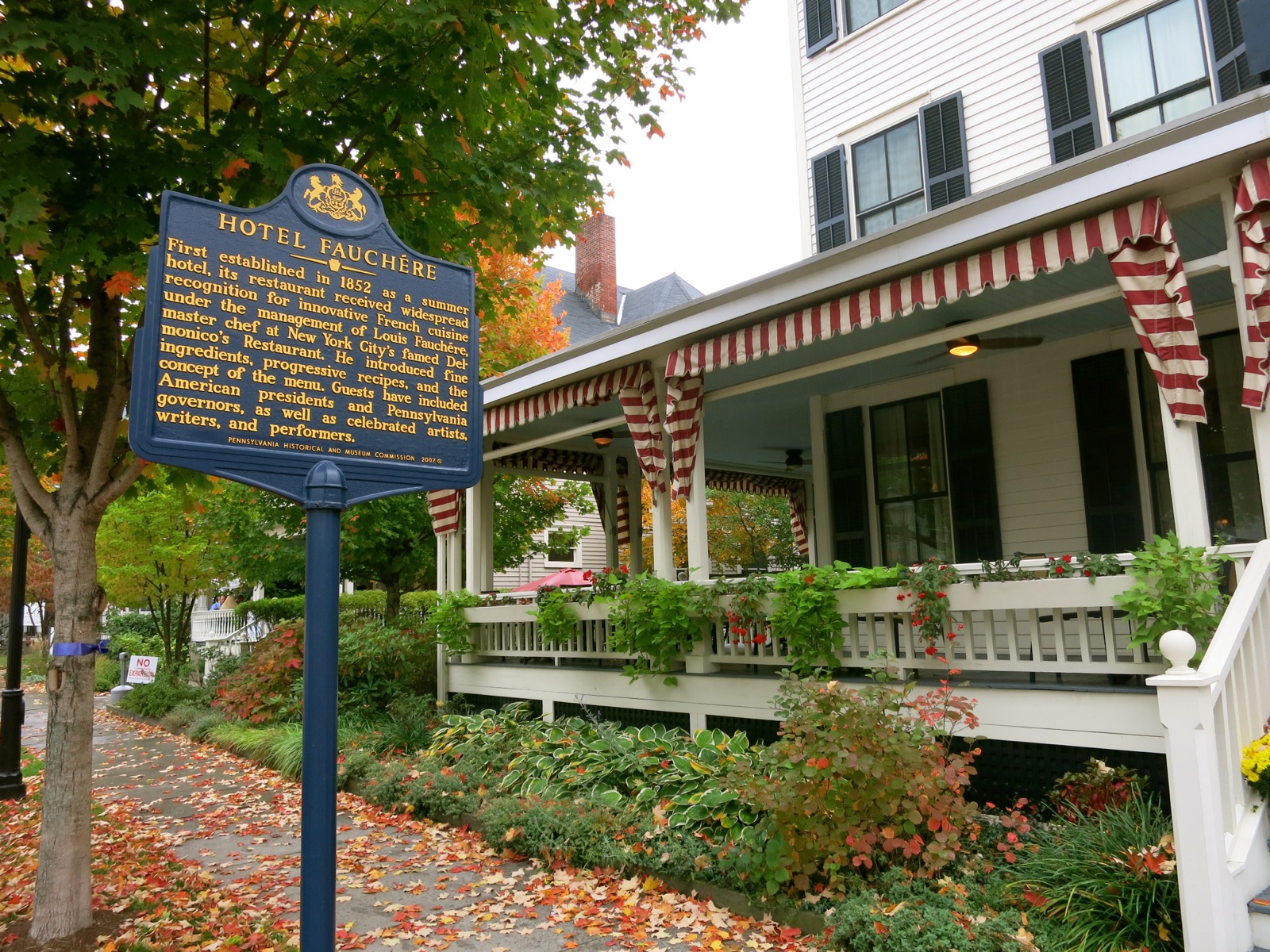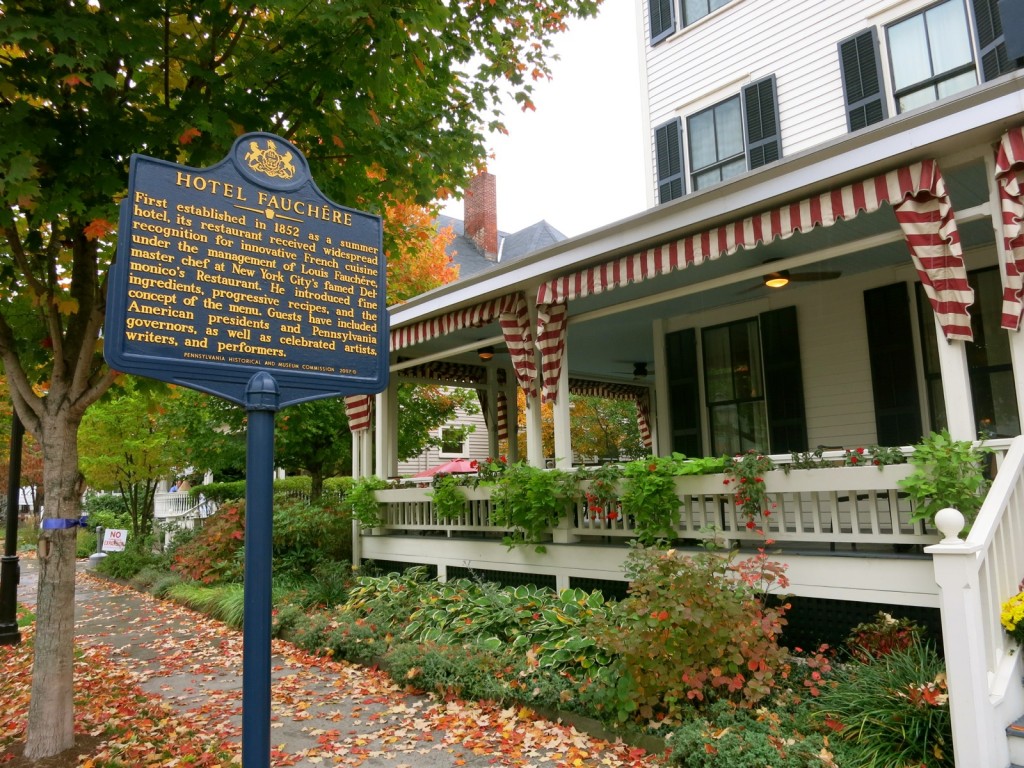 Hotel Fauchere, Milford (Poconos)
Moved to this Milford PA location in 1880, the blue-chip Hotel Fauchere boasted the first electric sign in Pike County PA. But that was only the beginning. Since then, celebrities and others who seek out hip, luxurious, accommodations, and hushed top-tier VIP service, as befits a Relais & Chateau hotel, have embraced this incredibly high-end place.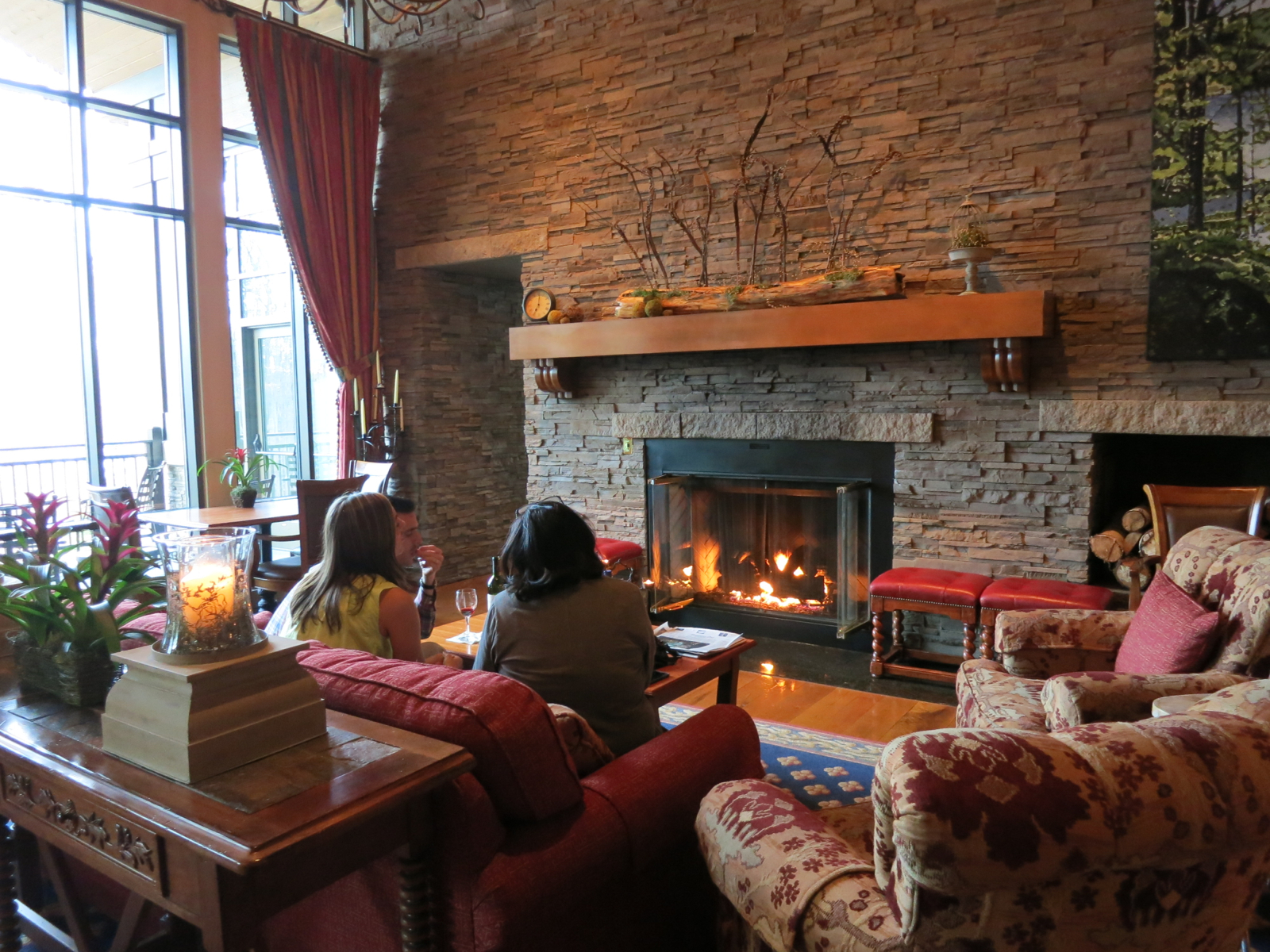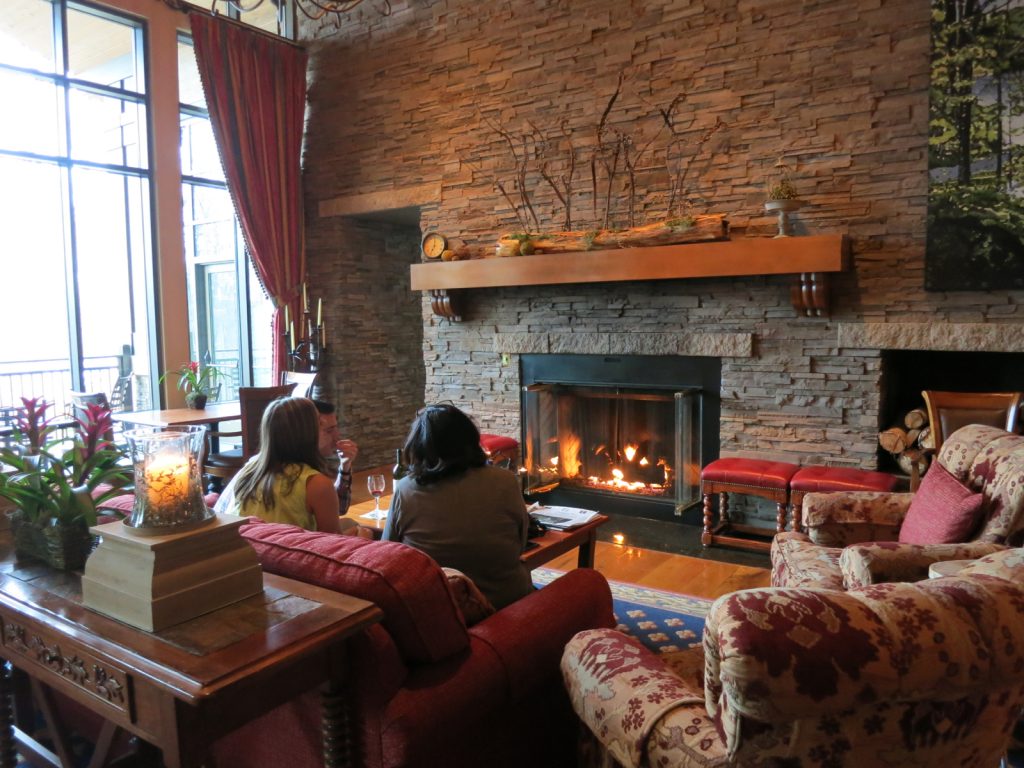 Lodge At Woodloch, Hawley
The Lodge at Woodloch redefines the crucial elements of what we've come to expect from a Destination Spa experience. First off, wine (yes, alcohol!) with inventive, locally sourced, artfully arranged meals, is not only allowed but it's also encouraged.
Plus, the two of you can take advantage of each and every hard-core workout class, but you can also loop, meditatively, around the paved outdoor Labyrinth, soothe your bones in a Restorative Yoga Class, work out kinks in your back by the indoor pool waterfall, or do nothing but sit in the library or your luxury guest room and read. Or whatever.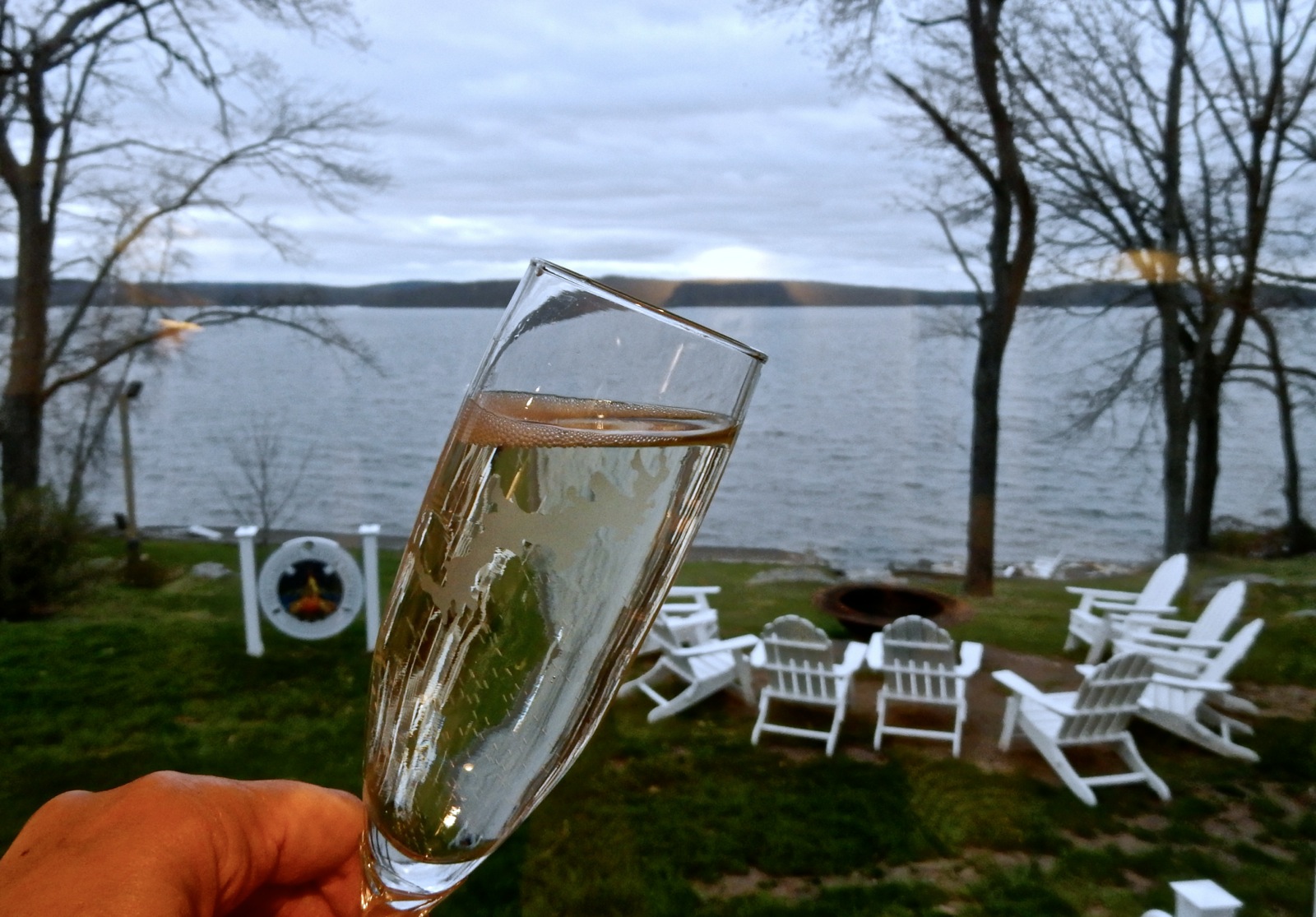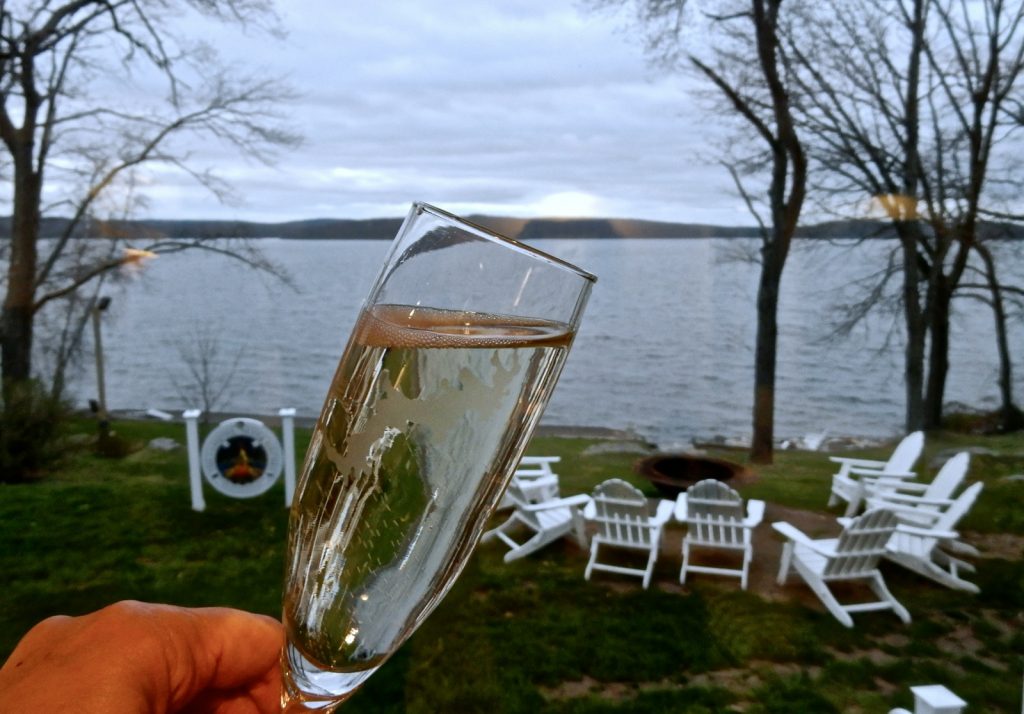 3 Beauties in Hawley PA, Settler's Hospitality Group
The Settler's Hospitality Group owns three very unique – and different – lodgings in Hawley PA. Fans of craftsmen-style hotels, and on-site farm-to-table restaurants, should book a room at the Settler's Inn.
Want a young, refreshing, and sexy take on a lakefront complex? RSVP soon for an overnight at Silver Birches Resort.
If you're crazy about factories repurposed as modern hotels, check out Ledges – built from a glass-etching factory concealed in a waterfall gorge. All three are meant for romance.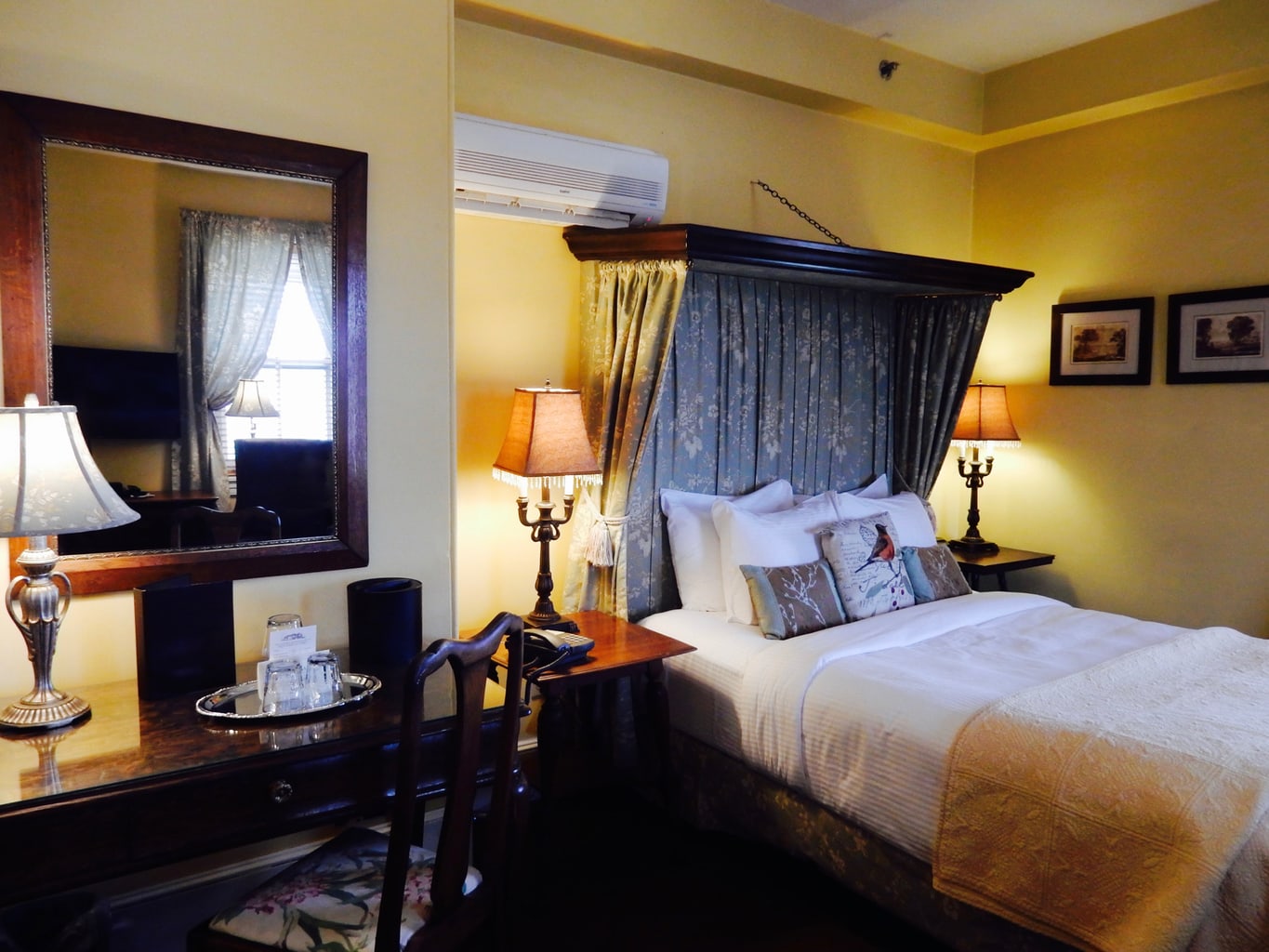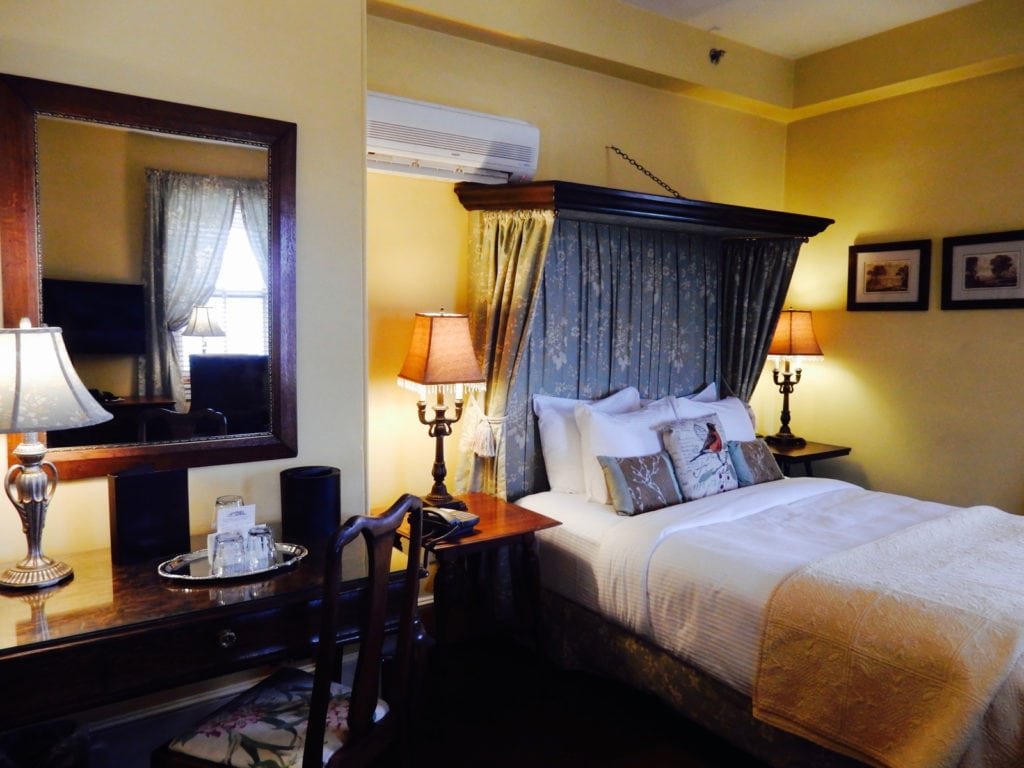 Sayre Mansion, Bethlehem (Lehigh Valley)
In 1858, prominent Bethlehem PA philanthropist Robert Sayre, chief engineer of the Lehigh Valley Railroad, a director of Bethlehem Steel, built his Gothic Revival stone mansion high on a hill overlooking his gritty enterprises.
Turned into a boutique inn in the 1990s, the parlors and dining room remain elegantly majestic. Of course, brand new pillow-top, high-thread-count disappear-into-down bedding, flat screen TVs, and other modern amenities have been added to up the romance factor in each of the 22 rooms.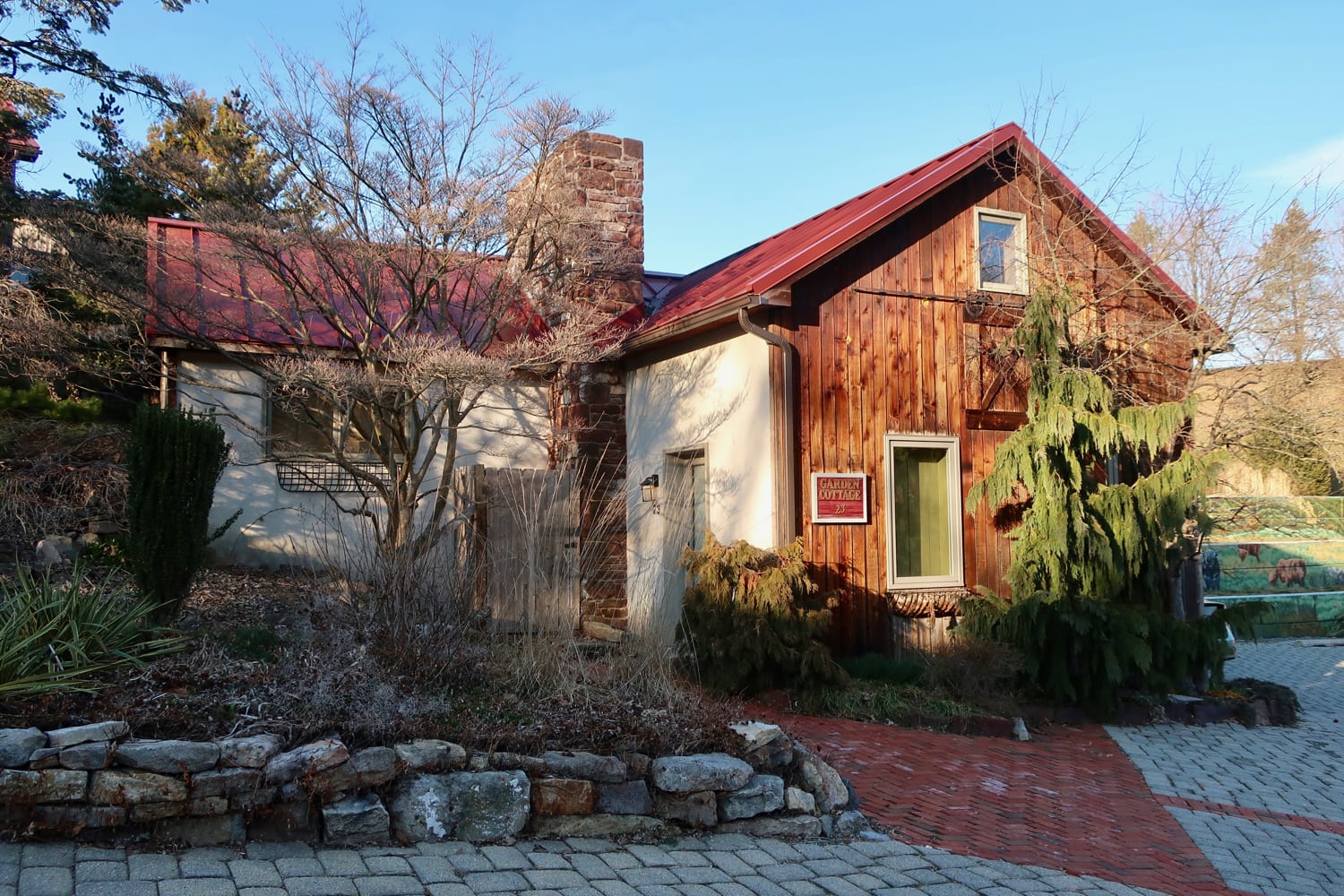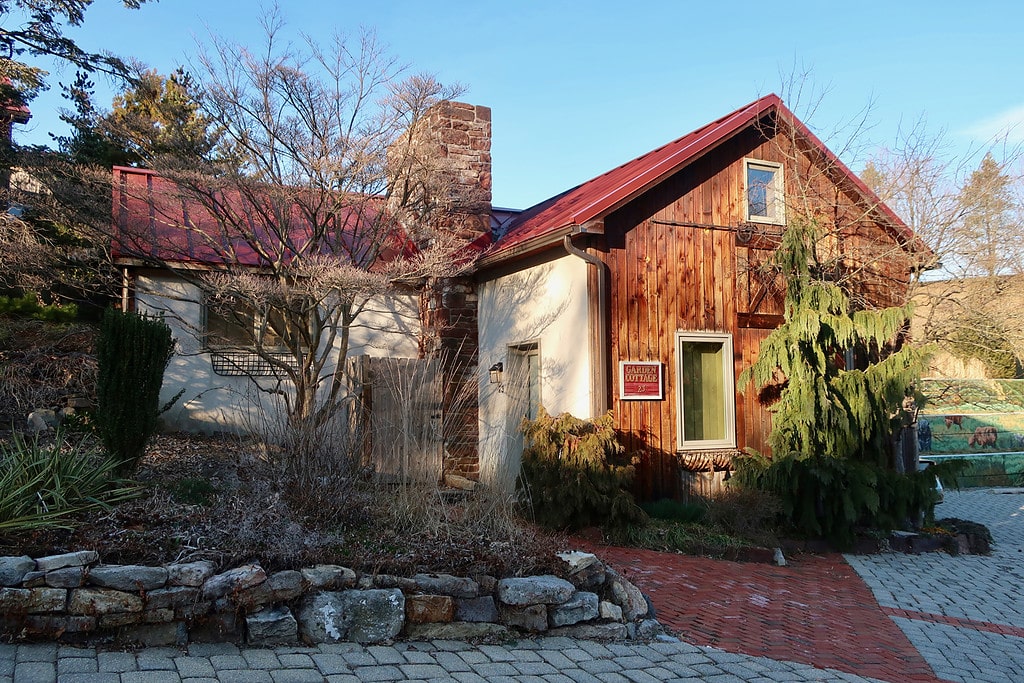 Glasbern, A Historic Hotel of America, Fogelsville (Lehigh Valley)
Deemed one of the most romantic escapes by Philadelphia Magazine, Glasbern has been thrilling couples in love for nearly 40 years, and keeps finding room for improvement. Yes, it's a popular wedding venue, far from any town. But it's also the perfect getaway for anyone in love.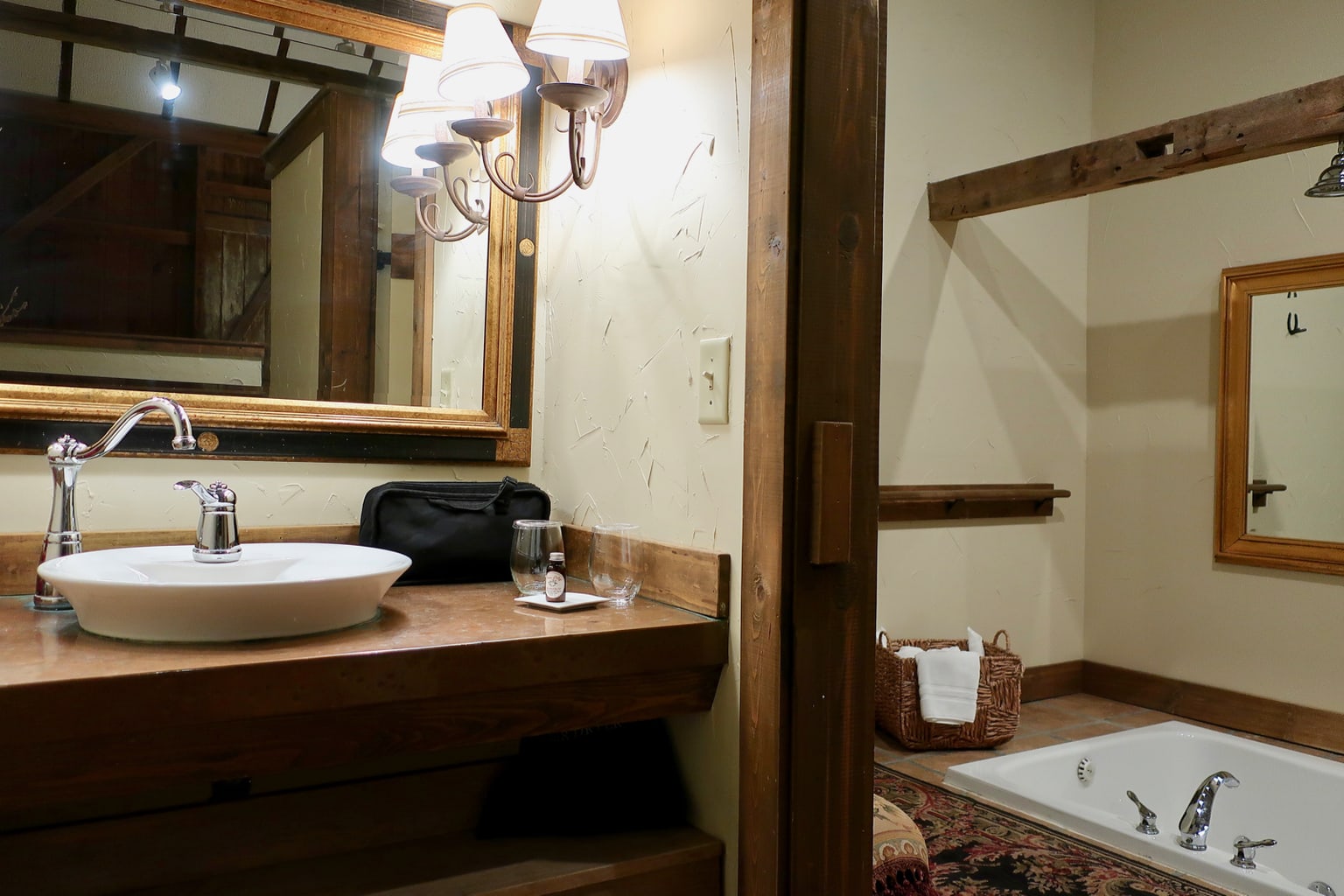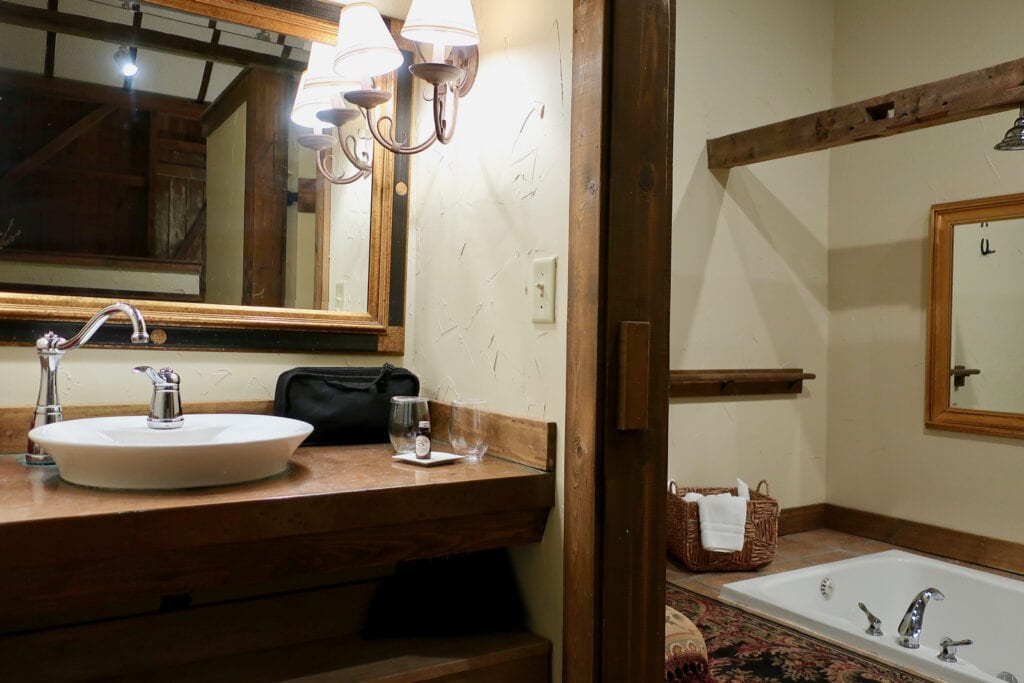 Inn at Leola Village, Leola (Lancaster County)
Although it opened in 2000, the incredibly romantic Inn at Leola Village in Lancaster County's Amish Country has been deemed a Historic Hotel of America, and listed on the National Trust for Historic Preservation for its renovated antique farmhouses and reclaimed tobacco barns on the property – around which restaurants, shops, a day spa, and more guest rooms were built: 62 distinct rooms in all (several with whirlpool baths).
Situated amid farmland, the Inn is ideal for buggy-loving couples seeking an idyllic back-roads, Amish-Country experience.
Romantic Hotels and Inns in Bucks County PA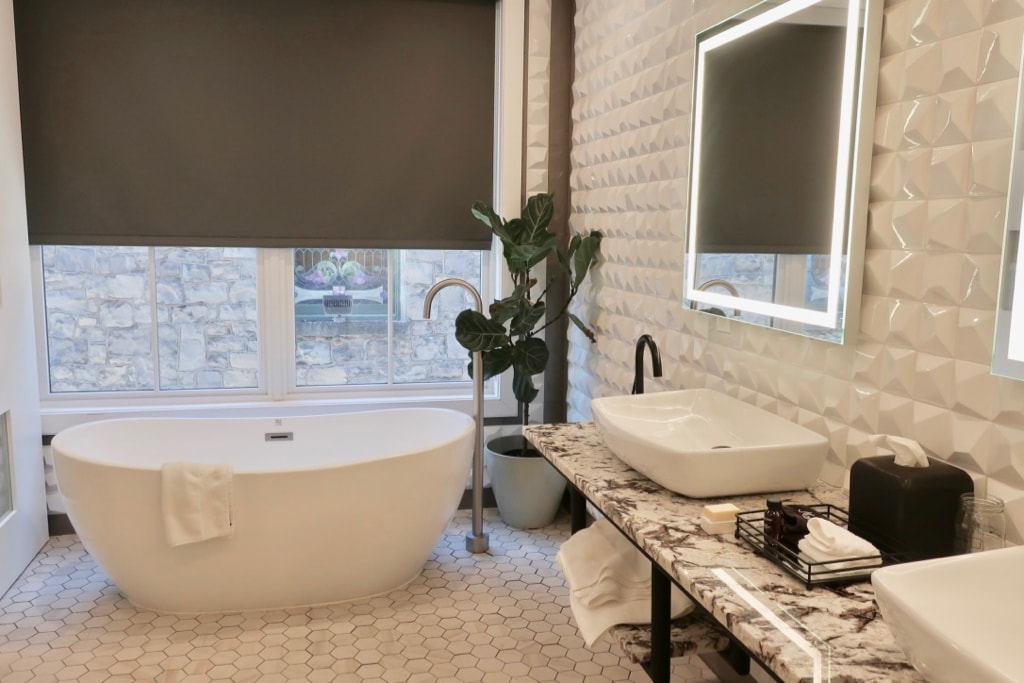 Logan Inn, New Hope
Reopened in the summer of 2021 after a complete redo and expansion, the Logan Inn has undergone an astonishing transformation: from traditional to trendy. It now rivals some of the coolest, hip hotels in the country. Gone are the dark, atmospheric rooms.
Now, the place is sunlit bright, and festooned with contemporary and abstract art in many forms. And rooms and suites are the stuff of (boutique hotel lovers) dreams.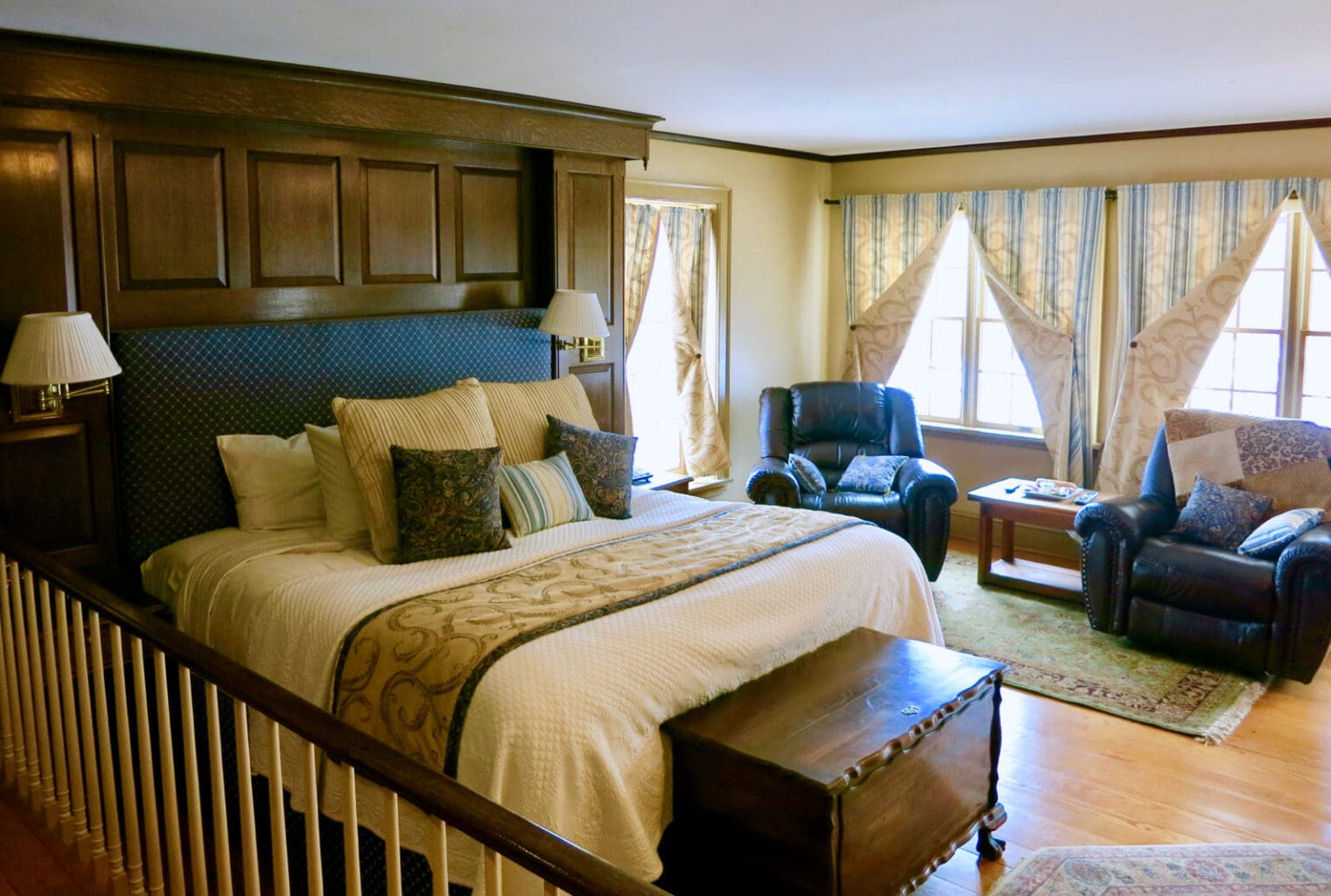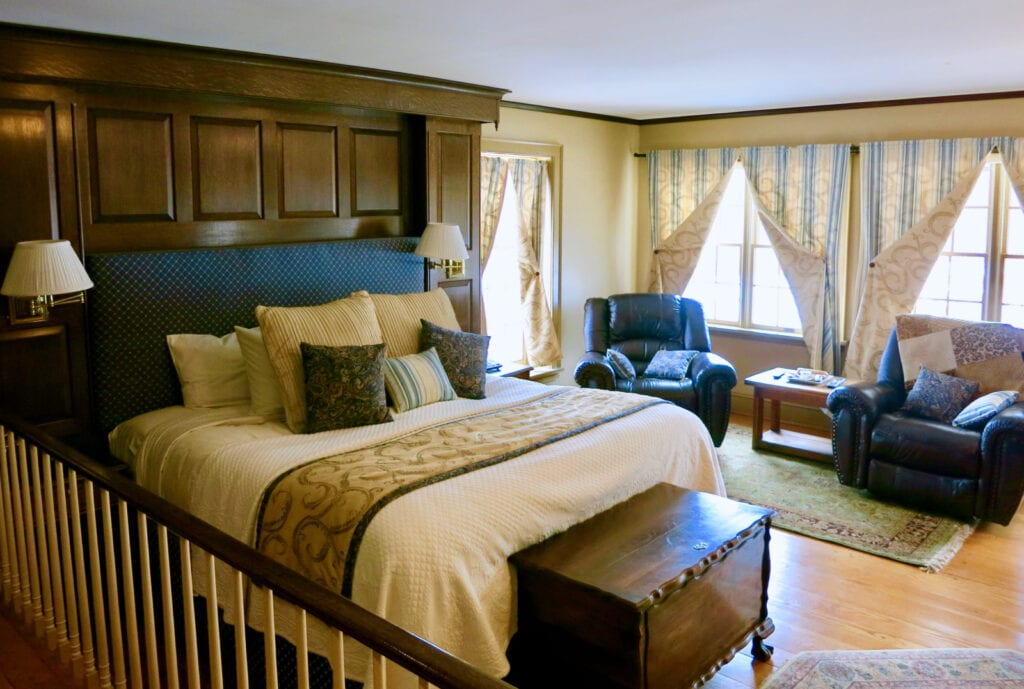 Inn at Bowman's Hill, New Hope
A Four Diamond property that specializes in spoiling guests, it's no surprise that even locals book a room or suite at Inn at Bowman's Hill. Many couples just hang around to Zen out by the calming landscaped pool, or if celebrating a honey-or-baby-moon, in a royally appointed guest suite complete with whirlpool baths.
Out of town, on an undulating road of farms and mansions, this Inn is a serene escape in every sense.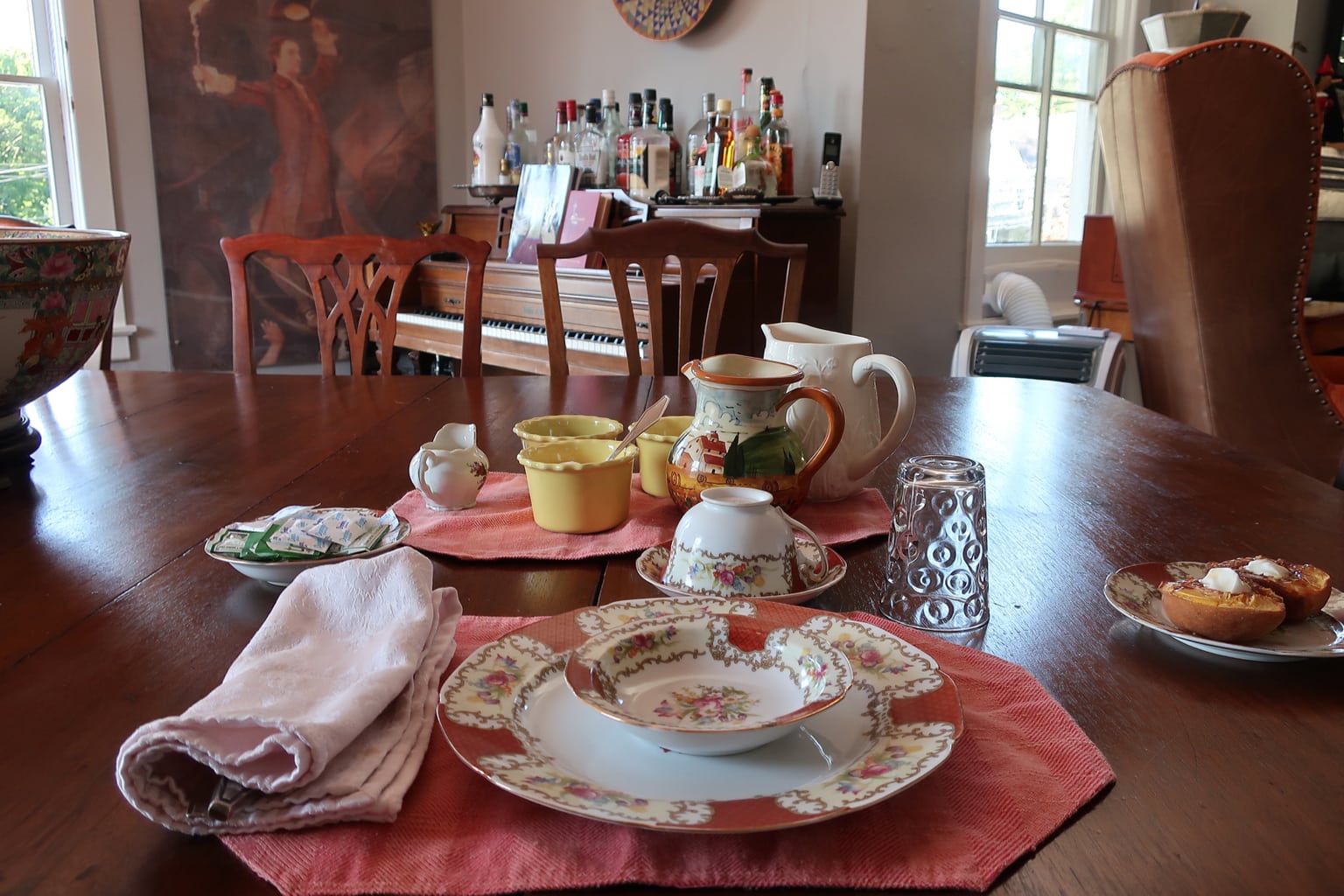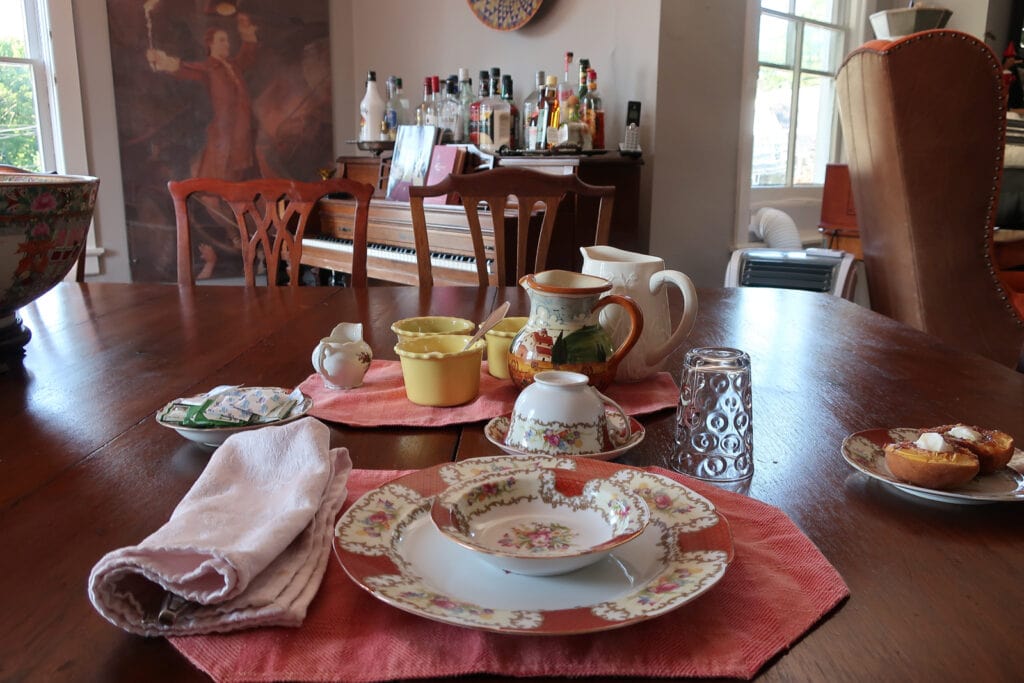 Aaron Burr House, New Hope
Could a haven for a killer be romantic? Well, yes, if it's the Aaron Burr House, now a luxury B&B in New Hope PA. This PA building – then a doctor's home – is where Burr purportedly fled after he fatally shot Alexander Hamilton.
With her background as a chef trained at Ballymaloe in Ireland, owner/Innkeeper Lisa Pretecrum, bakes and cooks up mouthwatering treats and breakfasts.
While most B&B's skew more towards an older clientele, stylish Aaron Burr House guest rooms, in bold colors and eclectic furnishings, and Lisa's baked yummies paired with complimentary liqueurs, draws a younger demographic.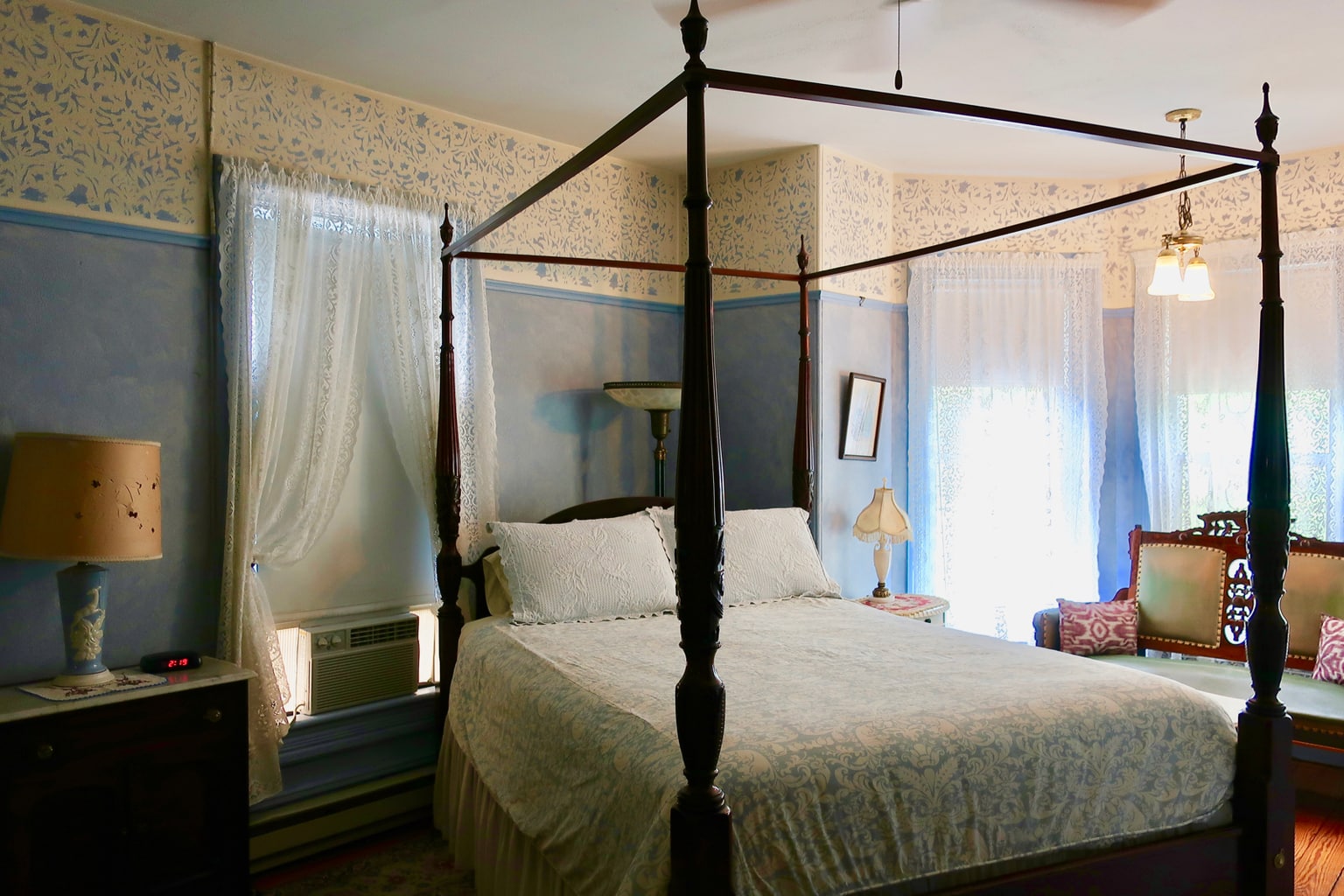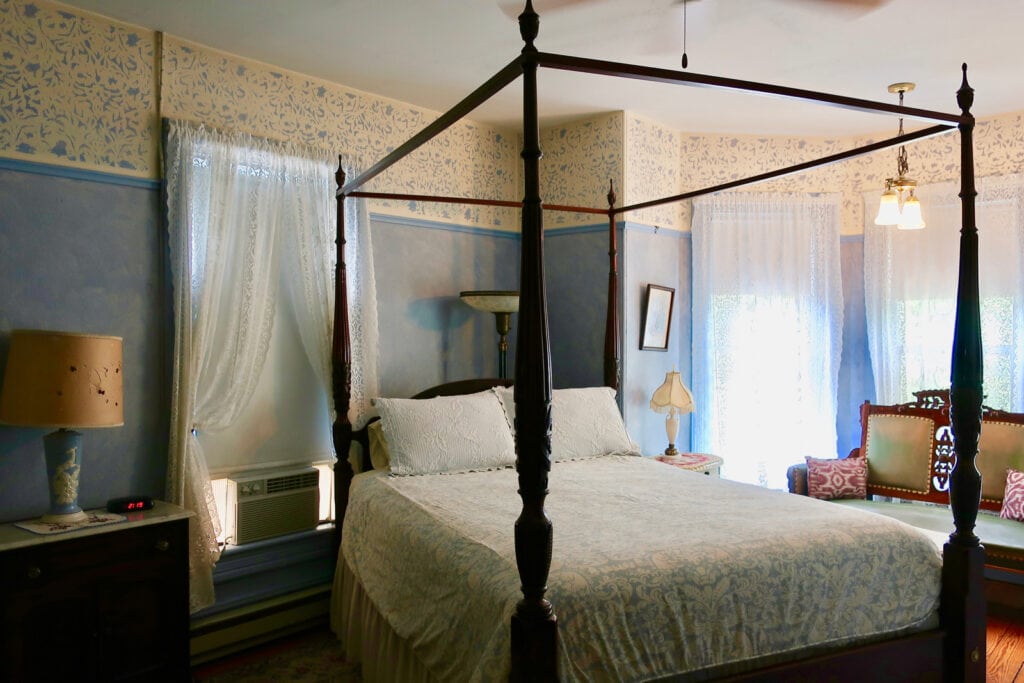 1870 Wedgwood Inn of New Hope
The 1870 Wedgwood Inn, in Bucks County PA, stands out as one of the longest-running romantic B&B's in the business.
Incorporating common rooms that sport all the welcoming cozy appointments of a Victorian home, a guest room that features a double-Jacuzzi tub facing a blazing fireplace, and gourmet breakfast delivered right to your bed, Wedgwood Inn is about as straightforward a "Romantic Inn" as you'll ever find in PA.
In the evening the owner's own home-brewed Almond Liqueur waits for you at the bedside, along with two shot glasses and chocolates.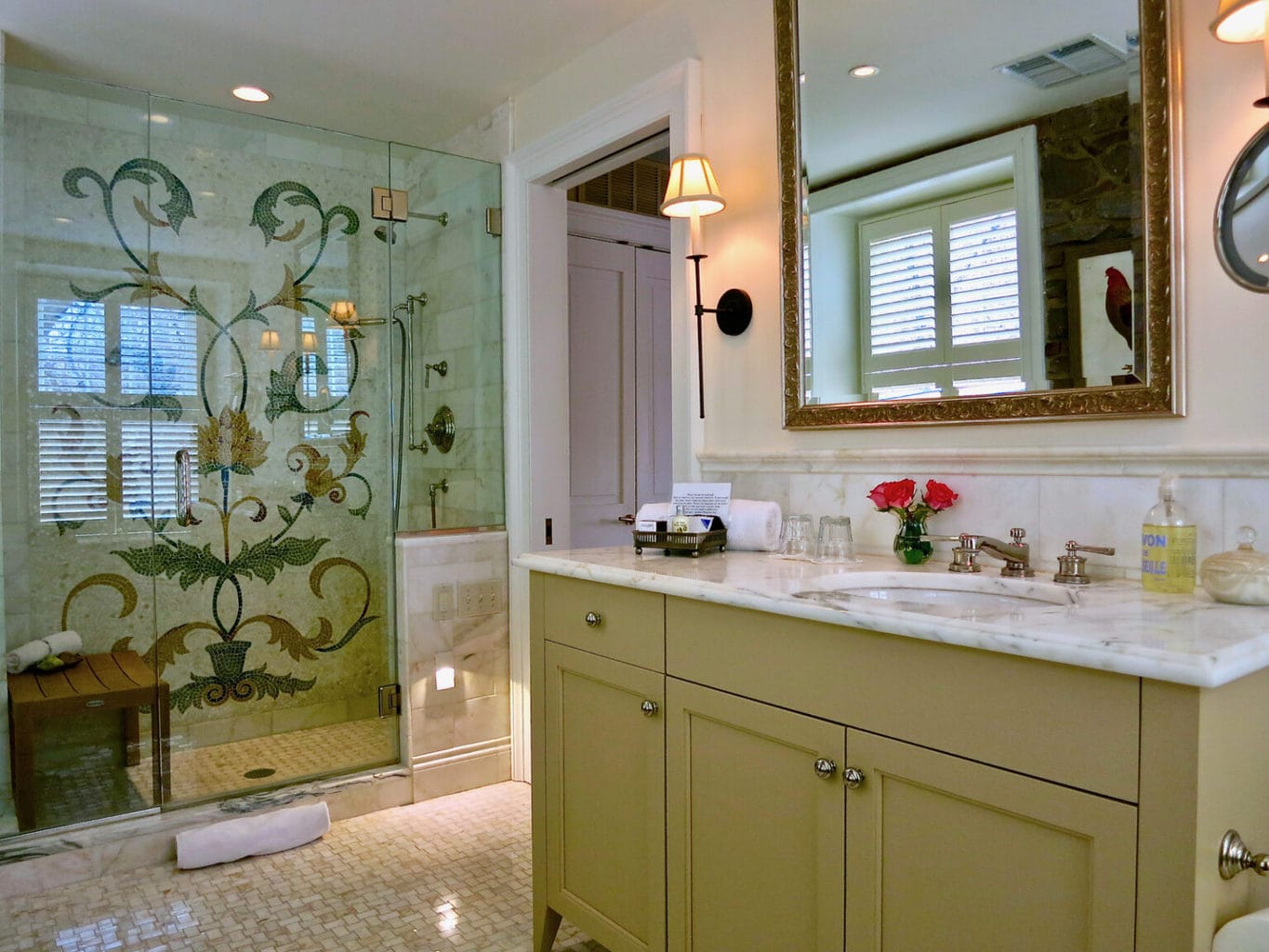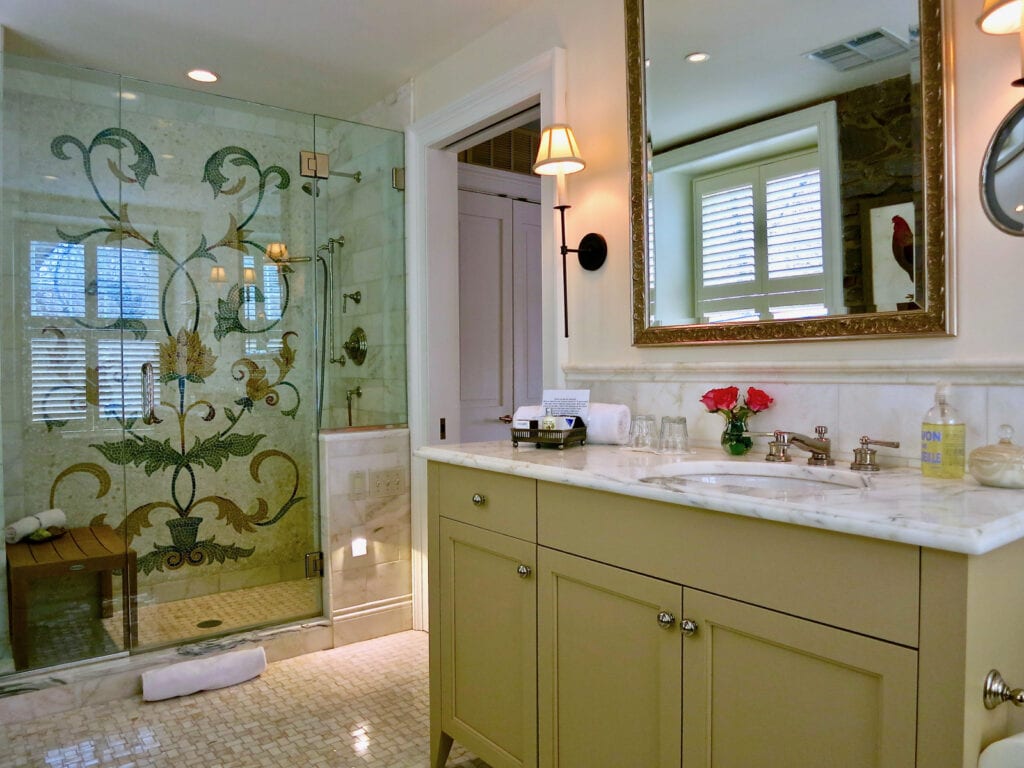 Golden Pheasant Inn, Black Bass Hotel
Renovated bathrooms at the Golden Pheasant Inn, 12 miles upriver from New Hope in Upper Bucks County are standouts. Especially the one in the "Delaware Suite." Marble basket-weave floor, iridescent tile glass shower, upscale amenities, one rough-hewn stonewall juxtaposed with the cool smooth marble: it's a true oasis and utterly romantic.
You can't go wrong with any of the beautifully restored rooms at The Black Bass Hotel. Grover Cleveland loved what is now the "Grover" room, with an original antique Shakespeare-carved sink and mirror in the bathroom.
But the River Suite is a personal favorite. The small balcony patio offers alluring views of the ribbons of water right below.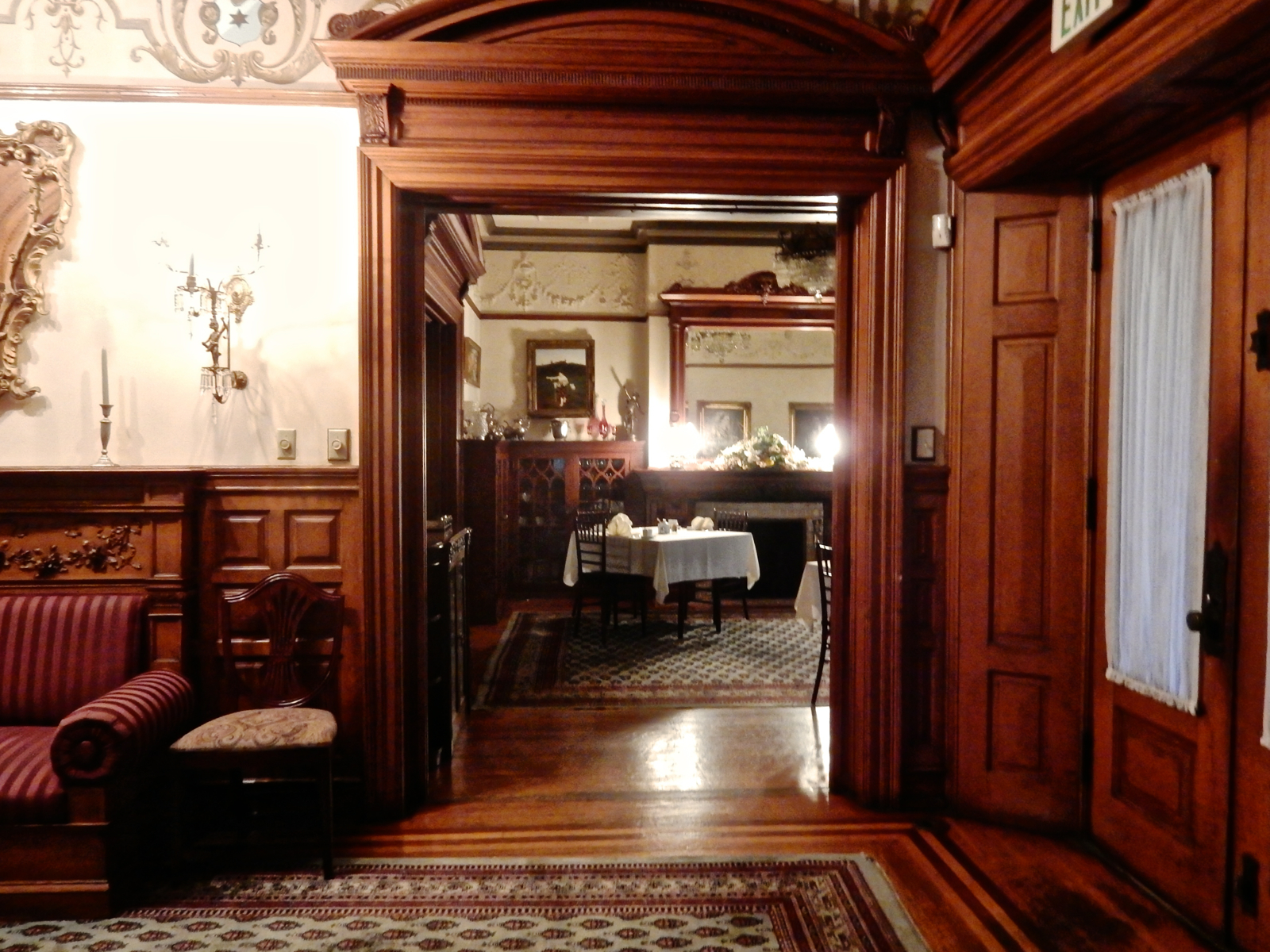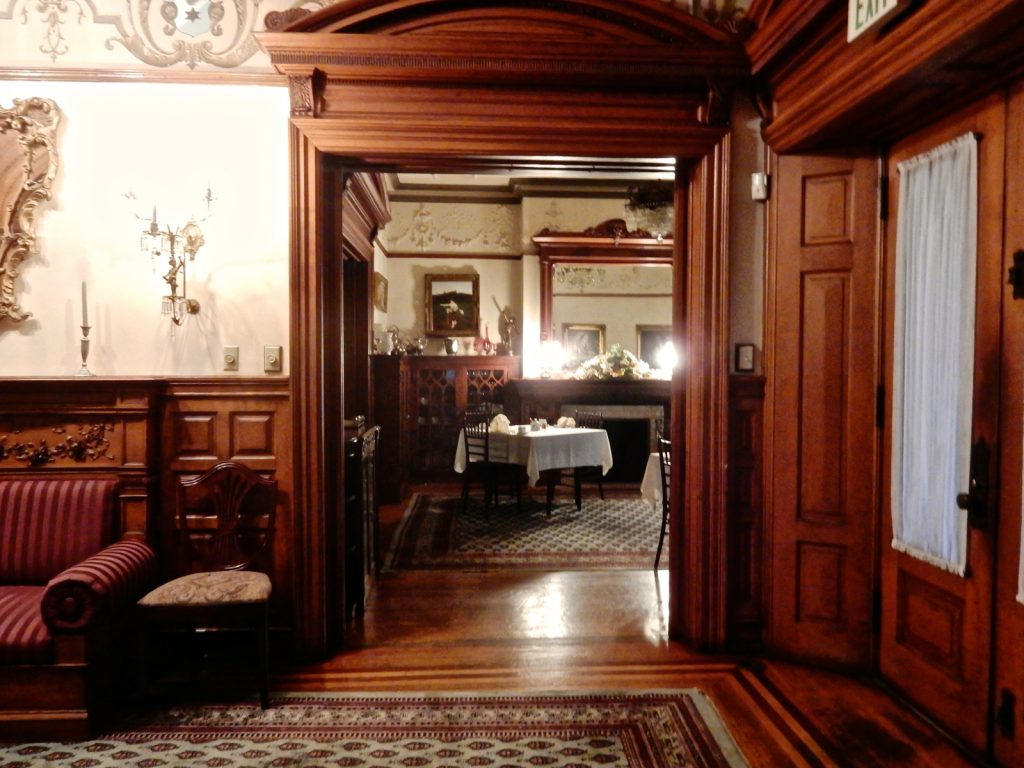 The Gables at Stirling Guest Hotel, Reading
Drive thru the stonewall gate of the Gables at Stirling Guest Hotel, off a busy road, to encounter the opulence of the gilded age. Not only is the Chateau-styled mansion in Reading PA a glorious site, but the five acres of surrounding land, especially the outdoor pool area, is magnificent.
The soaring wood-paneled lobby makes for a breathtaking first impression.
Its striking carved oak staircase leads up past intricate stained glass windows to 2nd and 3rd-floor hallways where you might detect portraits of original owners, Gertrude Sternbergh, and members of her family.
Though each guest room is graciously appointed, in many ways, Stirling retains its homey, though castle-like, lived-in vibe.
Romantic Hotels in Central PA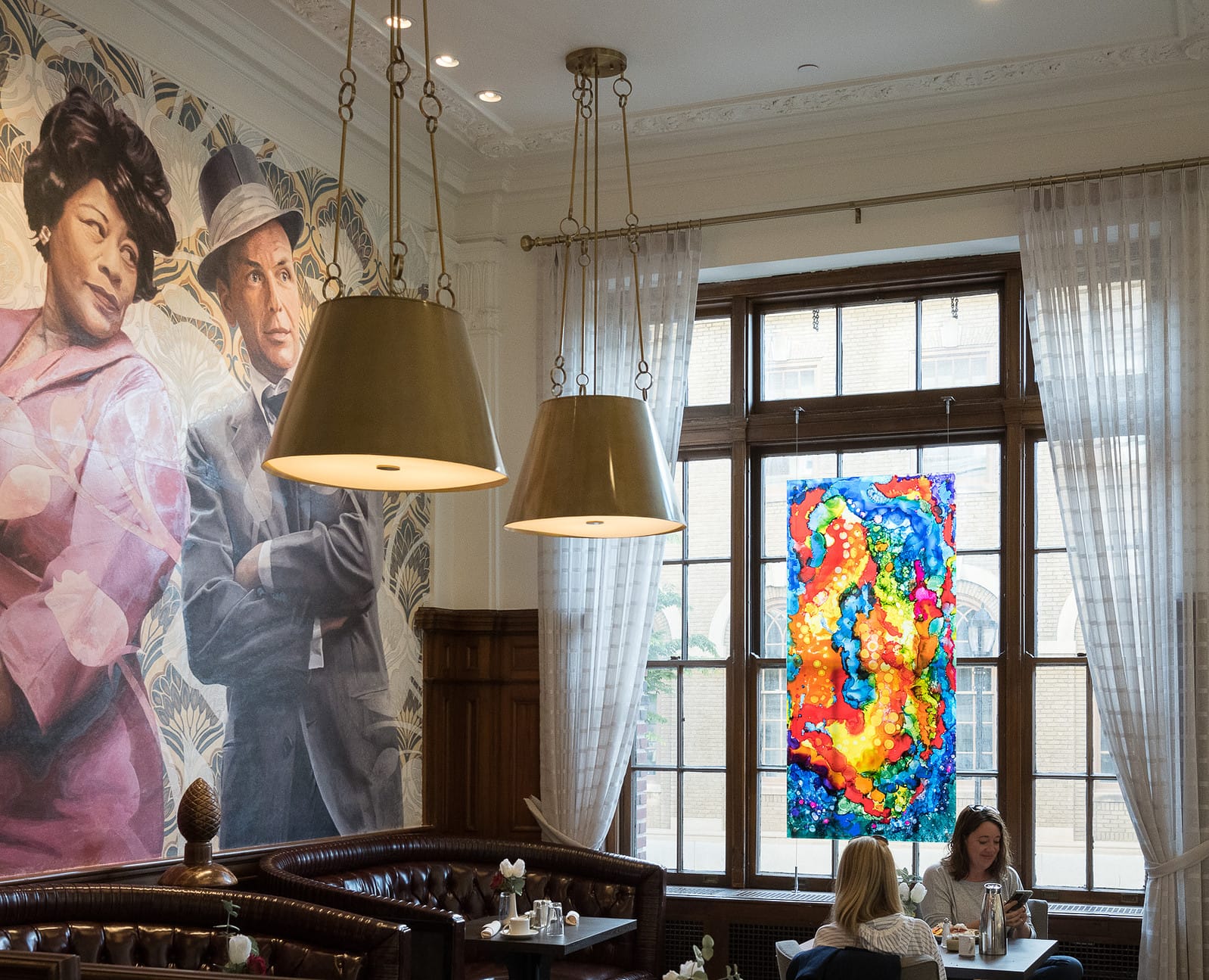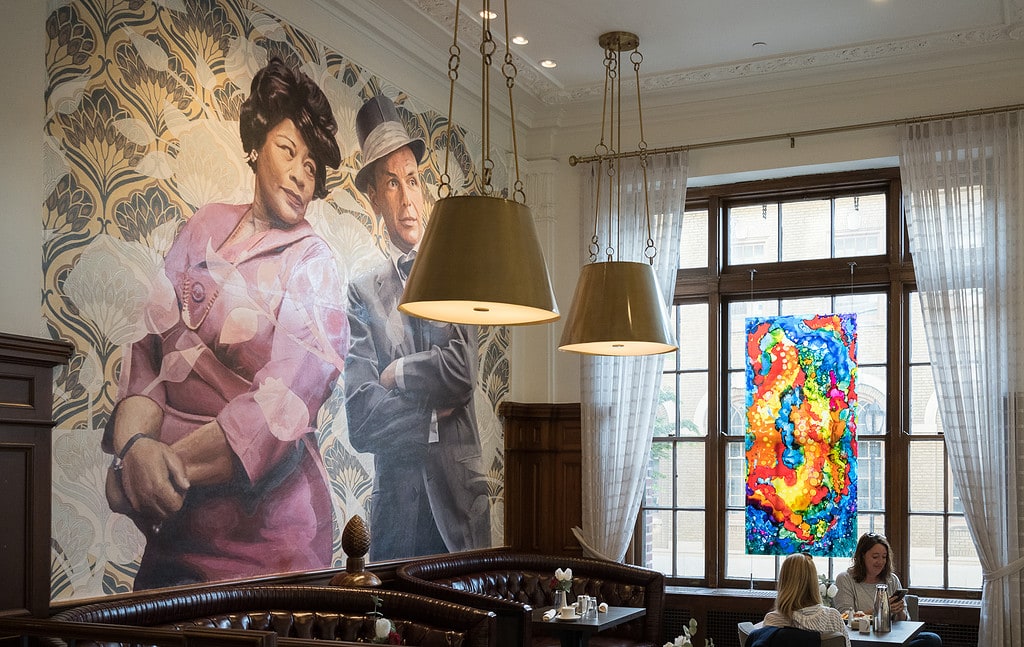 Yorktowne Hotel, Tapestry Collection by Hilton: York PA
After years of renovation, the nearly 100 year old Yorktowne Hotel in York PA once again exudes romance after reopening in 2023. You can just imagine Ella Fitzgerald or Frank Sinatra (guests in the 1940's) walking the Terrazzo lobby floors and bellying up to the bar. With an art-filled rooftop lounge and balcony overlooking downtown York, we've deem the Yorktowne one of the sexiest hotels in PA.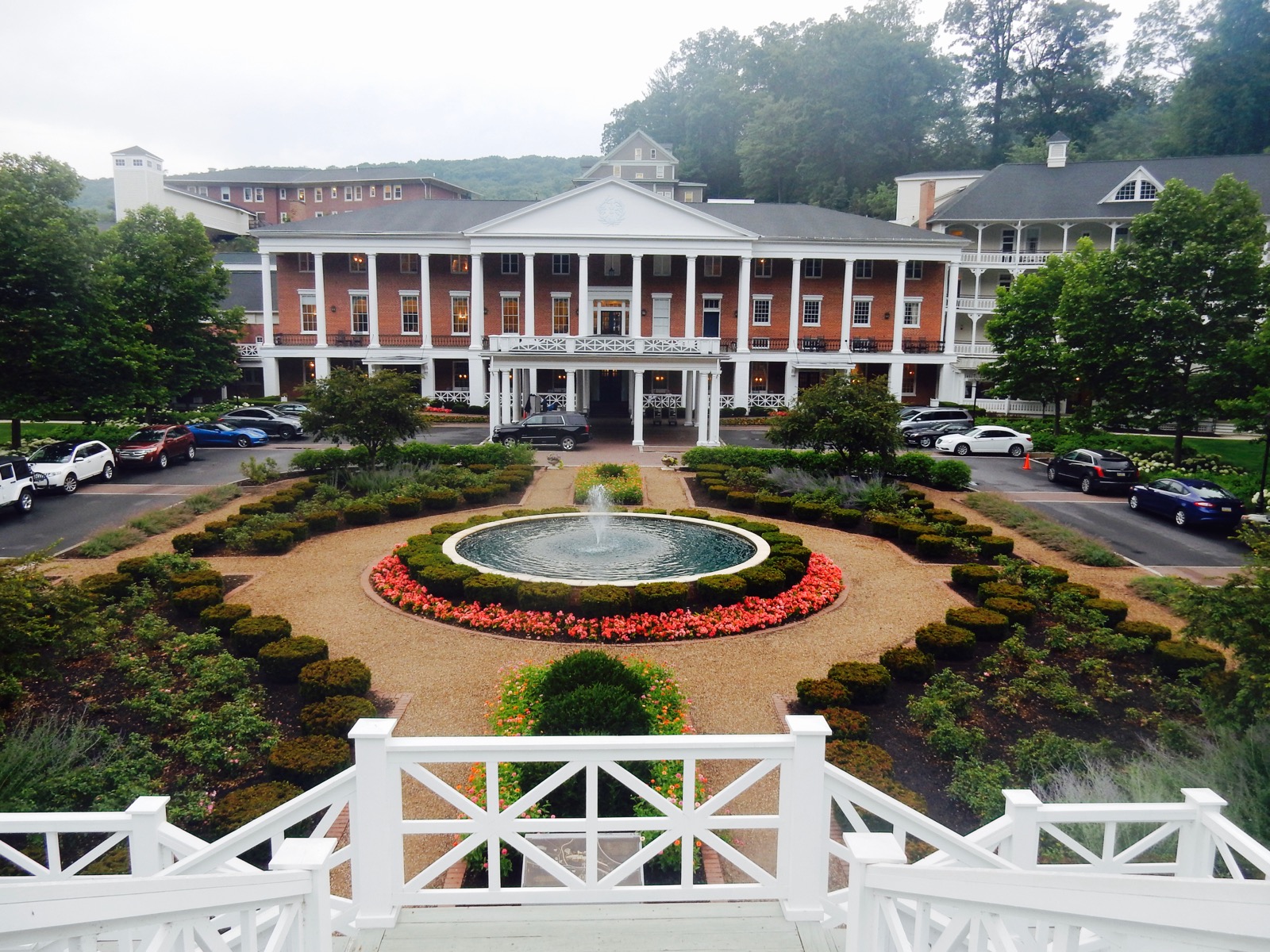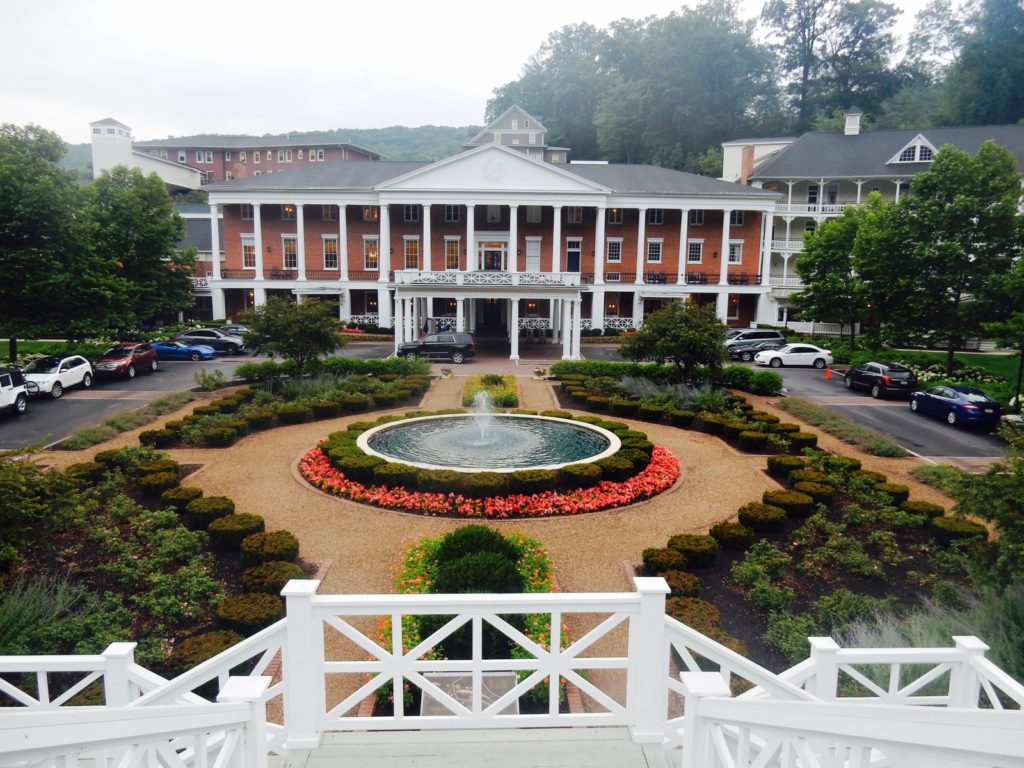 Omni Bedford Springs, Bedford
In the late 1700s, Dr. John Anderson learned that Native Americans believed that the local spring water near the Omni Bedford Springs Resort, in Bedford PA, had curative properties. So, Anderson purchased over 2,000 acres and began to bring patients to this western area of Pennsylvania.
As the popularity of the Bedford Spring Resort grew, more wings were added to the original building, giving it its unique large-scale asymmetrical multi-architectural form. Thomas Jefferson stayed a few weeks in 1819. James Buchanan considered this his "summer home."
And other US Presidents, dignitaries, and celebrities have stayed at this sprawling retreat, the first in the country with an indoor pool, since then.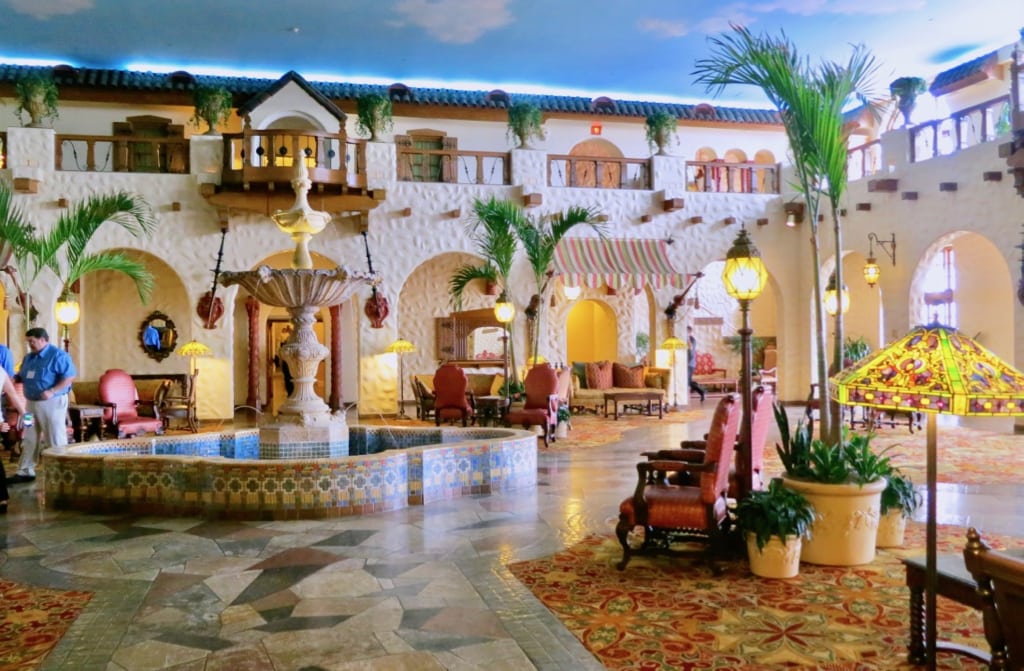 Hotel Hershey, Hershey PA
Duos who appreciate luxury lodgings with a do-gooder history should feel right at home at the Hotel Hershey in Hershey PA. Philanthropist Milton Hershey provided living wages to 600 people during the Great Depression in 1933 to build his marquee hotel.
Though a bit nondescript on the outside, the interior, particularly the colorful Moorish Fountain Lobby (designed like the Heliopolis Hotel in Egypt), and The Circular Dining Room, are sensational.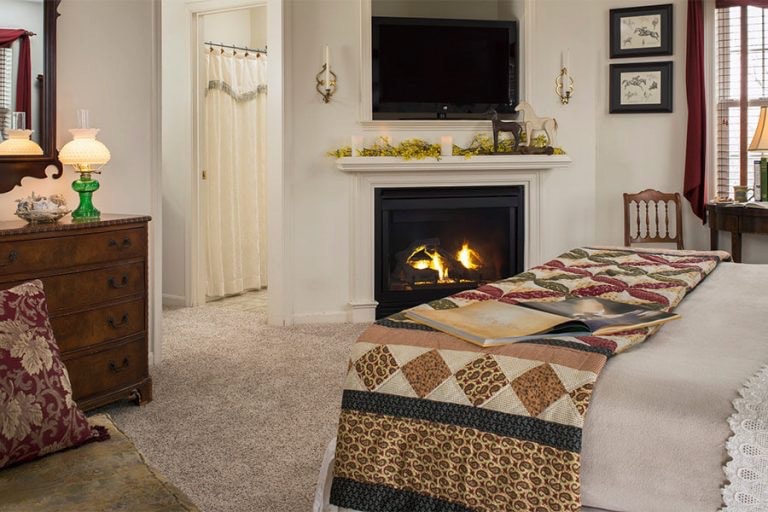 Inn at Westwynd Farm, Hershey PA
Frank and Carolyn Troxell transformed their 32-acre working horse farm into a B&B in 2002, calling it the Inn at Westwynd Farm. Back then, they discovered that the "Jacuzzi room" was sold out nearly every day. People were actually tussling over the bookings.
So, the Troxells created a whole new wing with four Jacuzzi-in-the-corner bedrooms and added whirlpool baths to existing rooms. With an ambiance ripped from the pages of a romance novel, 11 pasture-view rooms (from which you can watch horses gambol about) feature fireplaces and bedside Jacuzzis.
After a sumptuous three-course breakfast, pay a visit to the barn next door. This is, after all, horse country though some guests are surprised to discover that downtown Hershey is a mere 3 miles away.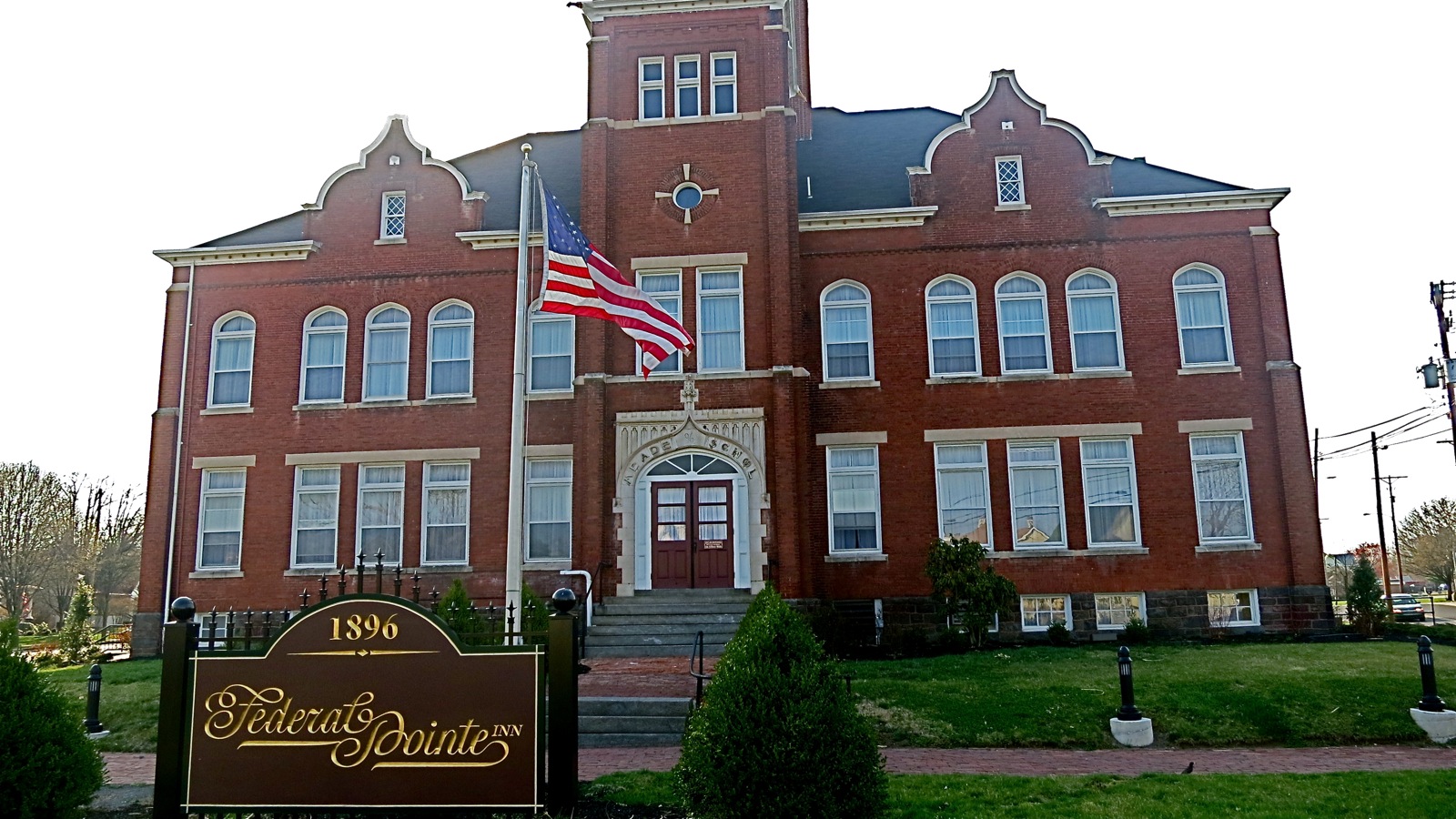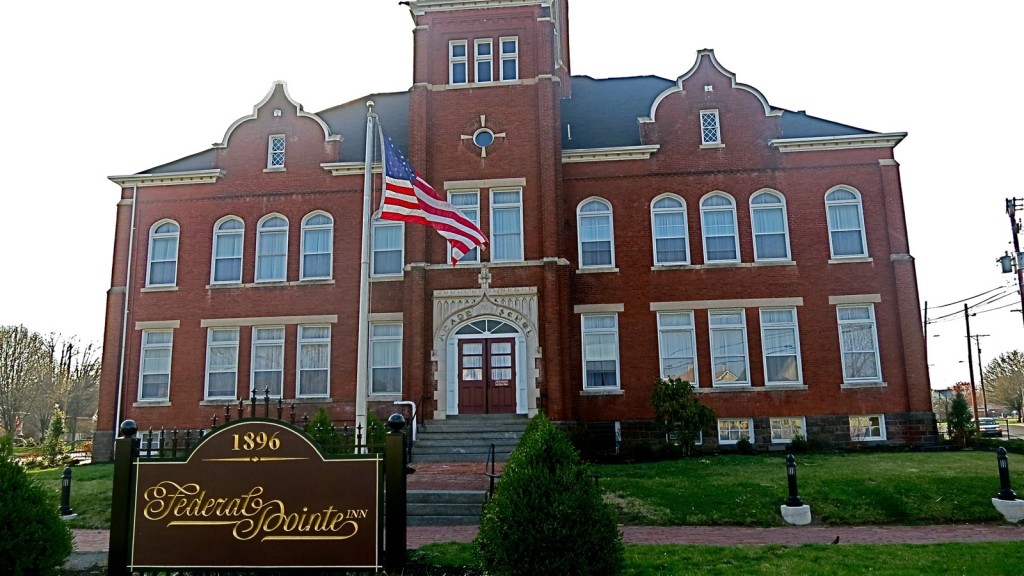 Federal Pointe Inn, Gettysburg
The coolest lodging in Gettysburg, Federal Pointe Inn was originally built in 1896 as Gettysburg's first High School. Gutted and renovated into boutique-luxuriousness, there are 18 elegant high-ceiling guest rooms on two floors.
Stay in the former Boys or Girls' bathrooms without fear of ….repercussions. These floodlit second-floor corner rooms feature 12-foot ceilings, granite bathrooms, and sinfully soft bedding.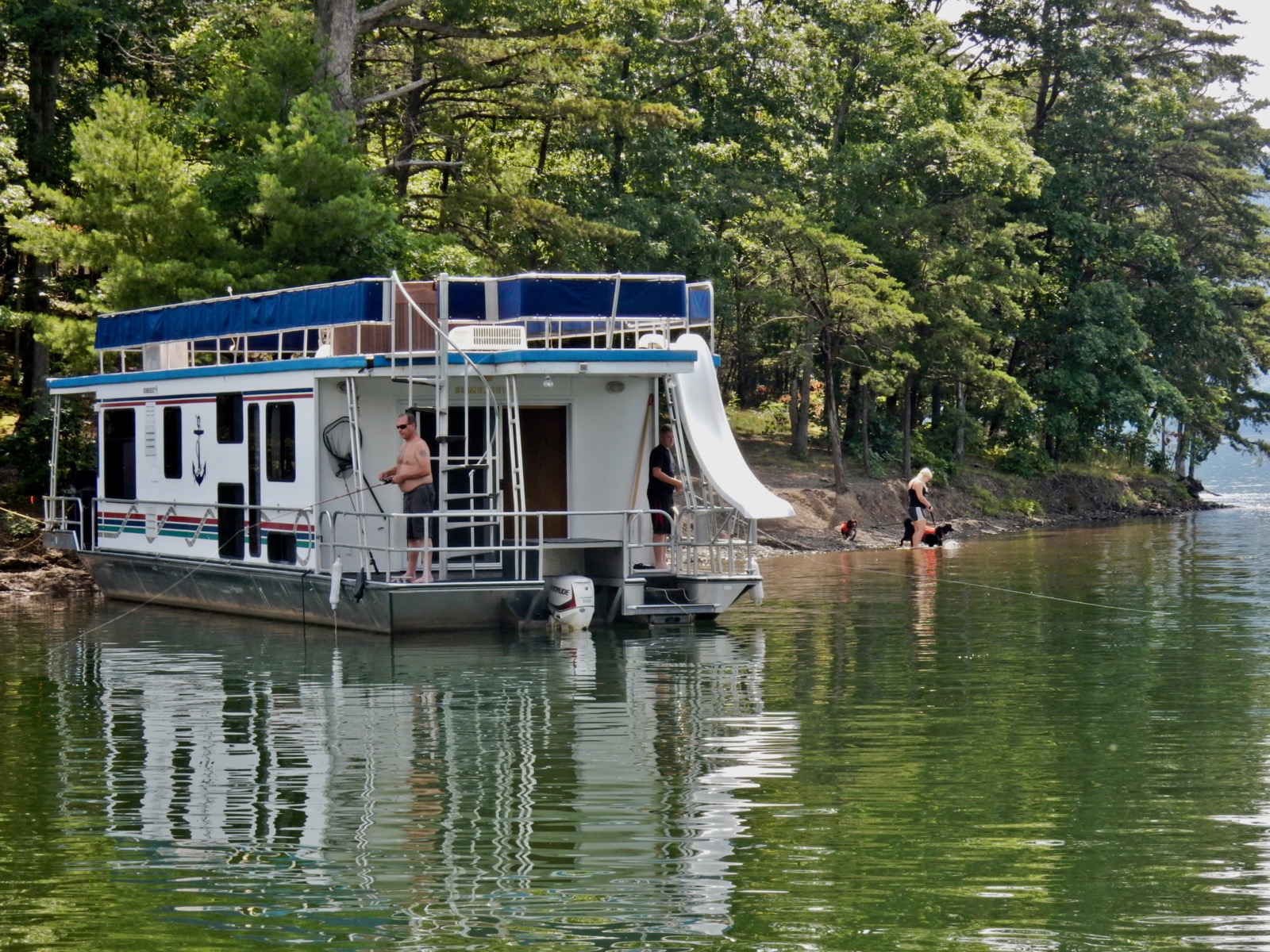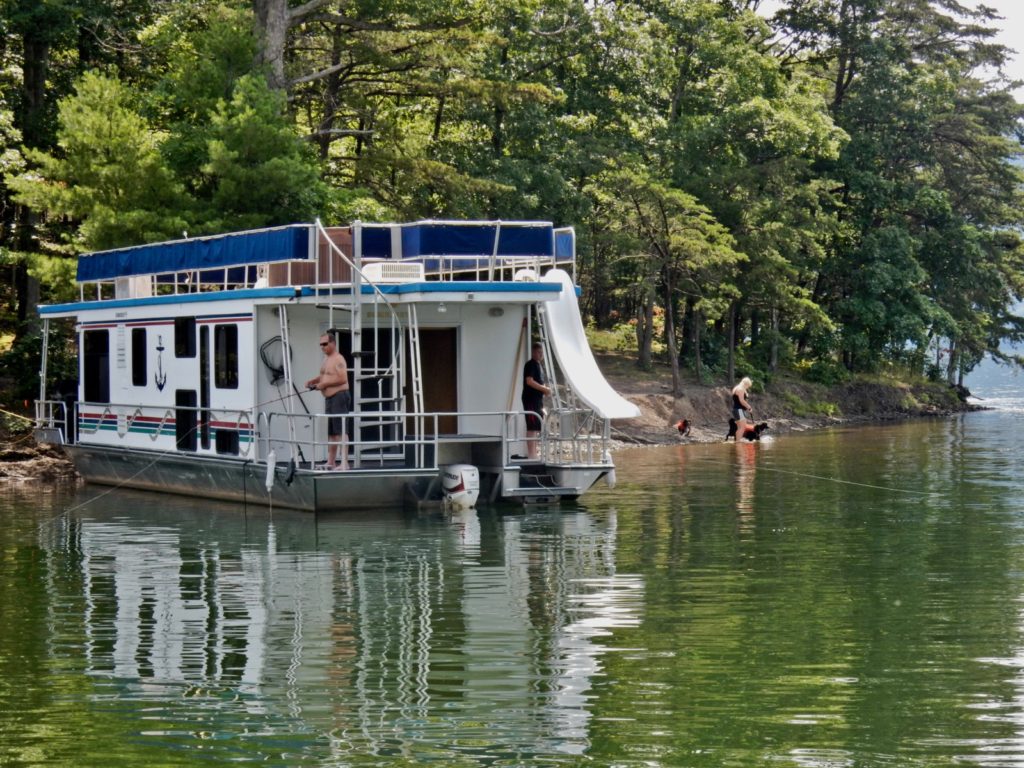 Houseboat on Raystown Lake
Stargazers, ahoy! There is nothing better than sitting on the top deck hot tub in the middle of Raystown Lake on a starry, moonlit night. "It is heaven on earth," says one fan who calls these vessels, "beach houses on the water." We'll just call them "floating love shacks".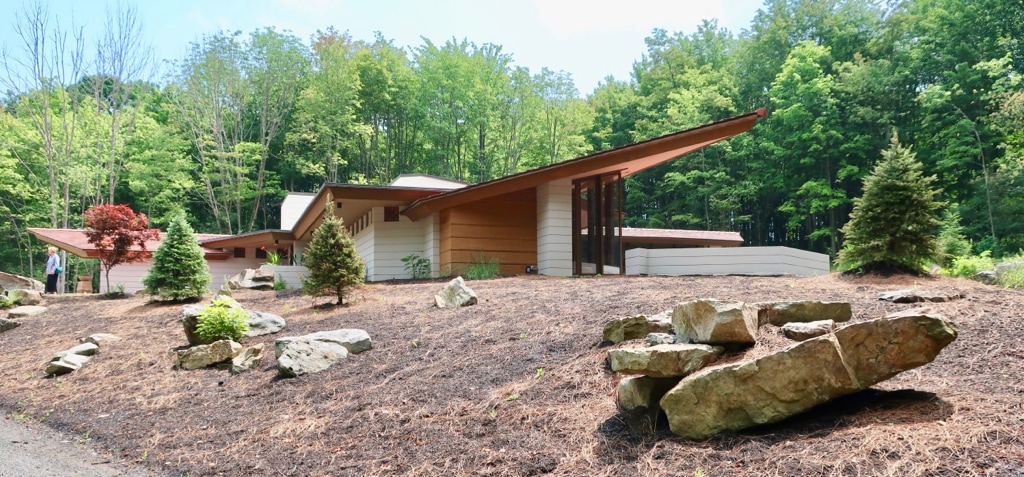 In a Frank Lloyd Wright Designed Home – Polymath Park (Laurel Highlands)
Are the two of you hyped-up Frank Lloyd Wright fans? Have you already seen Fallingwater and Kentuck Knob – also in the Laurel Highlands of PA? Would you actually like to spend a night with your honey (or friends/family) in a FLW-designed home?
Then book a tour or overnight at Polymath Park. Yes, it's real. And yes, you have free reign in these authentic mid-century modern homes, for a reasonable fee.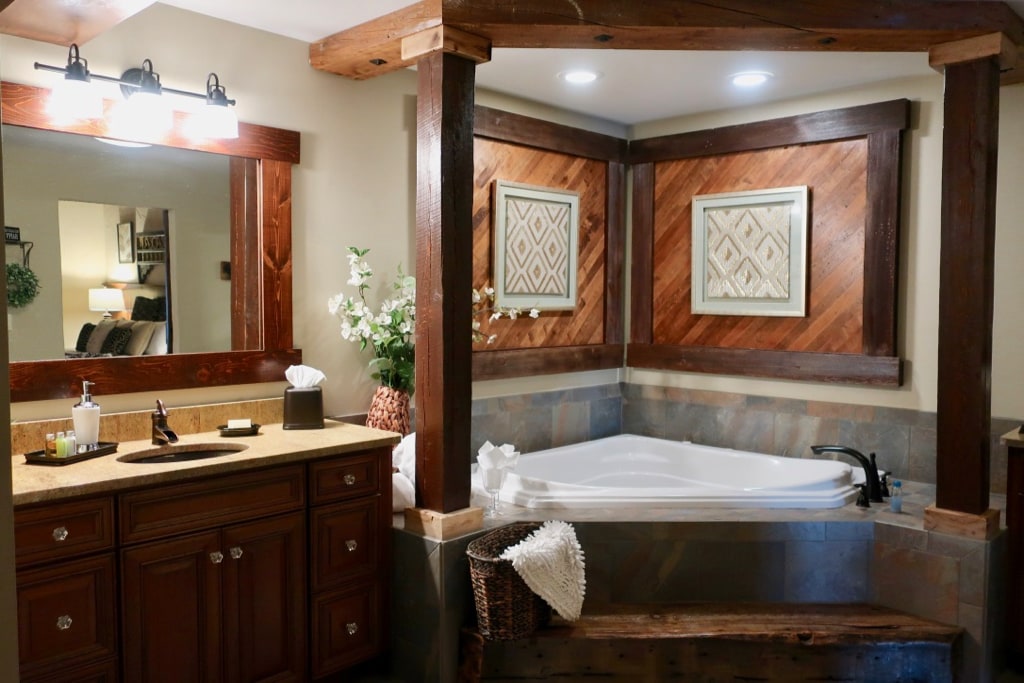 Rusty Rail Brewing Suites, Mifflinburg
This luxury honeymoon haven is situated in Mifflinburg PA, aka, Buggytown – ten miles from Bucknell University in Lewisburg. In a brewery, yet.
Accommodations are exceedingly lavish – in an industrial-modern-lovey-dovey way. Each tastefully decorated suite is different but all sport a kitchen with an island, living room, and large bathroom, some with whirlpool baths. And, of course, a big, dreamy bed to cuddle up in.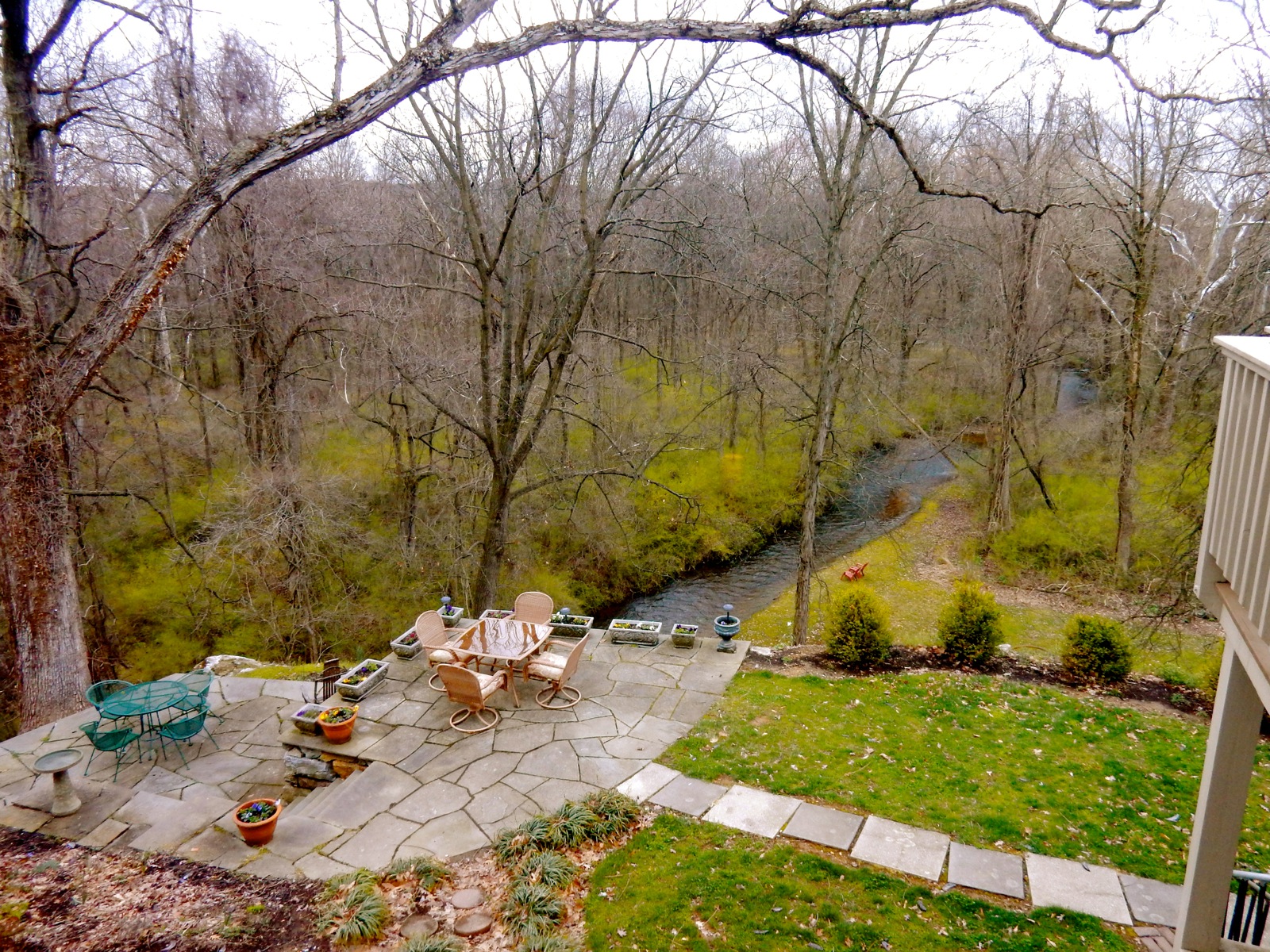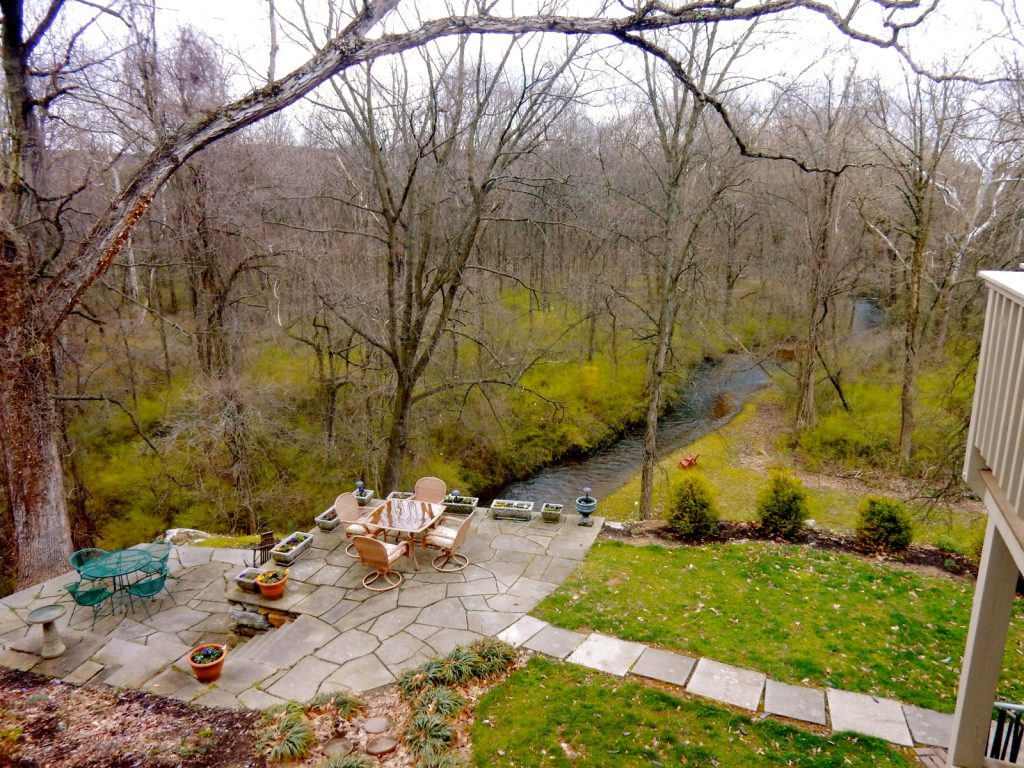 Inn At Ragged Edge, Chambersburg
How dreamy is this the Inn at Ragged Edge – smack in farm country in Chambersburg PA? Dreamy enough to bring World-Class classical music to the locals.
And it all began with the purchase of a $100,000 gorgeously restored piano. This inn would be incredibly romantic, anyway, with river views out back.
Romantic Hotels in Western PA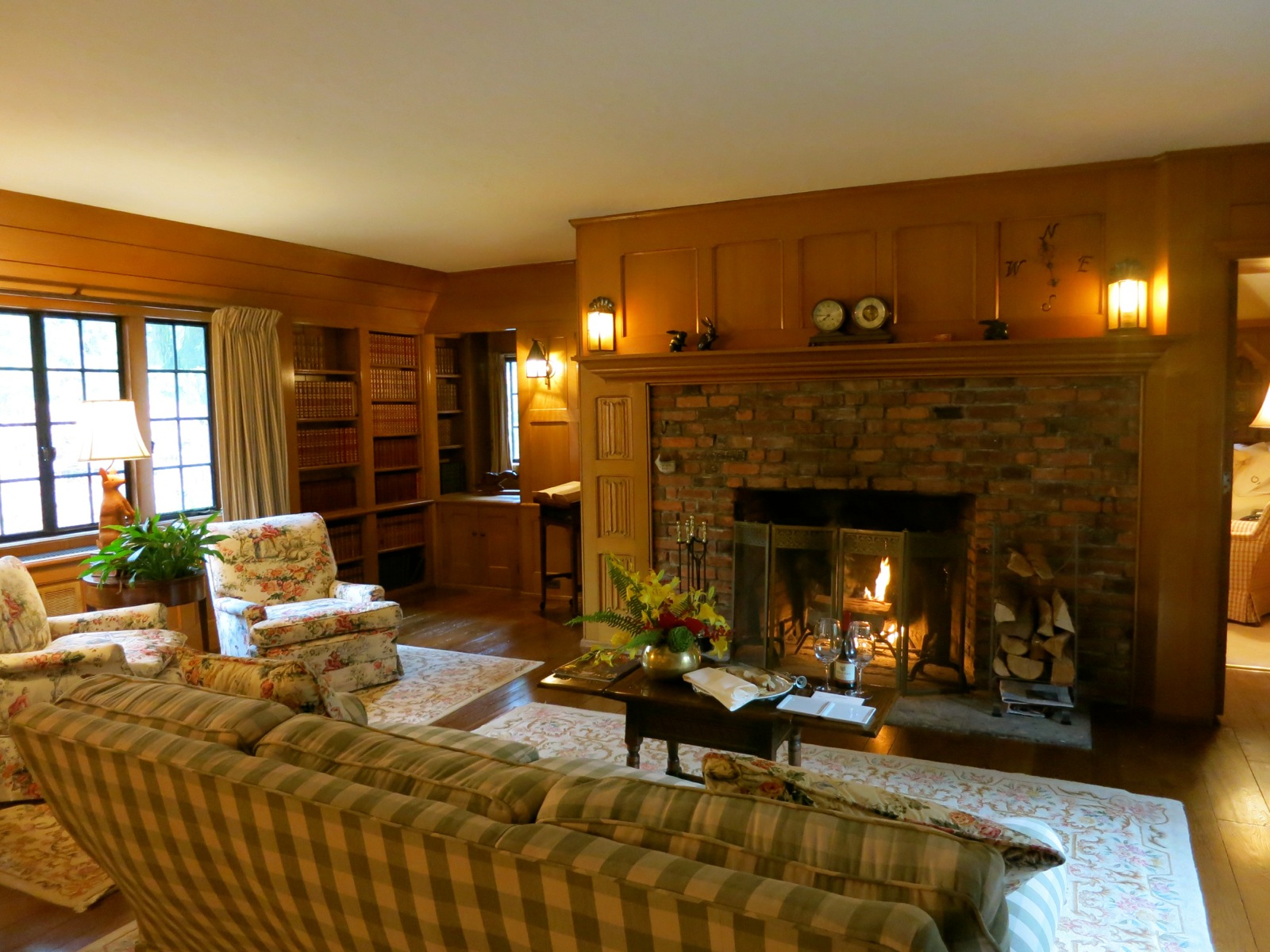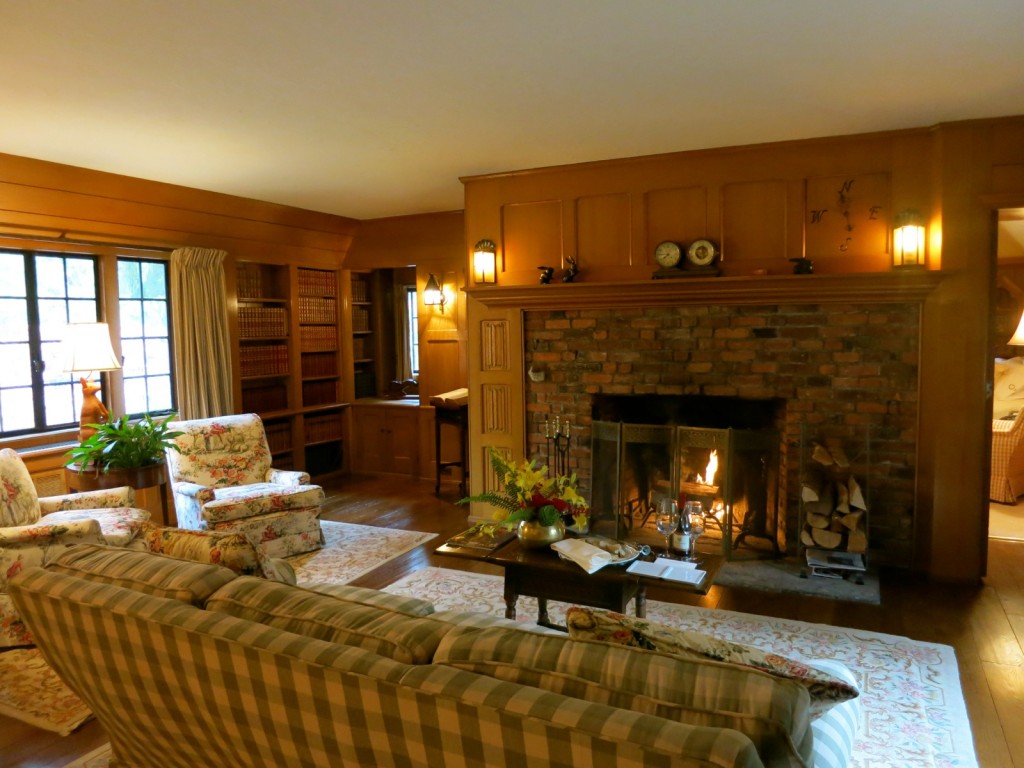 Lodge at Glendorn, Bradford
Glendorn was built in 1927 as a 1500-acre country retreat for oil baron, Clayton Dorn, and his large family. When the property went up for auction in 2009, locals feared a land grab by lumber companies.
The aptly named Forrest's (Cliff and Tracey), frequent Lodge at Glendorn guests, purchased the complete parcel, kept it intact and opened it to paying guests as a rustic/luxe getaway.
Though upgraded to the standards of a Relais and Châteaux property, the Forrest's kept the furniture and other minute details from the Dorn's years here. The effect is homey, personal, and exceedingly warmhearted. And, naturally, top notch in cuisine and service.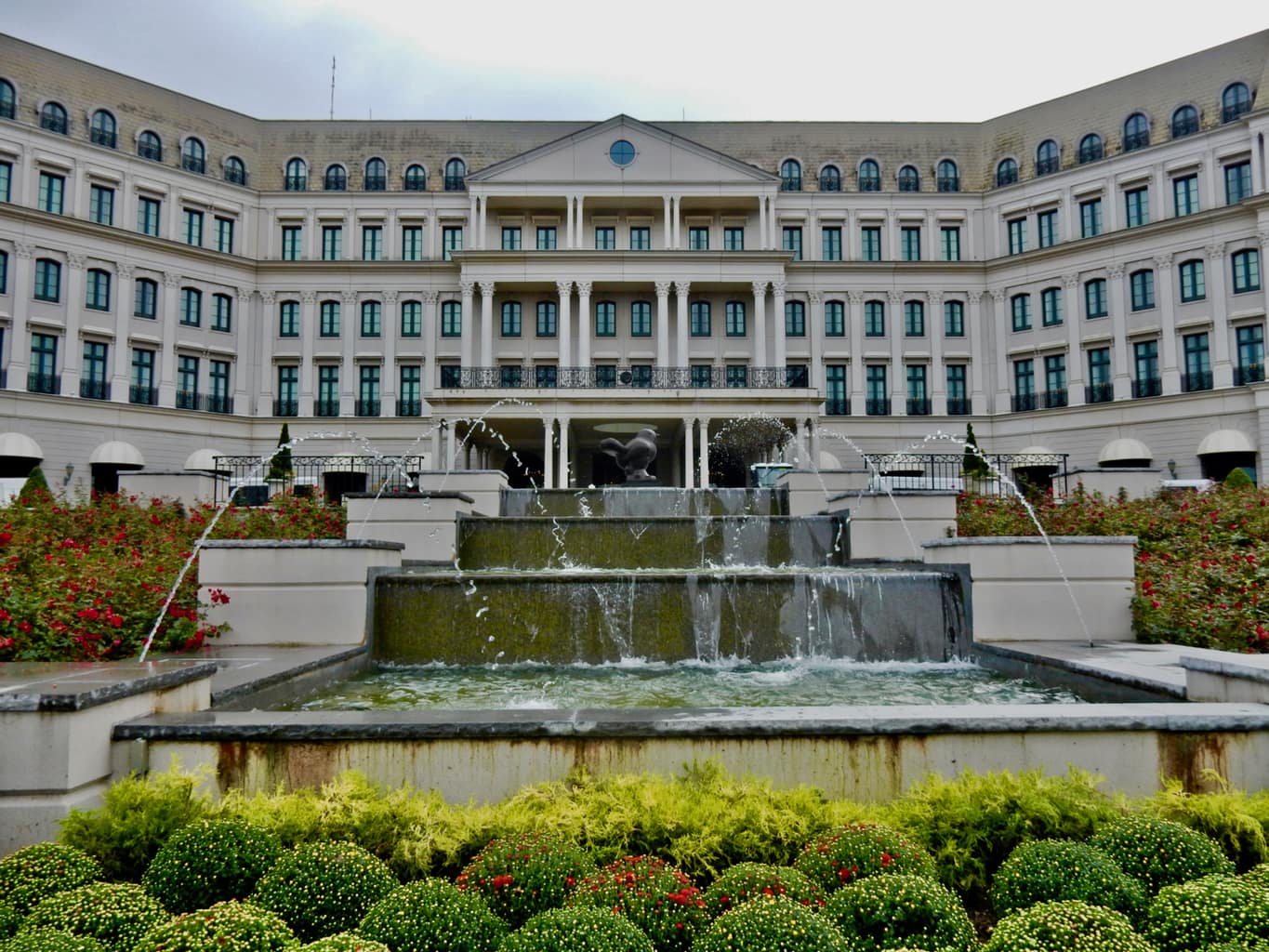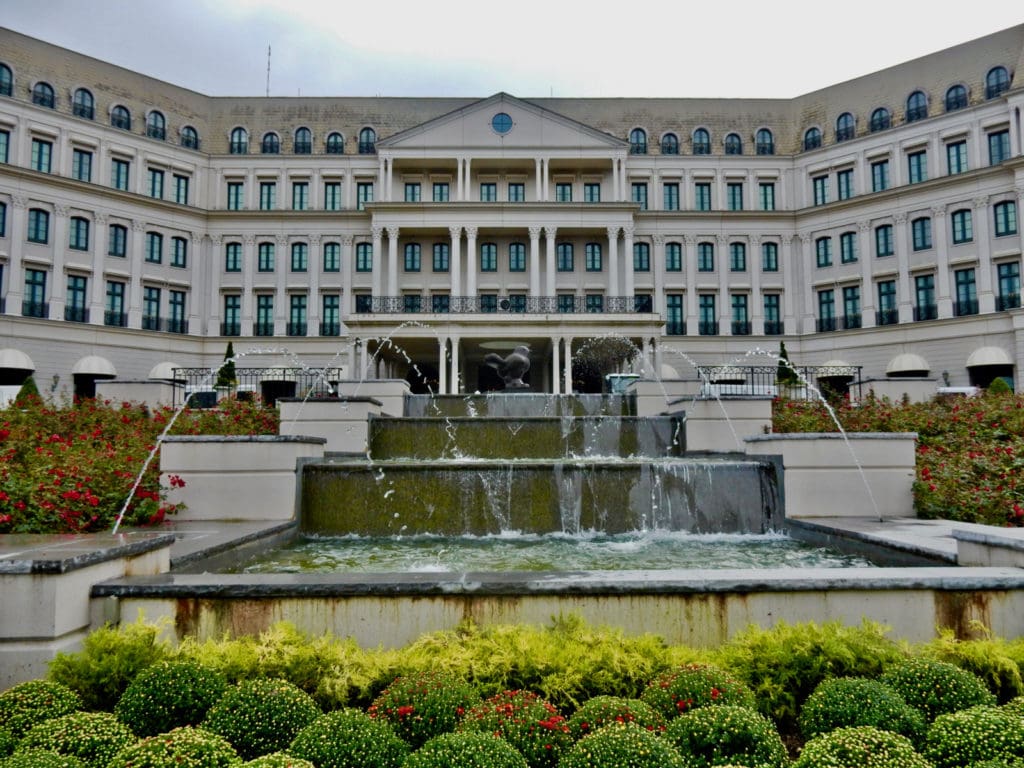 Nemacolin (Western PA)
Nemacolin is kind of like a 2,000-acre Fantasy Island in the Western PA woods. It's got award-winning golf courses, a Holistic Healing Center, and a spa for both humans and pets. There's a wild animal conservation component, a Jeep off-road course, and an Art Museum with a collection valued at $45 million.
There's so much more, it would take thousands of words to describe. And of course, it's an overnight luxury resort, with several high-end hotels. The most romantic, for Francophiles, is the Versailles-like Chateau, inspired by the Ritz Paris. Or stay in a Frank Lloyd Wright-ish 5-Diamond inn, Falling Rock, complete with Rolls Royce driving chauffeurs.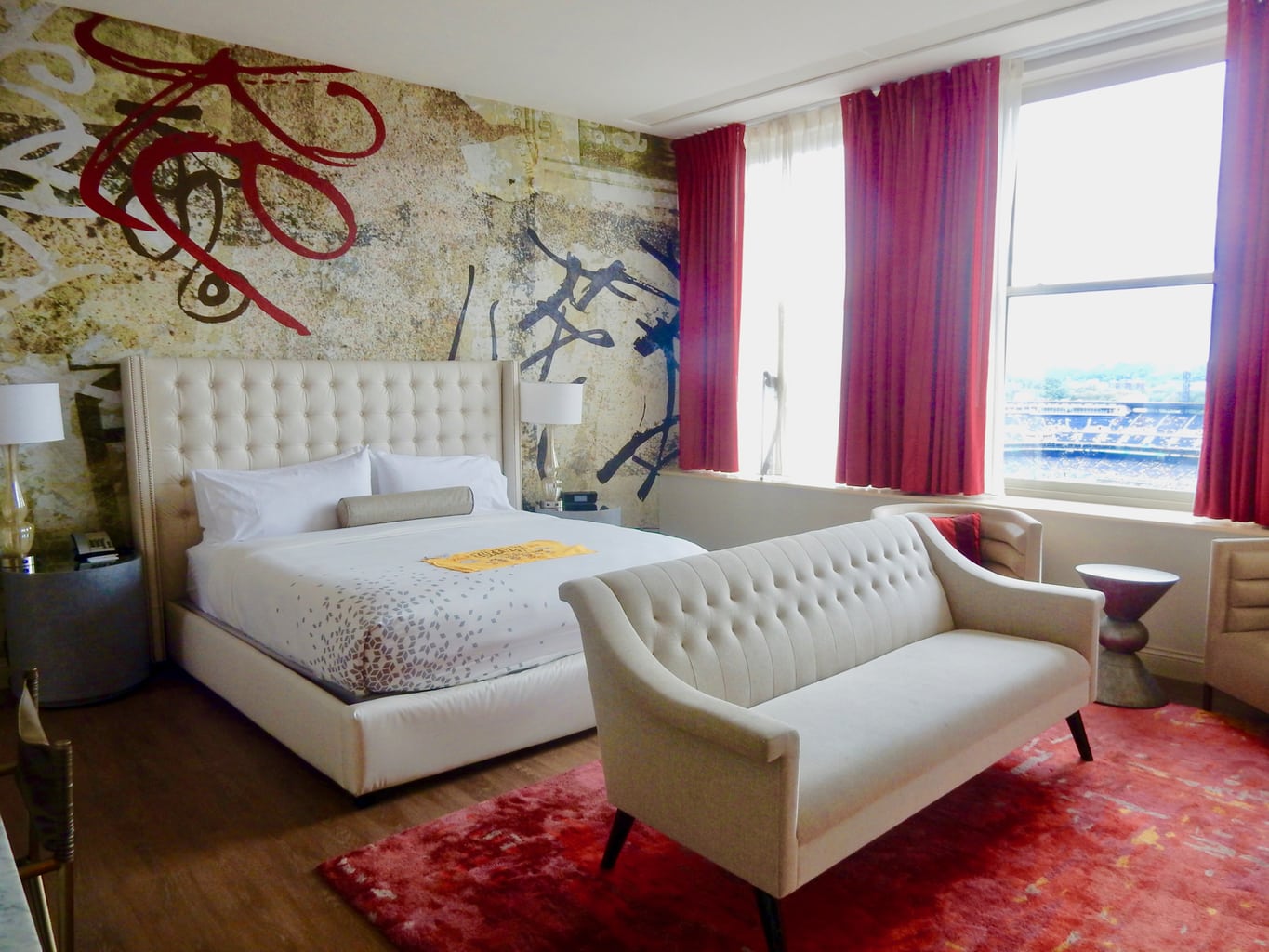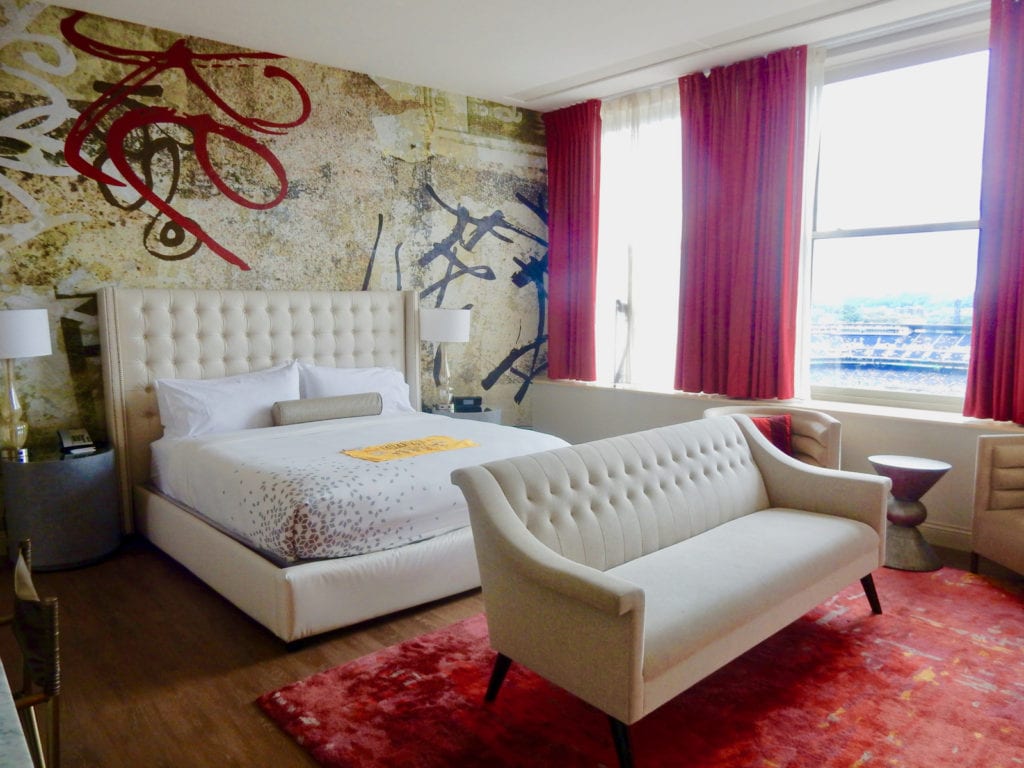 Renaissance Pittsburgh
After a savvy redo, the coolly designed luxe Renaissance Pittsburgh in the former Fulton Building on the riverfront opposite PNC Park is a top choice for style-minded baseball-crazy couples. For the best view of the river, bridges, and all Pirate's home games, ask for a Corner Executive King.
Let those raucous crowds trudge through the stadium in the sweltering heat. The Renaissance provides a telescope, so from afar, you can observe the scrolling announcements and cannon fire after each home run. And the frenzy when the Pirates hit a Grand Slam.
More Romantic Getaways In Pennsylvania