Last Updated on March 11, 2021 by Editor
WHY GO: Most people come to Altoona PA by default. When hotels near Penn State are full for the games, fans will bed down here, 30 minutes away. But of course there are other, greater reasons to give this part of PA two days of your time.
It's home to the world's oldest wooden roller coaster, a theme park that revolves around a craft pasta-sauce business, railroad engineering marvels from the 1800's, a phenomenal Railroader Memorial Museum, and some bantering waitresses in an authentic greasy-spoon diner. Very offbeat surprises await in this Western Pennsylvania town.
Extend your Getaway with a stay in State College PA – 30 minutes away.
Or visit Johnstown PA (50 minute drive), to learn about one of our country's most horrific disasters.
Best Things to Do in and Around Altoona PA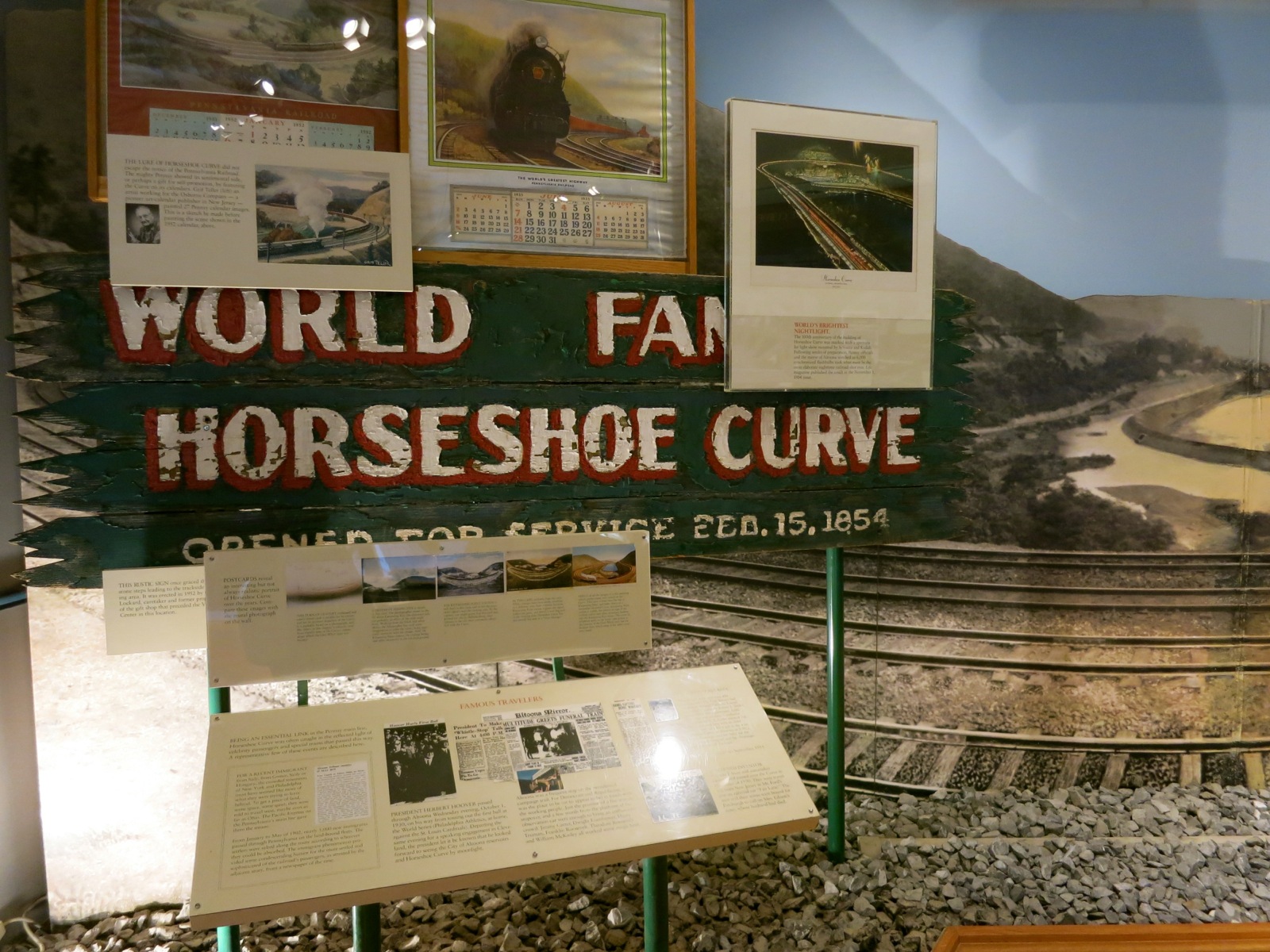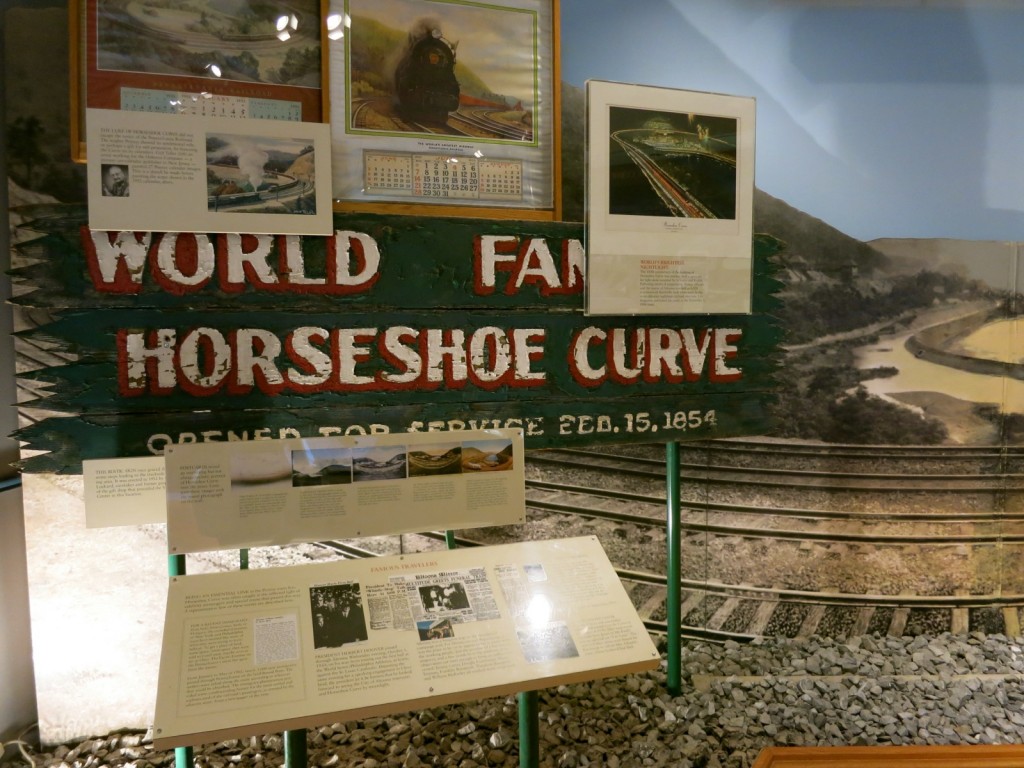 Built in 1854 with picks and shovels, this portion of the Philly to Pittsburgh railway clings to the side of a mountain and is still in use. During WWII, Hitler targeted this Altoona PA segment for destruction, as it was the only way to get munitions and goods from east to west.
Now, watch freight trains as they make their u-shaped way from the end of one side to the other. It's one of the most exhilarating experiences for kids and trainspotters.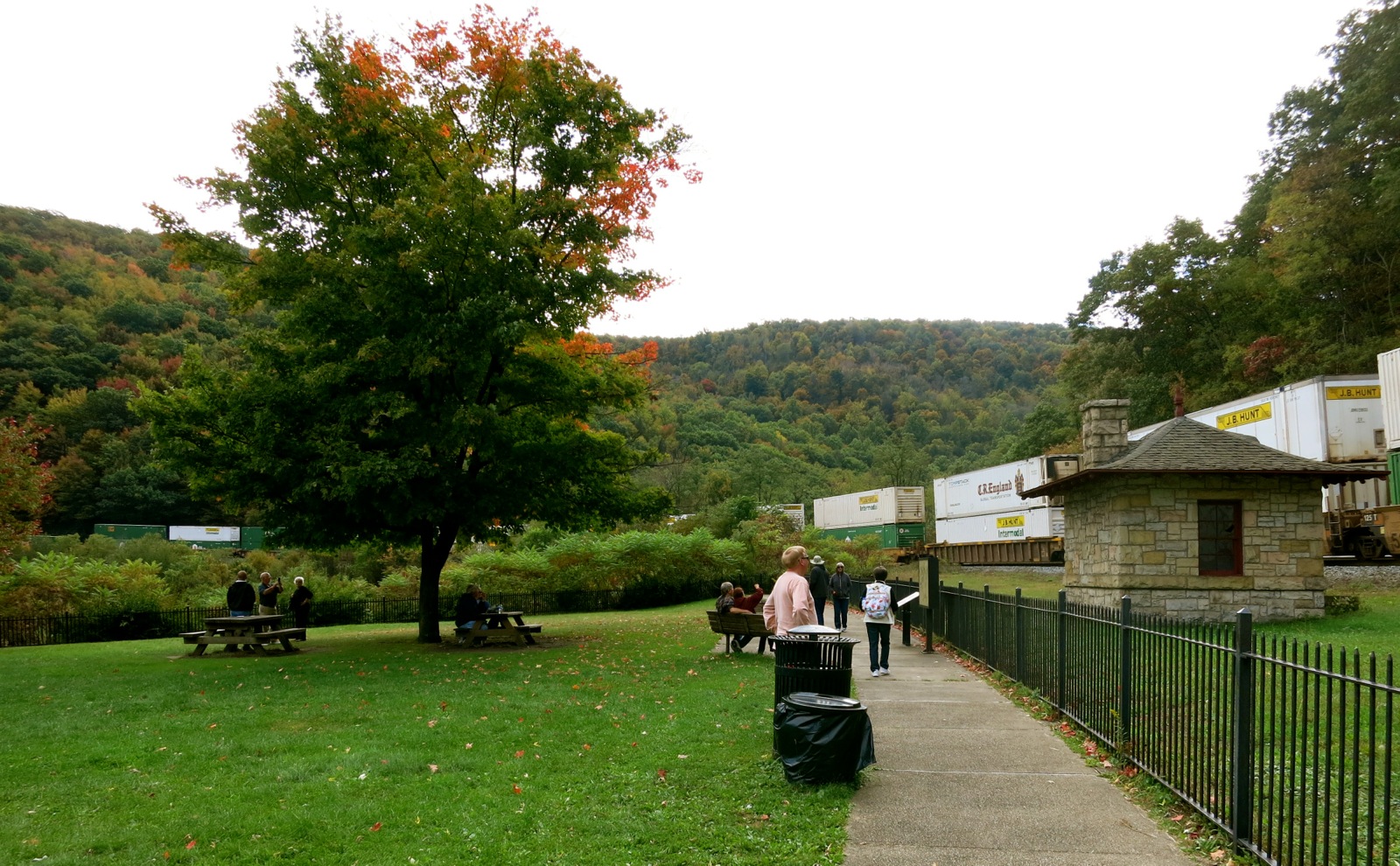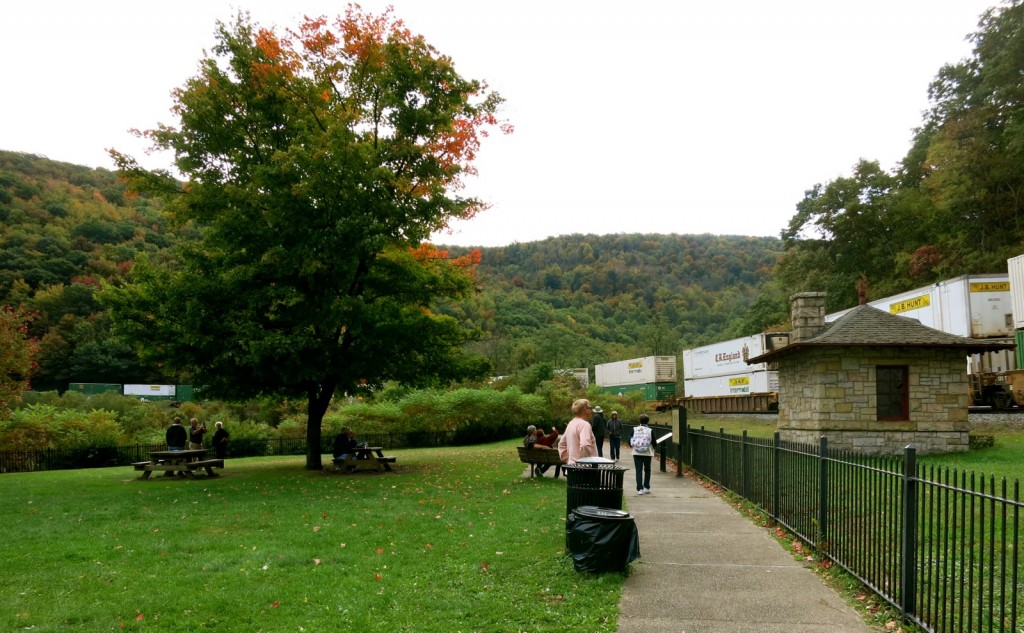 You'll get somewhat of an idea of the grandeur and engineering prowess of the pre-Civil War era in a small Visitor's Center, then take the funicular (or walk) up to the mid-point of the tracks and wait for the next train. May-Oct Mon-Sat 9-6, Sun Noon – 6, offseason, Fri-Sat 9-4, Sun noon-4. $12 includes admission to the Railroaders Museum.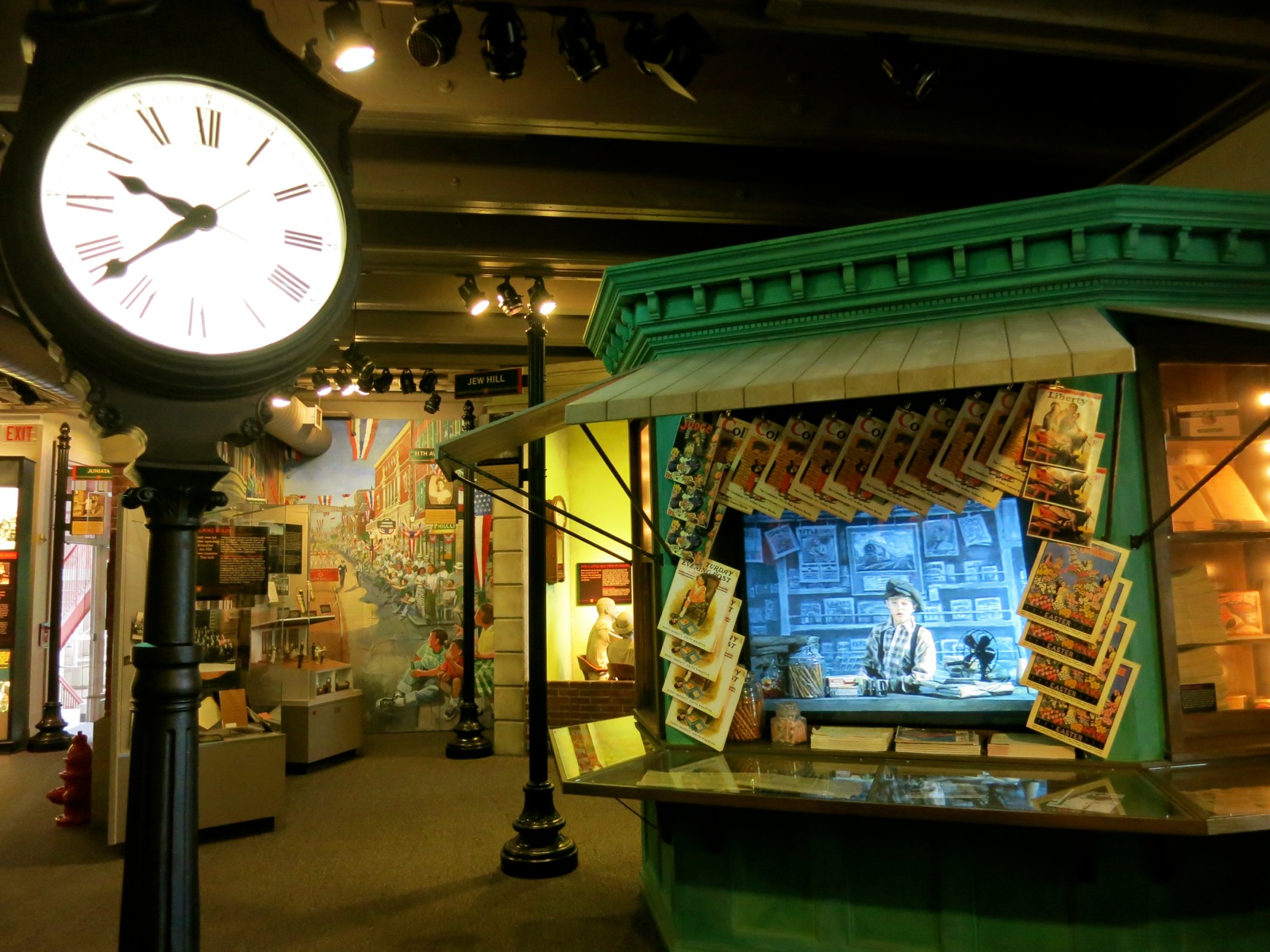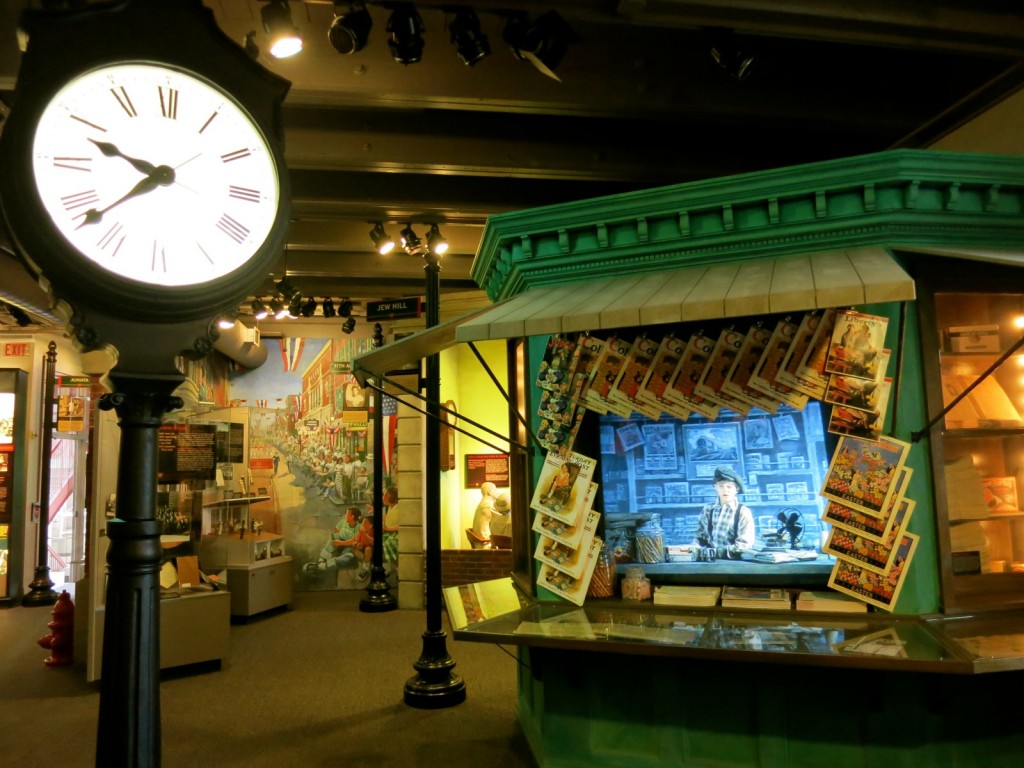 Memorializing the workmen and victims of local train wrecks, this museum is far better than its nondescript exterior would indicate. In the early stages of America's westward expansion, the Allegheny Ridge posed a 2,500 ft high roadblock between the Eastern Seaboard and the frontier.
Pennsylvania Railroad (aka "Pennsy") engineers designed the Horseshoe Curve to circumvent rather than scale the ridge. Ever since then, this area of PA has been a railroad town.
The Pennsylvania Railroad was so dominant, its New York City terminus, Penn Station, was compared to the cathedrals of Europe when it opened in 1910. In 1963, the station's demolition was so controversial, it led to our country's first preservation movement.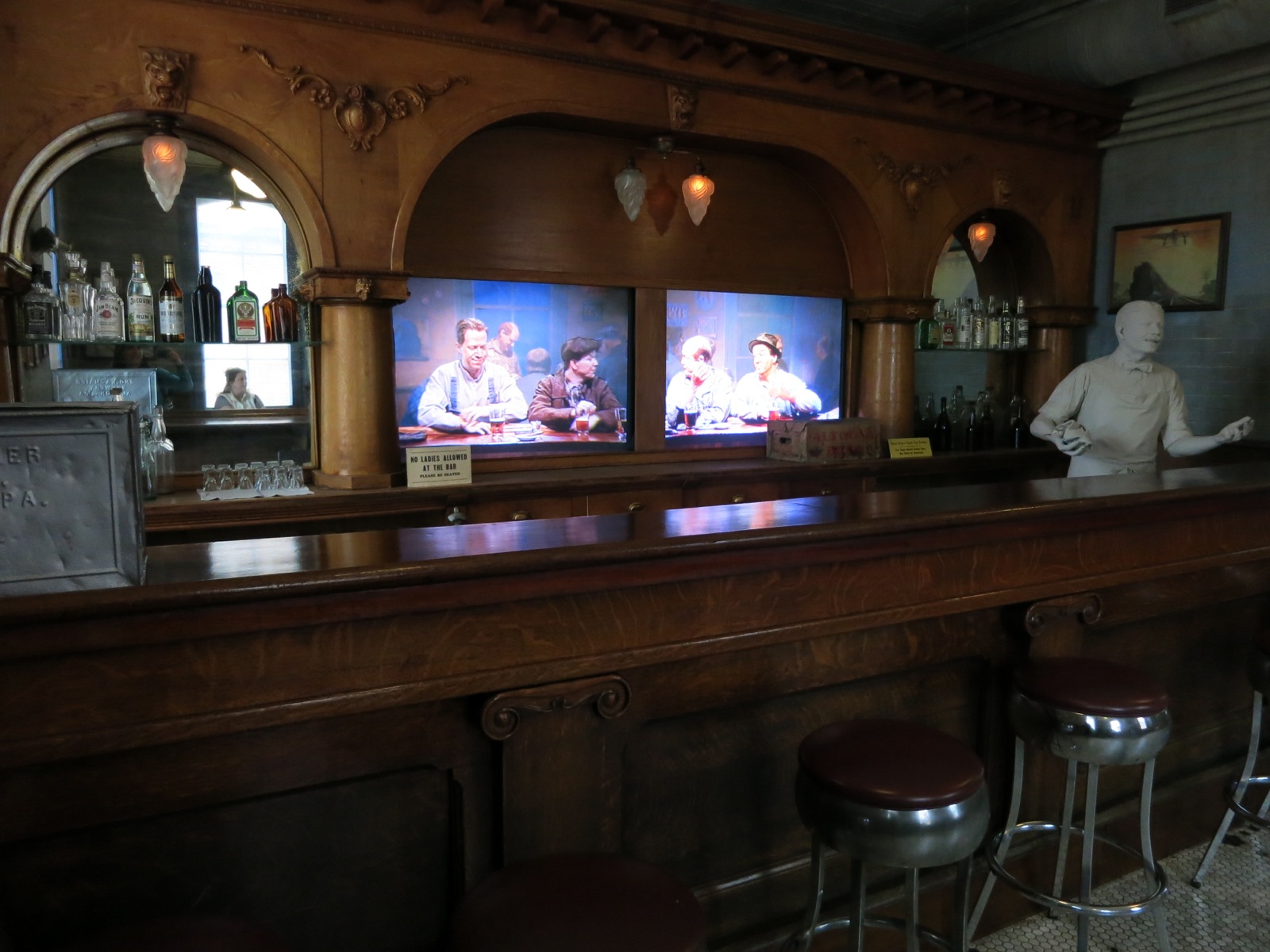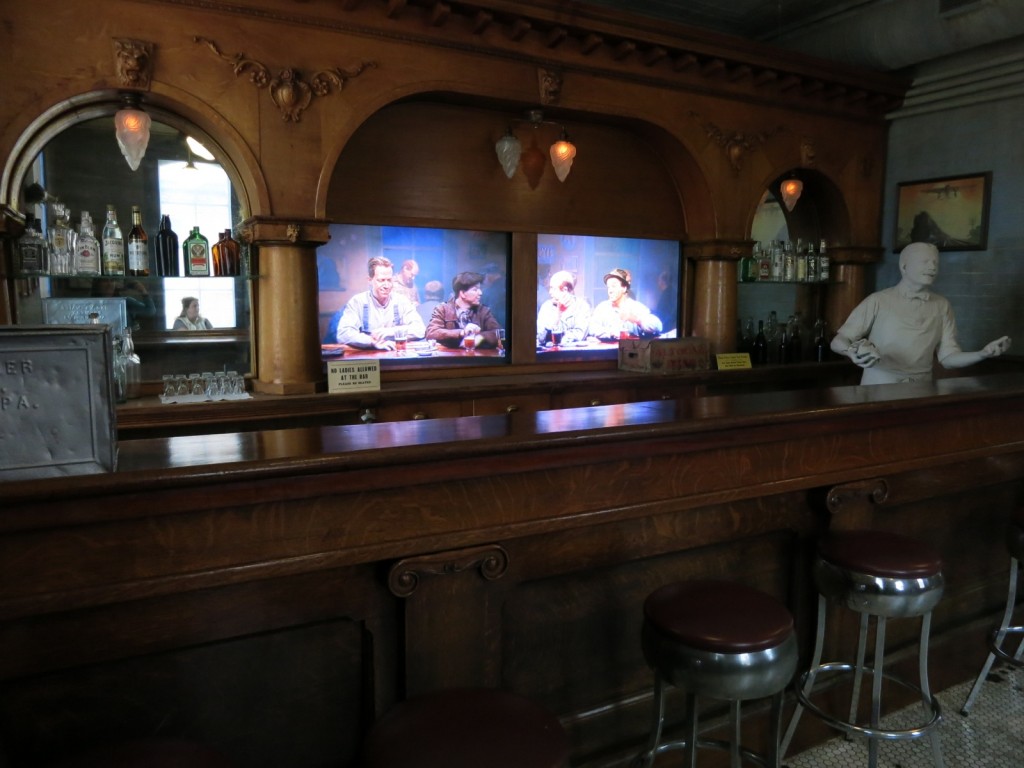 The first floor of the Museum is impressive, but the second floor shines. Motion triggered exhibits introduce visitors to a loquacious newsboy, linemen, engineers and mechanics yapping about their day at the recreation of Kelly's Bar.
You'll see photos and artifacts from some of the most sensational train-wrecks, including the Memorial Day 1893 "Like Water For Elephants," circus train crash that took the lives of five people and fifty horses; the 1925 "17th St Wreck" when a train lost its breaks on the Horseshoe Curve sending engines and cars screaming into the center of Altoona at 75MPH; and the 1947 Red Arrow Luxury Flier wreck that claimed 22 lives.
The third floor contains a locomotive control board – as complex and overwhelming as the cockpit of a modern aircraft. This floor also encompasses a highly detailed model train section, and a lab to determine if you have the right stuff to be a railroader. Open May-Oct. Mon-Sat 9-4, Sun Noon-5, off season Fri, Sat 9-4, Sun. Noon-4, $12, adults includes admission to the Horseshoe Curve.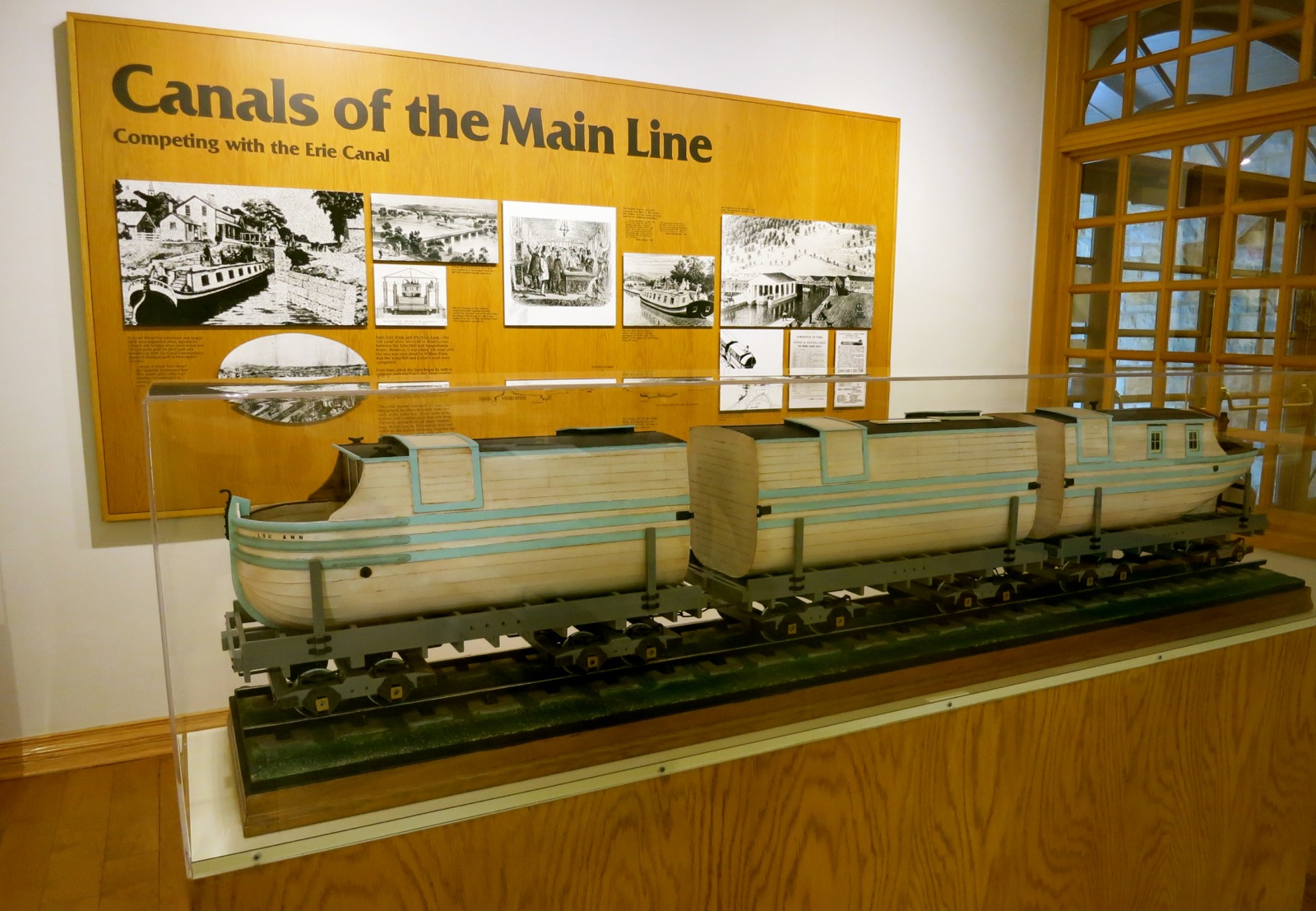 Prior to the construction of the Horseshoe Curve in 1854, Charles Dickens, Jenny Lind and Harriet Beecher Stowe were but three celebrities who traveled west on this ingenious "portage" contraption that carried goods and passengers over the Allegheny Ridge.
Built as a series of ten inclines half a mile each, the portage would hoist specially designed canal boats, hitched to steam-engine powered wire cables, up and over the mountains, returning them to the water on the other side.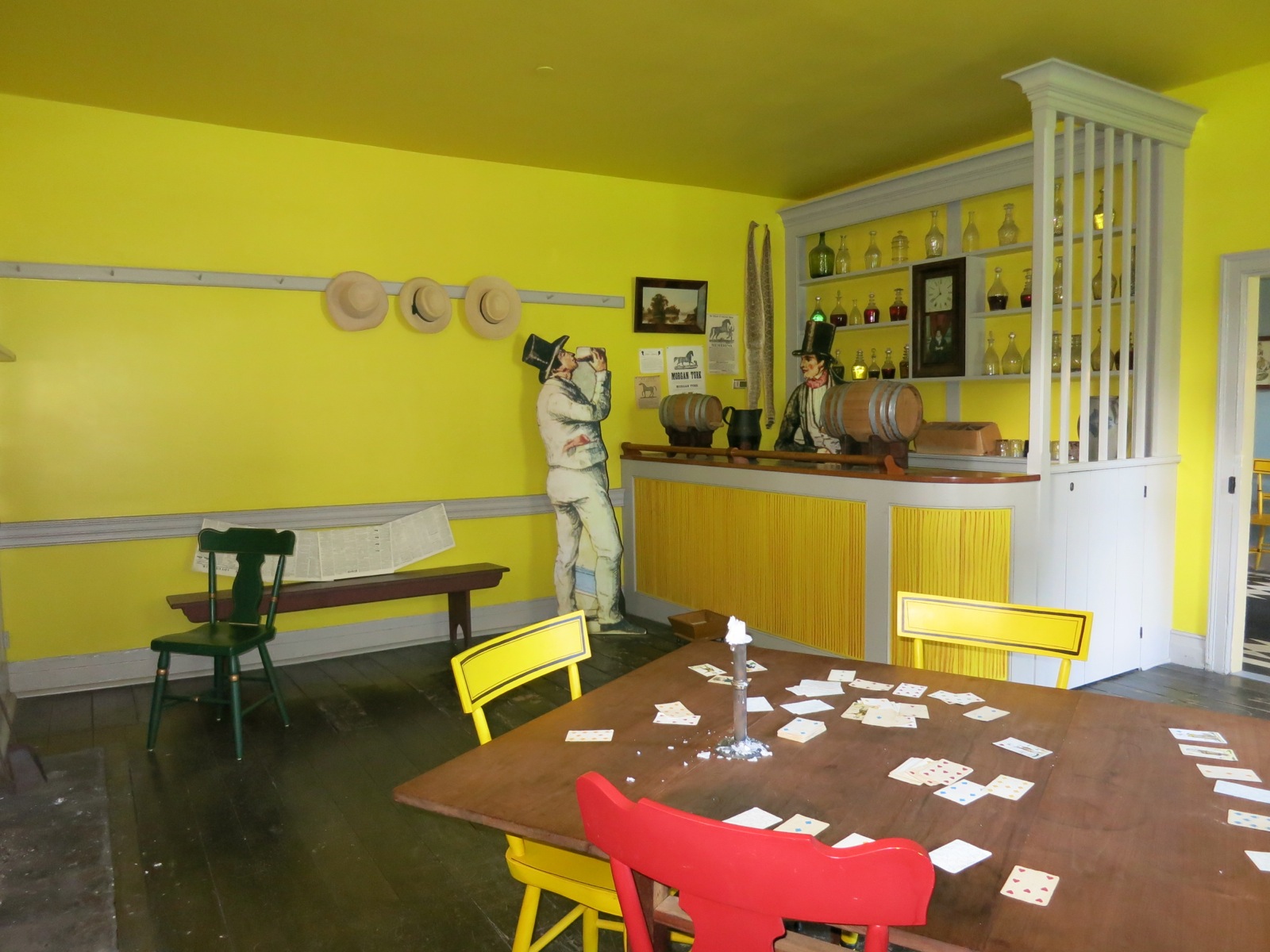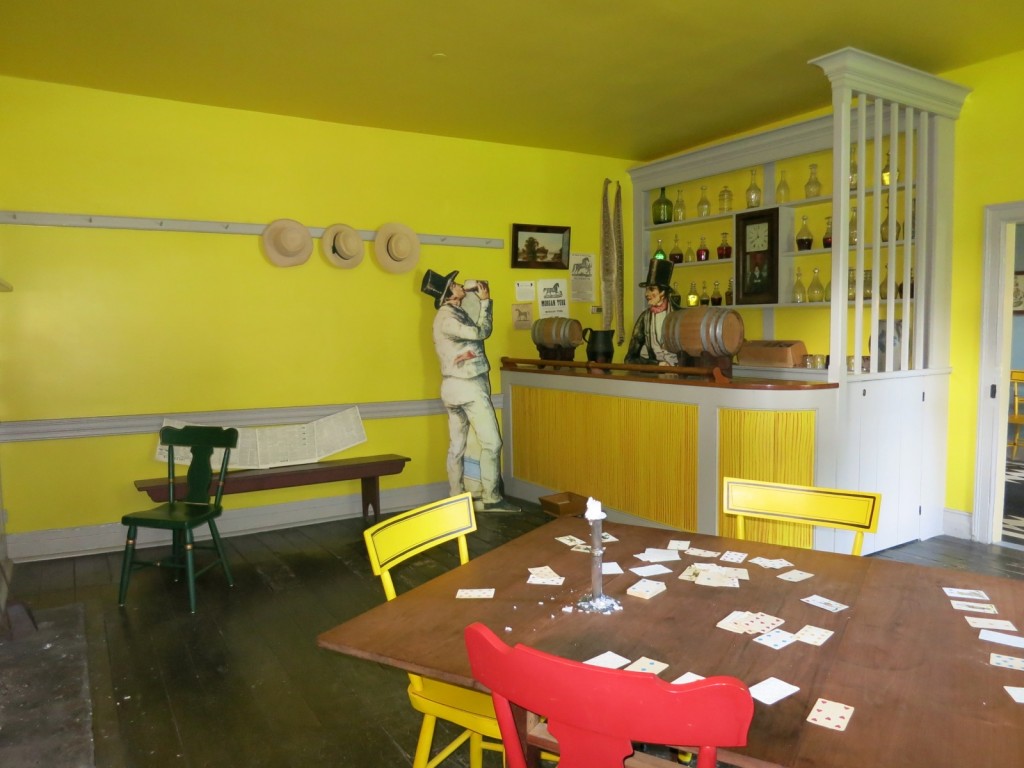 The Portage Railroad ran just twenty years – from 1834 to 1854 – as the only way to go directly between Philadelphia and Pittsburgh. For scientists and engineers, it is a fascinating look at American ingenuity. See a model at the Visitors Center along with a full scale canal boat, and then walk down to the Lemon House on a lovely quarter mile boardwalk.
The house served as tavern for passengers and railroad workers and is restored just as it was when the Portage was in operation. A pub for men and dainty parlor for women and children – it was once a bustling place to catch up on the news of the day. Open May 1-Oct 31, 9 am to 5 pm, 7 days a week; Nov 1-Apr 30, 9-5, Fri-Tues, free.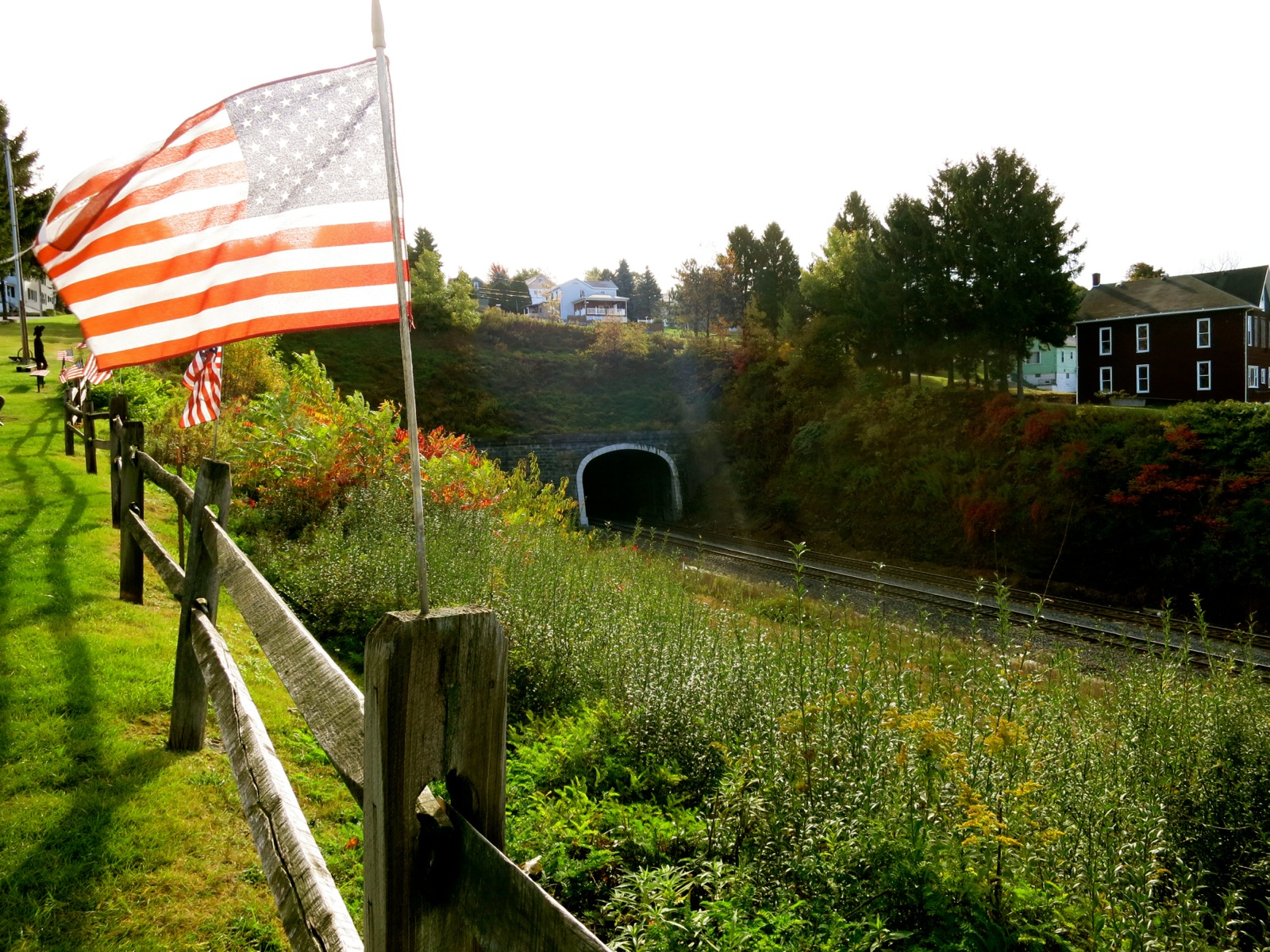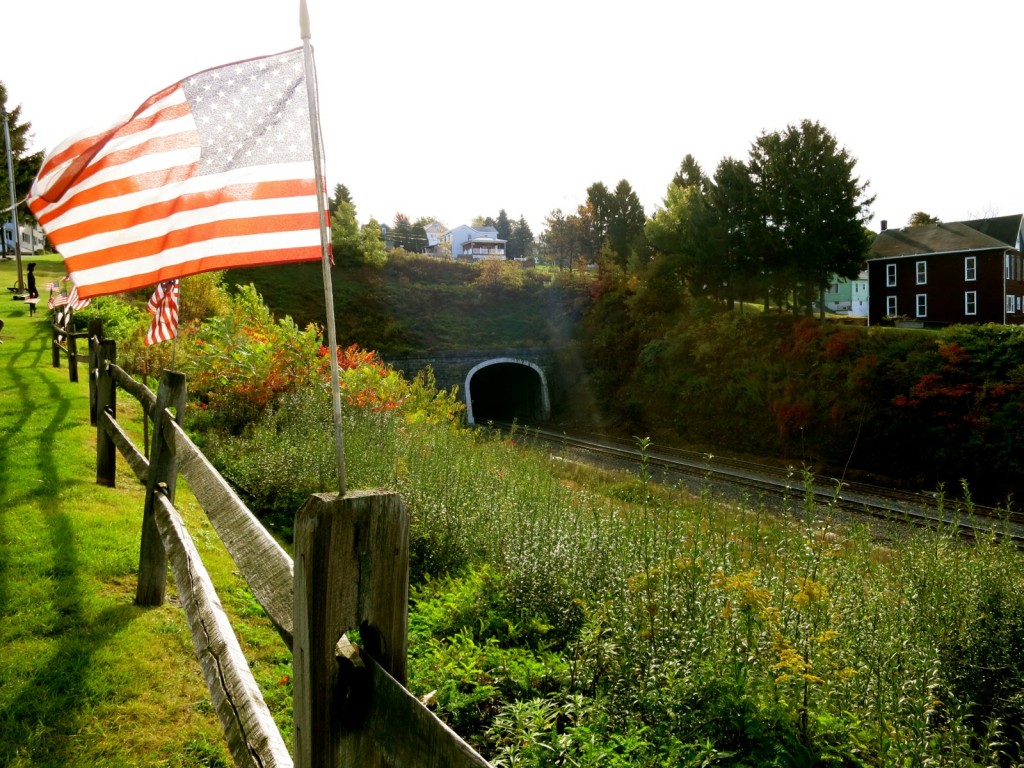 A couple of miles from the Portage Railroad NHP, be sure to stop here to see the lesser known engineering marvel that gets lost in the Horseshoe Curve hoopla. This still operational tunnel runs 3,612 feet under the mountain town of Gallitzin, and it's thrilling to watch trains head into and out of them.
Don't miss a small museum located in Gallitzin's Town Office, especially if you're into stuff like original track nails, miner's hats and old work buckets. Museum open Spring to Fall, Tues-Sun, Noon – 5.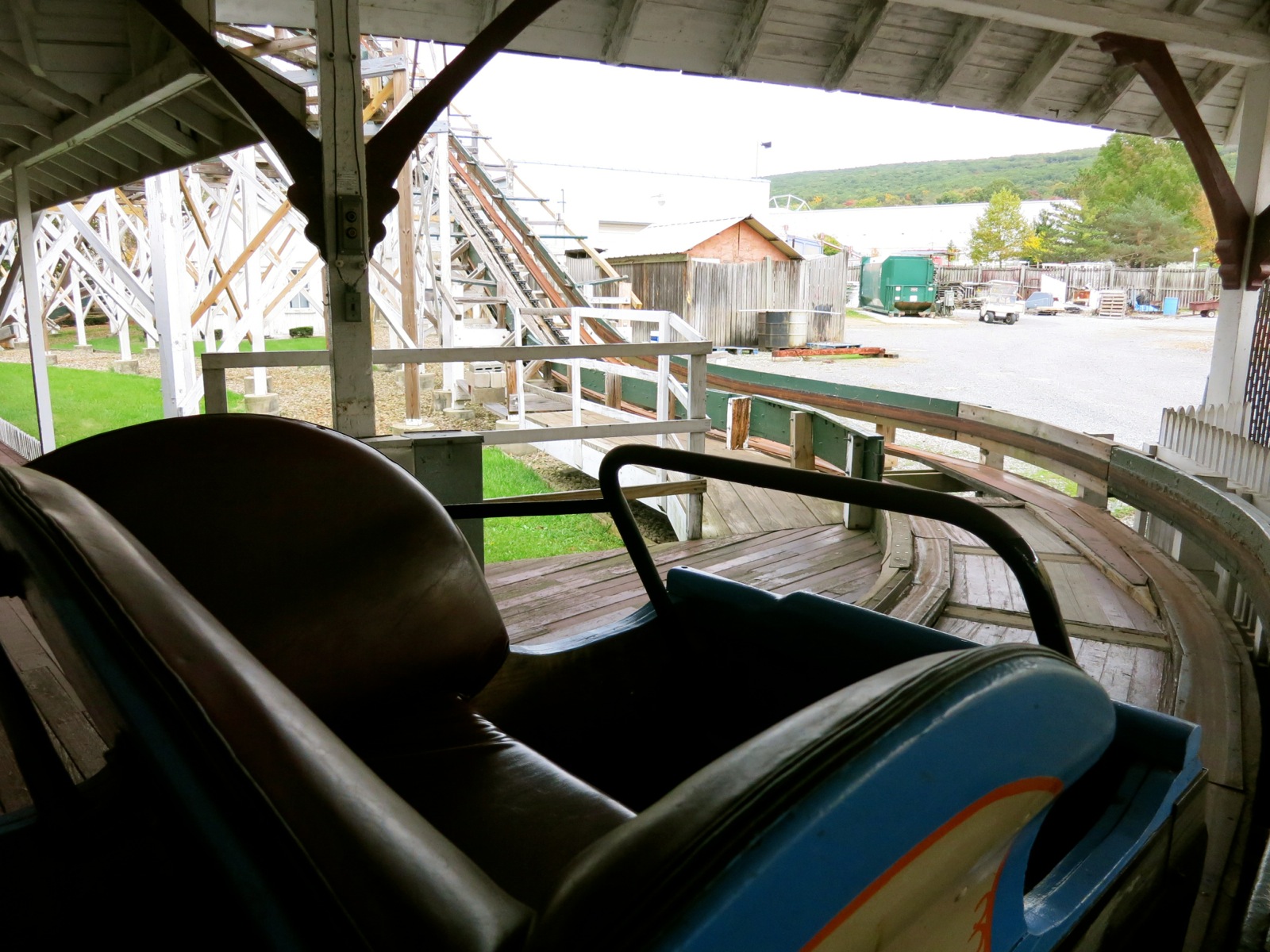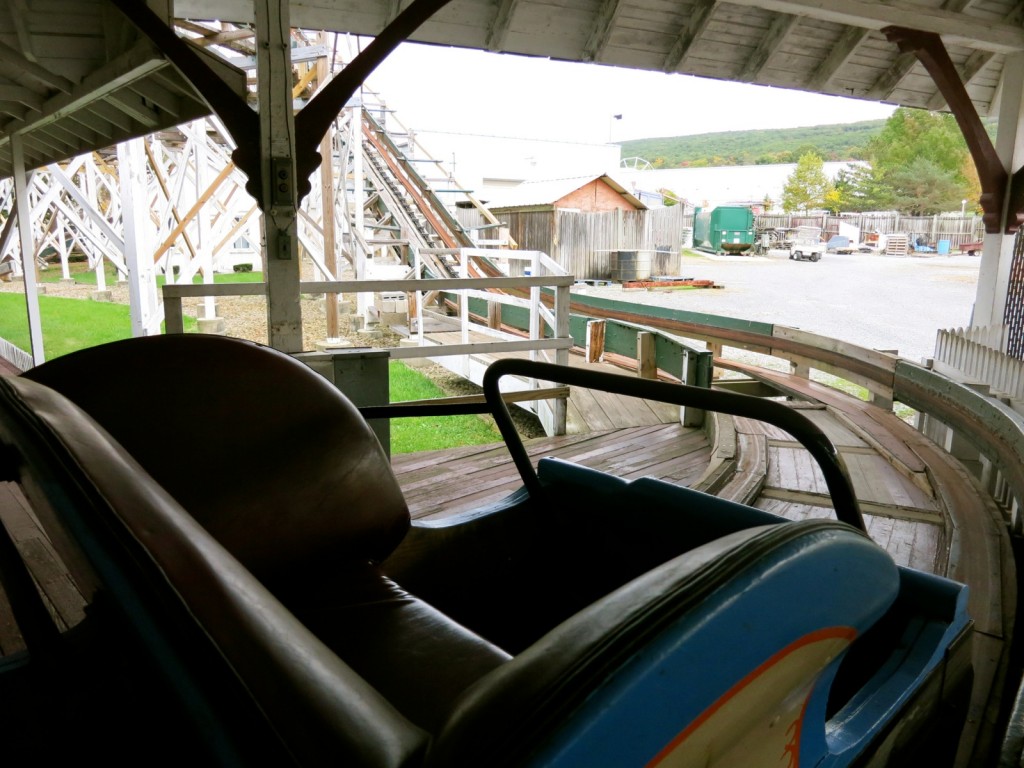 One of the last of a dying breed, this family theme park is also famous for maintaining the "Oldest Wooden Roller Coaster In the World." Leap-The-Dips was built in 1902, and still clickity clacks away every day at this otherwise modest park. Lakemont and the following amusement park, DelGrossos's – are just a 15-minute drive from each other. Open Wed-Sun June-Aug, check website for exact times. All day ride and slide around $10.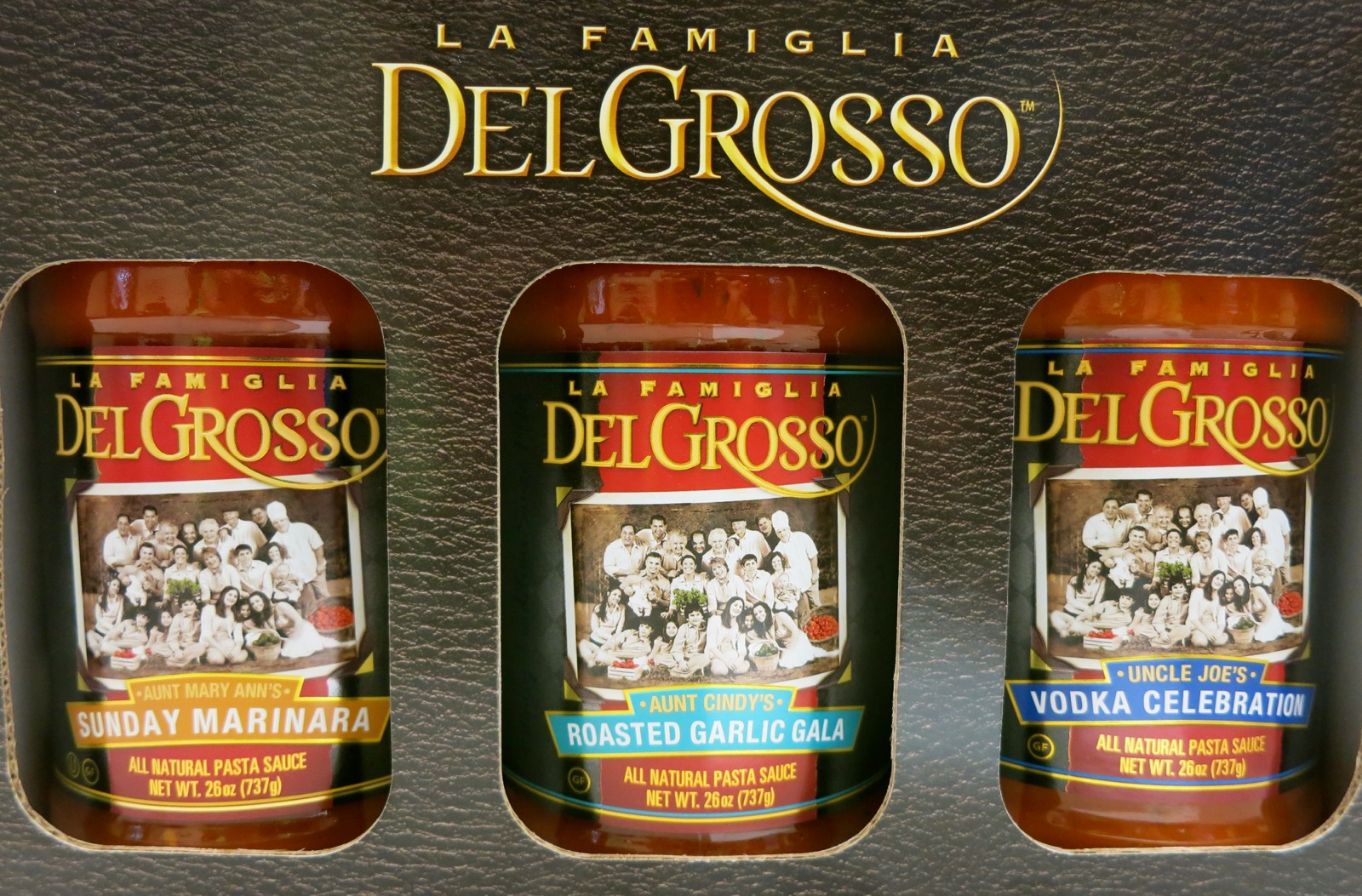 Fred DelGrosso Sr. was a railroader who loved the waitress at a small Altoona café as much as the sauce she made. Fred and Mafalda married, and in 1946, bought what was then Bland's Amusement Park. They raised seven children and prepared DelGrosso's Sauce right on site.
DelGrosso Foods is now considered the oldest major family-owned maker of pasta sauce in the United States, with its plant directly across the street from carousels, a tilt-a-whirl and other fun-park amusements. The park's name was changed to DelGrosso's in 2001, and now features 30 rides and attractions, catering mostly to younger children.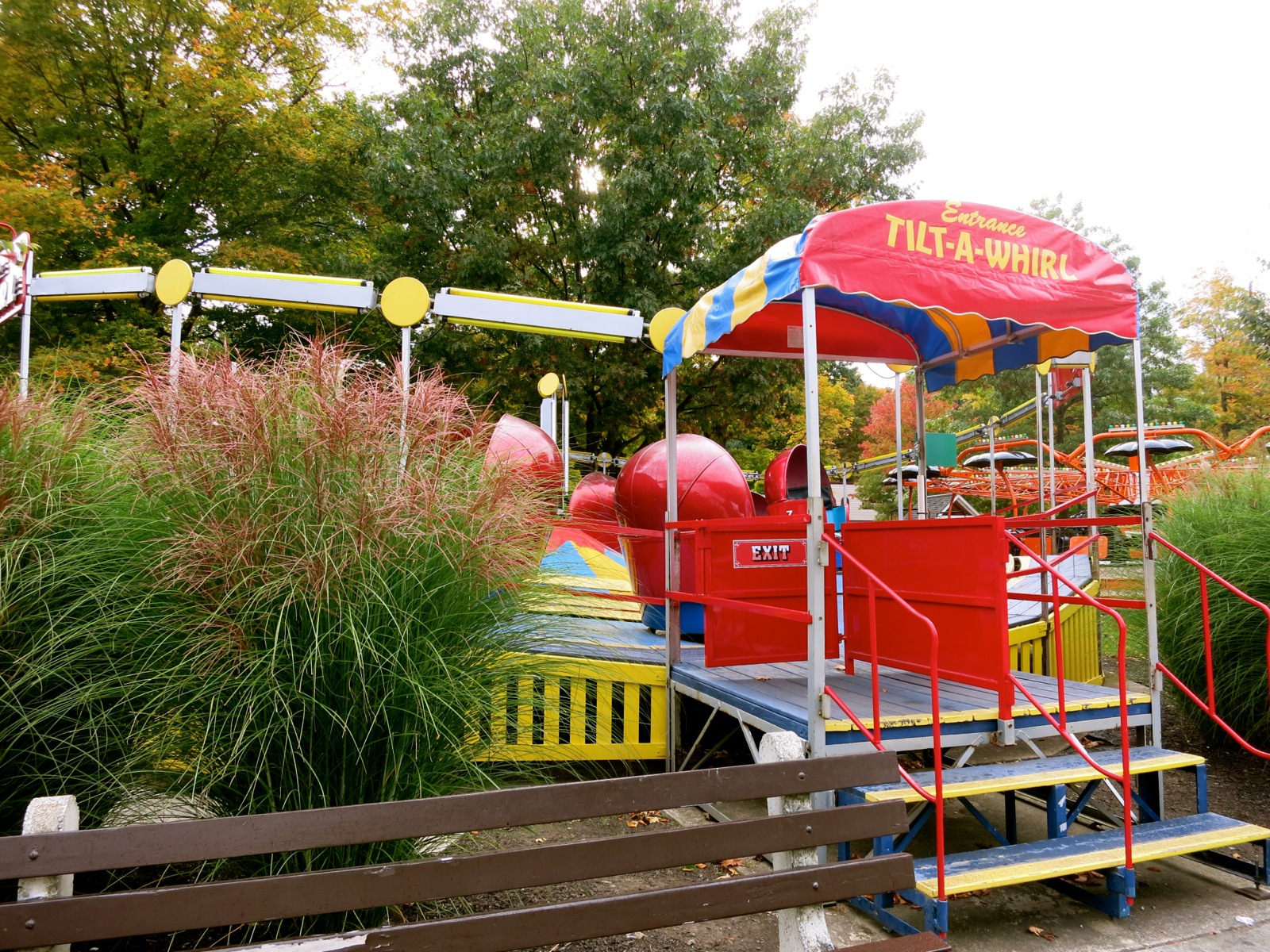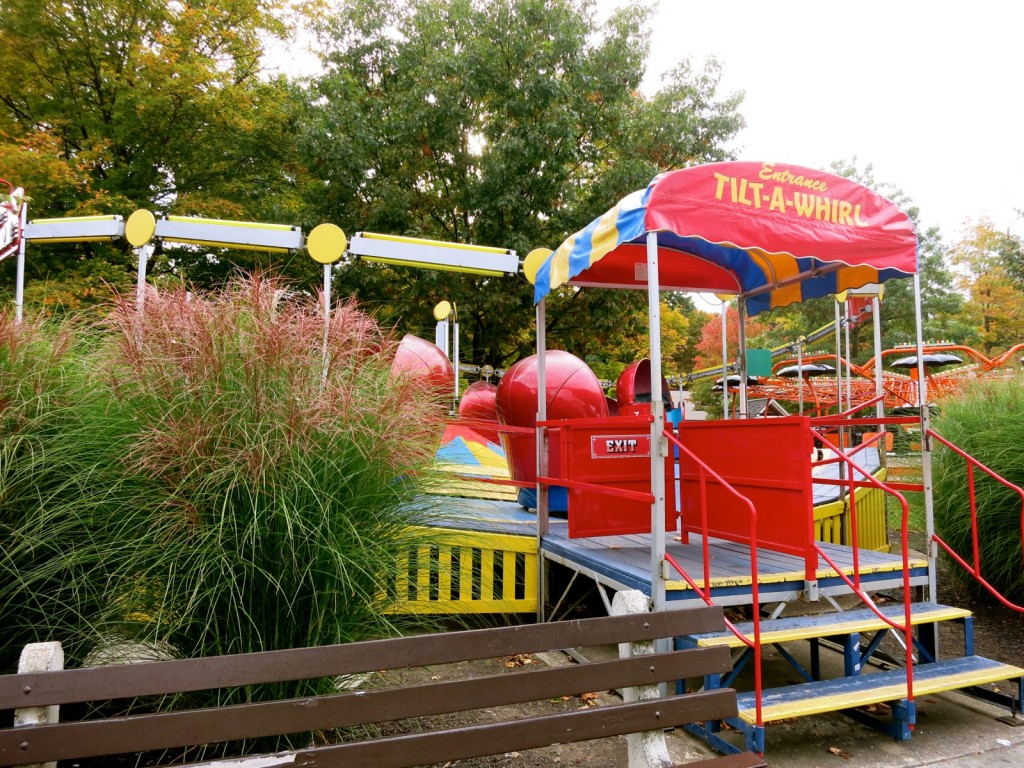 The grounds are pristine and beautiful, with plenty of pavilions for reunions and other gatherings. There's a palpable family feel to the place.
And even if you don't have young children, come to tap in to the kind of genuinely friendly atmosphere lacking in other so-called "family" parks these days. Or, for the world-renowned potato salad. It's so good, DelGrosso's sells over 25,000 pounds of it each summer.
Aside from its traditional recipe, the family now makes a premium brand – LaFamilia – with sauces named for each DelGrosso child. Naturally, you can purchase jars on site. My personal favorite: Aunt Cindy's Roasted Garlic Gala. Seasonal hours – check website for times. Day Pass for Rides and Water Park $21.95 May and September, $31.95 June-August.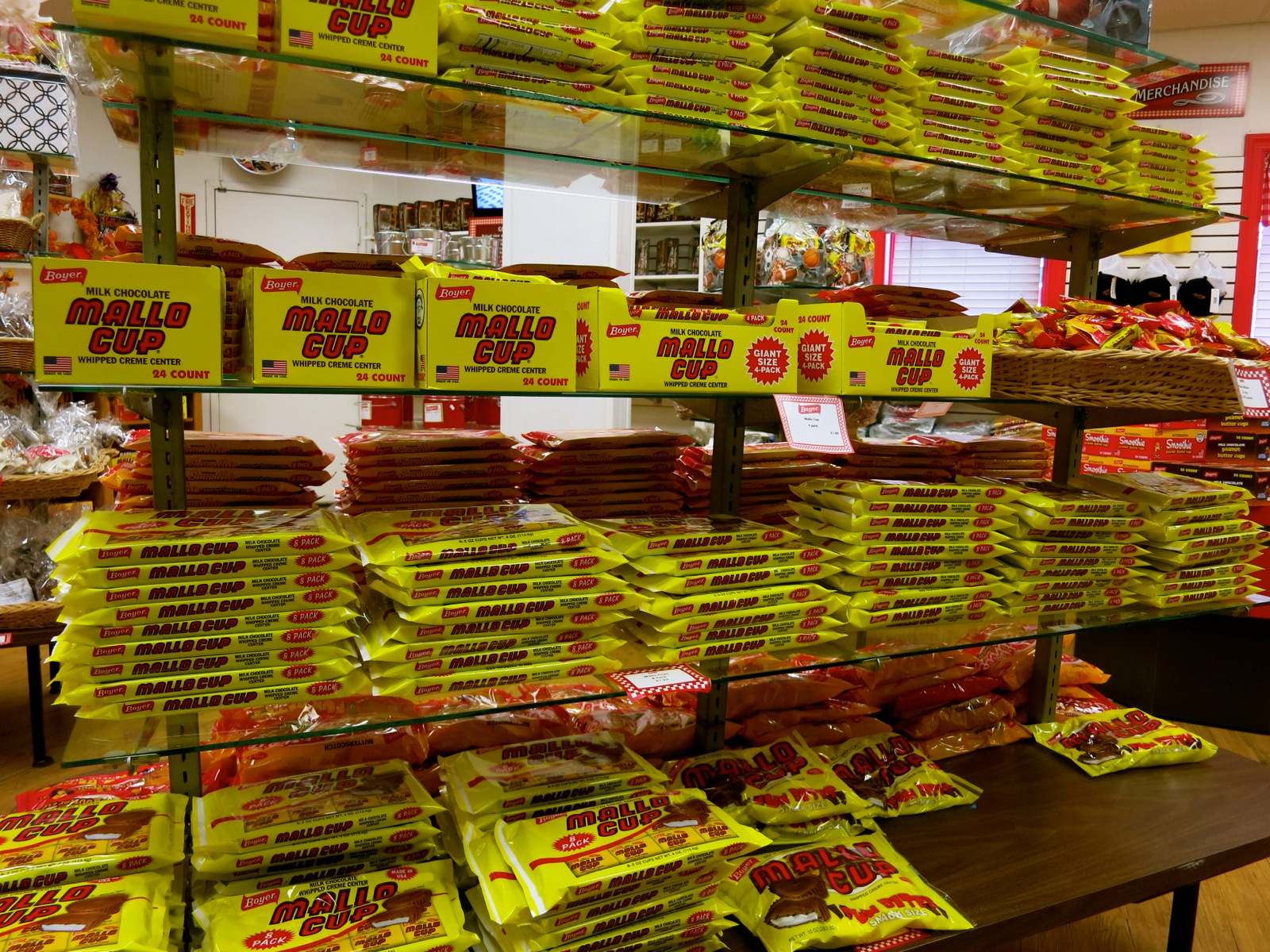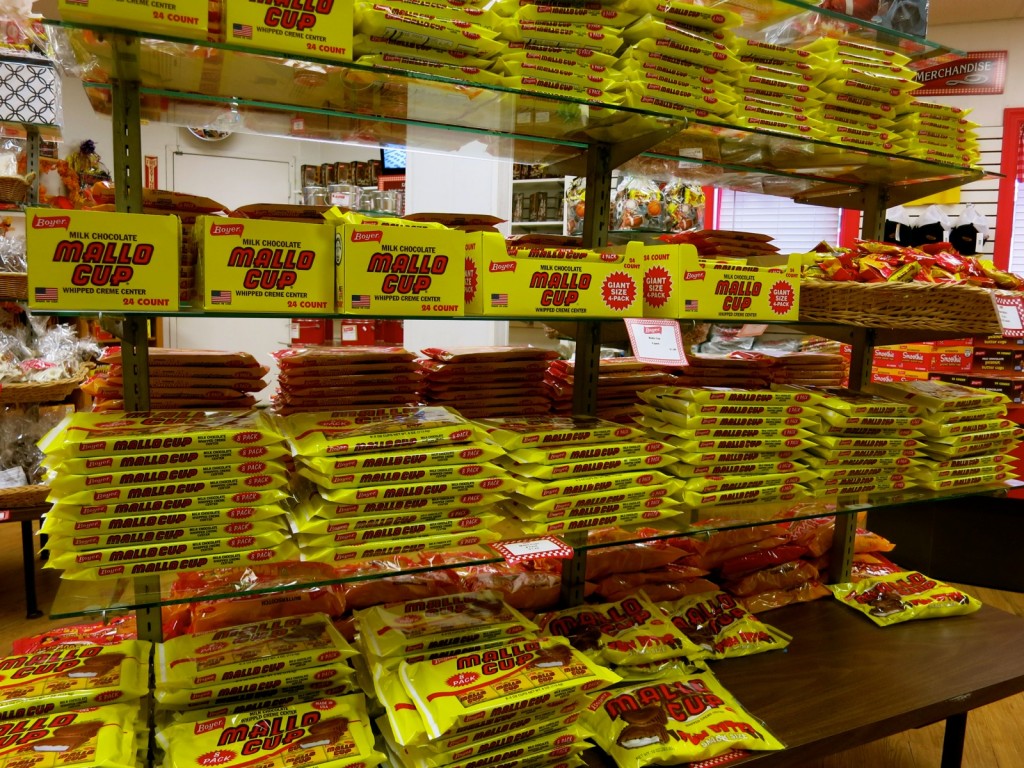 Buy up some Mallo Cups. Yes, these nostalgic nuggets are made in Altoona.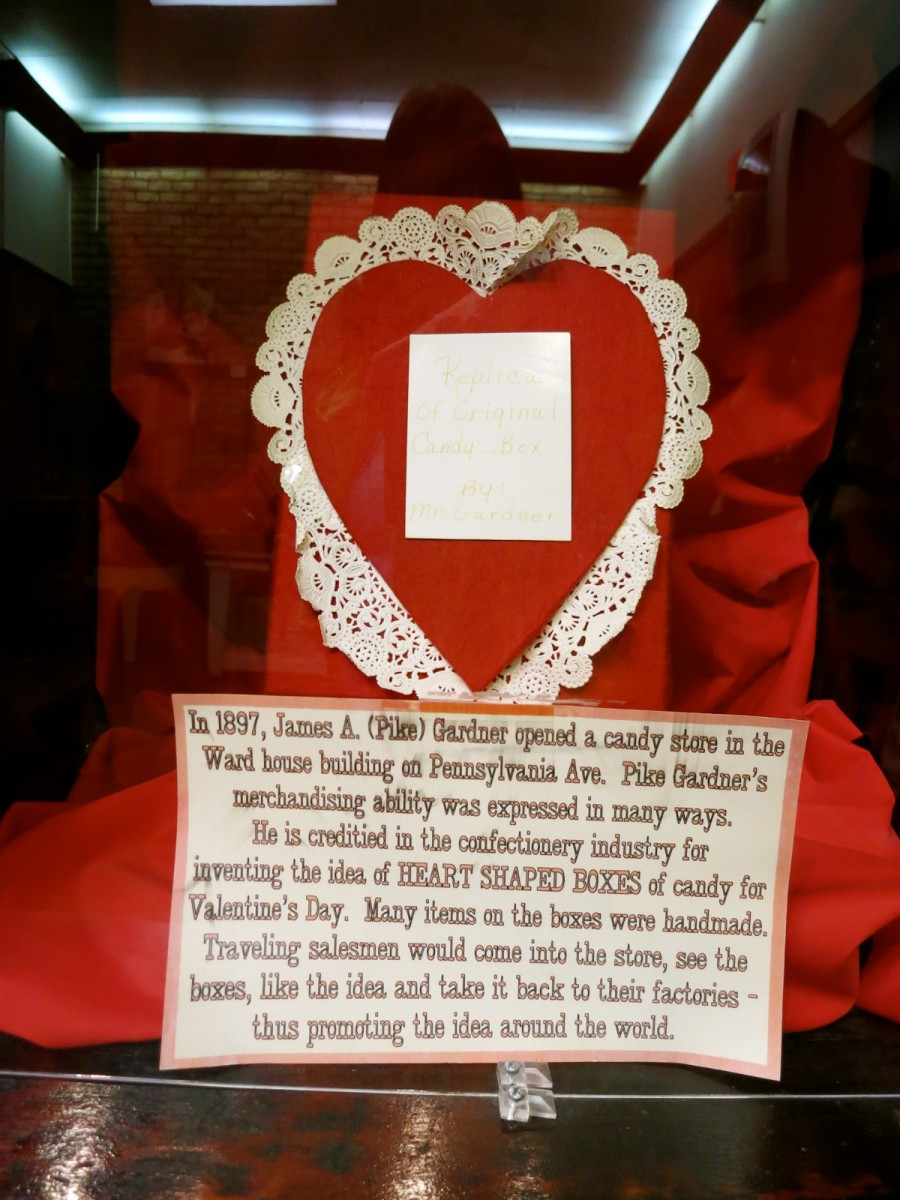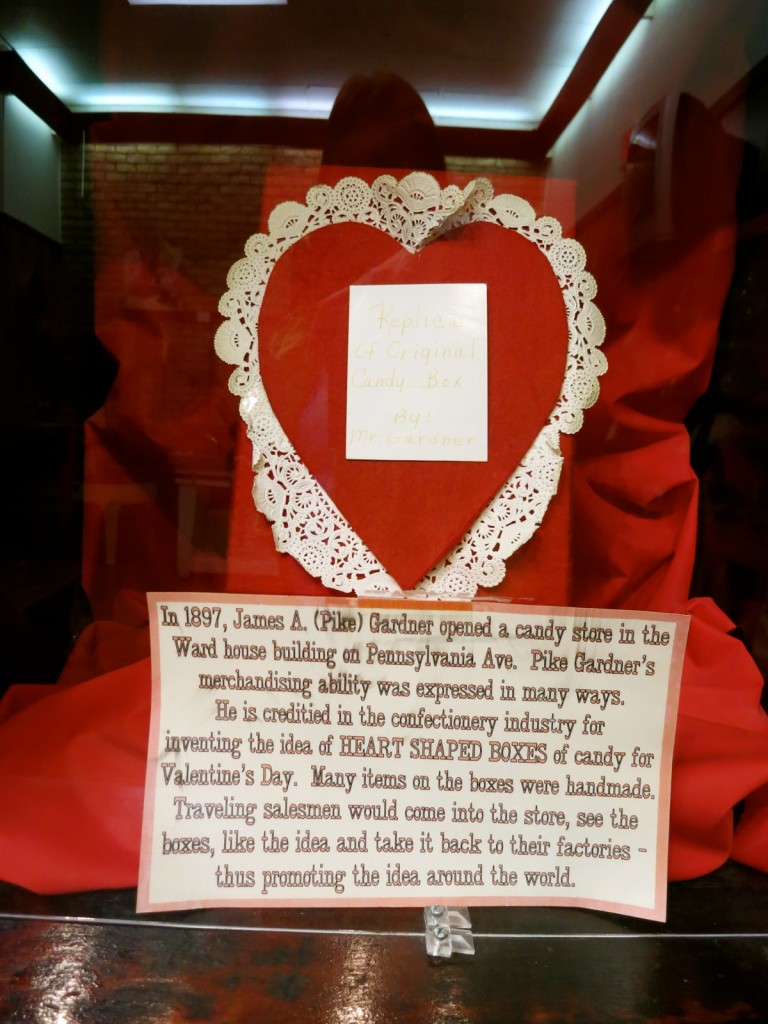 Original owner, James "Pike" Gardner, has been credited with designing the first Valentine's Day heart-shaped chocolates box. You'll find a few of these, plus old kettles, molds and memorabilia from the turn of last century – as well as photos of the Circus Train Wreck that happened just down the street – in a small museum in back of the store. Be sure to purchase at least one signature Peanut Butter Meltaway before leaving.
Best Places to Eat in the Altoona Area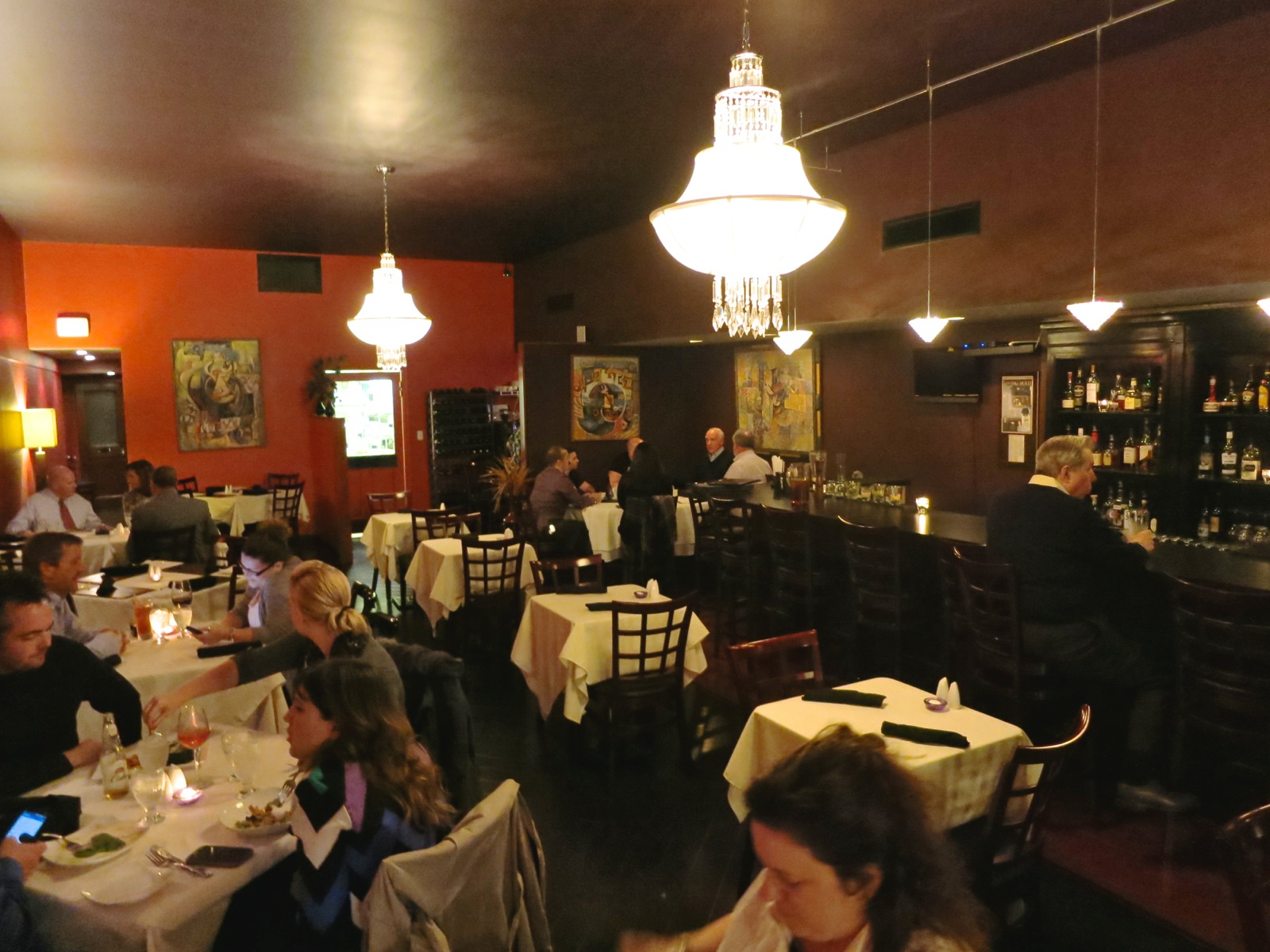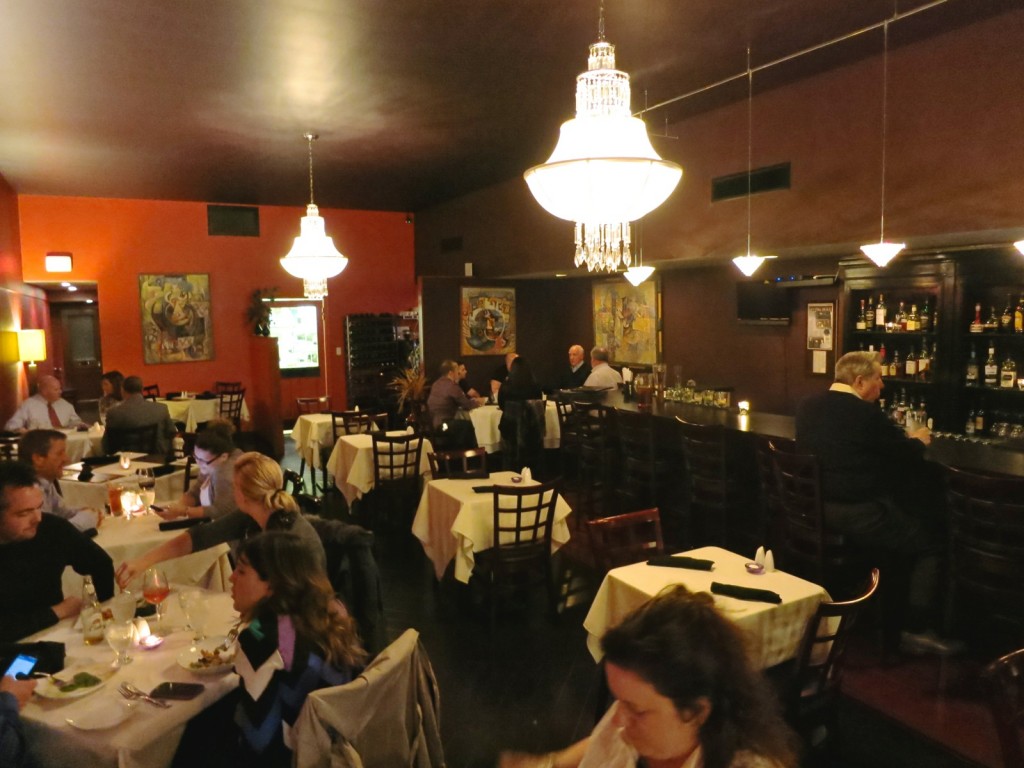 Vibrant colors, deep red and brown walls, sparkly lights: the interior of this in-town restaurant a short walk from the Railroaders Museum speaks to a worldly and slightly hip crowd. And so does the menu, which is bold itself.
Seasonal cocktails are out of this world – "Misty Maple Leaf" incorporates bourbon and maple syrup. Dishes such as Fire Roasted Salmon brushed with Pineapple-Mustard Glaze, and Blue Corn Fried Chicken are innovative and excellent.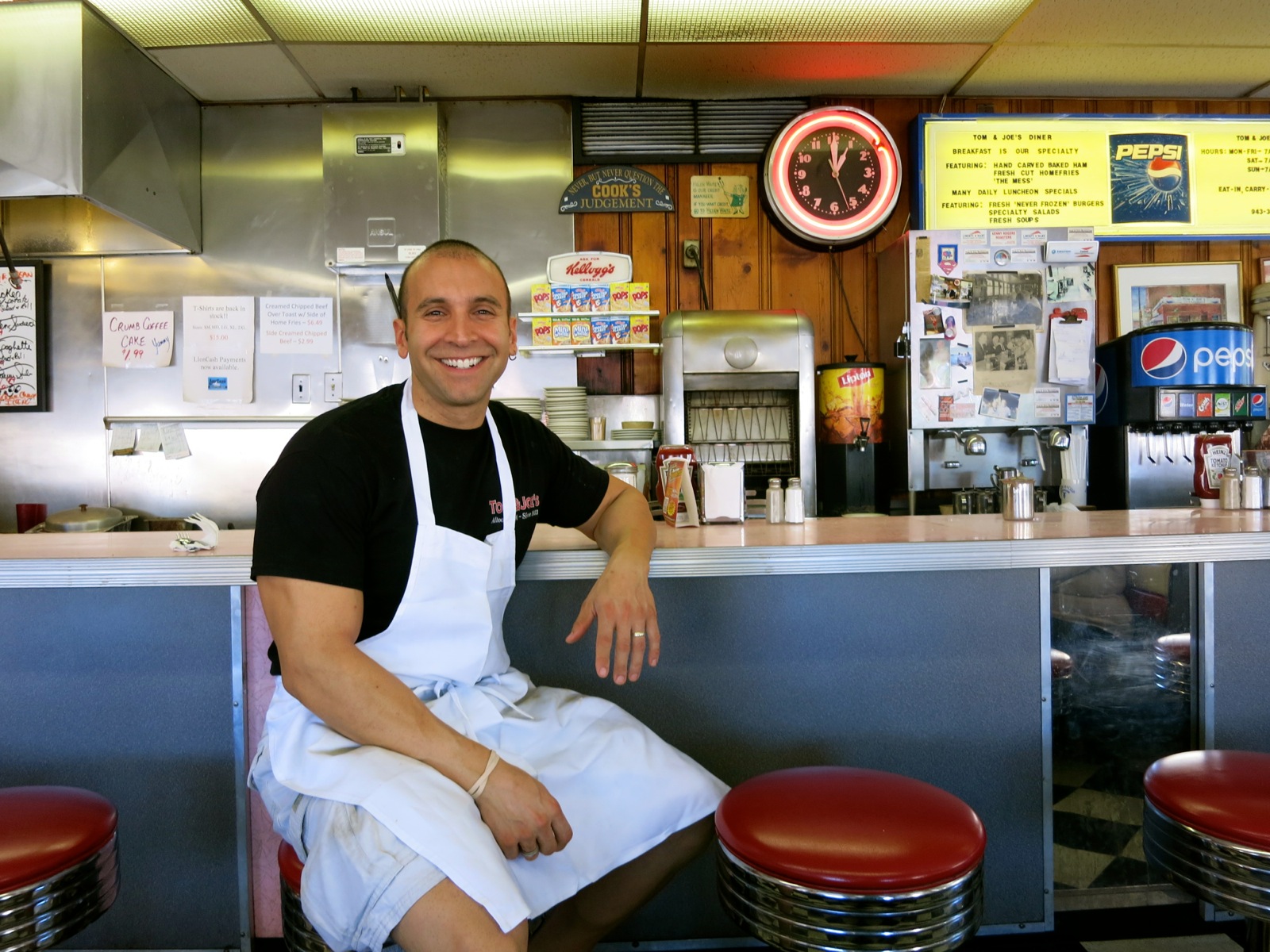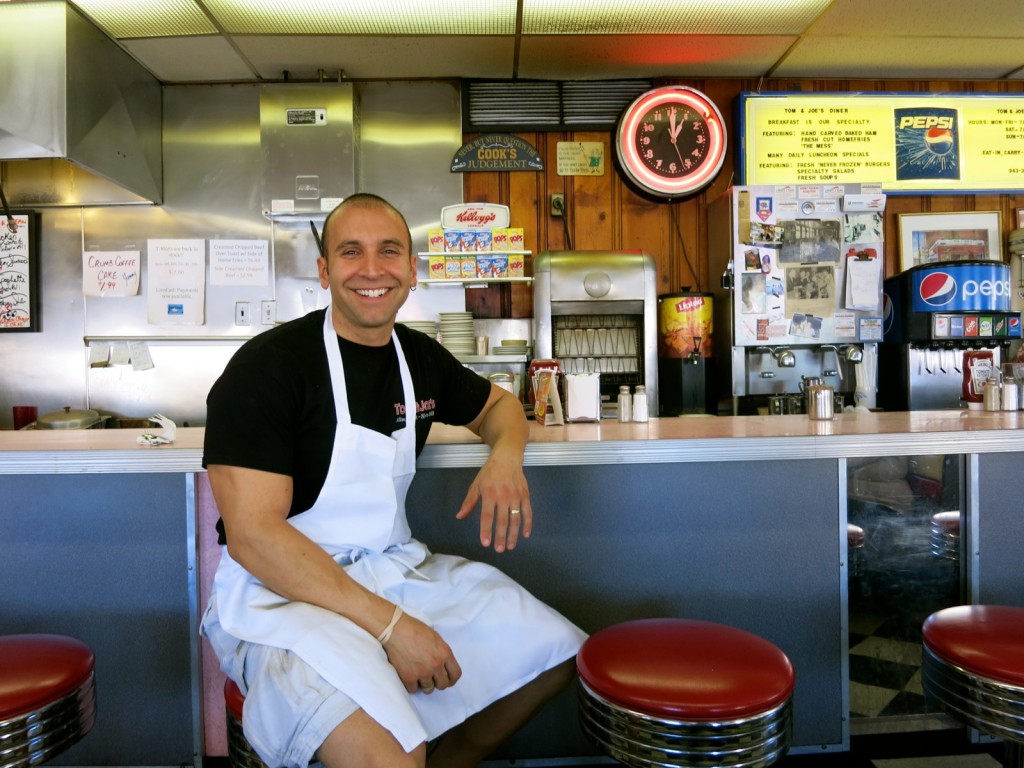 A throwback if there ever was one, Tom and Joe's has been a stalwart Altoona institution since it opened in 1933. Waitresses banter with patrons (sometimes pushing the tease), the Chicken Breast Diner with Veggies costs $4.99, and tableside nickelodeons still feature original 50's song – like Louis Armstrong's Hello Dolly and the best of Elvis.
Grandson of the original owners, George Batius, is now chef/owner – and food is diner-good. Signatures include the "Green Omelet" for breakfast and Cheesesteak Sandwich ($6.99) for lunch. According to Batius, Tom and Joe's "goes through 1,200 lbs. of potatoes a week for home fries."
EAT: Locals Recommend
Other Altoona favorites include Finelli's and Allegro.
Where to Stay in Altoona PA
STAY: Altoona has plenty of chain hotels. The newest, Days Inn, though not "upscale" is comfy, clean and friendly. Rates from $100 per night.