Last Updated on October 19, 2021 by Editor
WHY GO: There are a million reasons to visit the City of Brotherly Love. But this weekend getaway guide introduces readers to Philadelphia's public art.
Discover art masterpieces that will never see the inside of a museum. See books so precious and rare you can look but don't touch (except for exclusive "Hands On" experiences.)
Plus, we feature a restaurant with an innovative chef, and a recently re-designed Five Diamond hotel.
Want to delve more into American History: Check out This Post About Philadelphia as An American History Professor. 
Philadelphia Mural Art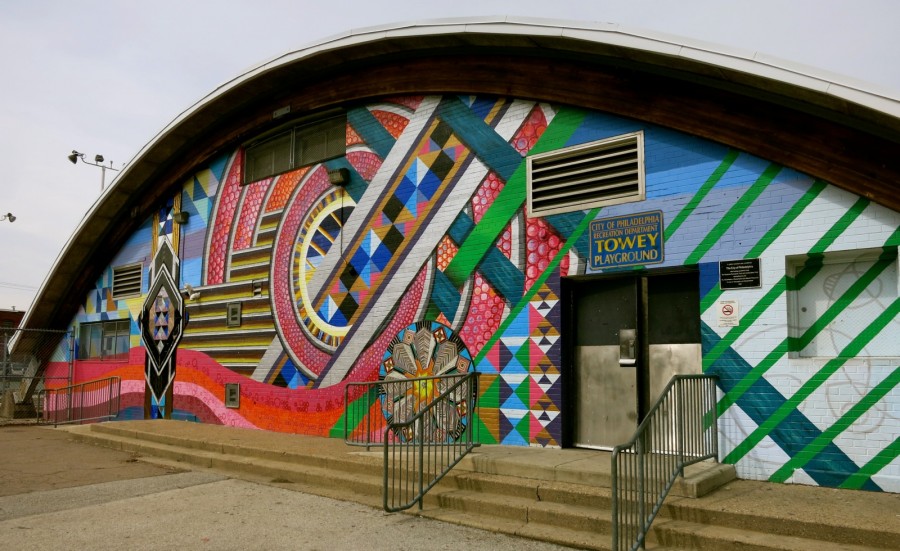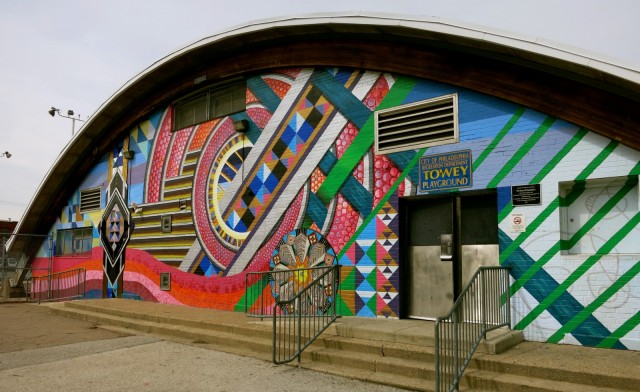 The Philadelphia Mural Arts Program has overseen the creation of over 3,800 pieces of art painted on sides of buildings. Of those, 2,000 are still viewable by the public, making this collection the "World's Largest Outdoor Art Gallery."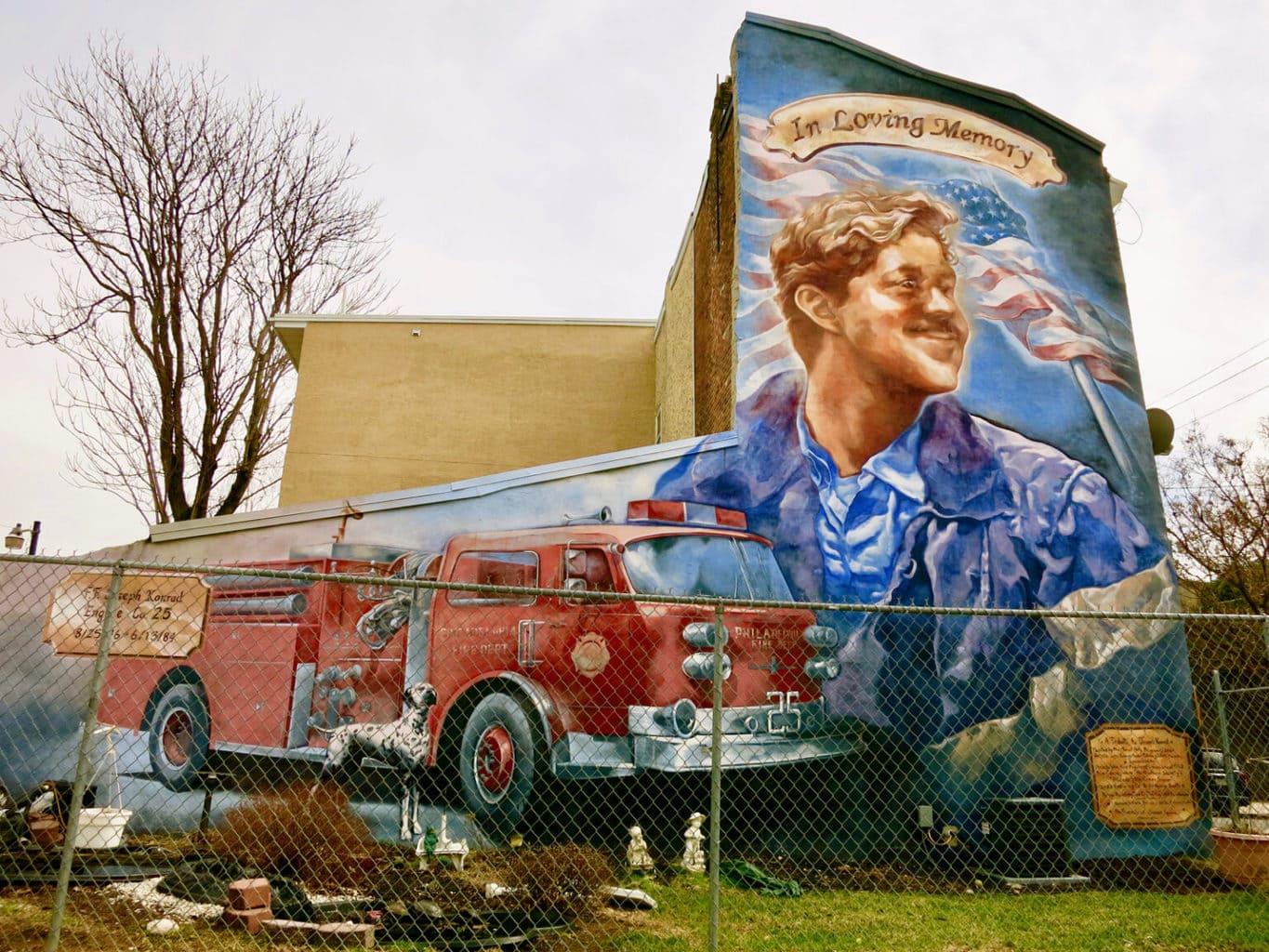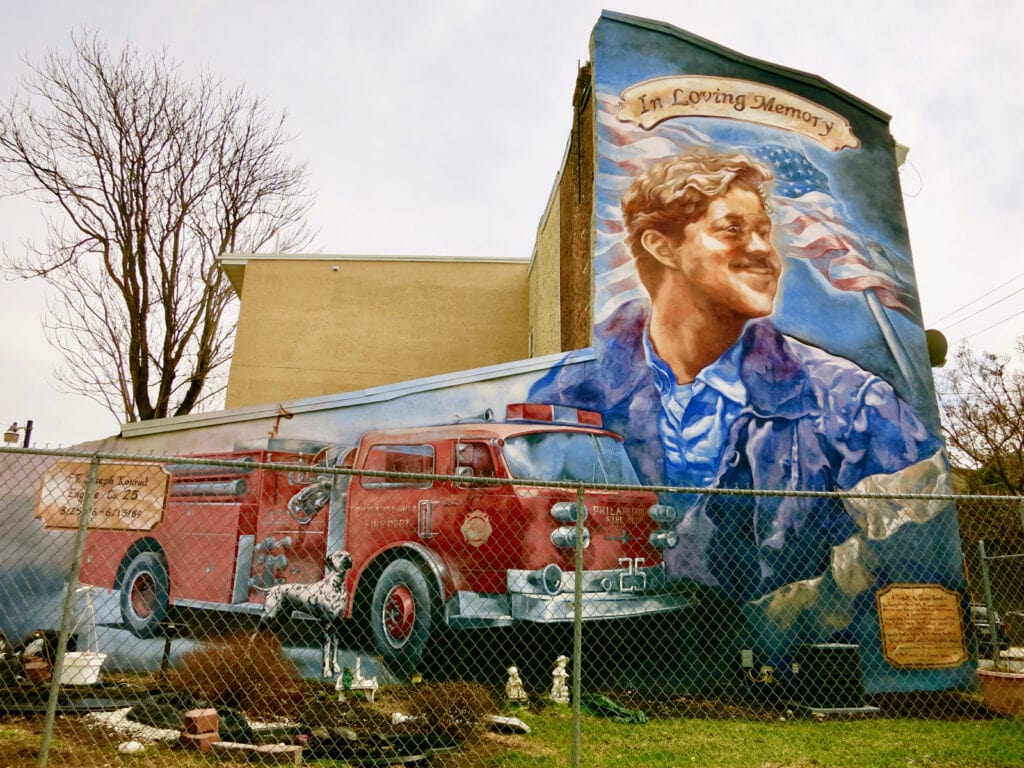 With a focus on art education and restorative justice, the Mural Arts Program employs several full time artists and contracts with about two hundred annually. It's the modern WPA! One of these artists is Parris Stancell, a Fleischer and Philadelphia College of Art grad who painted his first mural in 1991.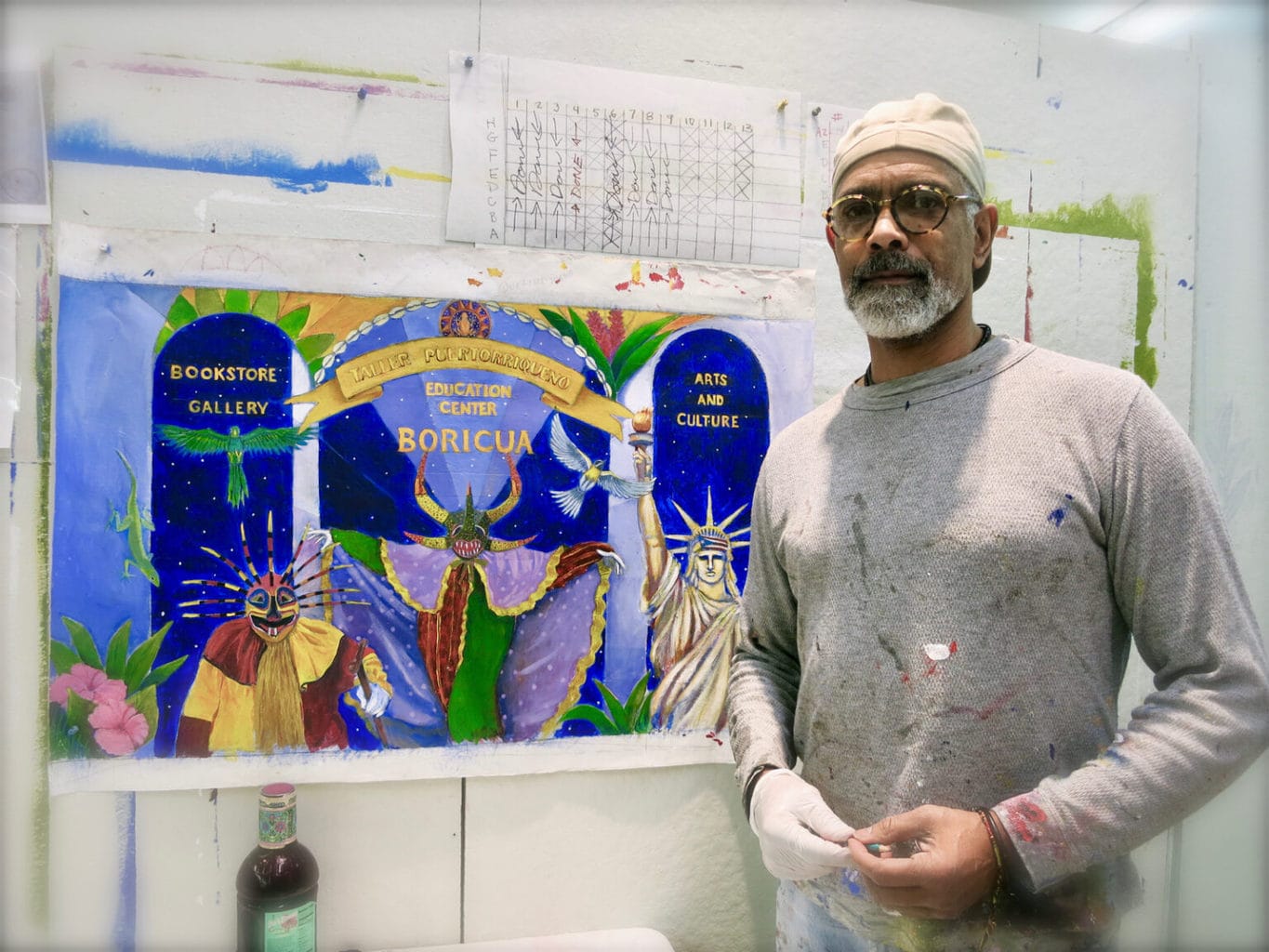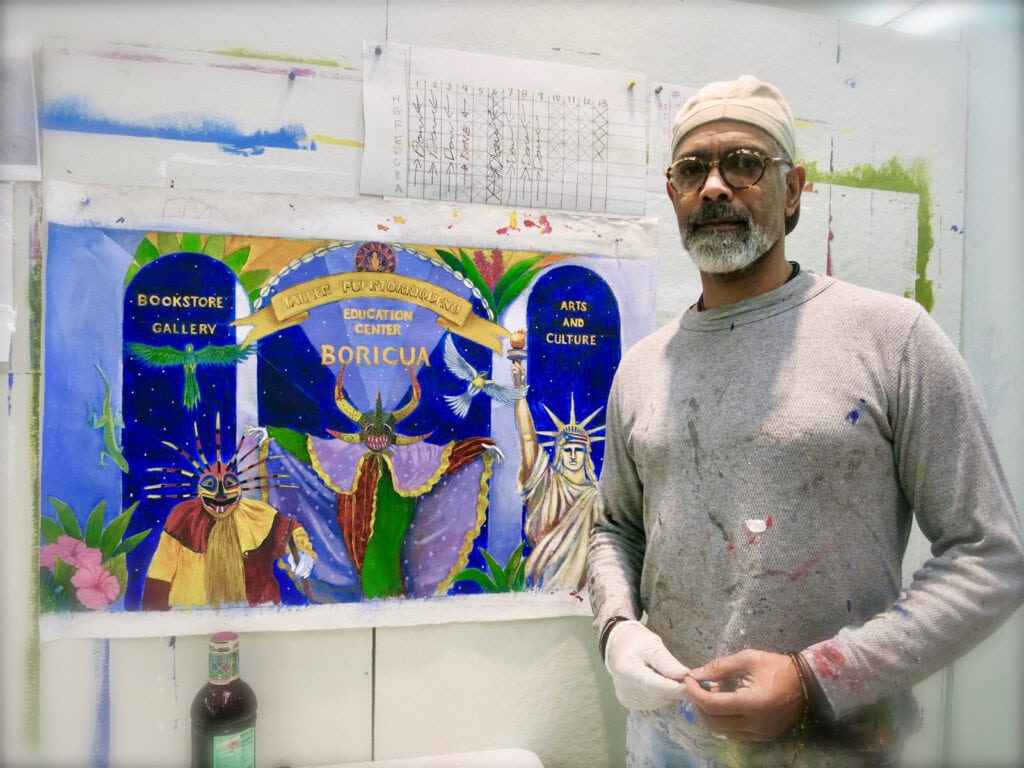 Seven different tours are offered on trolleys, by foot, in private cars, and on trains. Yes, the incredibly popular tour for romantics, The Love Letter Train, takes place on SEPTA, the elevated railway.


Renowned artist Stephen Powers created fifty murals, like Berma Shave signs, that together form a love letter from a guy to a girl.  It's like a treasure hunt along the train tracks. Trolley Tours $30 adults, $20 children, Walking and El Tours $20 per person. Contact Mural Arts for Private Tour pricing.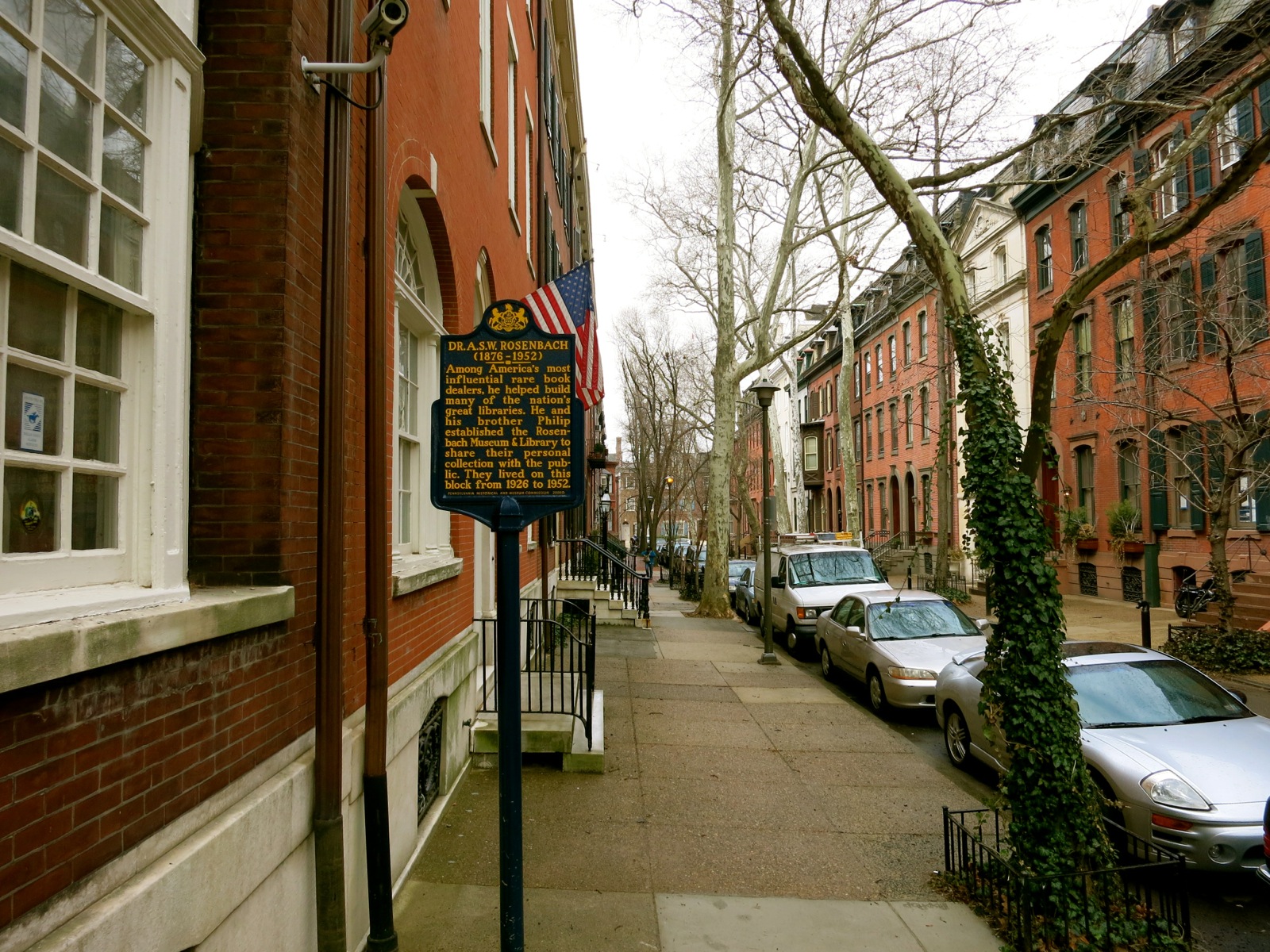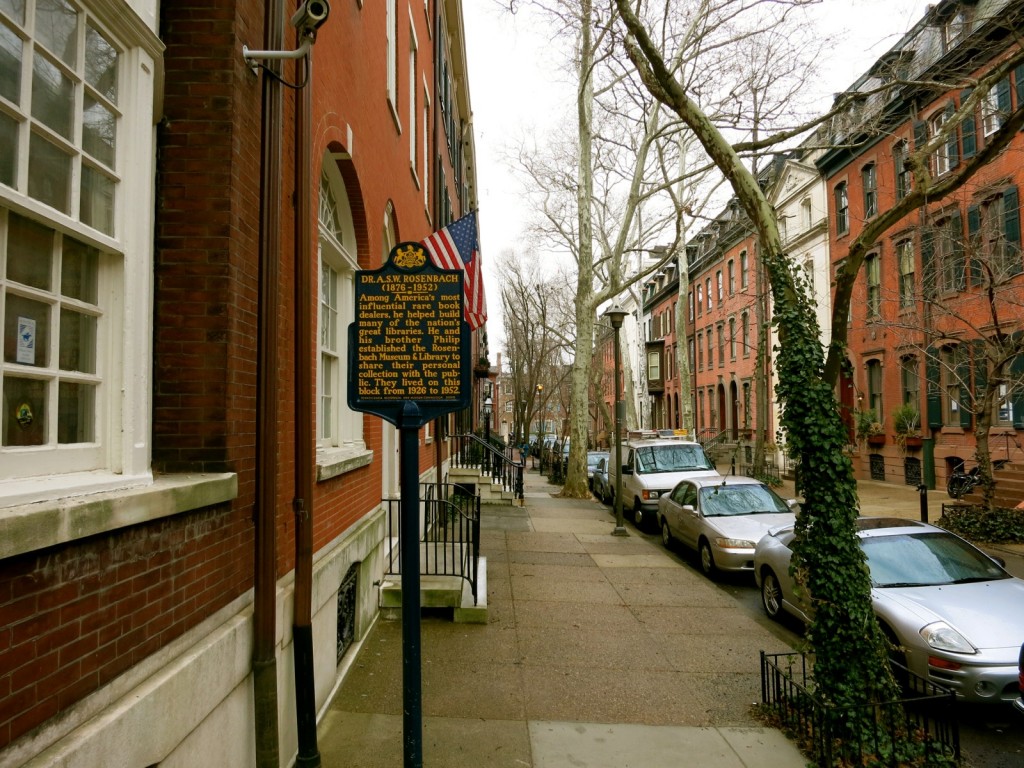 An affiliate of the Free Library of Philadelphia, The Rosenbach Museum and Library stands a few blocks off Rittenhouse Square on a leafy Philly street. Jewish merchant brothers, Phillip and Abraham Rosenbach, owned this historic four-story brick town home in the mid 1900's.
Though modest in scope, this library-museum contains some of the rarest works of Herman Melville, James Joyce, Dickens, Lewis Carroll, Robert Burns, Jane Austin and hundreds of other authors.
The Rosenbach is a book-lovers utopia.
A docent-led tour takes you through grand 18ft. high first floor rooms and to the 3rd floor library. While Phillip focused on decorative arts, Dr. Abe collected and sold rare books -many purchased en masse in England and Ireland for bargain prices when Europe was in the throes of economic depression.
The Rarest of Rare Books
Those who know and research women poets thrill to the first book of poetry ever written by an African American woman – the Senegal-born Phillis Wheatley.
While enslaved by the Boston Wheatley's, Phillis learned to read and write. In 1773 Wheatley wrote Poems on Various Subjects, Religious and Moral. The Rosenbach owns the First Edition (both in the UK and US).
The Rosenbach also relocated Marianne Moore's complete 35 W. 9th St. New York living room to its second floor. Moore, who loved Yankee's baseball so much she was once asked to throw the opening day pitch, ran in elite literary circles.  Her footstool was a gift from T.S. Elliot, and one of the paintings a present from ee cummings.
Captivity Narratives and More
Brit Lit and American Lit shelves are organized in chronological and alphabetical order on the third floor. Byron, Burns, Dickens, Dracula (including Bram Stoker's original notes) are lined up neatly.
A copy of James Joyce's original Death Mask sits amongst his first edition books. There's a Hebraic Exhibit with ancient texts and interpretations and tiny pocket-sized travel guides from the 1800's.
"Captivity Narratives," written by women kidnapped by Native Americans and then released, prove that harrowing memoirs have always had a place in American literature.  $10, adults, open Tues-Thurs Noon – 8pm, Fri. noon-5pm,, Sat, Sun Noon-6pm. One Hour "Hands On" tours Fridays and Sundays at 3pm, rsvp required.
Where to Eat in Philadelphia PA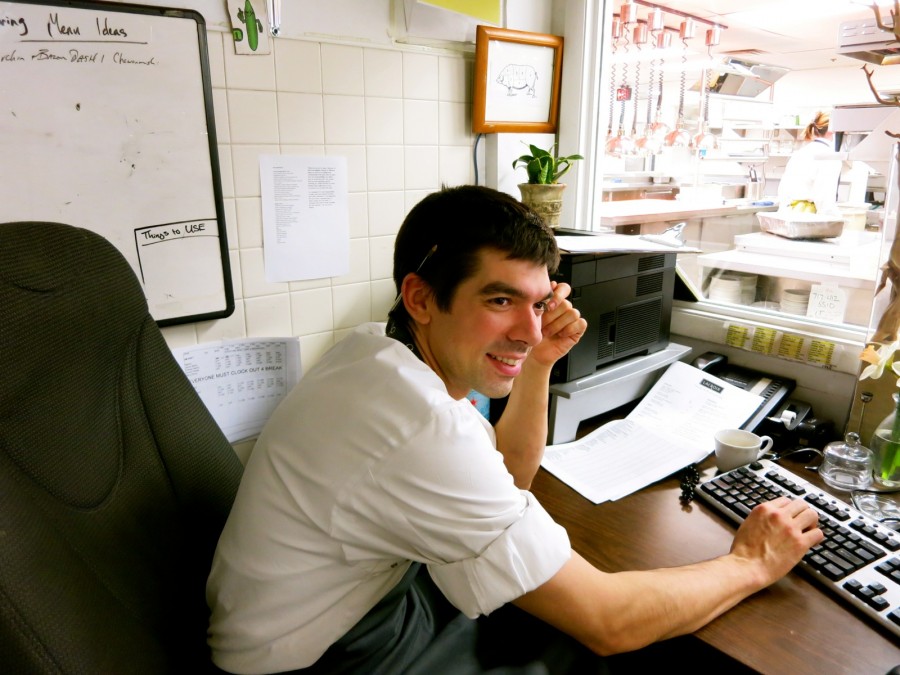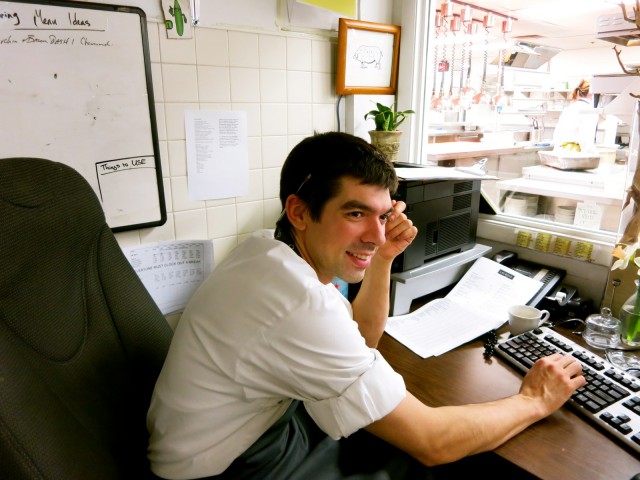 EAT: Lacroix at the Rittenhouse
If ever there was an artist of stove and plate, it's Jon Cichon, Executive Chef of Lacroix in the Rittenhouse Hotel.
Cichon is the King of the Amuse Bouche. He dispatches little food trinkets to each table throughout the evening. It might be a Black Rice Chip with Salmon Tartar, a round of Honeycrisp Apple with Roe, or a thumbnail portion Potato Truffle.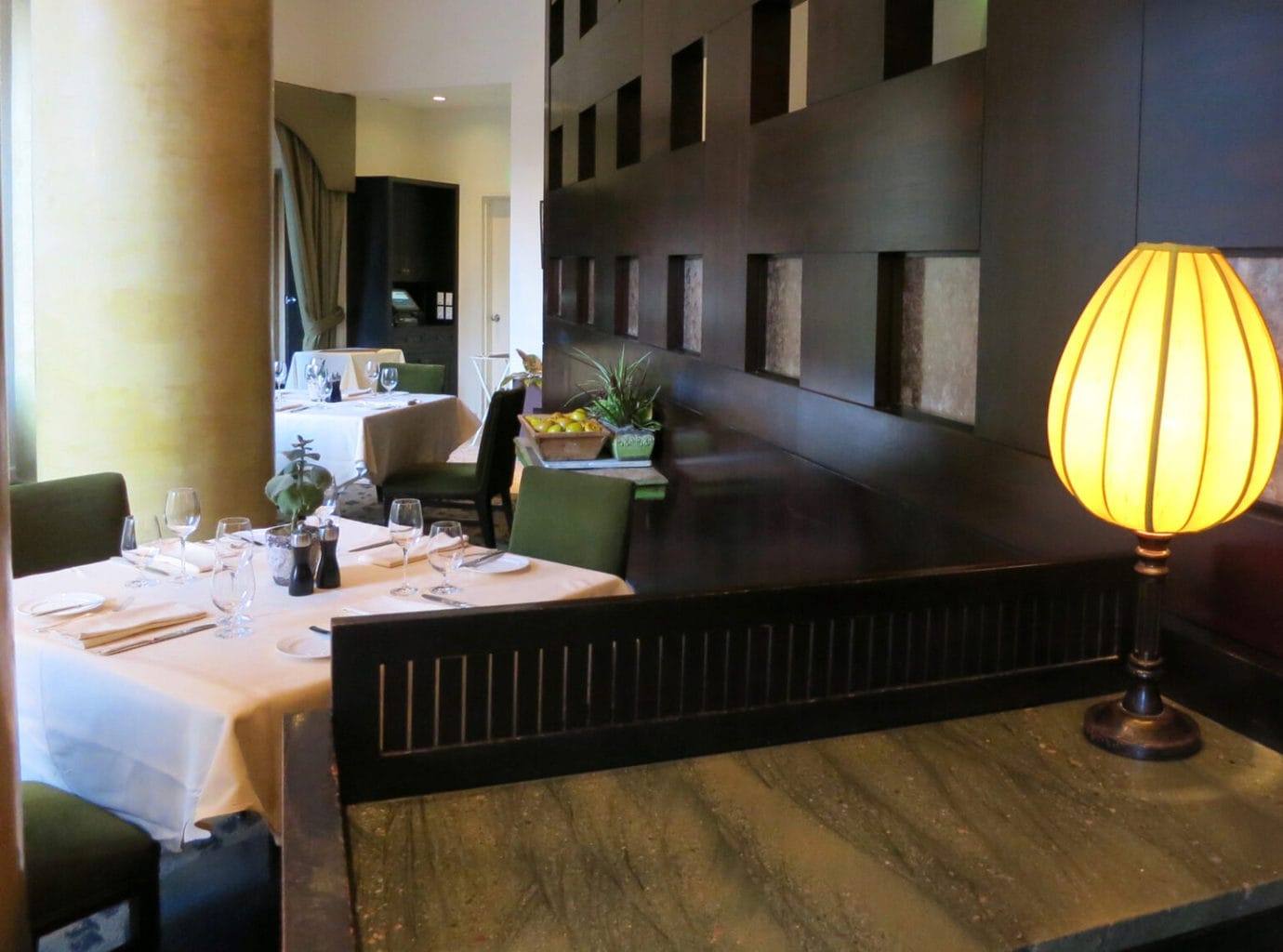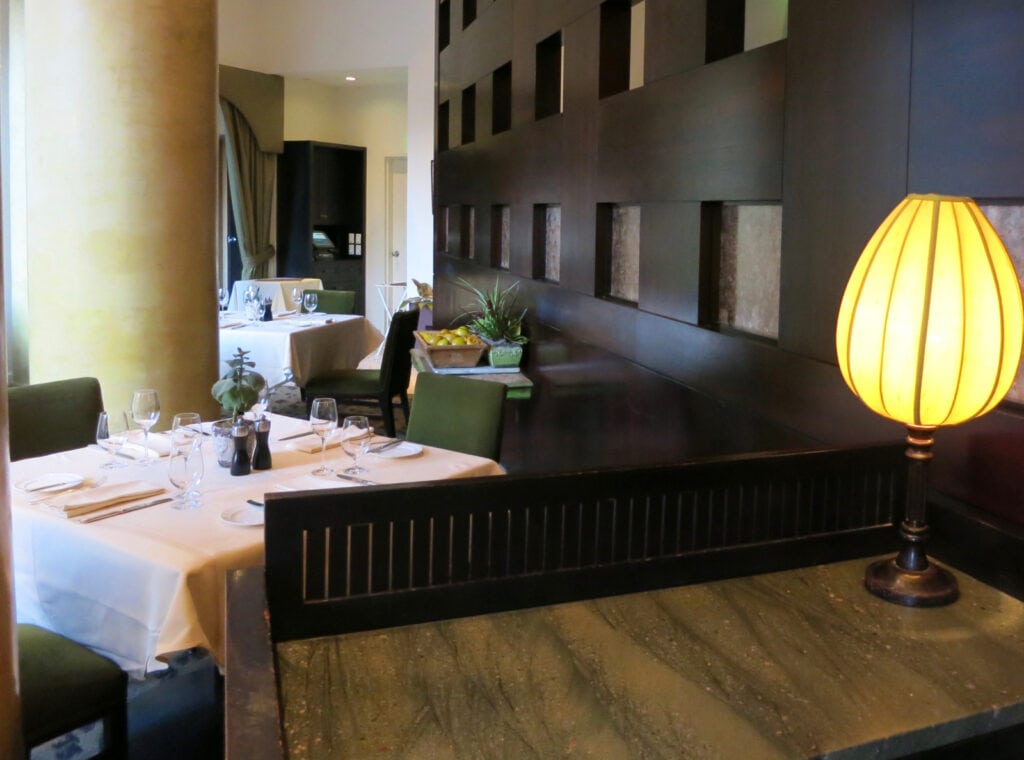 The kitchen sends food scraps to area farms as feed for the chickens procured for the menu in that seasonal, sustainable, and local Green Circle of life central to high-end restaurants.
As such, Lacroix menu changes weekly. But based on my own experience and that of so many repeat diners, you'll be guaranteed an exceptional meal any time of year. In addition to a la carte, Lacroix also offers a $125 multi-course tasting menu (additional $90 for wine pairing).
Hotels In Philadelphia
Guests have been known to circle Rittenhouse Square looking for a Beaux Arts building. With its uptown name and location, you'd expect the Rittenhouse Hotel to be somewhat neoclassical.
This contemporary tower is the last place you'd expect. But when you do finally pull into the circular stone entry to this Five Diamond pearl of hospitality, all prior concerns will fade away.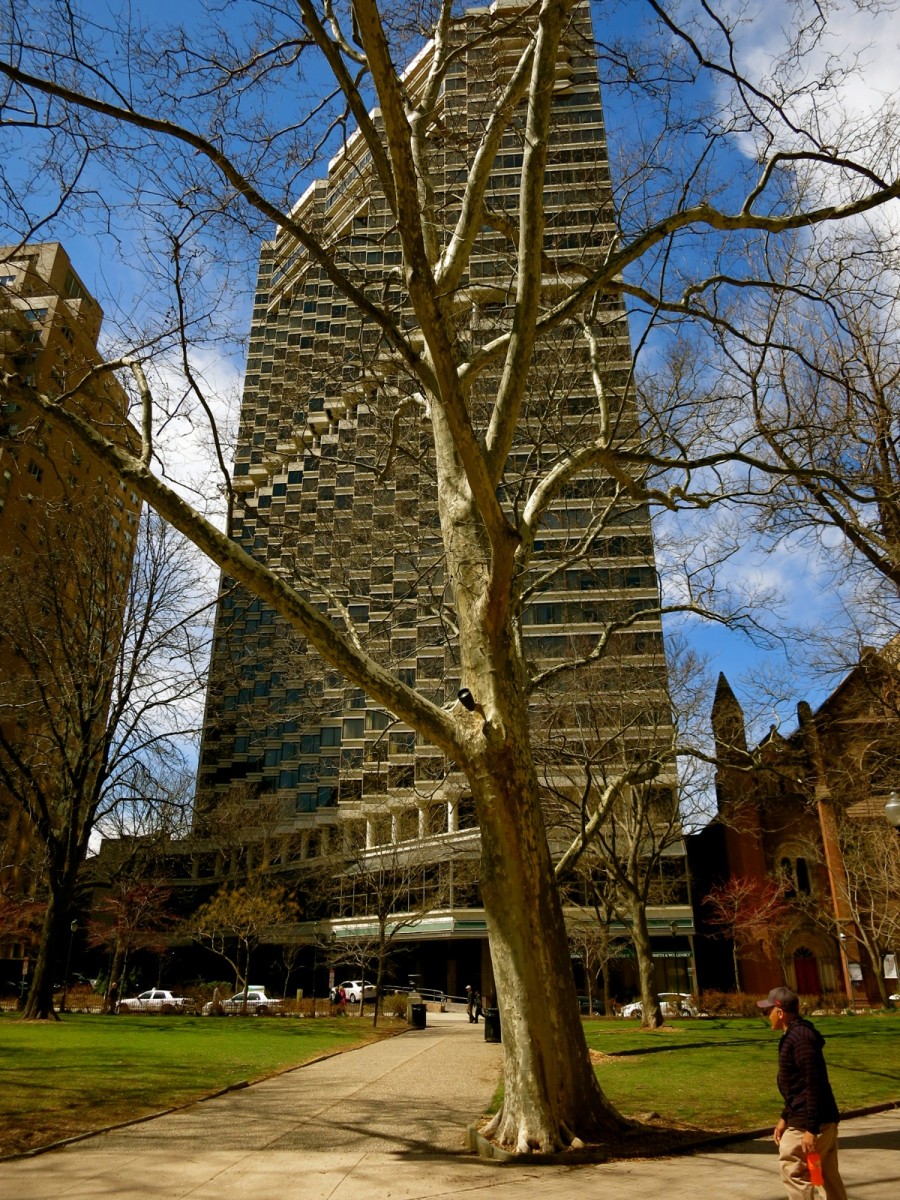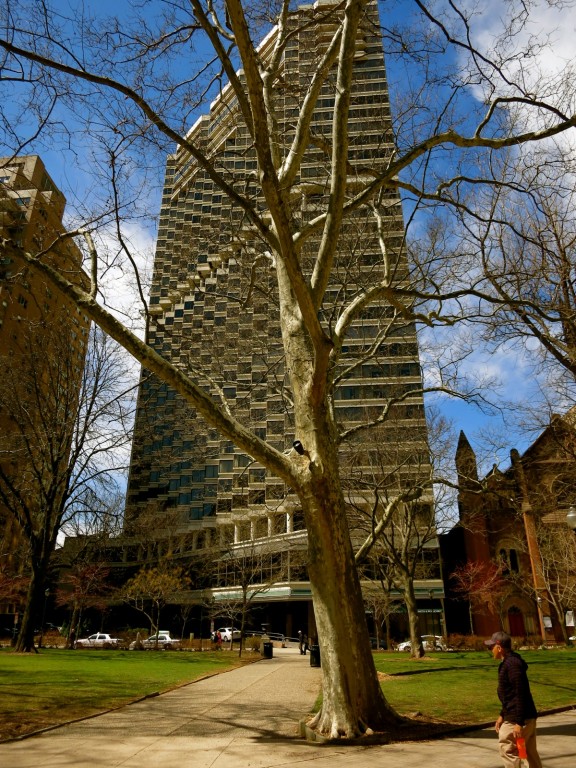 First Impressions of the Rittenhouse Hotel
The Rittenhouse is both hotel and residence, so when you witness the Doorman greeting guest familiarly, it's because they live there. And who wouldn't want to?
Room service, luxury, great views of one of the most beautiful parks in Philadelphia: living here is wish fulfillment for the lucky (and moneyed) few.
But even if you're just here for one night and for the first time, this congeniality continues throughout the hotel– from reception to housekeeping staff.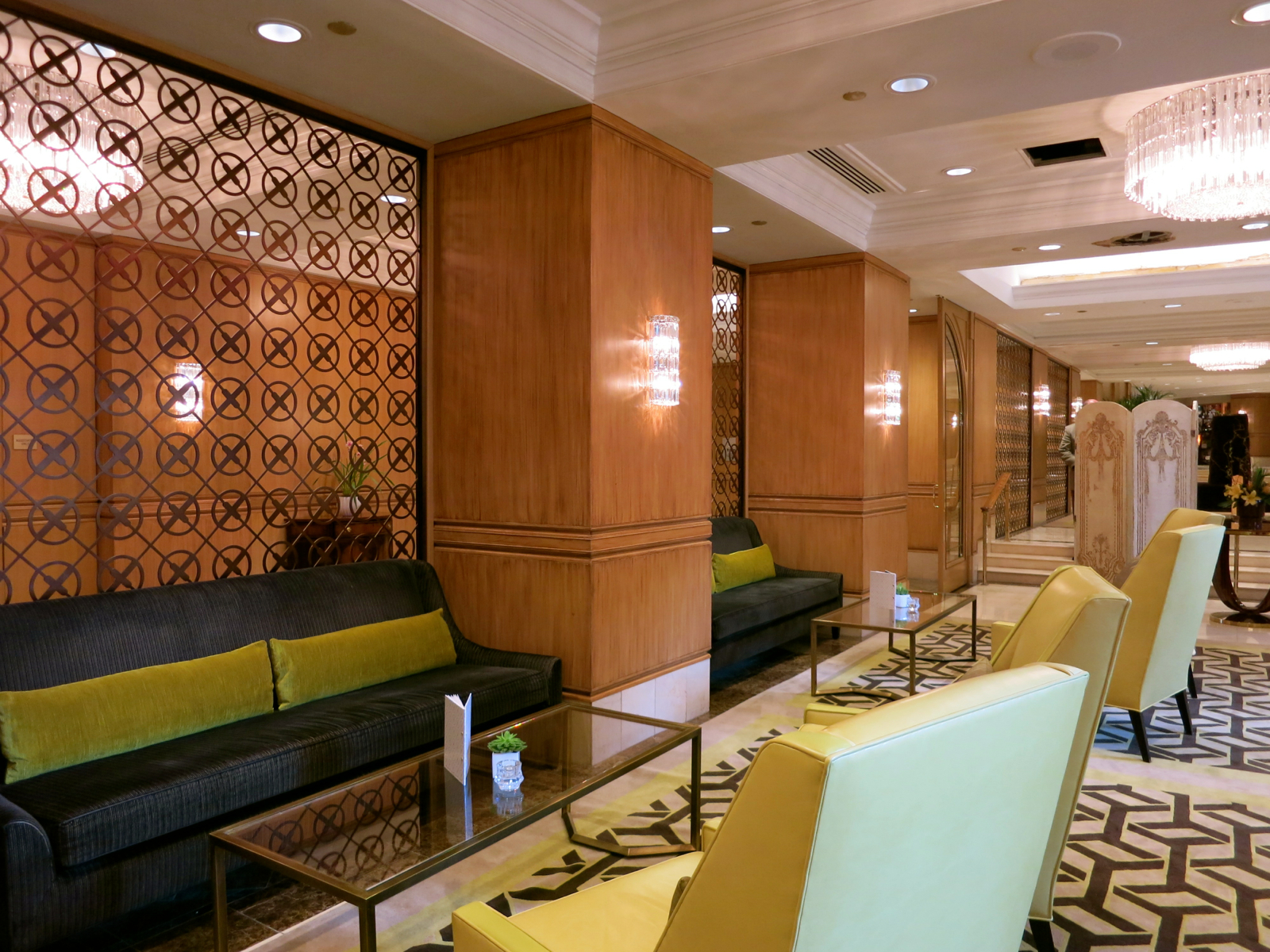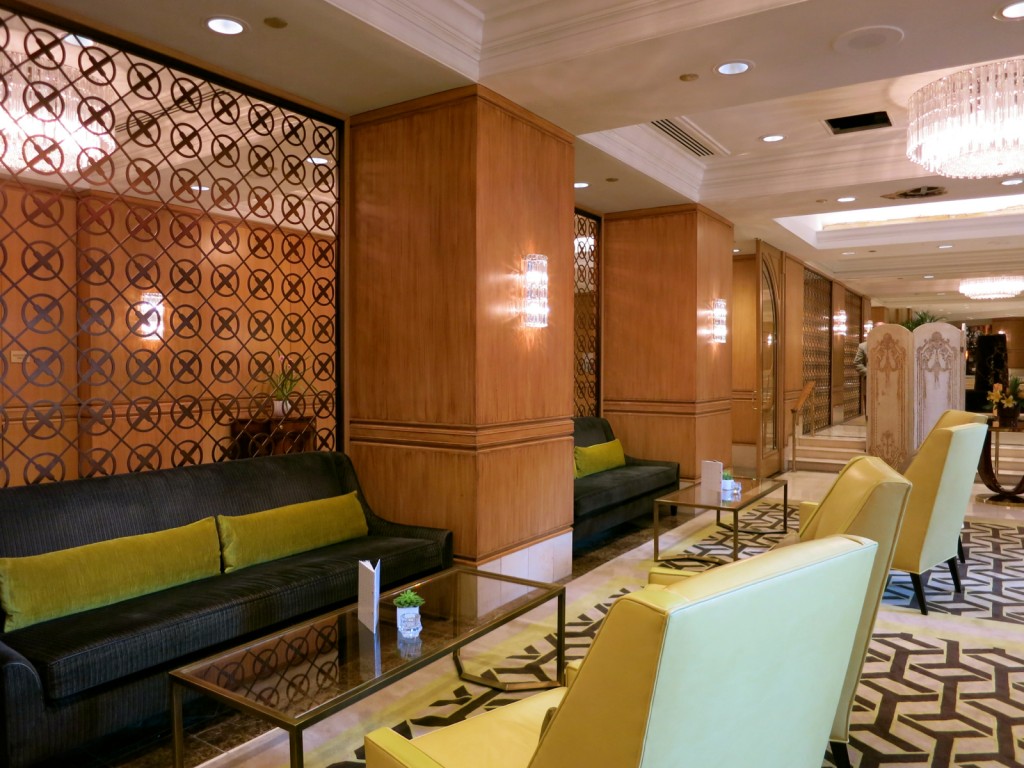 Aesthetics of the Rittenhouse Hotel
The lobby's updated color scheme is muted Dorothy Draper: charcoal and chartreuse, bumblebee yellow, and sunlit in daytime.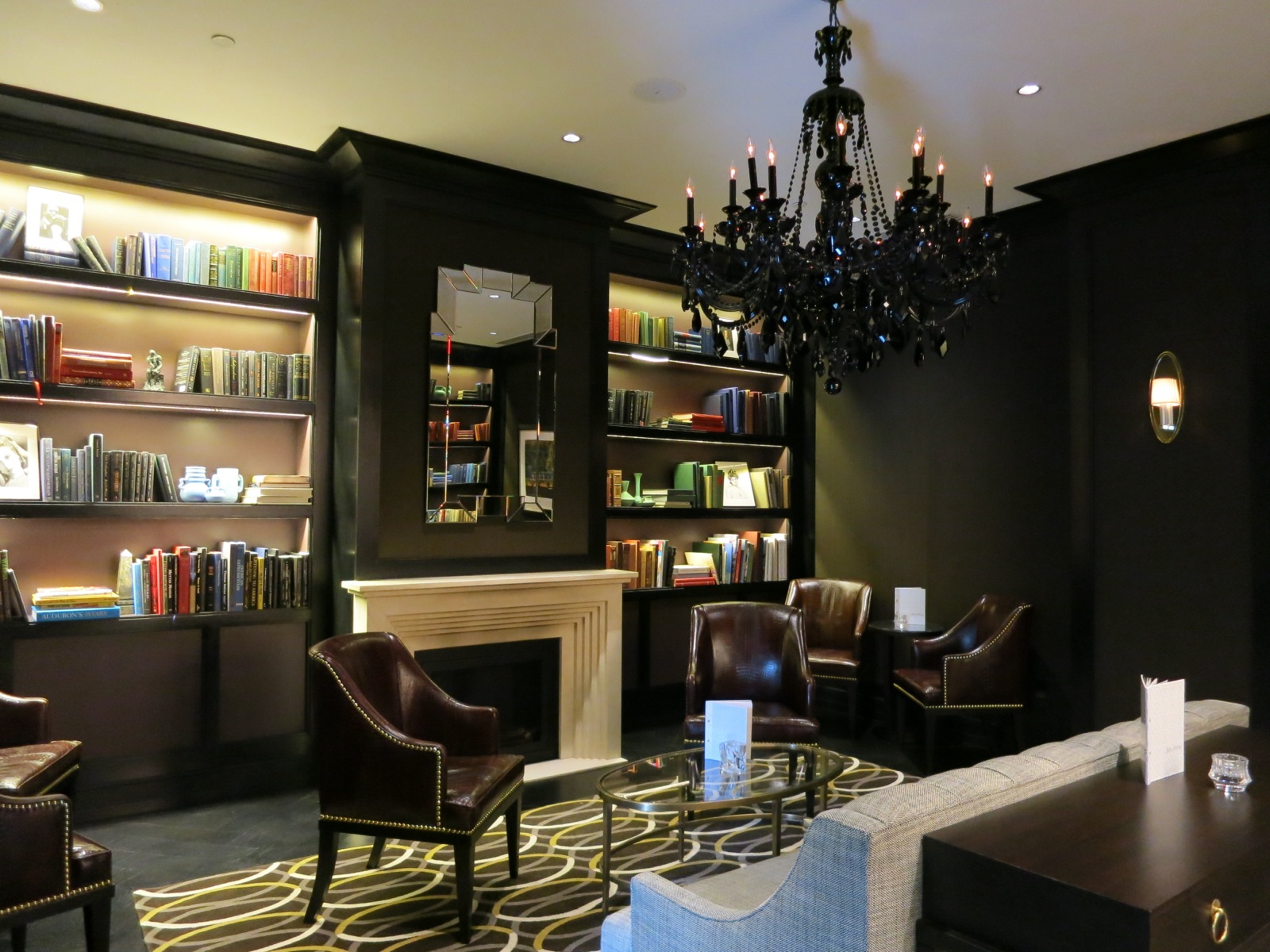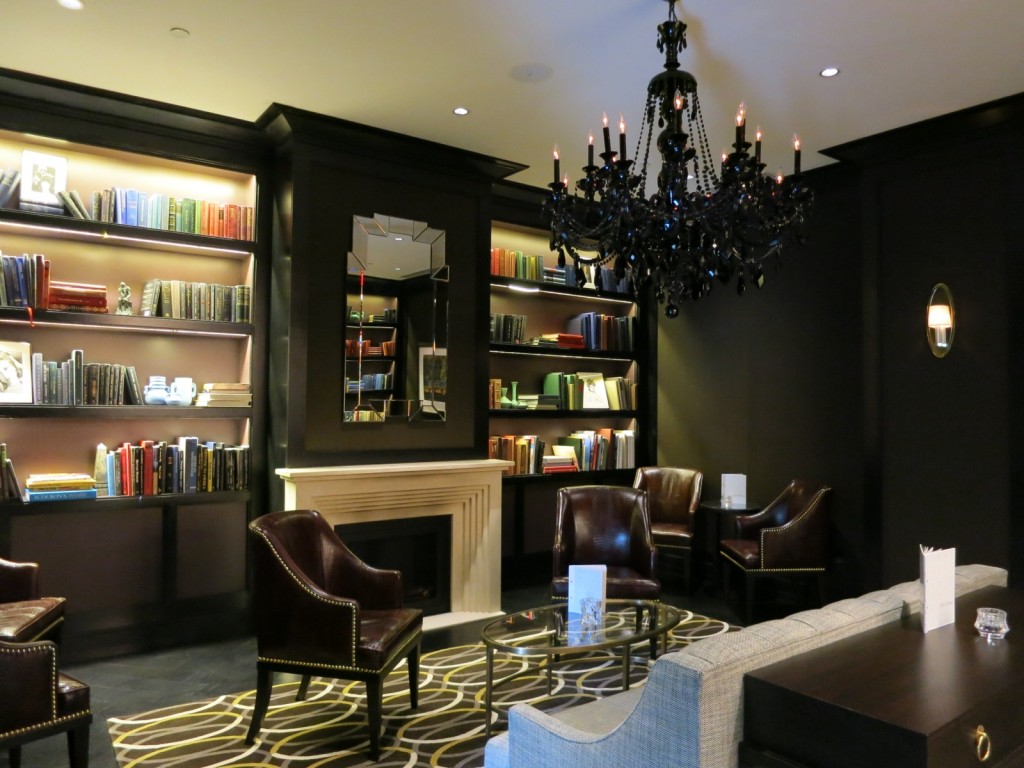 In contrast, the Library Bar – backlit bookshelves, black walls with black glass chandelier, and studded chocolate brown leather chairs – is a stunning and impressive place to sip a late afternoon "perk-up" Cappuccino or before-dinner cocktail with friends.
Rittenhouse Hotel Rooms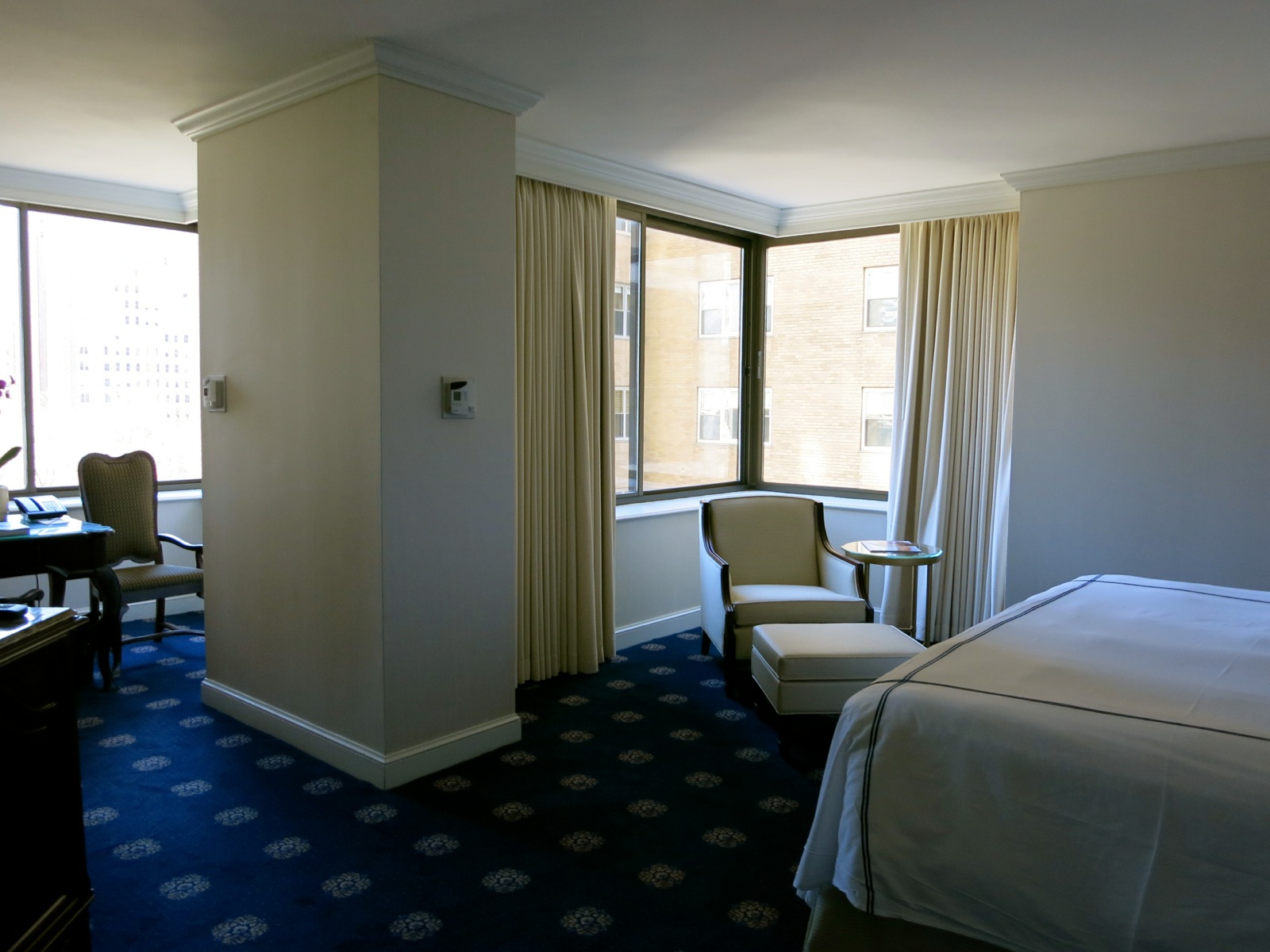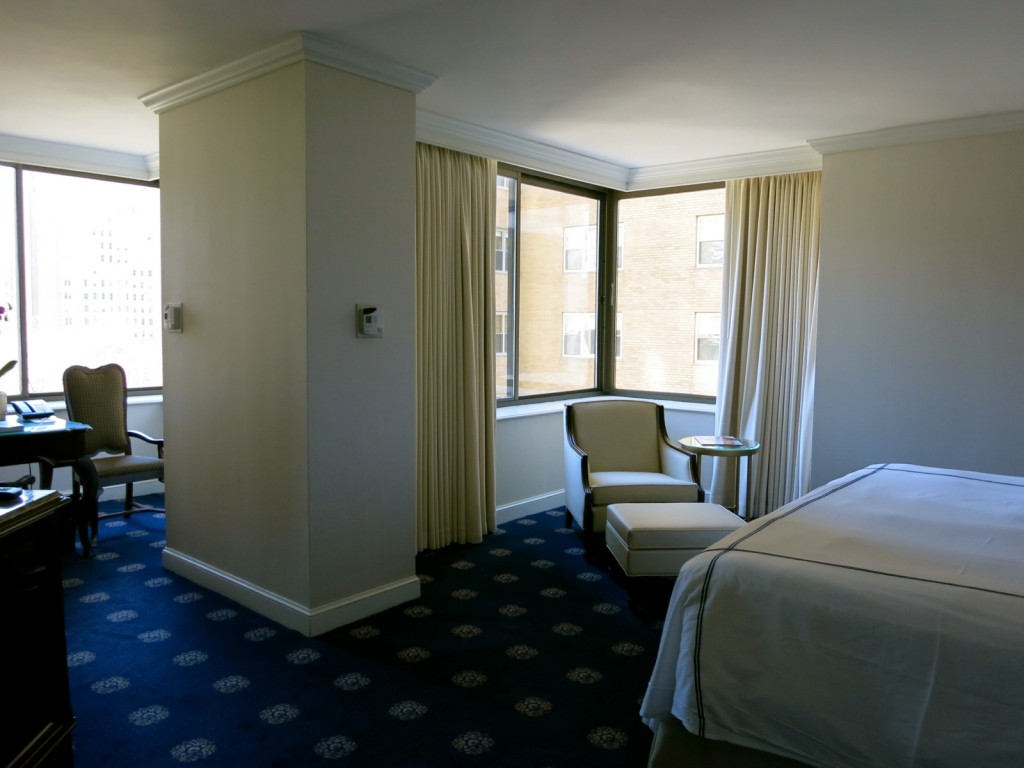 Large open rooms reflect the hush and elegance of Old Money. The Rittenhouse believes in classic less is more. Room decor runs blue medallion carpeting, ecru leather headboard over white, pinstripe-edged duvet, and cream-colored marble bathrooms.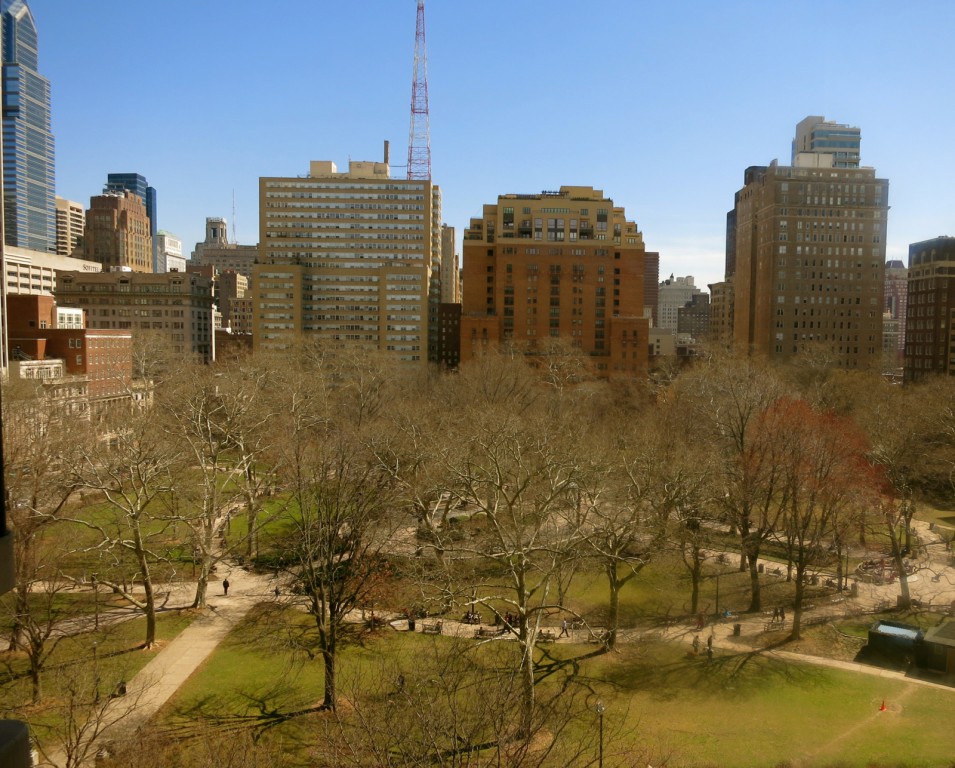 Dining at Rittenhouse Hotel
Lacroix, helmed by artist of stove and plate, Jon Cichon, is deservedly one of the top restaurants in Philadelphia. Gaze through picture windows at the action and beauty of Rittenhouse Park. You'll be rewarded with exceptional and innovative cuisine – and the best part is, the restaurant is just an elevator ride away.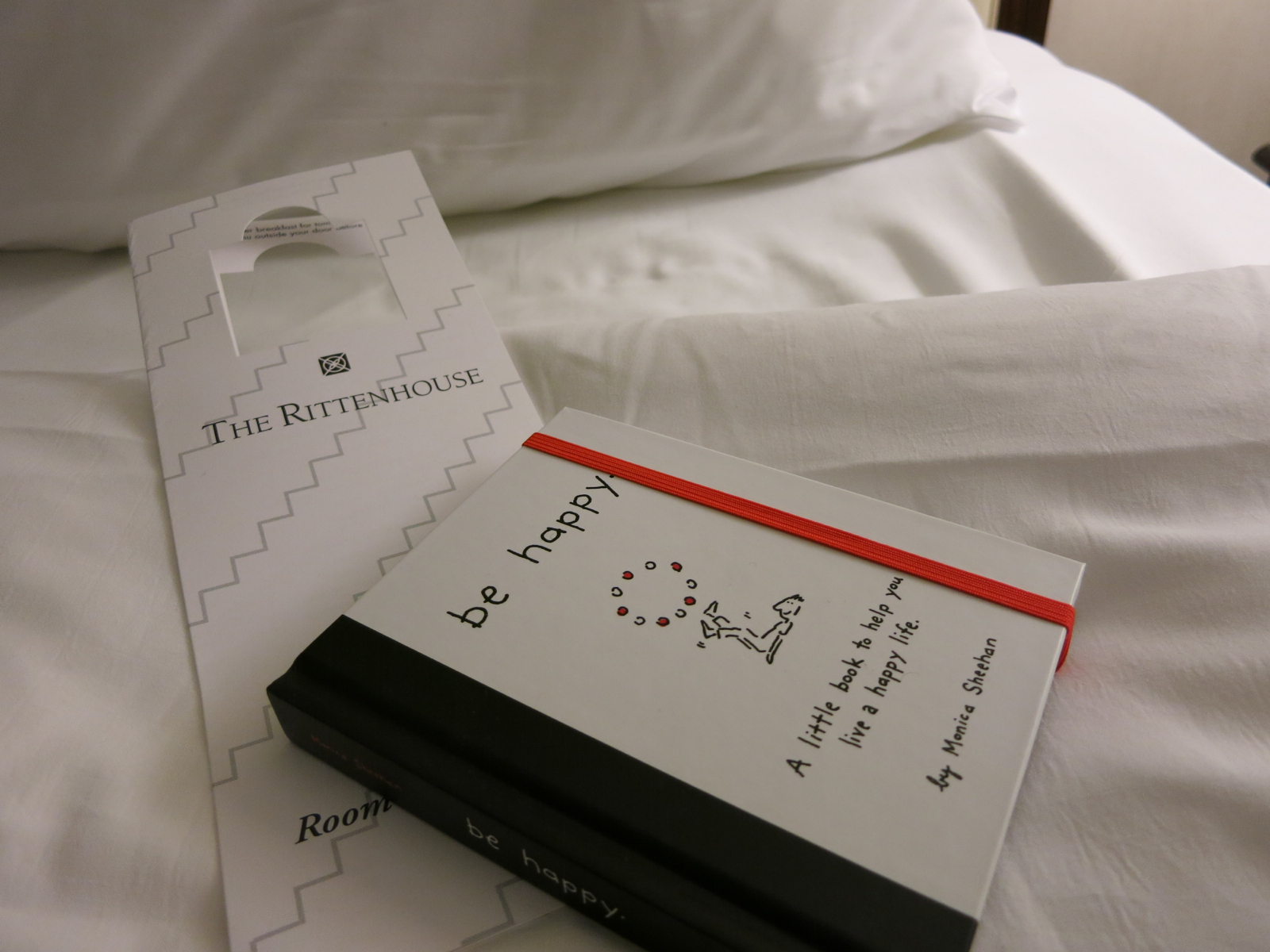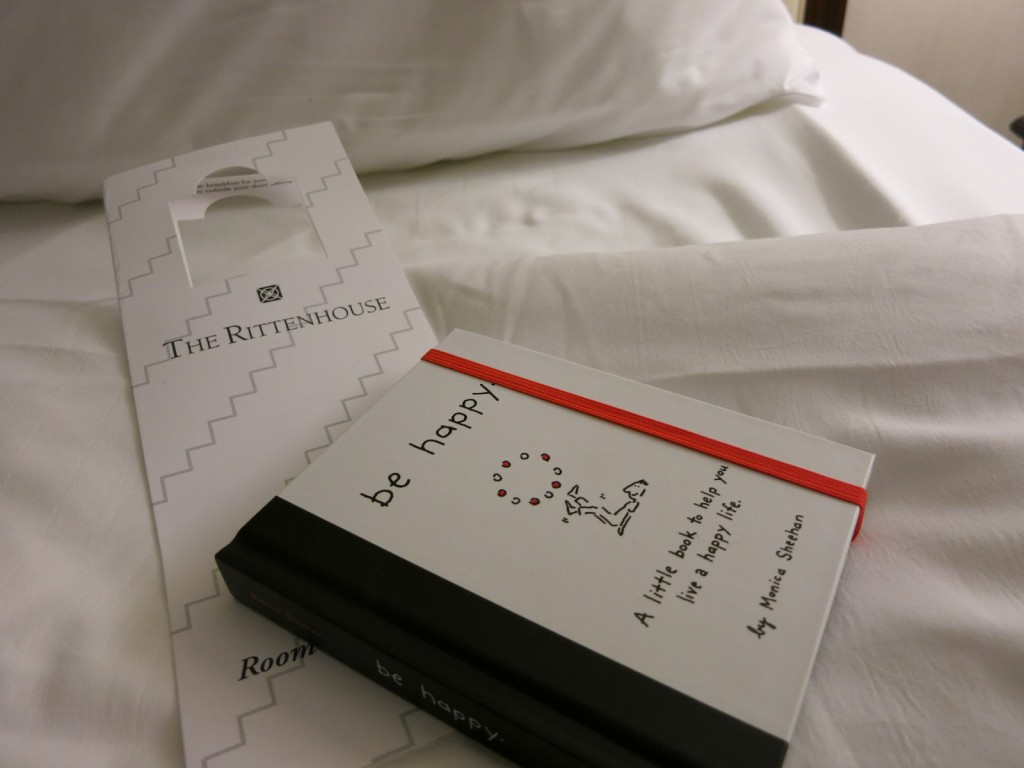 Room rates $359-$1600 (for suites) include complimentary wi-fi, coffee (in lobby from 5am-8am), overnight shoe-shine, morning delivery of newspaper of your choice.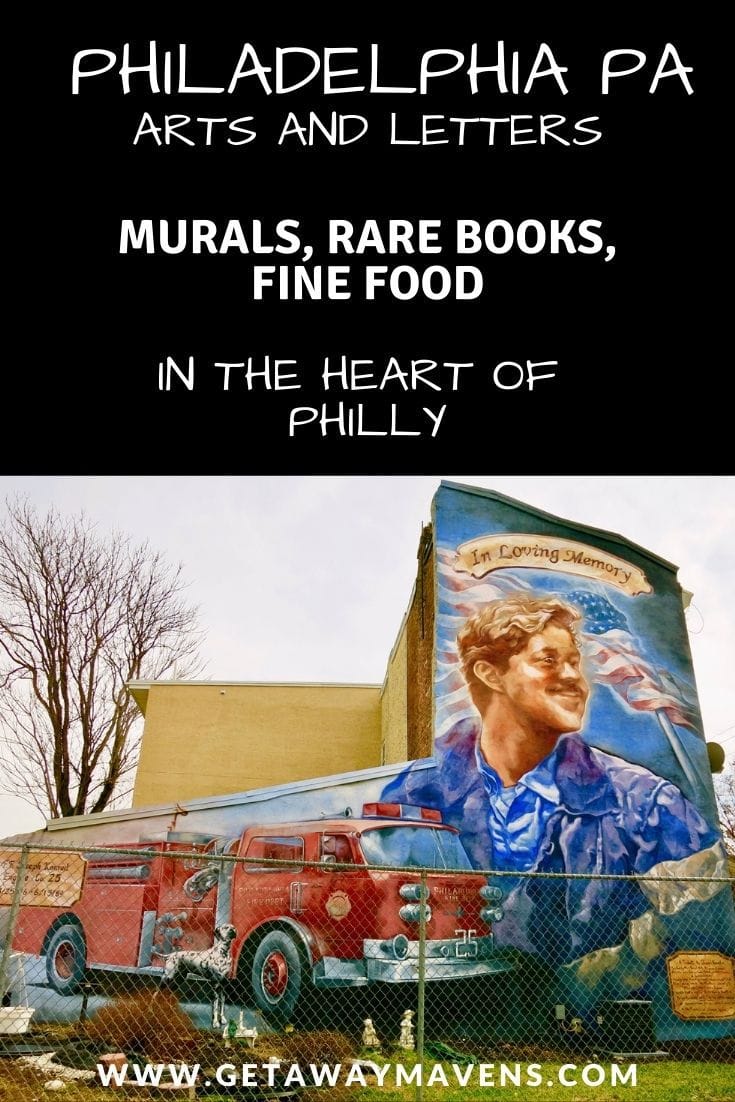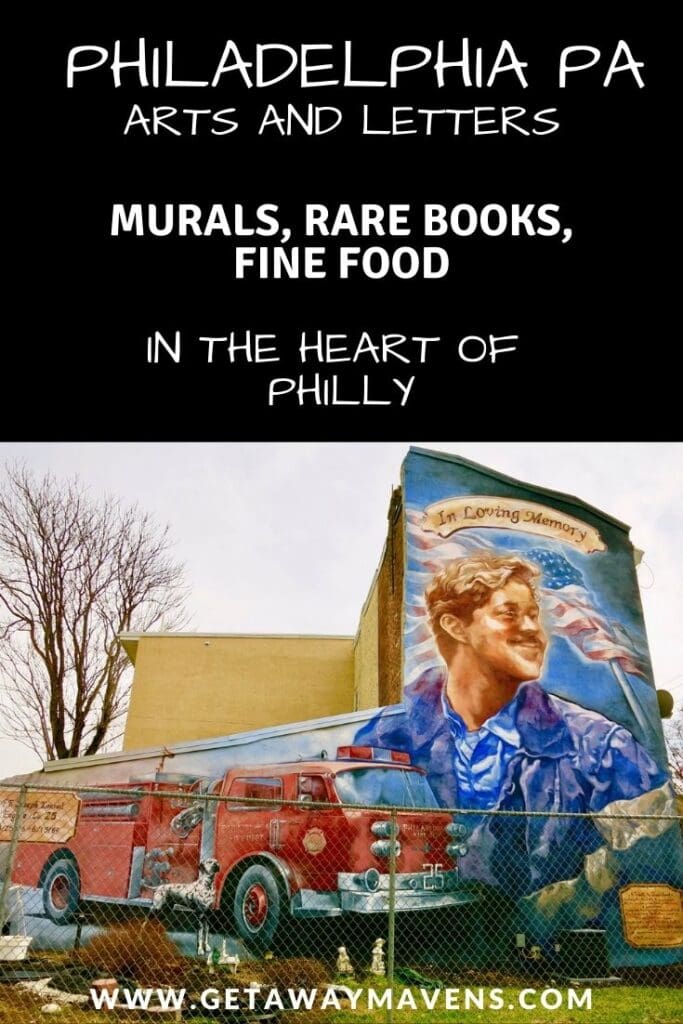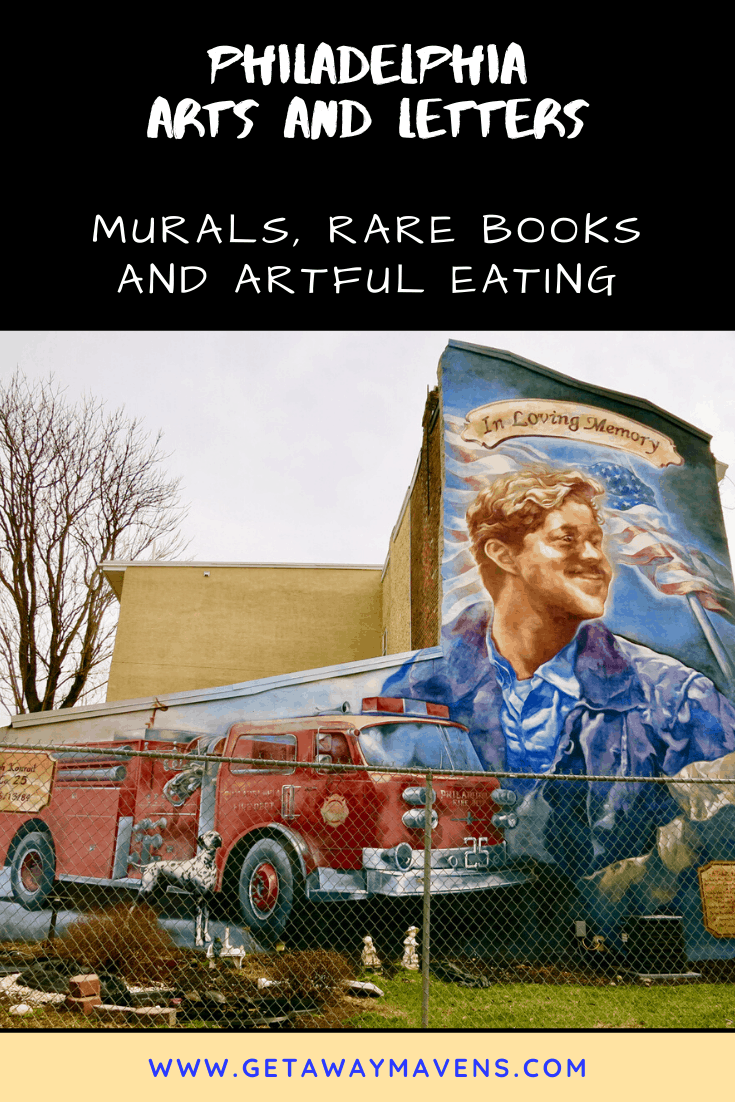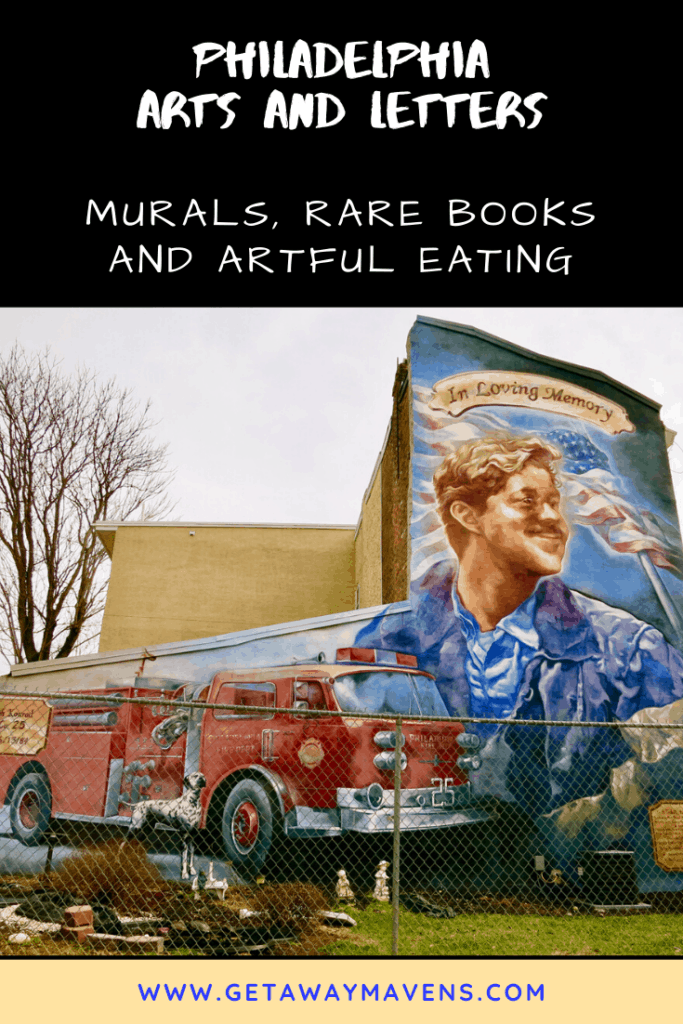 For more Philly Art, check out this post….