Last Updated on February 28, 2020 by Editor
WHY GO: The Johnstown Flood, which took the lives of 2,209 men, women and children in Johnstown PA in 1889, remains the deadliest flood and fourth deadliest Natural disaster (after 1900 Texas hurricane, 1906 San Francisco Earthquake and 1926 Florida hurricane) in US history.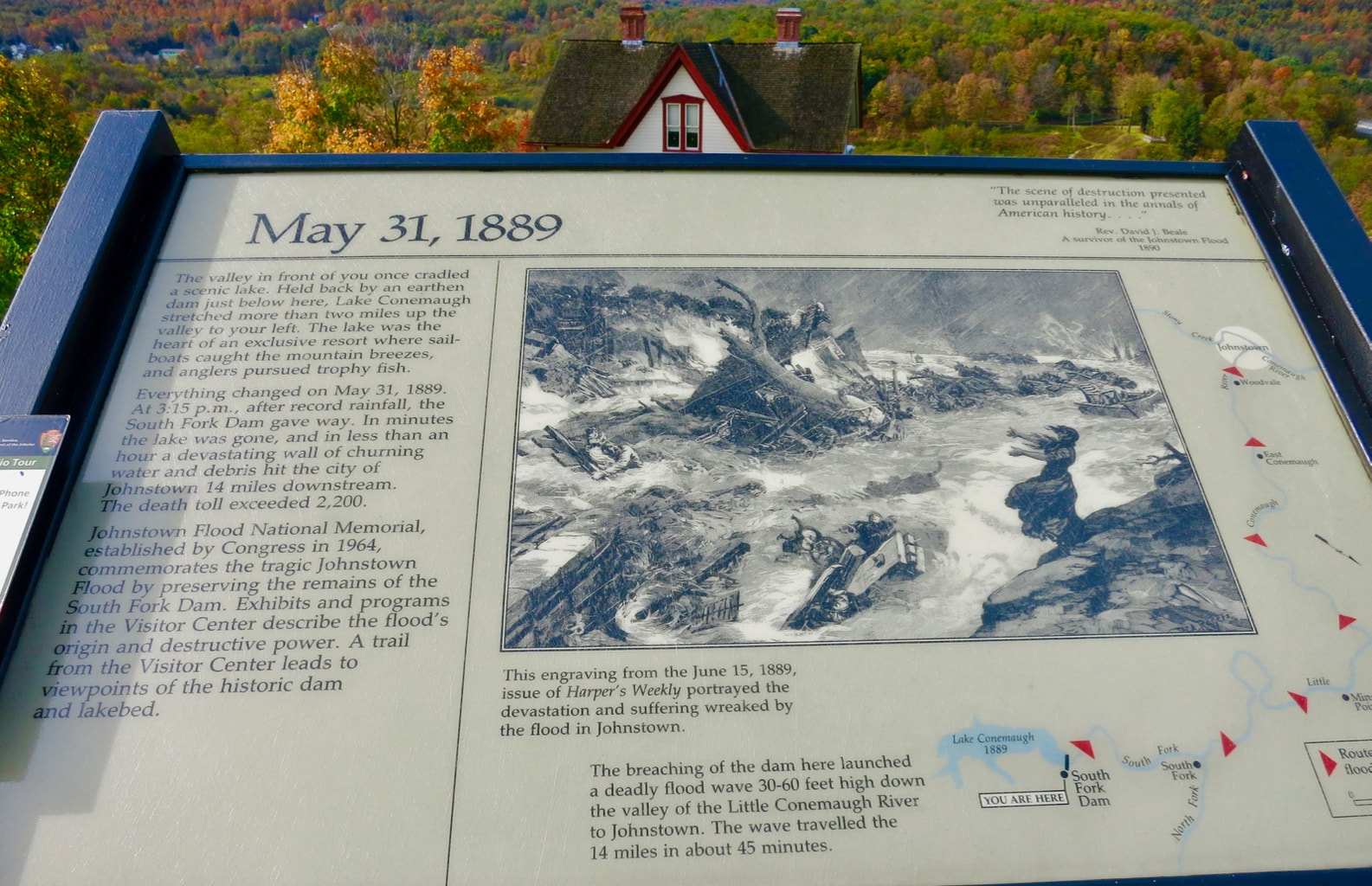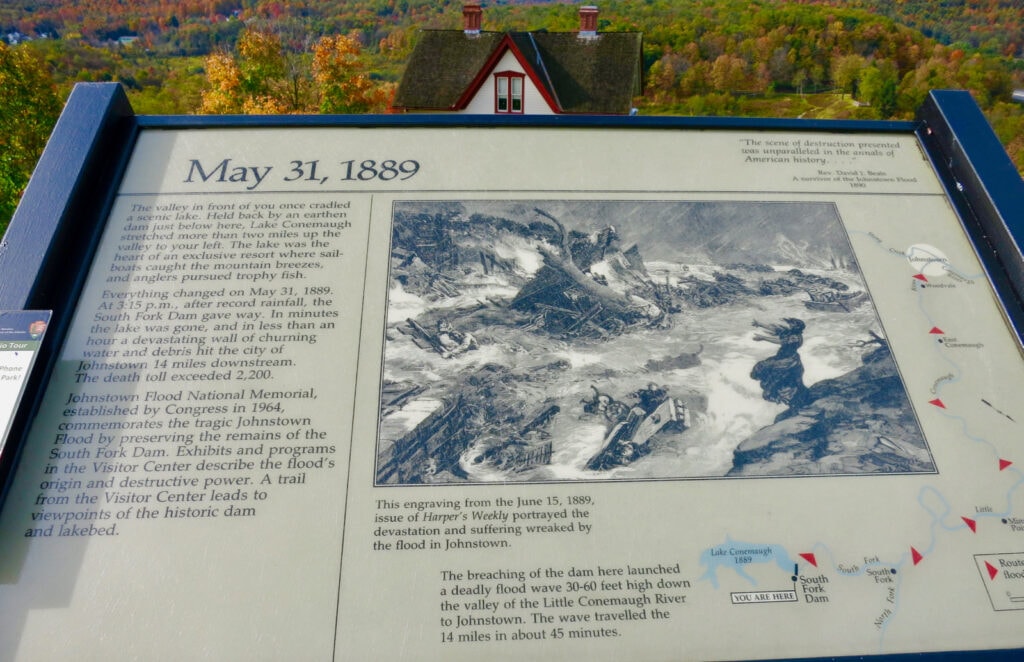 The flood made national and international headlines, generating an unprecedented outpouring of donations from around the world. All the attention garnered $3.7 million in relief dollars.
And yet, 130 plus years later, the Johnstown Flood is barely remembered, if at all. Come to Johnstown to learn about the disaster, but also to see the technology that emerged from it, in this short and poignant getaway.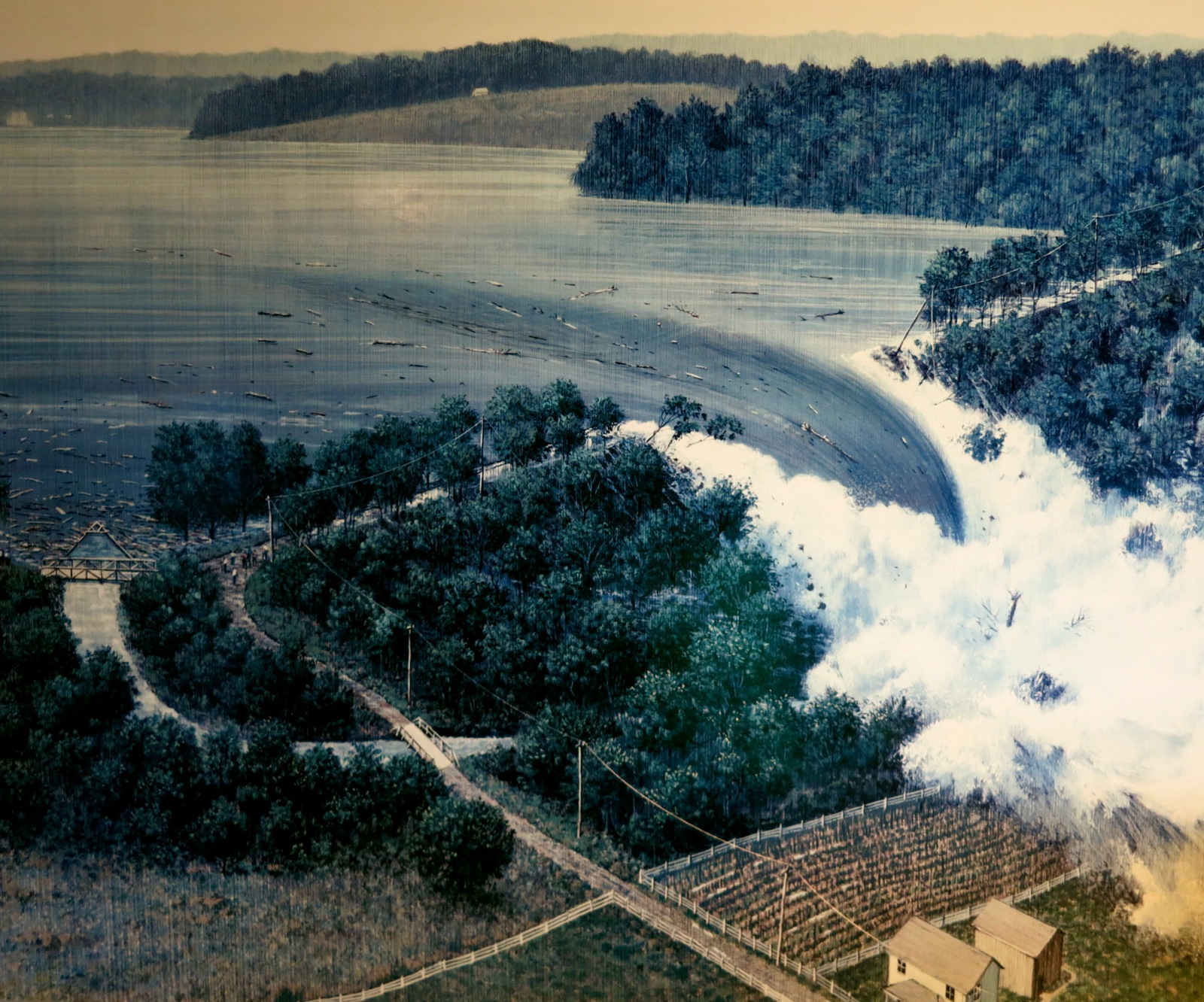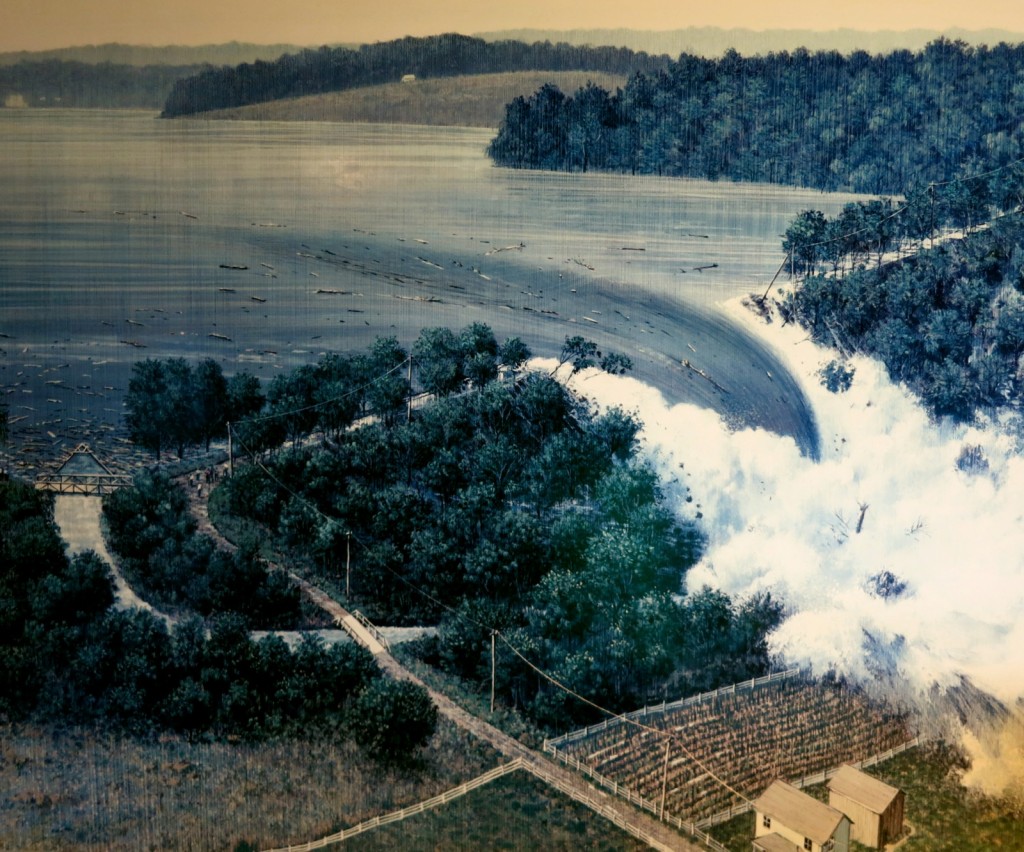 In the late 1880's, Johnstown was a prosperous mill town. Factory owners bought large Victorian homes and their pampered progeny paddled, hunted and fished on and around Lake Conemaugh – a body of water buttressed by a dam that was suffering from decades of neglect.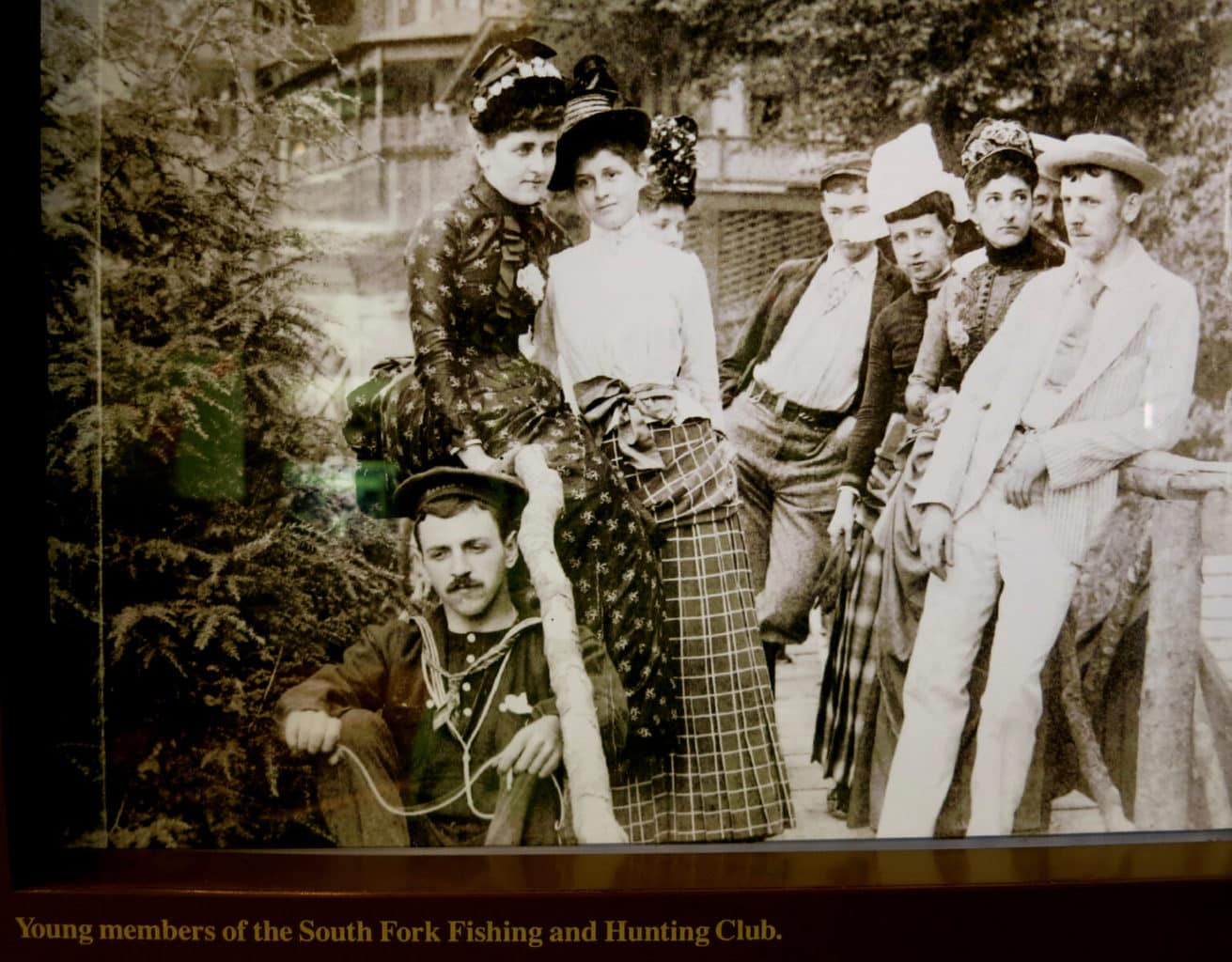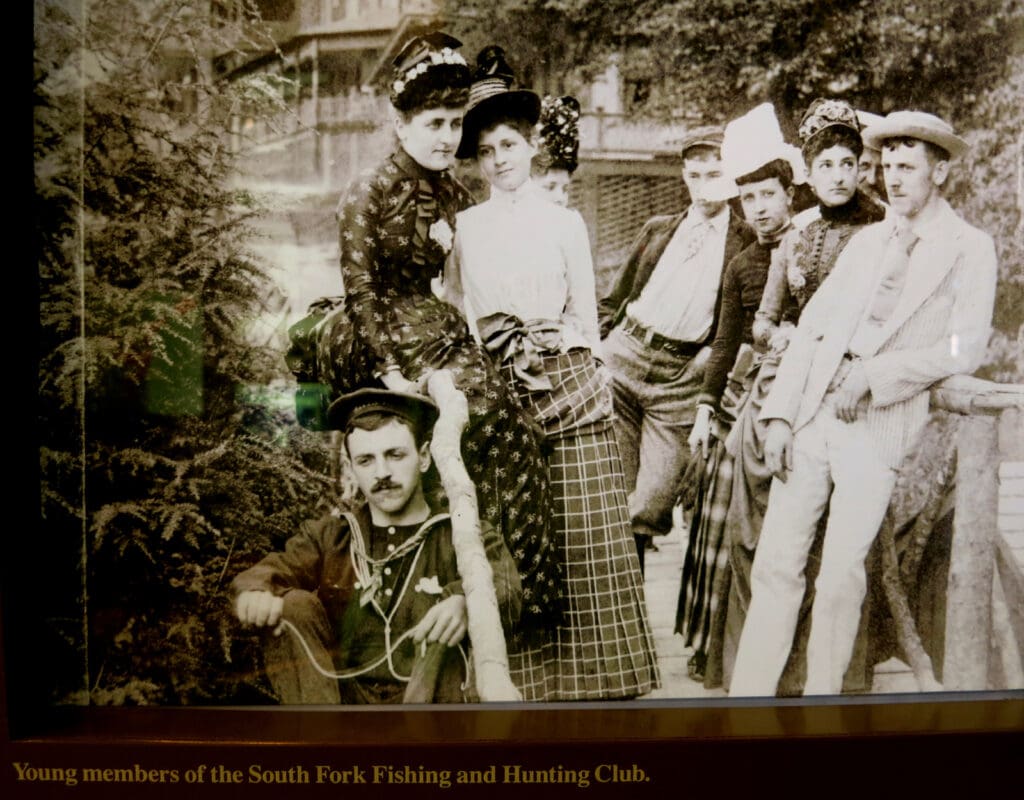 Fourteen miles from town, the Flood Memorial is situated at the location of this dam that finally crumbled after days of rain, on May 31, 1889, sending a torrent of water – with a force compared to that of Niagara Falls – downstream, taking out everything in its path.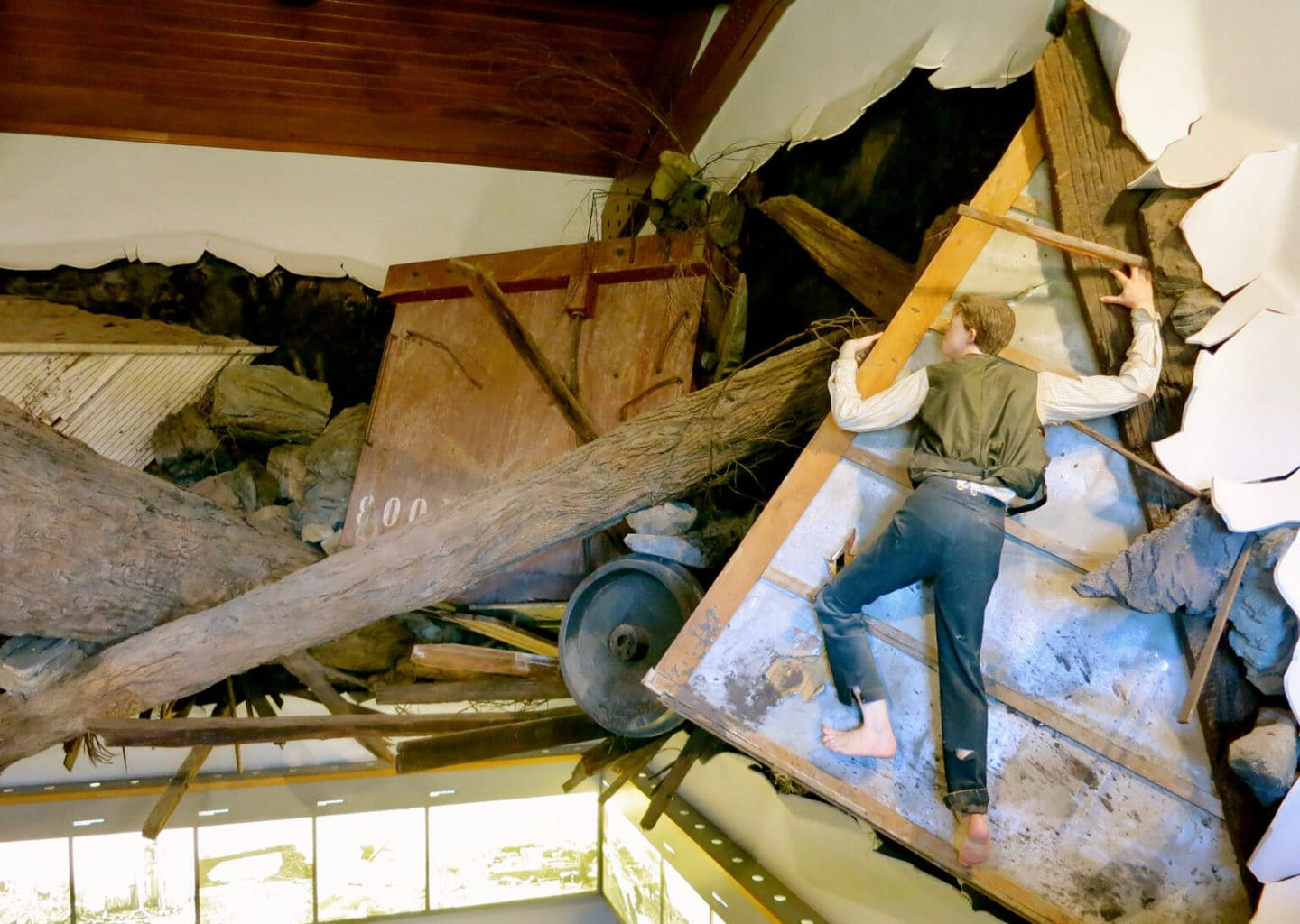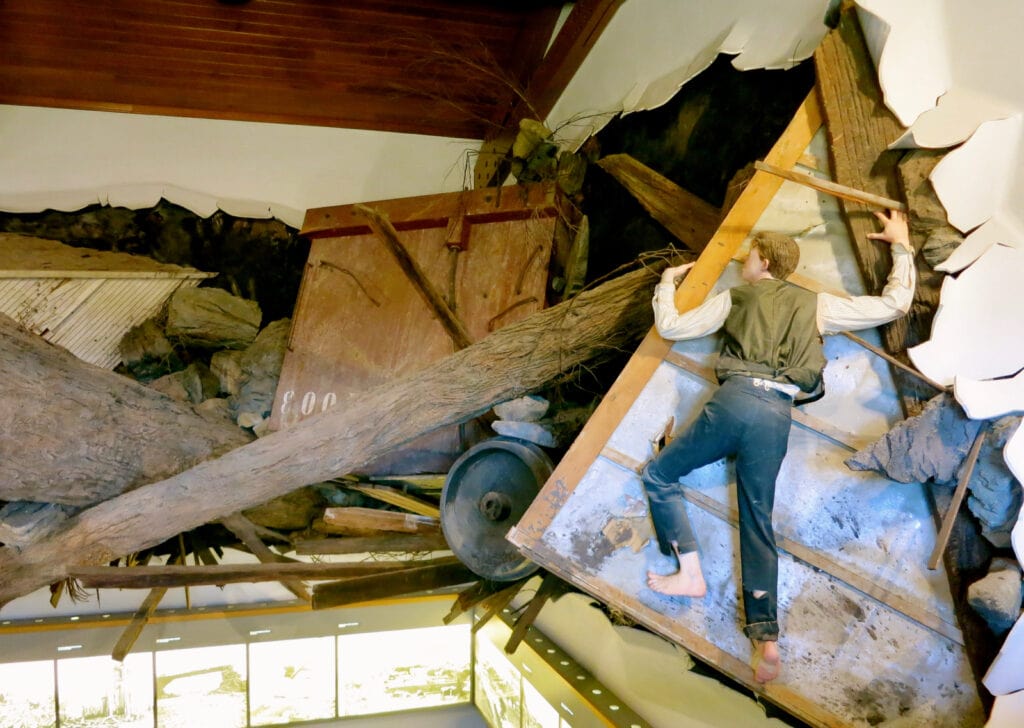 In 1965, David McCullough interviewed Victor Heiser, one of the last survivors of the flood, who recounted his terrifying race against death. Heiser managed to find his way to the roof of a floating barn and hung on for dear life.
You can hear his voice and see a diorama of the horrifying scene bursting from the walls of the Visitor's Center. It will give you chills. Open 9-5, Nov 1-Apr 30 Fri-Tues, May 1-Oct 31, daily, free.
Located in the Carnegie Library, this museum houses artifacts and heartbreaking photos from what would come to be known in the International and National press as "The Valley of Death."
By the time the violent surge of water hit downtown Johnstown, the crest of the wave measured 37 feet high. The flood took 2,209 lives – one out of every ten of the town's population. Survivors and rescue workers called out to the world for "coffins of all sizes," and the newly formed Red Cross, led by Clara Barton, arrived on June 5th.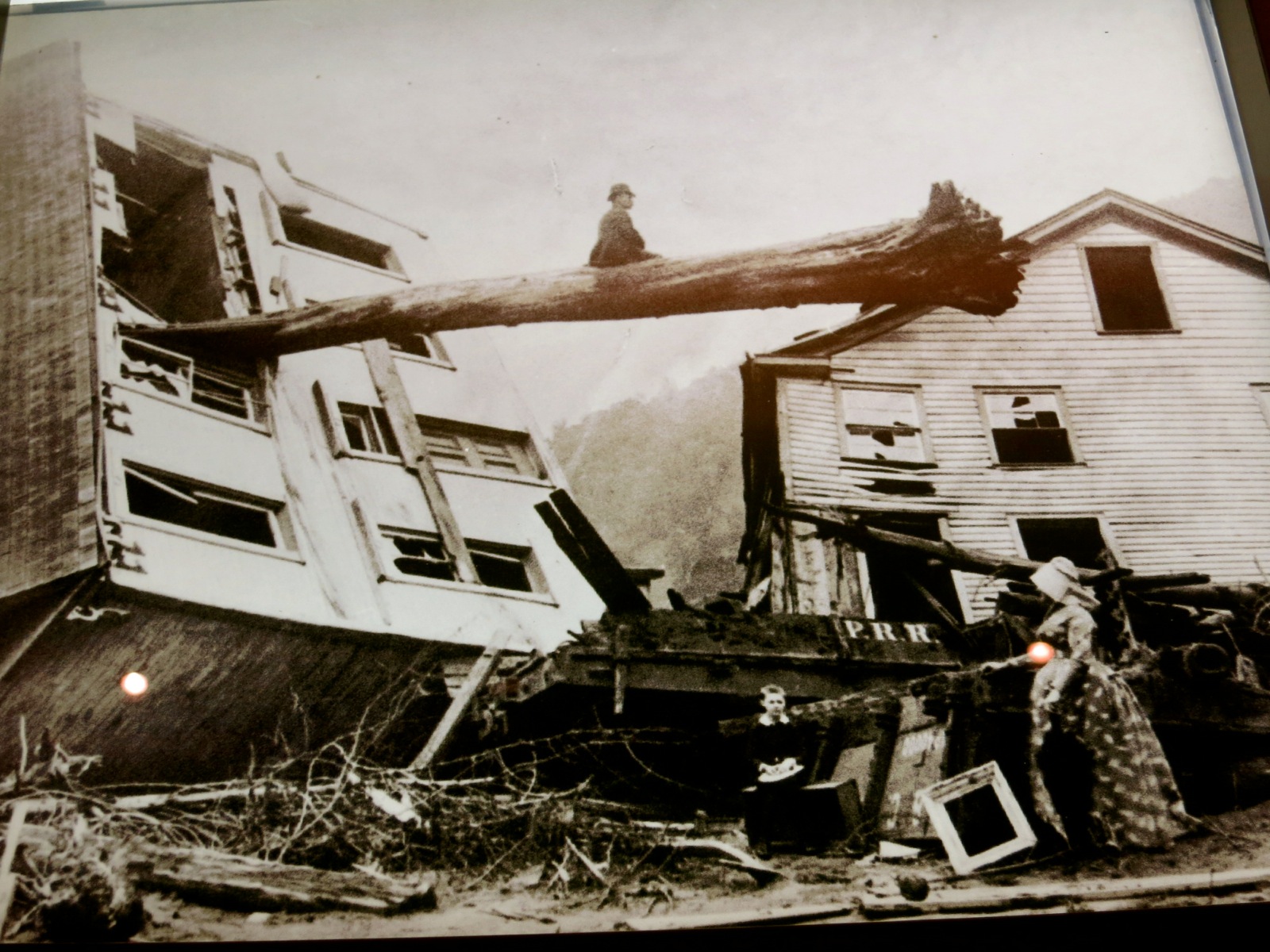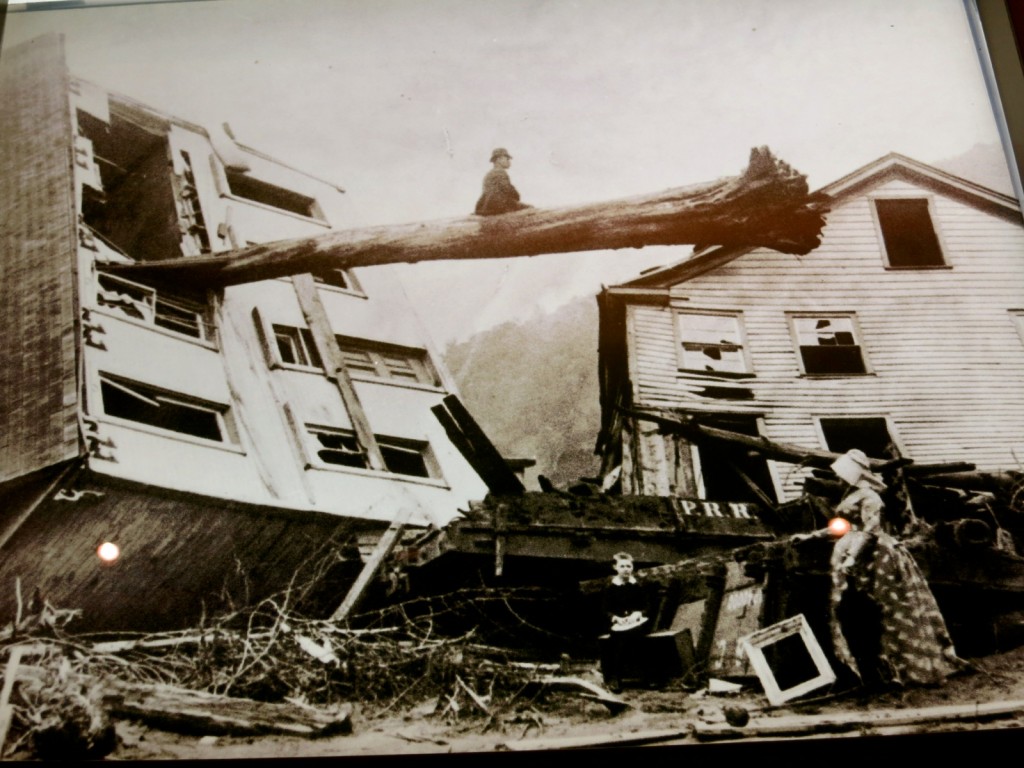 Remnants of the flood are on display in this two-story museum. Included are morgue books, a pop-bottle filled with flood water, stereoscopic photos of the flood's aftermath, and copies of New York Times covers. In fact, the flood made the NY Times front page nine days running.
There's a photo of seven Fern children with their parents – all lost except for the mother. And the most famous image of all – the Schultz House – a massive tree piercing its top window. The Schultz House was so famous, in fact, it drew sightseers who'd straddle the tree for photo ops. Some things haven't changed much. April-Oct Tues-Sun 10-5, $9.50 adults, $7 .50 kids.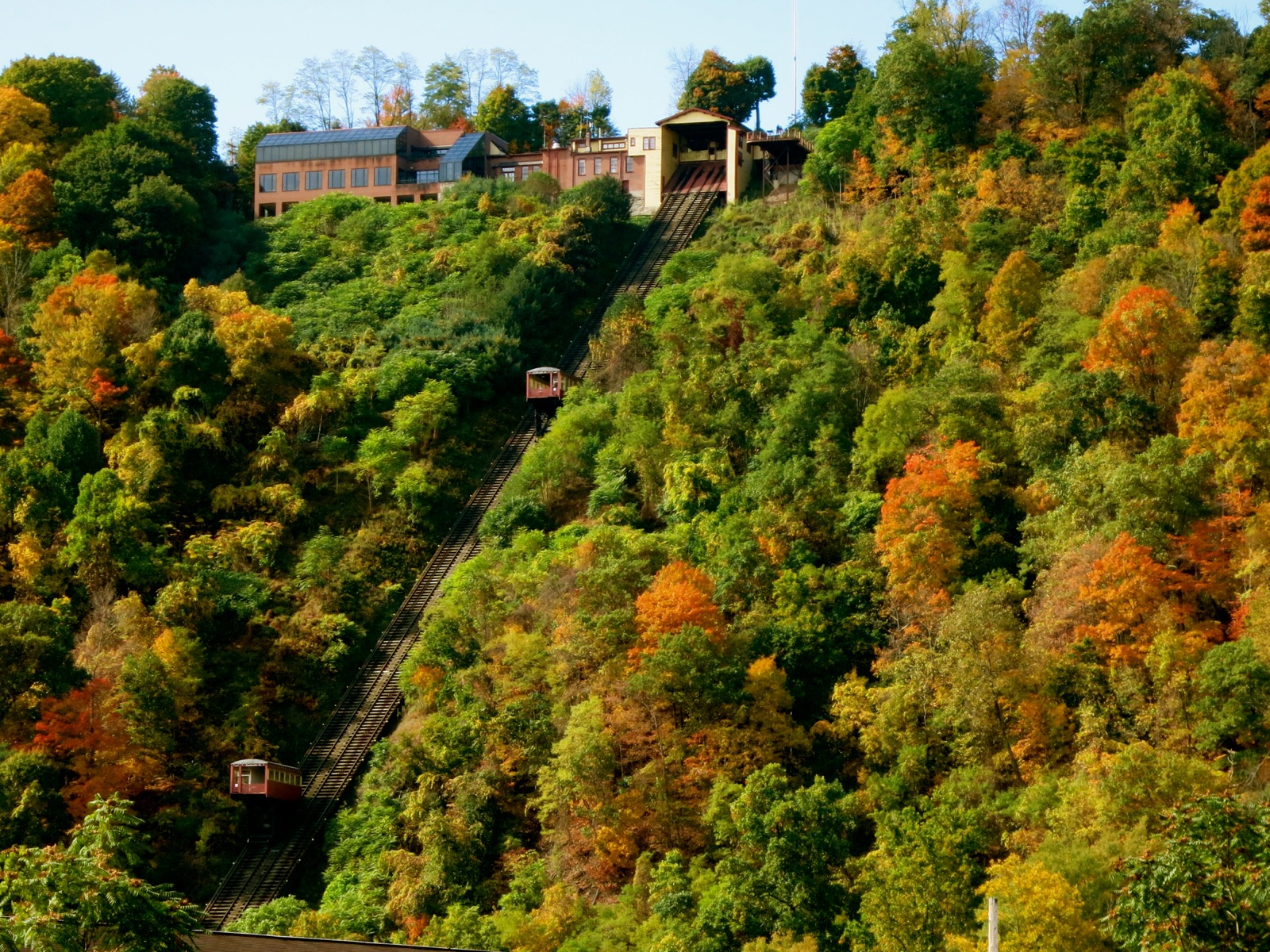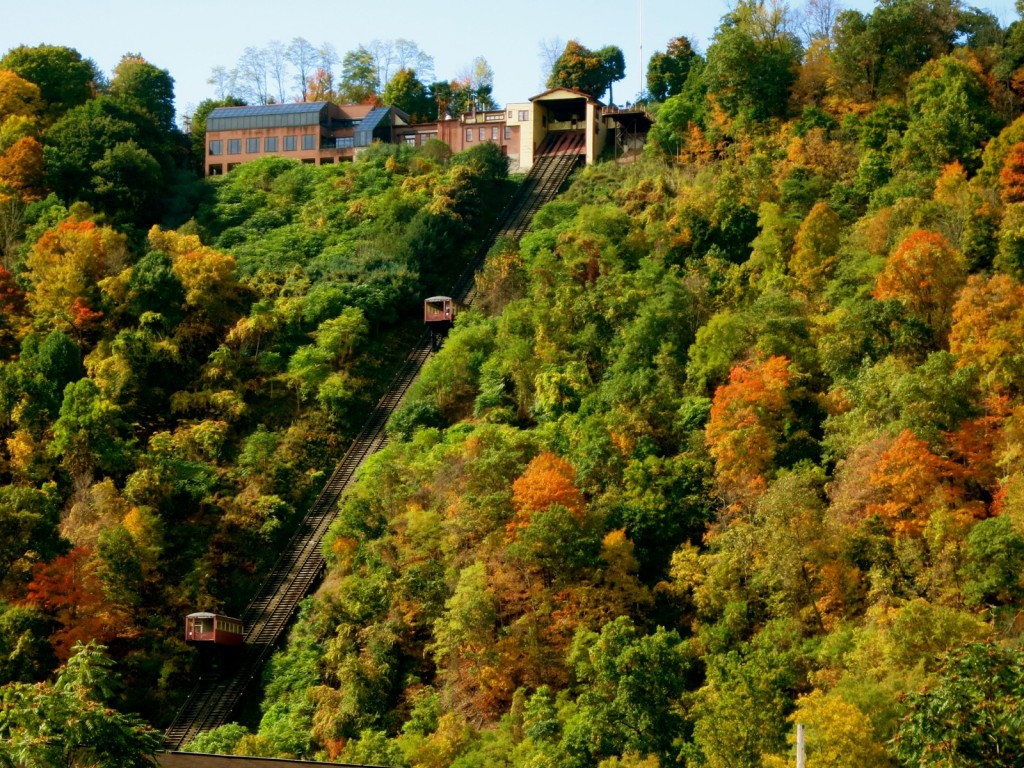 There's nothing like a devastating flood to kick transportation technology into high gear. Built one year after Johnstown's greatest disaster, and opened in 1891 as an escape route should another flood hit, this counterbalance funicular remains the steepest vehicular incline in the world.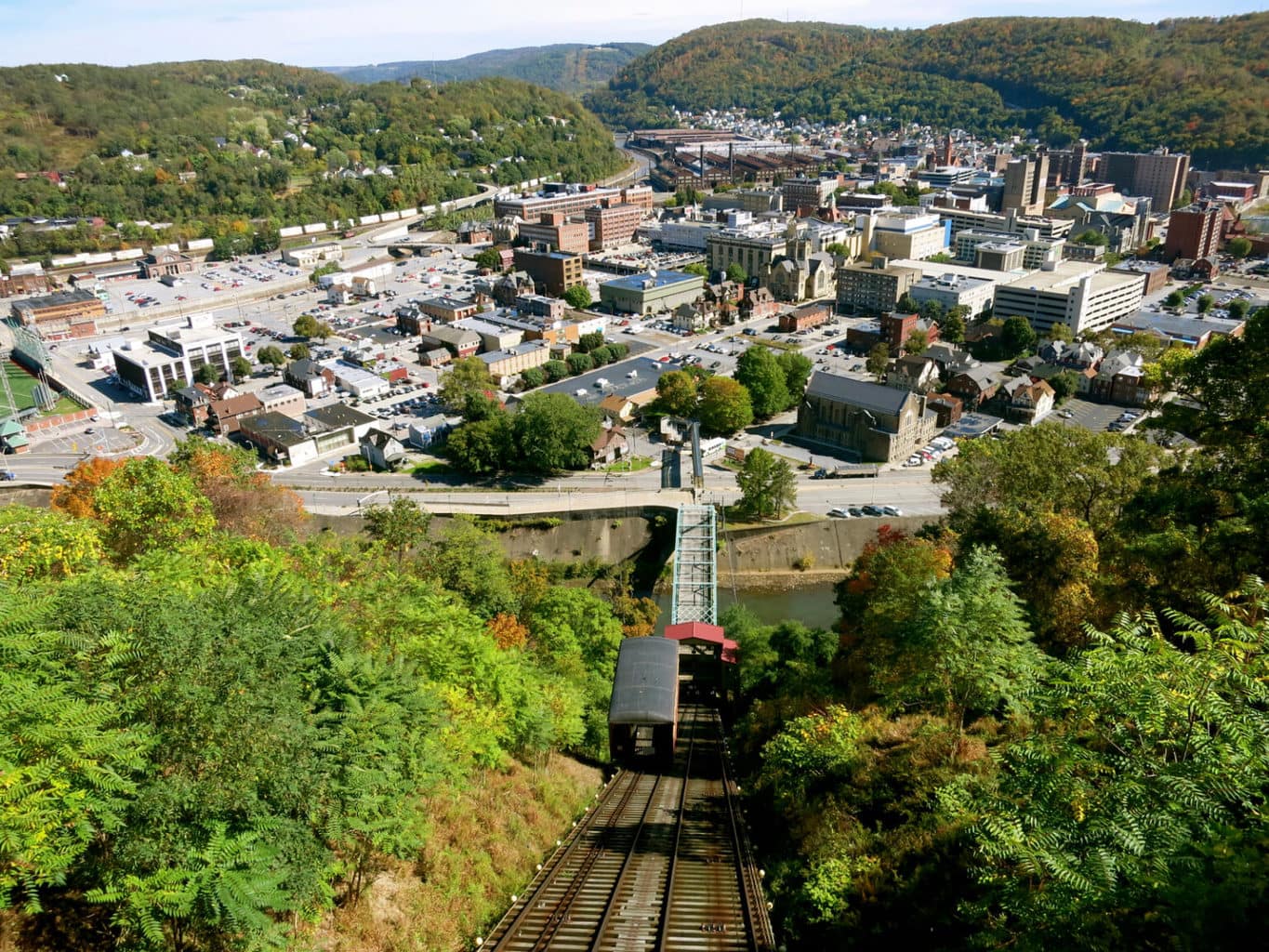 It initially transported horses and wagons up the steep mountain, and can now haul automobiles as well as humans. Once transporting over a million people a year, nowadays, the Inclined Plane takes 100,000 locals and visitors yearly up the mountain.
Going along for the ride is highly recommended, if only for the view from the top. $4 for roundtrip ticket. Runs April-Oct Mon-Thurs 8am-10pm, Fri 8am-11pm, Sat 9am-11pm, Sun 9am-10pm. Offseason, either closed or shorter hours. Check website.
Where to Eat and Stay in Johnstown PA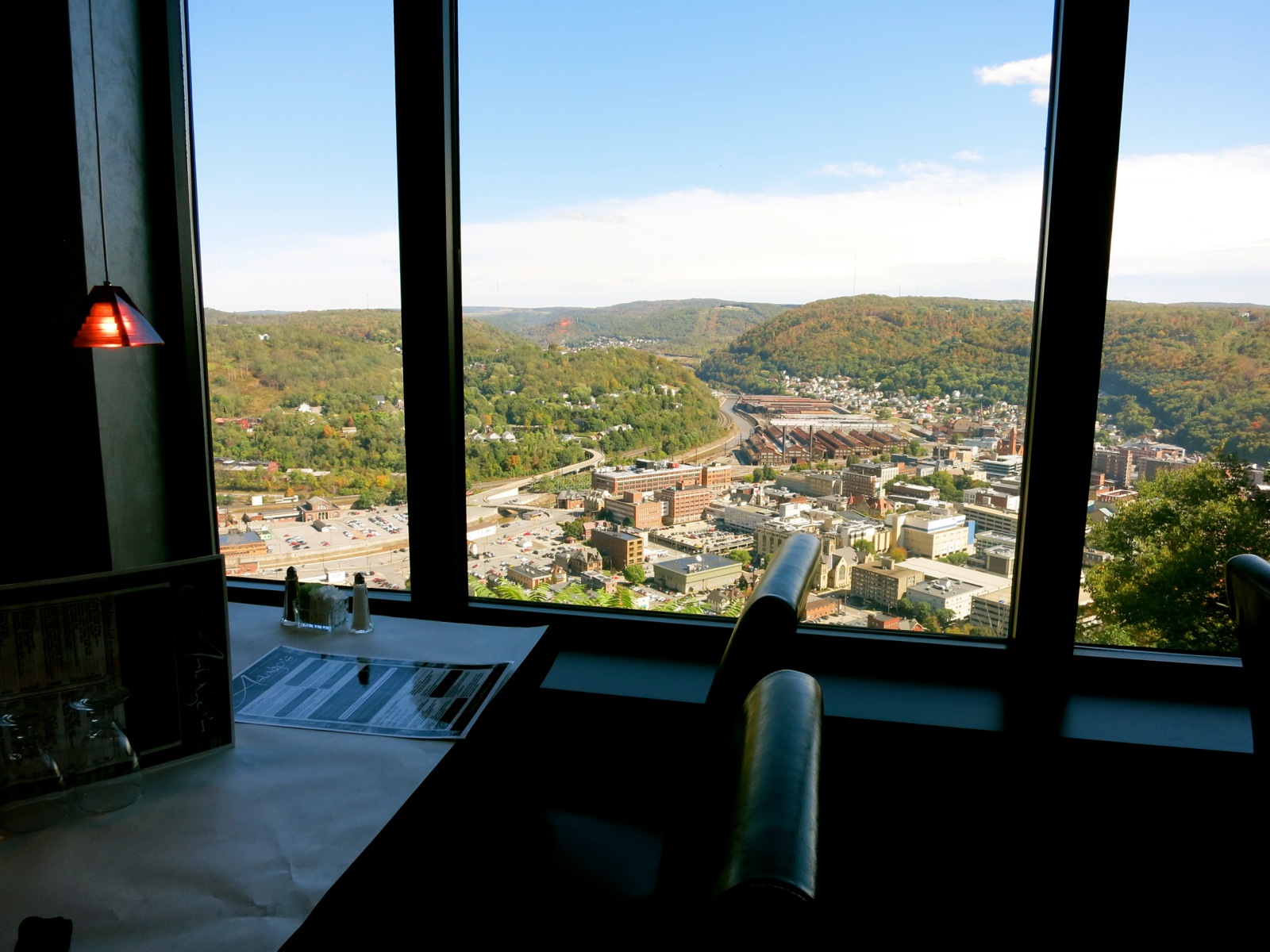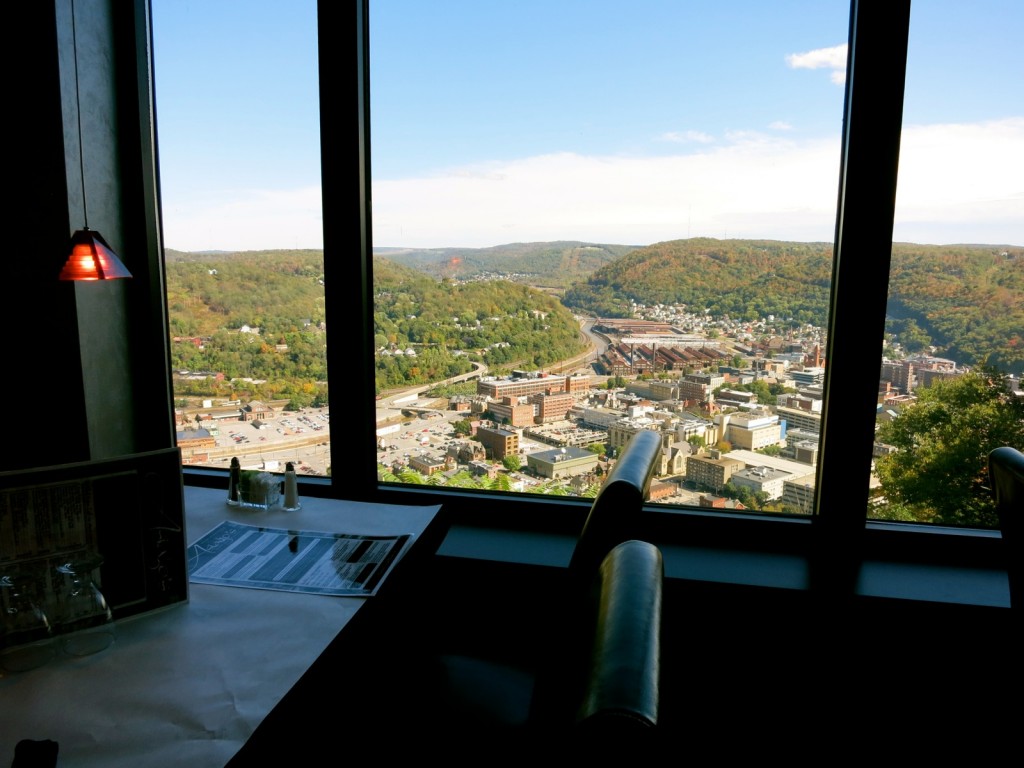 At the top of the Inclined Plane, this is the most dramatically set establishment in Johnstown, with good food to boot. Peek into the funicular's engine-gear room before being seated, and if possible, ask for a window table with panoramic views of the town and valley below.
Feel vibrations from the train cars as you dine on pastas and flatbreads and lovely signature Pistachio Glazed Salmon Salad.
If you prefer to dine in town, head to this little side-street eatery. Cute, locally sourced food and great cocktails. Proclaimed the best restaurant by many Johnstownians.
STAY: Hampton Inn or Holiday Inn Express
"Friendly, friendly, friendly," and "Top Notch Service," guest gush. The perfect overnight for a Western PA roadtrip.