Last Updated on September 7, 2022 by Editor
WHY GO: When you come to Lancaster County PA Amish Country, please leave your Type-A personality at home.  Time moves slower in this lush farmland, and, wandering the back roads, you will get stuck behind a clip-clopping horse and buggy. Though attractions and shops can be far apart, getting lost on undulating byways is half the pleasure.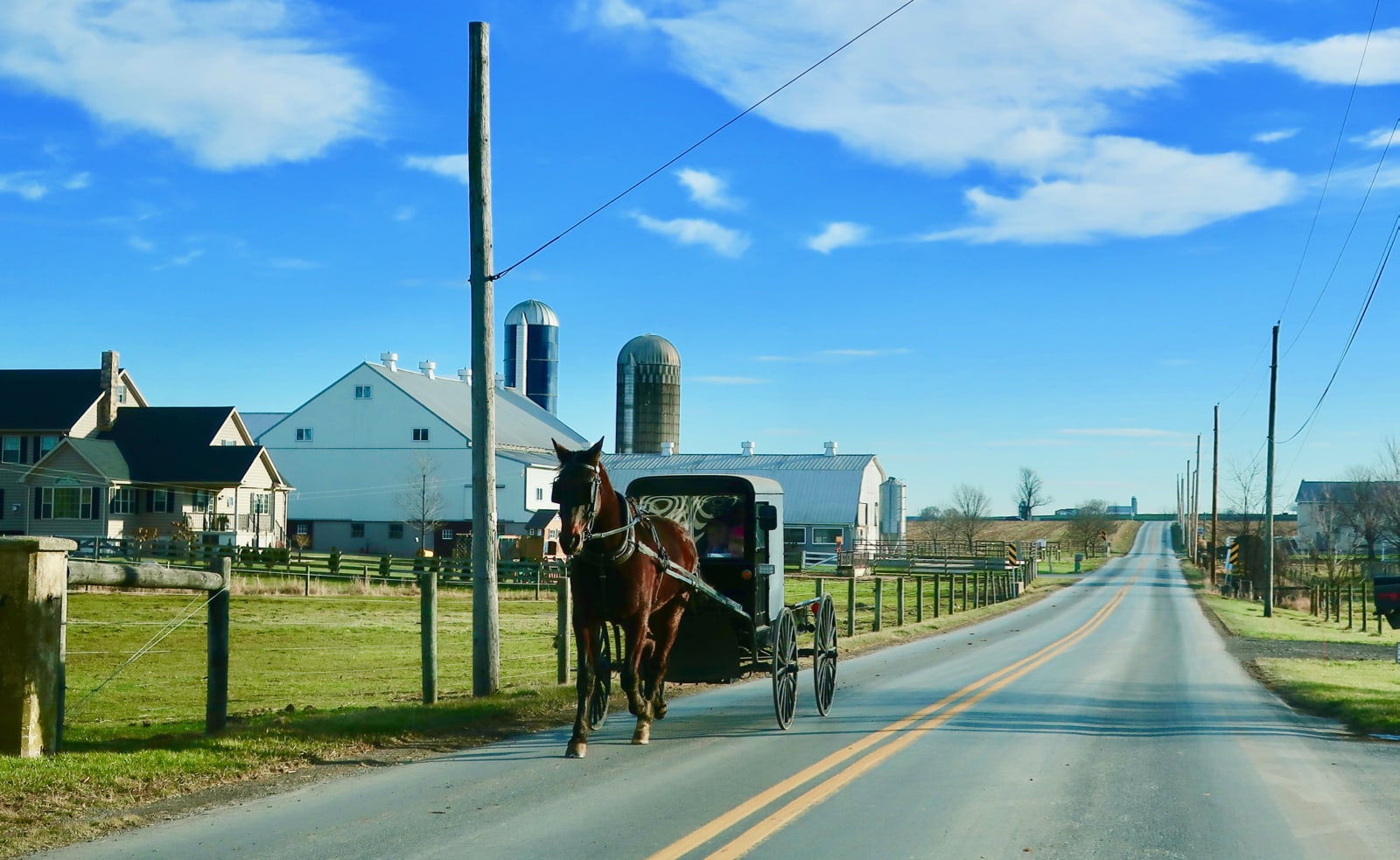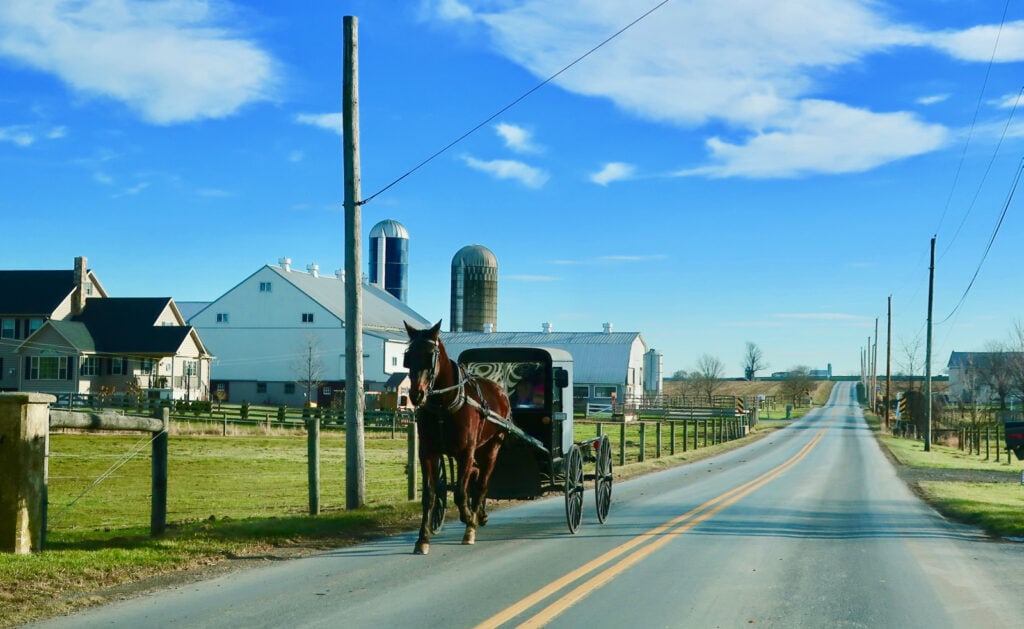 Breathe slowly while reveling in the stark beauty of early morning sun hitting the facade of a local harness shop, riveting scenes of draft horses and straw-hatted men at work in vast fields, the soft bustle of Amish women mixing jam in age-old kettles.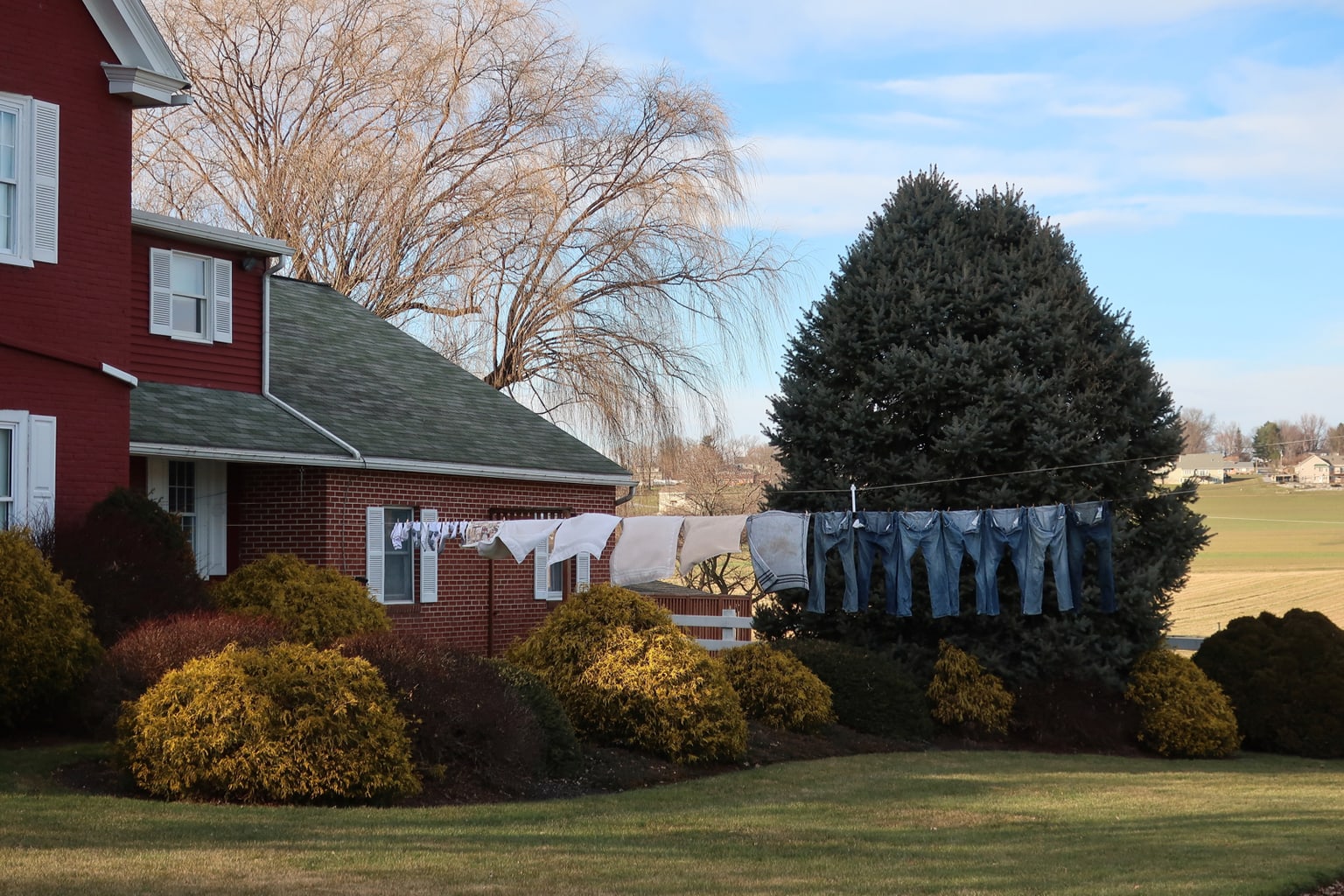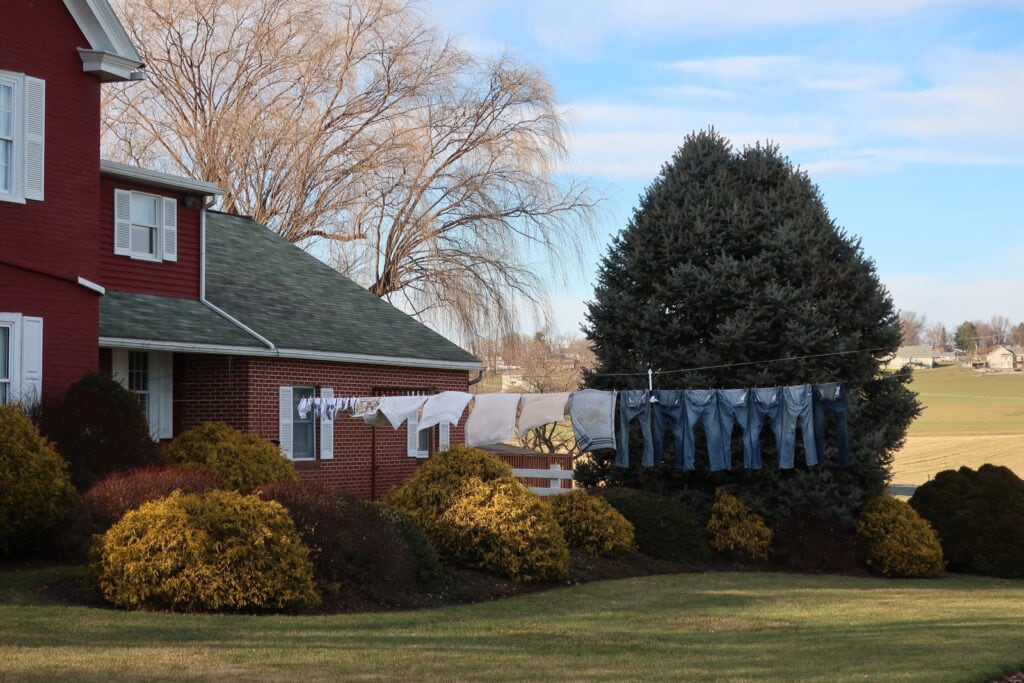 Put away your cell phones and cameras. (The Amish do not want to be photographed, so please respect their wishes).
Be prepared to tuck in early for the night.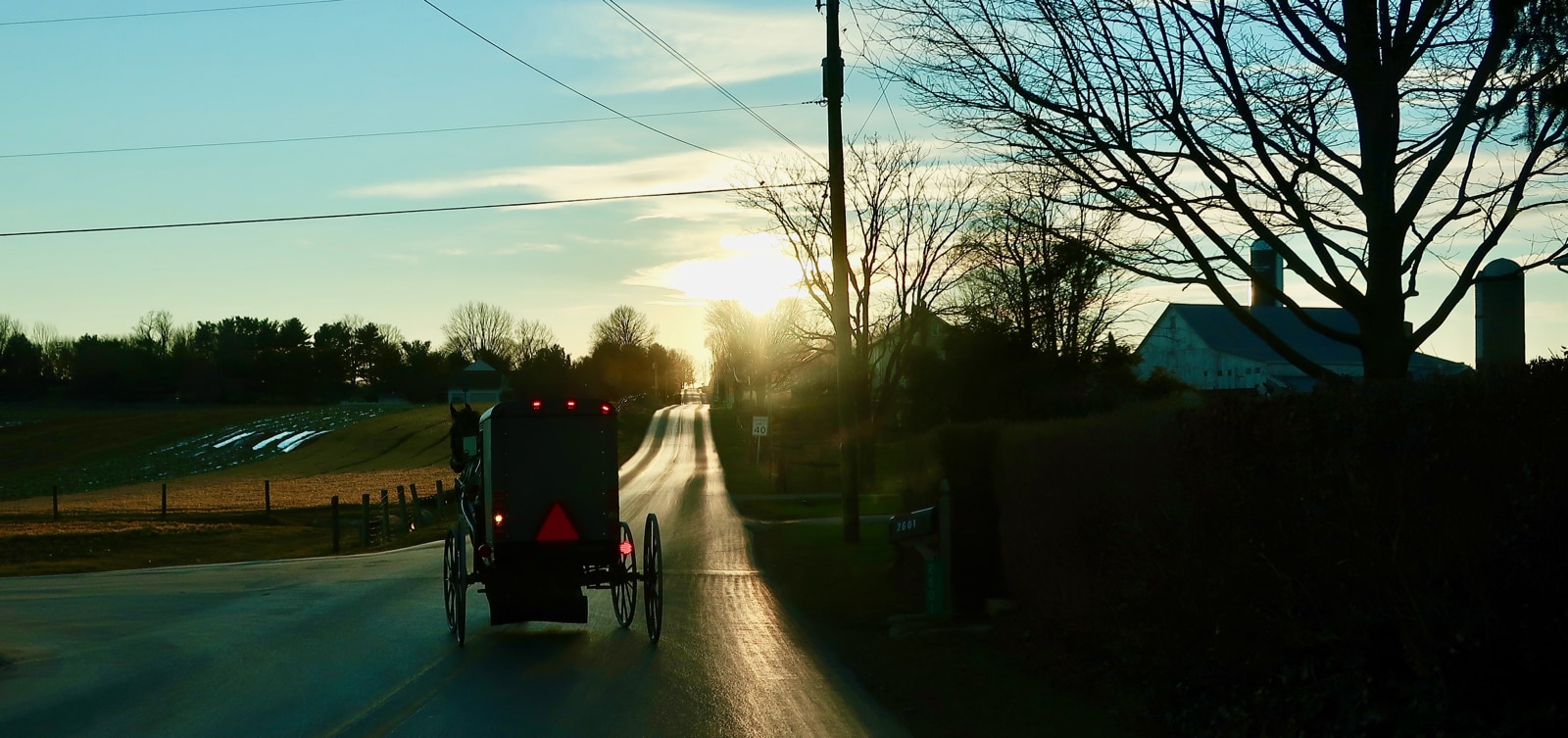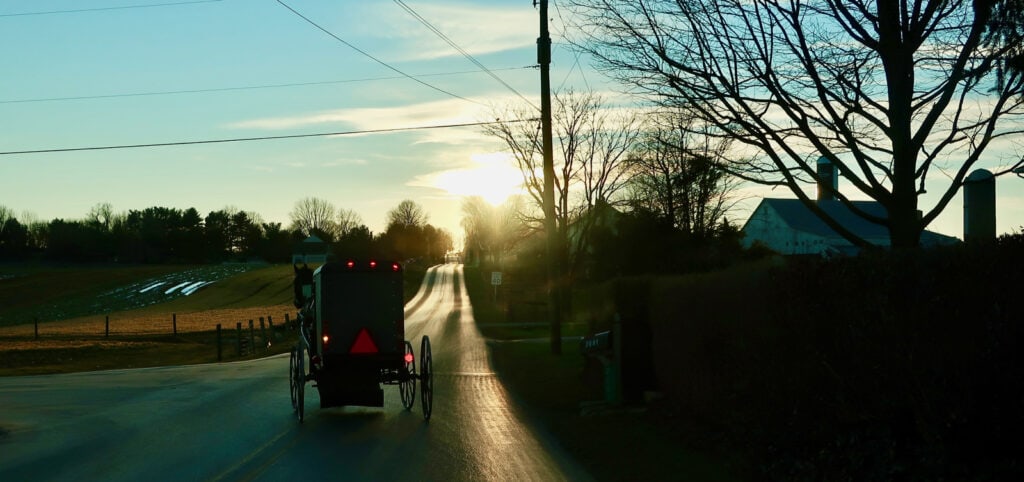 The Pennsylvania Dutch are custodians of a simpler time, and this Getaway allows you to interact with them like never before. (To get the most out of your visit, combine this with the city of Lancaster PA tour, and a History of Lancaster County visit).
Lancaster County also made it on to the Getaway Mavens 20 Most Popular Romantic Getaways in the Northeast US 2021 list.
Things to Do And Where to Meet the Amish in Lancaster County PA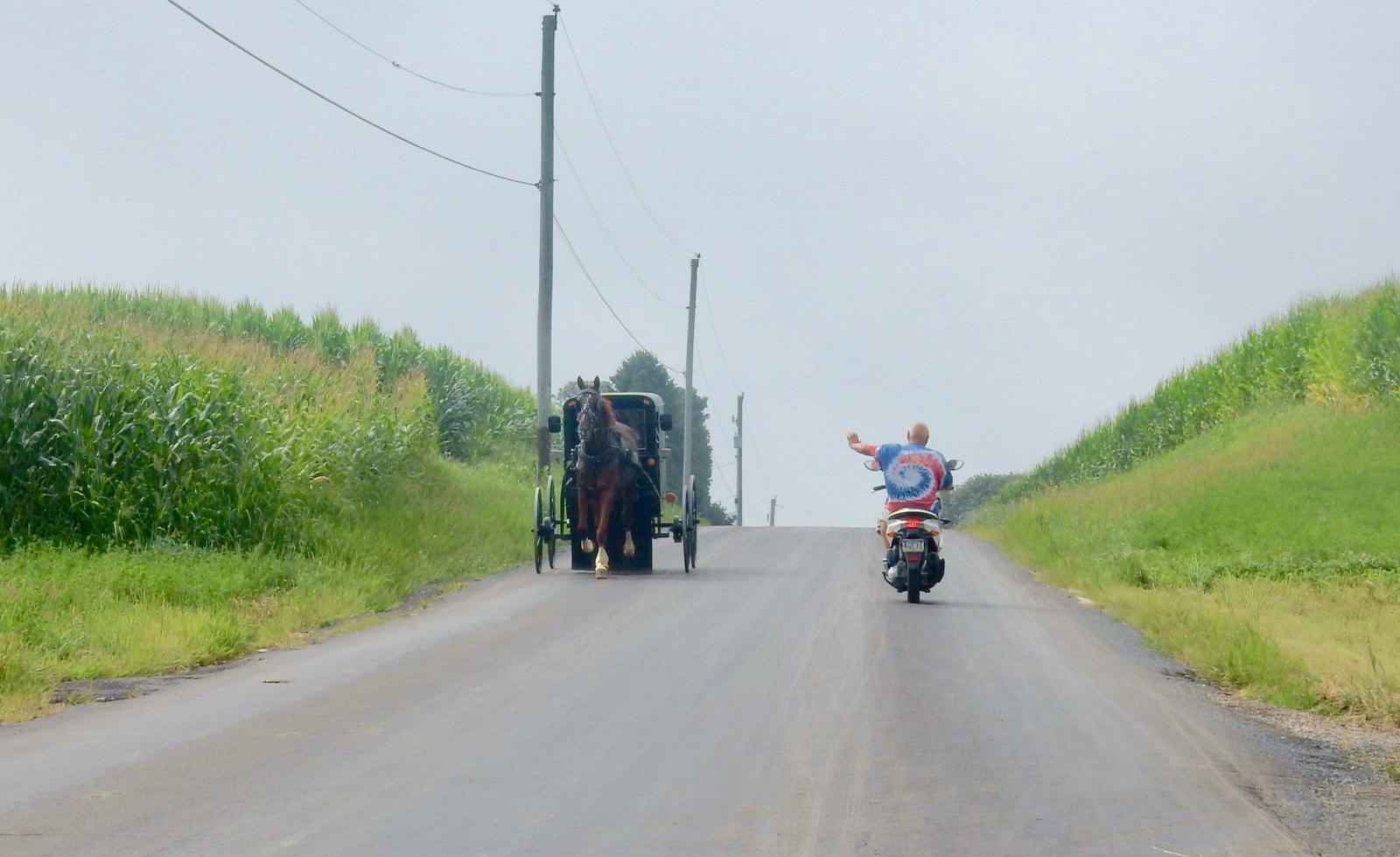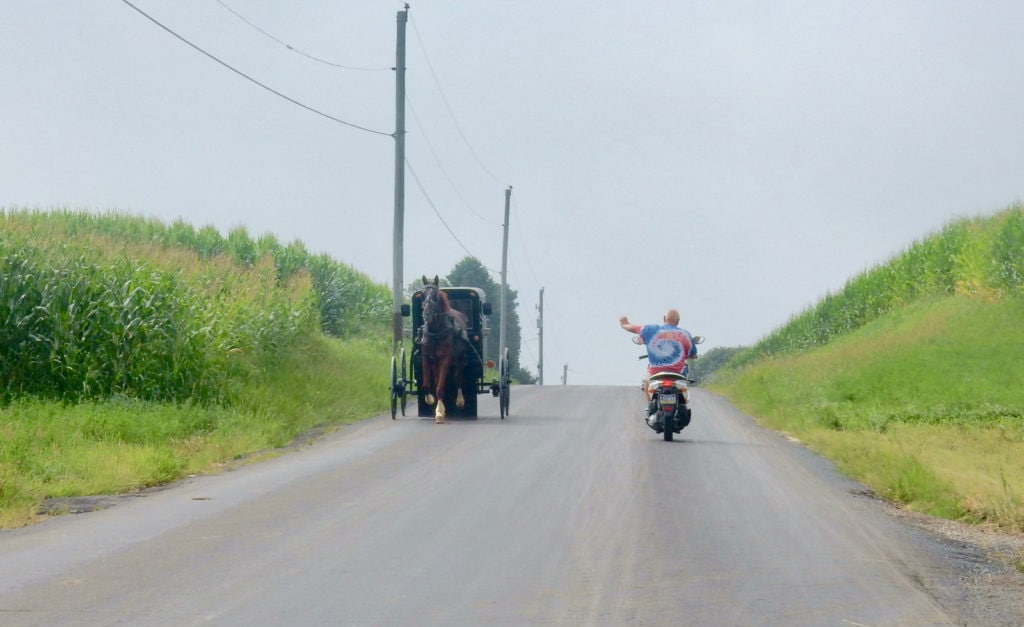 DO: Strasburg Scooters, across from Strasburg Railroad, Strasburg
If there's a better, more pleasurable way to explore the back roads, farms, and landscapes of Lancaster County PA, I don't know of any. As owner, Marc Crusemire says, "We have way too much fun! I can't believe I make a living riding a scooter."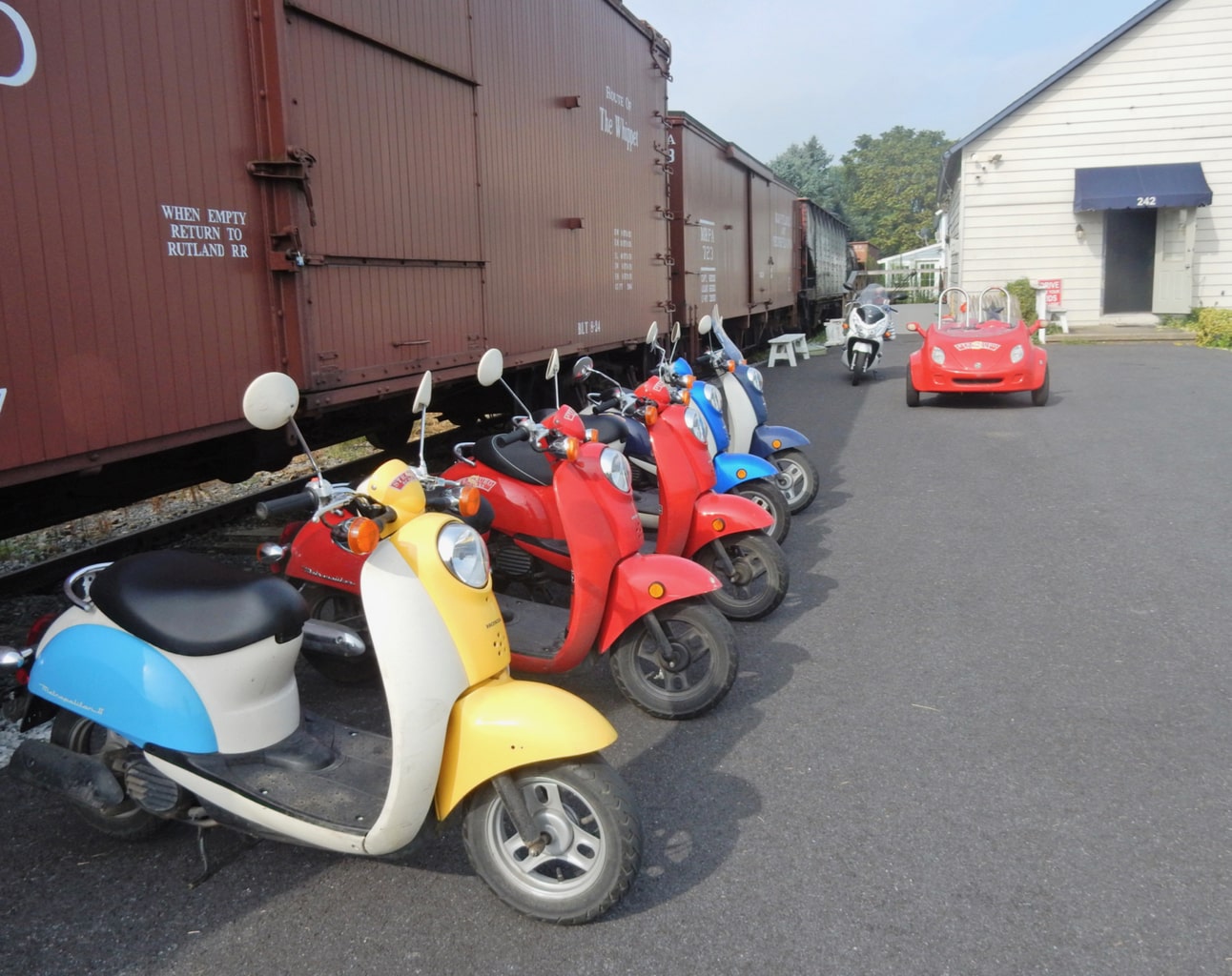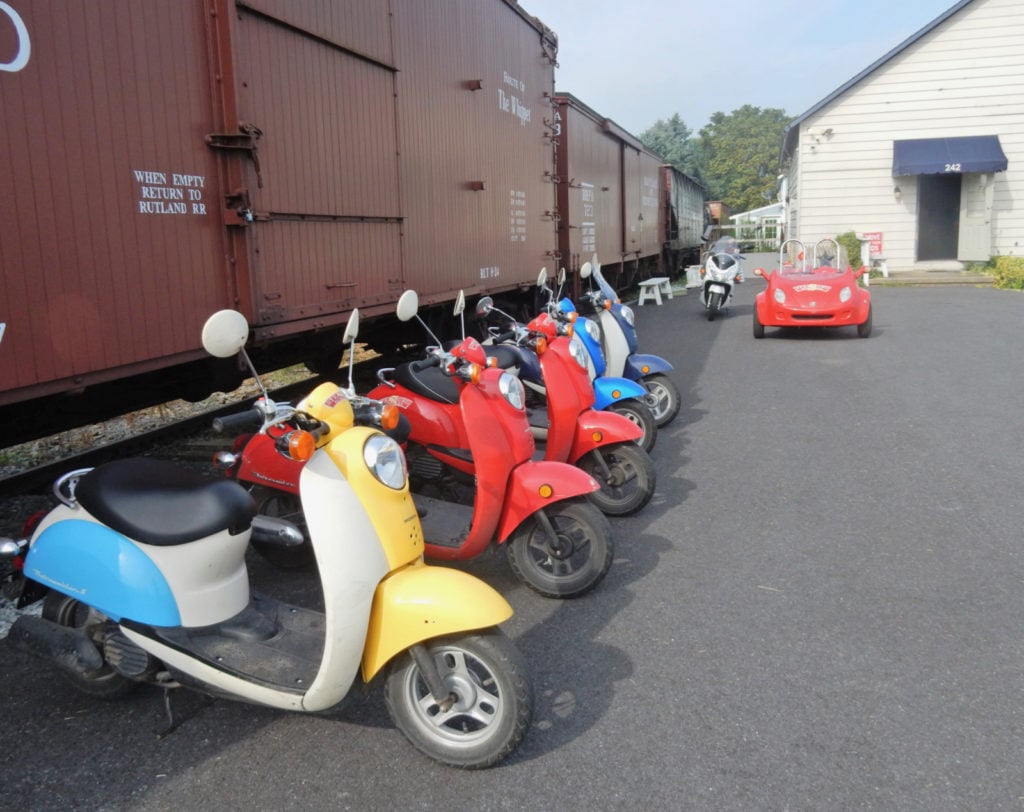 What began as an unprofitable rental business morphed into a tourist favorite when Marc and his wife, Nikki introduced guided tours. Now, Strasburg Scooters does not rent their vehicles – and only runs tours. It's been a boon to business.
Highly Entertaining, Interactive, and Informative Tours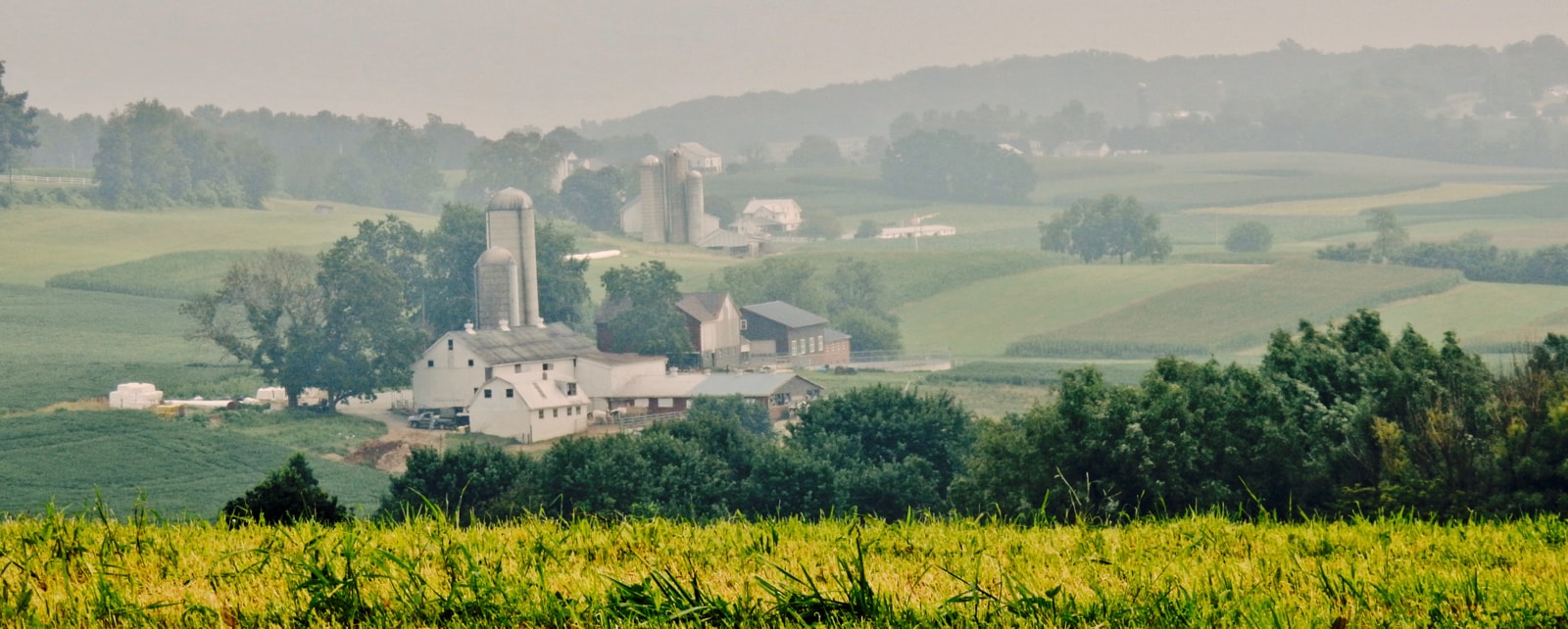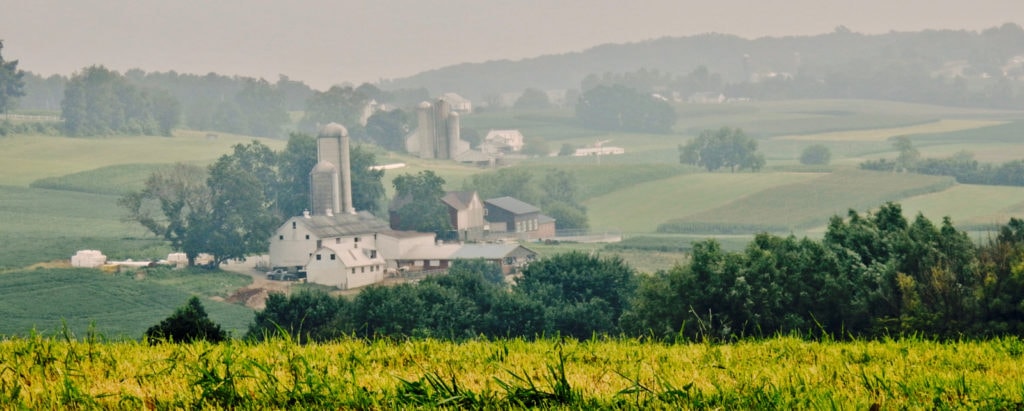 Visitors love the highly interactive and educational excursions that make stops at Amish homes (sometimes to make Whoopie Pies or do other activities with the resident families), introduce outsiders to the PA Dutch way of life, and allow them to viscerally enjoy the beauty of the surroundings.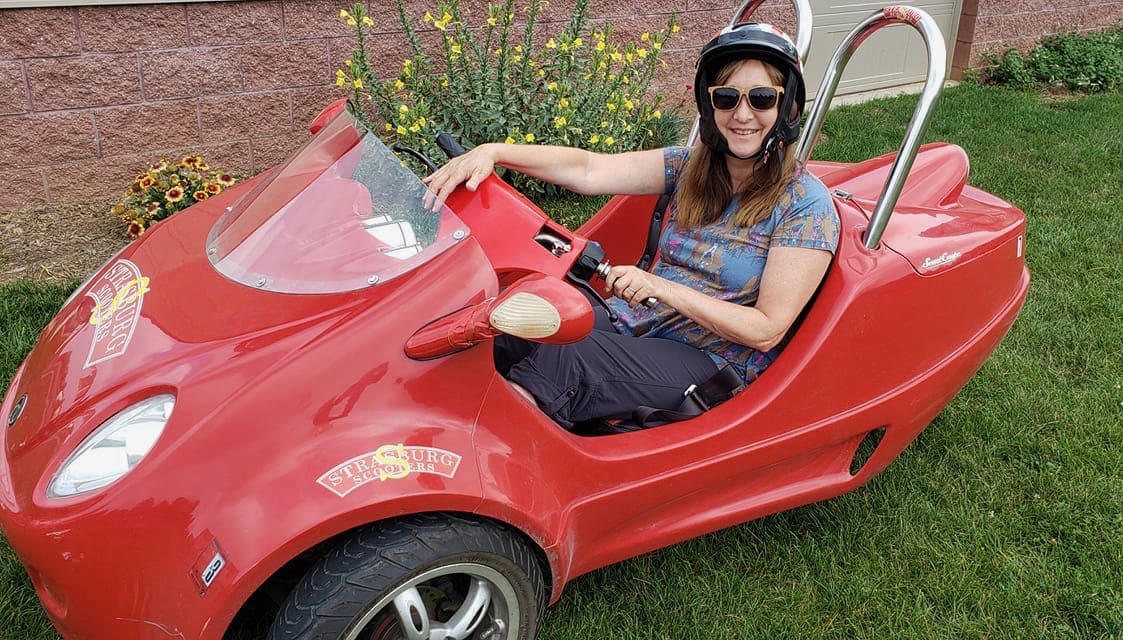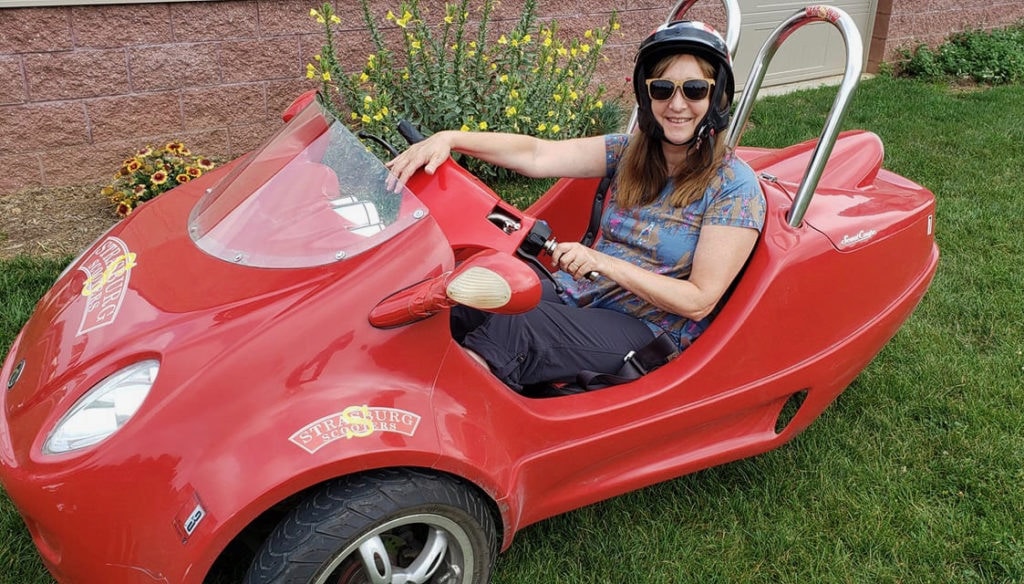 After checking in, I was issued an American Flag helmet (Nikki is a Navy vet), and a "Scoot-Coup" – a three-wheeled scooter with room for two. It's a blast to ride – wind and sun at my face, alluring landscape unspooling before my eyes – all at 20-25 miles per hour.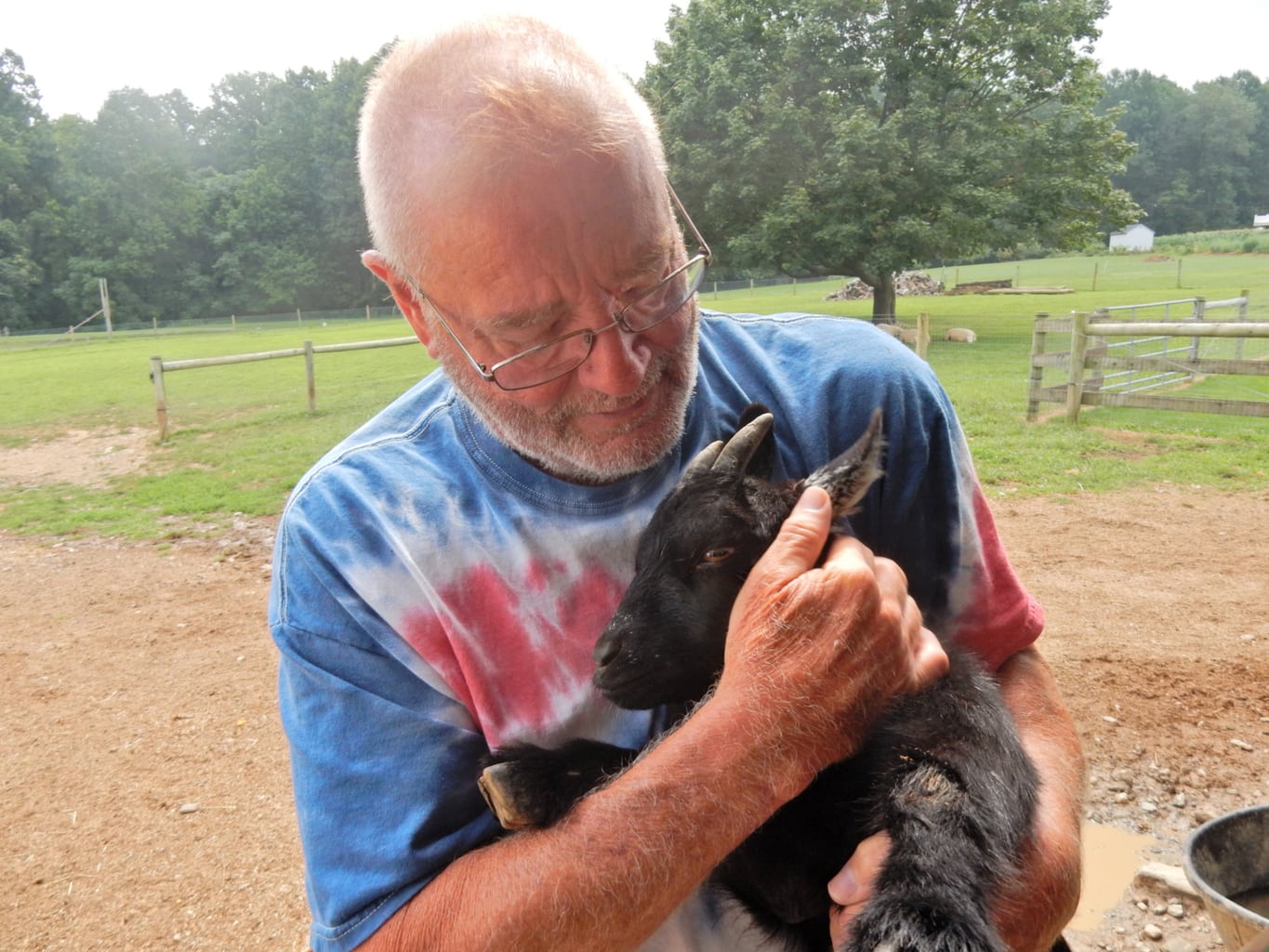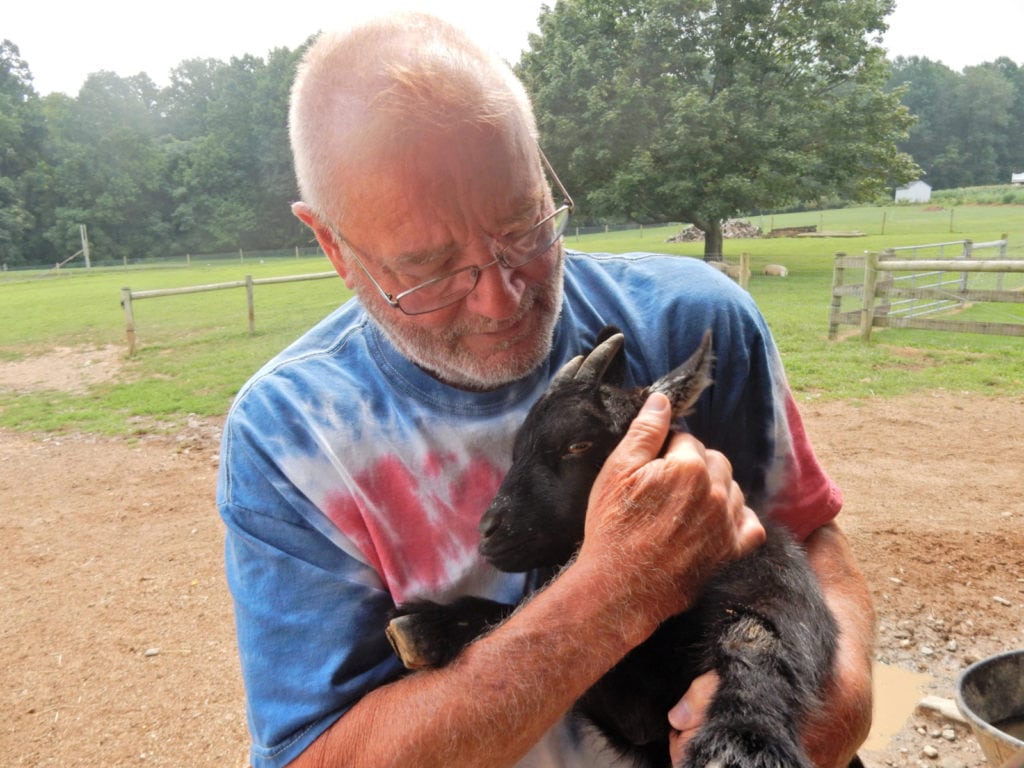 My guide was Ross Immediato. He made sure all was clear when pulling out in traffic, and would ease to the shoulder when there was something to tell me. I learned about the Amish school system: 20-30 kids in a one-room schoolhouse K-8th; only single female teachers allowed; kids don't speak English when they first start school; graduate at age 15 to learn a trade.
Farm Visits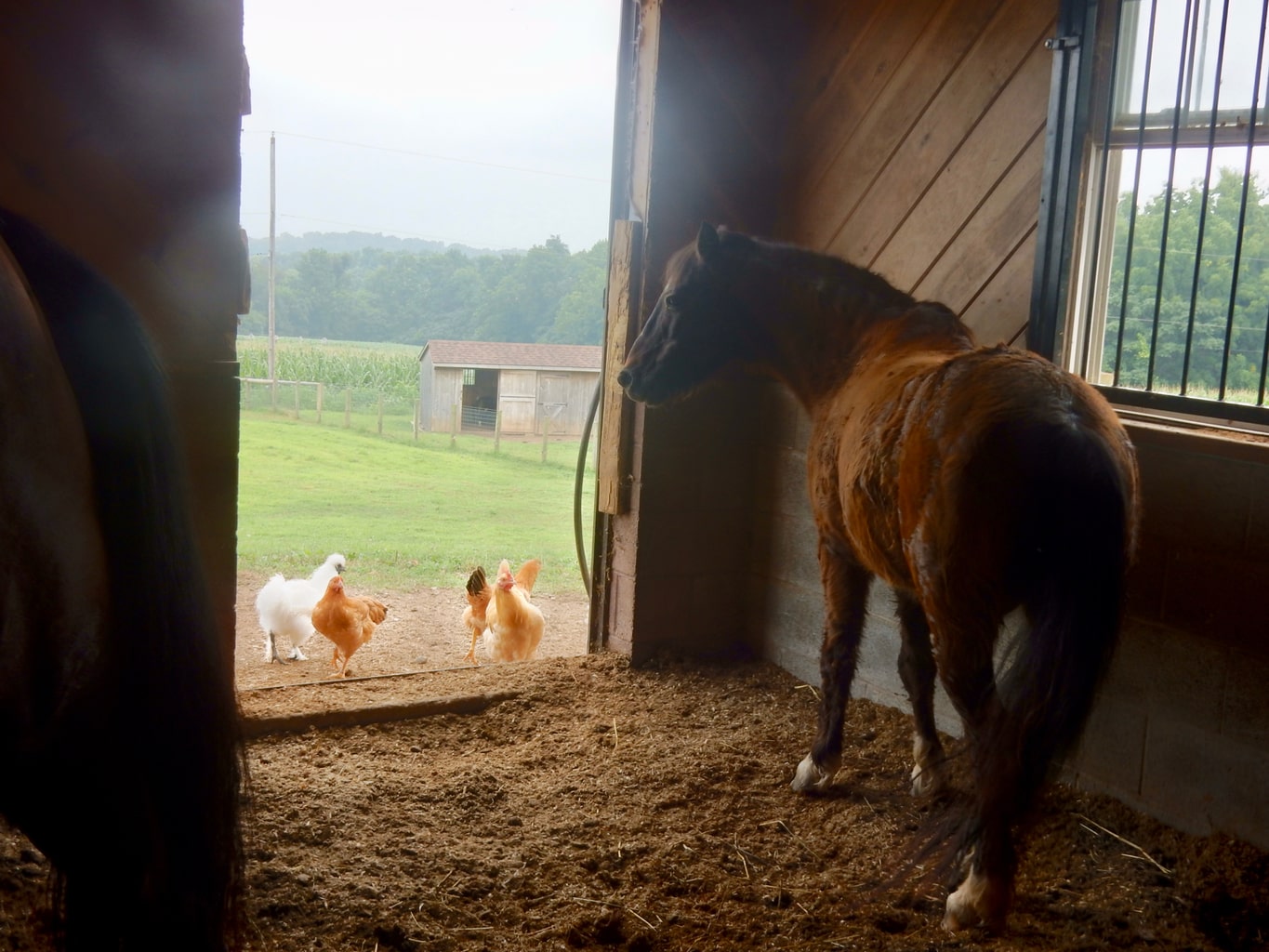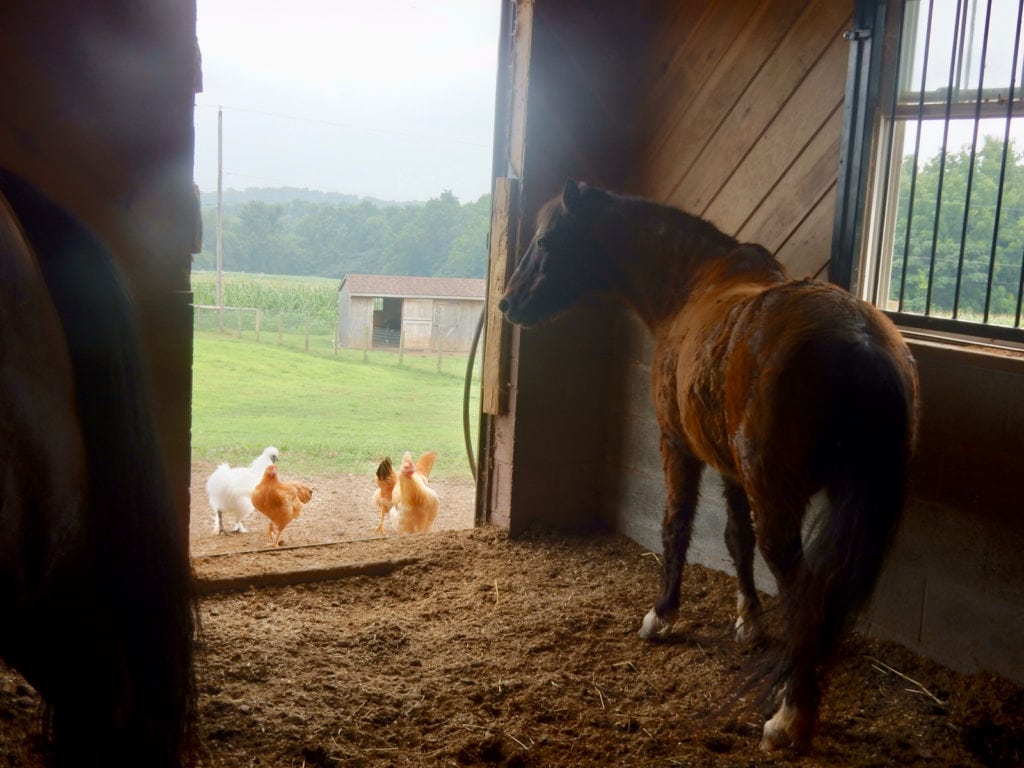 We passed a few horse-drawn buggies, and then stopped at a farm to meet some of the animals. (The family was not home). Ross hugged an affectionate baby goat. Several horses, branded with numbers on their necks (indicative of a prior life at the racetrack), hung out in the stable.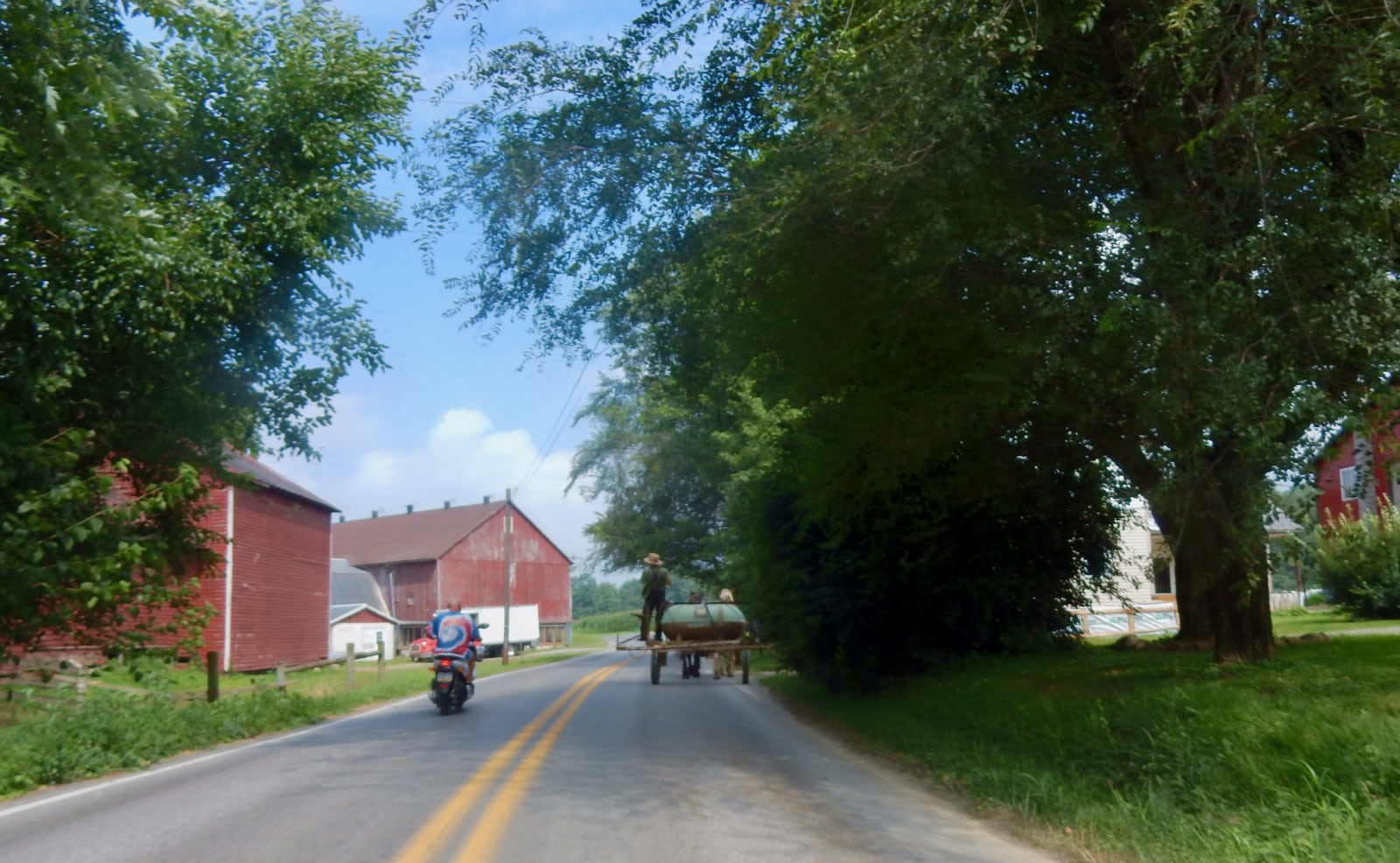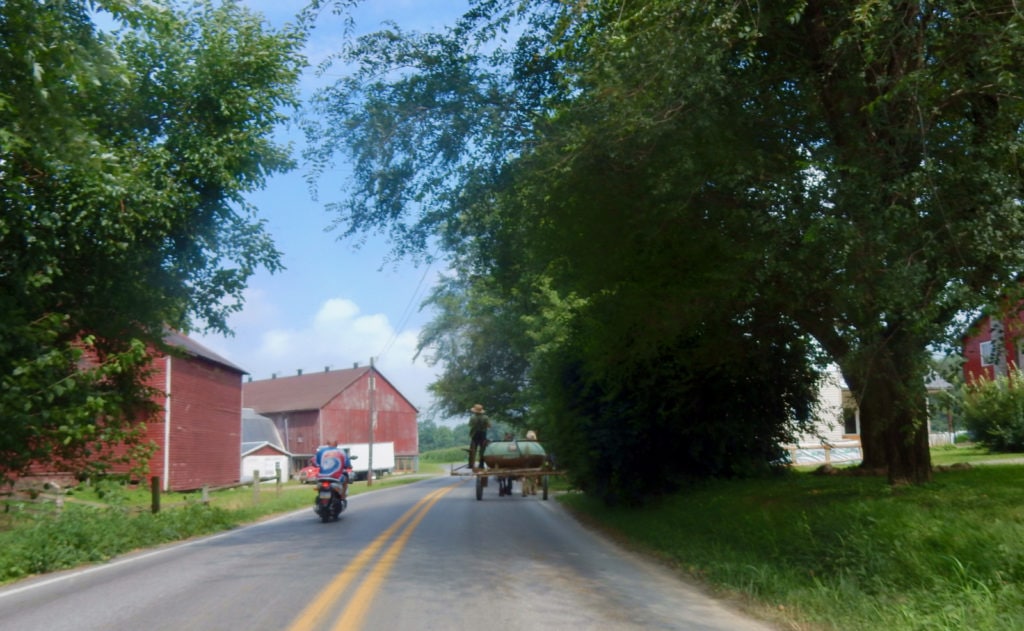 Strasburg Scooters, which also has a second location in Bird-In-Hand, runs a variety of daily and seasonal tours. Though the 3-hour Covered Bridges Tour is a staple ($89 pp, $189 for a two-person coup), there are Sunset Tours, Date Night Tours, Bridges and Brunch Tours, Spooky Scoots in October, Scootin' With Santa, 4-hour Ultimate Amish Adventure Tour and more. Prices range from $69pp-$229pp depending on vehicle and tour.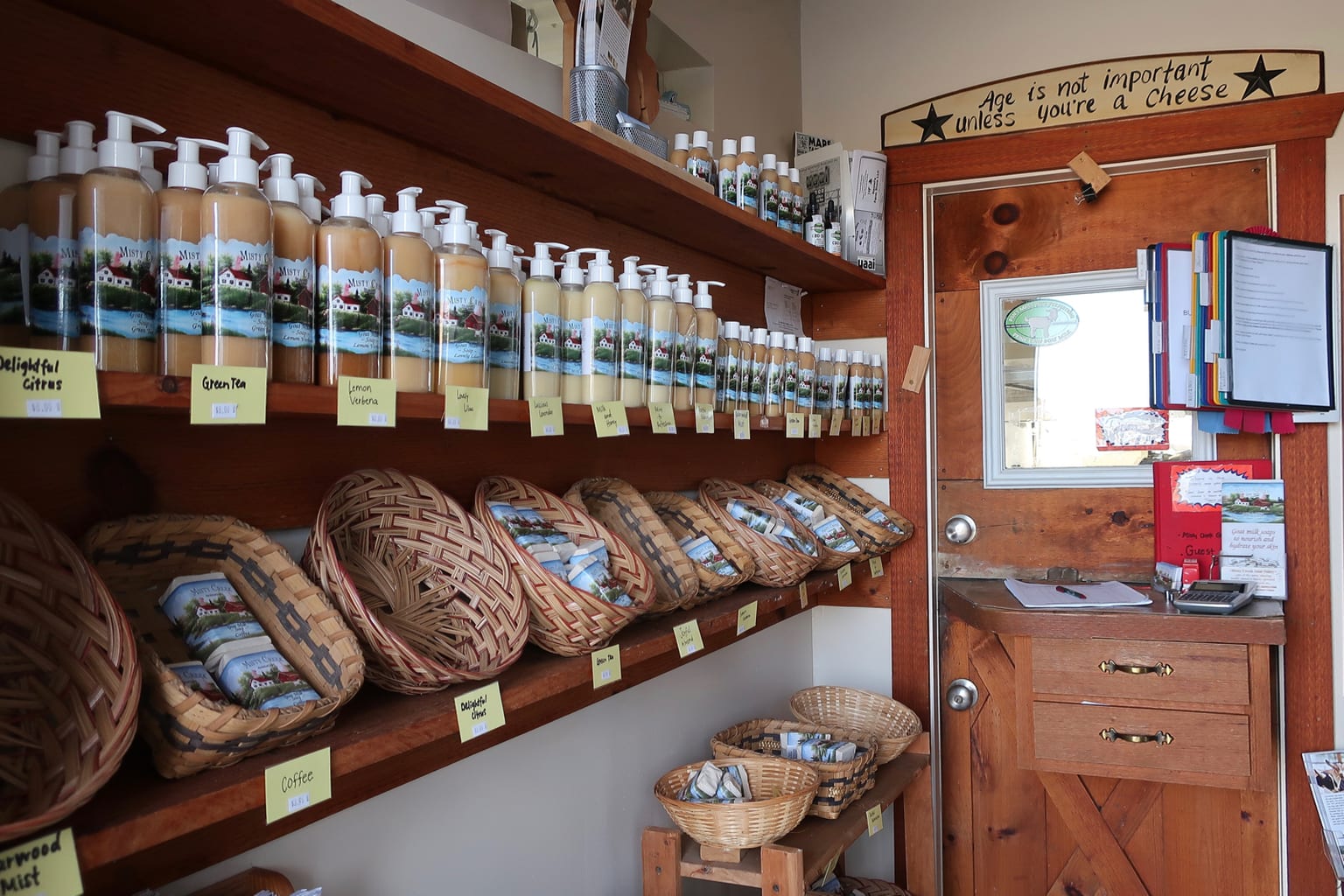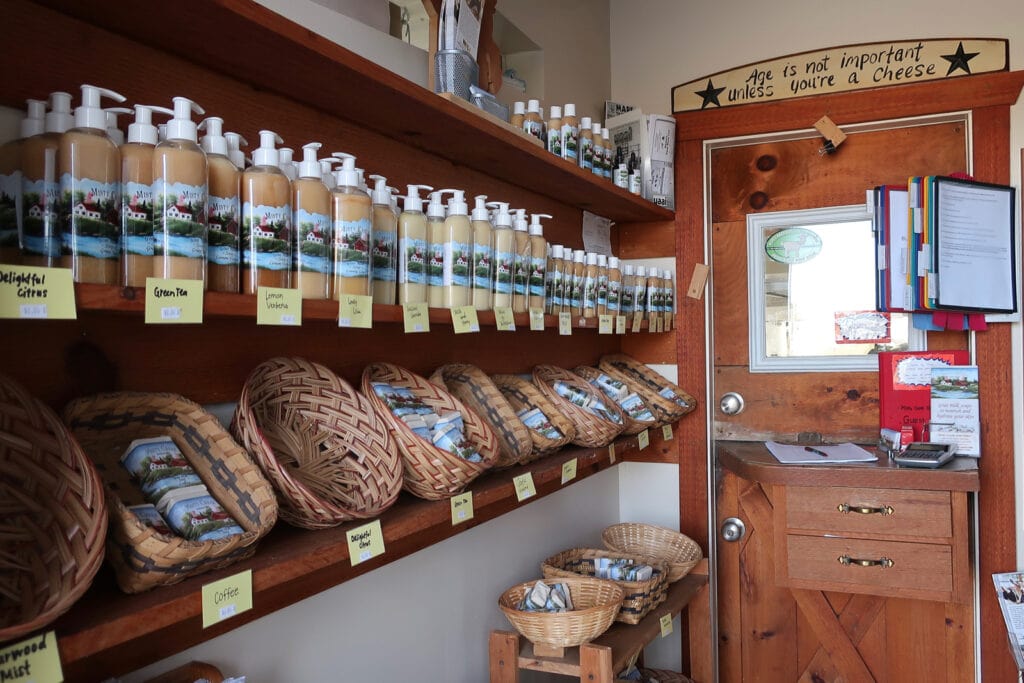 There's a little shop at this goat dairy just a few minutes drive from the Inn at Leola Village where customers can help themselves to samples of cheese, scented soaps, or bottles of raw goat's milk.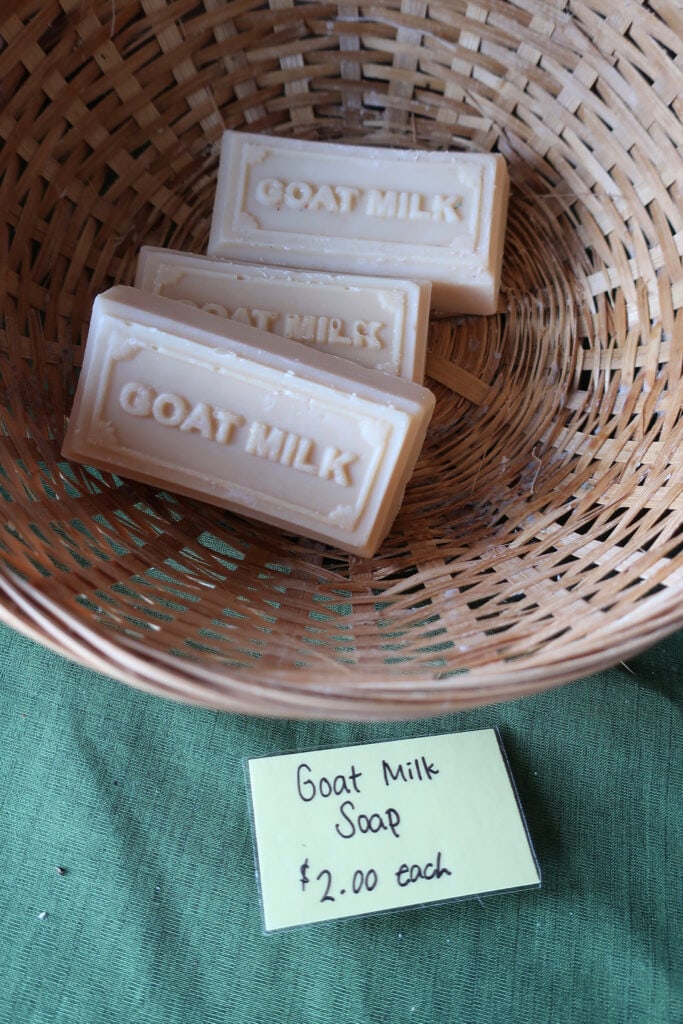 A handwritten sign asks customers to fill out what they purchased in a notebook and place their cash and make change in the drawer below. Open Dawn to dusk every day except Sunday.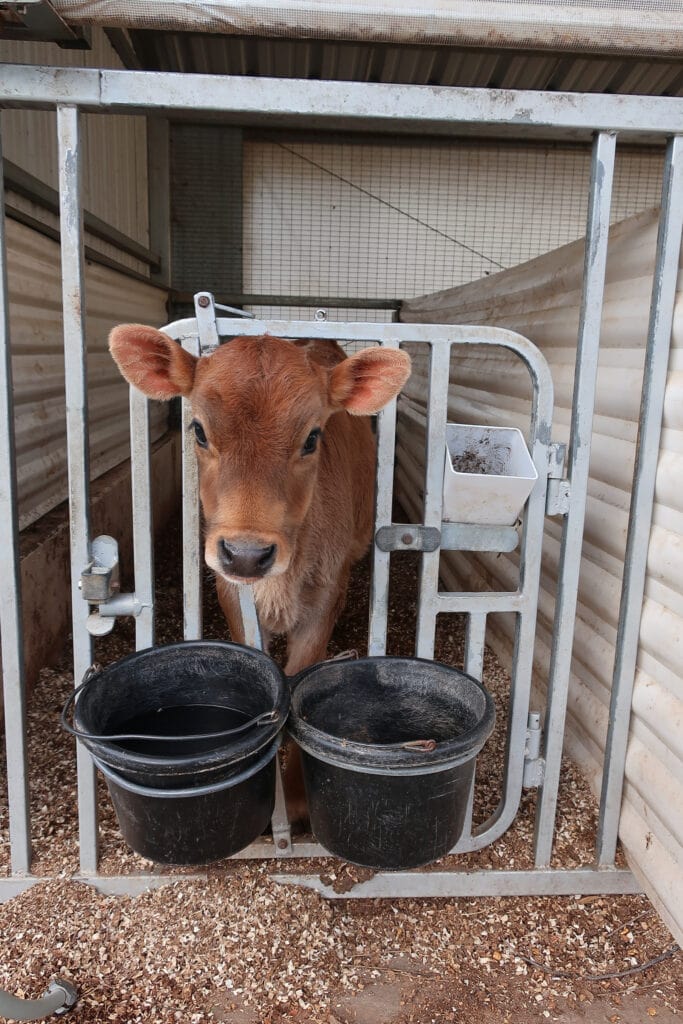 The Lapp Family has been making ice cream since the mid-1970s after Benuel Lapp took an ice cream making course at Penn State. And, if you've read our coverage of Penn State ice cream, you know how outstanding it is.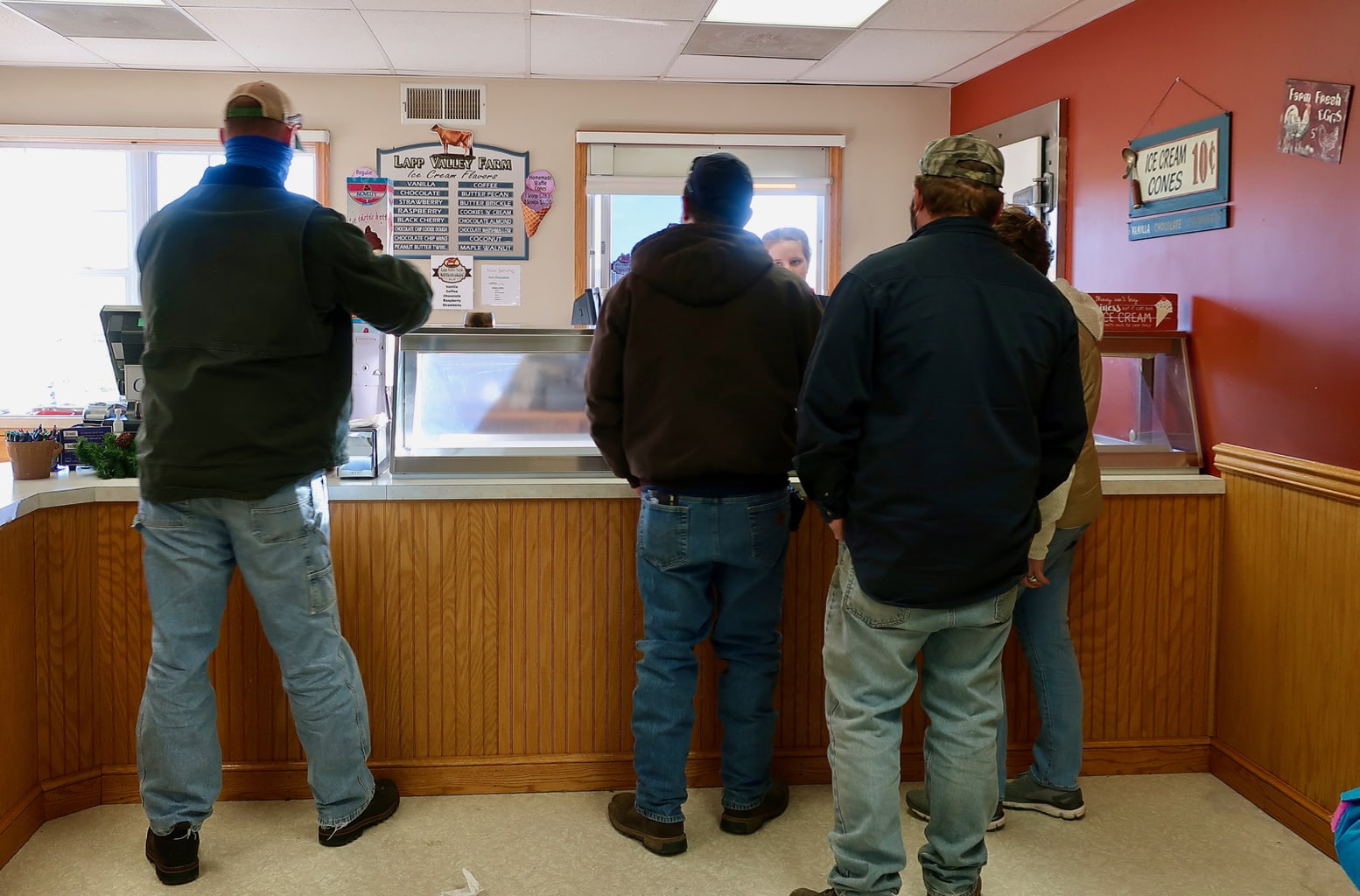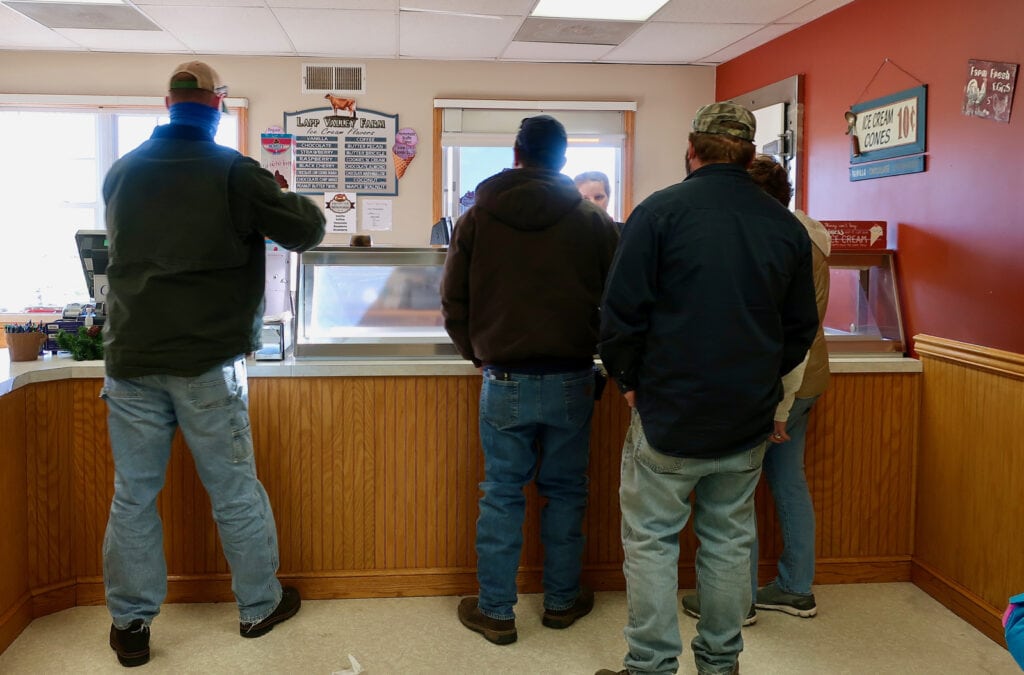 You can pet baby calves in their little pens, and either walk into the shop or get your ice-cream cone via drive thru service. Just be prepared to wait in line. This real back-country place has been "discovered." Open Mon-Sat 8am-6pm, closed Sun.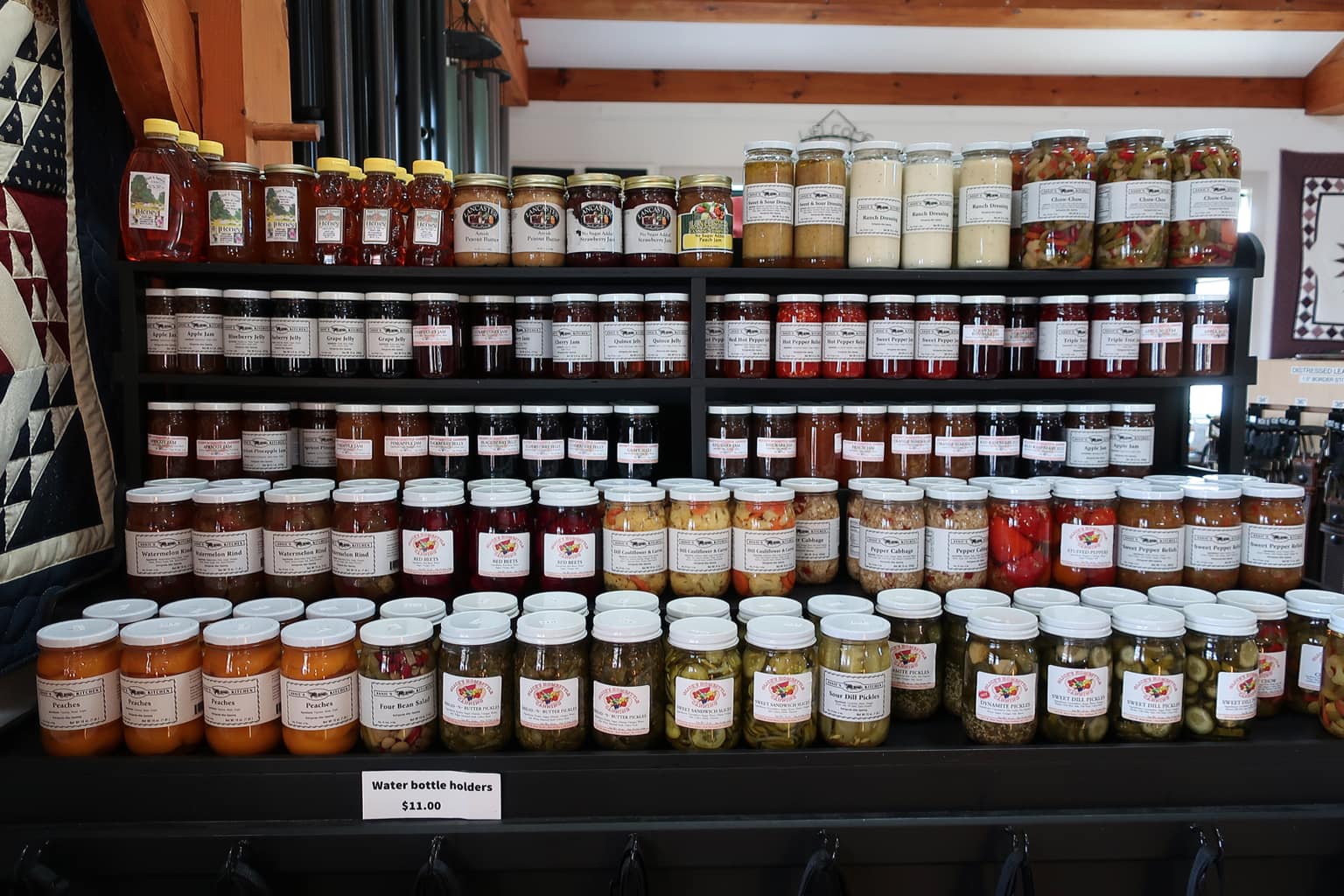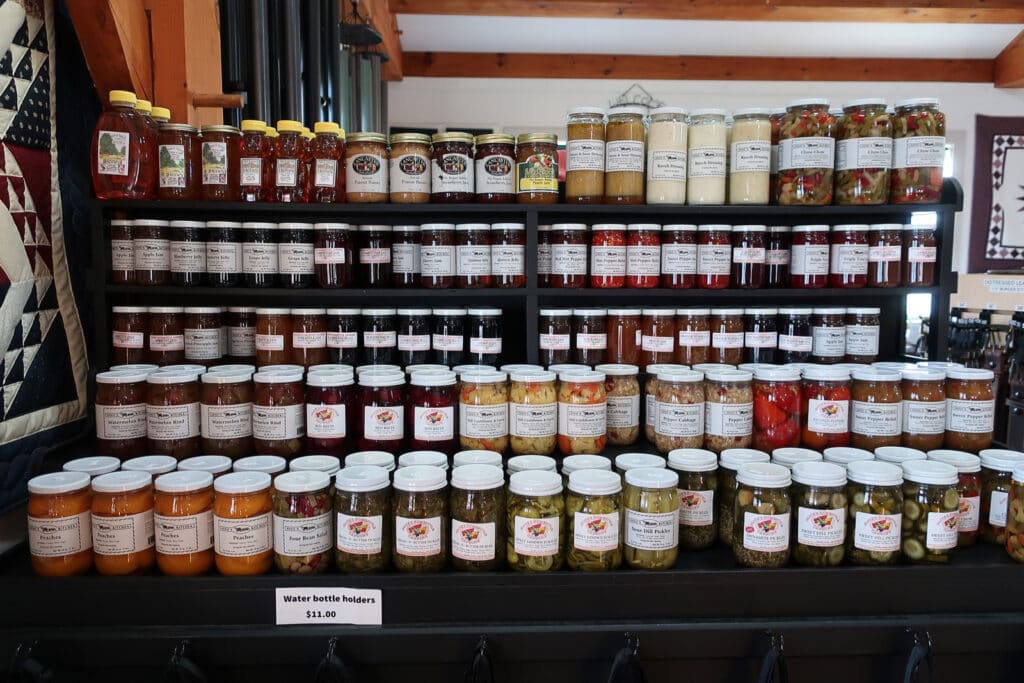 This family-run quilt and craft shop is located on a working dairy farm operated by the Riehl family. Far from the stereotype of the serious Amish woman, the delightful young Riehl girls at the counter have a quick wit and love to banter with customers. Riehl's features quilts of all sizes, Amish foot scooters, fresh root beer, rock candy wall hangings, pillows, quillows, dolls, pot holders, spice mats, bird feeders, mailboxes and all sorts of needle crafts.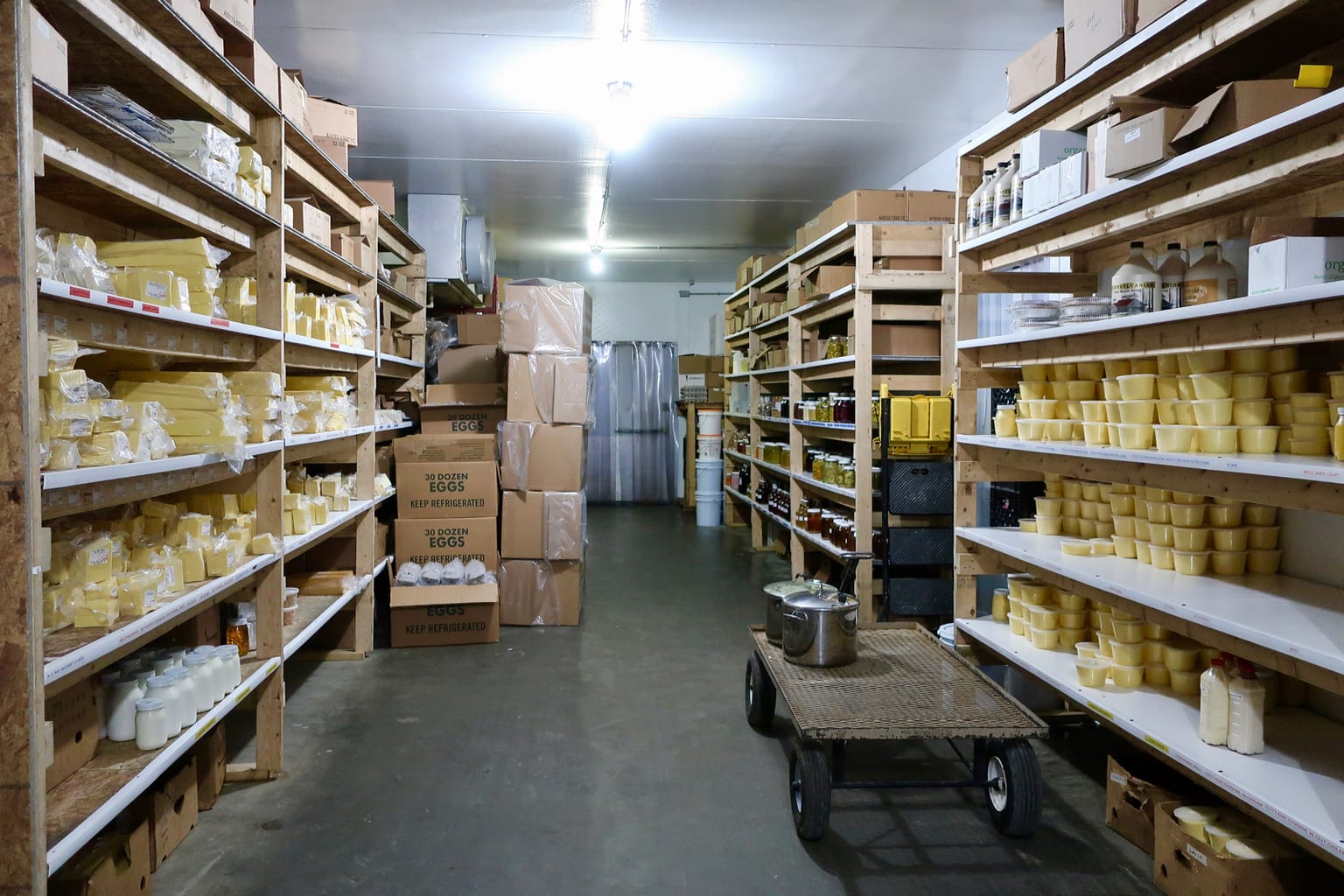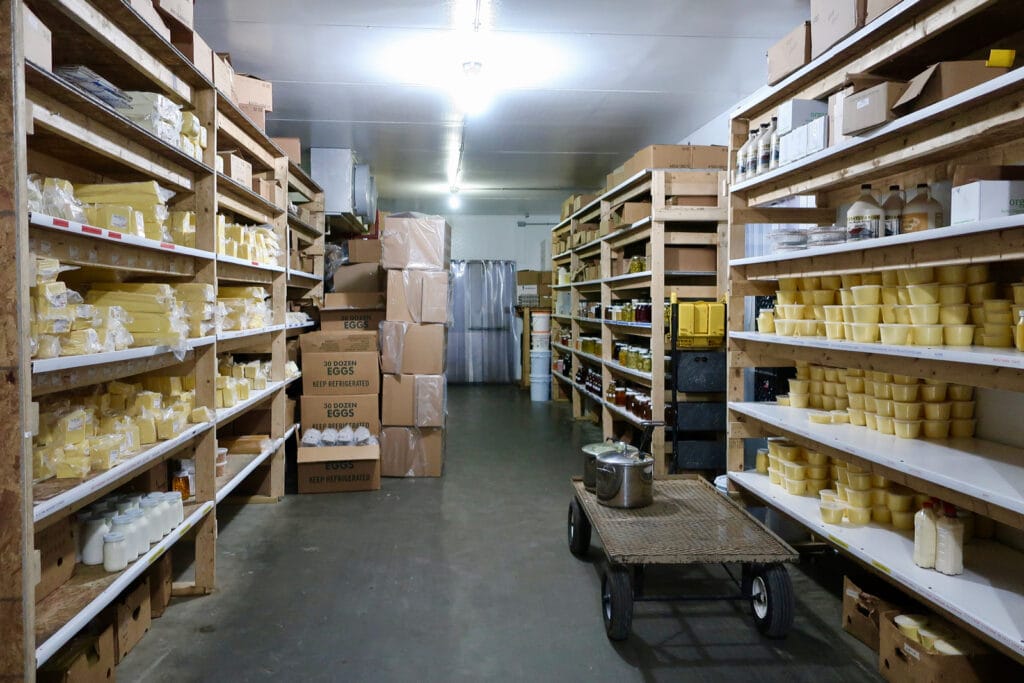 Not only does Miller's have a great selection of organic meats, nuts and other goodies, they raise camels and sell their milk. You'll find a selection of dried food as soon as you enter the shop, but the real magic lies behind the plastic curtain into a large refrigerated room – where shelves burst with dozens of varieties of raw sheep, cow, and goat cheeses, and jars of fermented veggies.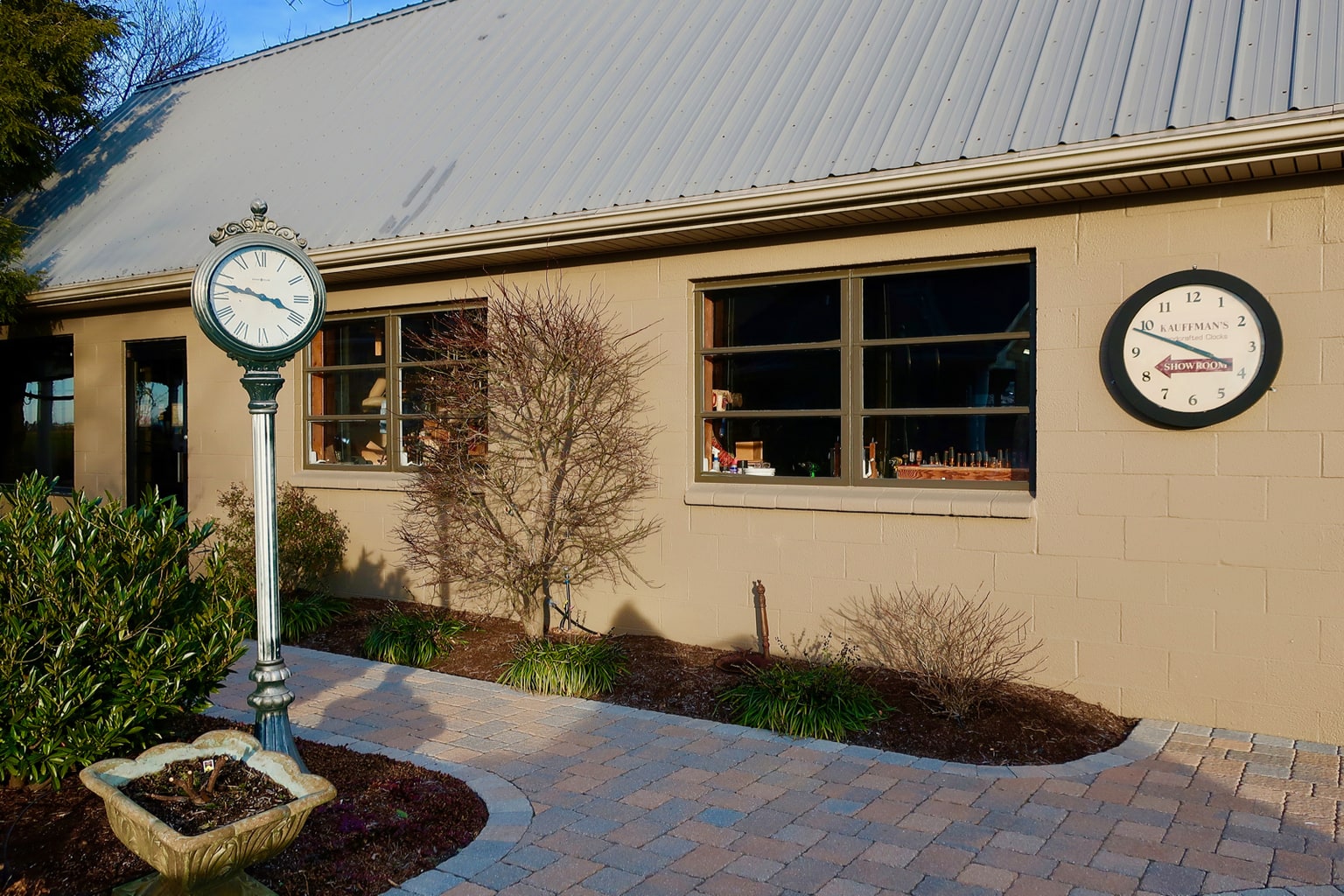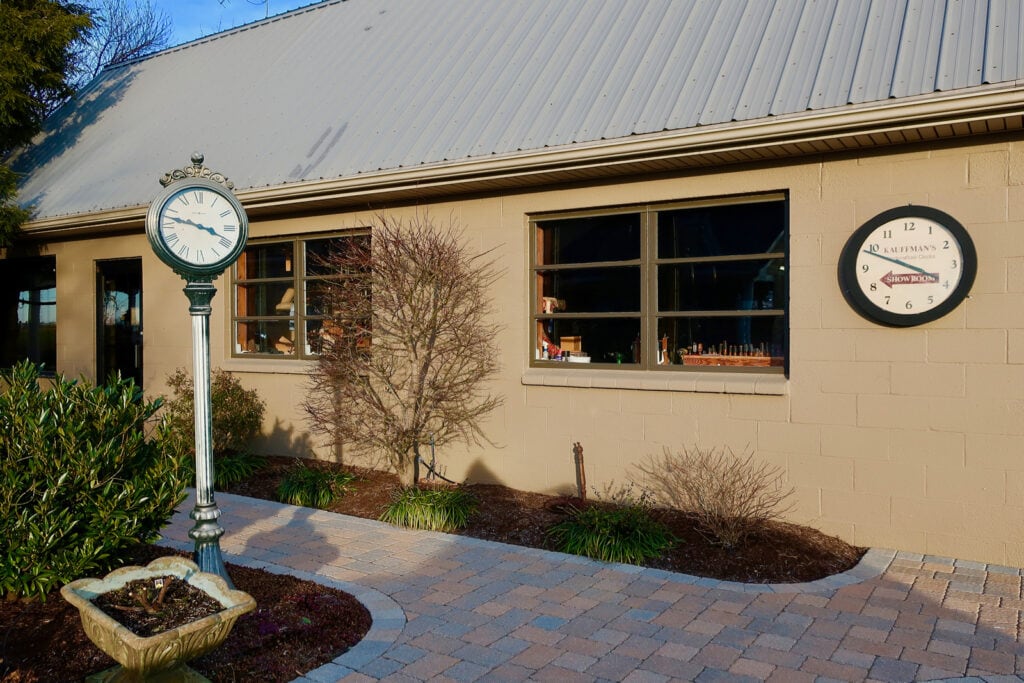 If you know anything about the Pennsylvania Dutch, you know that their craftsmanship is second to none. Kauffman specializes in customized and handcrafted Grandfather and Grandmother clocks, made from the finest solid woods. This small workshop and store is worth a stop, even if you don't intend to purchase anything.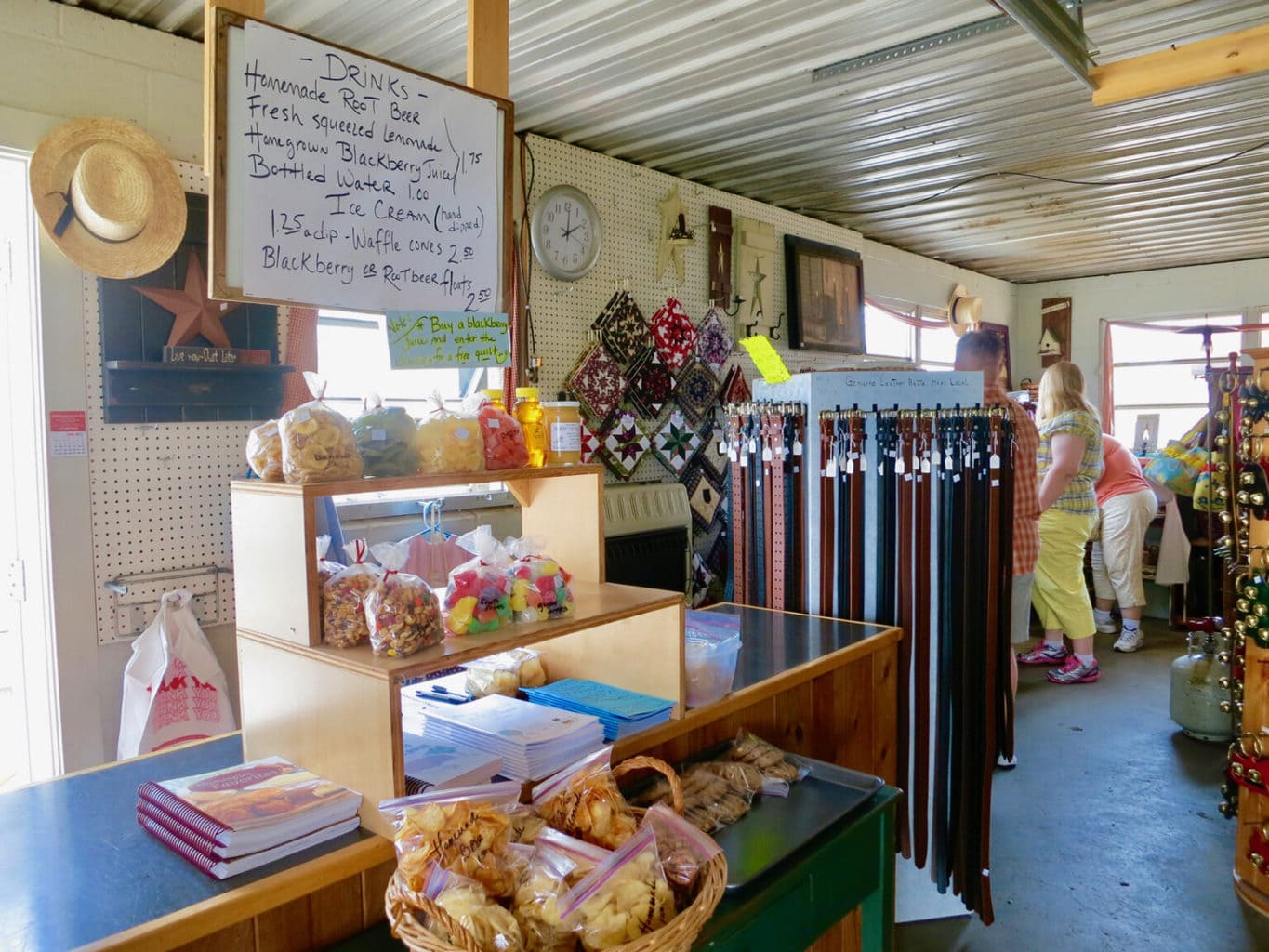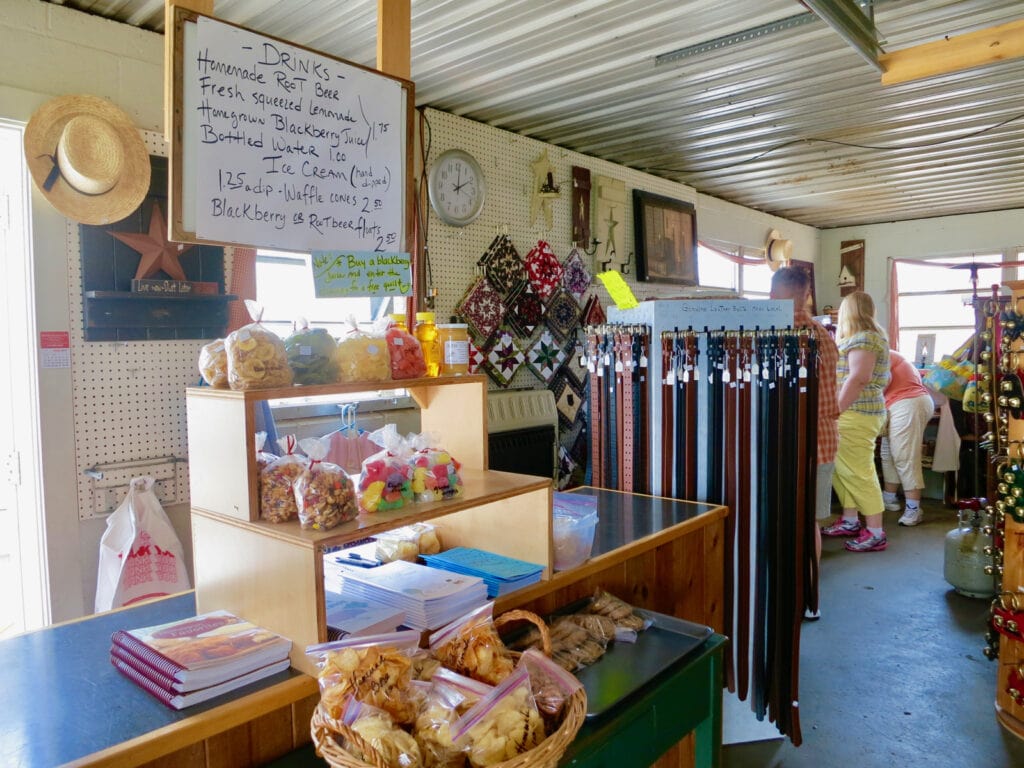 This Amish family raises miniature horses.  Stop by to see them. Watch owner Daniel working in his wood-shop (furniture for sale). And then grab an ice-cream or other sweet confection at the makeshift concession stand.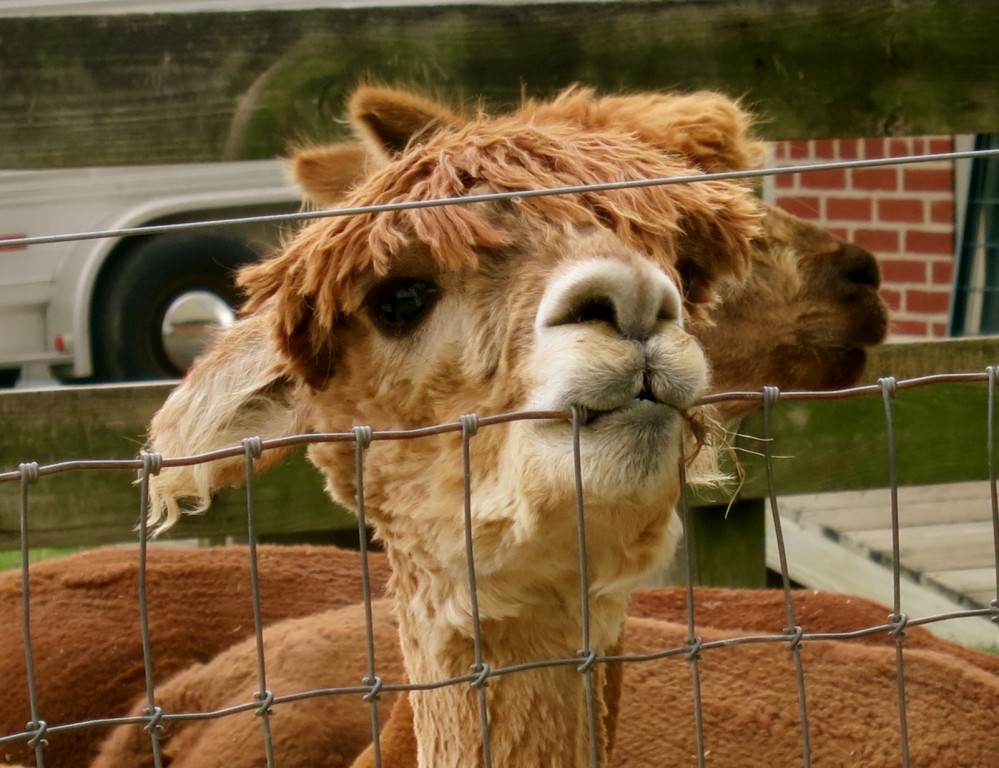 Though not associated with the PA Dutch, alpacas are sweet and gentle. So, a visit to an alpaca farm makes for a perfect addition to a serene Amish Country weekend.
Plus, just-shorn alpacas are achingly cute. There is no word for the extreme cuteness of these little, trusting, giraffe-necked, big eyed creatures. When you come to Sue and Kevin Zurin's Alpaca Farm, where you'll see 120 registered, named, and micro-chipped camel-cousins huddled together and waiting to be fed, it's almost too much cuteness to bear.
Alpaca fleece – in 22 natural colors – is finer than lama wool. You can purchase woven products (ie $19 for a pair of alpaca socks) in a small store onsite.
Tour the 30-acre property and get close enough to these sweet animals to give them hugs. If you fall in desperate love with any, you might be able to take them home. The Zurins will sell their alpacas to good homes. Call or email for tour or appointment (though drop ins are ok for the store), donation only, 10am-4pm is the best time to come.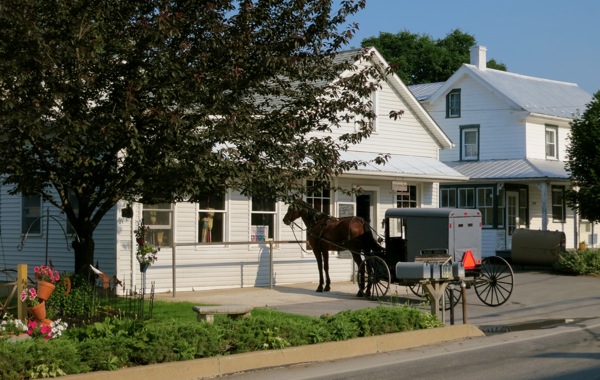 This seasonal, unique three-hour, 14 person, end of day tour originates at the 10-acre Plain & Fancy Farm Amish Experience Complex. One of several Amish country tours, the VIP Tour makes stops at three different homes while granting golden sunset views of this magical land.
"The Other" becomes a bit less so as you speak to dairy farmers, proud that their federally-inspected cow's milk is considered of high enough quality to supply Land of Lakes, then watch craftsmen make use of compressed air and batteries to aid in weaving or woodworking.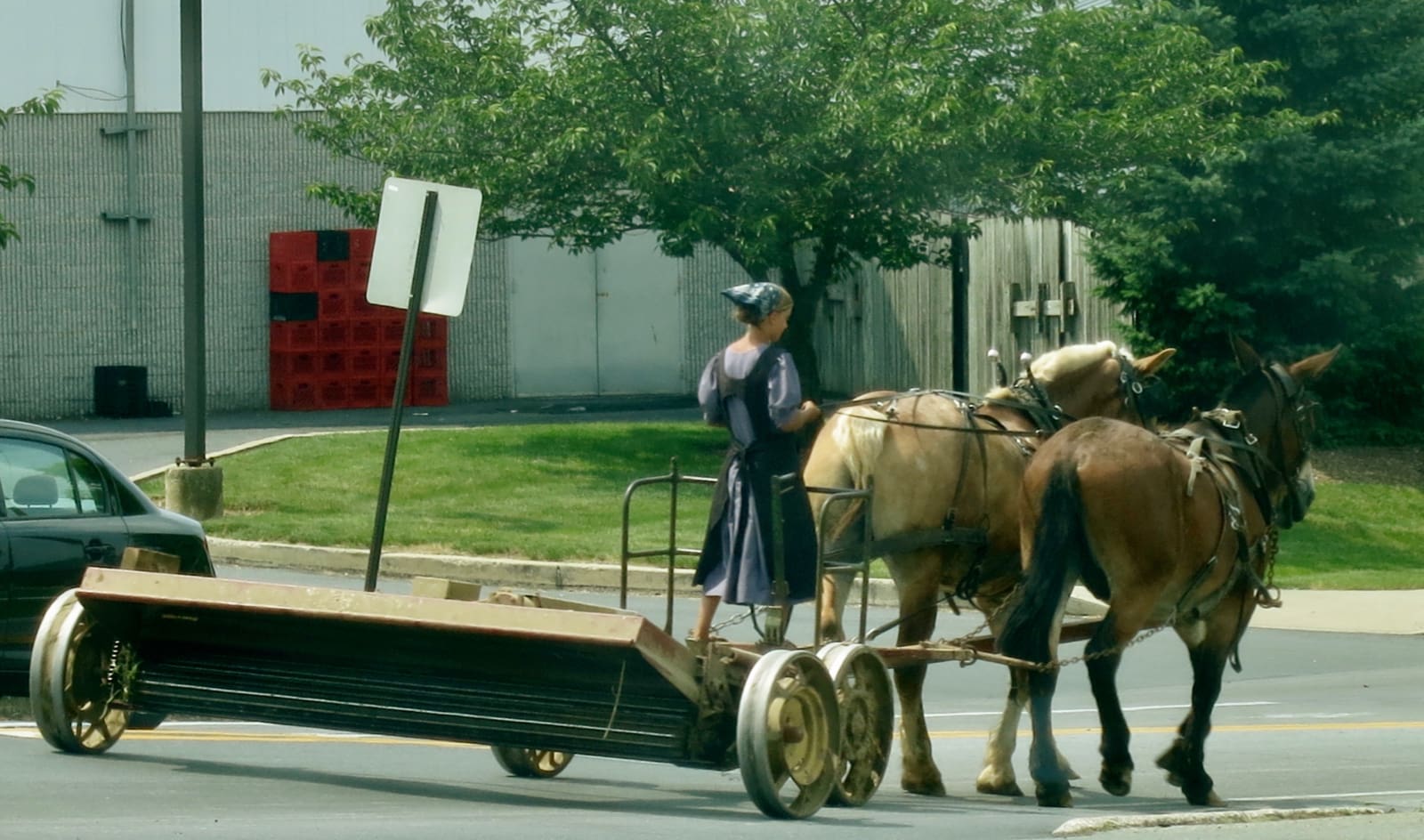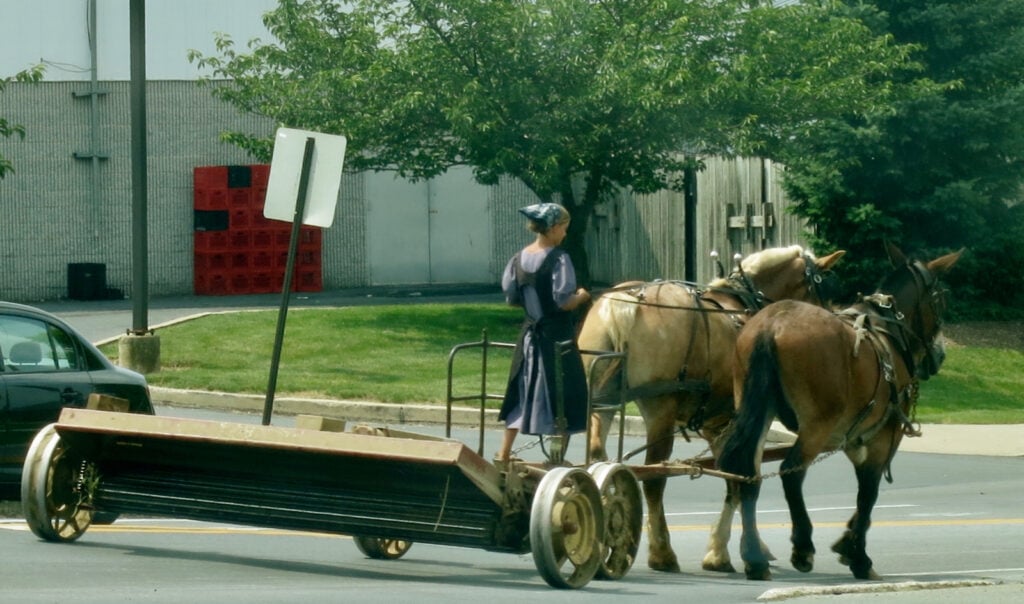 The final stop is a meeting of the minds of a sort. You'll have an opportunity to sit with an Amish family in their own home and ask them about their culture. Though some stereotypes are true (Amish do not want to be photographed), others are not.
They do not live a Medieval lifestyle. In fact, some Amish homes are quite modern (its amazing what batteries, propane and compressed air can power), with indoor plumbing and large kitchens the envy of many "English." Mid-June-Oct, Mon-Fri – 5pm-8pm. $59.95 adults, $49.95 6-16.  This experience sells out quickly, so reservations are a must.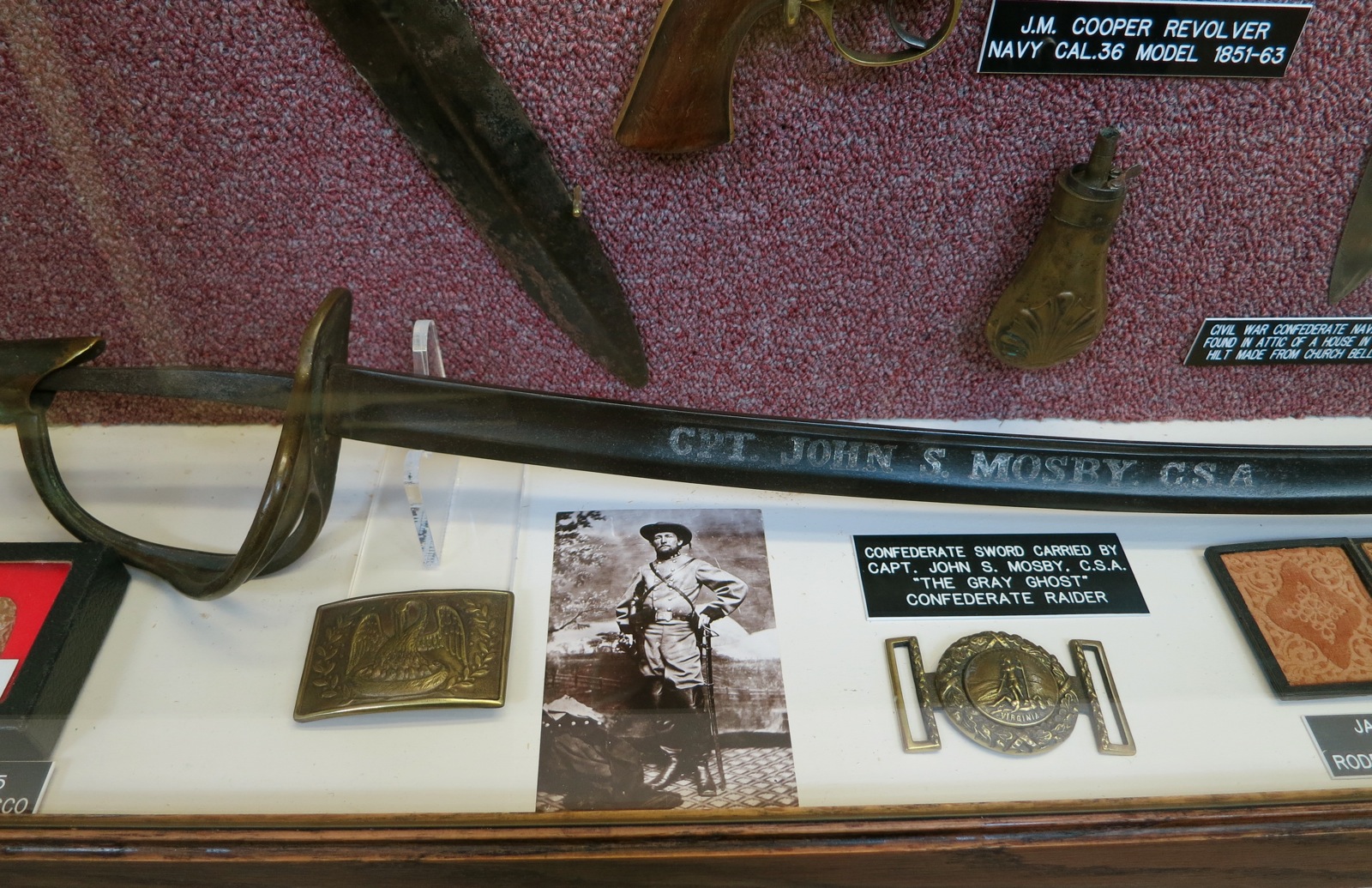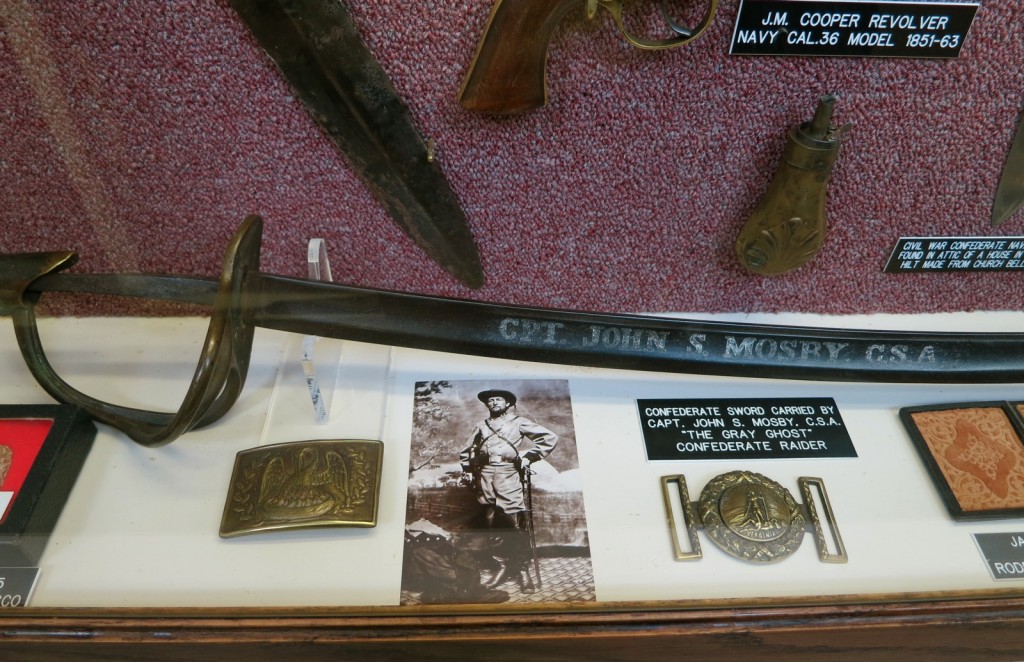 I know. This surprisingly compelling museum is an anomaly in this peaceful place. But it does serve a purpose. Find the former Colonial Revival Bank in the center of Intercourse, and you'll discover where the guys (and knife-collecting women) go when their spouses and friends are off shopping.
Owner/curator Larry Thomas has been collecting rare knives since High School. He roams the country for the most esoteric blades. (And lately, guns).
Historic arms are beautifully presented, and succinctly described in glass case after glass case. Find the personal sword of "The Great Ghost of the Confederacy" – Col. Mosby – the only Confederate officer who never surrendered and was stripped of his citizenship (he was later pardoned by President Grant), a rare WWII Bazooka, a 13-stamp-part "Grease Gun," and an attention-grabbing assemblage of "spy" weaponry including Coin Knives, Pencil Daggers, and real pen penknives. May-Nov, Mon-Sat 10am-5pm, $5 adults, $2.50 kids.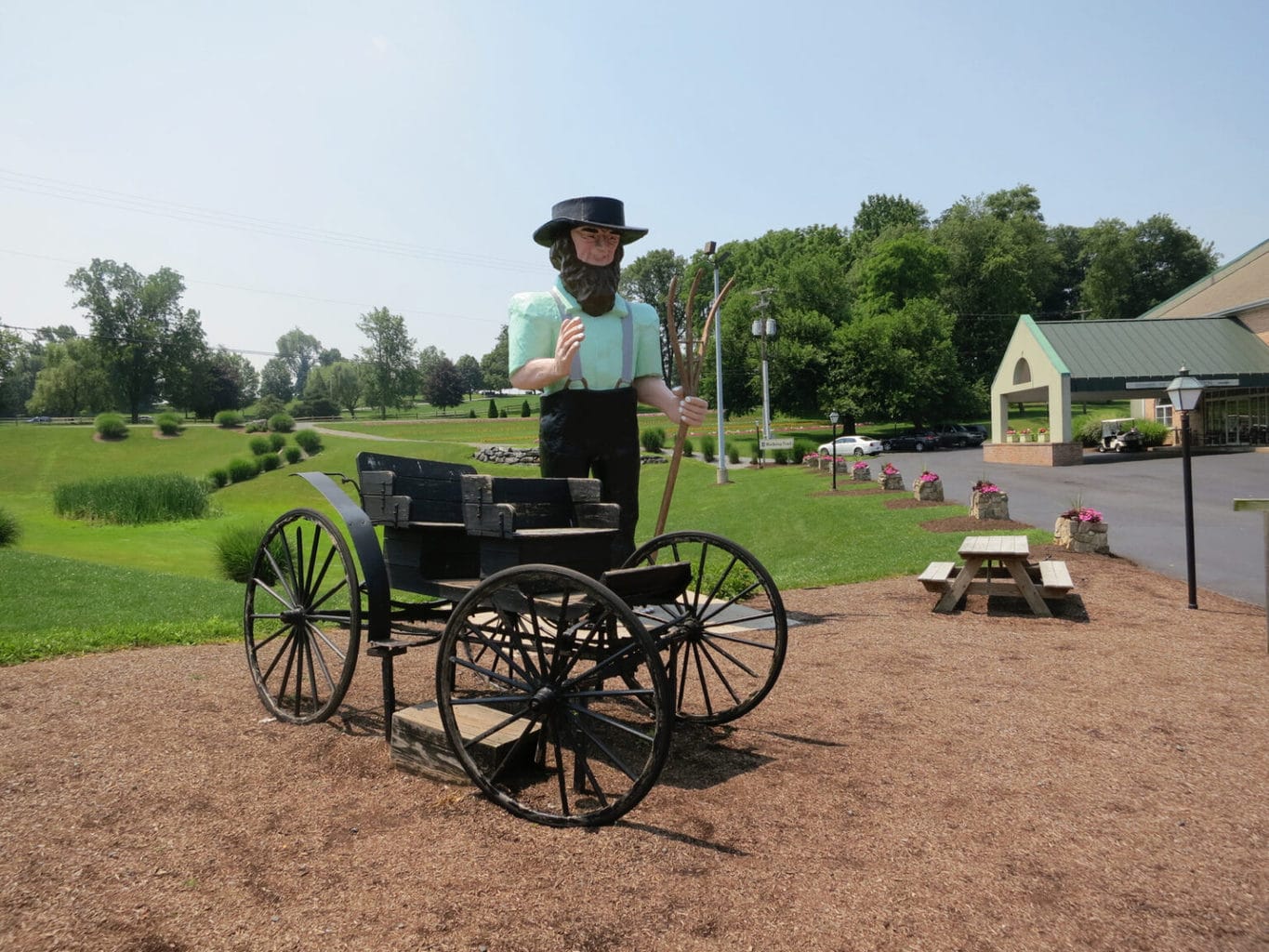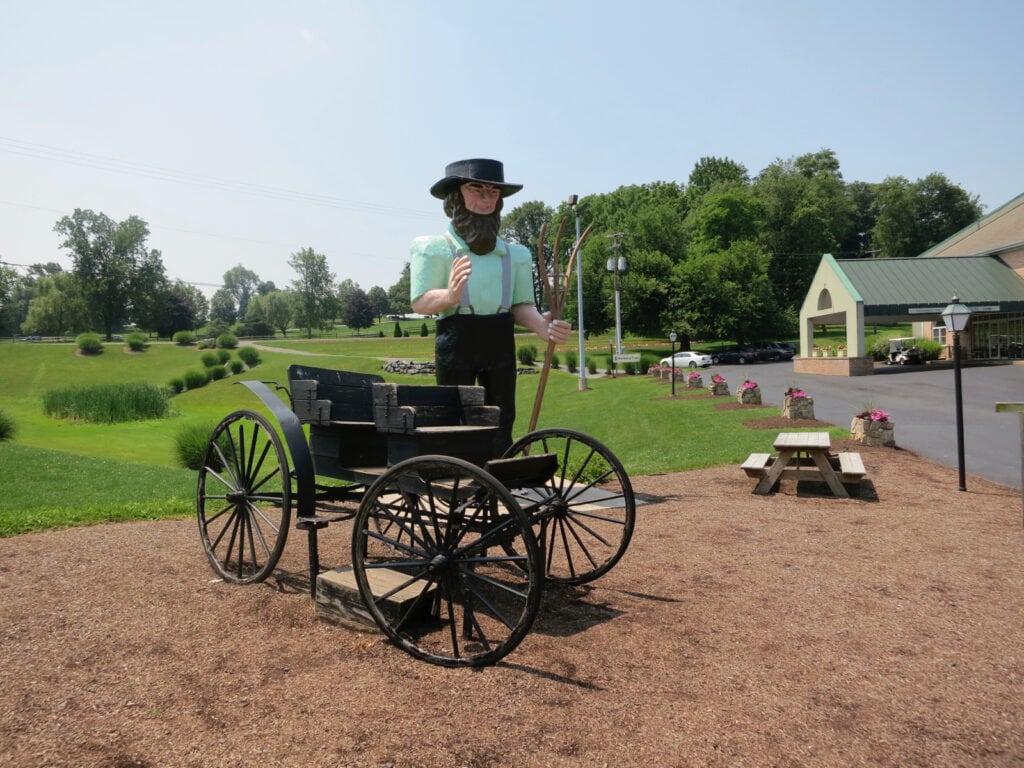 SEE: Amos the Giant Amish Man, Ronks
Originally constructed in 1969 to draw tourists in to Zinn's Diner on Route 30, this 15 ft. hunk of a farmer now stands on Hershey Farm Restaurant and Inn property.
Stop by for a photo op (come on, you know you want to) and for "The Best Chocolate Whoopie Pie" in Lancaster County, some say.
Hershey Farms began in the 1970's as a little pretzel stand, but has grown into a newly renovated hotel (rooms from $69 are nice and modern) and Smorgasbord restaurant where you can watch pretzel-makers hand roll the soft version of the snack.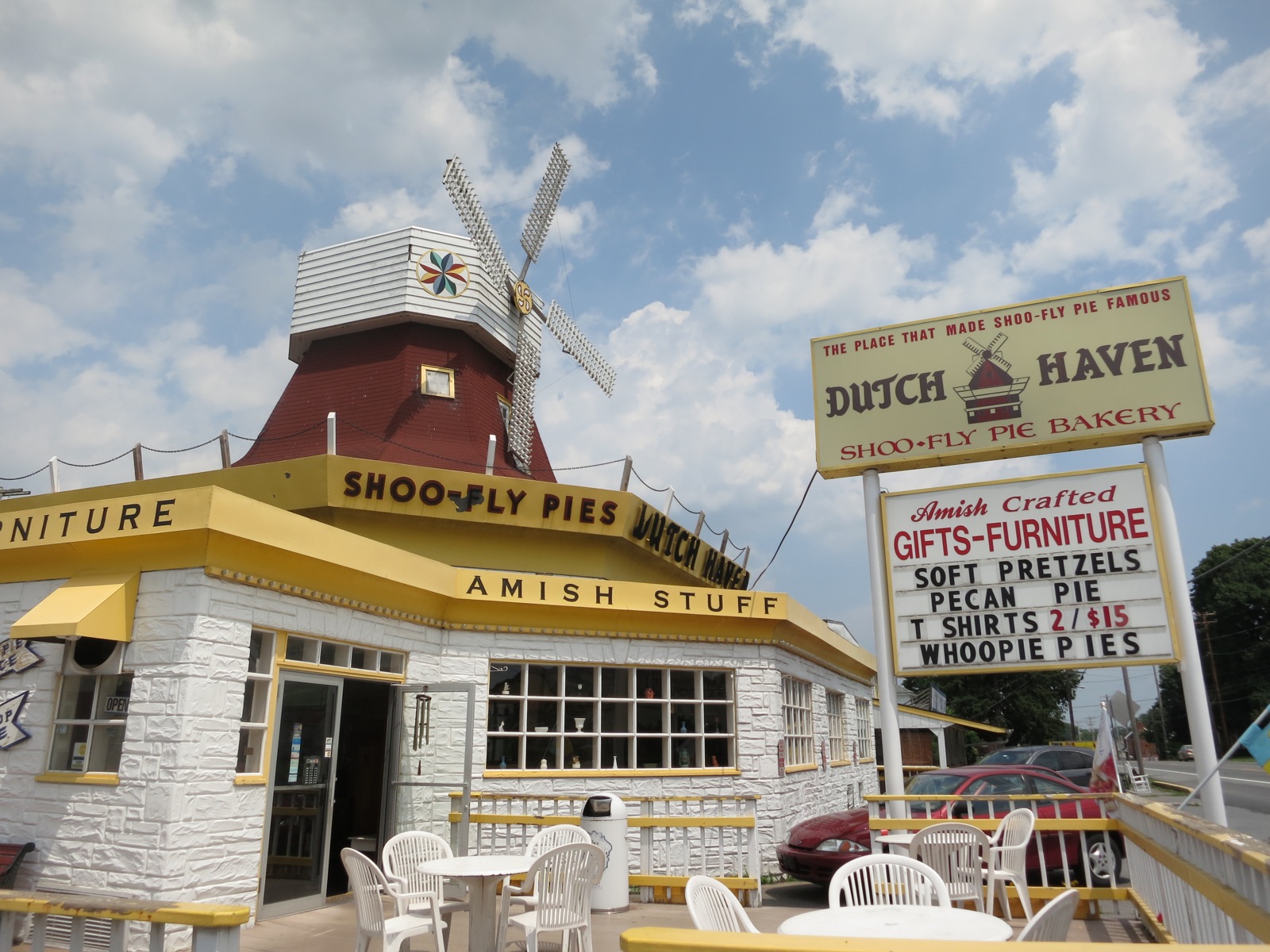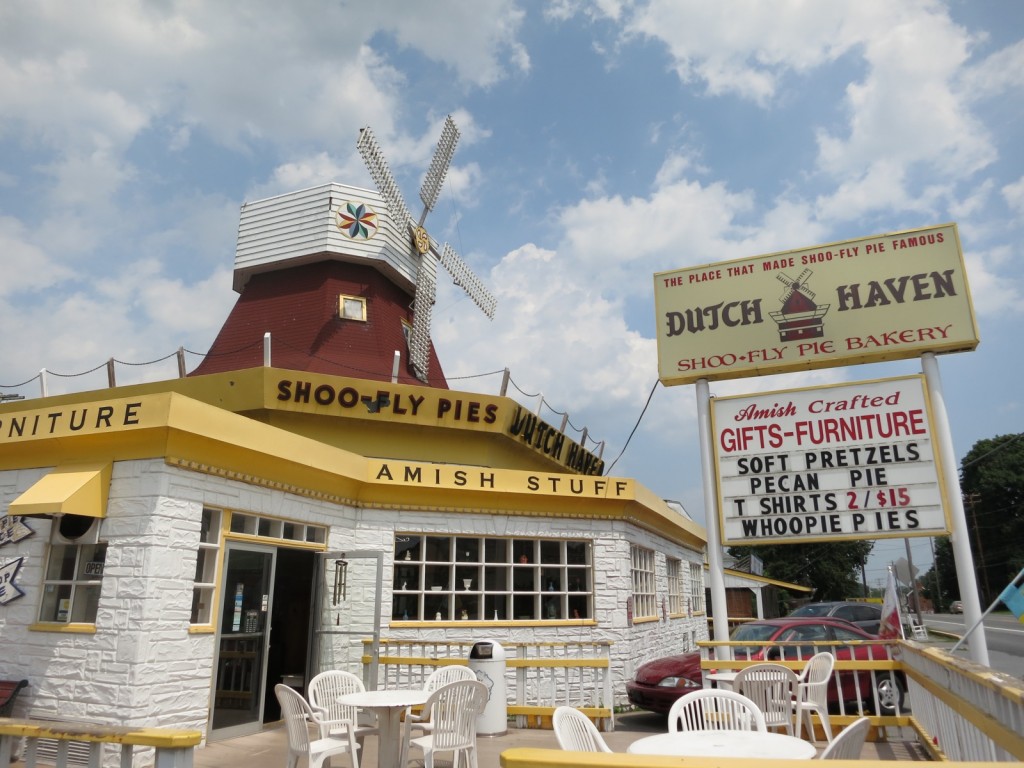 You can't miss this place.  It's got the big windmill on the roof, and looks rest-on-its-laurels-touristy. Inside, shelves groaning with souvenirs add to the "tourist-trap" perception. But looks can be deceiving.  This place sells more Shoo-fly Pie than all other bakeries in Lancaster combined.
Why?  Because Dutch Haven Shoofly Pie is awesome. And I don't use that word lightly. Forget about that gooey, sickly-sweet stuff you endured on former trips to PA Dutch Country. Here, it's amazing what flour, molasses and water can become. With no eggs or dairy, these pies can stay on your counter for two weeks. And in your fridge for another two. $10.95 per pie.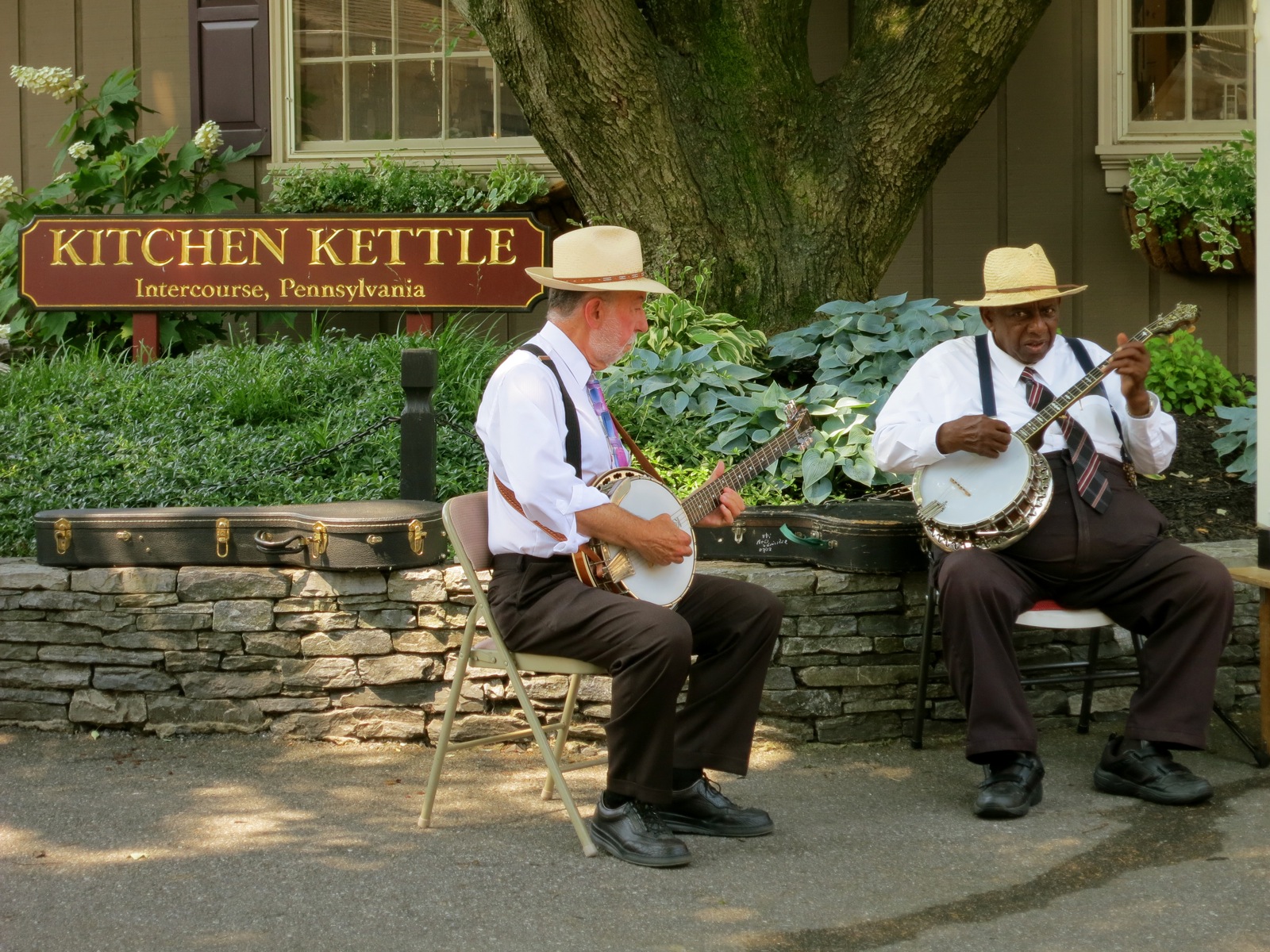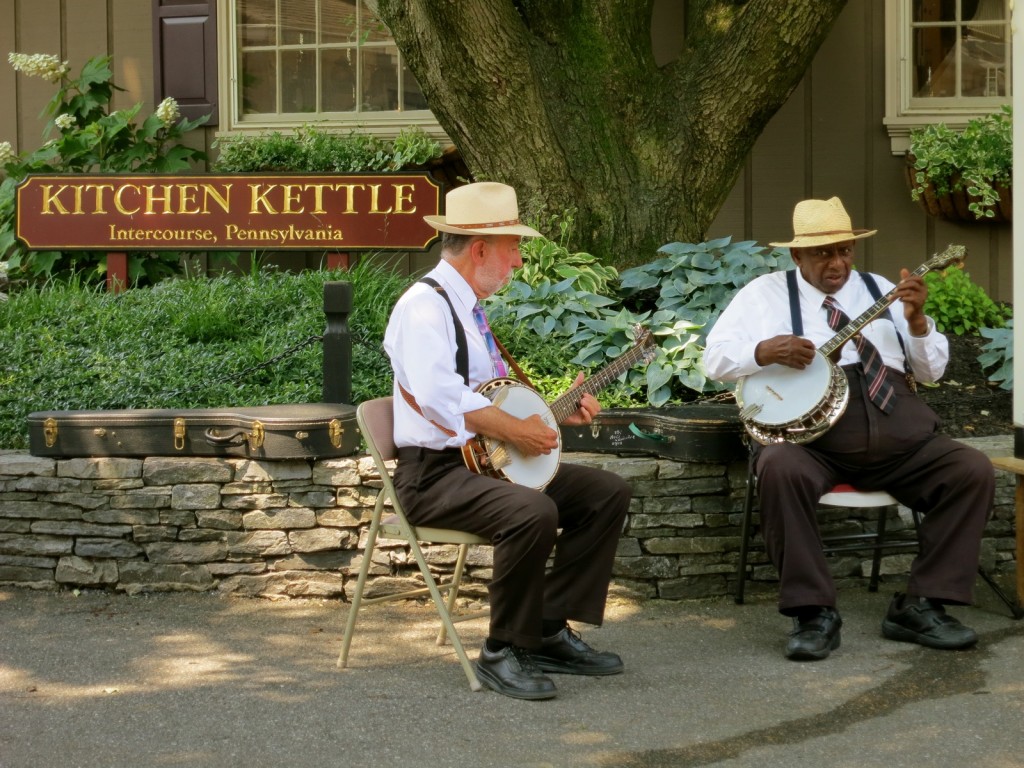 If you drove by you'd probably dismiss it as a hokey tourist trap, and though you will surely  encounter a coach bus or two in the parking lot, there are several reasons to visit (and stay).
***When first posted in 2013, I wrote about the wonderful "Banjo Jimmy" LaRue (photo above), who'd been strumming and entertaining visitors for over 35 years. Jimmy used to joke that, he "babysits all the husbands" who get comfy in the center courtyard while their wives shop. Sadly, Banjo Jimmy passed away in June 2018, but left his mark.
For the most part, visitors swarm here for the chow-chow, pickled beets, pepper jam and other small-batch jams and jellies that emerge from decades old kettles; foodies on the lookout for authentic, natural-ingredient condiments are finally discovering this place.
Quick history: just about the time that the Broadway musical Plain and Fancy exposed New Yorkers to Amish culture in 1954, Pat and Bob Burnley began canning jams, jellies and relishes in their garage.
The Kitchen Kettle Village, which evolved from that garage as curiosity about the Amish flourished, now encompasses 42 shops, restaurants, and an Inn, and though modernized, still retains those original kettles and canning methods. Pat Burnley, now in her 80's, remains a fixture here, though her children and grandchildren help run the place.
An incredible million jars of jams and jellies (90 varieties) emerge from these old fashioned kettles per year. That's with just eight Amish women in the kitchen at any given time. You can watch these industrious ladies – who learn this lost art by helping their own mothers at home– bustling about in an open kitchen.
Keep your phones in your pocket and "take pictures" with your eyes only. Photographing the Amish is prohibited.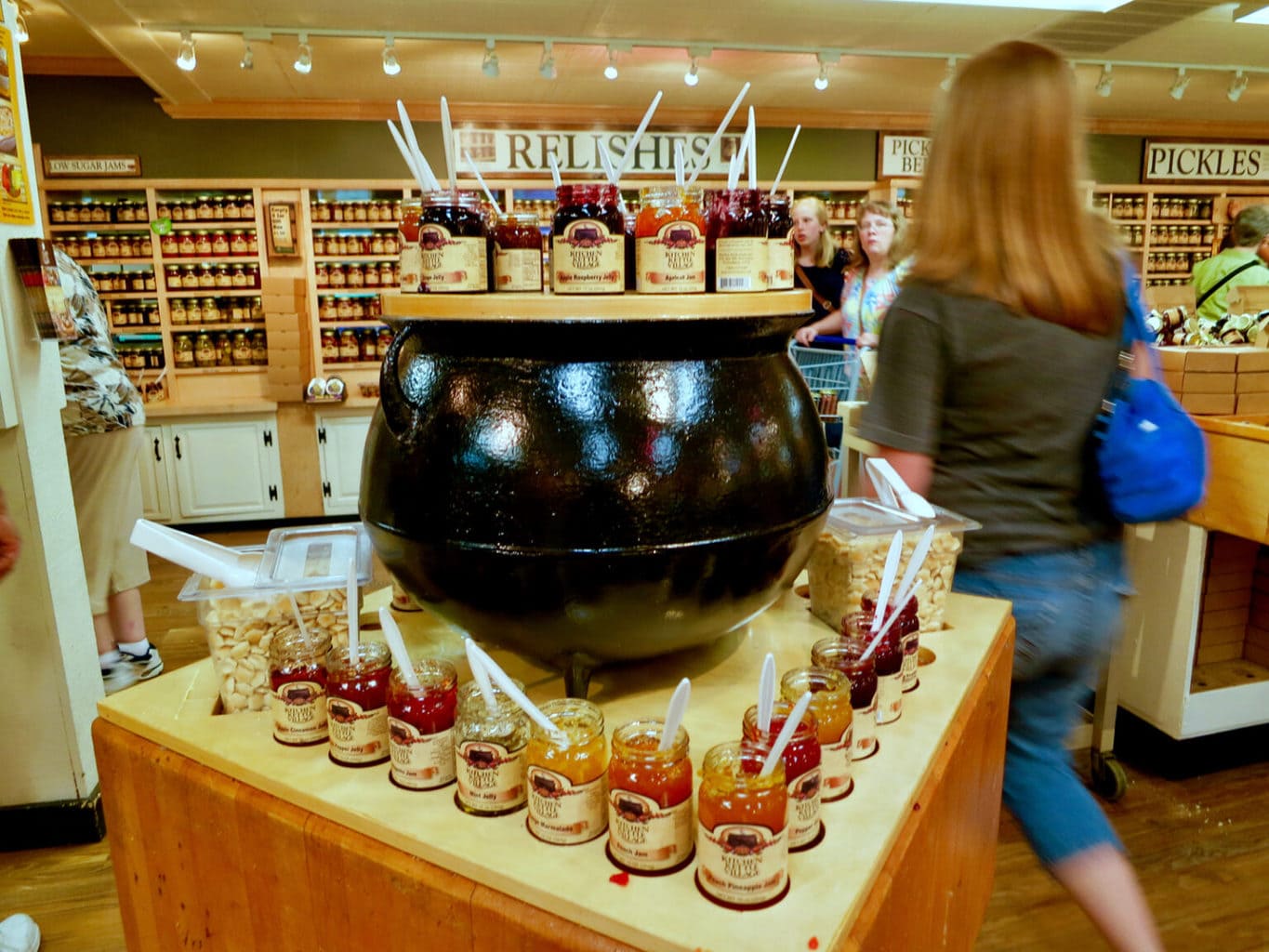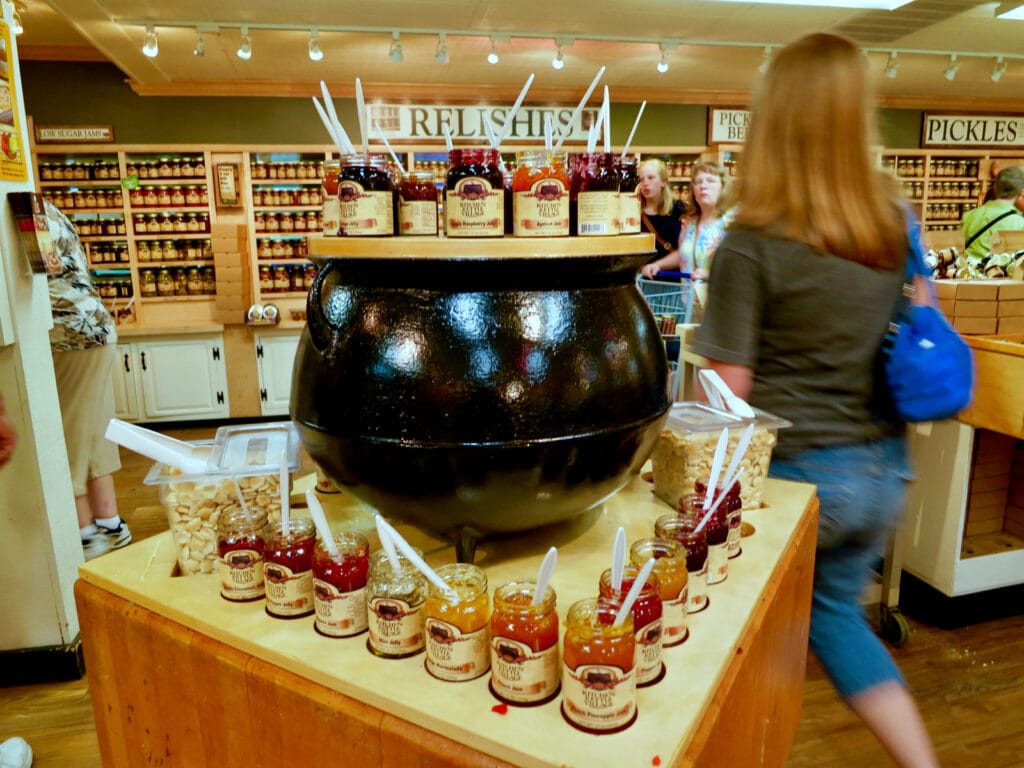 What you can do is sample from the myriad jars that abound in the store.  In fact, there are folks who visit JUST to eat, and don't buy anything.  Many jars are a reasonable $3.99, soup mixes $9.99.
Pepper Jam, the "Caviar of Lancaster County," is the number one seller – perfect as a meat glaze or topping cream cheese. There's Chow-Chow, Shoofly Pie in the bakery section, and Mint Chocolate Chip Whoopie Pies – my personal favorite.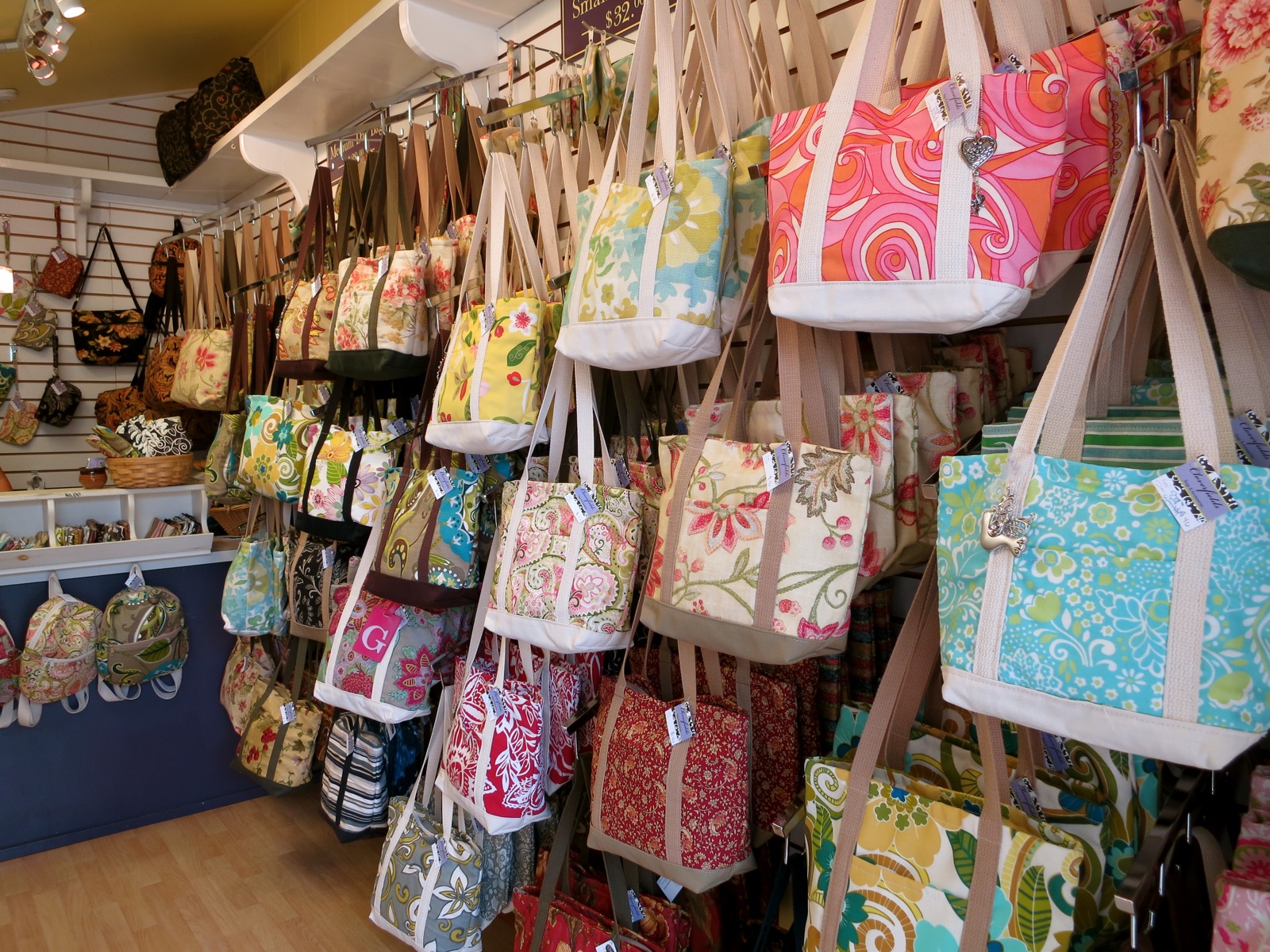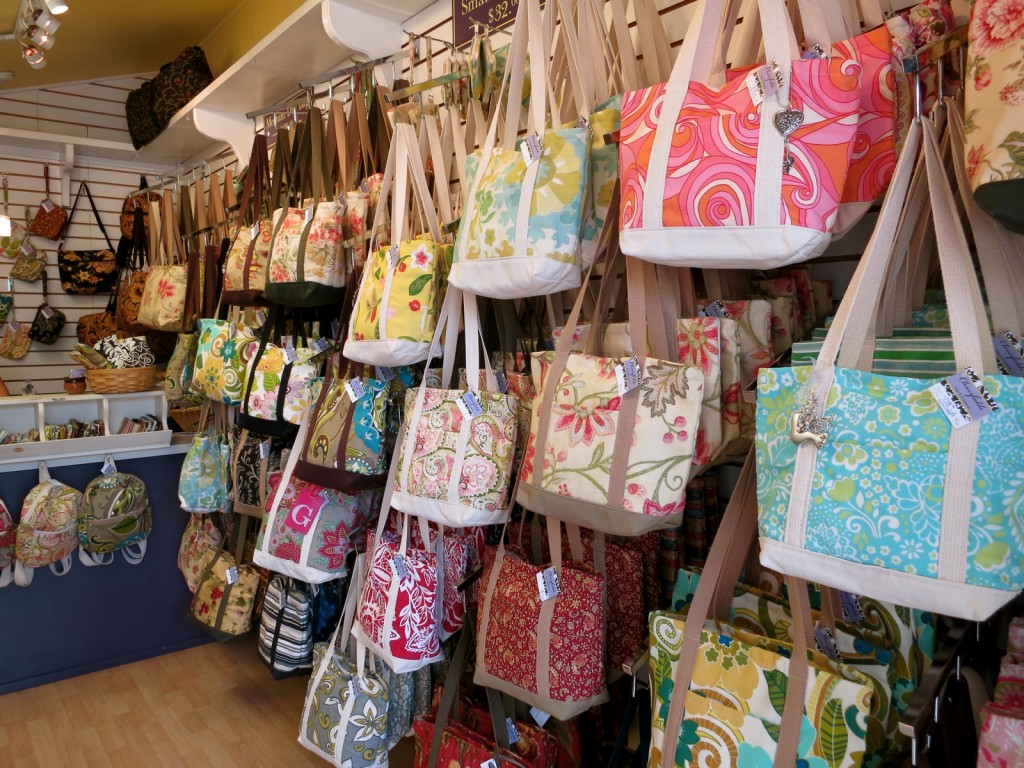 Diane Vincent makes and sells these cool fabric handbags, duffels and totes. Even better, her designer bags start at $32 for one funky fashion statement.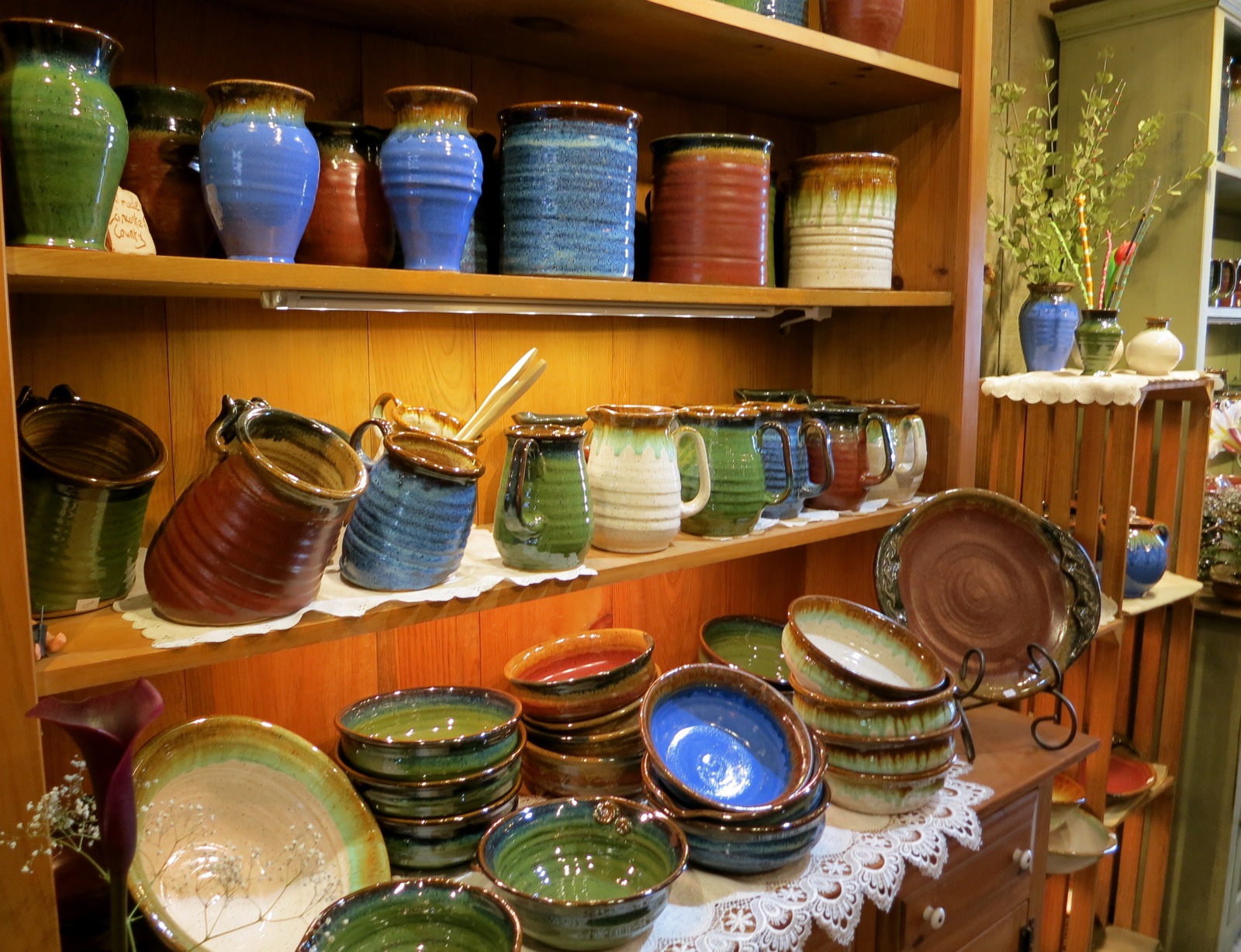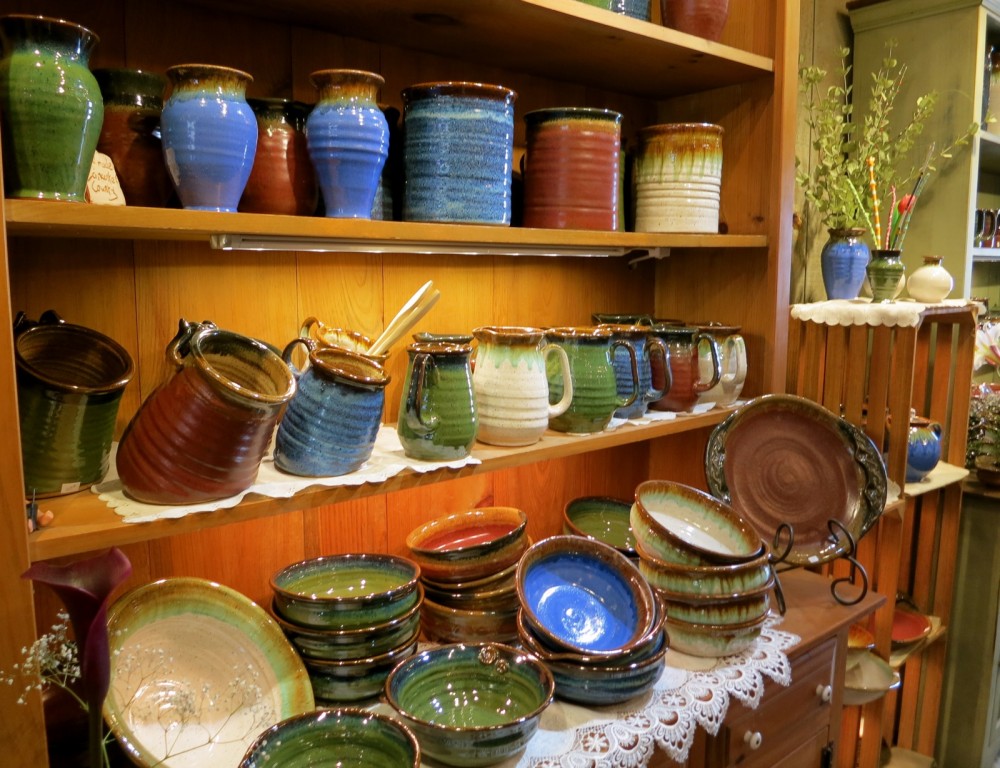 Garnet Pottery
Find casseroles, plates and unique knitting bowls in a range of beautifully fired colors.
It takes an artisan 300 to 600 hours to finish a 100% cotton quilt made by hand. These heirloom-quality quilts – from traditional to contemporary –  each made by one of 140 local quilters, are pricey. Keep in mind, however, you are purchasing an individual work of art.
Even if you don't buy – gawking at the colorful bedding is expected. A. nd entirely free. Kitchen Kettle Village is open-Sat 9am-6pm, closes 5pm Nov-April.
Where to Eat in Lancaster County PA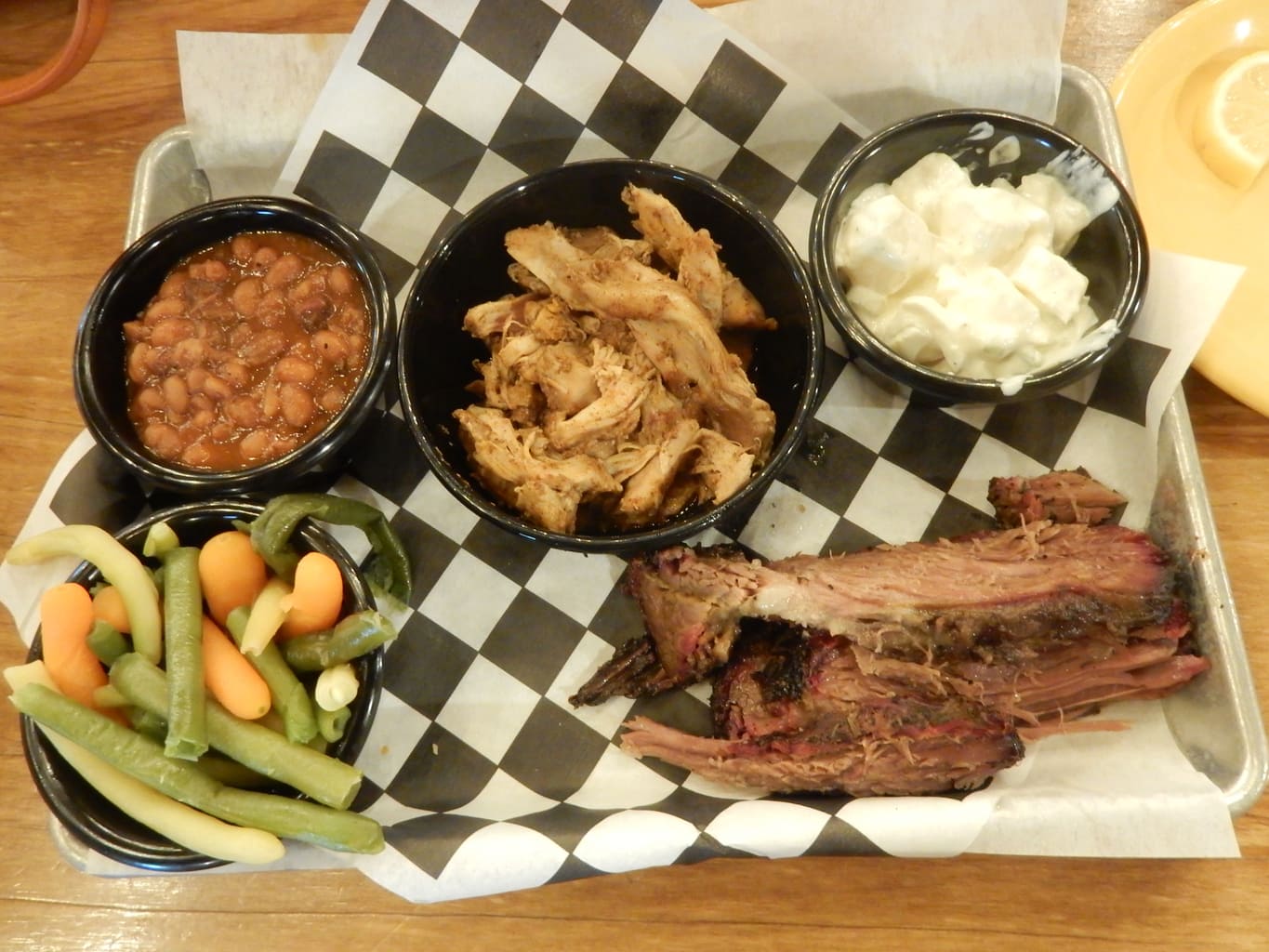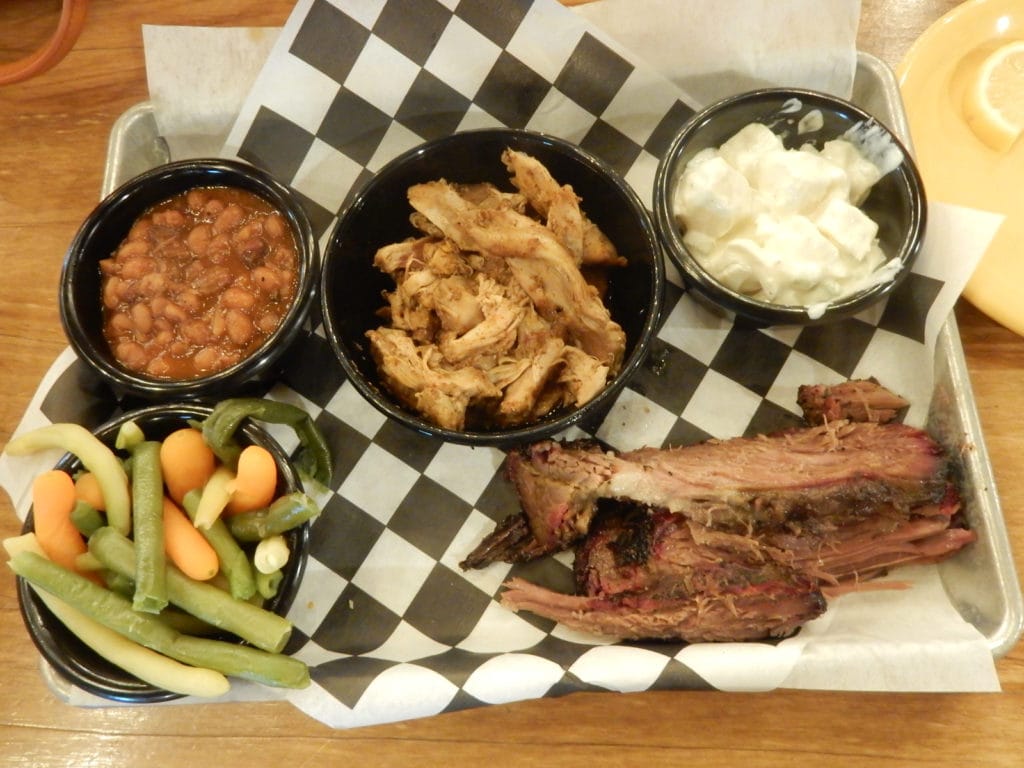 All is not coach-bus family-style meals at Plain & Fancy – the ten-acre complex that encompasses restaurants, gift shops, shows, tours, and buggy rides. While the Plain and Fancy Farm Restaurant books groups of 20 or more, the Smokehouse BBQ provides a great lunch or dinnertime meal for small parties.
Though you can certainly order a' la carte, get the "Smokehouse Sampler" ($21.95) for a taste of many PA Dutch items. You'll choose from 2 meats, 3 sides, and a dessert.
Best Hotels and Lodging in Back-Roads Amish Country PA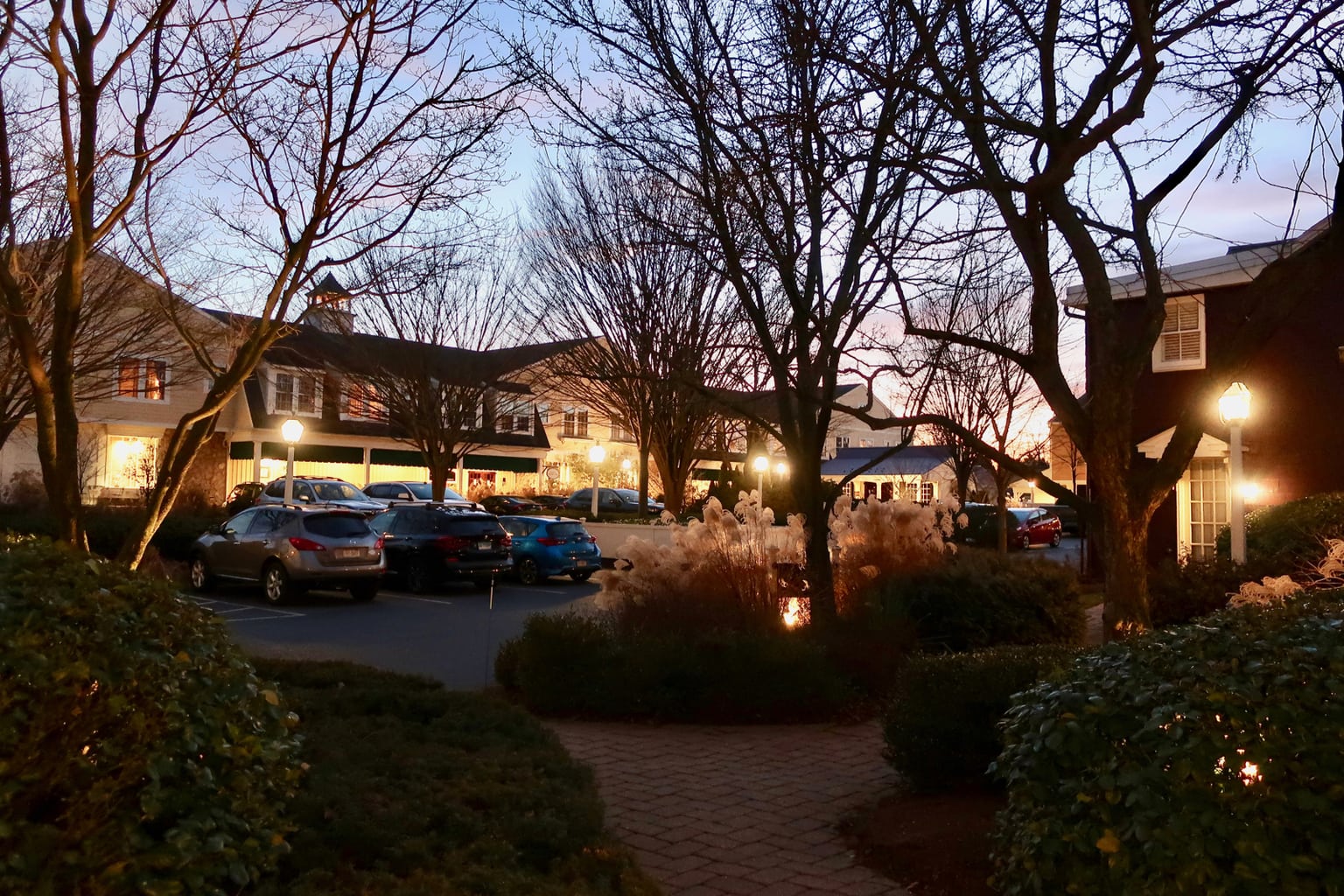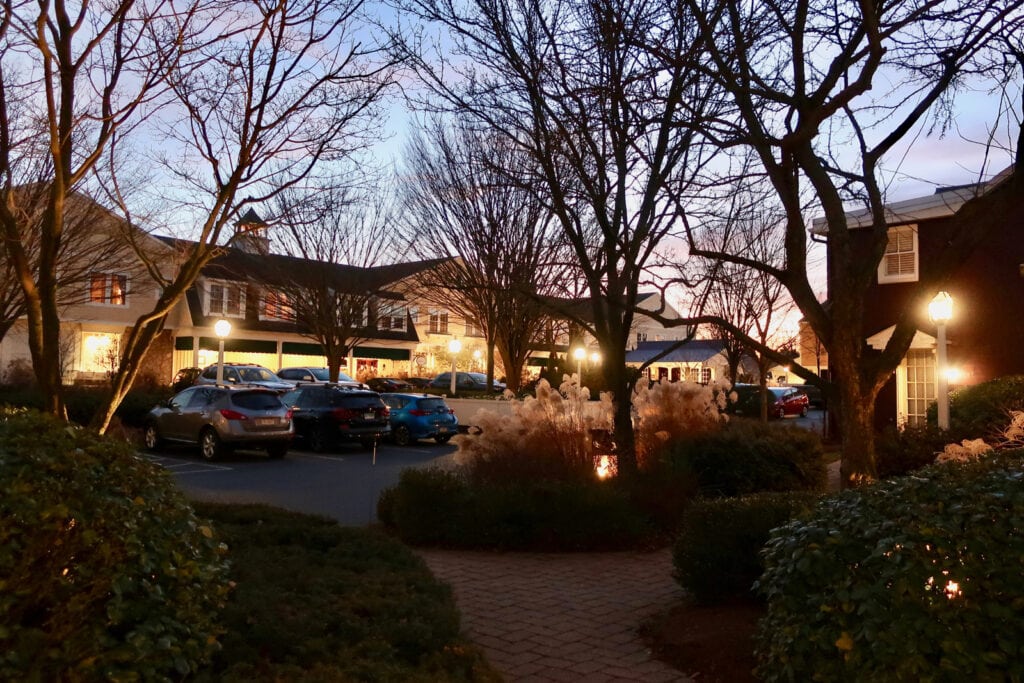 Once again, "repurposed Lancaster" comes through with this beauty of a hotel. Though it opened just a mere 20 years ago (2000), The Inn at Leola Village has been deemed a Historic Hotel of America, and listed on the National Trust for Historic Preservation by dint of its renovated antique farm houses and reclaimed tobacco barns on property – around which restaurants, shops, a day spa, and more guest rooms were built: 62 distinct rooms in all.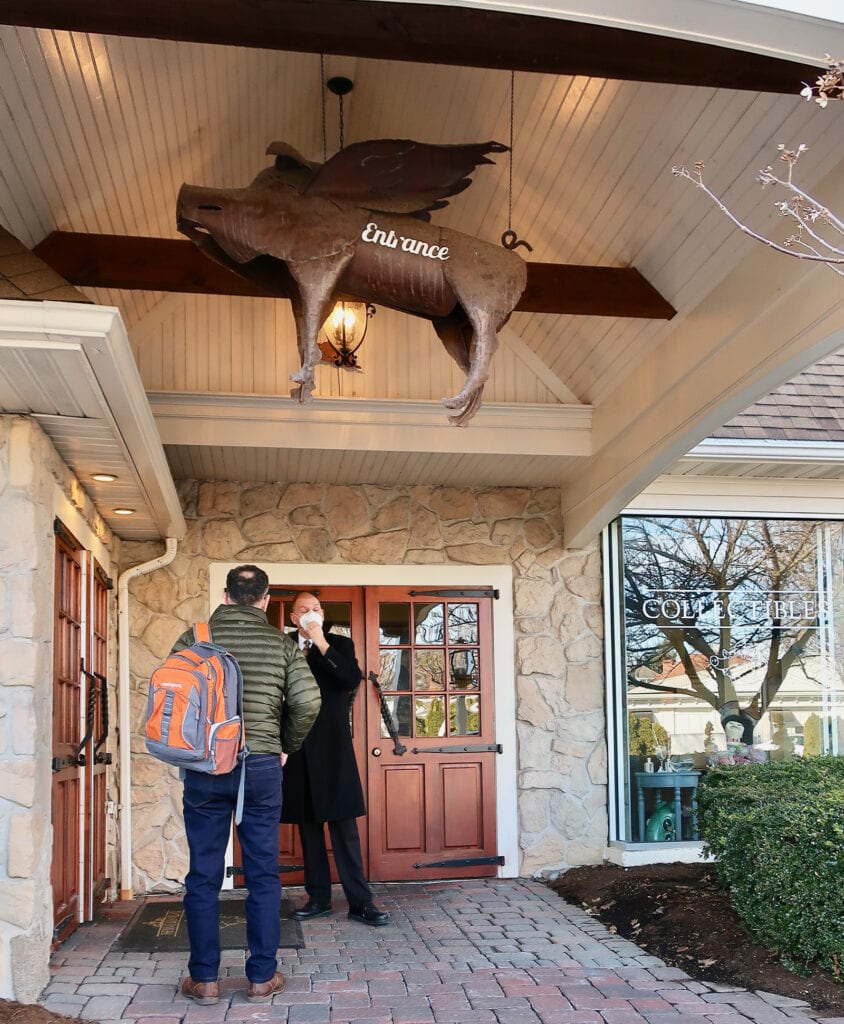 In 1999, the mid 1800's tobacco farm was slated for demolition to make way for modern businesses. When the original Inn owners decided to turn the cluster of buildings into a sprawling inn – one that, they said, would earn a AAA 4-Diamond award, naysayers commented, "Sure. When pigs fly!" (Ergo, the flying pig is a reoccurring motif at this now 4-Diamond, Forbes-approved lodging).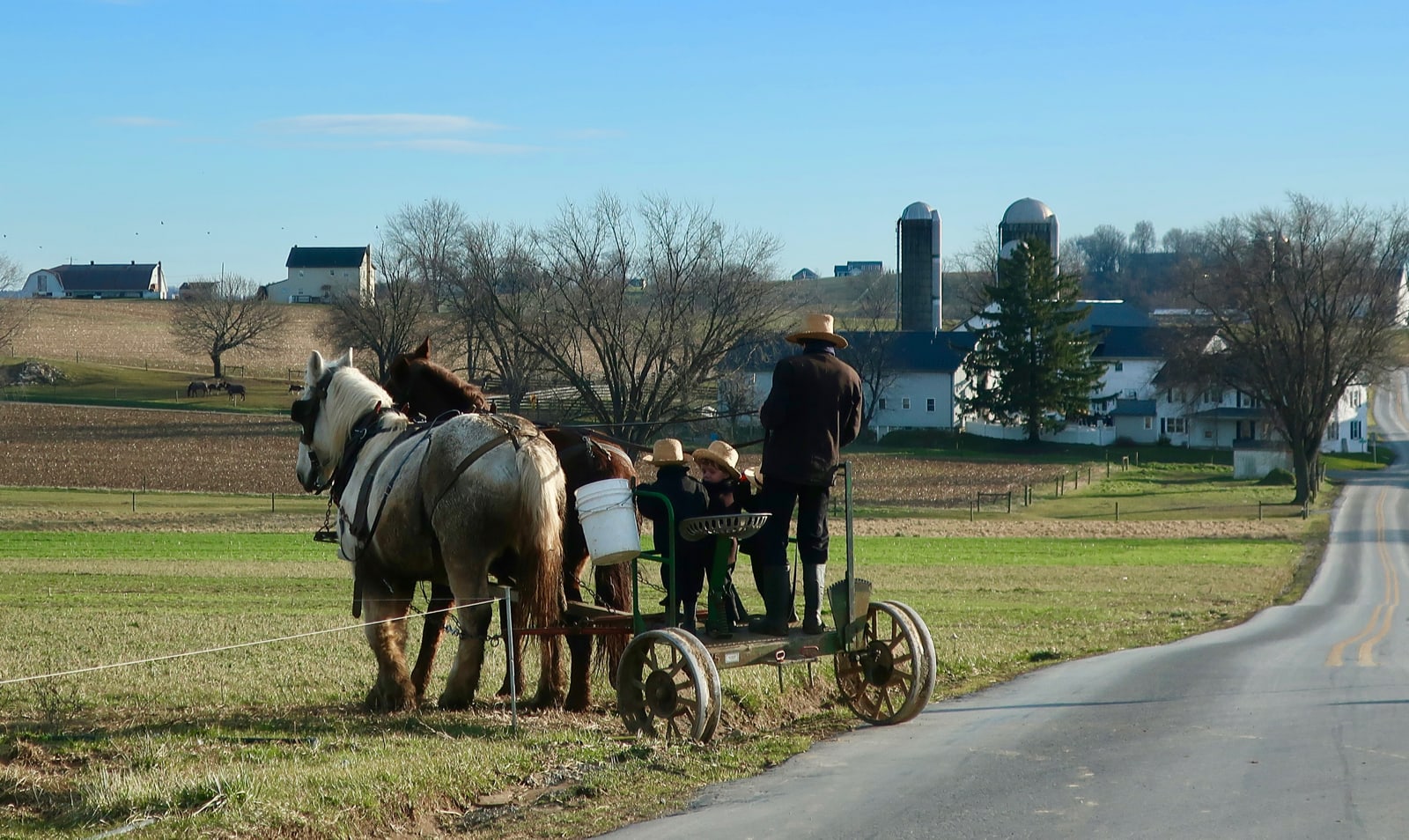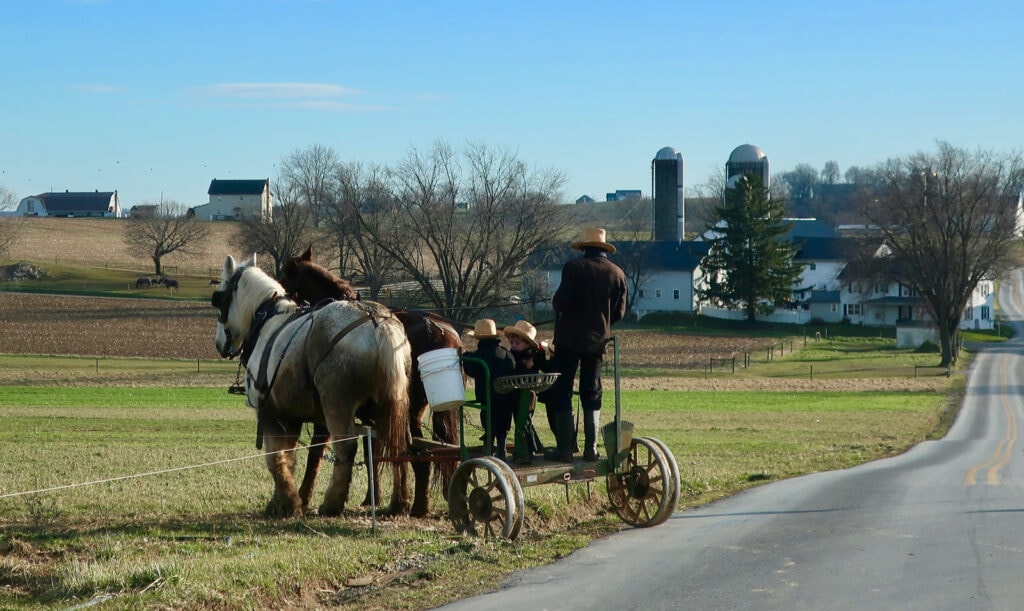 For travelers seeking a true, back-roads, Amish-Country experience, the location of the Inn at Leola Village can't be beat. Leola is a mere 15 minutes to the tiny PA Dutch hamlets of Bird-In-Hand, Ronks, and New Holland in one direction, and downtown Lancaster PA in the other.
The Inn at Leola Village is so romantic, it made it onto our 20 Best Romantic Hotels Northeast USA 2021 list.
First Impressions of Inn at Leola Village
The reception/lobby – an eye-catching rustic space with fireplace and friendly staff – is set within the original carriage house.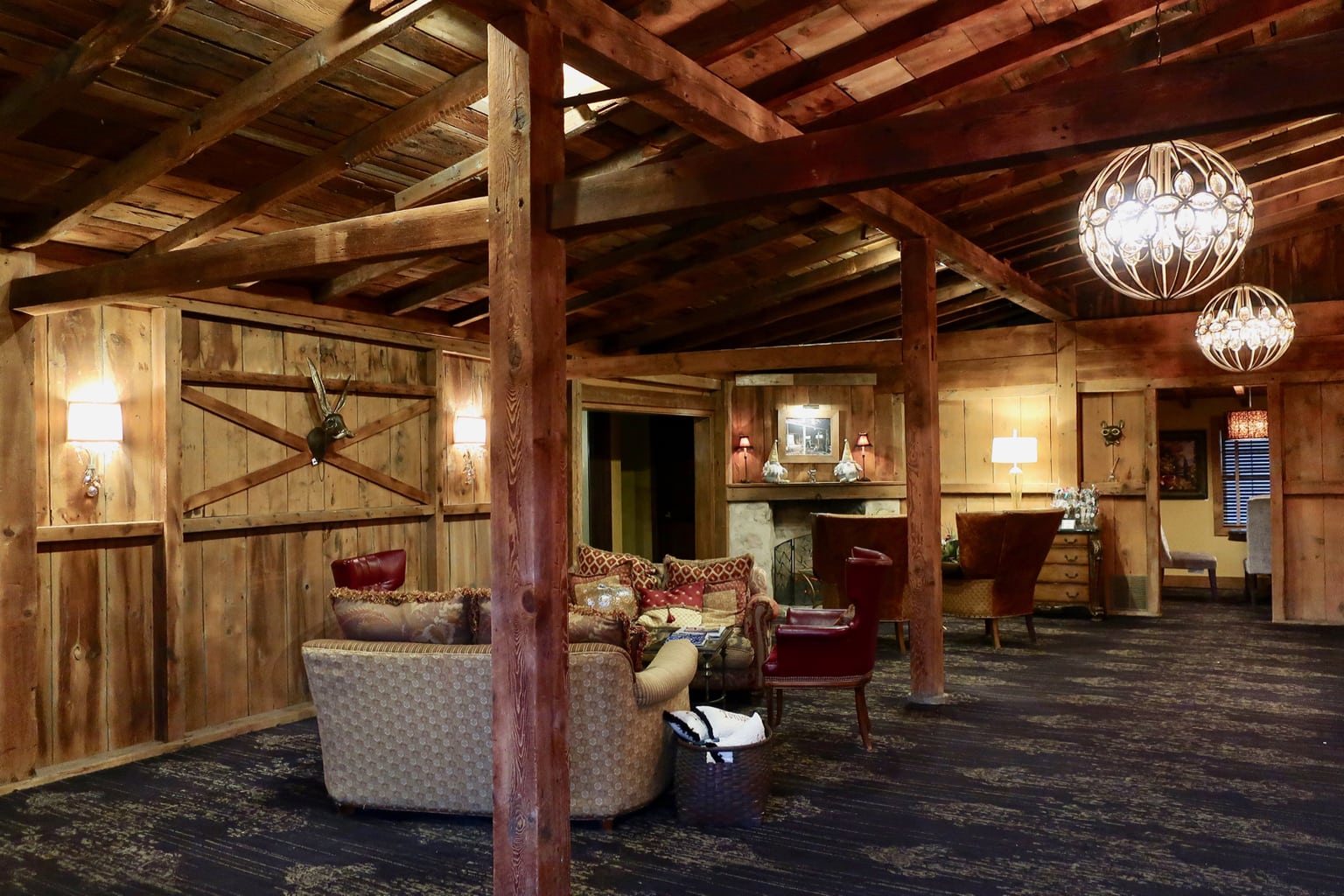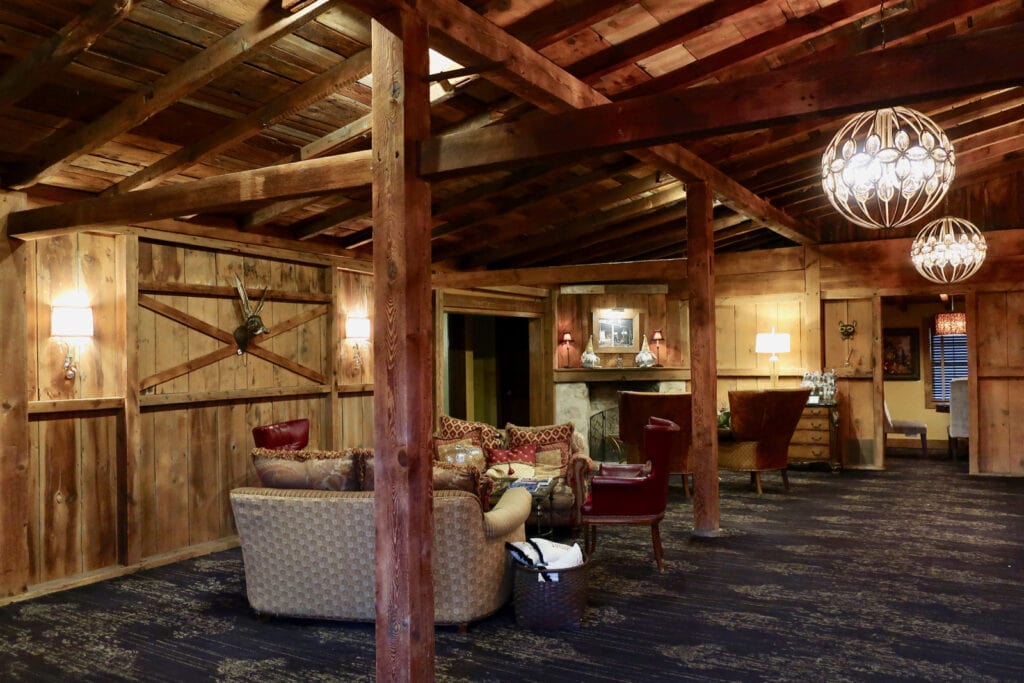 Guest rooms and suits can be found in small cottages, former barns, and above the restaurants, spas, and other establishments on the property. Elements of whimsy contribute to a fun guest experience.
In lieu of your basic "Do Not Disturb" sign, those who don't want to be interrupted for any reason can hang a small cushion, emblazoned with a flying pig, and the words, "Go Away," on the door.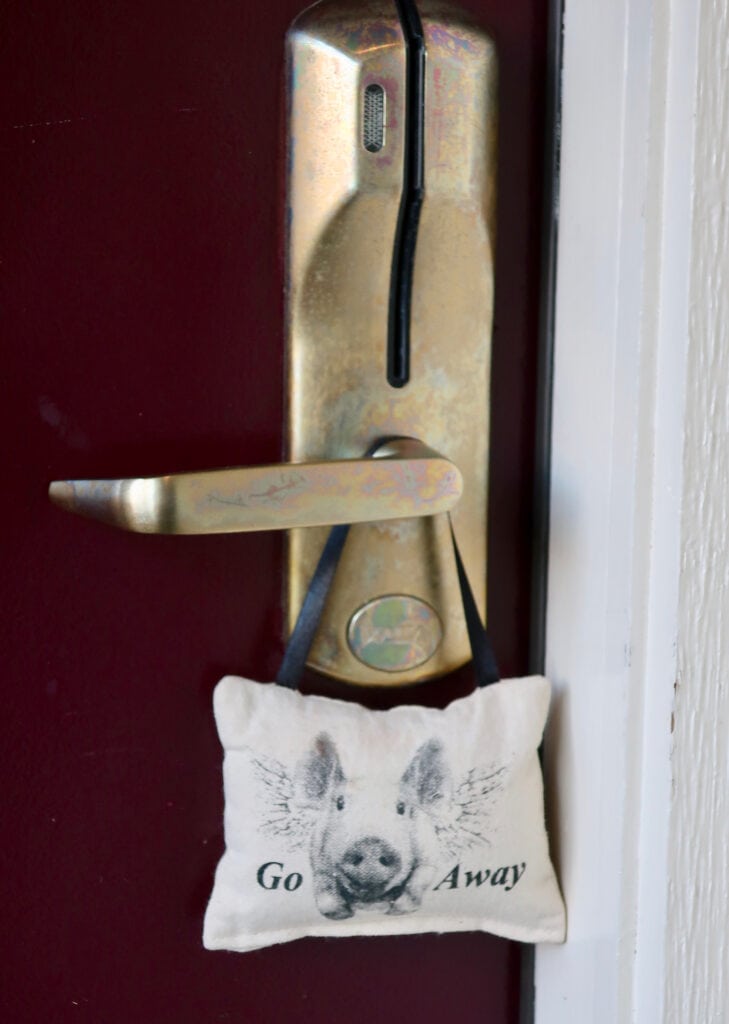 Each bed is topped with a small pillow stitched with the word "Tonight" on one side, and "Not Tonight" on the other. (Given the romantic nature of most accommodations, however, I doubt the latter is used much.)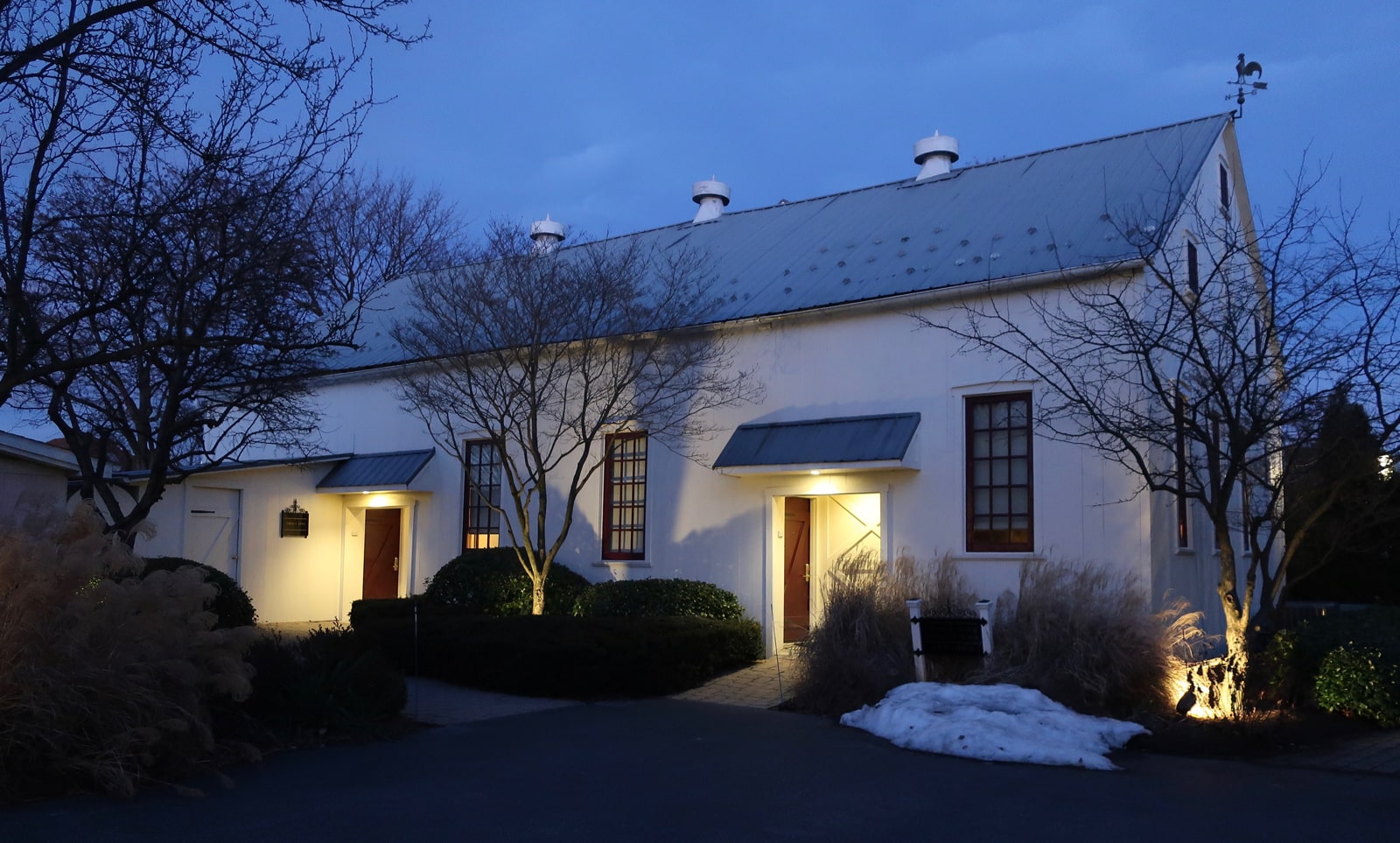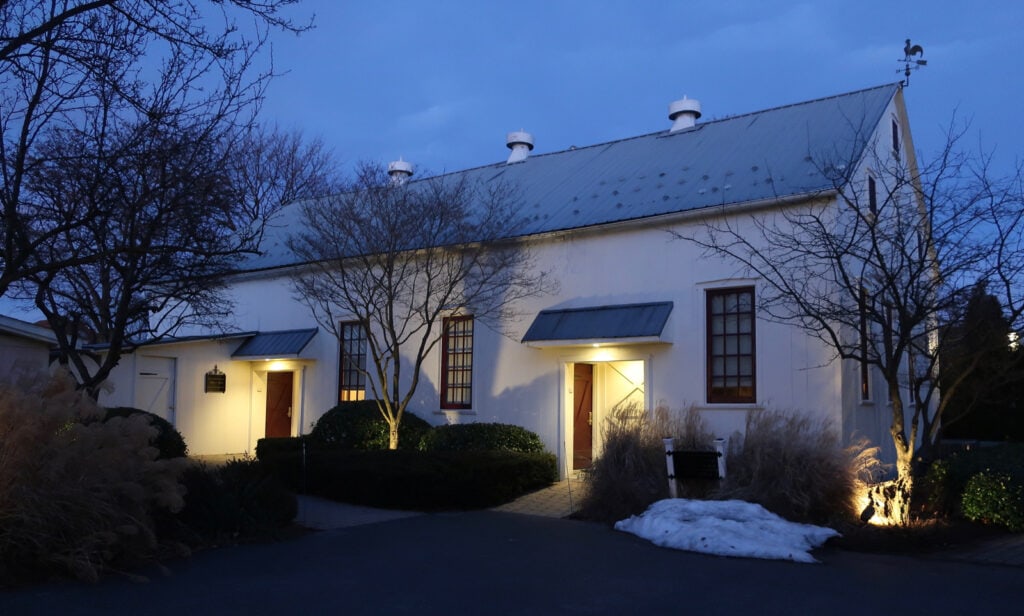 Amos King Suite
The Amos King tobacco barn is partitioned into three abutting guest suites, just a quick walk from check-in.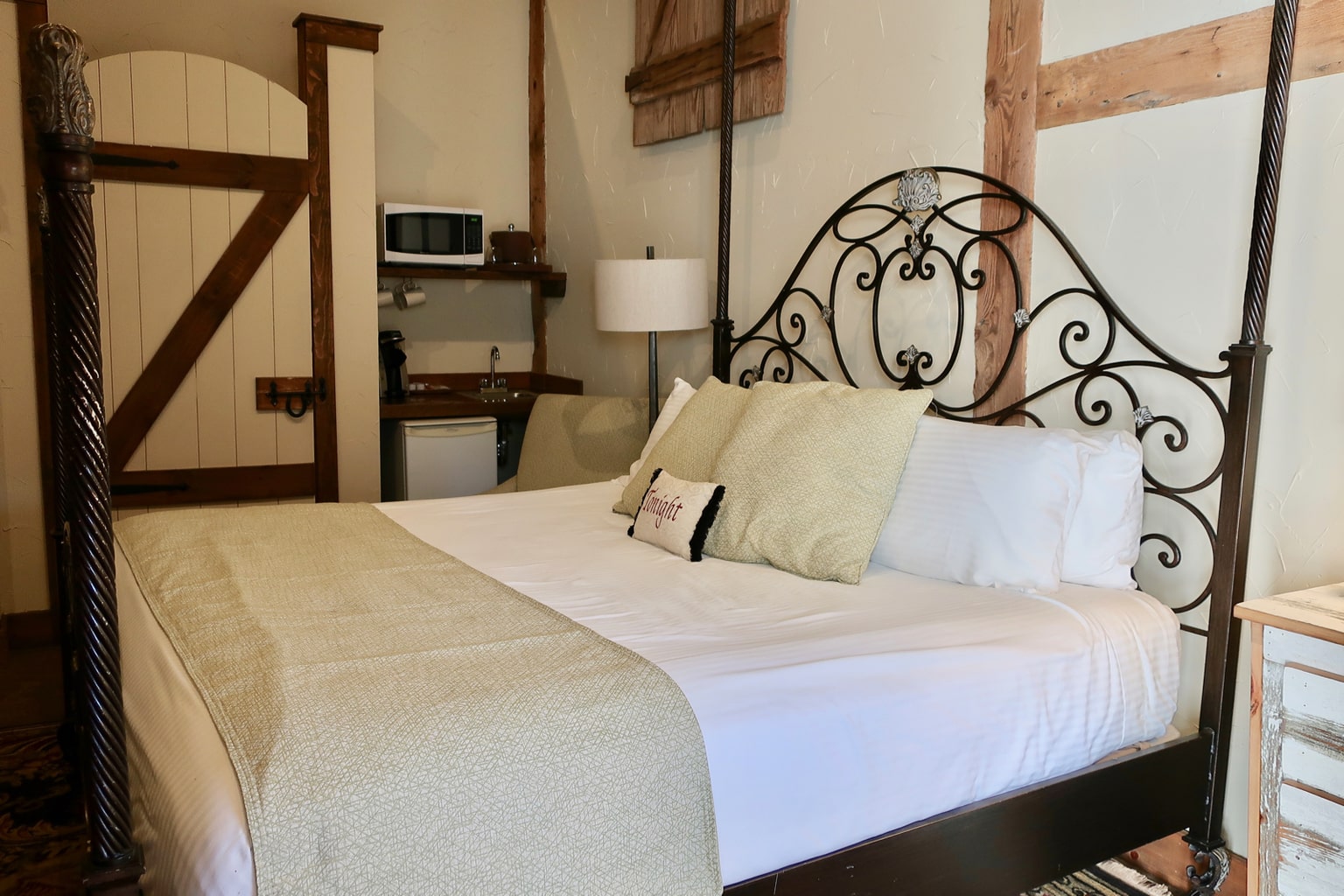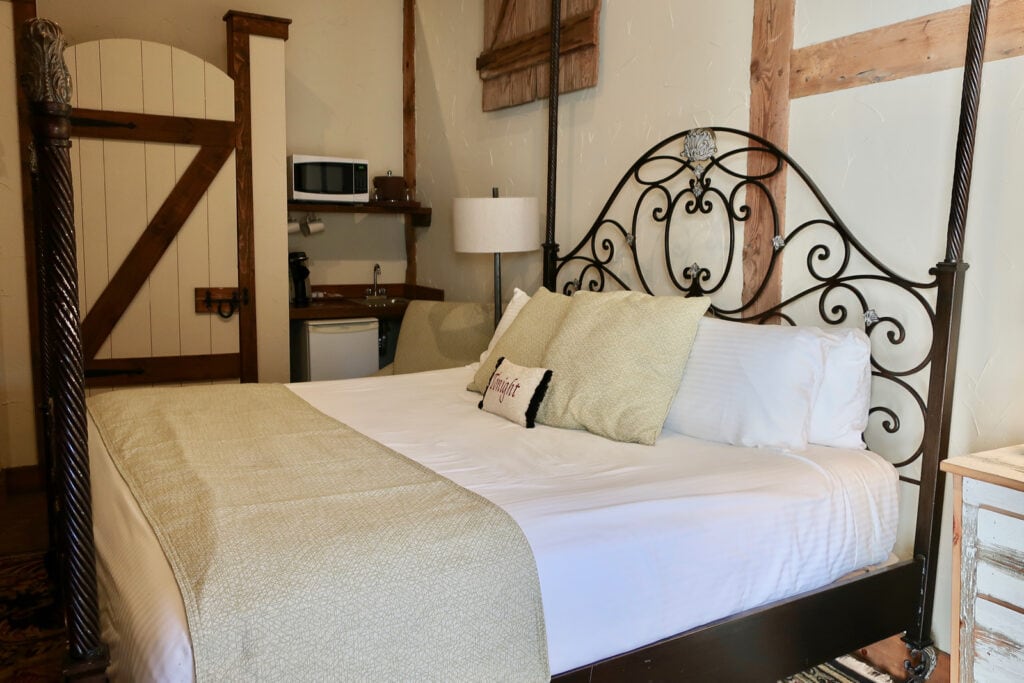 If you're a fan of reclaimed barn-wood, you'll love this soaring chamber, bedecked with sections of original walls and doors. These relics from the past serve structurally as walls, are affixed ornamentally to stucco'd walls, and used to create nightstands, consoles and other furniture.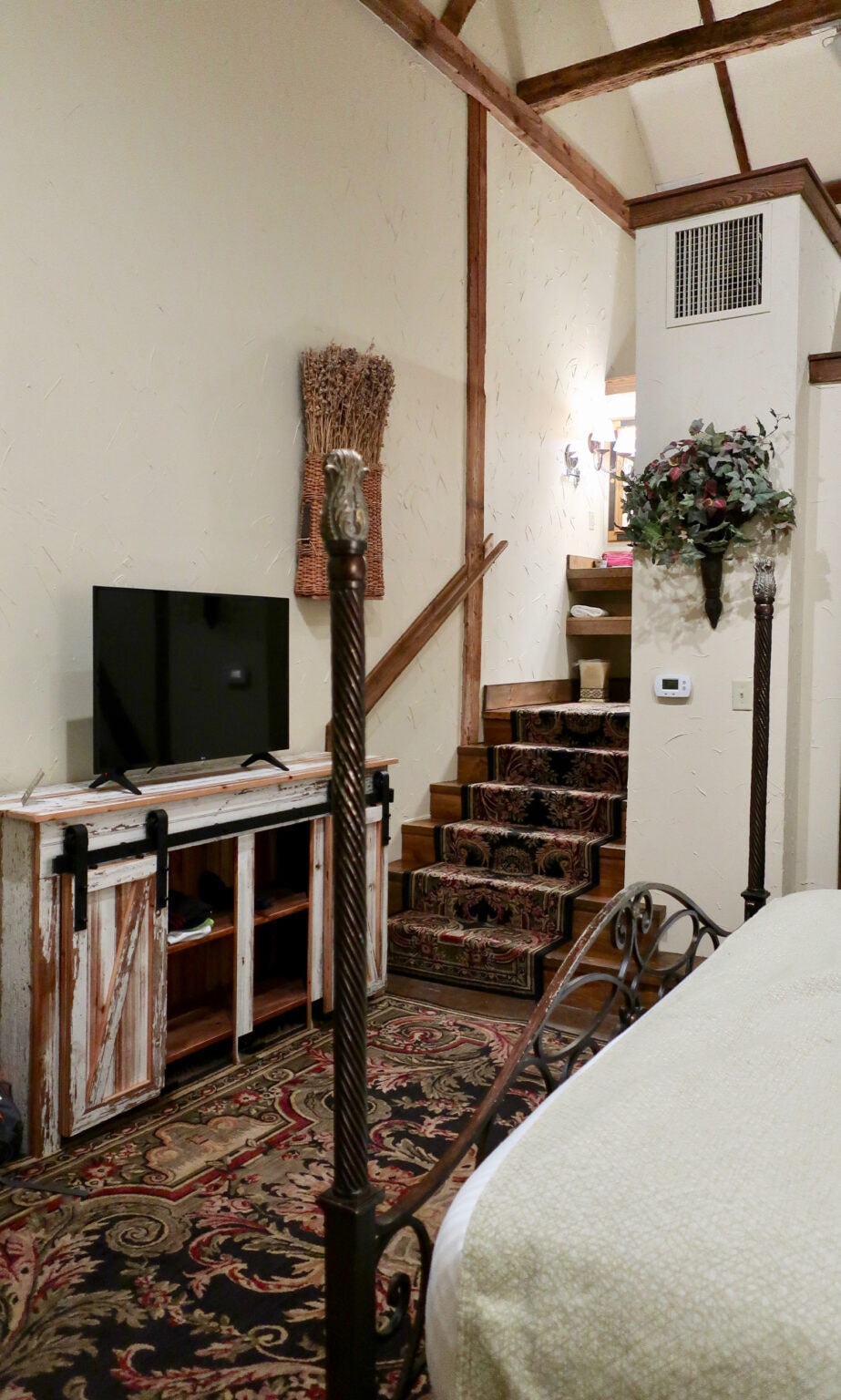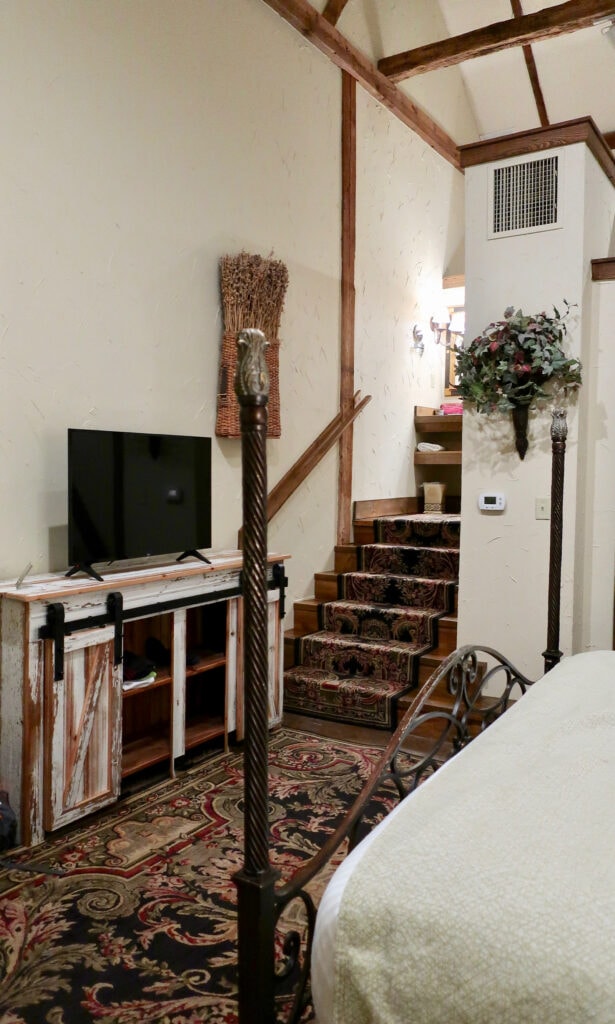 The effect is grand.
Just FYI – some suites are built for romance and not really family-friendly. The bathroom area is lofted and separated from the bedroom by a set of stairs.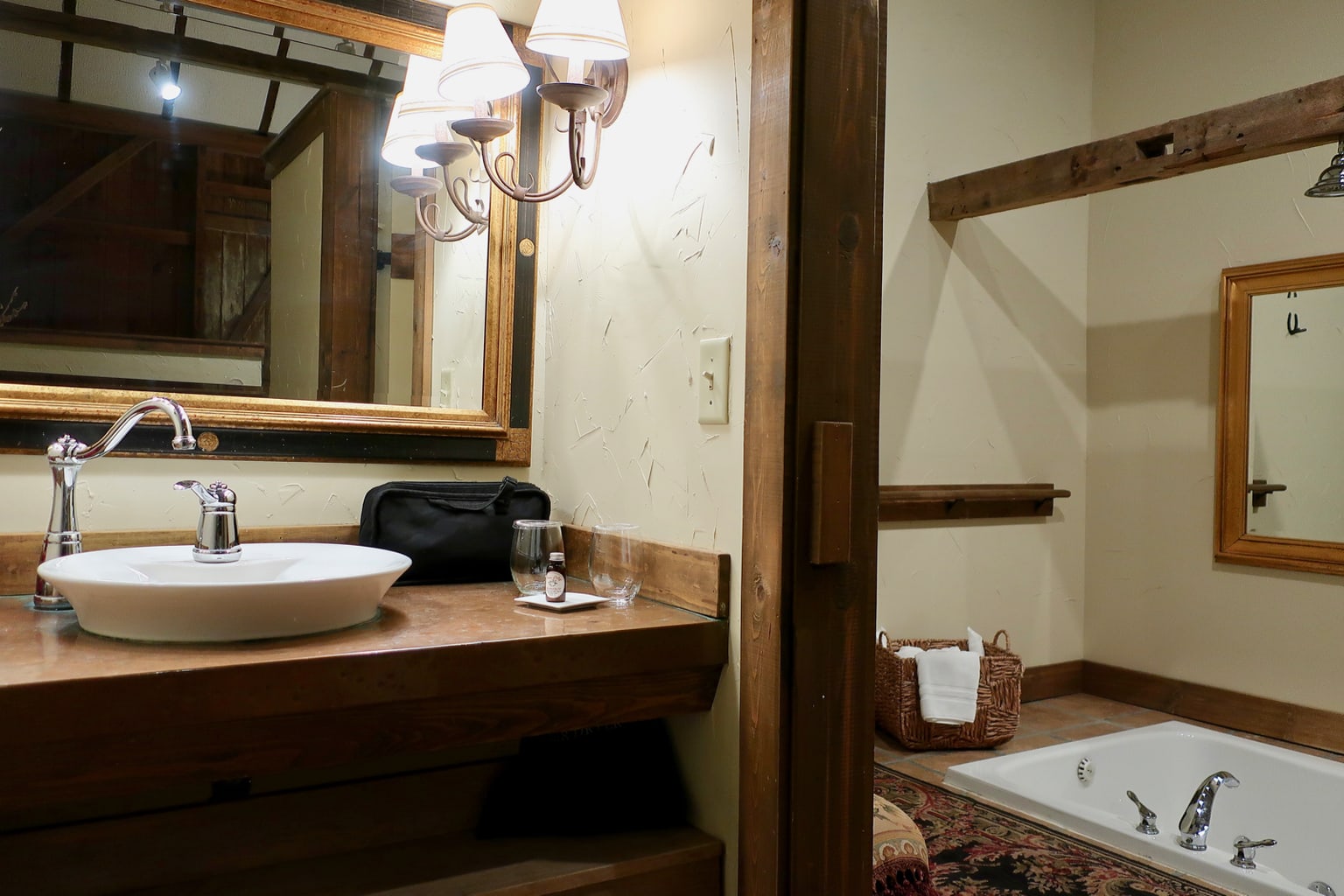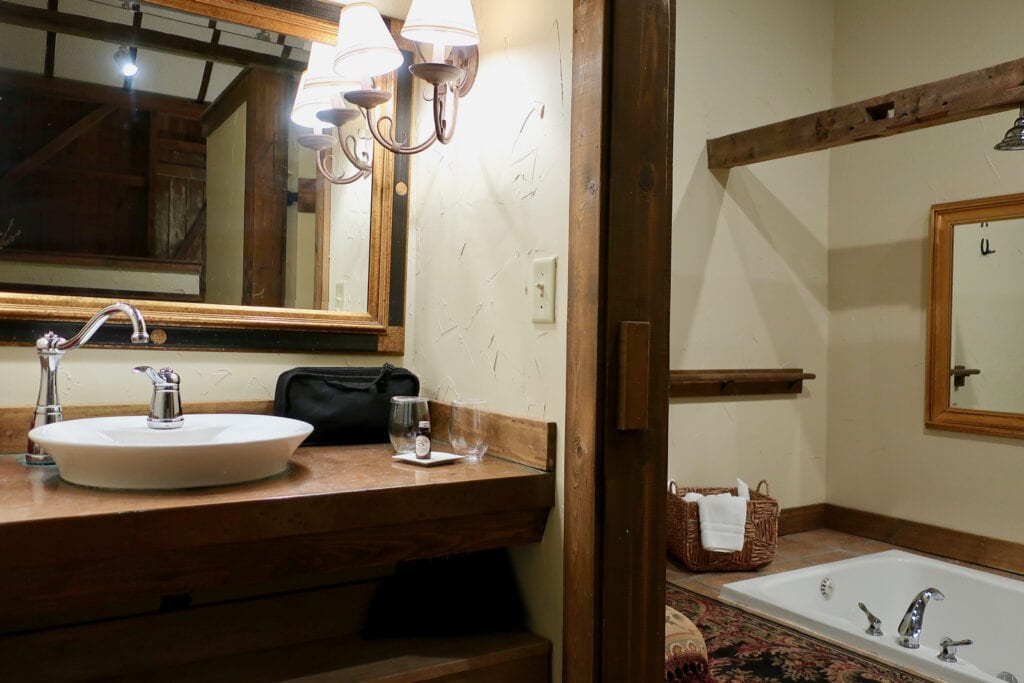 Honeymooners and amorous couples adore the two-person sunken Jacuzzi, which can be turned into an open shower via a showerhead above the center of the tub – no shower curtain in sight.
Dining at Inn at Leola Village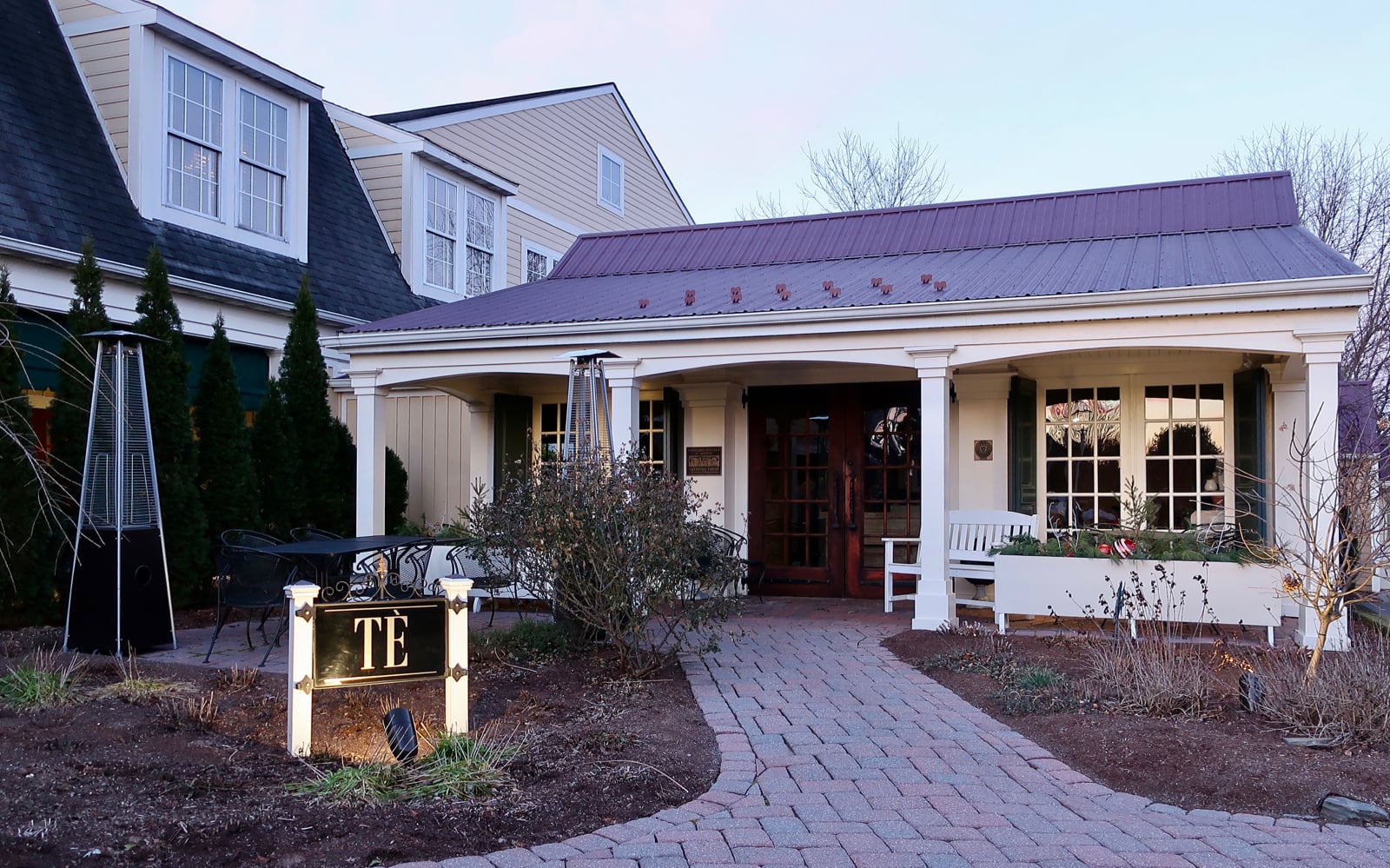 Until Covid hit, the 6-table, Forbes 5-Star restaurant, TE, was prized for its tasting menu and quite the culinary sensation in Lancaster County. As of early 2021, it was still closed, with future in question.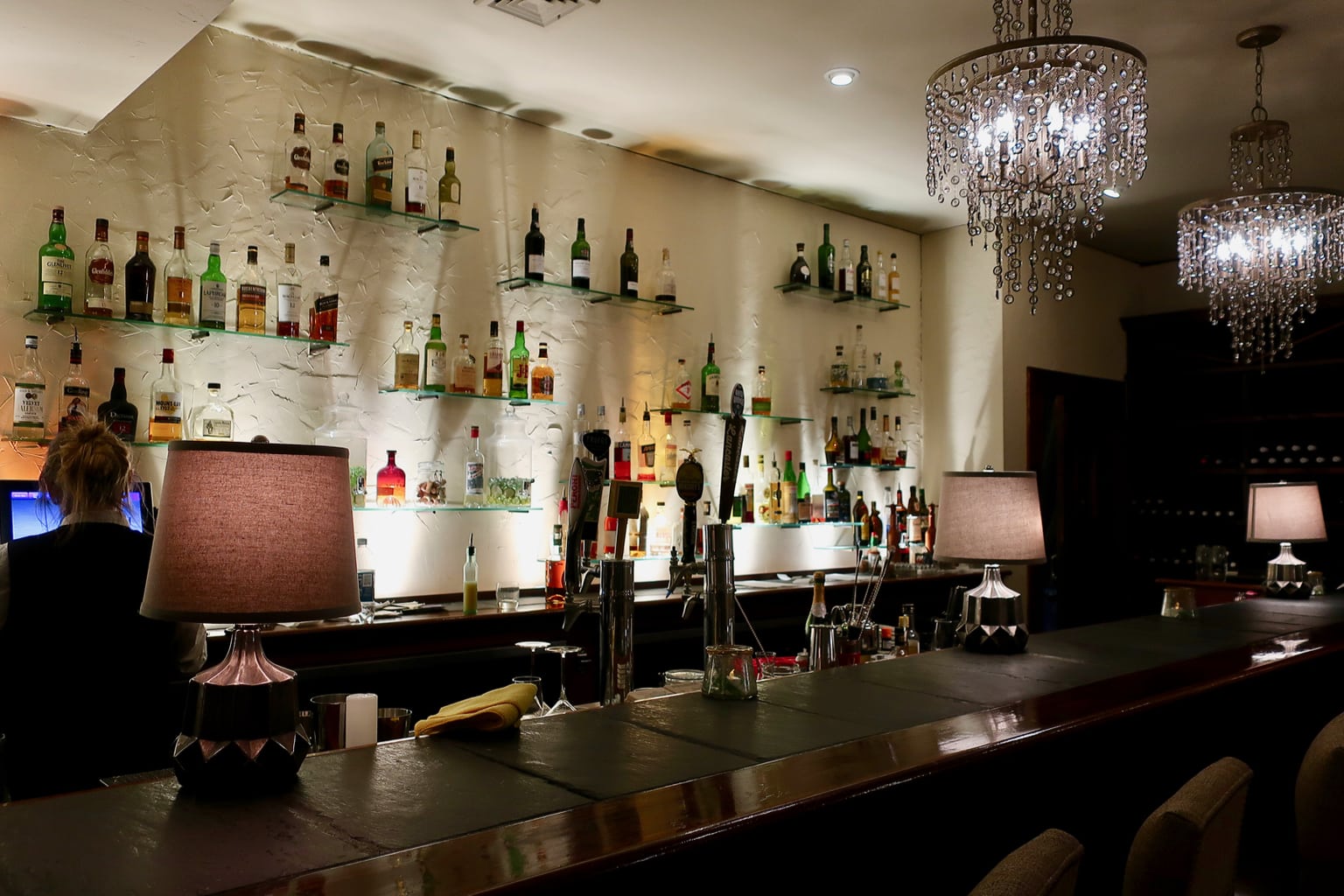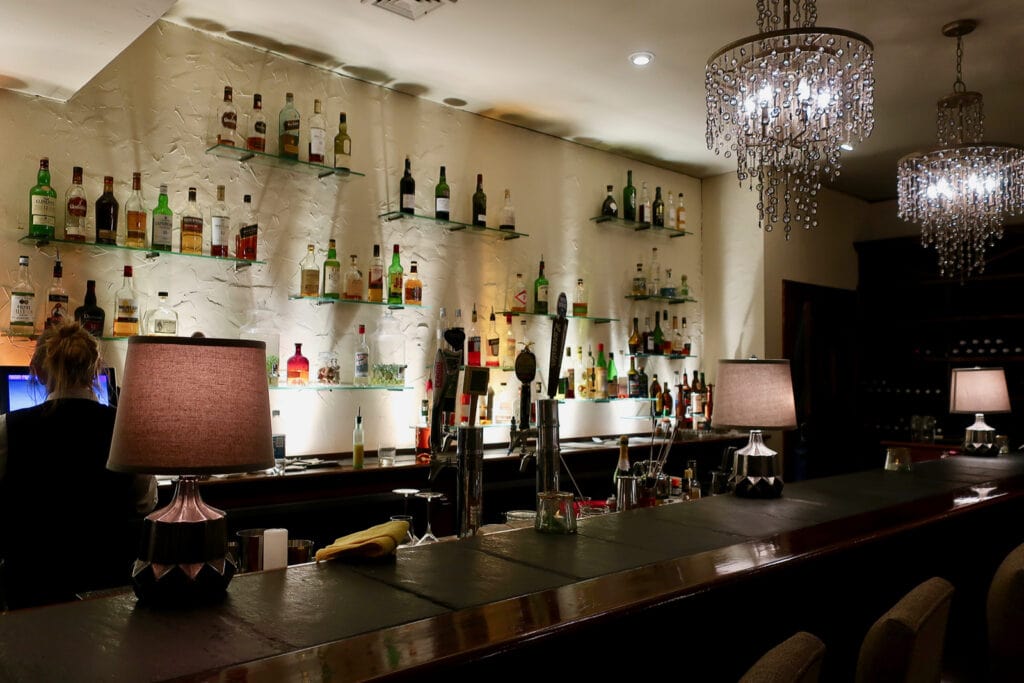 The more casual – though still charming – Osteria Avanti offers burgers, chops, chicken dishes, and traditional Italian fare in a warren of dining rooms where tables are set a good distance from each other. If my Lamp Chops ($36), perfectly seasoned and exactly the way I like them, are any indication, the rest of the menu is also well above average.
Amenities and Rates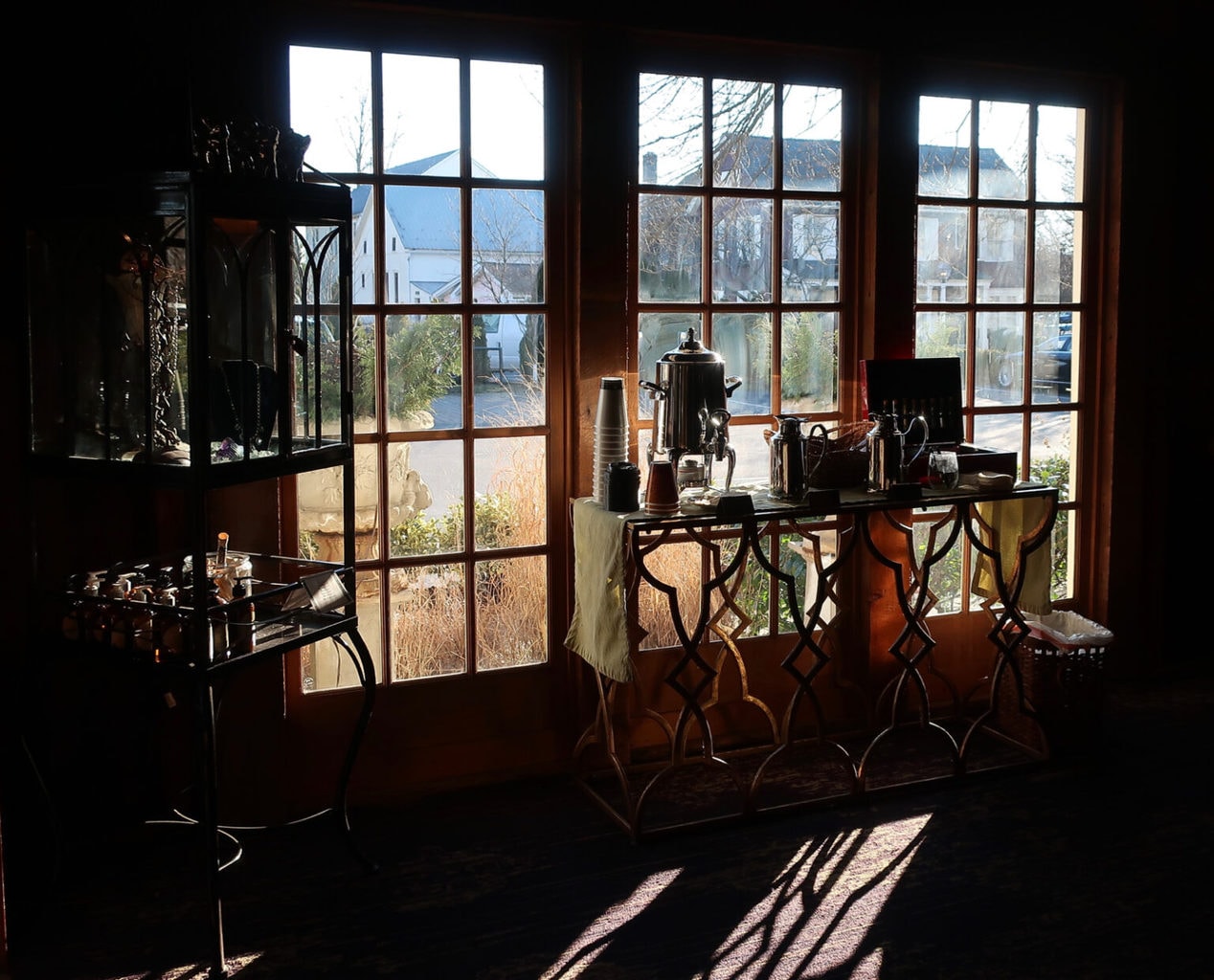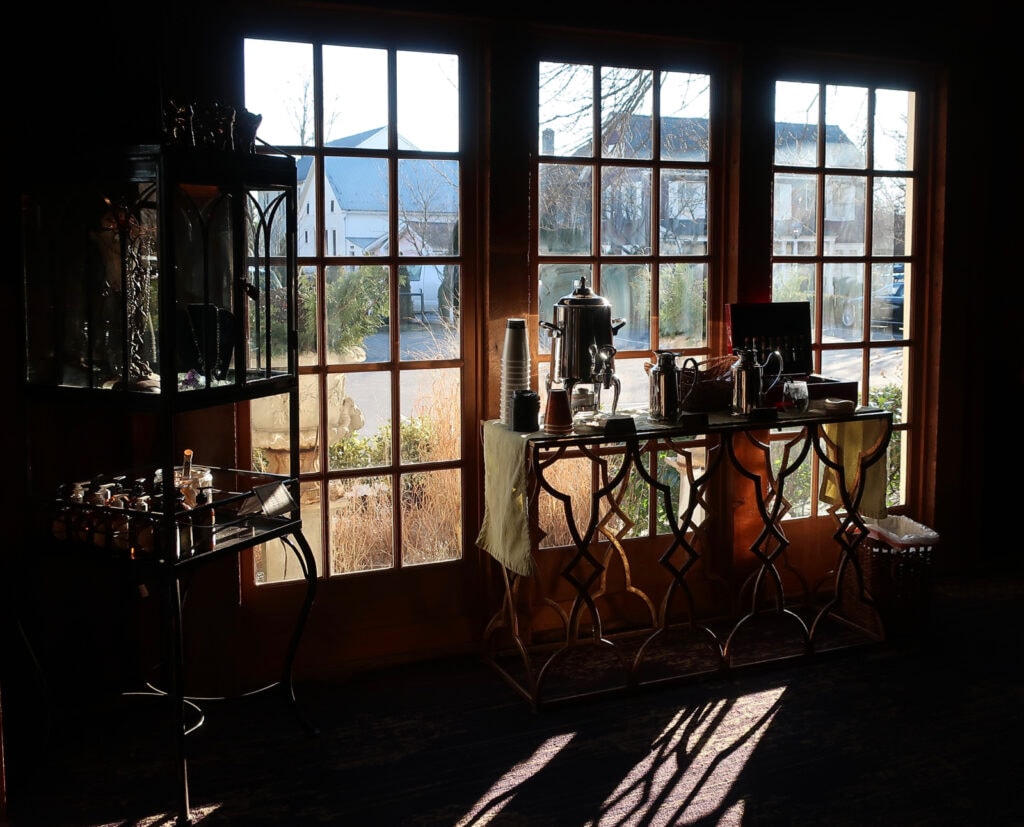 Coffee set up in lobby with grab and go pastry.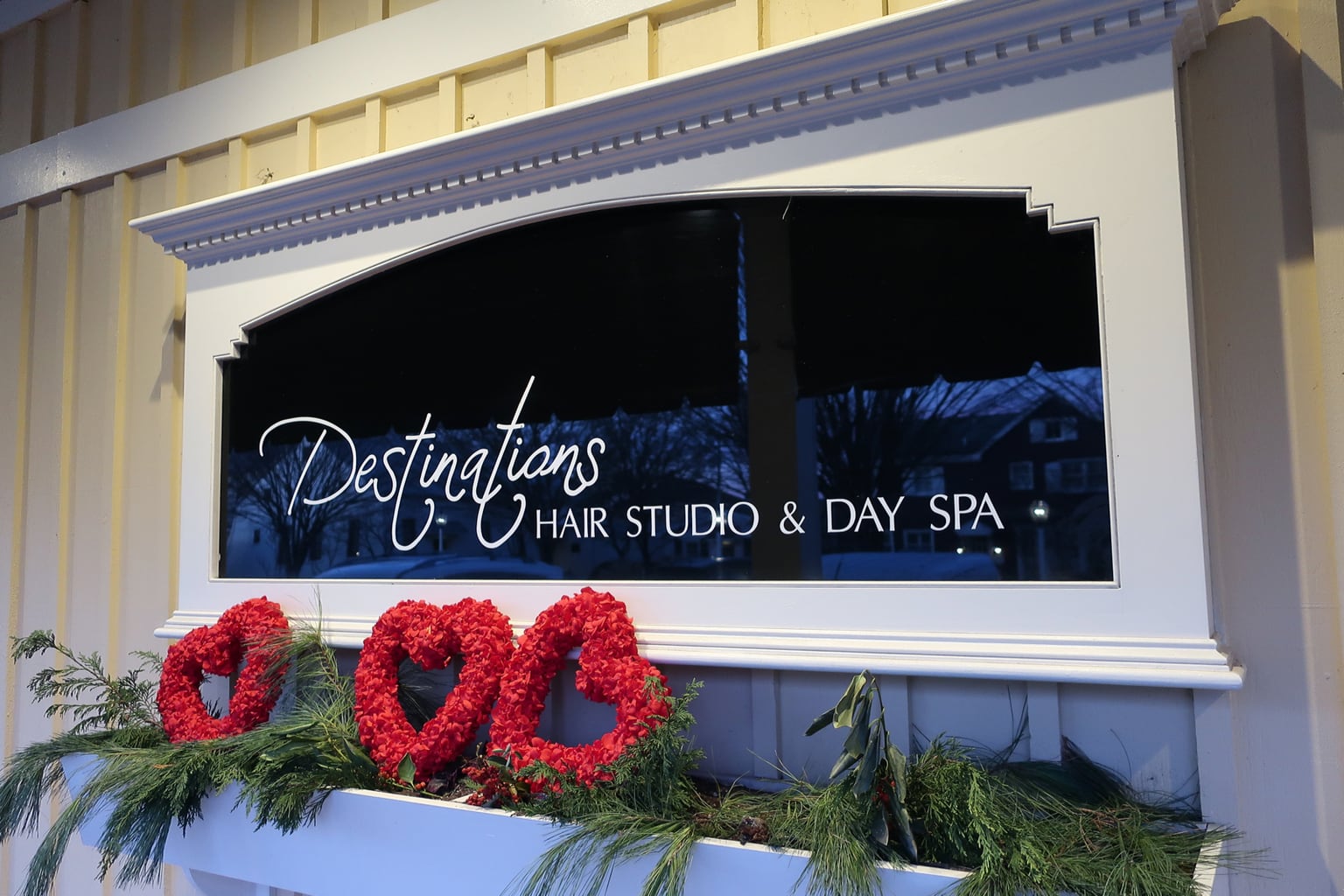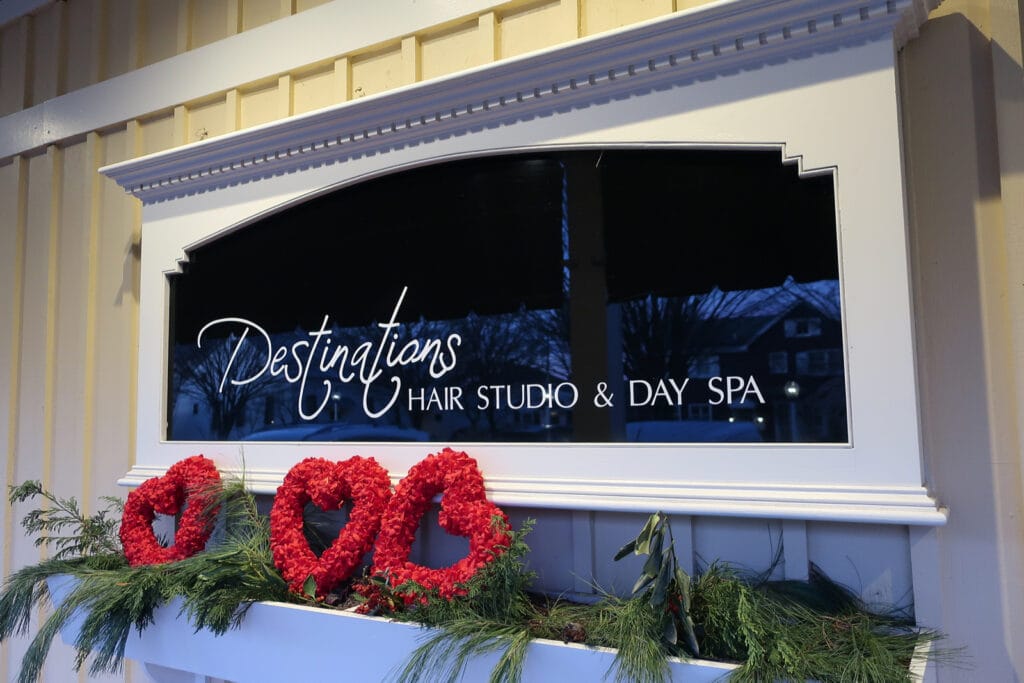 Destinations Day Spa
Fitness Center
Rates from $140-$350. Romance package starts at $400 per night and includes dinner for 2 at Osteria Avanti, breakfast for two, bottle of champagne and roses on arrival.
Find Inn at Leola Village on Getaway Mavens 15 Top Romantic Hideaways Northeast US 2022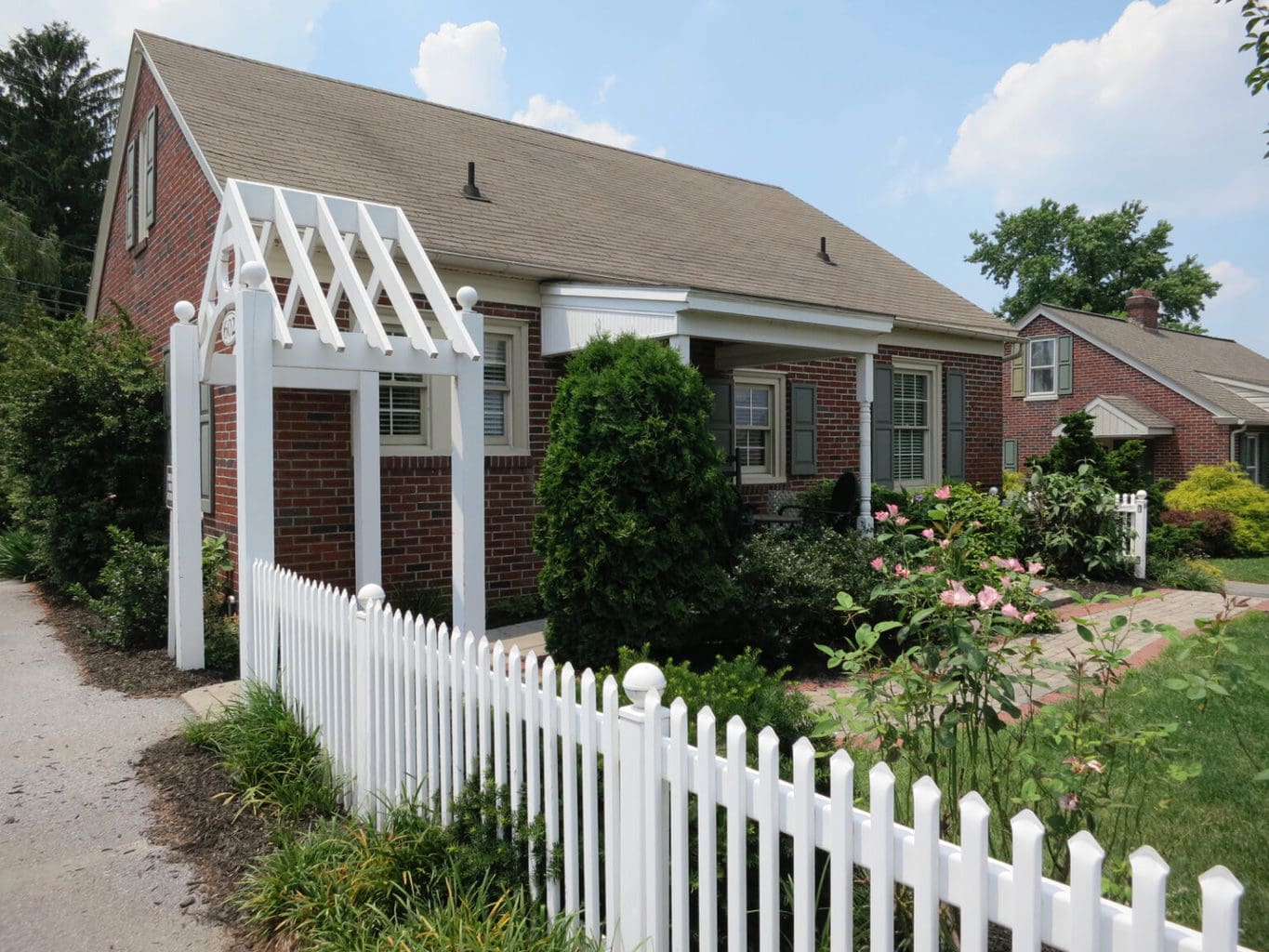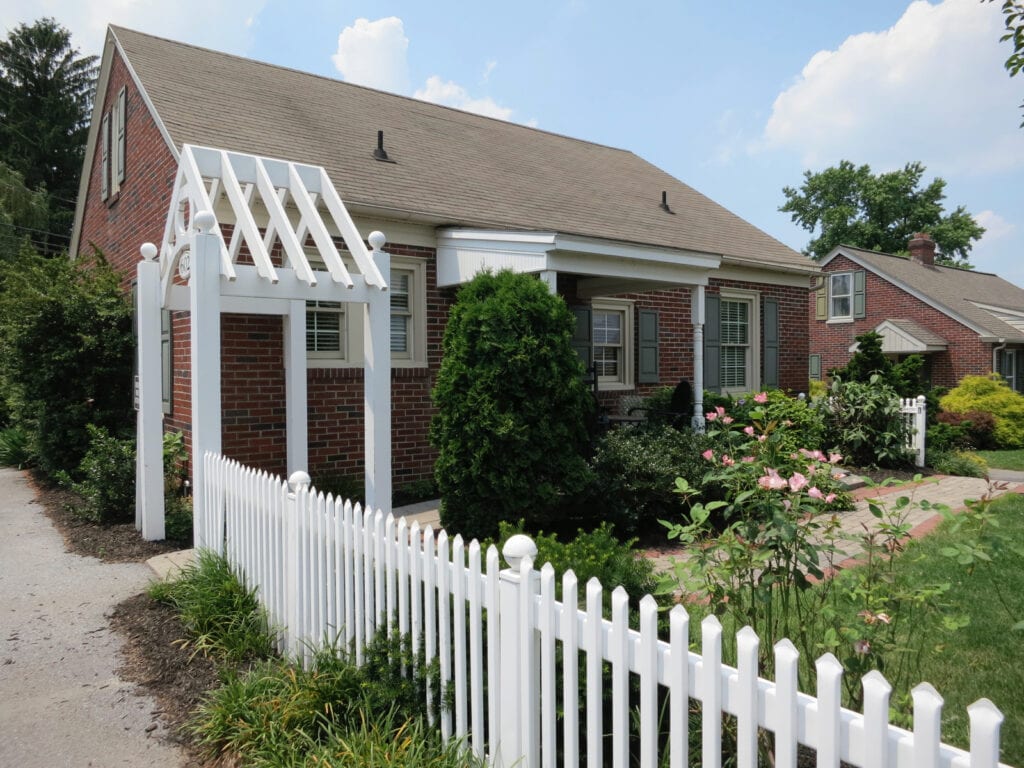 There's something quirky about staying in what at first glance seems like a "tourist trap." But guest quarters nestled among the shops and streets of this commercial enterprise are surprisingly fine, with reasonable rates and friendly service that befits a family run business. Right down to the welcome treat in each room that includes a complimentary travel mug you can have refilled with coffee throughout the Village any time of day.
If you like your own "cottage," but care less that the room itself is somewhat plain, choose a Cottage room. For the best luxury bang for your buck, the rooms over the Quilt Shop building are jaded-luxury-traveler-tested stylish.
Ask for 902; a two-level charmer with couches and flat screen TV downstairs and a leather reading chair, subtle greens and ecru pallet, a big, sponged-wall bathroom and, like every single room here, features locally-quilted bedding.
The Kling House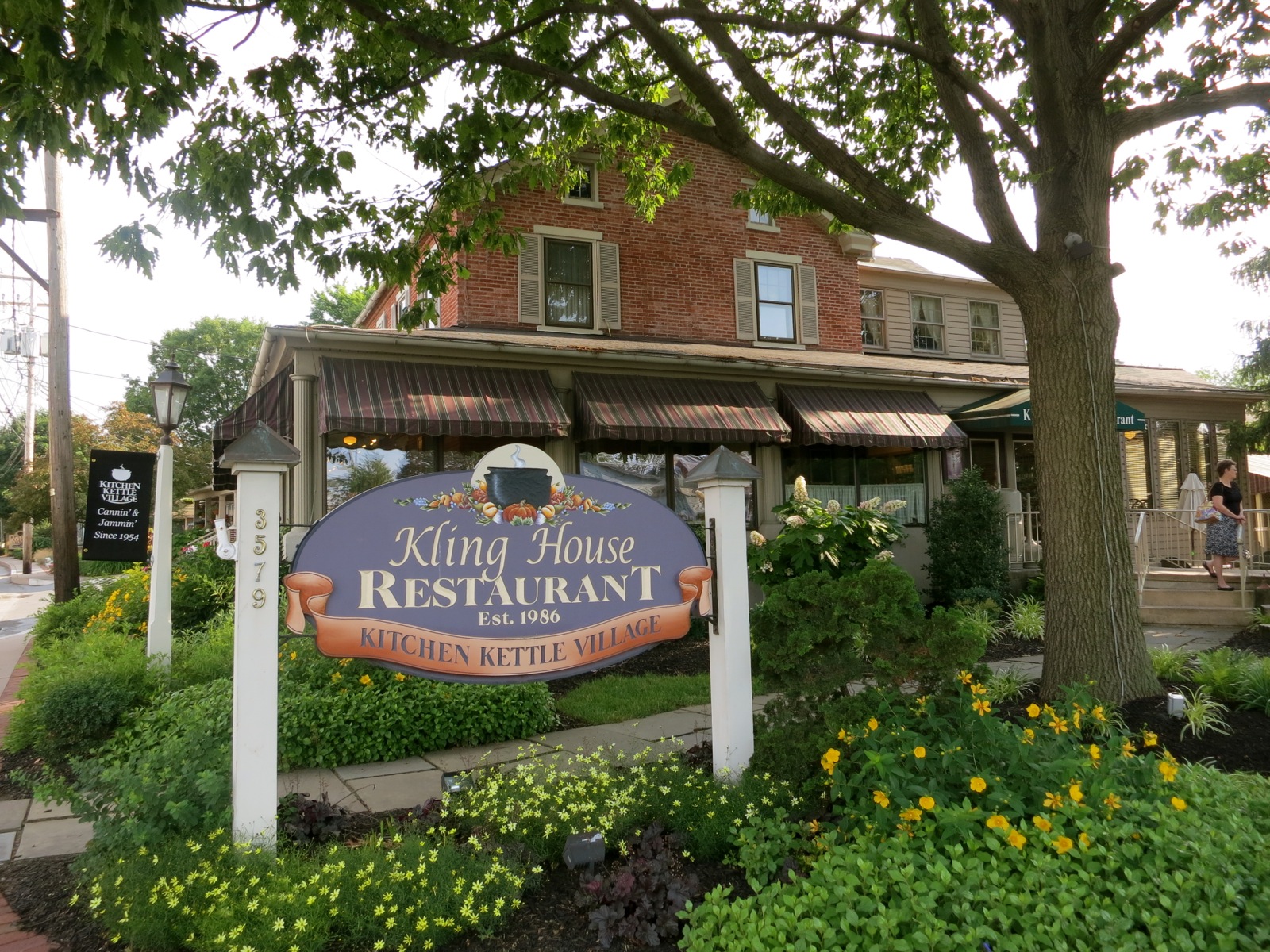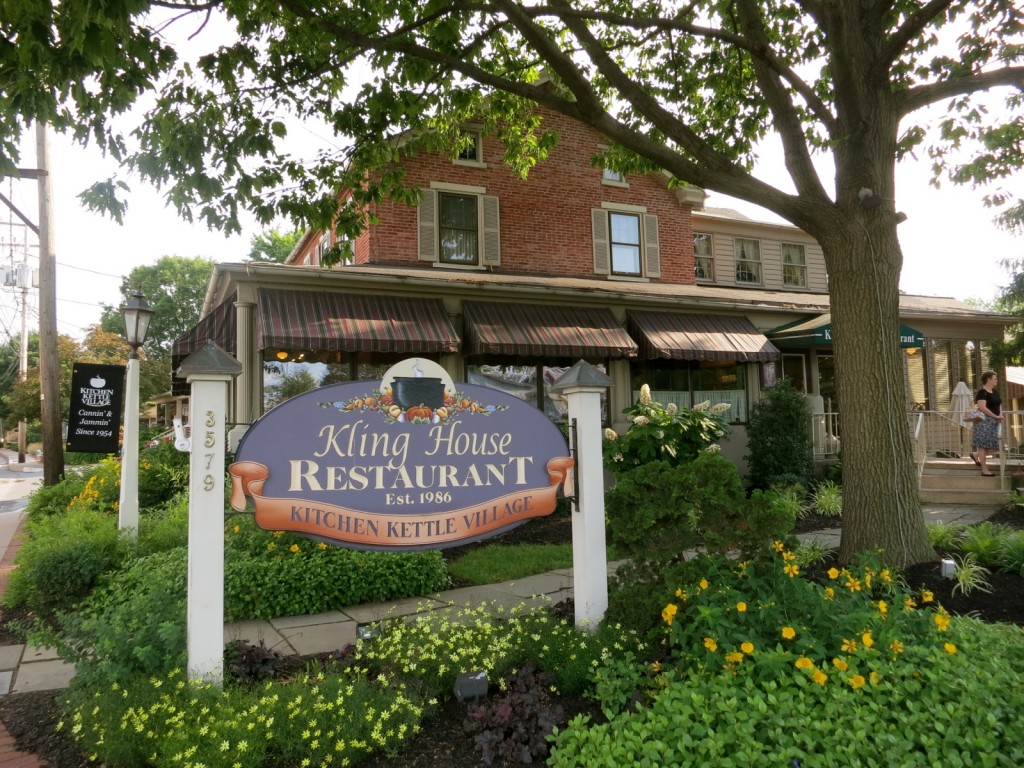 In the morning, order your complimentary breakfast in the Burnley's former home – The Kling House. Chances are, you'll meet the famous Pat Burnley, who likes to greet guests in what was once her living room.  Rooms and suites, $149-$209. Includes home cooked breakfast, travel mugs (with complementary coffee fill-ups throughout the day), wi-fi and parking.