Last Updated on July 9, 2020 by Editor
WHY GO: A three-hour drive from Pittsburgh, over five from New York, the intriguing Allegheny National Forest region of Pennsylvania – aka PA Wilds – is not easy to get to. But, as they say, "getting there is half the fun," and "nothing worthwhile is ever easy."
Rivaling the more famous Adirondacks in New York, the Allegheny National Forest region is a stunning, overlooked area of our country. From the Victorian-age engineering marvel-destroyed-by-nature Kinzua Bridge, to the Zippo Lighter Museum, to what's left of Bradford's "Billion Dollar Oil Field," this region is on few tourist "hot spot" lists.
But those in the know can find extremely swanky lodgings in former mansions and hideaways here. Apparently, tycoons with unlimited funds considered seclusion in this woodland splendor to be a priceless commodity.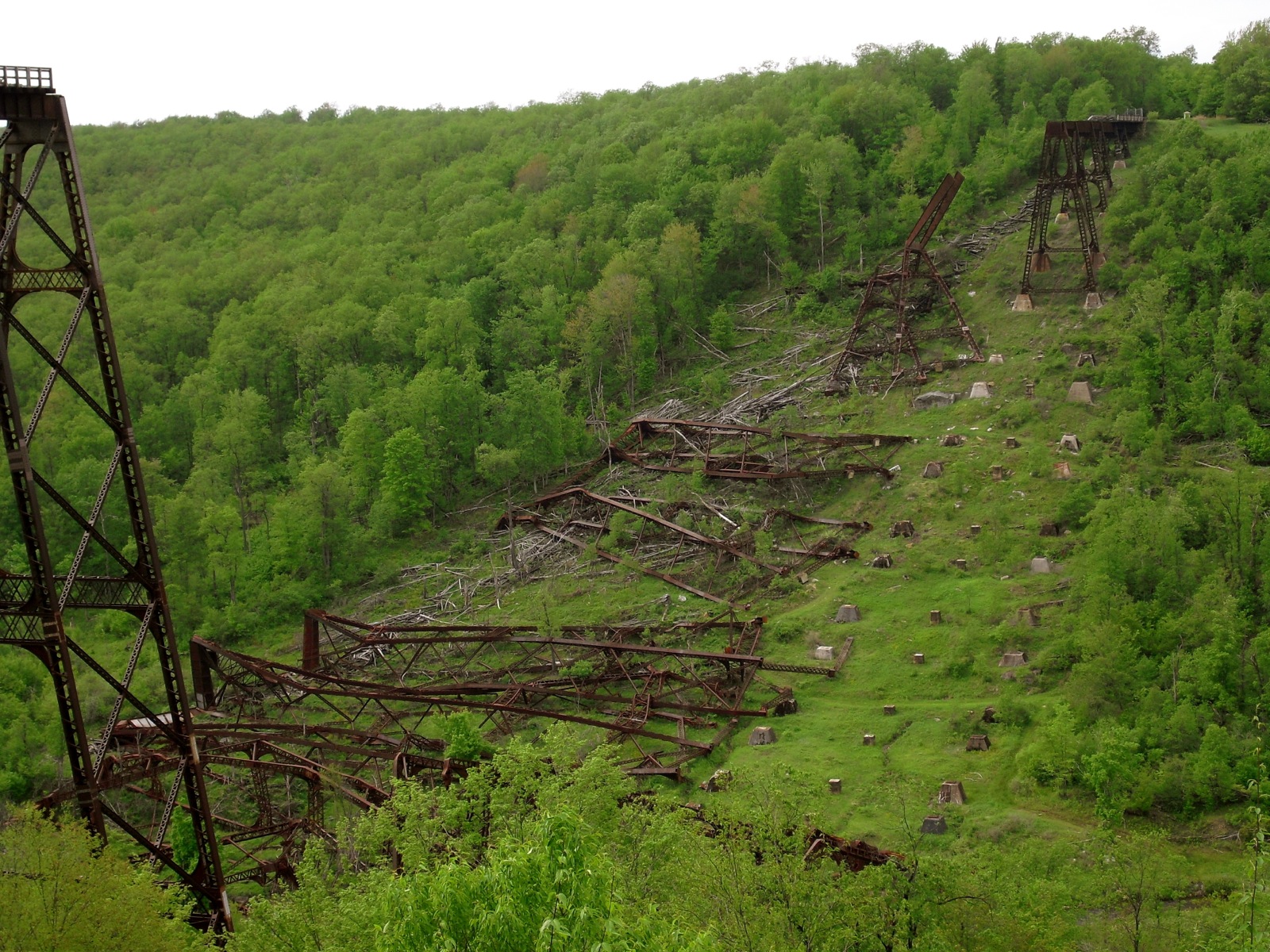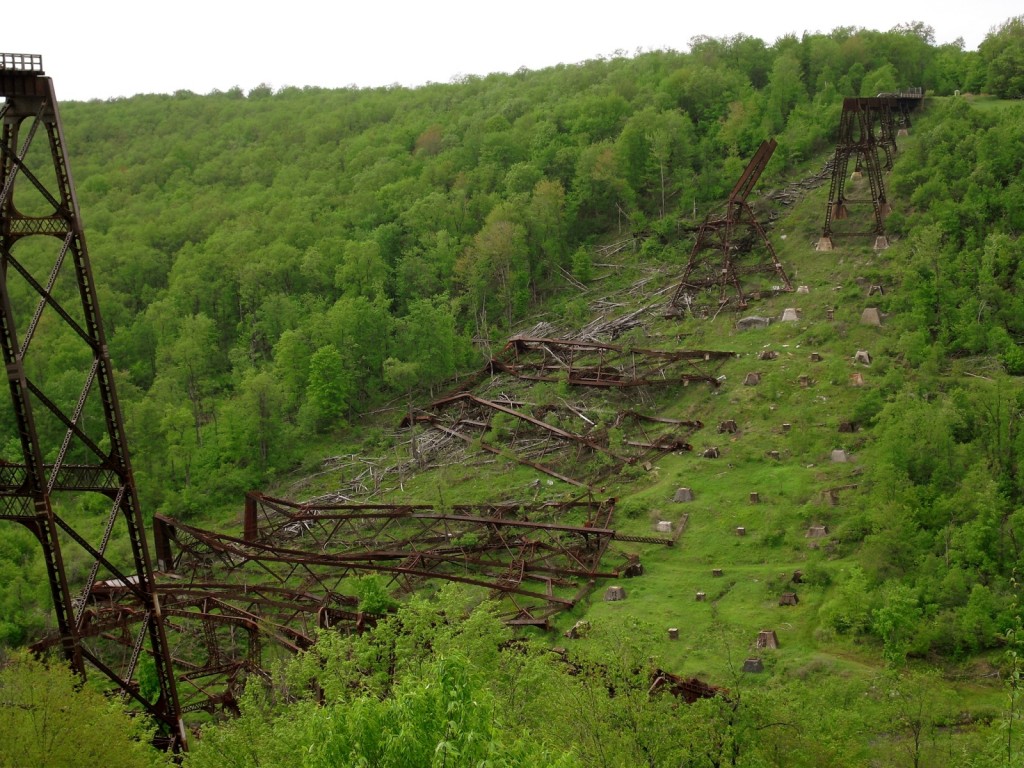 In the "can do spirit of the Gilded Age," Octave Chinute (who went on to work with the Wright Brothers) engineered the Kinzua Bridge in 1882 to transport newly discovered coal to southern locales. Three hundred feet off the valley floor, the Kinzua Bridge was the highest point on the profitable New York–Erie Railroad line. As such, it was one of America's most popular tourist attractions when first opened.
Swarms of long-skirted women and bowler-hatted men made the trek to see "The Eighth Wonder of the World." Though in later years the bridge no longer supported freight trains, tourists could still make the harrowing crossing via popular and nostalgic steam train excursions.
But astoundingly, in July 2003, a freak tornado barreled through the valley and demolished the bridge within seconds. Now, you can walk 600 feet into the gorge on "Tracks Across the Sky" – the Kinzua Skywalk – and stare into the valley from what's left of the bridge. The uncanny sight of these deformed and twisted steel bones on the valley floor rivals any Christo art installation. Open daily in winter 8am-4pm. Spring to Fall, Visitors Center daily 8 am to 6 pm, skywalk 8 am to dusk.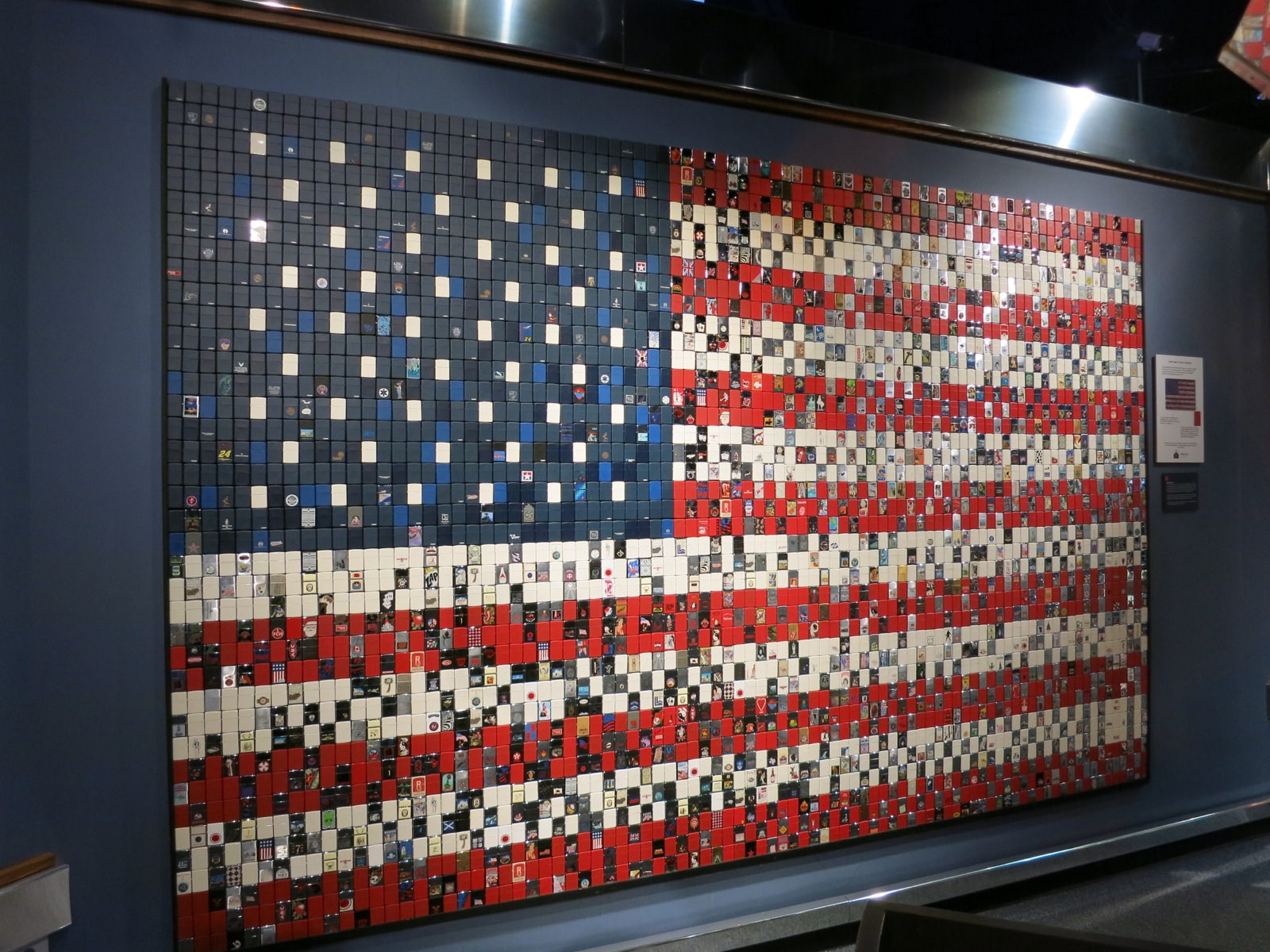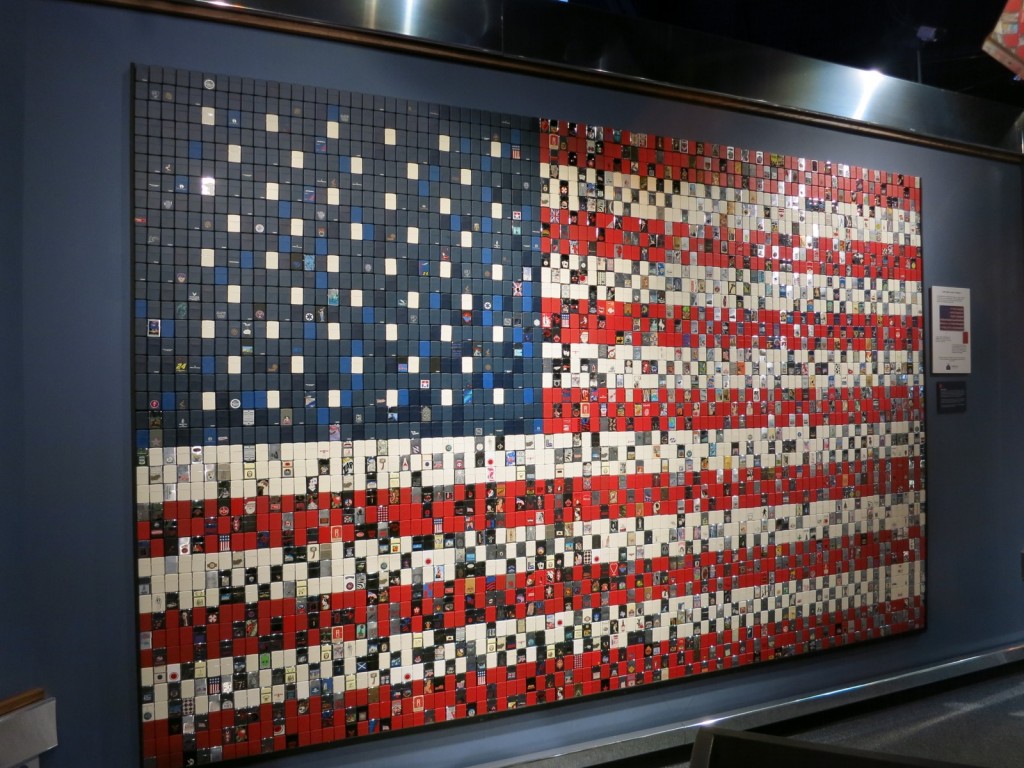 Feel patriotic while satisfying your fascination with the iconic made-in-America lighter company, Zippo, by visiting the factory/museum and shop in Bradford PA. A terrific nine-minute orientation film recounts the story of the aptly named George Blaisdell, who modified an Austrian lighter design and named it after the zippy sound of the "zipper" in 1932.
The "Windproof Lighter; It works or we fix it free" Zippo gained fame as a fashion accessory and gift item in the mid 1940's when WWII soldiers returned with their field-tested steel-cased versions. The museum showcases Zippo art, artifacts, dioramas, and of course sells every style of Zippo lighter and Case Knife. Mon-Sat 9-5, Sun 11-4, free.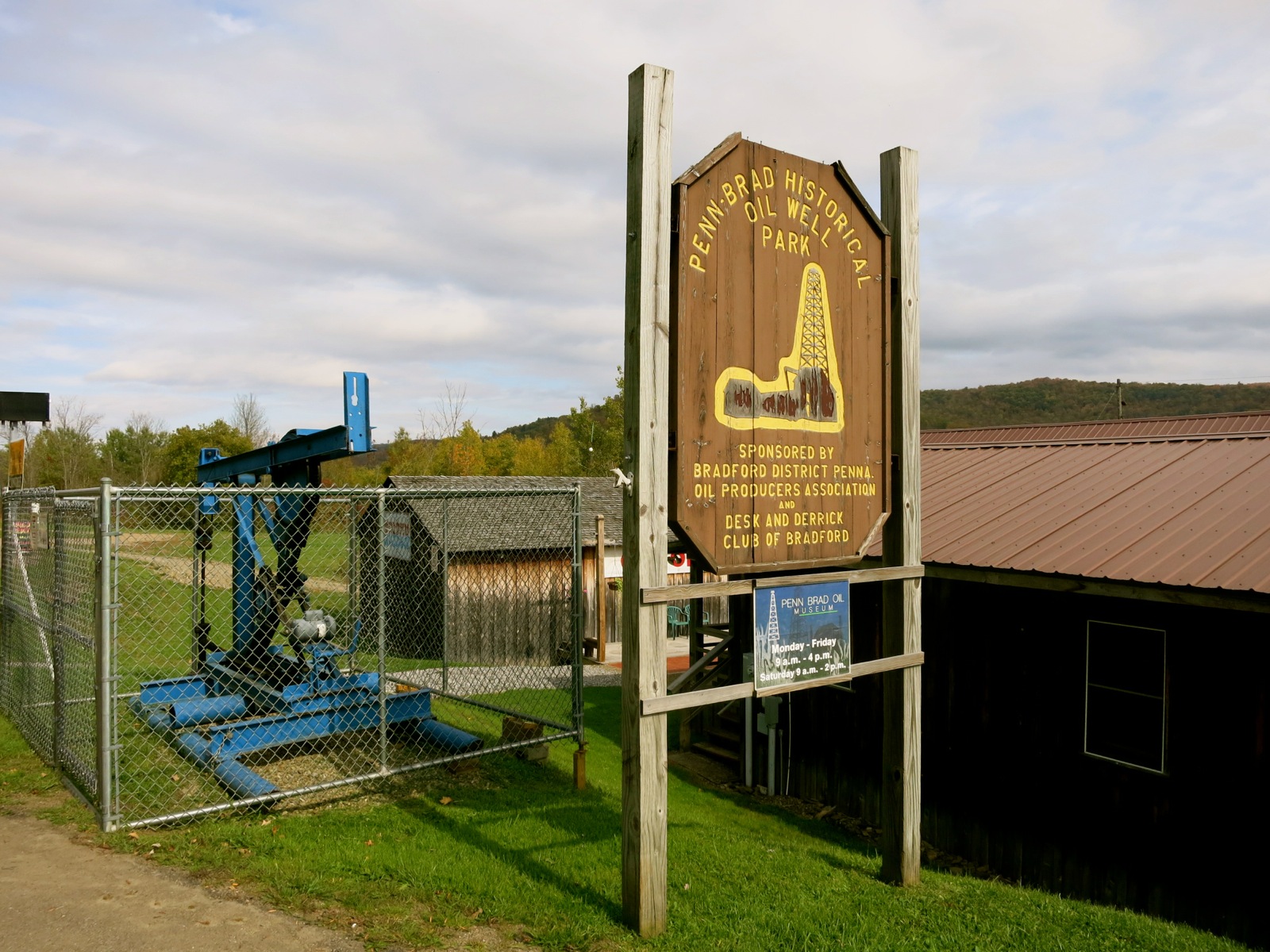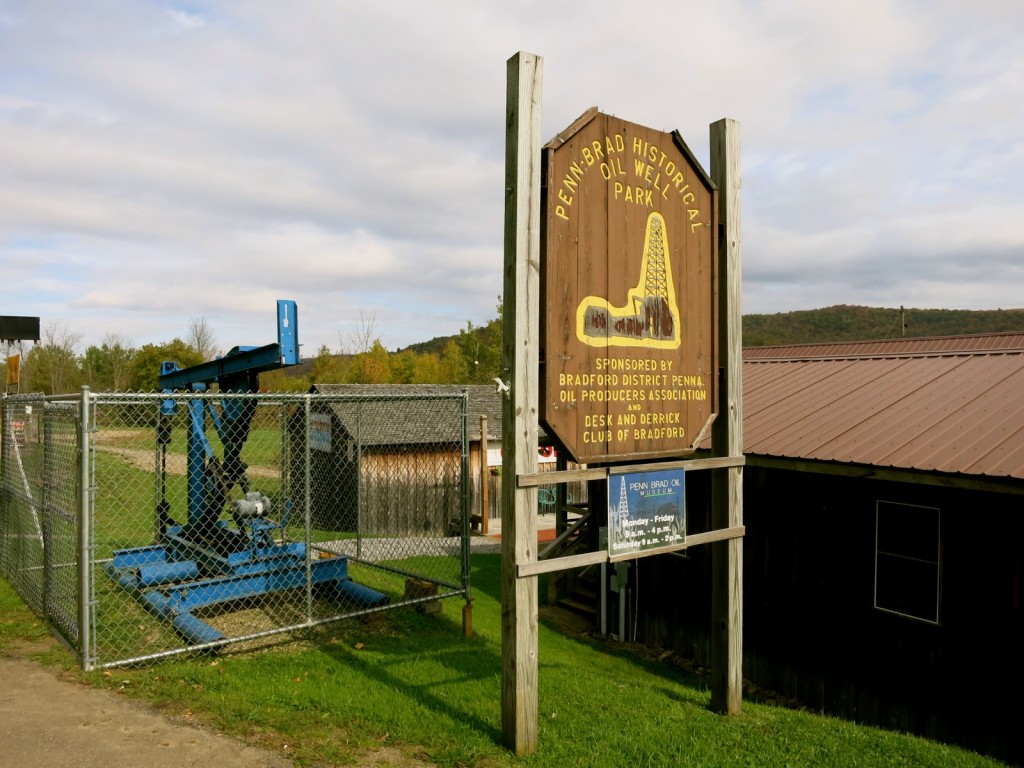 And you thought only Texas and Oklahoma had oil. Well, the first US oil well was actually drilled in 1859, about 80 miles from Bradford in Titusville, launching a black-gold-rush out to these mid-PA hills. Between 1871 and the 1920's, over 90,000 wells were bored in Bradford PA – it was our country's first "billion dollar oil field" – with 82% of the world's oil emerging from deep within Pennsylvania earth.
A couple of oil companies still operate in Bradford: Kendall Refining Co, now American Refining Group which makes Brad Penn Racing Oil (established in 1881, it's the oldest operating in the world), and Emery Oil Co. (now Minard Run Oil Co.) still run by the great-grandson of founder Lewis Emery.
Lewis was a hard-nosed adversary of Standard Oil's John D. Rockefeller. When Rockefeller refused to transport Emery Oil on his railroad, Emery sledded oil pipes up and over the Allegheny Mountains in snowy winter to build a pipeline from Bradford to Williamsport, obliterating Standard Oil's monopoly, but garnering an enemy for life.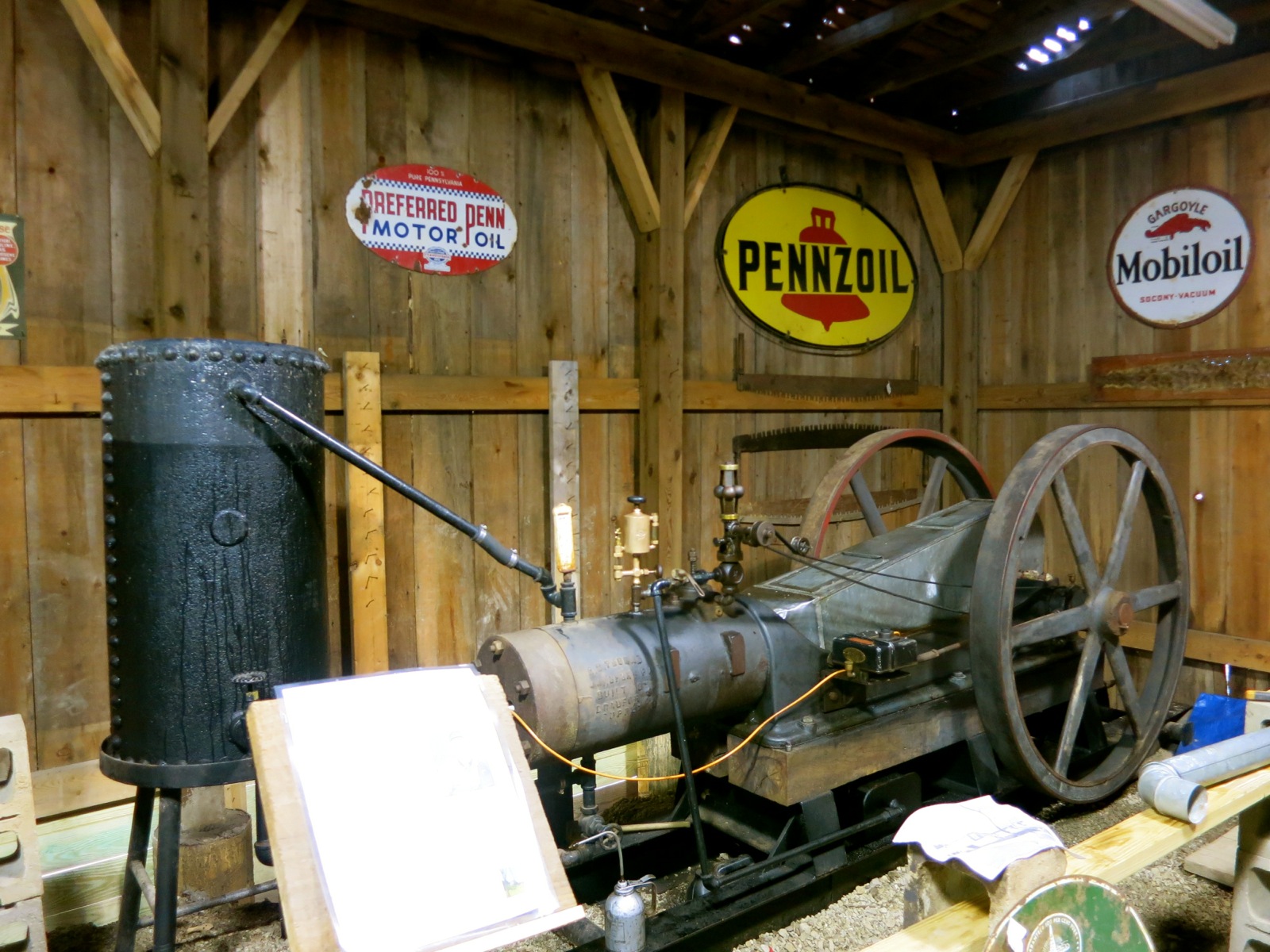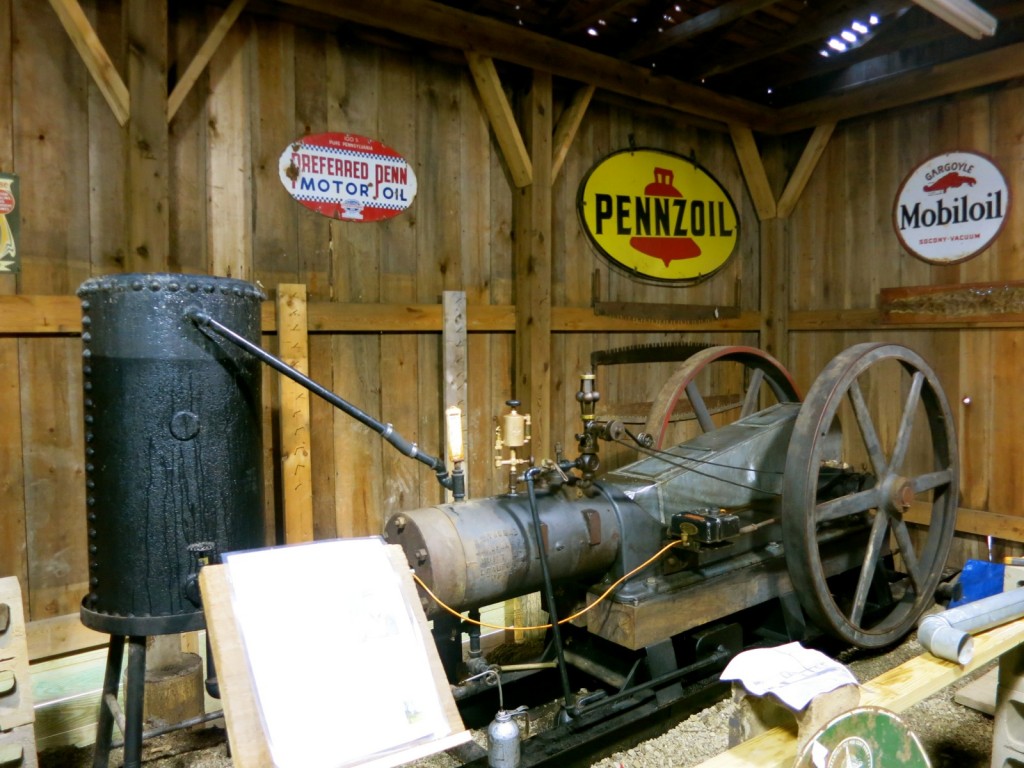 Oil has been in use since ancient times – Babylonians dipped torches in the crude stuff that seeped out of the ground. But it wasn't until the growth of the auto-industry at the turn of last century, creating a use for vast amount of oil in the demand for gasoline, that the business became profitable.
Bradford's Oldest Operating Well
This compact, smart, engaging museum explains the evolution of the oil industry both worldwide and in this little pocket of the country. Guides demonstrate various oil rig machinery – such as the 114 year old "Half Breed Engine," that, when turned on, creates a barking sound (thus called "The Barker").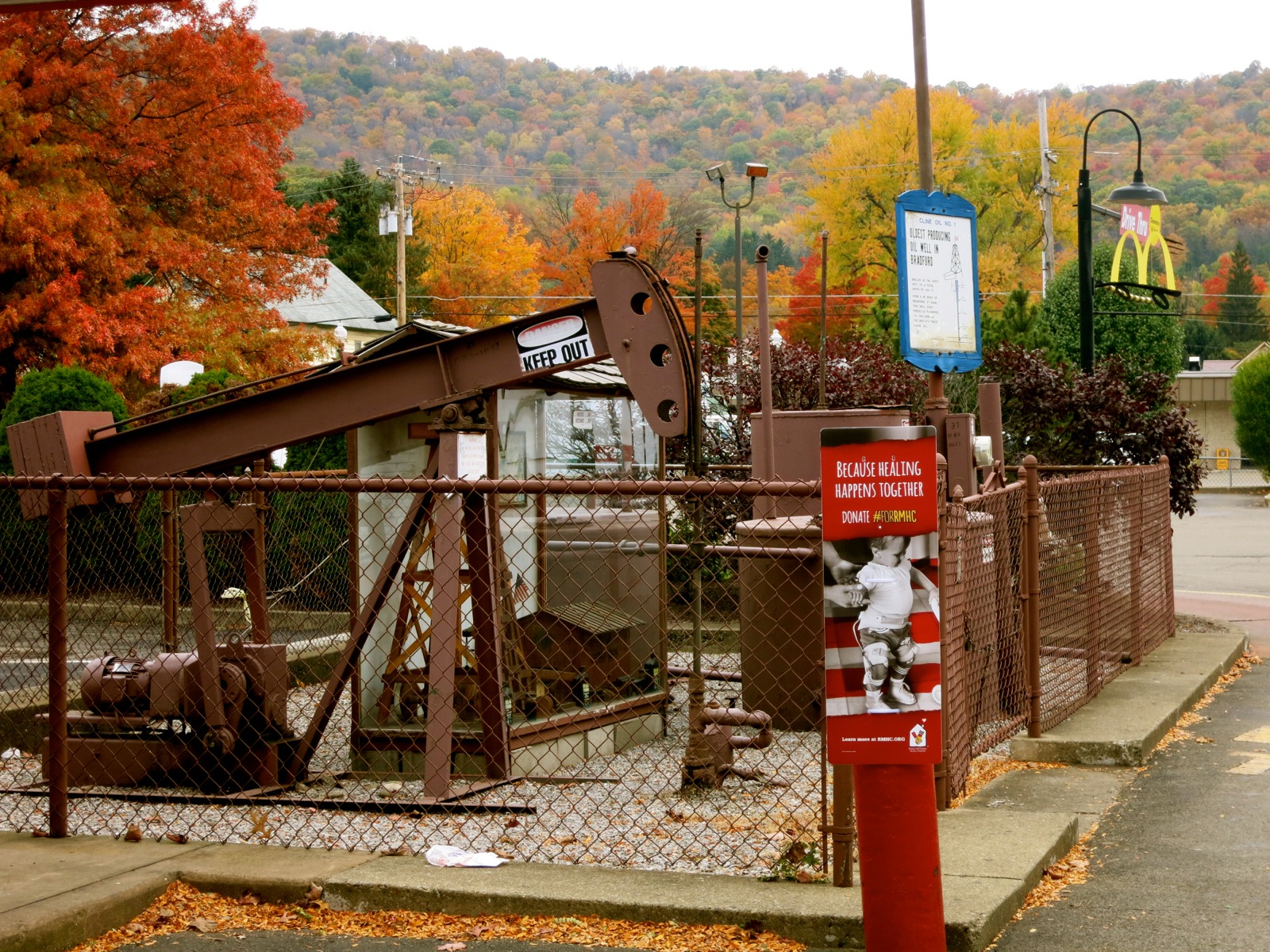 After leaving the museum, be sure to see the oldest operating oil well in Bradford: It's right by the McDonald's Drive-Thru. Museum open Mon-Fri 9-4, Sat 9-2, $5 adults, kids free.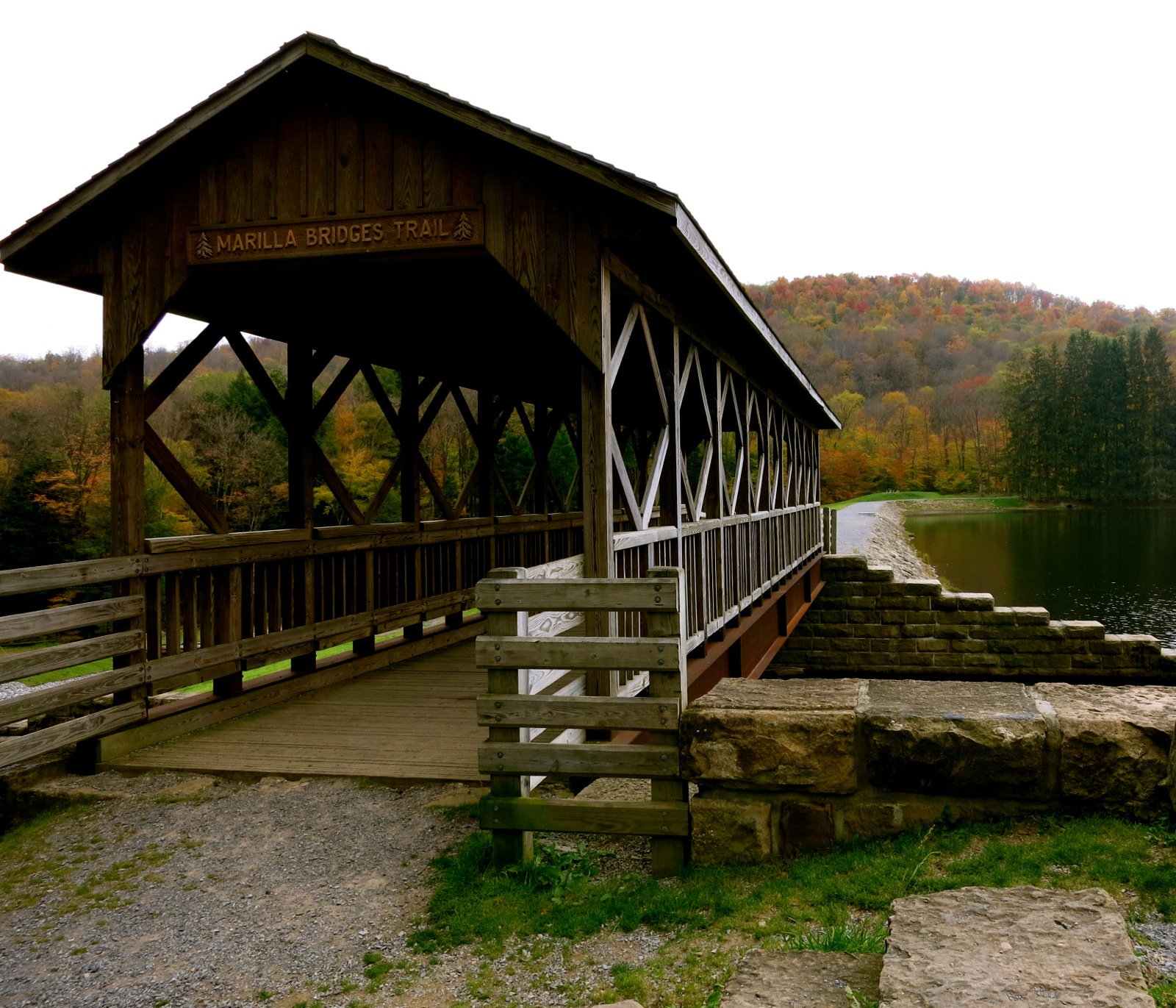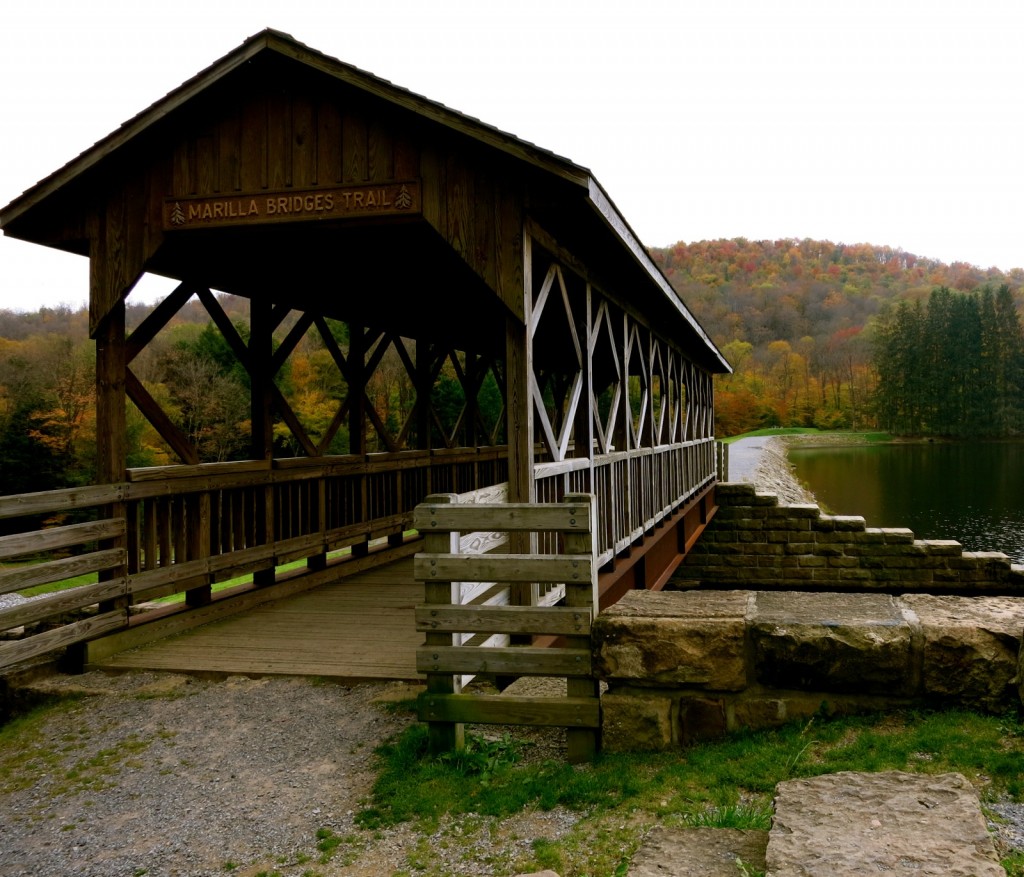 STROLL: BRADFORD: Marilla Bridges Trail
Take an hour out of your day to walk this spectacular one-mile trail. This path of fine-crushed limestone spans the spillway of the Marilla Reservoir and takes you through three wooden trestle bridges around this scenic body of water.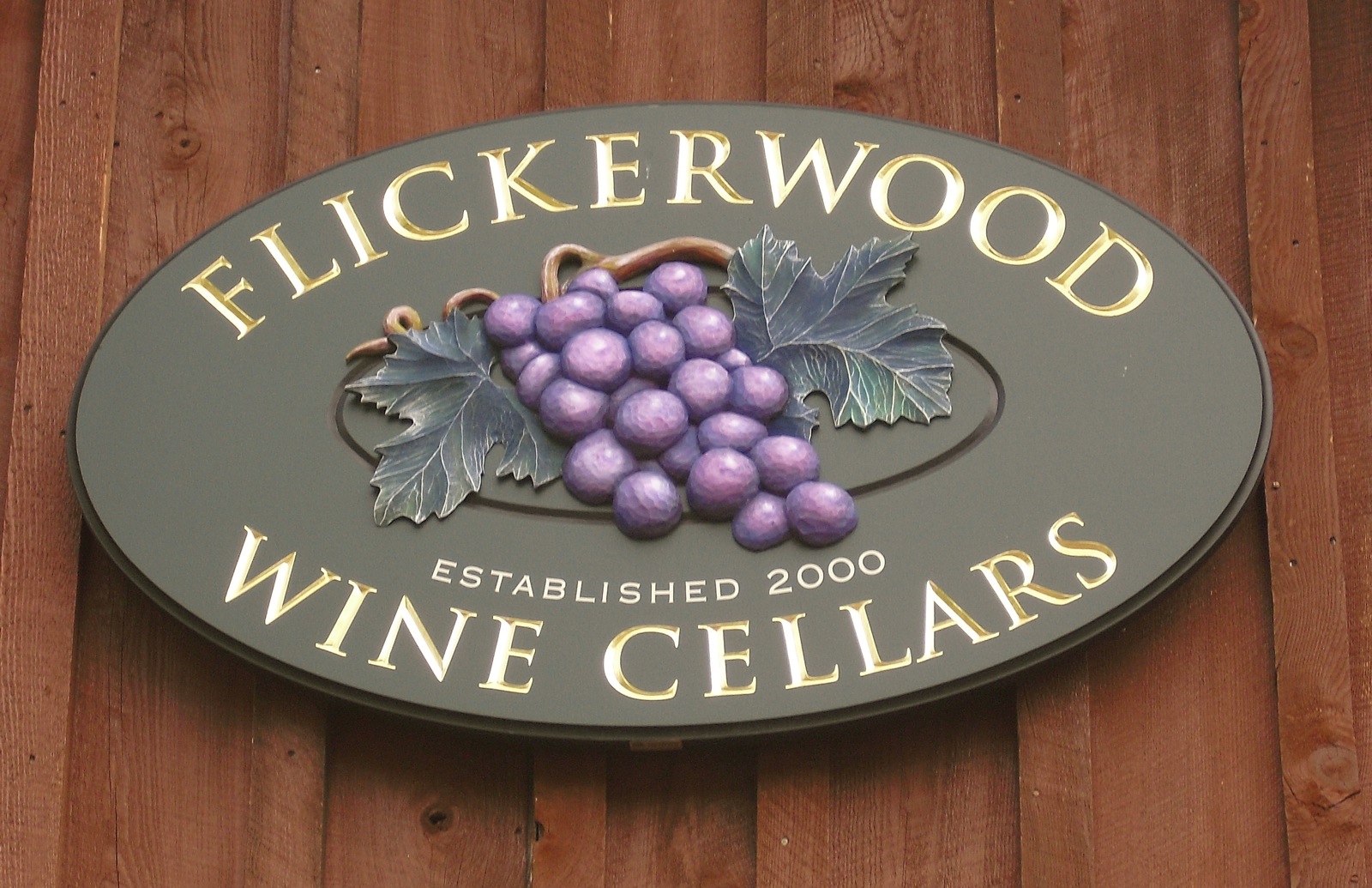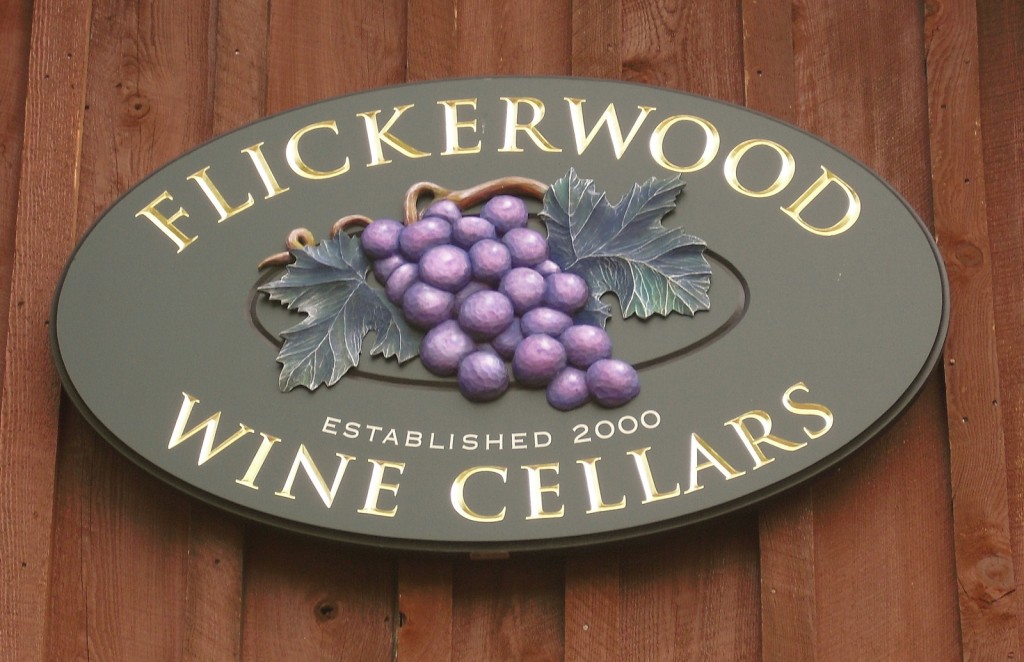 Started 20 years ago by former US Forest Service employee Ron Zampona and his outgoing wife, Sue, and now run by their kids, Tammy Liberato, Julie Wehner and Rick Zampogna, Flickerwood produces thirty-five varieties of vino, and shines when it comes to dessert and sweeter wines.
Known as "The Wine that Rocks," it makes for a great break in the PA Wilds. Come to sample them and grab a bite in the appealing tasting room. Taco and Tequila Night every Thursday is particularly popular.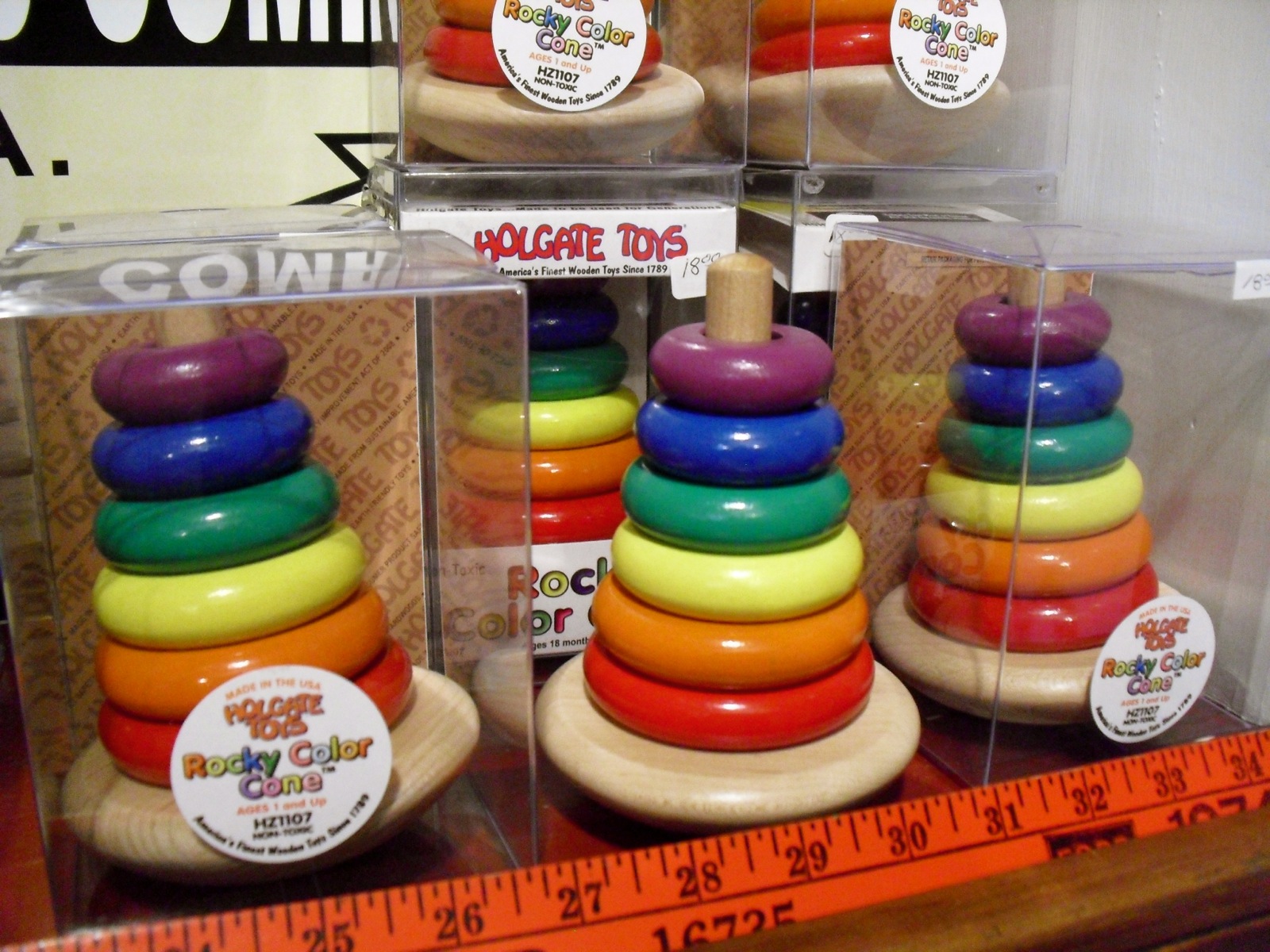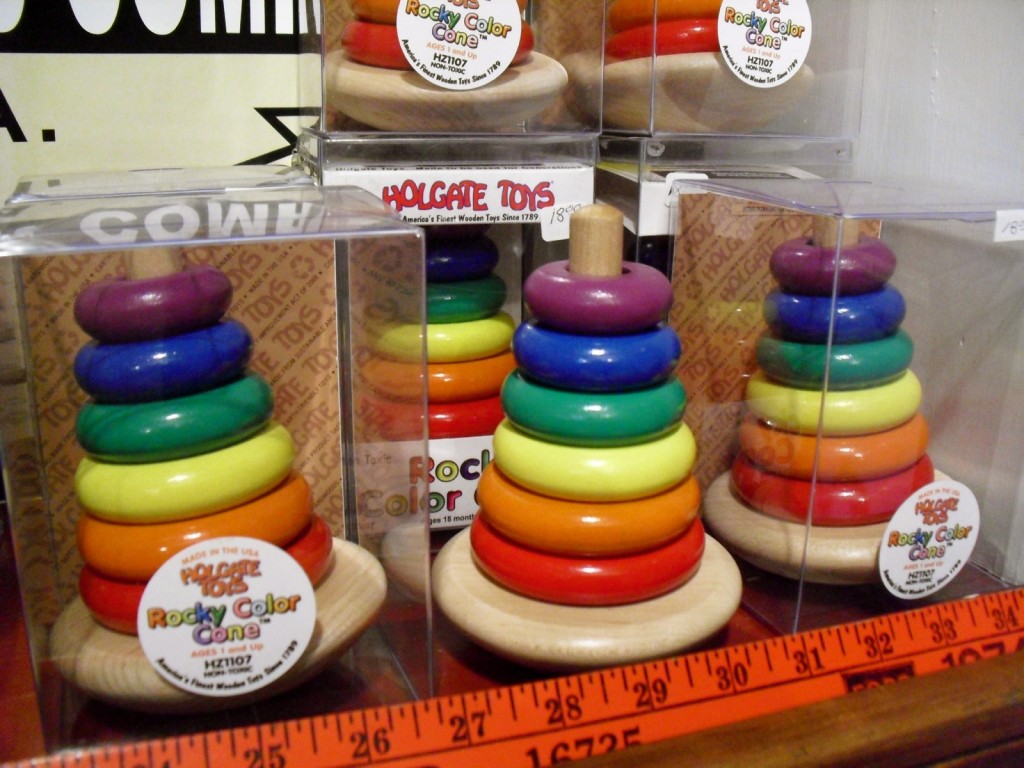 Saved from demolition The Depot now serves as a history and art museum for artifacts "made in Kane." Many of these objects are toys from the Holgate Toy Company. Anyone who has ever stacked rings on the wooden Rocky Color Cone (co-opted in plastic by Fisher-Price) has owned or played with a Holgate toy.
Care to be grossed out? Ask to see the photo of the son of the town's namesake, Dr. Evan O'Neill Kane, performing hernia surgery on himself in 1932 to prove the effectiveness of local anesthesia.
Where to Eat in the PA Wilds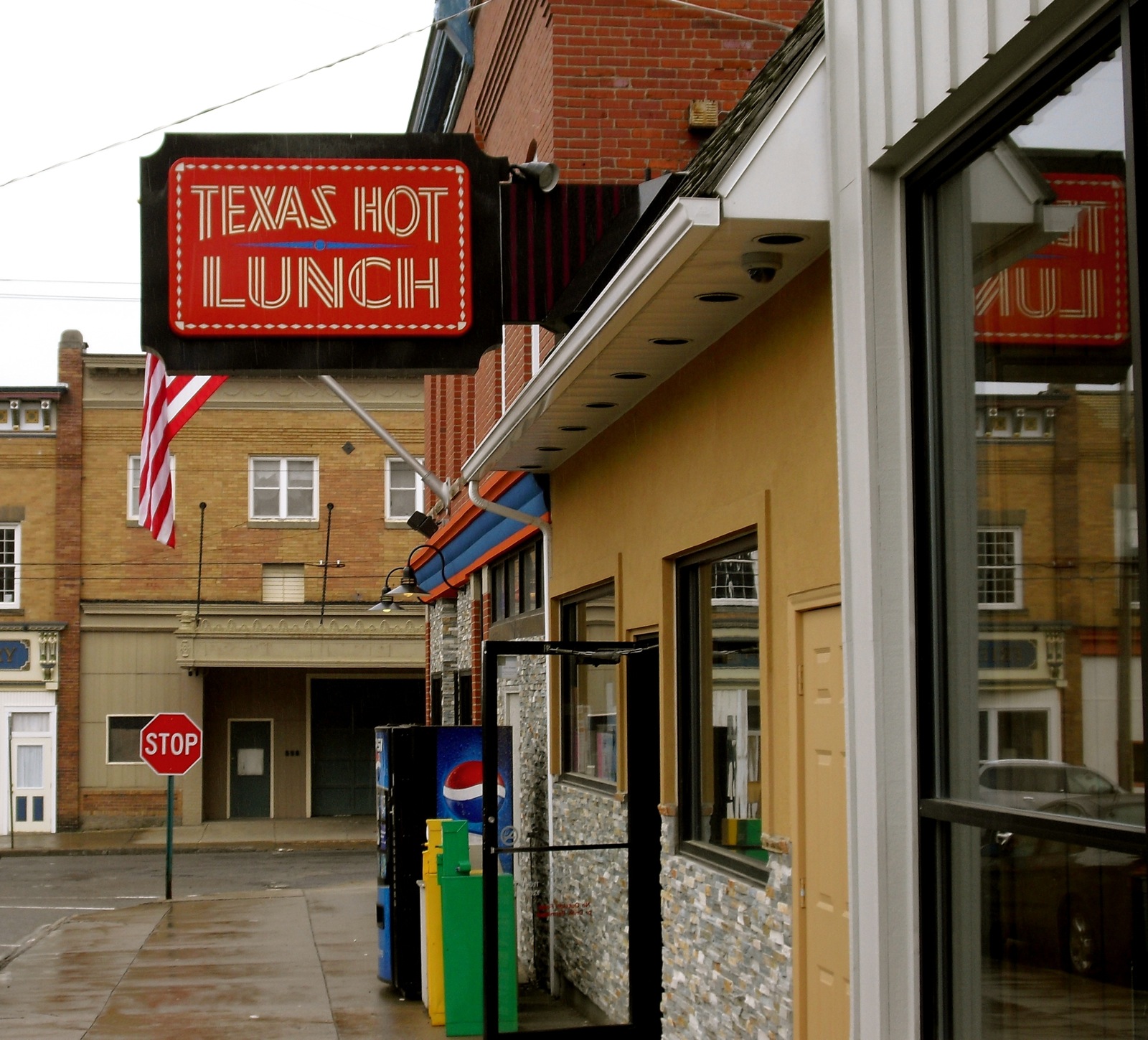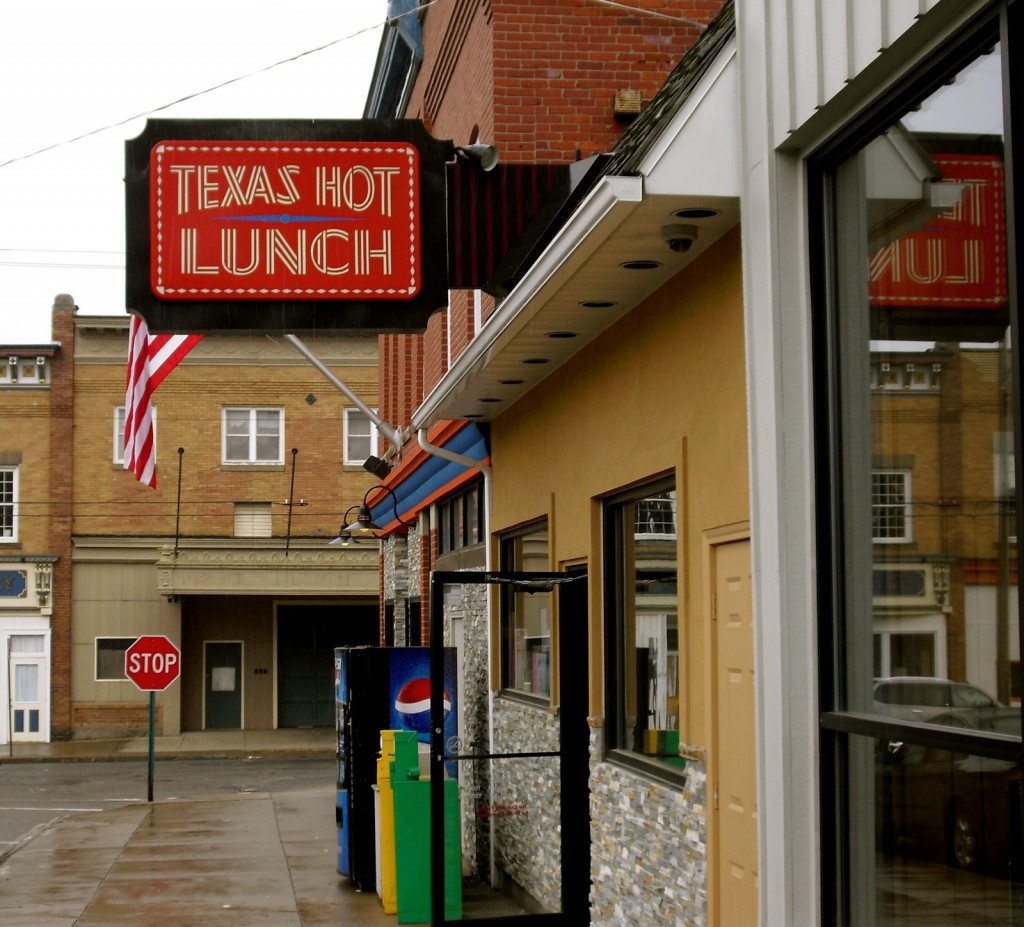 Down some Texas Hots at Texas Hot Lunch. Looking very much the dive, locals sing the praises of and expats return for that little hot dog—a zesty mini sausage smothered in spicy signature sauce. Bet you can't eat just one.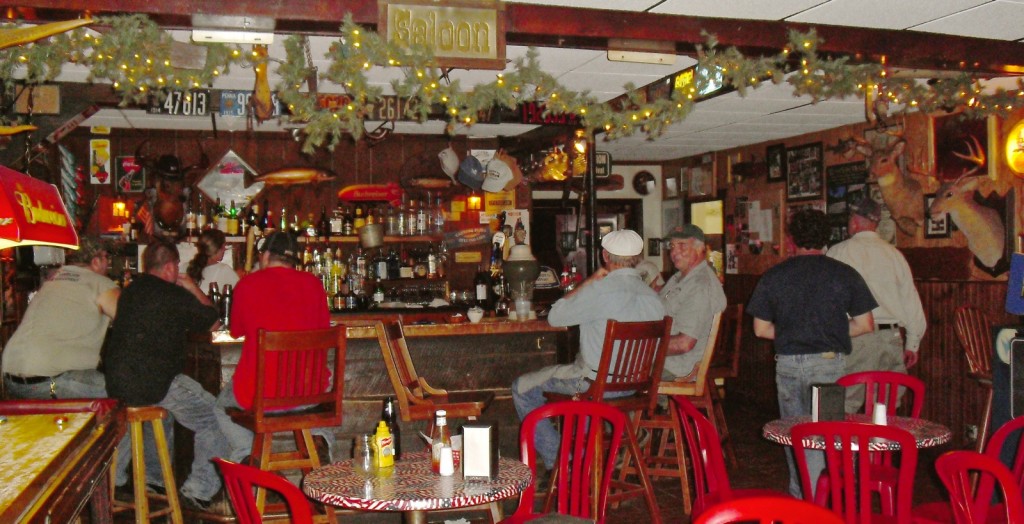 For a real local experience, head off the main road—and it feels as if it's way off the road—to this hidden favorite. Formerly a chemical plant, Westline was transformed into an inn and restaurant by obvious risk-takers Trudy and John Pomeroy—a French-trained chef and his wife.
It is truly remote. You drive several miles on Route 219, then take turn onto West Line Rd. for three miles. (In complete darkness, it feels like thirty). The drive is definitely worth it, for the cozy warren of dining rooms, a fun and hopping gewgaw-filled bar. And, yep, the food.
Mint Julep Chicken sounds like it could go wrong. But it's actually very good, as are the more standard steak and seafood dishes.
Where to Stay in the Allegheny National Forest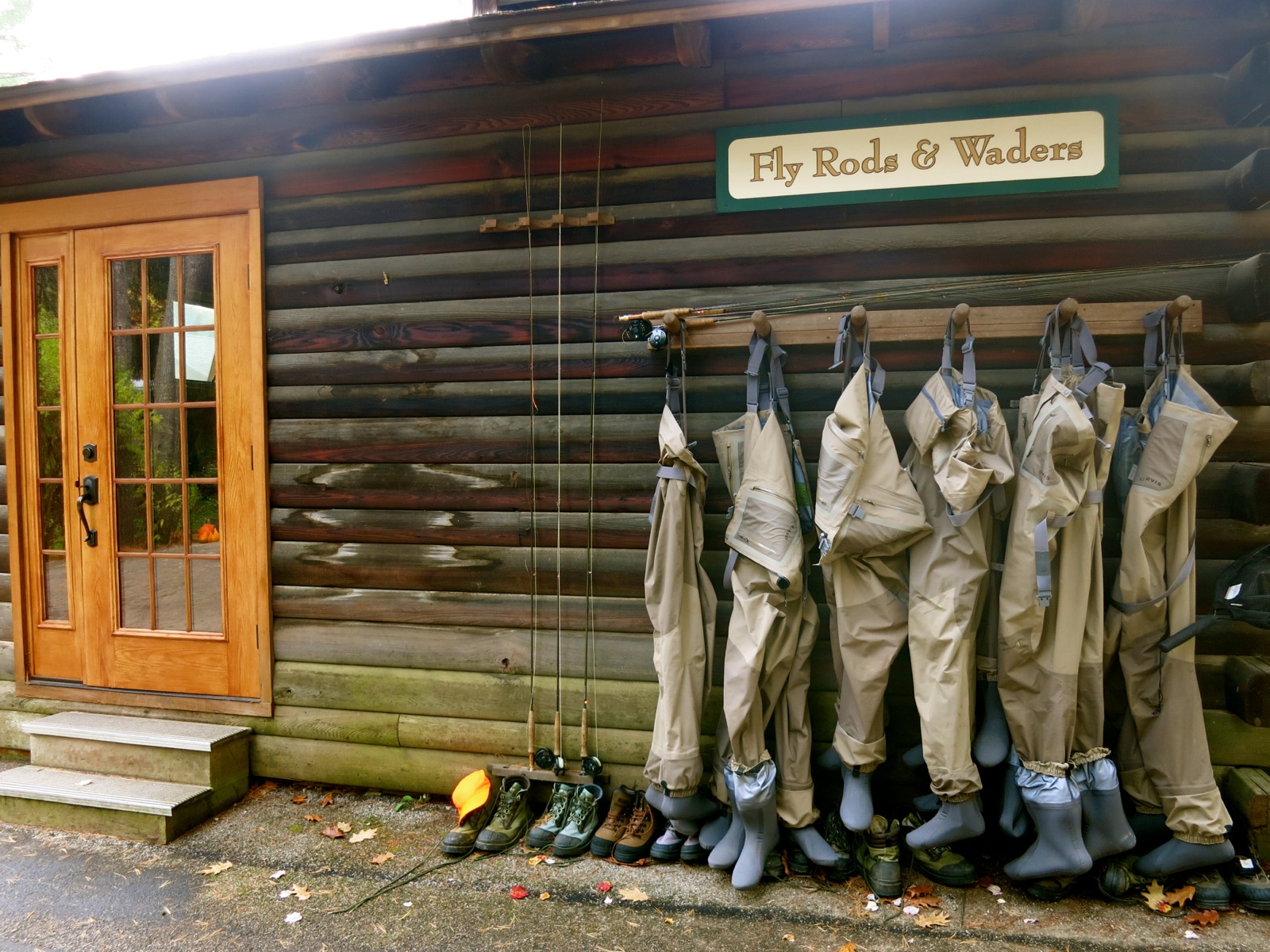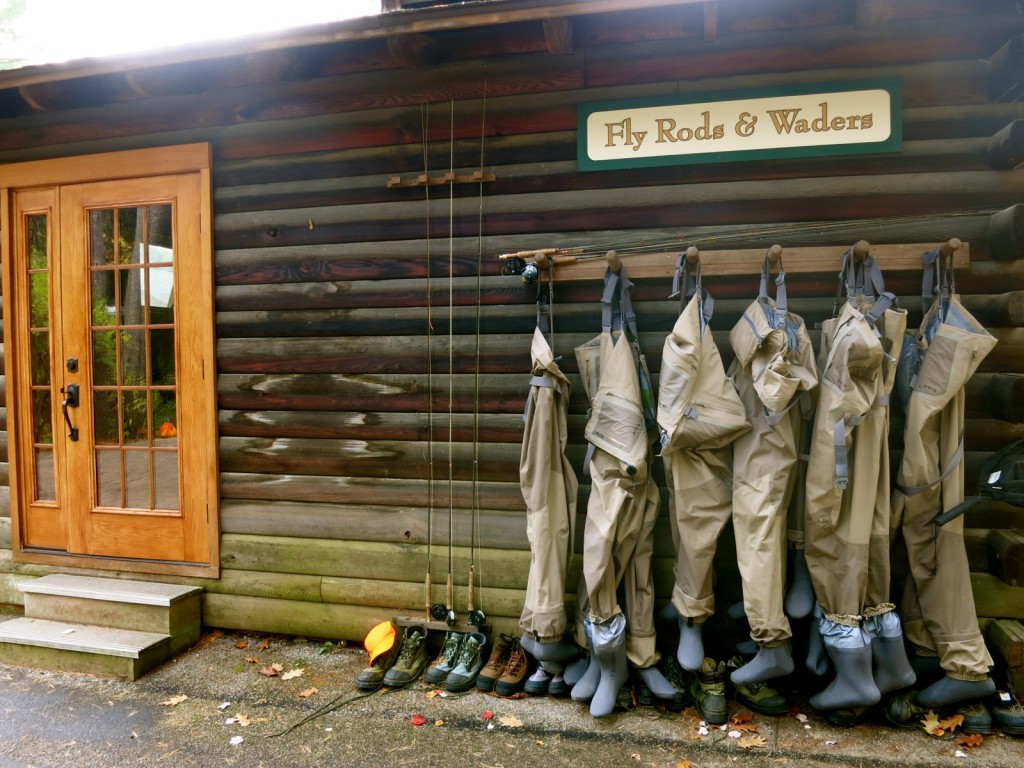 This exquisite, rustic resort is so enticing, it merits its own Getaway Mavens post here. Rates from $525- $2,300 per night, (Dorn Suite $680 per night). Includes $100 Resort Fee, use of fly-fishing equipment, tennis rackets, access to trout streams, use of bikes, s'mores bonfires, and use of facilities. Lunch and dinner, guided tours and skeet shooting extra.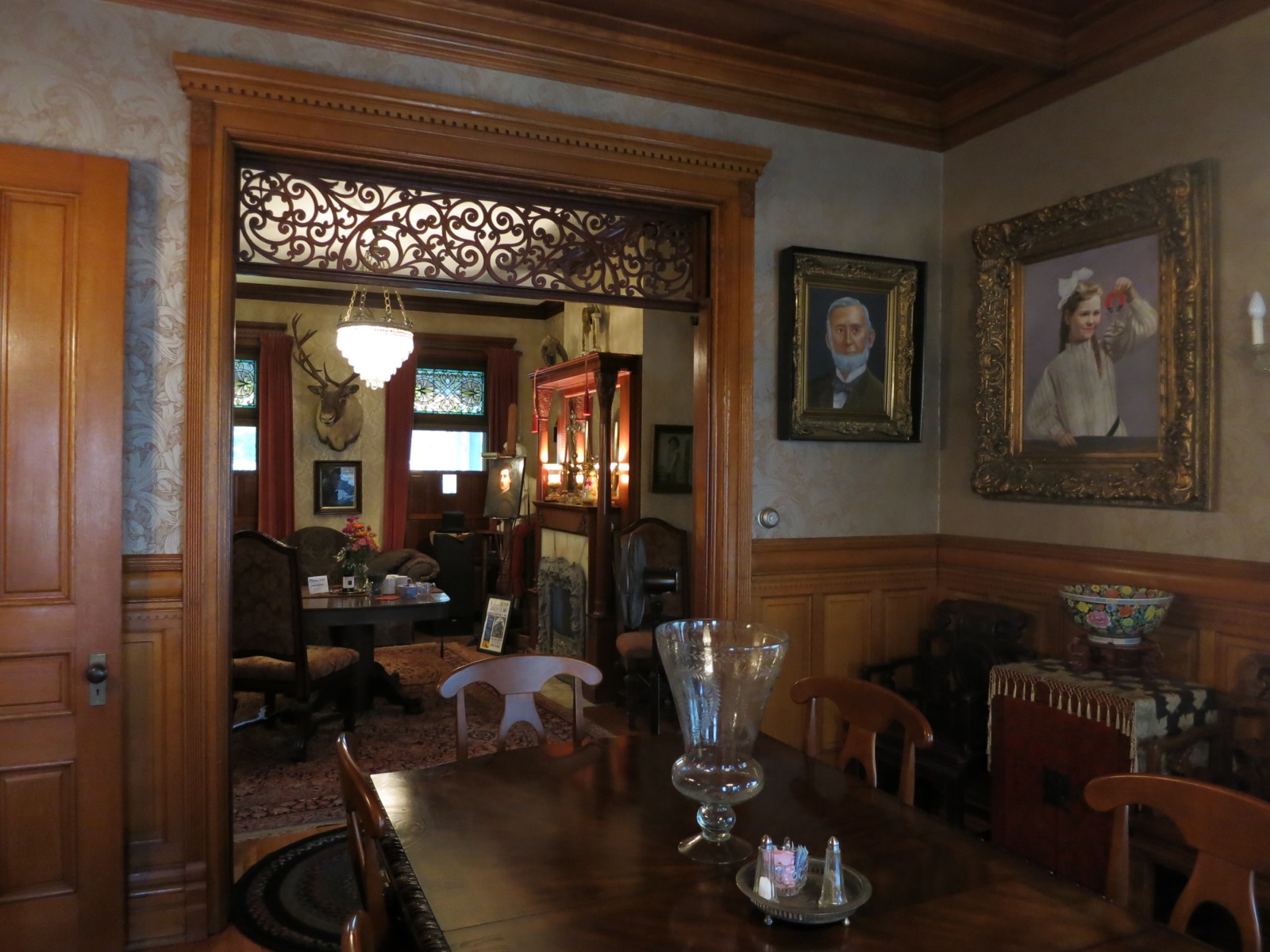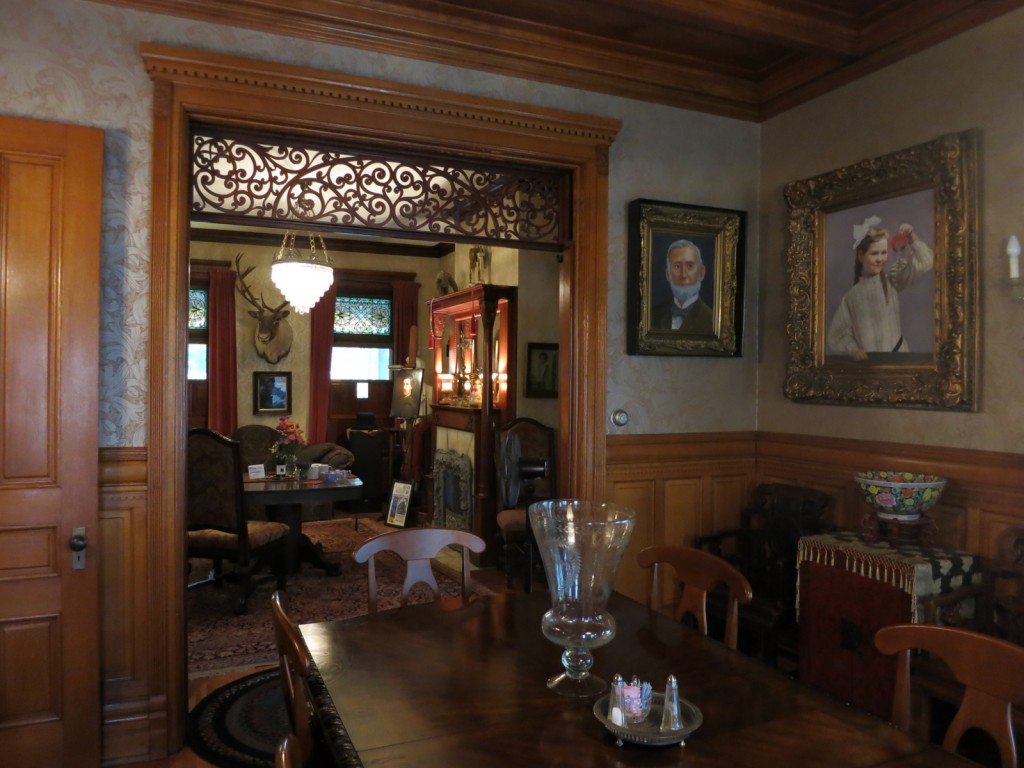 Holly McCrary, is the proud owner and innkeeper of this nationally famous Bed & Breakfast. It was initially built by Henry Hamlin, a wealthy oil, lumber, and gas, magnate, as a wedding gift for his daughter in the mid 1800s.
Upon entering, you might first feel claustrophobic. A mind-numbing collection of statues, taxidermied animal heads, overstuffed seating, Tiffany-style lamps, and much, much more cram several common parlors.
But soon the rooms gel into an interesting, whimsical, and "of a certain time," Queen Anne meets Arts and Crafts tableau. You almost expect Teddy Roosevelt to stroll through the front door any minute. Four guest suites are clever and swathed in Victorian luxury. From $129-$144. Include a freshly made gourmet breakfast.