WHY GO: This Getaway is all about Haunted Philadelphia PA. Explore the ghost tours, paranormal activity, strange historic sites, and scary attractions that encompass a Macabre Philly.
When Charles Dickens visited the United States in 1842, he wished to see just two tourist sites: the venerable Niagara Falls in New York and the Eastern State Penitentiary in Philadelphia. Eastern State, the first penitentiary in the world, was a prison unlike any other at the time. It lured more curiosity seekers than even Independence Hall in Washington DC.
Decommissioned in 1971, Eastern State Penn opened as a tourist attraction in the 1990's and still lures a certain kind of tourist. As does a Museum of medical oddities, and a walking tour that uncovers some nefarious truths about the Country's First Capital.
Of course, Benjamin Franklin, the Liberty Bell, Declaration of Independence, and The Constitution of the United States bring families and school groups to Philadelphia.
But for this offbeat escape, the Getaway Mavens see The City of Brotherly Love through a darker, creepier, more peculiar lens, with a hint of haunting and some jazzed up Gilded Age panache on the side.
Want to delve more into American History: Check out This Post About Philadelphia as An American History Professor. 
Haunted Attractions In Philadelphia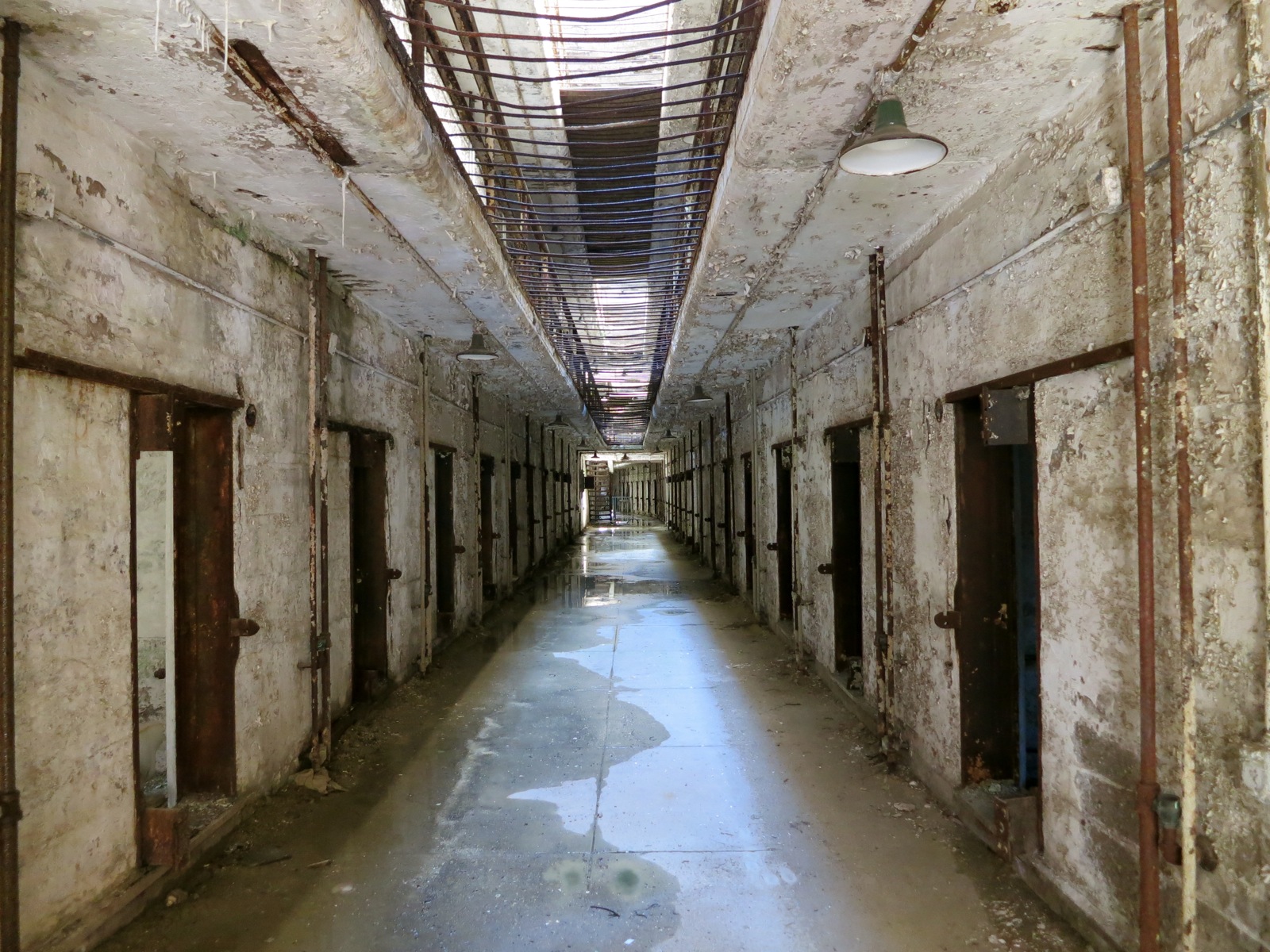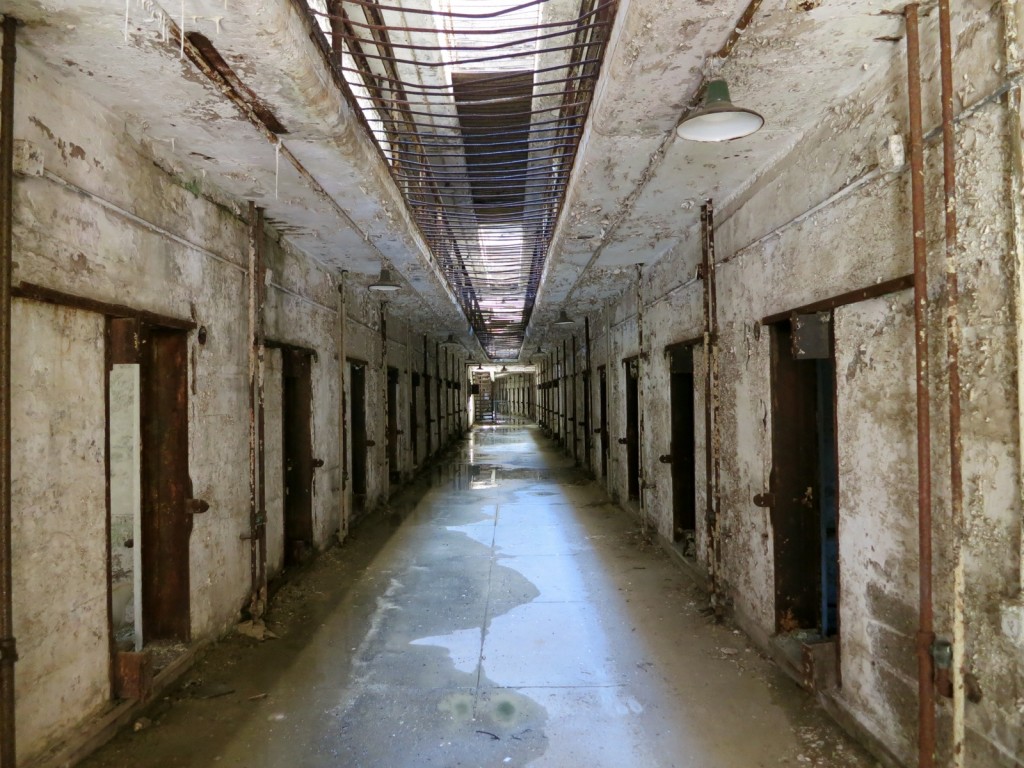 Your tour begins even before the heavy front gate opens onto the courtyard of The World's First Penitentiary. As a "Hands on History" spot – one of a dozen or so in the complex – you can actually push the gate open to feel its heft.
Start your investigation of this eerie "stabilized ruin" by picking up an audio tour, narrated by actor Steve Buscemi who is joined at times by former inmates. (Or take a guided tour).
This sublime wreckage is so creepy it served as an insane asylum in the movie 12 Monkeys. And, of course, it's considered haunted by ghost hunters.
But in 1831, Eastern State Penn was a cutting edge house of correction. Not to mention an architectural wonder.
It was also, religious prison reformers hoped, the kinder, gentler way to convert hardened criminals into law-abiding citizens. This would be accomplished by inmates performing  "penitence" through introspection and prayer in solitary cells. (Thus this newfangled institution was called a "Penitentiary.")
Each inmate was confined to an 8 by 12 ft. space 23 hours a day. They have only a Bible, piece-work, plumbing (in 1831, "even the president of the United States still used a chamber pot") and central heating.
Inmates were allowed just one hour a day for fresh air in an enclosed "yard" behind the cell.
Deficits of Solitary Confinement
When Charles Dickens visited, he noted that living in this kind of isolation would drive a normal man insane. Time proved him correct. By the turn of last century, Eastern State Penn shelved the solitary dictum, adding more cellblocks and doubling up inmates in existing cells.
The prison featured a state of the art hospital. In fact, Al Capone's tonsils were removed here in 1929. But, the early 1900's saw some of the worst abuses and punishments in the country.
By the middle of the century Eastern State was getting too crowded and expensive to run.  It was closed in 1971 and opened as a very popular attraction in the 1990's. Open daily 10-5. $14 adults, $10 kids.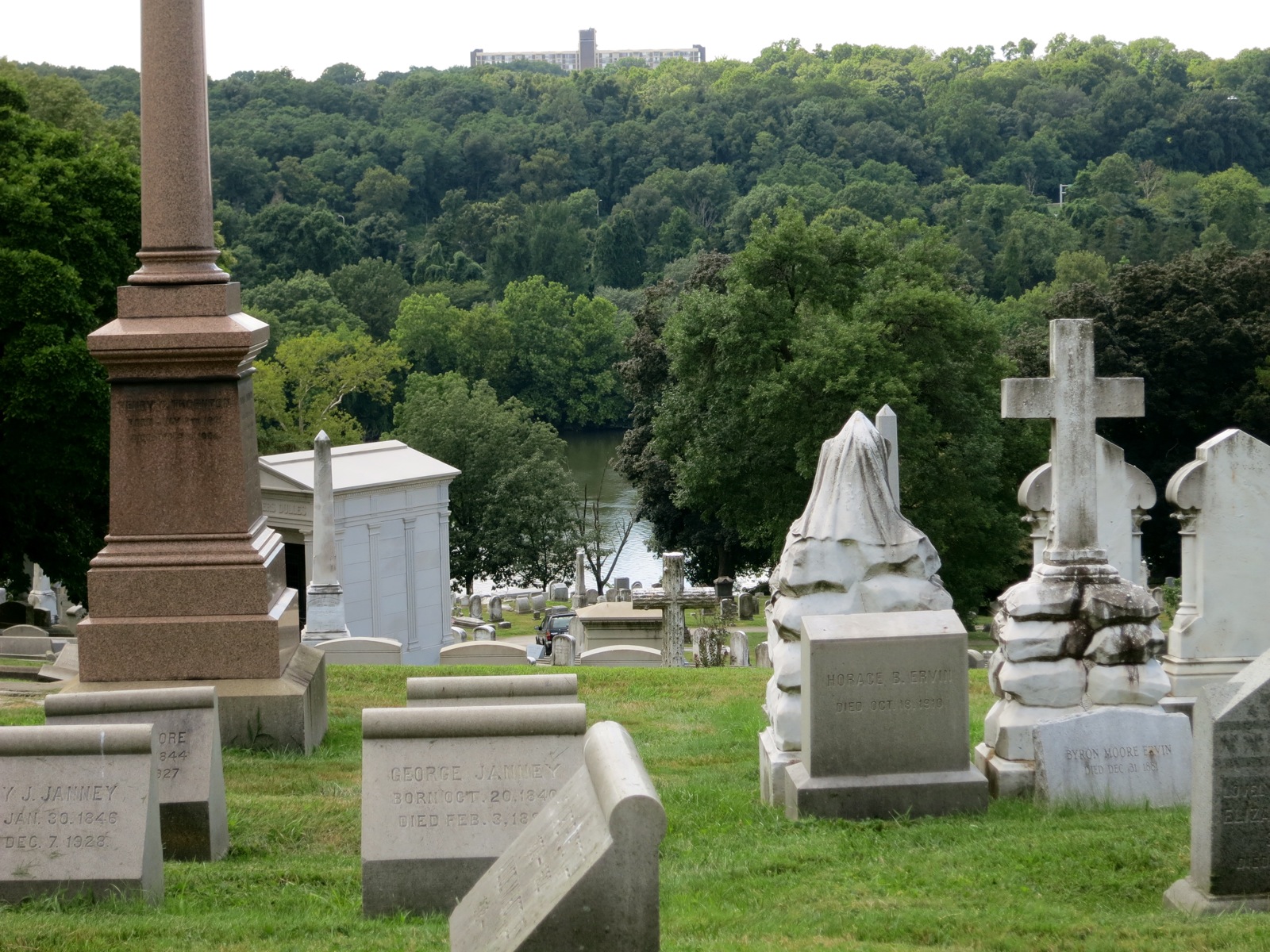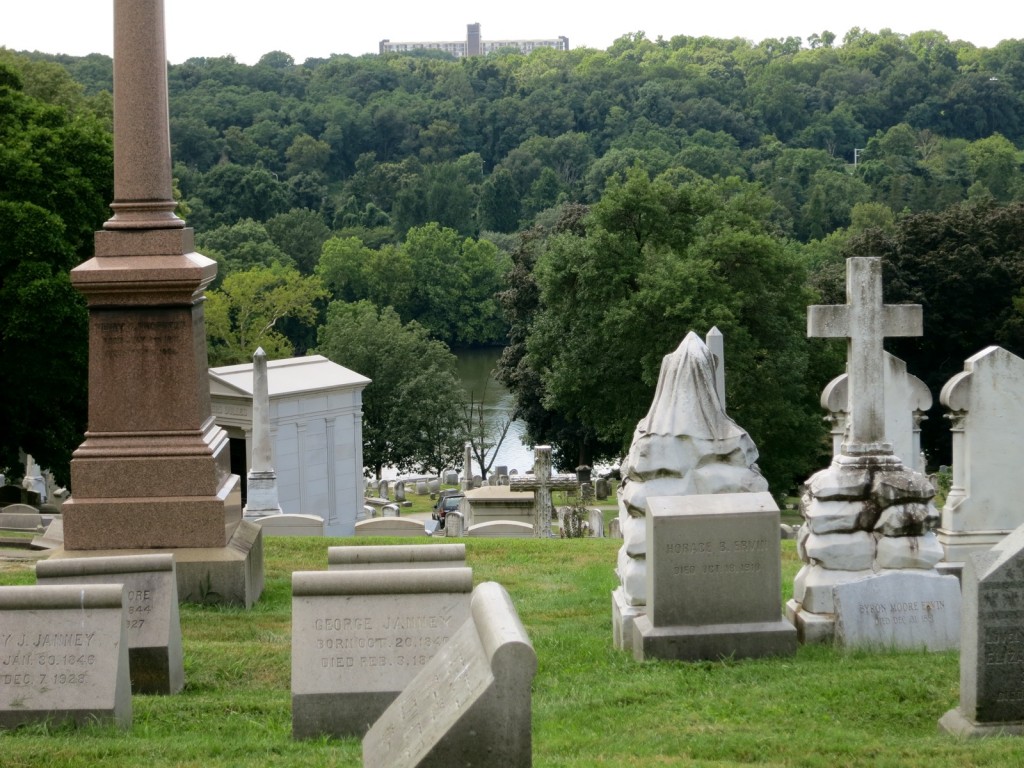 This serene riverside cemetery, on a sunny day, is the perfect antidote to the horrors of Eastern State Penn.One of the few cemeteries in the nation to be designated a National Historic Landmark, Laurel Hill is home to the bodies of six Titanic passengers, over 30 Civil War generals and prominent locals.
Park across from the main gate. (The lot is attached to what looks like a low-slung warehouse). And then stop into the office for a cell-phone tour map.
You'll hear words of the long dead, see ornate tombstones, and tread near the graves of Isaac Hull, Commodore of the USS Constitution, and Joseph Wharton, founder of University of Pennsylvania's Wharton School of Business, among thousands of other souls.
Then, take a drive around this beautiful park-like sanctuary. Mon-Fri 8am-4:30pm, Sat/Sun 9:30-4:30, free.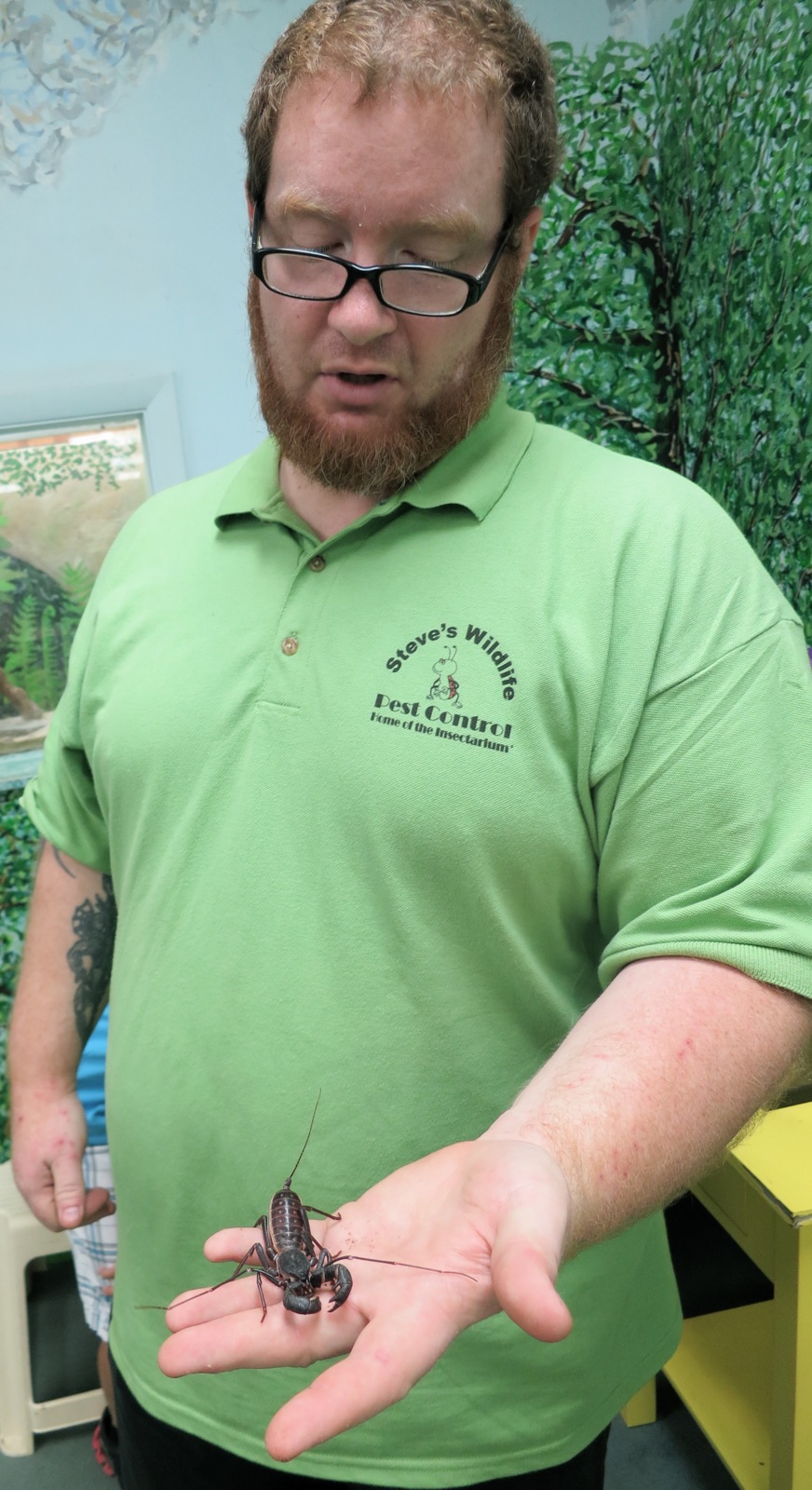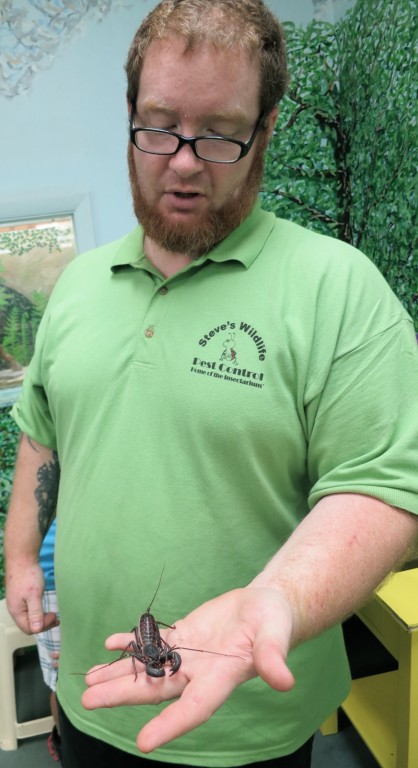 Though not exactly a Haunted Philadelphia attraction, the Insectarium is indeed creepy crawly.
If you've ever had the impulse to watch thousands of harvester ants bury their deceased, hold a hissing cockroach, or watch a Blue Death Feigning Beetle play dead in the palm of your hand, come to the Insectarium, which exhibits thousands of live and mounted insects from Africa, South America and other exotic locations.
You may think that you're in the wrong place when you drive through a commercial neighborhood (Dollar Store, car parts, etc). But yes, this is it.
Once inside join dozens (if not hundreds) of kids going crazy with buggy joy. You'll be relieved and amazed by the level of knowledge docents have about all buggy things.
College biology and entomology majors lend an academic air to what at first glance is pure creepy-crawliness. Come with an open mind and open hand. You never know what will be put into it. Open Mon-Sat 10-4, $9 per person.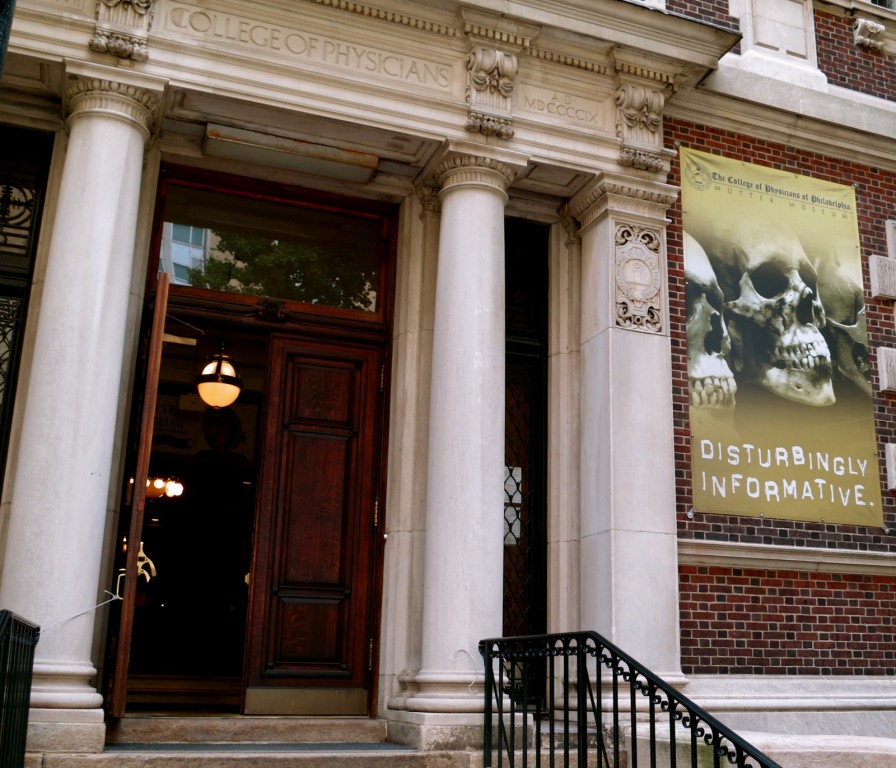 A word of caution; if you are at all squeamish about seeing "wet specimens" – nearly full-term co-joined, malformed or otherwise abnormal fetuses preserved in glass jars – think twice about coming to the Mütter Museum.
Billed as "Disturbingly Informative," this curio cabinet museum, a collection of pathological specimens and wax models once used as teaching aids by Dr. Thomas Dent Mutter, has been housed within The College of Physicians of Philadelphia since 1858.
In addition to "wet specimens," see slivers of Albert Einstein's brain mounted on slides, along with examples of bone and tissue trauma, tumors, rare diseases and congenital abnormalities, (including a gallstone the size of a ping-pong ball and a 70 lb ovarian cyst) on two dimly lit floors.
Nose to glass, you'll need to kneel down to read each faintly typed label on lower shelves. It's a fascinating look at the toll of disease on human bodies and advances in medicine over the last two hundred years.
Do drop into the gift shop, which is not above a bit of black humor; it's arguably the only place you can purchase a Co-Joined Gingerbread Man Cookie Cutter ($6.50). Daily 10-5, $15 adults, $10 kids (use discretion).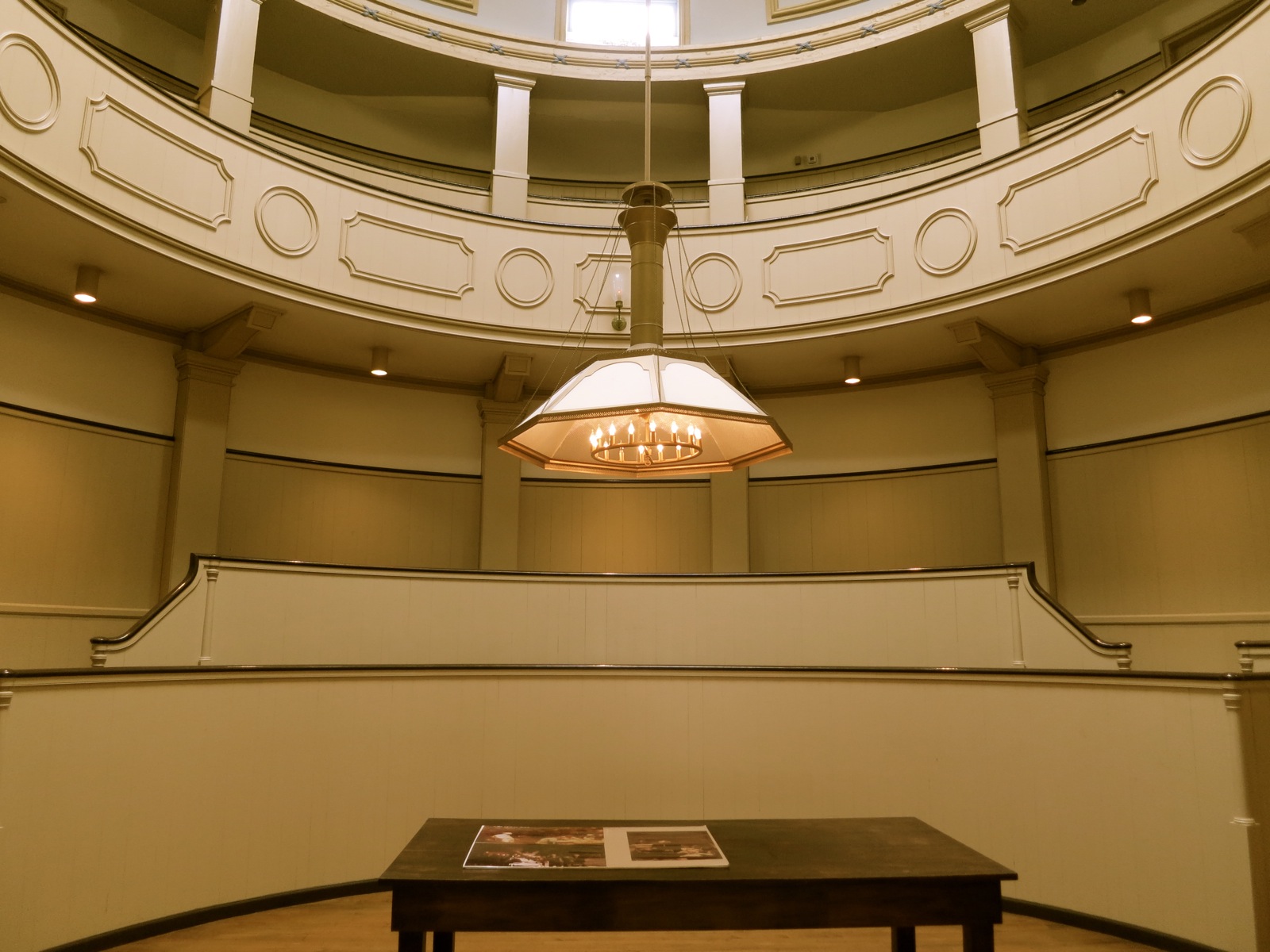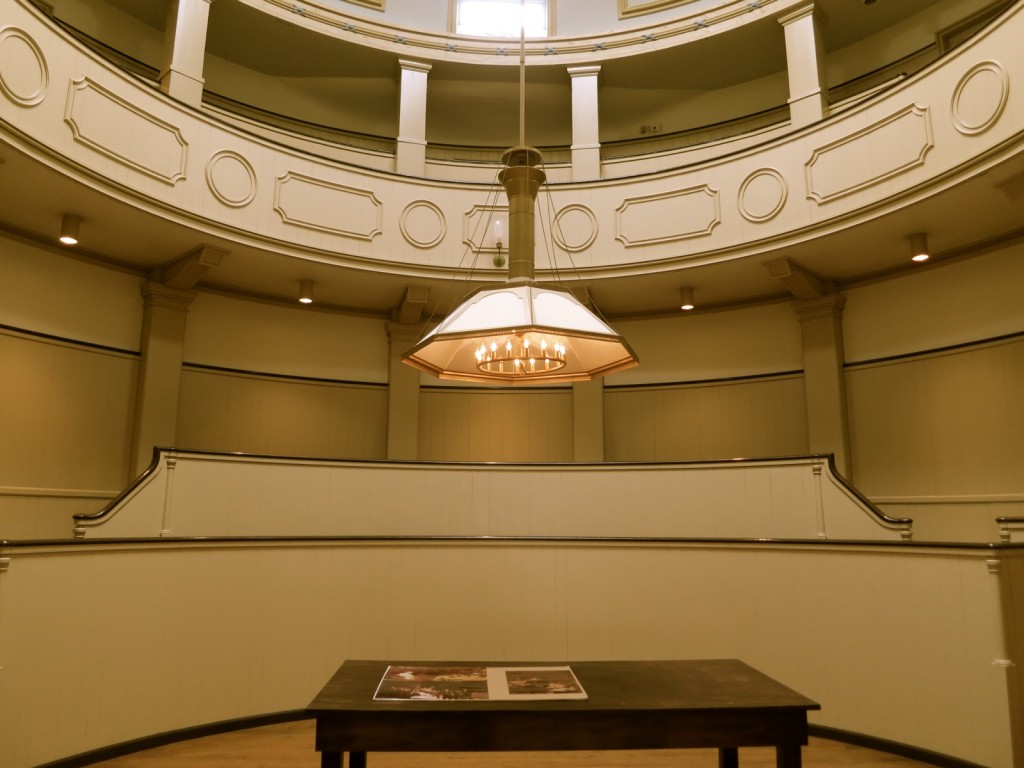 This, the nation's first hospital, was founded in 1751 by Ben Franklin and Dr. Thomas Bond "to care for the sick poor….and lunaticks." You'll read about this history and see the county's original operating room on a walking tour that begins in the hospital's gift shop (where you'll pick up a brochure).
From 1804 to 1868 this small round amphitheater served as surgical space. Prior to electricity, surgeries – mostly amputations and removal of tumors – were performed between 11am and 2pm when sun streamed through a round skylight in the dome high overhead.
Three hundred medical students and locals who paid for the privilege of observing surgeons at work could crowd into "the dreaded circular room."
Sit on one of the benches mid-day and imagine, prior to anesthesia, doctors getting their patients soused or sharply tapping them on the head with a mallet to knock them out.  Mon – Fri 9-4pm, free but $4 donation for walking tour booklet.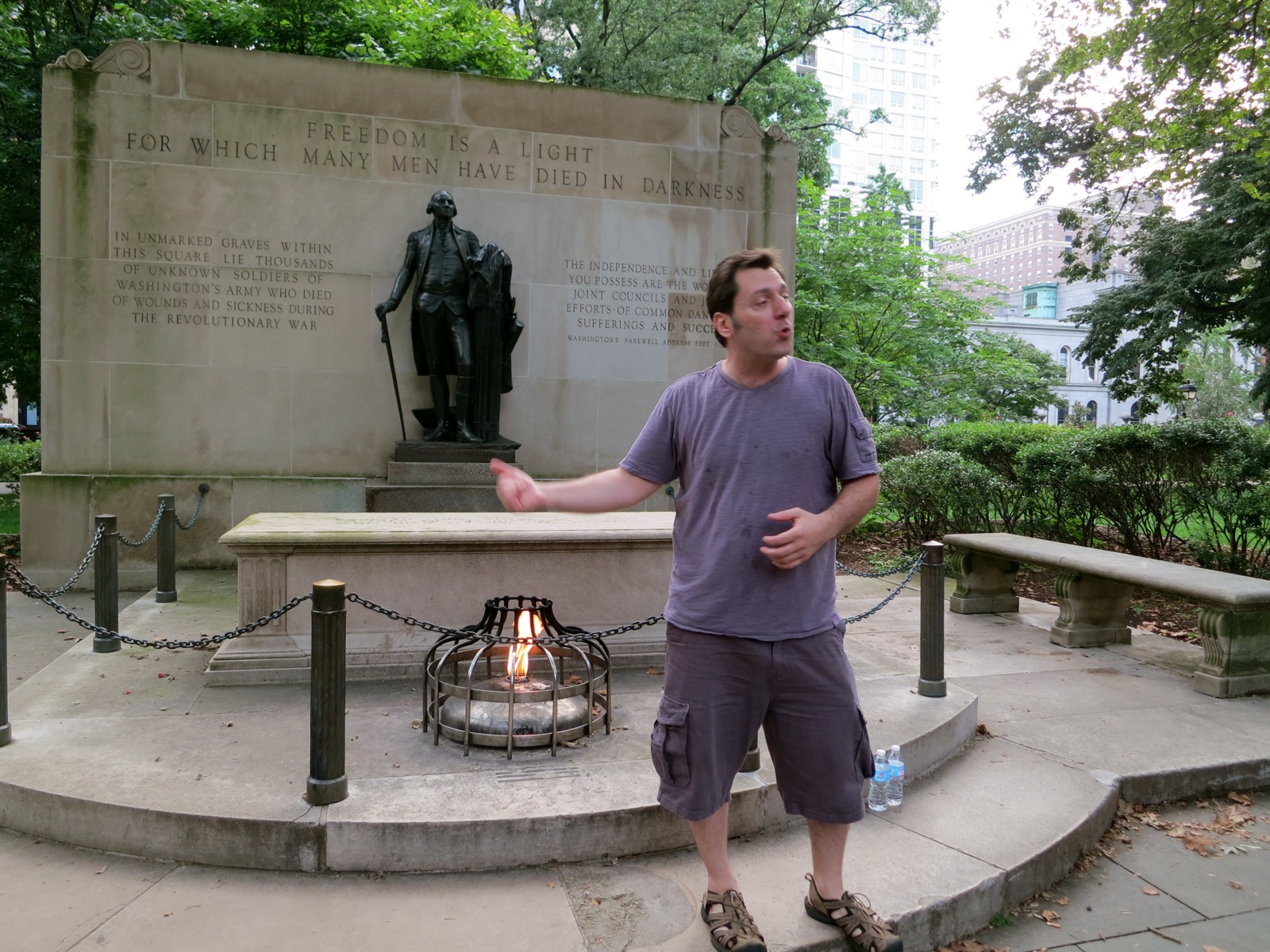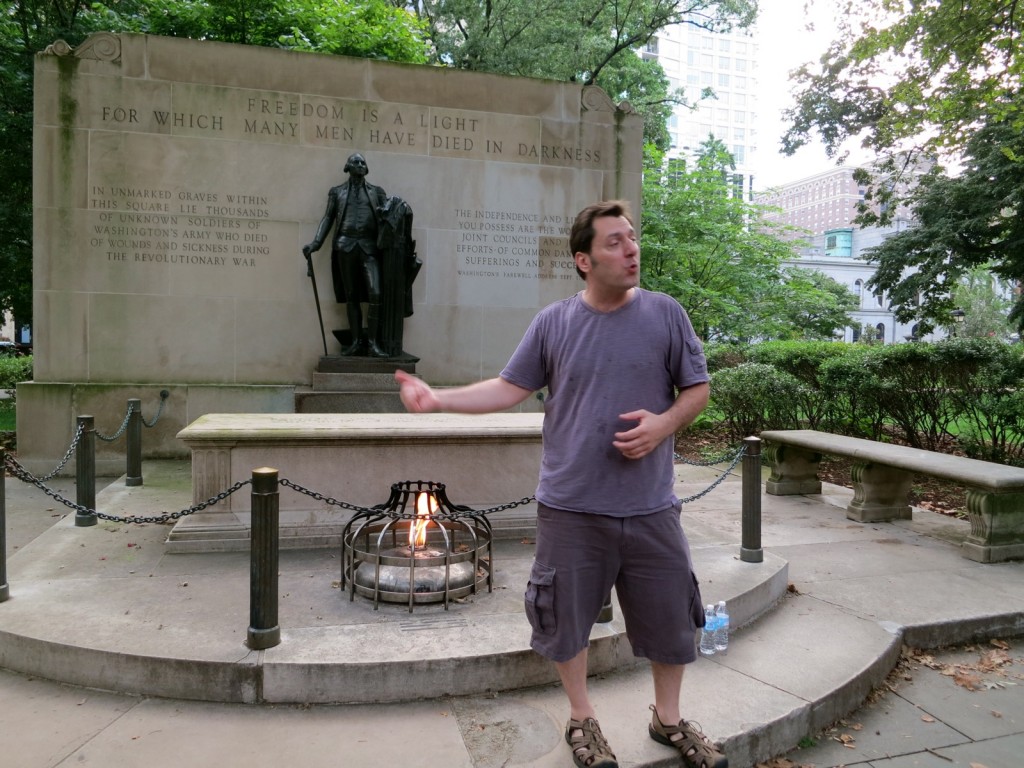 If My Cousin Vinnie went to UPenn, had a PhD, and was a college history professor, he'd be the energetically engaging Joe Wojie, founder of Grim Philly Walking Tours.
Though there are several Grim Philly tours to choose from (including the "Pub-Crawl" Bootleggers Ball), opt for the unconventional yet oddly academic "Vampires, Sex, Ghosts and More," where Wojie or one of his Grad-School level tour guides joyfully takes you though the bawdier side of Philadelphia's Haunted History.
Discover the origins of the word "bar" as it pertains to taverns, and a certain animal fur as applied to lady parts.
Wander over 5,000 or more dead bodies buried beneath well-trod courtyards, learn about Bram Stoker's Dracula connection to Philly, and how Vlad The Impaler really killed his victims, among many other tidbits about the darker, sexier side of our founding fathers and Philly during the Colonial and Gilded Ages.
No surprise that Anthony Bourdain recommended Grim Philly tours on his show, The Layover.  $25-$35 per person, no children allowed.  Check calendar on website for dates and times.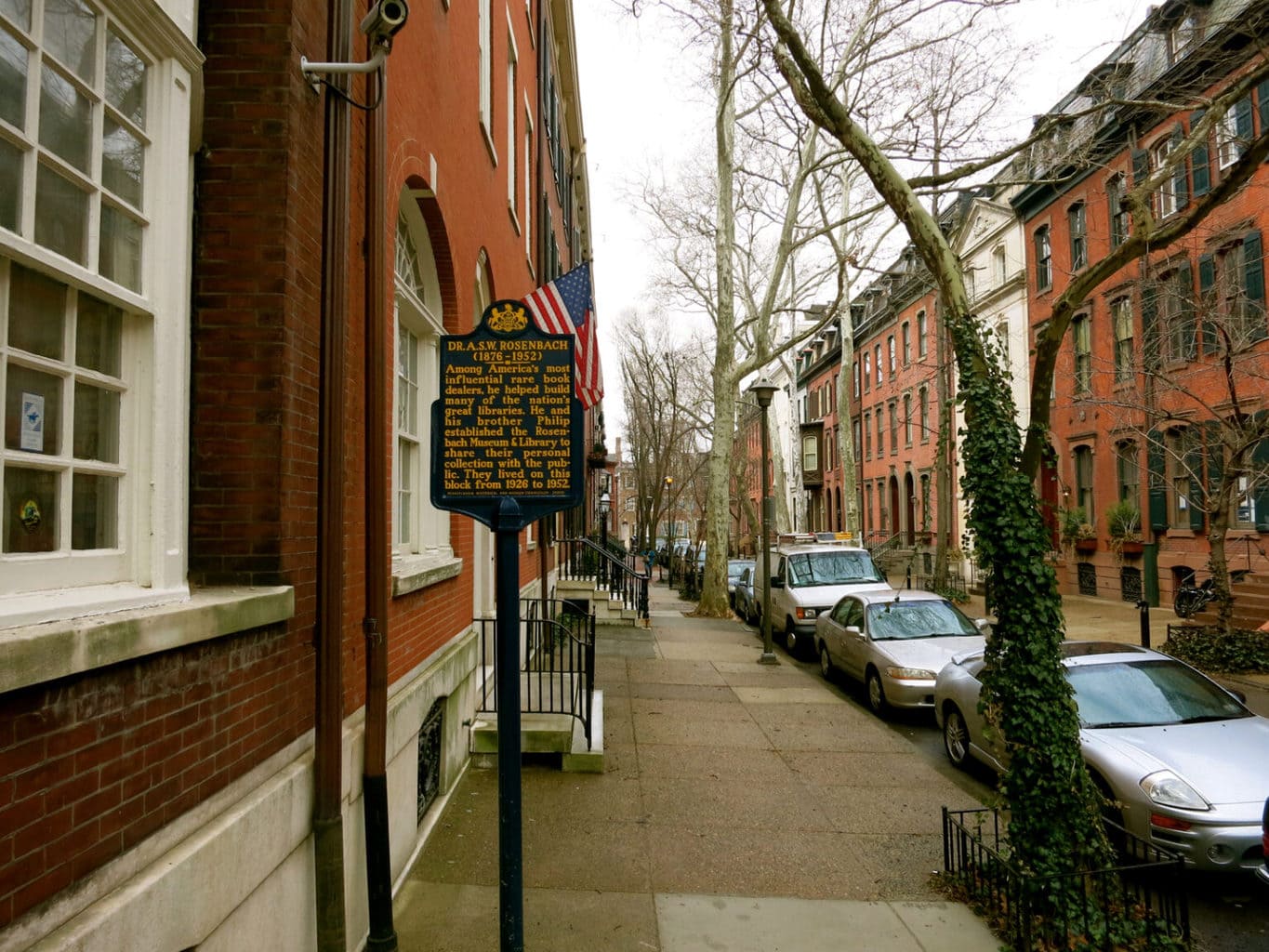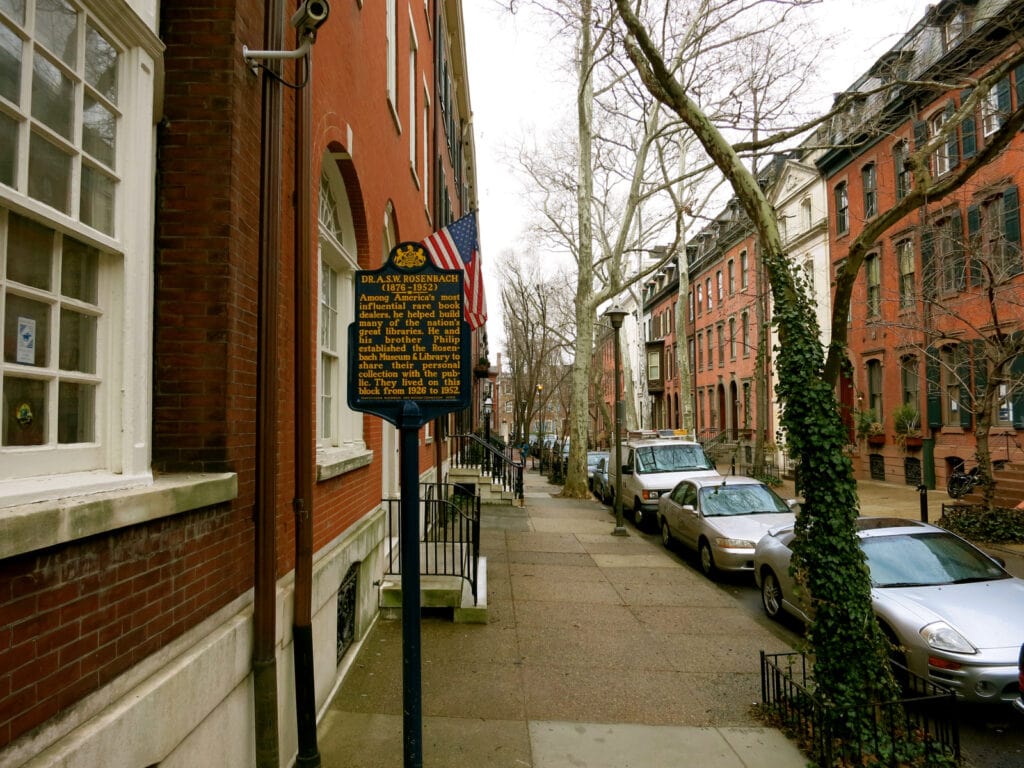 The Rosenbach contains a rare 15th century Book of Magic, and manuscripts and letters from Charles Dickens. However, it's also home to 100 pages of Bram Stoker's personal notes for his masterpiece, Dracula.
What's even better, you can sign up for a "Hands On Tour." These special events allow you to hold select pieces of aforementioned literary history in your hot little hands. Hands On Tours Fri, Sun. 3-4pm. Library hours – Tues/Fri noon-5, Wed/Thurs noon-8pm, Sat/Sun noon-6pm.
Best Restaurants in Haunted Philadelphia PA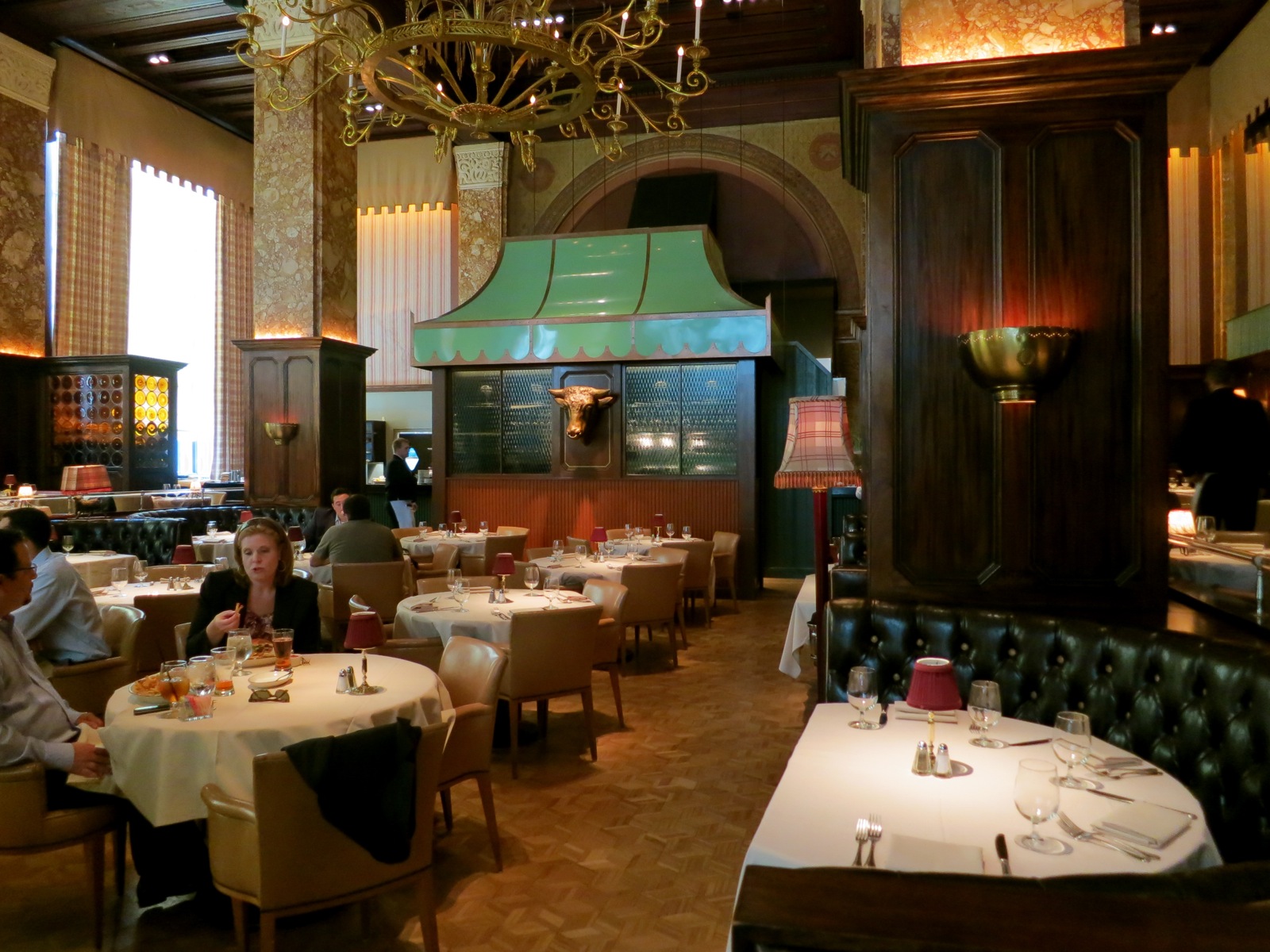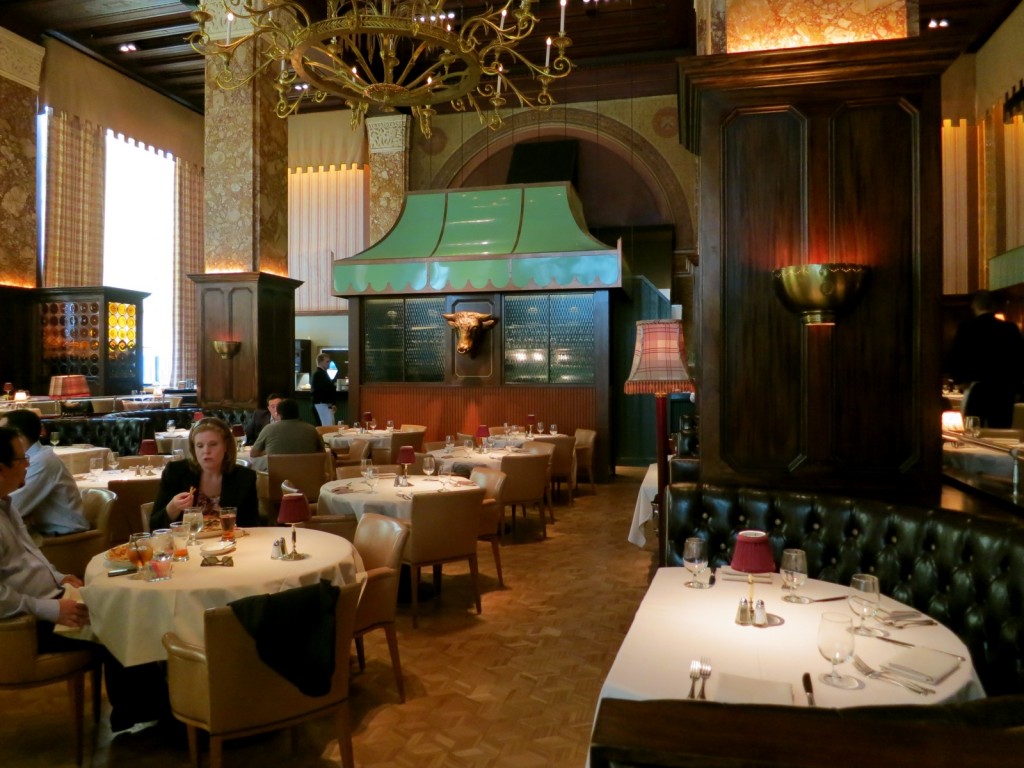 Built as an opulent Art-Deco bank in the 1920's and then as the office of Butcher & Singer Brokerage Firm in the 1940's, this magnificent soaring space is a Stephen Starr restaurant. It's also notable for one unsettling movie scene.
In The Sixth Sense, Bruce Willis "meets" his wife here for their anniversary dinner.  Ask to sit at the Sixth Sense table, and staff may honor your request.
But whether you sit there or not, the food is as excellent as befits the stunning space.  For lunch, order the signature Butcher Burger on Brioche. Finish with the irresistible Baked Alaska – cloaked in ghostly meringue.
An upscale vegan restaurant, Vedge is not really scary. But you can be assured that most of what ends up on your plate has been freshly exhumed from its Big Dirt Nap.  Even carnivores appreciate the way chefs transform plant matter into nouvelle cuisine of the highest order.
City Tavern is known to be haunted by the spirit of a woman in a long dress. The story goes that an oil lantern fell on a soon-to-be-married girl, setting her aflame. The fire caused her death, and burned down the tavern.
Though City Tavern was rebuilt, some believe that the bride still walks the halls. The food, however, is far from scary and is in fact quite excellent.  Chef Walter Staib is the Emmy Award winning star of the PBS series, "A Taste of History," with a host of accolades to his name.
Hotels in Philadelphia PA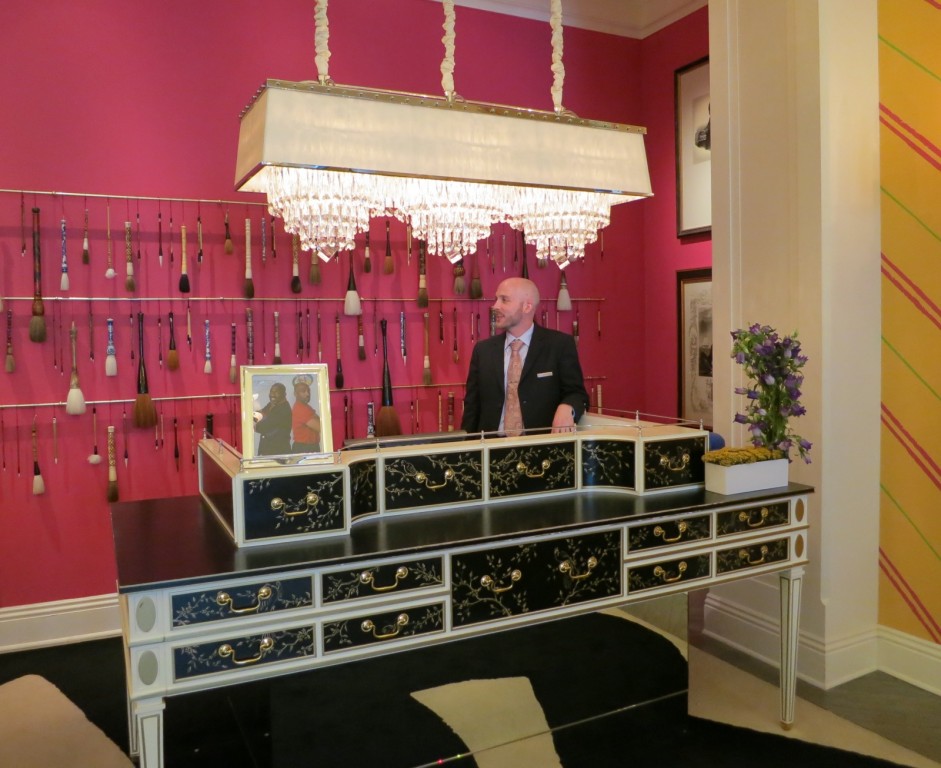 It's not a haunted attraction in any way, but quirkiness The Monaco's got in spades. The Monaco in Philly is the only hotel right on the historic Mall, directly across from The Liberty Bell.
The Lobby aka Living Room is a mélange of wild colors.  Hundreds of calligraphy brushes in various sizes (a nod to the "signing" of the Declaration of Independence) are assembled on the Lily Pulitzer Pink wall. In front, two Chinese writing desks serve as reception.
Rooms are equally whimsical. Chinese red lacquer bureaus, mustard-yellow doors, Victorian black and white wallpaper with Liberty Bell motif, blocky floral prints: It's mismatched till it works.
You'll want to stay in the stand-along soaking tub, under the cool Waterworks rain shower or in a decadently cloud-like bed all day. But don't forget to join other hotel guests in the lobby for a complimentary wine hour from 5-6pm.  Rooms and suites from $170-$510 depending on season, includes complimentary wi-fi, wine hour, and morning coffee and tea.
Weekend Getaways In Philadelphia