Last Updated on
"Romantic Escape" may not leap to mind when you come across some of these destinations in Maryland, Virginia, and DC, but the following 30 ideas might just open your eyes to new places to explore together.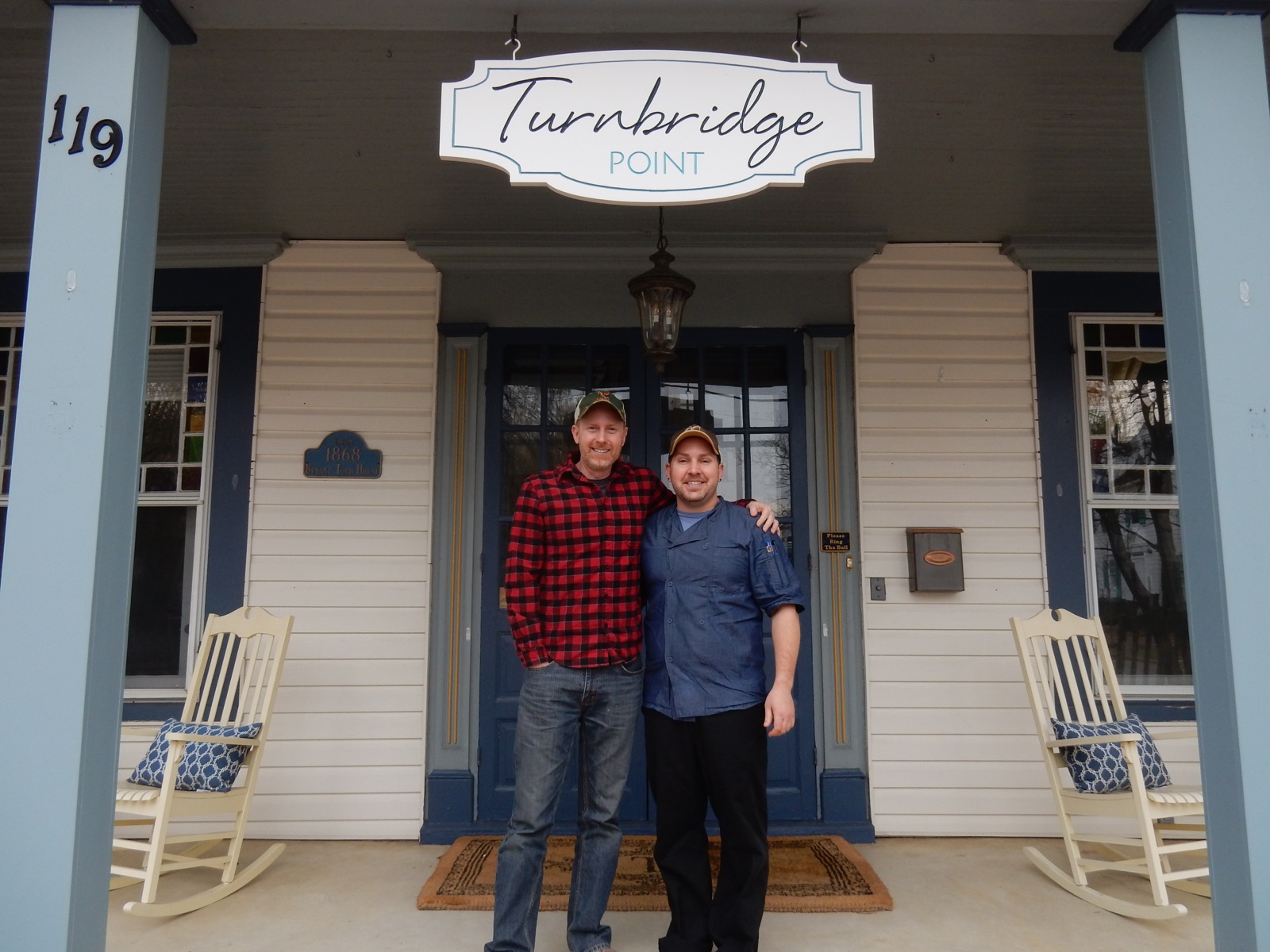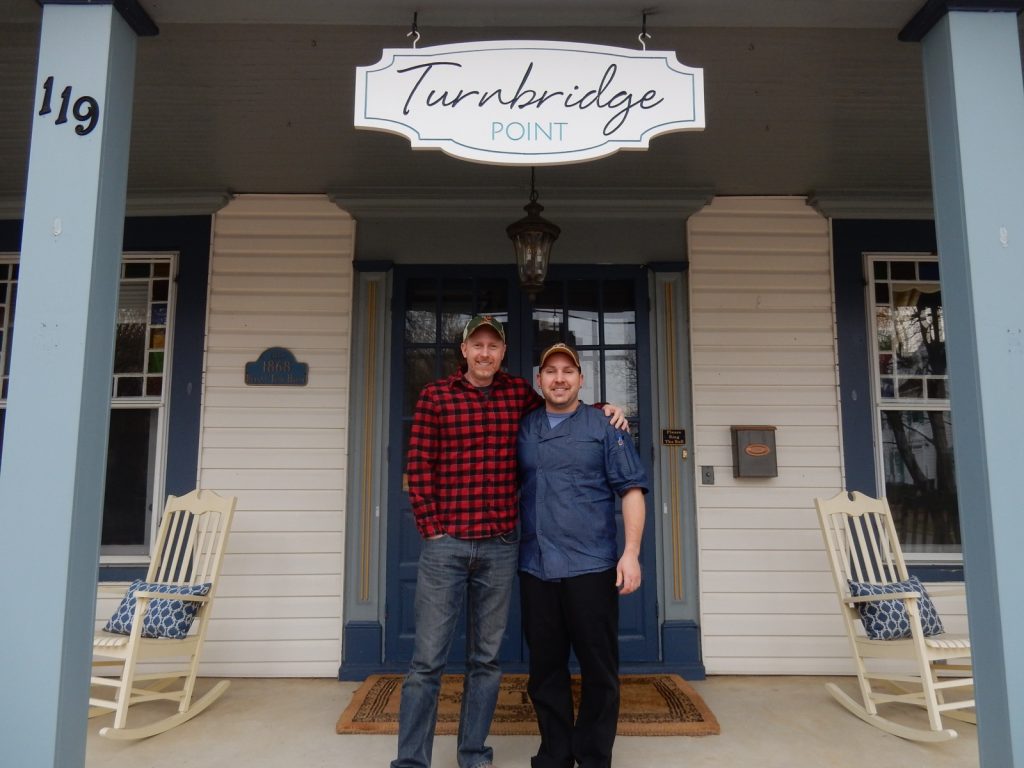 From snug B&B's to urban hotels, revitalized cities, and quiet riverside resorts, you'll find something just perfect for the quirky, fun-loving, luxury-seeking couple. For the complete list of our choices for Romantic Getaways from Virginia to Maine, check out this list.
MARYLAND
ANNAPOLIS MD: Even if you didn't meet at the Naval Academy, bring your "first mate" to "America's Sailing Capital." Annapolis is considered a Museum Without Walls as its whole downtown is on the National Historic Register.
Nothing's more life-affirming than a sunset Electric Boat cruise (that you pilot yourself) around Annapolis Harbor. In fact, that might just be a perfect opportunity to pop the question.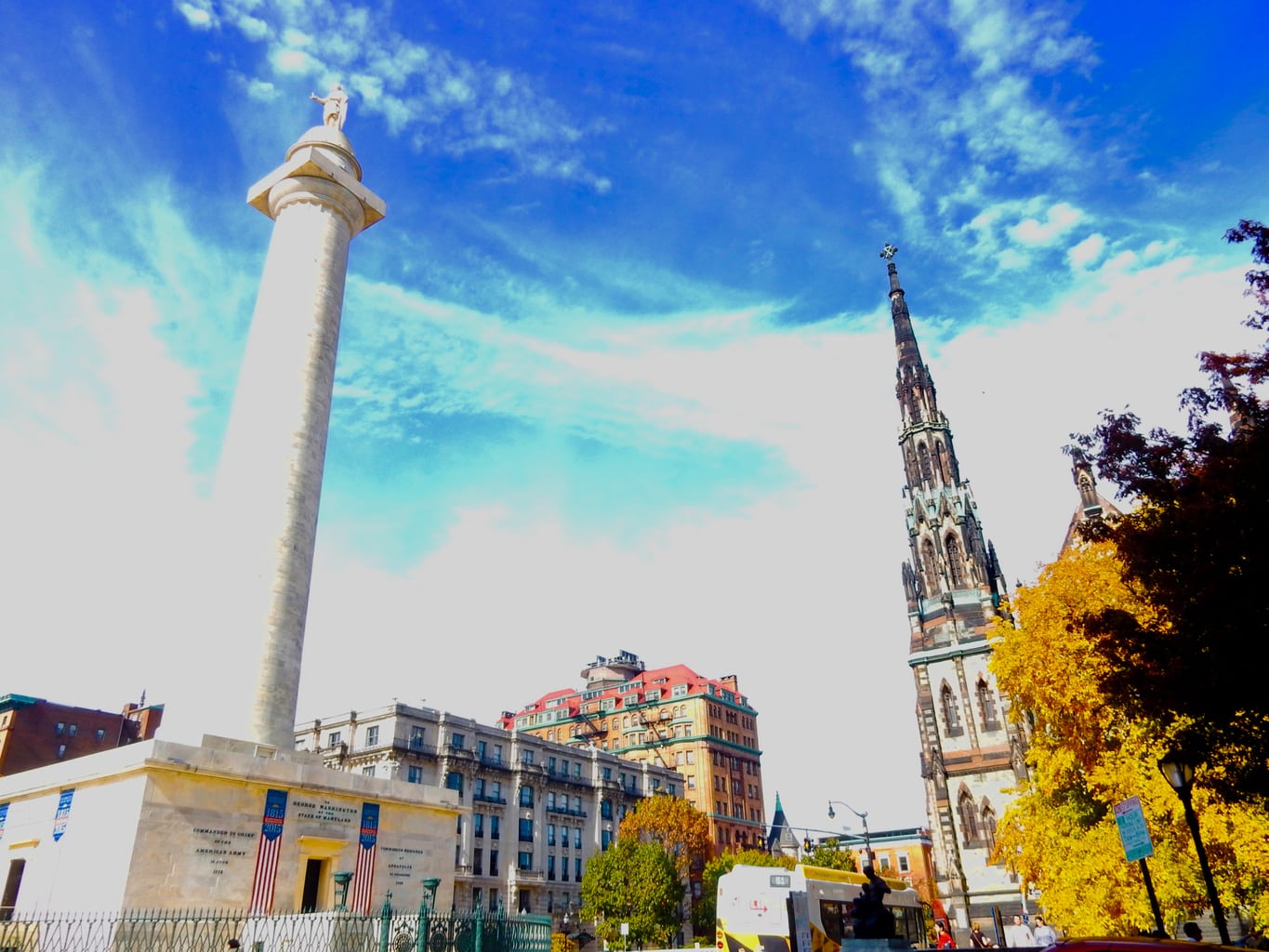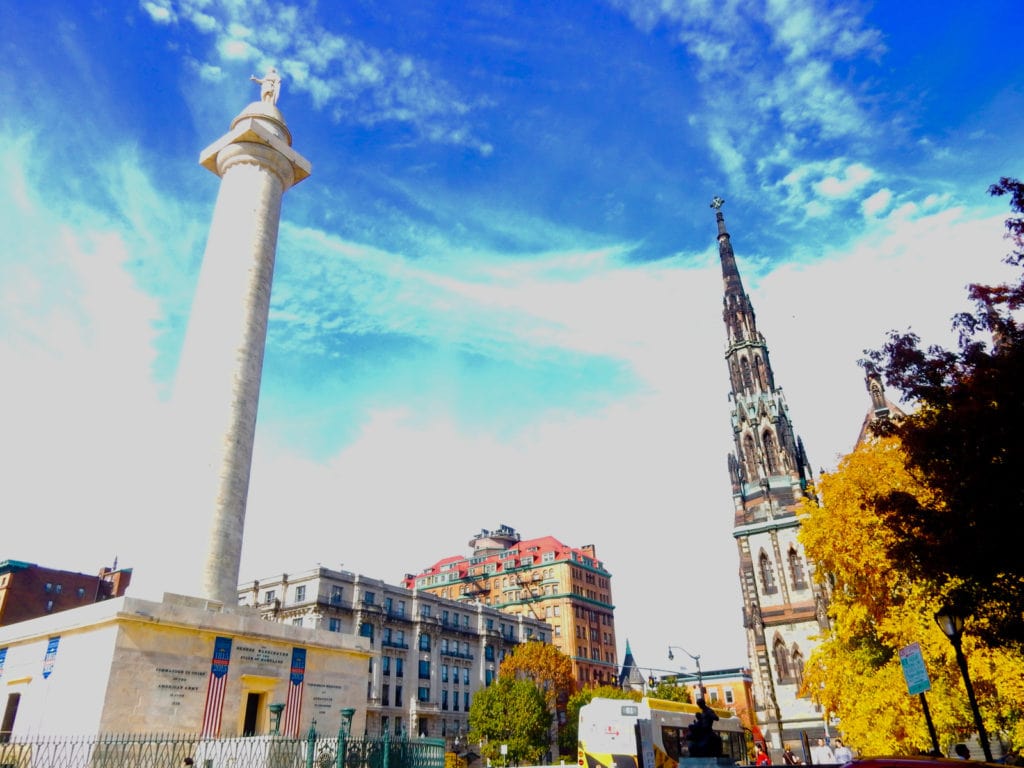 BALTIMORE MD: They don't call Baltimore "Charm City" for nothing. It's got three major Art Museums (two classic, one "visionary"), it was where an impassioned Francis Scott Key wrote the Star Spangled Banner, it's hometown of "Hairspray" screenwriter/director, John Waters, and location of choice for a growing number of young entrepreneurs.
Come with your honey to check out Fells Point, Mount Vernon, and other "transitioning" neighborhoods. Baltimore might just become your go-to-for-the-next-great-thing city.
CAROLINE COUNTY: There's nothing more exciting than finding a sophisticated boutique inn where one is least expected – and, Turnbridge Point – in the tiny town of Denton, is a prime example. Owned by an incredible pastry chef and his partner, Turnbridge Point draws trend-seeking urbanites to this rural area.
There are also some surprisingly sophisticated restaurants, funky and cool local-arts and craft stores, and a Specialty High School for the Culinary Arts in tiny Eastern Shore towns surrounded by vast tracks of farmland. In fact, Caroline County, in the center of the Delmarva Peninsula, is the premier agricultural county in Maryland, known more for what it grows in the earth than what it gleans from the Bay.
You'll want to stay at least a night, maybe more, for the to-die-for French pastries alone in Denton.
CARROLL COUNTY: In contrast to the sometimes frenetic surrounding areas, particularly the District of Columbia, Carroll County MD is "Zen Peaceful" – in only the way that an agricultural region can be. But what puts this Maryland County on this Best Romantic Escape List is a phenomenal inn whose owners are so humble, they've kept news of their superb establishment, Antrim 1844, a secret, at least to regions beyond the Mid-Atlantic.
CECIL COUNTY: Cecil County, encompassing the towns of Chesapeake City, North East, Elkton, Rising Sun, and Port Depot, is where you can watch freighters glide by on world's 3rd busiest shipping canal from a charming town's main street, walk a tiny burg's main street filled with independently owned boutiques and restaurants, tour an historic plantation known for its flowers, and more quirky activities on this Tidewater Getaway.
DORCHESTER COUNTY: Couples who swoon at enchanting views and a landscape that was backdrop to one of the most daring escapes and rescues in US History will want to visit Dorchester County before the crowds converge. This was the birthplace of Harriett Tubman, and not much has changed.
EASTON/TALBOT COUNTY: Lately, prosperous DC, Baltimore and even NY area retirees have been moving to this tony slice of heaven on the Eastern Shore, seeking peace and quiet, spellbinding sunsets, and neighbors, like them, who have a fondness for fine locally sourced dining, unique shops, and the arts.
The County also includes St. Michaels and Oxford, both with exquisite neighborhoods ripe for house-hunting. Or just daydreaming about. Remember the reception scene from the Wedding Crashers where the boat glides by and you wonder how there could be a real place so fantastically picturesque? It was filmed in St Michaels.
ELLICOTT CITY MD: Are you feathering your new cozy nest and looking for the kind of quirky, funky, up cycled home goods you won't find in a "normal" store? This former mill town may be small, but it's got some of the coolest shops, and, nearby, a very romantic colonial-era B&B; The Wayside Inn.
FREDERICK MD: Don't have time to get to Venice? Carroll Creek Park – a mile-long linear park encompassing a canal and landscaped brick walkways – is the next best thing. There are tons of independent shops, great restaurants, and a few miles away, the newly renovated Frederick Inn B&B – built for amore.
HARFORD COUNTY: If it looks like a duck, swims like a duck, and quacks like a duck, it's probably a Duck Decoy from the Top of the Chesapeake: so duck-crazy honeys will sure get a bang out of a weekend here. The county's most well known town, Havre de Grace MD, is the "Duck Decoy Capital of the World."
In fact, every New Years Eve, residents gather for the famed "Duck Drop" – the town's version of the Times Square NY Ball Drop. But you'll also find towns primed for a growing wedding business: nearly every inch of river, bay and land here is geared up for Nuptials.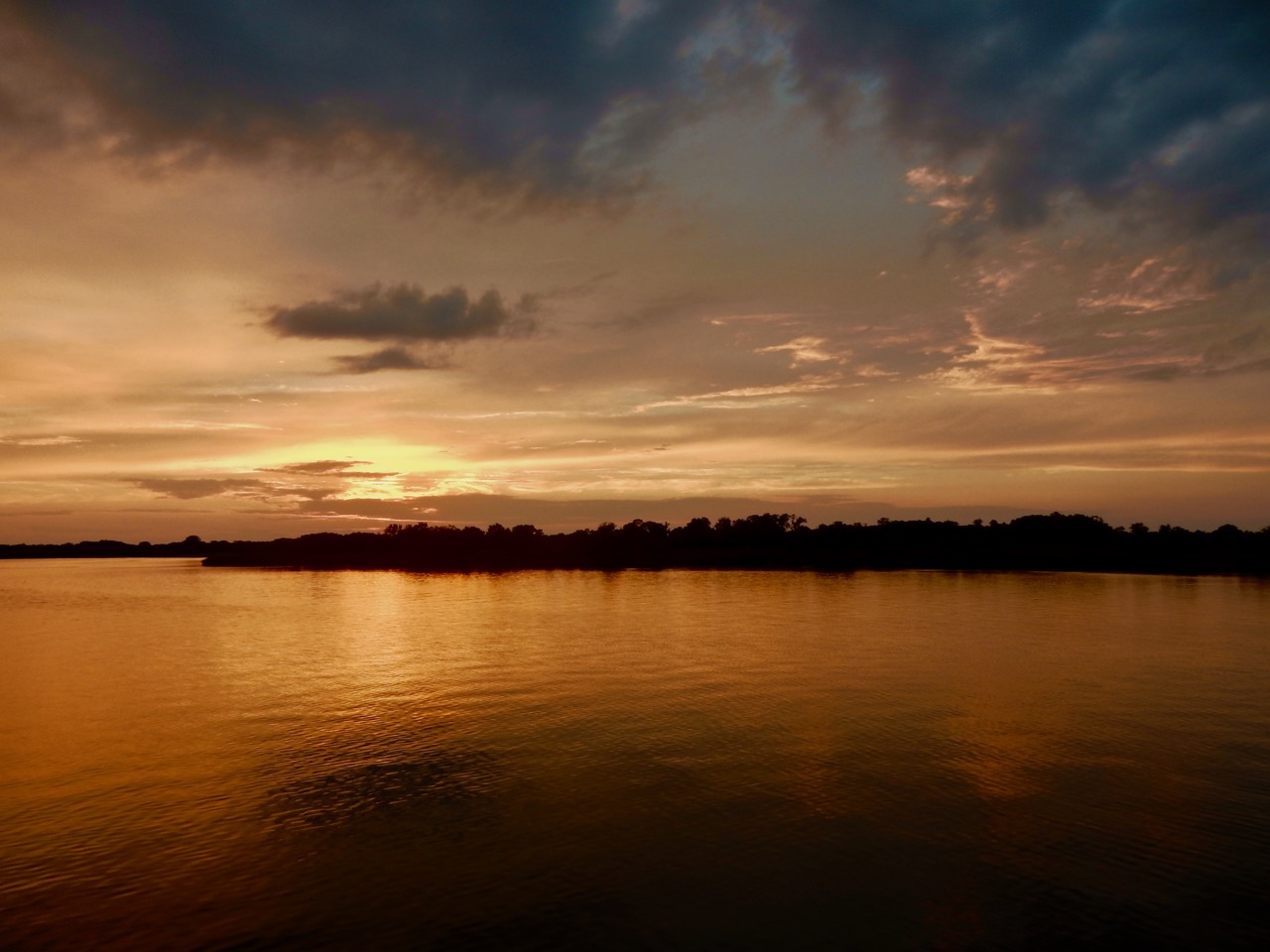 KENT COUNTY: If surprisingly excellent cuisine in a pop. 300 town, a golden sunset river cruise, a soft sand Bay Beach, and world-class music in a shabby-chic venue floats your boat, this slow-paced getaway is for you.
MONTGOMERY COUNTY: Couples who adore fine and performing arts, and/or who'd love to dance the night away in a world-famous ballroom (for peanuts!), should make a beeline to this often overlooked area just outside of Washington DC.
Take a dance or photography class, taught by the greats, and possibly pop the question over High Tea with Classical Music accompaniment. For optimum artsy-cool romance, stay at the just-opened boutique – Canopy Hotel in N. Bethesda – Industrial-chic meets Mid-Century Modern with National Geographic references thrown in.
QUEEN ANNE'S COUNTY: Get all lovey-dovey while experiencing one of the most dramatic sunsets on the East Coast. For a mellow, quick escape from Baltimore or DC, stop, stay a night at a lovely new boutique hotel, check out one of the region's last oyster shucking houses, meet a very French turtle, kayak through unusual sea grass, and of course, dine on crab cakes overlooking the Chesapeake Bridge at sunset.
SOUTHERN MARYLAND: Both CALVERT COUNTY and ST. MARY'S COUNTY are perfect for romantics of a particular sort. If hunting for ancient sharks teeth on wide, inviting Chesapeake Bay beaches turns you on, try Solomons and the beaches of Calvert County.
If you are into kayaking, hauling up crab pots, and staying in a hotel that offers both sunrise and sunset views, check out St. Mary's. Or do both. The whole S. MD region is very wallet friendly.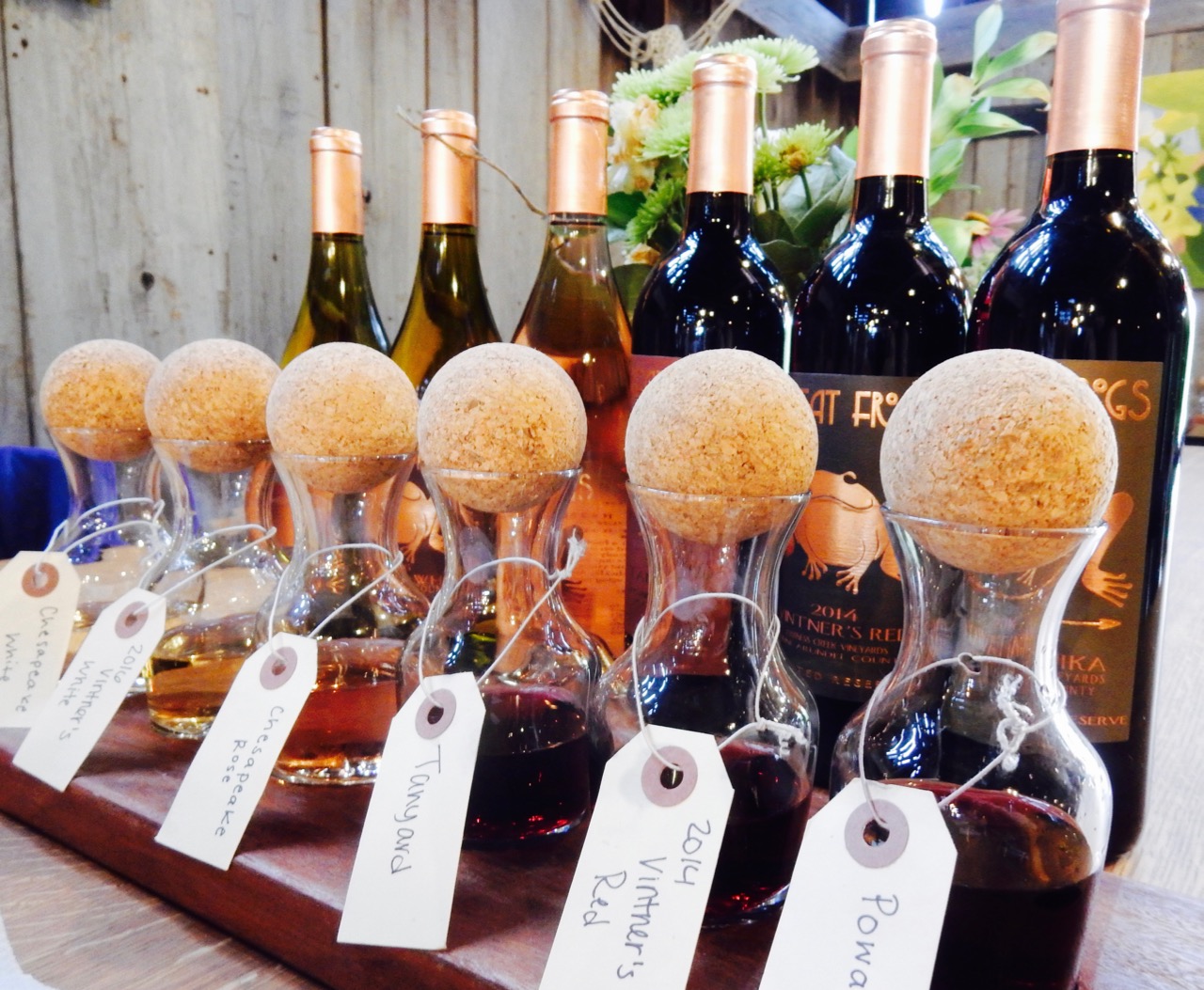 WASHINGTON COUNTY: For certain someones, what could be more romantic than the tiny mid-Maryland 'burg where the Queen of the Romance Novel, Nora Roberts, has chosen to live and work? In fact, her family owned Inn Boonsboro, subject of her Inn Boonsboro Trilogy, is as real as can be, and one of the most romantic inns in the region.
WICOMICO COUNTY: A premier Wildfowl Art museum, a small but popular zoo, fantastic clam shacks, breweries, and one historic B&B with bewitching views are drawing more and more curiosity seekers to this Chesapeake Bay region.
The "Capital of Maryland's Eastern Shore," and the "Crossroads of Delmarva" (Routes 13 and 50), Wicomico County, is just a 2 ½ hour drive from DC and Baltimore. To really hide out with your beloved for a few days, make your way to the Whitehaven Hotel, as remote and charming as it gets.
WASHINGTON DC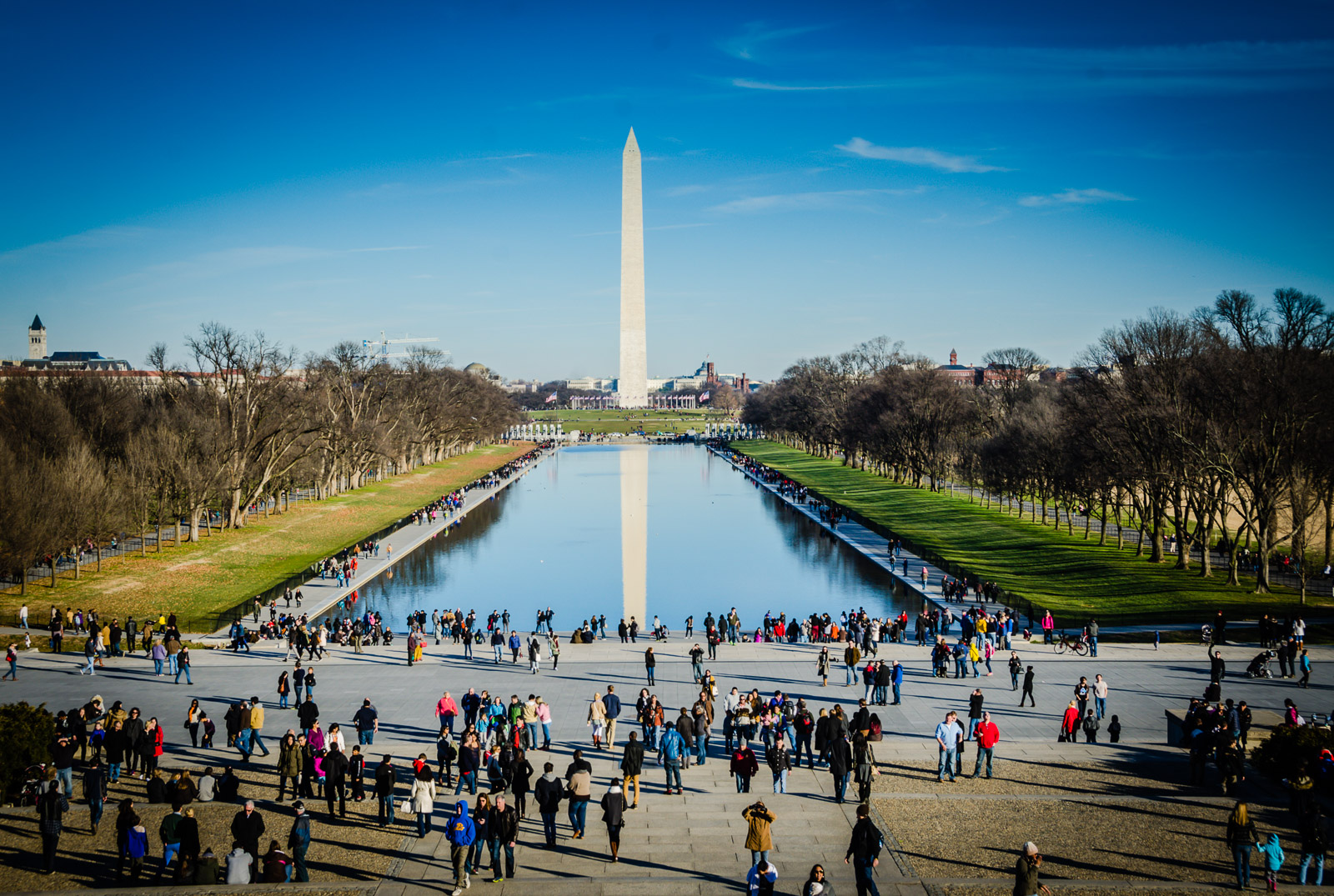 WASHINGTON DC: I know it's tough to imagine, but even without the Spring Fever rush of Cherry Blossom season, our Nation's Capital can be a very sexy place, especially if you book a room at the newly renovated Watergate Hotel.
VIRGINIA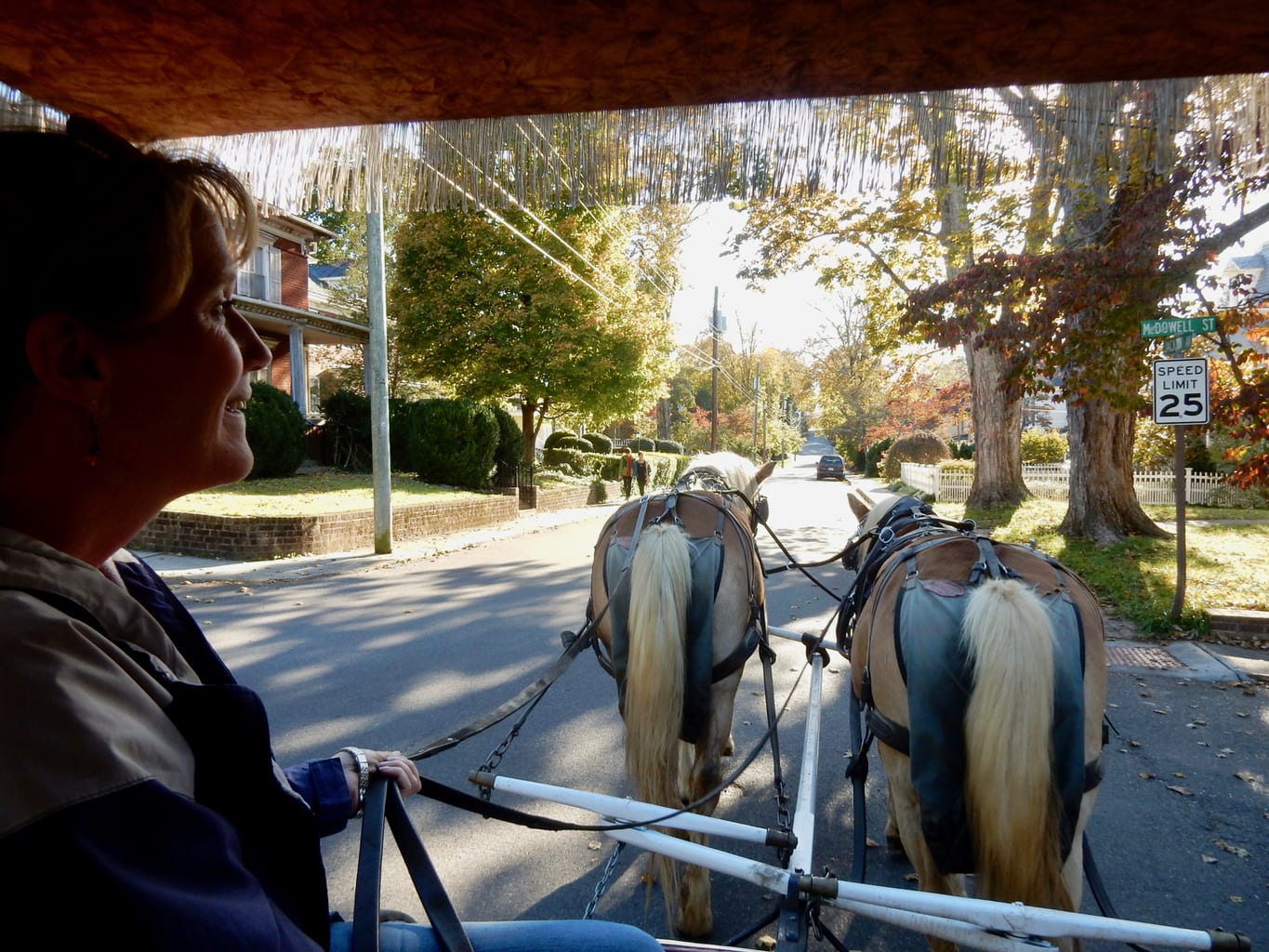 AIRLIE RESORT, WARRENTON VA. Until a couple of years ago, this achingly gorgeous spot was strictly a conference center and retreat. Now, Airlie is gaining ground as a wedding destination (no big surprise, given the spectacular surroundings) and quickie honeymoon spot for time-starved DC careerists.
The new restaurant, Garden Bistro, offers some of the freshest, most innovative cuisine in the Northeast, and another reason to book a cozy room in one of several cottages that dot the grounds.
ALEXANDRIA VA: Feeling amorous, need a quick getaway from Washington DC, and don't want to leave your doggie behind? Make everyone happy in this incredibly Dog-Friendly town. It's romantic enough for the Obama's, who enjoyed anniversary AND Valentines Day dinners here (in two different restaurants. We'll tell you which ones), and small enough to explore in just two days.
CHARLOTTESVILLE VA: Everything about Charlottesville is romantic. Everything. The campus of University of Virginia stemmed from the romance-architecture mind of Thomas Jefferson. You could write your own love story strolling the boutique-shop Pedestrian Mall made for handholding, sipping natural wines in a grotto Wine Shop, snacking on burgers made from mash-fed cows and downing bourbon at a ranch-distillery, perusing the art at a remarkable farmland gallery, seeing the Charlottesville that Georgia O'Keefe painted on a self-guided walking tour (she took classes and taught here), tasting the difference between industrial and home-brewed "rice wine" at one of the few sake breweries in the country, and so much more.
CHINCOTEAGUE, VA; This shoreline town in Virginia is pony-territory, so it's the perfect place to bring your horse-crazy beloved. The 1945 book "Misty of Chincoteague," brought awareness of the wild ponies on Assateague Island to the world. But while most people know about the horses, many are not aware that this is also a NASA hotspot.
So, for a great "otherworldly" getaway, with down-to-earth appeal, stay at the Channel Bass Inn – a vintage home with antiques, quilted bedding, polished wood floors and a lovingly tended large English Garden out back. It's airy, friendly, comfy and Victorian-era romantic.
FAIRFAX COUNTY: Just 20-30 minutes from Washington DC, you'll find some pretty incredible things to do in Fairfax County, which was home to George Washington at his Mount Vernon estate. There's the historic home, of course, but also George's recreated distillery, a Civil War era home filled with some very naughty graffiti, an Air and Space Museum that beats the one in DC, an Arts Center in a former prison, a farm where you can watch baby animals being born and/or milk a cow, botanical gardens, great waterfalls, and compact walkable neighborhoods. Sometimes, you find a romance where you least expect it.
FREDERICKSBURG VA: If you and your history-loving beau are obsessed with everything George Washington, and want to sleep everywhere that he did, you hit the jackpot here. The Washington family moved to what became known as "Washington Ferry" when George was six years old – and he grew up in this town with so much American history you'd need at least a week to unpack it all. Both George's Mom and sister had their own homes here with both open for tours.
The town's Rappahonnock River was the dividing line between slavery and freedom during the Civil War – when Union Troops urged Fredericksburg Blacks to swim across to freedom. A living history town, you'll find one of the most sensual and best-designed B&B's right on Main St in the thick of a great shopping and dining district – the 1890 Caroline Inn.
LEXINGTON VA: For all you goofball duos out there, I propose this central Virginia college town for a highly amusing open-window-feed-the-wildlife drive through "safari," a Civil-War-with-Dinosaurs theme park, pairs of carriage horses bursting with personality, a free 8am Bluegrass Jam session and more.
LOUDOUN COUNTY VA: Let the spirits move you. If your idea of a starry-eyed getaway involves hitting up lots of wineries, distilleries and breweries, come to "DC's Wine Country," just outside of our Nation's Capital. While here, stay at the newly renovated Lansdowne Resort, which may look a bit corporate, but has the heart of a much smaller place. FYI – Lansdowne massage therapist, Ismail, at the newly refreshed in-house Spa, is the Best Massage Therapist in the county, according to Loudoun County Magazine.
LYNCHBURG: Art and poetry in a town called Lynchburg? Yes. And in fact, the husband of Harlem Renaissance poet, Anne Spencer, was so smitten by his wife, he built his family's stylish, colorful, whimsical home in homage to her. Starry-eyed adventurous couples will find much to love in Lynchburg, including a quirky old cemetery that's become a popular wedding venue, and the Craddock Terry Hotel – a boutique inn carved from a repurposed shoe factory.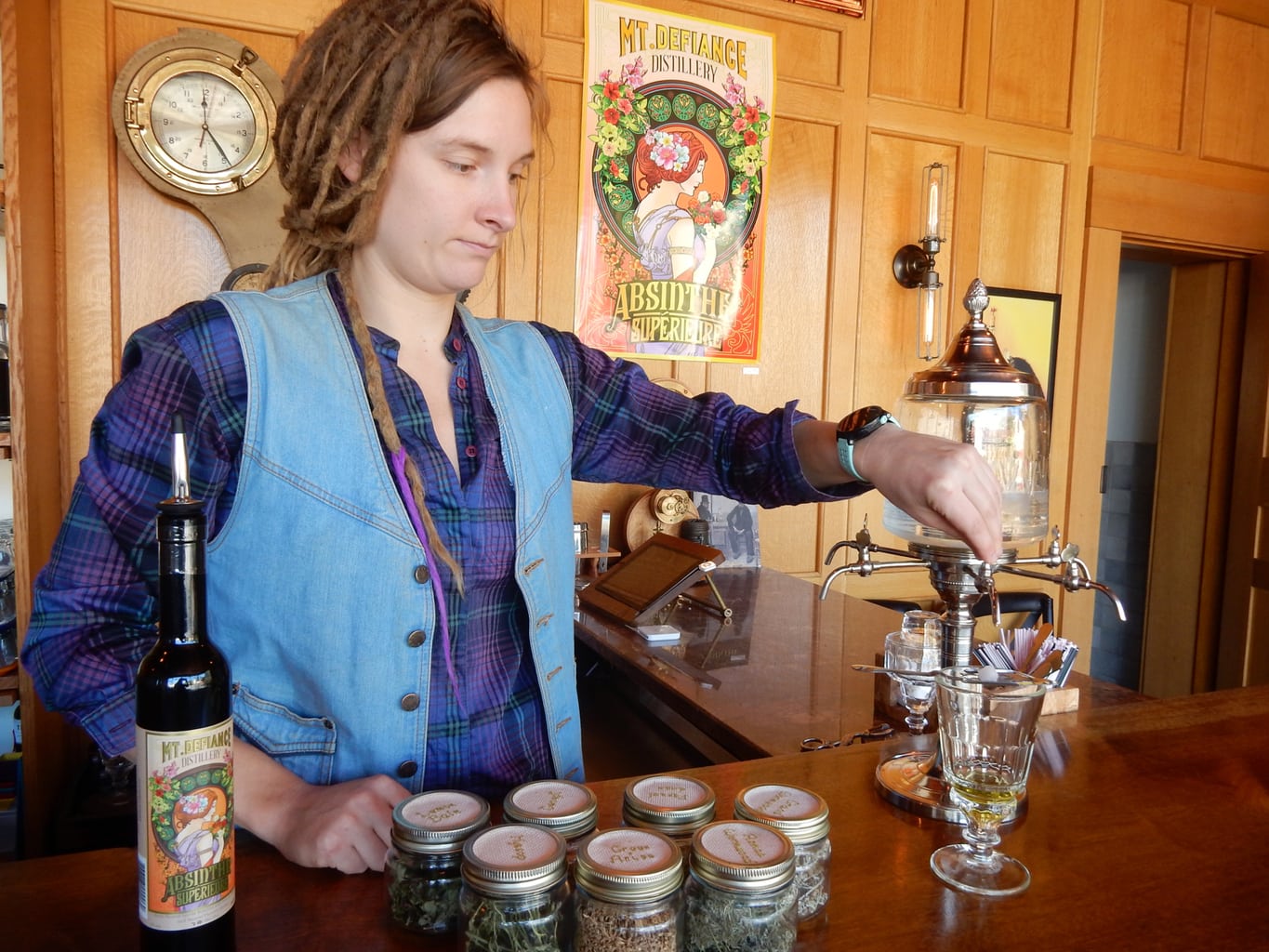 MIDDLEBURG VA: Horses, wine, and absinthe – Eros manifest in a little Virginia town. Oh, and one of the oldest inns in the country, The Red Fox with all the sentimental feels that an intimate fire-lit tavern conjures up, and you've got yourself one lovey-dovey getaway.
ONANCOCK, VA: Dangling between the Atlantic Ocean and the Chesapeake Bay, life revolves around the water: oysters, crabs, duck-hunting, millions of migratory birds. The better-known Chincoteague often overshadows the pleasures of the smaller towns to its south, which, for adventurers and seekers of the offbeat, is one reason to go. Two more – Virginia's Eastern Shore is a mere 5 hours drive from New York City, and attractions, food and lodging are surprisingly sophisticated.
Where else can you kayak to an award-winning vineyard for a wine and cheese tasting afternoon?
RICHMOND VA: Those with a hankering for great food tours, achingly gorgeous Botanical Gardens, and some funky, fun, shopping along with their outdoor adventure exploits (hiking, kayaking) and history on the side will love this burgeoning cusp-of South city. Where else can you find a lipstick-smooch-covered bust of Edgar Allan Poe?
SOUTHWESTERN VA: Couples who relish "Roots" or traditional country music will want to spend some time driving the 330-mile venue-studded Crooked Road, flat-foot clog with the locals on a Saturday night at the Carter Family Fold, and listen to the original Bristol Sessions at the Birth of Country Music Museum (a Smithsonian affiliate) in Bristol VA/TN.
This is where that twang began. New this year is the wonderfully chic Bristol Hotel, a boutique where you'd least expect it, with mesmerizing views from the very cool rooftop bar.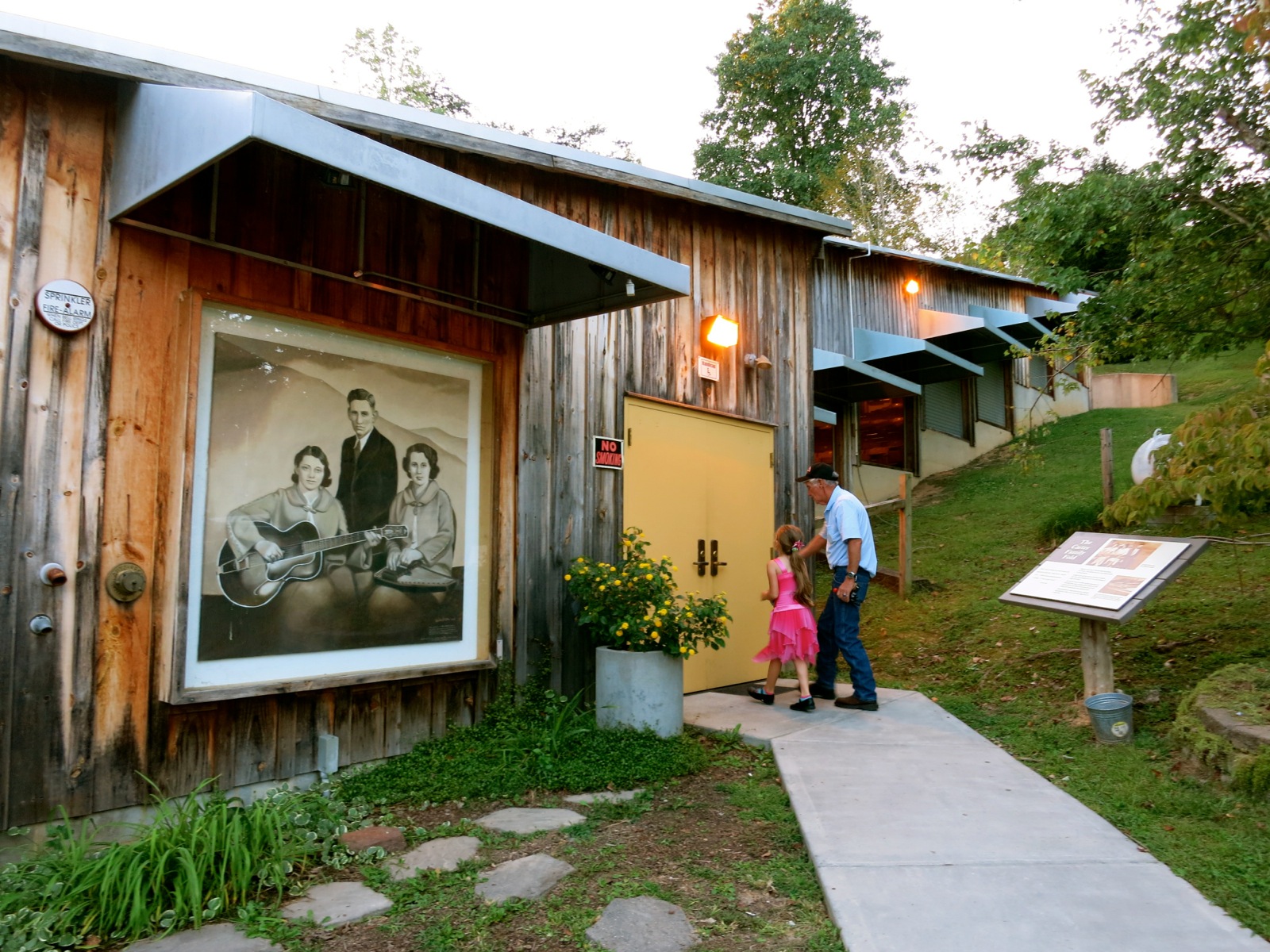 STAUNTON: "If music be the food of love, play on." One of the world's best known romantics – William Shakespeare penned that phrase, therefore, devoted duos should get thee to a small town in central Virginia that is also Home of the American Shakespeare Center – Blackfriars Playhouse – the "World's only recreation of Shakespeare's indoor theater."
The whole town of Staunton is a charming architectural wonder – with plenty for a couple in love to do. There's a brewery and wine tasting room – and a glass blowing center, Sunspot Studios where you can sign up to make your first seasonal glass ornaments together.
THE MARTHA HOTEL, ABINGDON VA: Abingdon is one of those charming historic towns with a linchpin attraction – The Barter Theater – established during the depression when NY actors would "barter" their acting chops for pork chops (or food in general). The Martha Hotel has been putting up theatergoers ever since. Formerly a mansion, then with the addition of two wings, a girl's finishing school, The Martha has been adjusting and settling into boutique hotel status since it was opened in 1932 (and renovated in 2006).
You'll likely find guests enjoying conversations on the wide veranda as you walk in to a beautiful mansion foyer, or nipping a glass of (complementary) port before bedtime in the stately library. But the most romantic draw is the stunning couple's spa room – call ahead for bath-side champagne.
WINCHESTER VA: There's plenty of Civil War history in the town that switched allegiances 72 times during the course of the War – and that extends to haunted history as well. If you and your honey are into pub crawls and ghost tours, you're in luck. Old Town Winchester Ghost Tours runs a "Haunted Pub Crawl" a couple of times a week. Stay at The George Washington Hotel, which has one of the sexiest lounges on this list and fine, upscale rooms.