WHY GO: Incredibly, Baltimore City has two majestic, World Class encyclopedic art museums, the Baltimore Museum of Art and The Walters Art Museum, and even more incredibly, both are free to visit.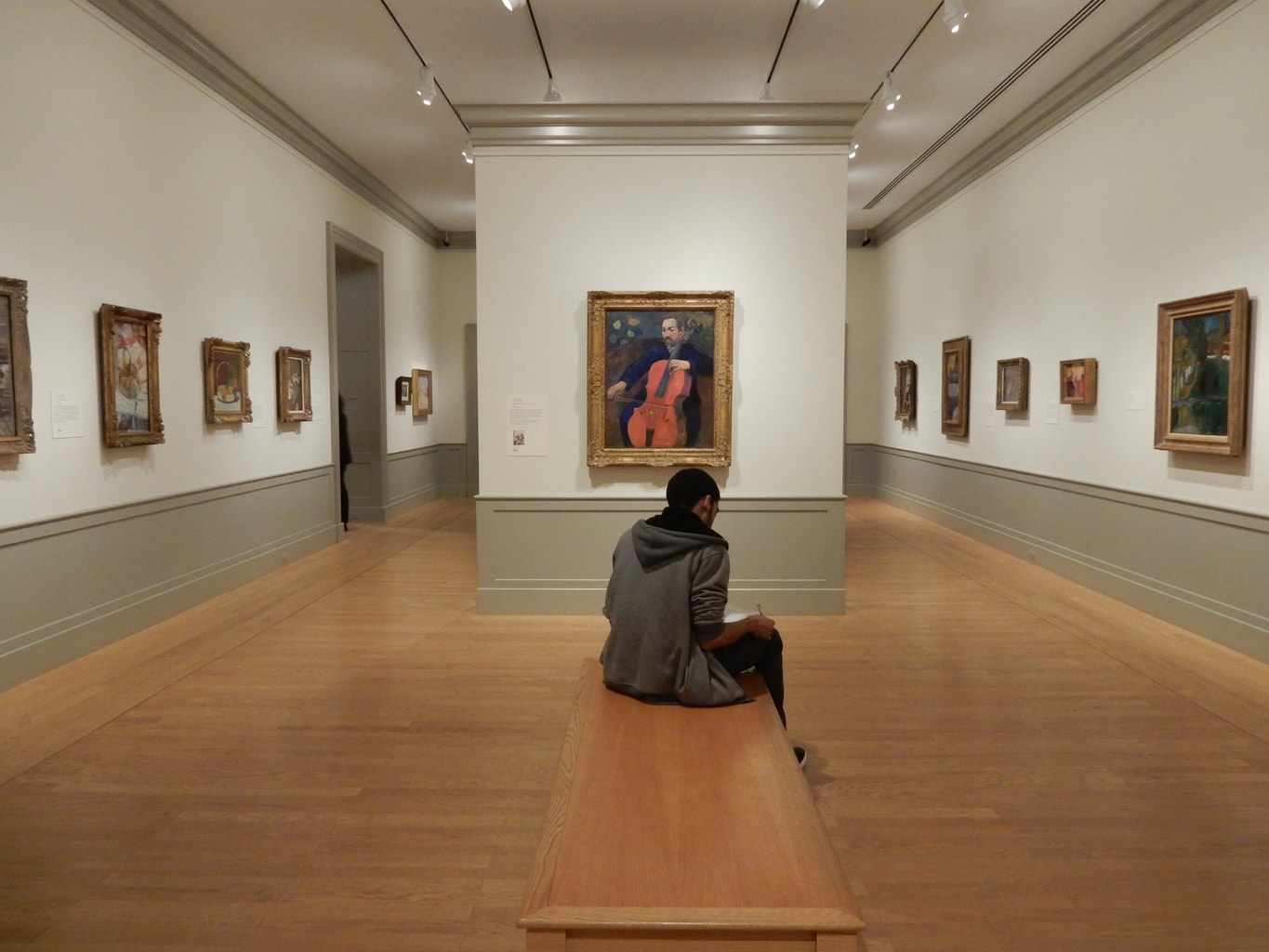 As a departure from spotlighting the typical "Inner Harbor" attractions, this Getaway focuses on the artsy institutions and neighborhoods that make Baltimore so compelling and fun – from the most outrageous art museum in the country, to the streets where filmmaker John Waters lives. With countless independent shops, trippy art, and a renovated hotel worth a second look.
Combine this with our Baltimore MD Historical Getaway, and you've got yourself a week's worth of exploring to do.
Baltimore is on our list of 17 Best Romantic Getaways in Maryland. Check it out for more adventures with your loved one.
This was chosen as one of the Best Places in Maryland to Pop the Question. 
Things To Do in Baltimore MD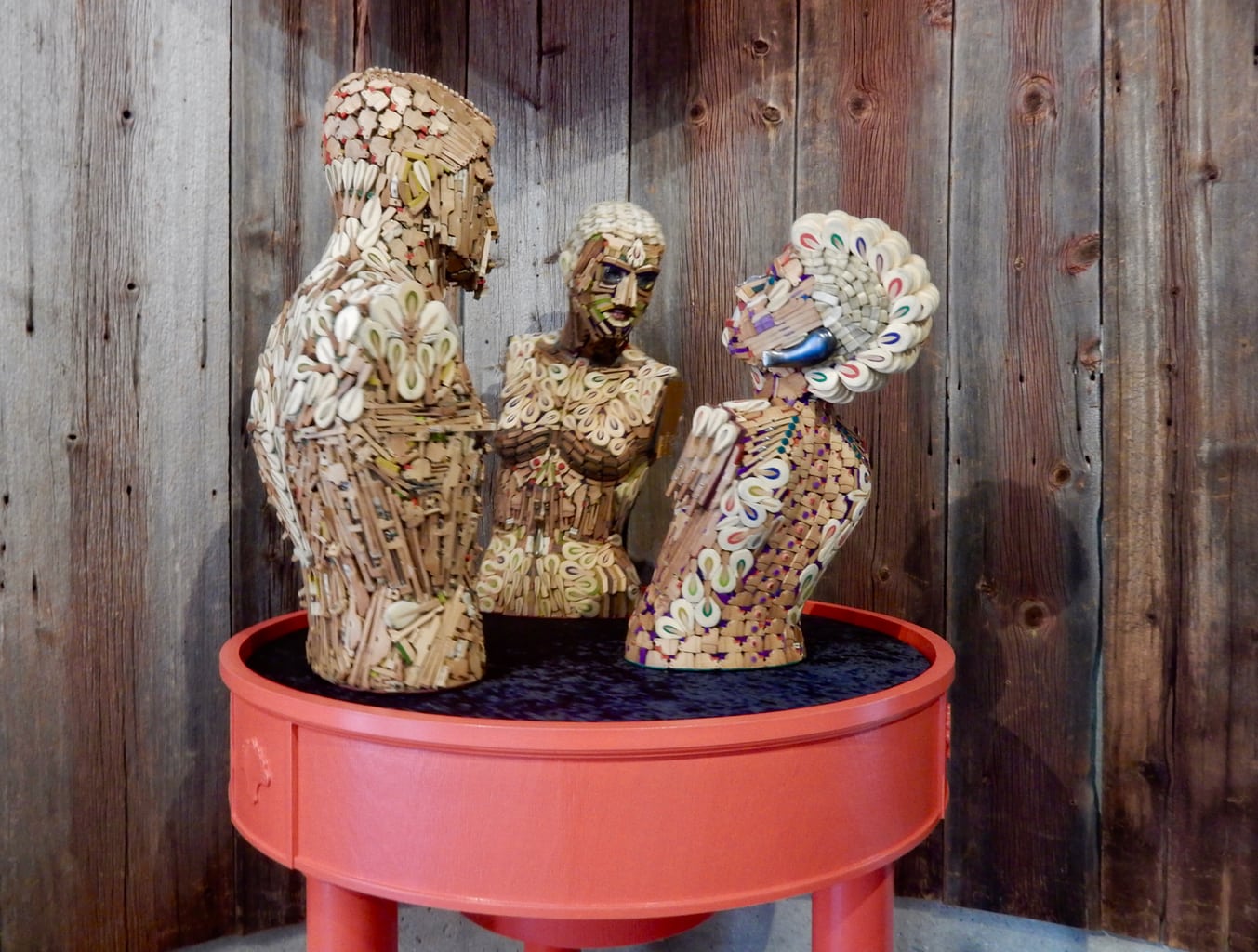 Students, laborers, dyslexics, misfits, recluses, mental health patients – and the rest of the unwashed, self-taught intuitive artists ignored by mainstream art world have finally found recognition at this unbelievably eccentric museum.
My absolute favorite institution in Baltimore, The American Visionary Art Museum is filled with works produced from found objects, matchsticks, bottle caps, yarn, and lots of what other people would call "junk." Galleries team with madcap creations.
War, workers, whackos, technology, terror, tchothkes –  all here in this highly entertaining fun house of an art museum. Plus, the storage-shed of a gift shop will consume your attention for hours. $16 adults, $10 children/students. Tues-Sun 10-6.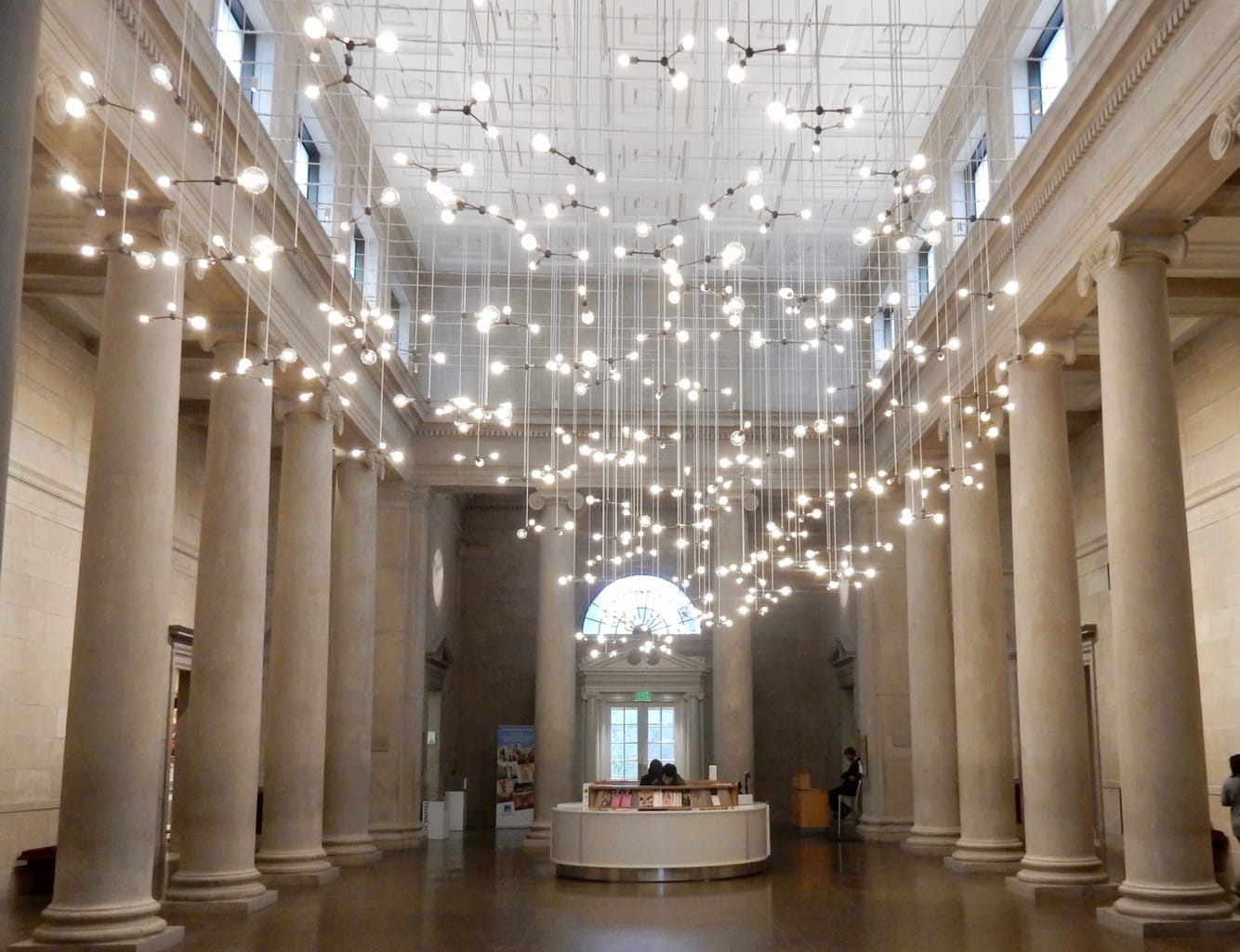 Modeled after the Neo-Classic Metropolitan Museum of Art in New York and Museum of Fine Arts Boston, the BMA, abutting the Johns Hopkins University campus, is another powerhouse in the art world. BMA boasts the world's largest collection (over 1,000) of the works of Henri Mattise among its massive holdings of mid-century modern and 20th century Colorists.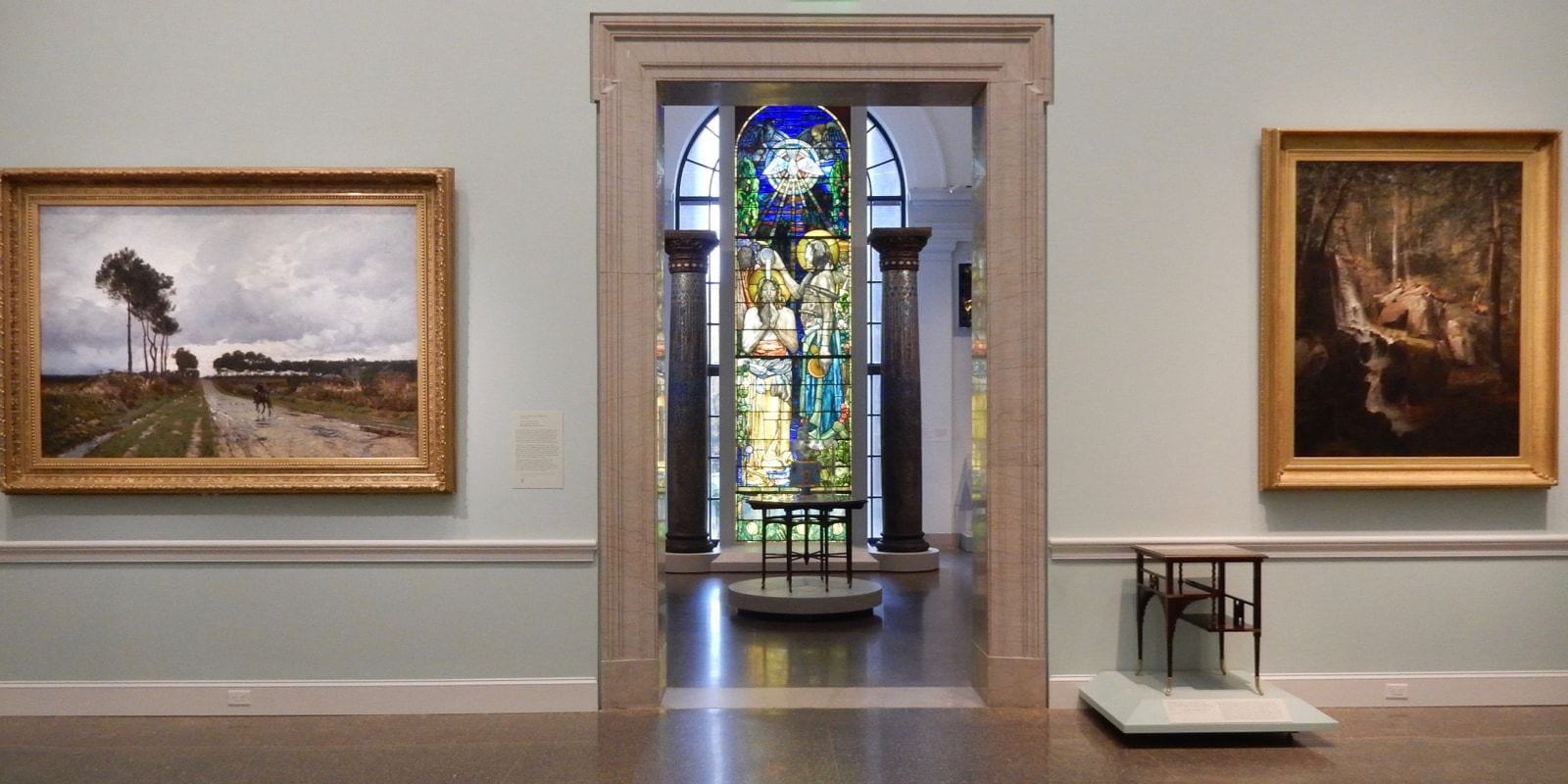 The BMA is, by all measures, a stunning place. It's made even more interesting by juxtaposing the contemporary with the classic in the great entry hall illuminated by a thicket of hanging lights. Anchored by the Cone Collection of modern art, which includes Matisse, Picasso, and Cezanne among many others, the BMA is also known for its prints, drawings, photographs, textiles, and English Sporting Art.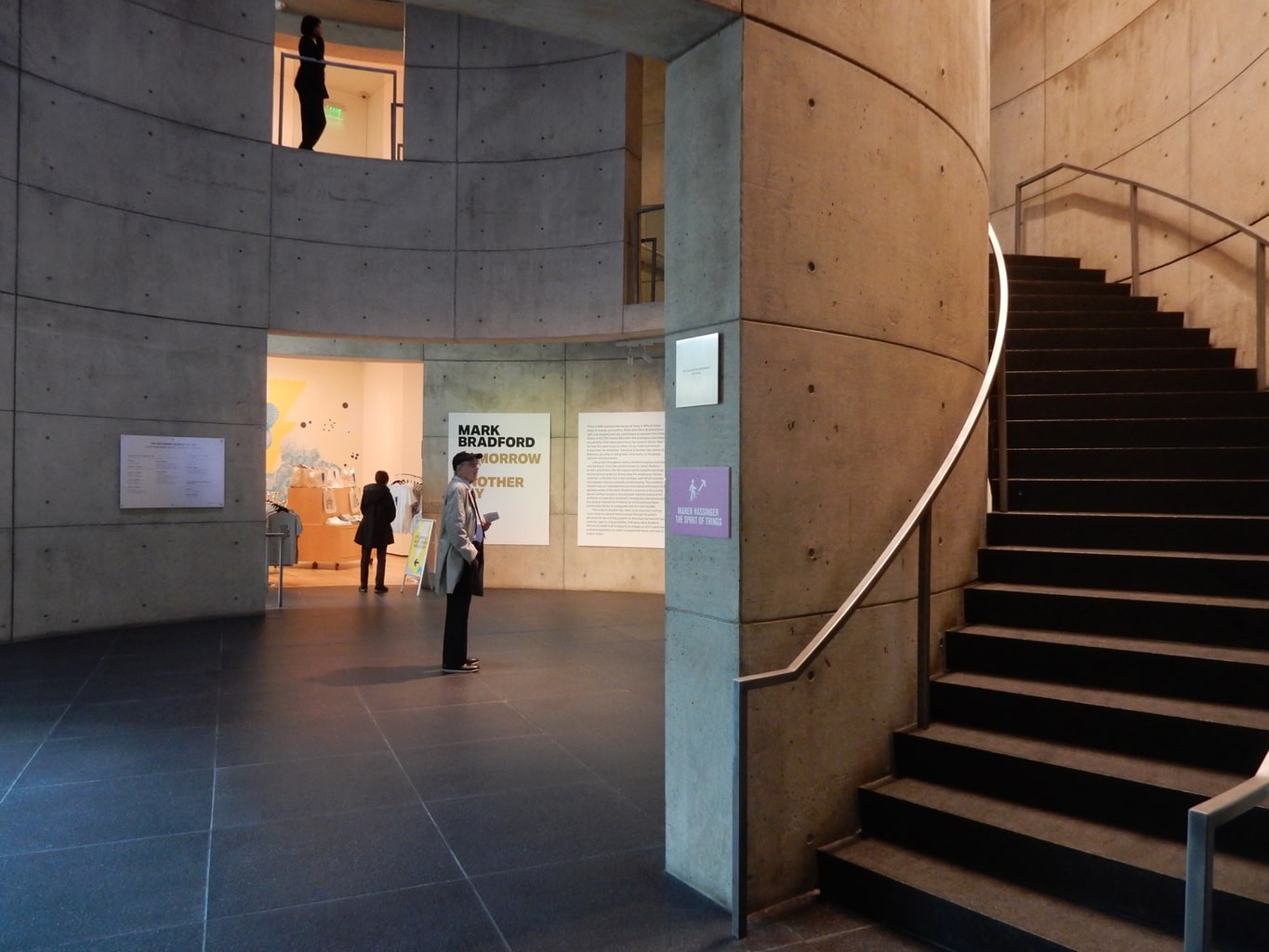 The cement-silo Contemporary Art wing is as much a work of art as any strange and mystifying installation within its curvy walls. On any given day, the BMA thrums with activity. Open Wed-Sun 10 – 5, free.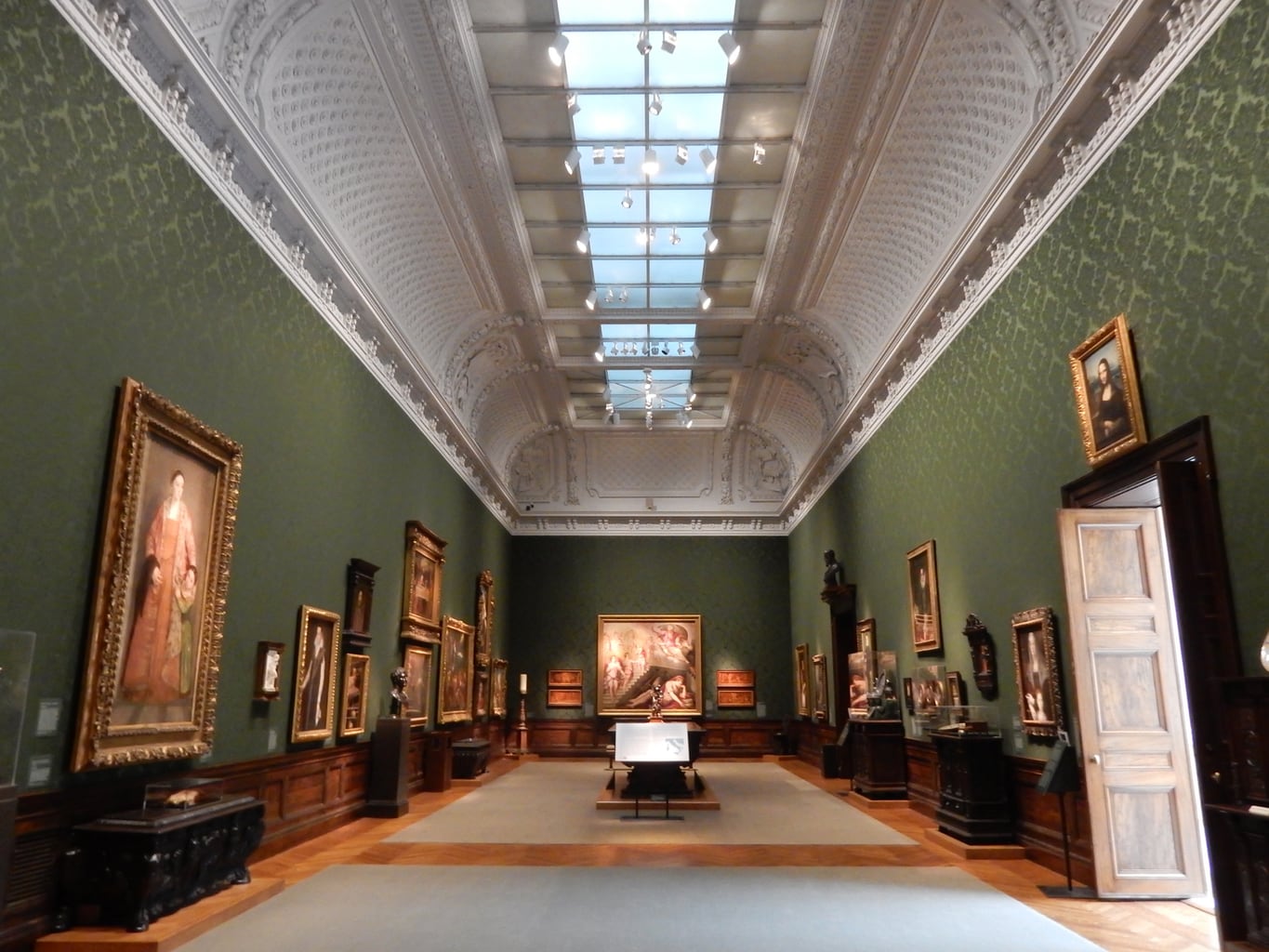 VISIT: The Walters Art Museum in the Mount Vernon Cultural District
What makes the Walters Art Museum so compelling, besides its grandeur? (And the fact that admission is always FREE?) Well, this venerable institution actually originated in the home of railway and steamship mogul, William Walters, who, in the mid 1800's, had a thing for European Art and Chinese Snuff bottles.
William's son, Henry, inherited and then added to his father's collection. He purchased objects from World's Fairs and other important art that only vast amounts of money could buy.
When Henry Walters died childless in 1931, he bequeathed 22,000 works of art, along with funds to build a grand Italian marble Palazzo-style museum, to the city of Baltimore.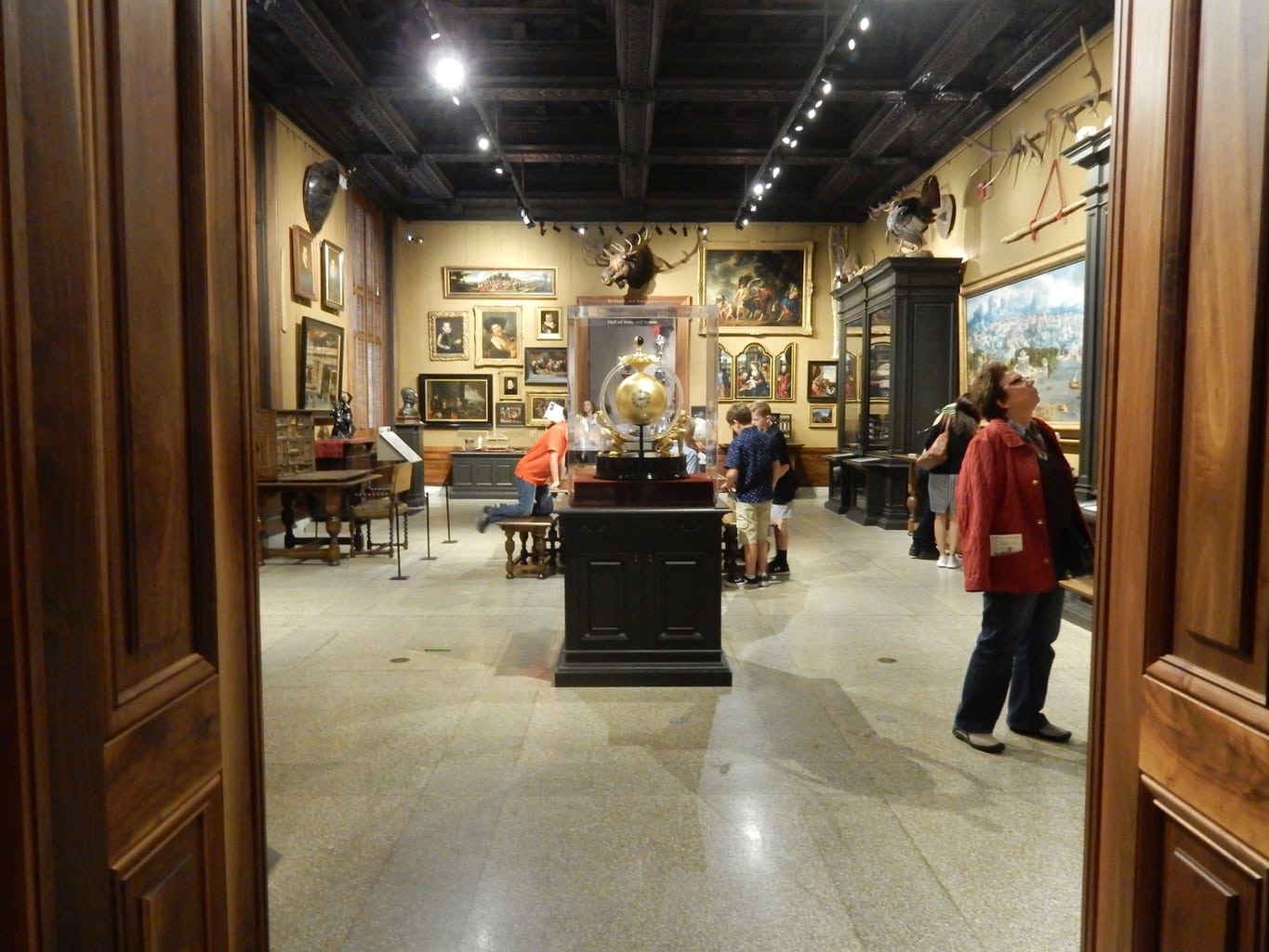 The result is a crazy quilt of a museum, encompassing airplane-hanger sized arched Victorian galleries and a separate renovated mansion adorned with clever contemporary art.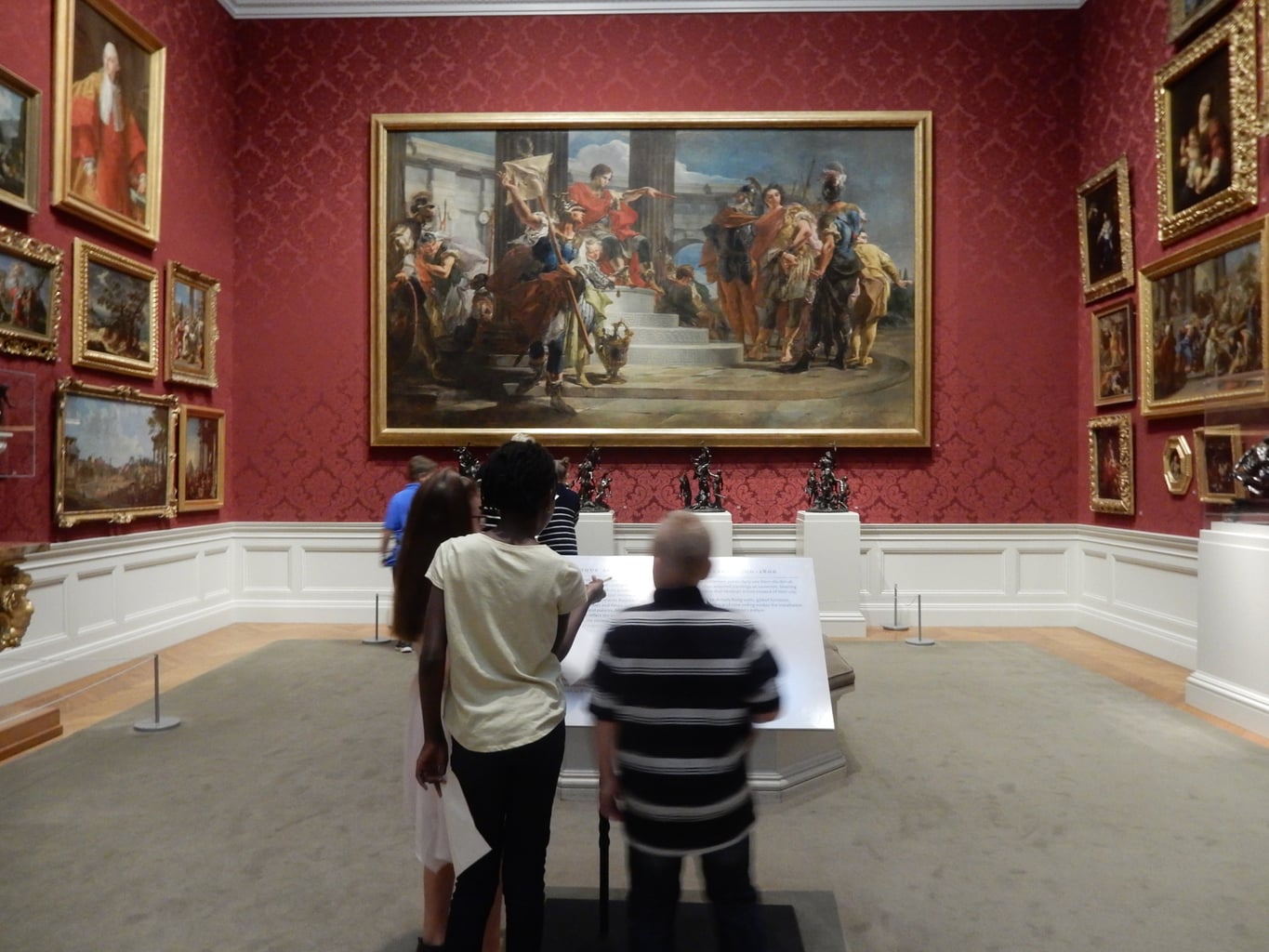 Start on the 4th floor to see William Walter's original collection. You'll find all the greats in Impressionist Art – Monet, Manet, Pissaro, etc. – presumably purchased "when wet" by the older Walters. On lower floors, find Religious art, portraiture, 17th century Italian, Spanish, French, Islamic, Medieval, Iconic, Buddhist, and more.
1West" – the renovated Hackerman mansion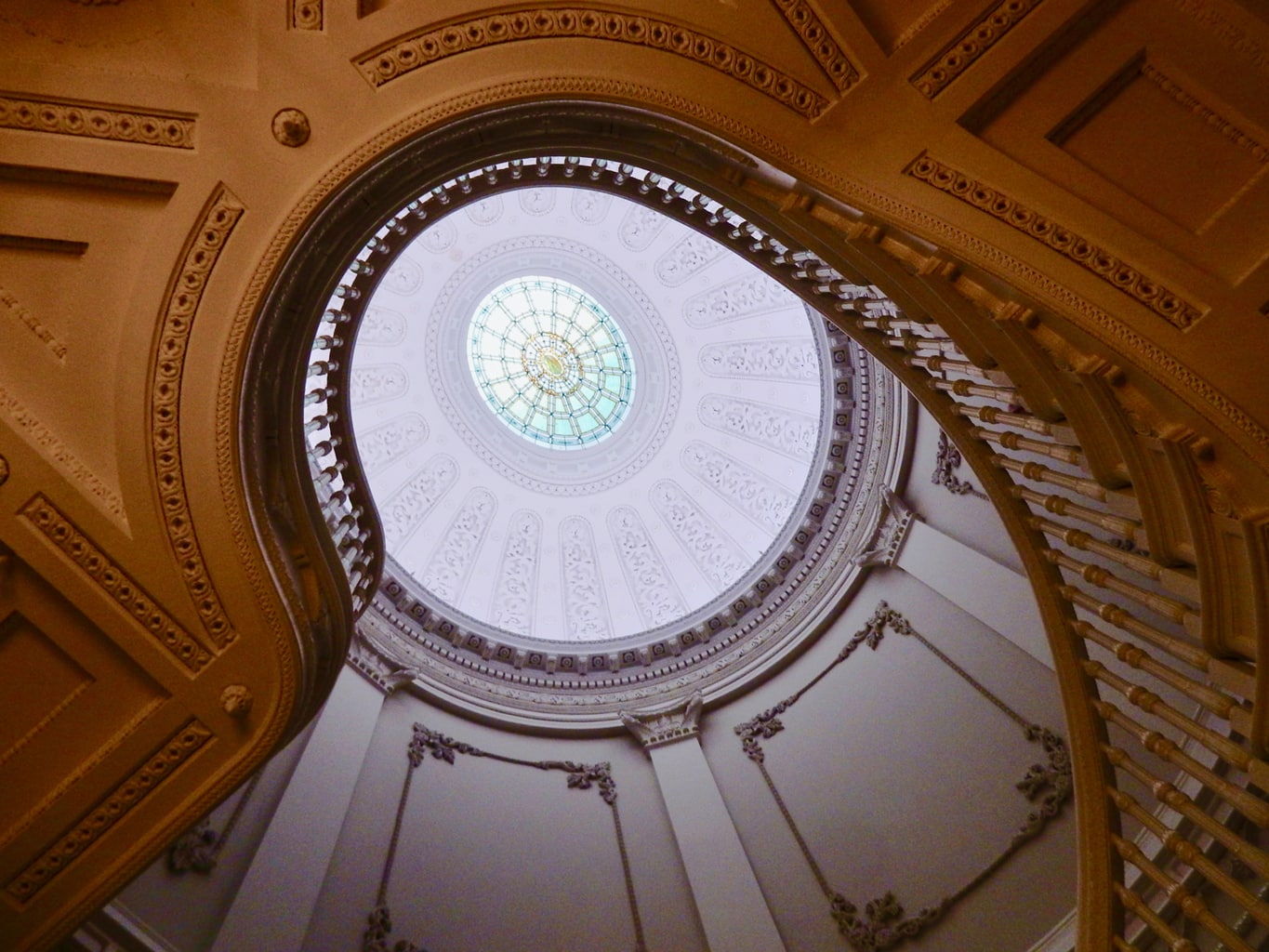 Do not leave before visiting the new addition called "1West" – the renovated Hackerman mansion. It's been subsumed by the Walters Museum and connected to it in a convoluted way. Ask museum staff to direct you – it's definitely worth locating.
The historic home's piece de resistance is a grand spiral staircase crowned with a Tiffany glass dome. Climb up and you'll be rewarded with a fantastic ceramics exhibit (my favorite, the Laughing Buddha), and other contemporary installations in an unlikely setting. Open Wed-Sun 10-5, Thursdays until 9pm, free.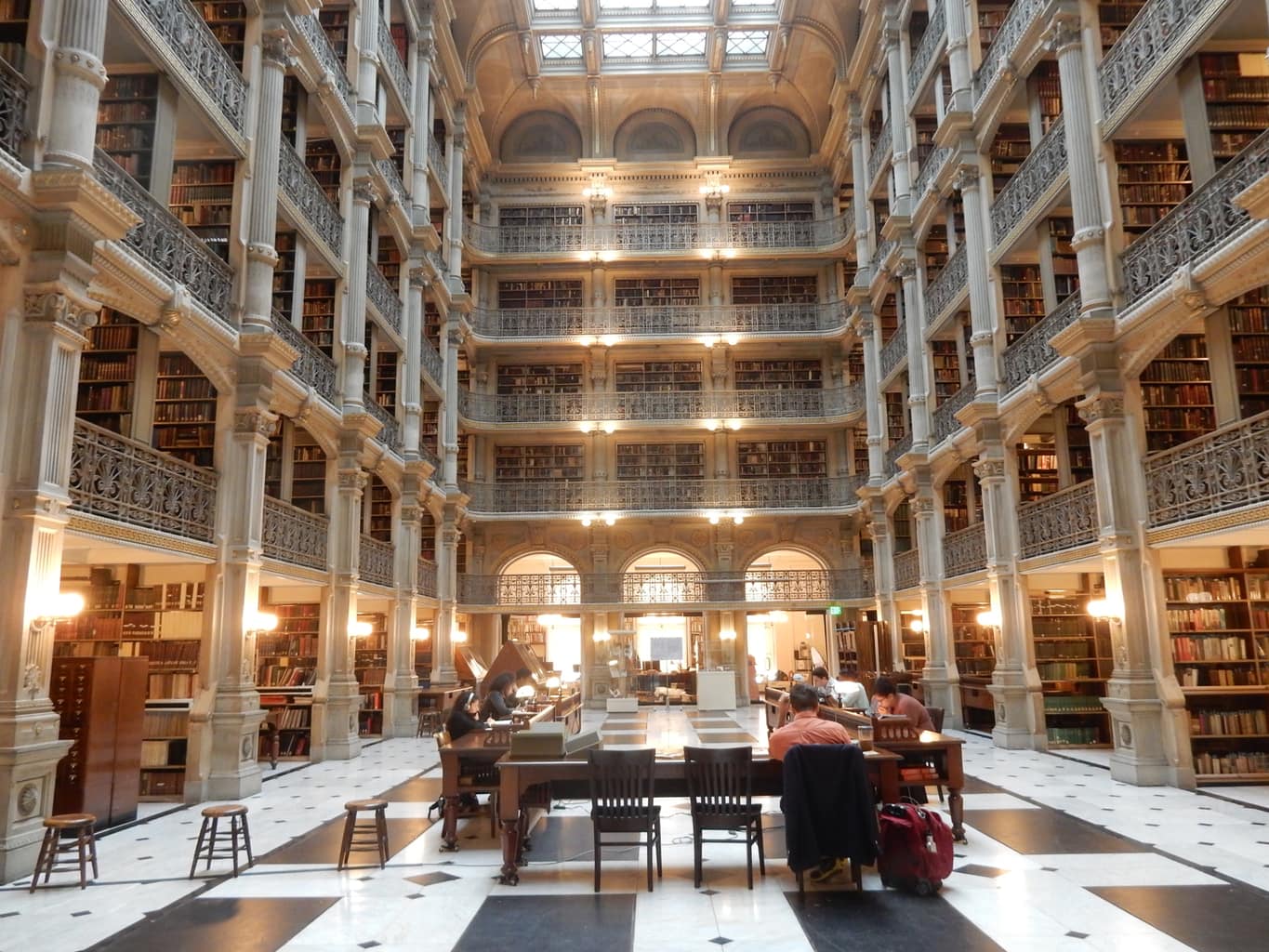 Find this impressive place steps from the Washington Monument in the Mount Vernon District. With a Visitor's Center that features rotating exhibits, from rare books to ancient maps (when I stopped in, there was an original copy of the 1845 Narrative of the Life of Frederick Douglas, An American Slave, a 1533 Math Manual, among others), the main event is the gorgeous library room itself. Step across the threshold, breath it in, take a snap, and shhhhh. Let the students work.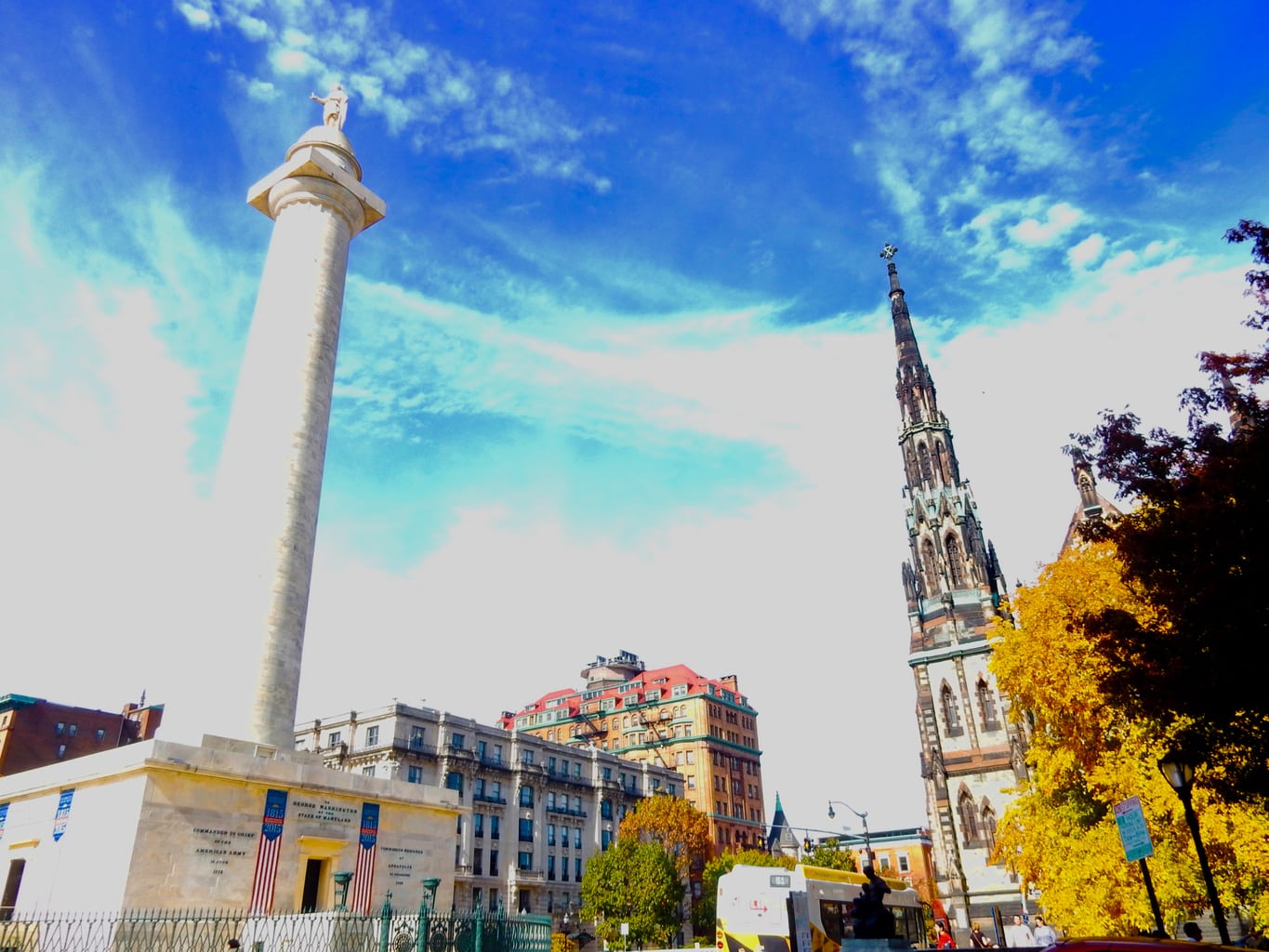 Small independent shops, owned by Black entrepreneurs, are opening up in the shadow of the Washington Monument. My favorite below.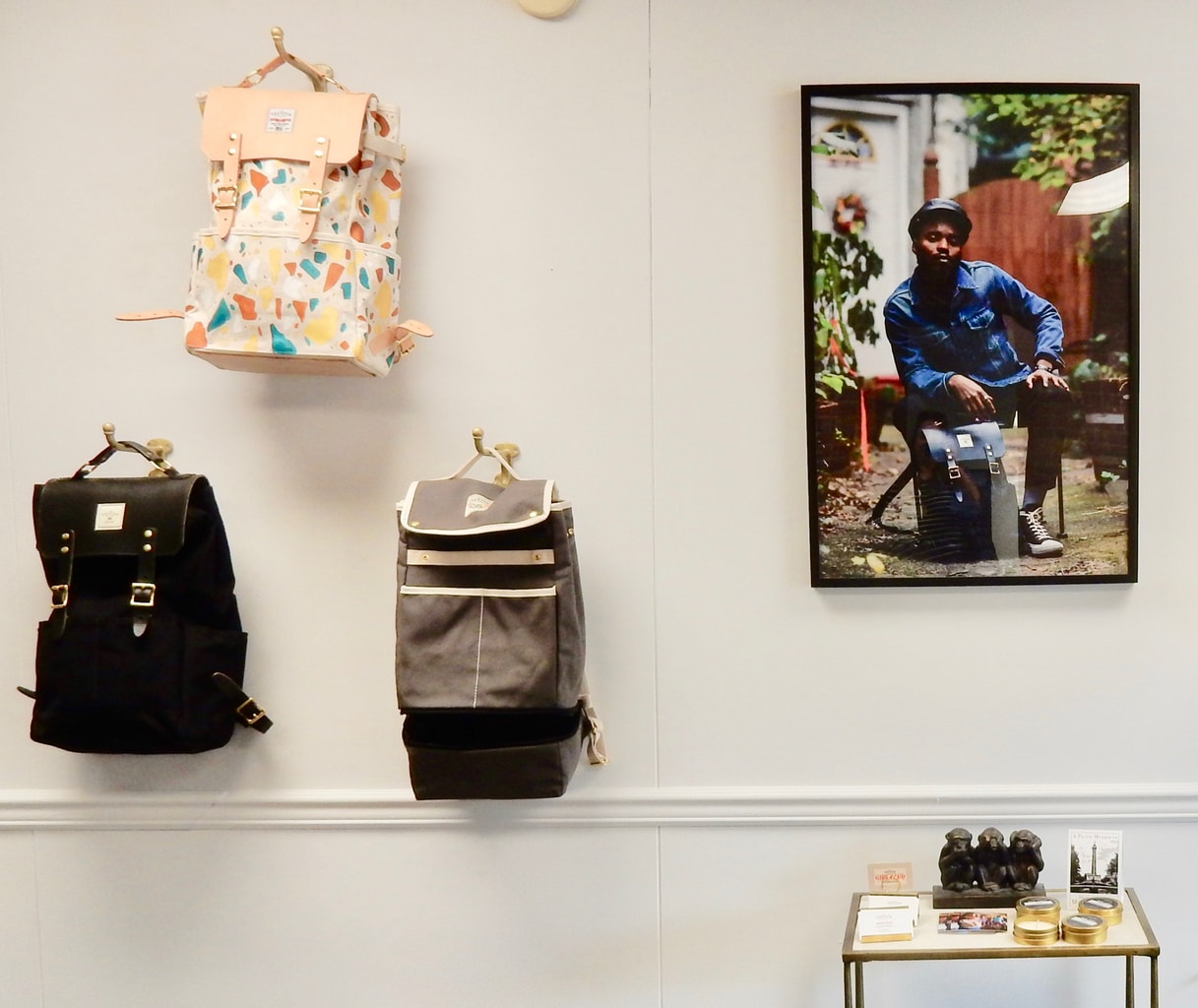 Treason Toting Company
Treason Toting is owned by Baltimore born and raised Aaron Jones and Jason Bass, who hope to become a resource for others in the community. You'll find the sturdiest of hand-made canvas backpacks with lifetime guarantees ($190-$450), hats ($40), sweatshirts ($30), and other Baltimore-made items.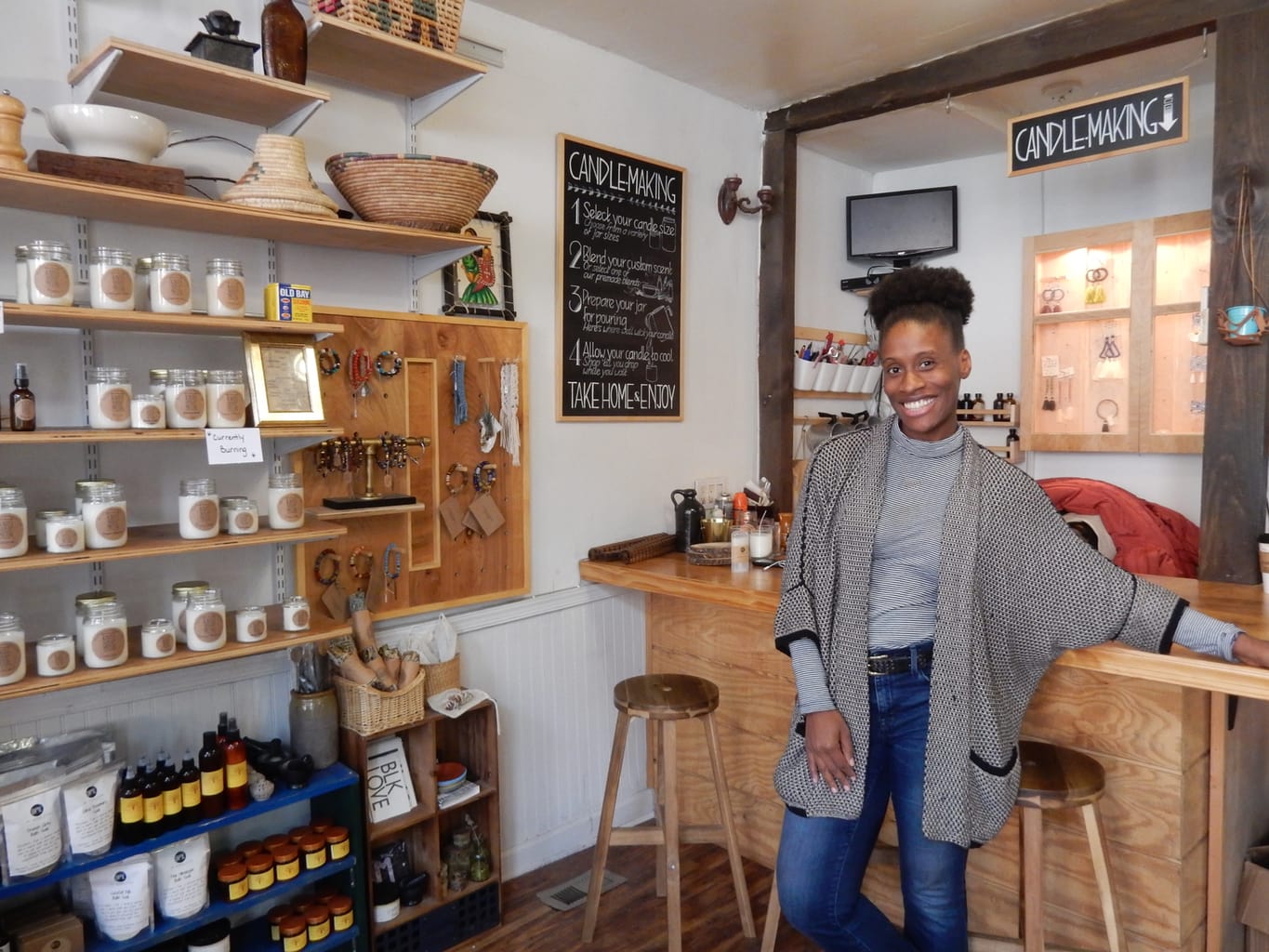 Erica Bentley (Vintage) and Letta Moore (Knits) own side by side shops with two distinct themes. Find designer vintage clothing in one – and make or buy soy candles in the other. Both support local artists and pop-ups, so you'll always find something unique.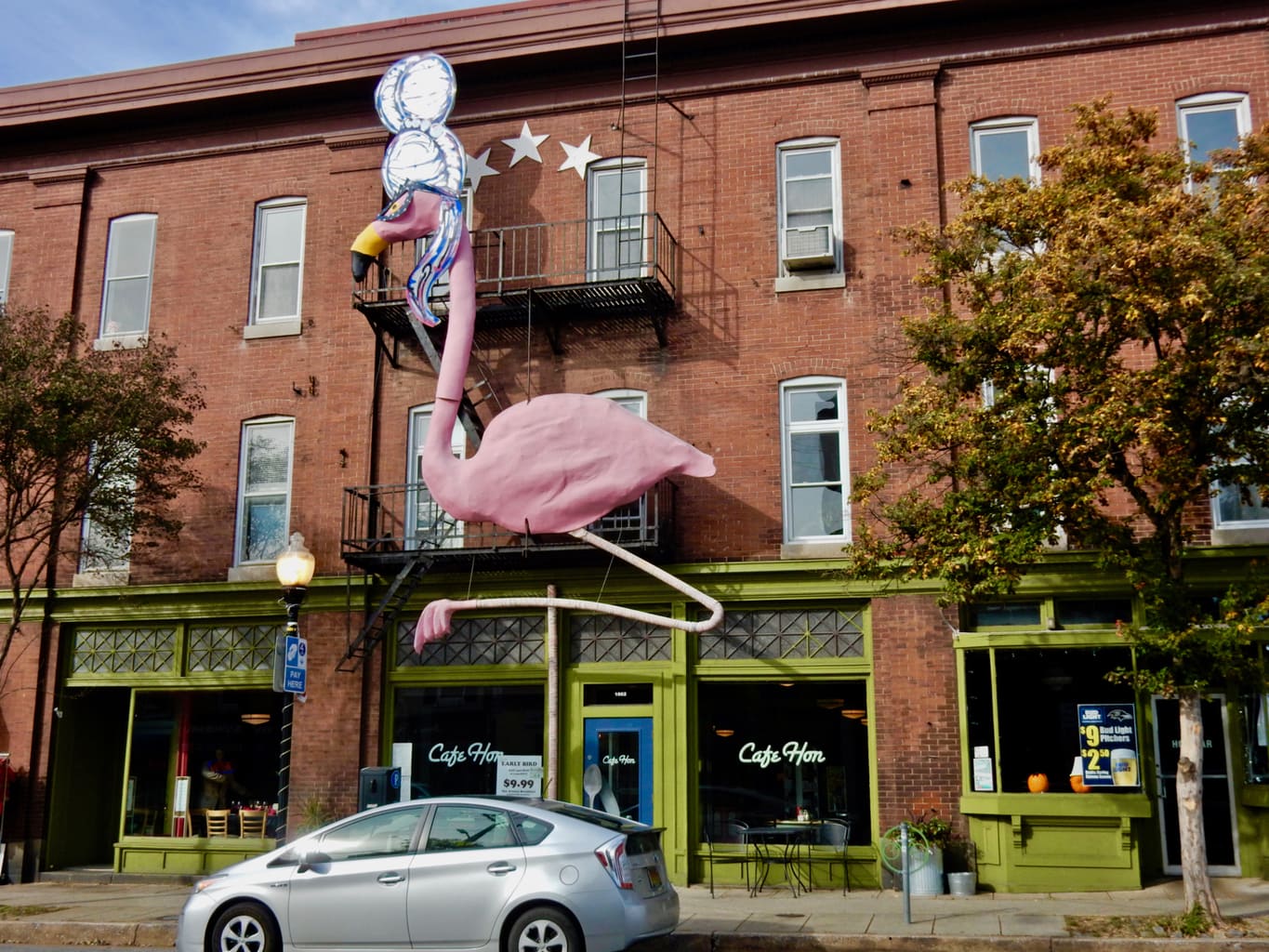 EXPLORE/SHOP: Hampden Village
This is John Water's neighborhood. That's pretty apparent by the big Pink Flamingo propped up on the façade of Café Hon and apartments above.
Hampden is now a draw for locals and visitors with Inner Harbor fatigue. Or those looking for the next cool thing in Baltimore. I loved the indie shops here. Some of my favorites overlap with Water's. Here goes.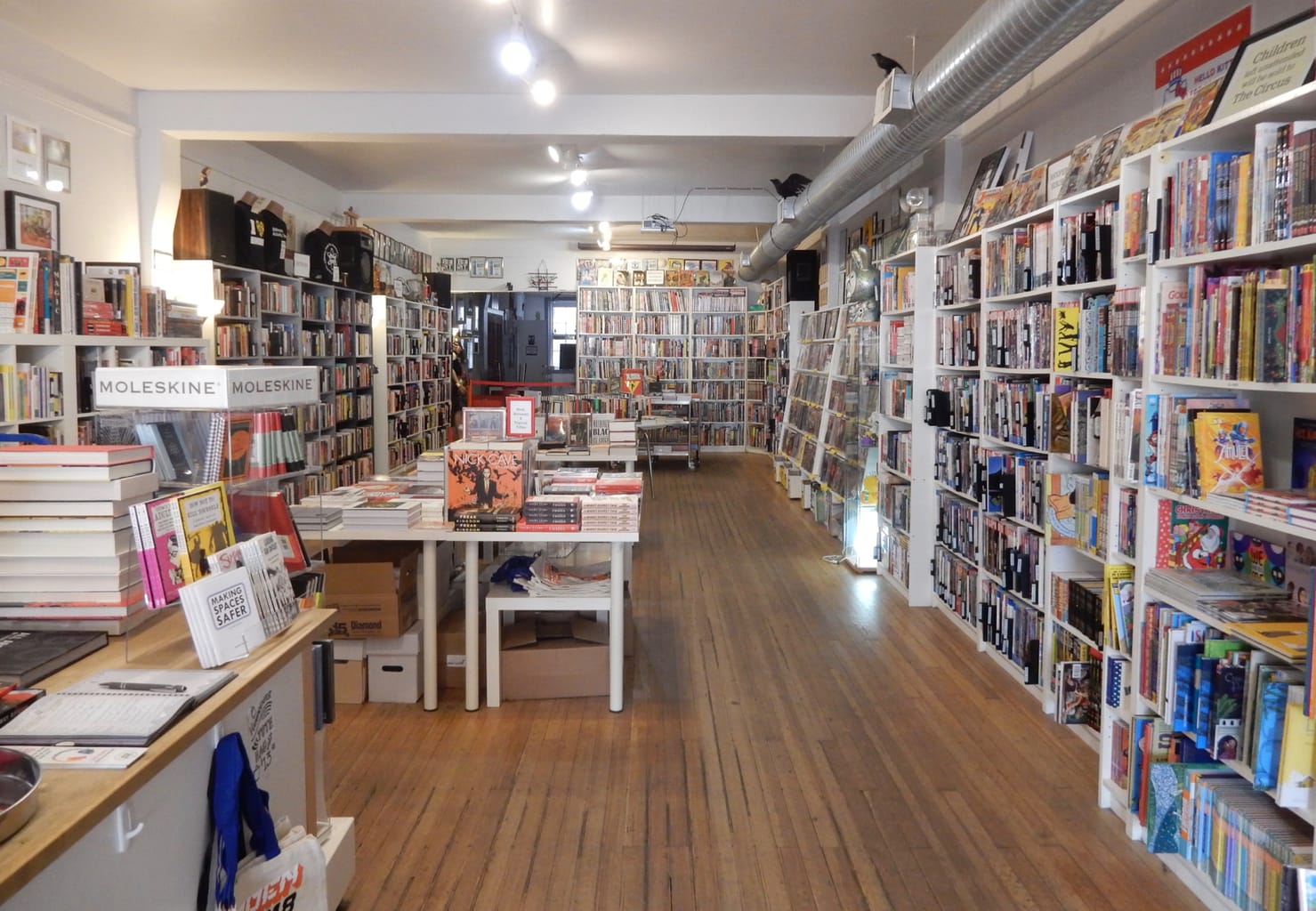 for out of the norm publications.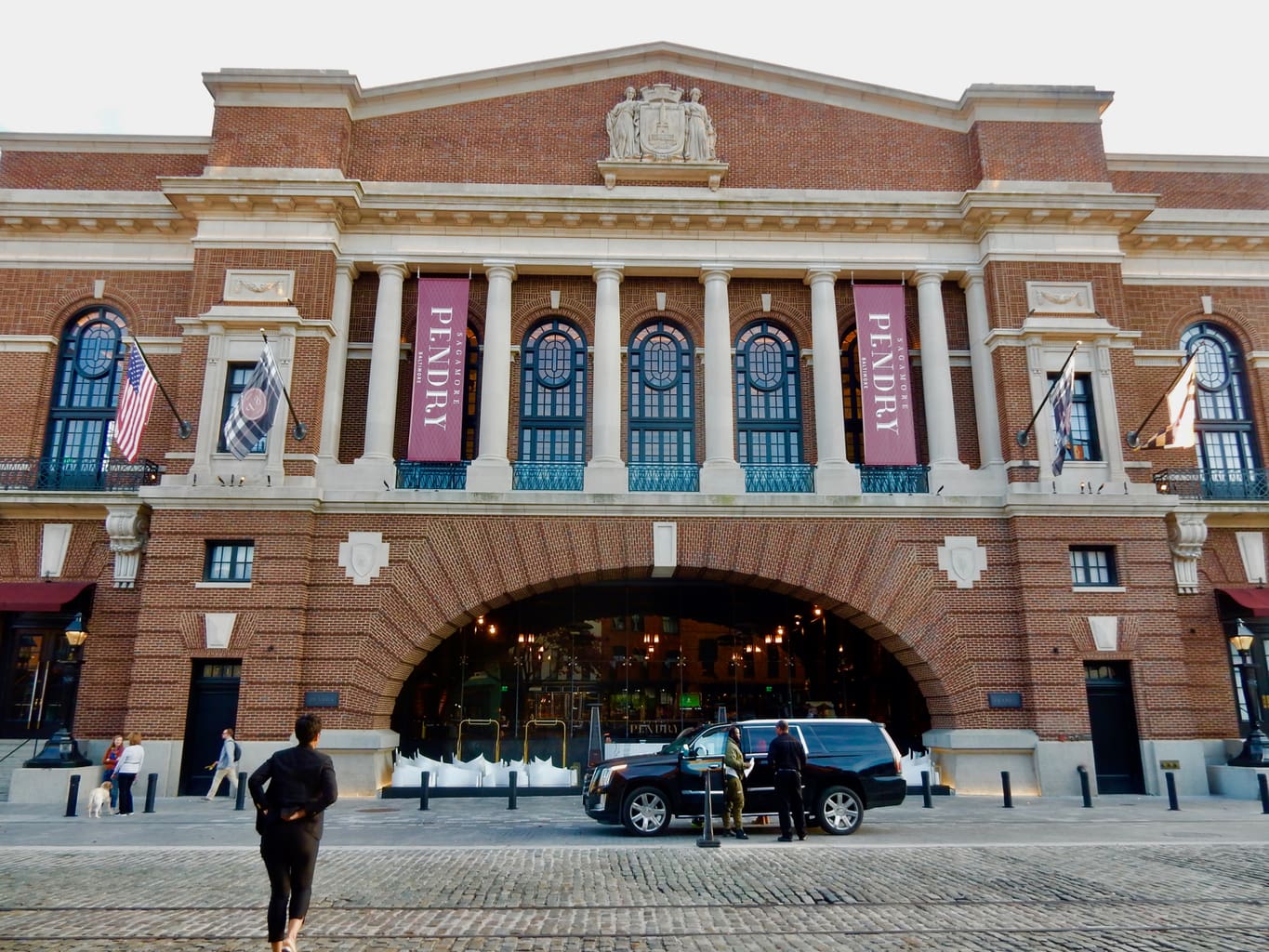 EXPLORE/SHOP: Fells Point
The narrow cobblestone streets and Federalist town homes are reminiscent of a much smaller colonial town. So it's no surprise that tourists are drawn here for myriad boutique shops, historic pubs and the high end  Sagamore Pendry– a swank hotel situated on the 1914 Recreational Pier. Of course, we've got our favorites. Stop in to the following indie stores for unique gifts and a friendly experience.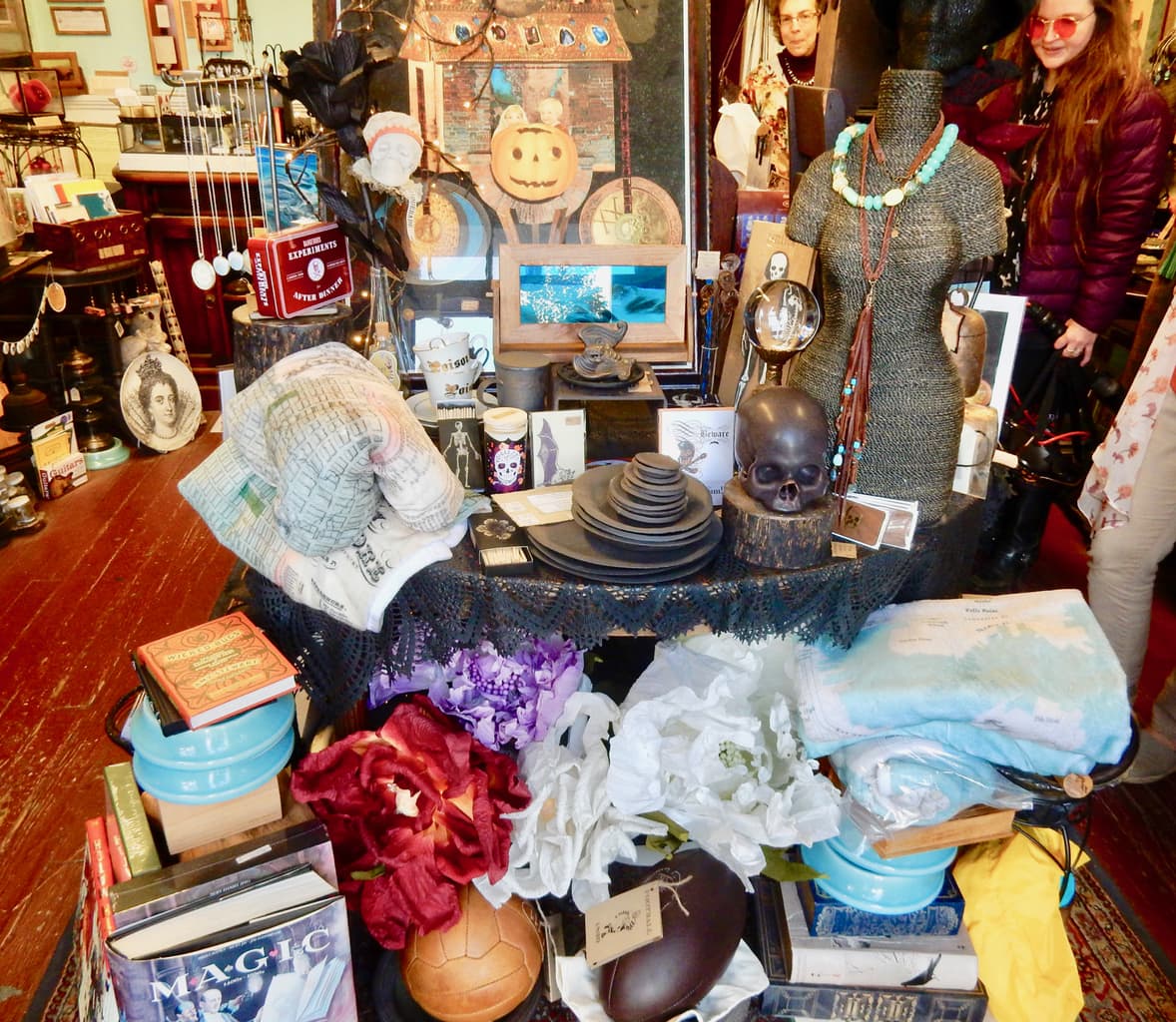 Luana Kaufmann is a collage artist. Of course you can purchase her intricate conversation pieces here. But she also curates a "collage of stuff" within a view of the harbor. Find funky jewelry, house-wares, prints, and mysterious "levitating stone worlds" (from $125-$280). Emporium Collagia is a world unto itself, and you can definitely get lost in it.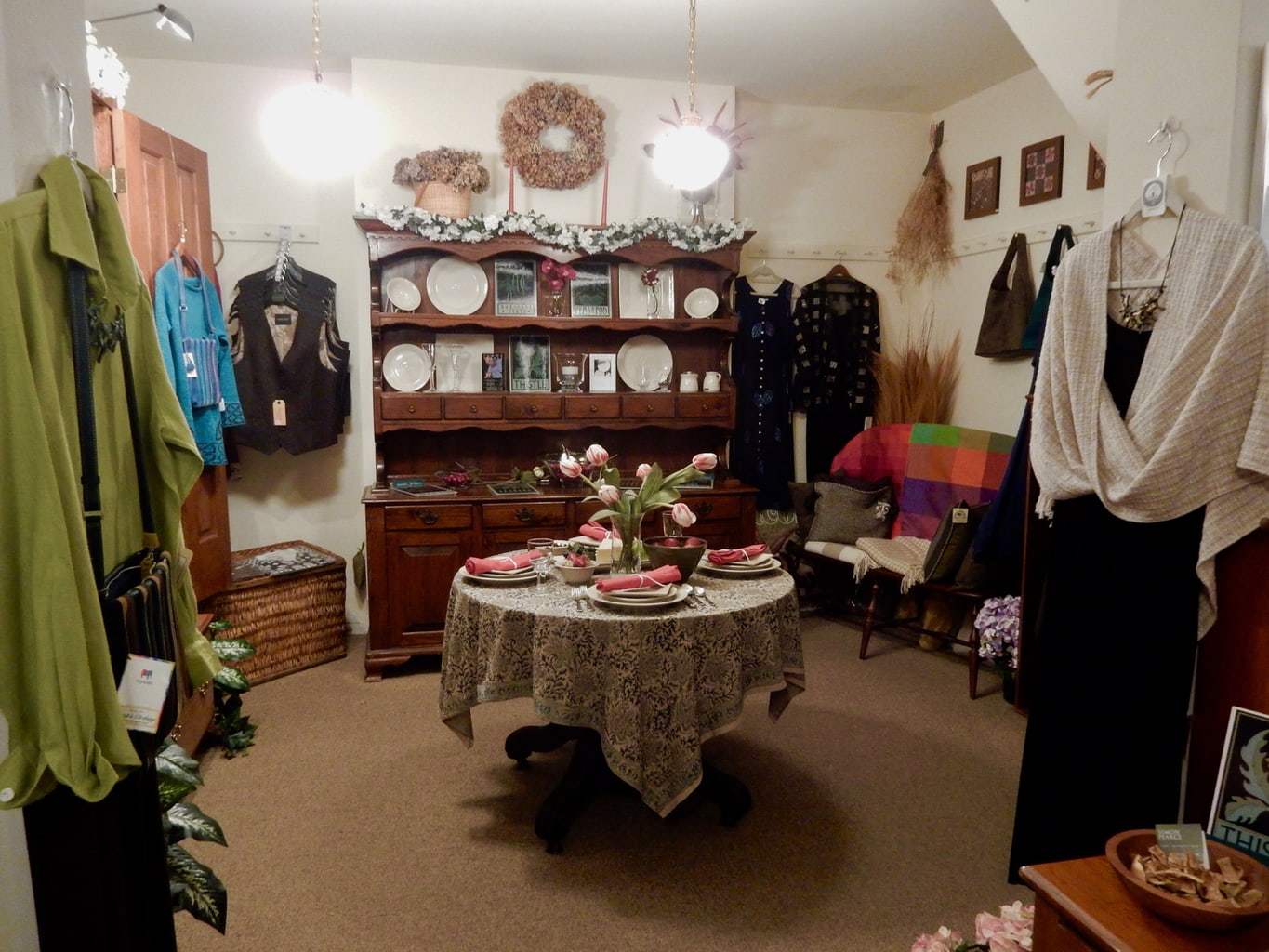 Sheep's Clothing
Visitors and locals have been finding this lovingly stocked gift and clothing store, owned by Charles and Darcy Norton, on a side street off the beaten track, for 39 years,. The very upbeat Darcy has an apparent blast "putting things together."
So, you'll find woolens, leather goods, hats, caps, knitted kids sweaters, jewelry, trivets, cotton, silk and linen scarves, and even stationary at reasonable prices.
Clueless though you may be when it comes to finding that perfect present, you will definitely leave with the proper one after consulting Darcy – the queen of thoughtful gift ideas.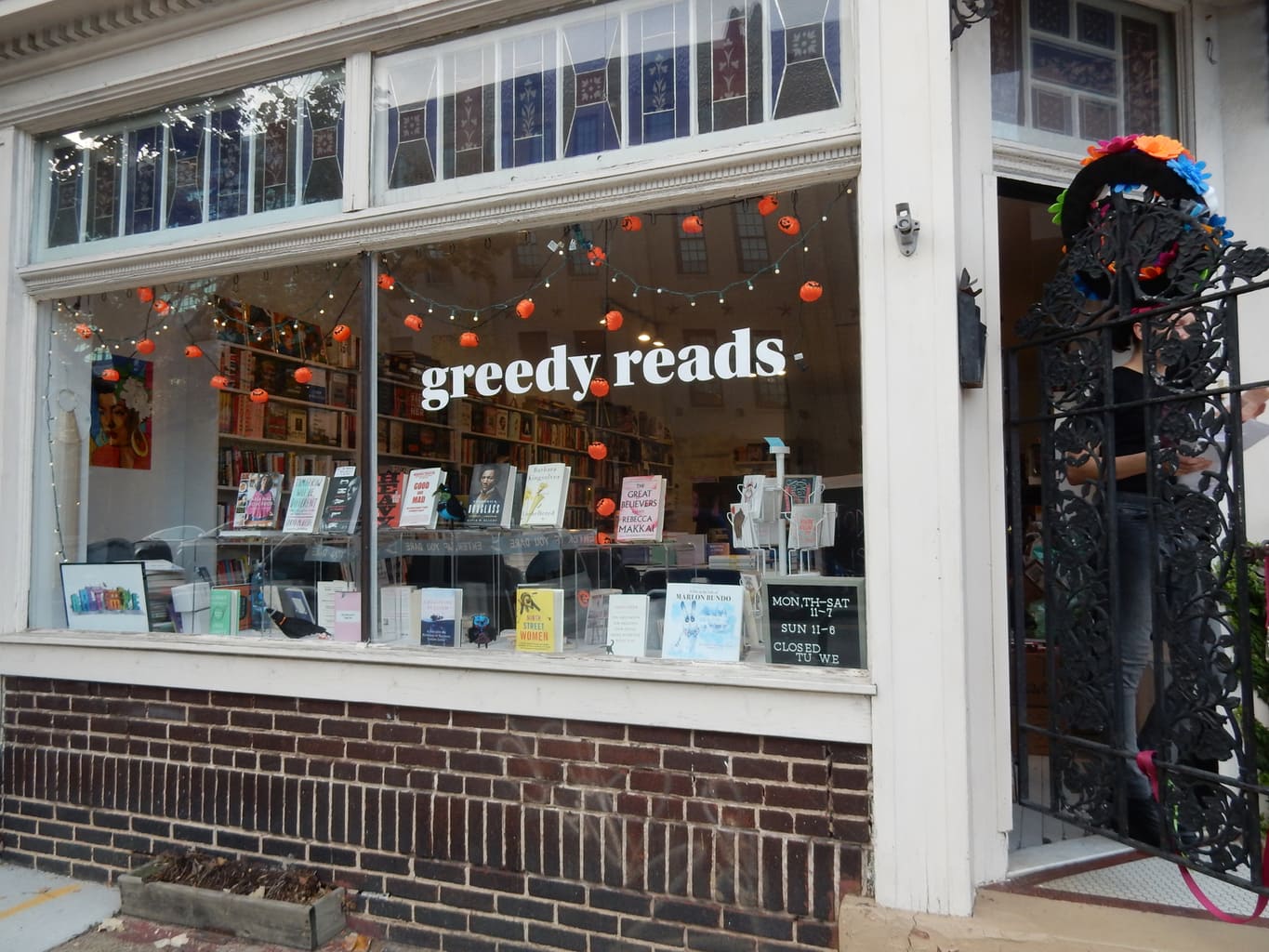 More great stores include Hats in the Belfry (all manner of chapeaus). Greedy Reads (fantastic new indie bookstore). And The Sound Garden (for all your vinyl recordings).
Baltimore City Restaurants
A "launch pad for Baltimore's most exciting chefs," in the up and coming Remington Neighborhood, this 10-eatery-plus-bar food court is one of the hippest spots in Baltimore.
Like any upscale Food Hall worth its stars, this one offers trends that foodies love: poke bowls, vegan, Arapas, Pizza, Mediterranean, tacos, and more. It's a veritable United Nations of affordable bites. Not to mention, a fun way to dine.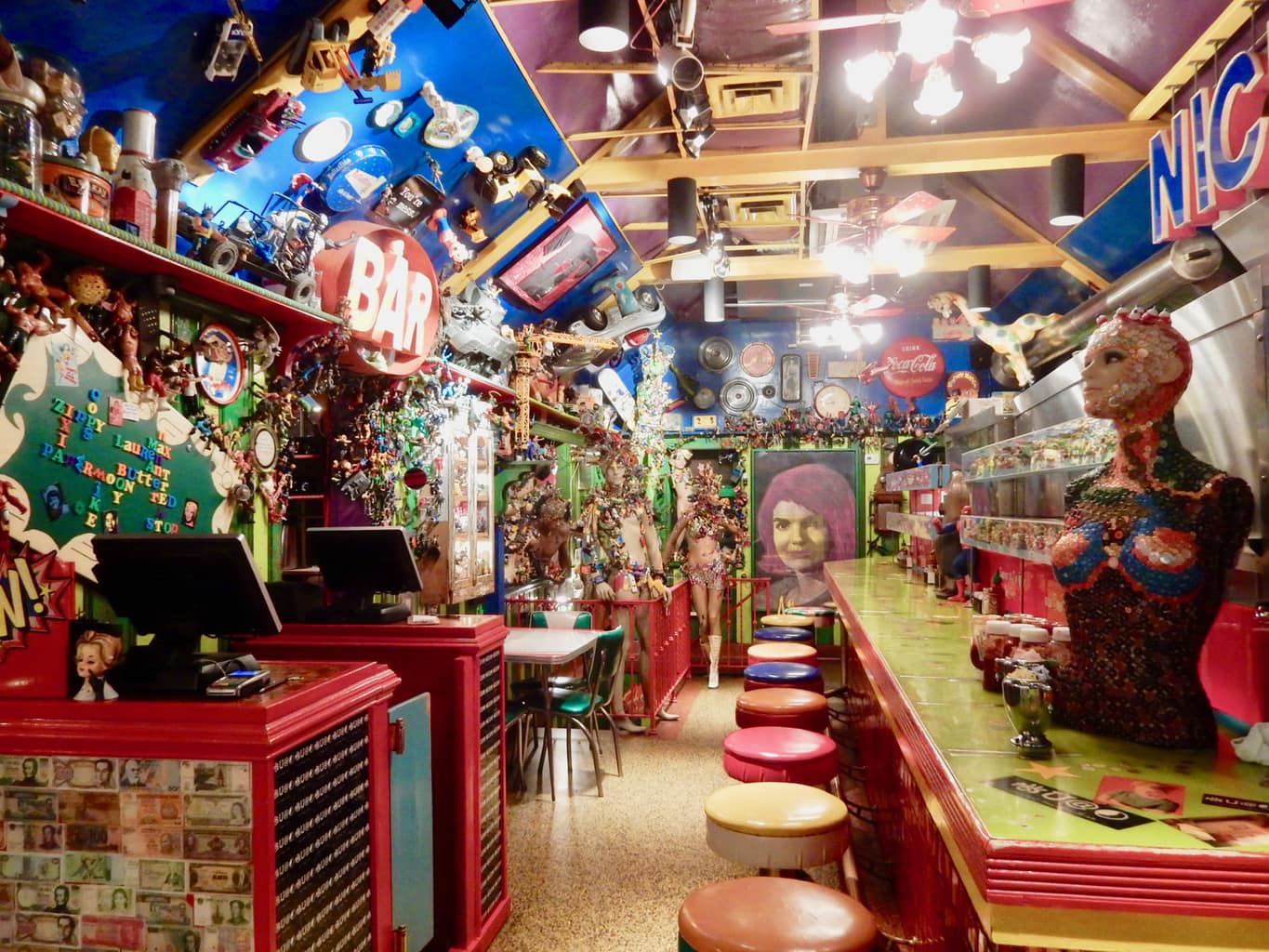 Imagine that the characters in Toy Story – in all their candy colored glory – mutated and regenerated exponentially like Tribbles then marched into a restaurant and took residence on the walls, and you'll have a good idea of what this iconic Remington Neighborhood eatery is like inside. To see it all, plan breakfast or a comfort food meal here. And prepare to be fantastically distracted.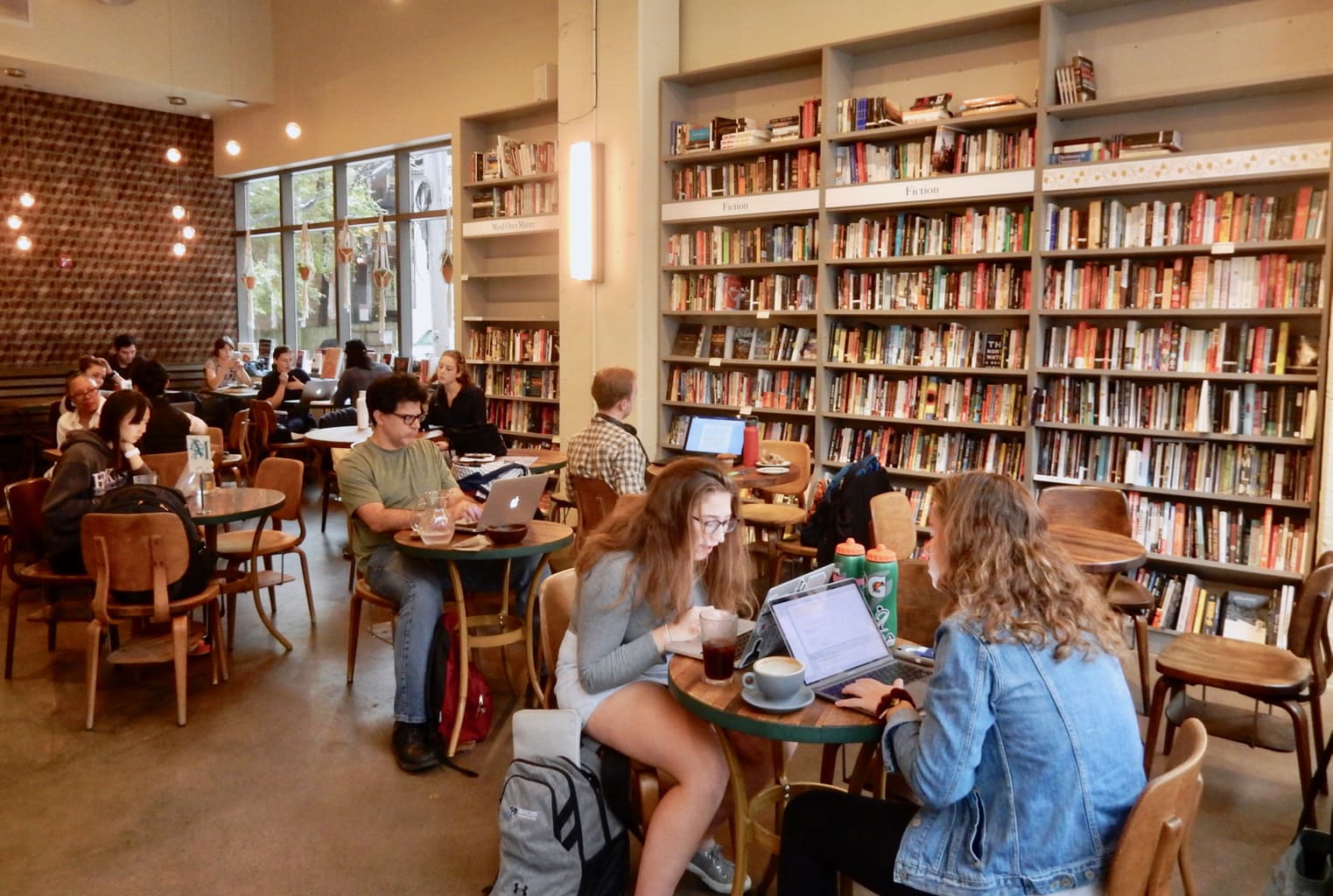 From the chef that brought you Woodbury Kitchen – Spike Gjerde – comes this student-friendly Café in partnership with the Ivy Bookstore. Gjerde sources every ingredient from the Mid-Atlantic region. Plus, his efforts in sustainability go beyond most chefs – to the point where, because olives don't grow here, he does not use olive oil in his recipes, and must "get creative."
Come in for Trout Toast ($7), Deviled Eggs ($4), Sautéed Greens ($8), Tofu Banh Mi ($11), or other healthy breakfast or lunch items. As an added bonus, this being a college workspace, you won't be out of place if you bring your laptop.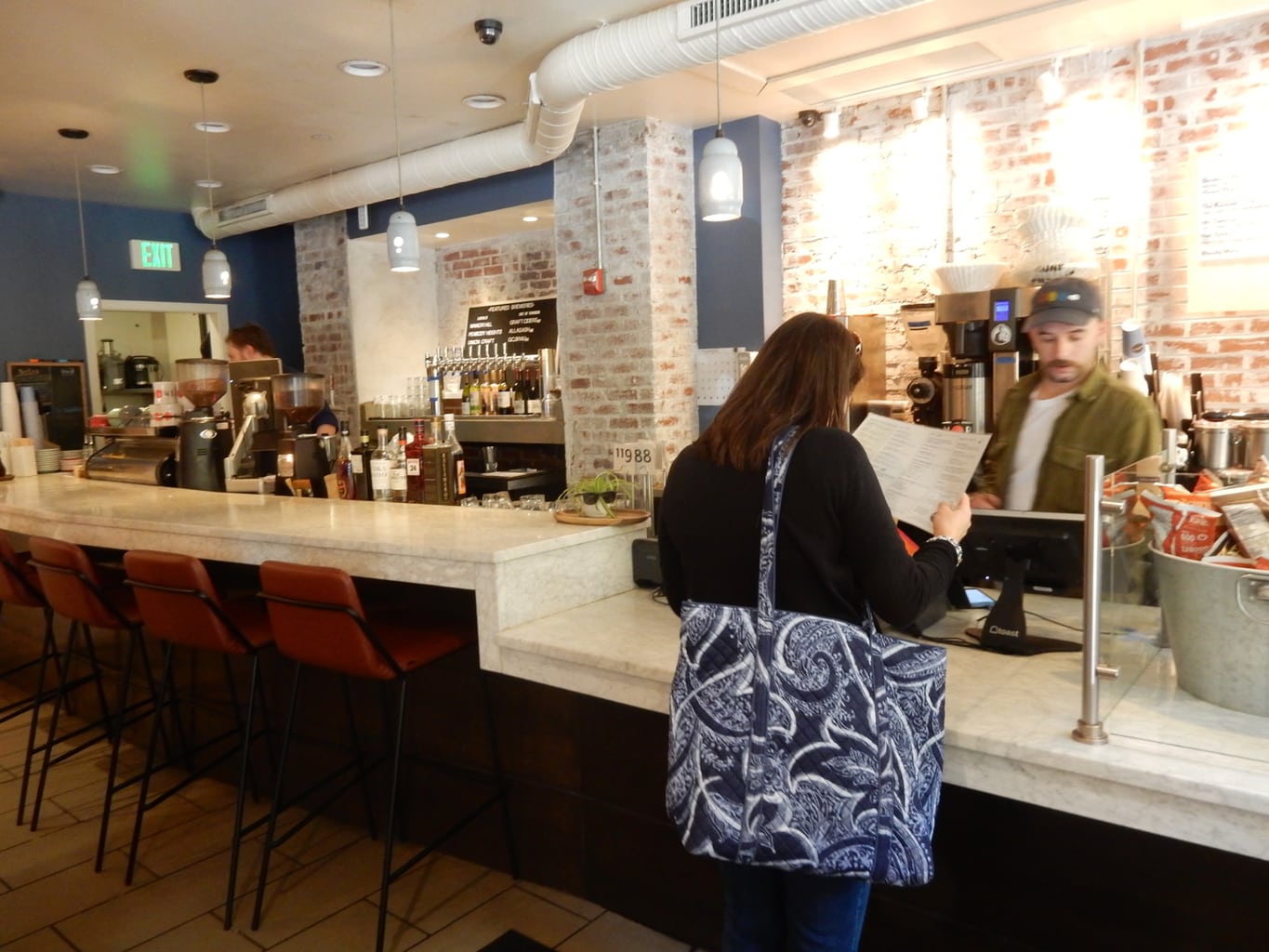 In the Mount Vernon section of Baltimore, this Asian-flair fast "slow food" eatery is very popular for quick meetings or take-your-time gatherings. Order the likes of Korean BBQ Hot Wings, Veggie or Pork Dumplings, or other trendy vittles at the counter, take a number, and your food is brought right to your table. Easy peasy. And yummy.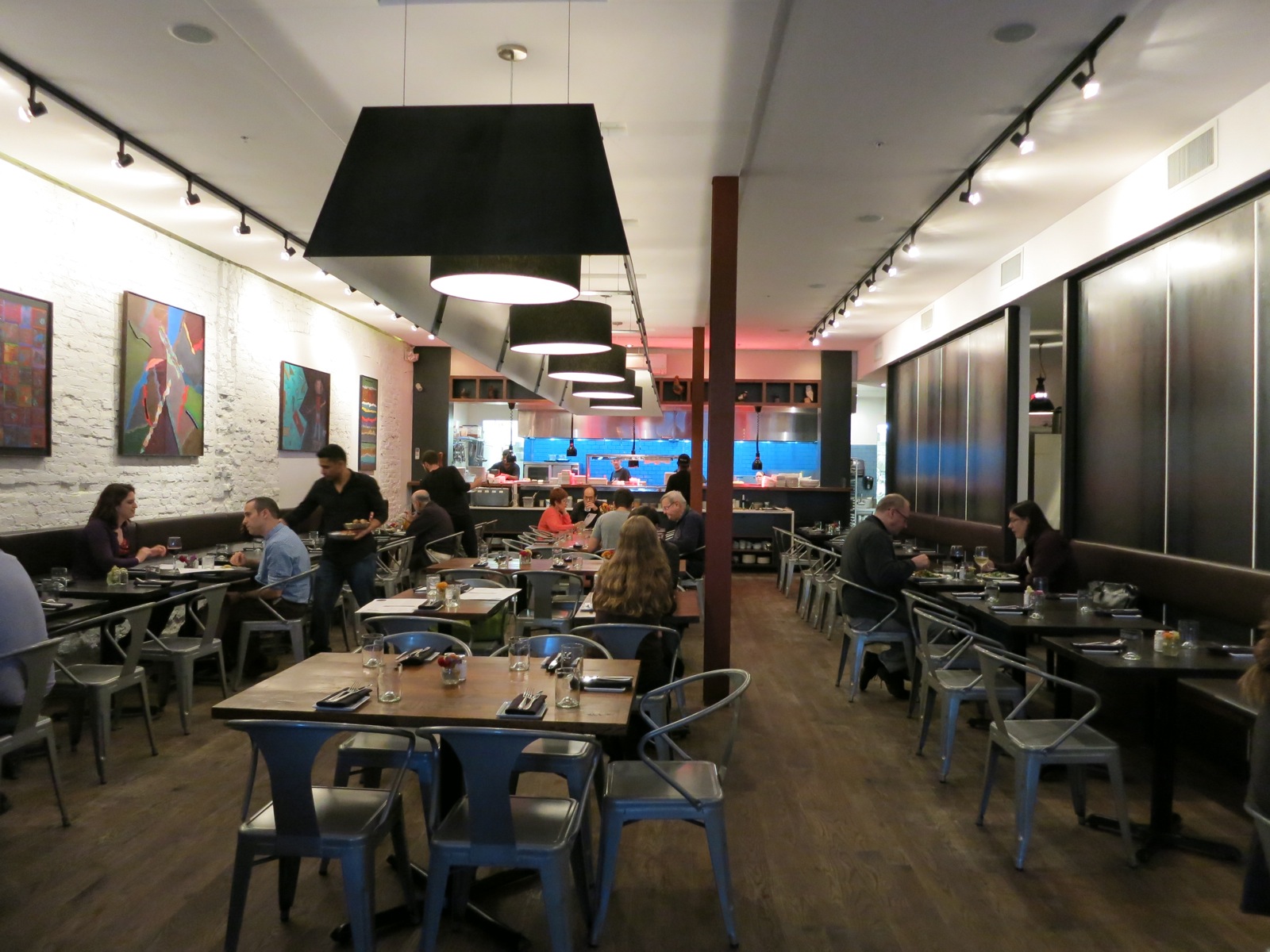 Set inside a renovated old food market in filmmaker John Water's old stomping grounds, The Food market has staying power, thanks to Chef Chad Gauss.
The menu is a witty mix of comfort foods, molecular gastronomy, and unusual combinations of flavors, divided into "Little," "Small," "Big" and "In Between" categories. The Food Market elevates grazing to high art, compelling you to return to try everything you missed.
Baltimore City Hotels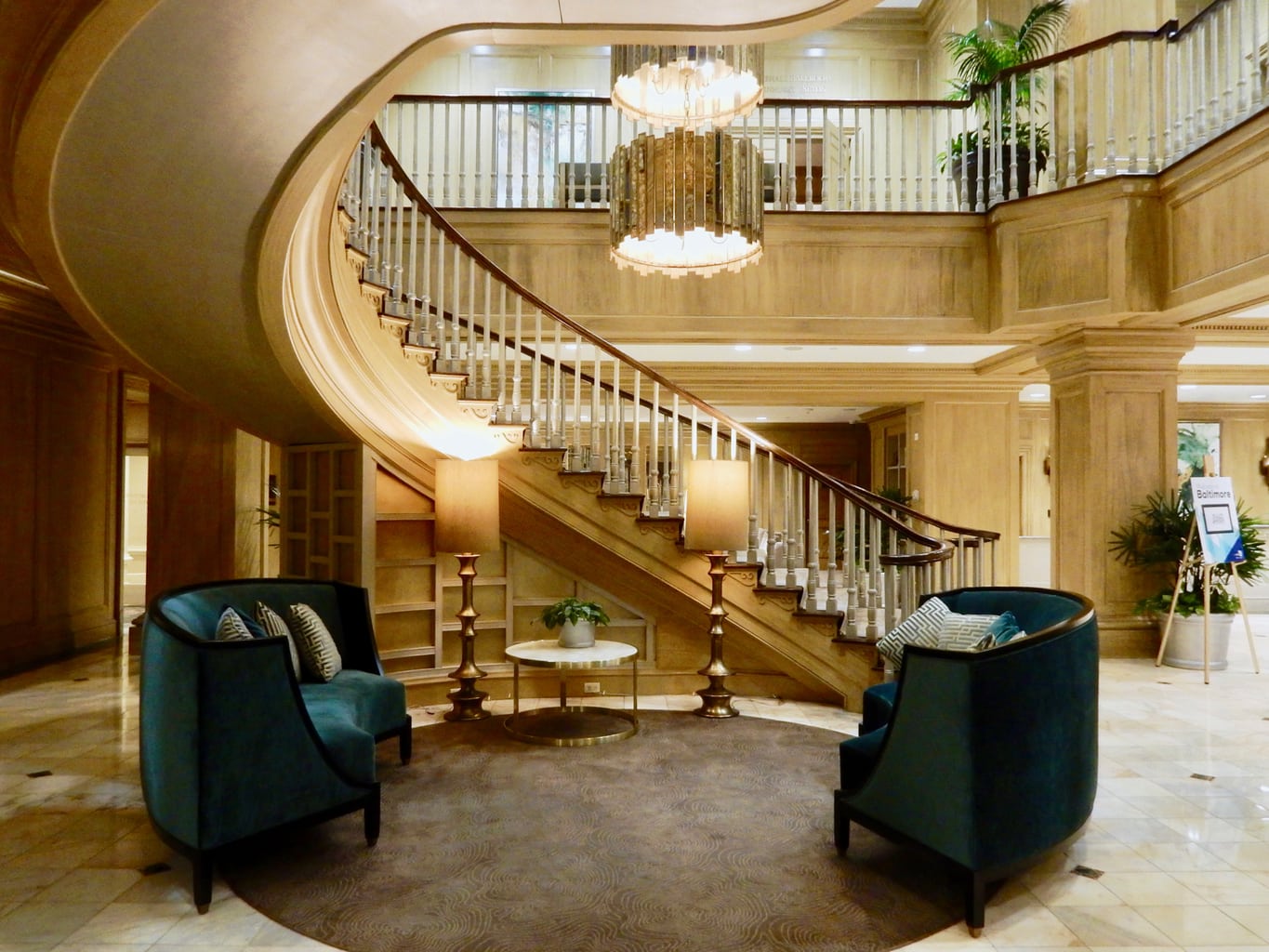 In all the frenzy about the new boutique hotels cropping up around town, some might forget that there are others in Baltimore, grand in their day, newly renovated, that have stood the test of time. One is the understated Royal Sonesta Baltimore, fresh from a $11 million restoration and right across the street from the Baltimore Science Center.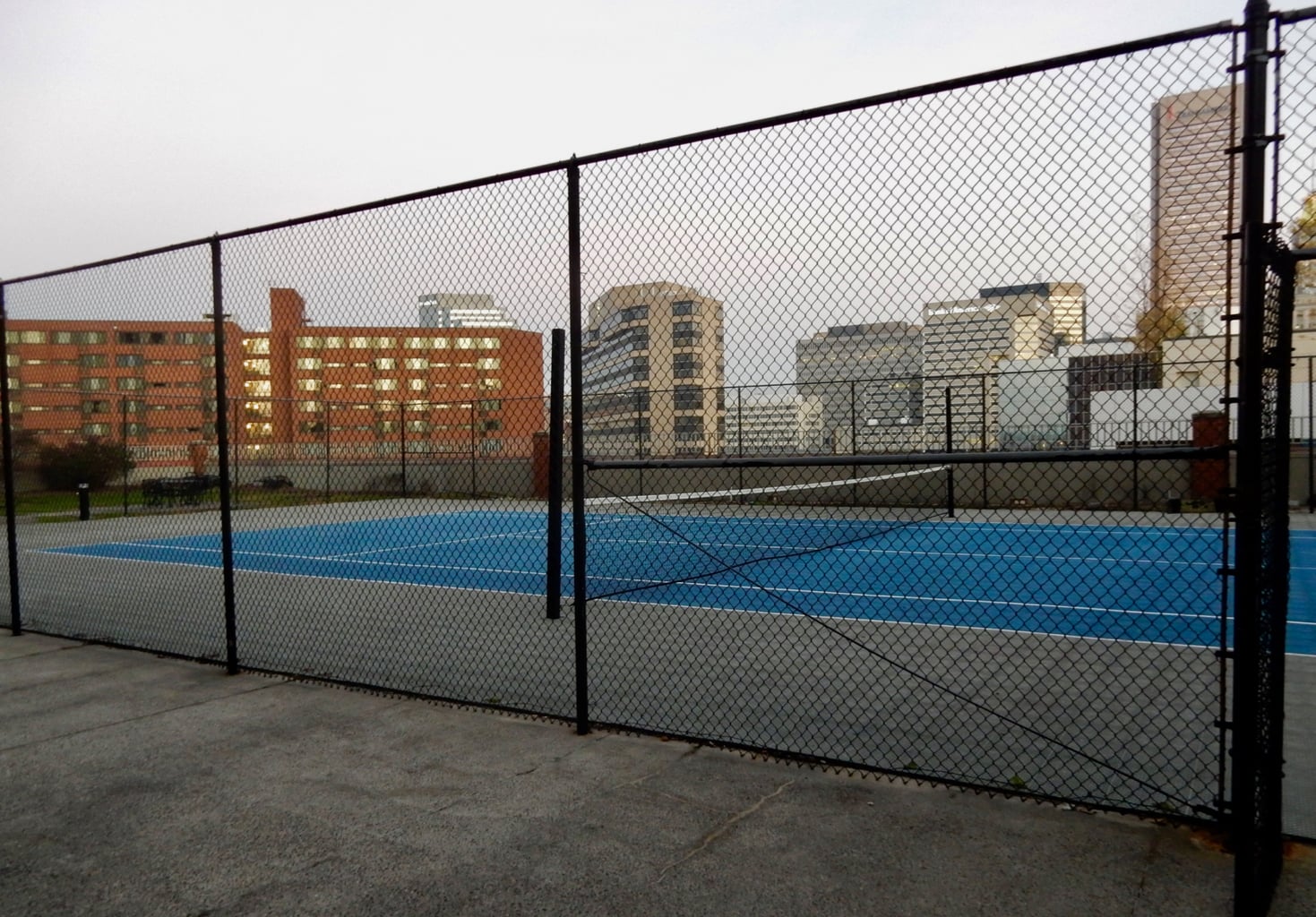 What sets Baltimore's Royal Sonesta apart is its roof-top tennis court, large indoor pool, and views (from select rooms) onto the Inner Harbor and its most lauded museums.
Rooms at Royal Sonesta Harbor Court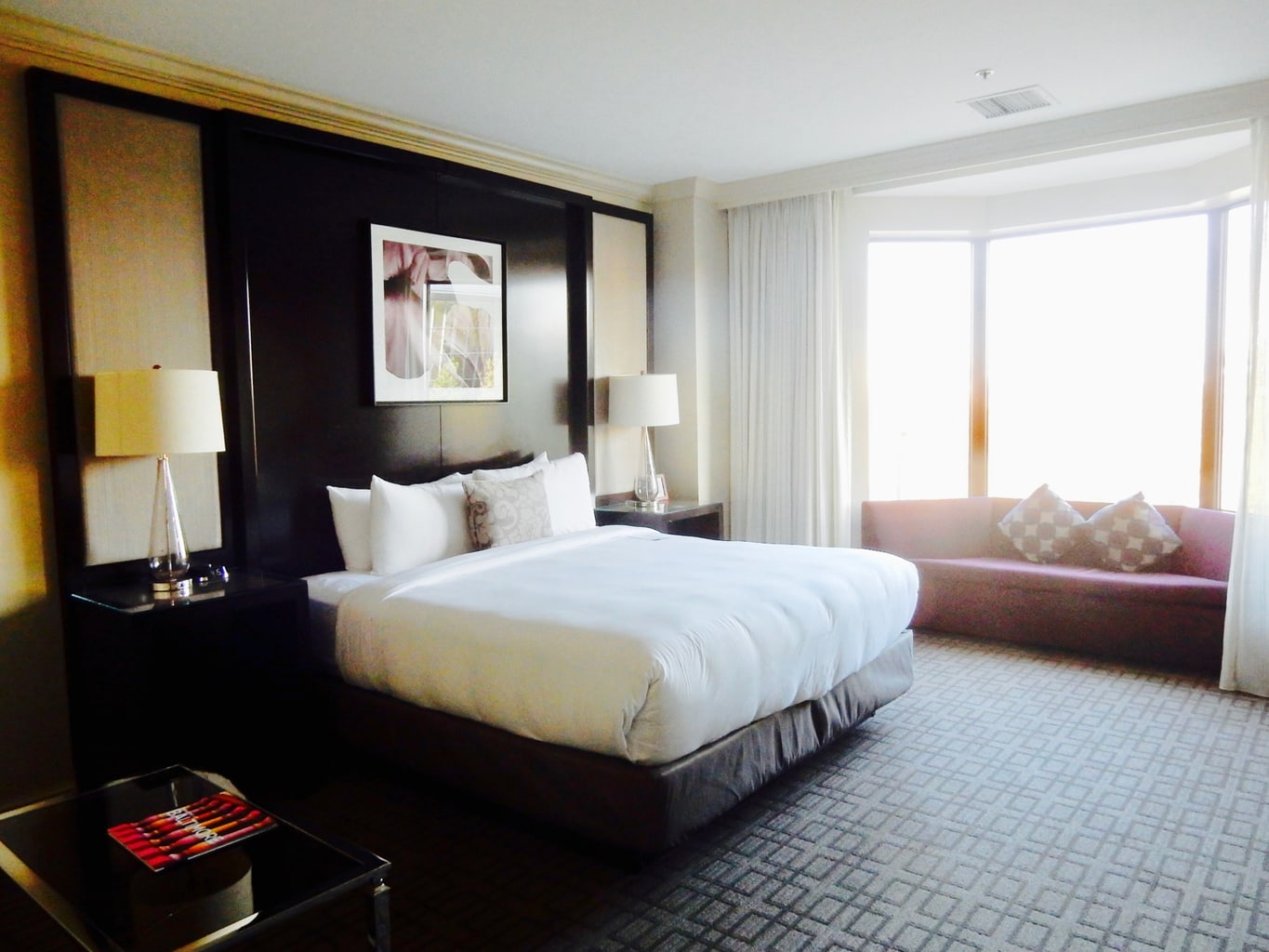 Guest rooms at the Royal Sonesta Harbor Court give off a vibe of hushed elegance. All were recently refreshed in shades of sand and earth, with grass cloth wallpaper, white tucked-in comforters, light-filed marble bathrooms, and modern furniture that doesn't scream high-style.
Ask for a larger room overlooking the harbor sporting bay windows, eggplant colored window seats, and sheer curtains that, when closed, create a cocoon-escape from Baltimore's Inner Harbor happenings.
Amenities at Royal Sonesta Baltimore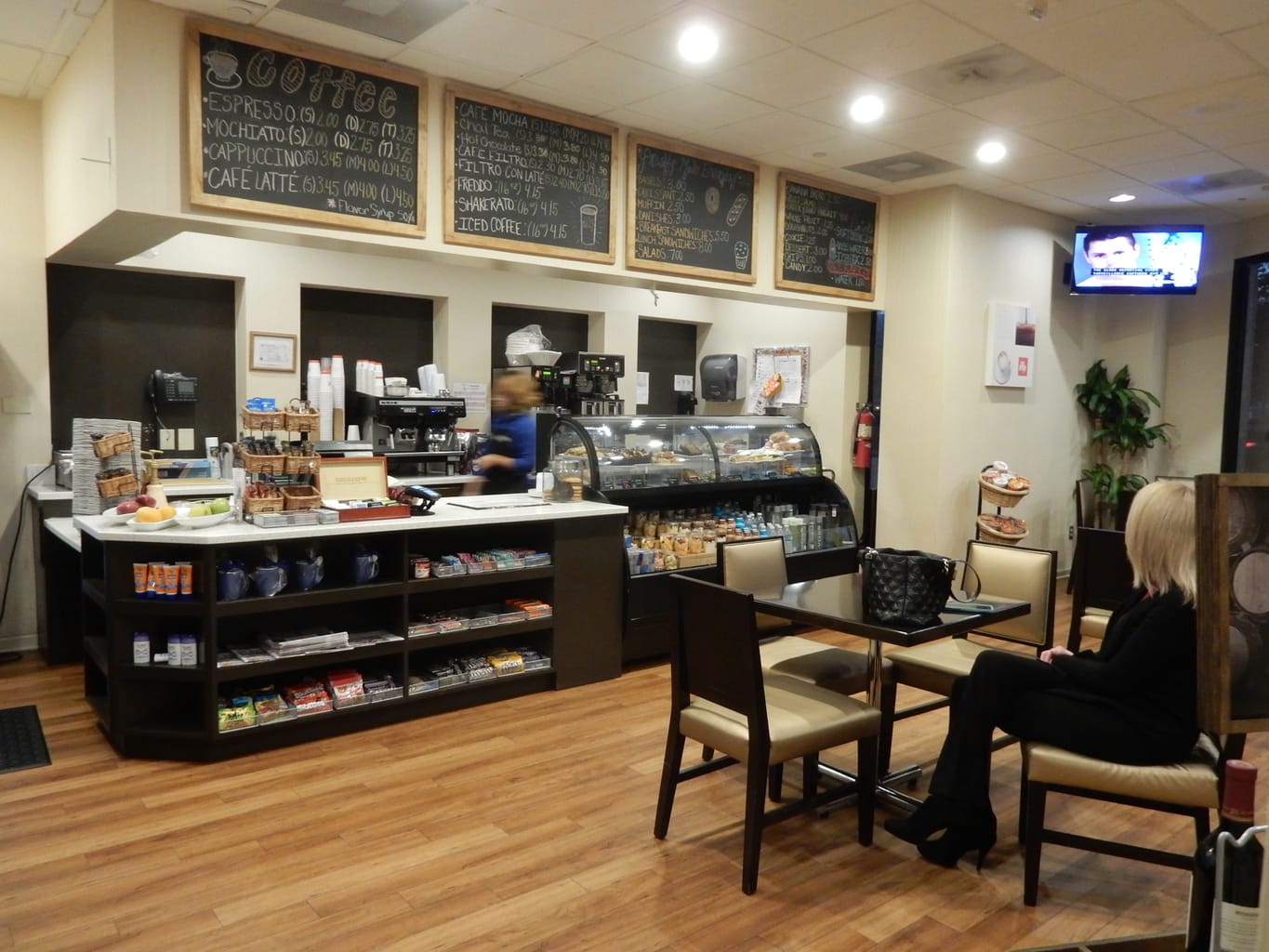 Formula Espresso – for Illy coffee and snacks from 6am-5pm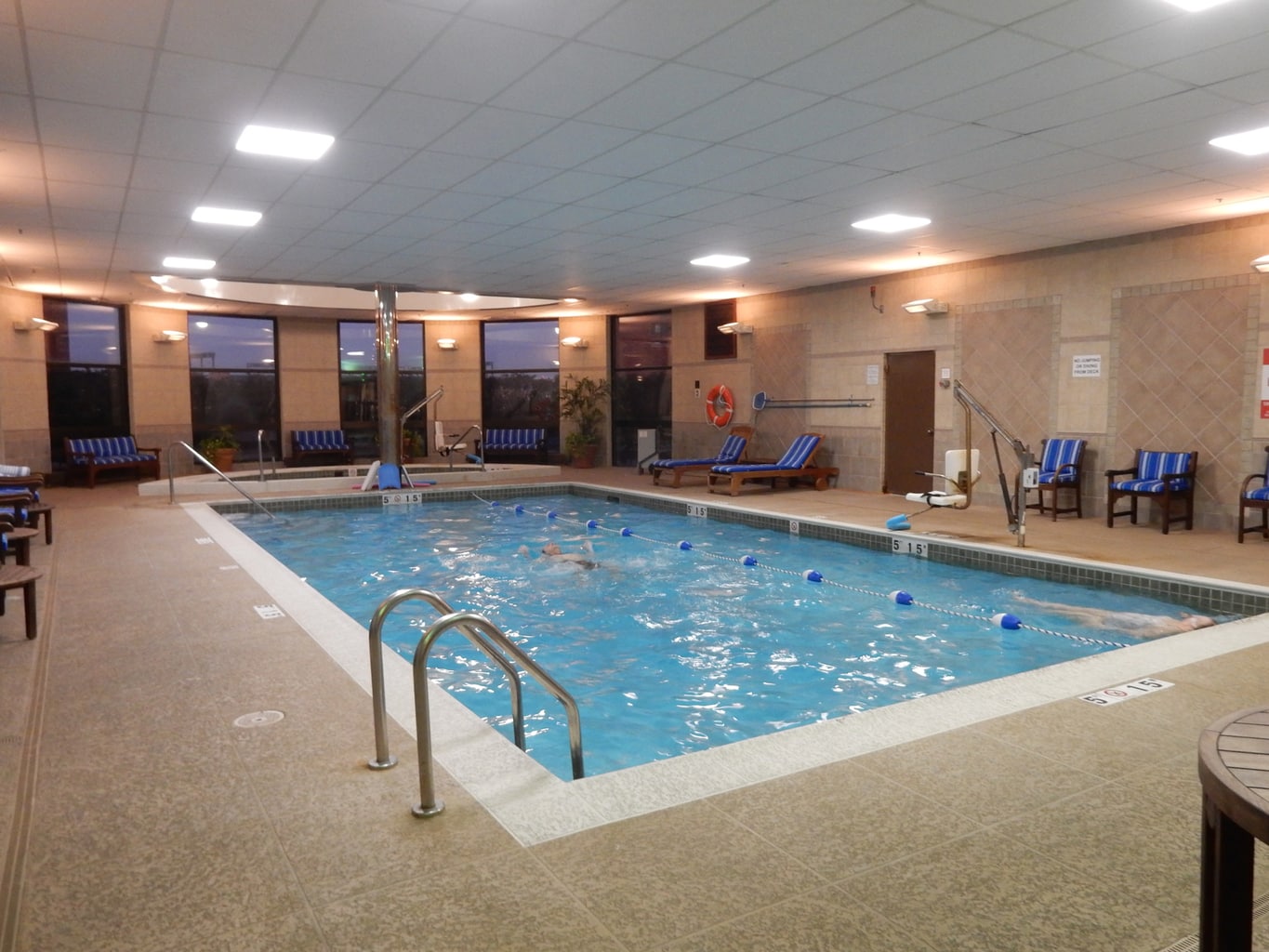 Indoor swimming pool with lap lane.
Roof-top tennis court
Room and suite rates from $150-$430 per night.