Last Updated on
There's a reason even Virginia residents and astute travelers have never heard of one of the most exquisitely set lodgings in the state. "Airlie?" most say. "Where is that?"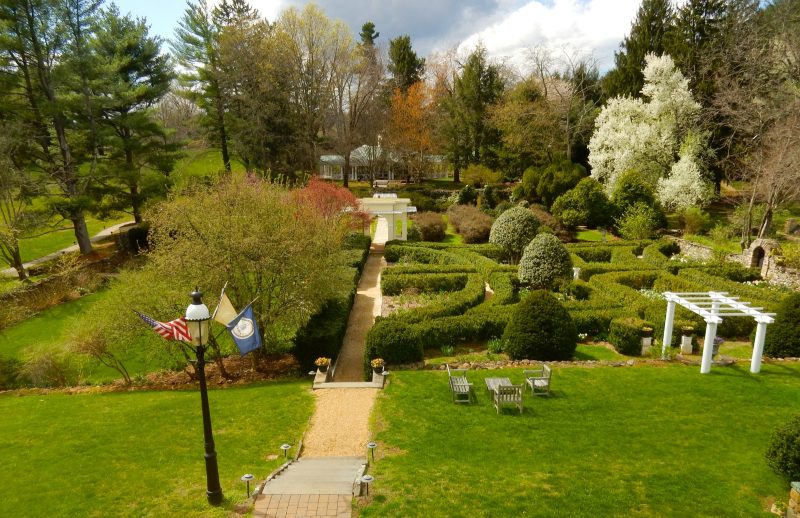 Until two years ago, Airlie, a 150-room resort on 300 landscaped acres in Warrenton, Virginia, was strictly a Conference Center. Recently, however, owners decided to upgrade rooms and open this beautiful place to leisure travelers. Having stayed here during the first blooms of spring, I have no doubt that Airlie will be on a growing number of "Stay Lists" in short order.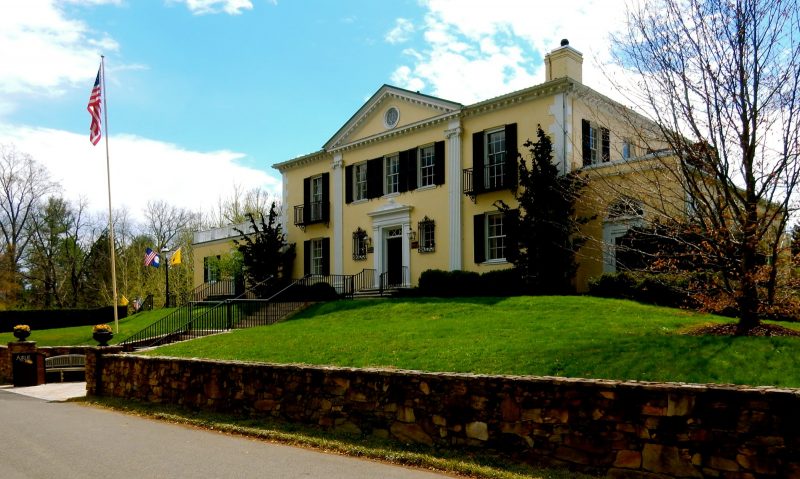 A Historic Hotel of America, Arlie's centerpiece is the 1899 Manor House, owned by Harry Connolly Groome, a wealthy Warrenton fixture in the early 1900's who traveled to Scotland, fell in love with golf and named his home after a Scottish castle. Ironically, Groome never built a golf course on his property, and neither did the next owner, Dr. Murdock Head, a doctor, dentist, lawyer and professor at George Washington University in Washington DC, who purchased the mansion and grounds in 1956.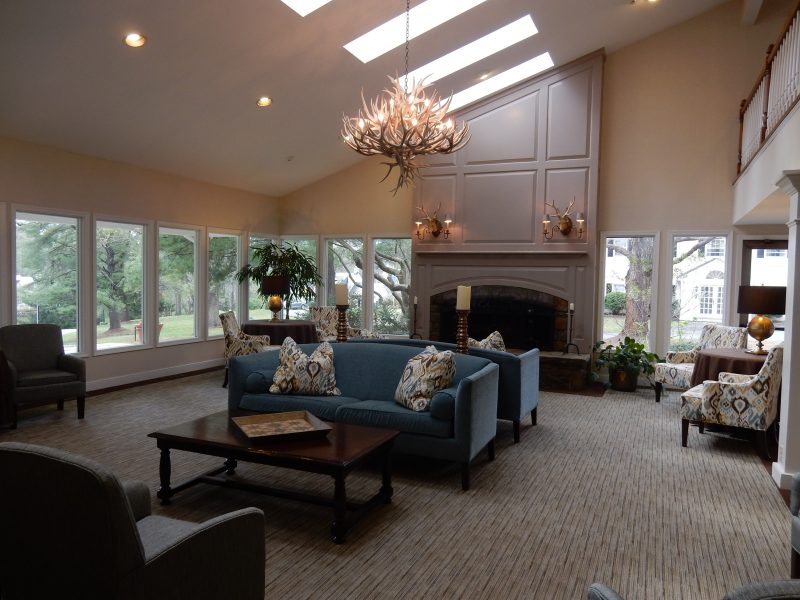 In 1961, Head turned Airlie into an oasis – a neutral location absent of city distractions – where progressive organizations and government big wigs could meet. Coined "An Island of Thought," Airlie's first conference, "The Challenge for the Minds of Men" focusing on the country's religious heritage, set the standard for meetings to come. Over the years, Airlie has hosted environmental, gay rights, world health, women's, and other, mostly non-profit, groups and organizations. Though Airlie still serves as a Conference Center, but has improved its level of cuisine and added leisure travel offerings.
First Impressions of Airlie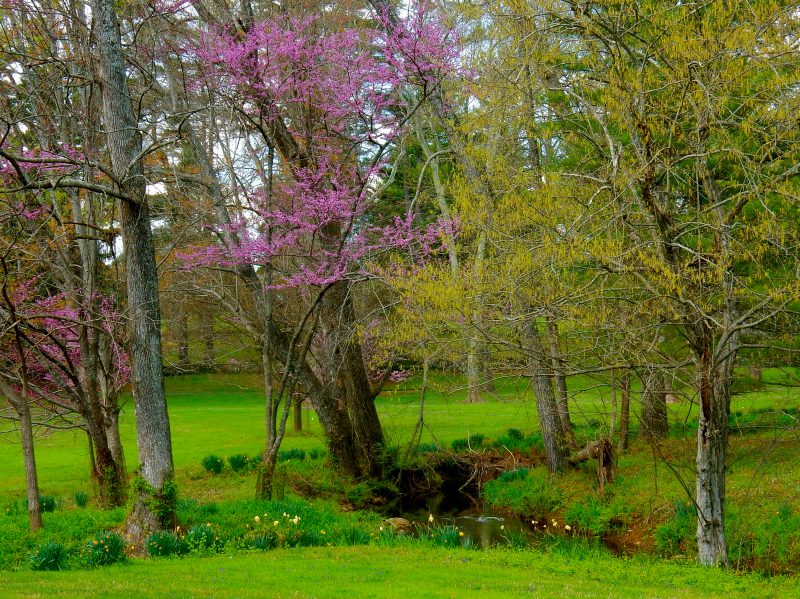 Rolling hills, stone walls, spring buds starting to bloom and undulating backcountry roads: you may find yourself wondering if you've stumbled into some kind of fairyland idyll. Keep going and look for the signs, pull in to the long drive and take a deep breath. It's truly beautiful here.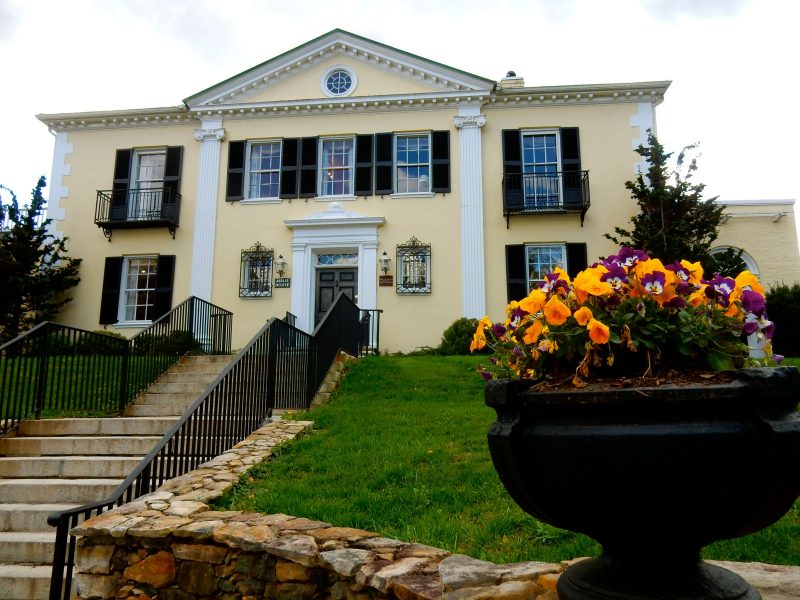 Rooms are set inside cottages and buildings clustered around the property. The main building, a grand yellow Georgian colonial, houses a small reception desk, restaurant space, and, hidden from the front, a series of large, bright conference rooms.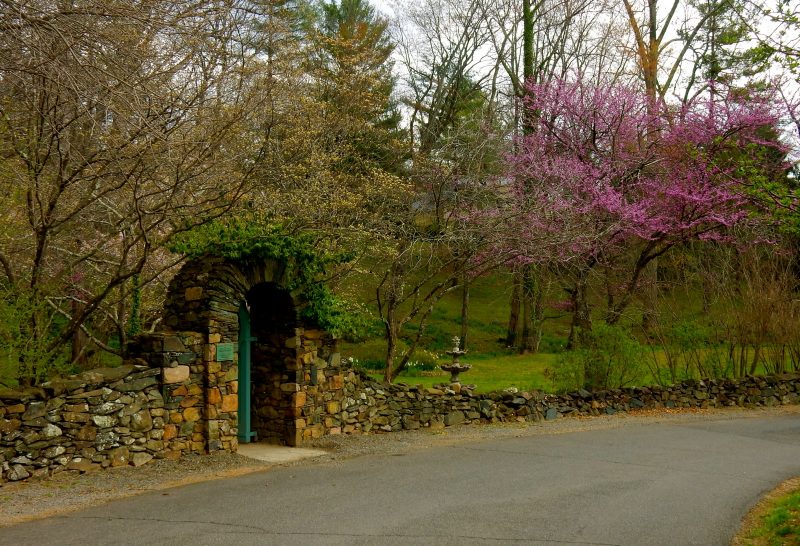 Across from the mansion, you'll find the somewhat secret Butterfly Garden in a field accessed through an arched stone gate. It's no surprise that more and more weddings are being booked here.
Check-in is personalized and friendly, with a warm greeting, a map and explanation of the property and activities. I stayed in the Lake Cottage – a quick walk uphill. Utterly charming, it was like a home in the English countryside.
Rooms at Airlie Resort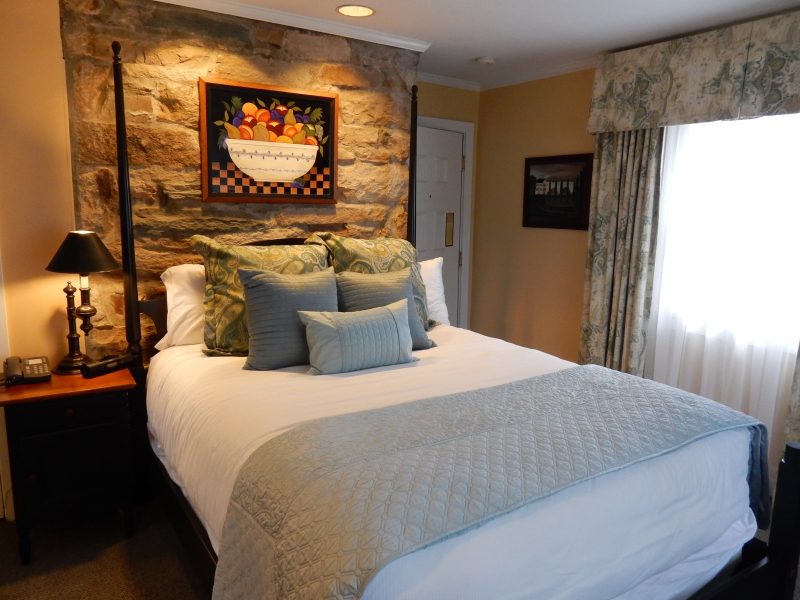 My cottage featured a barn-cute den and kitchen area shared by two other bedrooms. Each guestroom has been for the most part updated (though bathrooms are still 80's vintage), country charming and cozy.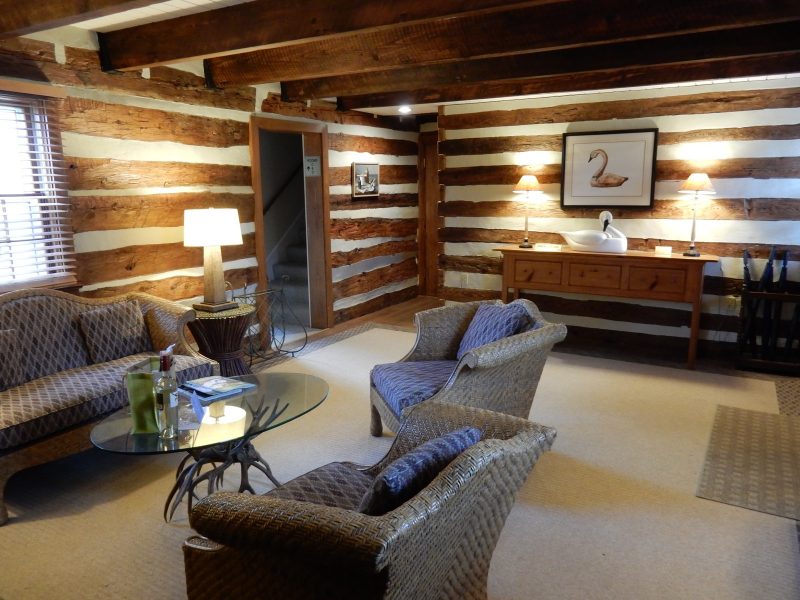 Other buildings and lodges have distinct room décor – and all have been updated to luxury standards with modern amenities.
Dining at Airlie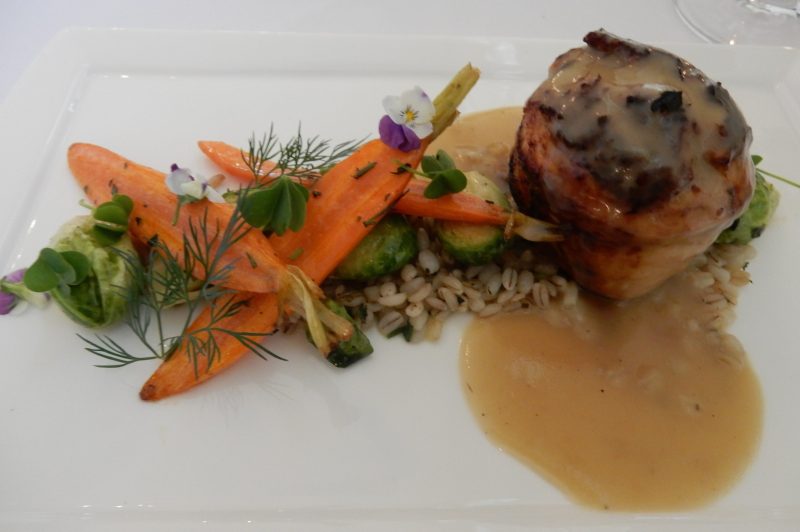 This is where Airlie shines, and if you haven't been here, or it's been awhile, you may be surprised by the sophistication of the cuisine. Many of the ingredients used by Culinary Director, Jeffrey Witte, and his staff are sourced from Airlie's on-site organic garden. Food-wise, Witte is putting Airlie on the map. During its conference-center only period, Airlie placed the meeting experience before food. Now, the confusingly named Garden Bistro presents some of the freshest, most delicious and beautifully plated food to ever emerge from a kitchen. Anywhere.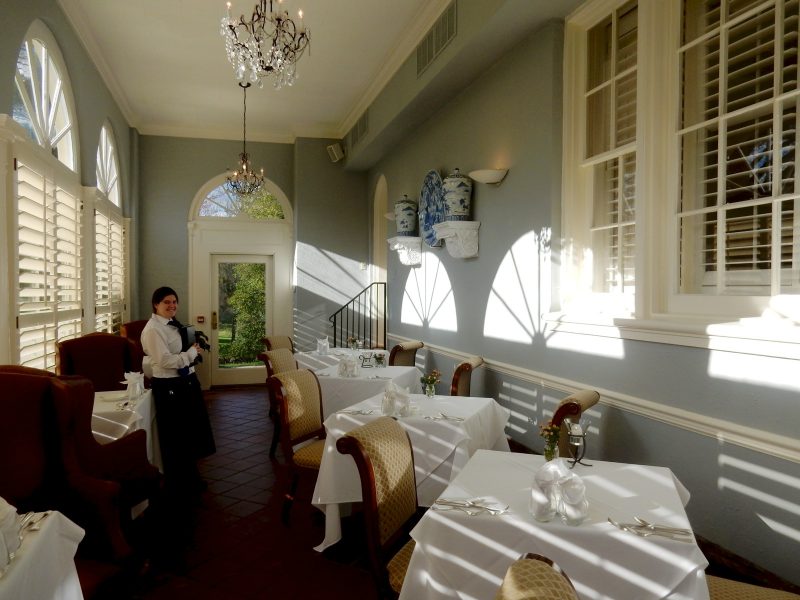 The Garden Bistro is not in the garden, and it's not a "bistro" in the casual eating sense. Additionally confusing, there is no restaurant sign, and the establishment seems to have been carved out from a small, albeit charming, windowed space attached to the conference dining room (where those attending meetings have their three meals a day) as an afterthought. My only concern is that guests choose to go elsewhere based on the name and location of this restaurant. I sincerely advise booking a table even before you arrive.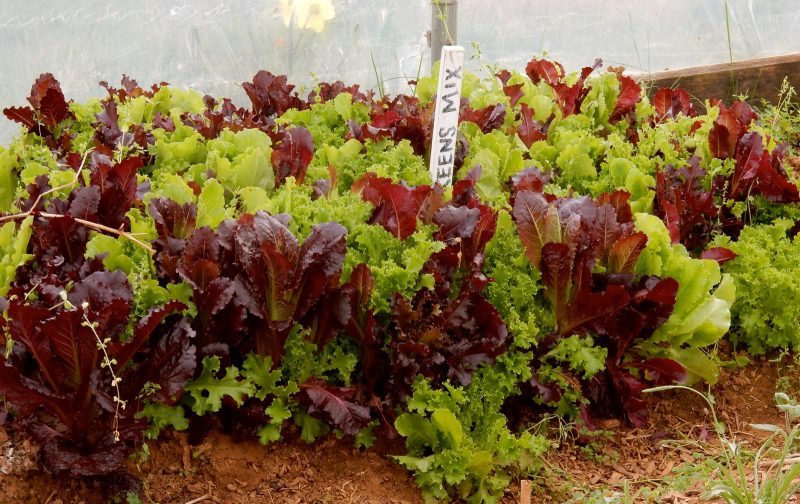 The menu at Garden Bistro is extremely local, utilizing produce from Airlie's own garden, house-made jams, local wines, and chicken and other meats from farms down the road.
My stunning "Chilled Pepper Bisque," ($10) consisted of sliced fresh-picked vegetables upon which a cold puree of red pepper was poured – a piquant, snappy amalgam of flavors and textures I pined for the minute it was gone. The Wiffletree Farm Chicken Medallion ($25), plated with maple-glazed carrots, was the perfect follow up and excellent in every way.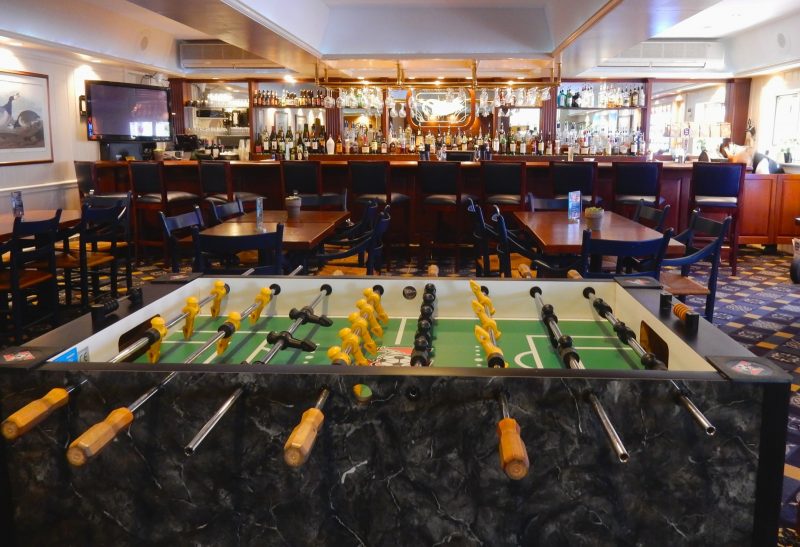 If you are just looking for pub-grub and a beer, you'll be happy at the on-site Swan Pub, which "can be raging one night and quiet the next." It's a few minutes walk from the Main House in a building that houses the billiards and game room, complete with foosball, Wi, and Karaoke machine.
Amenities and Things to Do at Airlie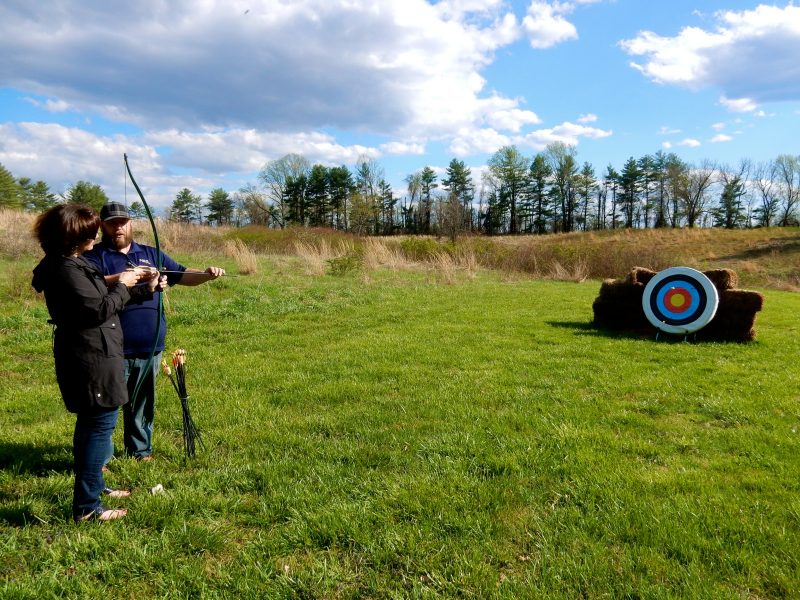 In addition to the game and billiards room, there's a state of the art fitness center with treadmills, elliptical machines weights and balls, and outside, fire pits (pick up a s'mores kit at the desk), pool, tennis courts, skeet shooting, and even an archery range. Use of bikes on the property costs nothing.
Before you leave, though, make sure to meander up to Airlie's organic garden, helmed by Simone Thompson. Off season, salad stuff grows in and is harvested from the greenhouse. Outside, free-range pom-pommed "Silkie" chickens (fresh eggs) cluck about. There's a beehive, young fruit trees, a blueberry patch and mushroom logs. Members of the local community are welcome to plant their sustainable gardens here, advised by experts in the field for free. The program is so popular, there are 20 wannabe organic gardeners on the waiting list. Every September, the garden hosts a Harvest Dinner in the Garden although visitors can come any time to sit on a bench, drink a glass of wine and simply unwind and watch the grass grow.
Just the Facts
Rooms from $129 include use of resort amenities, wi-fi, loaner bikes, parking. Packages, from $209 include breakfast, from $339 include dinner for two.