Last Updated on
WHY GO: The Flag. Yes, ours. The one we sing about in the Star Spangled Banner was sewn and originally sent up the pole in Baltimore. So a visit to Baltimore MD, the "Monumental City," wouldn't be complete without seeing where Old Glory was stitched and flew proudly.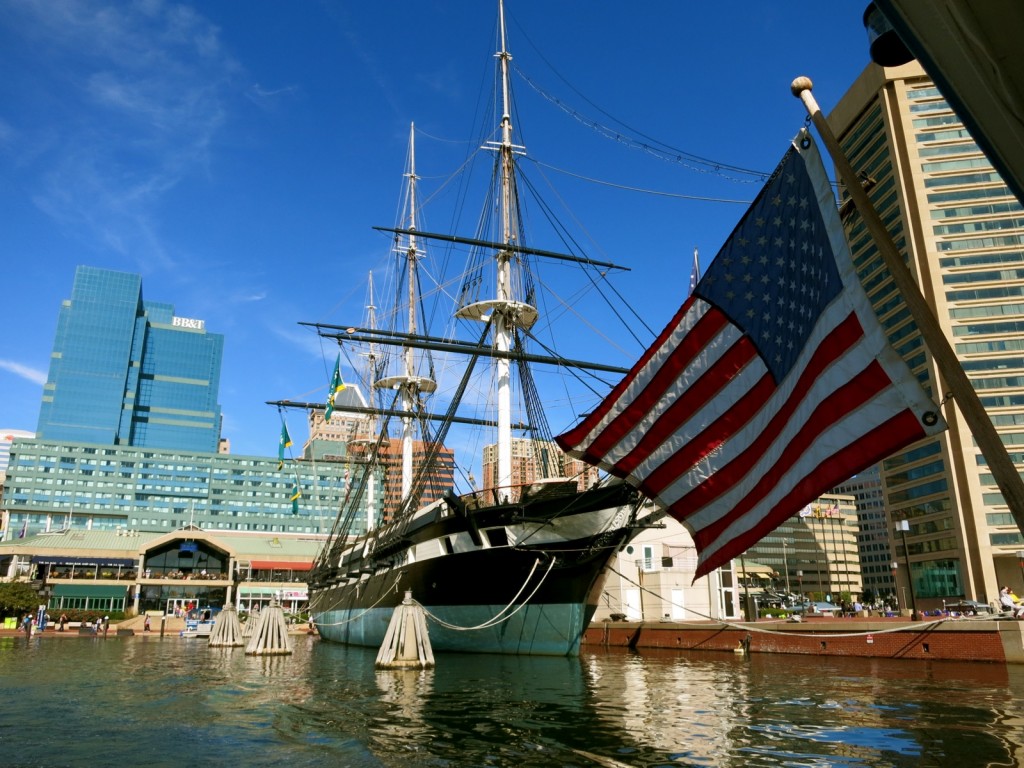 Chances are you've been here already – at least to the more commercialized Inner Harbor where the National Aquarium, Maryland Science Center the Baltimore Maritime Museum, and a myriad of shops and restaurants draw year round tourists like ants to a picnic.
But this Getaway takes you to some lesser known attractions and neighborhoods: to a Dentistry Museum that features George Washington's teeth; the Birthplace of American Railroading (and its corporate office, now a boutique hotel); the Jewish enclave of Lombard Street.
You don't have to look very hard to find historical and "Offbeat" Baltimore. For a longer stay, combine this Getaway with a Baltimore City Arts focused visit.
Things to Do in Baltimore MD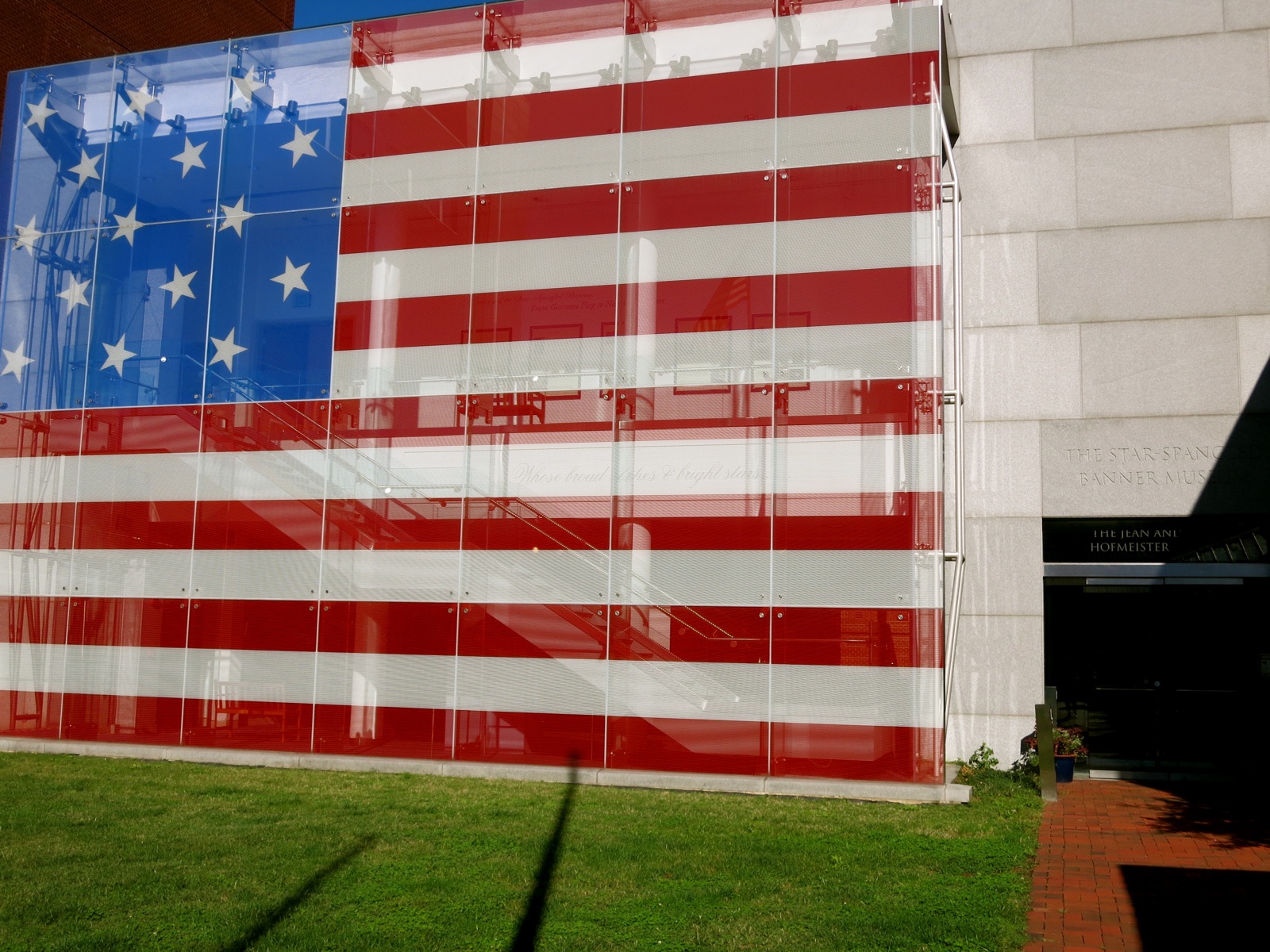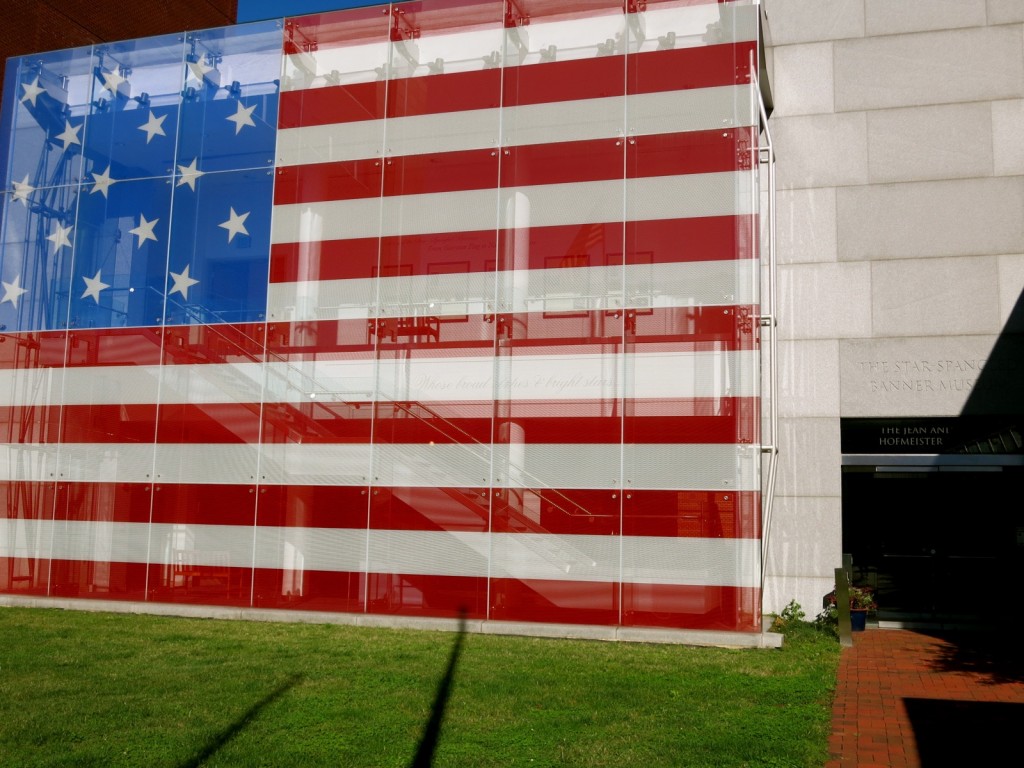 VISIT: Star Spangled Banner Museum. Before you even step foot inside, consider that the flag built into the front wall of the building is the same size as the one observed by Francis Scott Key on September 14, 1814 as he penned The Star Spangled Banner from a boat just off Fort McHenry.
When war was declared two years earlier, the Army in Baltimore requested an "ensign" large enough to see from afar. But, who would stitch it? Mary Pickersgill's family had a long history of sewing "colors" and sign flags for merchant ships (quite possibly competing for the same jobs as Betsy Ross up in Philadelphia).
For this purpose Pickersgill was asked to craft an American Flag 30 ft. X 42 ft, with each stripe two feet wide and 15 stars two feet each from tip to tip. With just a few aides, she managed to get the job done in six weeks.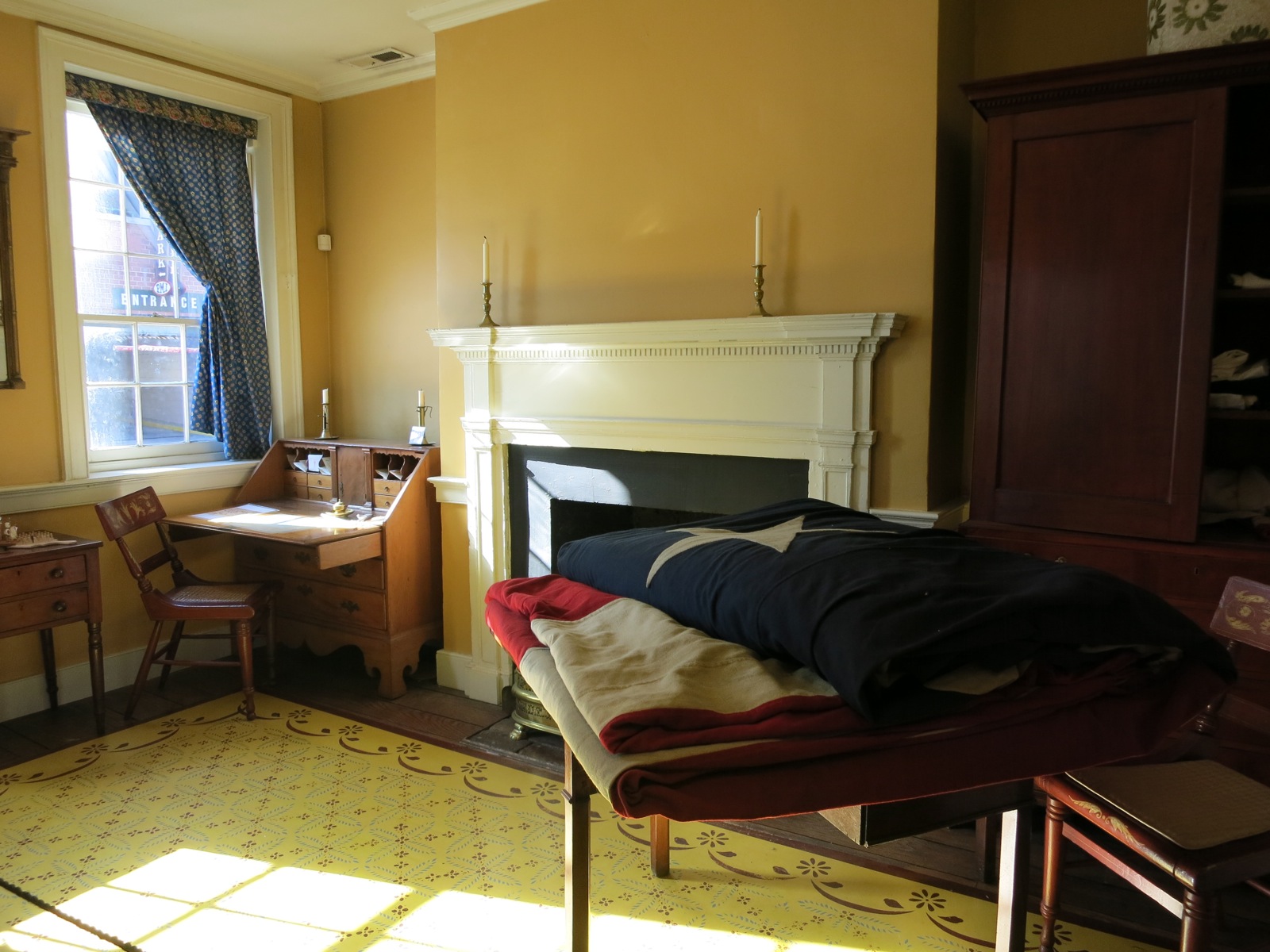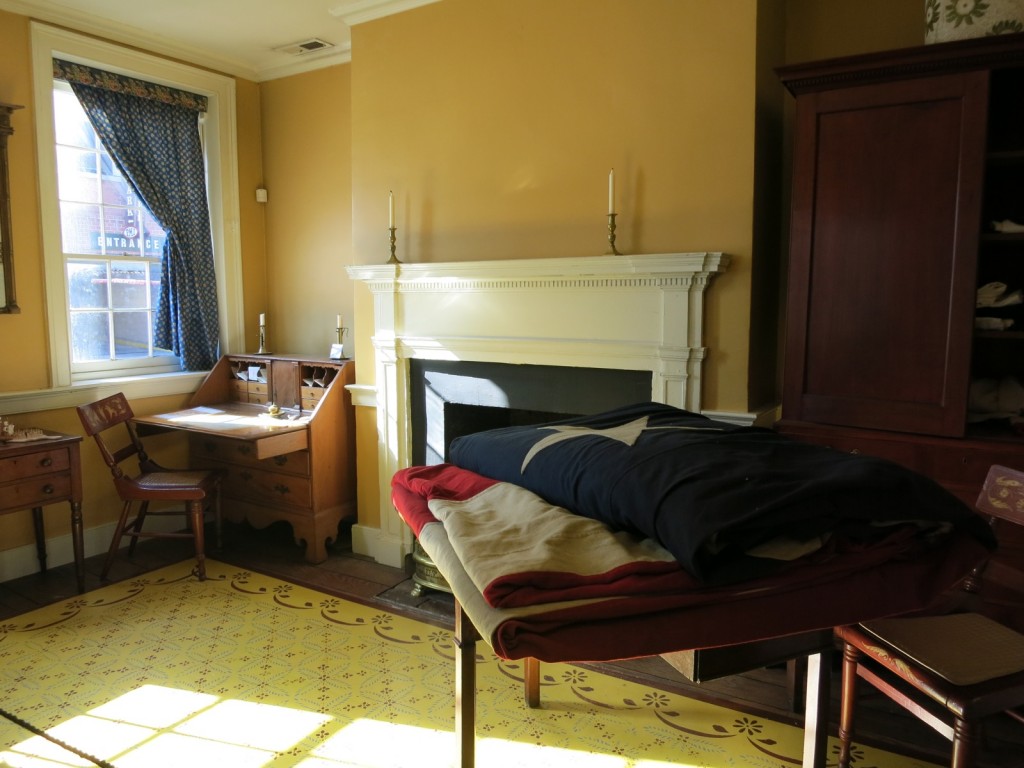 A visit to this museum complex includes a tour of Pickersgill's original circa 1793 home in its original location, exactly where she spent those 6 weeks sewing the fateful flag. With floorboards and windows over 200 years old, and samples of Old Glory folded in her workroom, it's a thrilling look at a perspective of US History we don't ordinarily consider.
The flag that Mary made still exists, though you won't find it here. To see it, you'll have to head down to Washington, DC and the Smithsonian Museum. Museum open Tues. –Sat. 10-4, $8 adult, $6 kids.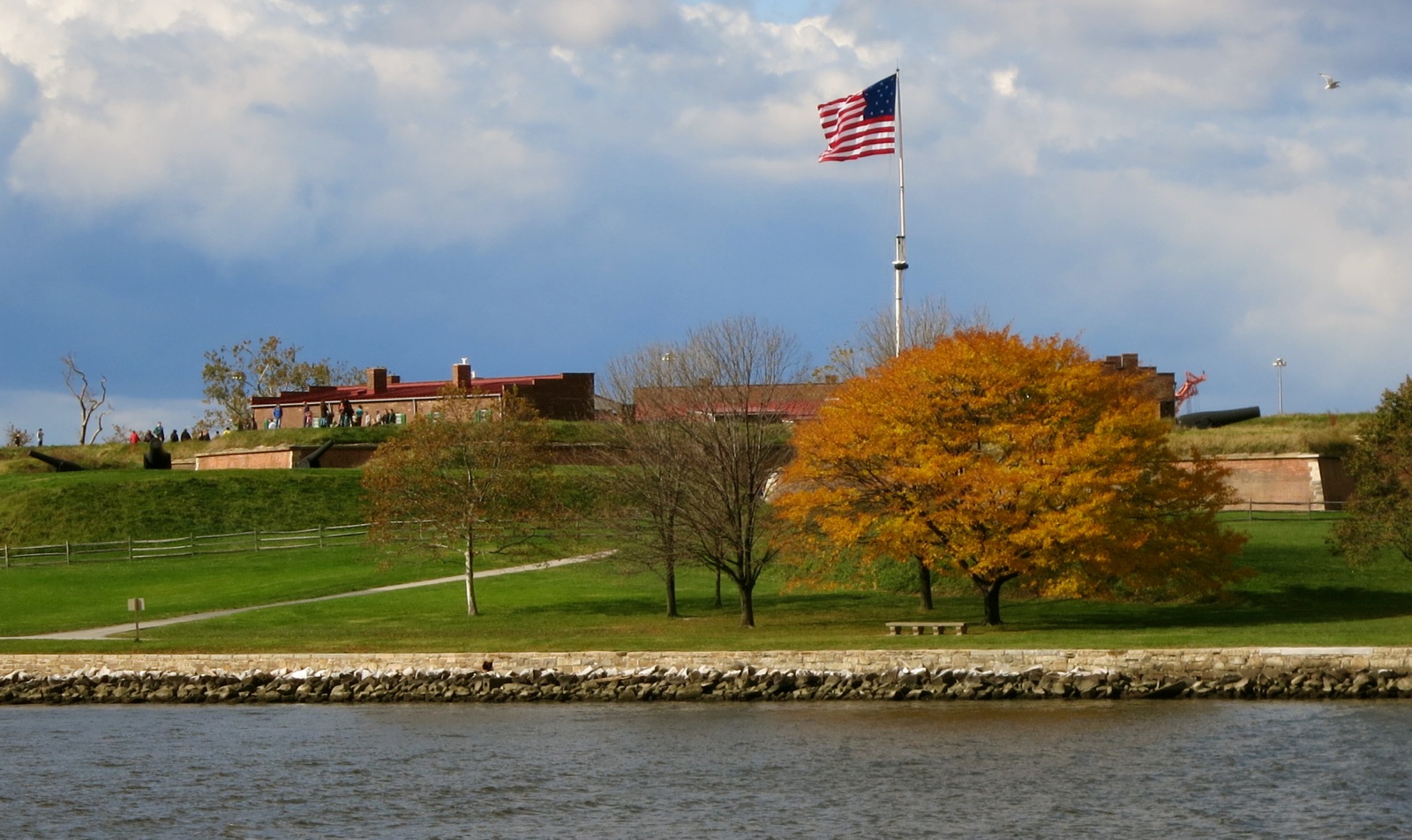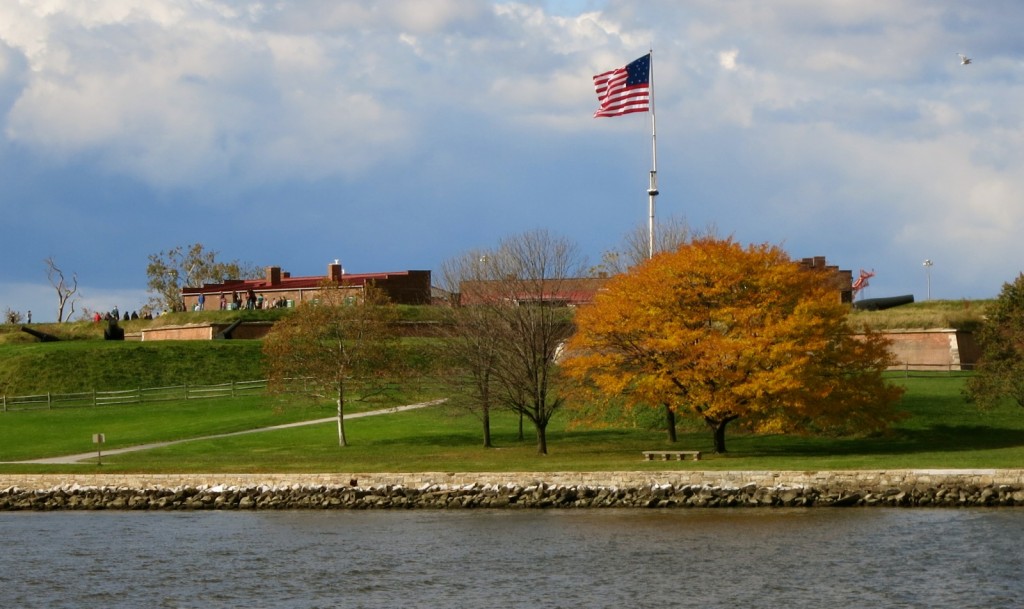 VISIT: Fort McHenry. Baltimore owns a "key" place in our nation's history: the bombardment of Fort McHenry by the British in the War of 1814 inspired an observer, Francis Scott Key, to write the words that would become our Star Spangled Banner.
One of the most uplifting moments of the tour comes just after watching a short movie in the Visitor's Center when you are invited to stand to sing the national anthem as curtains open to reveal an American flag flying right outside. It's worth visiting Baltimore for that spine-tingling moment alone. Open daily 9-4:45, $7 adults, kids free.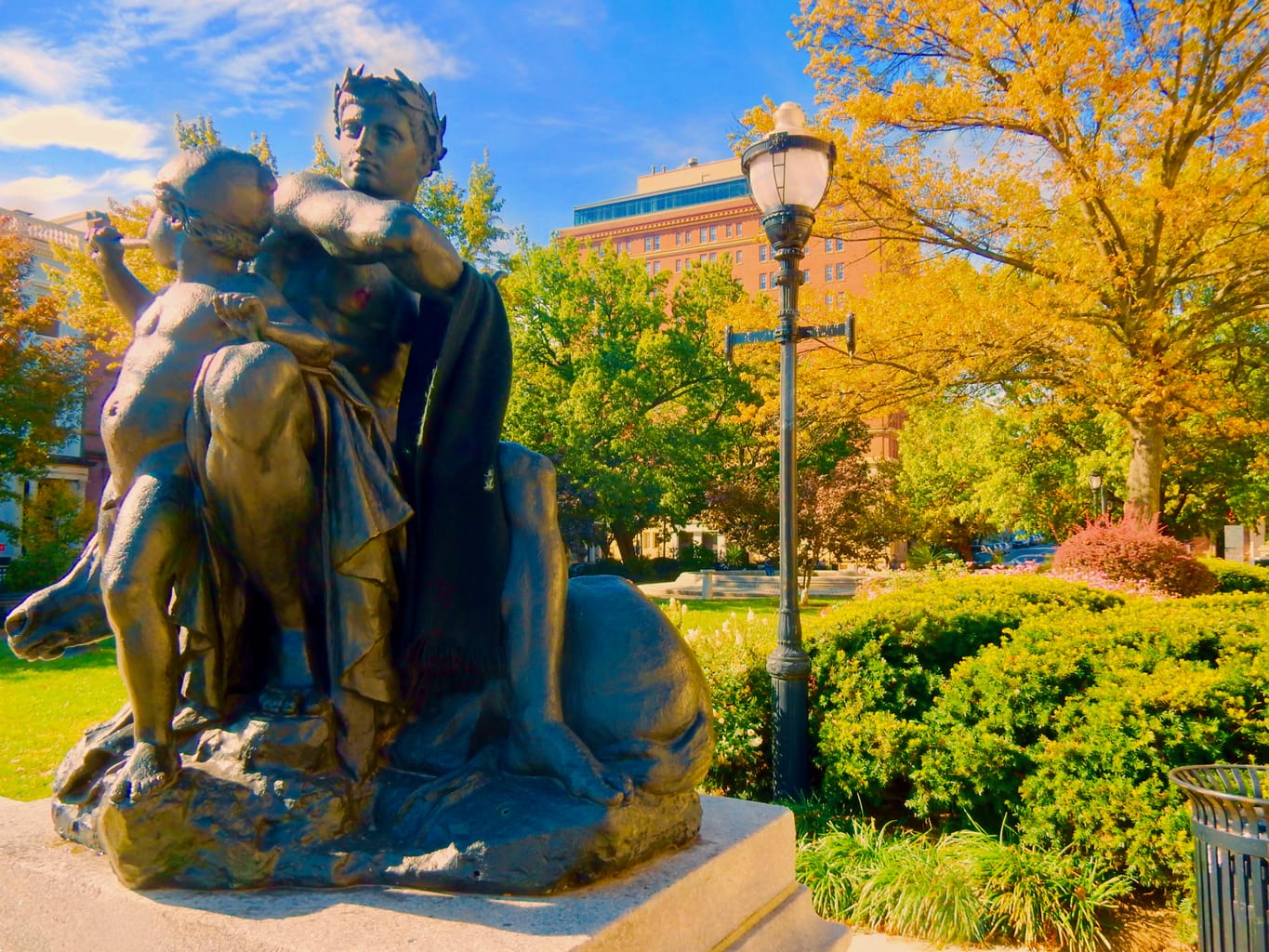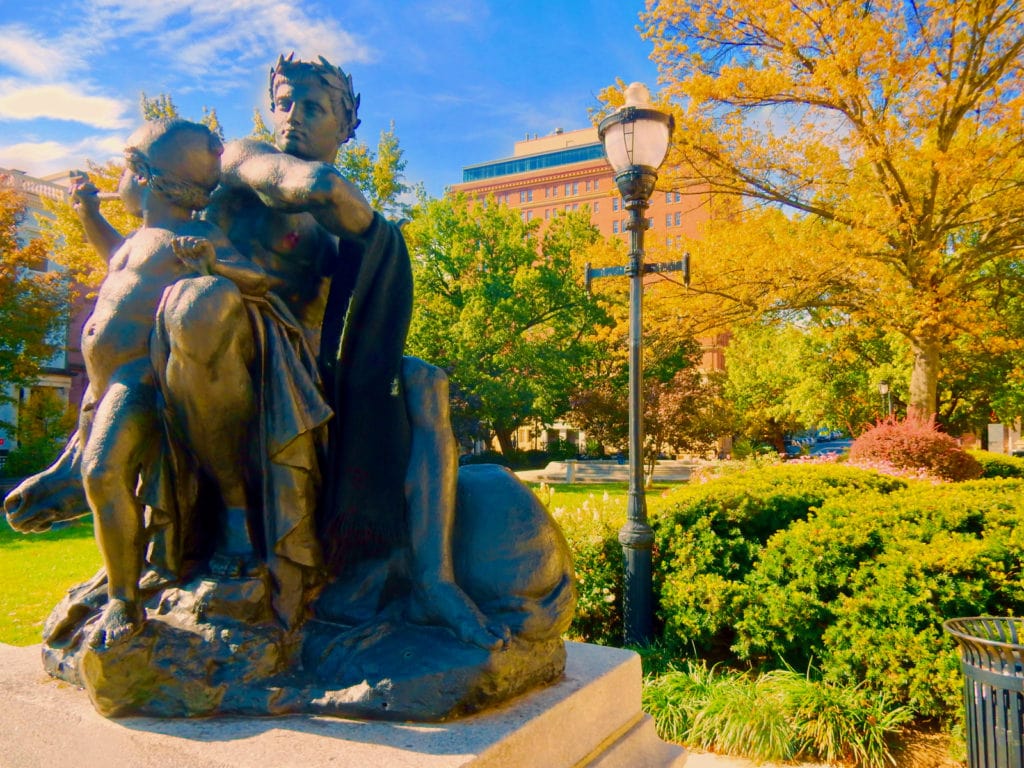 TOUR: Baltimore Trolley Tour. We'd ordinarily steer you clear of these kind of touristy things, but at least this 90-minute tour takes you out of the Inner Harbor and exposes you to other, lesser known Baltimore neighborhoods, while allowing for a bit of history.
Sure you'll hear all about attractions of the Inner Harbor: the USS Constellation, which was the last all-sail ship, used as a Naval Academy Training vessel, and the Reginald Lewis Museum of African American History and Culture – the latest museum to open there.
On the cobblestone streets of Fells Point, you'll learn about the mustering site for Massachusetts Civil War recruits, the bar favored by Edgar Allan Poe, and the row of homes that Frederick Douglas purchased after escaping slavery disguised as a seaman.
"When I left Maryland, I was property. When I came back, I bought property," he was purported to have said.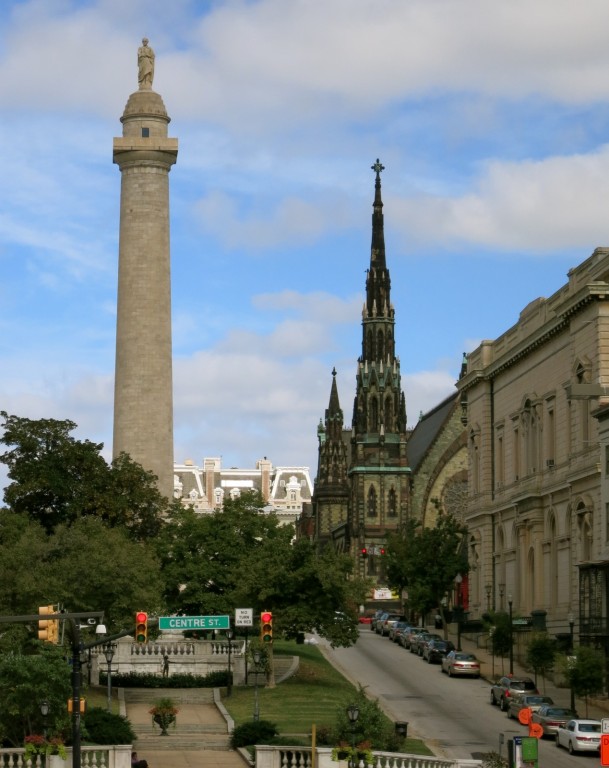 You'll drive through Little Italy, "Cornbeef Row" – the Jewish section and home to the third longest-standing synagogue in the United States, and the monument studded Mount Vernon, arguably the most beautiful area of Baltimore.
The 178-ft. marble column and statue of George Washington, completed in 1829, was the first monument in the country to honor a United States President. When acting President, John Quincy Adams, came to town, he called Baltimore, "The Monumental City," and the name stuck.
The adjacent gothic spire Methodist Church and a central city garden creates a tableau that appears elegantly European. "This area unfortunately gets lost in the whole harbor thing," say in-the-know guides. Tours, $27 adults, $16 kids, run from Visitor Center 10:30 and 12:30 daily.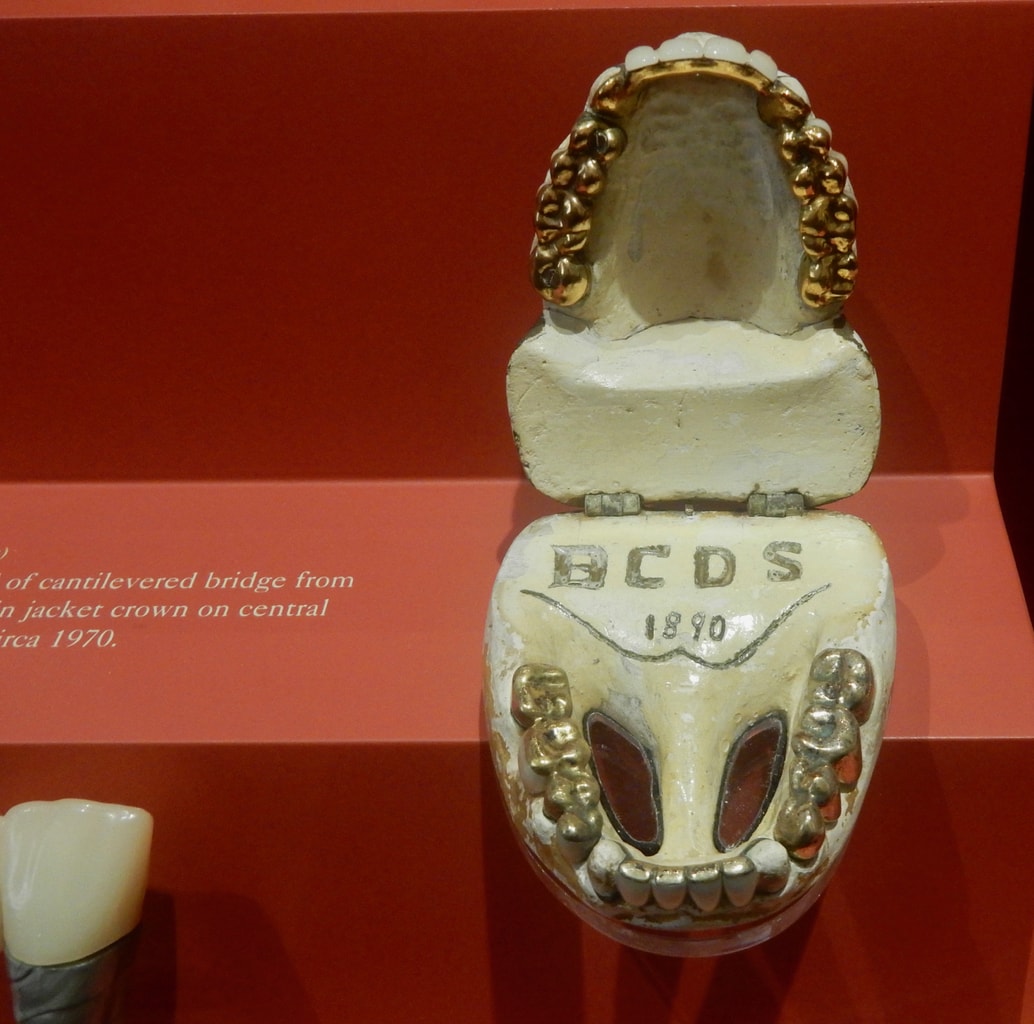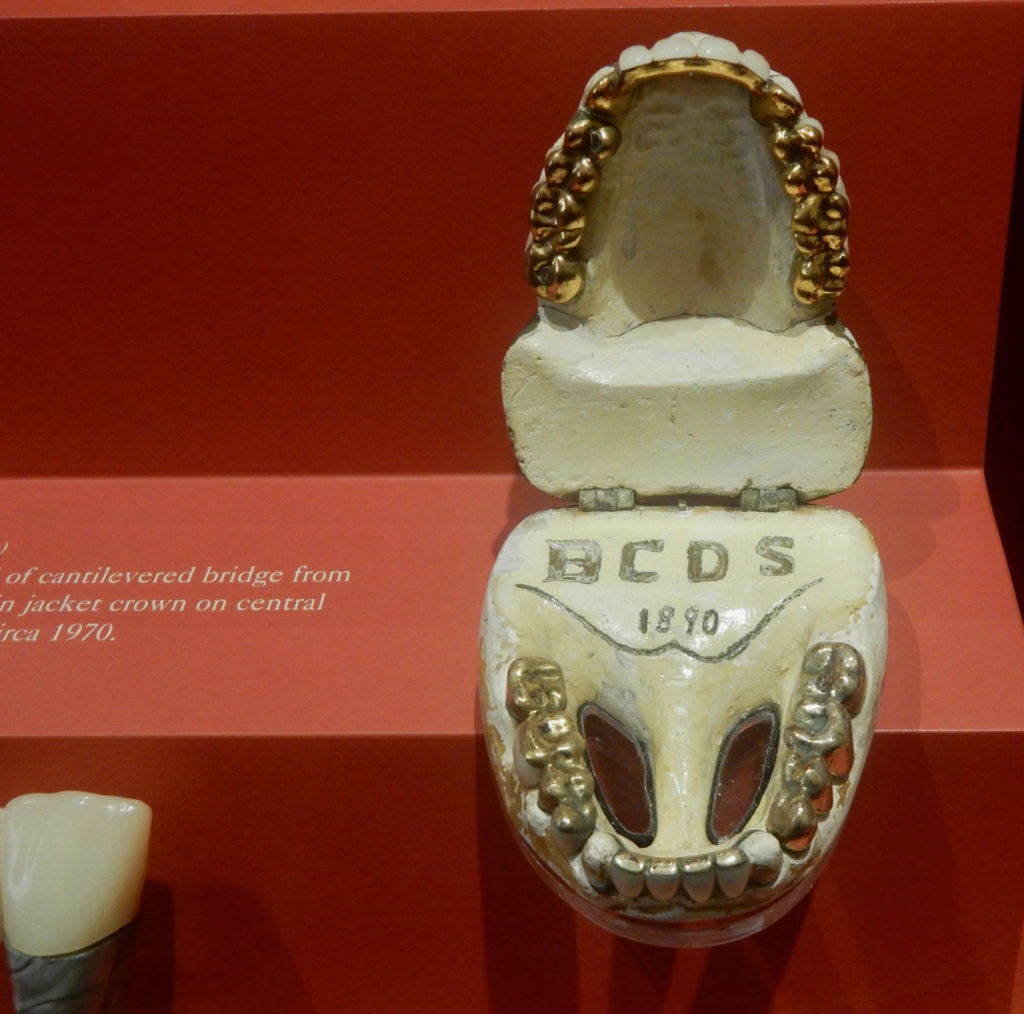 VISIT: Samuel Harris National Museum of Dentistry. There may be other Dentistry Museums (who knew?), but this one, opened in 1996 on the University of Maryland campus, is the largest in the country most likely because the world's first dental school, Baltimore College of Dental Surgery, debuted here in 1840.
At first, you may think a museum dedicated to a dreaded medical procedure would be blah, boring, or even trigger-stressful, but I ended up staying much longer than the 20 minutes I'd allotted because it is so fascinating.
The most prominent – and myth-busting – artifact here is an actual set of George Washington's dentures. And they are not made out of wood, as countless teachers have taught us. Made of sculpted bone and hinged wire, they were so uncomfortable, Washington had to have new ones made often.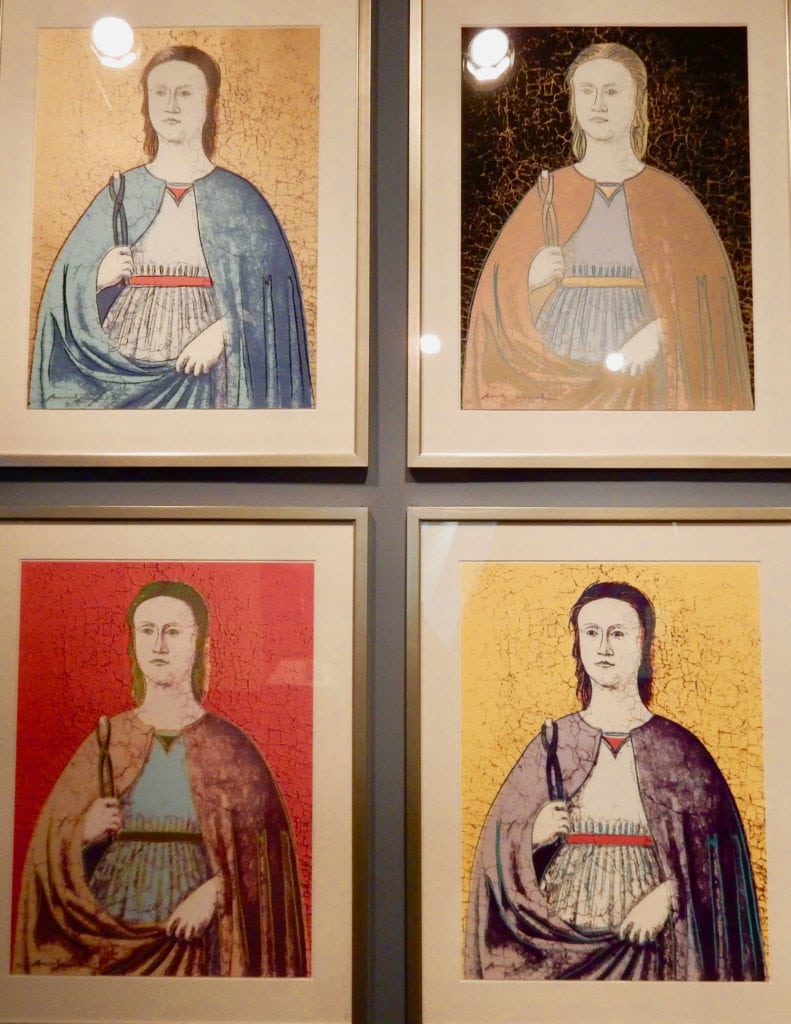 Walk in to find a stained glass window of the "Patron Saint of Tooth Sufferers," Apollonia, from a church in Wales next to portraits of same by Andy Warhol. Visitors are invited to "Share Your Smile" – via digital camera that snaps a photo and then adds it to the roster of rotating toothy faces above.
There's a "Guess The Smile" interactive that questions your ability to identify a celebrity based just on his or her grinning mouth.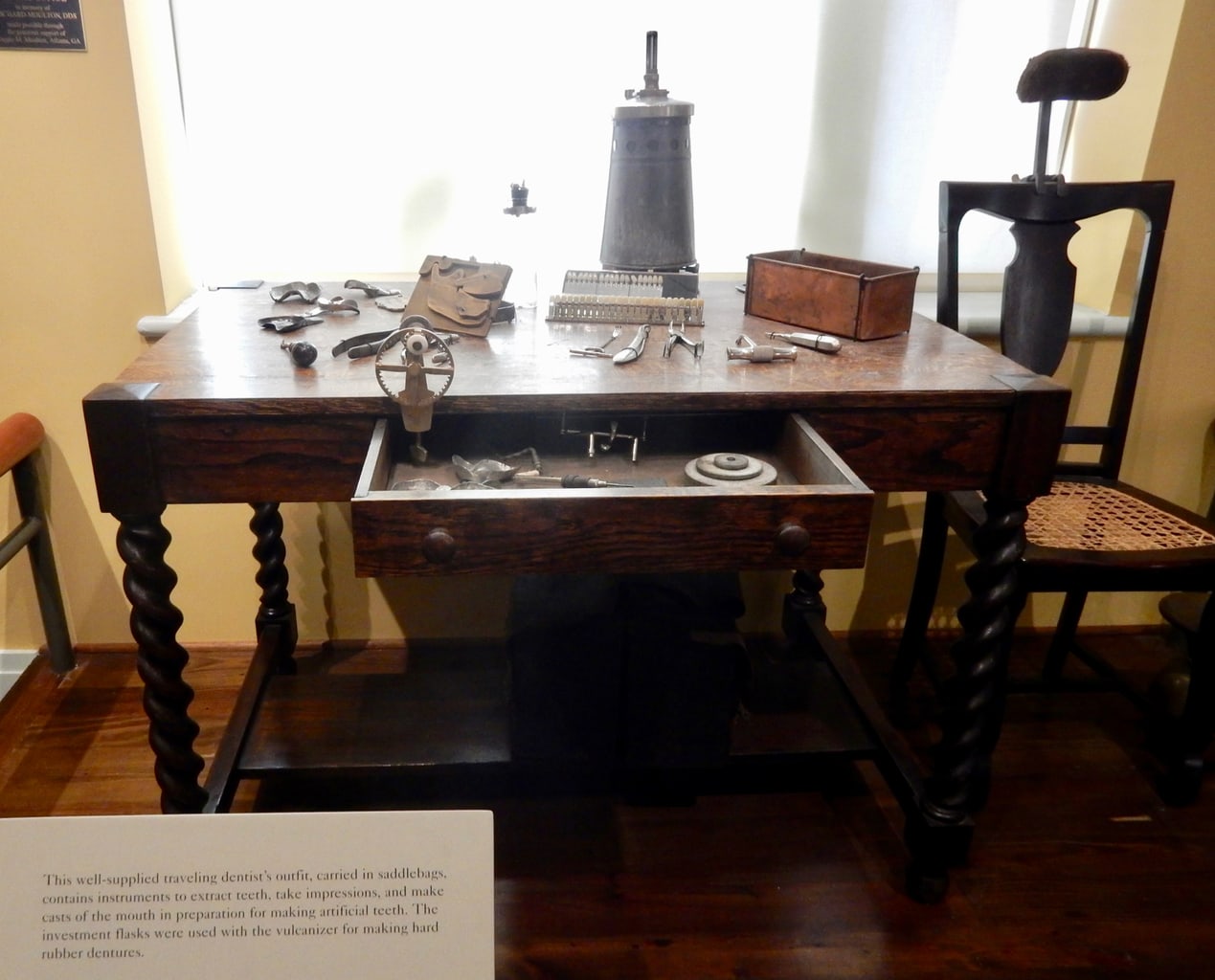 Prior to the mid 1800's, dentistry was not considered a part of the medical field. Most small towns did not have a practicing dentist, and so traveling dentists were required for those suffering from tooth pain. On display is a "well-supplied traveling dentist's outfit, carried in saddlebags" for those small rural communities.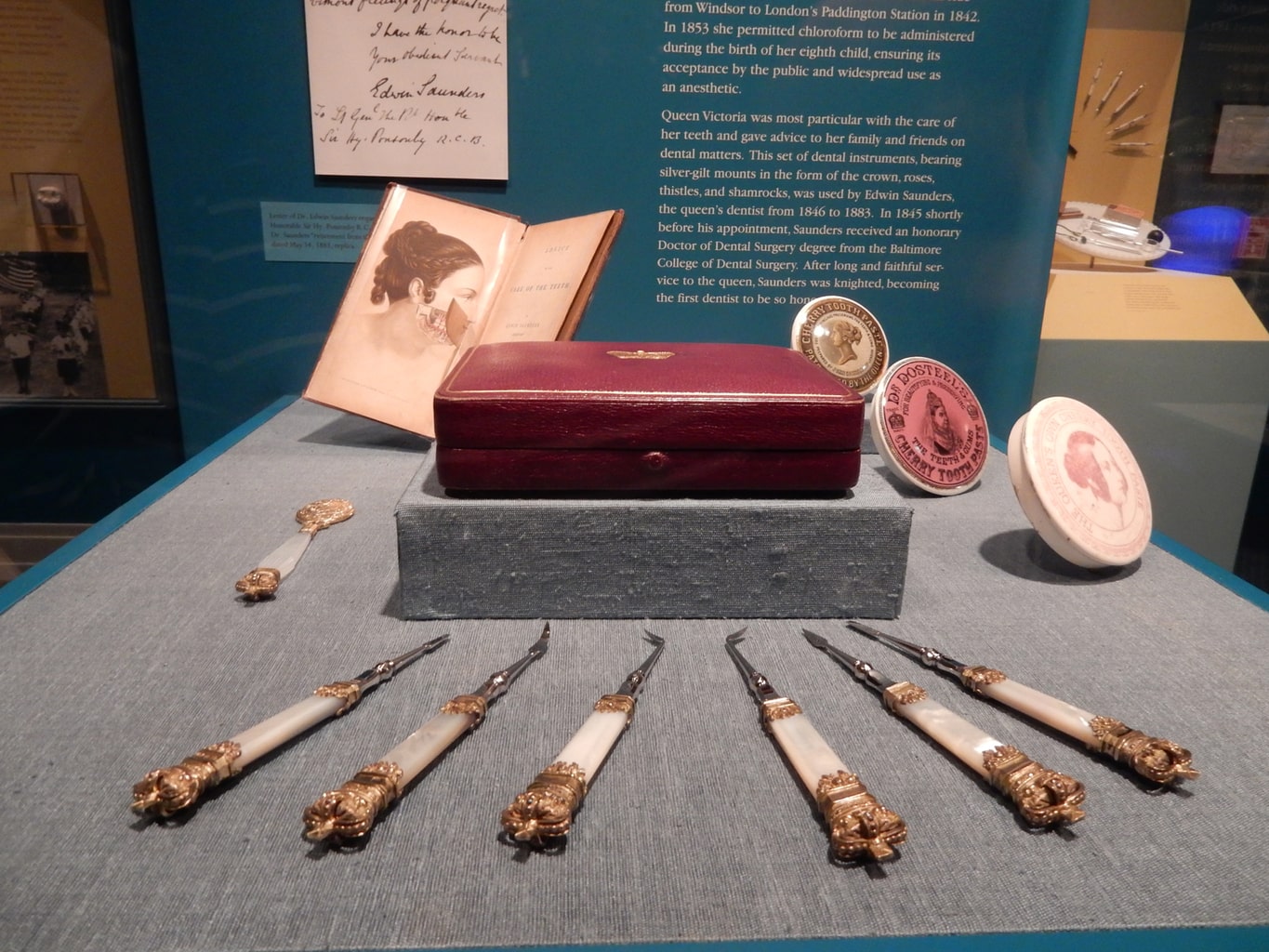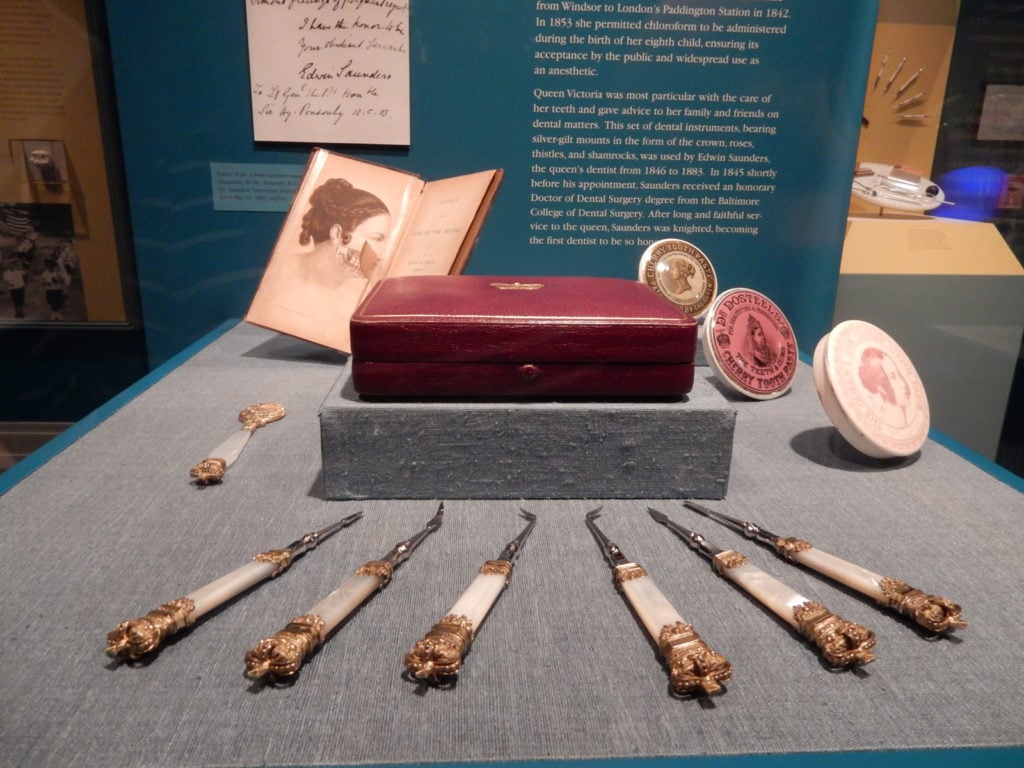 Learn interesting Victorian-age particulars about dental health – such as the not so surprising fact that the upper class displayed wealth by owning personalized sets of tooth scalers (implements that scrape plaque from teeth). In fact, Queen Victoria's mother-of-pearl-handled set is on exhibit here.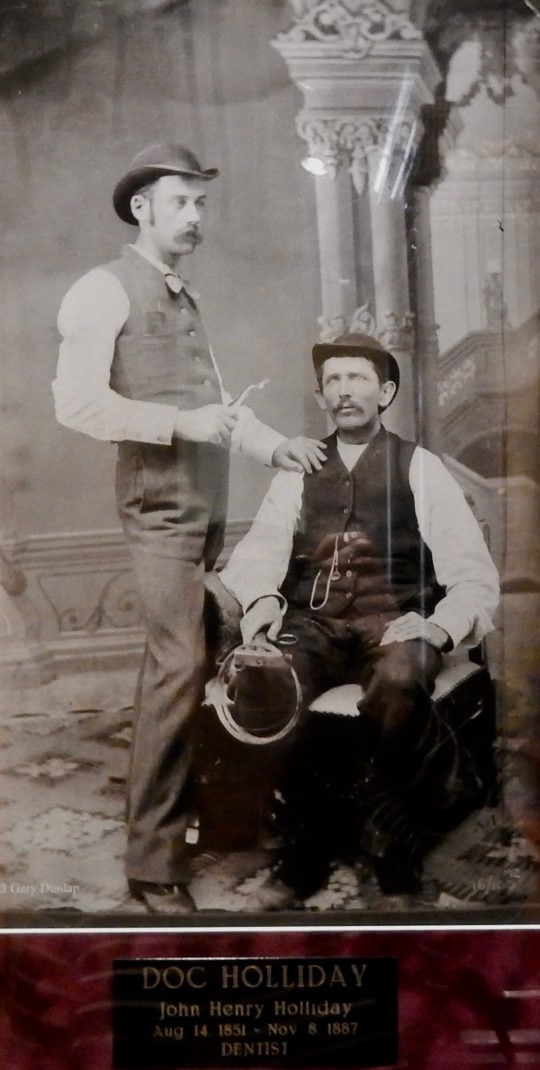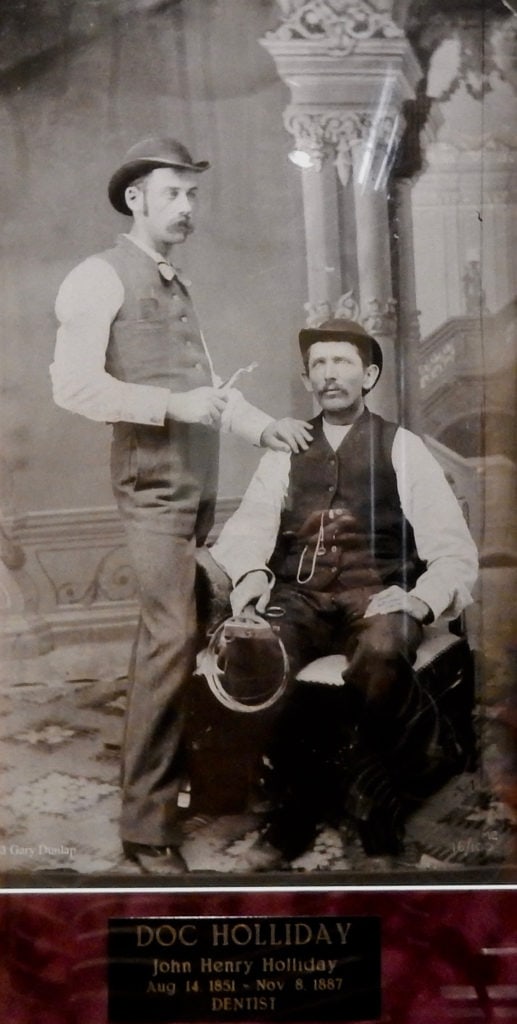 The museum owns one of the only authenticated photos (if not the only photo) of Dr. John Henry "Doc" Holliday performing a dental procedure in 1875. That well-preserved photograph was discovered while cleaning trash out of a classic car in 1991. Open Mon-Fri 9-4 (last admitted at 3pm), $7 adults, $5 kids.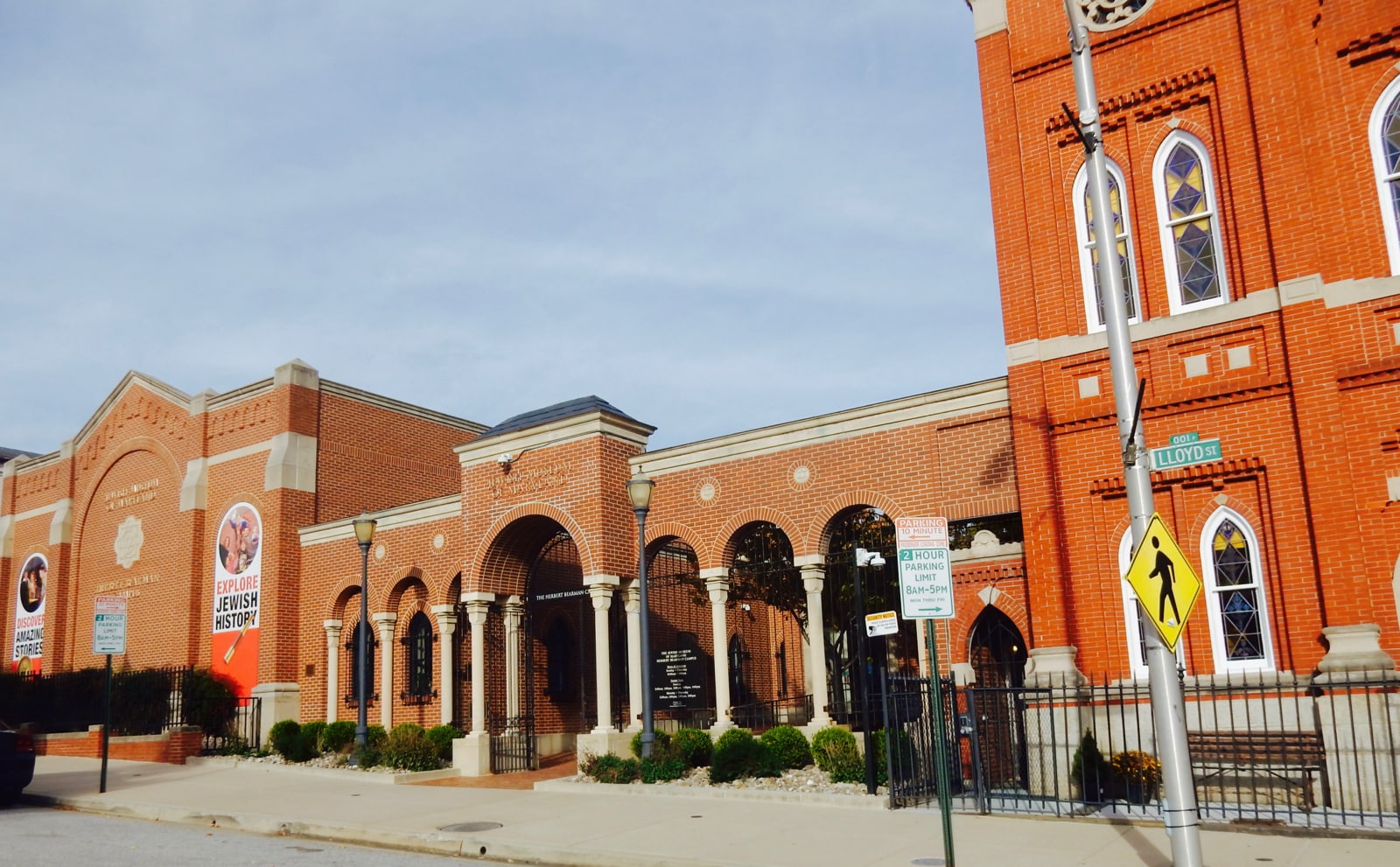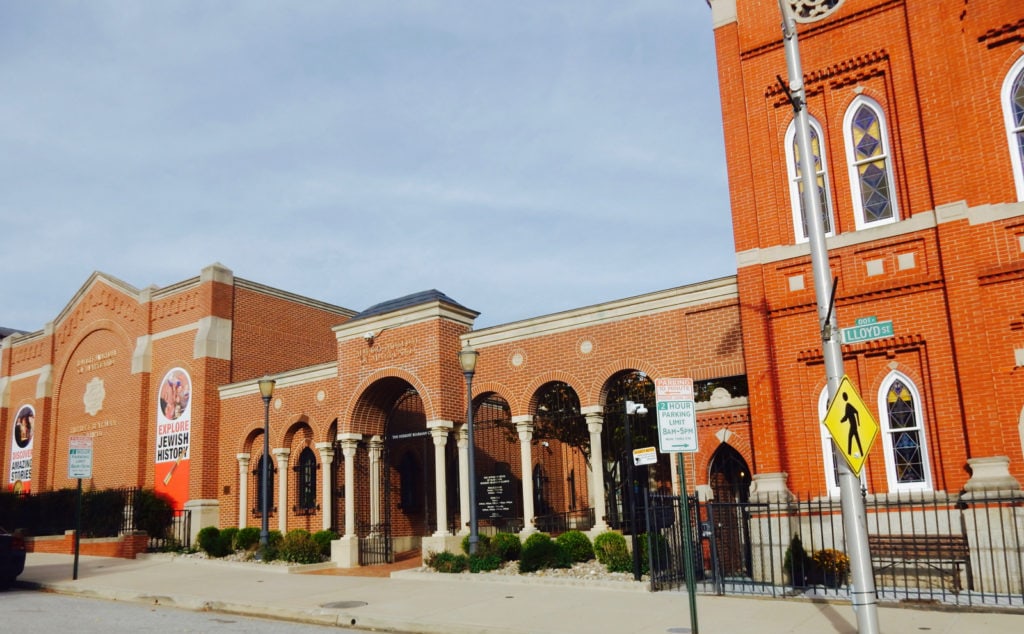 VISIT: Jewish Museum of Maryland. In 1960, the Maryland Jewish Historical Society was formed to save the Lloyd Street Synagogue, the first built in Baltimore in 1845, to house the Orthodox Baltimore Hebrew Association.
The Synagogue is now part of the Jewish Museum of Maryland with its poignant permanent exhibit, "Voices of Lombard St." Stories are told through poster-sized photographs, text quotes and objects.
Though specific to Jewish life in Baltimore, the exhibit speaks to a more universal immigrant experience, where newcomers are totally out of their element and ethnic groups must help each other: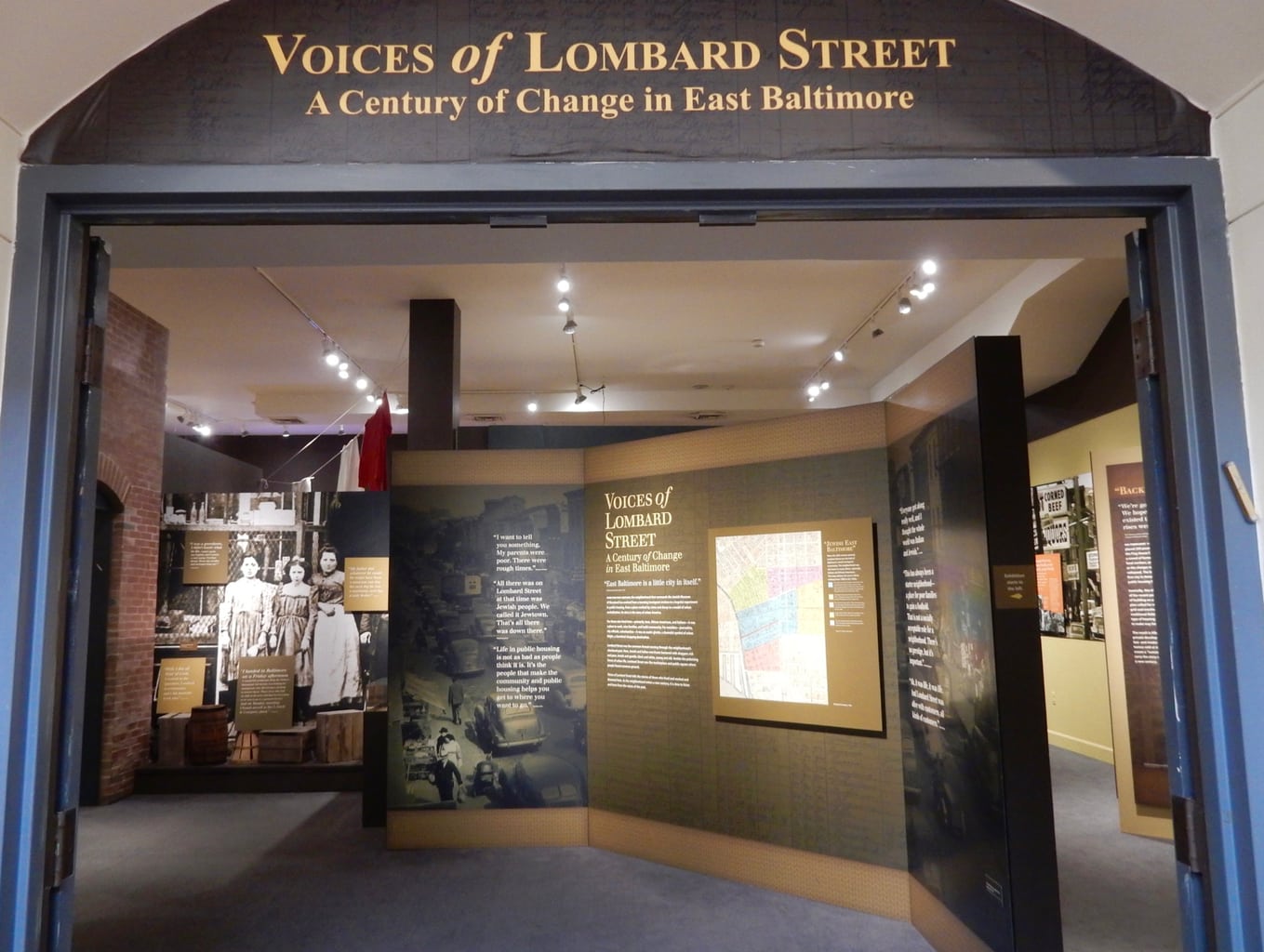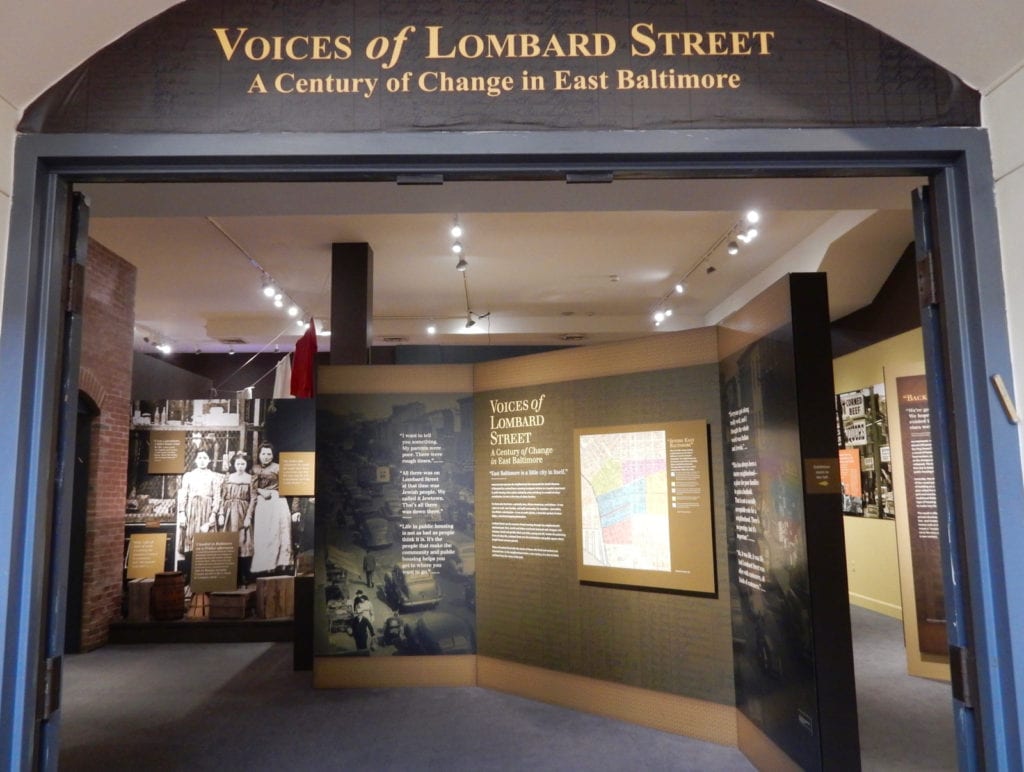 "My grandparents had no life after they got here. They were unfit for American life. And I think this was common among these immigrants. Their purpose was to open up the world to their children." – Joseph Hirschmann. "The Haves had to help the Have Not's. It was a simple matter of justice."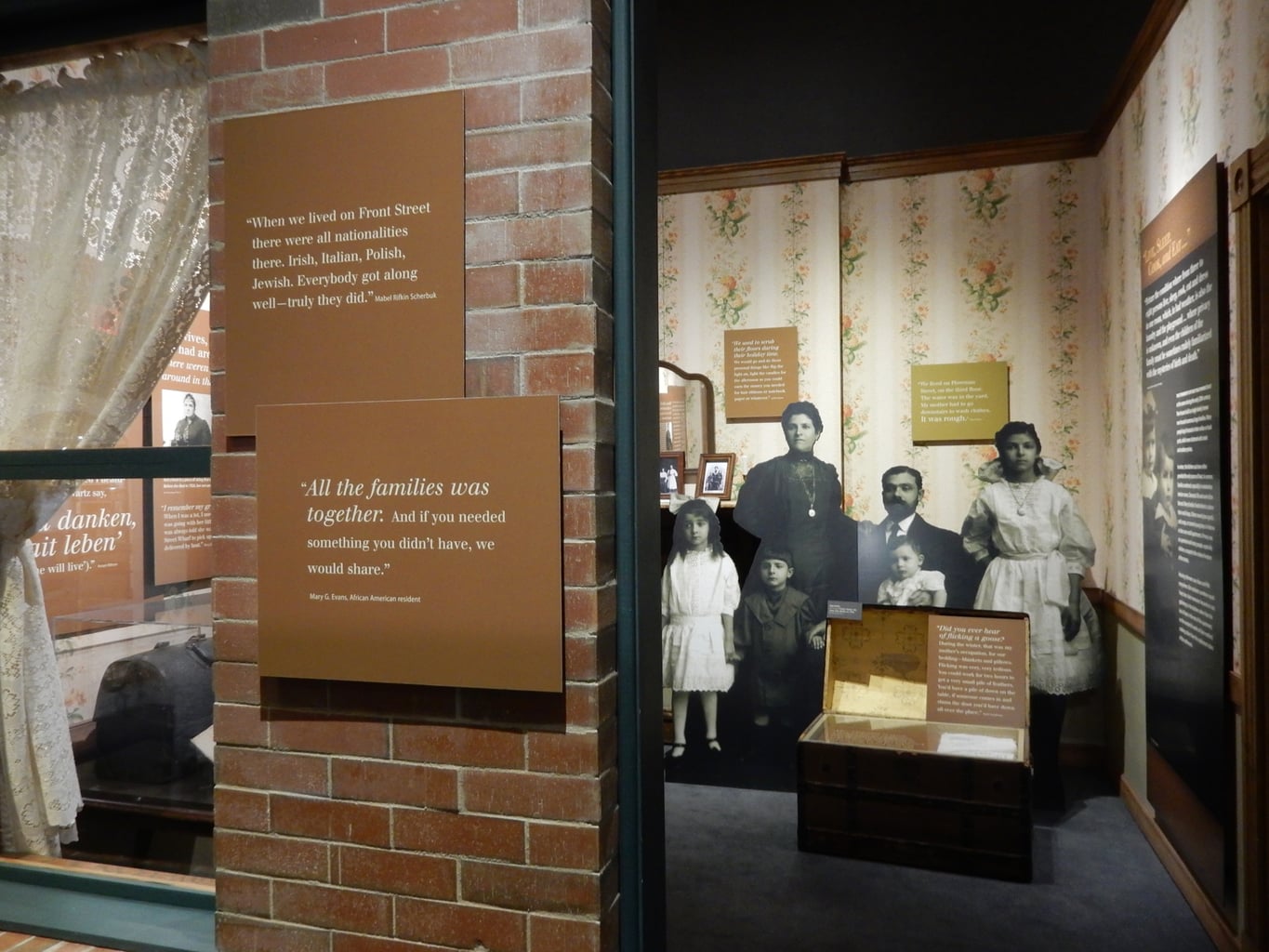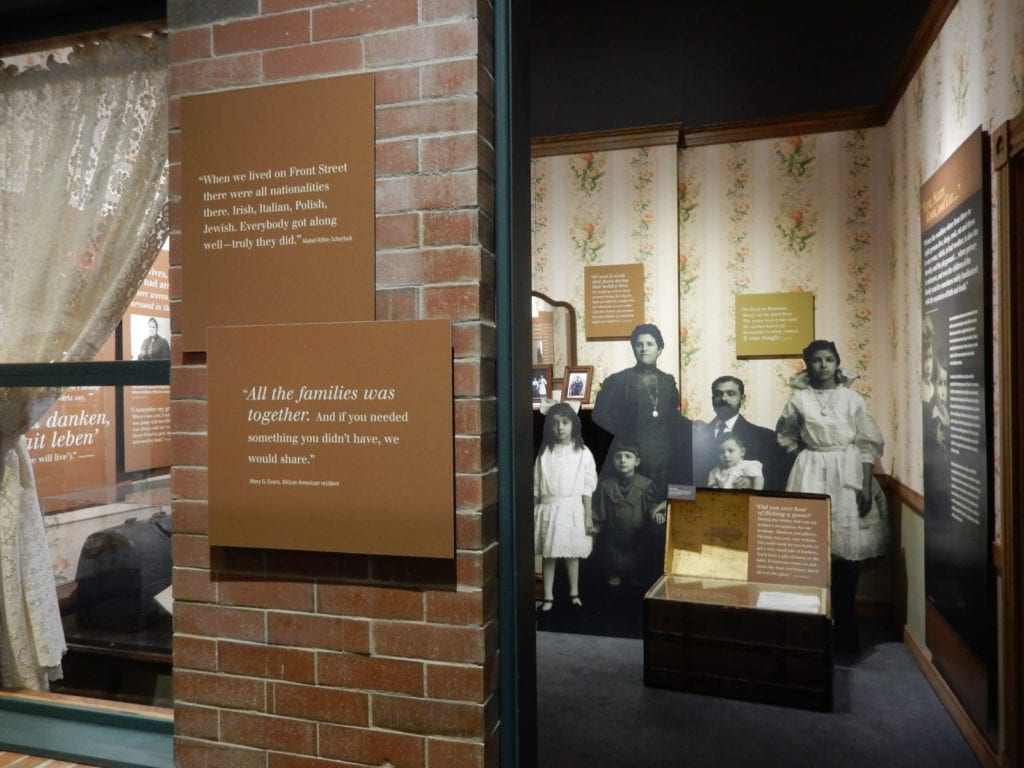 Anyone – Jewish or not – who grew up in Baltimore's Jewish neighborhood will experience a strong sense of nostalgia here. "I thought the whole world was Italian and Jewish," wrote a Lombard St. resident.
Exhibits illustrate the prevailing customs of Baltimore's Jewish population: there's a picture of a fish in a bathtub, exemplifying the practice of keeping carp fresh before being ground and cooked as gefilte fish, along with a photo montage of markets and butcher shops right before the Jewish Sabbath and holidays.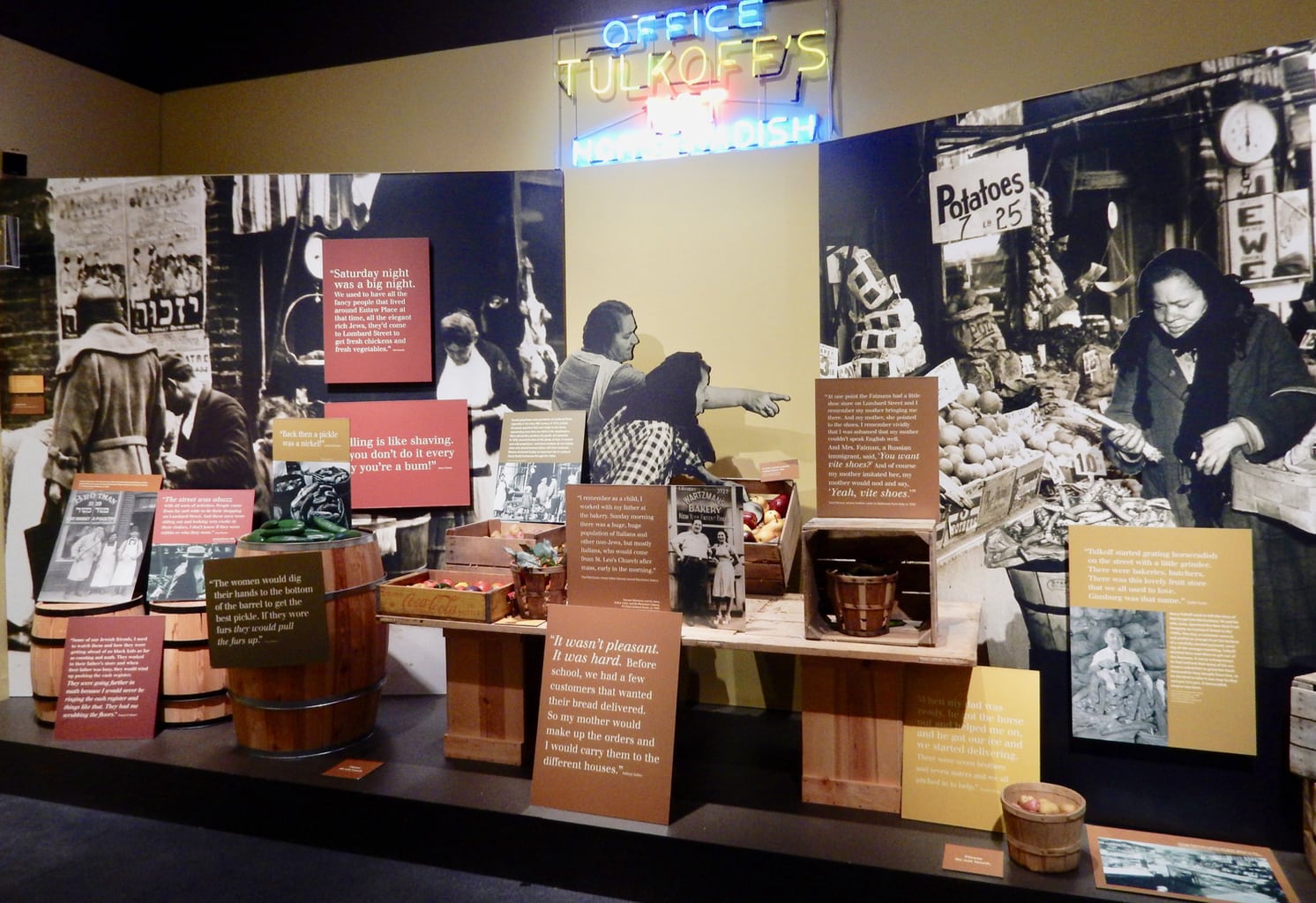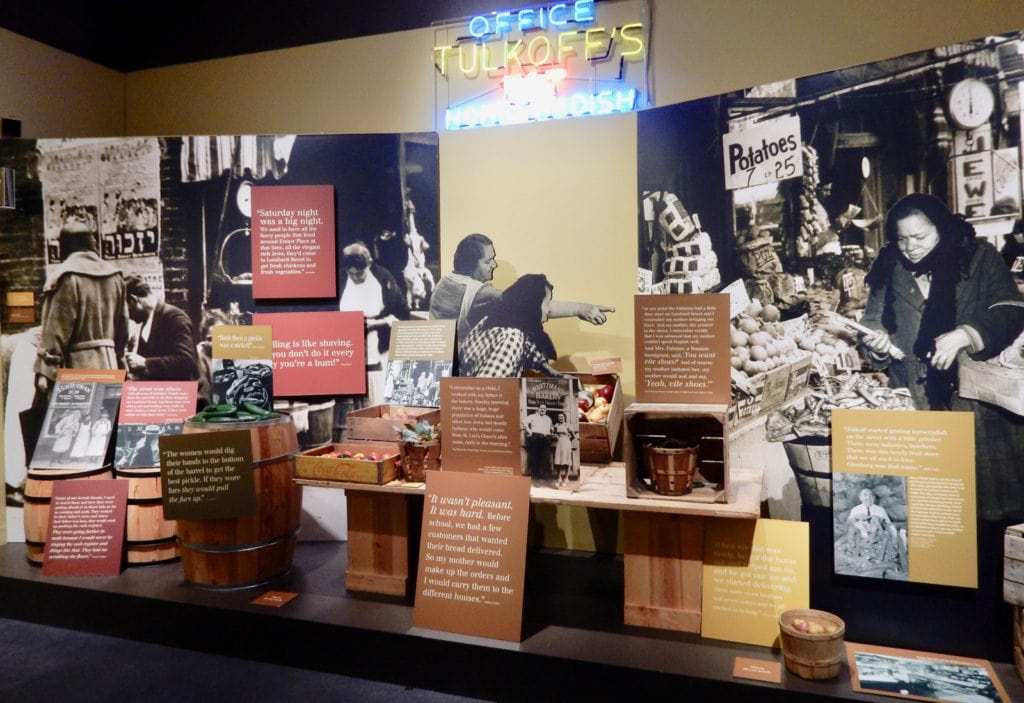 Soon, though stories of Yiddish Theater and deli's give way to riots and drugs that ultimately forced Jews to move to safer places. Plan to spend a half hour or more here if you want to read all the signage.
Even if you didn't live here, and have no connections to Baltimore, it's an emotional look at an immigrant group who made the best of a new country and new world. Open Sun-Thurs 10-5, $10 adults, $4 kids.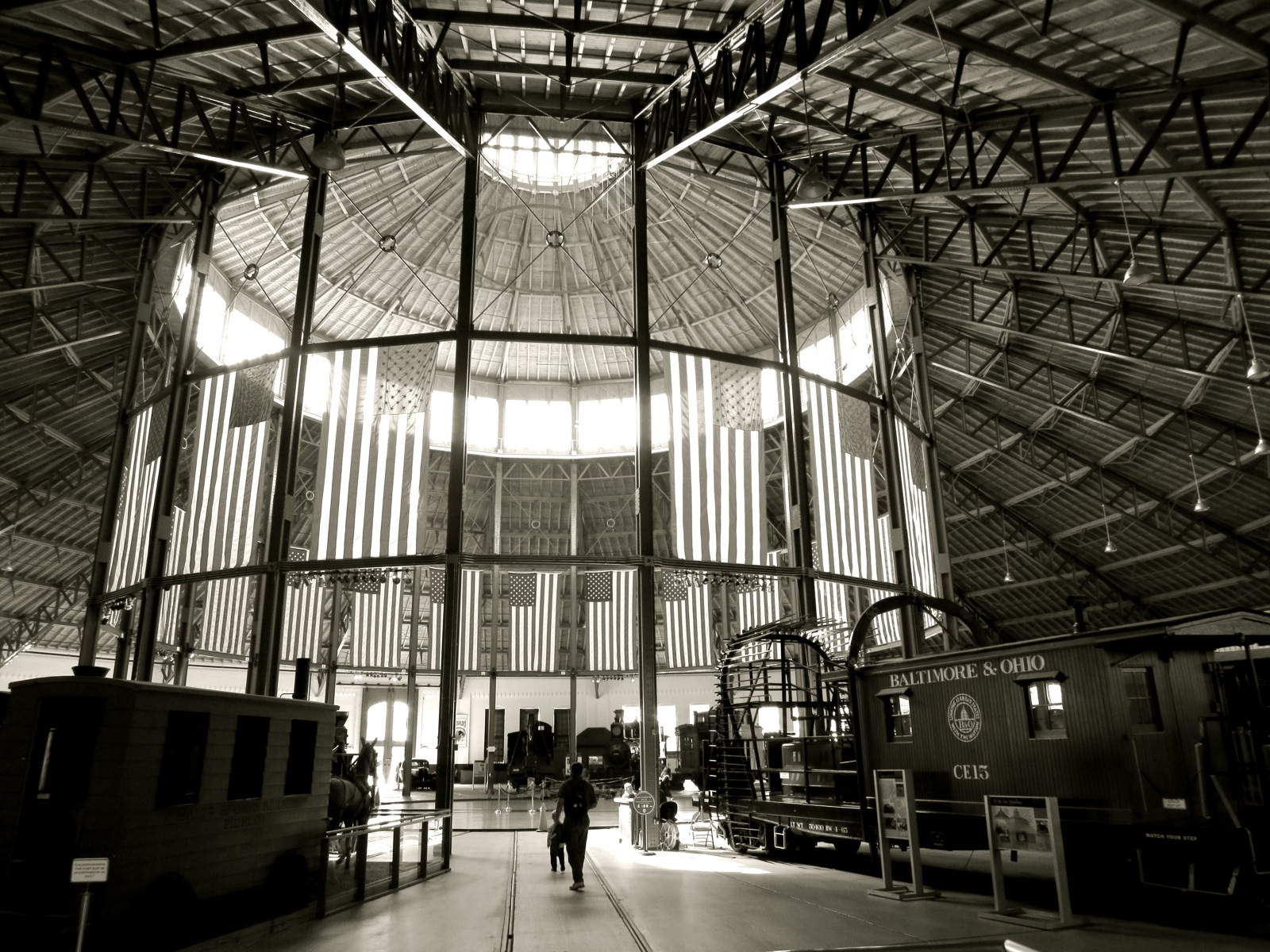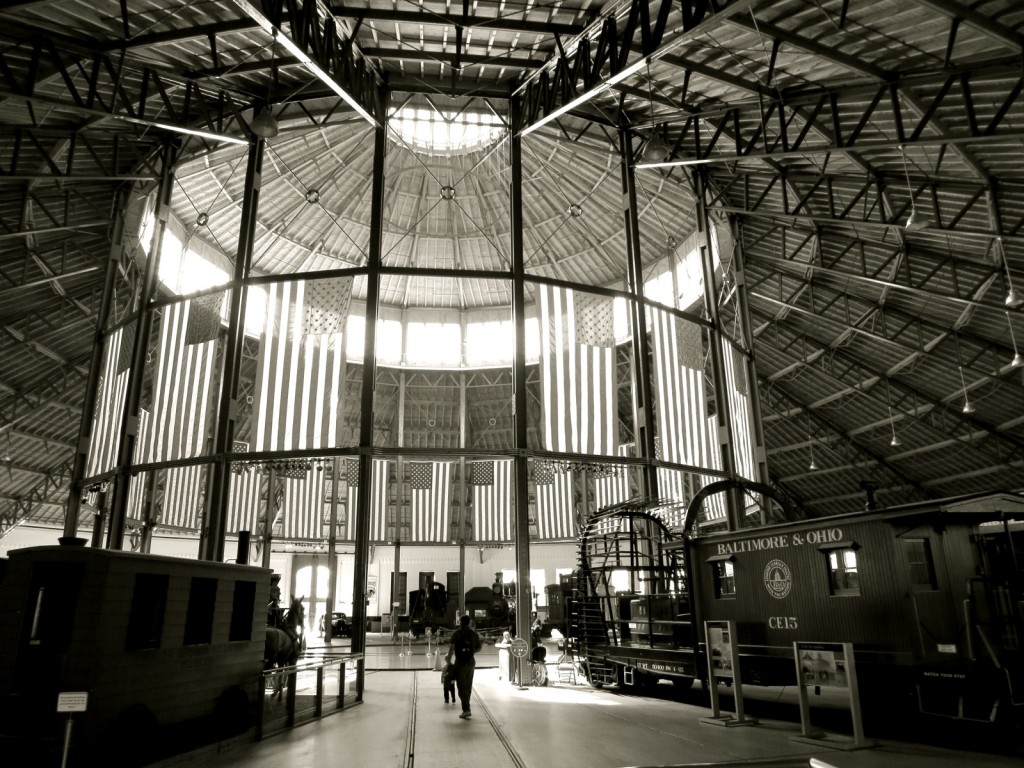 VISIT: B&O Railroad Museum. Conceived as a new technology to compete with the New York Erie Canal, the 1827 Maryland State Legislators granted a charter to build a "road of rails" between Baltimore and the Ohio River. This 40-acre museum tells the story of railroading from the place of its origins.
Most of the train cars are arrayed within St. Claire's Roundhouse, which, at 235 feet interior diameter was designed to accommodate the largest passenger cars of the day, and was the largest circular industrial building in the world at the time of its construction in 1884. Enormous train cars radiate like spokes from a wheel inside this colossal building and you can jump aboard each one, and then avail yourself of various tours through the day.
"The War Came By Train" exhibit illuminates the way this new technology influenced the outcome of the Civil War. Outside, walk through retired train cars – some set up with model-train dioramas, others available to ride. $6, adults, $4 kids, Mon-Sat 10-4, Sun 11-4.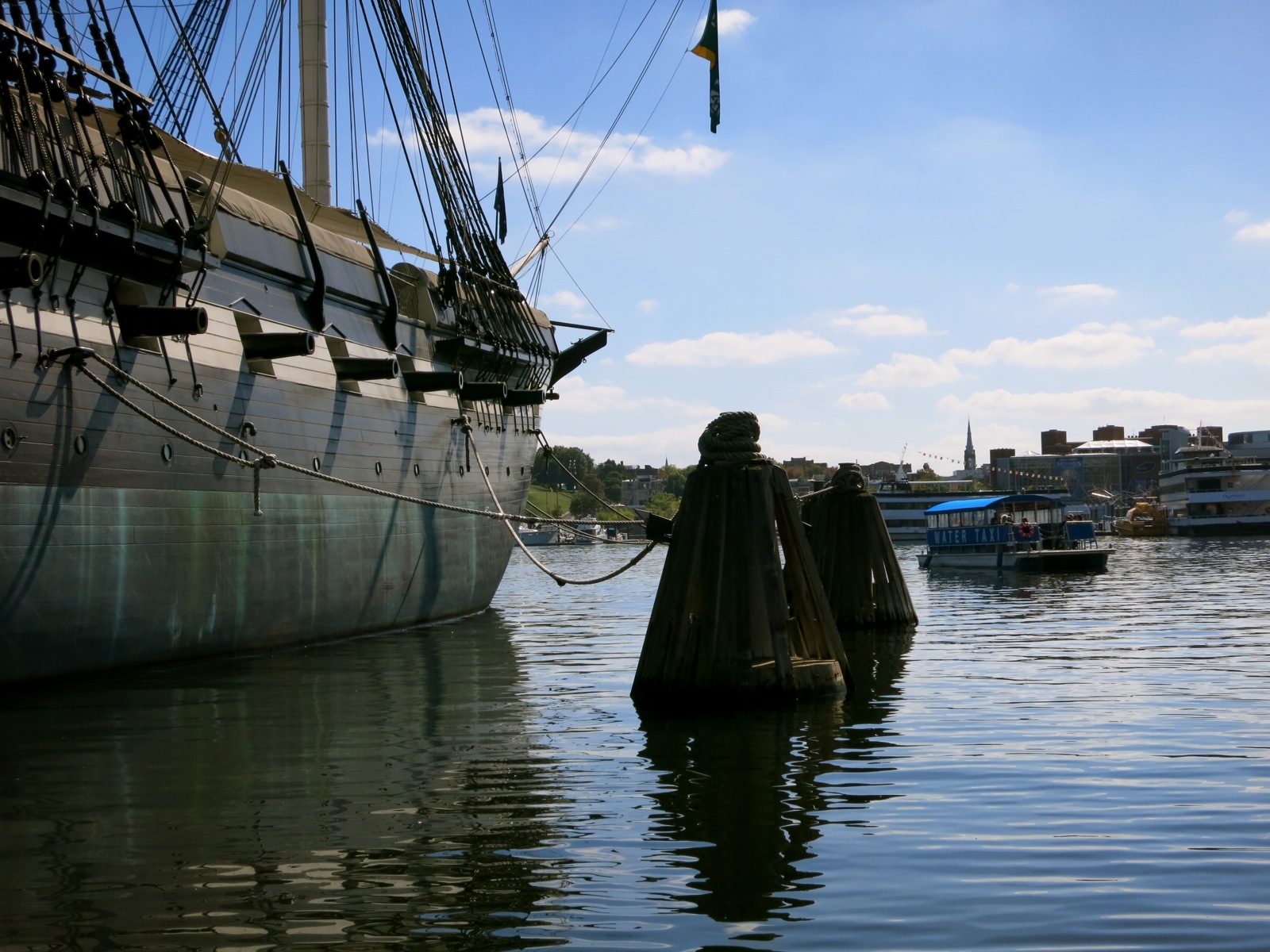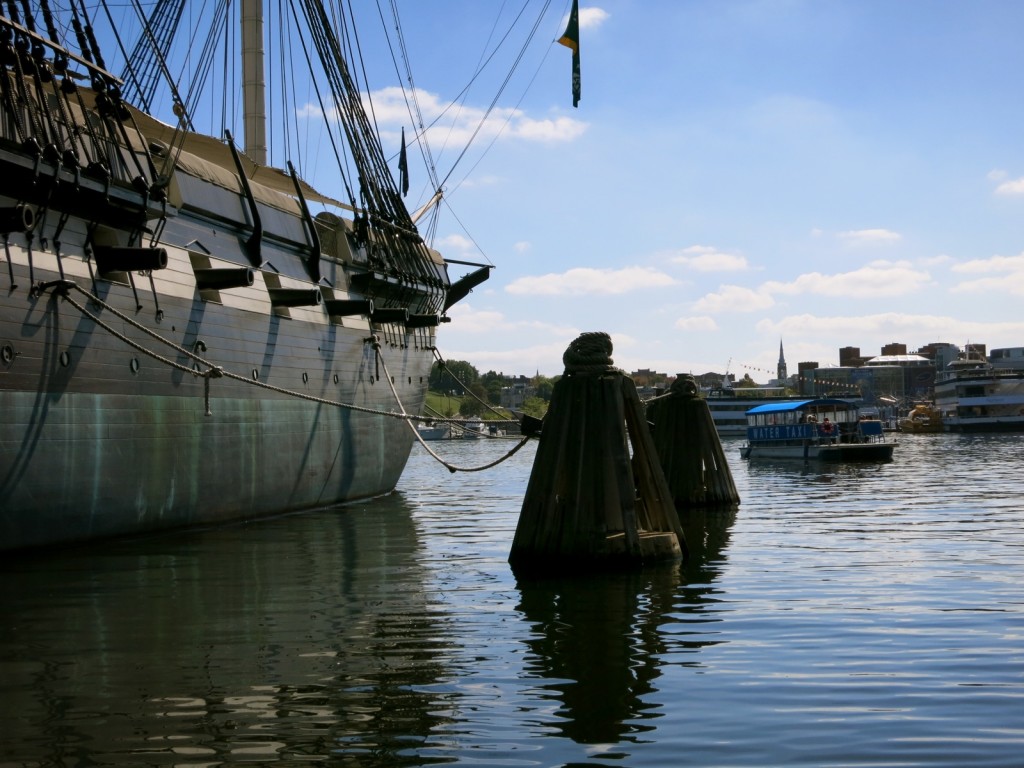 DO: Take The Baltimore Water Taxi which ferries beau coups visitors to 17 harbor access points, for just $12 per day. On an ideal afternoon, it's the best place to chill out on the water – even if you have no desire to get off.
Best Restaurants in Baltimore MD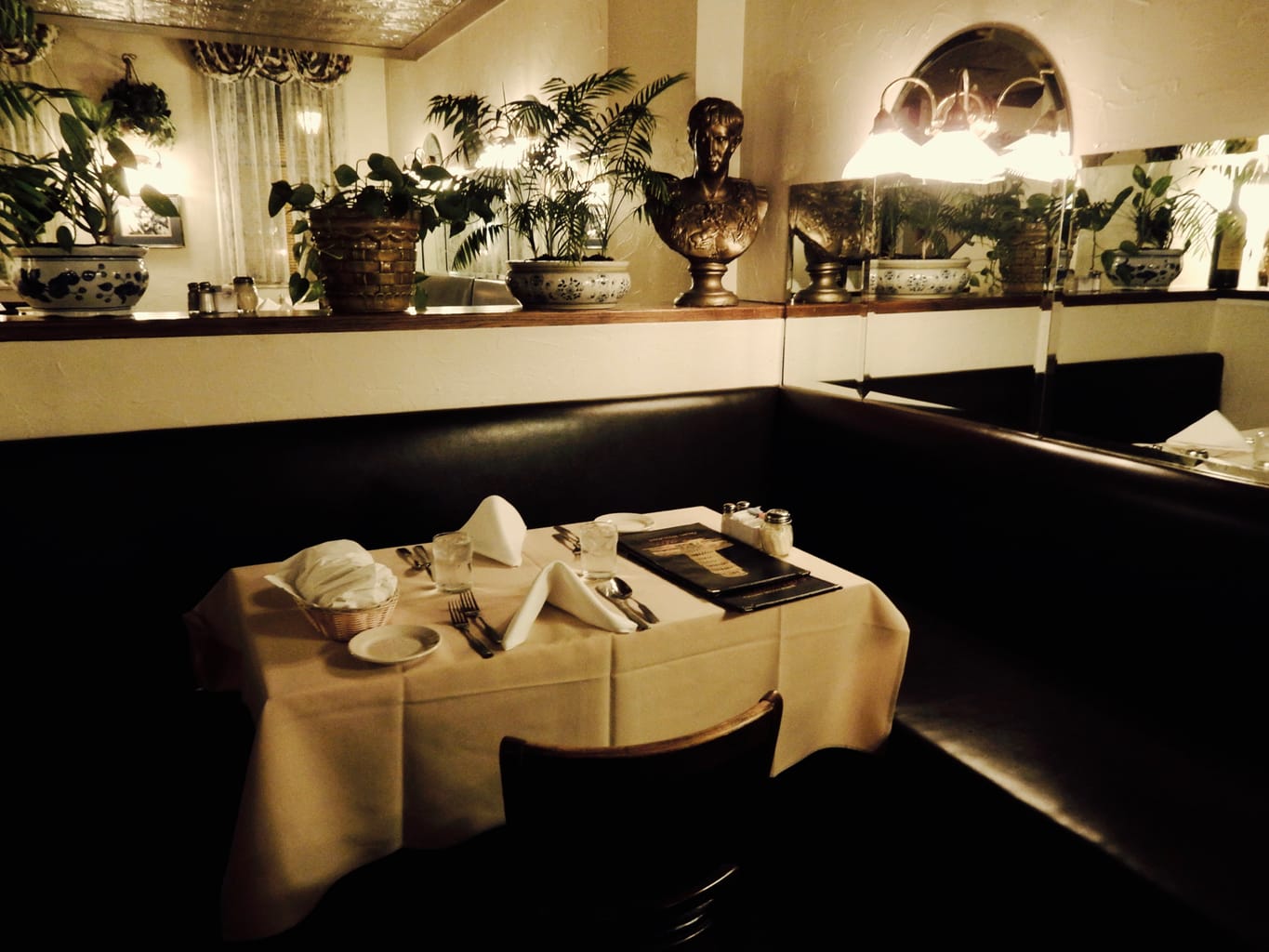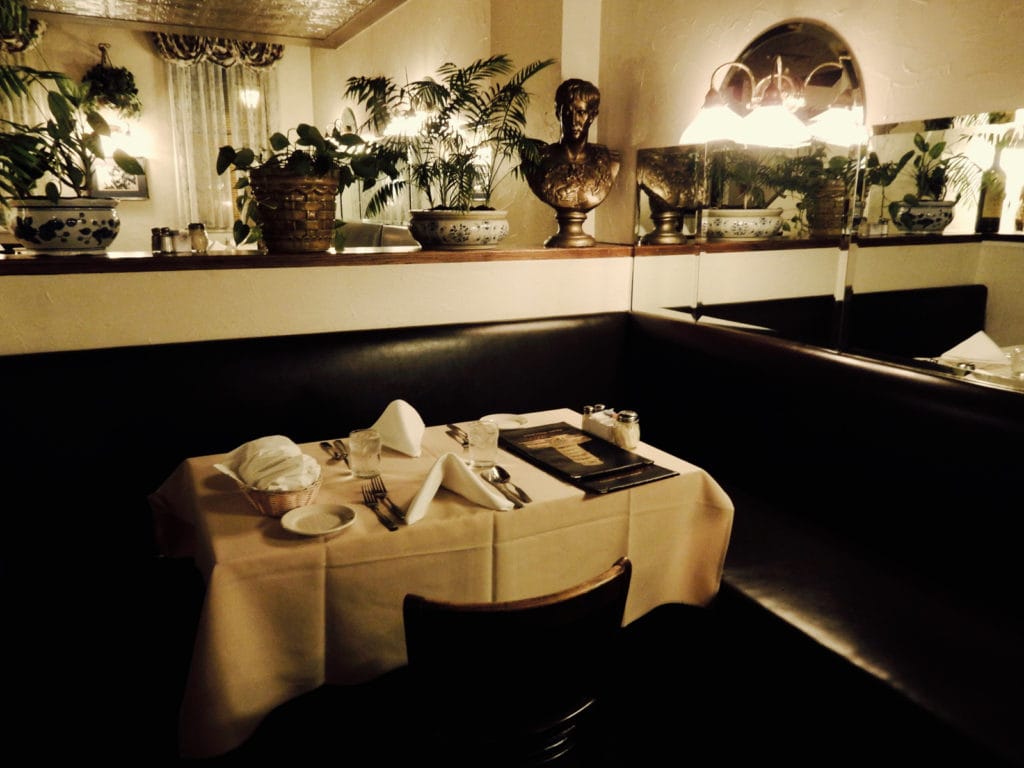 EAT: Sabatino's, Little Italy. In all the hoopla about the hottest new restaurants, sometimes its nice to shine light on those that have stood the test of time. Sabatino's – opened in 1955 and still a Little Italy landmark – is one such "old school" institution, with friendly service, traditional "red sauce" Italian cuisine, and white linen table-set dining rooms.
Known for its homemade salad dressing on the signature Bookmaker Salad, Sabatino's also serves up full and half-orders of Lasagna, Penne Vodka, Baked Ziti, and Eggplant Parm ($15-$19) like Mama used to make. All are hearty, fresh and delicious.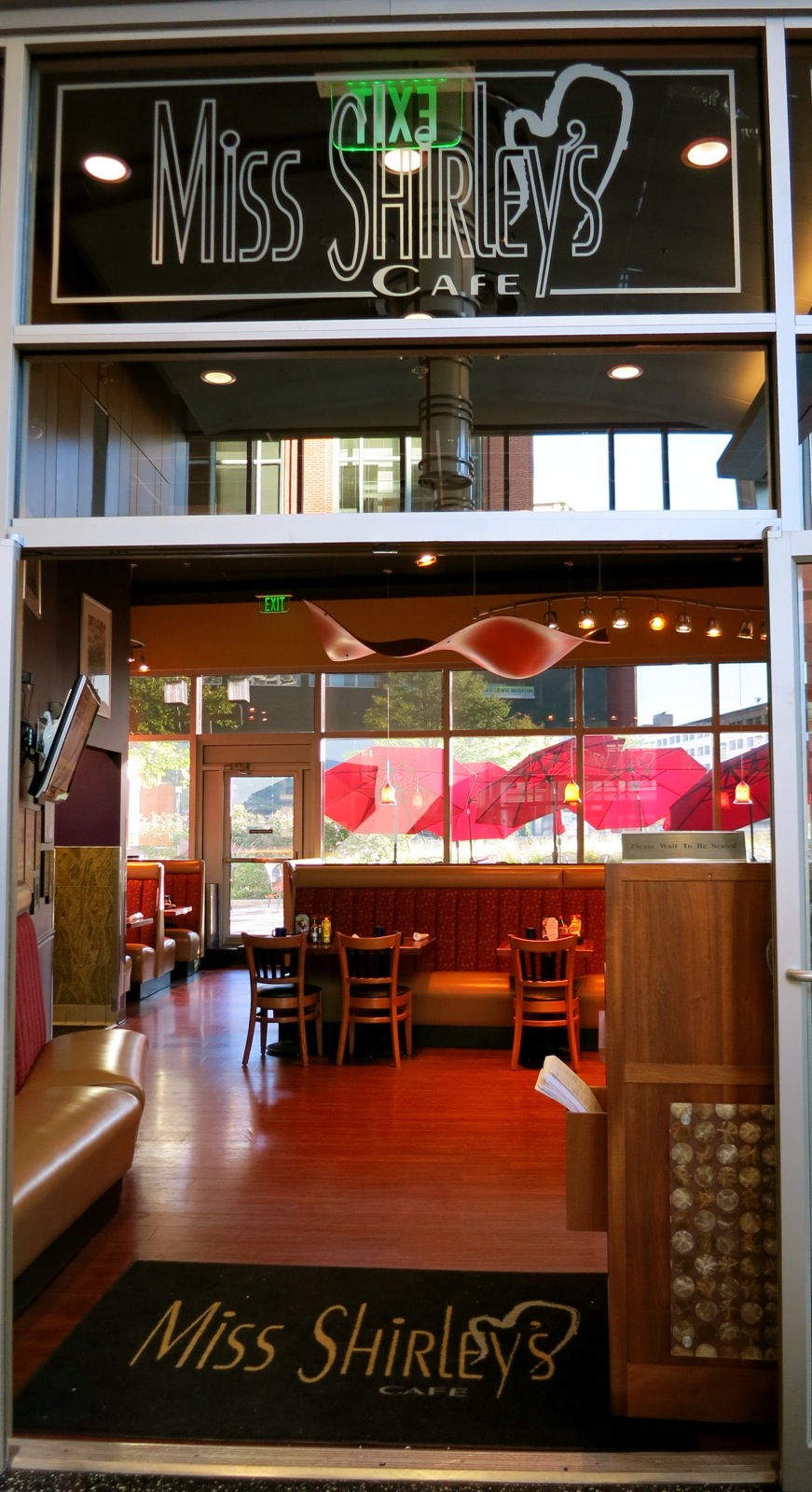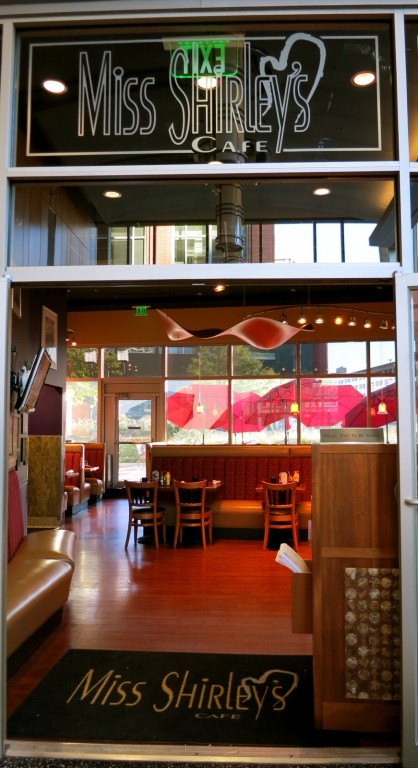 EAT/BREAKFAST: Miss Shirley's. This is where most Baltimore natives will send you for your morning meal, provided you have enough room in your stomach for some serious eats. With portions designed to share, the savories win out. Battle Of the Brunches bestowed best dish on Crab Cake and Fred Green Tomatoes, though Shirley's Affair with Oscar – Beef Fillet with Crab has won numerous awards.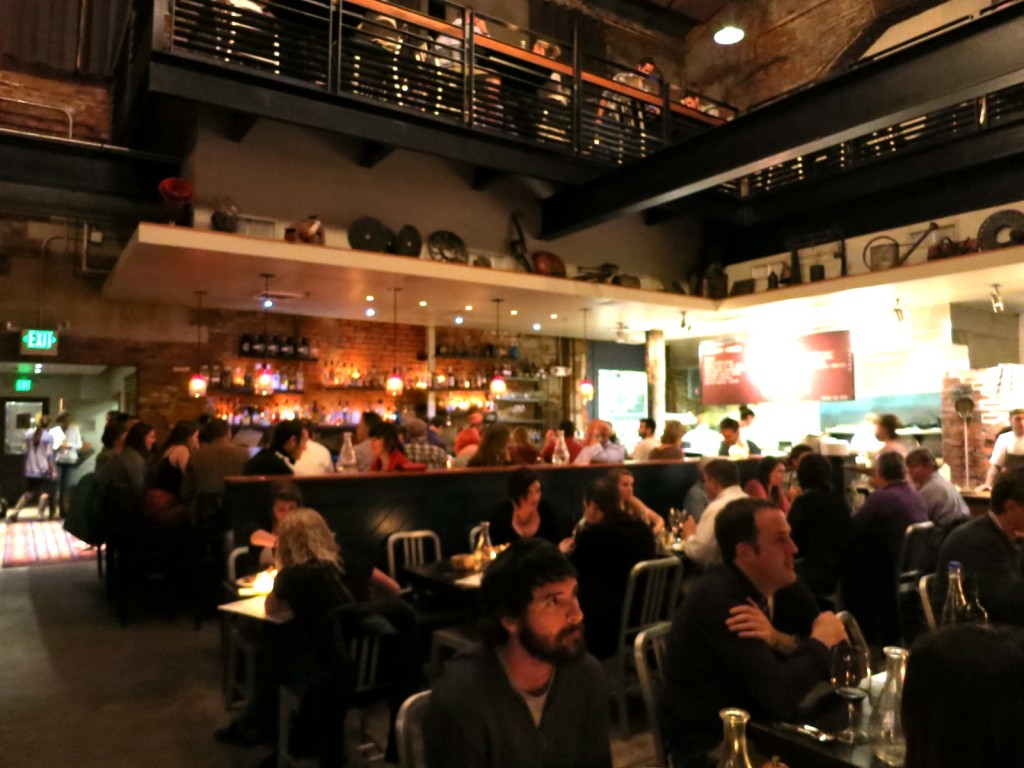 EAT: Woodberry Kitchen. Another hotspot in the gentrifying outskirts of town, Woodberry Kitchen is tucked into the repurposed Clipper Mill complex. With an outdoor patio strung with lights, flickering votives, wood beam interior a hermit's cabin gone wild, Woodberry has the atmosphere and quality of locavore food that keeps the reservation phones a-ringing.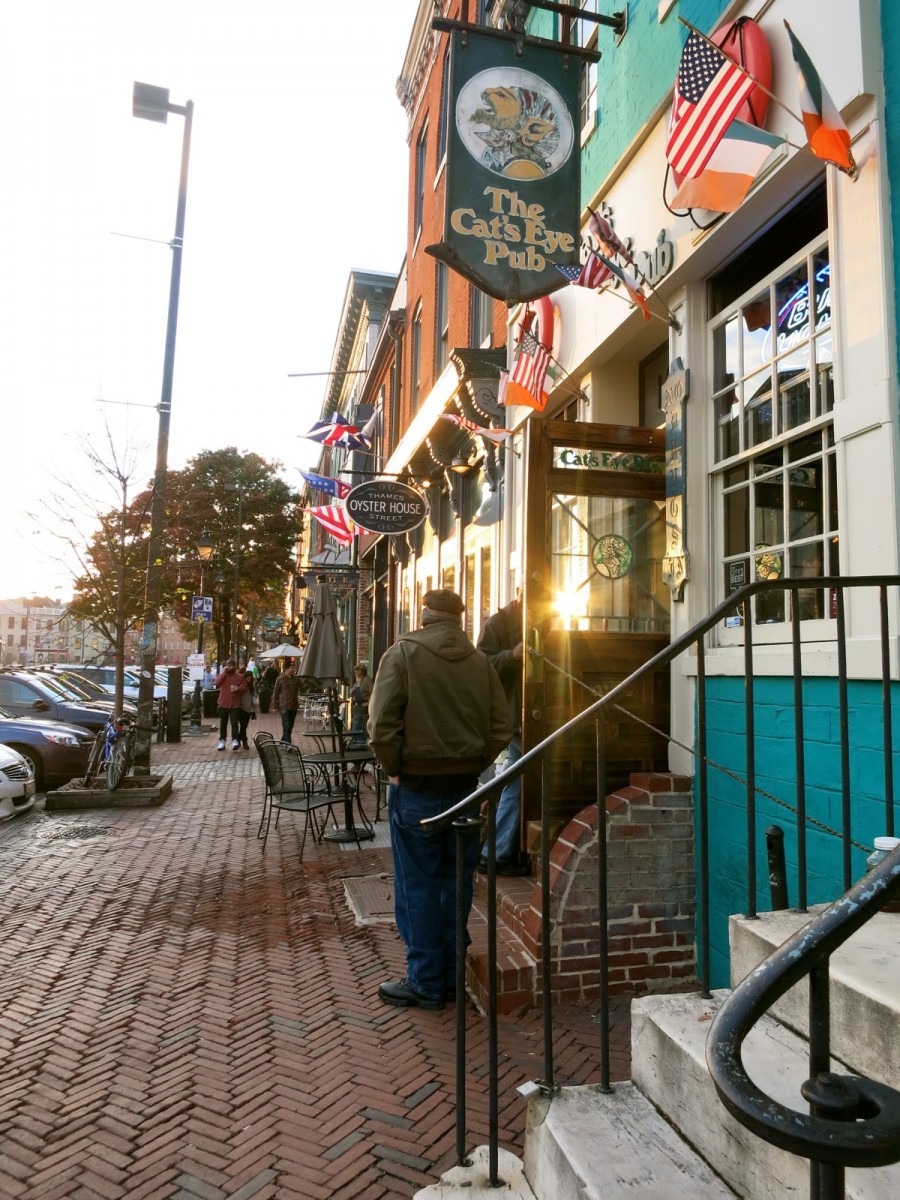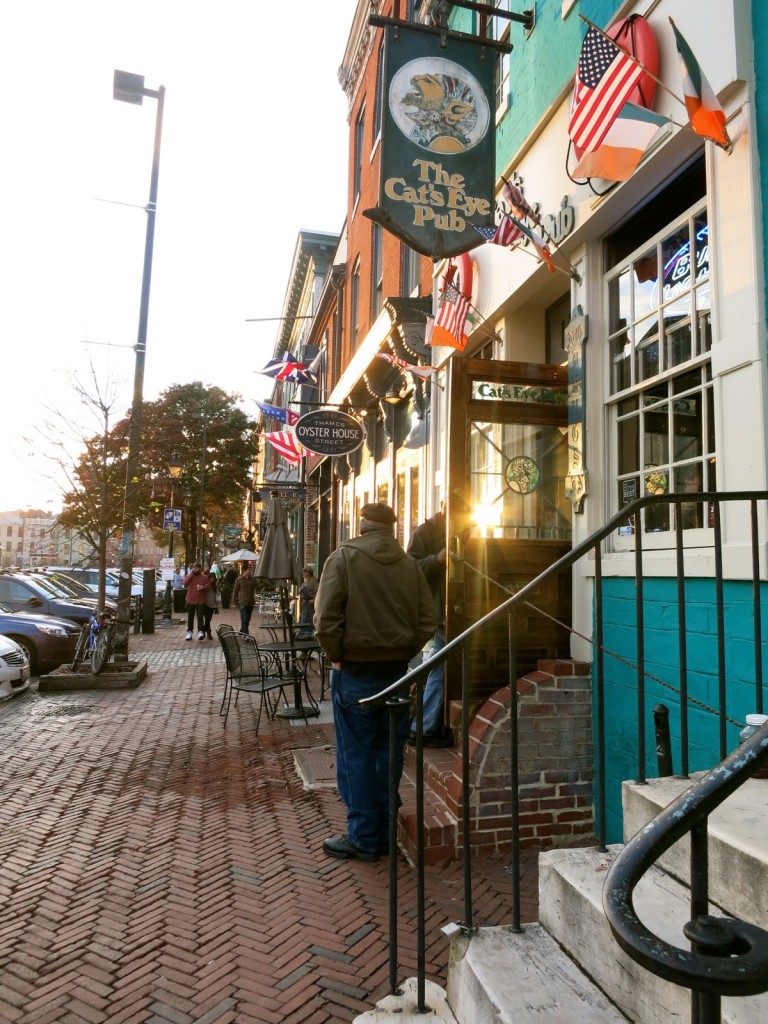 EAT/DRINK: Pick a place in Fells Point. It's the oldest section of Baltimore – and charms you with brick sidewalks and cobblestone streets. Fells Point has been Baltimore's go-to neighborhood for drinking and carousing since 1763. A party every night. With bars named The Cat's Eye Pub, Ale Mary and One Eyed Mikes, and Bad Decisions, you can't go wrong stumbling in to any and all.
Where to Stay in Baltimore MD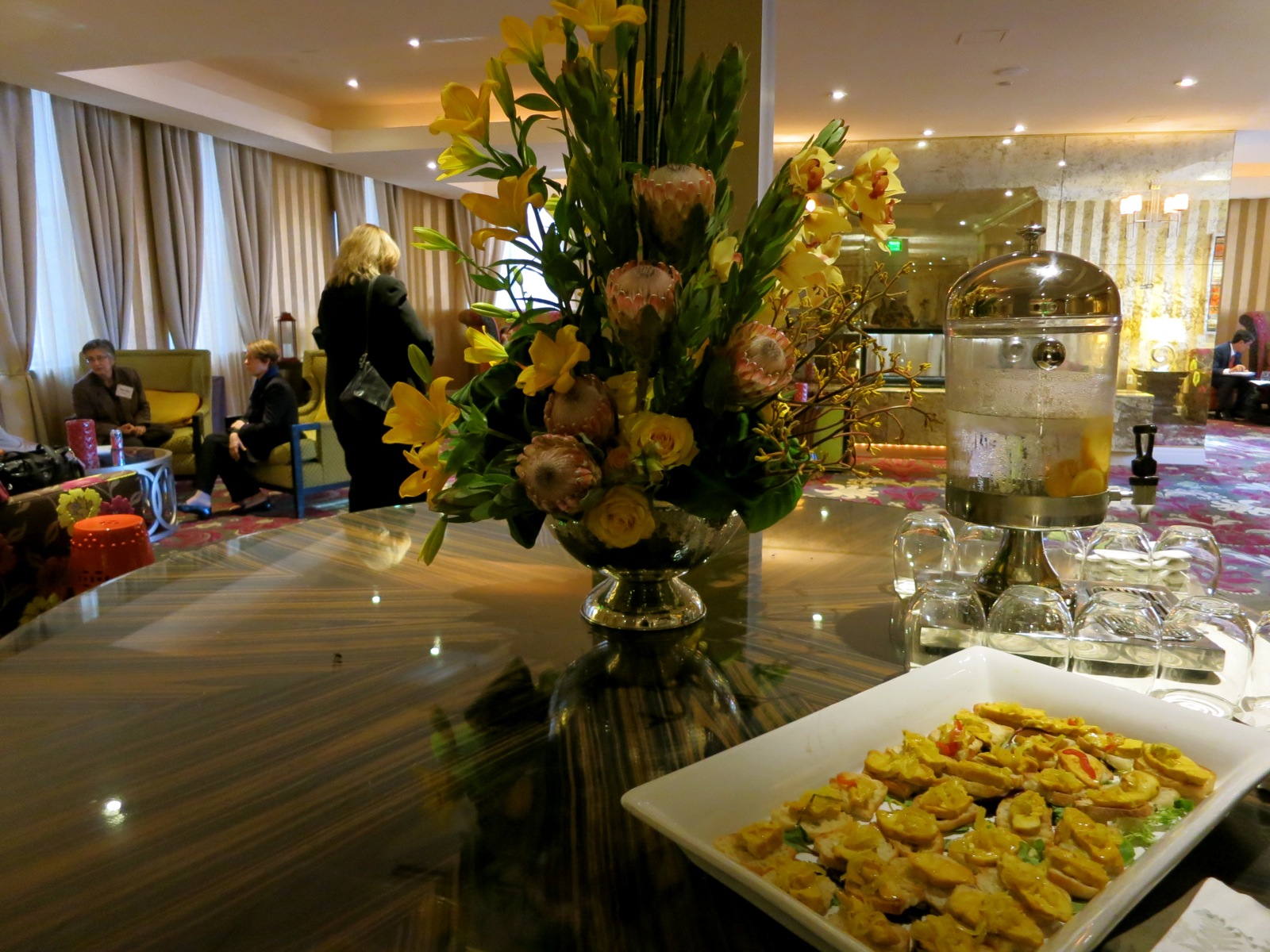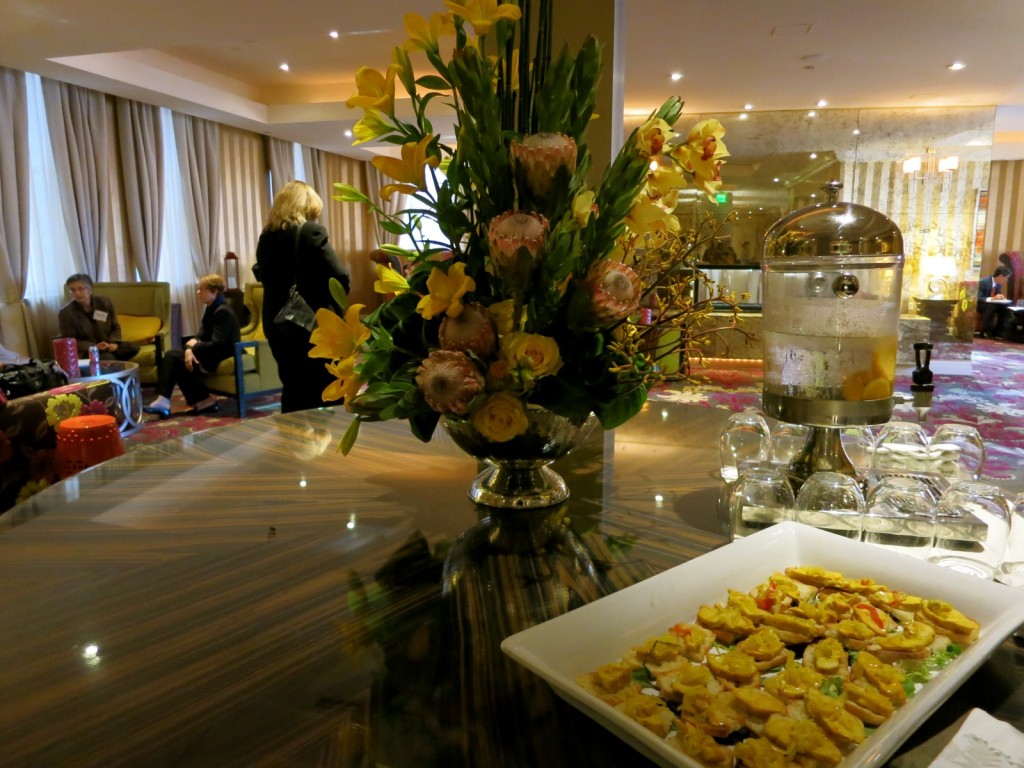 STAY: Baltimore Hotel Monaco. The 1906 Beaux Arts Hotel Monaco was initially the B&O Corporate Headquarters and is just three blocks from the Inner Harbor. A bit more sedate than the typical crazy-cat Kimpton Hotel décor, the multi-nook lobby is a quiet-riot of maroons, dollar-bill greens, and ecru, punched up by flashes of chartreuse where every evening, guests are invited to a convivial complementary Wine Hour.
High ceiling guestrooms are perfect lairs for CEO's and those who like to travel like them. Rich blue leather headboards on Frette linen enrobed beds, red lacquer desks, Poupon-yellow leather walls in dark marble baths, the Monaco caters to lovers of the colorful.
And here's an "offbeat" amenity: if you're lonely, staff will bring up a companion goldfish to keep you company. Rooms $179-$399, Majestic Suite, $1500. Includes complimentary hosted wine hour, use of bicycles, companion goldfish.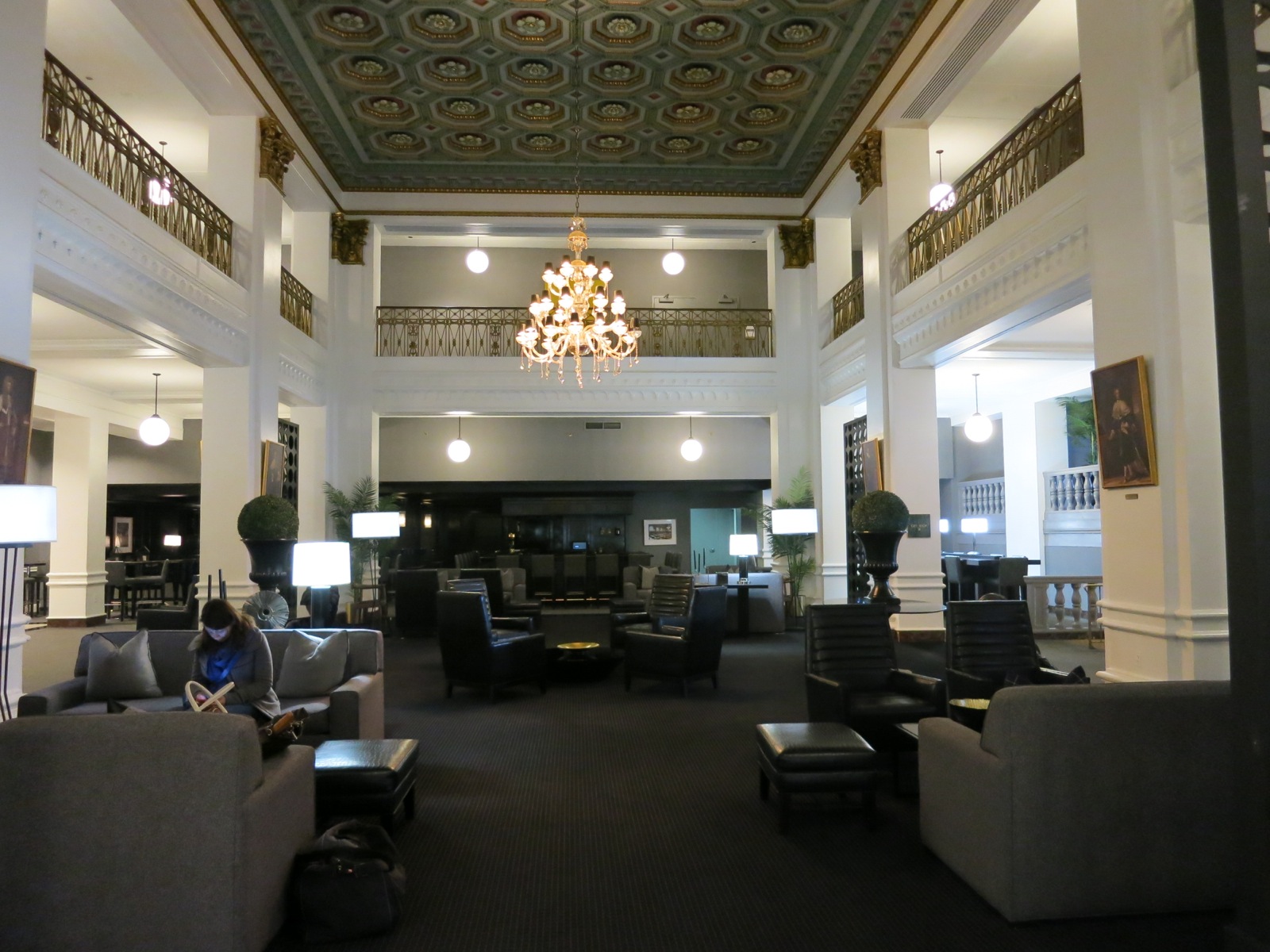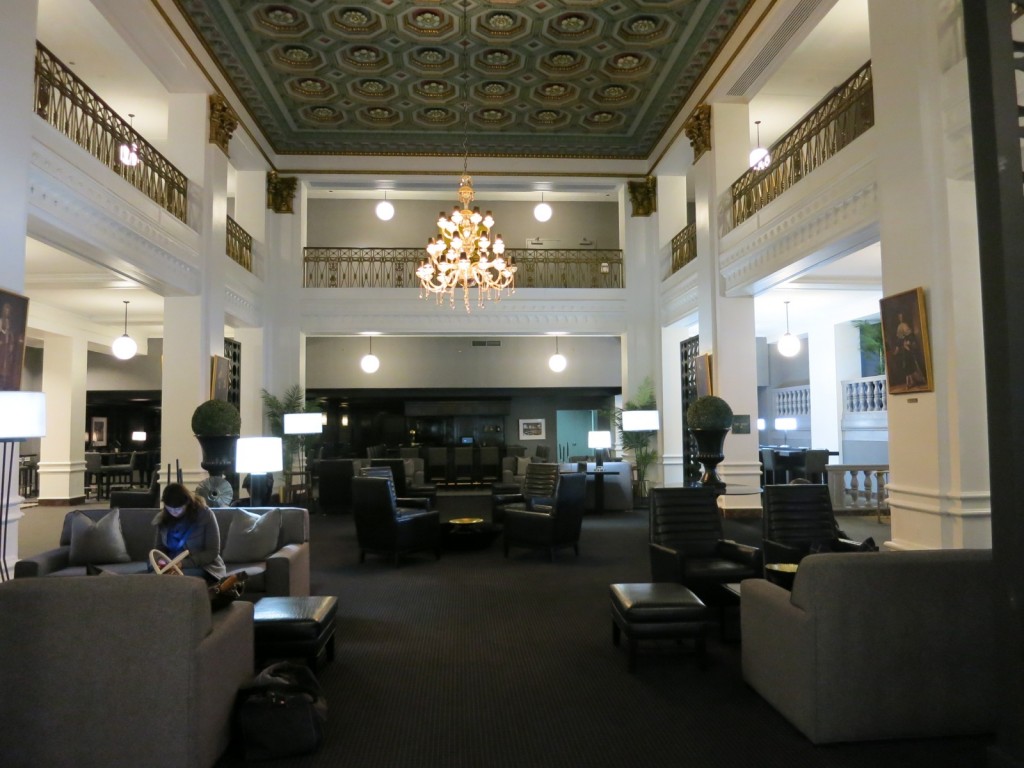 STAY: Lord Baltimore Hotel. Another historic hotel three blocks from the inner harbor, the Lord Baltimore was the centerpiece of upscale Baltimore hospitality when it opened in the late 1920's. After fading and falling out of favor, Rubell Hotels purchased the property in 2013, redesigning the common areas and most of the guest rooms.
Though bathrooms still have a ways to go (bathtub tiles and fixtures have not been replaced), rooms are handsomely masculine and cool – and at this point, reasonably priced for the area. Rooms from $155 per night plus tax.
More Weekend Getaways Near Washington DC
Like this post? Put a pin on it!