Last Updated on
WHY GO: Annapolis MD, "America's Sailing Capital" has also been called A Museum Without Walls: the whole downtown was declared a National Historic District. Four signers of the Declaration of Independence came from Annapolis, and the US Naval Academy has graduated many other high-ranking government officials, including President Jimmy Carter and Senator John McCain.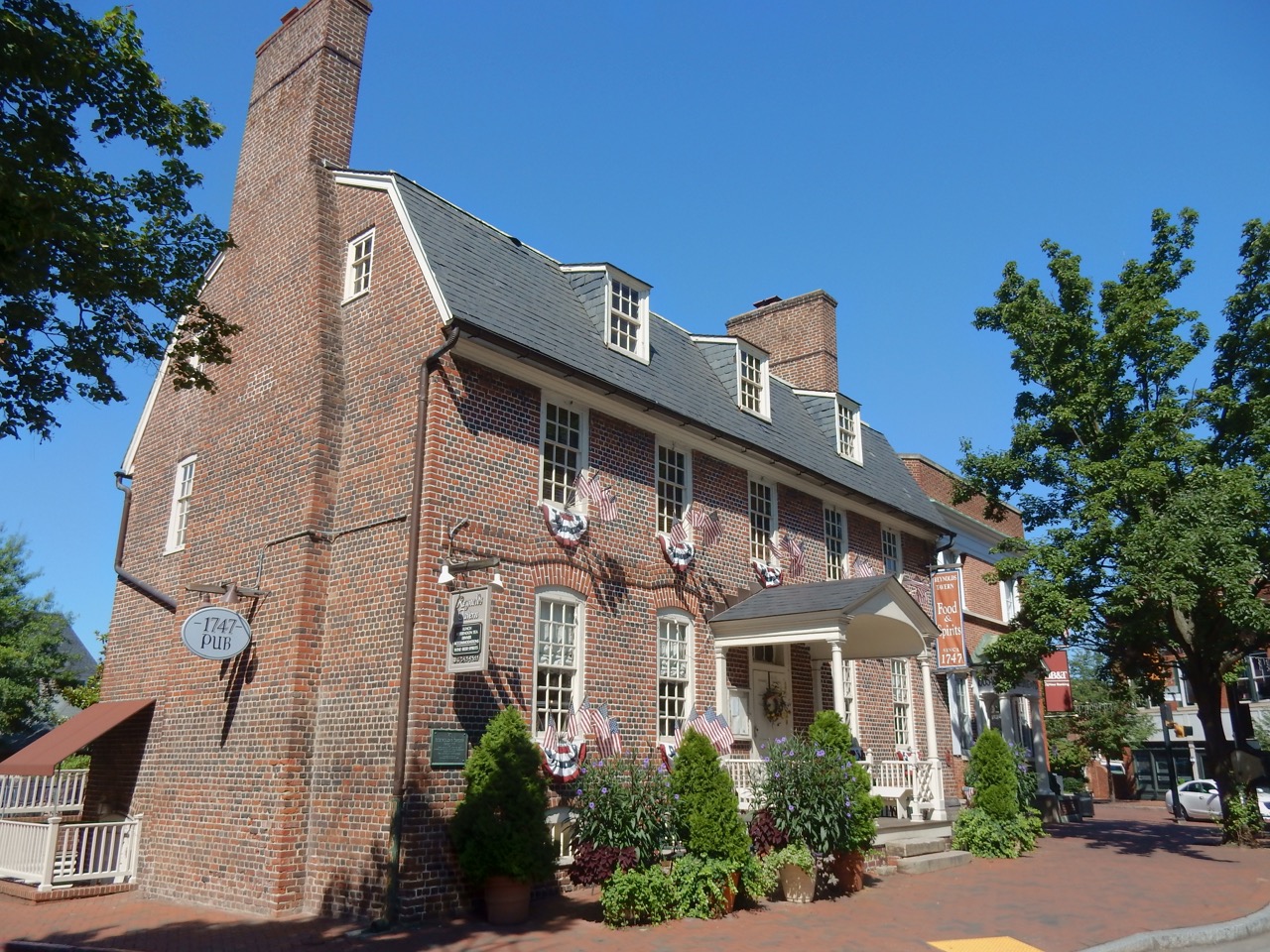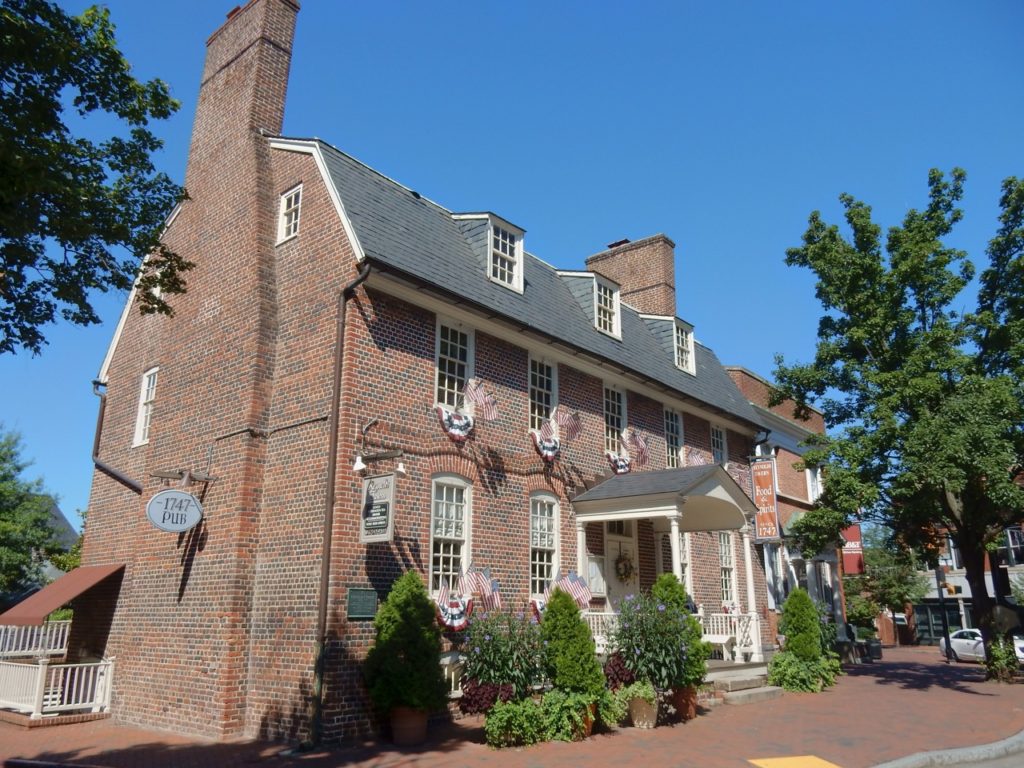 There are more 18th Century brick buildings in Maryland's Capitol City than in any other town in America within an easily walkable human-scale downtown. Chosen in 1694 as a provincial capital due to its central location, Annapolis was laid out on a Baroque Street plan where the highest points were Church and State.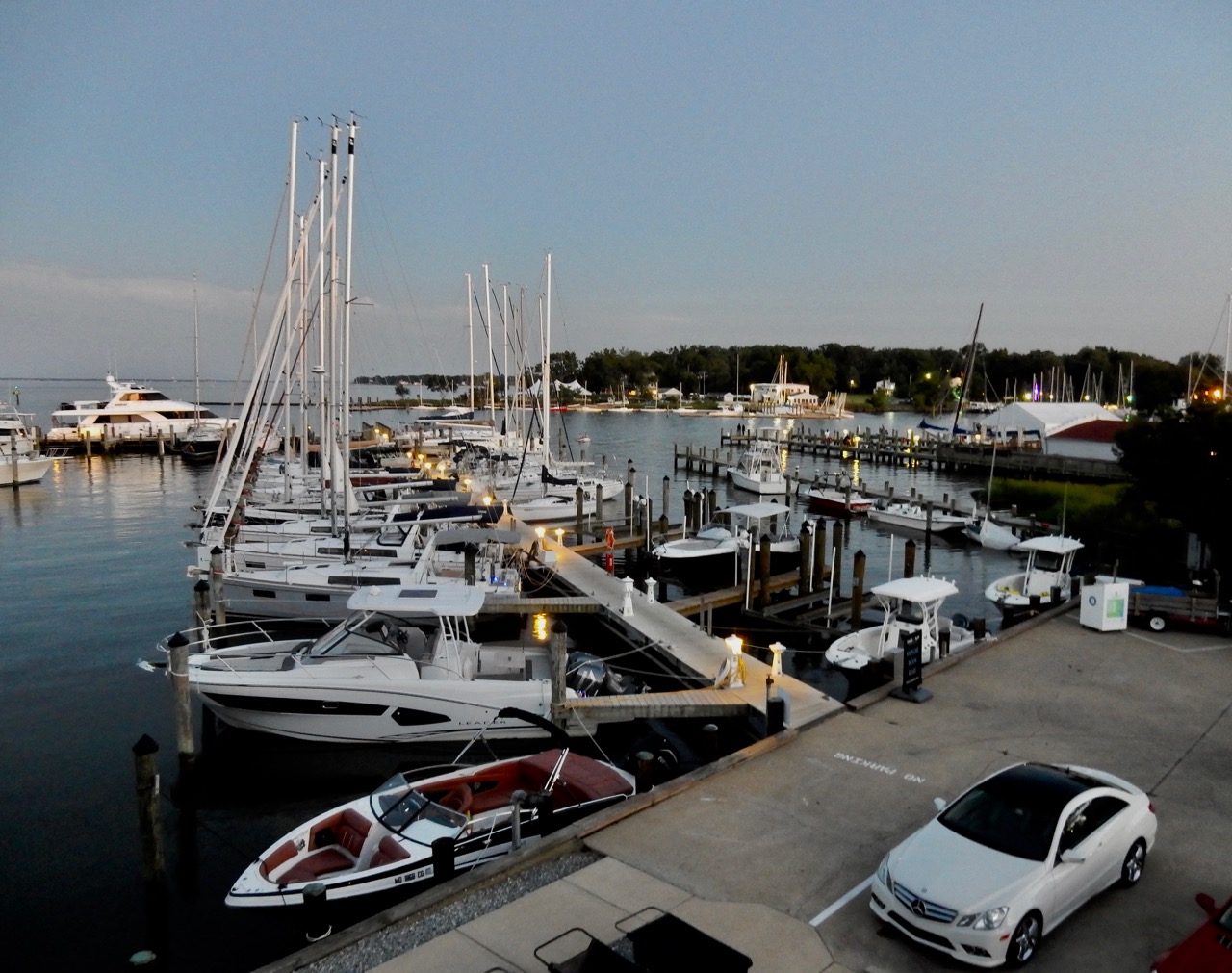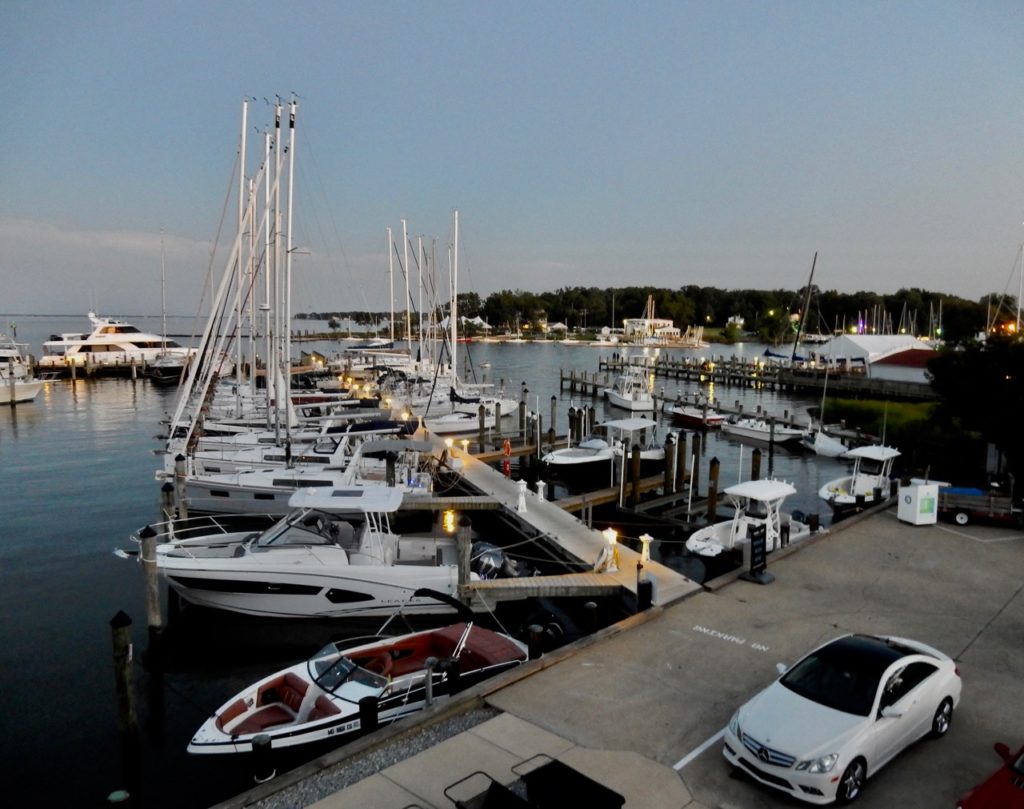 But the real reason you should come to Annapolis? Reflecting on its recreational and naval boating culture, some joke that it's "A Drinking Town with A Sailing Problem."
That may be, but Annapolis is also one of the most beautiful towns in the USA. This travel guide brings you, by land and water, to some of the most historic attractions and eateries, some just gaining momentum – on this Maritime Getaway.
Things to Do in Annapolis MD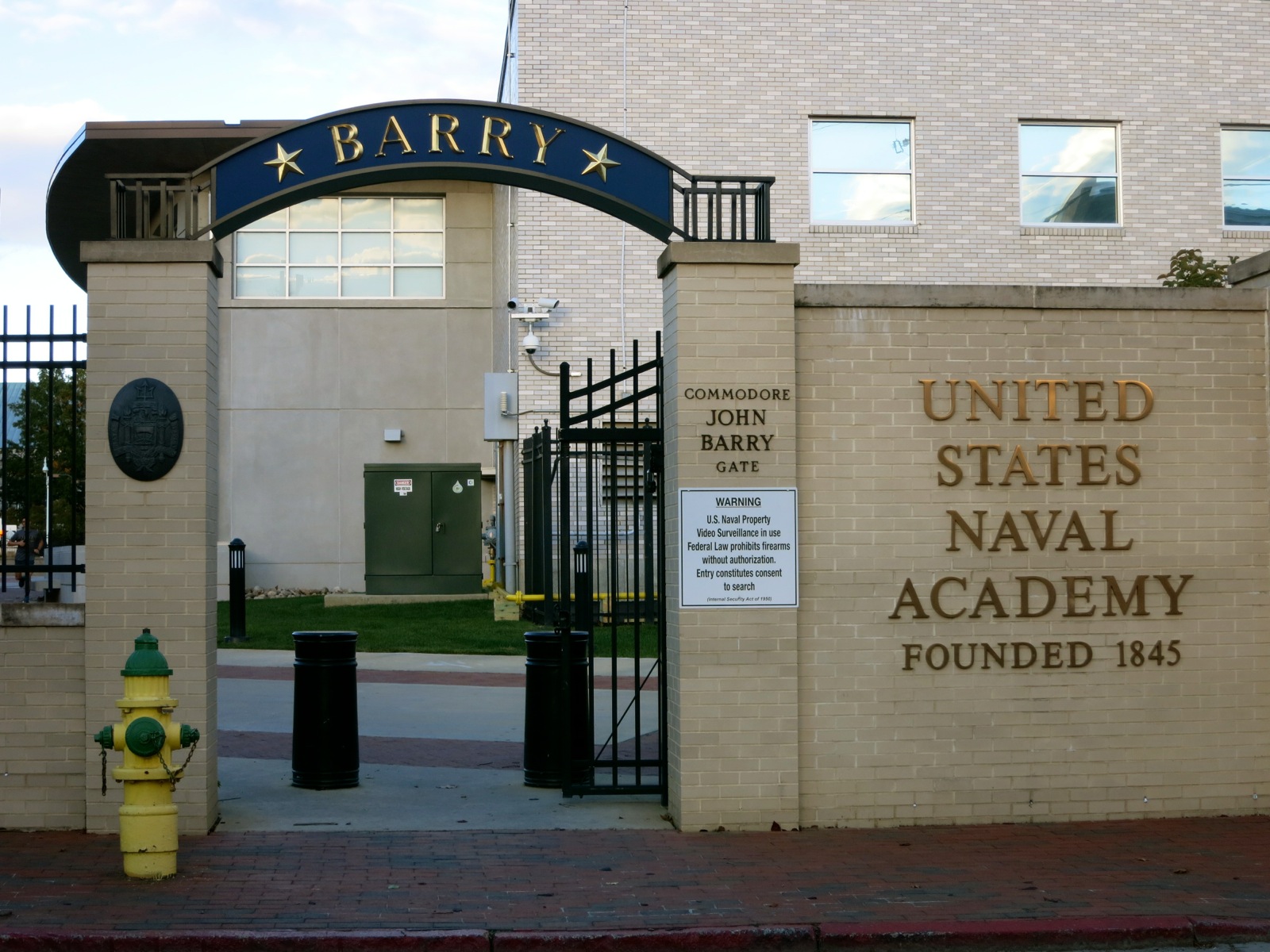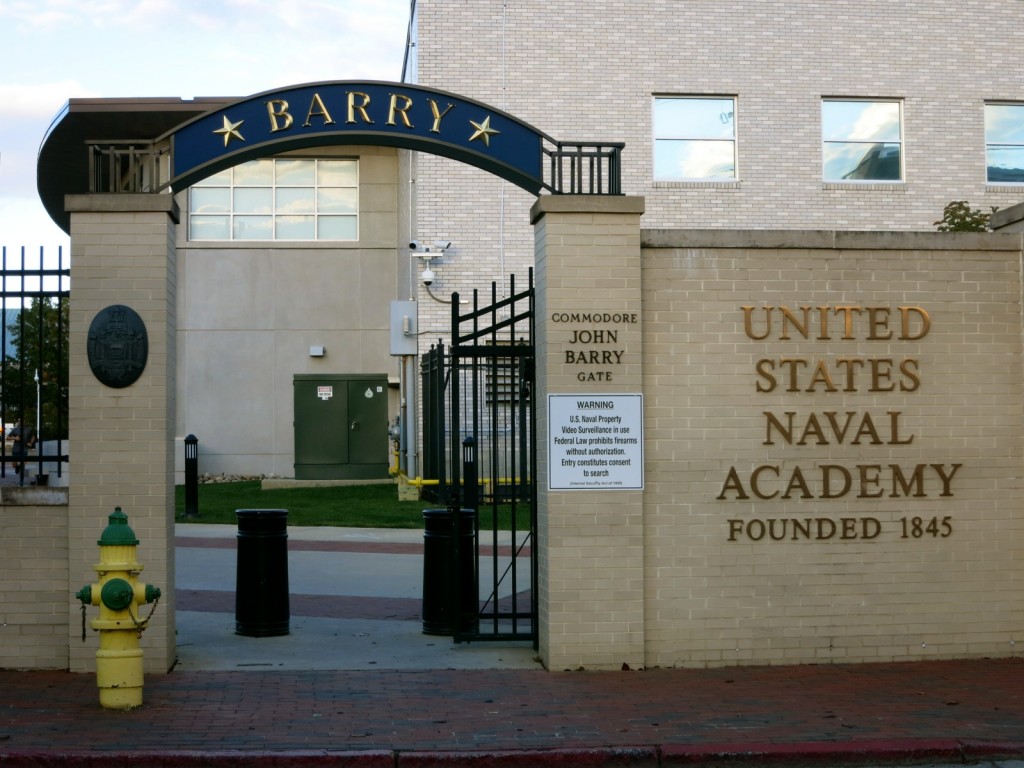 TOUR: US Naval Academy. This is why most people visit Annapolis, and a guided tour of the 4,400-midshipmen-strong Academy is well worth an hour or so. Suffice it to say you will not see most of its 330 acres. Begin at the Armel-Leftwich Visitor's Center after going through an initial security checkpoint (there are signs to direct the way).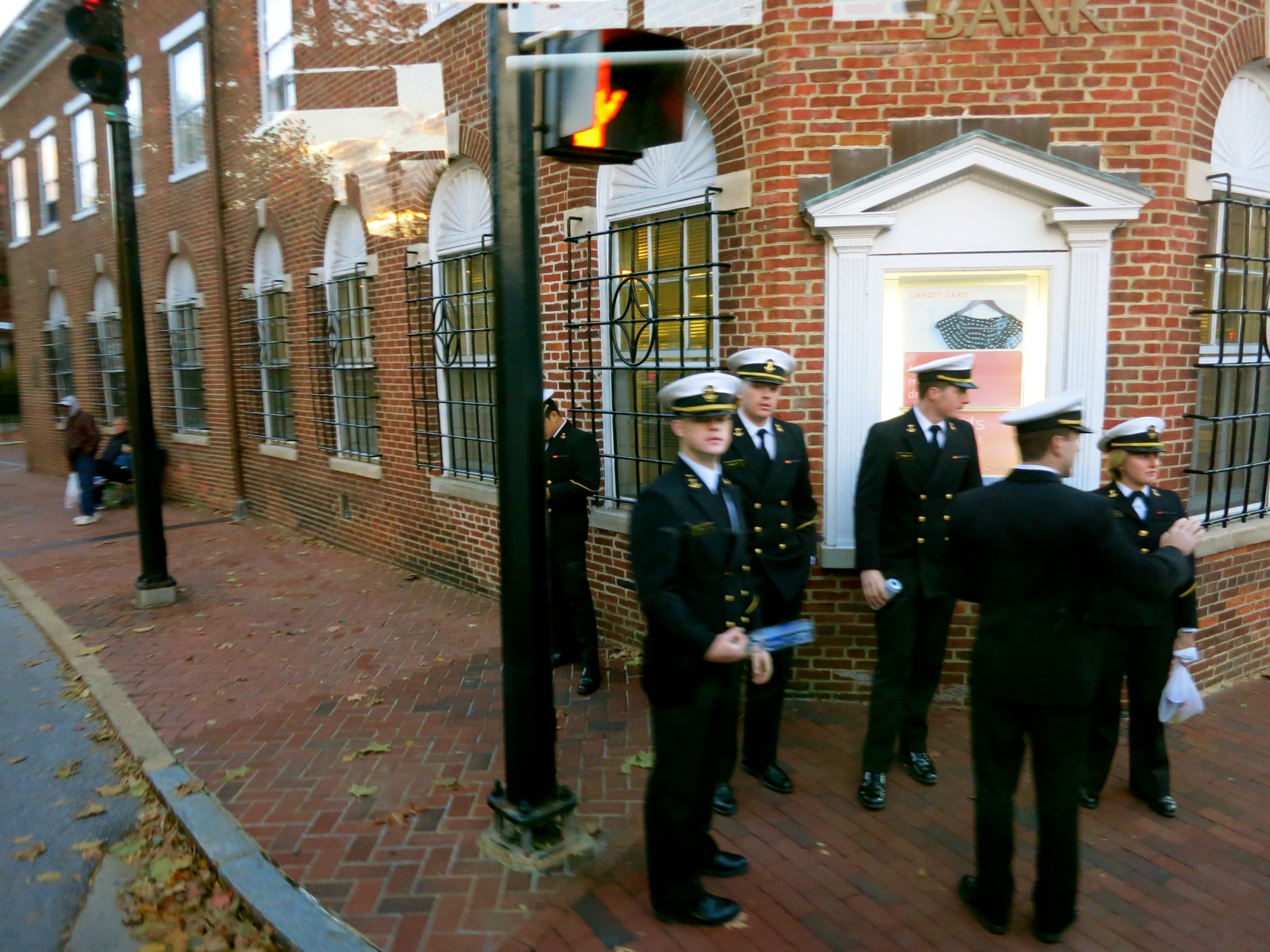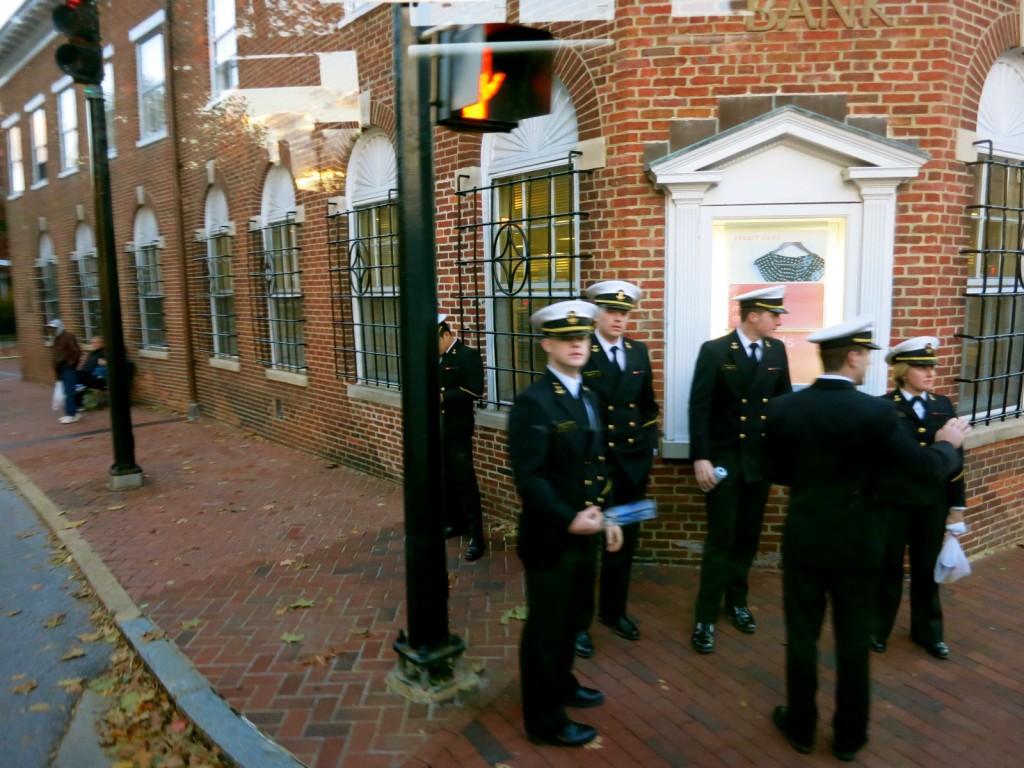 The Naval Academy opened in 1845 with a heavy influence on engineering – as it has today. Considered one of the Top Five Engineering Schools in the country, only 1,200 are chosen from a pool of 17,600 applications.
Not only does a prospective applicant need to show aptitude and intelligence, he or she has to be in top physical condition, have demonstrated leadership in High School, and have been endorsed by a Congressman or Senator. The Academy accepted its first female students in 1976, and now women make up 25% of the student body.
If you time your visit right – watch the pomp and circumstance of Noon Formation, when all Midshipmen must muster before lunch (every Mon-Fri except in inclement weather).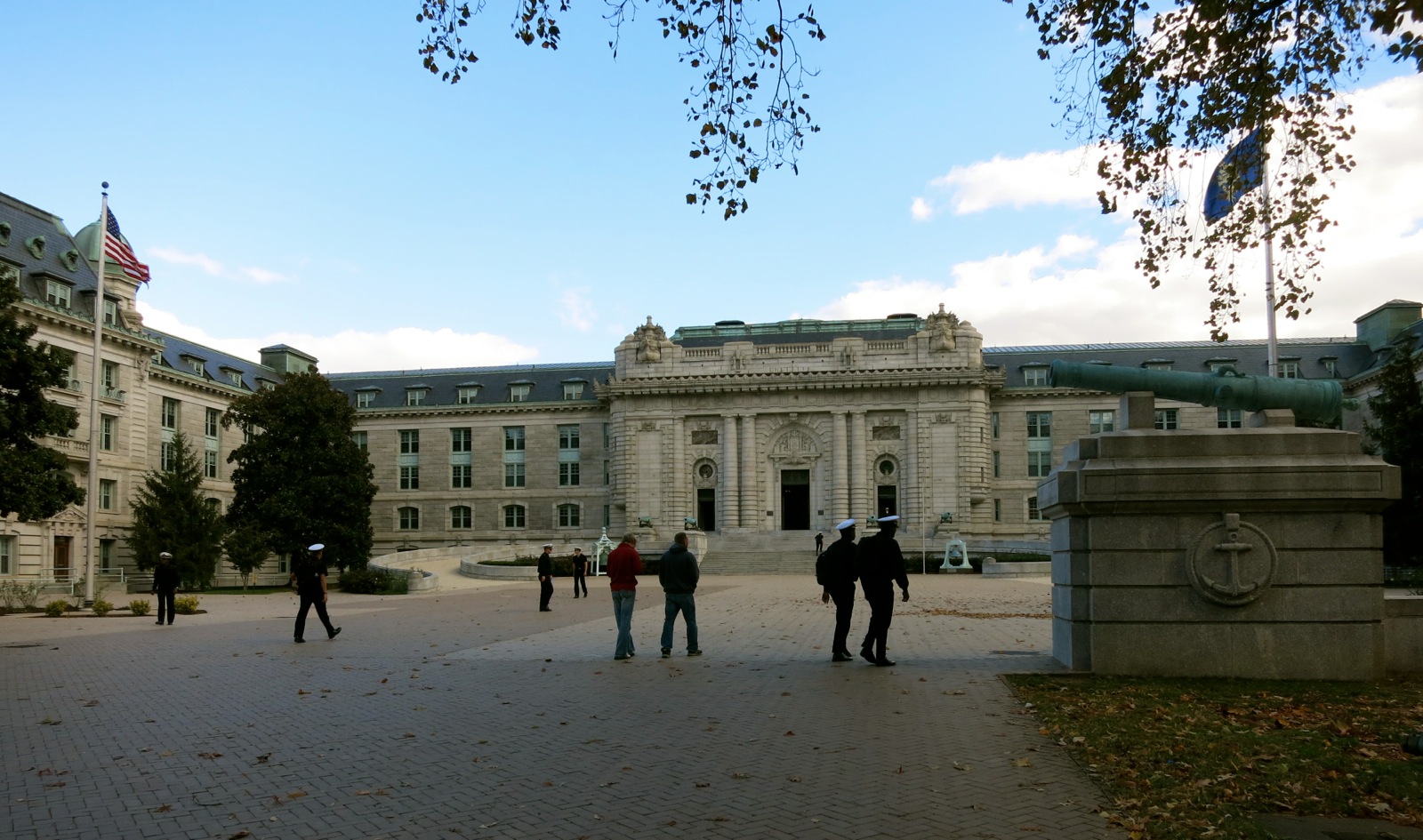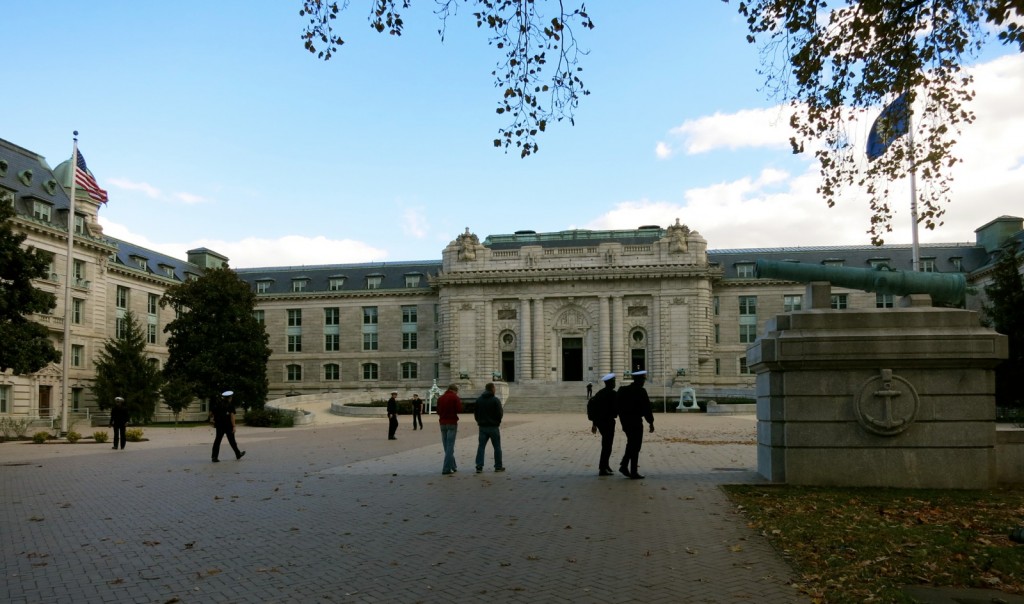 You don't have to enter the Bancroft Residence Hall to understand how large it is. With its own zip code, Bancroft is the largest stone building in the United States.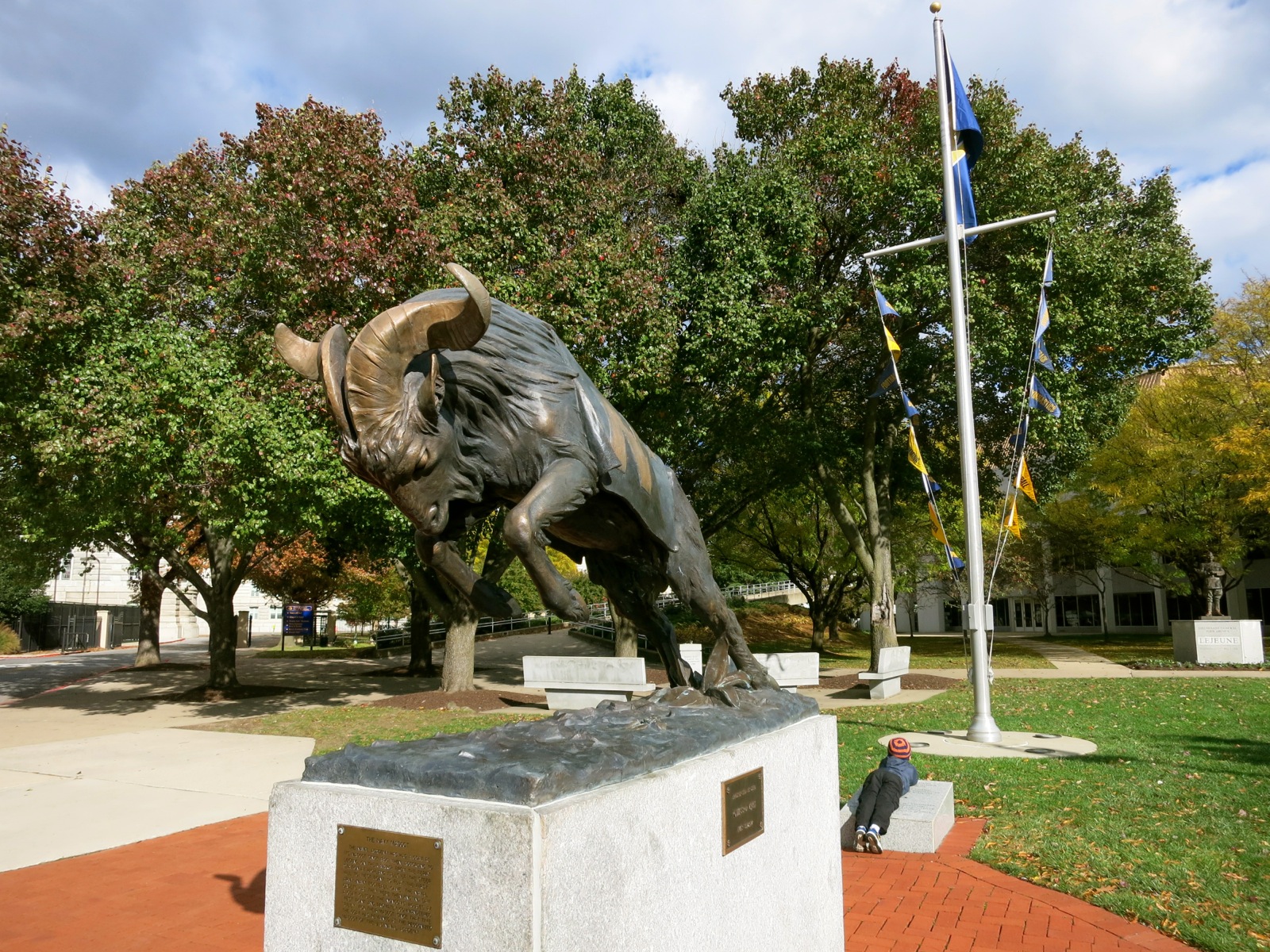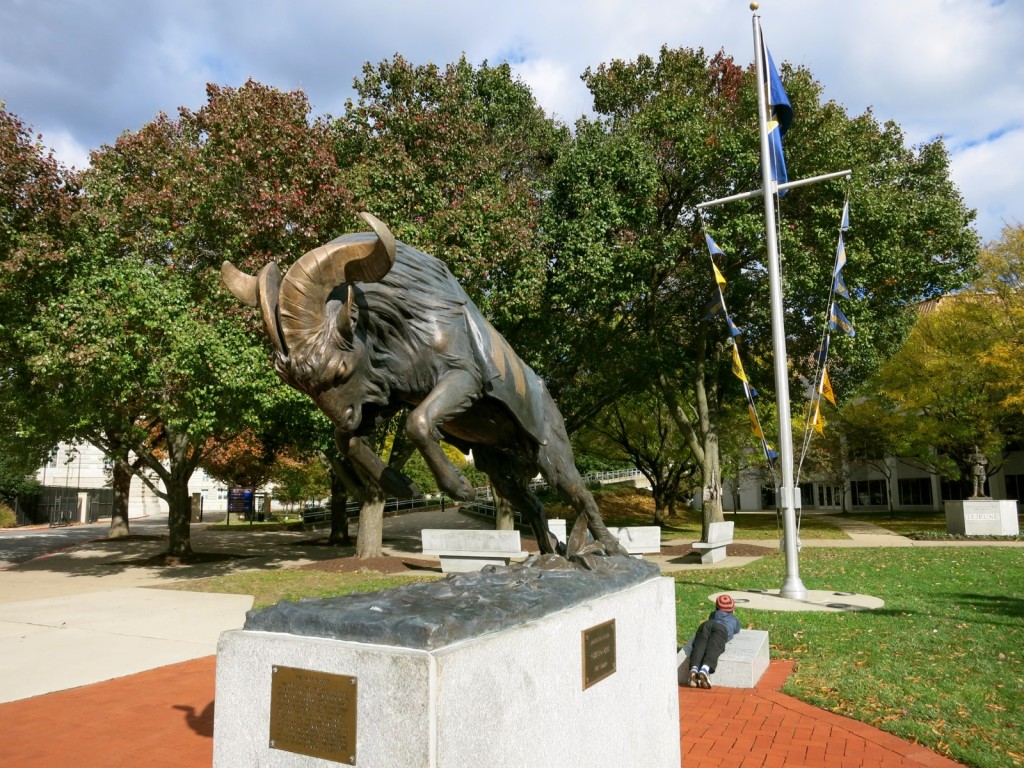 What's the deal about Bill the Goat? Well, the unusual mascot got the job in 1890 for the first Army/Navy Football Game – as goats were kept on ships in the 1700's through 1800's to supply fresh milk.
Every few years, a rival team steals (or, in less severe terms, "kidnaps") Bill, which for some strange reason makes national news. In 2007, the goatnappers du jour even filmed themselves planning and conducting the raid on the USNA campus and posted it on YouTube (it was subsequently taken down).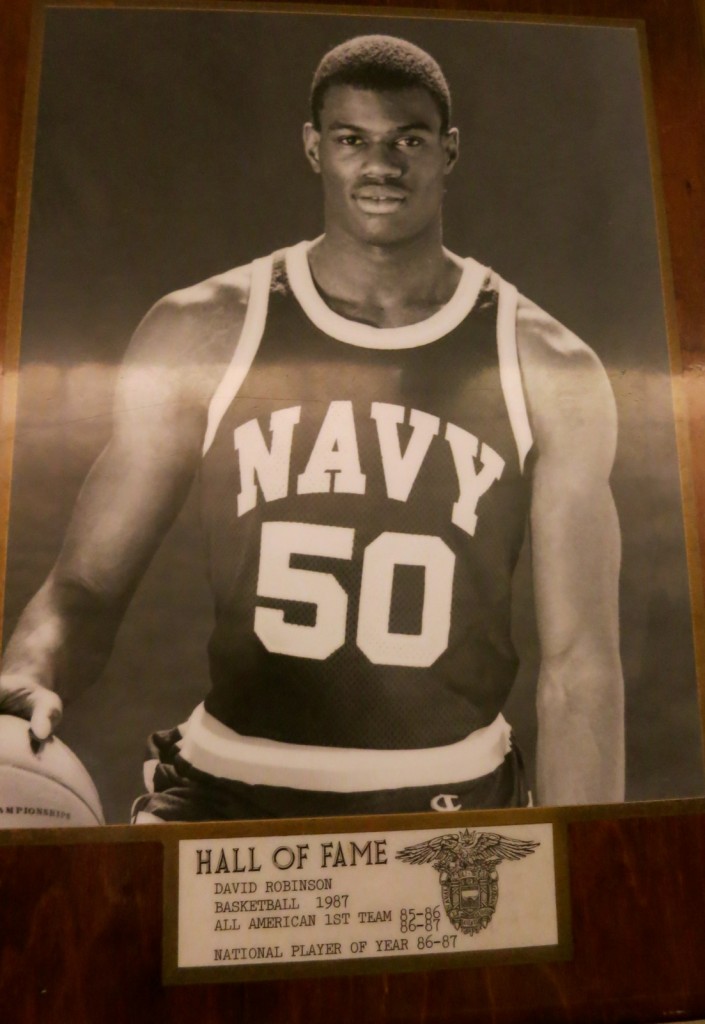 Check out the Wall of Fame in Lejeune Hall. As you can imagine, sports are of utmost importance here, and photos of standouts are placed along the wall of the skywalk overlooking an indoor Olympic Sized pool.
One picture is of Deborah Williams, who was serving on the USS Cole when it was bombed and was recognized for her leadership and bravery.
Another is of basketball player, David Robinson (San Antonio Spurs), who at 6'7" when he matriculated (two inches taller than allowed, but was given dispensation), graduated as a 7'1" giant. Too tall to fit on a ship, he was sent to serve in the Supply Corps.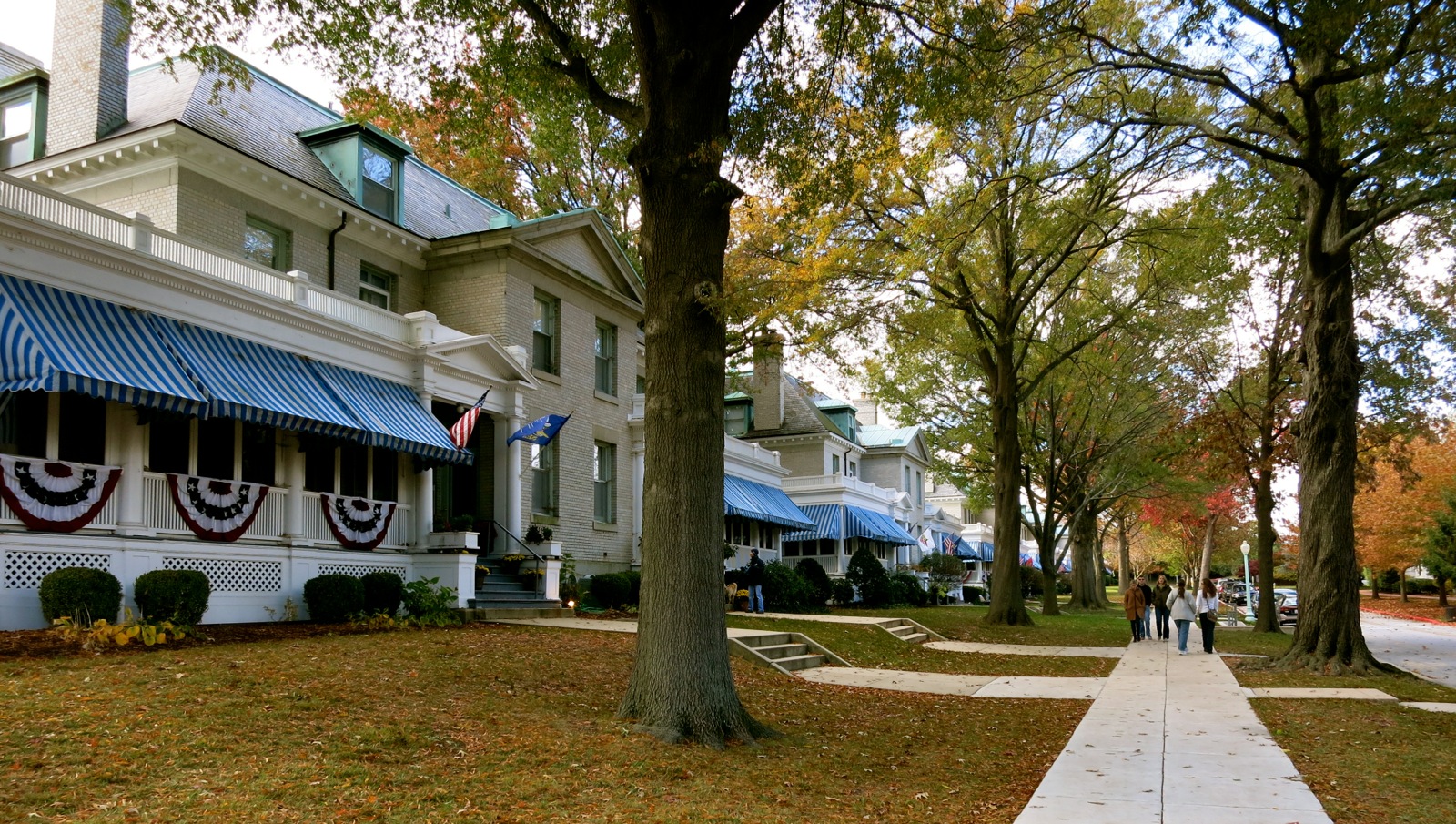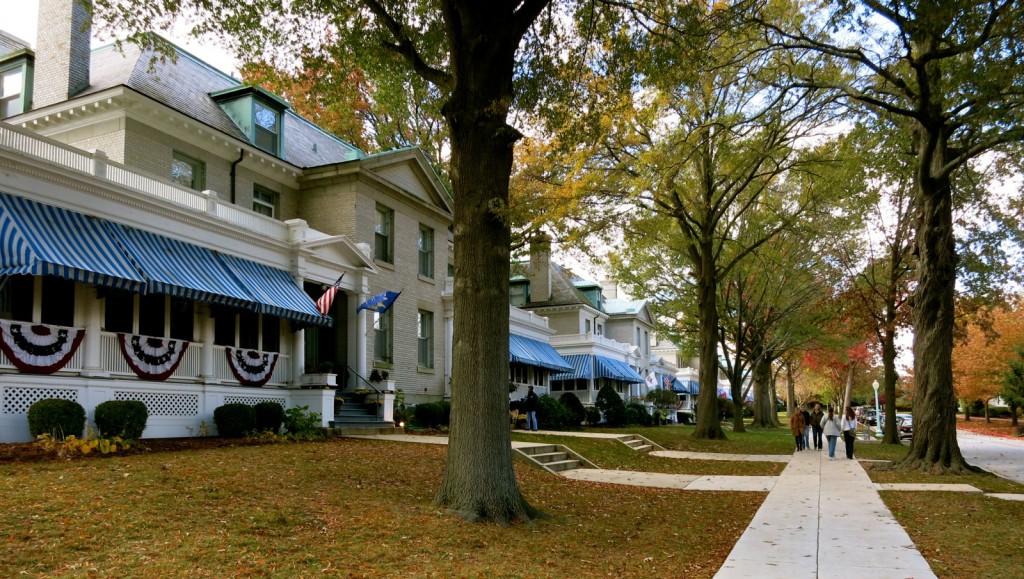 Pass the tony homes where Officers live: it's one of the prettiest blocks on or off Academy grounds.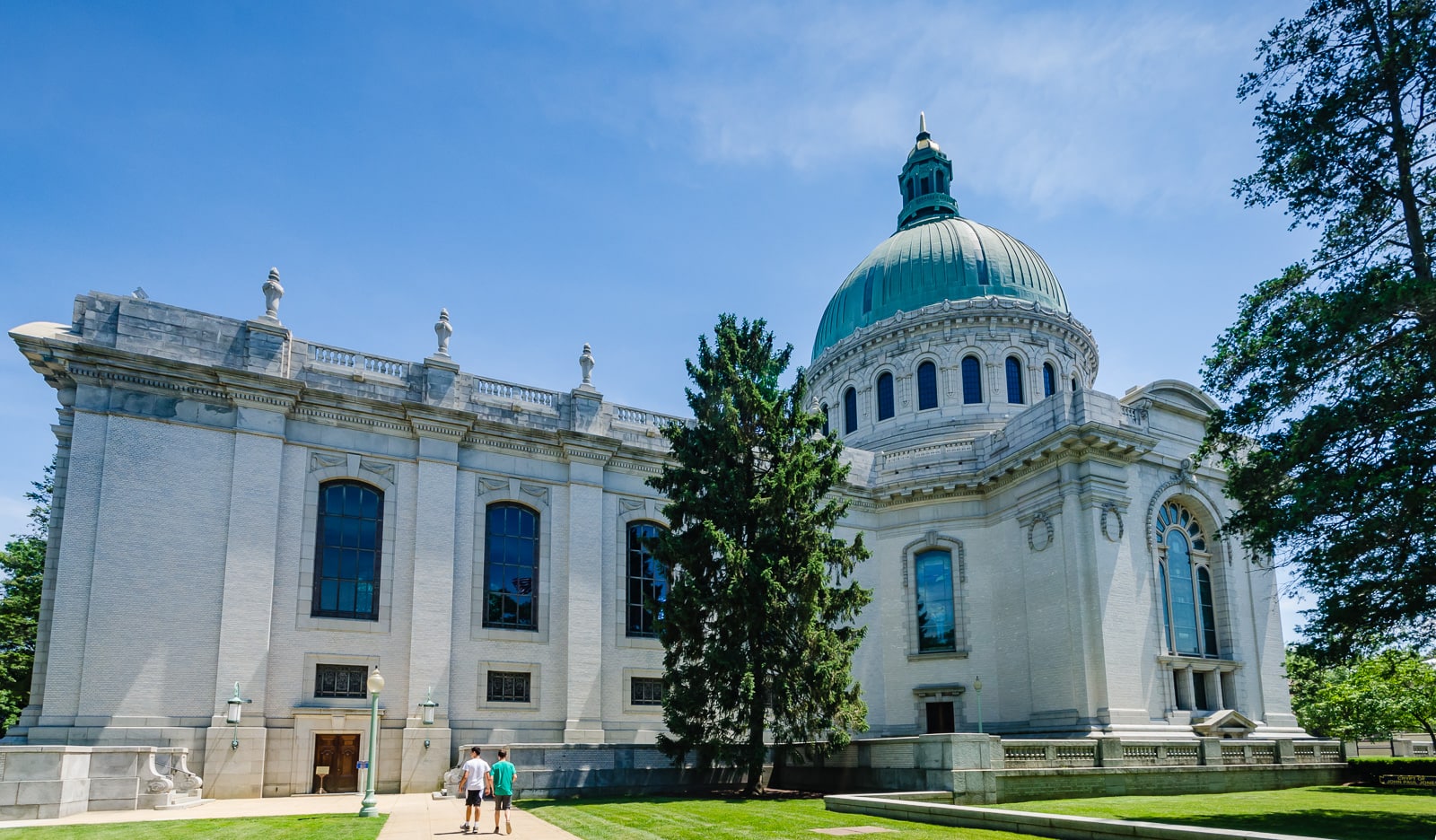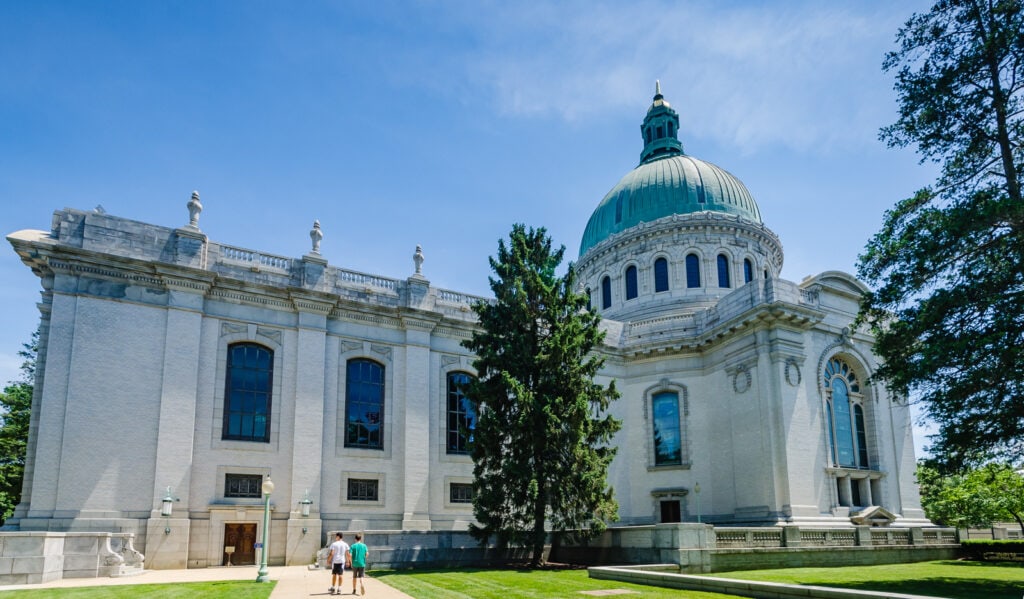 One of the most remarkable buildings on campus is the Chapel, a stunning, soaring structure that can be seen from all over town. In the basement rests the crypt of Revolutionary War Naval hero, John Paul Jones.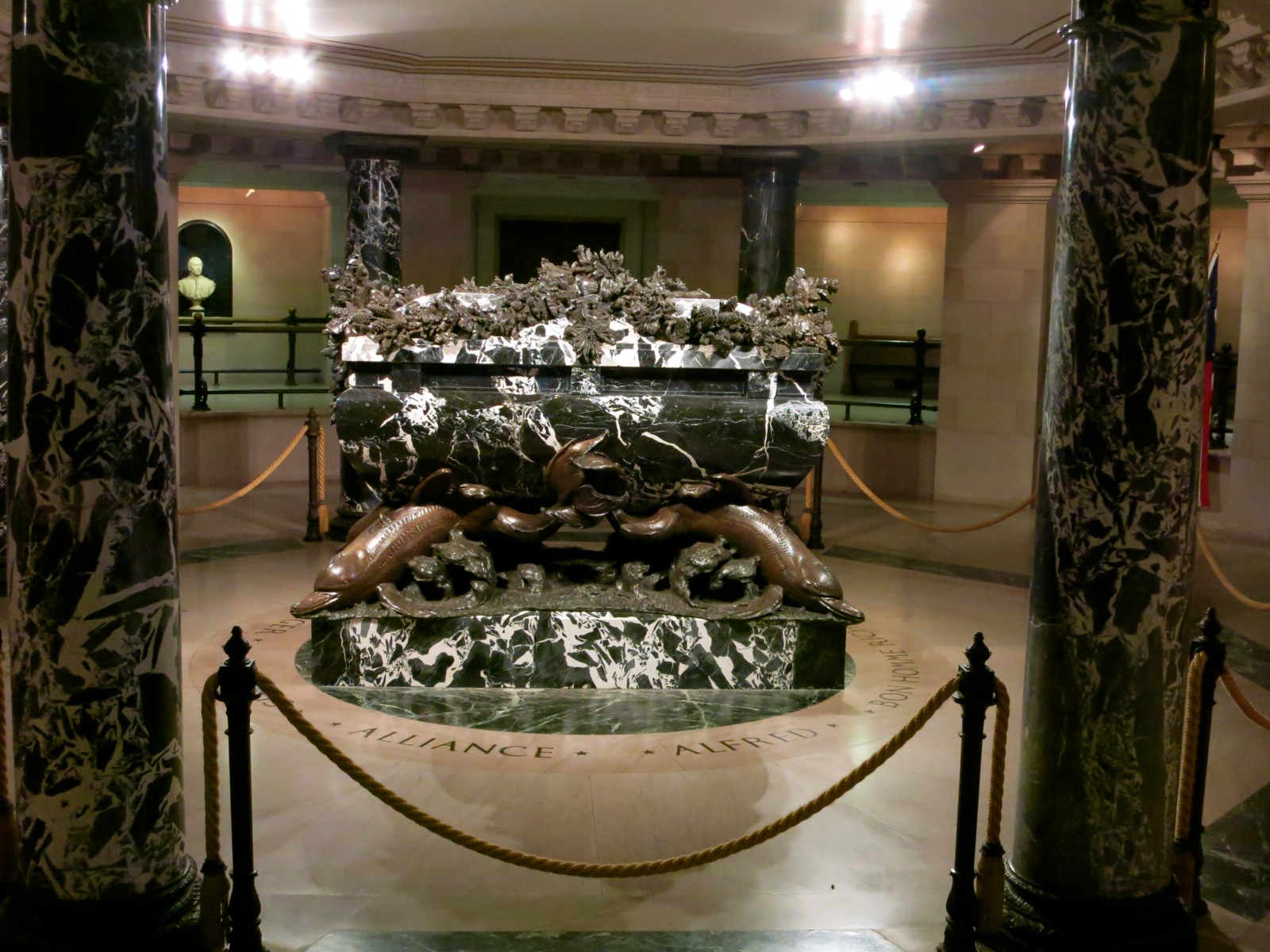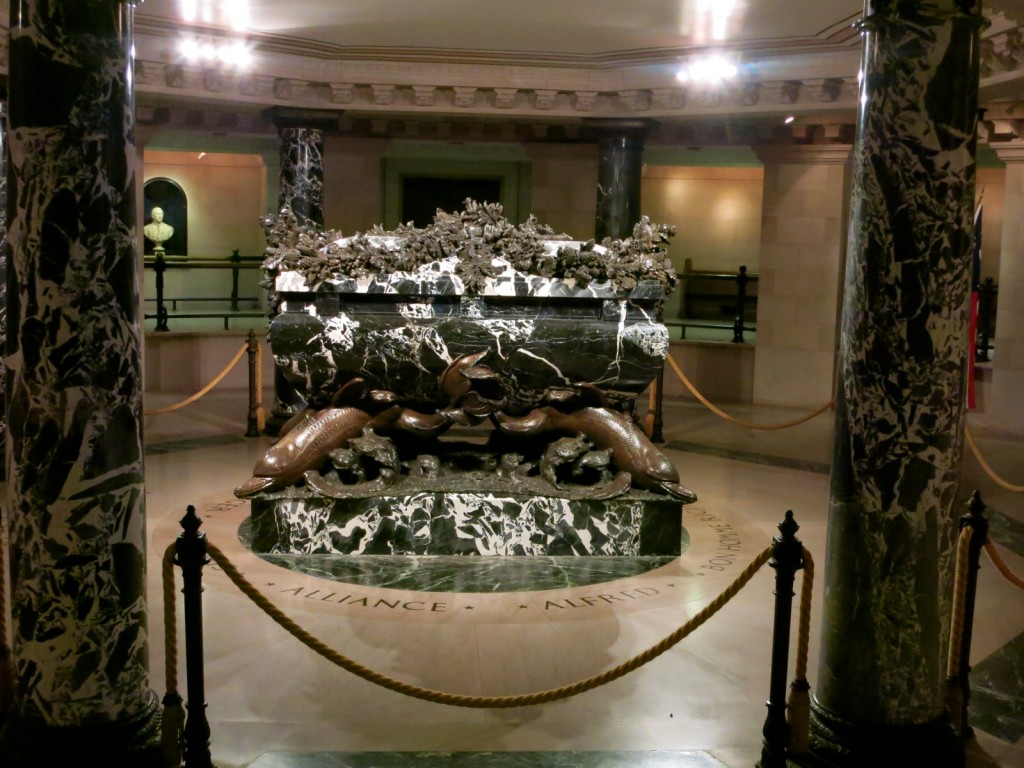 Jones, who shouted the famous, "I have not begun to fight!"after being asked to surrender to the British, is interred in a green-marble casket laced with carved seaweed. Visitor Center open July, Aug, Mon-Sat 9:30-3, Sun Noon-3. Open throughout the year with varying times. Check website, $10 adults, $8 kids.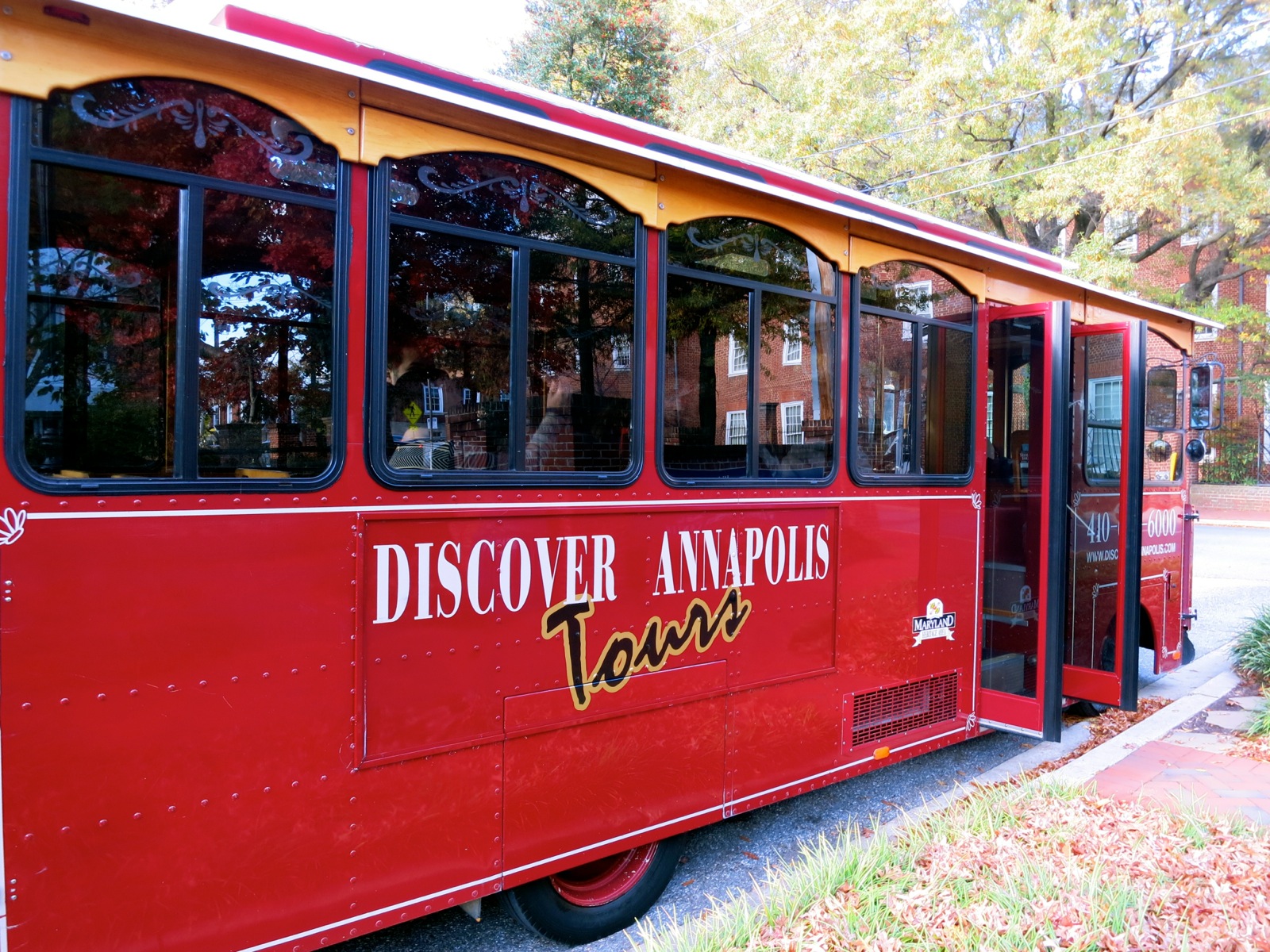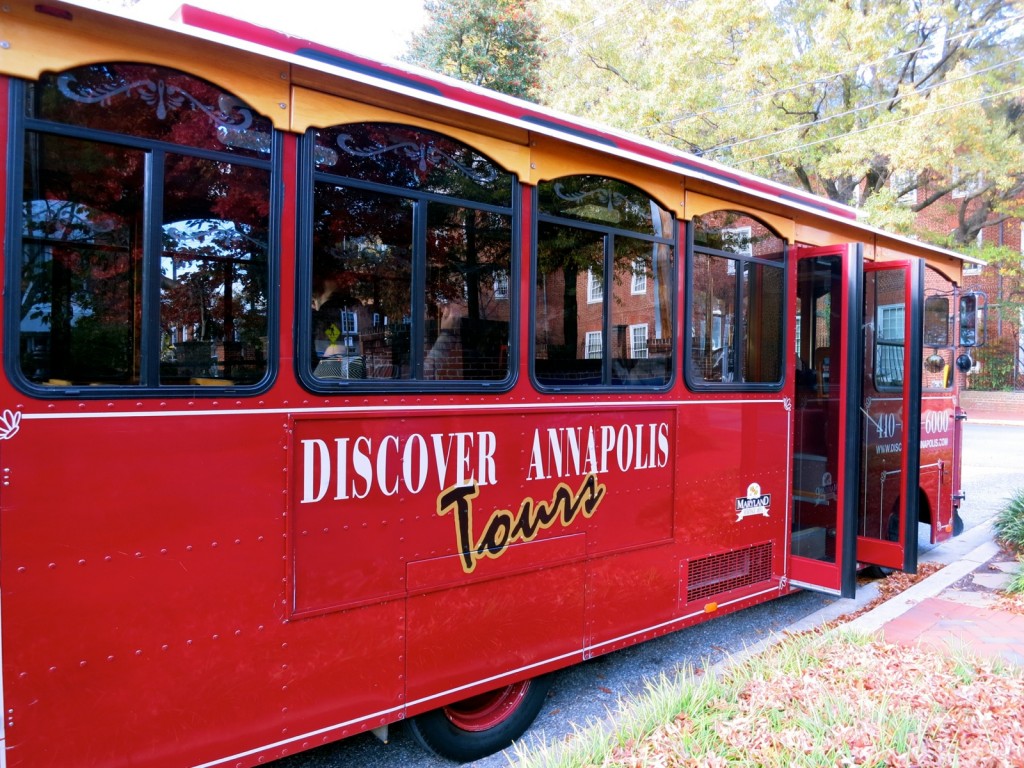 TOUR: Discover Annapolis Trolley Tour. Take the 60 minute tour, jam packed with information; mostly important, some funny and frivolous. It's a great overview of the town, so you'll know where to visit and amble later on. Annapolis features the highest concentration of Georgian brick buildings in the country, and you'll pass many of the 1,300 while you tool around town.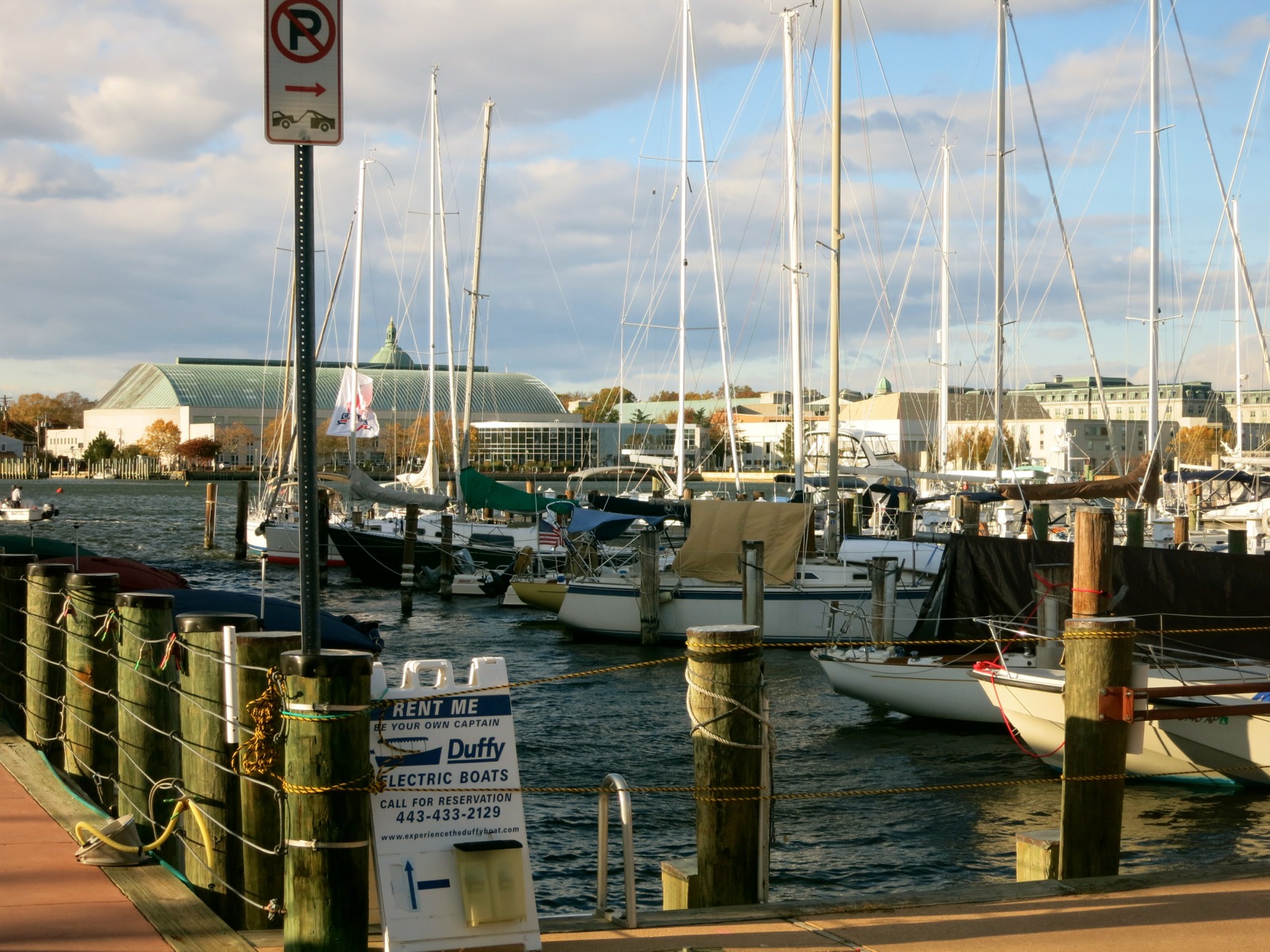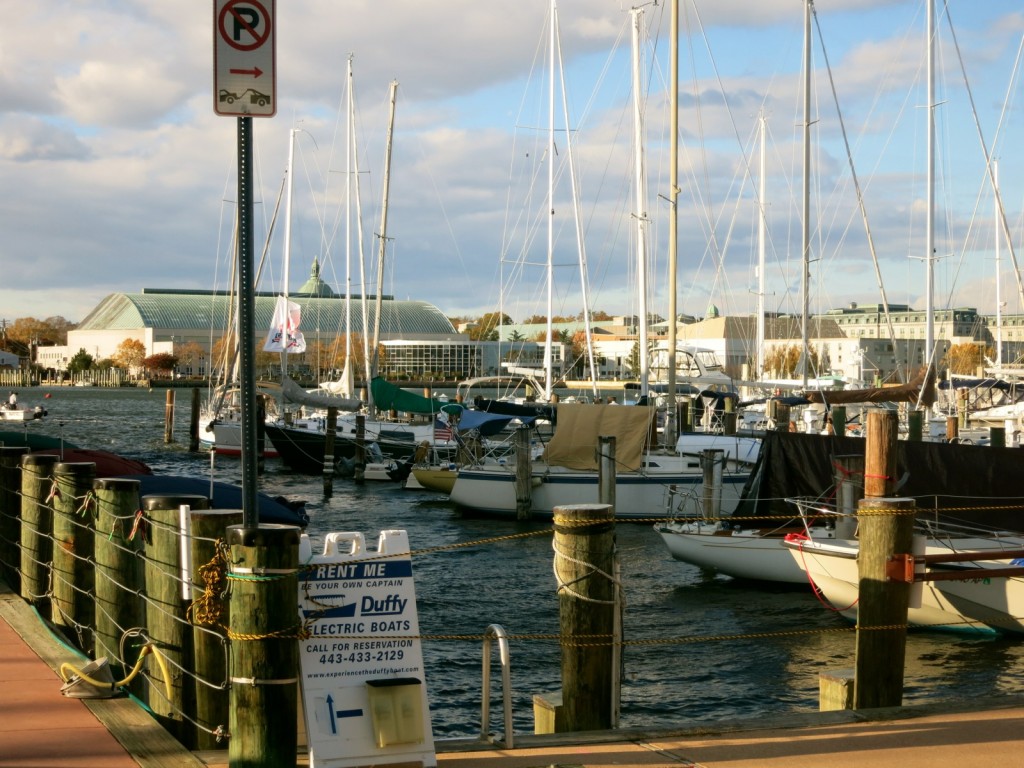 Naturally, you'll see plenty of boats at docks and hear the scoop about the Naval Academy. But you'll also be privy to some facts about other college in town: St. Johns, the alma matter of Frances Scott Key. With enrollment of only 440 students, all undergrads are required to read 130 Great Books that form the "Basis of Civilization."
History, science, philosophy, and other disciplines are taught through these great masterpieces. St. Johns' students play only one Intercollegiate Sport: Croquet. Trolly tours April – Dec., 60-minute tours, $18 adults, $9 kids, check website for times.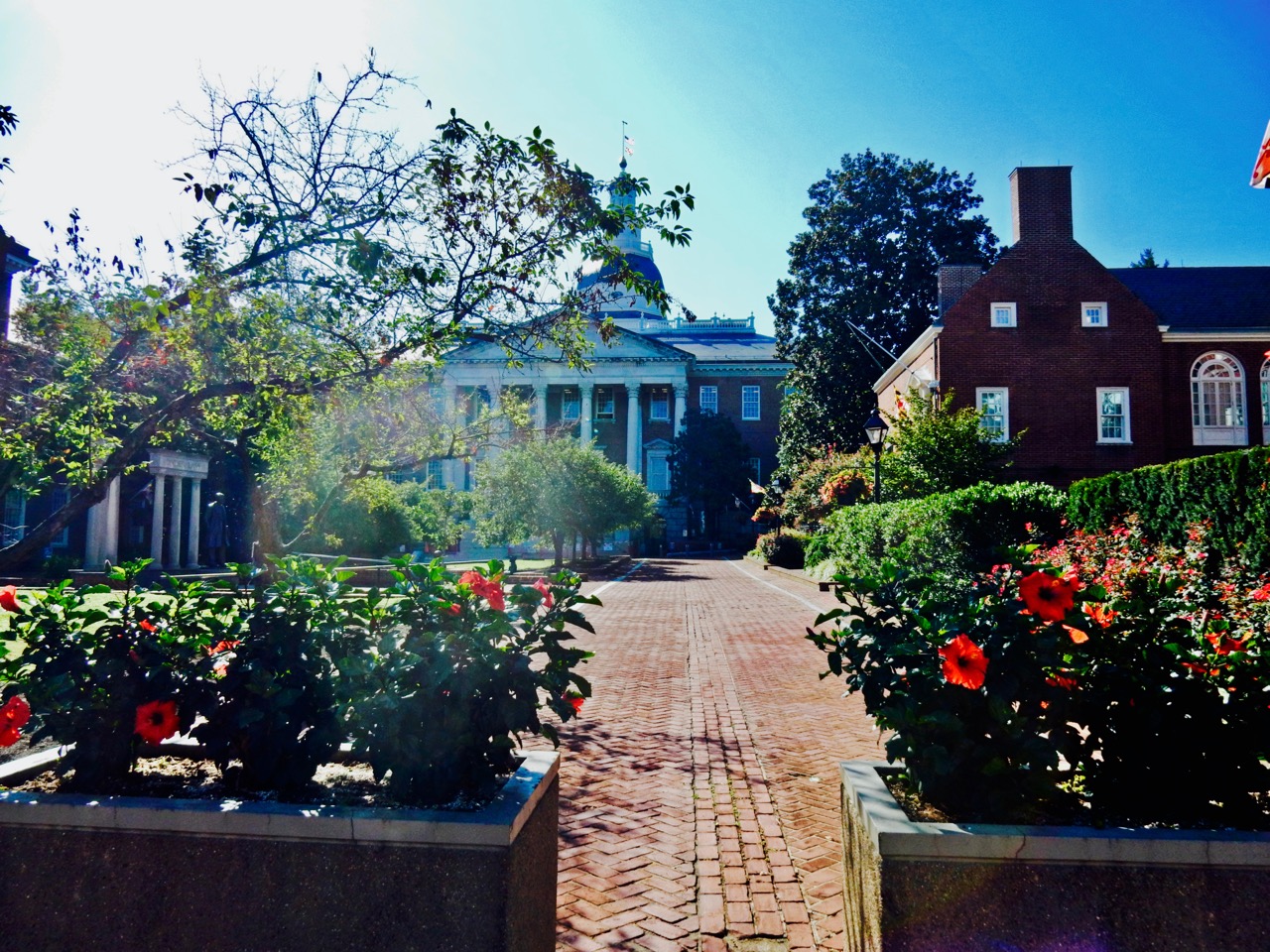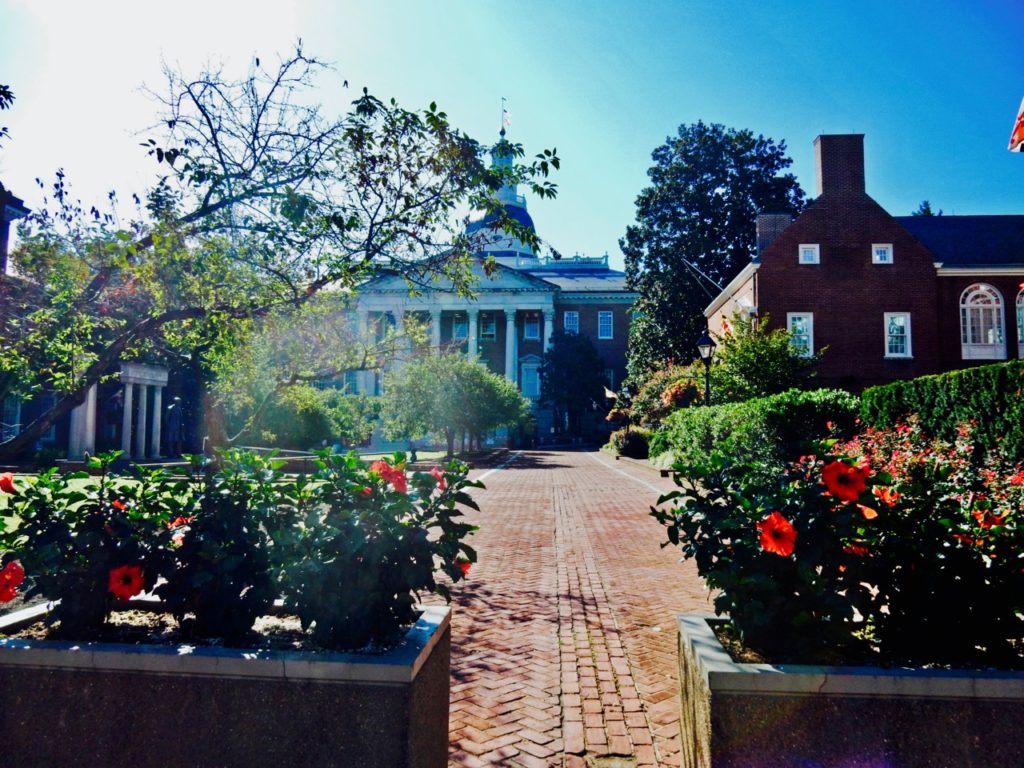 TOUR: Maryland State House. Take a self-guided tour and learn more about the building that served as our Nation's Capitol for four months in 1783 and 1784 and the oldest state capitol in continuous legislative use.
The wooden dome, built in 1788, is the largest wooden structure of its kind in the USA, and built completely without nails. The lightening rod atop it, designed by Benjamin Franklin, juts 28 ft. into the sky and is held in place by a gilded acorn.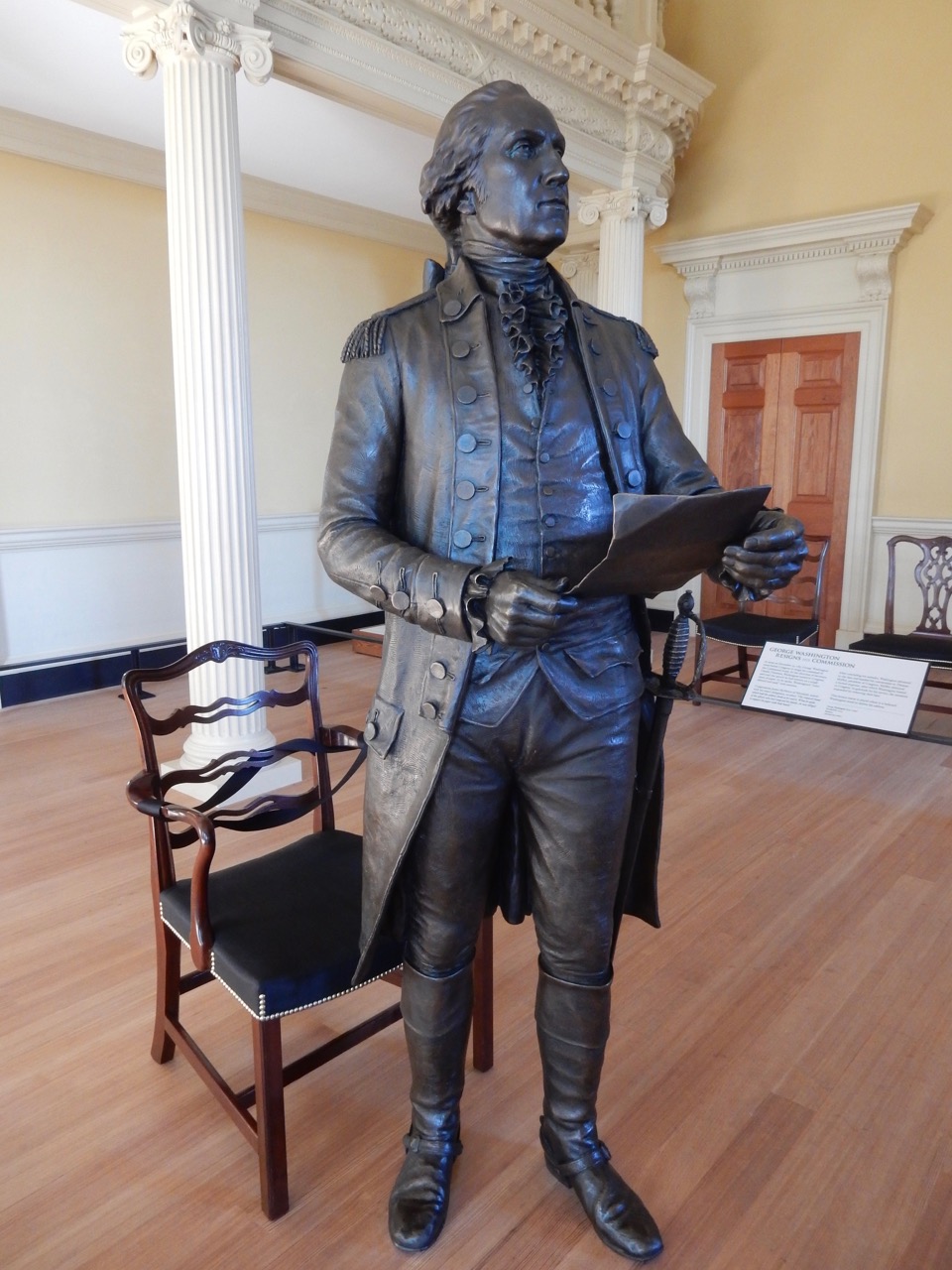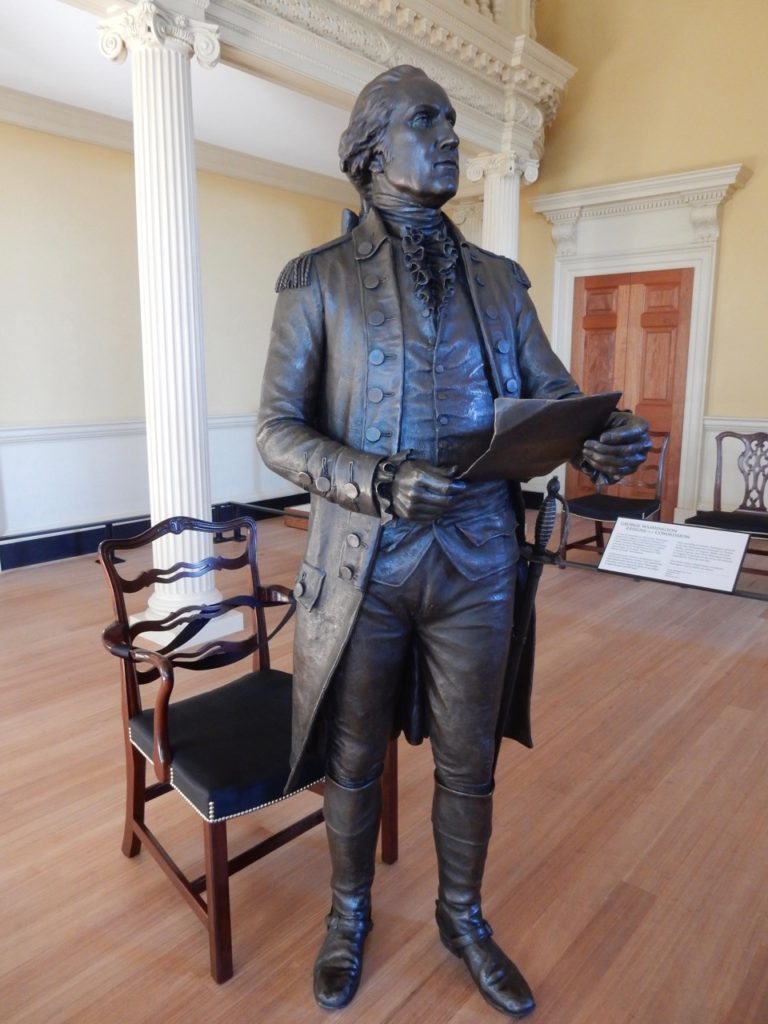 The Maryland State House hosted the ratification of the Treaty of Paris, ending the Revolutionary war, and served as meeting place for the Continental Congress when General George Washington, gripping his handwritten speech with two hands as he shook with emotion, tendered his resignation as Commander In Chief of the Continental Army.
Washington's personal handwritten resignation speech, considered by historians to be the 4th most important document in American history, is on display along with video and more information about what happened here. Open daily 9-5, free.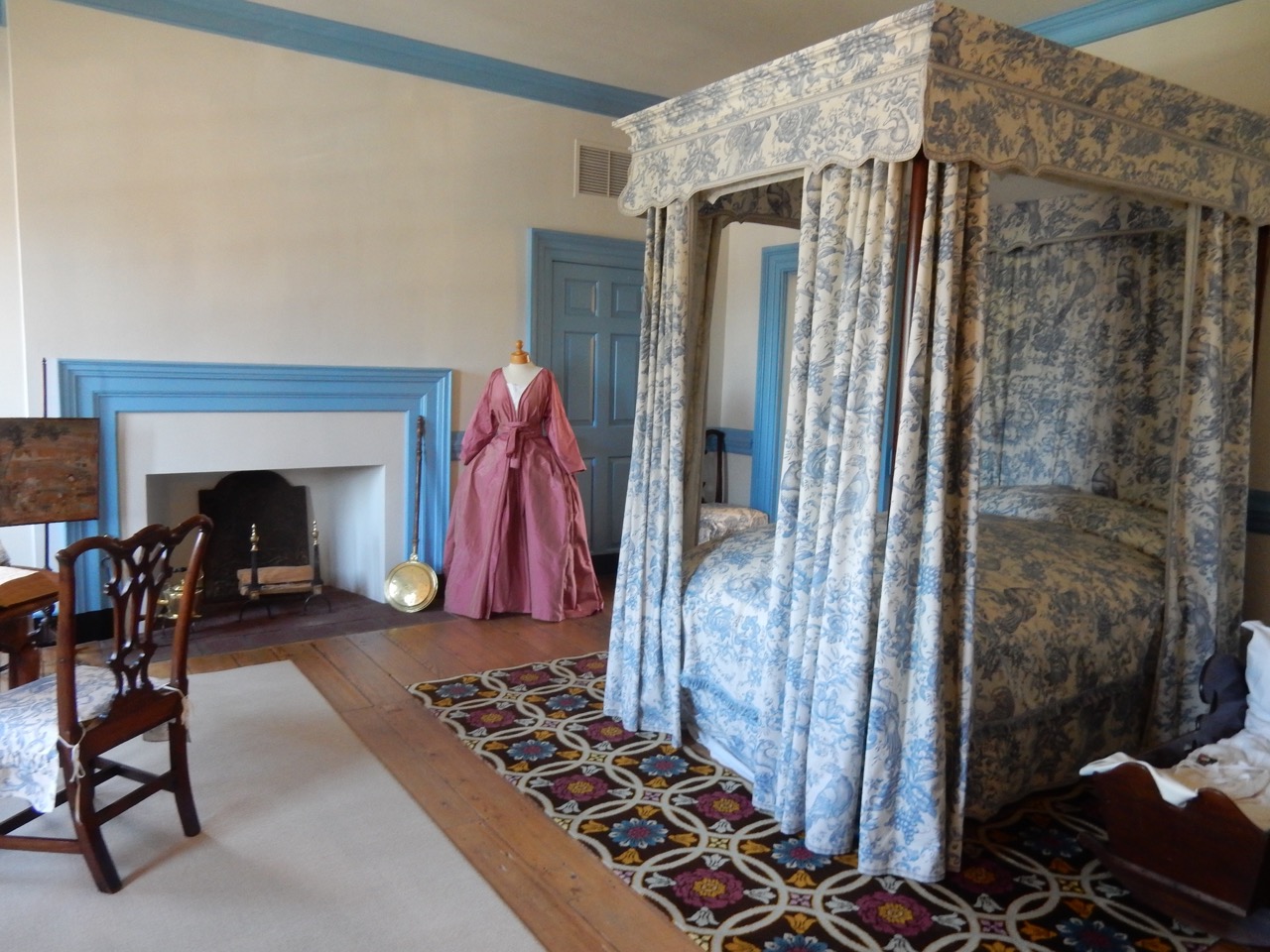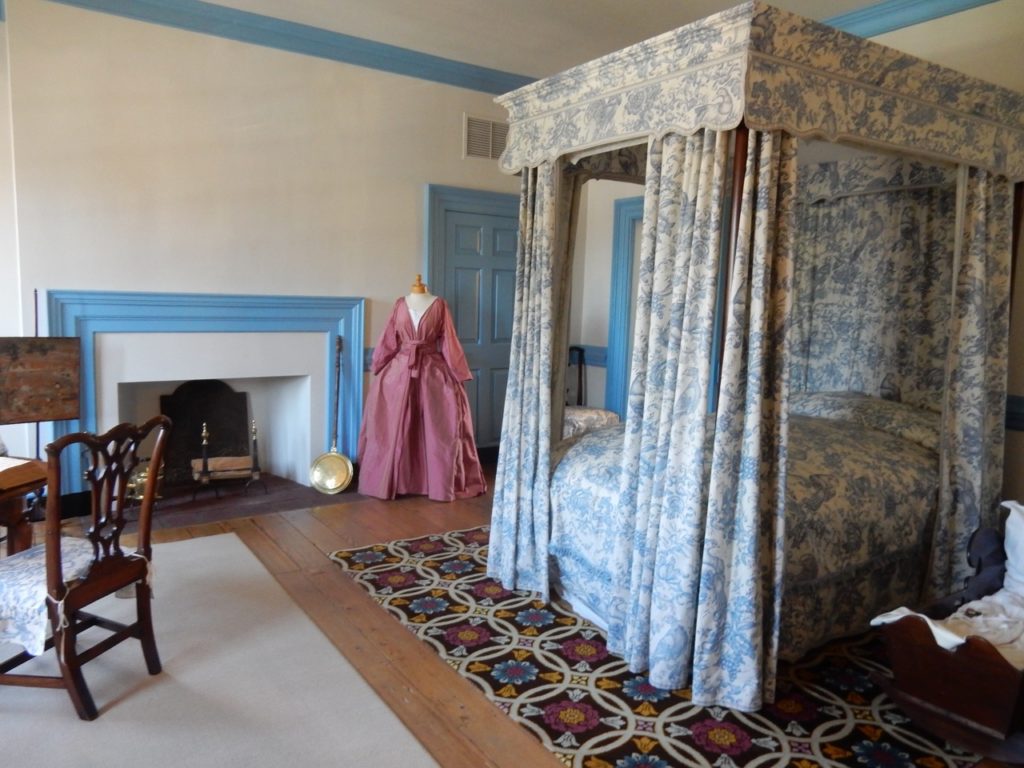 TOUR: William Paca House and Garden. William Paca, one of four Maryland signers of the Declaration of Independence, built this Georgian Mansion in 1760. Then a young lawyer (who married Mary Chew, "an amiable young lady with a very considerable fortune"), Paca was active in the early Patriot movement and Sons of Liberty, rising quickly in politics.
Throughout much of the 20th Century, this stunning home served as a hotel, with an extension that obliterated the back 18th Century Pleasure Garden.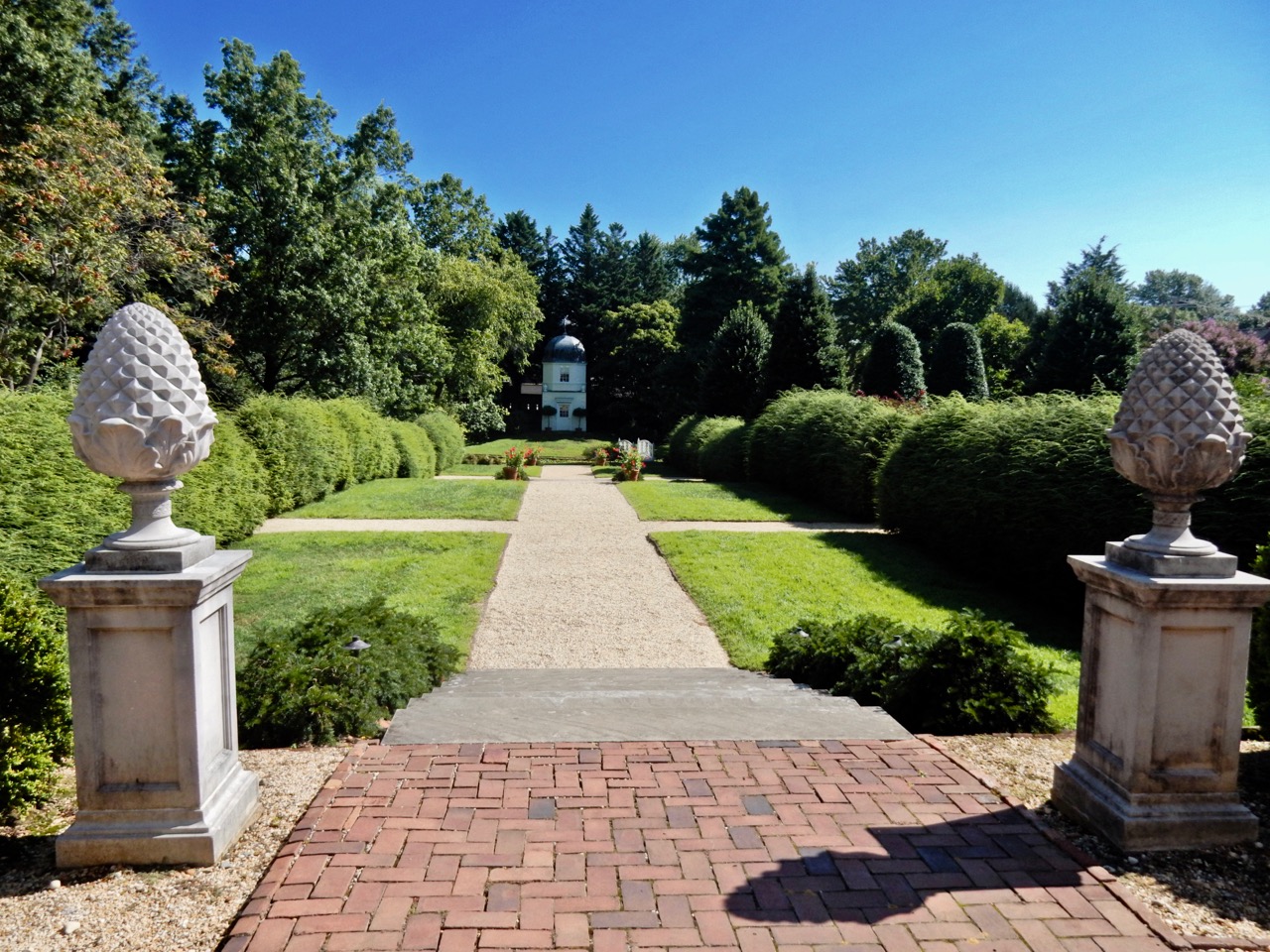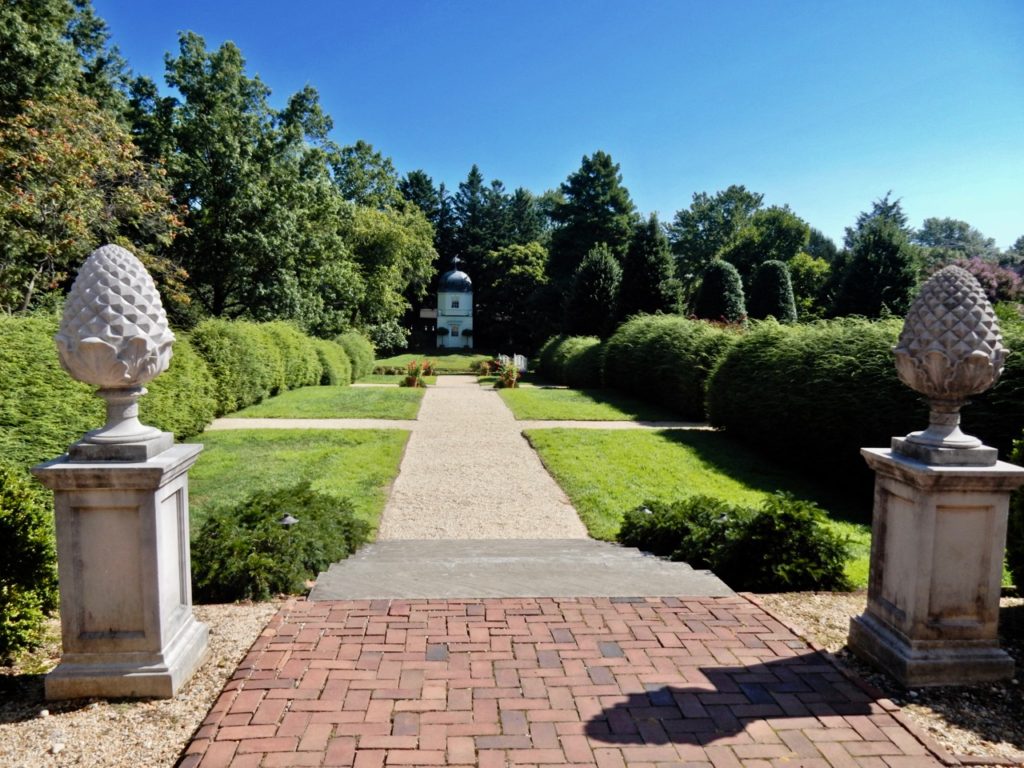 In 1965, when the hotel shuttered, a team of experts – archival researchers, archaeologists, architectural historians, paint analysts, x-ray photographers, carpenters, masons, landscape designers, horticulturists and other skilled professionals – began restoration with a keen eye to detail.
Chips of paint on the original wood floors were thankfully preserved under carpeting. Now, each room on two floors is an authentic recreation of how the mansion would have looked in Paca's time.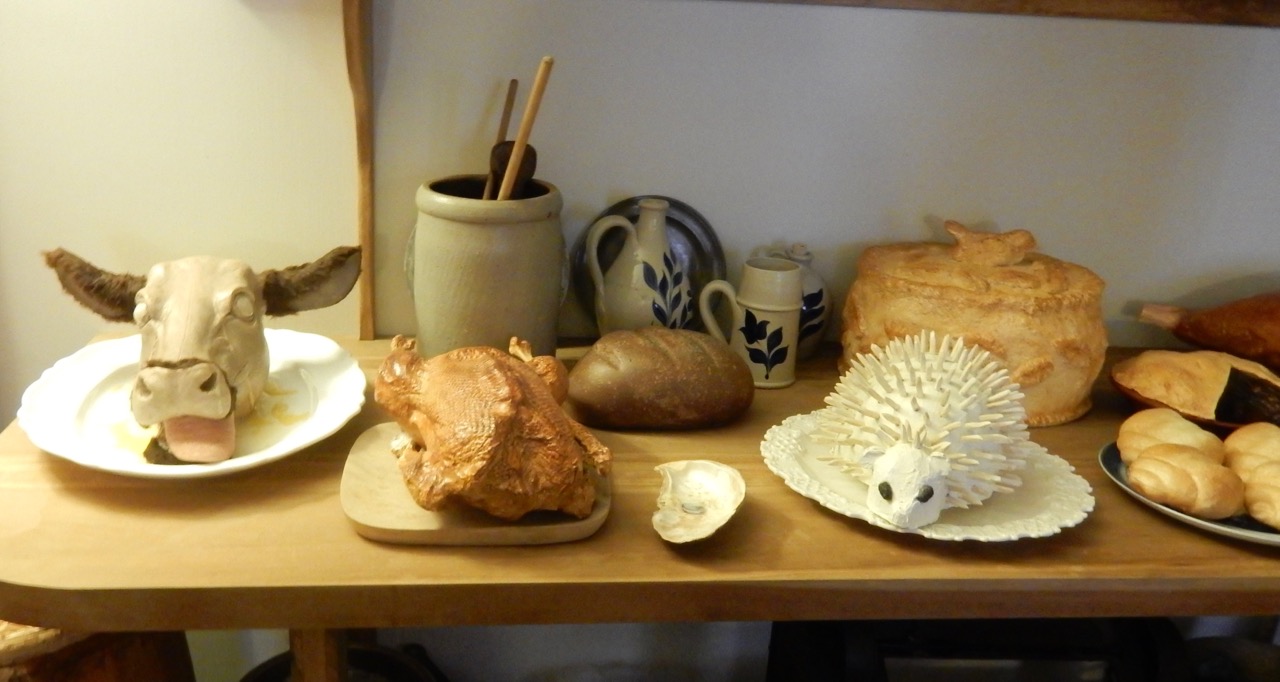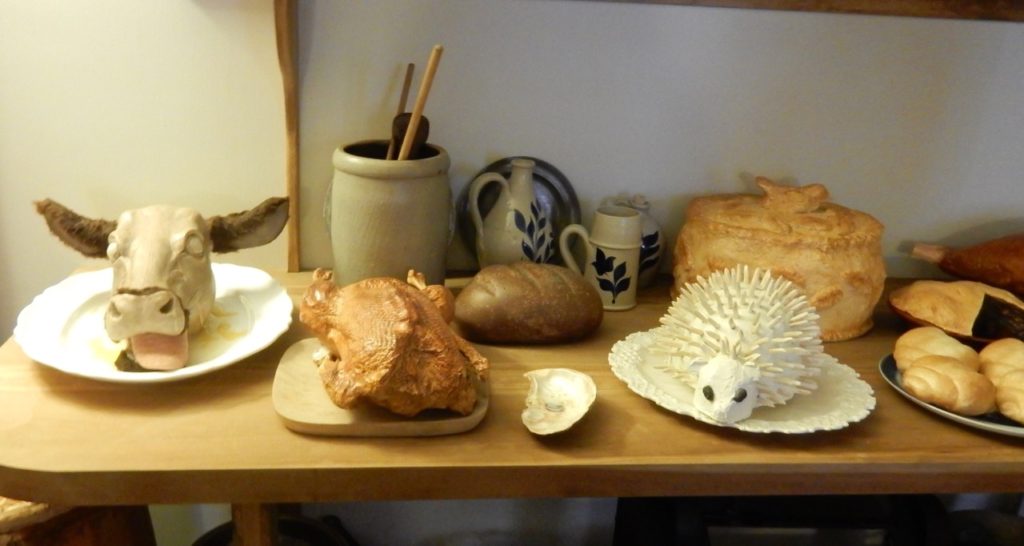 Many visitors come just to stroll the gardens alone, which is composed of the "Wilderness," a Boxwood maze garden, and a spring-fed lily pond fronting a two story fairytale "Summer House," the top floor which can be rented for special events.
In my opinion, a catered meal for two overlooking the gardens is a most romantic way to Pop the Question. Open Mon-Sat 10-5, Sun 12-5, $10, adults, $5 kids, for house and garden.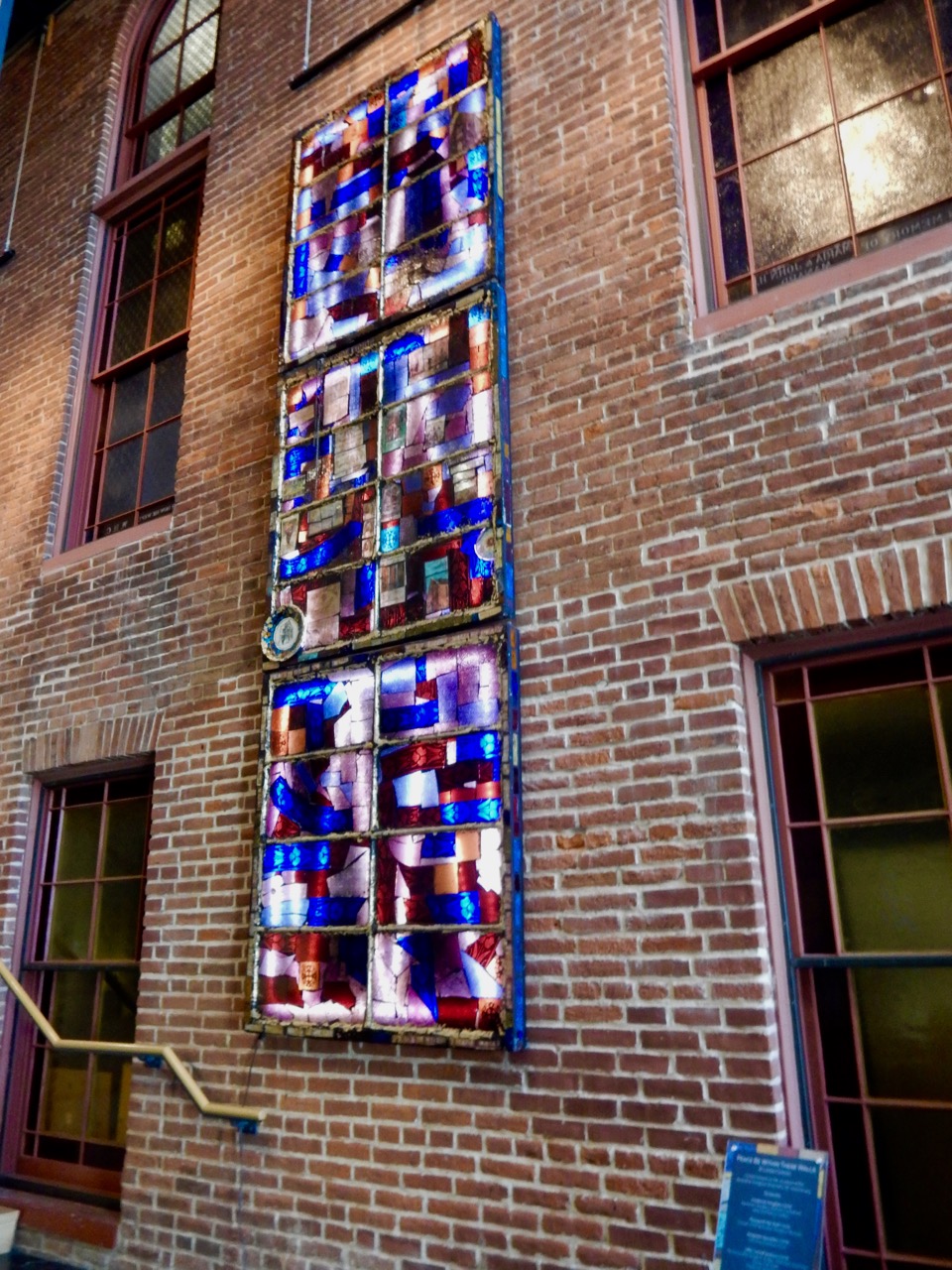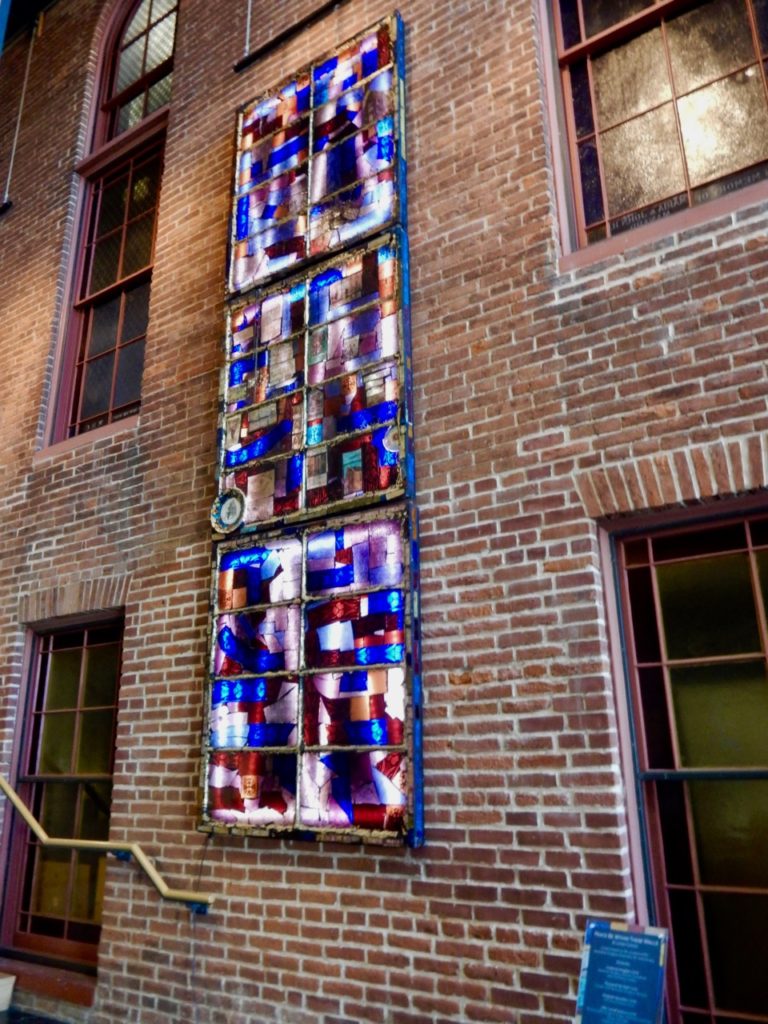 VISIT: Banneker Douglas Museum. Situated in the former Mt. Moriah African Methodist Church, Annapolis's museum of African American History, named for mathematician Benjamin Banneker (who helped survey the borders of the original District of Columbia), and Abolitionist, Frederick Douglas, is a hidden gem worth at least an hour.
Celebrating Fellowship, Worship, and Community, engaging exhibits are now in an adjacent building, and focus on Black men and women in Maryland history who deserve to be recognized.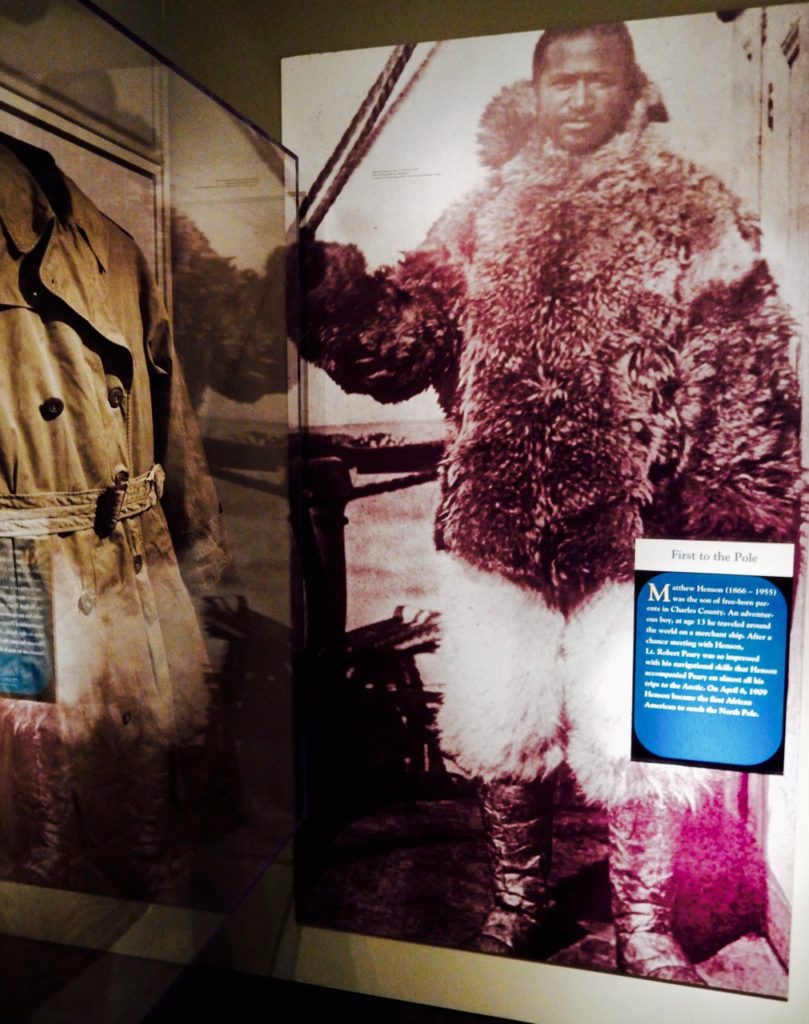 Mathias de Sousa came to Maryland in 1633 as an indentured servant, earned his freedom, and became a ship's captain. Explorer, Mathew Henson, was the first African American to reach the North Pole, with Lt. Robert Peary, in 1909. There are photos galore – one of the largest of a popular, then segregated, Black beach.
Divided in half, one side attracted "church and family," and other half "entertainment," where performers on the "Chitlin' Circuit" (like James Brown) would draw big crowds.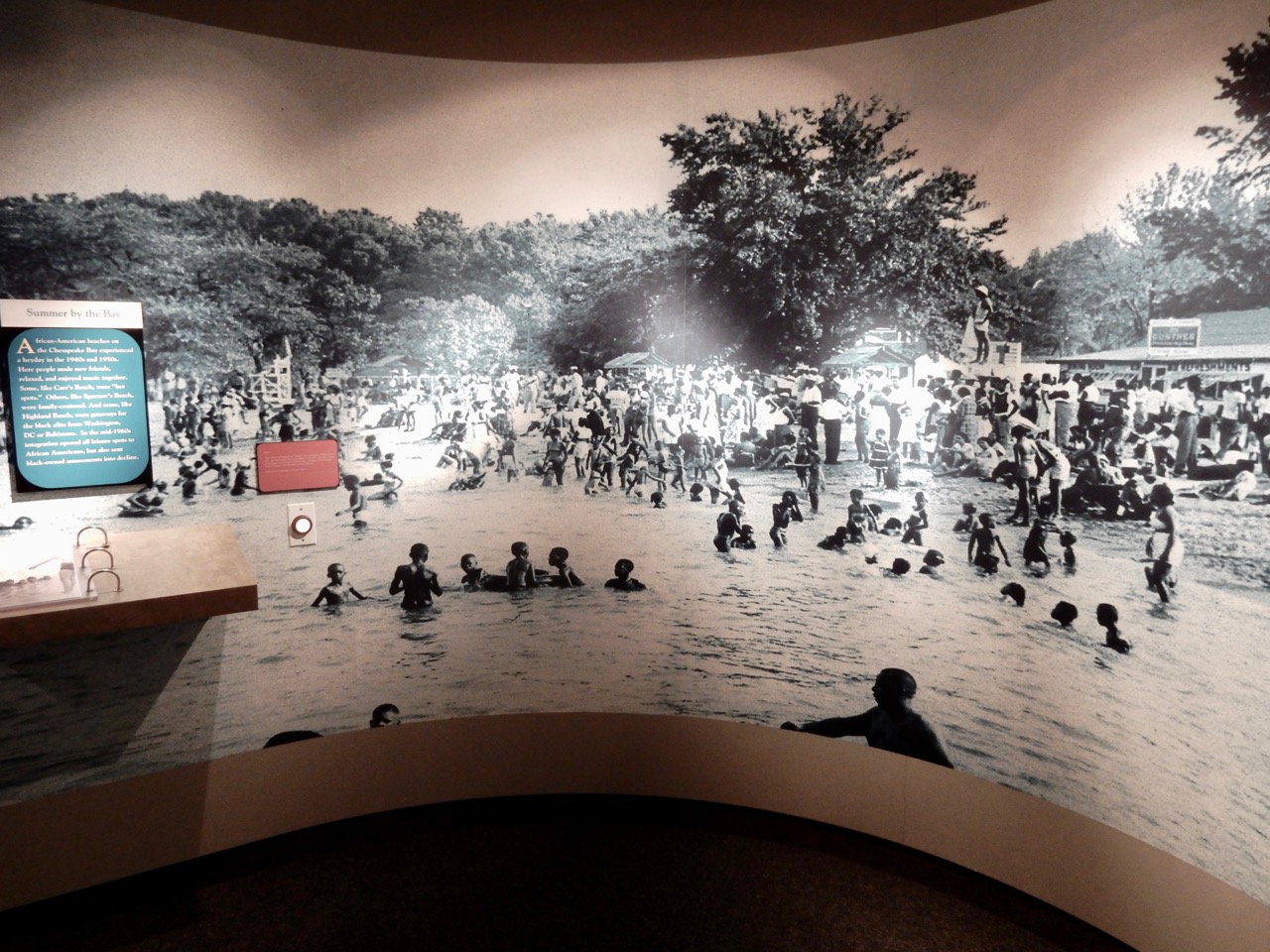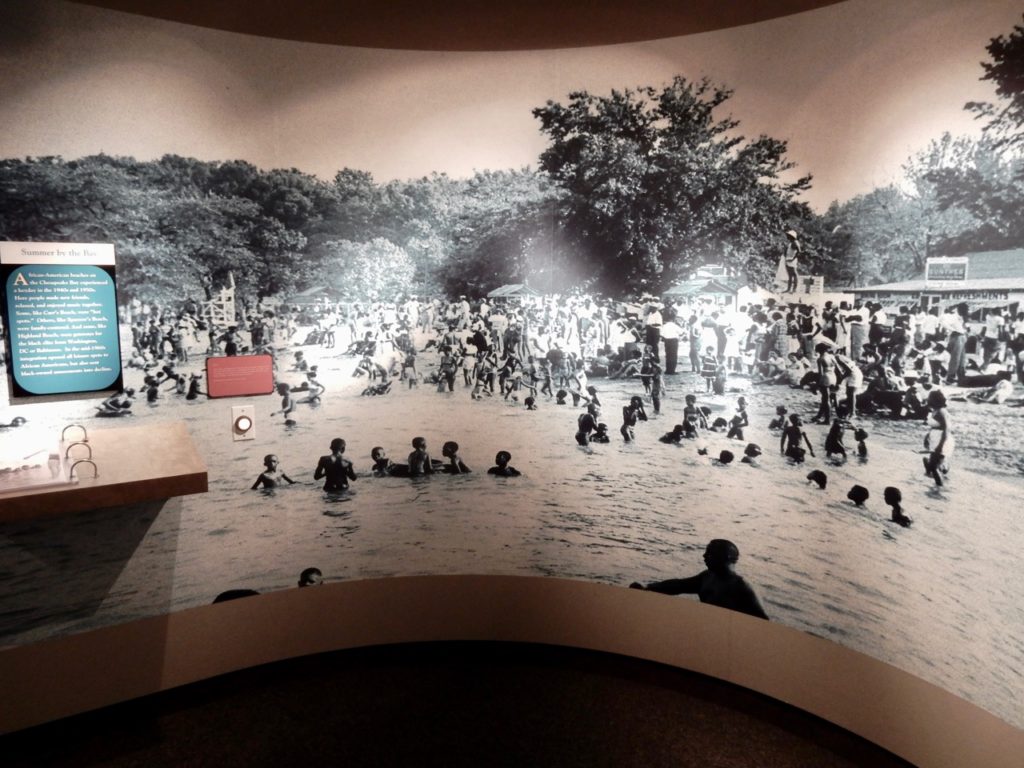 The exhibit titled "Deep Roots, Rising Waters," follows Emancipation, Military Service, Education, and the Civil Rights struggle in a positive way without sugar coating some dark history.
Your journey begins in the lobby – dominated by a stunning stained glass wall hanging that echoes the windows in the church next door. It's a welcoming place for all to experience. Open Tues-Sat 10-4, free.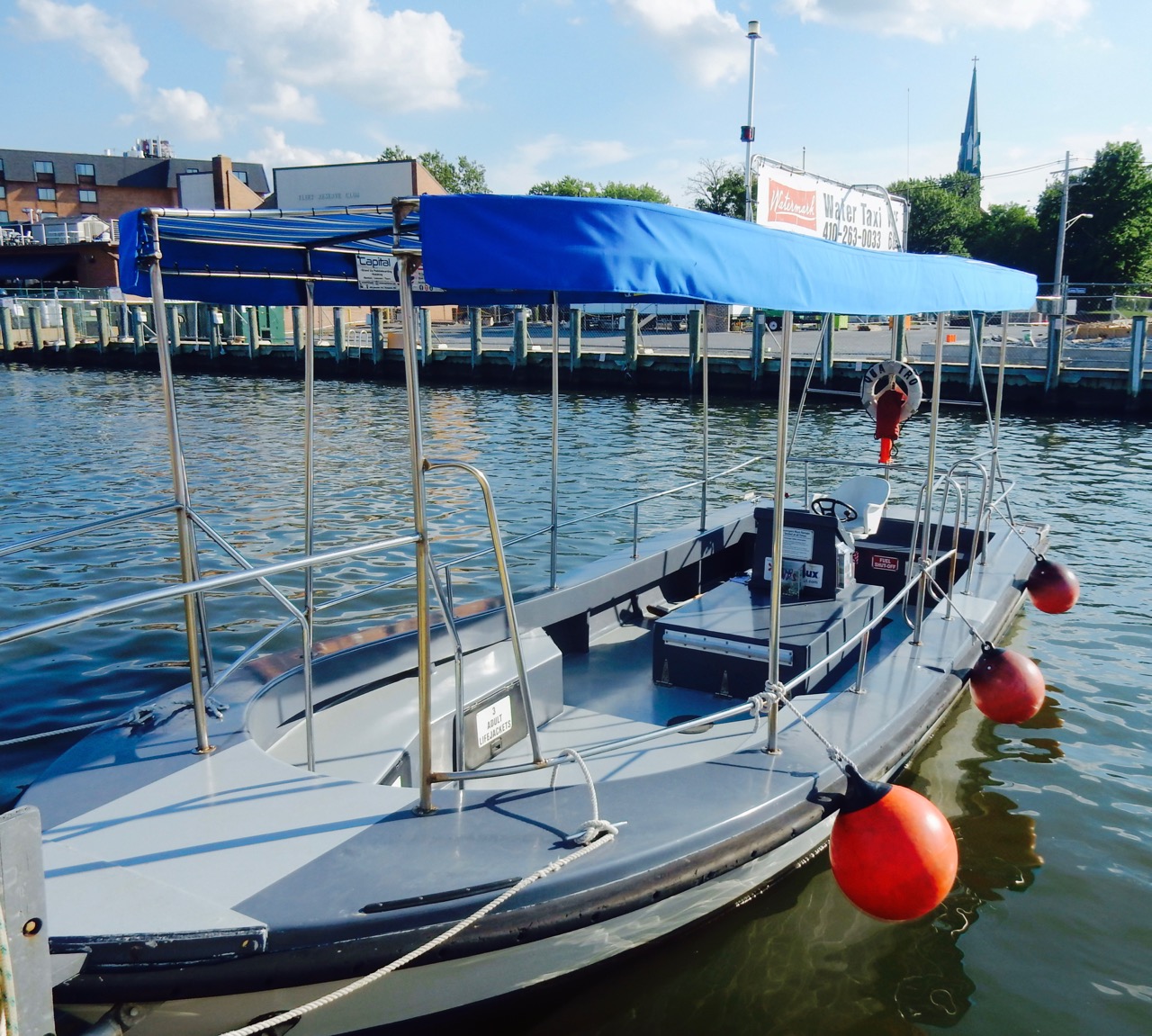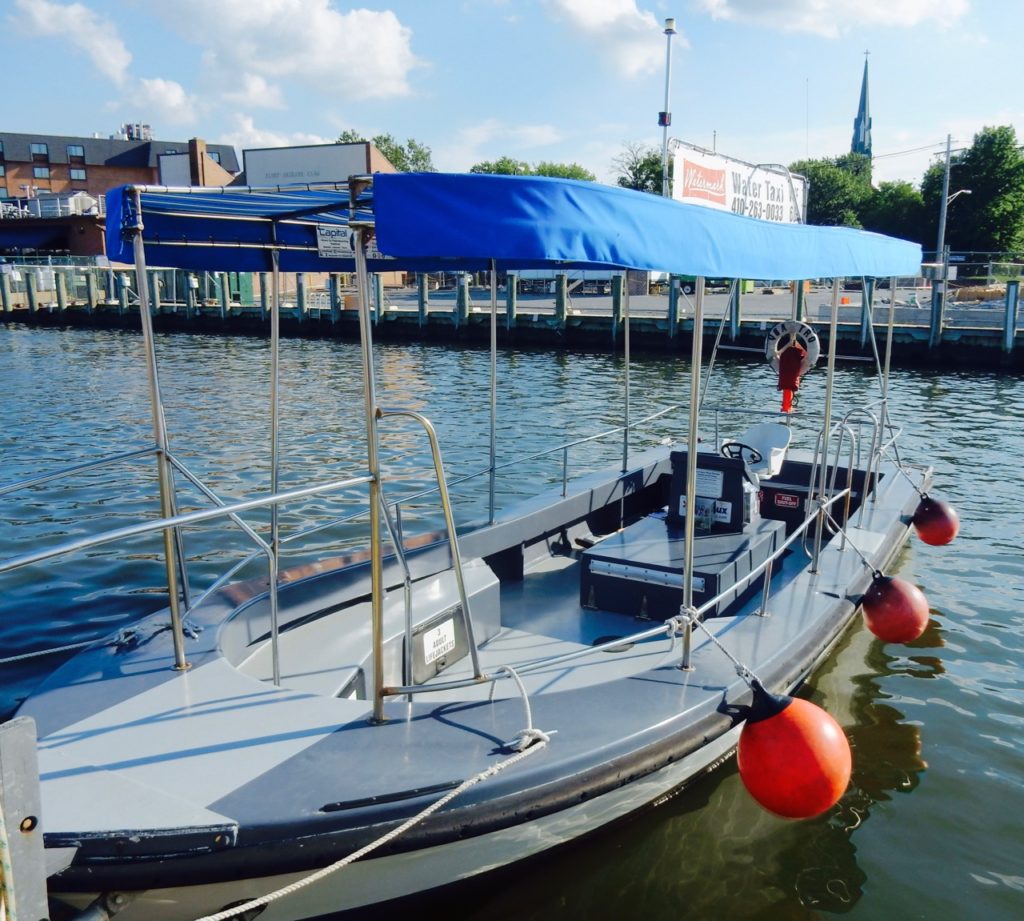 TAKE: Annapolis Water Taxi. It's one of the best ways to get around, especially if you're a transient boater hanging on a mooring, or a traveler wanting to get from Annapolis to the "Maritime Republic of Eastport" (declared Jan 25th, 1998) right across Spa Creek.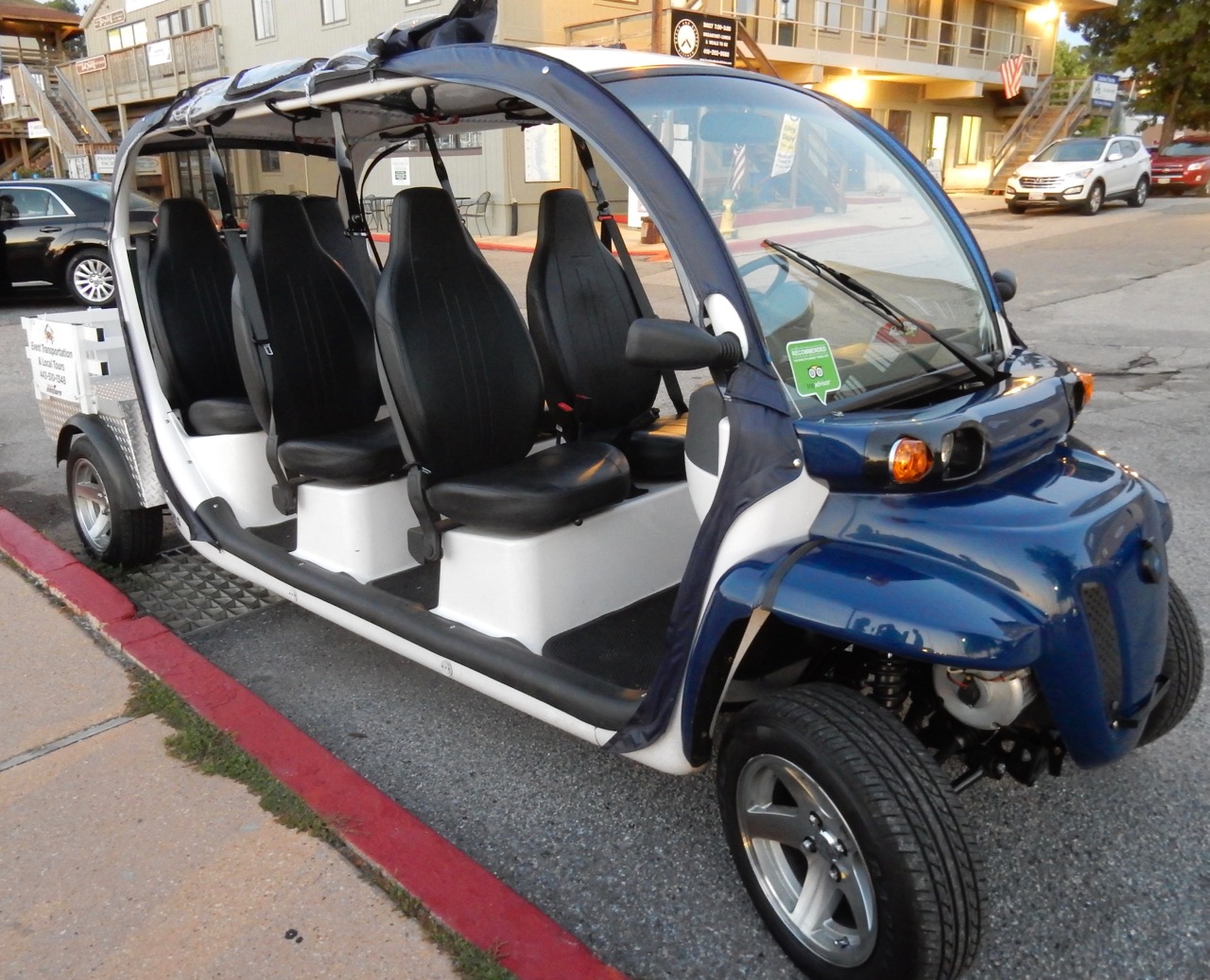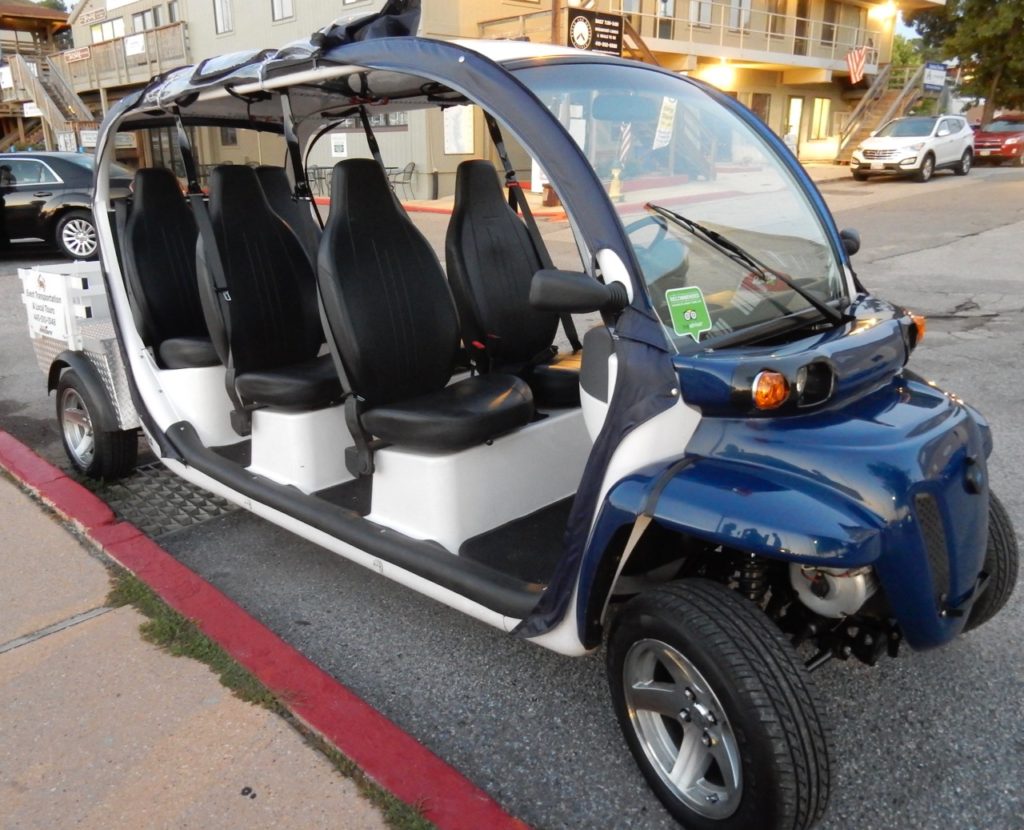 TOUR: Urban EvenTours, Urban Adventure Tours. Tool around Annapolis in a GEM (Global Electric Motor) for a very different experience than a walking or trolley tour. With only six seats (UAT has 15 GEM's – the largest fleet of them used for tourism purposes in the USA), each tour is an intimate and personal way to explore the narrow alleyways and cobblestone streets of this Naval town.
45 minute City View Tour $15 pp. 1 ½ hour Explore the Heart of Annapolis, $29 pp. The most unique and comprehensive tour is the 5 hour Annapolis by Land and by Sea, which includes sampling local seafood, an electric boat cruise, and the land-based GEM Tour, $180 pp.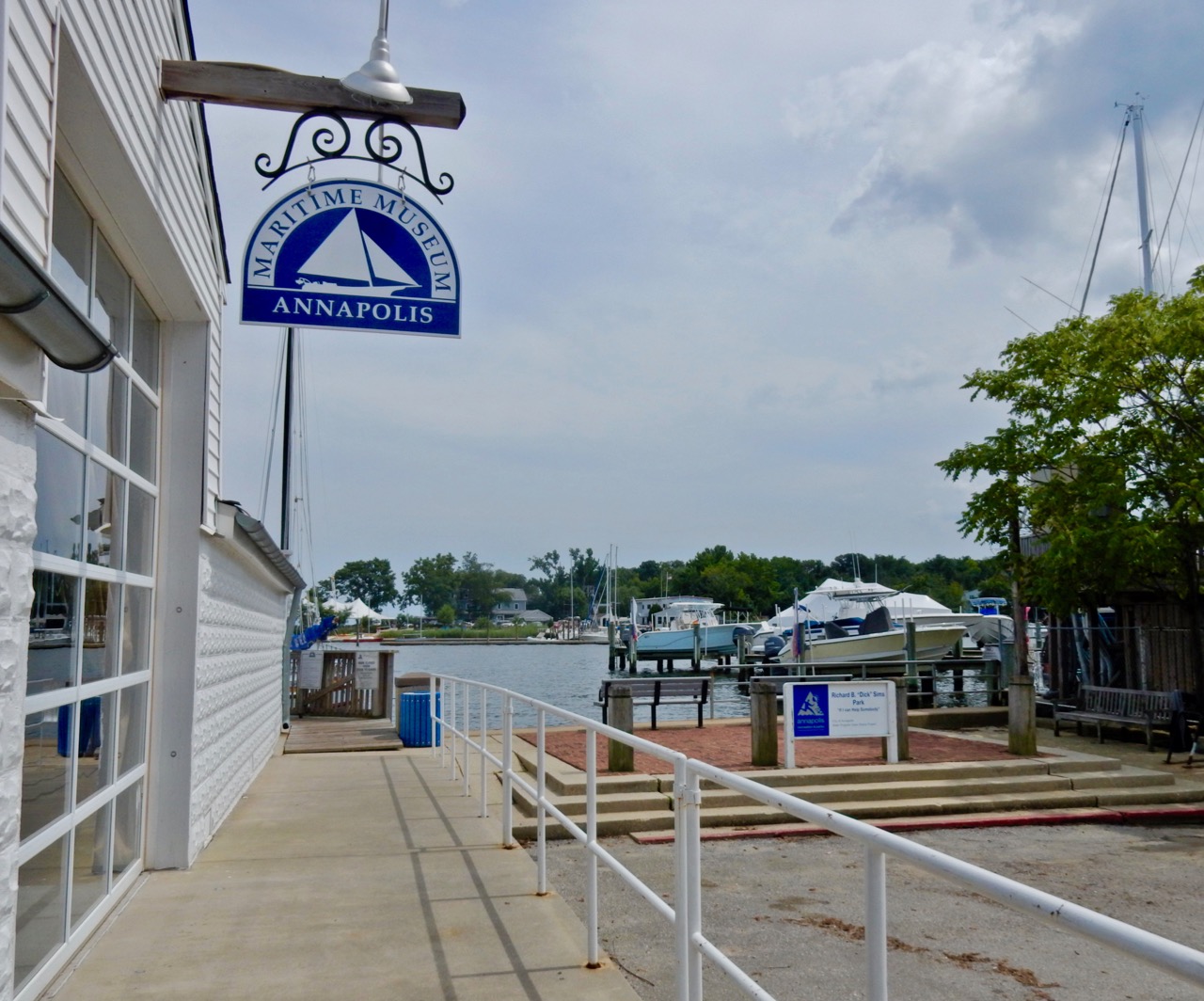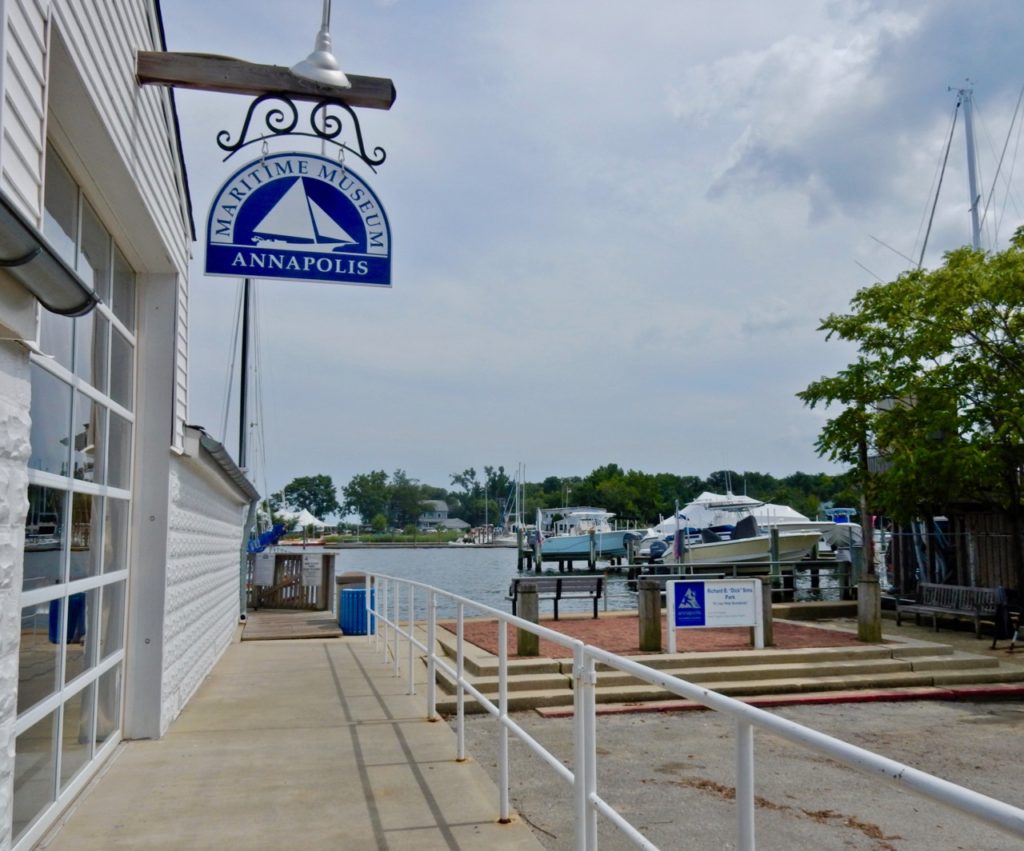 GO: Annapolis Maritime Museum, Eastport. This dockside museum in a residential neighborhood in Eastport was, from 1918 to 1986, McNasby Oyster Co., the last Oyster Packing Plant in the region. Annapolis has primarily been a yachting/Navy community, but Eastport across the channel identifies as a Watermen's neighborhood, and this Maritime Museum highlights that industry.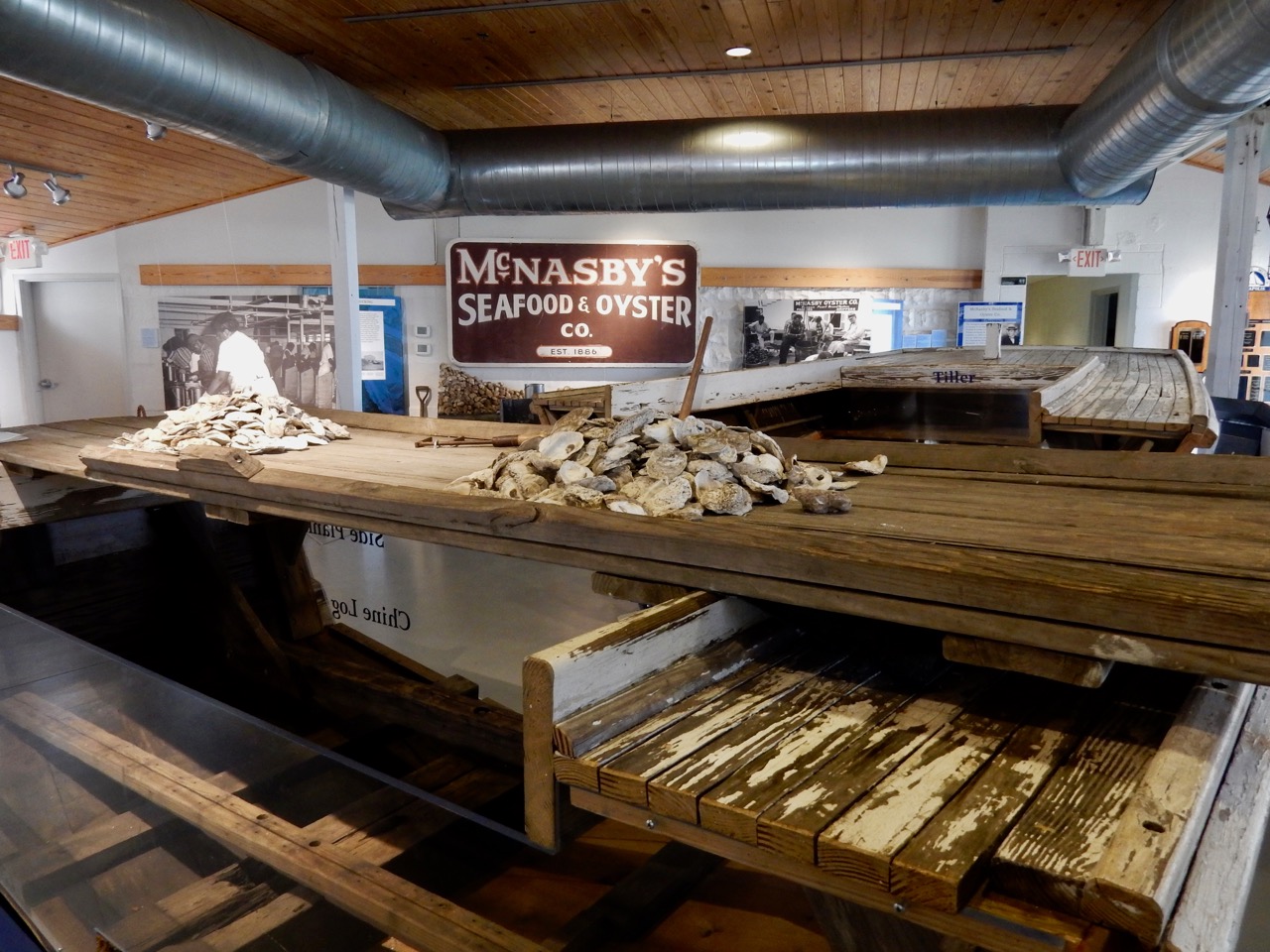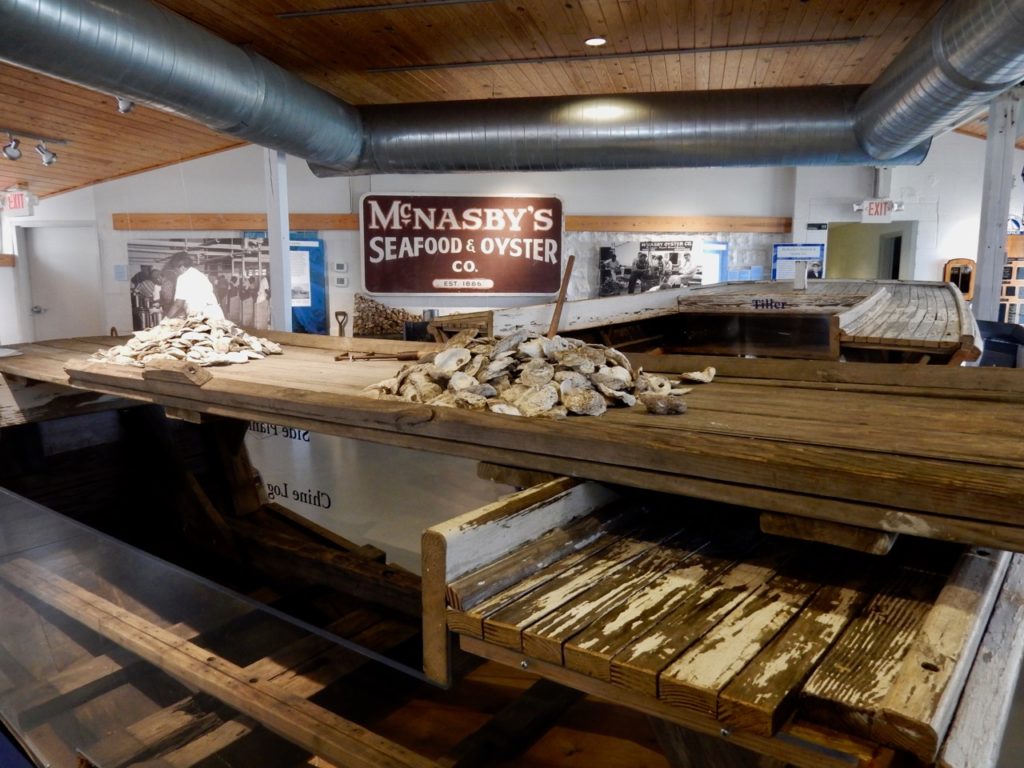 Exhibits about oystering and oyster processing are set up where dozens of workers once shucked those bivalves. Bushels of just harvested oysters came through the back door from the docks, separated by size, and were shucked and canned here.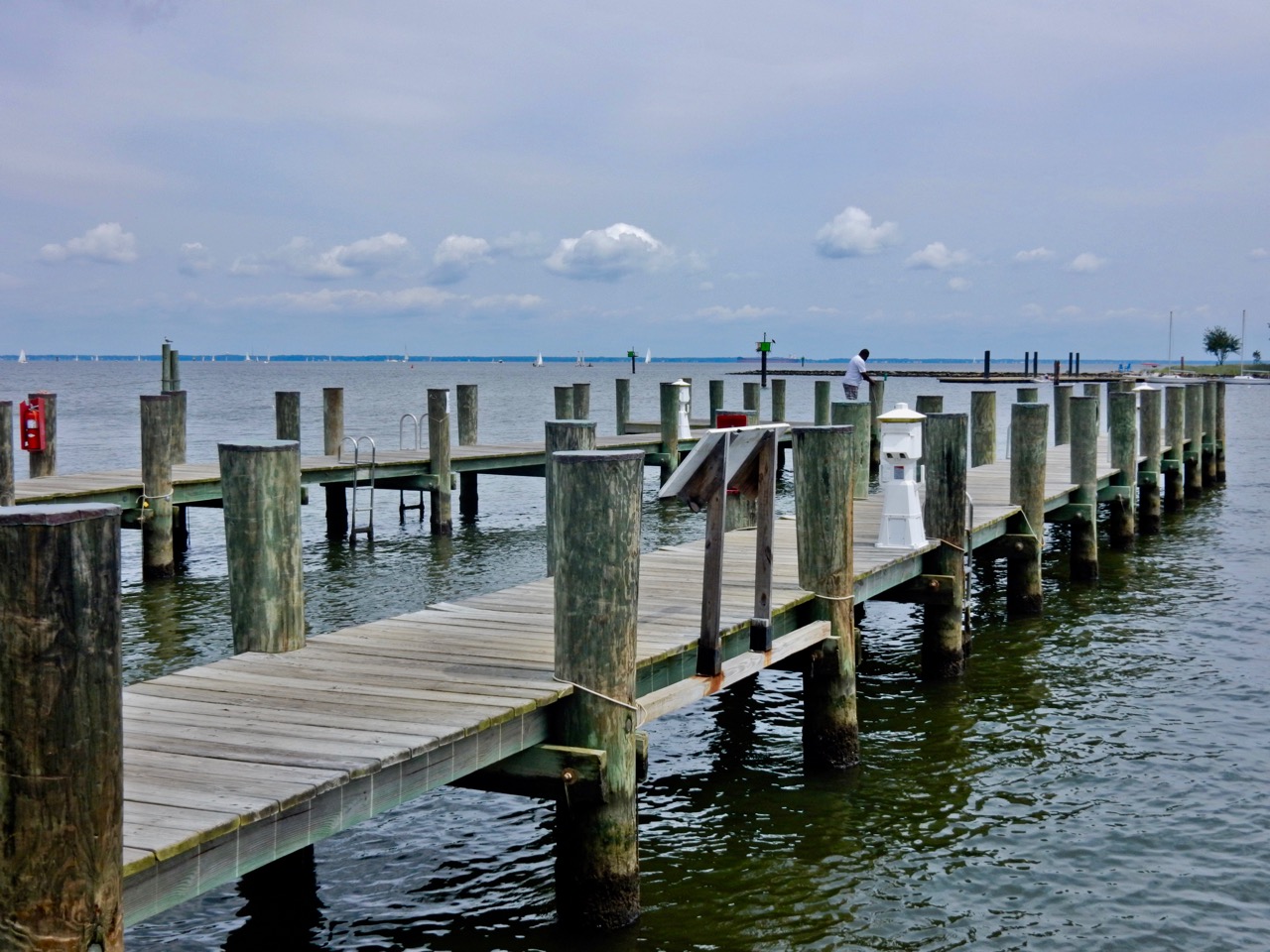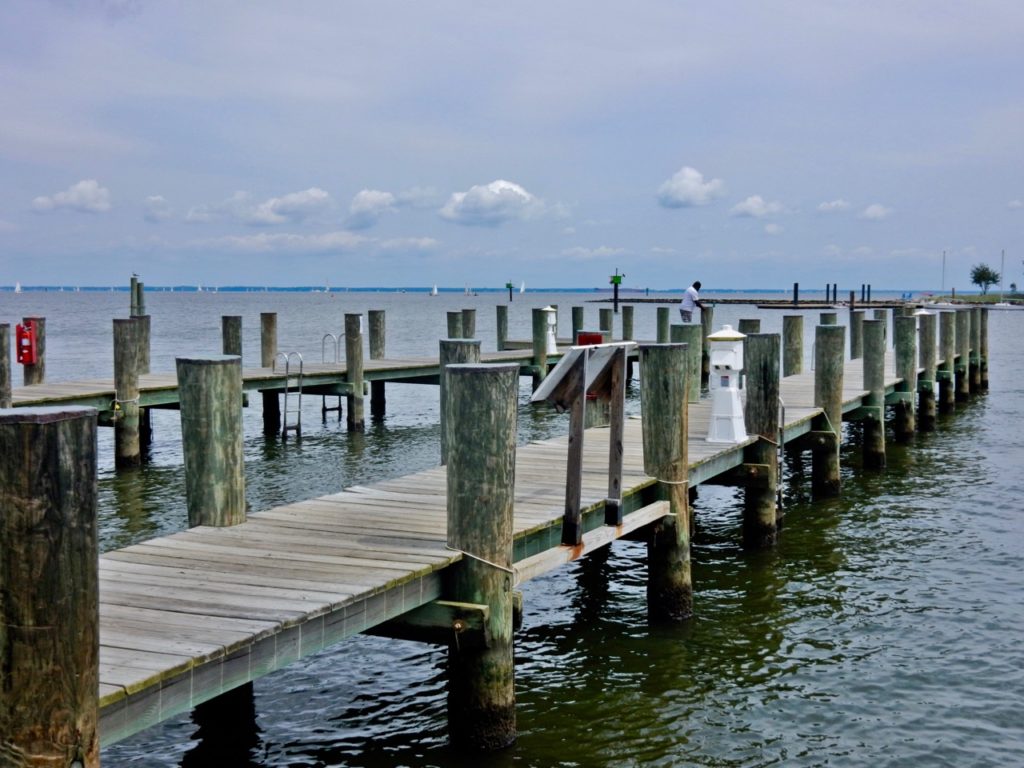 Most exhibits rotate on a regular basis, but you'll get the gist of the importance of oysters and the oyster industry from a visit: they provide habitat for marine life, filter impurities from the bay, and are an economic driver for the region.
After perusing the displays, walk outside on the boardwalk and take in the waterfront. And if you're here on a Thursday night in summer, feel free to listen to a concert on the small beach. Open Wed-Sun 11-3, free.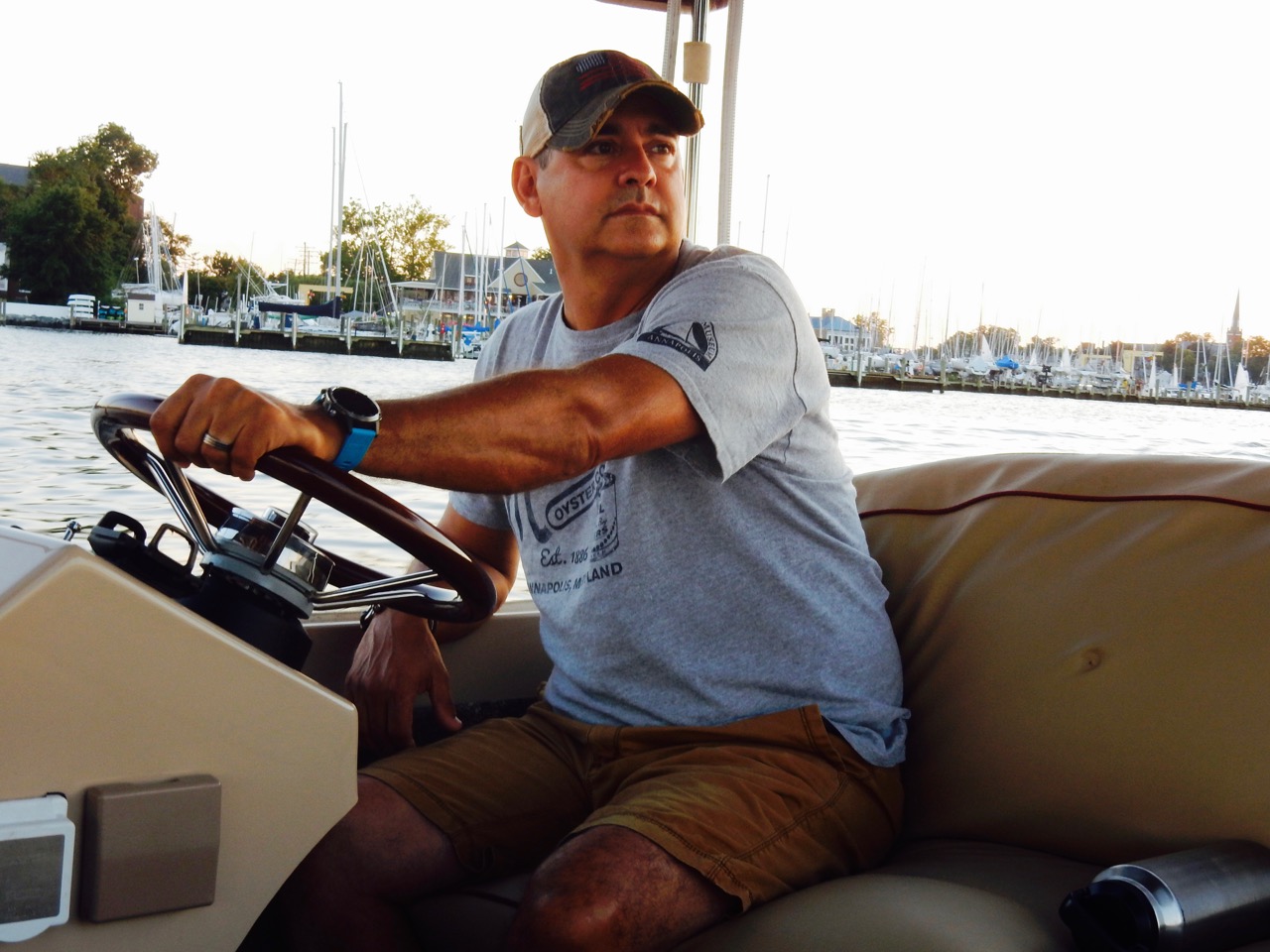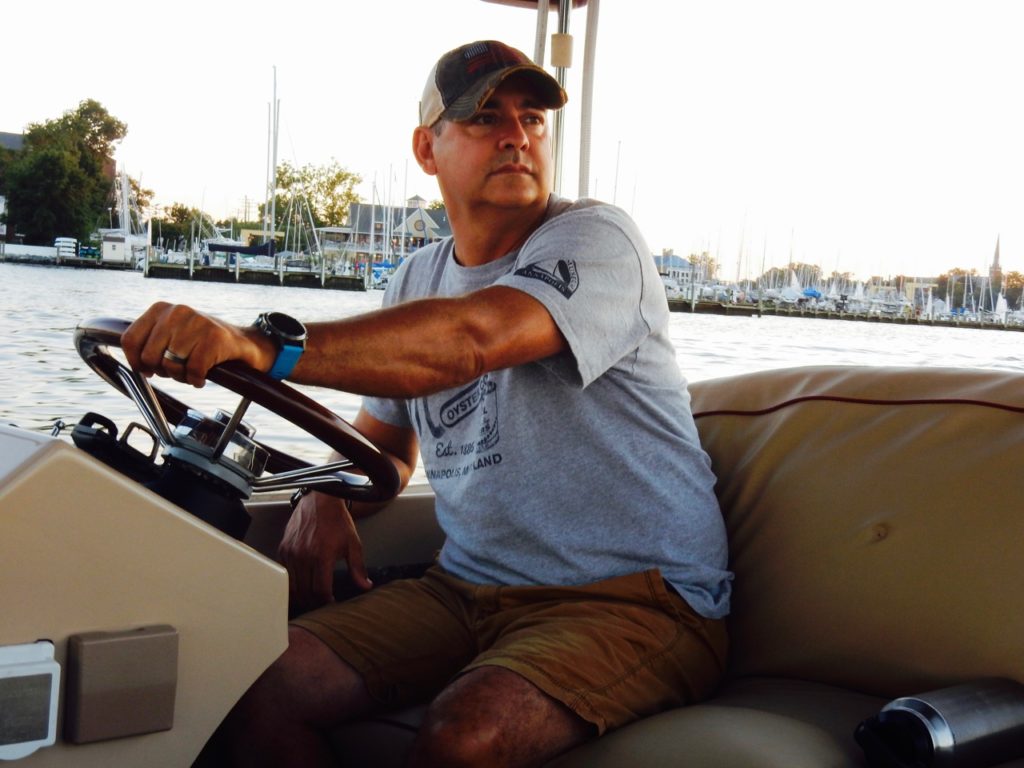 RENT/BOAT: Annapolis Electric Boat Rentals, Eastport (adjacent to The Chart House). After owner Greg Horn presents a 30-minute orientation, you can take a Duffy 22 Electric Boat on an hour or longer spin around Annapolis Harbor (Spa Creek, Back Creek) with up to 9 other people.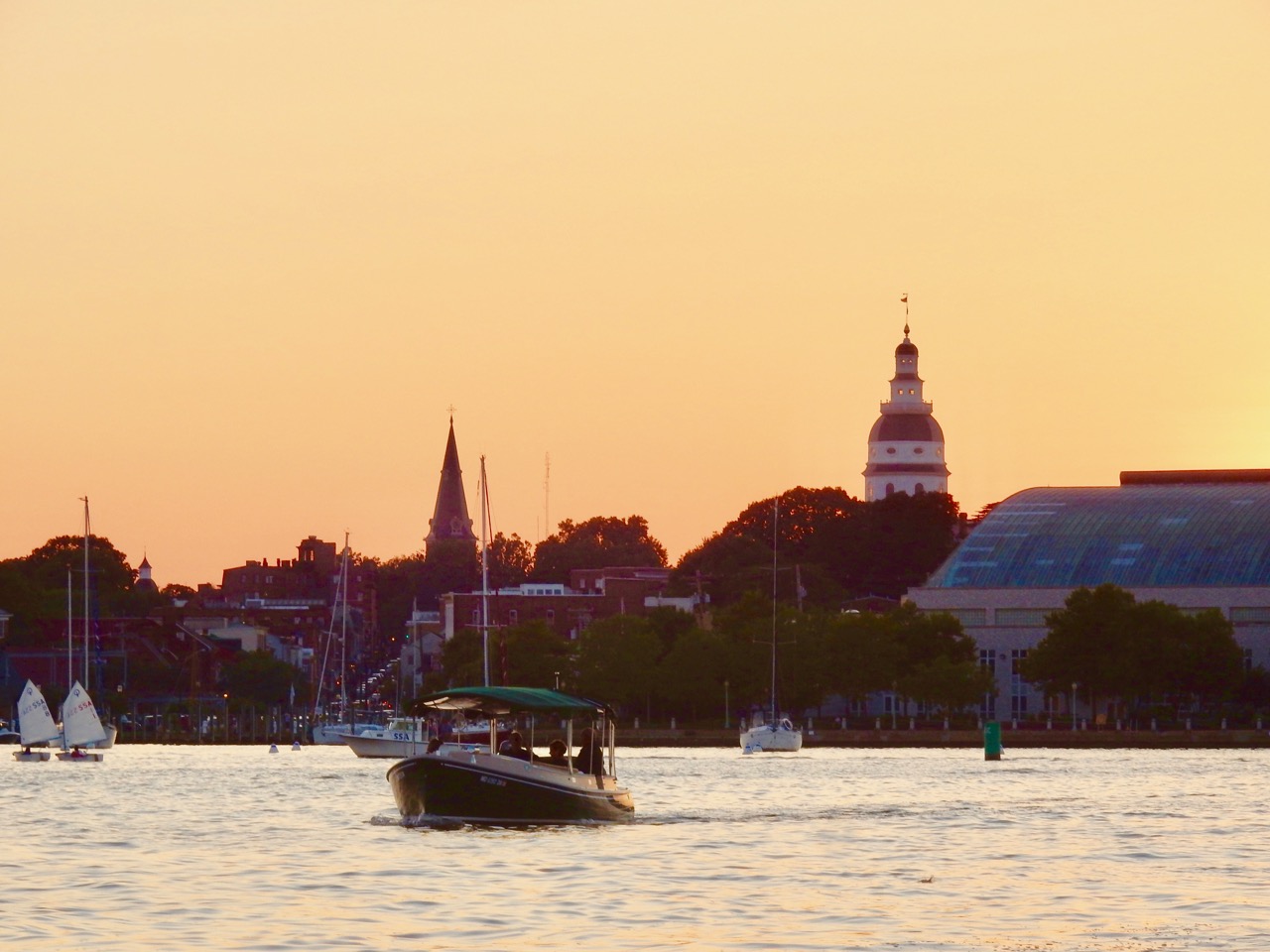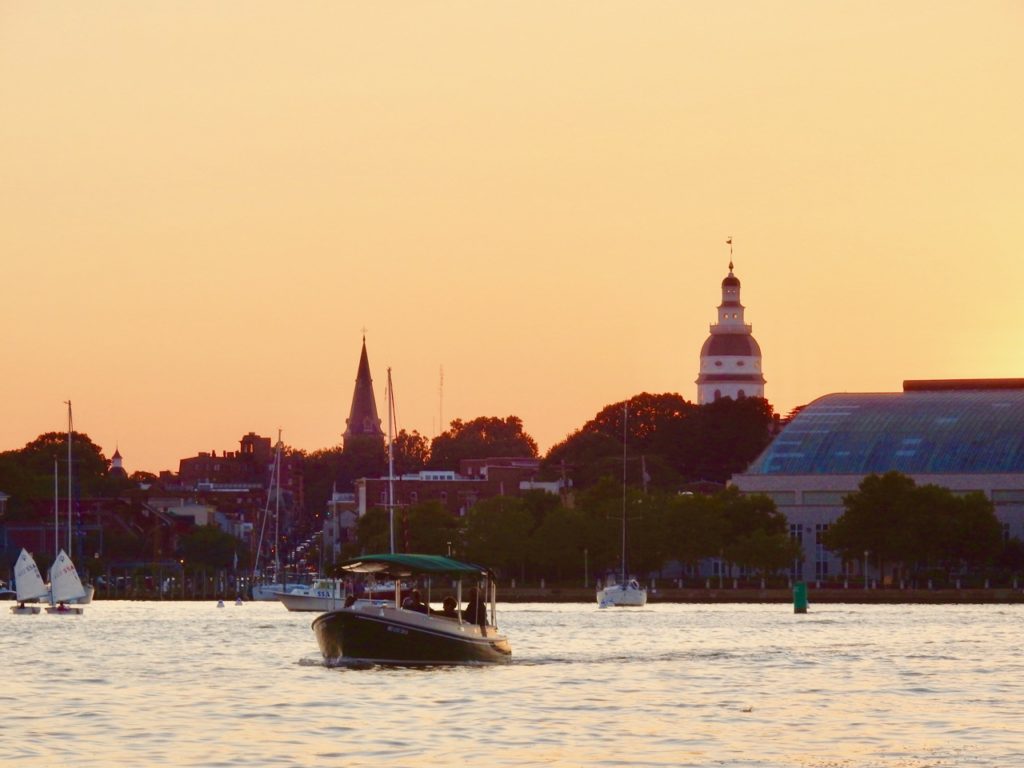 It's a very special way to see the Naval Academy and Annapolis downtown, particularly beautiful at sunset. $175 per hour (for the whole boat; works out to $17.50 per person with 9 other friends), and after 2 hours goes down to $100 per hour. BYOB, but the Captain cannot drink.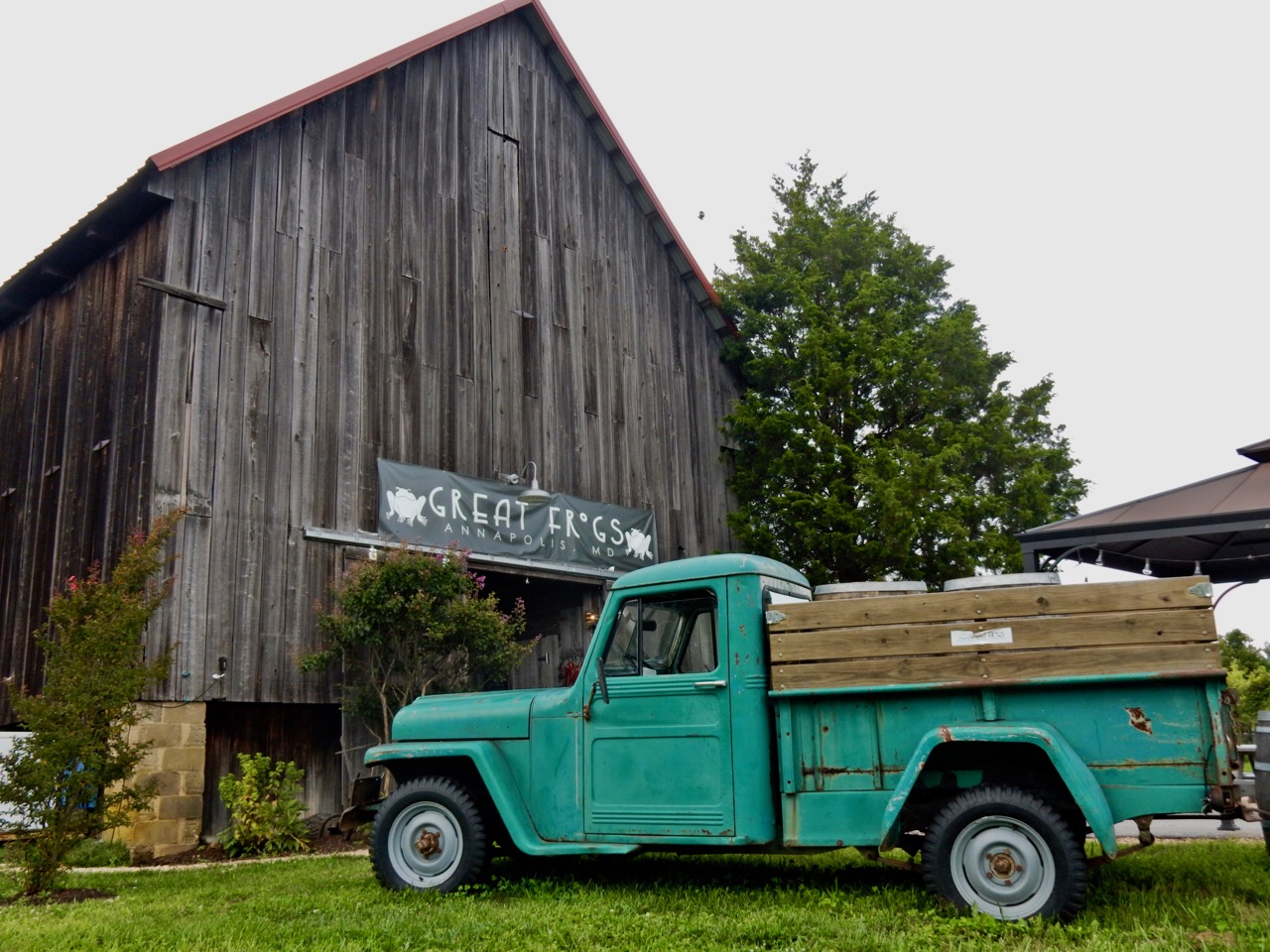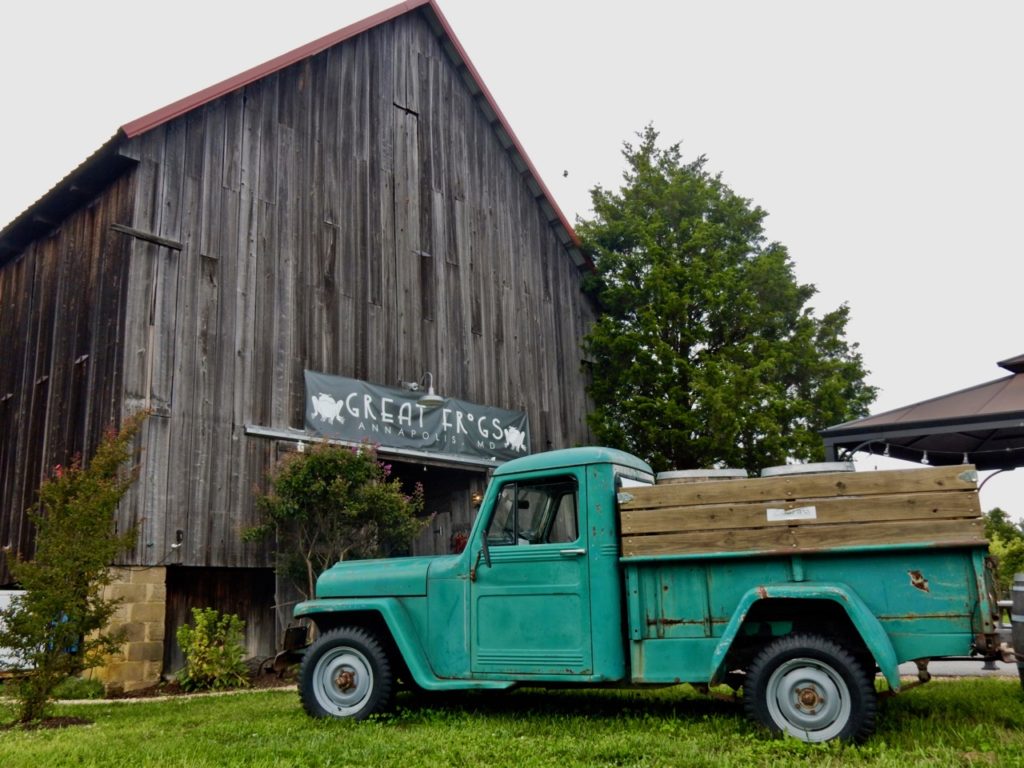 TASTE/DRINK/EAT: Great Frogs Winery. "Wine can be good, but it's better with food pairings," says Great Frogs Winery owner, Andrea O'Shea, who, with her husband Nate offers such tastings in an Instagram-worthy converted tobacco barn.
Nate, a restaurant wine buyer, was always intrigued by wine, and "wanted to make something" after moving back to Maryland for family reasons.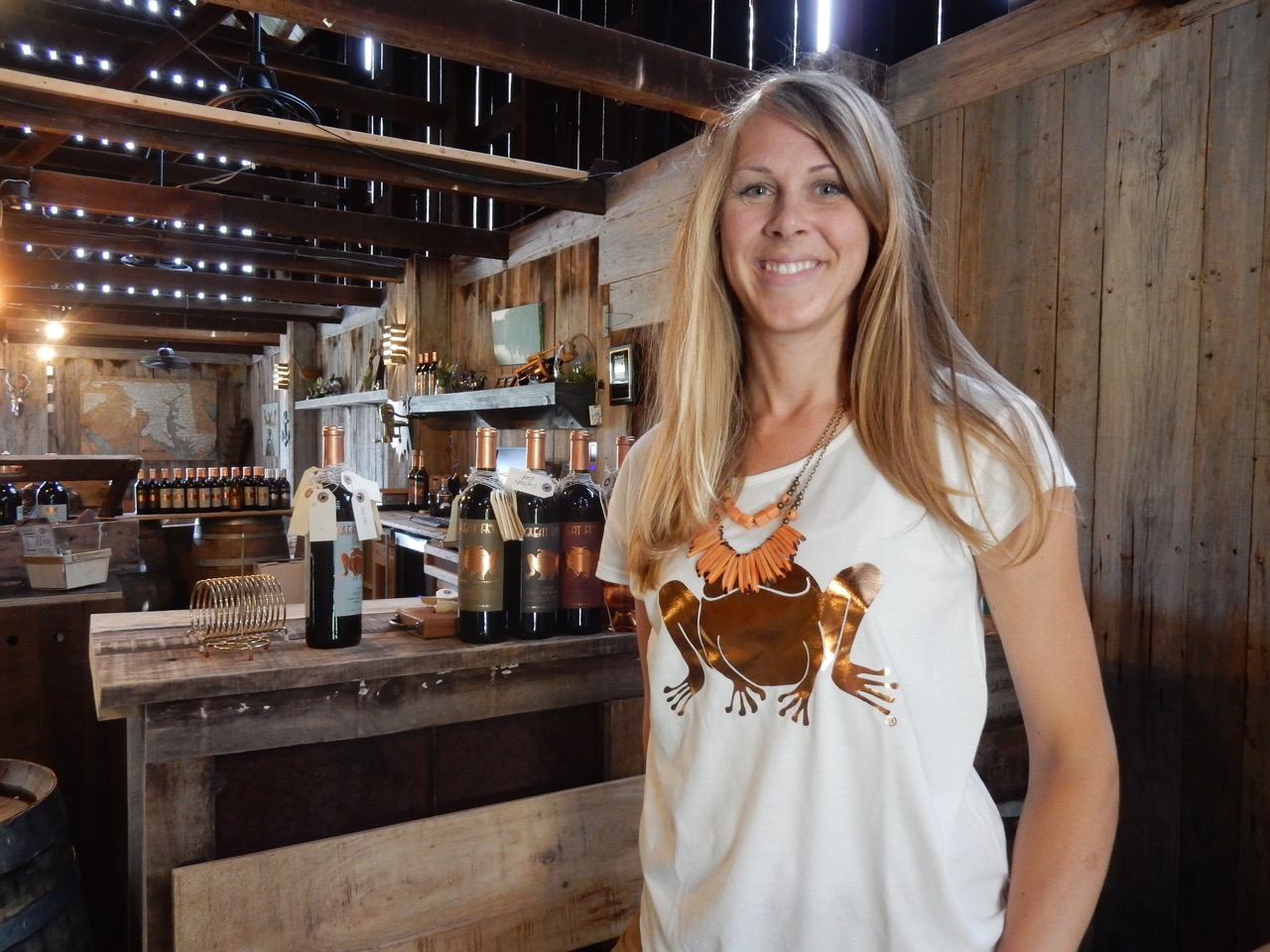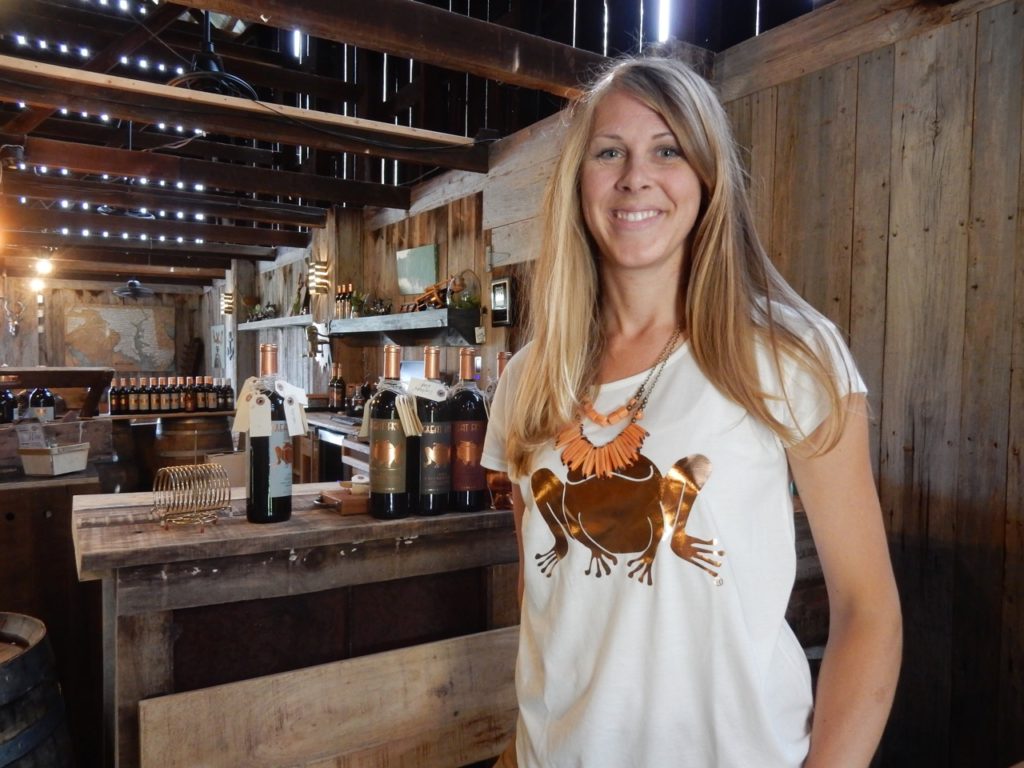 The cool and cozy barn-chic décor and tasting presentations can be attributed to Andrea – an artist with an eye for design. Most vintages, like the Vintner's White and Chesapeake Rose – are good and dry.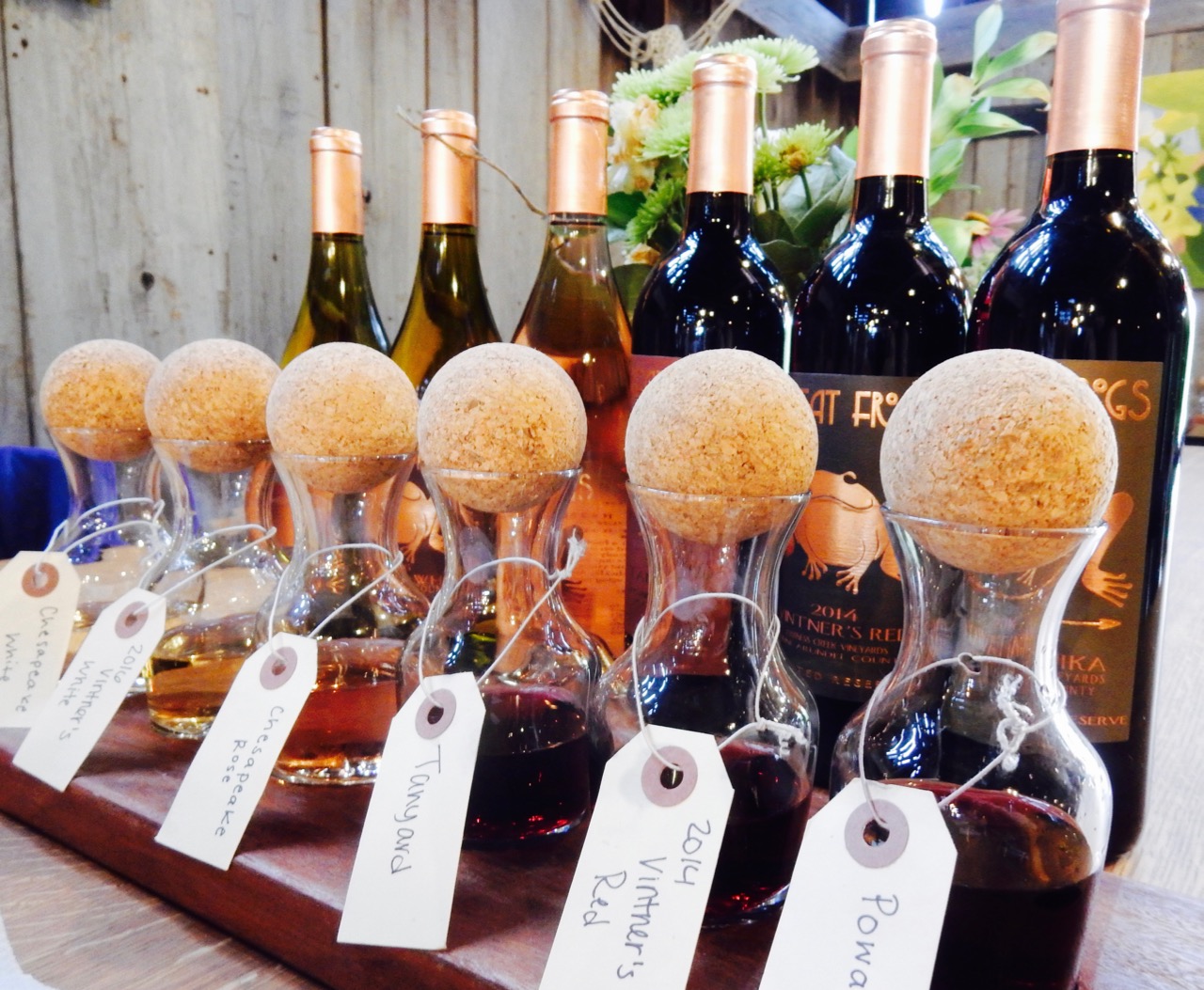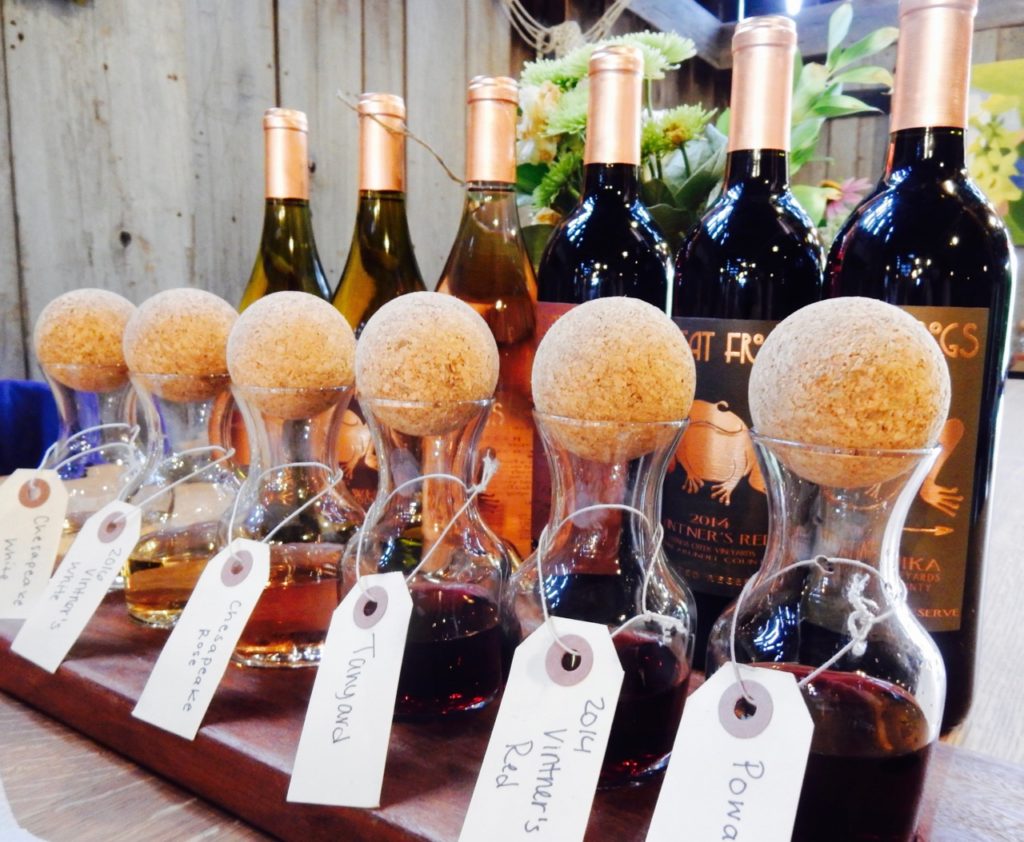 But Great Frog's standout is Tanyard, a proprietary blend of Chambourcin and Vidal Blanc grapes that pairs well with vinegar, spice, and Old Bay – perfect for this area of the country. Tastings are beautifully presented in small carafes topped with cork balls and come with notebook and a basket of crackers and other munchies.
Fri and Sat 1-5, RSVP necessary for wine-tasting and pairing. $35pp for a flight of 6, a full glass of your choice, and snack pack. Epicurian pairing $60pp for flight of 6, plus a large charcuterie board overflowing with several cheeses, meats, dried fruit and nuts.
GET AROUND: Annapolis Circulator. Trolley rides are now FREE! Every 20 minutes, Monday through Saturday – 7:30 a.m. to 11:00 p.m., Sunday – 8:00 a.m. to 8:00 p.m.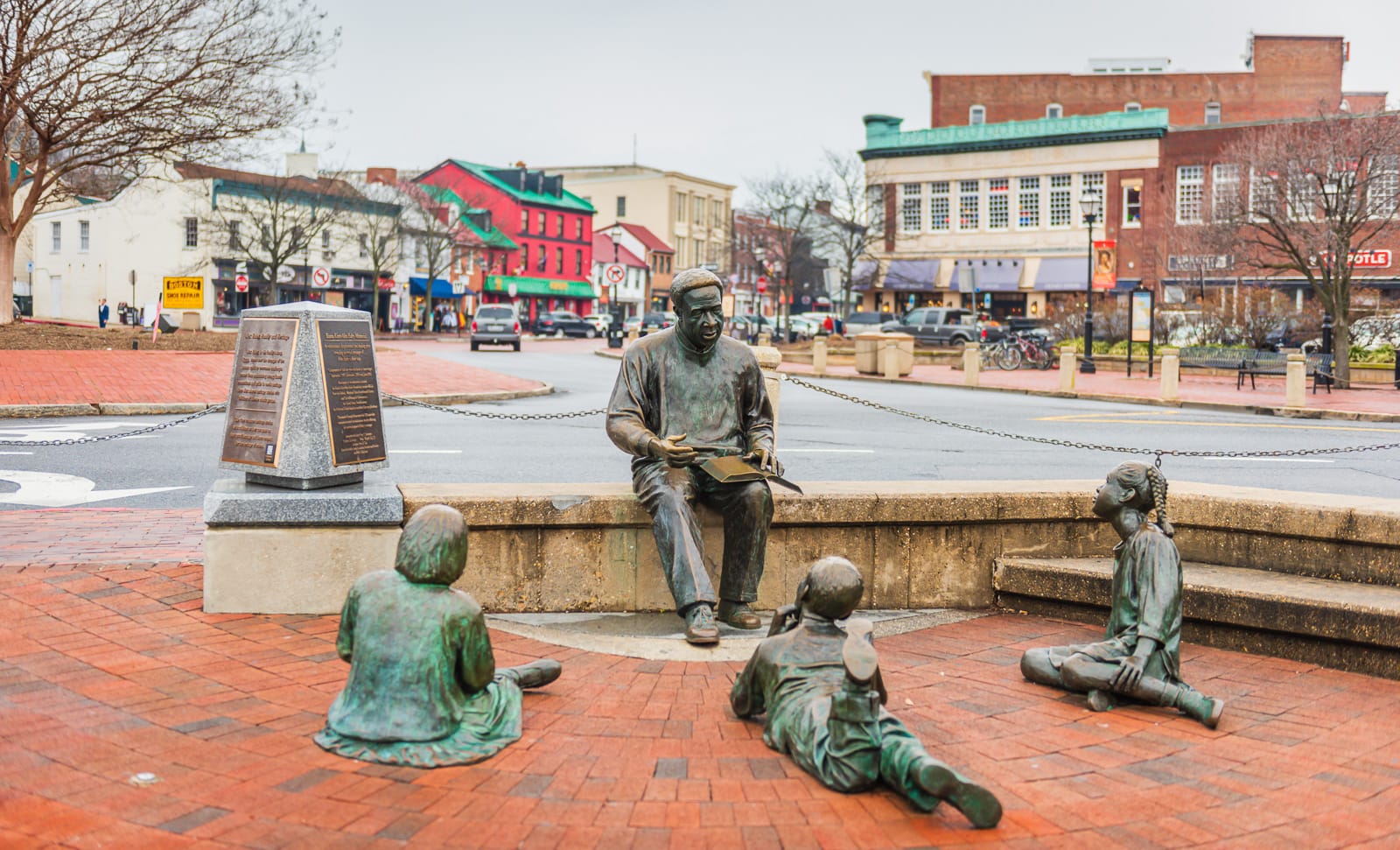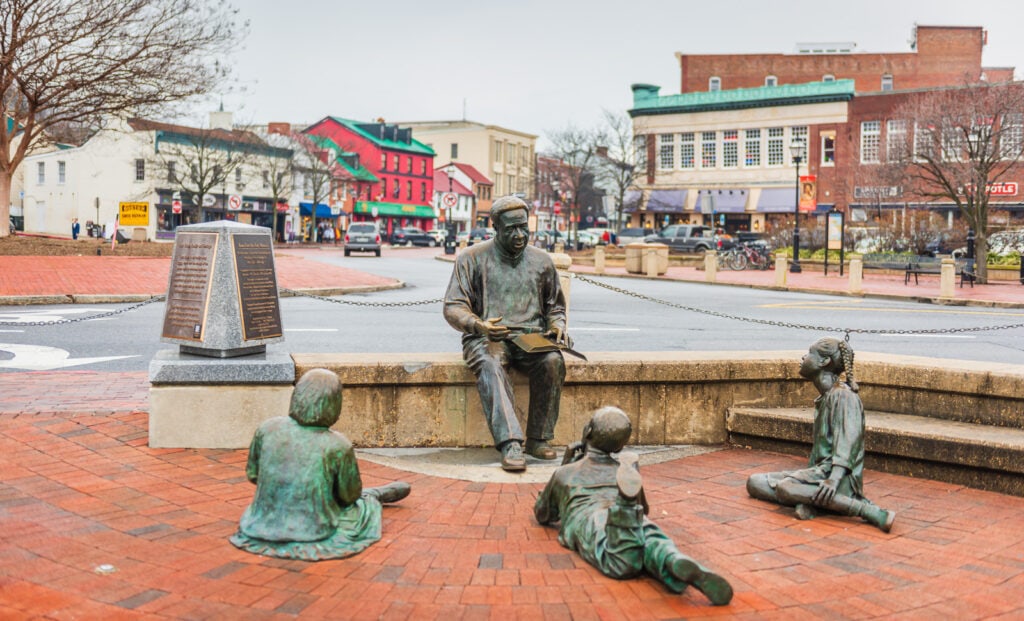 HANG OUT: Ego Alley. That's what Annapolis Harbor and the City Docks are called based on friendly competition between boat owners. It's here you'll find the Statue of Alex Haley reading to Children. Haley wrote his book, Roots, about his great-great-great-great grandfather, Kunta Kinte, who was captured and brought to Maryland on this very site.
SHOP: On Maryland Ave. for the best antique and boutique shops.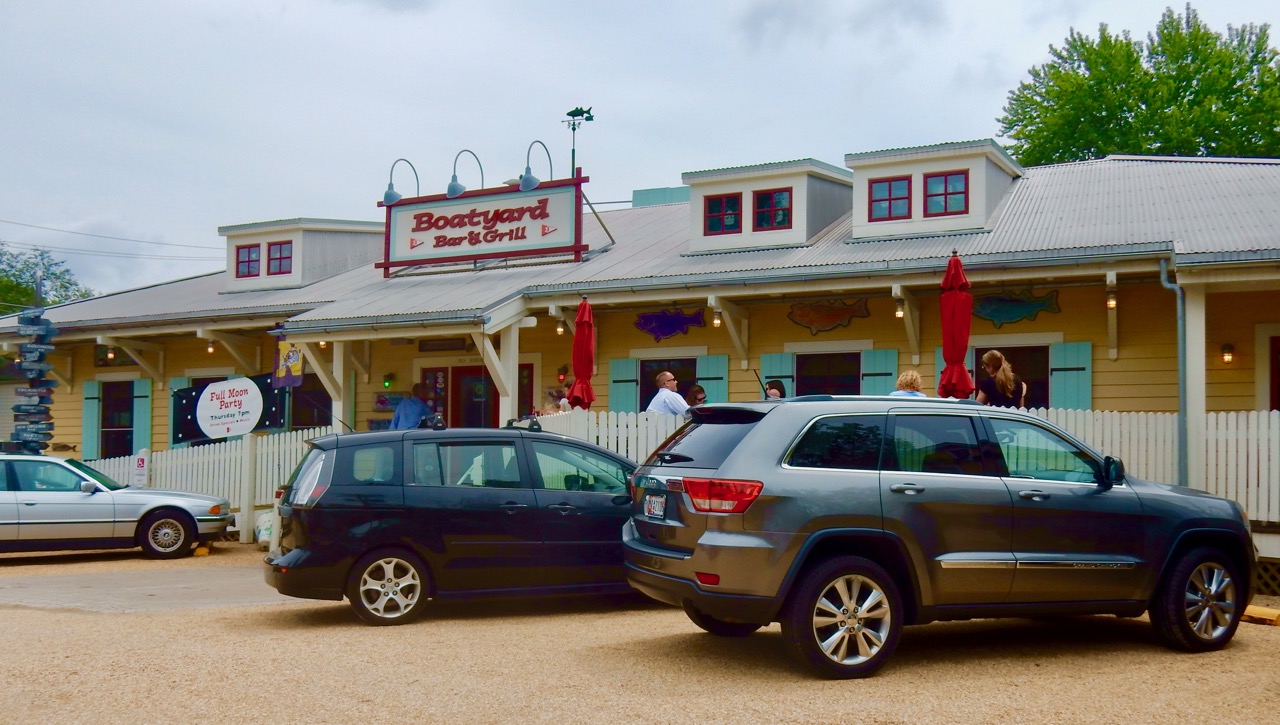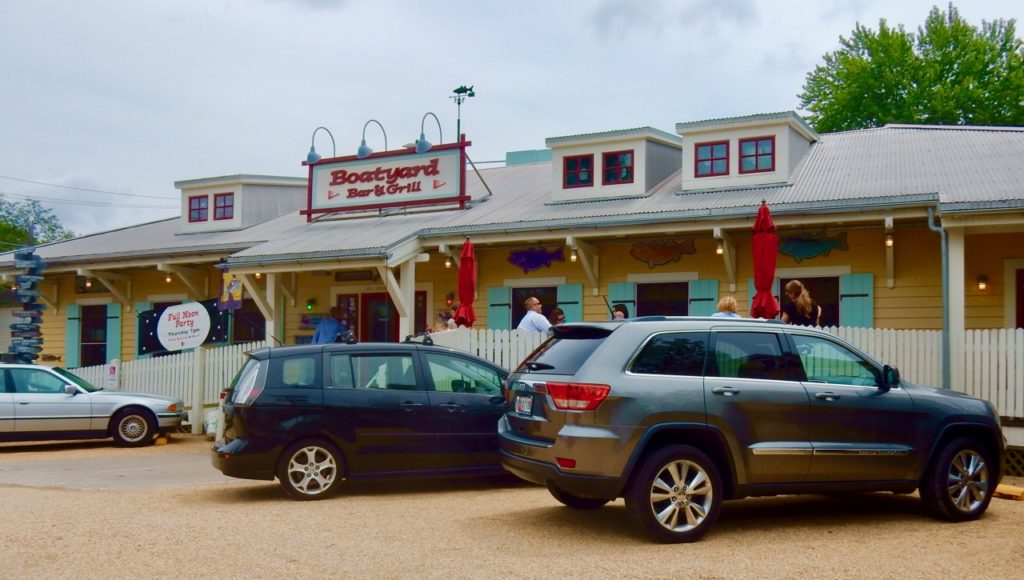 Restaurants In Annapolis MD
EAT: Boatyard Bar and Grill. Travel enough through Maryland and you'll find that almost every restaurant claims "The Best Crab Cakes." But not every restaurant can claim that Michelle Obama declared theirs, "The Best." The Boatyard can.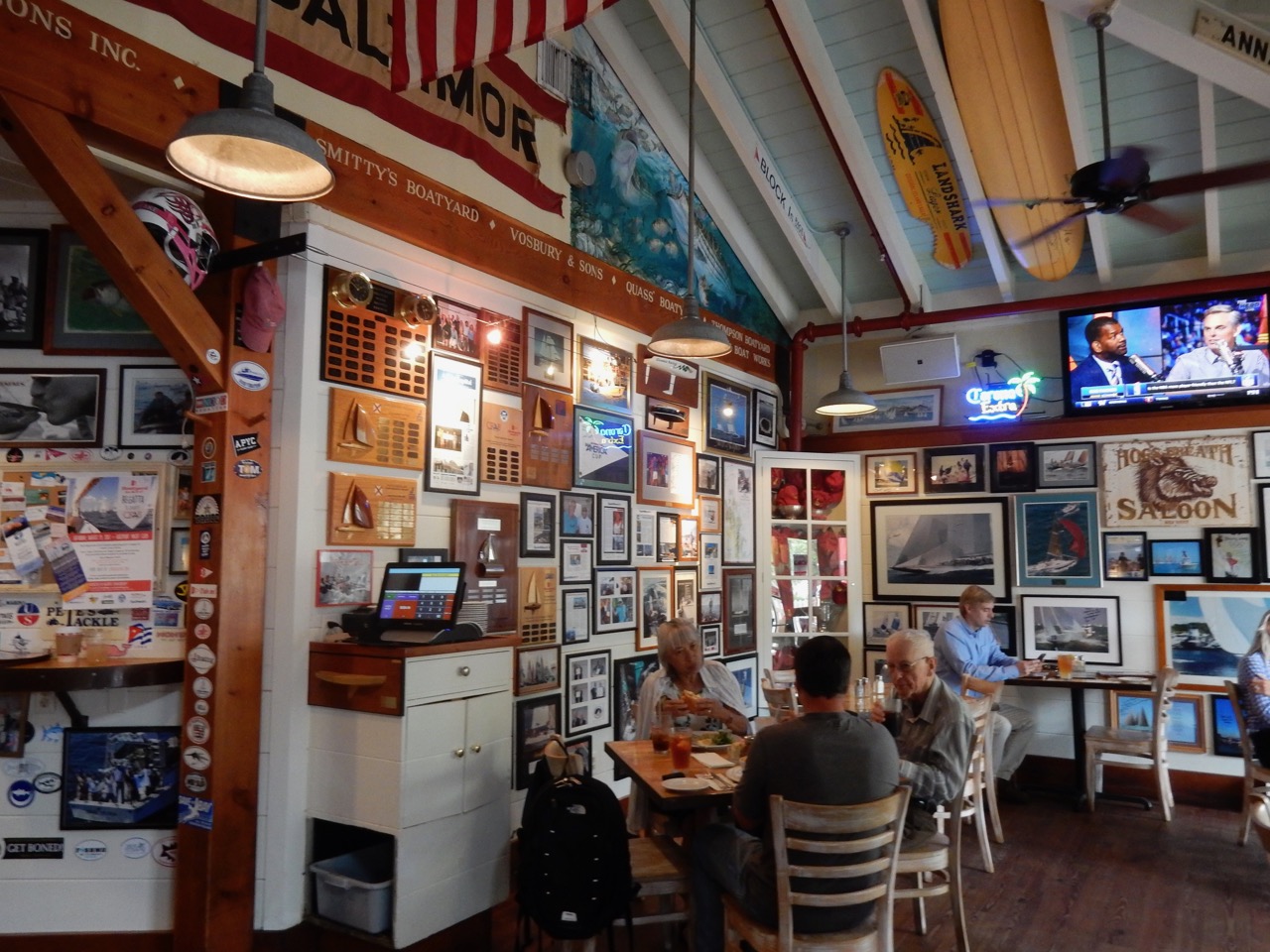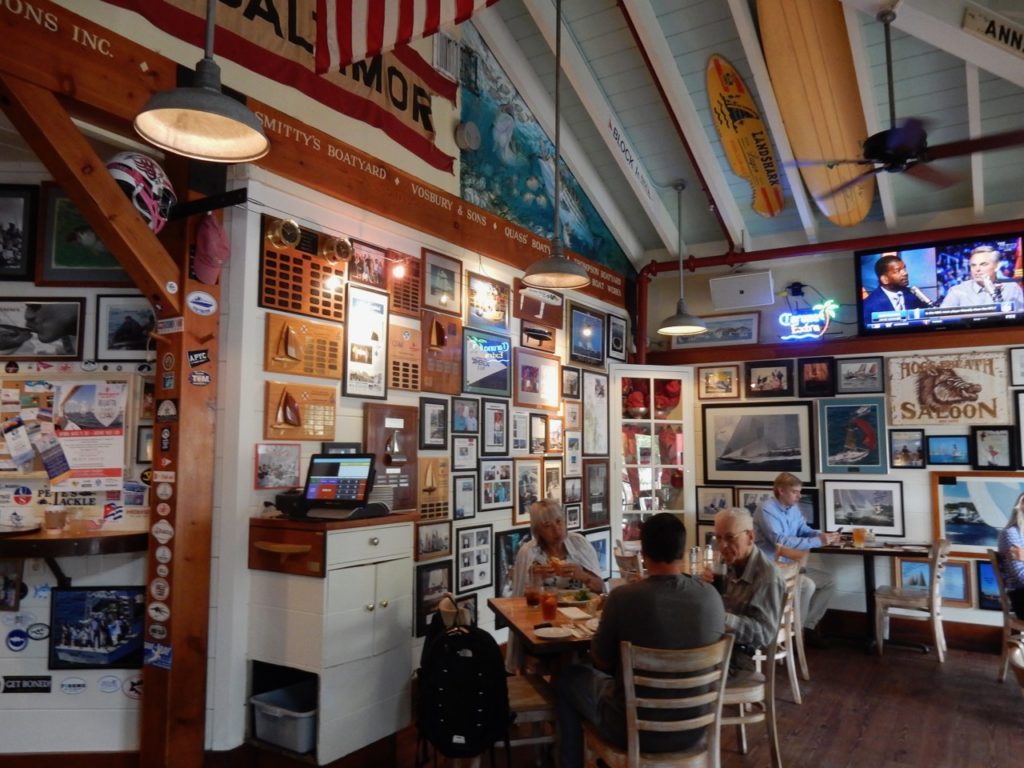 A "Yachtsman's hangout," The Boaty McBoatface of restaurants opened 17 years ago, according to owner Dick Franyo, with the modest intention of being just a "sailor's bar." Then, celebrities like Jimmy Buffet and Kevin Bacon (who celebrated his birthday here this year) started coming in, and thanks to Cooking Channel darling Chef George Betz, "the food got good."
So Franyo, a Harvard MBA grad who spent 30 years as an Investment Banker, decided to double the size of the restaurant. Walls are blanketed with sailing photos and fish mounts, and the place is hopping at all times.
And the crab cakes? Well last year, The Boatyard sold 57,000 of them. This year, they're on track for 70,000. Yep – awesome.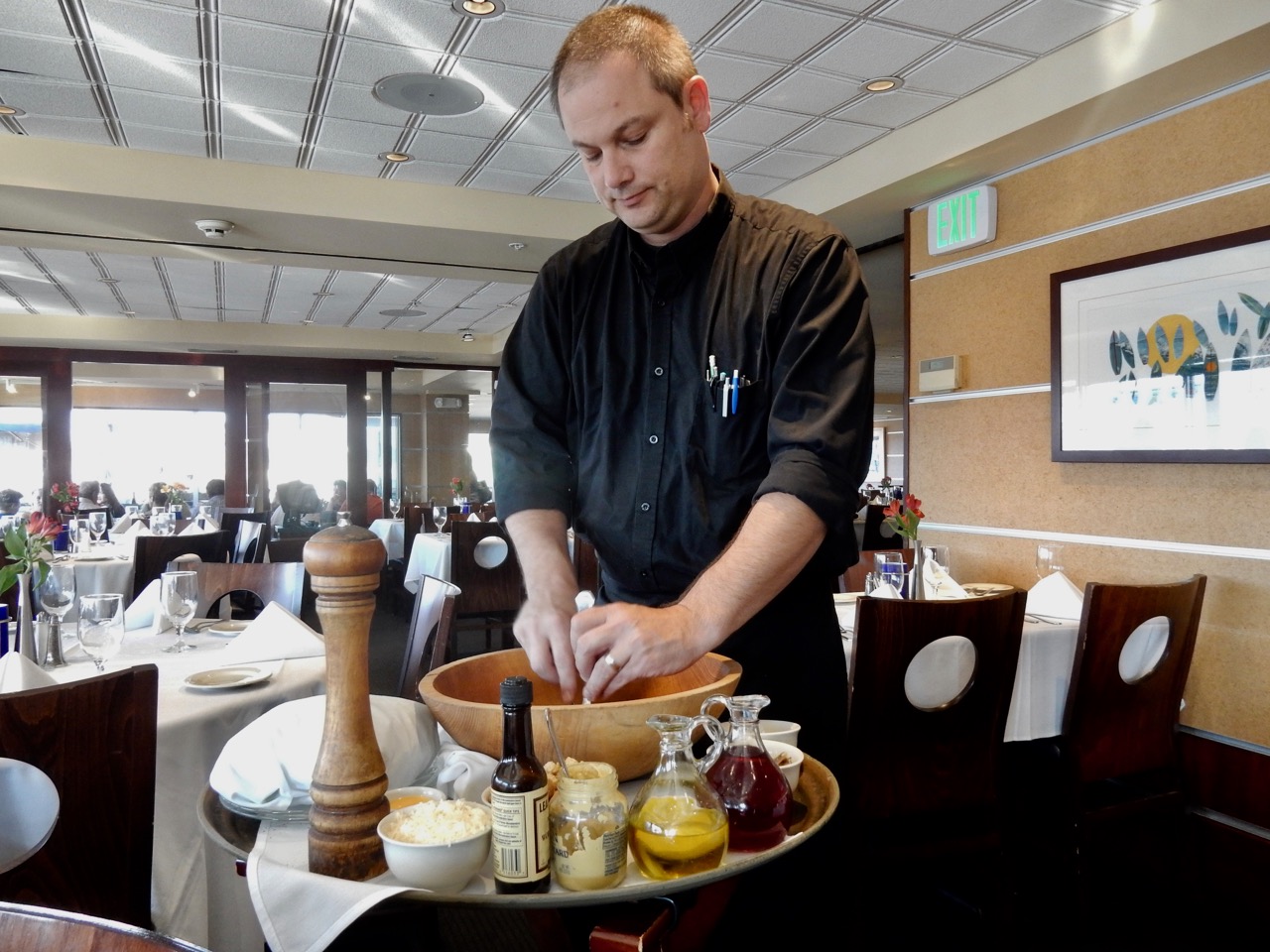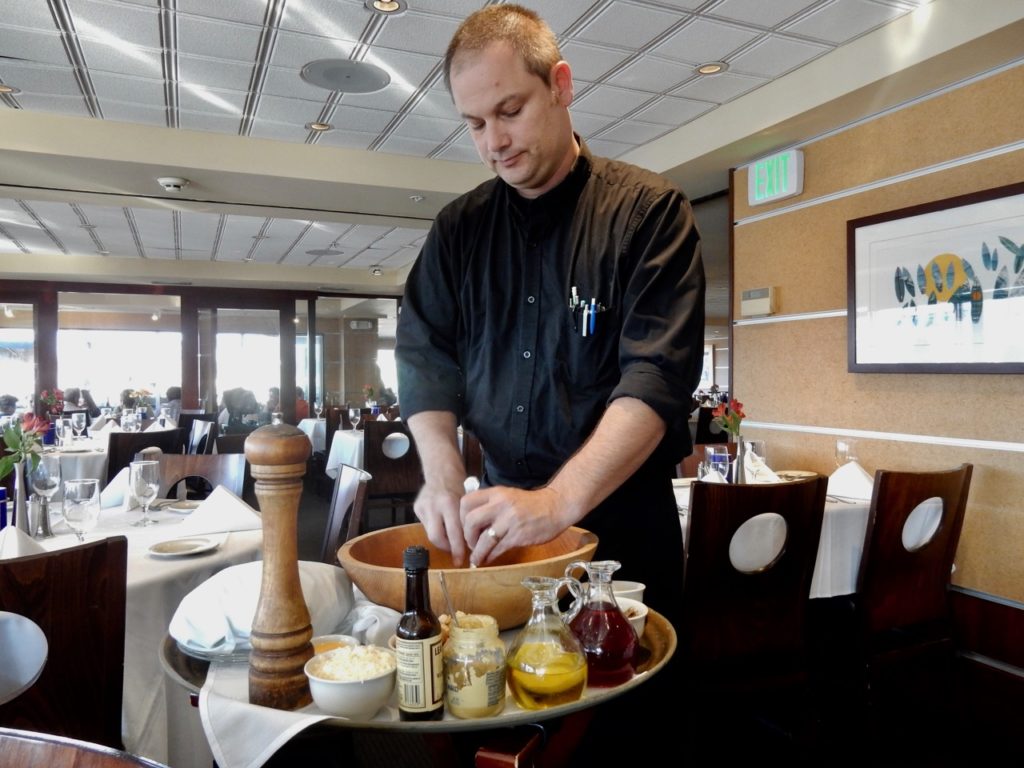 EAT: Carrol's Creek Waterfront Restaurant, Eastport. Take a water taxi or walk across the bridge to this waterside restaurant where you can sip wine and nibble innovative cuisine while watching kayakers, SUPers, scullers, and sailboats silently slipping by.
The signature ap, Sea Scallops in Shredded Phyllo ($19), looks like dual sea urchins on a bed of wilted spinach and tastes divine, but don't miss the tableside Caesar Salad ($18), one of the best I've ever had and large enough for two plus some.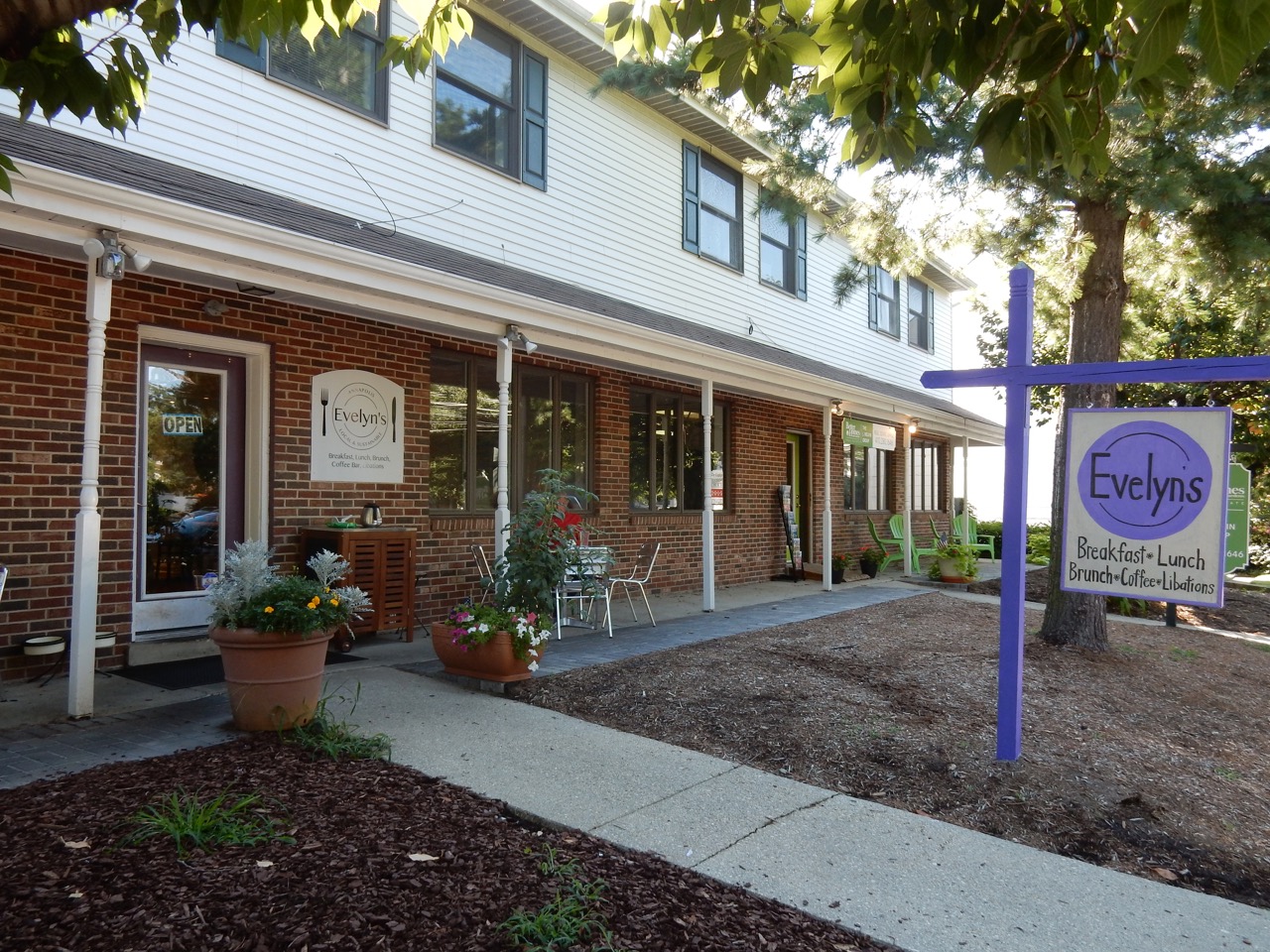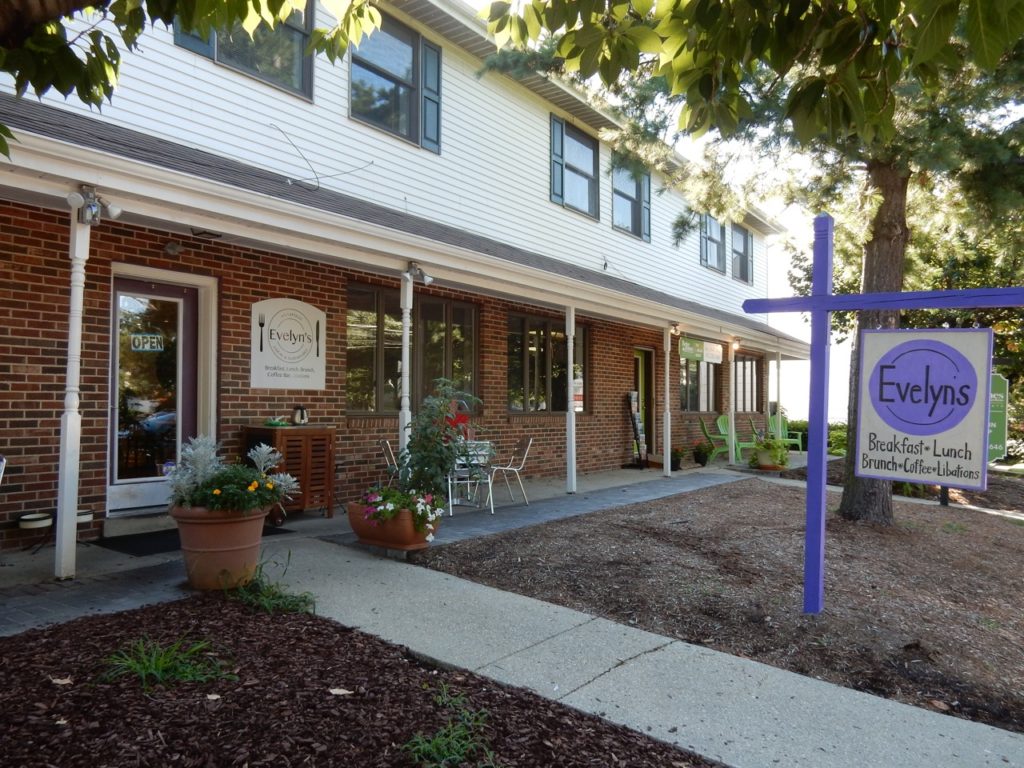 EAT/BREAKFAST: Evelyn's, West Annapolis Village. Named after the owner's 5-year-old daughter, Evelyn's espouses a "plant to plate" ethos. Few people know about this little nook in Annapolis, but more and more are finding out thanks to establishments like Evelyn's, whose "Local and Sustainable" offerings include Loaded Oatmeal ($6), Vanilla Spice French Toast ($7), Weems Creek Omelet with Jumbo Blue crab meat ($15) and plenty more in an adorable, welcoming, and bright space.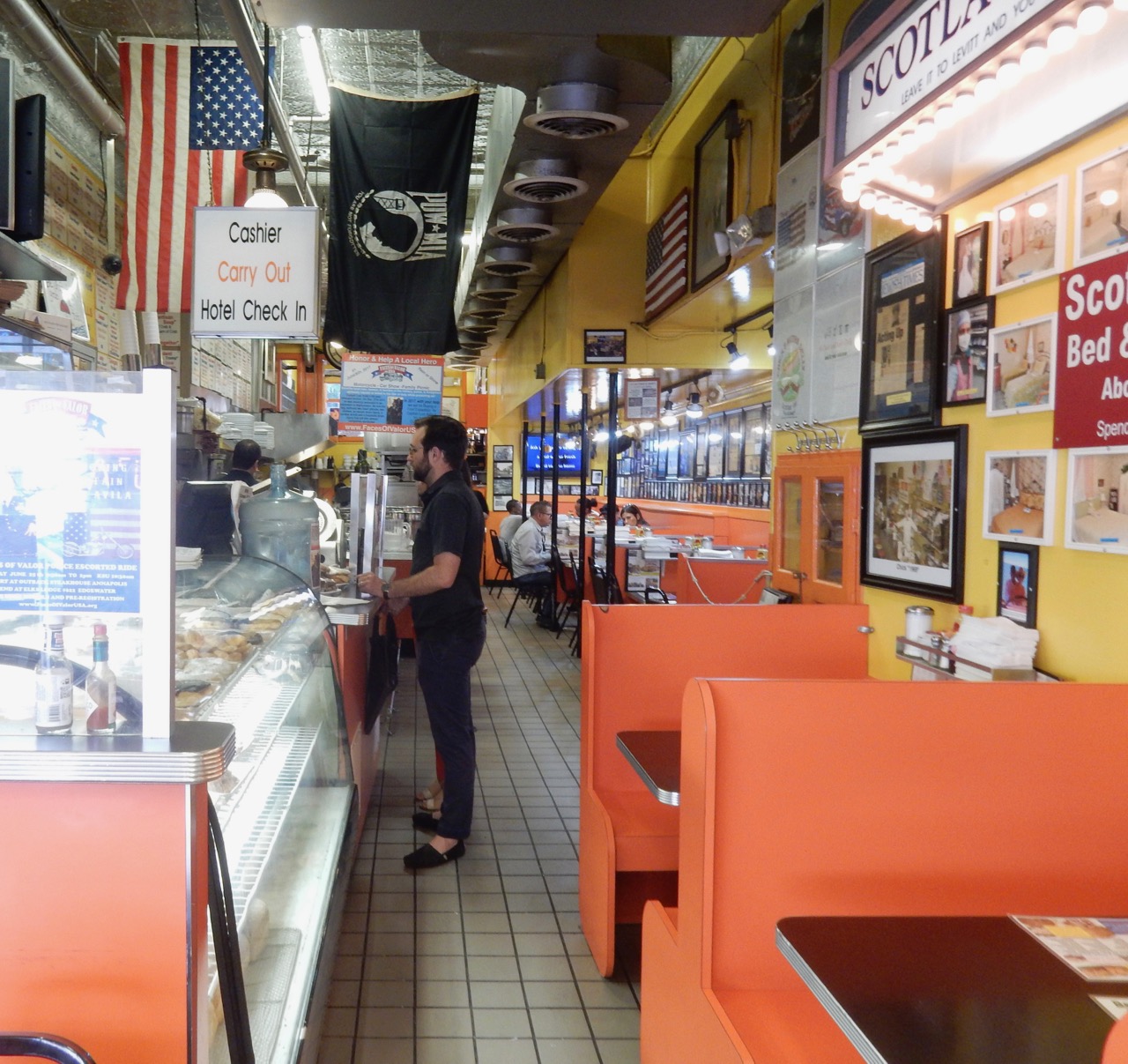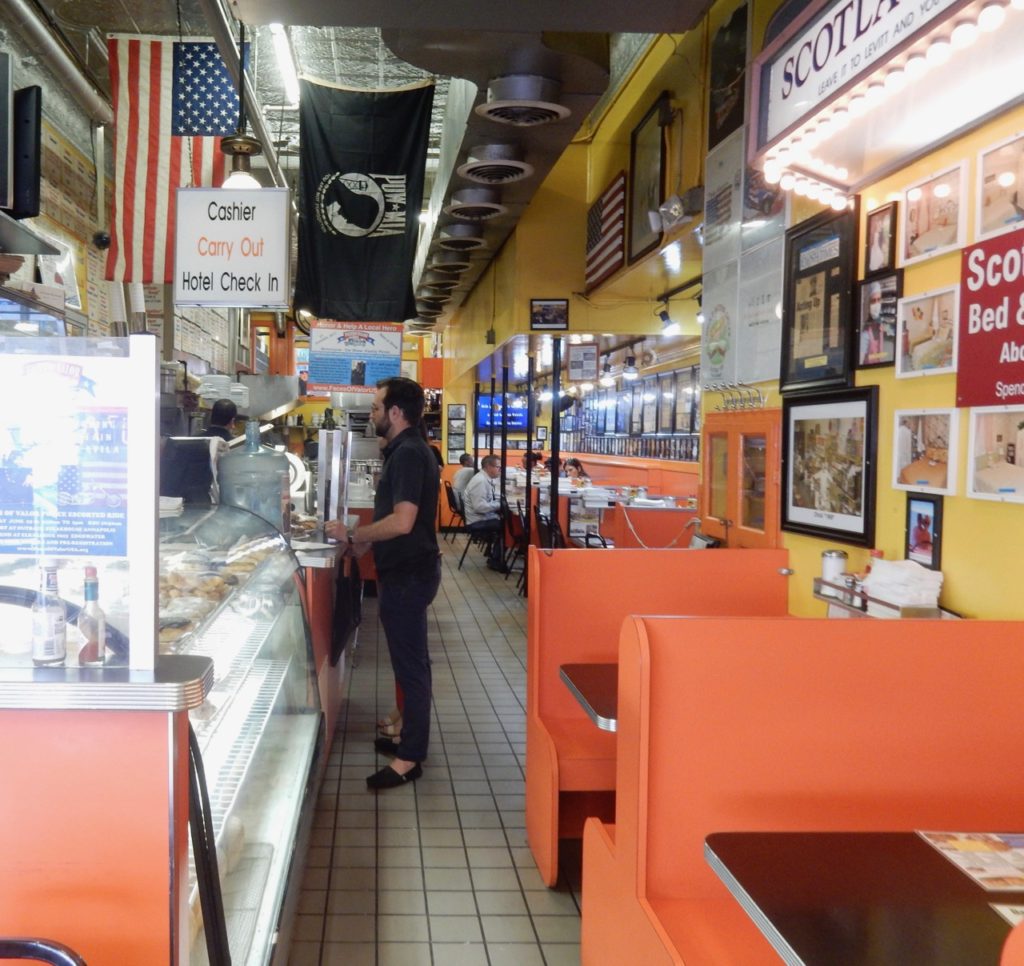 EAT: Chick and Ruth's Delly: No, it's not misspelled, and yes, you can feed a whole soccer team with signature 6 lb "largest in the world "milkshake and three-pound Super Colossal Burger. But you don't have to indulge to have good patriotic fun here.
Every weekday morning at 8:30 (weekends at 9:30), owner Ted Levitt leads his patrons in the Pledge of Allegiance. (The "Delly"is also known for 24 fantastic pies, and a Governor's Booth with Democrat and Republican sides).
EAT: The Federal House. Near the city docks and the Barry Gate entrance to the Naval Academy, the Federal House is anything but traditional. Chef/Owner Jeremy Black loves coming up with toothsome concoctions, like his excellent Sante Fe BBQ Wing Sauce and Candied Salmon Salad. Start with the signature Cream of Crab Soup ($6.99/cup), and then let your taste buds be your guide.
DRINK/WINE/SMALL BITES: Vin 909 Wine Café. Try some "great wines you've never heard of" and graze on innovative small plate foods, like Wild Boar Meatballs.
EAT: Locals also love Light House Bistro – a "social enterprise business" that trains people who have experienced homelessness; Middletown Tavern for drinks– one of the oldest in the USA frequented by Ben Franklin; Osteria 177 – for fine Italian; Vida – a cool new Taco Bar; Red Red Wine Bar – where you can purchase you own bottle, tagged with flamboyant descriptions, and pay just $10 corkage fee if eating in.
Hotels In Annapolis MD
STAY: Lowes Annapolis. From its jet-set modernist lobby to the quiet, pretty rooms in colors of sea and sand, the Lowes Annapolis is the perfect spot to bed down within two blocks of "Ego Ally" and the waterfront. Those seeking a full service hotel will find no better here.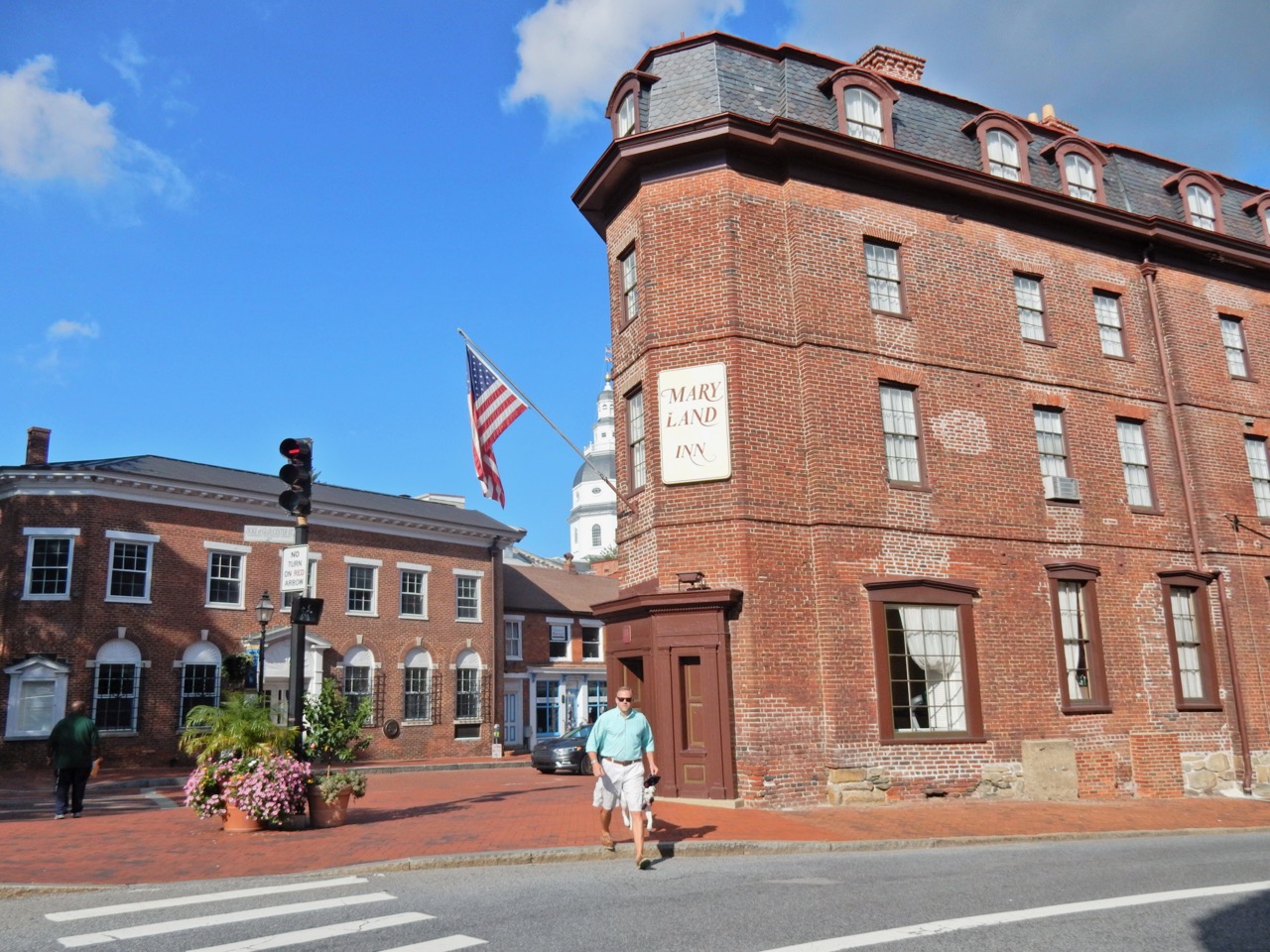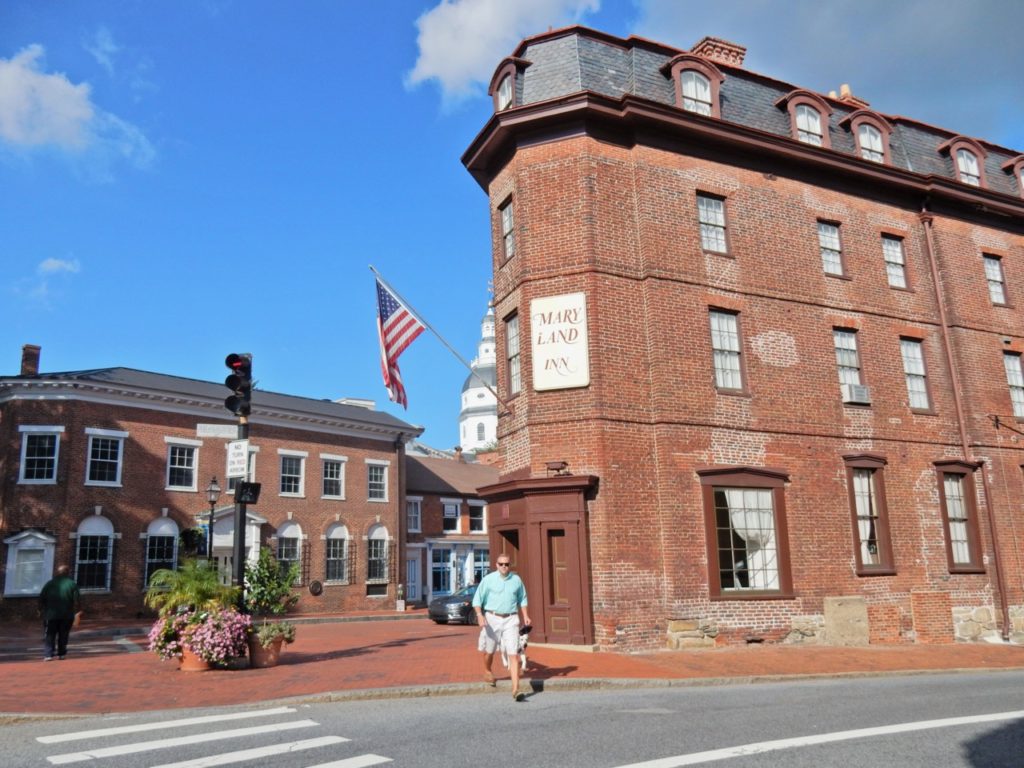 STAY: Historic Inns of Annapolis, which consist of the Maryland Inn and Calvert House. Right in town, and two of those century brick buildings, the inns have been updated and upscaled for top-shelf travelers. Rates begin at $113 offseason.
More Weekend Getaways Near Washington DC