Last Updated on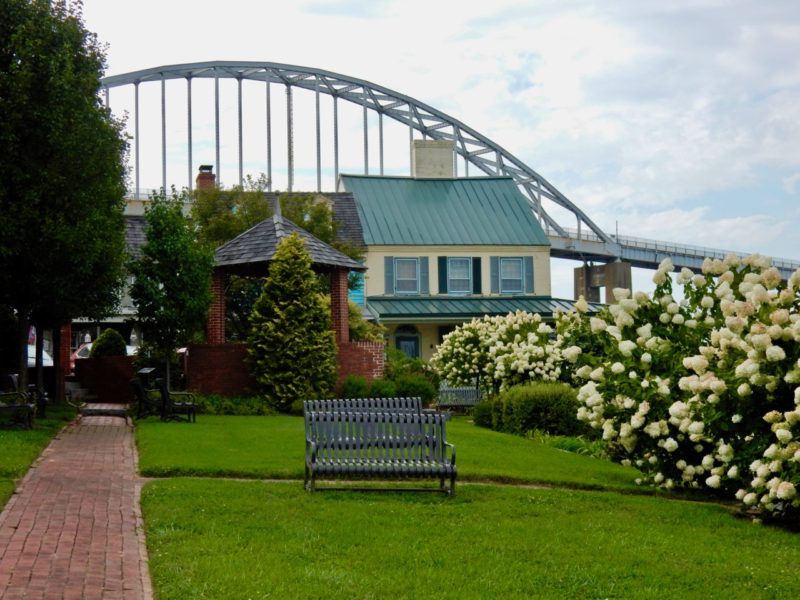 WHY GO: Cecil County MD is the most undiscovered county in the upper Chesapeake region, and therein lies much of its charm. Encompassing five rivers, the Chesapeake Bay, and an important transportation Canal, this area of Maryland is most known for a land-based sport – Horsemanship. The Fair Hill International is one of the nation's premier Equestrian Events, newly chosen as one of two 4-star Equestrian Competition sites in the country.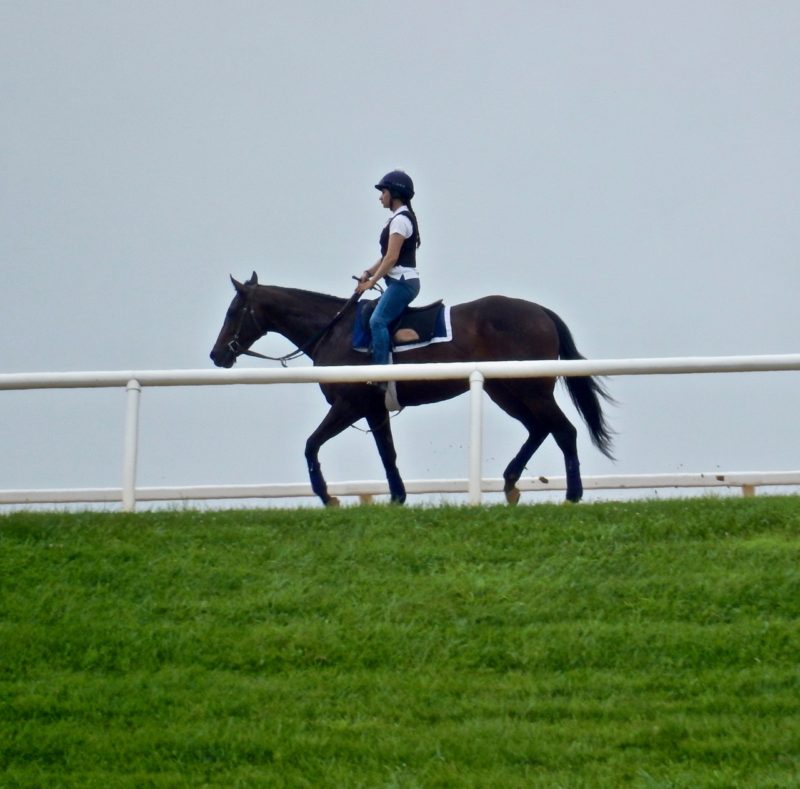 Cecil County, encompassing the towns of Chesapeake City, North East, Elkton, Rising Sun, and Port Depot, is also where Gore-Tex was invented and is still headquartered, where a crab house sparked a downtown renaissance, where a DuPont restored an historic plantation known for its flowers, and where a real couple "Bought A Zoo" and saved all the animals within. Come along on this quirky, Tidewater Getaway.
Things to Do in Cecil County MD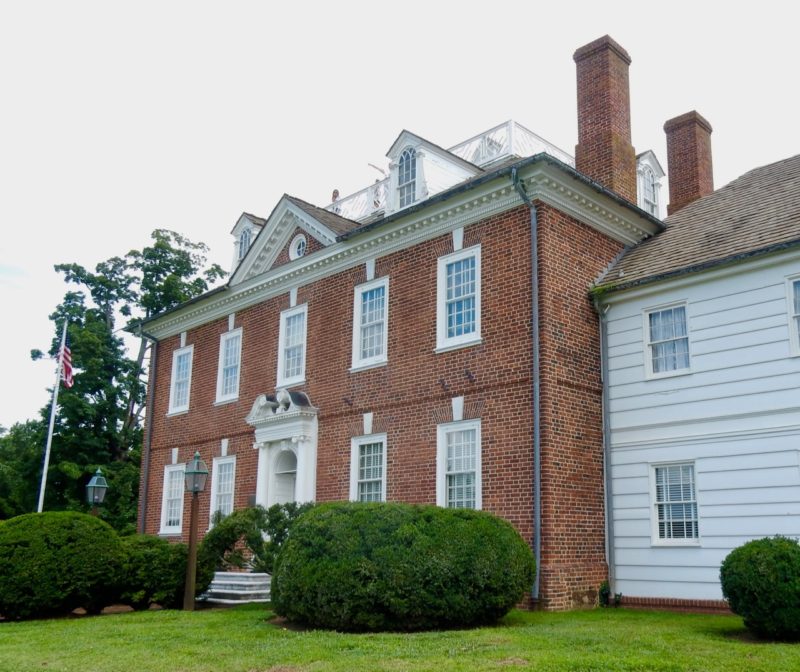 TOUR: Mt. Harmon Plantation, Earleville. The Osage-Tree lined driveway leading up to this magnificent Georgian Colonial manor, built in the 1730's, seems to go on forever. On 1,200 acres threaded with a river, creeks, and marsh, considered part of the British Colonies, a visit here easily takes you back to the time when Captain John Smith explored these waterways, writing diaries that would compel waves of Englishmen to settle in this part of the New World. In fact, says a docent, "if you were here in 1607, you would have witnessed Smith coming up the Sassafras River – and in 1813, you'd have seen the whole British fleet sailing up."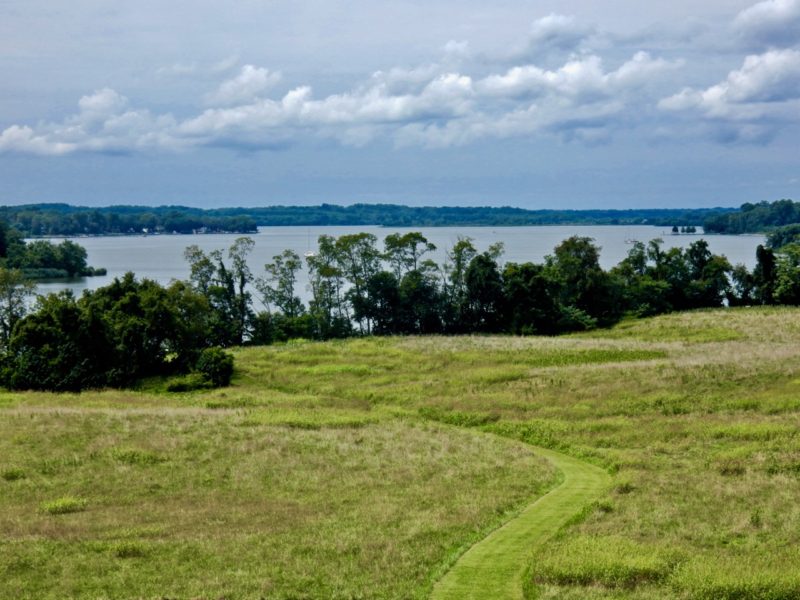 Horticulturalists know about Mt. Harmon due to the prevalence of American Lotus flowers on the creek behind the home. The property is so singular and pristine; it was listed as one of the few "Treasured Landscapes of the Chesapeake."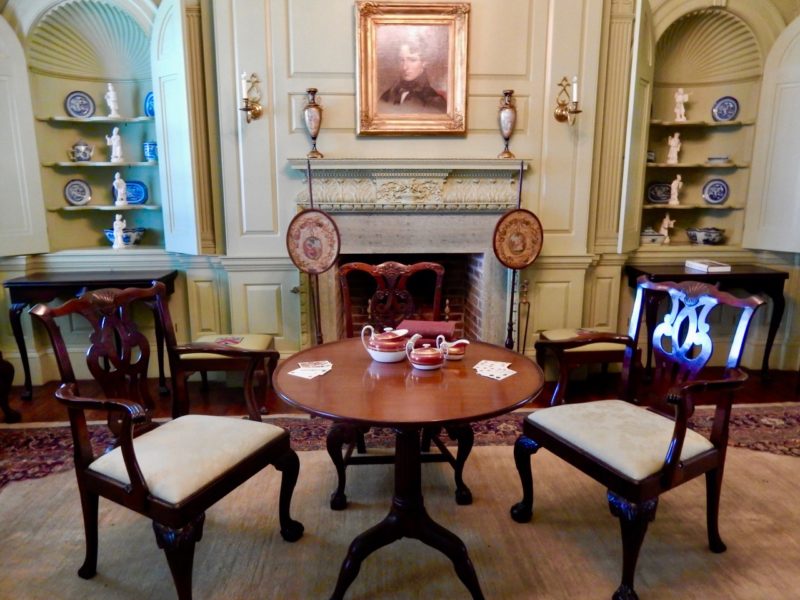 Marguerite du Pont de Villiers-Ortiz Boden, a descendant of the Louttit and George families who lived in the home from 1760-1810 when Mt. Harmon was a wealthy tobacco plantation, restored the mansion to that era when she lived here in the 1960's. With her Du Pont money, she purchased the best furnishings of the time: Chippendale chairs with clubfoot legs, a ceremonial Huntsman's Chair with carved hound arms, hand-painted wallpaper from the Orient, and a very unusual slat painting from the 17th century of Lady Arabella Stuart who appears as a young woman or a skeleton depending on where you stand.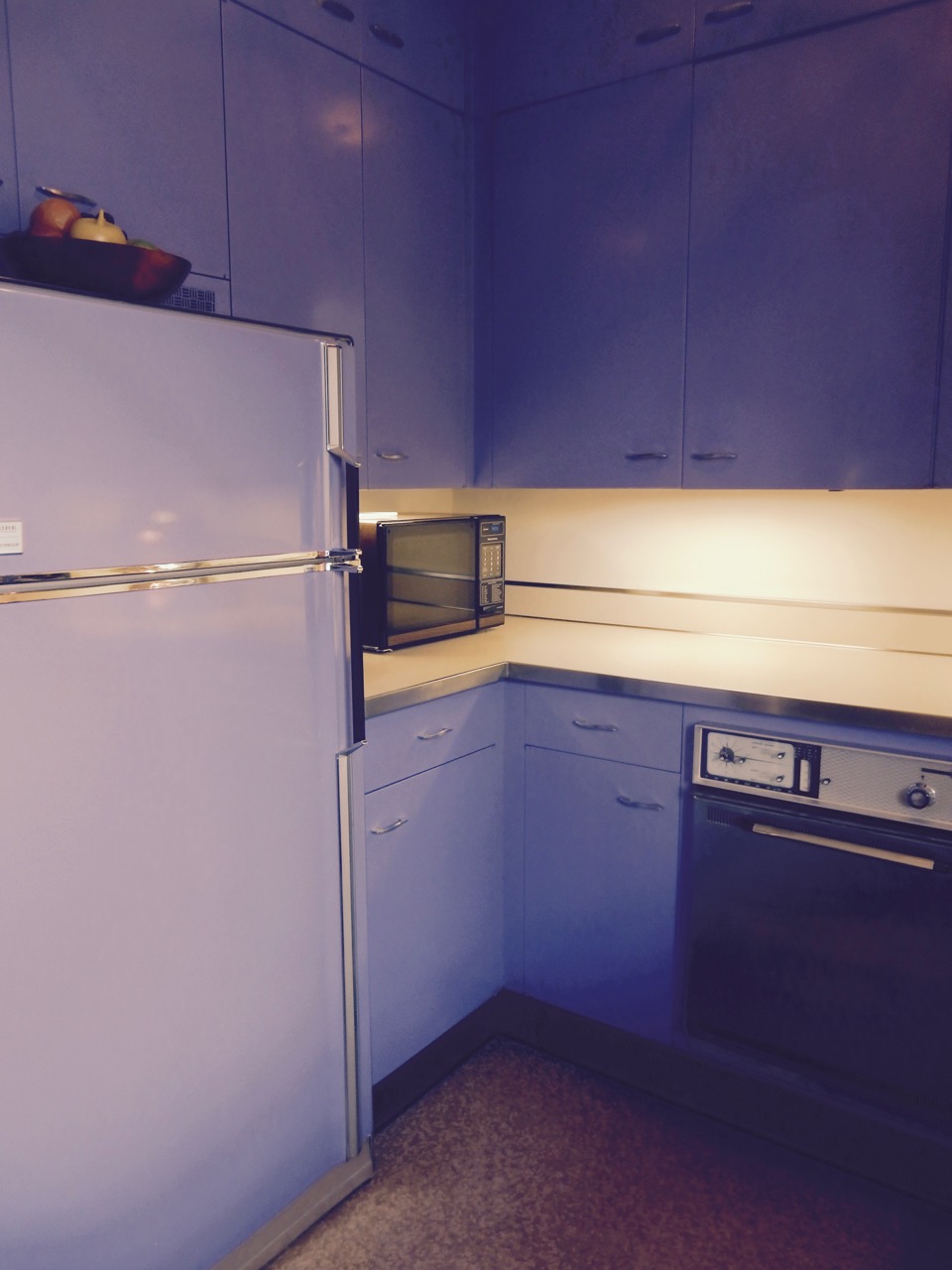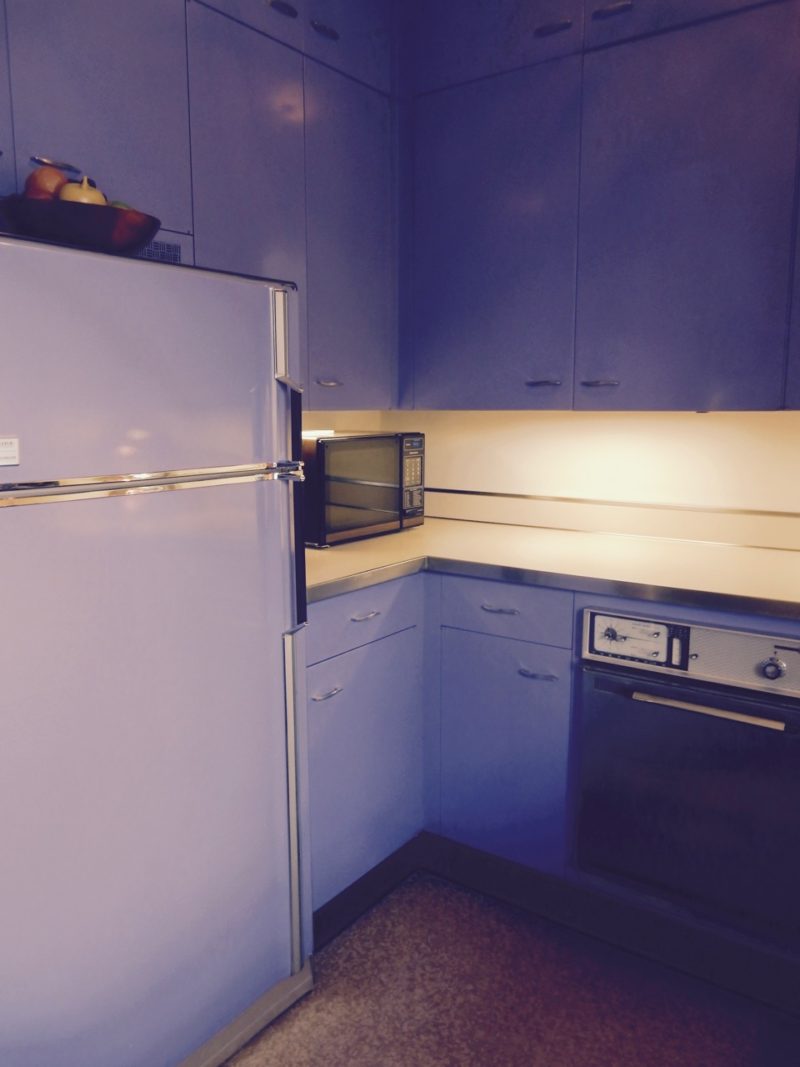 There are no cordoned off areas on a house tour. You can get within a pinky's distance of most treasures as the docent leads you through one breathtaking room after another, into Marguerite's modernized over-the-top marble bathrooms (with sunken tubs), and purple modern kitchen (Boden loved the color), discussing the valued contributions of Marguerite and her daughter, Kip, who established the Friends of Mount Harmon, Inc to insure the Plantation's future. With a dredged river and restored docks, you can now get here by boat as well. Open Thurs – Sun 10-2, with guided tours on the hour, $10.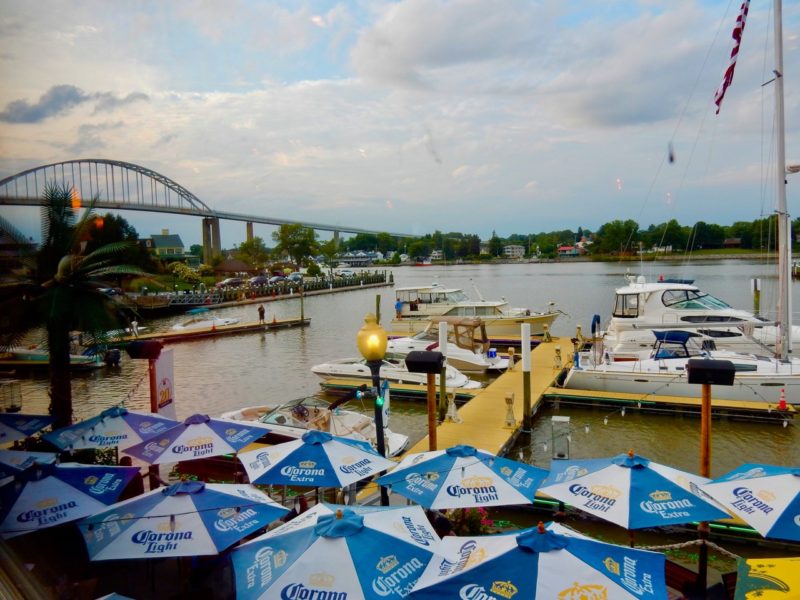 VISIT: Chesapeake City. Even if you don't stay over, this place is arguably the most picturesque town in the county – situated right on the "World's third busiest shipping Canal," the 14-mile C&D Canal linking the Delaware River to the Chesapeake Bay. There are several gift and antique shops in town – one, My Jewelry Place, in an old bank – and plenty of photos ops.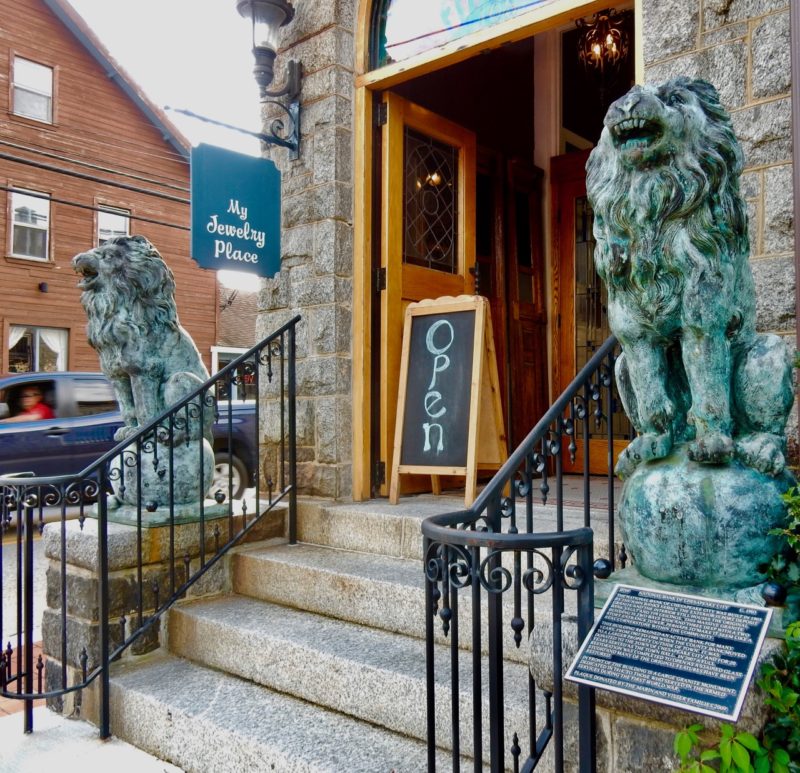 Homes that line Bohemia Ave., which ends at the waterfront, are sweet and charming. The Canal, owned and operated by the US Army Corps of Engineers, allows plenty of freighters from around the world, but no oil tankers. You very well might just see a Car Carrier bringing 5,500 automobiles to the Port of Wilmington DE – one of the largest auto ports in the country.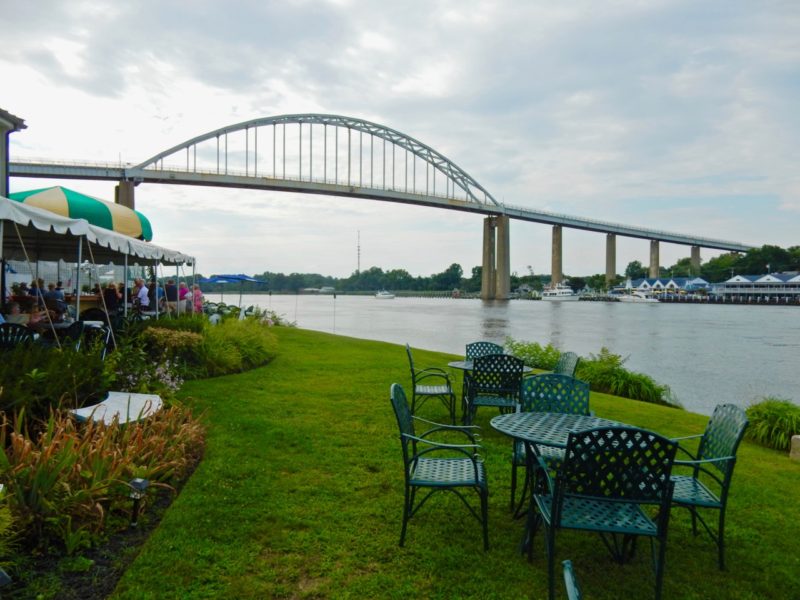 WALK/RUN/BIKE: 17-Mile Ben Cardin C&D Canal Trail. Traversing the far side of the C&D Canal, this paved trail goes all the way to Delaware City. Cycle, walk, or run – you will be far from alone. You can easily get from one side of the canal to the other (both sides are considered Chesapeake City) via the Chesapeake City Water Taxi.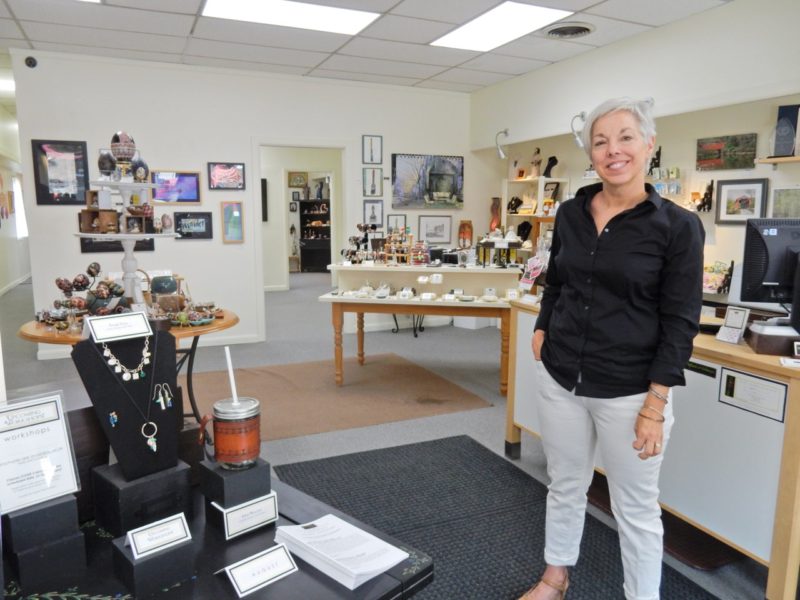 EXPLORE: Elkton MD. A county seat, Elkton was never much of a tourist town, but it's slowly turning into one. There's a famous historic Soda Fountain (see below) and several art shops to peruse. Craft shop enthusiasts will love The Palette & The Page, a larger than it first looks shop that features the unique work of 38 artists and gently used books, chosen and lovingly curated by owner, Patti Paulus. Next door, Brookbend Interiors upcycles old cast offs and makes them new again.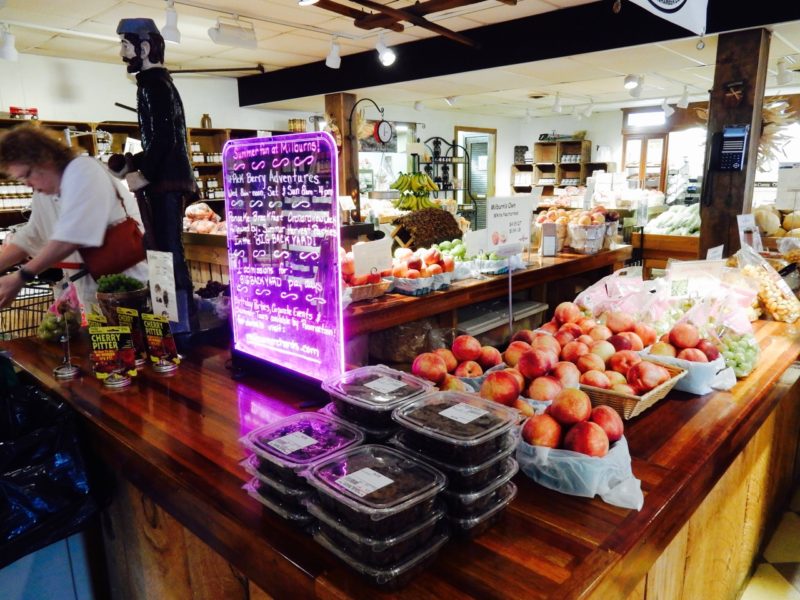 VISIT/SHOP: Milburn Orchards, Elkton. Opened in 1902, Milburn Orchards is more like a spotless grocery store than a farm market – with picture perfect produce, and popular cider donuts. Now run by it's 4th generation, Milburn is at heart an Apple Orchard, and so you'll find more apples here than anything else. But if you want to pick your own, you can; cherries, berries, grapes, and of course apples.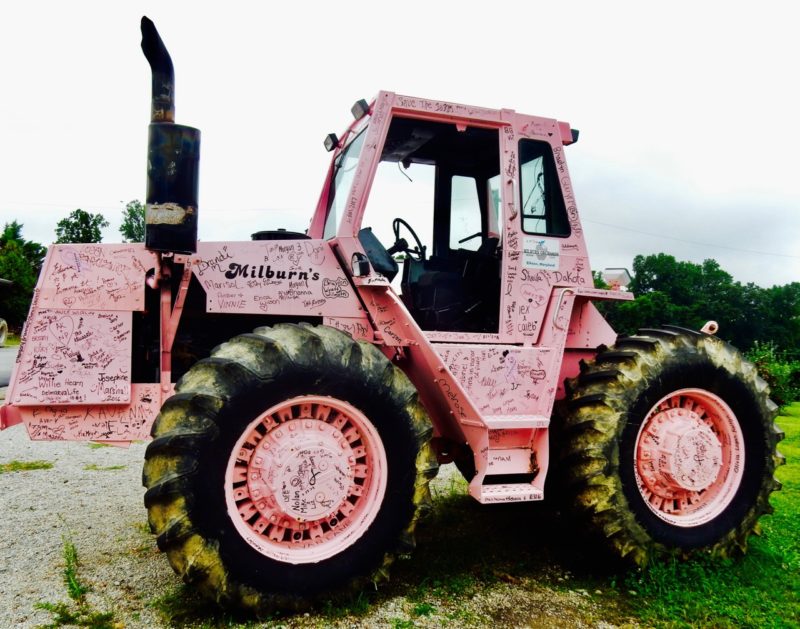 The complex includes a massive backyard "Farm Yard" – anchored by a pink tractor painted to raise money for breast cancer research. There are all kinds of barn animals here, including goats – the smallest of which get to gambol on top of Yoga practitioners for Goat Yoga!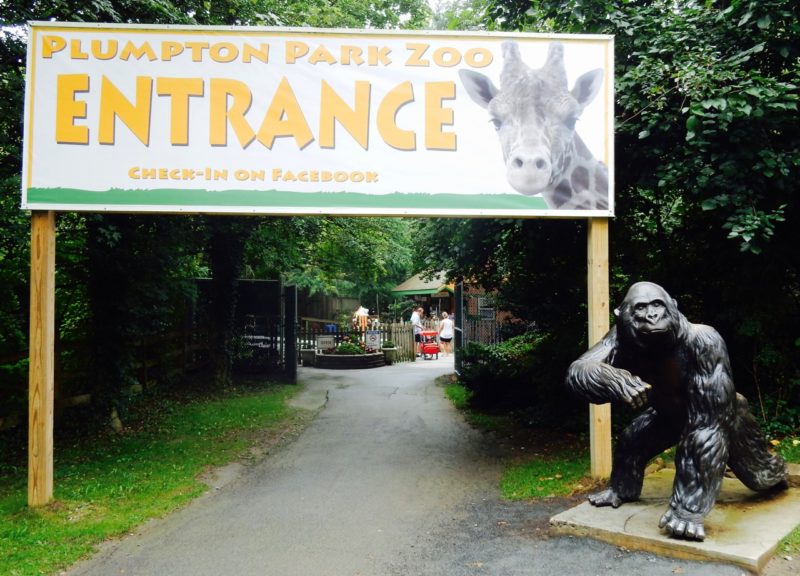 VISIT: Plumpton Park Zoo, Rising Sun. Poor Jimmy the Giraffe. He's without a "wife." But not to worry – fans of the Plumpton Park Zoo have started fundraising for one. Jimmy is the "Face of the Zoo" that was purchased and rescued by Cheryl and Nick Lacovara. A "30 year old rundown zoo," the Lacovaras completely revamped and improved it – replacing every enclosure.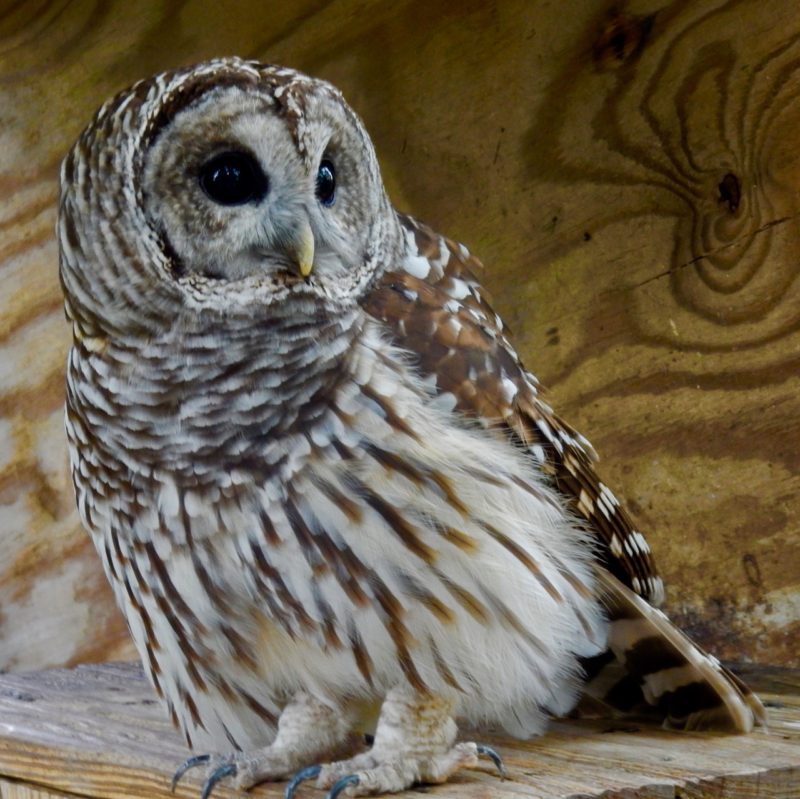 Eighty percent of the animals were rescues who were "in horrible condition," and here, says Cheryl, they can "live out the rest of their lives in peace." Cheryl loves bonding with and feeding the baby animals born here, and did so with two brown bear brothers who "love to be sprayed with a hose on hot days." Each animal is named and has constant contact with humans – making it safer for the handlers.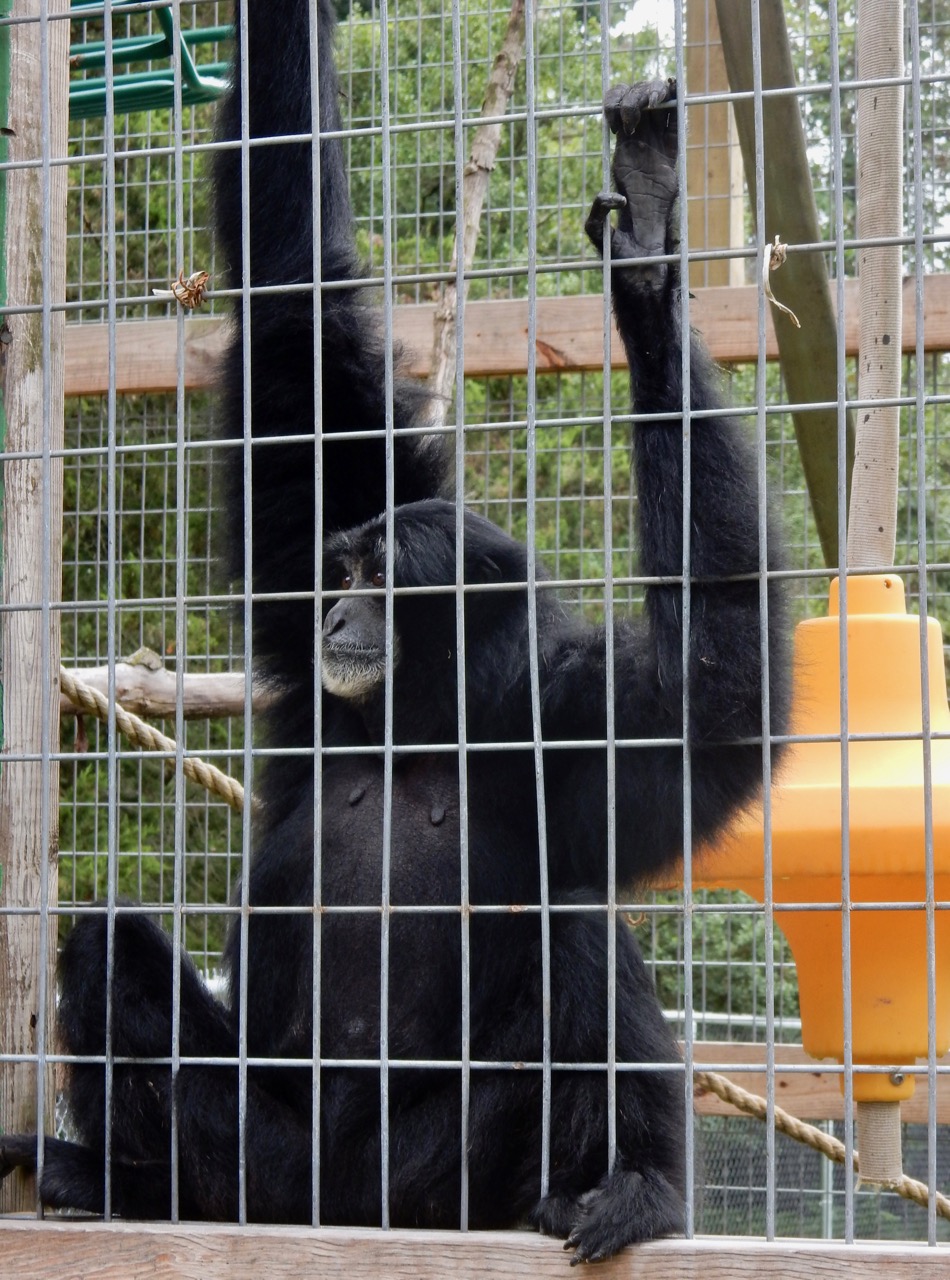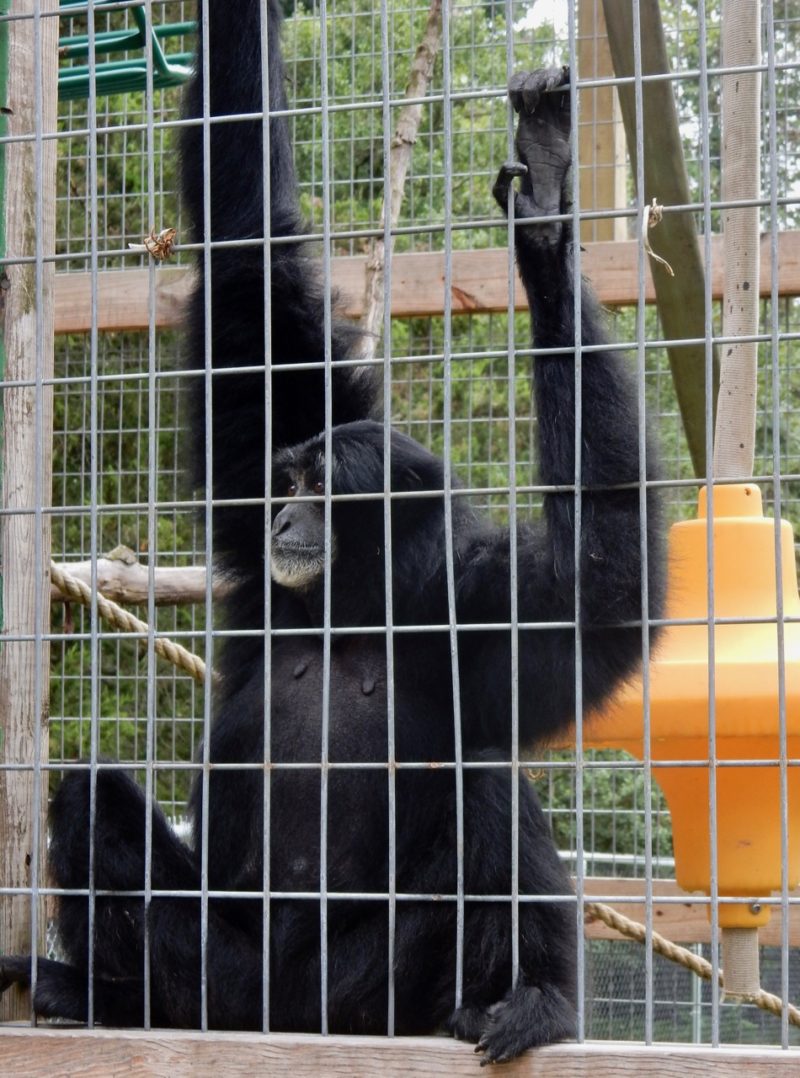 Endearingly, staff know to a creature what is going on: Godiva, the pony "has weight problems;" One of the Jackals just has surgery and is limping, but should be fine in a few days; Louis the Black Bear and Eve the Brown Bear don't live together but are having a bear affair – "they pass each other treats through the fence;" cockatoos and Blue Gold Macaw are "misfit birds that get along in the same cage:" Arctic Foxes were rescued from a fur farm; Dakota the Bobcat was once a house cat, a female peacock rests on her eggs perilously close to the walking path, and on and on.
Even if you're not into zoos or don't have kids or grandkids with you – this place is balm for the heart, though, yes, the animals are in cages. Having been injured or raised domestically, they wouldn't be able to live long in the wild. And they all seem eager for human attention. $12.95, $8.95, daily 10-5, last admission 4pm.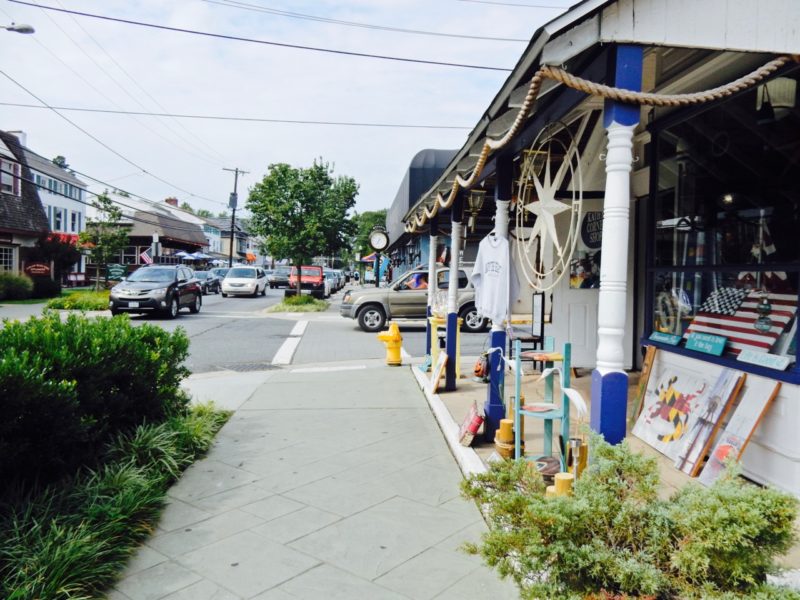 SHOP: In North East. This little town isn't even in northeast Cecil County, but it's got a catchy name, no? Twenty-three years ago, North East was a "one horse fishing village" known for its commercially fished herring and rockfish. Then, Woody's Crab House opened – with its brown paper covered card tables and boiled crabs – drawing the likes of Martha Stewart. The Woody's phenomenon has been a boon to this town, which is now like an outdoor boutique shopping mall. Here are come favorites: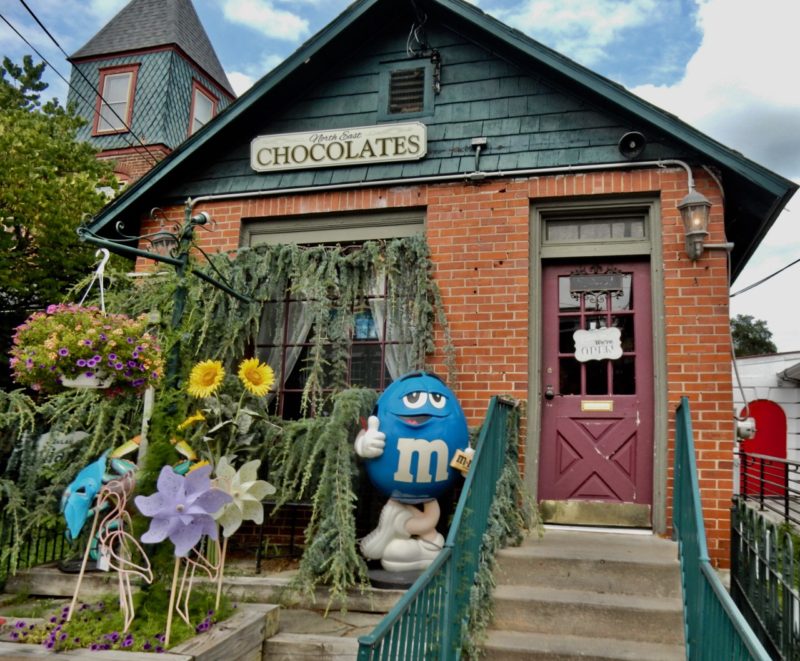 North East Chocolates; owned by Christie McDevitt, come in for the smoothest, silkiest fudge ever, signature salted caramels, nostalgic candies, and 100 varieties of hand-crafted chocolates. Her store is always packed with people, and has been so successful, McDevitt has opened up a second one in Chesapeake City.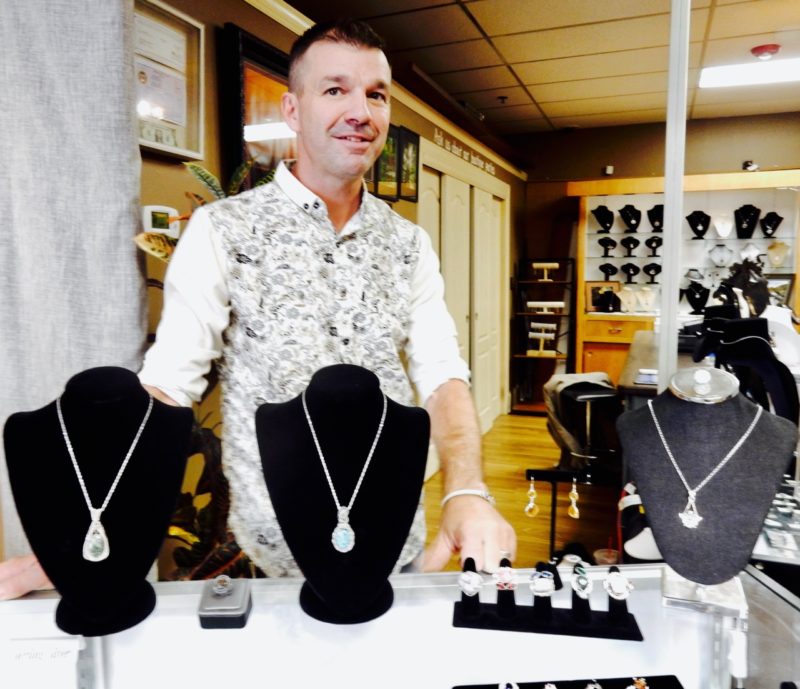 The Sterling Station – owned by injured vet, Joe Carbone, who makes sterling silver and stone jewelry he sells for "$35 or less."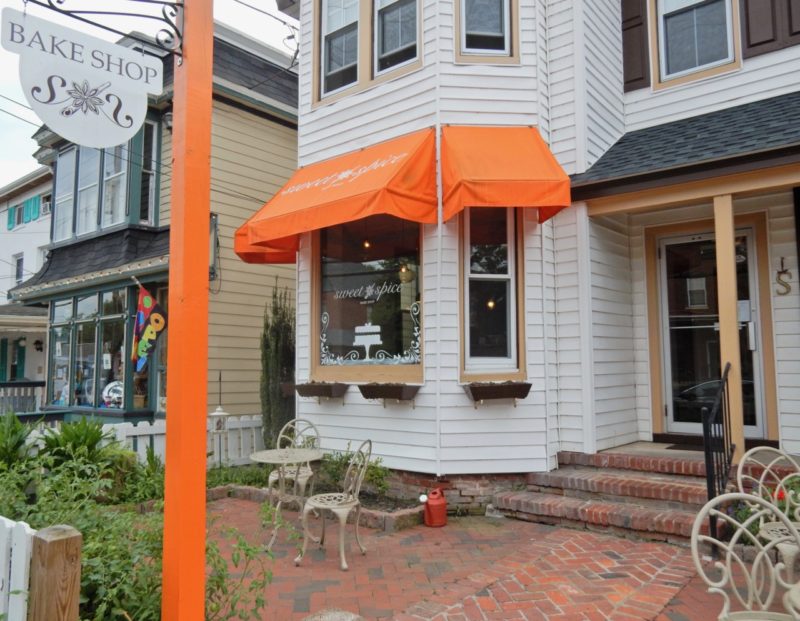 Sweet Spice Bakery – ambrosial baked goods, like signature Potato Chip Cookies, and one of the best selfie walls in MD.
Toby the Golden Hero Gifts – Toby the Golden Retriever saved his owner's life by pushing her to the floor and jumping on her chest when she was chocking on an apple. Afterwards, Toby was struck with bone cancer, treated by a great vet, and has been 5 years cancer-free. Now, Toby's owner is "paying it forward" by donating proceeds from her store in North East MD to help pay vet bills for others.
Continue on for the Cat's Pajama's – handmade crafts on consignment, Kathy's Corner Shop – nautical and Amish made items, Bee's Nest Prims for primitive and country home décor, Kreative Journey for cute gifts, and Silver & Sassy and The Silver Buckle for cool clothing and accessories.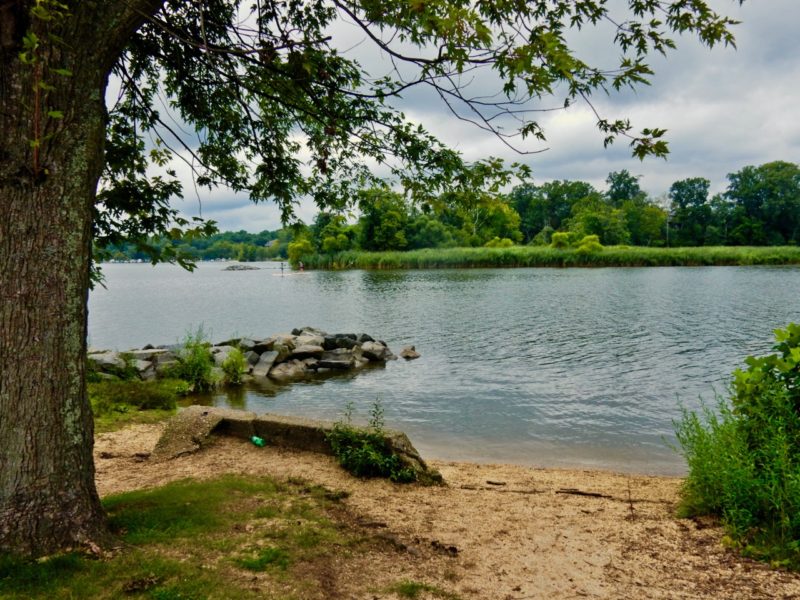 WALK: North East Community Park, North East. Though you'd never know you were near the water in downtown North East, continue about a mile down Main St. to find a great town park (just a few minutes off of I-95 and a great leg stretcher). There's a lovely walking trail along North East Creek and North East River, where you may see kayakers or SUP'ers tranquilly gliding by, along with a picnic area, playground, and a small Fishing Heritage Museum.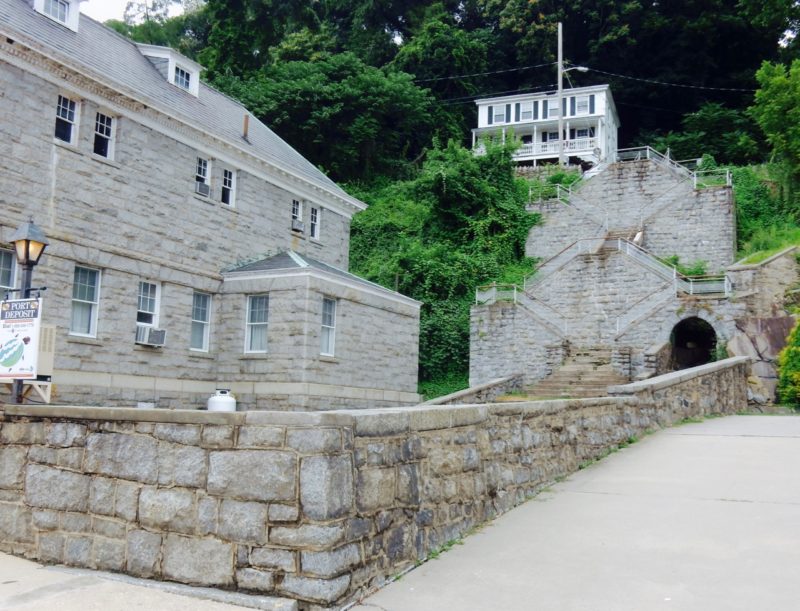 DRIVE: Port Deposit. This granite quarry town on the Susquehanna River saw its glory days in the 1800's when stone from here was shipped to other locales first by boat and then the railroad. One street separates the looming granite cliffs, Port Deposit Stairs, and sturdy granite buildings from the river – and it's cool to drive down this lost in time, but rebounding town.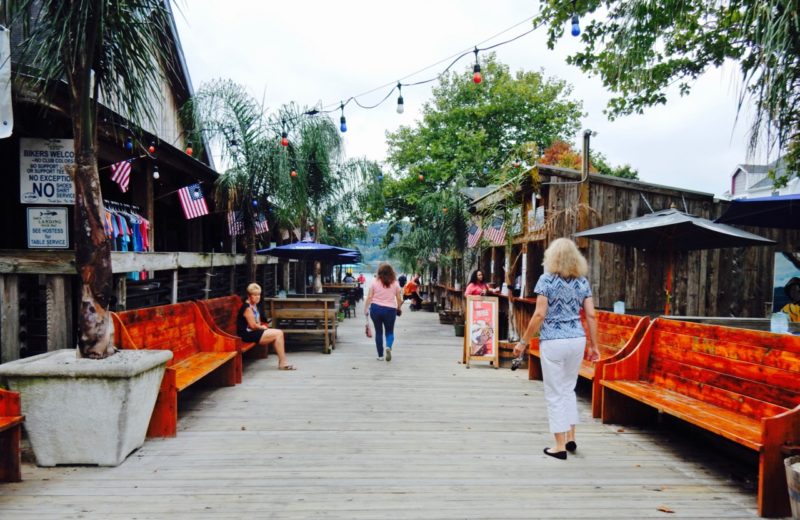 A few popular restaurants line the riverfront – the more sedate Back Fin Blues and the hopping Lee's Landing with tiki bar. A bit out of town, the logcabin Union Hotel still packs 'em in for meals. Port Deposit has been cursed with repetitive floods, however. Every time the Conowingo Dam releases water, it floods here.
Where to Eat and Drink in Cecil County MD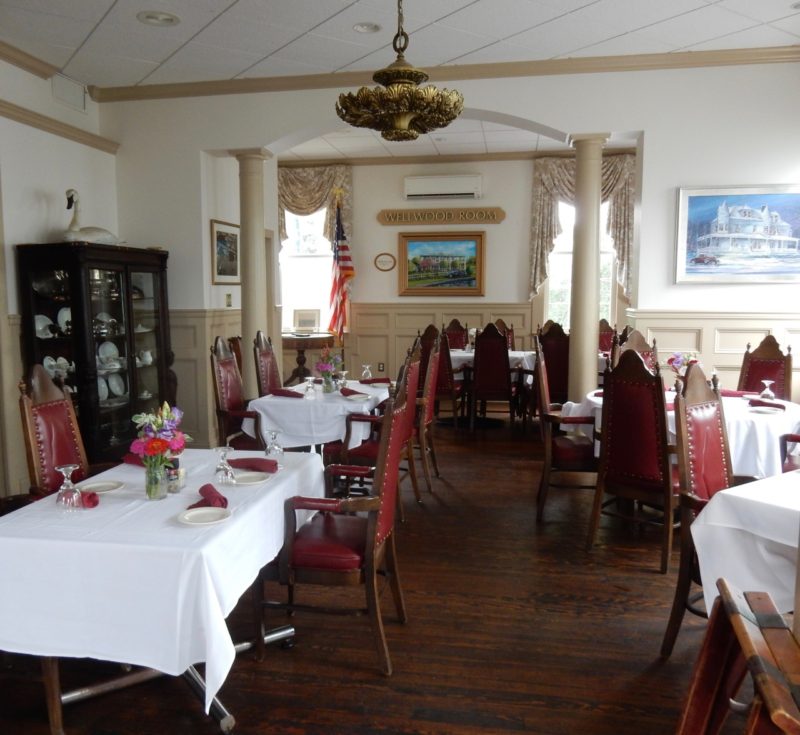 EAT: The Wellwood Club, Charlestown. Owned by Larry Metz, this astounding eatery, comprised of a bare-bones crab house and fine and casual dining rooms, was, in the mid 1870's, a Philadelphia Union League retreat, complete with hotel, golf course, and some of the best fishing and duck hunting in the world. Presidents and government officials would take the train from the city: Grover Cleveland, Teddy and Franklin D. Roosevelt, Calvin Coolidge, and John F. Kennedy all spent time here.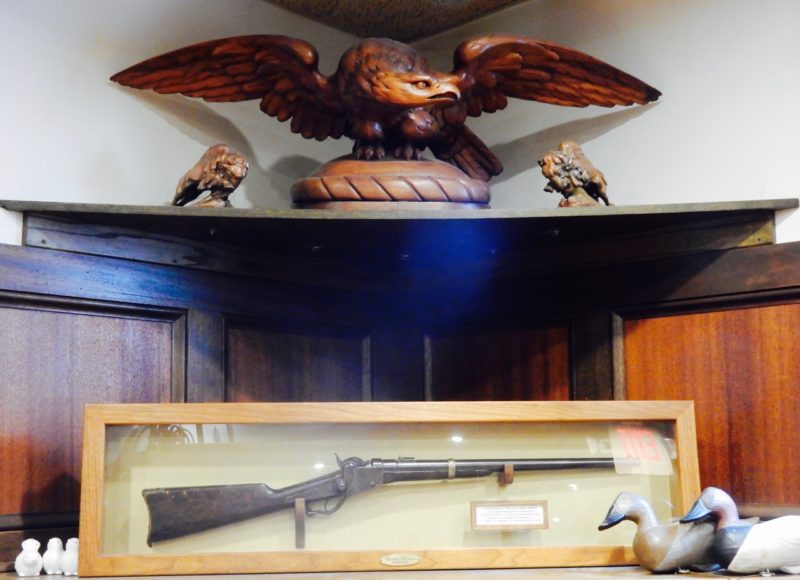 Metz's father and ballerina mother purchased the place in 1958 (a painting of her, in tutu, hangs on the wall), and then in 1999, put it up for sale as it sat idle. Enter Larry, who ditched his life as a horse trainer to come back into the family biz.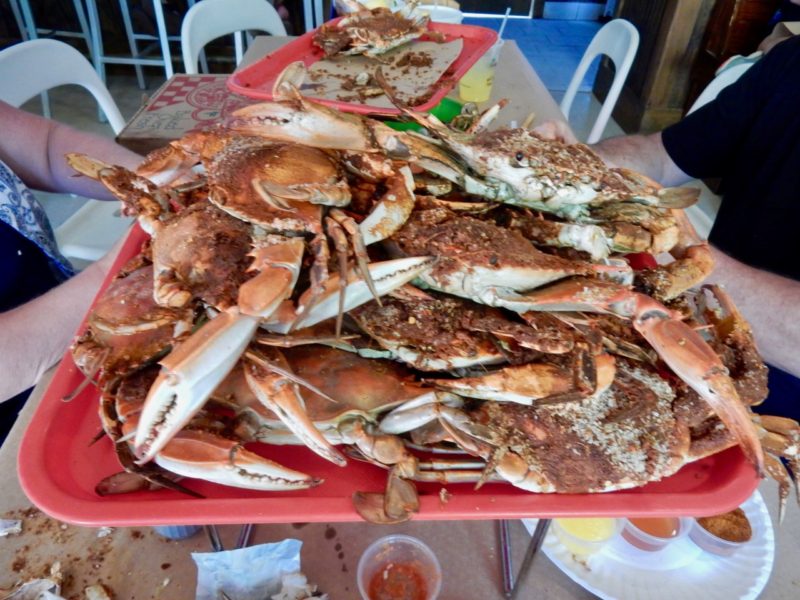 Now, the place thrums again with diners – last year, The Wellwood served 87,000 people who arrived by car and boat (there's a 50-slip dock out back for patrons). Metz is happy to show customers around the dining rooms that also serve as a museum. The curio cabinet holds ceremonial china and silver from various Washington events – many pieces from JFK. There are plenty of paintings and historic documents. There's a lamp donated by Coolidge, and a carved eagle from the White House, donated by Teddy Roosevelt when his office was being renovated.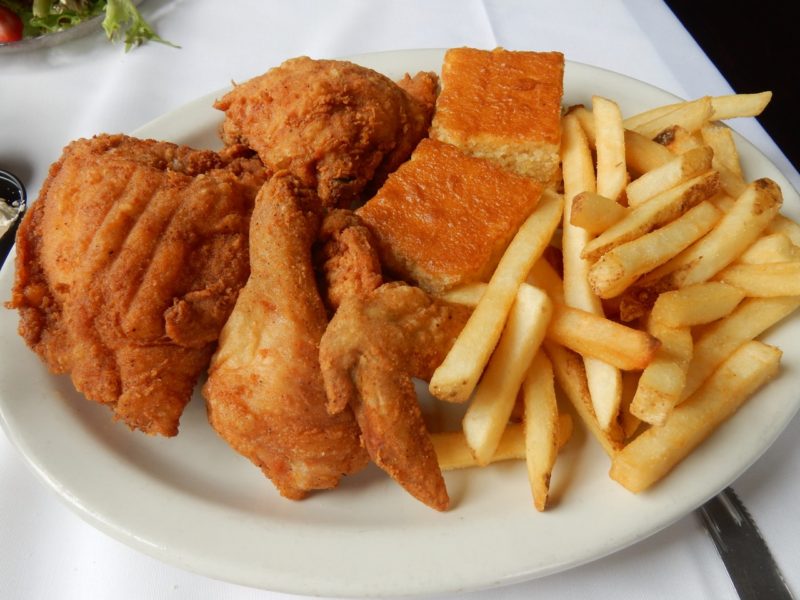 Yes, the Fried Chicken is as legendary as they say; tasty, moist and crunchy ($11.99 for 4 pieces), but you'll also find other fantastic dishes like the Local Fried Yellow Tomatoes dredged in buttermilk topped with sweet crab corn salsa with crab and apple cider reduction ($12.99), and plenty of seafood. If you want to bash and pick at some boiled crabs on papered tables to your hearts content, you can do that in the Club Room or in the separate picnic like River Shack.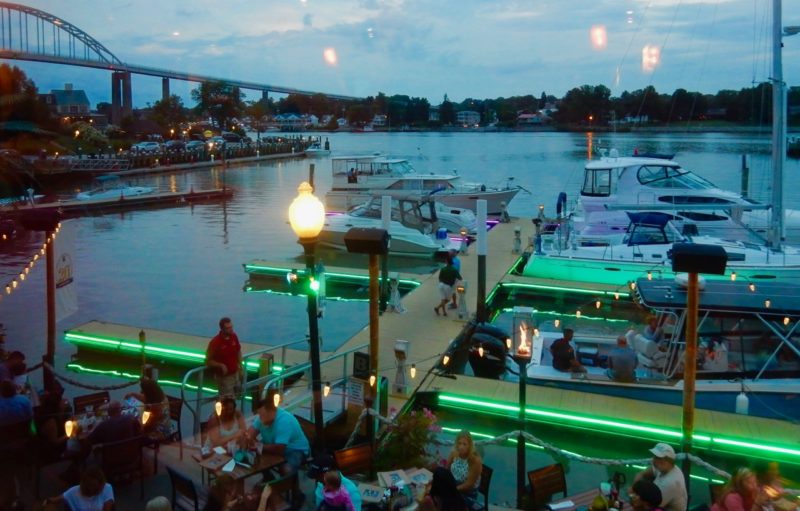 EAT: Chesapeake Inn, Chesapeake City. There is so much going on in this canalside eatery – boats pulling up to several docks, the Tiki Bar in full swing, "The Deck" a casual outdoor eatery thrumming with young bloods, and an almost hushed fine dining room upstairs – you almost forget that you've come here for the food and service.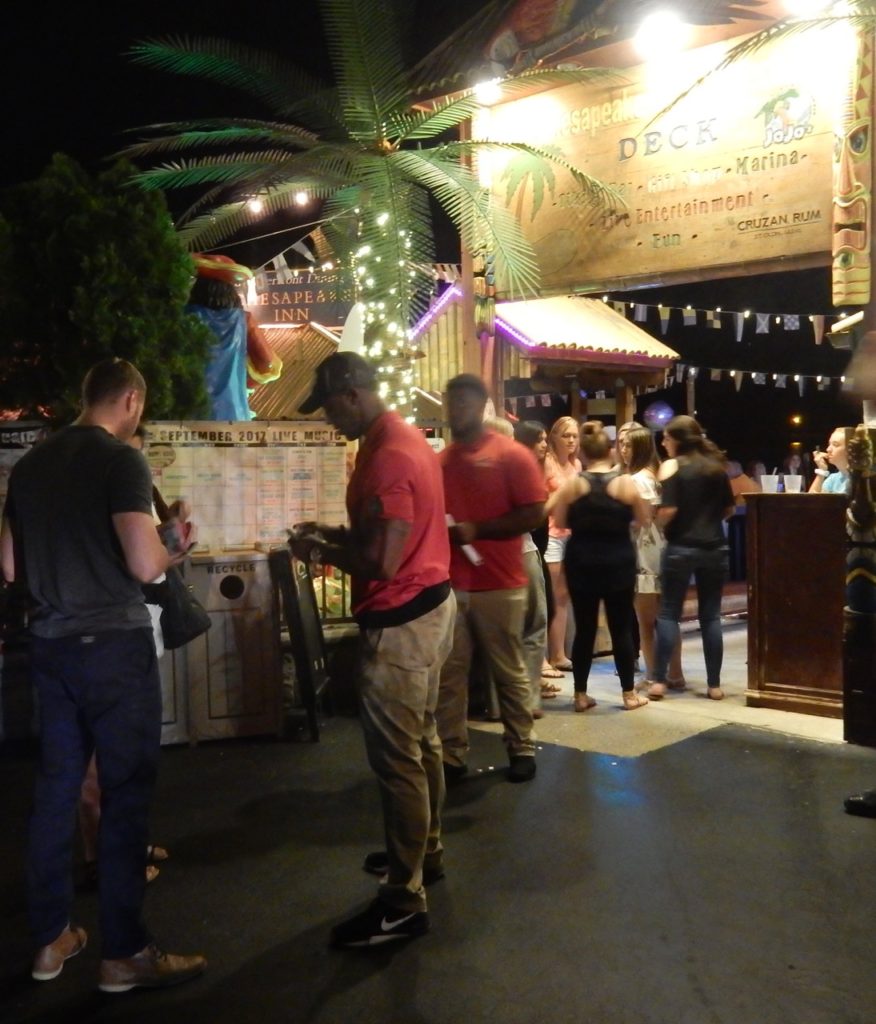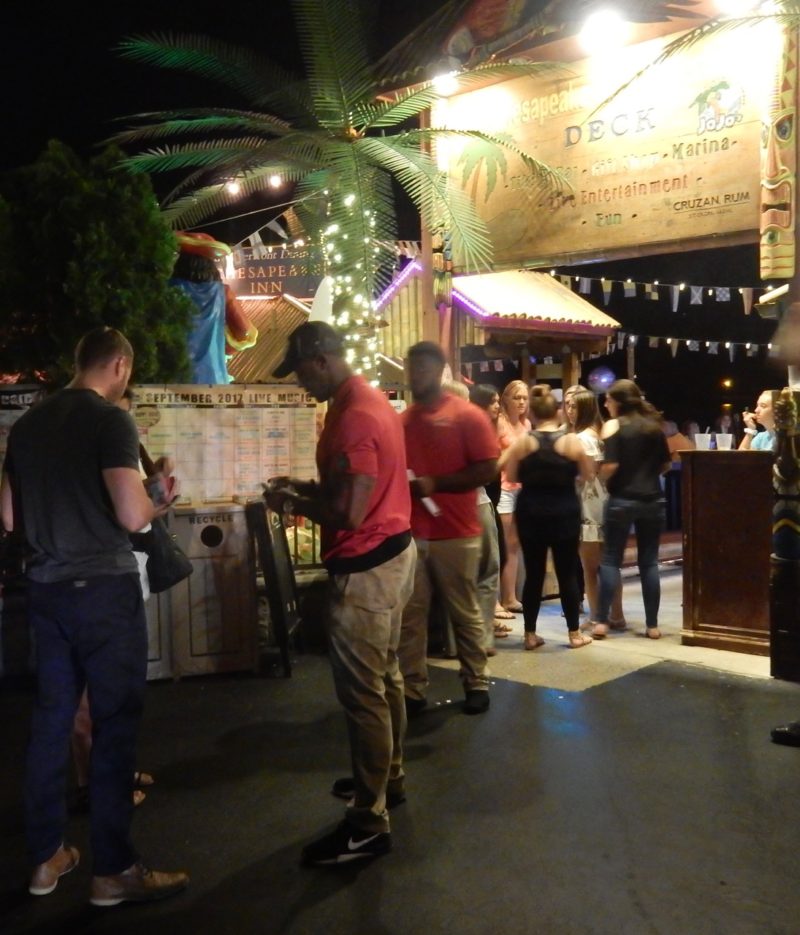 Say hi to Tommy, one of the best bartenders on the Bay, then order a Special like the hot salmon with cool tzatziki topping – a standout, or "Naked Fish" with your choice of Sicilian, Orange Ginger Basil, Creole, Blackened, or Chesapeake with Crab Imperial and Lobster Sauce. The Chesapeake Inn (which has no rooms), has been expanding over the years, and from the looks of it, brings a lot of attention to this small town.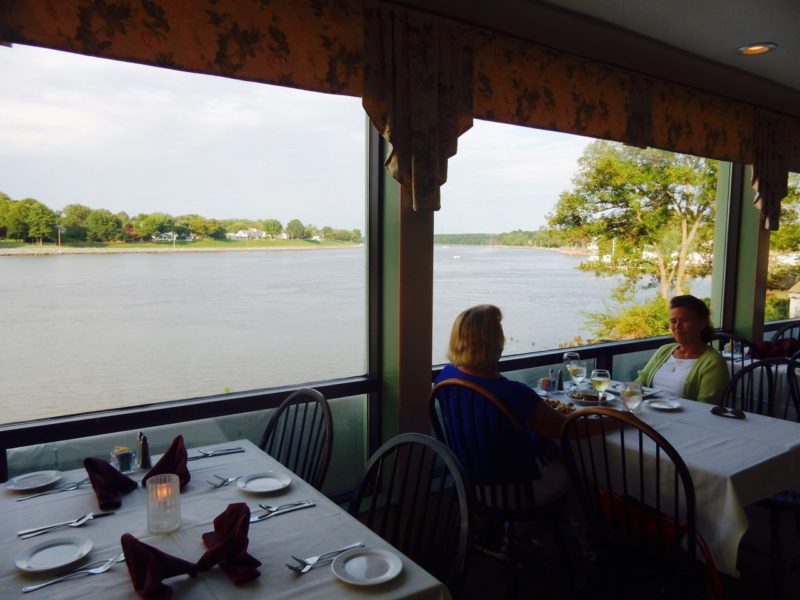 EAT: The Bayard House, Chesapeake City. The quiet antidote to the Chesapeake Inn, you can watch boats slip by on the Delaware and Chesapeake Canal – right outside the window of this surprisingly good restaurant. Appetizers like the crunchy-tasty Duck Eggrolls ($10) and Seared Yellowtail Tuna ($13) prove the chef has chops.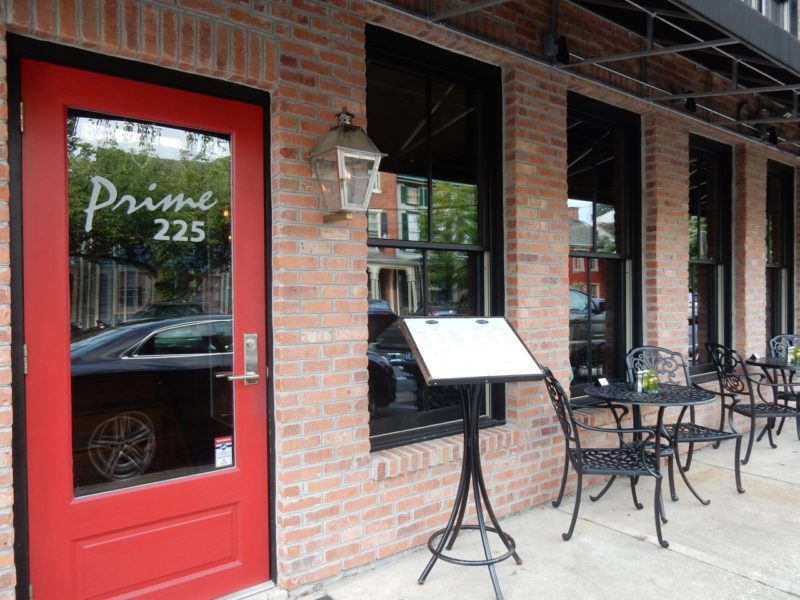 EAT/CHESAPEAKE CITY: Locals also love Schaefer's on the far side of the channel for waterfront views practically under the C&D Canal Bridge; The Tap Room – a real old fashioned rustic crab house (cash only); and Prime 225, considered by many to serve the most innovative and sophisticated cuisine in town.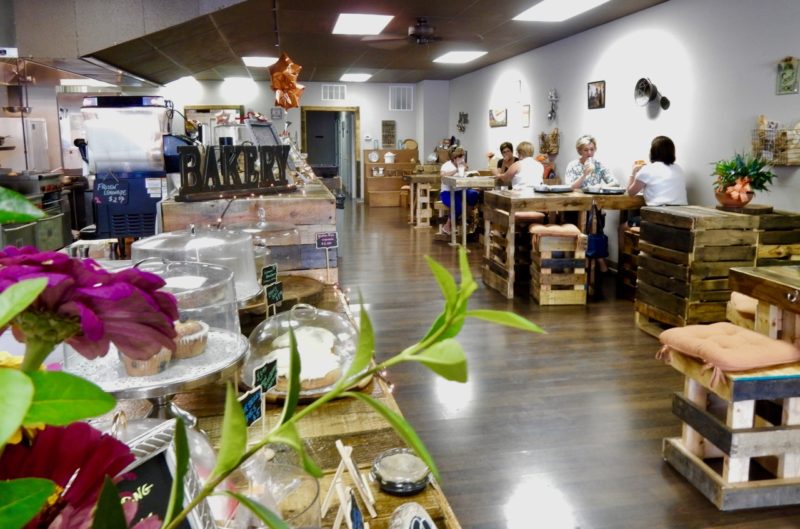 EAT: Spork, Elkton. Spork is adorably barn-chic, with its reclaimed barnwood counter, mongo Cinnamon and Sticky Buns, fresh frozen lemonade, amazing just-picked greens in creative salads, soups, and sandwich – all from scratch. My favorite – the Corn Quinoa Red Onion Salad, which put the overexposed grain back on my "eat" list.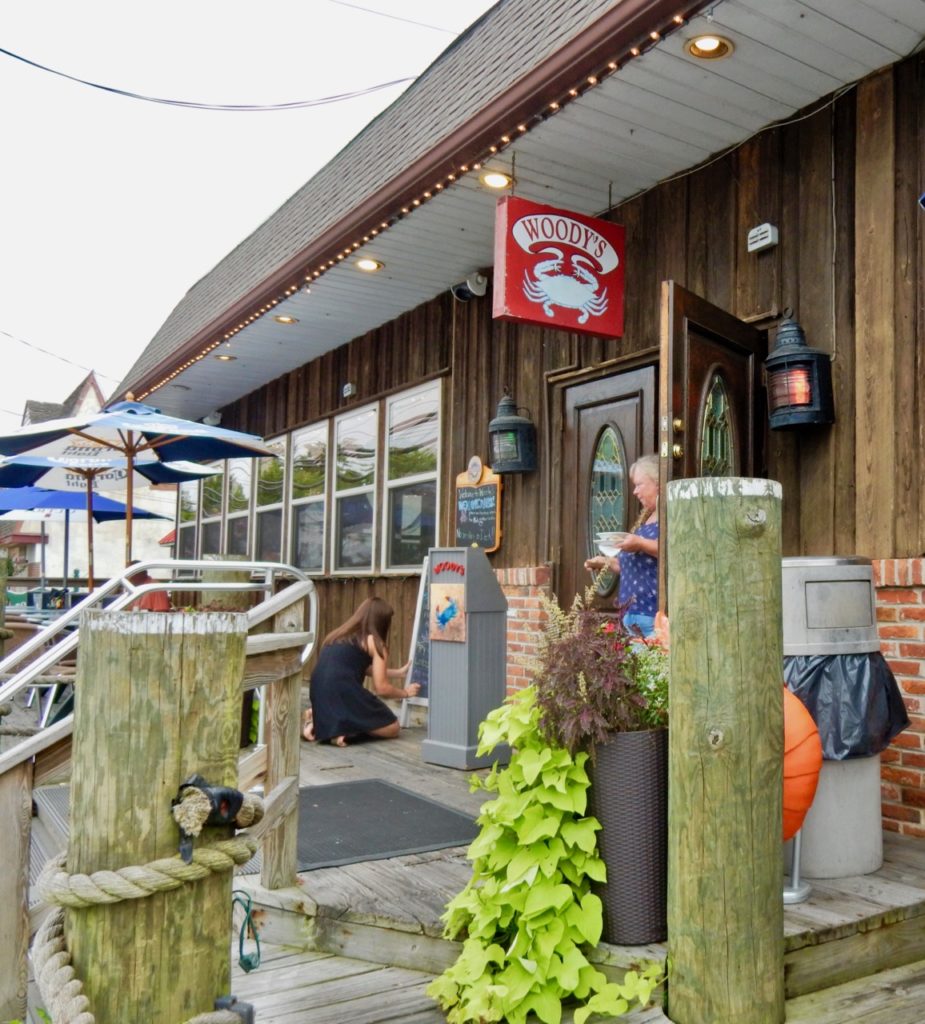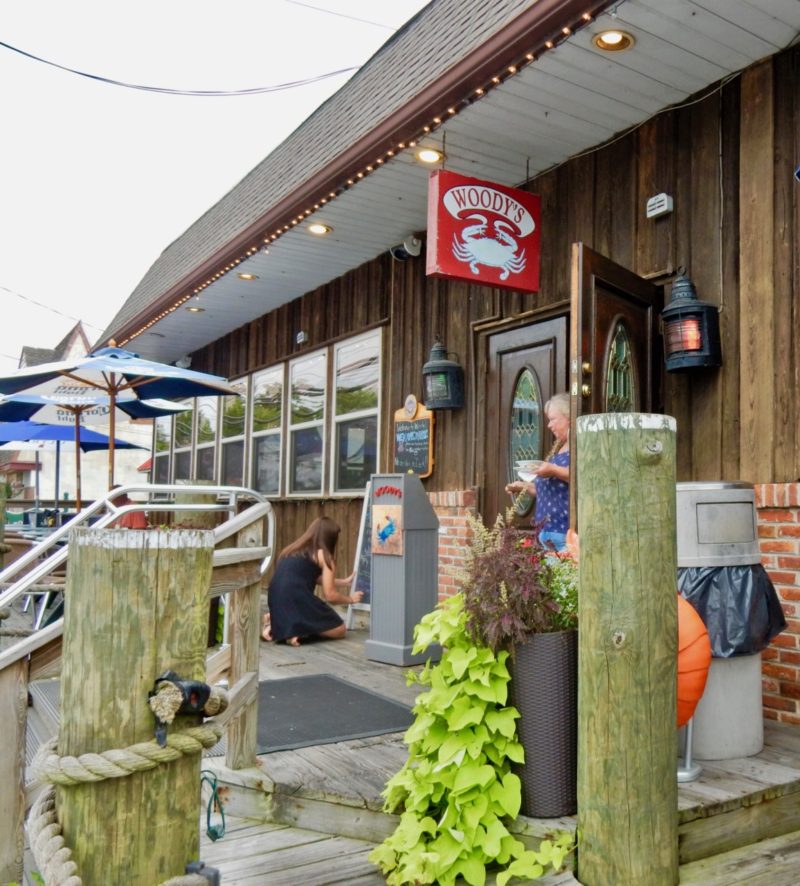 EAT/NORTH EAST: Locals love Woody's, which effectively turned the town into a tourist destination with its crab fests and steamers; Chesapeake Bay Coffee Co, for donuts and fresh-roasted coffee; Station Ale House in an old fire house offering live music and hearty food; Beans, Leaves, Etc. – the first coffee house in town; Steak & Main for high-end dining, reputed to have the "#1 Steak in America" according to the Travel Channel; and Porthouse Grill for what some call the "best crabcakes in the region" (an oft-made claim in these parts).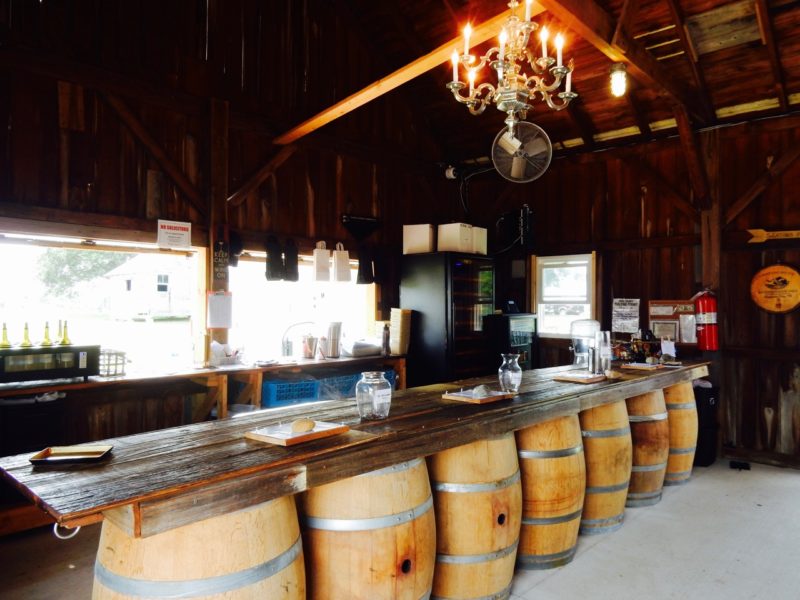 TASTE: Chateau Bu De Winery. The ruins of the 1660's property of Augustine Herman, a cartographer from Prague, are juxtaposed with new construction for production and wine tasting events at this popular winery, known for its Cabernet Franc, which recently won a Gold Medal in the Finger Lakes International Wine Competition. Come, also, to taste other delectable blends; the Summer Flight (3 2oz pours for $10-$15) with Dry Rose (a big hit), and the lovely, picnic wine, Flagship White, a blend of Sauvignon Blanc and Chardonnay.
ICE CREAM: Kilby Cream Dairy Farm, Rising Sun. Great homemade ice cream straight from the cow. It's way, way out in the country in a very rural area (it's a farm, after all!), but folks have discovered it and made it an ice-cream destination.
Where to Stay in Cecil County MD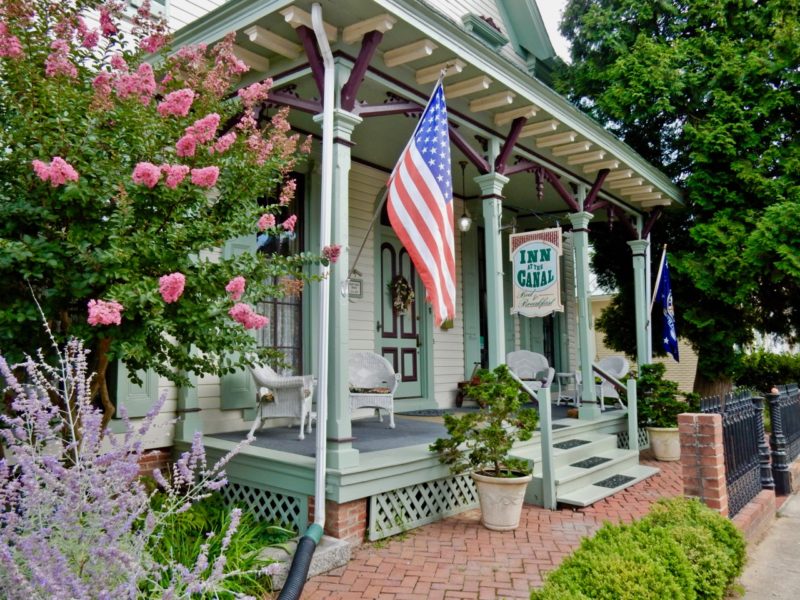 STAY: Inn @ The Canal, Chesapeake City. Built in the 1870's by a boatman on the C&D Canal, the Inn @ The Canal is not technically right on the canal, though you can see it from a 70 ft long side porch, and walk to its banks in a minute from the charming front porch. Now owned by Culinary Institute of America (CIA) grad, Bob Roethke and his wife Carol, it is a gracious and delicious place to bed down in Chesapeake City.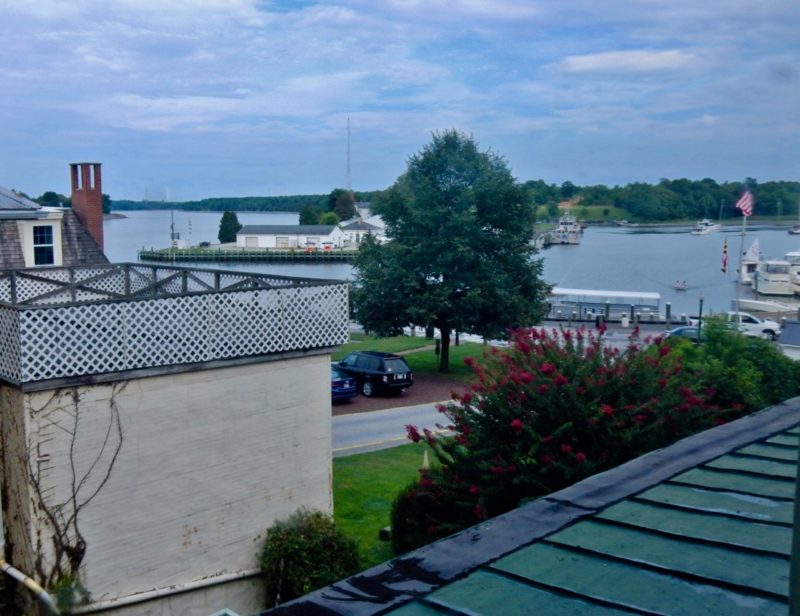 On a late summer's eve, all rooms were taken, with guests hanging out in the large study, and on front porch wicker chairs – the perfect spot from which to watch Bohemia Ave. walkers stroll by.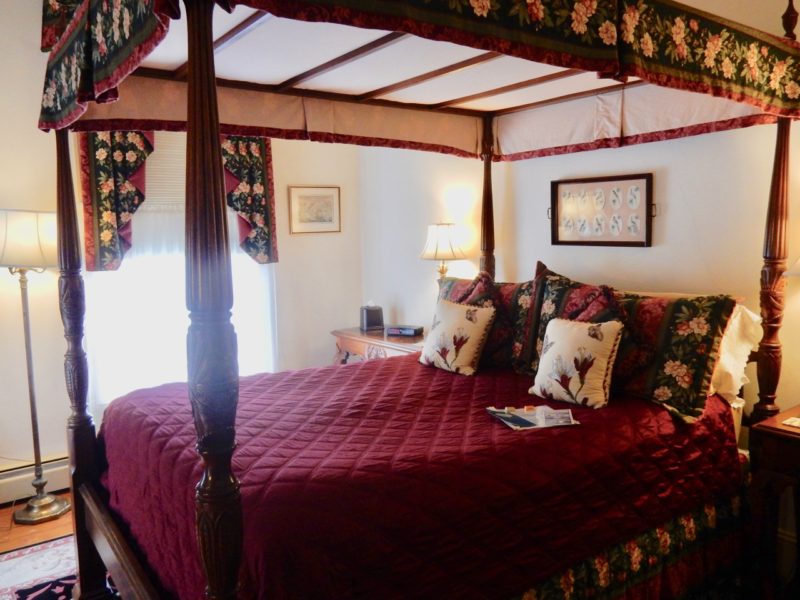 All 7 guest-rooms are Victorian period vignettes – each slightly different. Mine was one of the larger rooms, with carved four-poster canopy bed, antiques, floral bedding, and a clean, step-down bathroom with wooden chest of drawer sink and ceramic floor.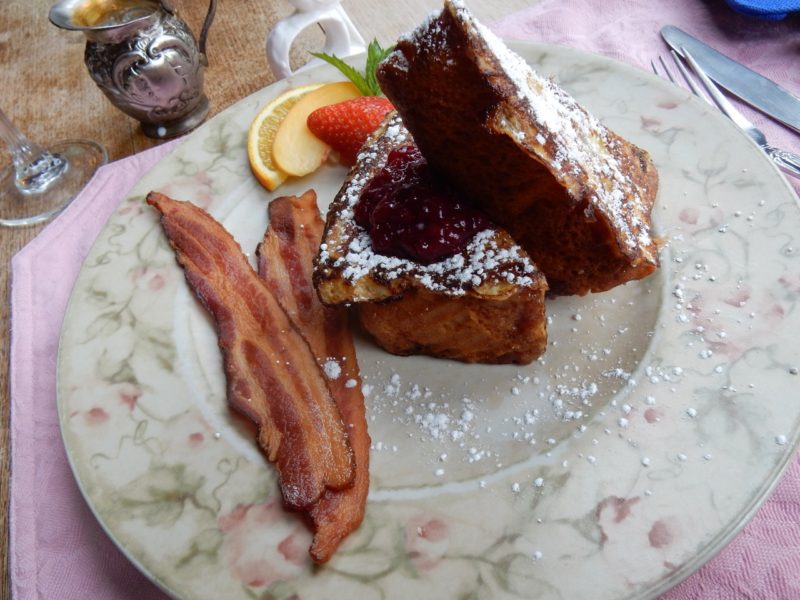 Breakfast, of course, is fantastic – a full gourmet treat, with fluffy French Toast and warm Apple-Berry compote to start. There are many tables to choose, but if available, take the small one in the bay window – a bright and sunny place to start your day. Rates $129-$259 include snacks, wi fi, and gourmet breakfast.
STAY: Shipwatch Inn. Antique-filled rooms right on the Canal, many with balconies. $104-$250 depending on size of room and time of year. And Blue Max Inn – with spacious romantic rooms and sidewalk porches, $110-$275.